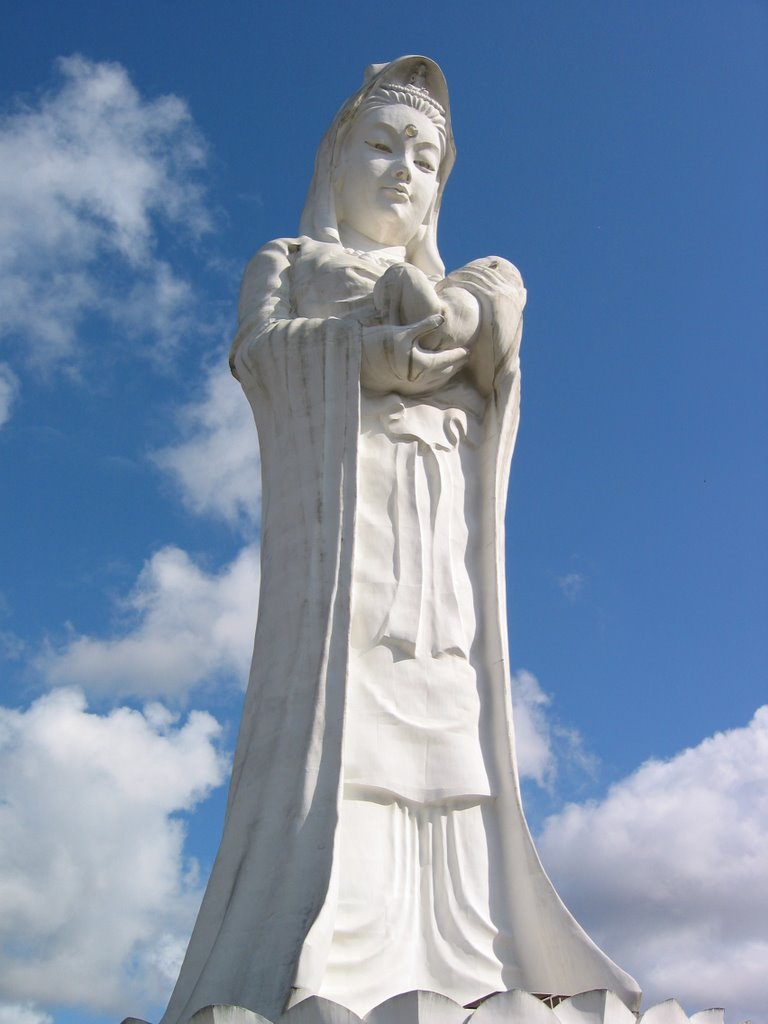 Voto:
Continente: Asia
País: Japón
Localización: Aizuwakamatsu, Fukushima
Año: 1987
Estado: Terminado
Descripción:Dai Kannon
Posted on 25. Jun, 2011 by Ginny in Culture
Kannon (観音) is the Goddess of Mercy. Large statues of Kannon called Dai Kannon (大観音) can be found scattered across Japan.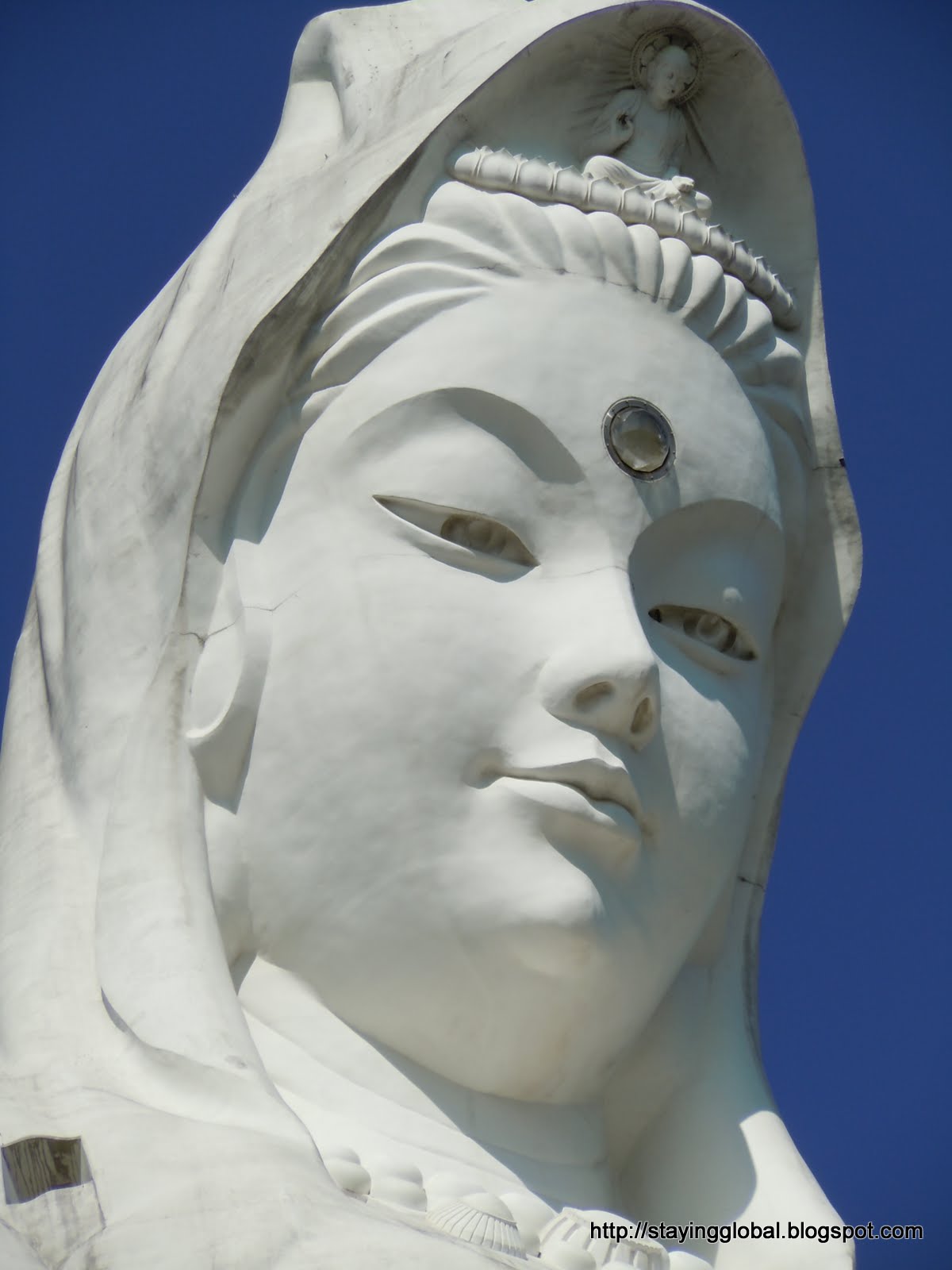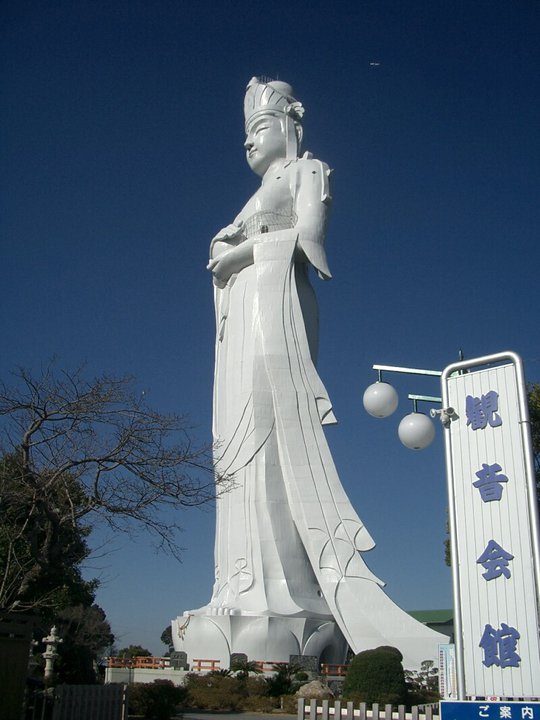 One statue of a Dai Kannon is the Aizu Jibo Dai Kannon (会津慈母大観音). This Kannon Statue is in the city of Aizuwakamatsu (会津若松市) in Fukushima Prefecture (福島県). It's 57 meters high. This particular Kannon statue is very reminiscent of the Western statues of the Virgin Mary. The Kannon here is depicted with a baby in its arms with a head covering. Her forehead has a circular, green glass marking; which is a marking that is considered an auspicious sign by Buddhists.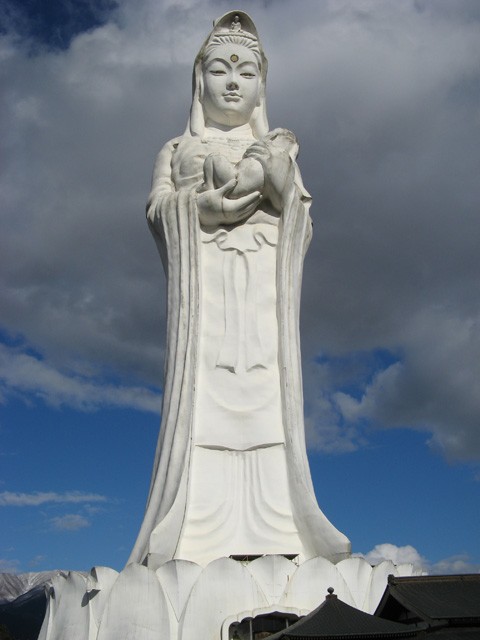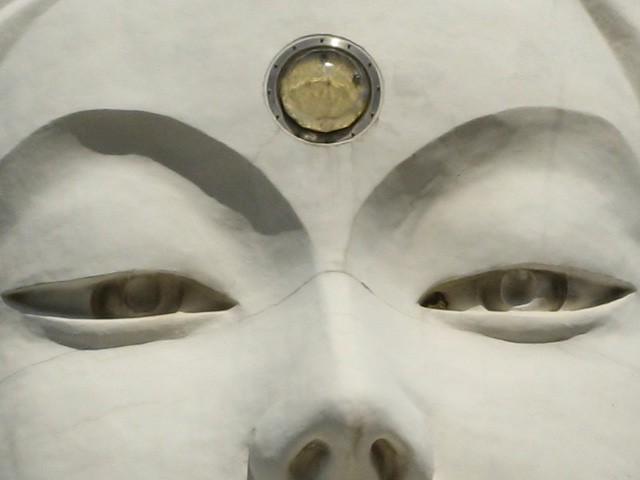 http://blogs.transparent.com/japanese/dai-kannon/
http://homepage2.nifty.com/isso/index.html
http://homepage2.nifty.com/isso/aizu/aizu.html
http://www.tripmondo.com/japan/fukushima-ken/hattano/picture-gallery-of-hattano/
http://www.panoramio.com/photo/39170398