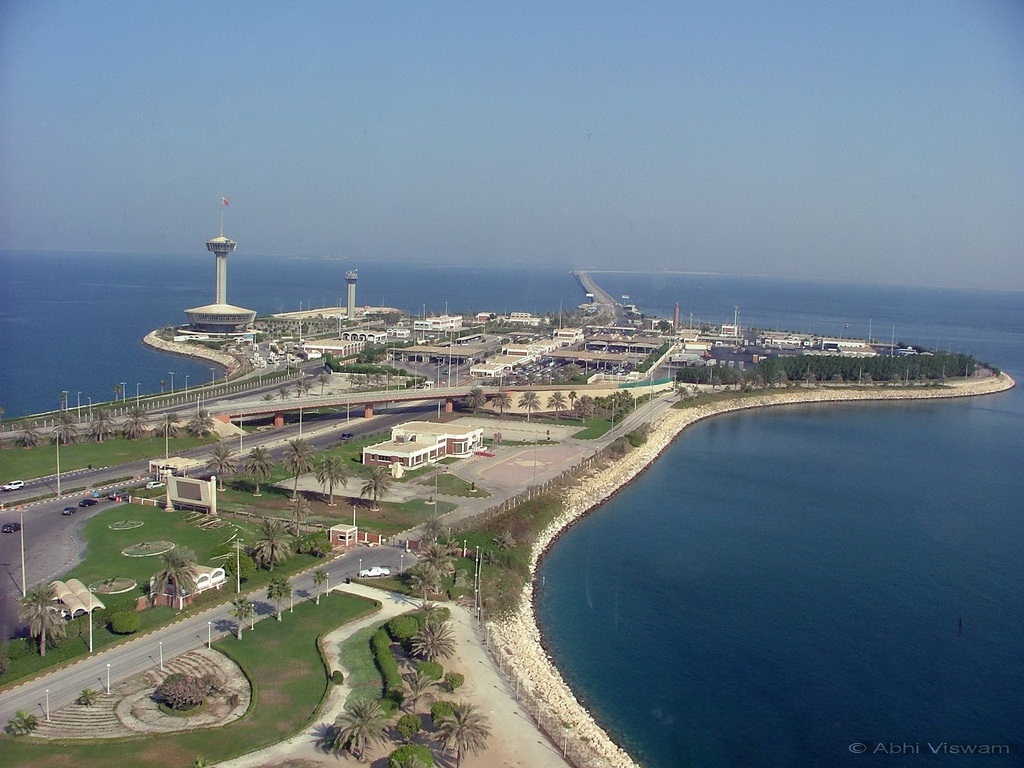 Voto:
Continente: Asia
País: Arabia Saudí, Baréin
Localización: Khobar, Baréin
Año: 1986
Estado: Terminado
Descripción:La Calzada del Rey Fahd es un puente y viaducto combinado, que conecta la localidad de Khobar (Al Khubar), situada en Arabia Saudita, y Baréin. Ambos países acordaron construirlo mediante en acuerdo firmado el 8 de julio de 1981. Su construcción comenzó el 11 de noviembre de 1982, con la puesta de la primera piedra por el Rey Fahd de Arabia Saudita y el emir Isa ibn Salman al Khalifa de Baréin, y se completó en 1986, con la construcción de puentes y presas.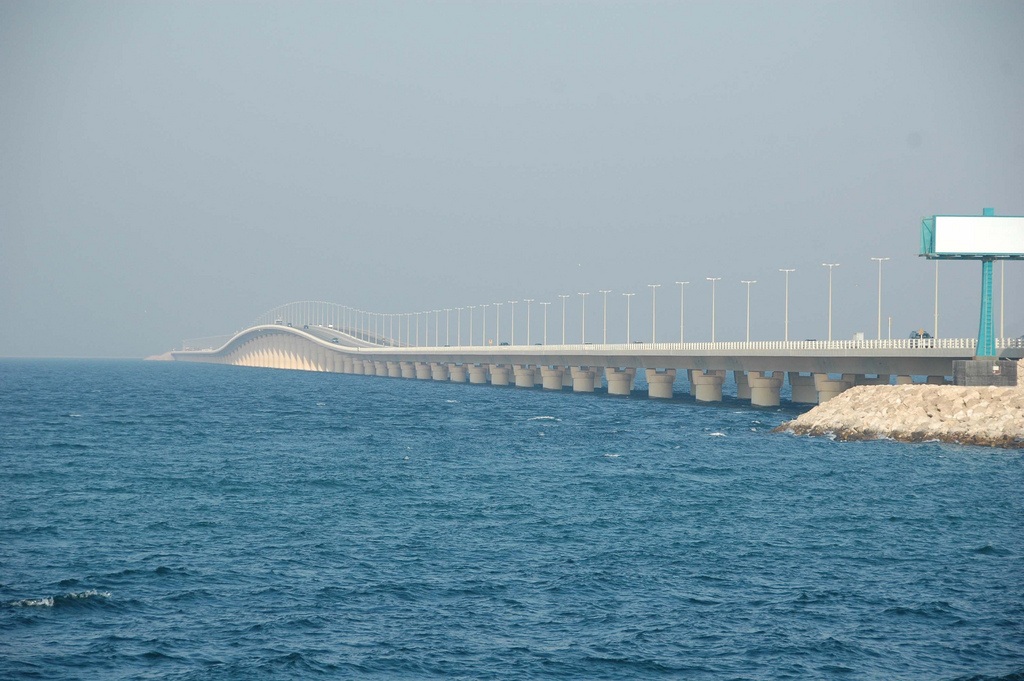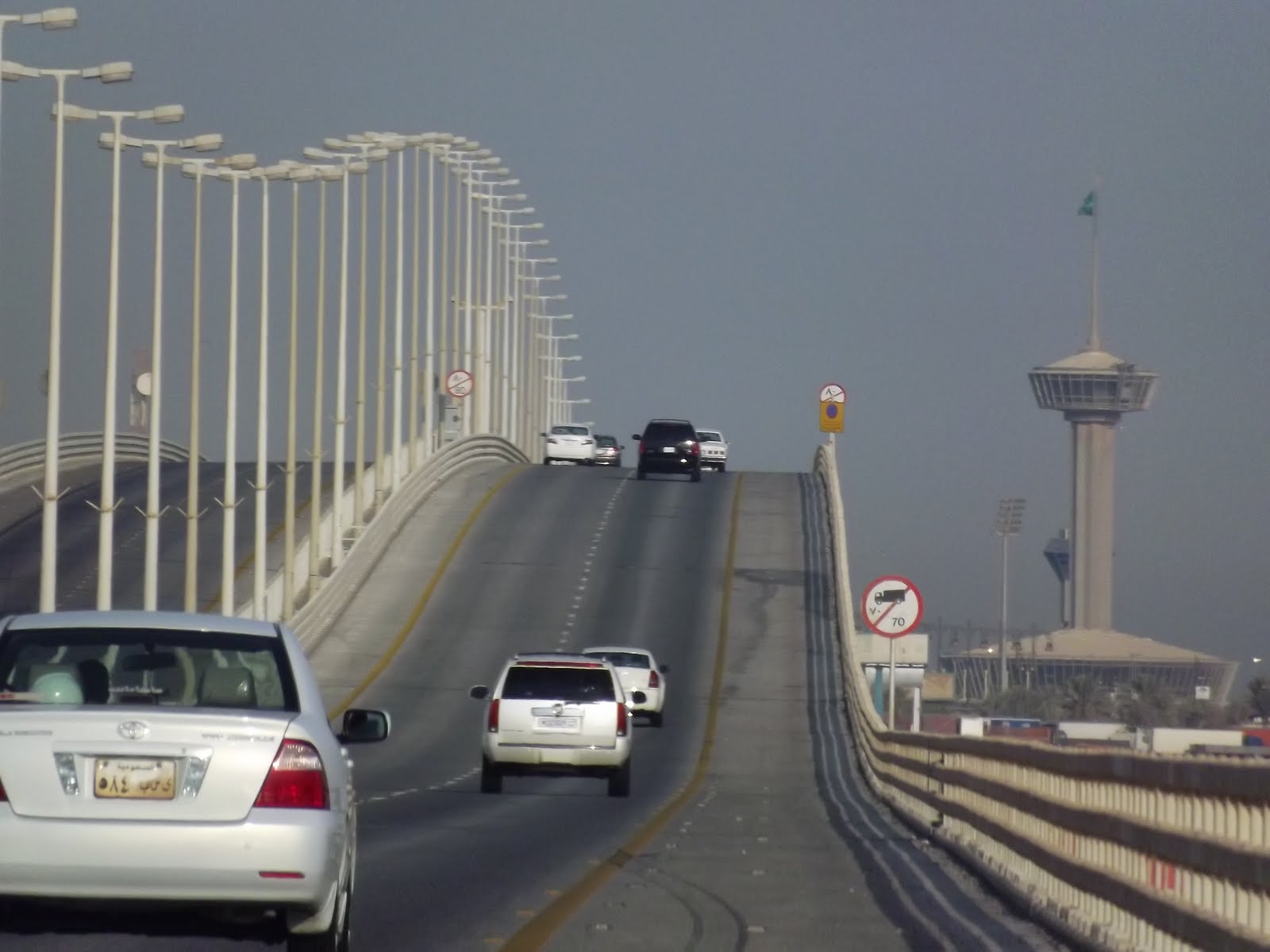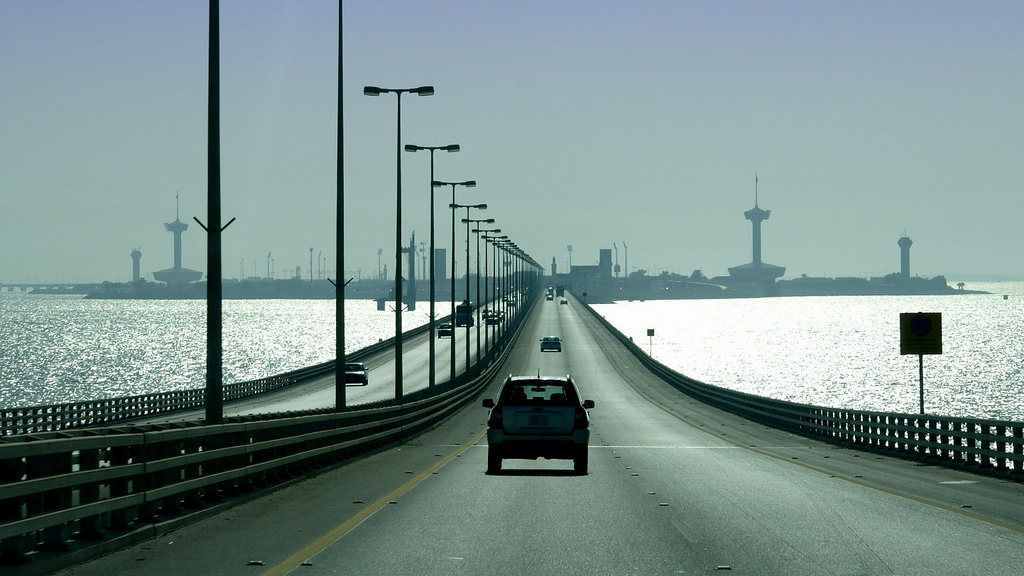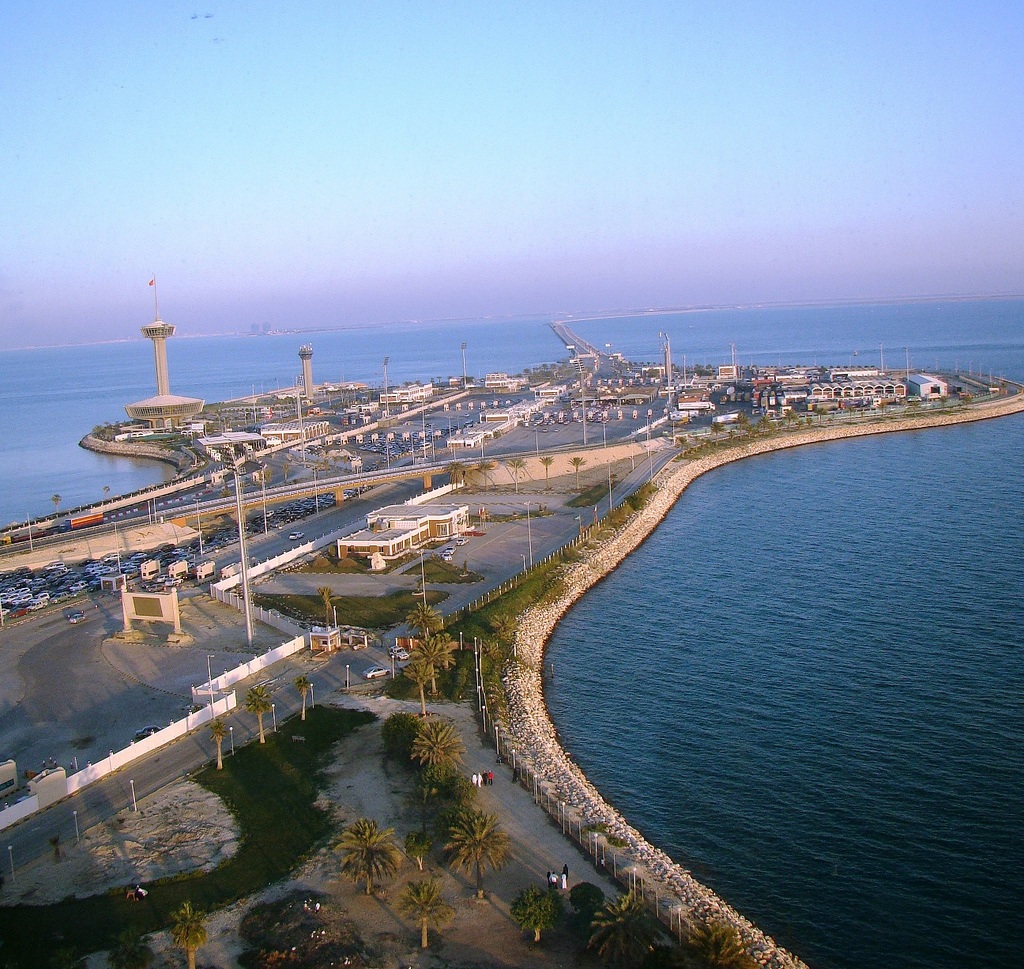 El proyecto, financiado completamente por Arabia Saudita, costó 1.200 millones de dólares. La carretera de cuatro carriles (25 metros) tiene 26 km de largo y se usaron 350.000 m³ de hormigón y 147.000 toneladas de acero reforzado. La calzada está compuesta de dos partes, un largo puente desde Khobar a la isla de Umm Alnasan en Baréin, y uno corto desde Umm Alnasan hasta la isla de Baréin. La calzada fue abierta al público el 25 de noviembre de 1986.
http://es.wikipedia.org/wiki/Calzada_del_Rey_Fahd
http://en.wikipedia.org/wiki/King_Fahd_Causeway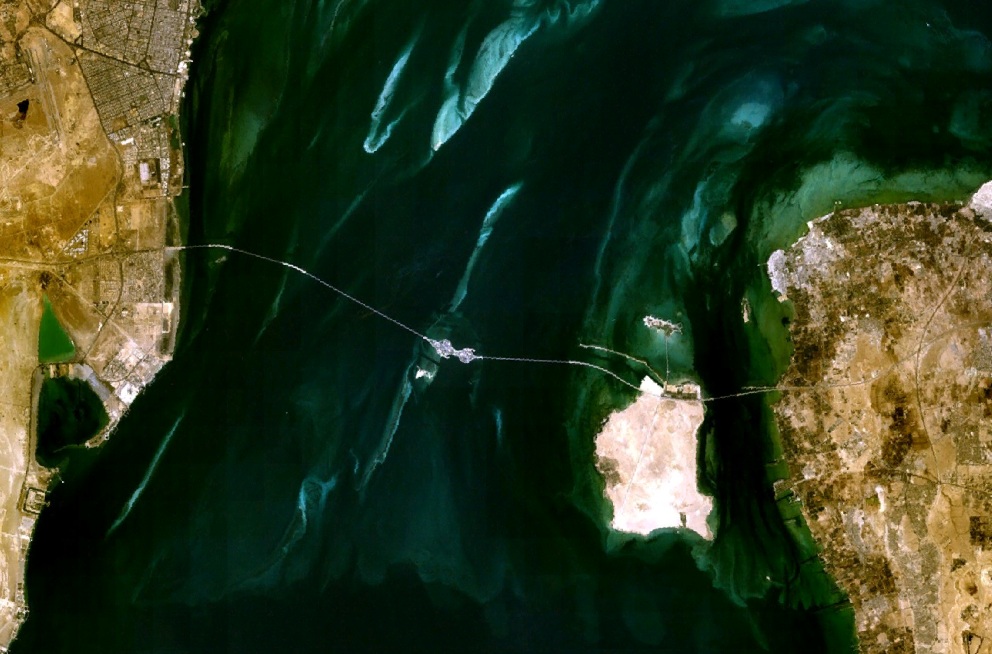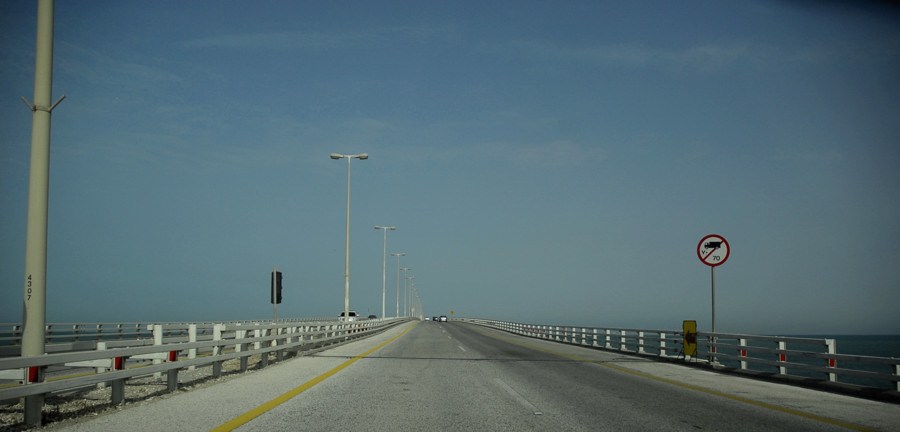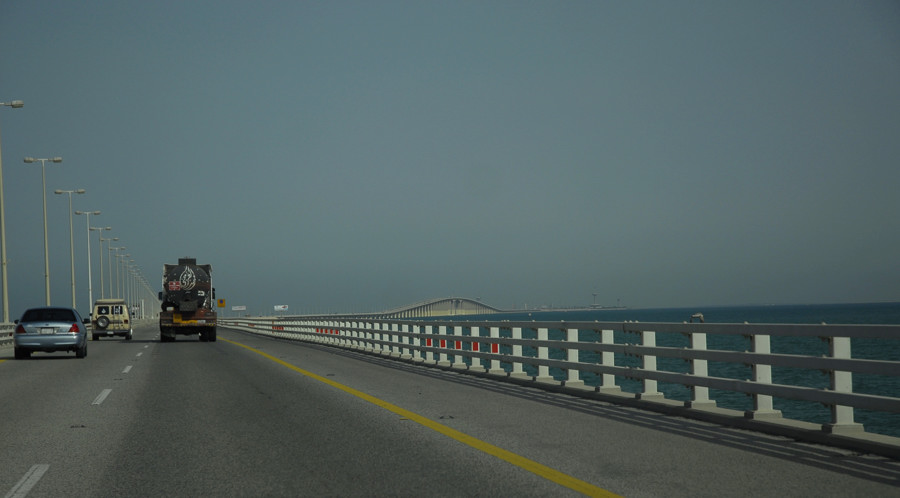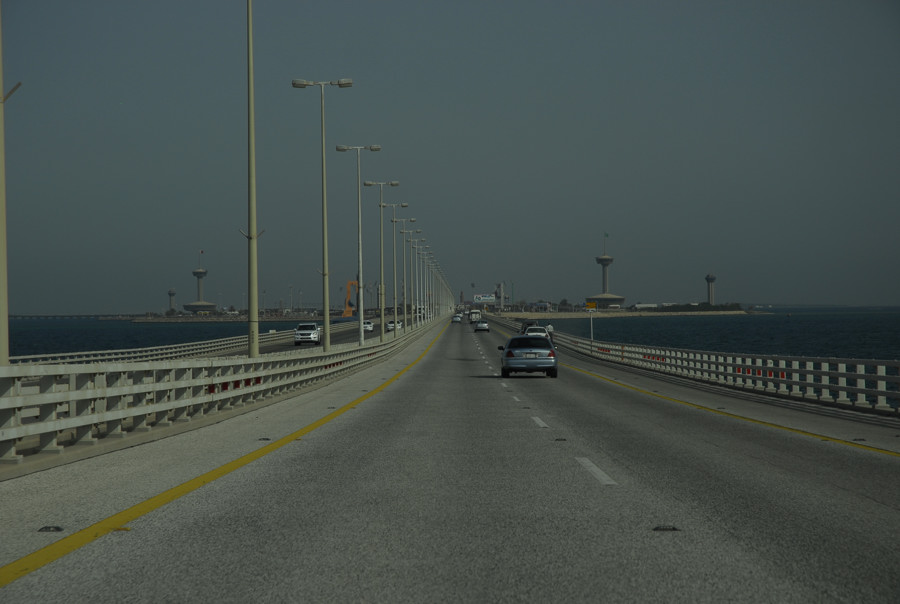 King Fahd Causeway (Bahrain Causeway)
Probably the most spectacular road construction project of all has been the building of the King Fahd Causeway, connecting the Saudi Arabian mainland with the island of Bahrain. On 11th November, 1982, the cornerstone of the bridge was jointly placed by King Fahd and the then ruler of Bahrain, Sheikh Isa bin Salman Al-Khalifa. This is a four-lane highway, 25 meters wide and about 26 kilometers long. Building works, costing US$ 1.2 billion, financed entirely by the Kingdom of Saudi Arabia, were completed in 1986 (1406/07 AH) and the Causeway was opened to traffic at the end of that year.
In 2001, 2.7 million cars, carrying over 10 million passengers, had used this causeway.
http://www.saudinf.com/main/g13.htm
http://ddspictures.wordpress.com/page/22/
http://www.skyscrapercity.com/showthread.php?t=1245261