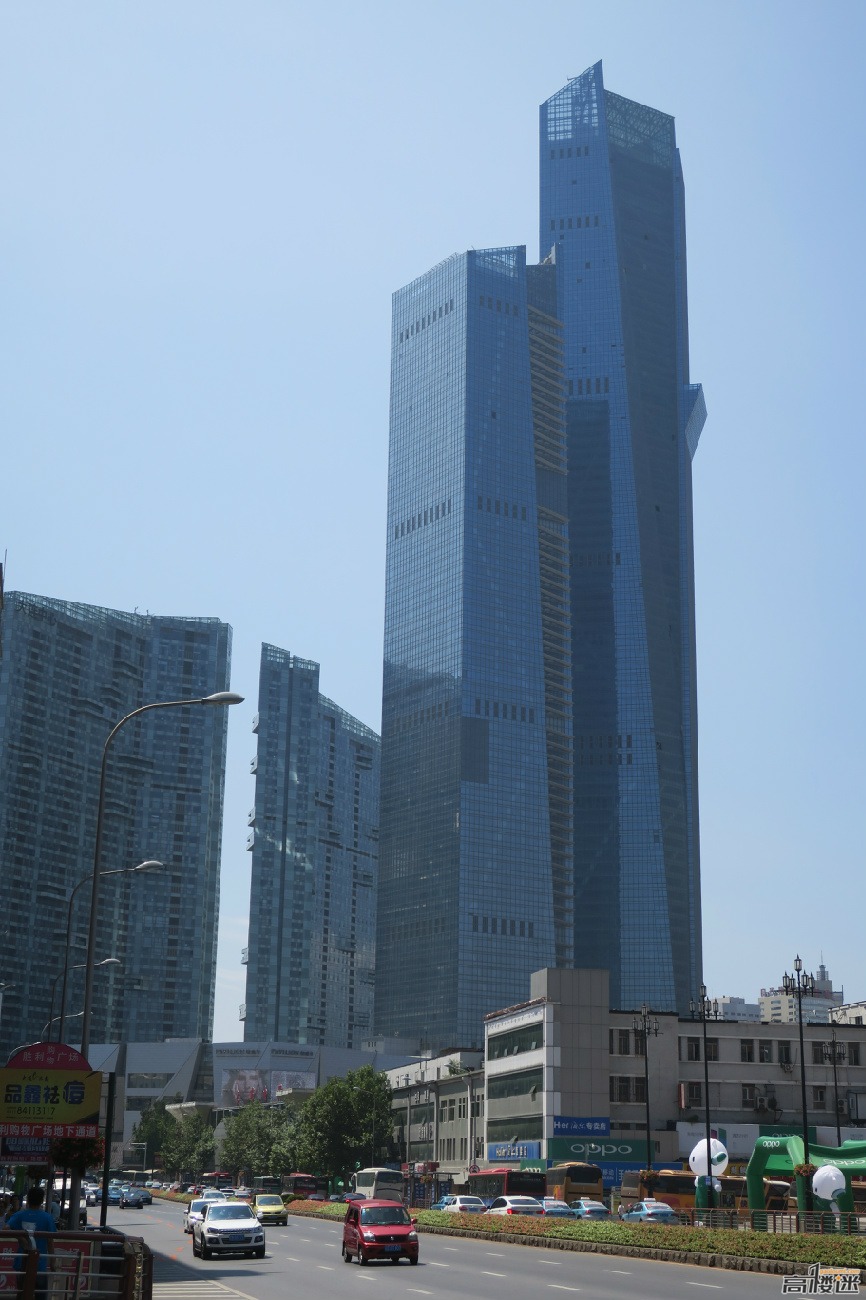 Voto:
Continente: Asia
País: China
Localización: Dalian
Año: 2015
Estado: Terminado
Descripción:Eton Place Dalian (大连 中心 ‧ 裕 景) es un complejo de rascacielos en construcción en Dalian, en la provincia china de Liaoning. La Torre 1 será inaugurada en 2015. Tiene una altura de 383 metros. Es actualmente el edificio más alto de la ciudad, ya que su estructura fue completada en la primavera de 2014. La segunda torre alcanza una altura de 279 metros. La construcción del complejo comenzó en 2008. Está previsto que la parte inferior se alojen oficinas, mientras que en los pisos superiores se establezca un hotel. En la segunda torre las oficinas también estarán situadas en pisos inferiores y en los superiores habrá apartamentos. El número de pisos en la segunda torre es de 62. El diseñador de las torres es el estudio de arquitectura NBBJ.
https://es.wikipedia.org/wiki/Eton_Place_Dalian
https://en.wikipedia.org/wiki/Dalian_Eton_Center
https://zh.wikipedia.org/wiki/大連裕景中心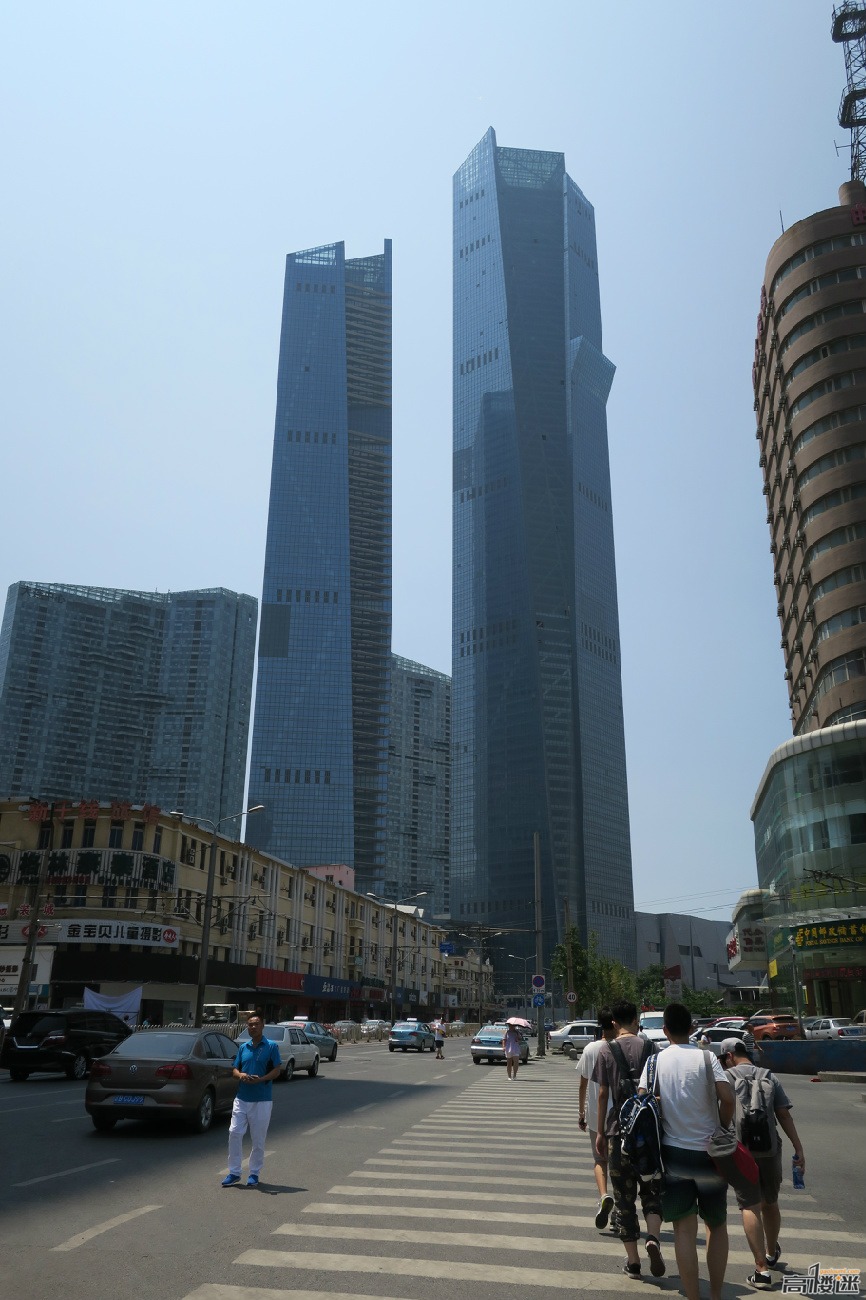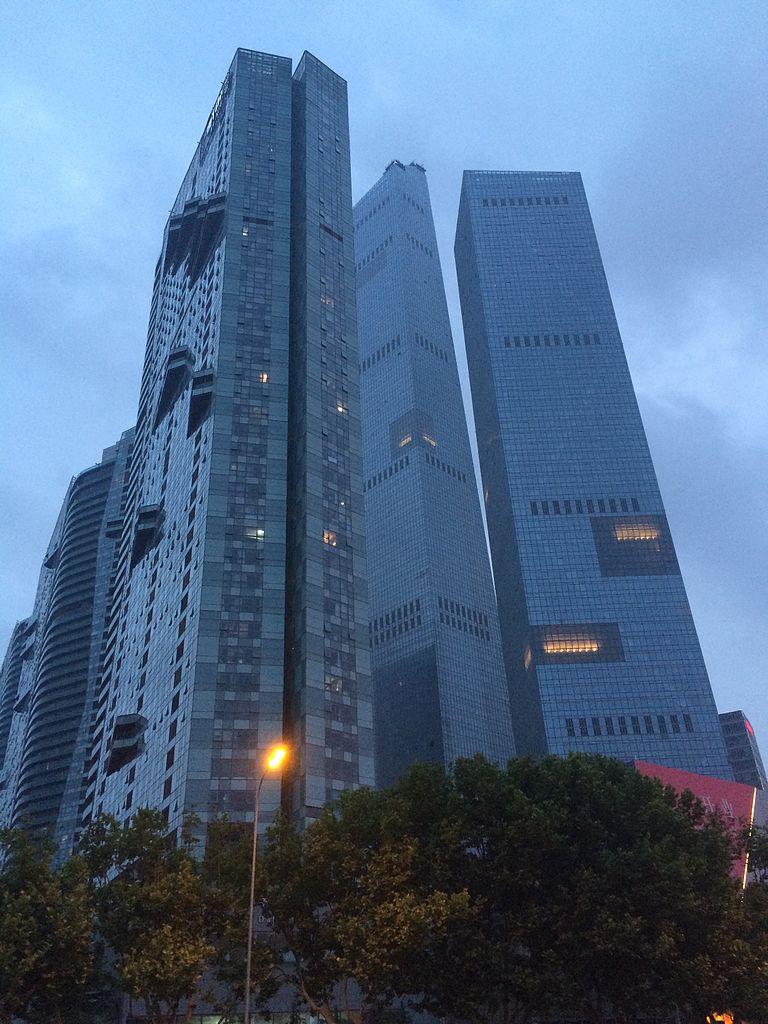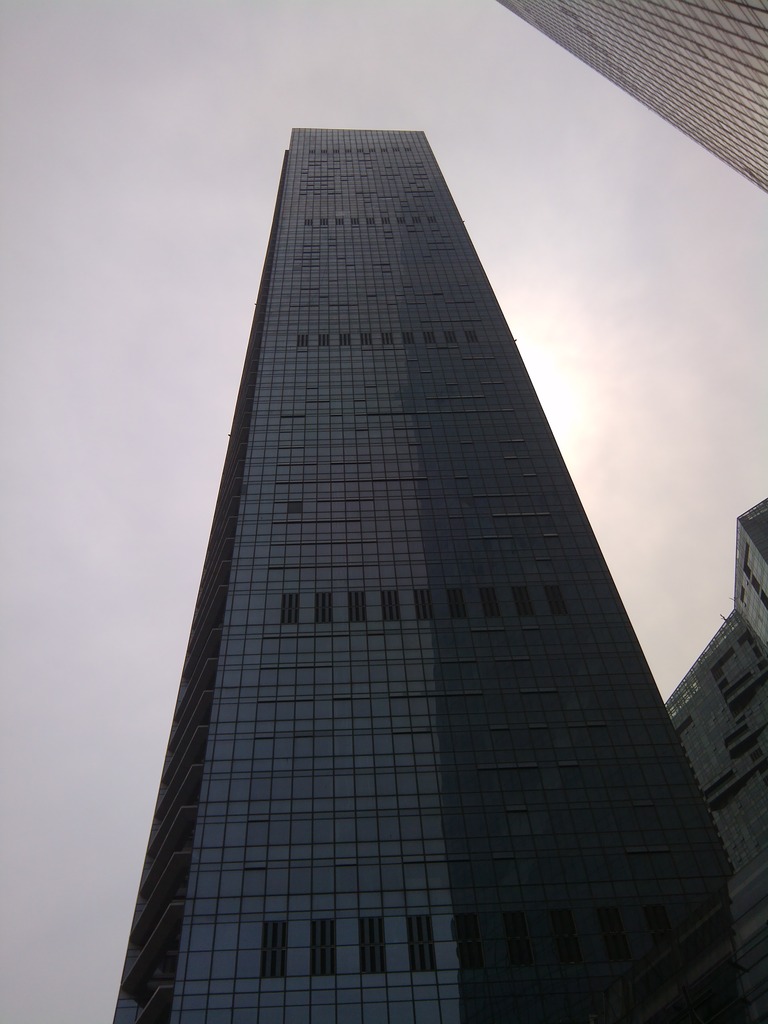 Eton Place is a complex of five towers located in the central business hub of Dalian, China. The project was developed by Eton Properties in collaboration with NBBJ Architects. Tower 1 is the tallest building in the complex at 81 stories high, followed by a 62 stories structure, the last three skyscrapers ranging between 41 and 43 stories. All towers function as mixed-use for commercial, retail or hostel purposes.
The main contractor, China Construction Second Engineering Bureau, managed to deliver all buildings by the end of 2015.
http://www.thomas-daily.de/en/project/detail/id/f7826052-0a71-48c5-a53b-e3789ae412d3/lt/Dalian-China/t/Eton-Place-Dalian-Tower-1
http://www.skyscrapercity.com/showthread.php?t=455607