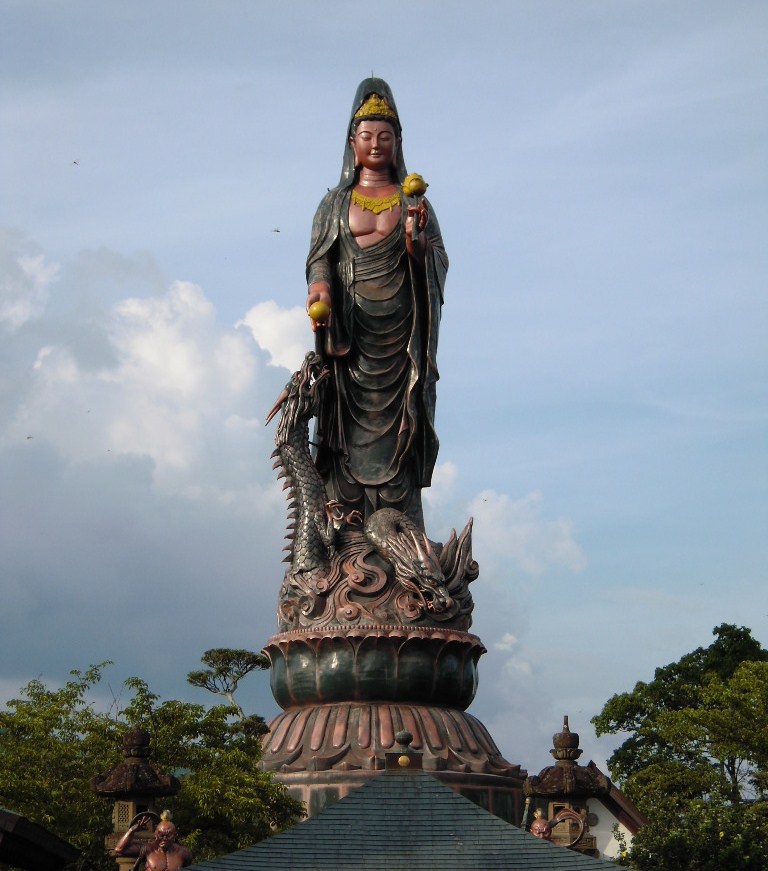 Voto:
Continente: Asia
País: Japón
Localización: Asakura Distrito, Fukuoka
Año: 1987
Estado: Terminado
Descripción:Stand to Kayama overlooking the Chikugo plains, "Kayama Noboru Ryudai Avalokitesvara" is a Kannon of good luck. 1m50cm size 2m80cm size 28m height, facial, girth 13m, of hand, 1m90cm the size of the foot, total weight of 25t, it is Kannon bronze finish. It is the size of Japan as Shoryu Kannon.
Heading Hita-Haratsuru area from the Amagi Asakura district, near the entrance of Haratsuru hot spring, you will see the signs to the "Kayama rise Ryudai Kannon".
http://www7b.biglobe.ne.jp/fukuokadeasobitai/kouyamashouryudaikannon.html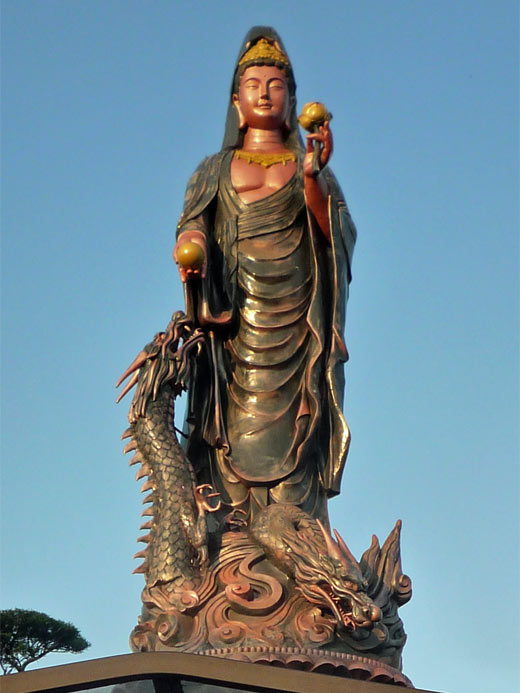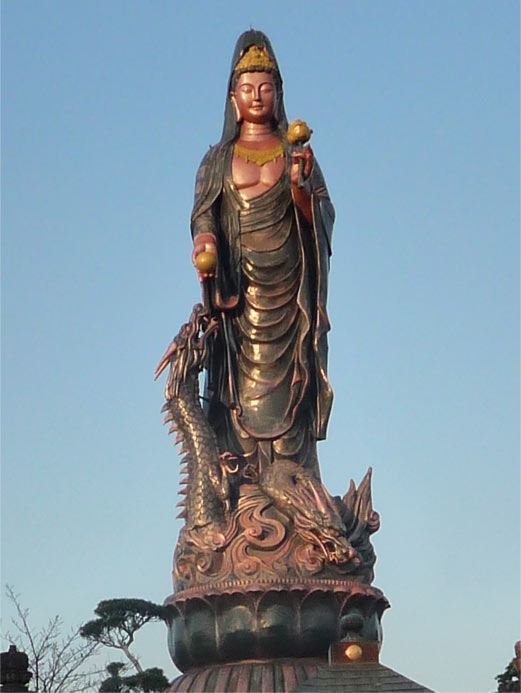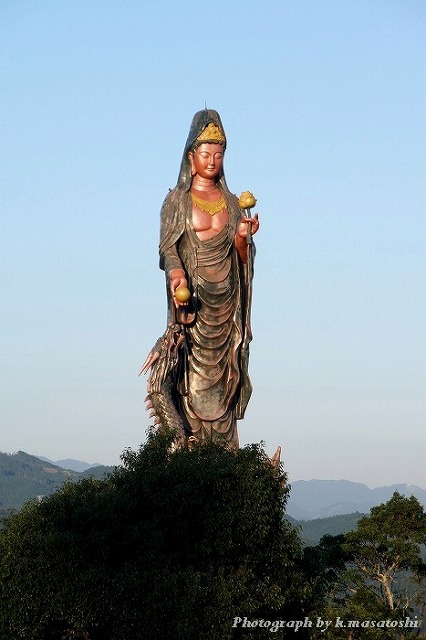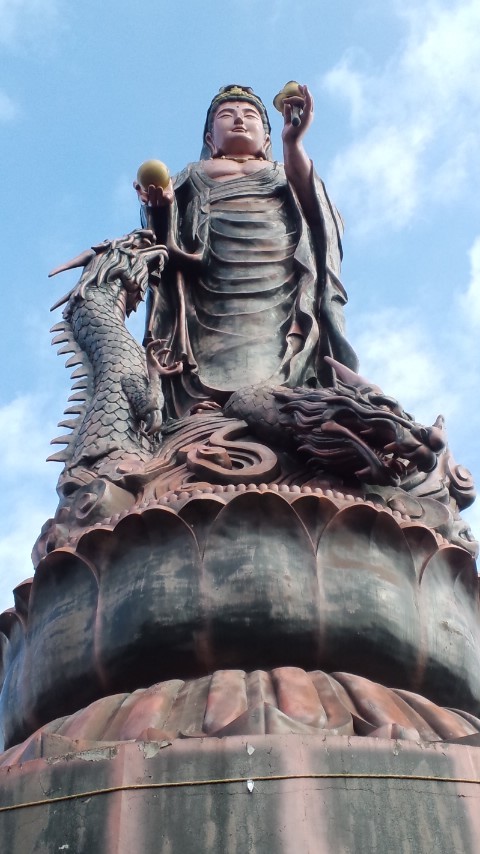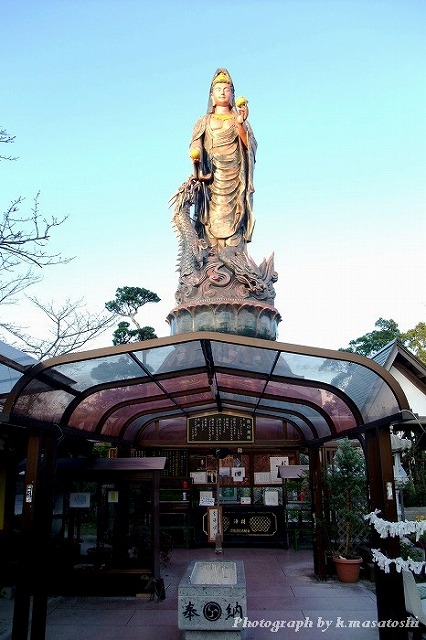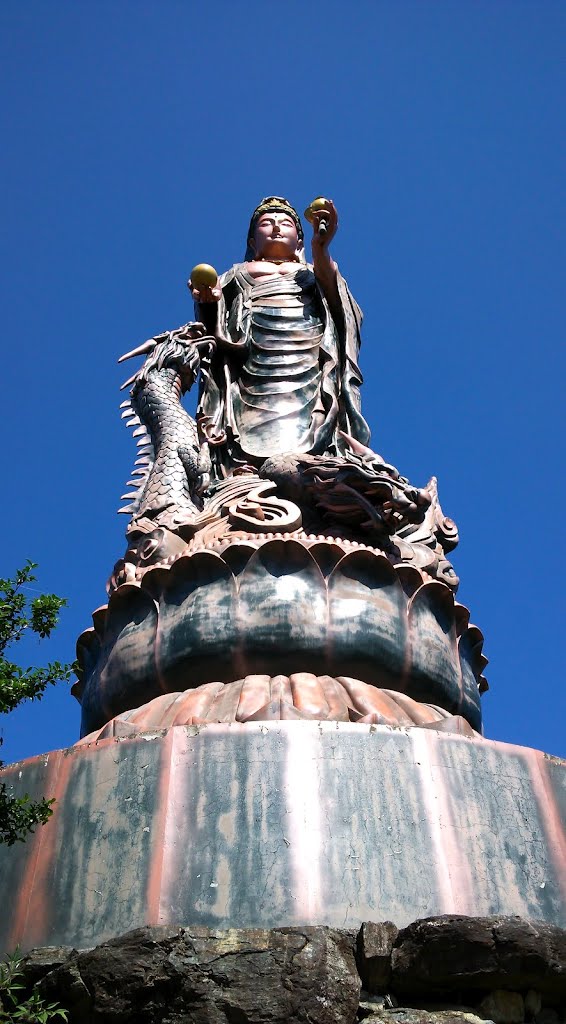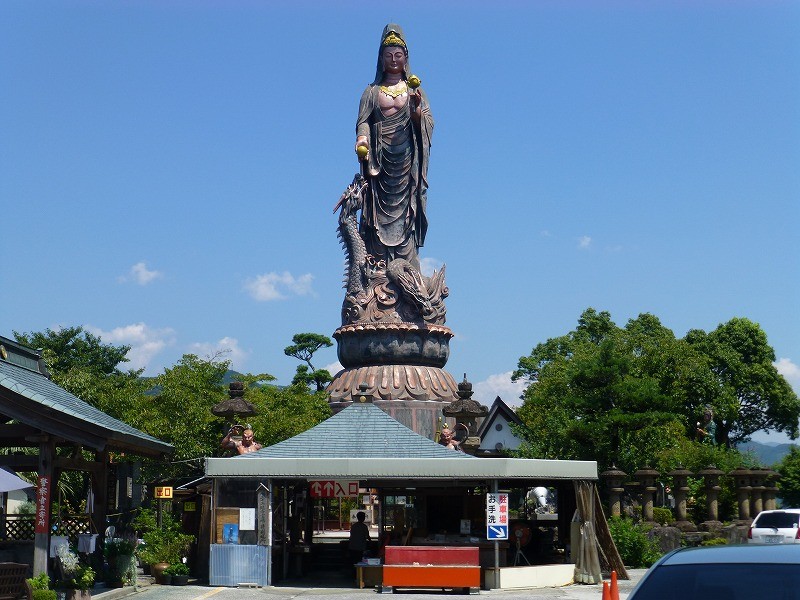 Herbal park that extends Haratsuru spa town near, flowers such as lavender is in full glory.
Gentle fragrance of herbs specific, drifts along the Chikugo River.
Area of ​​the park is about 7000 square meters, landlady and his friends inn seems to grow about 30 species.
http://lovery-iruka.at.webry.info/201206/article_8.html
http://fukuokahatu.6.ql.bz/kouyamashouryudaikannon.html
http://homepage2.nifty.com/isso/haraturu/haraturu.html
http://www.panoramio.com/user/1448431?photo_page=75&comment_page=3&show=all
http://www.hakataboy.com/temple/Fukuoka/Asakura/HouonJI/m.html