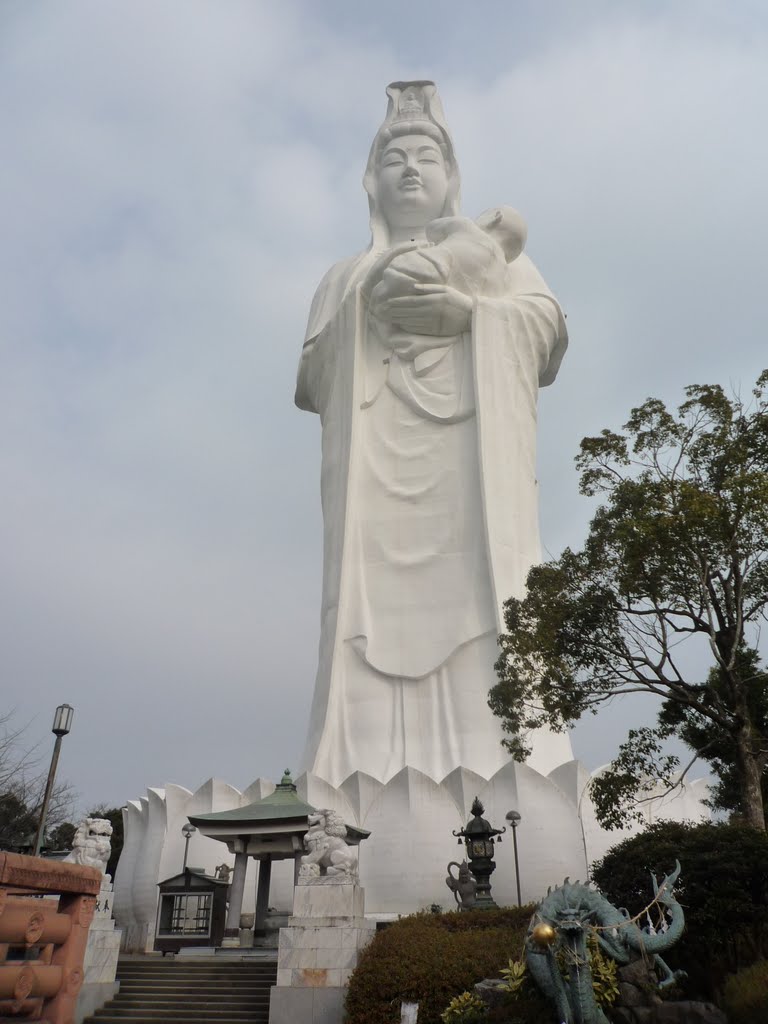 Voto:
Continente: Asia
País: Japón
Localización: Kurume, Fukuoka prefectura
Año: 1983
Estado: Terminado
Descripción:One of the largest statues in the world is the 62m Jibo Kannon Statue in Kurume, Fukuoka. It also has a Thai Temple next to it and is visible from miles away. You can also see the story of Buddha as well as a peaceful ring of statues around the area. This being Japan, there is also a Shinto shrine and a statue to the God of Wealth.
http://www.youtube.com/watch?v=G1SBtmqXteE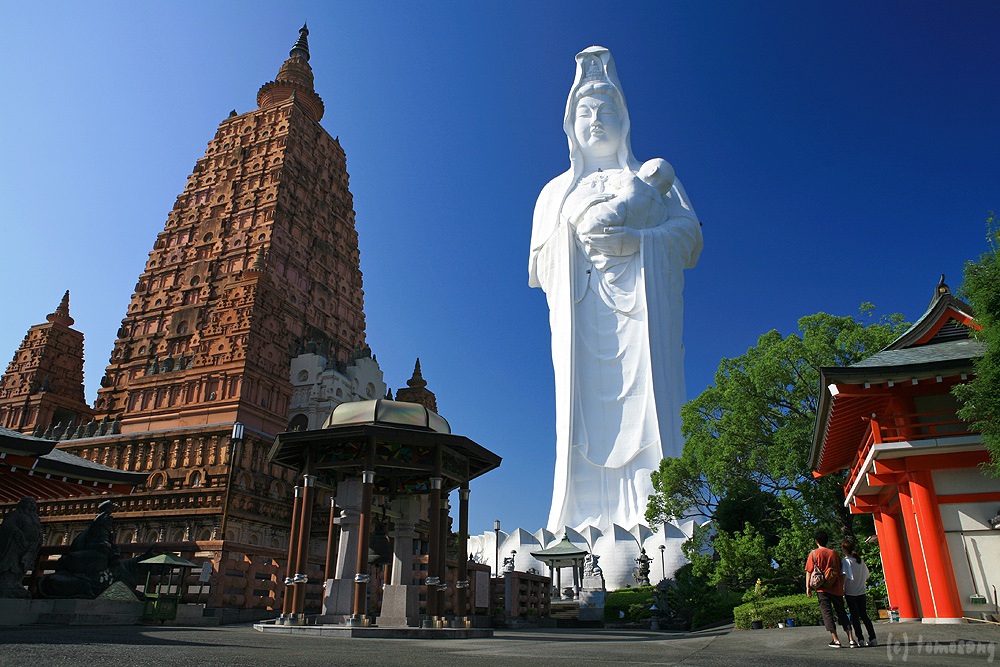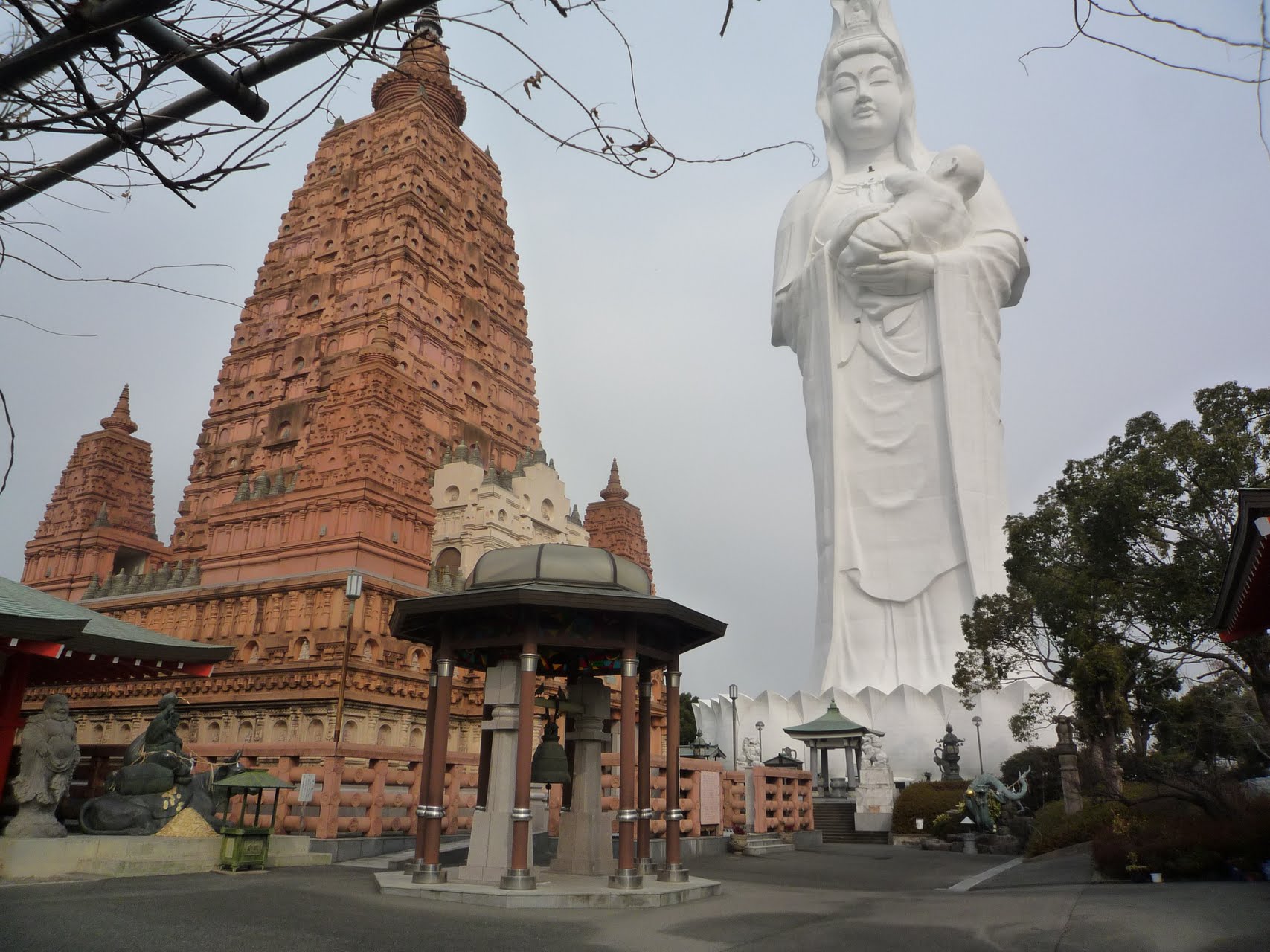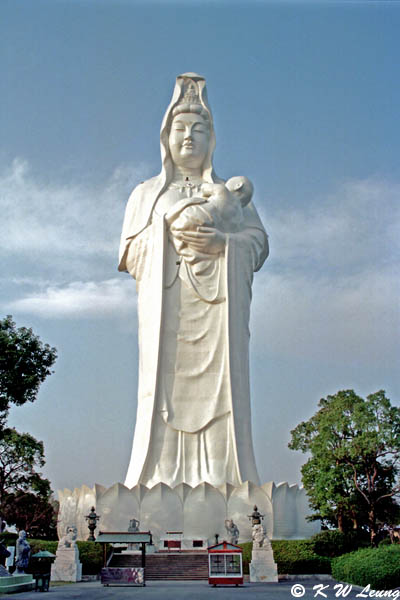 Narita San Temple ??????, towering above Kurume, is the white, 62 meter high Jibo Kannon (Goddess of Mercy) Statue. You can climb up the steps in the statue to catch a view of Kurume and even Mt. Unzen. Here, victims of illness or misfortune may pass their discomfort onto the deified Buddha and pray for her blessings. After descending from the statue, there is an art gallery with pieces from all over Asia and a not-to-be-missed animatronic exhibit of Buddhist hell. Be sure to check out the tire Godzilla at the nearby pre-school.
http://www.fukuokajet.com/regions/chikugo/kurume-shi
http://sakahara.cocolog-nifty.com/blog/2012/05/post-0b4e.html
http://photozou.jp/photo/show/237877/29261588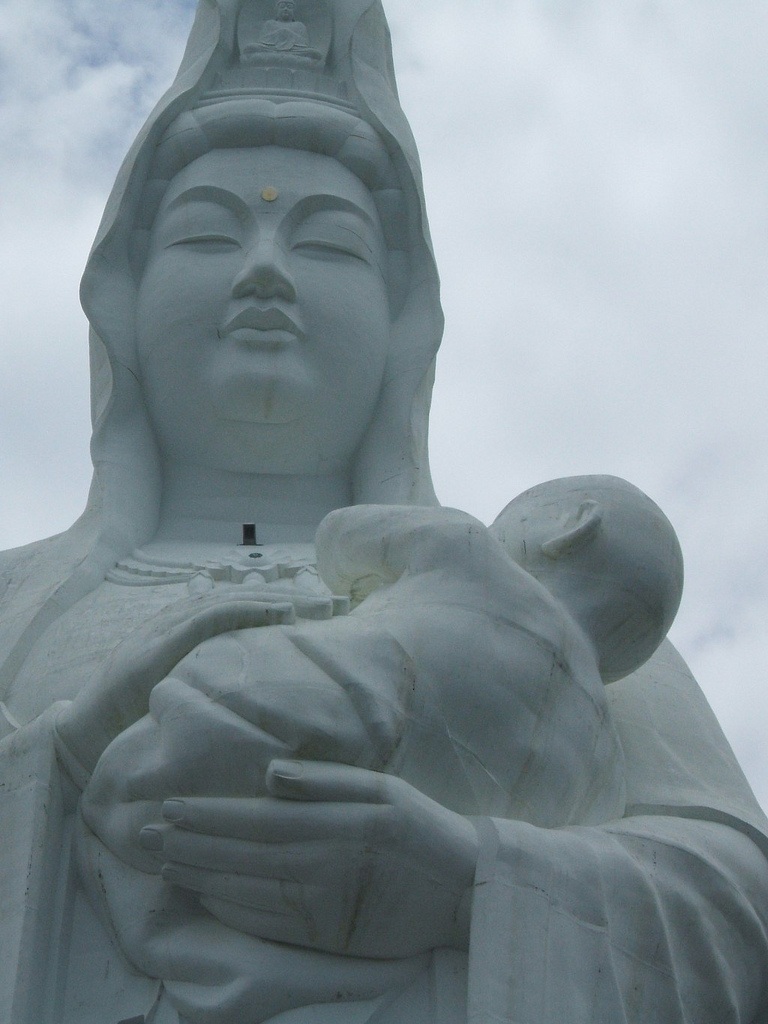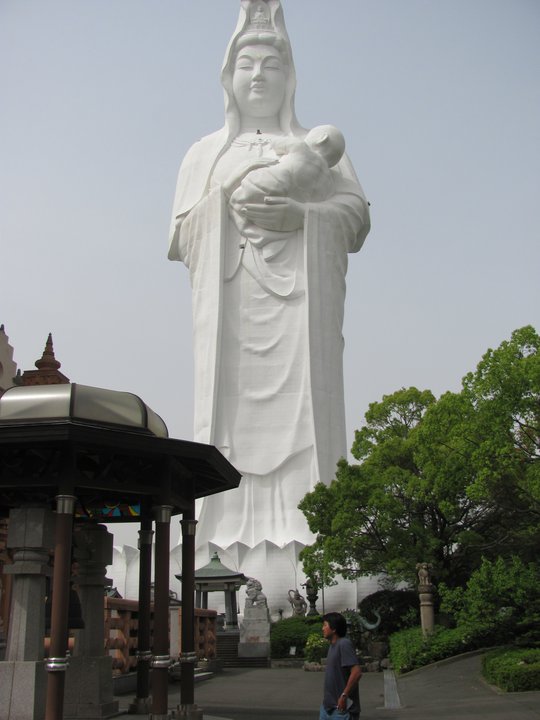 Al lado de Kurume la biblioteca pública es un japonés tradicional koi jardín que está abierto al público.
La característica más grande de Kurume es en gran medida la estatua de Jibo Kannon, que miente dentro de los argumentos del templo de Naritasan. La estatua de Kannon del concreto es 62 contadores de alto, y los visitantes pueden pagar un honorario pequeño para ir dentro de la estatua y para subir las escaleras a la tapa.
Hay también algunos templos a visitar, como en cualquier ciudad japonesa. El templo de Bairiji, cerca del río de Chikugo, es casero a una huerta pequeña de los árboles de ciruelo que florecen en el resorte temprano. El templo sí mismo tiene un pequeño zen el jardín, y es el templo más grande del entrenamiento de Kyushu.
http://xpedia1.com/es/Kurume.html