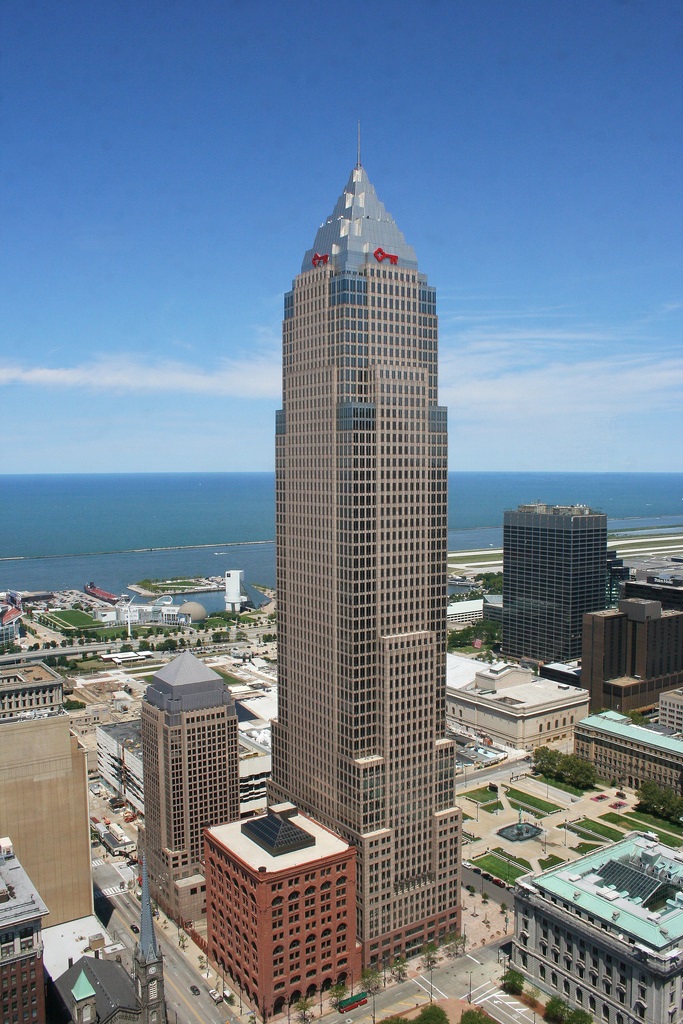 Voto:
Continente: América
País: Estados Unidos
Localización: Cleveland, Ohio
Año: 1991
Estado: Terminado
Descripción:Tallest in Cleveland: The Key Tower
The granite-faced Key Tower sits impressively on Cleveland's Public Square. At 57 stories and 947 feet tall, it is the tallest building in Cleveland, the tallest in Ohio, and the 16th tallest in the United States. It was originally called the Society Center (for Society Bank, the original owners), and was renamed after Key Bank acquired the company. It was designed by Cesar Pelli & Associates. On a clear day - yes, we do have those in Cleveland - the building is viewable for many miles.
At the time of its completion in 1991, it was the tallest building between New York City and Chicago. It has since been eclipsed by the Comcast Center in Philadelphia, PA (57 stories, 974 feet tall).
The complex also includes a separate building for the Marriott Hotel. The old terra-cotta Engineer's Building, which was the first major office building in the United States built and owned by a labor union, was razed to make way for the hotel.
In December it was reported that the top floor of the Key Tower was finally getting its first tenant. A law firm signed a 10 year lease for the 57th floor, which had been sitting unfinished since the building's completion in 1991.
The Key Tower is the only skyscraper in Cleveland that I haven't had the pleasure to visit above ground floor. I've been told the view is fantastic; I hope one day to be able to see it for myself.
http://allthingsclevelandohio.blogspot.com.es/2008/01/tallest-in-cleveland-key-tower.html
Key Tower es un rascacielos de 57 plantas y 289 metros (947 pies) en Cleveland, Estados Unidos, finalizado en 1991. Fue diseñado por el arquitecto Cesar Pelli. Es el rascacielos más alto de Cleveland y del estado de Ohio y el 18 más alto en los Estados Unidos. Puede ser avistado a una distancia de 32 Km. La Key Tower contiene 139 355 metros cuadrados de espacios de oficinas.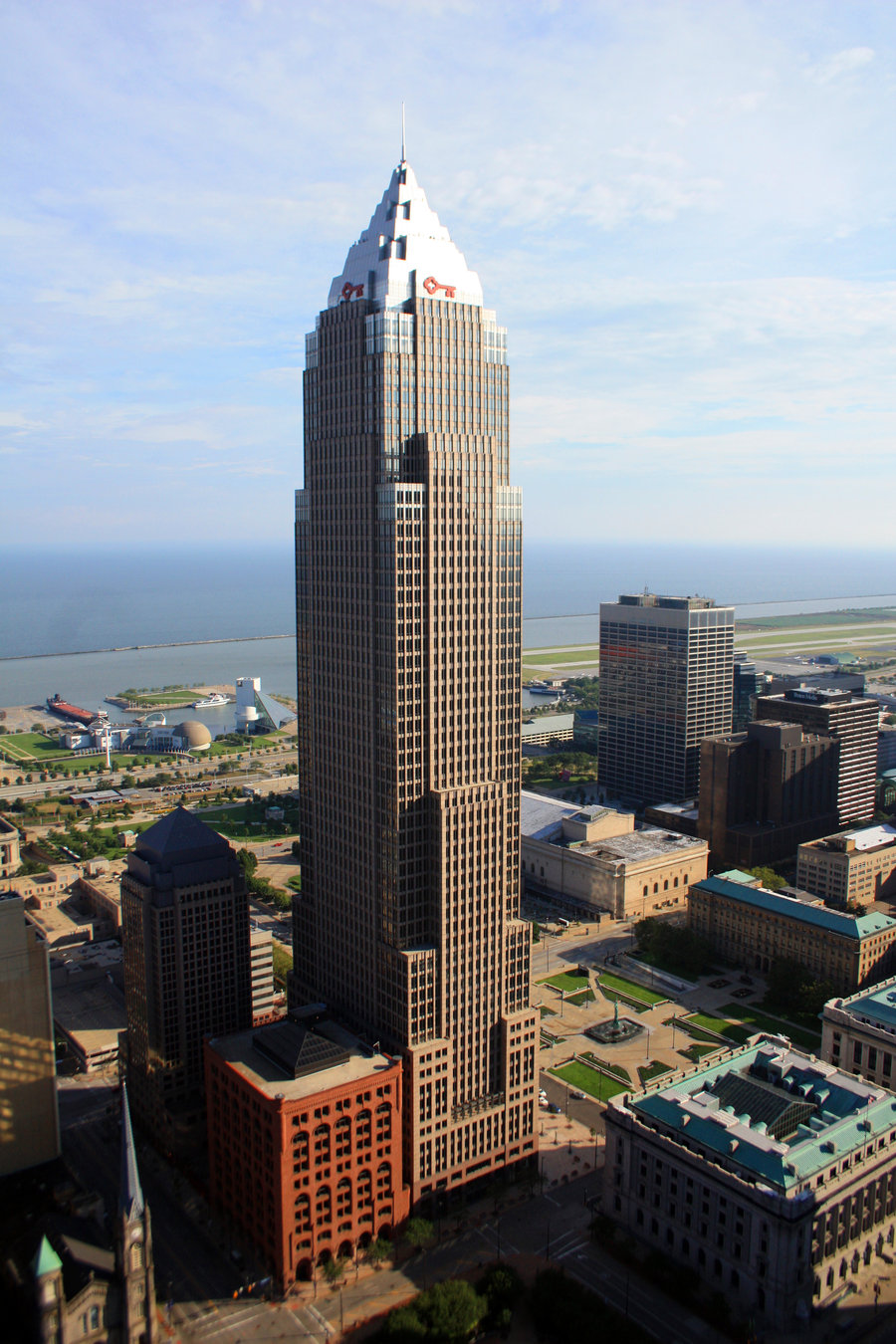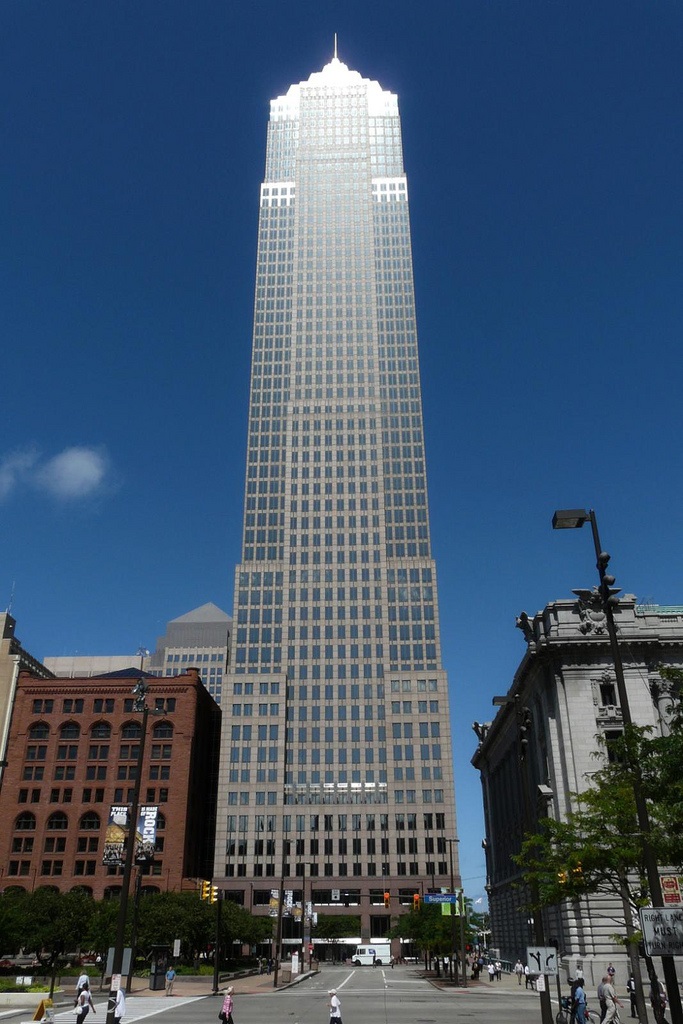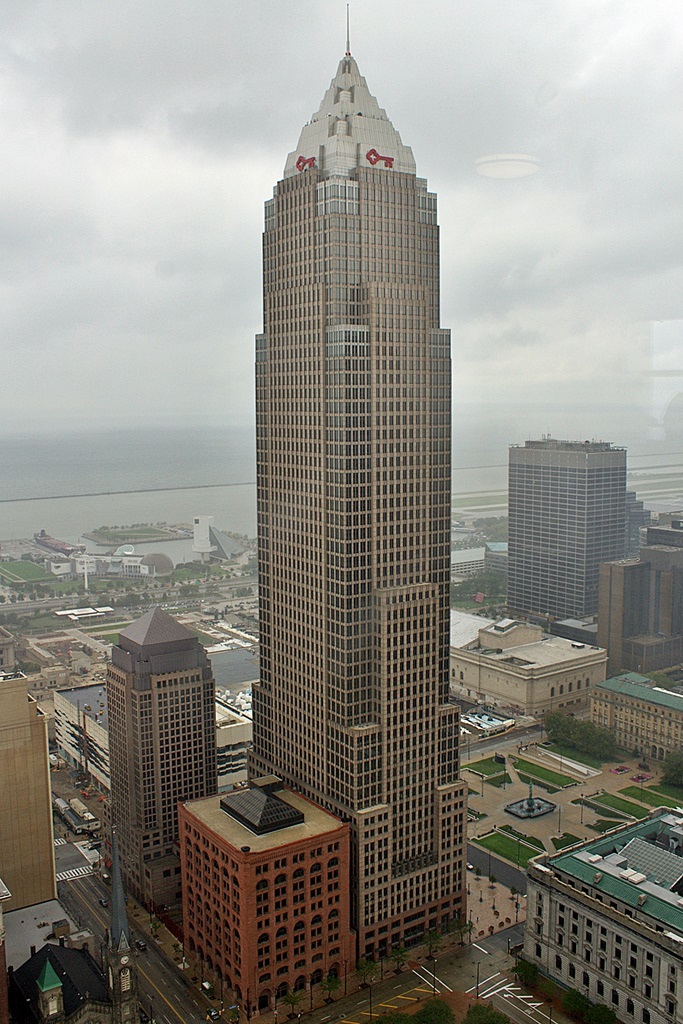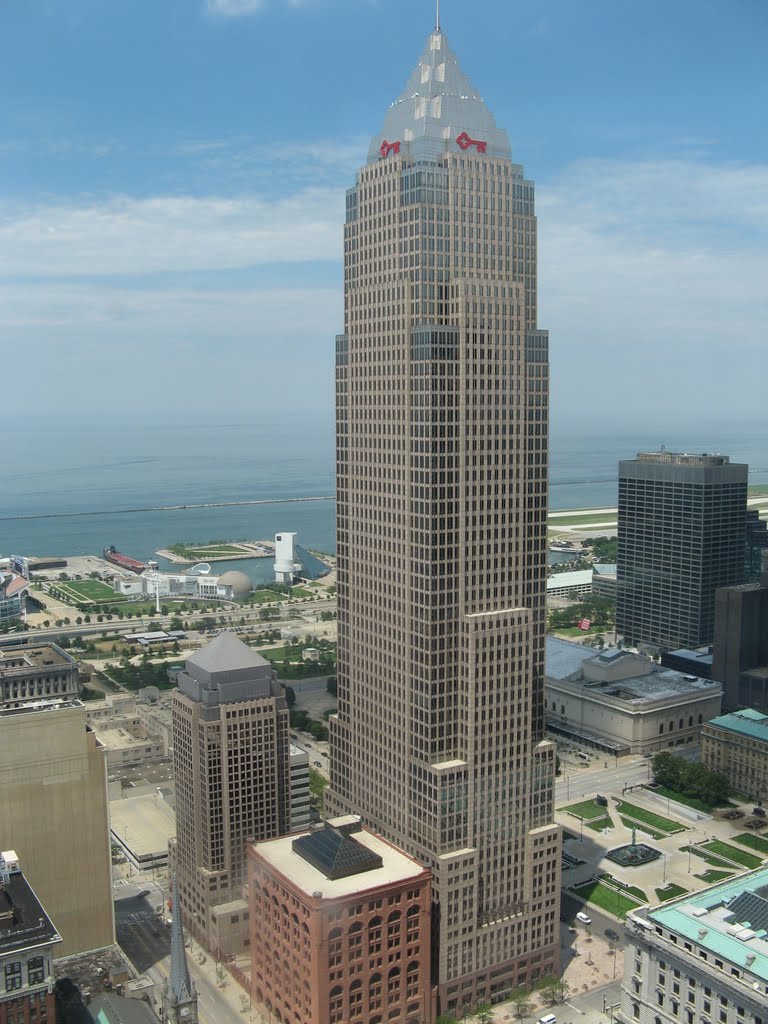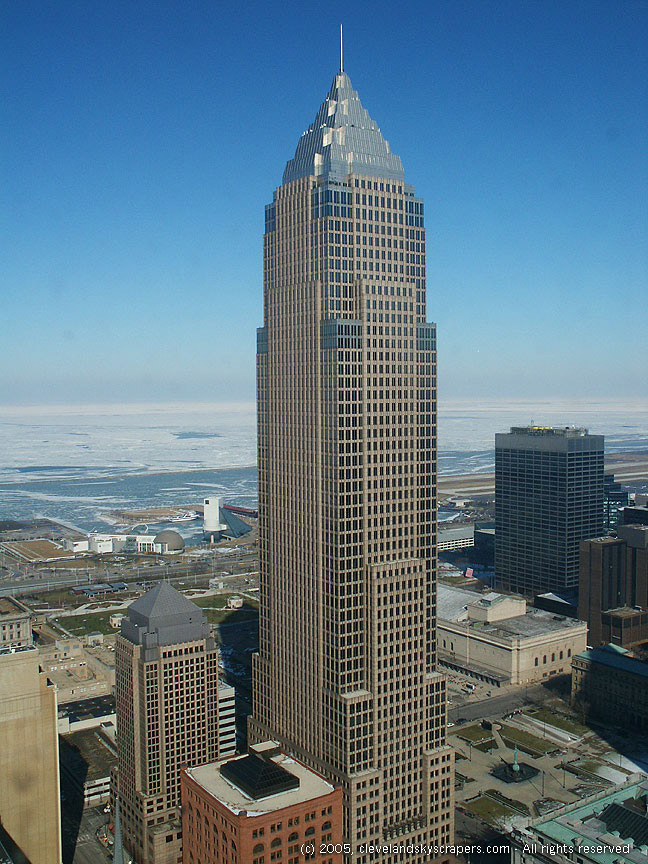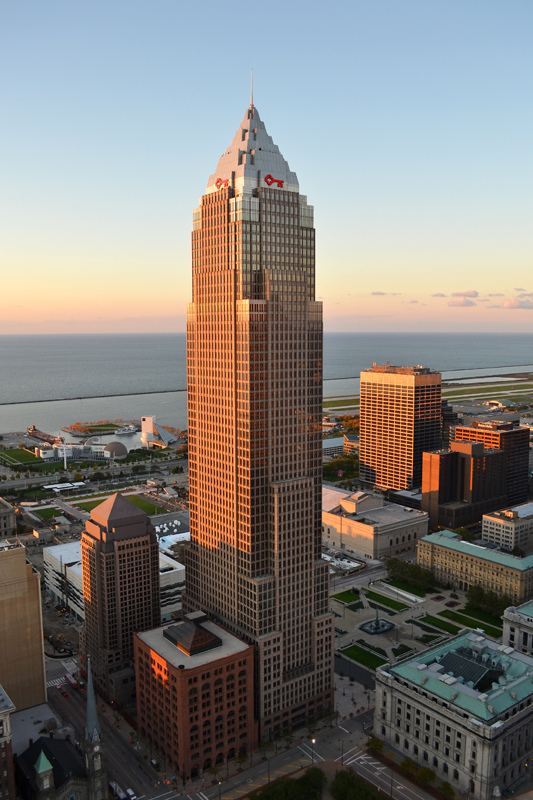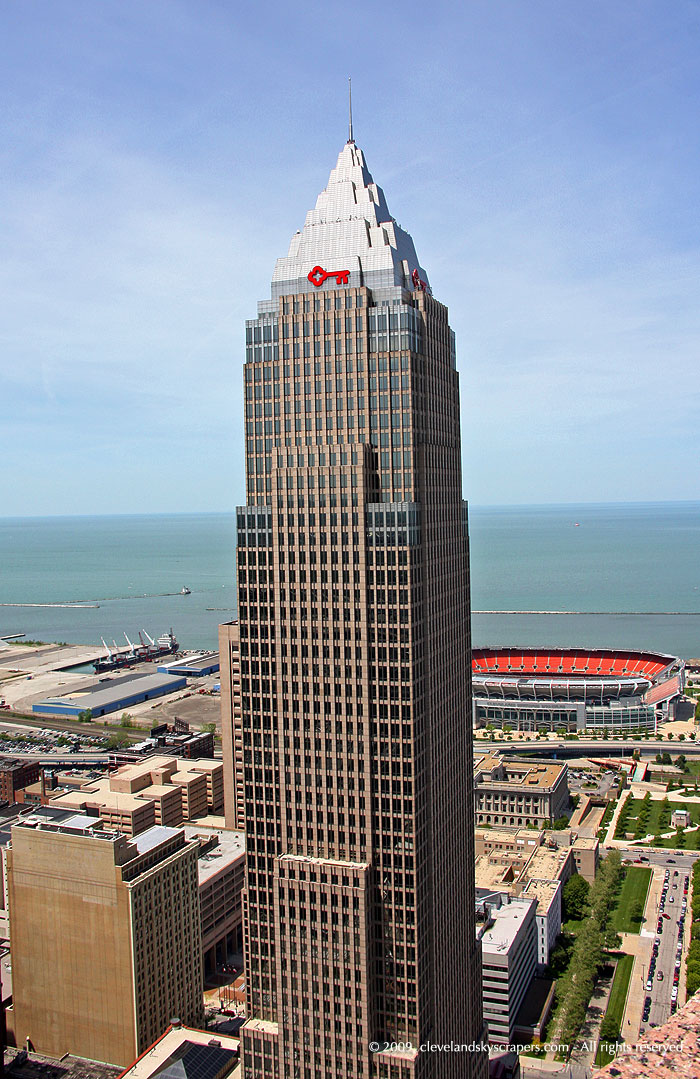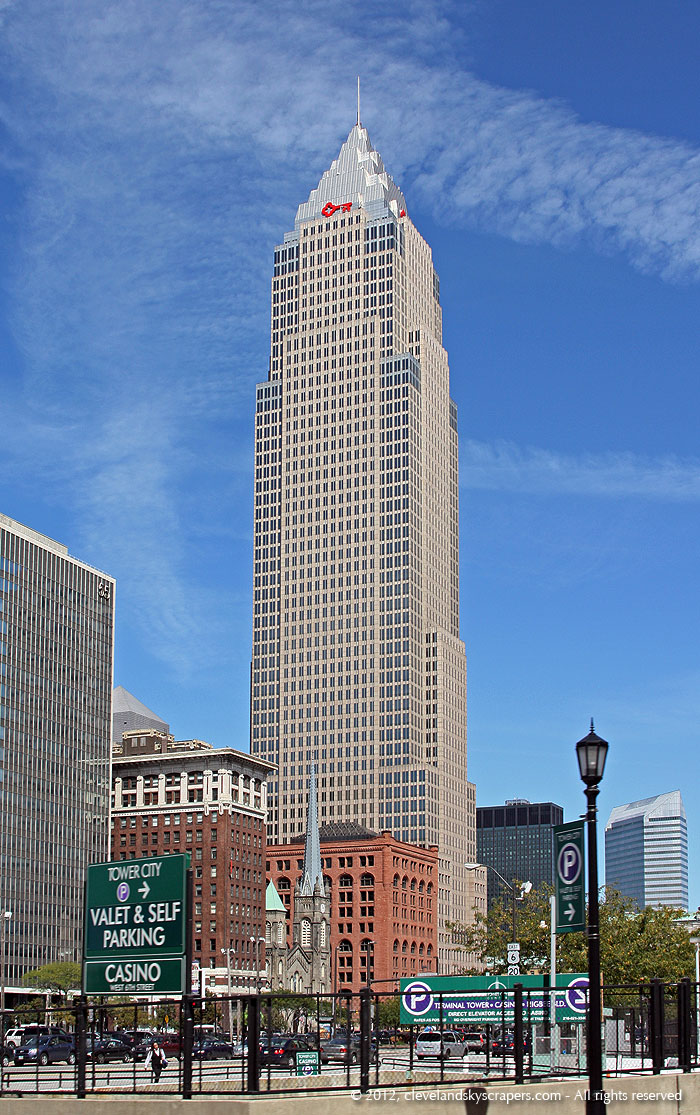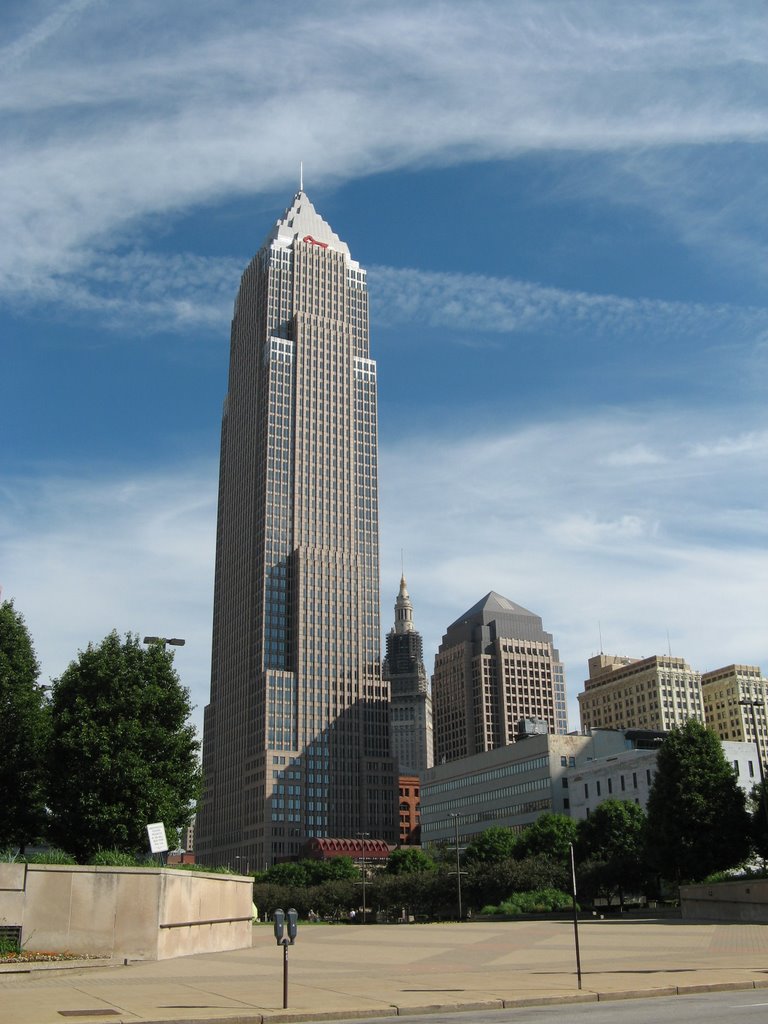 Fue originalmente construido por la Society Center, pero fue renombrado cuando el Key Bank adquirió la Society Bank.
Cuando fue concluido en 1991, se transformó en el rascacielos más alto entre Chicago y Nueva York, hasta que fue superado en 2007 por el Comcast Center en Filadelfia. Está conectado al Marriot at Key Center, construido en conjunto con la torre, y la vieja Society for Savings Building.
Un rascacielos de escala más pequeña fue propuesto por Pelli para ser construido en Hartford, pero recientemente el proyecto fue cancelado.
http://es.wikipedia.org/wiki/Key_Tower
http://www.bluffton.edu/~sullivanm/ohio/cleveland/keytower/pelli.html
http://www.skyscrapercity.com/showthread.php?t=1065