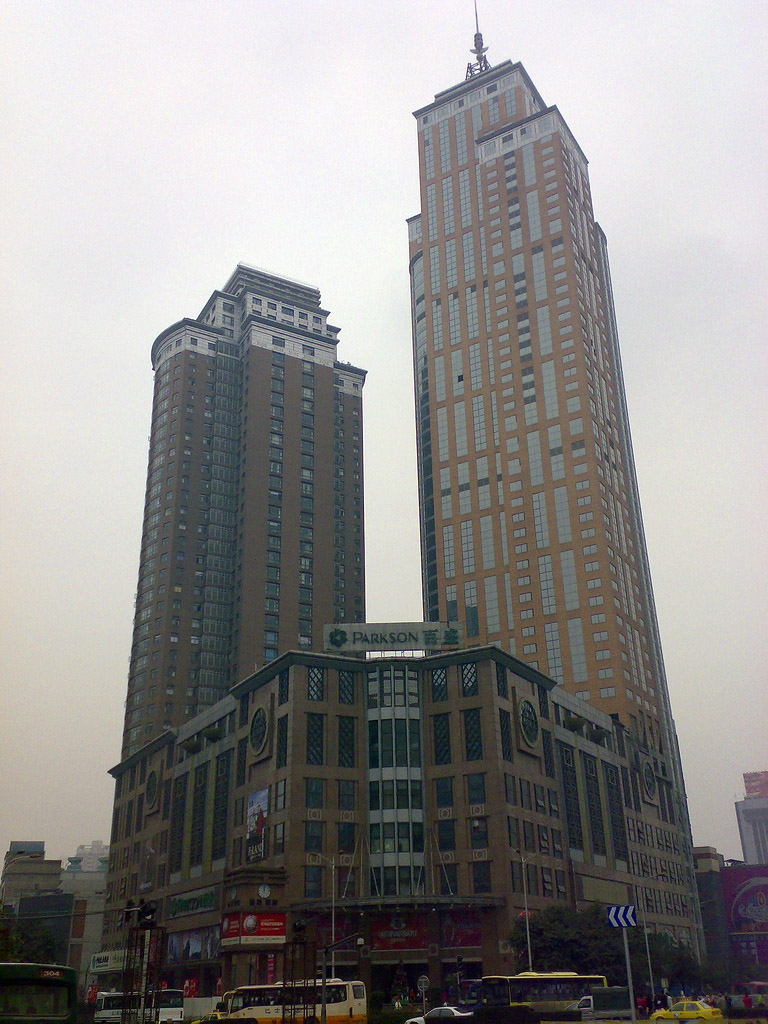 Voto:
Continente: Asia
País: China
Localización: Chongqing
Año: 2004
Estado: Terminado
Descripción:Lanko-Grand Hyatt Hotel, Chongqing, China
The Lanko-Grand Hyatt Hotel opened in 2004 and currently ranks as the second-highest building in western China. The 60-floor, 258-meter (846 ft) tall building is located in the city of Chongqing, China.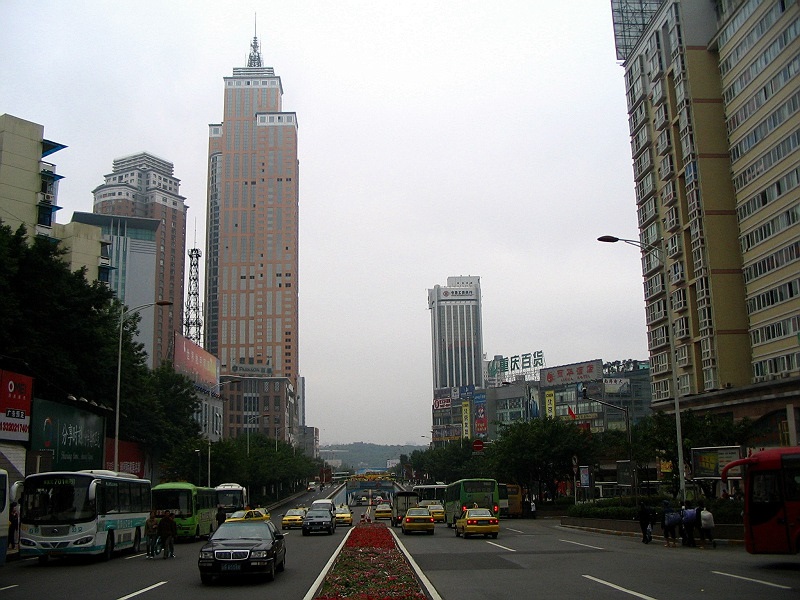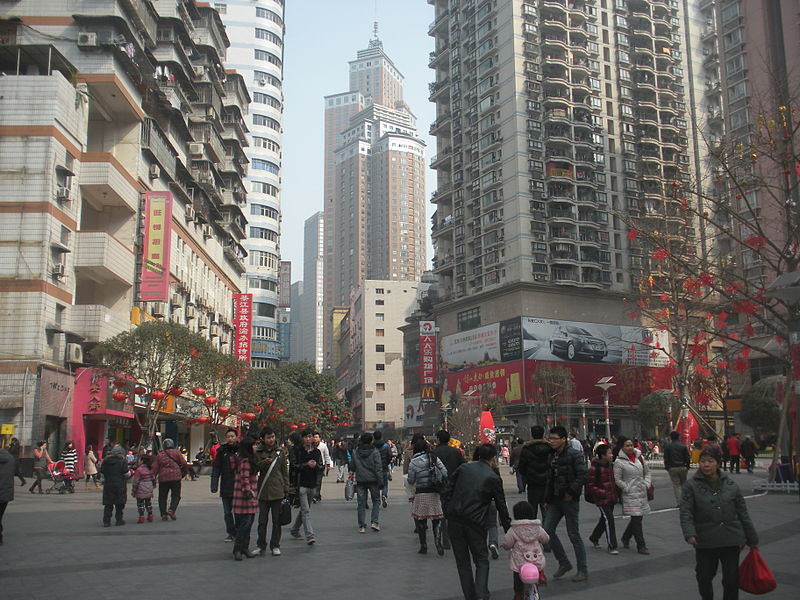 Chongqing is one of China's so-called "five national central cities" and over 30 million people live in the city and surrounding metropolitan area. The Lanko-Grand Hyatt Hotel is a mixed-use building displaying a rather conservative, post-modern architectural design and muted colors on its outer facade.
http://weburbanist.com/2011/02/20/high-5-stars-checking-out-the-worlds-10-tallest-hotels/
El Lanko•Grand Hyatt Hotel (chino simplificado: 浪高君悦大酒店, pinyin: Lànggāo jūnyuè dà jiǔdiàn) es un rascacielos de 258 m de altura y 56 plantas situado en Chongqing, China. Concretamente, está ubicado en la Nanping Road, en el Distrito de Nan'an. La construcción comenzó en 2000 y finalizó en 2004. Forma parte del complejo Lanko•Hyatt, que también contiene una torre de oficinas de 158 m de altura y 41 plantas, llamada Lanko•Hyatt Business Mansion, a la que está conectada mediante un podio de seis plantas.2 Tiene un diseño postmoderno bastante conservador y su fachada muestra colores apagados. Está coronado por una antena; si no se incluye, la altura de azotea es de 226 m. Es el cuarto edificio más alto de Chongqing, el 59º más alto de China y el décimo hotel más alto del mundo.
http://es.wikipedia.org/wiki/Lanko•Grand_Hyatt_Hotel
http://en.wikipedia.org/wiki/Lanko·Grand_Hyatt_Hotel