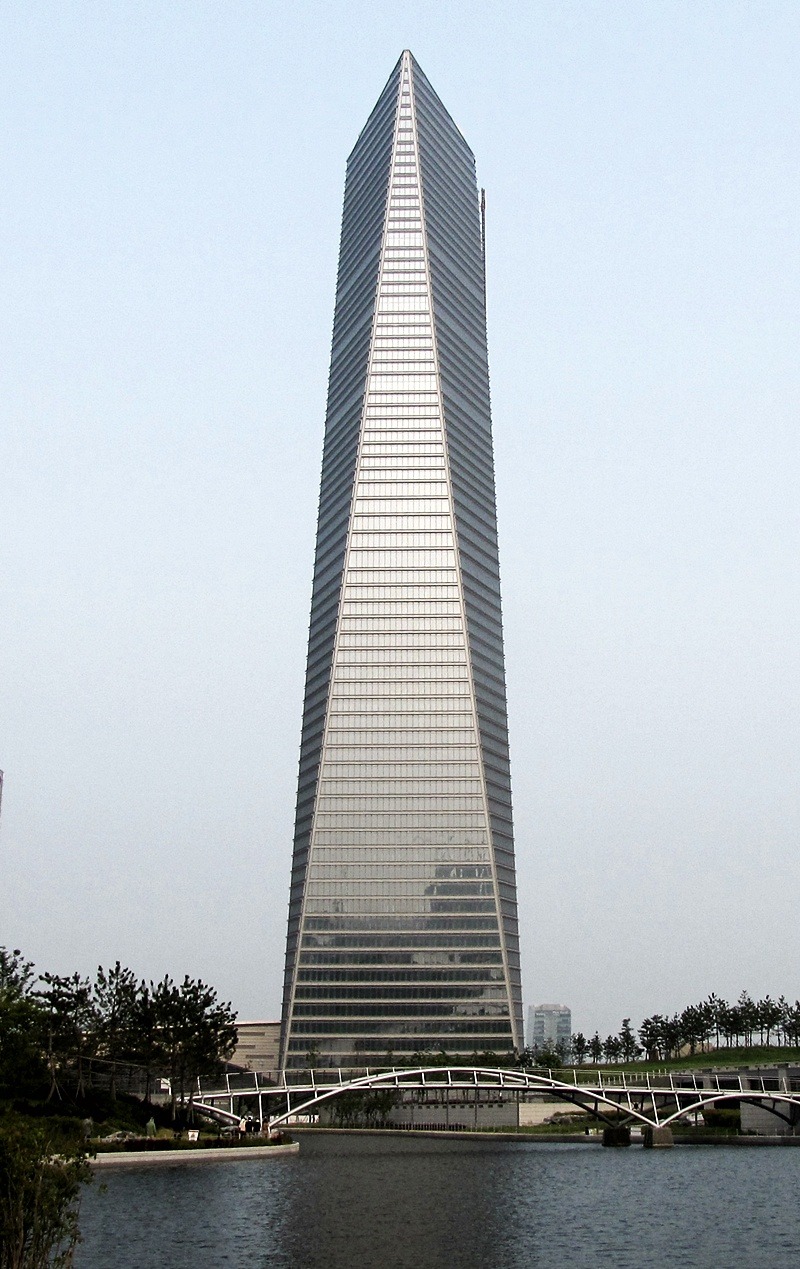 Voto:
Continente: Asia
País: Corea del Sur
Localización: Incheon
Año: 2011
Estado: Terminado
Descripción:Northeast Asia Trade Tower
A Landmark that symbolises Songdo City as an advanced international free trade city
At 305m, the tower is the tallest in Korea
The innovative geometry reduces wind impact on the building and ensures a more economical structural design
Targeting for LEED Silver certification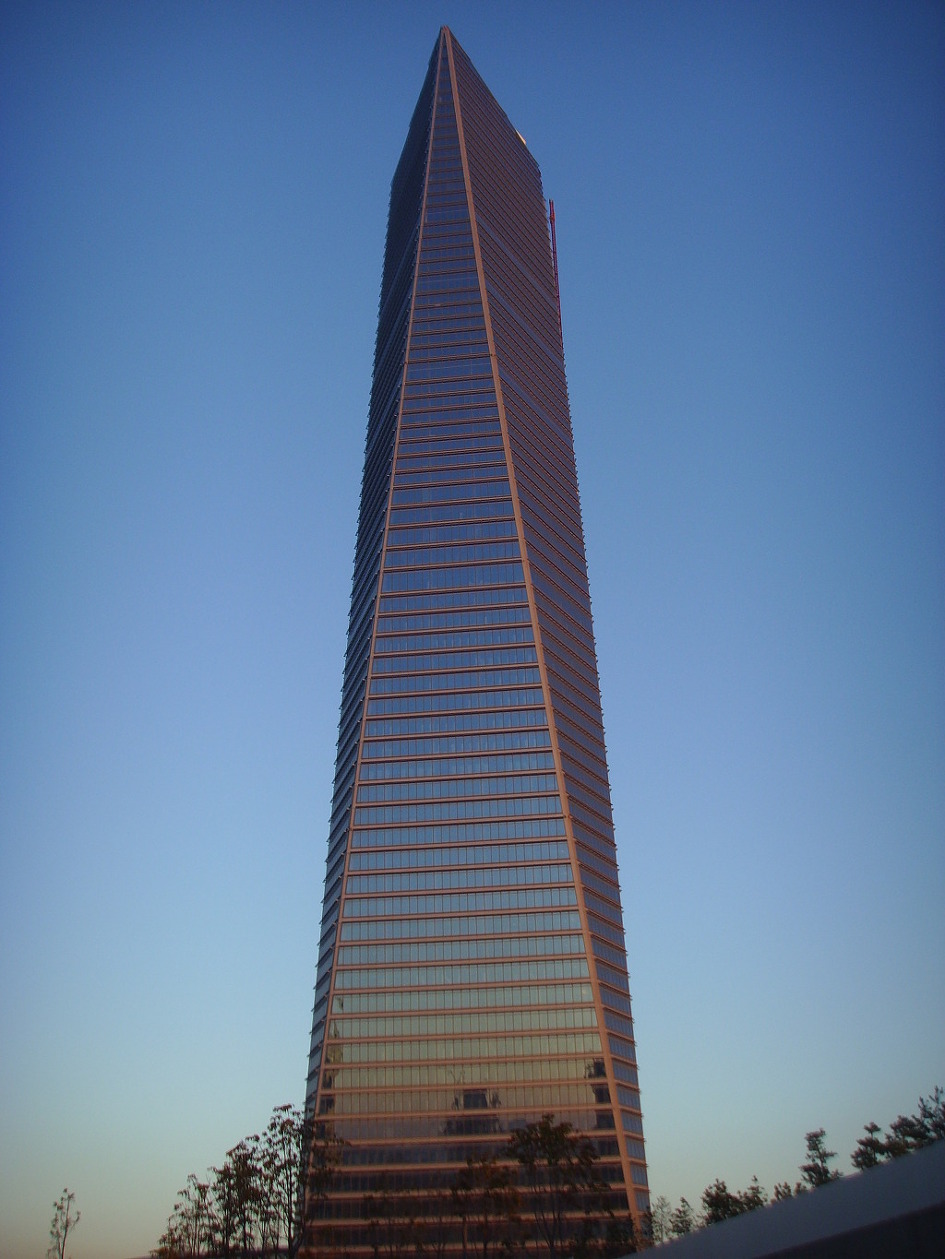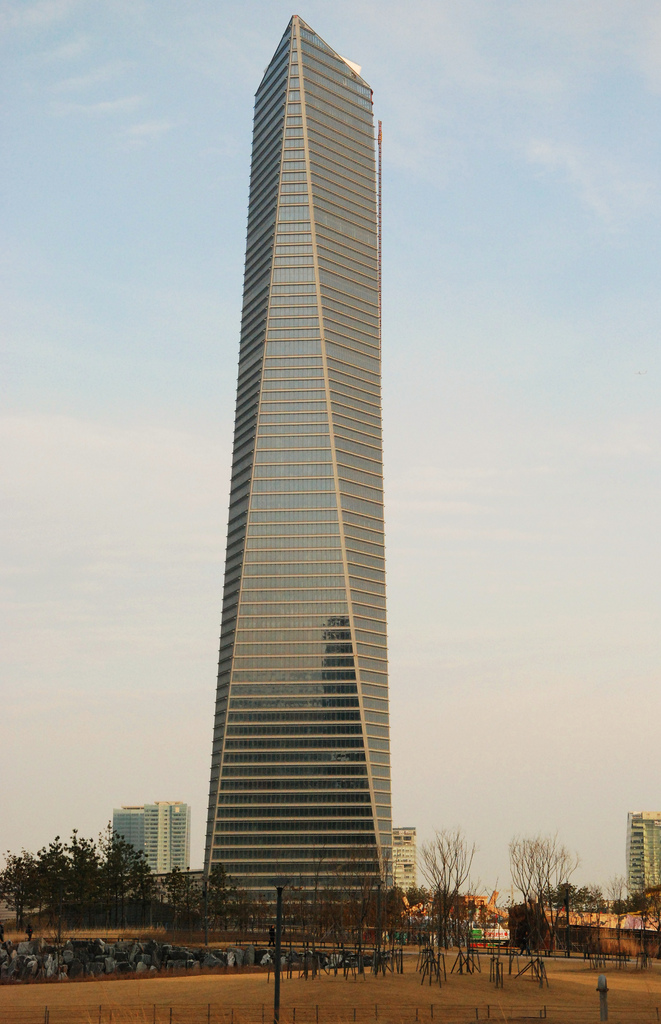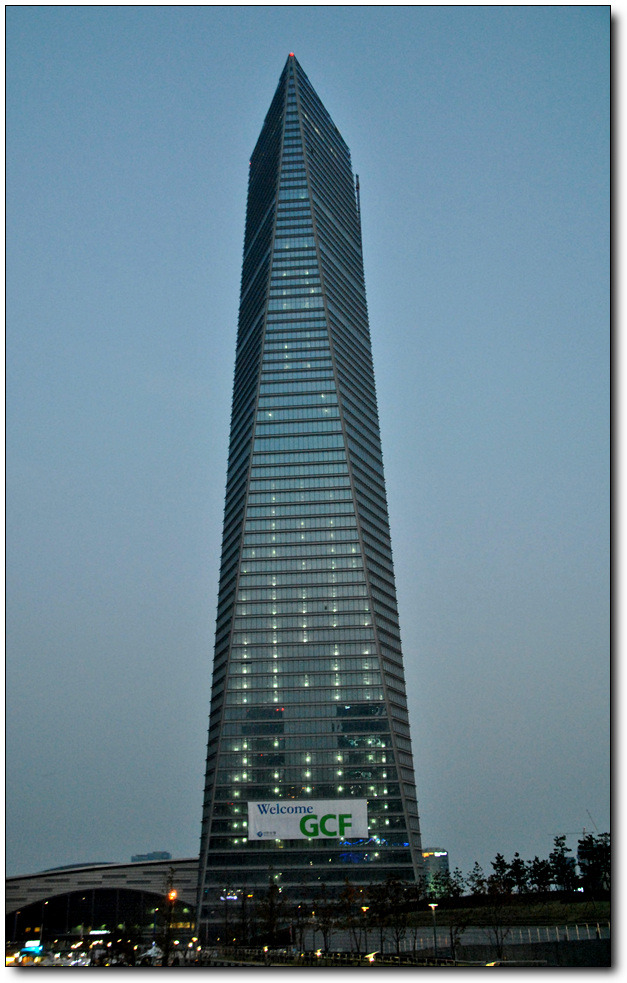 Located at the heart of New Songdo City, the mixed-use development is designed to attract top tier domestic and international companies to the new free trade zone. At a height of 305m, the 65-storey tower includes grade-A office space, six-star hotel and luxury residences; it is the tallest building in Korea.
Arup integrated international standards with Korean code requirements to craft creative solutions that enabled the iconic design to be realised in a safe, cost-effective manner.
Innovative geometry
The tower features a trapezoid at the base which gradually transforms into a triangle at the top. The large base offers an ideal open space for office tenants, while the upper floors with shallower floor planes offer better views and light penetration suitable for a top tier residential programme.
The dynamic exterior elevation created by such a change in the shape of the plans considerably reduces wind impact on the building and ensures a more economical structural design than a box-shaped building could offer.
Sustainable strategies
The building is also a striking example of sustainable design. With a range of passive design strategies such as daylighting, natural ventilation and energy-efficient HVAC systems, the tower targets to achieve LEED® Silver certification.
Given the shortage of fresh water in Korea, Arup designed a greywater system to conserve and recycle water whenever possible. A central cogeneration facility supplies power and hot water to the tower. Trash from the tower is transported to a trash processing facility using an automated waste collection system consisting of vacuum pumps and large diameter pipes. At the trash processing facility, recyclables are separated and recycled and organic waste is incinerated to produce power.
http://www.arup.com/Projects/Northeast_Asia_Trade_Tower.aspx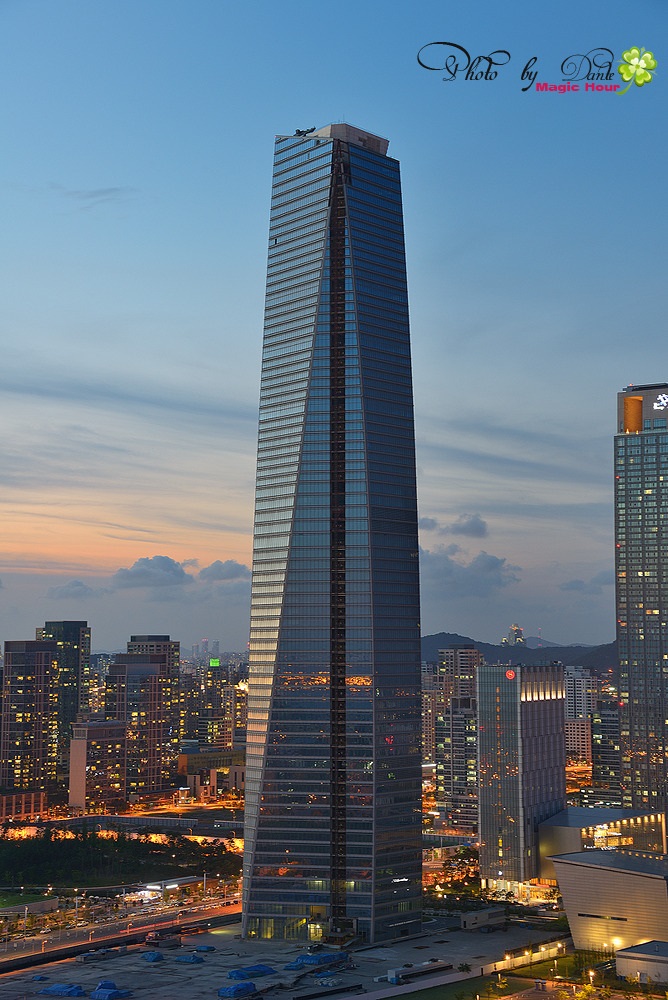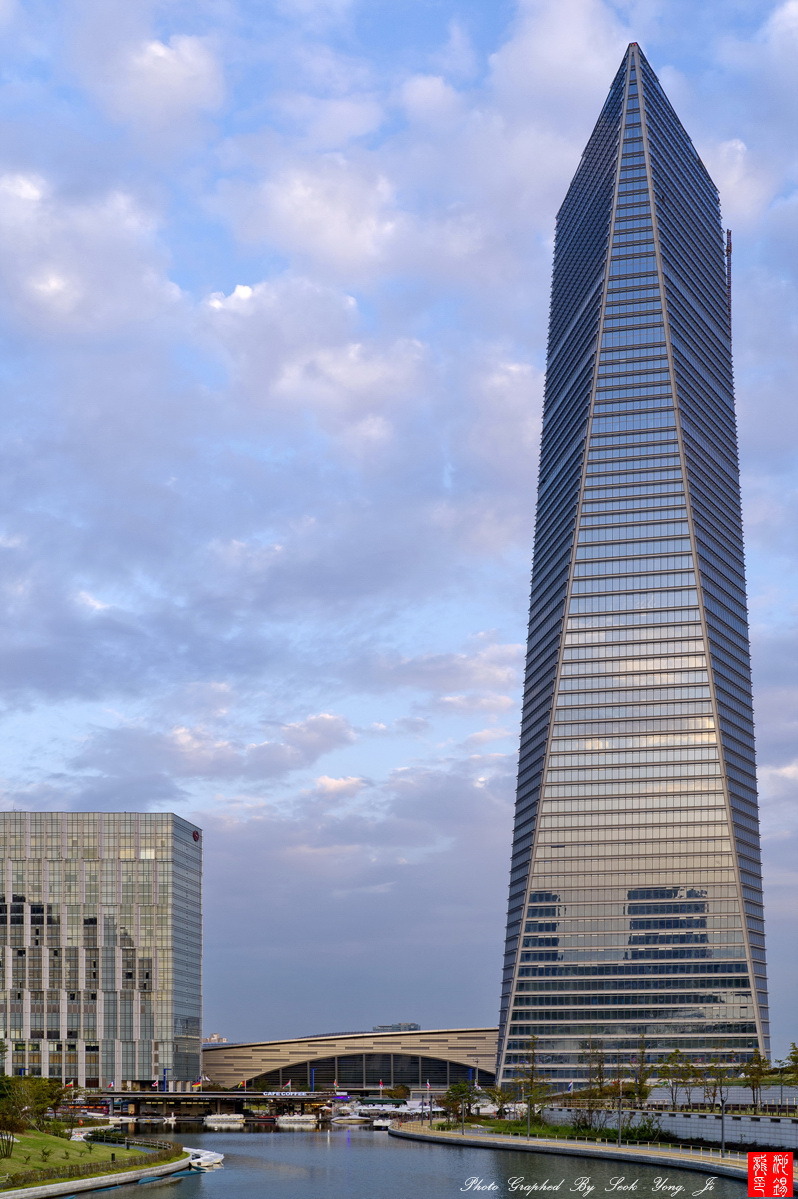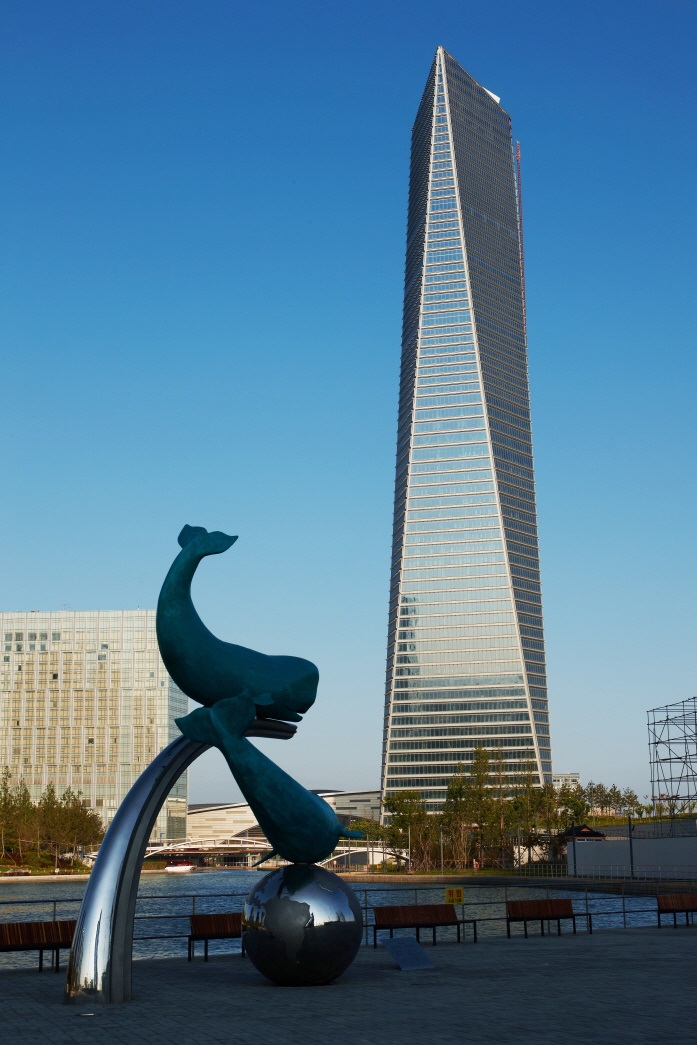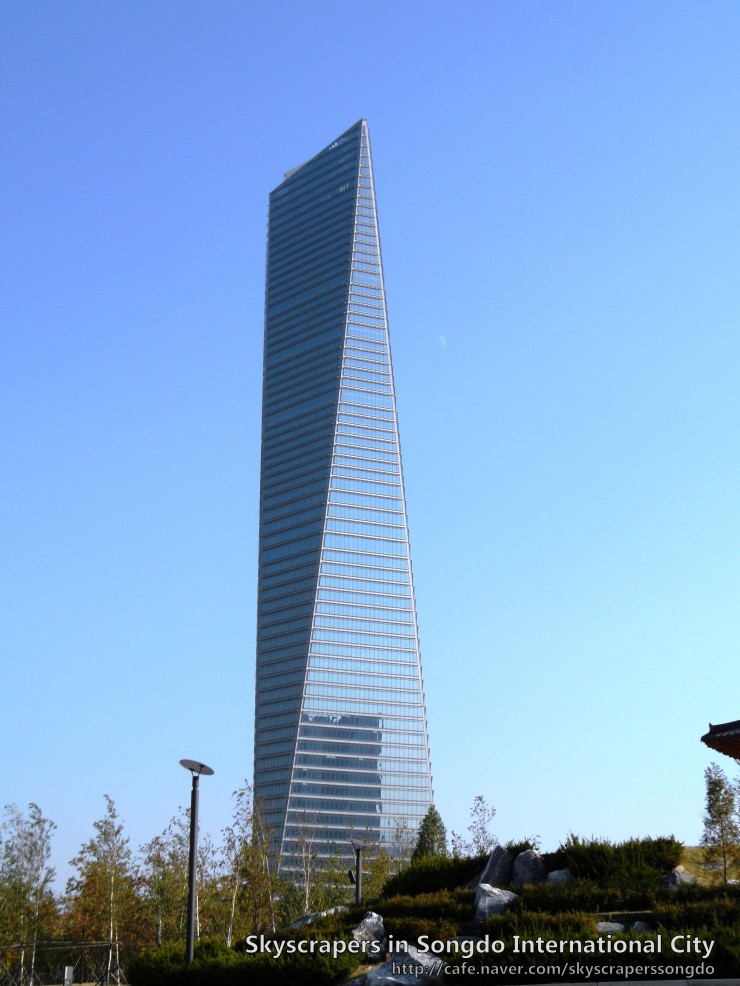 Northeast Asia Trade Tower o NEATT (coreano: 동북아무역타워) es un rascacielos situado en Songdo International City, el proyecto de bienes inmuebles privado más caro en la Zona Económica Libre de Incheon, Corea del Sur.2 El edificio de 305 m (1001 ft) de altura es actualmente el más alto de Corea del Sur, y tiene 88 plantas.3 Sobrepasó al anterior más alto, Samsung Tower Palace 3 – Tower G de Seúl, cuando llegó a su altura máxima en 2009.
El edificio pretendía ser una atracción del Songdo International Business District. Incluye 19 plantas de espacio de oficinas de clase A, el observatorio más alto de Corea del Sur en la planta 65, un hotel de lujo, residencias con servicios, y comercios. Las plantas libres de columnas incluyen un lobby de oficinas en la planta baja, plantas de caliza francesa y muros de pizarra de Vermont.
El edificio está situado al lado de Songdo Convensia, del Centro Comercial Riverstone, y del Sheraton Incheon Hotel. Tiene un extenso aparcamiento situado al lado, y tendrá un acceso peatonal a una futura estación de metro. NEATT permite a un alto número de peatones entrar al lobby de oficinas por escaleras mecánicas. El lobby es frecuentado por los residentes de NEATT, y por residentes de otros proyectos cercanos.
En febrero de 2010, el observatorio de la planta 65 abrió al público para la reunión de los ministros de finanzas de las principales economías del G-20.4
http://es.wikipedia.org/wiki/Northeast_Asia_Trade_Tower
http://en.wikipedia.org/wiki/Northeast_Asia_Trade_Tower
http://blog.daum.net/_blog/BlogTypeView.do?blogid=0ZYMP&articleno=83
http://forum.xcitefun.net/northeast-asia-trade-tower-images-and-detail-t65033.html
http://www.songdo.com/songdo-international-business-district/the-city/working/neatt.aspx
http://kpf.com/project.asp?T=14&ID=93