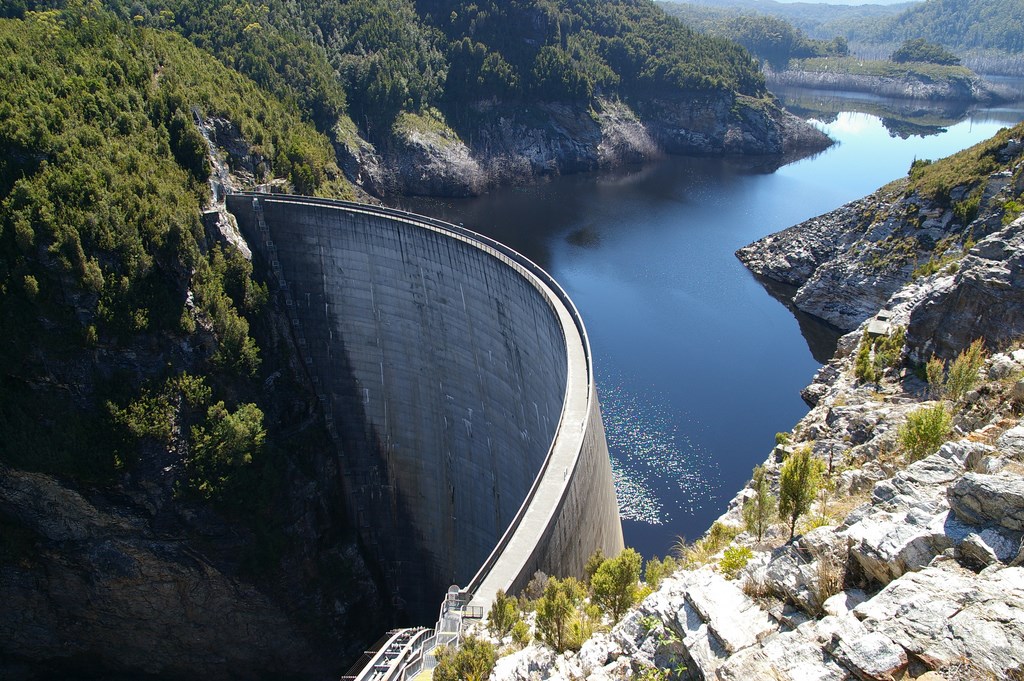 Voto:
Continente: Oceanía
País: Australia
Localización: Gordon River, located in South West Tasmania
Año: 1974-1978
Estado: Terminado
Descripción:La presa de Gordon (también conocido Como Gordon River Dam), es una presa de arco de doble curvatura en el río Gordon en Tasmania, Australia. La presa tiene una longitud de 192 m (630 pies) y una altura de 140 m (459 pies), por lo que es la presa más alta de Tasmania y el quinto más alto en Australia. El agua de la presa cae 183 m (600 pies) bajo tierra en su central, donde tres turbinas de 144 MW genera hasta 432 MW de potencia, que cubre aproximadamente el 13% de la demanda eléctrica de Tasmania. Las dos primeras turbinas fueron comisionados en 1978, antes de la tercera recibió el encargo de una década después, en 1988.
http://es.touristlink.com/australia/gordon-presa/overview.html
https://en.wikipedia.org/wiki/Gordon_Dam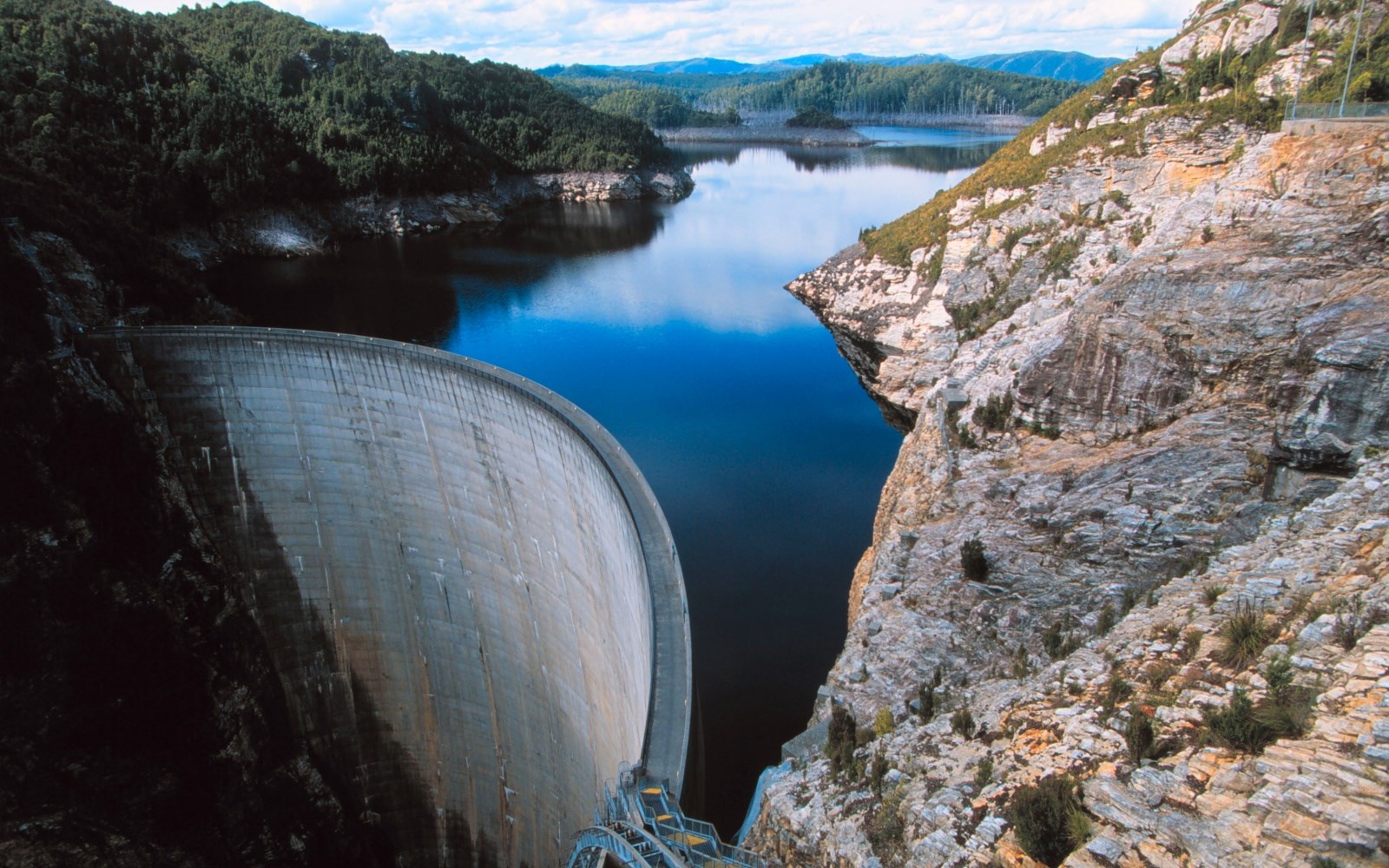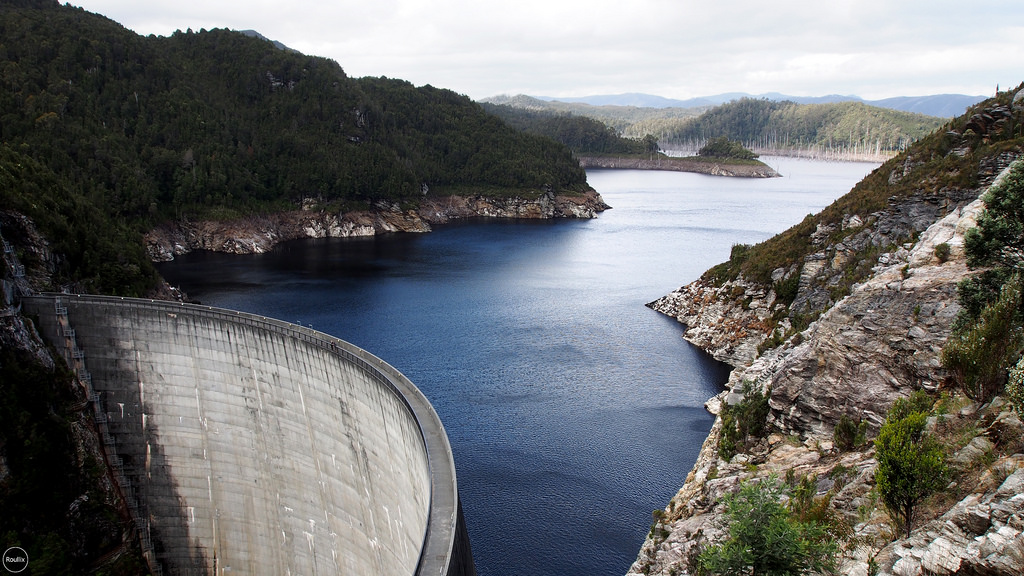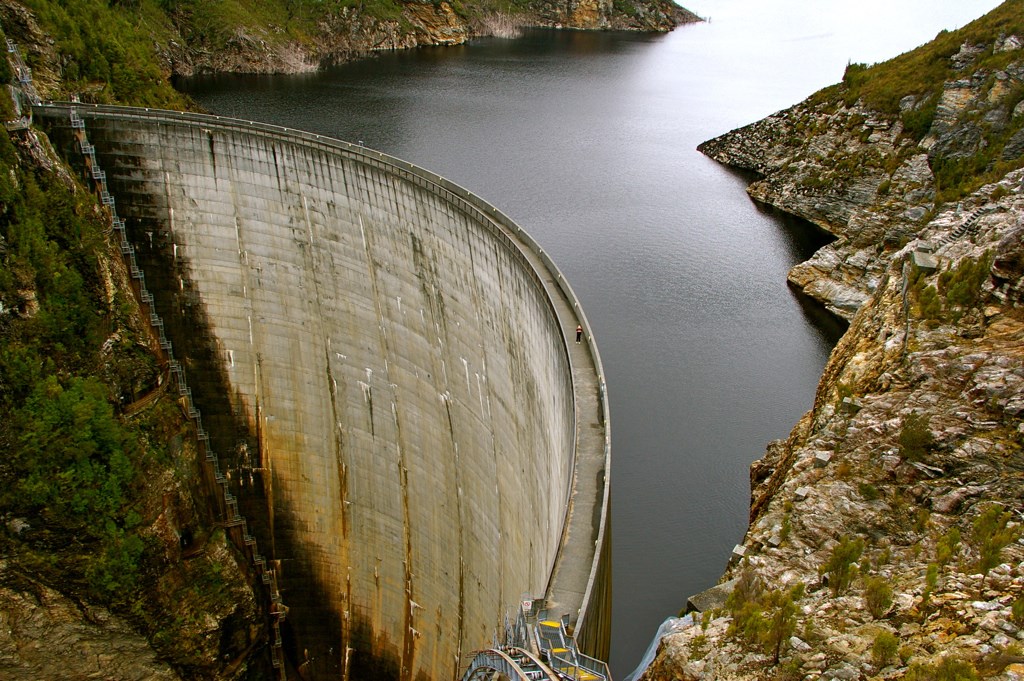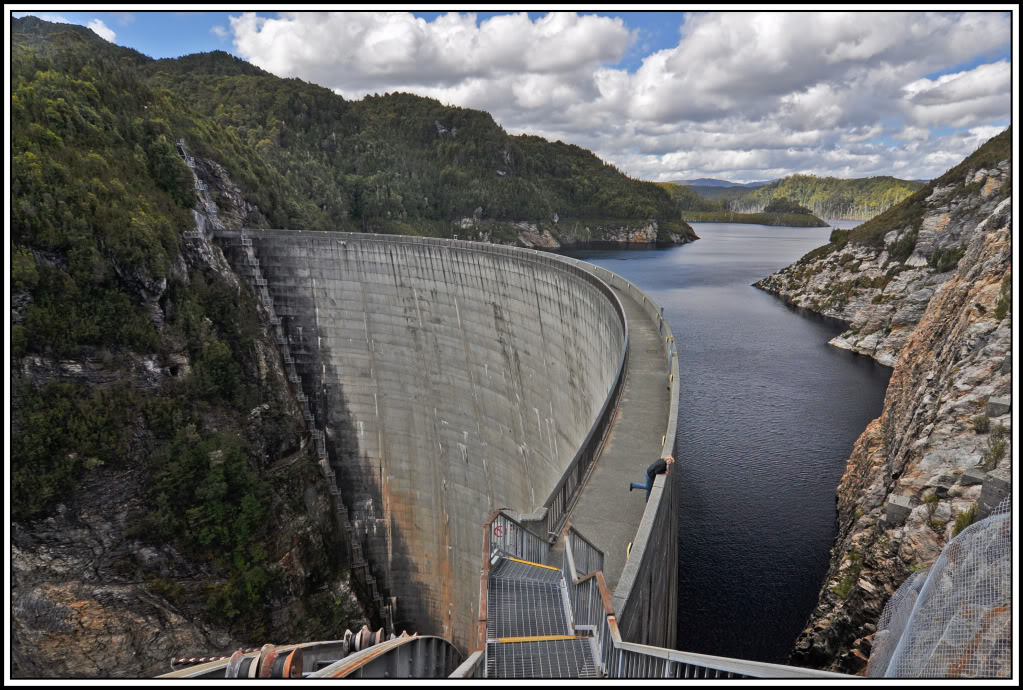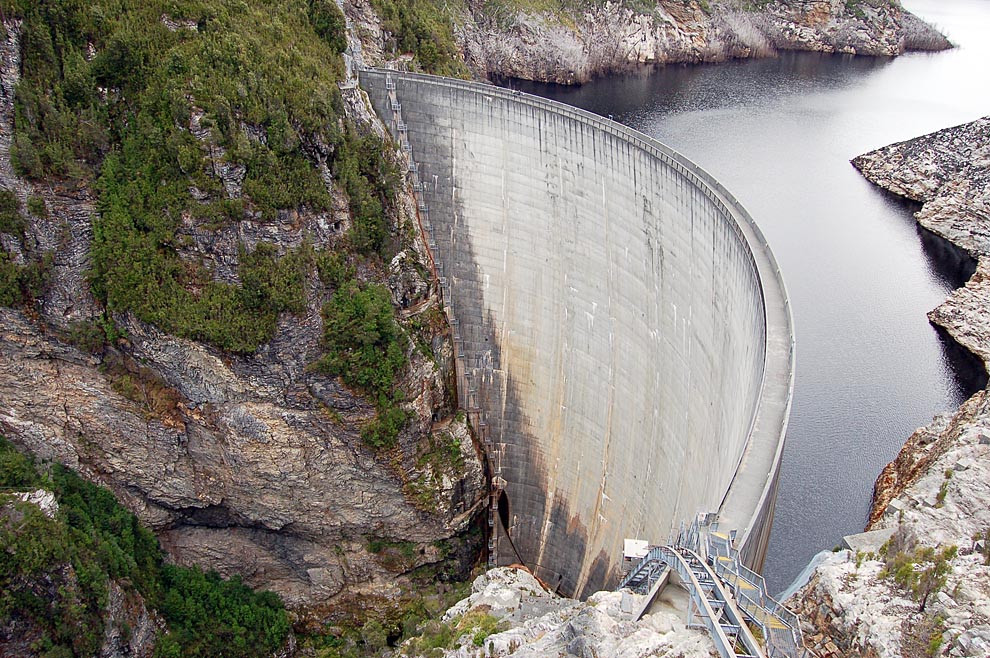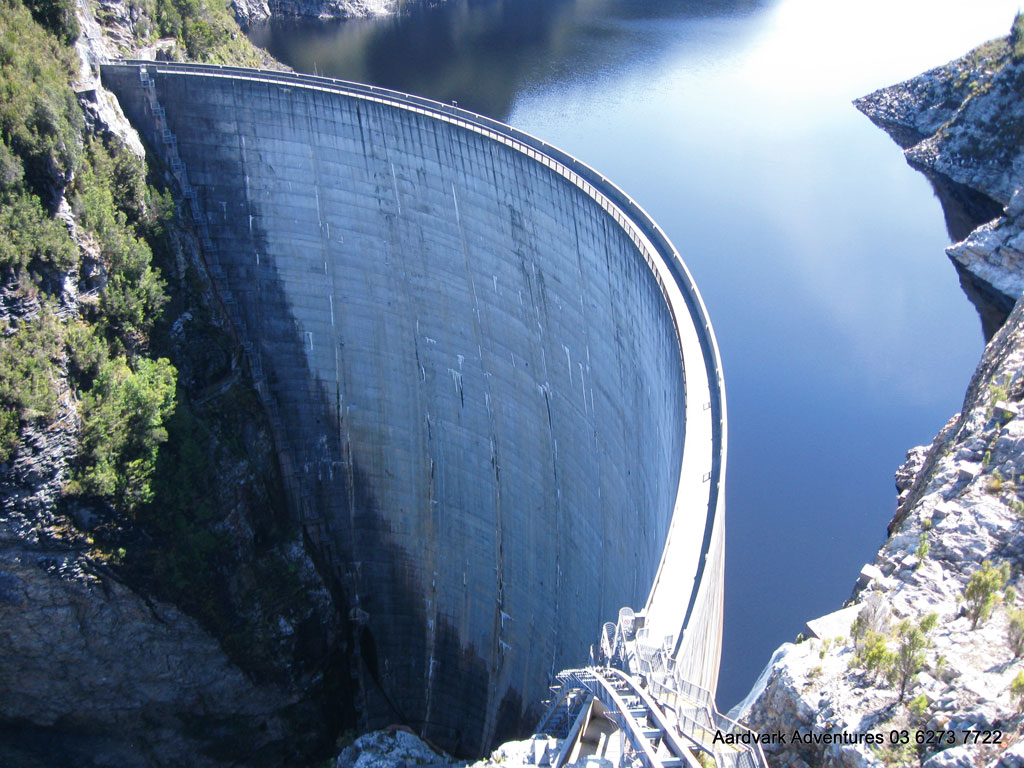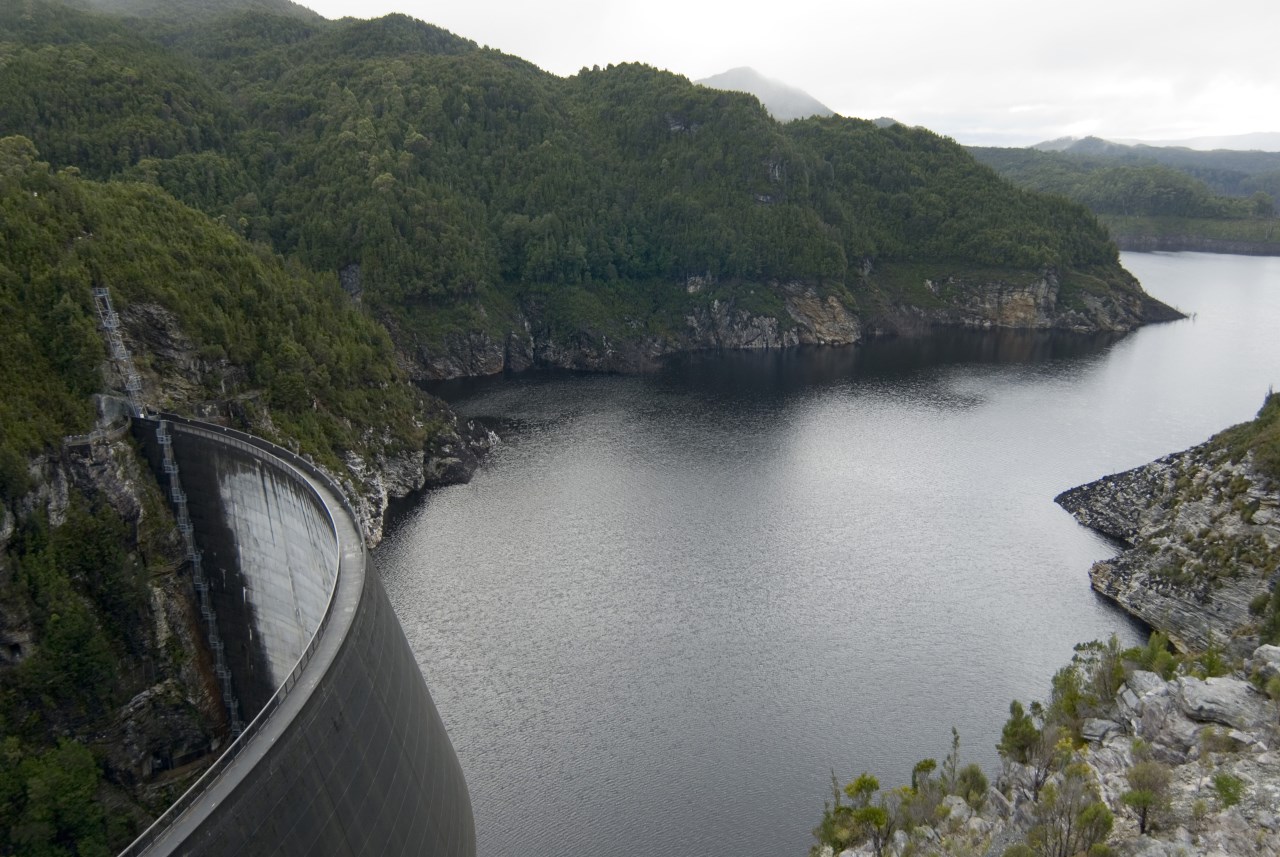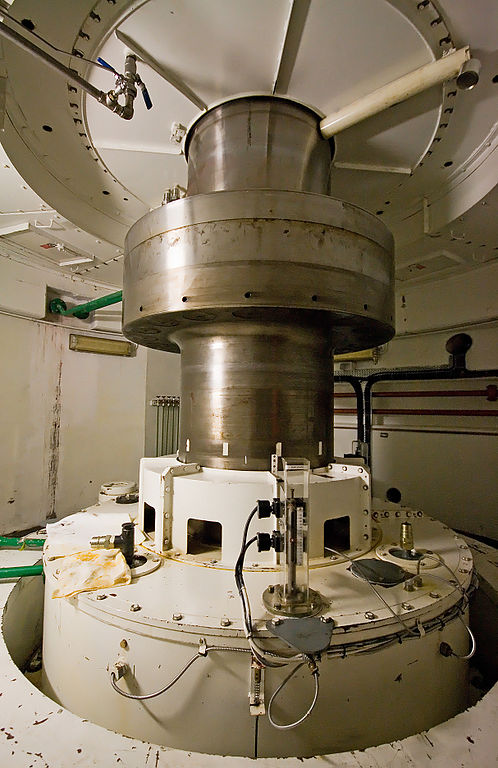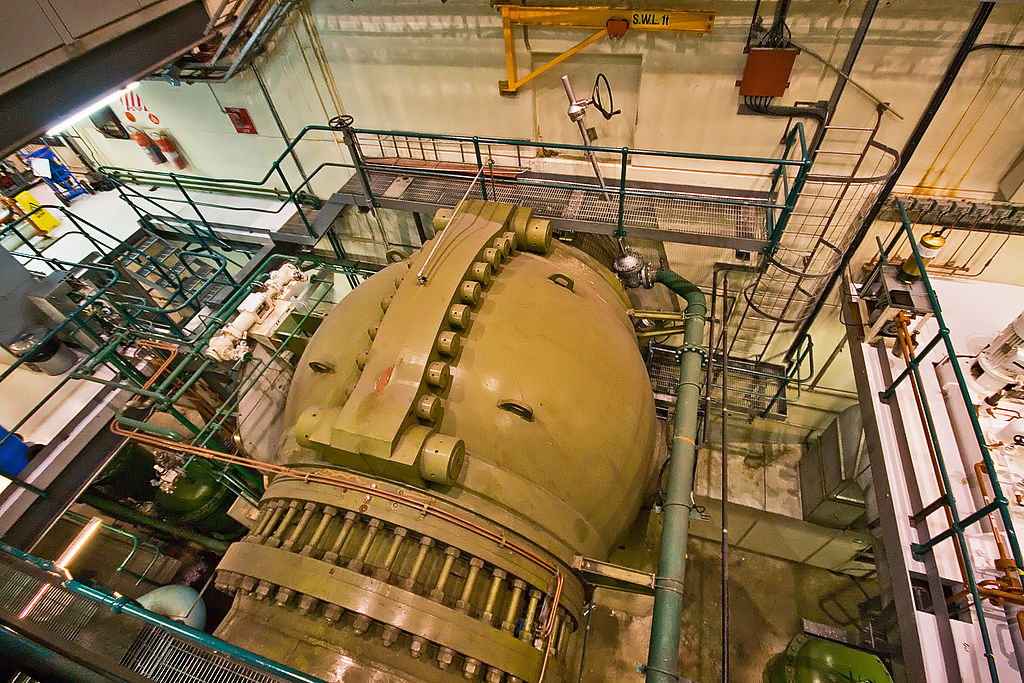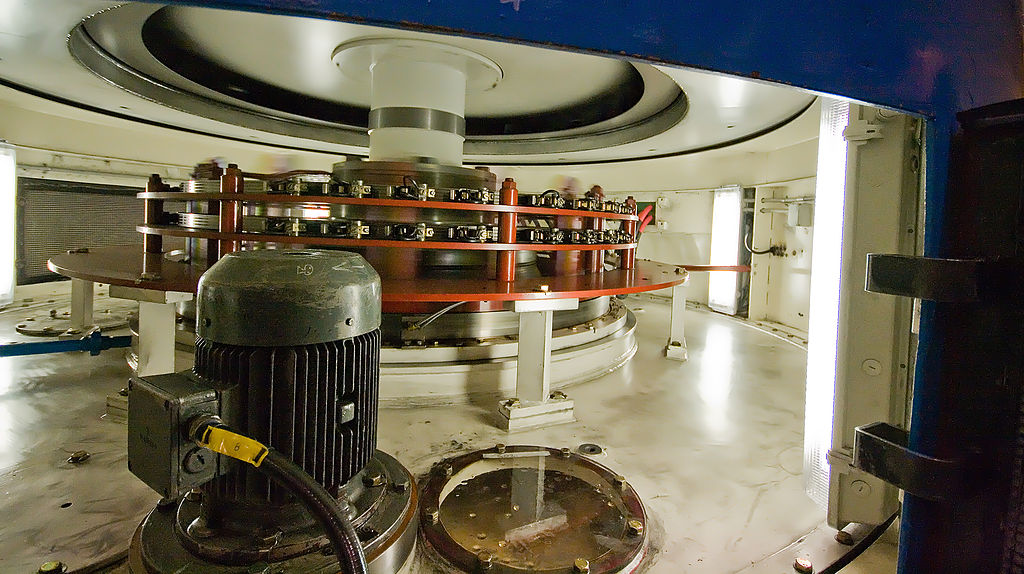 Gordon - Pedder
The combination of Lake Gordon and Lake Pedder is not only the largest storage in Hydro Tasmania's system but the largest storage of water in Australia. This catchment is located in the wild terrain of south-west Tasmania.
The water in Lake Pedder provides around 40% of the water used in the Gordon Power Station. The water flows to Lake Gordon via McPartlan Canal.
The original Lake Pedder was flooded as part of the Gordon power scheme. There was wide spread opposition to this action from conservation groups.
In 1995 a Federal parliamentary inquiry was held to investigate the feasibility of restoring the original Lake Pedder. The inquiry found no compelling biological conservation reasons or environment protection reasons to restore the original Lake Pedder.
Gordon Power Station
Date commissioned 1977 - 1988
Generating capacity 432.00 MW
Number of Turbines 3
Type of Turbines Francis
Technical fact sheet (856.28 KB)
http://www.hydro.com.au/system/files/attachments/Gordon_Power_Station.pdf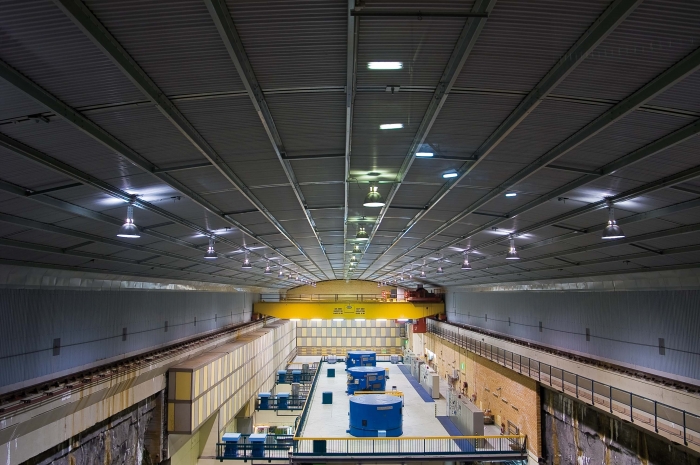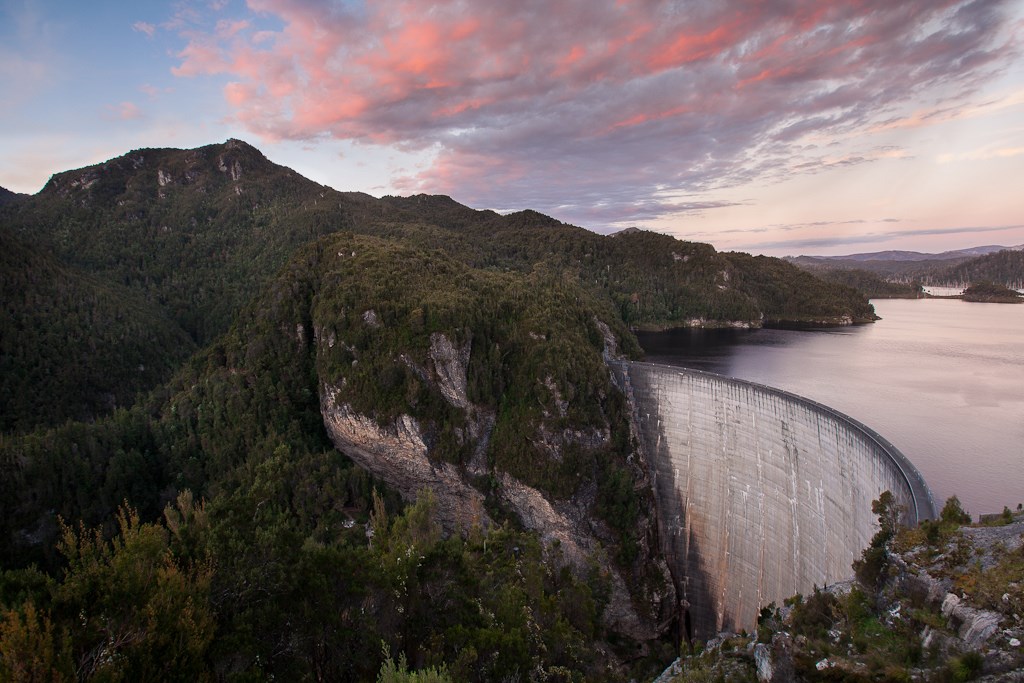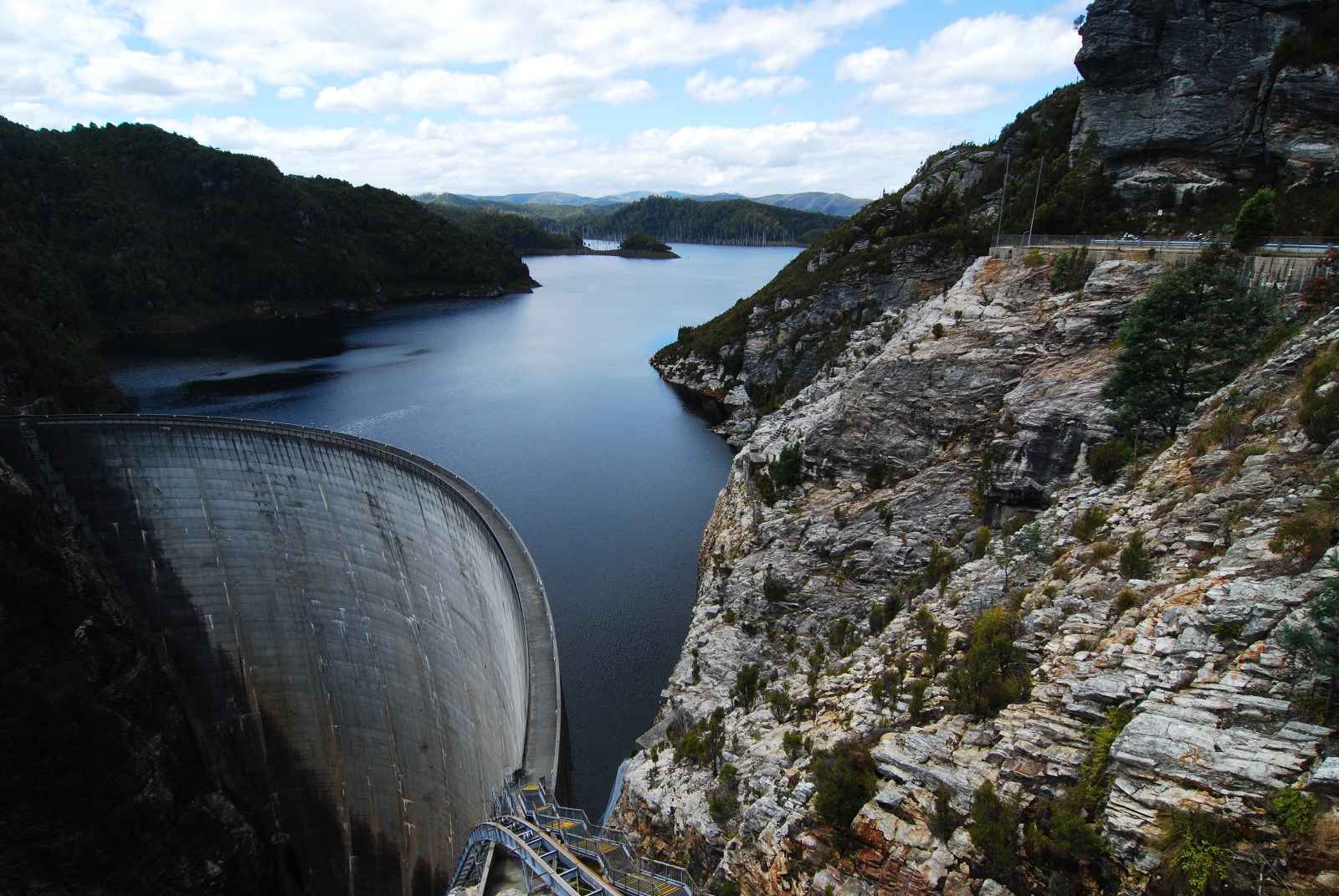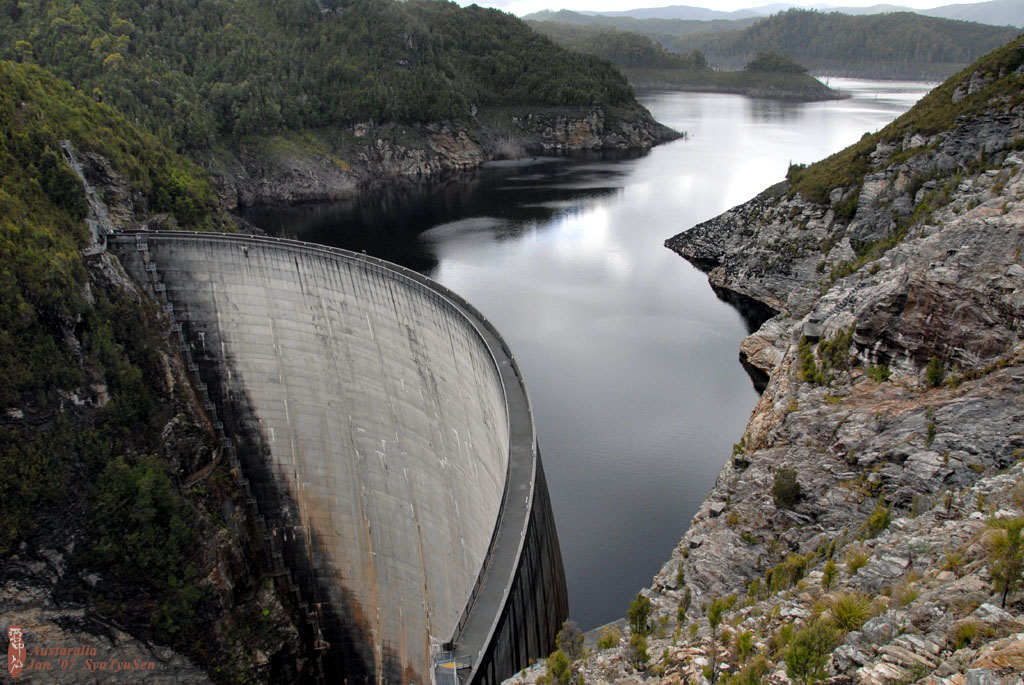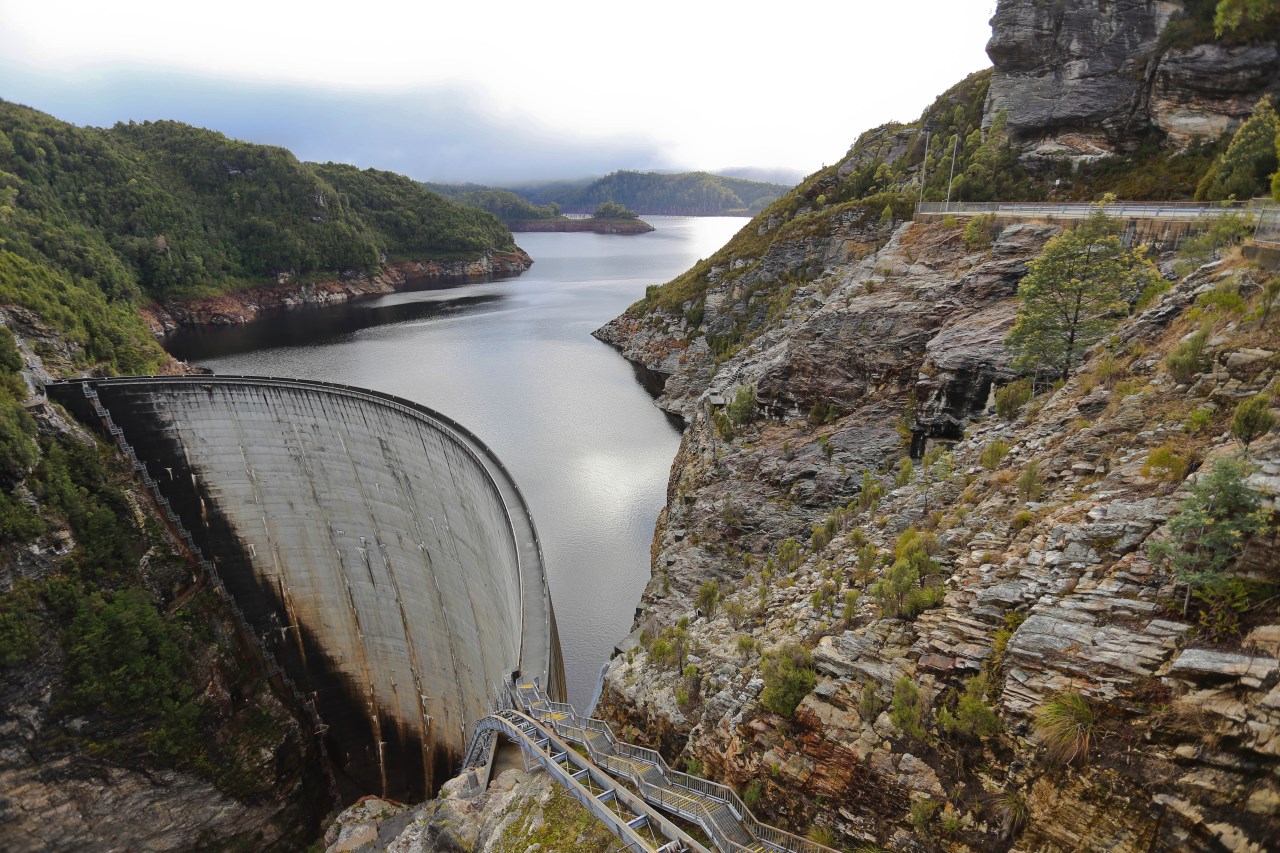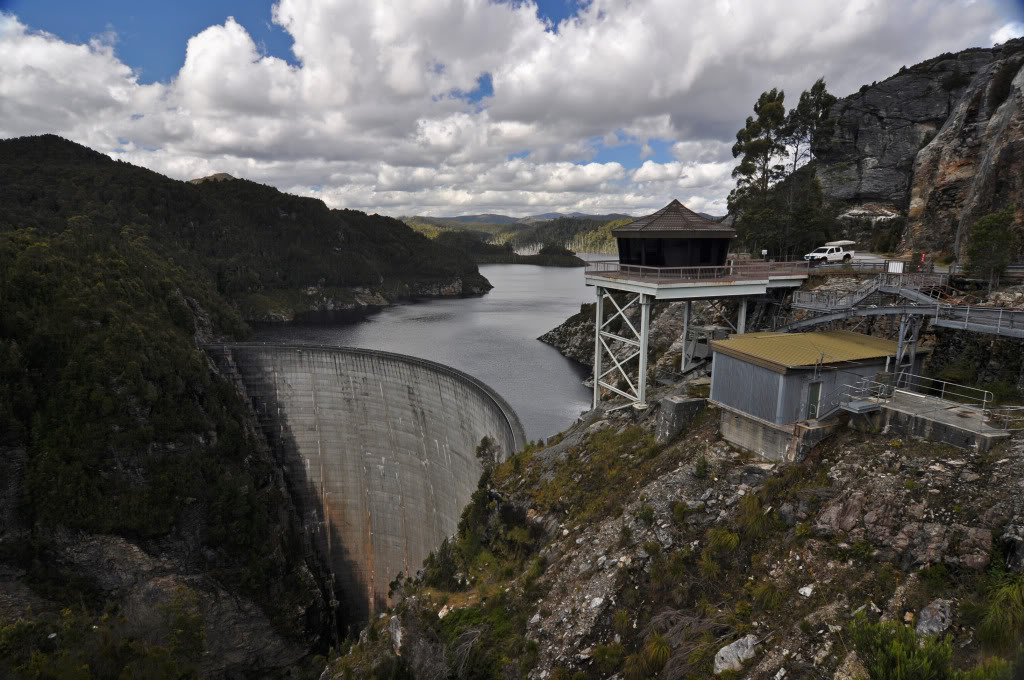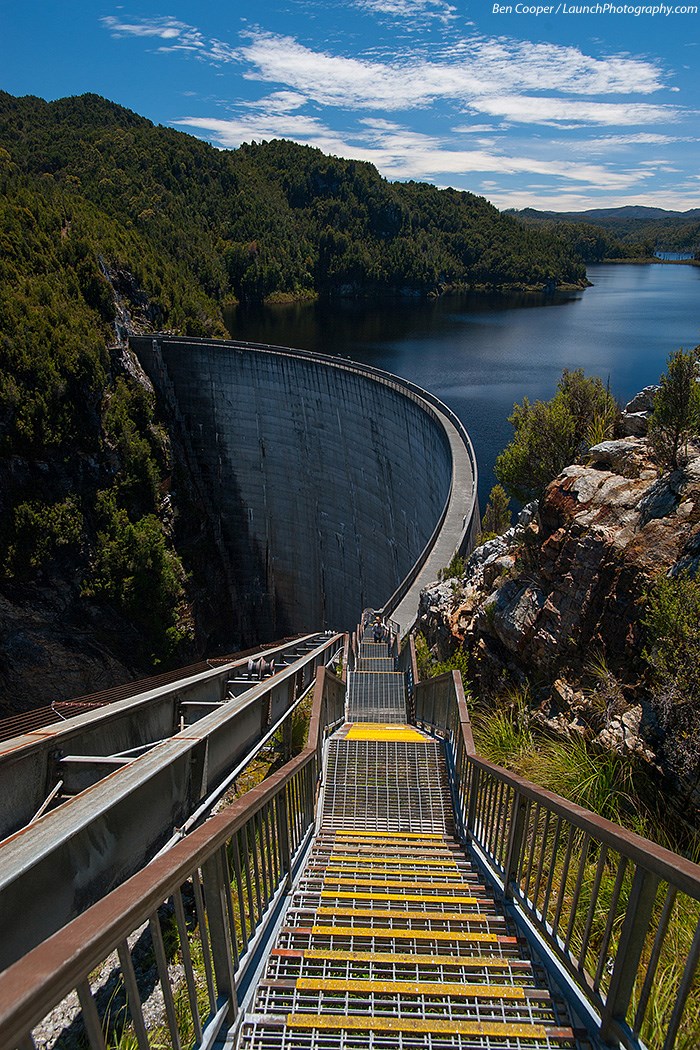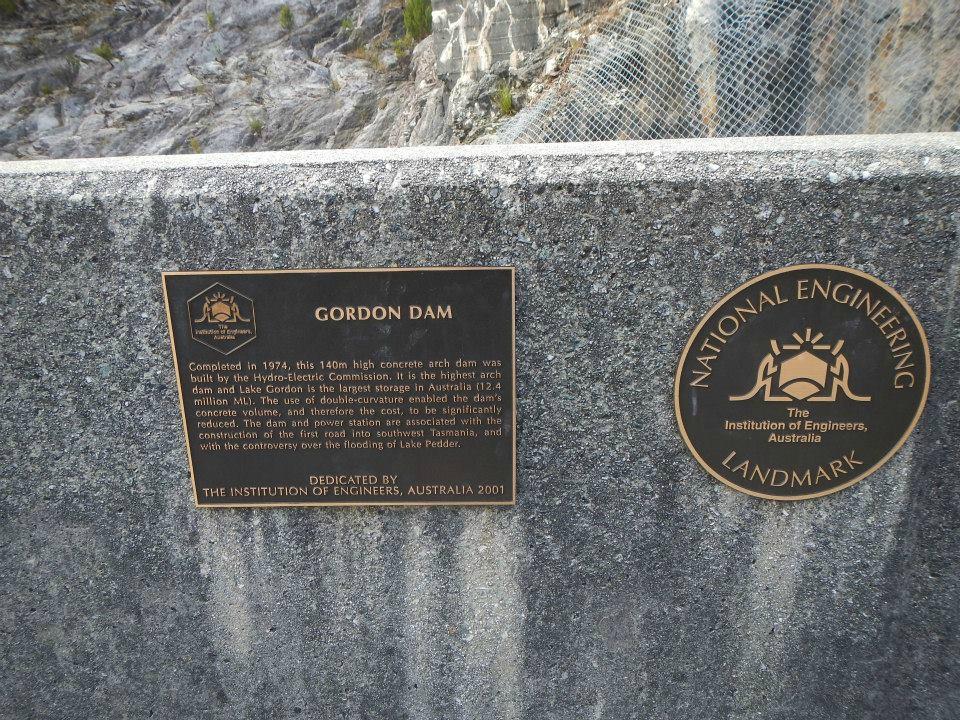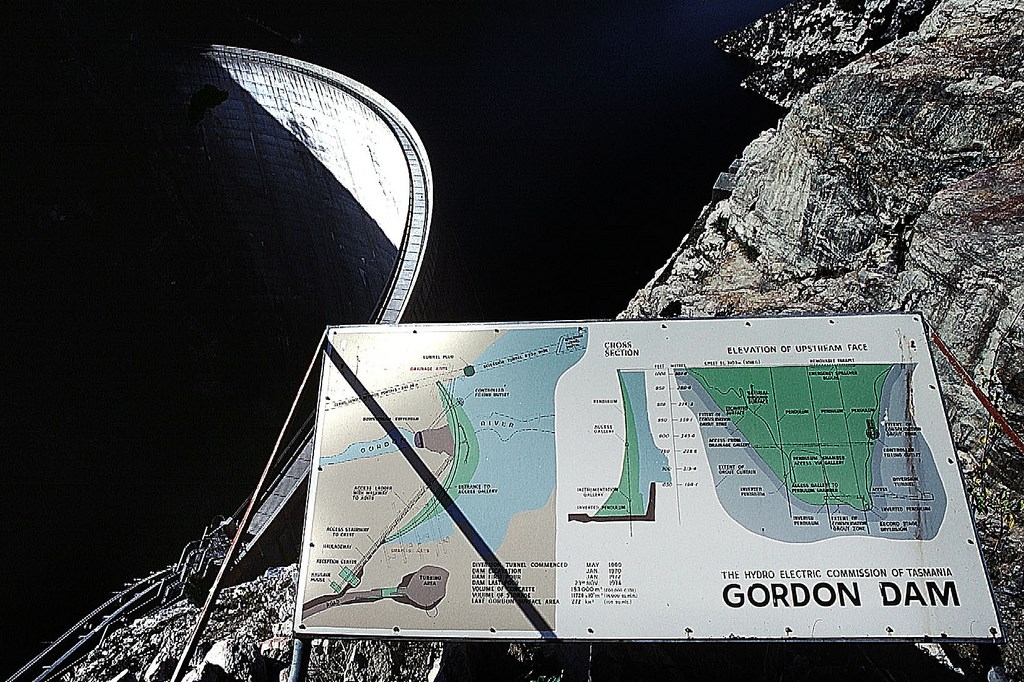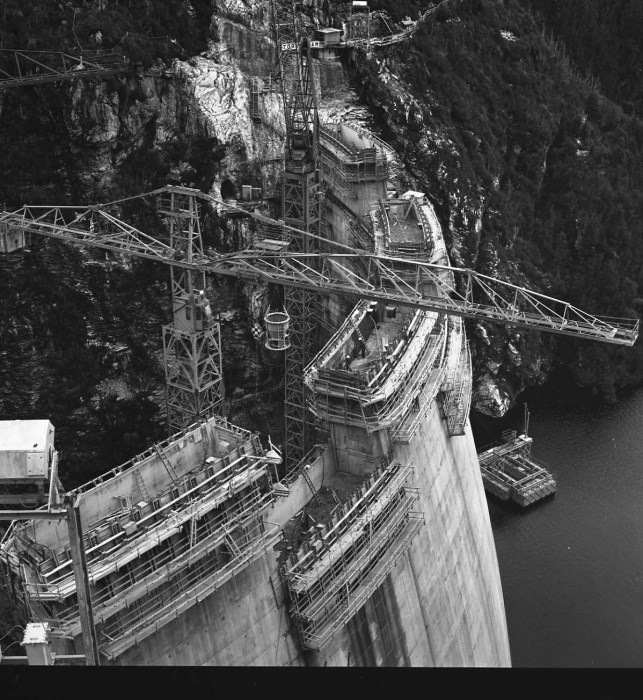 Gordon is the largest power station in Tasmania. Placed underground, it has 432 MW of generating capacity supplied by an 80 metre vertical intake. The dam on the Gordon River holds the water back with a 140 metre high concrete arch construction.
http://www.hydro.com.au/energy/our-power-stations/gordon-pedder
La presa Gordon fue testigo del nuevo récord del mundo: Una canasta desde !MÁS DE 125 METROS! (VÍDEO)
Se llama Gordon Dam (presa Gordon) y es un arco de doble curvatura que hace de presa del río Gordon, en Tasmania, Australia. Tiene una altura de 126.5 metros y hasta allí se subió este hombre, poseedor del nuevo récord mundial de canasta de larga distancia.
http://planetacb.com/2015/06/15/la-presa-gordon-fue-testigo-del-nuevo-record-del-mundo-una-canasta-desde-mas-de-125-metros-video/
http://www.think-tasmania.com/gordon-dam/