Voto:
Continente: América
País: Canadá
Localización: Río Nechako, a 96 km al sur de Vanderhoof (Columbia Británica)
Año: 1966
Estado: Terminado
Descripción:La presa de Kenney es una presa hidroeléctrica rellena de roca sobre el río Nechako, a 96 km al sur de Vanderhoof (Columbia Británica), que forma el embalse del Nechako, la primera sección de la cual se encuentra inmediatamente detrás de la presa es el lago Knewstubb.1 La presa tiene 457 metros de largo, 97 metros de alto y 12 metros de ancho en su cumbre. Fue construida por Alcan a principios de los años cincuenta con más de tres millones de metros cúbicos de material, y elevó el agua a 90 metros. En la época de su construcción, era la más grande presa rellena de tierra del mundo,2 muy poco tiempo después superada por la presa W. A. C. Bennett sobre el río de la Paz. Recibió su nombre por el honorable Edward Tourtelotte Kenney, entonces ministro de Tierras y Bosques en el gobierno de la Columbia Británica del Primer Ministro Byron "Boss" Johnson.3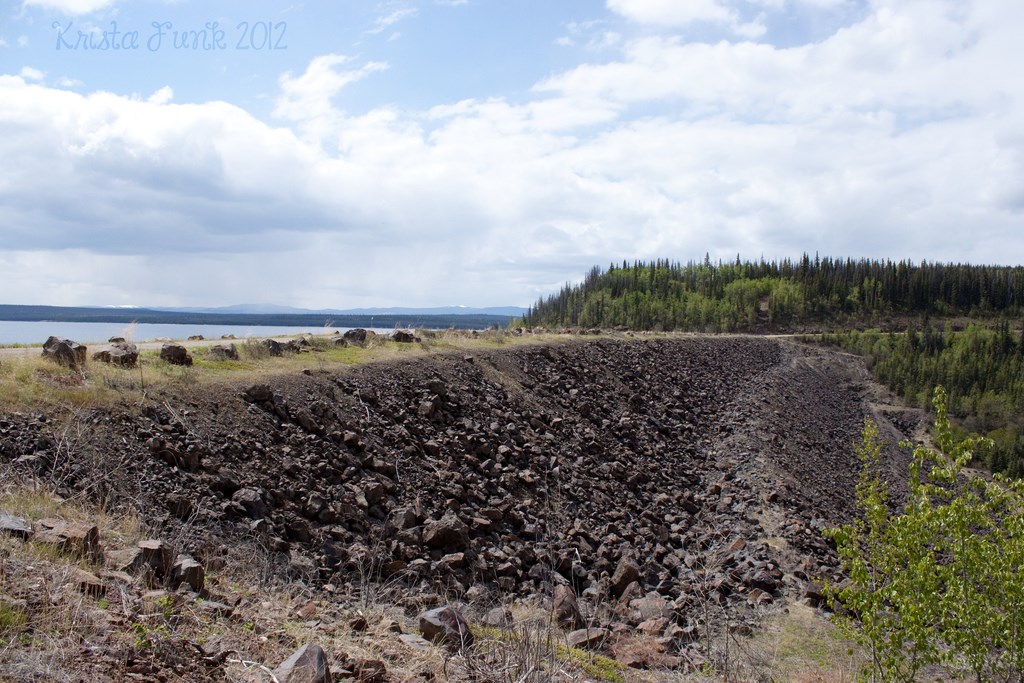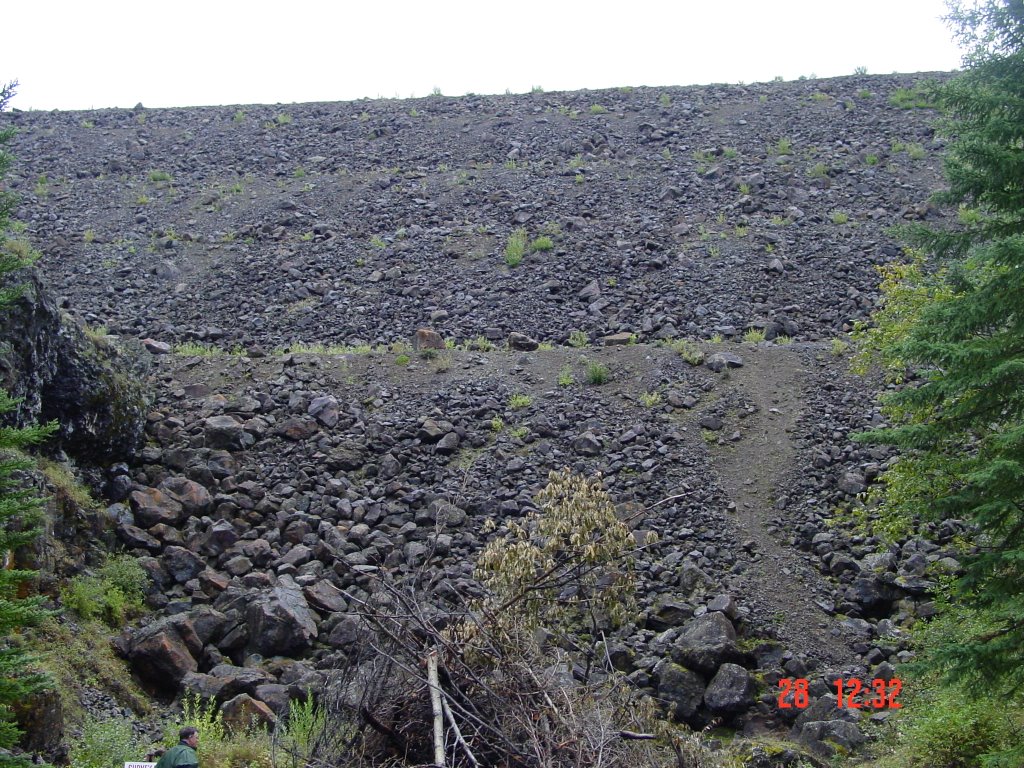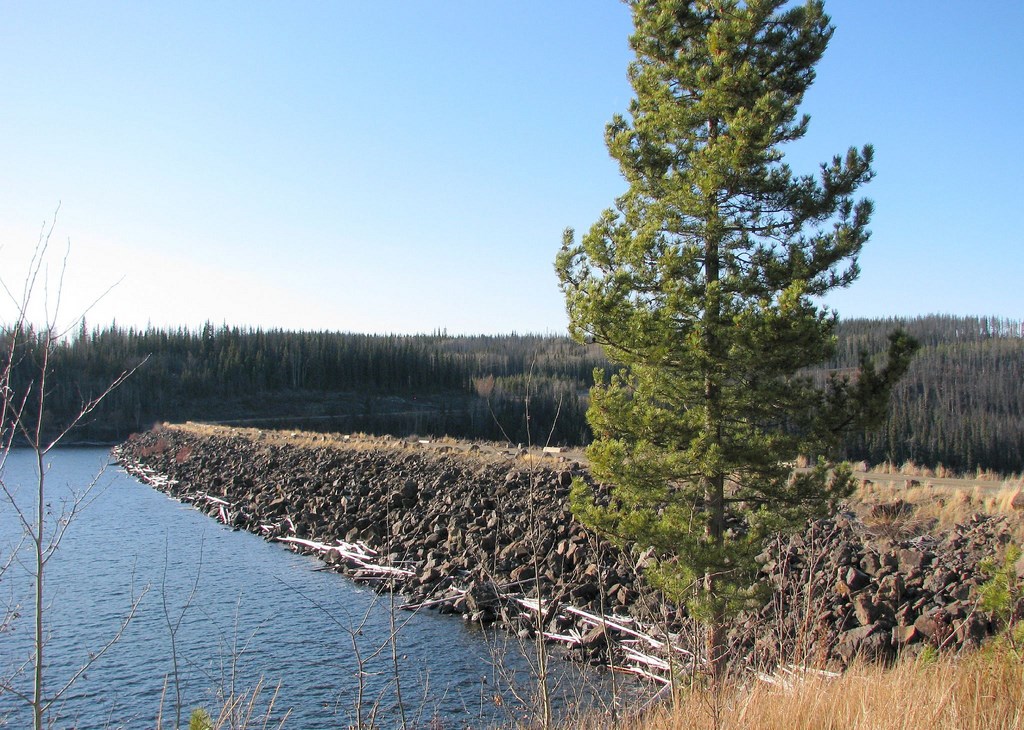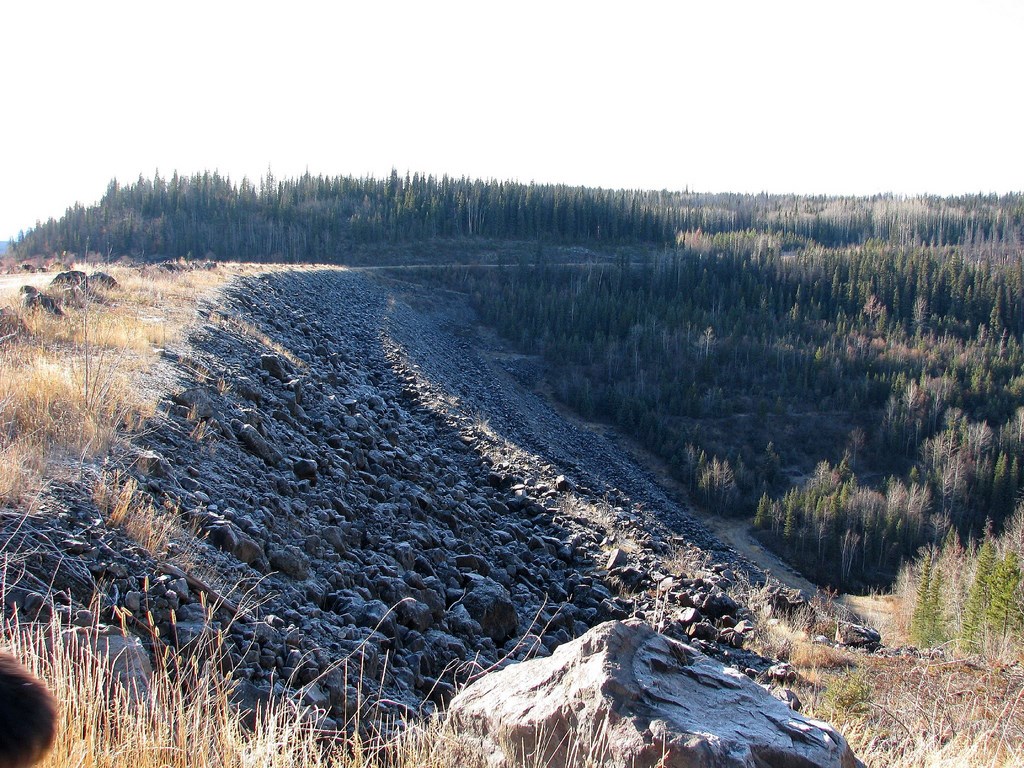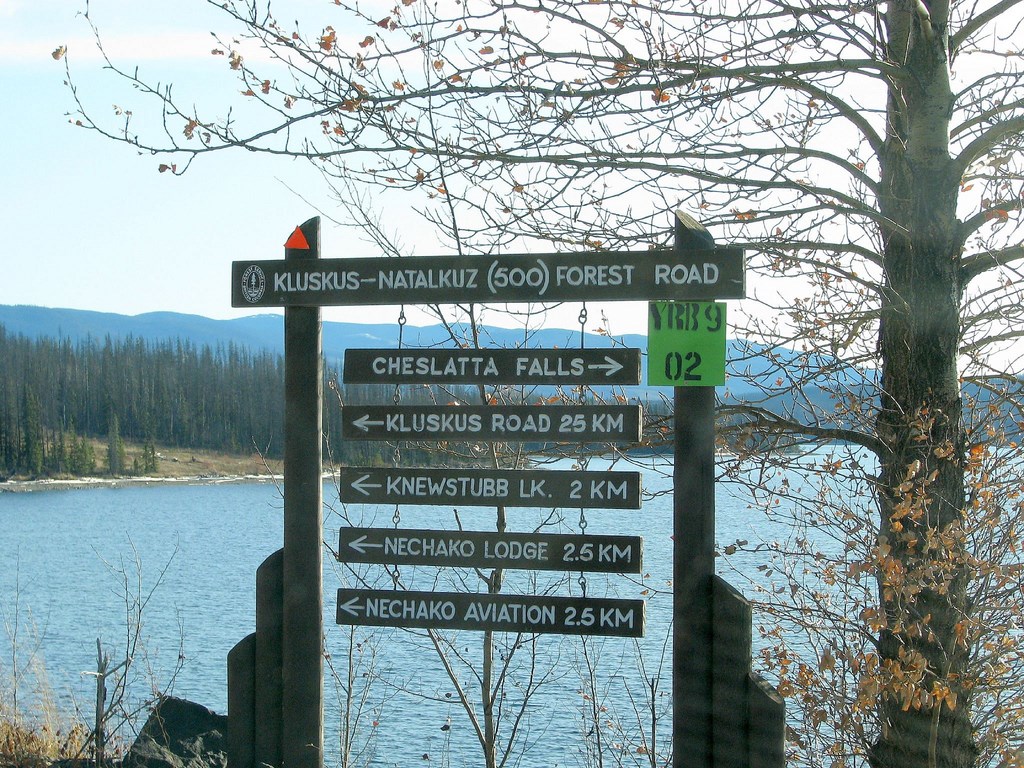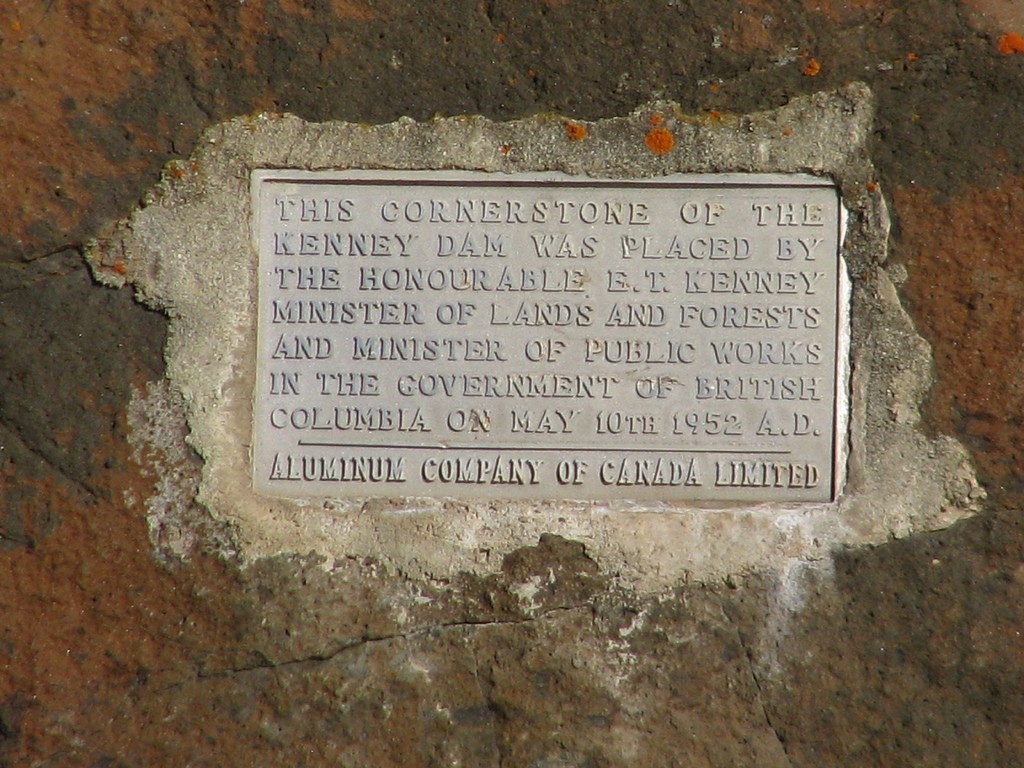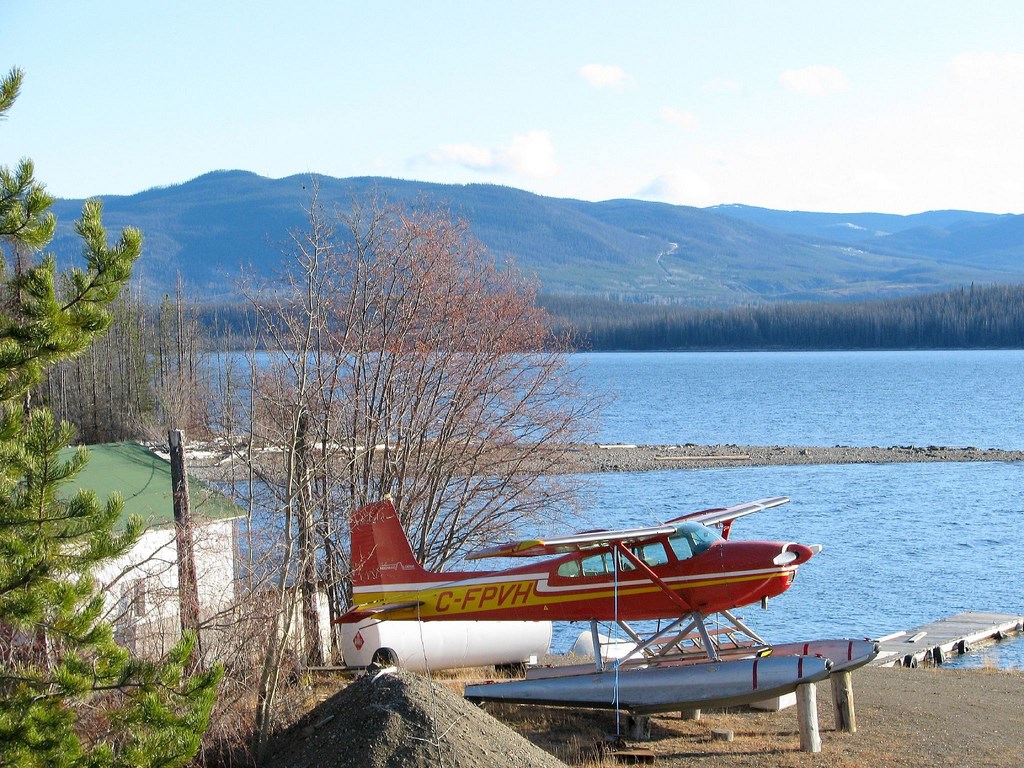 http://es.wikipedia.org/wiki/Presa_de_Kenney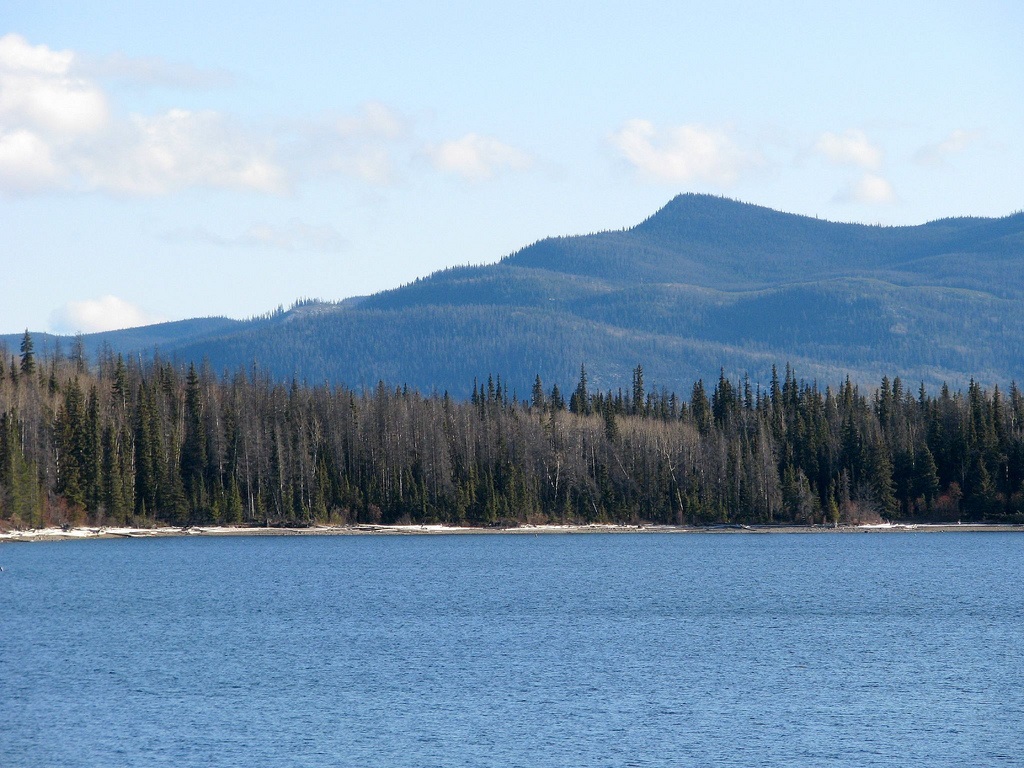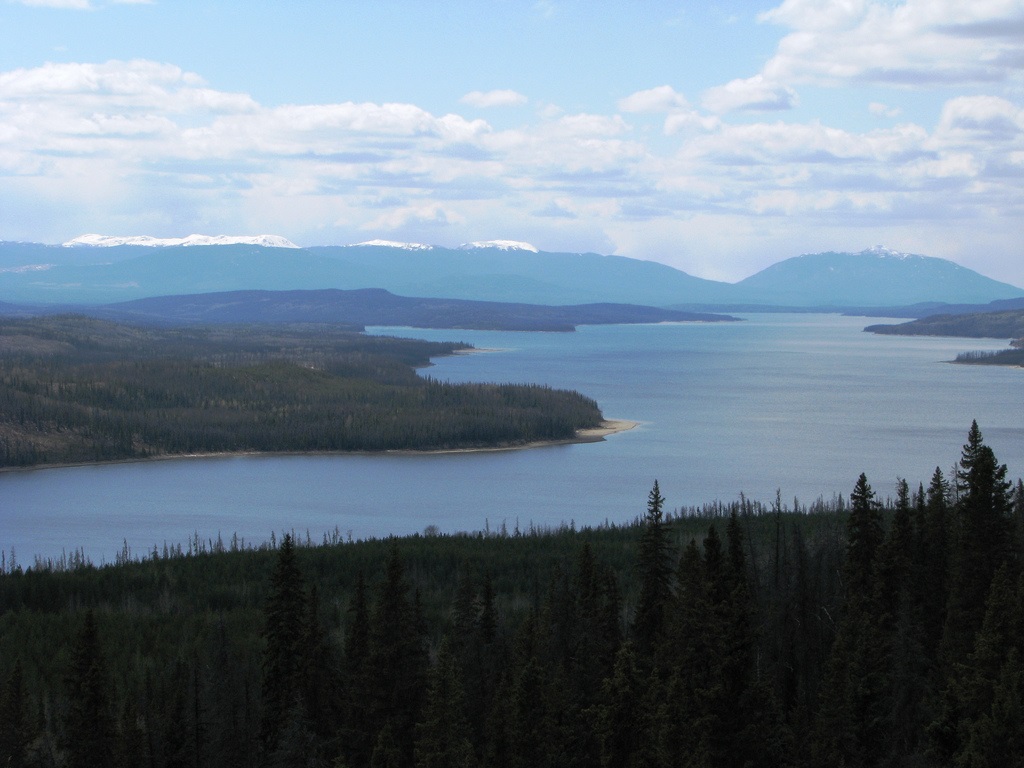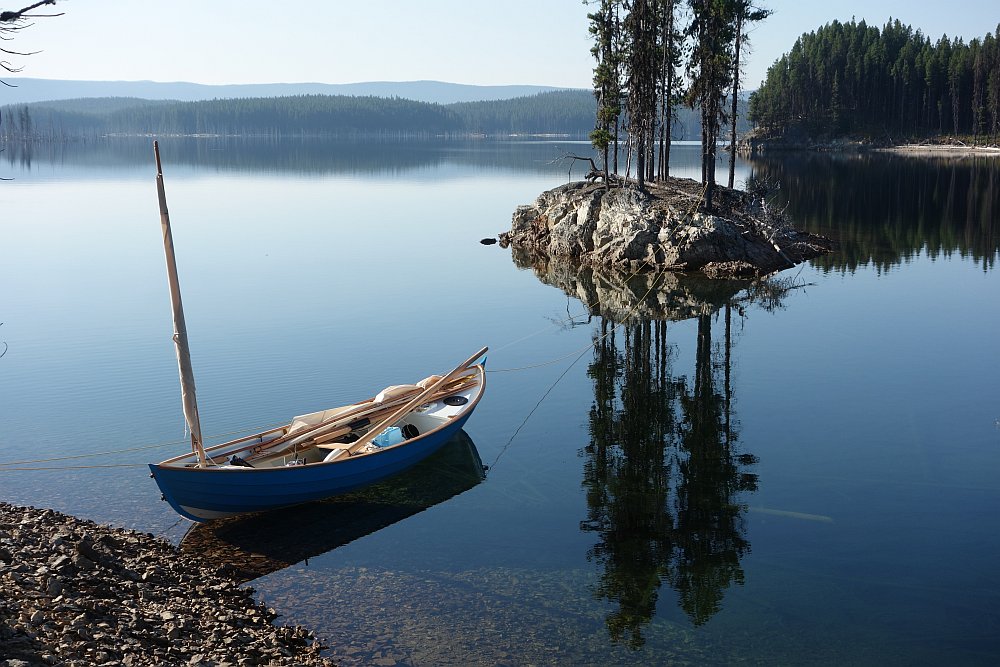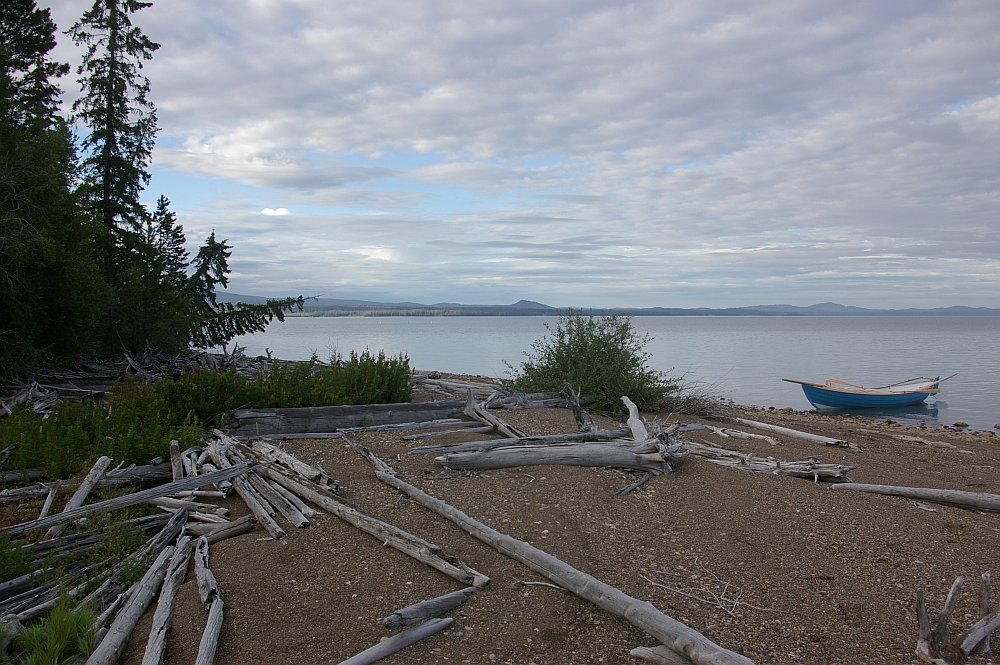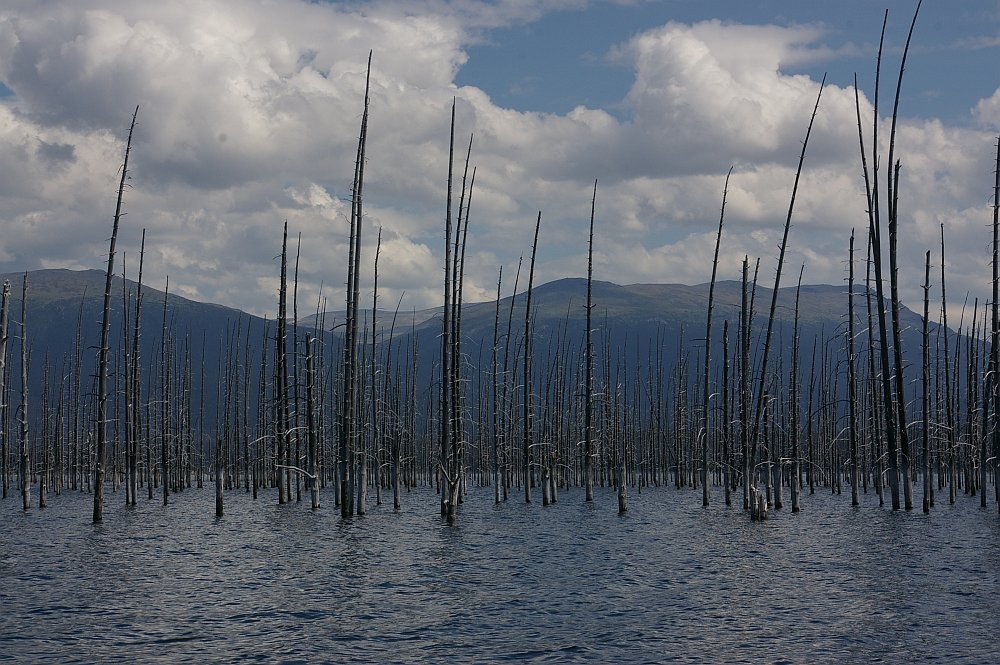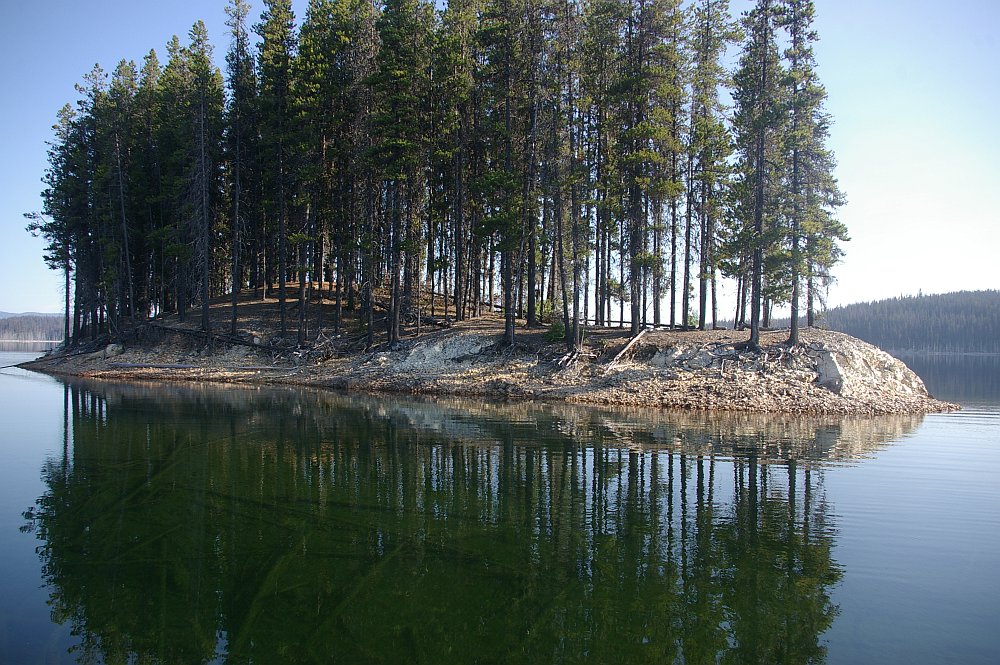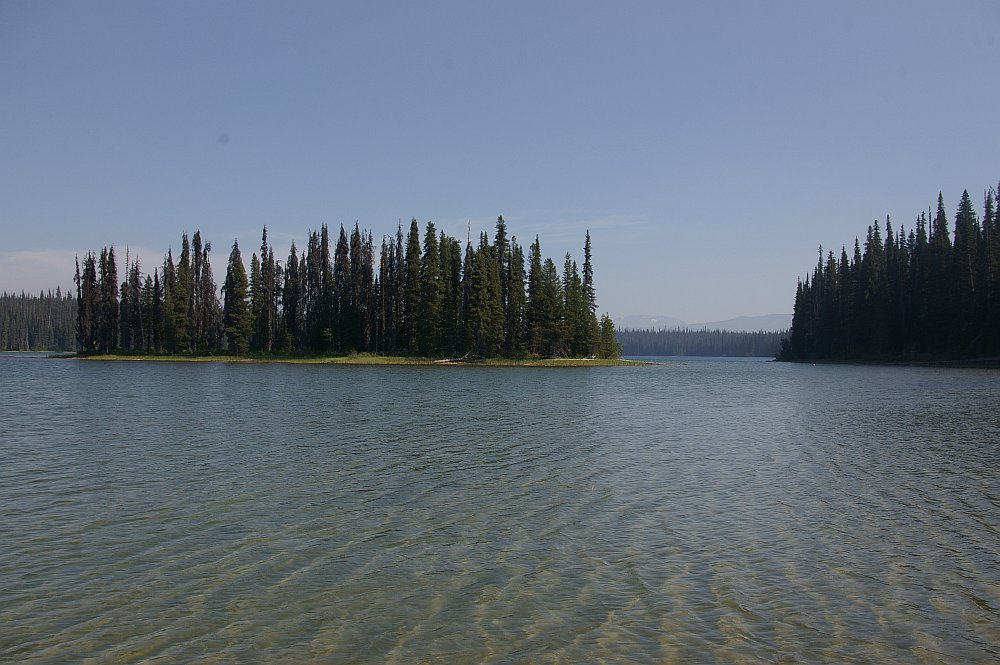 The Nechako Reservoir, sometimes called the Ootsa Lake Reservoir, is a hydroelectric reservoir in British Columbia, Canada that was formed by the Kenney Dam making a diversion of the Nechako River through the Kitimat Ranges of the Coast Mountains to sea level at Kemano to service the new Alcan's aluminum smelter[1] at Kitimat. When it was constructed on the Nechako River in 1952, it resulted in the relocation of over 75 families.[1] It was one of the biggest reservoirs built in Canada to date, until the completion of the Columbia Treaty Dams and the W.A.C. Bennett Dam that created Lake Williston. The water level may swing 10 feet between 2790 and 2800 feet.
http://en.wikipedia.org/wiki/Nechako_Reservoir
https://www.flickr.com/photos/tags/Nechako Reservoir
http://forum.woodenboat.com/showthread.php?175418-A-Nechako-Adventure
http://www.heritagebcstops.com/north-by-northwest-tour/ootsa-lake-nechako-reservoir
http://www.vanderhoofchamber.com/Pages/Sites/Visitor/VC_Nechako.html