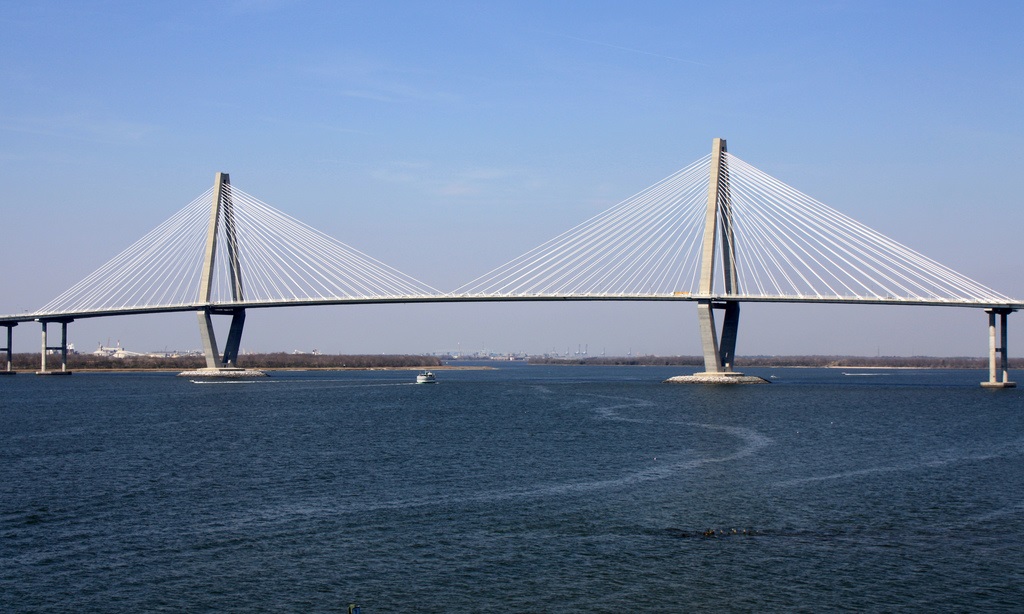 Voto:
Continente: América
País: Estados Unidos
Localización: Río Cooper en Carolina del Sur, que conecta el centro de Charleston y Mount Pleasant
Año: 2005
Estado: Terminado
Descripción:Puente Arthur Ravenel Jr., Charleston, EE.UU
Seguro, preciso y veloz
PERI ACS para pilones de 175 m de altura
Dos pilones de 175 m de altura y distantes 472 m uno del otro toman la carga de la construcción de cables oblicuos de este puente que cruzará el río Cooper.
El plazo de obra corto, las exigencias logísticas (todos los materiales debían acercarse a ambos pilones por medio de barcazas) y la consecuente necesidad de ahorrar capacidad de grúa, impusieron el uso del encofrado autotrepante.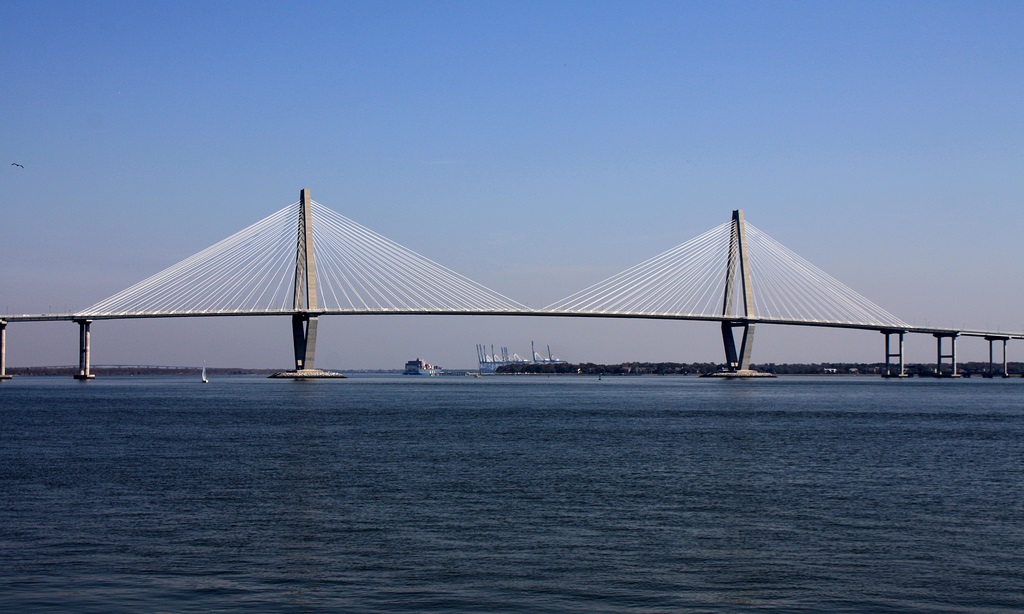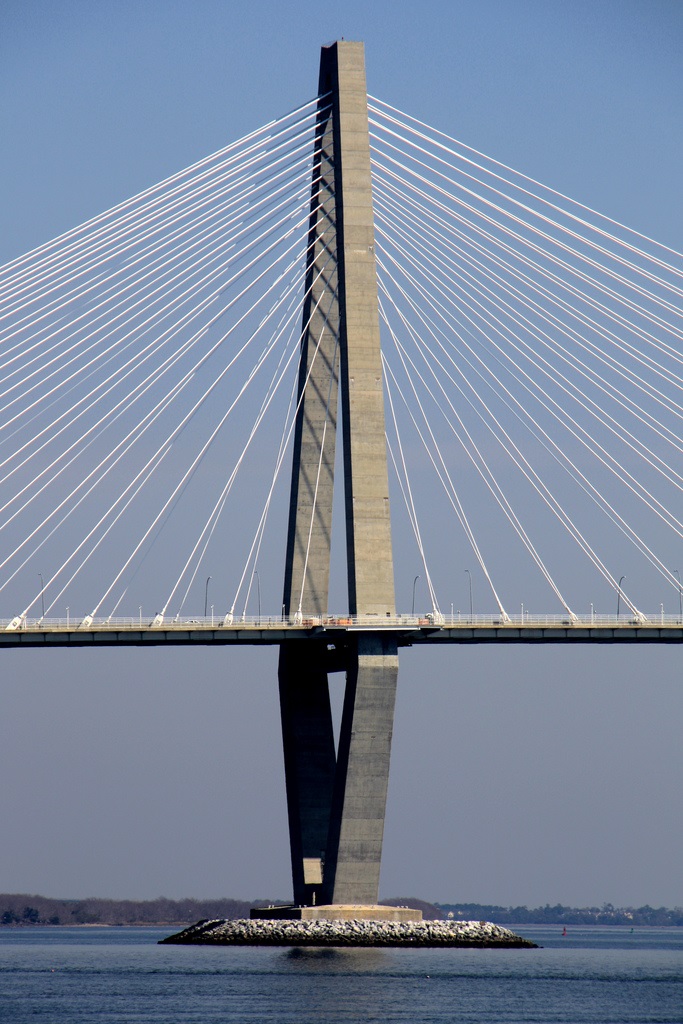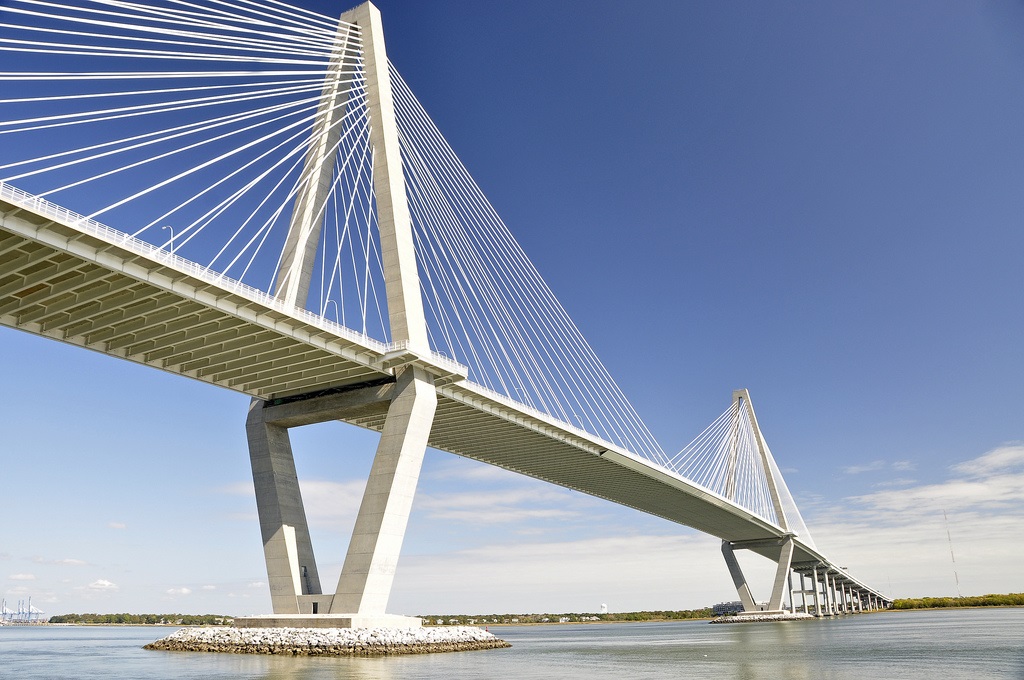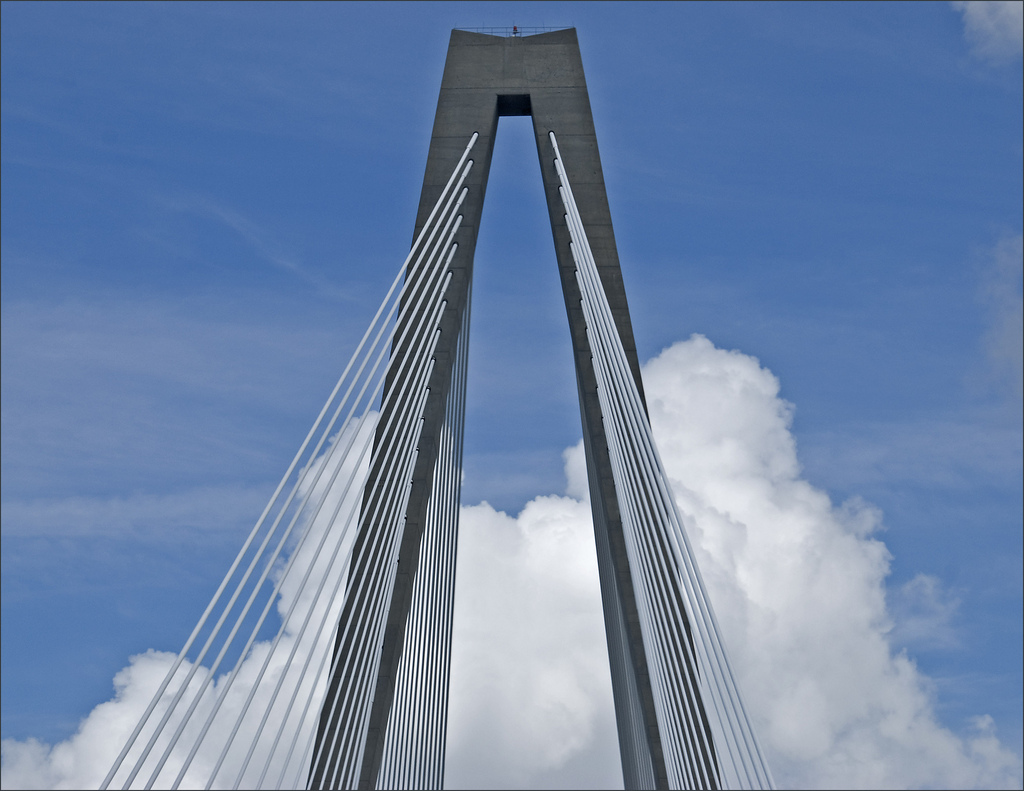 Los ingenieros de PERI elaboraron un proyecto de encofrados eficiente, con ritmos de trabajo establecidos en detalle, que el personal de obra cumplió al pie de la letra. Con PERI ACS y el encofrado para muros con vigas VARIO GT 24 se logró un acabado superficial de excelente calidad y precisión en la ejecución. Las unidades de plataformas permanecían unidas a la estructura aún durante el trepado. De modo que se logró gran seguridad. El dimensionamiento contempló elevadas velocidades del viento.
Se utilizaron aprox. 1.000 m2 de encofrado para muros VARIO GT 24 y ocho plataformas ACS-V para los sectores inclinados hacia delante y atrás, así como ocho plataformas ACS-R para los sectores oblicuos. Debajo del cambio de inclinación se logró un ritmo de un ciclo por semana. En el sector superior en cambio, dada la armadura simplificada y la geometría más reducida, se hormigonaba cada 4 o 5 días hábiles. El trabajo semanal pudo reducirse de originalmente siete a 5 días.
http://www.peri.es/proyectos.cfm/fuseaction/showreference/reference_ID/360/referencecategory_ID/2.cfm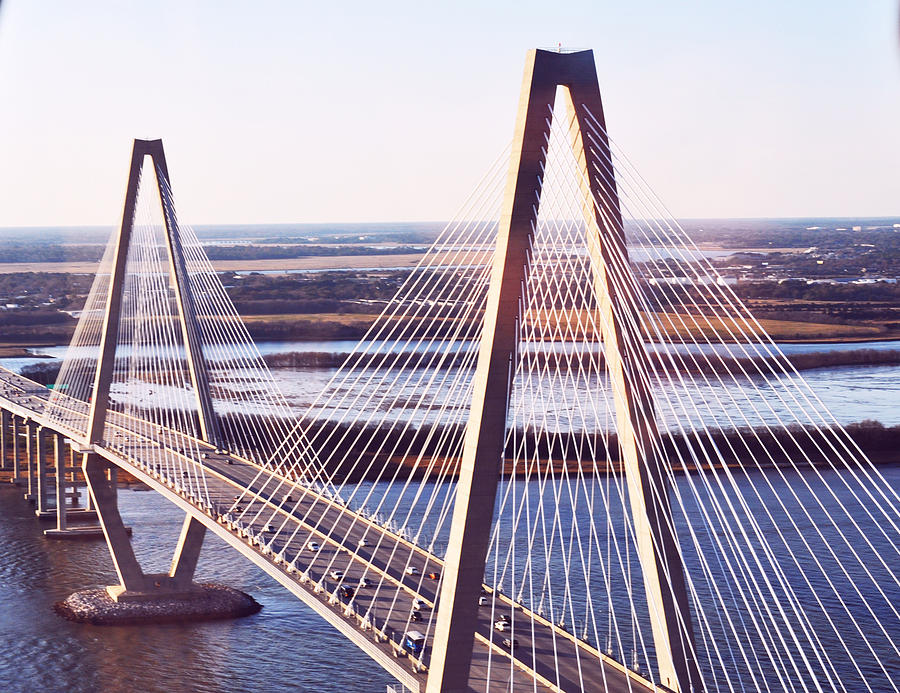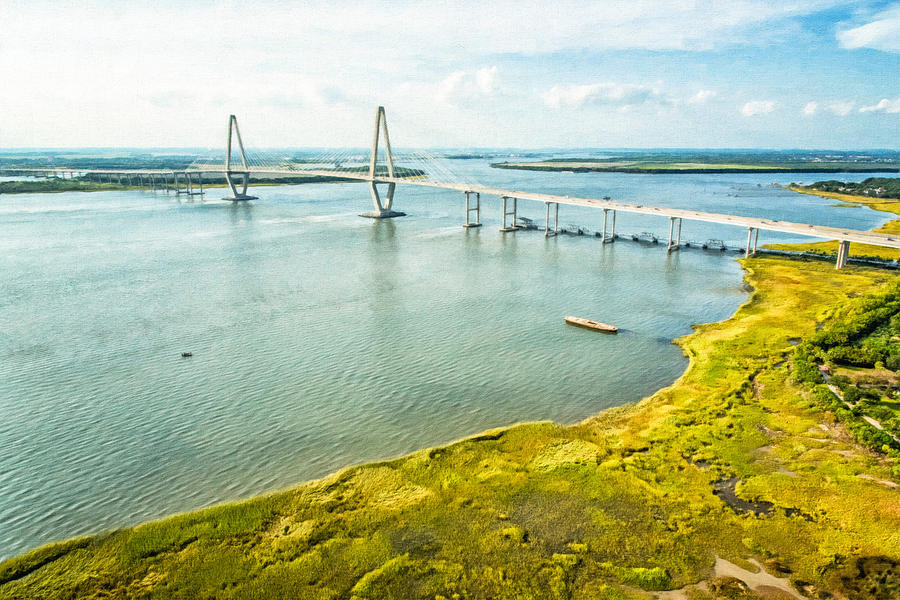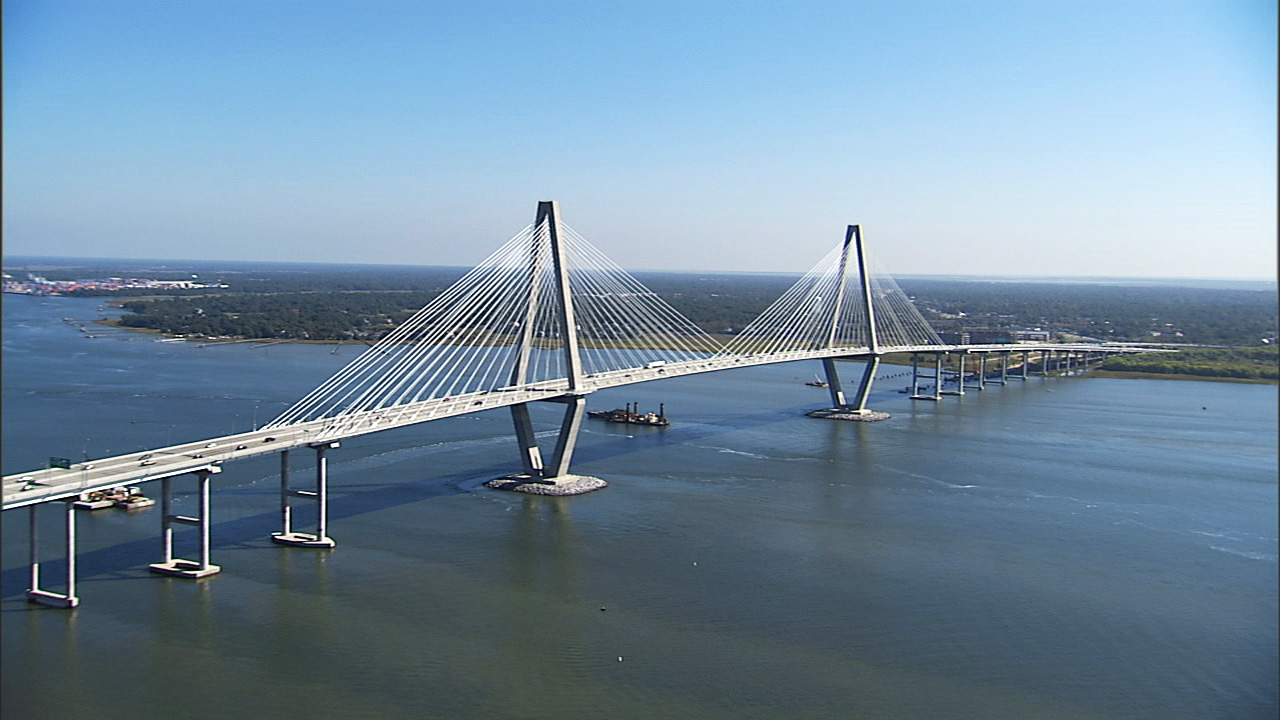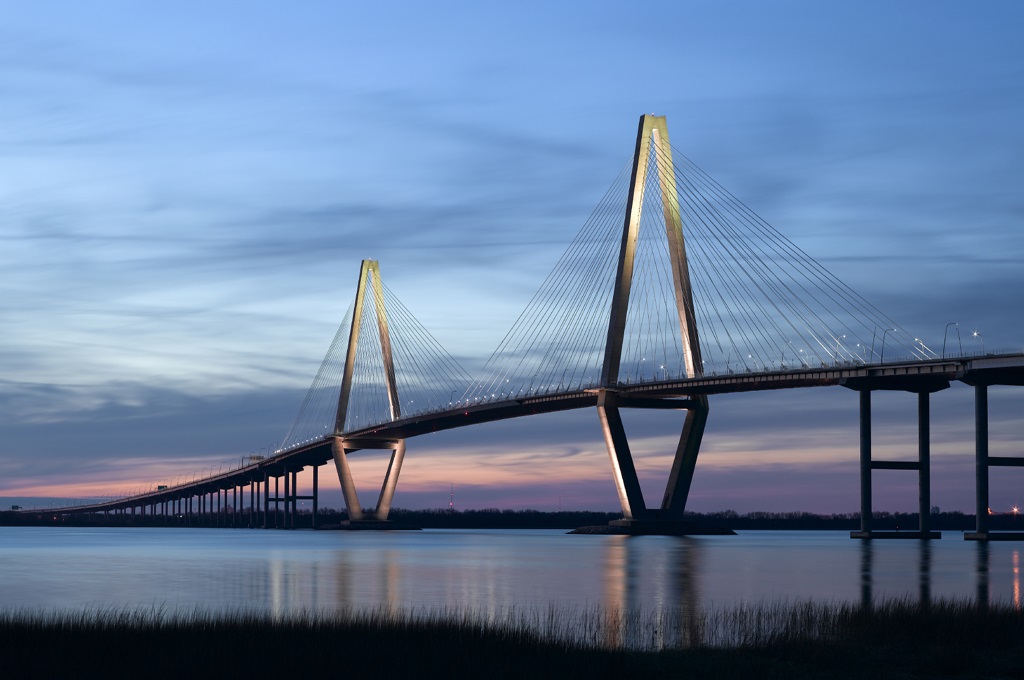 The Arthur Ravenel Jr. Bridge is a cable stayed bridge over the Cooper River running from Charleston to Mount Pleasant in South Carolina. After beginning construction in 2001 it opened in July of 2005 to replace two outdated and deteriorating truss bridges, the Grace and Pearman Bridges, on US Highway 17. From Charleston, Route 17 first crosses Town Creek onto Drum Island, where the actual bride begins on the northbound side.
At 2.5 miles long, it is the longest cable stay bridge in the Western Hemisphere. Cable stay bridges uses cables attached to towers to support a roadway. Most of the longest cable stay bridges are in Asia, with the longest in China. There, the Sutong Bridge measures 3,570 feet, more than twice the length of the Arthur Ravenel Jr. Bridge in Charleston, South Carolina. This bridge ranks in the top thirty longest cable stay bridges in the world, with the Alex Fraser Bridge in Canada being the only other bridge in North America on the top thirty list. This has made it a popular destination for fans of both construction and engineering in the United States.
http://www.city-data.com/articles/Arthur-Ravenel-Jr-Bridge-Charleston-SC.html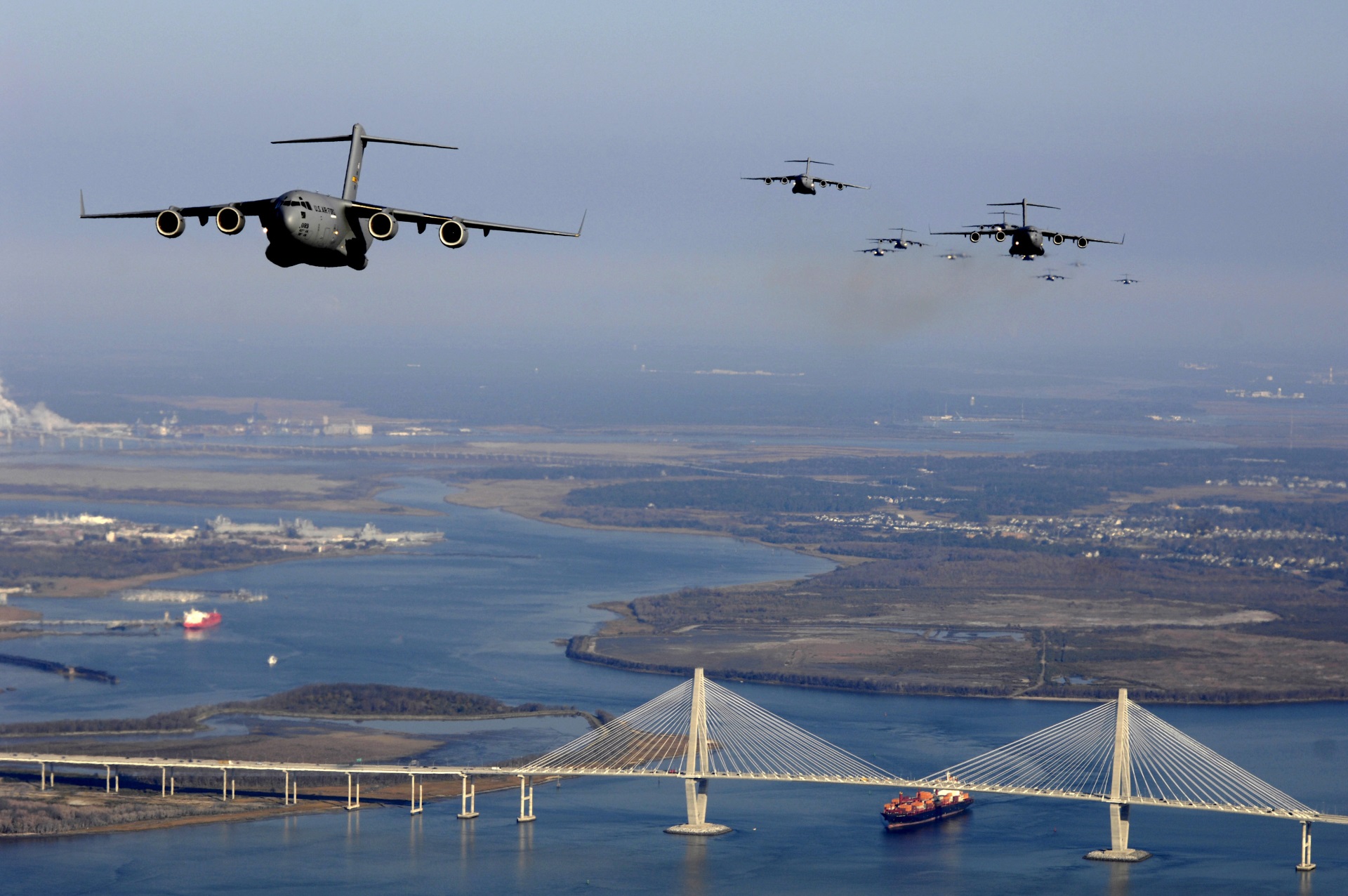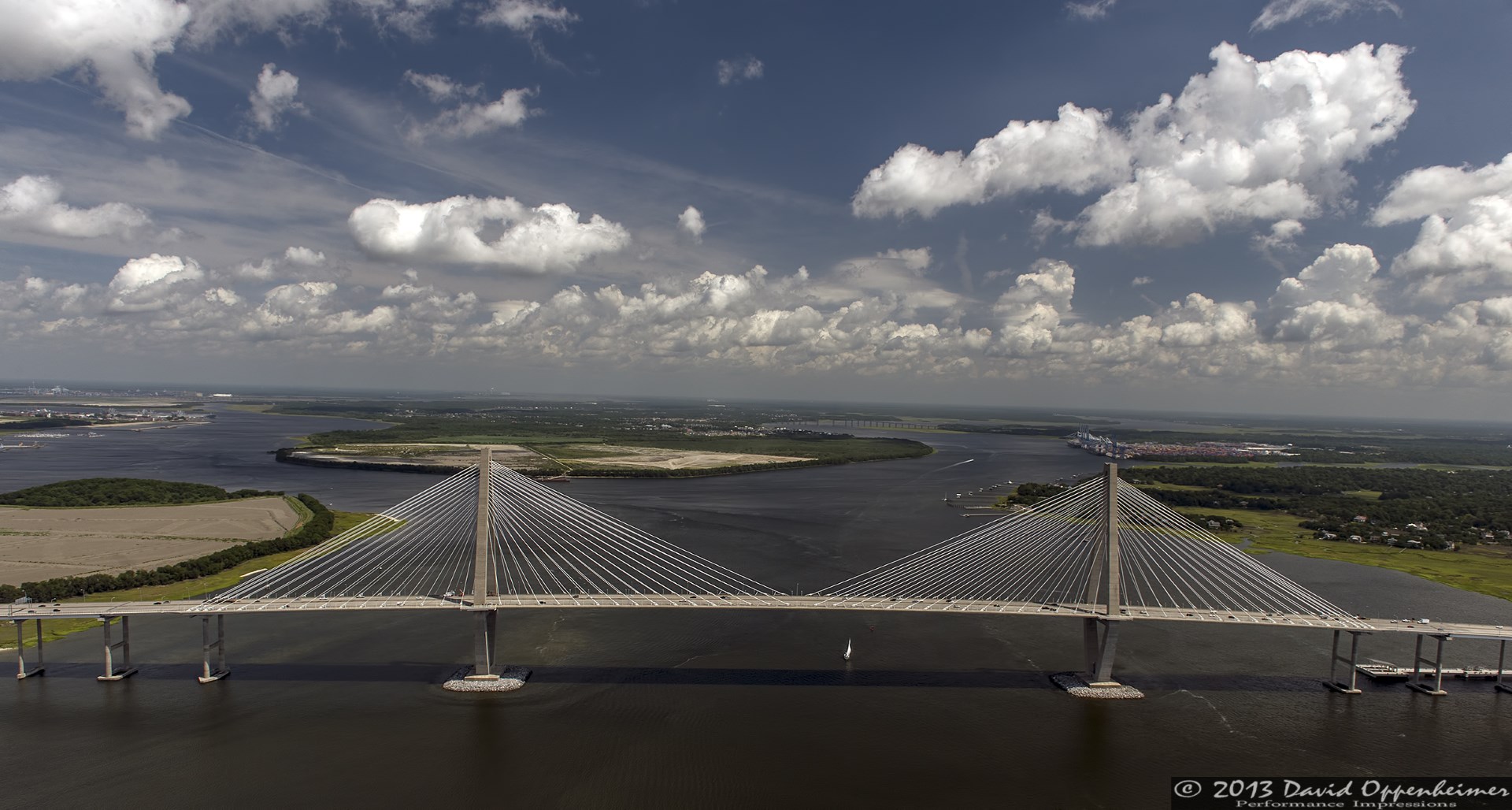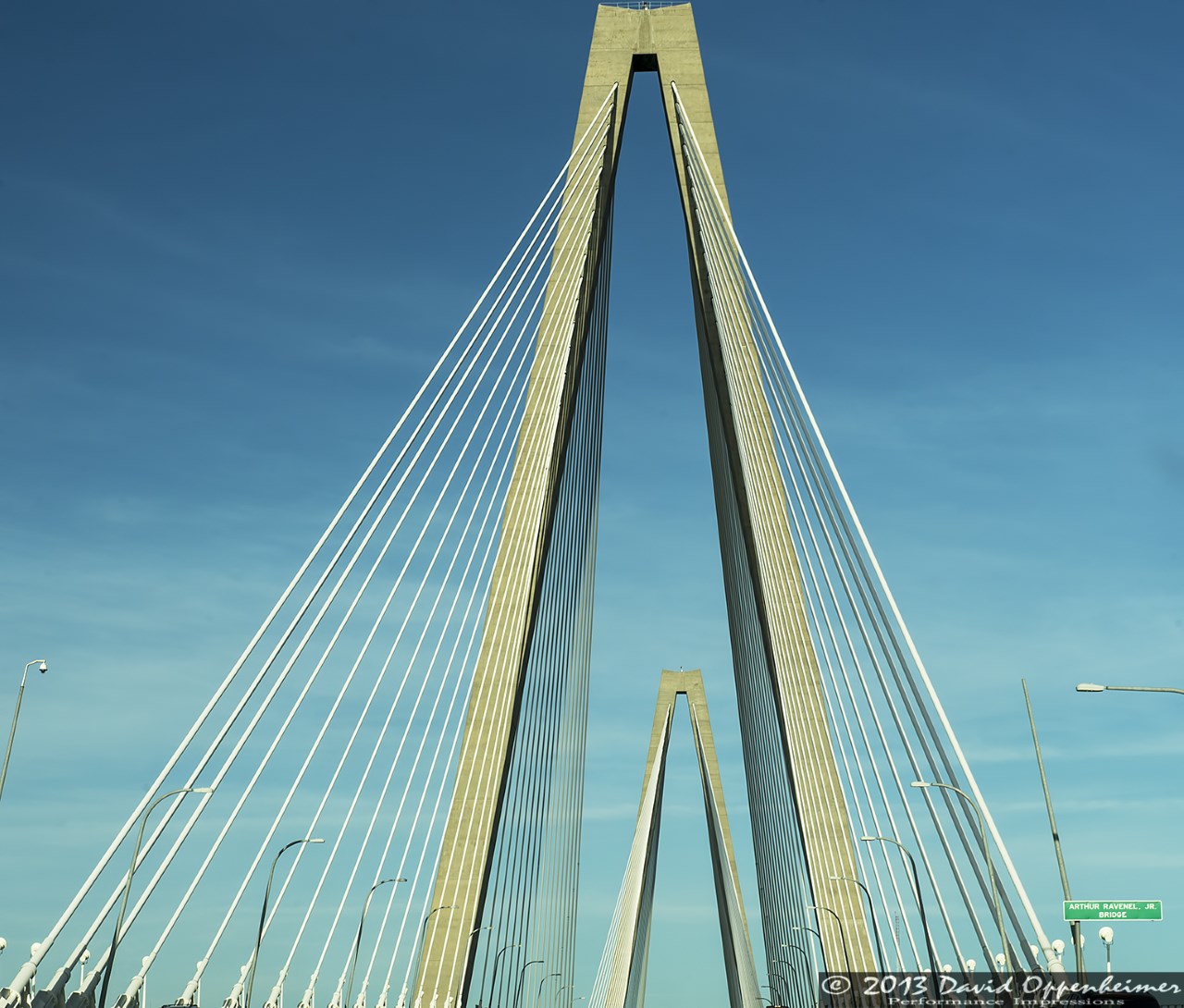 The Arthur Ravenel Jr. Bridge is a cable-stayed bridge over the Cooper River in South Carolina, connecting downtown Charleston to Mount Pleasant. The eight lane bridge satisfied the capacity of U.S. Route 17 when it opened in 2005 to replace two obsolete cantilever truss bridges. The bridge has a main span of 1,546 feet (471 m), the third longest among cable-stayed bridges in the Western Hemisphere. It was built using the design-build method and was designed by Parsons Brinckerhoff.
http://en.wikipedia.org/wiki/Arthur_Ravenel_Jr._Bridge
https://www.flickr.com/photos/mr_t_in_dc/3357953307/in/photostream/
http://www.sciway.net/sc-photos/charleston-county/ravenel-bridge.html