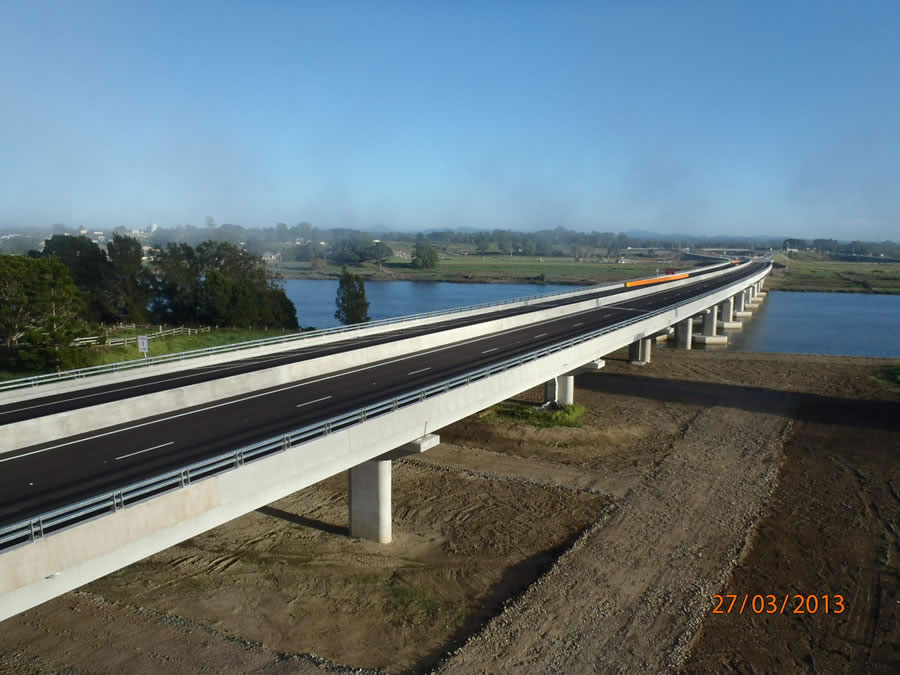 Voto:
Continente: Oceanía
País: Australia
Localización: Frederickton, Nueva Gales del Sur
Año: 2013
Estado: Terminado
Descripción:El puente del río Macleay es un puente de carretera sobre el río Macleay y su llanura de inundación cerca del asentamiento de Frederickton, Nueva Gales del Sur, Australia. El puente es parte de la nueva alineación de la autopista del Pacífico, que pasa por Kempsey y Frederickton. Los 3,2 kilómetros (2,0 millas) del largo puente tiene cuatro carriles de tráfico; dos carriles en cada sentido, cada uno de carriles tiene 3,5 metros (11 pies).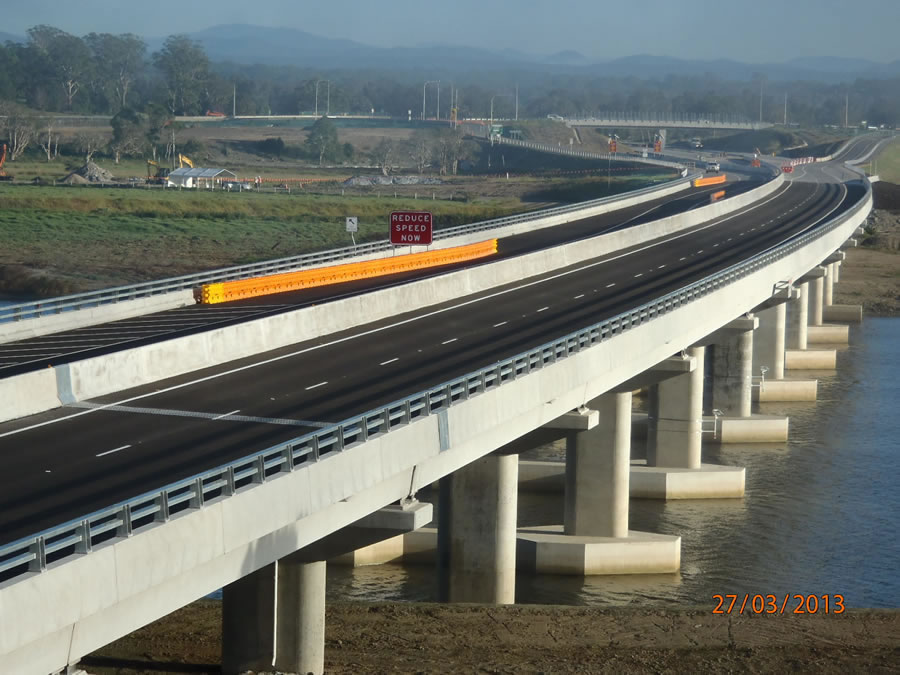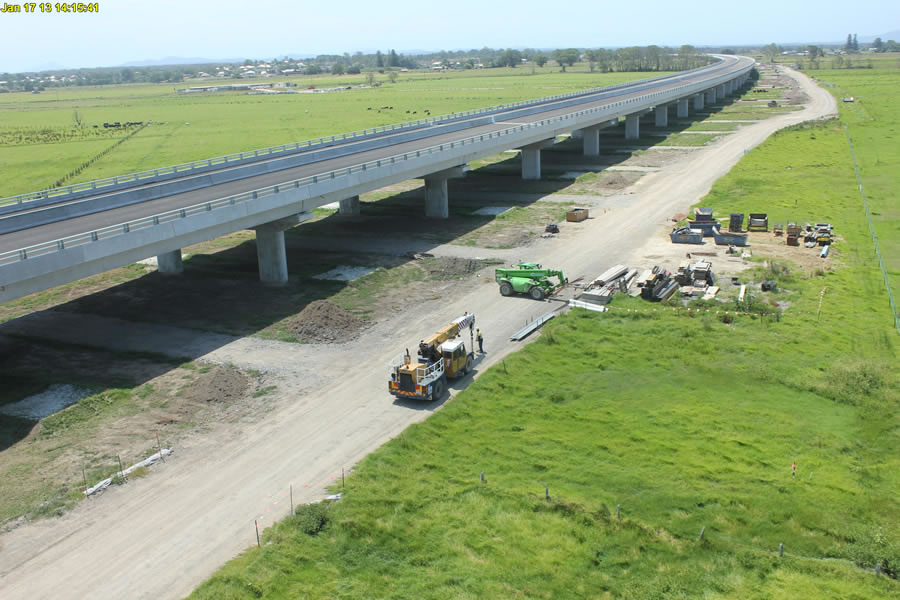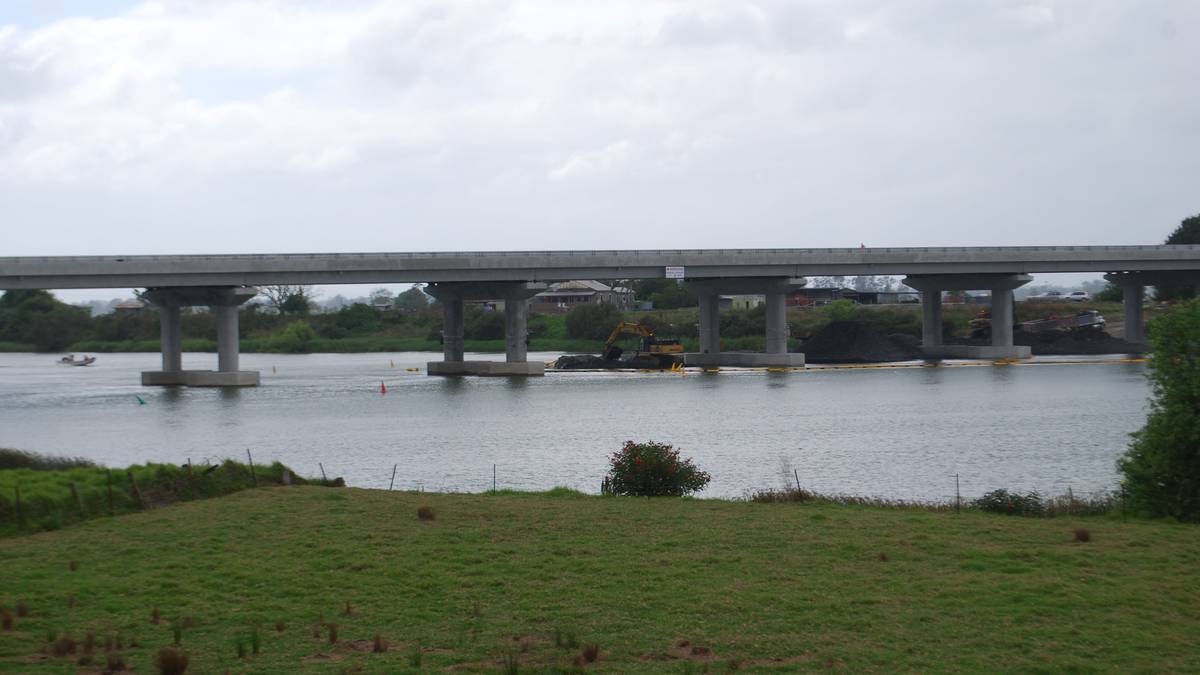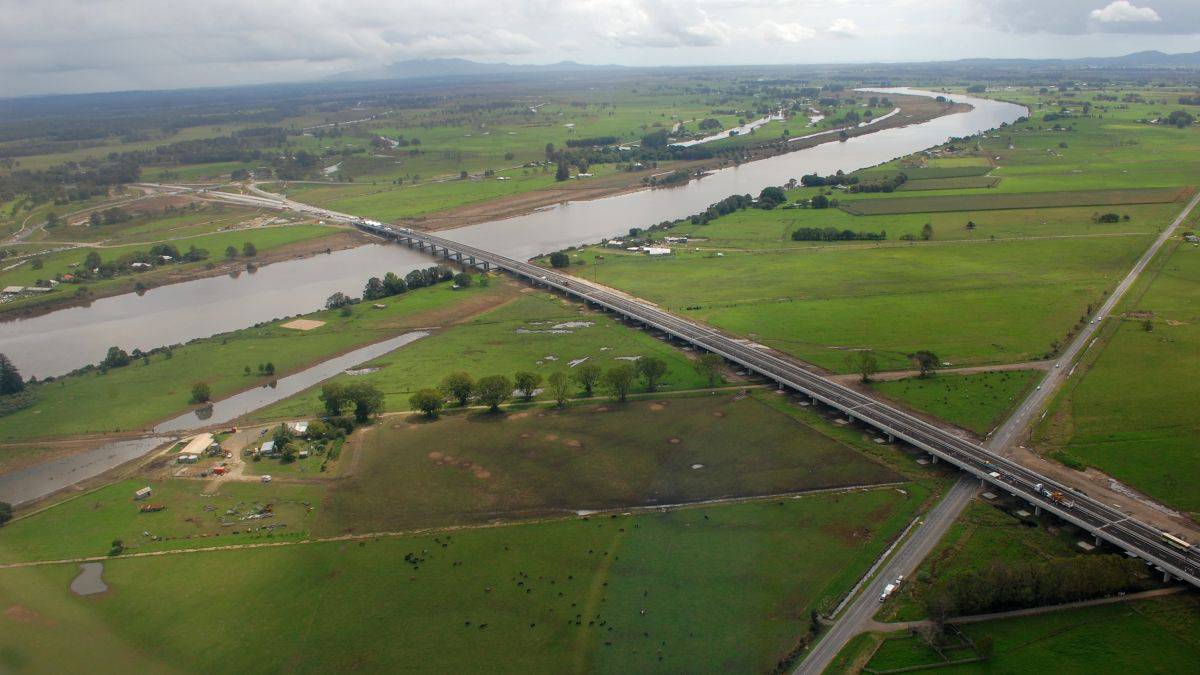 Actualmente, es el puente de carretera más largo de Australia. El puente está construido con 941 vigas de hormigón apoyadas en 93 pilares. La instalación de todas las vigas de soporte se completó en octubre de 2012. El 24 de febrero, el puente fue abierto a los visitantes en 2013 y se abrió al tráfico el 27 de marzo de 2013.
El puente fue construido por Abigroup como parte del proyecto A $ 618 millones financiado por el Gobierno de Australia del Fondo de Obras de Australia.
https://en.wikipedia.org/wiki/Macleay_River_Bridge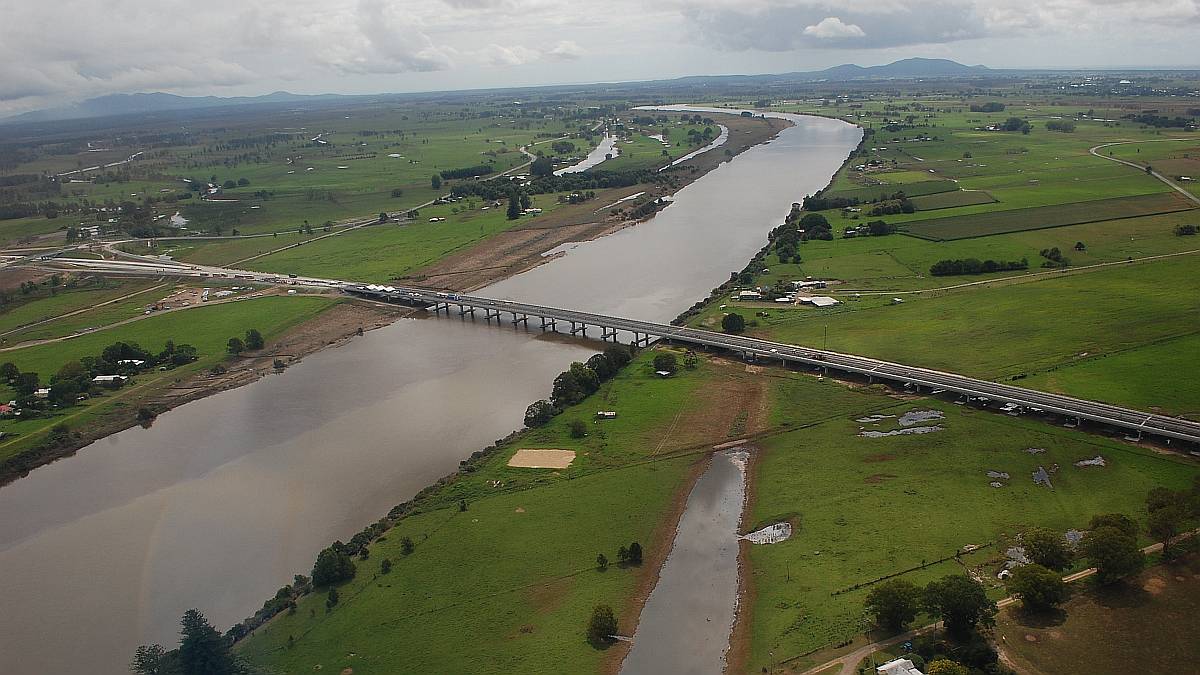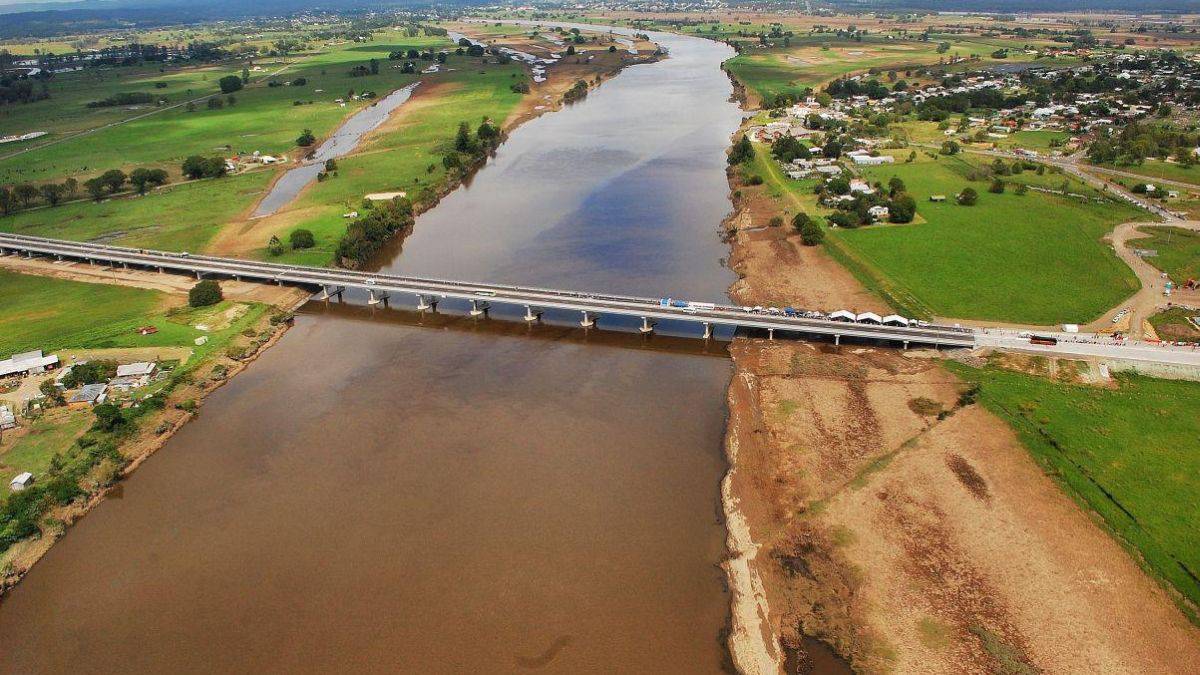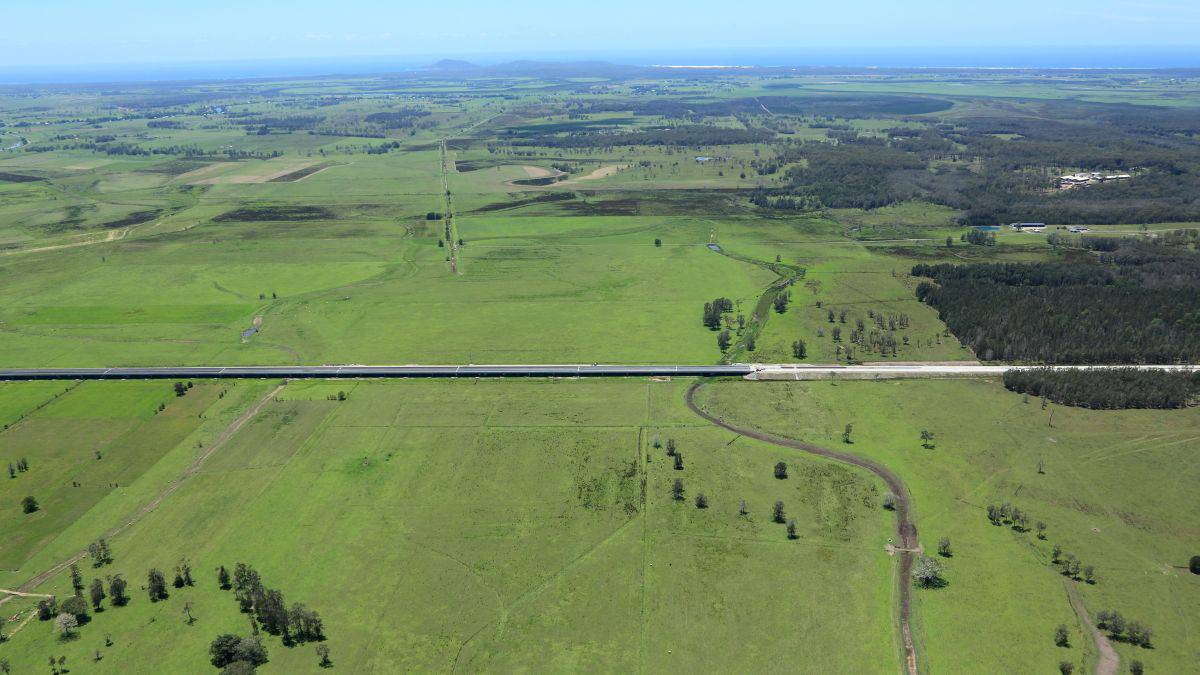 Australia's longest bridge opens
The $618 million federally-funded Kempsey Bypass in New South Wales – which boasts Australia's longest bridge – has opened 15 months ahead of schedule.
Arup was the design consulltant for the design and construction phases of the 3.2km Macleay River and Floodplain Bridge. The bridge forms a part of the Kempsey to Eungai Pacific Highway Upgrade Project.
As well as constructing the country's longest bridge, the project also involved some 1.4 million cubic metres of earthworks and the building of nine smaller bridge structures for interchanges, small creek crossings, local road overpasses and a crossing of the main north south rail line.
http://globalengineeringnews.com/australias-longest-bridge-opens/509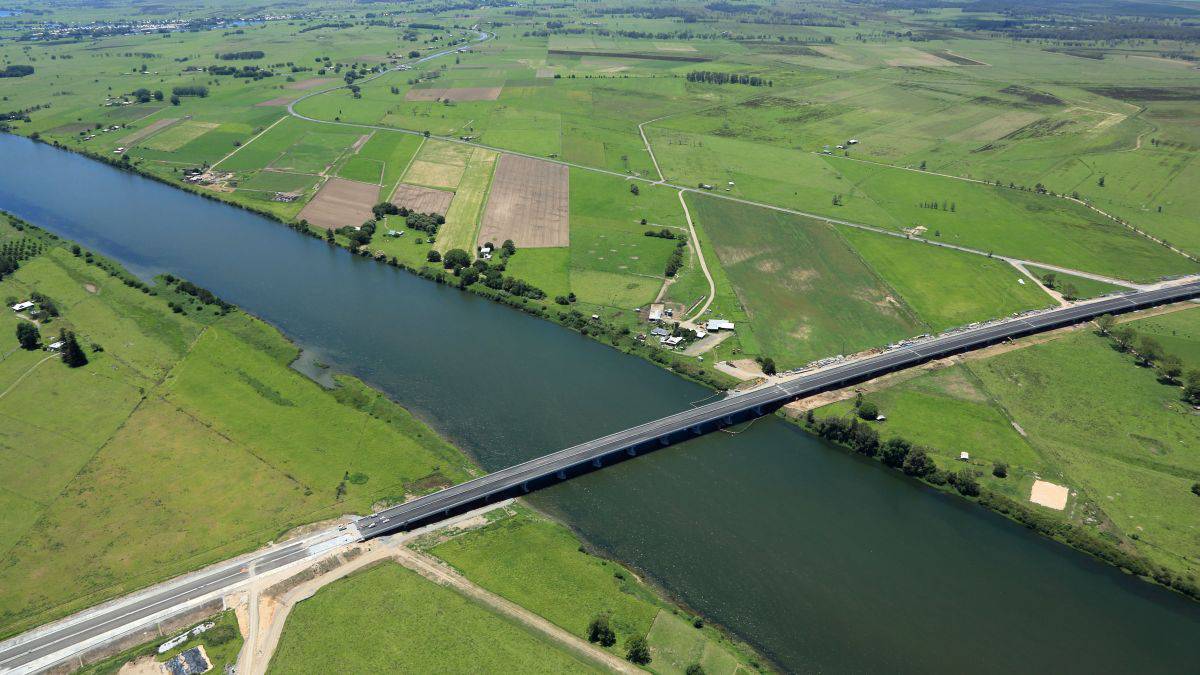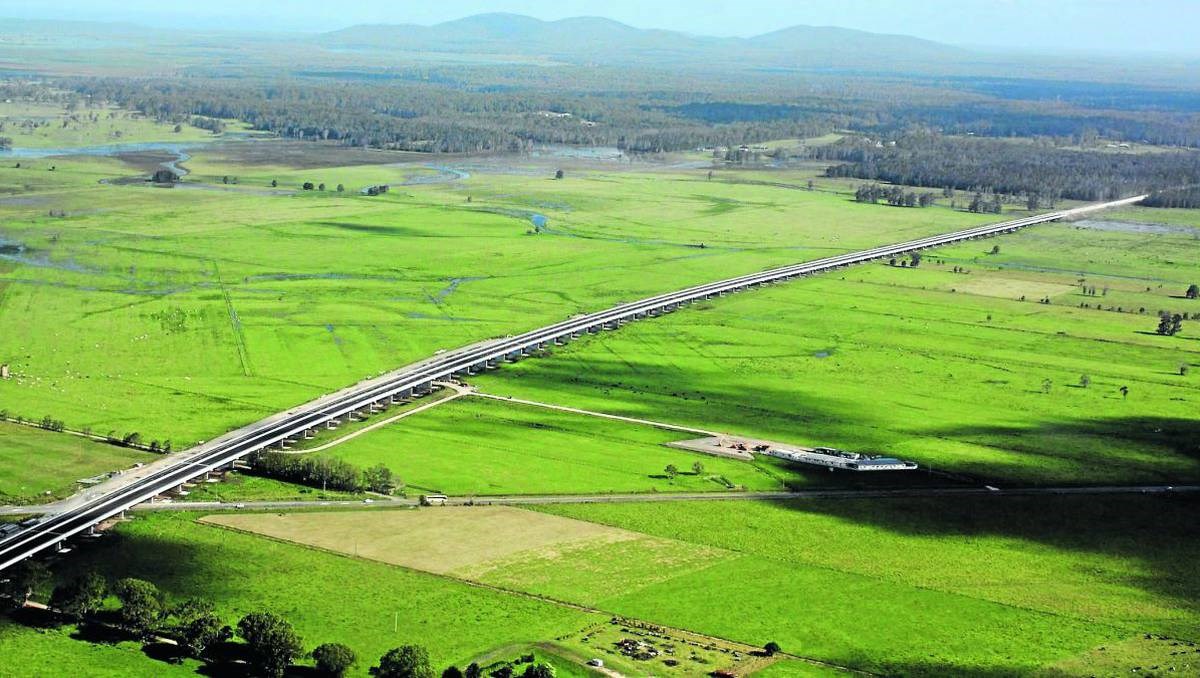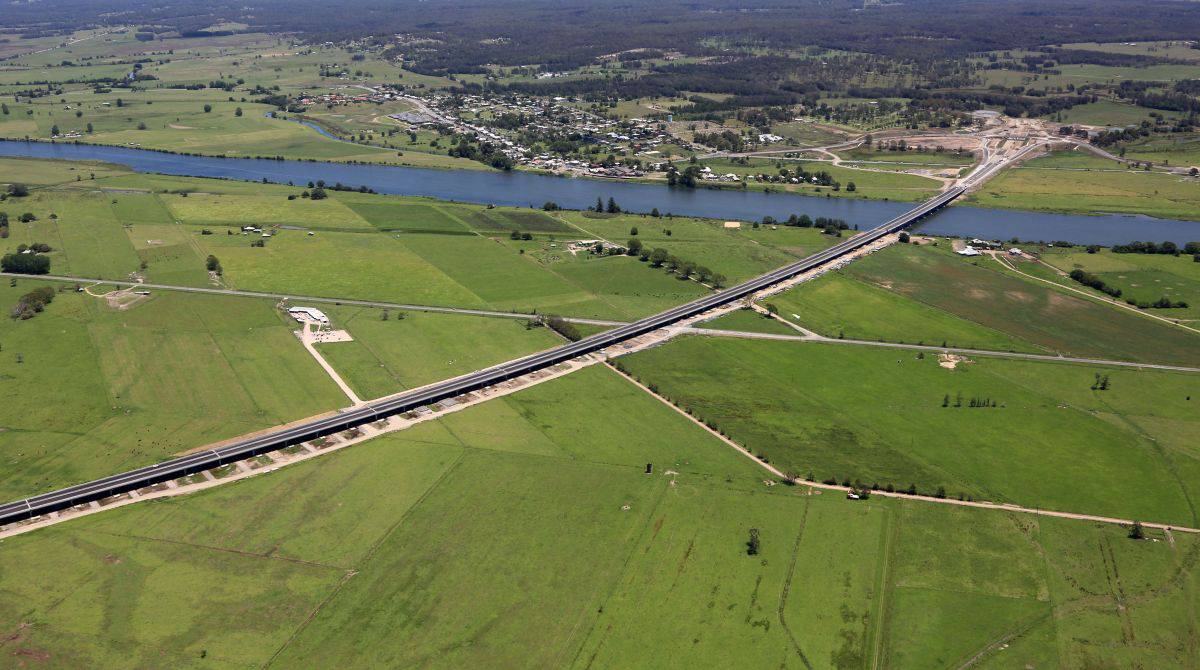 Let's name it the Kempsey bridge
June 5, 2013
NAMING Australia's longest bridge is a step closer with a preferred option announced and a community submissions report now available online.
A Roads and Maritime Services (RMS) spokesperson announced Kempsey Bridge as the preferred option.
It was also announced that other key highway infrastructure was also being considered for naming, including the southern interchange being named the 'Slim Dusty Interchange'.
"The name was determined after recent community feedback carried out by Roads and Maritime Services (RMS) as part of the Kempsey bypass Pacific Highway upgrade," the spokesperson said.
"Public feedback on the naming options was significant, with nearly 900 written and online submissions and around 70 names suggested.
http://www.macleayargus.com.au/story/1550918/lets-name-it-the-kempsey-bridge/