Nombre:
Puente del río Pengxihe
Otro:
Localización:
Ver mapa más grande
Récord de Altura: 208
Récord de Anchura de Vano: 316
Tipo: Puentes
Categoría: Atirantados
Foto: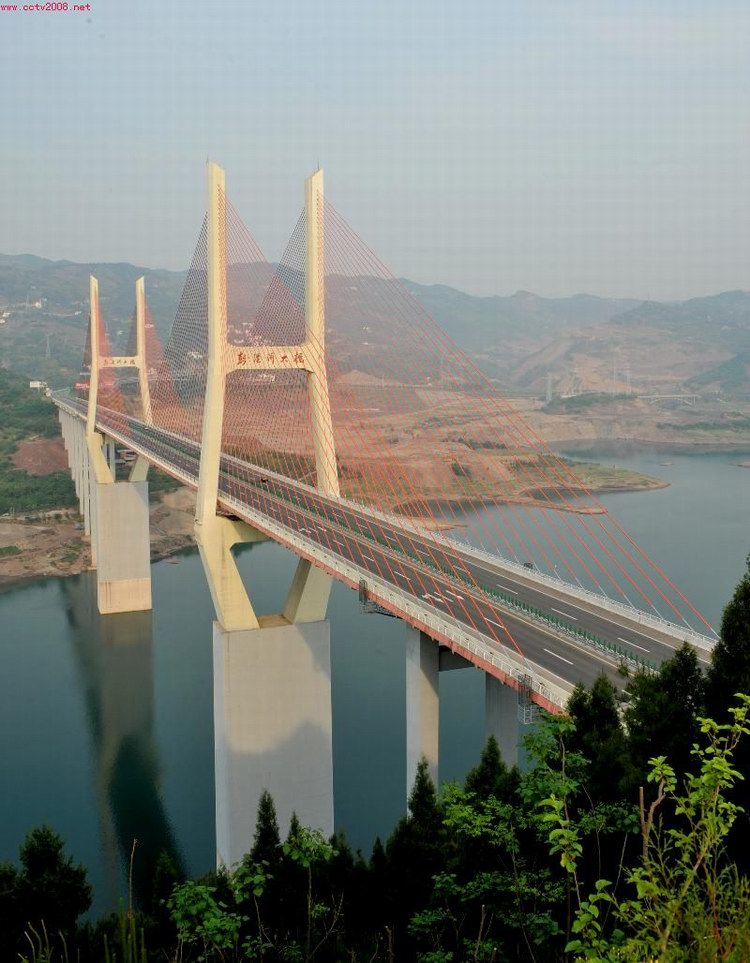 Voto:
Continente: Asia
País: China
Localización: Yunyang, Chongqing
Año: 2008
Estado: Terminado
Descripción:The Pengxihe River bridge is the second highest of 3 large cable stayed bridges on the G42 expressway that connects Yichang City in Hubei Province with Chongqing and Sichuan Provinces to the west. The crossing is one of several along the G42 that have been built over the deep waters of the massive 3 Gorges reservoir in Western China. The most impressive aspect of the Pengxihe Bridge are the two main towers that stand 208 and 202 meters tall.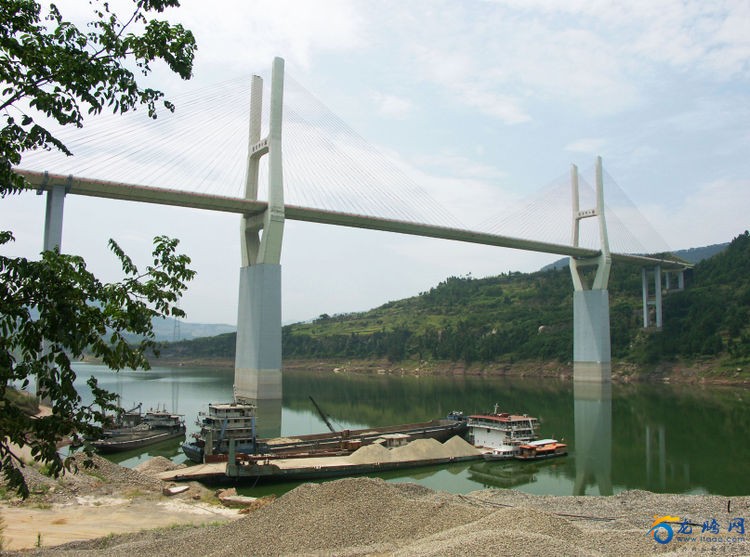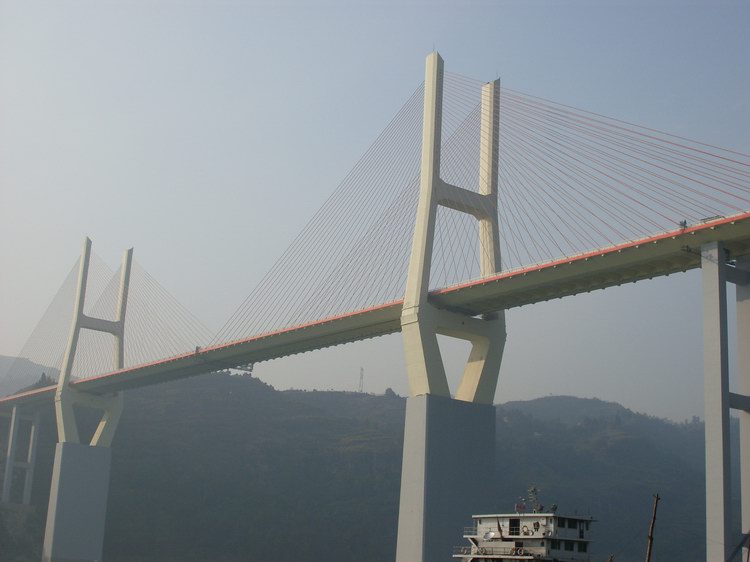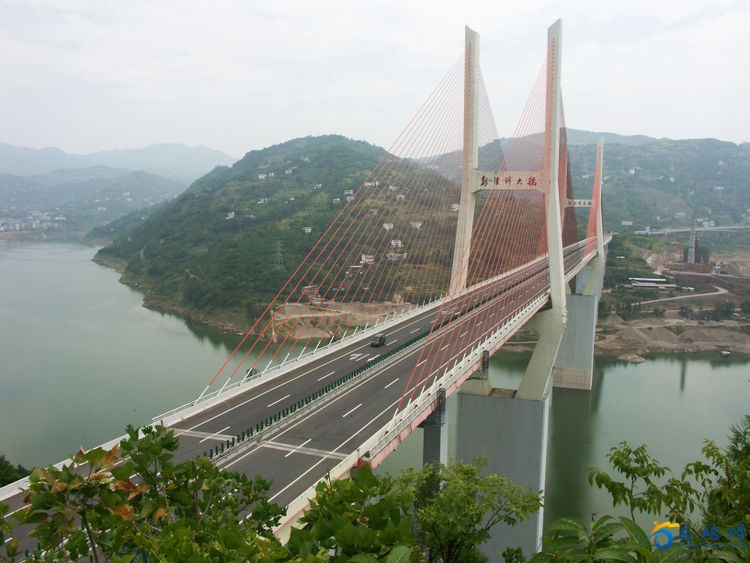 The two other big cable stayed spans on the G42 cross over the Shennongxi and Meixihe Rivers.
http://www.highestbridges.com/wiki/index.php?title=Pengxihe_River_Bridge
http://www.ltaaa.com/wtfy/8535.html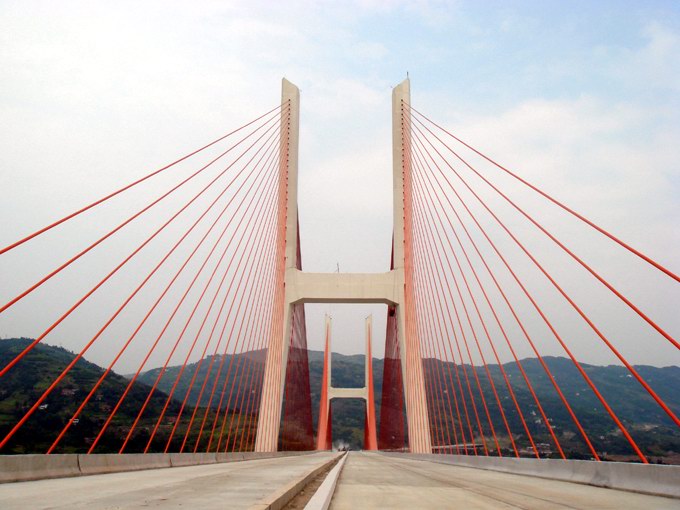 Vídeo:
Web recomendada: http://www.highestbridges.com/wiki/index.php?title=Pengxihe_River_Bridge
Contador: 1644
Inserción: 2014-03-05 13:00:46
Contenido relacionado:
comments powered by