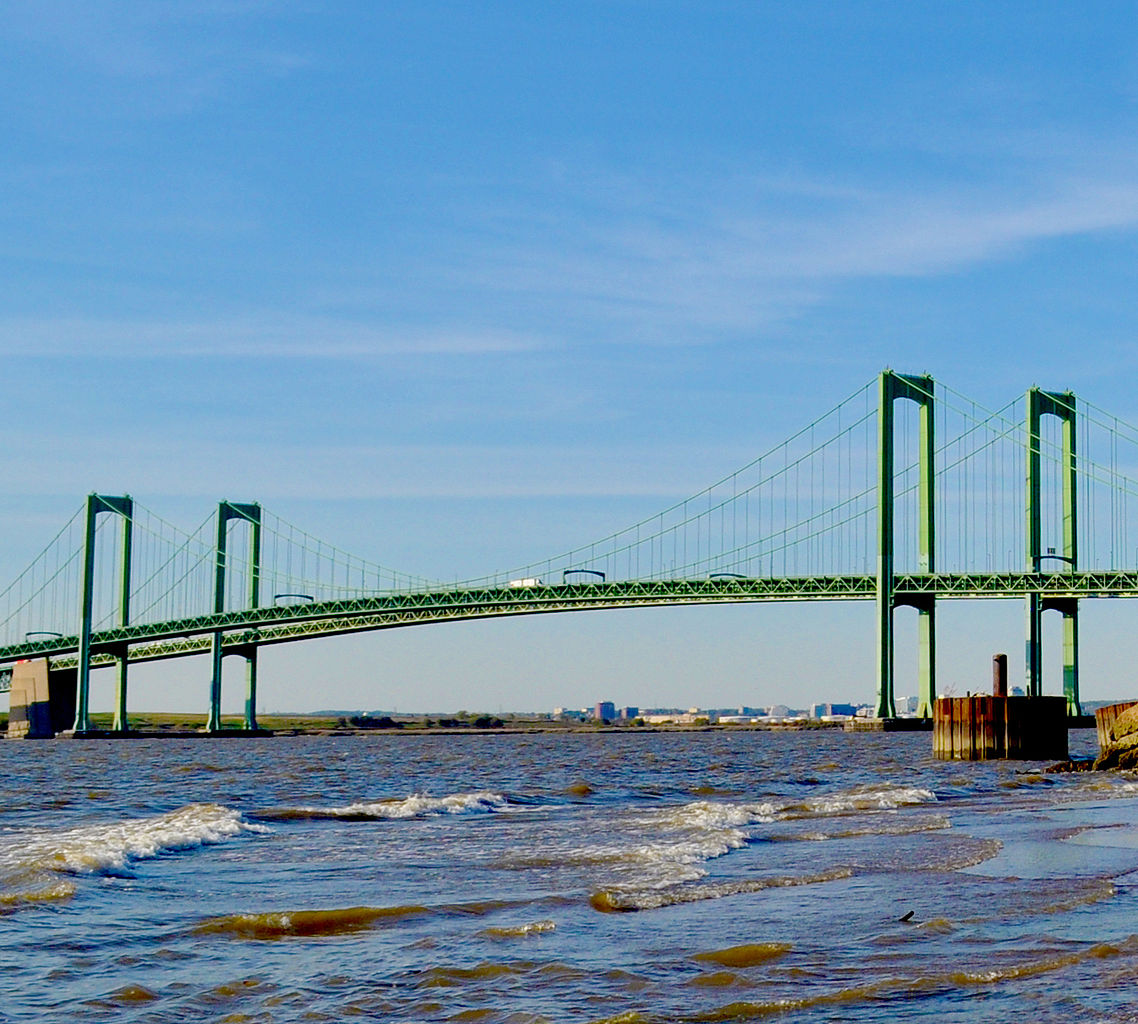 Voto:
Continente: América
País: Estados Unidos
Localización: New Castle, Delaware and Pennsville Township, New Jersey
Año: 1951/1968
Estado: Terminado
Descripción:Puentes Delaware Memorial
Los puentes Delaware Memorial, que forman parte de la Interestatal 295 y la ruta 40 de Estados Unidos, conecta Delaware con Nueva Jersey. Los puentes colgantes, gemelos, construidos sobre el río Delaware, cuentan con un vano principal de 655,32 m alcanzando una longitud total de 1.112,5 m, situándose en el noveno puesto de nuestra lista.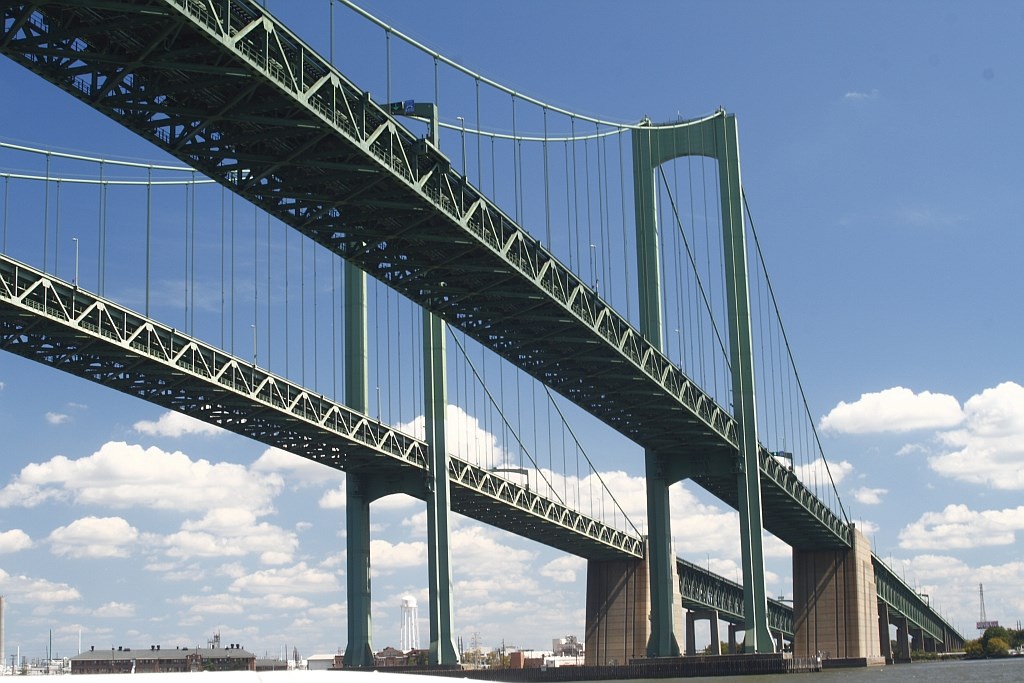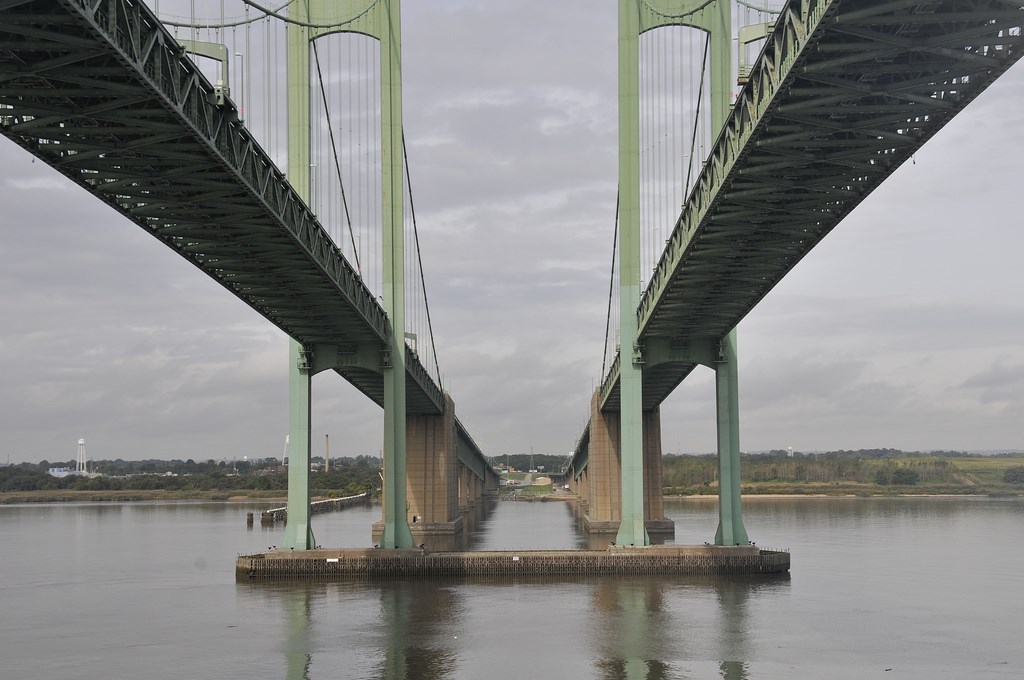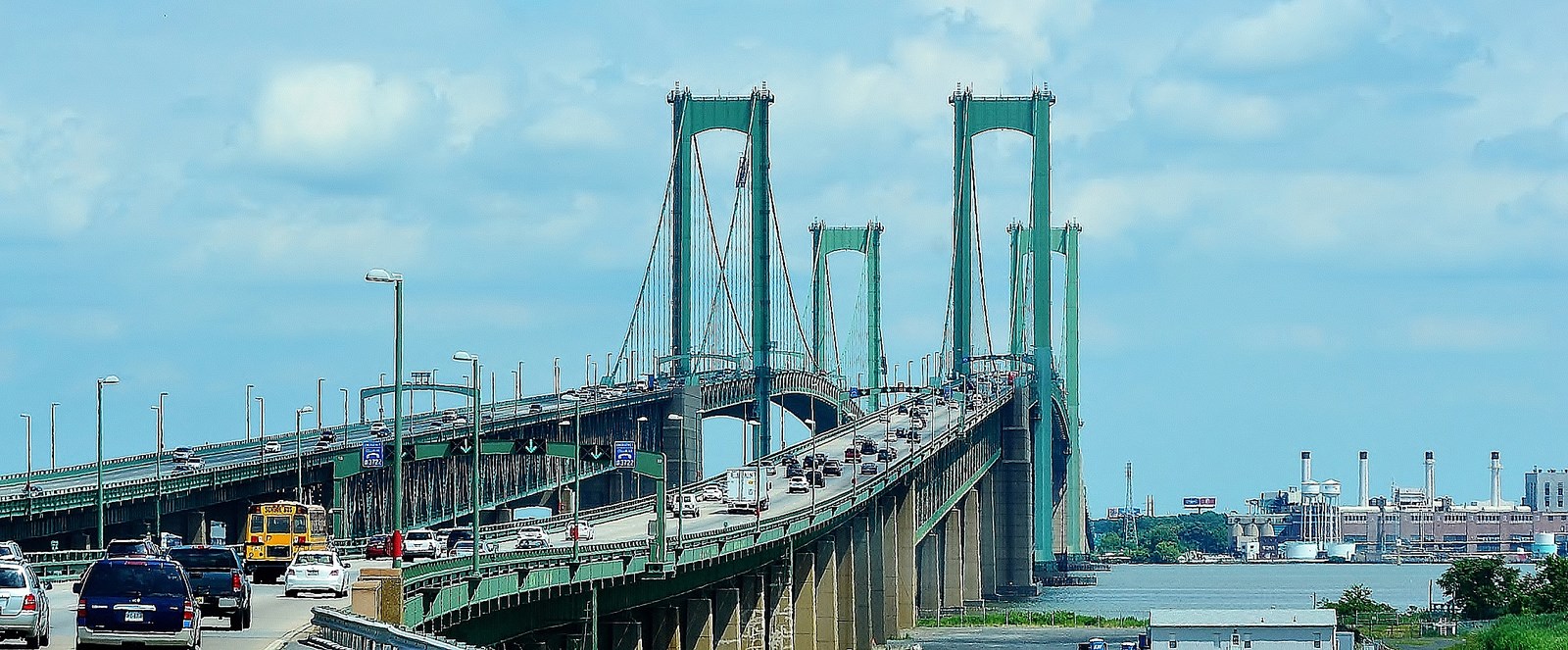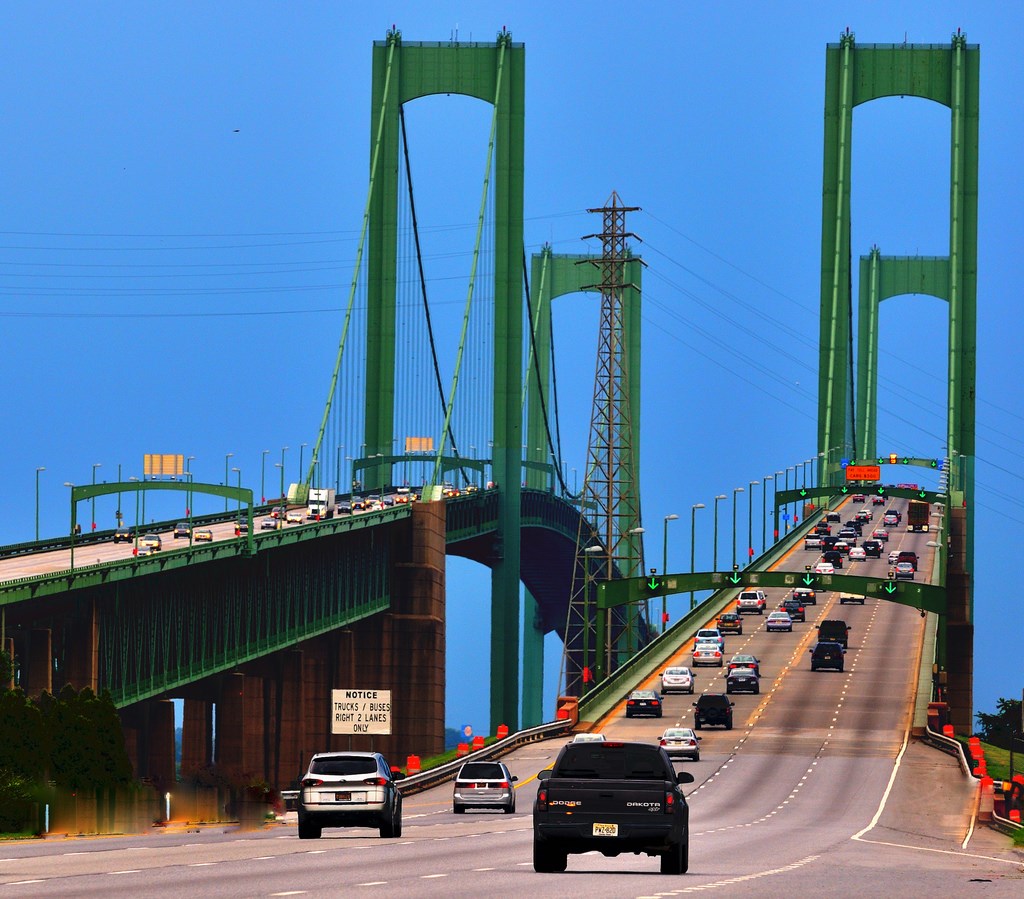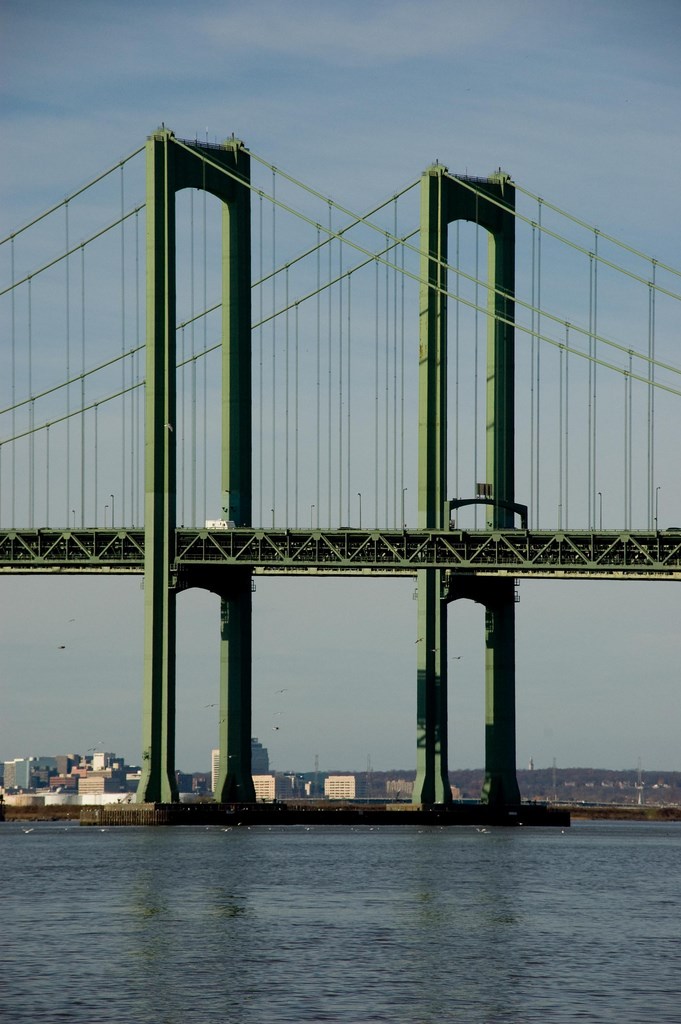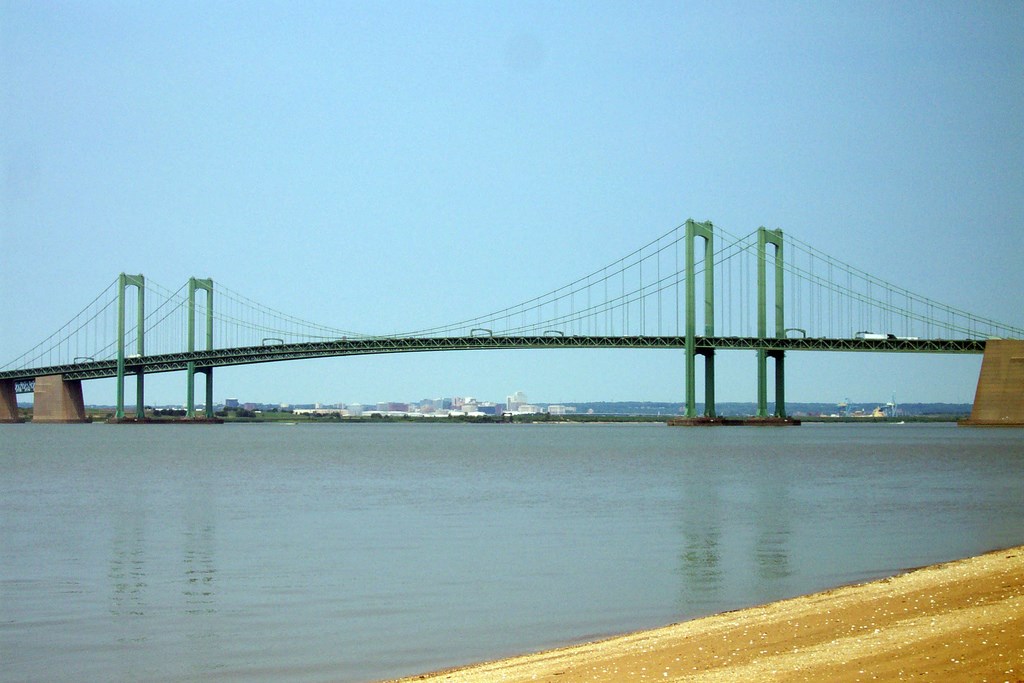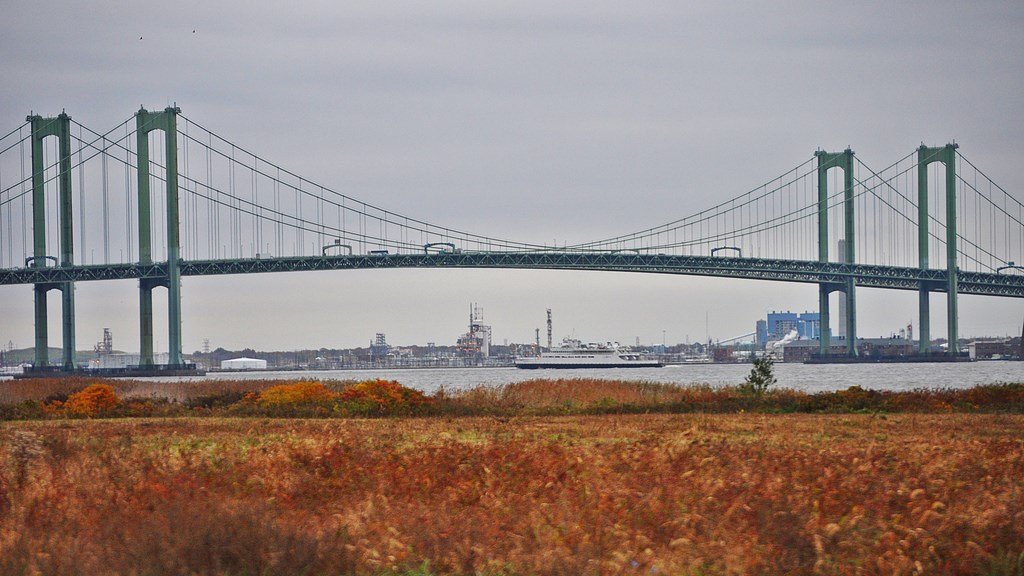 Las obras de construcción del primer puente (al norte), se inició en febrero de 1949 tomando más de dos años en completarse, mientras que las obras del segundo puente (al sur) se iniciaron en 1964 y terminaron en 1968. Ambos puentes, gestionados por Delaware River & Bay Authority, cuentan actualmente con ocho carriles en total, prestando servicio a más de 80.000 vehículos al día.
http://www.fierasdelaingenieria.com/los-puentes-colgantes-con-mayor-longitud-de-vano-de-los-estados-unidos/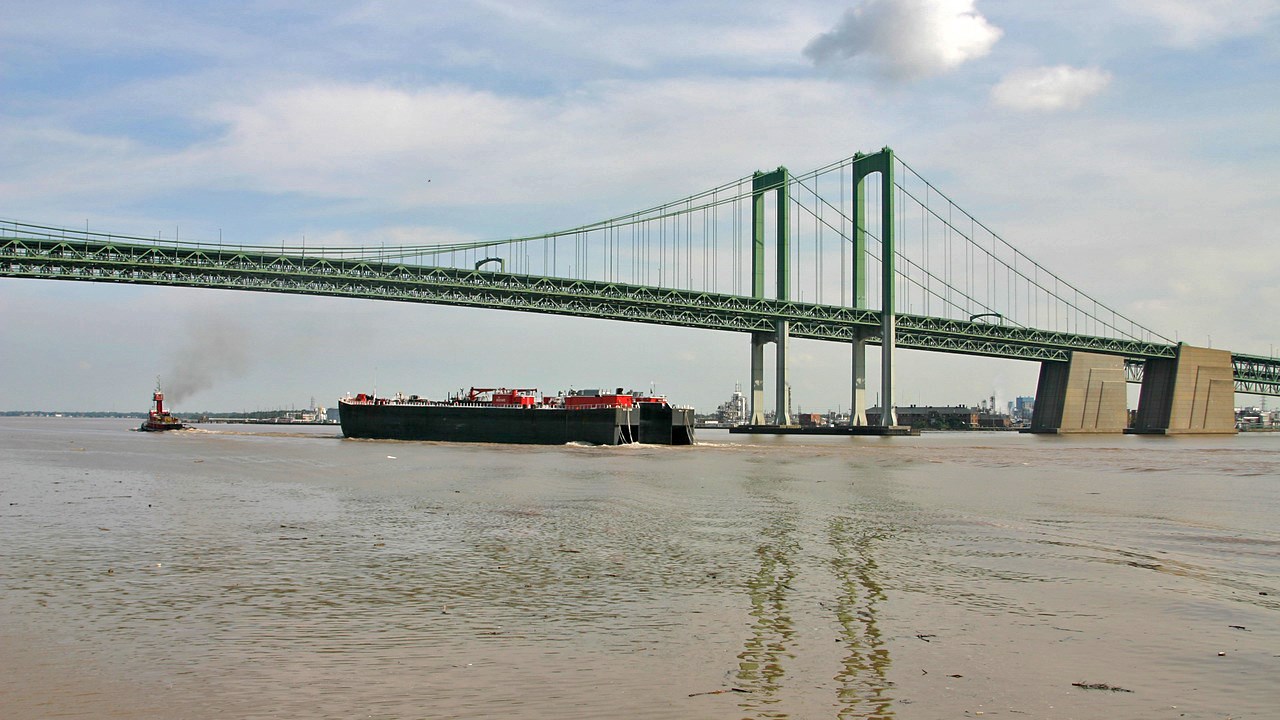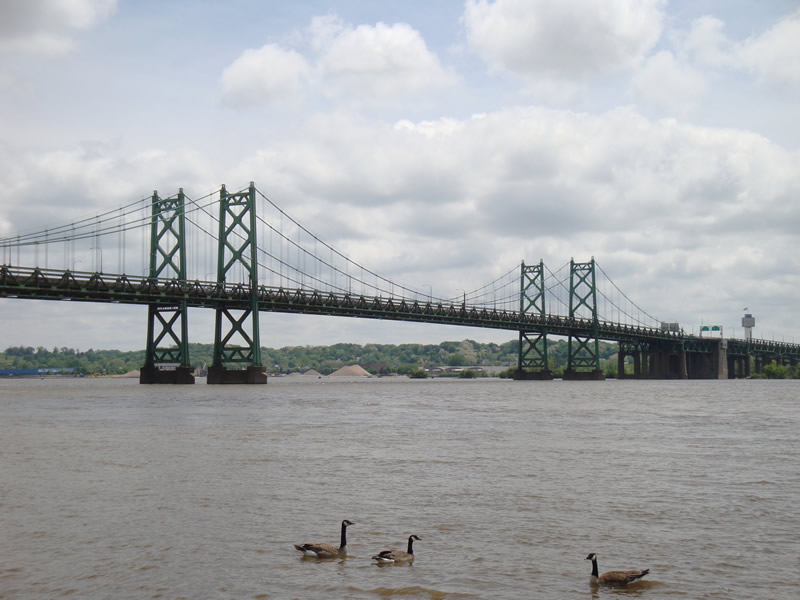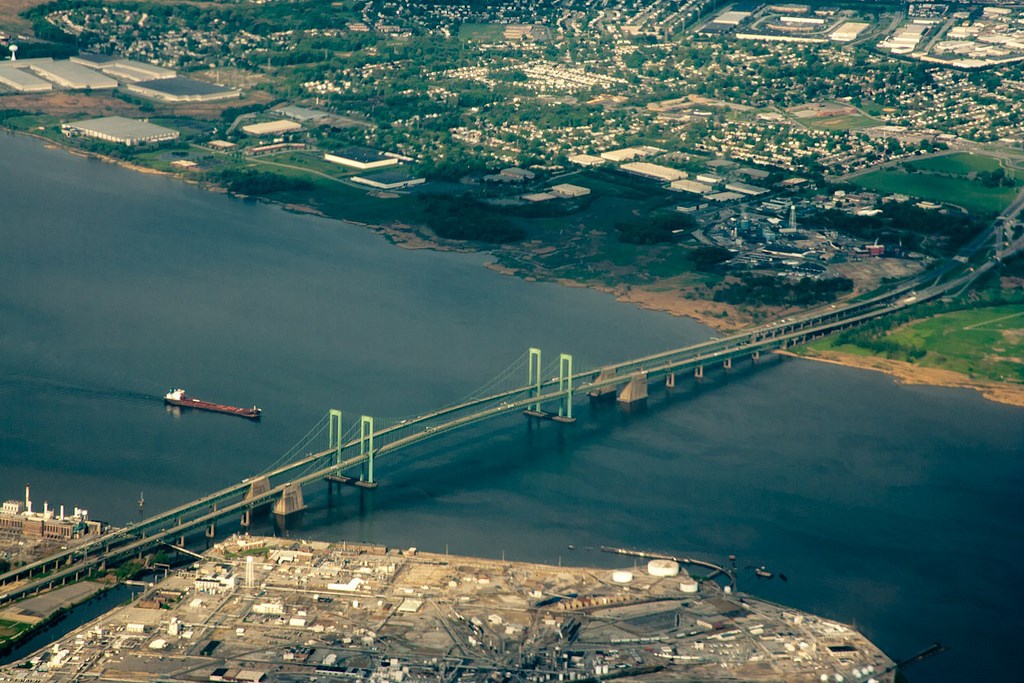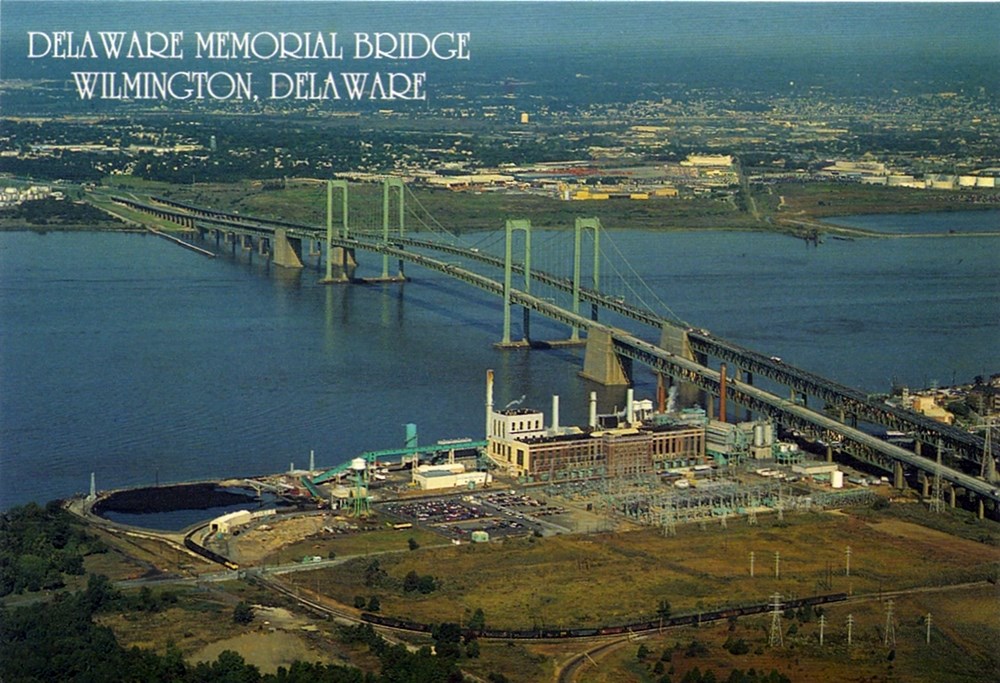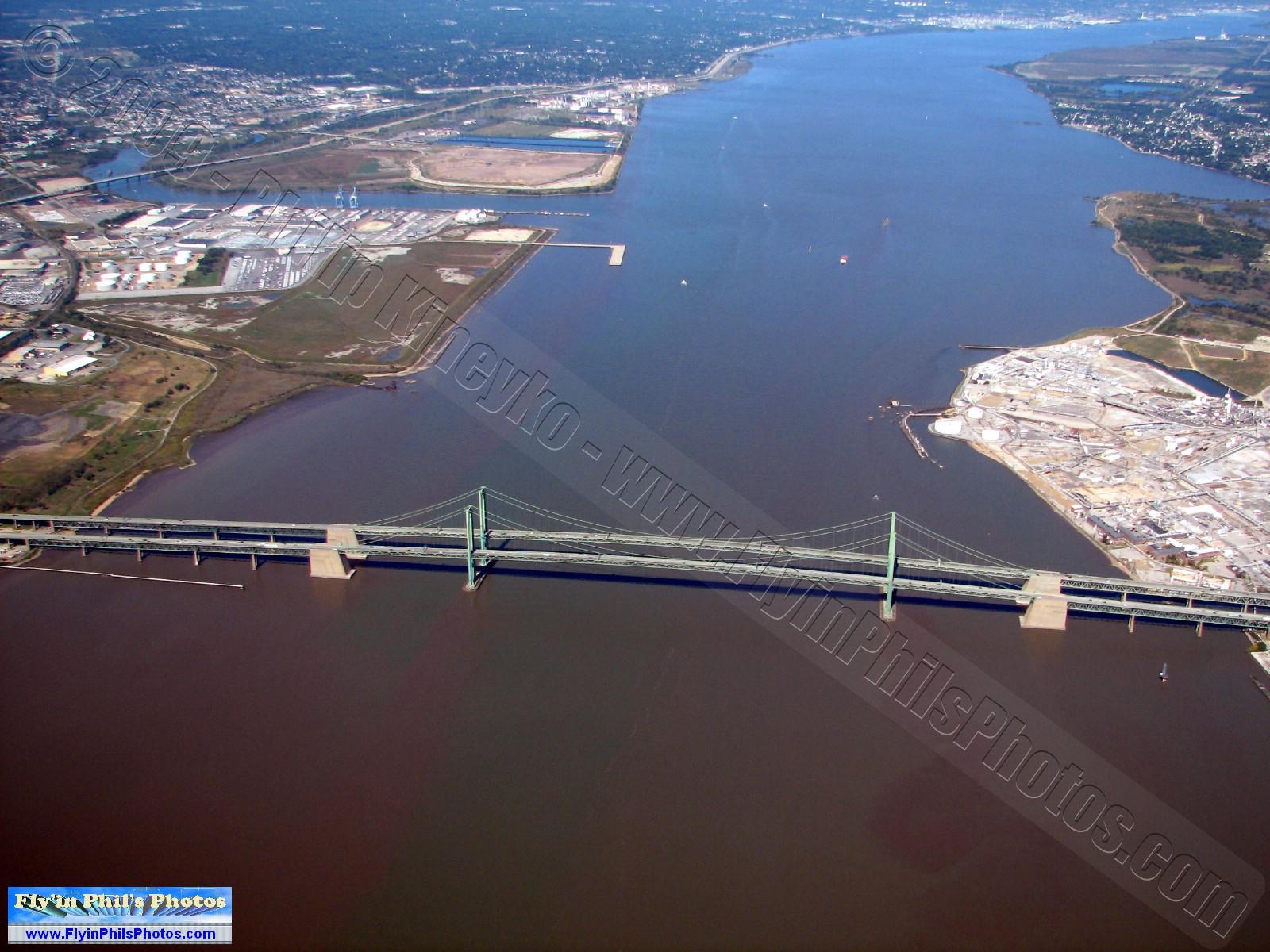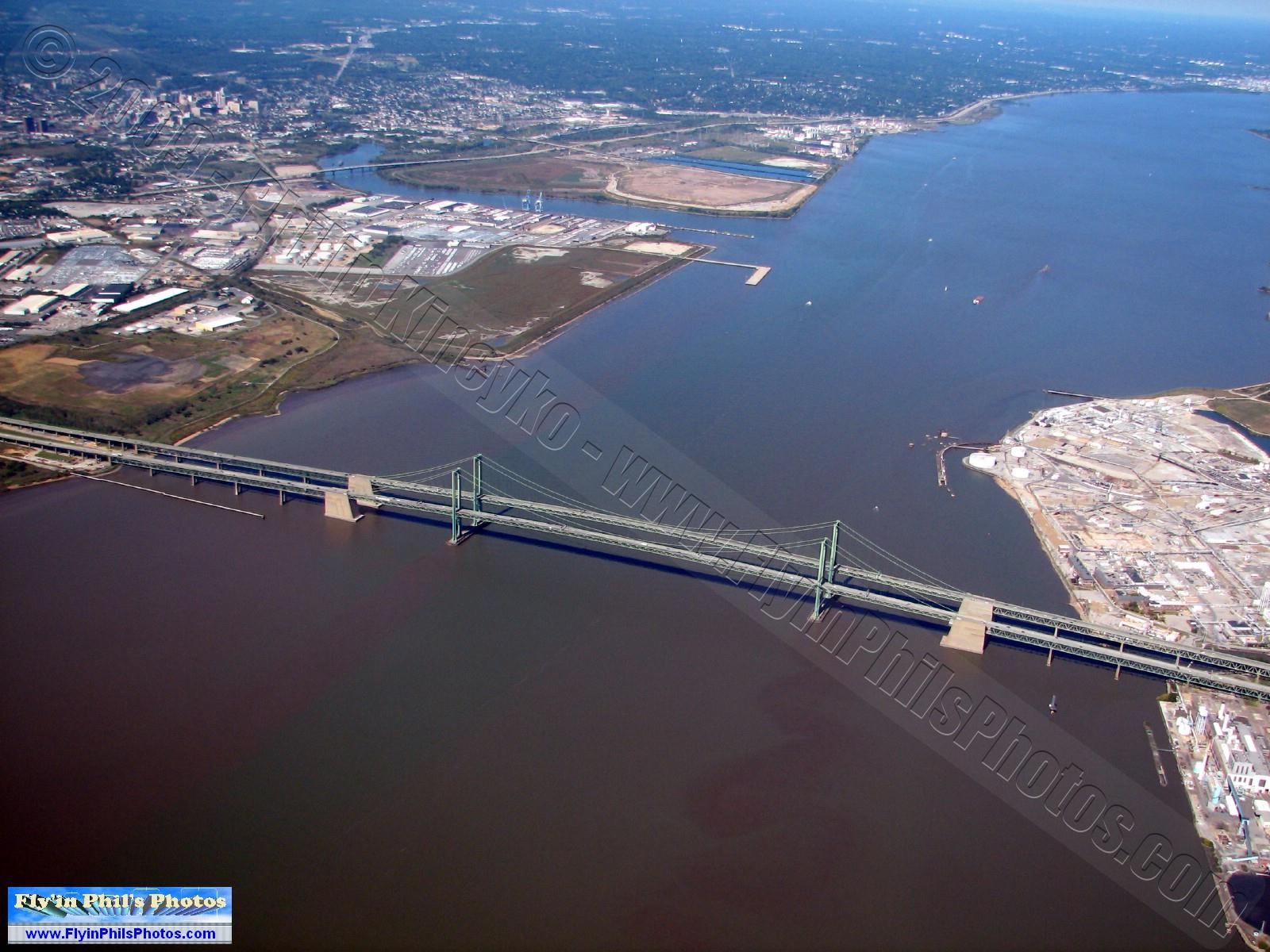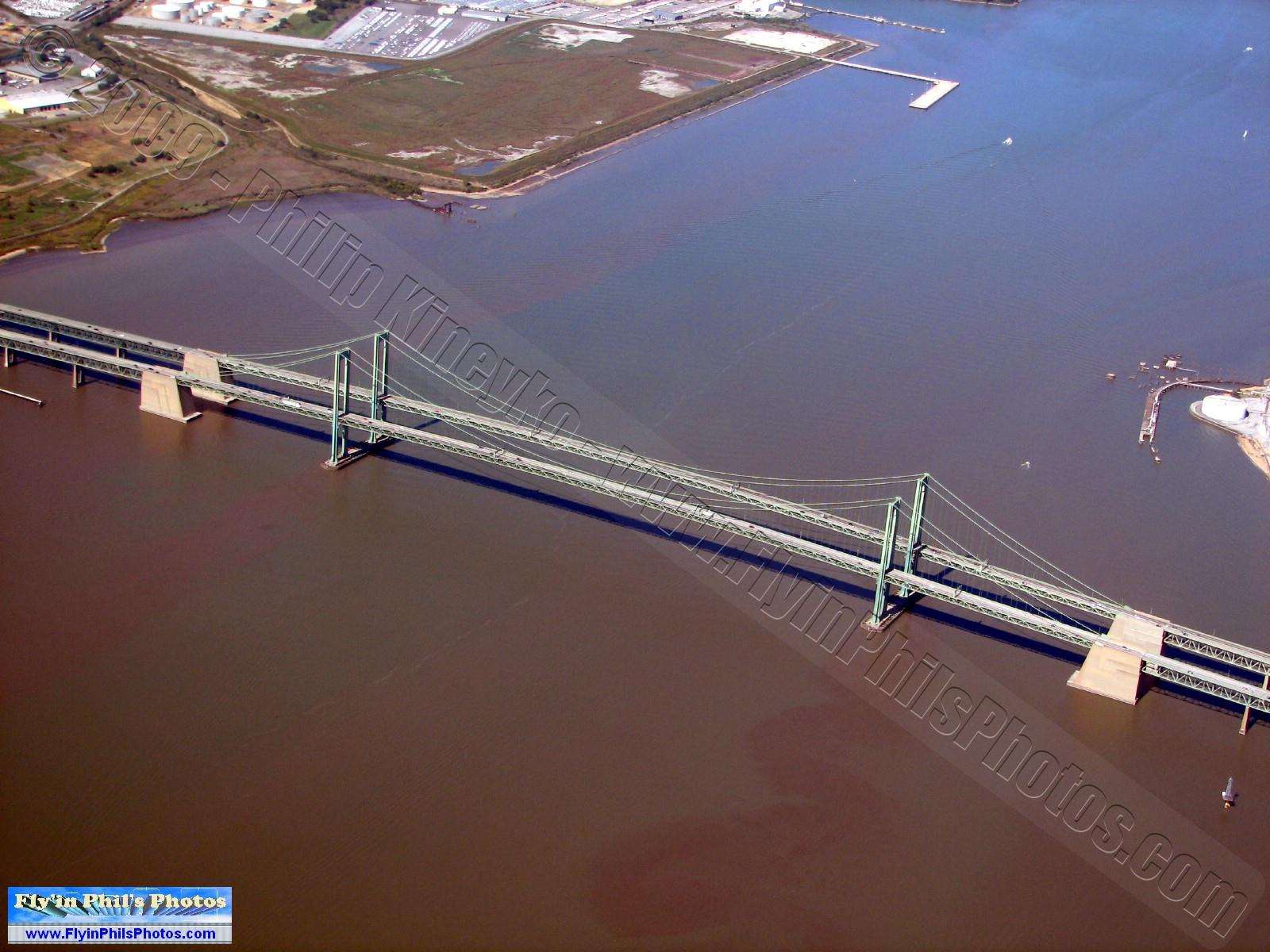 The Delaware Memorial Bridge is a set of twin suspension bridges crossing the Delaware River. The toll bridges carry Interstate 295 and U.S. Route 40 between Delaware and New Jersey. The bridge was designed by the firm known today as HNTB with consulting help from famous engineer Othmar Ammann, whose other designs include the Walt Whitman Bridge (which is similar in appearance, except for the additional travel lanes and shorter center span) and Verrazano-Narrows Bridge. It is also one of only two crossings of the Delaware River with both U.S. Highway and Interstate Highway designations, the other being the Benjamin Franklin Bridge.
http://en.wikipedia.org/wiki/Delaware_Memorial_Bridge
https://www.flickr.com/search/?user_id=52614599@N00&view_all=1&text=Delaware Memorial Bridge
http://www.flyinphilsphotos.com/photo-info/bridges.html
http://www.phillyroads.com/crossings/delaware-memorial/