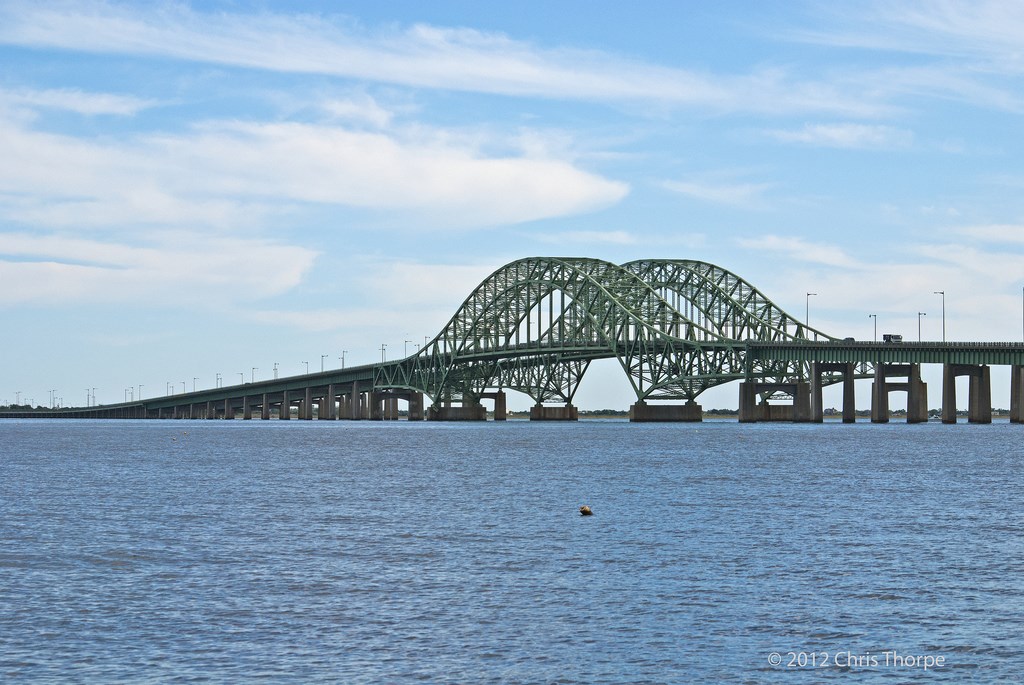 Voto:
Continente: América
País: Estados Unidos
Localización: Suffolk County, New York, on Long Island
Año: 1954
Estado: Terminado
Descripción:Great South Bay Bridge
Suffolk County, New York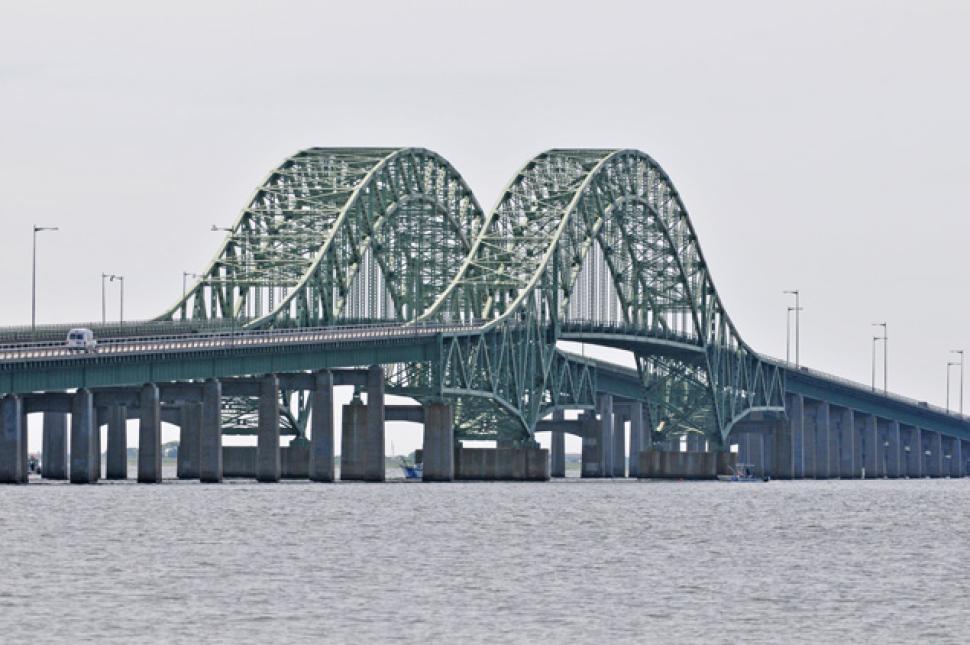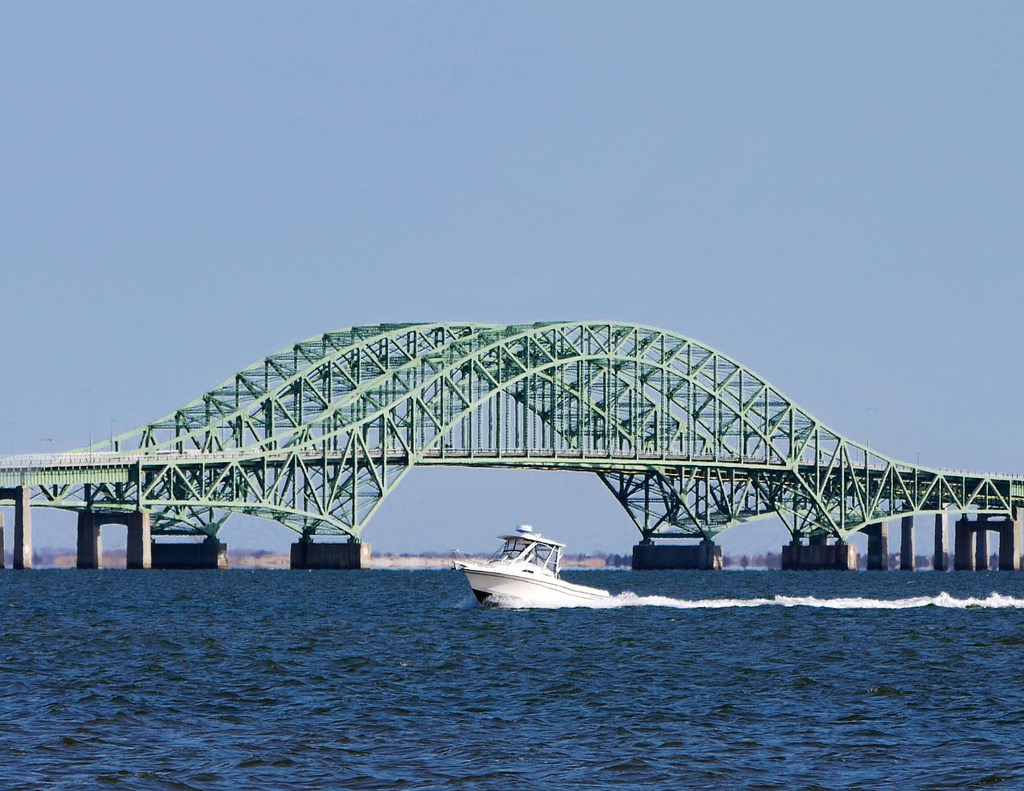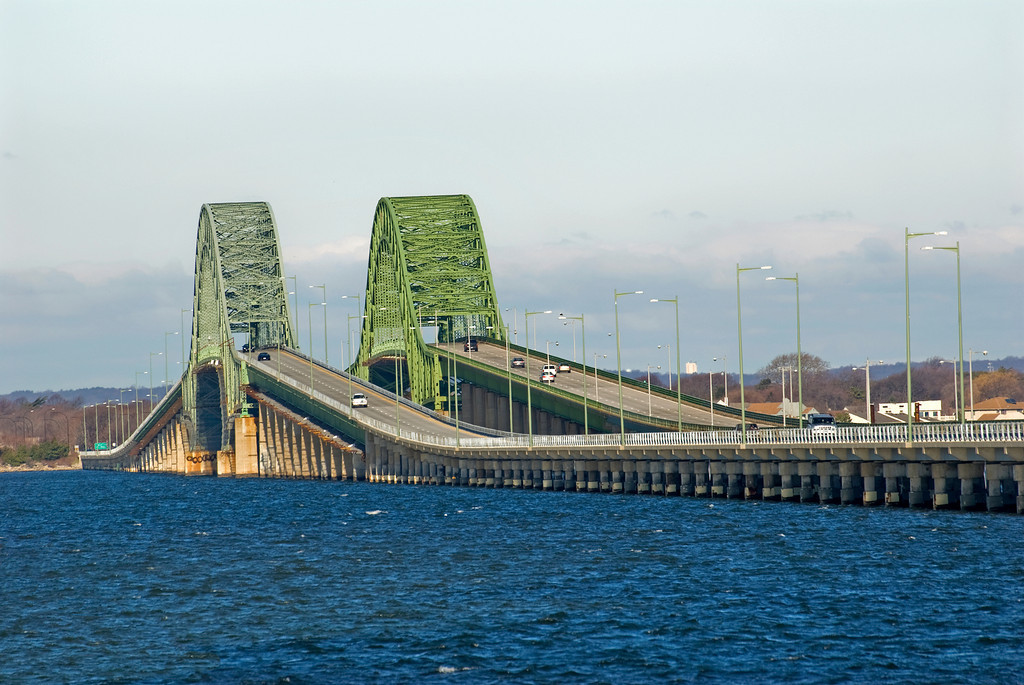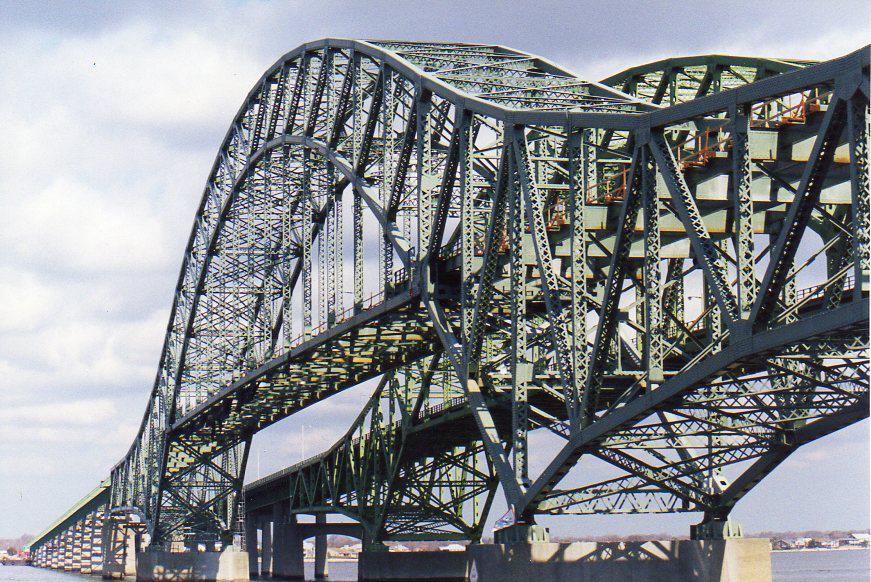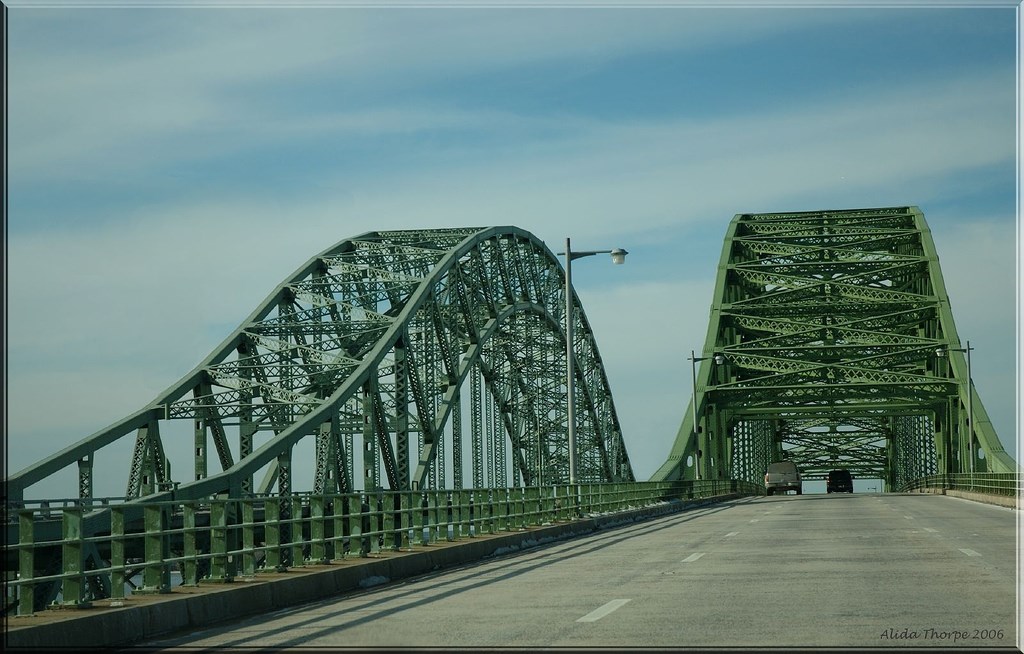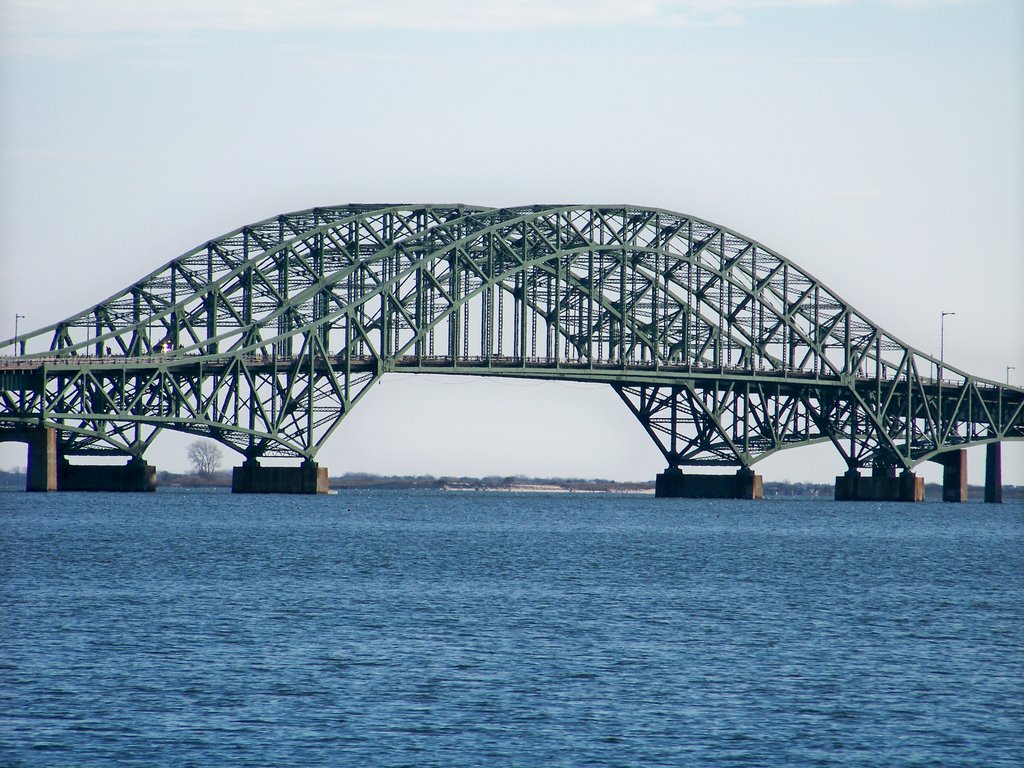 Facts
Overview
Through truss bridge over Great South Bay on Robert Moses Causeway
Location
Suffolk County, New York
Status
Open to traffic
History
Built 1951
Design
Cantilevered steel through arch
Dimensions
Length of largest span: 460.0 ft.
Total length: 10,519.5 ft. (2.0 mi.)
Deck width: 26.6 ft.
Vertical clearance above deck: 16.2 ft.
Recognition
Eligible for the National Register of Historic Places
Also called
Robert Moses Causeway
http://bridgehunter.com/ny/suffolk/1058811/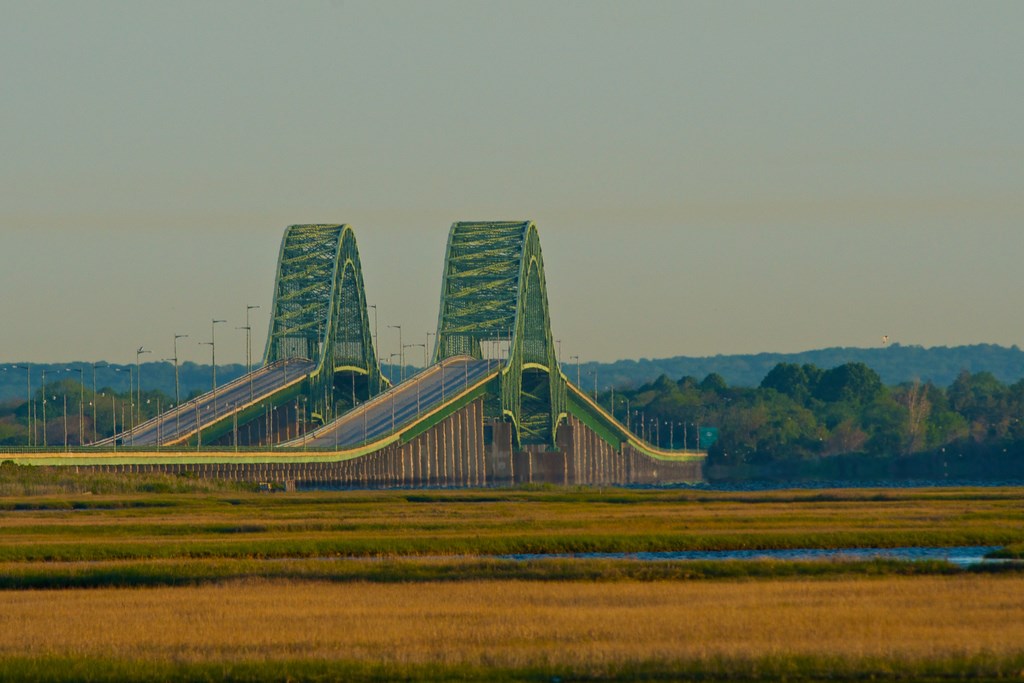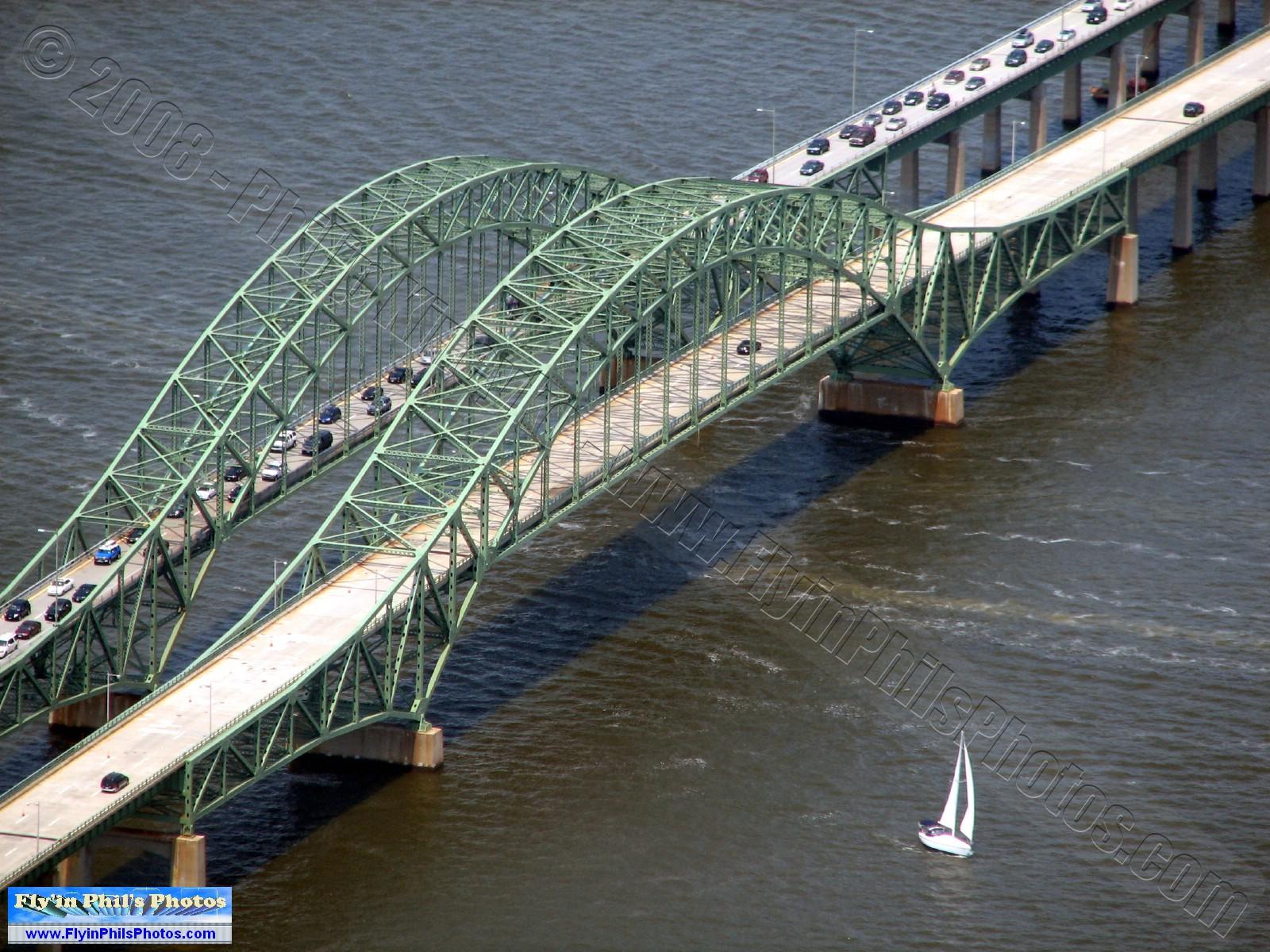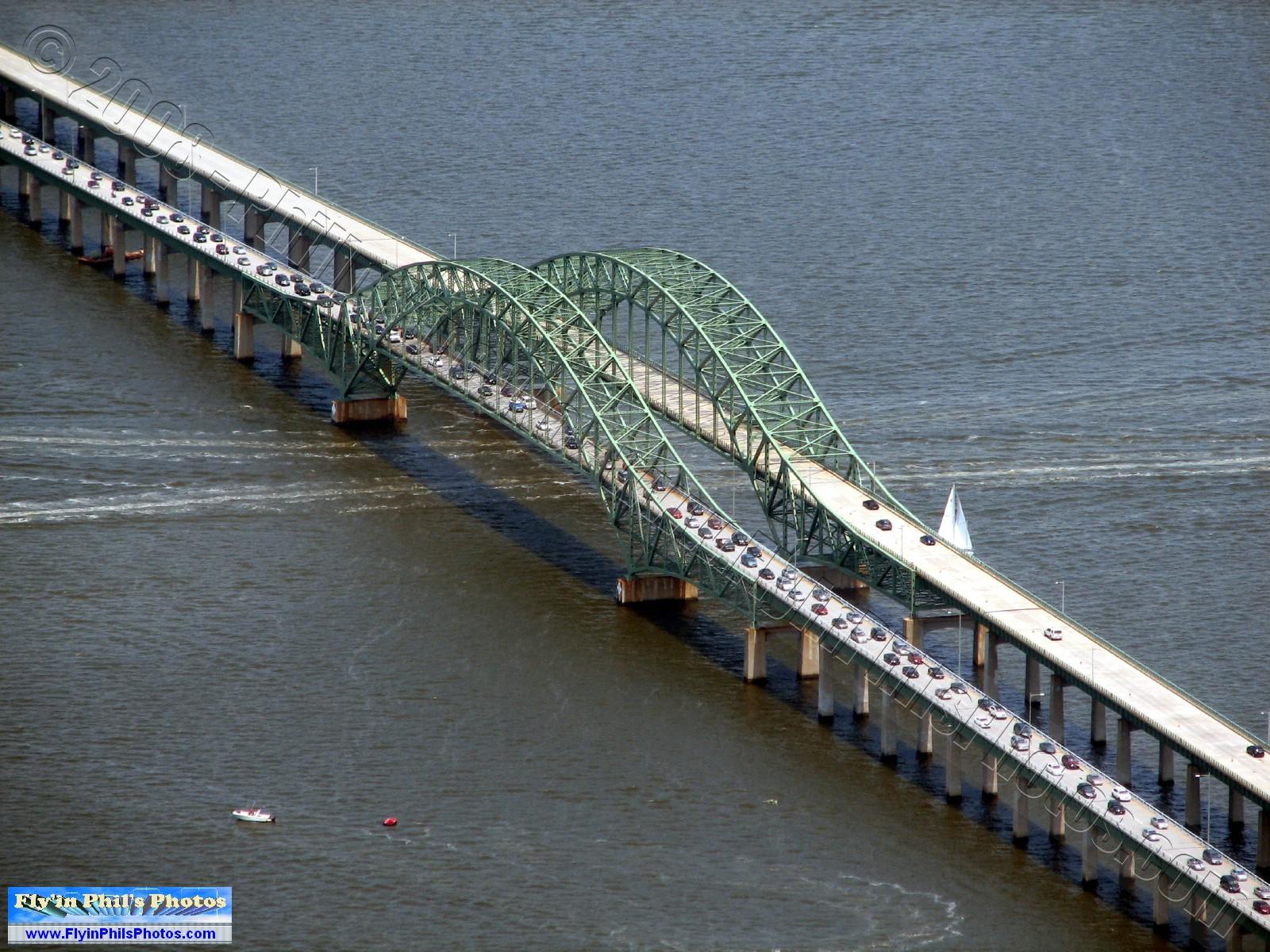 The Great South Bay Bridge is a bridge on the southwest side of Suffolk County, New York, on Long Island. It connects the Robert Moses Causeway from Long Island's mainland over the Great South Bay, connecting to both Captree and Jones Beach Island. It serves as access via the Robert Moses Causeway to both of the downstream crossings, the State Boat Channel Bridge and the Fire Island Inlet Bridge, also leading visitors and on-lookers to either the Fire Island Lighthouse or the Robert Moses State Park. It is the second longest bridge in the New York State, behind only the Tappan Zee Bridge.
https://en.wikipedia.org/wiki/Great_South_Bay_Bridge
http://www.flyinphilsphotos.com/photo-info/bridges.html
http://www.alidathorpe.com/keyword/robert moses causeway/
https://www.flickr.com/search/?user_id=62657215@N00&view_all=1&text=Robert Moses Causeway Bridge