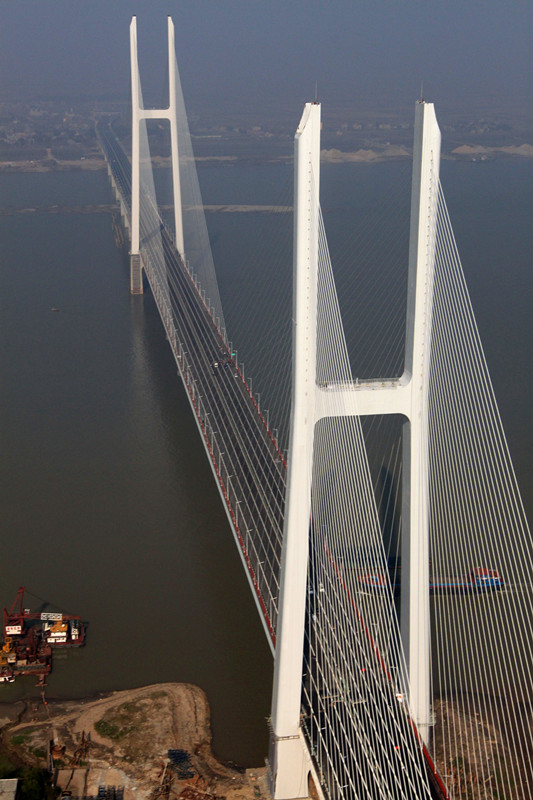 Voto:
Continente: Asia
País: China
Localización: Jingzhou
Año: 2010
Estado: Terminado
Descripción:The Jingyue Bridge (simplified Chinese: 荆岳大桥; traditional Chinese: 荊岳大橋; pinyin: Jīngyuè Dàqiáo) is a large bridge complex located just south of the city-center of Jingzhou.[2]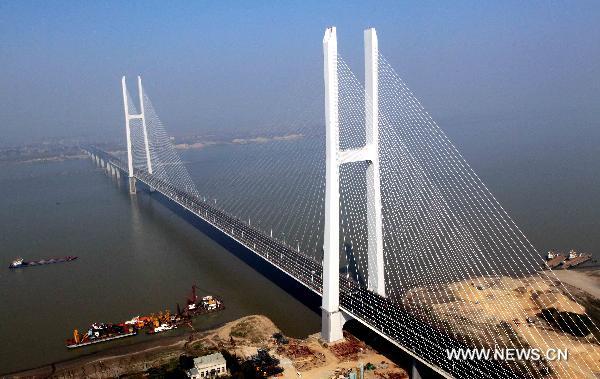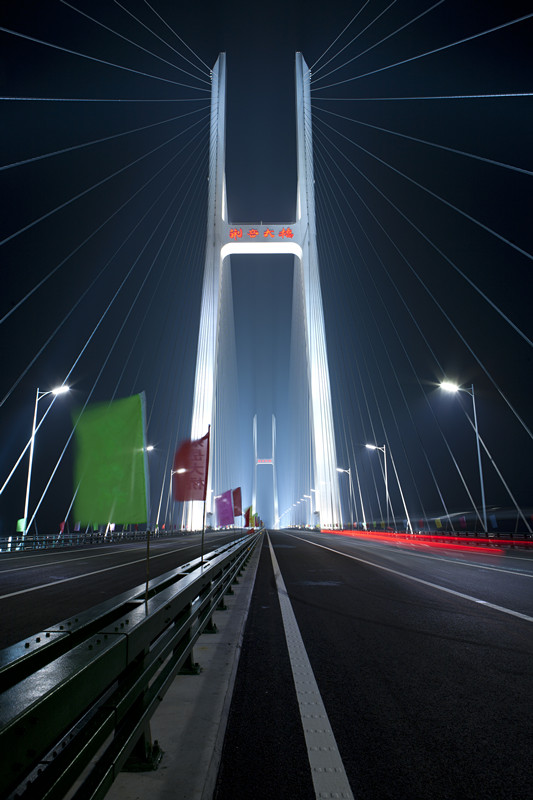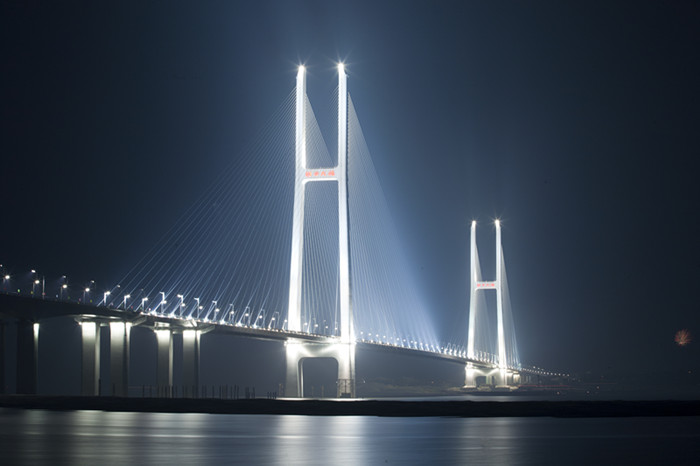 The Jingyue Bridge has two main spans (North and South) with length of 816 meters and 305 meters respectively. The Bridge opened in June 2010.[3] It crosses the Yangtze River in Hubei just downstream of the city of Yichang. The north bridge has a record breaking span, and is the 7th largest cable-stayed bridge in the world. The bridge is located just 2 km south of Jingzhou and is the main artery which is used to get across the Yangtze, and is a very graceful structure. Like all bridges in China, the Jingyue bridge also has "Jingyue bridge" written in Simplified Chinese on the two towers of the both, North and South spans. The four laned bridge carries the G318 Expressway and has many box girder spans, 9 in number with the span of 151 meters. The bridge was tolled few months after opening.
http://en.wikipedia.org/wiki/Jingyue_Bridge
http://www.facts.org.cn/pictures/news/201012/t122366.htm
http://en.hubei.gov.cn/photo_gallery/bridges/201204/t20120423_346802.shtml
http://www.cnbridge.cn/special/sina/special_1209.html