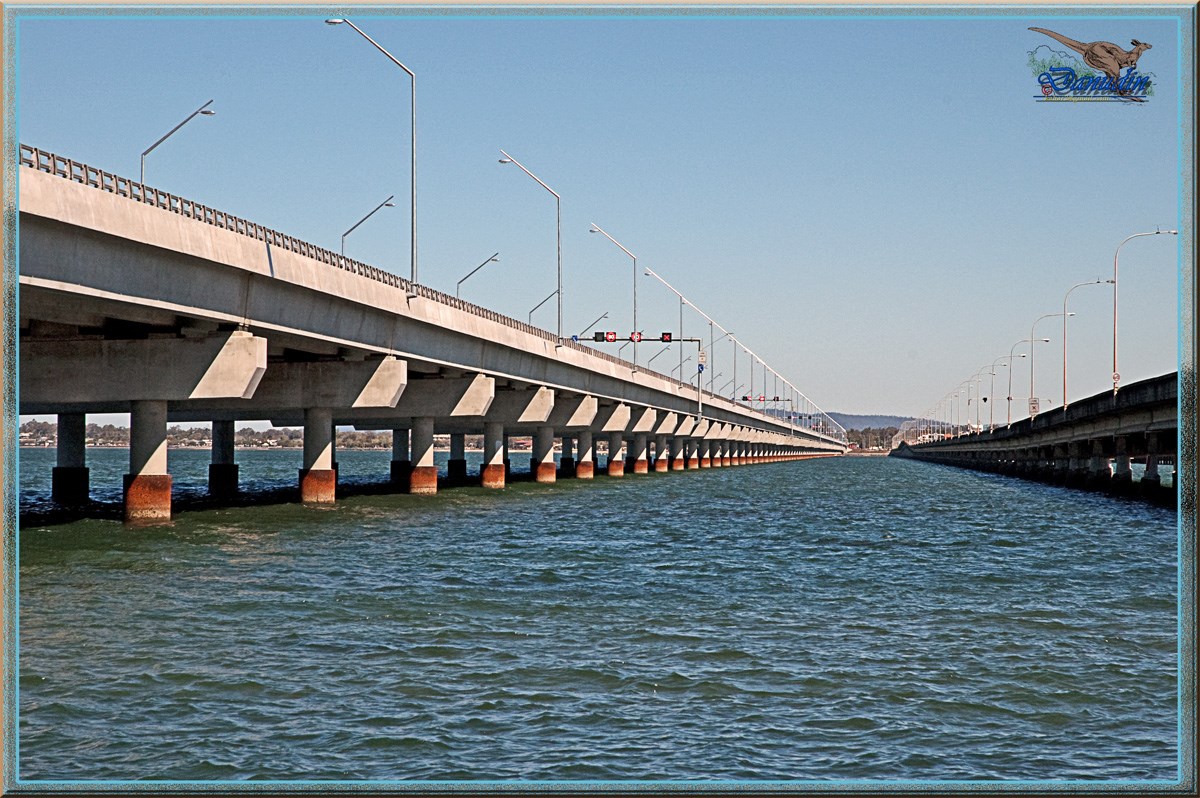 Voto:
Continente: Oceanía
País: Australia
Localización: Across Bramble Bay connecting the cities of Redcliffe and Brisbane in Queensland
Año: 2010
Estado: Terminado
Descripción:El Ted Smout Memorial Bridge es un puente de la carretera y peatonal en Brisbane, Australia, el tercer puente que cruza Bramble Bay (el primero fue el puente Hornibrook ahora demolido). Se encuentra a 30 metros al este de la Carretera Houghton (que proporciona los carriles hacia el norte), proporcionando 3 carriles de circulación hacia el sur y un camino peatonal y ciclista bidireccional. Se conecta con el suburbio Redcliffe de Clontarf con el suburbio de Brisbane de Brighton, y fue inaugurado por el entonces primer ministro de Queensland, Anna Bligh, el 11 de julio de 2010. El Ted Smout Memorial Bridge (y el puente Houghton adyacente) eran los puentes más largos de Australia hasta el 27 de marzo de 2013, cuando el puente del río Macleay abrió en Kempsey, Nueva Gales del Sur.
https://en.wikipedia.org/wiki/Ted_Smout_Memorial_Bridge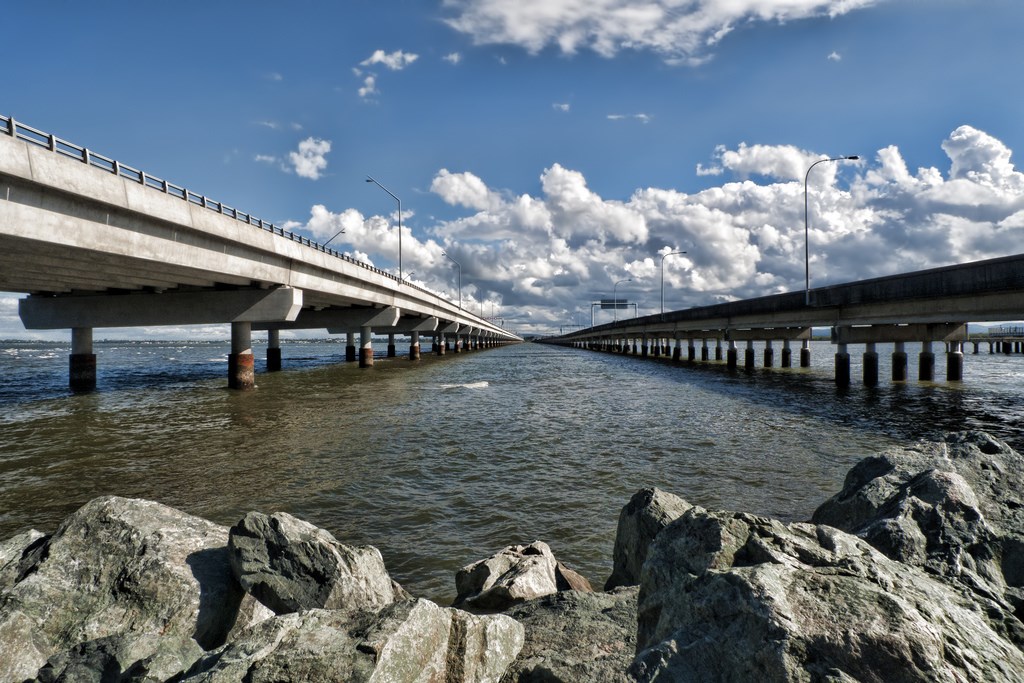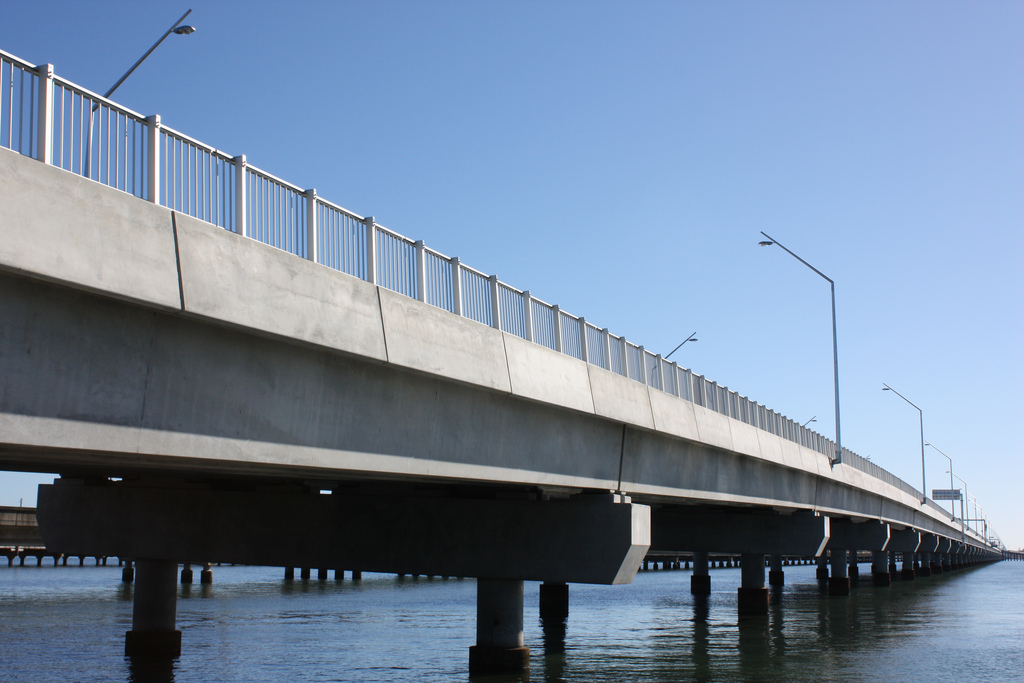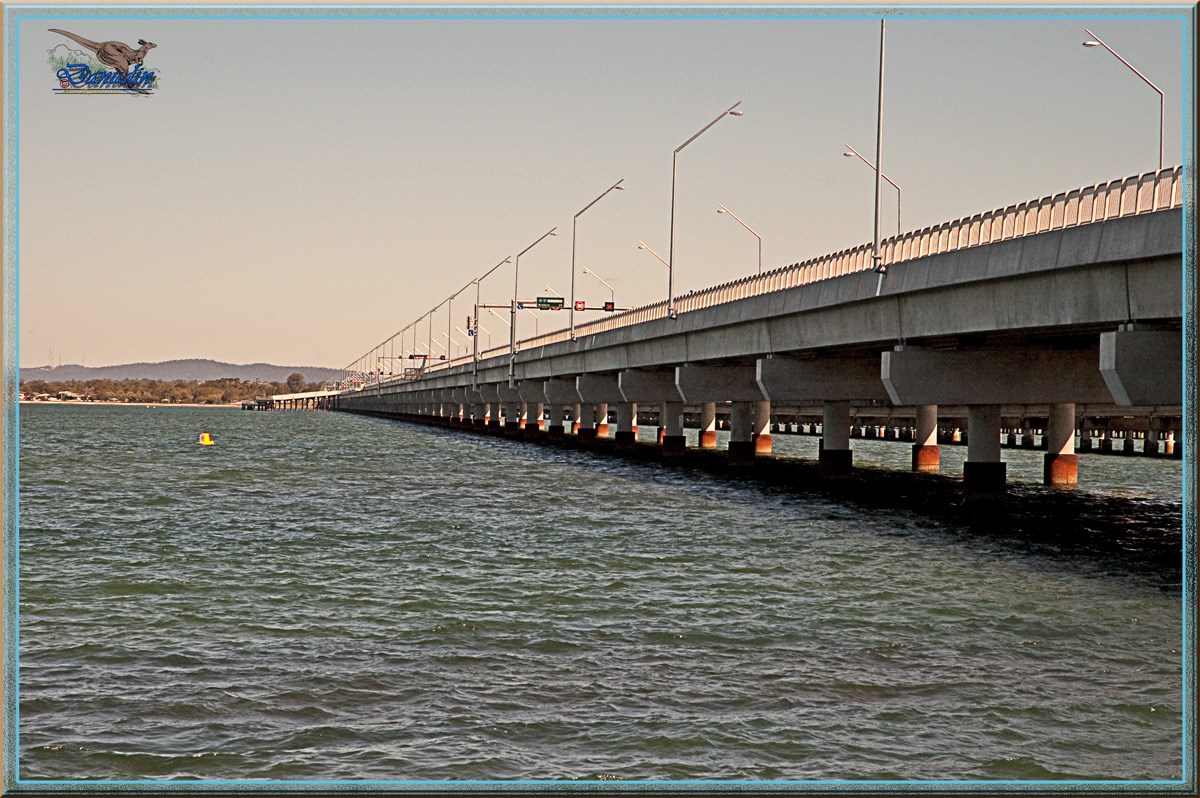 Hornibrook Bridge to be completely demolished within weeks as Houghton Highway project nears its end
Redcliffe & Bayside Herald
Quest Newspapers
June 29, 2011 5:00AM
SEVENTY-FIVE years after its pylons were first driven into the seabed, most of the old Hornibrook Bridge has now been removed.
A Transport and Main Roads spokesman said the removal of the Hornibrook Bridge was one of the final stages of the Houghton Highway duplication project.
A busy road worker told the Herald the project would be finished ``in a couple of weeks''.
Main Roads Minister Craig Wallace said the $315million project involved upgrading the existing Houghton Highway bridge and approach intersections, constructing pedestrian-cycle underpasses and restoring a section of the historic Hornibrook Bridge and its historic portals.
The Hornibrook Bridge was closed to the public in July 2010 because about half of the bridge timbers were in poor condition and a further quarter were in critical condition.
See the full story in Wednesday's Redcliffe & Bayside Herald.
http://www.couriermail.com.au/questnews/north/hornibrook-bridge-to-be-completely-demolished-within-weeks-as-houghton-highway-project-nears-its-end/story-fn8m0rl4-1226083979534
https://danudin.wordpress.com/2010/08/11/lining-up-the-pelican-poles/