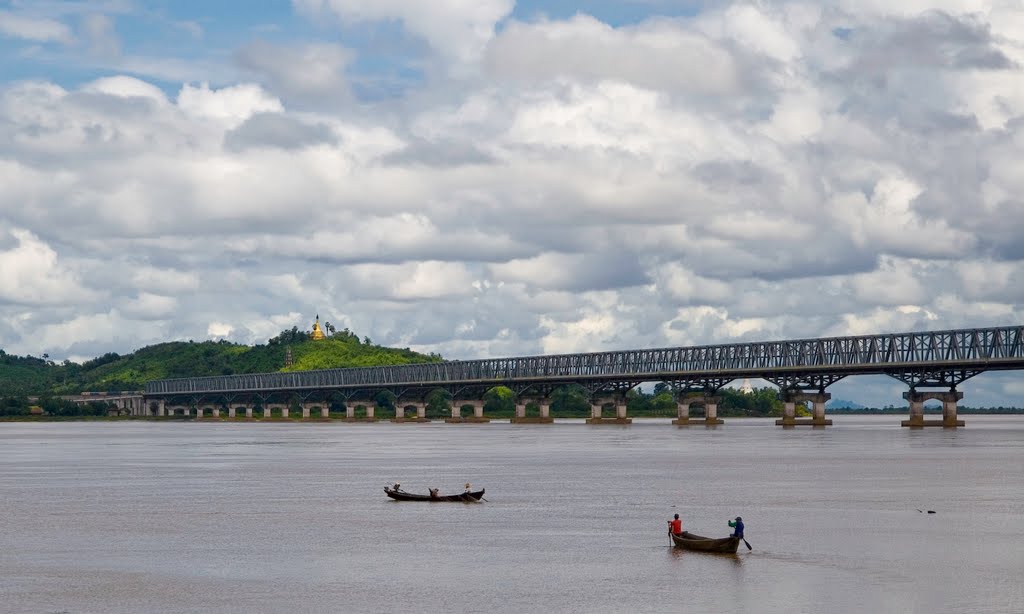 Voto:
Continente: Asia
País: Myanmar
Localización: Mawlamyine
Año: 2005
Estado: Terminado
Descripción:The Mawlamyine Thanlwin Bridge is the biggest continuous steel truss bridge in Myanmar. The superstructure of main bridge is bolted and welded girder for highway and railway purpose. There are seven continuous girders and three spans for each girder. The full length of bridge is 2,345 m and total weight of steel 19,600 ton, fabricated by CRBBG from March 2002 and completed in June 2003.
http://www.crbbi.com/En/Product/list_info.php?inid=1286340833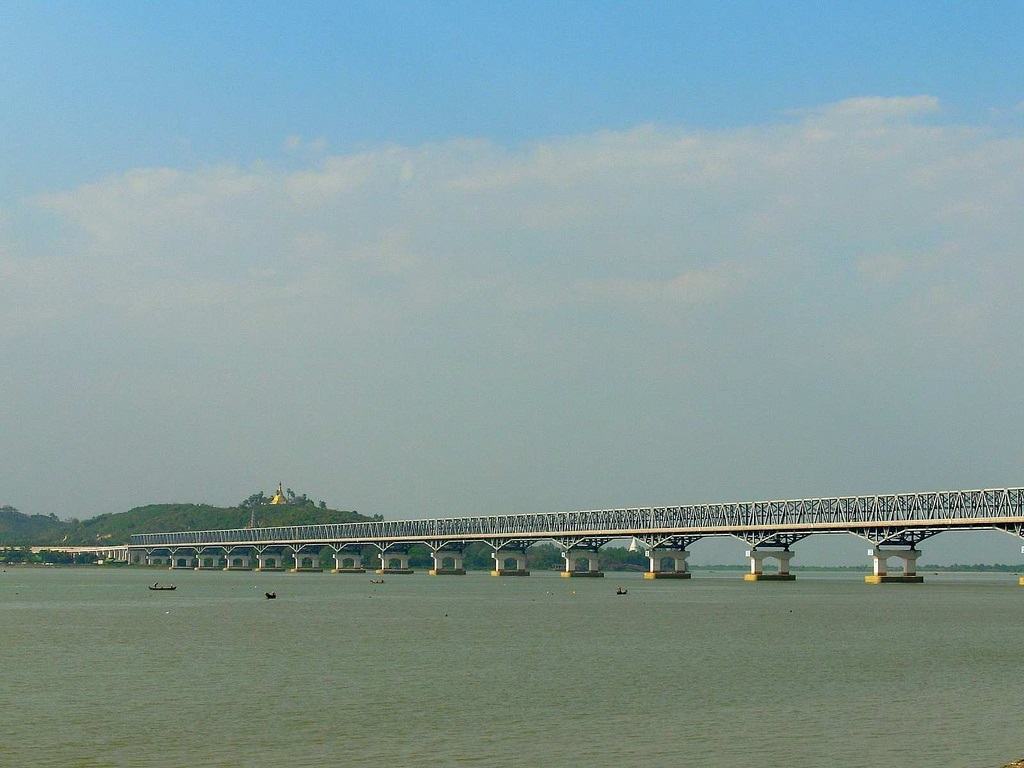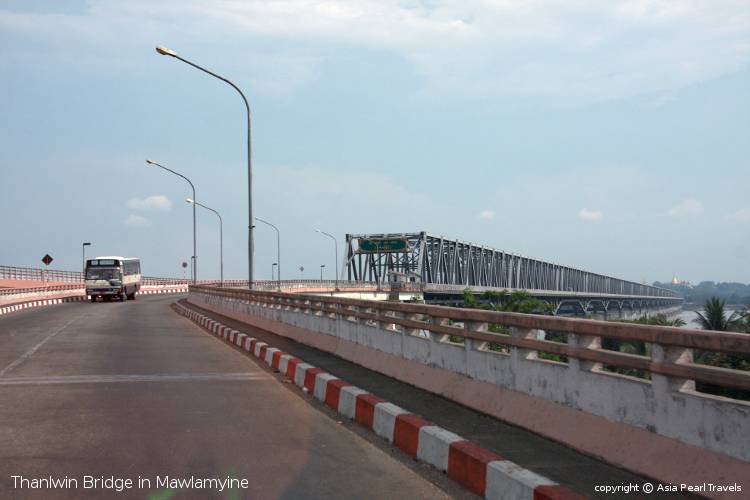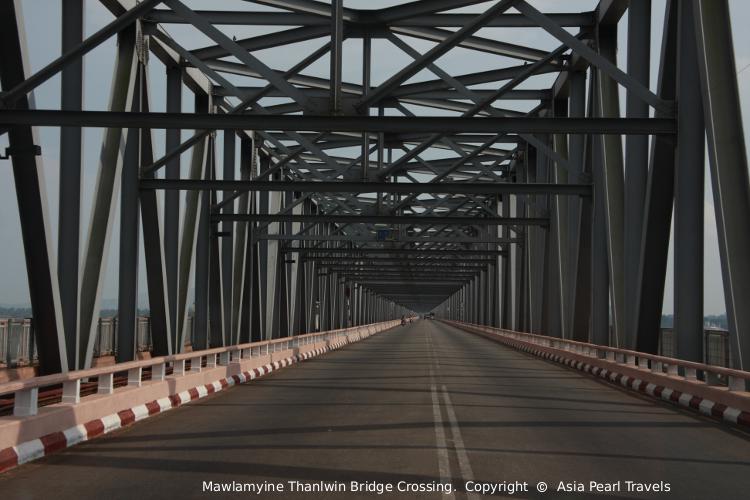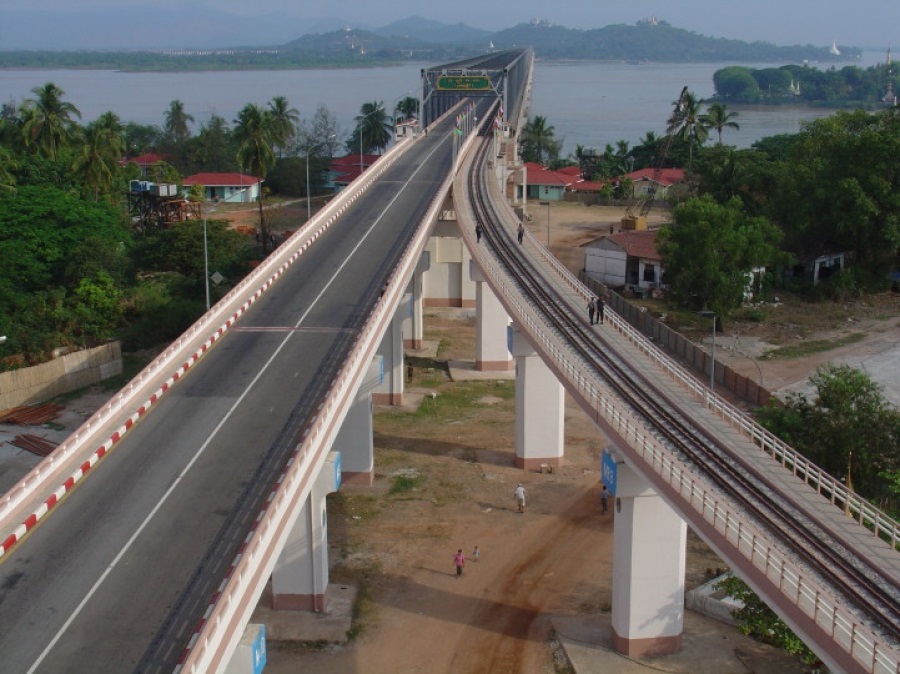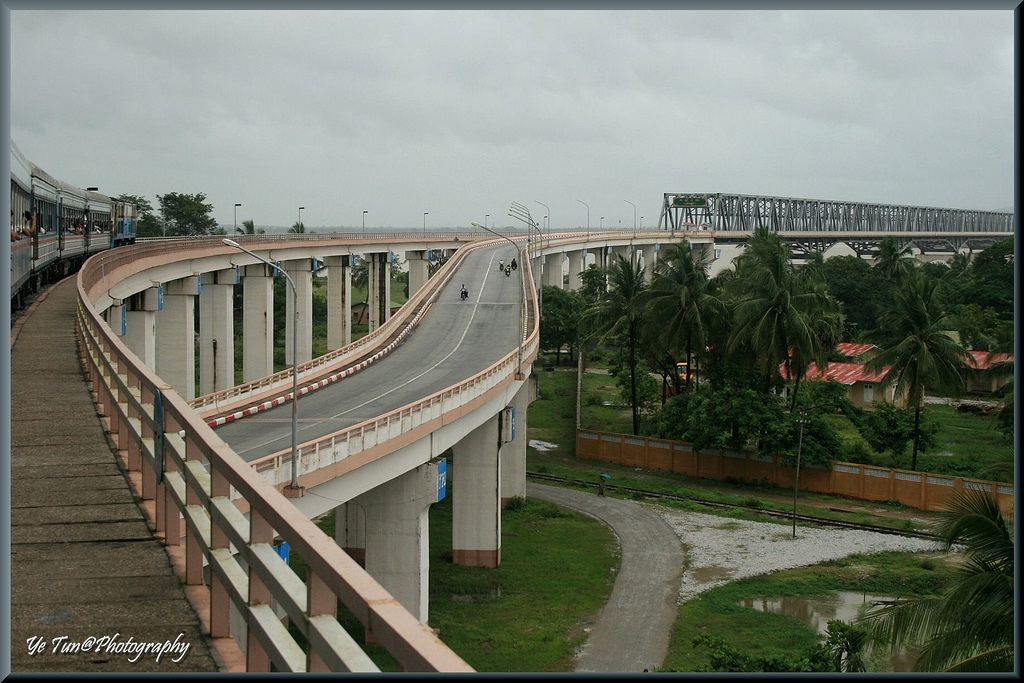 Thanlwin Bridge (Mawlamyaing) is the longest bridge in Burma,[1] and connects the city of Mawlamyaing with Mottama. Constructed at the confluence of the Thanlwin River, the Gyaing River and the Attayan River in Mon State, the bridge has a two-mile (3 km)-long motor road and four-mile (6 km)-long railroad as well as pedestrian lanes.[1]
The approach structure of the rail bridge on Mawlamyaing bank is 1.22 miles (1,960 m) long, and on Mottama bank is 1.42 miles (2,290 m) long. The total length of the rail bridge is 4.75 miles (7,640 m) long.[2] The bridge was designed and built by Ministry of Construction.[1]
http://en.wikipedia.org/wiki/Thanlwin_Bridge_(Mawlamyaing)
http://www.skyscrapercity.com/showthread.php?t=1493720
http://www.asiapearltravels.com/it11.php
http://kgbtravels.blogspot.com.es/2013/05/myanmar-part-6-mawlamyine-and-surrounds.html