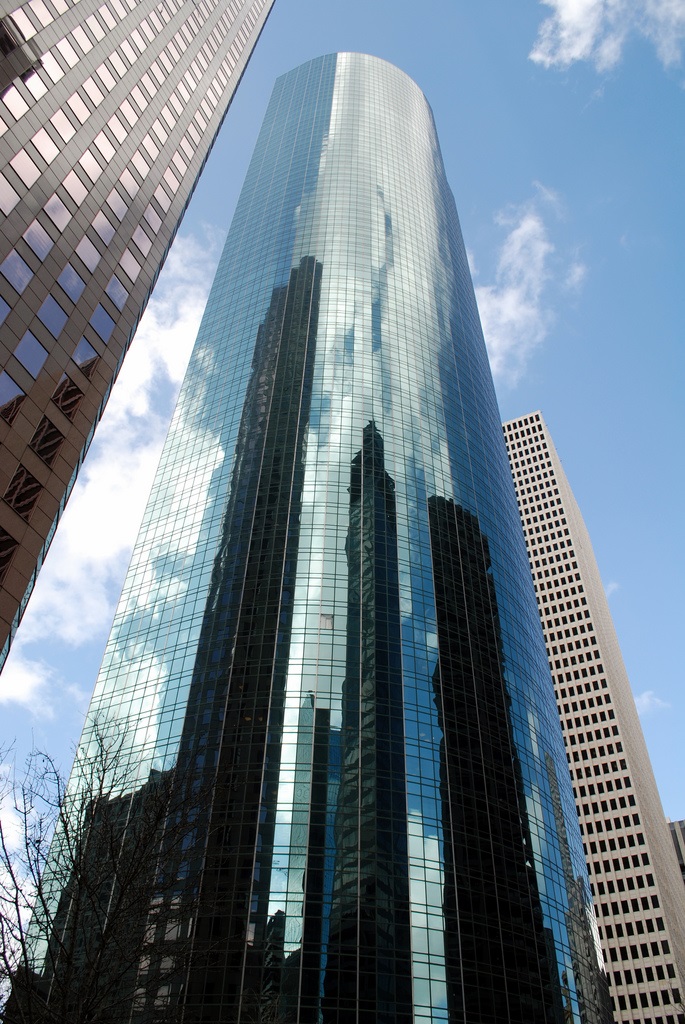 Voto:
Continente: América
País: Estados Unidos
Localización: Houston
Año: 1983
Estado: Terminado
Descripción:Wells Fargo Plaza es un rascacielos de 71 plantas y 302 metros (992 pies) situado en Houston, Estados Unidos, se finalizó en 1983. El rascacielos también es el edificio más alto hecho de vidrio en el hemisferio occidental.1
http://es.wikipedia.org/wiki/Wells_Fargo_Plaza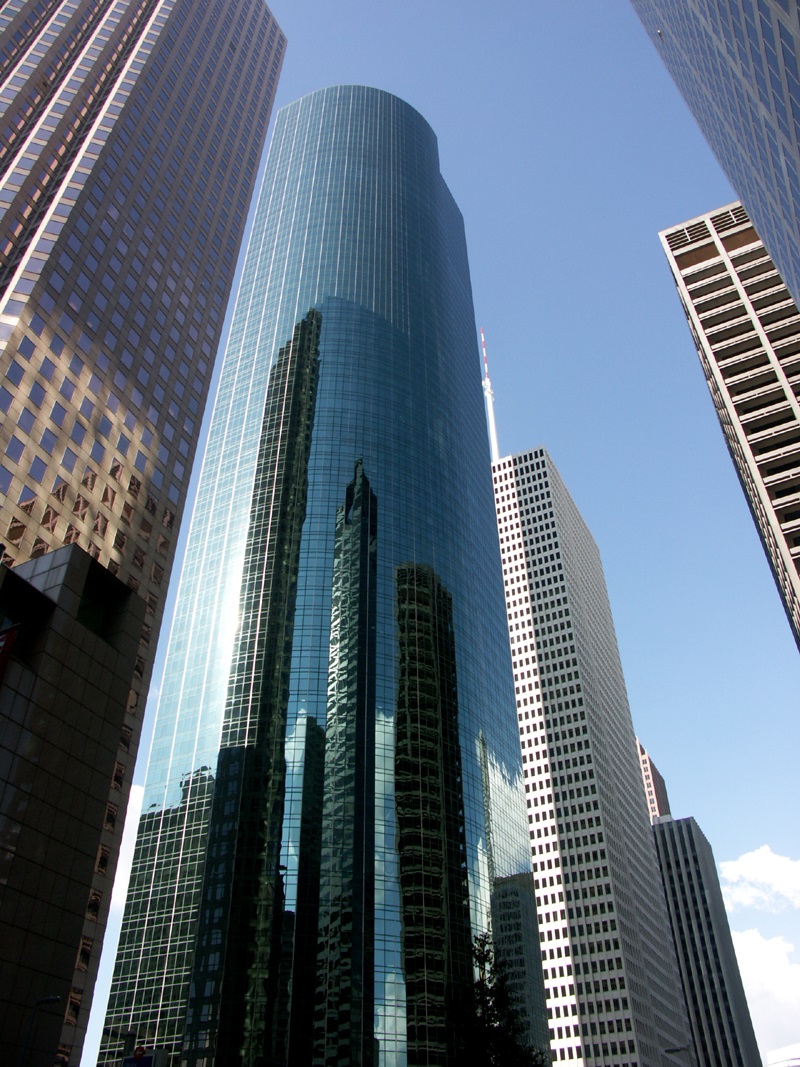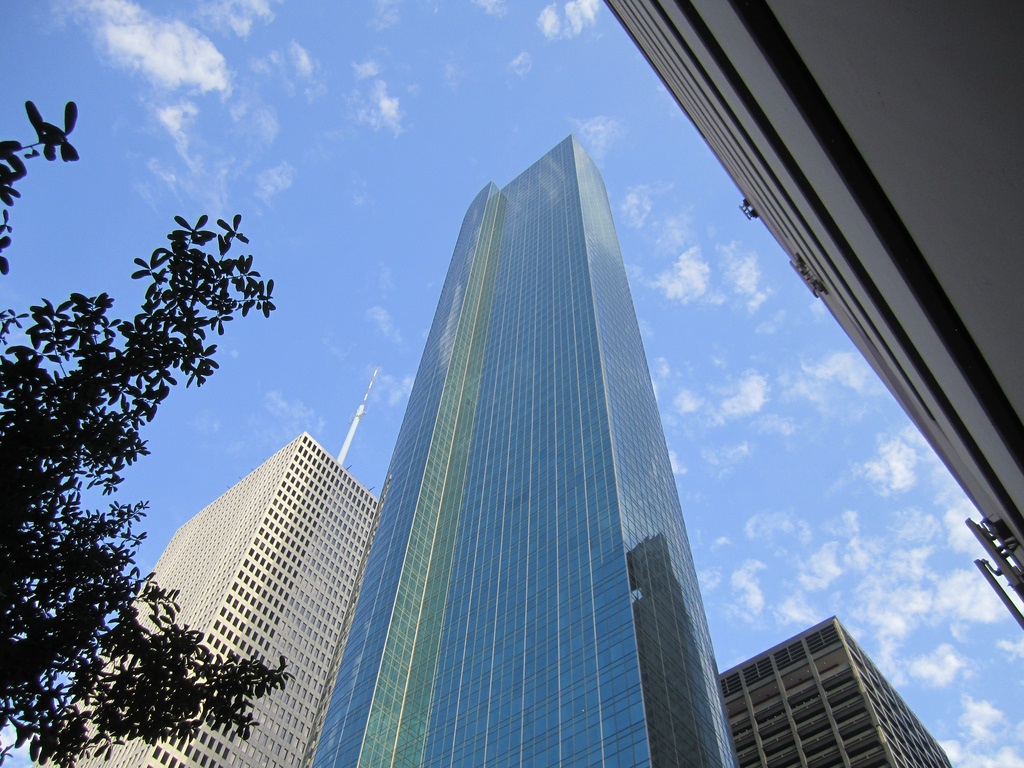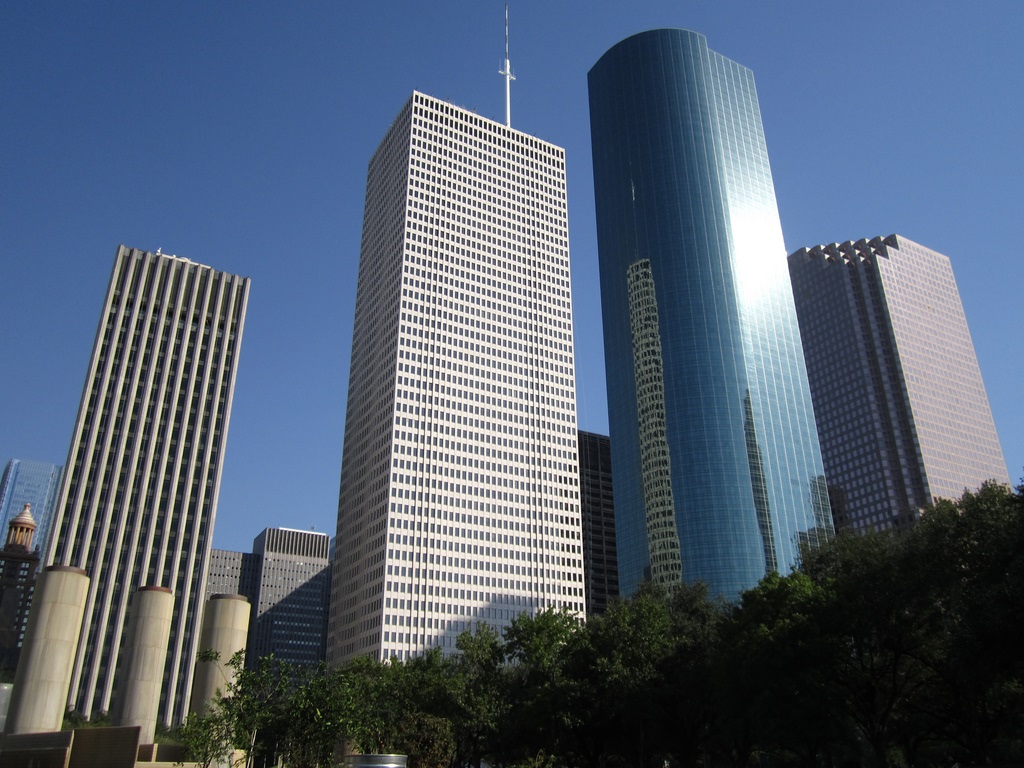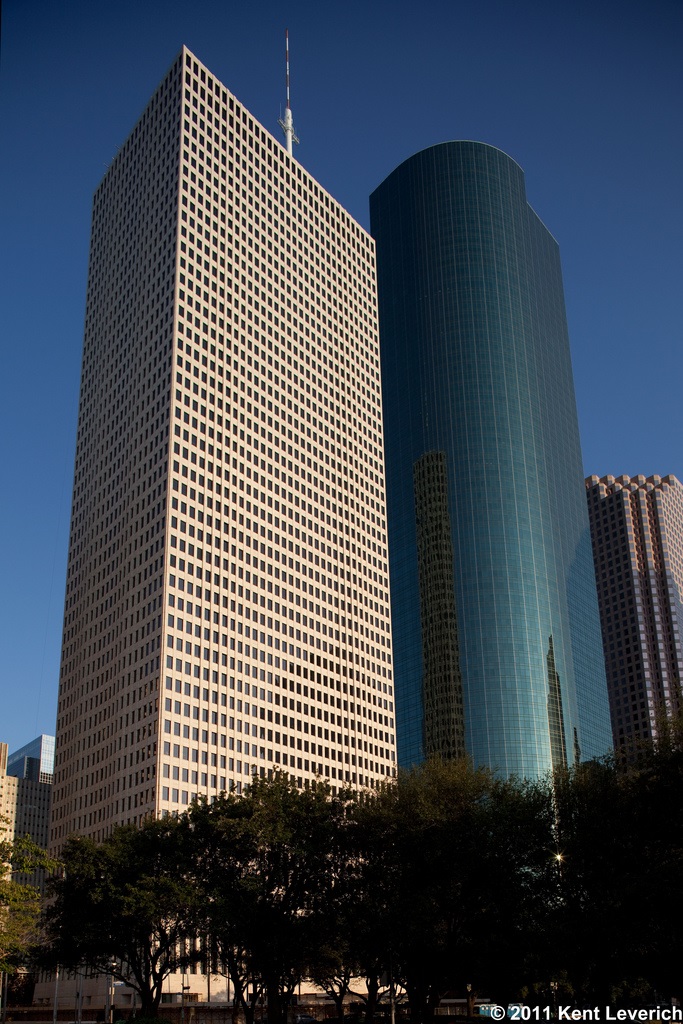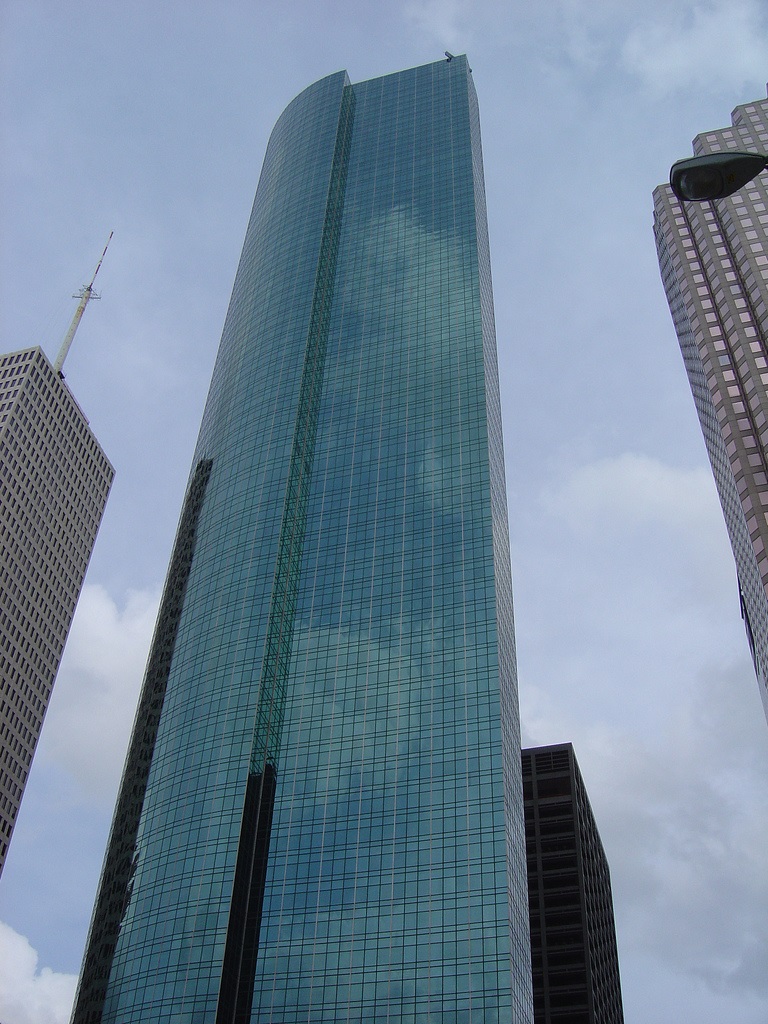 Wells Fargo Plaza está construido en la población de Houston, Estados Unidos, es igualmente conocido con el sobrenombre First Interstate Bank Plaza.
Es aprovechado principalmente para oficinas, parking y comercial. Para hacer la torre se utilizaron los siguientes elementos: hormigón, cristal y acero. Este rascacielos se encuadra como una muestra de la corriente arquitectónica llamada modernismo.
La ubicación real de la torre es 1000 Louisiana Street Houston TX United States
Datos referentes a los temas técnicos/constructivos de esta edificación (Superficies, ascensores, fechas, plantas, etc...):
Fecha terminación obras: 1983
Nº niveles: 71
Número de pisos base: 4
Altura de las plantas: 3.99 m
Área construida: 157,930
http://www.urbanipedia.com/?n=Rascacielos.WellsFargoPlaza-Houston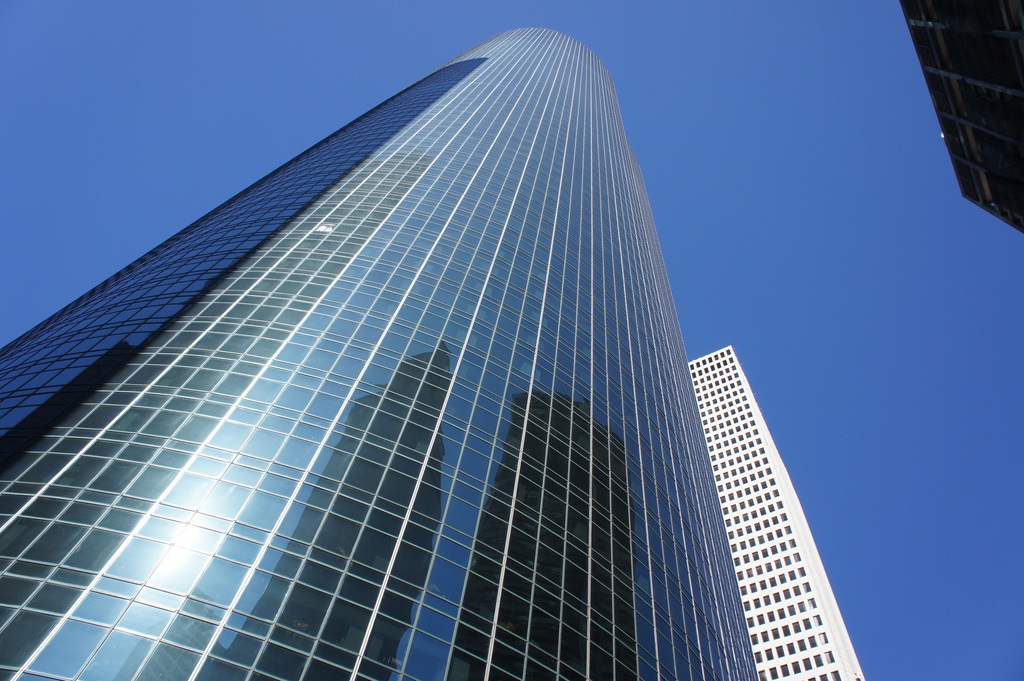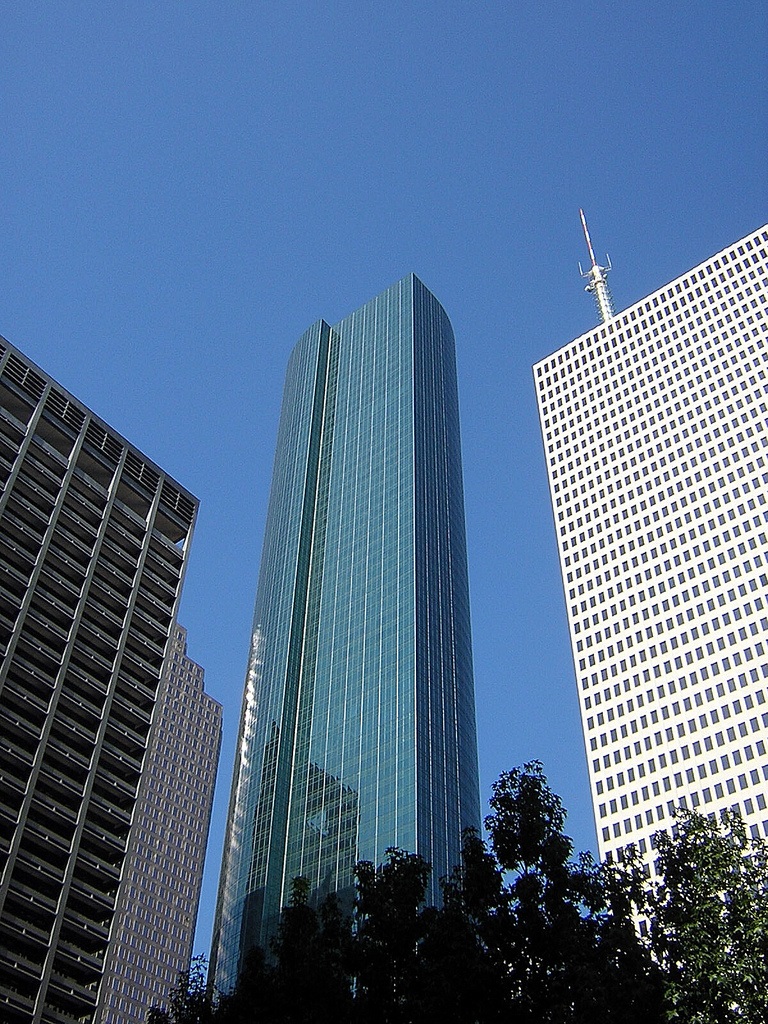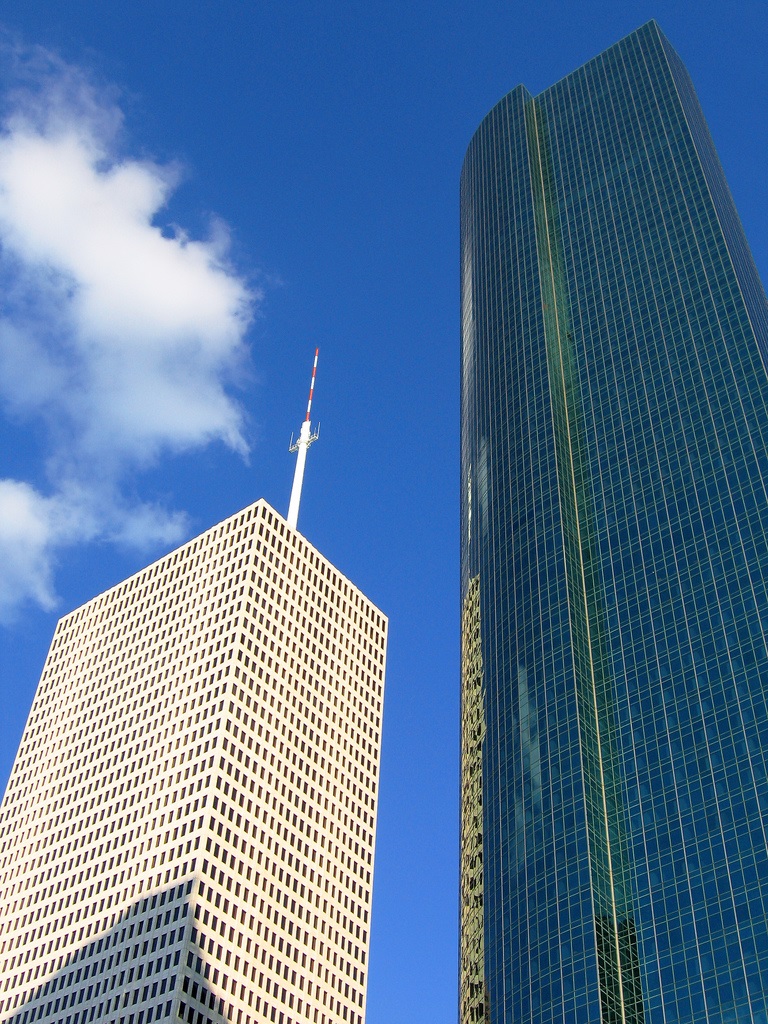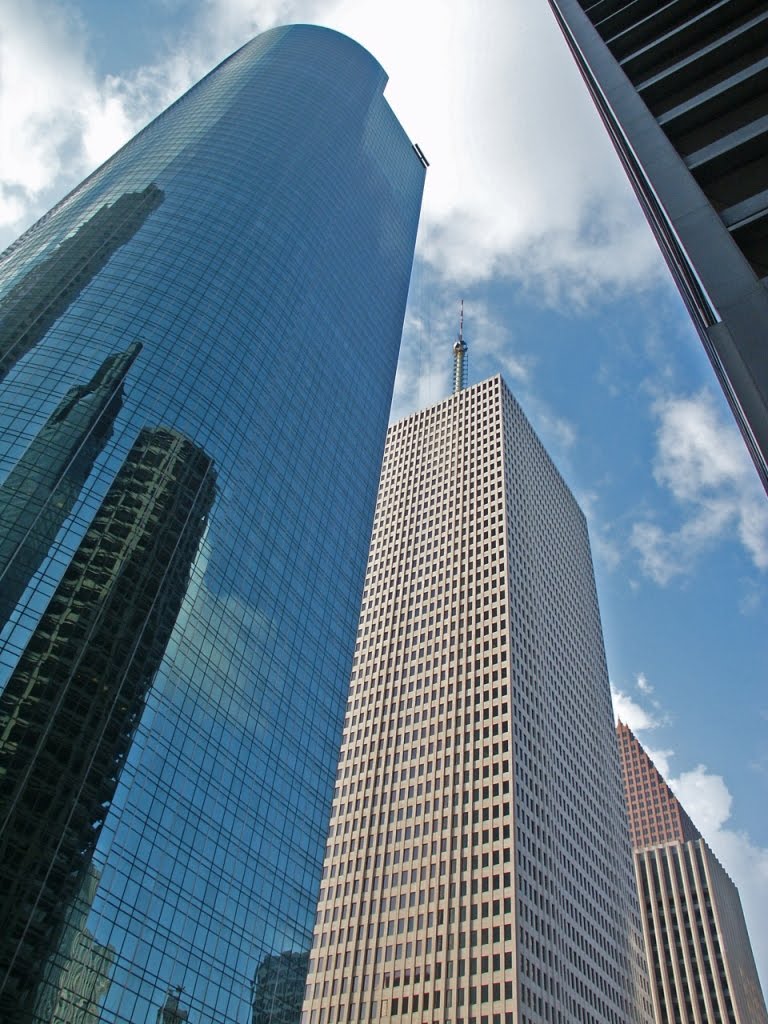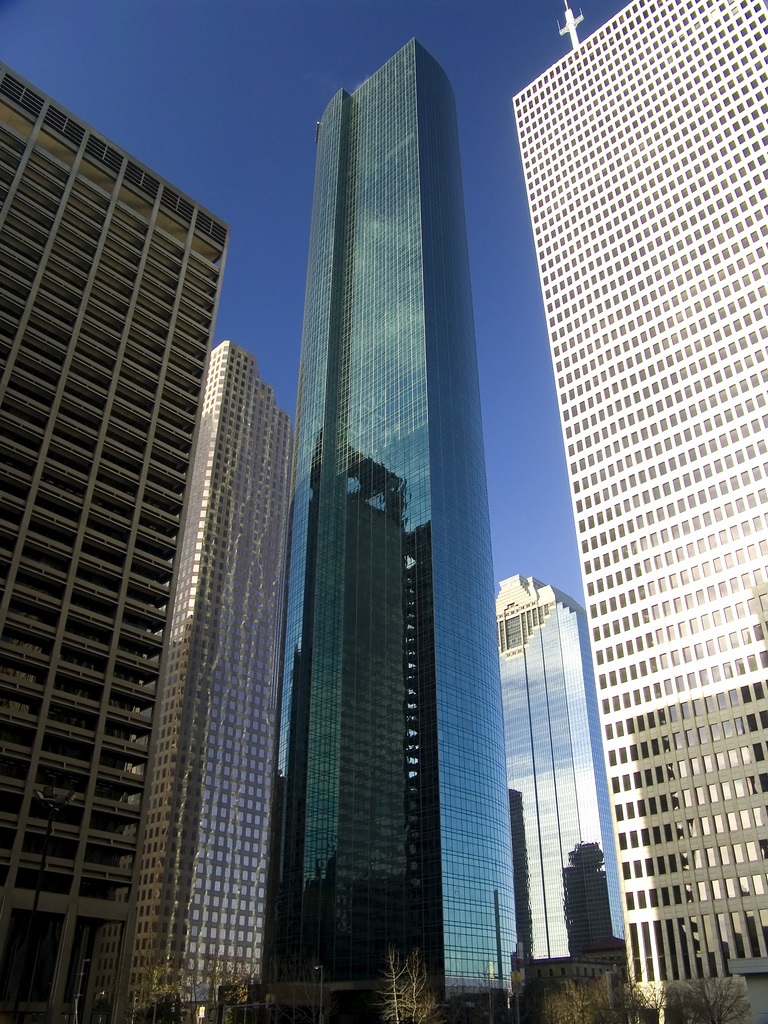 The Wells Fargo Plaza, formerly the Allied Bank Plaza and First Interstate Bank Plaza, is located at 1000 Louisiana Street in downtown Houston, Texas, in the United States.
This building is currently the 14th-tallest Building in the United States, the second tallest building in Texas and Houston, after Houston's JPMorgan Chase Tower, and the tallest all glass building in the western hemisphere.[2] It is the tallest building named for Wells Fargo.[citation needed]
From street level, the building is 302.4 meters (992 ft) tall and contains 71 floors. It extends four more stories below street level.[3] Only the Wells Fargo Plaza offers direct access from the street to the Houston tunnel system (a series of underground walkways connecting many of downtown Houston's office towers); otherwise, entry points are from street-level stairs, escalators, and elevators located inside buildings that are connected to the tunnel.[4]
Wells Fargo Plaza features a wide variety of fine amenities for its tenants including The Houstonian Lite Health Club located on the 14th floor.
Sky lobbies on the 34/35th and 57/58th floors are publicly accessible and offer views of Downtown Houston.
https://en.wikipedia.org/wiki/Wells_Fargo_Plaza_(Houston)
http://www.skyscrapercity.com/showthread.php?t=6569