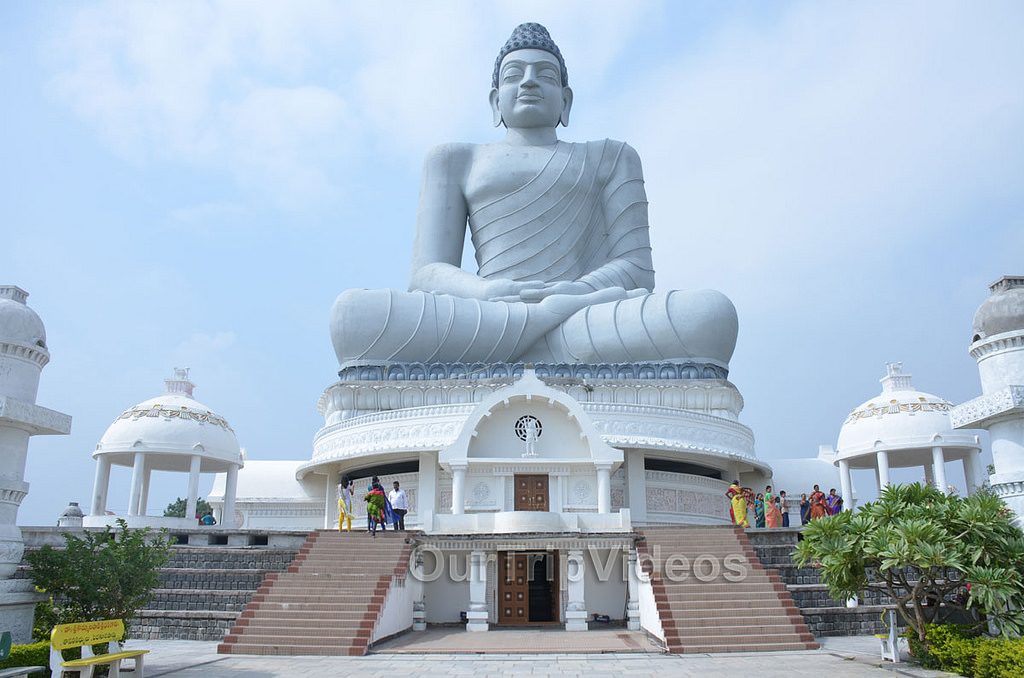 Voto:
Continente: Asia
País: India
Localización: Amaravathi, Andhra Pradesh
Año:
Estado: Terminado
Descripción:Dhyana Mudra
Las estatuas de dhyana mudra muestran el Buda con una mano o ambas en su regazo, lo que simboliza la sabiduría. Las estatuas Dhyana también pueden incluir artículos rituales como un tazón de limosna.
http://www.ehowenespanol.com/cuales-son-diferentes-tipos-estatuas-buda-lista_170980/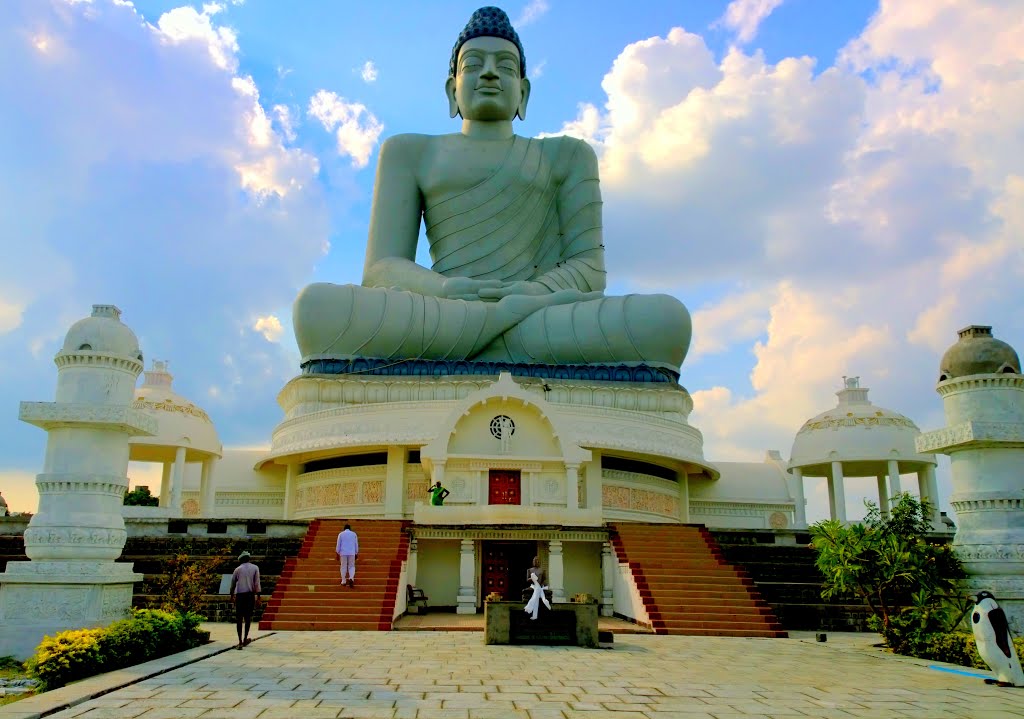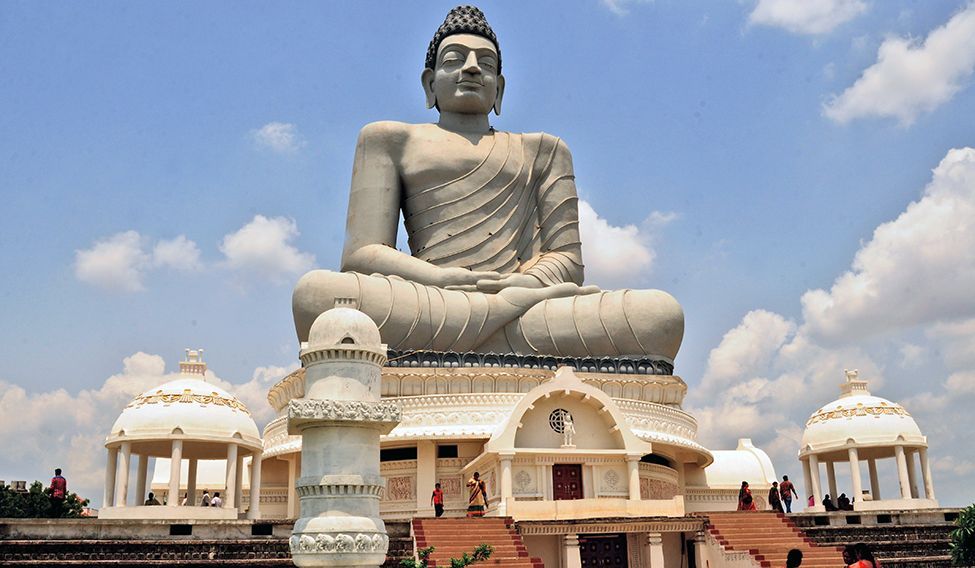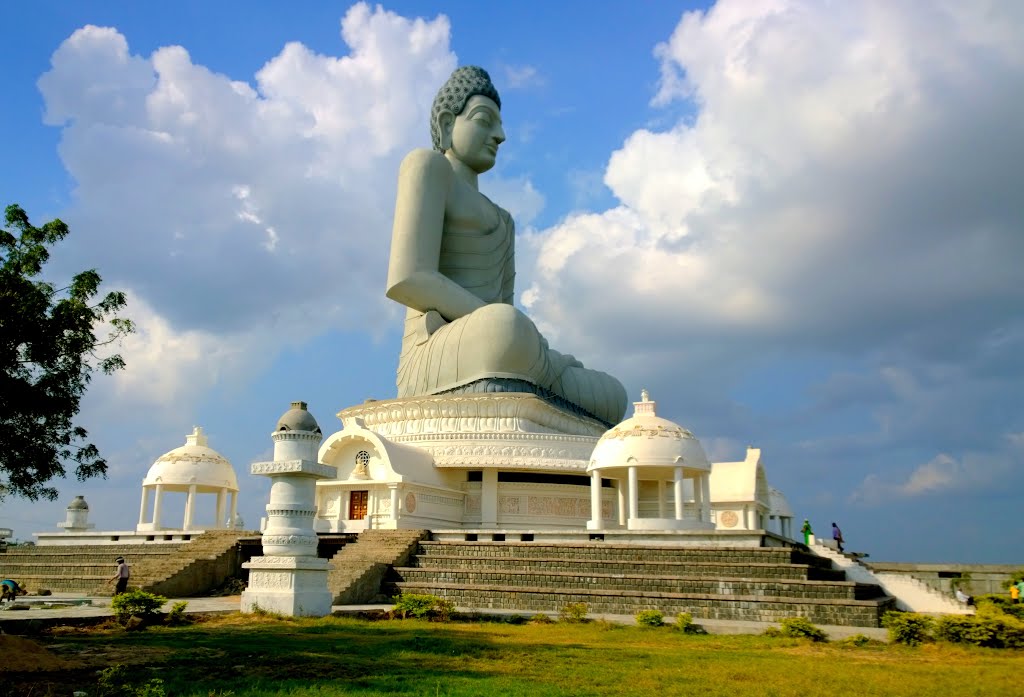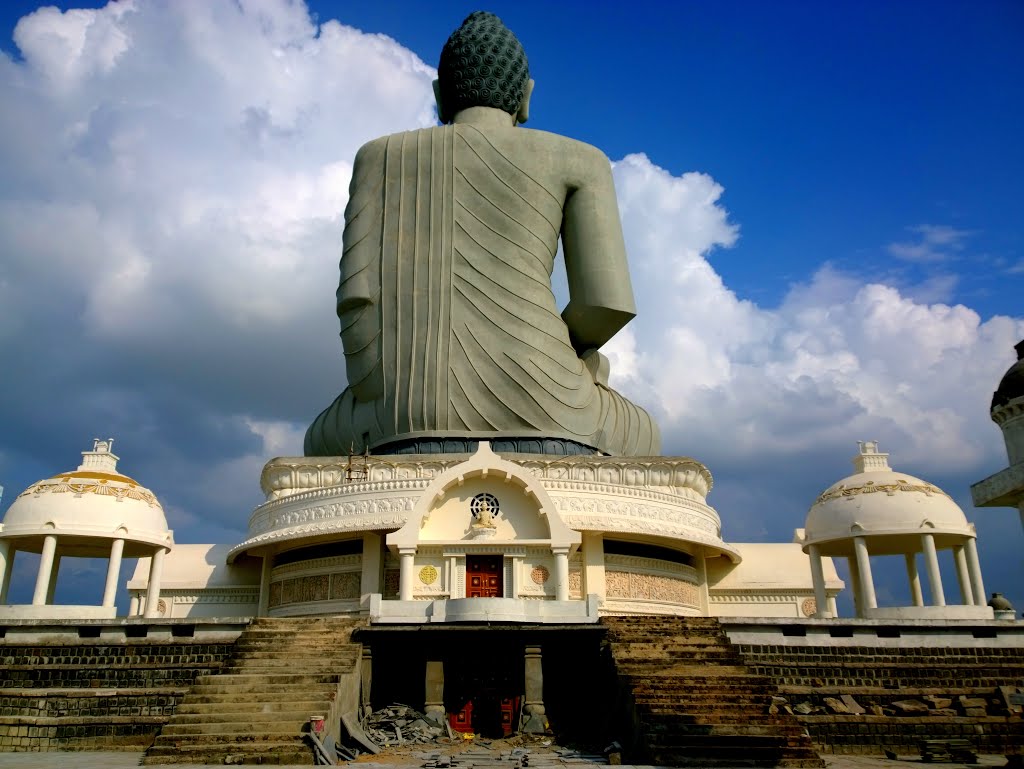 El dhiana (en sánscrito) o jhāna (en pali) es un tipo de meditación y un concepto clave en budismo e hinduismo.
En tiempos de Buda Gautama (siglo VI a. C. aproximadamente) se inició la llamada "escuela del dhiana", que proponía la meditación como medio único para llegar a la iluminación.
Al introducirla en China, la escuela del dhiana (llamada escuela del chan en su transcripción al chino) sufrió cambios sustanciales por influencia del taoísmo; y bajo esta forma china se extendió por Corea (bajo el nombre de seón) y por Japón (donde se llamó Zen).
https://es.wikipedia.org/wiki/Dhyana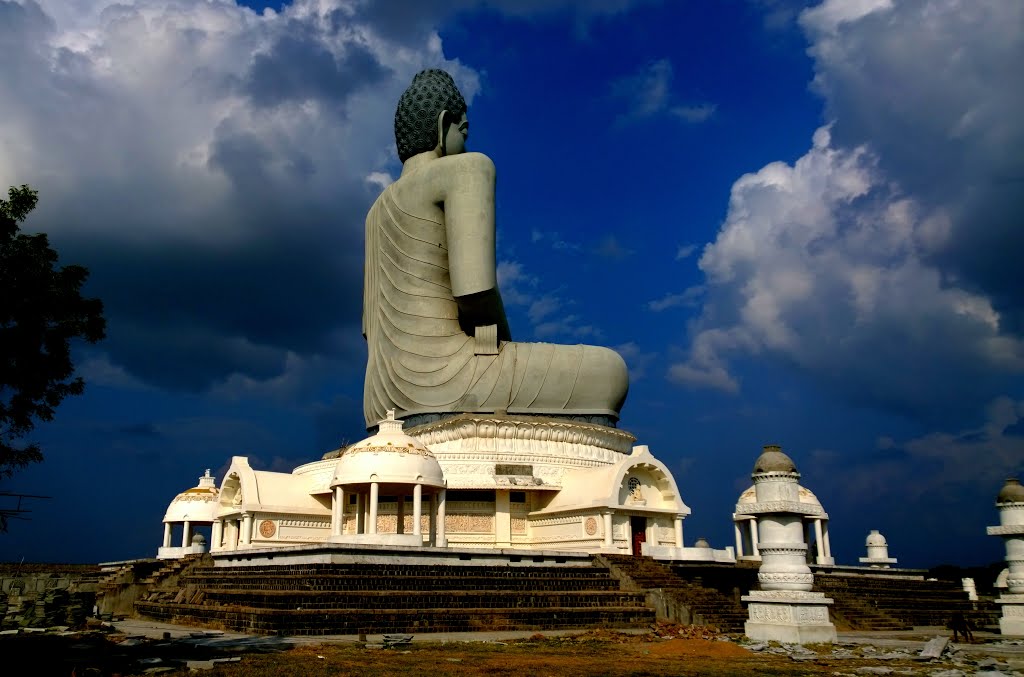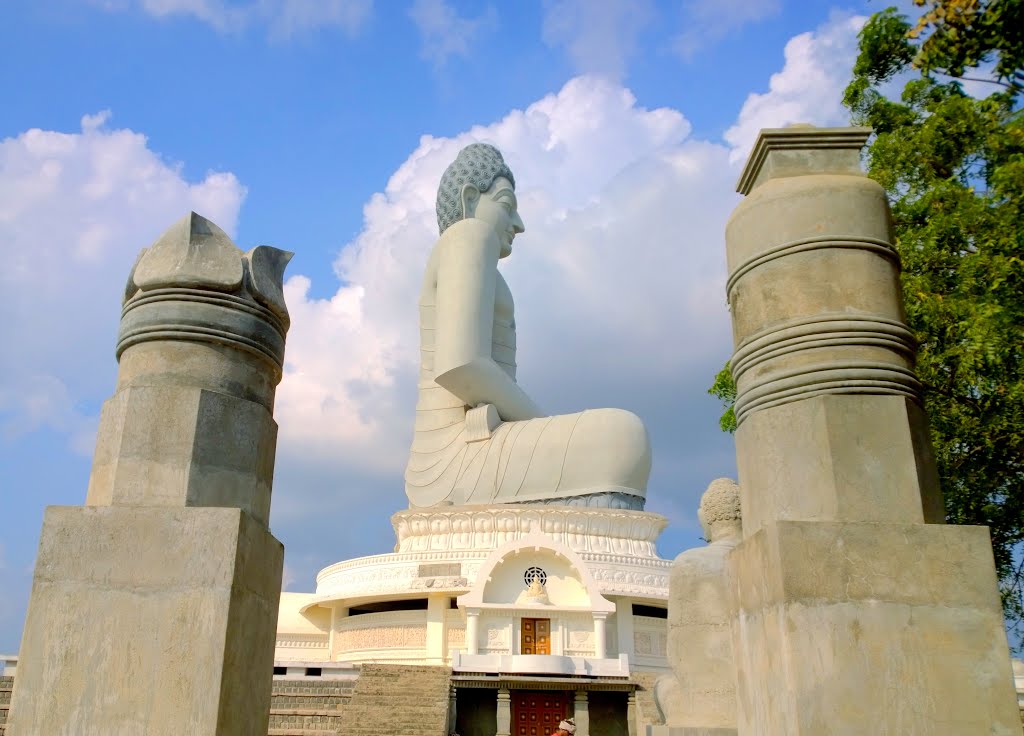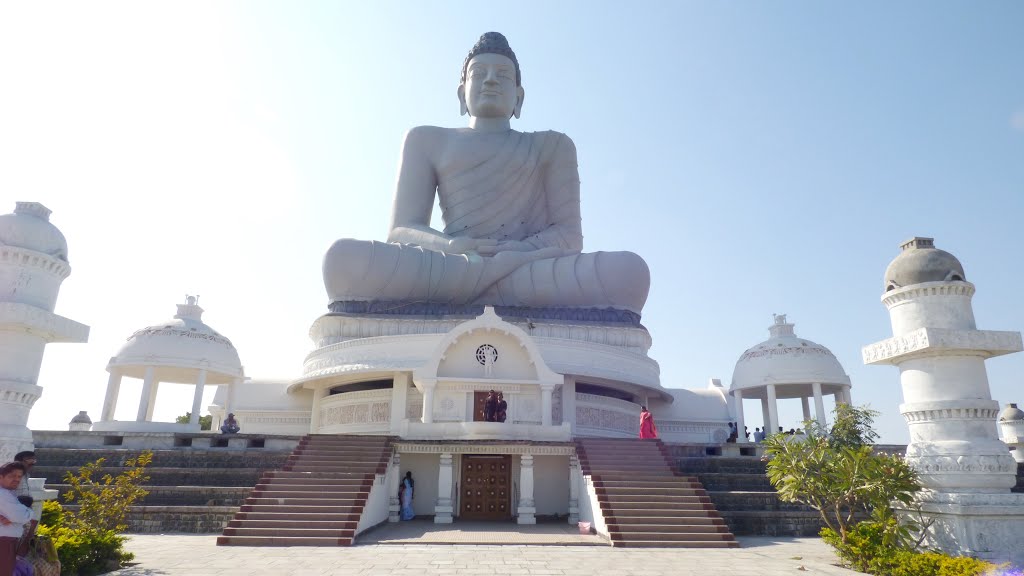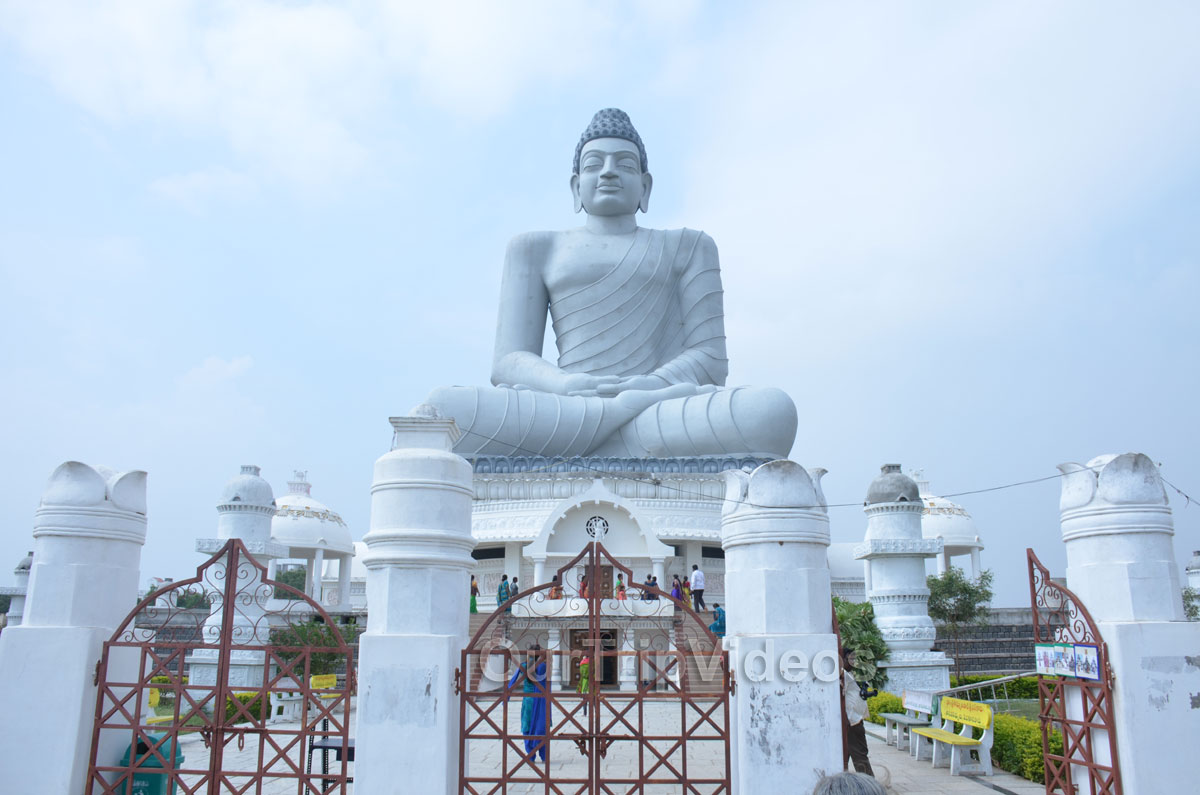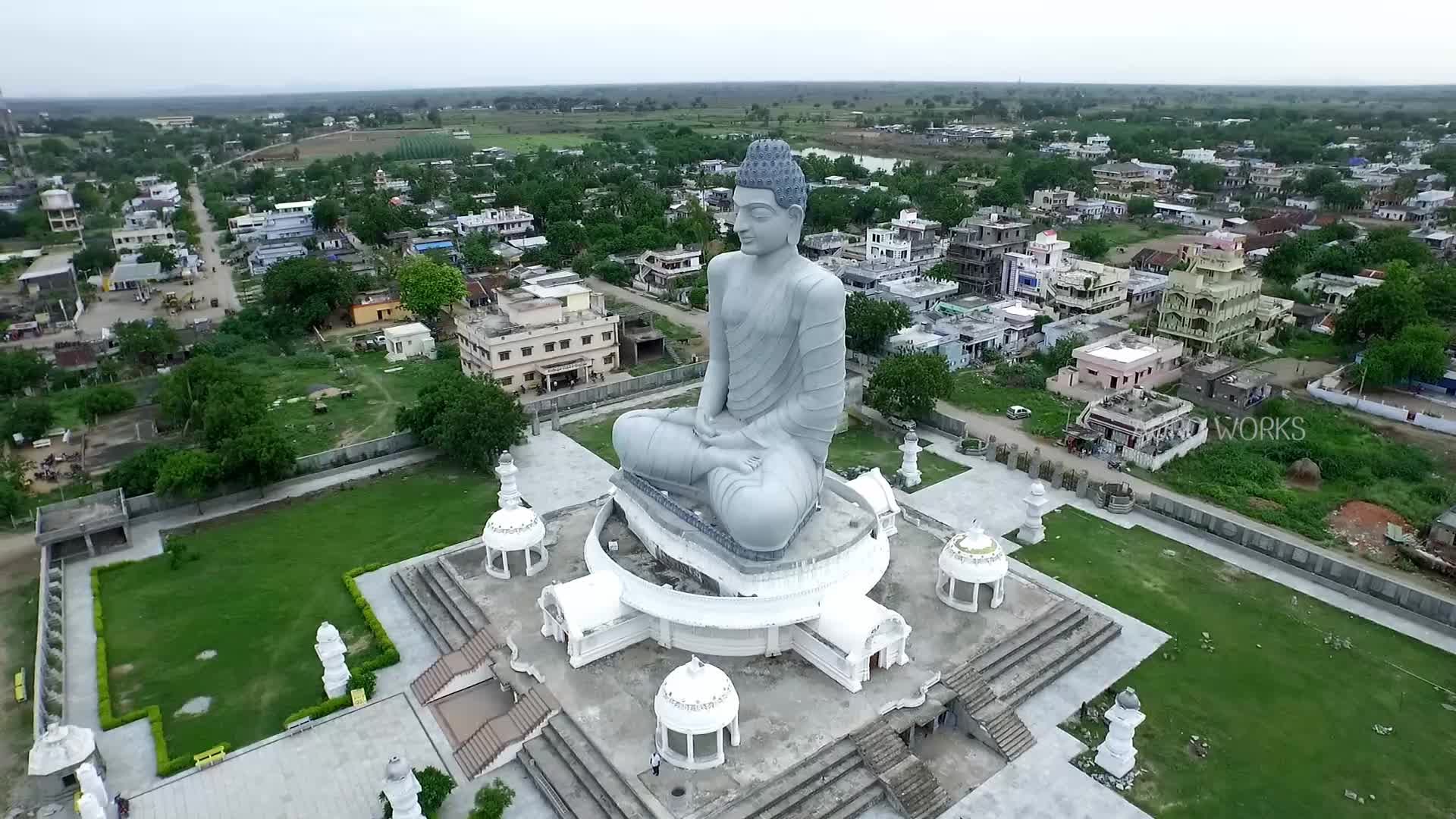 Nation, Current Affairs
Tallest Dhyana Buddha to be ready in Amaravati
DC CORRESPONDENT
Published Sep 15, 2014, 7:04 am IST
Theme project is going to boost tourism in Amaravati
Guntur: The tallest Dhyana Buddha, measuring 125 feet, is nearing completion after a gap of eleven years. Telugu Desam leaders are planning to invite AP Chief Minister N. Chandrababu Naidu to unveil the statue at Amaravati in Guntur district.
Situated on the banks of Krishna River, the Dhyana Buddha theme project is going to boost tourism in Amaravati, which is in the proposed riverfront capital region.
Pedakurapadu MLA K. Sridhar said that the state government is giving preference to the swift completion of the Dhyana Buddha project and soon it would be inaugurated.
The Dhyana Buddha project was started in the year 2003, but no one showed interest in completing the project till 2007.
G. Ranga Rao, work supervisor, said that Dhyana Buddha statue work has been completed and some final touches are being given. He said that in a few days, Dhyana Buddha would be opened for public. According to reports, the tourism department is planning to operate cruises from Vijayawada to Amaravati after its inauguration.
http://www.deccanchronicle.com/140915/nation-current-affairs/article/tallest-dhyana-buddha-be-ready-amaravati
125-feet Dhyana Buddha statue to be unveiled
The tourism authorities have taken all the necessary steps to complete the much-delayed Dhyana Buddha project and unveil the 125-foot tall Buddha statute during the three-day Buddha Jayanthi celebrations to be held from May 14 at Amaravathi in Guntur district.
Of the Rs 40 lakh sanctioned by the department in this connection, Rs 10 lakh has been released recently and the works are going on at a brisk pace, said AP Tourism divisional manager (Vijayawada) Juvvadi Raghupati Rao.
The Dhyana Buddha project was conceived and executed by Social Welfare joint director Regulla Mallikarjuna Rao in 2004 with the funding of Guntur district collector. But, the tourism department took it over in 2007. More than Rs 3 crore has already been spent on the project, say sources.
http://www.newindianexpress.com/states/andhra_pradesh/article1524966.ece
http://www.panoramio.com/user/7837607/tags/Amaravathi