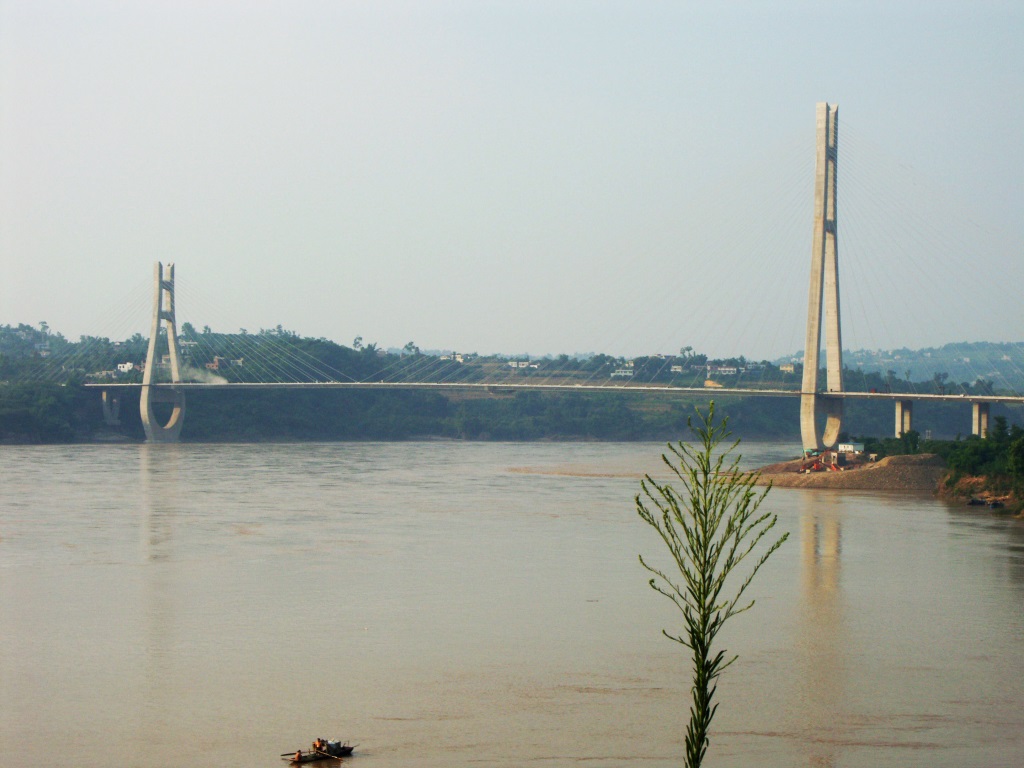 Voto:
Continente: Asia
País: China
Localización: Huangyi, Luzhou, Sichuan
Año: 2012
Estado: Terminado
Descripción:CCCC Second Harbor Engineering Co., Ltd. has recently secured Huangyi Yangtze River Bridge project in Sichuan.
The bidding price amounted to CNY540 million ($79 million) with construction period of 36 months. This bridge is located at Huangyi town of Luzhou city in Sichuan, China. It is 1433 meters long with main span of 520 meters. It is a cable-stayed bridge with high and low tower, two abutments and 25 piers. CCCC Second Harbor Engineering Co., Ltd. a subsidiary of China Communications Construction Company (CCCC). CCCC along with its subsidiaries is engaged in the construction and design of transportation infrastructure, dredging and port machinery manufacturing business.
http://www.worldconstructionnetwork.com/news/cccc_secures_huangyi_yangtze_river_bridge_project_at_sichuan_100310/