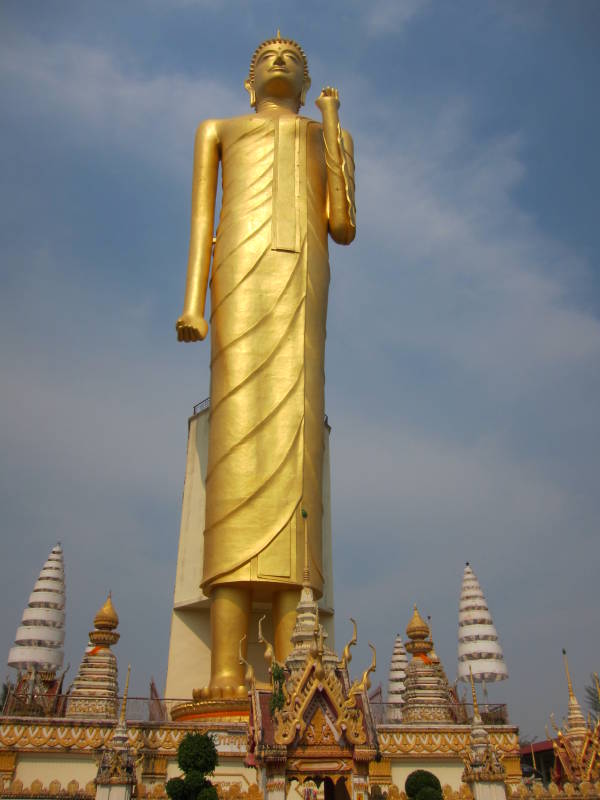 Voto:
Continente: Asia
País: Tailandia
Localización: Roi Et
Año:
Estado: Terminado
Descripción:Wat Buraphaphiram, Roi Et
Thailand is a place of temples and shrines but Wat Buraphaphiram, Roi Et has a unique charm to offer to its guests. The location of Roi Et's Wat Buraphaphiram is in the Toi Et city and it is the third category imperial temple which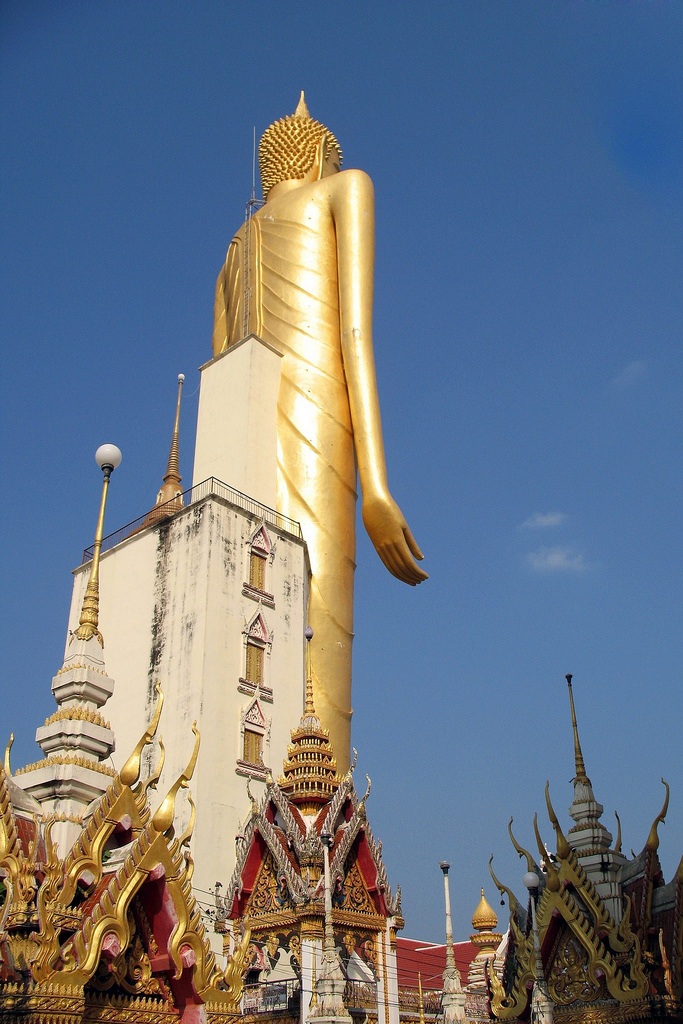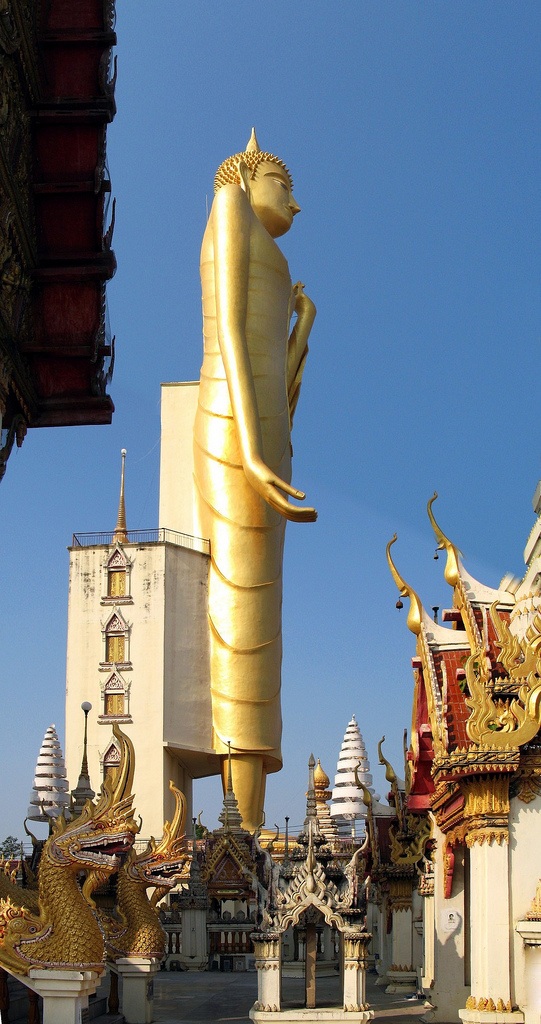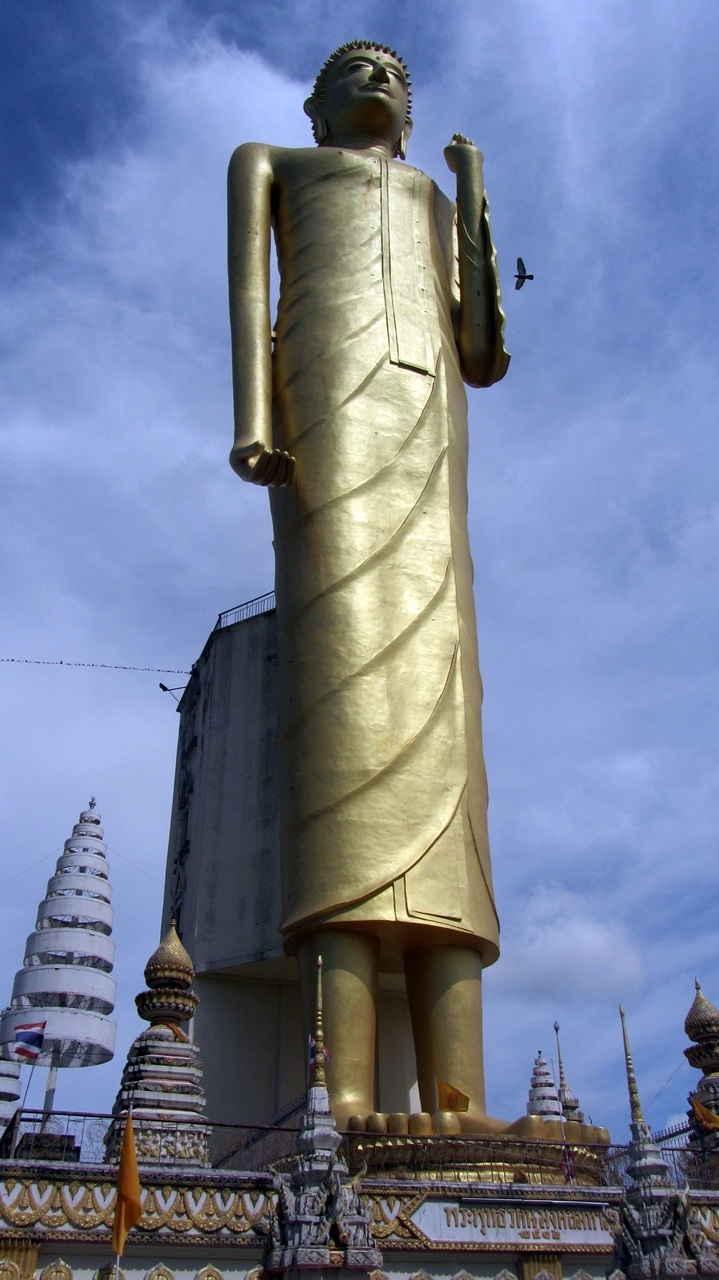 was formerly known as Wat Hua Ro but later on it was renamed as Wat Buraphaphiram. The temple has a very serene atmosphere to offer to its guests and a very bizarre sense of bliss is felt on a guest's sightseeing tour of this particular place during their vacations in Roi Et.
Wat Buraphaphiram, Roi Et is a sure to visit place and should not be missed out simply because of the fact that it has the tallest Buddha image in Thailand which is known by the name Phra Phuttha Rattanamongkhon Mahamuni or Luangpho Yai. The stance of this beautiful image is in the form of blessing. The height of this amazing Buddha image is 59.2 meters and if it is inclusive of the base then it comes to 67.85 meters. Wat Buraphaphiram, Roi Et also has a museum which houses many interesting facts about the temple and the life of Buddha.
The place is frequently visited by the tourists who are interested to learn about the culture and tradition of different countries and also by the religious travelers who want to learn about the different places of worship in Thailand. Wat Buraphaphiram, Roi Et is one of the most revered temples among the people of Roi Et. The kind of peace felt after visiting this particular place is simply indescribable and a visit to this sacred place of worship on a guest's travel to Roi Et.
http://travel.mapsofworld.com/tours-to-thailand/roi-et-attractions/wat-buraphaphiram.html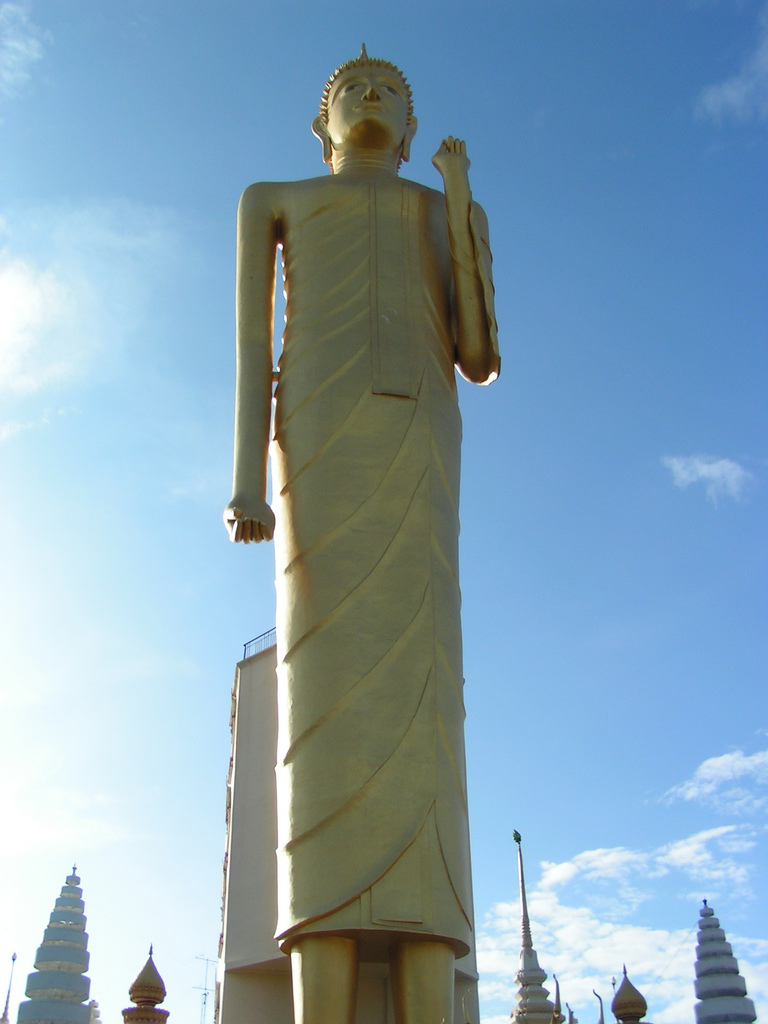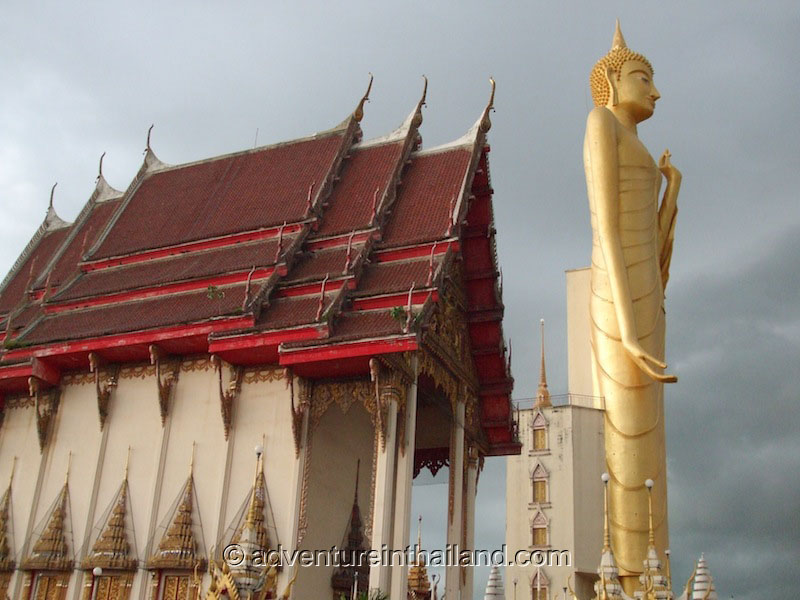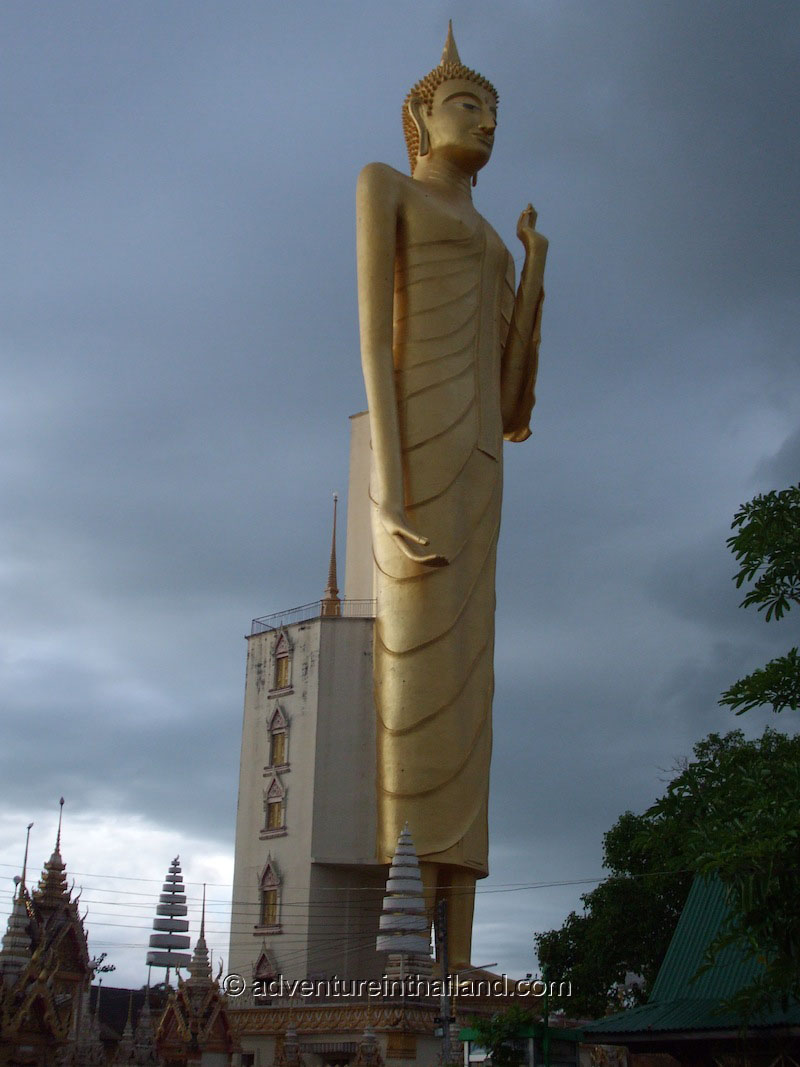 This monastery is located in Roi-Et municipal area, east of Thanon Phadung Phanich. The Highest Buddha image of the privince in the attitude of blessing, named,'Phra Phuttha Ratana Mongkol Maha Munee' is housed in this wat.
The image is constructed of reinforced concrete. Under the base are several museum chambers. The height of the statue from the foot to the top of the final is 59 meters and 20 centimeters. East side of the wt is adjacent to the ancient city moat, and a pavillion hosing the spirit of Chao Pho Maha Sakdanuphap wich is highly revered by Roi-Et
http://ancientbuddhaa.blogspot.com.es/p/buddha-statues.html
http://spanish.hotelthailand.com/travelinfo/northeast/roiet.html
http://www.chimburi.com/thai391.htm
http://www.tour-isaan.nl/en/travel-information-week-2/
http://www.flickr.com/photos/vueltaa/tags/roi/
http://thailandimages.blogspot.com.es/2012/07/wat-buraphaphiram-roi-et.html
http://www.flickr.com/photos/robertmpratt/tags/roiet/