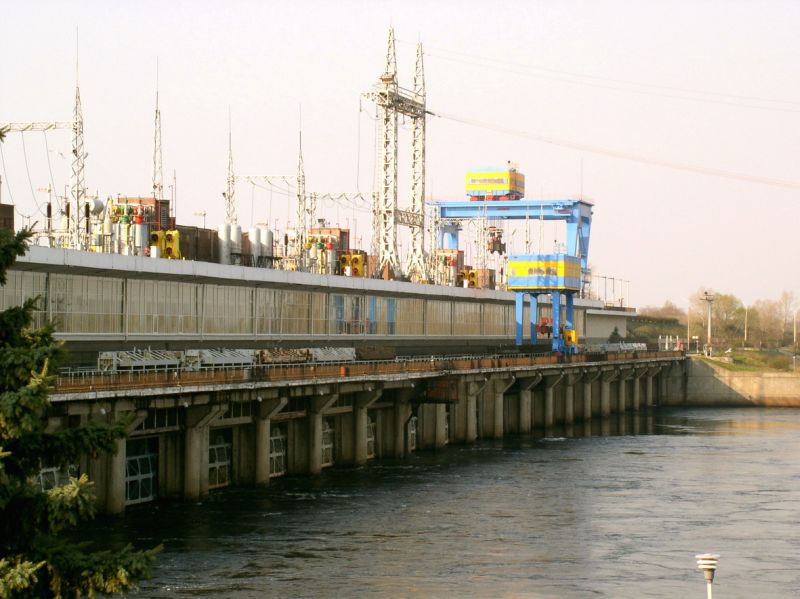 Voto:
Continente: Europa
País: Ucrania
Localización: Kániv
Año: 1959-1960
Estado: Terminado
Descripción:El embalse de Kániv (ucraniano, Канівське водосховище, Kanivs'ke vodoskhovyshche) es un embalse ubicado en el río Dniéper en Ucrania. Recibe su nombre de la ciudad de Kániv, y abarca una superficie total de 675 kilómetros cuadrados dentro de los óblasts de Cherkasi y Kiev. Fue creado en 1972 debido a que las presas de la central hidroeléctrica de Kániv en el río Dniéper.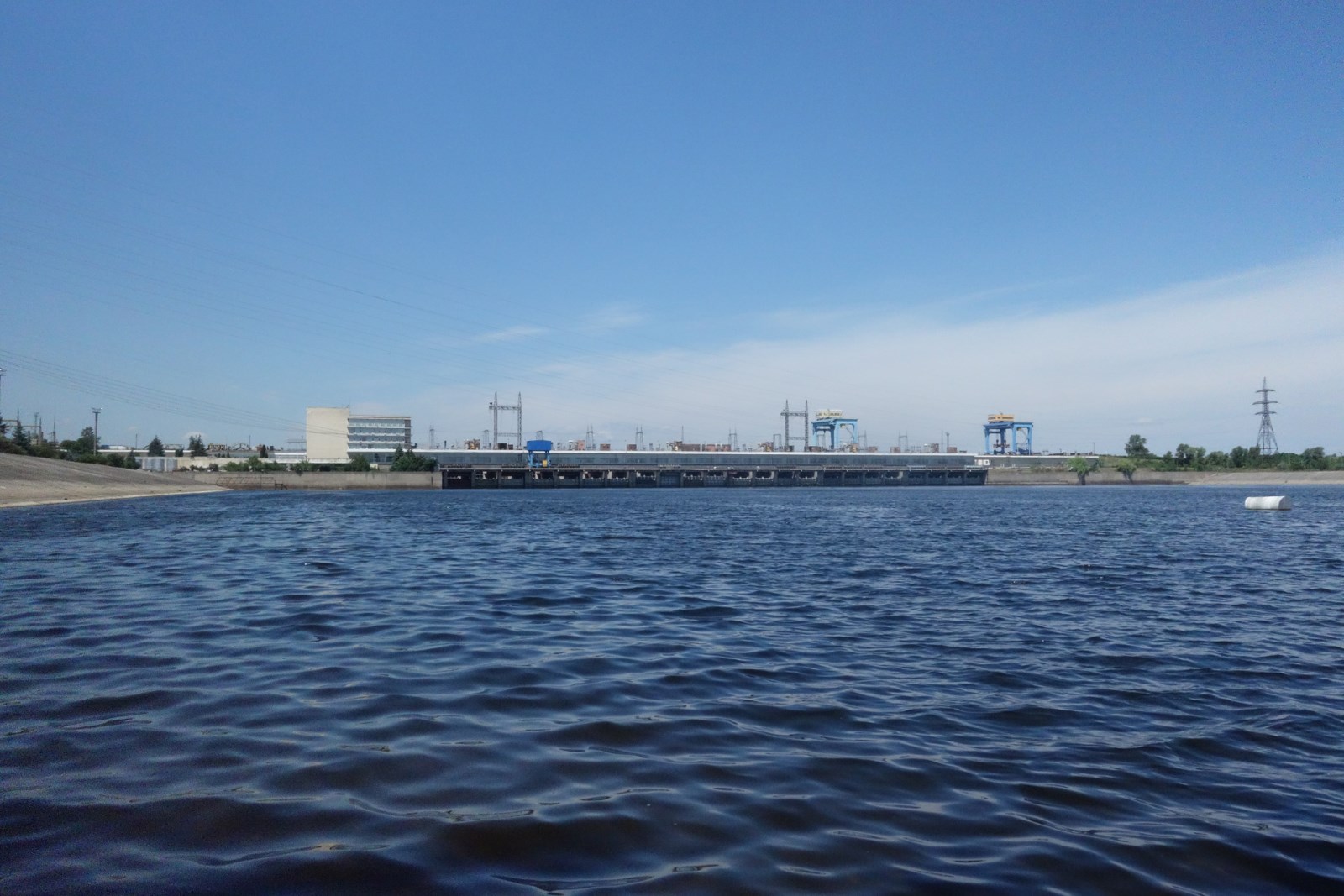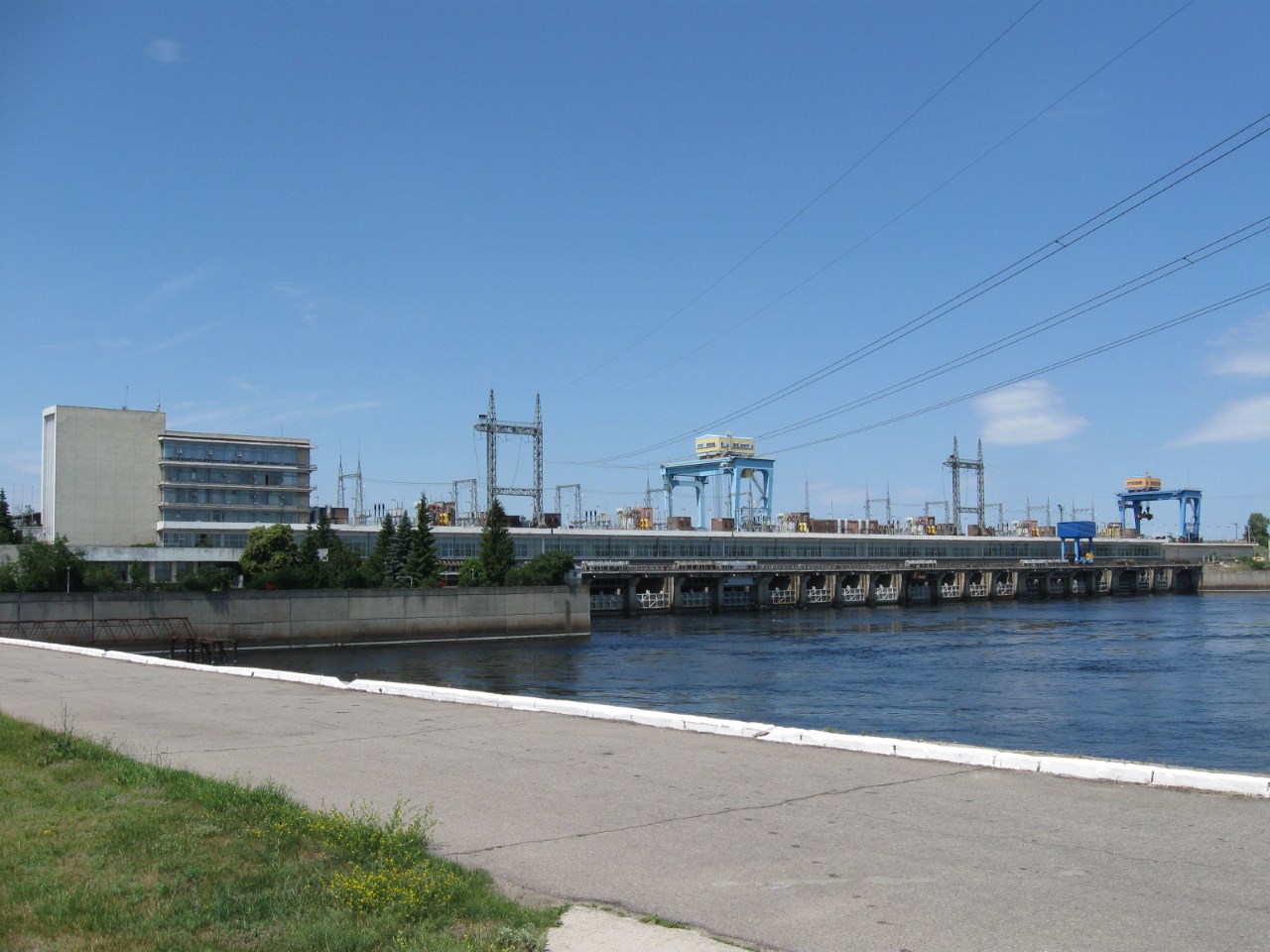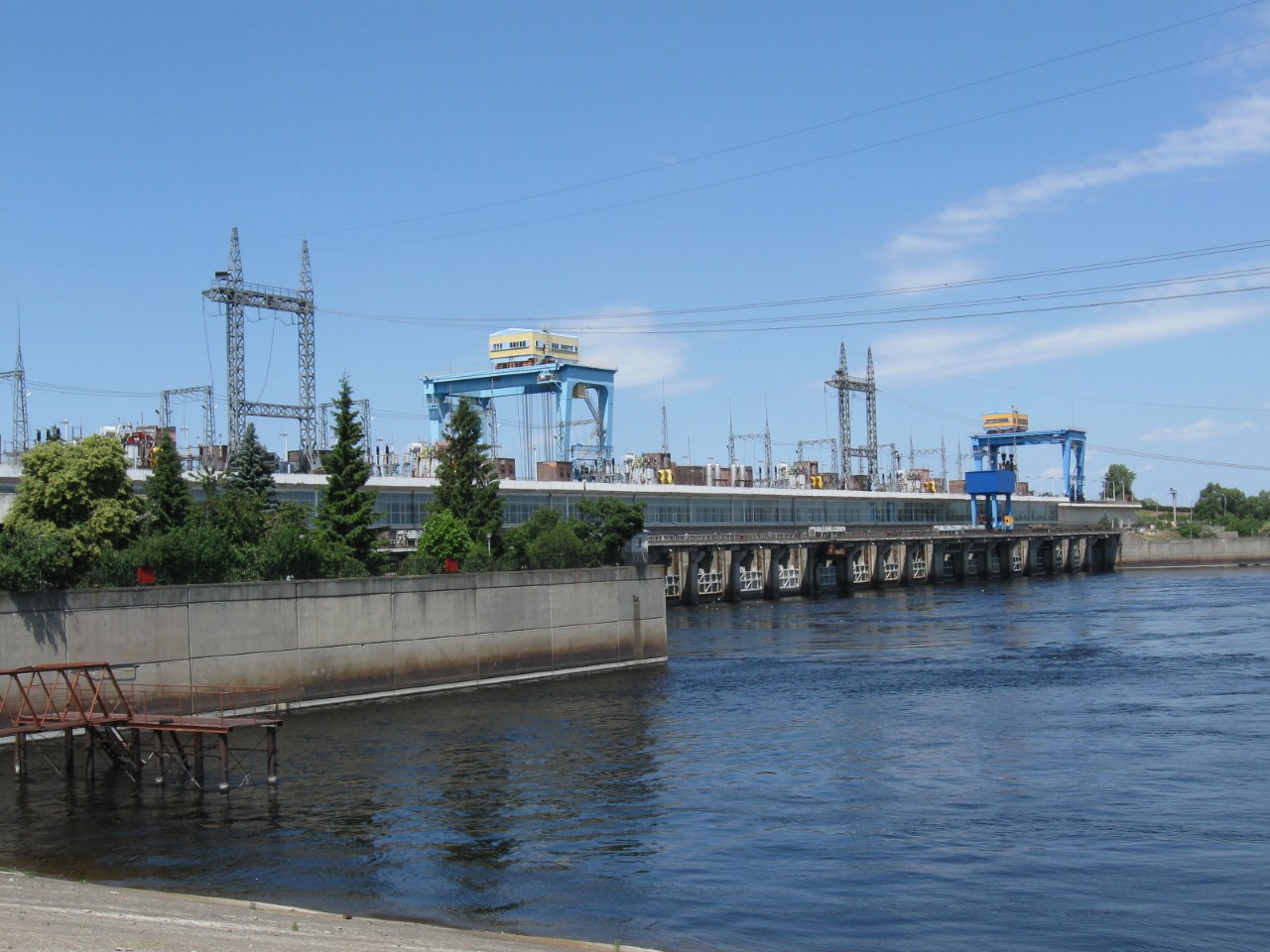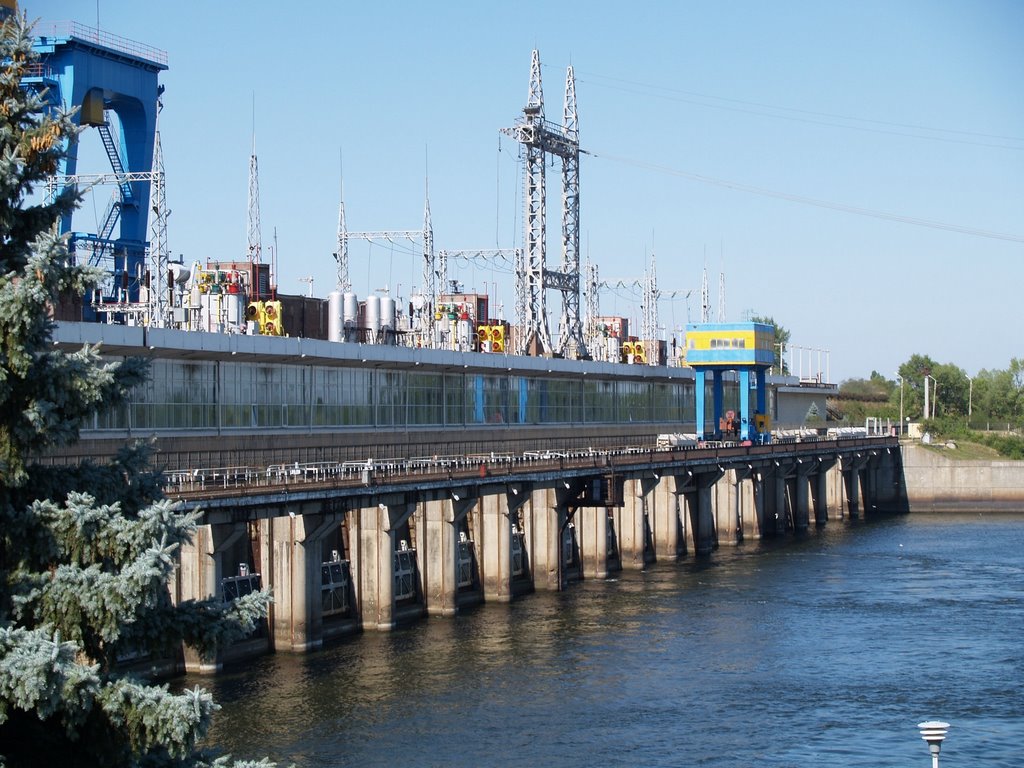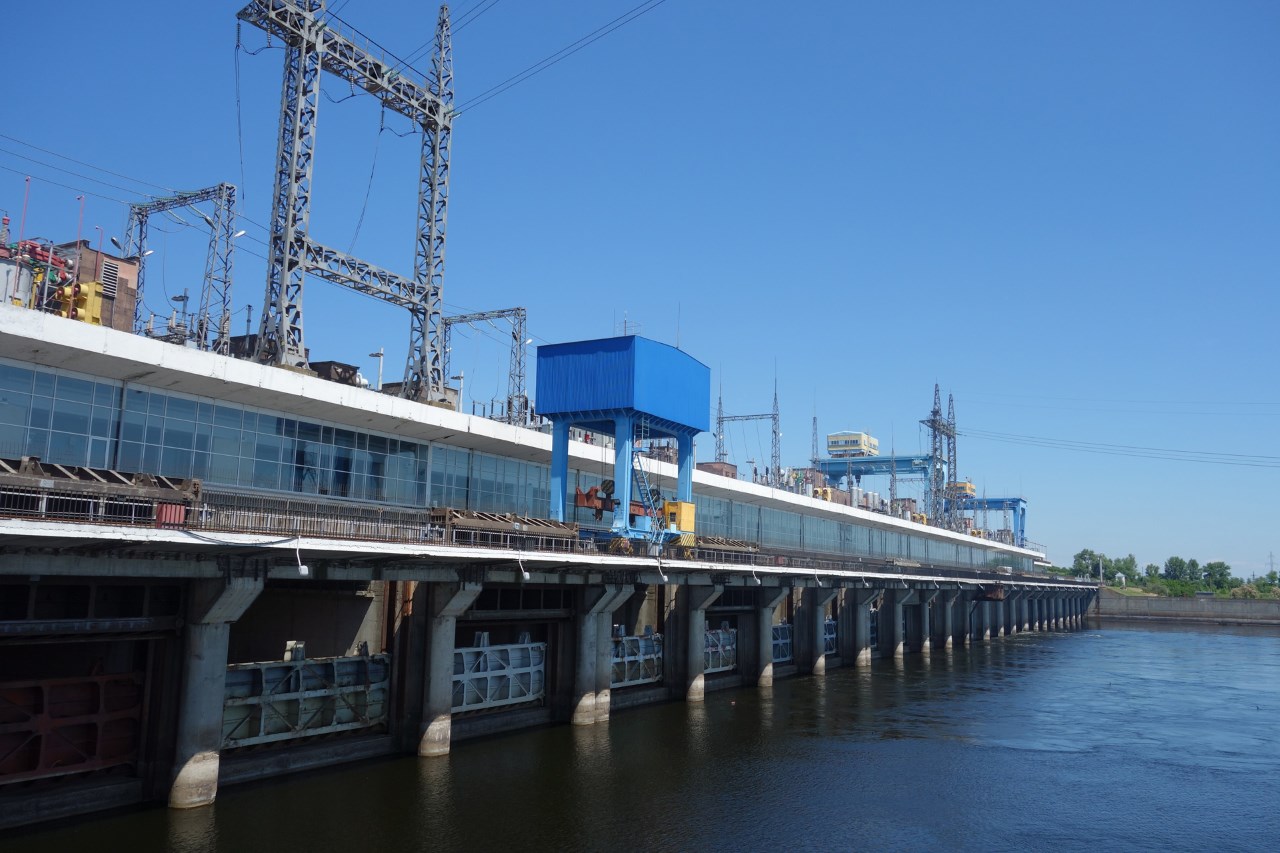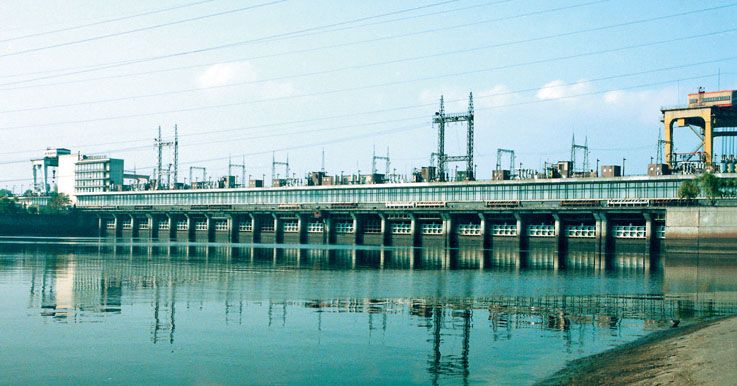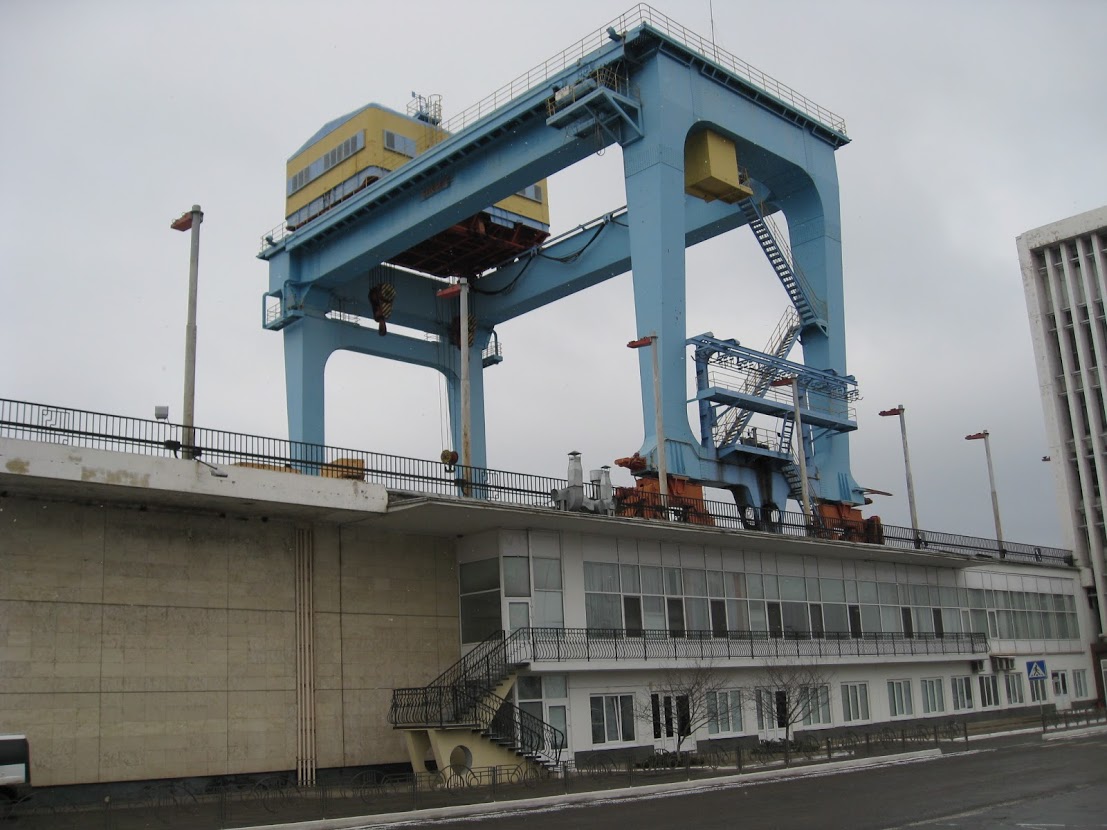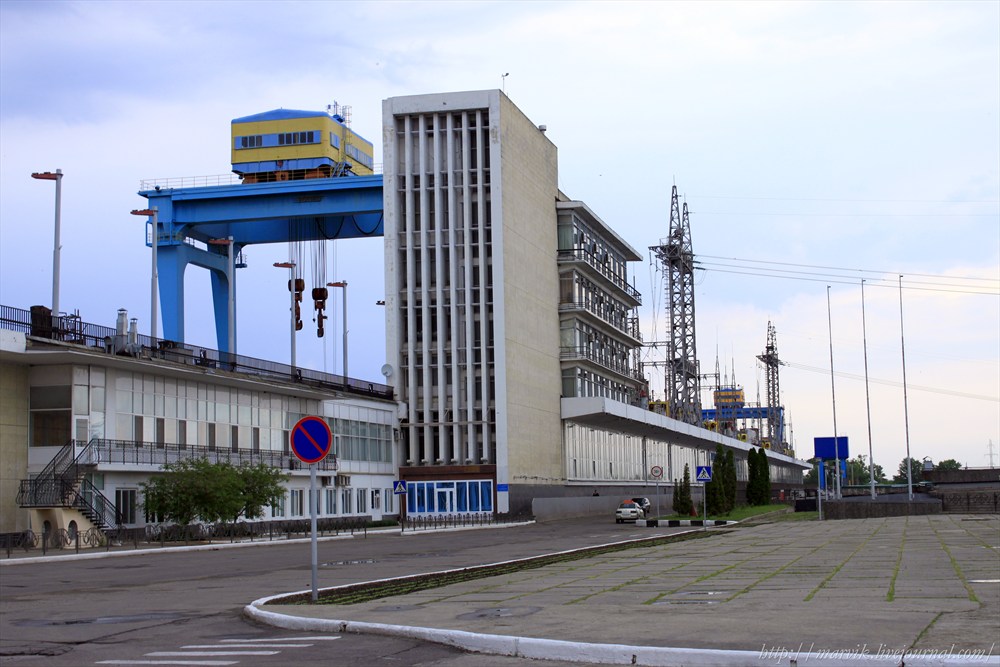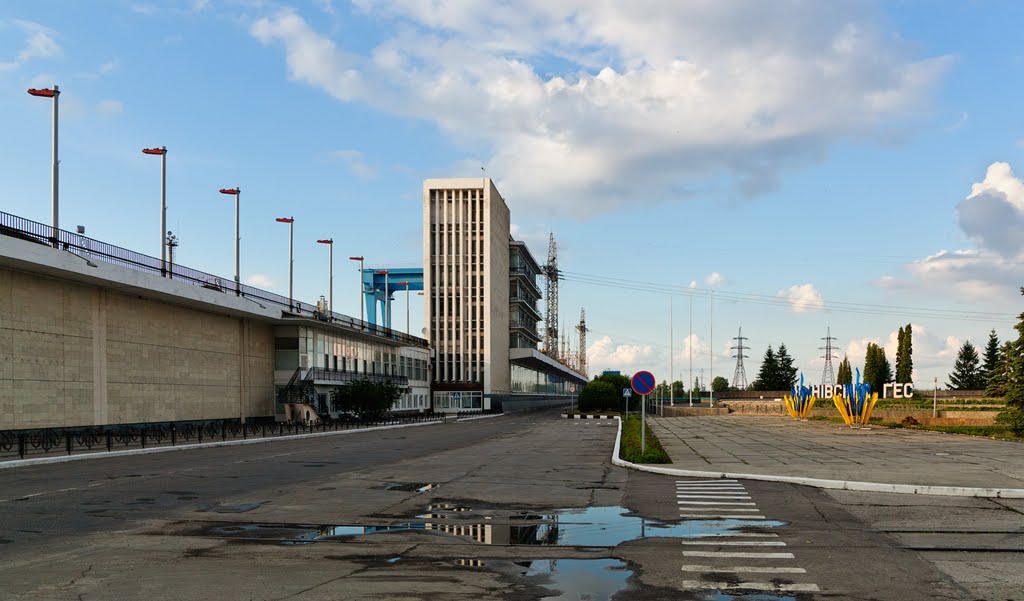 El embalse tiene 162 km de largo, hasta 5 km de ancho y tiene una profundidad media de 5,5 metros. El volumen total de agua es de 2,6 km³.
https://es.wikipedia.org/wiki/Embalse_de_Kániv
https://en.wikipedia.org/wiki/Kaniv_Reservoir
https://en.wikipedia.org/wiki/Kaniv_Hydroelectric_Power_Plant
https://uk.wikipedia.org/wiki/Канівське_водосховище
https://uk.wikipedia.org/wiki/Канівська_ГЕС
https://ru.wikipedia.org/wiki/Каневское_водохранилище
https://ru.wikipedia.org/wiki/Каневская_ГЭС
Kaniv Hydroelectric Power Plant is a hydroelectricity generating complex on the Dnieper River in Kaniv, Ukraine. It is operated by the Ukrhydroenego that is part of the state company Energy Company of Ukraine.
The power plant was projected by the Ukrainian department of project-research institute "UkrHydroProject" of S.Zhuk. The construction was conducted by several specialized in this field companies. During the construction also there was built a small settlement for the power plant's working personnel.
Turbines for the plant were produced by the Kharkiv Factory "Turboatom", generators - Kharkiv Factory "Elektrovazhmash".
The dam has a lock to allow a water travel along the Dnieper river. It is a single stage, a single chamber lock. The lock's size is 288 by 18 metres (945 ft × 59 ft).
https://en.wikipedia.org/wiki/Kaniv_Hydroelectric_Power_Plant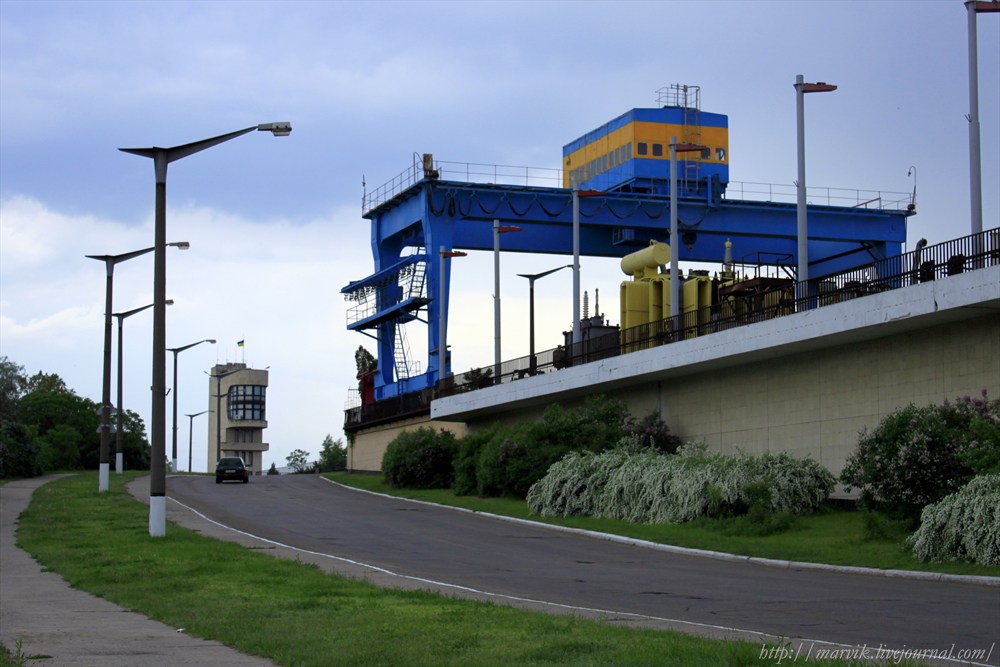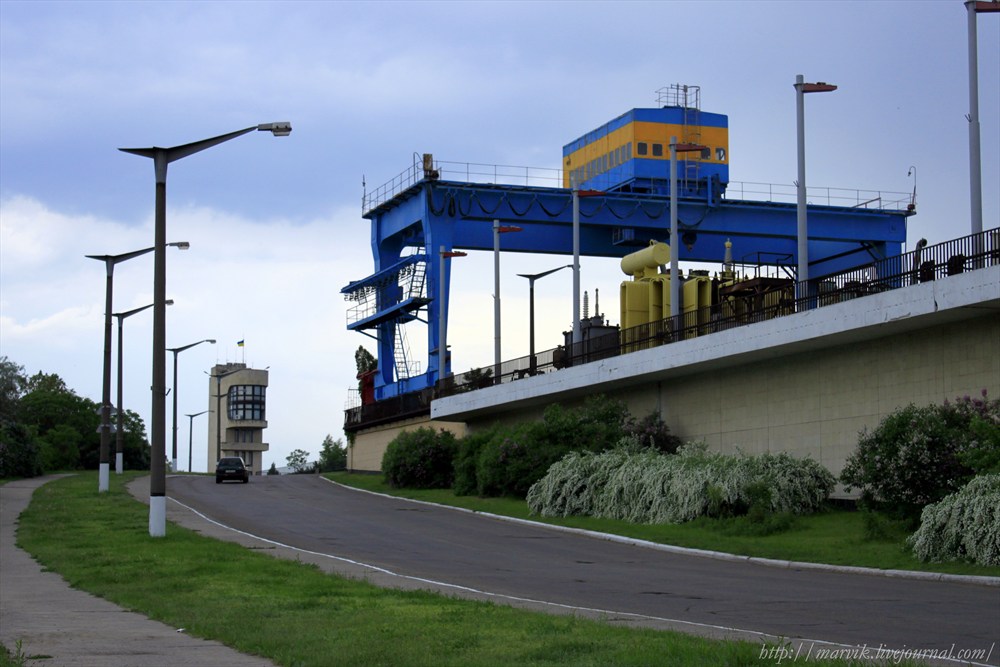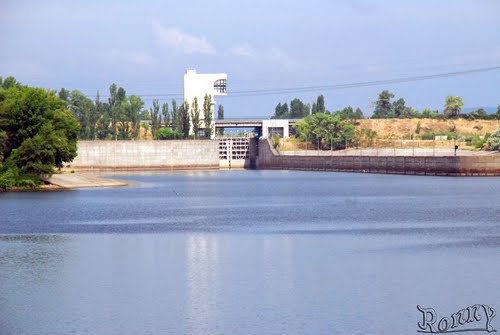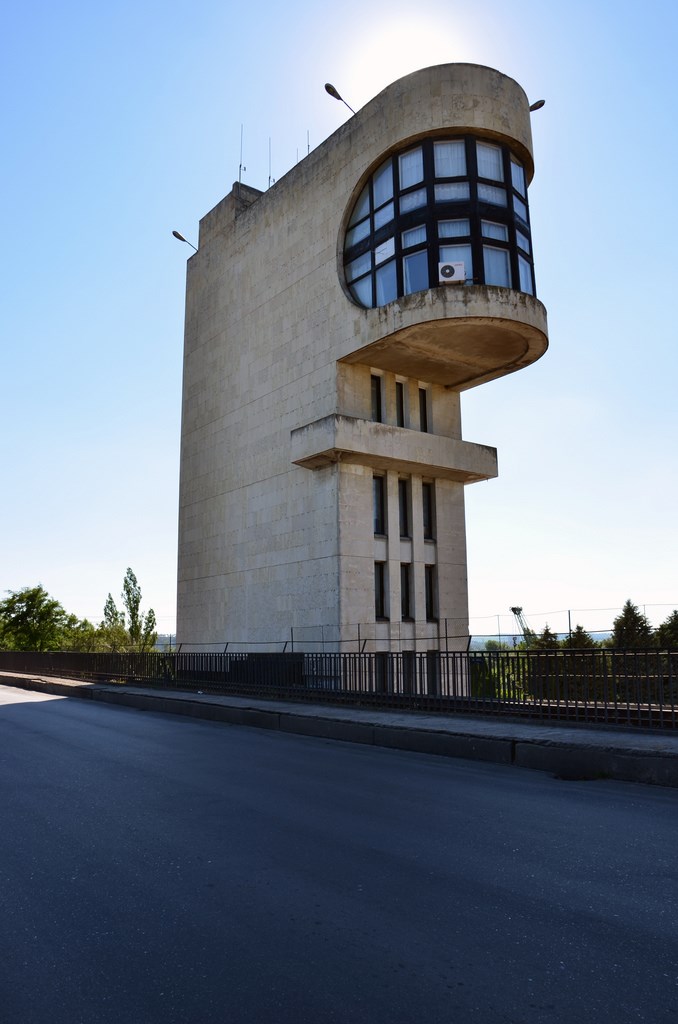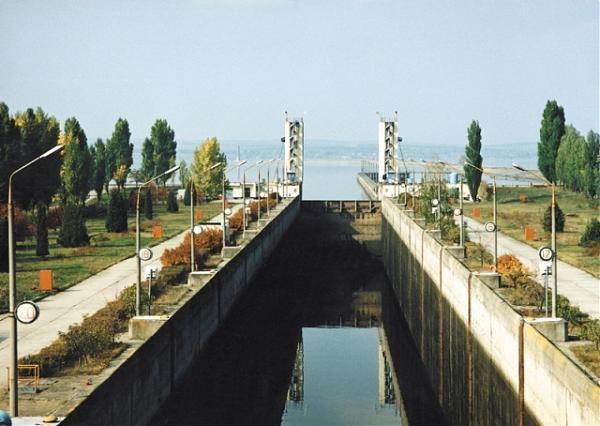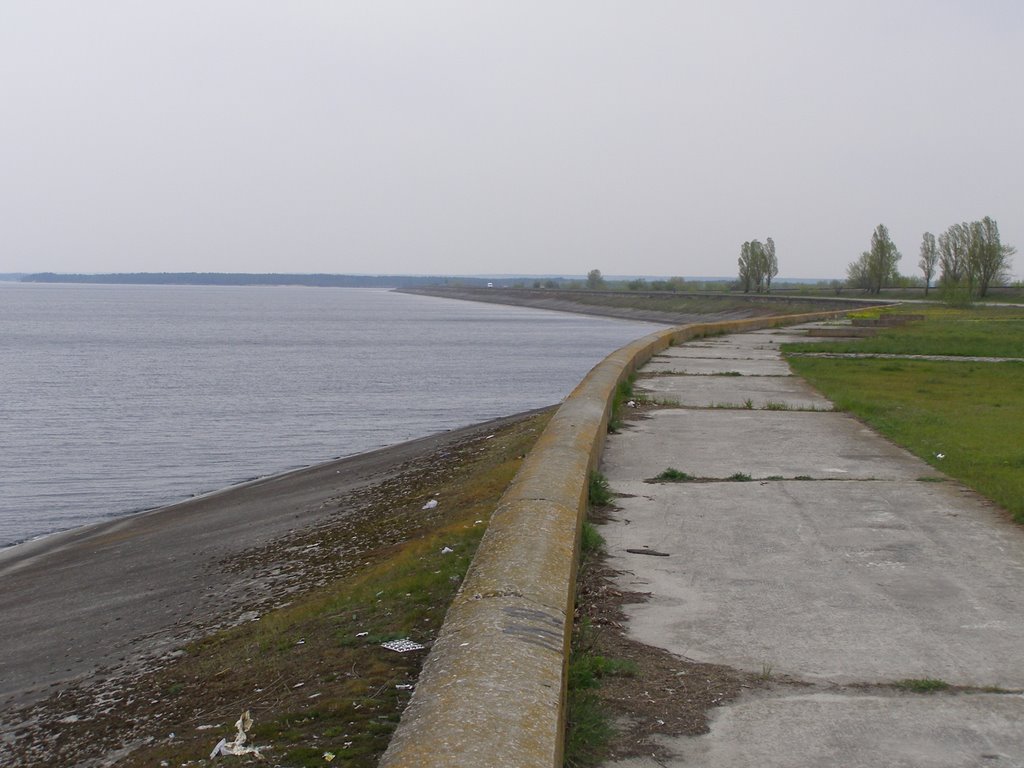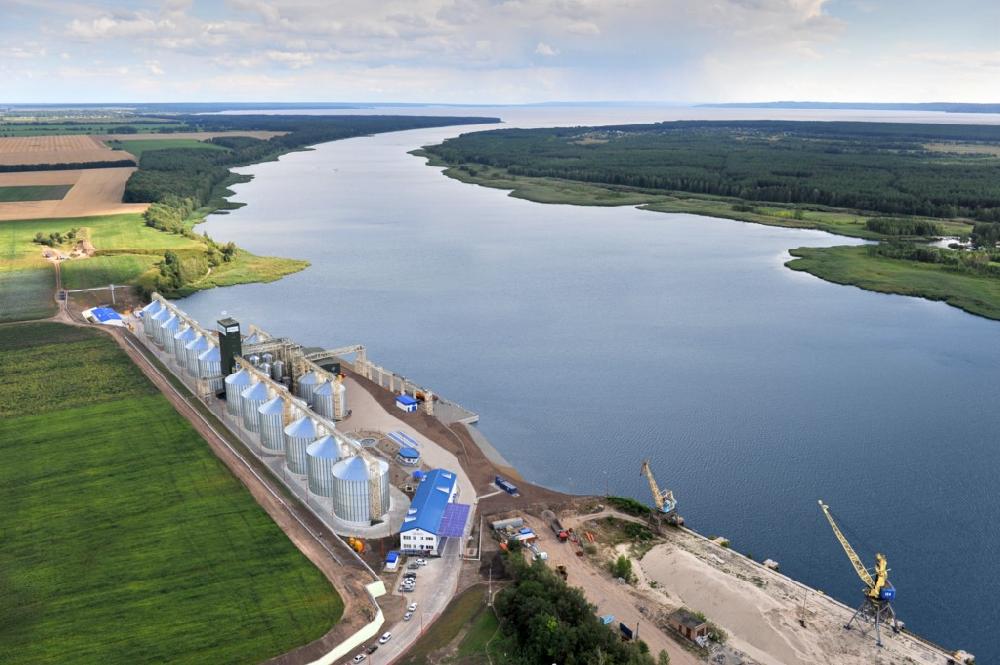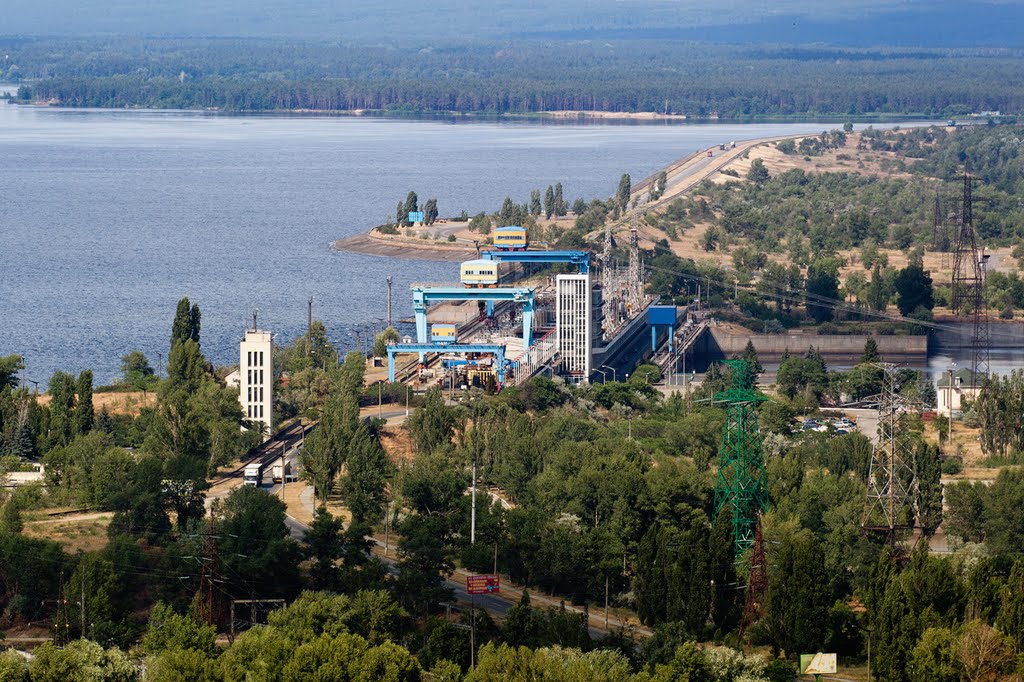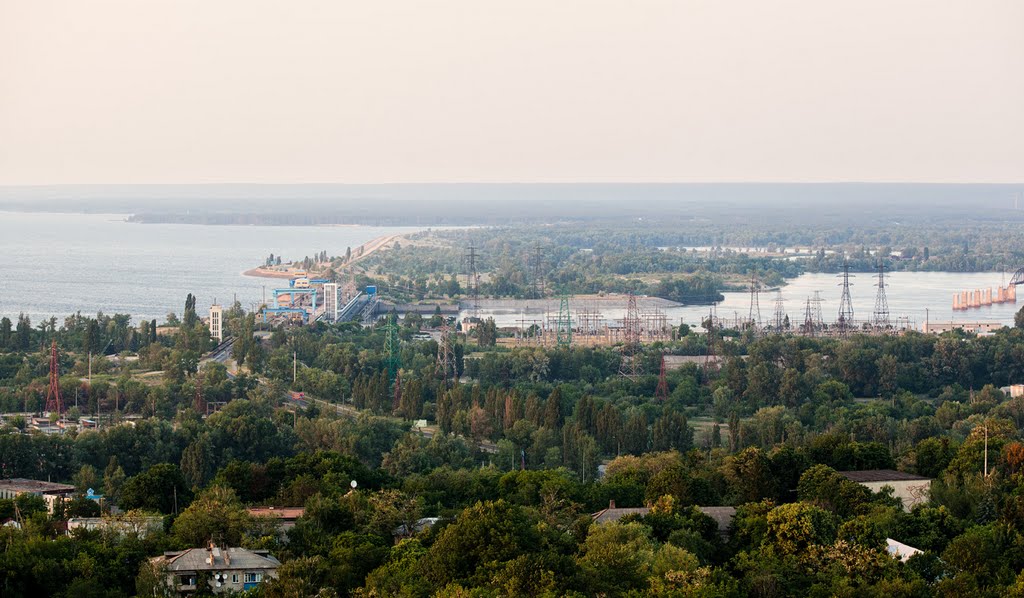 Kaniv HPP is the second stage of the cascade on the Dnieper River and wasbuiltin 1963-1972.
Since 1996, the complex rehabilitation of the Dnieper cascade of HPPs has started. The rehabilitation included reconstruction and replacement of hydropower, electrical, and auxiliary, mechanical and sanitary equipment of the HPPs. From 1997 till 2002 the first stage of rehabilitation was completed; and in 2006 the second stage of rehabilitation started.
The main goals of rehabilitation were to extend the operational period of the hydropower plants, to increase their capacities, output, reliability and safety, to fulfill the requirements of environmental protection, to improve the quality of electricity produced due to the improvement of control system, to create modern working conditions that meet current regulations.
During the 1st stage of rehabilitation 2 hydro units were reconstructed.Furthermore,high-voltage circuit breakers and current transformers of 330 kW have been partially reconstructed. Other 22hydro units and remaining electrical and auxiliary out-dated equipment are being reconstructed at the 2nd stage.
http://www.uhp.kharkov.ua/en/kaniv_hpp
https://ssl.panoramio.com/photo/56234365
http://marvik.livejournal.com/38340.html?thread=299460