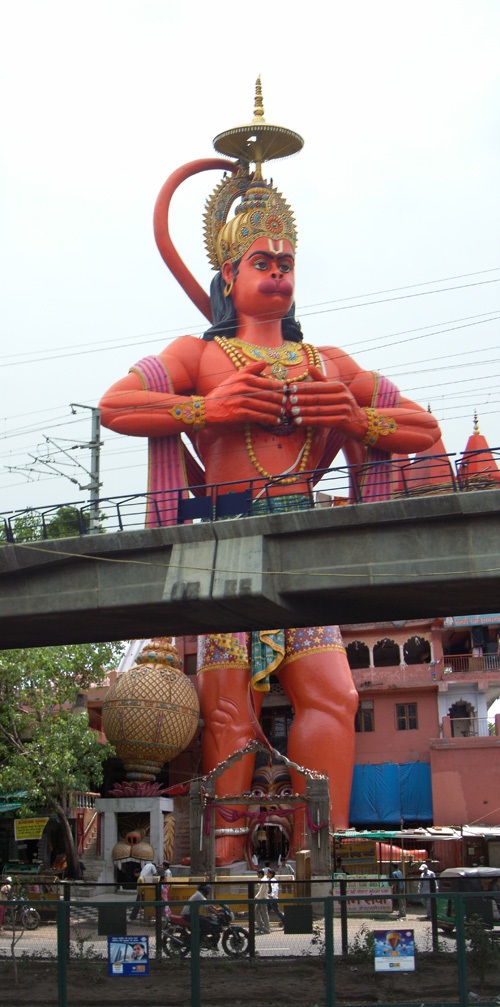 Voto:
Continente: Asia
País: India
Localización: Karol Bagh, New Delhi
Año: 2008
Estado: Terminado
Descripción:Hanuman Statue - New Delhi. The black part is the subway bridge
This statue of 108-feet stands on the head of a demon (see previous picture) , houses a four-storied temple of Lord Ram, Lord Shiva, Sai Baba and Vaishno Devi. and an underground cave with water.The arms of Hanuman open and a trolley holding idols of Lord Ram and Sita comes out of his heart (Tuesdays and Thursdays after the evening prayers at 1900hrs). Incredible India !...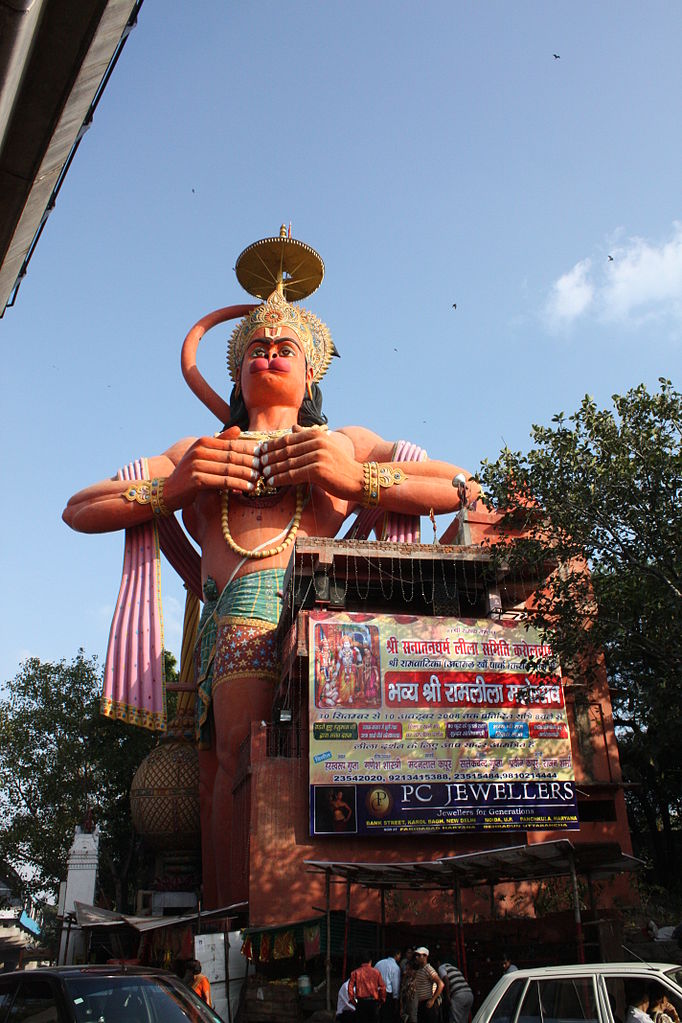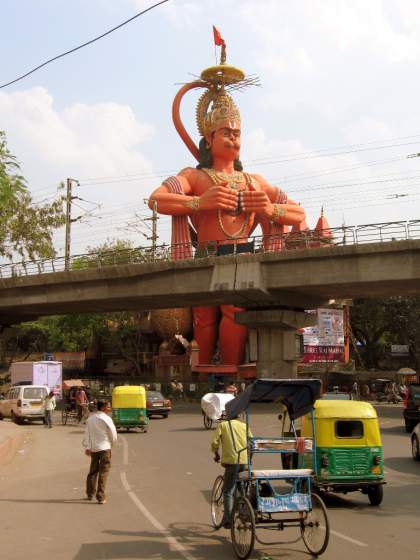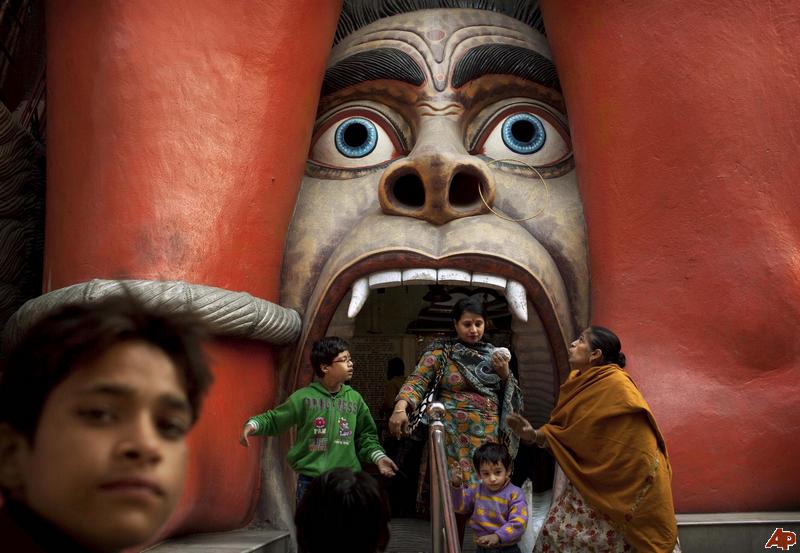 http://www.flickr.com/search/?w=38246540@N00&q=hanuman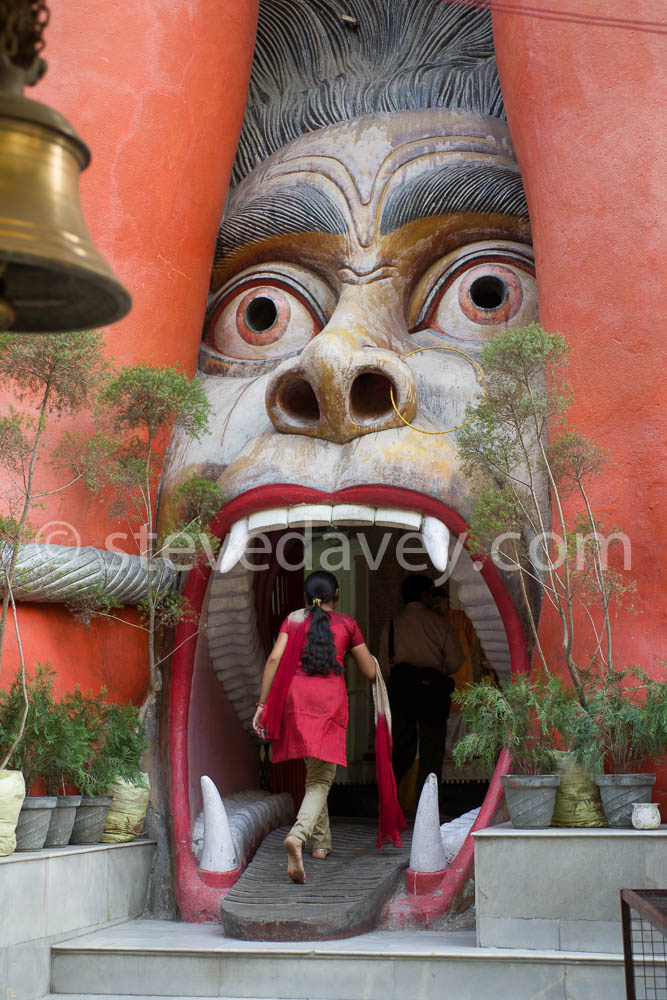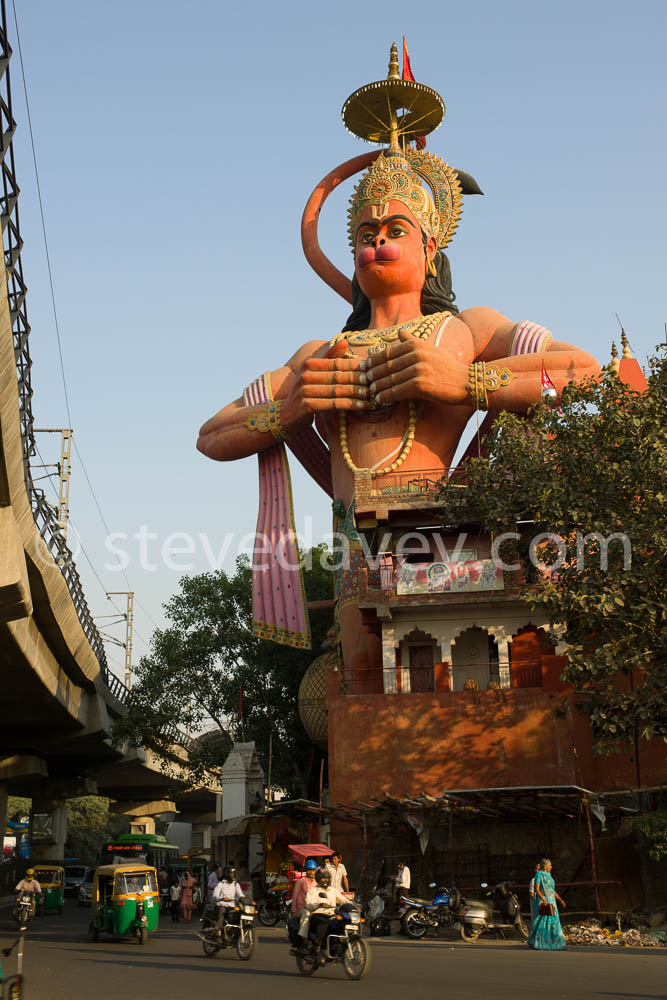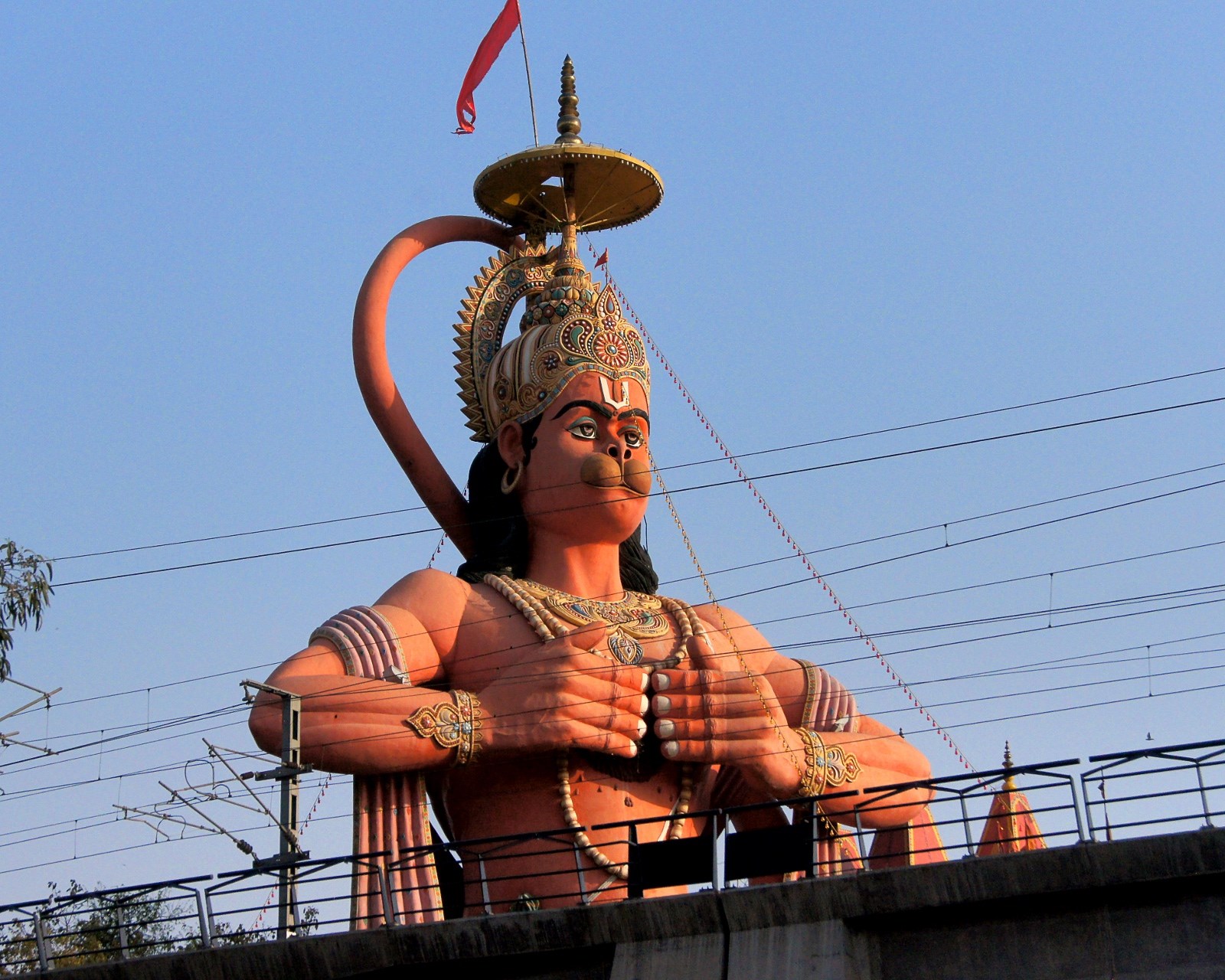 Hanuman Statue; New Delhi, India
By Kayla WebleyWednesday, June 16, 2010
If he wasn't bright orange and enormous, you almost might miss the mighty Hanuman amid the swirling traffic and chaos of New Delhi's Karol Bagh district. But there he stands, the Hindu monkey deity in all his glory — albeit behind an elevated rapid-transit track and next to a billboard. In Hindu mythology, Hanuman is the commander of the monkey army. Born the child of a nymph and the wind god and blessed with the ability to fly and grow infinitely large, as a wee tyke he flew up and tried to grab the sun — mistaking it for a piece of fruit. Hanuman later used his powers for good and, for his service to the Hindu god Rama, is upheld throughout India as a model for all human devotion.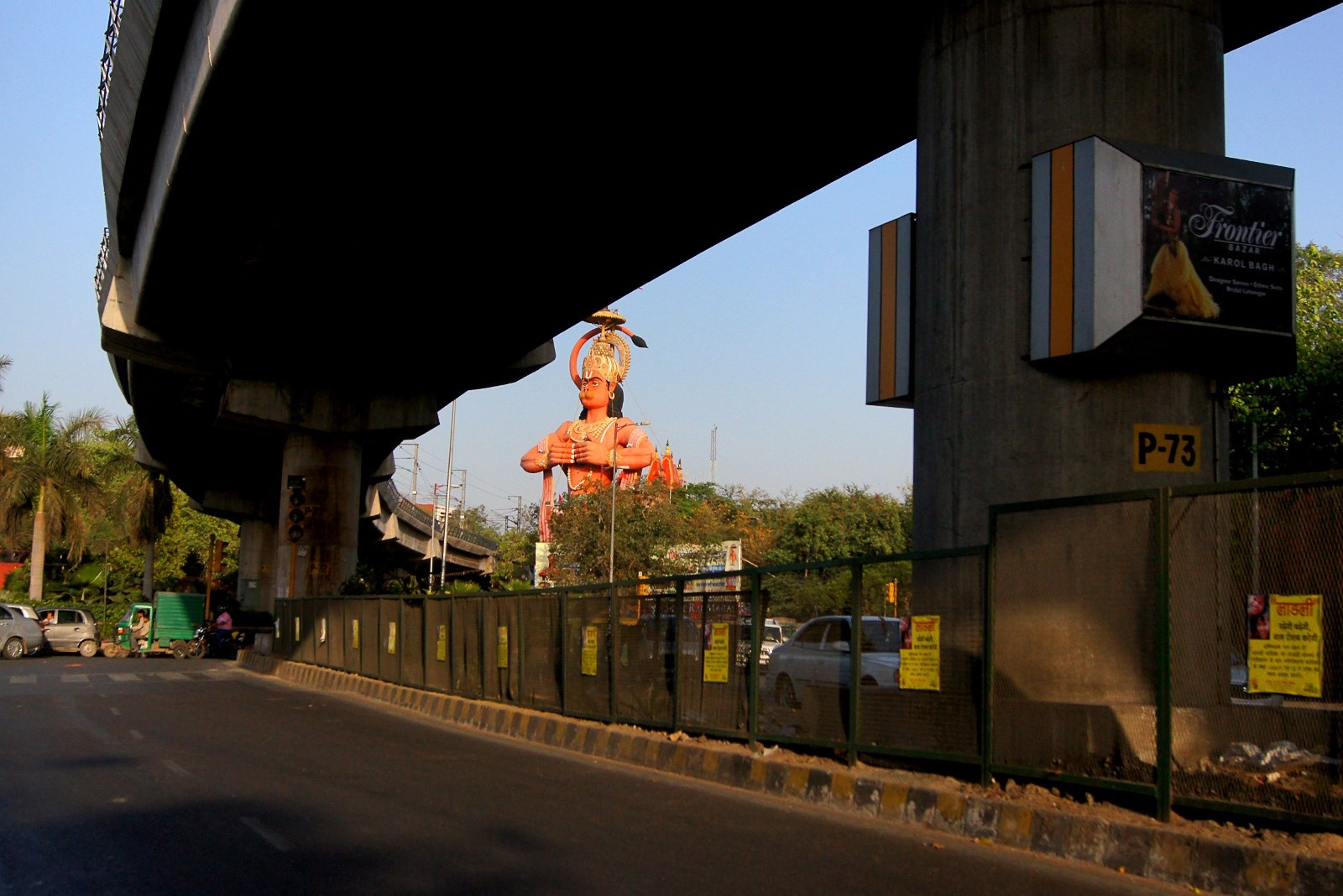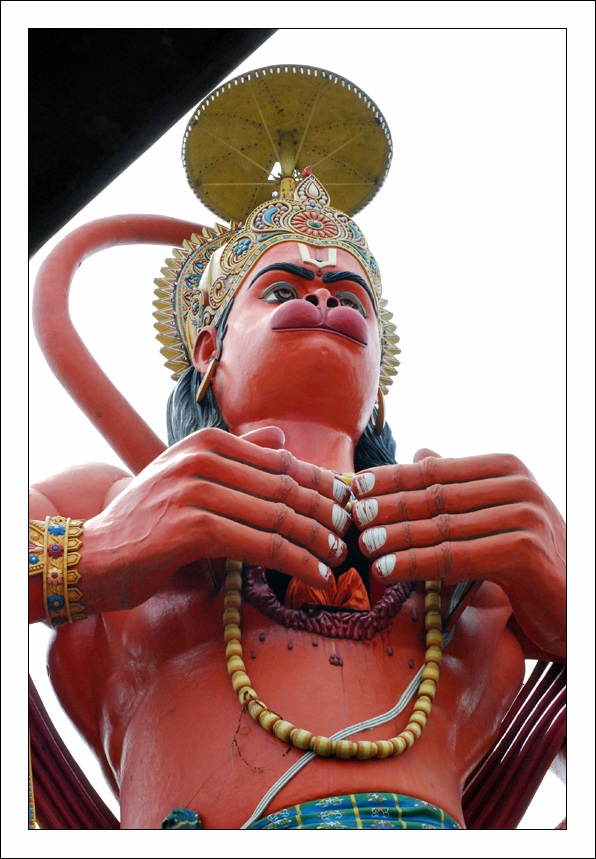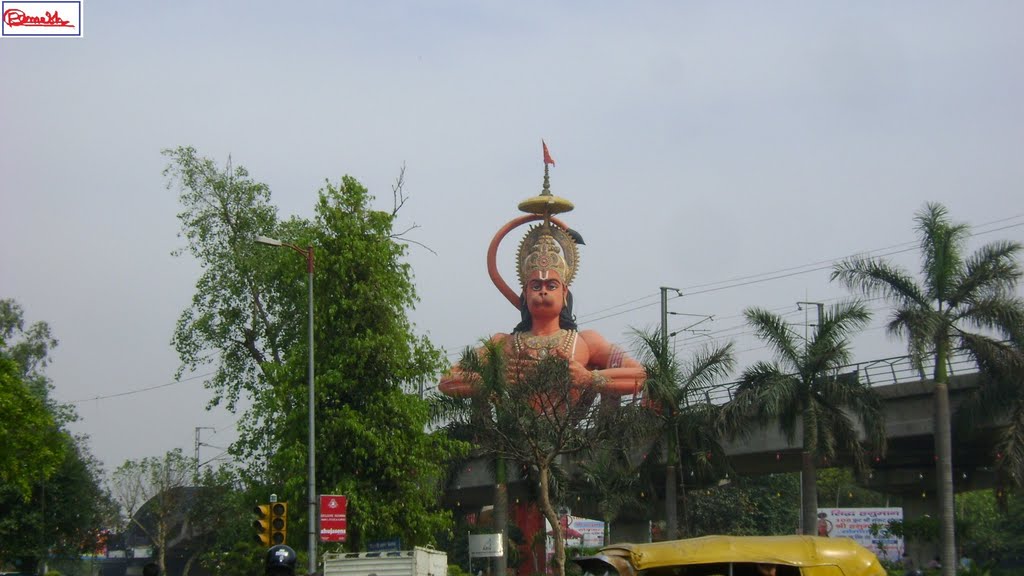 http://content.time.com/time/specials/packages/article/0,28804,1996852_1996854_1996871,00.html
http://www.womentravelmotherindia.com/five-offbeat-delhi-sightseeing-options/
http://victoriadailyphoto.blogspot.com.es/2012/05/hanuman-delhi-somewhere-saturday.html
http://www.flickr.com/photos/stevedaveydotcom/8041073401/