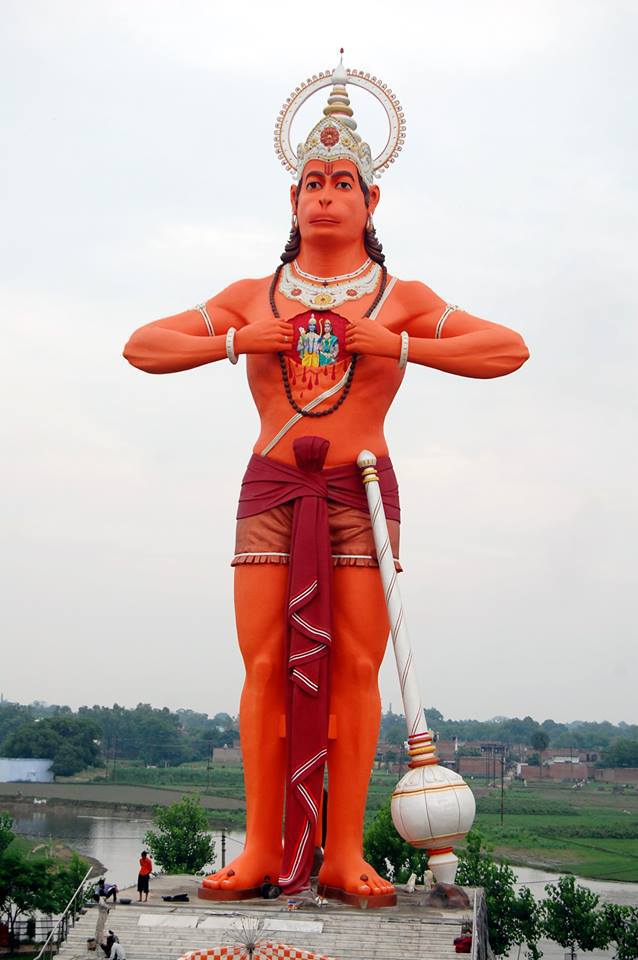 Voto:
Continente: Asia
País: India
Localización: Shahjahanpur
Año: 2013
Estado: Terminado
Descripción:Hanumat Dham at Visrat Ghat Shahjahanpur
Shahjahanpur city in Uttar Pradesh was established by Diler Khan and Bahadur Khan, dignitaries in the regime of Shahjahan. Though its name was after the Mughal Emperor - Shahjahan. There are two mazars which connect Shahjahanpur city from one corner to the other corner. One mazar is of Shaheed Ahmad Ullah Shah, a great freedom fighter of the 1857 struggle, and another is Shaheed Ashfaqallah Khan ( of famous Kakori Kand). City has a proud history of being a home for three key freedom fighters - Shaheed Ram Prasad Bismil, Ashfaqullah Khan, and Thakur Roshan Singh who were major contributors to the Indian Independence - hence the name Shaheedon Ki Nagri or Town of Martyrs. I wouldn't dig deep into the history further, but bring you some nice places to visit in Shahjahanpur.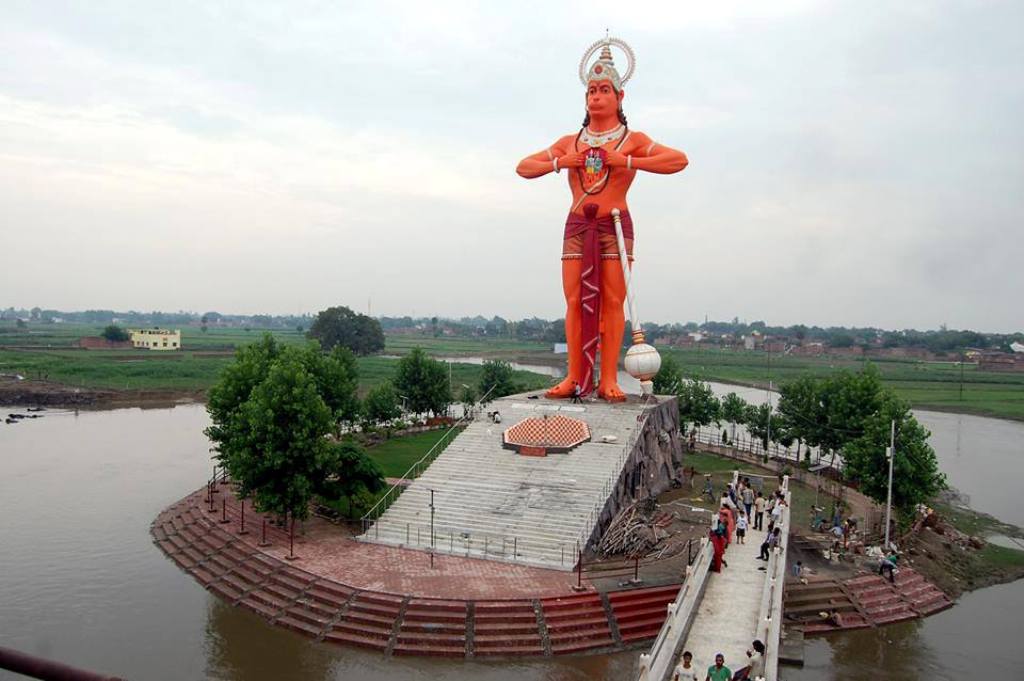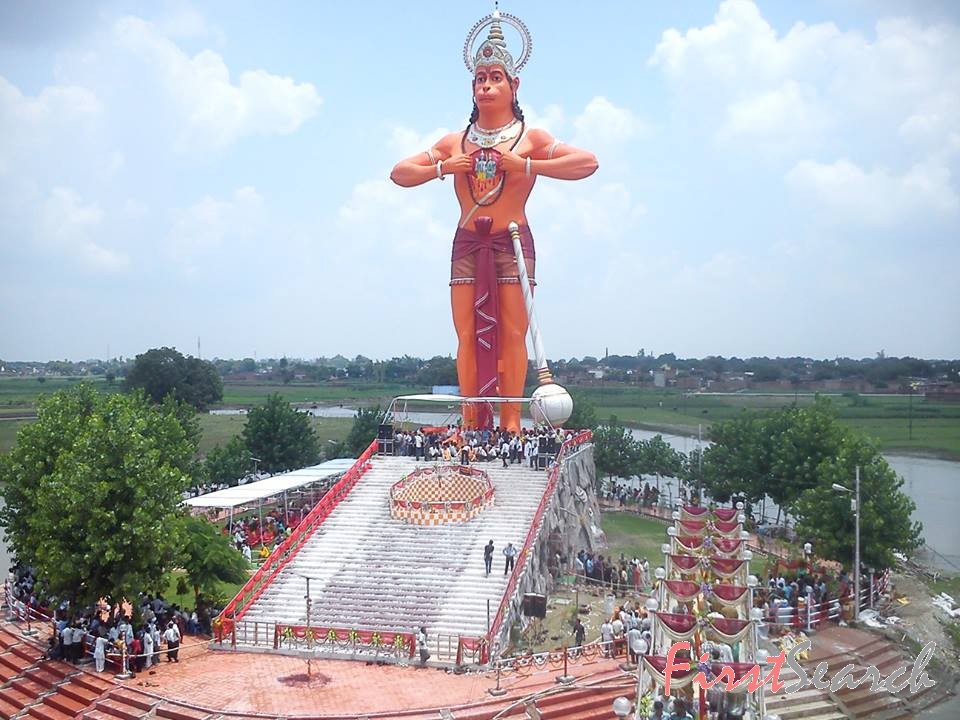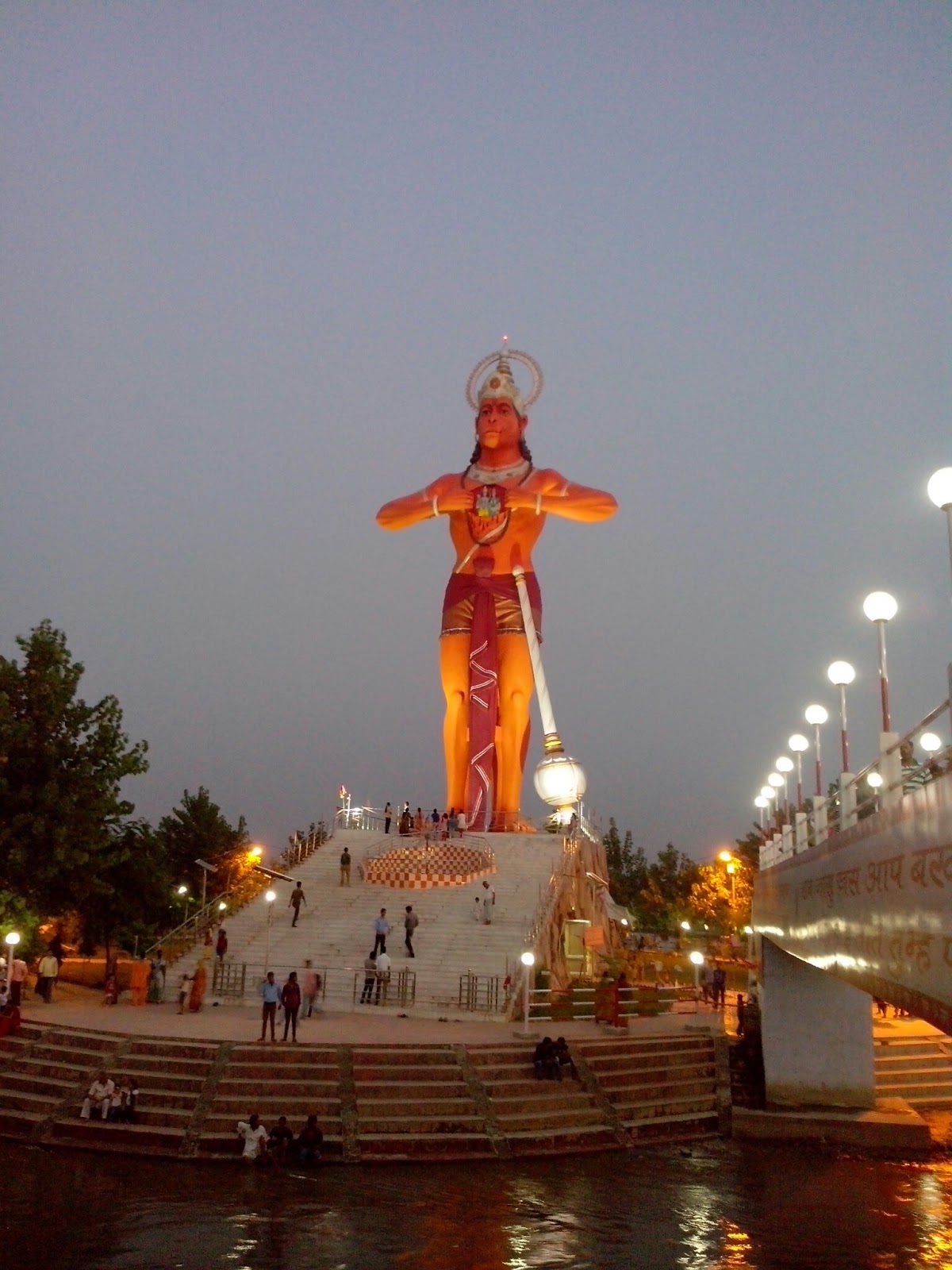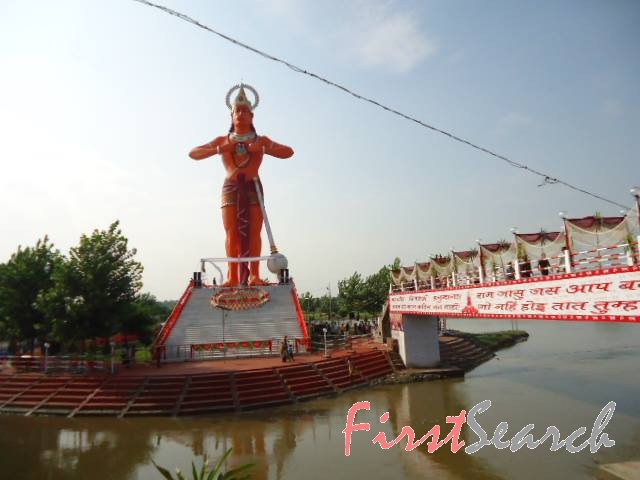 The orange colored statue with well defined details, is picturesque with grand mace, and Ram-Sita located at the heart. It's a divine feeling to look at Lord Hanuman's statue touching sky with calm river flowing around. The place is approx 4-5 k.m. away from bus stand and railway station of Shahjahanpur. This statue was built in approx 10 years and is situated at Visrat Ghat and sideby flowing Khannaut river just looks cool.
I have been to this place many times on various occasions. You can see some people bathing and children jumping in the river to take away heat most of the times. Elders come here for a walk whereas people also come here for holy ceremonies and worship. The base is connected by a small bridge from ghat. With trees and flowers planted all around in the meadow, it's more like an artificial island. :) One can also mark the holy idols of lord Shiv family, The Sun and Saraswati within the Hanumat Dham. Daily aarti and chanting of holy slogans make the environment devout. Though just behind this place from where river flows, many buffaloes just roam around the place and make the place and river dirty. Government should take some action and people should also help to keep the place clean.
[B] Shahid Smarak Park: The place is near Nagar Palika. This is main park of town having musical fountain as well. Now a days you mostly see some love birds roaming around and a few families.
[C] Factory Estate Ramlila Ground is known to host the festivities of Dashehra. Ramleela fair is one of the best event of this region which runs for almost a month. Nearby is another famous factory temple.
[D] There are various small temples and mosques in and around Shahjahanpur.
Shahjahanpur is the home to the Ordnance Clothing Factory, setup by the Ministry of Defense, Government of India. There exists an army cantonment where you can see big grounds and small parks which are good for relaxing and walking. People enjoy driving in this less polluted area. Shahjahanpur is also famous for its carpet industry, as well as for Sarrafa (Jewelry) market. Shahjanhpur is well connected with major Indian cities by rail and road (from Bareilly and Lucknow). National Highway No. 24 connecting New Delhi passes through Shahjanpur.
http://sachinkgupta.com/2013/08/hanumat-dham-at-visrat-ghat-shahjahanpur.html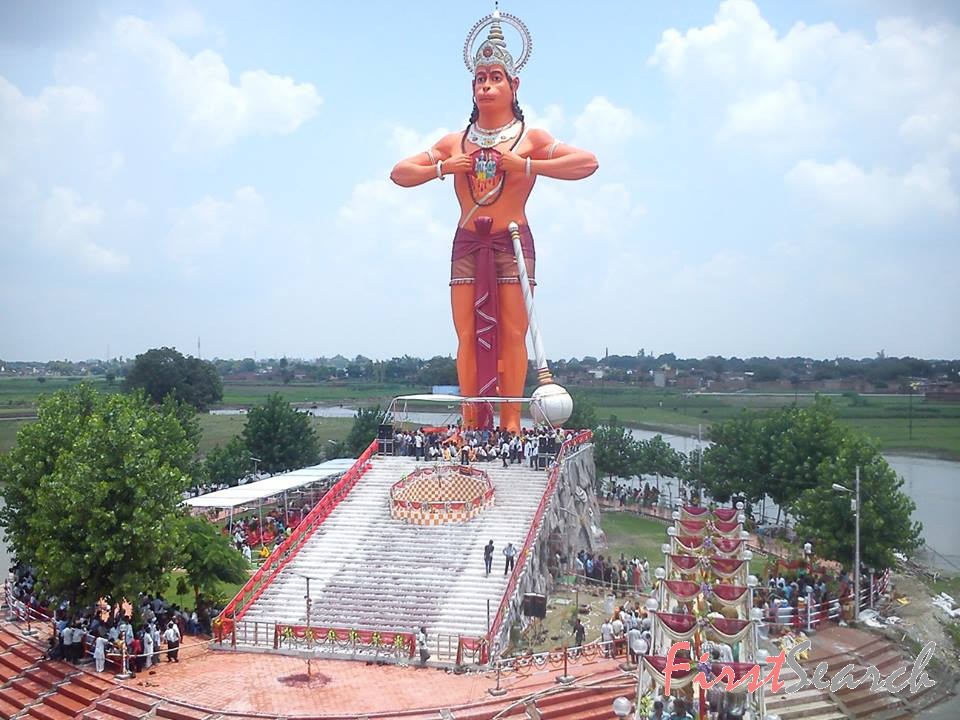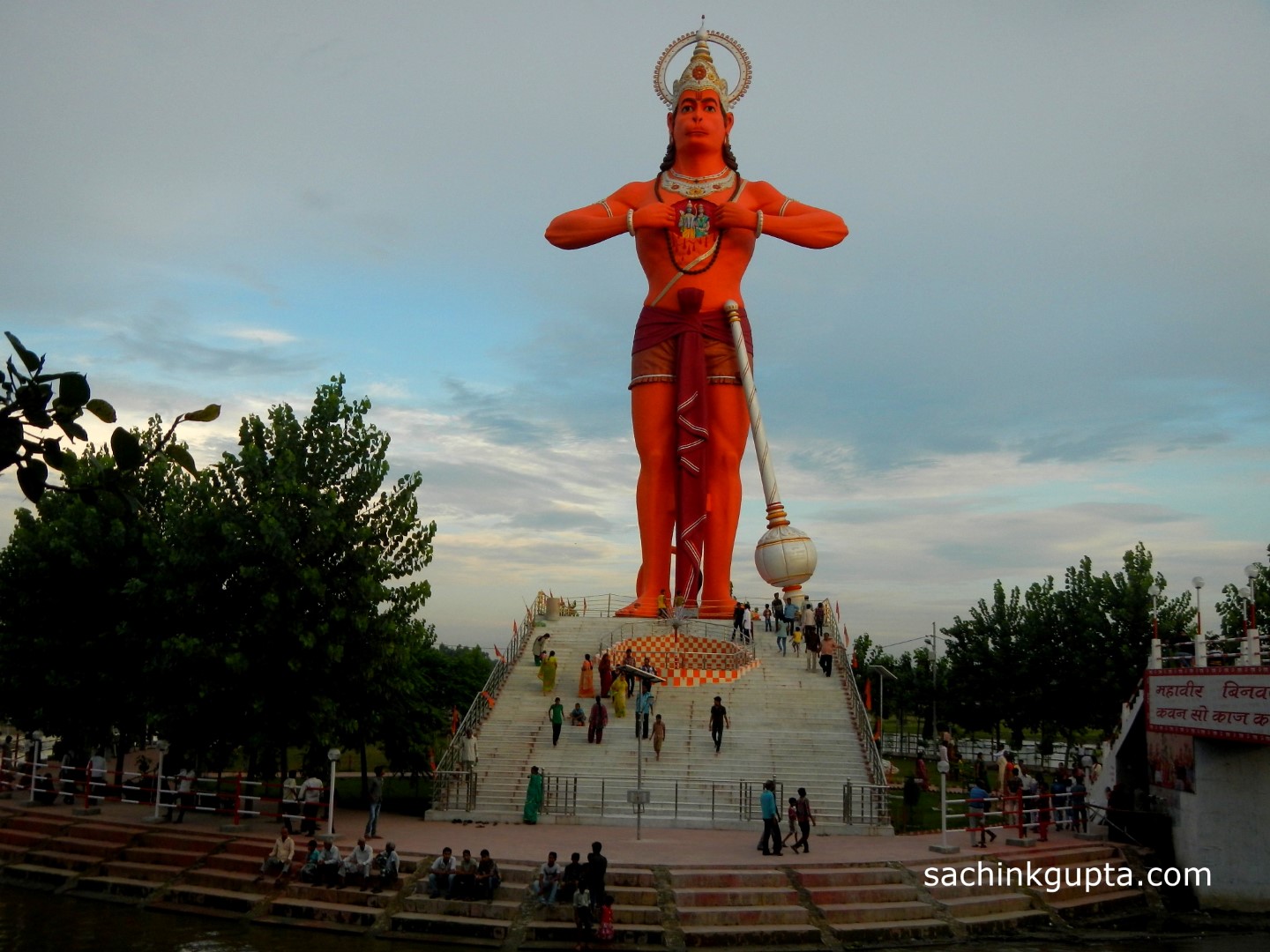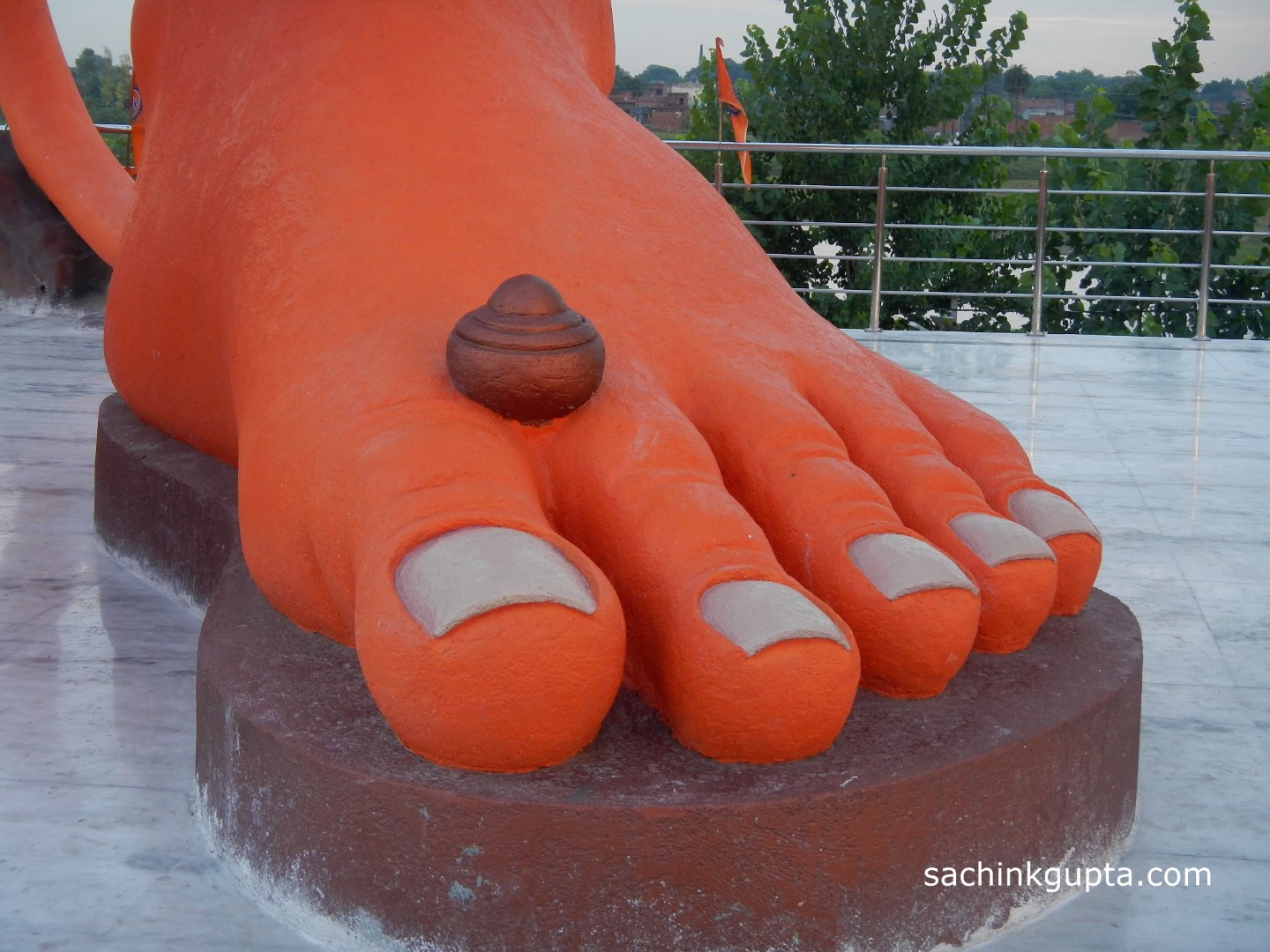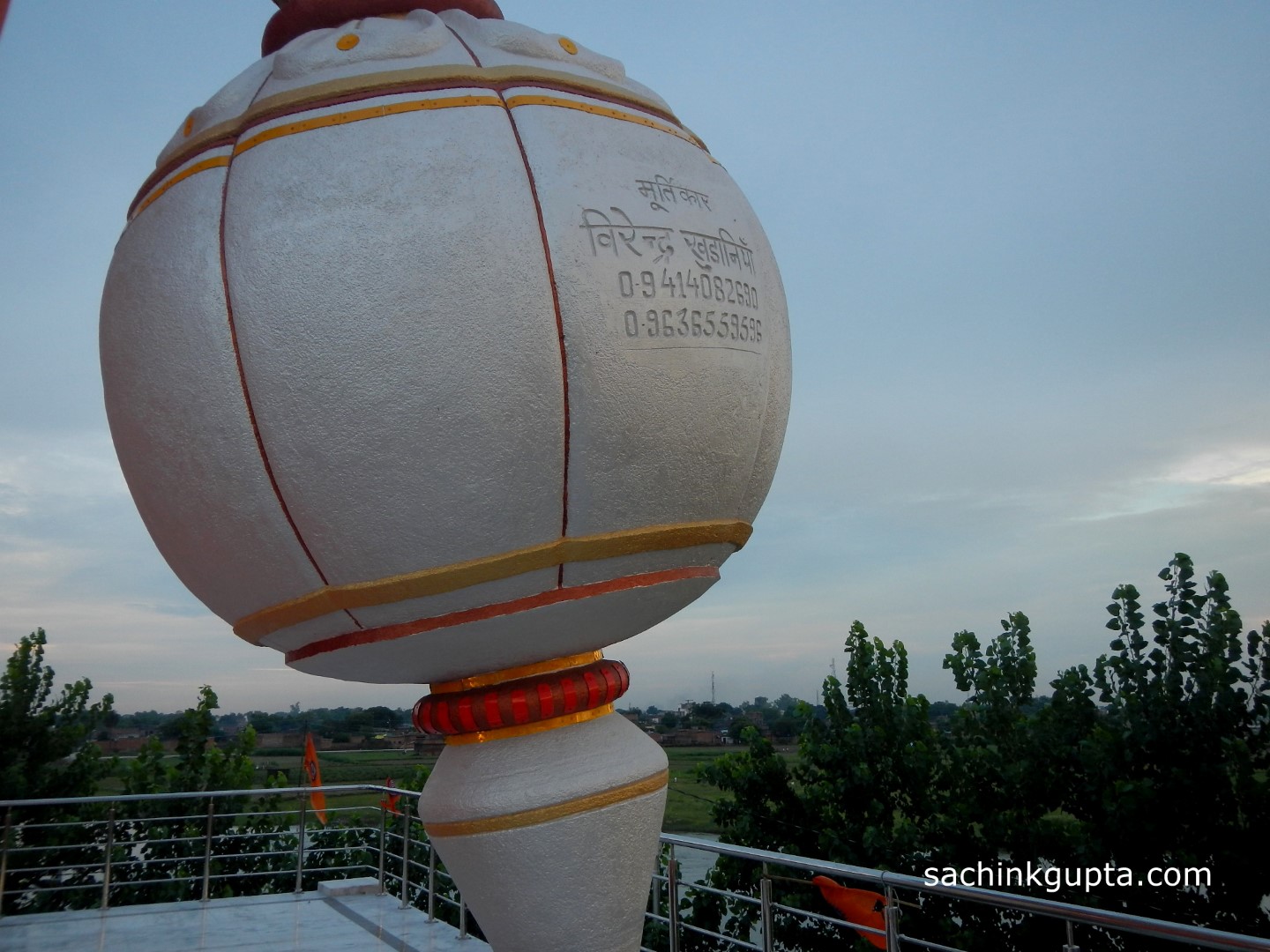 This Statue of Hindu God Hanuman. This is situated in Shahjahanpur, Uttar Pradesh, India. It has claimed, India's highest statue of God Hanuman, near about to 141" from ground level. The foundation of this statue is based on a manmaid island between a river.
https://plus.google.com/109470085406369314682/posts
http://firstsearch.co.in/hanumat-dham-s1068.html
https://www.facebook.com/HanumatDhaam