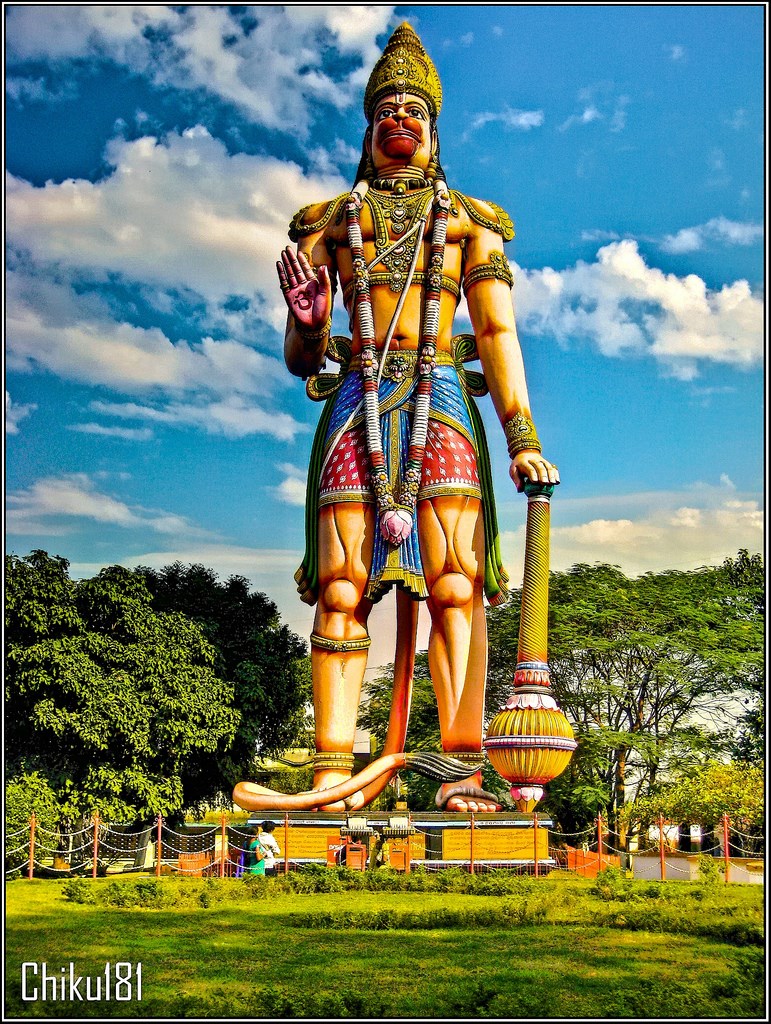 Voto:
Continente: Asia
País: India
Localización: Rourkela city in Sundargarh district, Odisha (Orissa) State
Año: 1994
Estado: Terminado
Descripción:Asia's tallest Hanuman statue in Rourkela
Hanuman Vatika is an important landmark here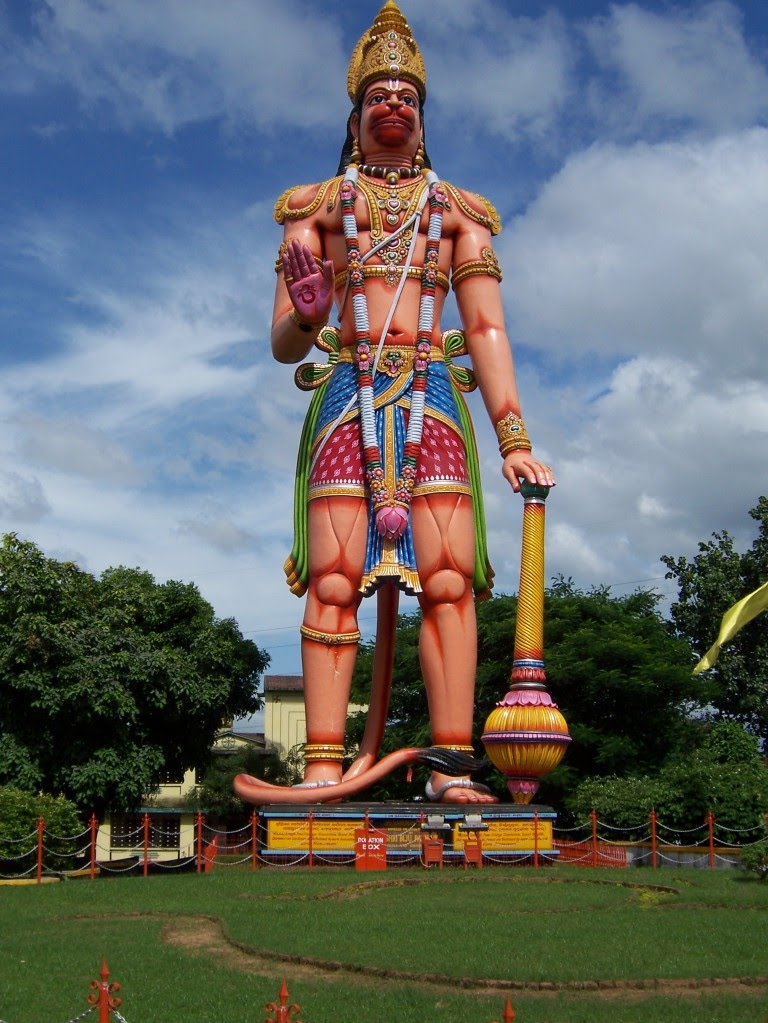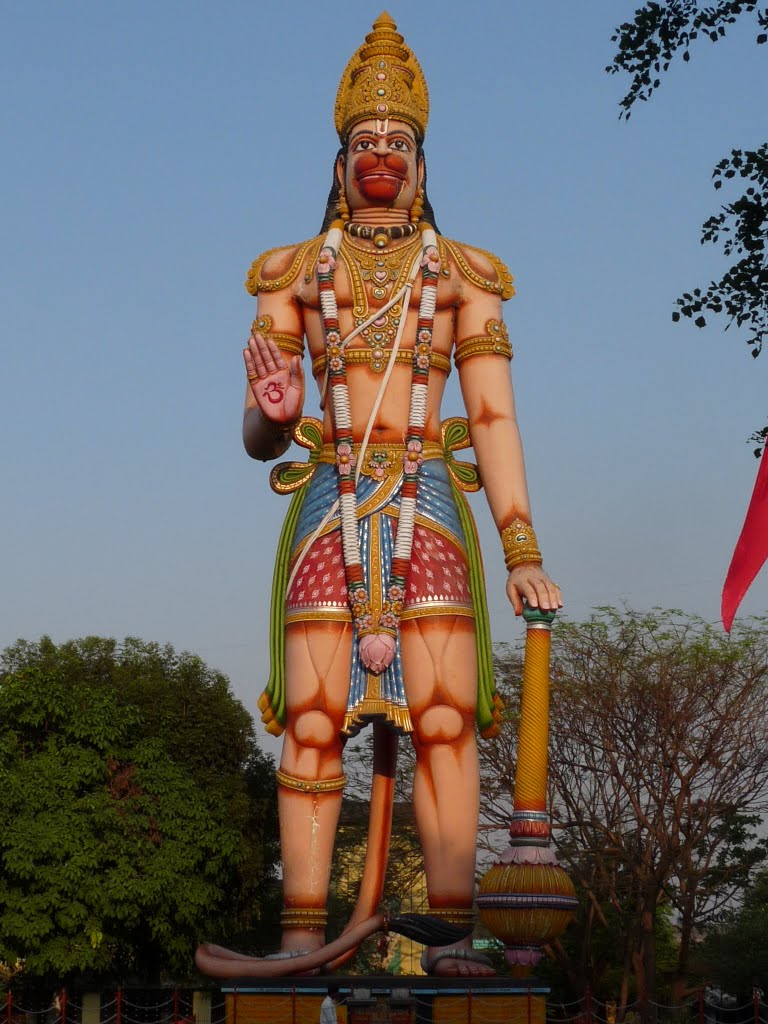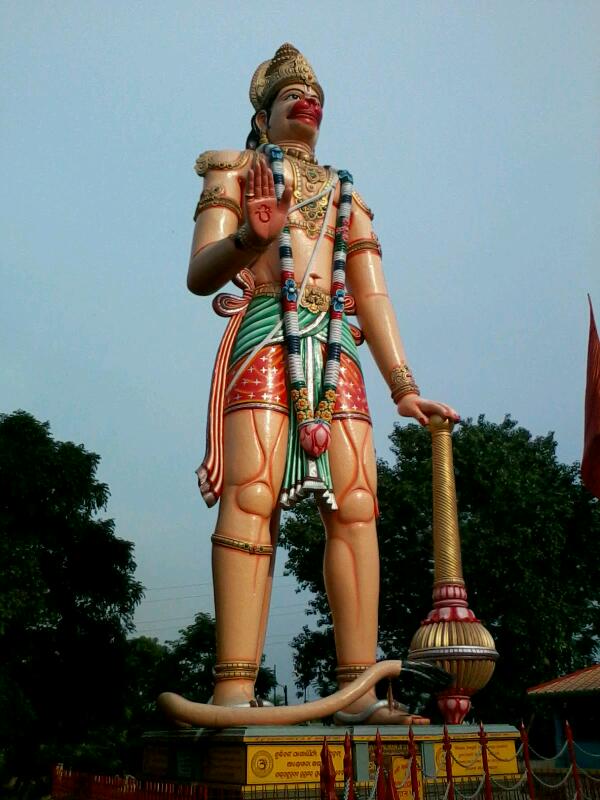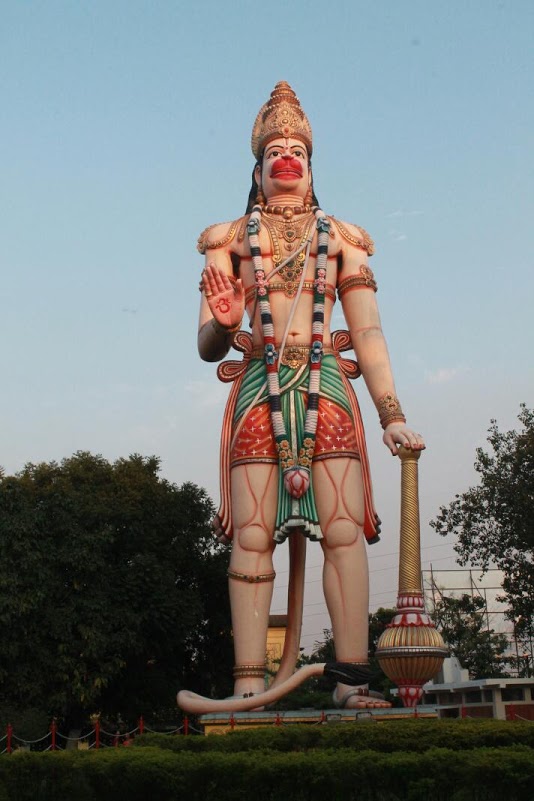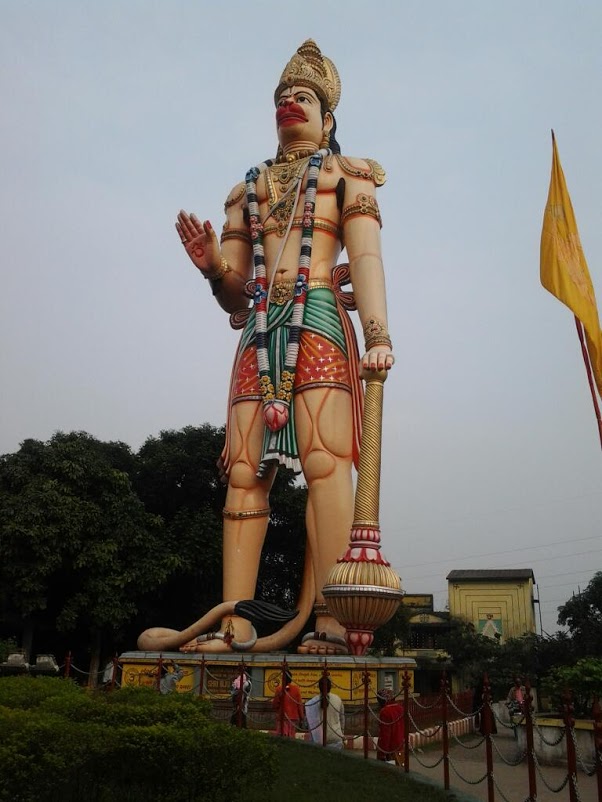 Rourkela: Rourkela city in Sundargarh district of the State has to its credit of having the tallest statue of a Hindu diety in Asia.
On entering the city, one cannot miss having a look at the giant statue of Lord Hanuman, measuring 74 feet and one inch. The statue which is in Hanuman Vatika, a temple complex surrounded with beautiful gardens, is said to be the tallest statue in Asia.
Hundreds of visitors, including devotees, throng the temple daily to offer prayers to Lord Hanuman. Hanuman Vatika is an important landmark in Rourkela and on auspicious dates apart from Saturdays and Sundays more than 10,000 people offer prayers to Lord Hanuman coming from Jharkhand, Bihar and even faraway Chhattisgarh, Manager of the temple complex, B.R.B.Mishra told PTI.
The vatika, spread over an area of 12 acres, has several other small temples of Lord Shiva, Lord Jagannath, Balabhadra and Sister Subhadra, Vaishno Devi, Somenath, Ma Bata Mangala, Ma Bimala and Lord Sri Ram.
The magnificent statue was sculpted by a renowned artist of Andhra Pradesh, Togu Laxman Swamy who took about two years to complete it.
Interestingly, when the statue was unveiled by the then chief minister Biju Patnaik on February 23, 1994, he was taken atop by a crane to garland the statue.
The religious complex, which is managed by Jai Hanuman Trust, also provides platforms for social functions like marriage and other activities and also has a catering service of its own. - PTI
http://www.thehindu.com/todays-paper/tp-national/tp-otherstates/asias-tallest-hanuman-statue-in-rourkela/article1325301.ece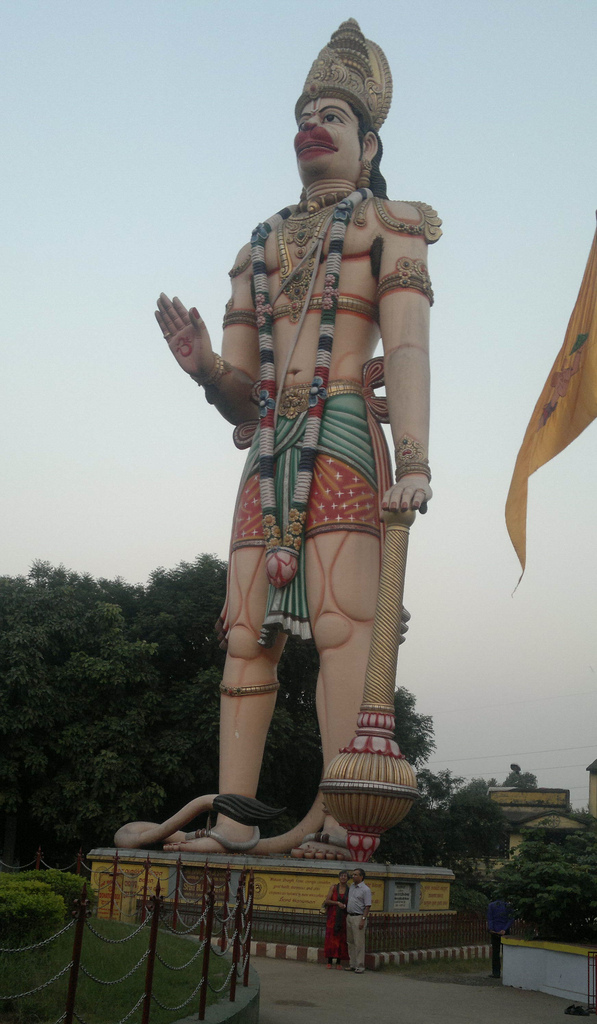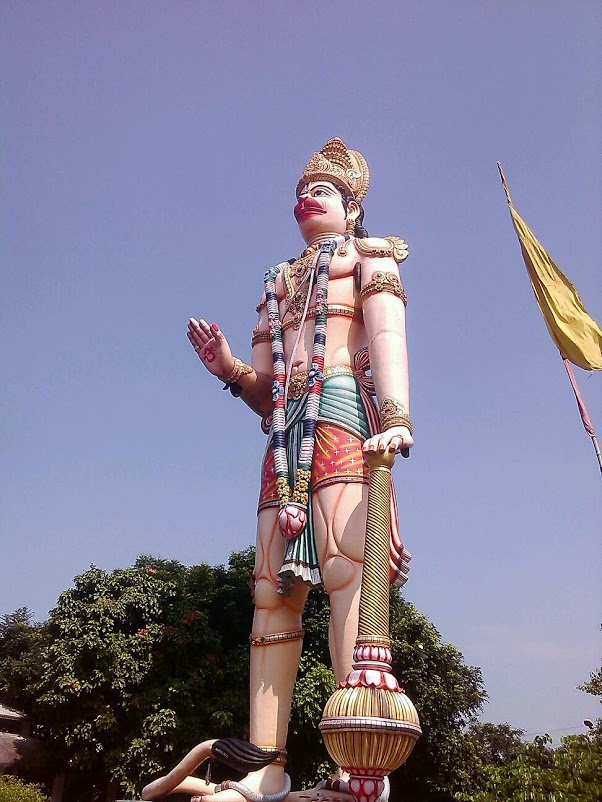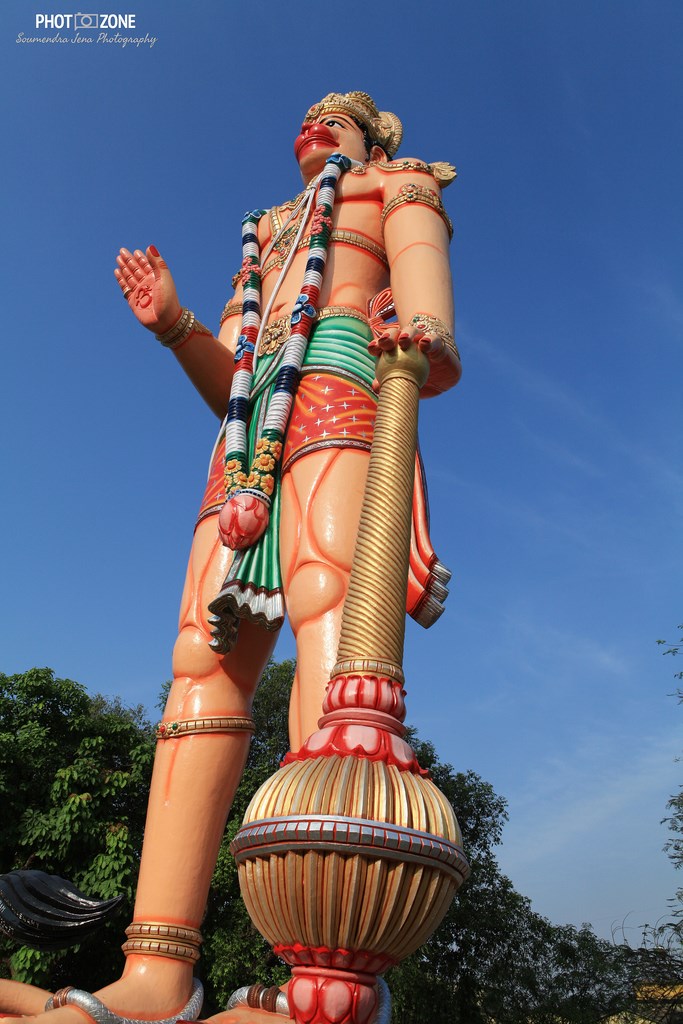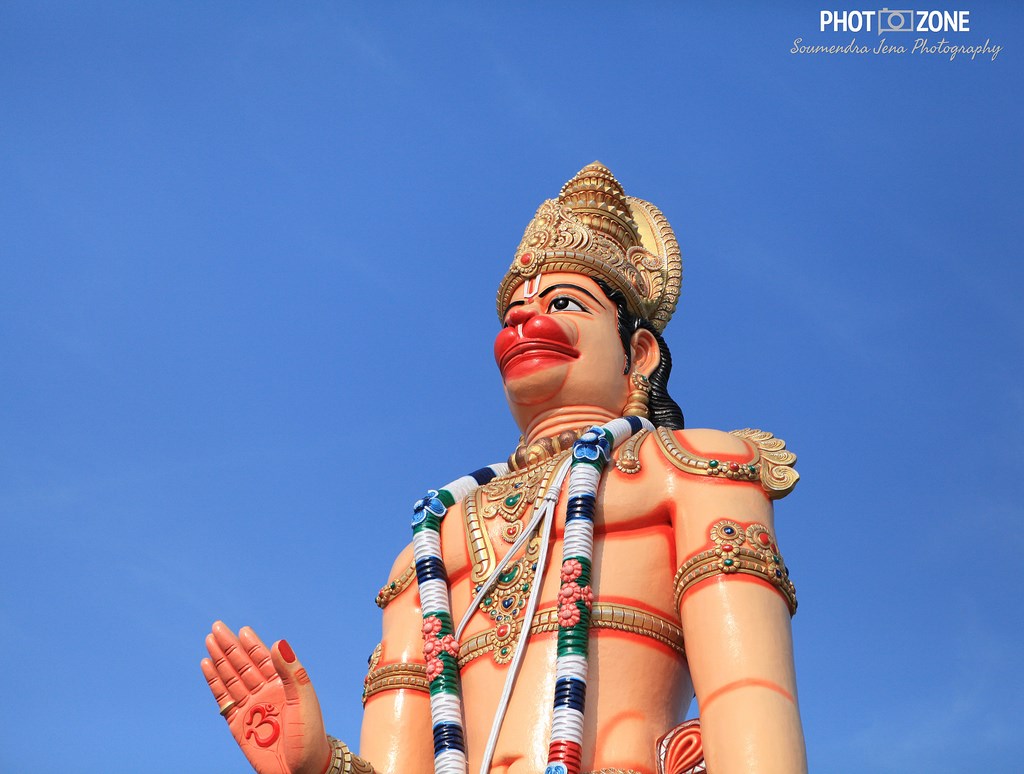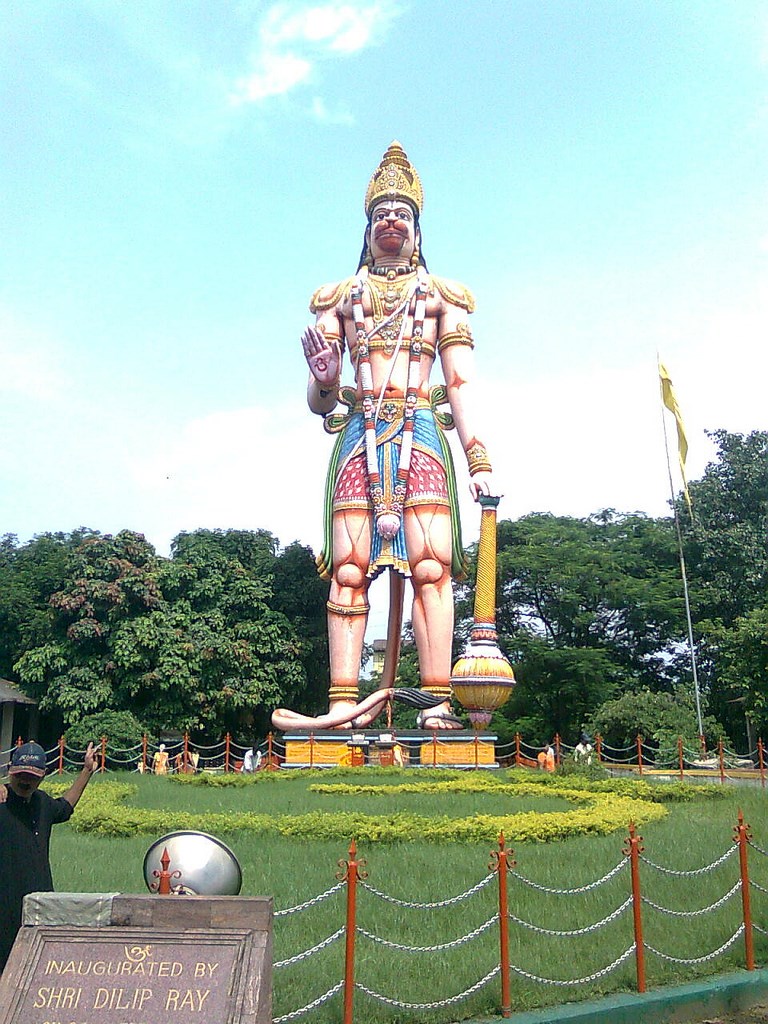 Hanuman Vatika named after one of the highest statue of Hanuman. Inaugurated in the year 1994 by the then Chief Minister of Orissa, Biju Patnaik. Here a statue of Hanuman is constructed with the height of 75 feet. There are also a number of temples named as Bata Managla, Binayak, Vaishnodevi, Sarala, Dwadash Linga, Siva, Santoshi Maa, Maa Laxmi etc constructed here for the devotees. Because of beauty scenario and green area, number of general visitors came to this place every day here.
Number of annual devotional programmes organised at this place which includes foundation day programme on 23rd February, Shivaratri, Rathayatra etc.
Other Services Offered
Hanuman Vatika Trust Board manages this place within a sprawling campus of area surrounding of 13 acres. A large Kalyan Mandap is also here for various social functions like marriage , Bratostaba,Ekoishia etc . Every Day a lot of devotees from Rourkela and outside visit this place. Prasad in food packets are available here for devotees and tourists on payment.
Location & How to reach
It is situated adjacent to Rourkela General Hospital (RGH) on by pass road leading to Panposh Chowk ( off the Ring Road ). One can go to this place by local auto from Rourkela Bus Stand or through short route bus those are running through this rout i.e. on by pass road. One can also go by local town bus services to STI chowk and go to this place by walking a distance of 300 meters.
http://www.rourkelacity.com/famous-temple/hanuman-vatika-rourkela/
Hanuman Vatika, or the garden belonging to Hanuman, is situated in Rourkela. The garden houses the second tallest statue of Hanuman in Orissa.
Attractions
The garden was renovated and inaugurated by the chief minister, the late Biju Patnaik of Orissa. The height of the statue is 75 feet. Every year on 23 February it celebrates its foundation day. Other temples inside the premises are 12 Jyotirlingas, Batta Mangala Devi, Sarala Devi Temple, Jagannath Temple, Lakshmi, and Santoshi Mata Temple. One Kalyan Mandap is built to accommodate public gatherings and functions. The Hanuman statue was built by Sri Lakshman Swami of Hyderabad. The newly established Sai Baba temple has become the favorite of the devotees, the idol of which is very similar to the idol of the one situated in Shirdi Sai Baba.
http://en.wikipedia.org/wiki/Hanuman_Vatika
https://www.flickr.com/search/?user_id=53478173@N06&view_all=1&text=hanuman vatika
https://plus.google.com/111421924951599501522/about?gl=es&hl=es
http://www.panoramio.com/photo/61457390
http://www.panoramio.com/user/3348863/tags/Hanuman Vatika