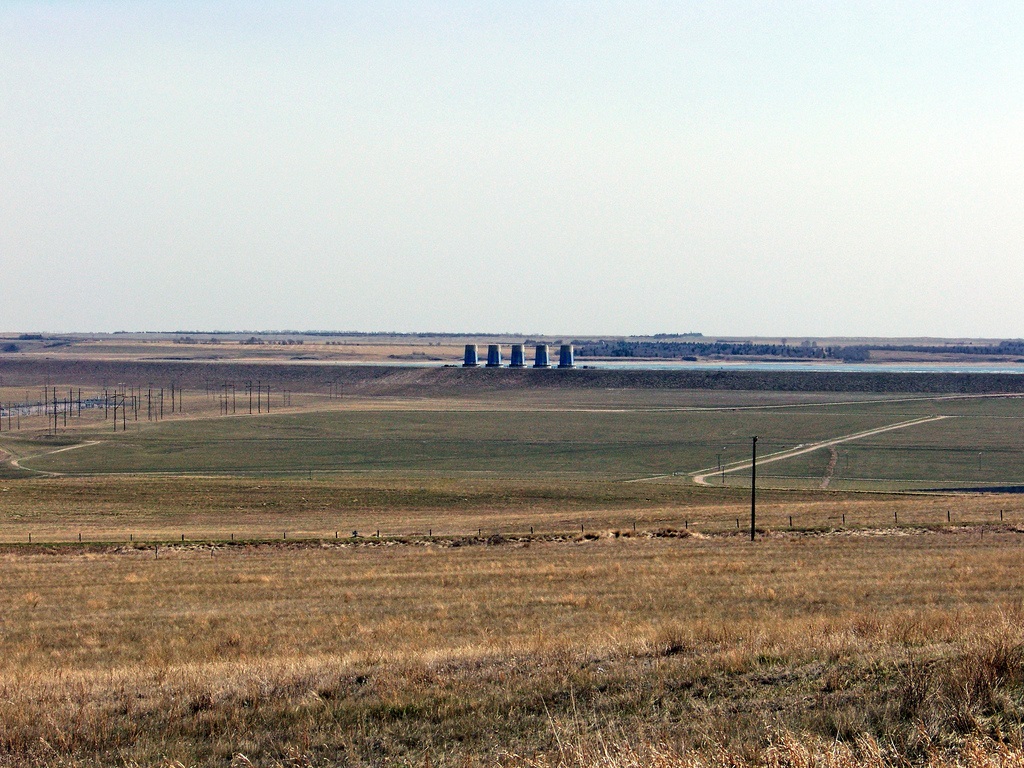 Voto:
Continente: América
País: Canadá
Localización: Saskatchewan
Año: 1959-1967
Estado: Terminado
Descripción:La presa de Gardiner en el río Saskatchewan Sur en Saskatchewan es la más grande presa de materiales sueltos de Canadá y una de las más grandes de este tipo del mundo. La construcción de esta presa y de la más pequeña presa del río Qu'Appelle empezó en 1959 y acabó en 1967, creando el lago Diefenbaker corriente arriba. La presa se alza hasta los 64 metros de altura, tiene caso 5 kilómetros de largo y una anchura de 1,5 kilómetros en su base.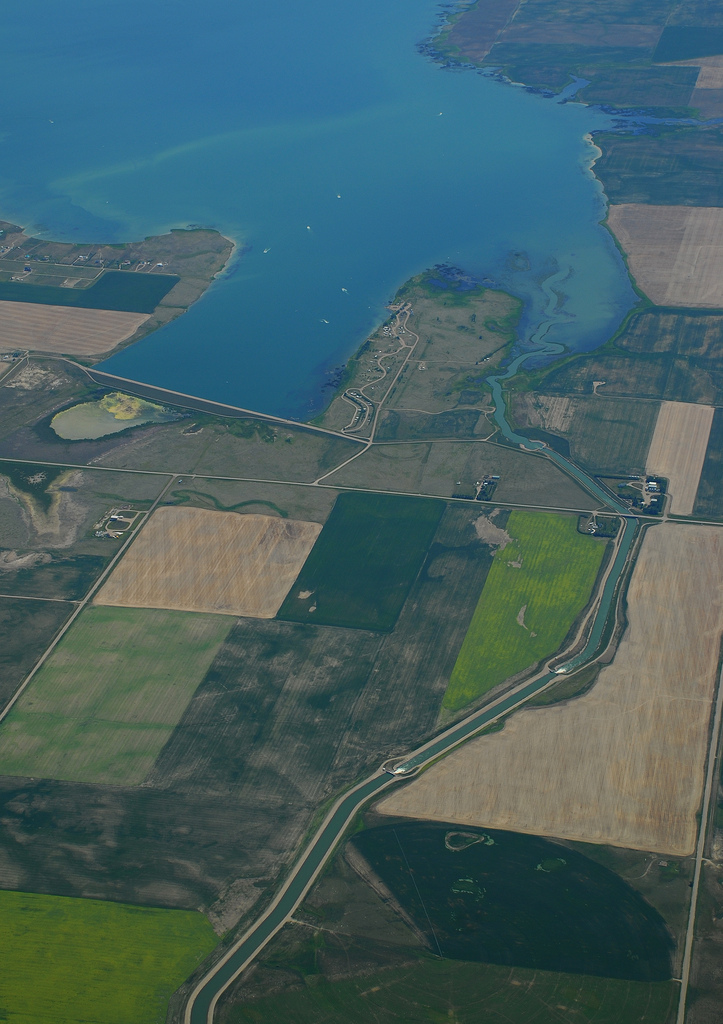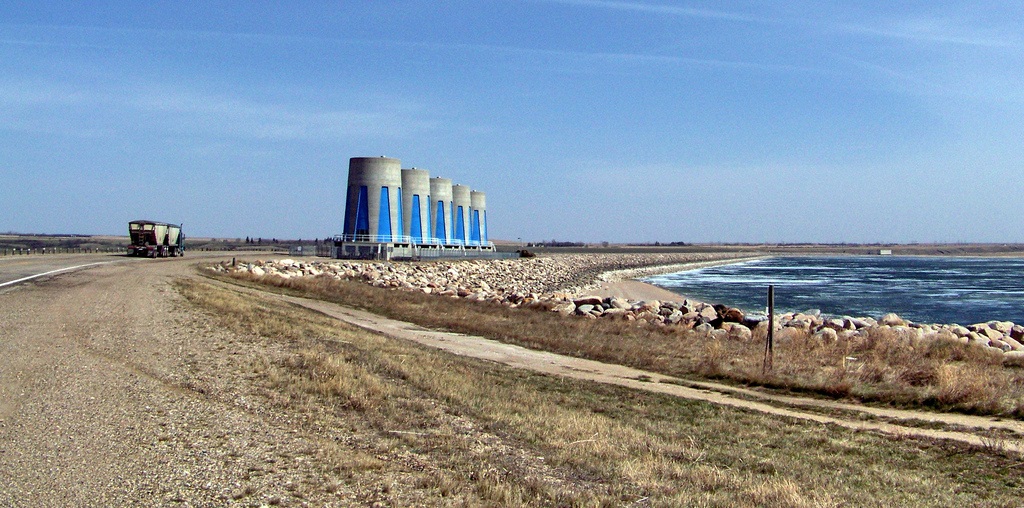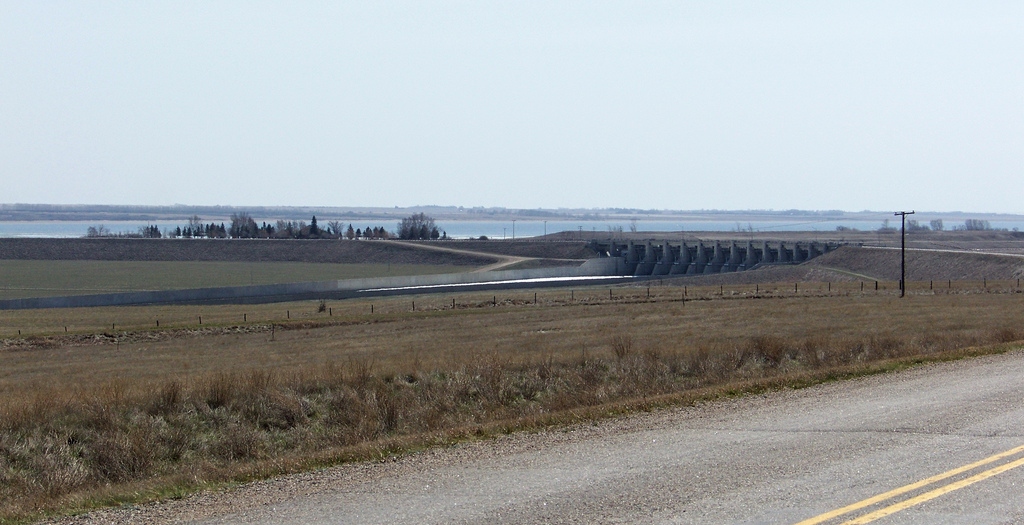 El Parque provincial Danielson tiene propiedad a ambos lafos de las presas. En el extremo noreste está el Parque RV y en el extremo suroeste hay una playa, restaurante y rutas guiadas de la central hidroeléctrica Coteau Creek.
Una planta eléctrica integrada, la central hidroeléctrica Coteau Creek de SaskPower tiene una producción de electricidad neta de 186 MW de electricidad de tres generadores de 62 MW. La autopista 44 cruza el río en la coronación de la presa.
La presa recibe su nombre de un anterior primer ministro de Saskatchewan y durante mucho tiempo ministro del gabinete federal, James G. Gardiner.
http://es.wikipedia.org/wiki/Presa_de_Gardiner
http://en.wikipedia.org/wiki/Gardiner_Dam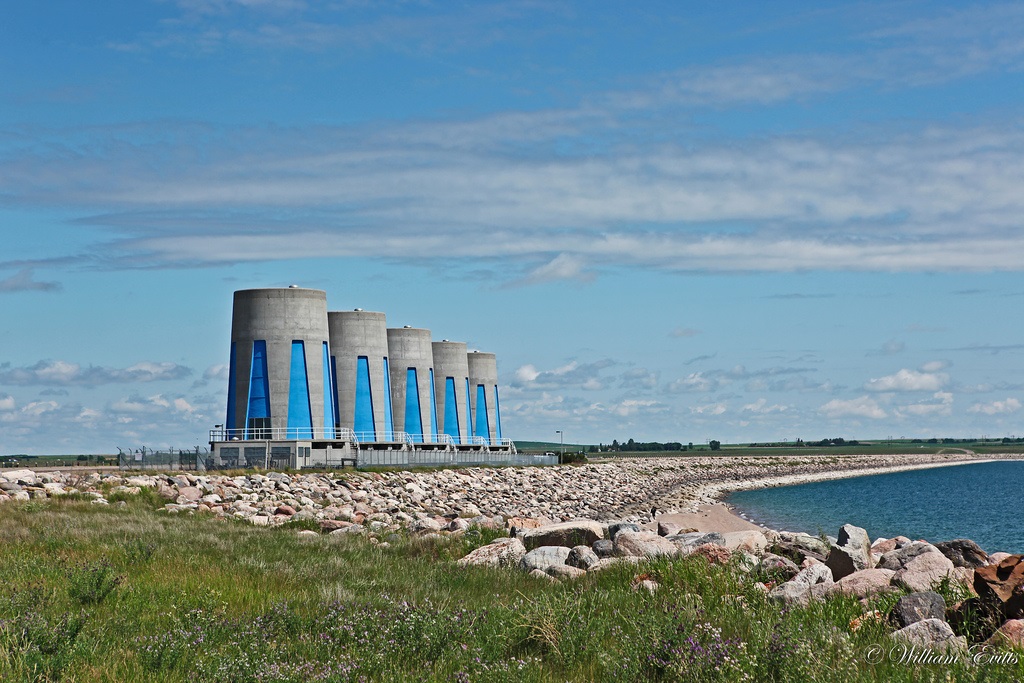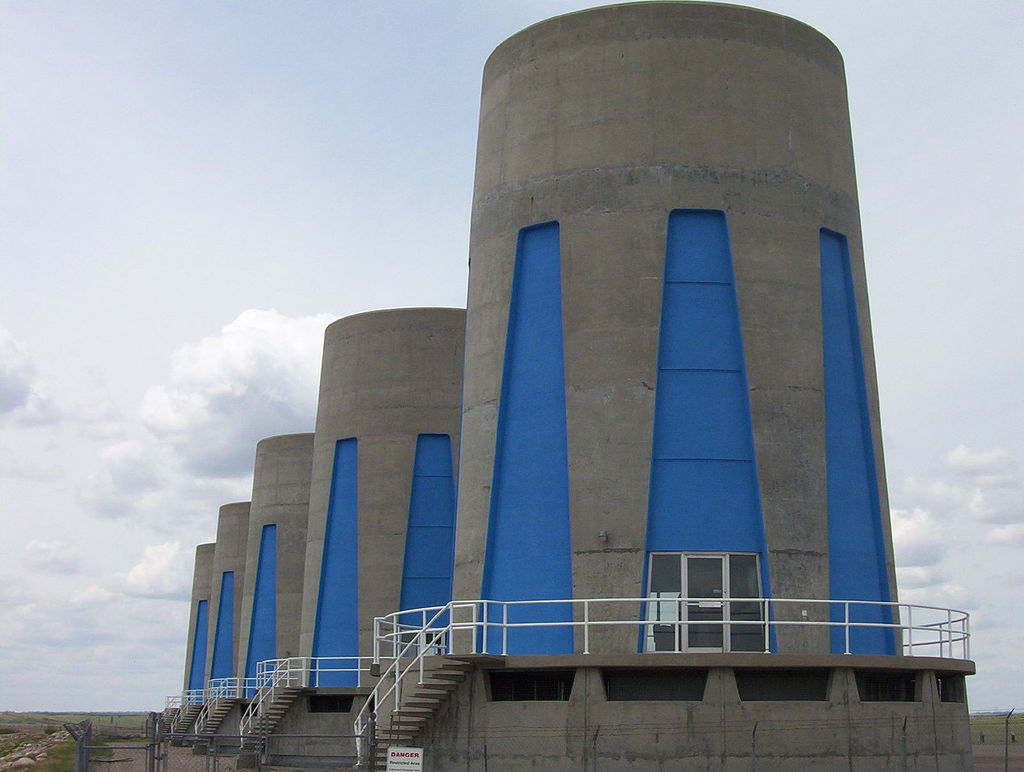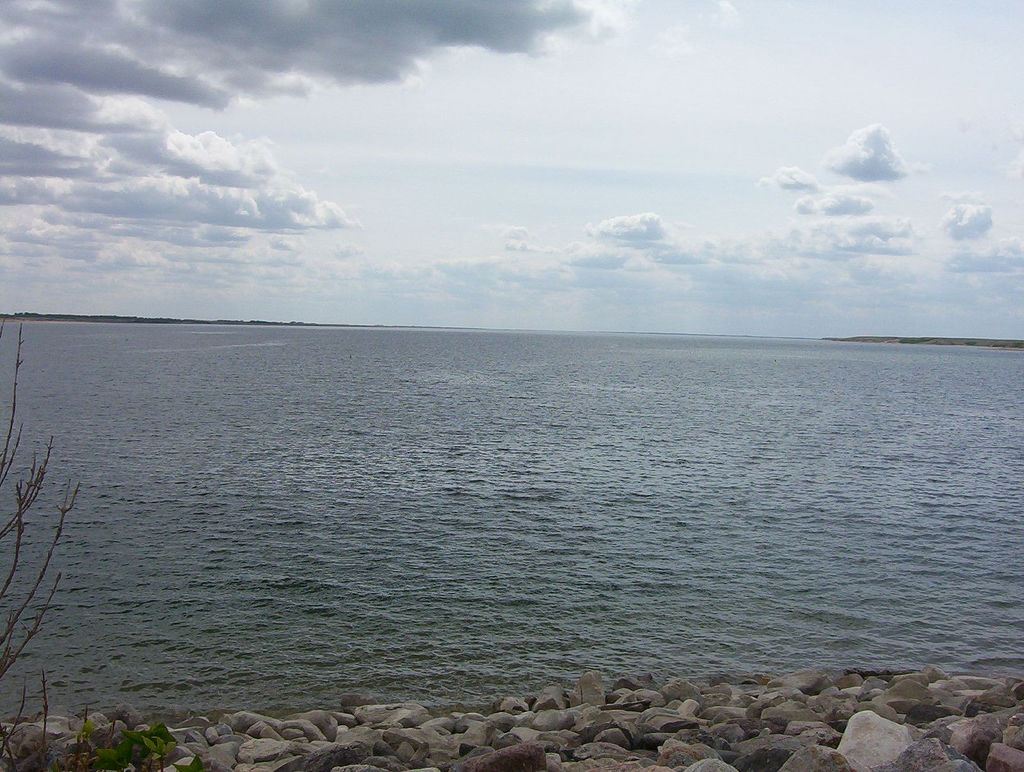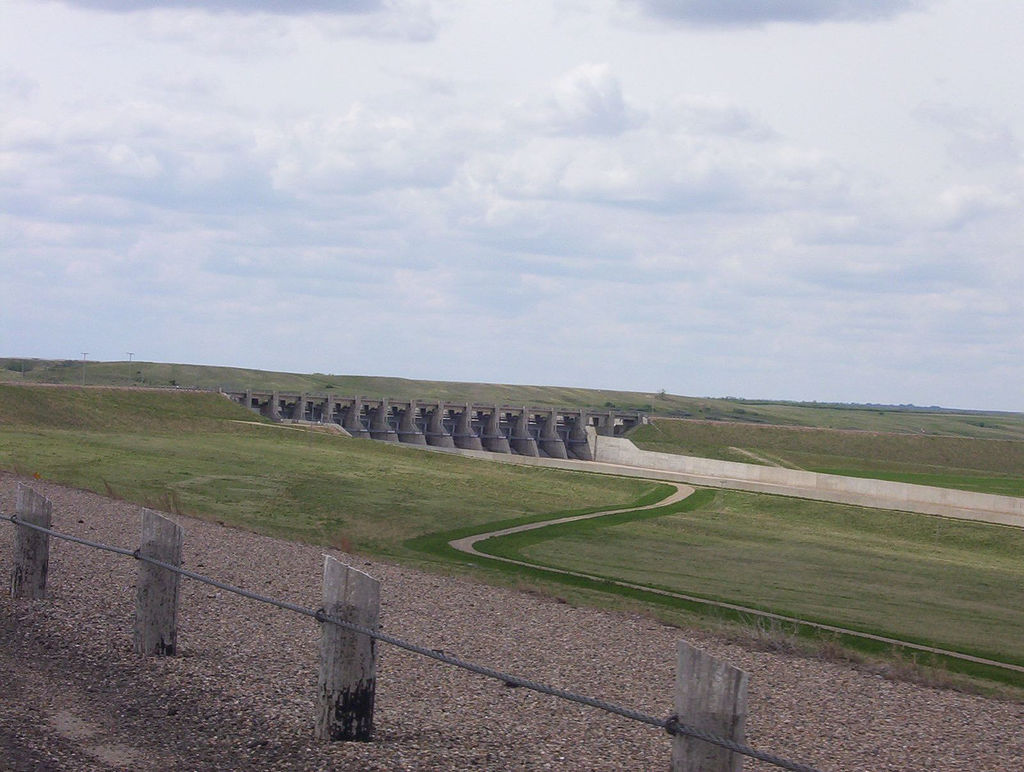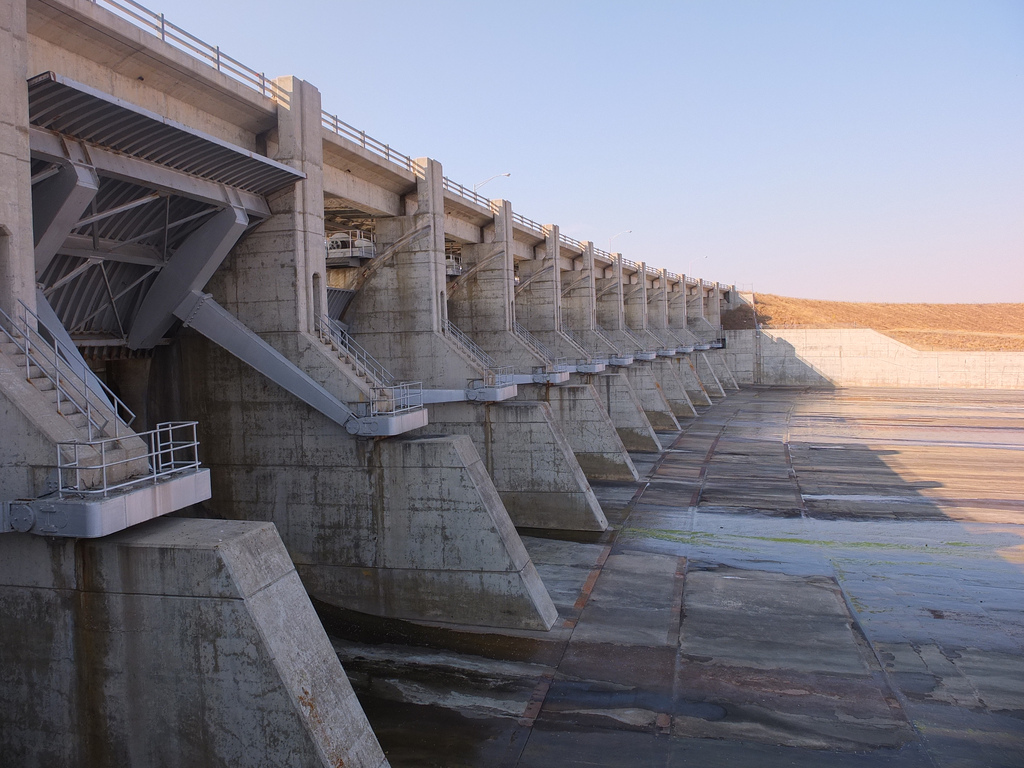 At the head of Lake Diefenbaker, which is formed by the South Saskatchewan River, you will find the Gardiner Dam, standing 64 meters high with the ability to discharge 7,500 cubic meters per second. The Gardiner Dam was the largest earth-filled dam in the world and continues today, 36 years after completion, to regulate the flow of water into the South Saskatchewan River.
The Minister of Agriculture, James Gardiner and the Prime Minister, John Diefenbaker, got together and decided to reintroduce the idea of building a dam, that would tie together with the South Saskatchewan River Project. From these two men emerged the names of both Lake Diefenbaker and Gardiner Dam. Word got out about the building of the dam and people came from far and wide to lend a hand with the construction. On May 27, 1959, construction of the dam began. At the same time, 40 kilometers southeast of Gardiner Dam another major dam project was underway. The Qu'Appelle River Dam was the smaller dam of the two, however, without it the water could easily escape and flow into the Qu'Appelle Valley. 8 years later, in 1967, both the Gardiner Dam and the Qu'Appelle River Dam were placed into operation, creating the large water basin we know today as Lake Diefenbaker. Many of the families that found their way to Saskatchewan to work on the dam remain in the area today.
Prior to 1967, residents of Saskatchewan used less than 1% of the water from the South Saskatchewan's annual average flow. Today, drinking water from Lake Diefenbaker is used either indirectly or directly by 3 of Saskatchewan's major centers; Saskatoon, Regina and Moose Jaw, and is well utilized by rural communities and farms, bringing the total consumption of drinking water from Lake Diefenbaker to over 45% of the province's population!
Residents of Saskatchewan are continually faced with the possibility of drought. However, with the production of the two dams, Lake Diefenbaker and the South Saskatchewan River are able to be regulated regarding the amount of water stored and released each year. By doing this, this can ensure communities, irrigators, industry and other water users that they will have water during very dry conditions in the area.
http://town.outlook.sk.ca/skytrail/skytrail-4.html
http://www.saskparks.net/Danielson