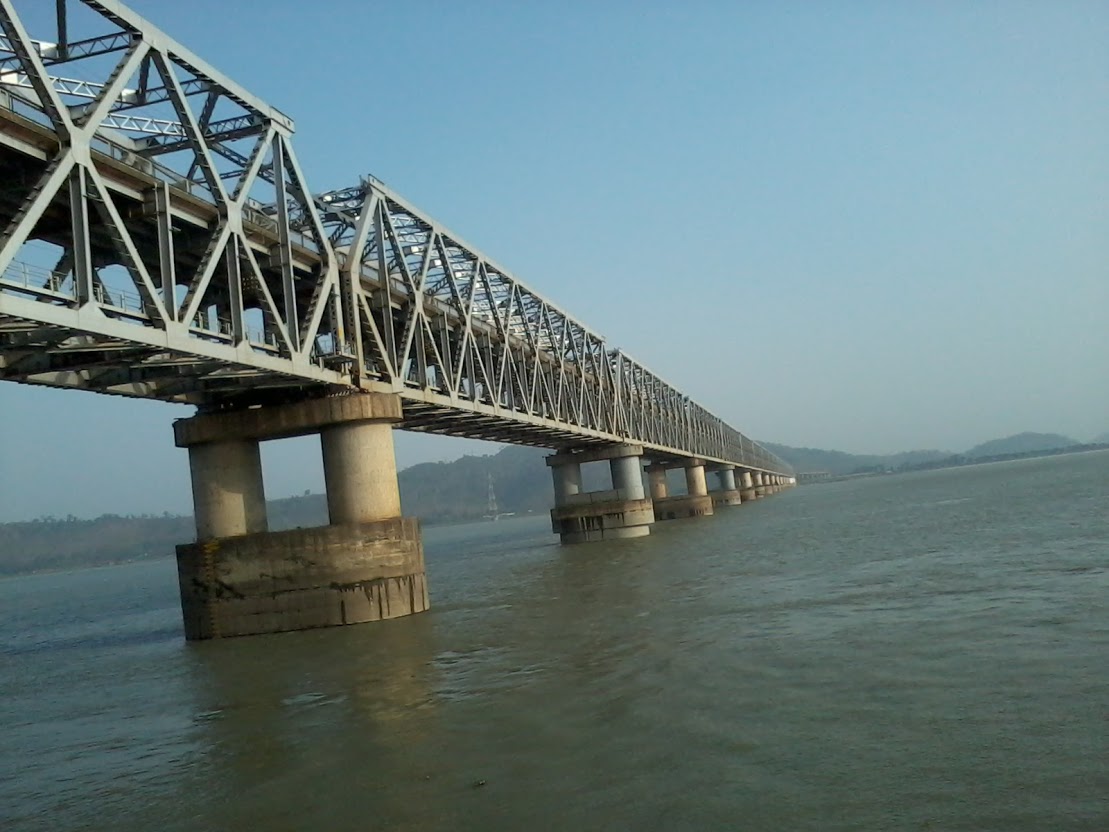 Voto:
Continente: Asia
País: India
Localización: Brahmaputra River, Jogighopa, Assam
Año: 1998
Estado: Terminado
Descripción:Naranarayan Setu (asamés: নৰনাৰায়ণ সেতু) (IPA - nɑ: rənərɑ: jənə / nɑ: rənəraɪjənə seɪtu :) es el tercer puente que fue construido sobre el río Brahmaputra en Assam, India. Es un puente de dos pisos con una vía férrea en el piso inferior y una carretera en la cubierta superior. Tiene una longitud de 2.284 kilómetros y conecta Jogighopa, un pueblo de Bongaigaon distrito al norte con Pancharatna, un pueblo de Goalpara Distrito en el sur. El puente fue inaugurado el 15 de abril de 1998 por Atal Bihari Vajpayee, el Primer Ministro de la India en ese momento. La construcción se llevó a cabo por el consorcio de El Braithwaite Burn y Jessop Construction Company Limited (BBJ) .El costo aproximado de la construcción de este puente es de Rs. 301 millones de rupias.
https://en.wikipedia.org/wiki/Naranarayan_Setu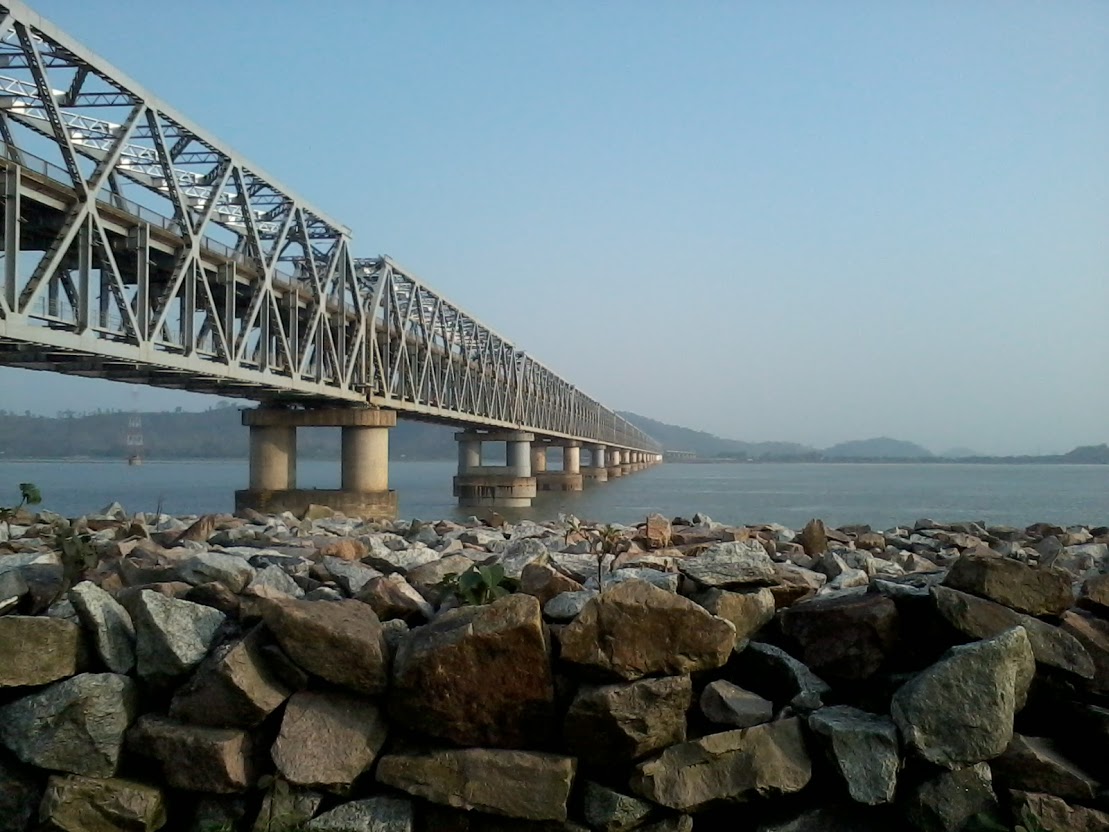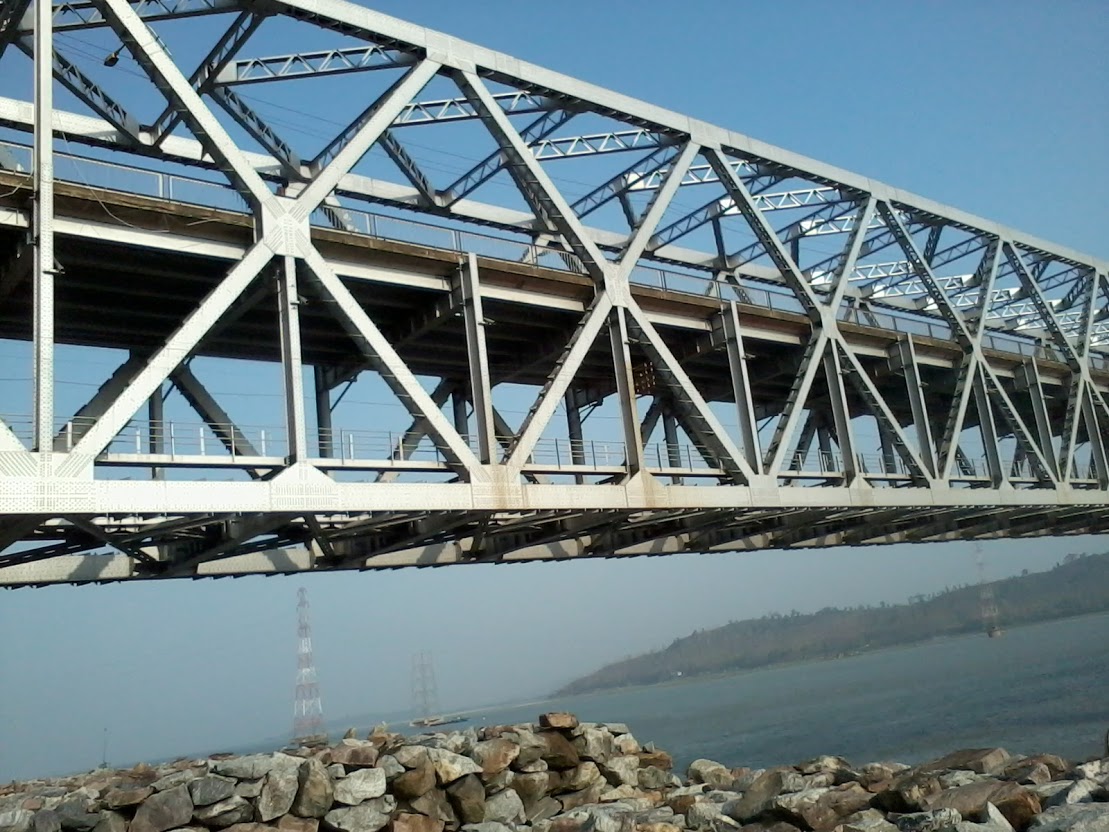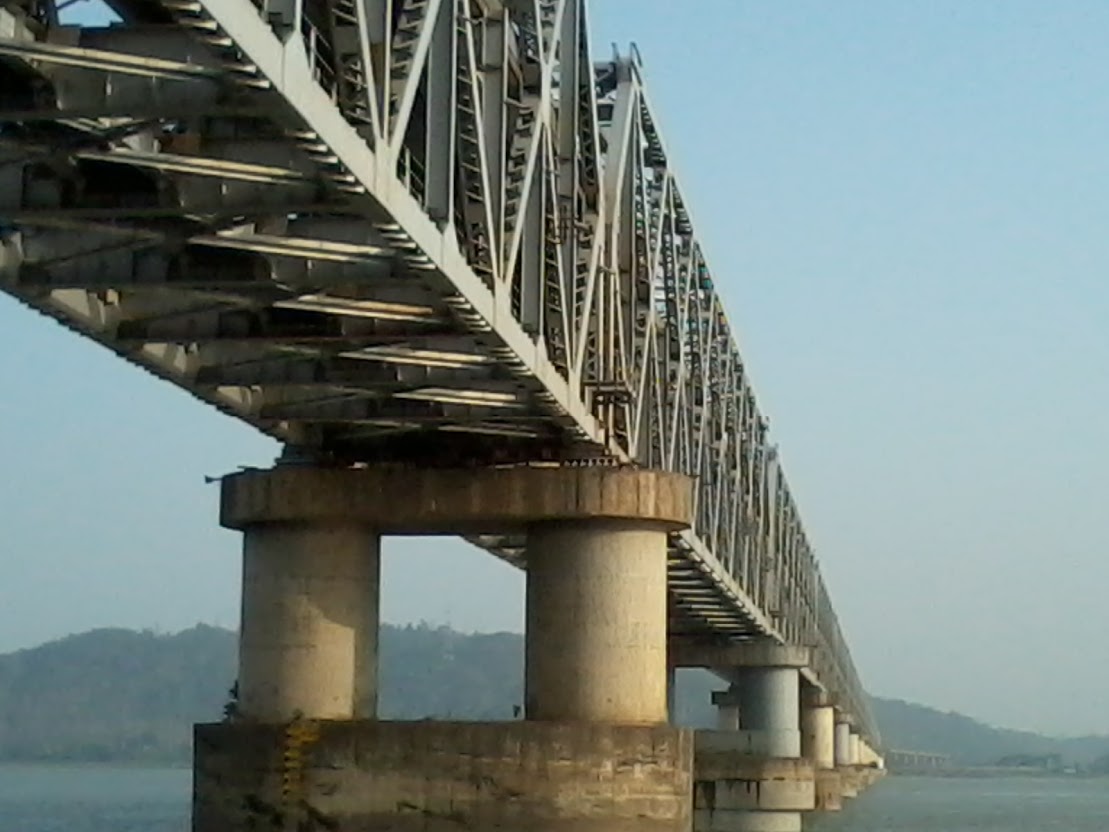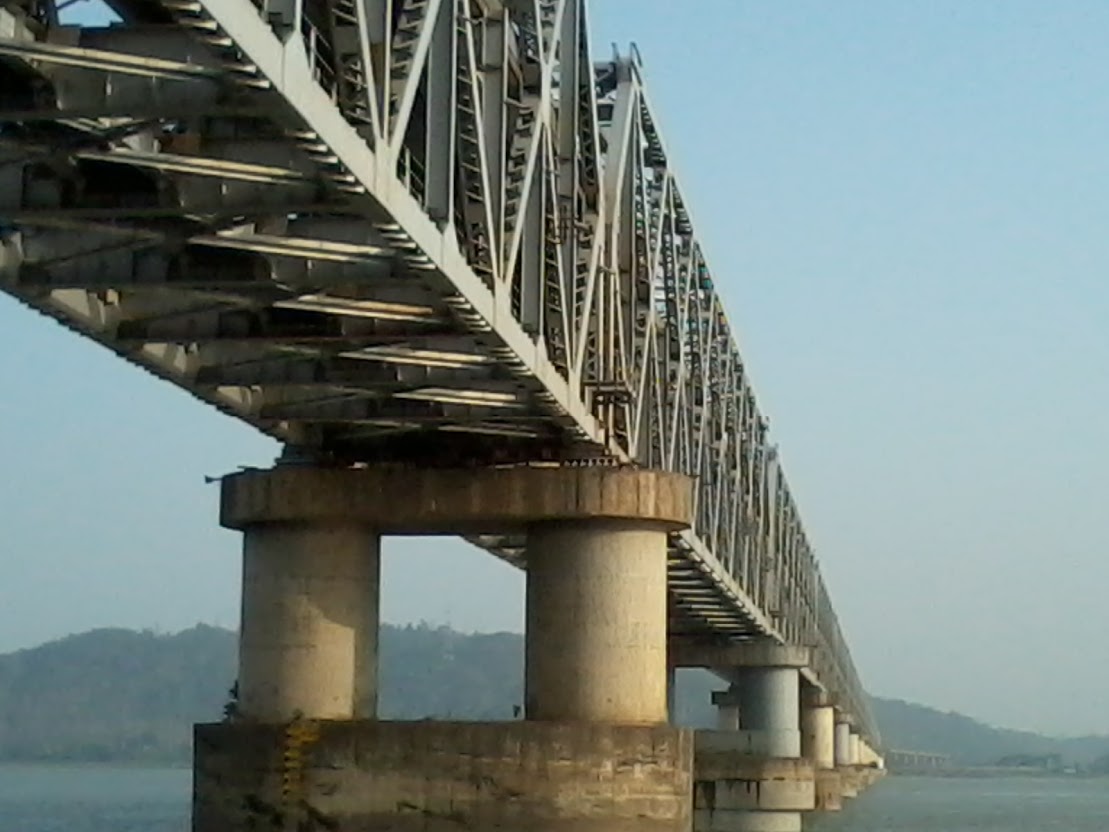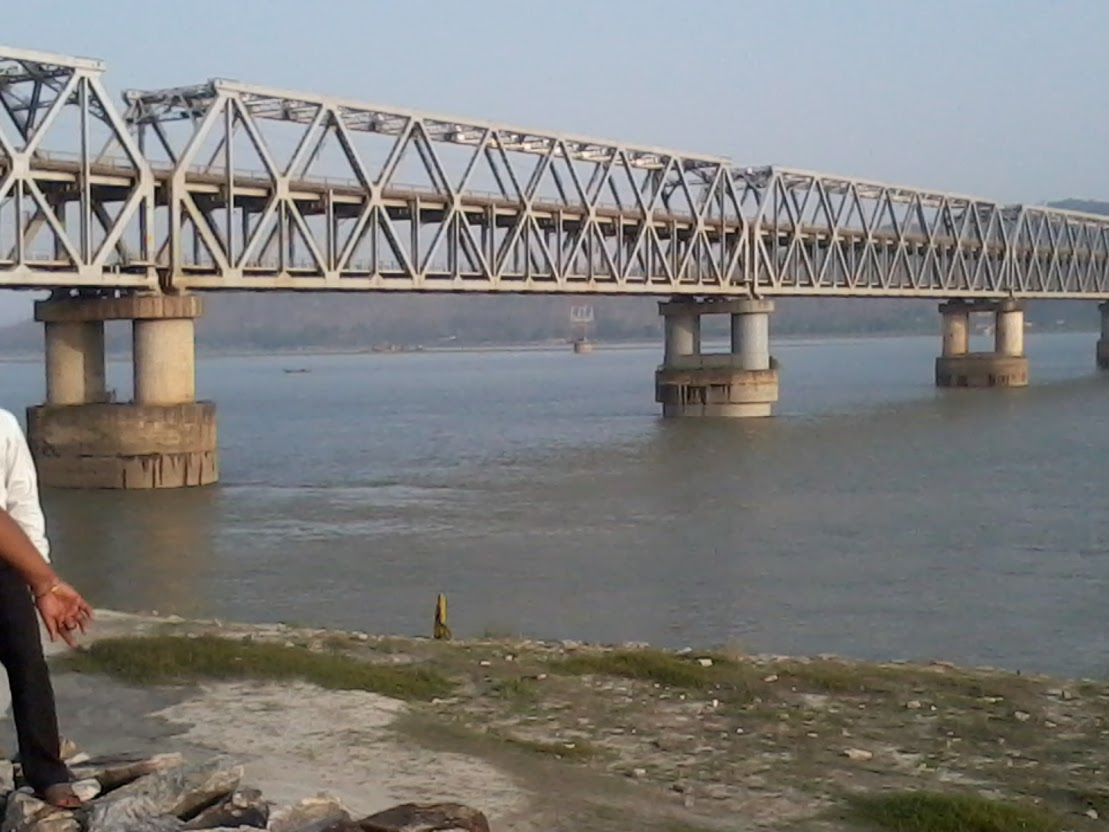 NARANARAYAN SETU
A BRIDGE OVER BRAHMAPUTRA*
Amit Kumar Nag
With inauguration of the Naranarayan Setu, the third bridge over the mighty Brahmaputra river linking Jogighopa with Pancharatna in western Assam, another important milestone in the infrastructure development of the North Eastern Region has been crossed. This is the third bridge over the Red River and the second road-cum-rail bridge which opens large areas of Assam and Meghalaya to speedy communications, trade and commerce, fulfilling is a long-cherished dream.
Although the foundation stone of the 2.3 km long rail-cum- road bridge named after the great Koch King Naranarayan of the 16th century was laid in 1983, construction work started only in 1987-88 after the completion of the second bridge, the Kalia Bhomora road bridge over the Brahmaputra near Tezpur. The progress of construction work, however, got delayed owing to resource crunch, short working season and technical problems in laying foundation pillars in the turbulent river.
Funds for the project over Rs.300 crore come from the Union Ministries of Railways and Surface Transport. The 142 km new broad gauge (BG) line from New Bongaigaon to Guwahati includes 18 km of BG line upto Goalpara which has been completed while the laying of the rest of the line upto the Kamakhya Railway Station in Guwahati is expected to be completed by end of this year. There will be 14 Railway stations between Jogighopa and Kamakhya (Guwahati).
The new bridge provides a link between the National Highway 31 running along the north bank and the National Highway 37 on the south bank of the Brahmaputra. Its importance has increased because it brings the mineral rich Garo Hills endowed with natural resources into the mainstream of national economy.
http://pib.nic.in/feature/feyr98/PIBF1704981.html
http://bbunl.com/featured-naranarayana-bridge.html
http://www.panoramio.com/photo/60916727
https://plus.google.com/105050370961271274774/photos