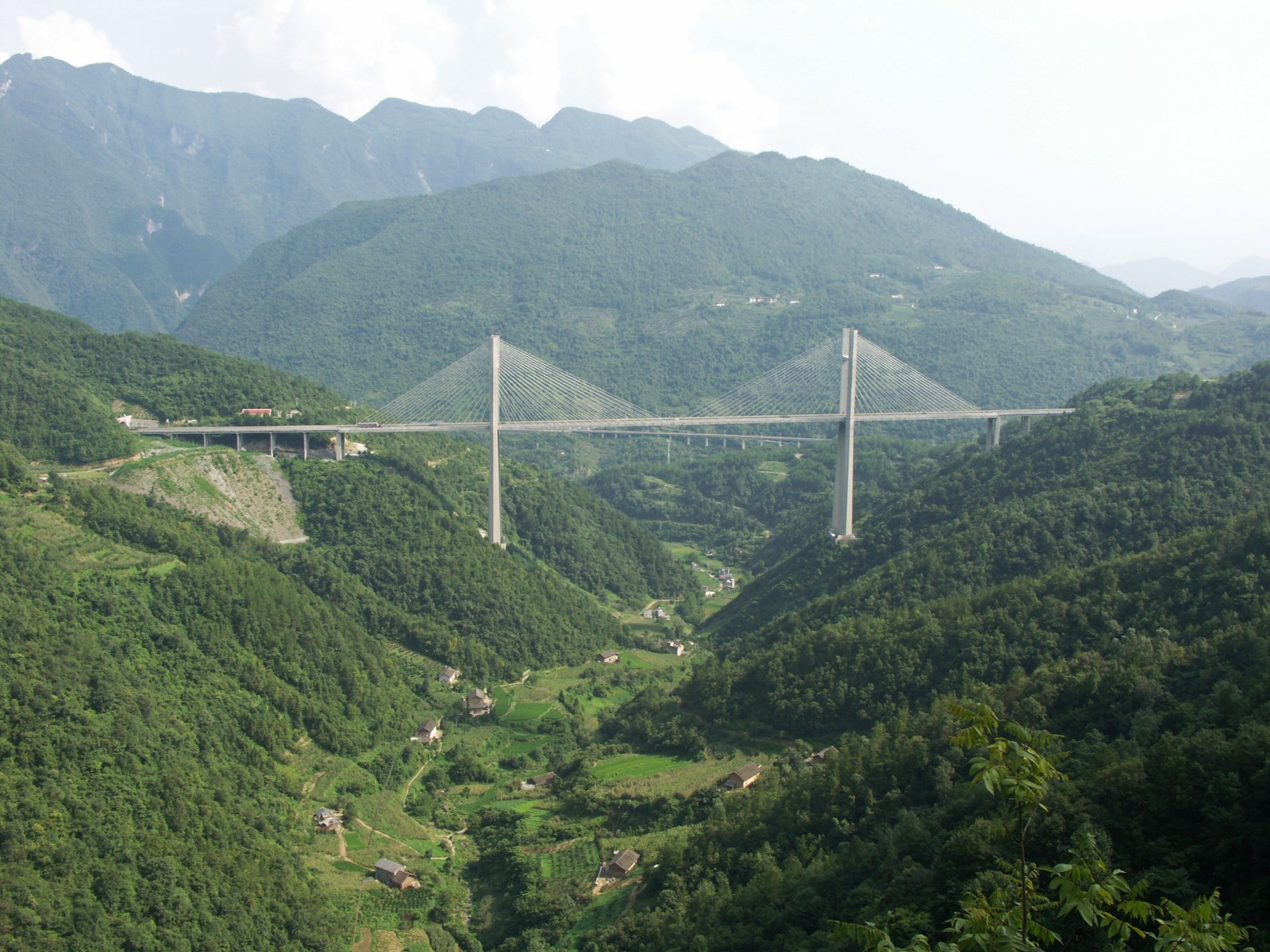 Voto:
Continente: Asia
País: China
Localización: Langpingzhen, Hubei
Año: 2009
Estado: Terminado
Descripción:Tieluoping is the second of three consecutively tall bridges that lead up to Siduhe, the highest bridge in the world. Located about 40 miles (64 km) south of the famous 3 Gorges region of the Yangtze River in China's mountainous Hubei Province, Tieluoping is the third highest cable stayed bridge in China and the fifth highest in the world. The bridge is just one of several amazing structures on the last 300 mile (483 km) link of the 1,350 mile (2,175 km) long G50 West Hurong expressway that now connects Shanghai on the Pacific coast with the cities of Chongqing and Chengdu in the west. Connecting Yichang and the 3 Gorges dam in the east to the city of Zhongxian in the west, this 4-lane engineering marvel is home to Siduhe, the world's highest suspension bridge and Zhijinghe, the highest roadway arch bridge in the world. It also has more than half a dozen other bridges that exceed 500 feet (150 meters) in height including Mashuihe and Longtanhe, 2 of the world's highest beam bridge viaducts. This more direct route bypasses one of the toughest and most mountainous stretches of the Yangtze River. What once took more than a day of travel on dangerous mountain roads or a Yangtze River boat can now be safely traversed in 5 hours.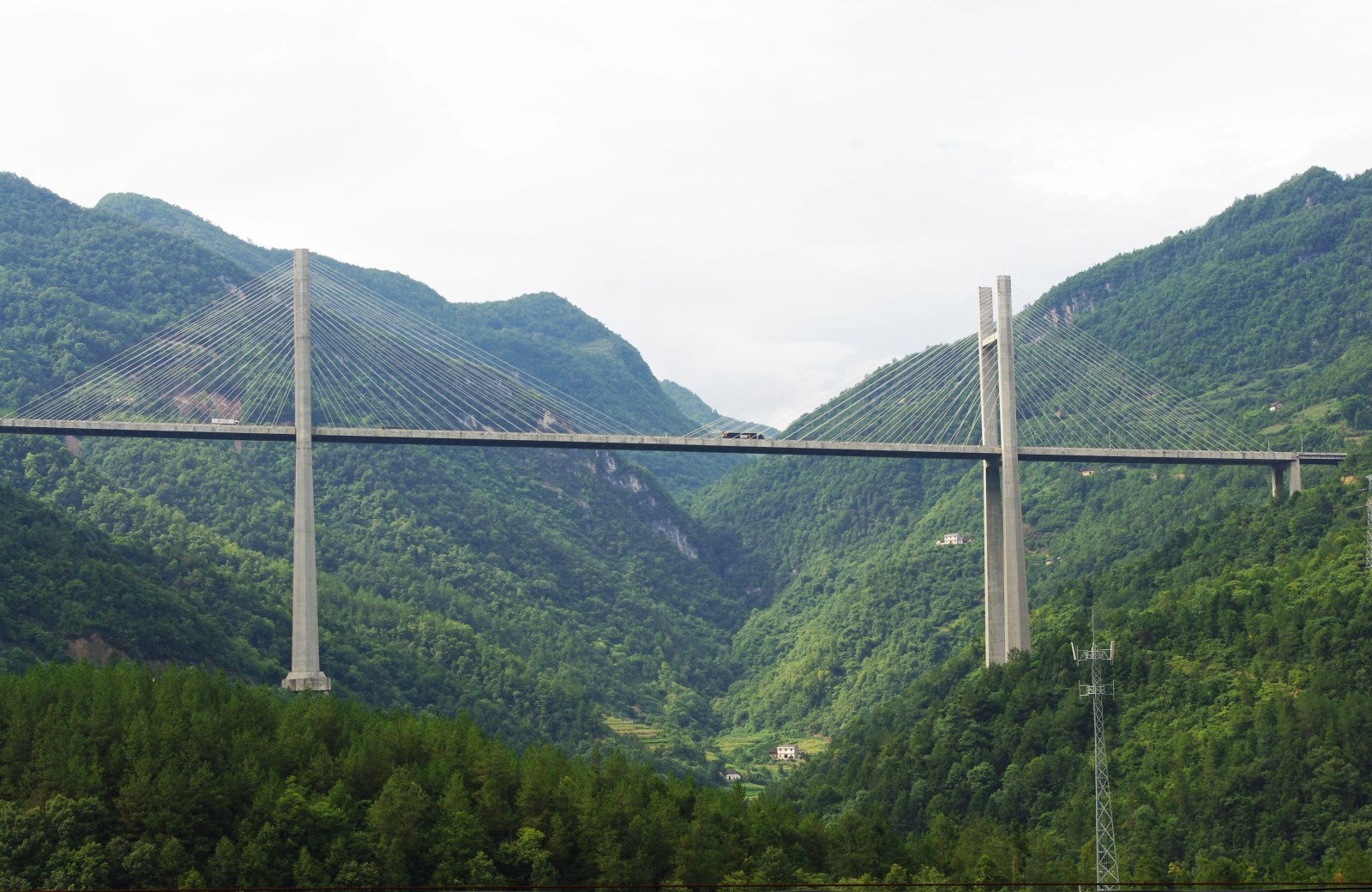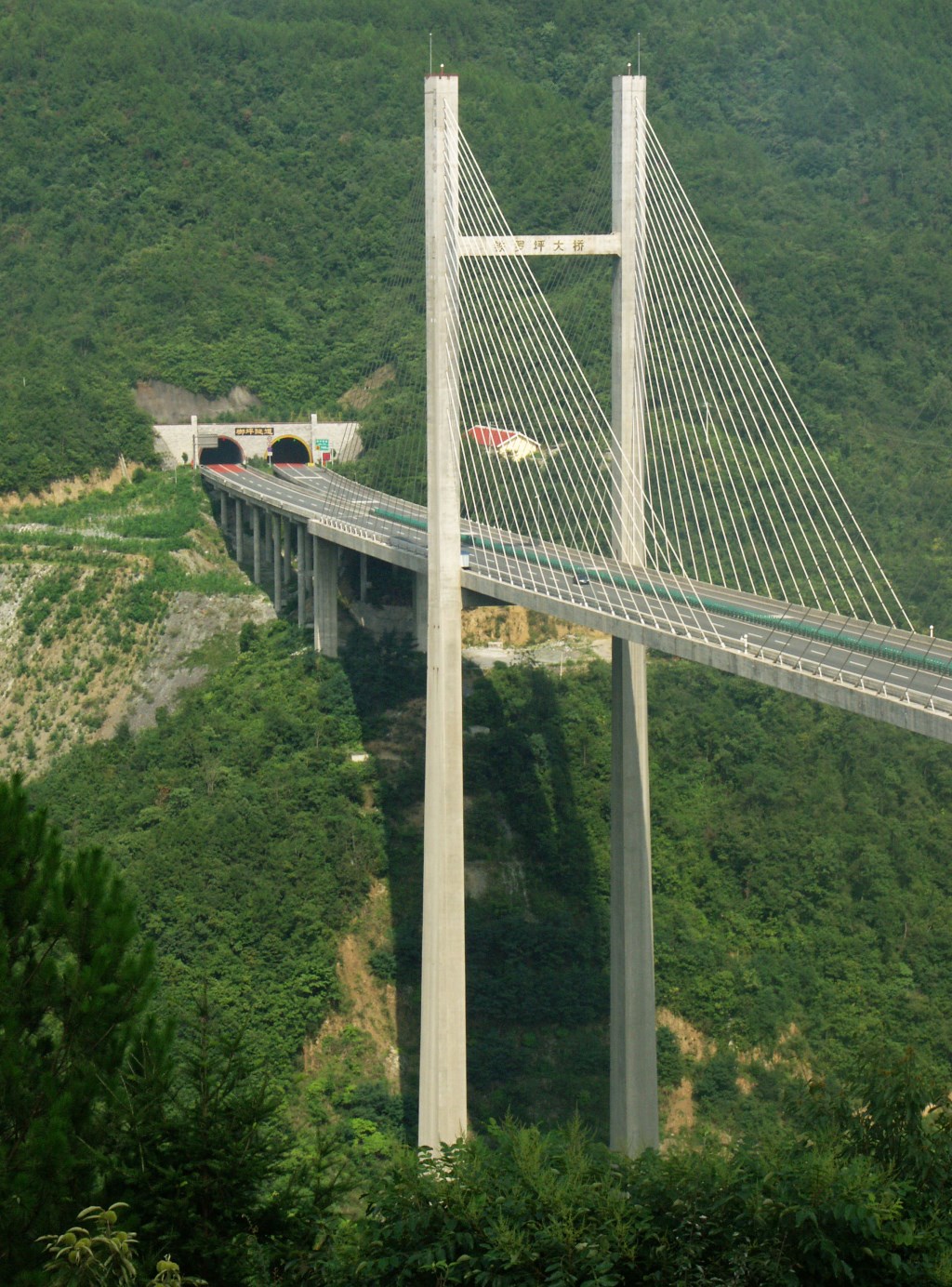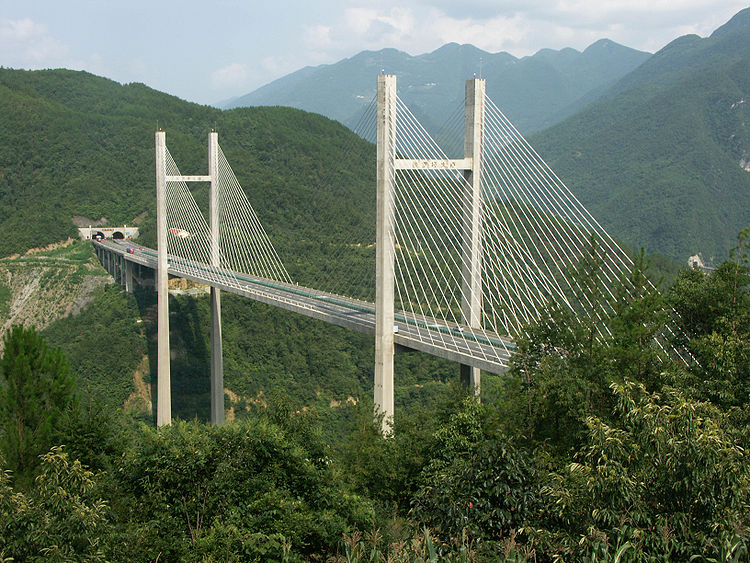 The tall, elegant columns are the most impressive aspect of Tieluoping. Extending deep into a V-shaped valley, they support a slim deck span of 1,056 feet (322 mtrs). Above the deck they form a conventional H-frame support configuration with two planes of stays. The east end terminates into a tunnel.
http://www.highestbridges.com/wiki/index.php?title=Tieluoping_Bridge