Voto:
Continente: Asia
País: India
Localización: Bijapur
Año: 2006
Estado: Terminado
Descripción:Shivagiri - Bijapur District
Lord Shiva Statue is an 85 feet tall Shiva Statue that has been installed by the T.K. Patil Banakatti Charitable Trust in Bijapur at Shivapur on Sindagi Road. It is slowly making as a pilgrimage location. 1,500 tonnes statue of Lord Shiva is considered as the second largest statue of Lord Shiva in India and was prepared by sculptors from Shimoga for above 13 months plus the civilian design was supplied by Bangalore-situated architects.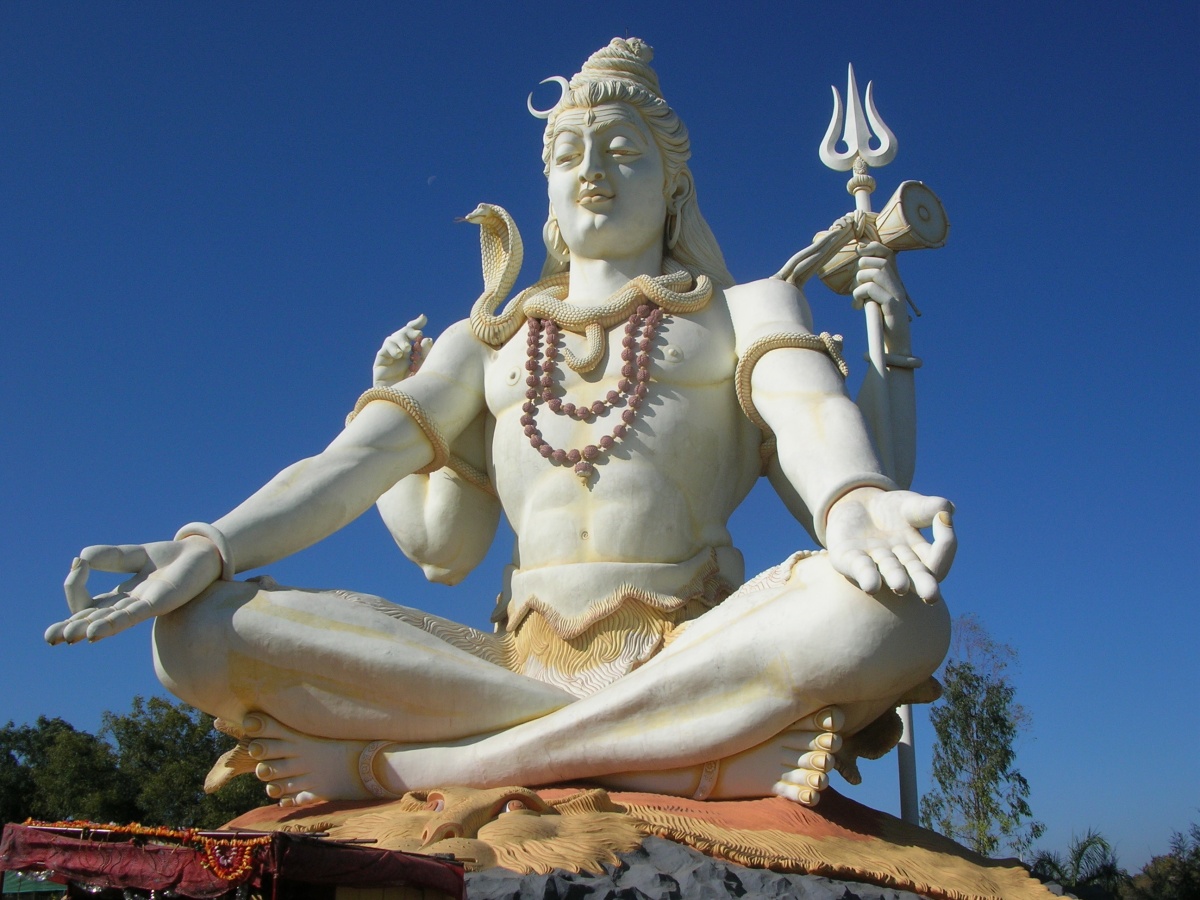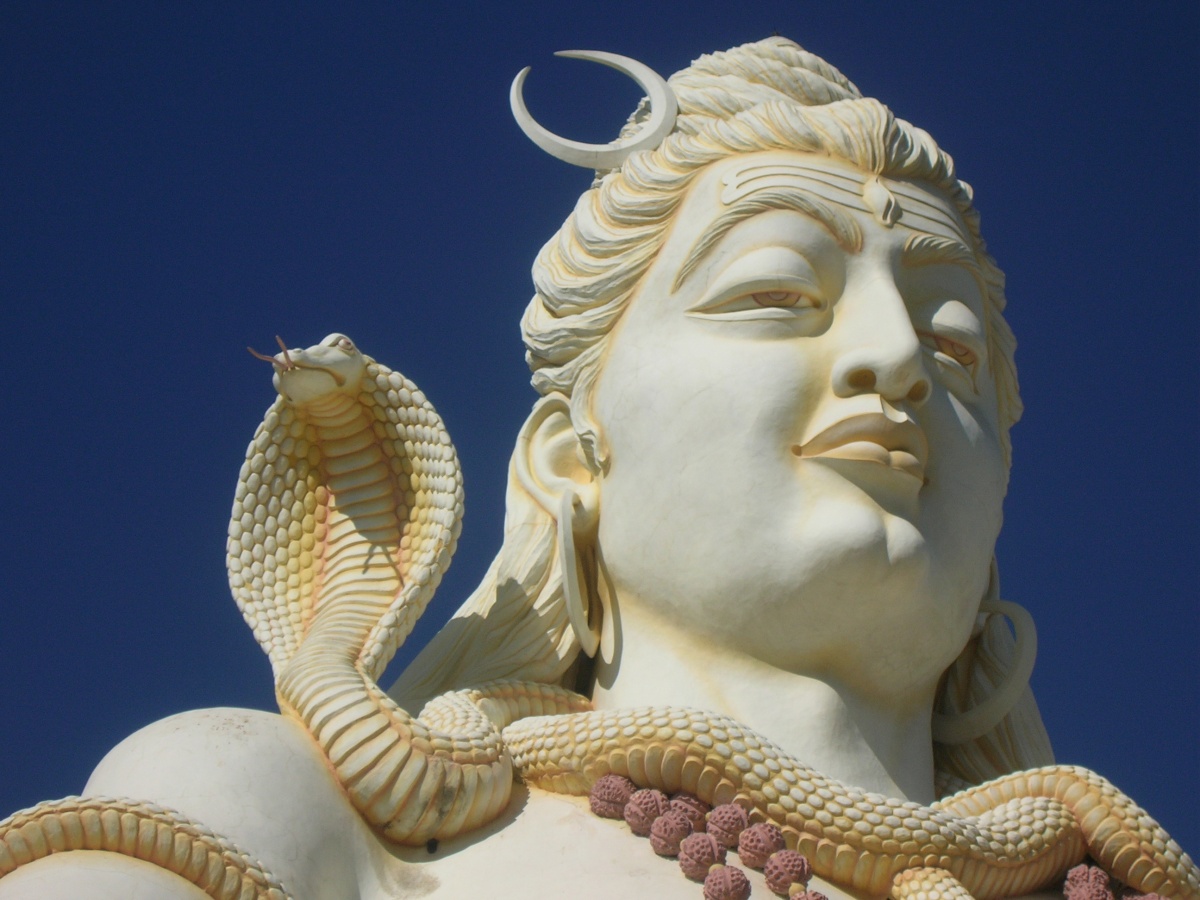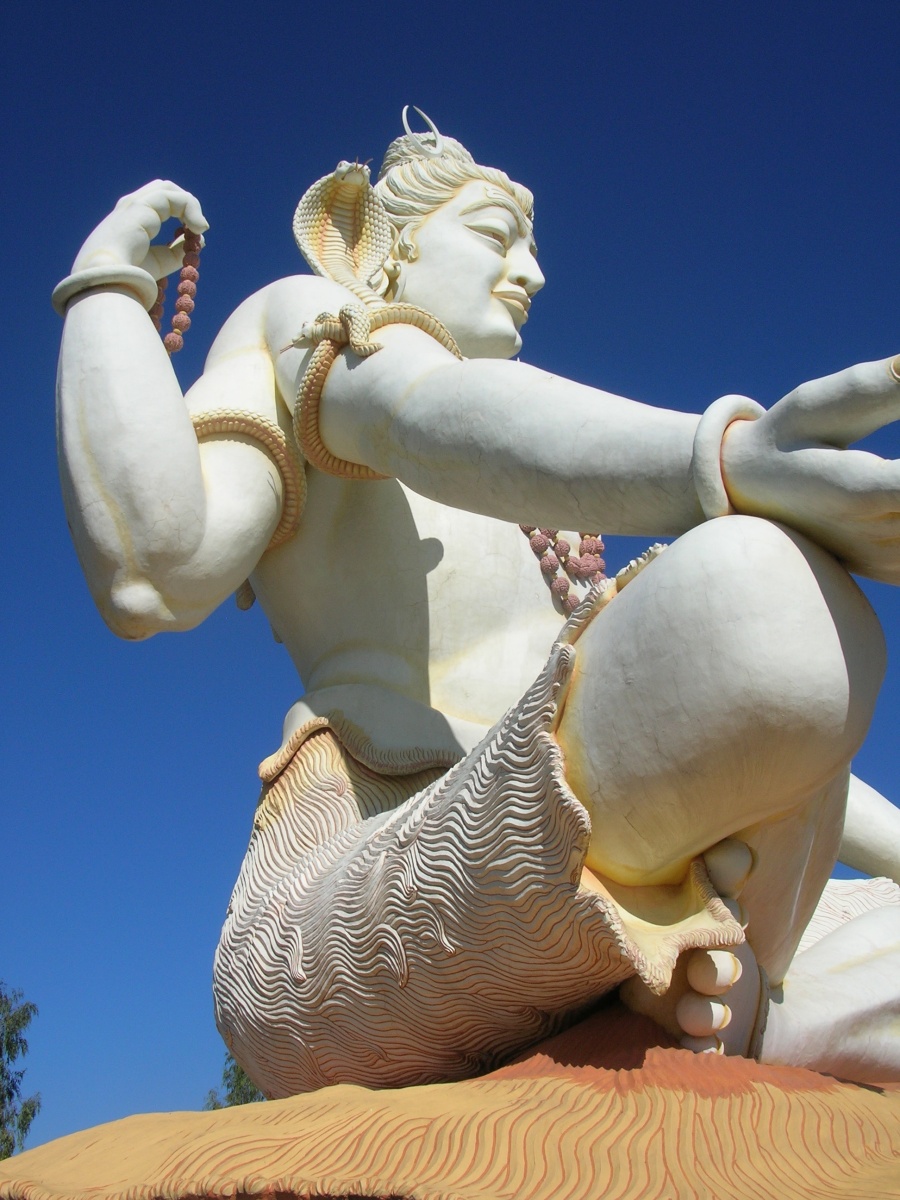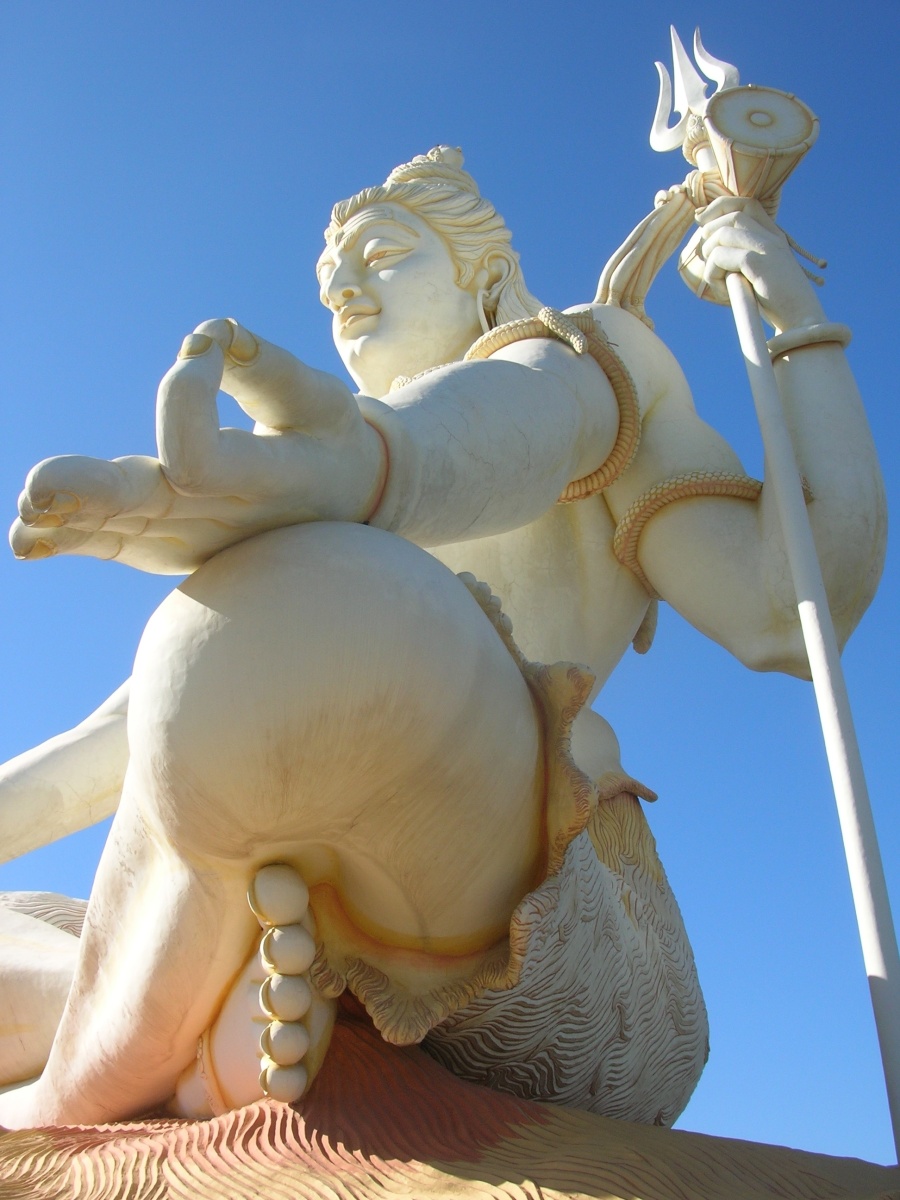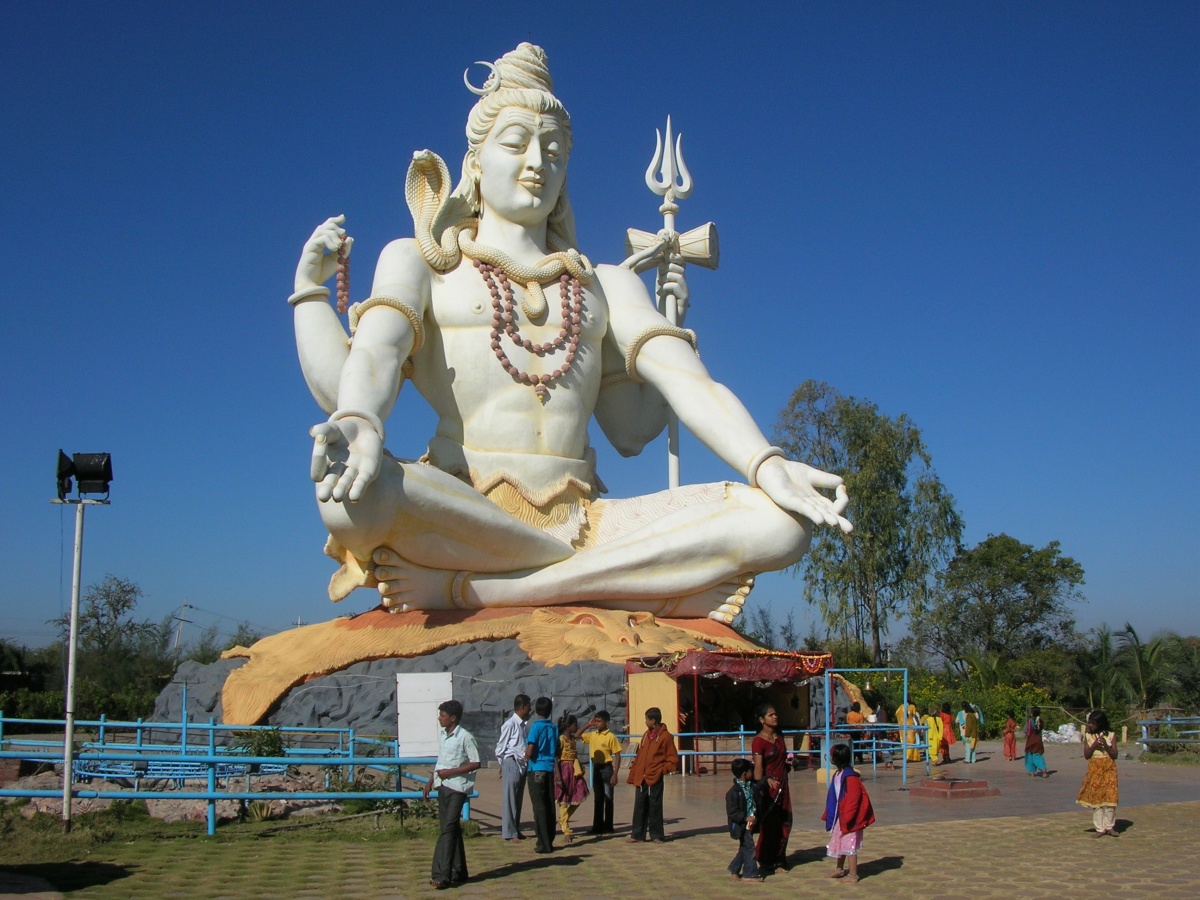 Basanta Vana is an 85 ft tall idol of Lord Shiva that is made of cement and steel. Counted among the tallest idols of Lord Shiva, it is situated around 3 km from Bijapur City on the Ukkali Road in the village of Rambapur. It was unveiled on 26 February 2006 on the day of Shivarathri. It was designed by the civil engineers of Bangalore and was built by the sculptors of Shimoga. Beneath the statue, a small Shiva Linga has been placed. www.shivagiri.com Lord Shiva Statue : The 85-foot (26 m) tall statue of Lord Shiva installed by the T.K. Patil Banakatti Charitable Trust in Bijapur at Shivapur on Sindagi Road is gradually developing as a pilgrimage place.1,500 tonnes statue considered as the third biggest statue of Lord Shiva (Fourth tallest statue of Lord Shiva in world) in the country was prepared by sculptors from Shimoga for more than 13 months and the civilian design was provided by Bangalore-based architects. The statue weighs around 1,500 tonnes.
A small idol of Shiva will be installed beneath the big statue. Besides, the "Shiva Charite" will be engraved on the inside walls of temple in Kannada to help devotees learn the mythological stories related to Shiva. The trust wants to make it a major pilgrimage centre.
http://en.wikipedia.org/wiki/Shivagiri
http://yashaswipayana.blogspot.com.es/2014/05/shivagiri-bijapur-district.html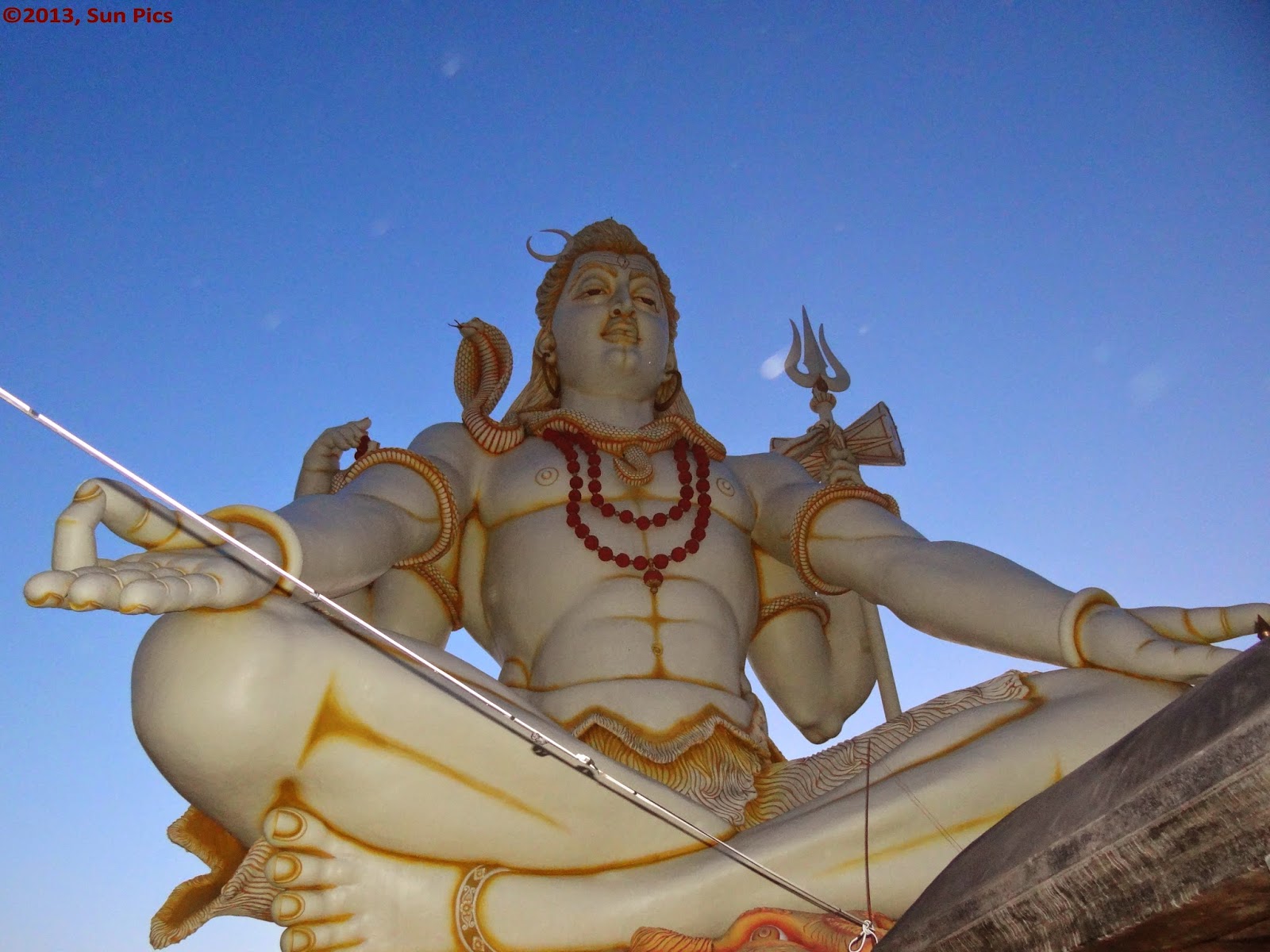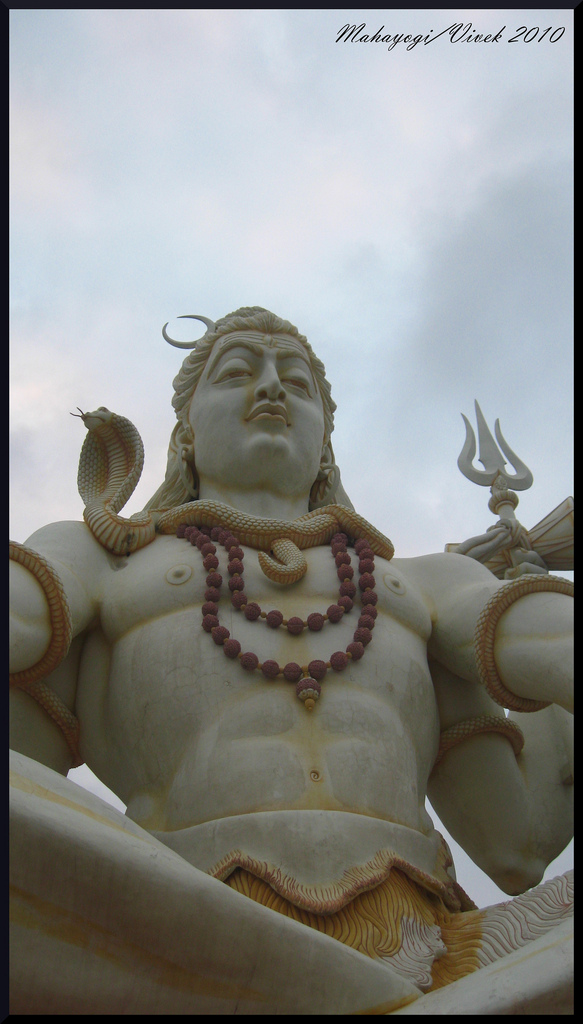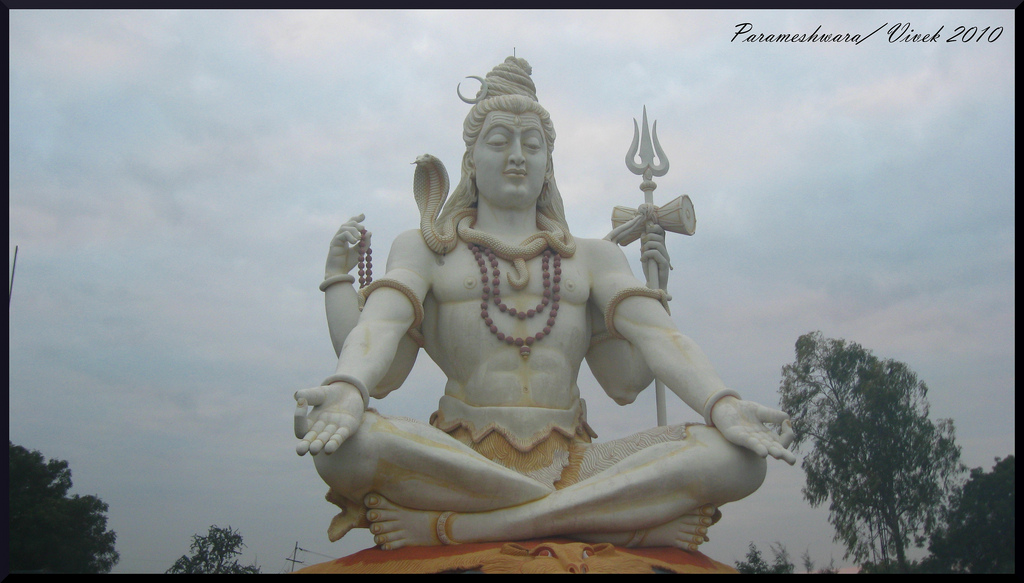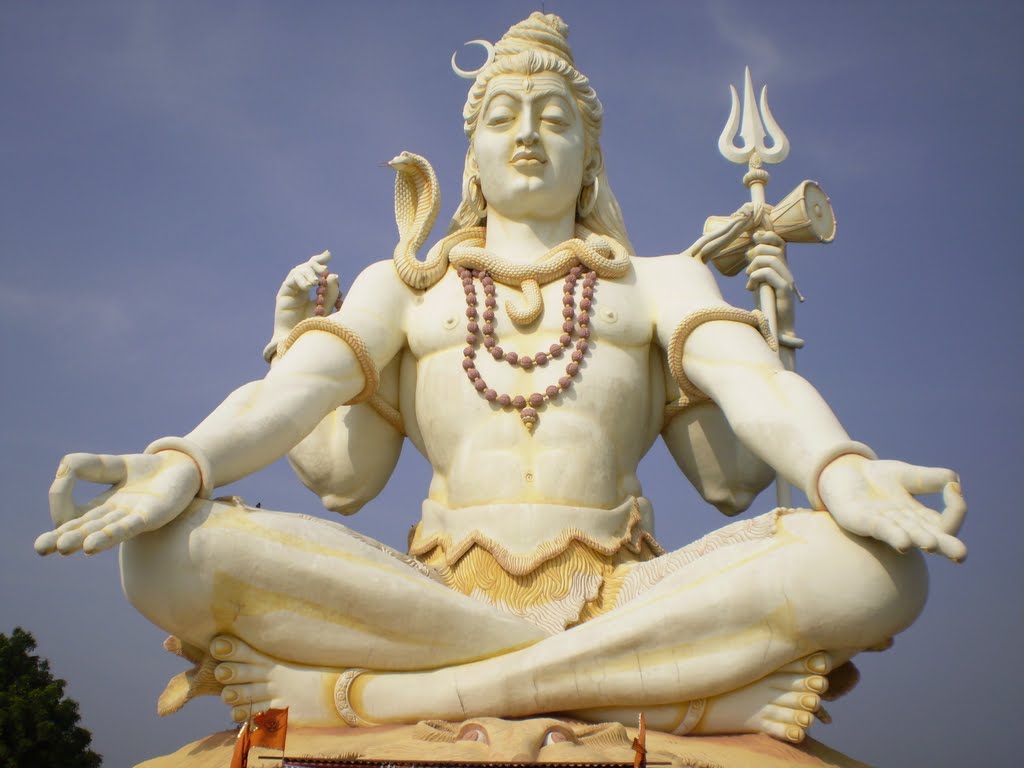 Giant Eshwara statue, Shiv Giri, Bijapur
January 2011
Bijapur, the city of fort, palaces, mosques and tombs has other attractions too. Among the ancient temples are Narasimha temple and Siddarameshwara temple. A recent addition to the city's attractions is the giant Shiva idol just outside the city, off Bijapur-Shindgi road, about two kilometers from Gol Gumbaz.
This idol was created in less than a year by four young artists from Shimoga- Prashant, Acharya, Rajshekar and Raju.
Small details are taken care of nicely; third-eye, Rudrakshimala, snake, Moon, Trishul & Damaruga... except one thing, Ganga is missing.
I went around the statue clockwise while most of the visitors went anti-clockwise. I guess many people saw the place as another tourist spot rather than a temple.
A bus load of school kids on a trip were running around noisily. A smaller group of little ones from a local nursery were sitting in a circle picnicking in the lawn close by.
There are other attractions for kids like slides, merry-go-round, etc. The place also has shops selling pooja items, snack, soft-drinks and souvenirs.
http://karnatakatravel.blogspot.com.es/2012/02/giant-eshwara-statue-shiv-giri-bijapur.html
https://www.flickr.com/photos/50855102@N02/5135869397/in/photostream/