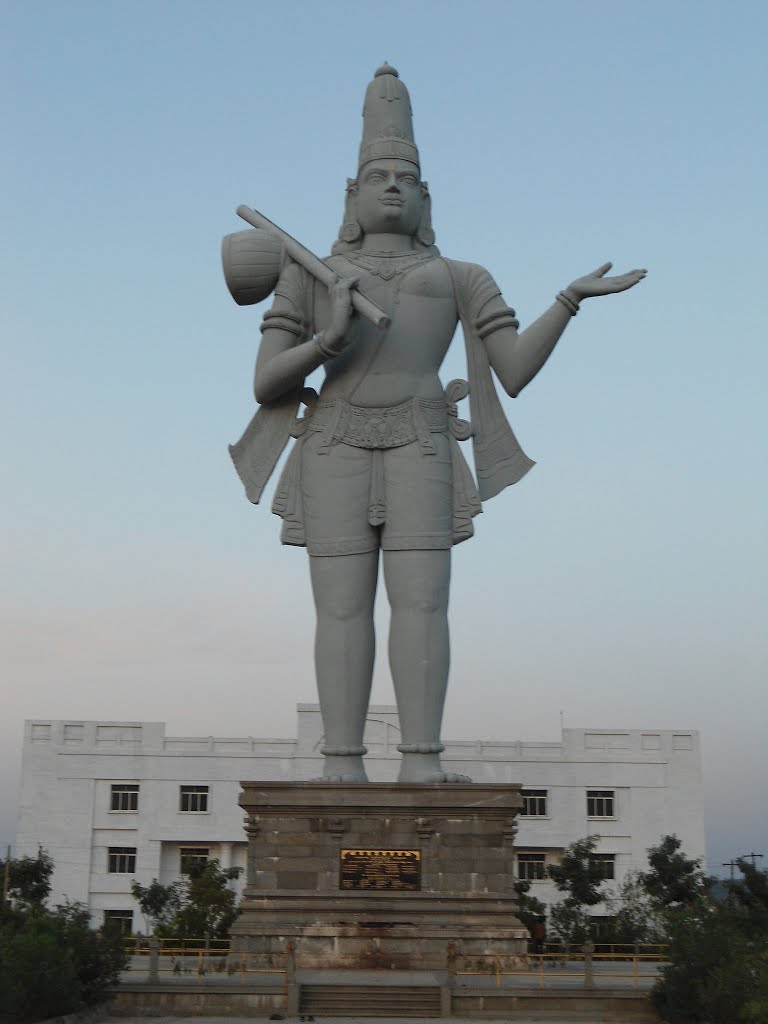 Voto:
Continente: Asia
País: India
Localización: Tallapaka, Rajampet, Andhra Pradesh
Año: 2008
Estado: Terminado
Descripción:Sri Tallapaka Annamacharya Statue at Tallapaka Village, Rajampet
The 600th Annamacharya Jayanthi celebrations were completed in Rajampet on 22nd May 2008. The Chief Minister of Andhra Pradesh, Dr. Y.S. Rajasekhara Reddy unveiled the 108 feet statue of Sri Thallapaka Annamacharya located on Tirupati-Kadapa bypass road in Rajampet on May 22nd.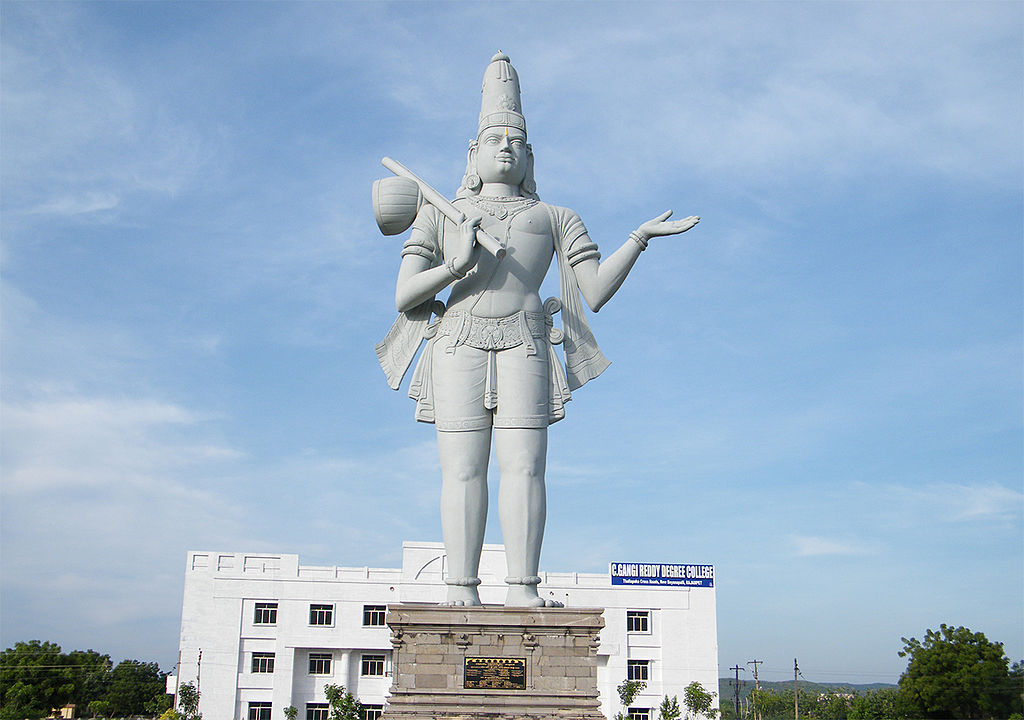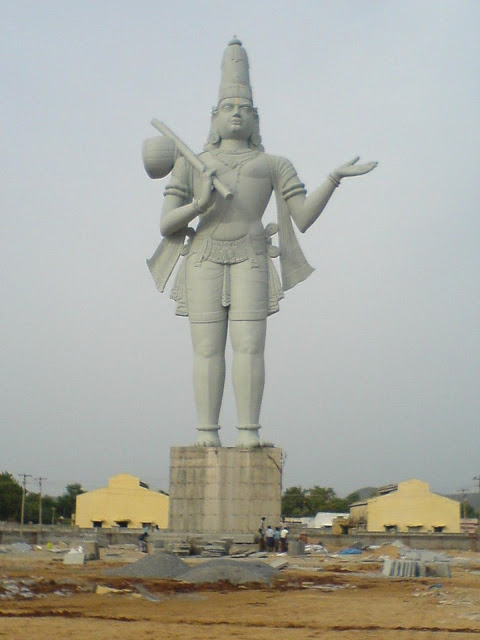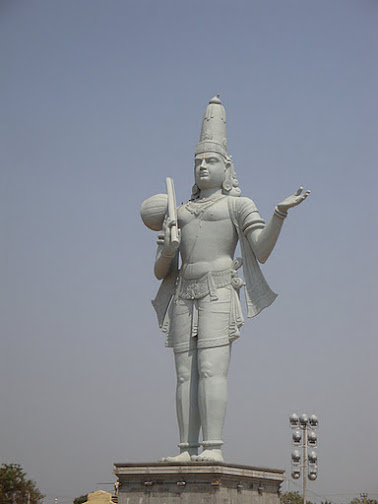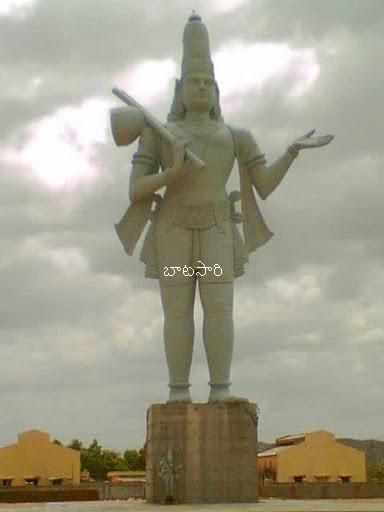 Sri Tallapaka Annamacharya (1408 - 1503) is an Indian poet and musician widely regarded as the Telugu pada kavita pitaamaha (Grand old man of simple poetry). An ardent devotee of Lord Venkateswara of Tirupati, AP. Annamacharya(also known as Annamayya) successfully composed more than 32,000 krithis (a Carnatic composition) in the carnatic music tradition, a feat which is near impossible to replicate! They were found engraved on copper plates which were hidden for centuries inside the Sri Venkateswara temple at Tirumala.
Annamacharya considered his compositions as floral offerings to God. In the poems, he praises Venkateswara, describes his love for him, argues and quarrels with the Lord, confesses the devotee's failures and apprehensions, and surrenders himself to Venkateshwara. His songs are classified into Adhyaatama and Sringaara samkirtanaas.
Annamacharya was born on Vaisakha Suddha Pournami in the year Sarwadhari (May 9, 1408) in Tallapaka,Rajampet (Mandal) a remote village in Kadapa district of Andhra Pradesh, India. Rajempet, which is my native place. He lived immaculately for 95 years until Phalguna Bahula Dwadasi (12th day after full moon) in the year Dhundhubhi (February 23, 1503).
http://therajampet.blogspot.com.es/2010/06/sri-tallapaka-annamacharya-statue-at.html
https://en.wikipedia.org/wiki/Annamacharya