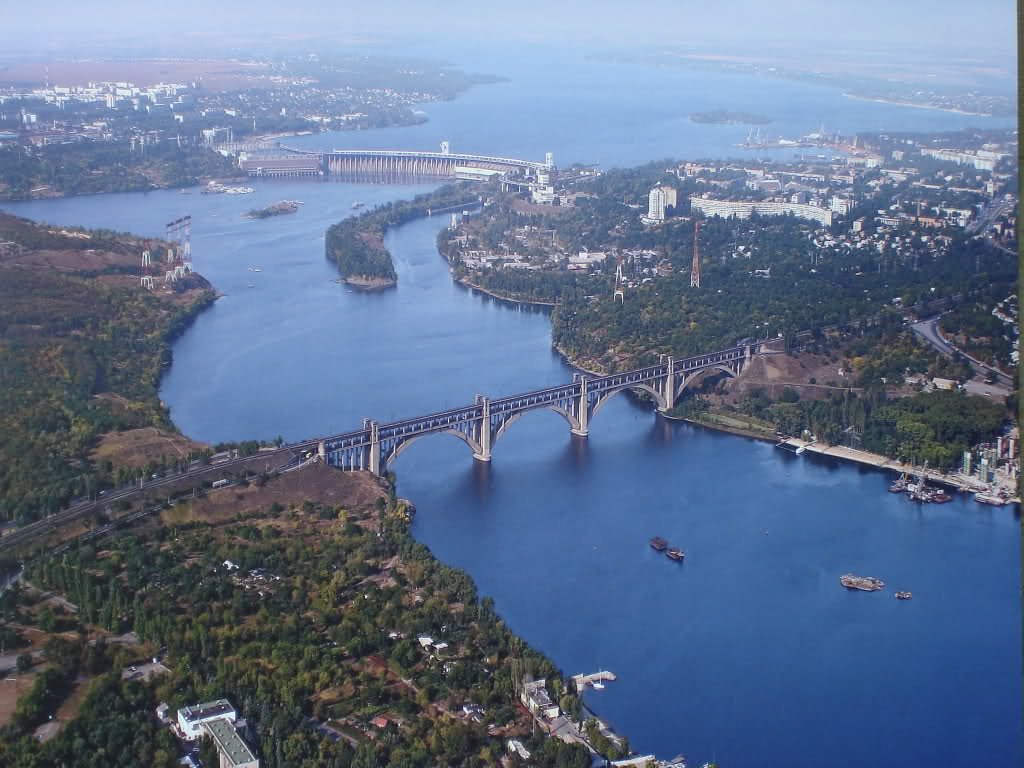 Voto:
Continente: Europa
País: Ucrania
Localización: Óblast de Zaporiyia
Año: 952
Estado: Terminado
Descripción:Zaporozhye
The ancient city of Zaporozhye is located in southeast Ukraine. It has been present for over two hundred years already, and is located on the banks of the Dnieper River, which is one of the longest rivers in Europe. Zaporozhye, also, approximately has eight hundred twenty thousand inhabitants. It is an urban city; and about six hundred doctors, as well as, above two hundred journalists and writers make up its residents. Its land area is also about three hundred square kilometers. In addition, this city is a fundamental industrial center that acts as a waterway port and a railway junction.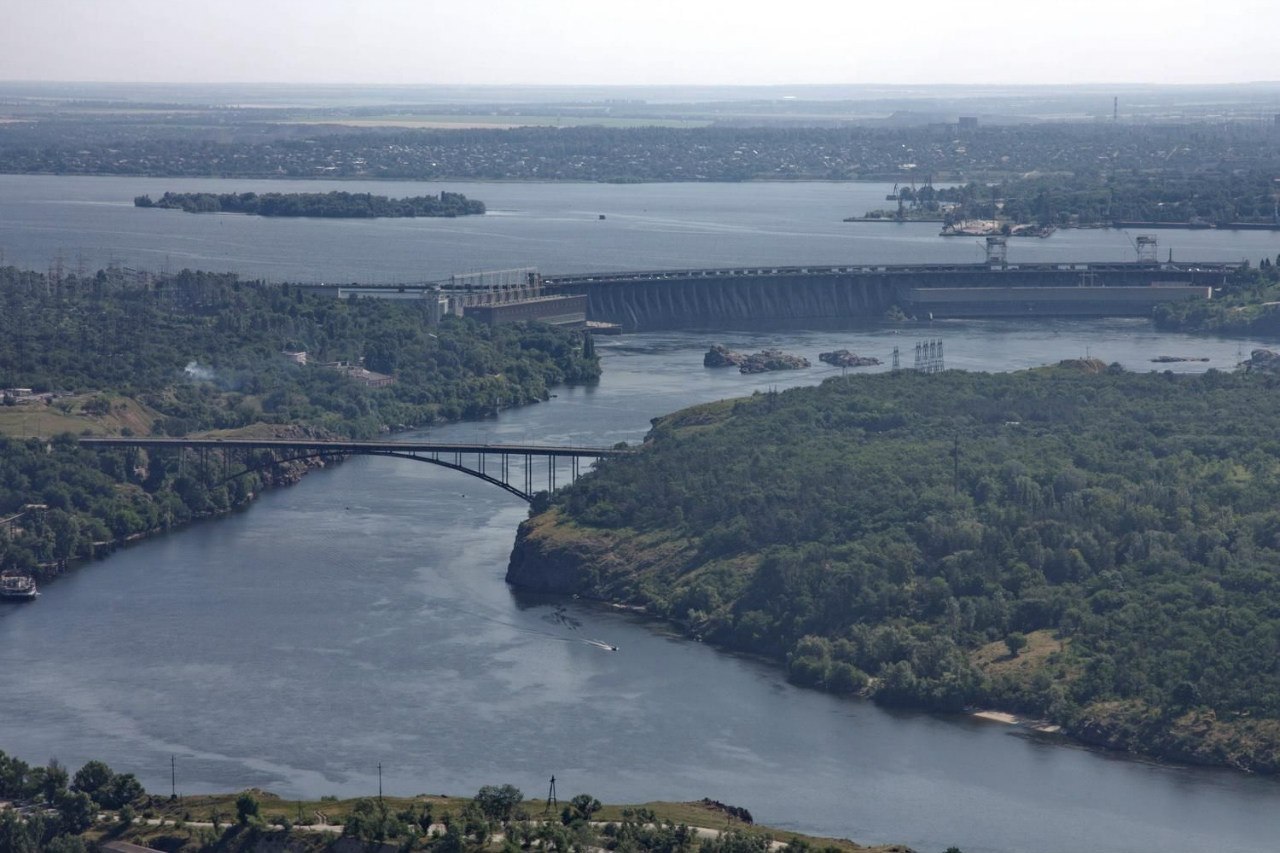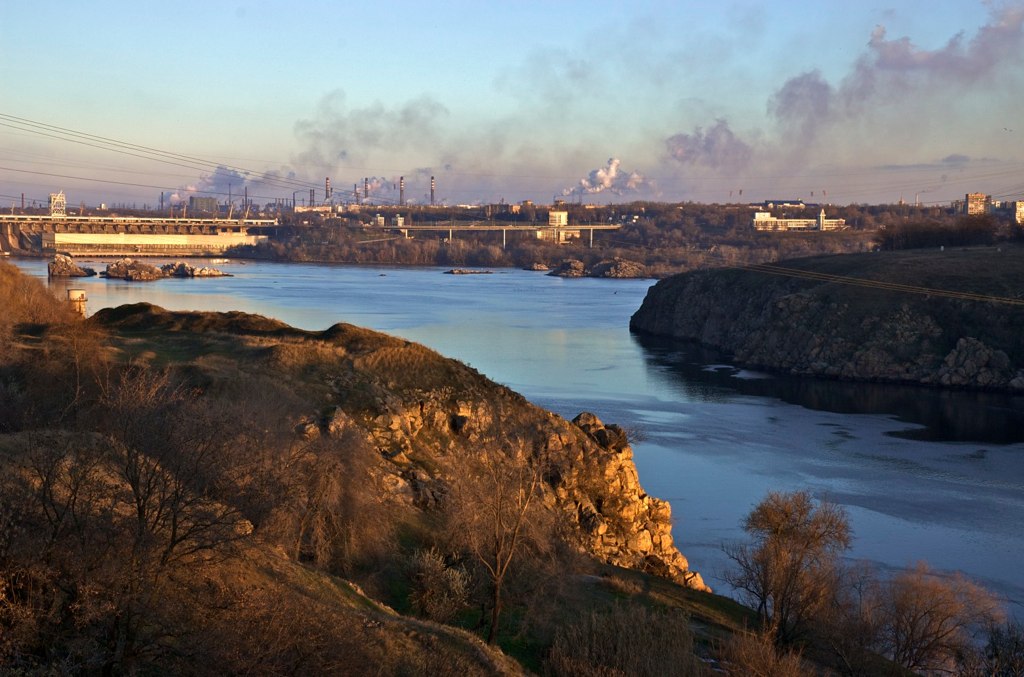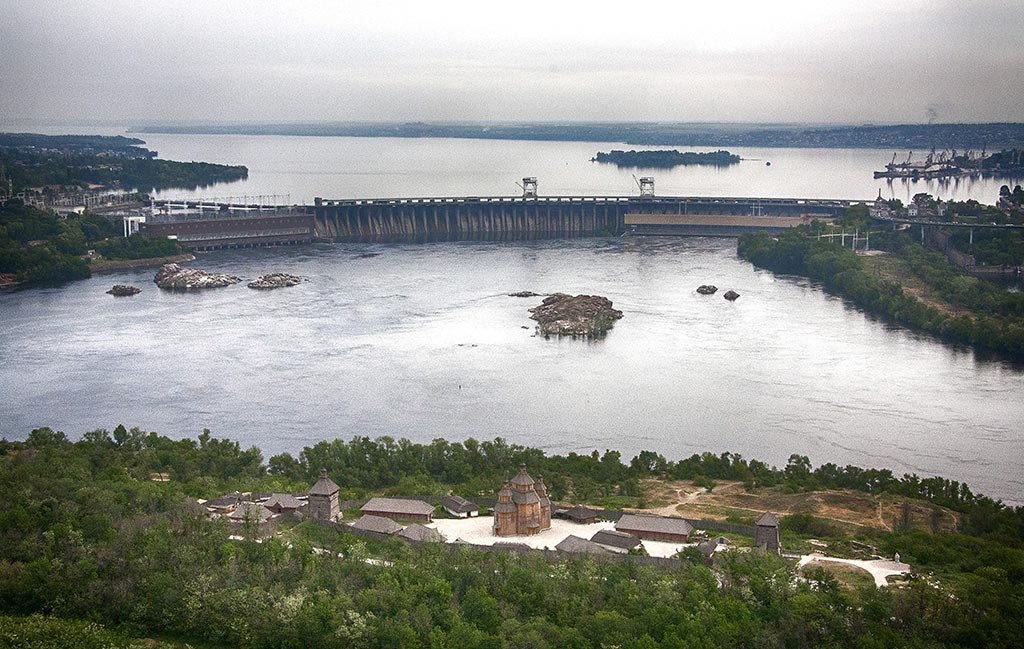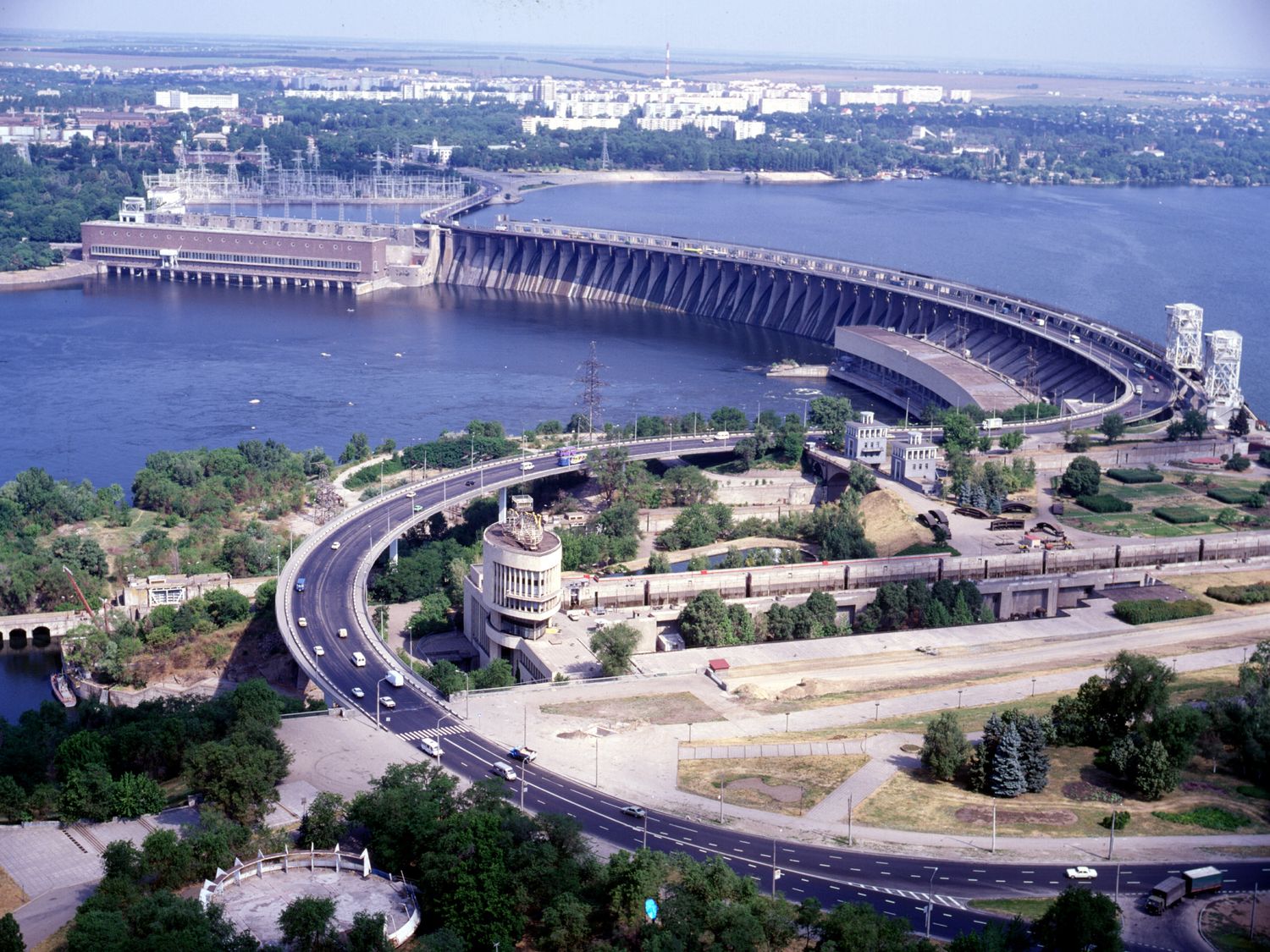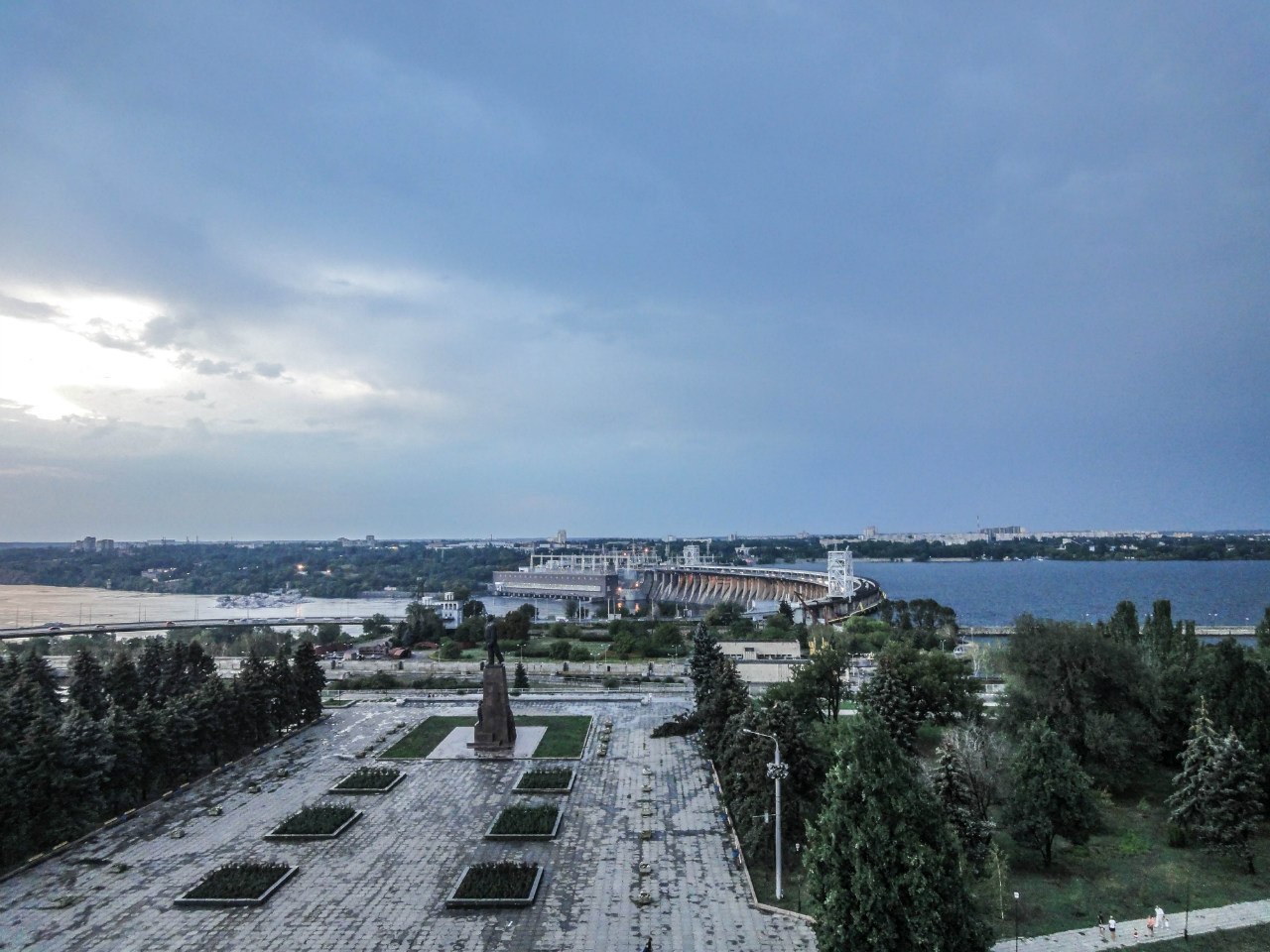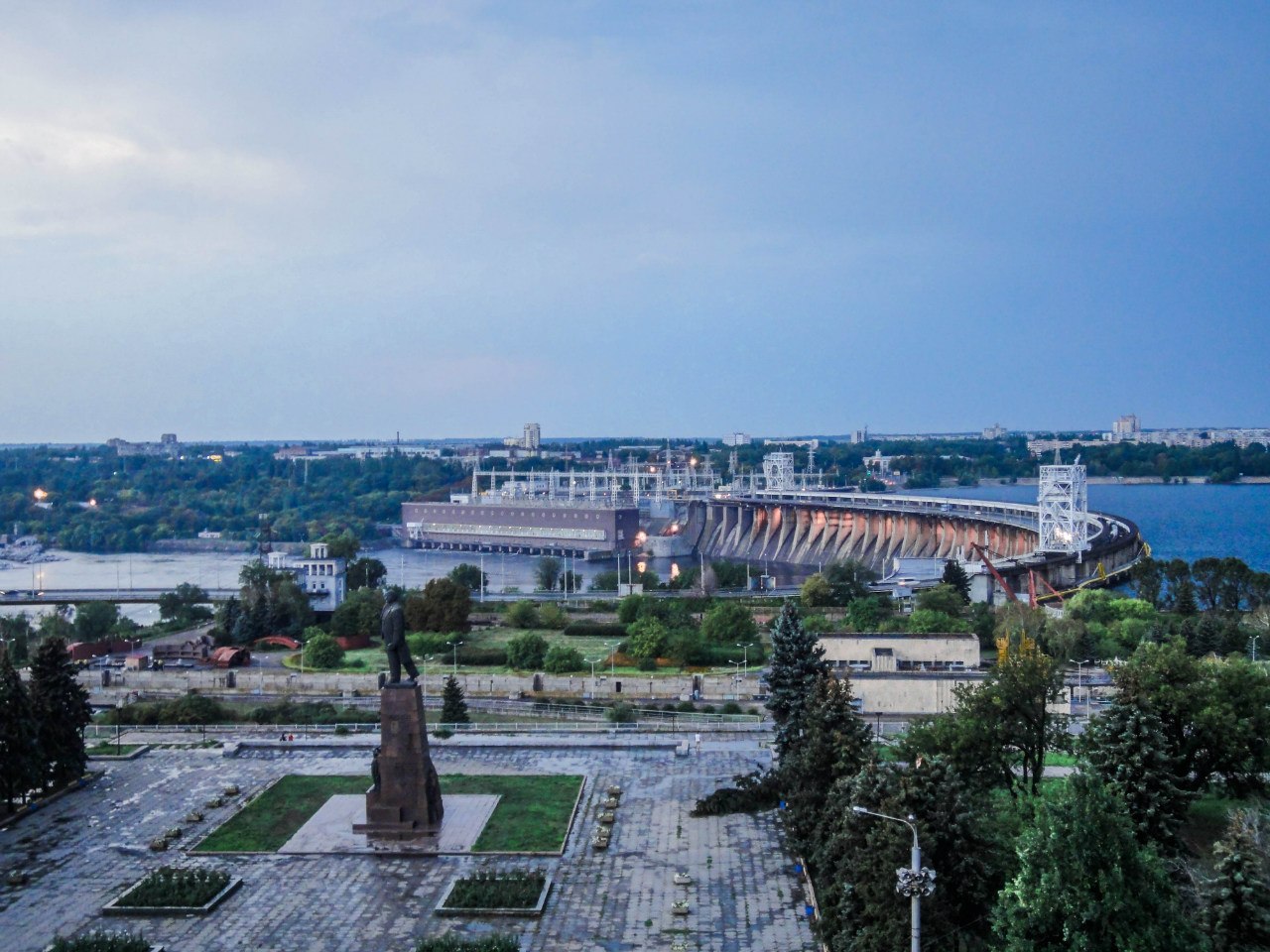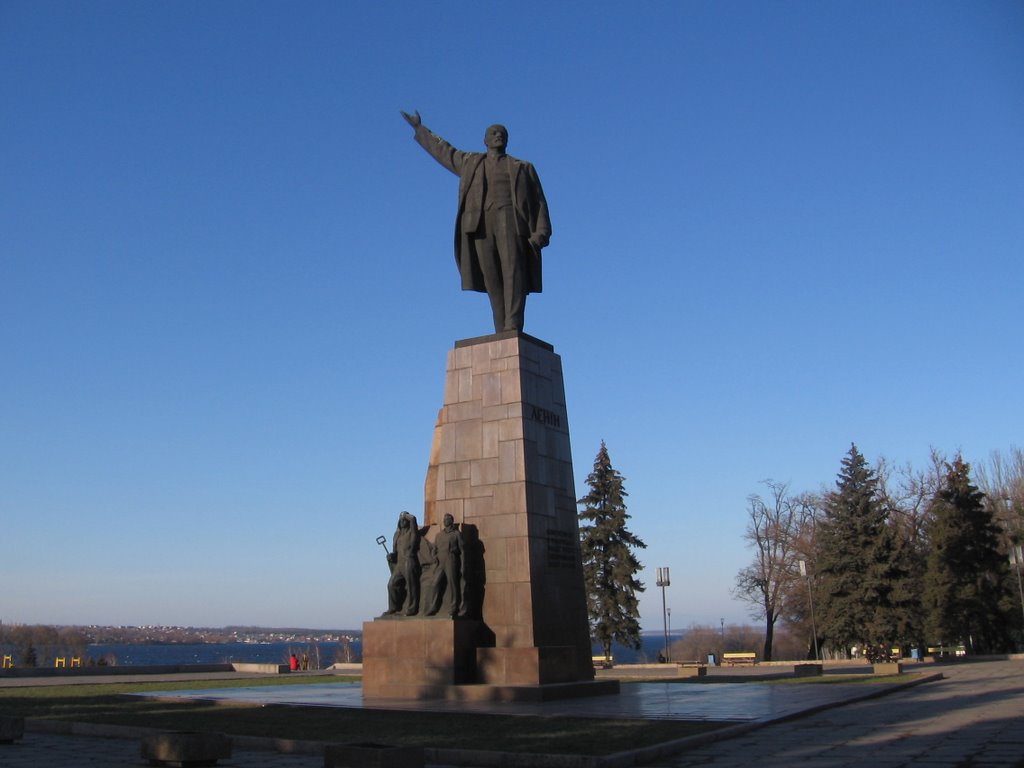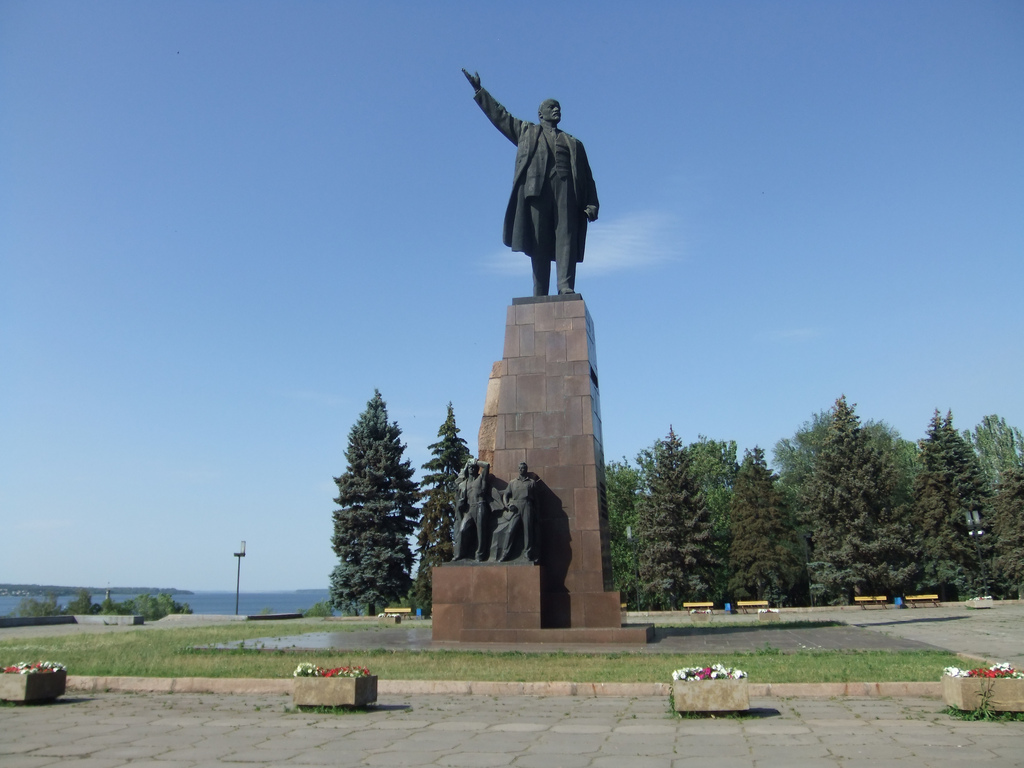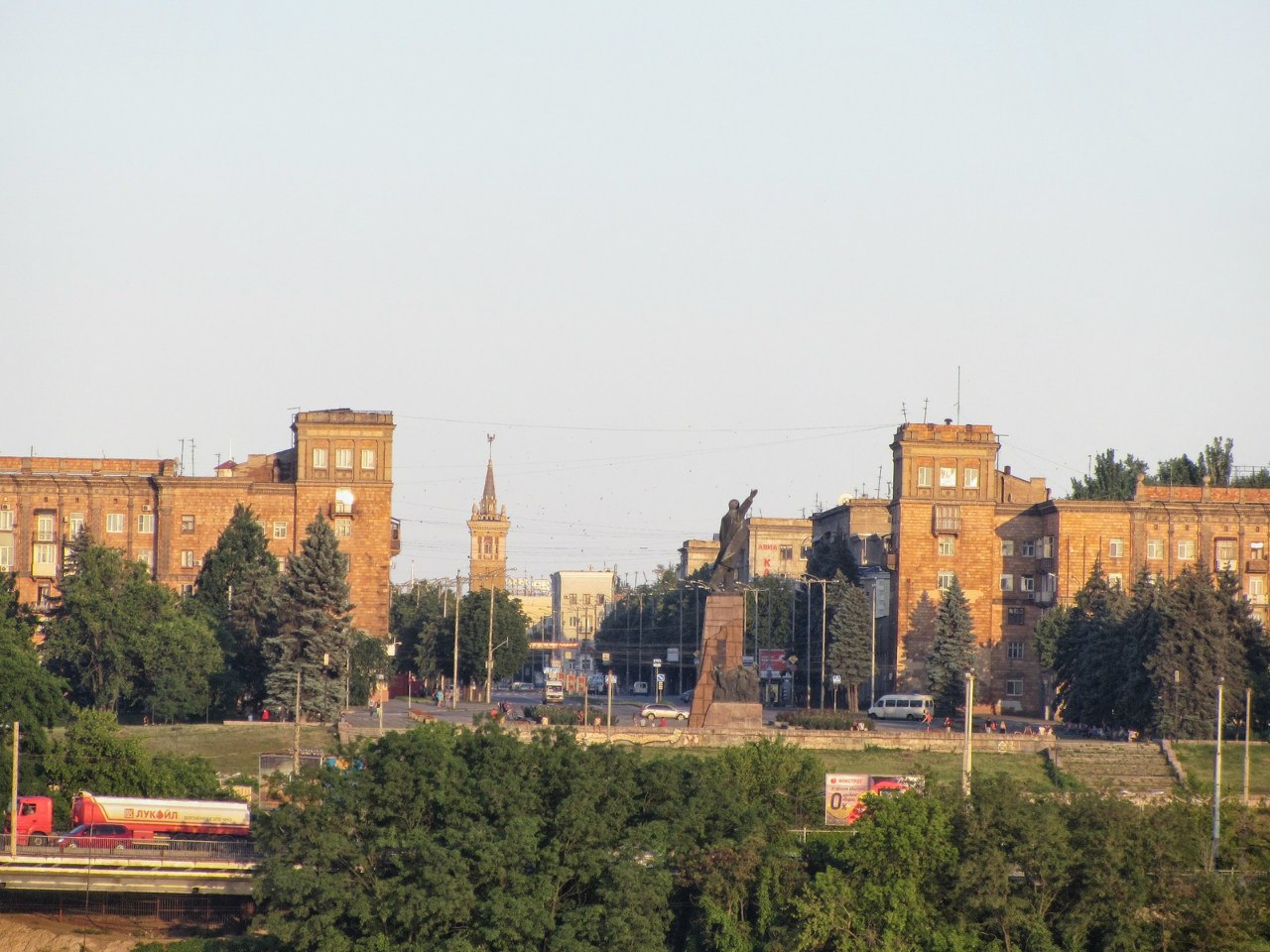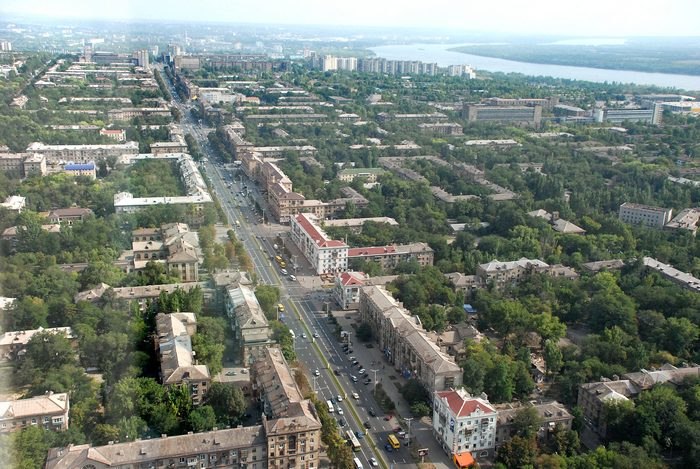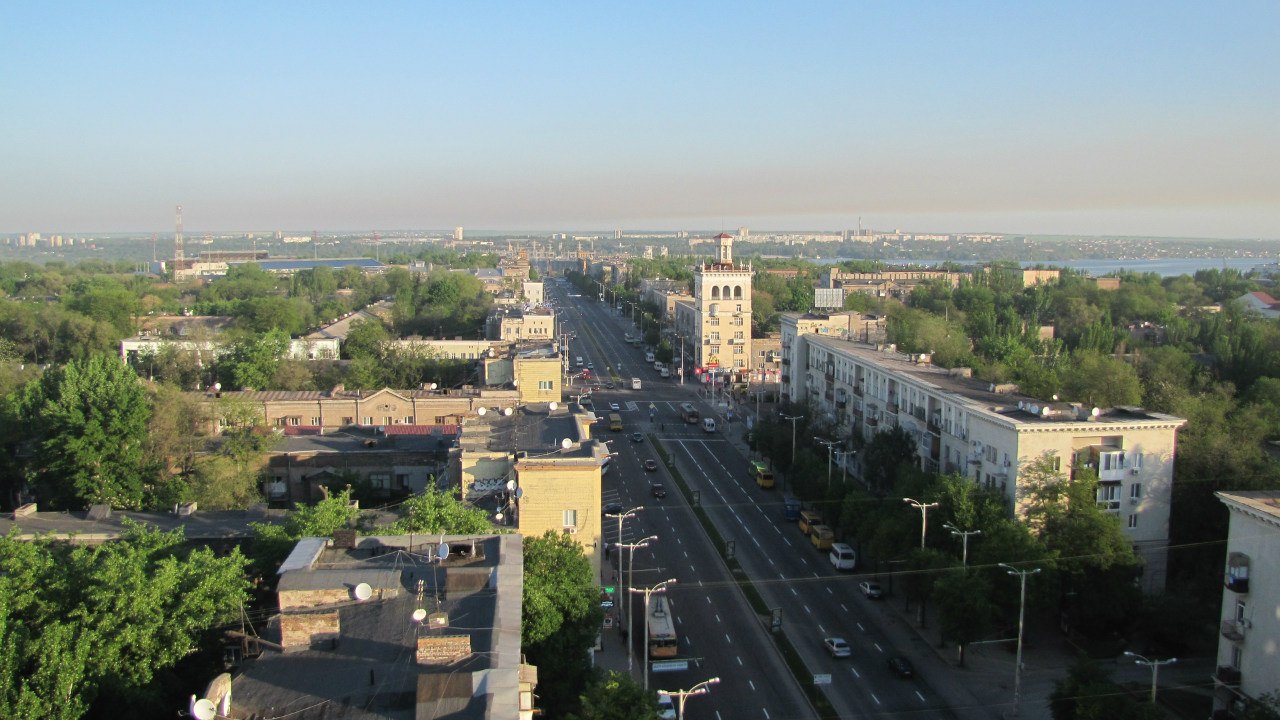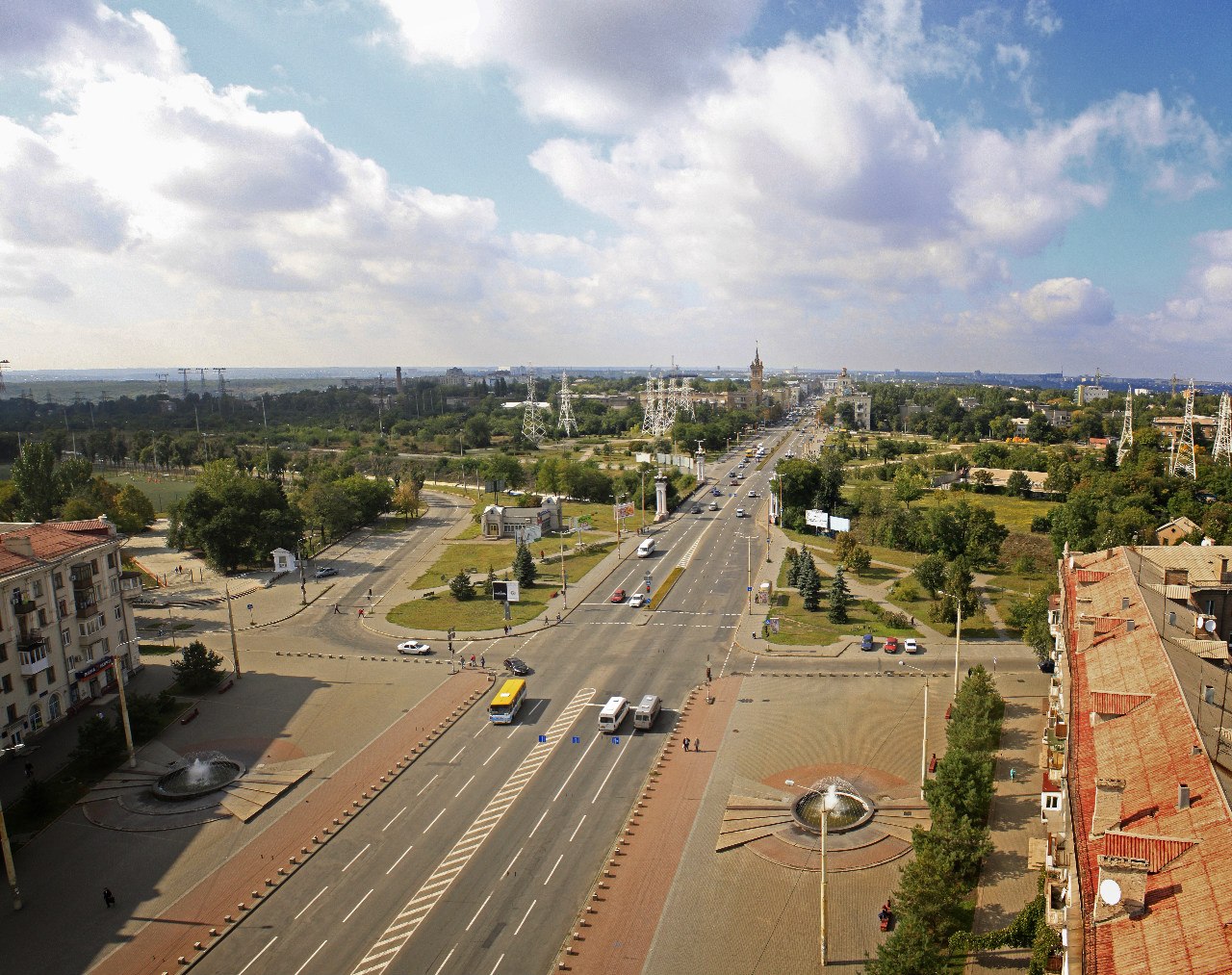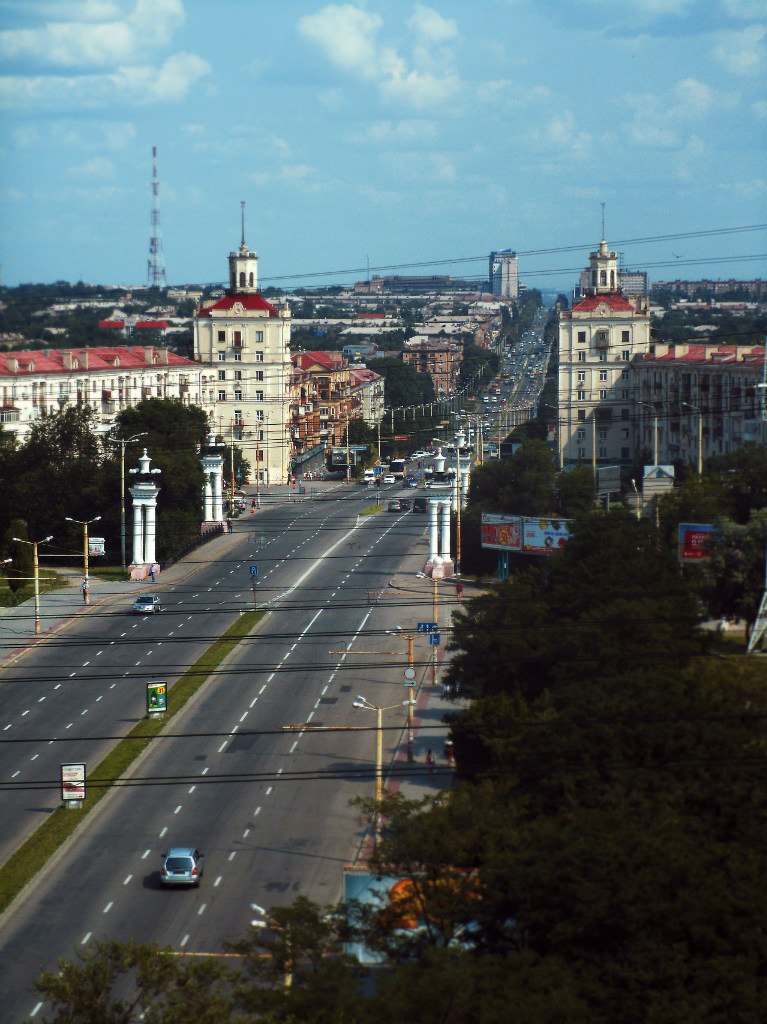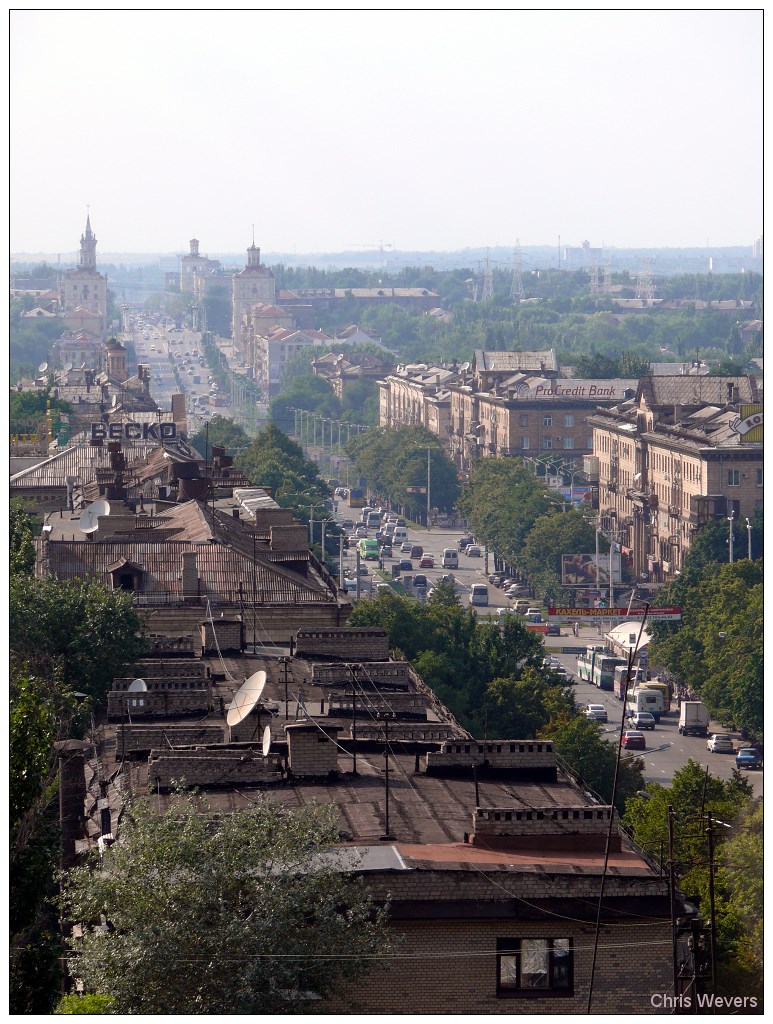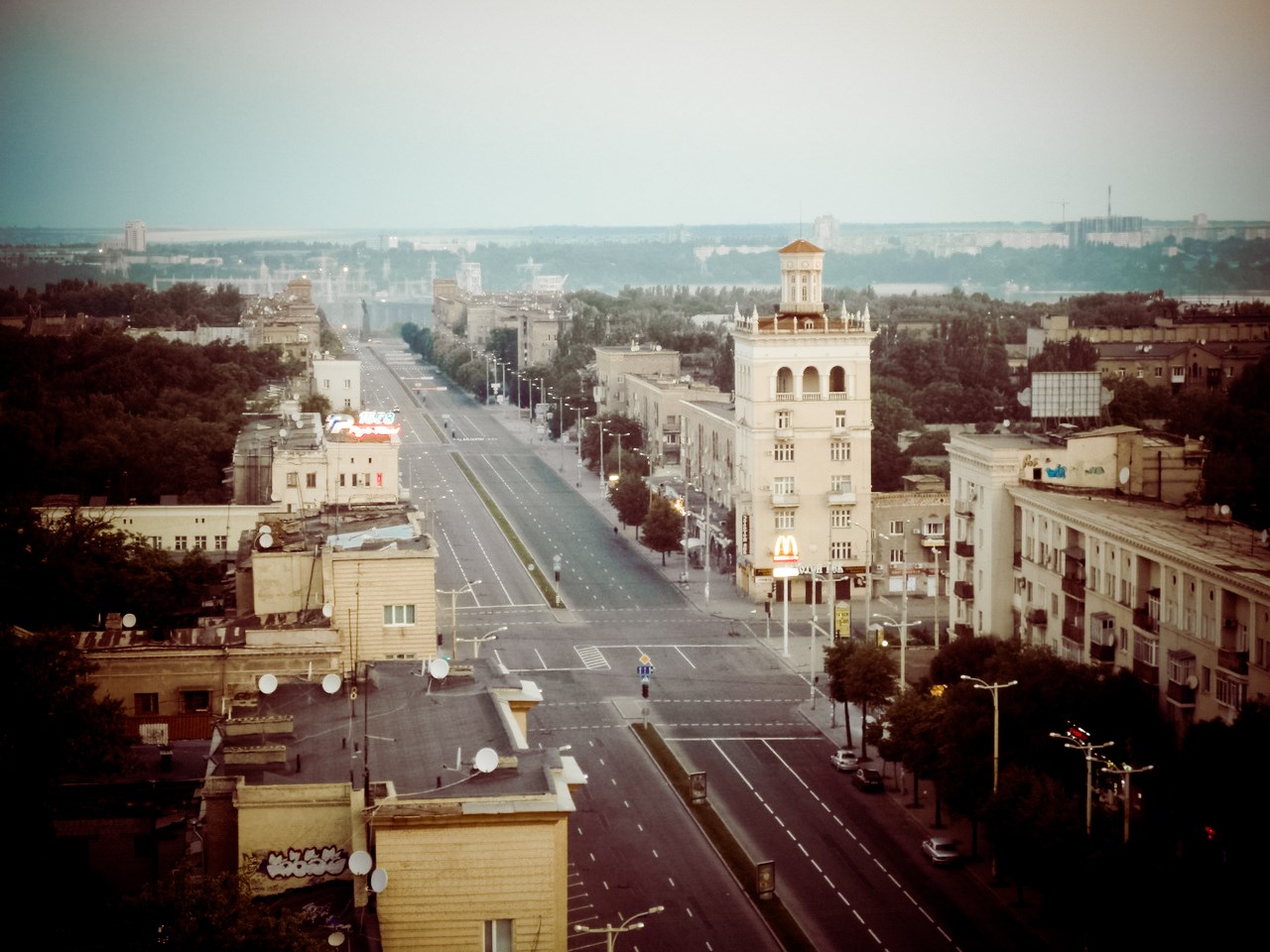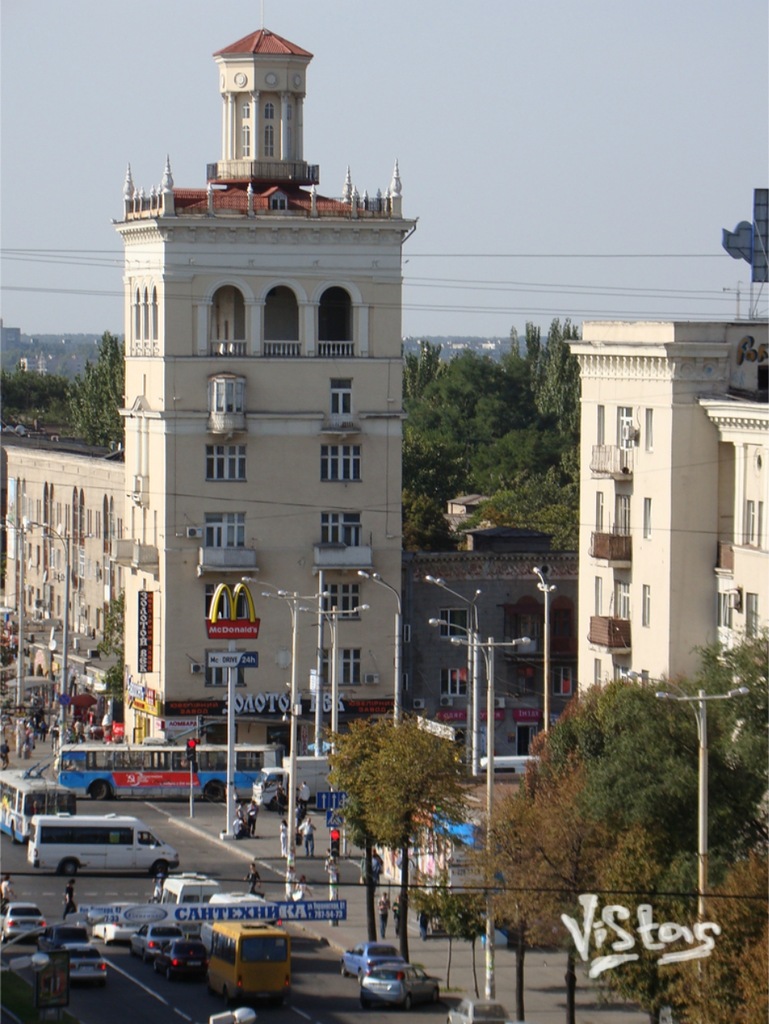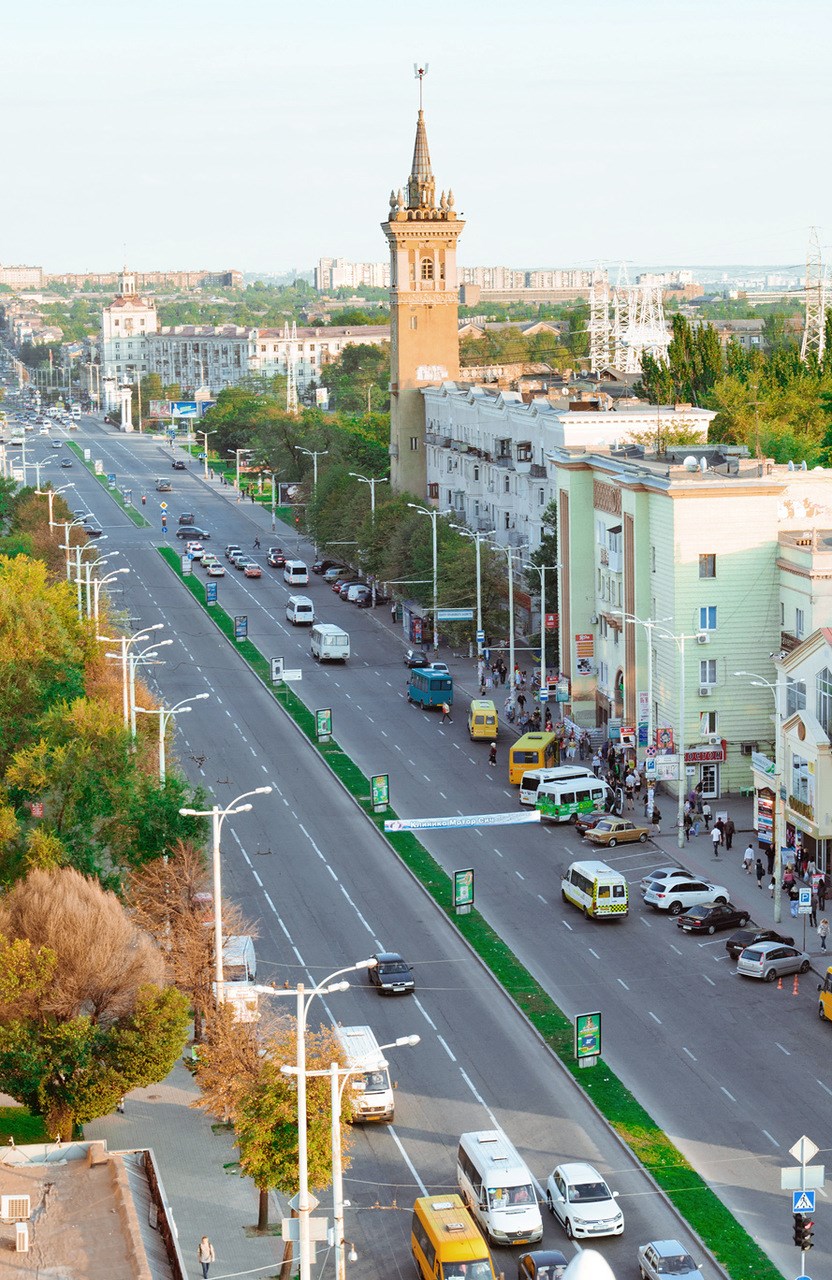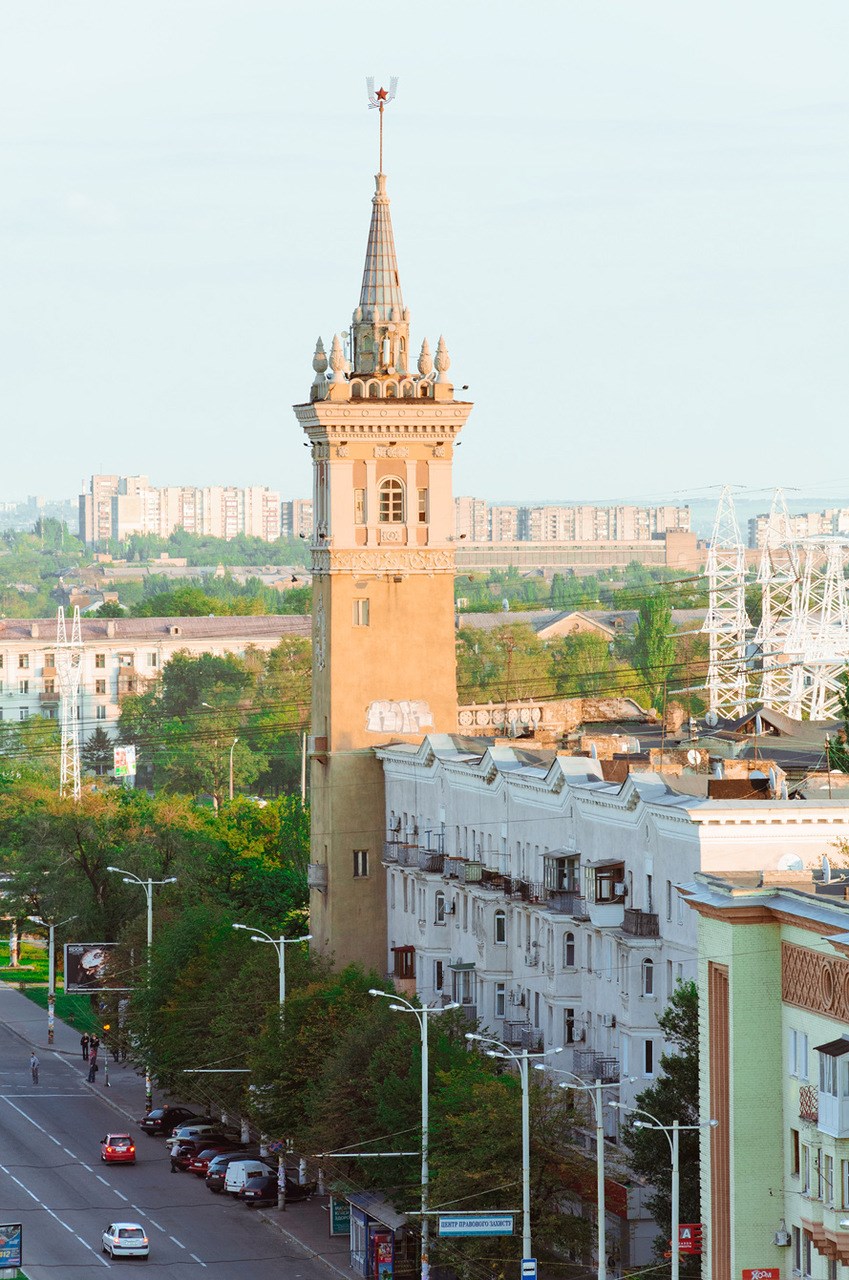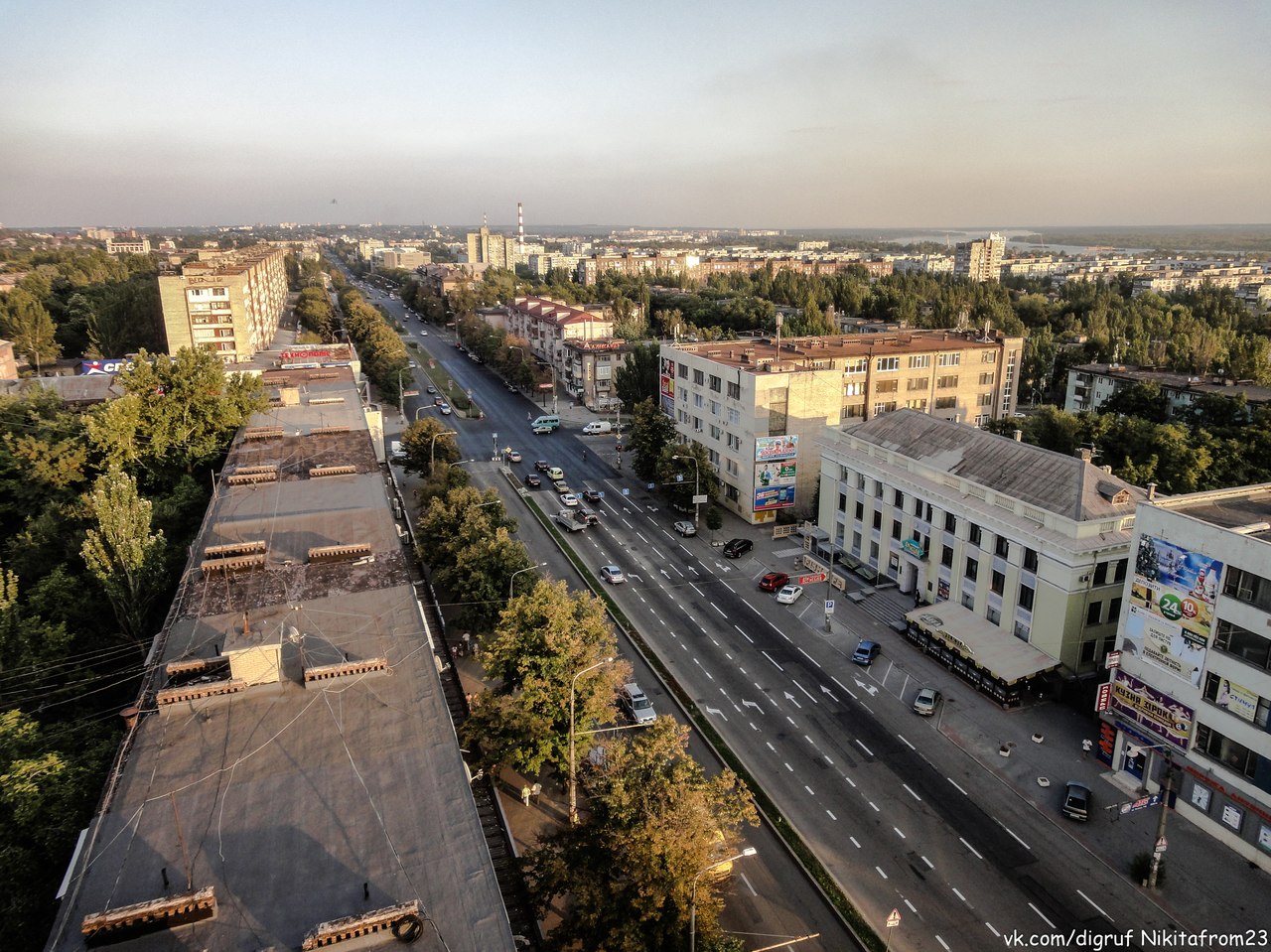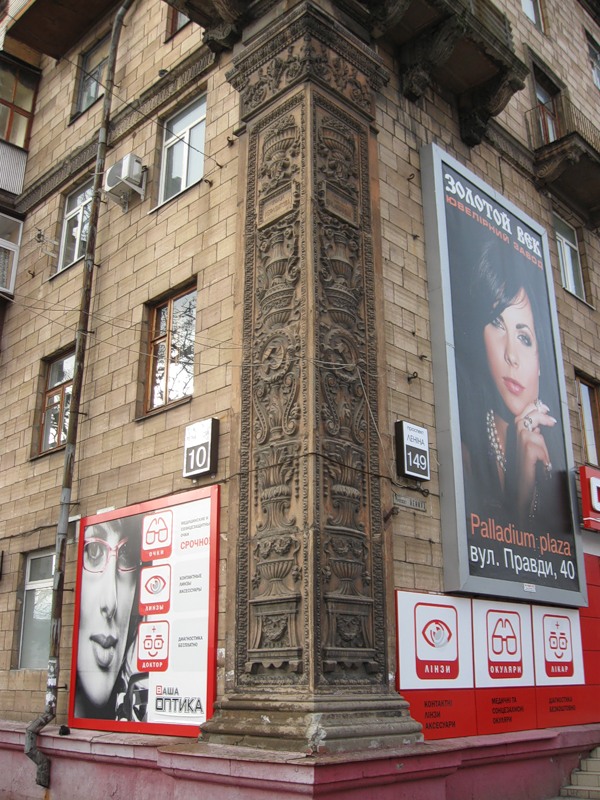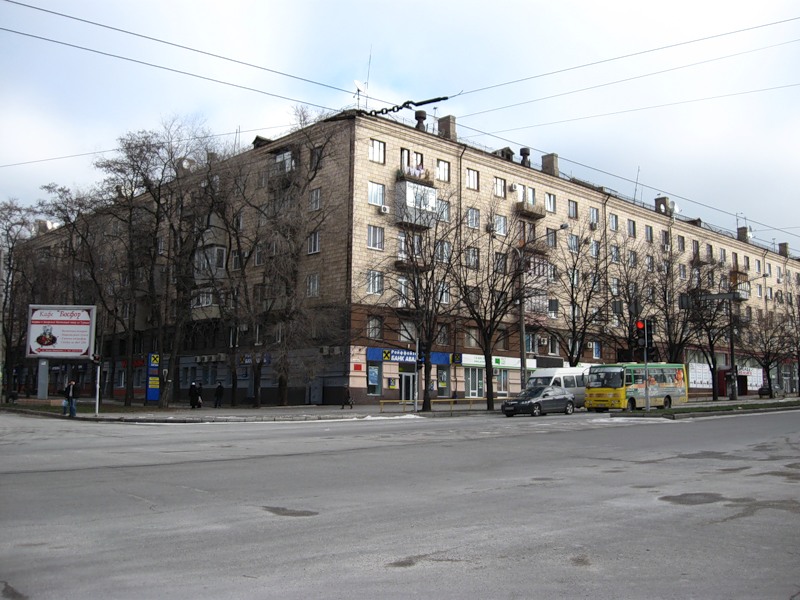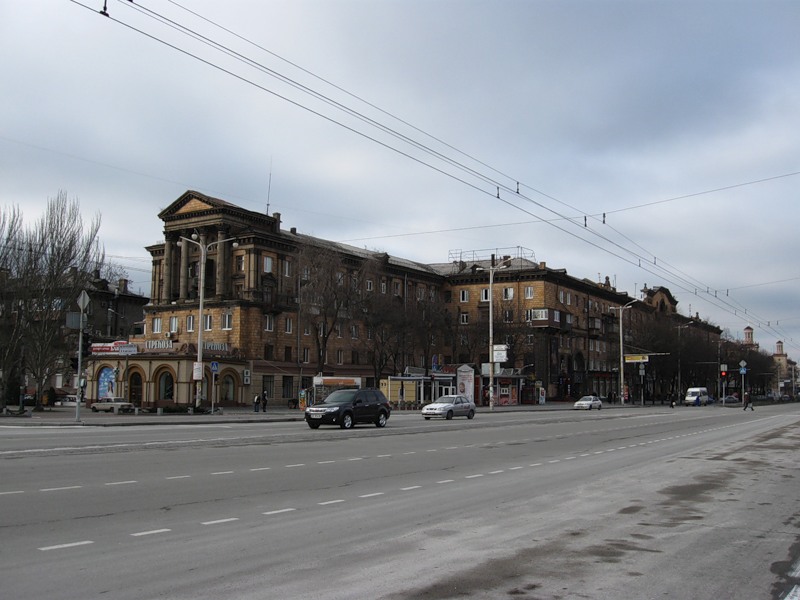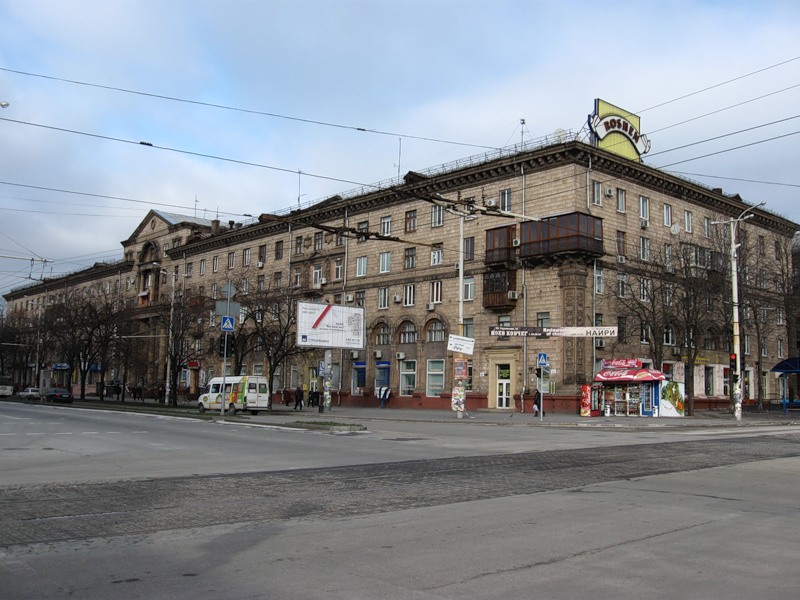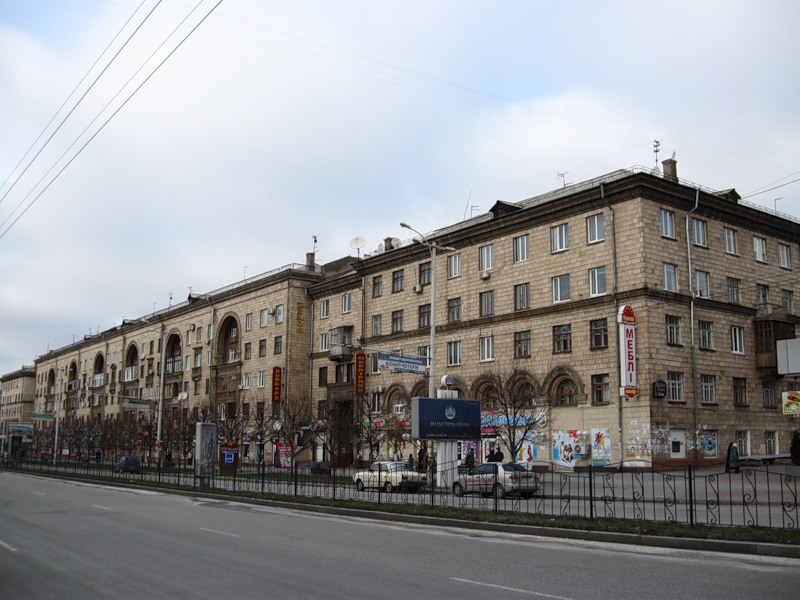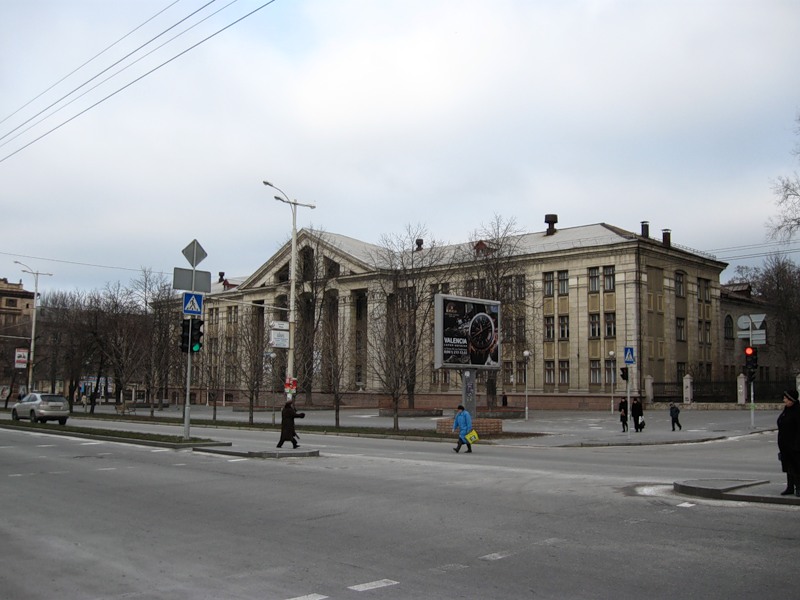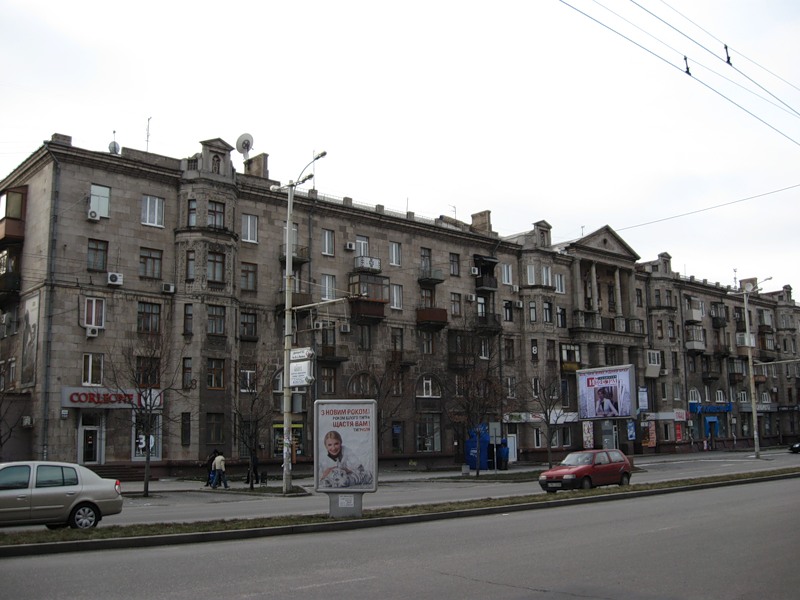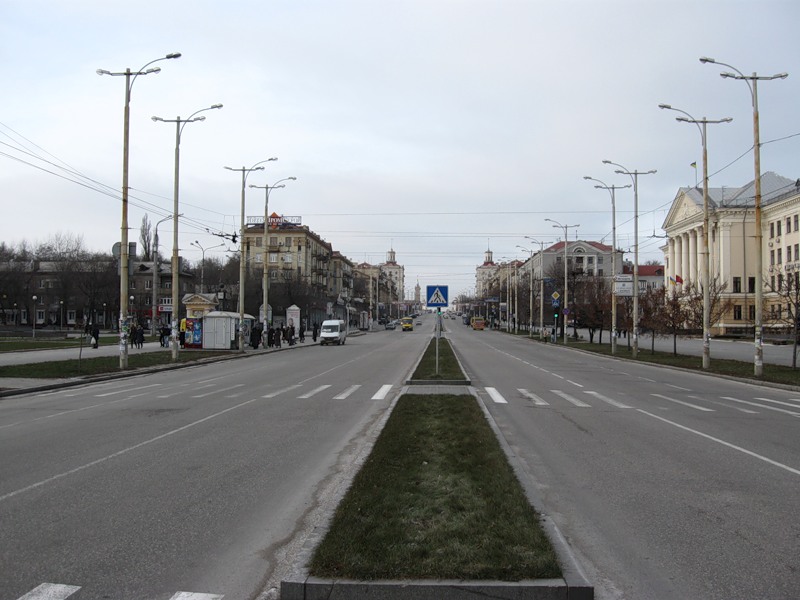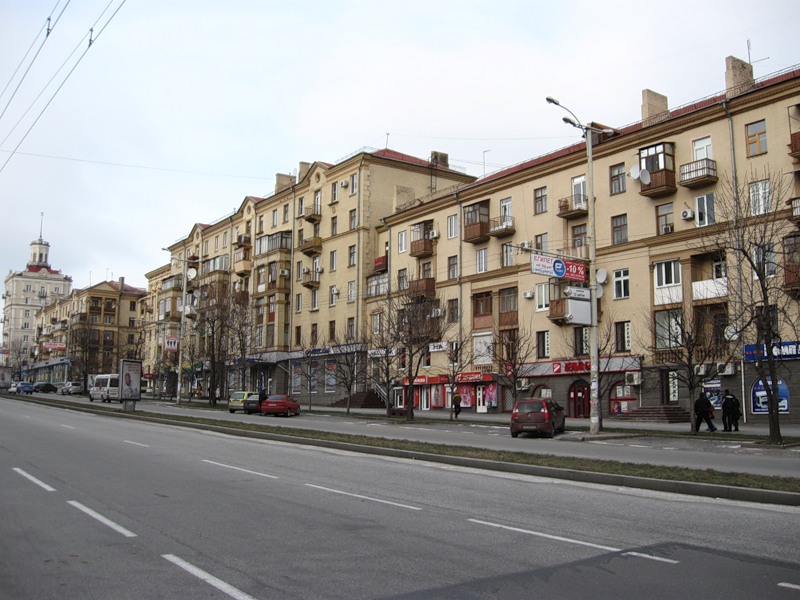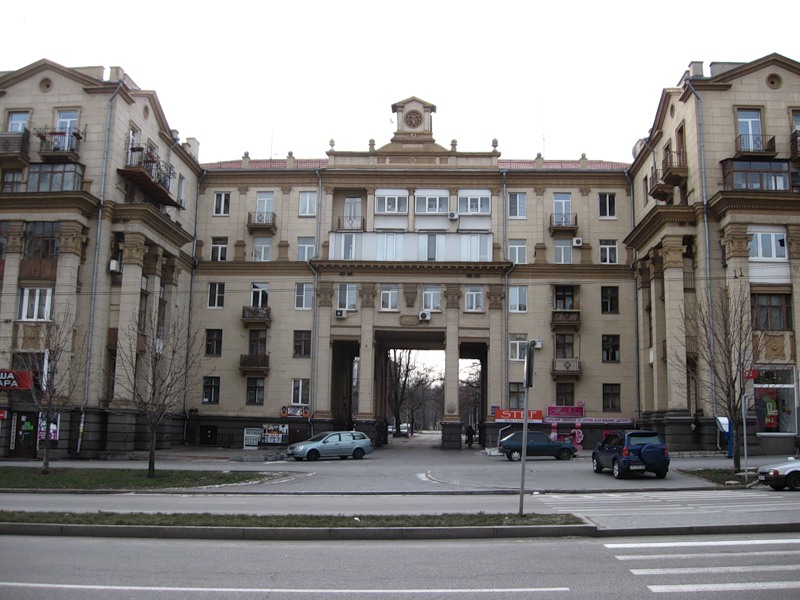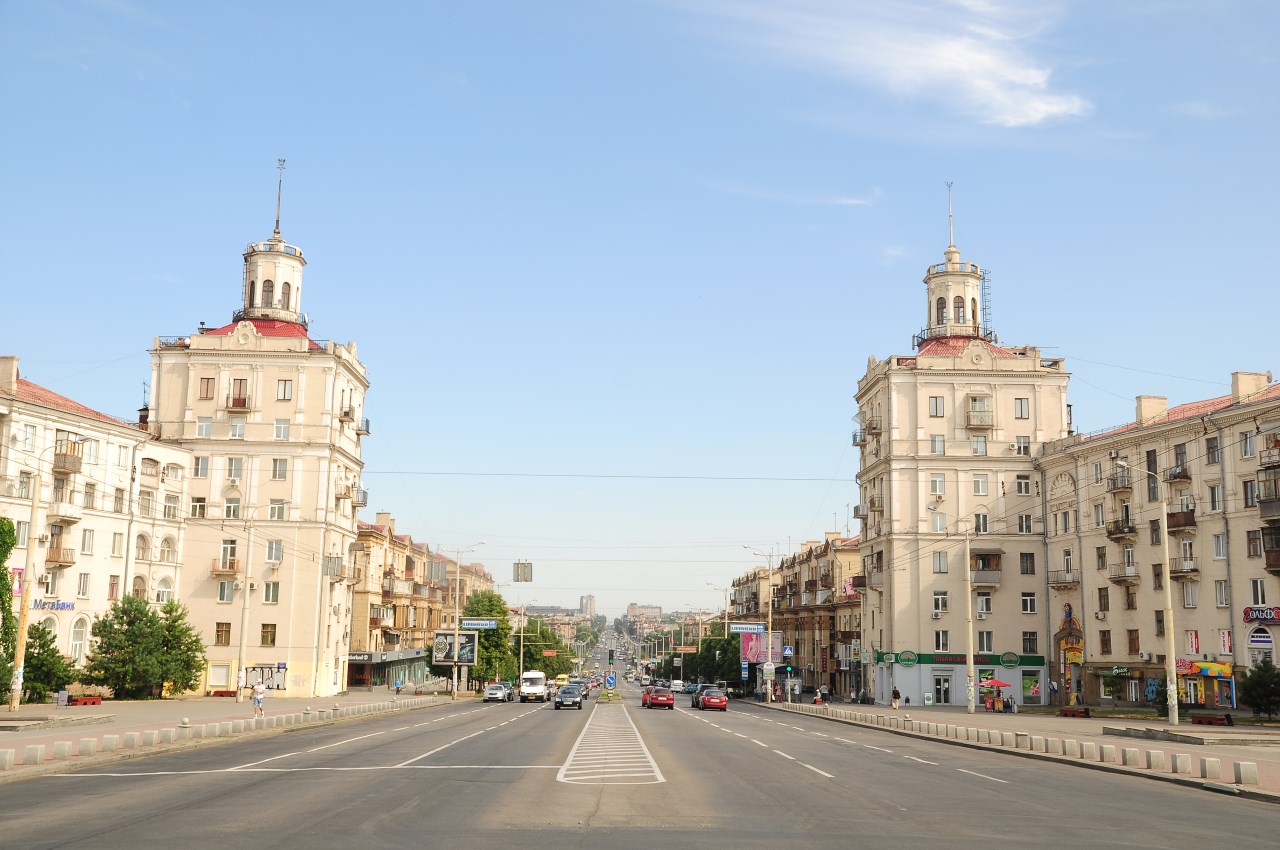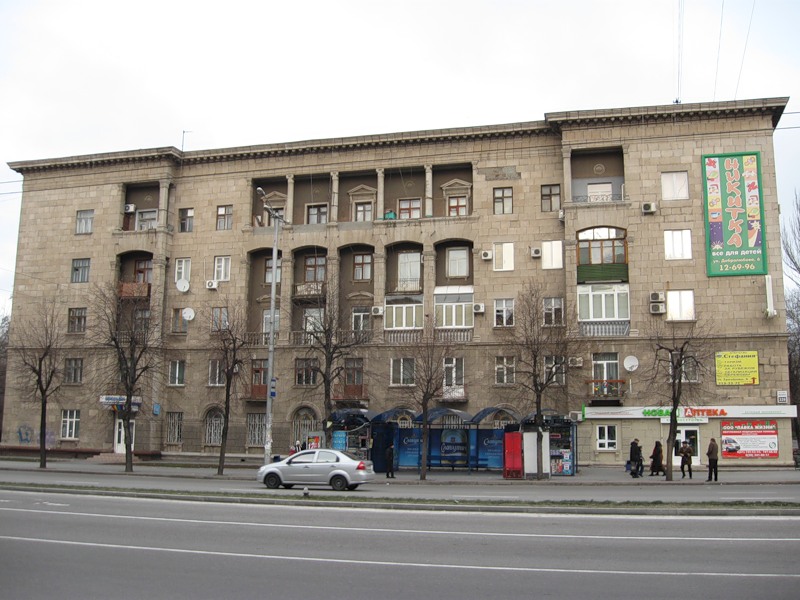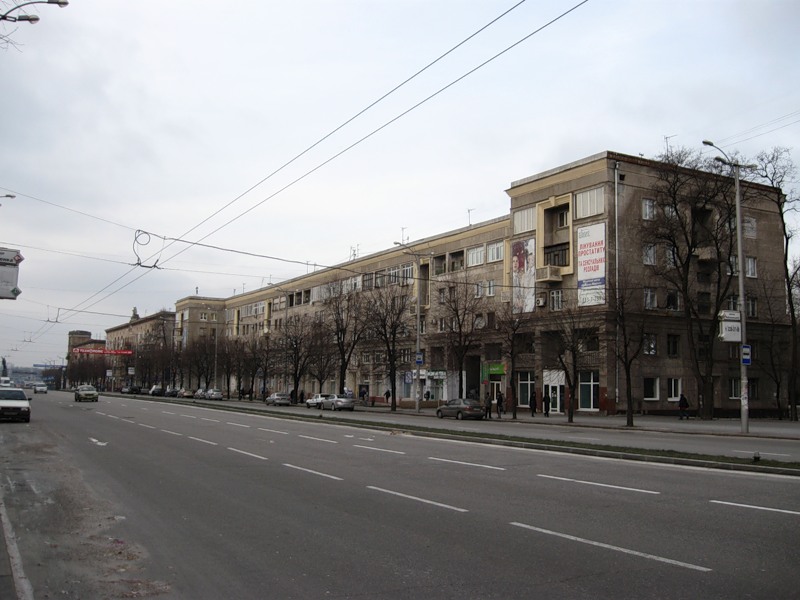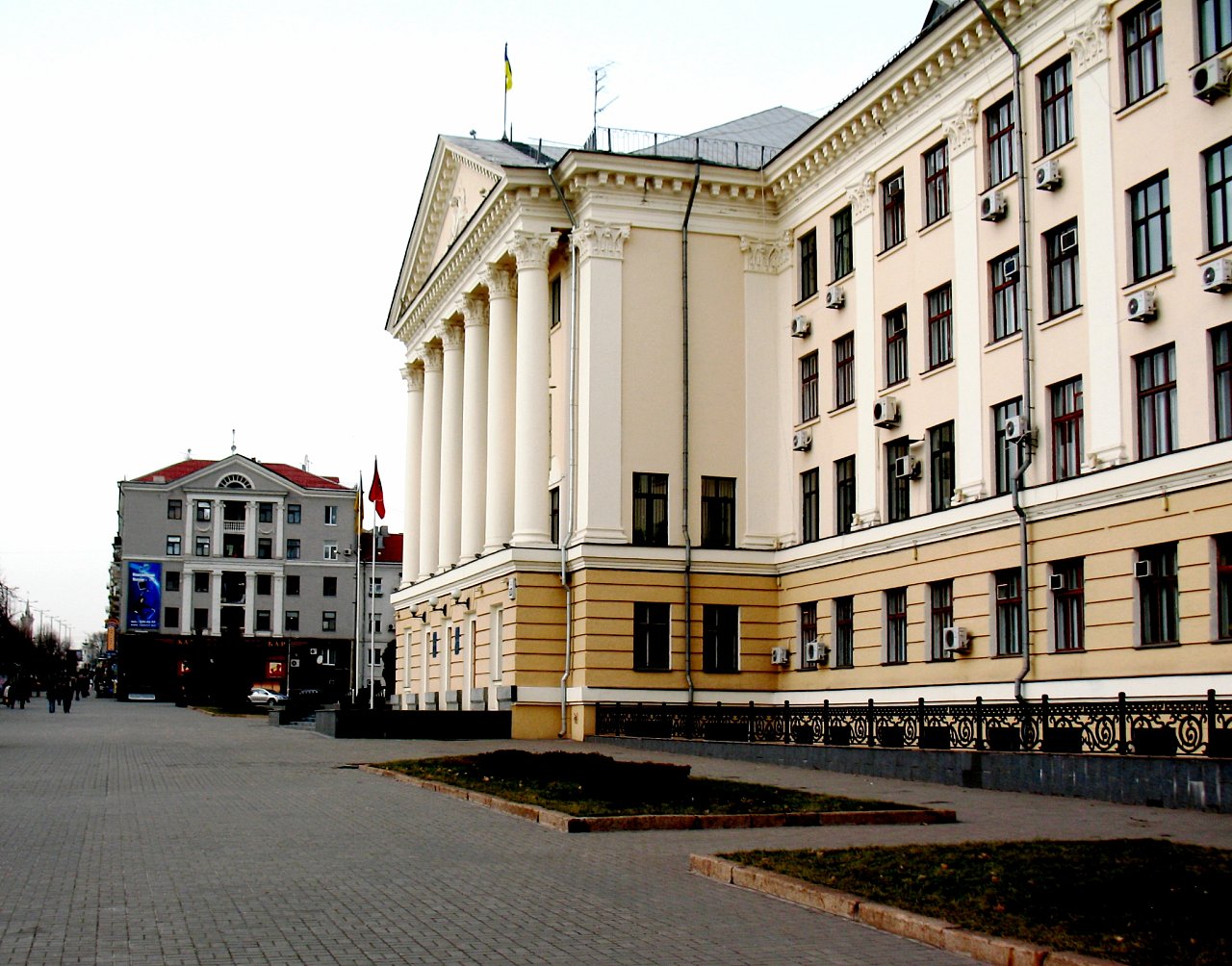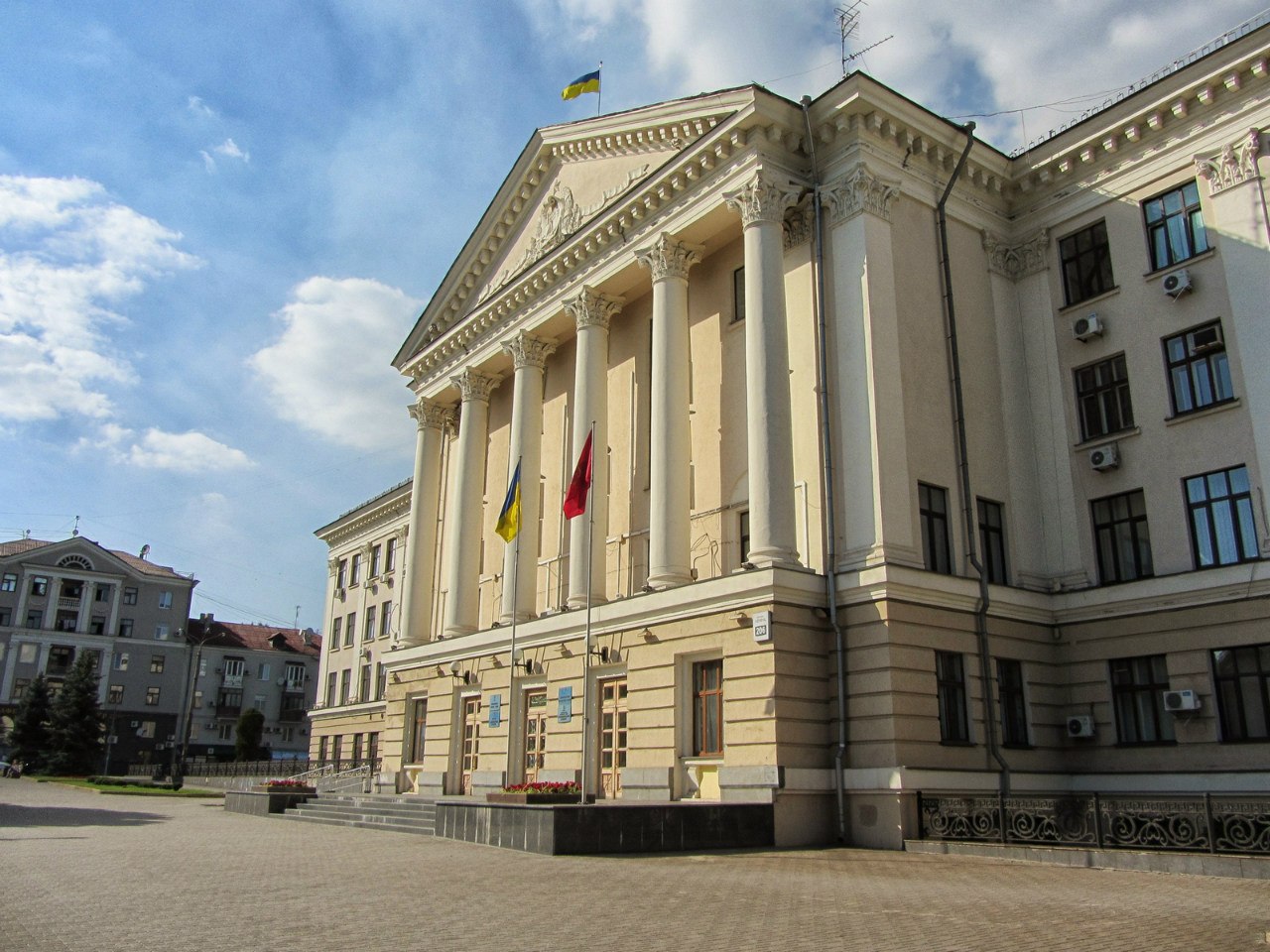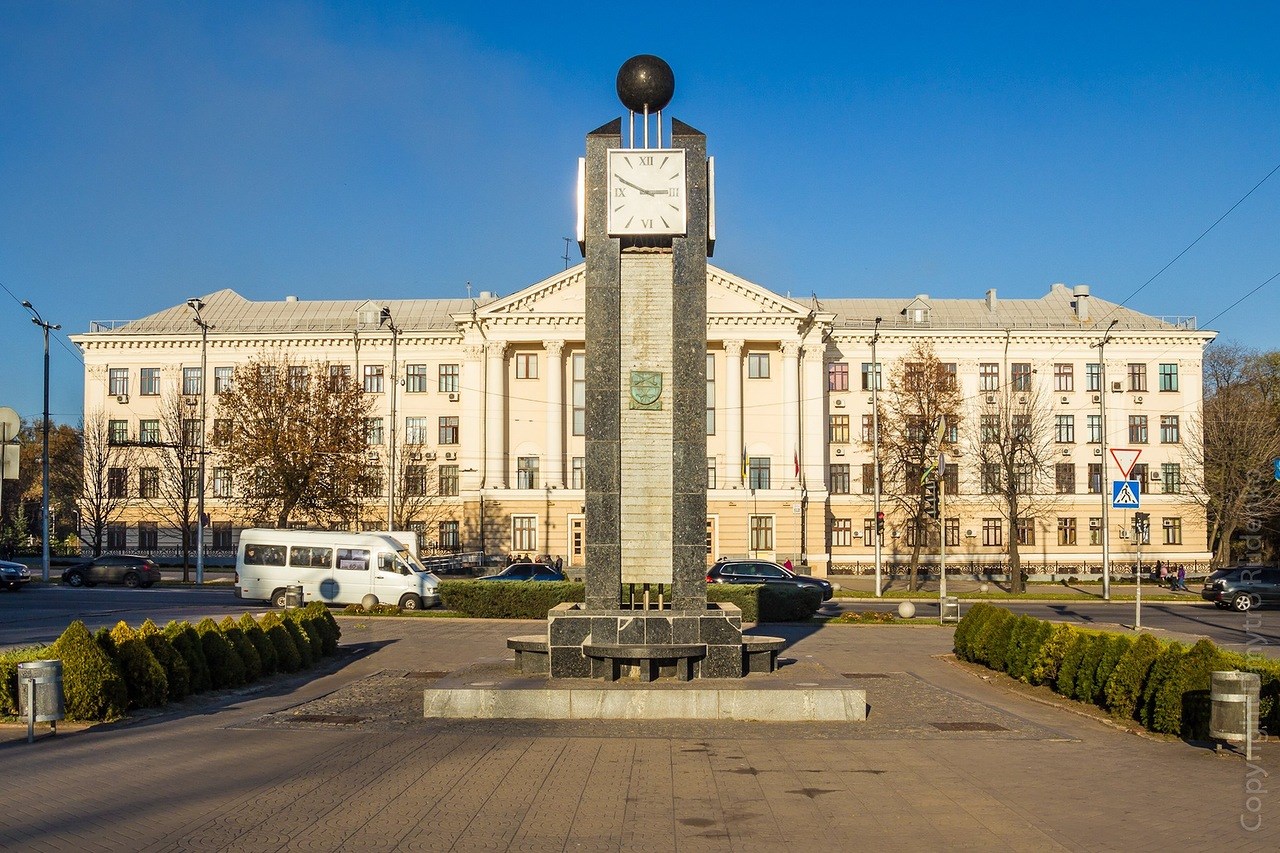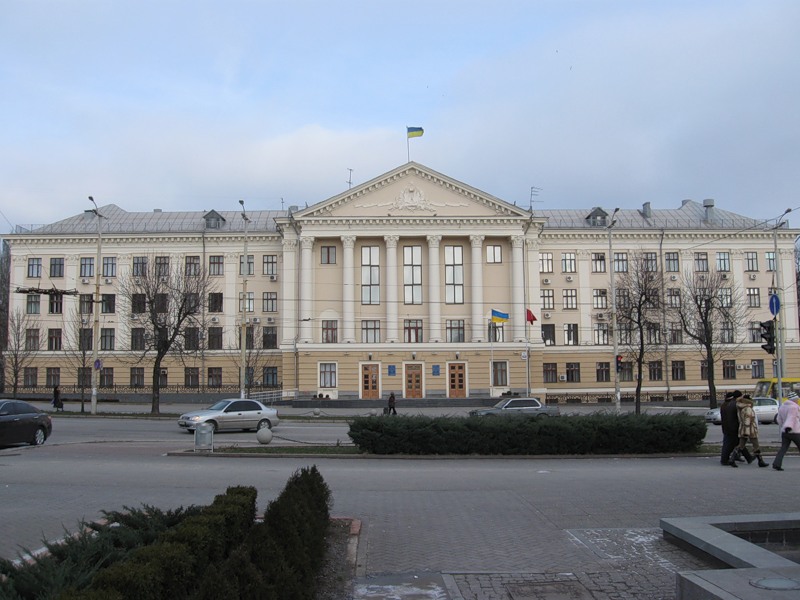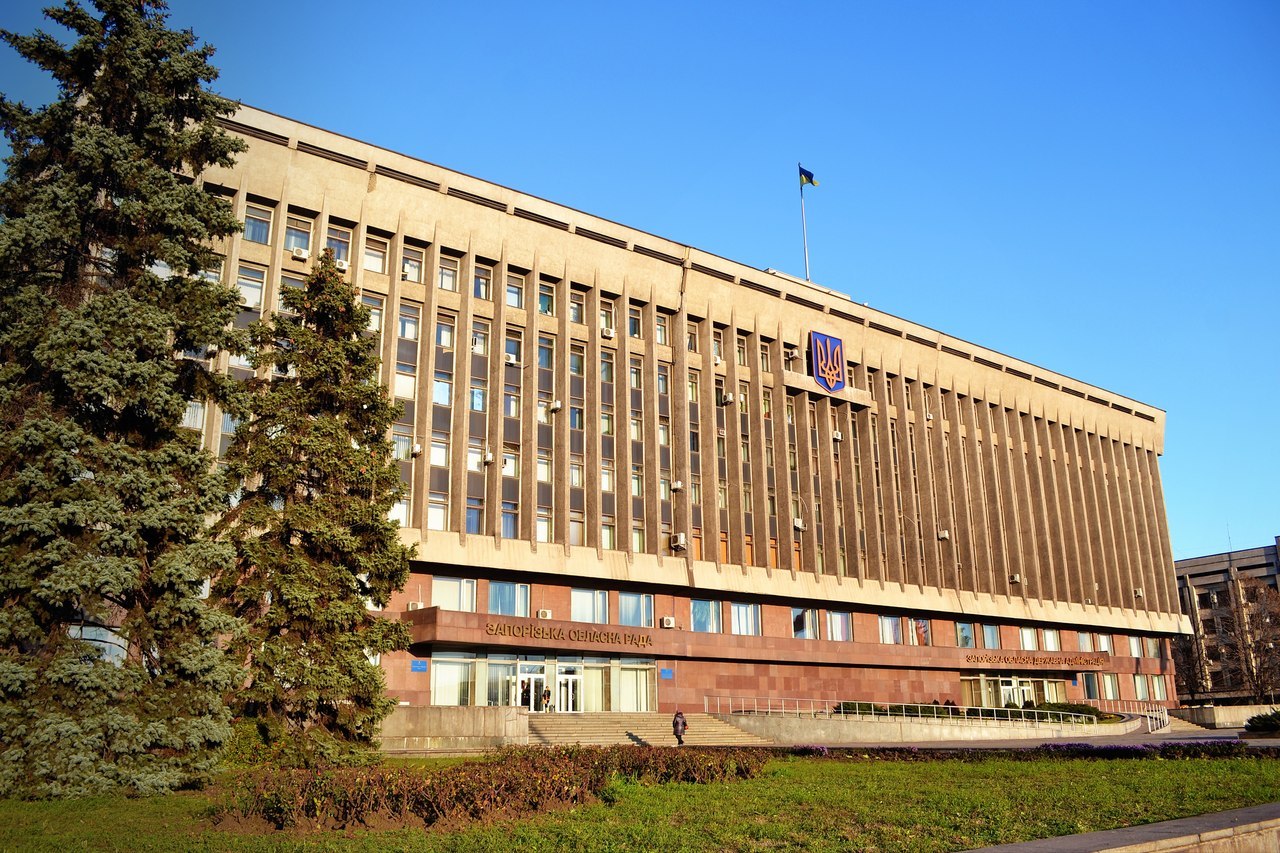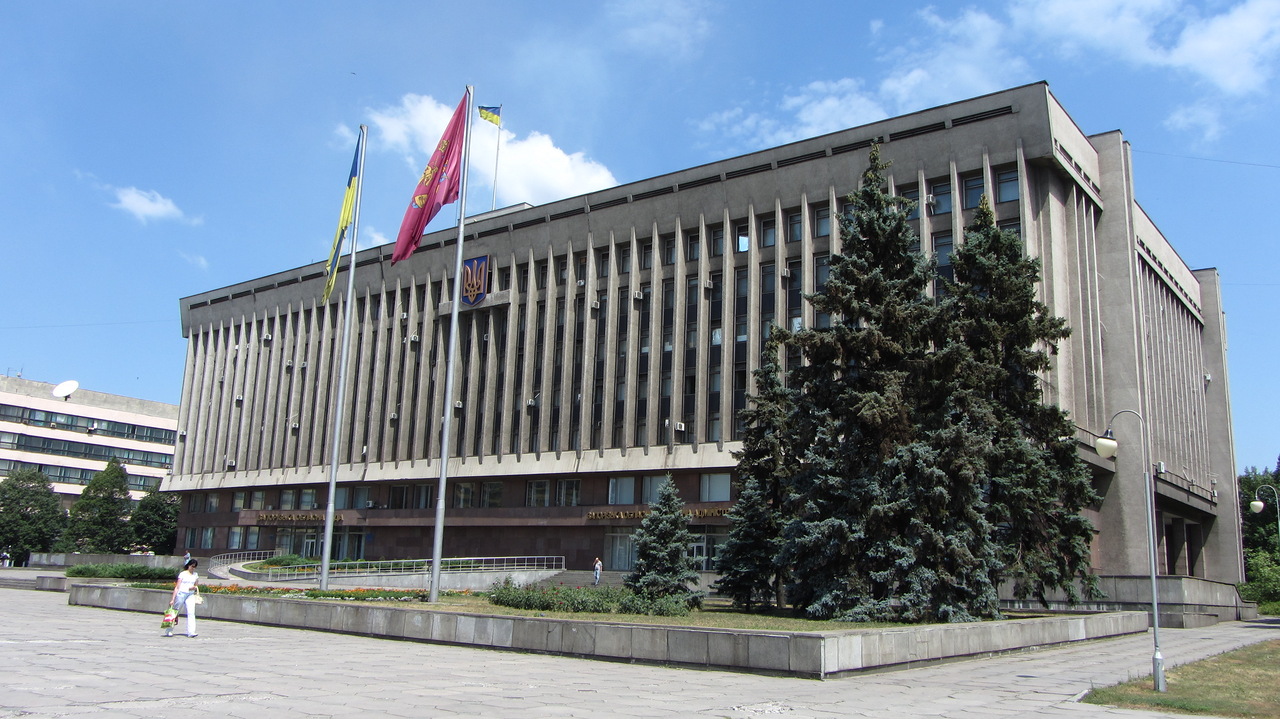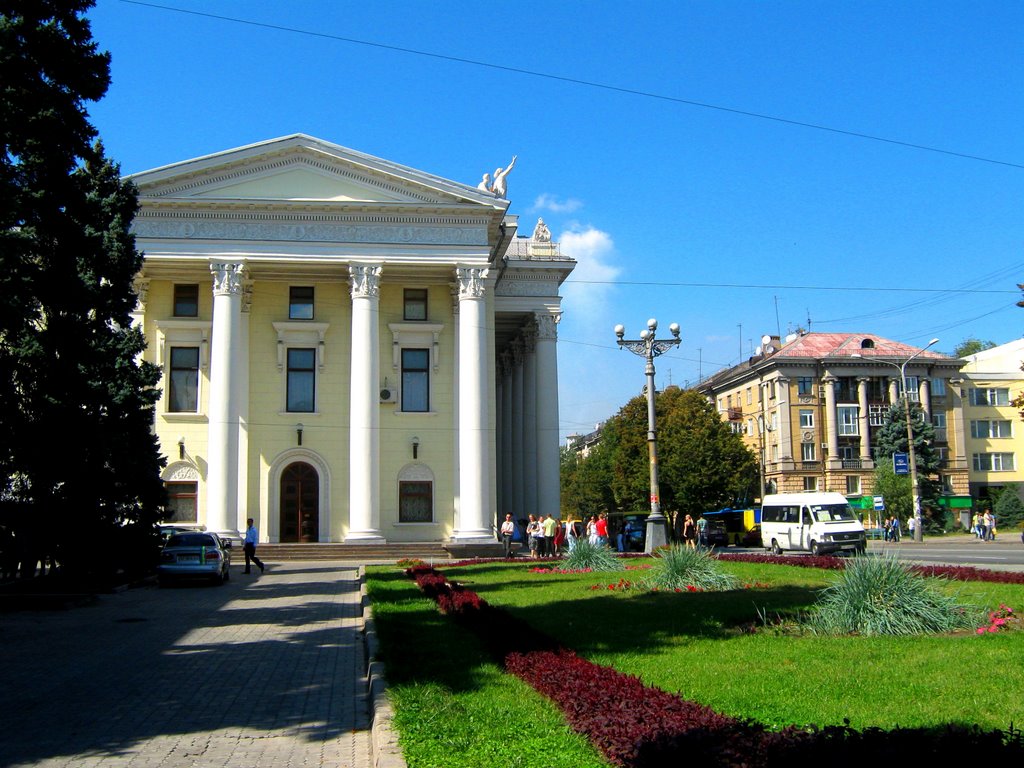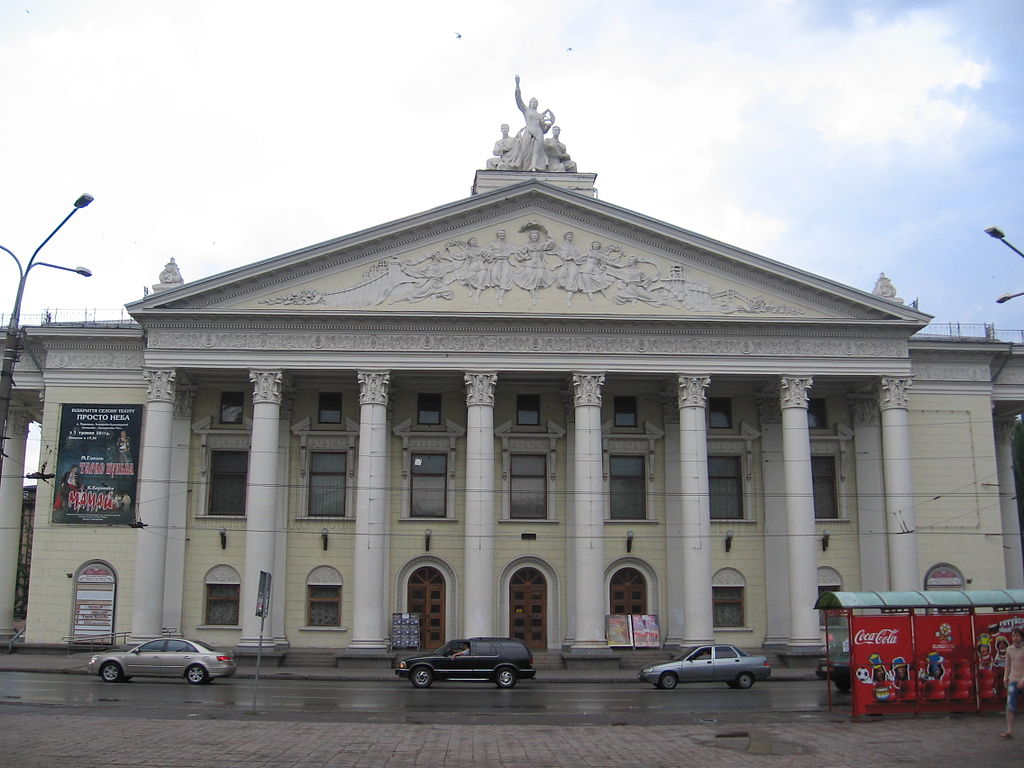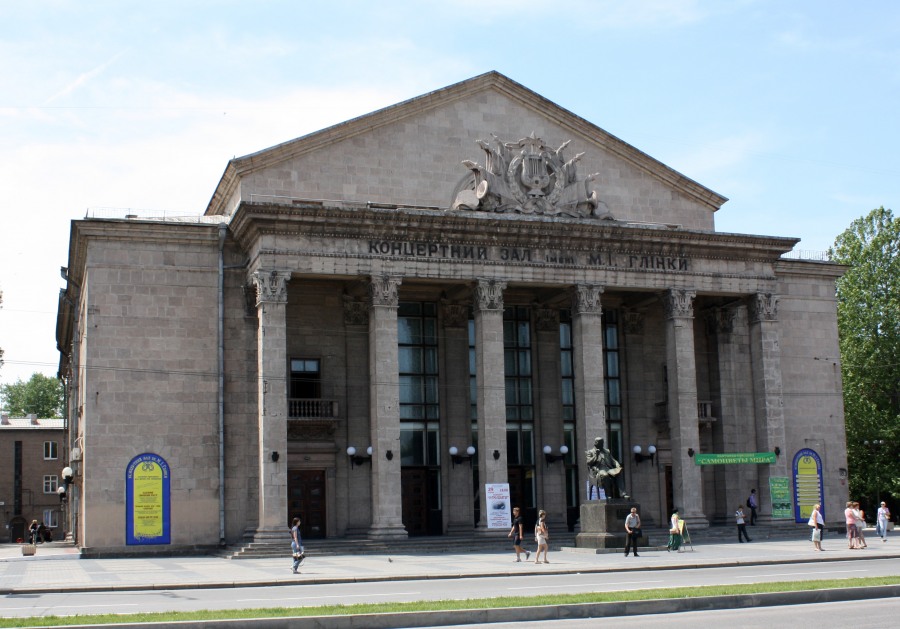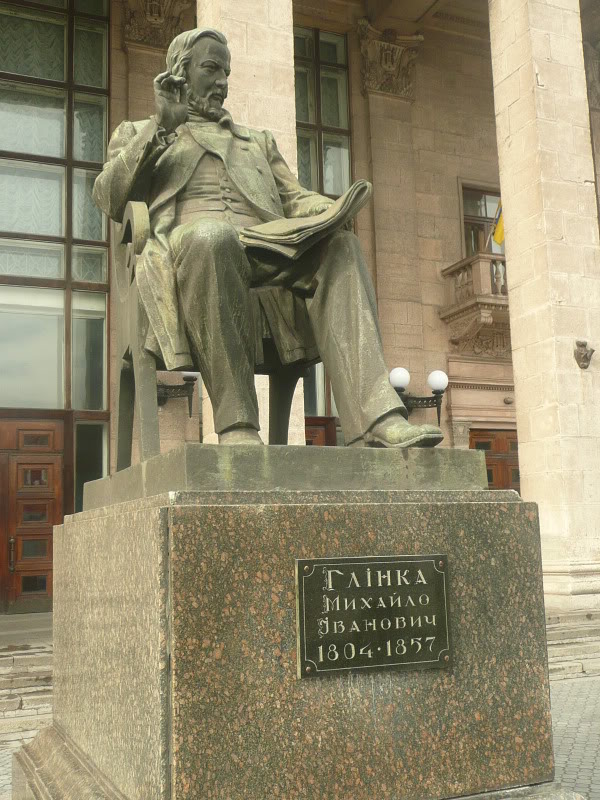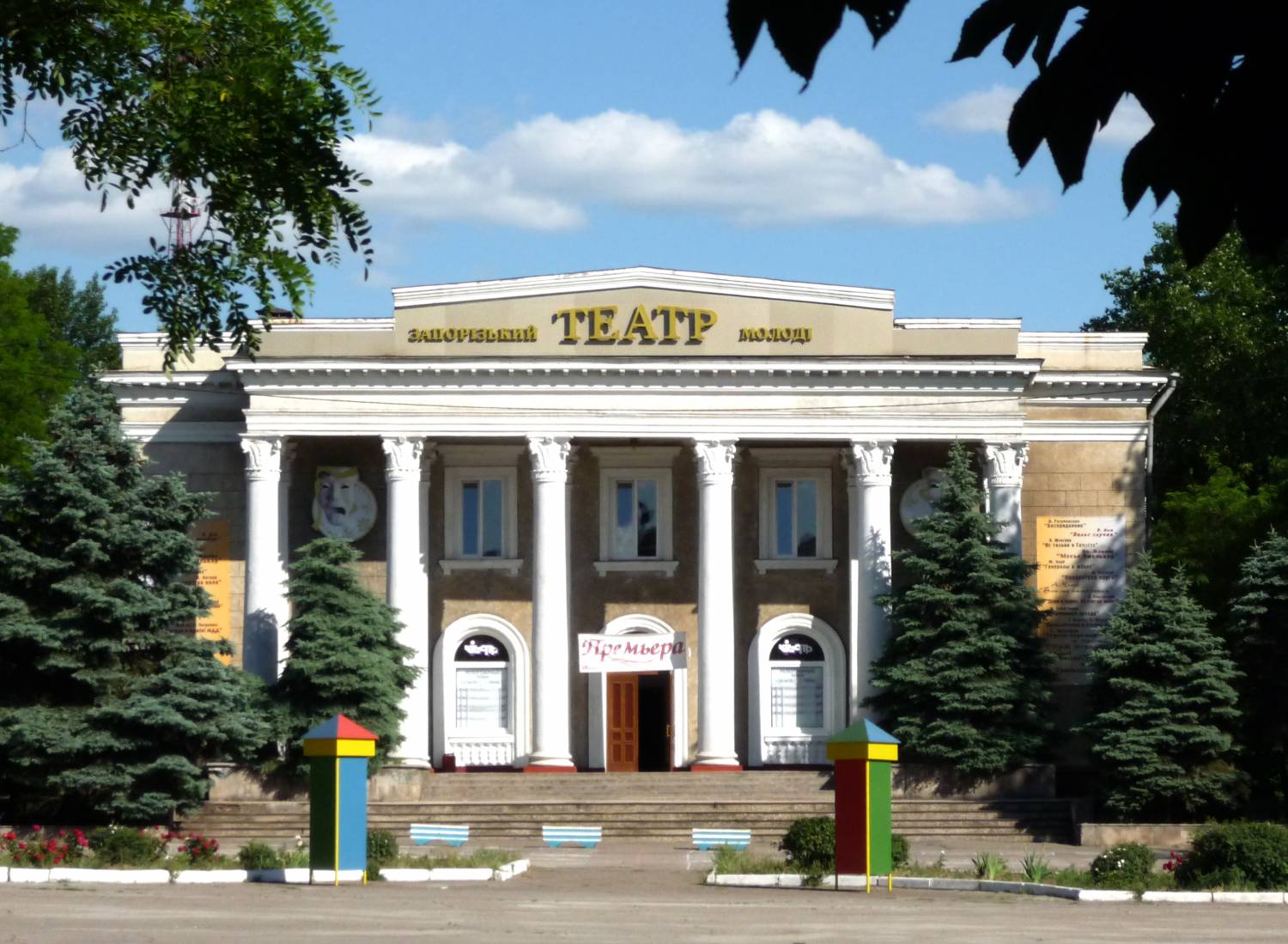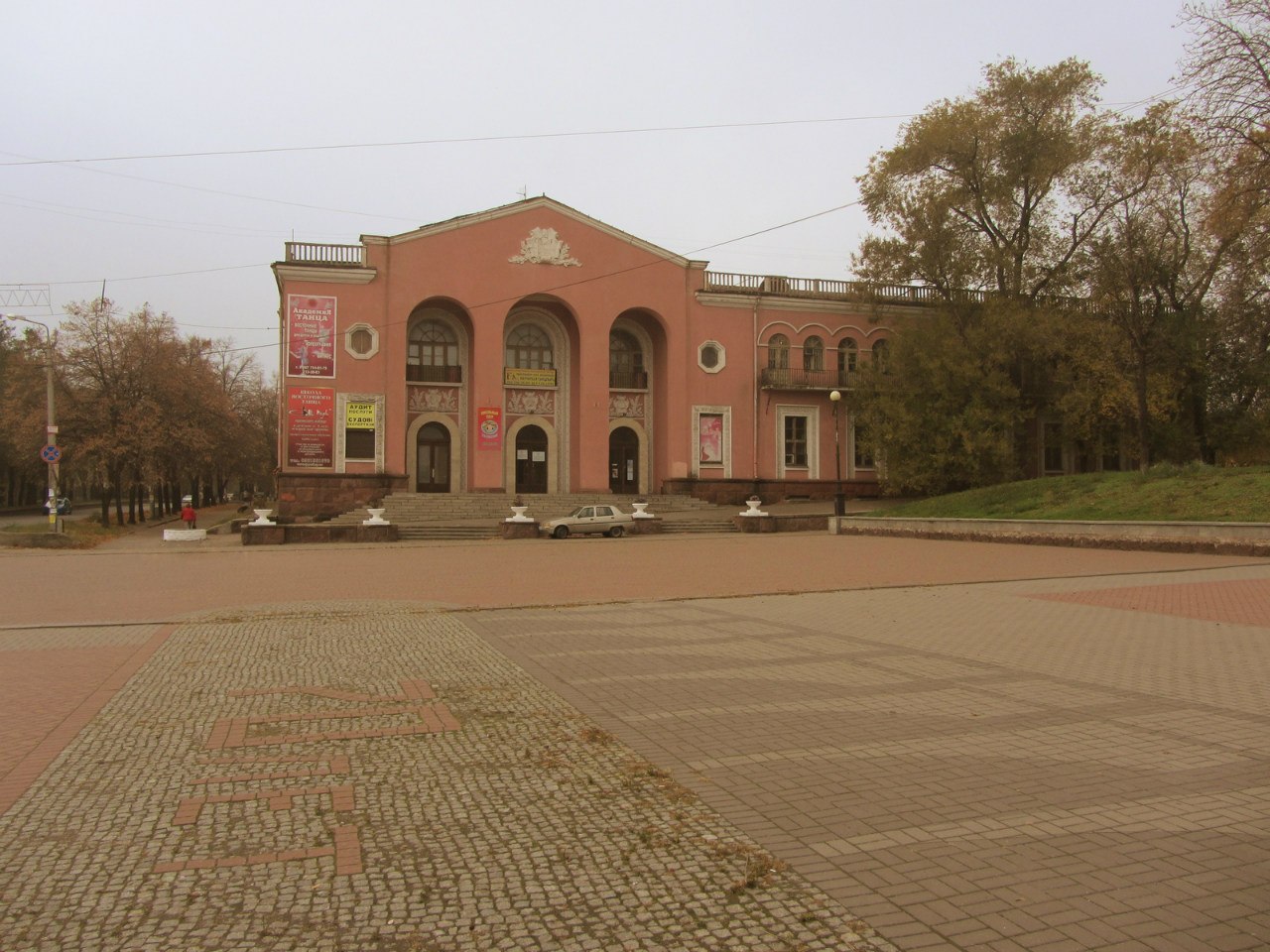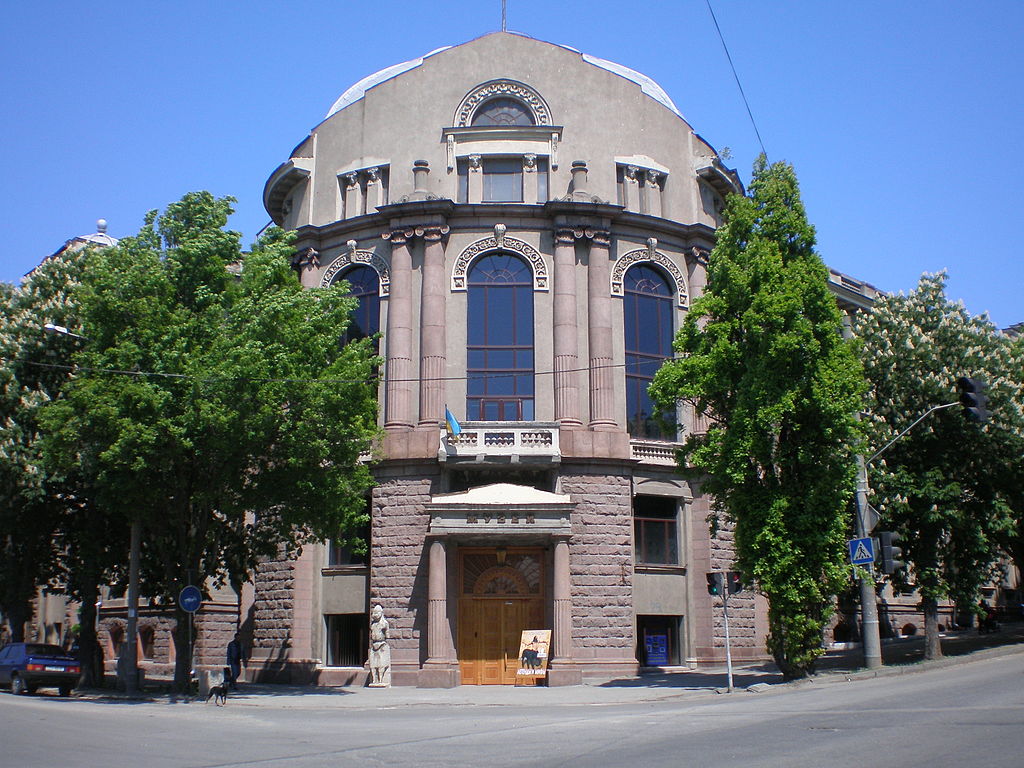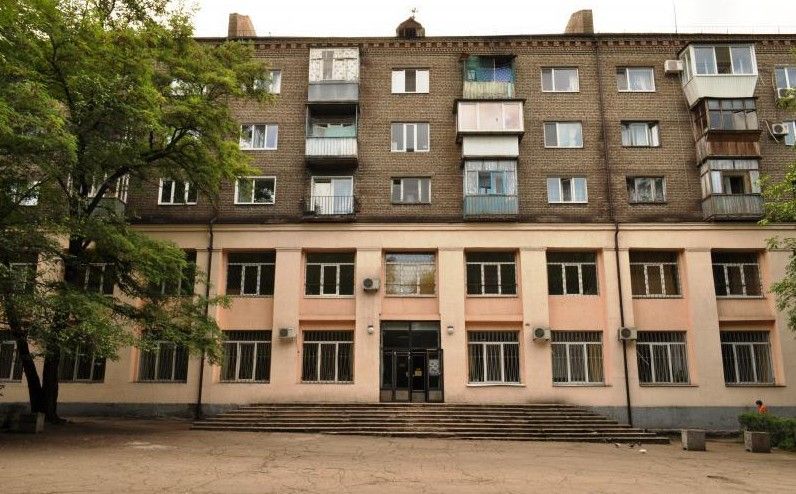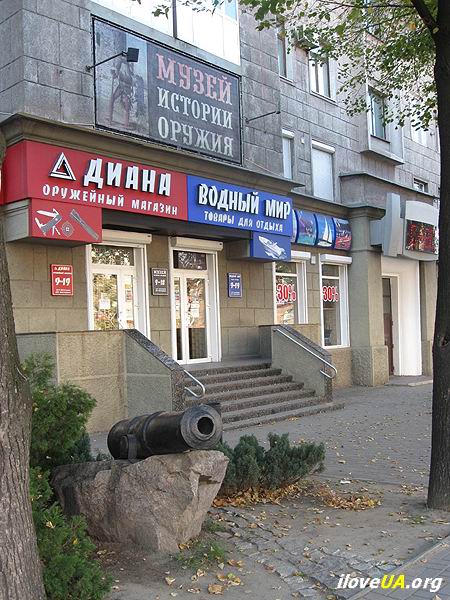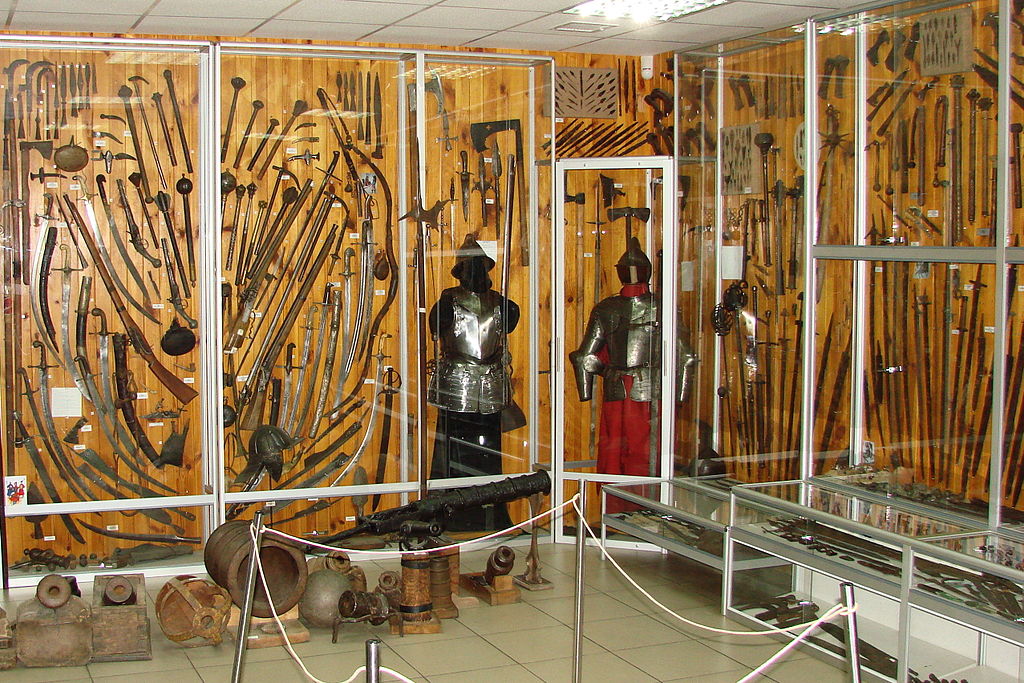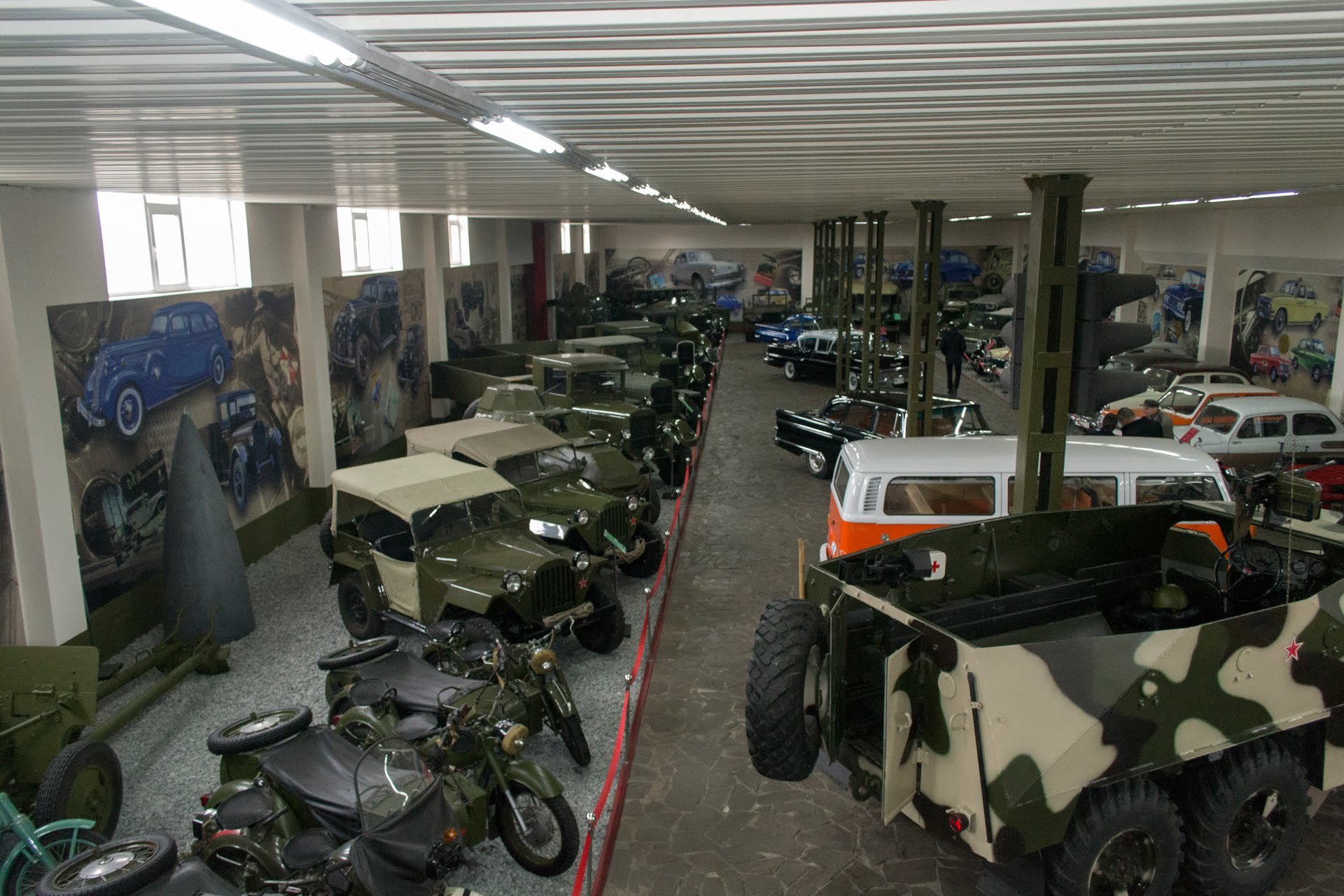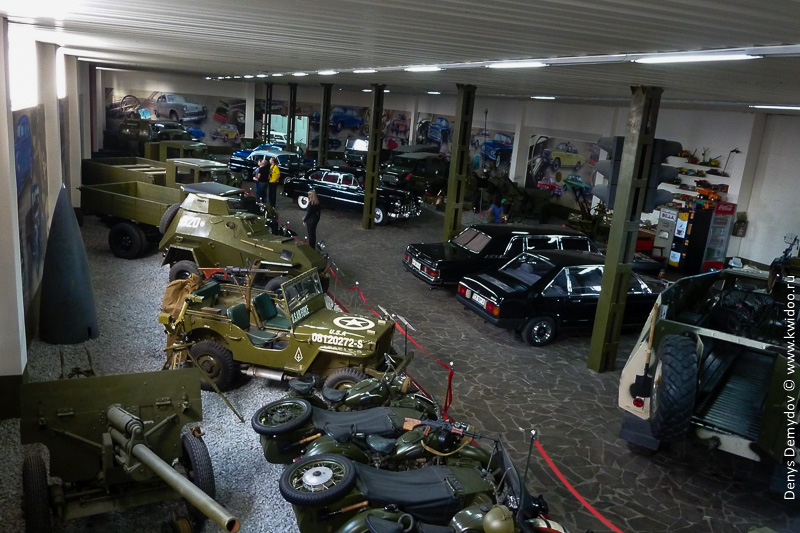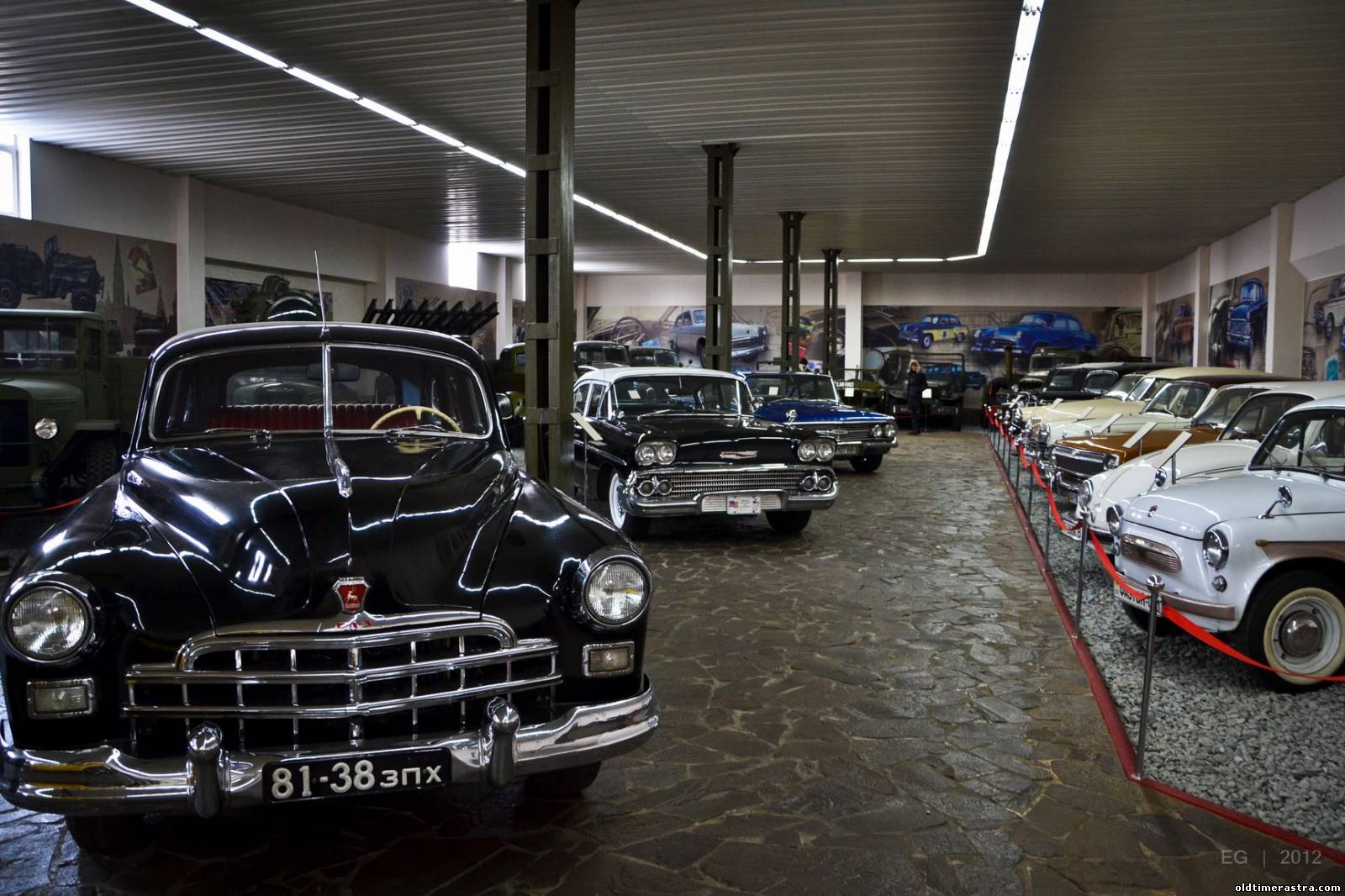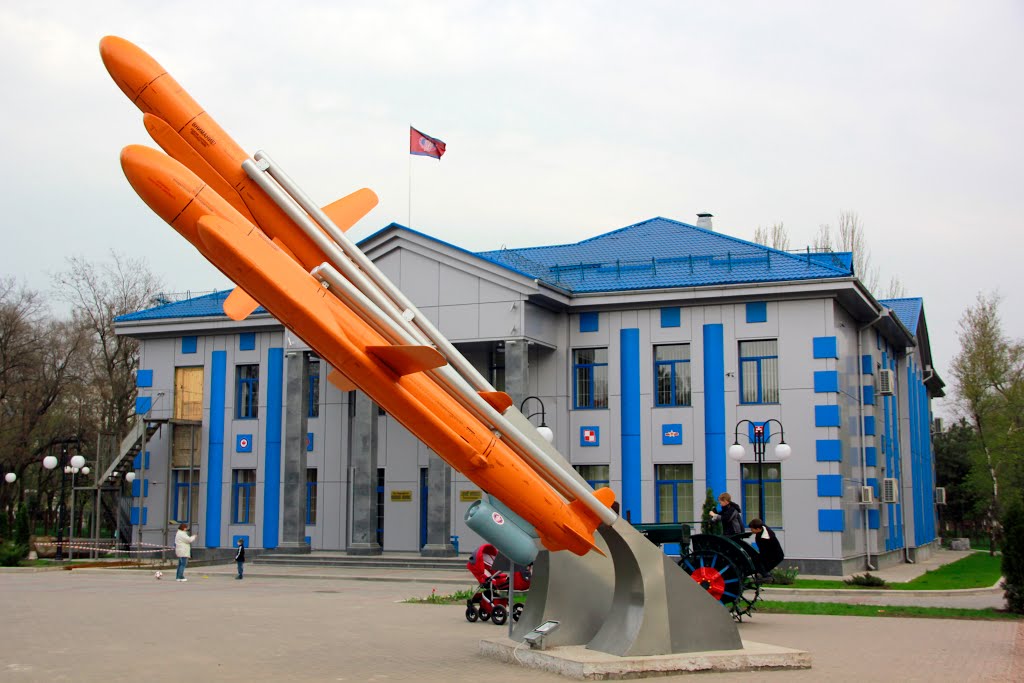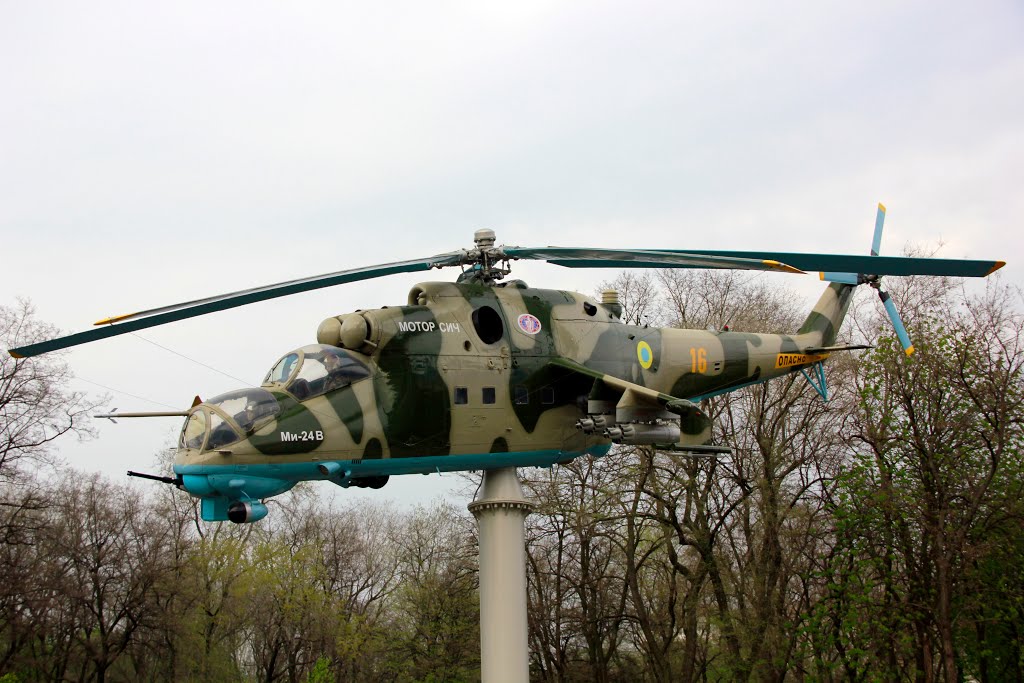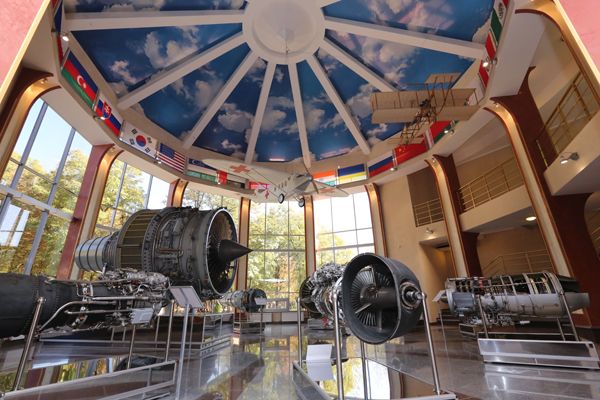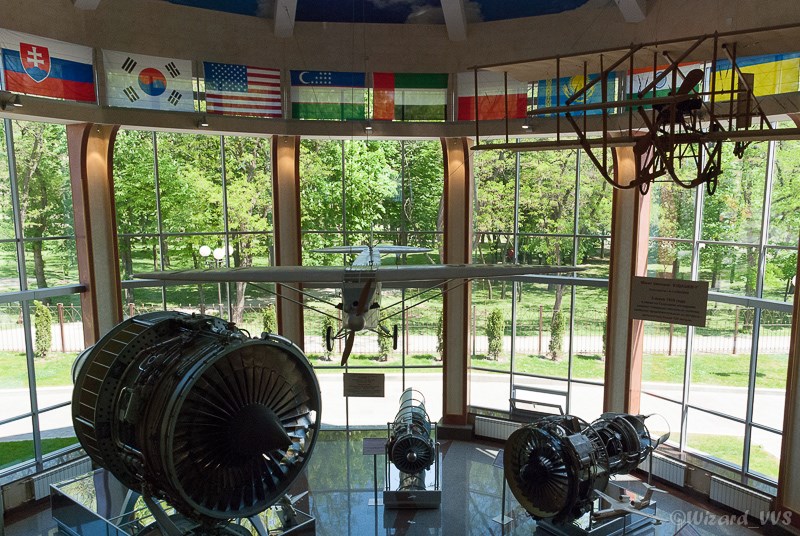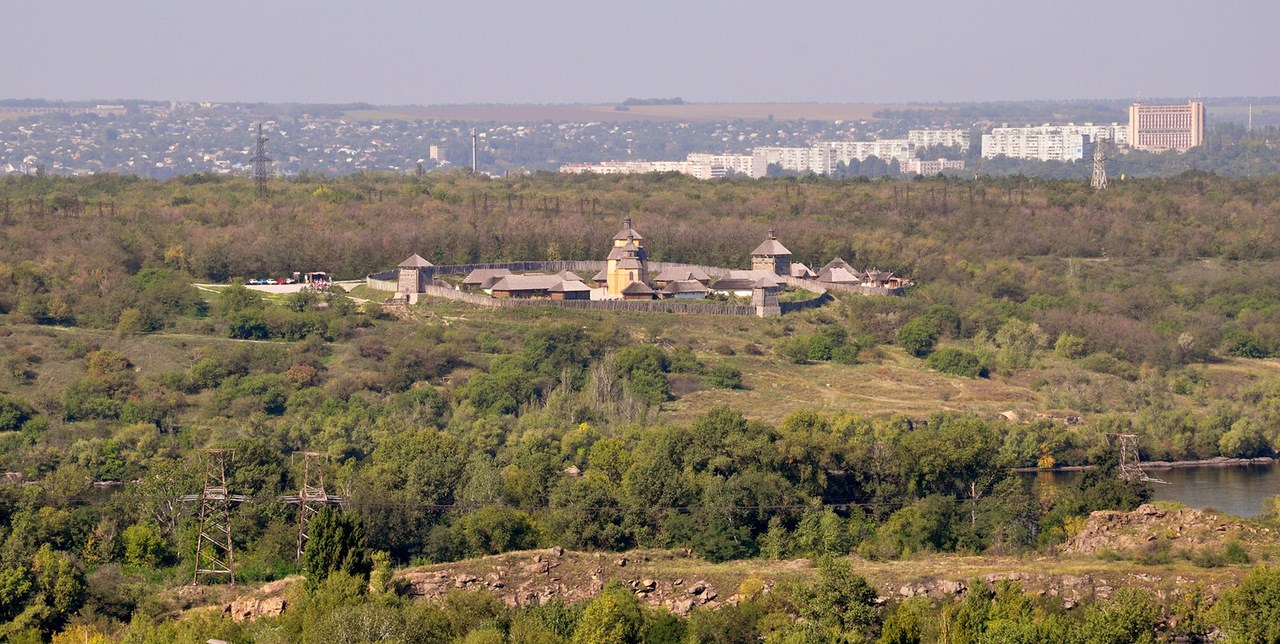 Zaporozhye city houses several prominent local industrial companies. ZAZ, Ukraine's largest manufacturer of automobiles is located here. Dnieproges, a huge hydroelectric power plant, and Zaporozhstal, a steel and iron plant, are situated here, as well. But this city is also the home of world-class companies such as Motor-Sitch, which is an airplane engine manufacturer. And even the by-products of Coca Cola are supplied by Zaporozhye's chemical industry. Nonetheless, major metallurgical, steel, light, and engineering industries are established here, as well. This is precisely why this city is of great help to the economy. Ukraine receives adequate supplies of stainless steel from it. A lot of facilities in Zaporozhye city also produce energy, both non-ferrous and ferrous metallurgy, heavy machinery, and machines for transportation. In fact, over four hundred products are exported each year, thanks to bountiful Zaporozhye.
The growth of Zaporozhye is also more evident through the academic institutions it has. There are numerous teacher-training, machine-building, and pharmaceutical institutes in this city. The Zaporozhye State University, as well as, other well-recognized research centers, medical schools, and technical institutions are found here too. And because of this, Zaporozhye city have produced a large number of students and scholars. However, these are not all the city has to offer.
Zaporozhye is also famous for its restaurants and food. Usually, the foods here are abundant and cheap. A famous floating restaurant is also found on the Dnieper River. Furthermore, this city's climate is somewhat dry, which makes it perfect for tourism. So, tourists can visit museums, circus shows, clubs, and theatres. They can walk on some of Europe's longest streets and drive on Zaporozhye's longest road, Lenin Prospekt. They can also attend Zaporozhye's Independence Day celebration during August 24. Various hotels such as Hotel Zaporizhzhya are also available to accommodate the tourists.
http://famouswonders.com/zaporozhye/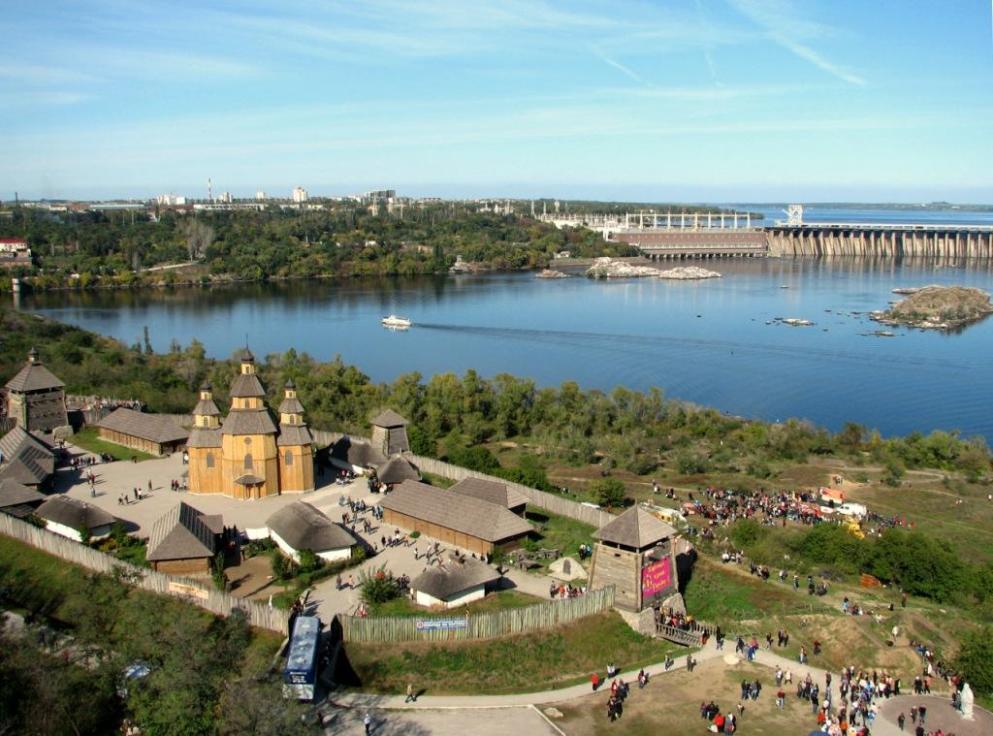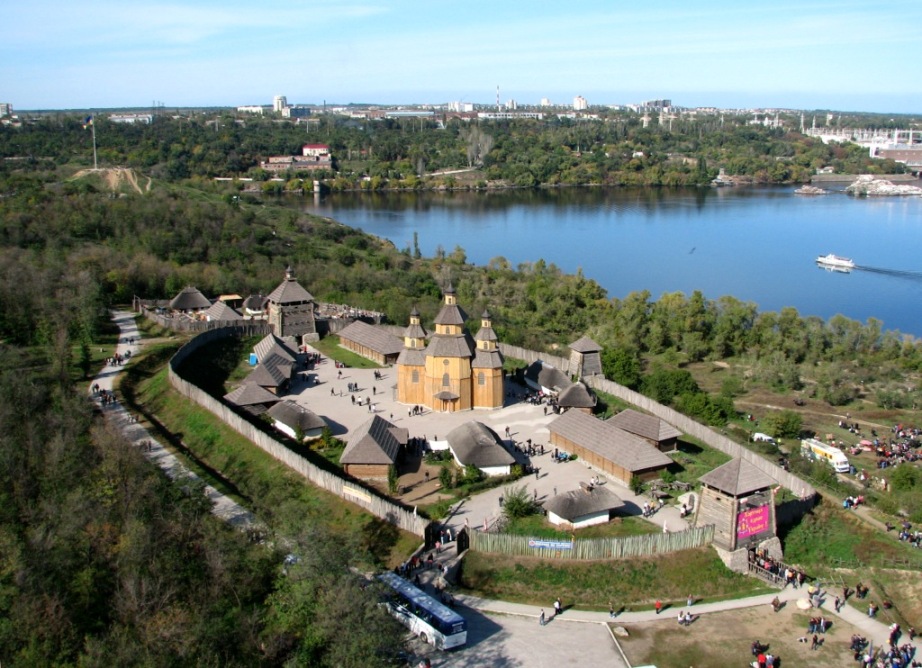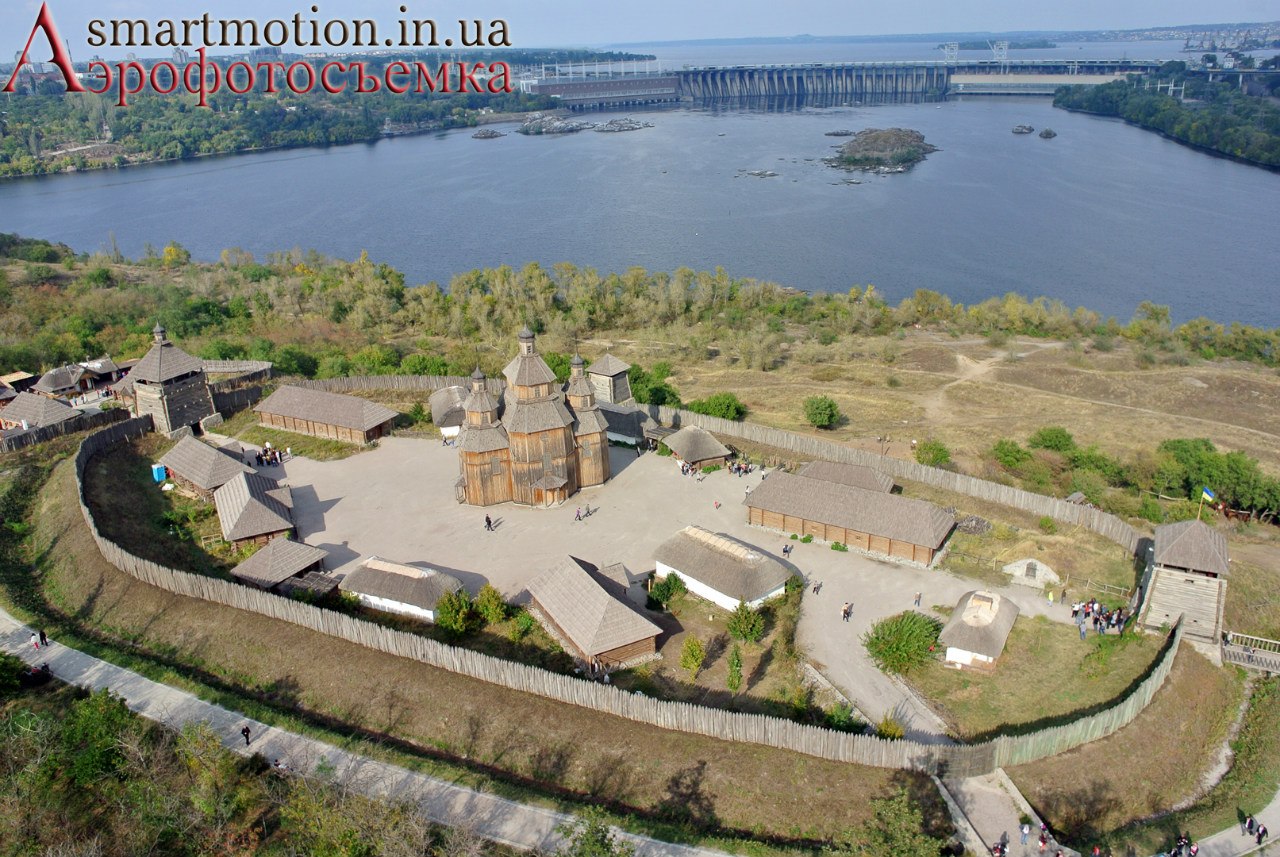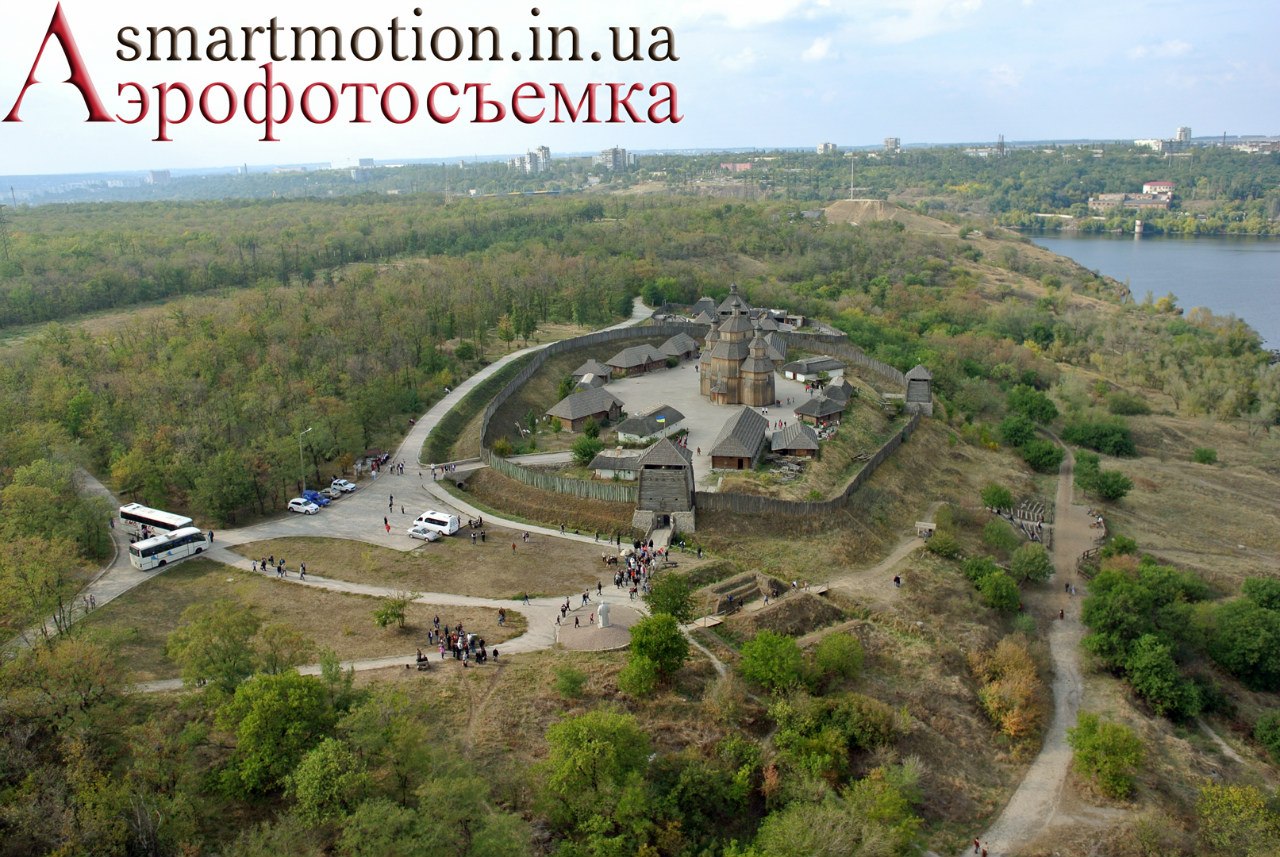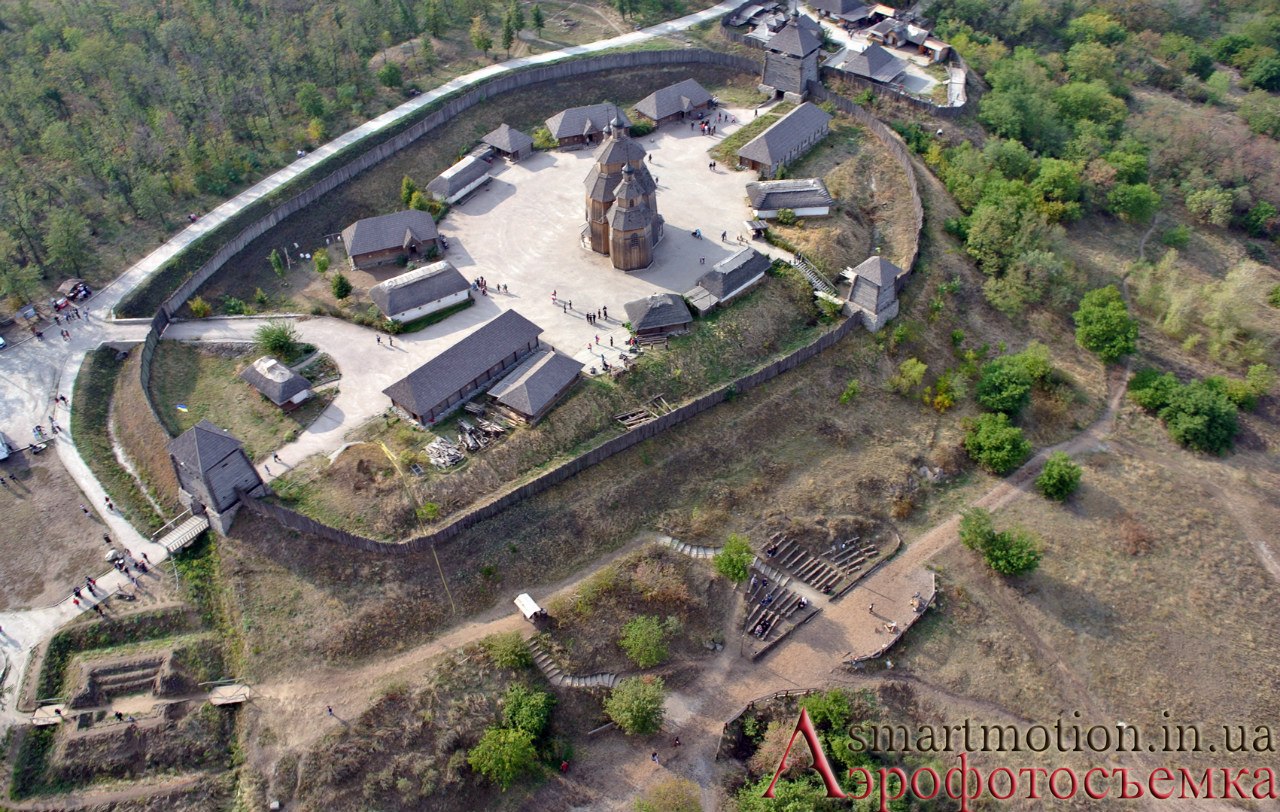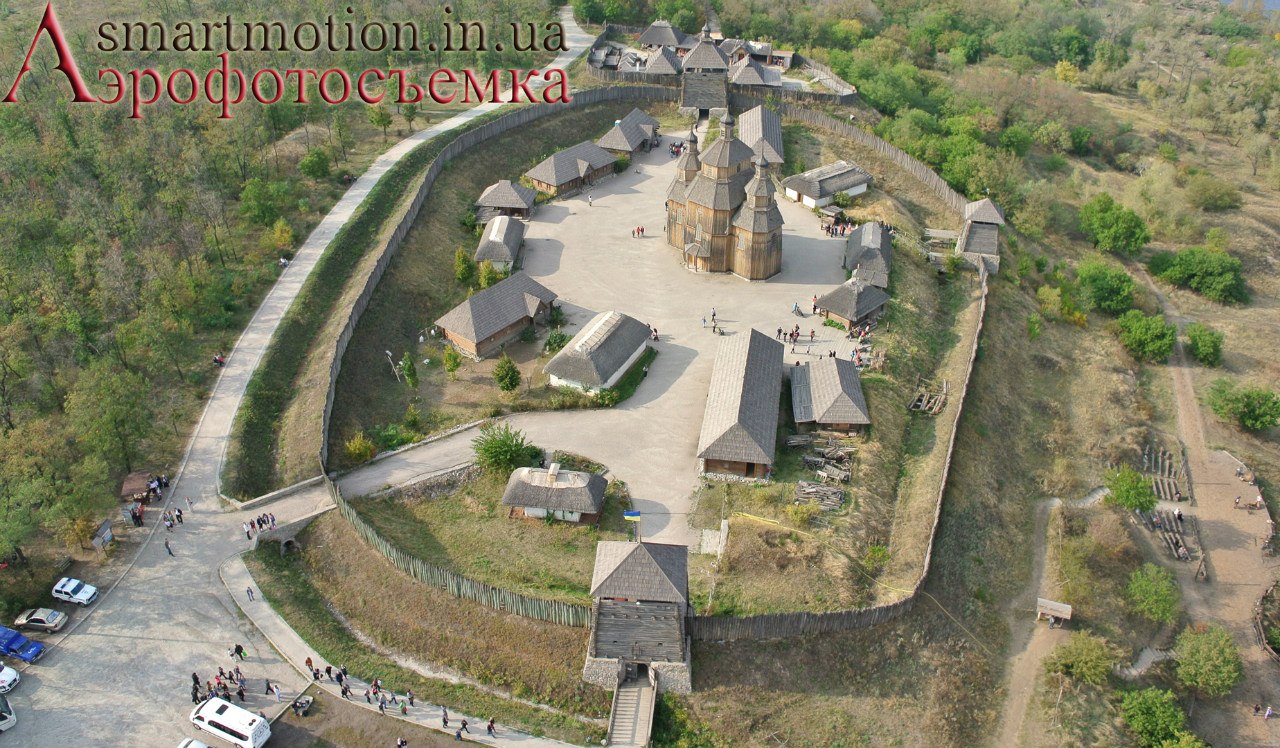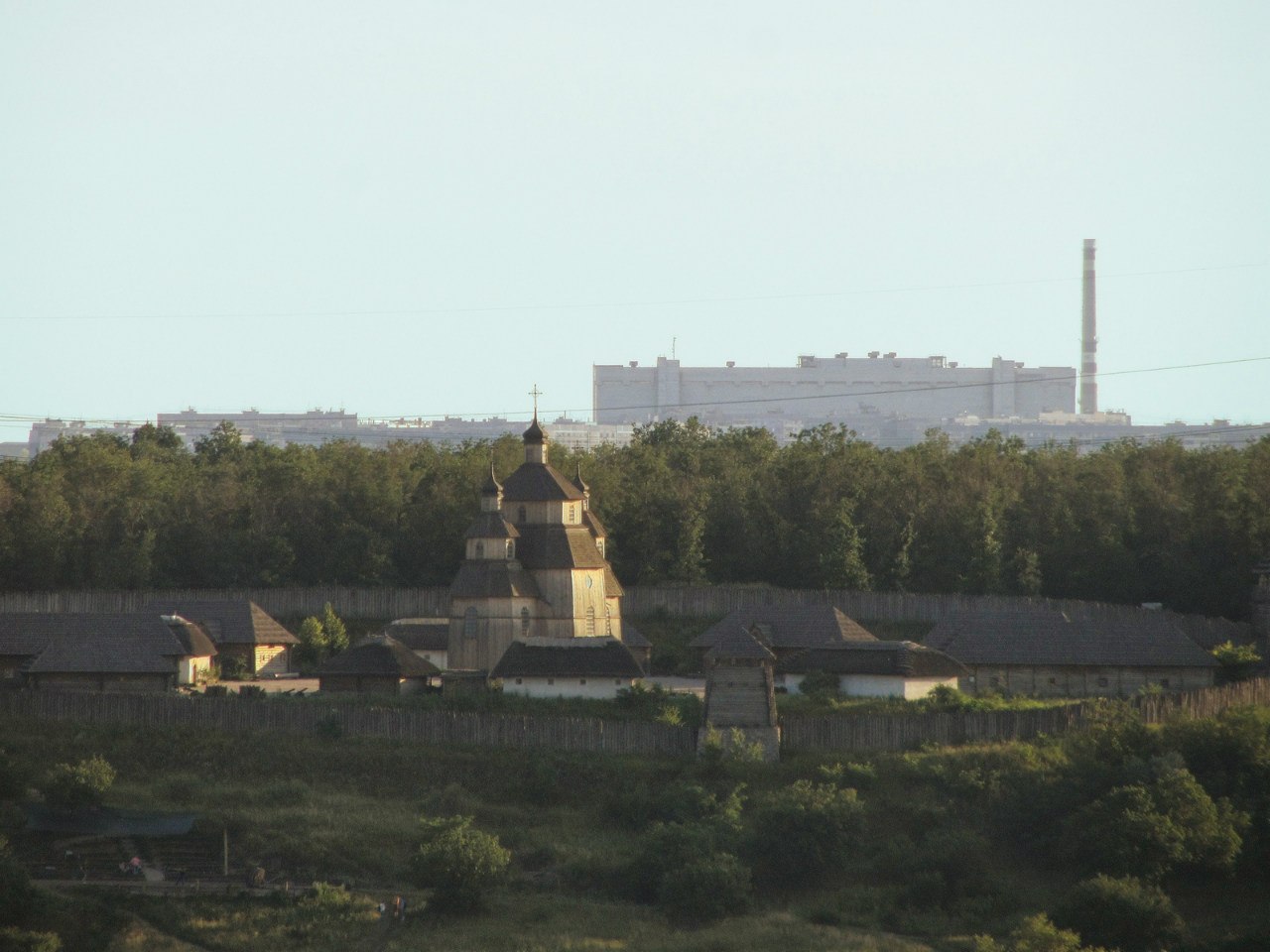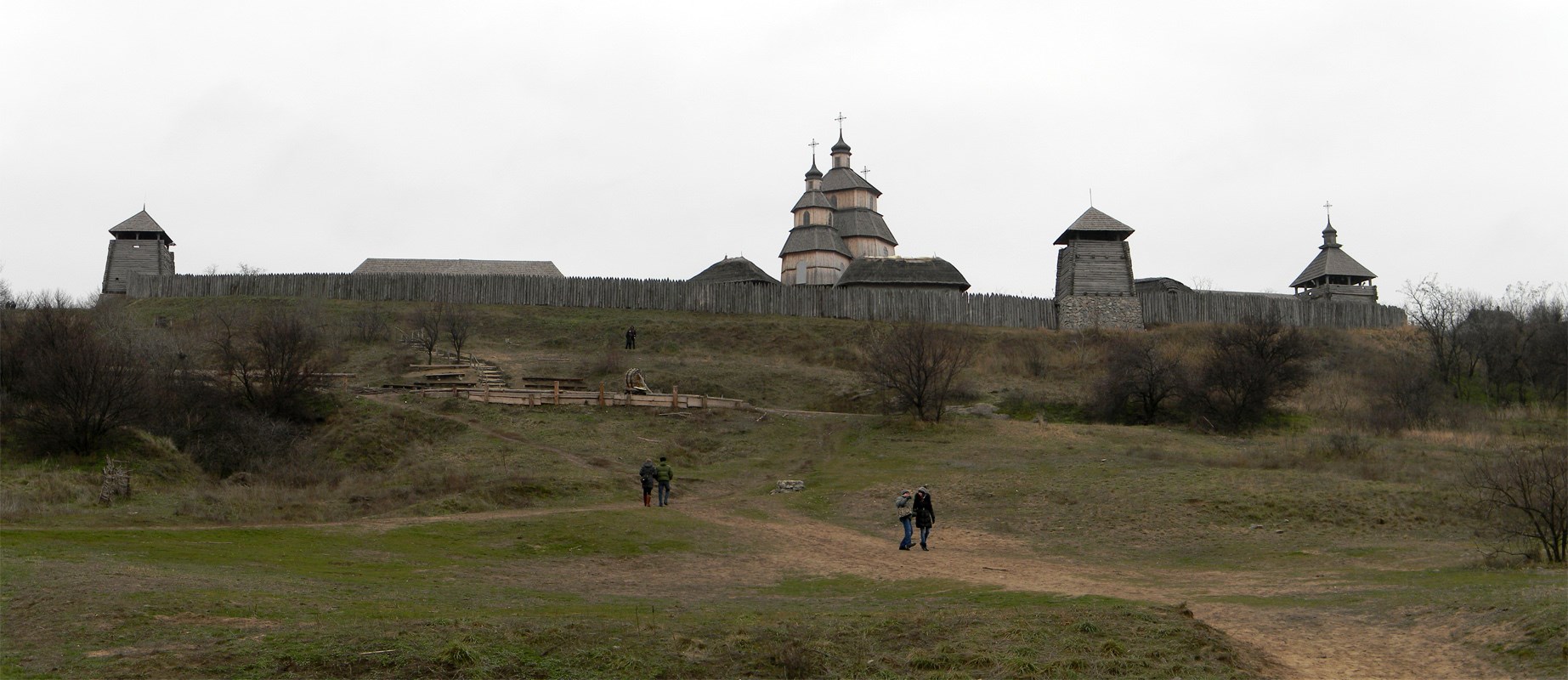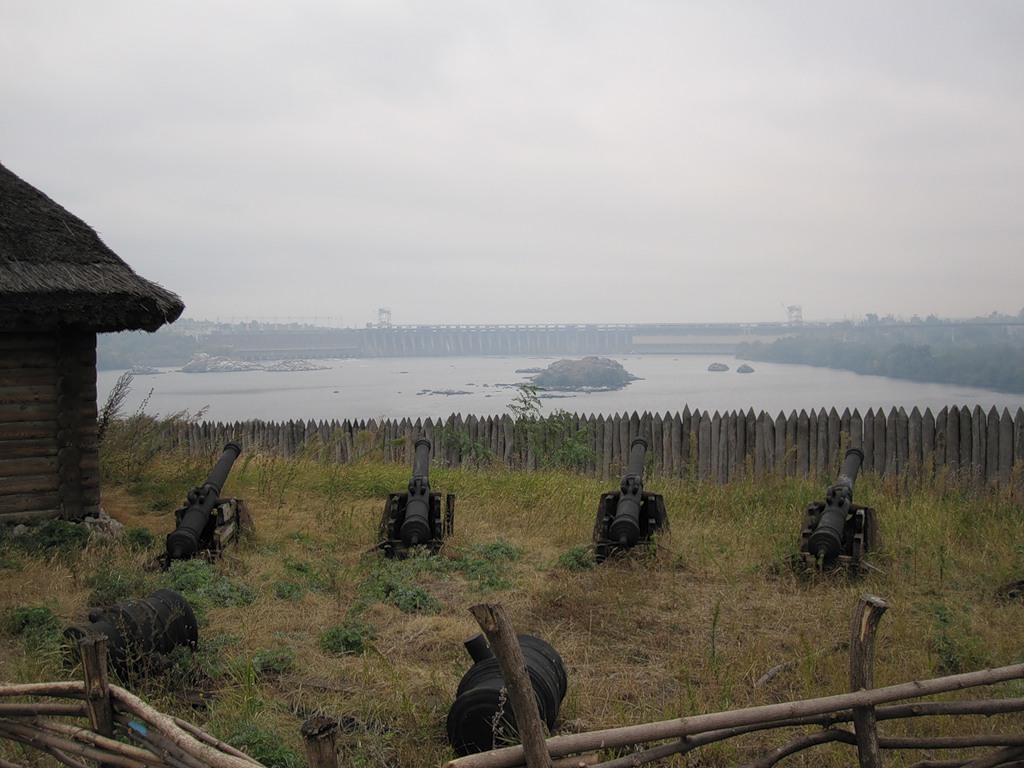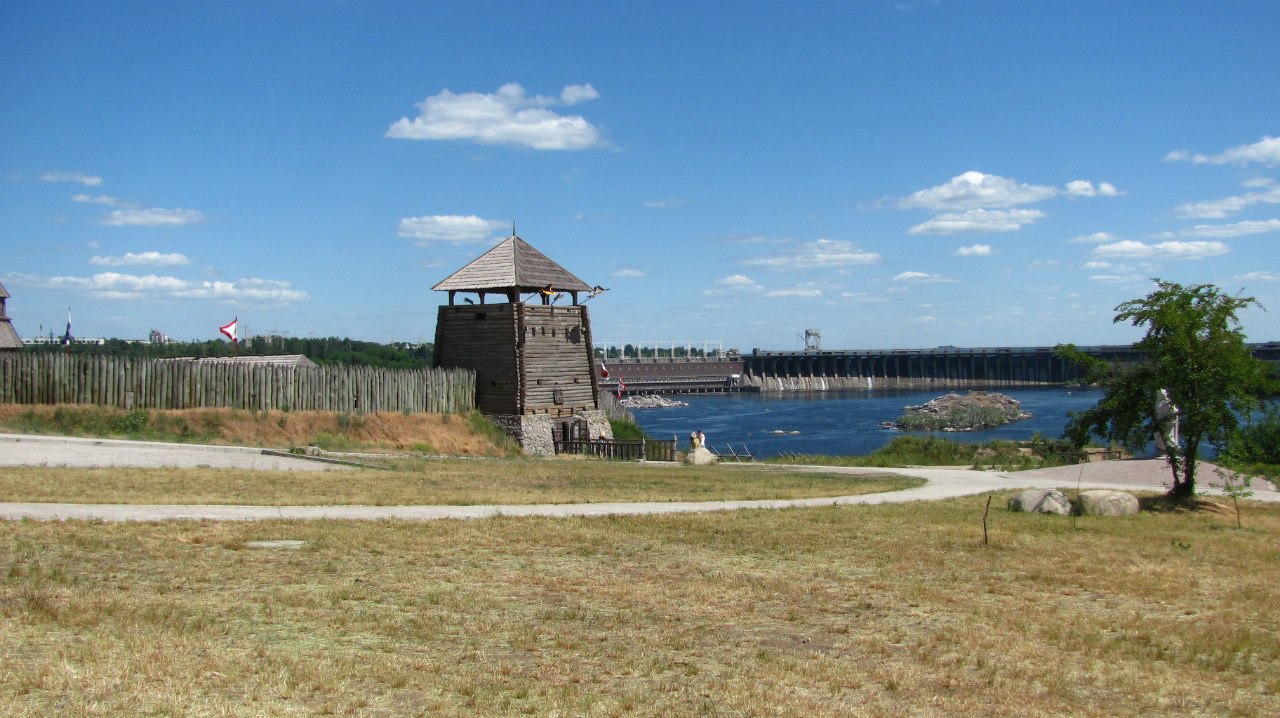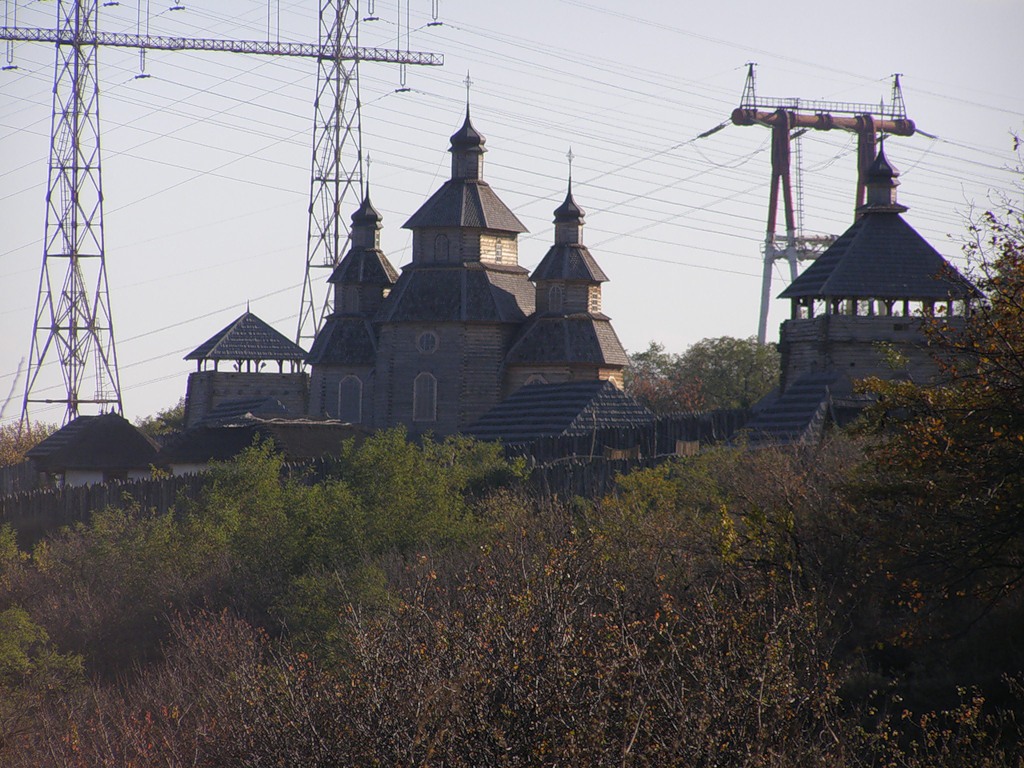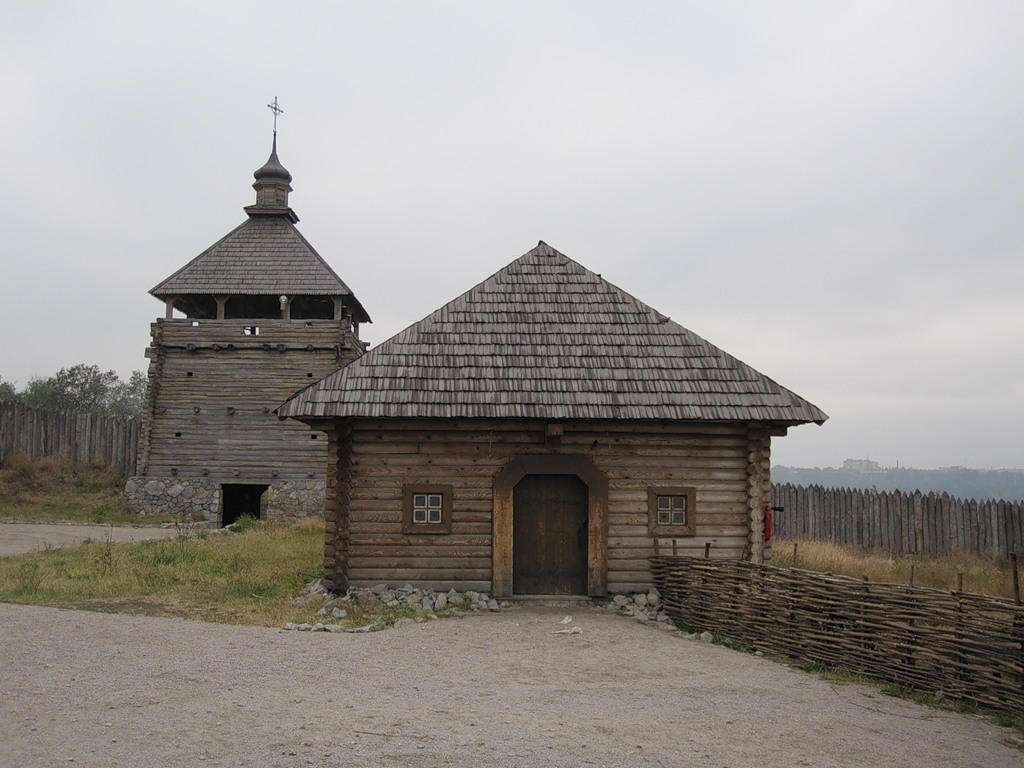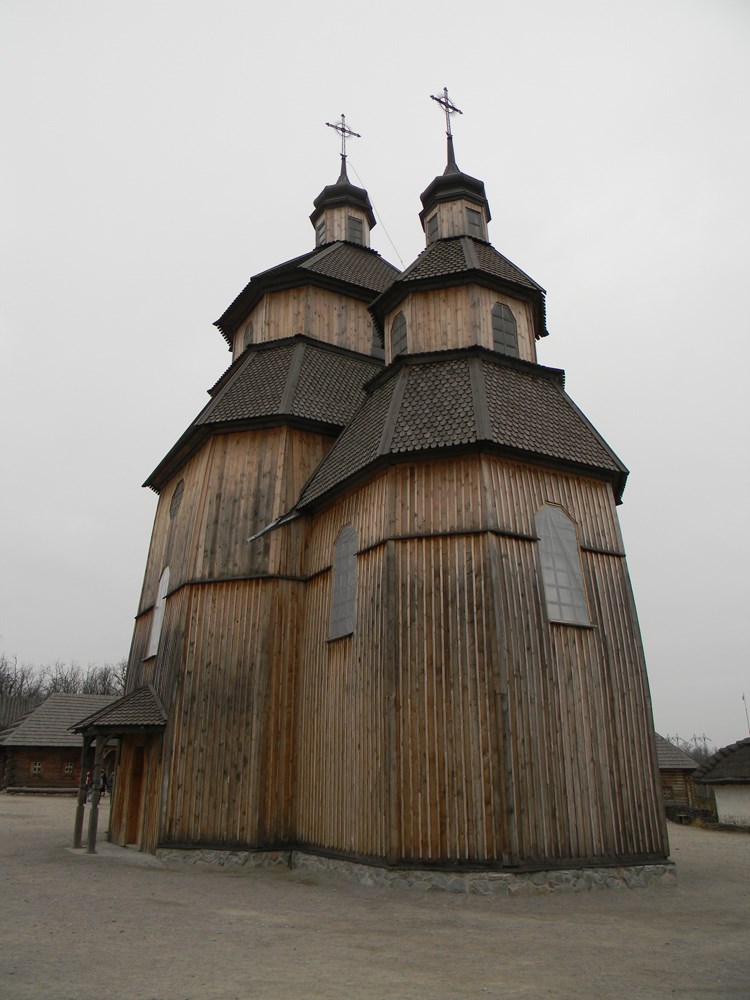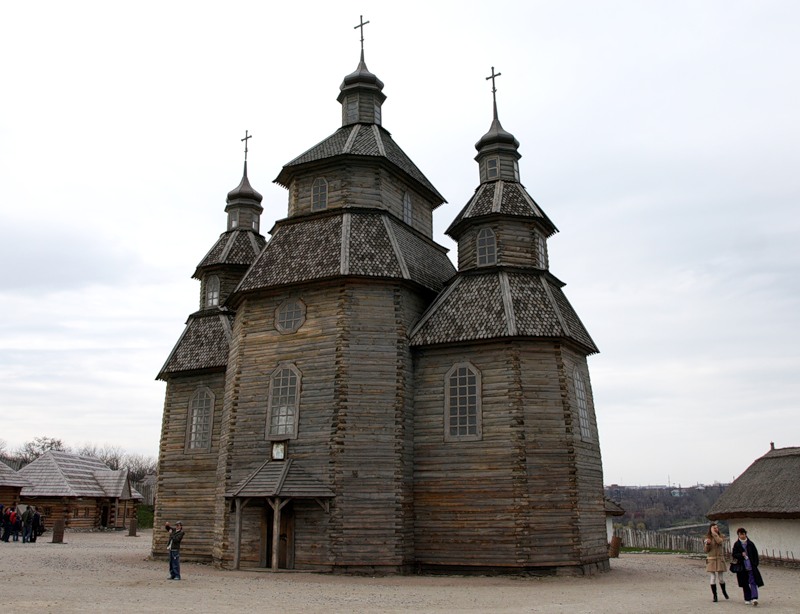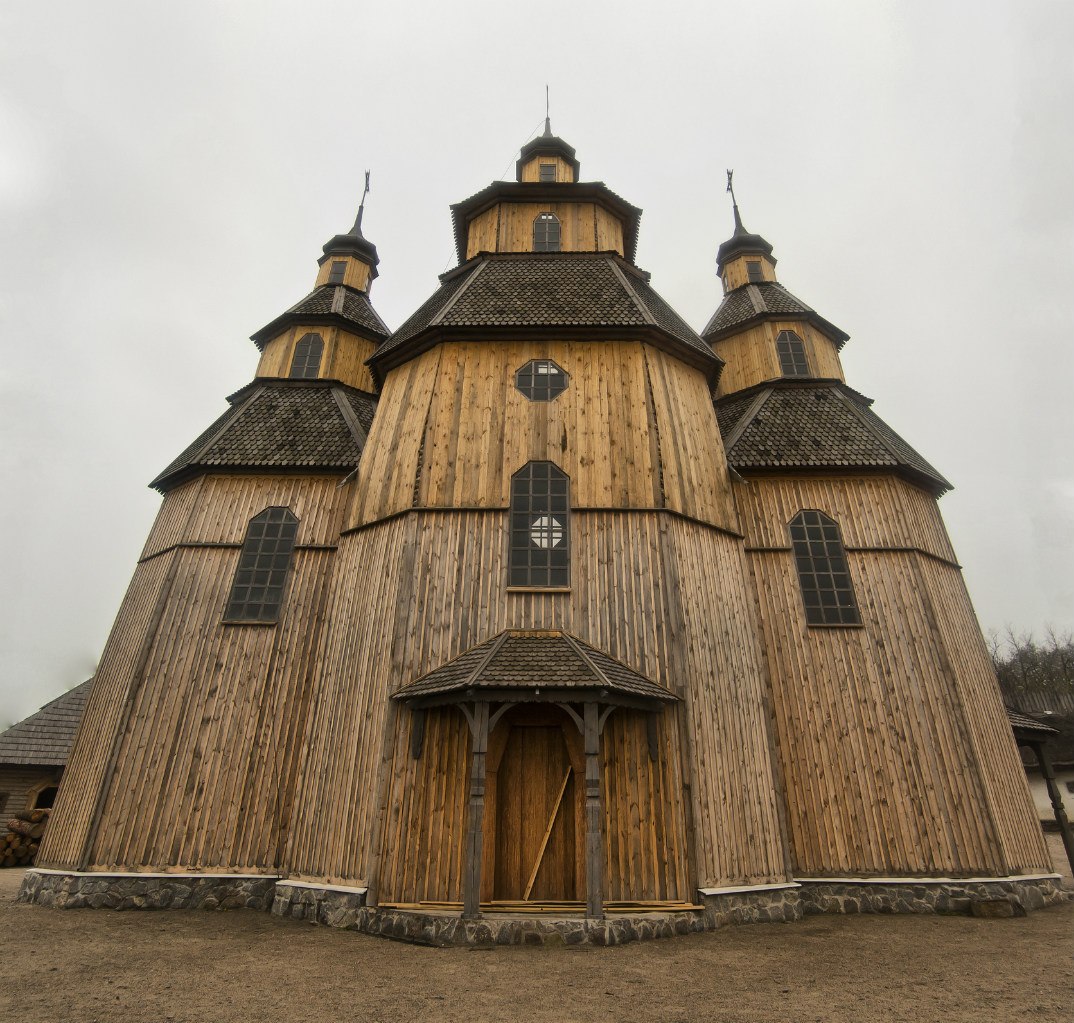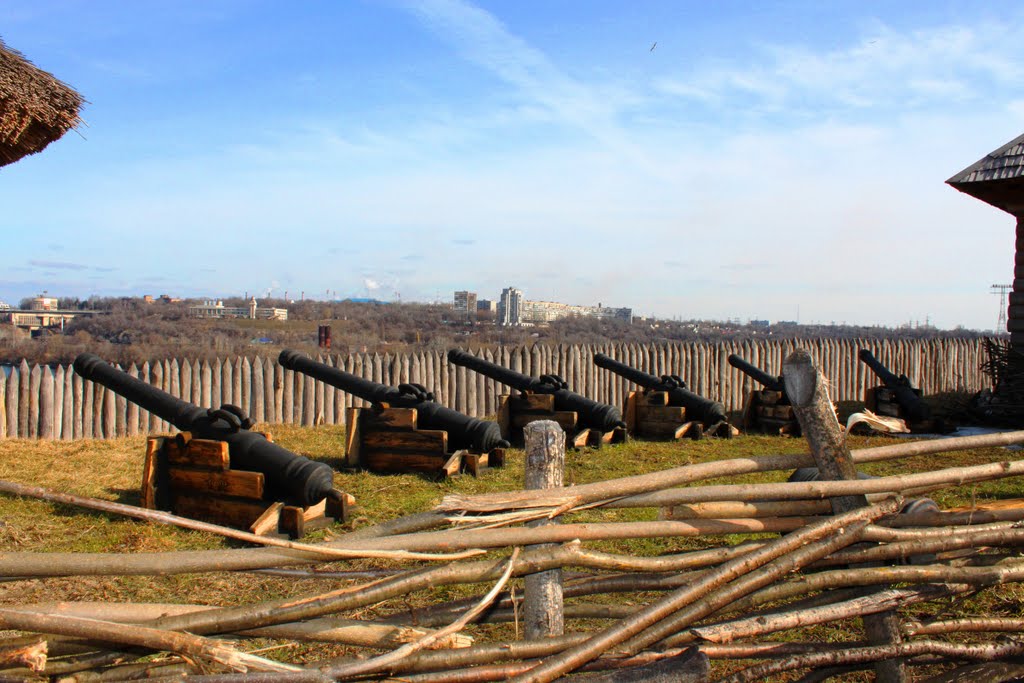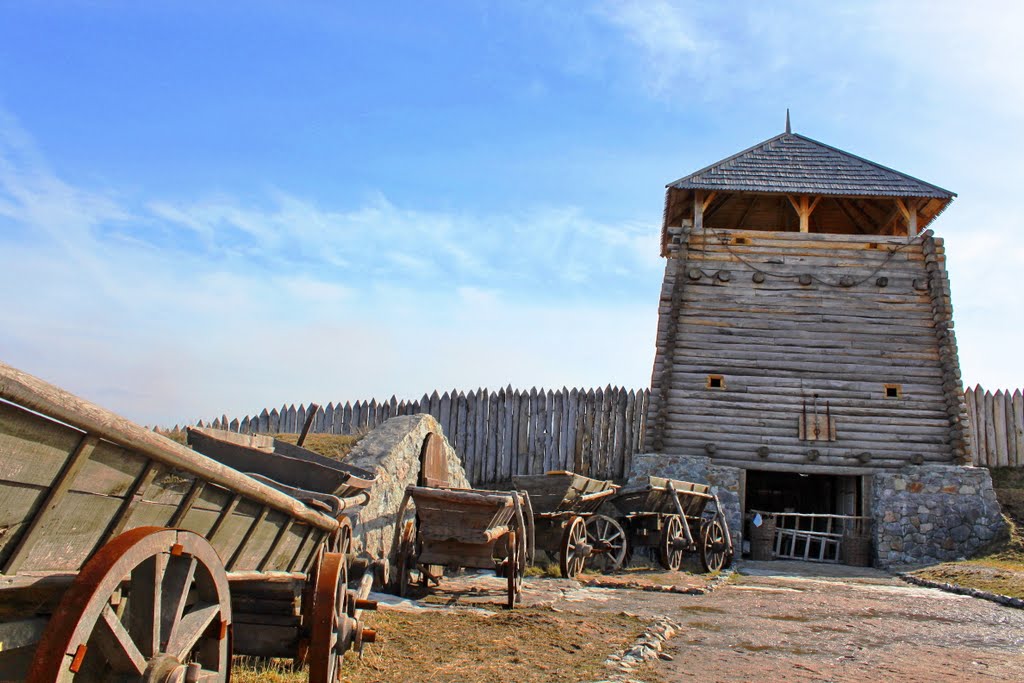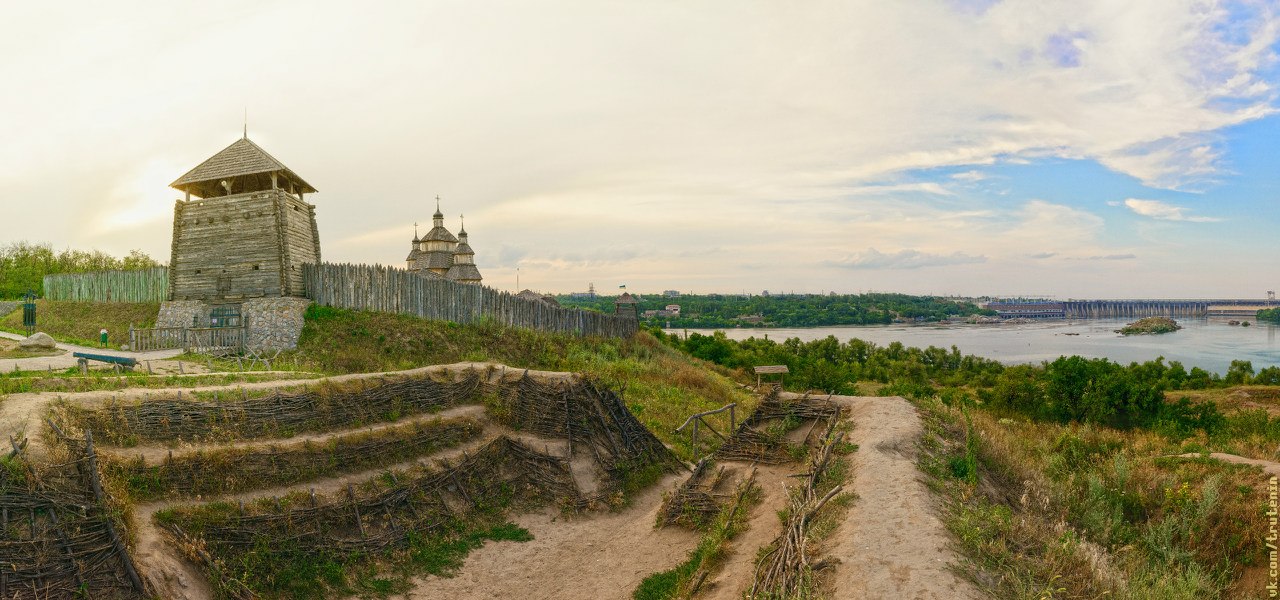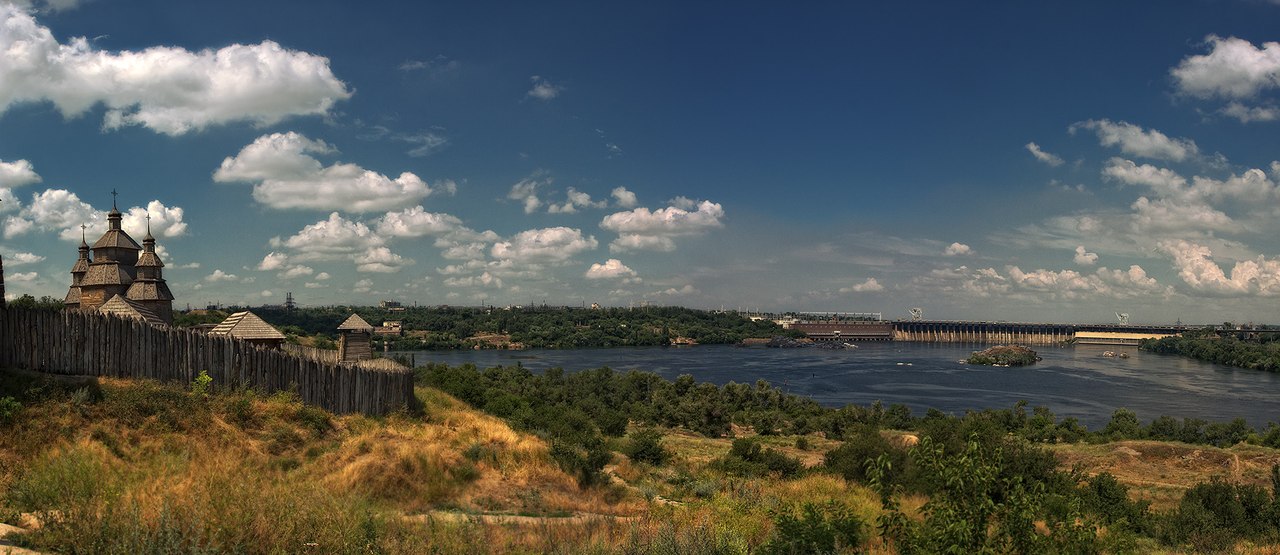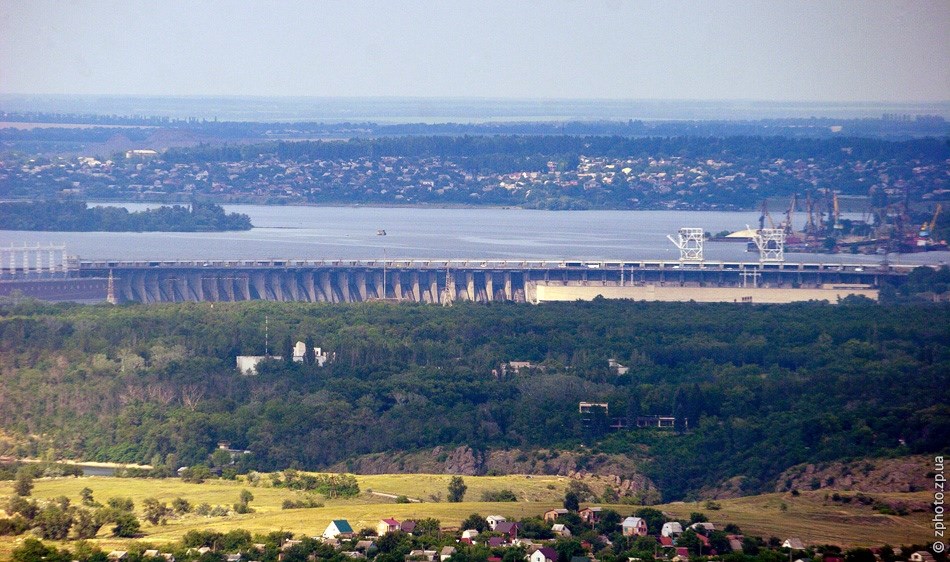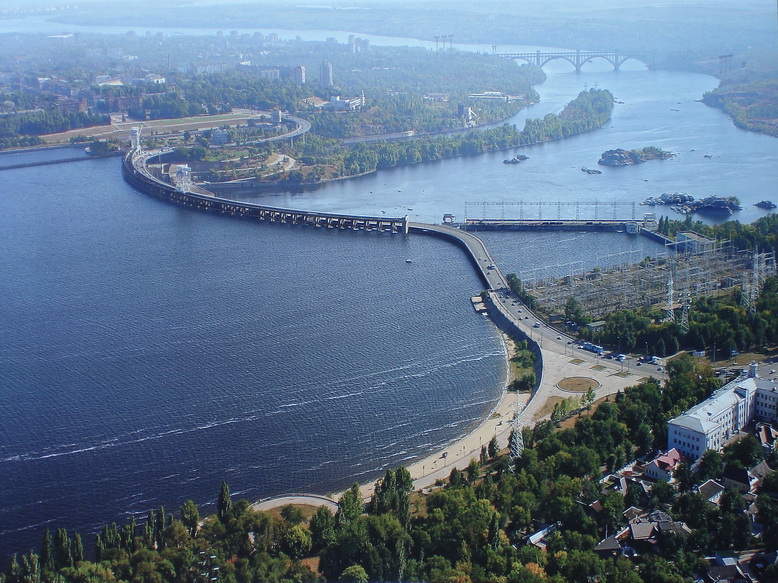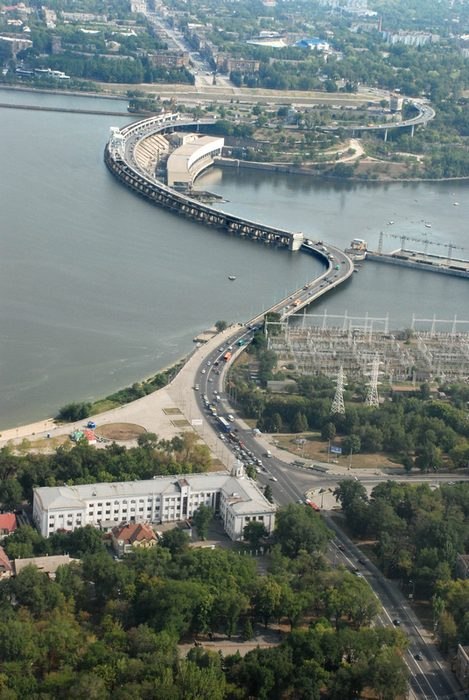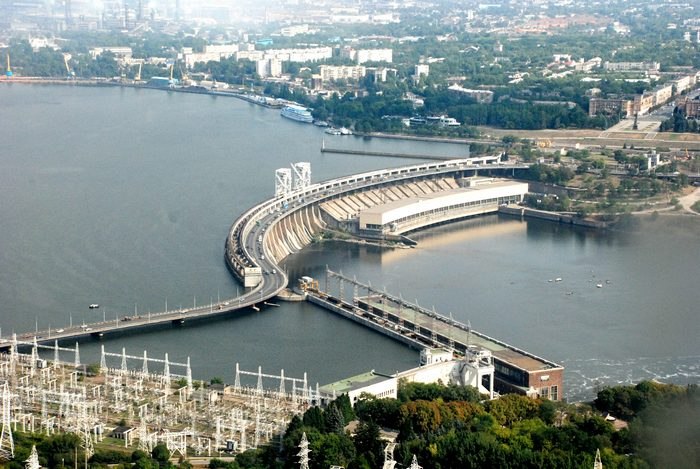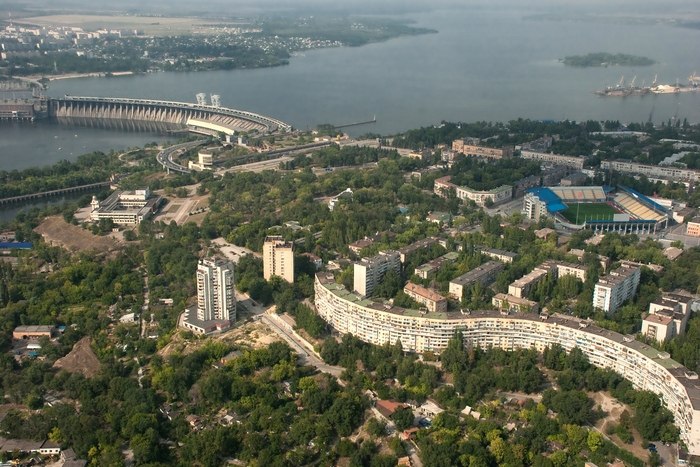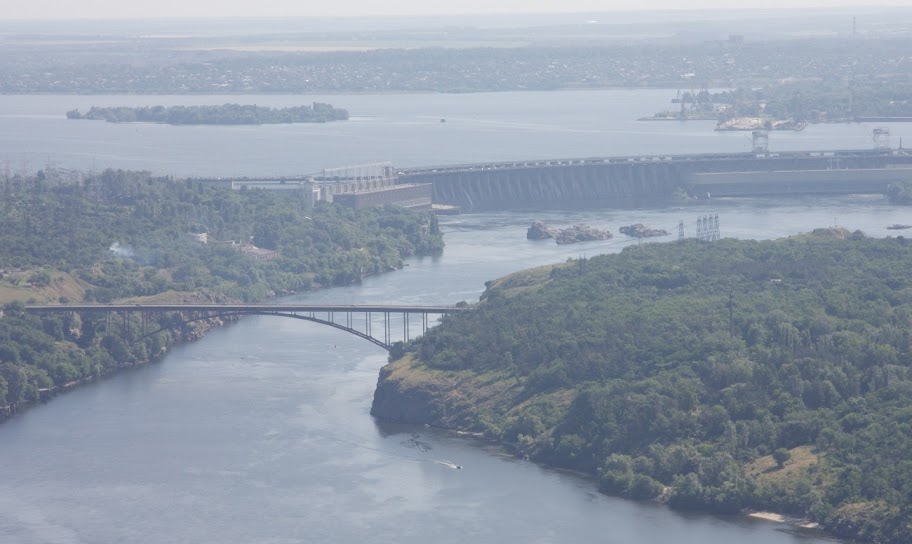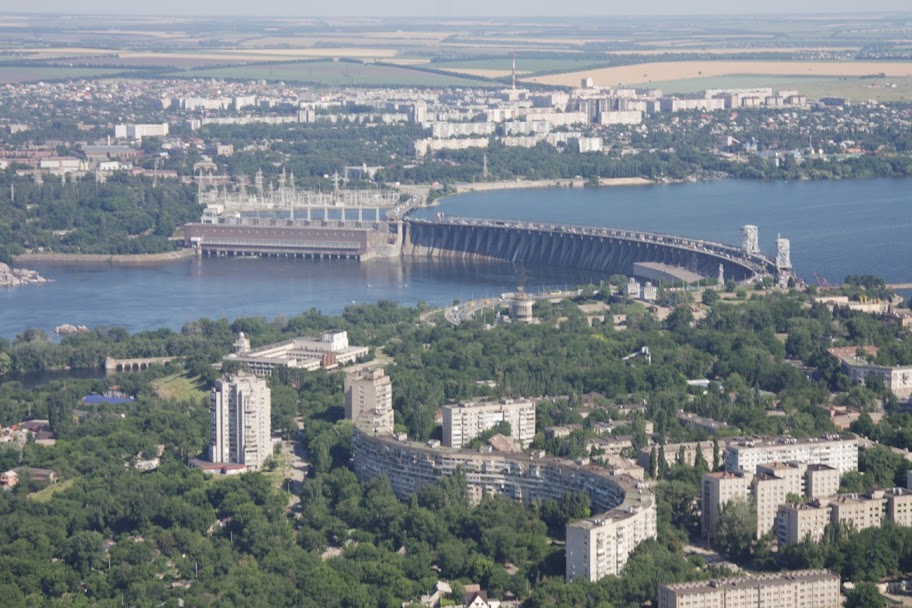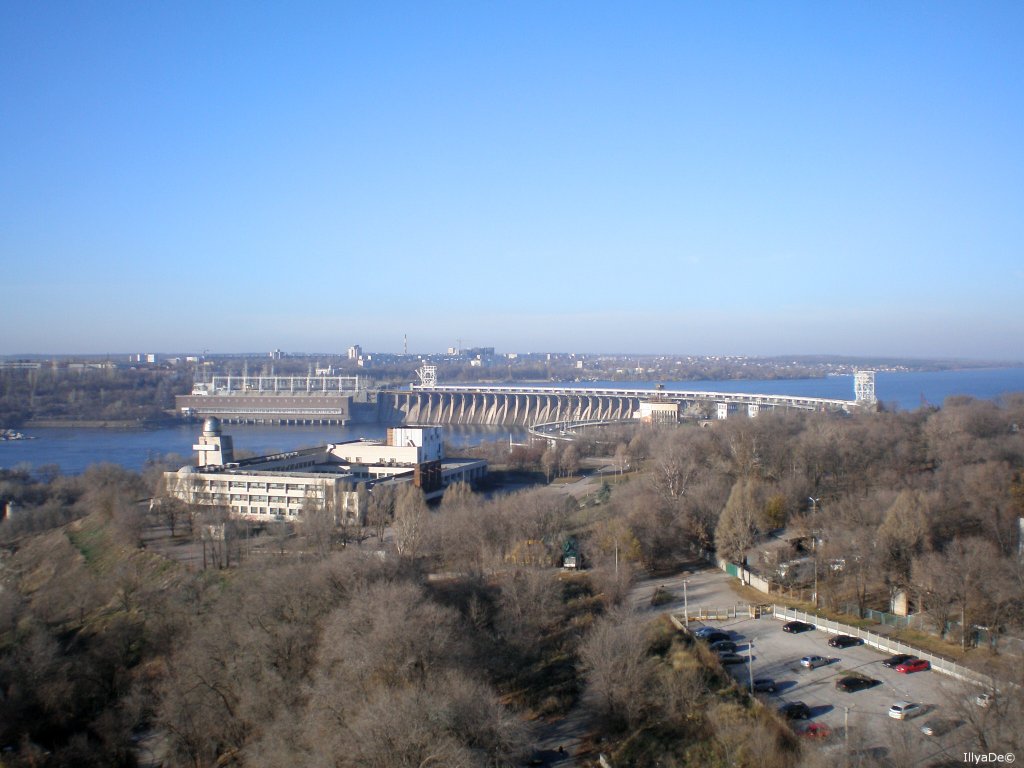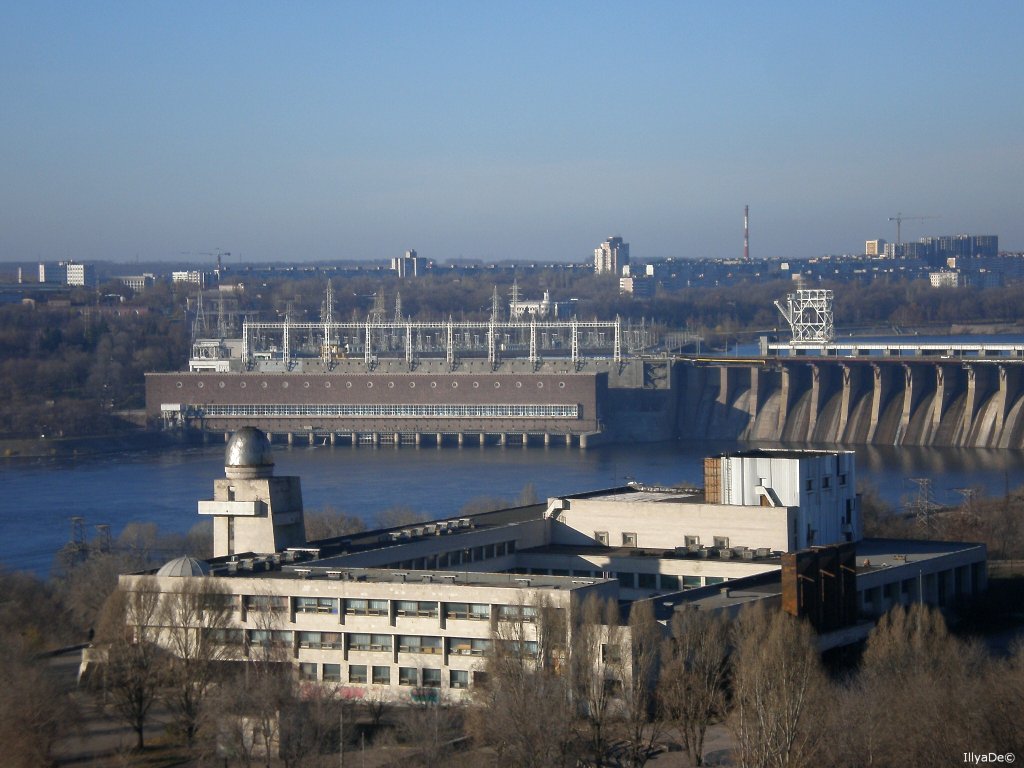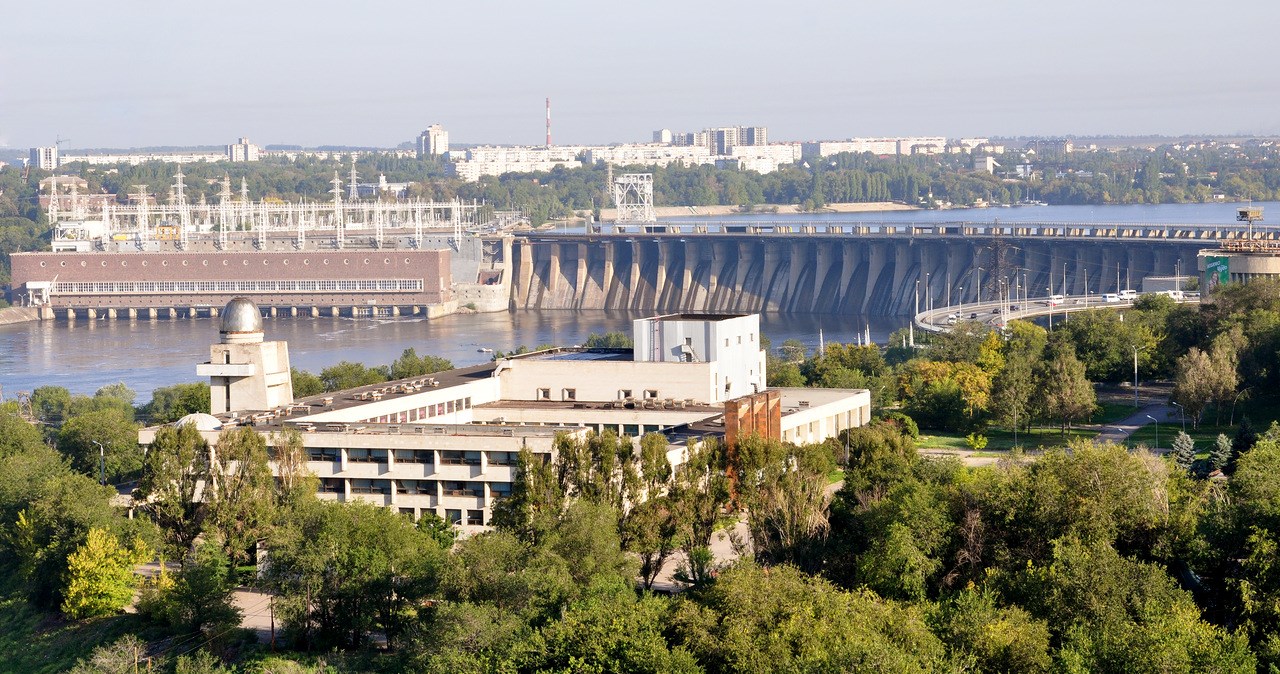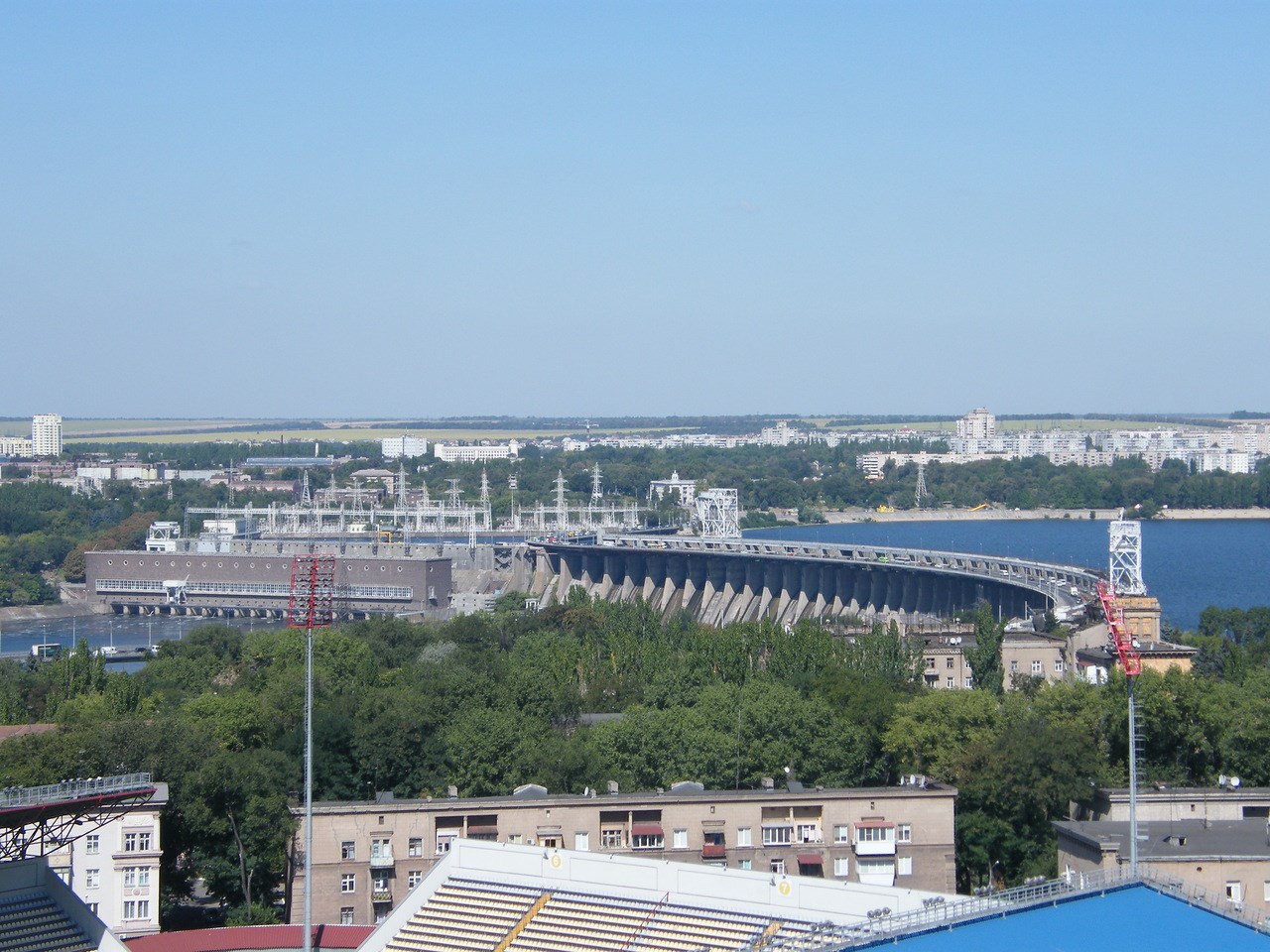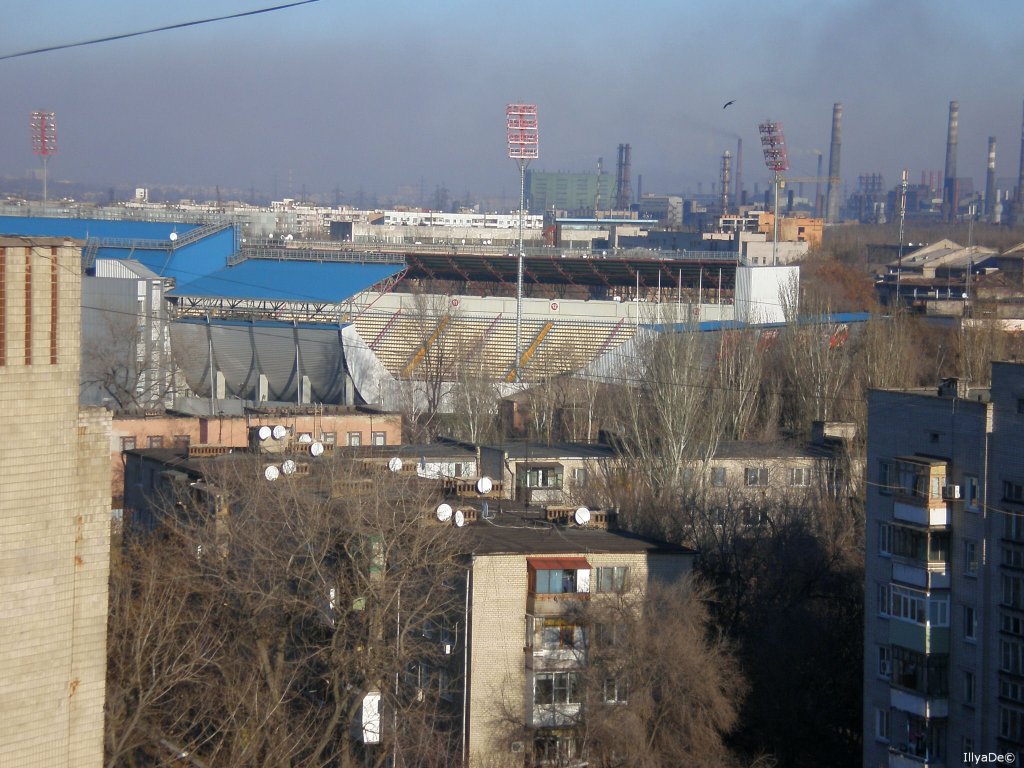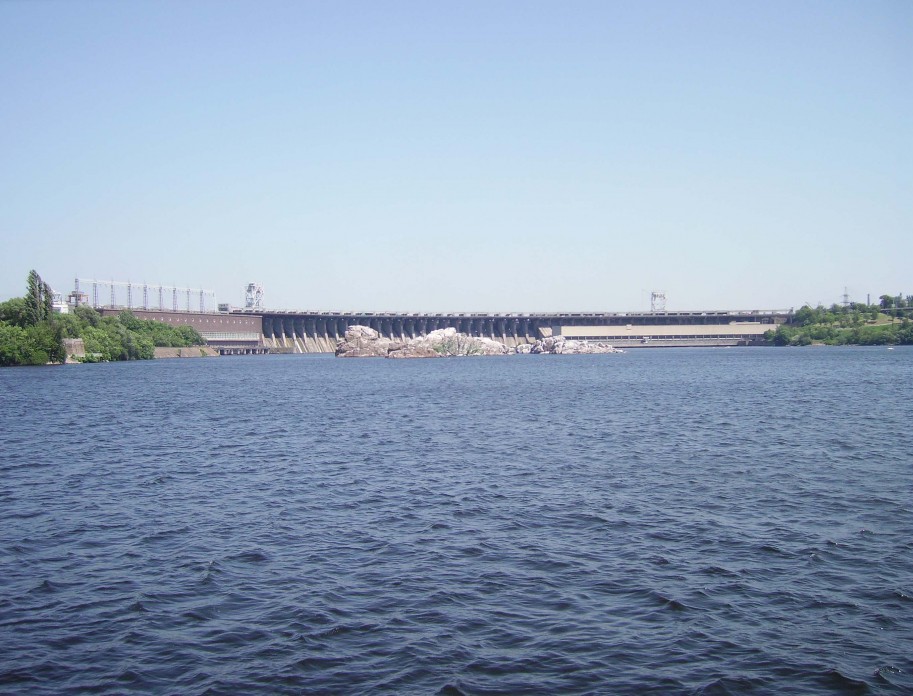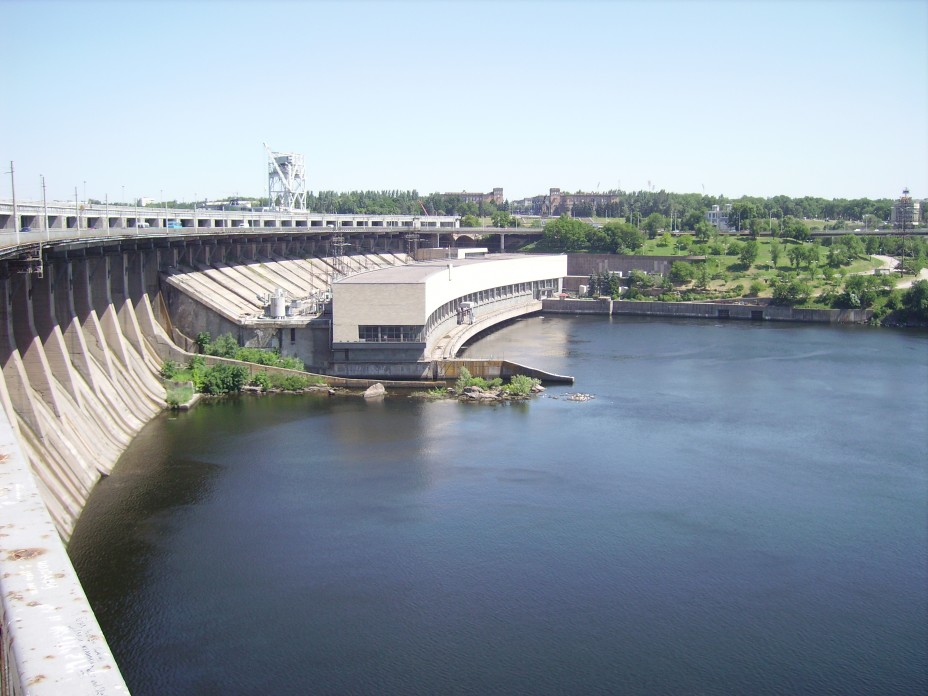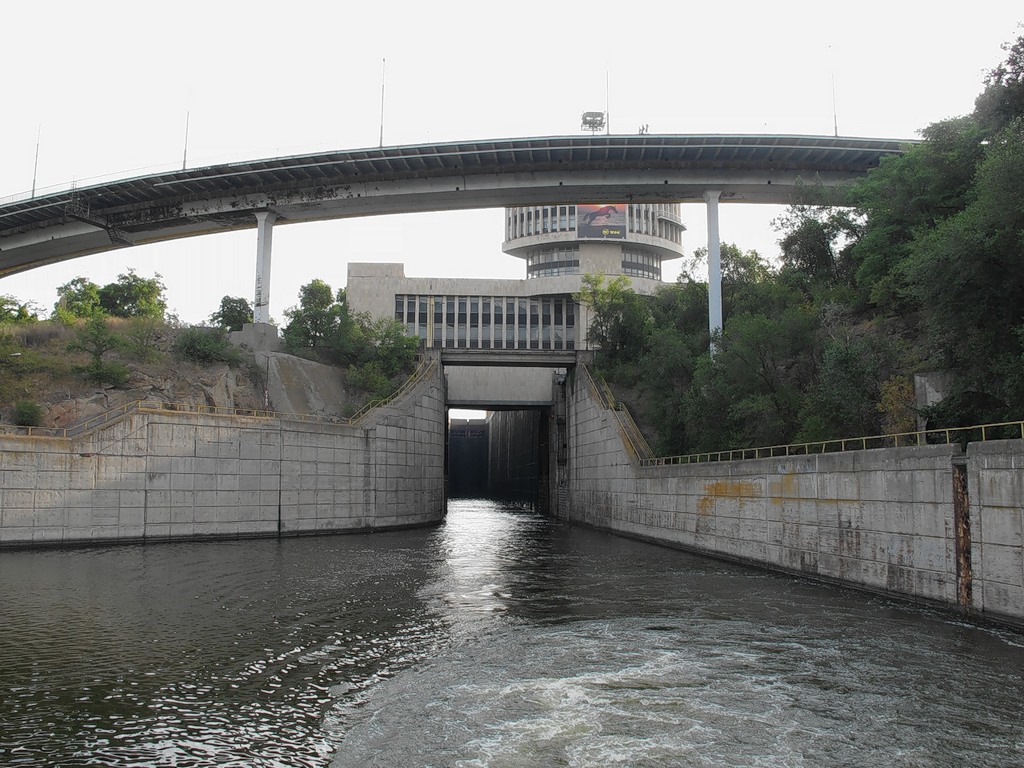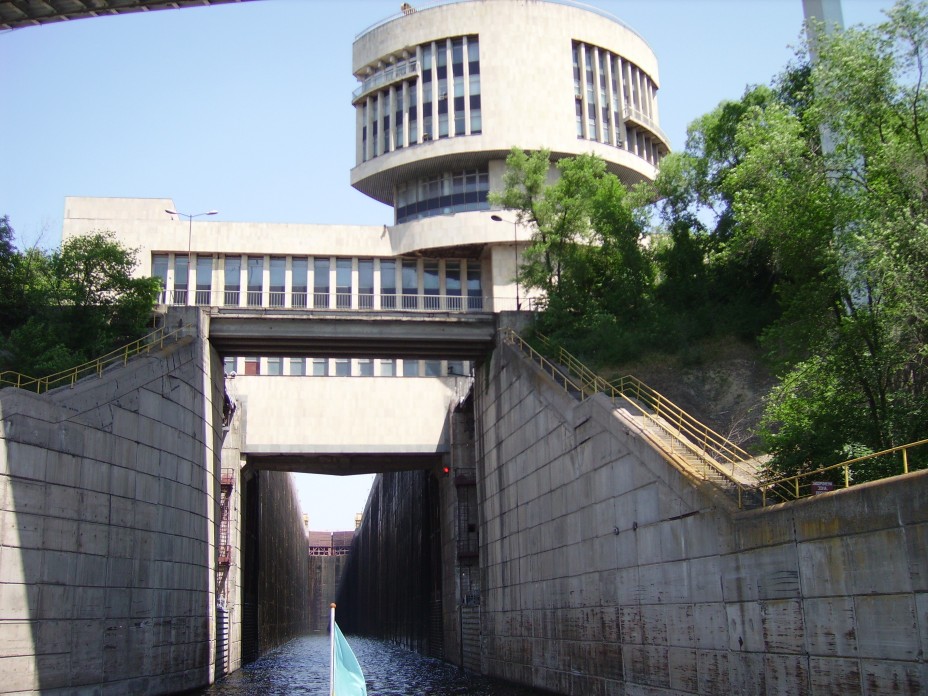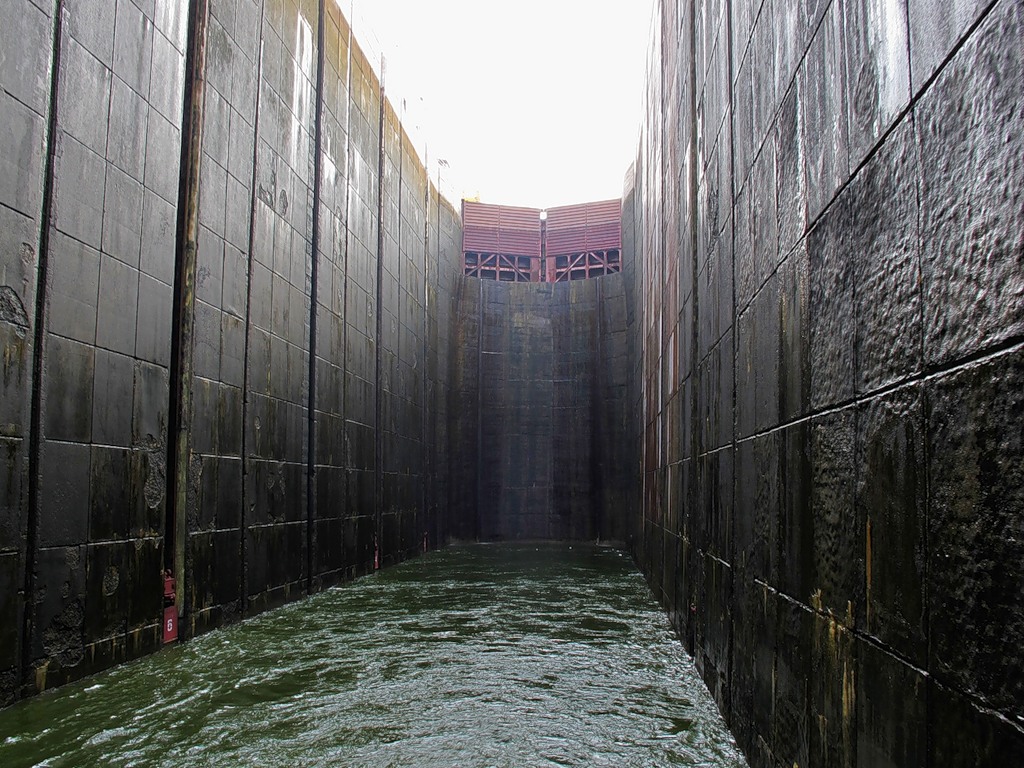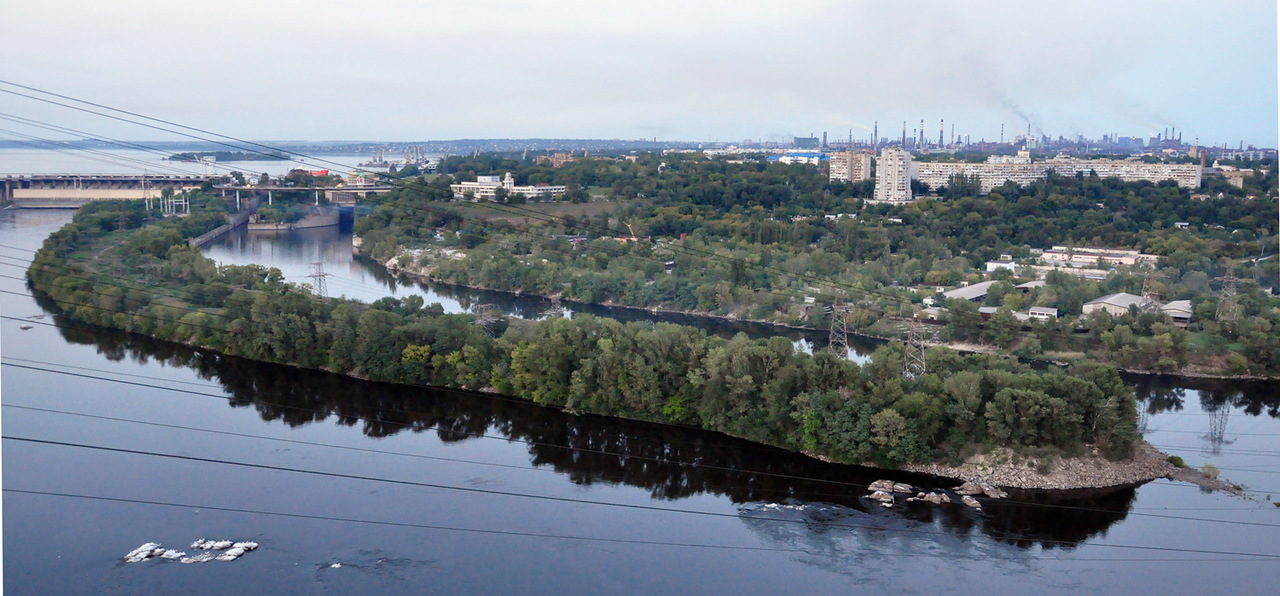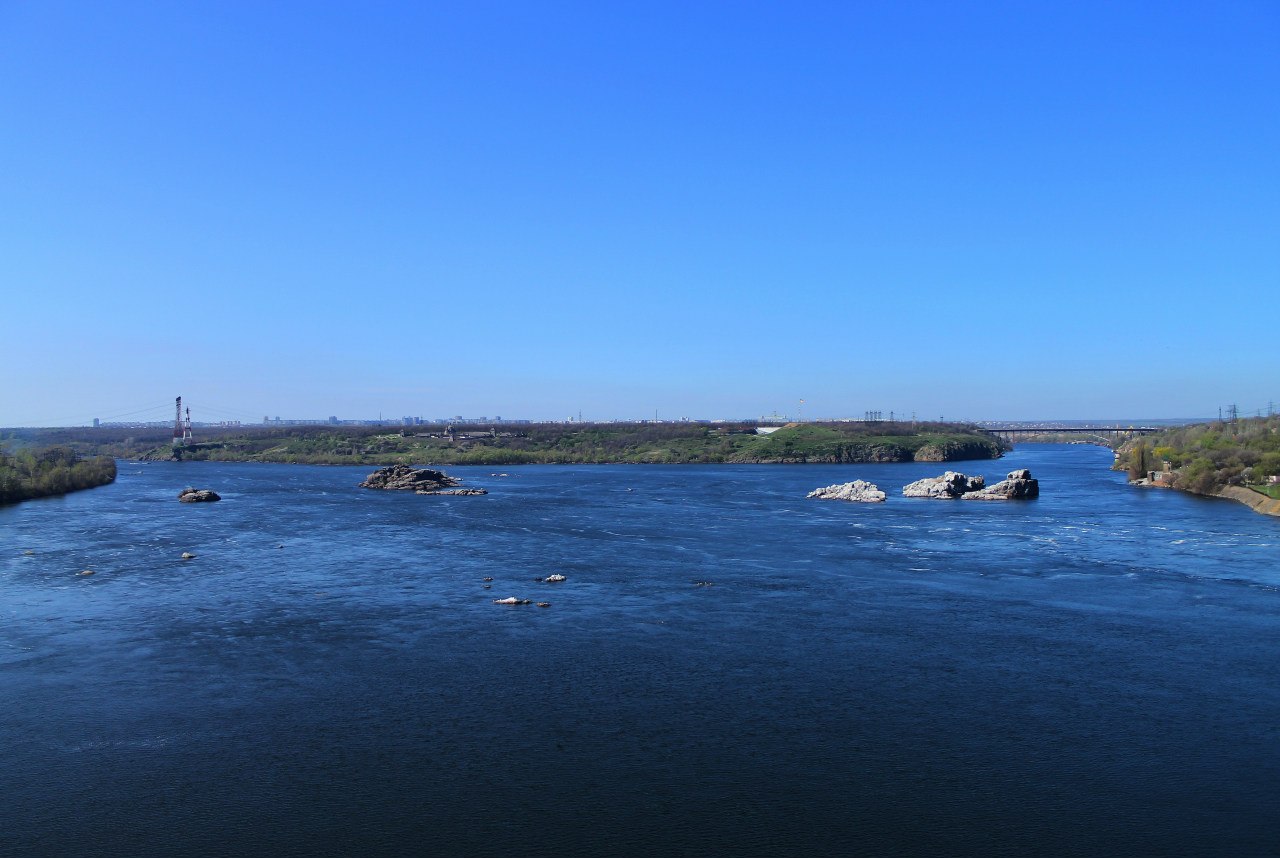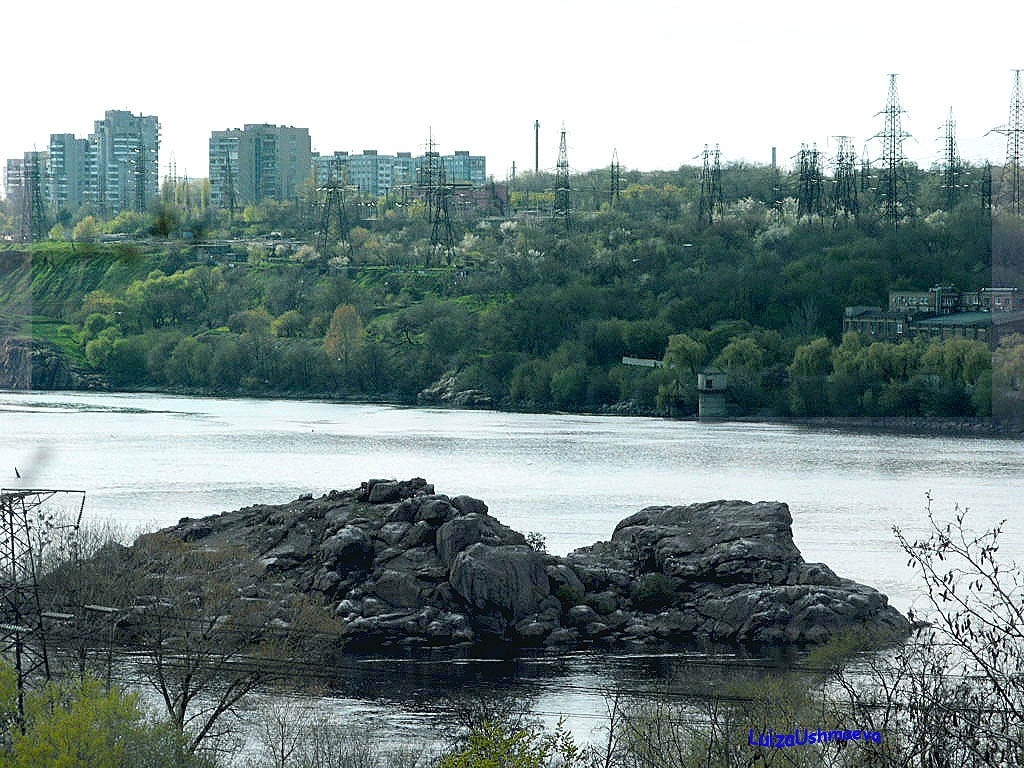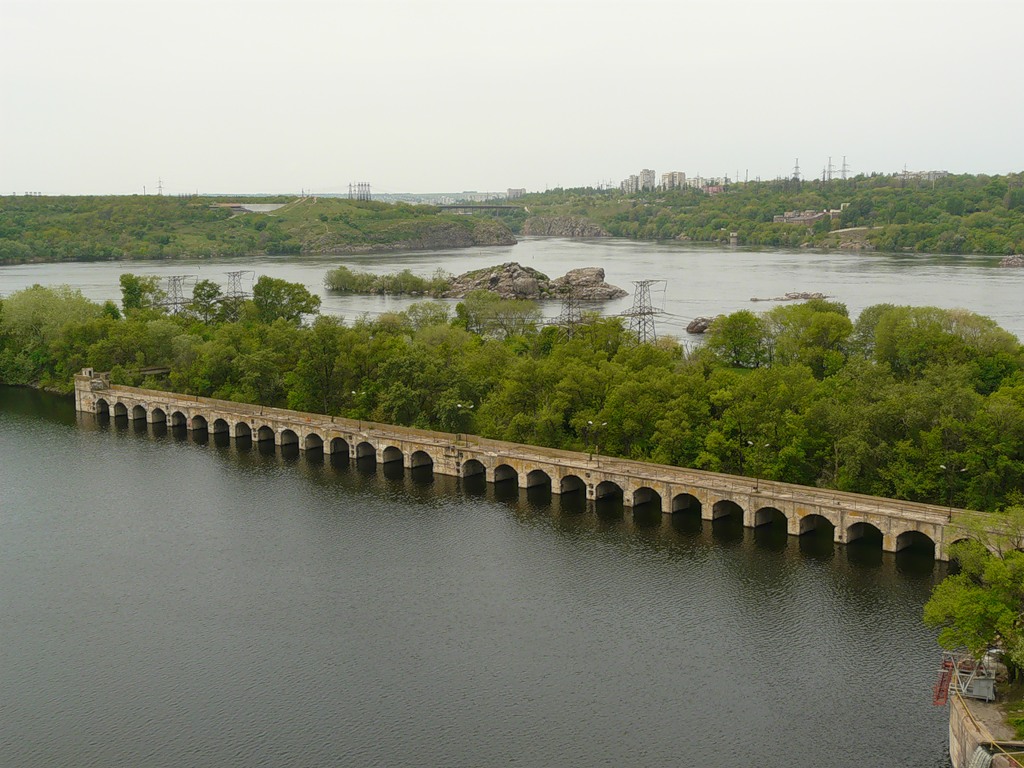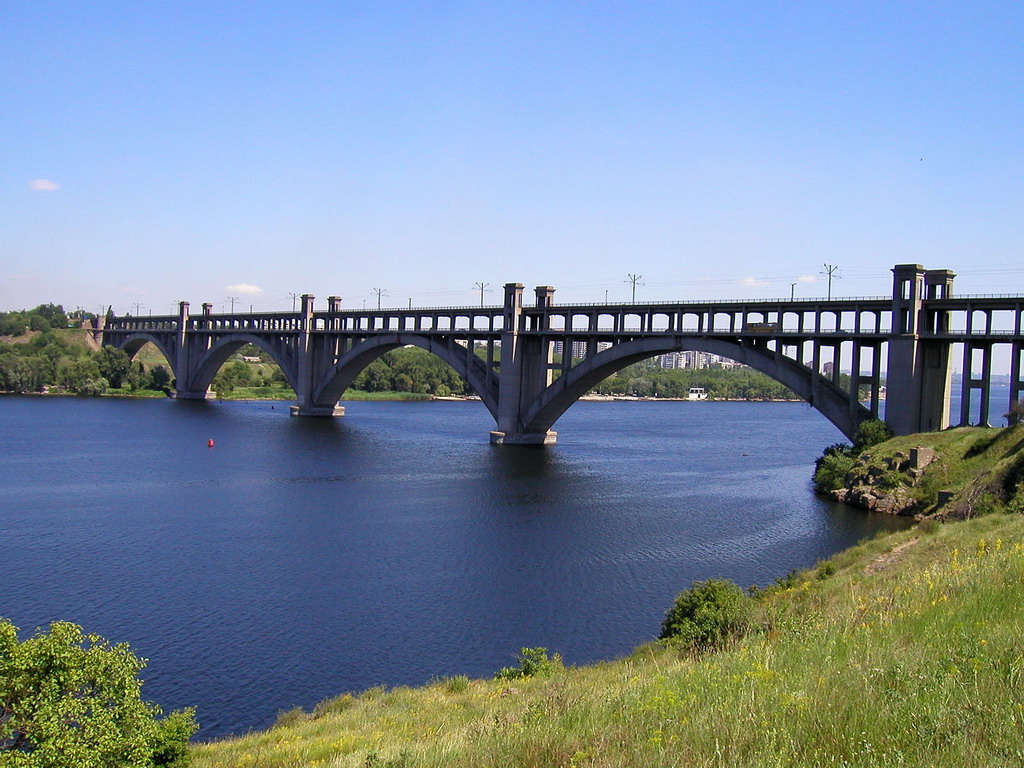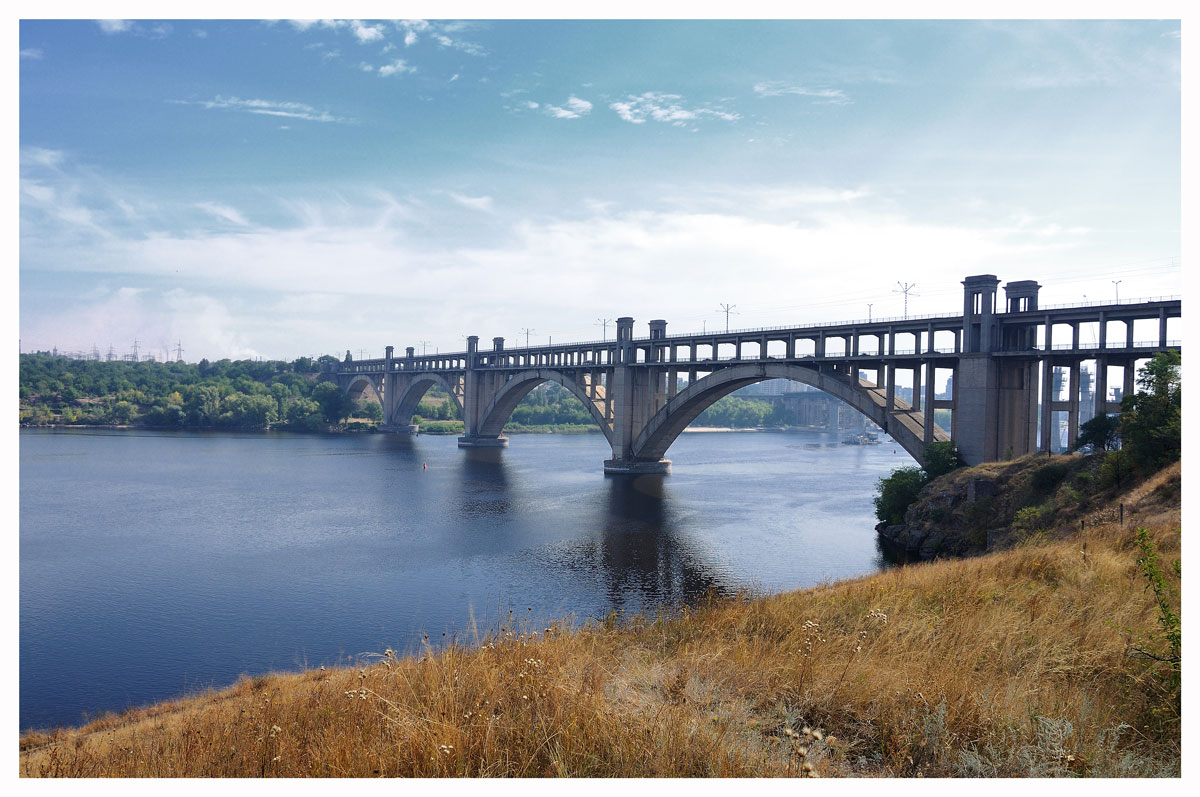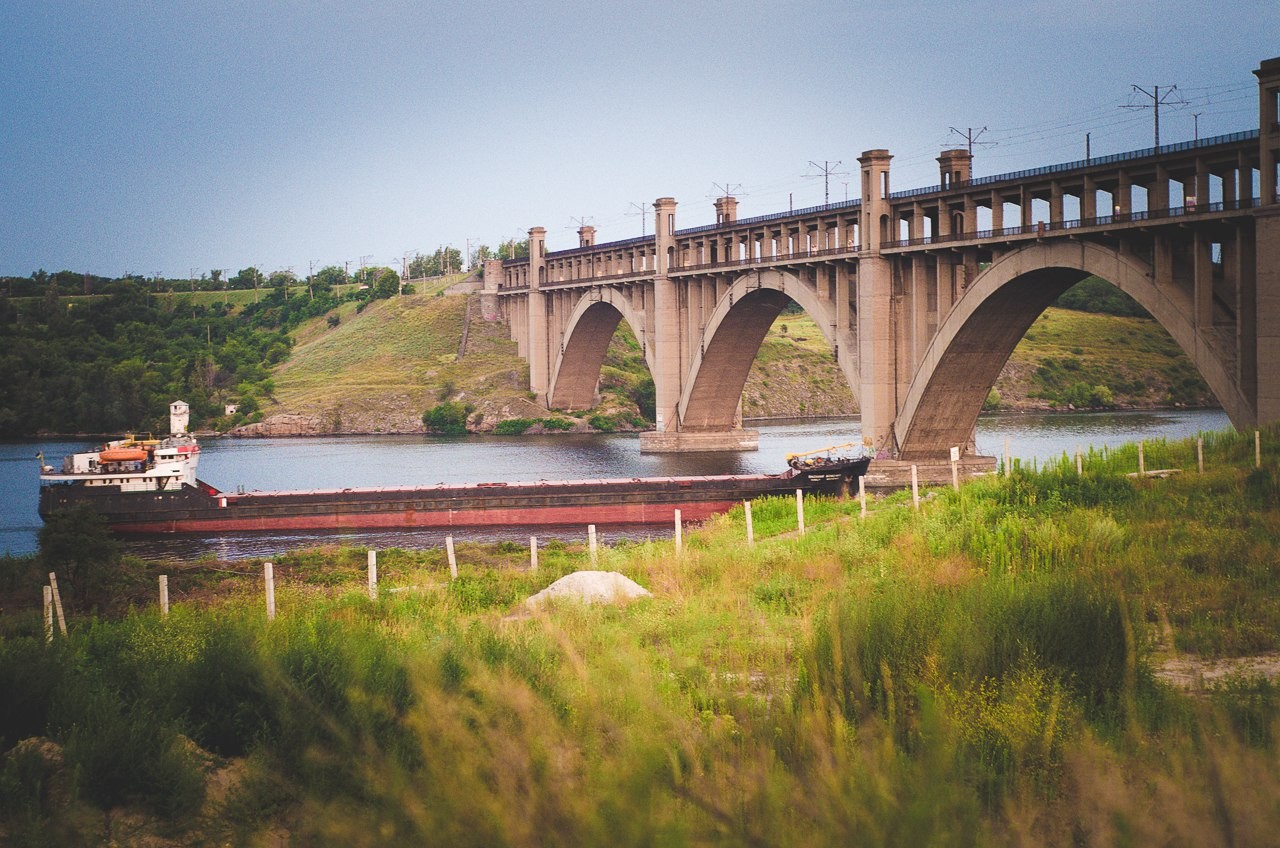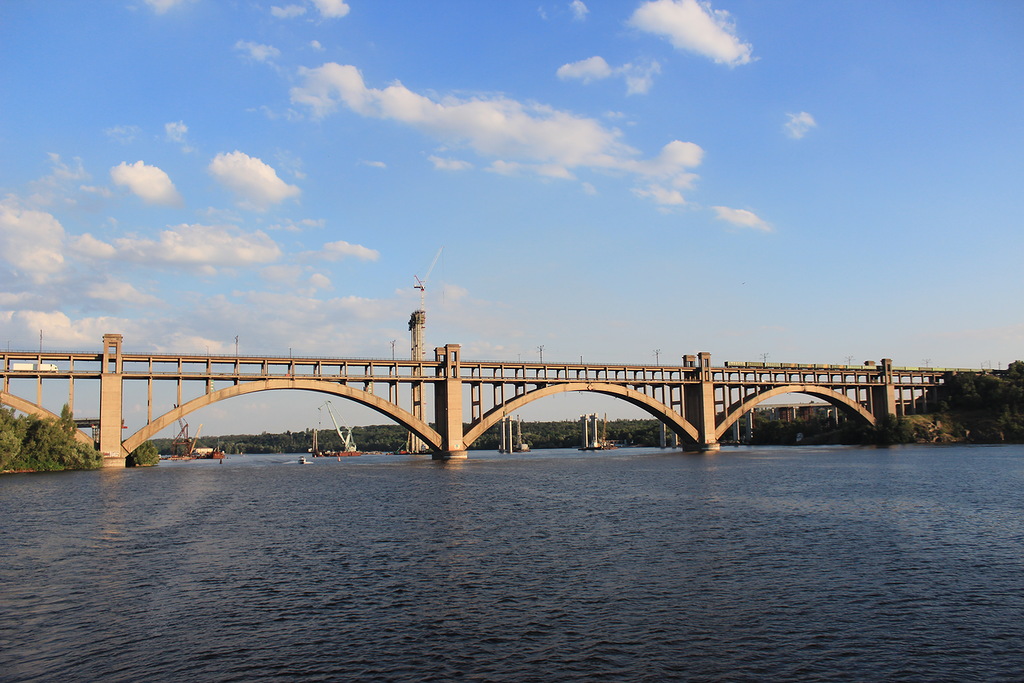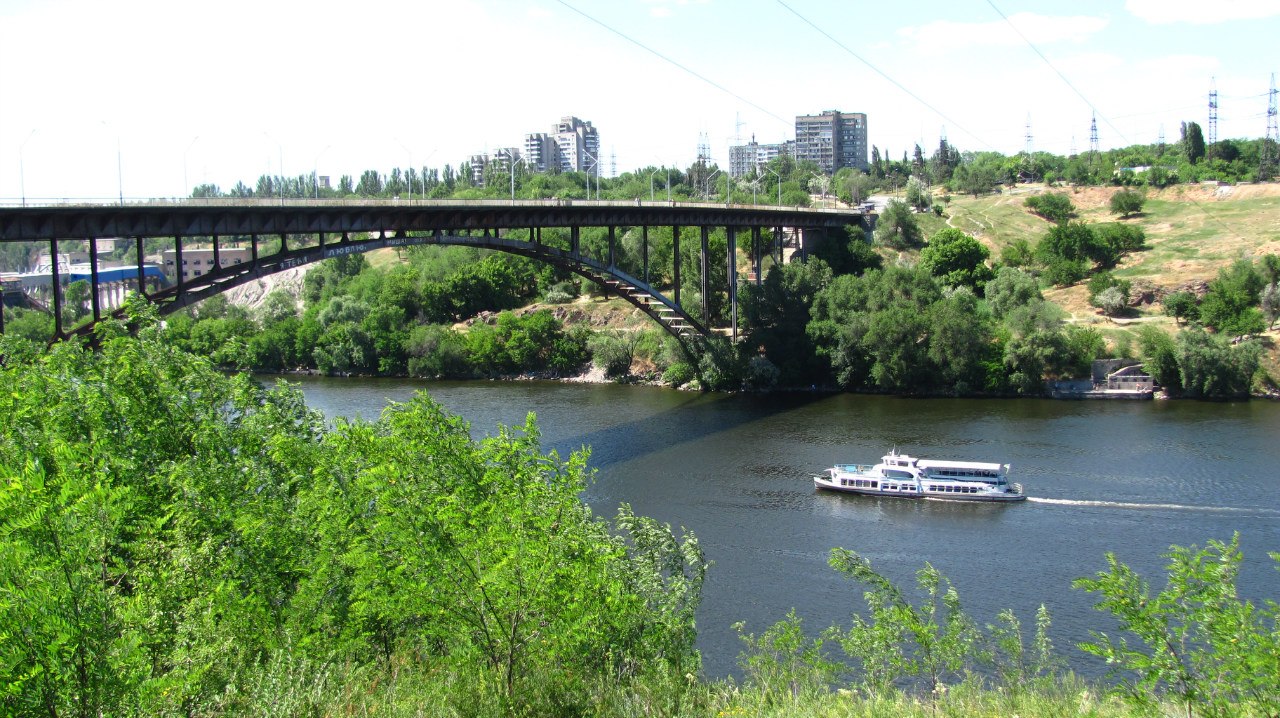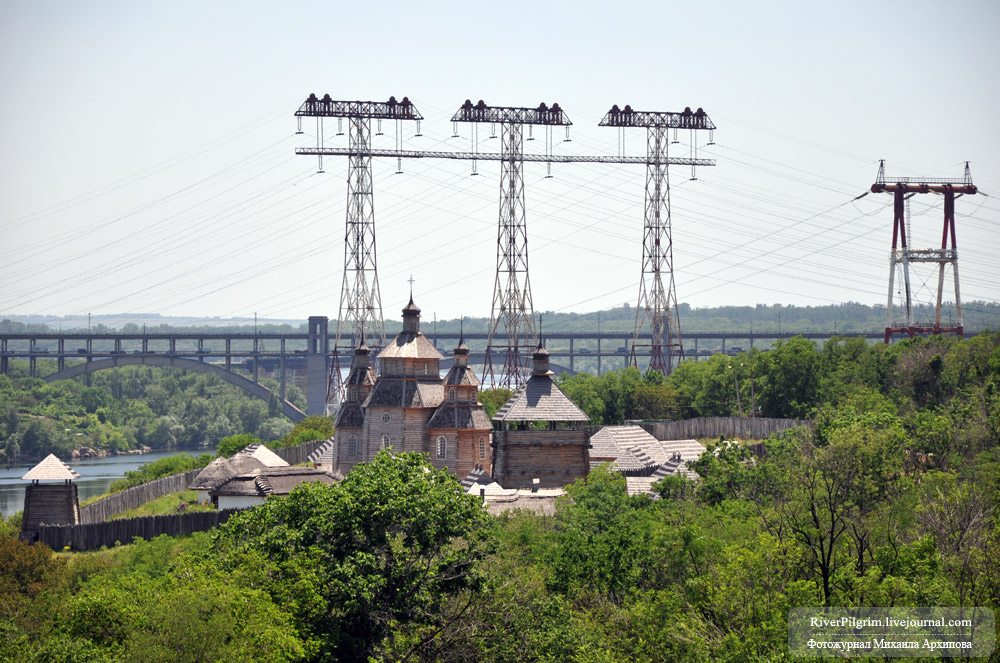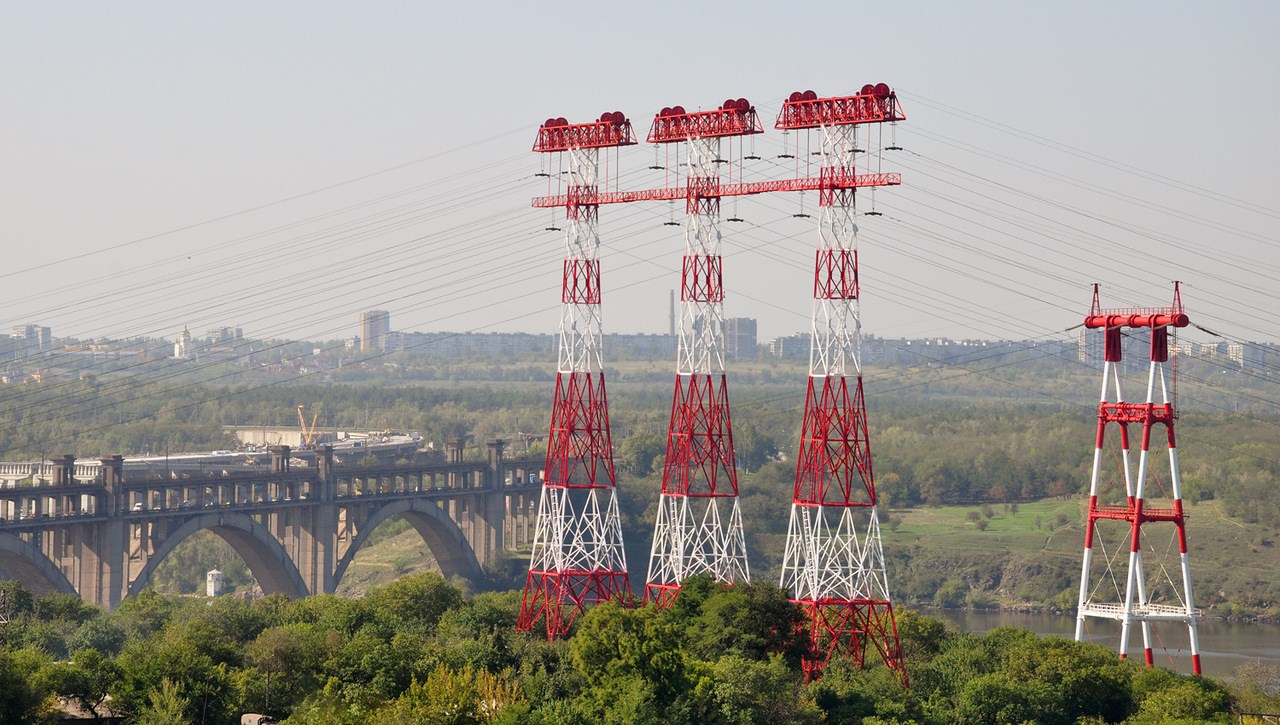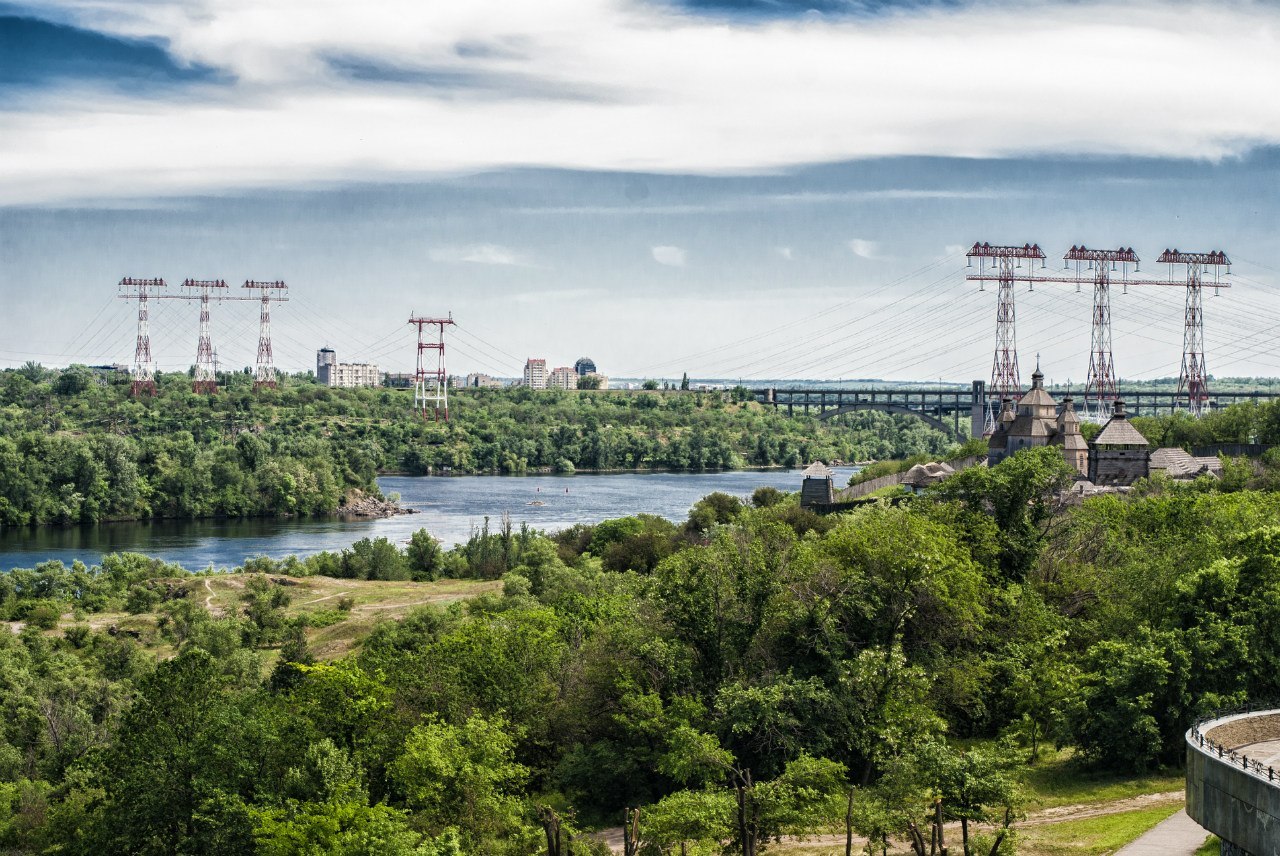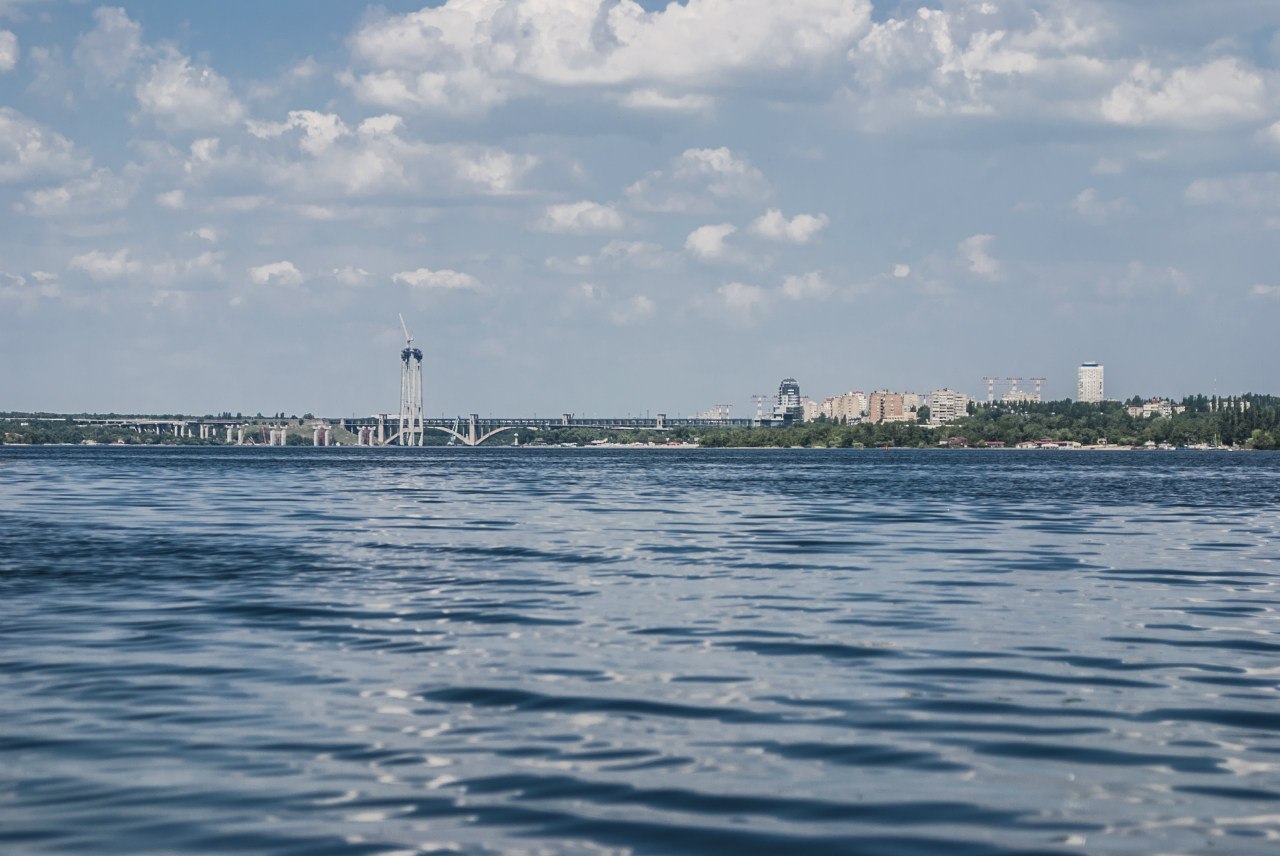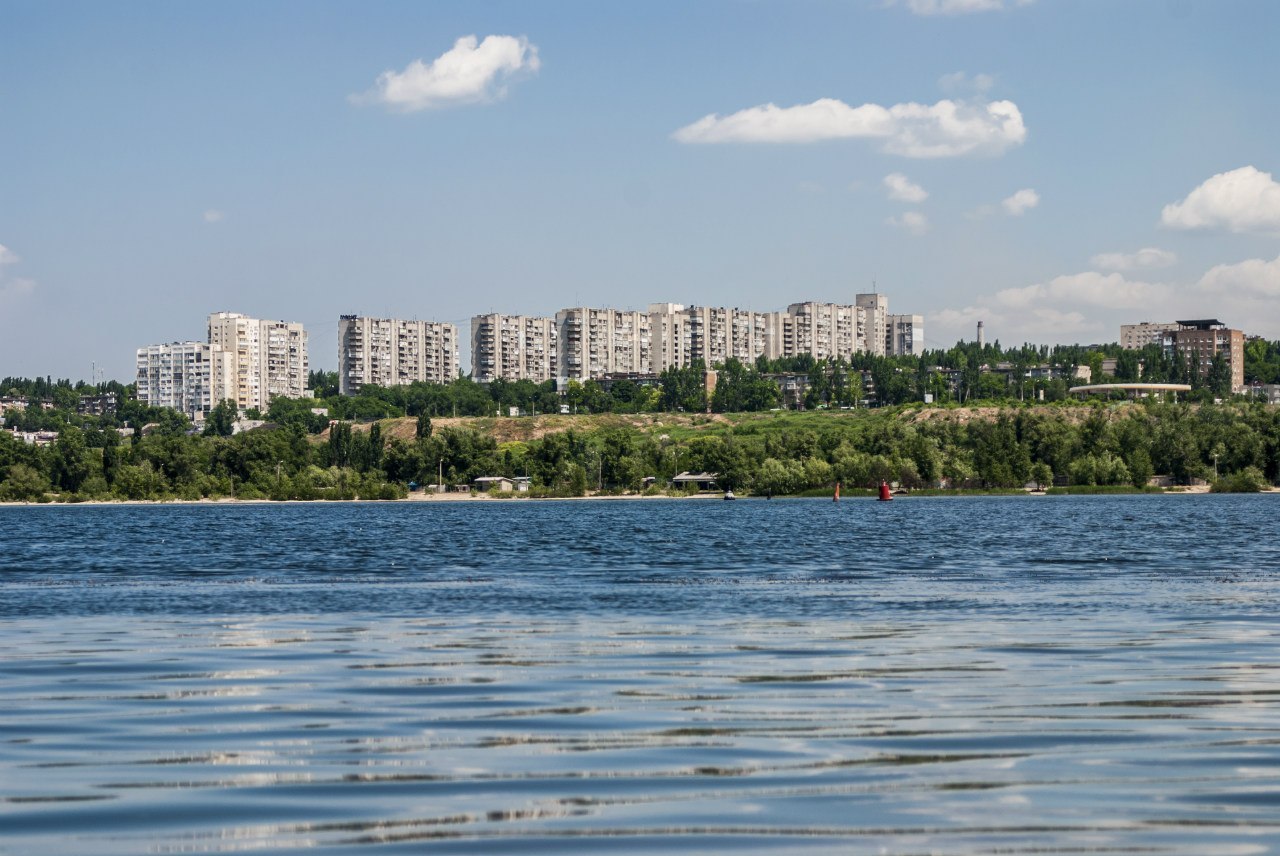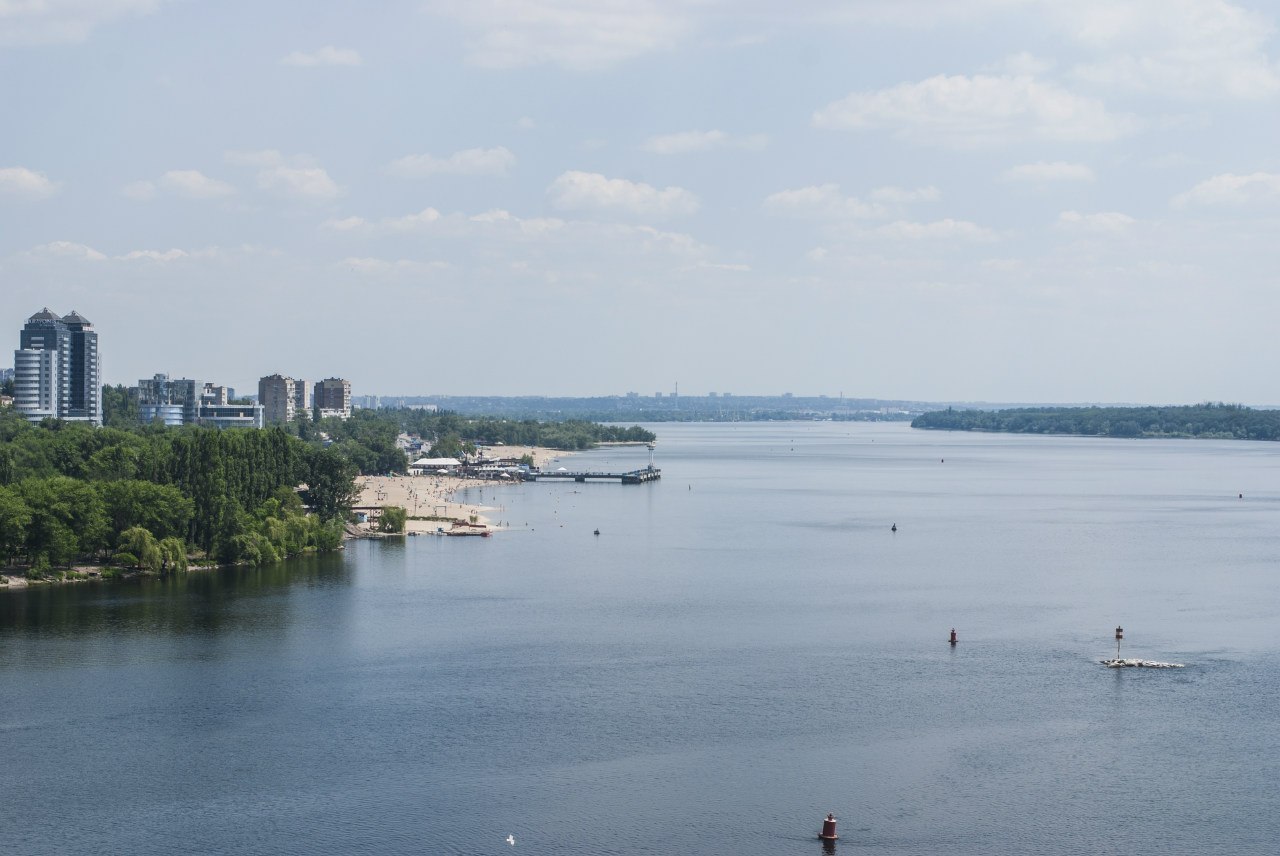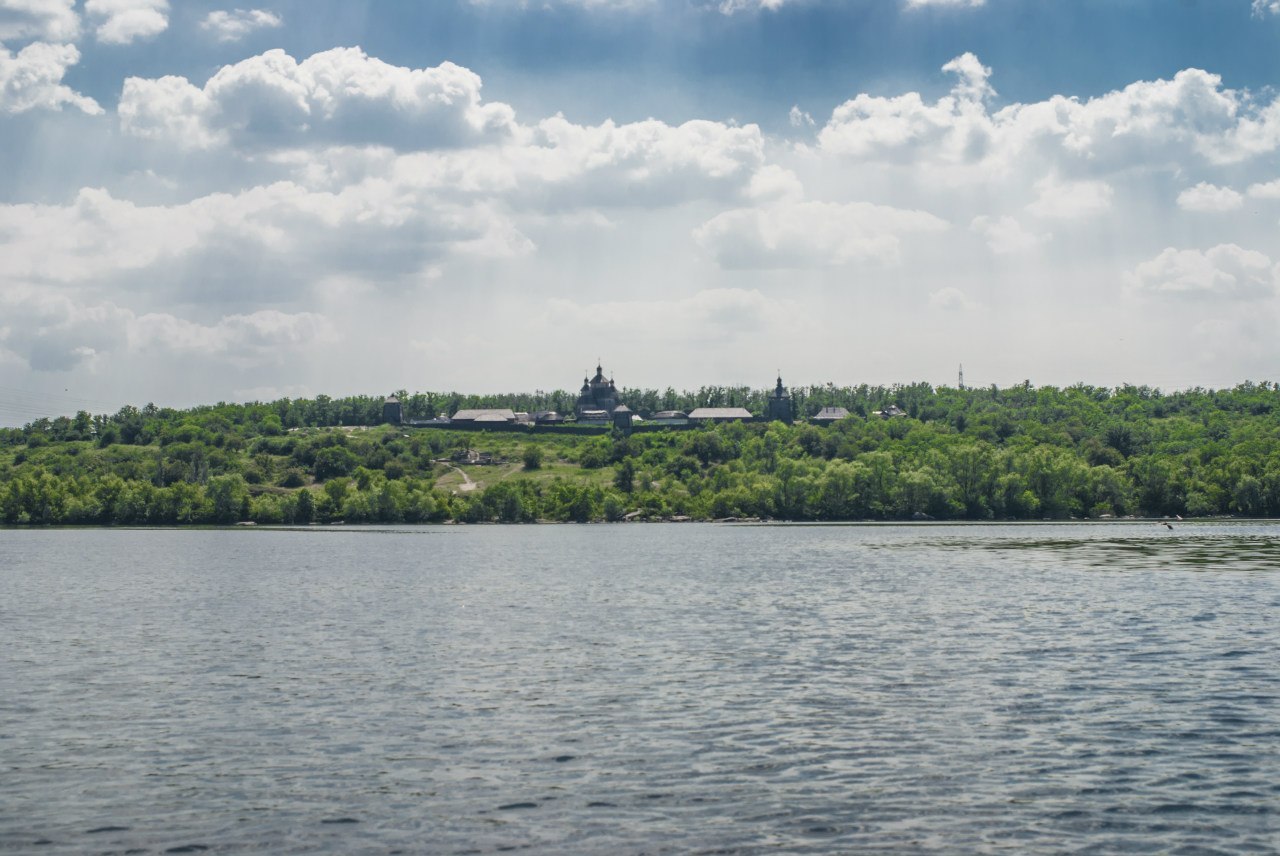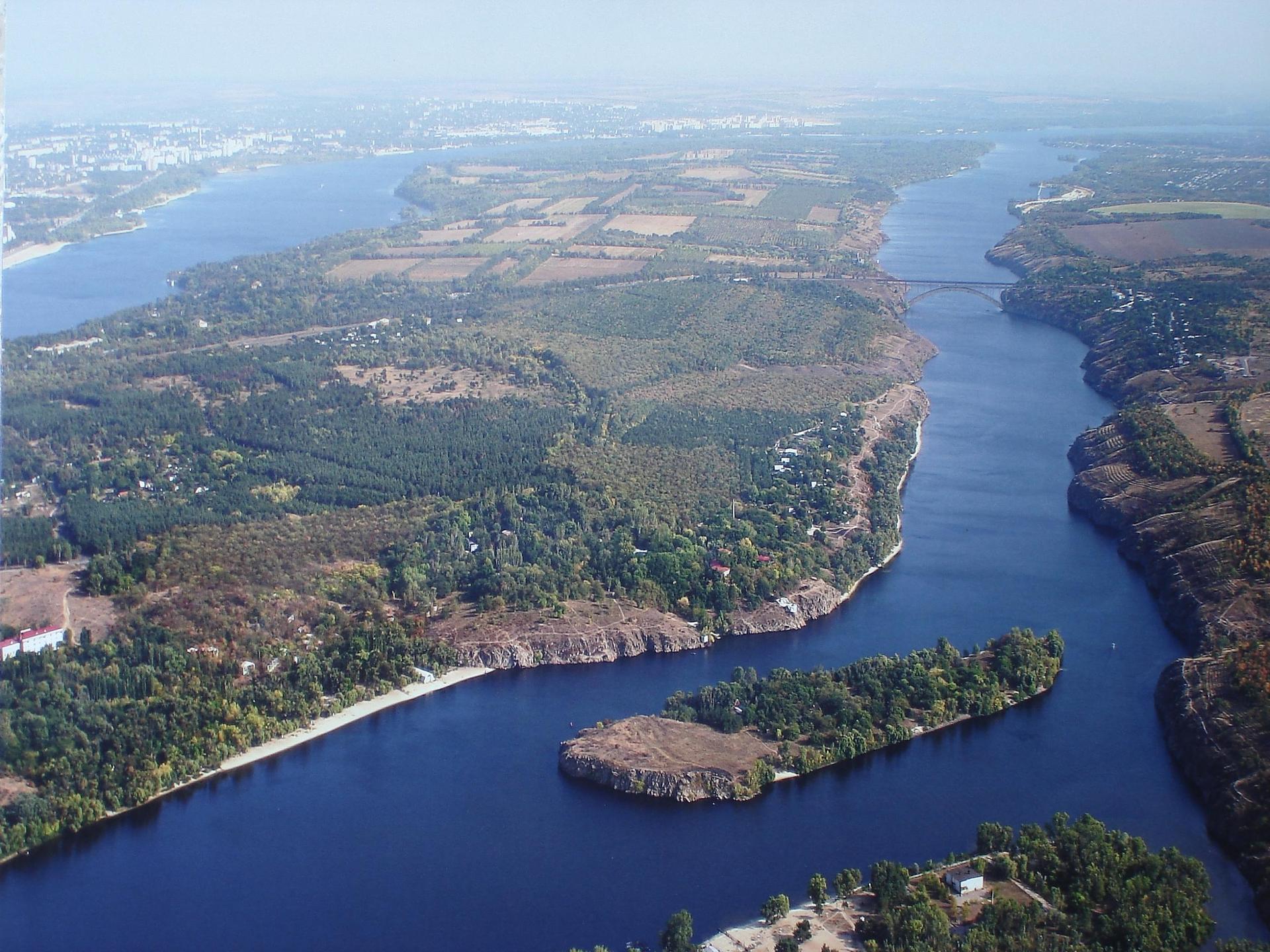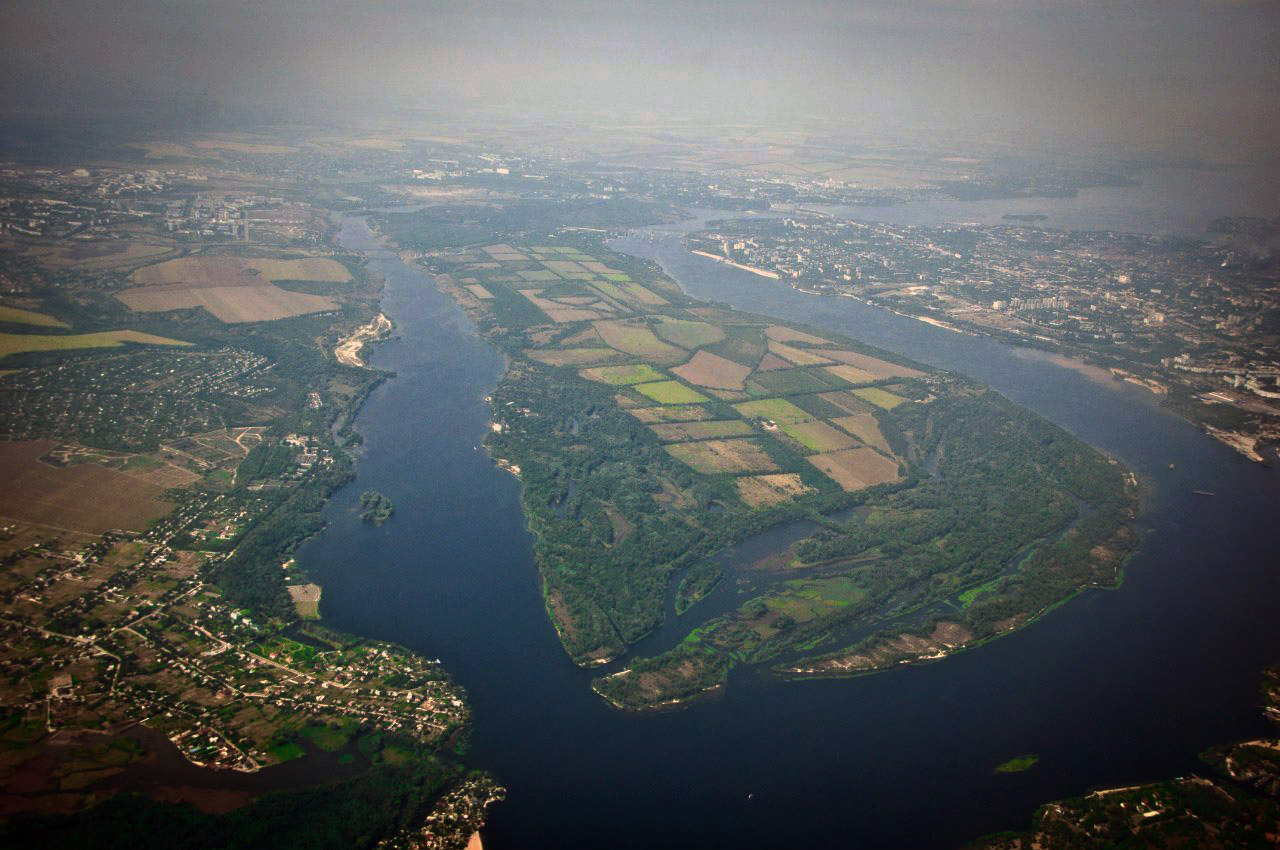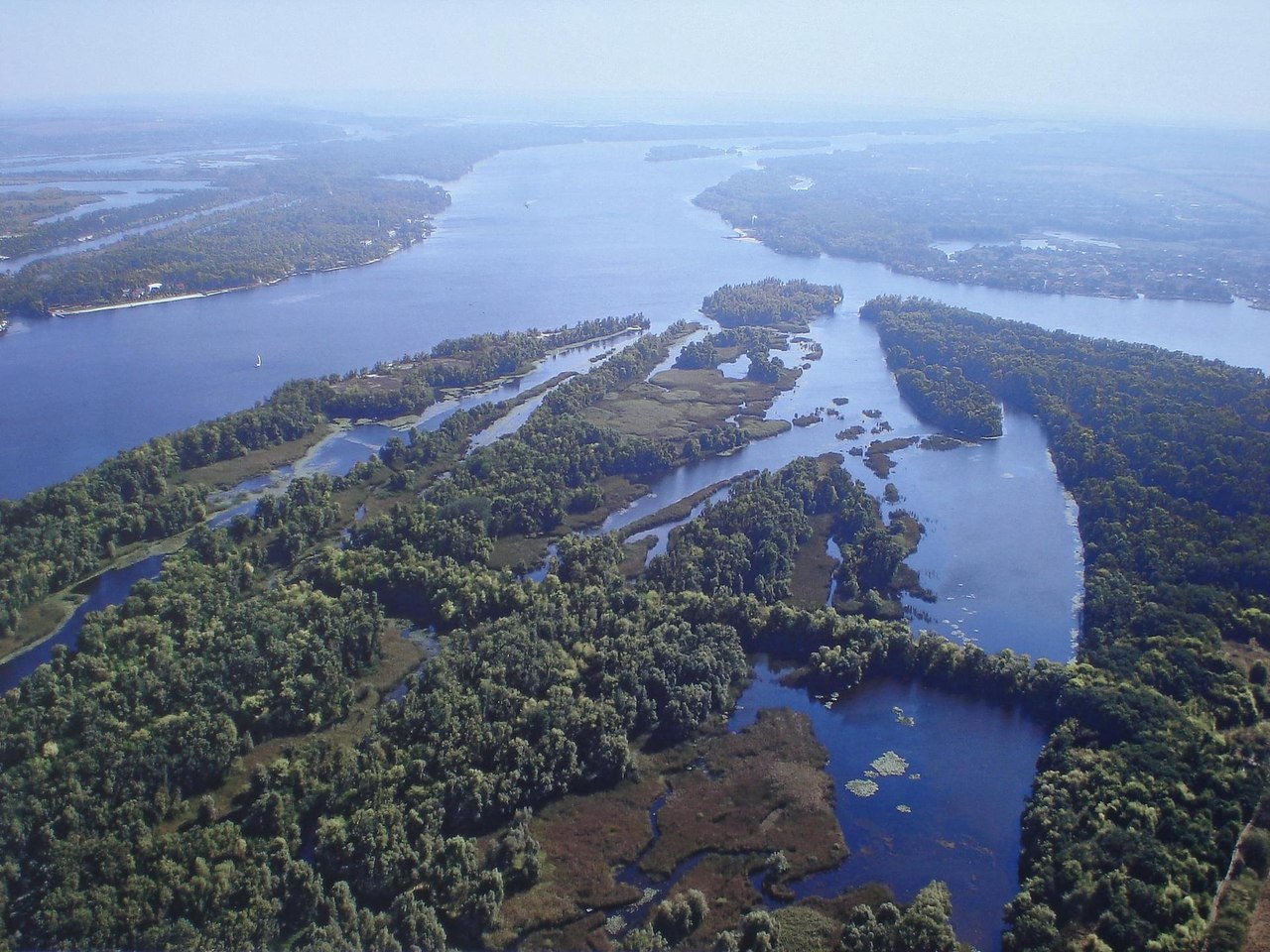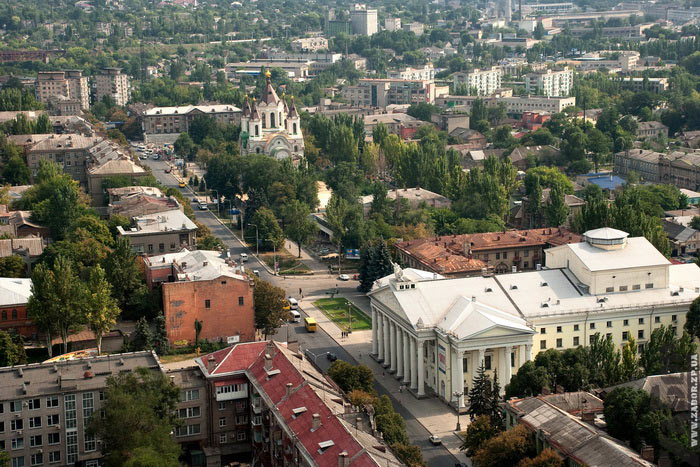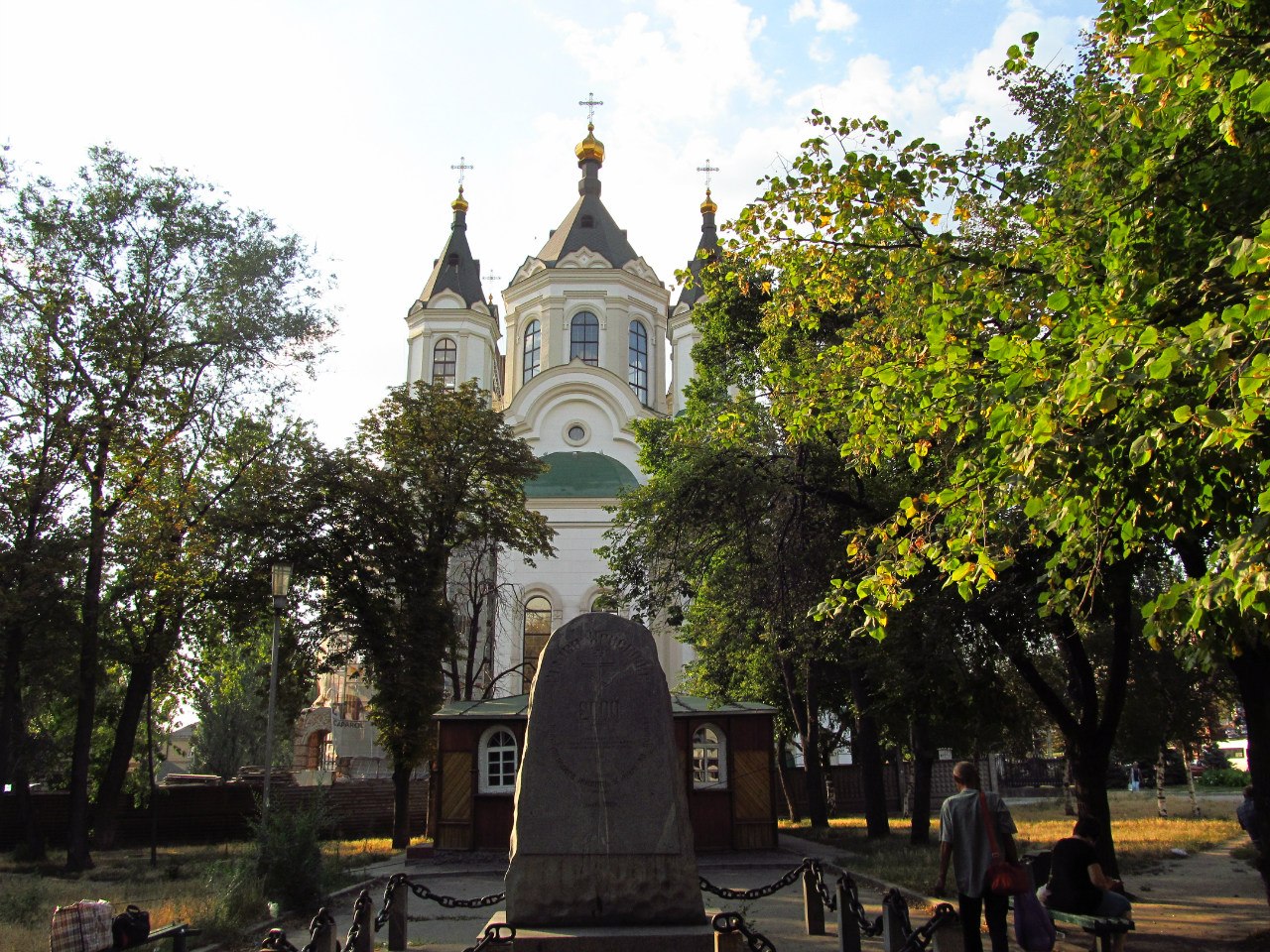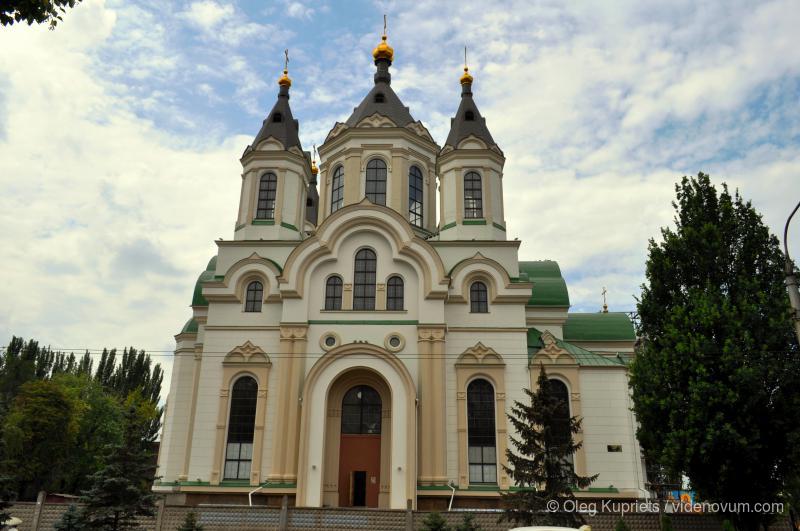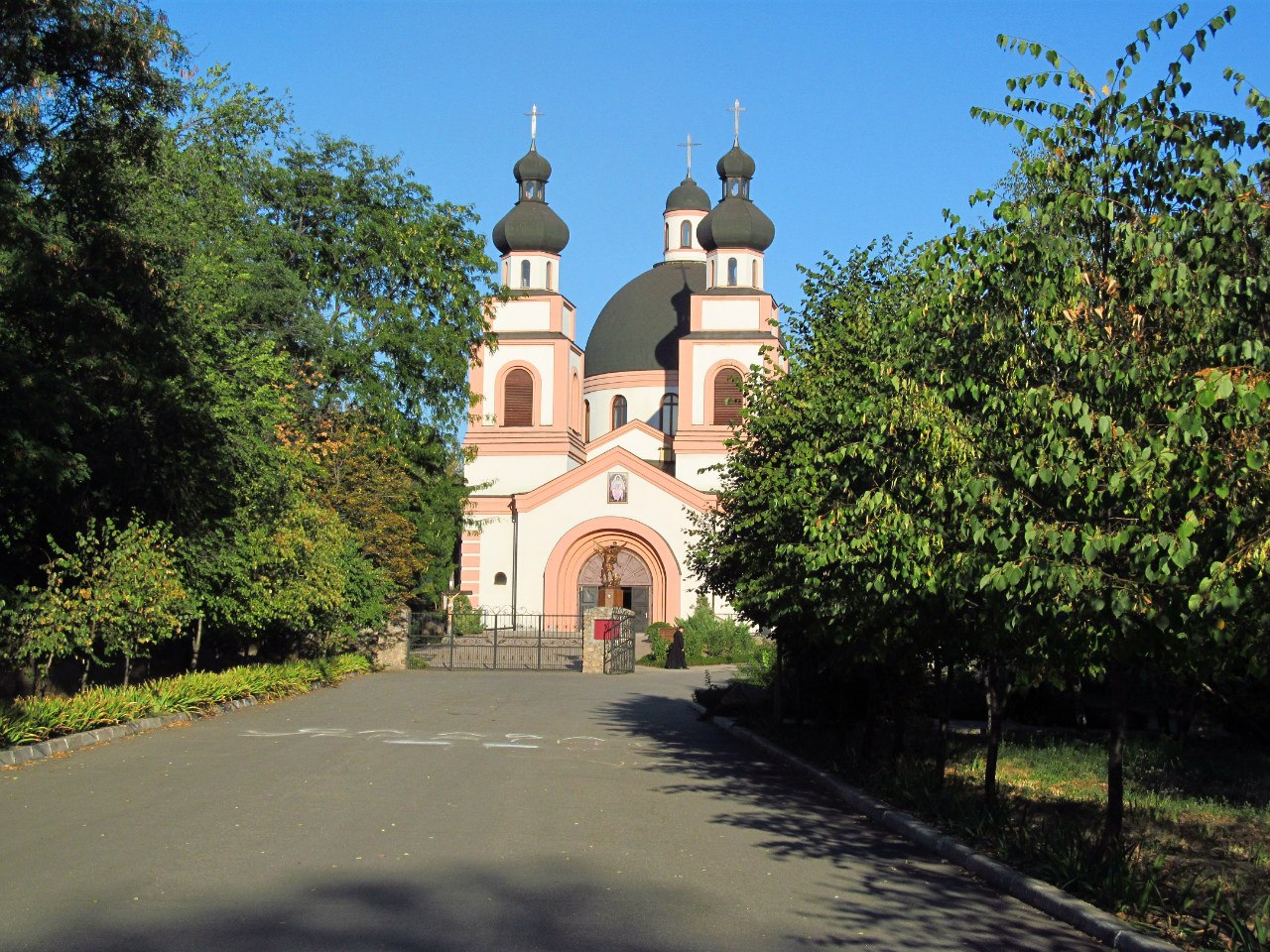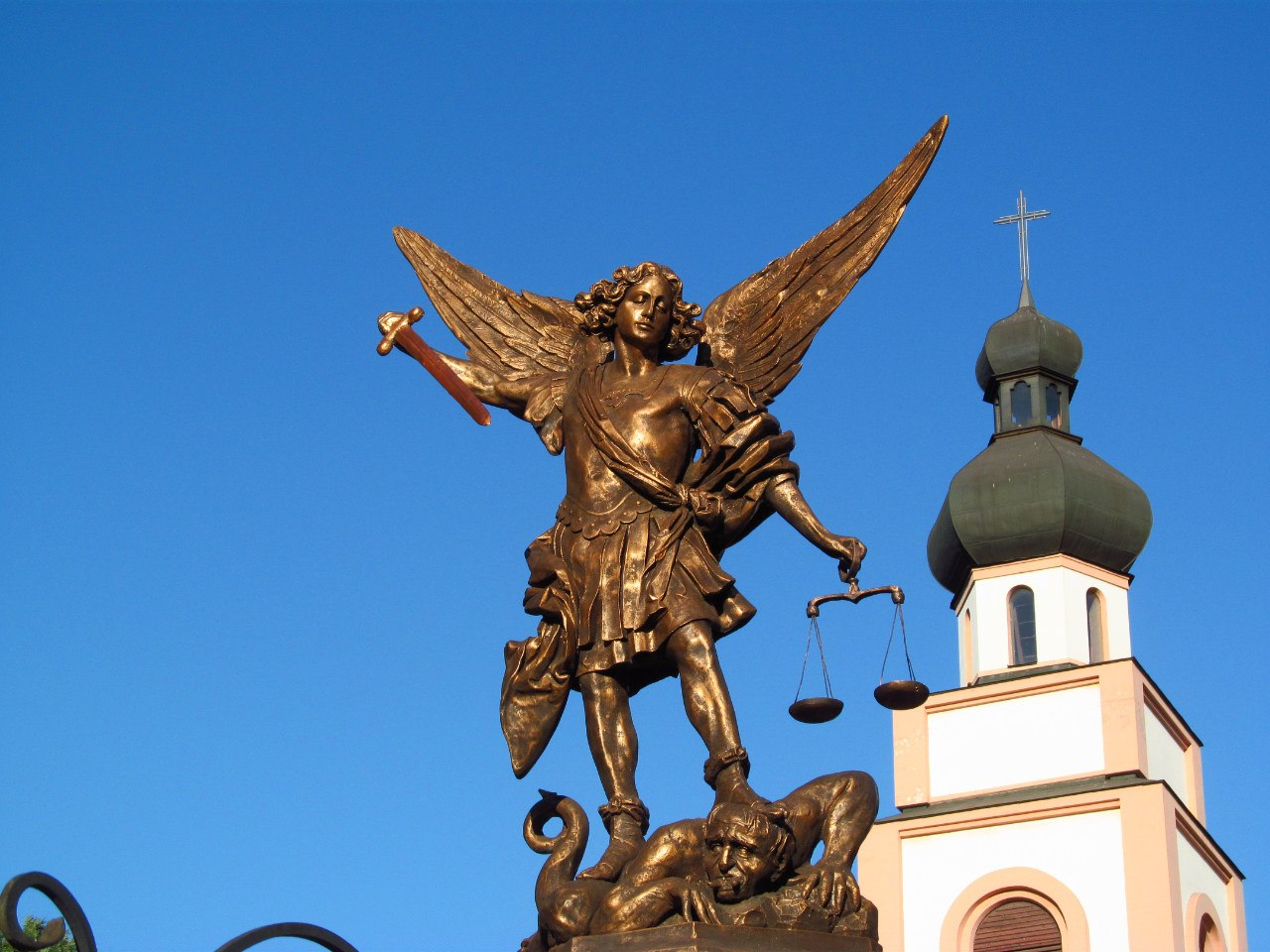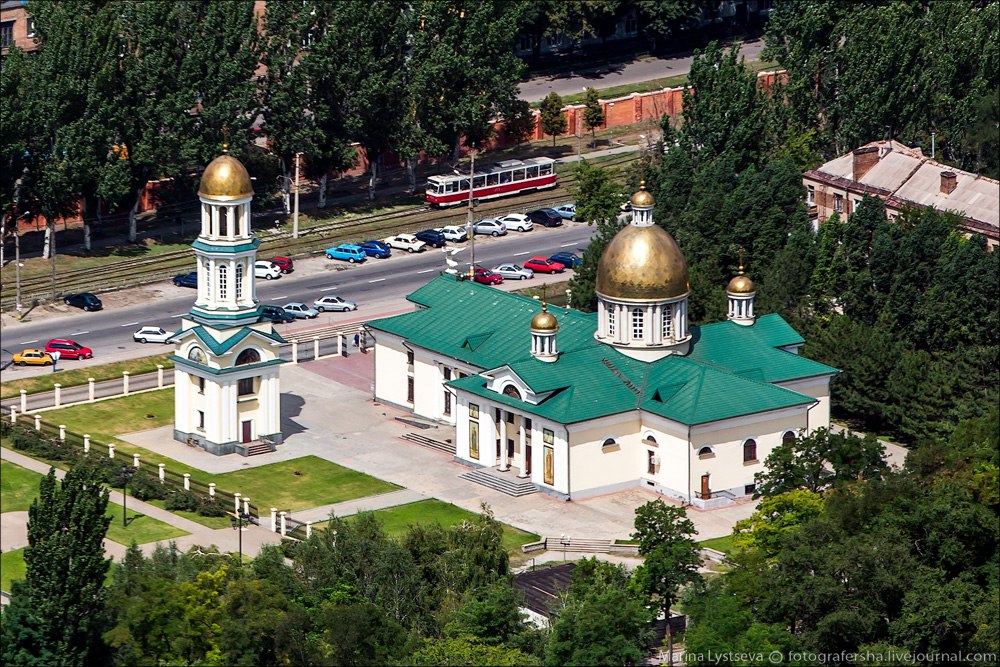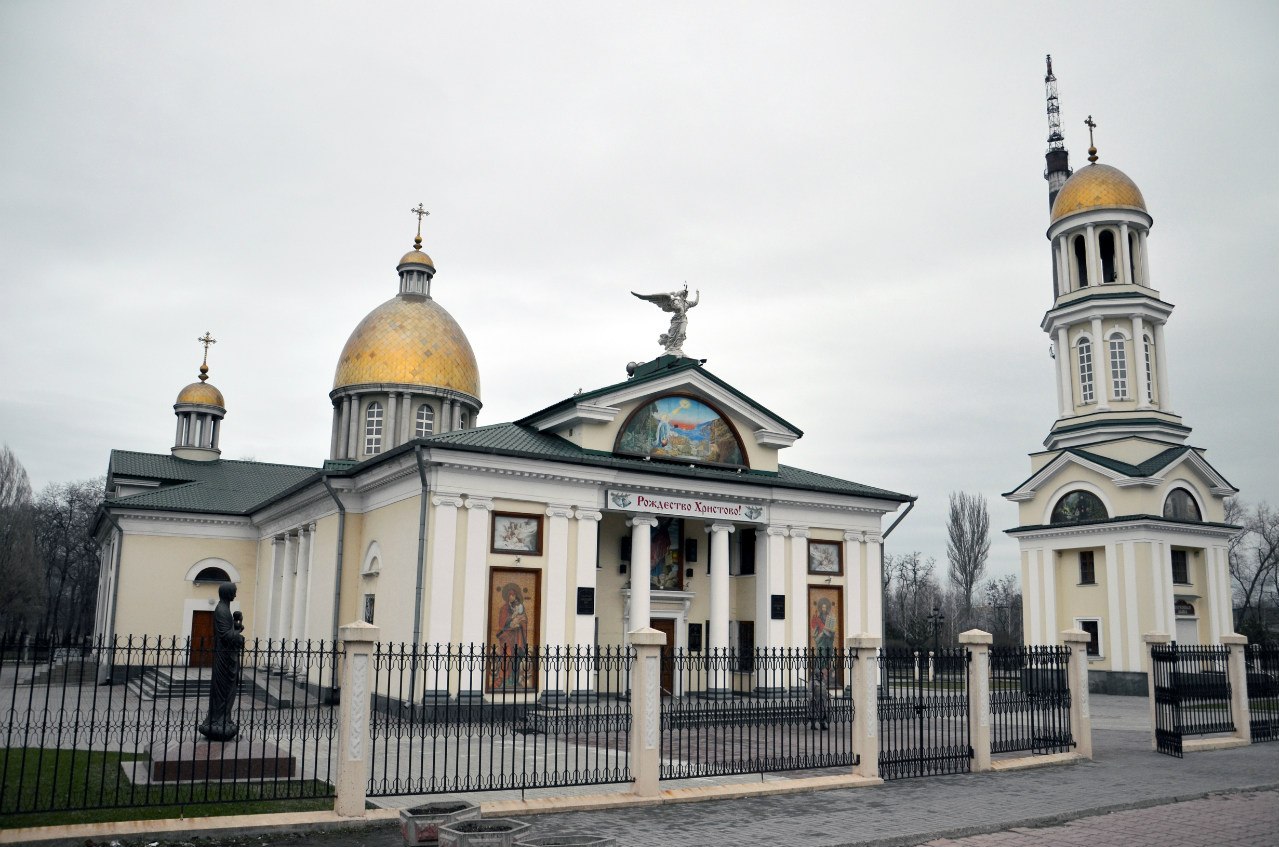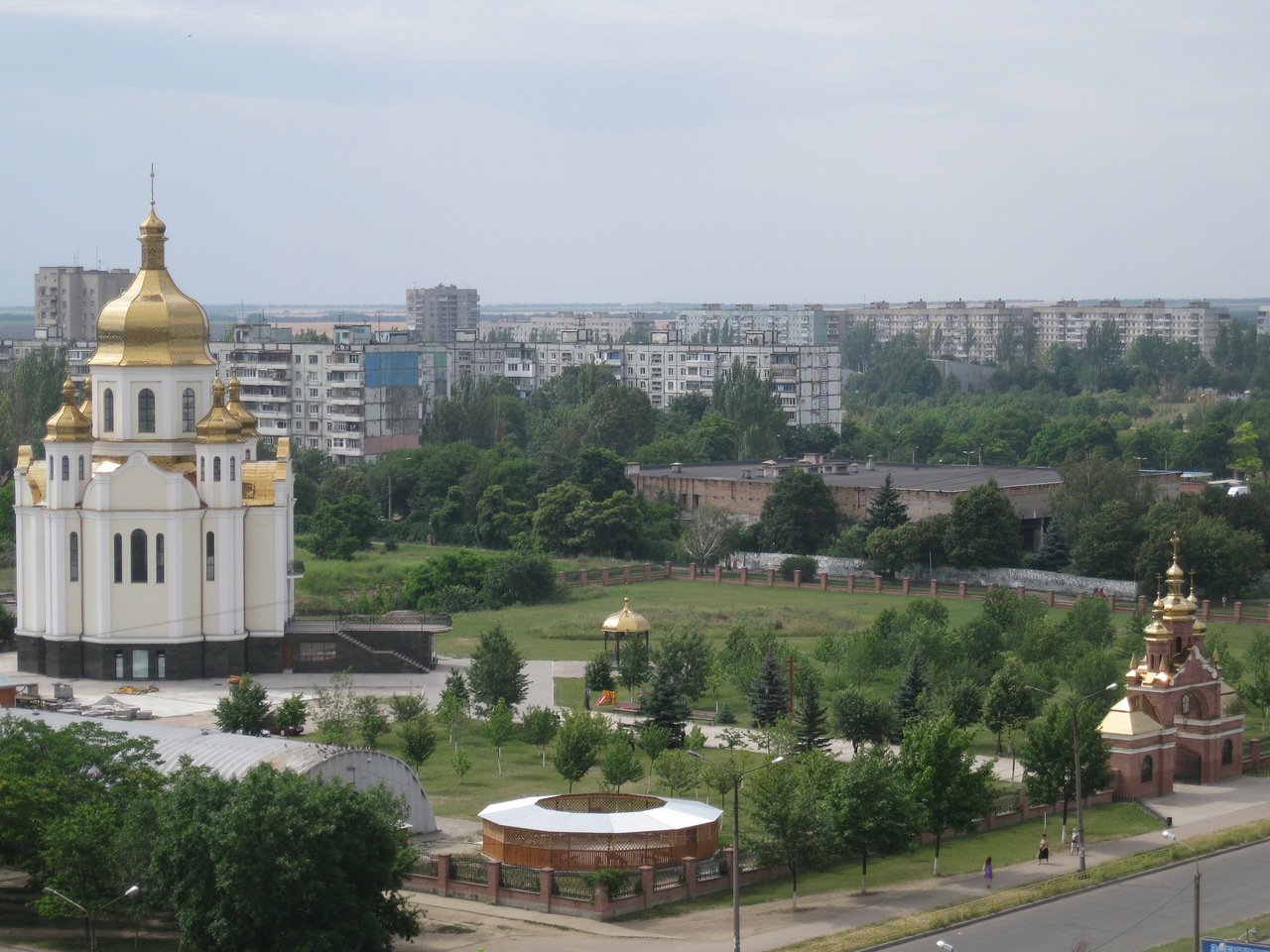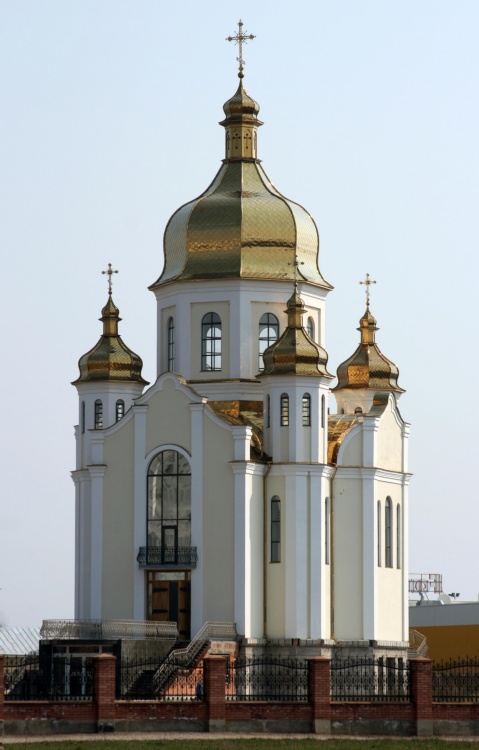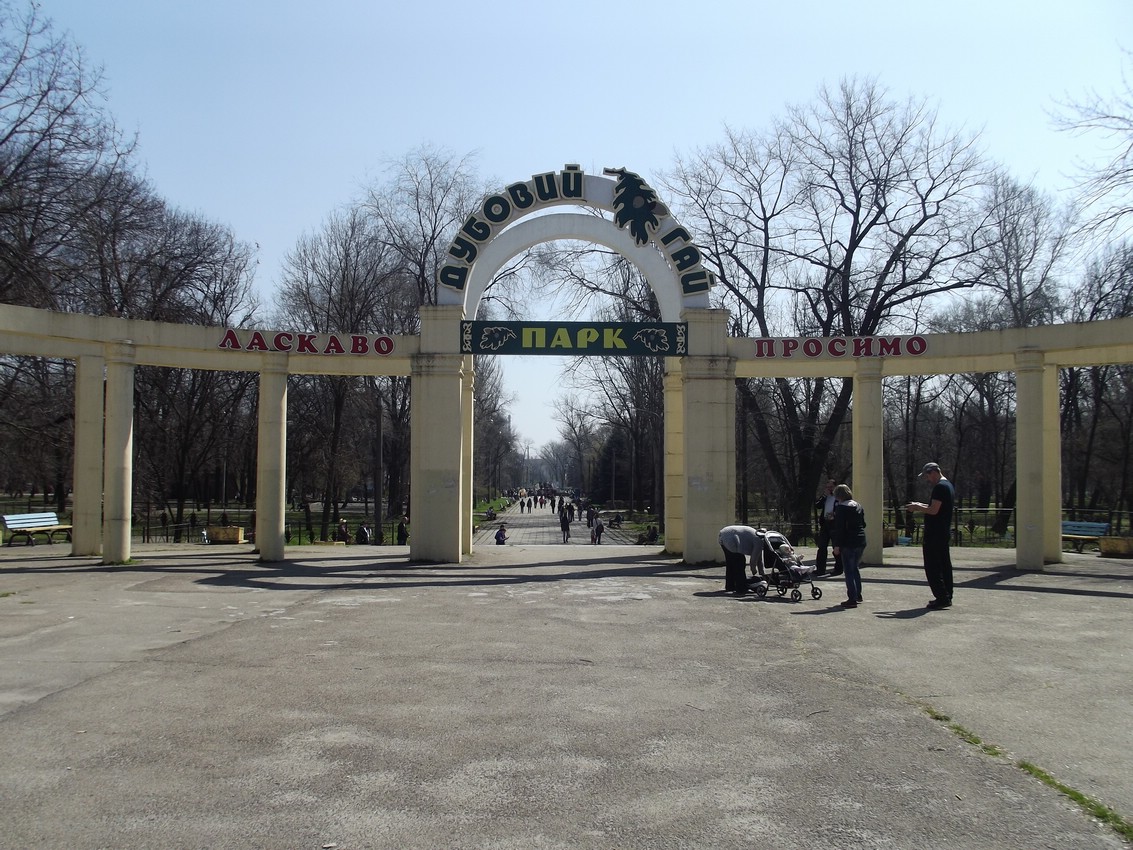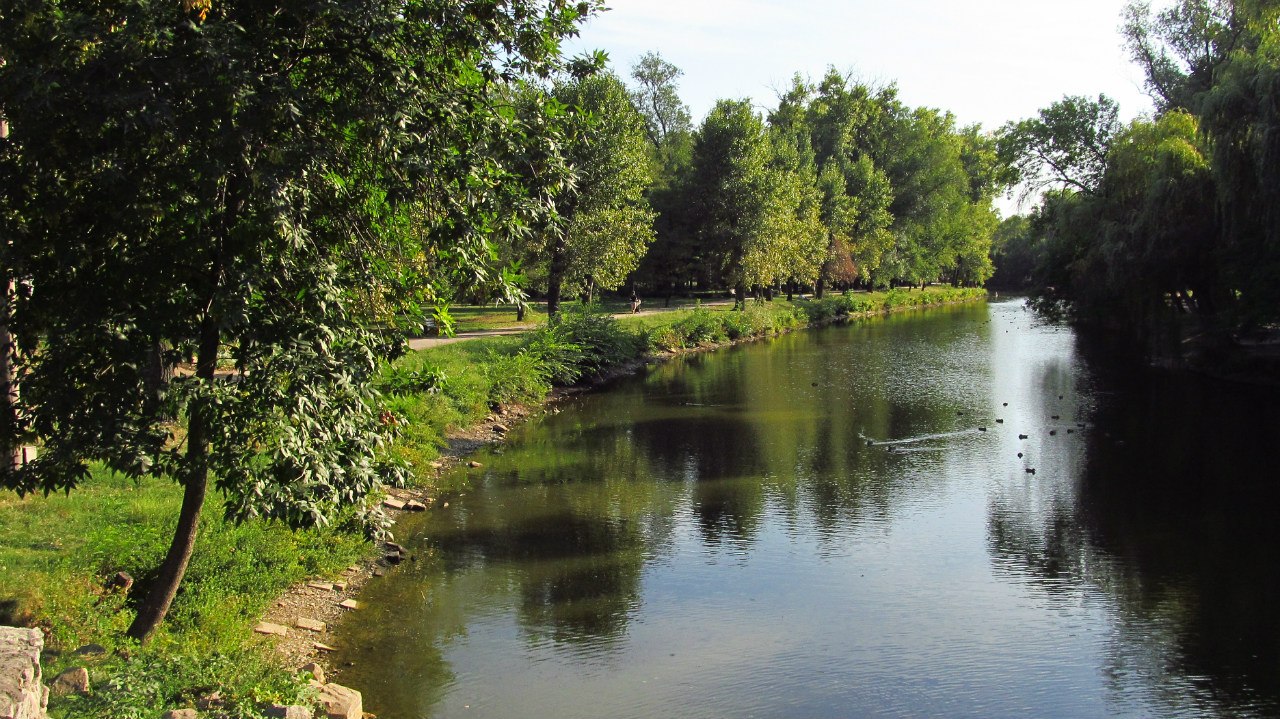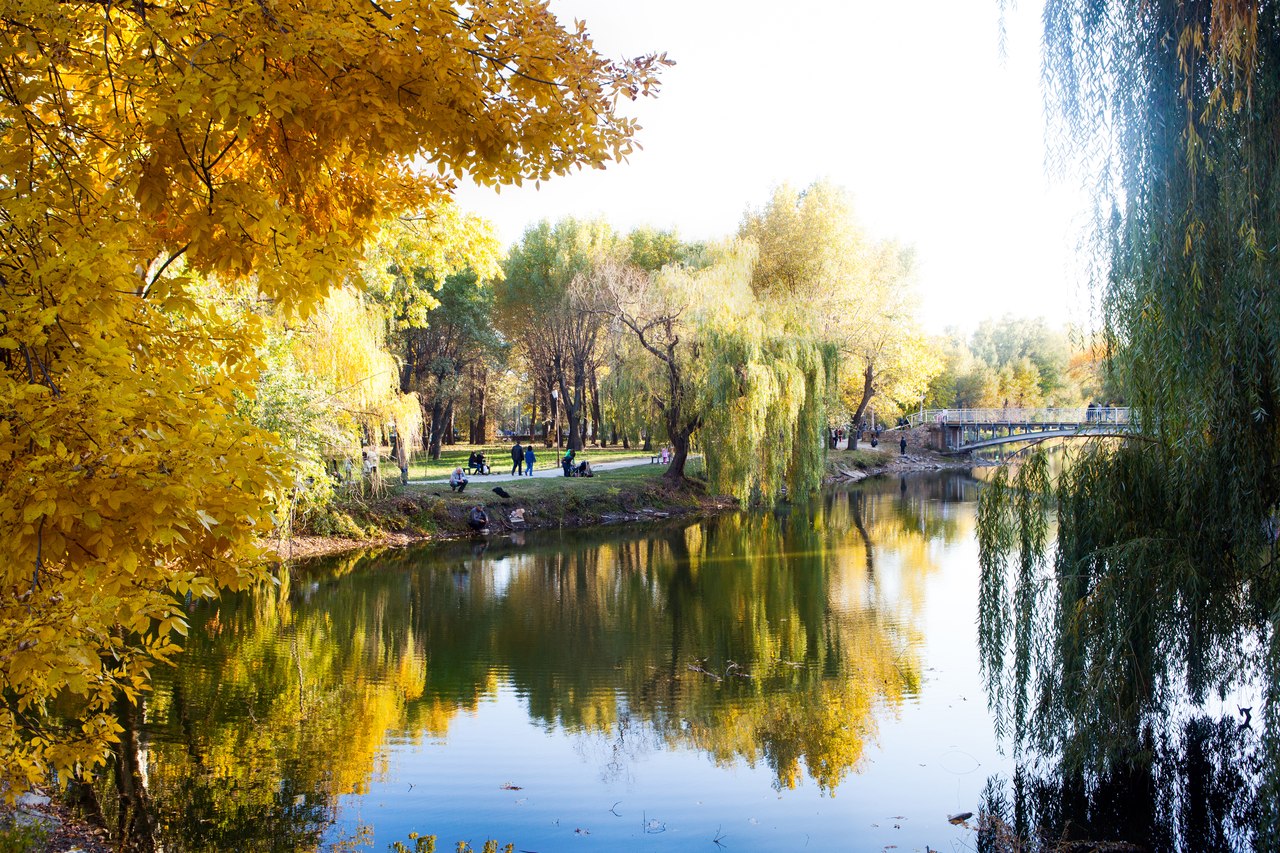 Zaporozhye - A brief description
Join my Heart introduces Zaporozhye, a large and beautiful city with a population of around 1,000000. It is located in the southern part of Ukraine on both banks of the Dnieper. Zaporozhye is a land of plenty, where the infamous Cossacks were born and bred.
Here you can visit Khortitsia, the largest island on the Dnieper as well as the largest Hydro Power Plant on this river, Dneproges, both of which are important locations in the history of this country. The Hydro Power Plant was recently named as one of the Seven Wonders of the modern world.
If you've never heard of Zaporozhye, then now is the time to discover it! Get to know the history and traditions of the people, go sightseeing. You will be offered a rich cultural experience. You can meet true Zaporozhye Cossacks, witness and/ or participate in Cossack entertainment. Enjoy song and dance boat rides in the Dniереr, or taste Ukrainian national dishes at Cossack Korchma. Aside from traditional entertainment, Zaporozhye has a thriving modern soul, which comes alive at night. There are numerous themed bars, bustling night clubs and casinos to entertain and excite you until the early hours of the morning.
Join my Heart offers exclusive tours either on a personal basis, for you and your girlfriend or for families/ small groups. All in the company of our English speaking guide, who will provide all the interesting facts and history of the places you visit and can help with finding a place to eat on the day that meets with your requirements. Please click here to see details of our excusions and entertainment venues.
The south of Zaporozhye is washed by the warm waters of the Sea of Azov, well known for its health resorts and summer recreation facilities.
From Kiev, you can get to Zaporozhye by train or by air. The distance from Kiev is about 800 km and takes about 10 hours by train, or 1 hour by plane. Join my Heart can take care of arranging tickets for this, if you wish, and offer a unique service called 'accompanied travel'.If you would rather not travel alone, one of our British staff will travel with you to your destination. Please click here for details.
Join my Heart offers a truly outstanding service with regards to our translation, tour guides and accommodation services. We only offer apartments which match up to your expectations of good quality at a very reasonable cost. Indeed you will find the prices are far more economical than local hotels. We will do everything we can to reassure you and make you feel at home during your stay. If you are visiting to meet your girlfriend, we are sure that our arrangements will satisfy and impress her too.
Whether you decide to visit Zaporozhye to meet your lady, as a tourist, or for business, Join my Heart will try to make your stay unforgettable and we hope you want to return time and time again!
Zaporozhye: History and statistics
The city of Zaporozhye is more 200 years old and is situated about 600 km South-East of Kiev - Ukraine's capital - and half-way between the fields of iron ore in Krivoi Rog to the West and the coal in the Donetsk basin to the East. The town is built on the wide plains along both banks of the mighty and ancient Dniepr River, which gives Zaporozhye a unique atmosphere.
The residential areas of Zaporozhye are very spacious with plenty of light and greenery, and the streets crossing Lenin Prospekt - the longest road - slant down towards the Dnieper River. The town stretches out for over 30 kilometers along the river, and in its width the new residential districts extend for 25 kilometers. A most remarkable sight and the pride of Zaporozhye's citizens is Khortitsa Island, which is the custodian of an antiquity reserve museum and a nature reserve popular with weekend visitors.
Railways, highways, airlines and water-ways connect Zaporozhye with Moscow, Kiev, Kharkov, Poltava, Simferopol and many other cities and towns in our country. Just beyond the borders of the town to the South, you can find the vast Kakhovsky Reservoir, which is often called a sea, and the Sea of Azov - a very popular health-resort area - lies about 150-200 kilometers further towards the South. Kakhovsky Reservoir finally flows into the Black Sea close to Odessa, one of Ukraine's major ports. You can travel all of the way from Kiev to Odessa by boat on the Ukrainian Waterways.
Historians and archaeologists tell us that the territory of Zaporozhye had been inhabited by people from time immemorial. This is shown for example by stone tools of the Late Paleolithic Age (about 15 thousand years ago), two settlements of the Heolithic Age (6th millennium B.C.), objects of material culture of the Late Bronze Epoch (1st.millennium B.C). Both the Scythians (4th millennium B.C ) and the Samatians (2nd centuryB.C.- 2nd century A.D.) lived here, while in the 9th-13th centuries the area was already heavily populated by Slavs, which is shown by the remains of 57 Slavonic settlements which were discovered near the Dneproges Hydroelectric Dam. However, according to the historians, most of the Slav dwellers left this area in the 13th century, running away from the Golden Horde invasion, and by the end of the 15th century and the beginning of the 16th century, Zaporozhye Cossacks became masters of the lands beyond the rapids of the Dnieper River.
The impregnable Khortitsa Island became one of the centers of Cossack civilization, and became a mighty force for the Ukrainian people in the struggle against foreign invaders and the feudal yoke and for the reunion of the Ukraine with Russia.
But the town itself was founded much later, during a period of united straddle of the fraternal peoples against the Turkish Sultanate. Its origins go back to the end of 1770,when one of the fortresses of the Dnieper fortified line was built at the mouth of the Mokraya Moskovka. Zaporozhye was originally named Alexandrovsk after the commander of the first Russian Army, Prince Alexander Golitsyn. The builders, a battalion of Russian soldiers and toilers "lopatniki" (#slovellers) who had come here with their families became the first settlers of the future town. Among them were also Zaporozhye Cossacks, who founded a large village nearby after the abolition of the Zaporozhskaya Sechin 1775. Initially, the settlement grew up very slowly. Plague, epidemics and wartime hardships had a negative effect on its development. At that time, the people were mainly occupied in raising cattle, farming, growing vegetables, hunting and fishing. Handicraft and trade were poorly developed.
The Dnieper fortified line lost its military significance following the victory over the Turkish Sultanate and the annexation of the Crimean Khanate to Russia in 1783, and the fortress was turned into a possad (trading quarter in the suburbs of a settlement). Since 1785 it was called Alexandrovsk, and some administrative offices appeared here at that time. In 1802 the town was included into Ekaterinoslav Province and in 1806 became a district town. Present-day Zaporozhye has over 1 million inhabitants and is the centre of a range of industries and the home to Zaporozhye State University.
Here are some figures to illustrate the present industrial strength of Zaporozhye:
It now produces nearly half of the stainless steel and ball-bearing steel in the country, a third of the cold-rolled steel sheets and about half of the transformers.
It is the first domestic producer of the "Zaporozhye" mini-car, and manufactures products from titanium, aluminum, ferro alloys etc....
About 400 different products are being exported by the town's enterprises to more than seventy foreign countries.
In Zaporozhye there are now over 100 secondary schools, 14 professional schools, a university, three institutes, 13 technical secondary schools, two medical schools, two pedagogical institutes and a musical colleges, about 30 scientific research and design institutions.
Every fourth inhabitant is a scholar. The community now has access to over 400 libraries, more than 50 cinemas, a Musical and Drama Theater, the Theater of Young Spectators and a Puppet Theater, a concert hall, a circus, 46 Palaces of Culture and various evening clubs and Casinos.
The scientific community of the city encompasses more than 600 doctors and professors.Over 220 members of creative unions (writers, journalists and artists) live and work here.
Zaporozhye has become a city of more than 1300 avenues, streets, side-streets and squares located in six administrative districts (Leninsky, Zavodskoi, Orjonikidzevsky,Zhovtnevy, Kommunarsky and Shevchenkovsky) with the population of over one million. A child is born here every 48 minutes.
There are now 270 medical establishments in Zaporozhye with more than two thousand doctors working there.
The tram, trolley-bus and motorbus routes are over 1000 km long.
There are some 30 parks and public gardens, the total area of greenery of which covers 12,500 hectares- an average of 17 square meter's of greenery per inhabitant.
The city has many true friends abroad, such as the twin-towns of Vrotslav and Legnitsa (Poland), Obrovats (Yugoslavia), Lakhti (Finland), Birmingham (England), Belfor (France) and Linz (Austria), Oberhausen (Germany). Delegations from these towns often come to visit the city and enjoy the hospitality of our residents.
http://www.joinmyheart.com/zaporozhye/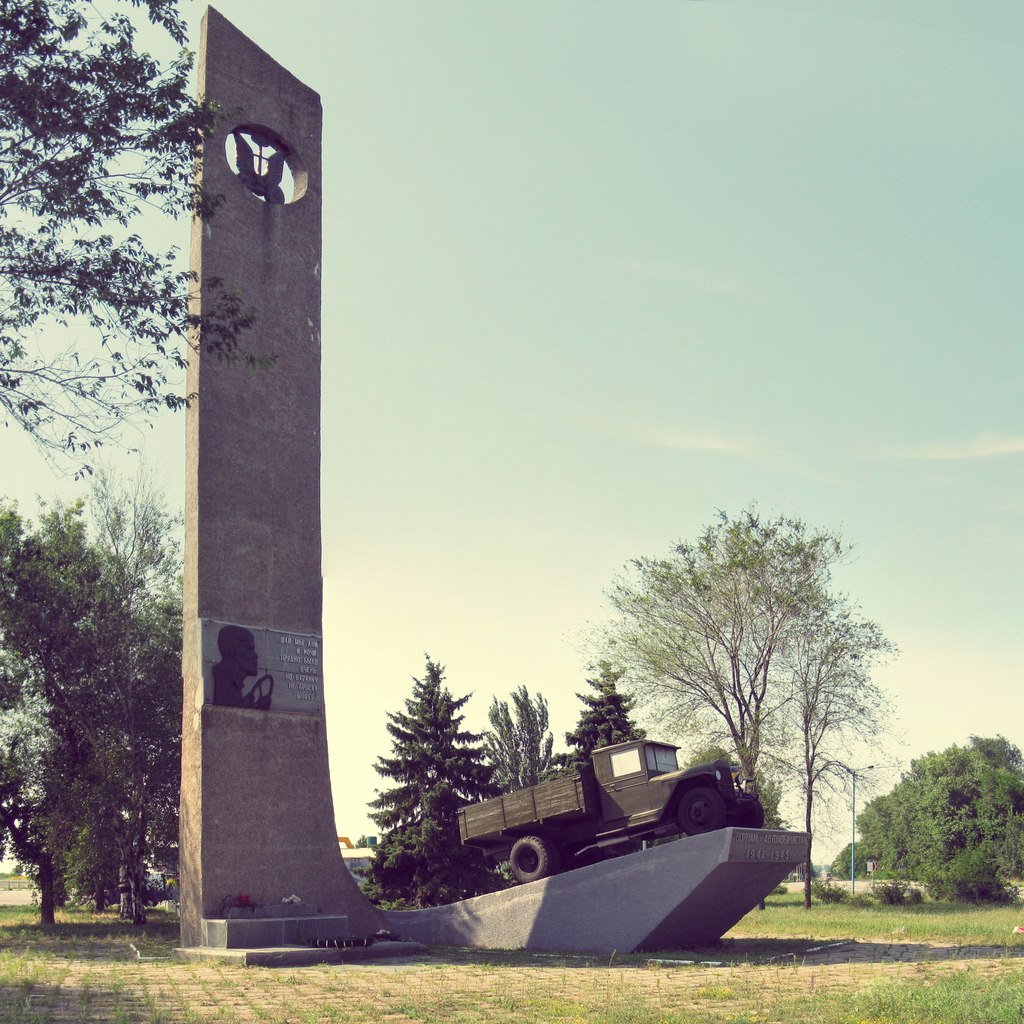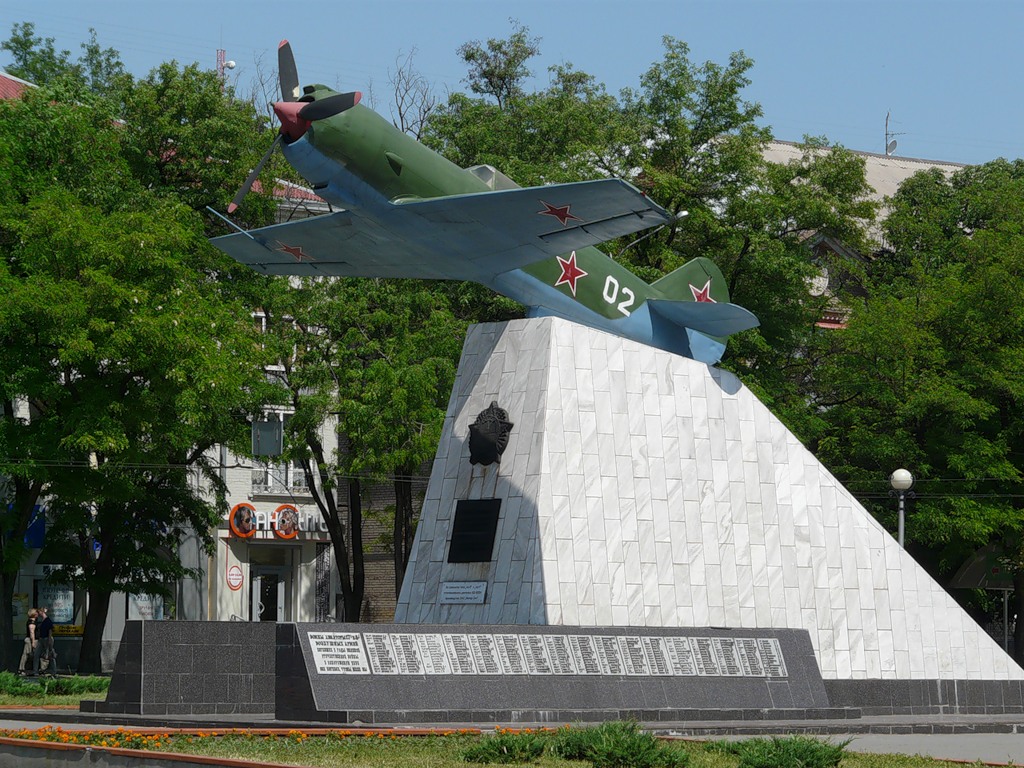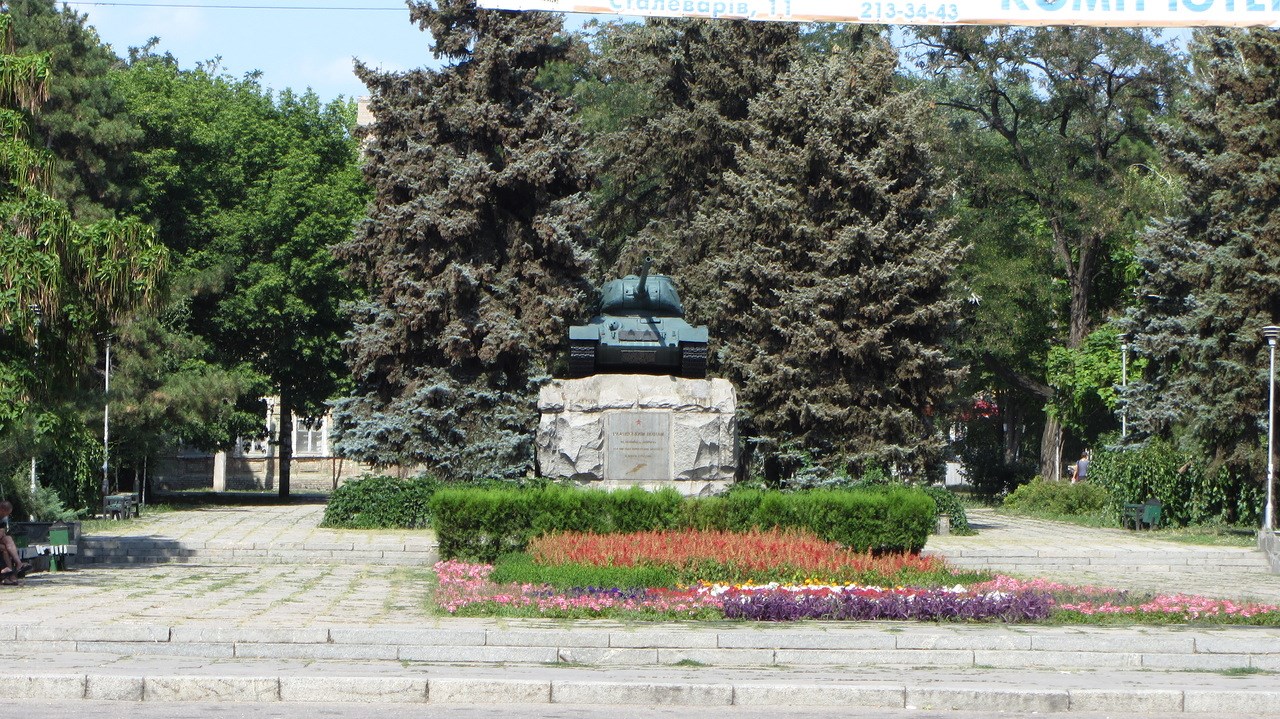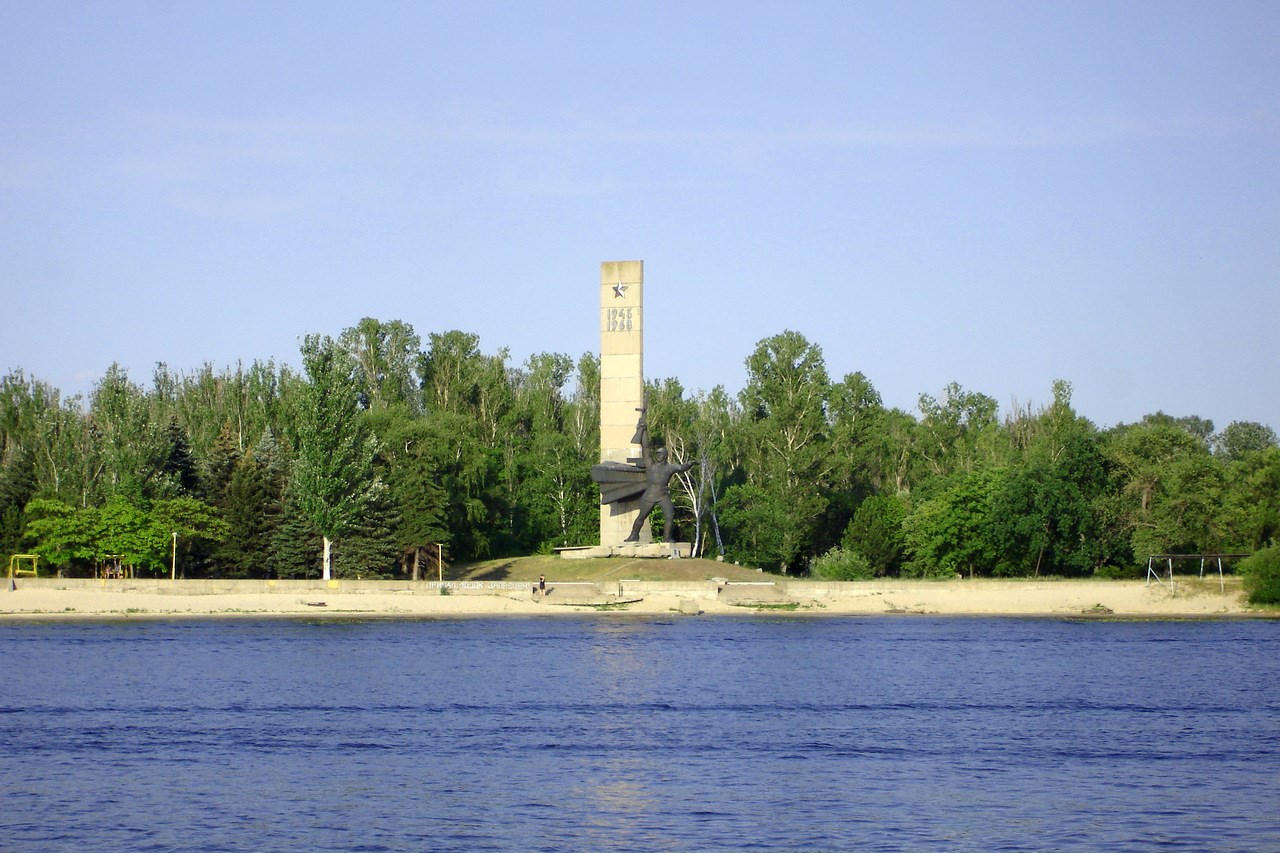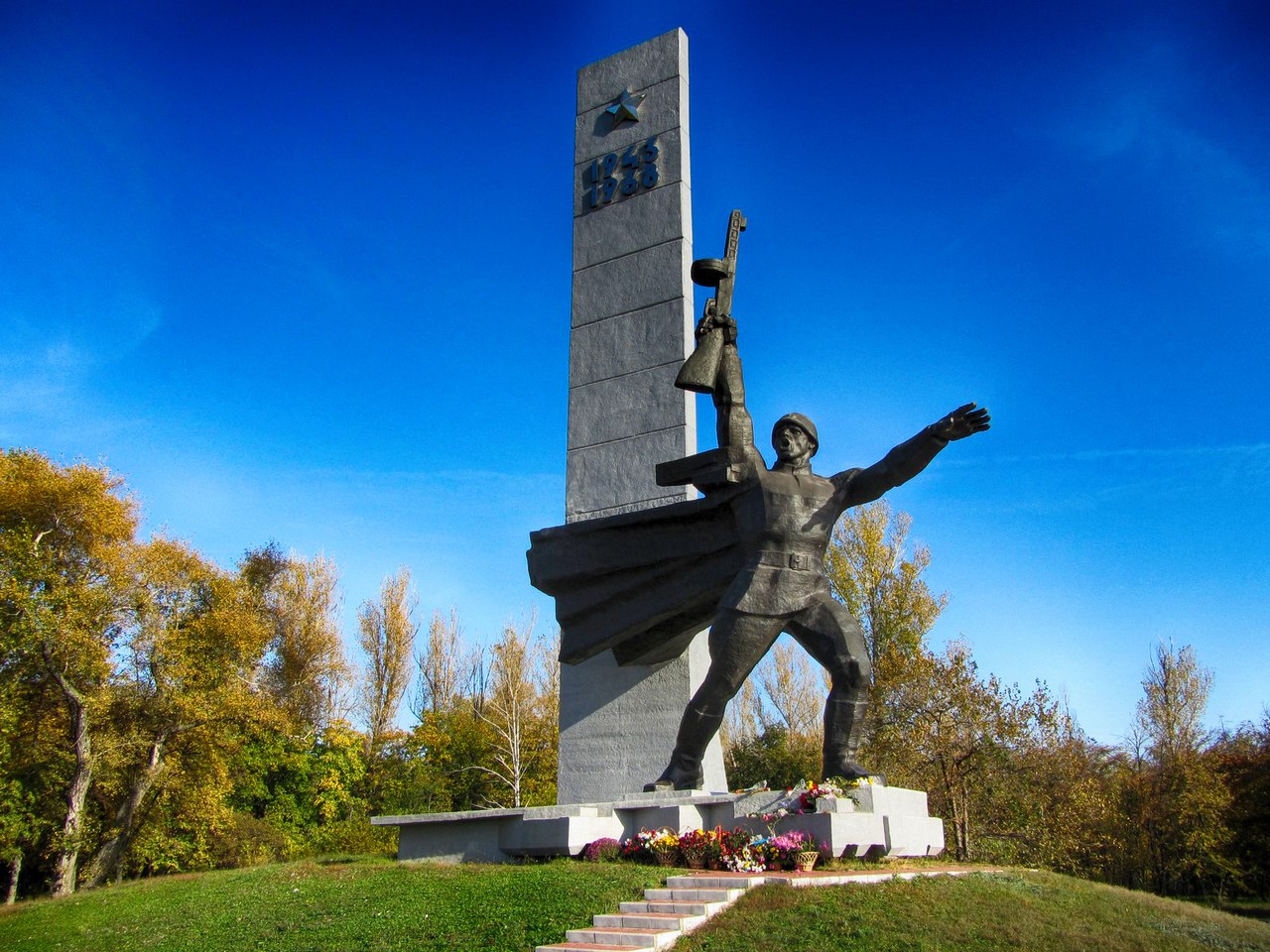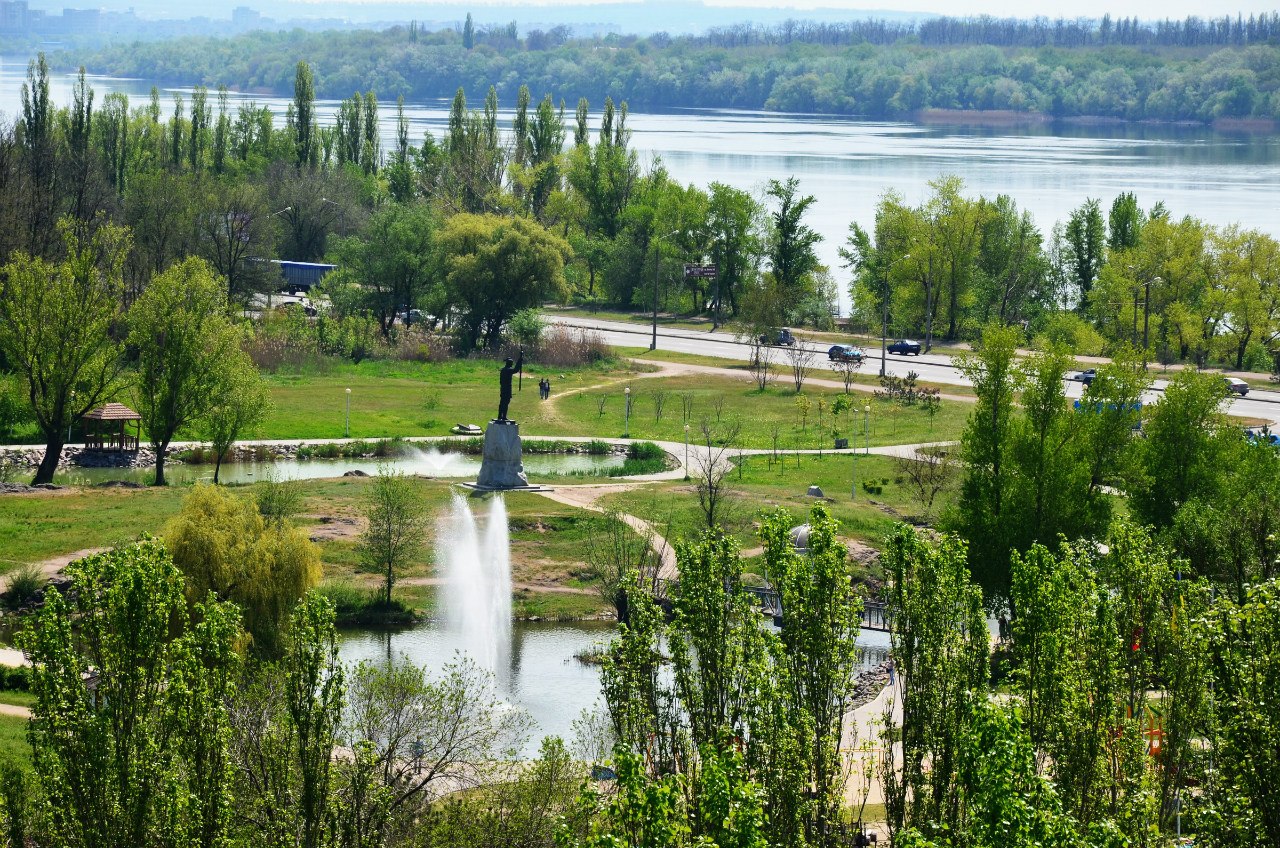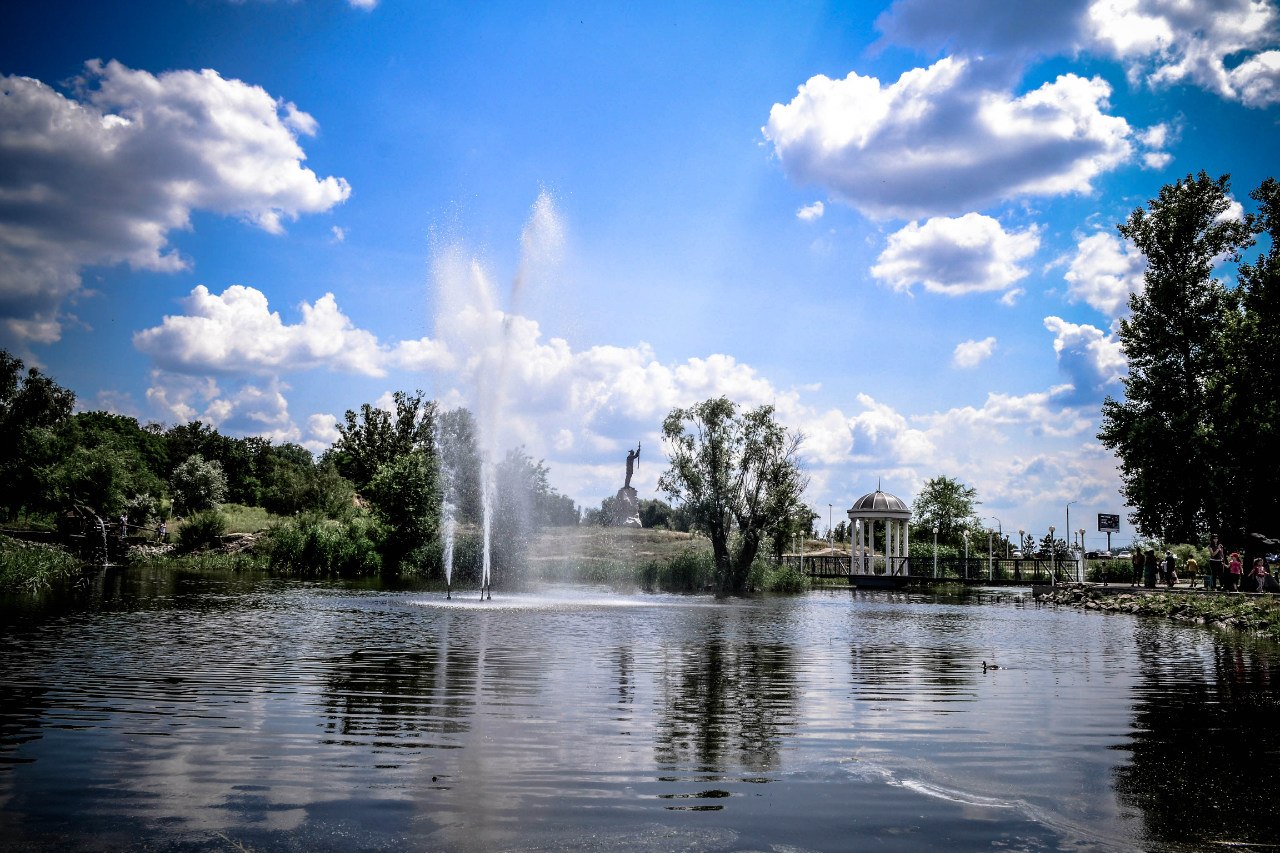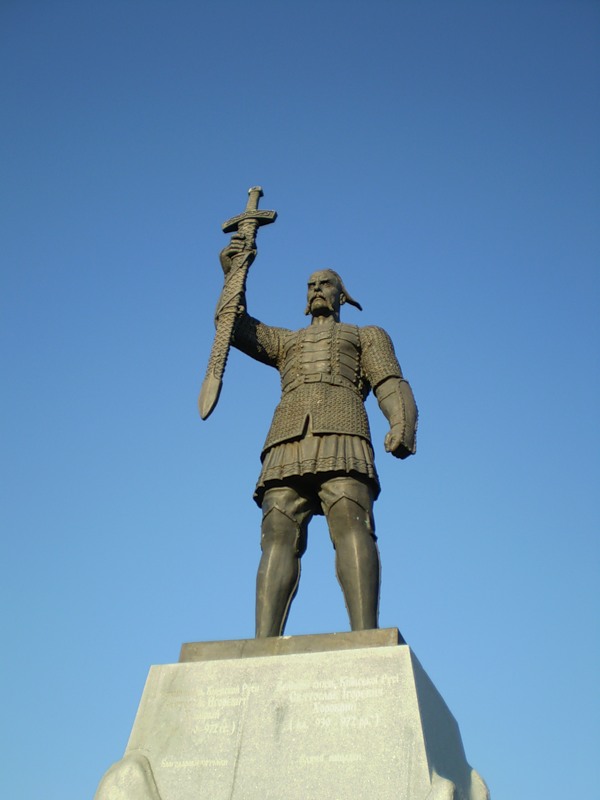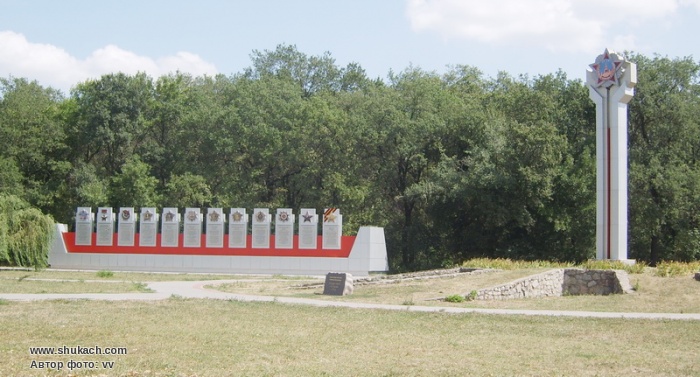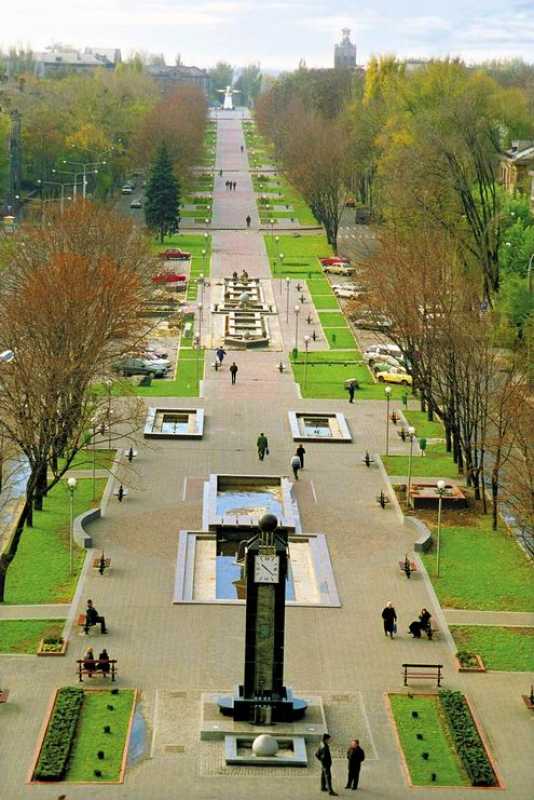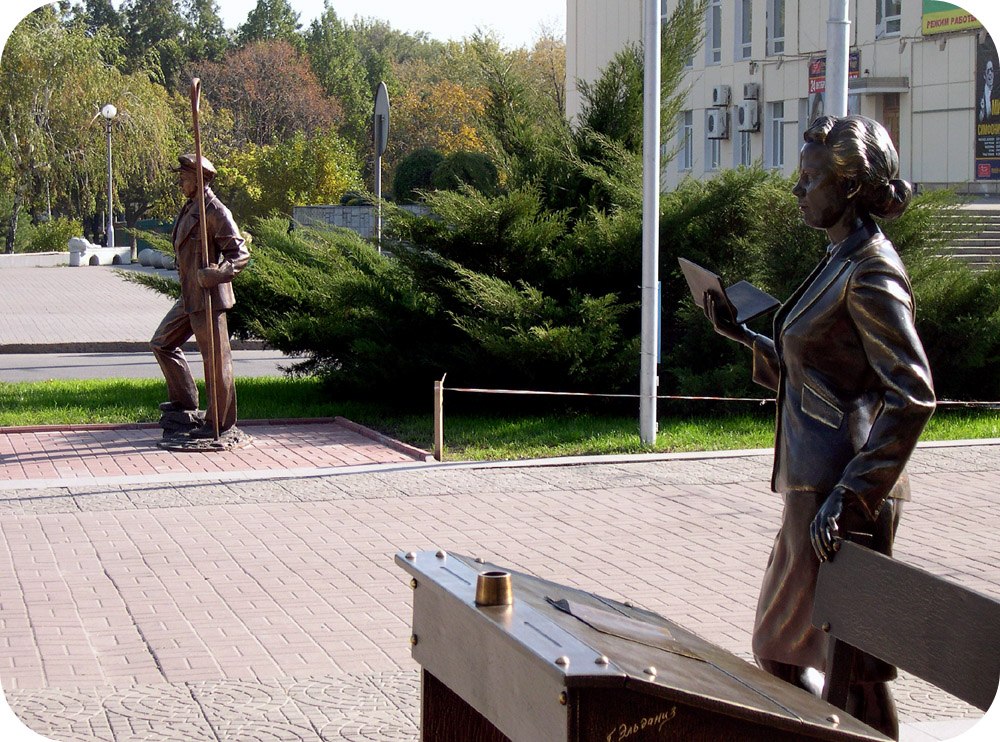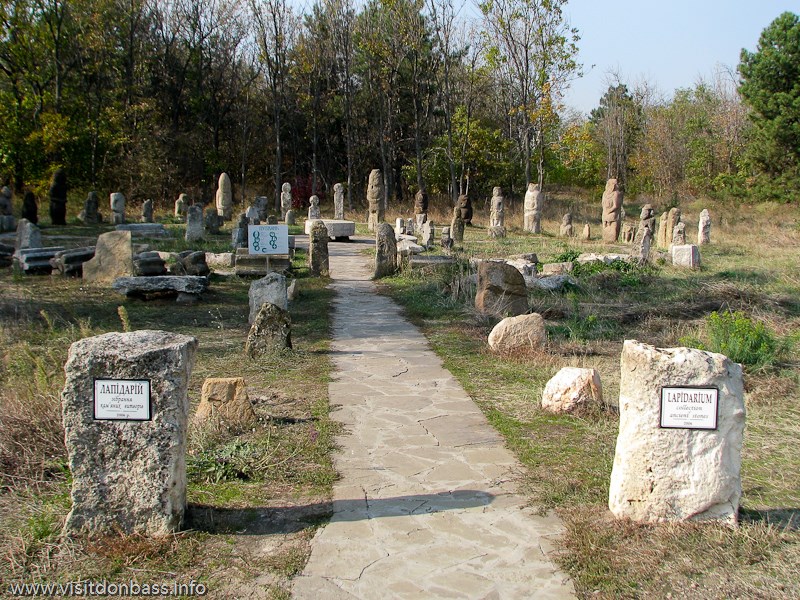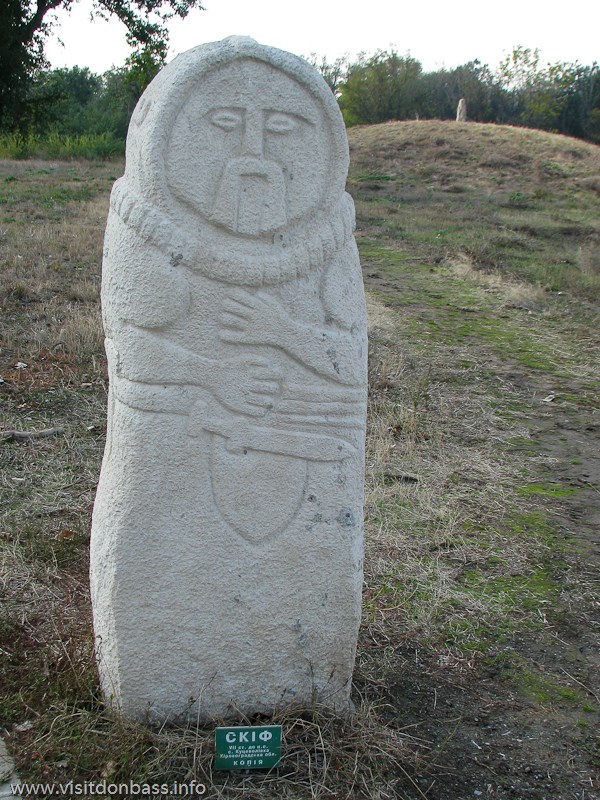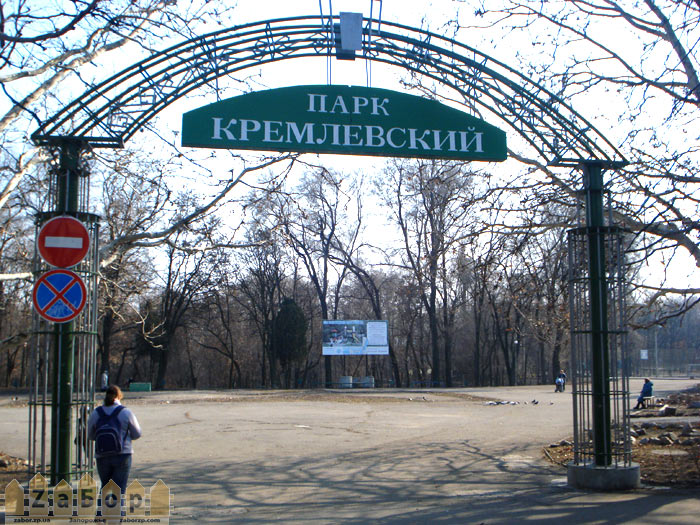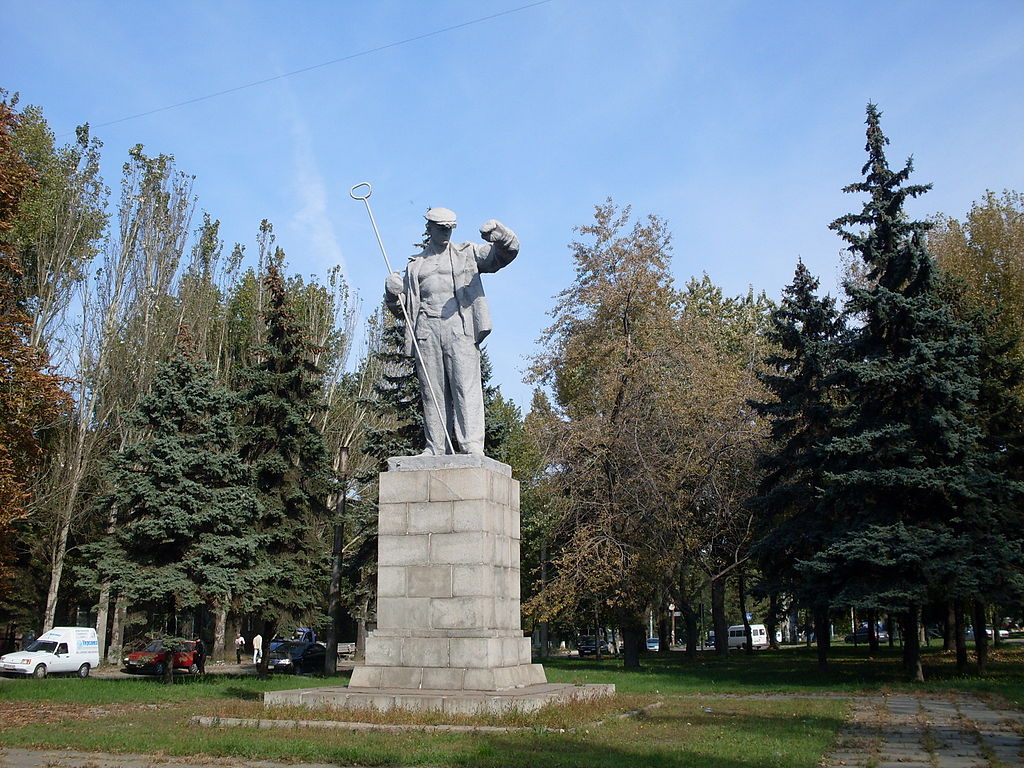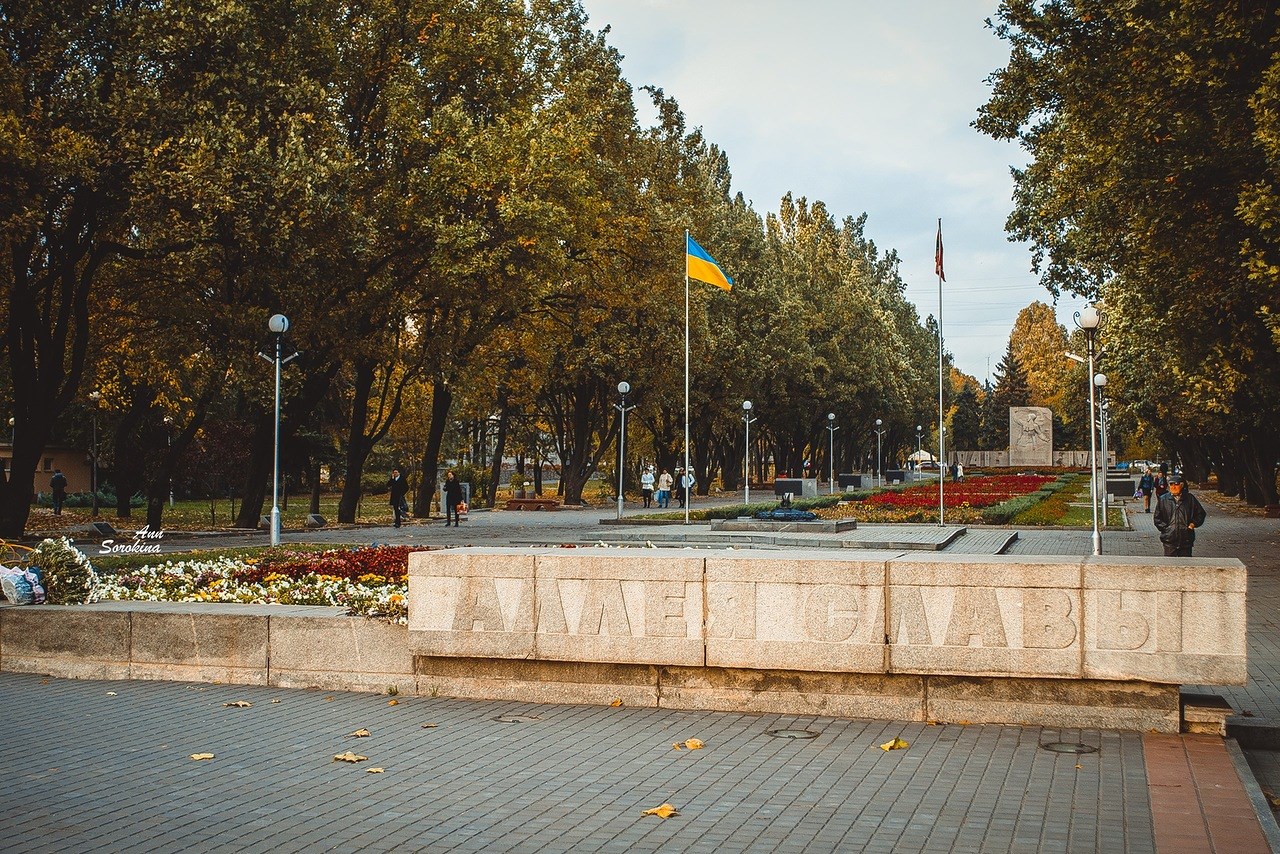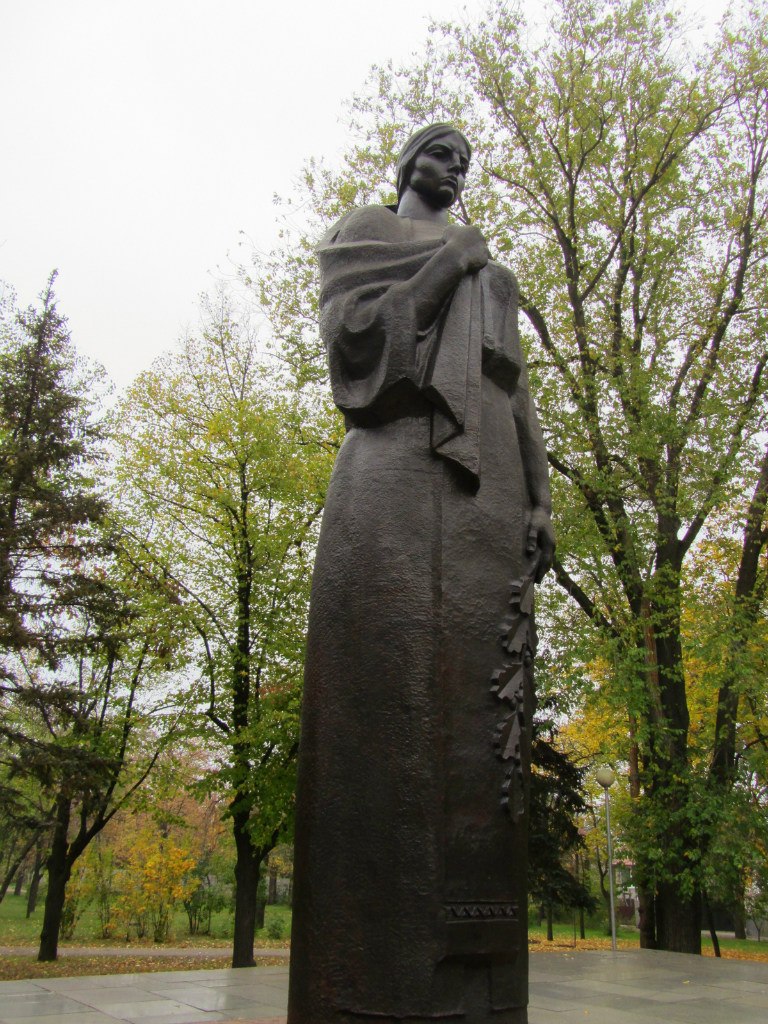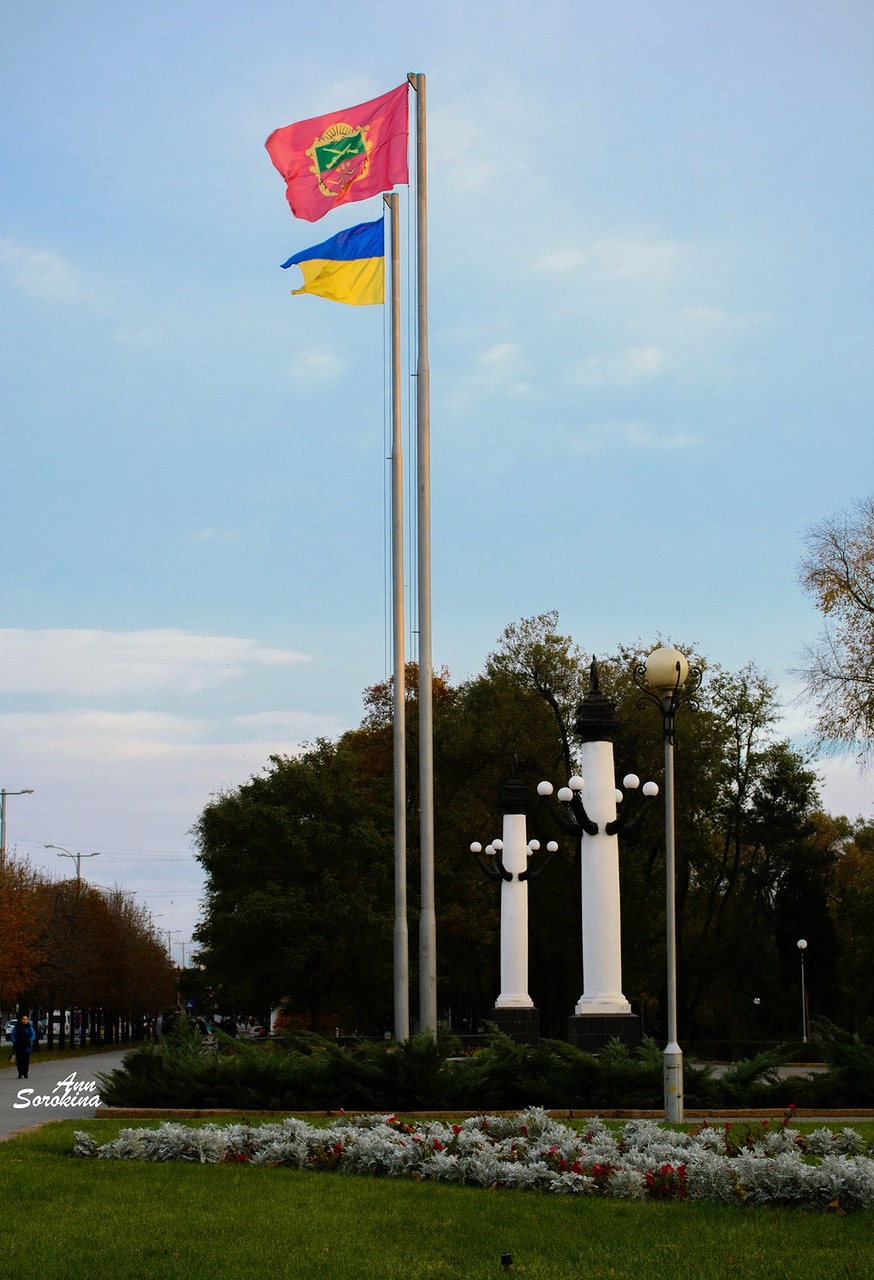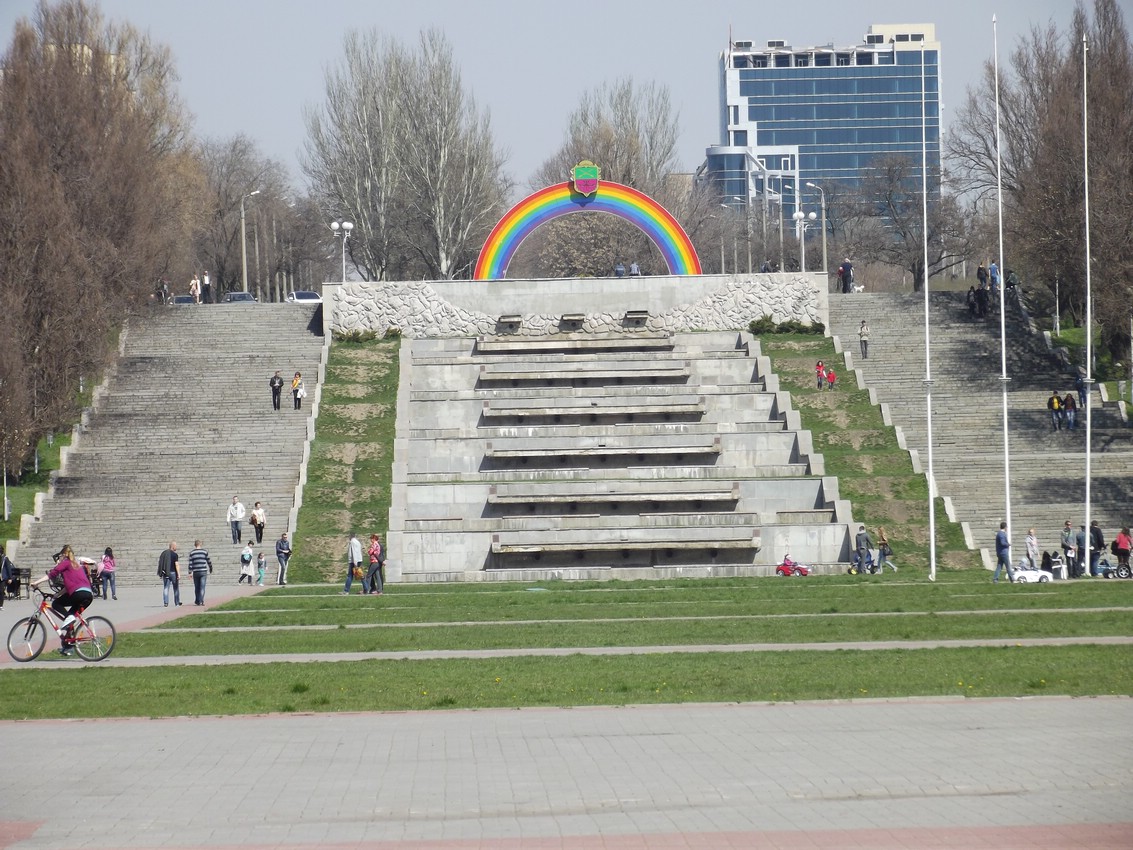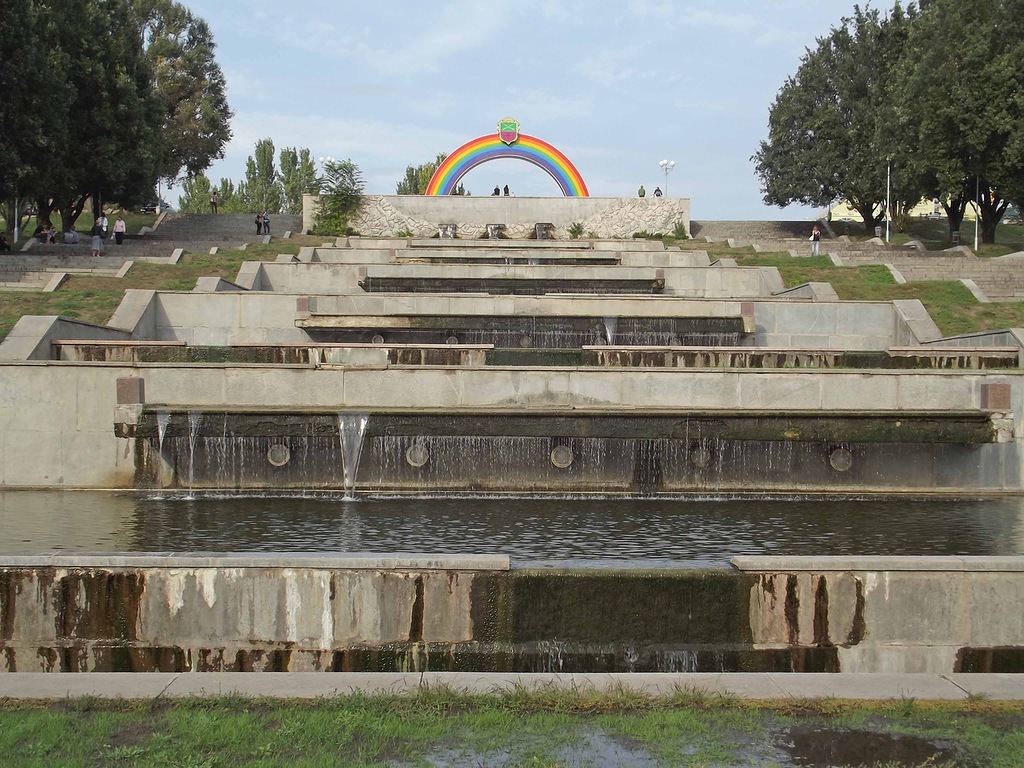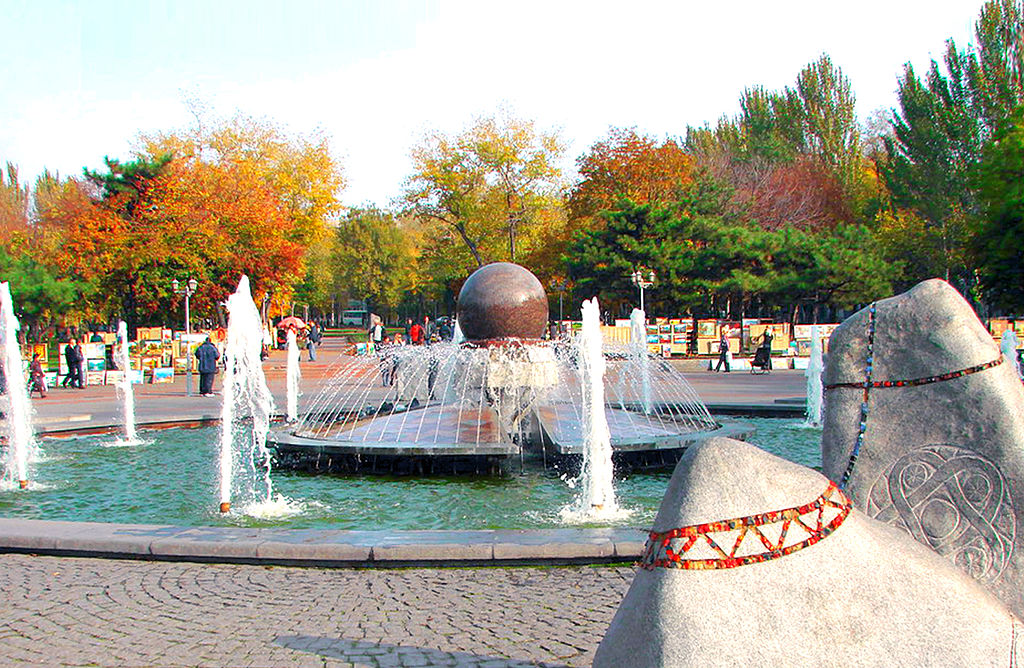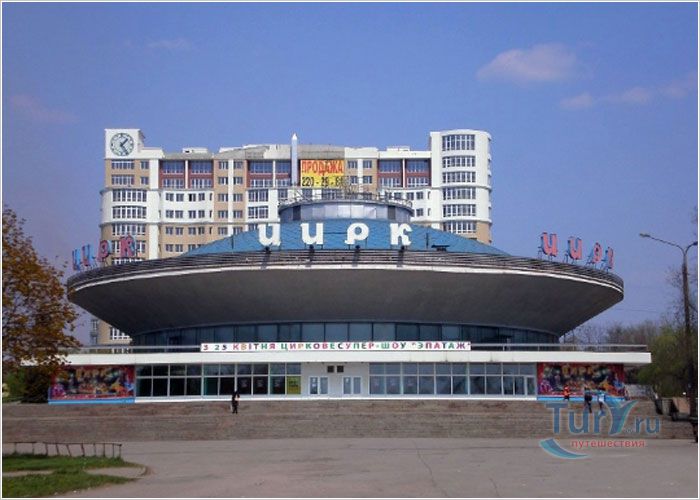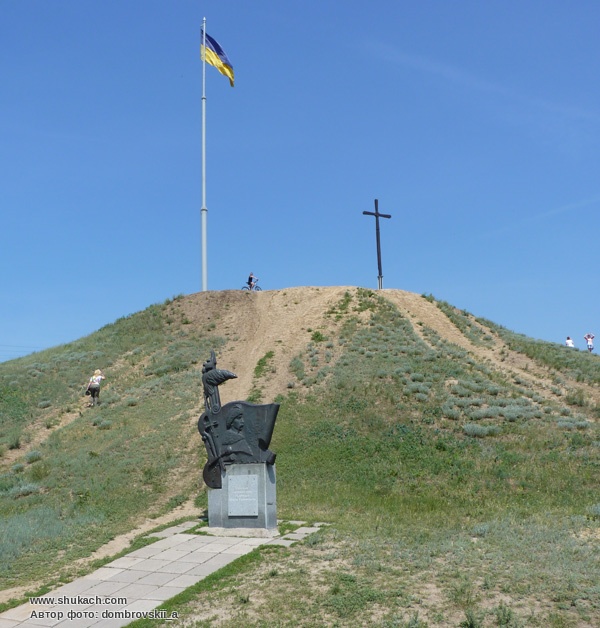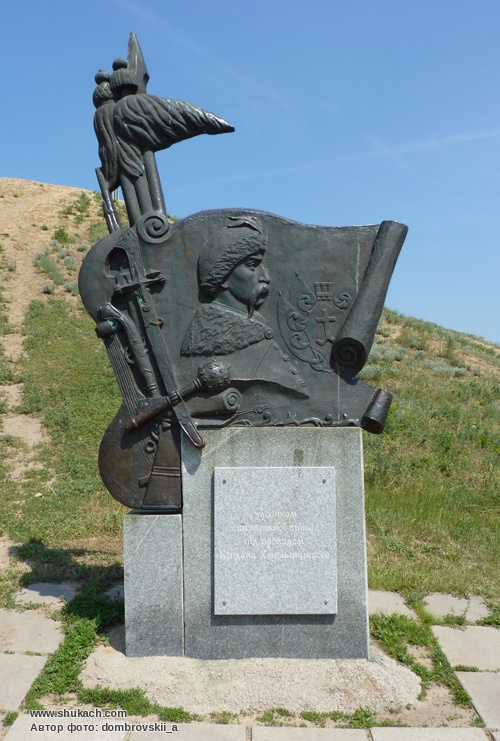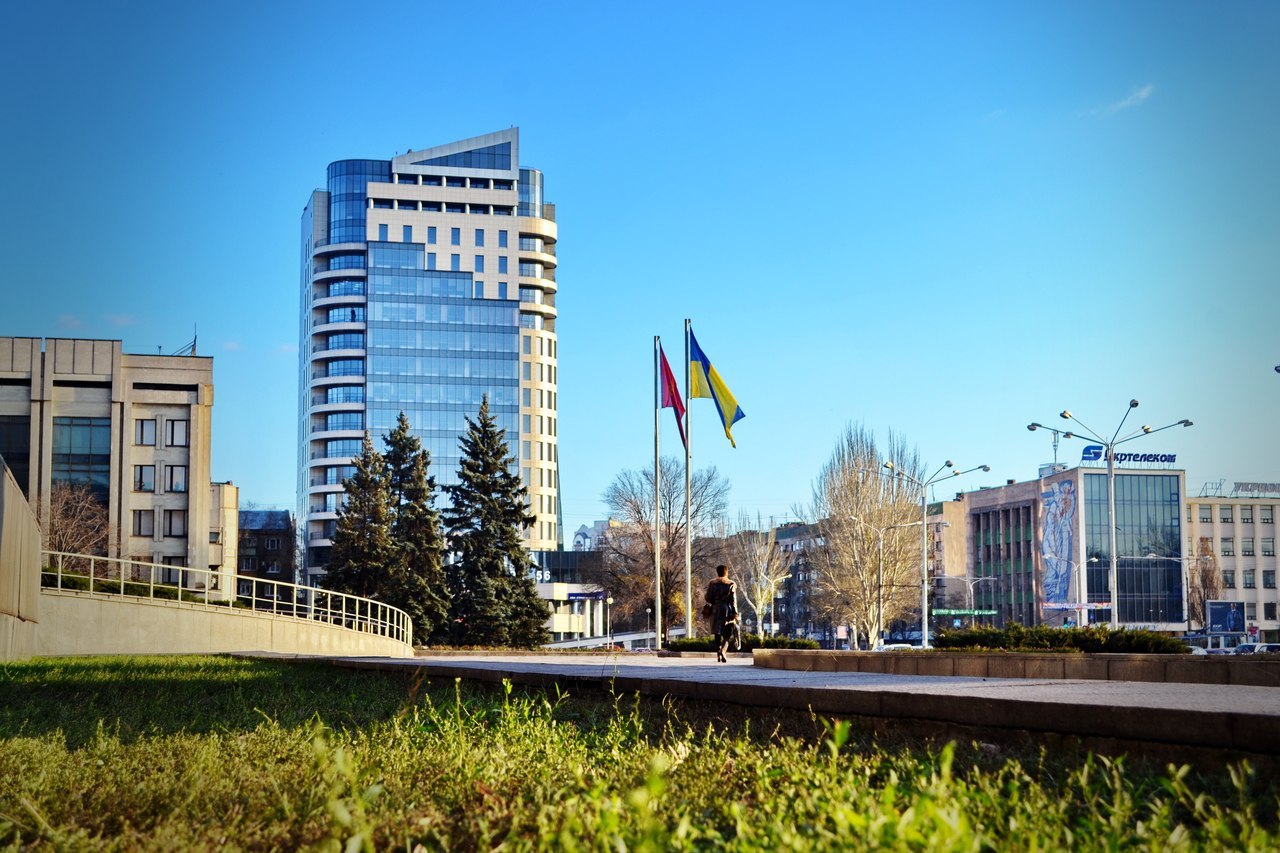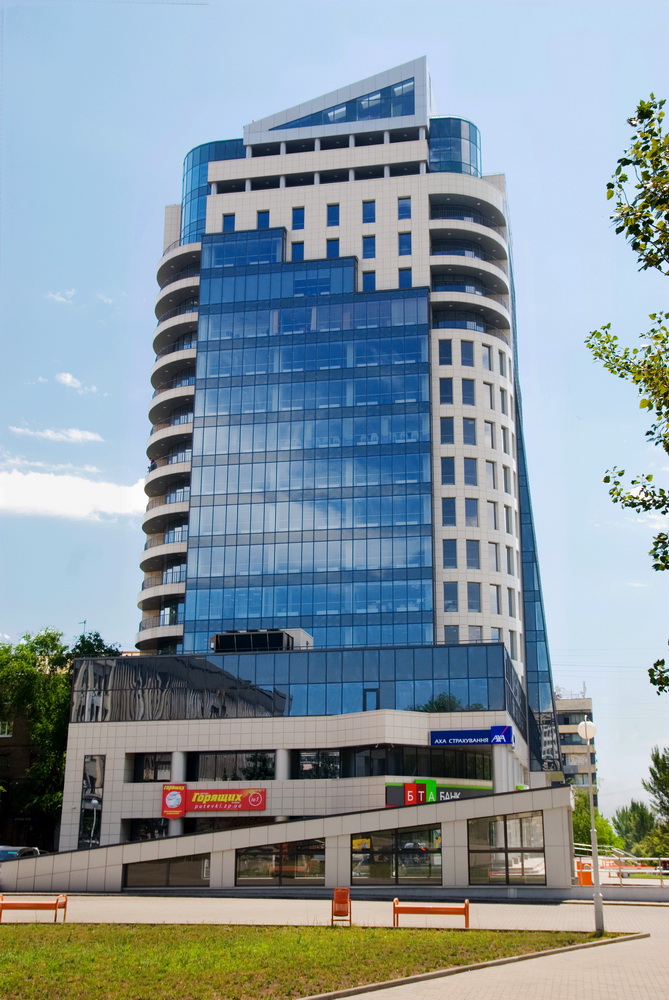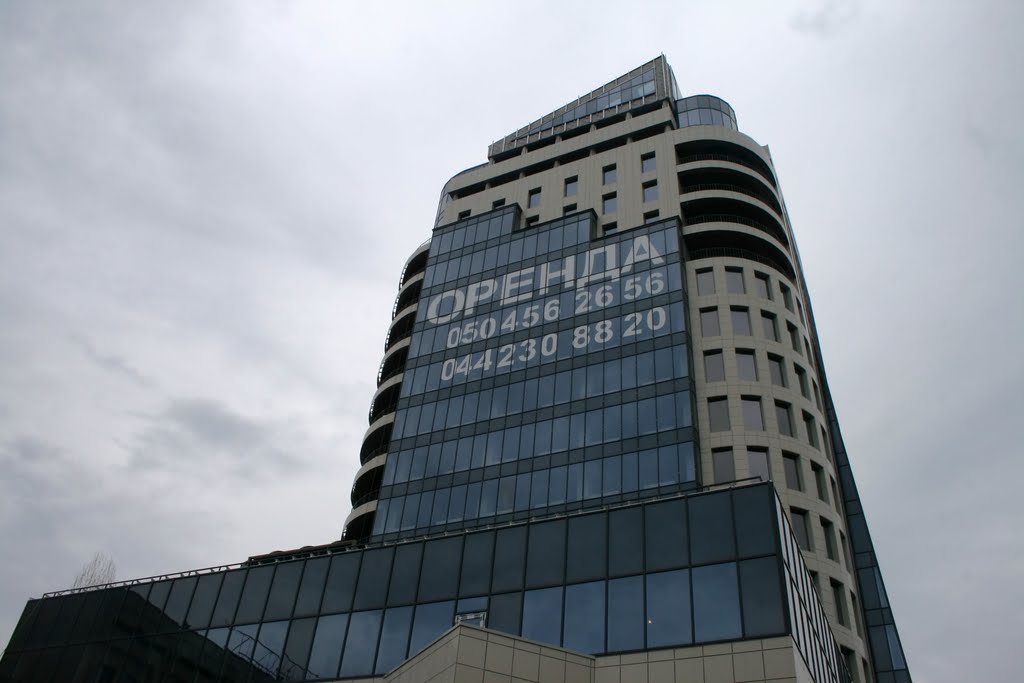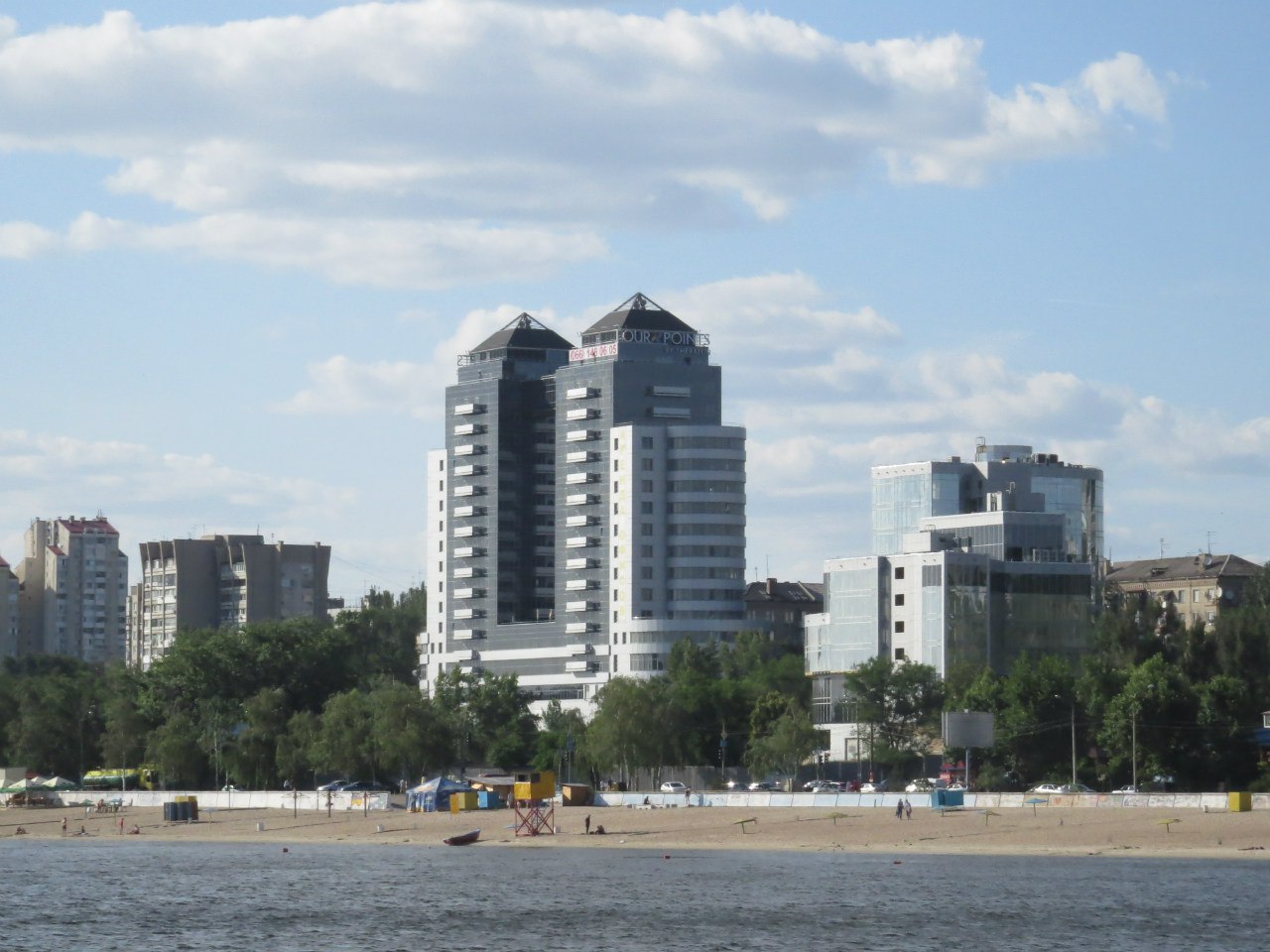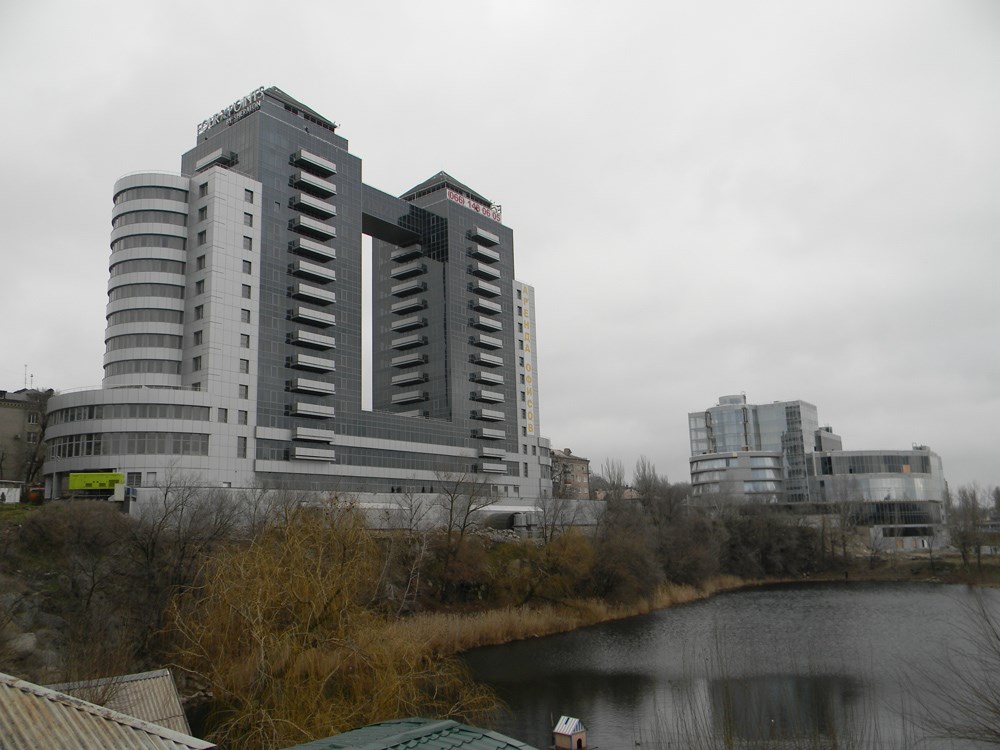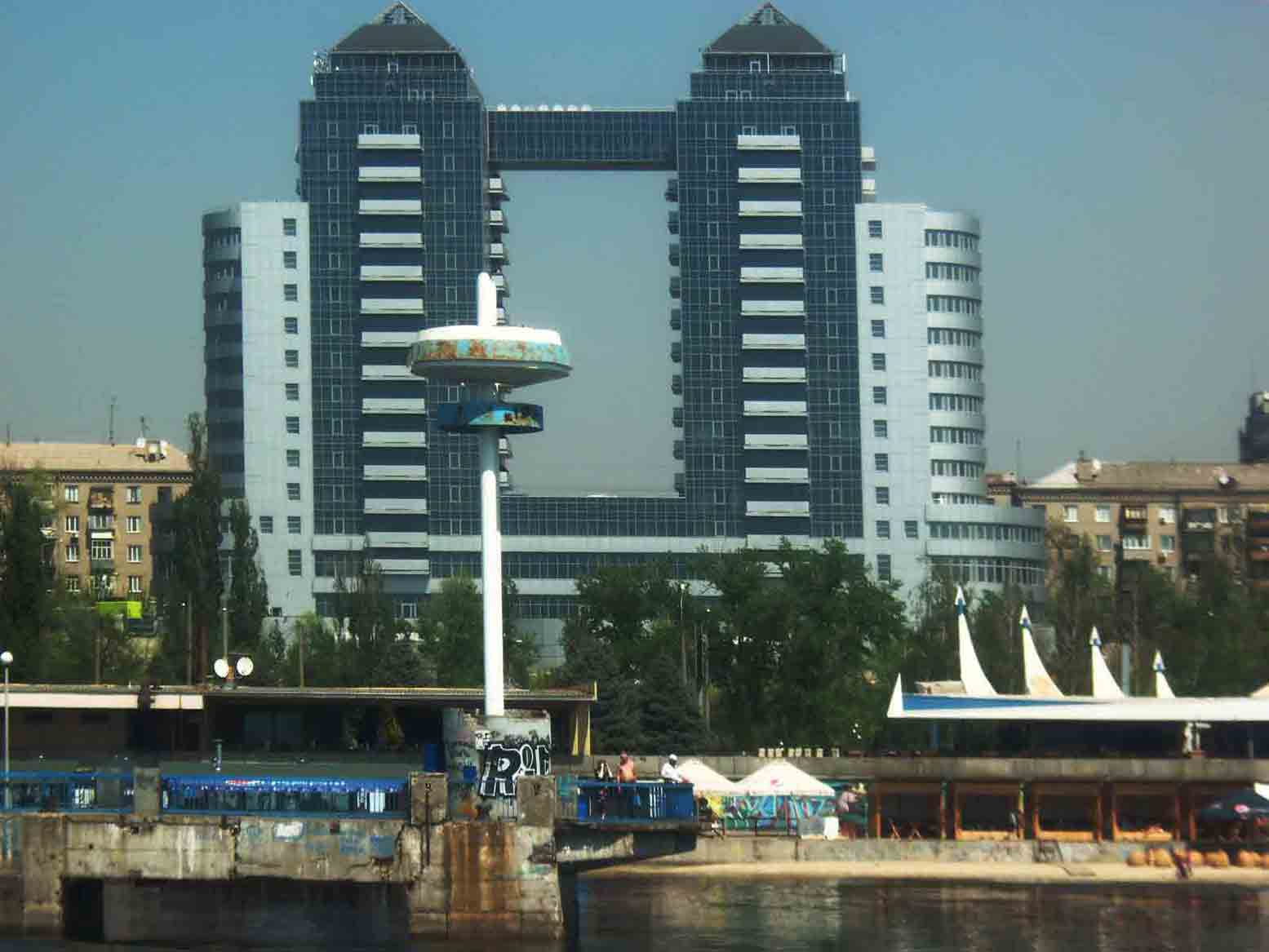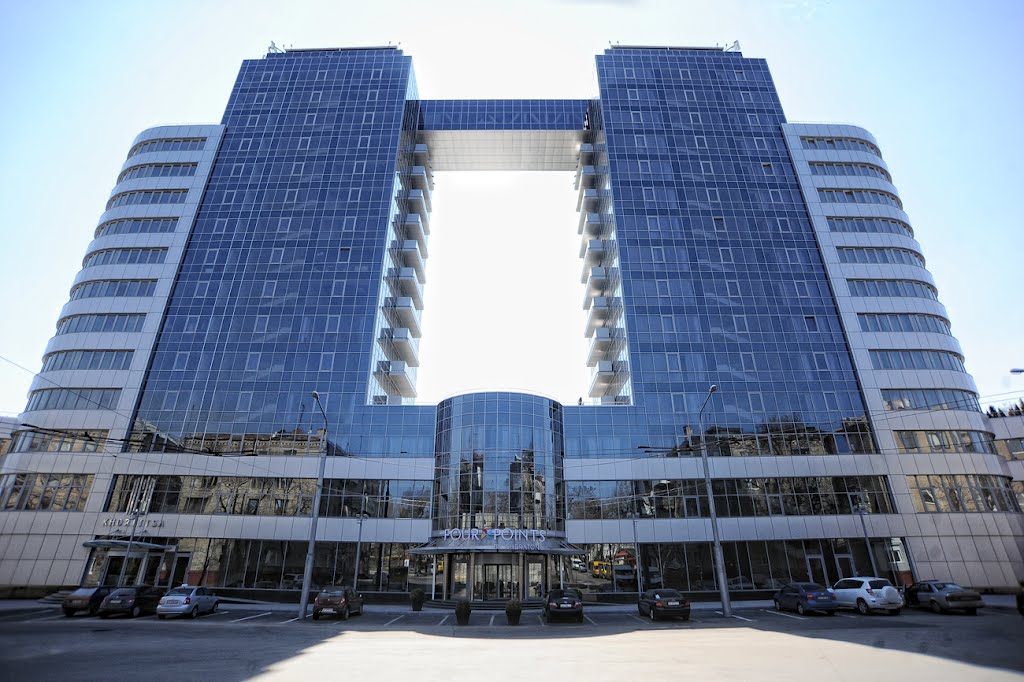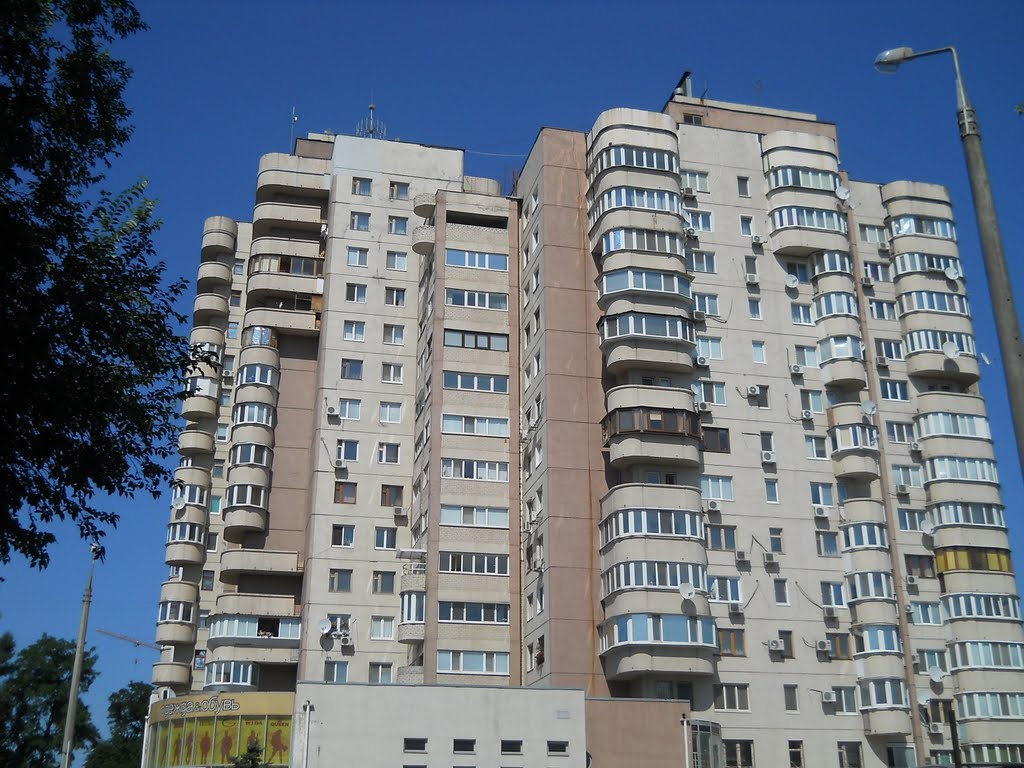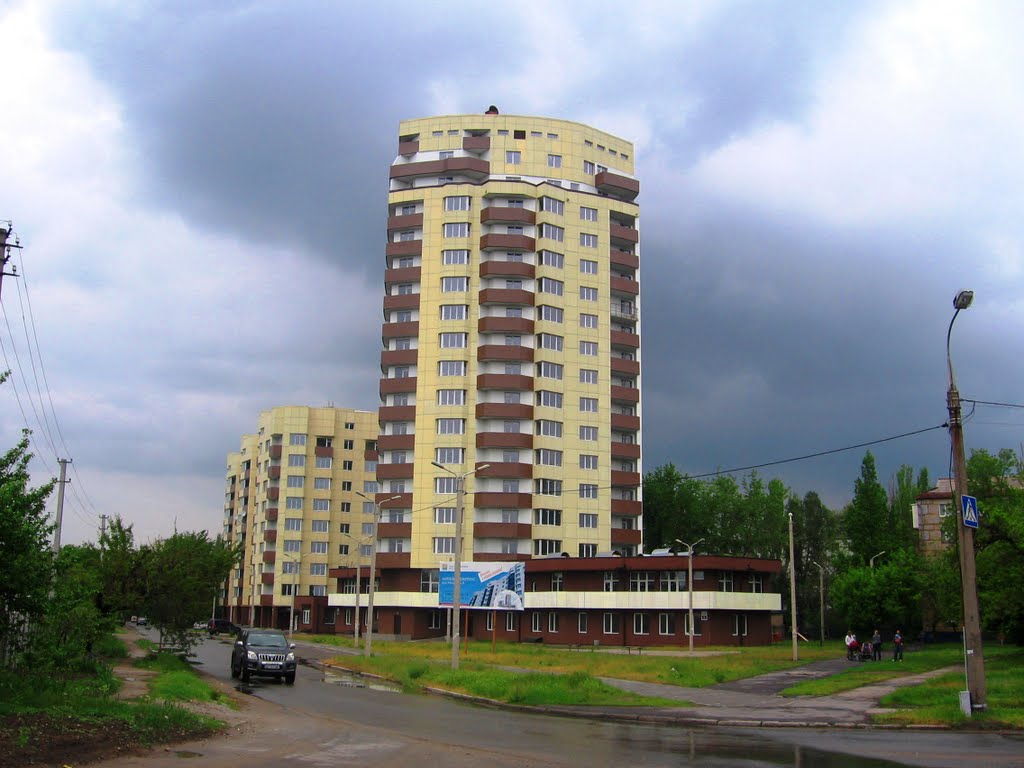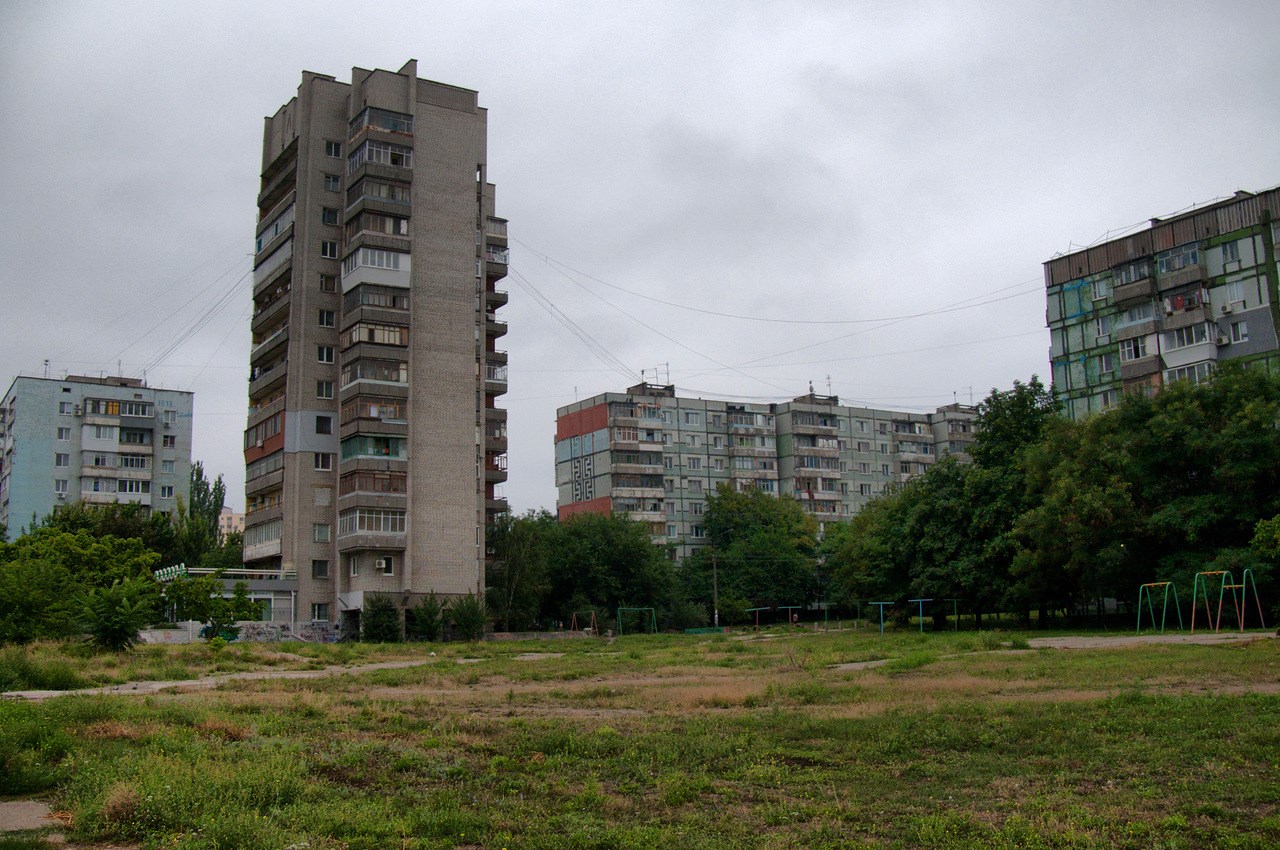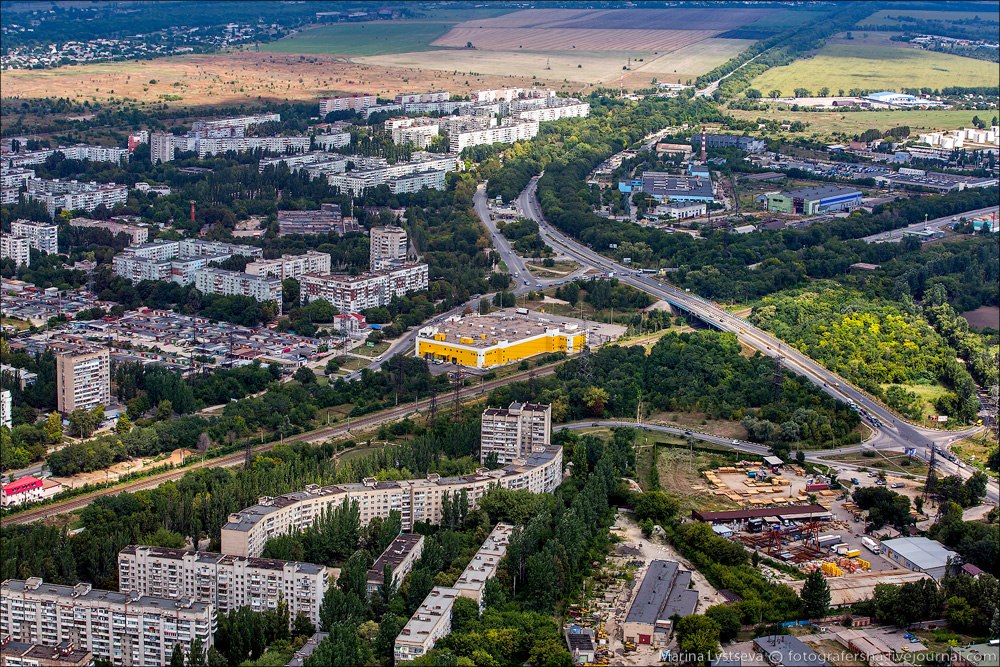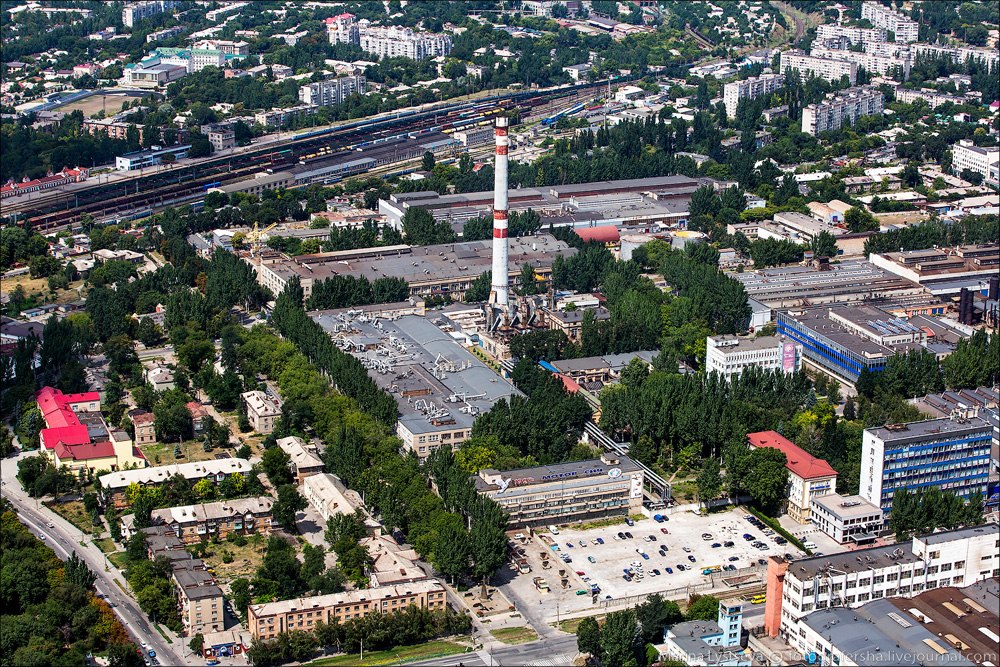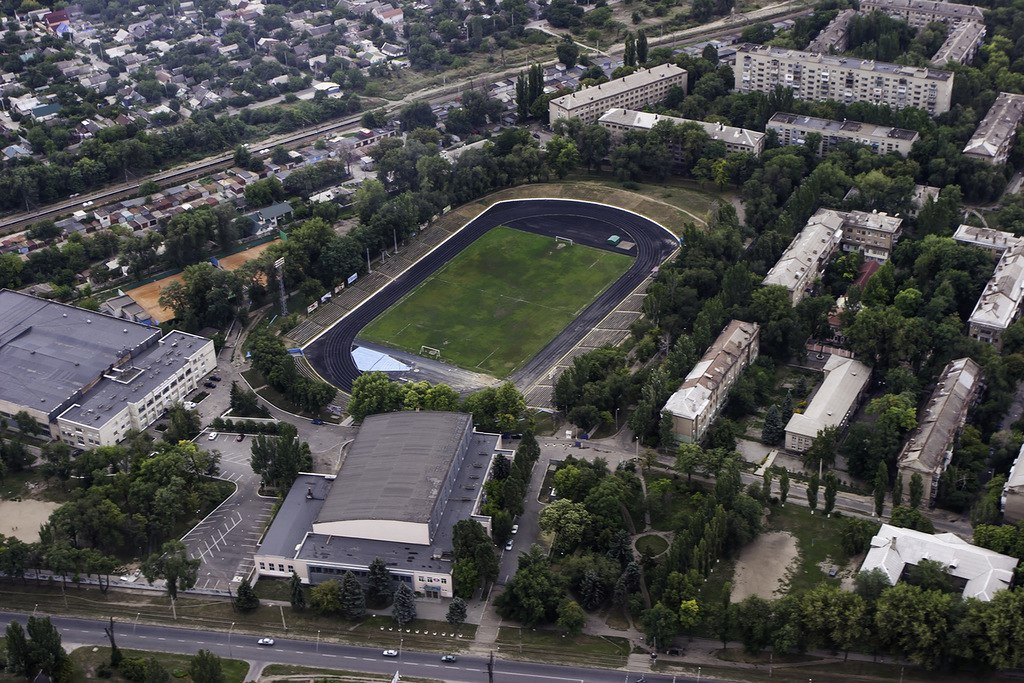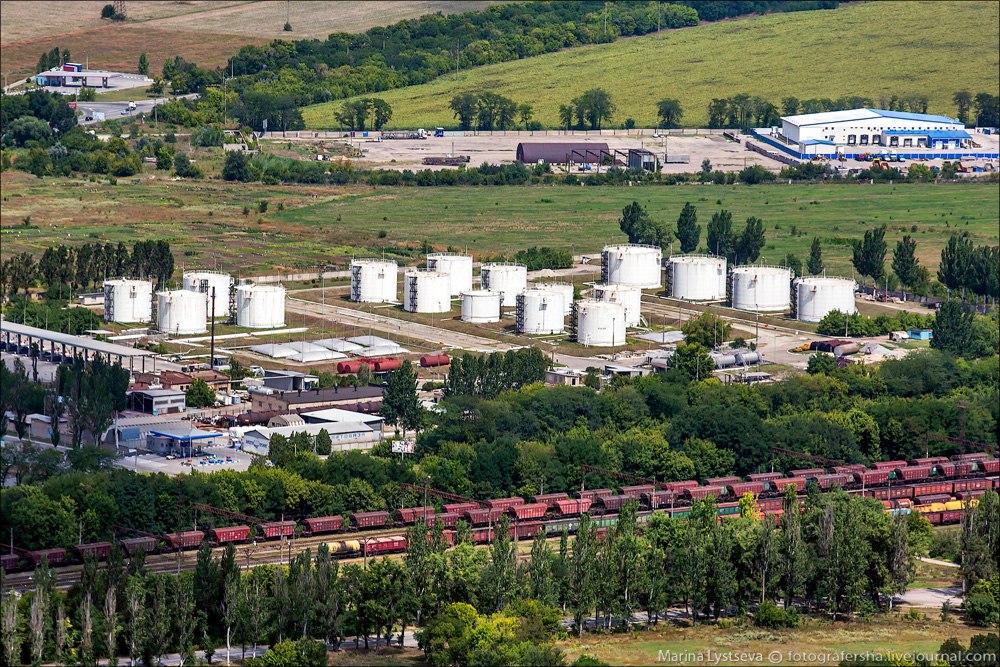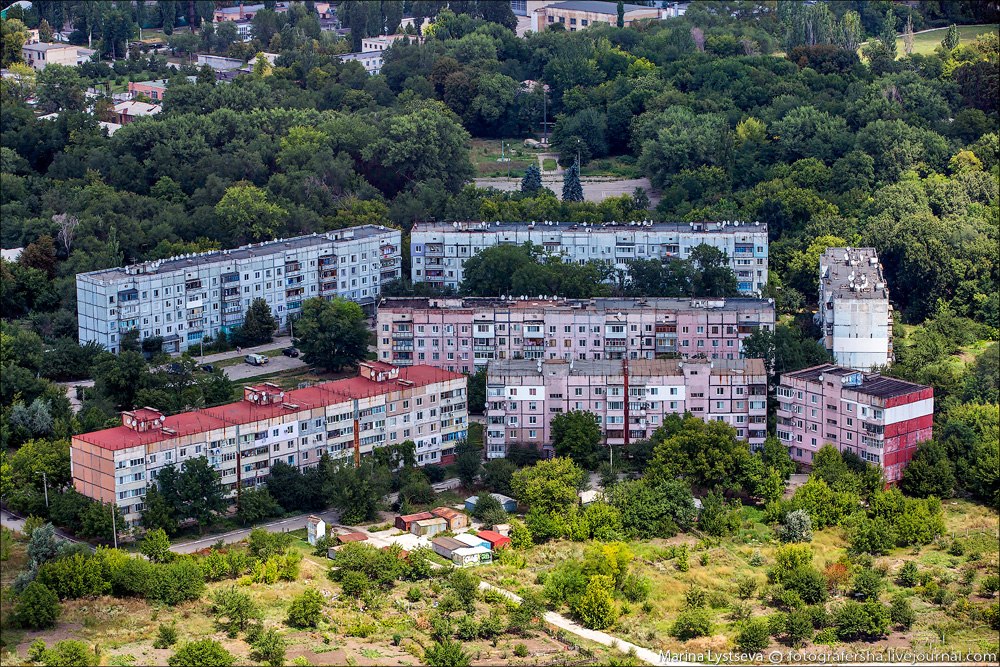 Zaporizhzhia land – a land of the Cossacks glory, a steppe pearl of the South of Ukraine
Запорожская степь
Zaporizhzhia oblast' is located in south-eastern Ukraine on the black earths (chernozems) of a steppe area; except its powerful industrial and energy potential the oblast' has enough valuable nature, historic and cultural resources for stable development of resort and recreation sphere.
A southern part of Zaporizhzhia oblast' is bounded by the Azov Sea, which coast line within the oblast' is over 300 kilometres. The Dnipro River basin and remains of the former plavnis (low parts of downstream valleys of some Ukrainian rivers covered with reed and trees) of the Velykyi Lug (the Great Meadow/Grassland) constitute a recreational factor stabilizing industrial environment of the region.
The territory of the oblast' populated with 1860 thousand people covers 27, 2 thousand square kilometres and has a developed transportation system including: railway, automotive, river and aviation.
Плавни
Favourable climatic conditions, marvelous coastal landscapes of the Dnipro, mineral water streams, therapeutic muds, gentle and warm waters of the Azov Sea attract tourists' attention. Berdyans'k, Prymors'k and Kyrylivka as resorts are increasingly popular among holidaymakers. On 11.01.2005 the Verkhovna Rada of Ukraine adopted the law "On Declaration of Berdyansk City health and recreation locality in Zaporizhzhia Oblast' as Resort of National Significance".
Practically all balneological types of mineral waters and therapeutic muds have been explored and used within the oblast'. Ozocerite and speleo-therapy are widely used medicinally in health-improving establishments.
In whole, resort and recreational territories cover almost 15% of the oblast'.
Азовское море
As little as 600 health-improving establishments operate in the region's Azov Sea coast and basin of the Dnipro River.
There are a number of green tourism lodges created in the district.
A peculiar feature of this land is a unique combination of natural conditions, landscapes, various recreational resources with a row of emotionally powerful historic, archaeological, architectural monuments and those of monumental arts.
There are about 8 thousand registered objects of historical and cultural heritage in the oblast', the most interesting for tourists are:
ХортицаKhortytsya Island – a unique complex natural, historical and cultural monument which covers the period from the Mesolithic period till the XXth century, world-known as a cradle of the Zaporozhzhya Cossaks and a center of the first in the world democratic republic.
Taking into account natural and arcaeological peculiarity of the island and in order to provide state protection and save its integrity Khortytsya was declared as the State Historical and Cultural Preserve in 1965.
In 1993 the State Historical and Cultural Preserve received the national status. It includes Khortytsya Island and its neighbouring islands and cliffs: Baida, Dubovyi, Rost'yobin, TryStogy, Serednya, Blyznyuky and Urochische Vyrva on the right bank of the Dnipro River. The total area of the preserve is 2359, 34ha.
Khortytsya is the largest Dnipro River (with the length of 12.5 km and the widest point up to .5 km). The Khortytsya National Park was included into the State Register of Immovable Monuments of Ukraine. On its territory 63 archaeological and historical monuments are located, 33 of them are state registered.
7 health spa resorts, 9 health resort hotels, 1 vacation camp for children, 2 hotels, 3 restaurants, 3 boat stations, 2 theatres and the "Zaporizhzhialis" Sate Zaporizhzhia Forestry Union are located on Khortytsya Island.
1443 people inhabit 10 localities.
The Museum of History of the Zaporozhzhya Cossacks was founded on the territory of the Khortytsya National Park, and it is structurally subordinated to the Park. The museum exposition comprises four sections, four dioramas and exhibitions. The Zaporoz'ka Sich History and Cultural Complex has been building on the territory of the Khortytsya National Park since 2004.
The State History and Archaeology Preserve of Kam'yana Mohyla (Melitopol' district) – on the preserve's territory that covers 15 ha there is a sandhill of 3 ha, which is a unique monument of the ancient history and culture. Petroglyph complexes, the unique samples of primitive art dated to an age of up to14 million years, were found in the grottoes and caves (in present 60 of them discovered) of the sandhill.
the Vasylivskiy Historical and Architectural Museum Preserve of Sadyba Popova (Vasylivka district) – a marvel of town planning, a museum of castle architecture of the late classical period, was built in 1884. According to specialists, there are no analogues of such high quality brickwork, neither in Ukraine and countries of CIS nor in Europe.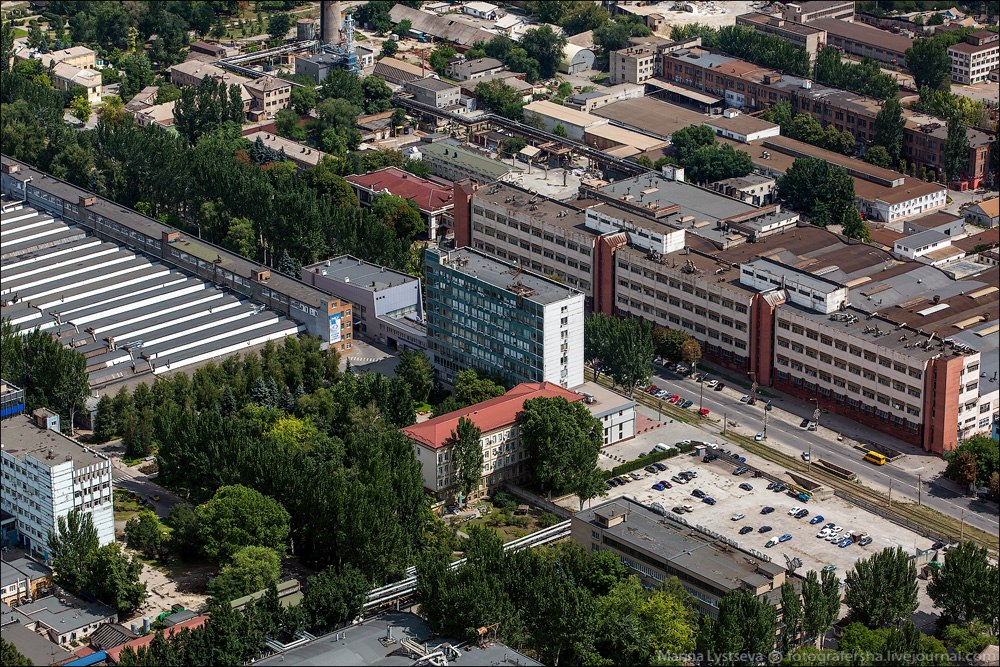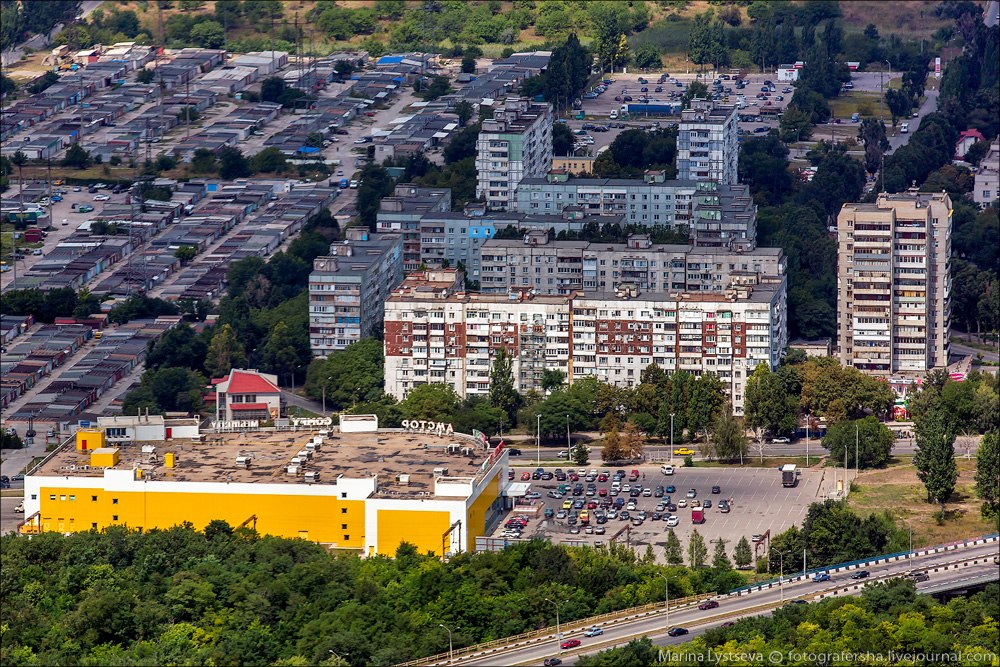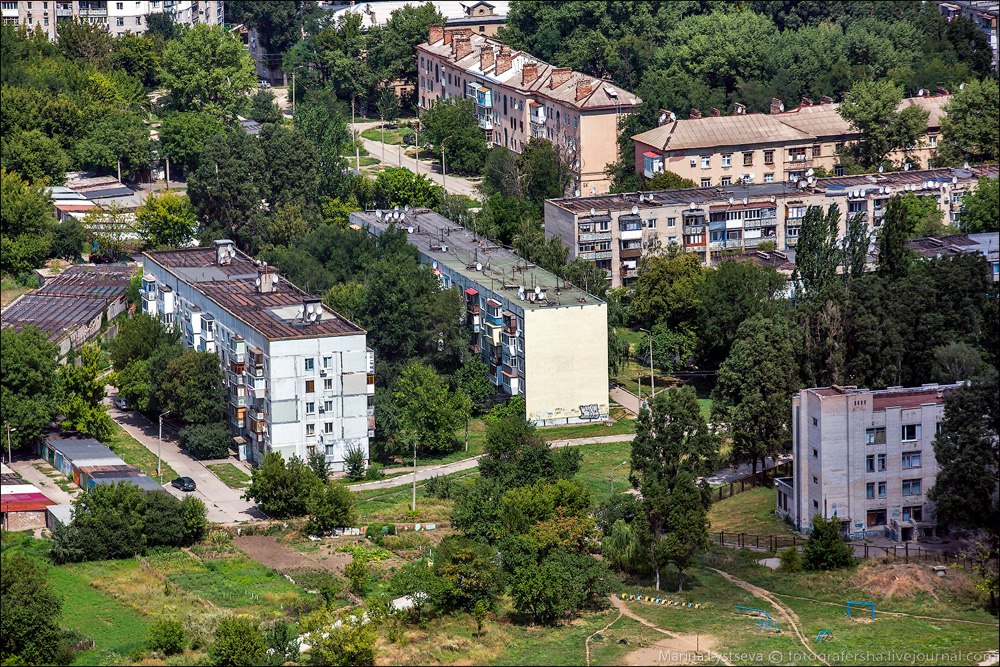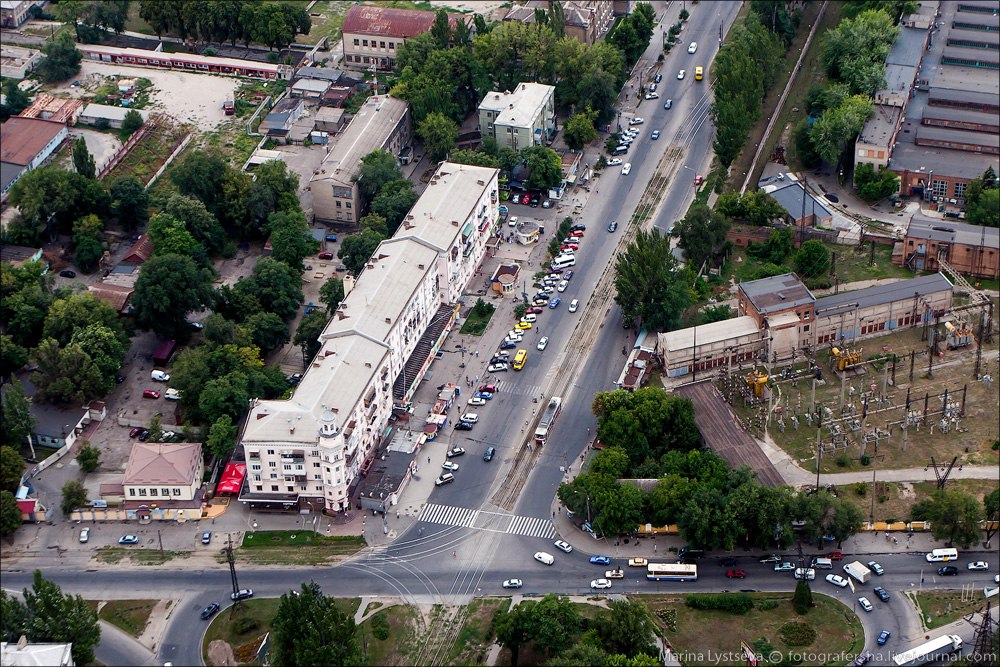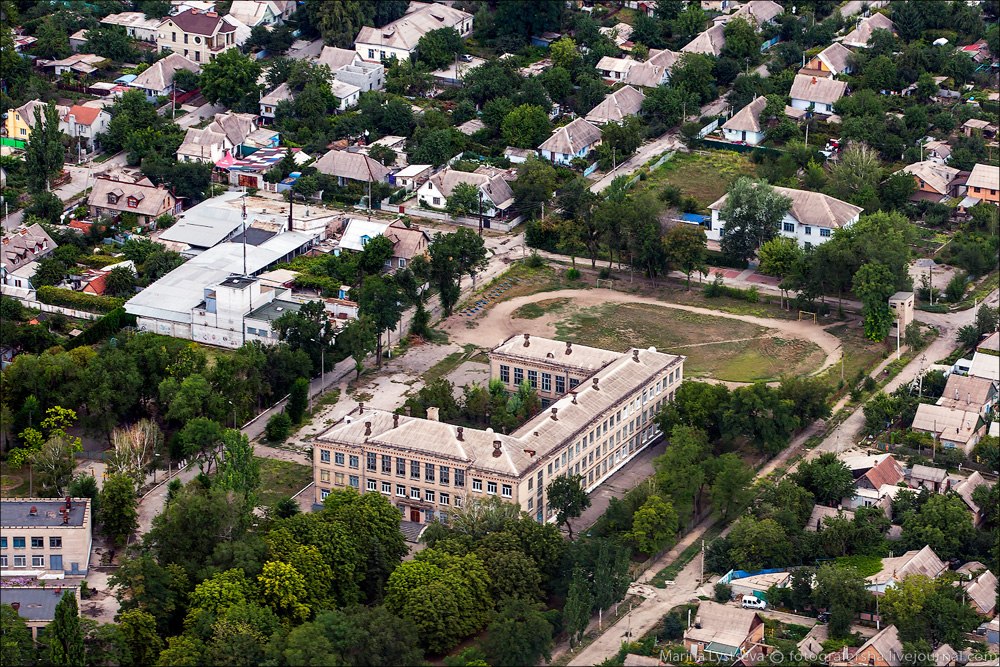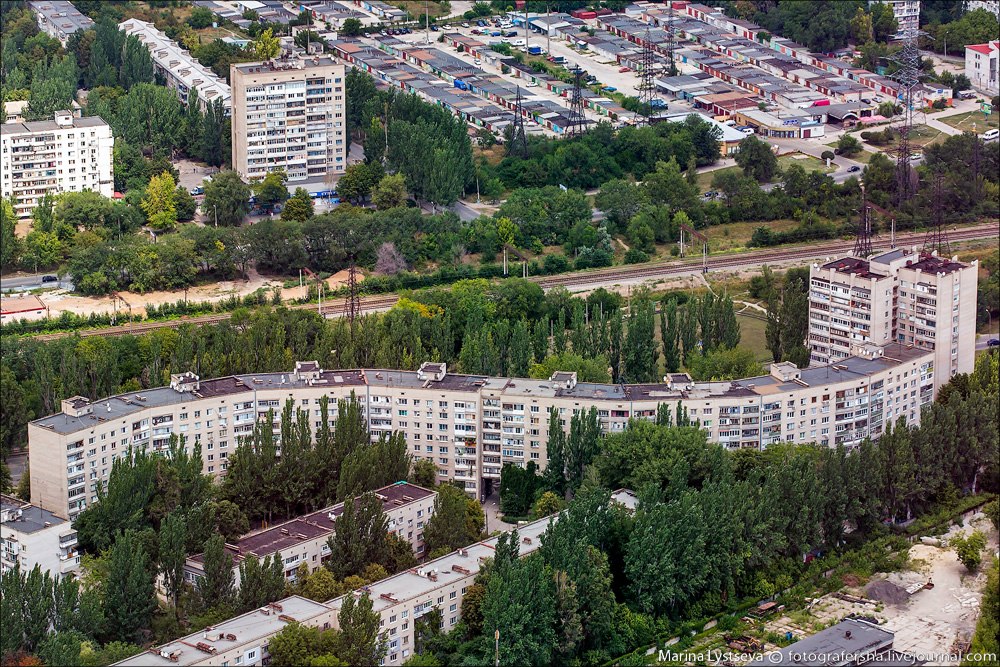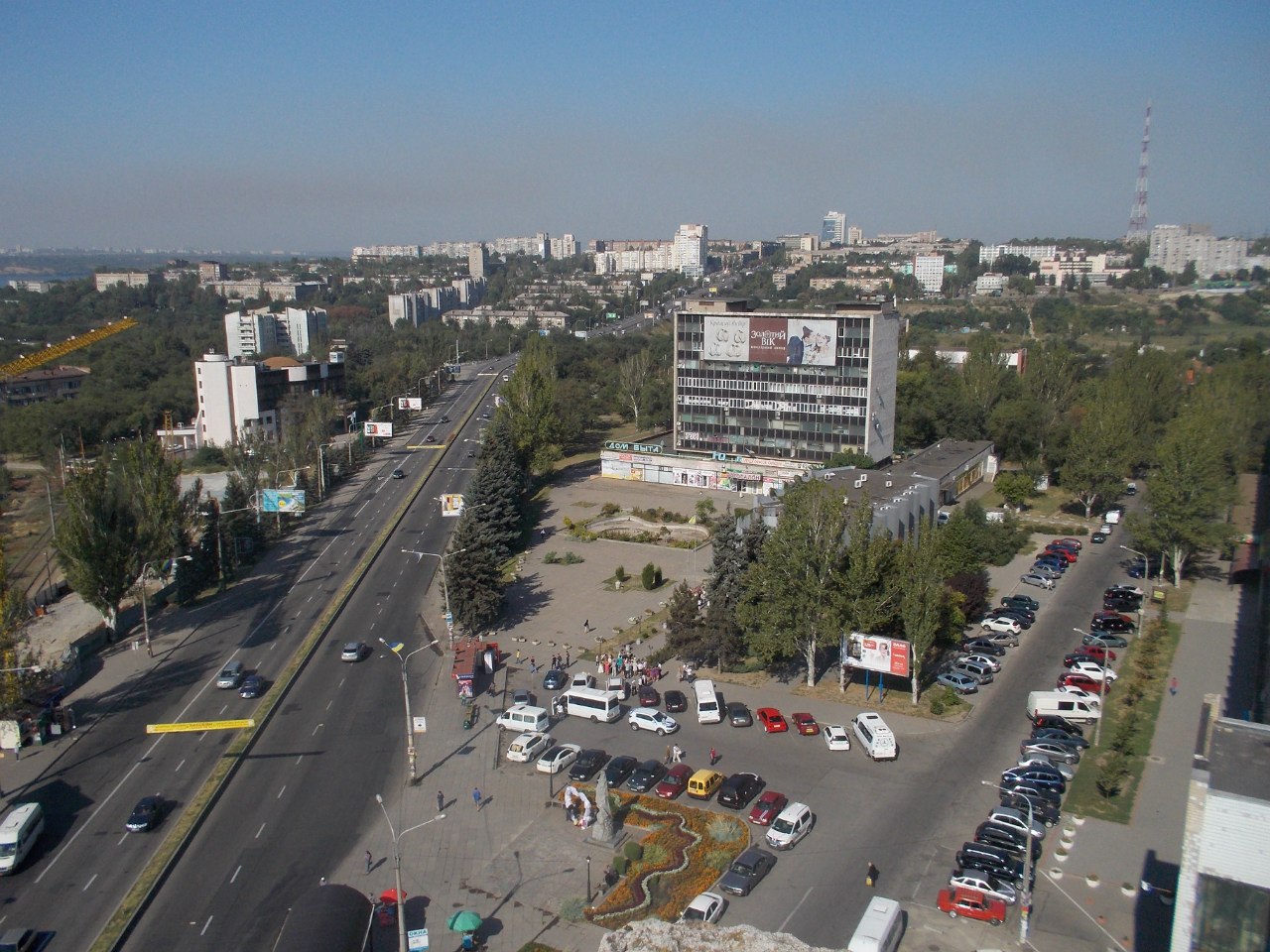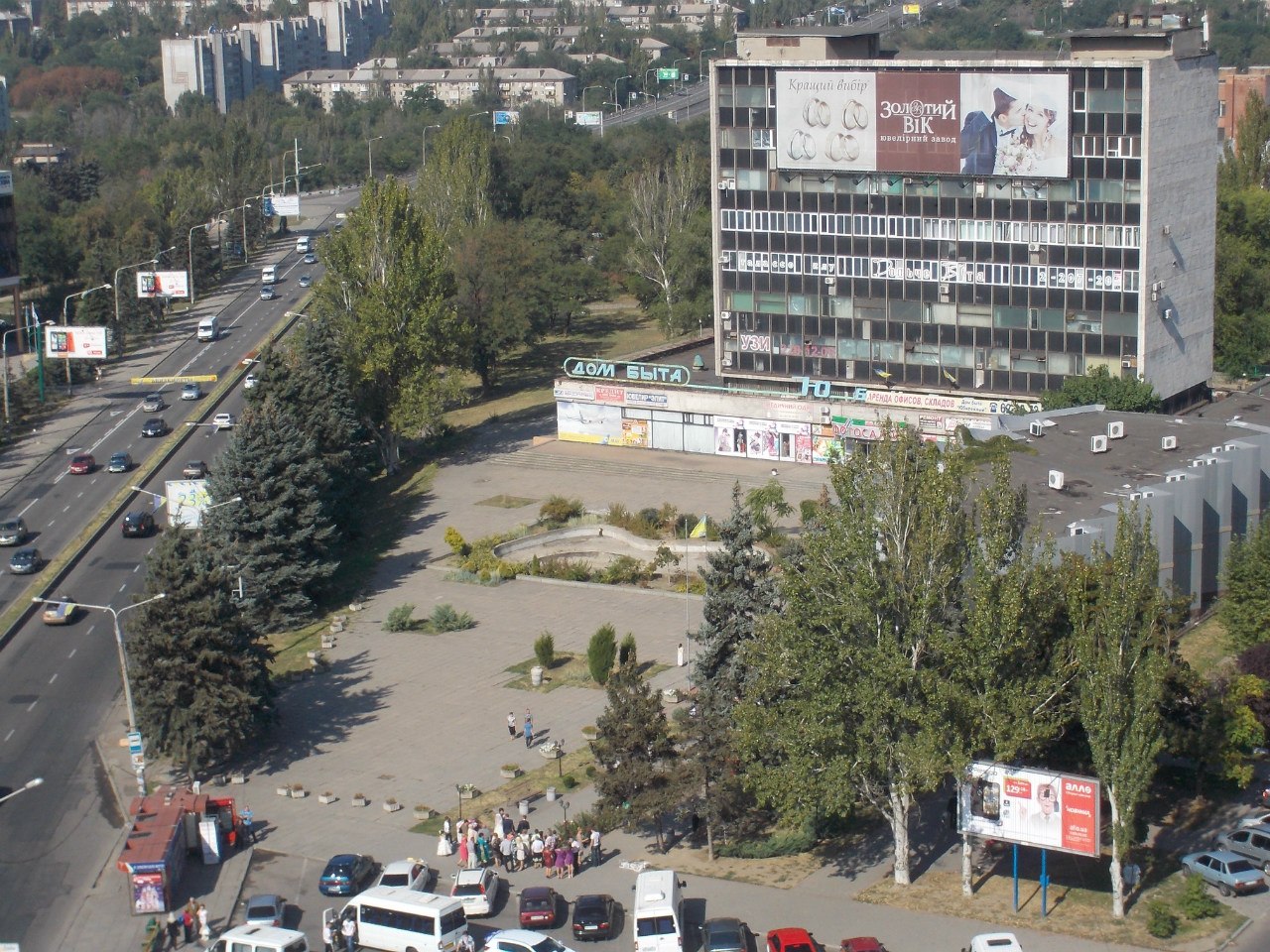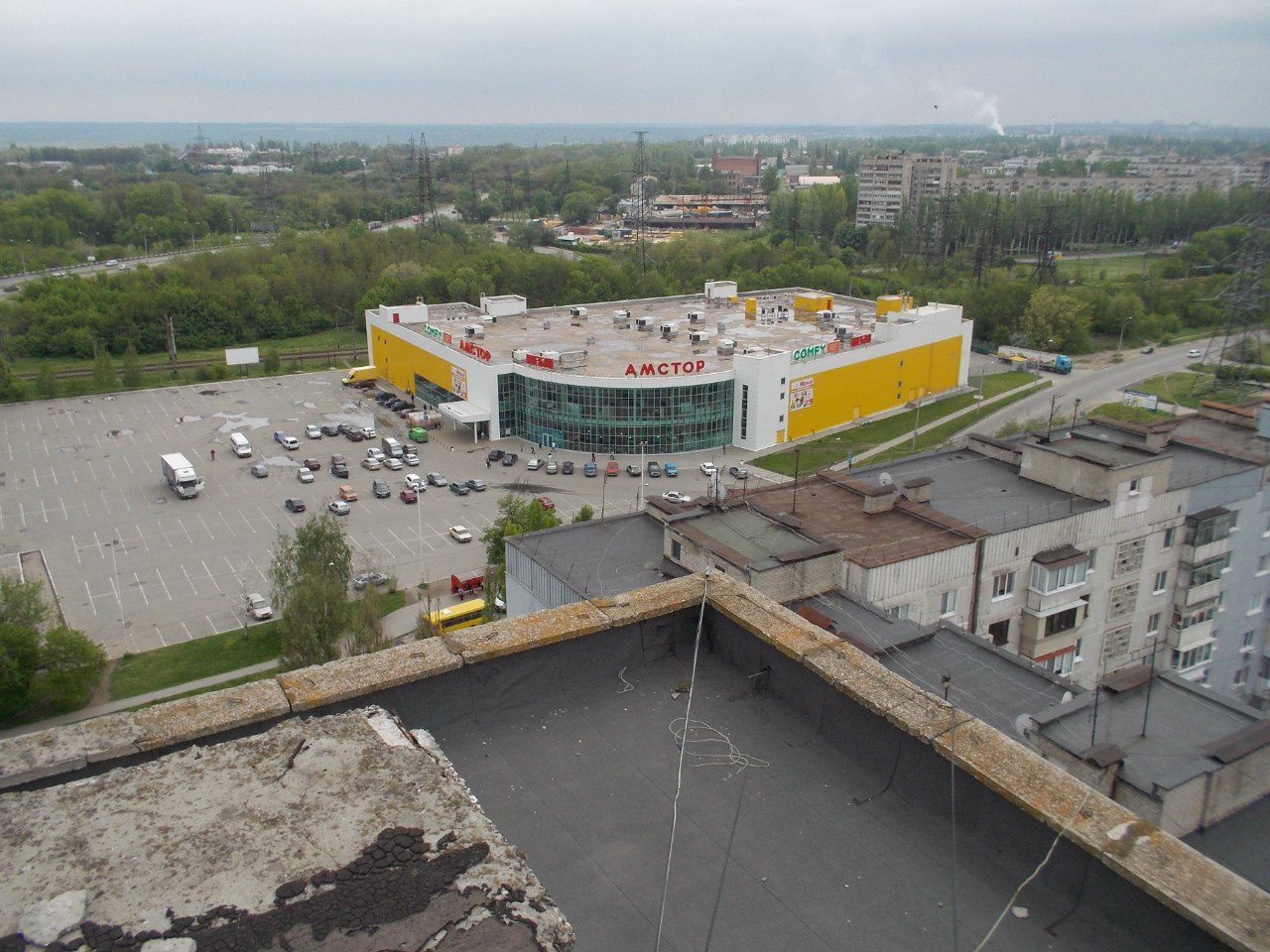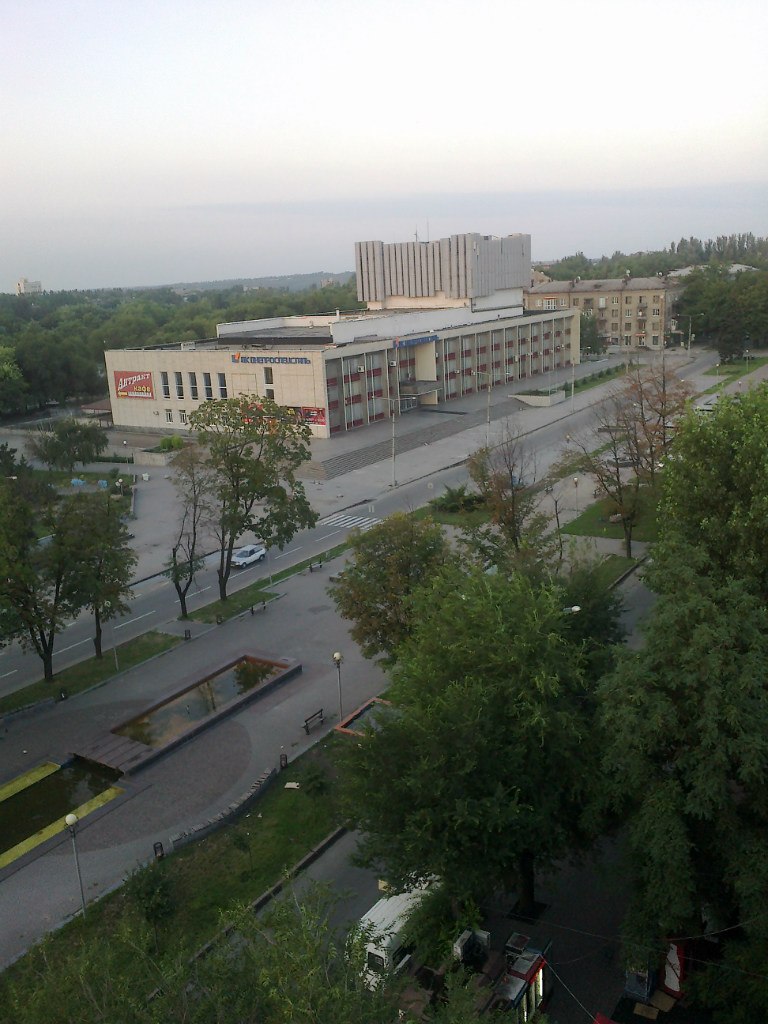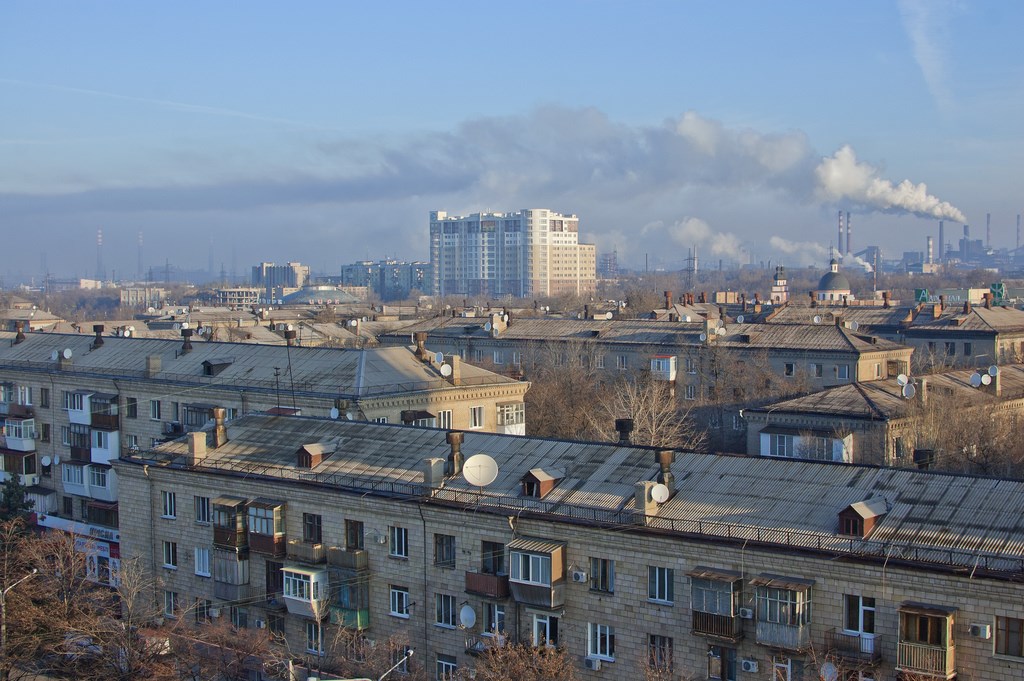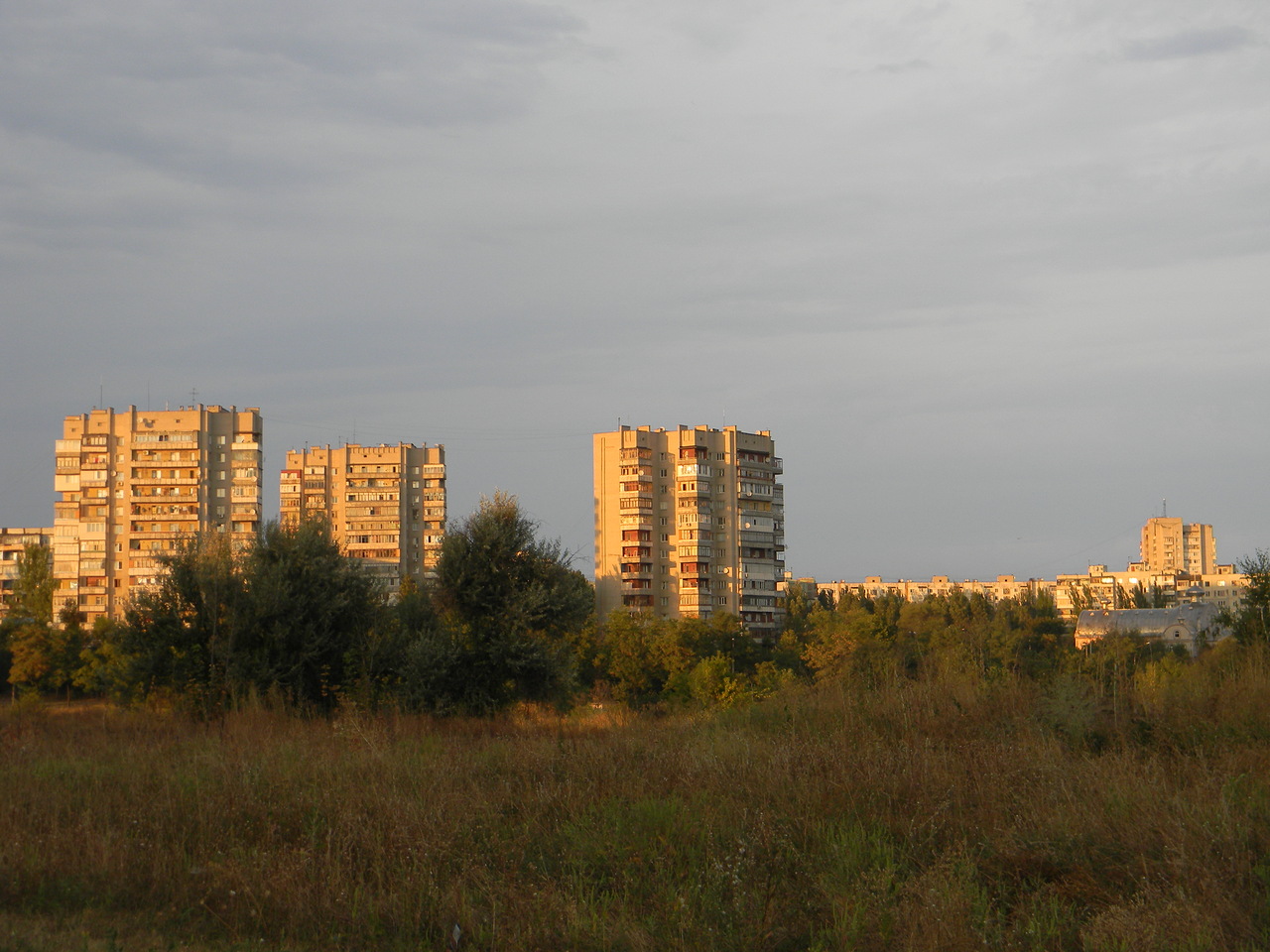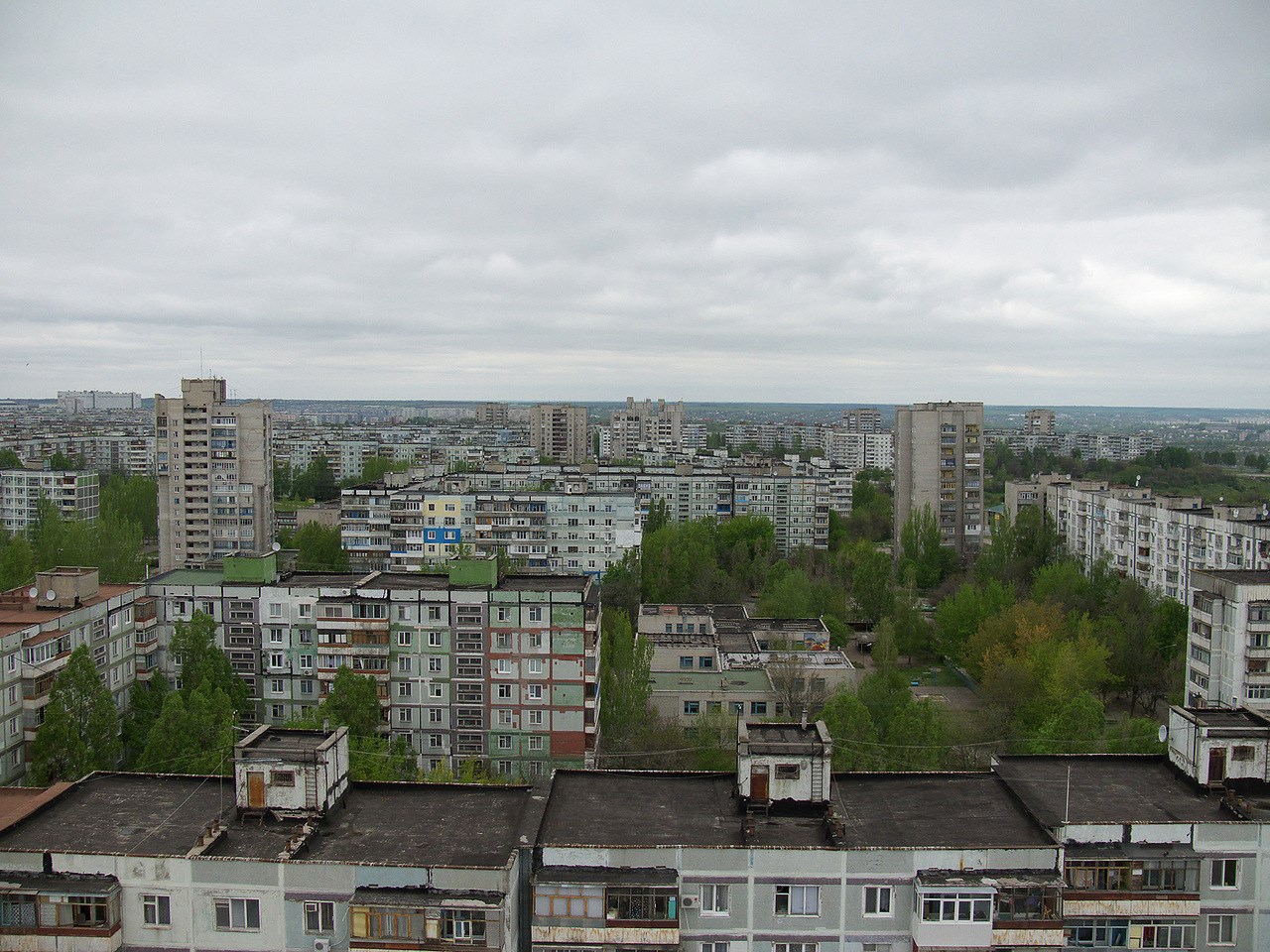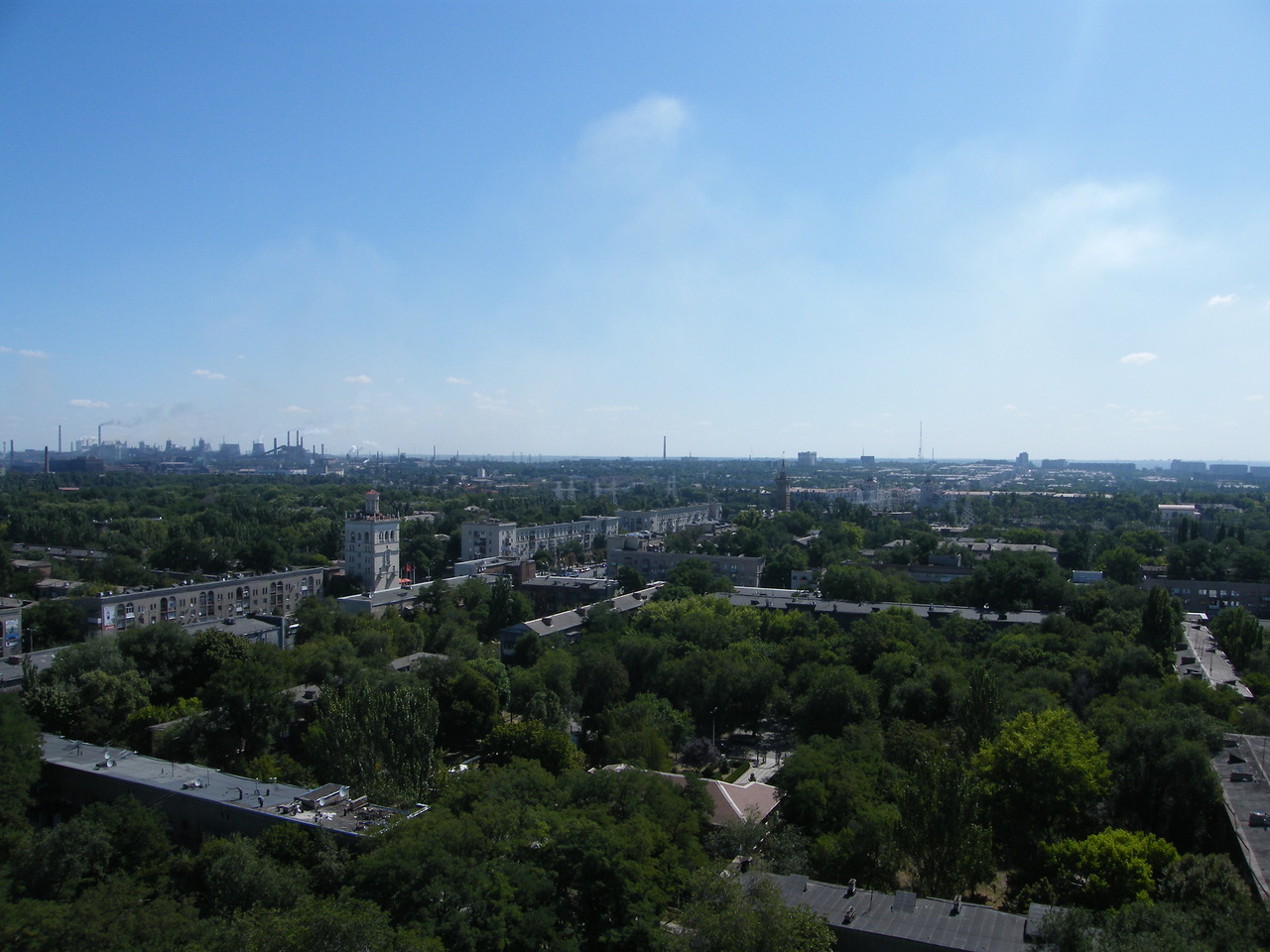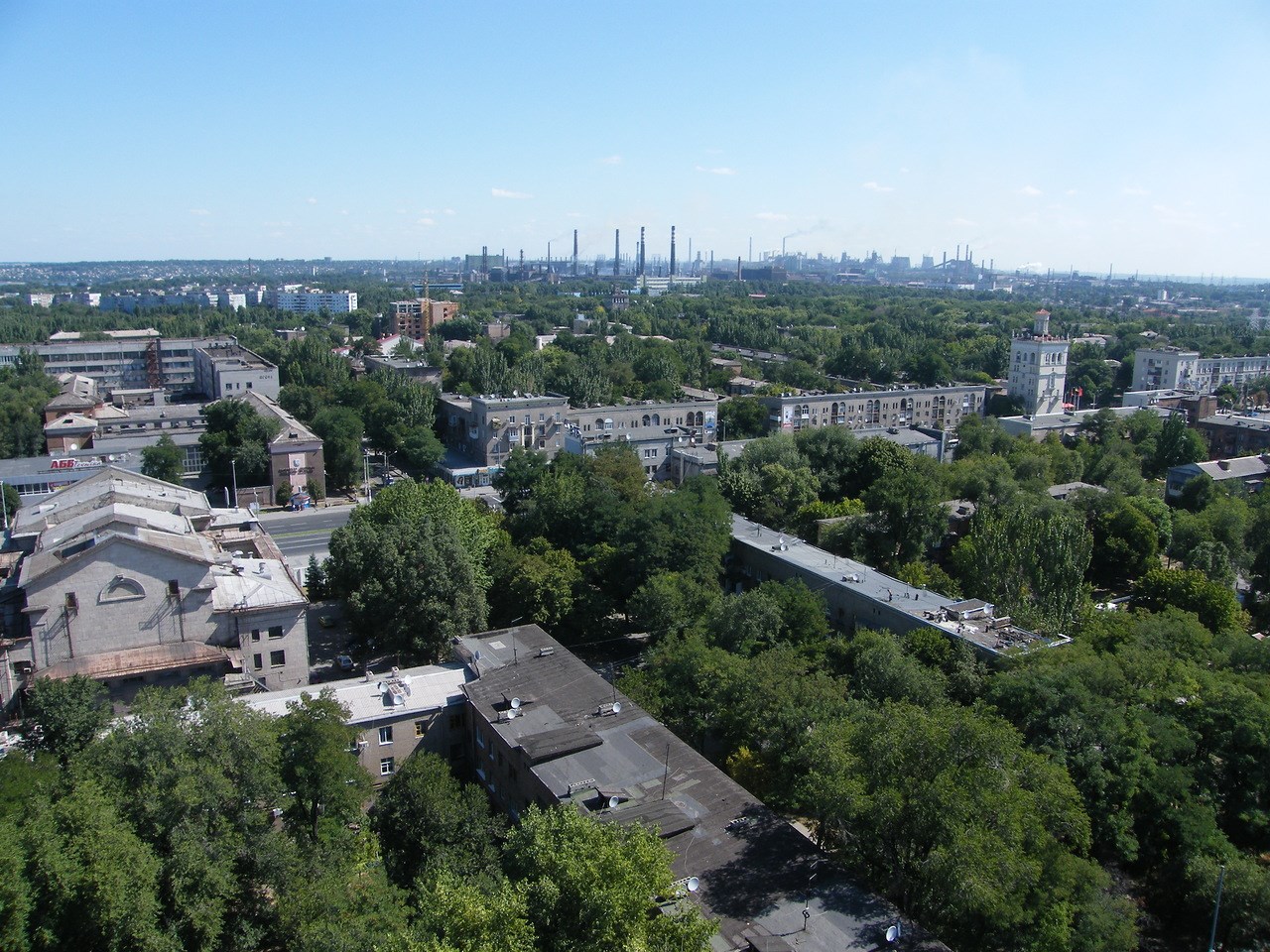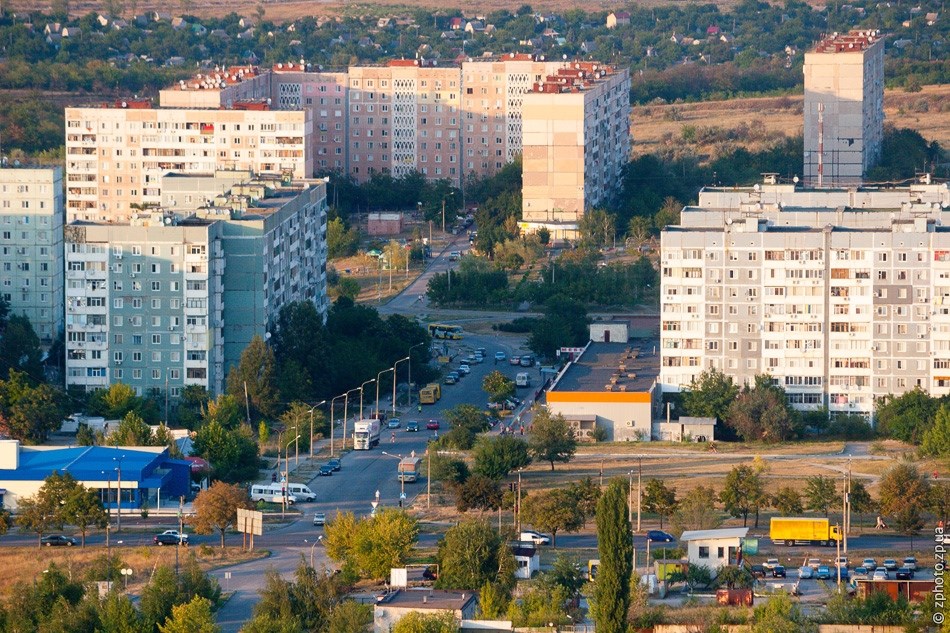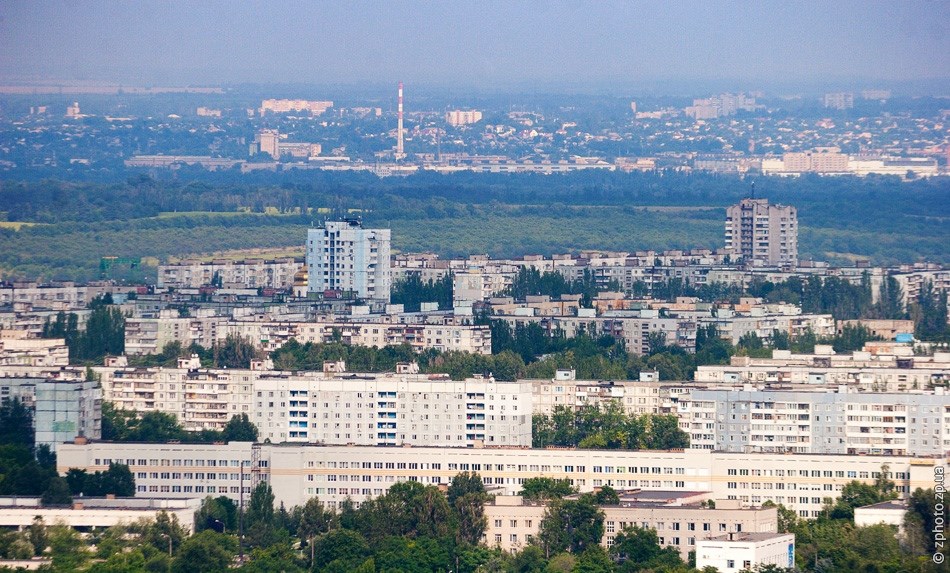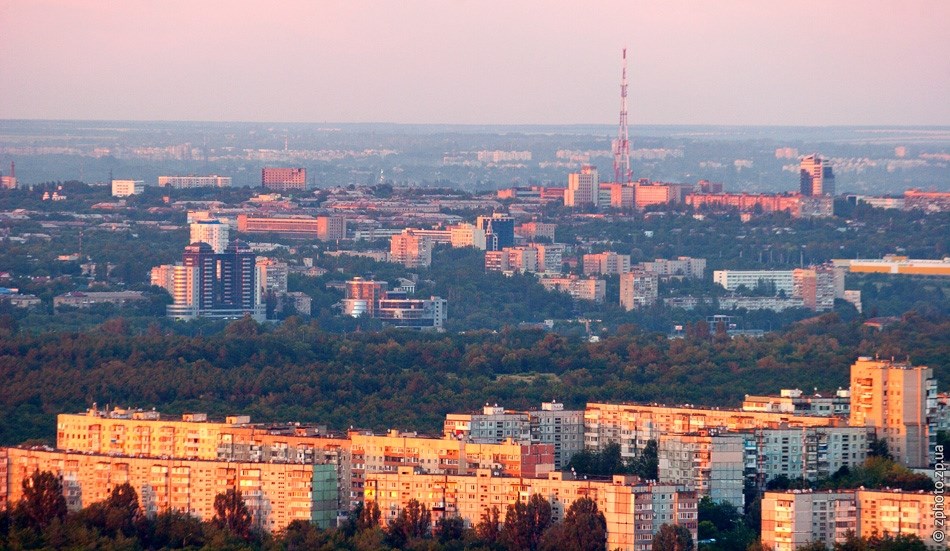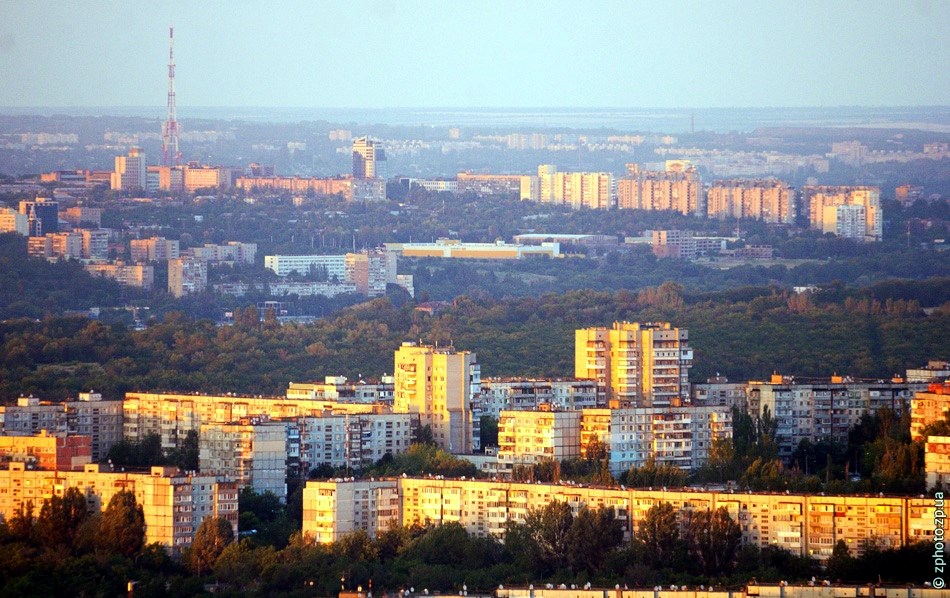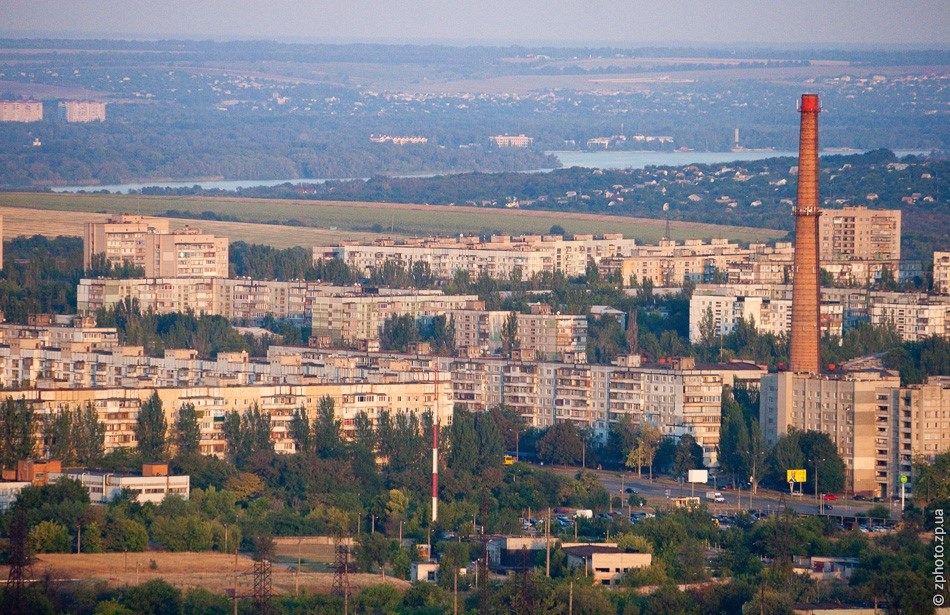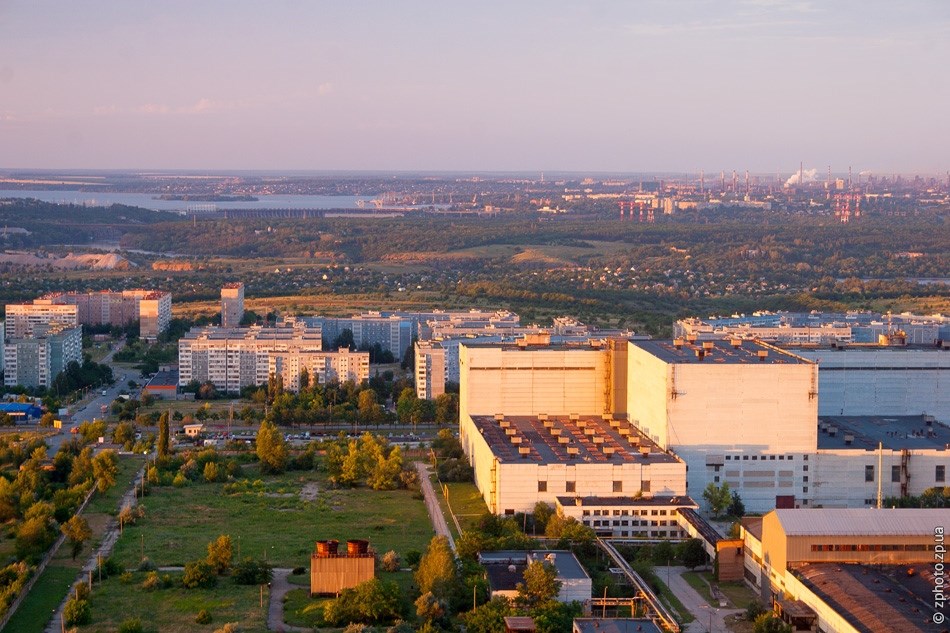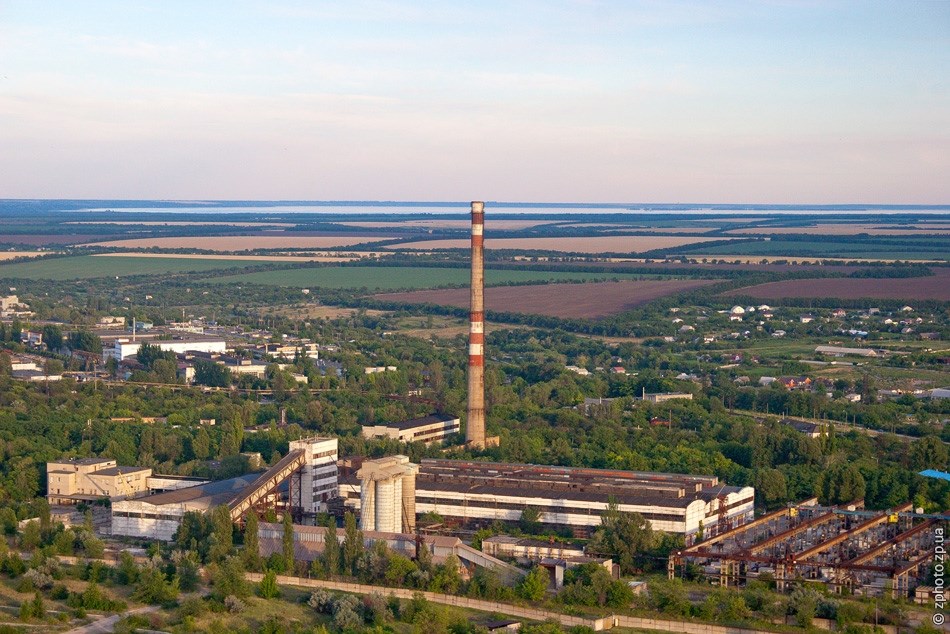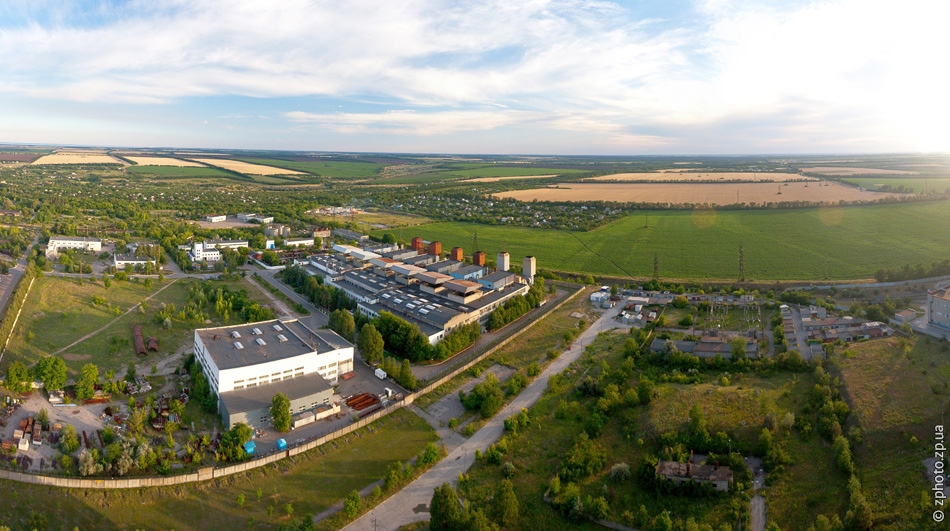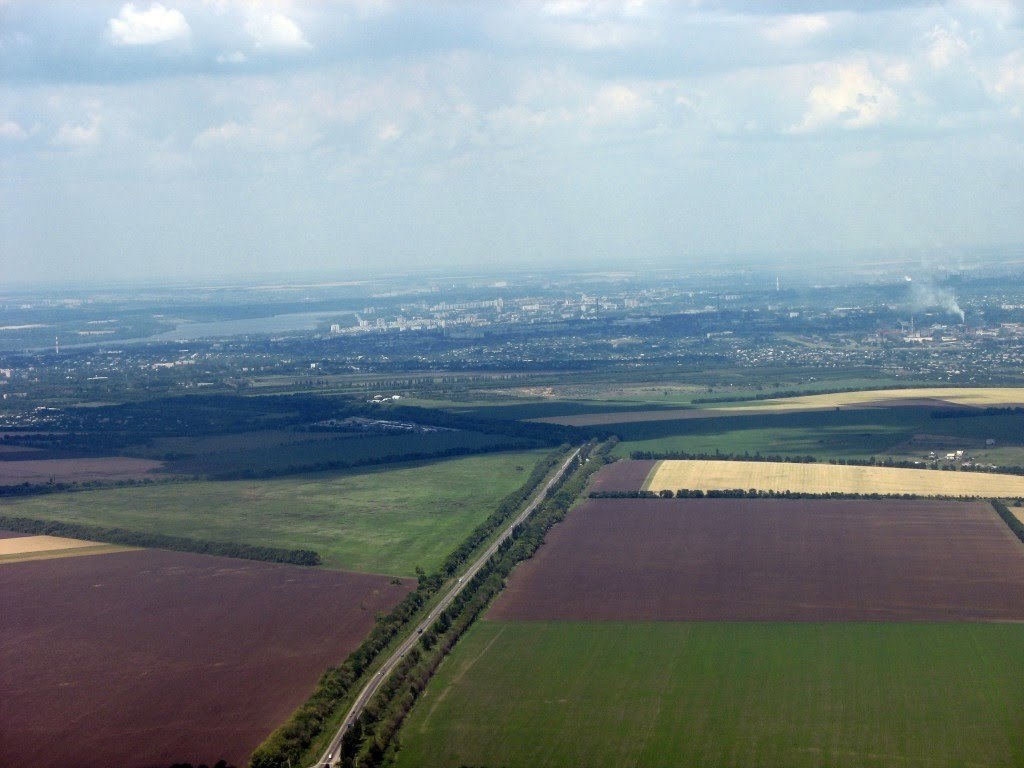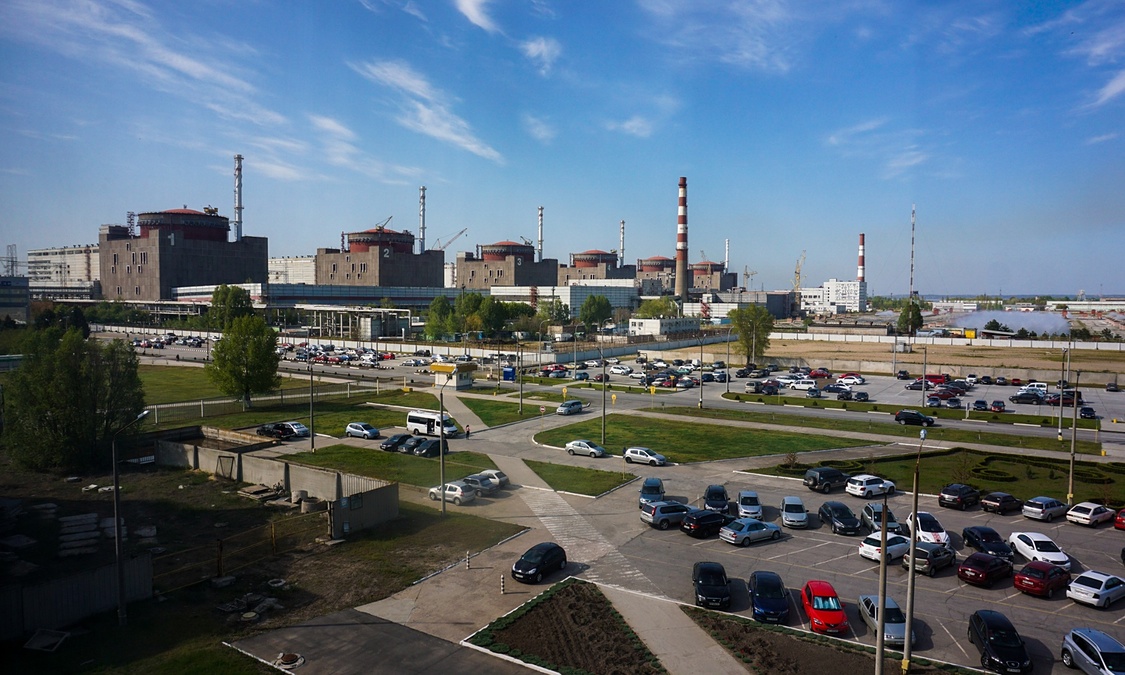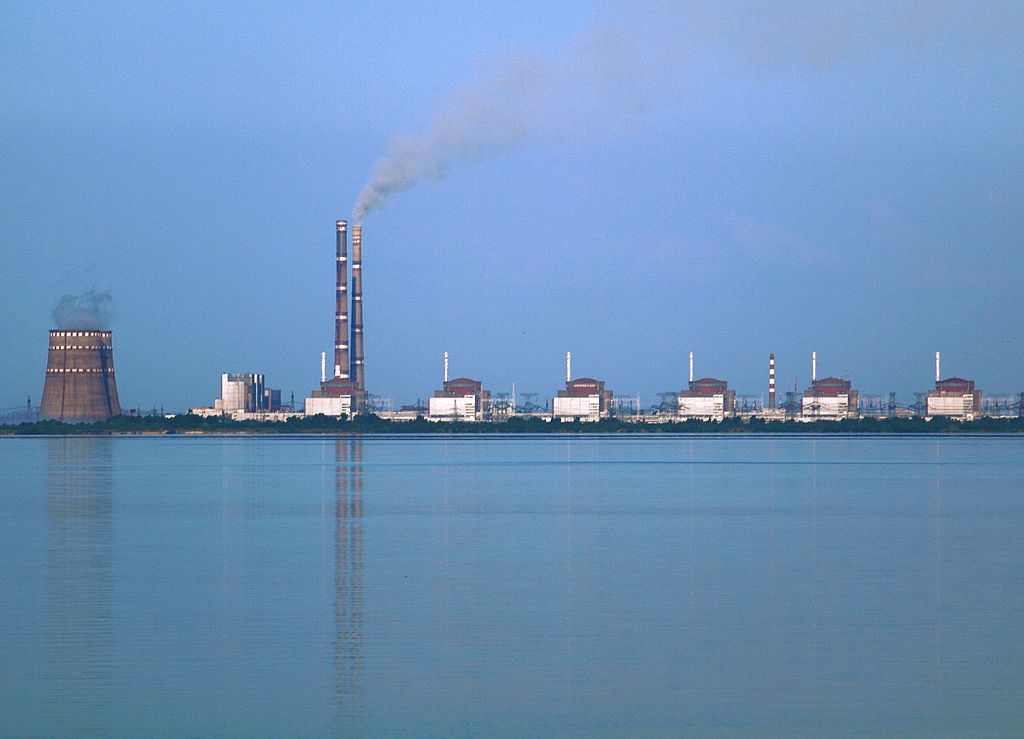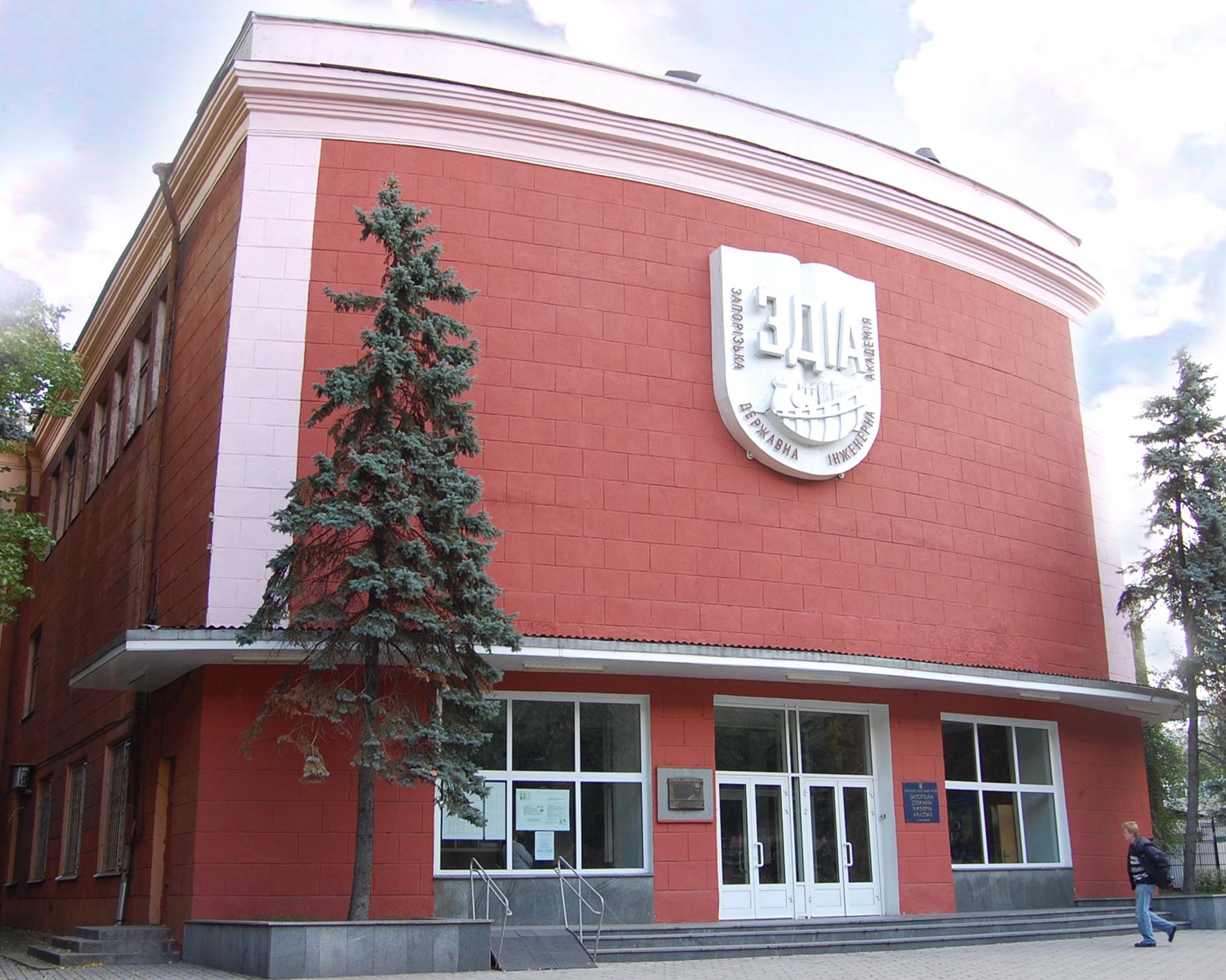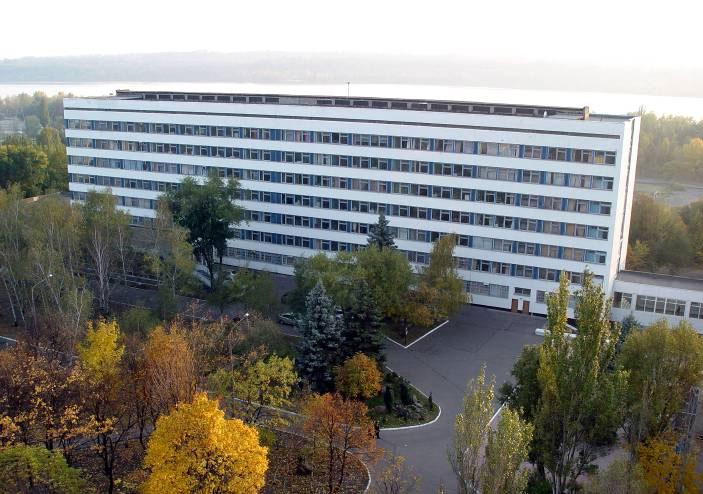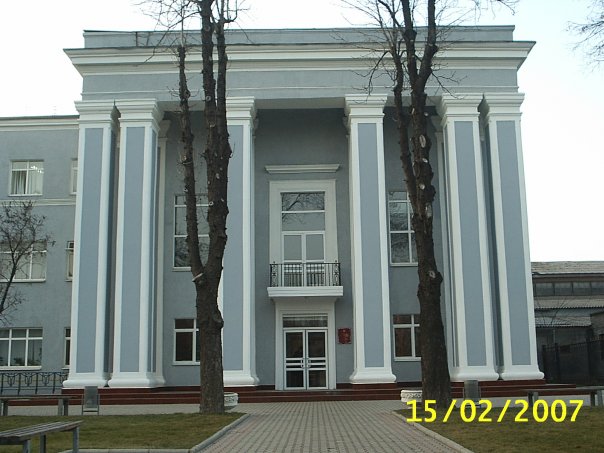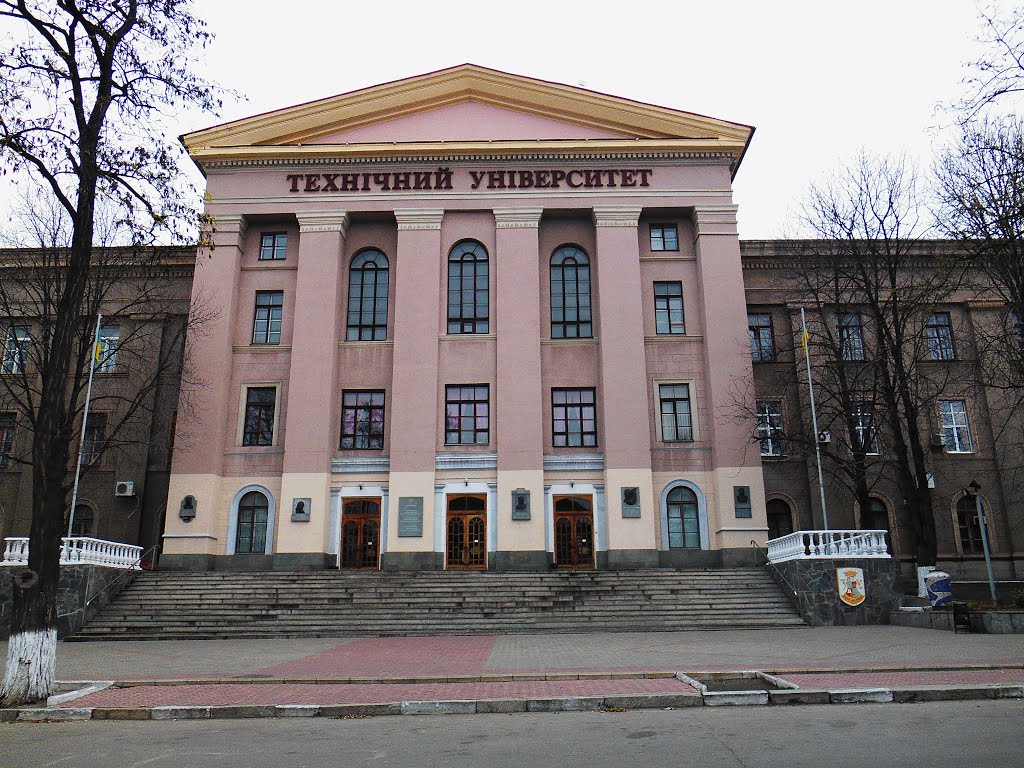 the Kam'yani Mohyly Preserve (Rozivka district) was founded on the 5th of April, 1927 as a unique conservation territory of local significance. It covers about 400 ha, of them 300 ha belong to Donetsk oblast' and 100ha to Zaporizhzhia oblast'. Now, it is one of four preserves of the Ukrainian Steppe Nature Preserve wich is subordinated to NAS of Ukraine Presidium. An area of urochishche "Kam'yani Mohyly" is at the same time unique and representative in geological, biological, historical, artistical and emotional aspects.
Immovable tangible monuments from those archaeological findings discovered in the kurgans (burial mounds) of Kamy'ans'ke gorodische, a number of memorial places related with famous personalities like Nestor Makhno, Dmytro Dontsov and others are world known far outside Ukraine.
The Dniproges (Dnipro Hydroelectric Station) and a district of the socialist city of Zaporizhzhia smoothly integrated with it, planned by the Vesnin brothers, world- known architectors, add positiveness into a tourist image of the region.
22 state museums with the general quantity of 333 thousand items of the assets and a number of the museum expositions are tourist appeal of the region.
Carrying out the Concept of the tourism and resorts development in Zaporizhzhia oblast' new tourist objects are constantly being included into the tourist routes. Historical, sports, green, village, children, youth, business, ethno and other types of internal and external tourism have been actively developed.
The uniqueness of the tourist and resort sector has been achieved due to well-studied polyethnicity of Zaporizhzia, a junction of the resort, recreational and tourist direction with the traditional projects of the region, bright achievements in saving and development of works and crafts and civic engagement to Khortytsya Island as to a centre of the statehood, democratic and national traditions of Ukraine.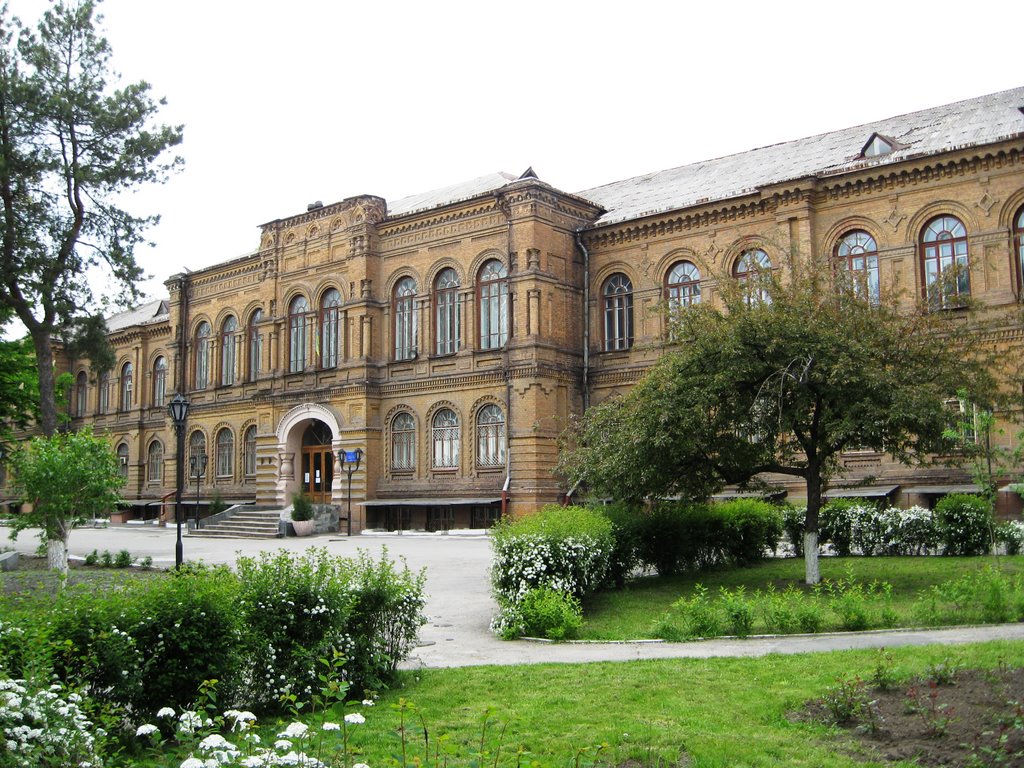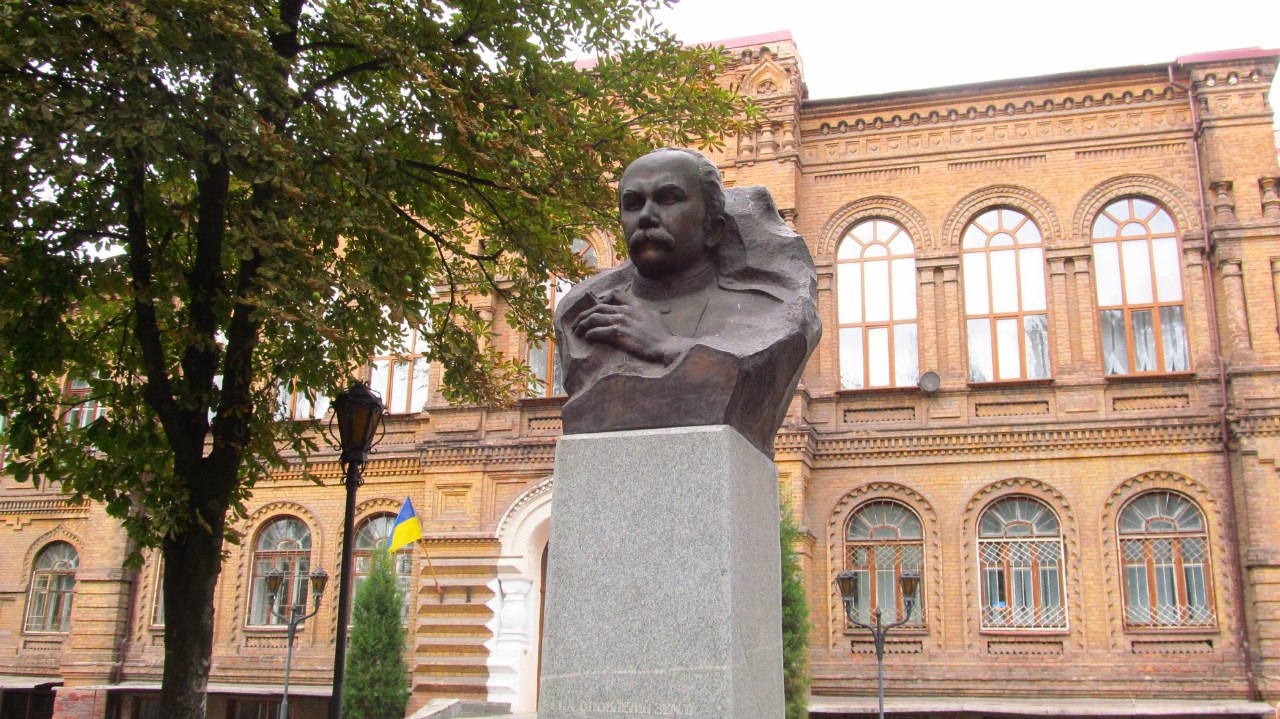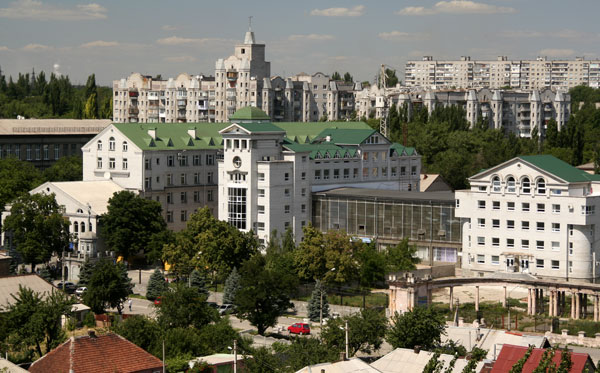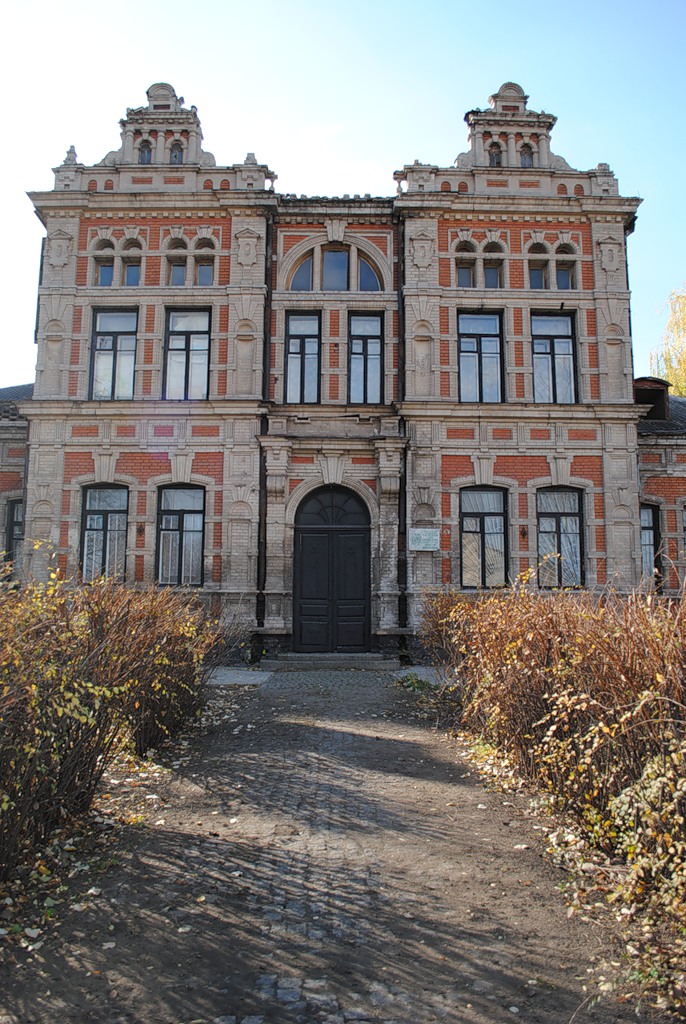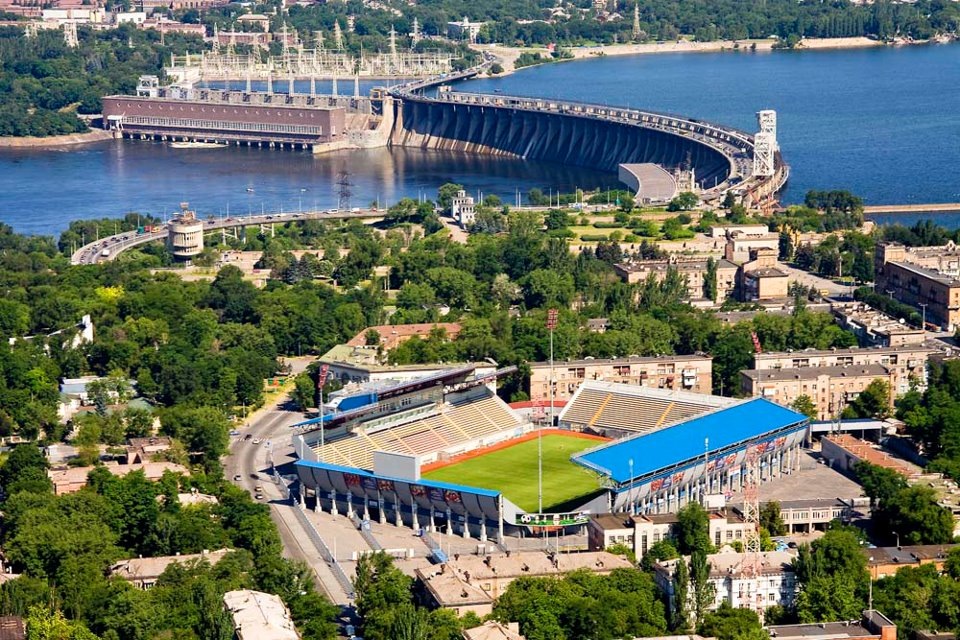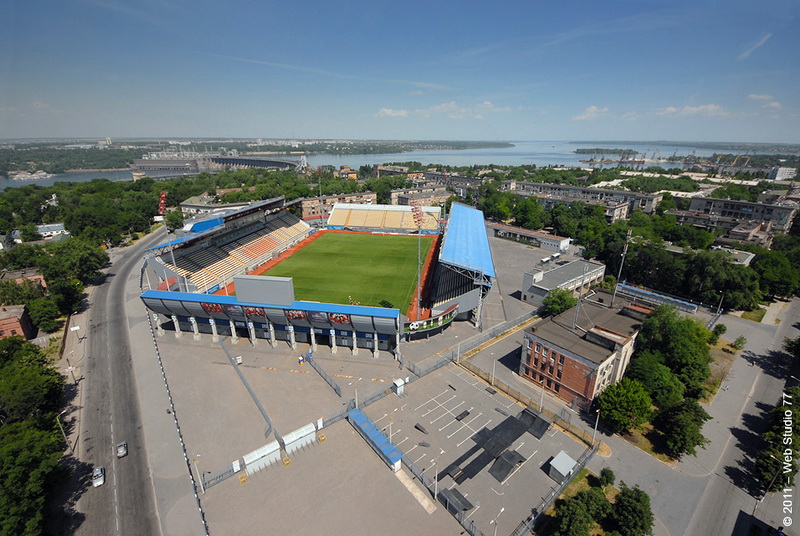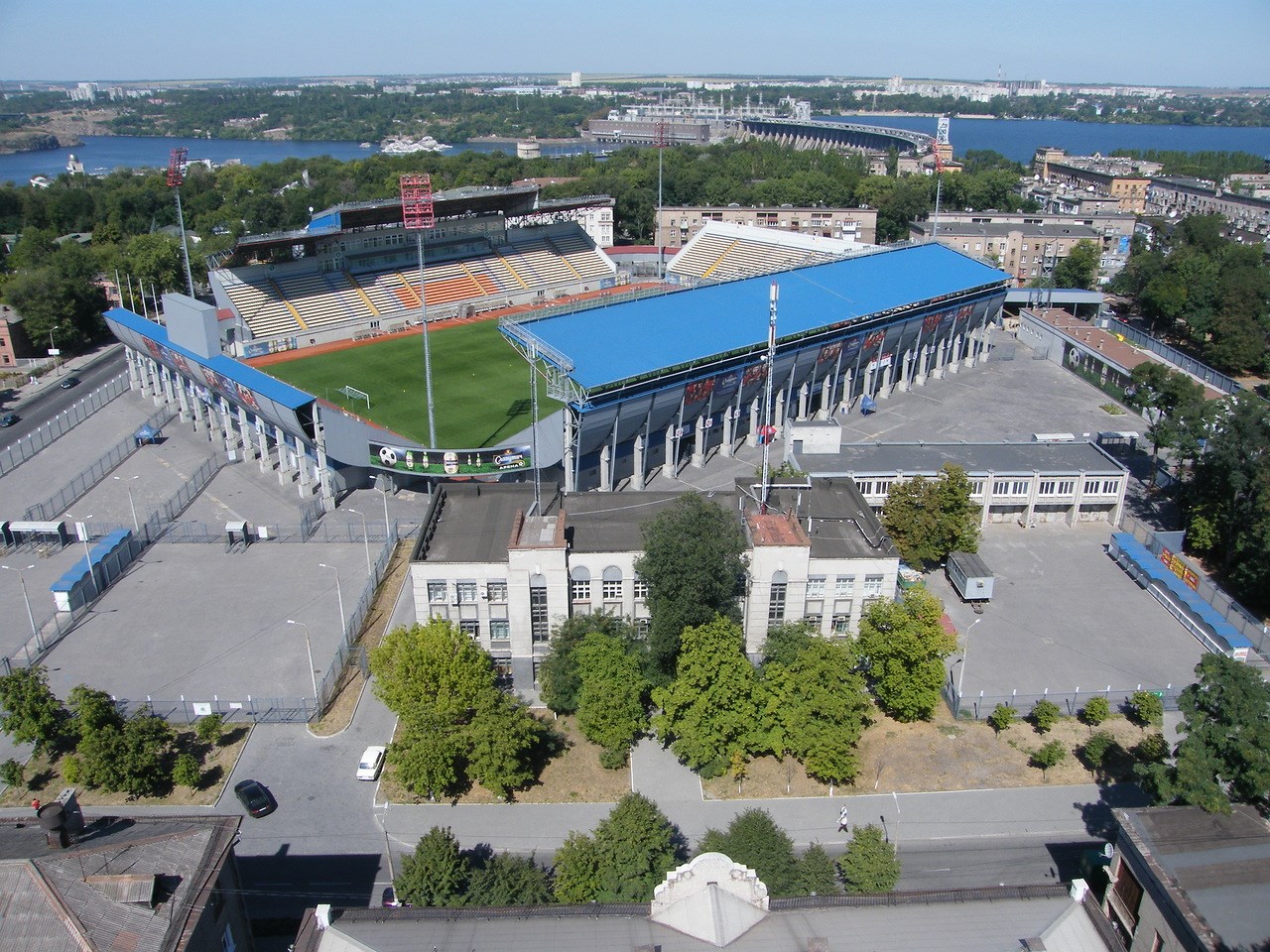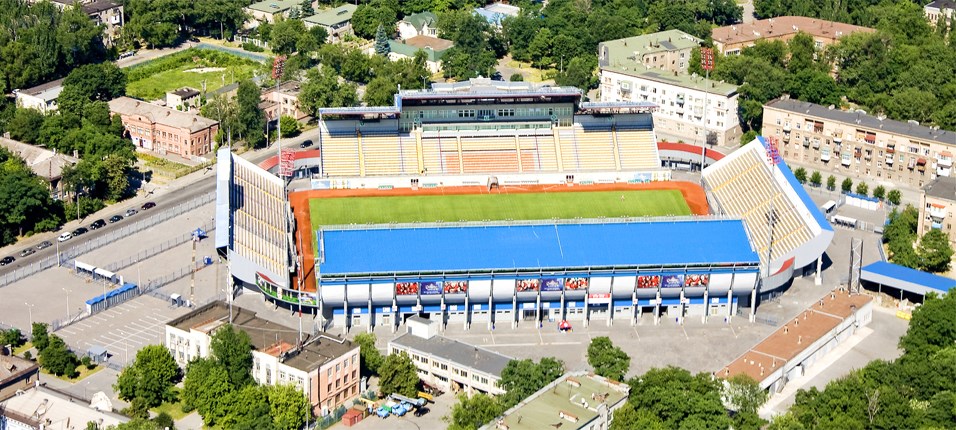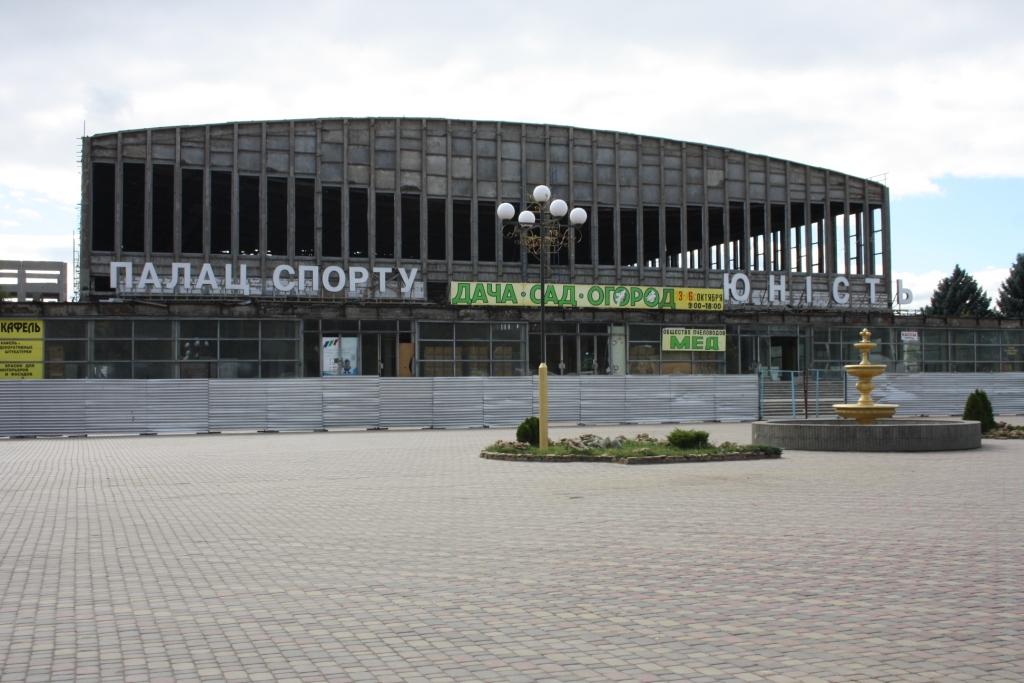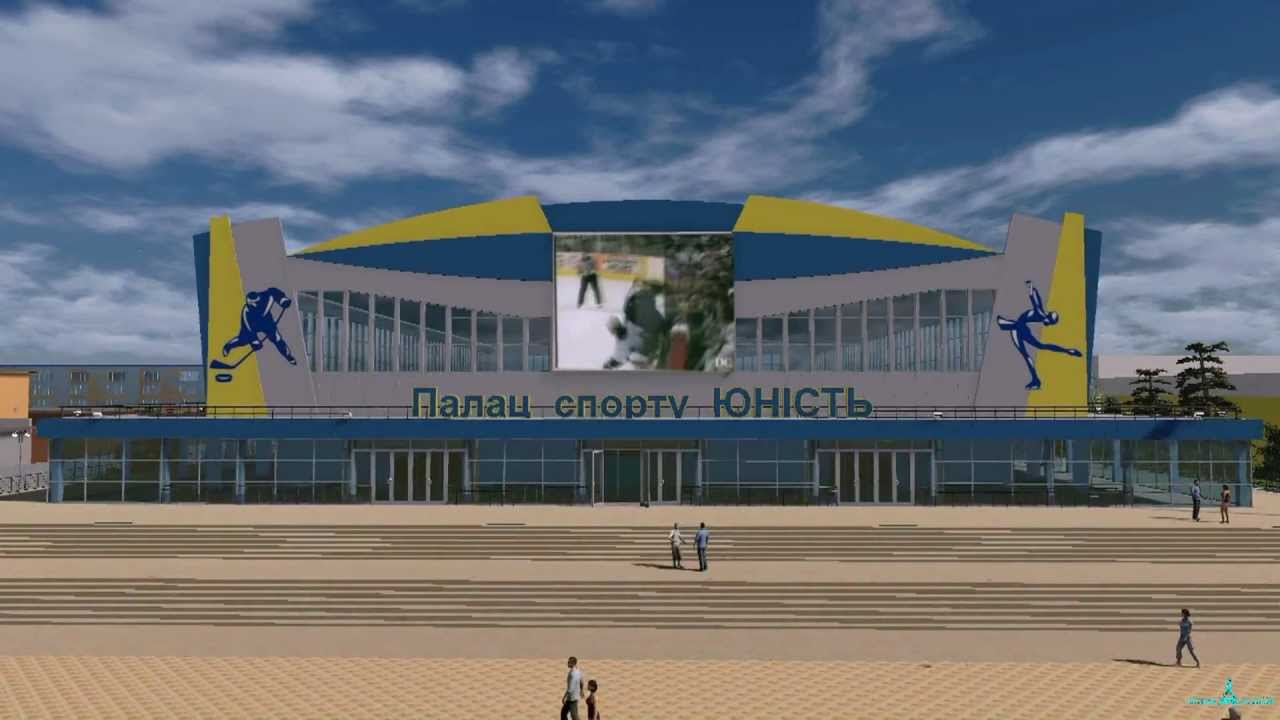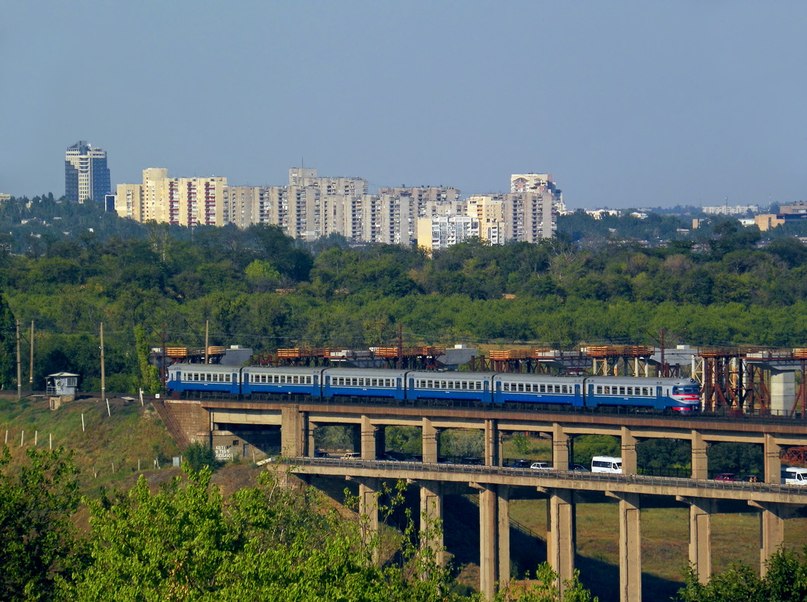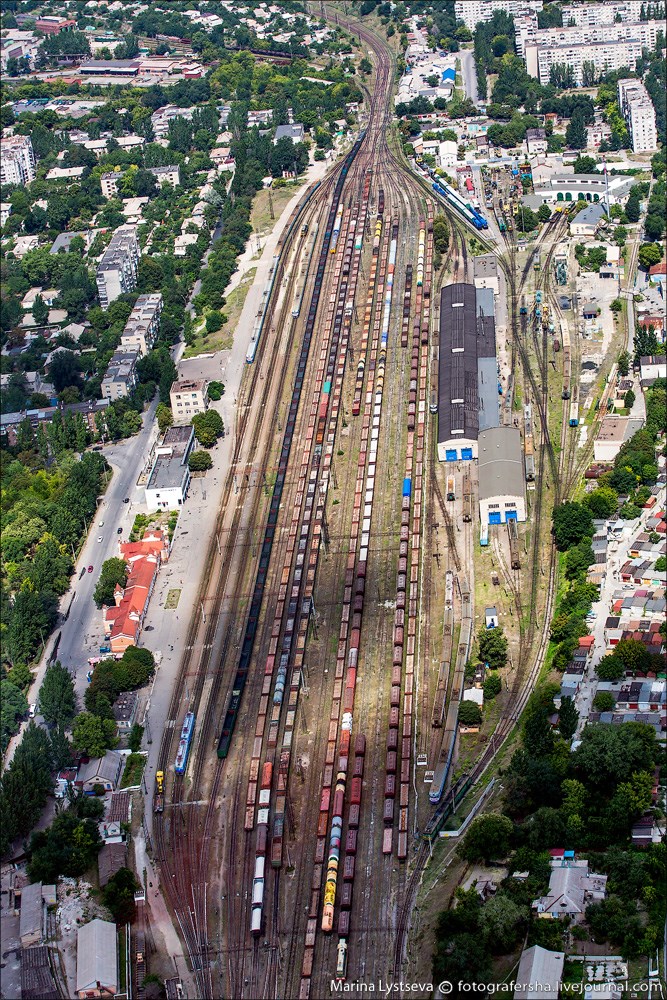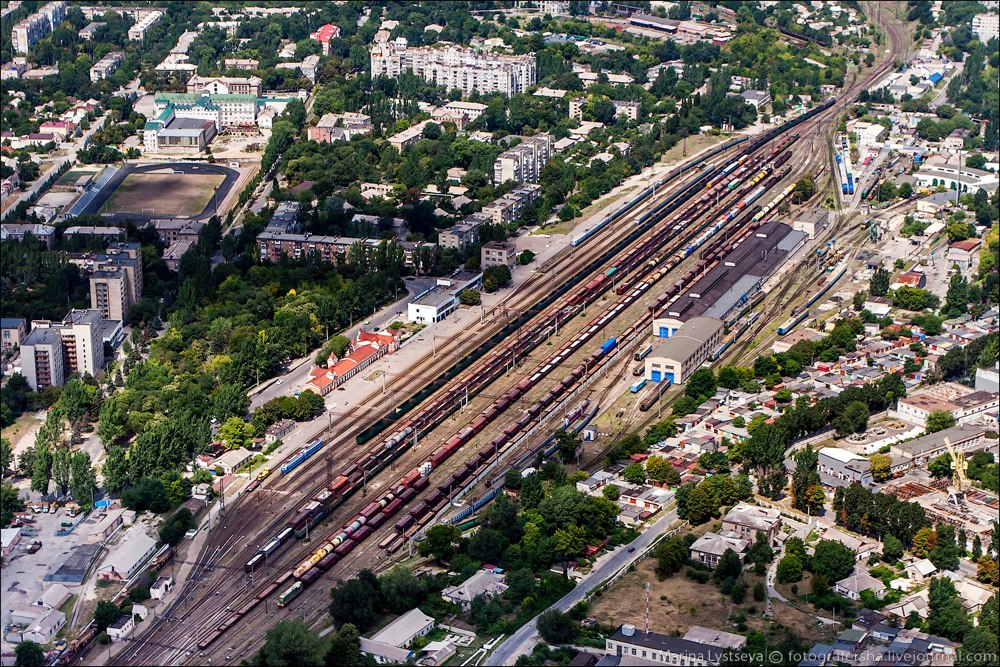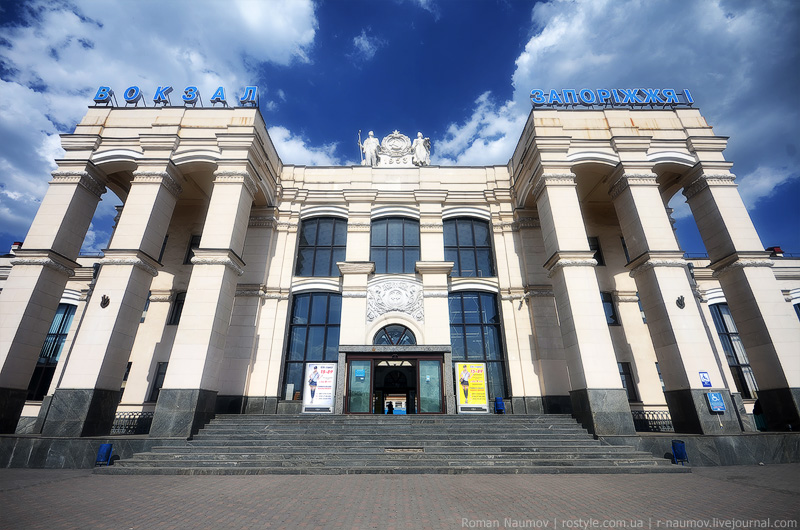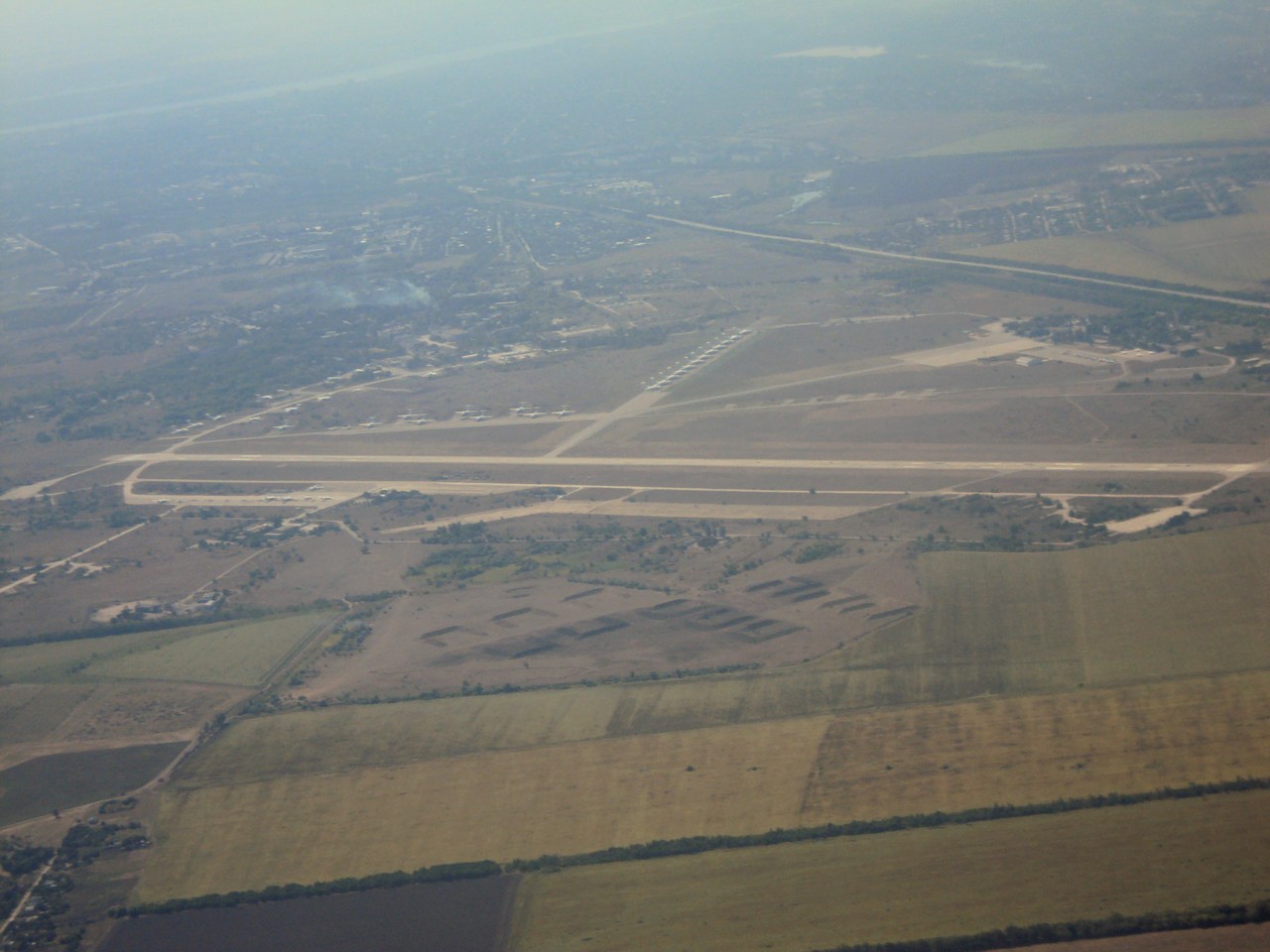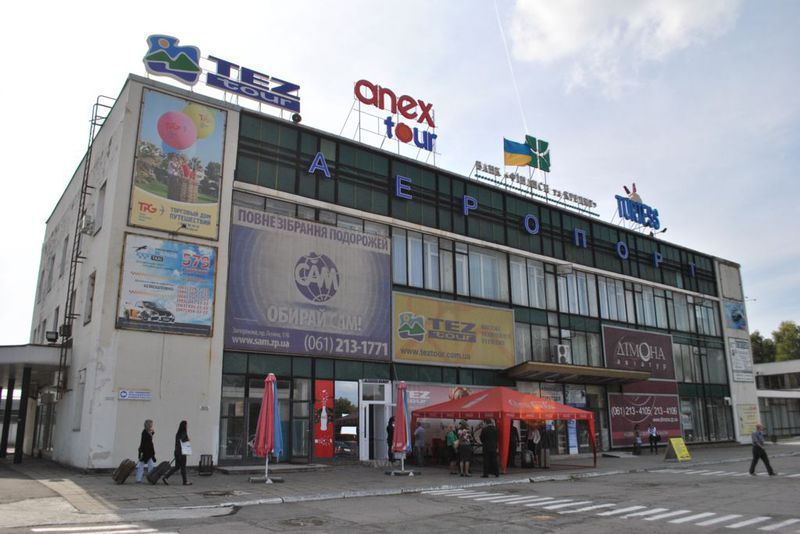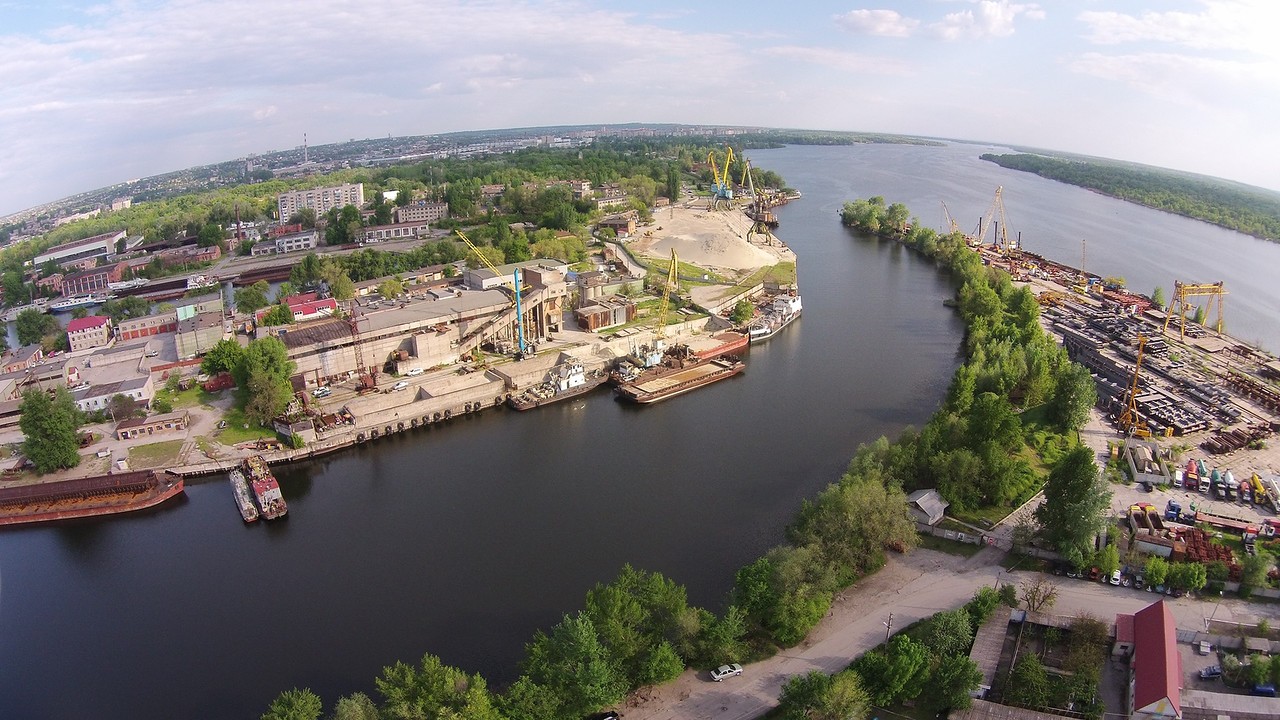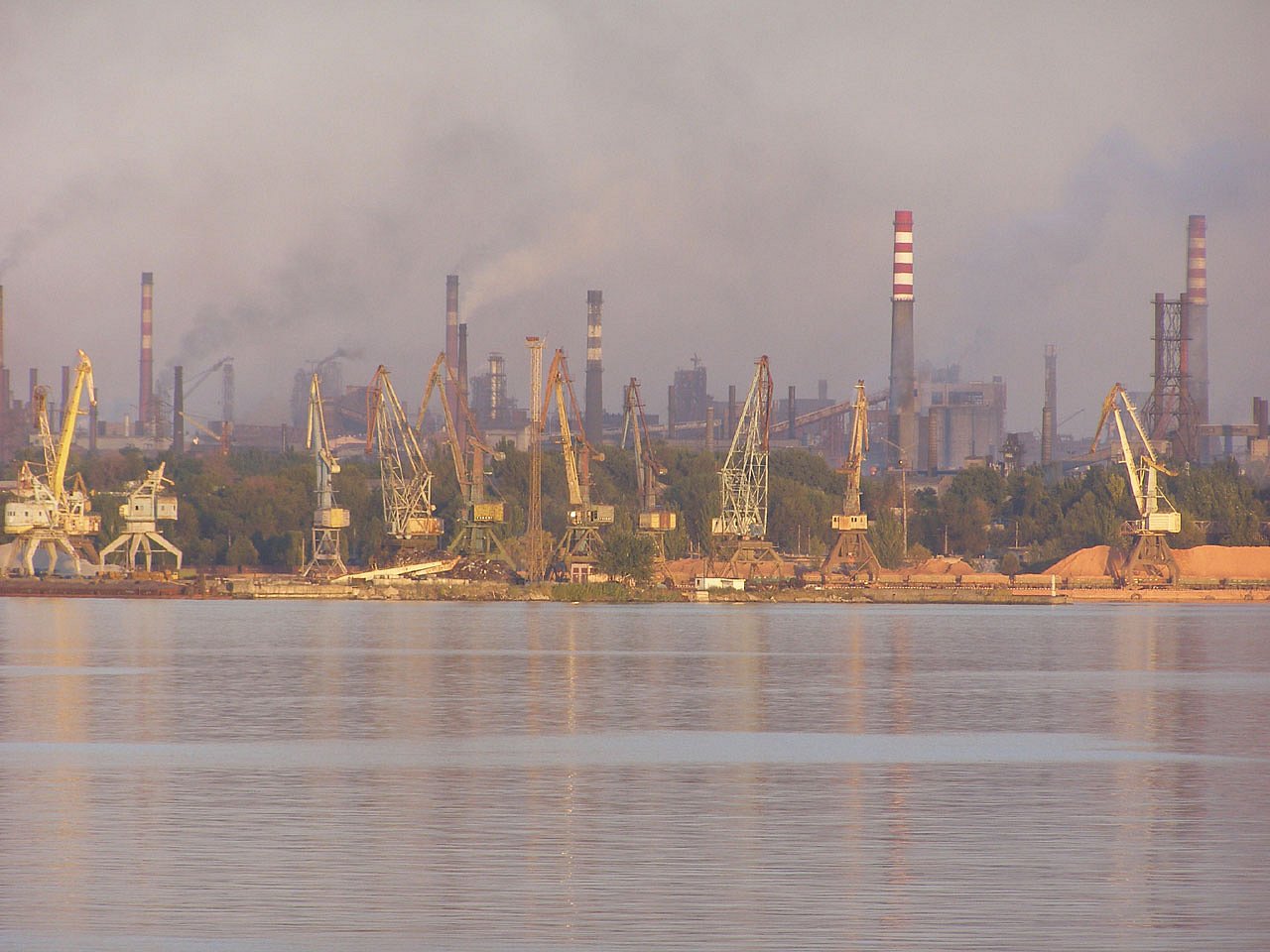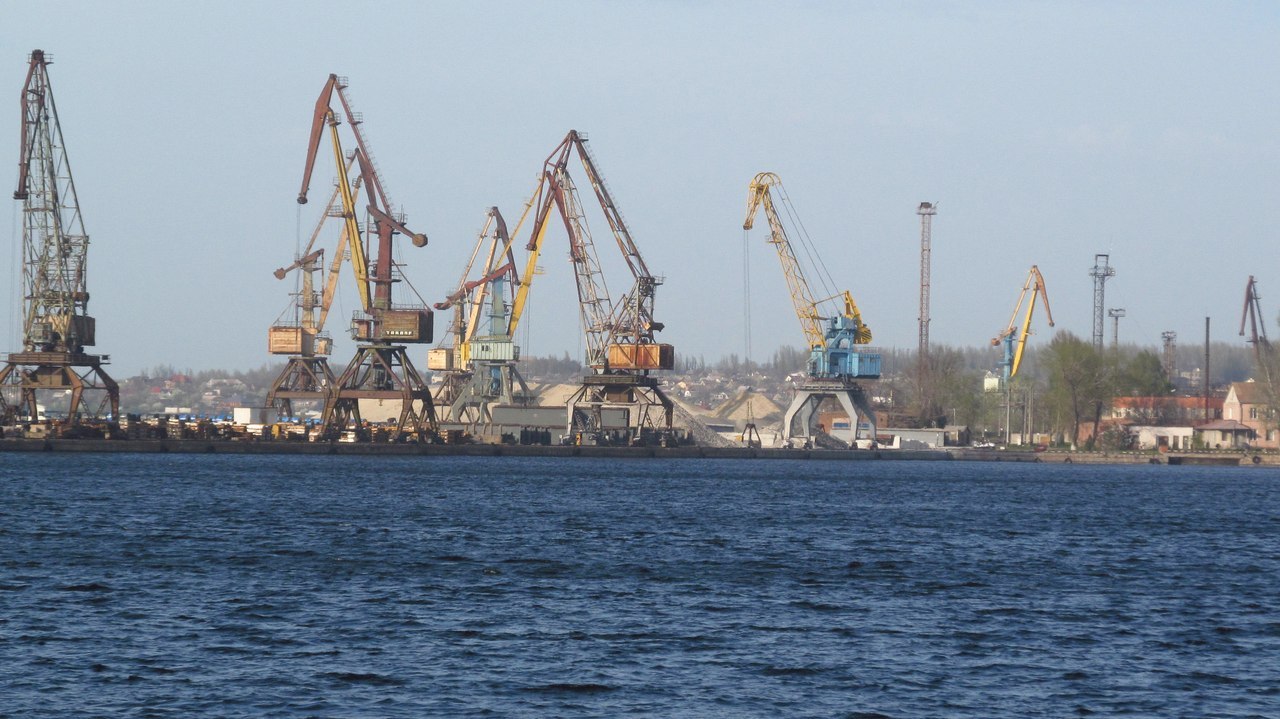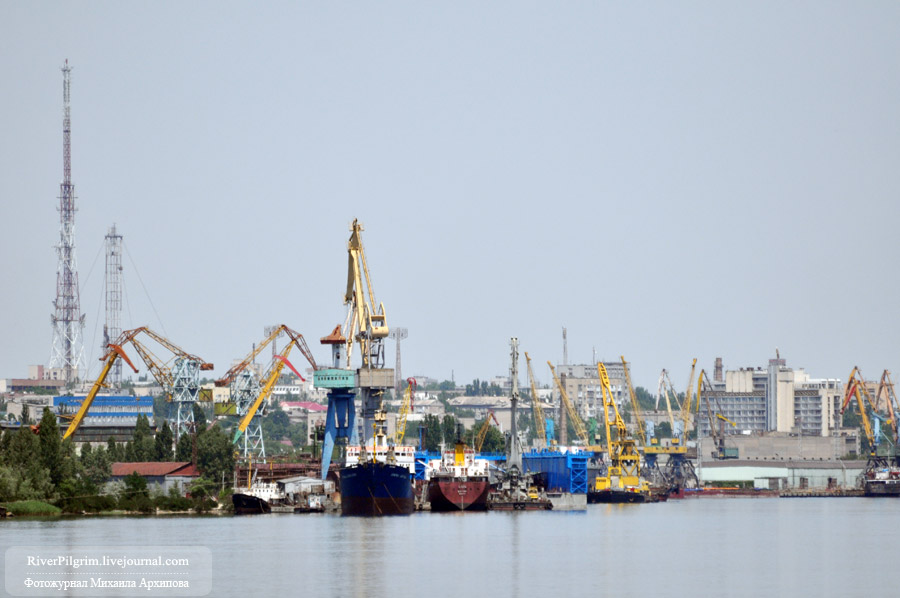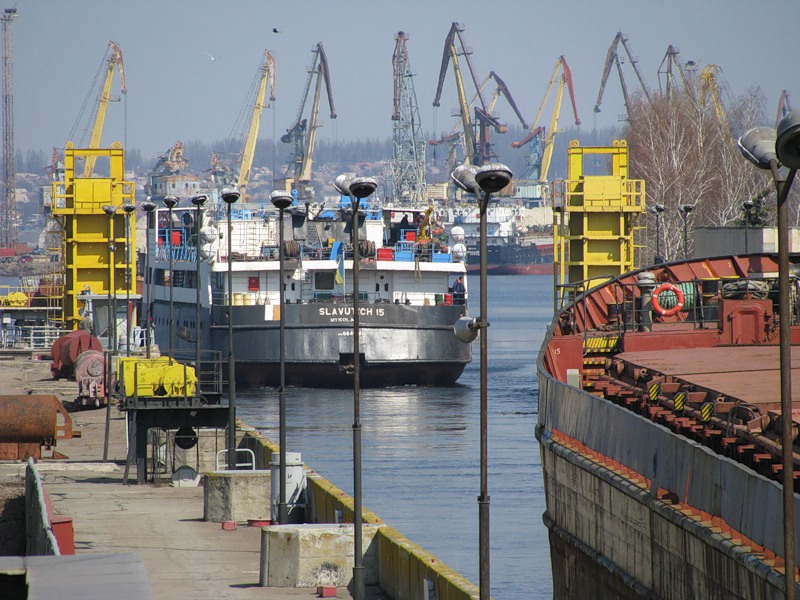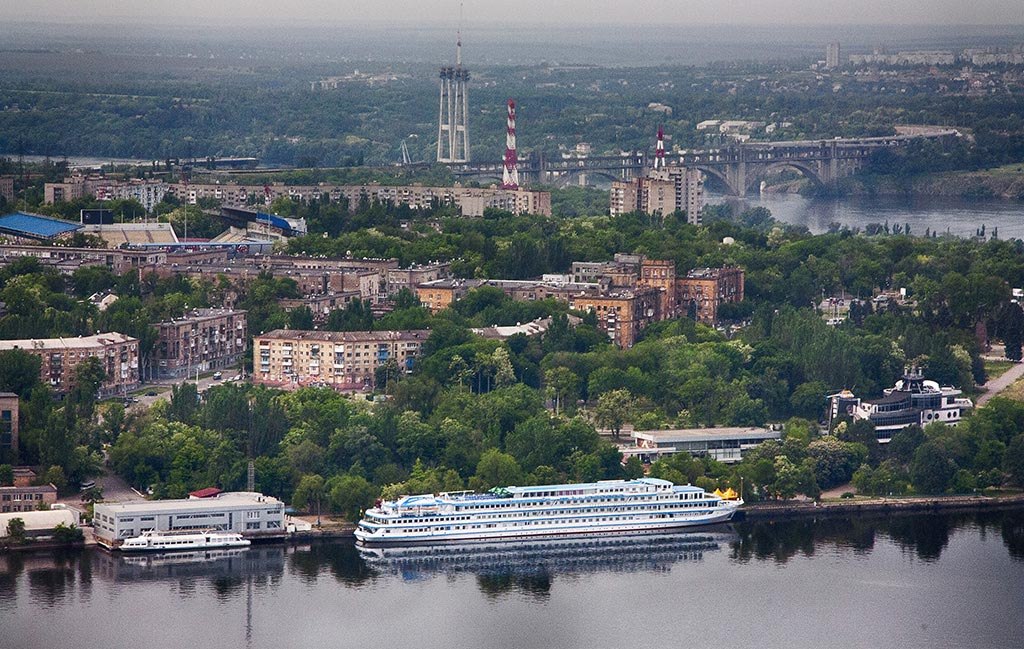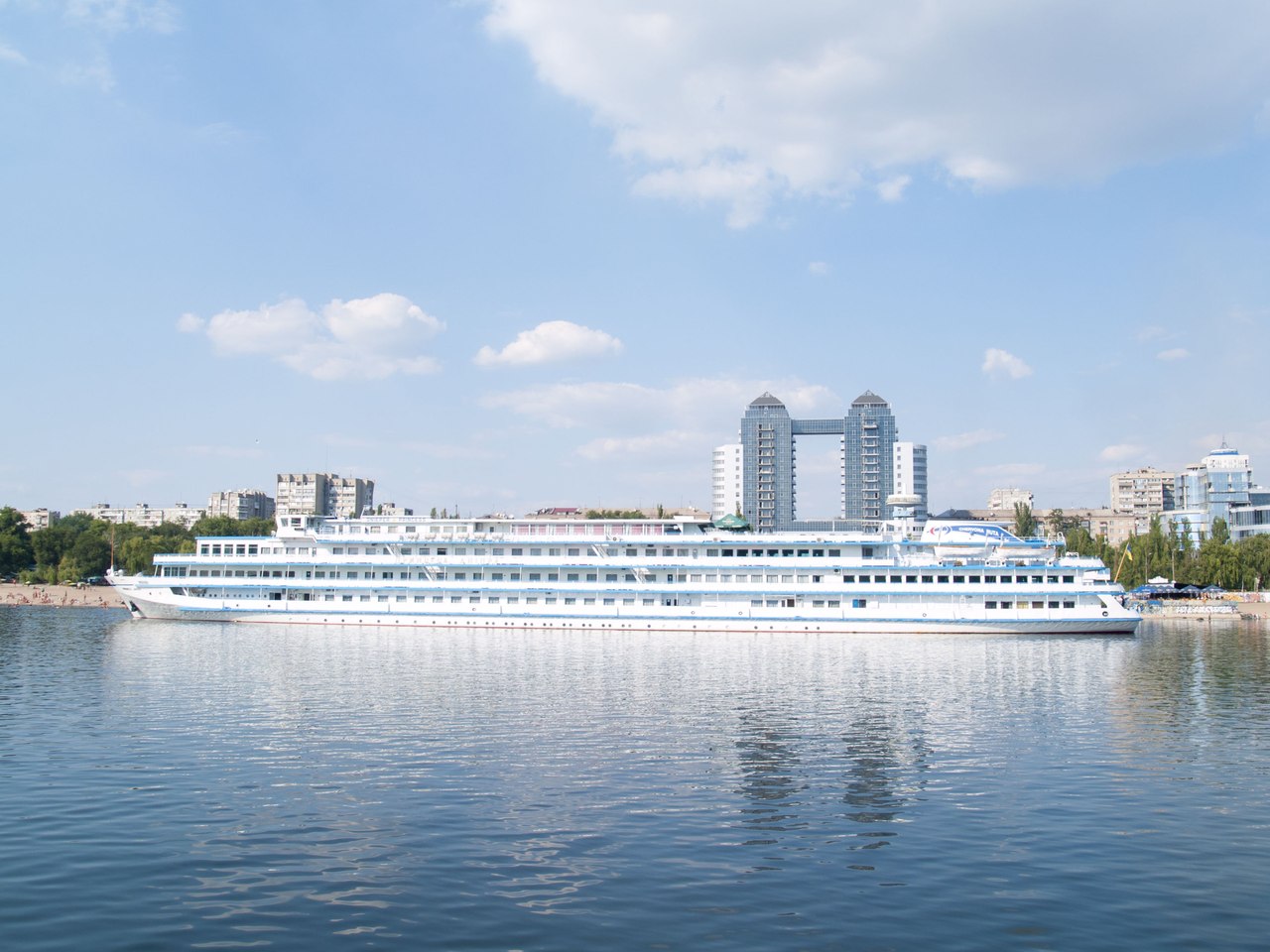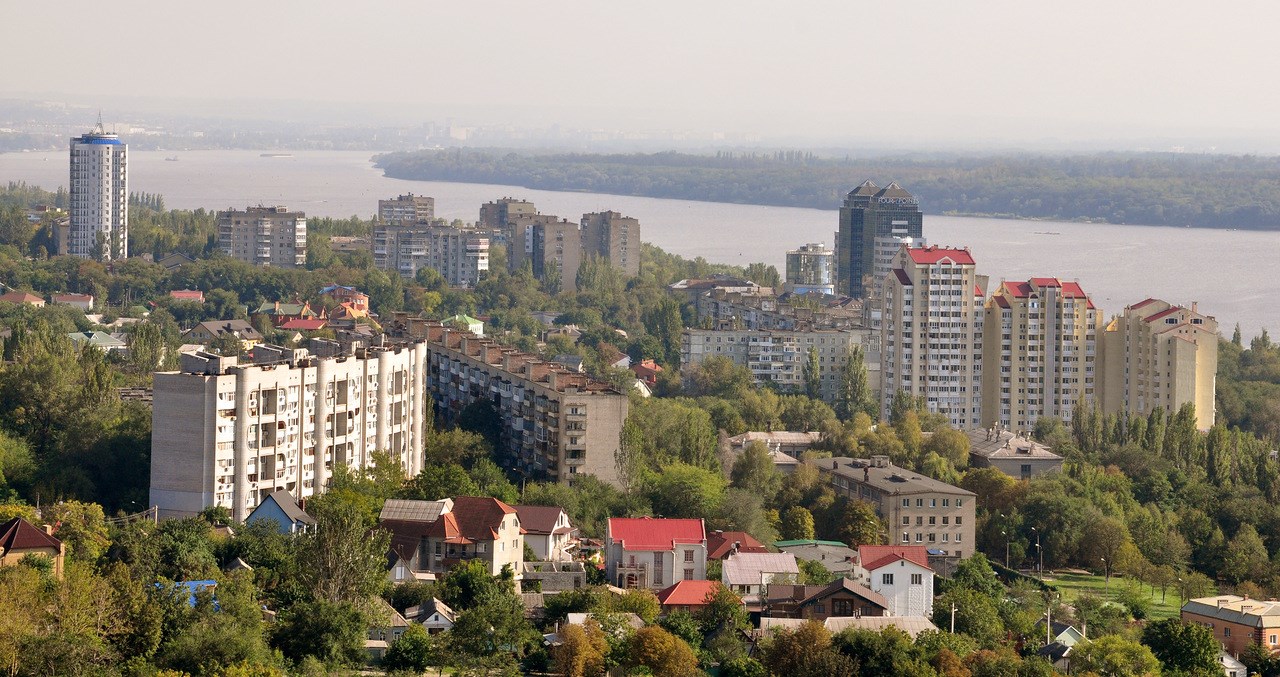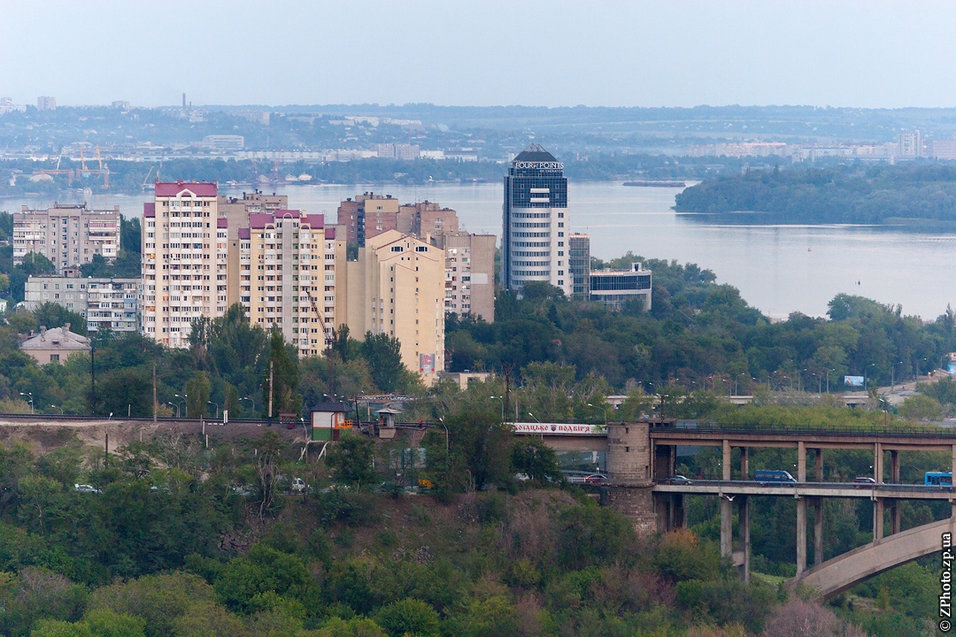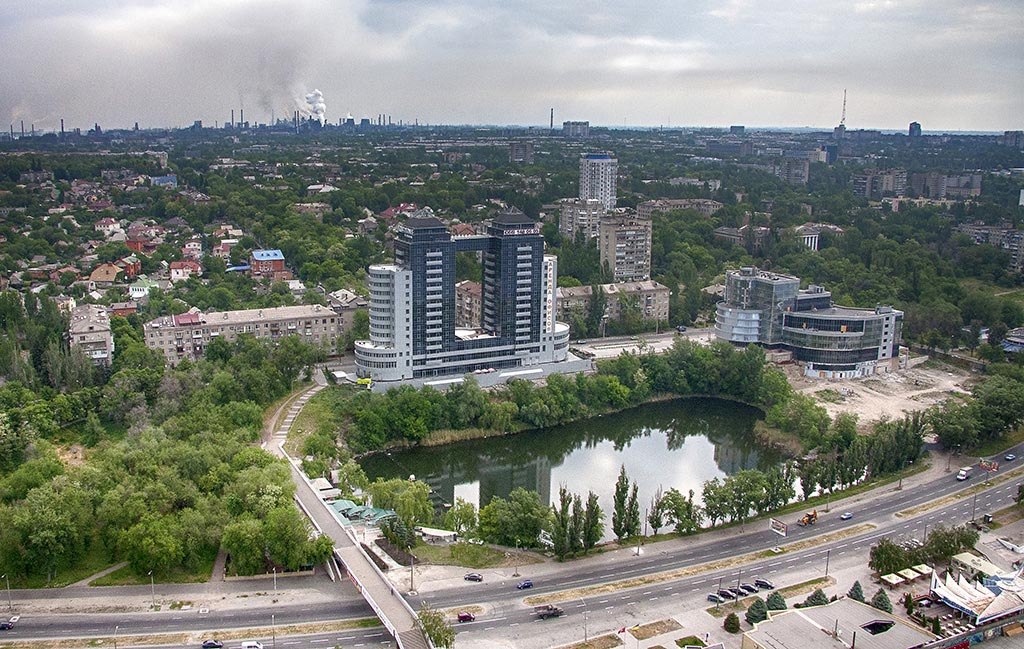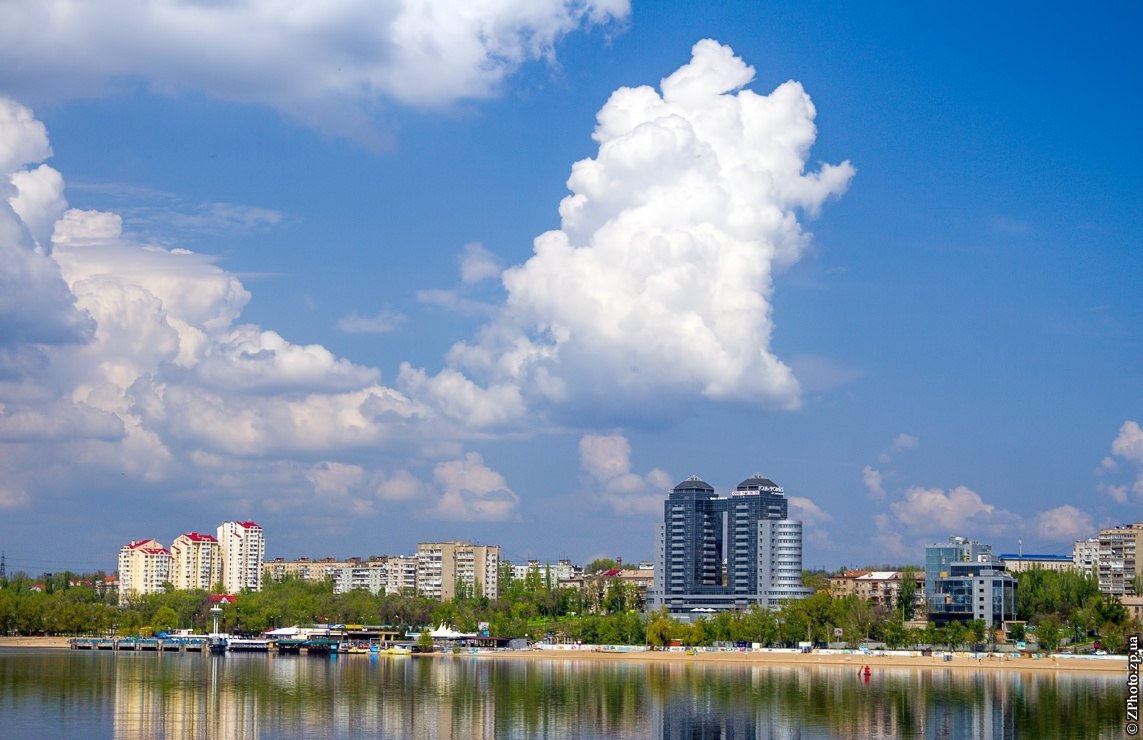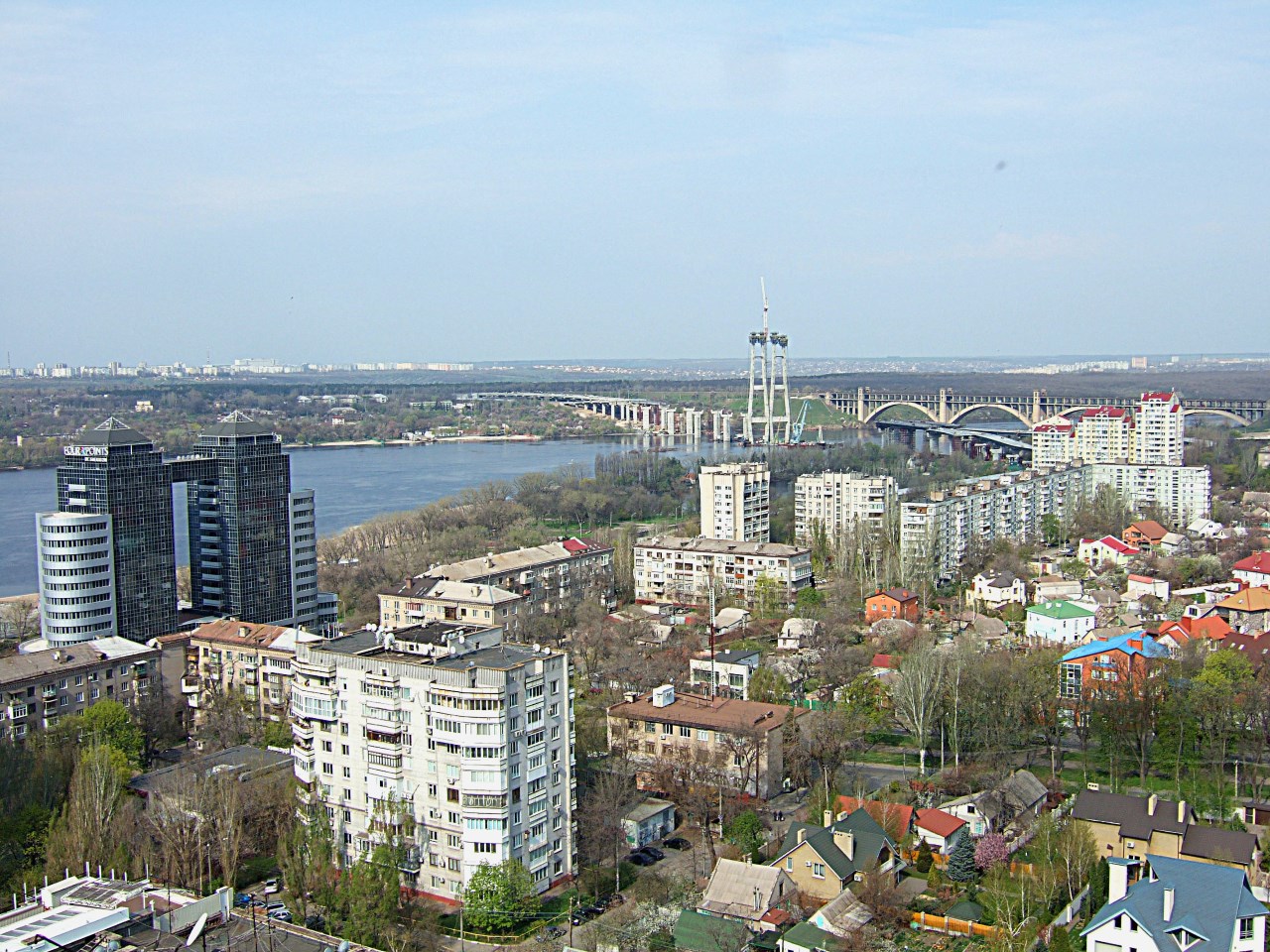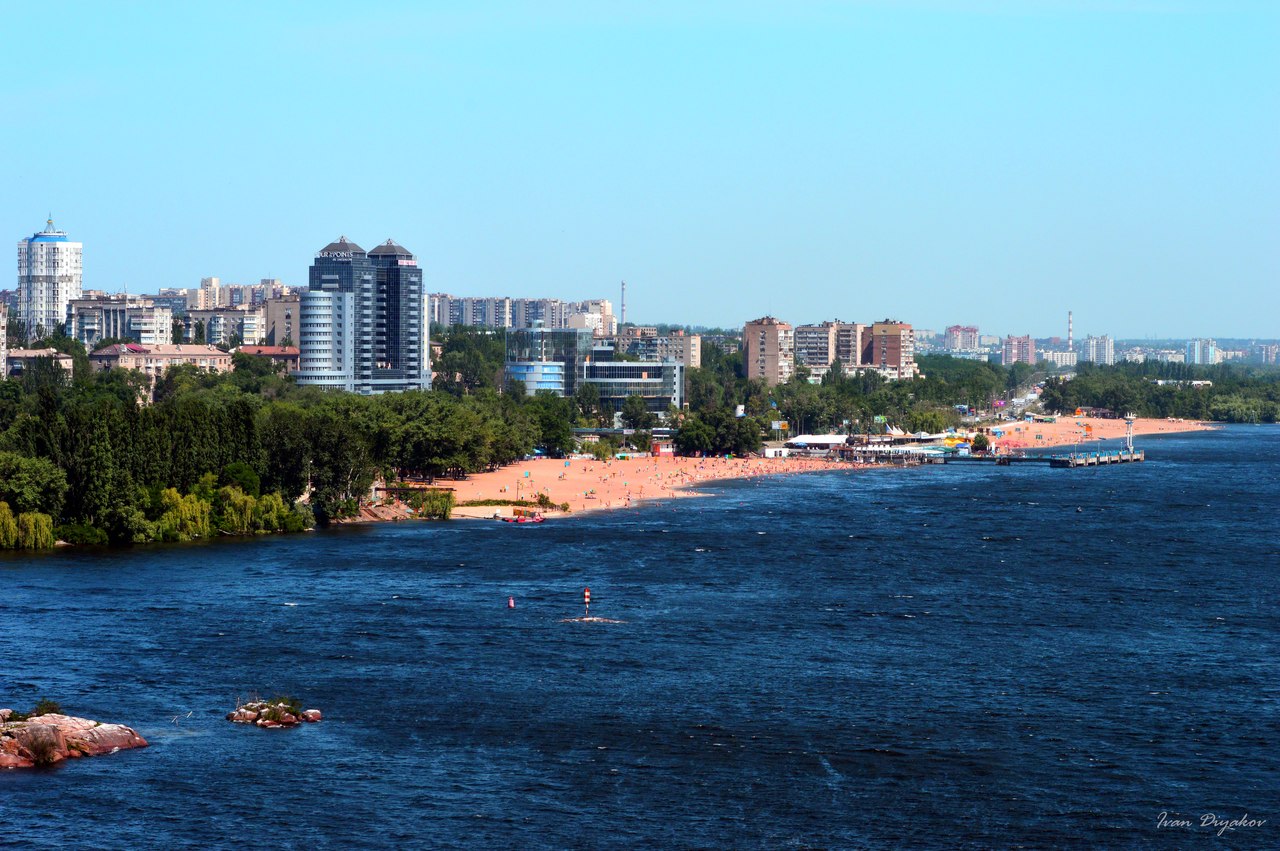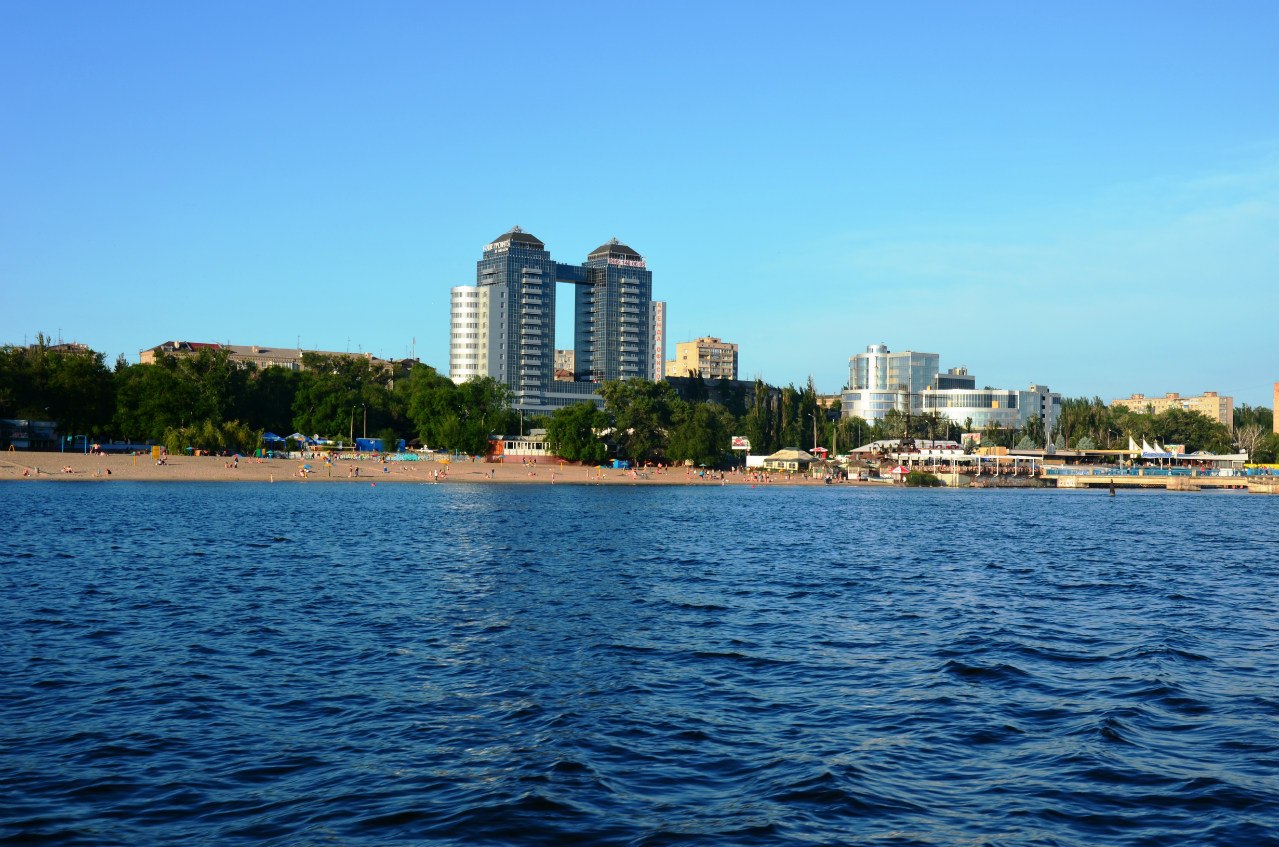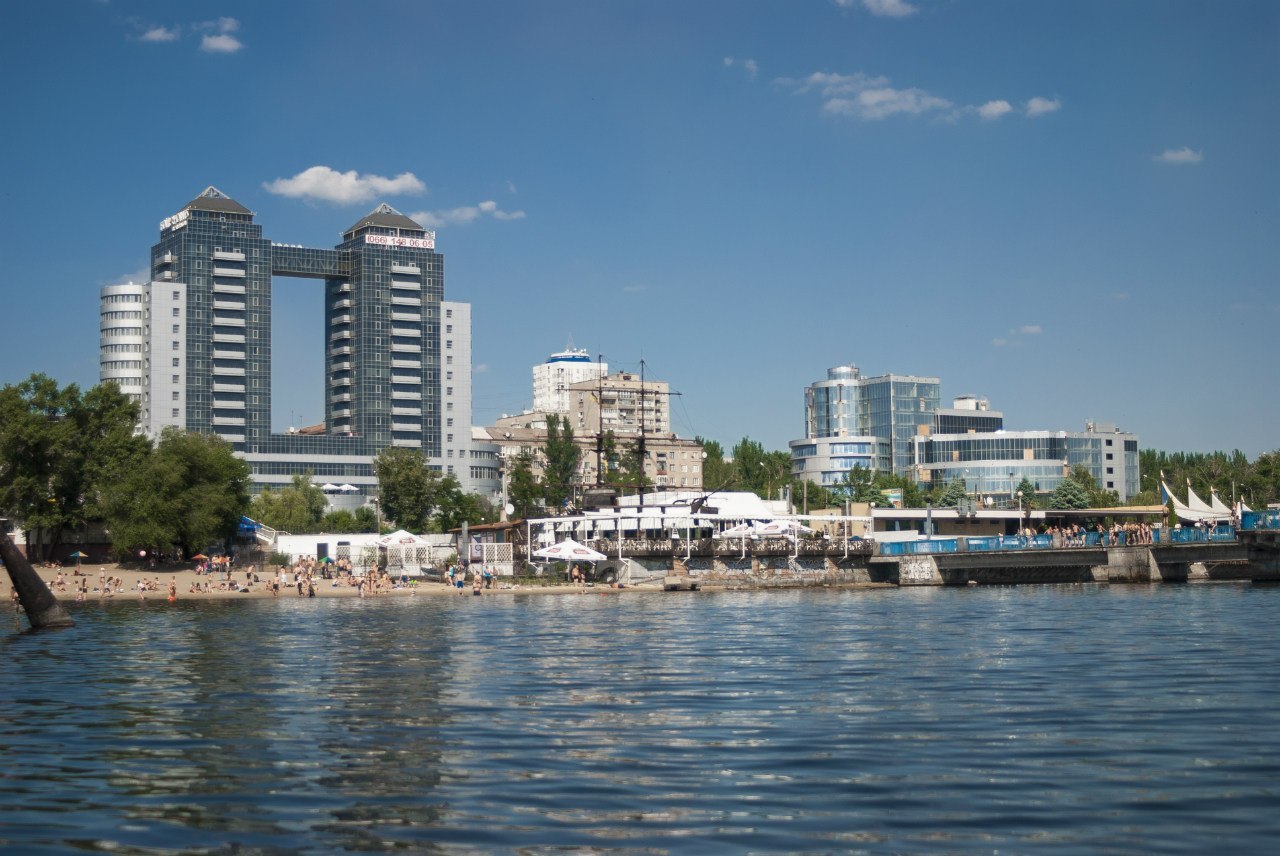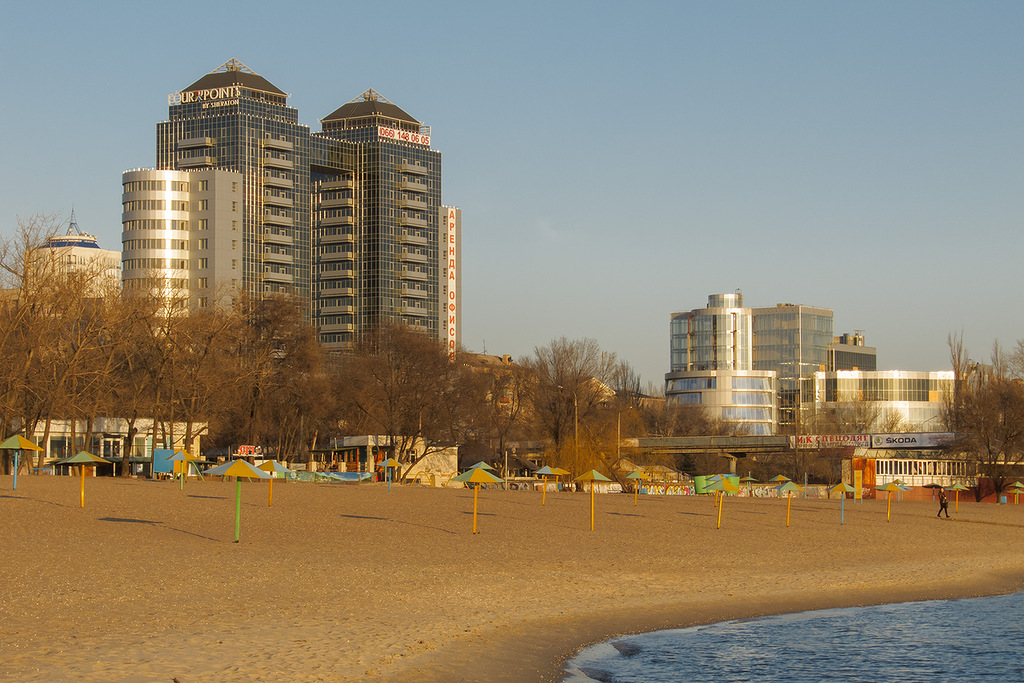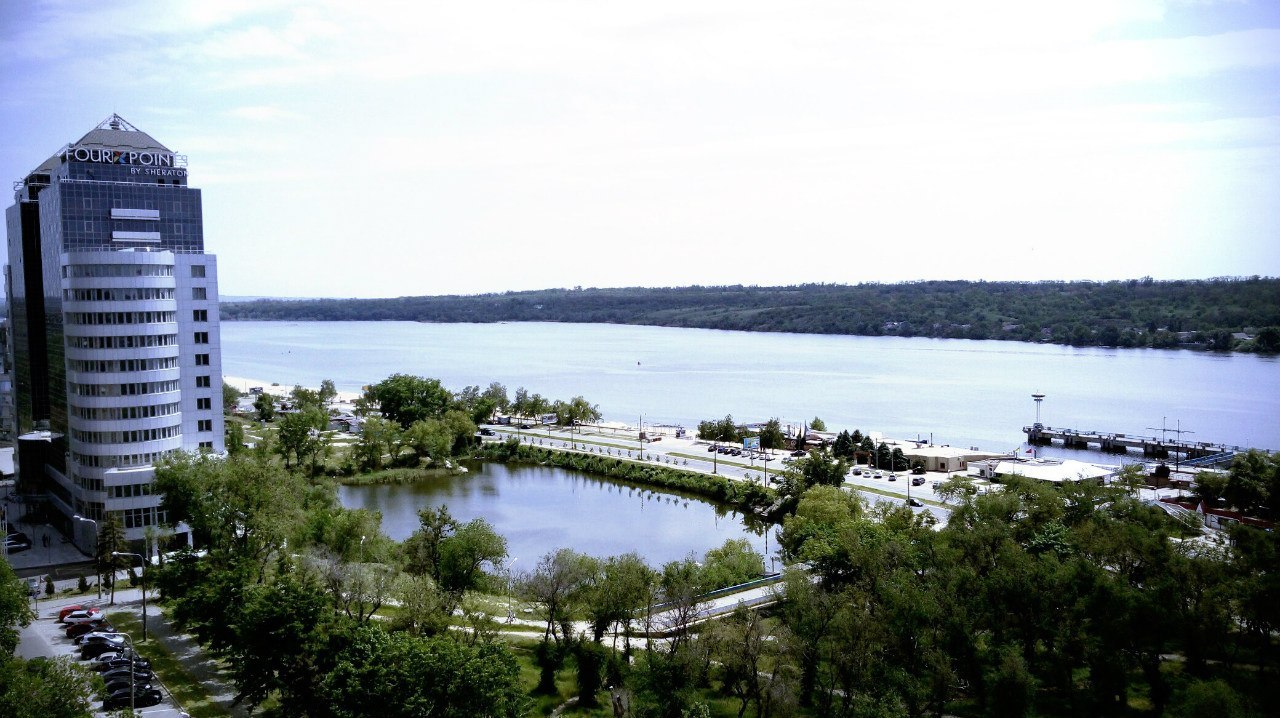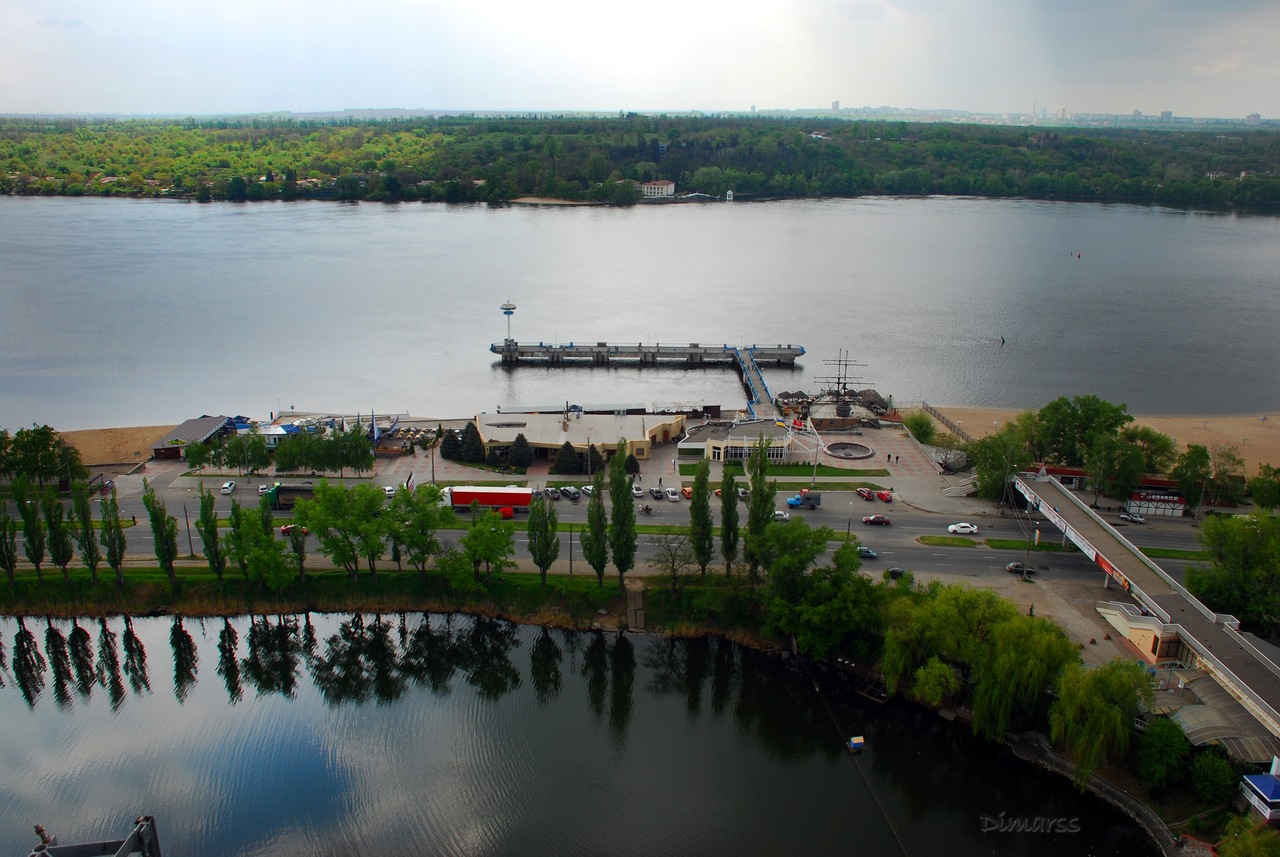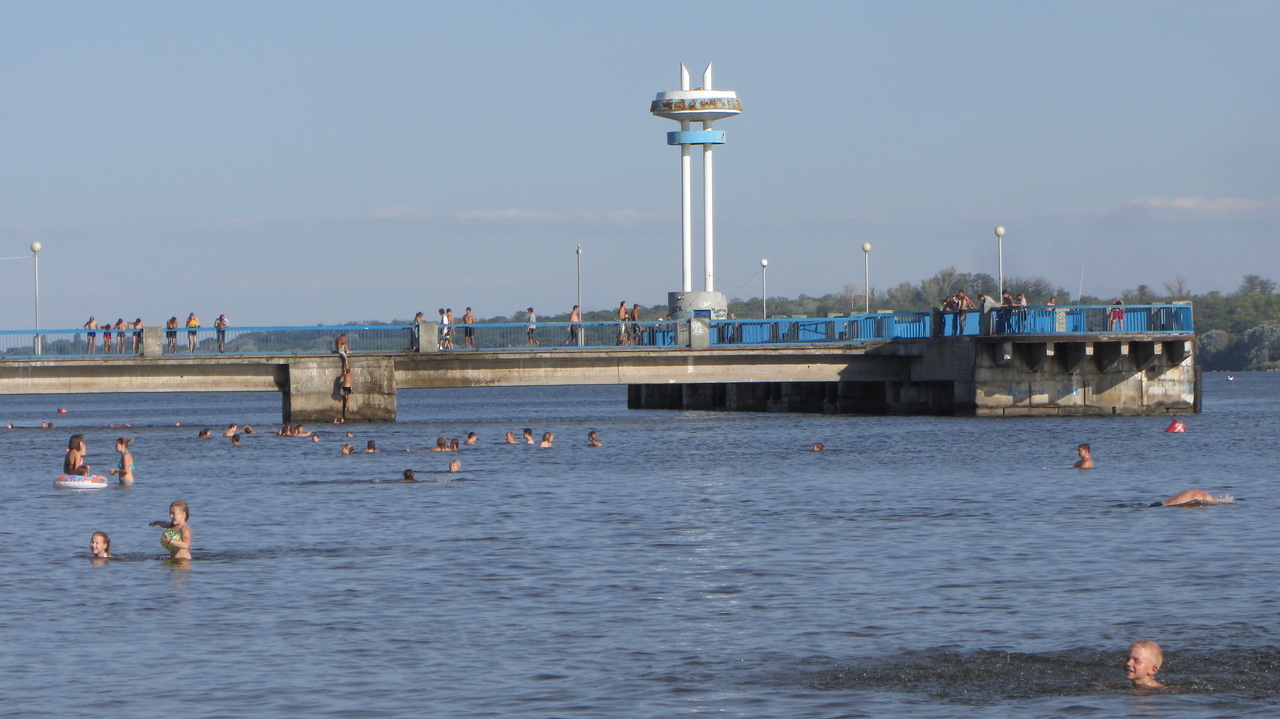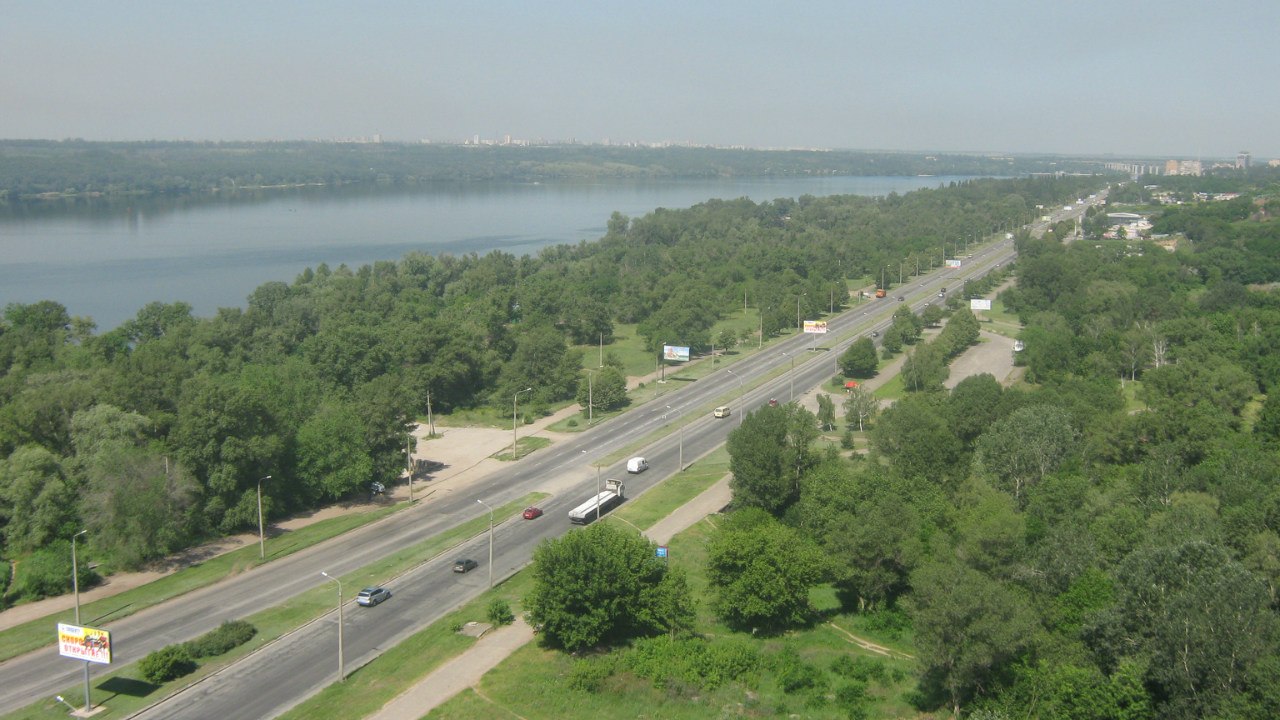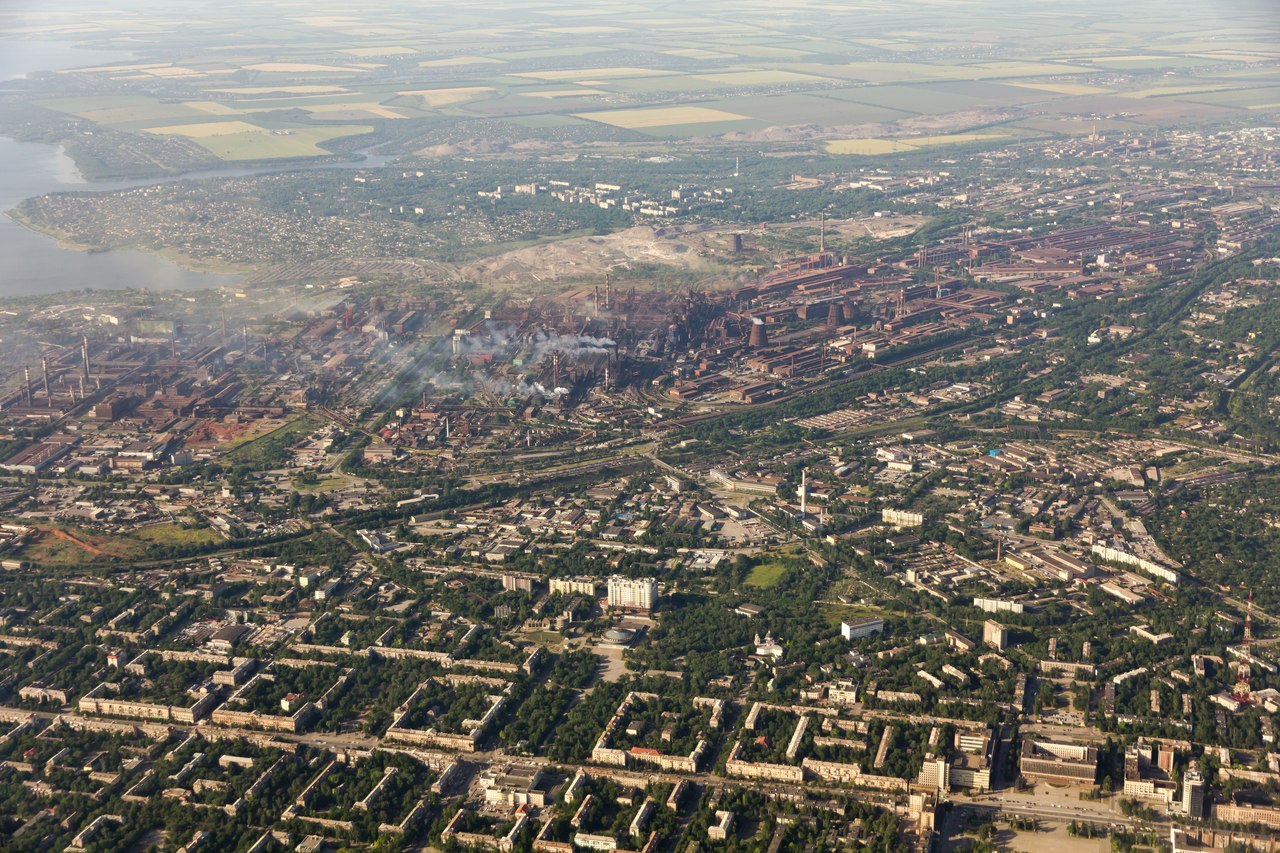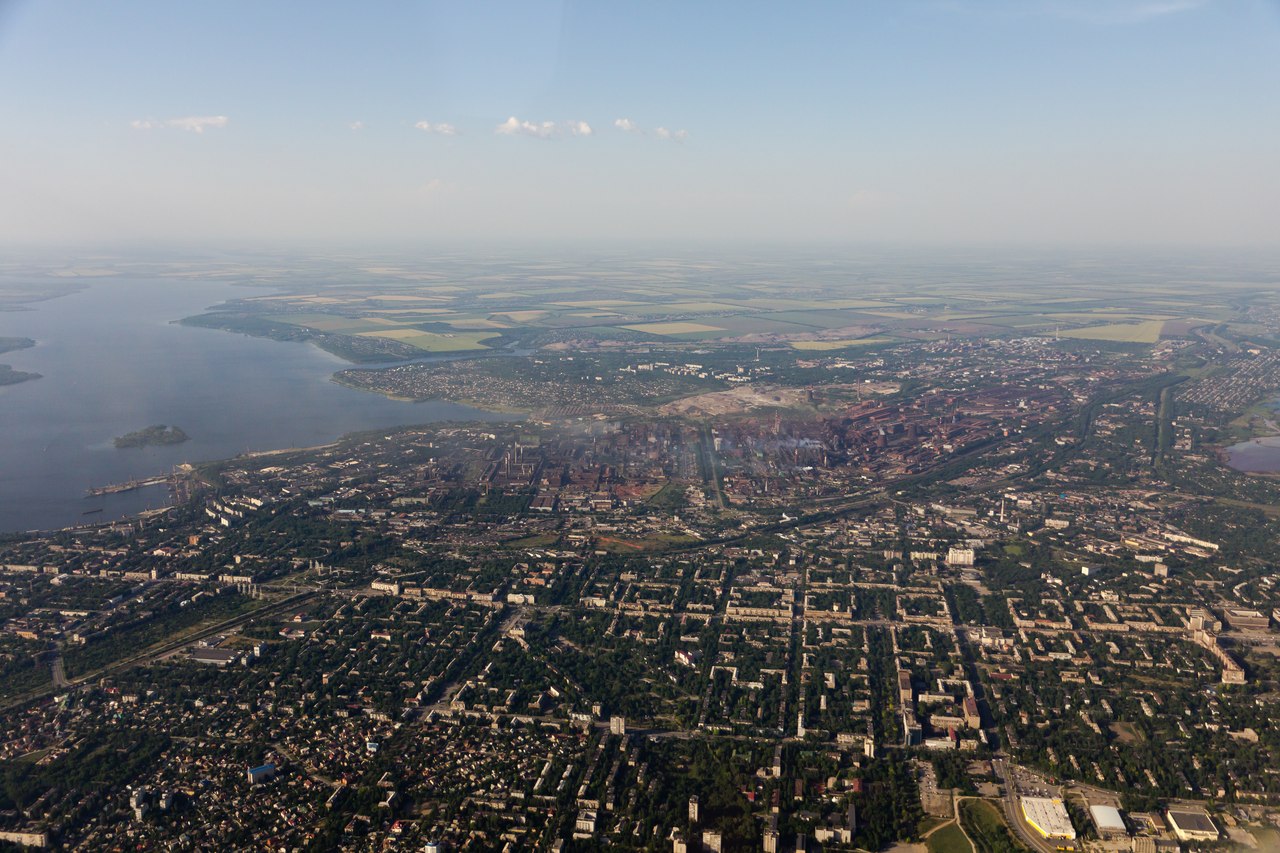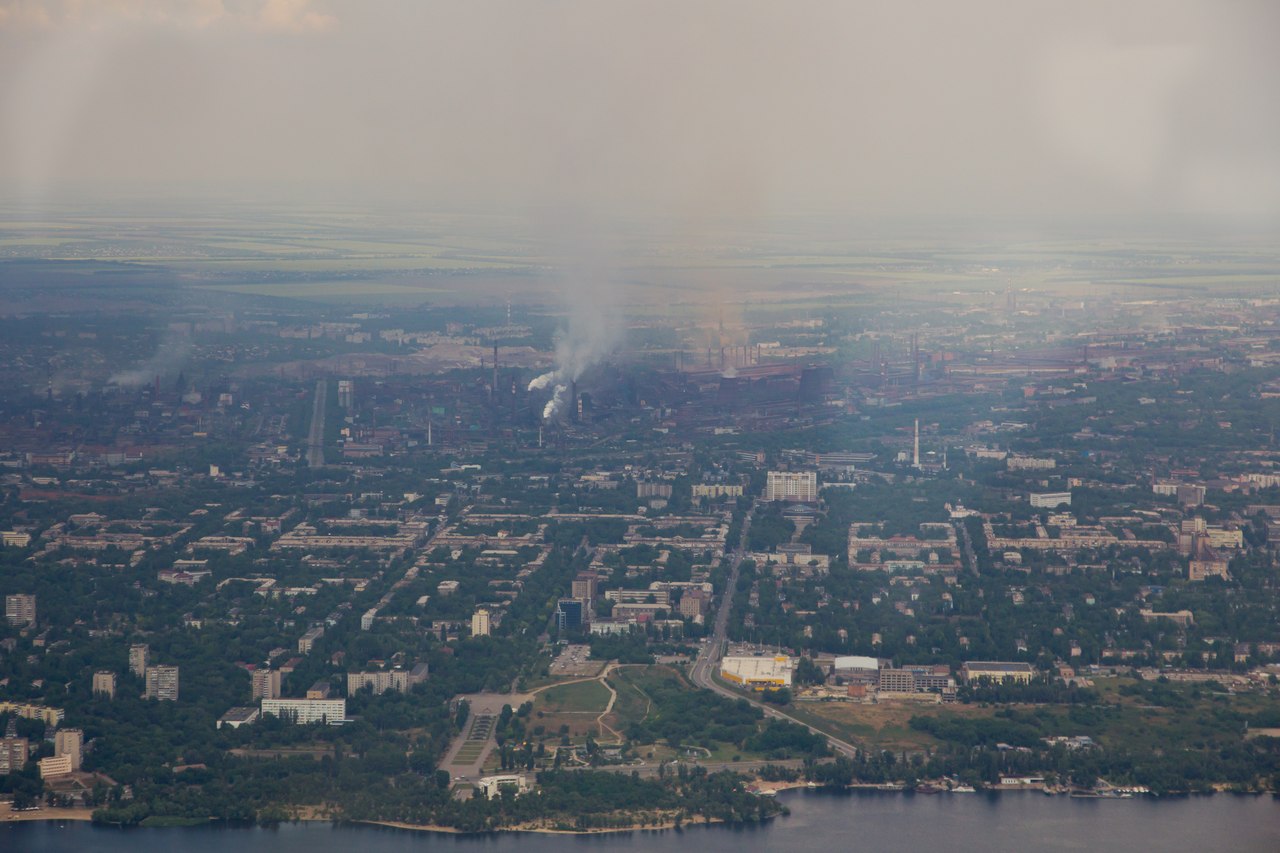 Zaporiyia (ucraniano: Запоріжжя; tr.: Zaporizhzhia; ruso: Запорожье; tr.: Zaporozh'ye) es una ciudad de la región centro meridional de Ucrania. Es el centro administrativo del óblast de Zaporiyia, así como del circundante raión de Zaporiyia dentro del óblast. La ciudad está subordinada directamente a la óblast. Está situada sobre el río Dniéper, unos 70 km al sur de Dnipropetrovsk y 445 km al sudeste de Kiev.
Zaporiyia era llamada antiguamente Aleksándrovsk (ruso: Алексáндровск), por el comandante del primer ejército ruso, el príncipe Alejandro Golitzin, pero fue renombrada en 1921 como Zaporiyia (literalmente, "detrás de los rápidos", por los rápidos que tenía el Dniéper cerca de Jortytsia). En 2007 era la sexta ciudad mayor de Ucrania con una población de 790.000 hab.
Zaporiyia es un importante centro industrial de Ucrania, particularmente por la central hidroeléctrica de "DnieproGES", la fábrica de automóviles ZAZ, la mayor empresa fabricante del país, y la Motor-Sich diseñadores y productores de motores de avión y turbinas de gas indutriales.
La ciudad fue un gran centro de ingeniería en los tiempos soviéticos, con todas la consecuencias medioambientales que esto acarrea. Al moverse a la economía de mercado desde la independencia de Ucrania, ha mejorado la situación en ese tema, mejorando la calidad del aire. Aunque Zaporiyia no es una ciudad particularmente atractiva, los cruceros del río Dniéper hacen de ella una de sus paradas programadas en el camino para vistar la isla de Jortytsia.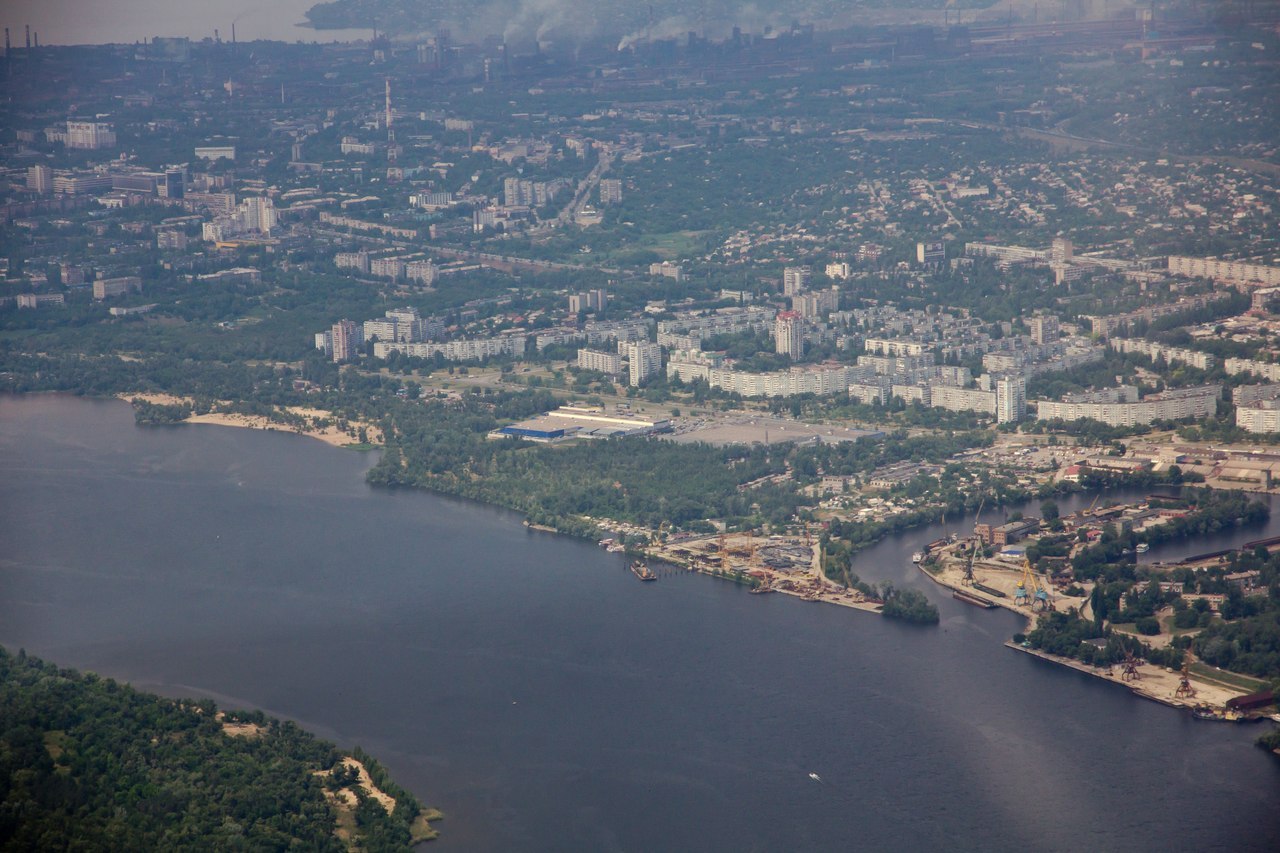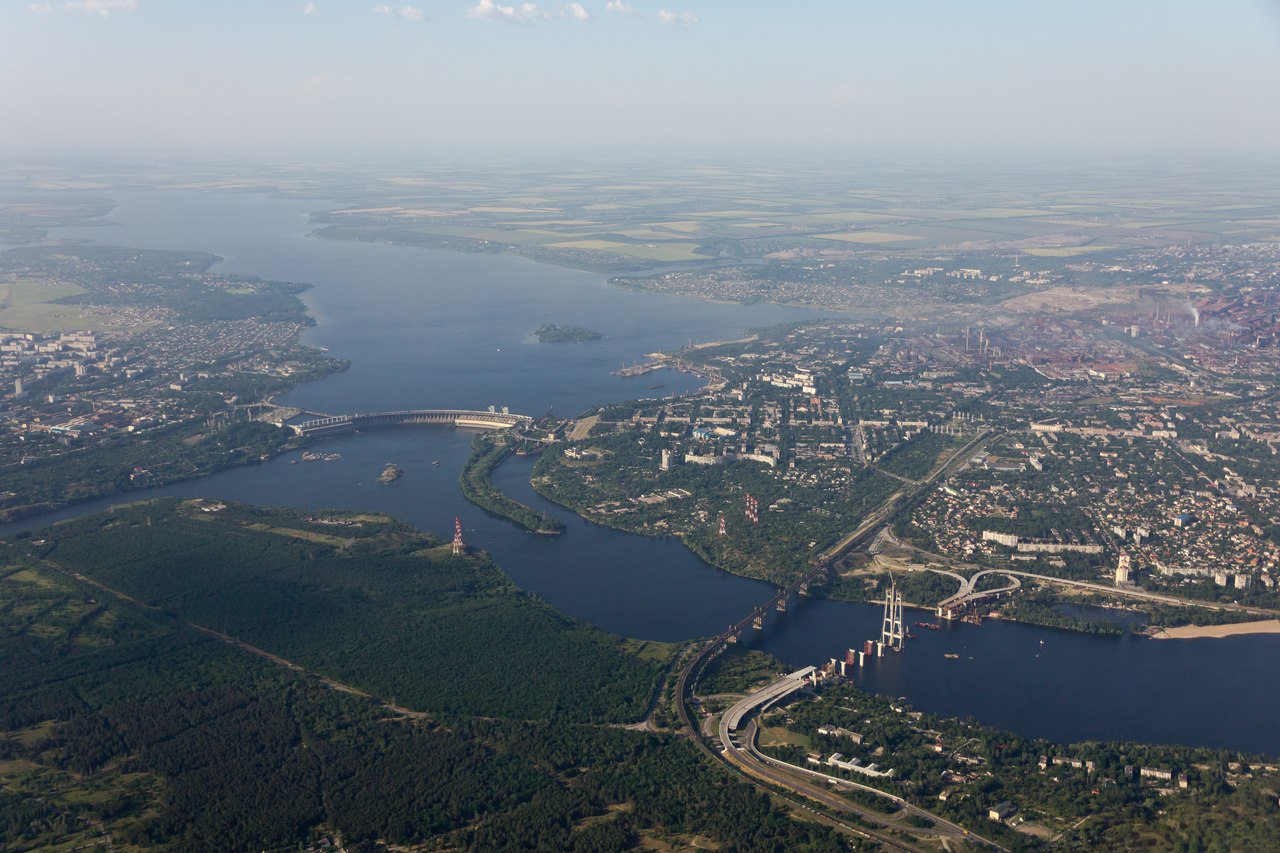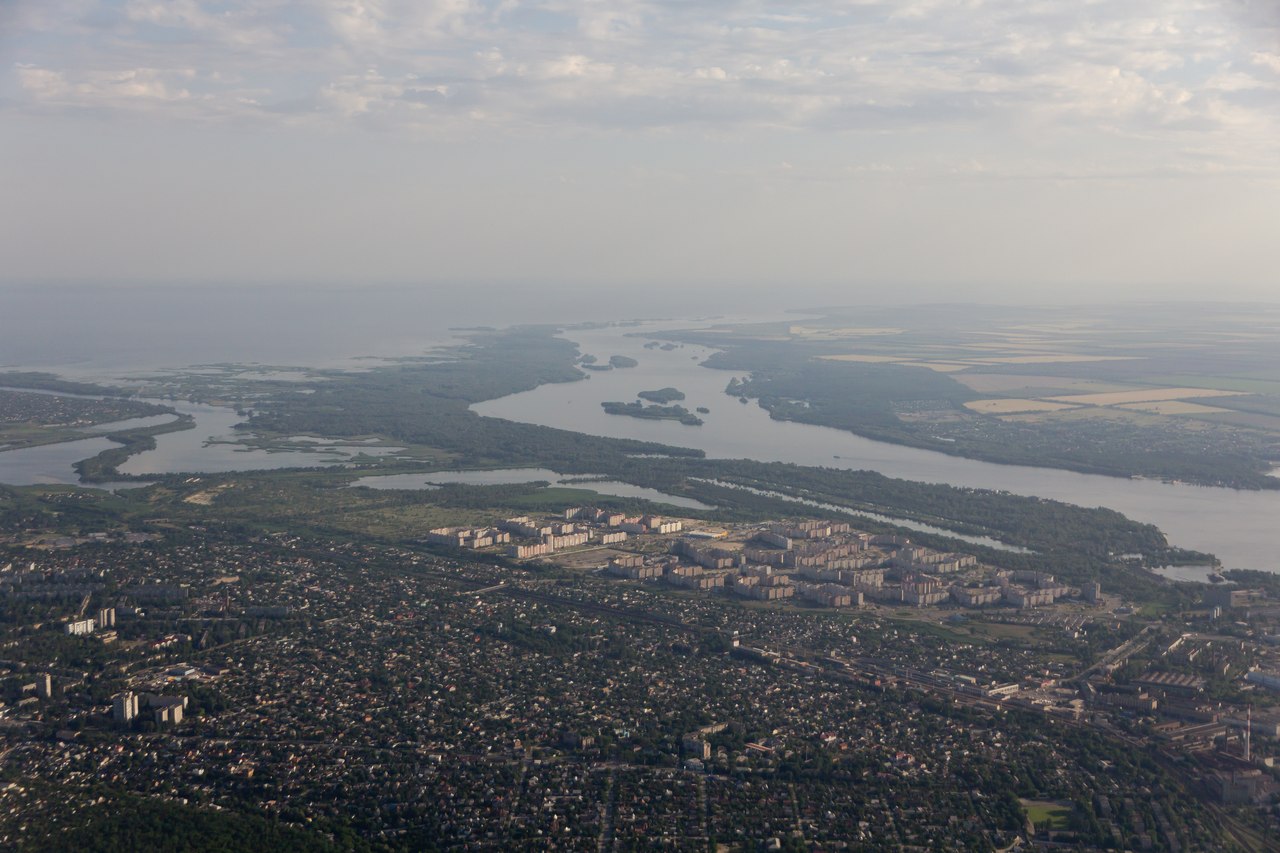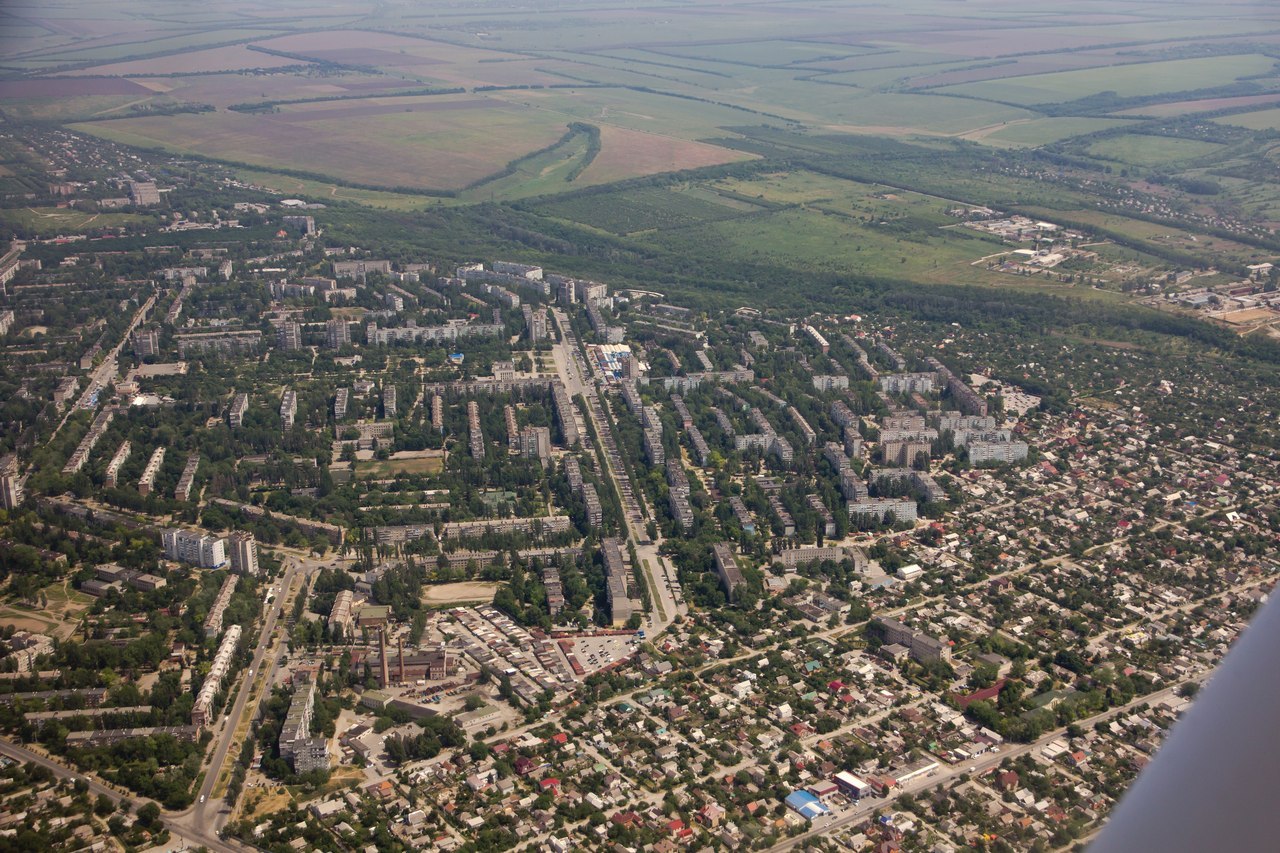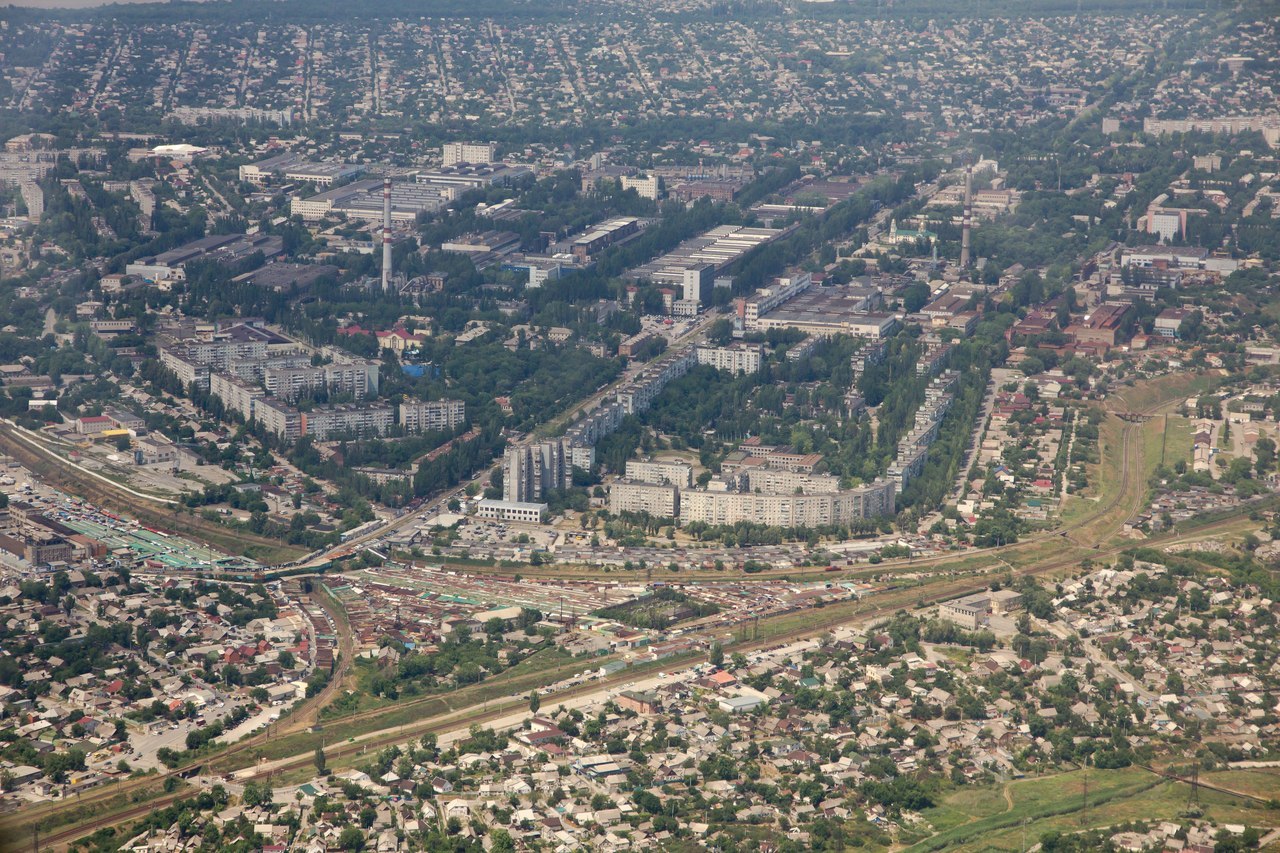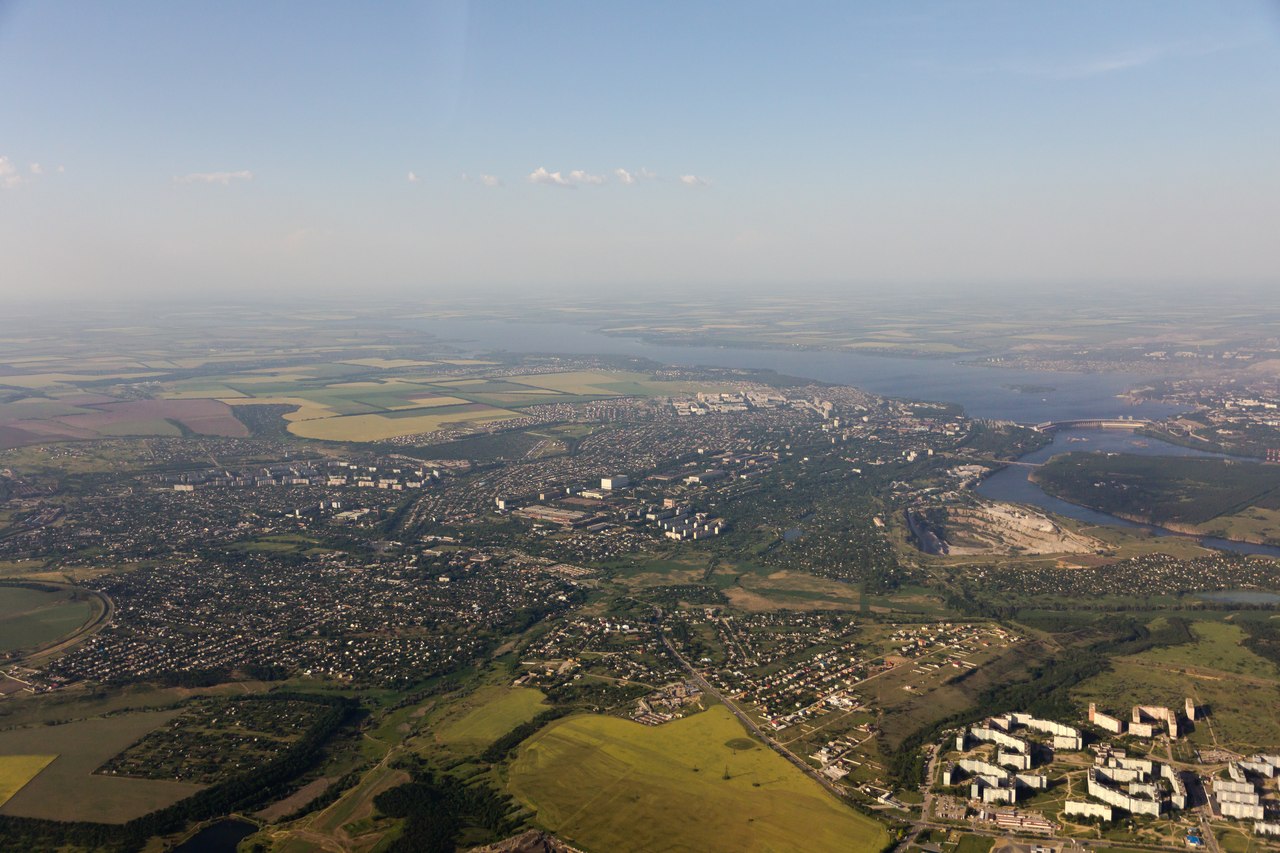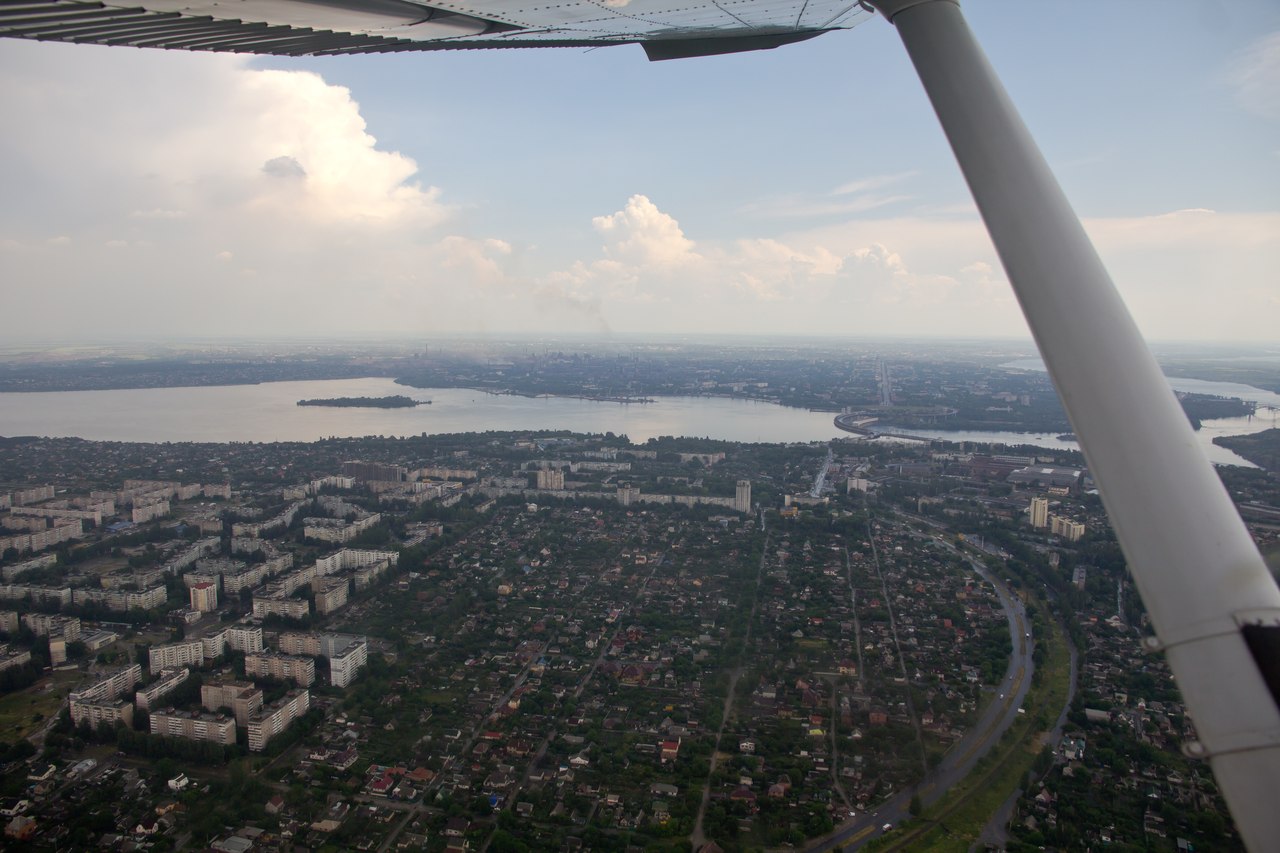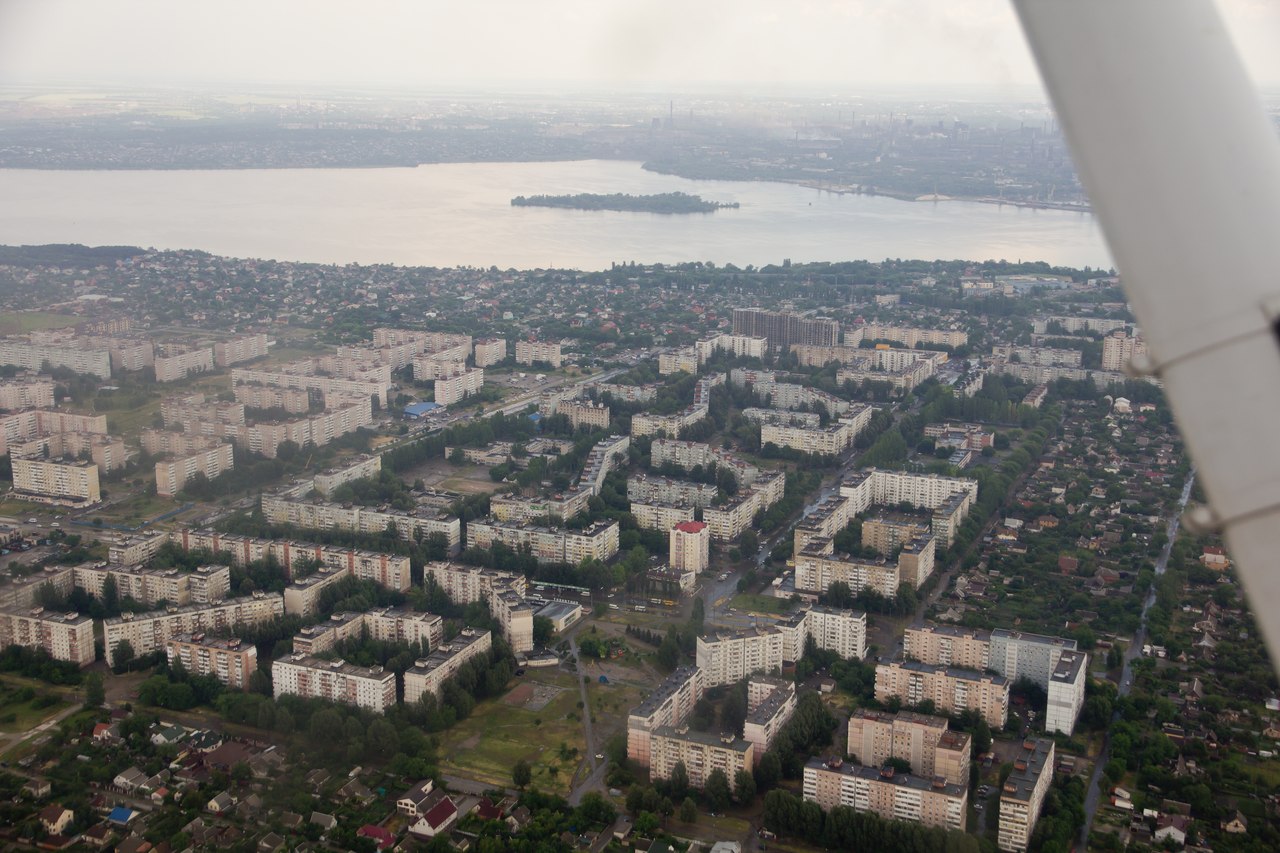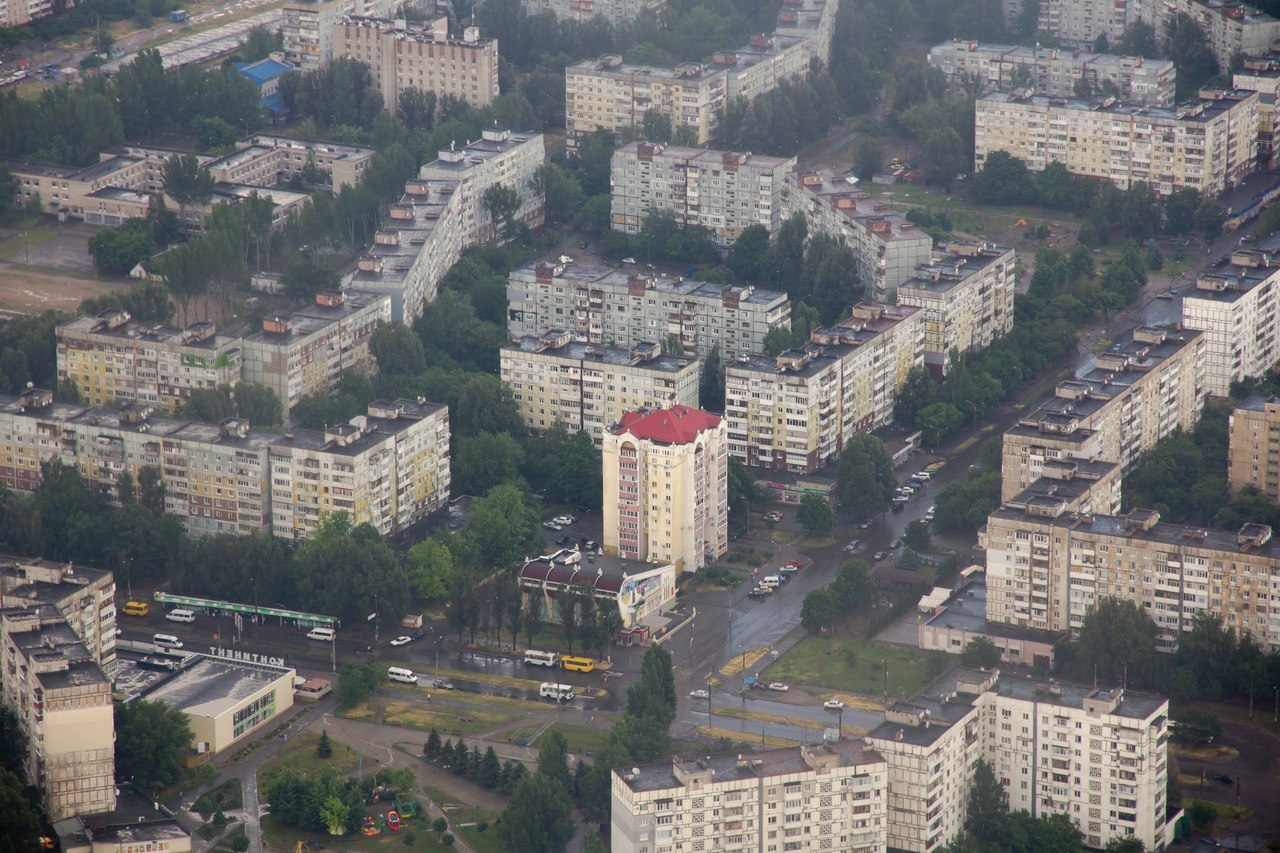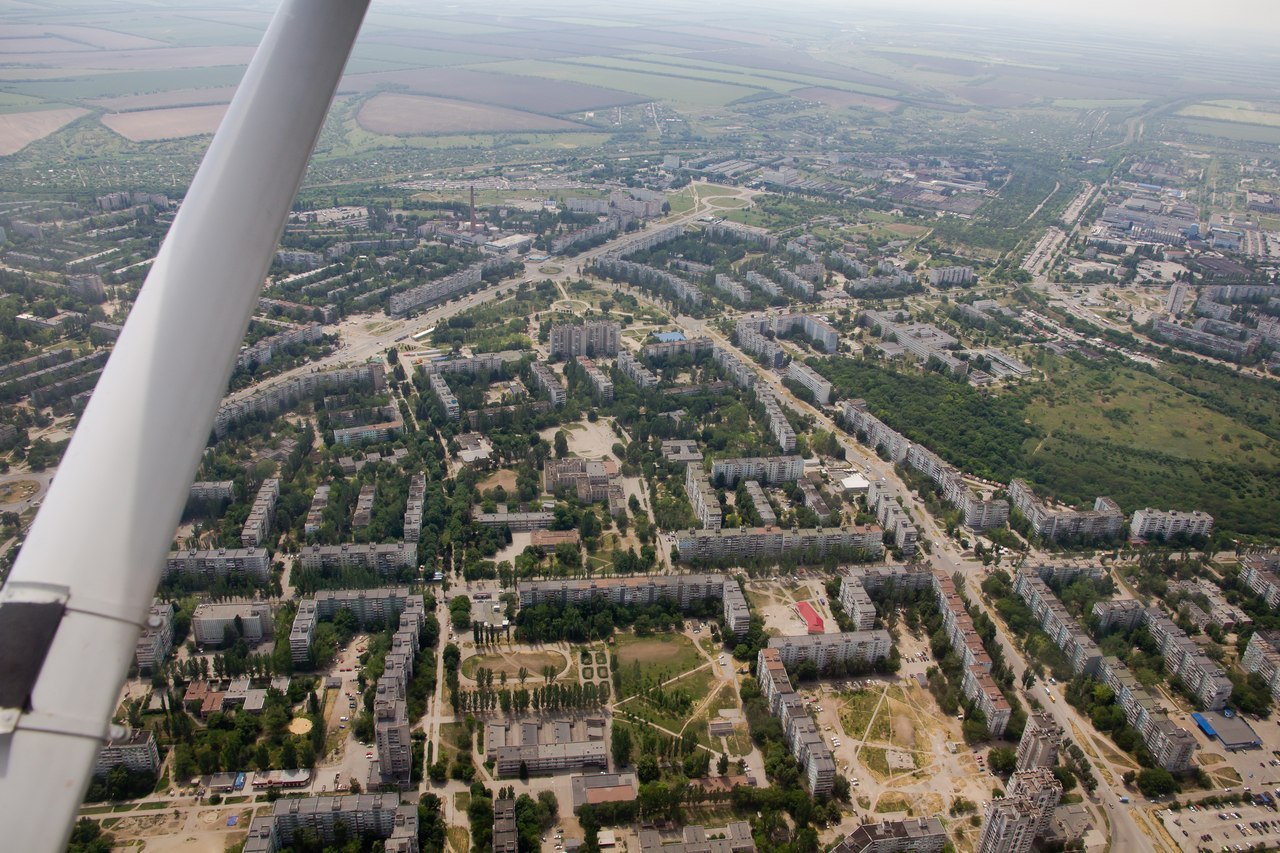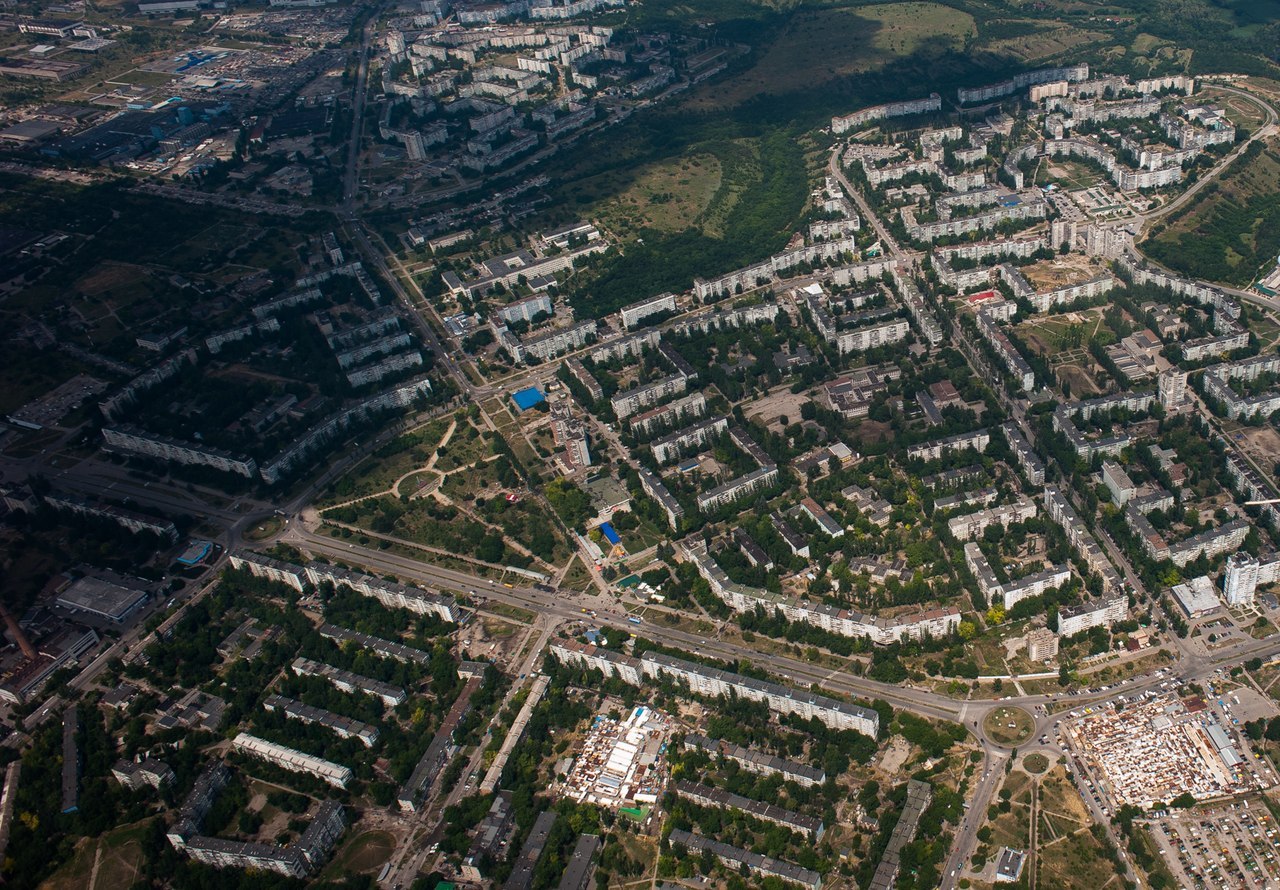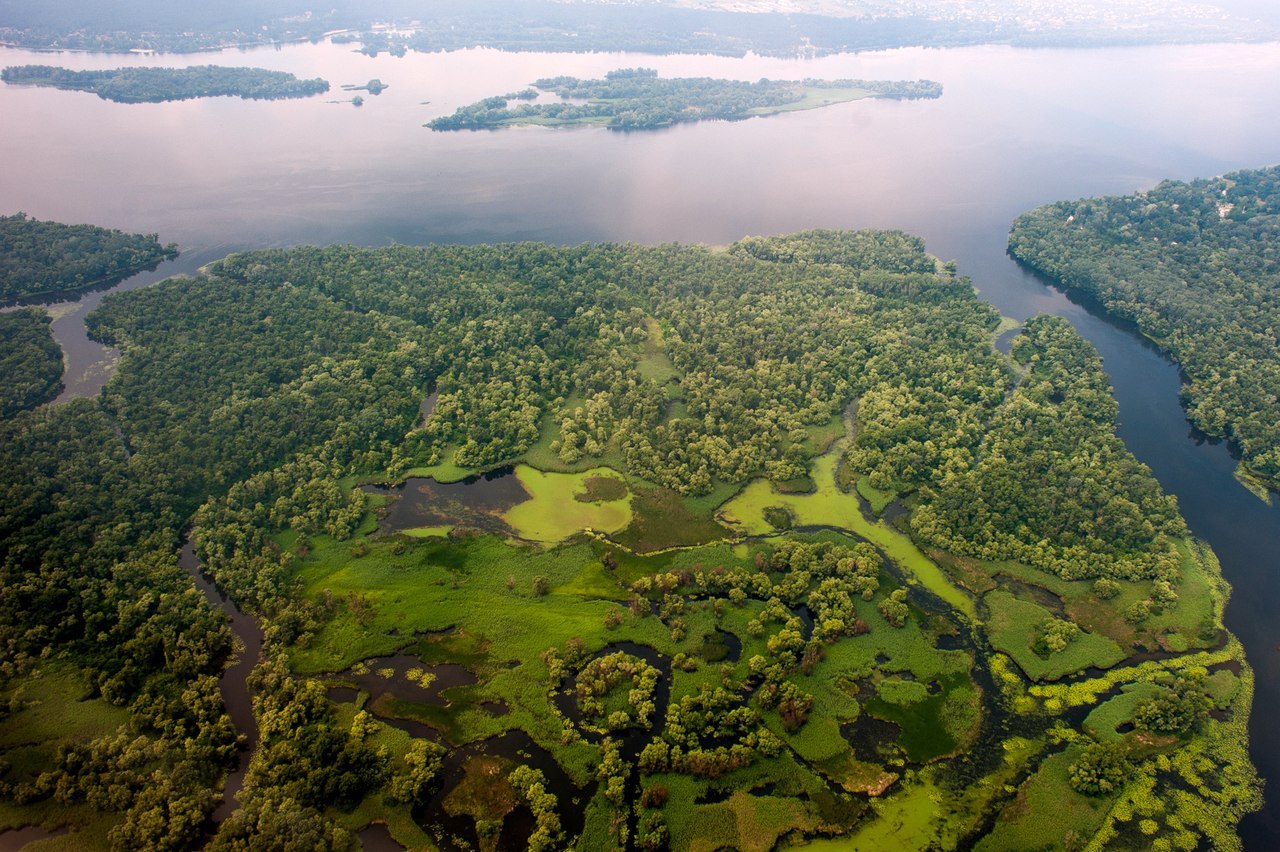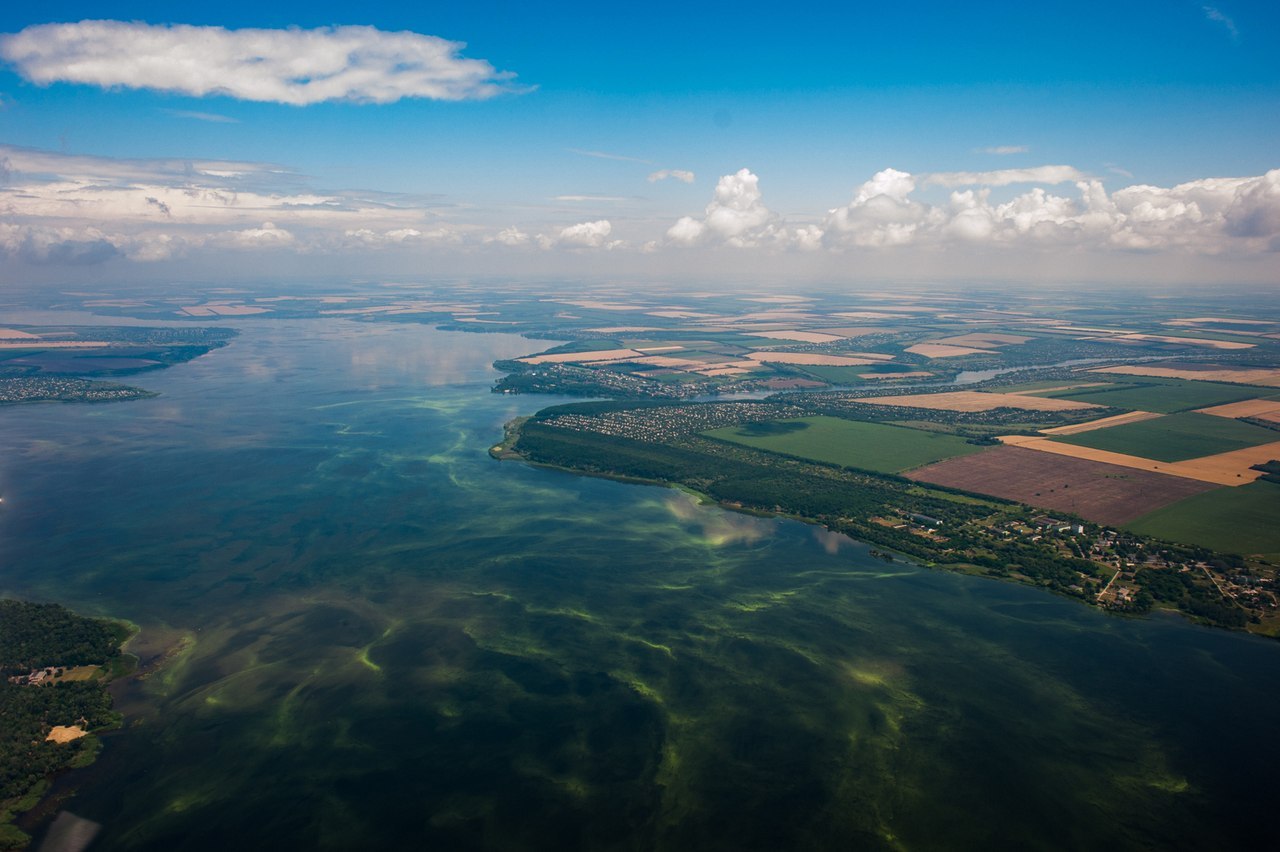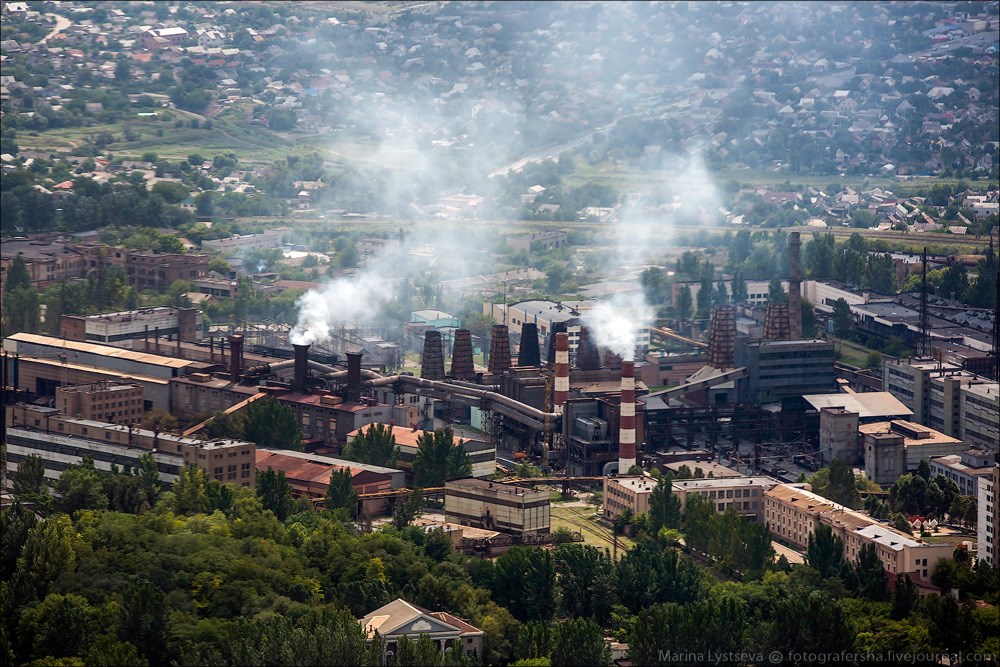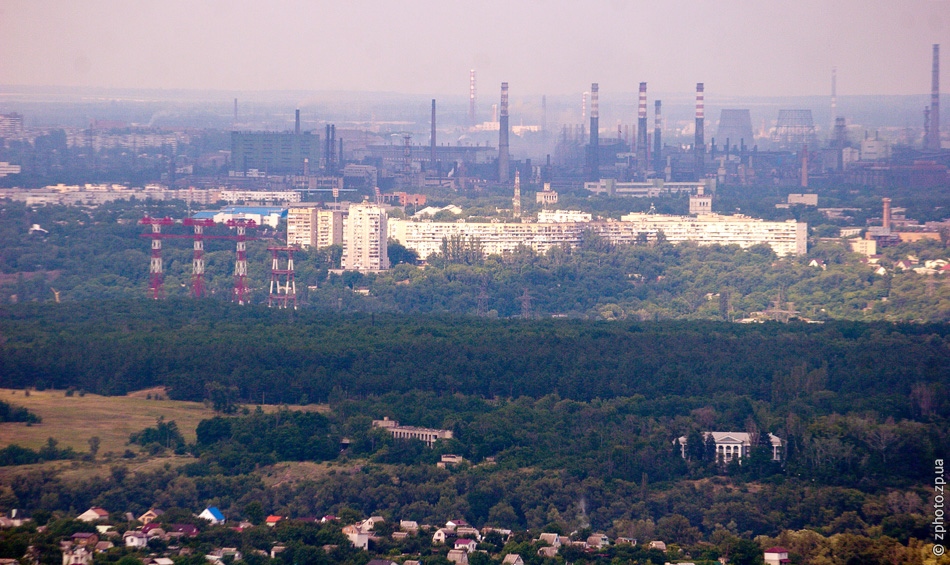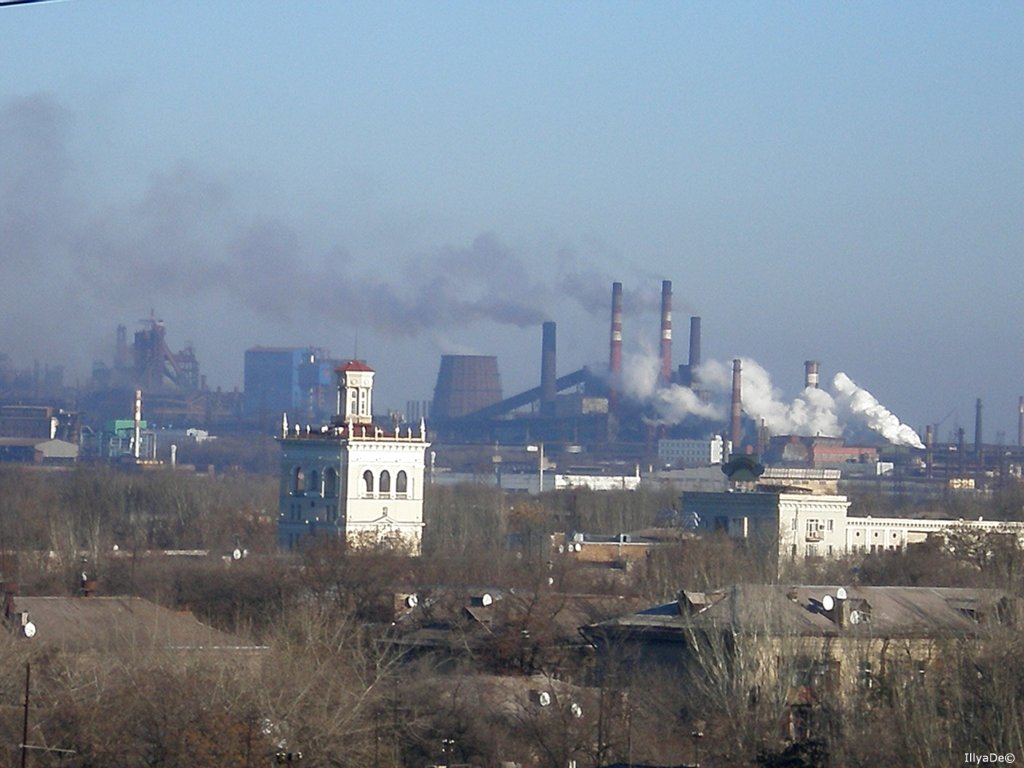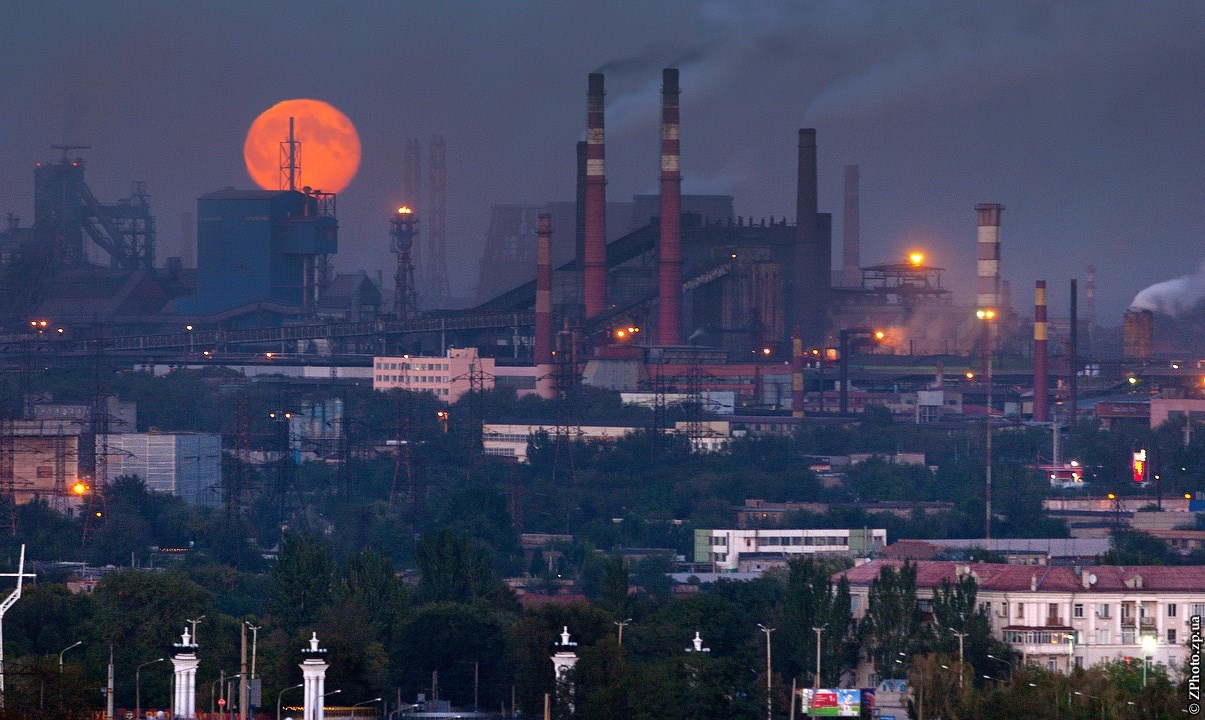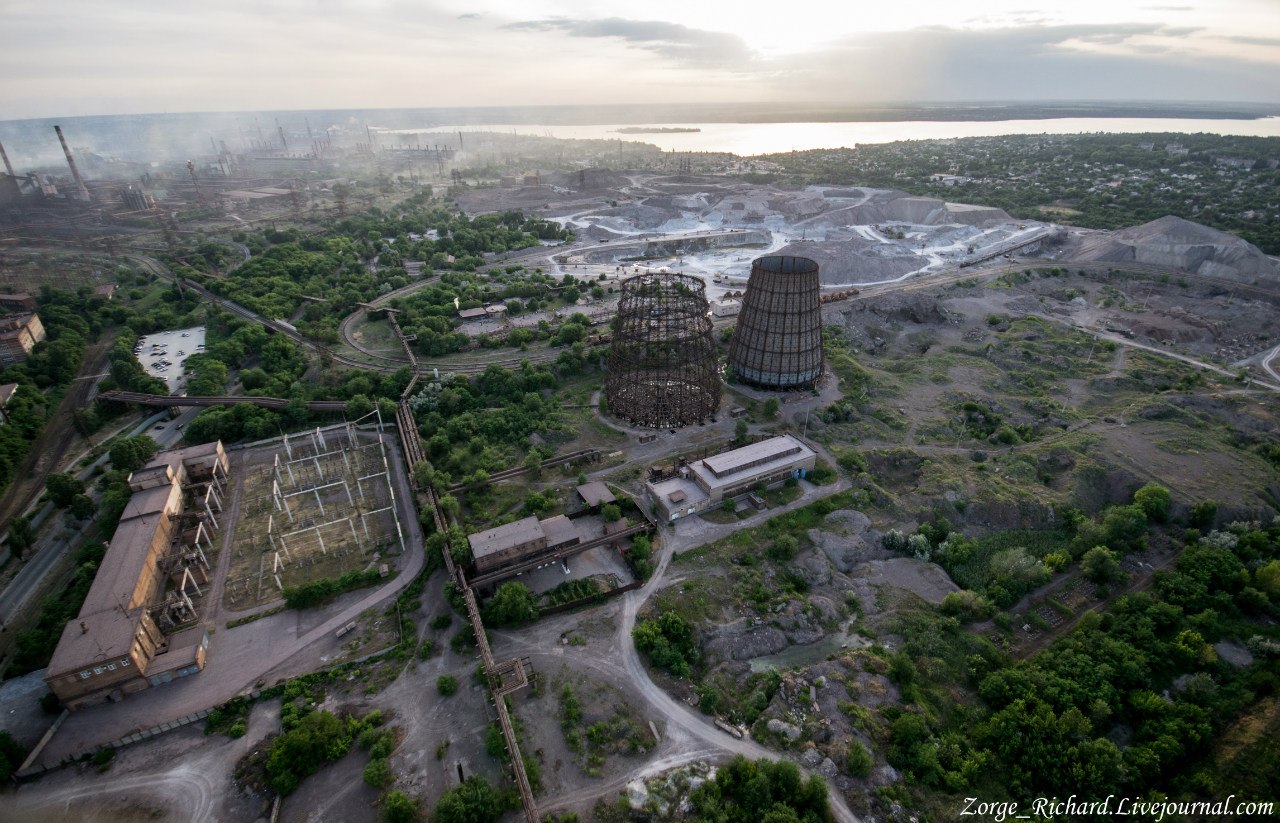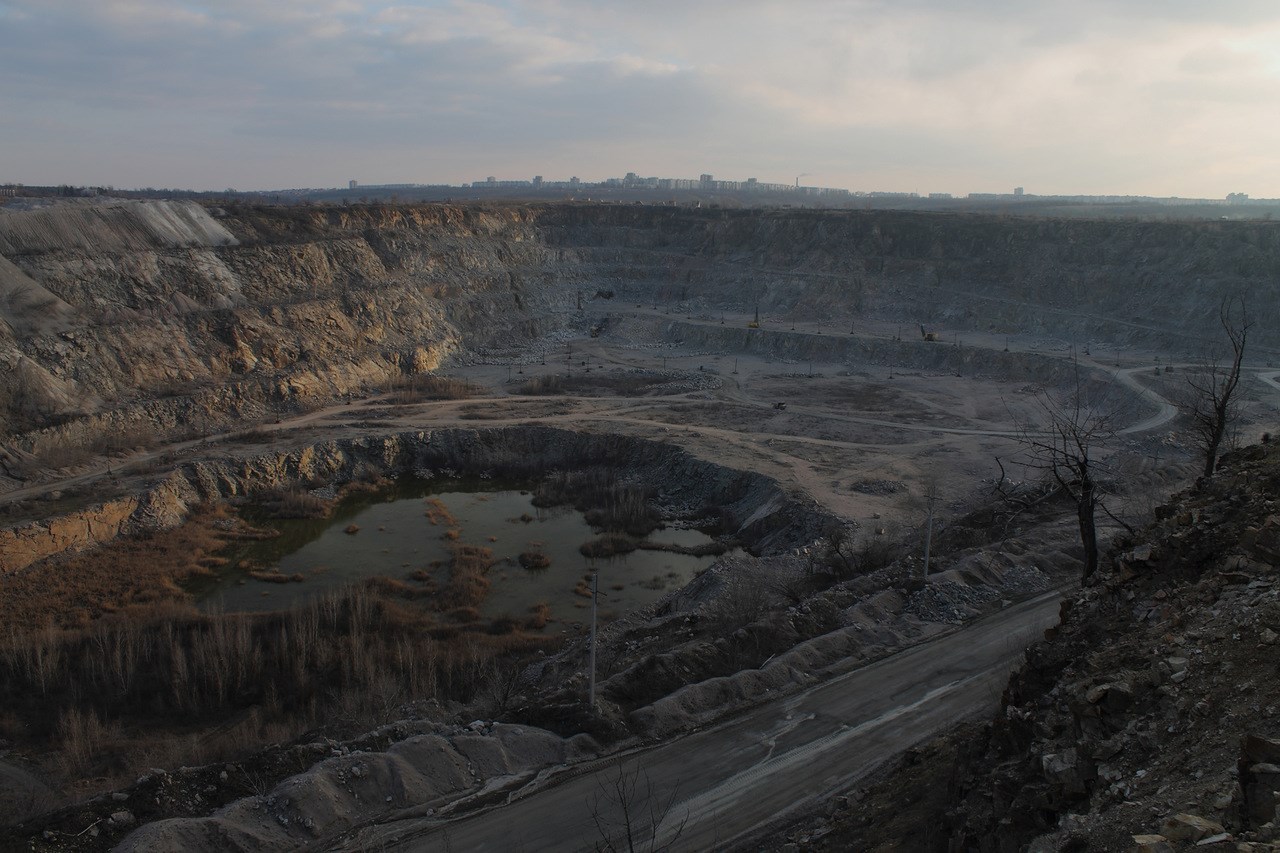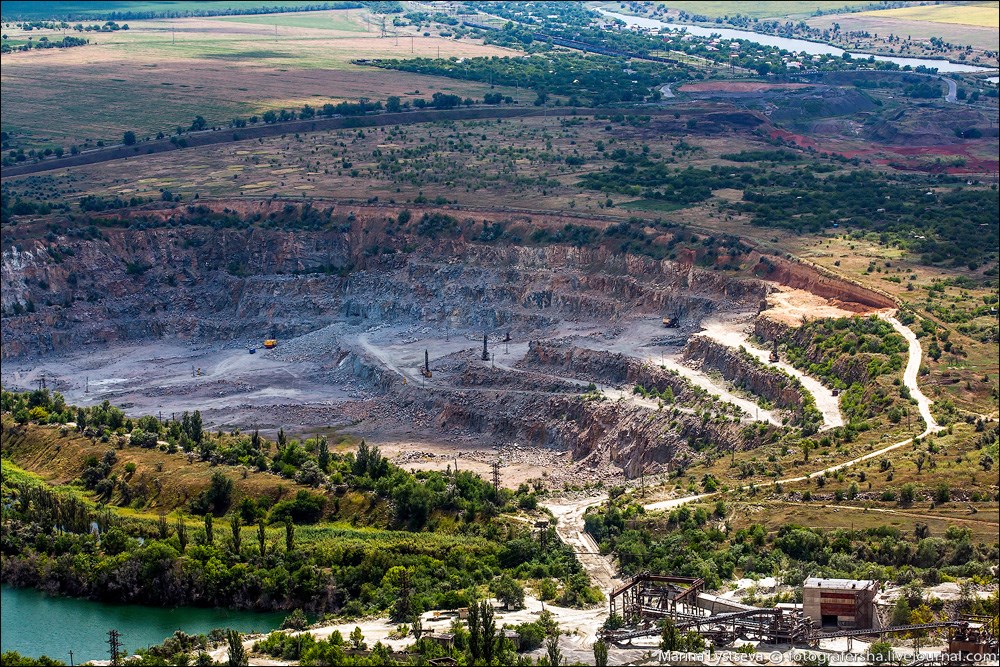 Historia
Según los hallazgos arqueológicos en el área, se sugiere que este establecimiento haya sido habitado desde hace 5000 o 6000 años por tribus nómadas escitas. En los siglos XV-XVII este lugar fue famoso por la fortaleza cosaca Sich de Zaporozhia. En el siglo XVI aquí se refugiaron granjeros rusos de servidumbre que huían de sus señores para ser hombres libres. Estos cosacos tenían un trato independiente por el Imperio ruso, a cambio de defender sus fronteras militarmente. Se sabe que entre 1711 y 1739 estuvo bajo el dominio de los tártaros de Crimea y del Imperio otomano (ver Islam en Ucrania). En 1770, el gobierno ruso estableció una nueva fortaleza en el río Dniéper, llamada Aleksándrovsk. Hasta principios del siglo XX, era una ciudad pequeña. Como hemos dicho fue renombrada con su nombre actual en 1921. Durante y tras la Segunda Guerra Mundial, fue localización de un campo de prisioneros.
La isla de Jortytsia, perteneciente a la ciudad, encara la moderna Zaporiyia desde el río. Fue una de las localizaciones del antedicho Sich de Zaporizhia, la principal capital fortificada del estado cosaco de los cosacos de Zaporozhia y de la república del Hetmanato cosaco.
En 1789 menonitas de Prusia aceptaron una invitación de la zarina Catalina II de Rusia para establecerse en lo que se conocería como colonia de Jortytsia, al noroeste de la isla de Jortytsia. Los molinos y fábricas construidos por los menonitas en Aleksándrovsk fueron expropiados por el gobierno comunista. Después de la Revolución rusa de 1917, muchos menonitas emigraron, ya como refugiados o deportados de la zona. Actualmente aún viven en Zaporiyia unos pocos menonitas, de cuyo pasado en la ciudad se conservan varios edificios en el área y en lo que era el centro de la colonia, actualmente Molochansk.
https://es.wikipedia.org//wiki/Zaporiyia
https://uk.wikipedia.org/wiki/Запоріжжя
https://ru.wikipedia.org/wiki/Запорожье
Pinche para ver las Fuentes seleccionadas