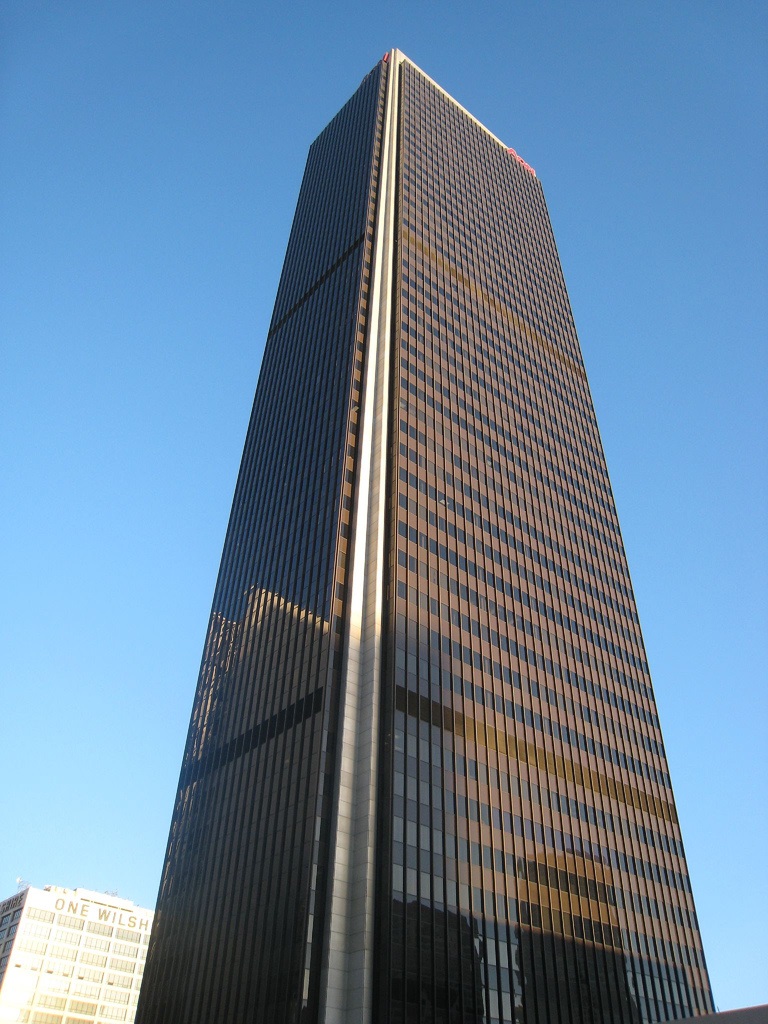 Voto:
Continente: América
País: Estados Unidos
Localización: Los Ángeles
Año: 1974
Estado: Terminado
Descripción:Aon Center in downtown Los Angeles, one of the largest office buildings in the state, has been purchased by San Francisco real estate company Shorenstein Properties.
The 62-story tower at 707 Wilshire Blvd. was completed in 1974 and was the tallest building in Los Angeles for many years. It contains more than 1.1 million square feet of space for rent, but is only 59% leased, Shorenstein said.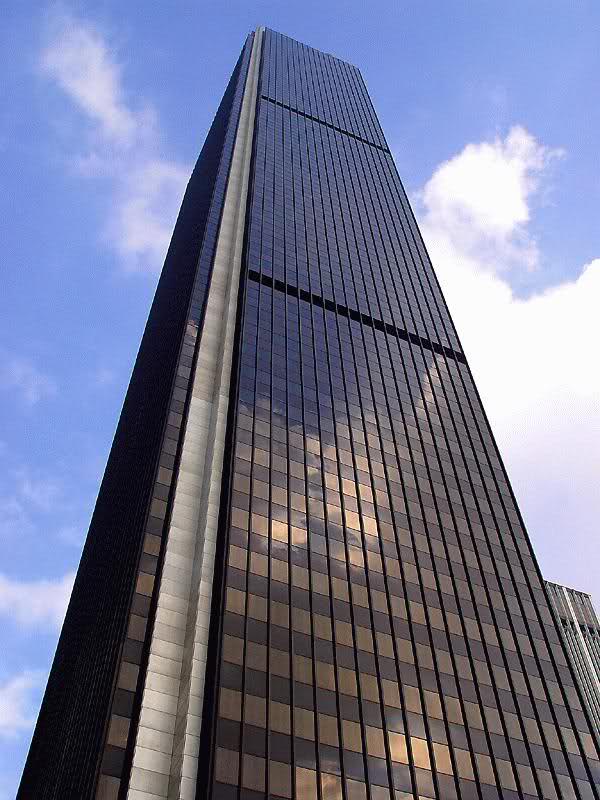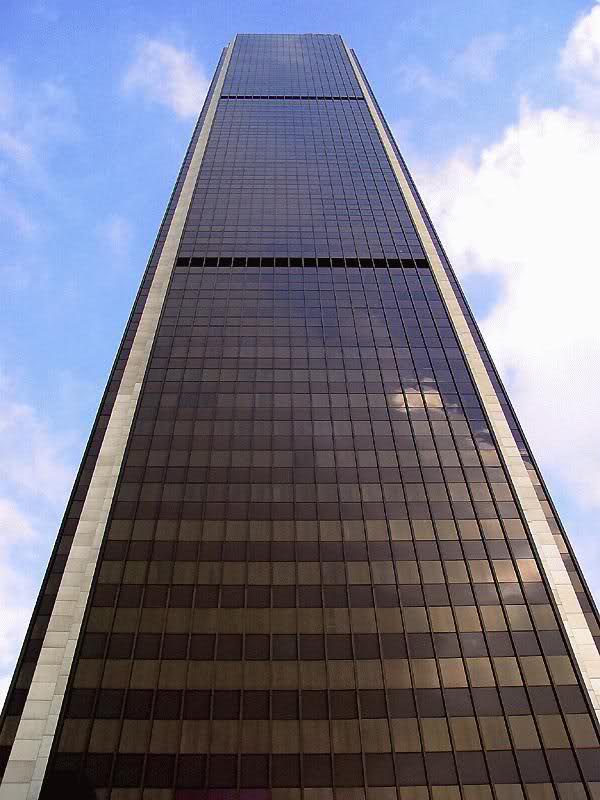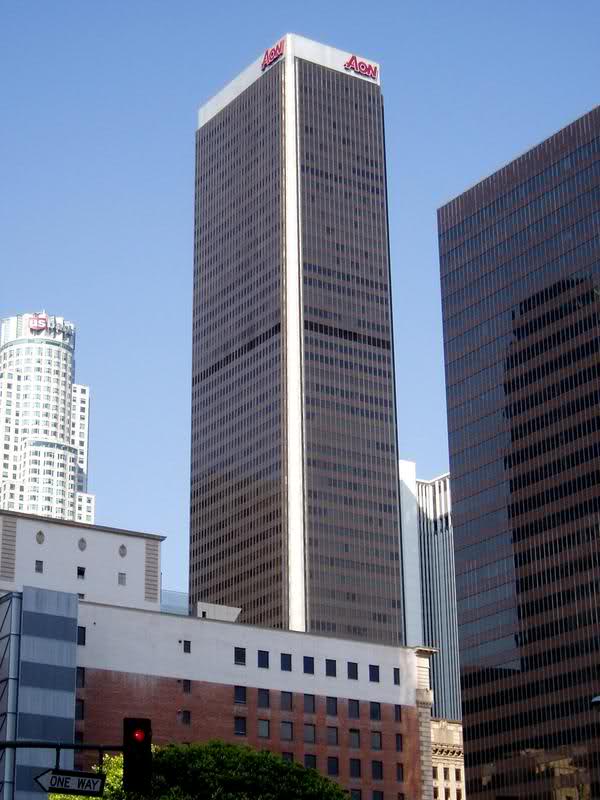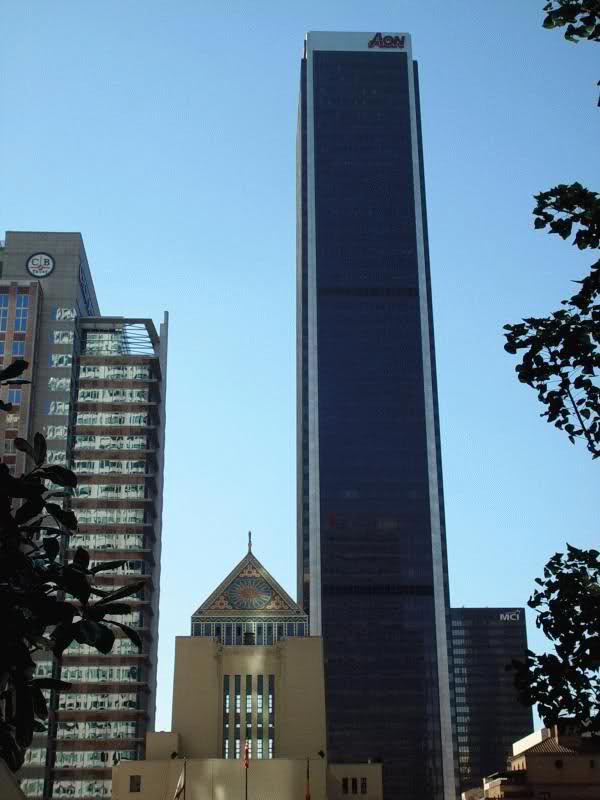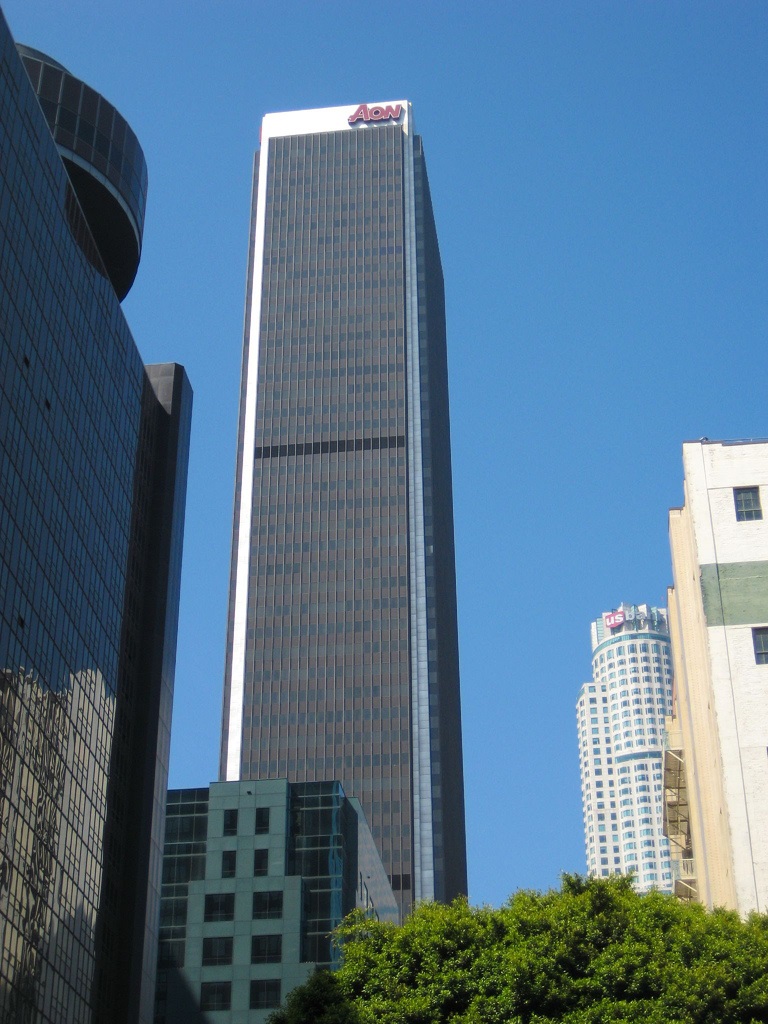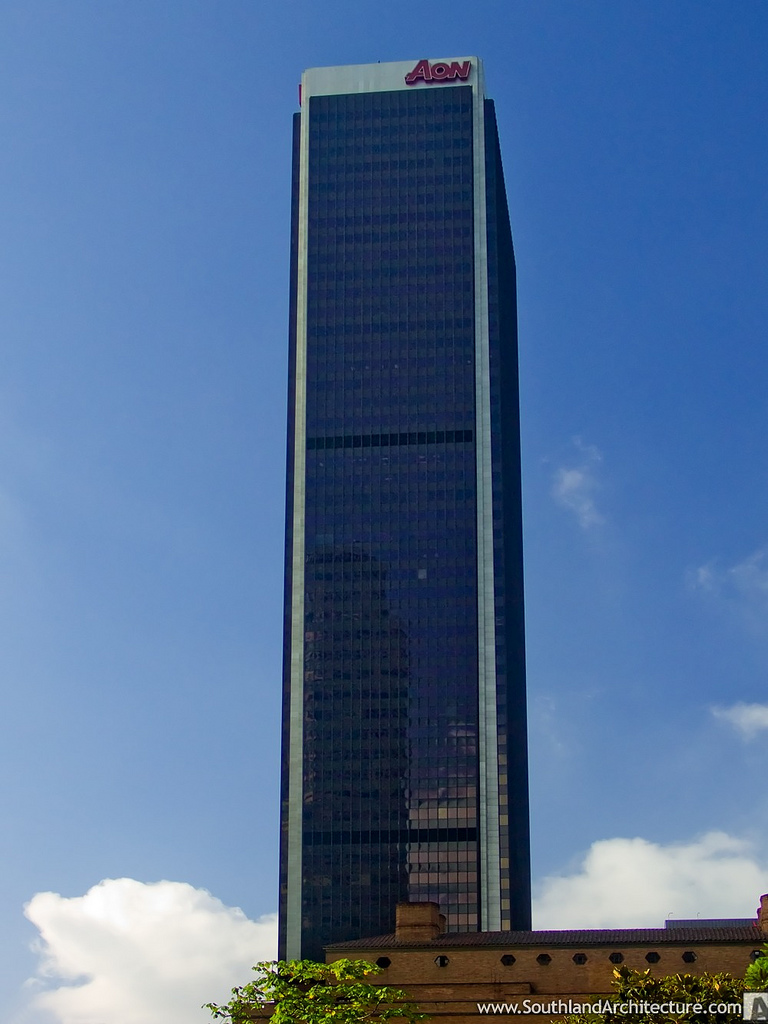 Financial terms of the sale, which included an adjacent parking structure, were not disclosed by Shorenstein or seller Beacon Capital Partners.
Downtown real estate experts who are familiar with the deal but unauthorized to speak about it publicly said Shorenstein paid $245 to $250 per square foot, or more than $270 million.
Beacon paid $330 million for the skyscraper in 2007, according to real estate data provider CoStar Group.
The largest tenant in the building is insurance company Aon Corp. Oil and gas company Breitburn Energy Partners is scheduled to move into nearly 39,000 square feet at Aon Center next month, CoStar said.
http://www.latimes.com/business/la-fi-re-aon-center-sold-20141010-story.html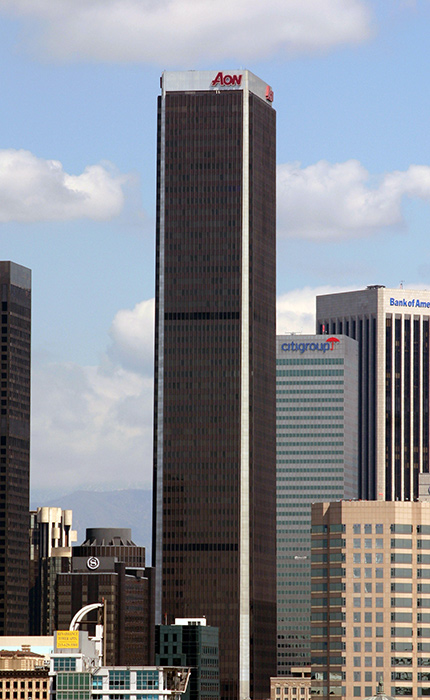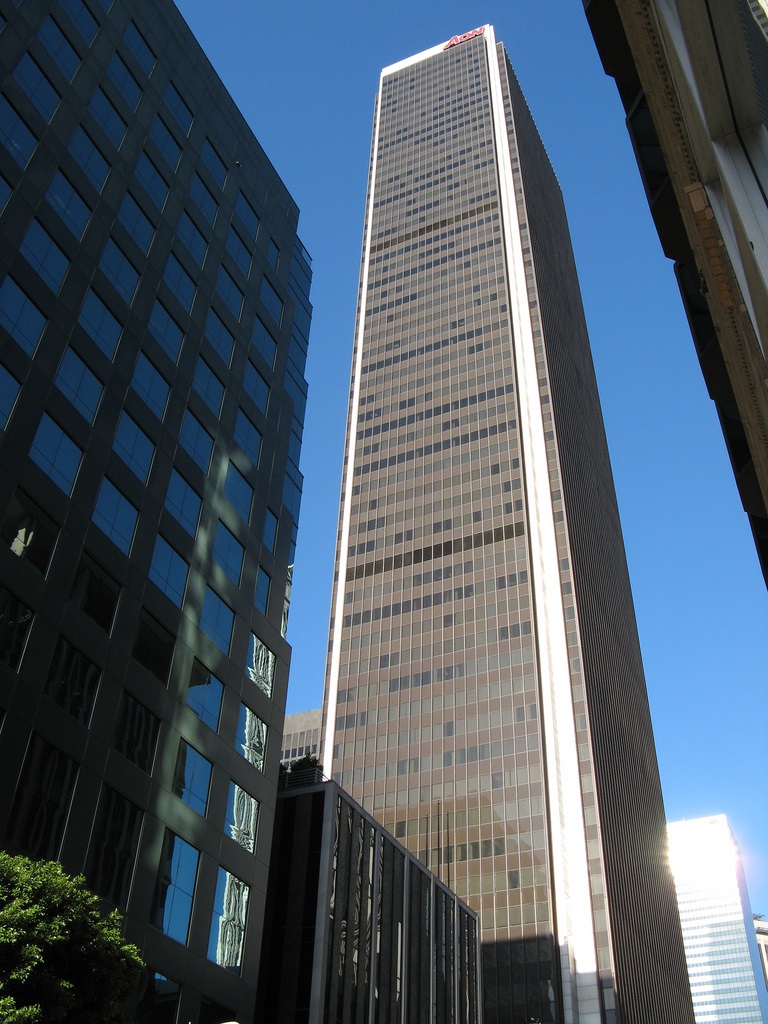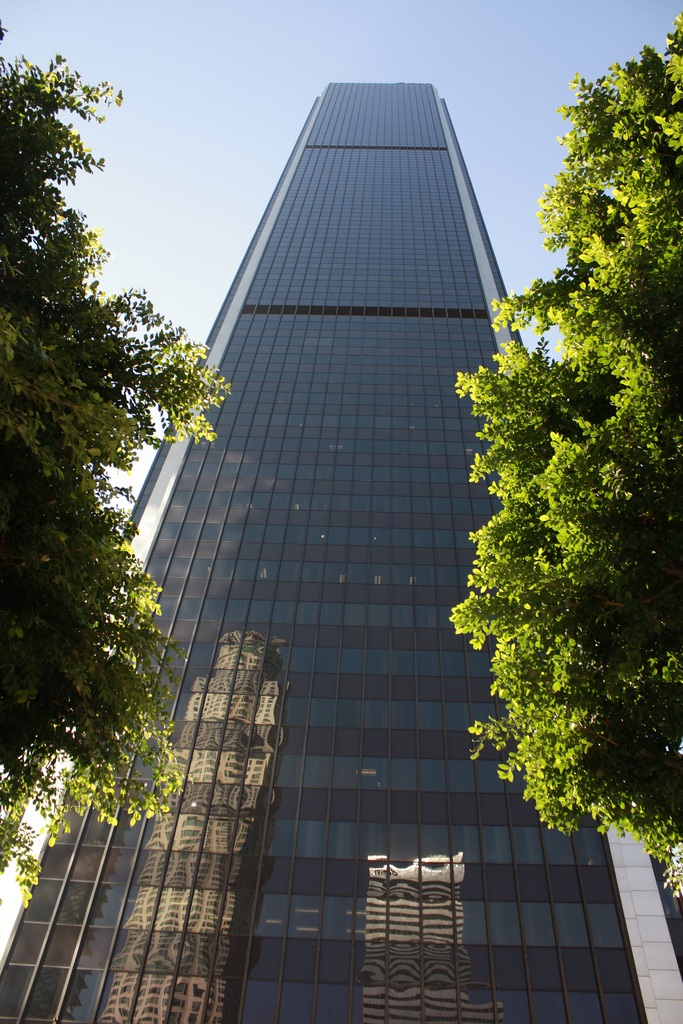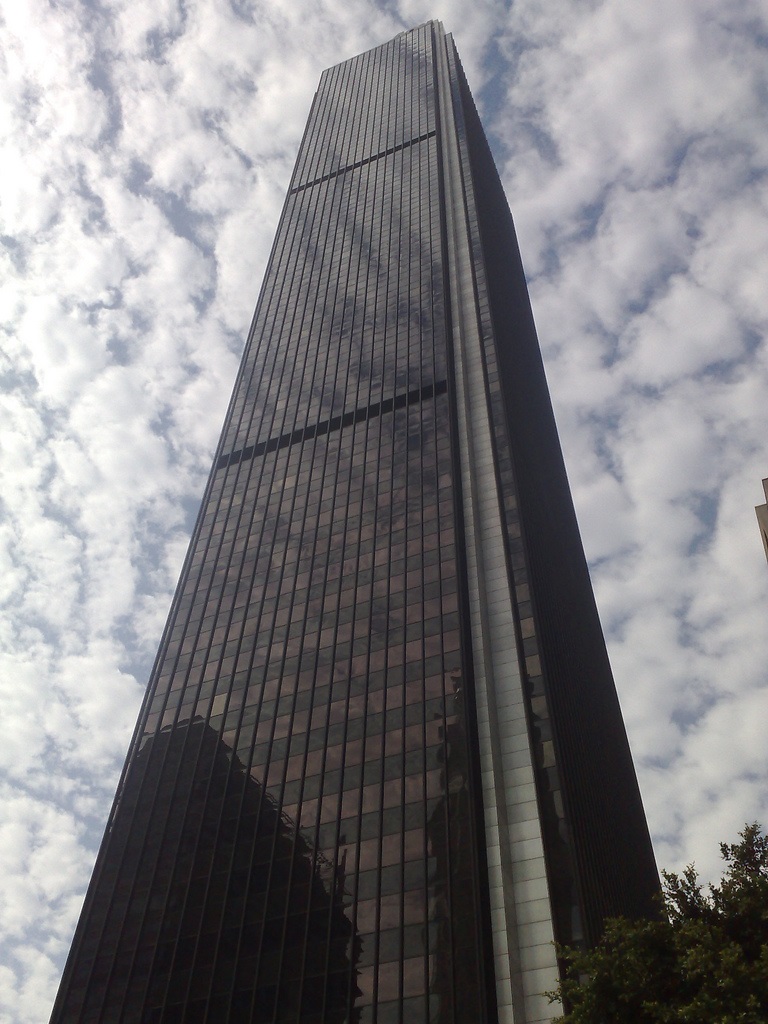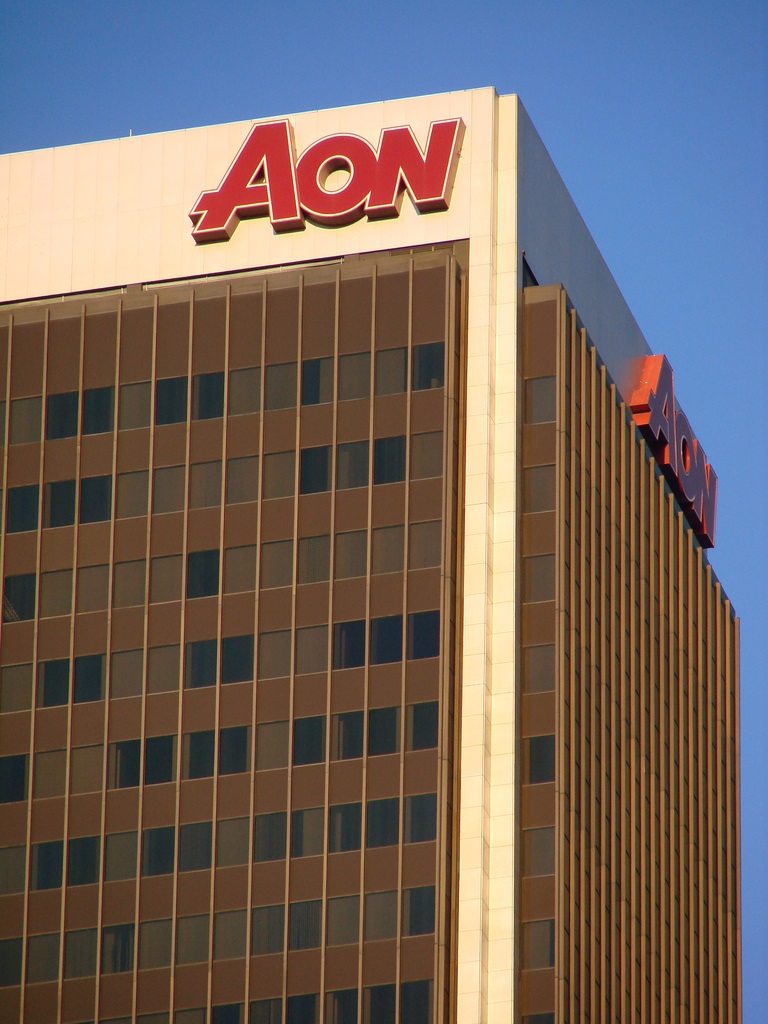 Aon Center is a 62-story, 860 ft (260 m) Modernist office skyscraper at 707 Wilshire Boulevard in downtown Los Angeles, California. Designed by Charles Luckman, and completed in 1973, the rectangular black building with white trim is remarkably slender for a skyscraper in a seismically active area. It is the second tallest building in Los Angeles, the second tallest in California, and the 31st tallest in the United States. The logo of the Aon Corporation, its anchor tenant, is displayed at the top in red.
http://en.wikipedia.org/wiki/Aon_Center_(Los_Angeles)
http://es.wikipedia.org/wiki/Aon_Center_(Los_Ángeles)
http://www.skyscrapercity.com/showthread.php?t=12127