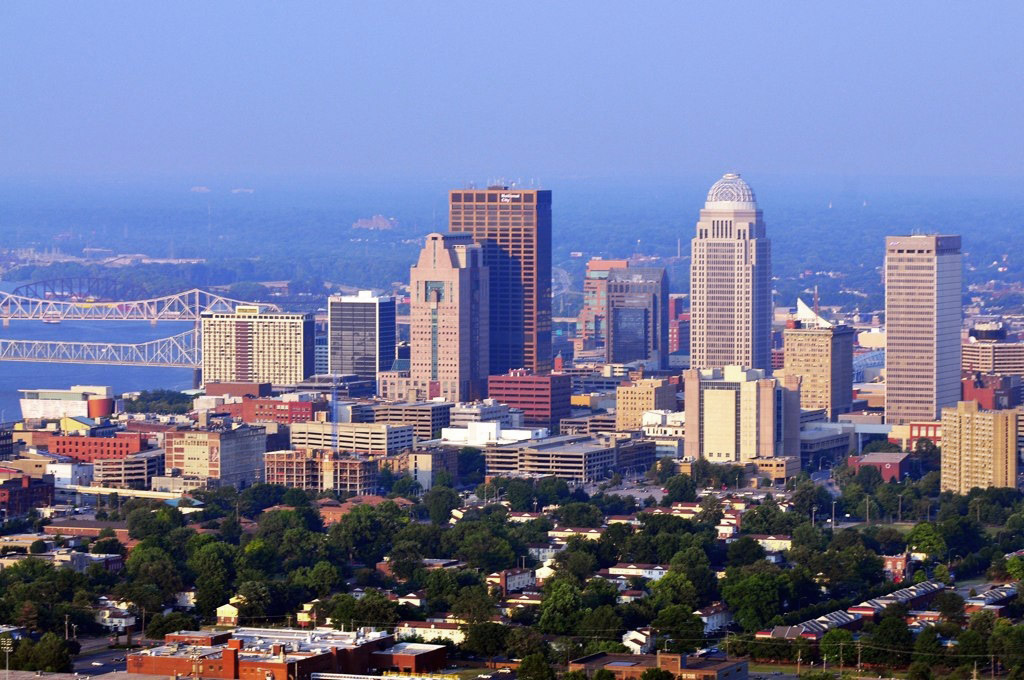 Voto:
Continente: América
País: Estados Unidos
Localización: Estado de Kentucky
Año: 1778
Estado: Terminado
Descripción:15 Top-Rated Tourist Attractions in Louisville
Written by Lana Law
The largest city in Kentucky, Louisville, was founded on the Ohio River in 1778 and named in honor of the French King Louis XVI. The downtown area has the largest collection of cast-iron buildings outside New York. Sports fans will enjoy the Kentucky Derby Museum, the Louisville Slugger Museum, and the Muhammad Ali Center.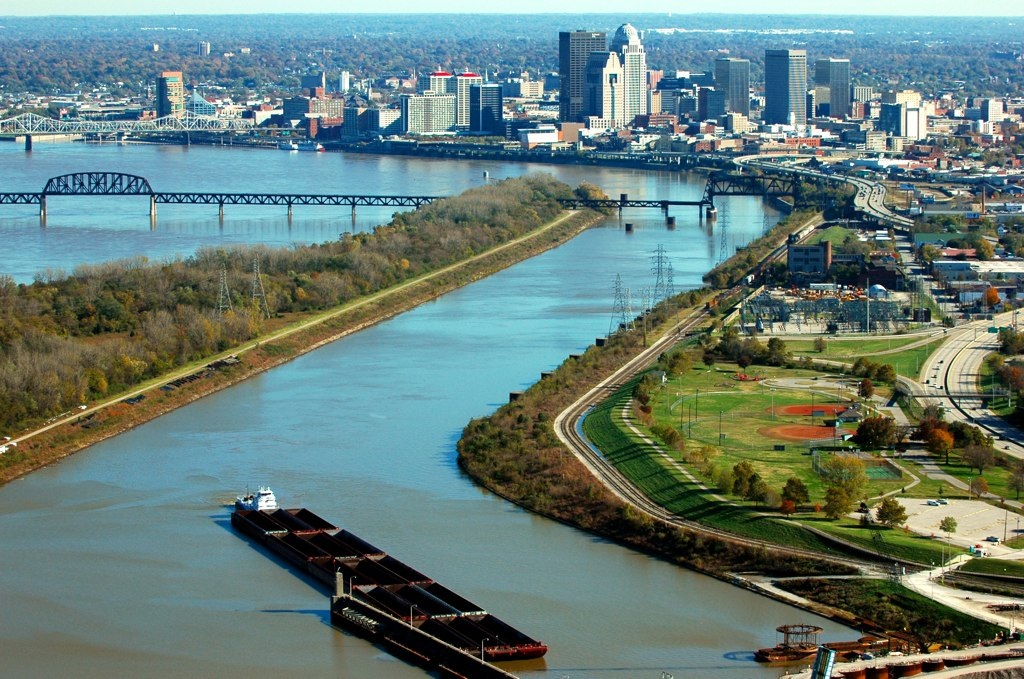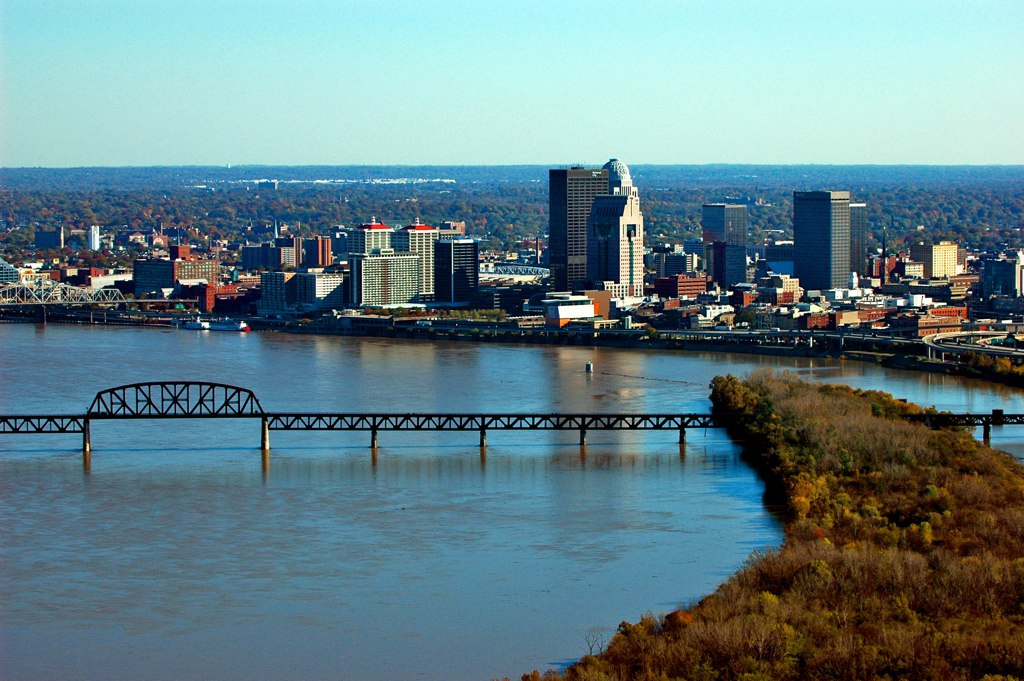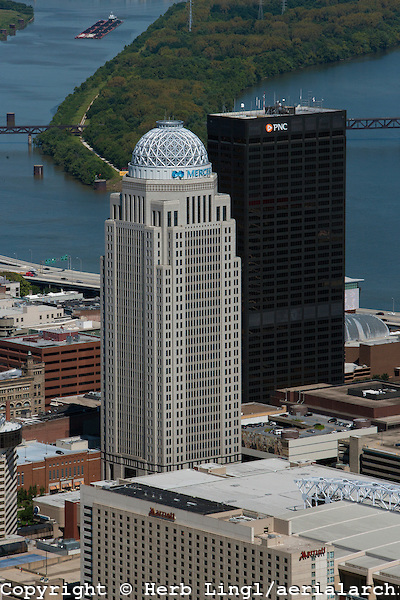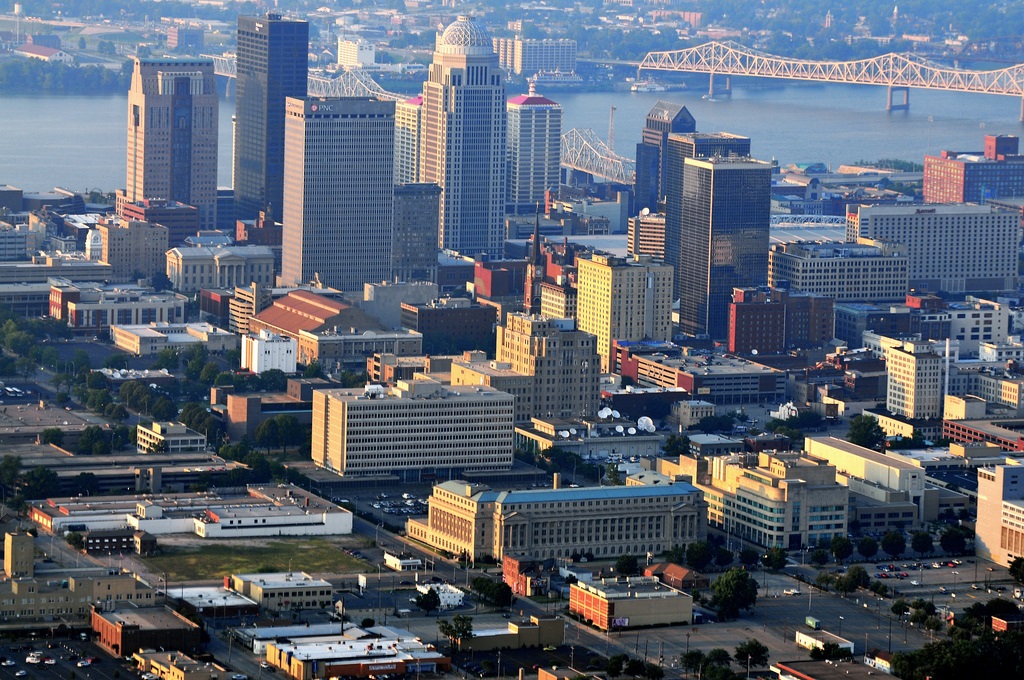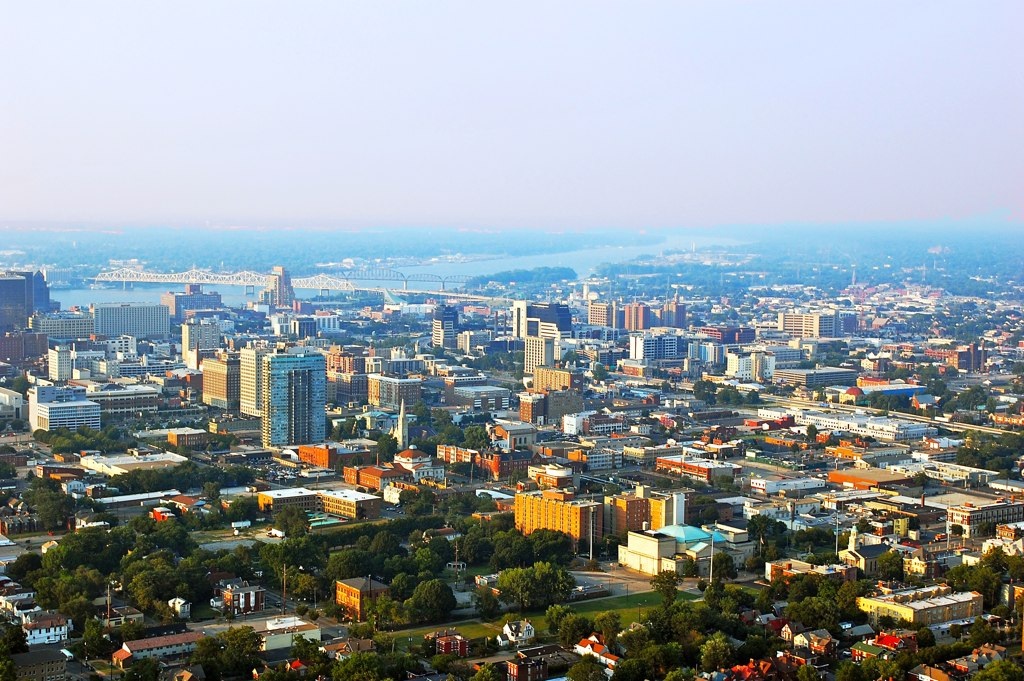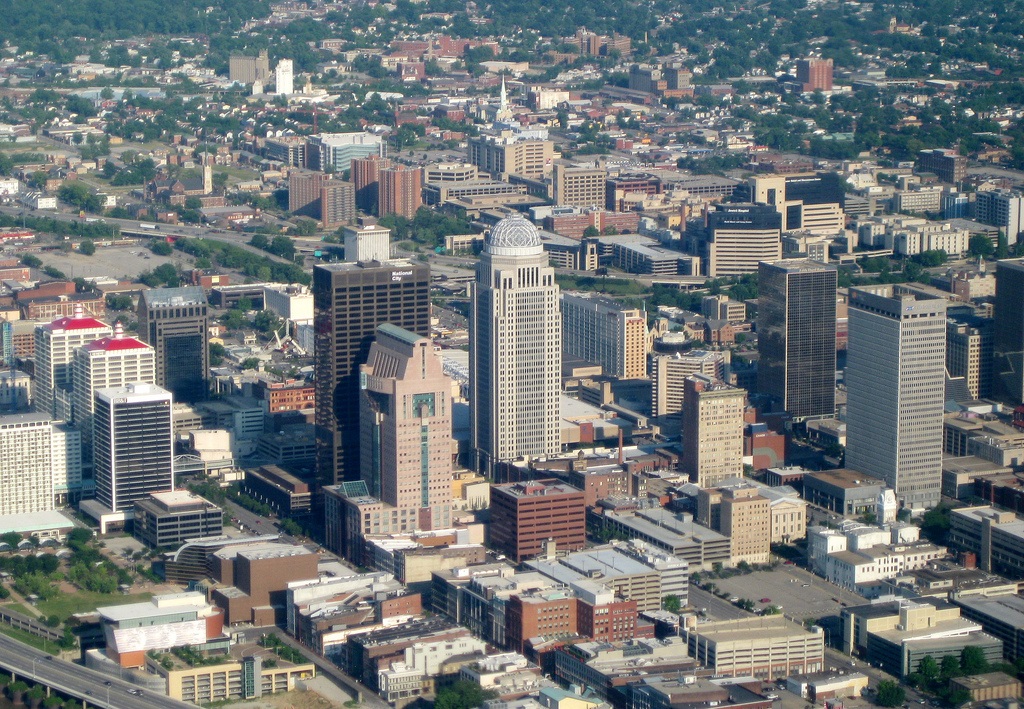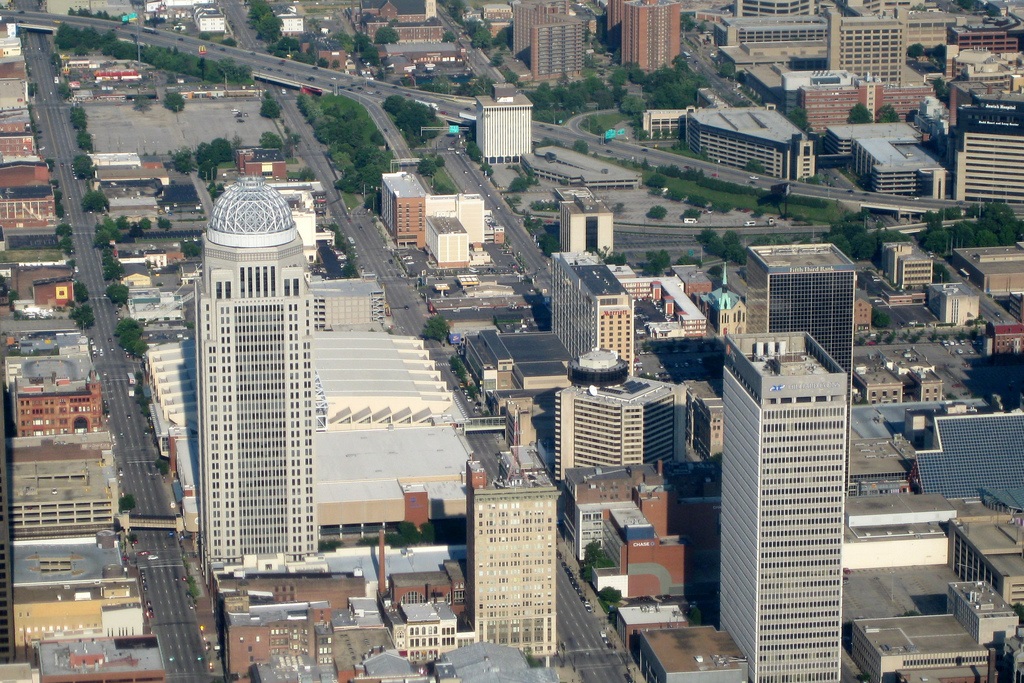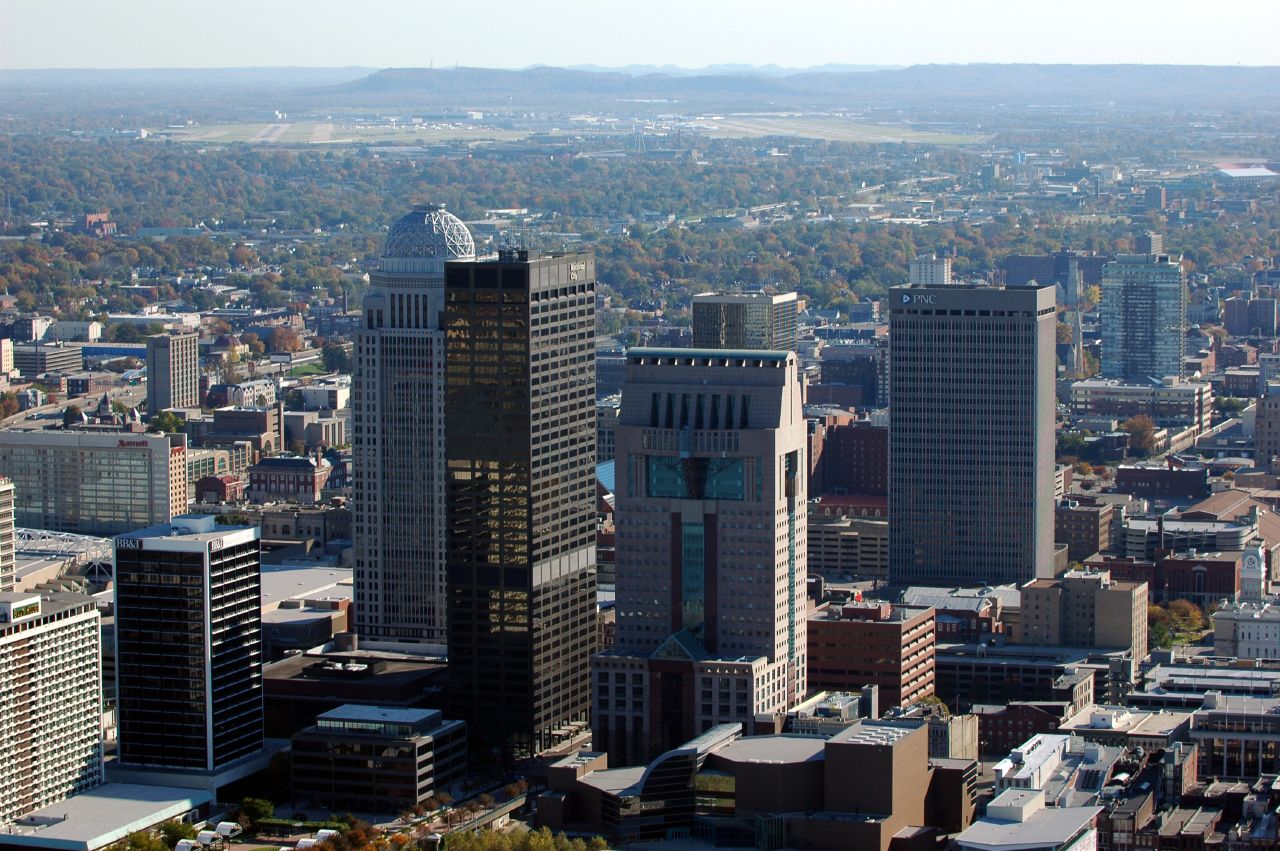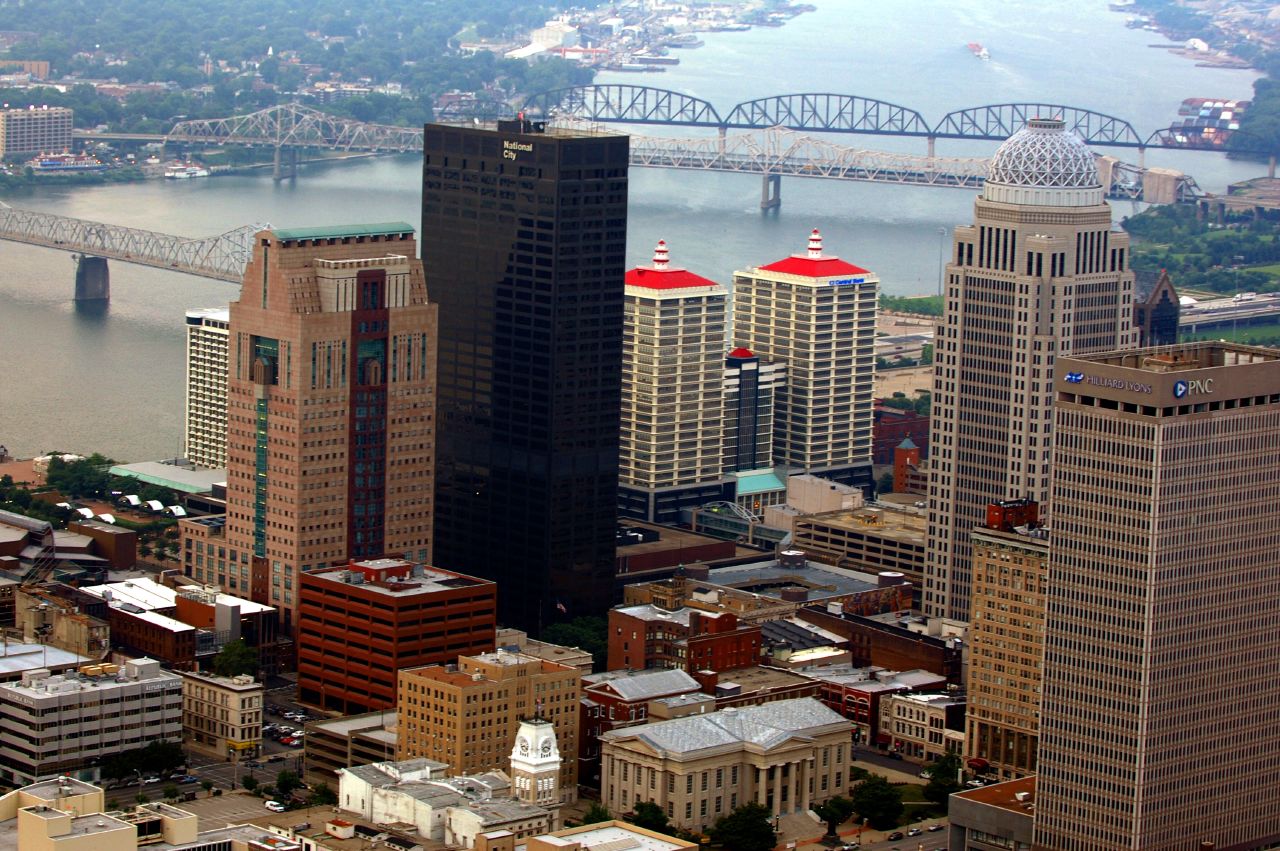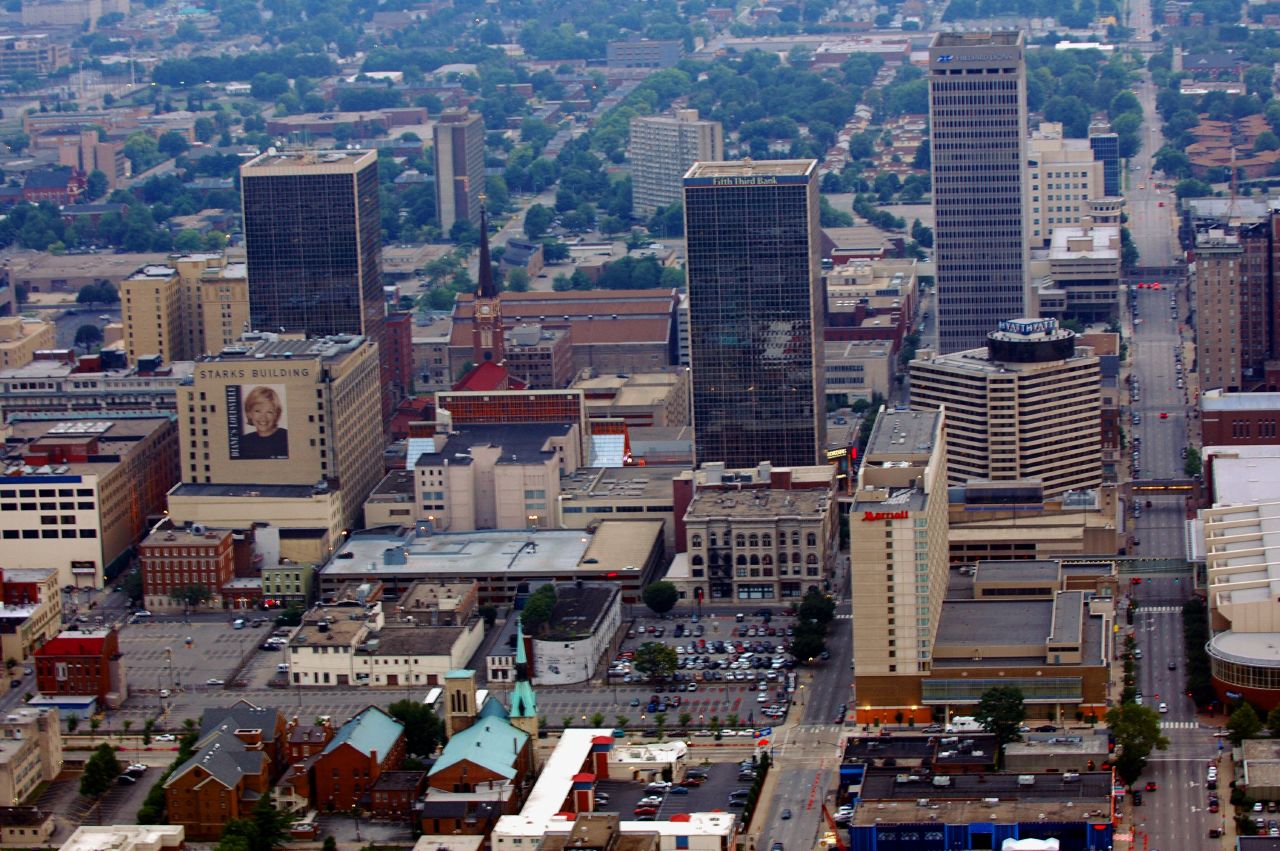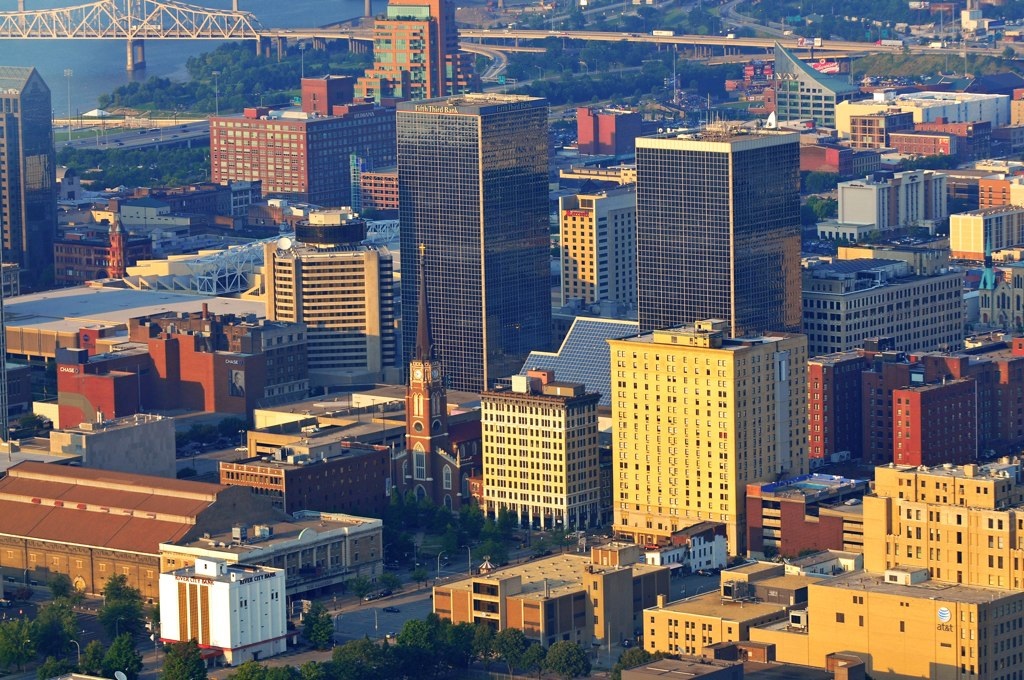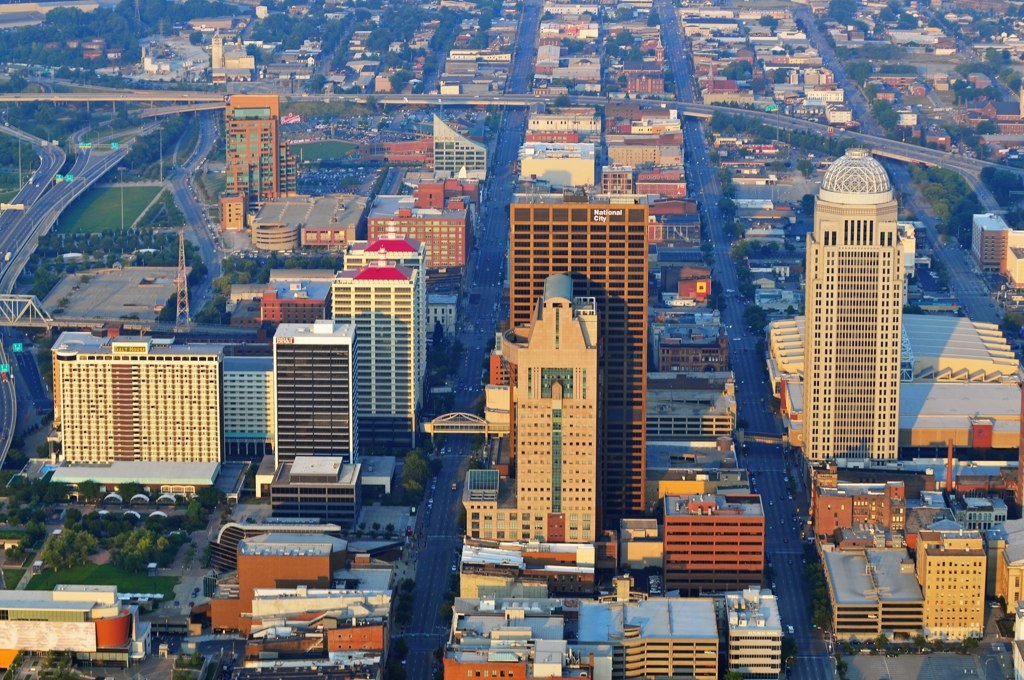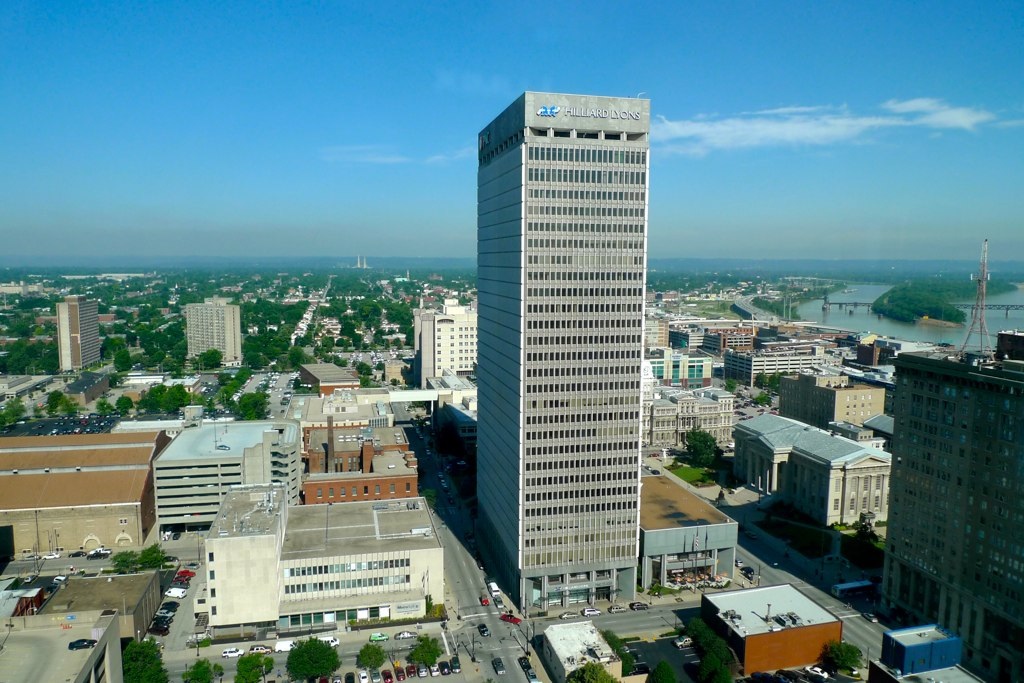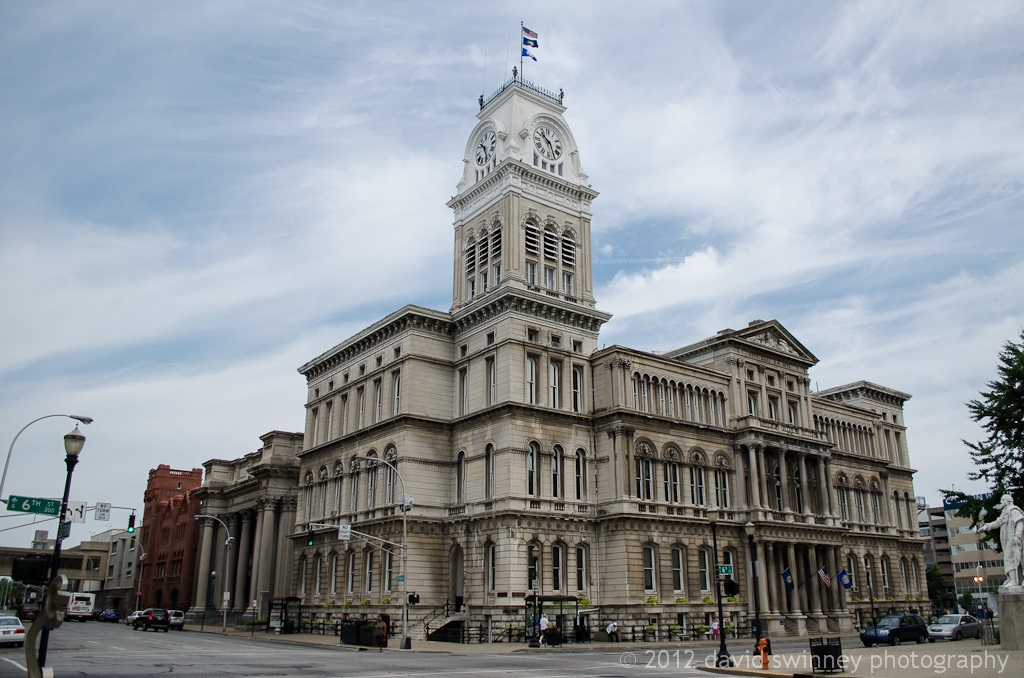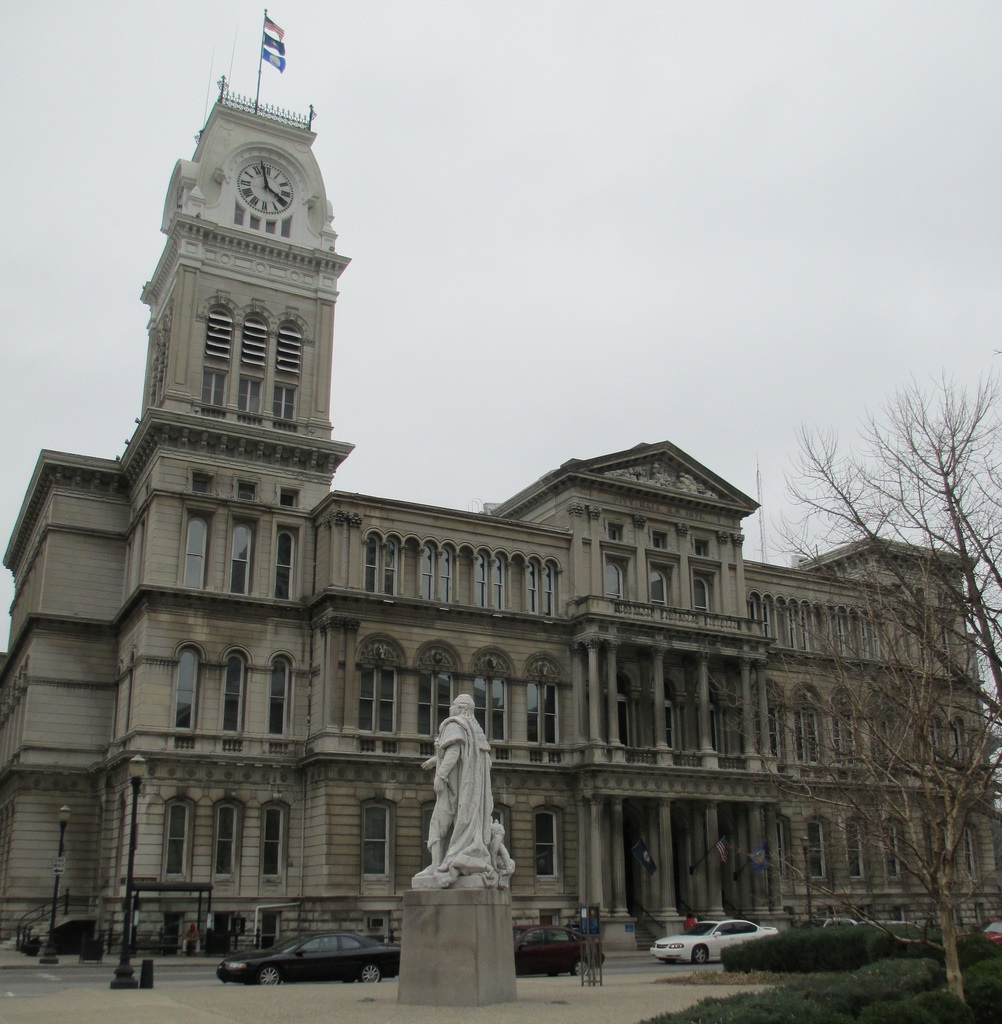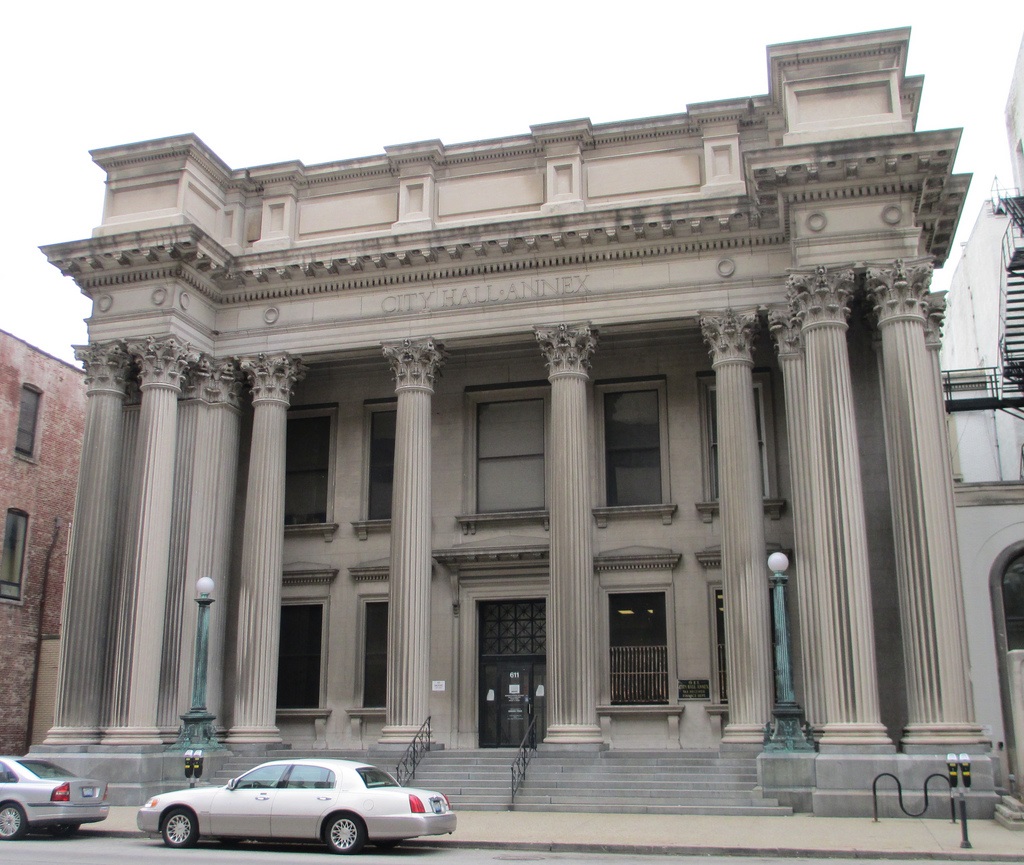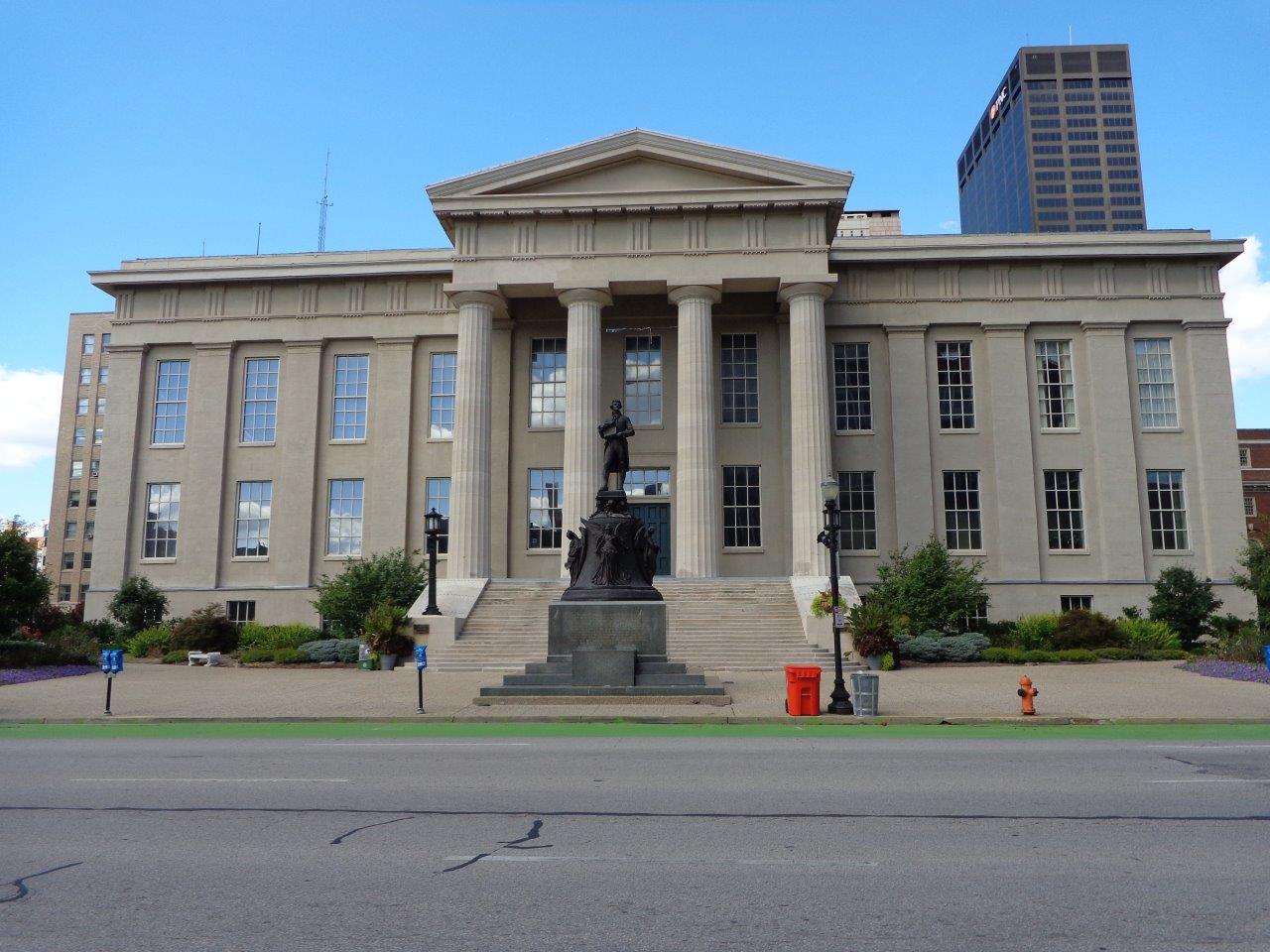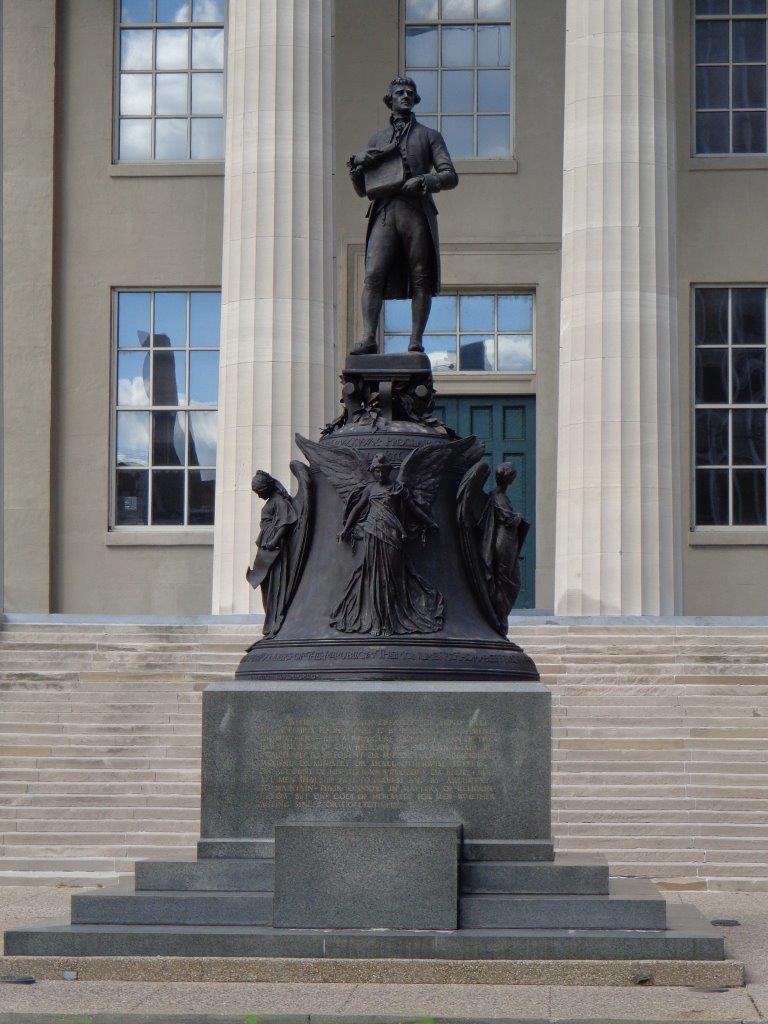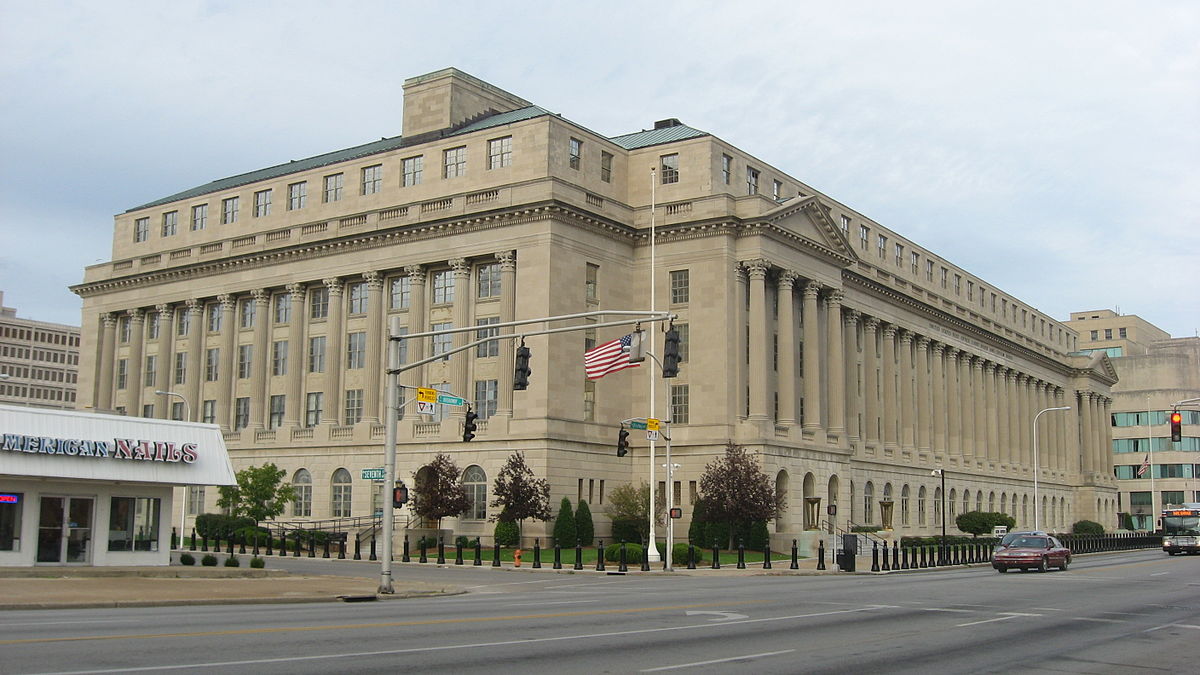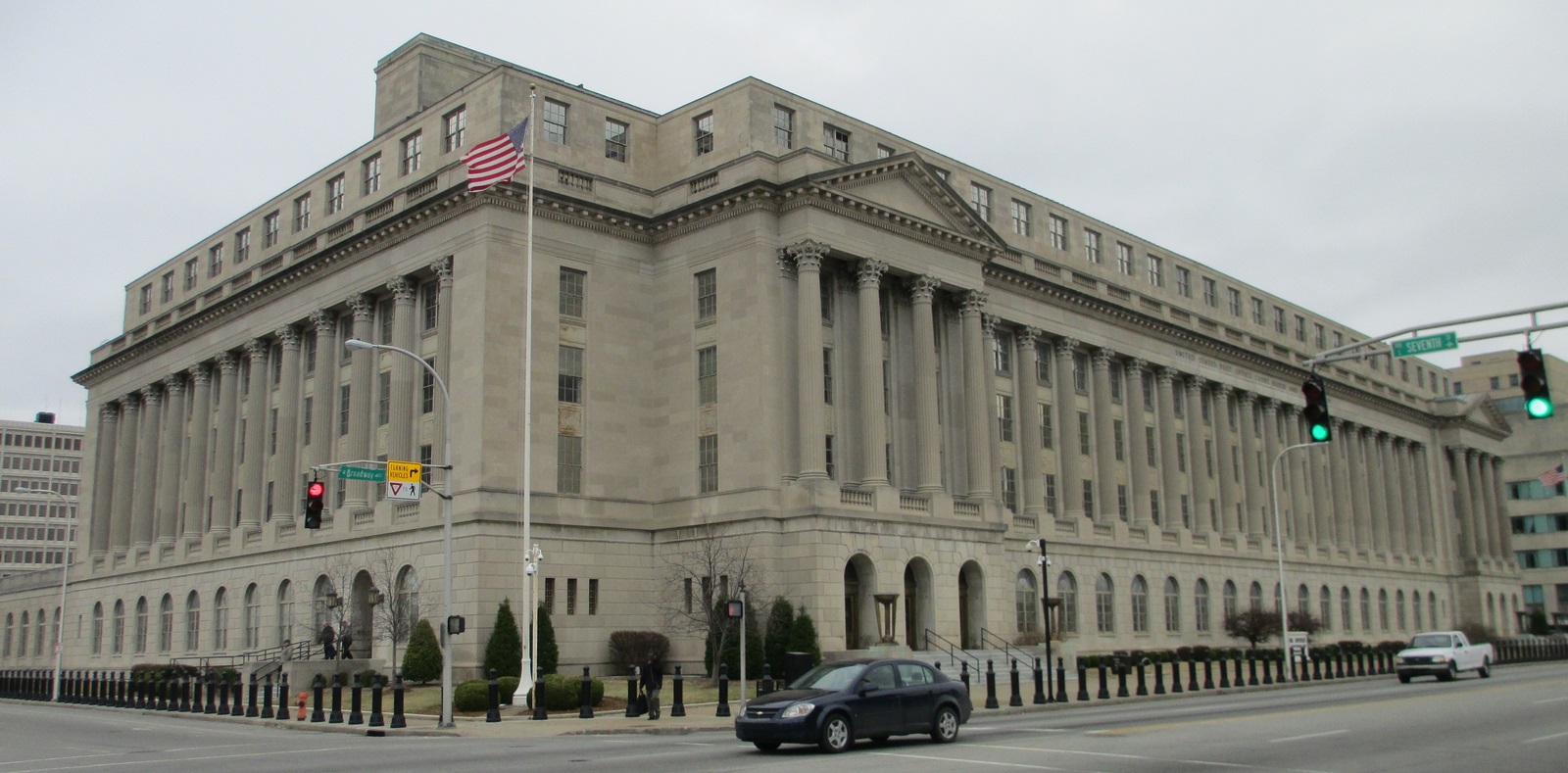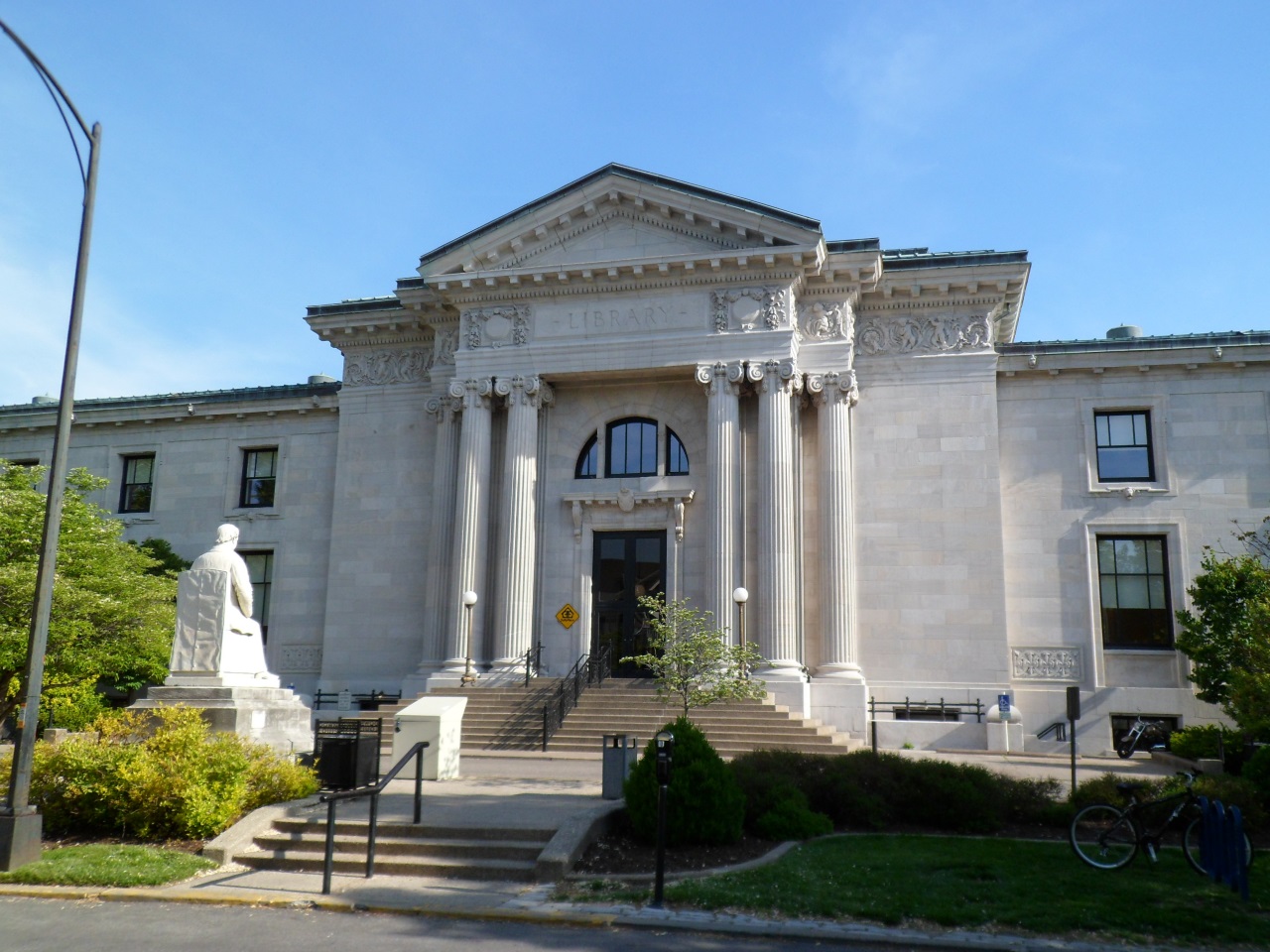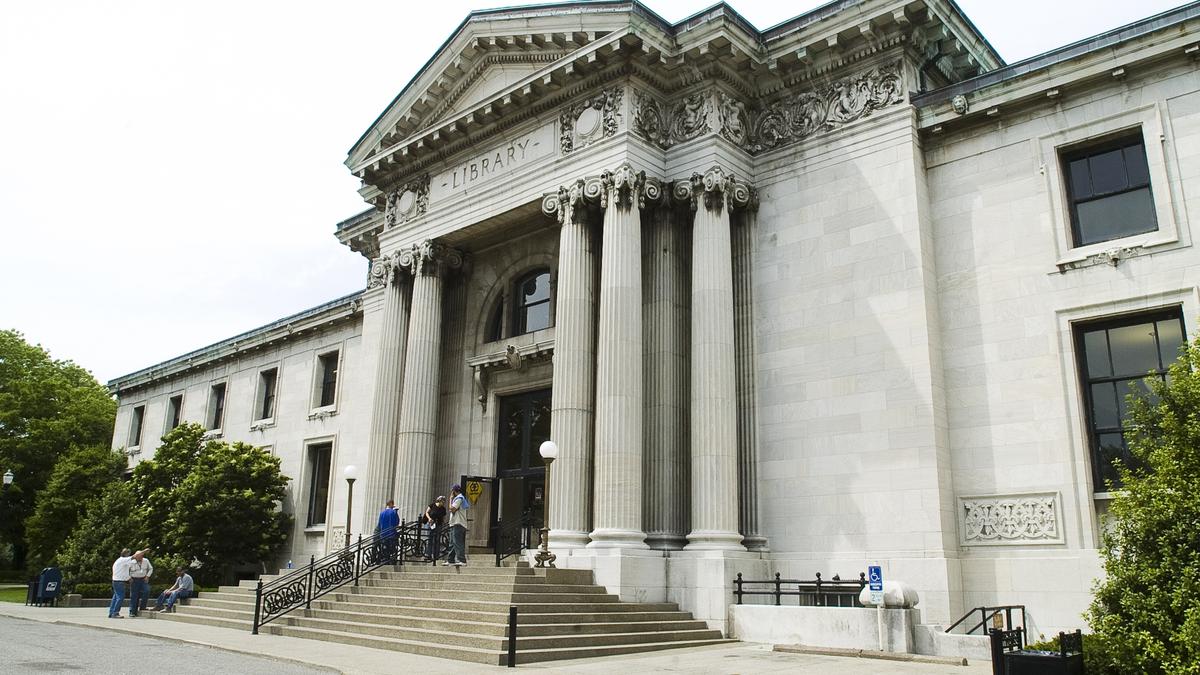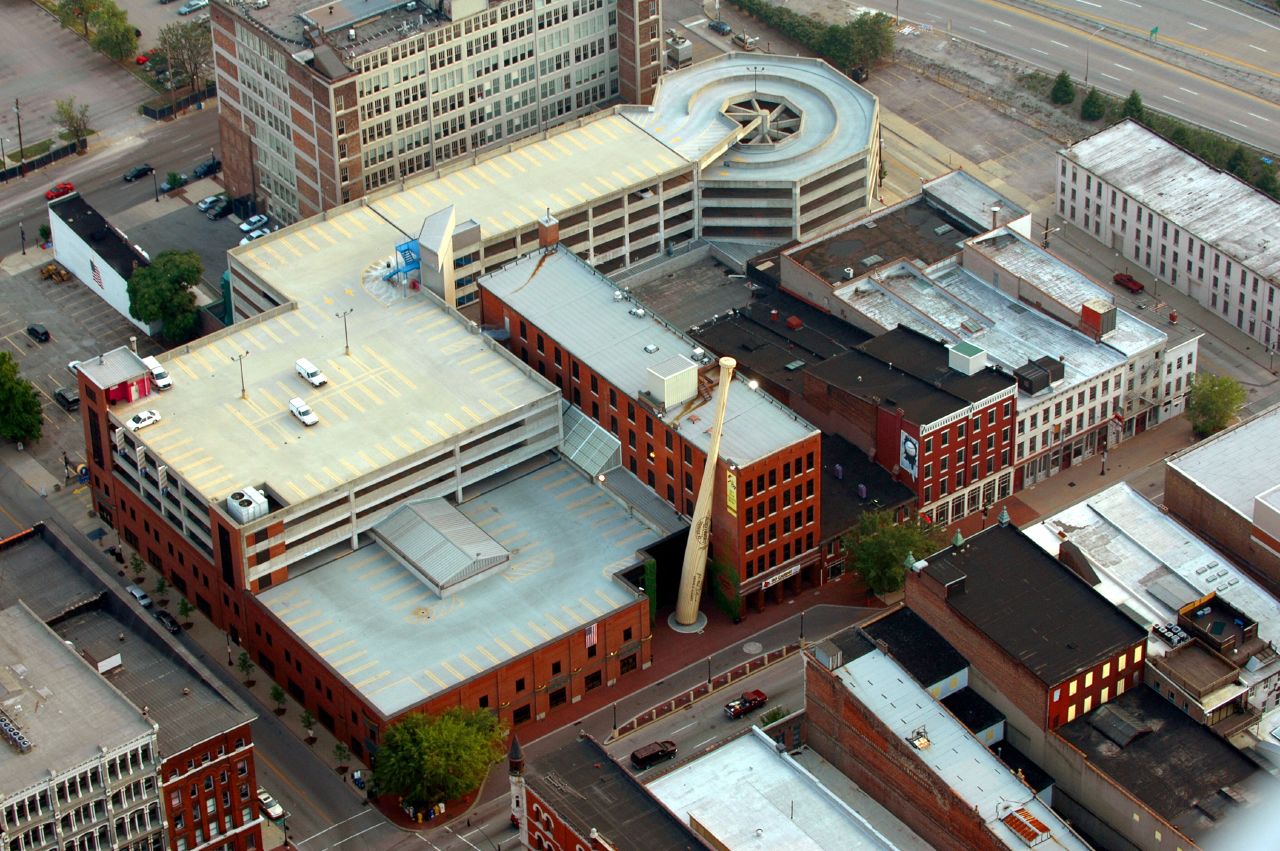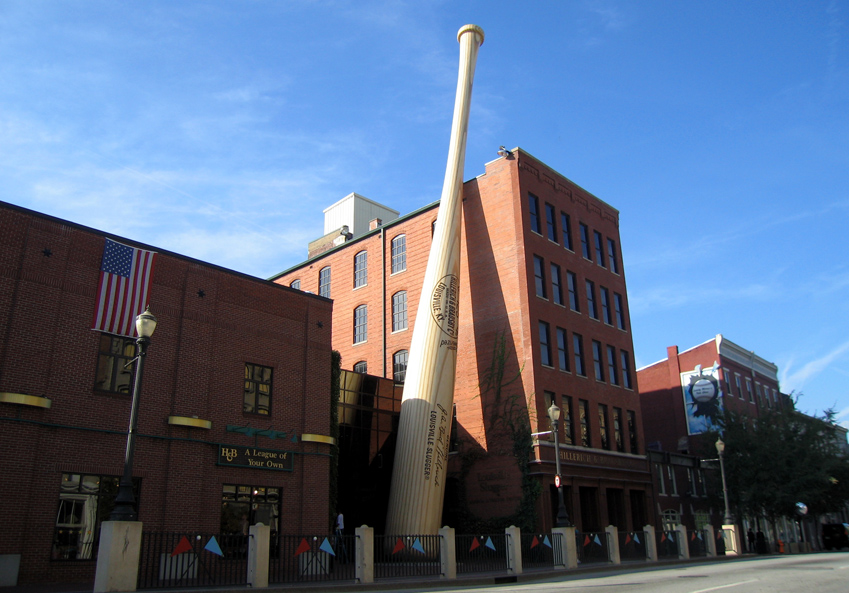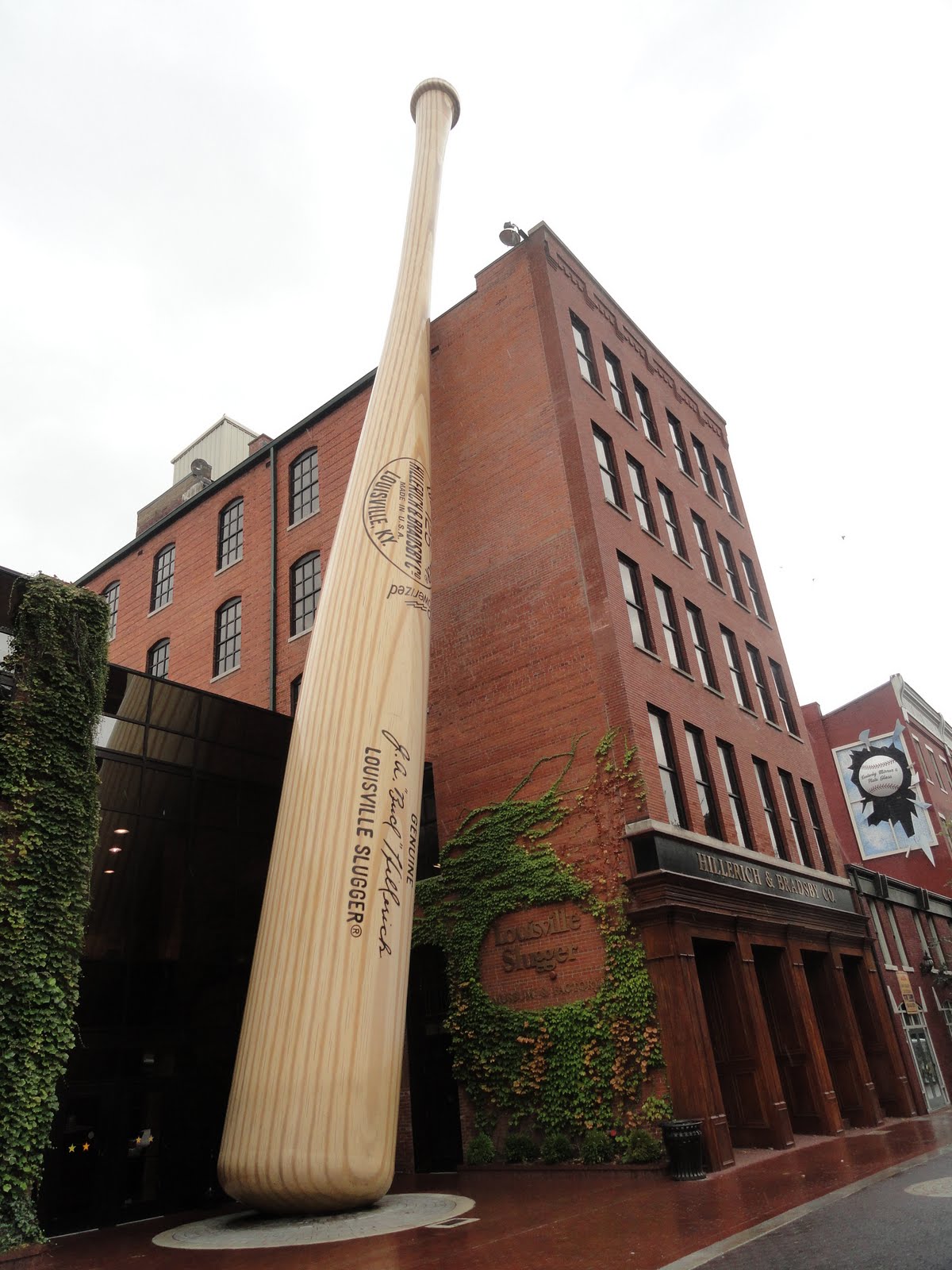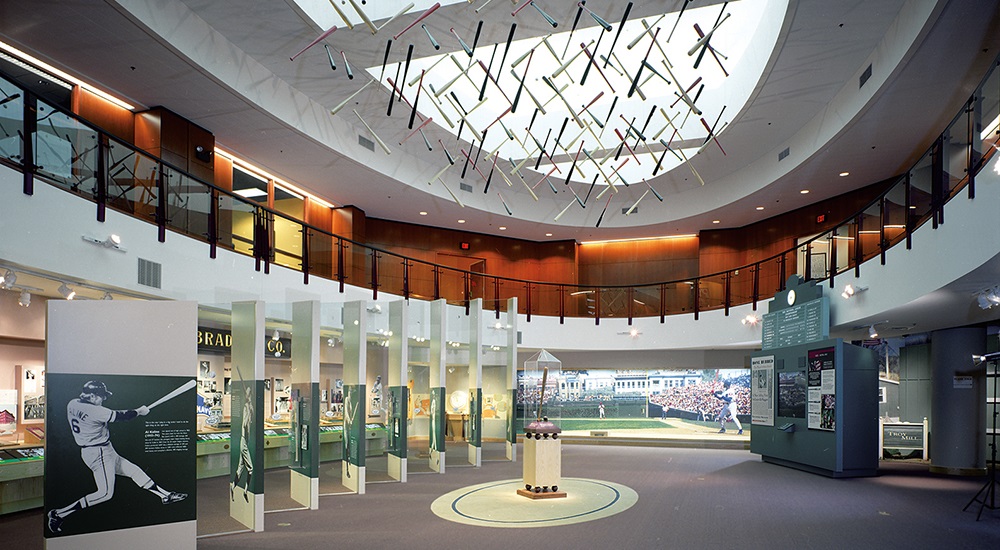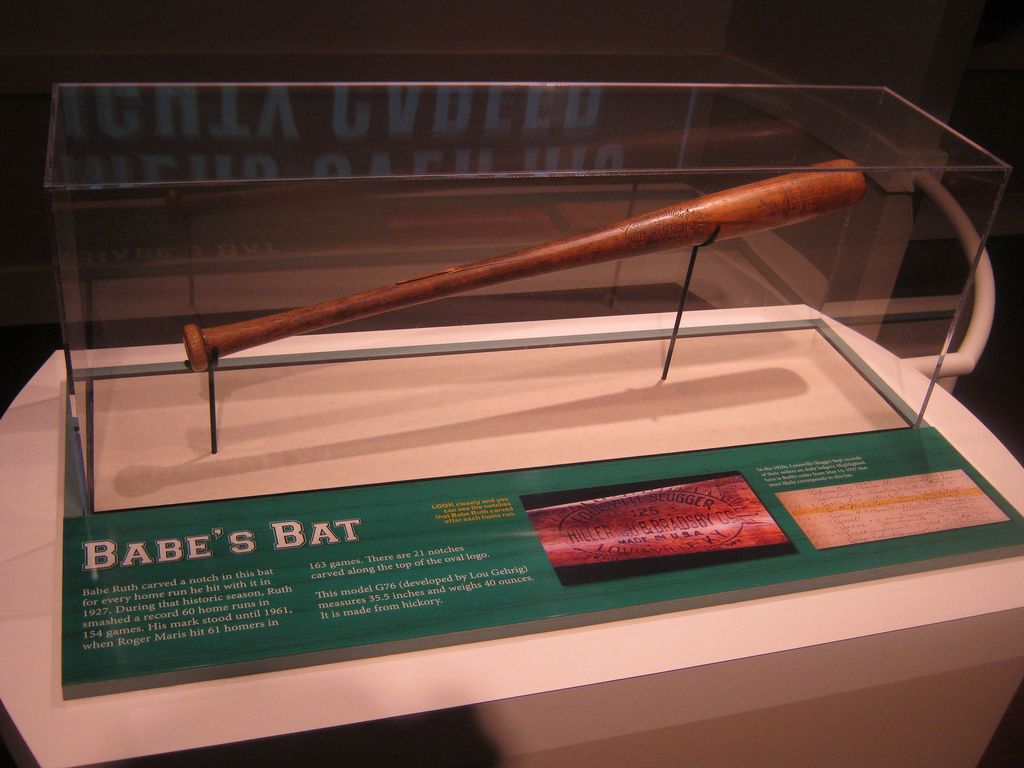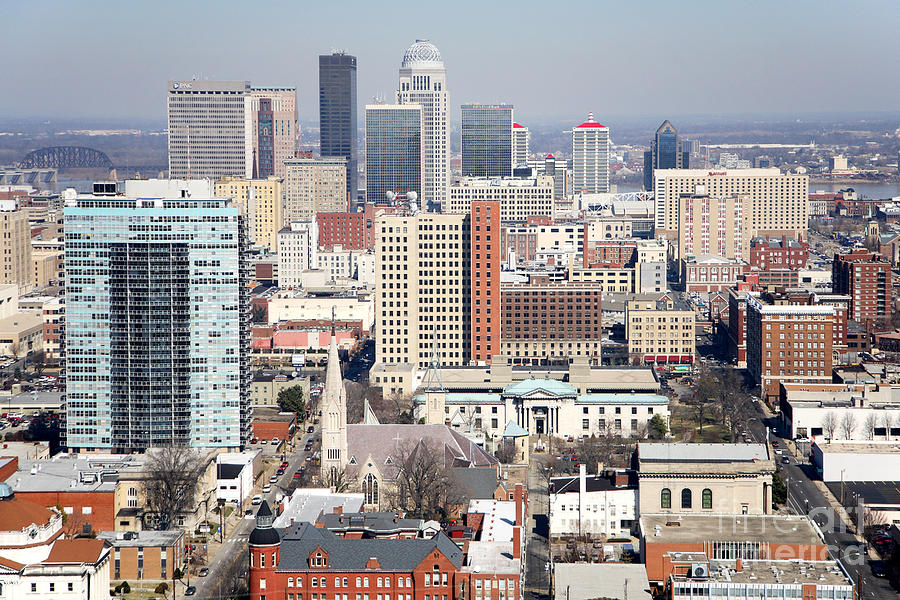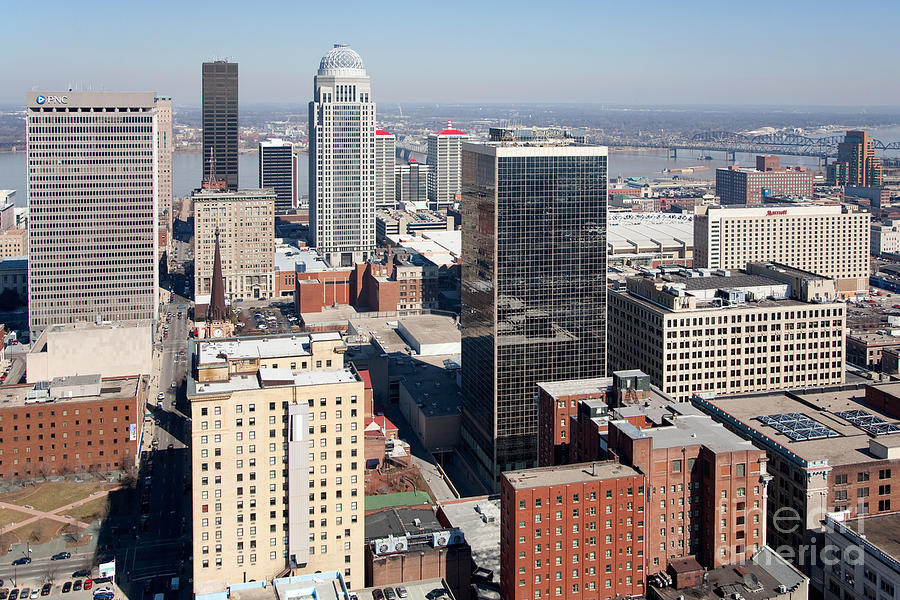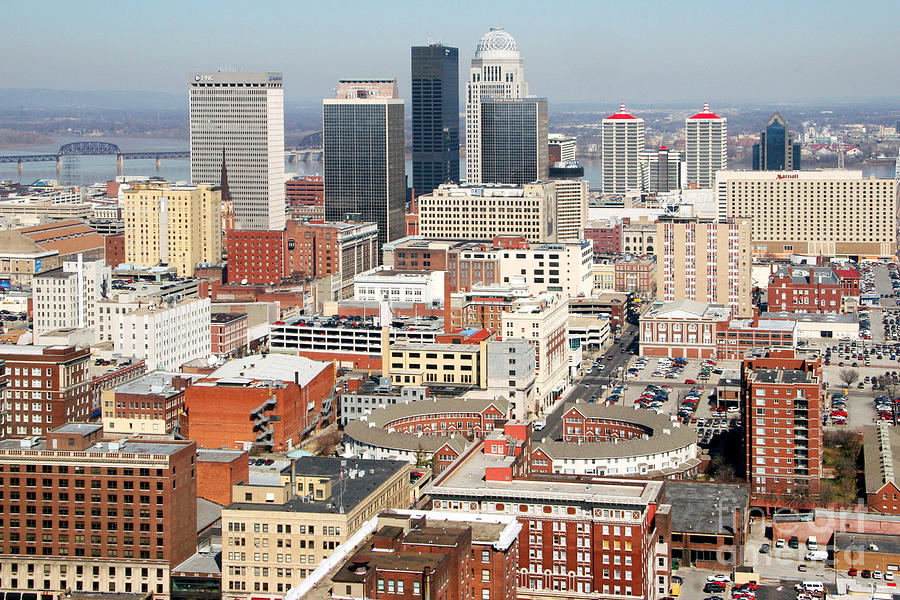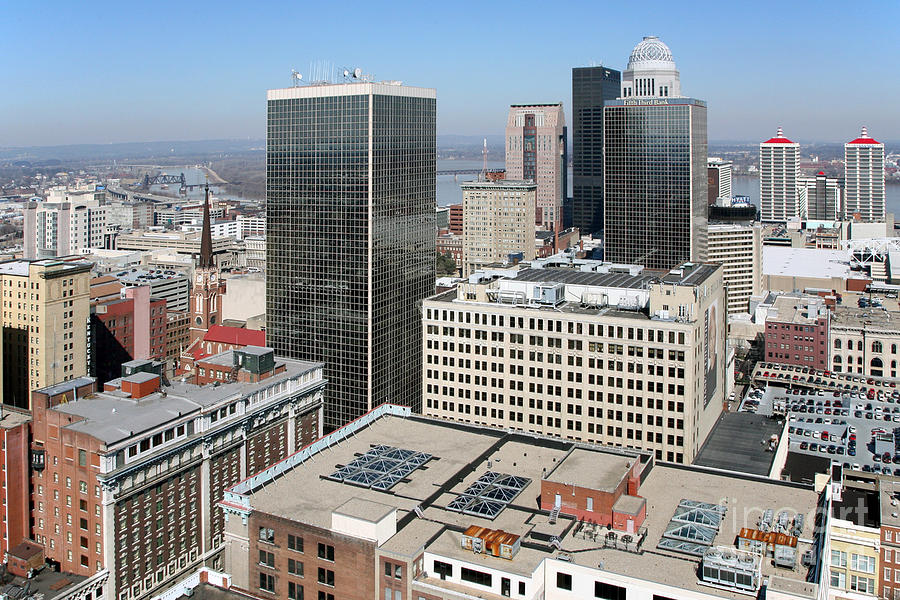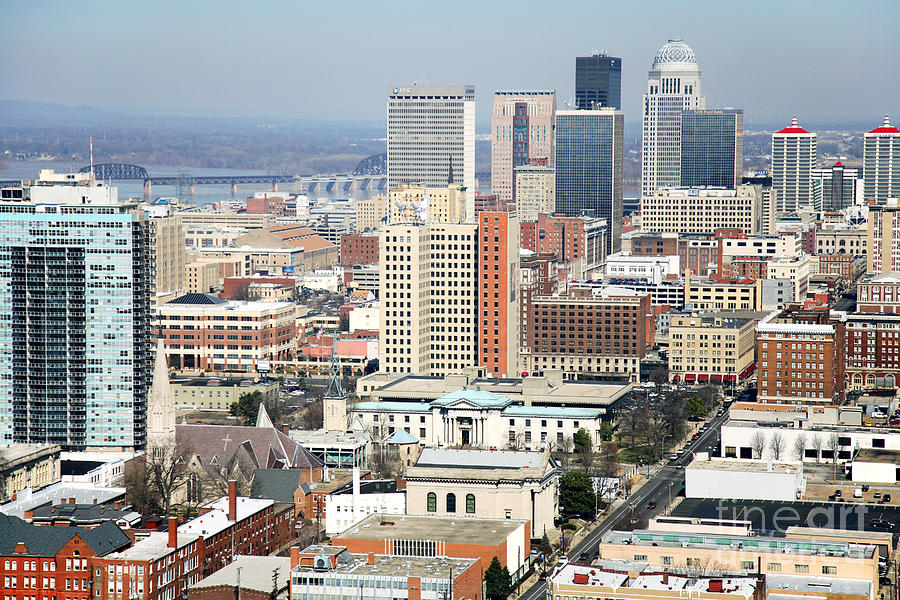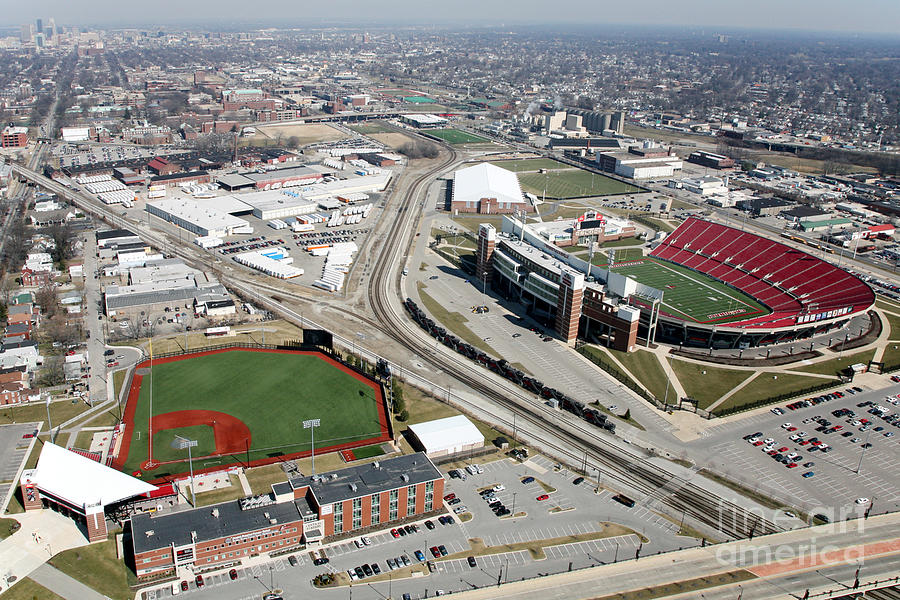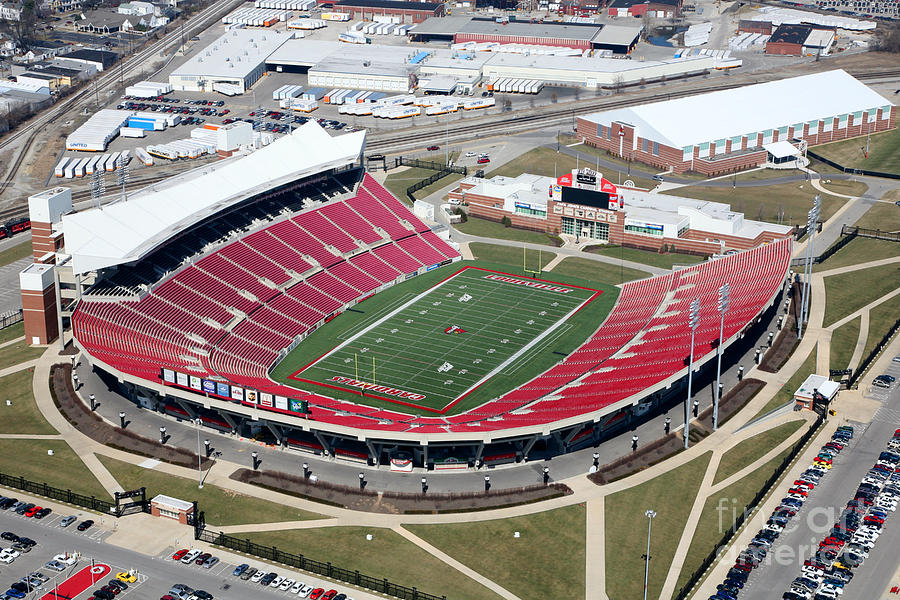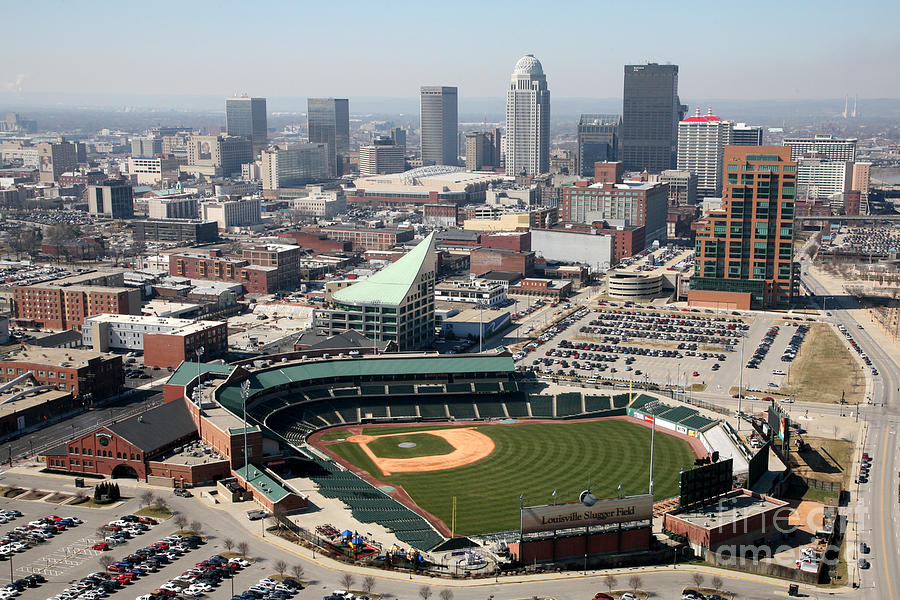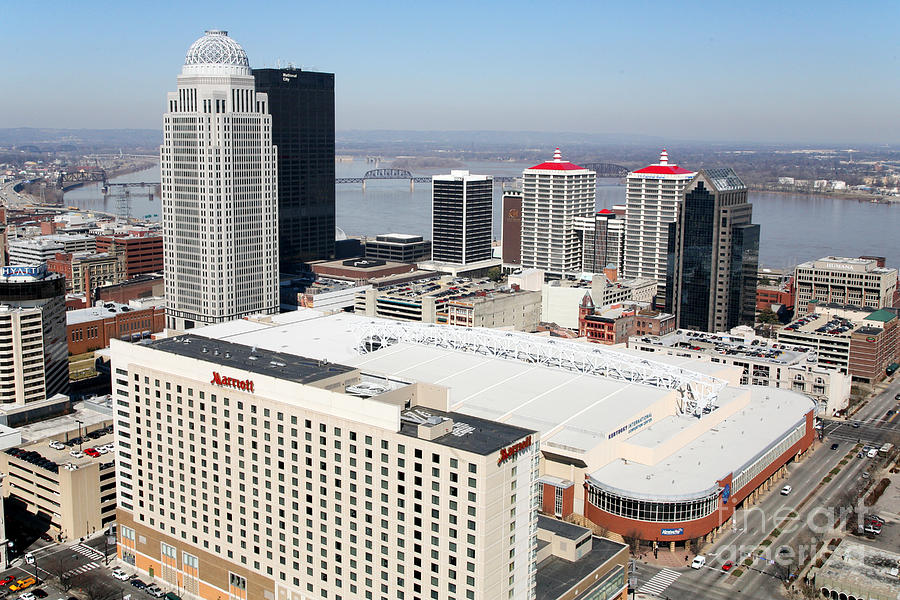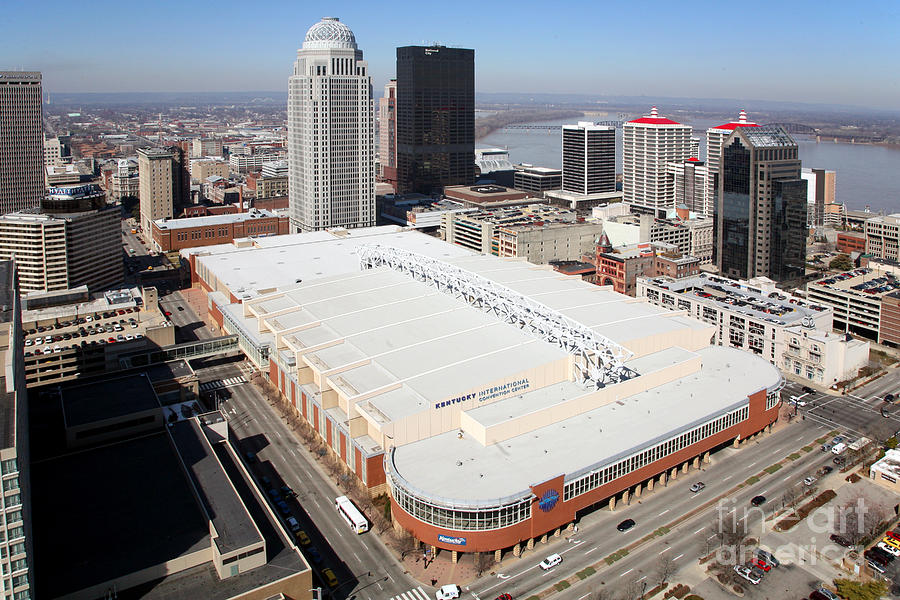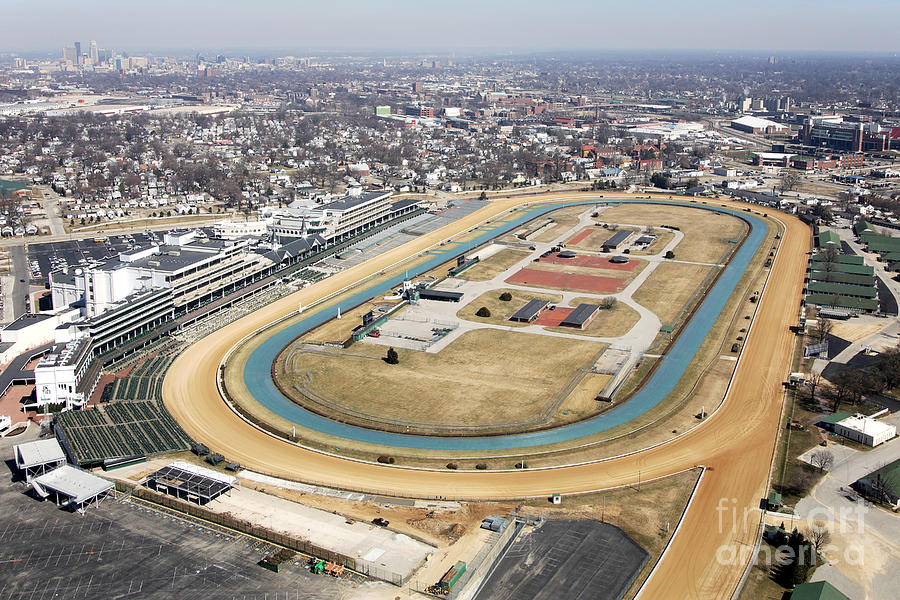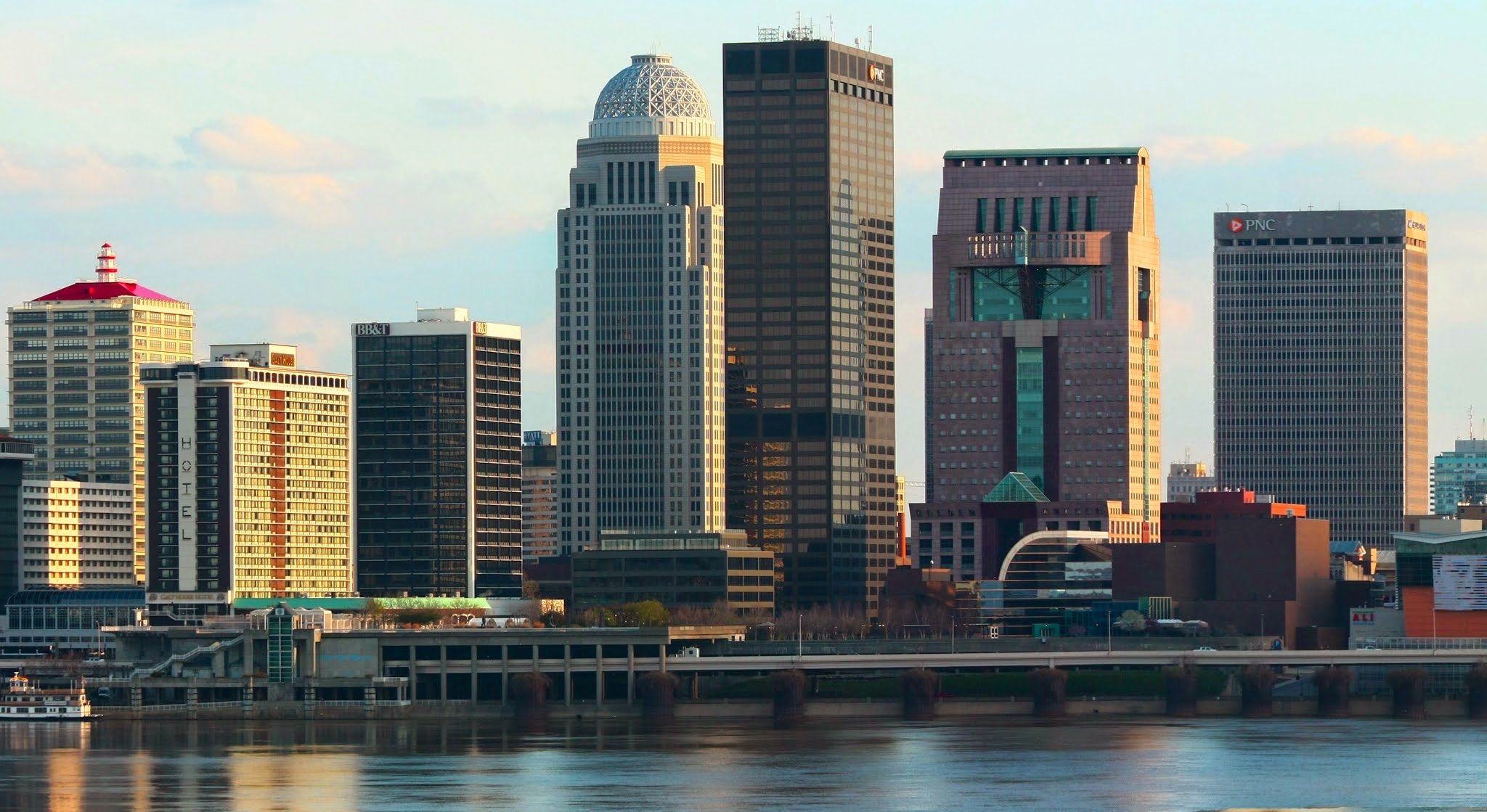 1 Kentucky Derby
The Kentucky Derby has been held annually since 1875 on the first Sunday in May, in the exclusive suburb of Churchill Downs. This horse race is one of the most famous and has one of the highest purses in the world. To learn more about this race visit the Kentucky Derby Museum.
Kentucky Derby Museum
Exhibits at the Kentucky Derby Museum include racing artifacts, interactive displays and fine art. Trophies, photographs, riding silks and commemorative Derby glasses are also on display. The museum highlights Thoroughbred racing and the Kentucky Derby.
Official site: http://www.kentuckyderby.com/
2 Louisville Slugger Museum
The Louisville Slugger Museum is located at the manufacturing plant and headquarters of this famous company. A 120-foot steel baseball bat rests against the wall of the building. Visitors can watch bats being produced on the guided tour.
Address: 800 West Main Street, Louisville, KY 40202-2620, United States
Official site: http://www.sluggermuseum.com/
3 Muhammad Ali Center
The Muhammad Ali Center provides an international education and cultural center that is inspired by the ideals of its founder Muhammad Ali. The Ali Center features captivating exhibits and multi-media presentations, a five-screen orientation theater film, historic Civil Rights era media footage, video-on-demand of Ali's fights, interactive boxing fun, two changing exhibit galleries, the Children's Hope and Dream wall, meeting and event space, a retail store and more.
Address: 144 North 6th Street
Official site: http://alicenter.org/
4 Cave Hill Cemetery
The Cave Hill Cemetery in Louisville began in 1848 and is both a cemetery and botanical garden including over 280 labeled tree species. The grounds have benches, lakes, fountains, and monuments.There are guided walking tours available at various times throughout the year.
Address: 701 Baxter Avenue, Louisville, KY 40204, United States
Official site: http://www.cavehillcemetery.com/
5 Frazier History Museum
The Frazier History Museum, in collaboration with the Royal Armouries, holds in trust a world-renowned collection of arms, armor and related historical artifacts. Some of the notable items on display include the ceremonial sword of Founding Father Josiah Bartlett, the family bible of Daniel Boone, the bow attributed to Apache warrior Geronimo, and the ivory-handled Colt pistols of General George Armstrong Custer.
Official site: http://www.fraziermuseum.org/
6 Locust Grove
Locust Grove is located on 55 acres of the original 694.5-acre farm established by William and Lucy Clark Croghan in 1790. Three U.S. Presidents, Monroe, Jackson and Taylor, were just a few of the distinguished visitors at the farm. It was a stopping point for famed explorers, Meriwether Lewis and William Clark. The mansion has been restored and furnished to its original appearance and is open to the public.
Address: 561 Blankenbaker Lane, Louisville, KY 40207-1168, United States
Official site: http://www.locustgrove.org/
7 Conrad-Caldwell House
Designed as a Richardsonian Romanesque mansion, the Conrad-Caldwell House was built for Theophilus Conrad, a Frenchman who made his fortune in the tanning business. Built in the 1890s the house features gargoyles, swags, massive arches and fleur-de-lis on the outside. The inside of the house features woodwork, stained glass and impressive fixtures.
Address: 1402 St James Court
Official site: http://www.conrad-caldwell.org/
8 Louisville Zoo
The Louisville Zoo features more than 1,300 exotic animals including gorillas, lions, tigers, polar bears, penguins, and birds in their natural indoor and outdoor habitats. The zoo is spread out over 134 acres, with creative and award winning exhibits.
Address: 1100 Trevilian Way, Louisville, KY 40213-1559, United States
Official site: http://www.louisvillezoo.org/
9 Louisville Palace
The Louisville Palace was designed by John Eberson, a prominent architect who was known for his atmospheric theaters. The Palace opened in 1928 and has been restored to feature the ornate plasterwork and baroque decor. The theatre hosts a variety of live entertainment.
Address: 625 S 4th Street
Official site: http://louisvillepalace.com/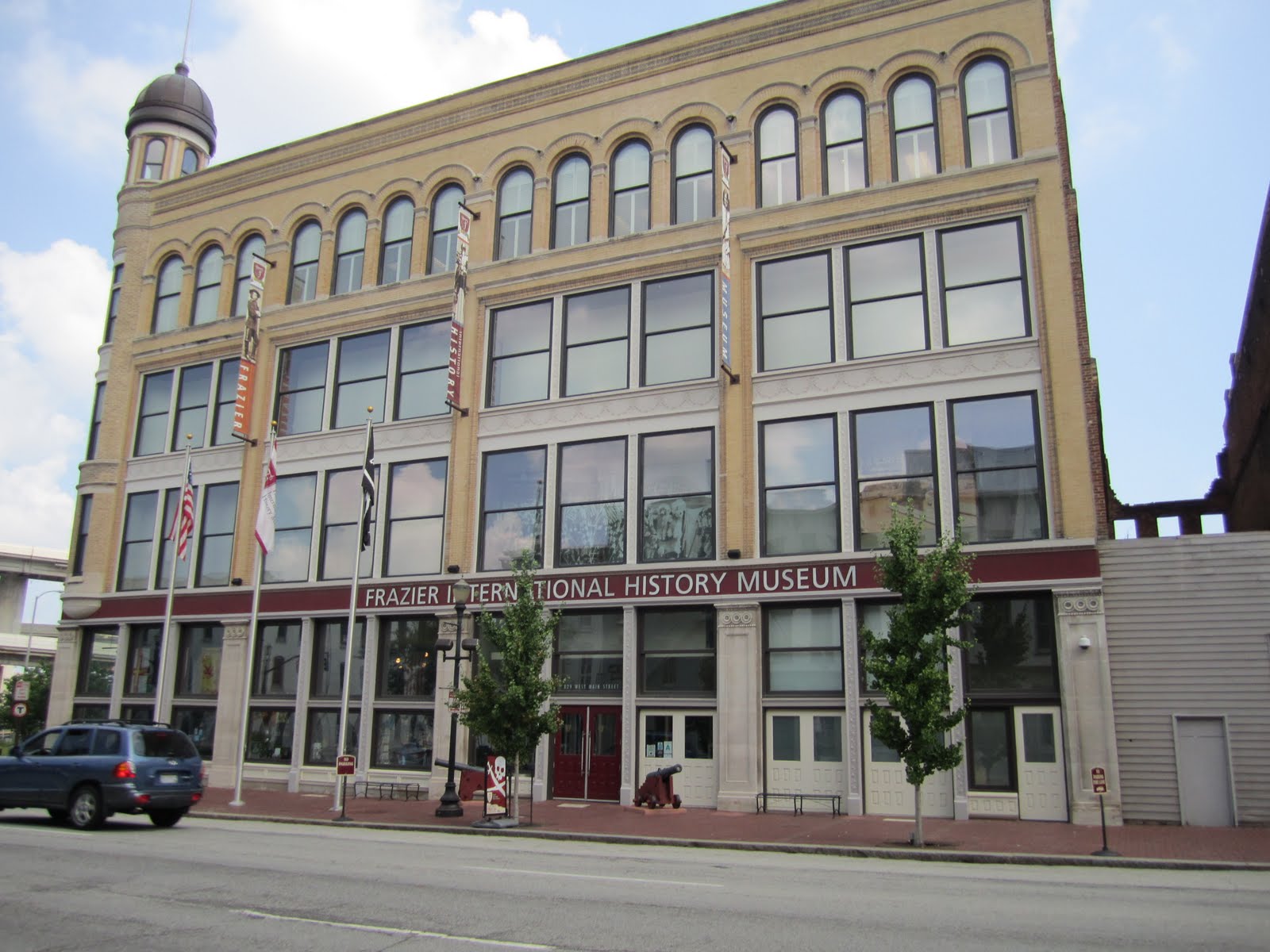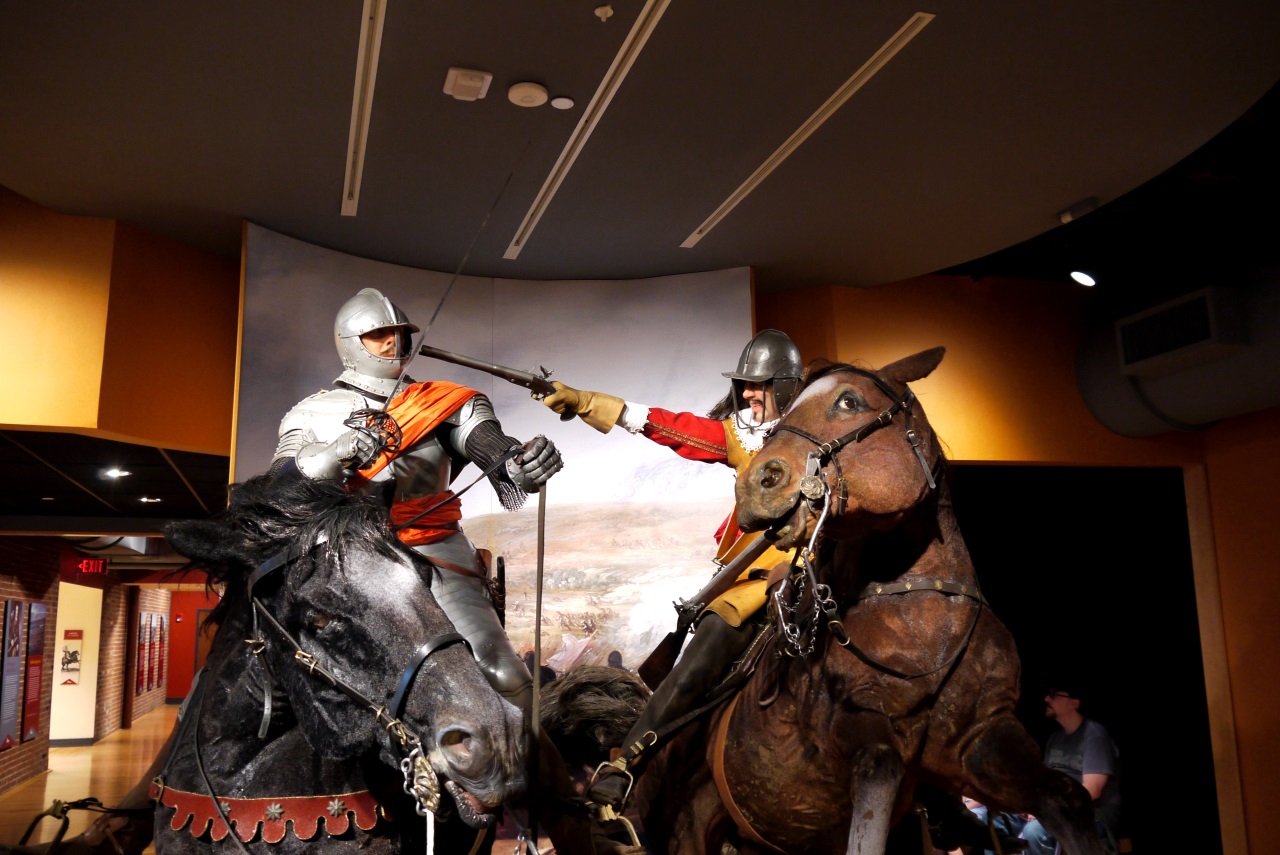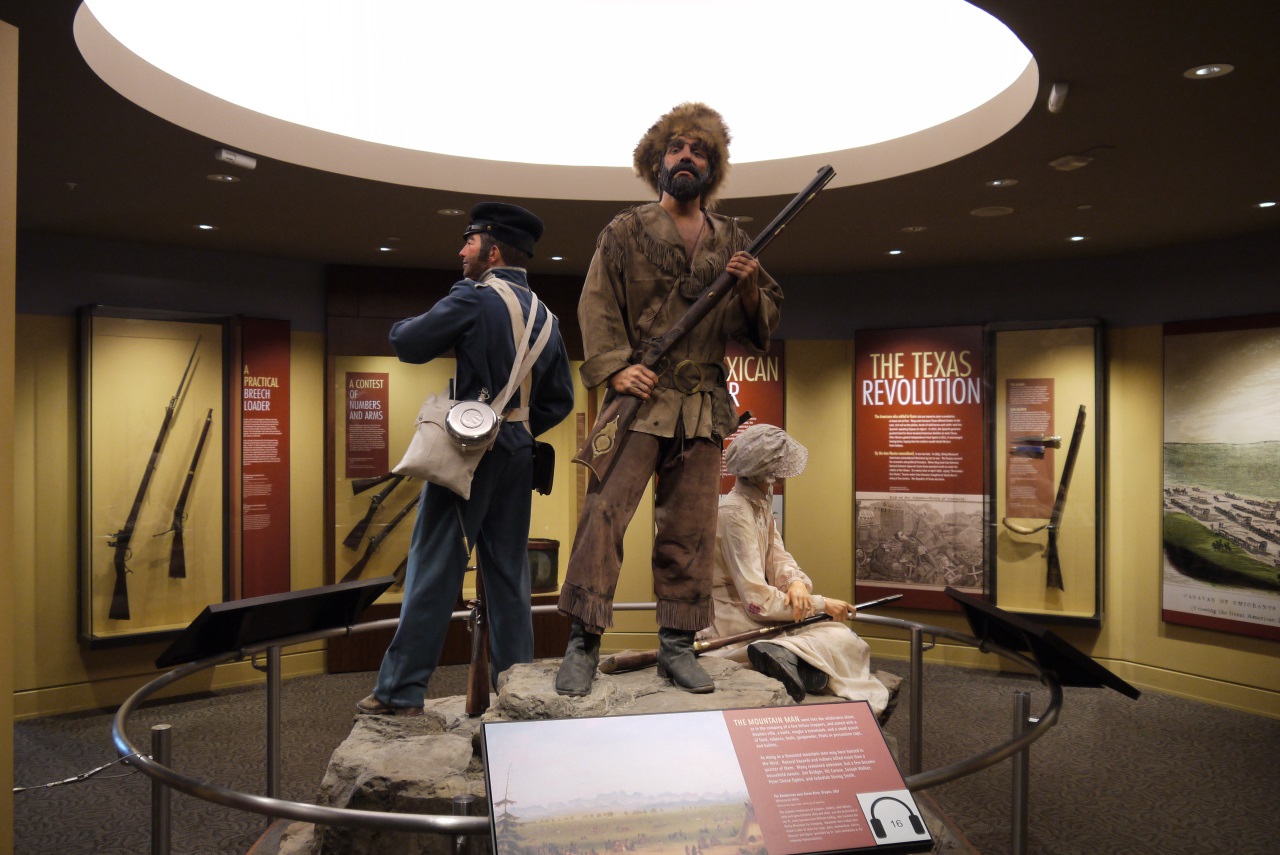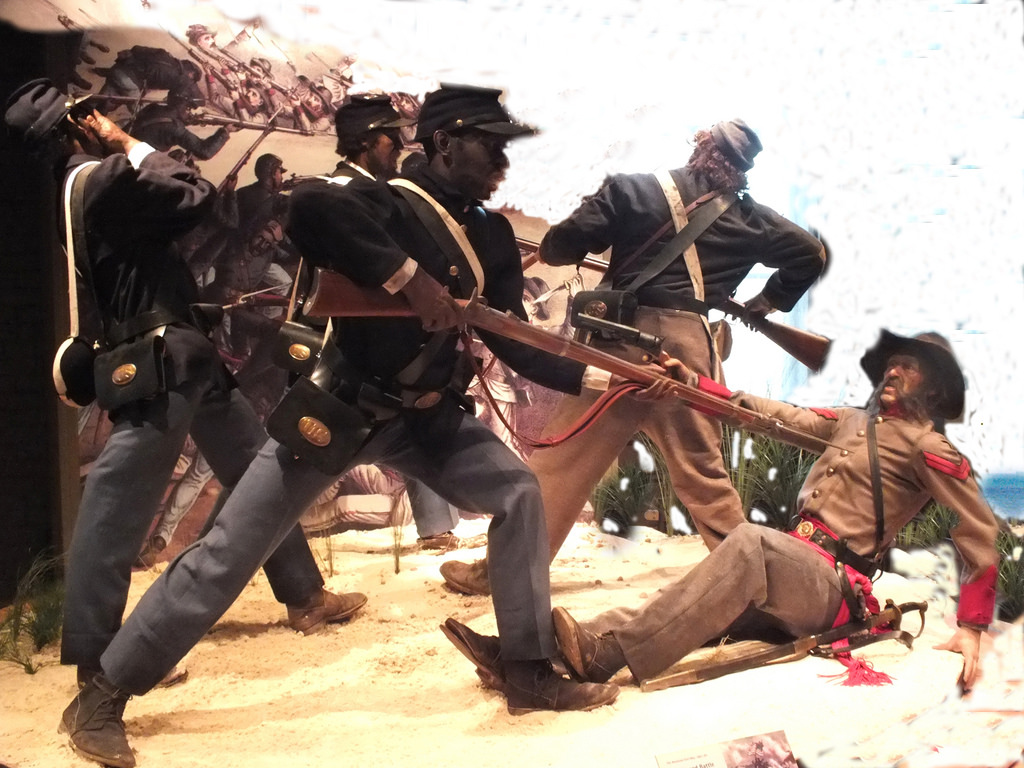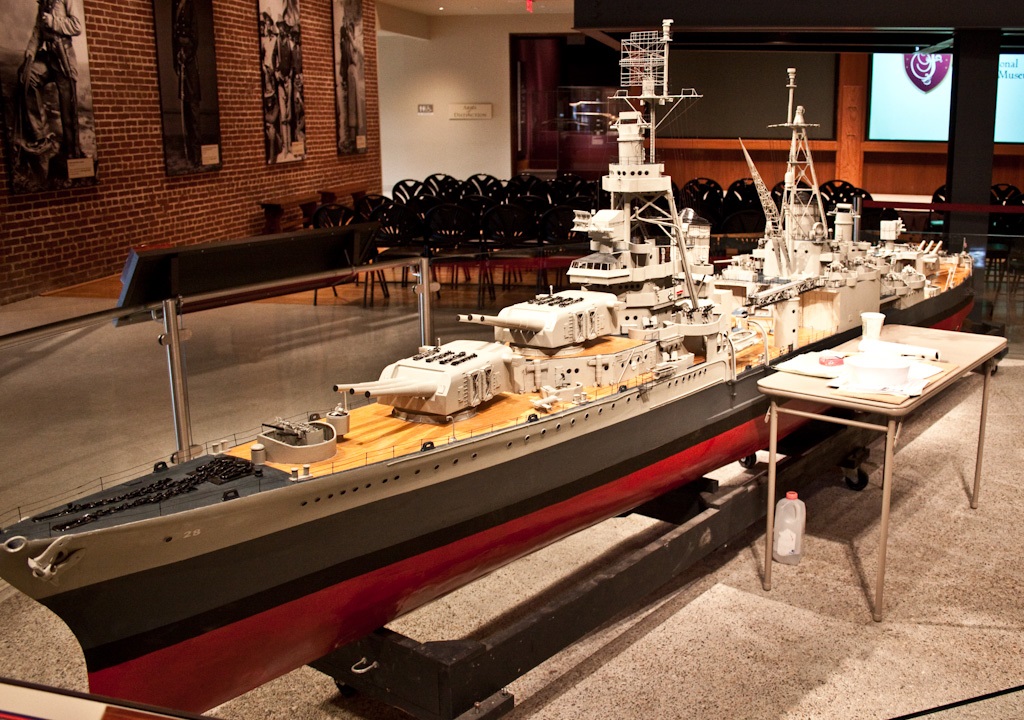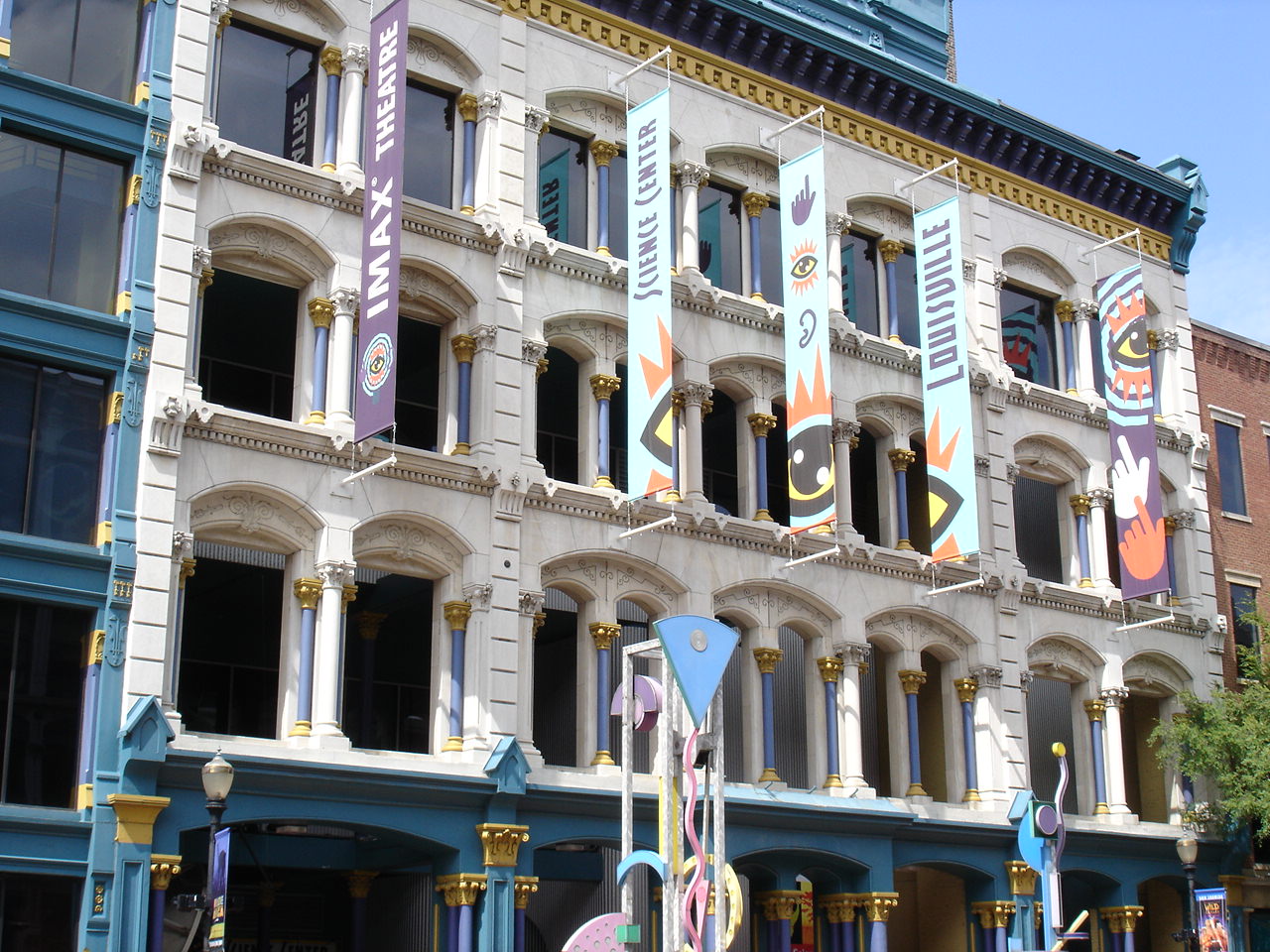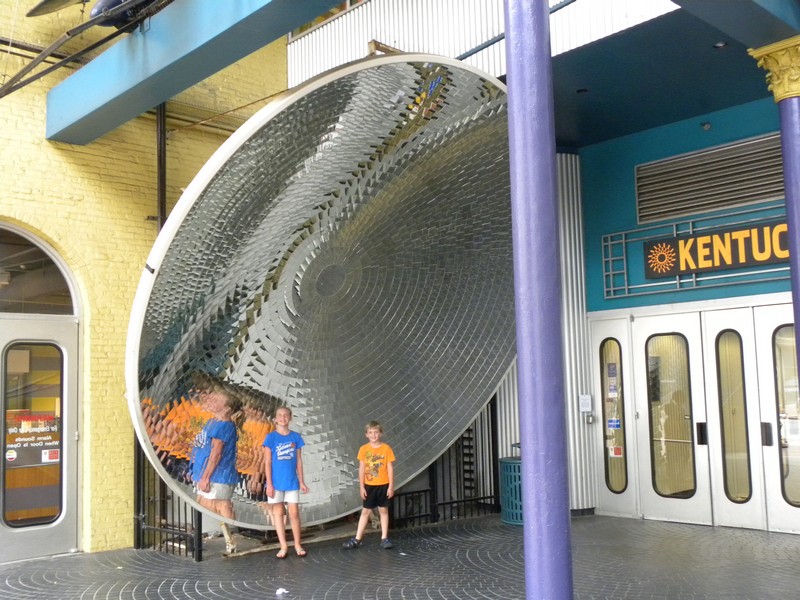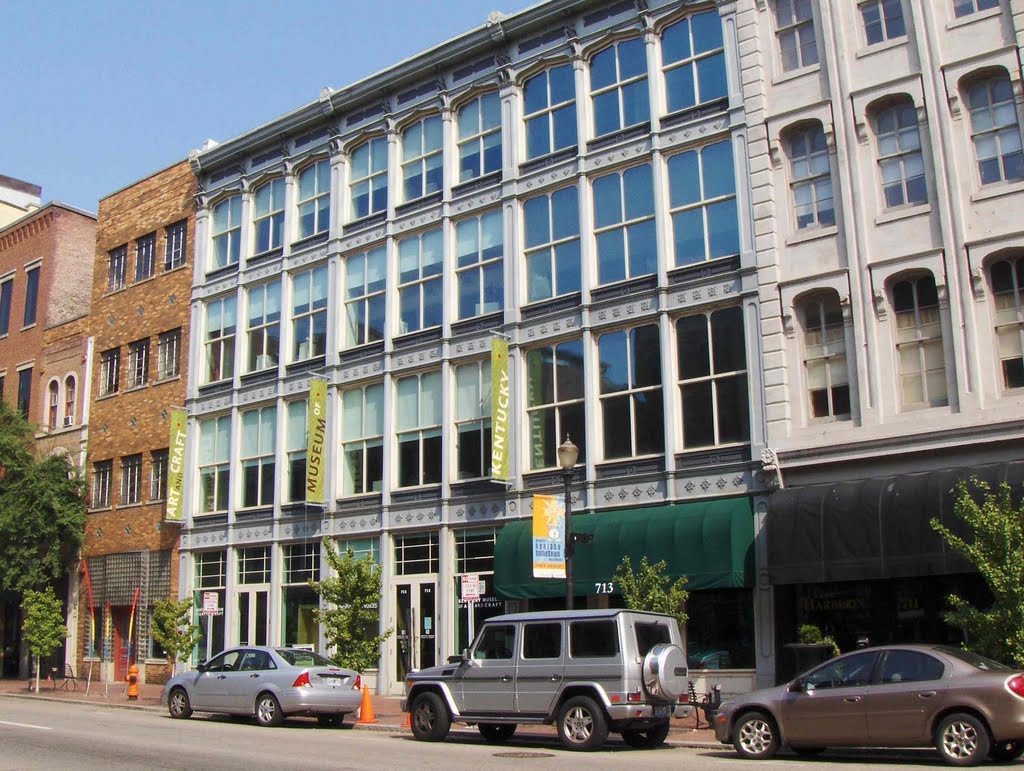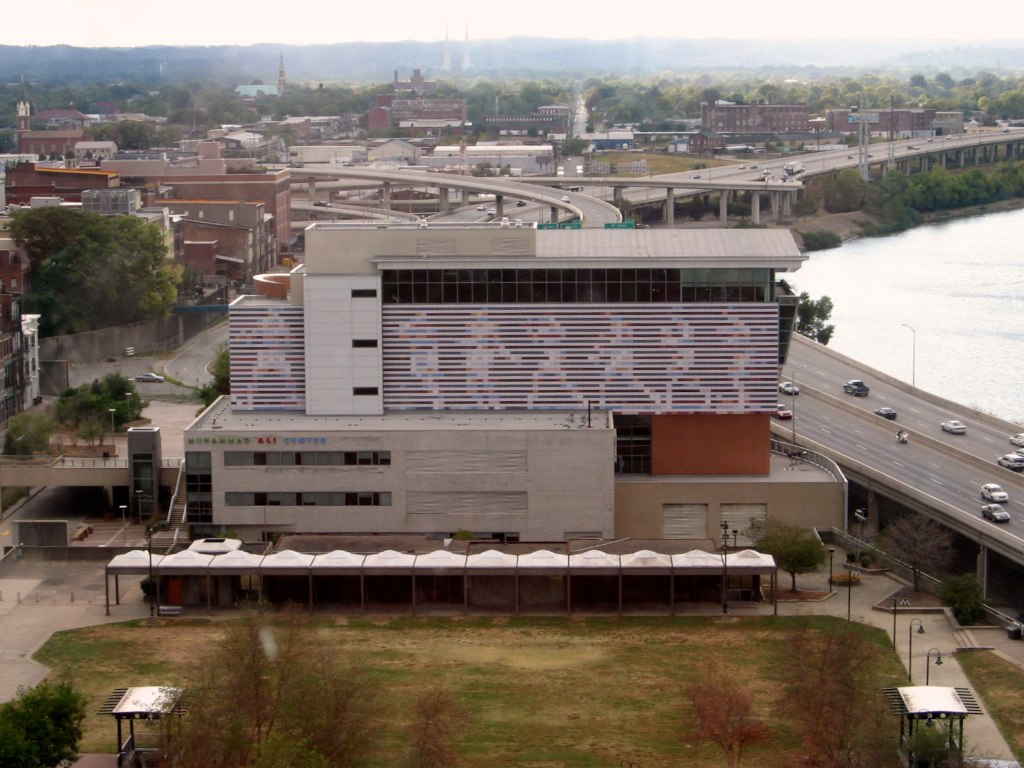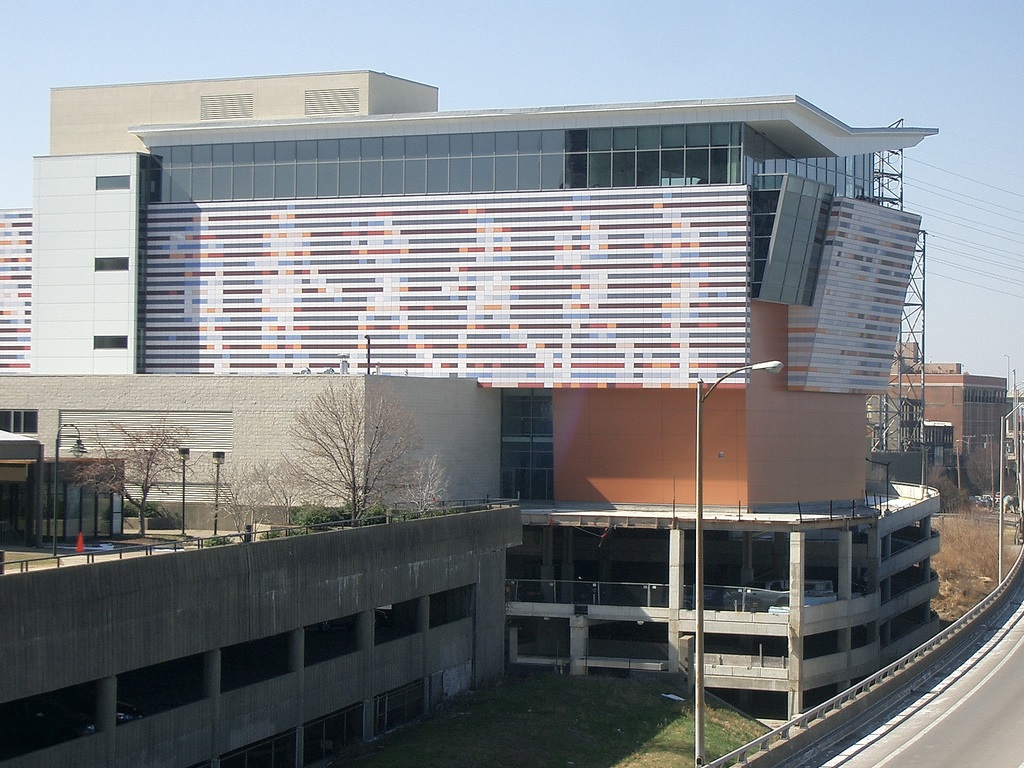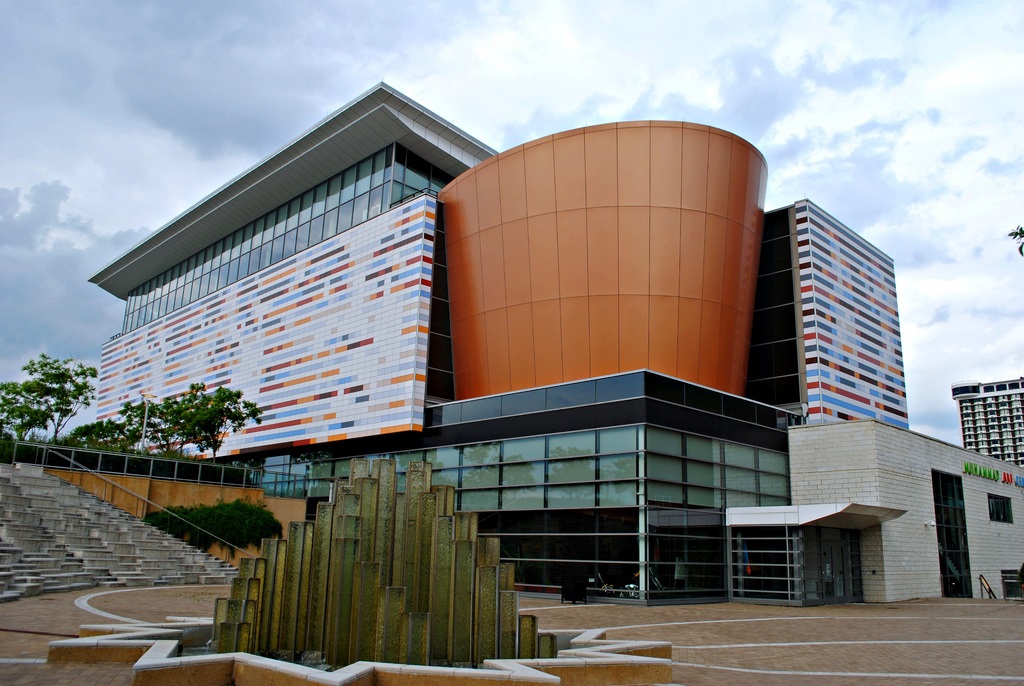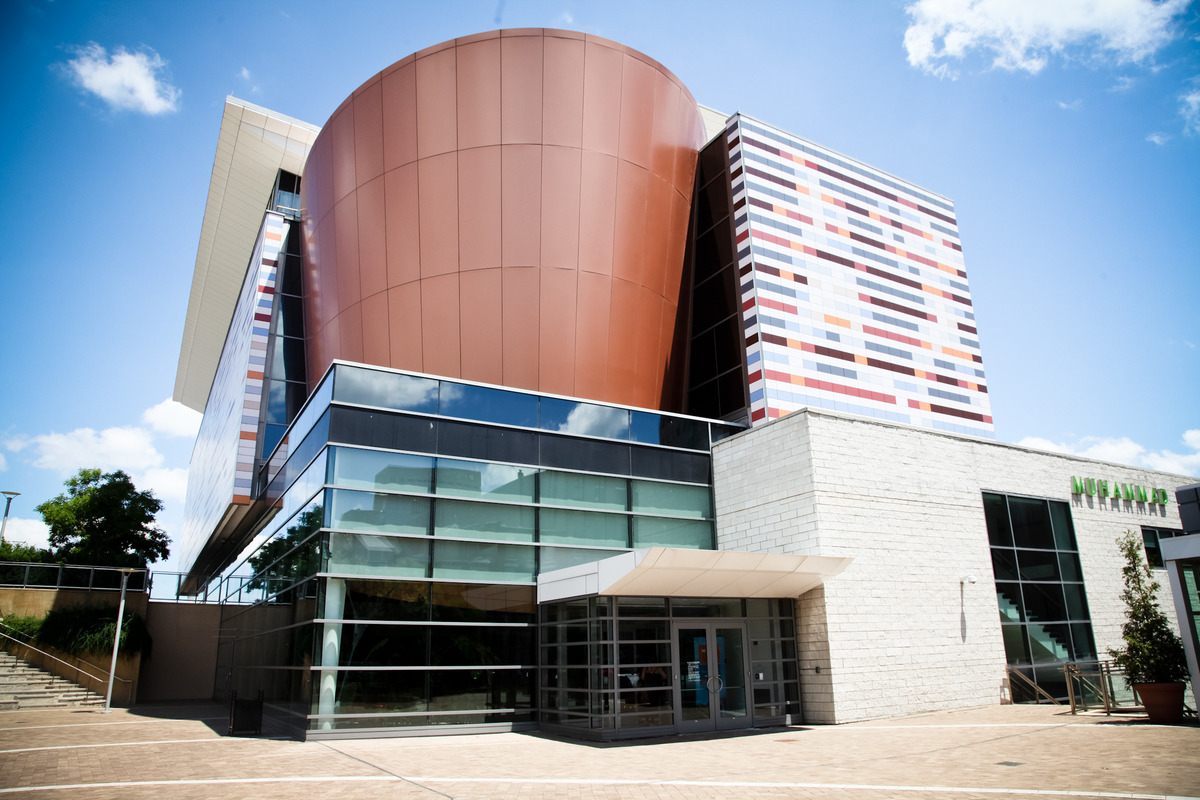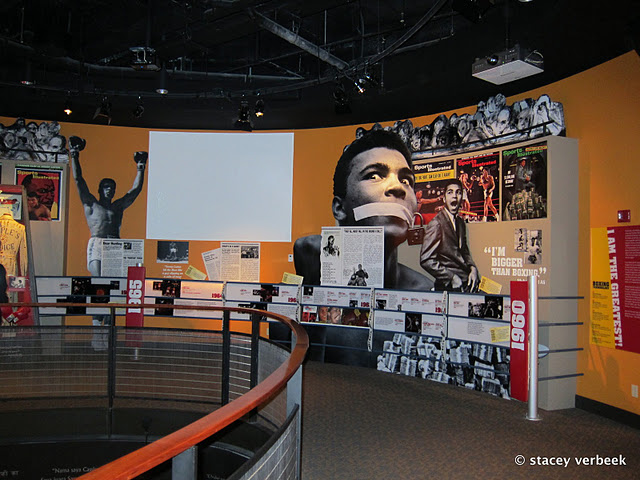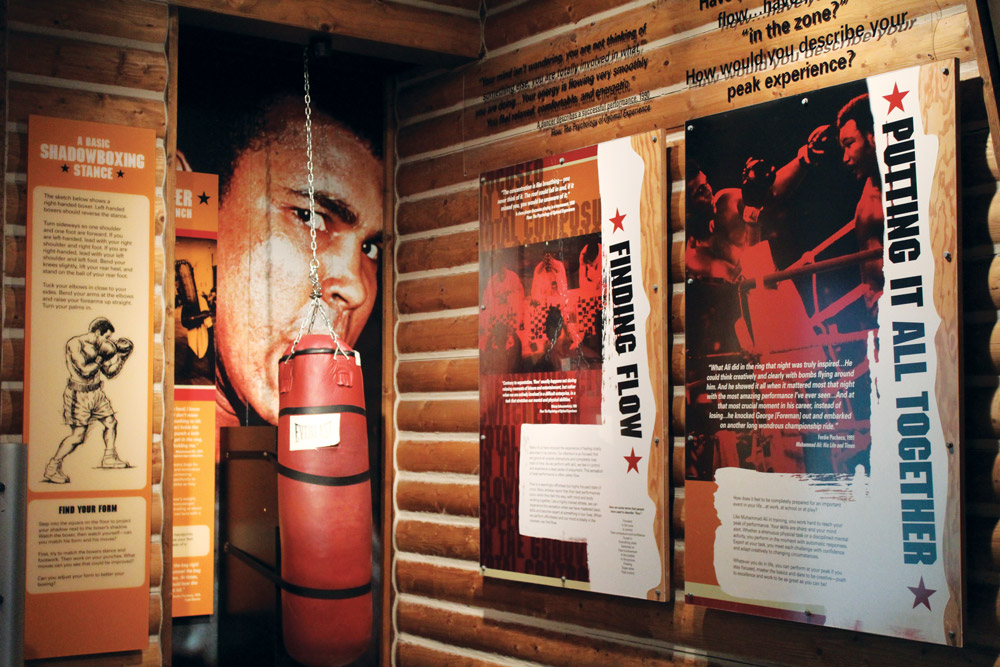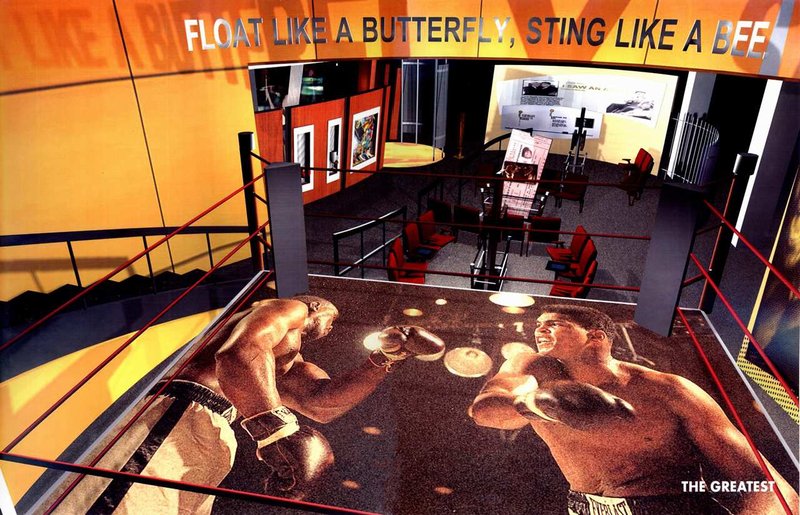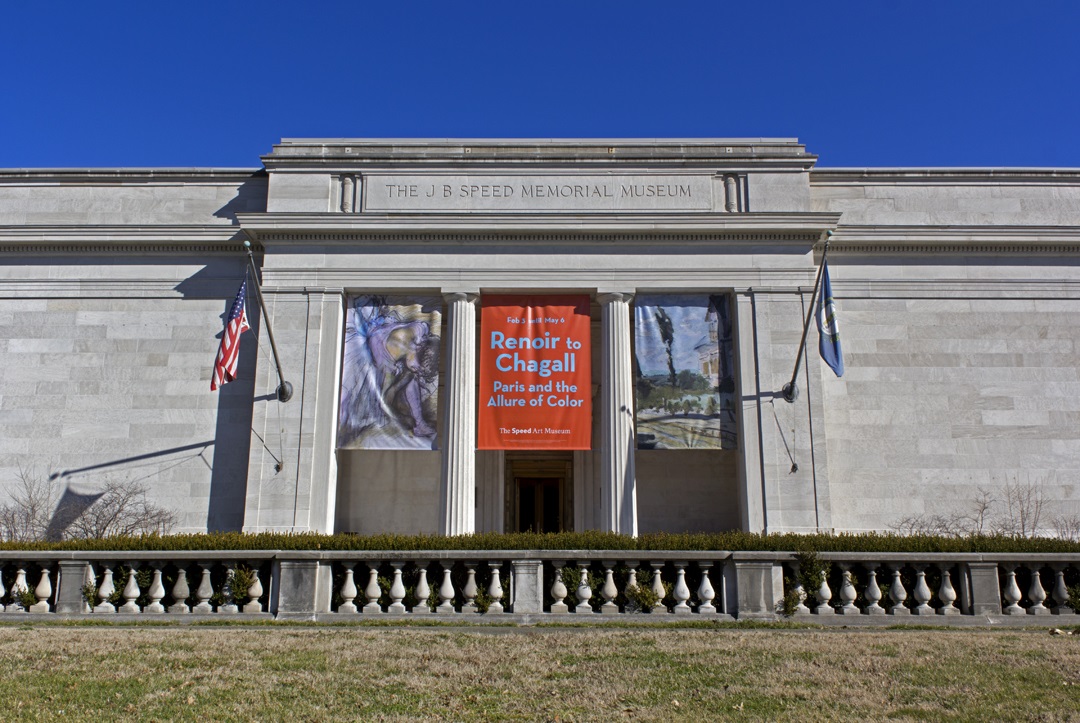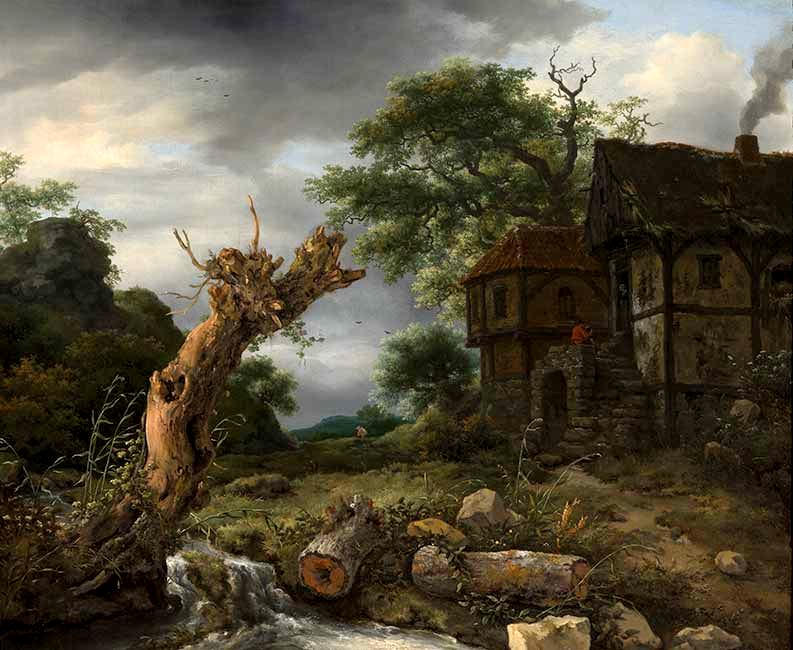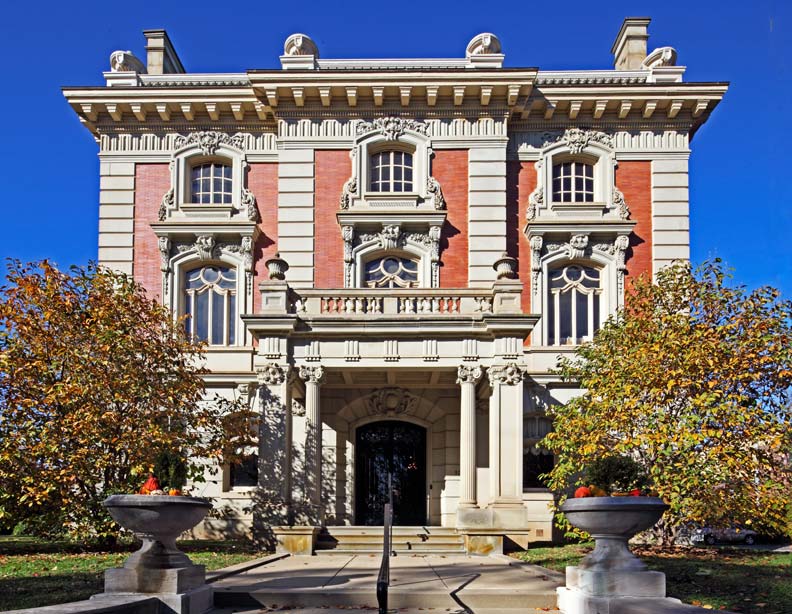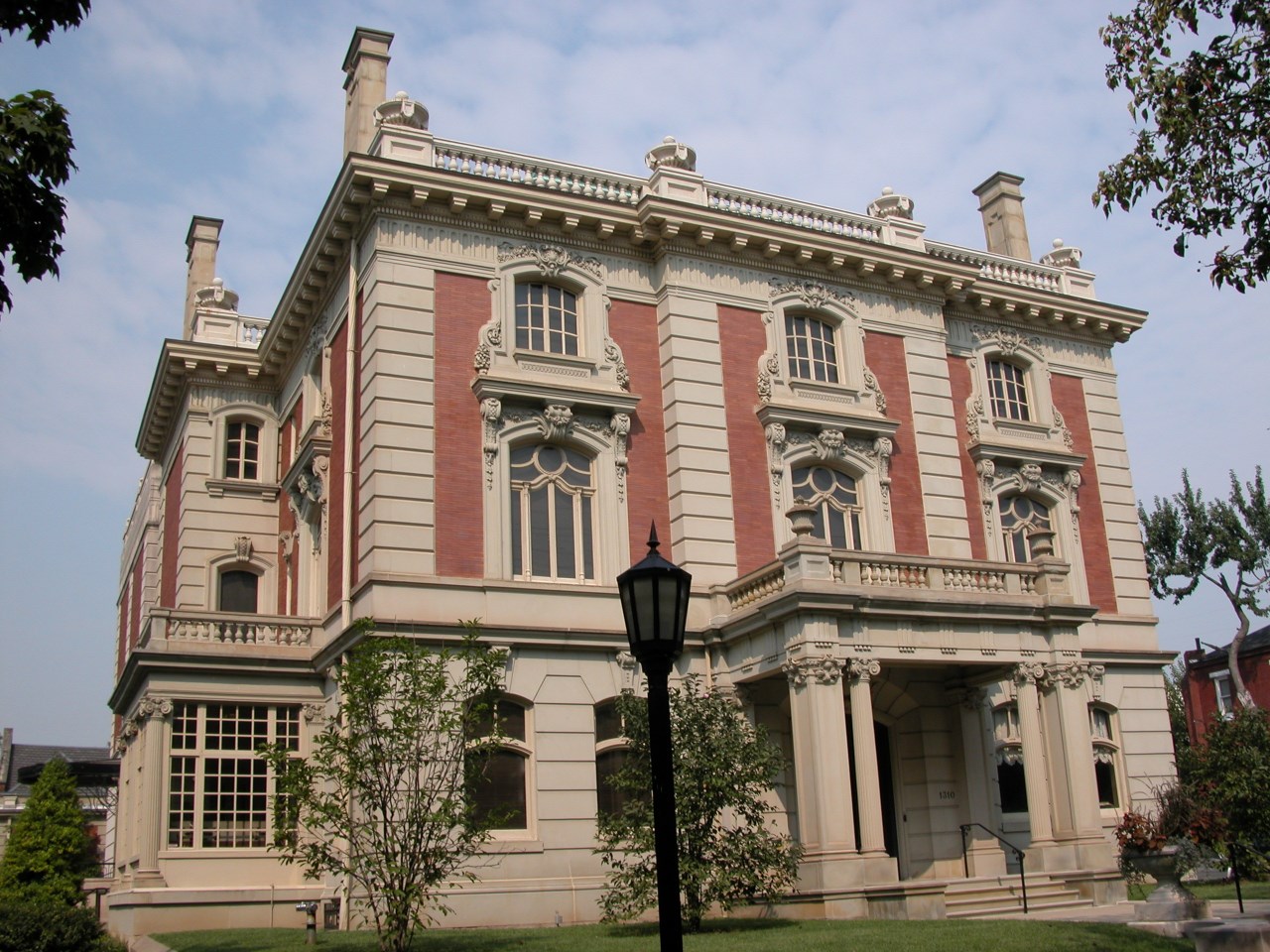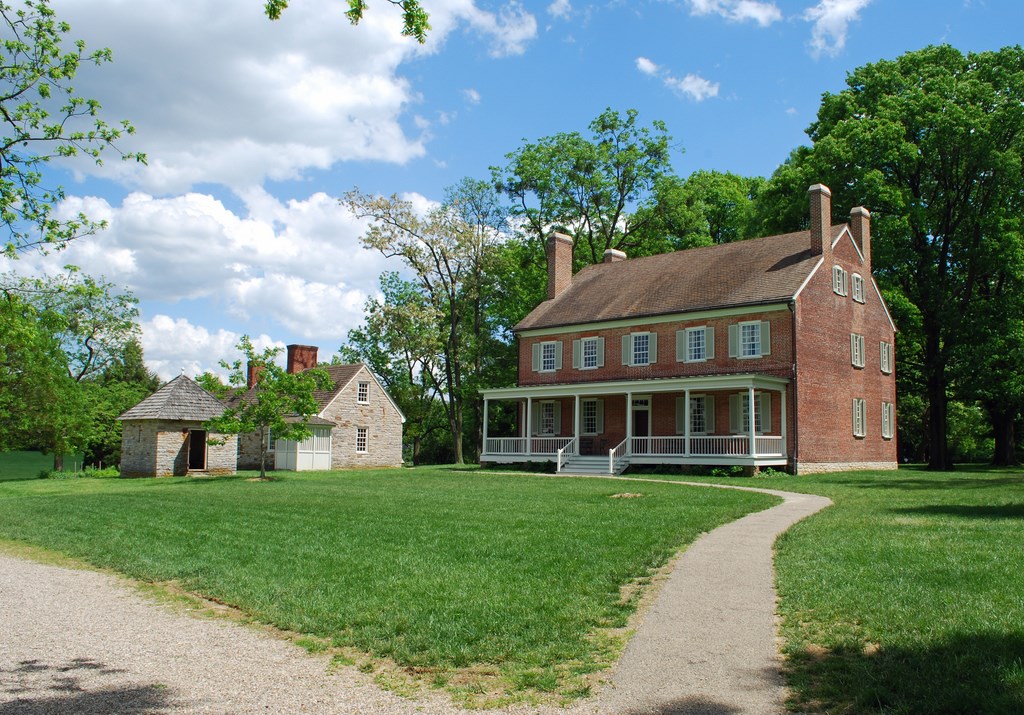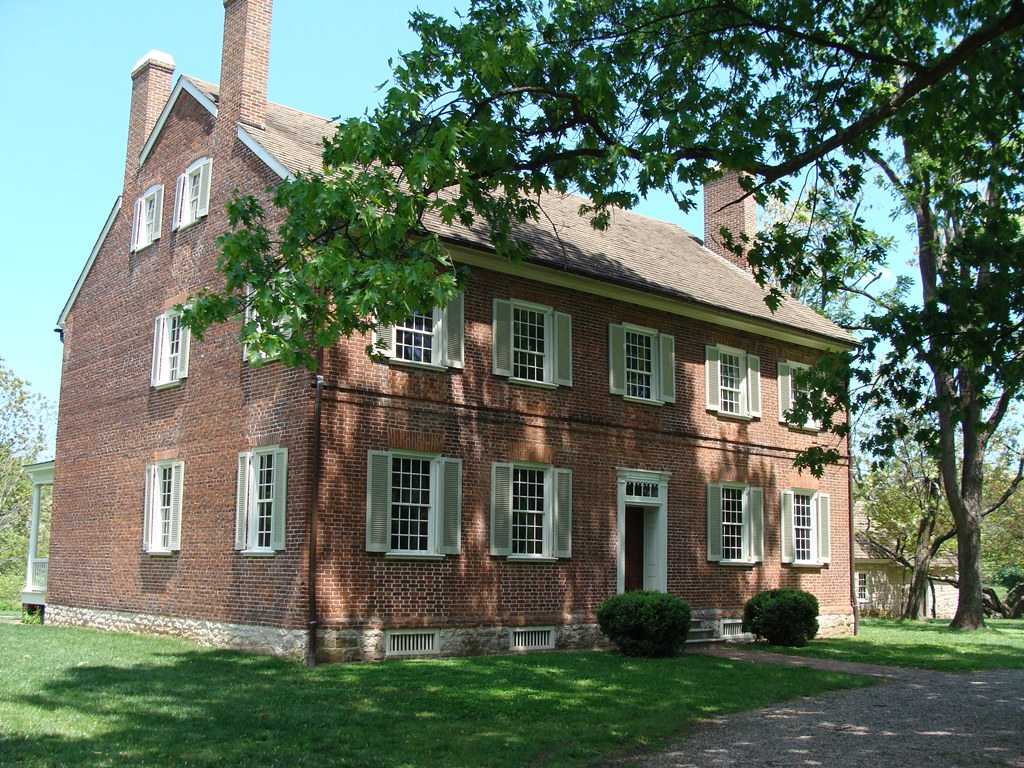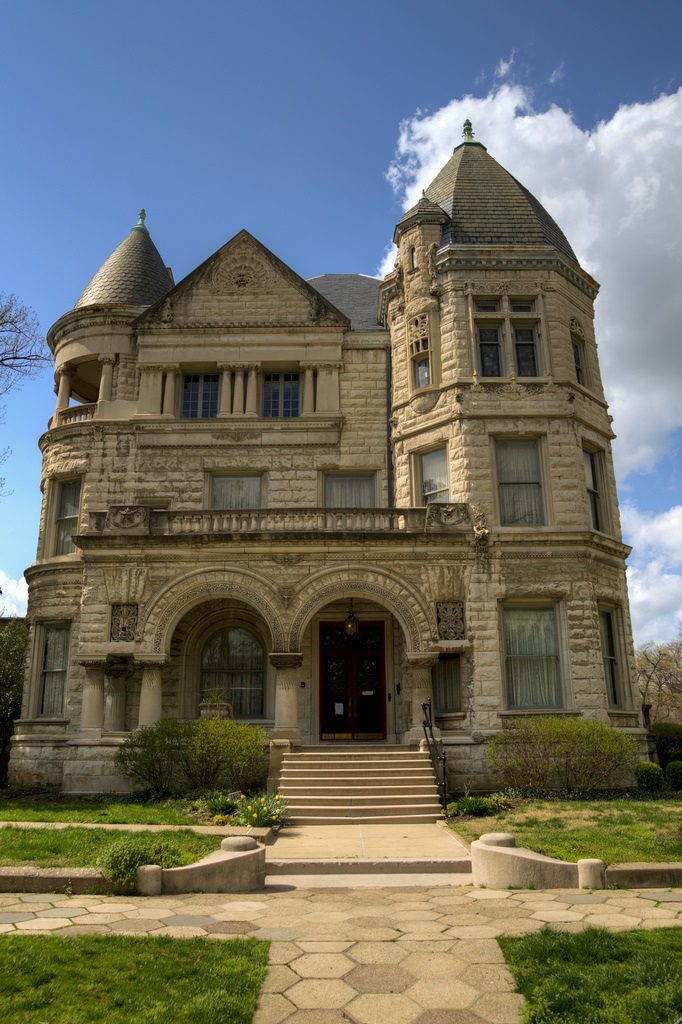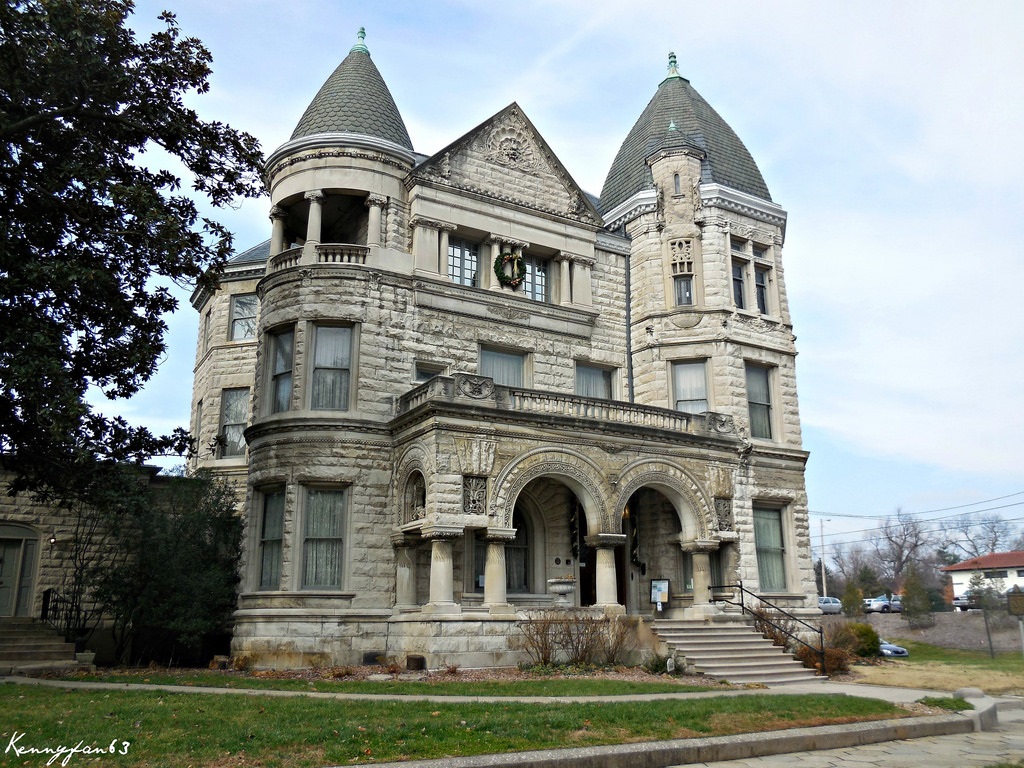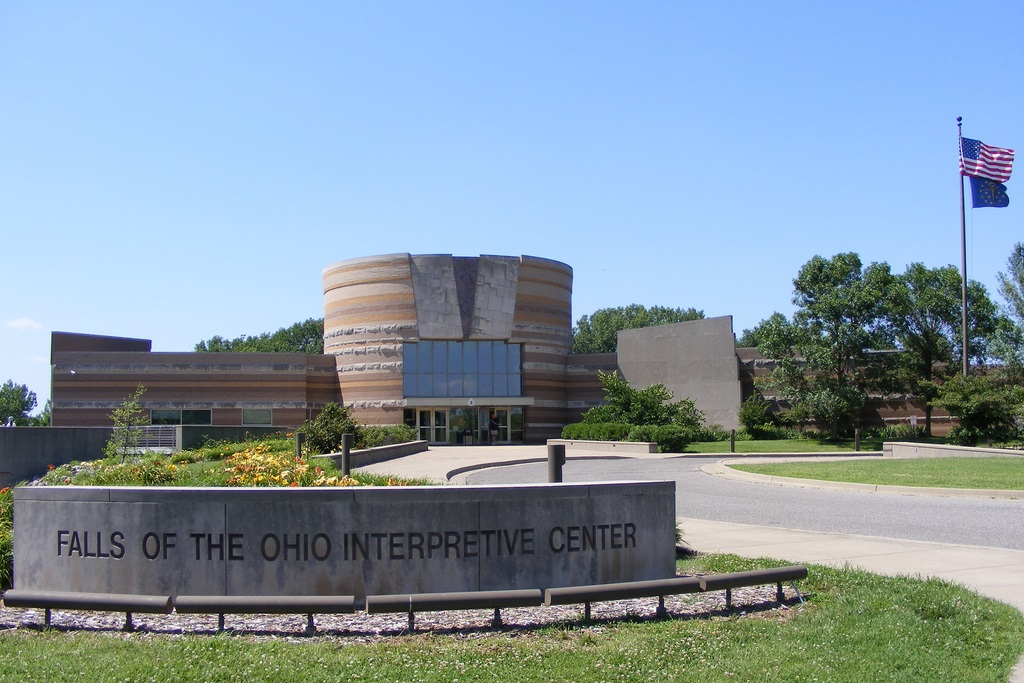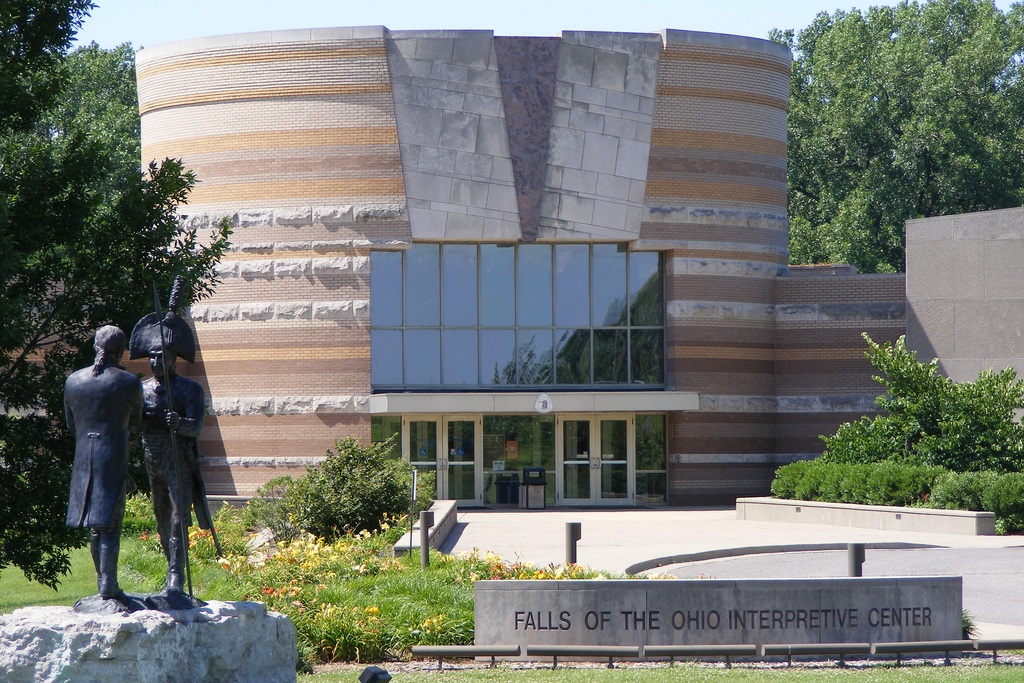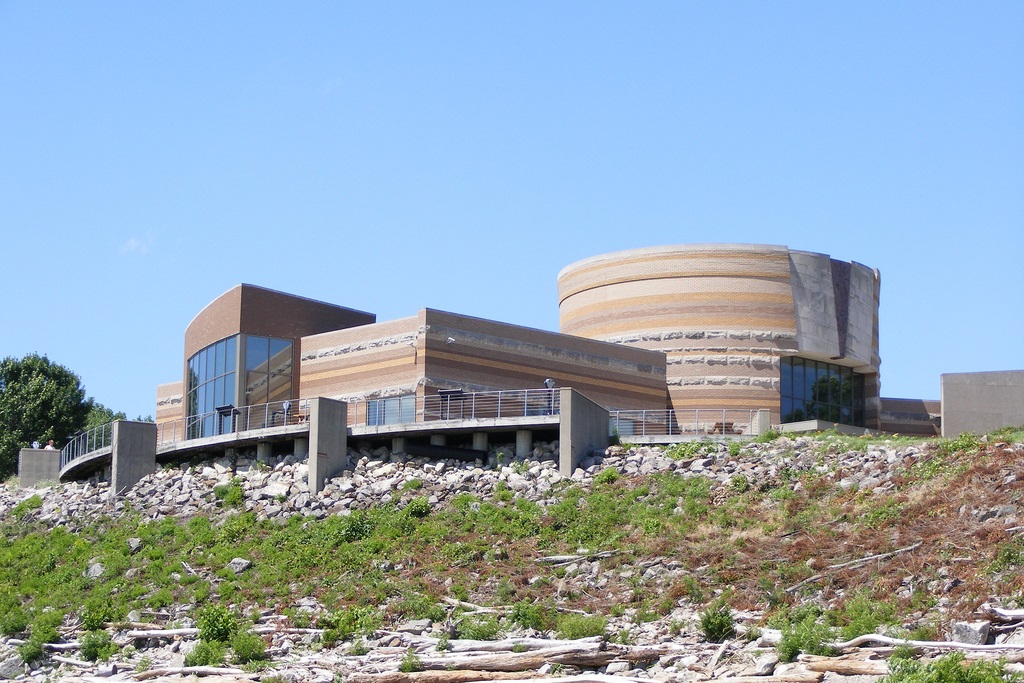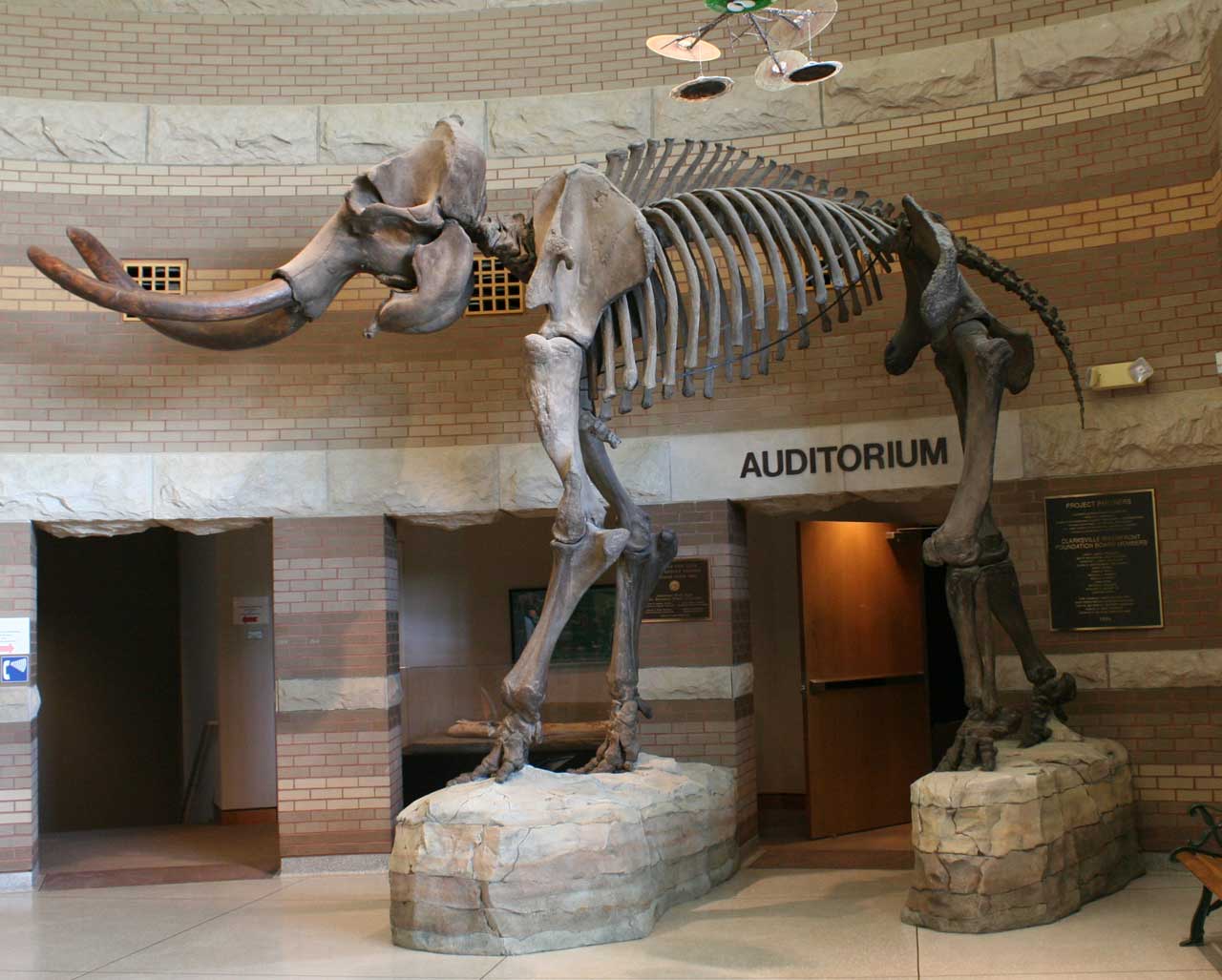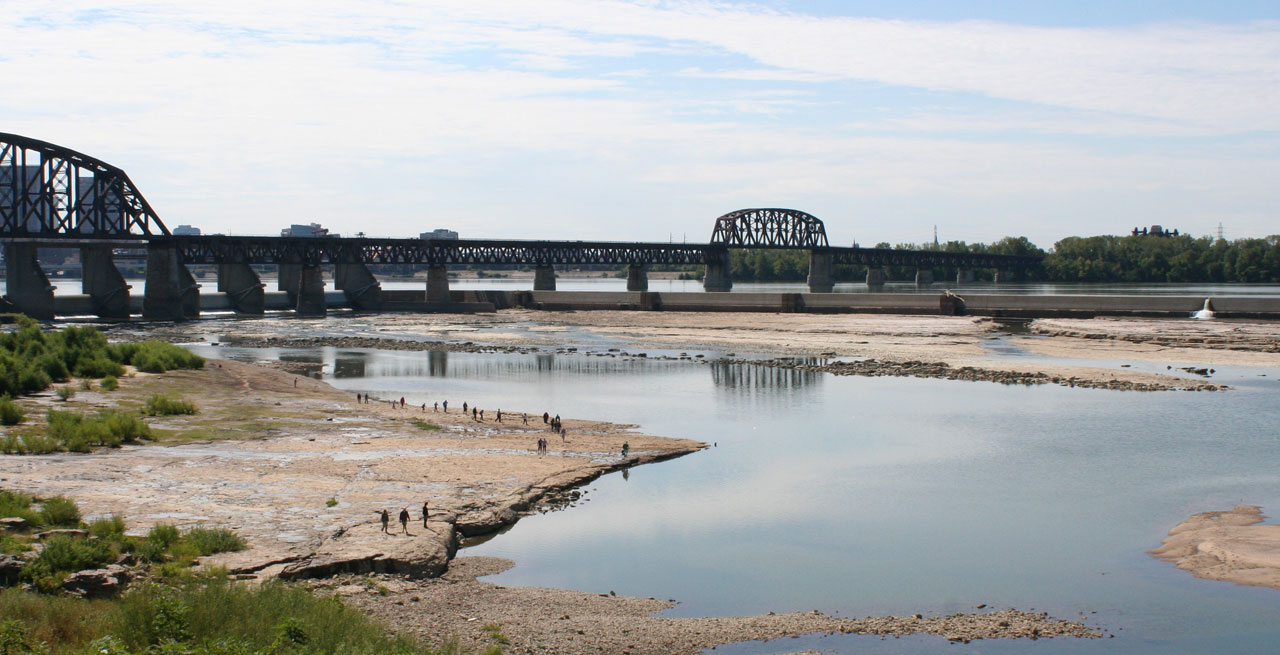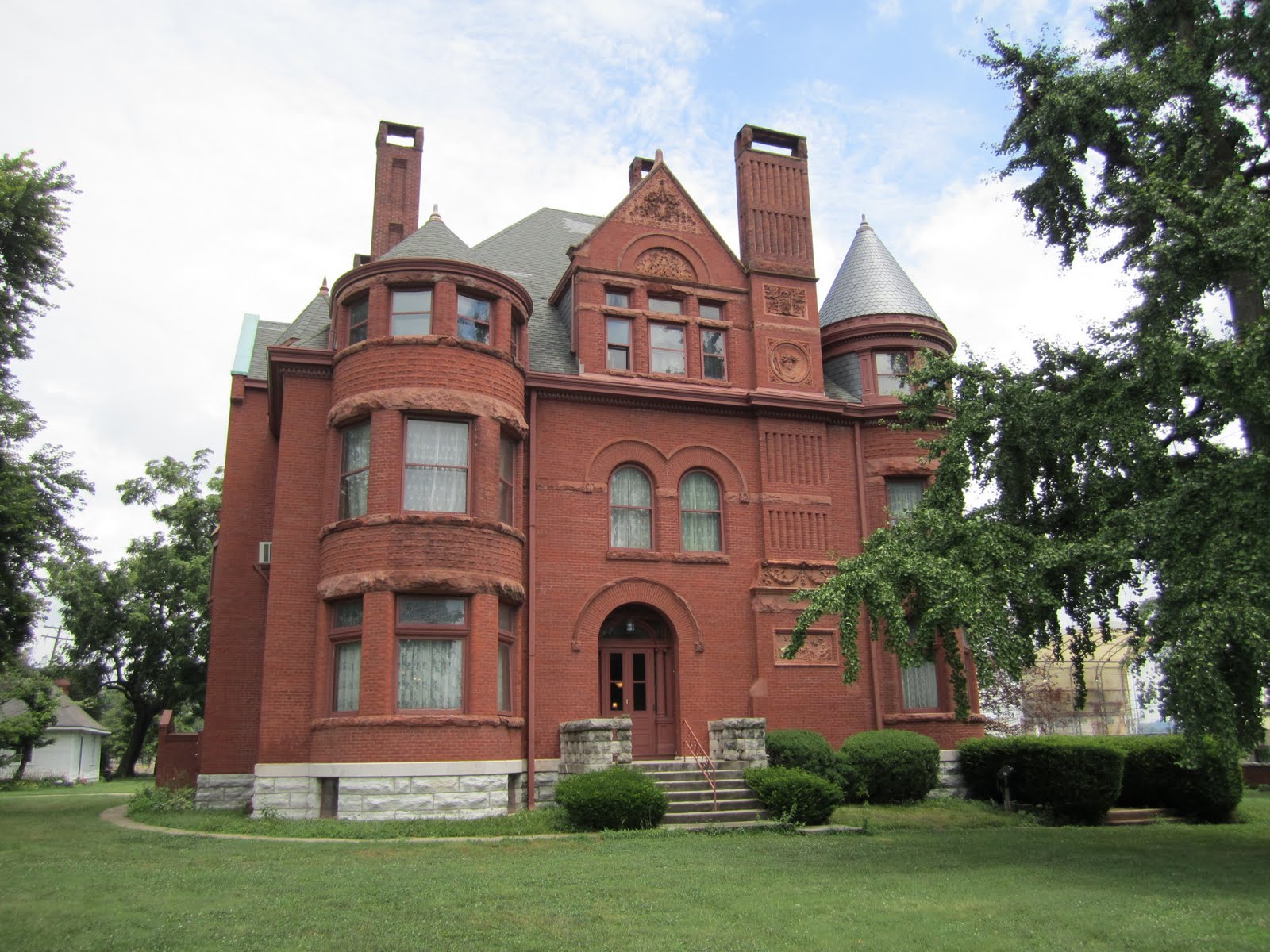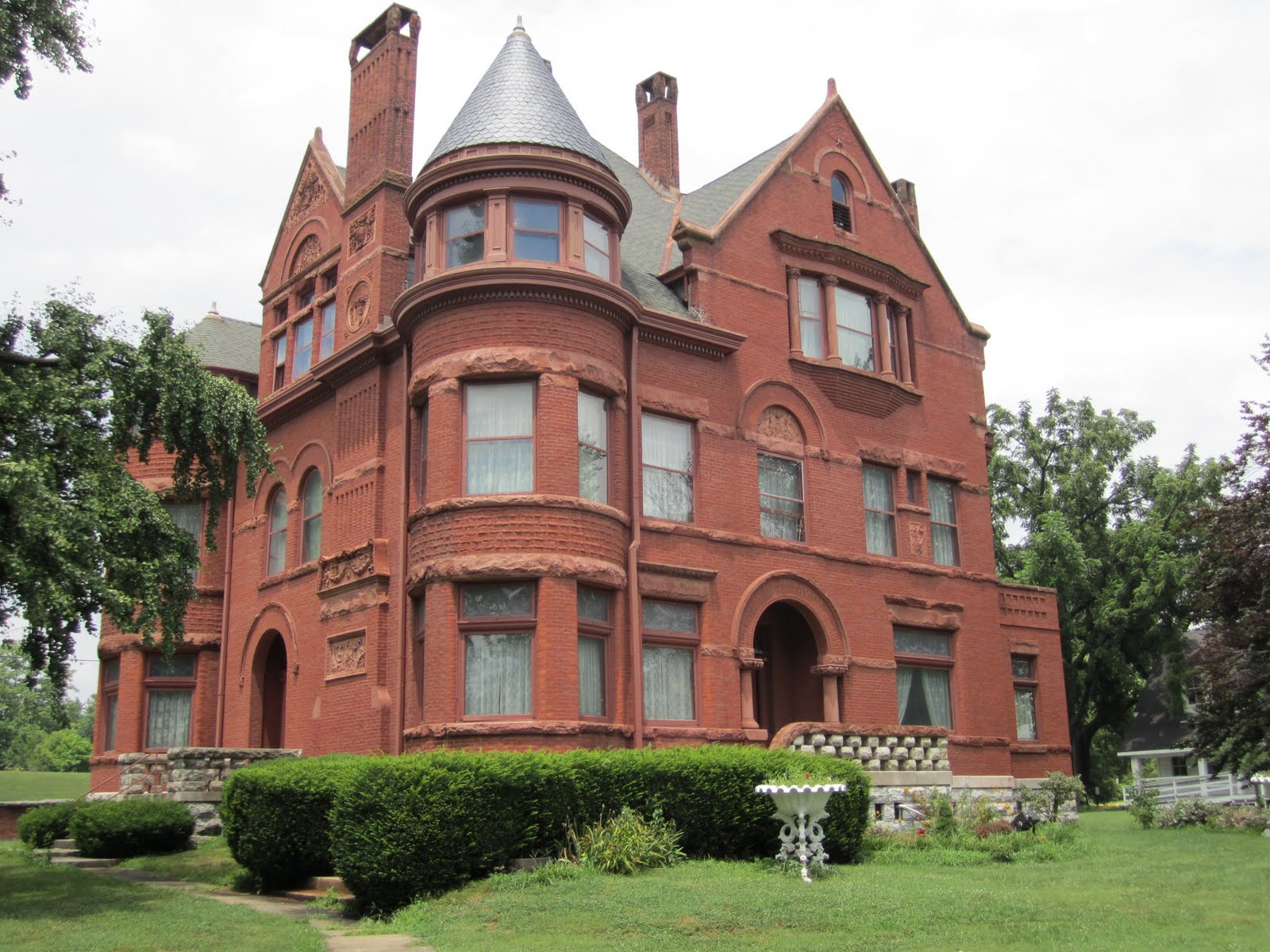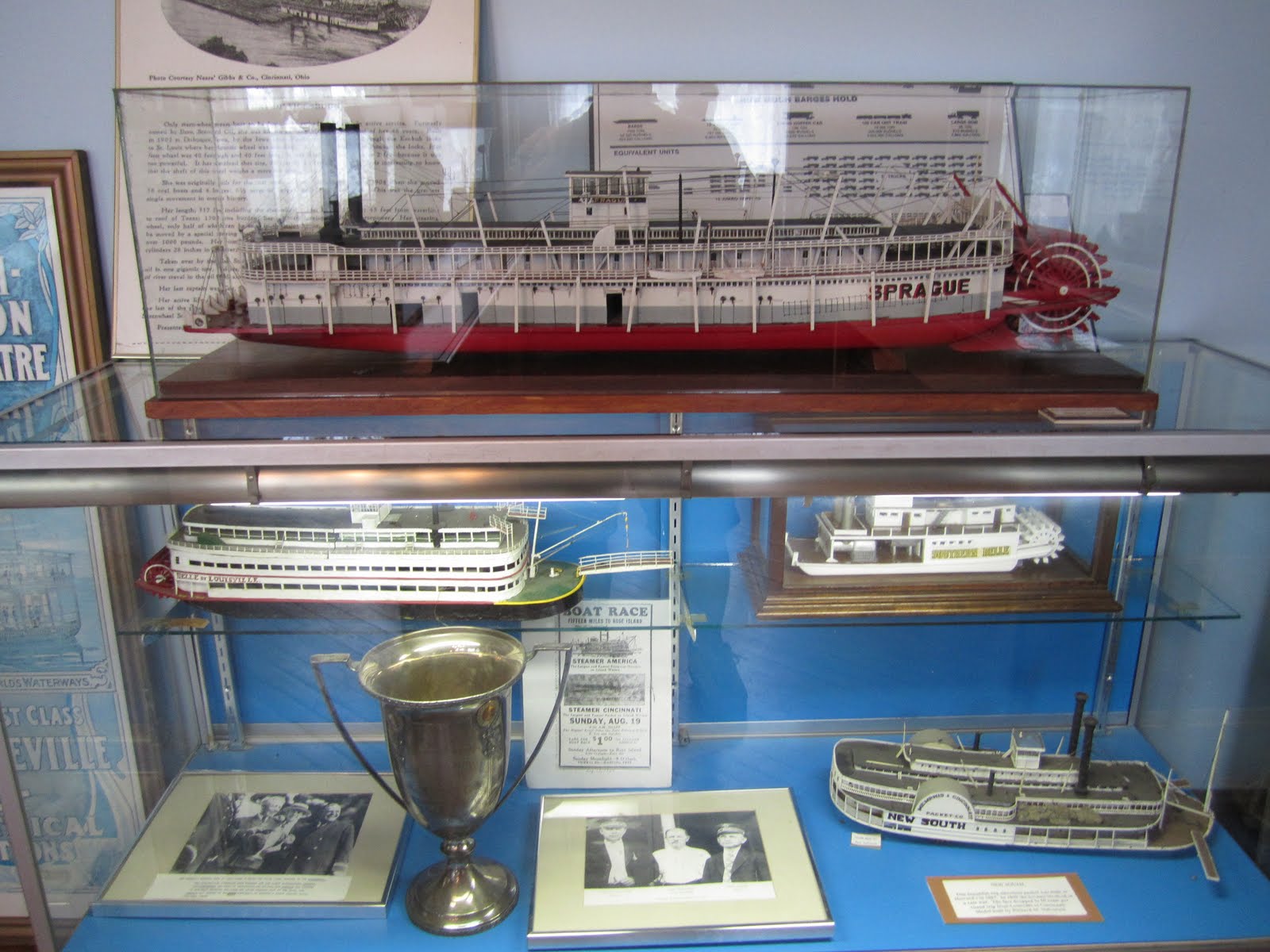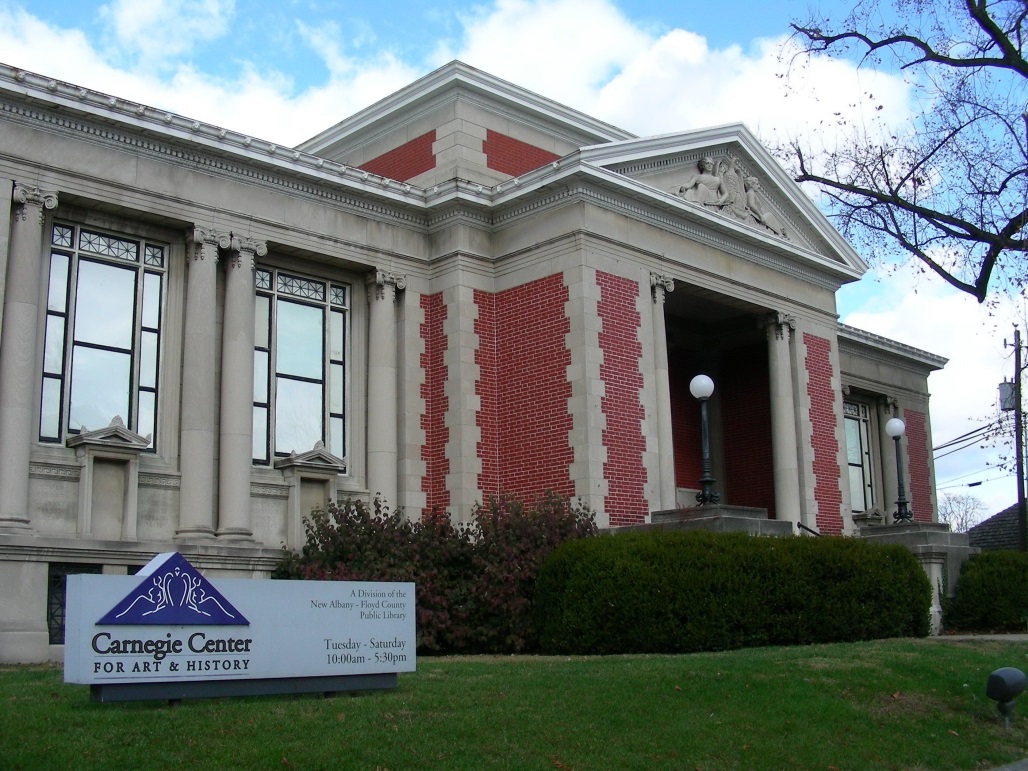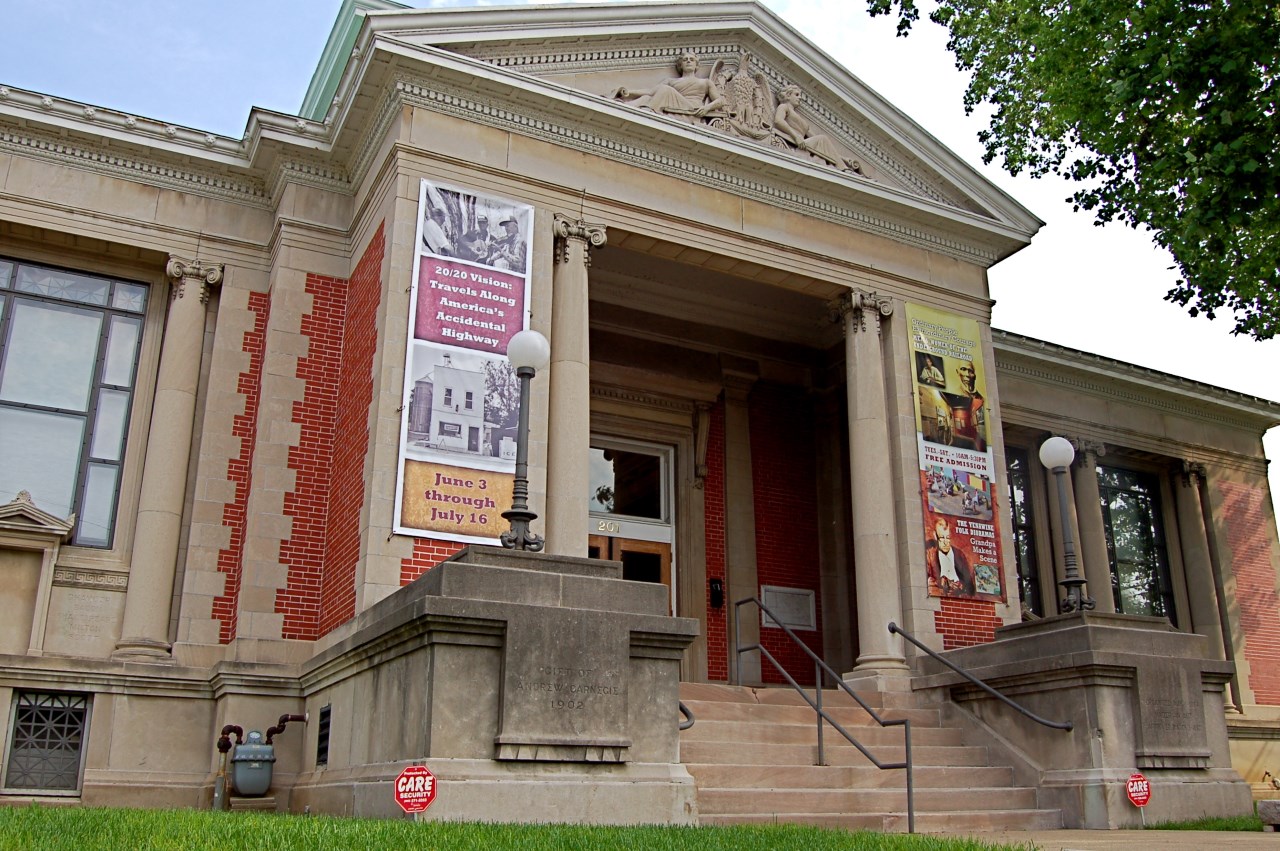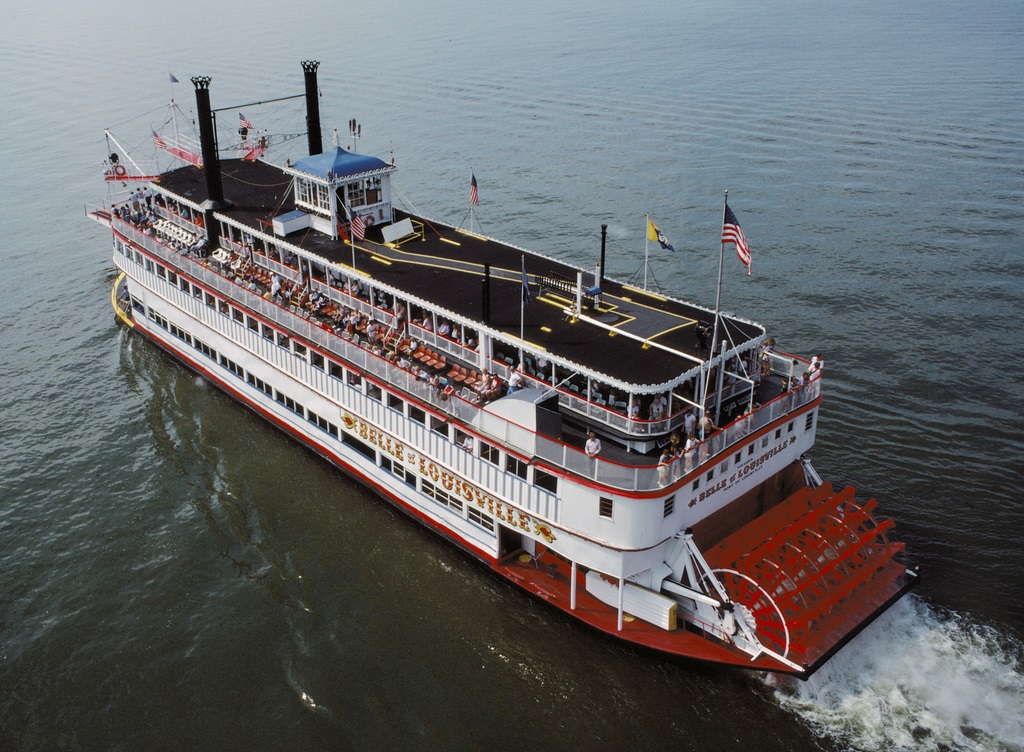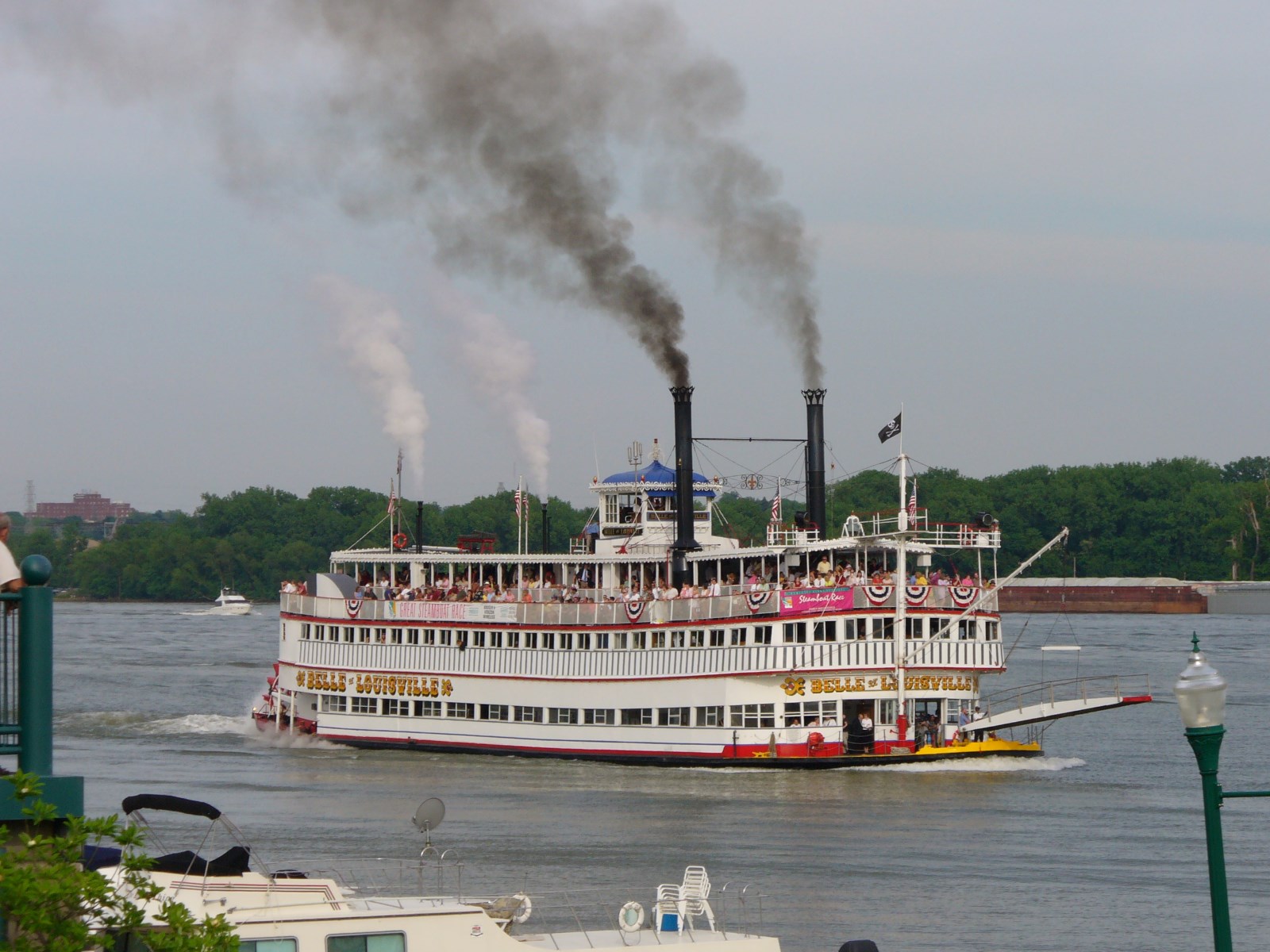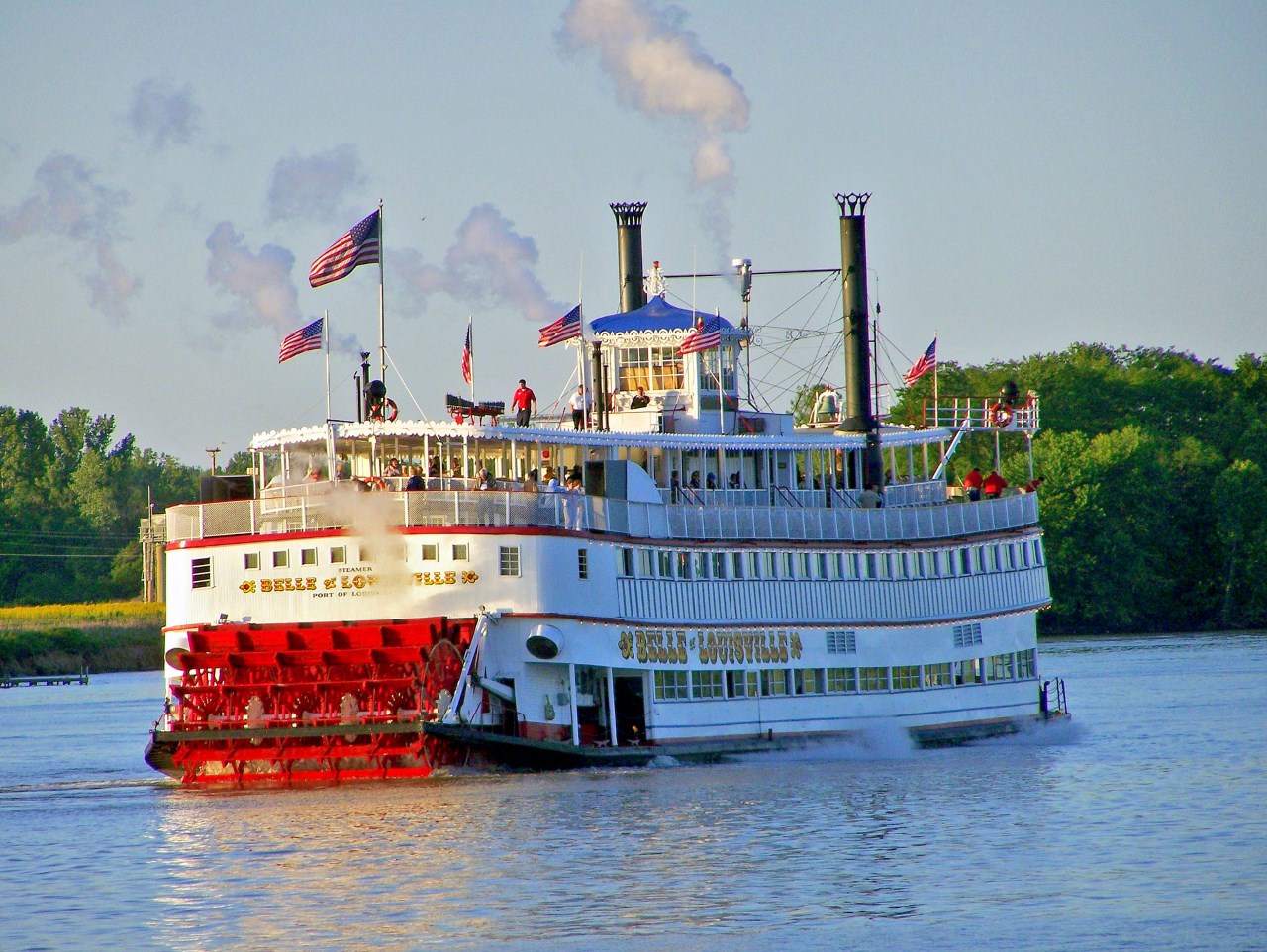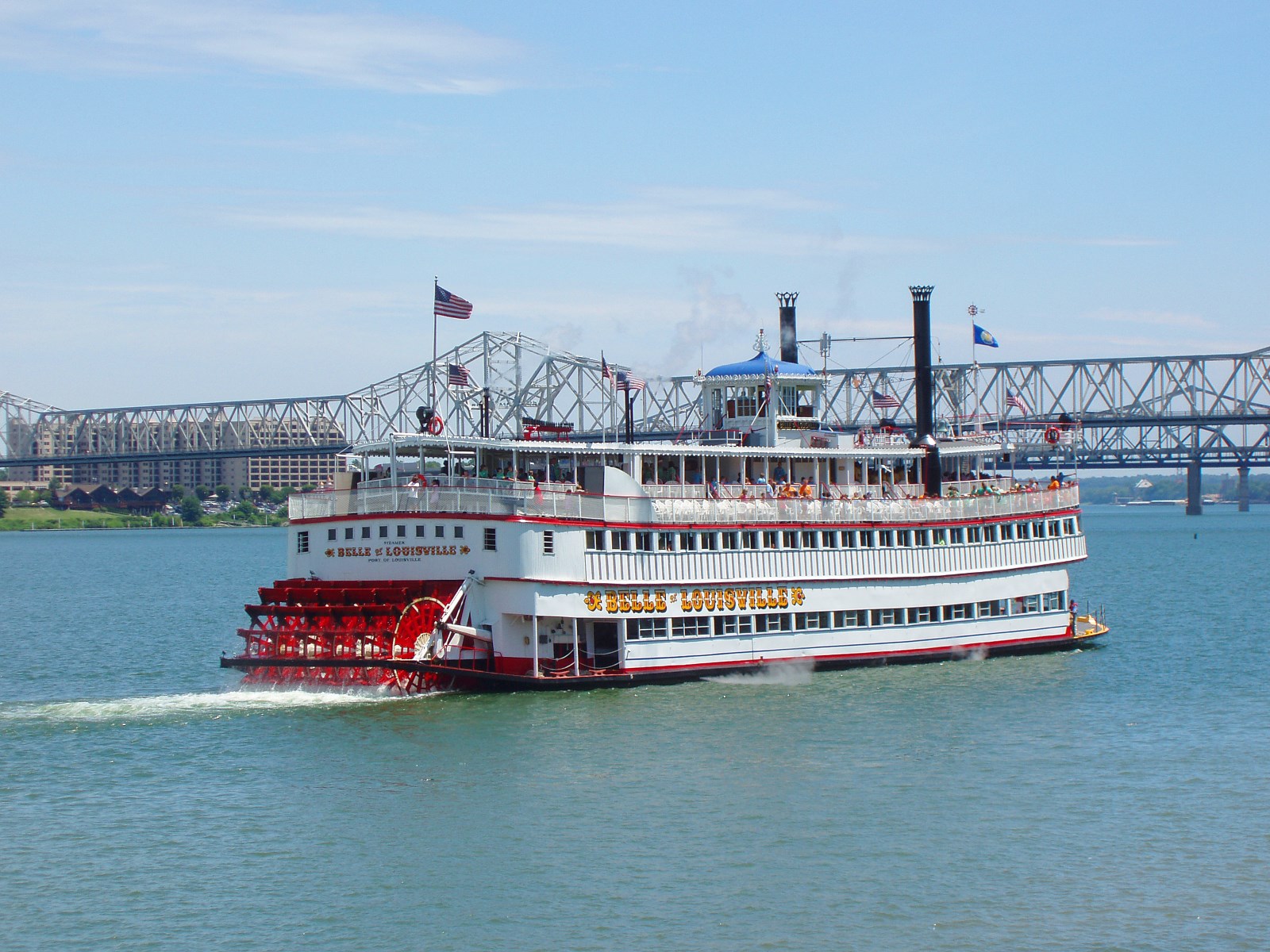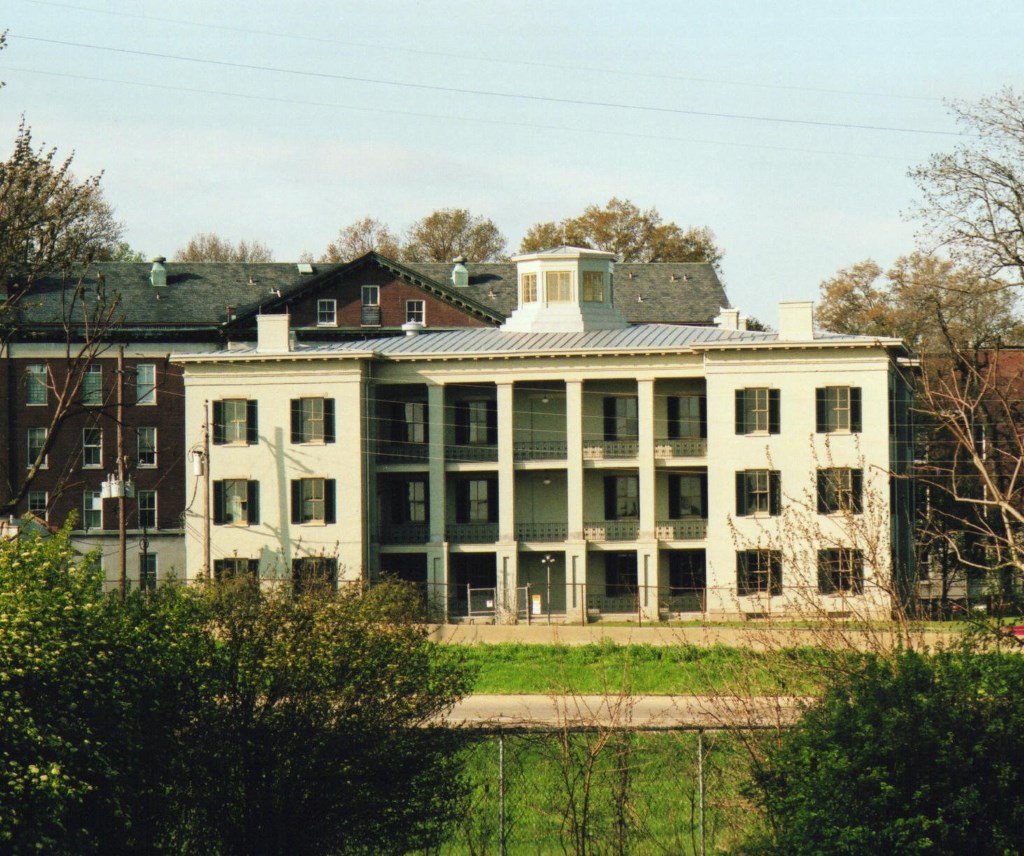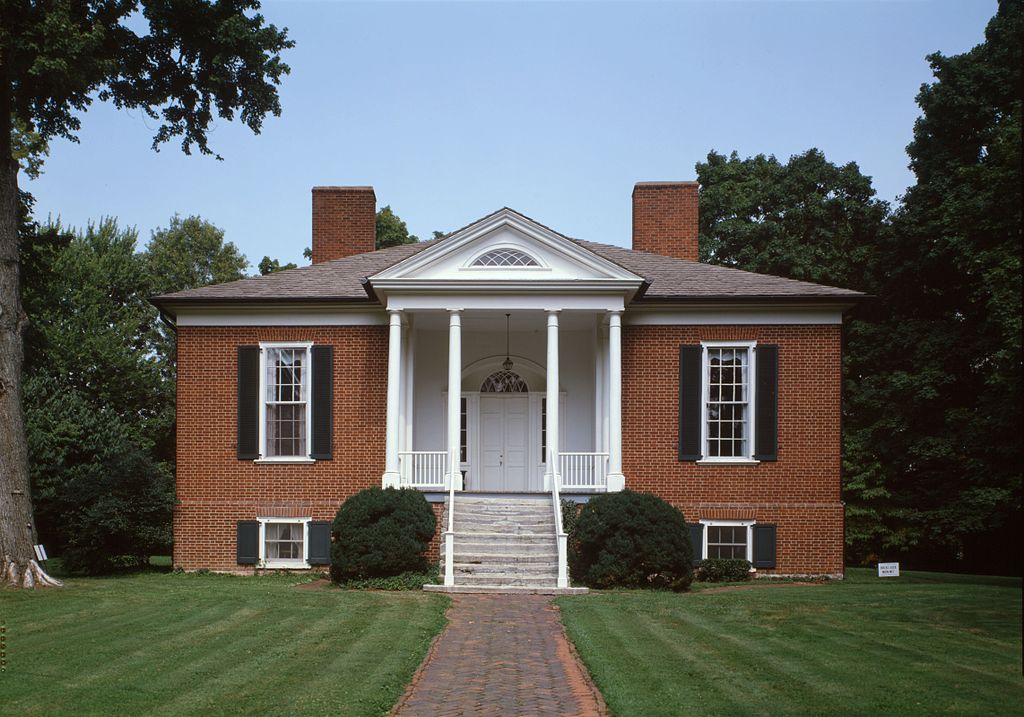 10 Speed Art Museum
he Speed Art Museum, established in 1927, underwent changes in 2013 with a major addition to the building. It is one of Louisville's most popular museums. The collections include 17th C Dutch and Flemish painting; 18th C French art; Renaissance and Baroque tapestries; and American painting and sculpture.
Address: 2035 South Third Street, Louisville, KY 40208-1812, United States
Official site: http://www.speedmuseum.org/
11 Farmington
Farmington is a restored brick Federalist style mansion. It was the childhood home of Joshua Fry Speed who was considered to be Lincoln's closest friend. The house was built in 1810 with plans from Thomas Jefferson.
Address: 3033 Bardstown Road, Louisville, KY 40205-3019, United States
Official site: http://www.historichomes.org/Farmington/Welcome/tabid/1367/Default.aspx
12 Kentucky Science Center
The Louisville Science Center is housed in a restored 19th C warehouse with hands-on exhibits and an IMAX theater. Displays are intended for all ages, making it a great facility for children.
Address: 727 West Main Street, Louisville, KY 40202-2633, United States
Official site: http://www.kysciencecenter.org/
13 Kentucky Museum of Art and Craft
The Kentucky Museum of Art and Craft hosts changing exhibitions throughout the year in three galleries. The work of approximately 200 artists are displayed, featuring work in in everything from folk art to furniture.
Address: 715 West Main Street, Louisville, KY 40202, United States
Official site: http://www.kentuckyarts.org/
14 Thomas Edison House
The Thomas Edison House was home to the inventor during his brief stay as a telegrapher after the Civil War. Some of Edison's inventions are on display.
Address: 729 East Washington Street, Louisville, KY 40202-1050, United States
Official site: http://www.edisonhouse.org/ThomasEdisonHouse/Welcome/tabid/1353/Default.aspx
15 Louisville Metro Hall
Formerly called the Jefferson County Courthouse, Louisville Metro Hall was built in the late 1830s and designed by Kentucky native, Gideon Shyrock. Of particular interest are two statues; one of of Thomas Jefferson by Moses Ezekiel in the front of the Metro Hall and one of Henry Clay by Joel T Hart located in the rotunda. The building is listed on the National Register of Historic Places.
http://www.planetware.com/tourist-attractions-/louisville-us-ky-l.htm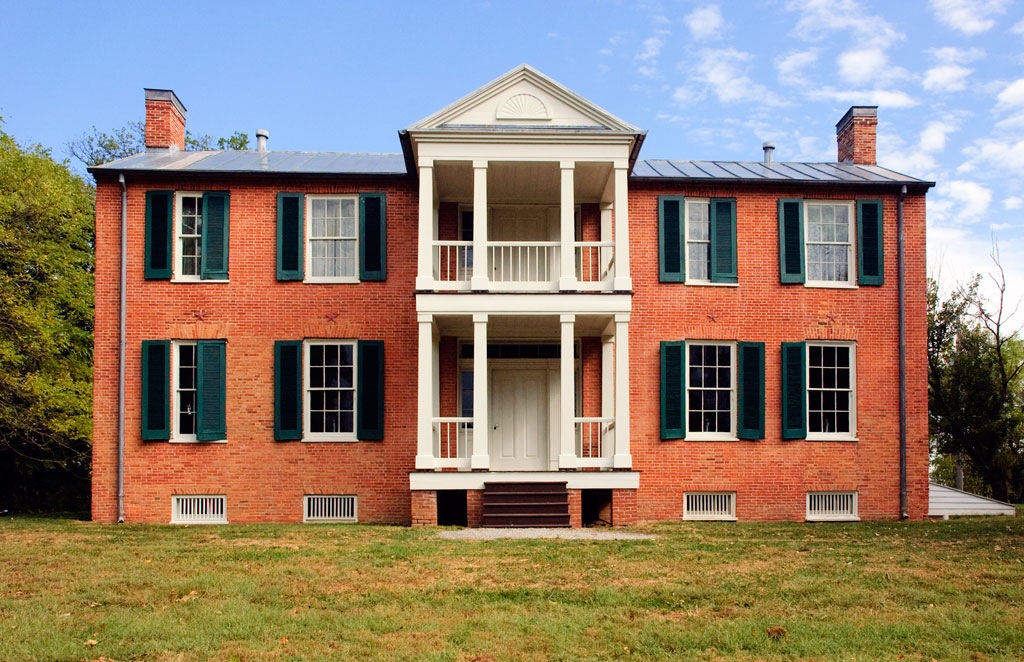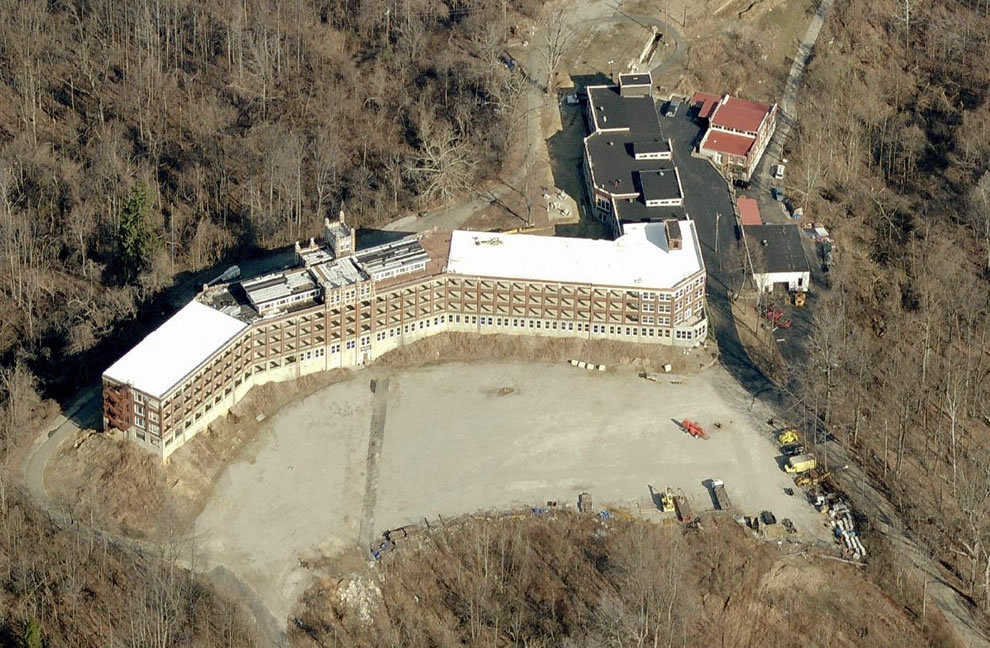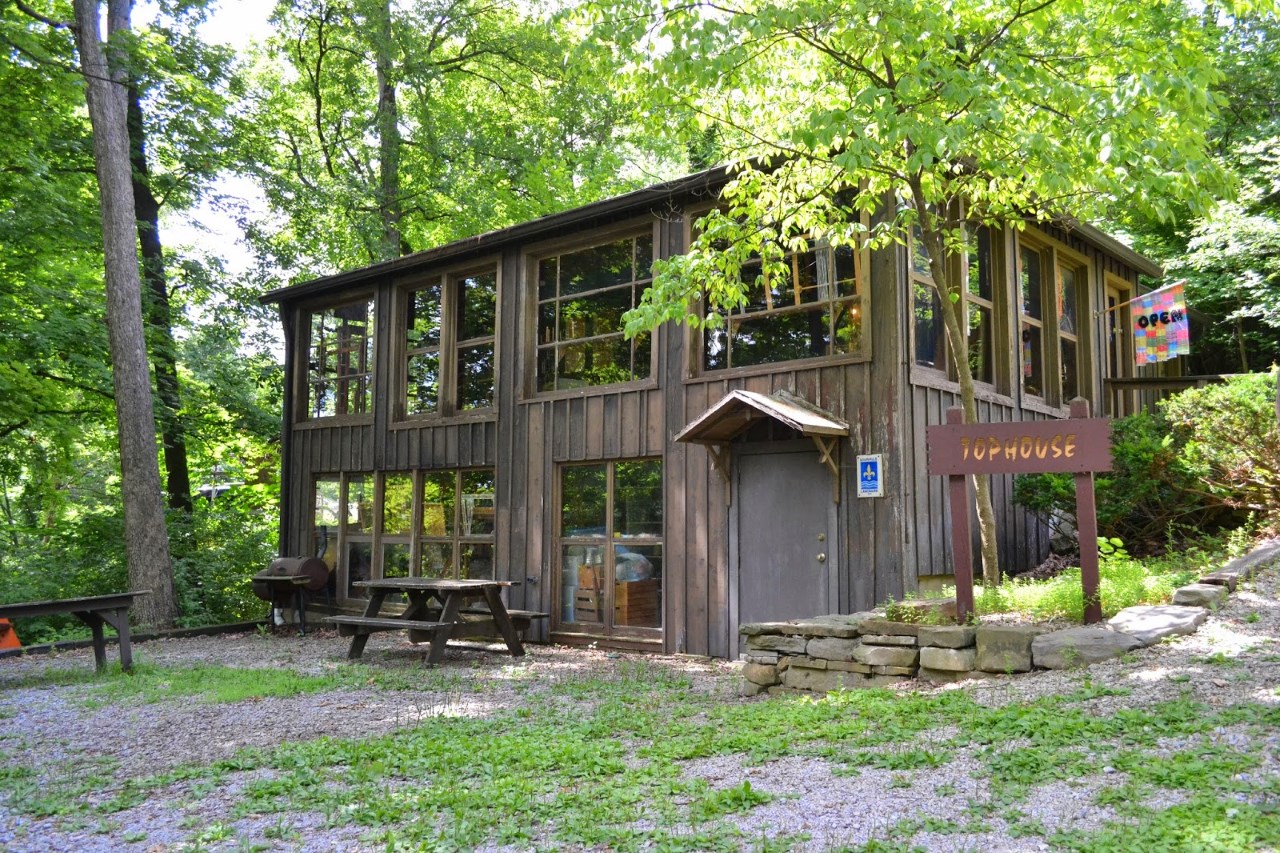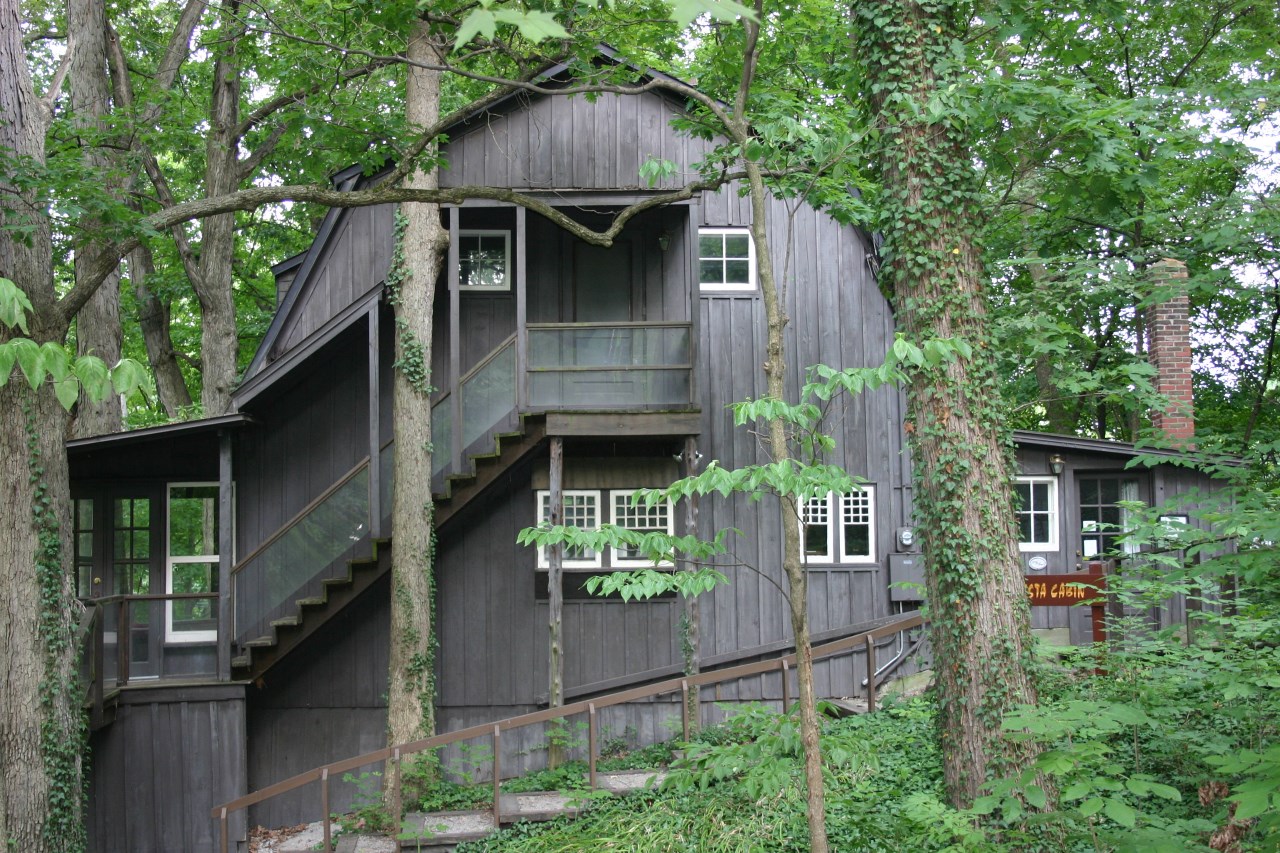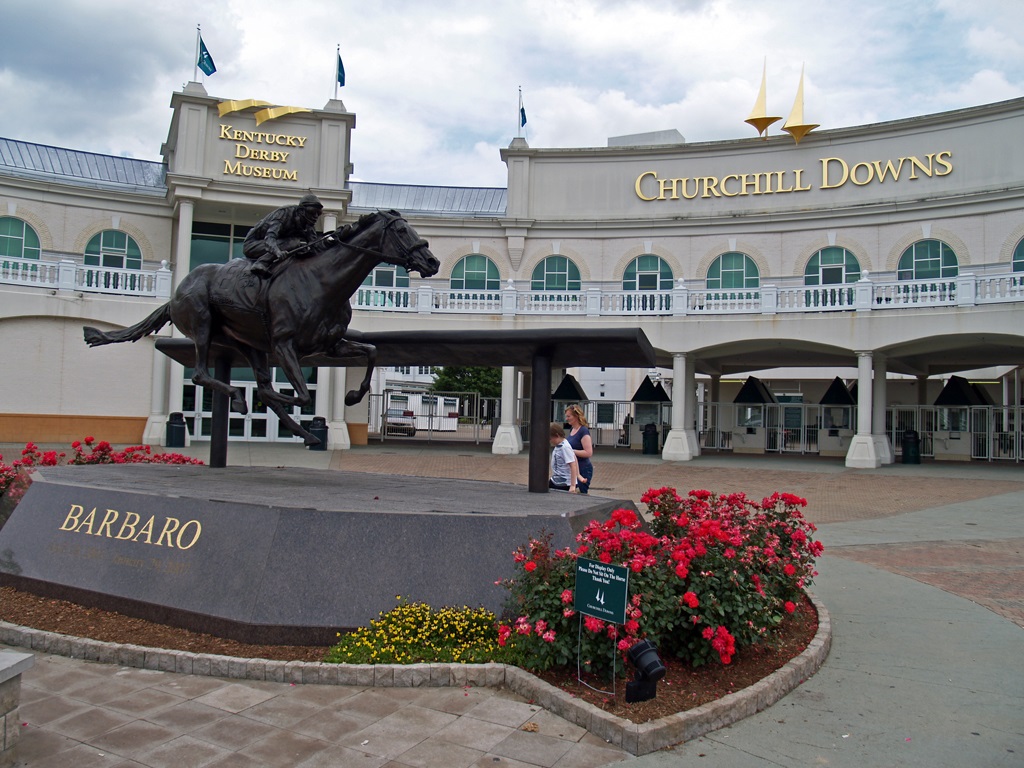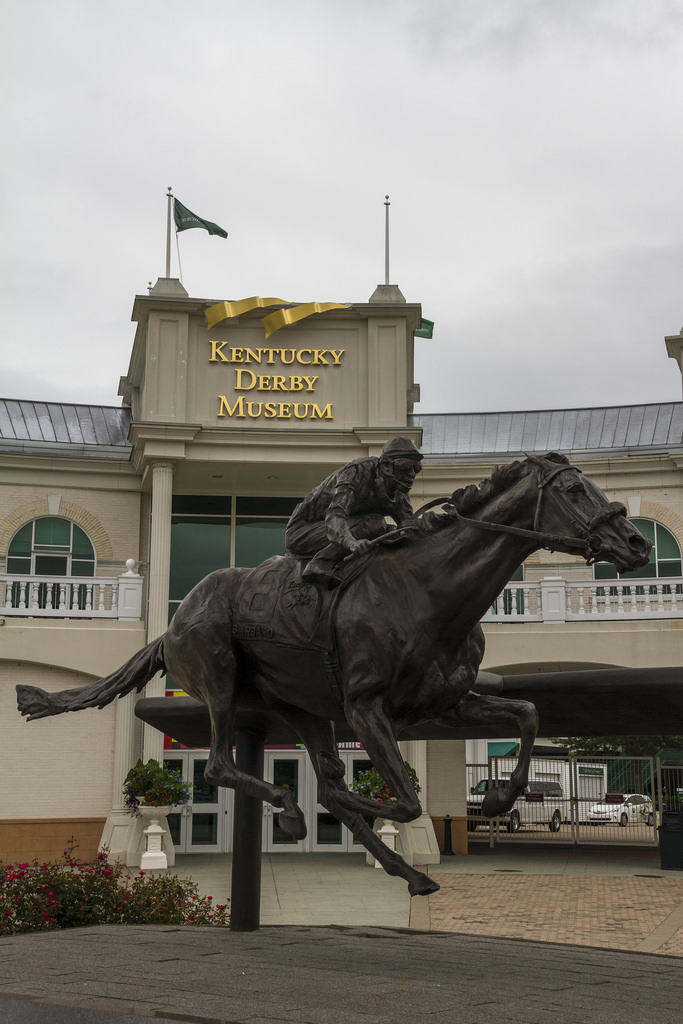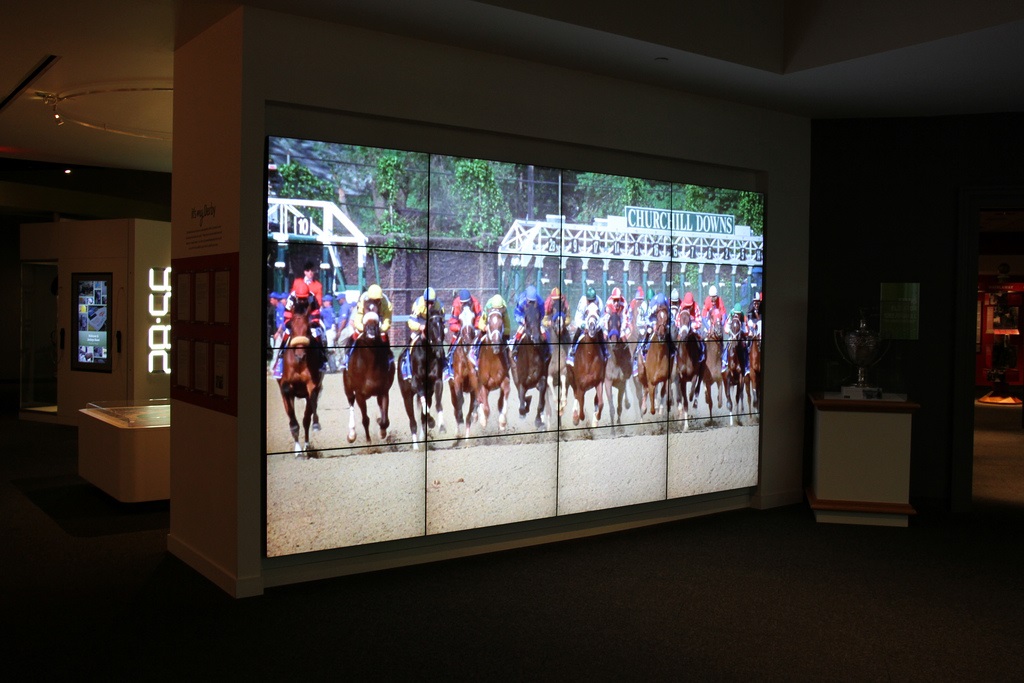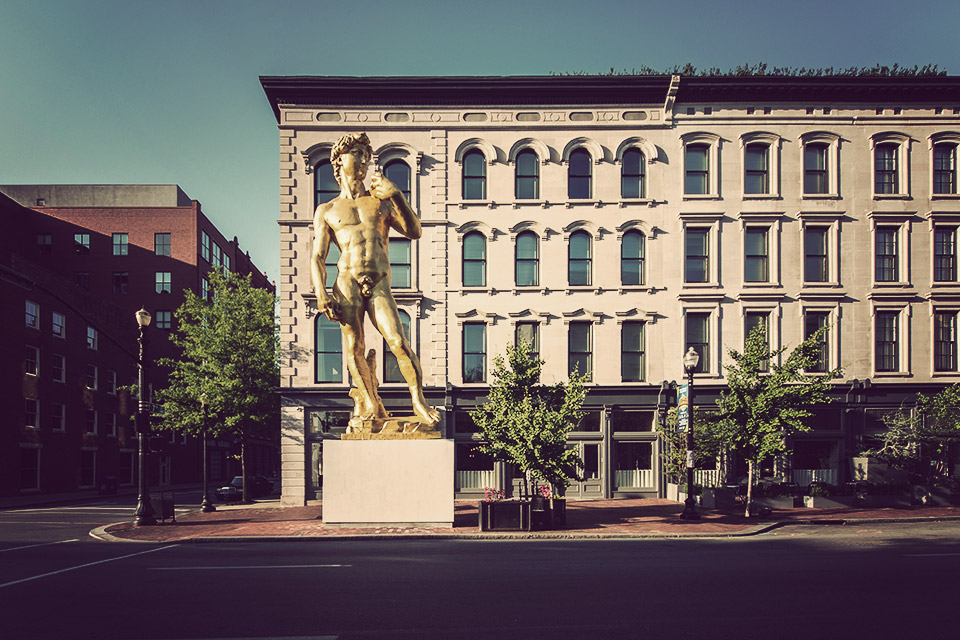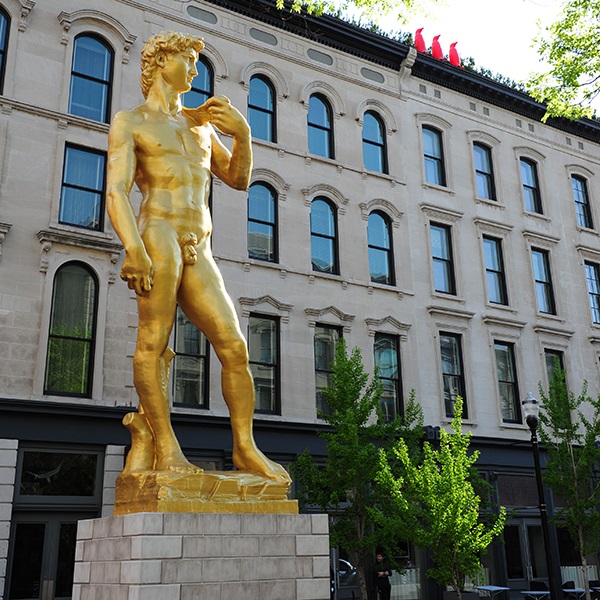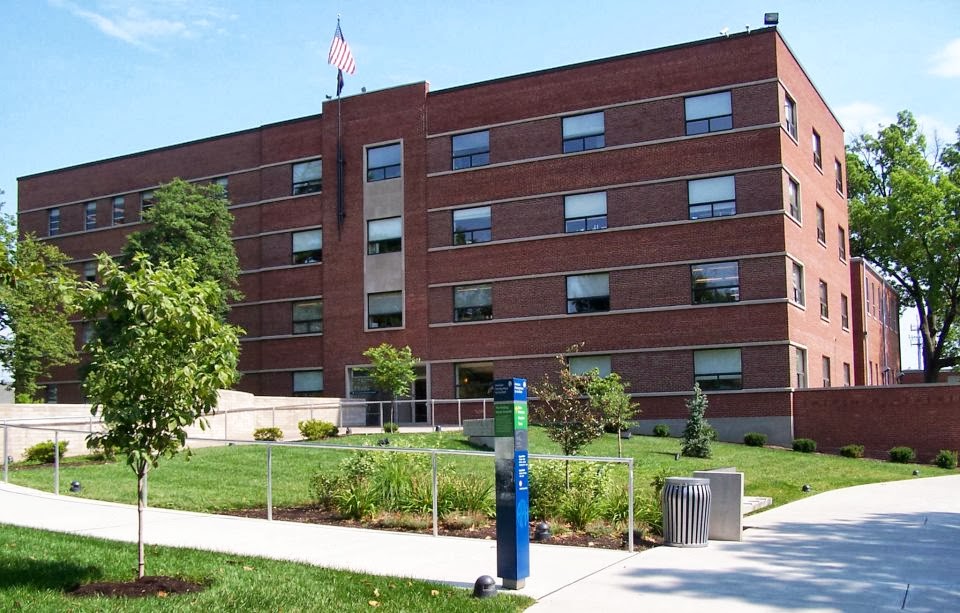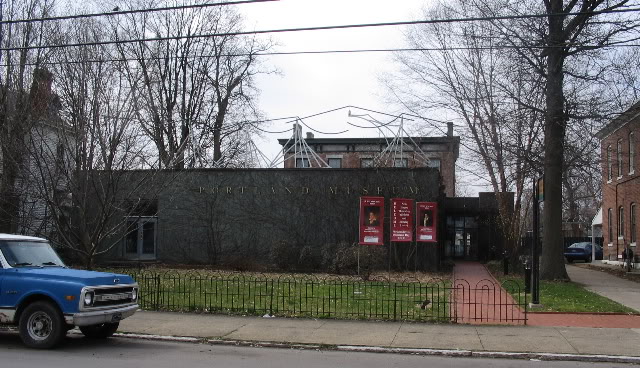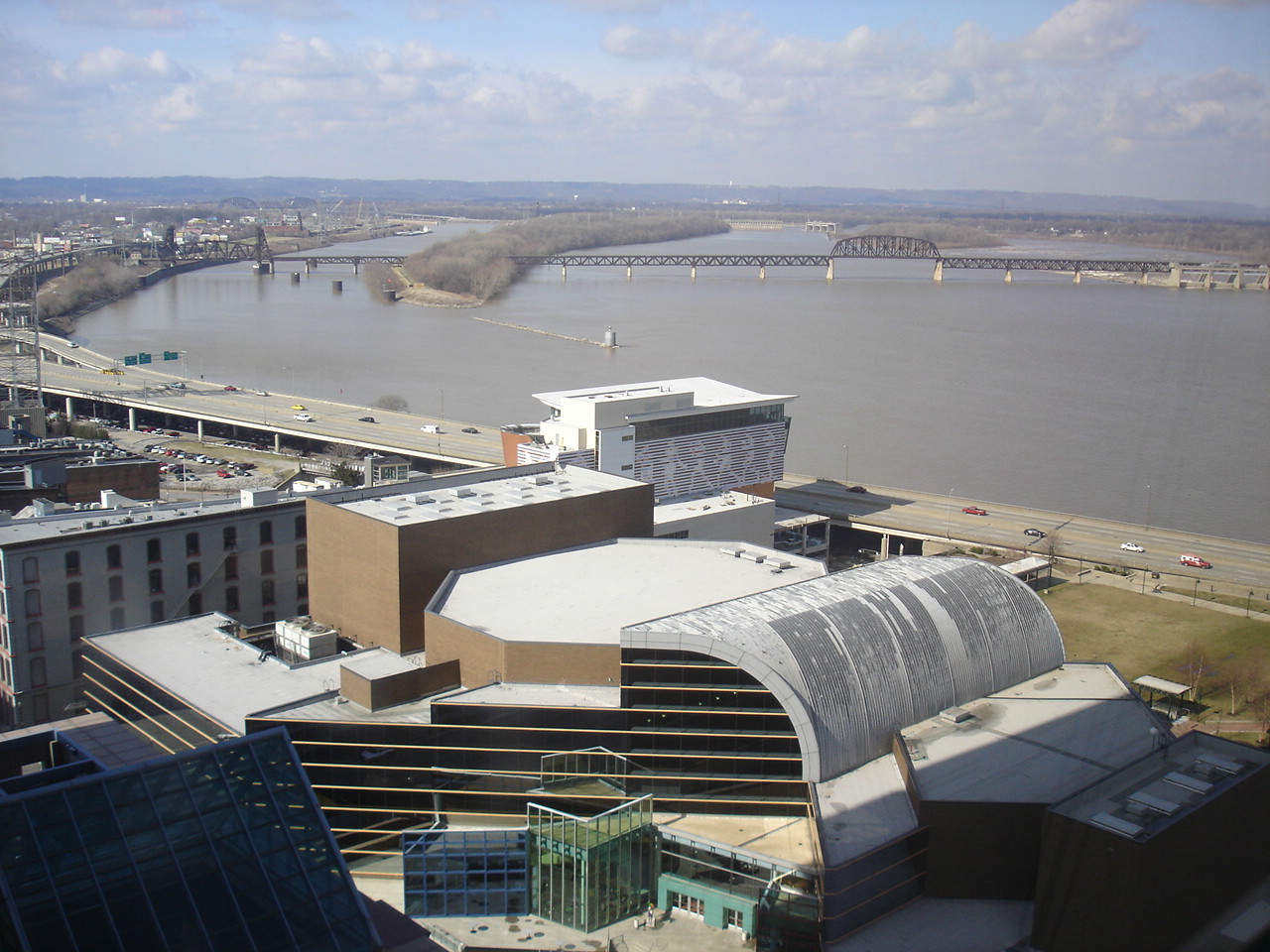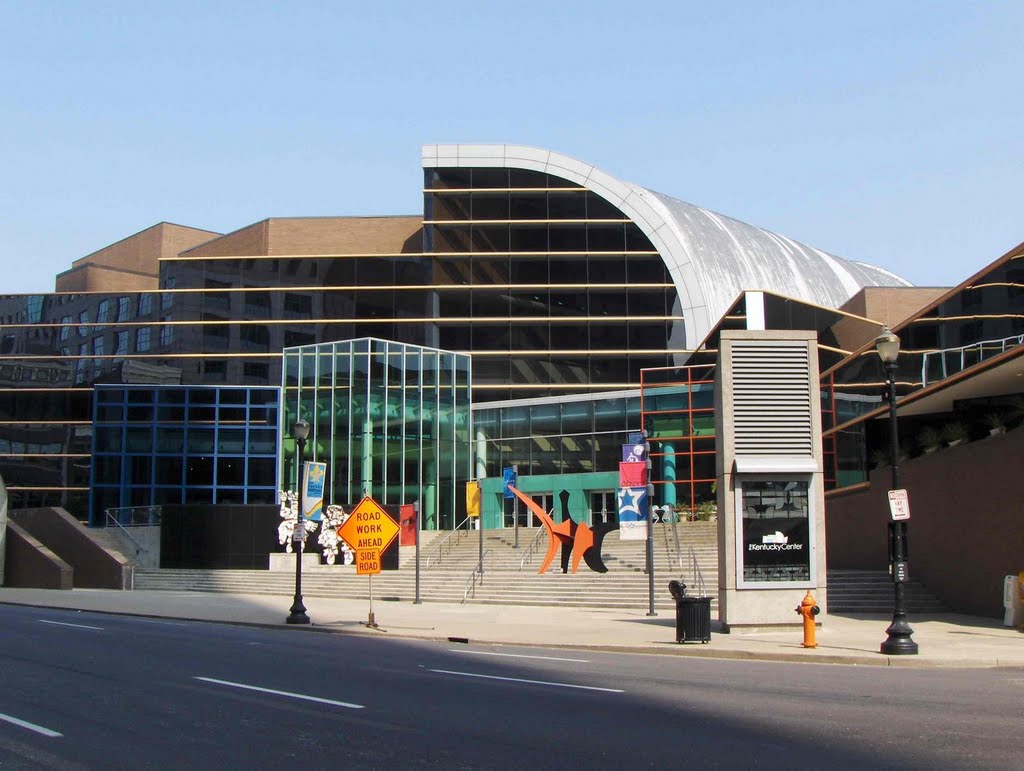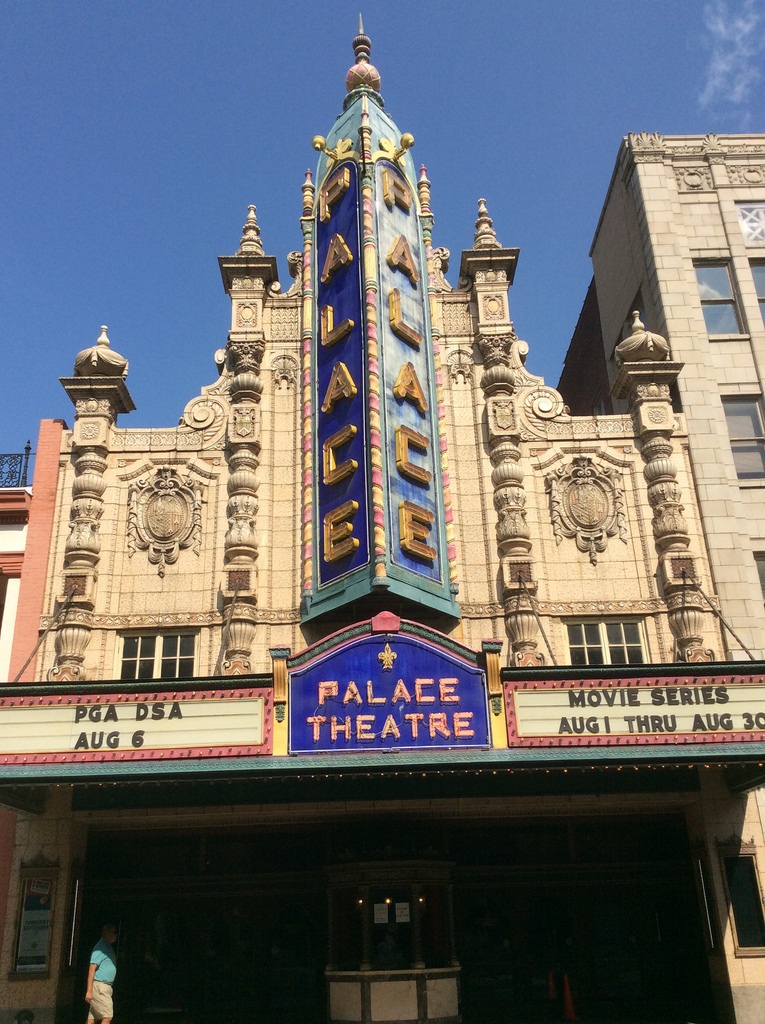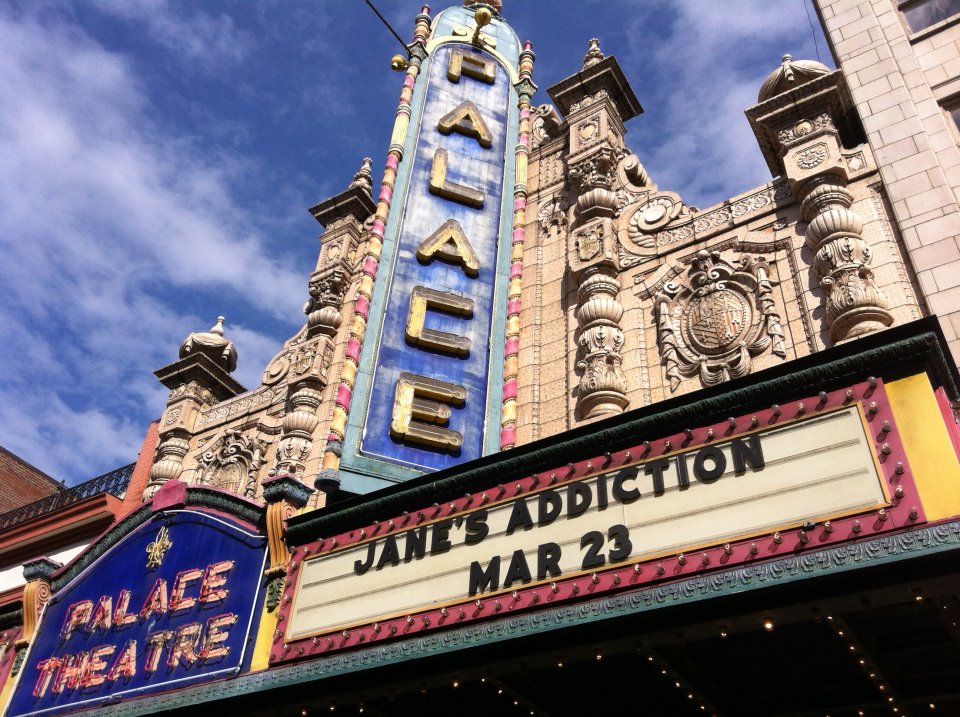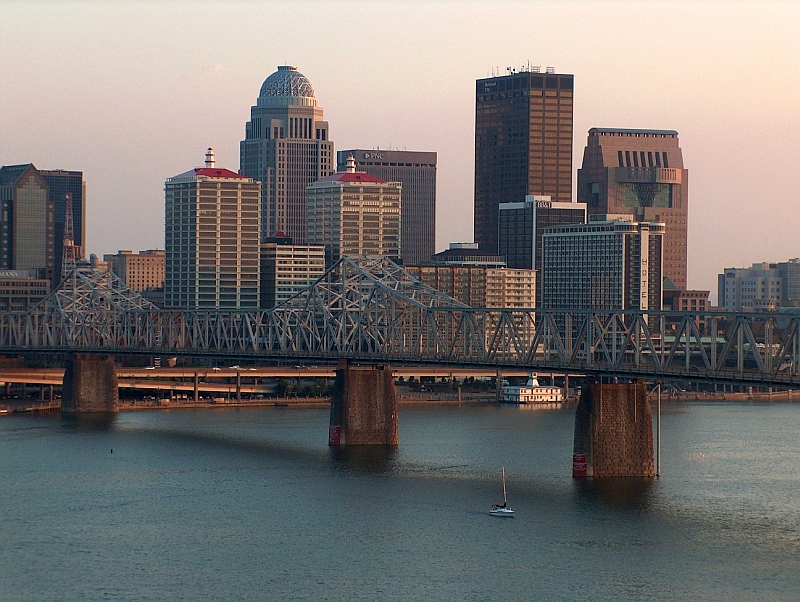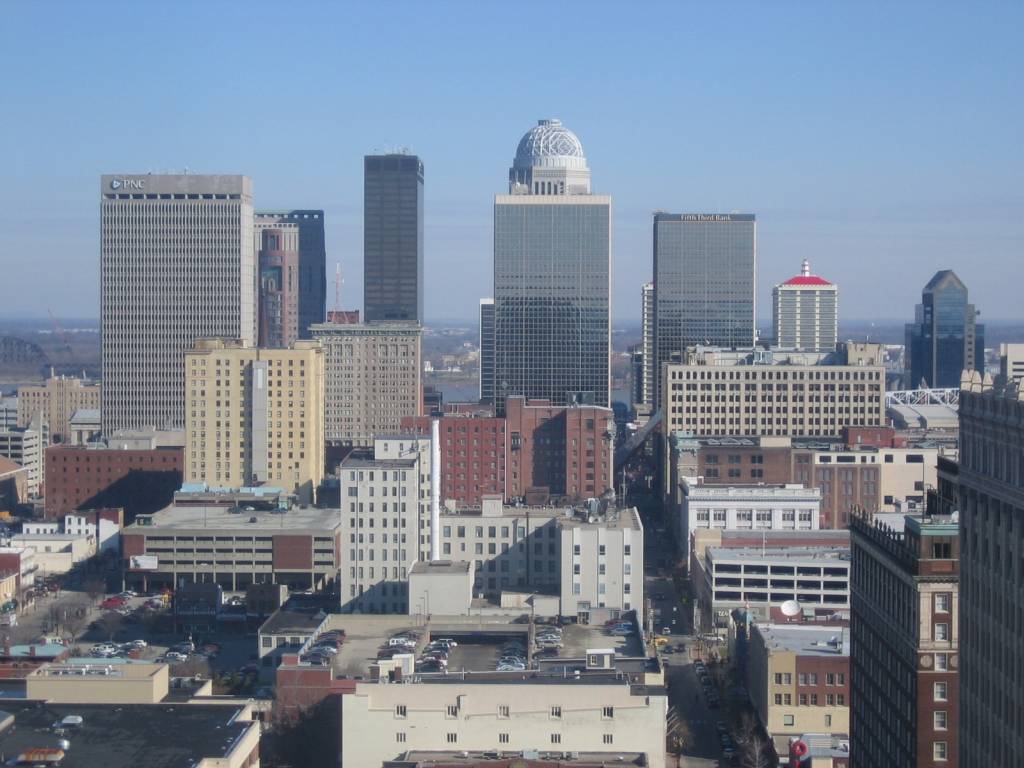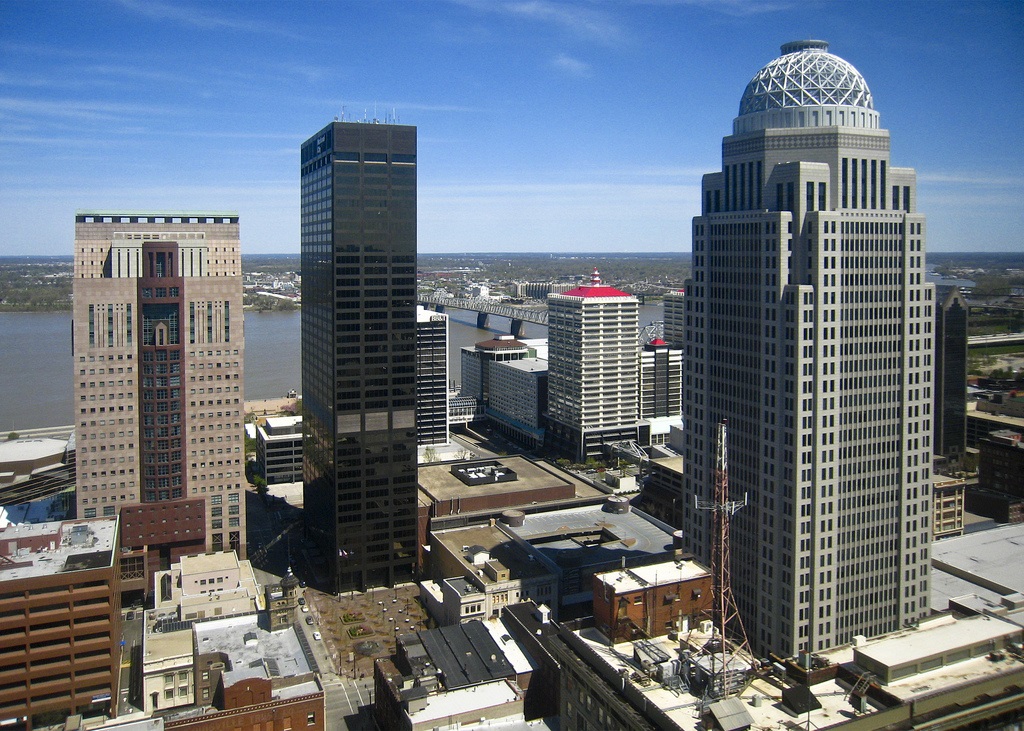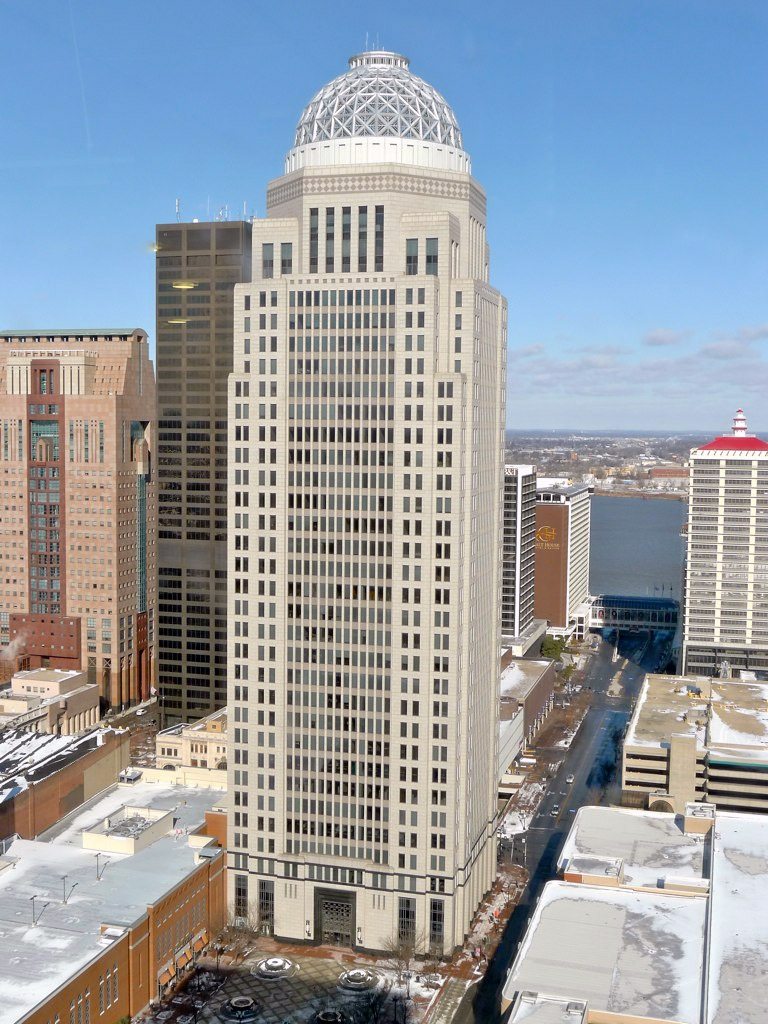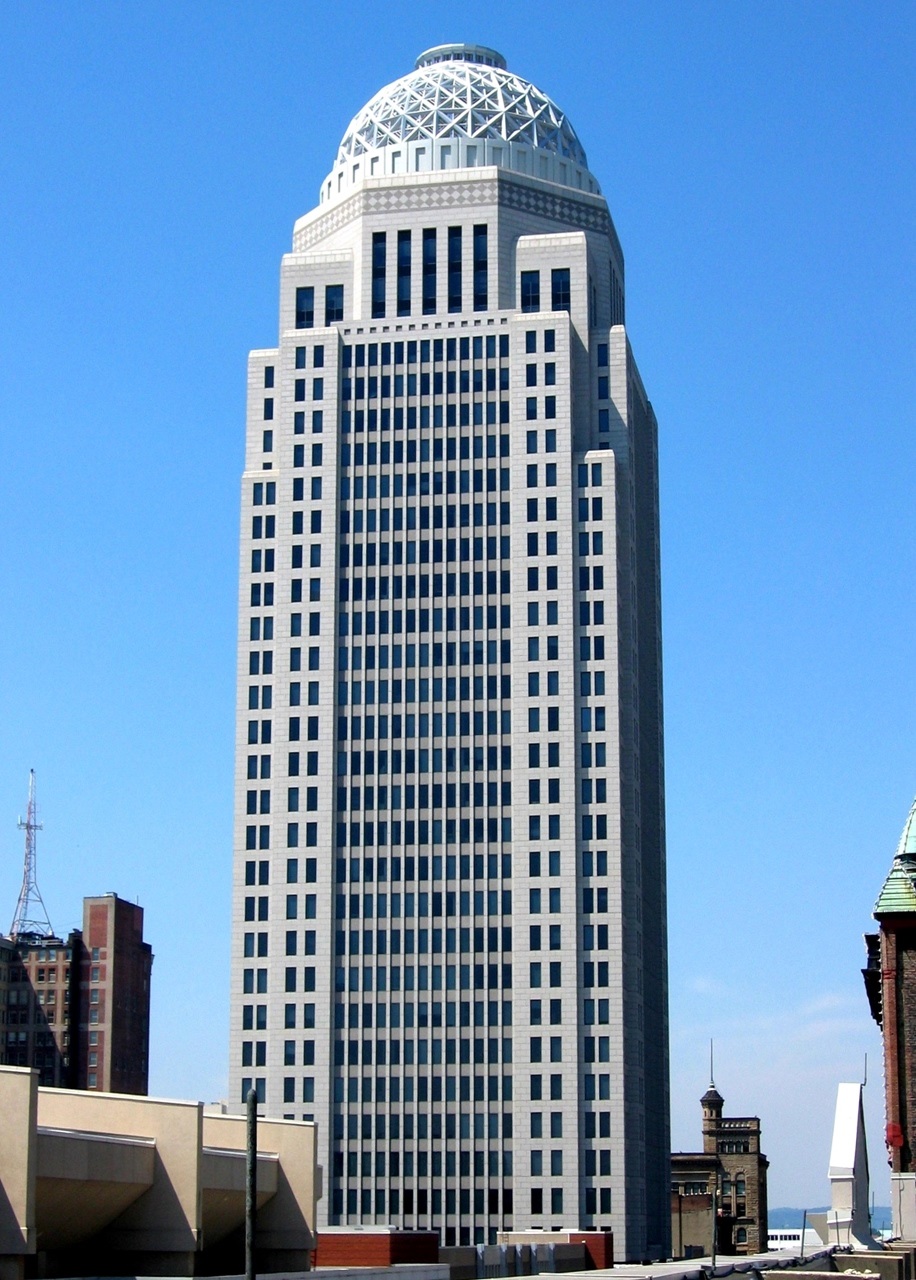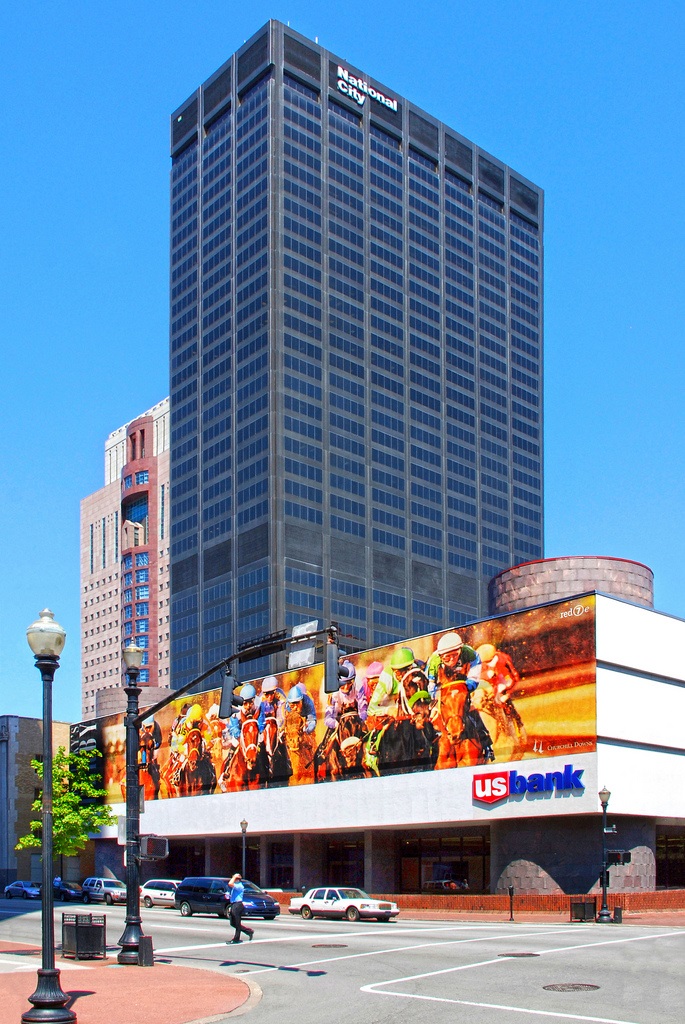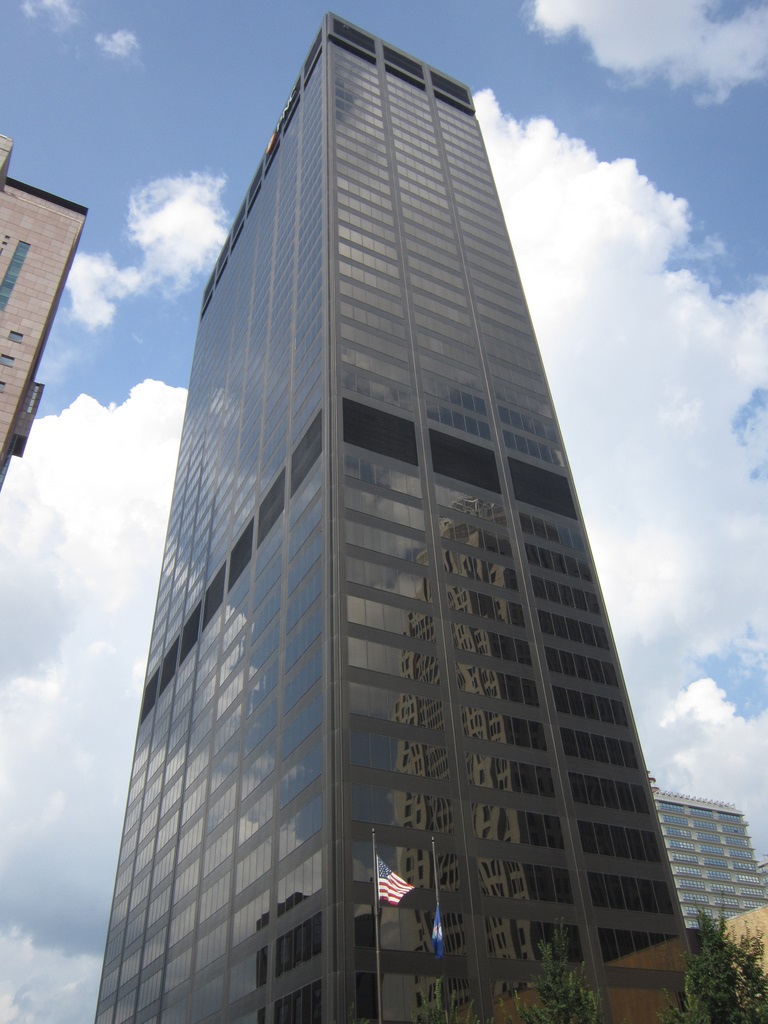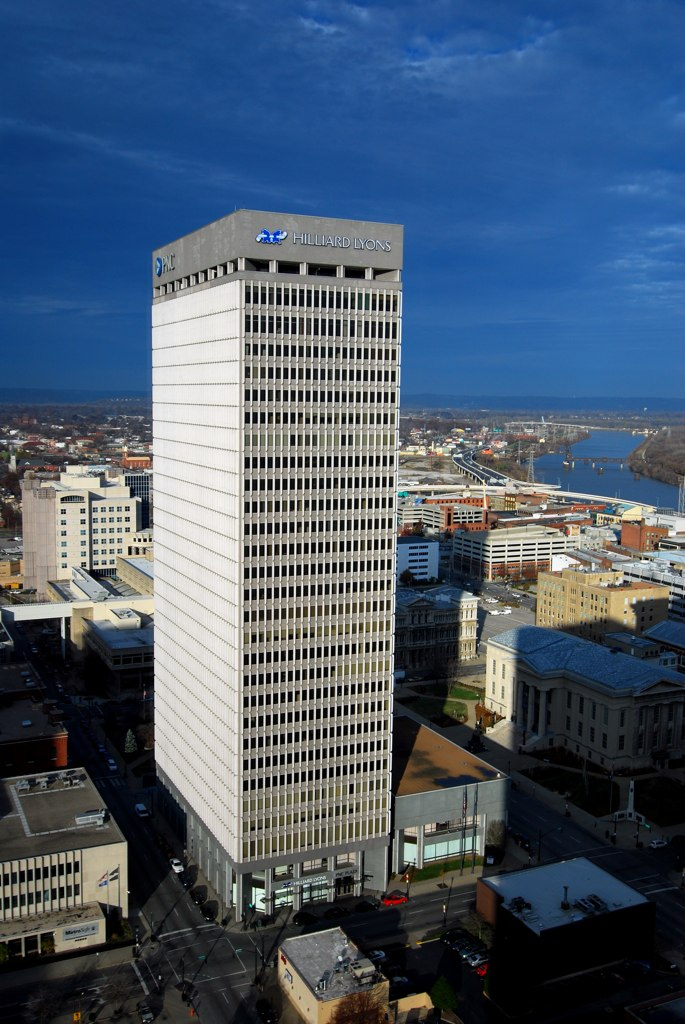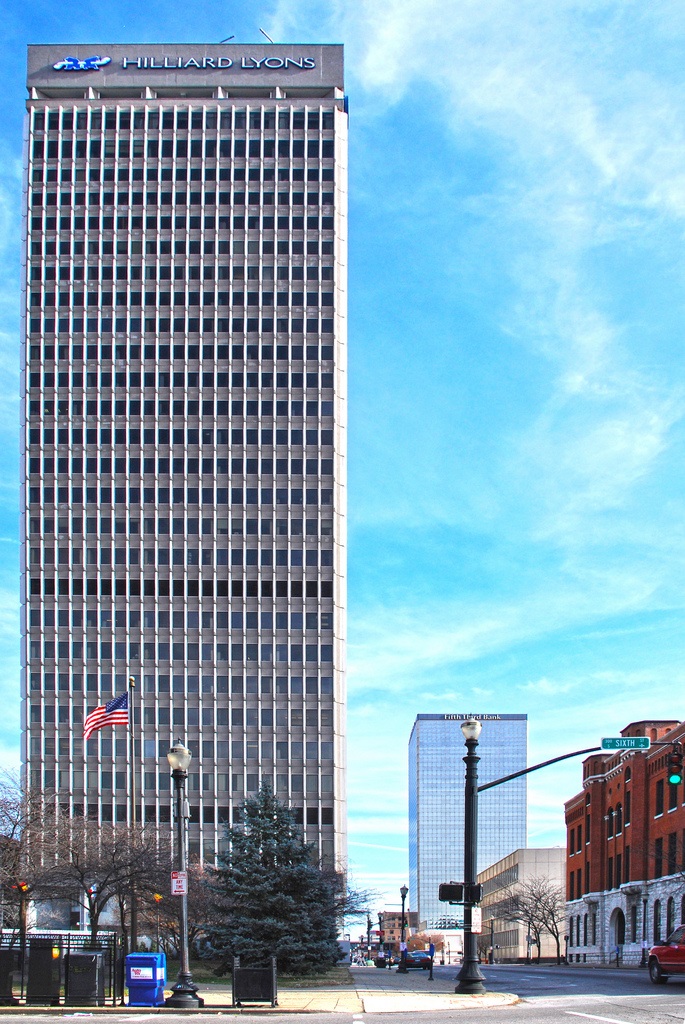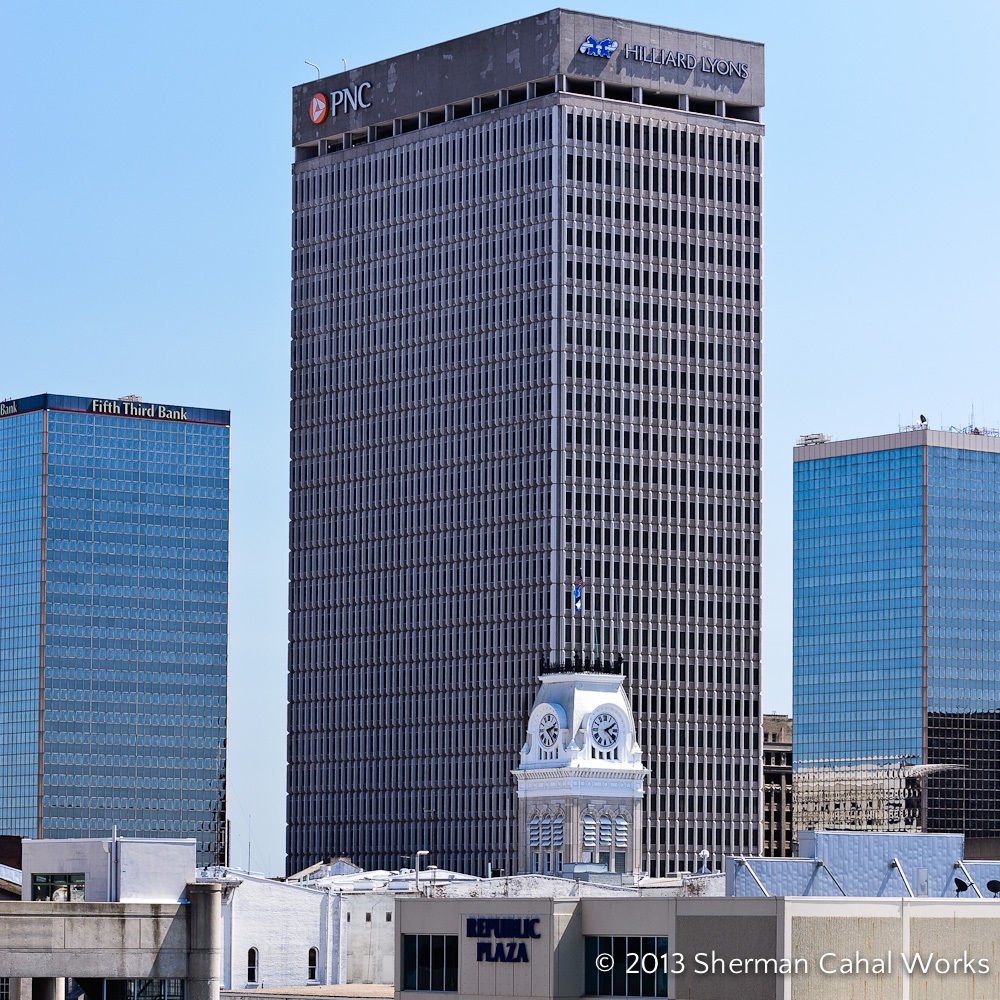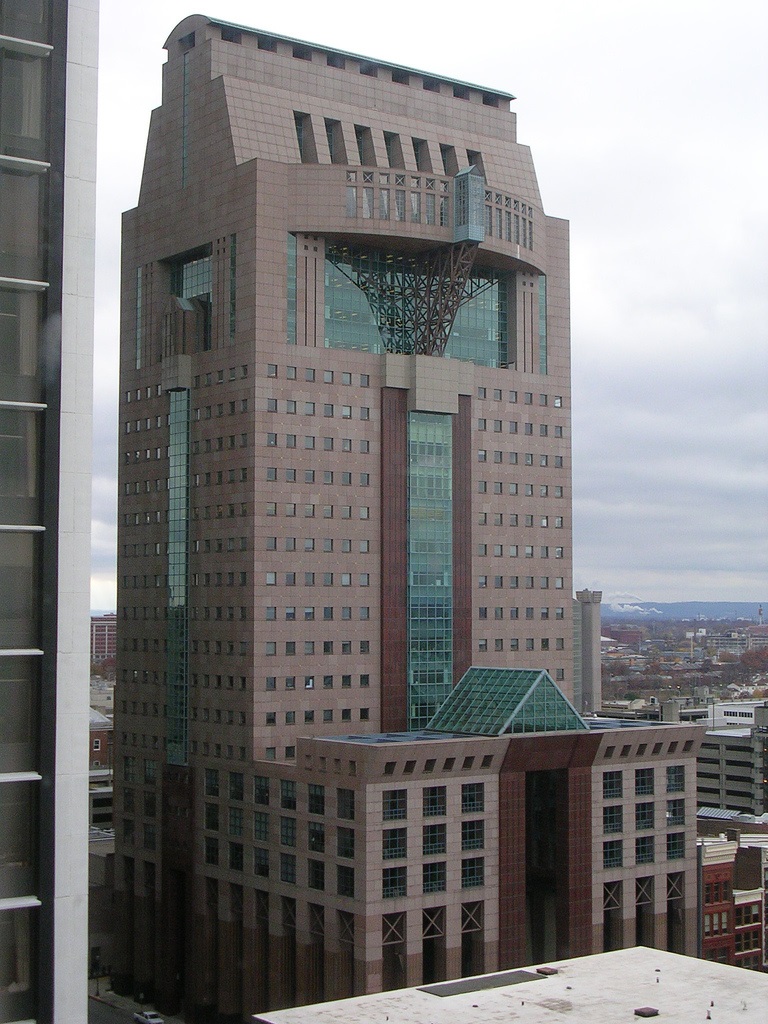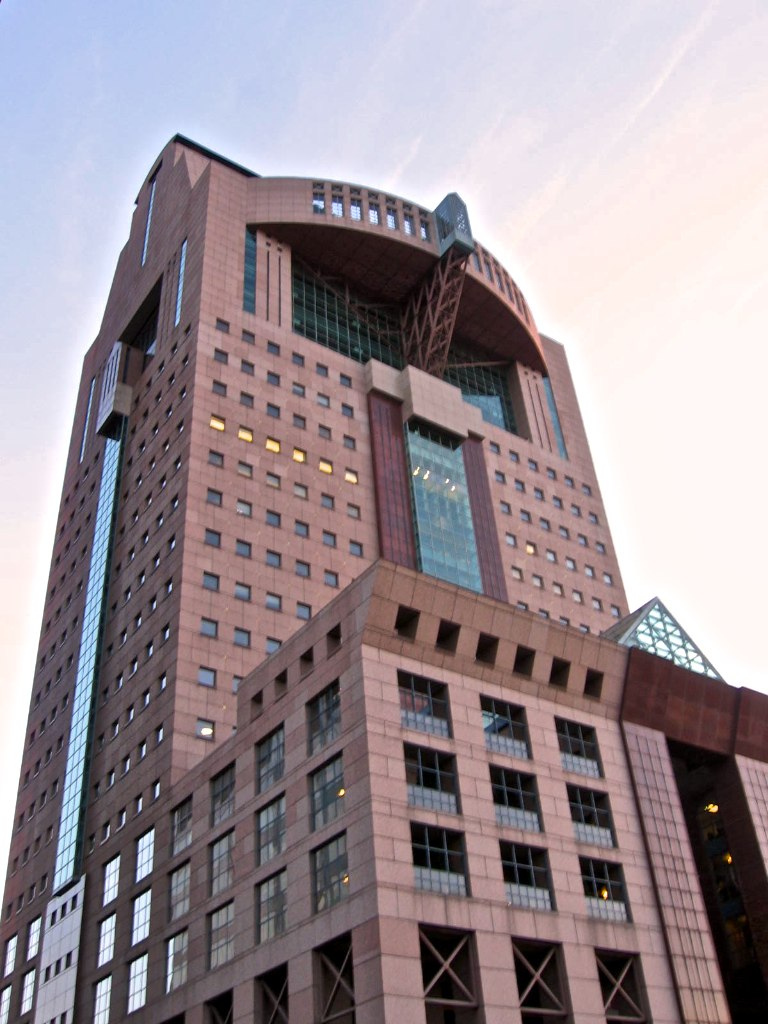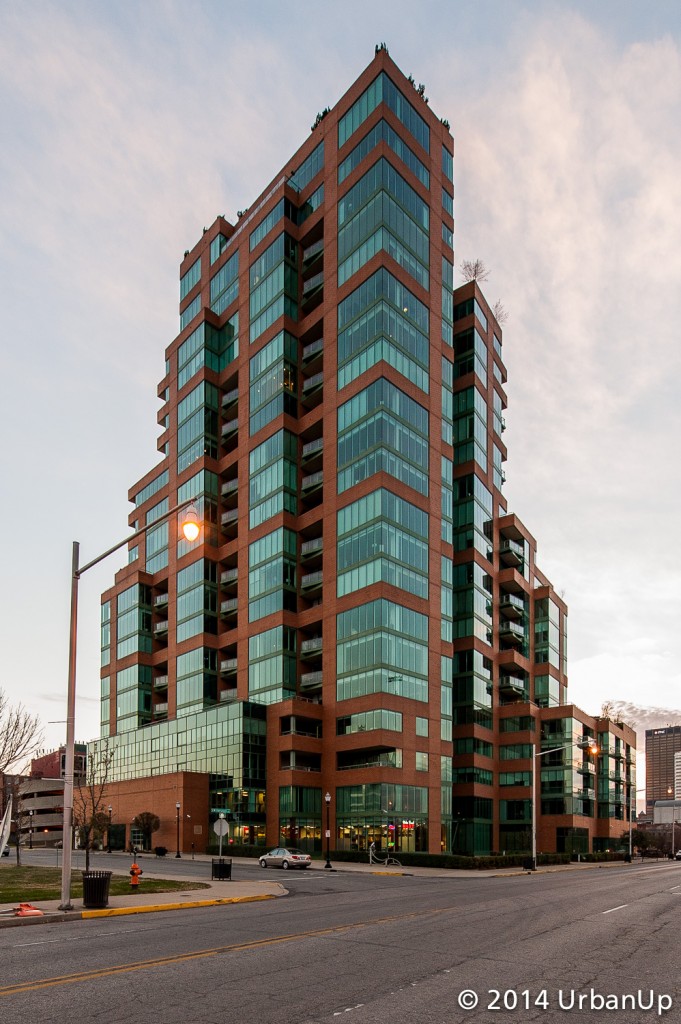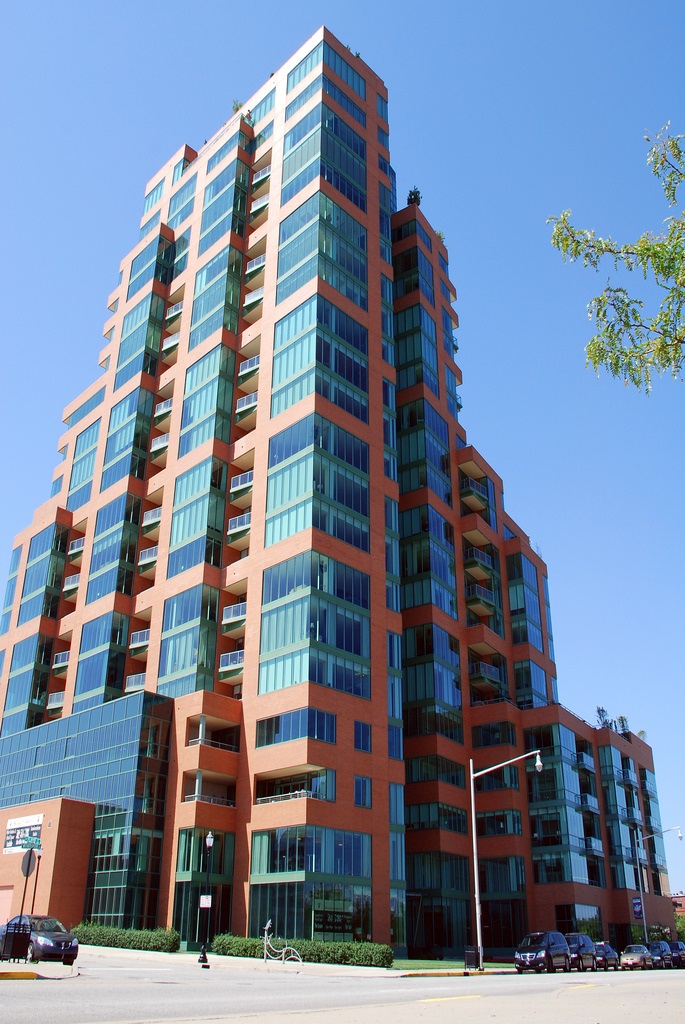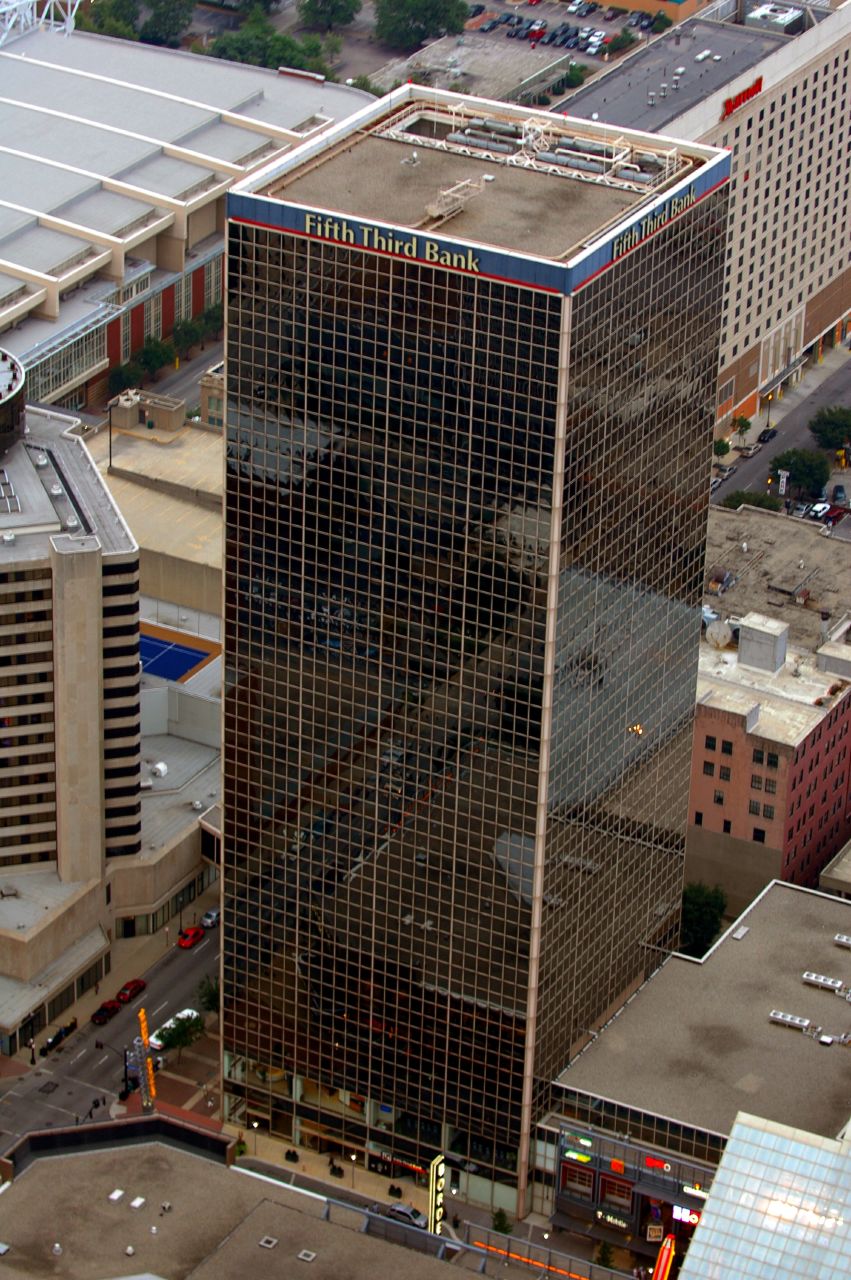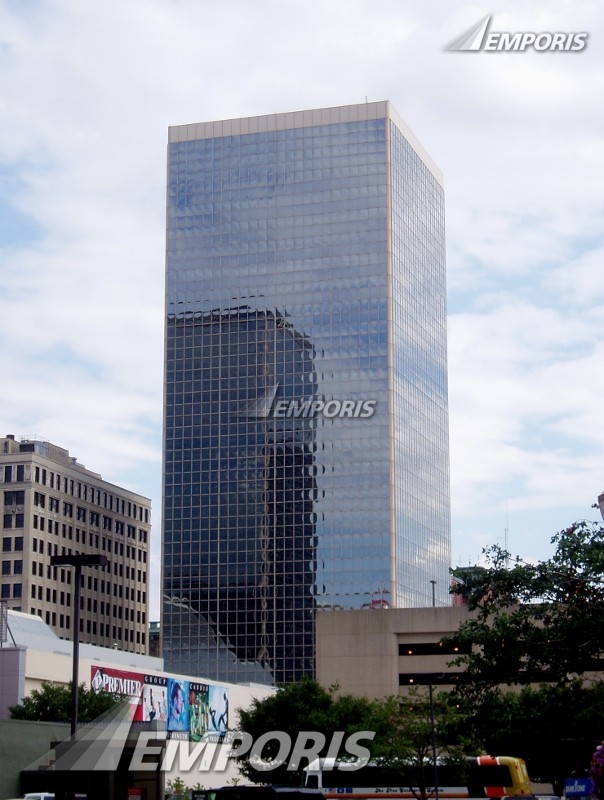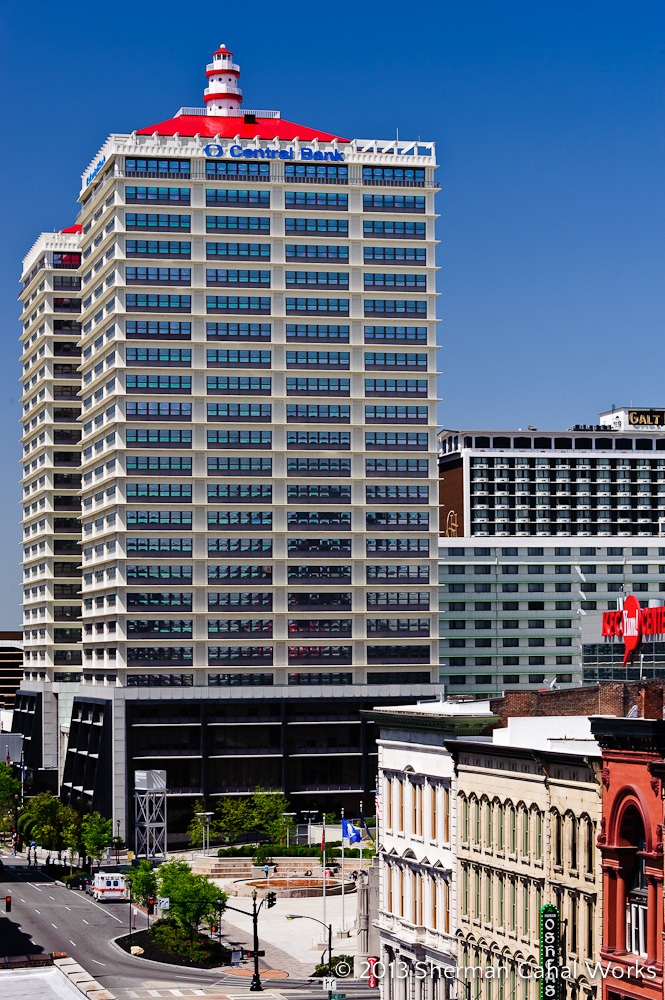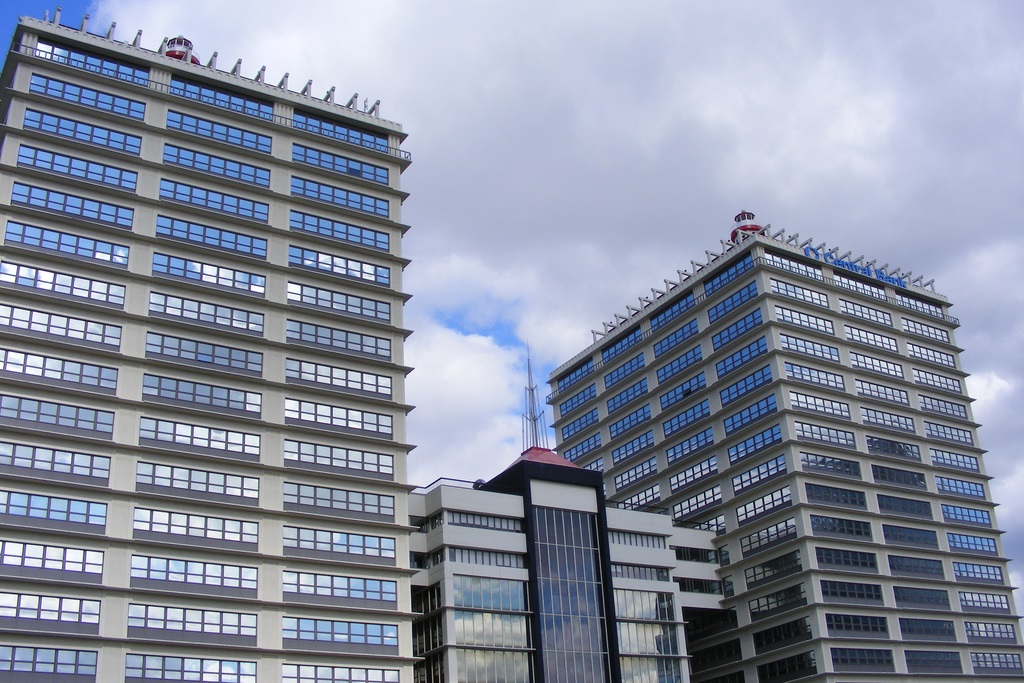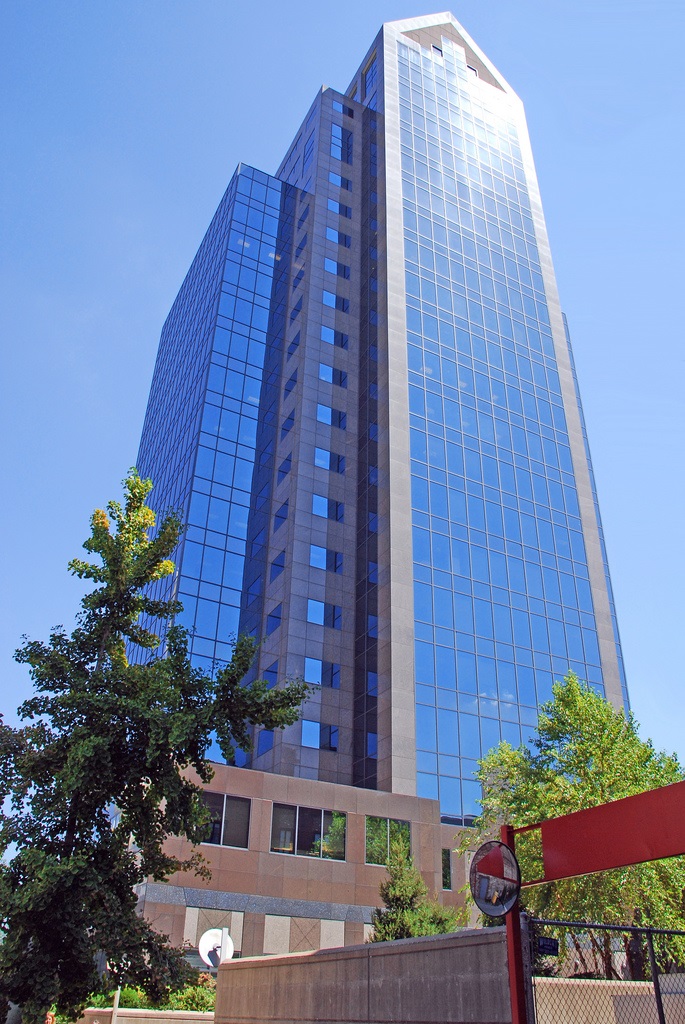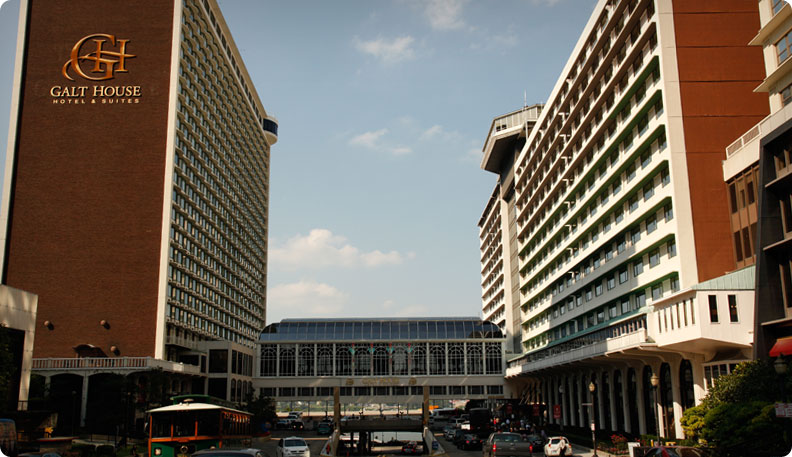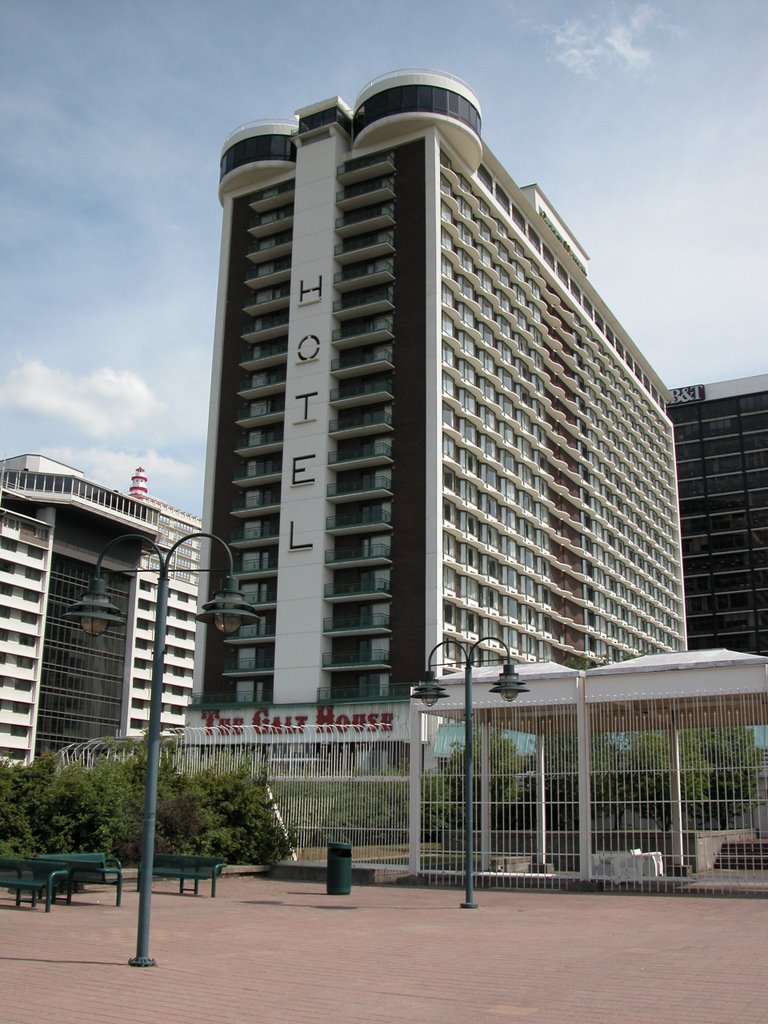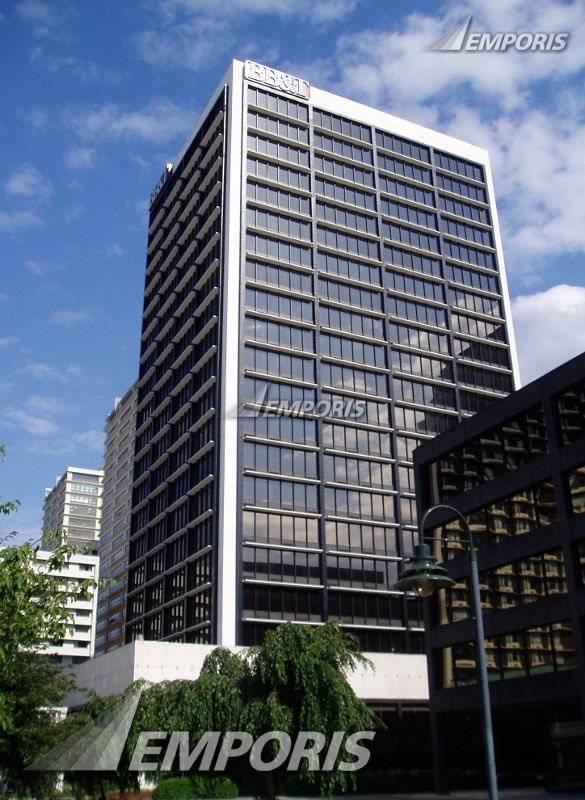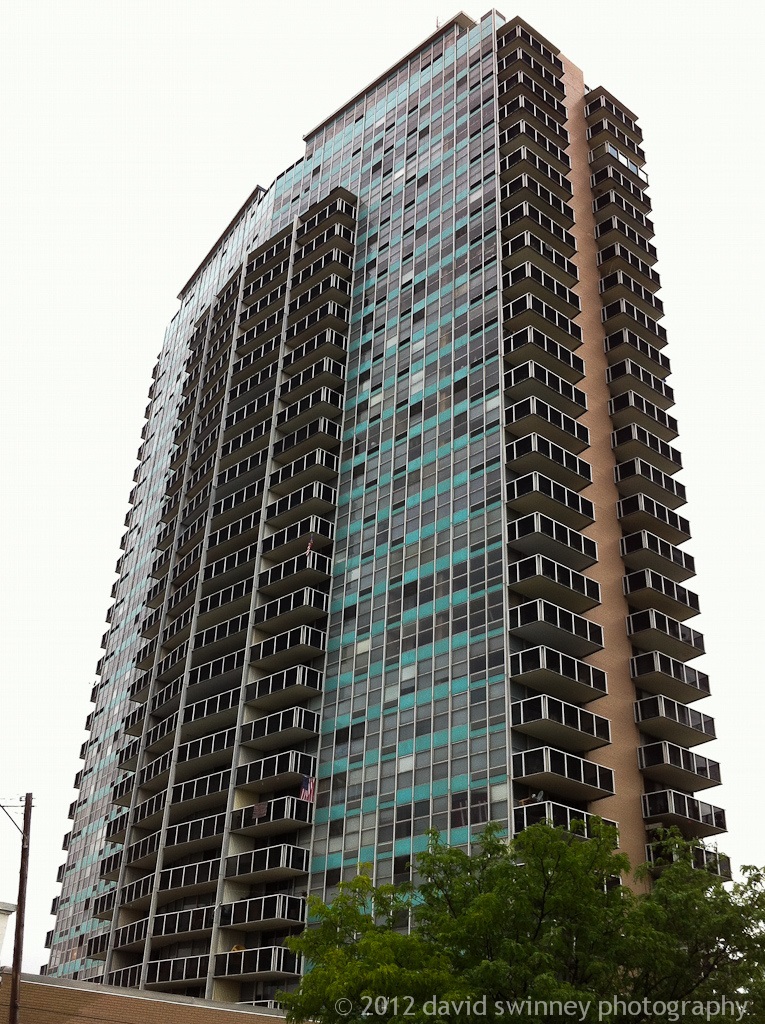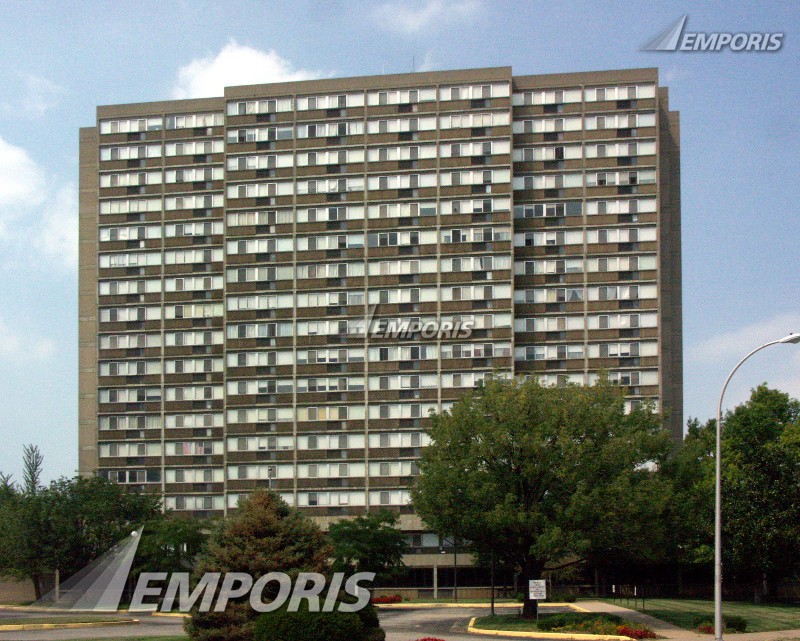 More About Louisville
Poised on the banks of the Ohio River, Louisville blends small-town charm with urban sophistication. The city's claim to fame is the Kentucky Derby. The race at Churchill Downs has been a national event for more than 120 years. Many of us first learned of the city from a baseball bat. Today, the rebuilt Louisville Slugger Factory is another major draw. The city itself has been revitalized with a bustling riverfront district that features the inviting Riverfront Plaza. Tourists may take scenic river cruises aboard The Belle or The Star. Louisville is also blessed with a dynamic arts scene, featuring the Kentucky Center for the Arts, as well as several fine museums and annual festivals. For dining, the city offers about 2,500 restaurants, highlighted by the festive "Restaurant Row" on the Bardstown Road corridor.
Louisville is known for...
Five of Louisville's most unique features and characteristics.
1. The Kentucky Derby:
The Run for the Roses. The two most exciting minutes in sports. The fastest two minutes in sports. The Kentucky Derby takes place on the first Saturday of May at Churchill Downs in Louisville and is preceded by the two week festival, which includes a parade, hot-air balloon races, a steamboat race, concerts on the waterfront, and the largest annual fireworks show in North America (Thunder Over Louisville). The city takes on an "anything goes" attitude on Derby weekend, and those who don't attend the Derby watch the race on TV at Derby parties. While tickets for seats are expensive and difficult to get, general admission costs $40 and grants access to the paddock area and the infield. The infield is a picnic and a party (a wild one), but you can still participate in all the Derby traditions: hats, mint juleps, betting, and singing "My Old Kentucky Home" before the race.
2. Bourbon:
Bourbon is a whiskey that must be made from a grain mixture containing at least 51% corn, and although bourbon can be made anywhere in the US, it's long been associated with Kentucky. While you can venture about the state on the Bourbon Trail, Louisville offers a more compact version: the Urban Bourbon Trail. Consisting of 14 bars and restaurants with excellent bourbon selections, the Urban Bourbon Trail has a passport that bartenders at each location can stamp. The "prize" for visiting all the locations is recognition as a citizen of Bourbon County and a t-shirt. You could also just enjoy the spirit at any one of the bars on the list. Many Louisville bars stay open until 4 a.m., so the bourbon enjoyment can continue long into the night.
3. Food:
Although Louisville is the home to KFC and is Colonel Sanders' final resting place, it's quickly becoming known for its local food movement. Farmers and farmers markets are supported by restaurants like Harvest, Mayan Cafe, Eiderdown, and Proof on Main, who promote their use of local, seasonal ingredients in their dishes. There's also a growing food truck population. Louisville food traditions include the Hot Brown sandwich, invented at the Brown Hotel, bourbon balls, and the Modjeska, a caramel-covered marshmallow.
4. Sports Legends:
Apart from the Kentucky Derby, Louisville's big sport is college basketball. Despite the lack of a major league baseball team, the city is really known in sports for Louisville Slugger bats, first made by the Hillerich family in the late 1880s. Today, visitors can tour the Louisville Slugger Museum and Factory (easily found by looking for the 120-foot Slugger on Main Street) to see how the bats are made. Louisville's other famous sportsman is boxer Muhammad Ali, who was born in Louisville and lives here today. Visit the Muhammad Ali Center to learn about The Greatest's career and vision.
5. Parks:
From the Olmsted parks system (that's Frederick Law Olmsted, the same guy who co-designed New York's Central Park) to Watefront Park, Louisville has no shortage of outdoor space for bike riding, Ultimate Frisbee, picnics, and walking. Iroquois Park provides a great view of the city, and the Iroquois Amphitheater hosts free summer movies, as well as concerts. There's more outdoor summer music at Waterfront Wednesdays at Waterfront Park, an 85-acre park along the Ohio River, easily accessible from downtown. Those looking for something a little more rugged, head to Jefferson Memorial Forest (one of the nation's largest urban forests) for camping, hiking, and kayaking or canoeing.
http://www.10best.com/destinations/kentucky/louisville/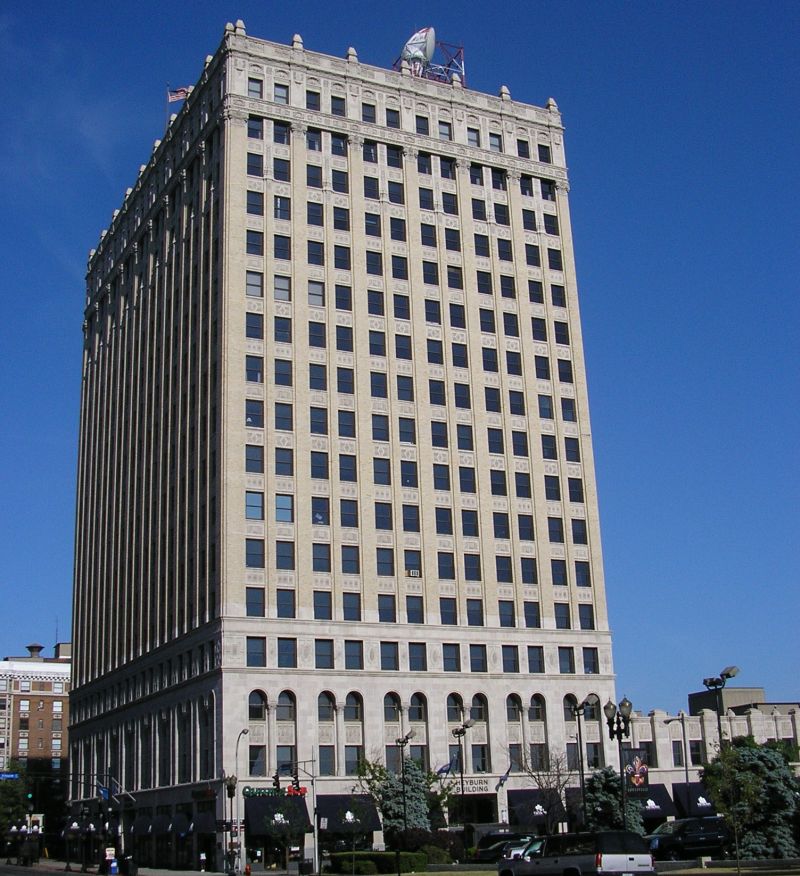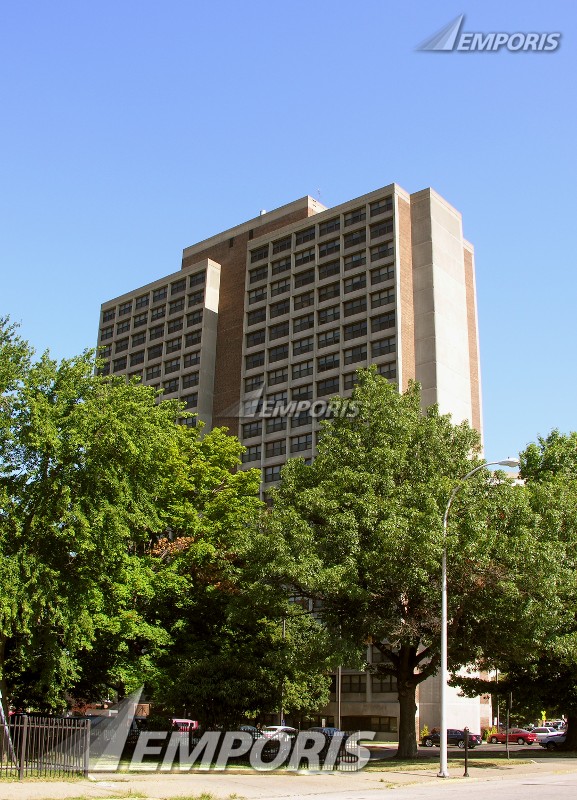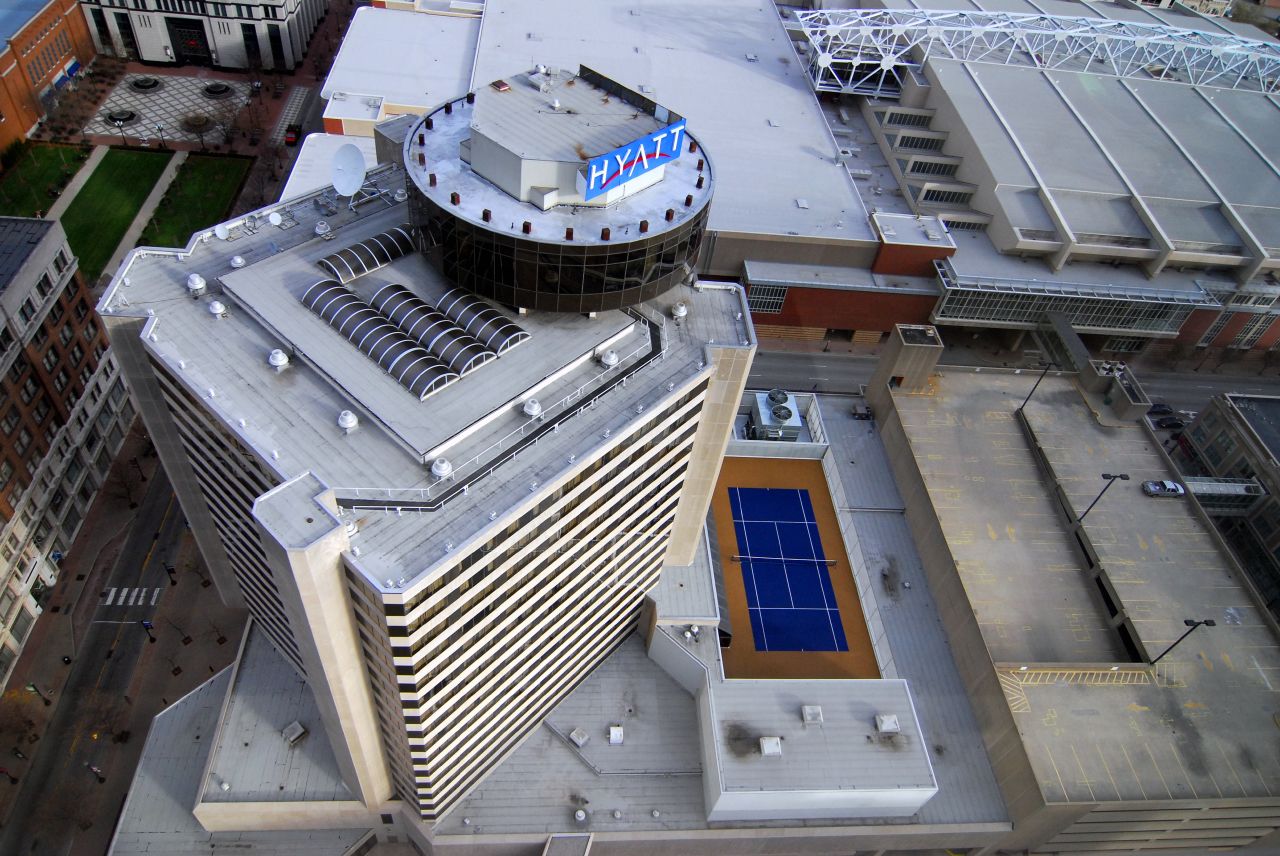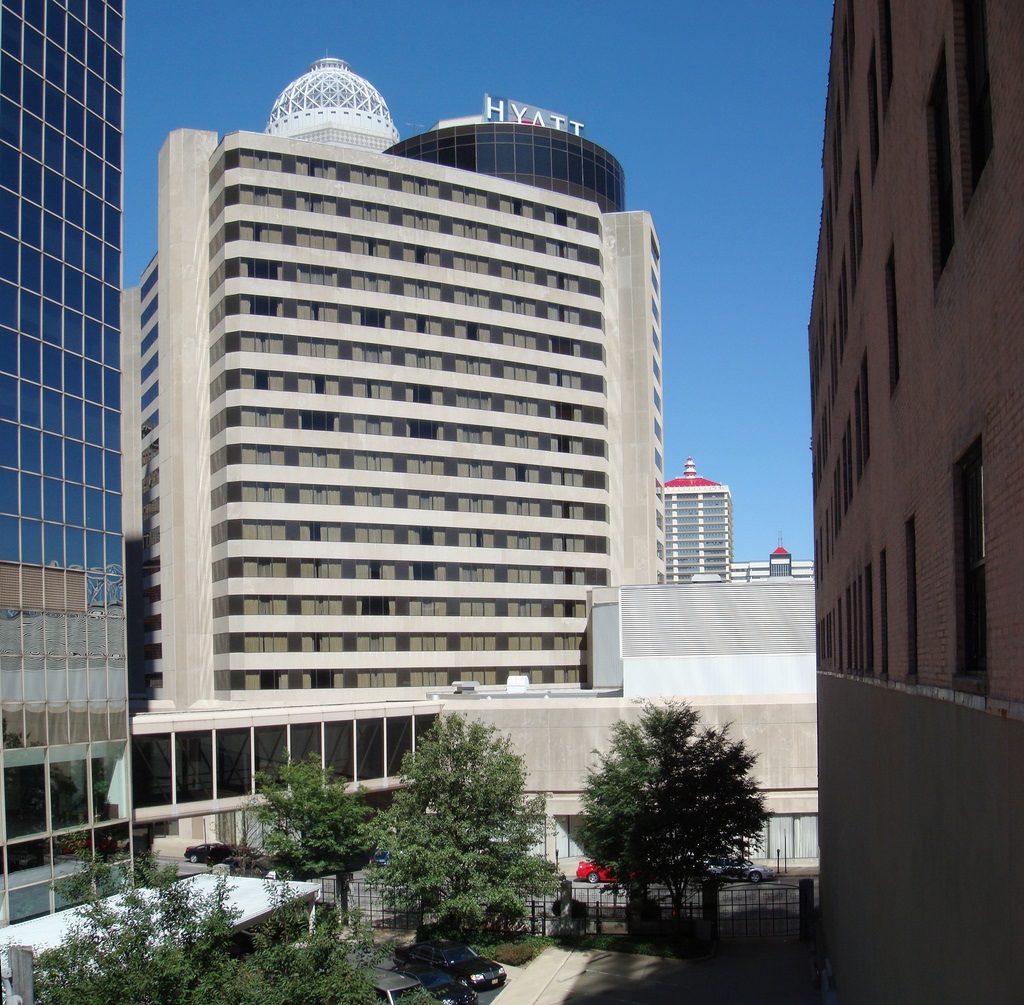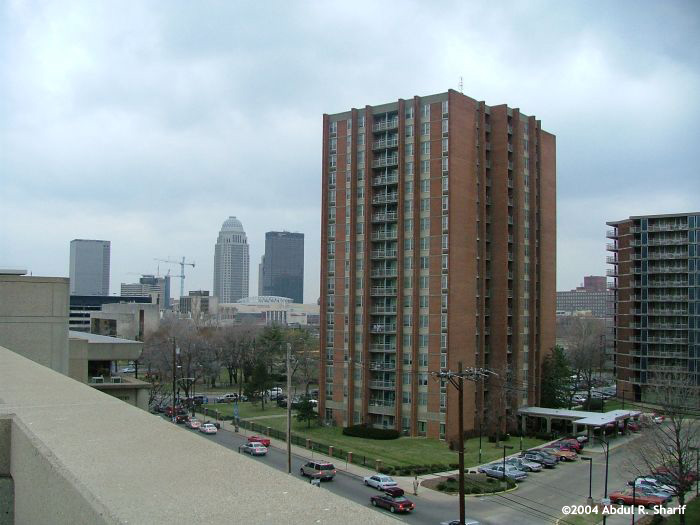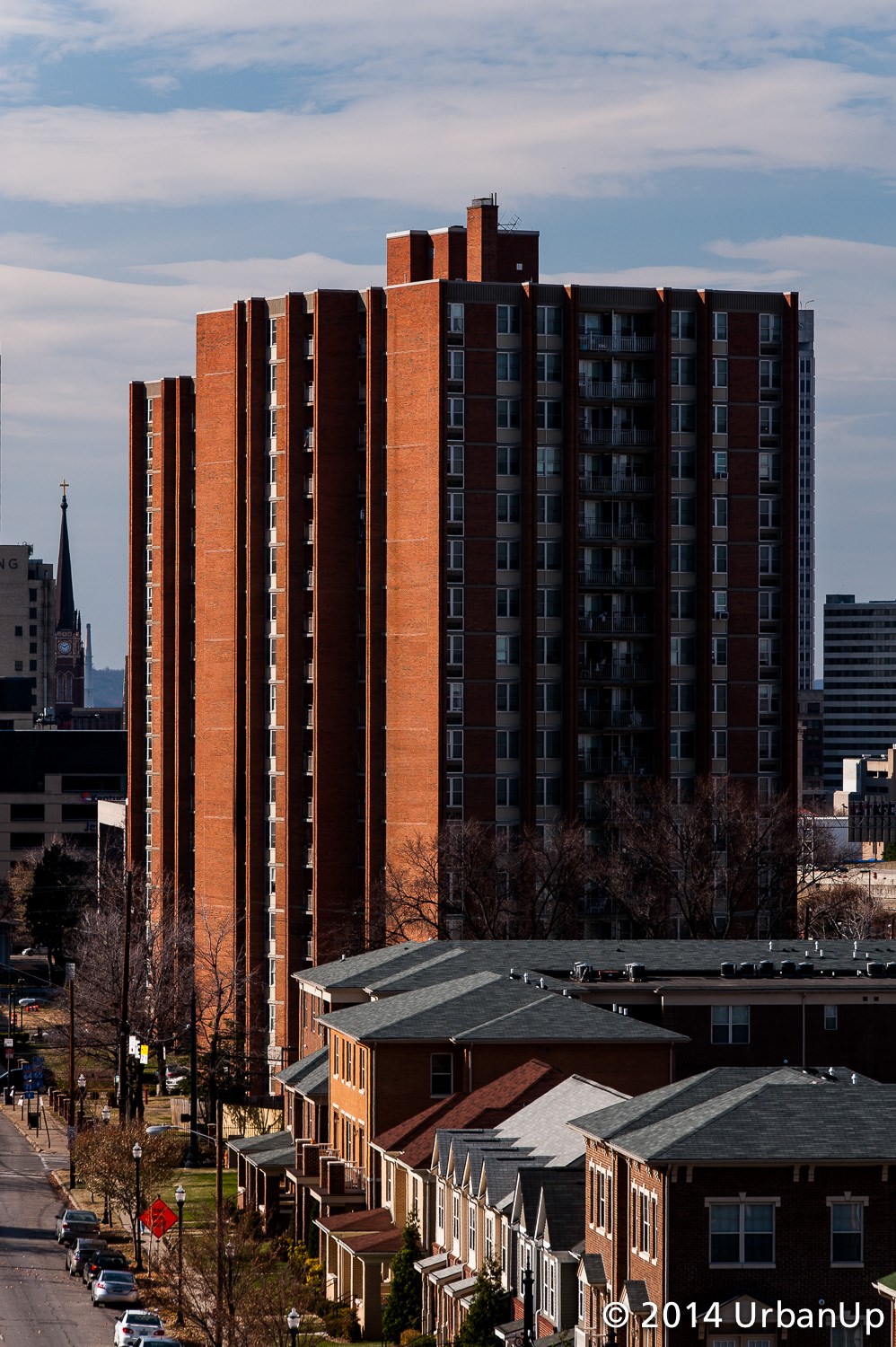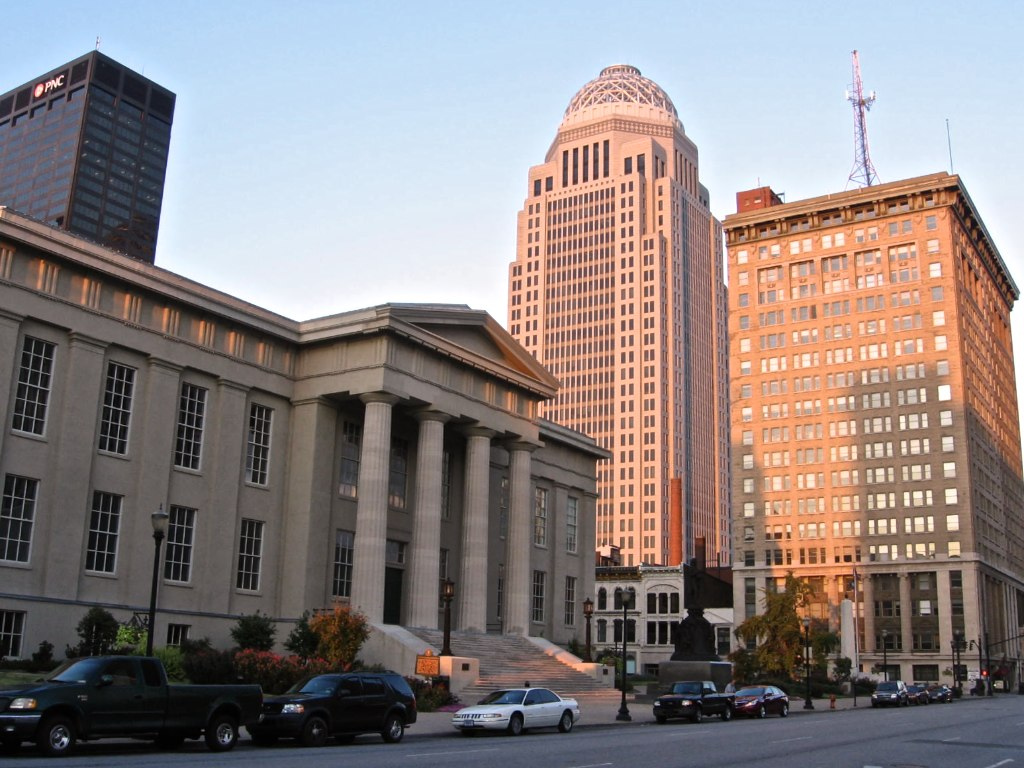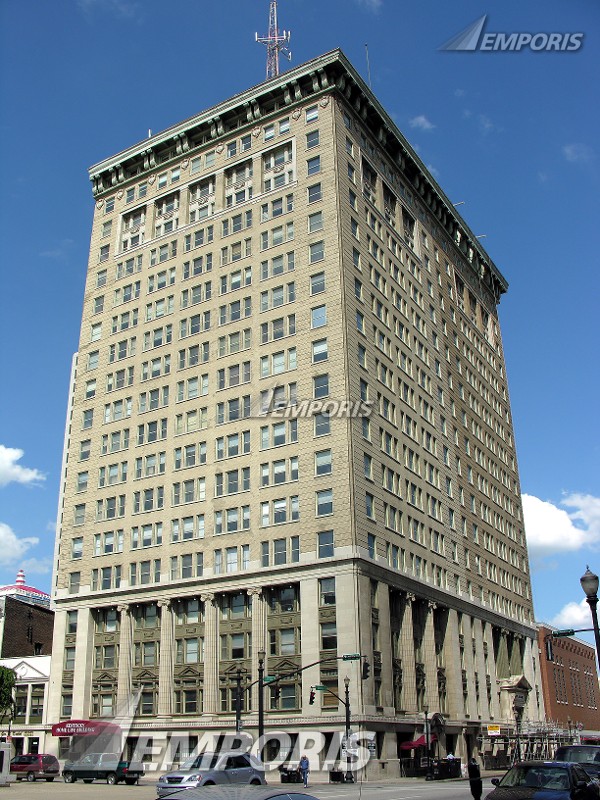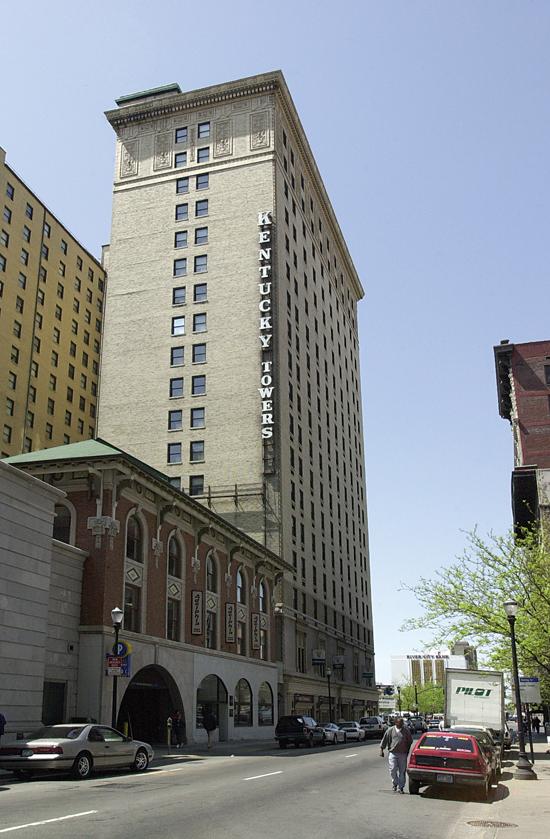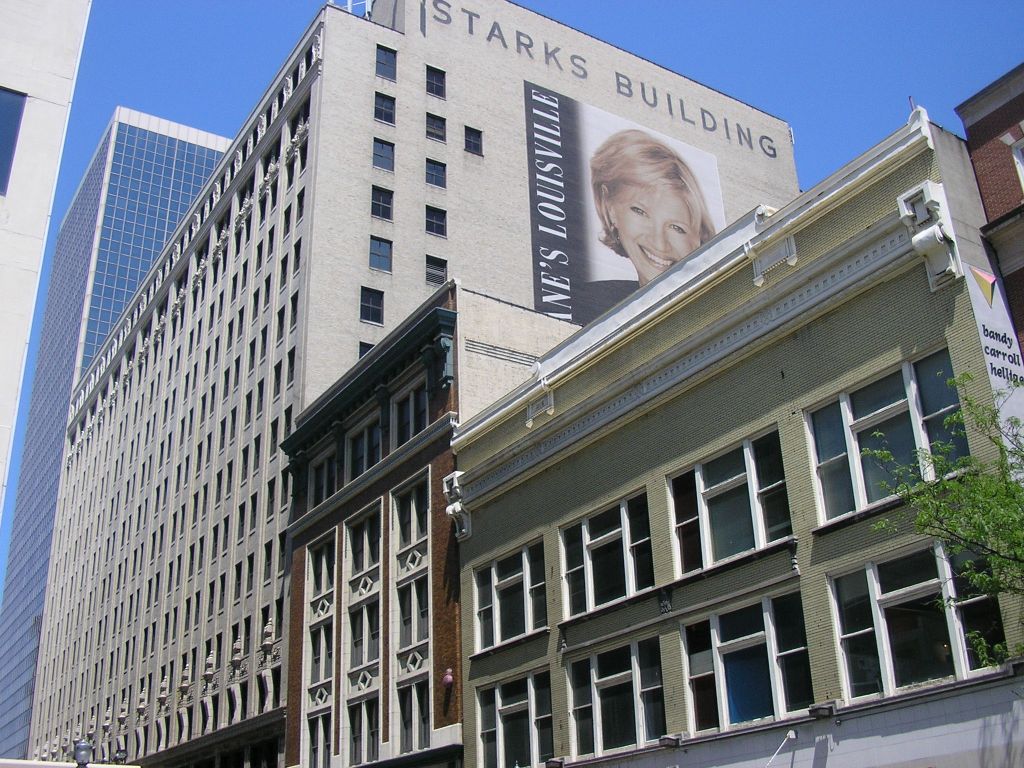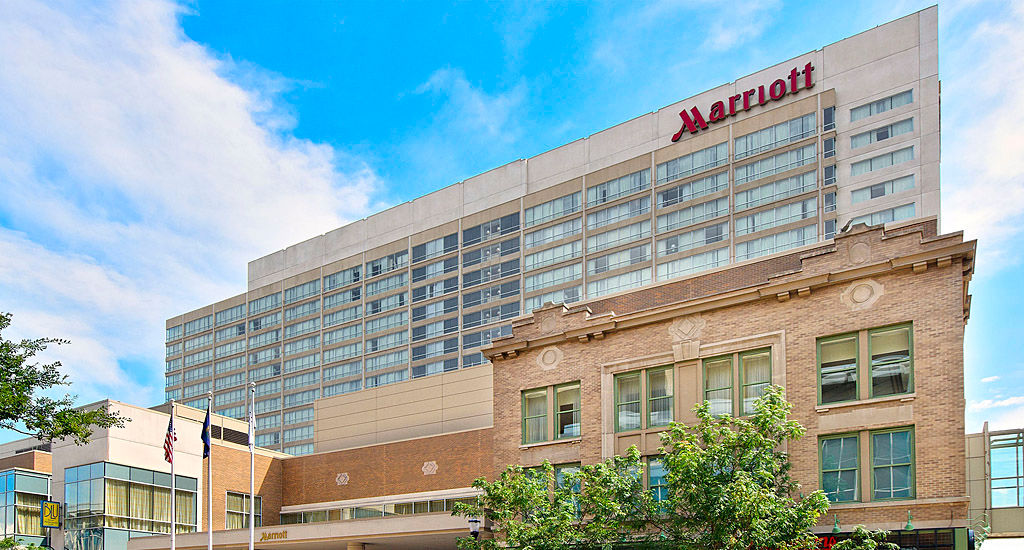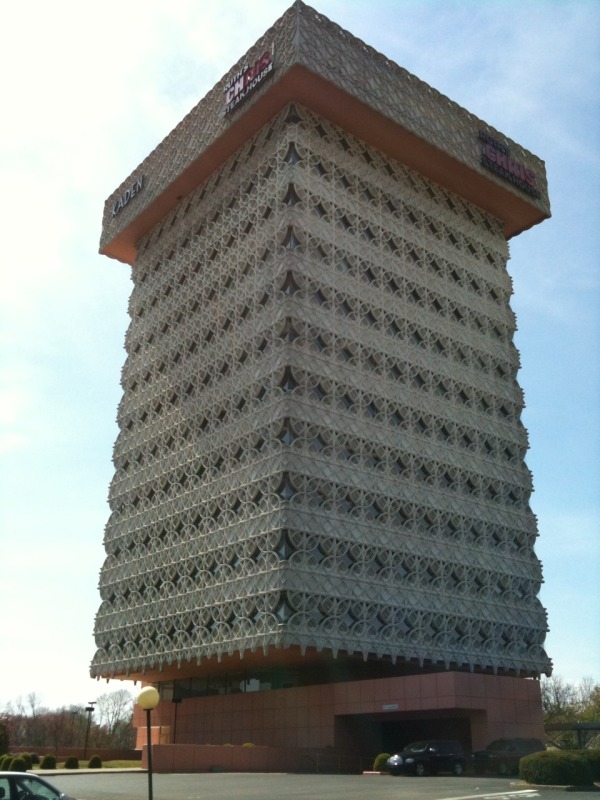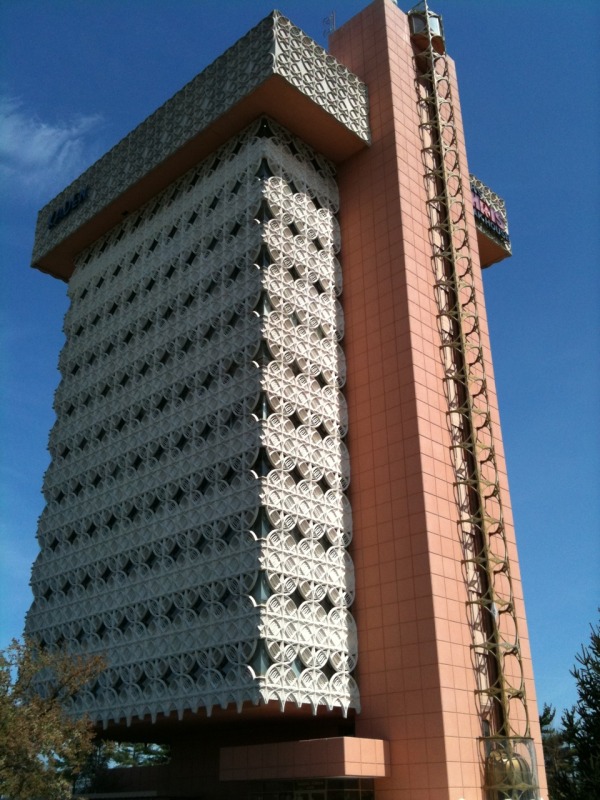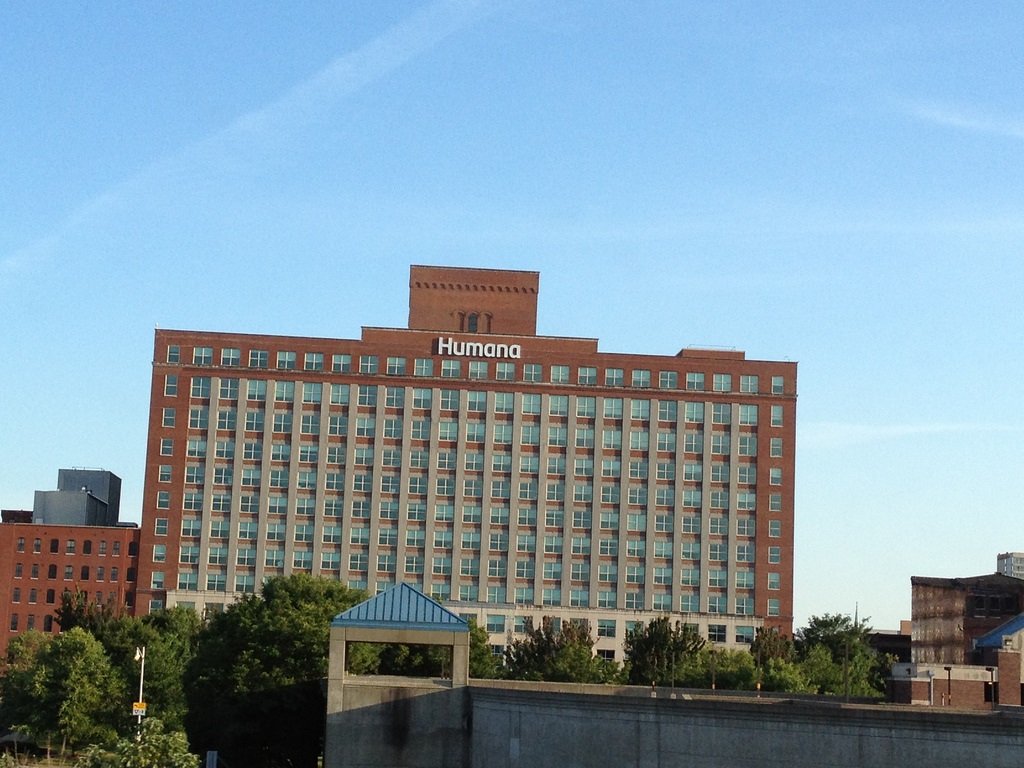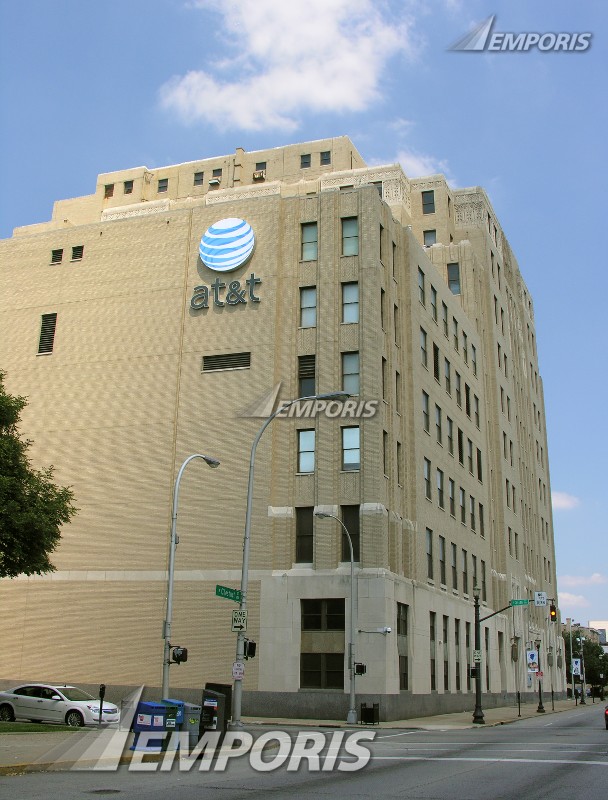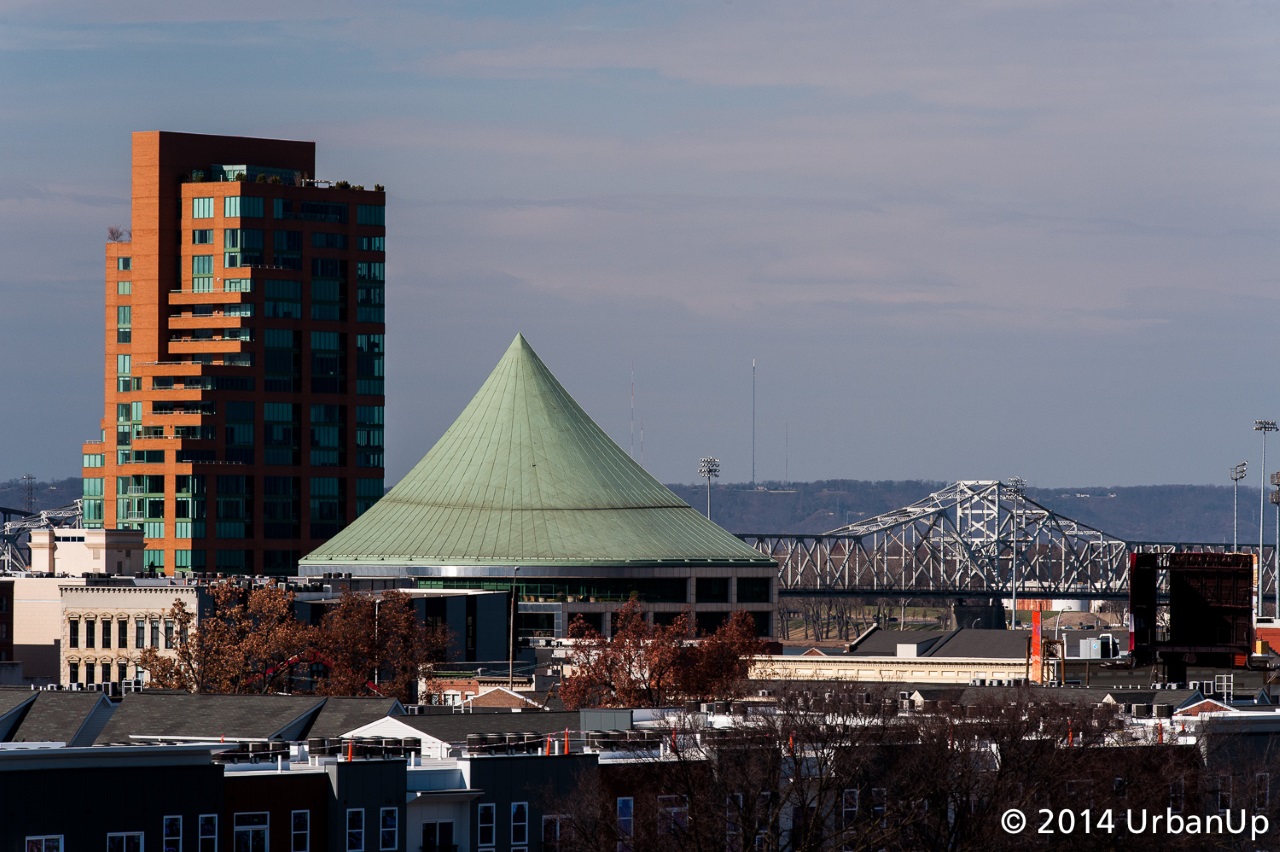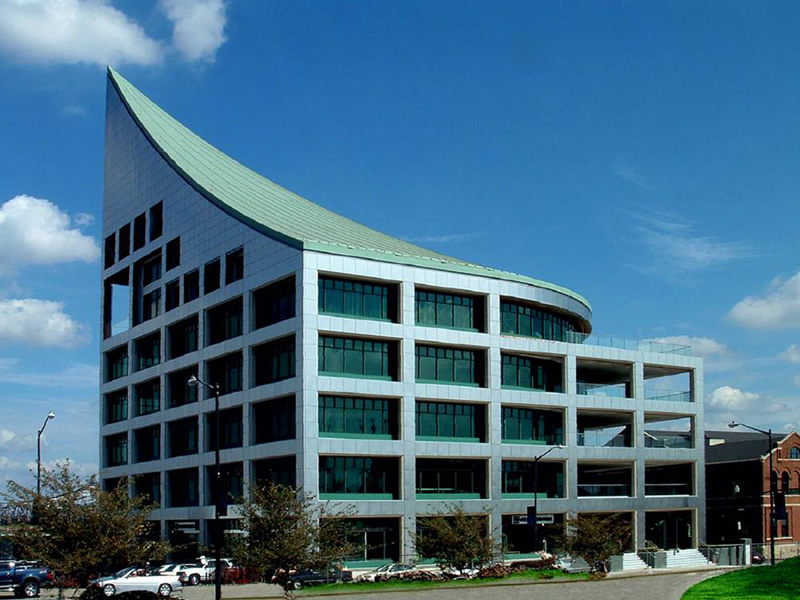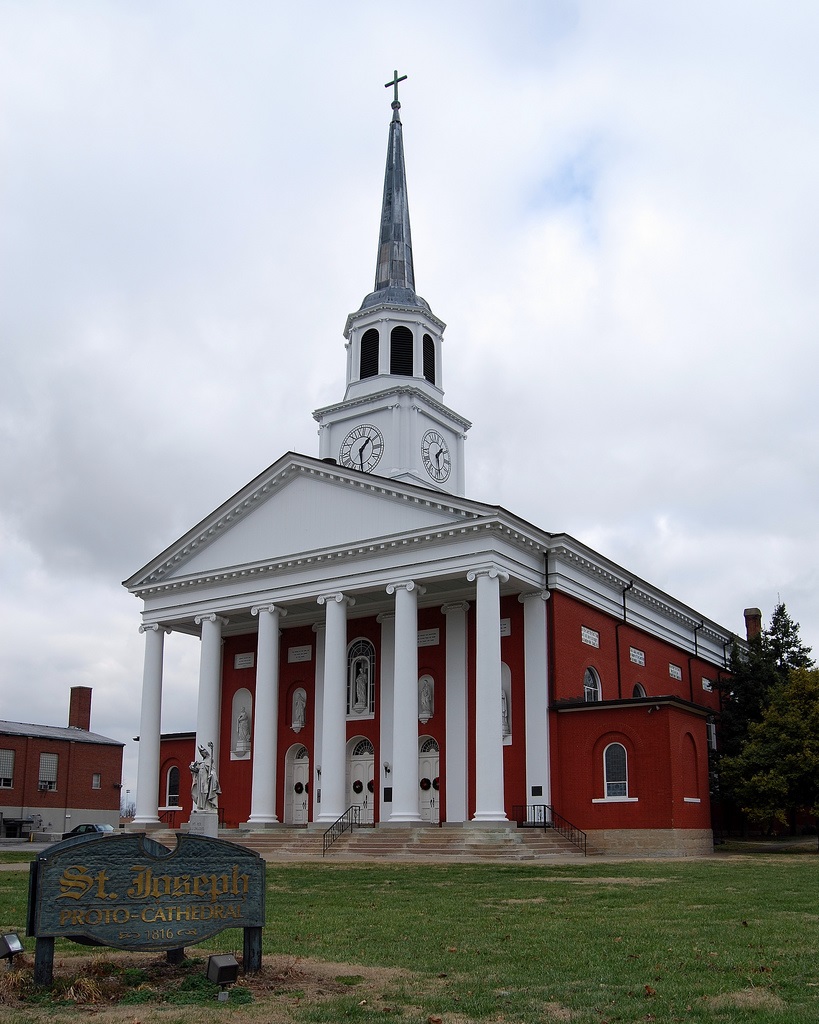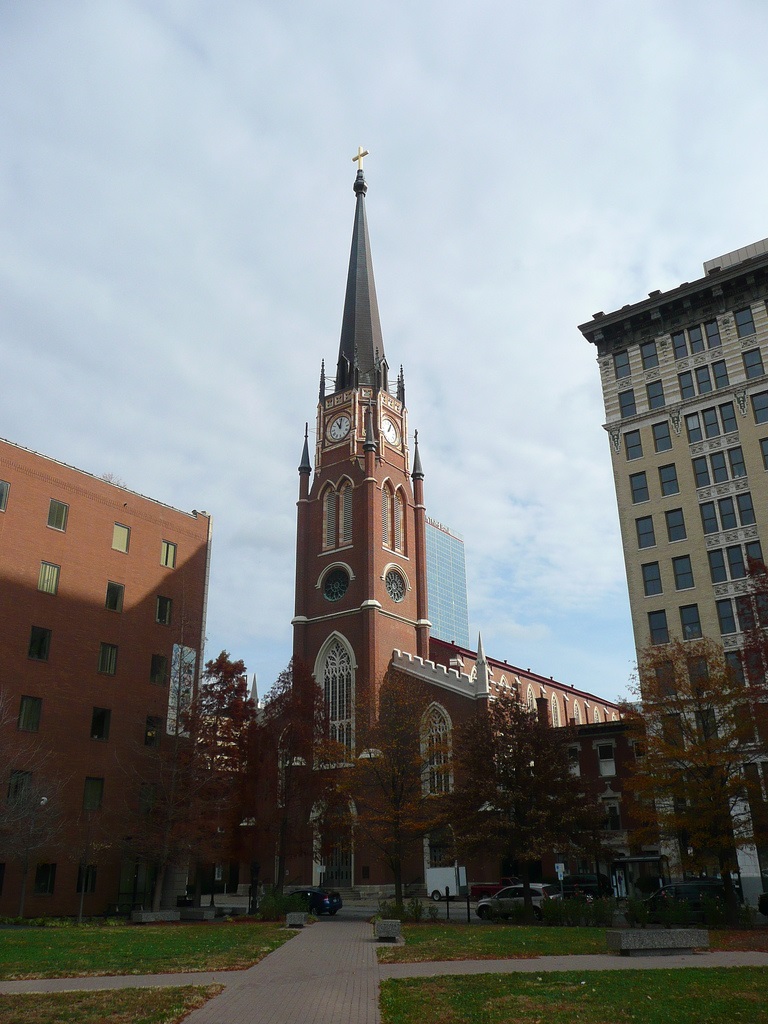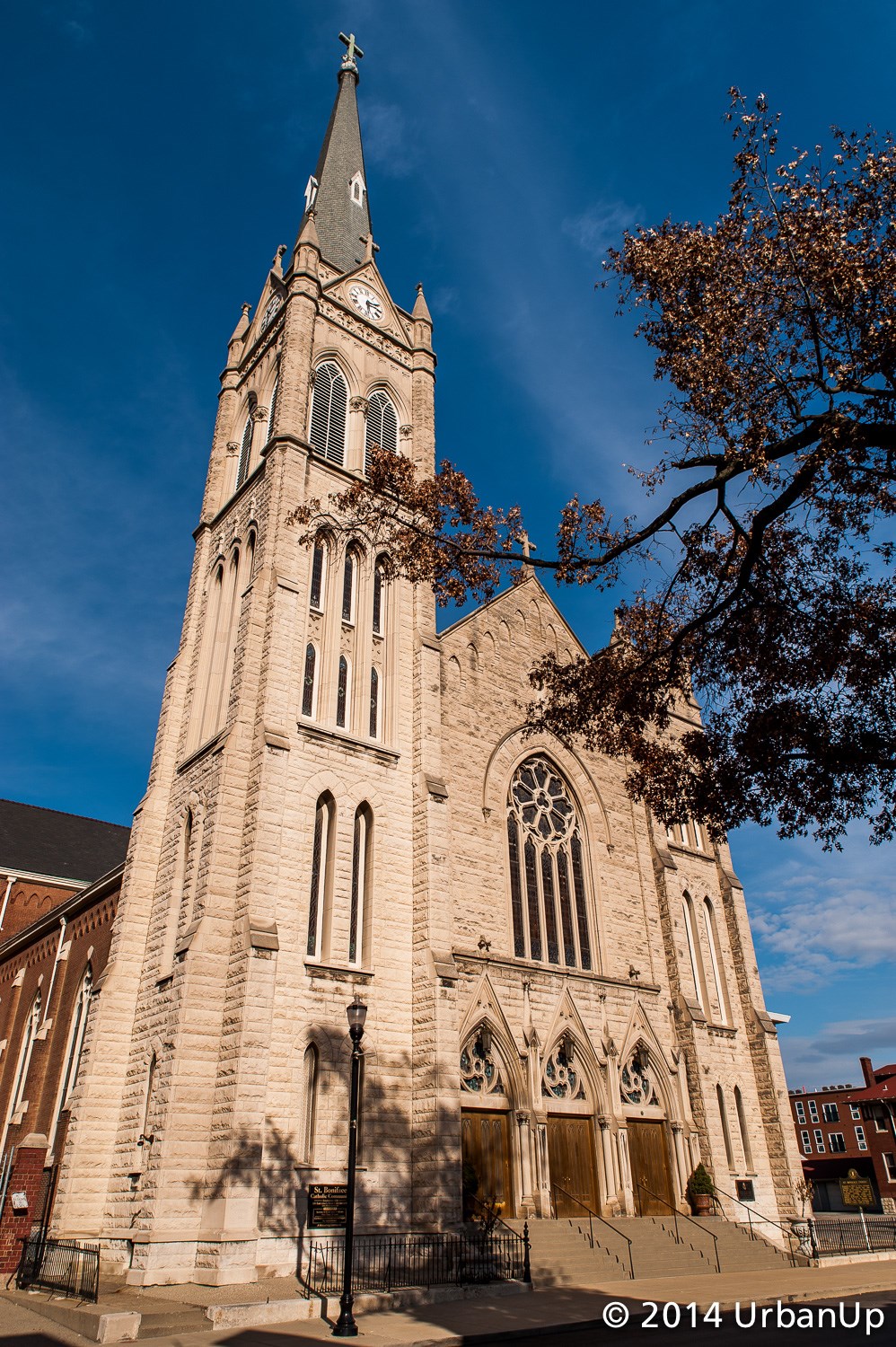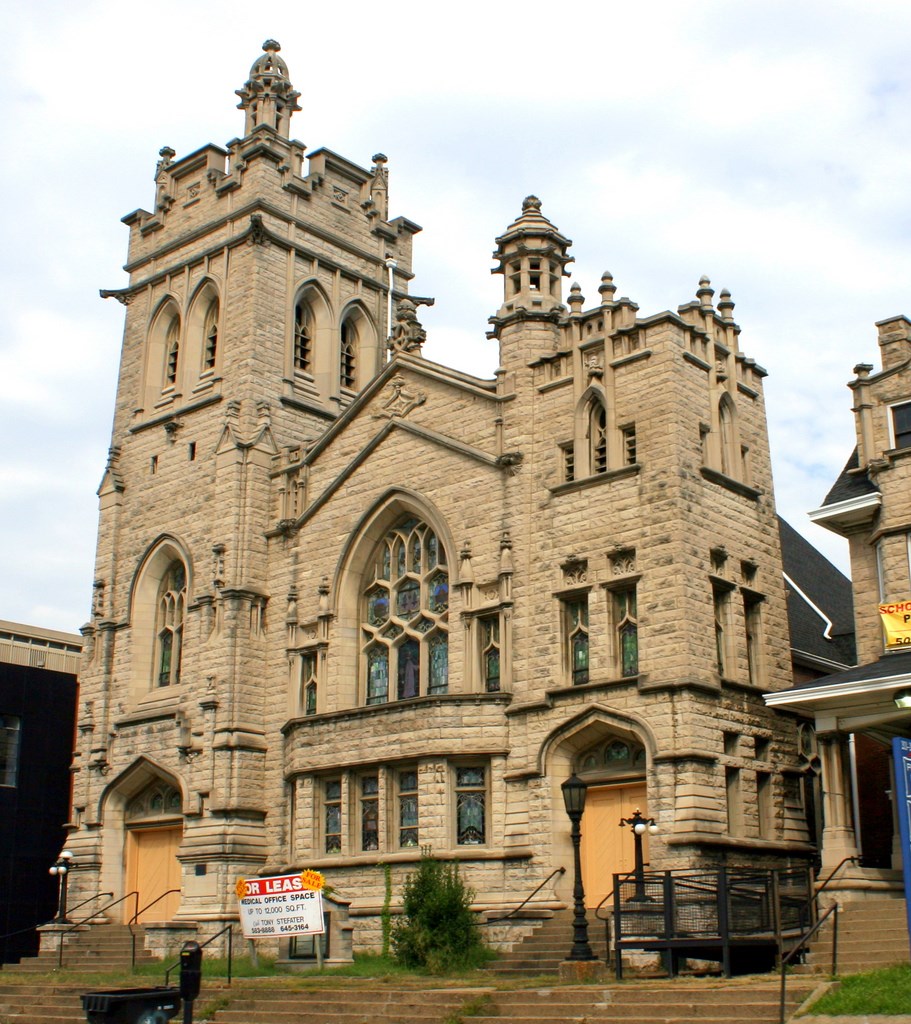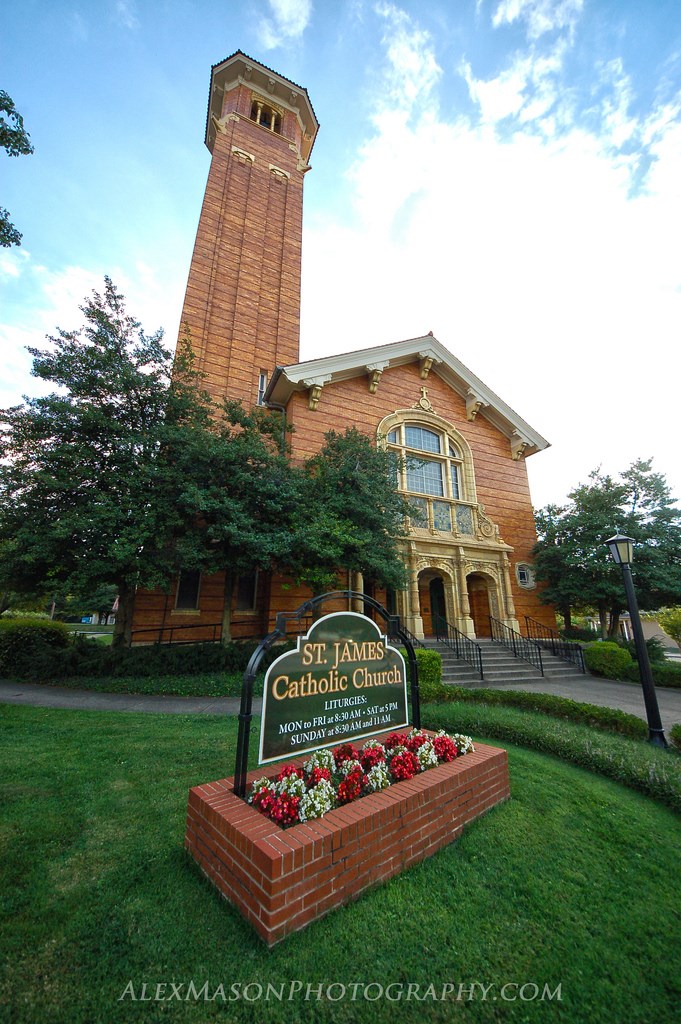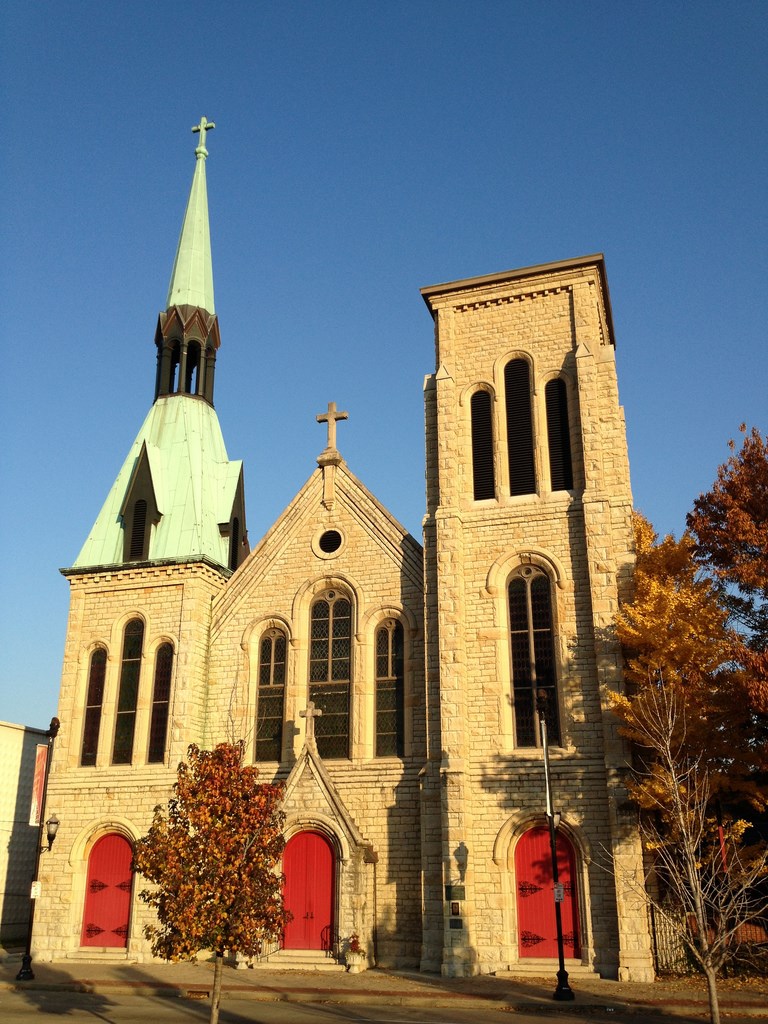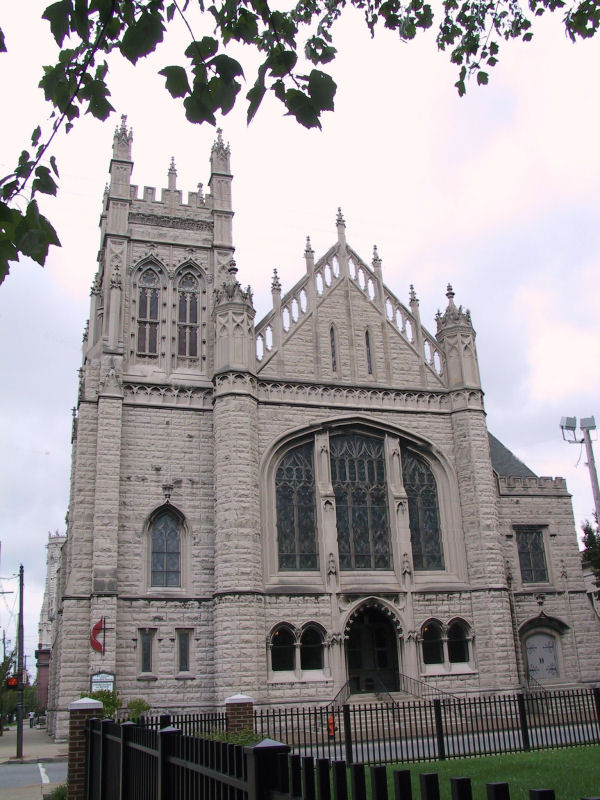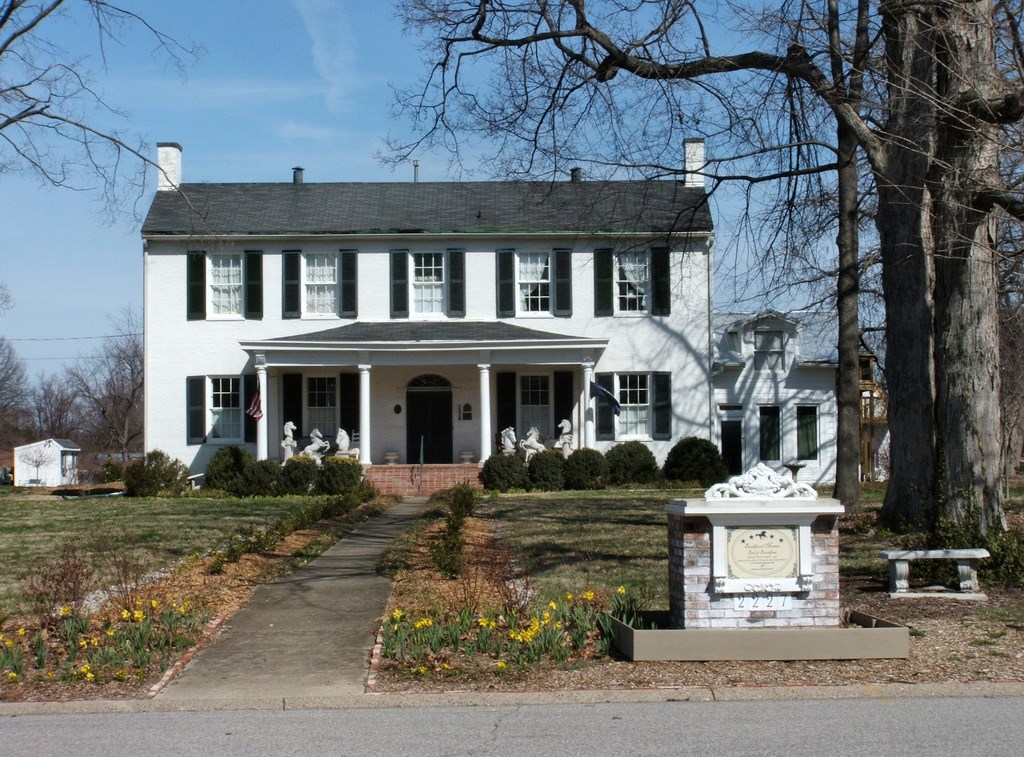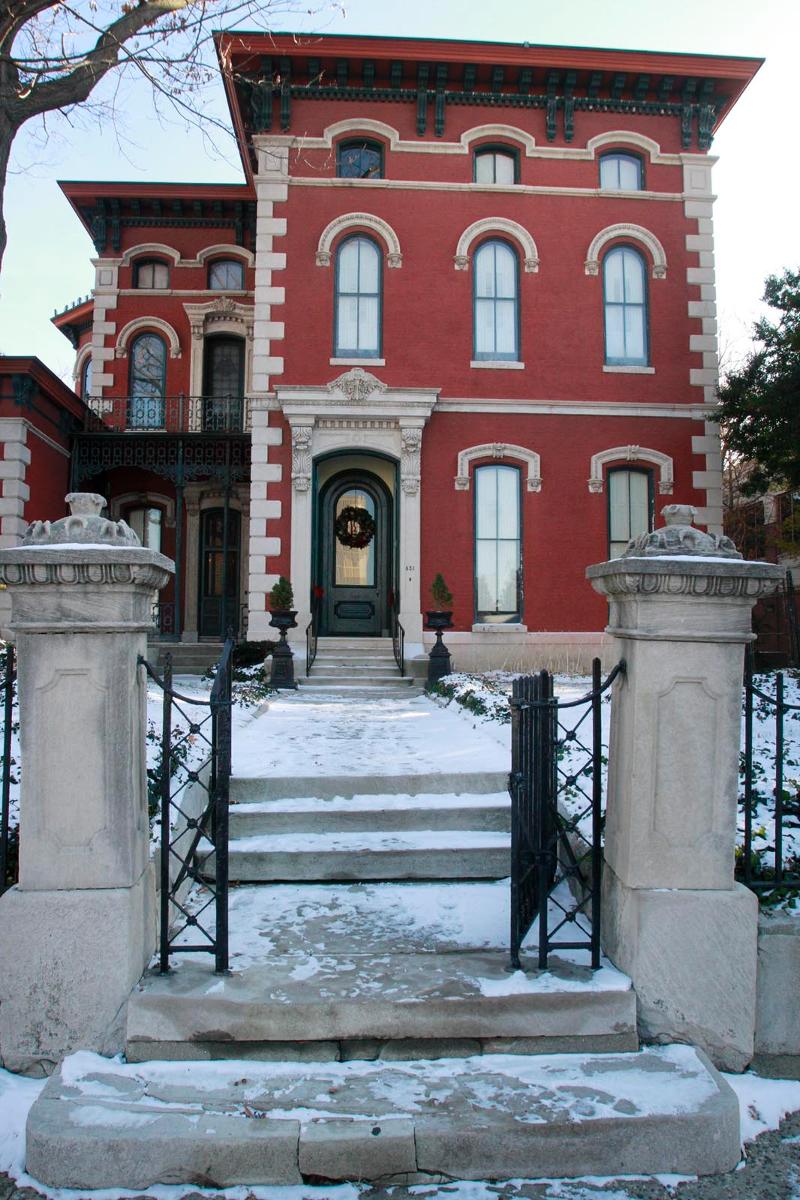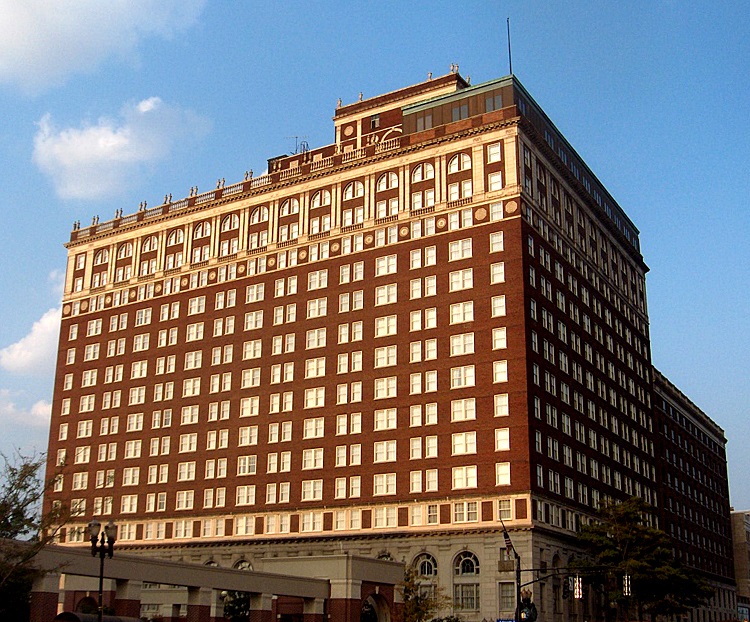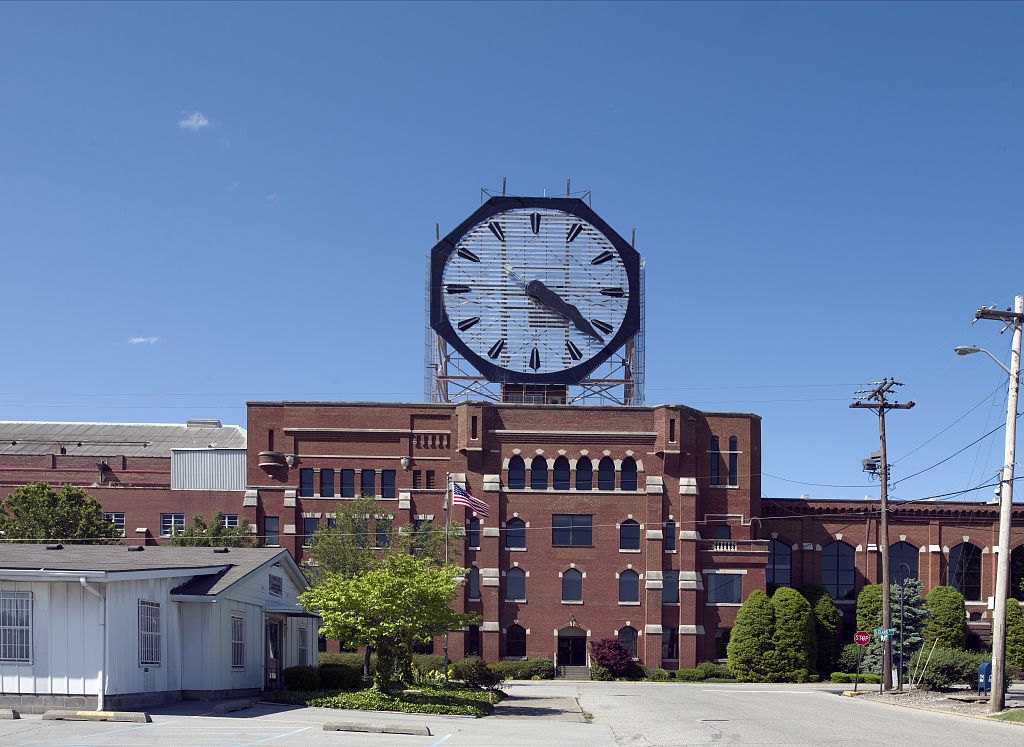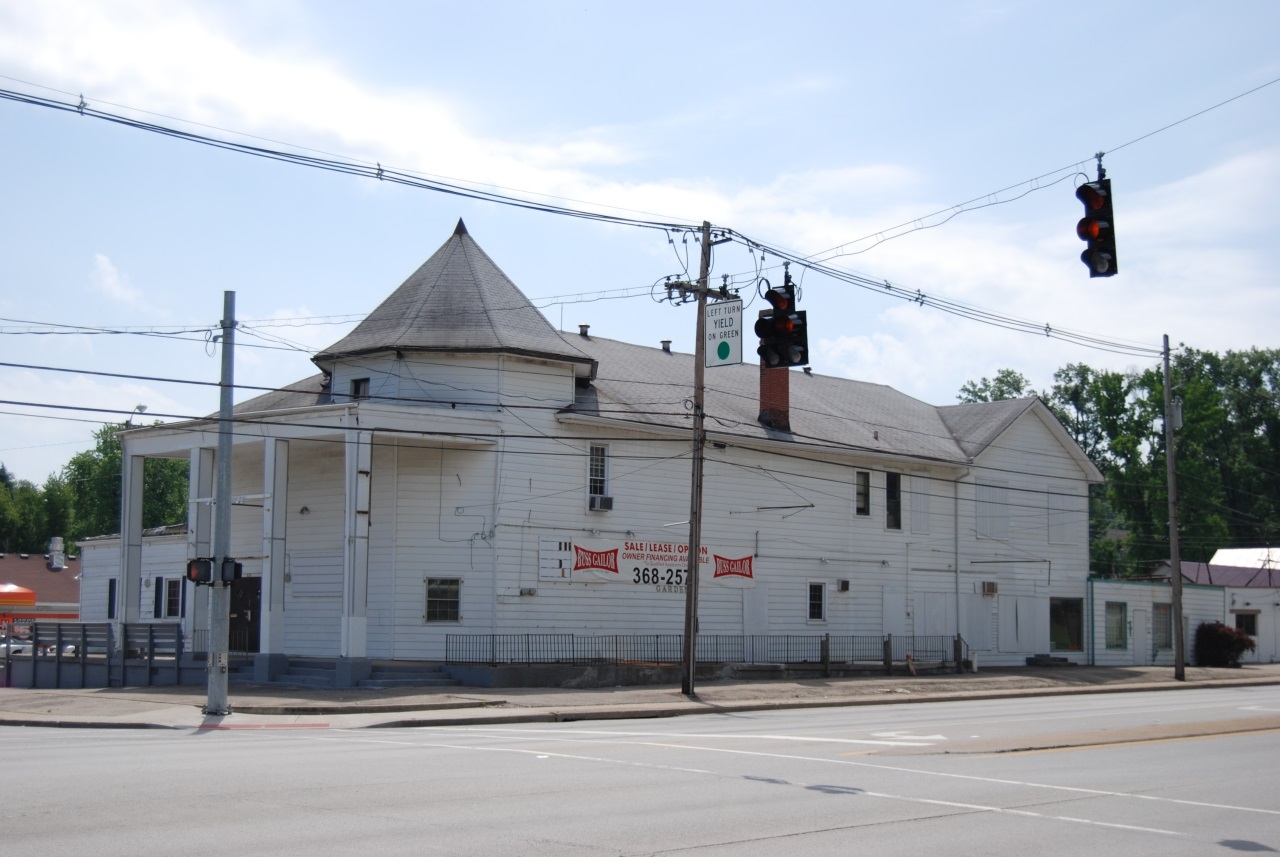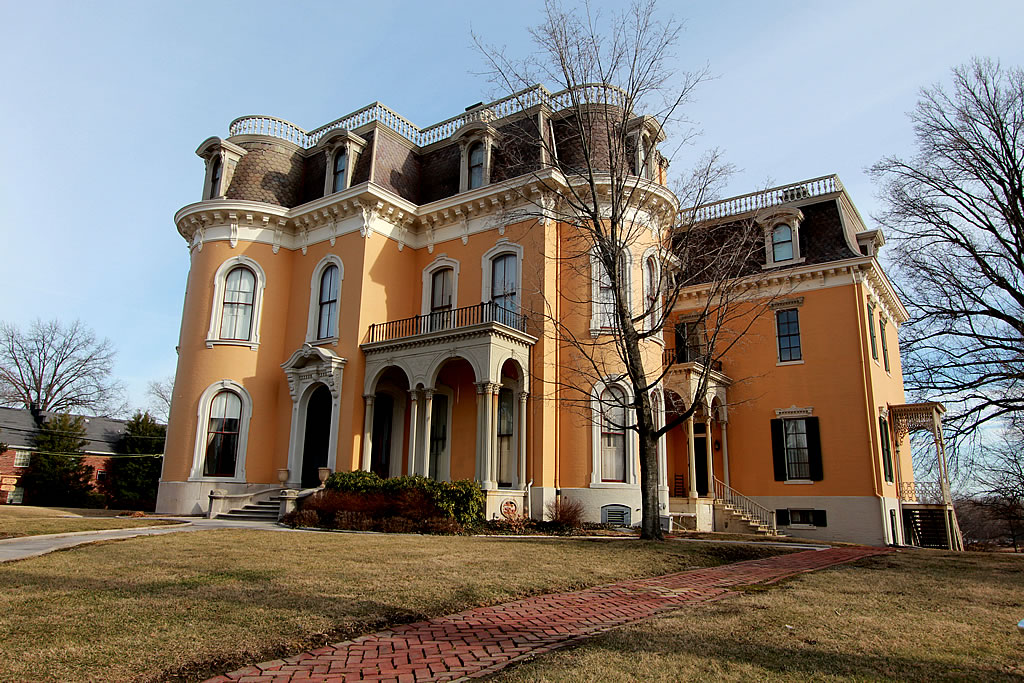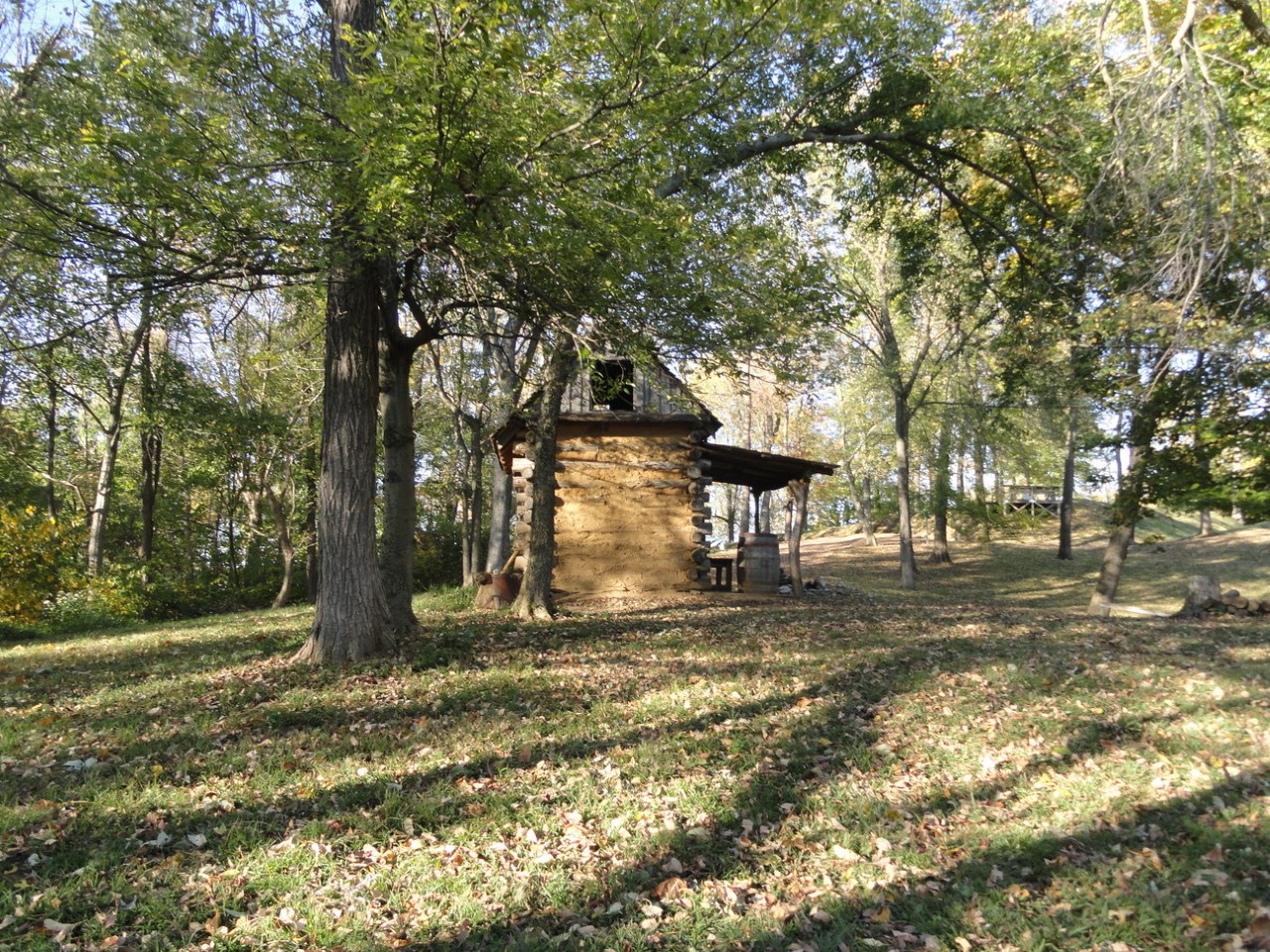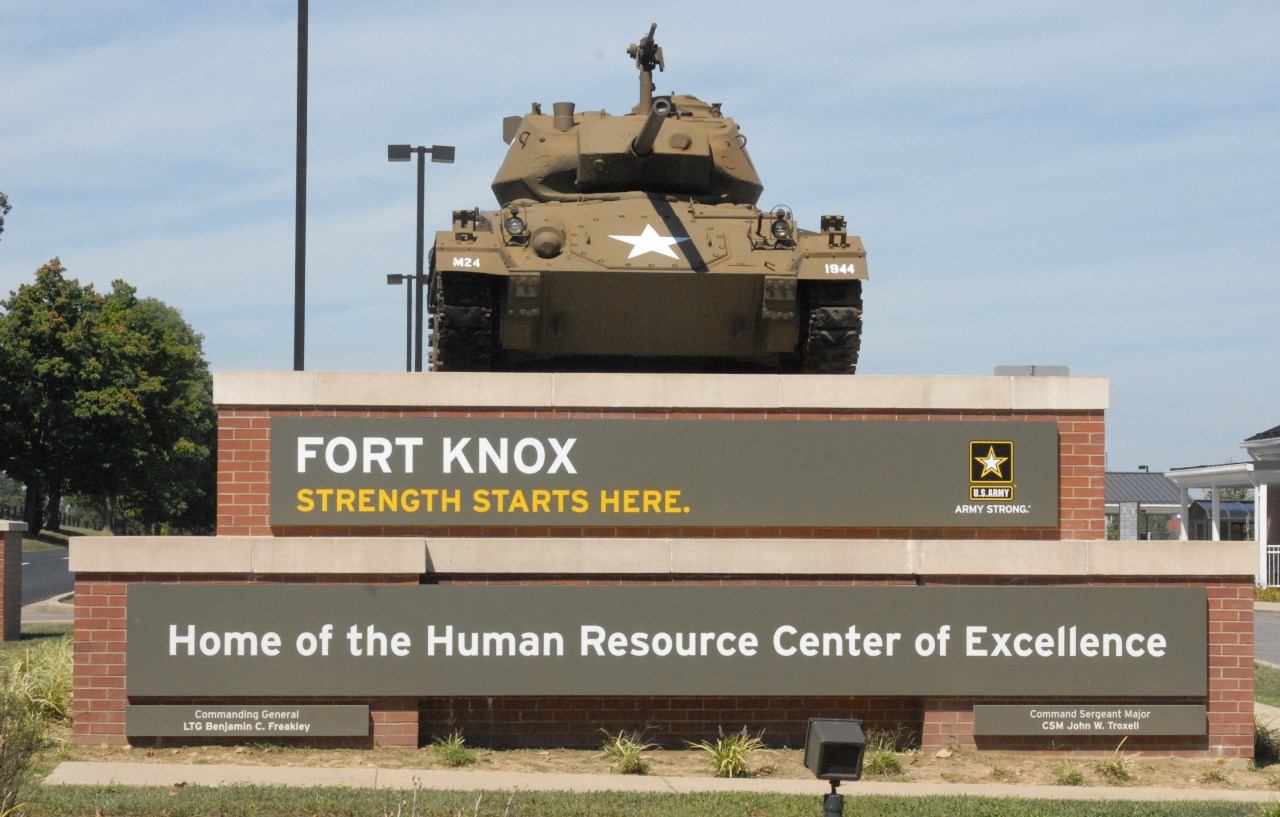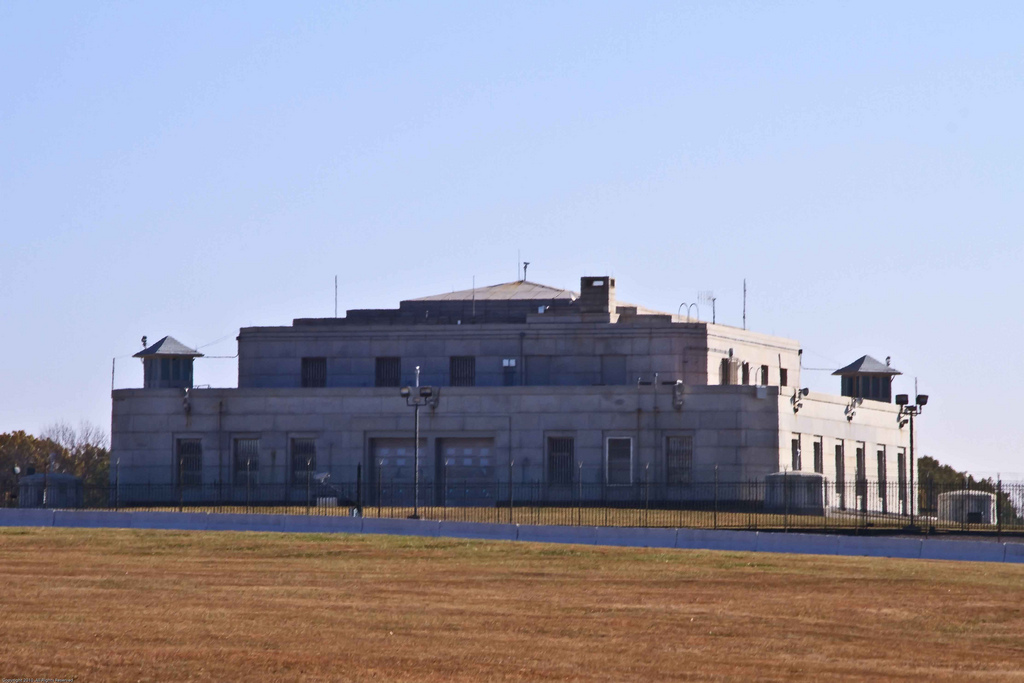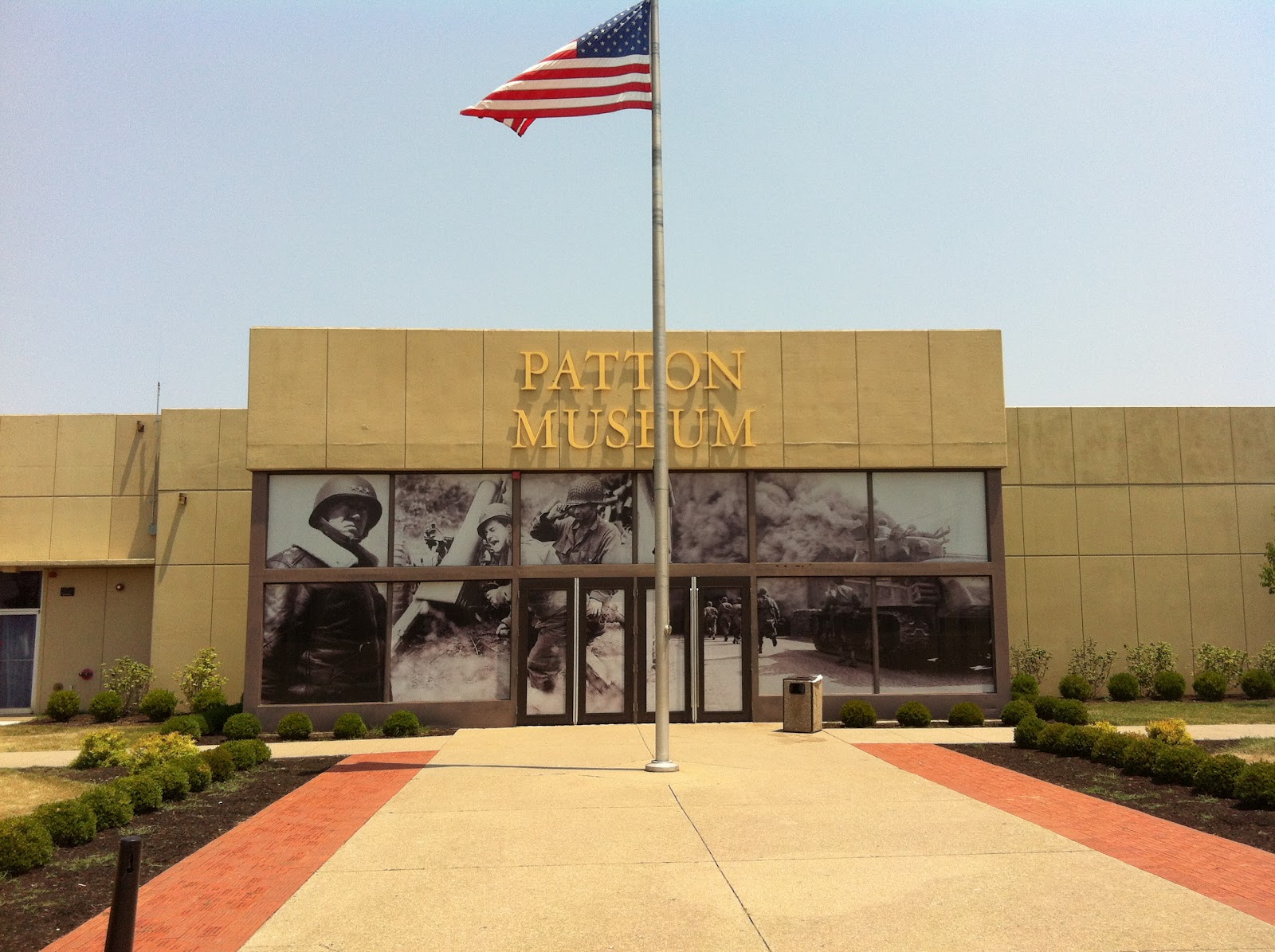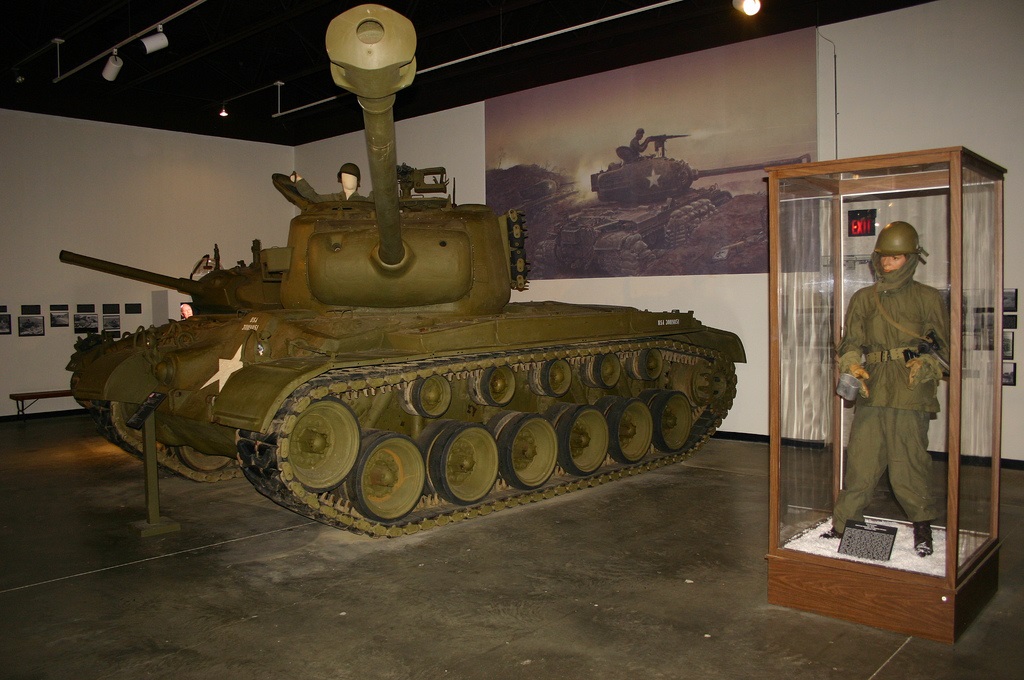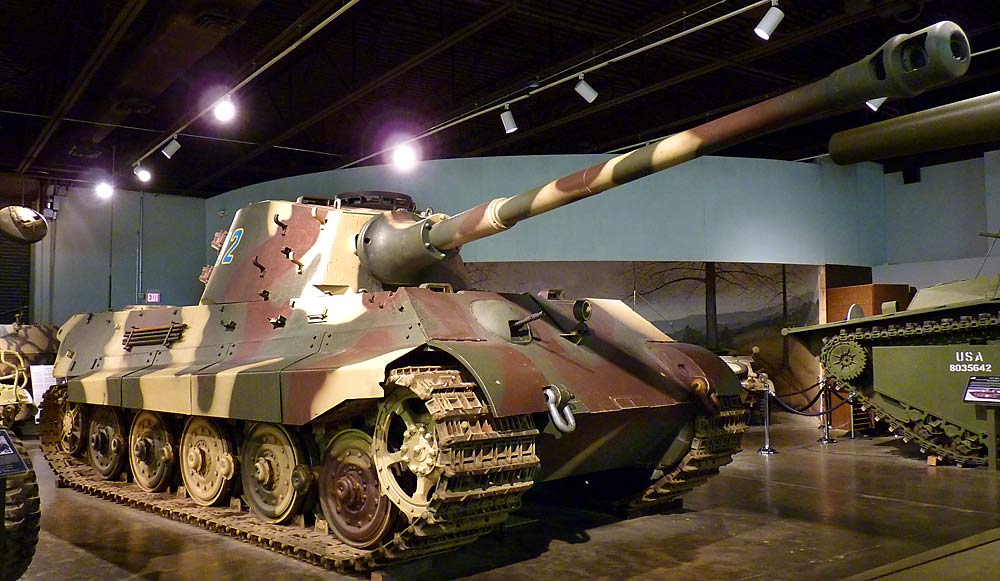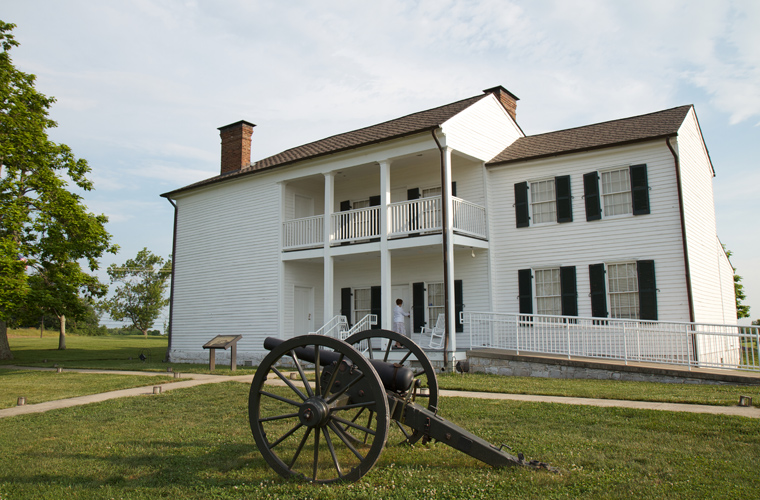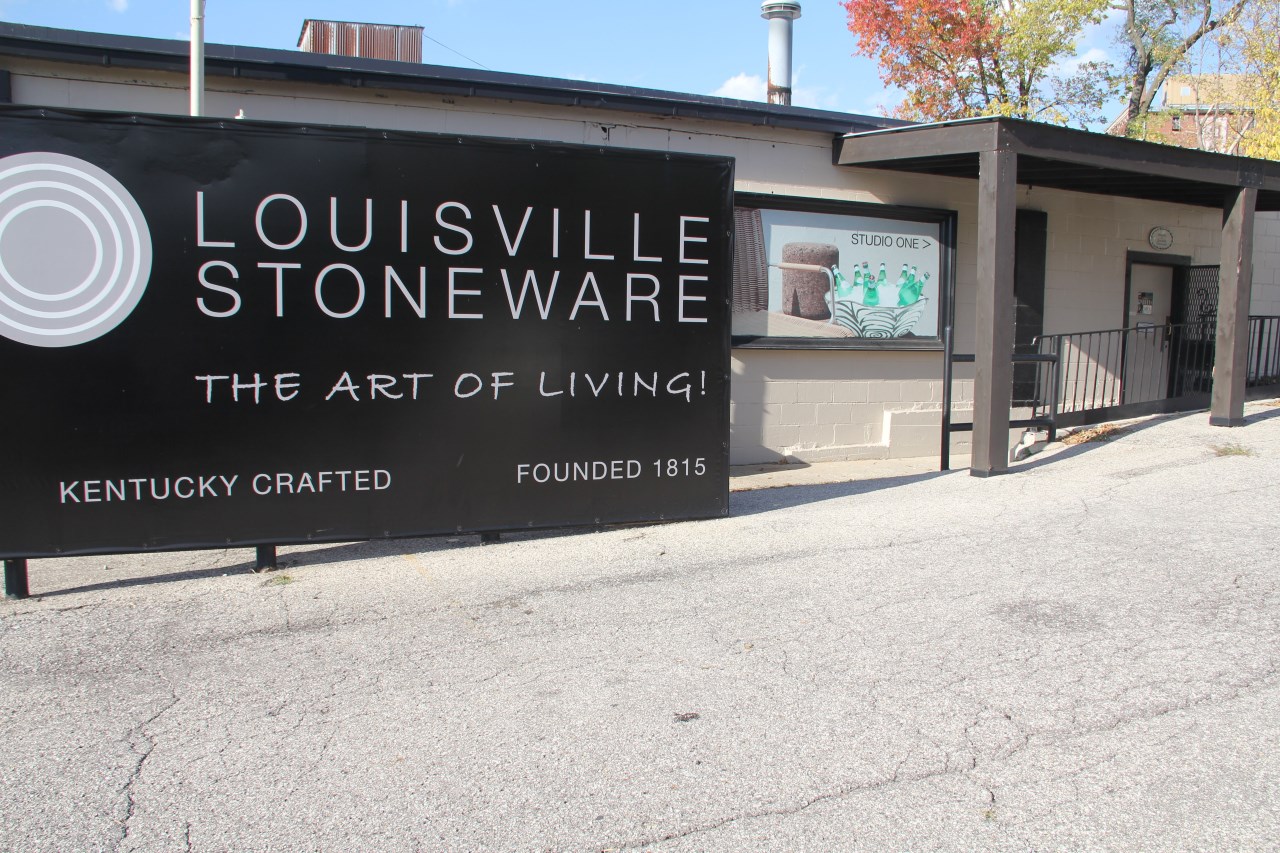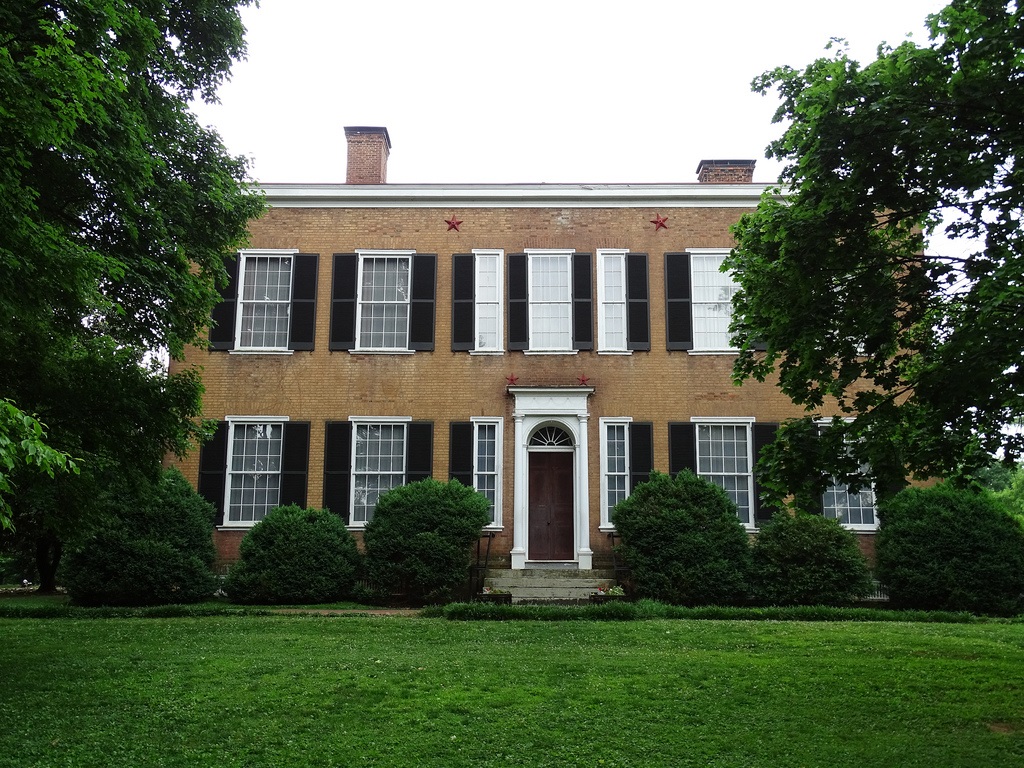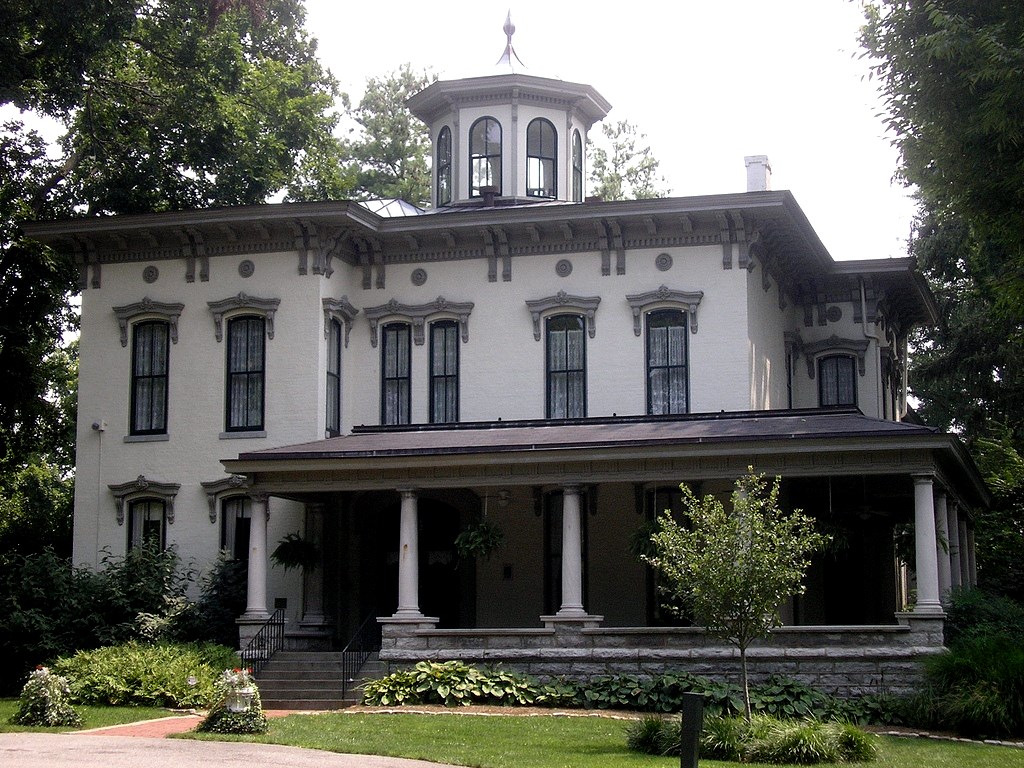 Churchill Downs
On the first Saturday in May, a who's who of upper-crust America puts on their pinstripe suits and most flamboyant hats and descends for the 'greatest two minutes in sports,' the Kentucky Derby. After the race, the crowd sings 'My Old Kentucky Home' and watches as the winning horse is covered in a blanket of roses. Then they party.
To be honest, they've been partying for a while. The Kentucky Derby Festival , which includes a balloon race and the largest fireworks display in North America, starts two weeks before the big event.
Most seats at the derby are by invitation only or they've been reserved years in advance. On Derby Day, $40 gets you into the paddock party scene (no seat) if you arrive early, but it's so crowded you won't see much of the race. Don't fret, though. From April through to November, you can get a $3 seat at the Downs for many exciting races, often warm-ups for the big events.
http://www.lonelyplanet.com/usa/the-south/louisville/sights/sporting-venues/churchill-downs
Louisville Slugger Museum
Look for the 120ft baseball bat leaning against the museum – ya can't miss it. Hillerich & Bradsby Co have been making the famous Louisville Slugger here since 1884. The admission fee includes a plant tour, a hall of baseball memorabilia such as Babe Ruth's bat, a batting cage and a free mini slugger. Customized bats are sold in the lobby. Note: bat production halts on Sunday, as well as on Saturday in the winter.
http://www.lonelyplanet.com/usa/the-south/louisville/sights/museums-galleries/louisville-slugger-museum
Kentucky Derby Museum
On the grounds, the museum has exhibits on derby history, including a peek into the life of jockeys and a roundup of the most illustrious horses. There is a 360-degree audiovisual about the race, and a behind-the-scenes track tour ($10) that leads you through the jockey's quarters and posh VIP seating areas.
http://www.lonelyplanet.com/usa/the-south/louisville/sights/other/kentucky-derby-museum
The Manliest Town in America
Of all the cities in the United States, quién es más macho? After spending a long weekend in Louisville, Kentucky, we have our answer
by Brendan Vaughan
marzo 2012
Yeah, yeah, Chicago has broader shoulders. But when it comes to the masculine arts—bourbon, baseball, bettin' the ponies—good luck topping Louisville. And don't worry, the city's not just coasting on its history. Lou-uh-vul strikes a balance between the traditions for which it's justly famous and a right-now vibe that gives the town and its 750,000 residents a kind of courtly southern swagger. The gentlemen of Louisville know how to compliment a woman—and do so often.
New Louisville's cultural epicenter is the 21c Museum Hotel on West Main. It takes all of six seconds to get the concept: Art is everywhere. In the lobby, in your spacious room, in the excellent restaurant, and most impressively, in 7,700 square feet of museum-quality galleries that meander across two floors. (If the 21c is booked up or you want some old-school stateliness, The Brown Hotel is a worthy alternative.)
Spend your first afternoon browsing the 21c's ever rotating galleries—Kehinde Wiley, Kara Walker, and Chuck Close have all exhibited work here—then ease into evening with a whiskey flight at Proof on Main, the bourbon-centric restaurant-slash-lounge. You'll be thinking about dinner soon enough, and chef Michael Paley's menu is built for a powerful hunger. Start with the perfectly charred octopus and move on to his locally famous bison burger or however he's doing short ribs that night.
The next day, be a tourist. Directly next door to the 21c is the Louisville Slugger Museum & Factory, home of America's most iconic sporting good. Watch 'em carve bats the way they've been doing it since 1884, then pick up a personalized stick on the way out. Around the corner is the Muhammad Ali Center, a six-story tribute to the city's greatest son that, to its credit, pulls no punches. You get Ali in all his flamboyant glory, but you get the dark side, too (e.g., footage of him announcing that "all white people are devils"). Grab lunch at Garage Bar, an artisanal-pizza joint part-owned and run by Chef Paley from Proof on Main.
Power up with a coffee at Please & Thank You (bonus: a massive record collection and a listening room with a self-service turntable); walk off your meal on Bardstown Road, Louisville's cool-kid corridor of vintage shops and boutiques; then head over to Churchill Downs. Yes, you need to do this. Skip the silly bullshit of Millionaire's Row, where celebs pay thousands to sit on Derby Day, and take the Barn & Backside Tour instead. Request as your guide Mr. Ken Orwick, a track historian and raconteur whose gangster grandfather ran hooch through Louisville during Prohibition. Dinner—ethereal oyster fritters and homemade sausages—awaits at the Blind Pig, in the city's burgeoning Butchertown district.
On the way out of town, hit one (or six) of the distilleries that flavor the countryside around Louisville. Our current favorite is Buffalo Trace, located in nearby Frankfort, Kentucky. If you road-tripped all the way to Louisville, as I did, now would be a good time to ask your girlfriend to take the wheel.
http://www.gq.com/food-travel/travel-features/201203/louisville-kentucky-guide-restaurants-bars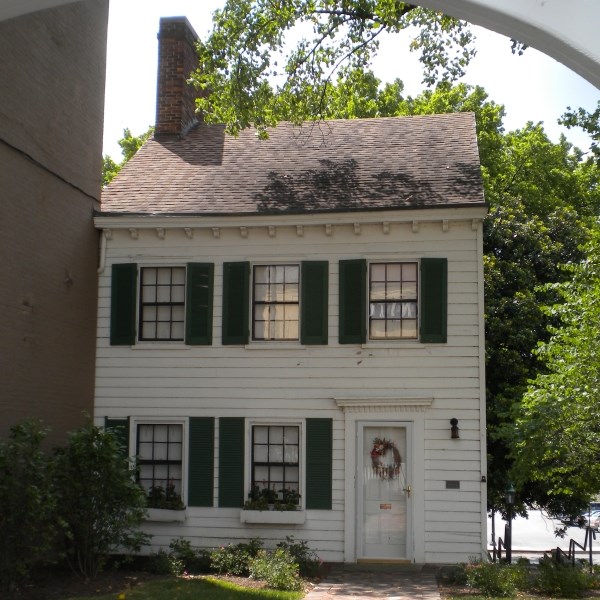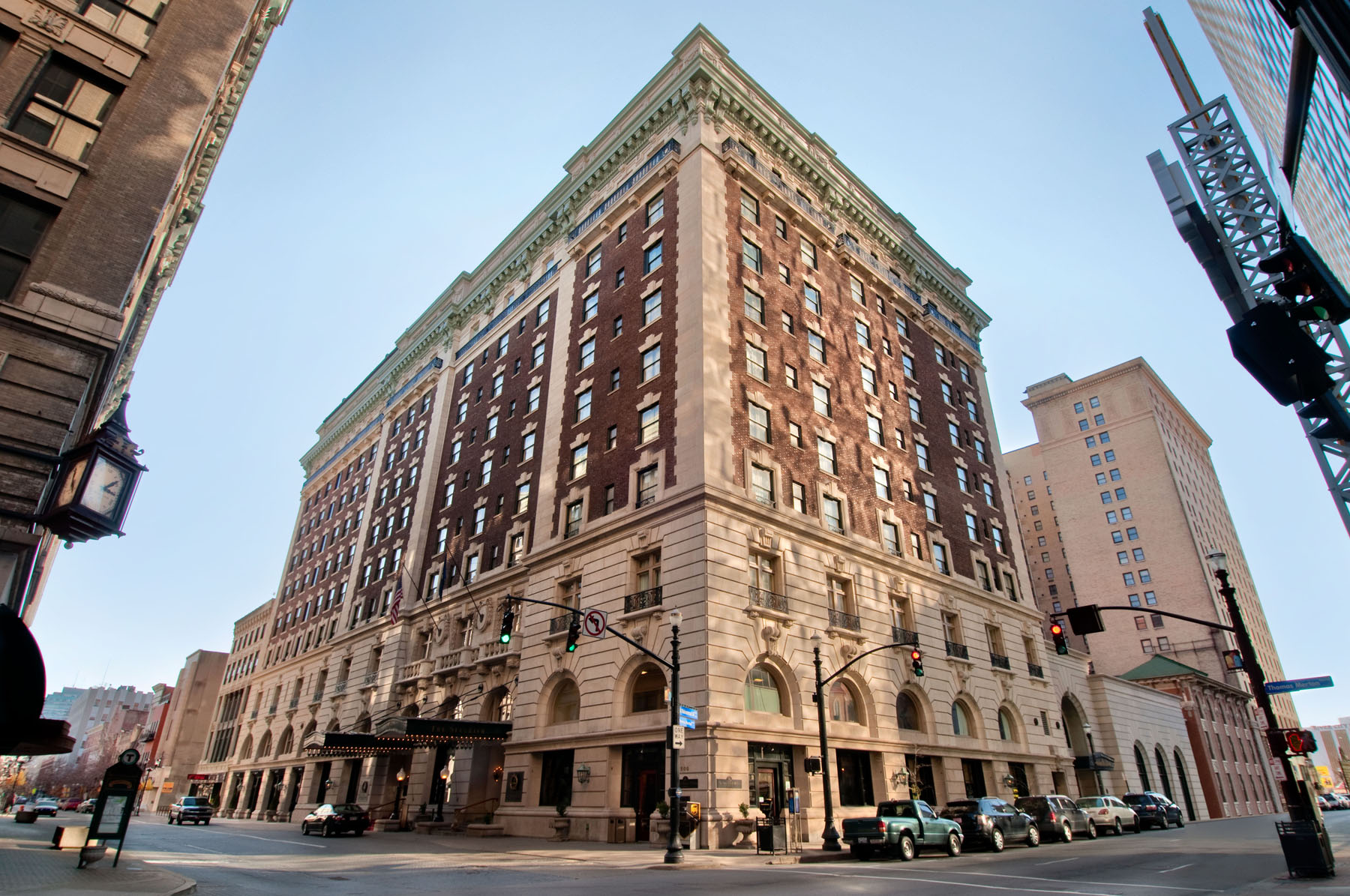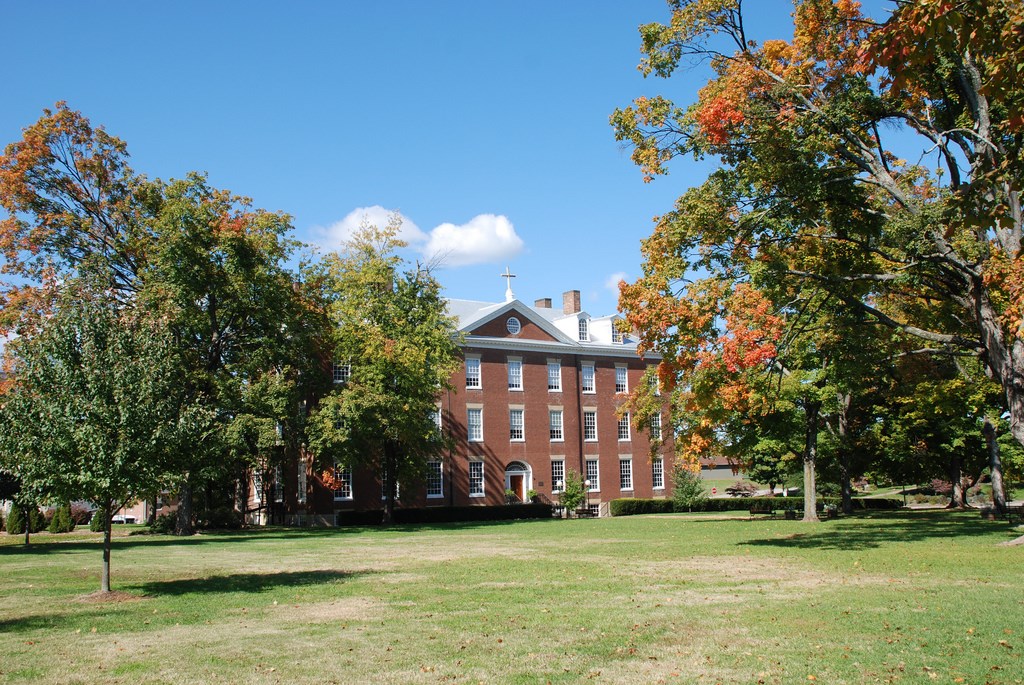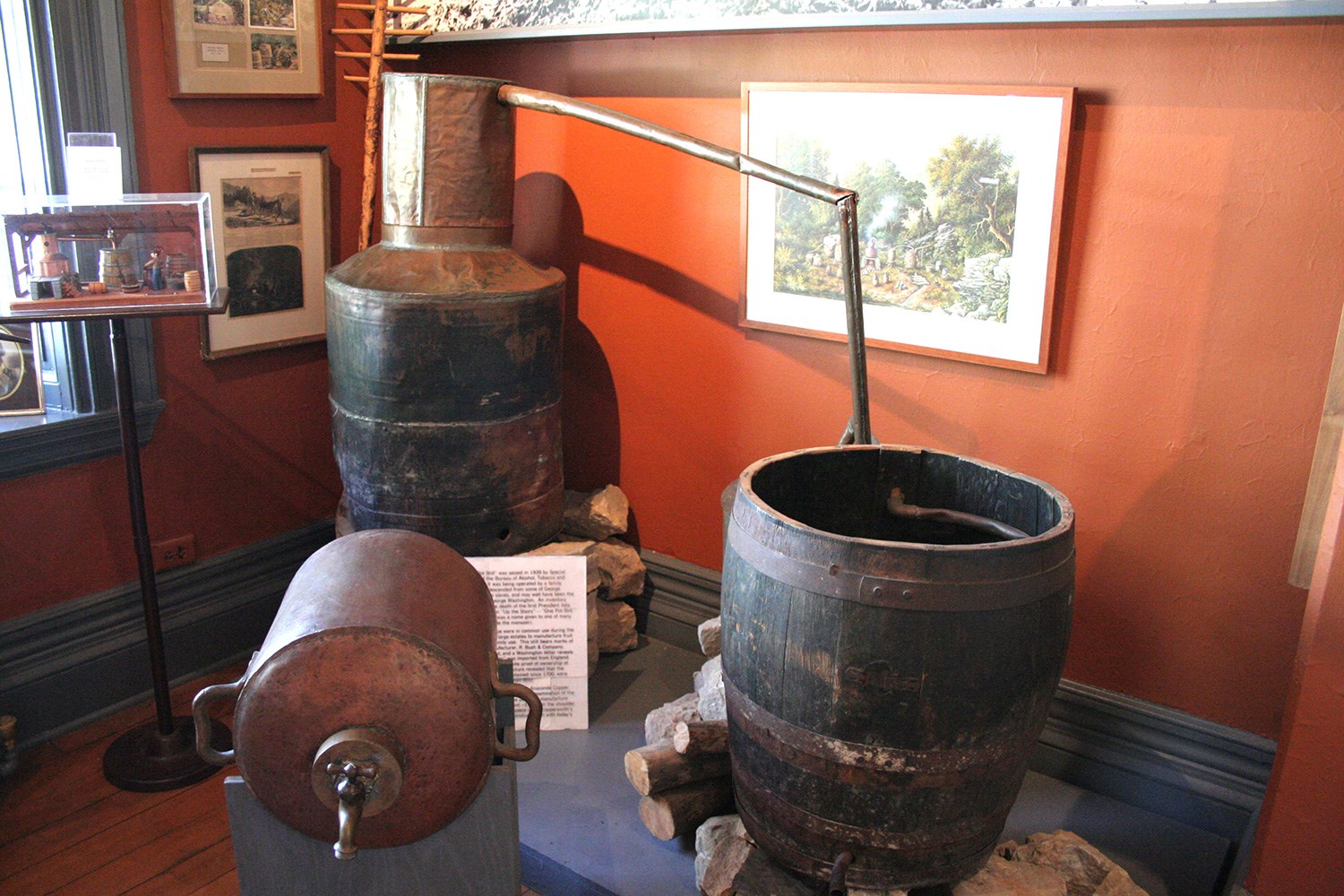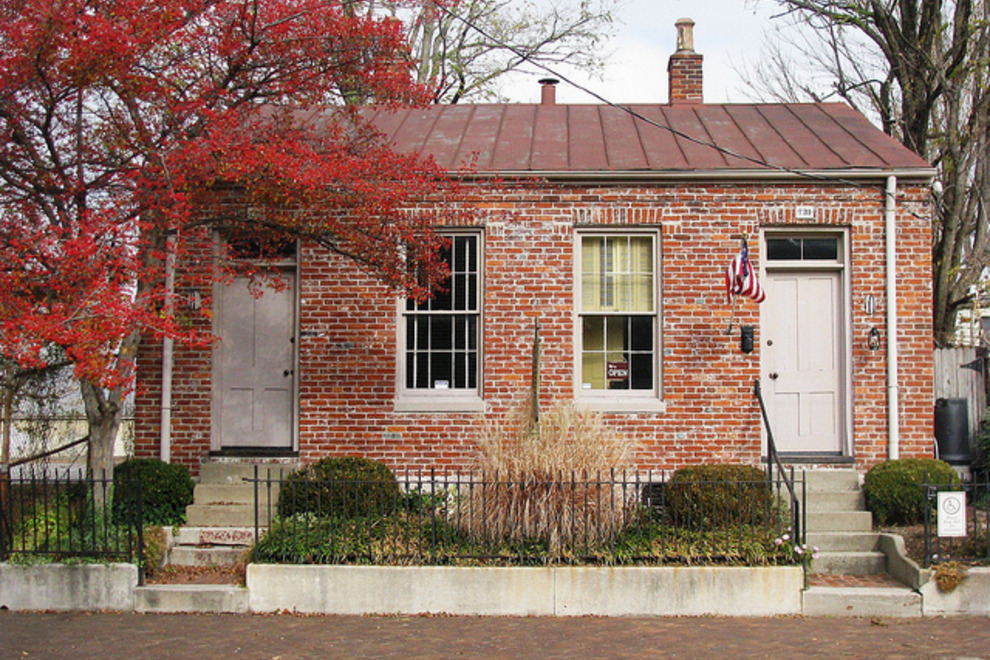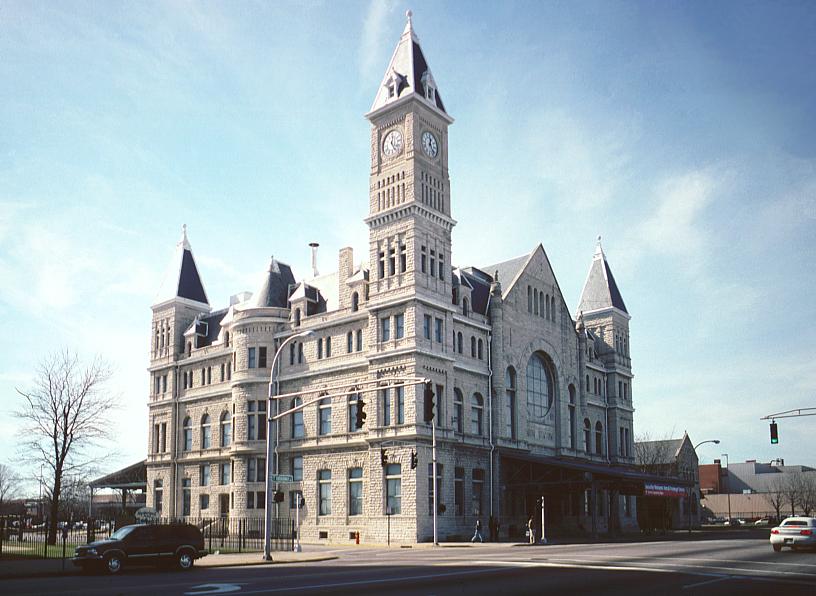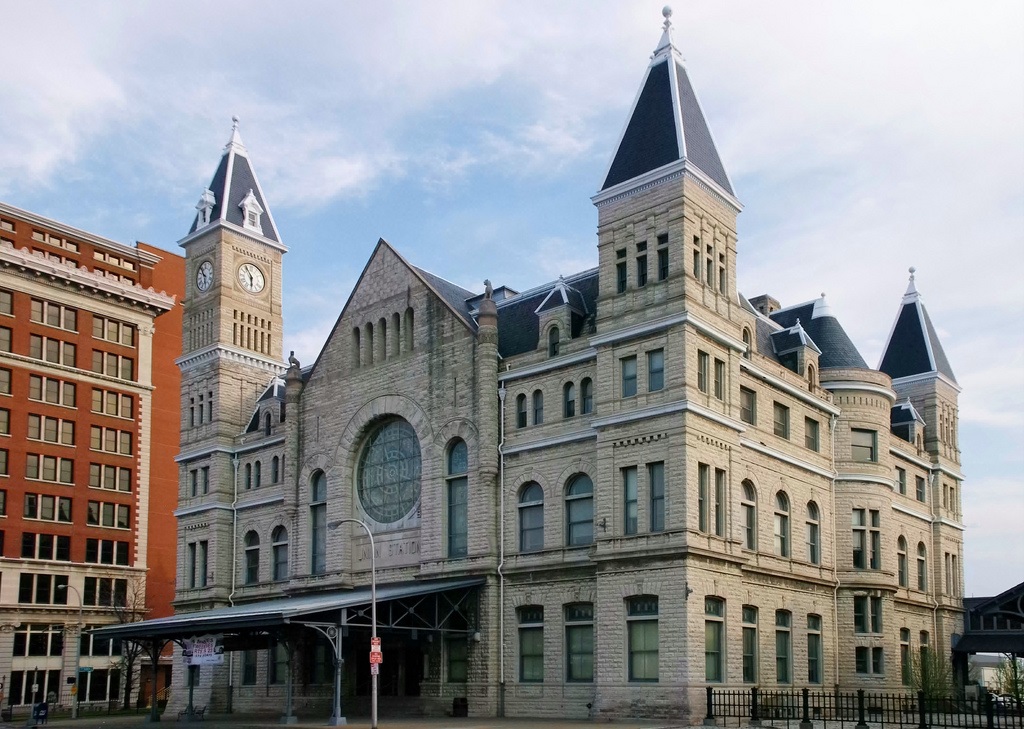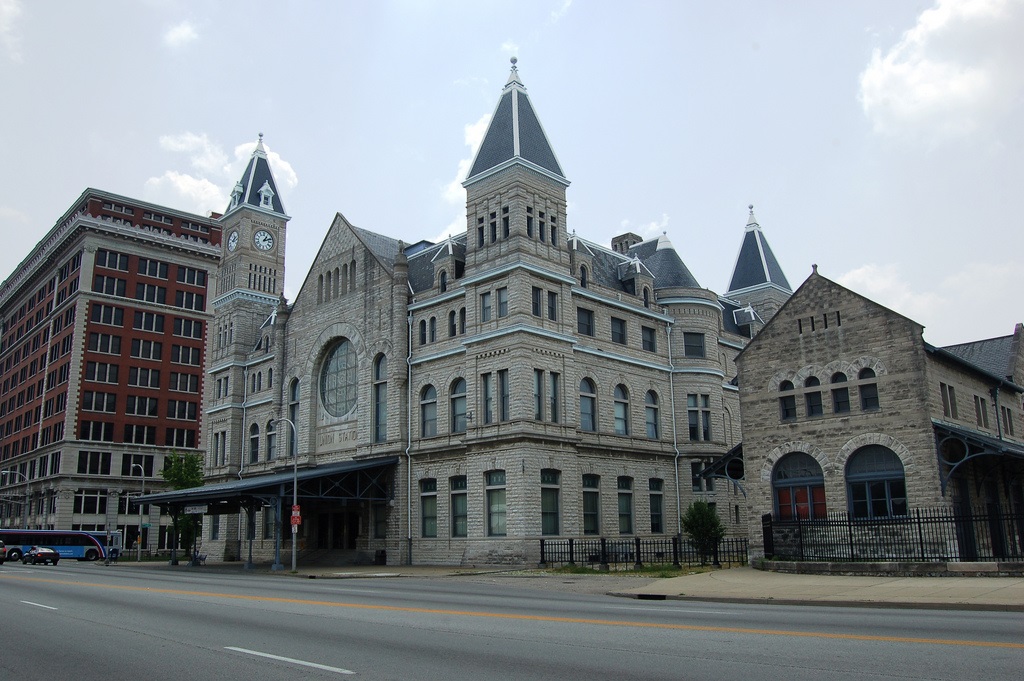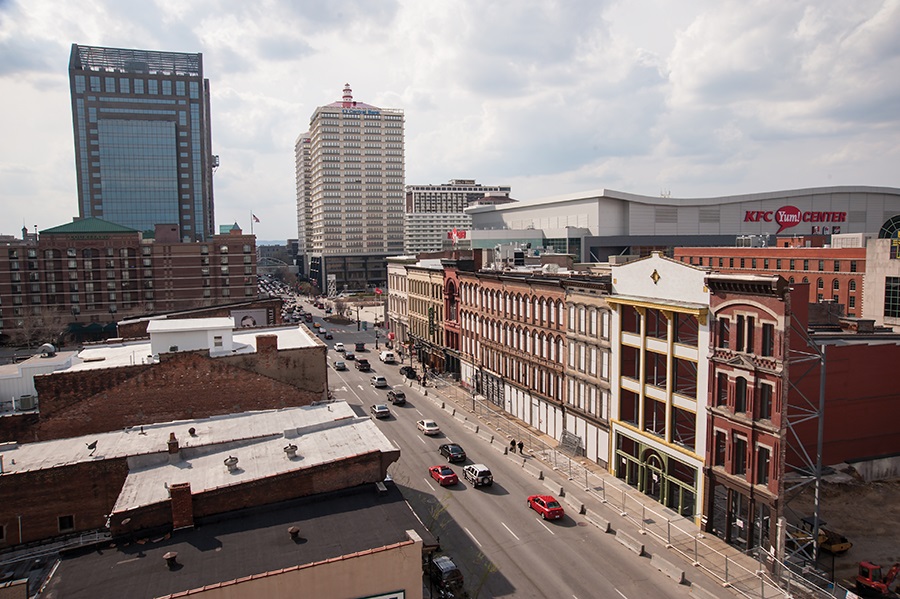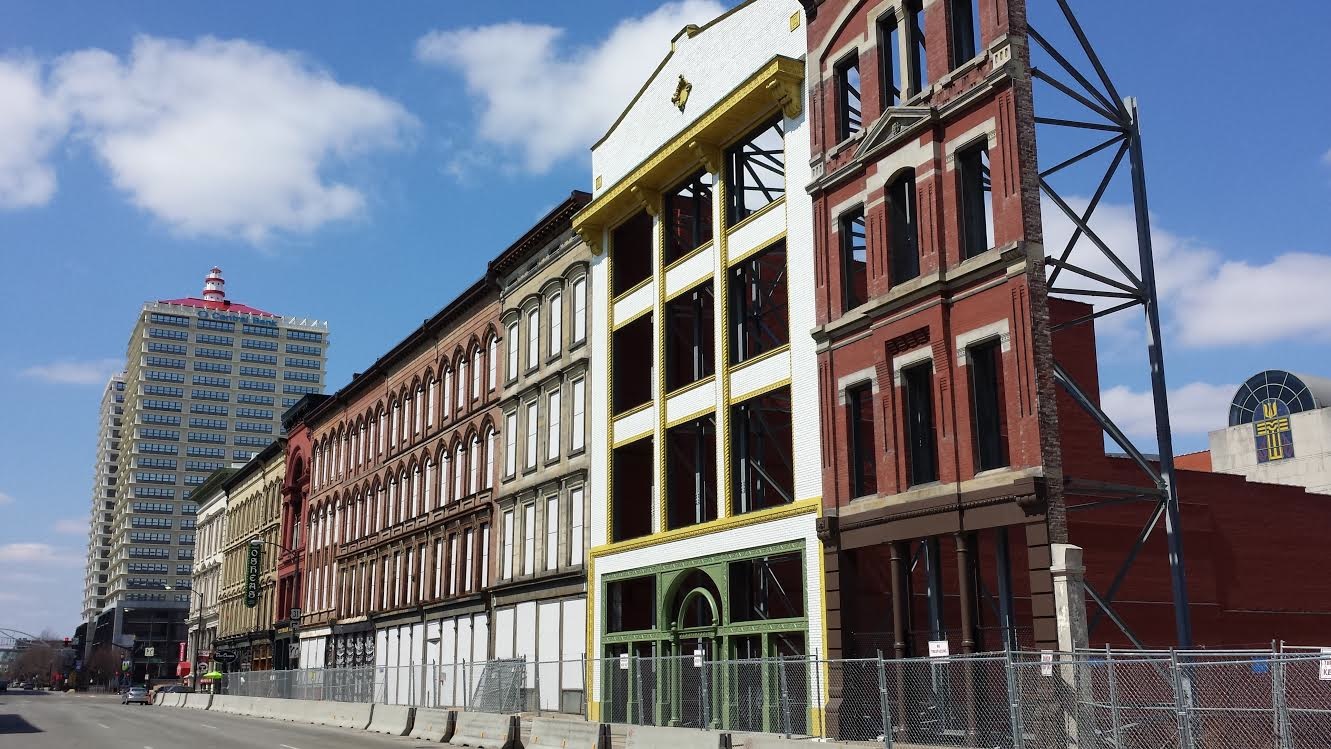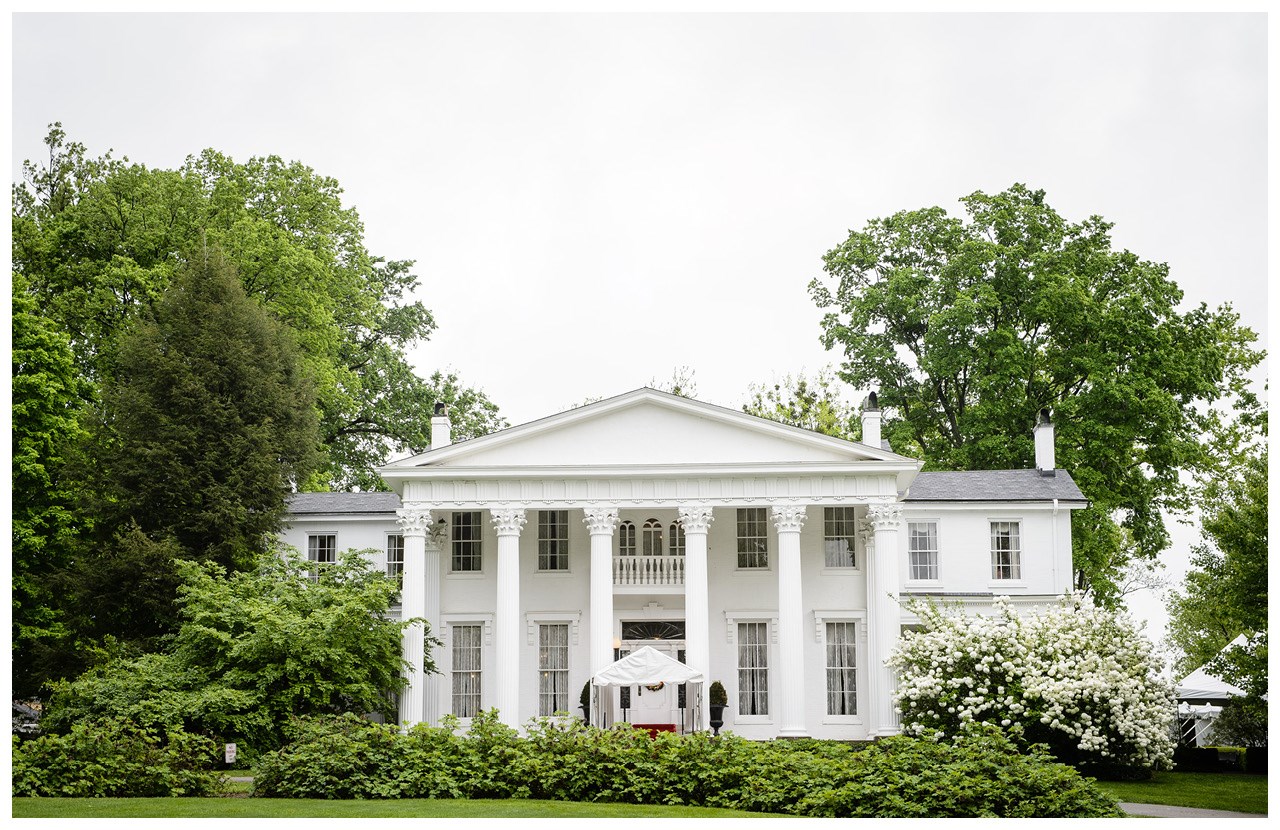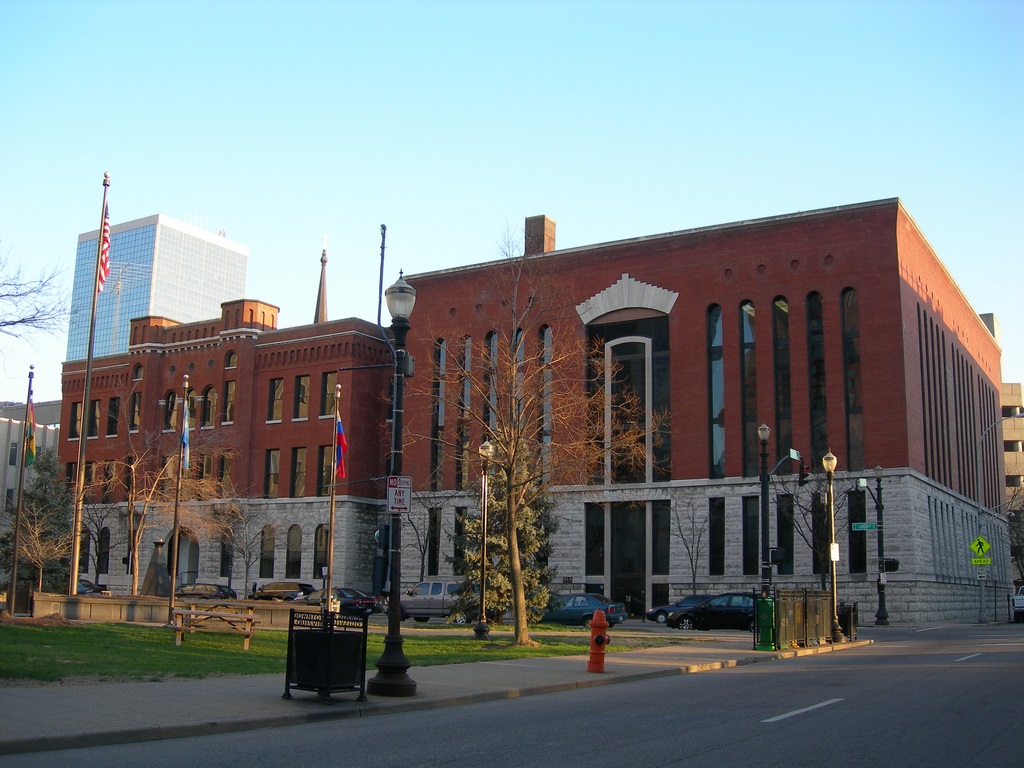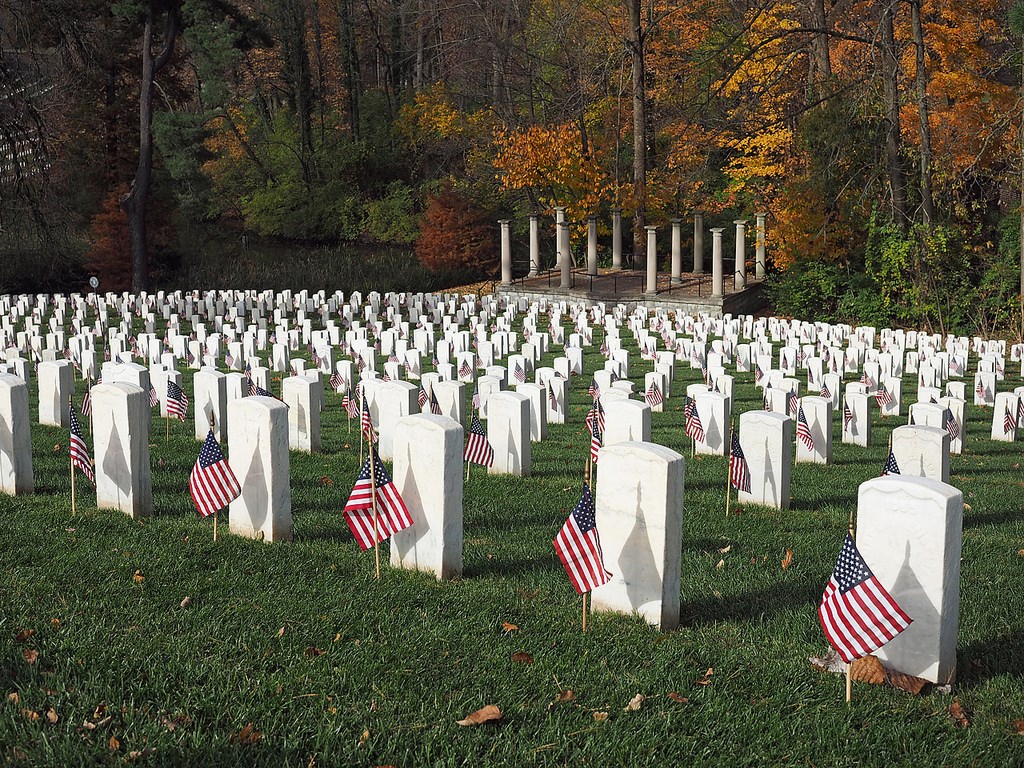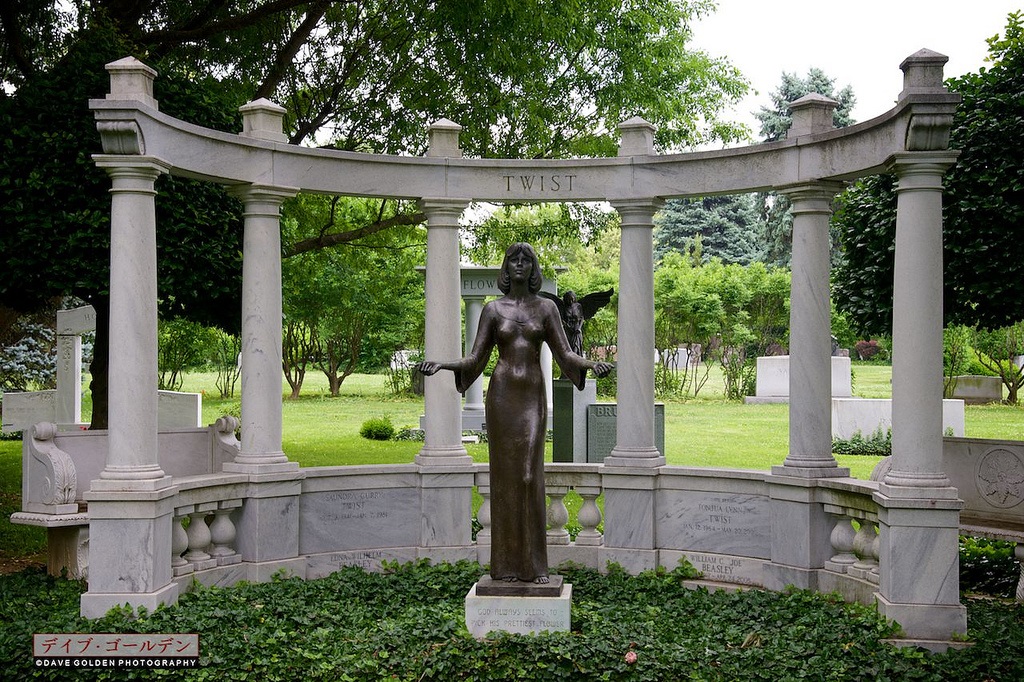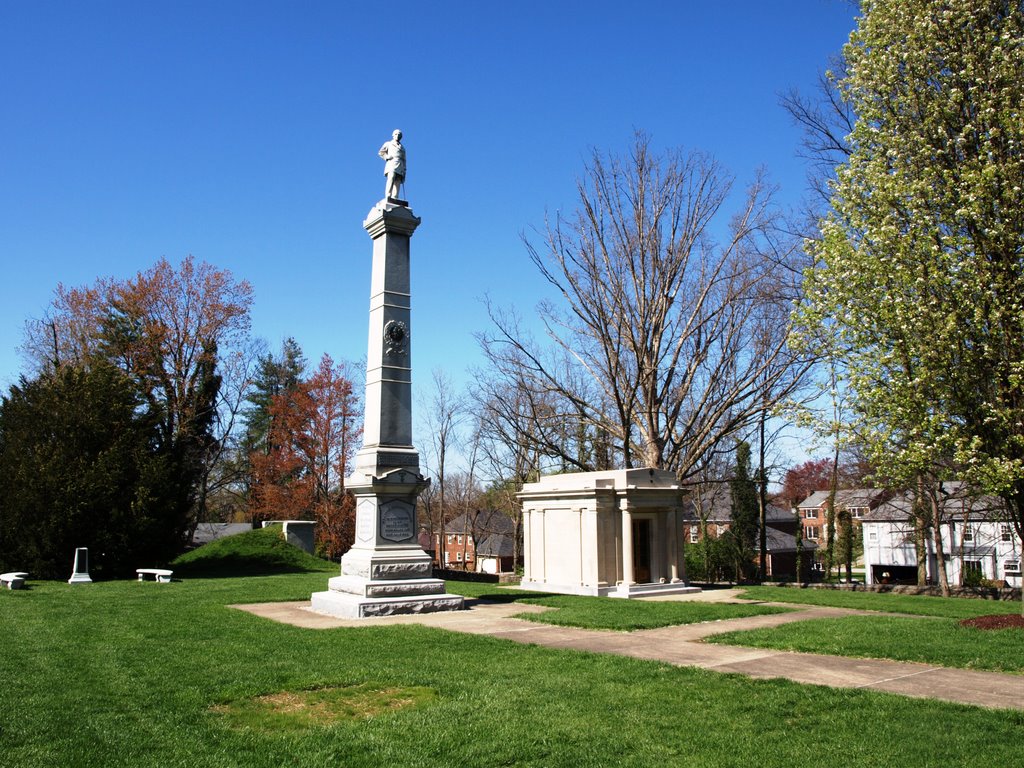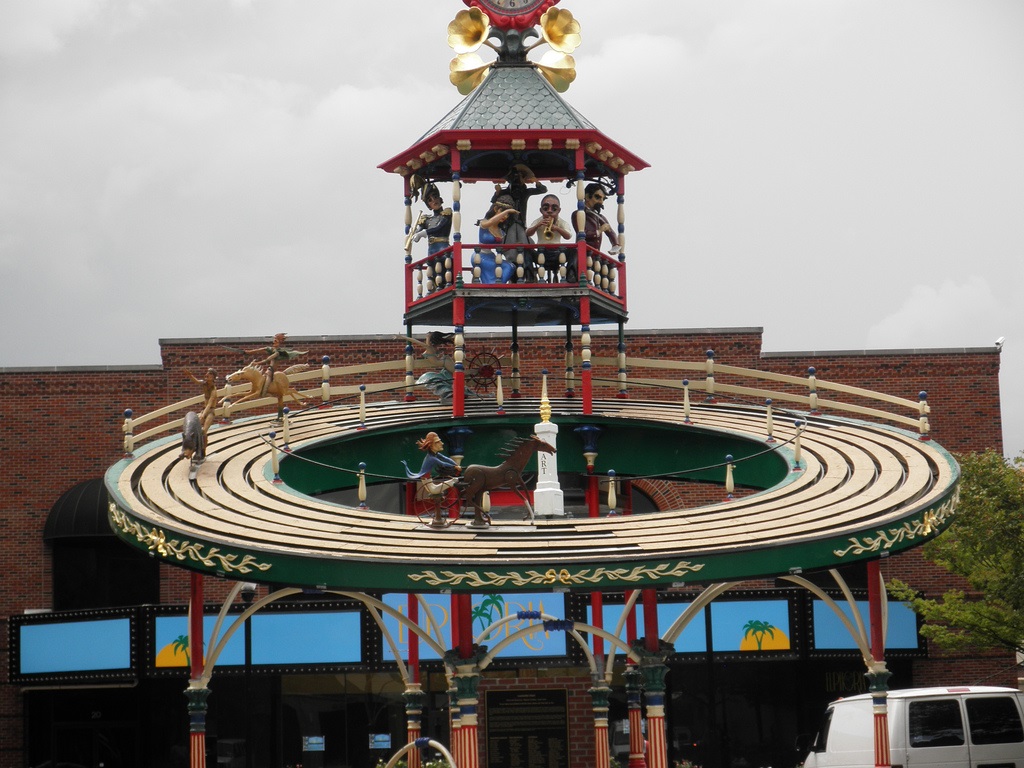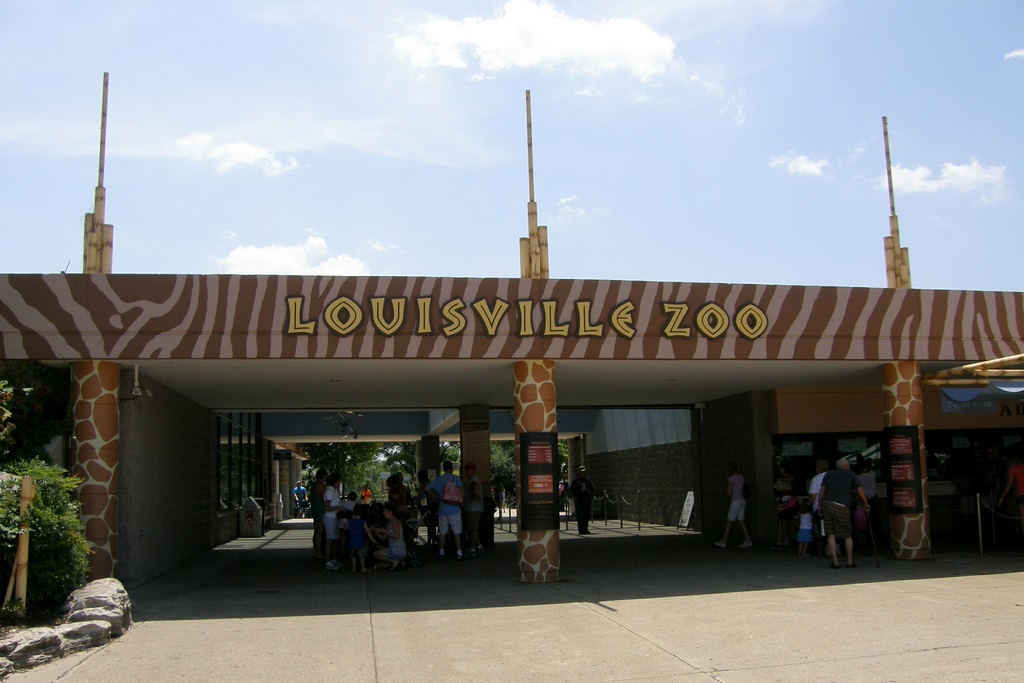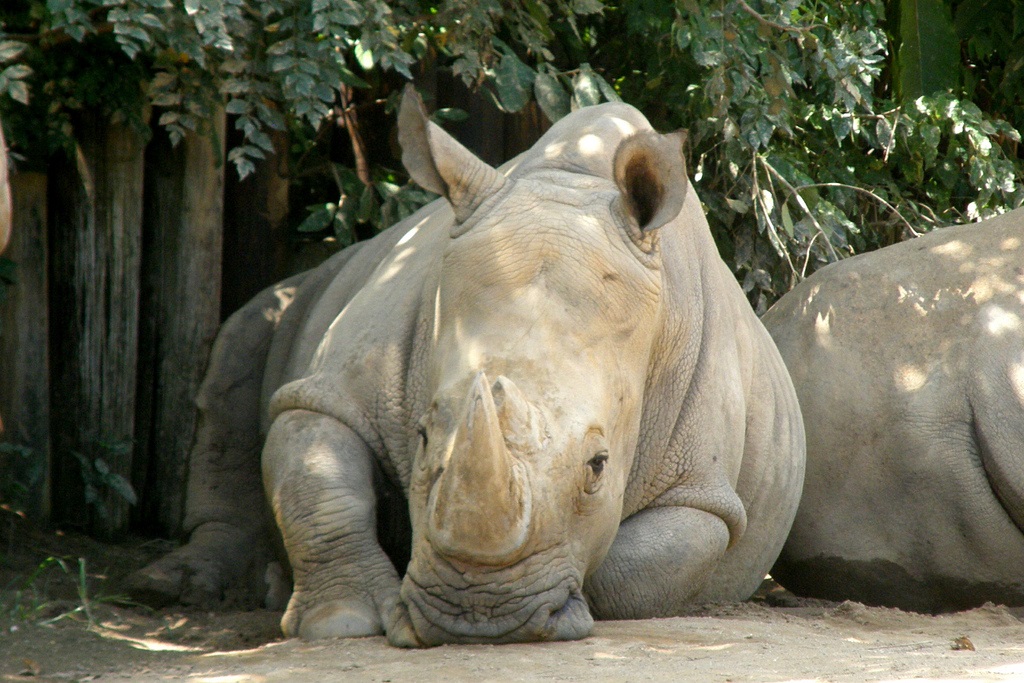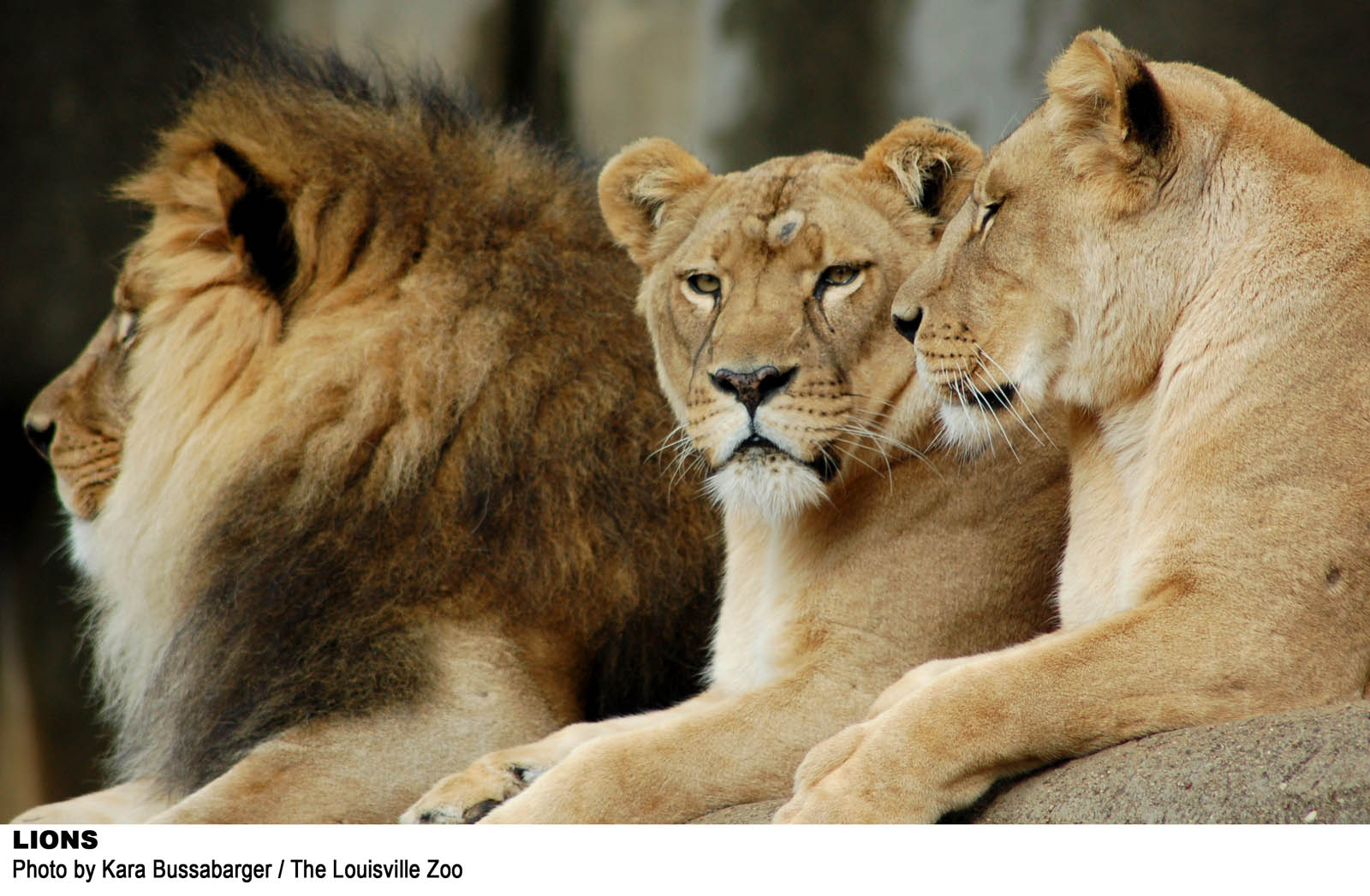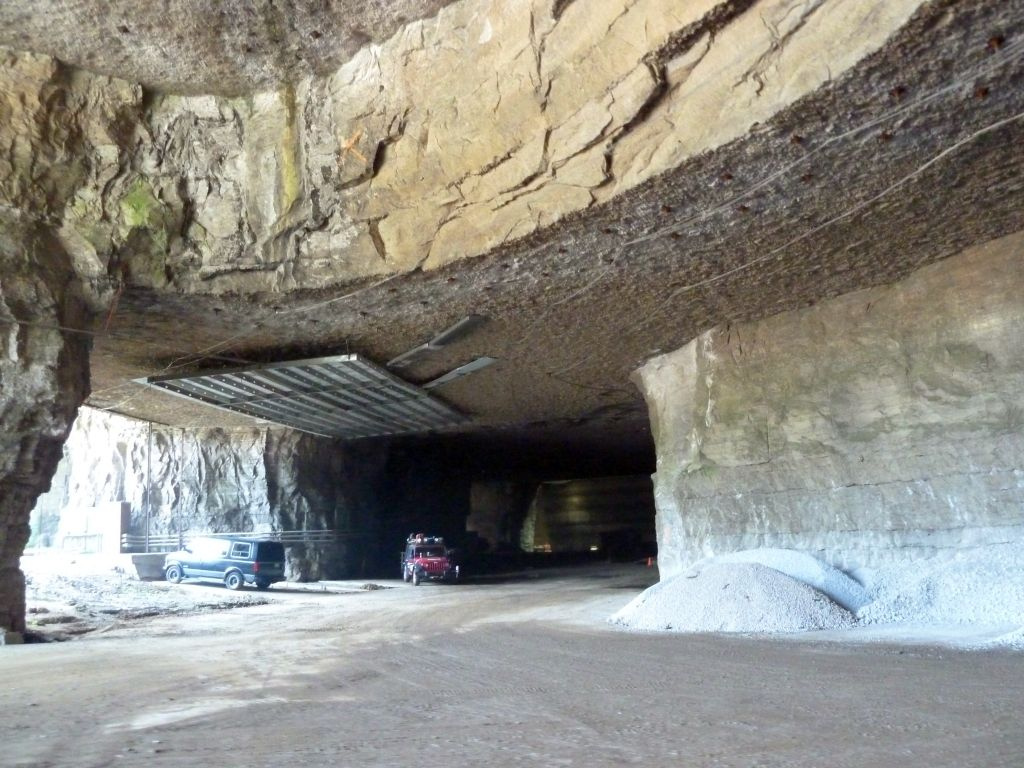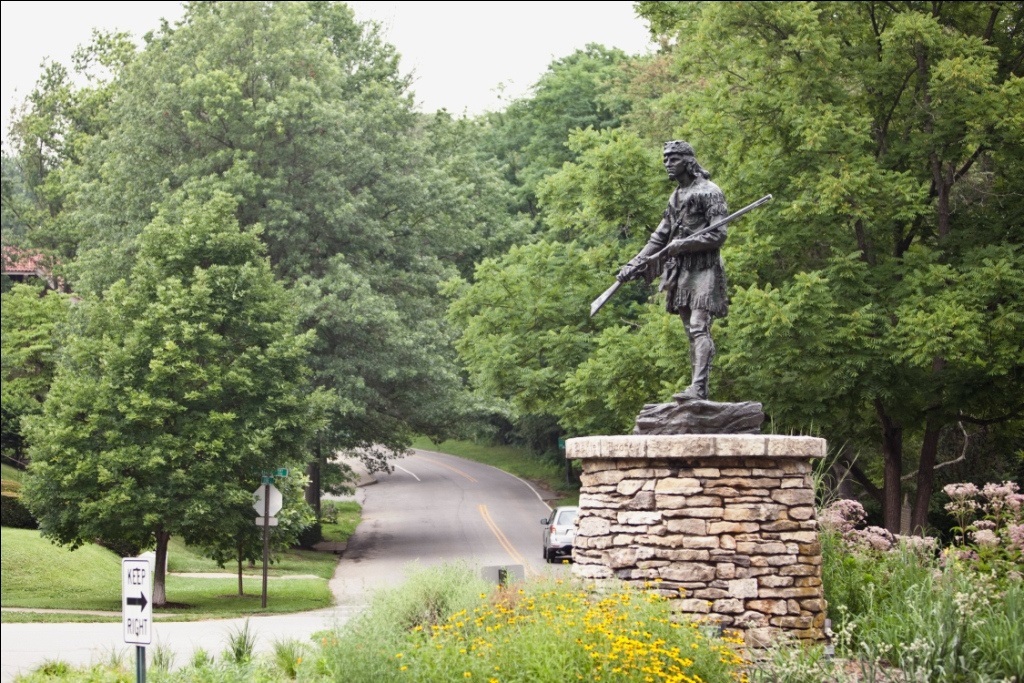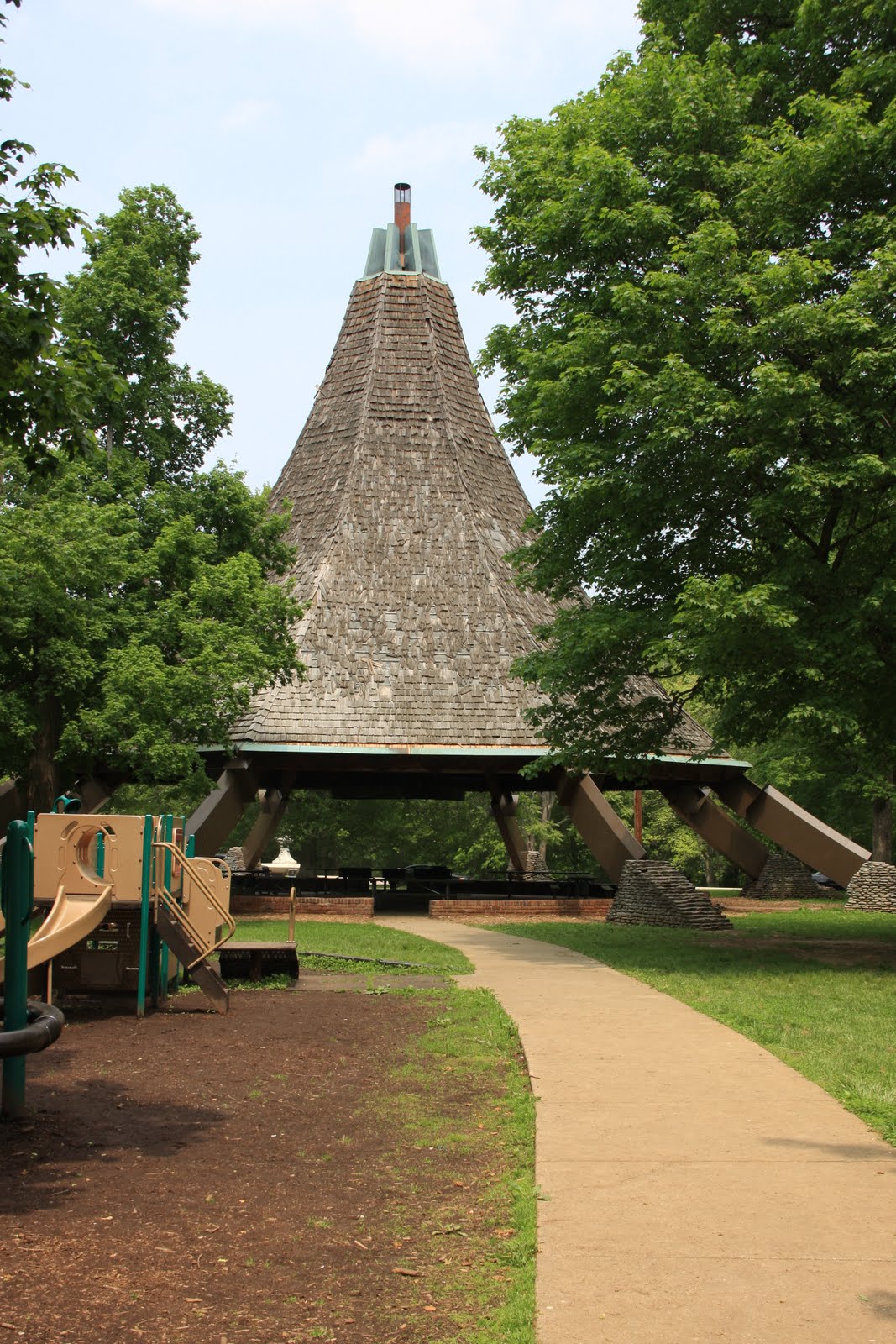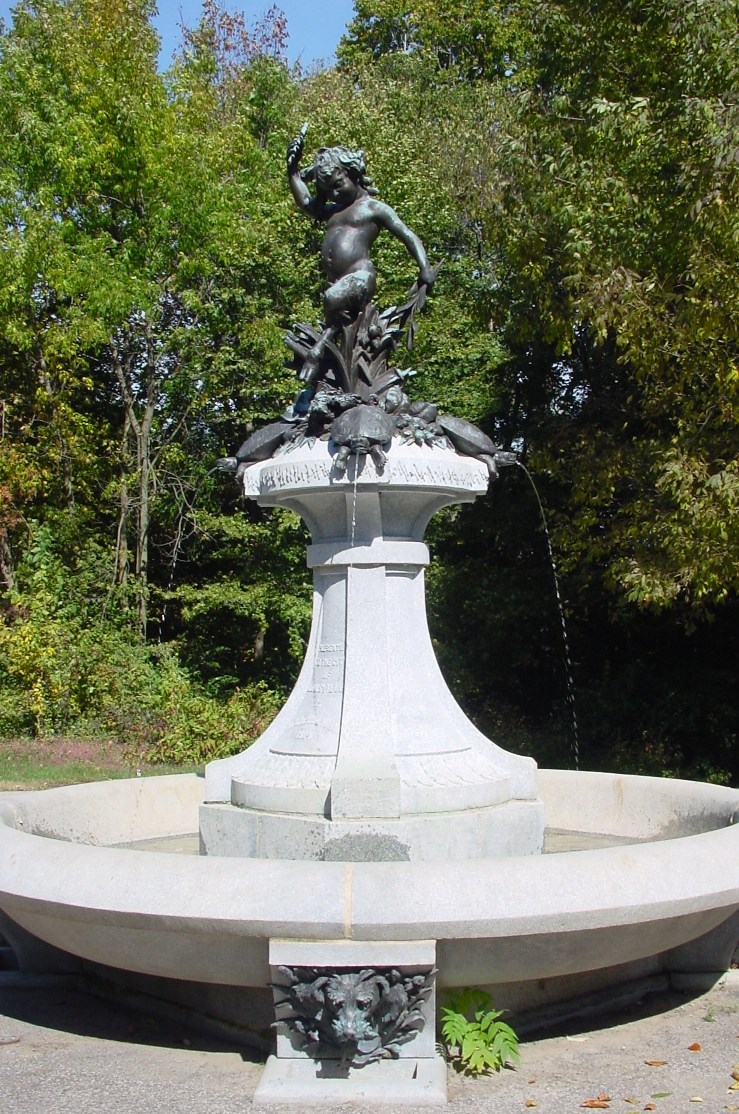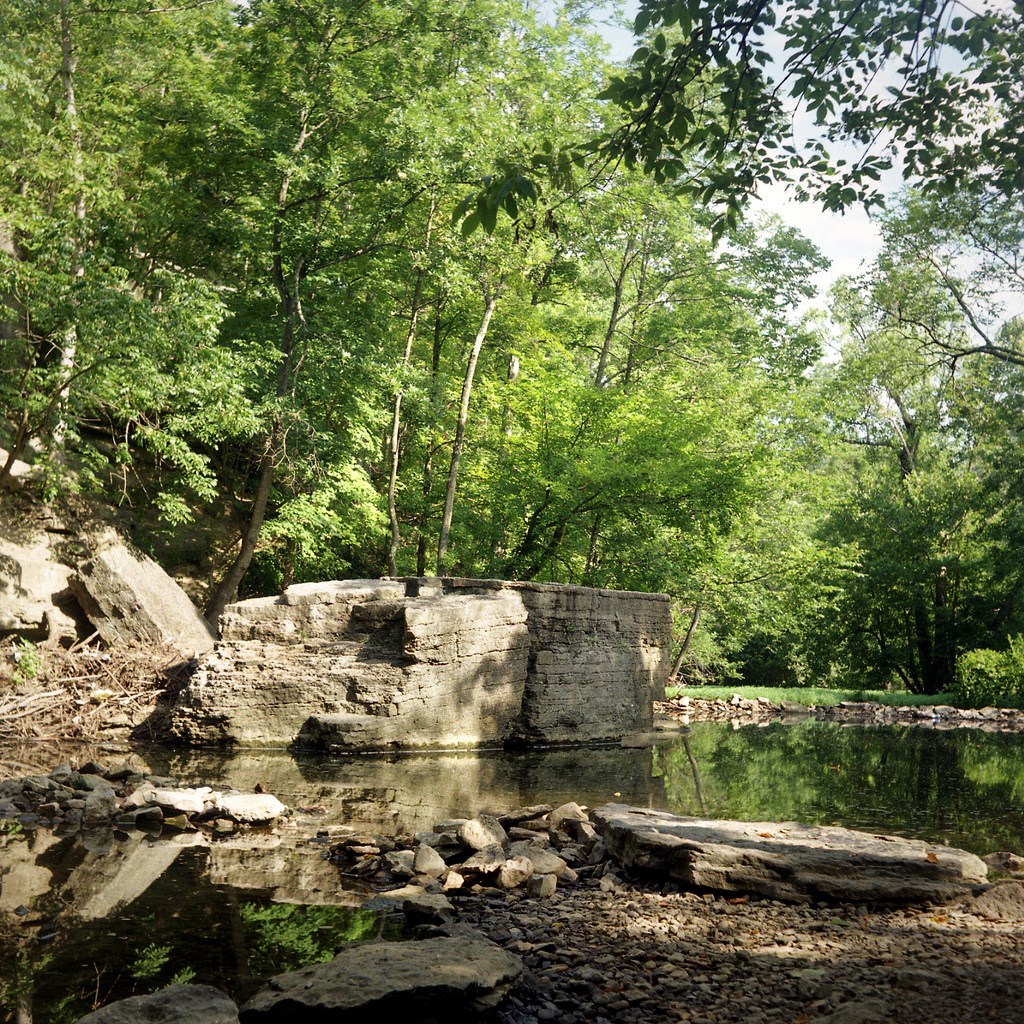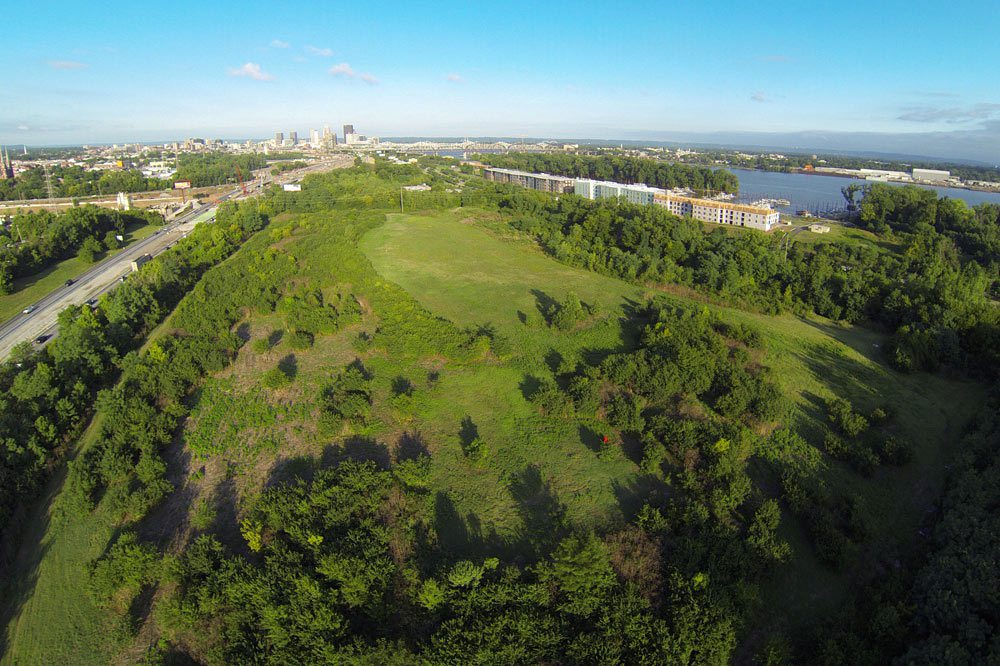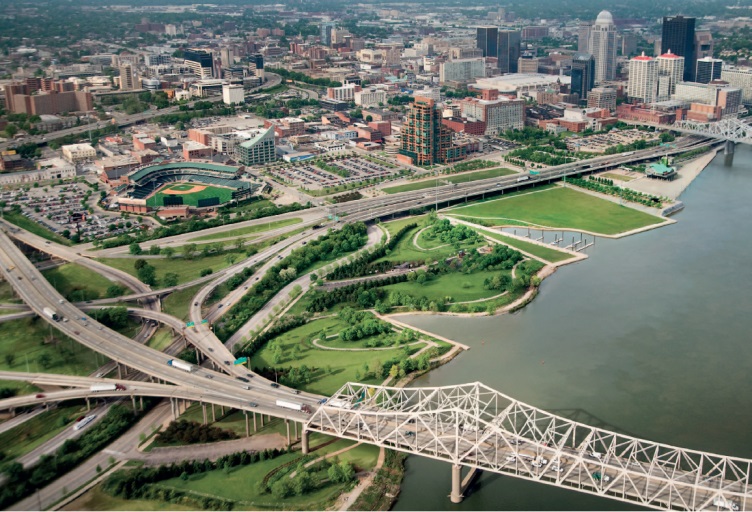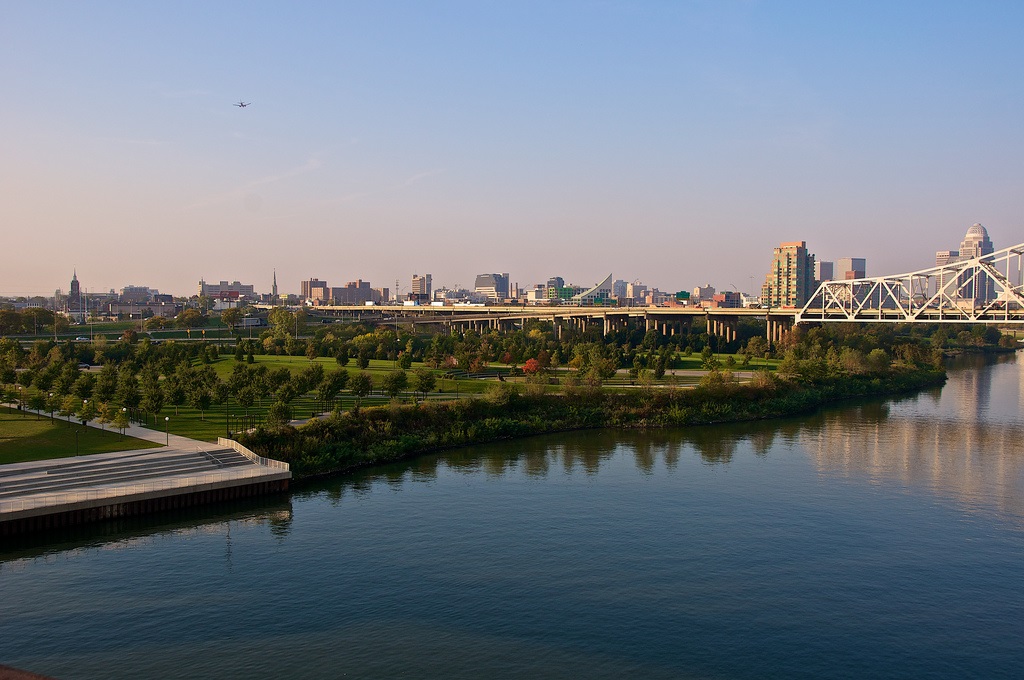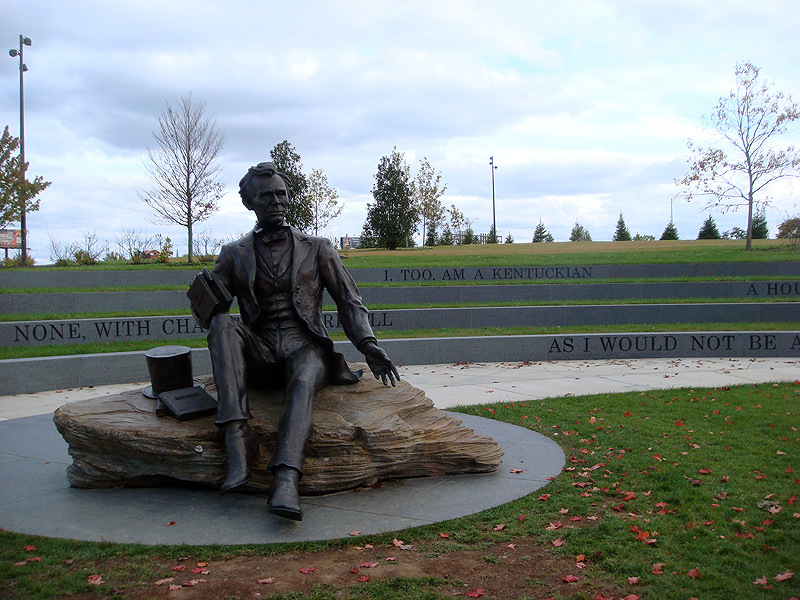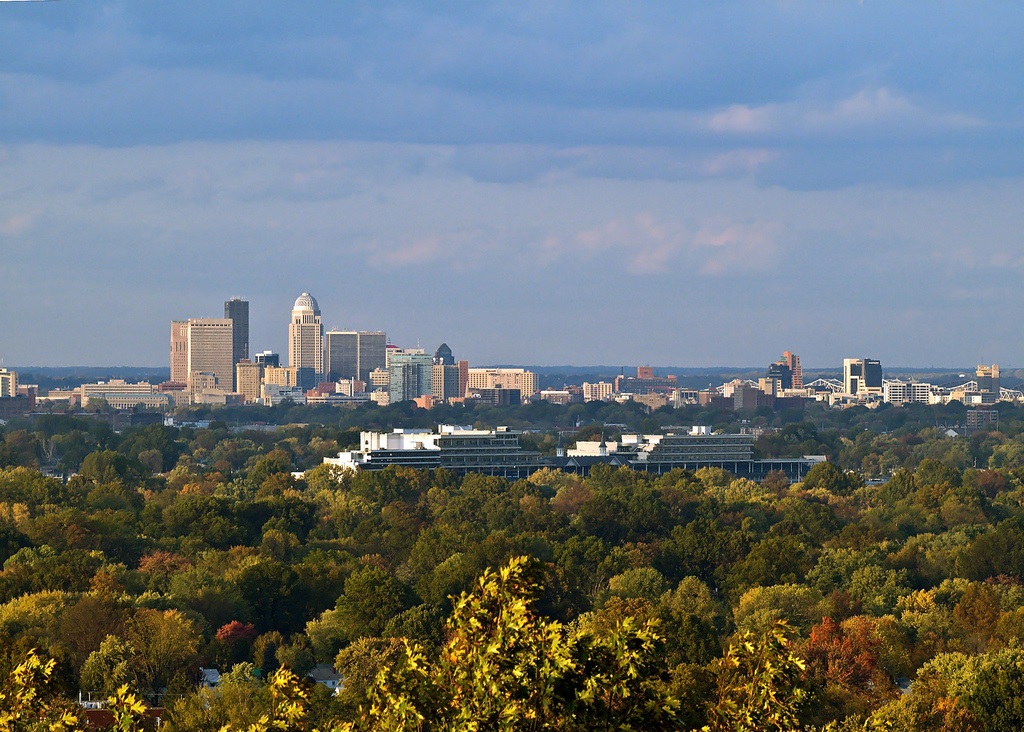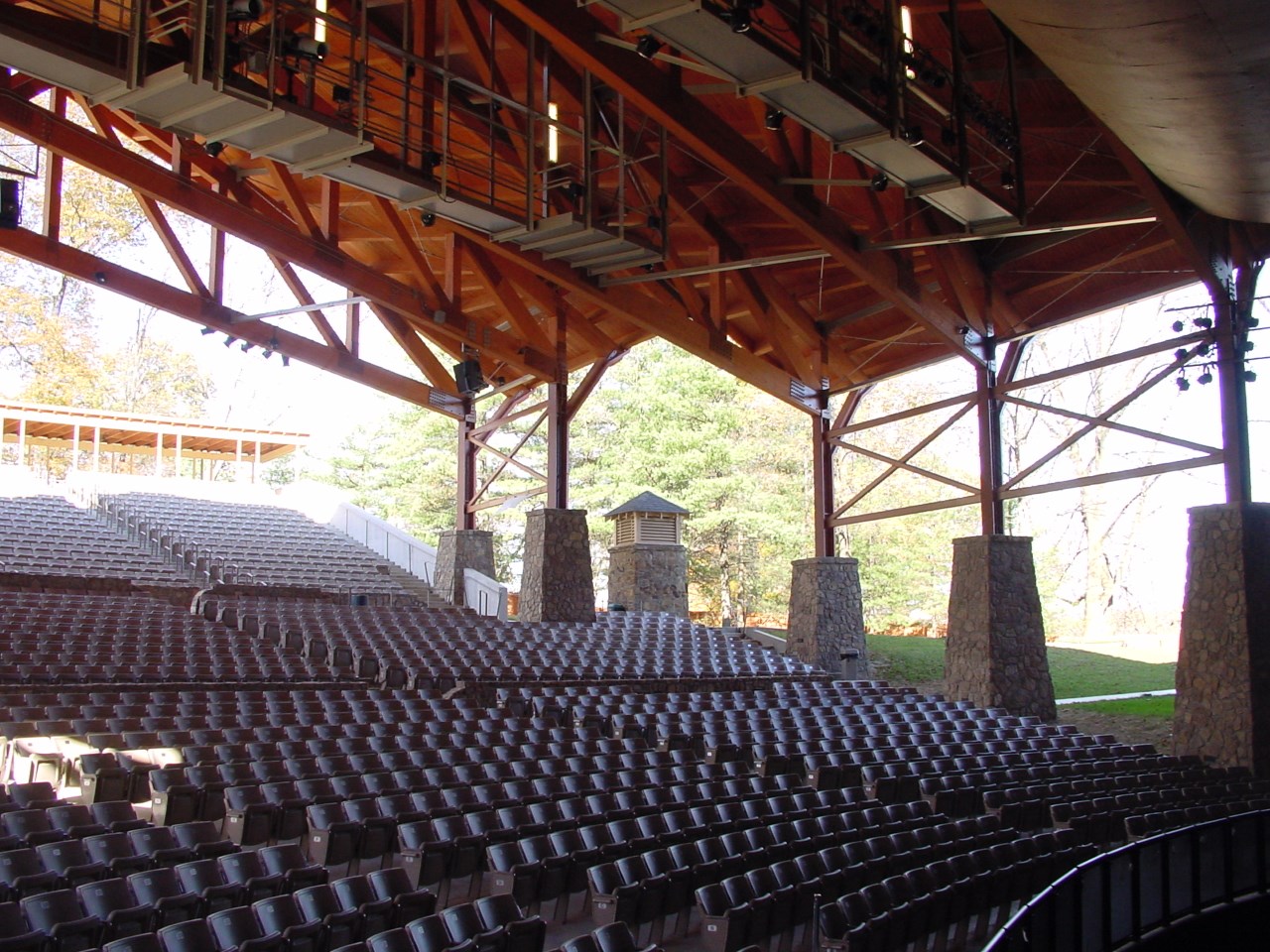 36 Hours in Louisville, Ky.
By MICHAEL WASHBURN
Published: March 31, 2011
LOUISVILLE bolts into the public eye for 120 seconds each May, but there is more to this courtly city on the Ohio River than the Kentucky Derby. The last decade has seen a cultural and civic blooming, with new galleries, restaurants and performance spaces taking their place alongside the city's already robust roster of seductions. Entire neighborhoods — Butchertown, for instance, and East Market — have been reimagined as engines of cultural and culinary expression. Regardless of the changes, Derby City retains its easy charm — a glass of fine bourbon and good conversation aren't hard to find. And for the record, it's pronounced "LOU-uh-vull."
Friday
6 p.m.
1) GETTING ACQUAINTED
More than 45 different watering holes line the roughly two miles of the Bardstown Road-Baxter Avenue corridor, from elegant restaurants to sticky-floored dives. Sandwiched among them are cafes, galleries specializing in regional ceramics and woodwork, and shops selling vintage clothing and jewelry, musical instruments and Louisville-themed curiosities. A welcome addition is the Holy Grale (1034 Bardstown Road; 502-459-9939; holygralelouisville.com). Recently opened in a century-old church, this dark, snug tavern with a polished bar running its length, offers a selection of fine beers, including 20 rare drafts like the unpasteurized Aecht Schlenkerla Rauchbier Urbock, a dark beer that is surprisingly light despite its smoky, chocolate flavor. Chorizo tacos ($5) offer a fiery complement.
8:30 p.m.
2) BOOTLEGGERS AND GRITS
Jack Fry's (1007 Bardstown Road; 502-452-9244; jackfrys.com) opened in 1933 as a haven for bootleggers and bookies, and has remained a popular dining spot, with its classic Old South atmosphere and original décor. A collection of '30s era photographs — including shots of the 1937 flood that devastated downtown and prompted development in the eastern, now more affluent, sections of town — adorns the walls, and a discreet jazz trio performs in the corner. These days the restaurant focuses on subtle reinventions of Southern staples. Try the shrimp and grits with red-eye gravy and country ham ($11) followed by lamb chops in a rosemary natural jus with shiitakes and thyme ($30).
10:30 p.m.
3) A LITTLE NIGHT MUSIC
From Will Oldham and Slint to My Morning Jacket, Louisville's music scene echoes throughout the world. Even if you're not lucky enough to catch Mr. Oldham or MMJ in one of their local appearances, with talent like Wax Fang, Cheyenne Mize, Seluah and Joe Manning you can always find something to spirit you away. Zanzabar (2100 South Preston Street; 502-635-9227; zanzabarlouisville.com) offers cheap whiskey at the horseshoe-shaped bar while you catch one of the city's (or country's) comers on the intimate stage. Closing time here — as almost everywhere in Louisville — is 4 a.m.
Saturday
9 a.m.
4) ART AND COMFORT FOOD
The East Market District is perhaps the best of the city's revitalization projects. Dubbed NuLu (New Louisville), the neighborhood features antiques stores and shiny new galleries. Swanson Reed Contemporary (638 East Market Street; 502-589-5466; swansonreedgallery.com) and the Zephyr Gallery (610 East Market Street; 502-585-5646; zephyrgallery.org) display paintings, videos and installation work from regional and national artists. Before getting too far, visit the new Hillbilly Tea (120 South First Street; 502-587-7350; hillbillytea.com) for the Moonshine Breakfast: a grilled pork chop with bourbon and sage, herb scrambled eggs and a potato bake ($12). The gettin's good, and the locals know it, so be patient.
11 a.m.
5) FLOAT LIKE A BUTTERFLY
Louisville's greatest son is the greatest: Muhammad Ali. The Muhammad Ali Center (144 North Sixth Street; 502-584-9254; alicenter.org) celebrates Mr. Ali's singular talent as a fighter and his post-retirement humanitarian efforts, but the curators pulled no punches with the history. Sure, you can try the speed bag, but not before you're immersed in multimedia presentations that contextualize Ali's career within the civil rights struggle. The Ali Center is part of Museum Row (museumrowonmain.com), an odd confederation of museums and galleries devoted to science, crafts, baseball bats, war and more.
1:30 p.m.
6) RIDERS UP!
Churchill Downs (700 Central Avenue; 502-636-4400; churchilldowns.com) demands a visit even if you're not here for the Derby — especially if you're not here for the Derby. The spring meet opens on April 30, and a spot on Millionaire's Row costing Diddy $68,000 on Derby Day will set you back only $20 when you walk among the mortals; don't worry, the ponies charge just as hard. Adjacent to the Downs, the Kentucky Derby Museum (704 Central Avenue; 502-637-7097; derbymuseum.org) offers an overview of the "Run for the Roses," and hosts several track tours, including the "backside," home to 1,400 thoroughbreds during racing season. Afterward, visit Wagner's Pharmacy (3113 South Fourth Street; 502-375-3800; wagnerspharmacy.com), fabled hangout of grooms, jockeys and sportswriters. Barely changed since 1922, Wagner's lunch counter displays fading photos of legends — two- and four-legged — from Derby history.
6 p.m.
7) WHISKEY ROW
Louisville has one of the largest collections of cast-iron facades outside SoHo in New York, but because of inattention and insensitive development, several of these buildings known as Whiskey Row faces destruction. Some, however, have been restored. Opened in February, Doc Crows (127 West Main Street; 502-587-1626; doccrows.com) occupies the former Bonnie Bros. distillery, at the healthy end of Whiskey Row. Take a seat in the back room of this 1880s-era gem and enjoy oysters on the half shell with bourbon mignonette ($2 to $2.50 each) and Carolina-style pulled pork ($8). Brett Davis, an owner, one of 112 master sommeliers in the country, prowls about most nights. Ask Brett to select which of Doc Crows' 64 bourbons will go best with your meal.
8 p.m.
8) BROADWAY ON THE OHIO
Home of the Humana Festival of New American Plays, one of the nation's foremost new-works festivals, Actors Theater of Louisville (316 West Main Street; 502-584-1205; actorstheatre.org) provides a rigorous testing ground for new talent. The festival introduced such Pulitzer Prize-winning plays as "Dinner With Friends" and "Crimes of the Heart," and has sent an impressive cadre of graduates on to Broadway. The festival runs now through April 17. If nothing at Actors Theater strikes your fancy, check out the Kentucky Center for the Arts (501 West Main Street; 502-562-0100; kentuckycenter.org), host to several touring productions as well as performances by both the Louisville Orchestra and the Louisville Ballet.
10:30 p.m.
9) BORNE BACK CEASELESSLY
It's frat-tastic at Louisville's overwrought, underthought Fourth Street Live, an urban mall featuring places like T.G.I. Fridays and a Hard Rock Cafe. Take a few steps from that chaos, however, and discover the wonderfully worn Old Seelbach Bar (500 Fourth Street; 502-585-3200; seelbachhilton.com). It's rumored that when Second Lt. F. Scott Fitzgerald was stationed in Louisville, he would while away the hours at this stately lounge directly off the Seelbach Hotel's grand lobby. The hotel itself has a cameo in "The Great Gatsby," but Fitzgerald didn't highlight the bar in his masterpiece, preferring to keep the best for himself. At least that's how the local story goes. Whatever the reason, it's better this way.
Sunday
10 a.m.
10) A WALK IN THE PARK
Cut through the lingering effects of last night with a jolt from the local favorite Heine Brothers' Coffee (1295 Bardstown Road; 502-456-5108; heinebroscoffee.com). This location shares a passageway with one of the last great bookstores, Carmichael's (1295 Bardstown Road; 502-456-6950; carmichaelsbookstore.com). Feel free to amble back and forth while you prepare for Cherokee Park. Opened in 1892, Cherokee was one of Frederick Law Olmsted's last and wildest creations — think Prospect Park in the foothills of Appalachia. Park near Hogan's Fountain and you can explore the nearly 400 acres of trails, hills and meadows.
1 p.m.
11) CAVE HILL
Col. Harland Sanders — yes, that Colonel Sanders — lies alongside local luminaries like George Rogers Clark, the city's founder, at Cave Hill Cemetery (701 Baxter Avenue; 502-451-5630; cavehillcemetery.com), a lush Victorian-era graveyard that offers, unsurprisingly, a peaceful respite amid the bustle of the Highlands neighborhood. Before leaving, go native and leave a spork or a packet of ketchup at the Colonel's Doric-columned grave site, a memorial to Sanders's fried chicken fame.
IF YOU GO
Consistently ranked as one of the world's top hotels, the 21C Museum Hotel (700 West Main Street; 502-217-6300; 21chotel.com) is a destination in itself. Open since 2006, 21C features an innovative, locally sourced restaurant and over 9,000 square feet of exhibition space featuring such artists as Kara Walker and Chuck Close. 21C's 90 rooms start at $200.
Opened in 1923, the Brown Hotel (335 West Broadway; 502-583-1234; brownhotel.com) provides a more traditional experience. The lobby bar has been a hangout for residents and stylish visitors for decades. The hotel's 293 rooms, some of which fall on the smaller side, start at $180.
http://www.nytimes.com/travel/guides/north-america/united-states/kentucky/louisville/overview.html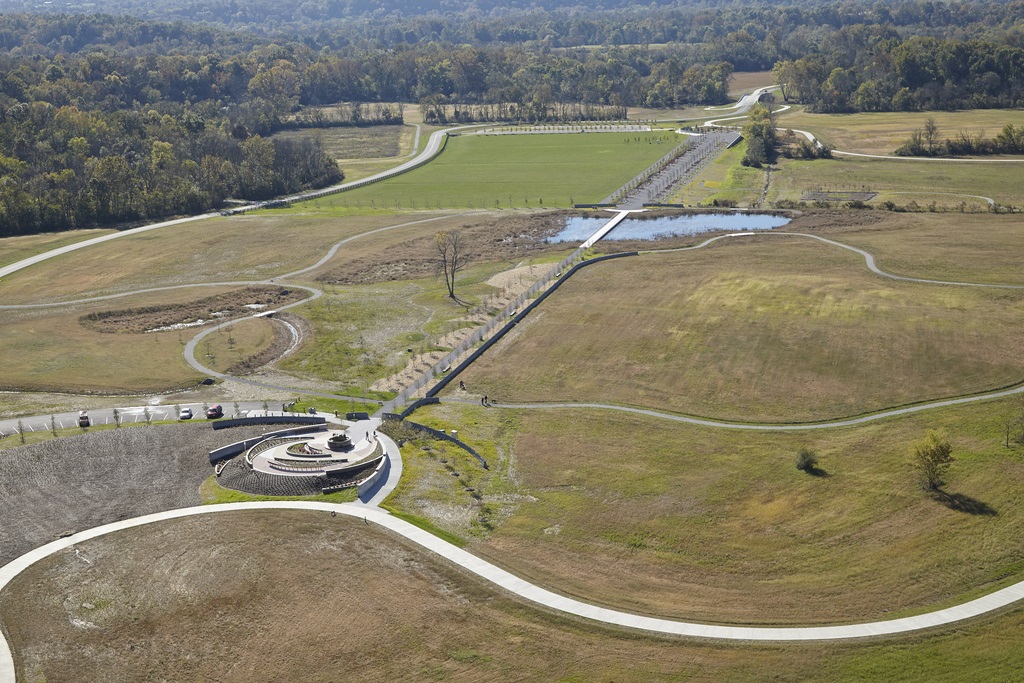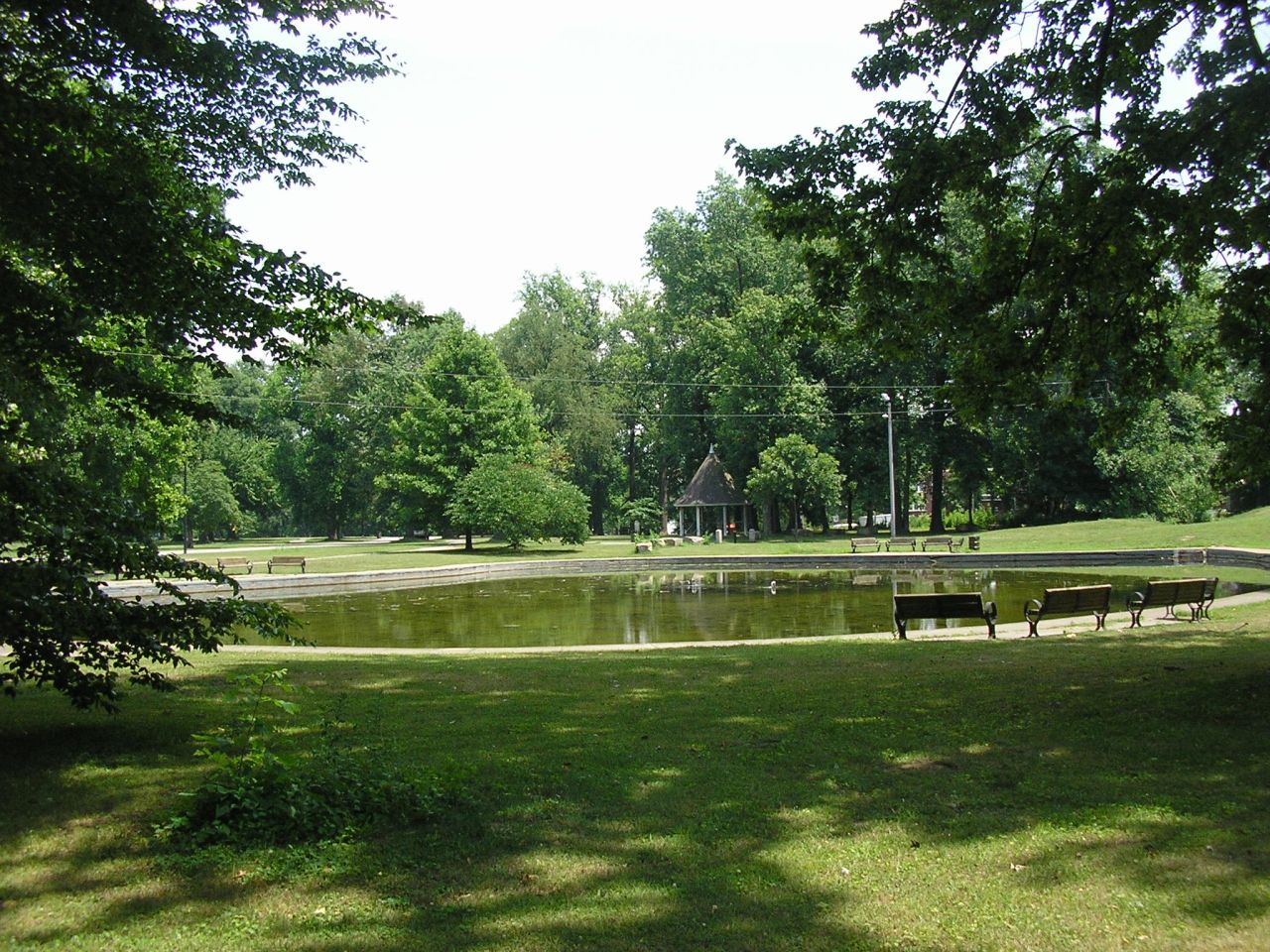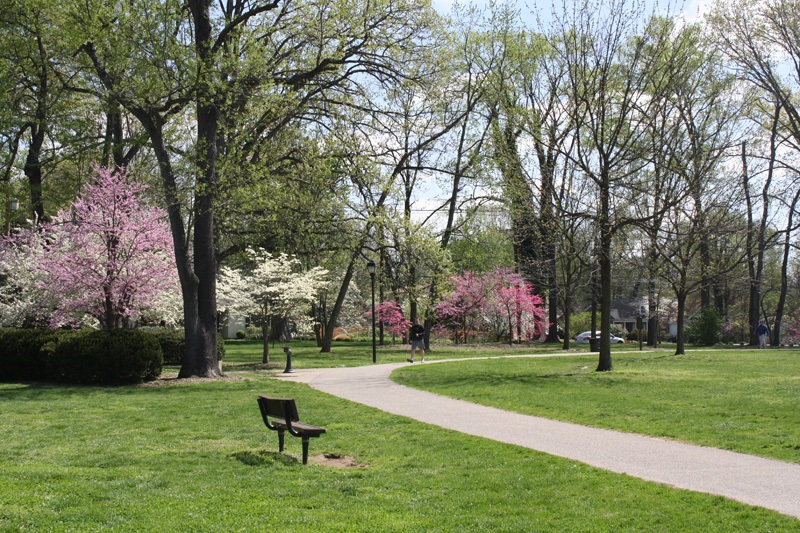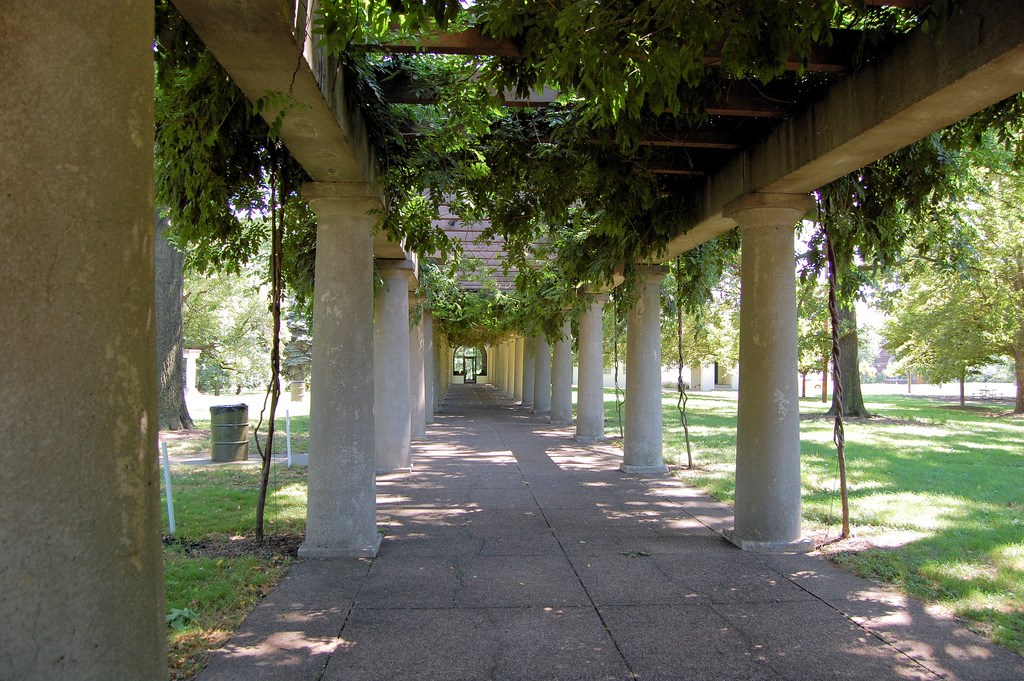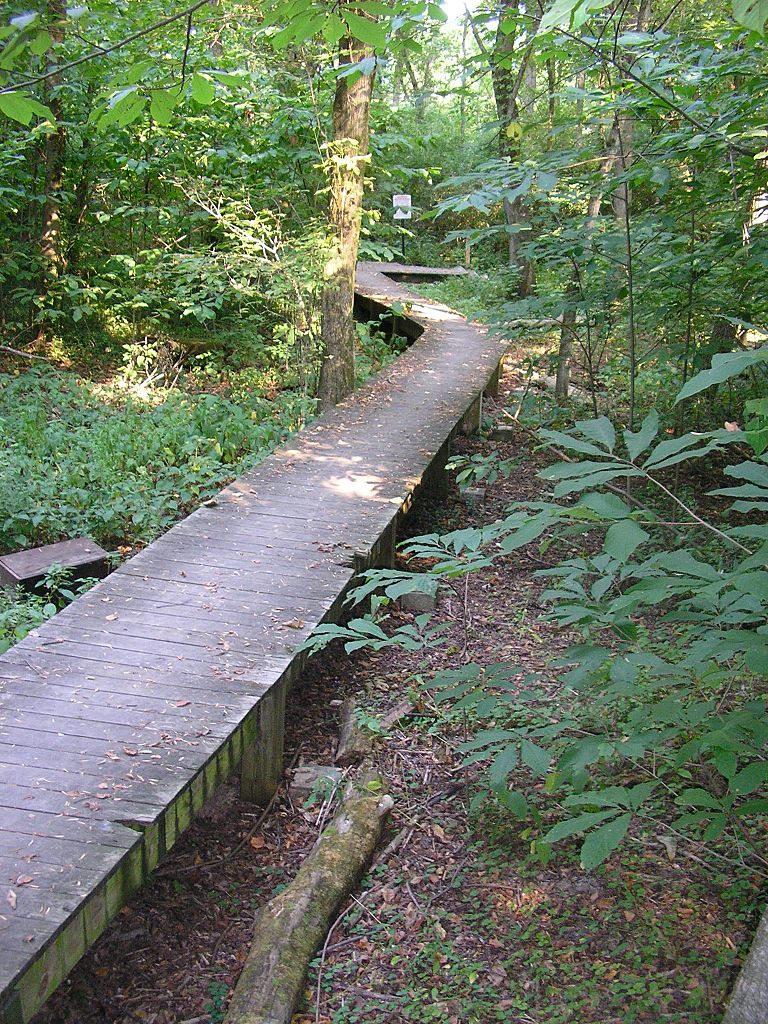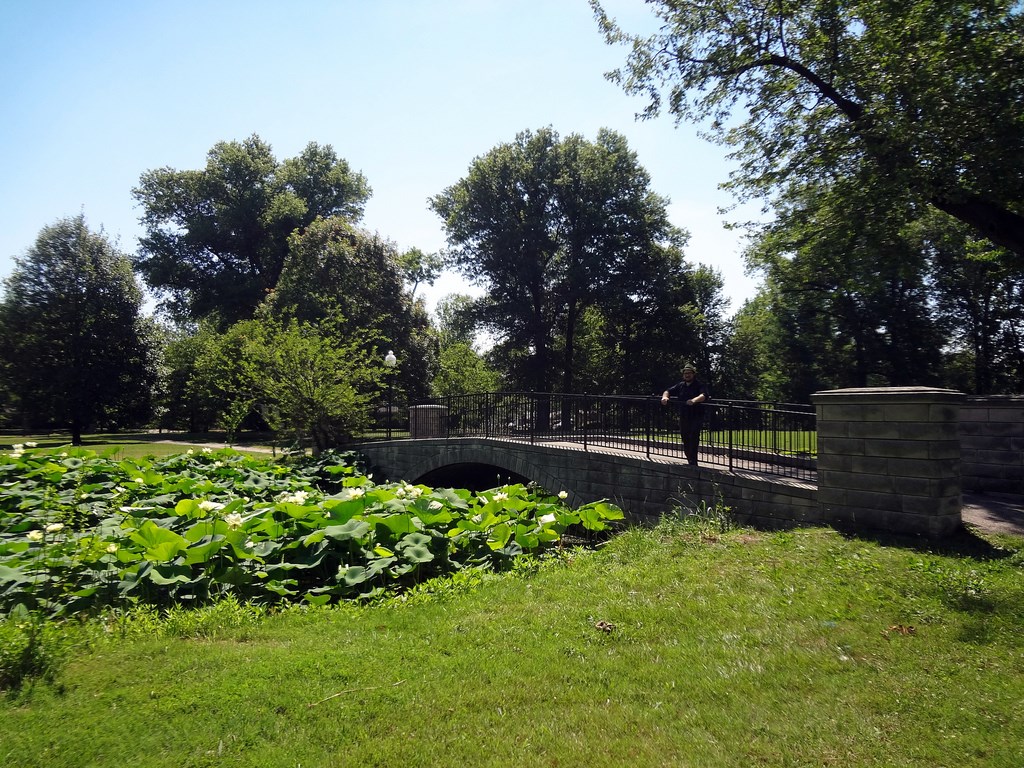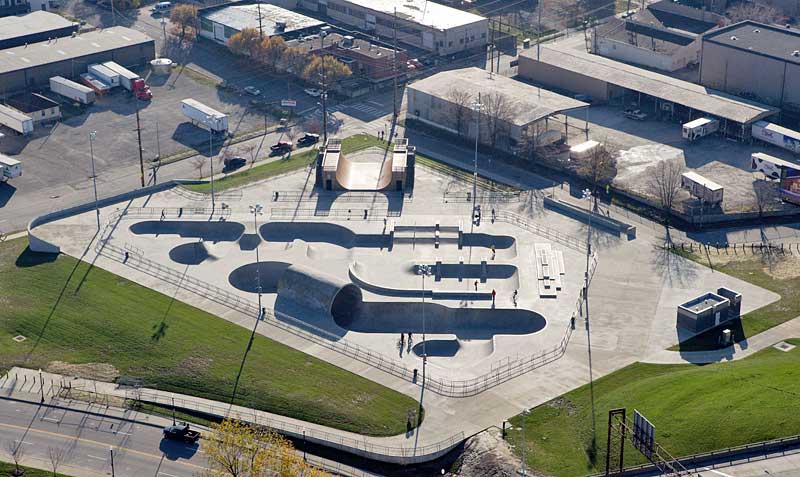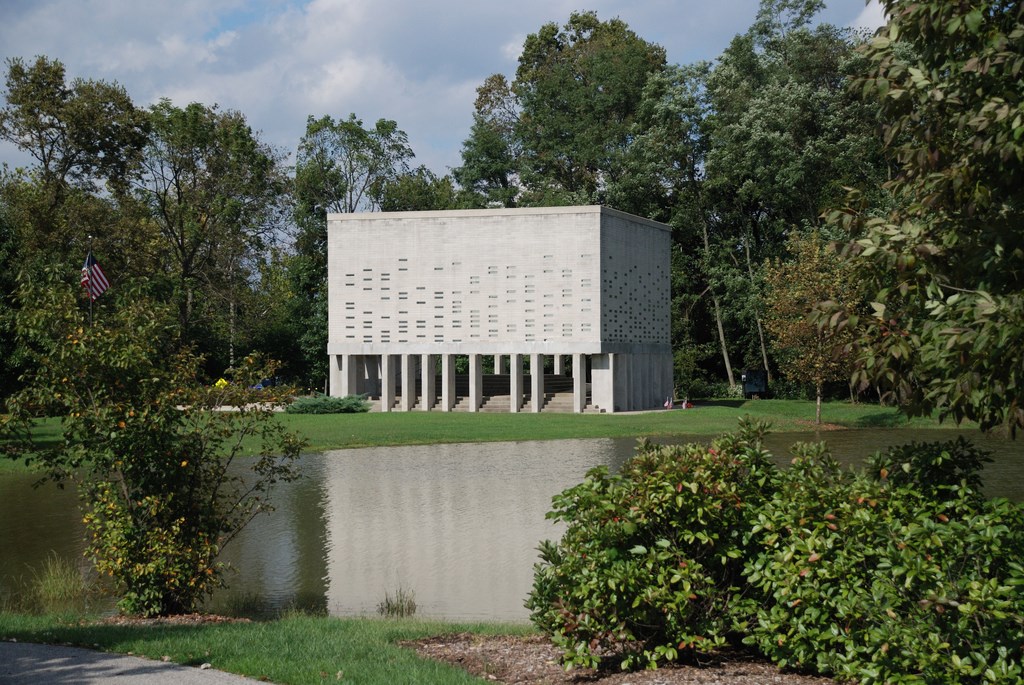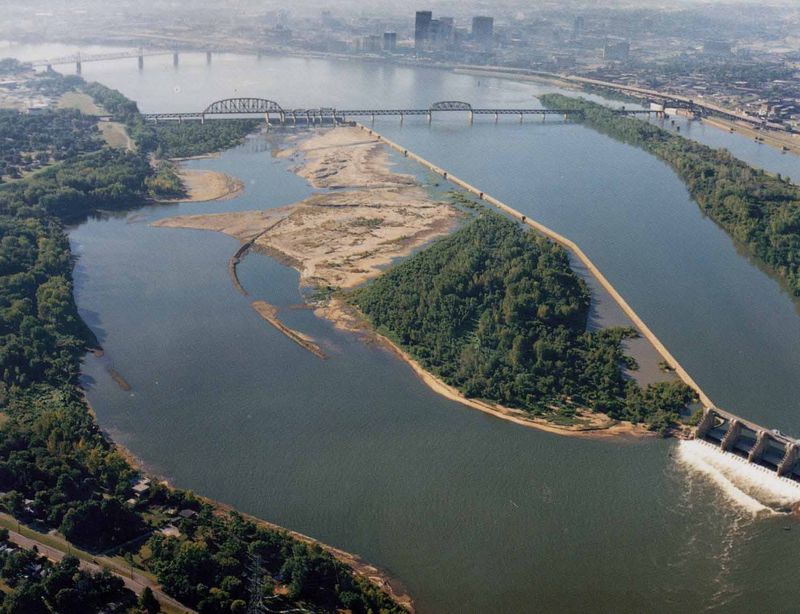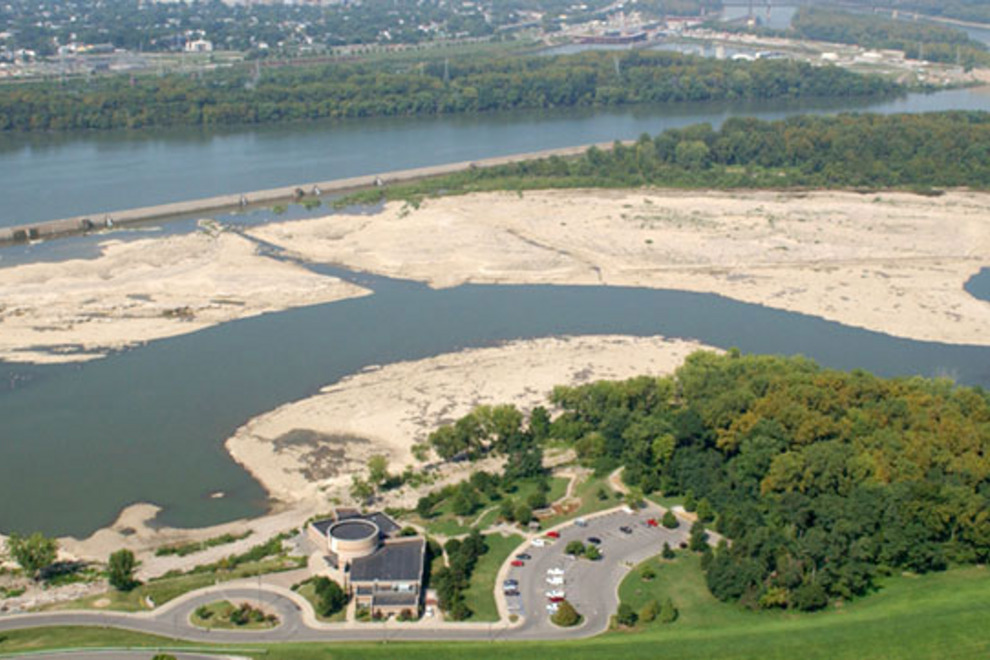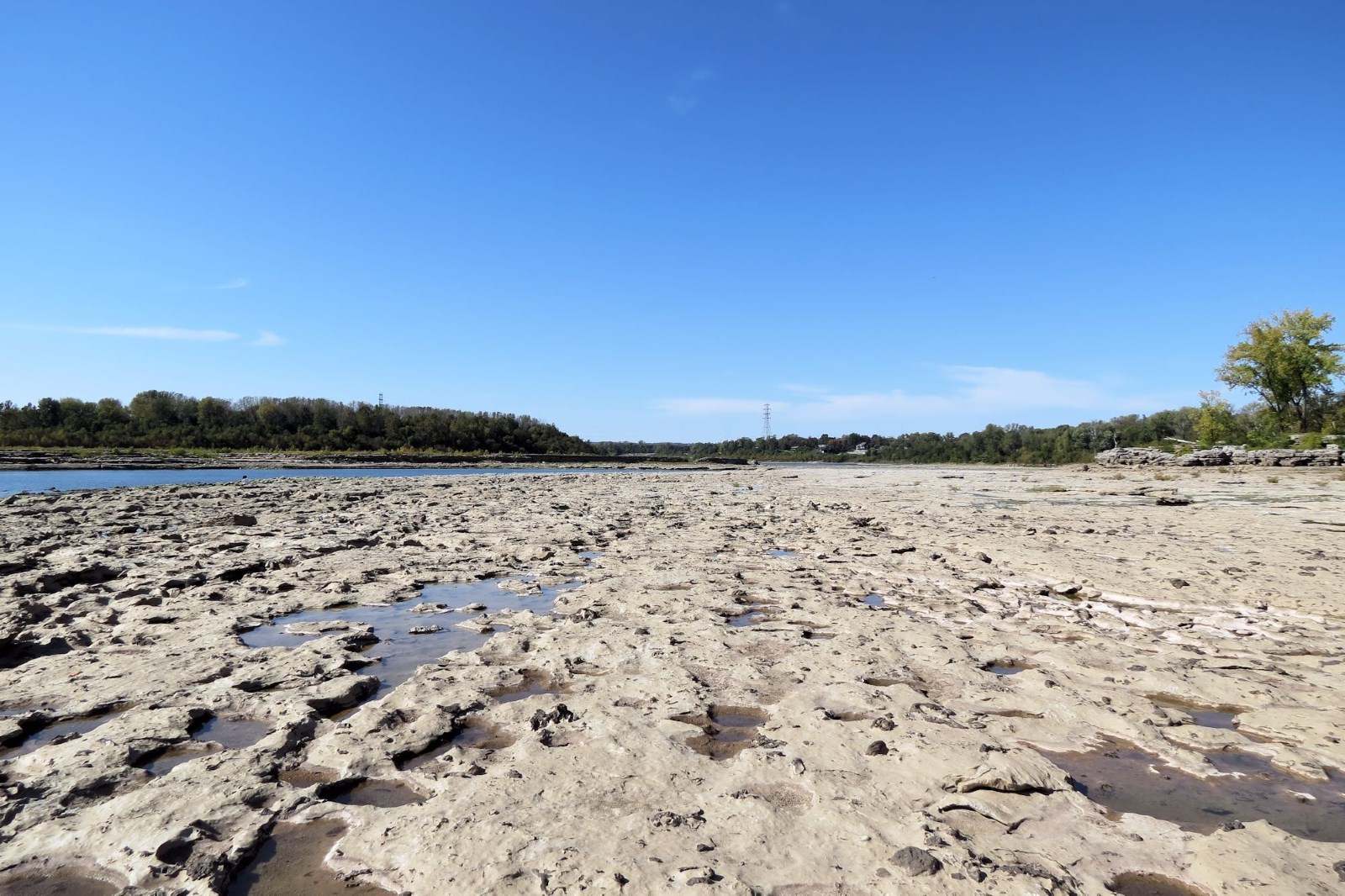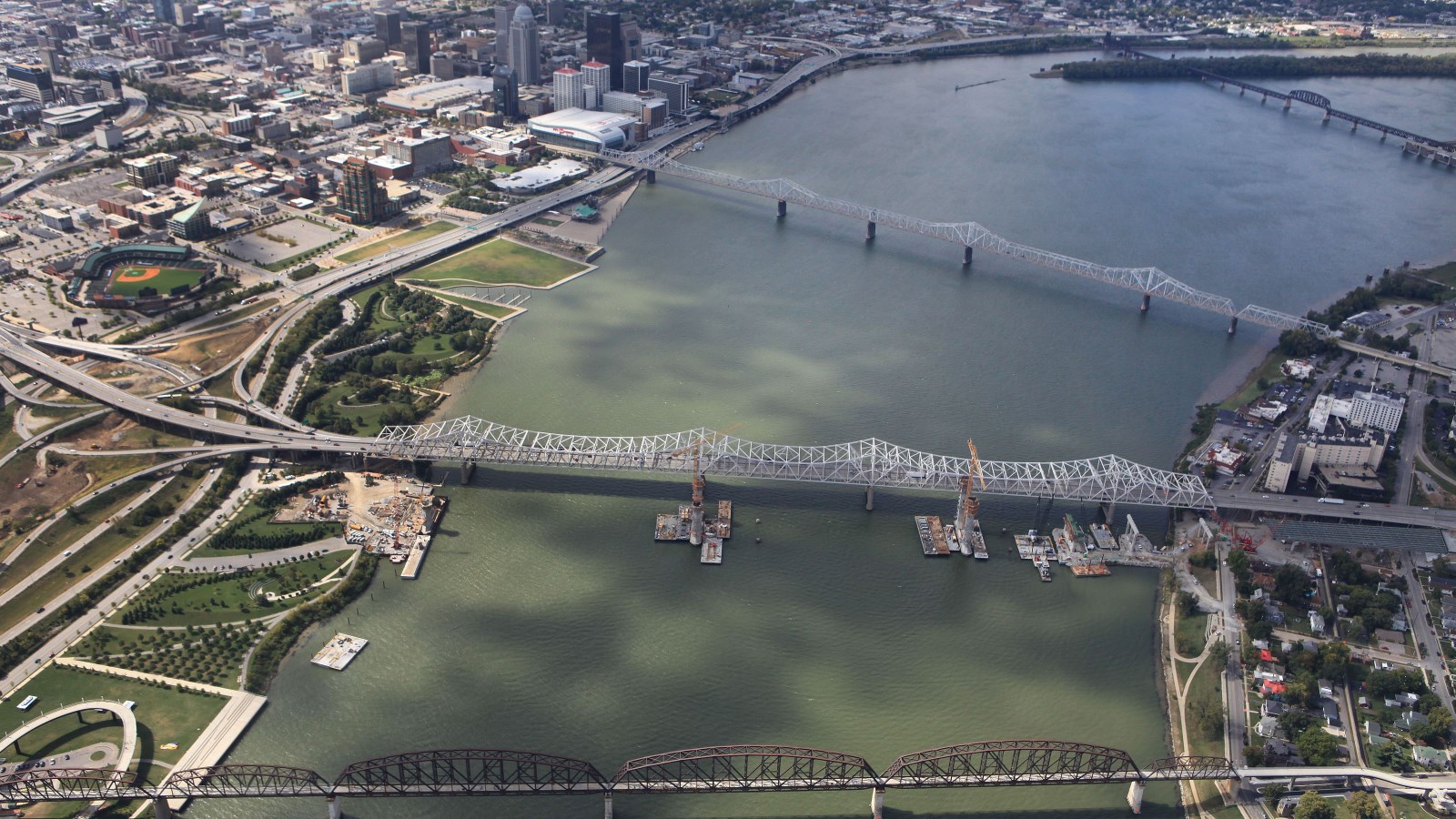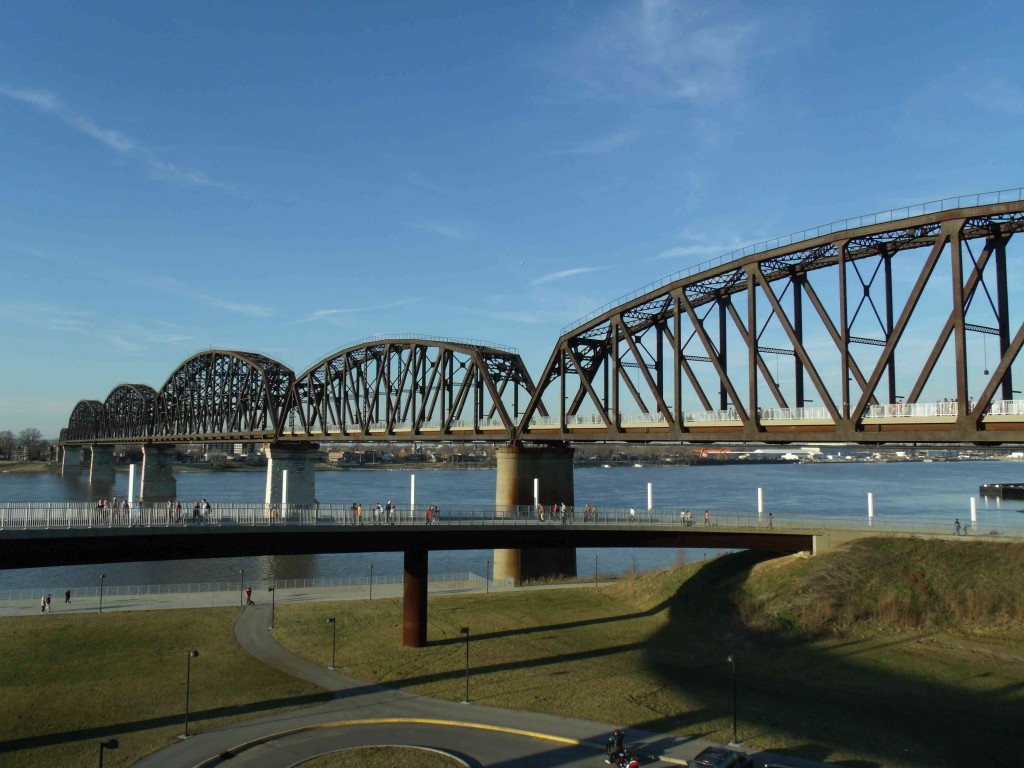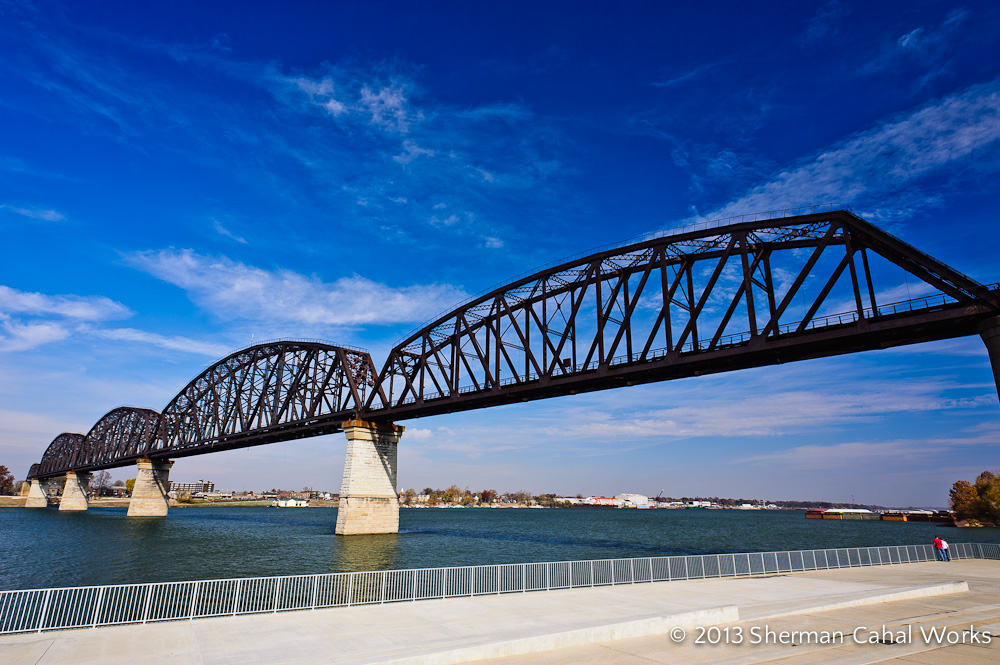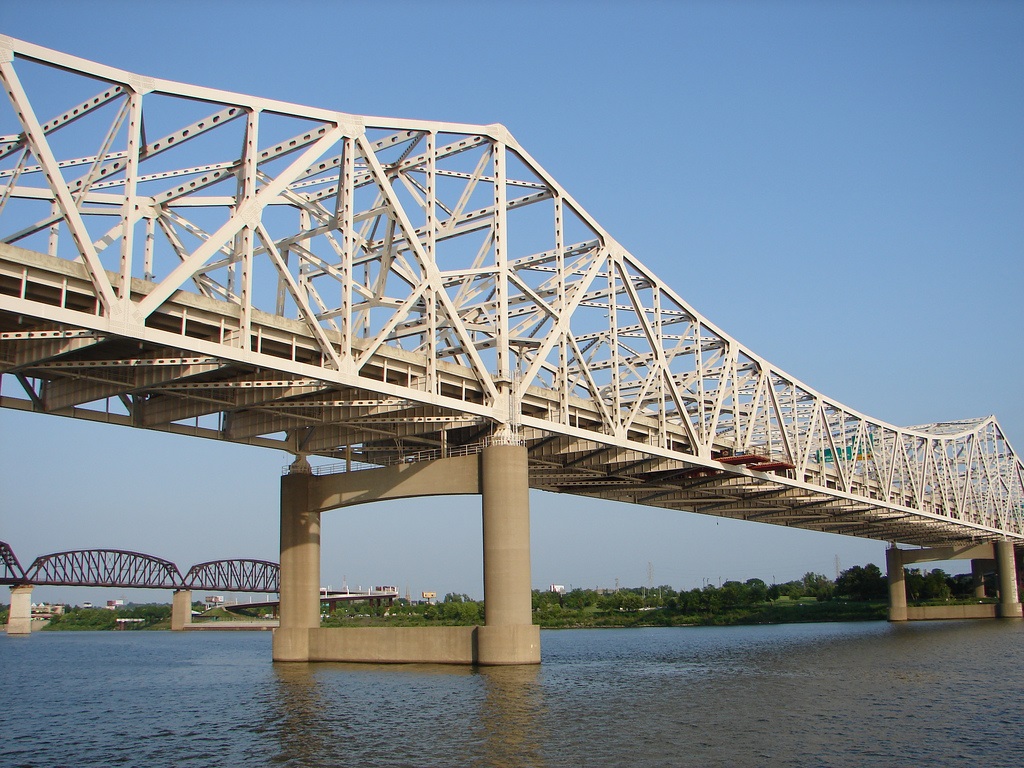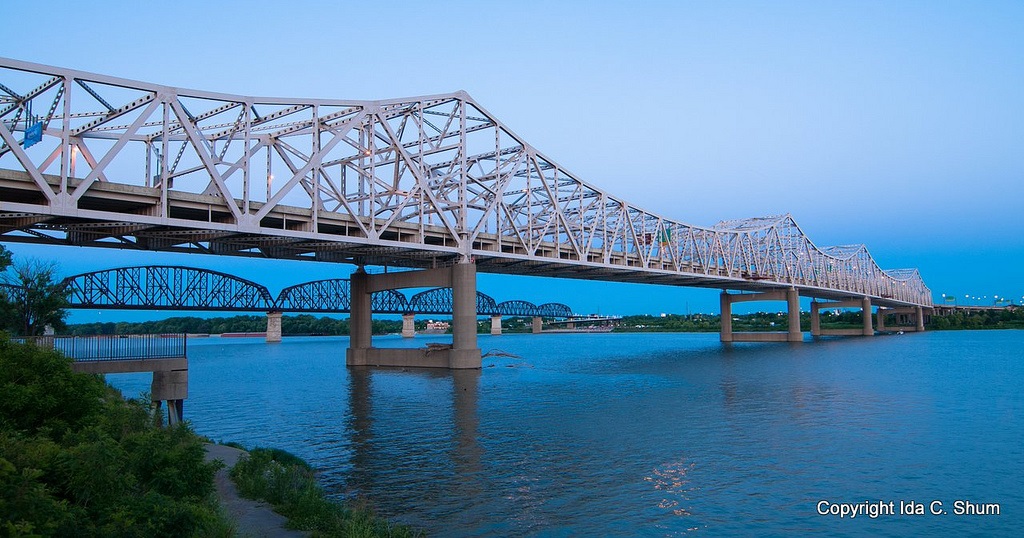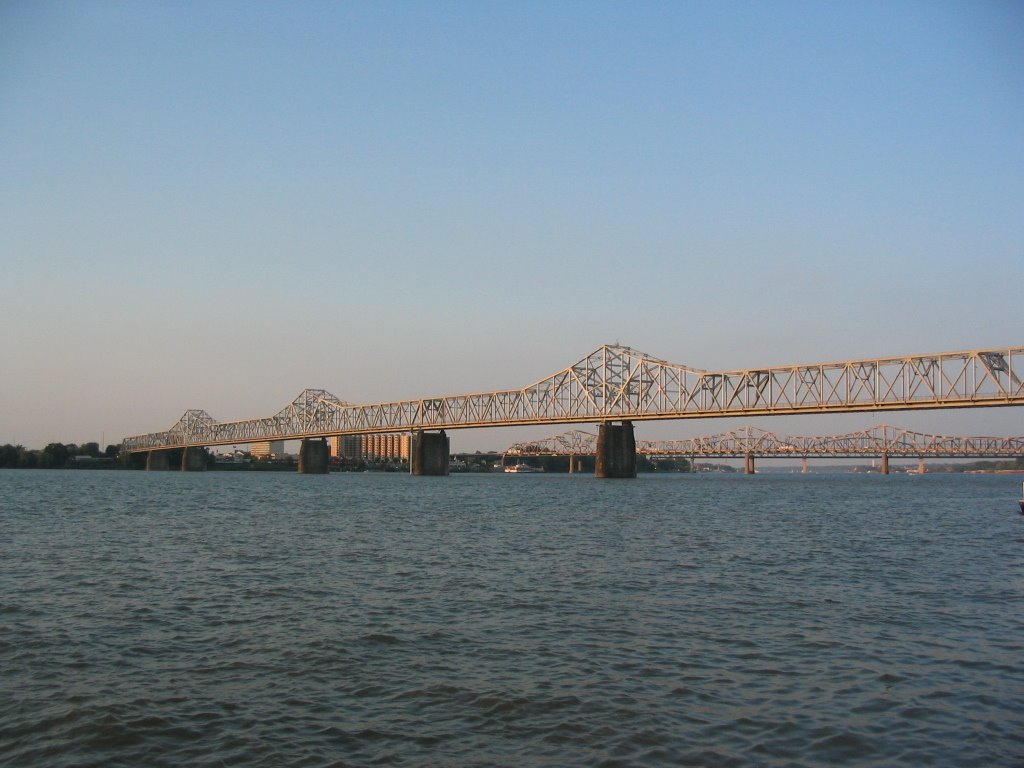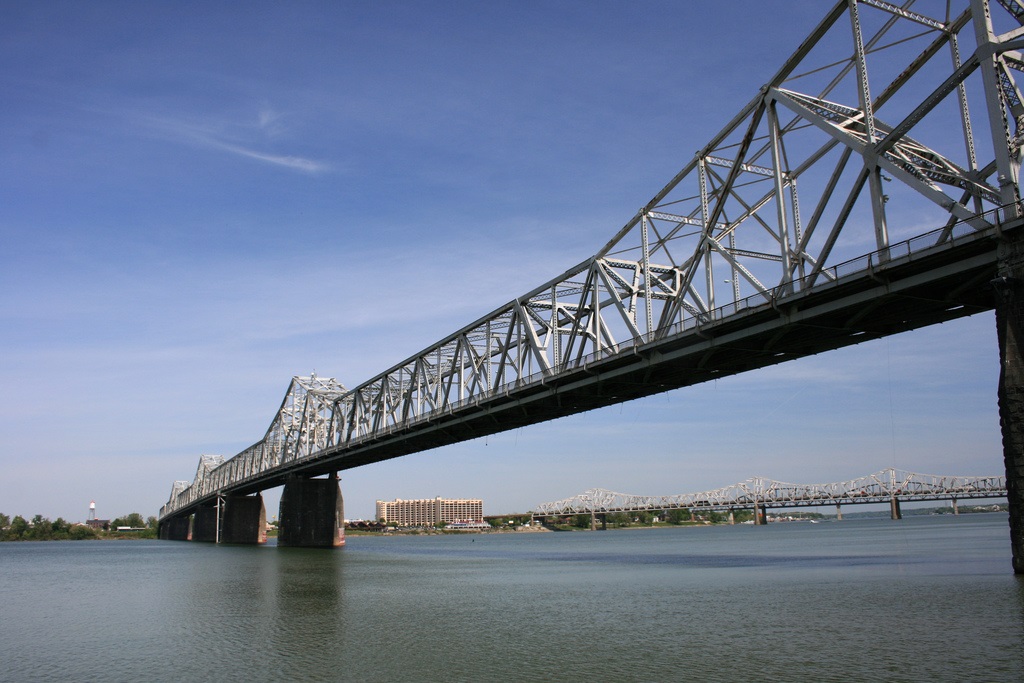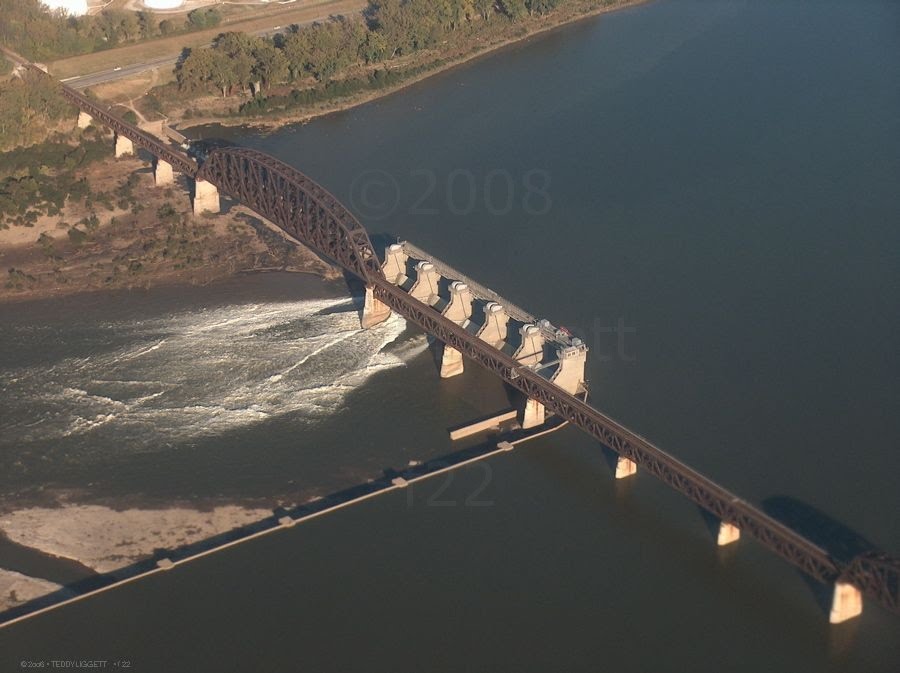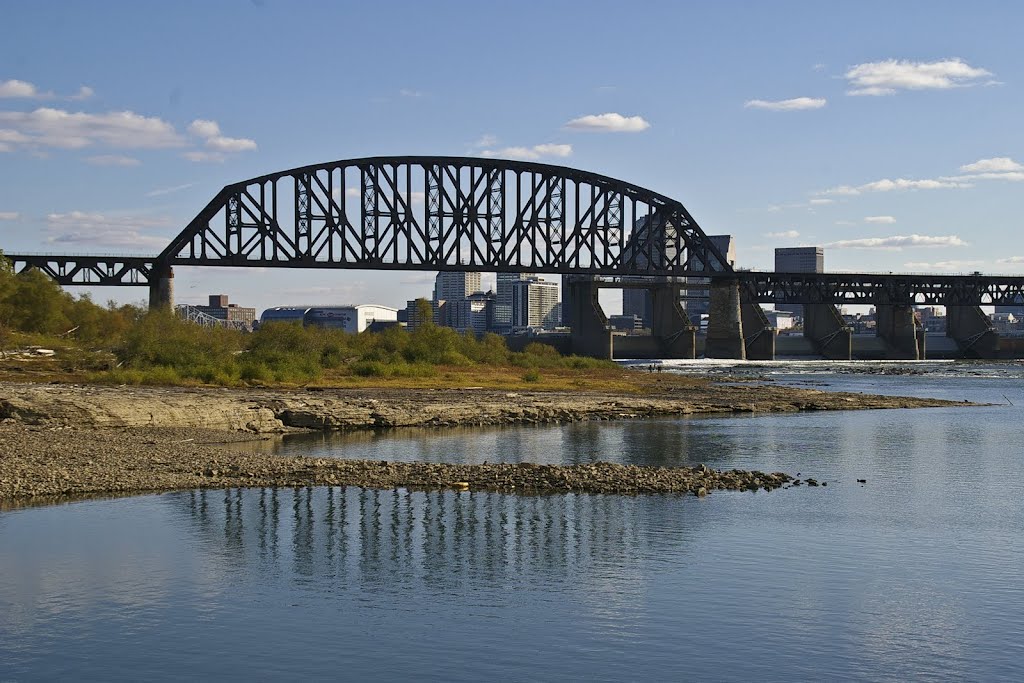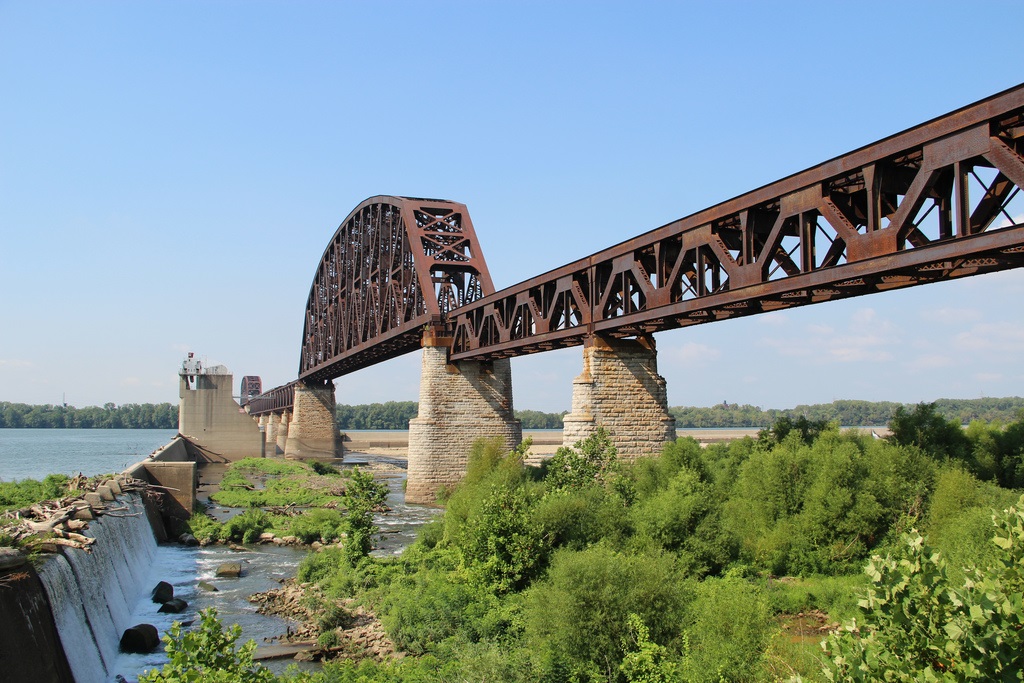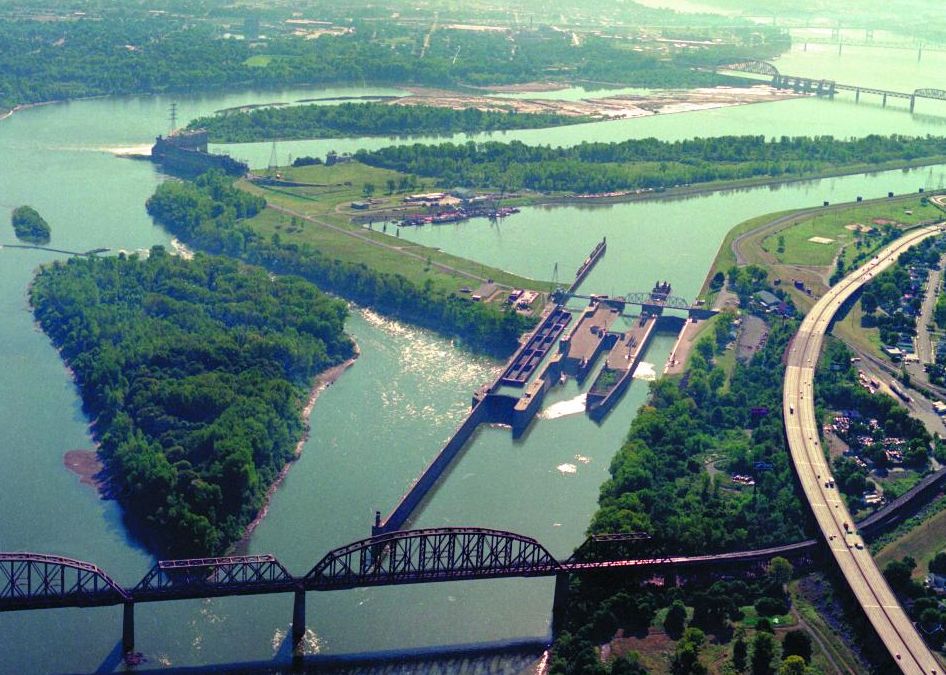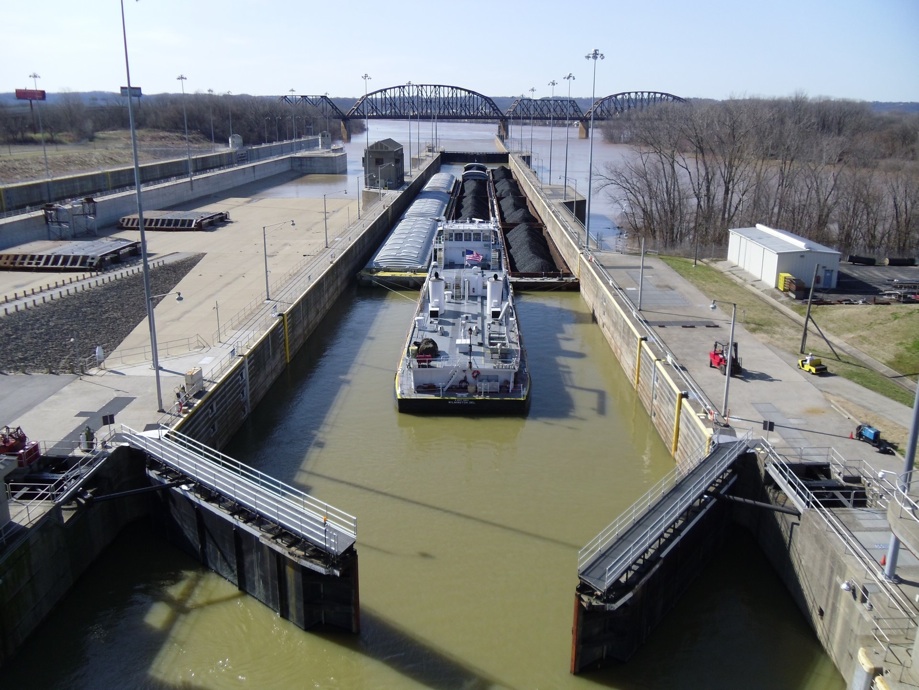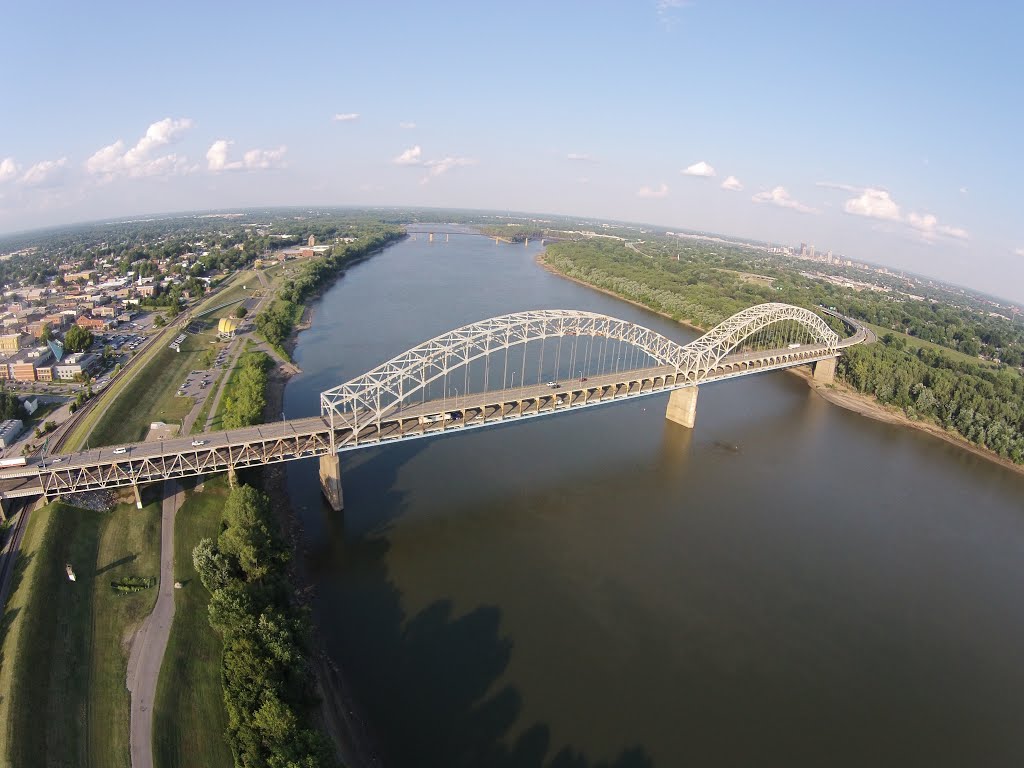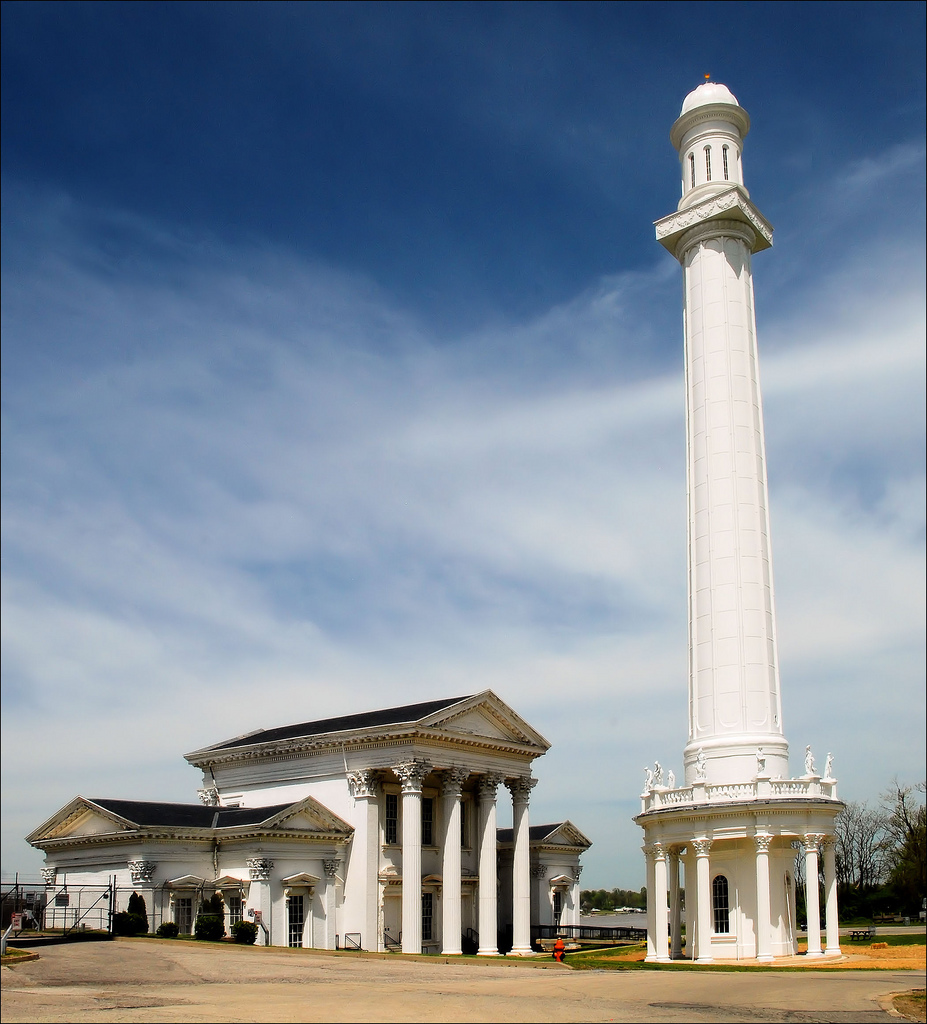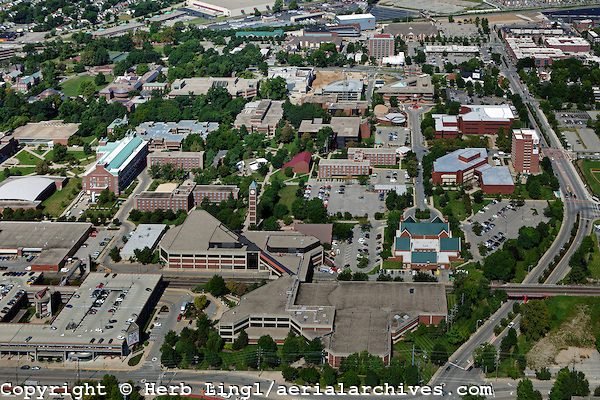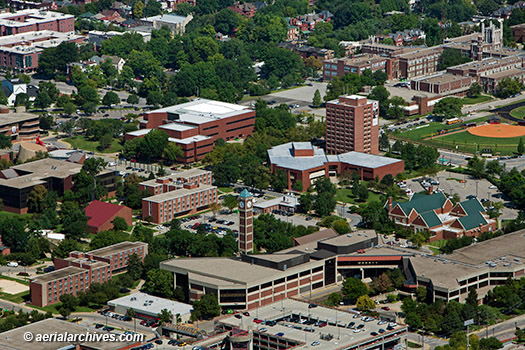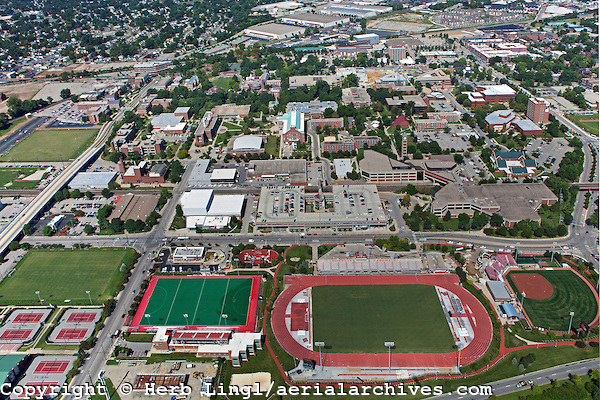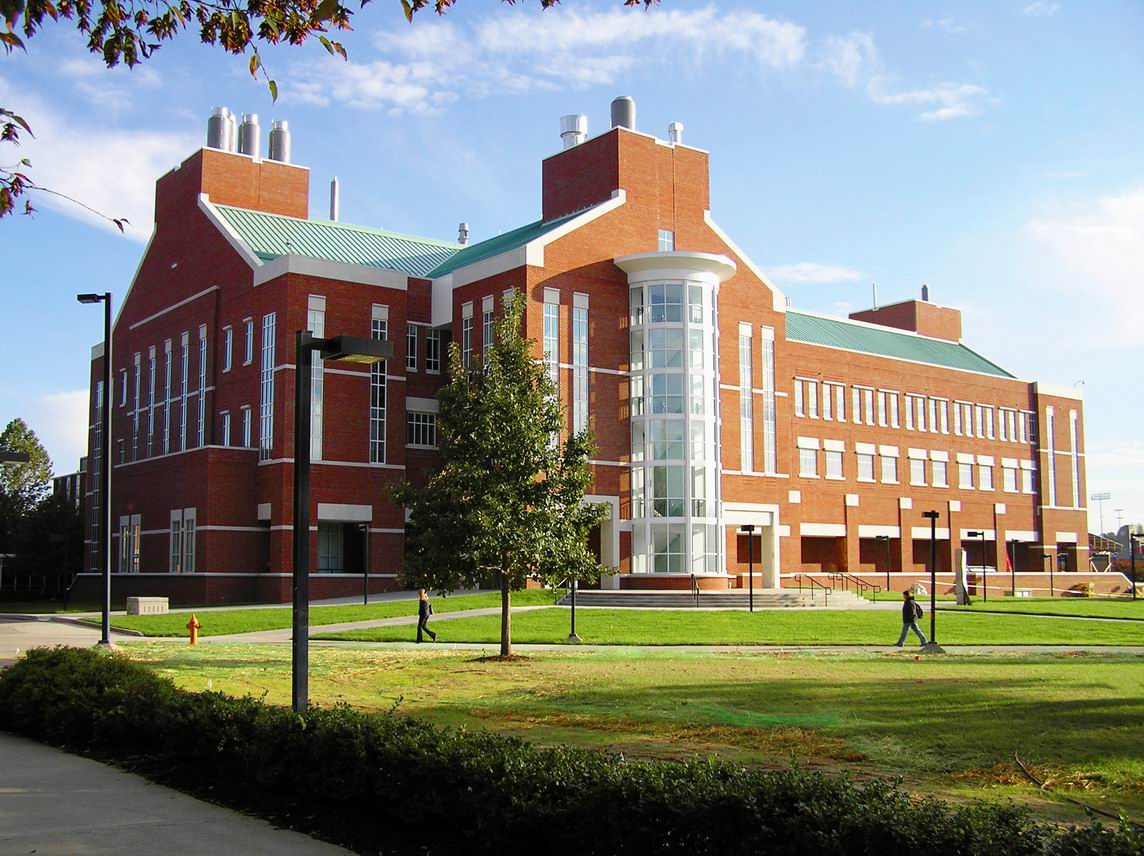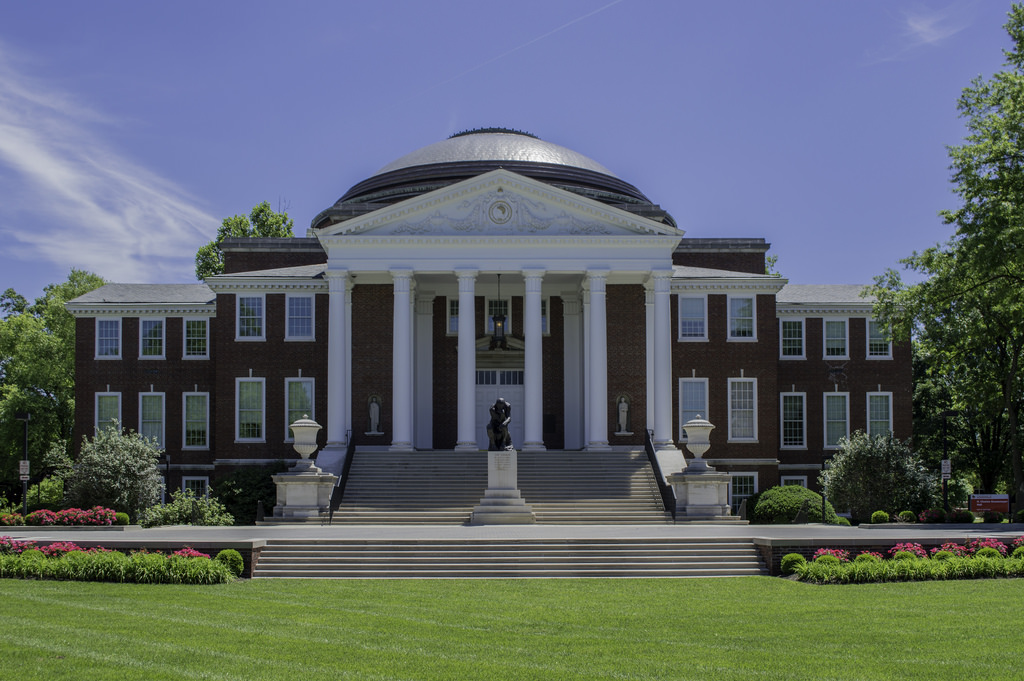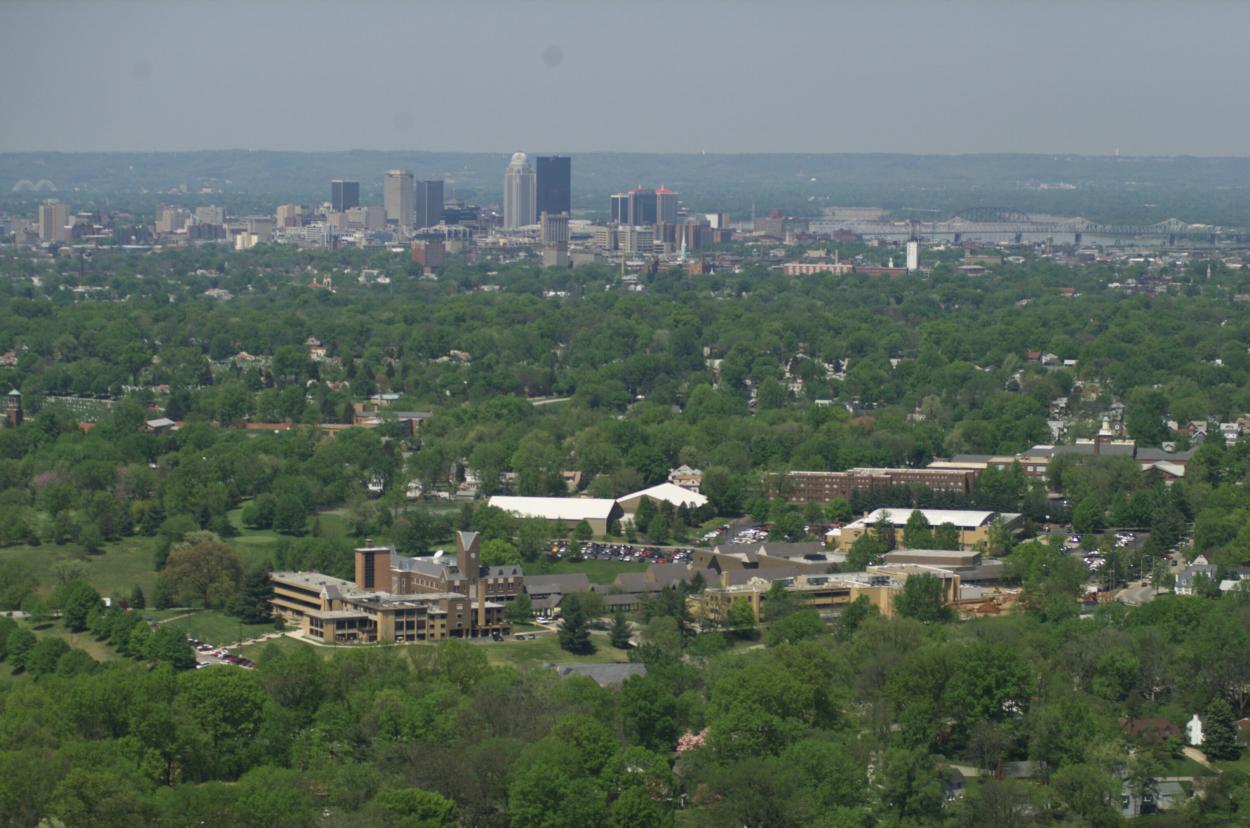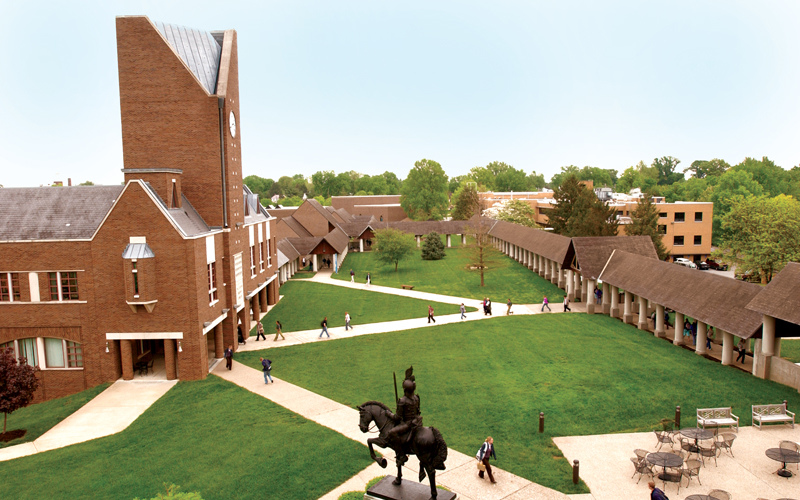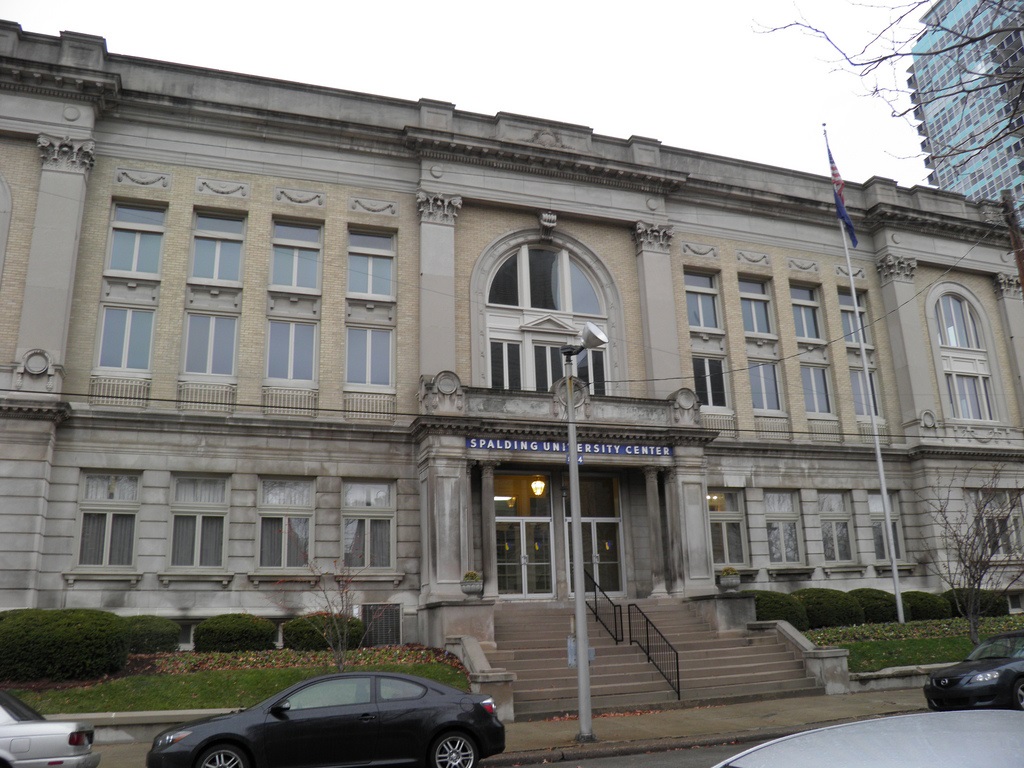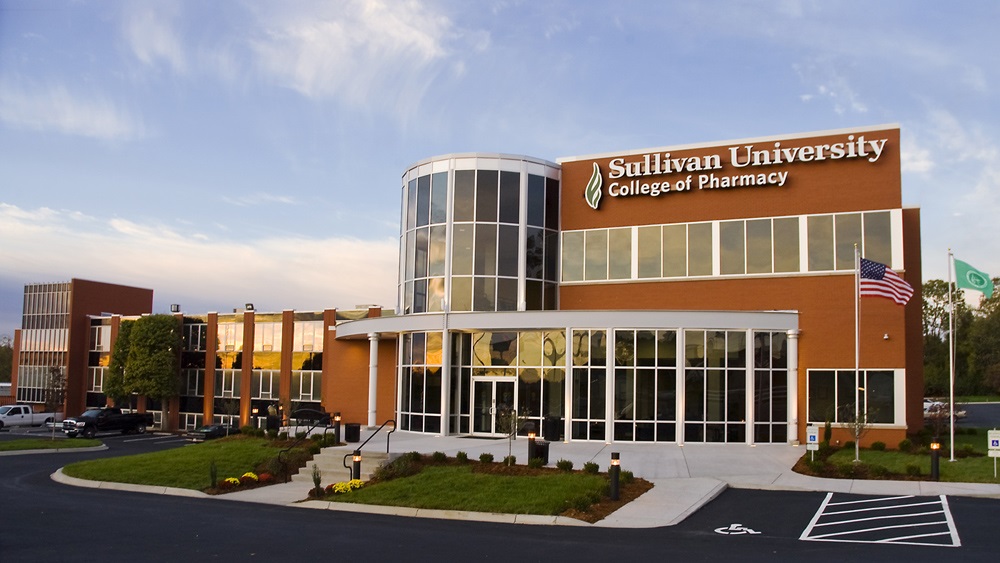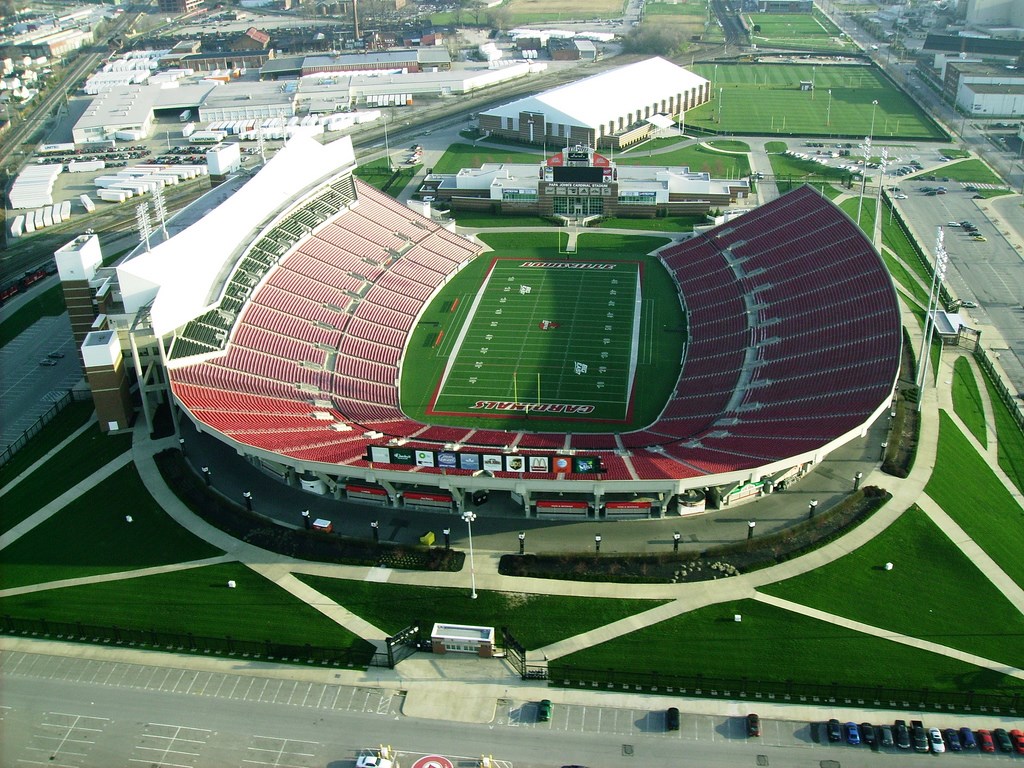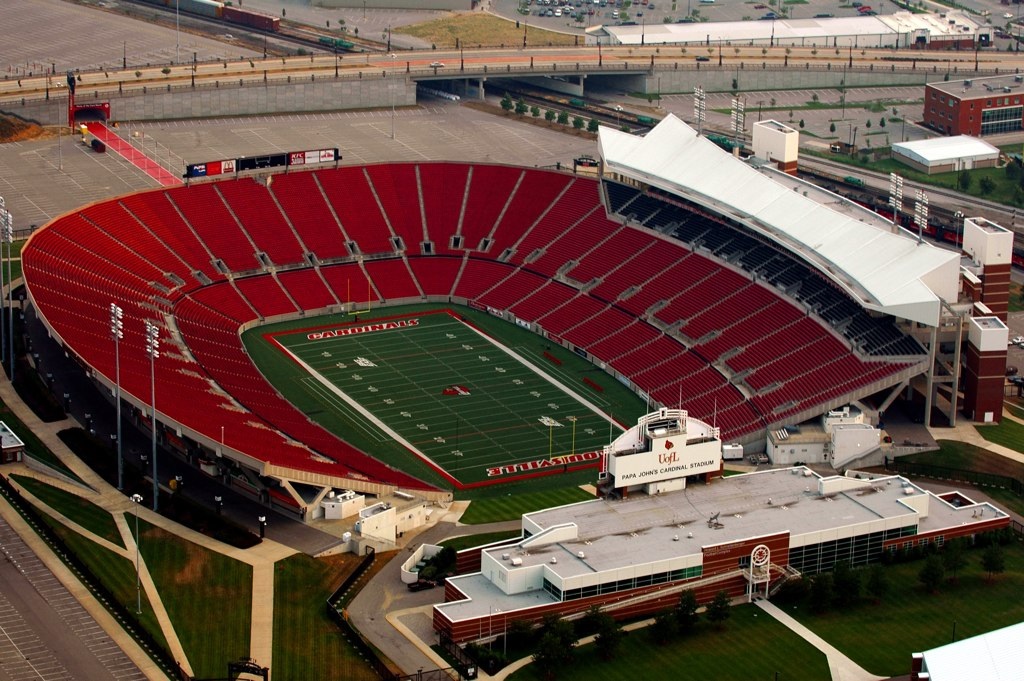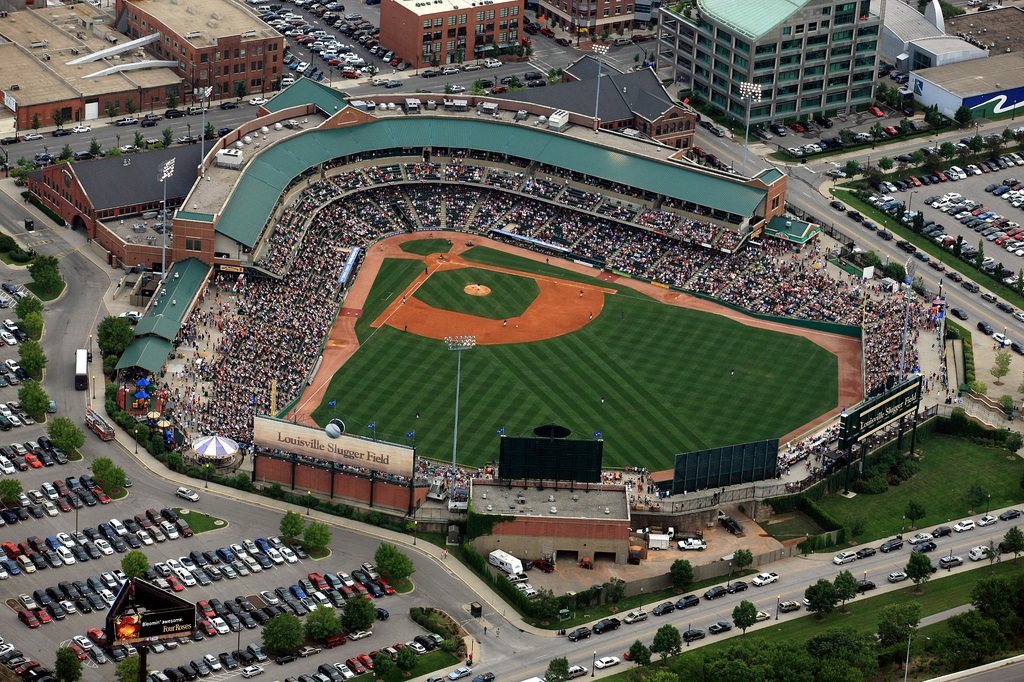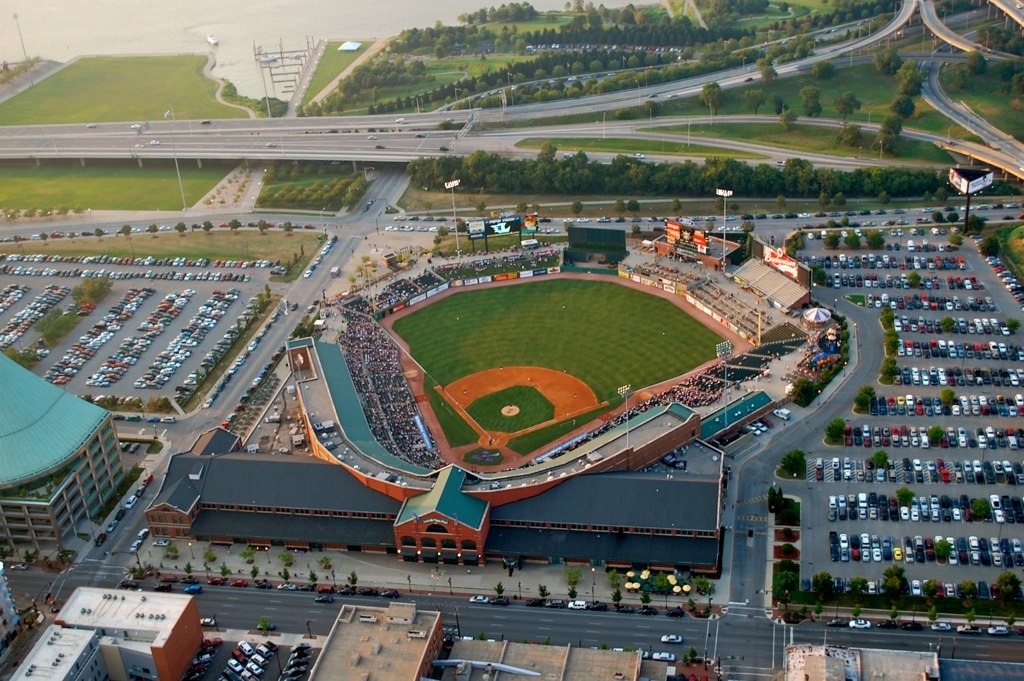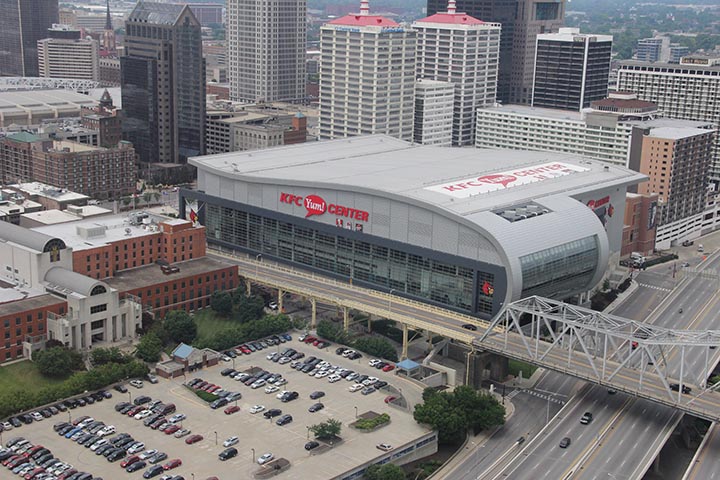 Louisville pronunciado ['luːǝvǝl] es la ciudad más grande del estado de Kentucky. Tiene una población de 699.827 habitantes. Es considerada la 16ª o 27ª ciudad más grande de Estados Unidos dependiendo que cálculo se utiliza para el conteo de la población (ver Toponimia, población y clasificación). El asentamiento que después se convirtió en la ciudad de Louisville fue fundado en 1778 por George Rogers Clark y está nombrada en honor del Rey Luis XVI de Francia. La mayor fama de Louisville proviene de "Los dos minutos más emocionantes en el deporte": el Derby de Kentucky (Kentucky Derby), la carrera de caballos que es parte de la Triple Corona de Caballos Purasangre, que se lleva a cabo anualmente en esta ciudad, siendo un evento ampliamente televisado.
Louisville está situada en la parte nor-central de Kentucky, en la frontera de Kentucky e Indiana situada en el único obstáculo natural del río Ohio, las Cataratas de Ohio. Louisville es la cabeza del condado de Jefferson y desde el 2003, los límites de la ciudad son contiguos a los del condado debido a la fusión entre el condado y la ciudad. Ya que incluye condados del Sur de Indiana, el área metropolitana de Louisville es usualmente conocida como Kentuckiana. Aunque se encuentra situada al sur de los Estados Unidos, Louisville es influenciada por las culturas del Medio Oeste y del sur, en ocasiones se refiere a ella como la ciudad del sur más norteña o como la ciudad del norte más sureña de los Estados Unidos.2 3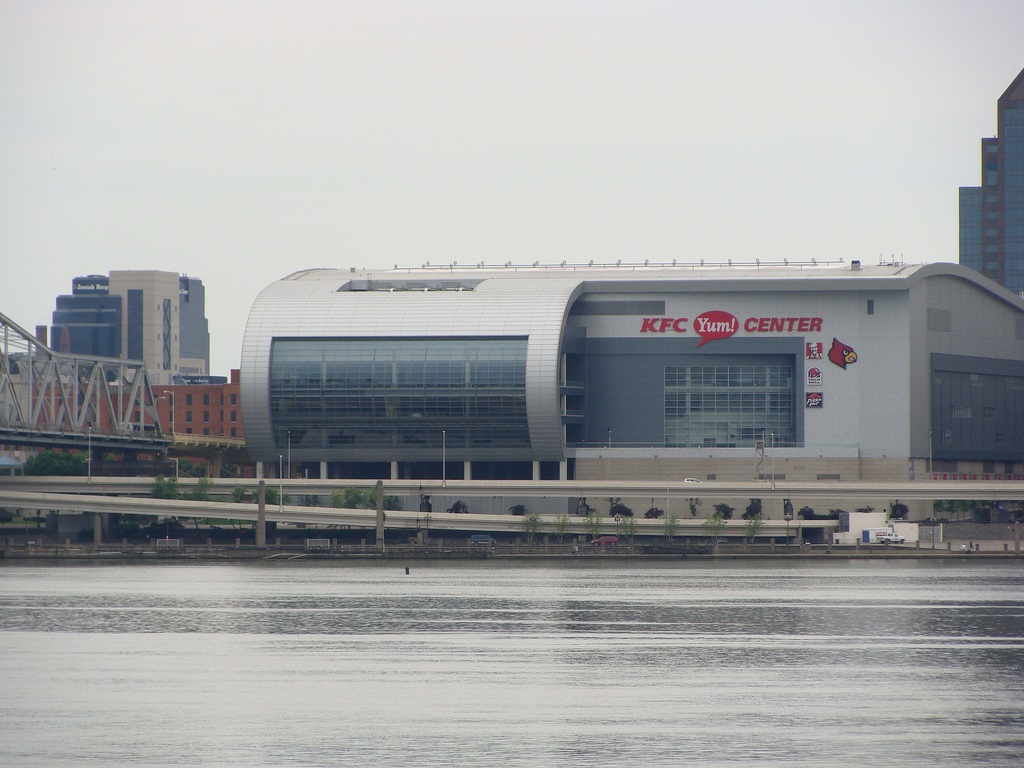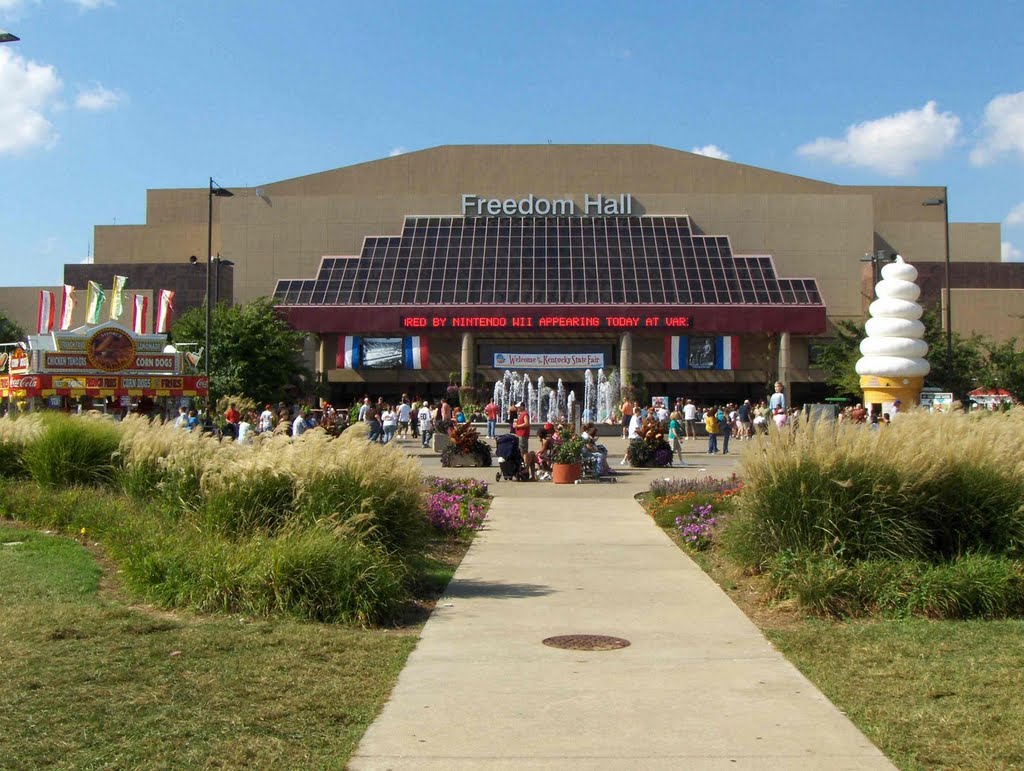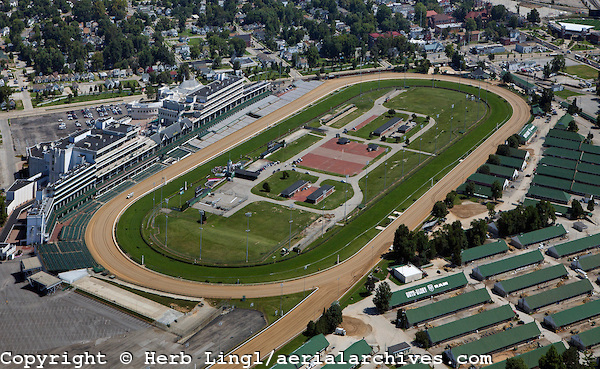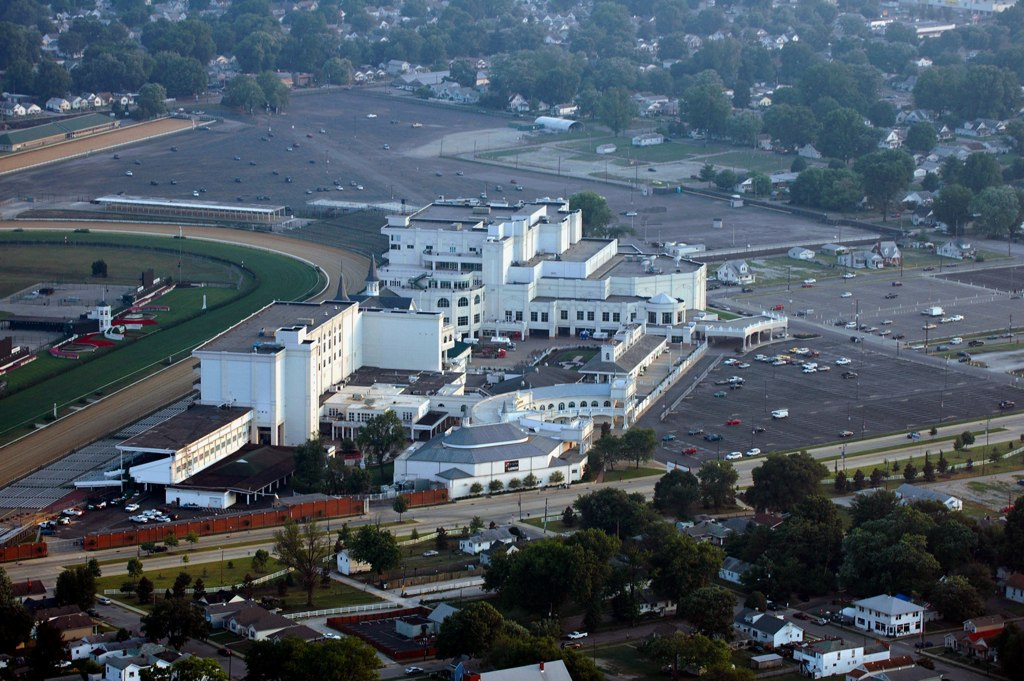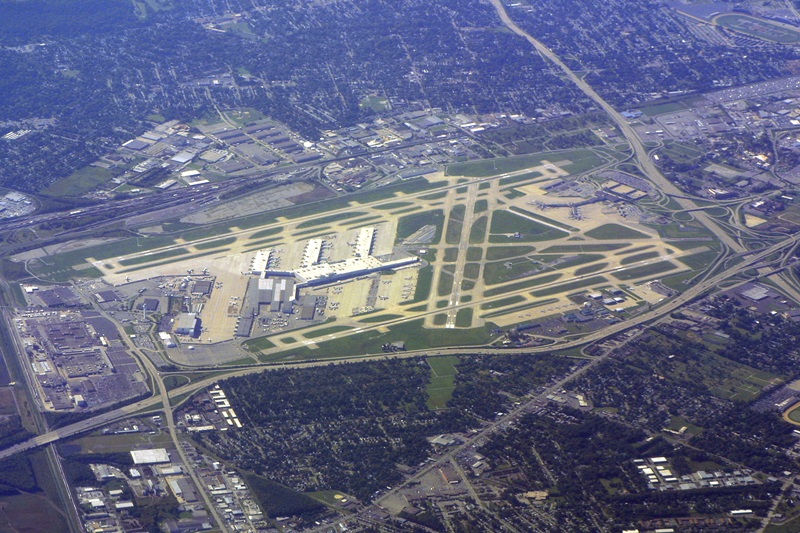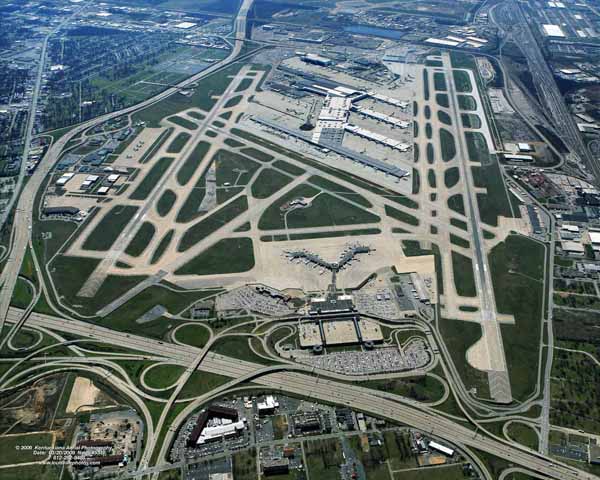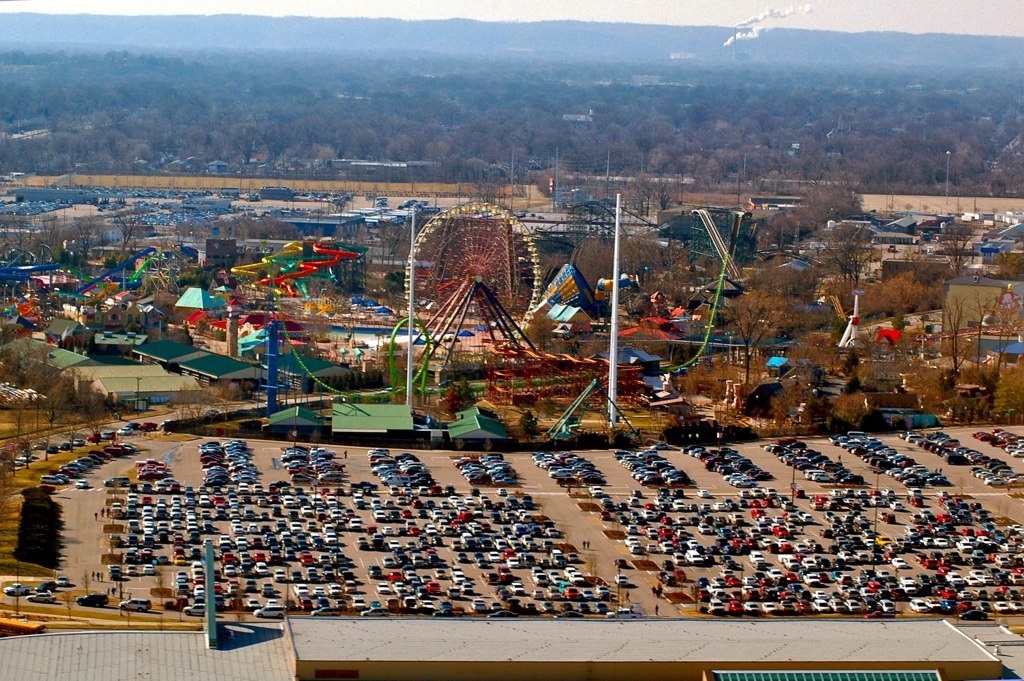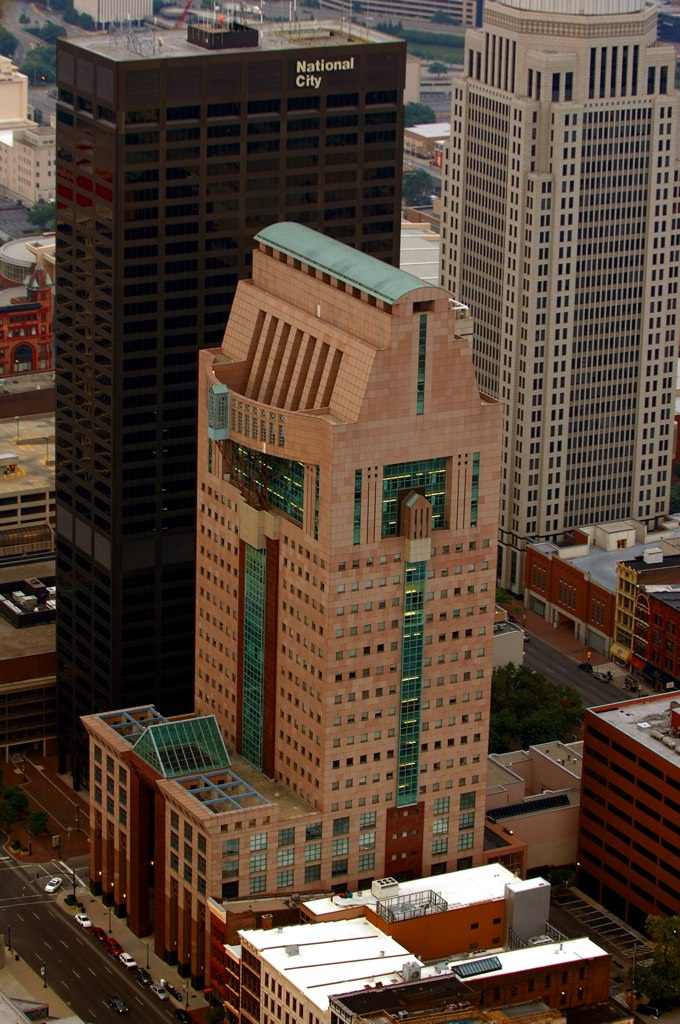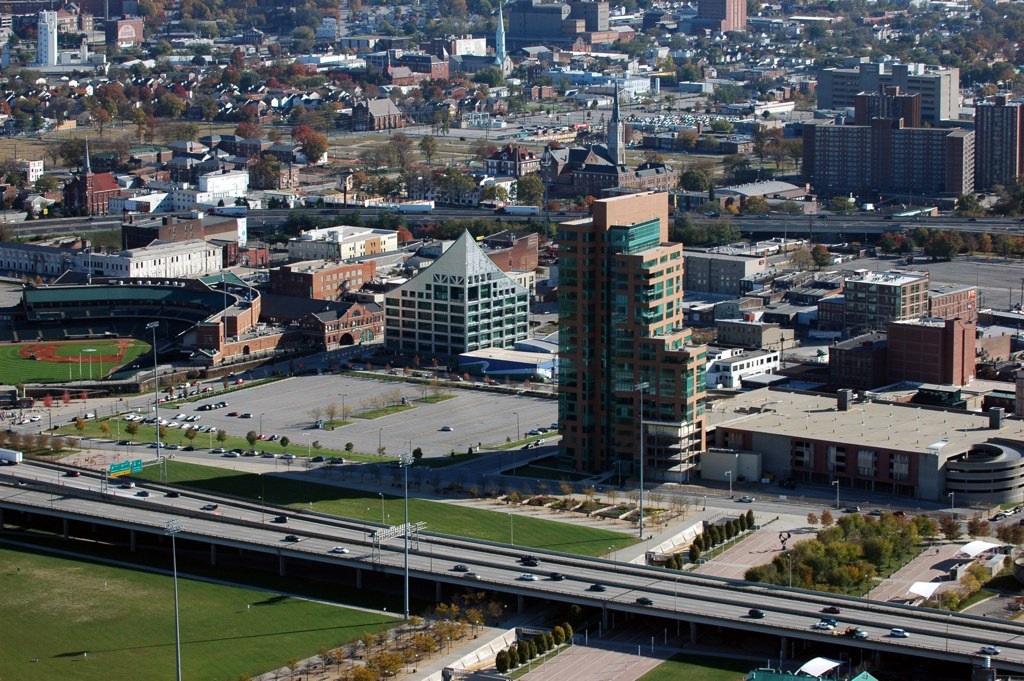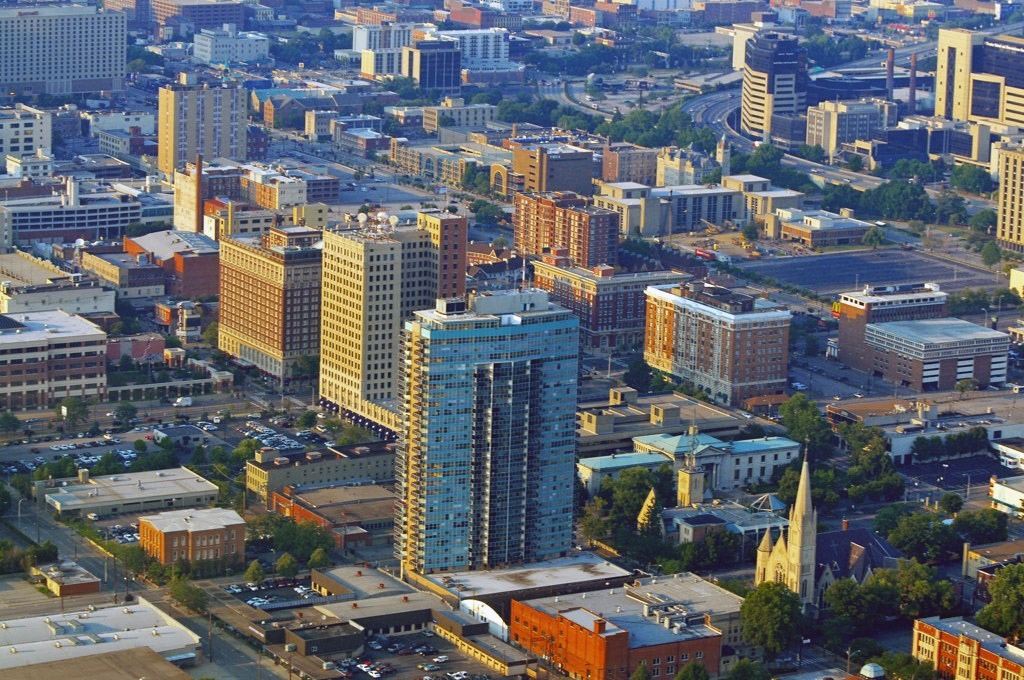 Geografía
Louisville está situada en las coordenadas 38°15′15″N 85°45′37″O. De acuerdo con la Oficina del Censo de los Estados Unidos, la ciudad tiene un área total de 1,032 km². 997,38 km² son de tierra y 35 km² (3,38%) son agua.4
http://es.wikipedia.org/wiki/Louisville
http://en.wikipedia.org/wiki/Louisville,_Kentucky
Pinche para ver las Fuentes seleccionadas