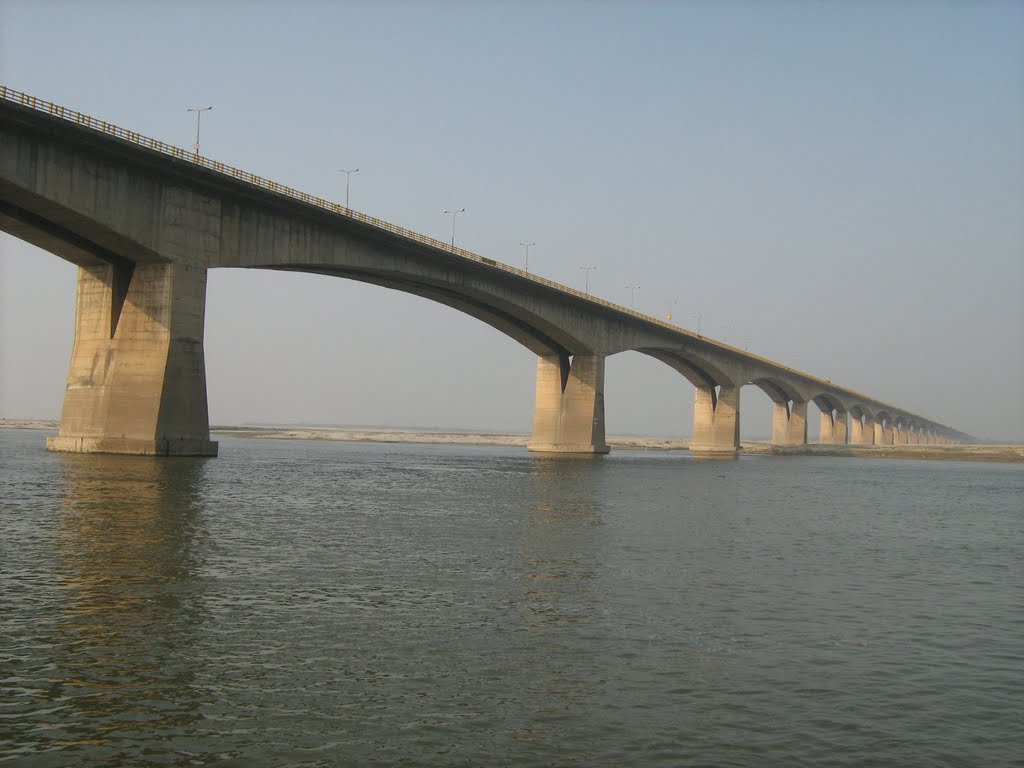 Voto:
Continente: Asia
País: India
Localización: Patna, Bihar
Año: 1982
Estado: Terminado
Descripción:Mahatma Gandhi Setu
Built on the River Ganga, Mahatma Gandhi Setu was inaugurated in 1982 by Smt Indira Gandhi, Prime Minister in that year. It serves as a link between Patna and Hazipur, Bihar, India and is one the longest Bridges in India with a length of 5575 m. its construction consists of 48 pillars, 2 spans of 6.53 m and 46 spans of 121 m each. The construction of the bridge was completed by Gammon India Ltd at a cost of about Rs 87 crore and the current National Highway 19 runs through this bridge. The construction is marvelously designed to withstand the movement of large ships and boats. Mahatma Gandhi Setu stands tall as an example of excellent engineering and execution marvel.
http://www.discoveredindia.com/article/top-7-longest-bridges-in-india.htm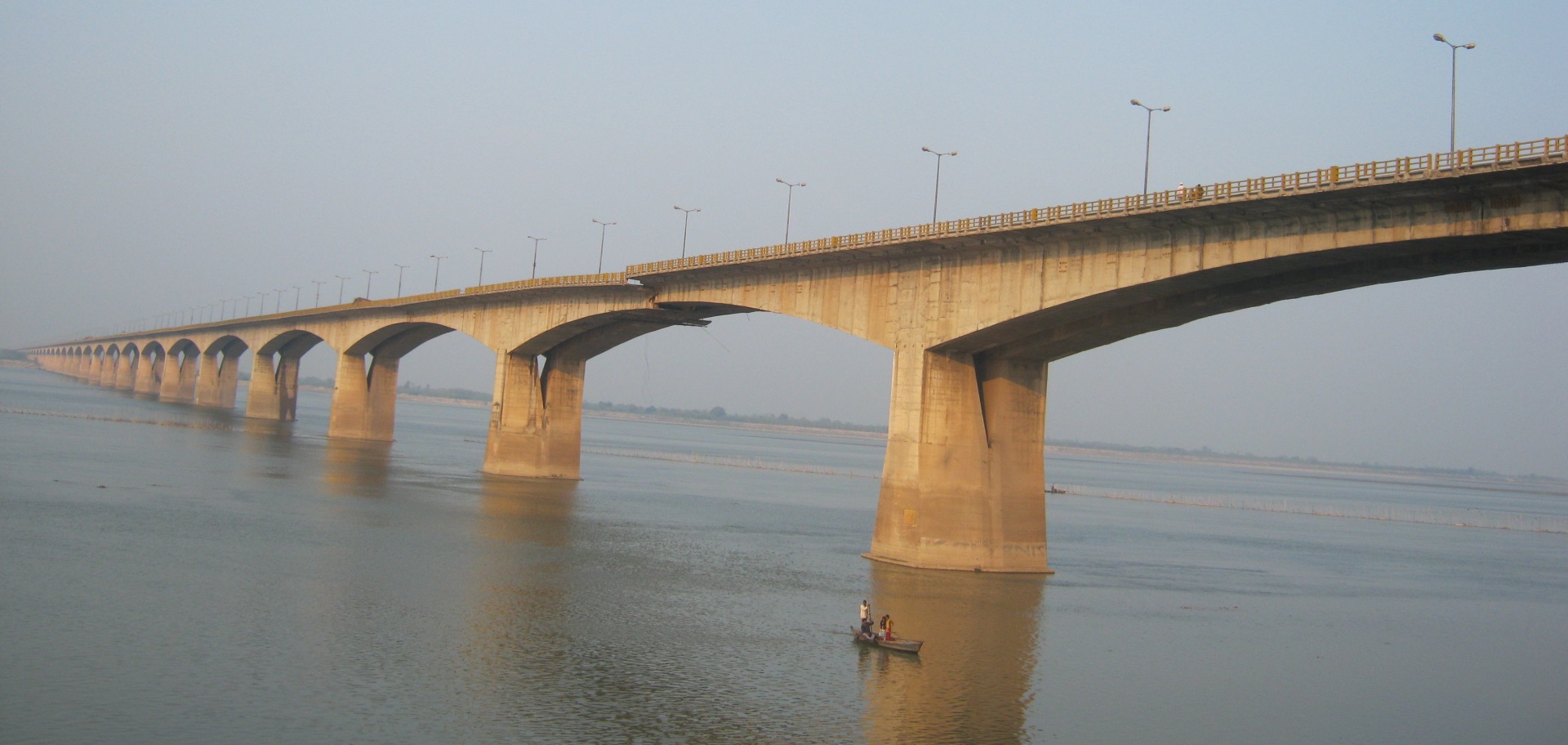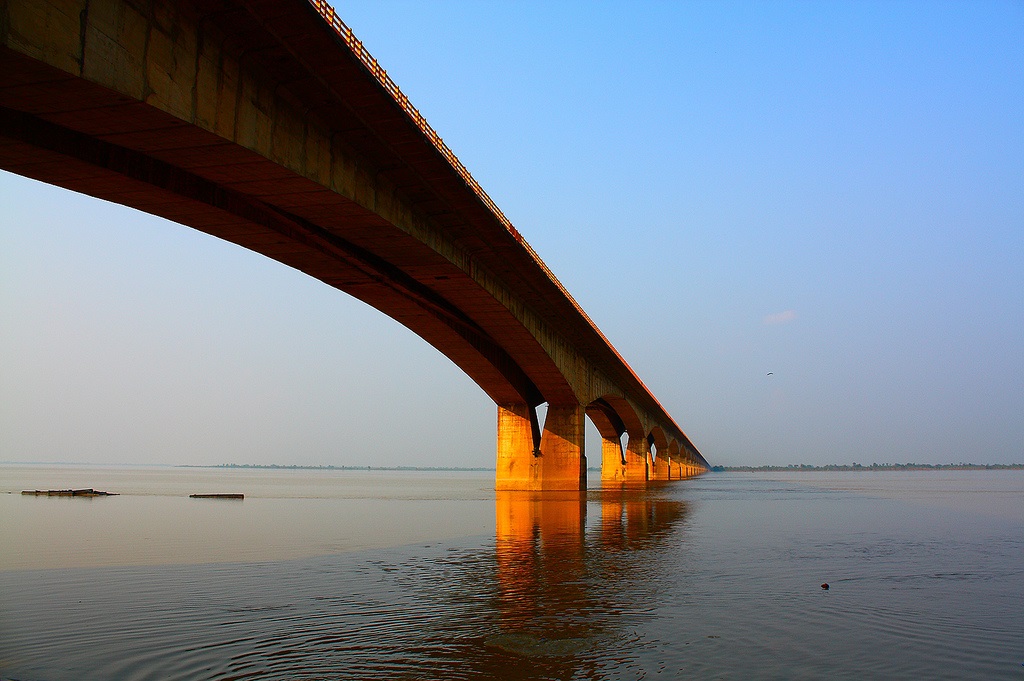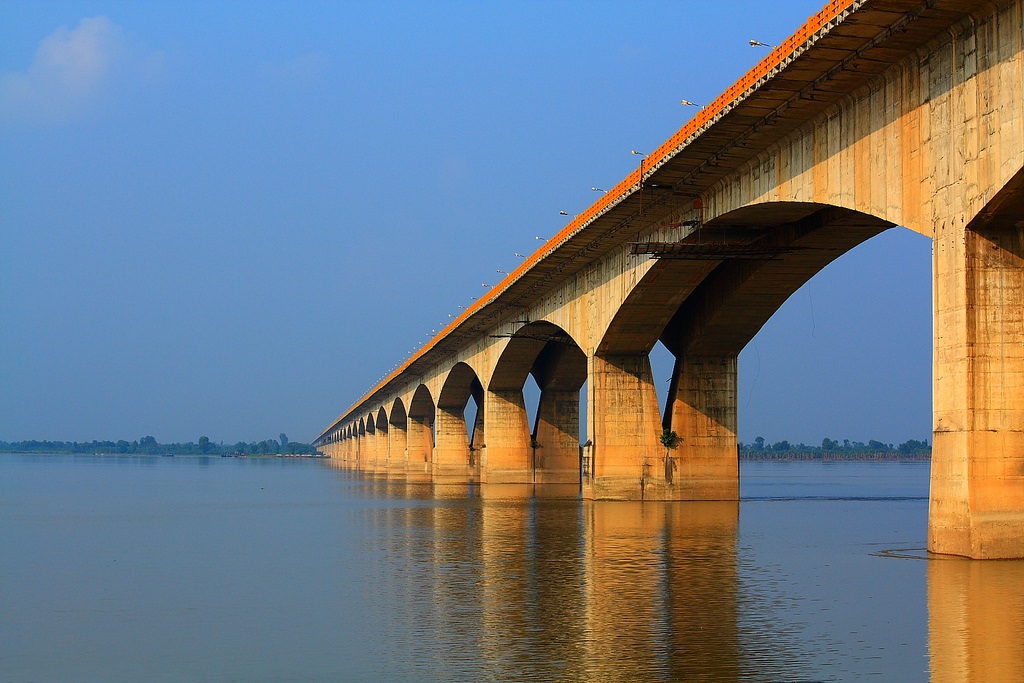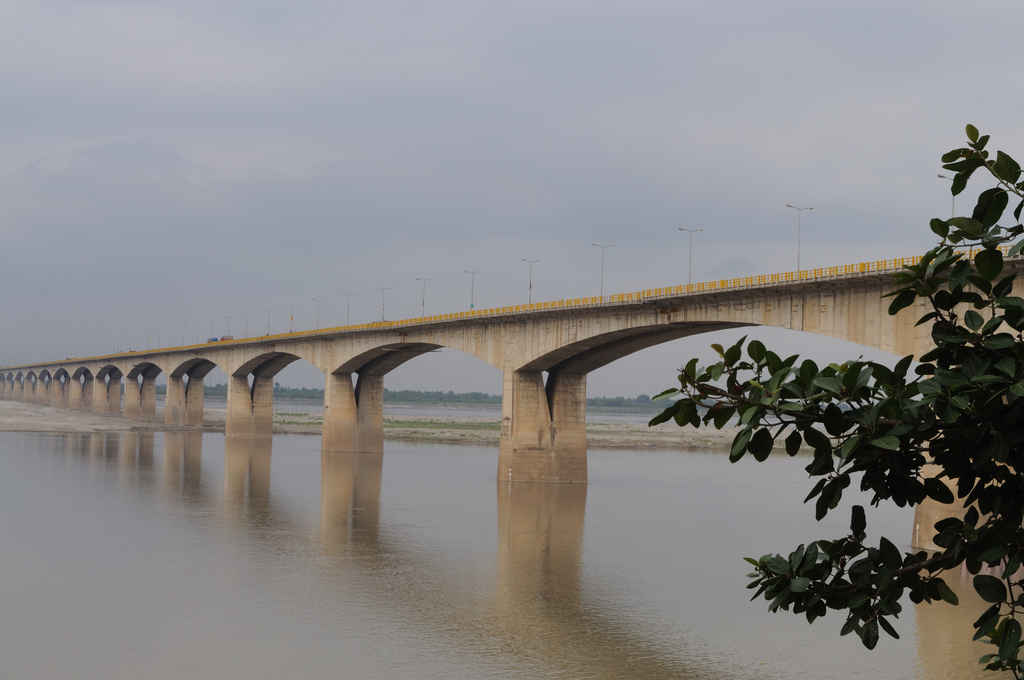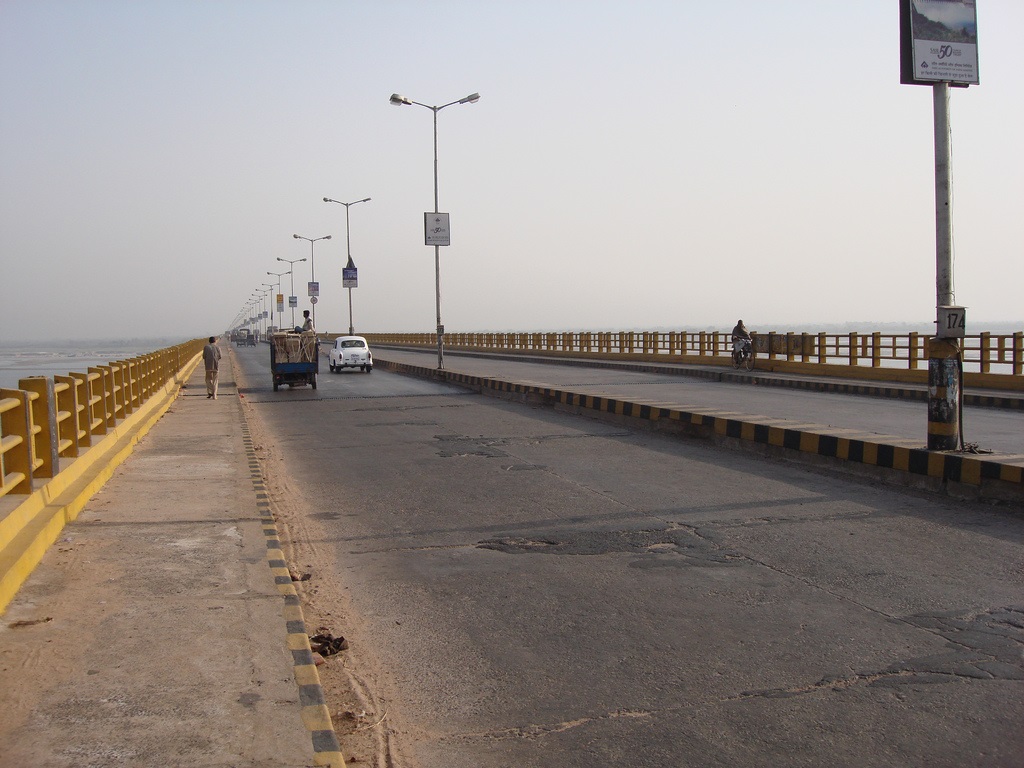 The Longest River Bridge – Mahatma Gandhi Setu Patna
January 23, 2014
Our trip to Gaya was indeed a great one. We visited the Barabar caves and Ratnaghara. That was indeed delightful. After visiting Gaya and seeing all the sightseeing, we started heading towards Patna. Patna is the capital of Bihar and is also considered as the largest city in the state. We left for Patna early in the morning and we reached Patna by 10 am in the morning. We could not let that day go waste so we decided to take a look on the Mahatma Gandhi Setu Patna. Setu is actually a river bridge. This bridge is situated over the Ganga River. This is basically considered to be the largest bridge in India. The bridge connects Patna in the south to a place name Hajipur which is in the northern Bihar.
As history records, we came to know that this bridge was inaugurated in 1982 by Indira Gandhi who was the prime minister of India at that time. The bridge is considered as the lifeline between northern Bihar and the state capital. We booked a car and then went to see this wonderful bridge. This is much near Patna and takes a maximum of half an hour time to reach here. The length of the bridge is 5575 meters and it is stretched over 48 pillars. The deck is 7.5 m wide and it has two wide lane roadways along with 2 footpaths on each side. The view from the footpath is really good. It is not advisable to do so, but I peeked out from the footpath's railing in order to get a clear view. The view was amazing. Photographers can do awesome photography of the bridge. We waited around the place till sunset. While the sun was setting down, I clicked some awesome pictures of the bridge along with the sun.
Mahatma Gandhi Setu Patna is a marvellous engineering construction. After visiting this, while we waited for the sunset, we had our lunch in a restaurant situated near the bridge. After viewing the sunset, we headed back towards hotel as we had to prepare to visit Indian Institute of Technology the next day in the morning.
http://myjourneythroughindia.wordpress.com/tag/mahatma-gandhi-setu-patna/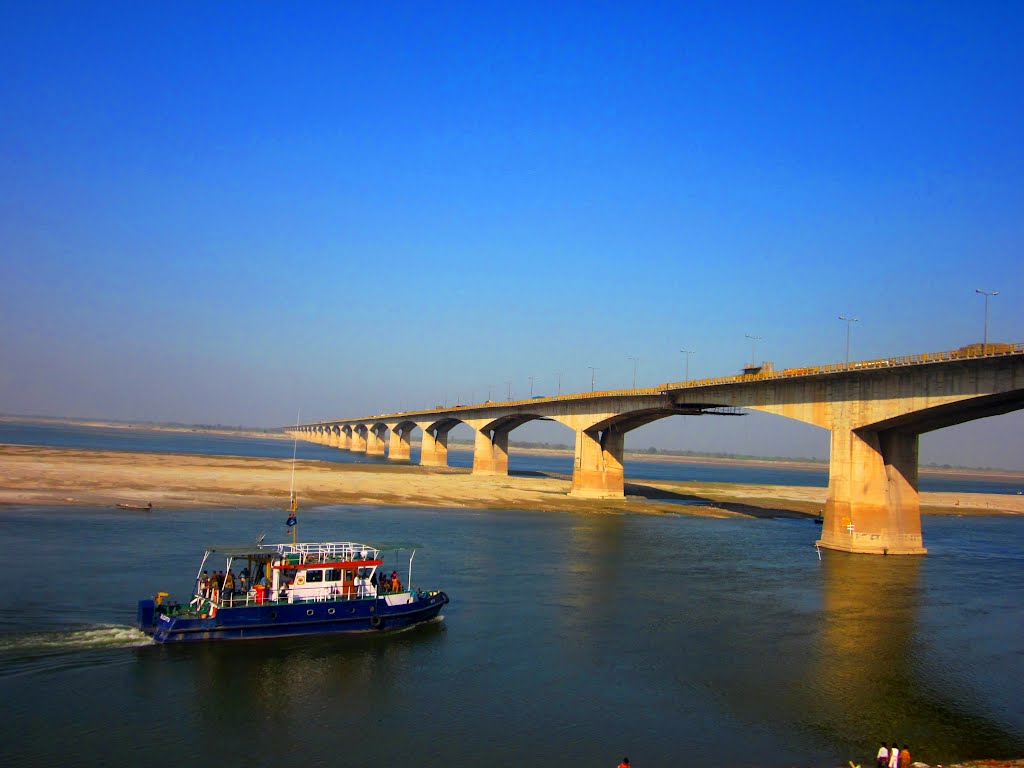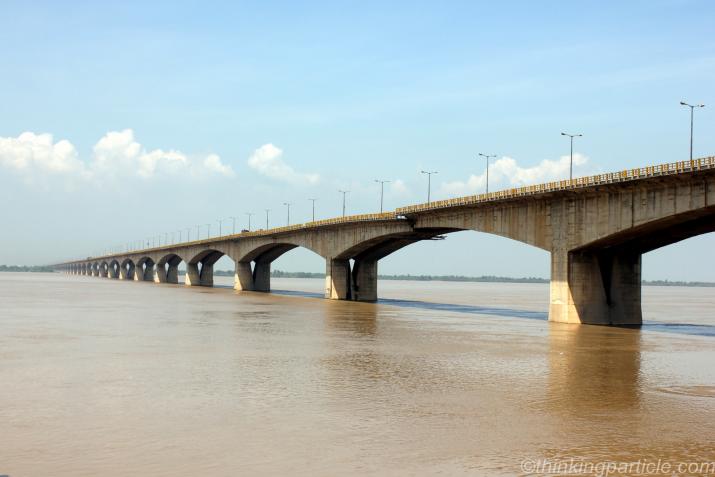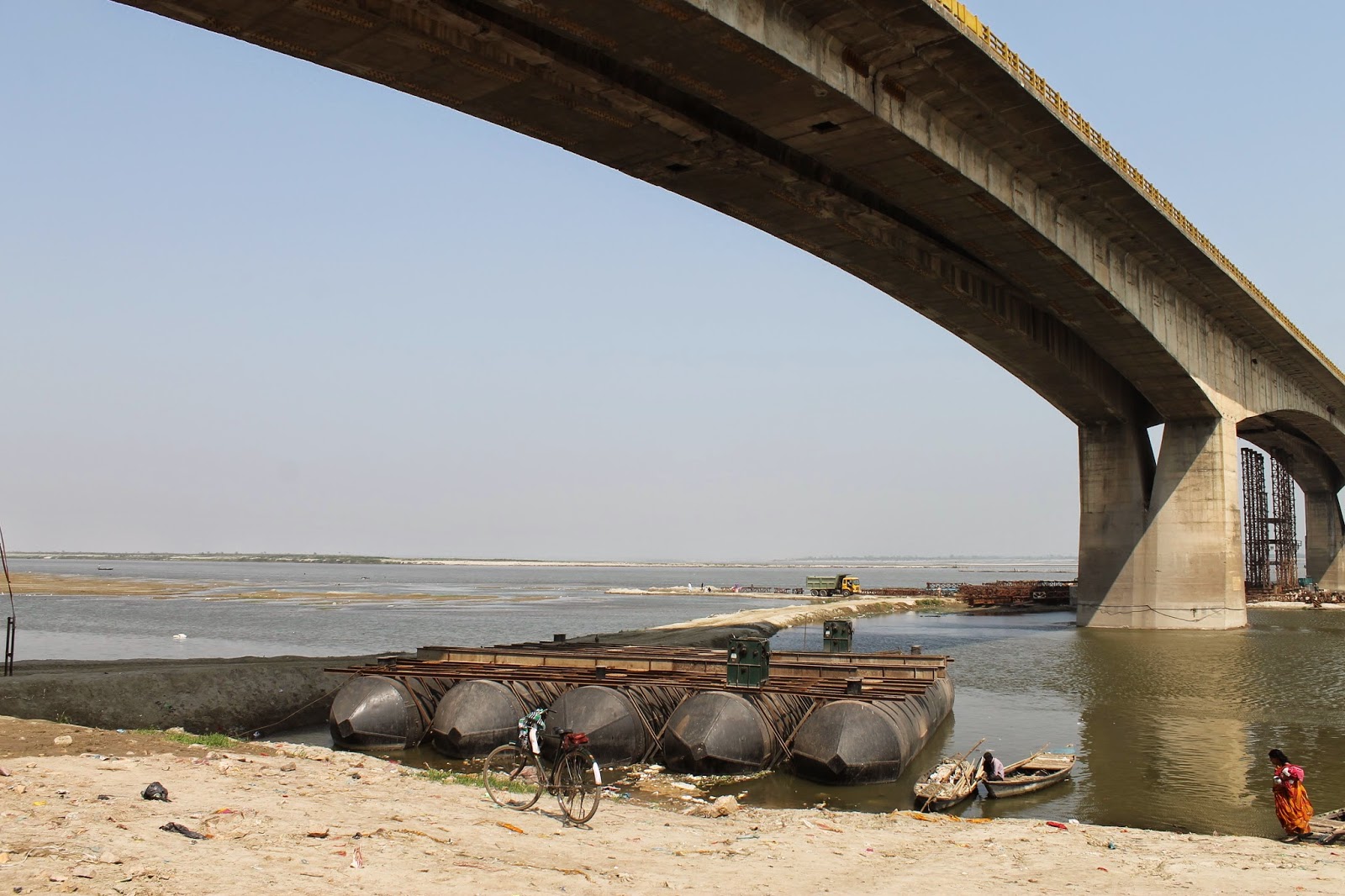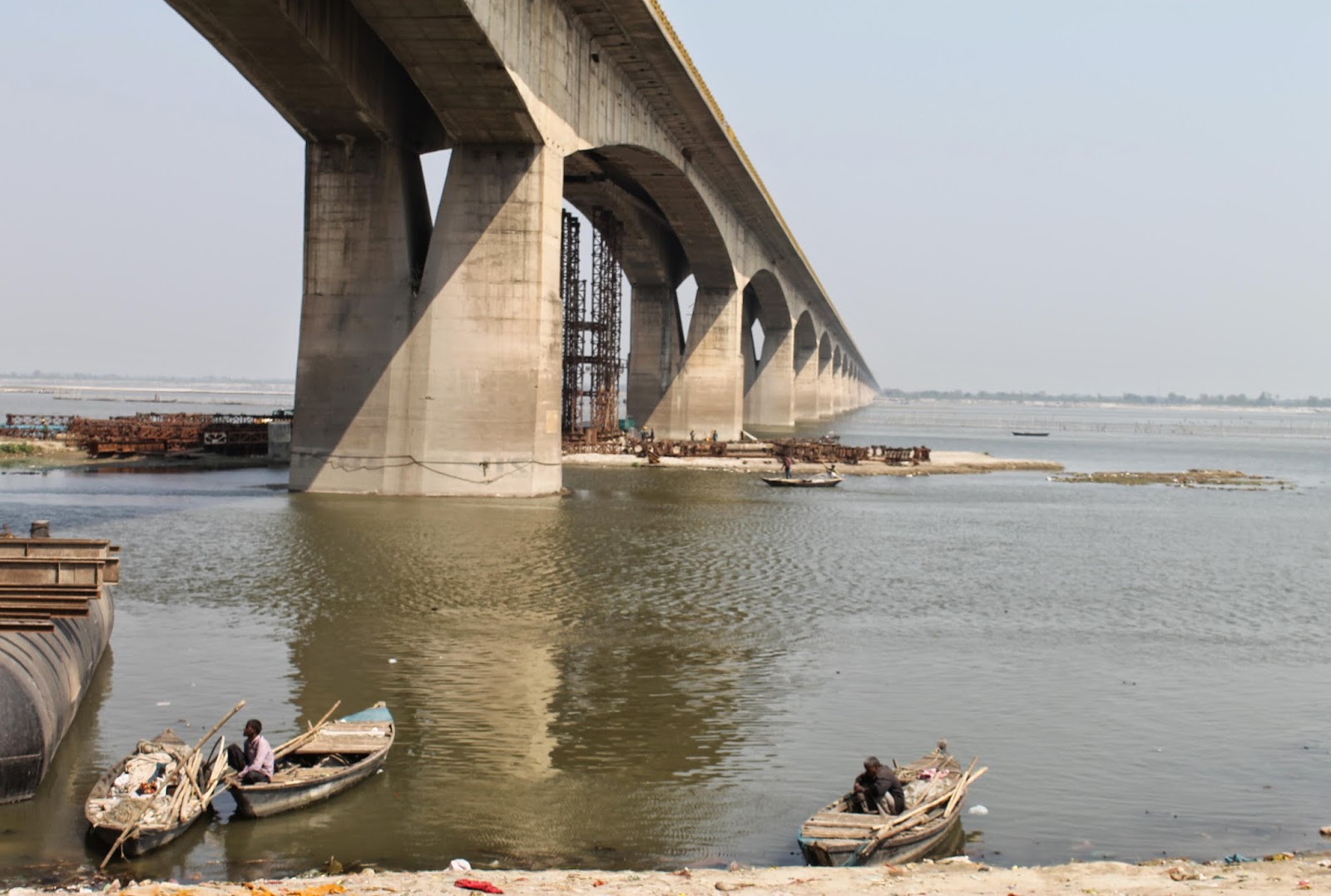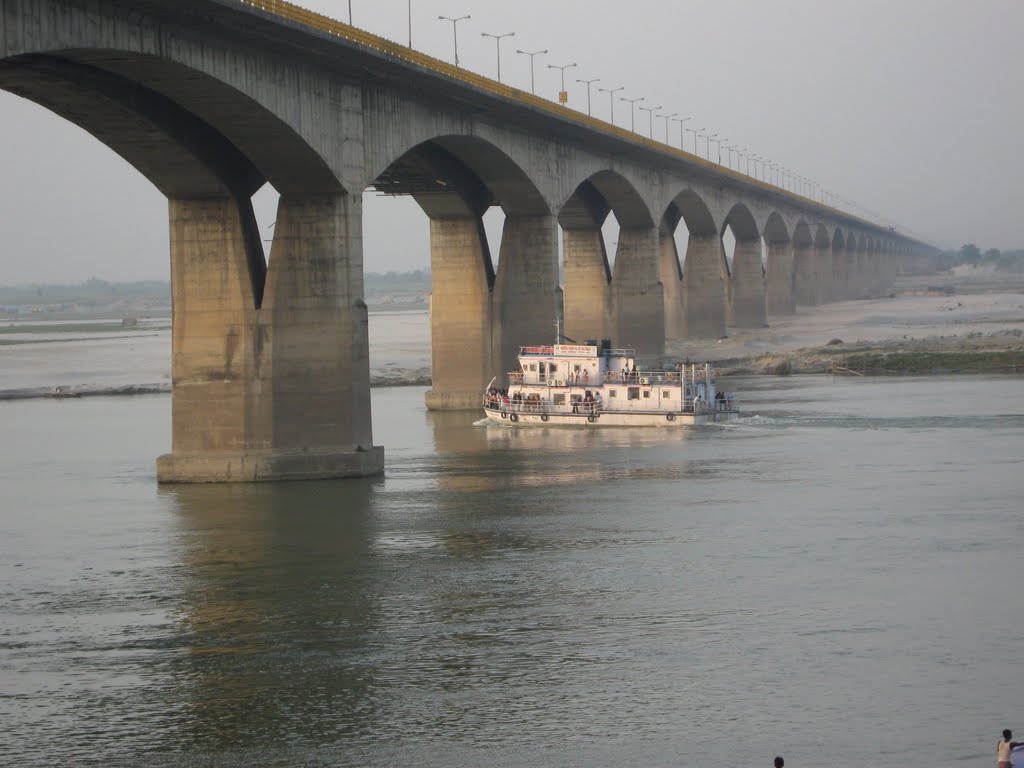 Ganga and Mahatma Gandhi Setu
After getting down from auto we walked towards India's holiest river – Ganga (The Ganges). Ghai Ghat is located a little bit away from the main road. Close to the ghat, under the shade of the bridge, there were a group of camels eating their daily breakfast.
With a length of 5.574km, MG Setu is the lengthiest River Bridge in India. Only 'PV Narasimha Rao Elevated Express High way', 'Hosur Road Elevated Highway' and 'Bandra-Kurla Sealink' (all three are not river bridges) are lengthier than this bridge in India. By the way, width of Ganges here is hardly 40% of the length of the bridge.
In front of me, waters of Ganga flowed calmly. I slowly walked towards water and touched her. Needless to say, water was very much dirty. After seeing the amount of dirt she was forced to carry, I wonder what 'Ganga Action Plan (GAP)' really achieved? Just like many other government plans, this also ended up creating big holes in exchequer than creating any meaningful output.
http://xpsajeevk.blogspot.com.es/2014/04/vanga-to-magadha-part-iii-in-city-of.html
Mahatma Gandhi Setu (also called Gandhi Setu or Ganga Setu) is a bridge over the river Ganges connecting Patna in the south to Hajipur in the north of Bihar.[1] Its length is 5,575 metres (18,291 ft)[2] and It is the longest river bridge in India.[3] It was inaugurated in May 1982 by the then Prime Minister, Mrs Indira Gandhi.
http://en.wikipedia.org/wiki/Mahatma_Gandhi_Setu