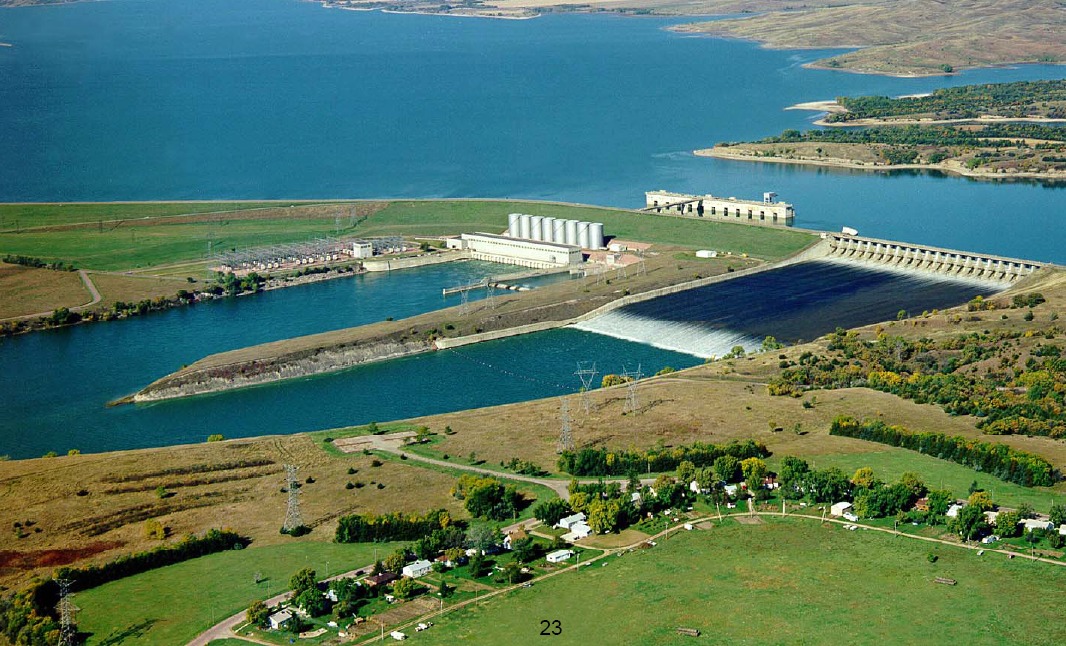 Voto:
Continente: América
País: Estados Unidos
Localización: Dakota del Sur
Año: 1956
Estado: Terminado
Descripción:The Fort Randall Dam is an earth embankment dam impounding the Missouri River in South Dakota, United States and forming Lake Francis Case. It is one of six Missouri River dams, four being located in South Dakota.
The dam was authorized by the Flood Control Act of 1944 and plays a key role in the Pick-Sloan Plan for development of water resources in the Missouri River basin. The Corps of Engineers began construction of Fort Randall Dam in 1946, and it was the first Pick-Sloan dam completed by the Omaha District. President Dwight D. Eisenhower threw the switch that started the first power generating unit in 1954. When completed in 1956, Fort Randall Dam and the Lake Francis Case Project cost approximately $200 million.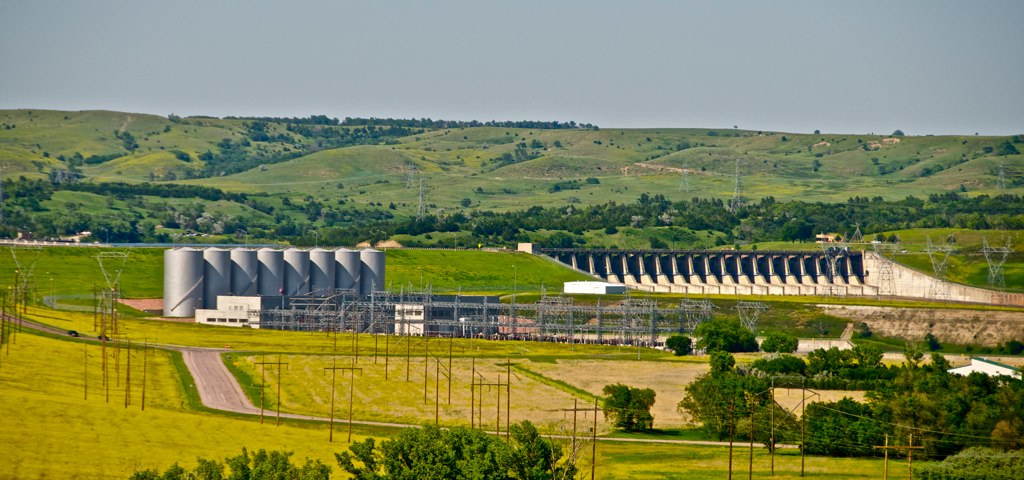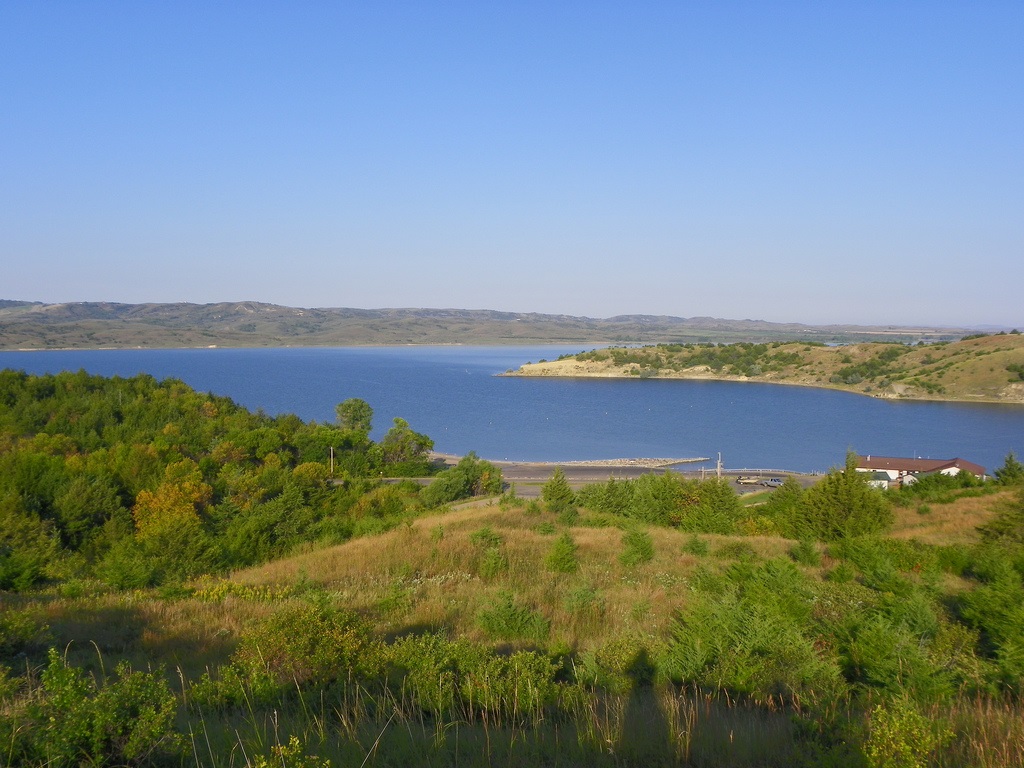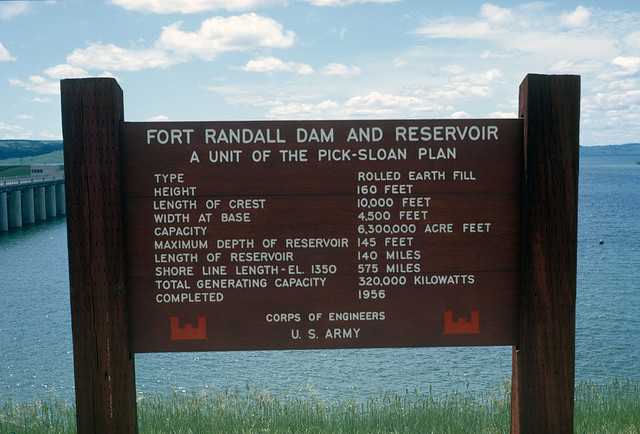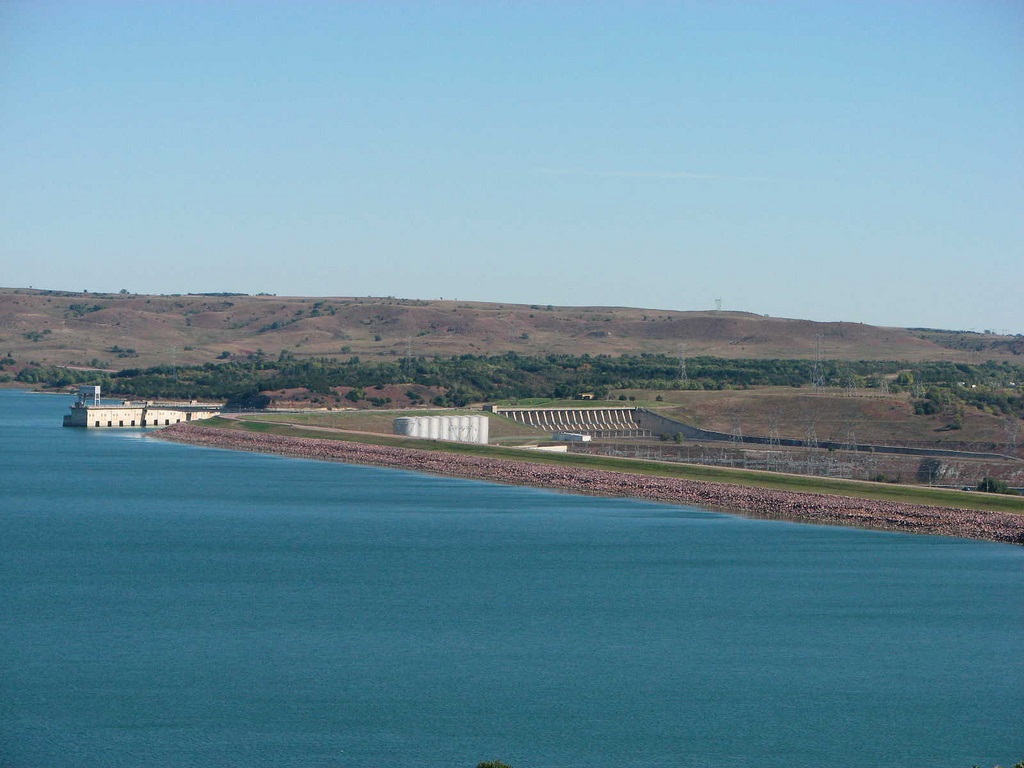 The eight generating units of the Fort Randall Dam are capable of generating 40 megawatts of electricity each, with an annual production of 1.727 billion kilowatt hours.[1] The combined maximum capacity of 320 megawatts is enough to supply 245,000 households, according to the Corps of Engineers. The river behind the dam drains an area of 263,480 mi² (682,410 km²). Its reservoir, Lake Francis Case, has a surface area of 102,000 acres (41,000 ha) at maximum operating pool, coinciding with a volume of 5,700,000 acre feet (7.0×109 m3).
http://en.wikipedia.org/wiki/Fort_Randall_Dam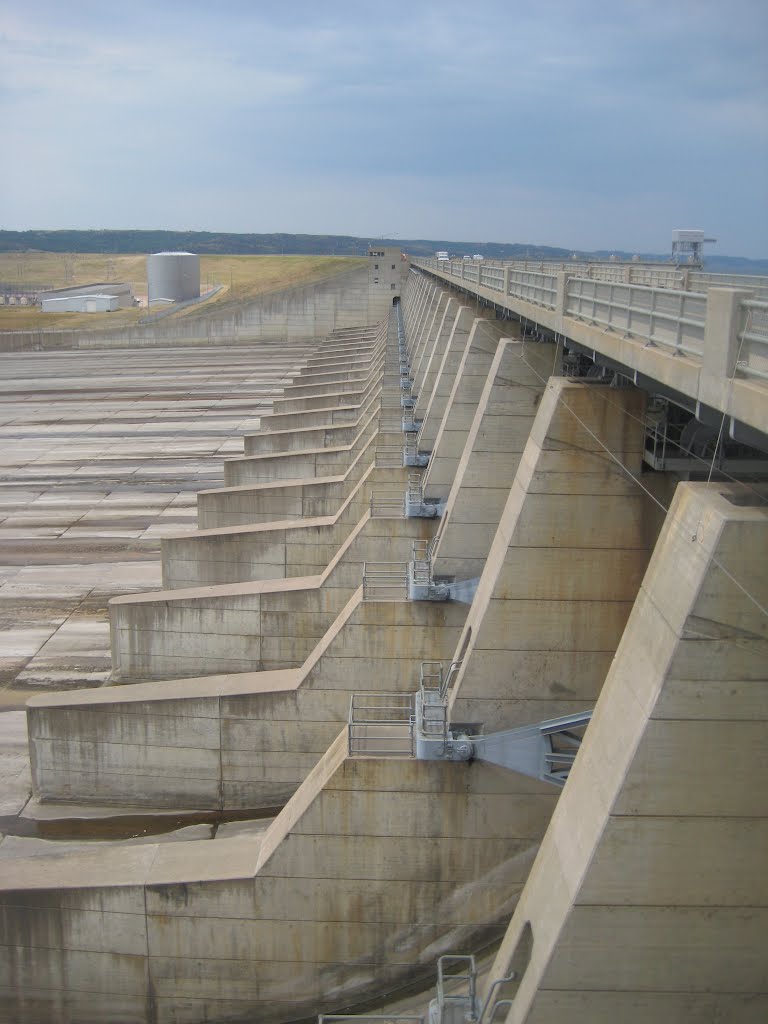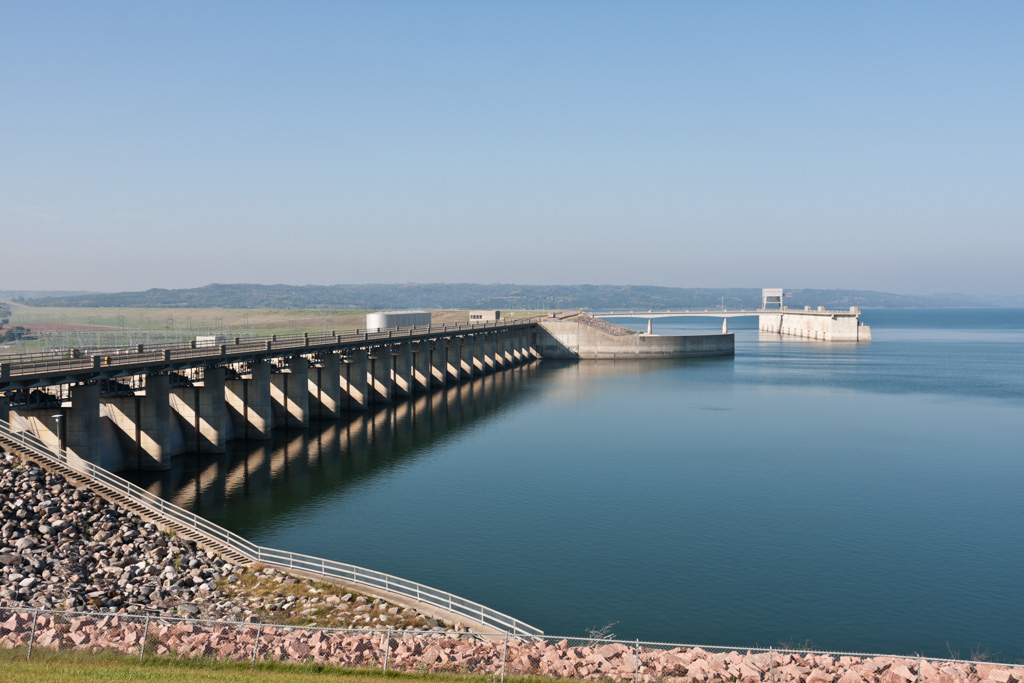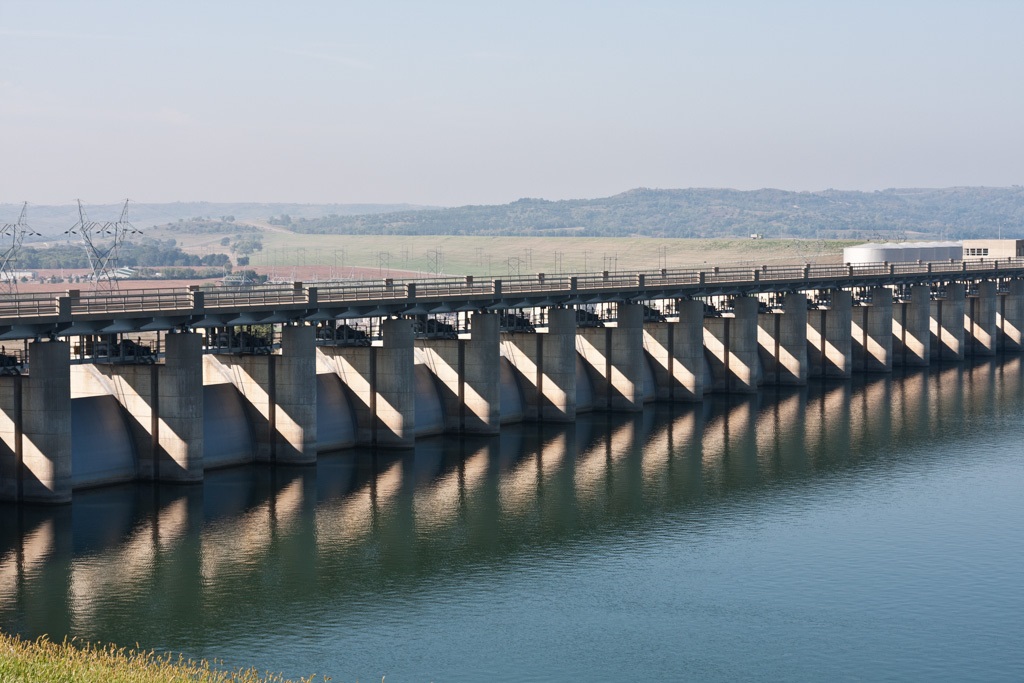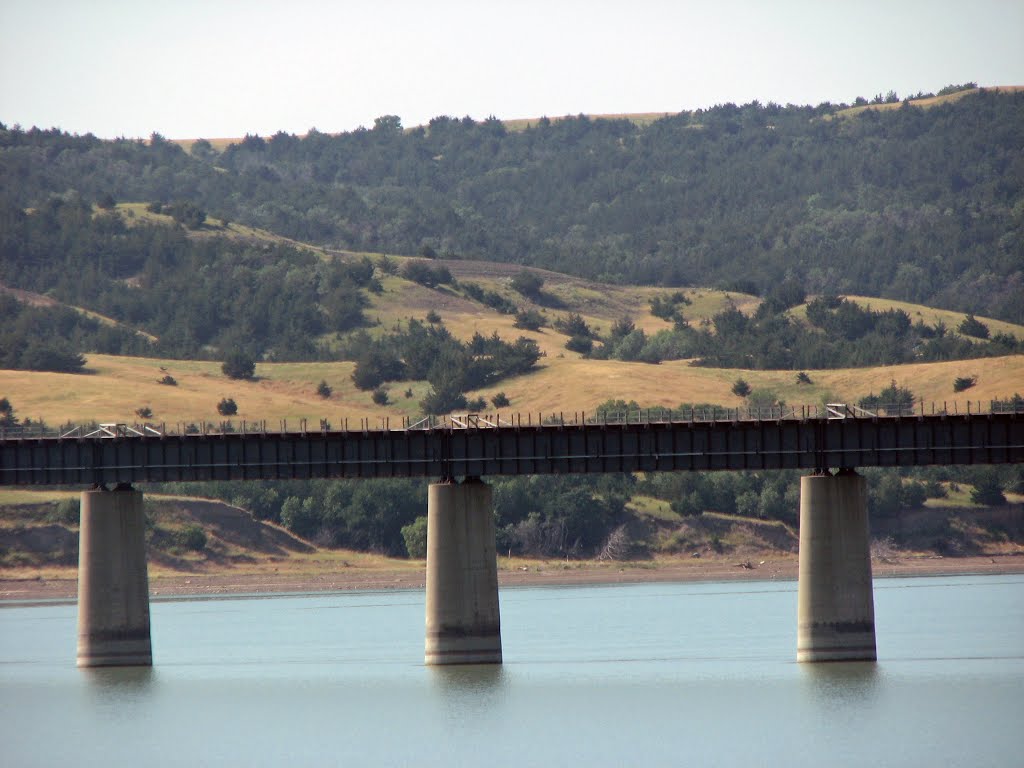 Lake Francis Case is a large reservoir behind Fort Randall Dam on the Missouri River in south-central South Dakota, USA. The lake has an area of 102,000 acres (410 km2) and a maximum depth of 140 ft (43 m).[1] Lake Francis Case has a length of approximately 107 mi (172 km) and has a shoreline of 540 mi (870 km).[1] The reservoir is named for former South Dakota Senator Francis H. Case.[2]
http://en.wikipedia.org/wiki/Lake_Francis_Case
http://www.nwd-mr.usace.army.mil/rcc/projdata/summaryengdat.pdf
http://www.flickr.com/photos/88553567@N02/tags/fortrandalldam/
http://www.panoramio.com/photo/76590295