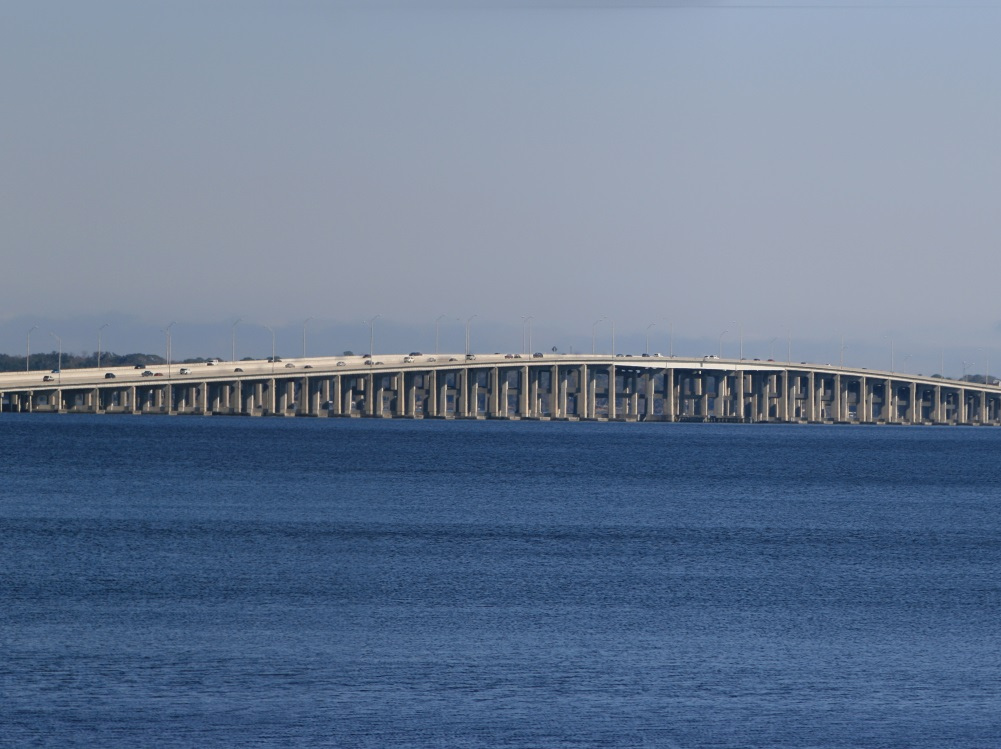 Voto:
Continente: América
País: Estados Unidos
Localización: Jacksonville, Florida
Año: 1970
Estado: Terminado
Descripción:The Henry Holland Buckman Bridge carries I-295 West Beltway traffic over the St. Johns River in Jacksonville, Florida. It was named for Henry Holland Buckman, a prominent legislator and attorney who was instrumental in establishing the Florida state road system.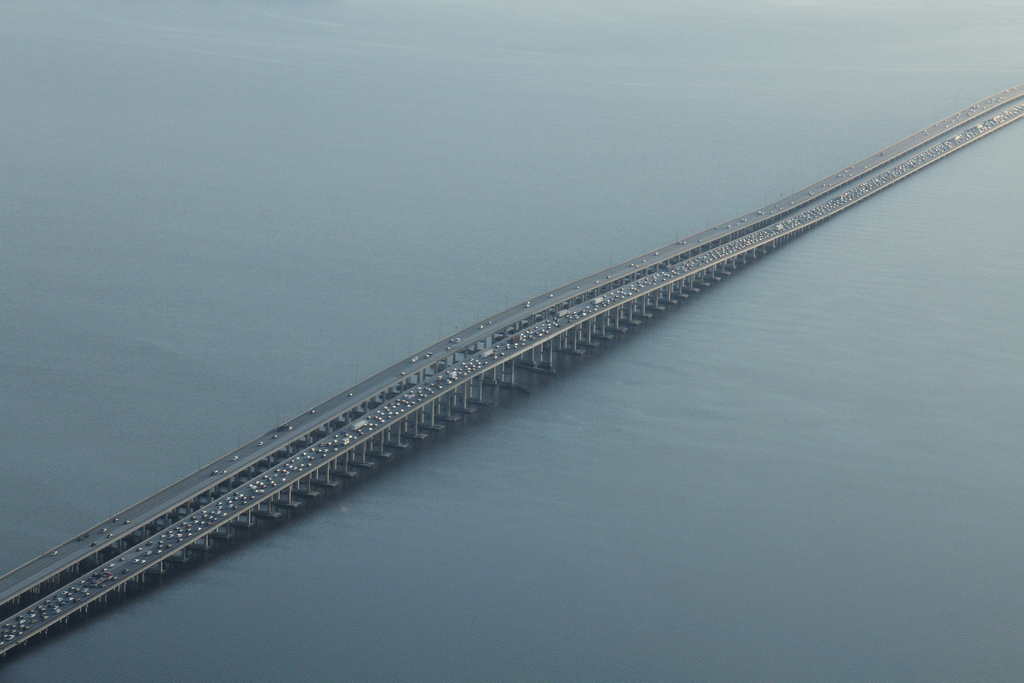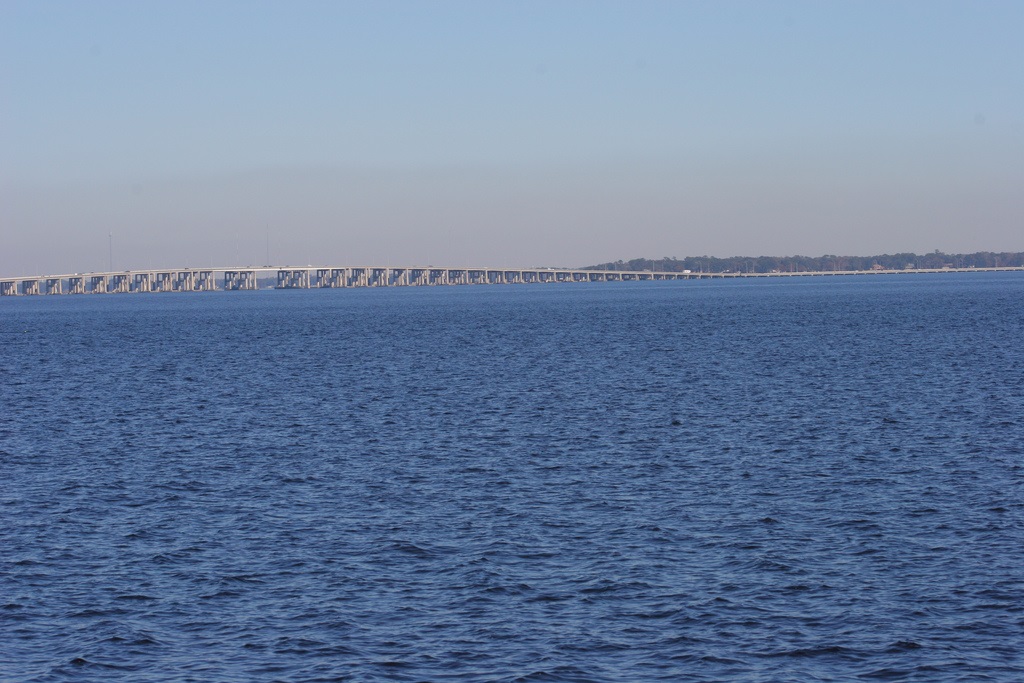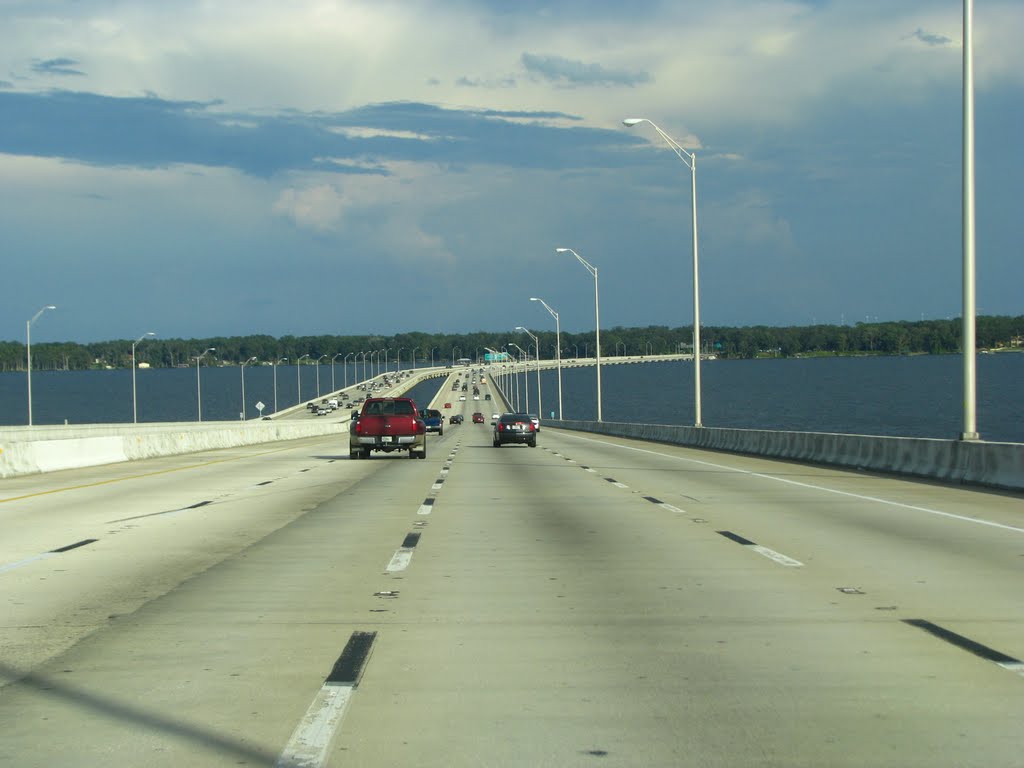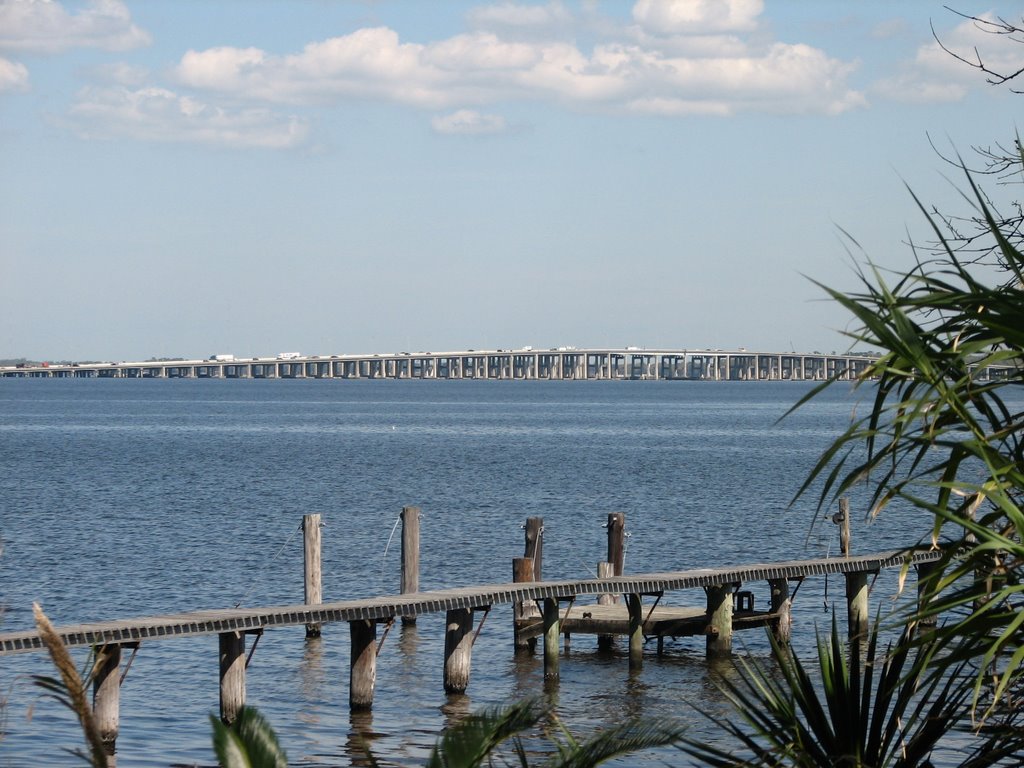 History
Prior to 1970, travel across the St. Johns River from Orange Park to Mandarin was a journey. One route involved driving north to downtown Jacksonville, crossing the Fuller Warren Bridge, then driving south, a distance of nearly 30 miles and an hour of travel time. The alternative was to drive south to Green Cove Springs and across the wooden planks of the Shands Bridge, almost twice the distance of the northern route.
The first public hearing was held in July, 1963 and after intense discussion regarding the placement of the structure, the decision was made in April, 1964 to place the bridge in Duval County, just north of the Clay County line. Construction began, but the first concrete pilings exploded days after they were poured. Investigation revealed that the heat generated from the curing concrete increased Anaerobic digestion by bacteria in the brackish water and generated methane gas. The engineers were forced to change their construction method.[1]
http://en.wikipedia.org/wiki/Buckman_Bridge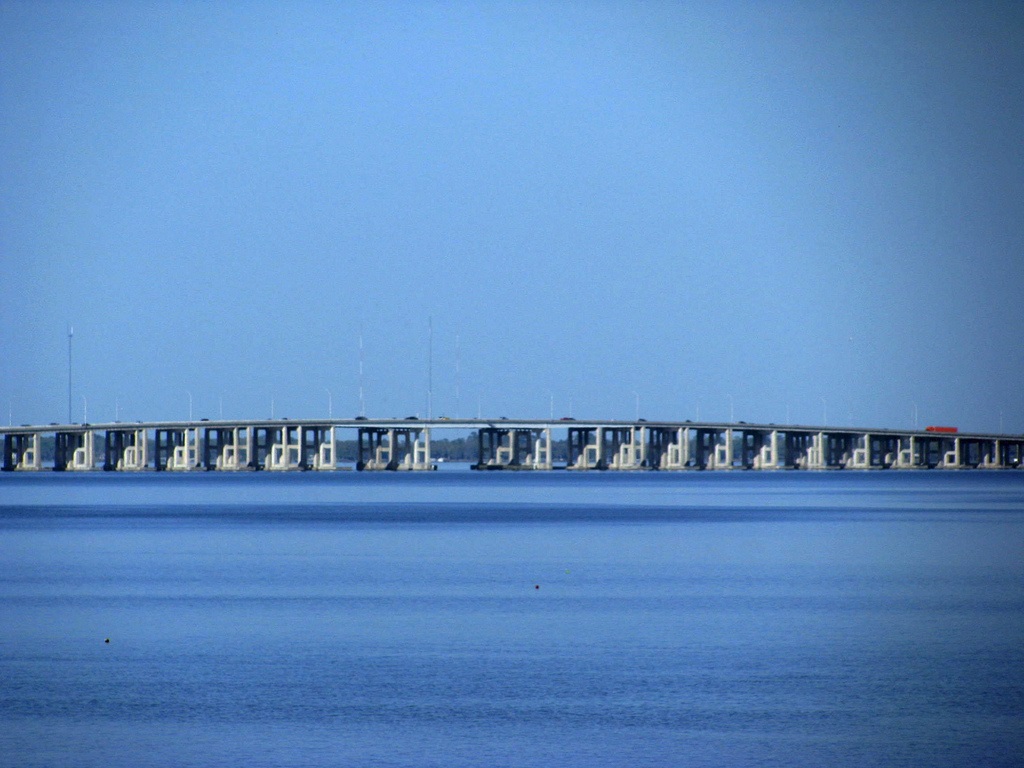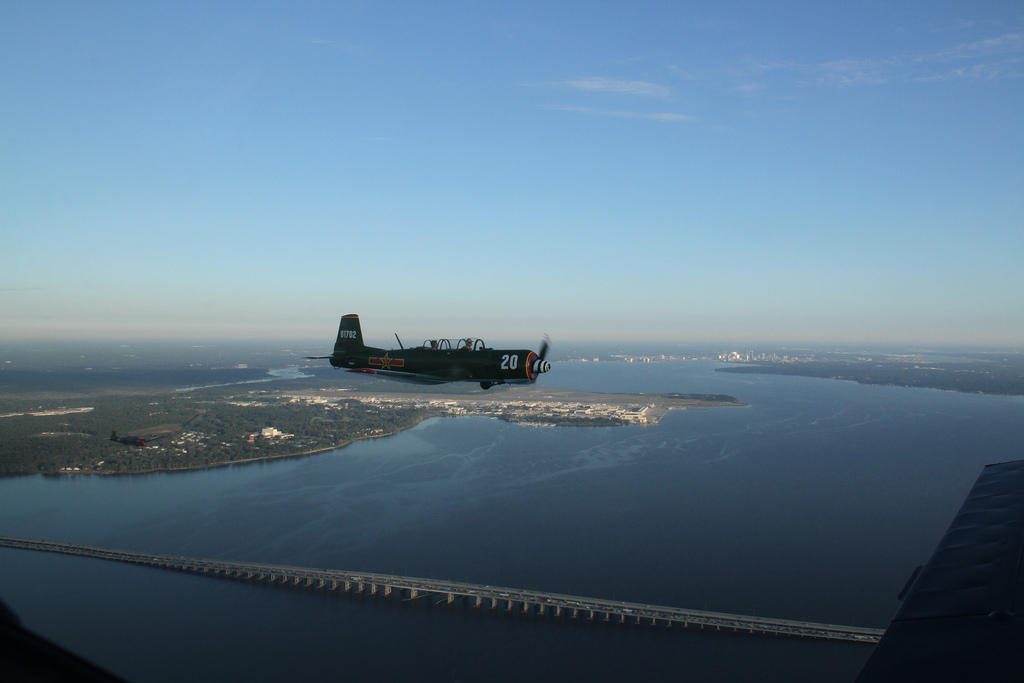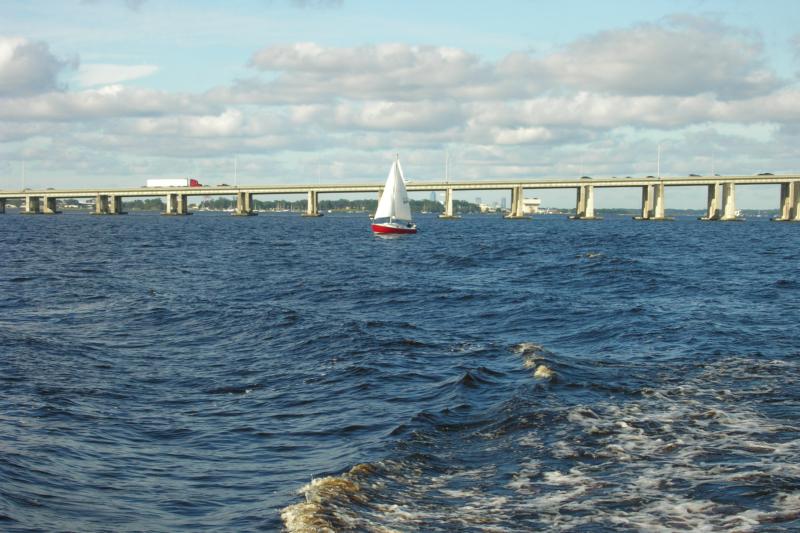 St Johns River - Central Florida Wants to Drain Water from our River
By Sharon Alters
Real Estate Agent with Coldwell Banker Vanguard Realty
February 07, 2009 04:11 PM
For several years, there has been a controversy around the possibility of draining an additional 50 million gallons a day from the St. Johns in Seminole County FL to assist water shortage in Central Florida. The eventual goal for Central Florida is 200 million gallons a day from the St Johns and Ocklawaha Rivers.
The St Johns River is 310 miles long, flowing north from Central Florida and draining into the Atlantic Ocean in Jacksonville FL. It passes through 14 counties on its journey. In Orange Park in Clay County FL, the widest point is 3 miles wide in the area of the Buckman Bridge.
An Administrative Law Judge ruled in favor of Seminole County and a hearing is scheduled next month in Seminole County.
Friends of the St Johns River, St Johns Riverkeeper, Friends of the Wekiva, the Sierra Club, and other groups oppose this. The potential for an imbalance of salt and fresh water in the rivers and the damage this could do to the species and vegetation in the river are a great concern for these groups.
http://activerain.trulia.com/blogsview/921962/st-johns-river---central-florida-wants-to-drain-water-from-our-river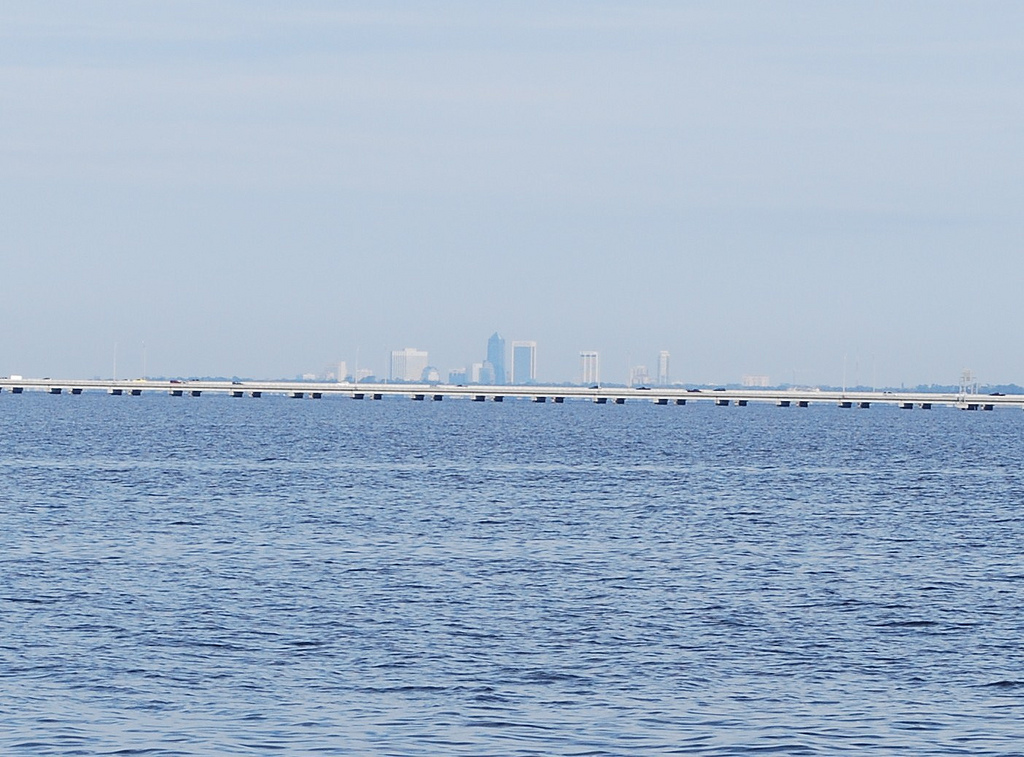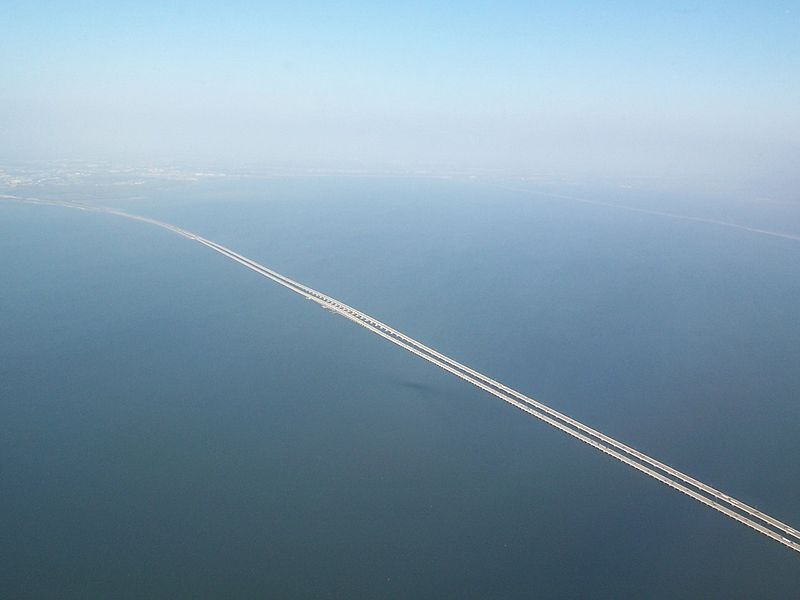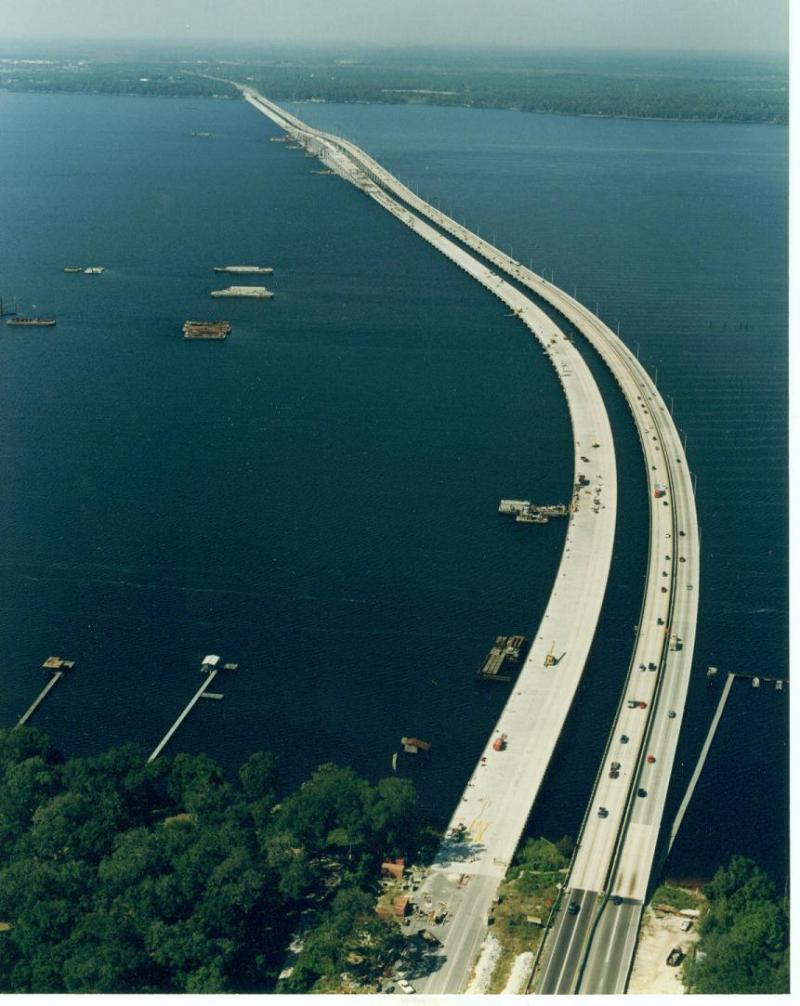 Bridge Work:
Dr. Francois worked on multiple bridge projects over dry land and interstate traffic like the SR 417 Hunter Creek East and Hunter Creek West bridges, SR 417 structural steel bridge over John Young Parkway in South Orlando, Florida, the County Line Rd and Galloway Bridges over Interstate 4 near Lakeland, Florida, and the SR 429 Northbound and Southbound over Marshall Lake Rd and Florida Central Railroad (FCRR).
He also worked on several bridges built over live waters like the 800-ft long Shingle Creek Bridge on SR 417 or the 3.2-mile long Buckman Bridge over the St. Johns River on Interstate I-295 in Jacksonville, Florida. Mr. Steven Plotkin, P.E., current State Construction Structures Engineer, was the FDOT in house Project Manager for that project. and as Bridge Inspector and Senior Bridge Inspector, which gave him a thorough and all around understanding of the mechanics involved in a bridge construction from preliminary survey layout, pile template erection, pile driving, backwalls, end and intermediate bent caps and pedestals or pier footing substructure elements, pier columns, pier caps and pedestals, installation of AASHTO prestressed beams, Stay-in-Place (SIP) flute forms, inspection of upper and lower steel rebar mats, depth check during screed dry runs, concrete sampling and testing during placements, curing tank maintenance for concrete cylinders, concrete barrier walls, approach slabs, straight edging of deck for surface tolerances, grooving, Class V finish coating, signing and pavement marking, and ultimately, opening to traffic.
http://www.himalayaenggroup.com/past_work_experience/bridge_construction_inspection
http://www.panoramio.com/user/1961810