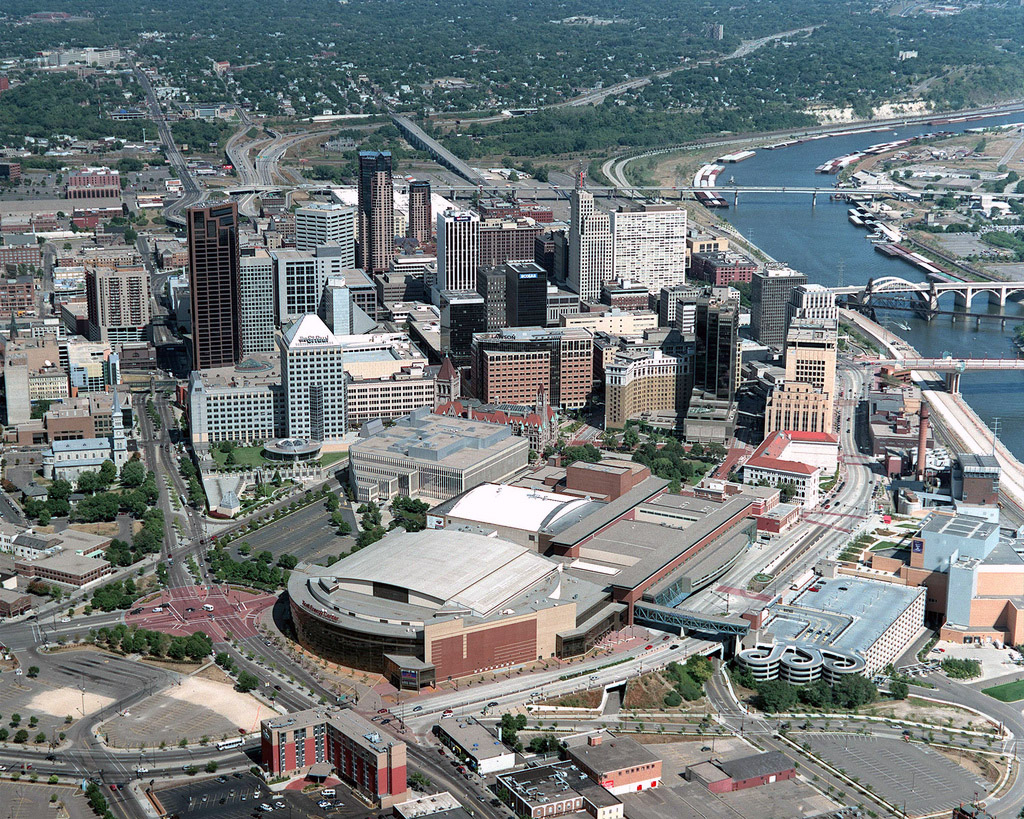 Voto:
Continente: América
País: Estados Unidos
Localización: Estado de Minnesota
Año: 1854
Estado: Terminado
Descripción:St. Paul, Minnesota, Tourist Attractions
Cicely A. Richard, Demand Media
St. Paul, Minnesota, provides a blend of the arts and the great outdoors. Situated in the Upper Mississippi River Valley, St. Paul tourist attractions include art exhibits, live performances and historic sites. Outdoor lovers can take advantage of the network of trails that meander through the state park. Whether you fancy an active vacation or cultural excursion, St. Paul features activities for you.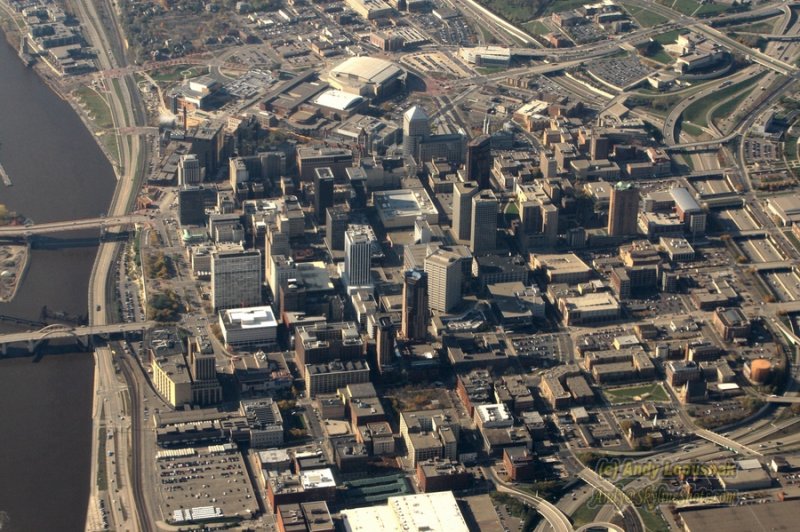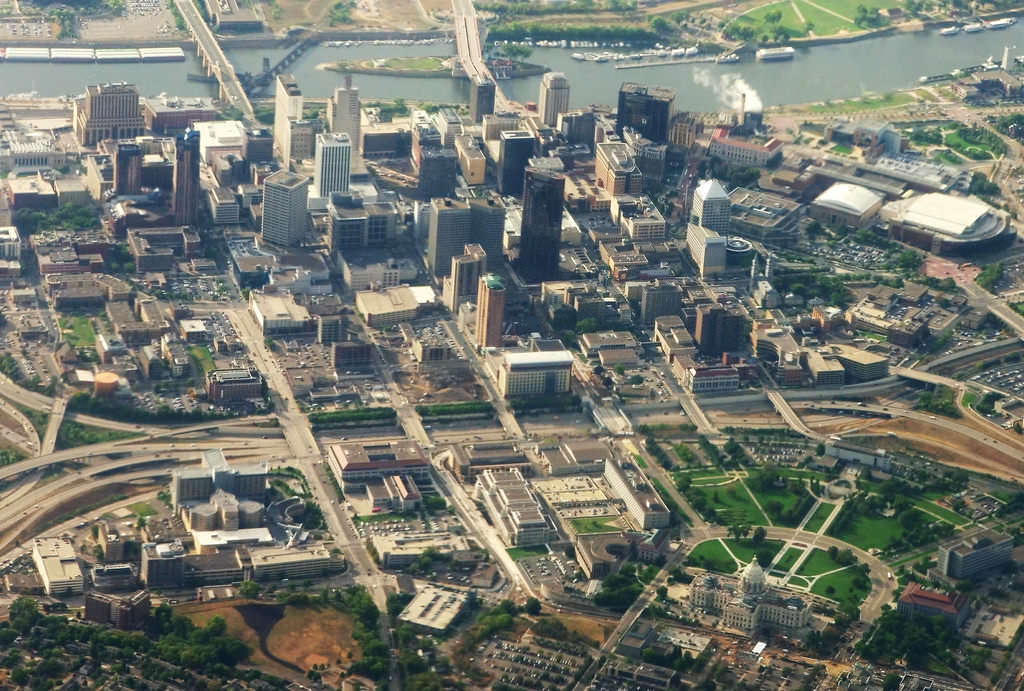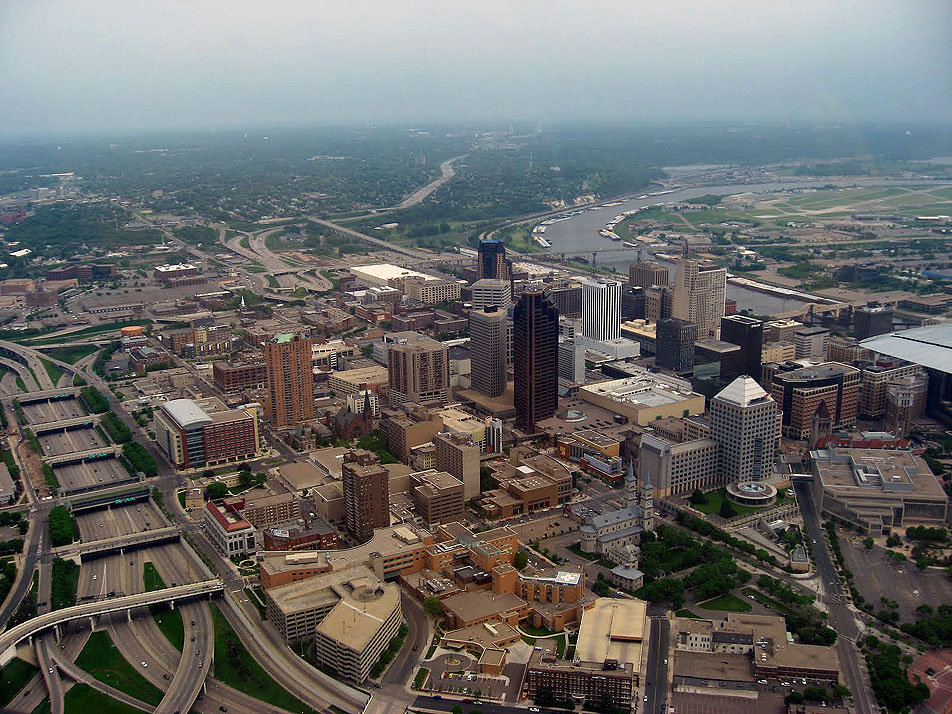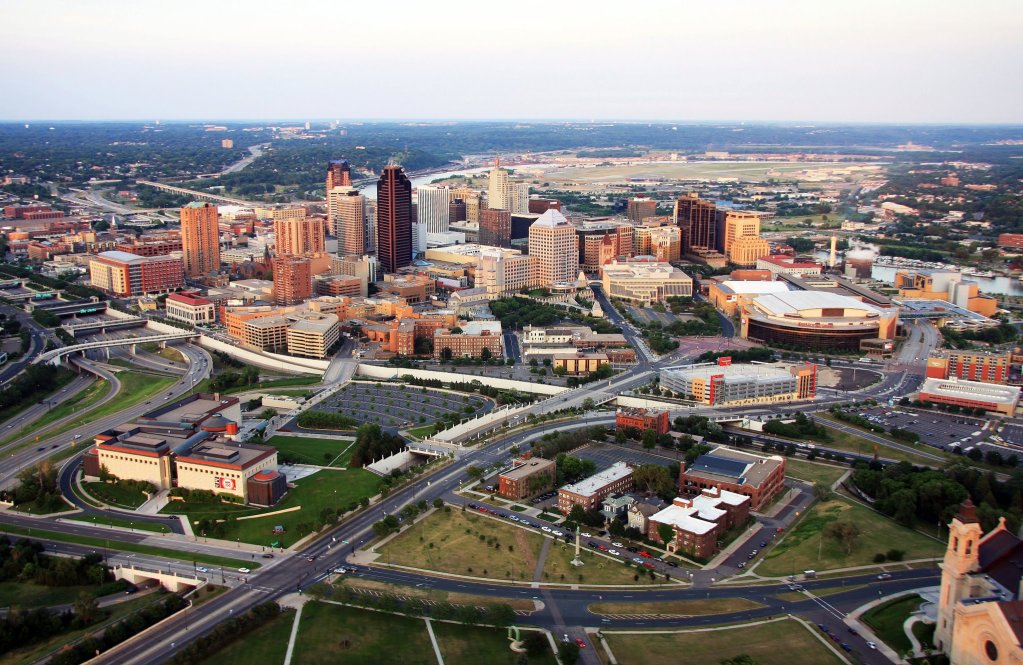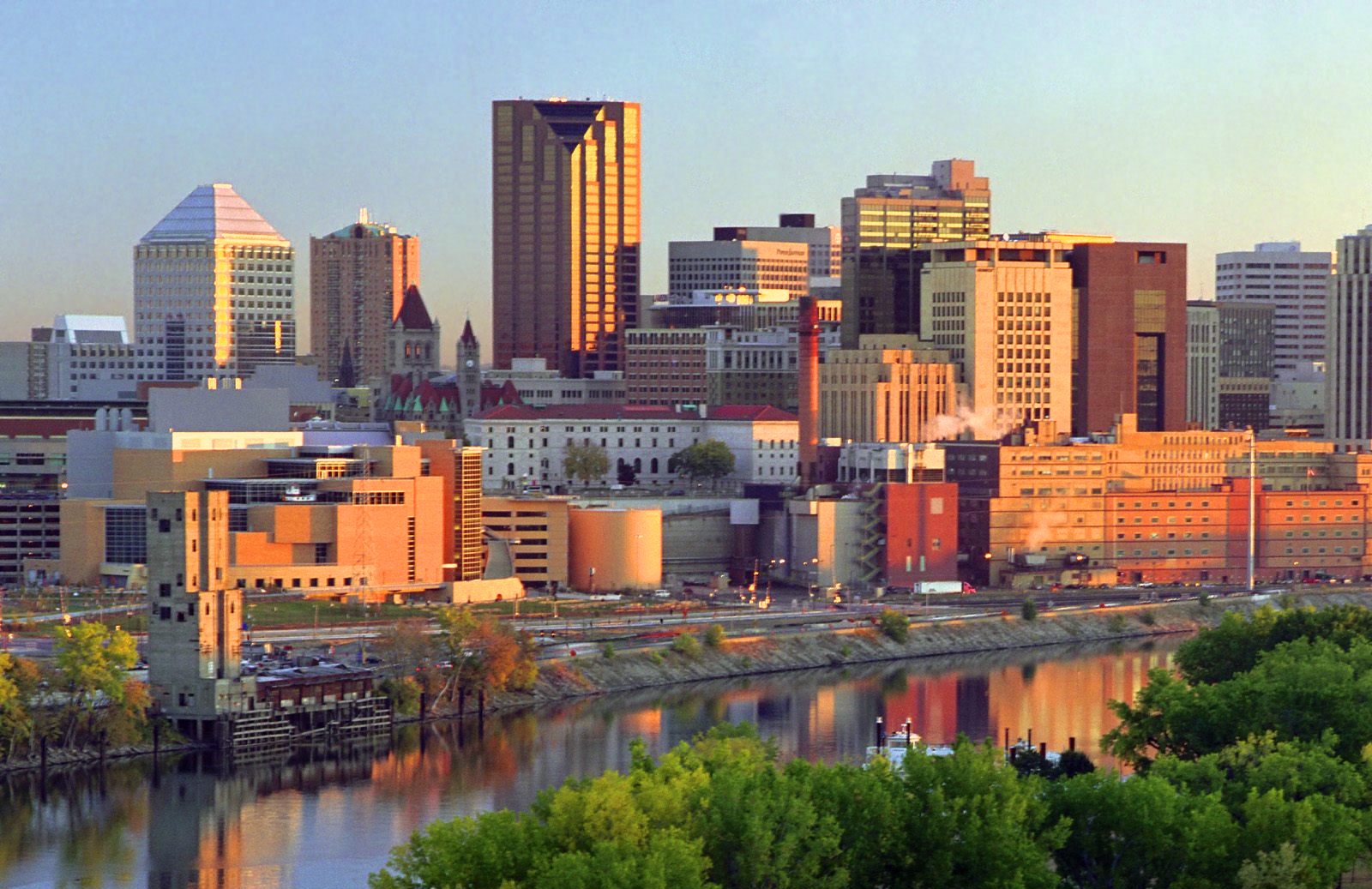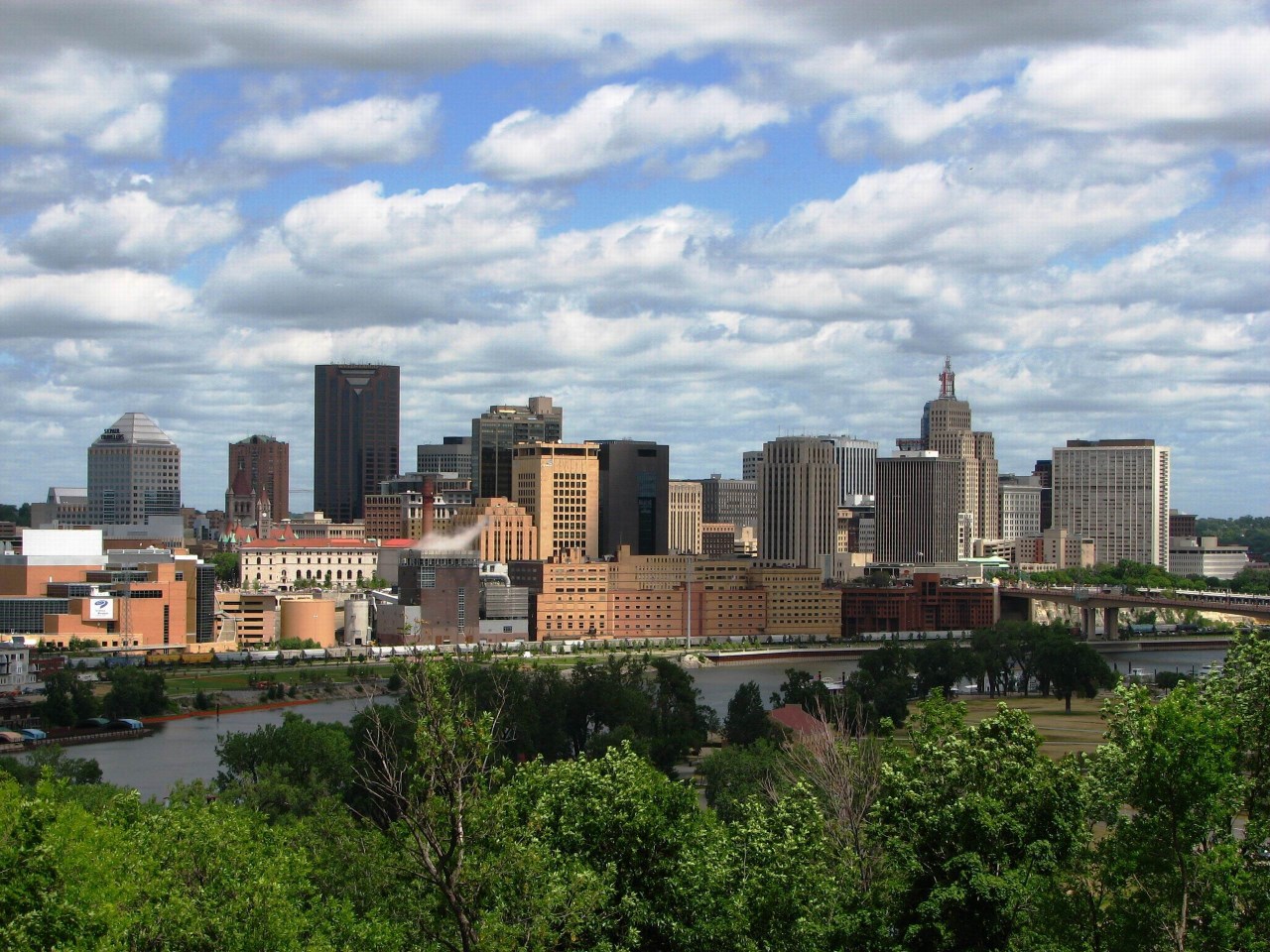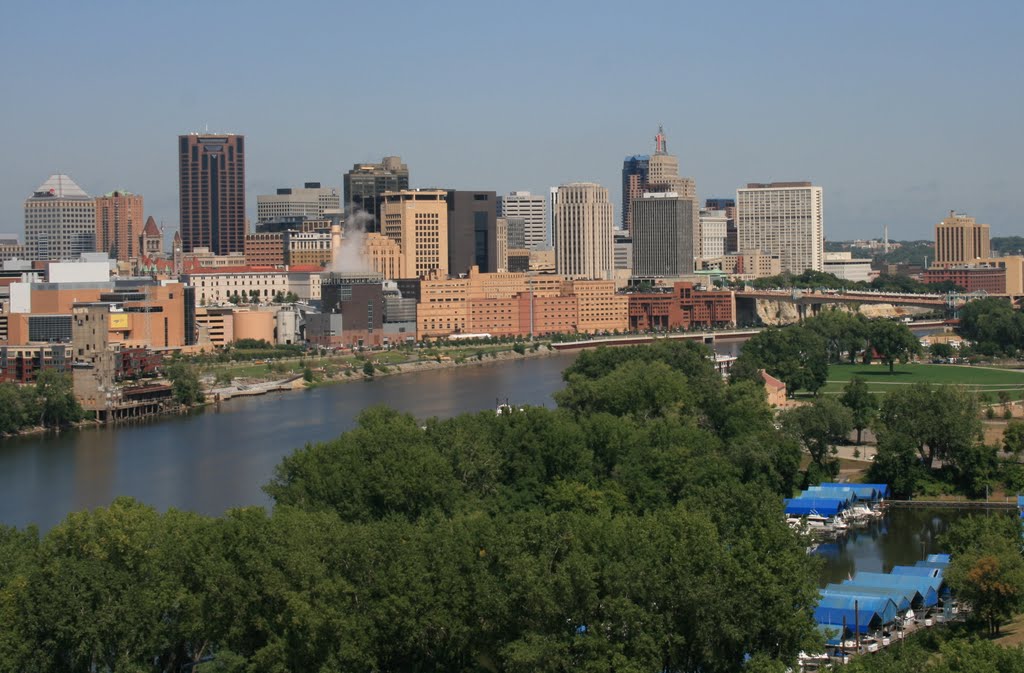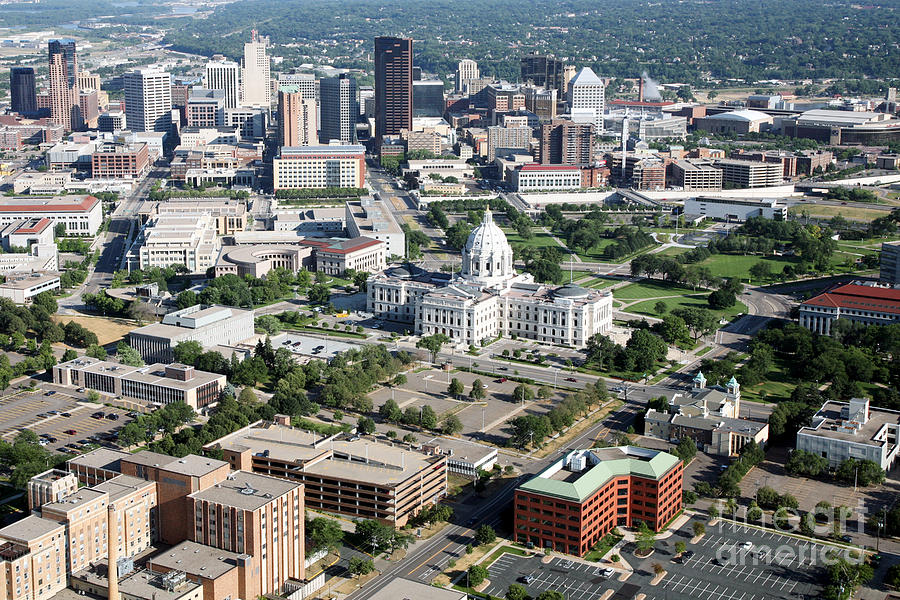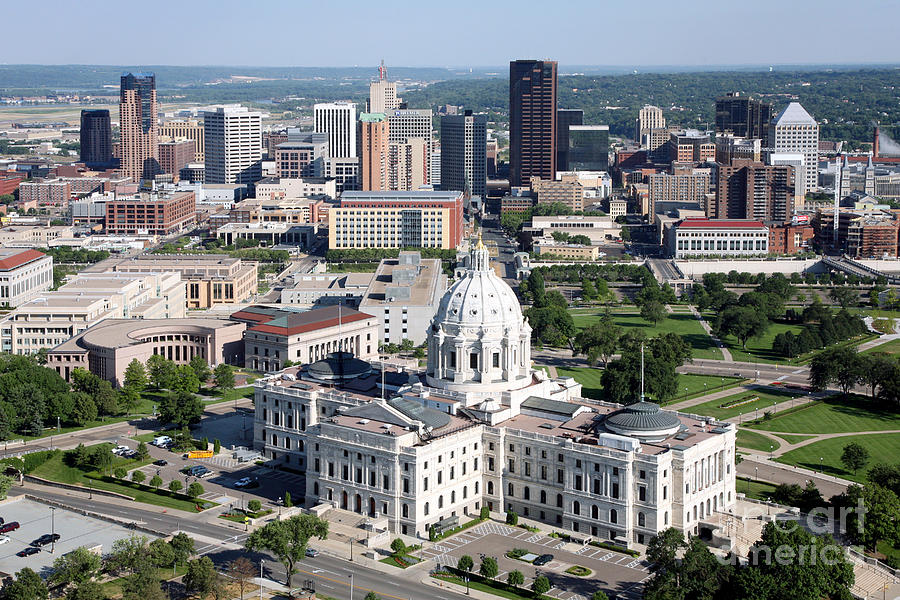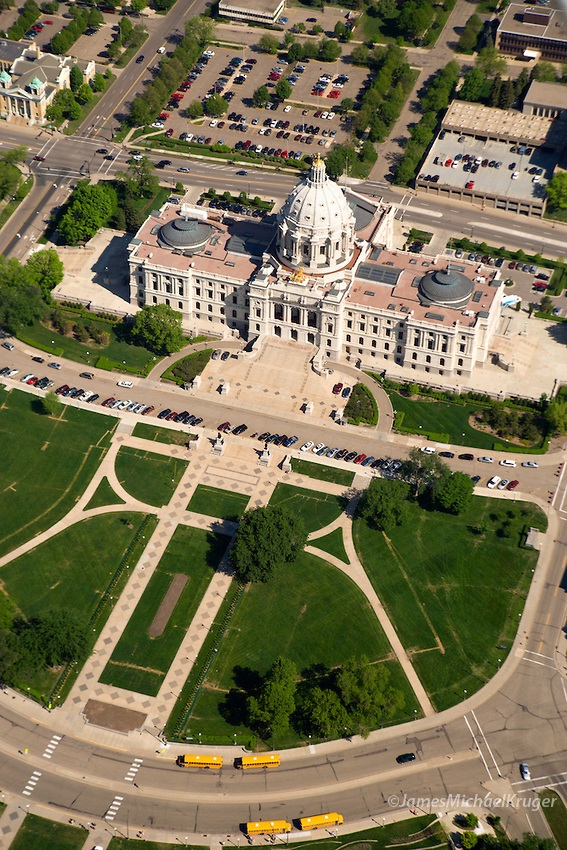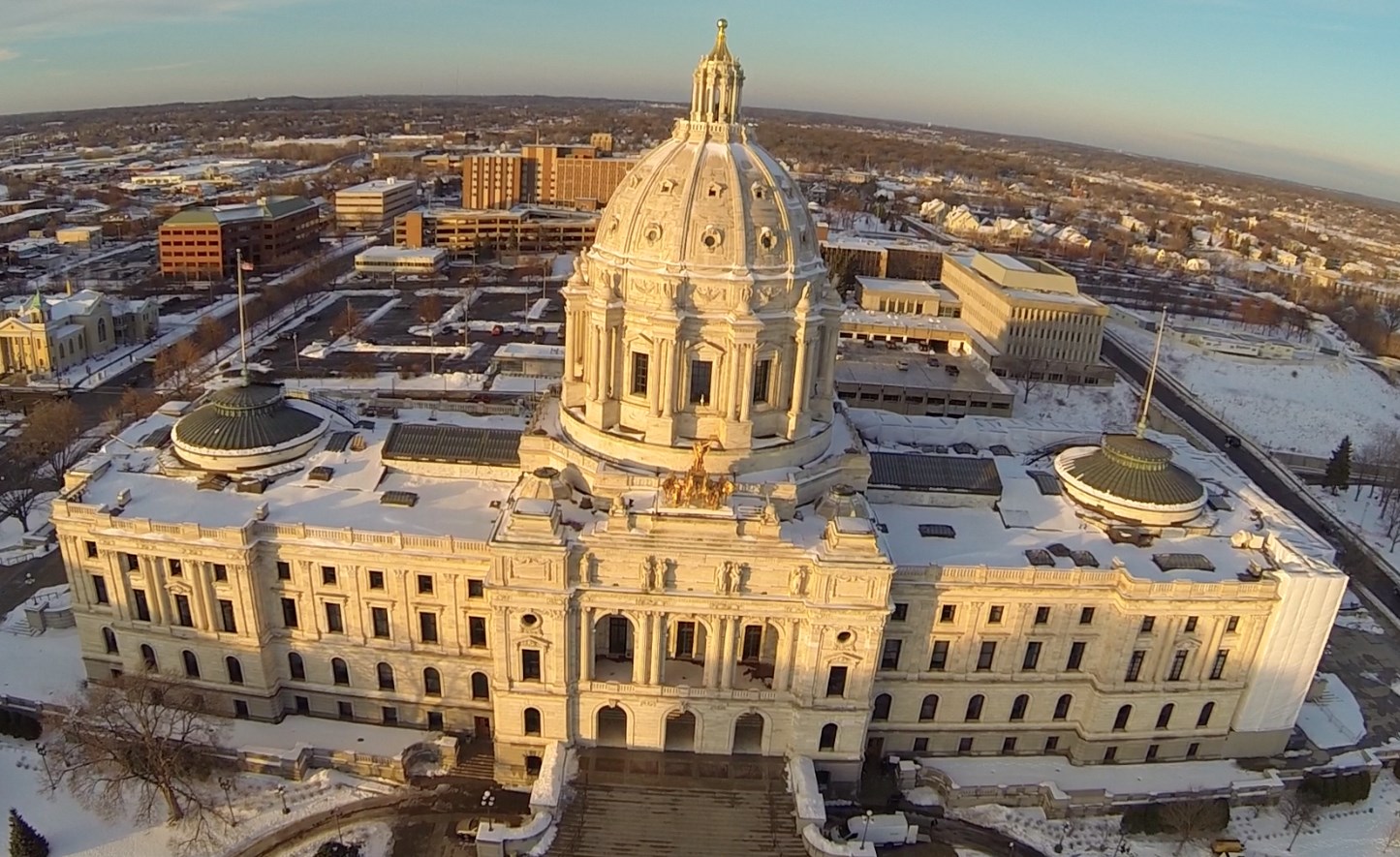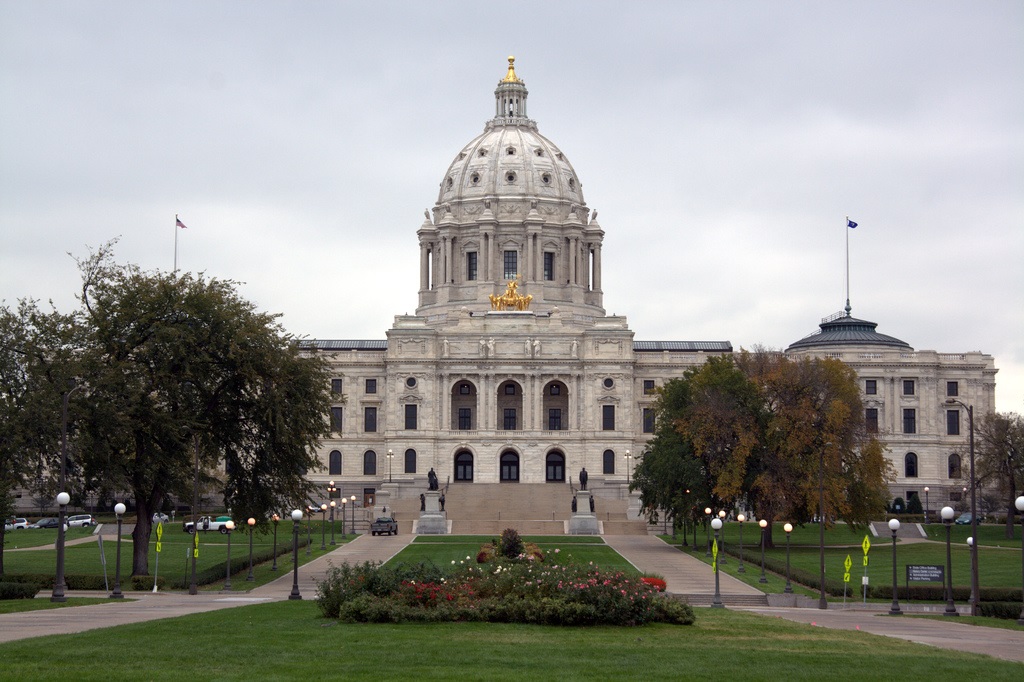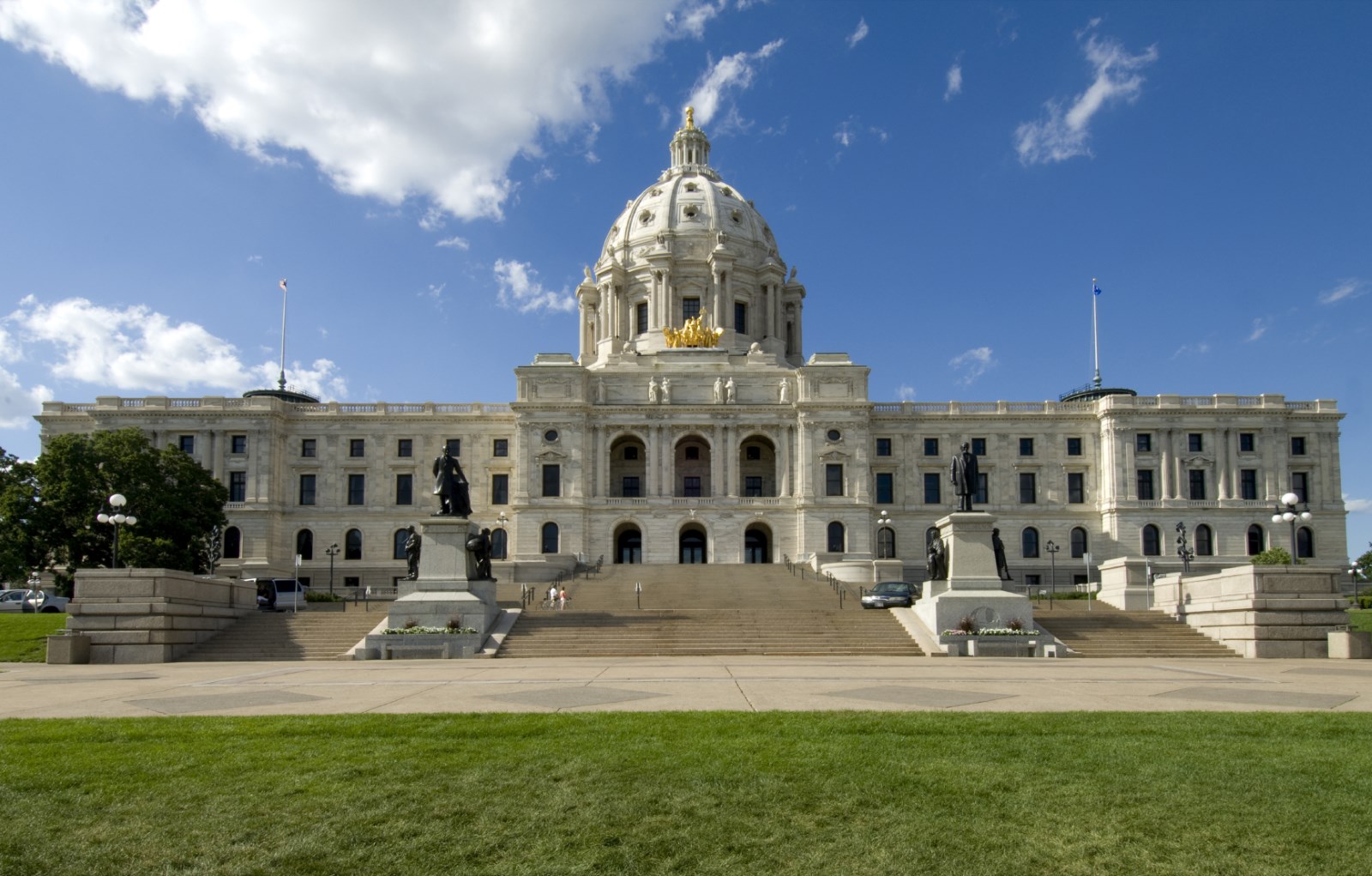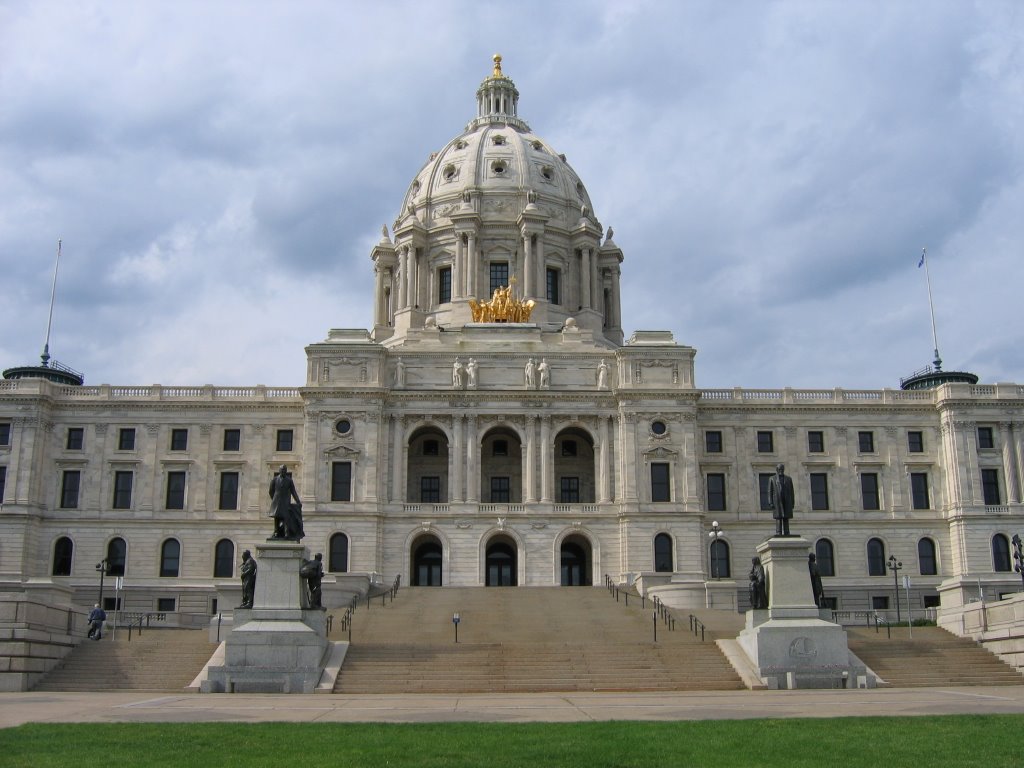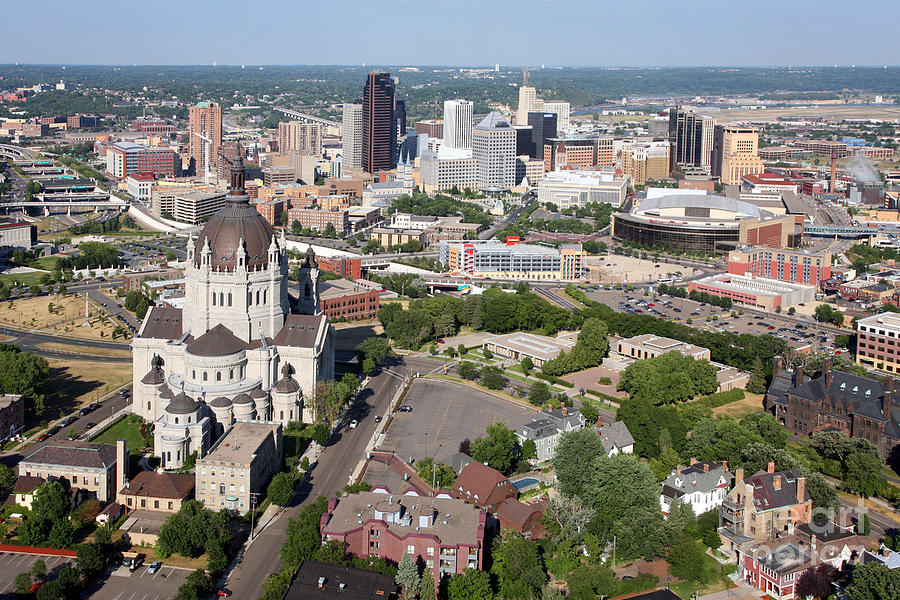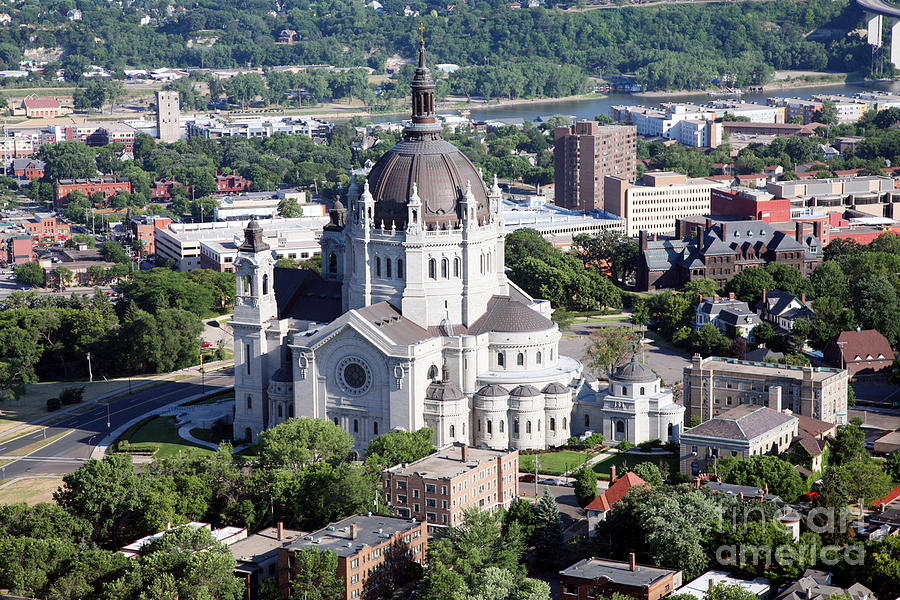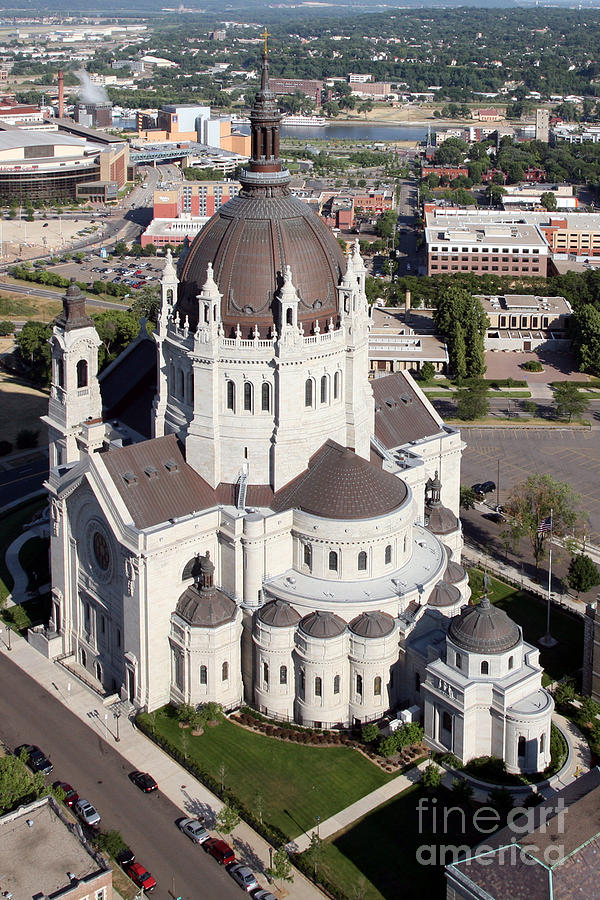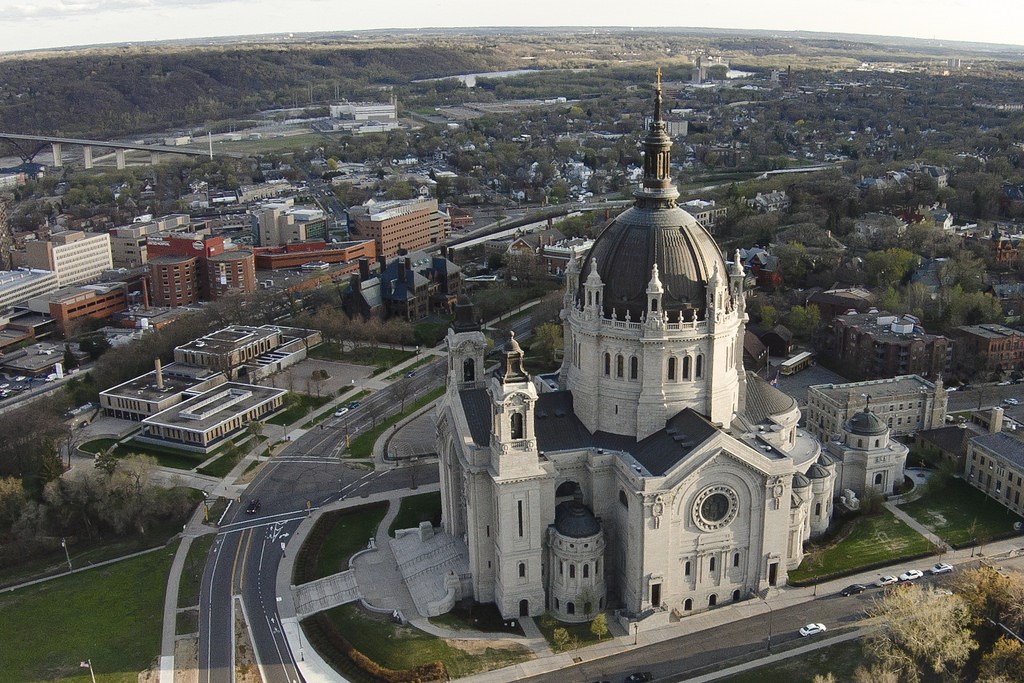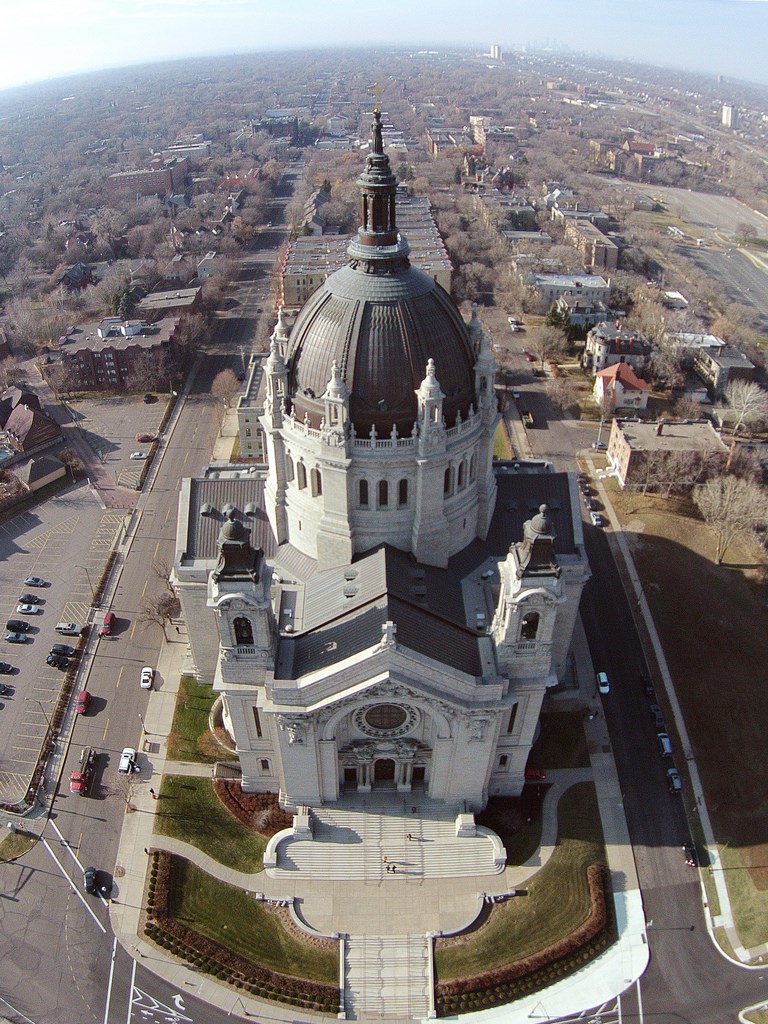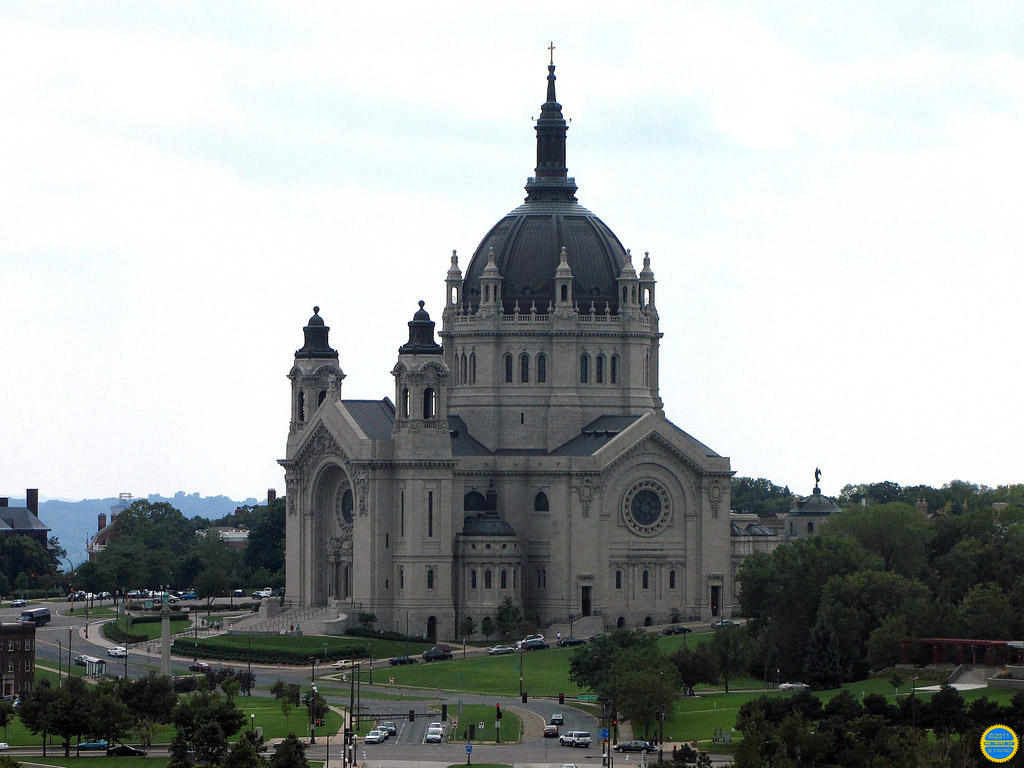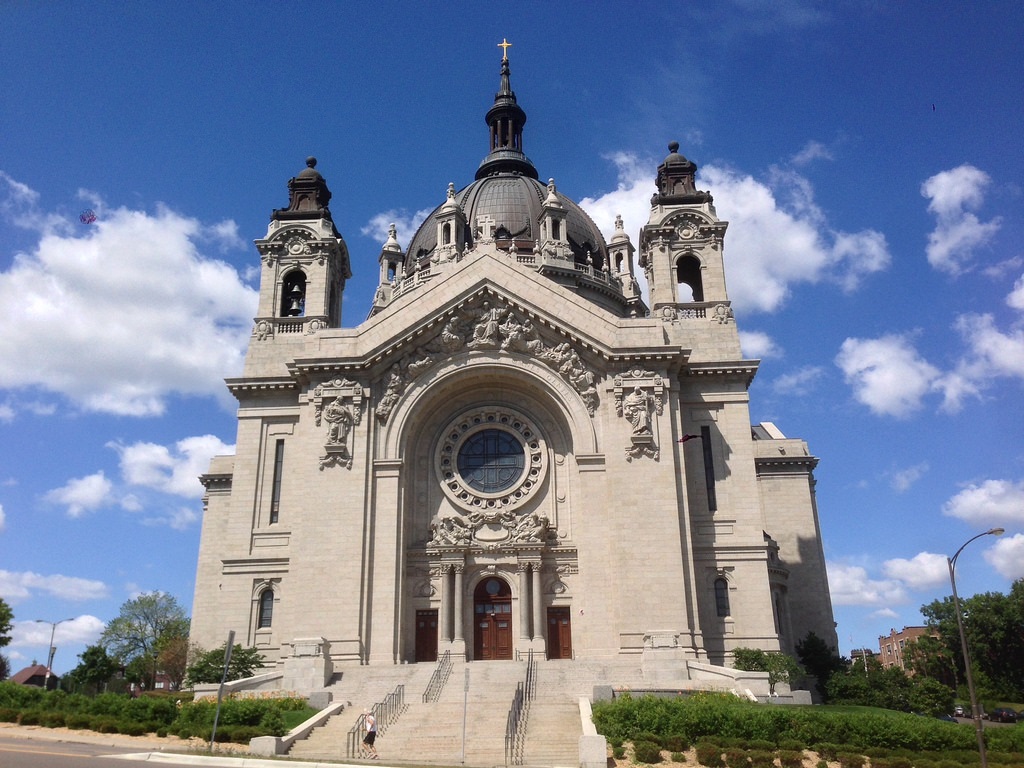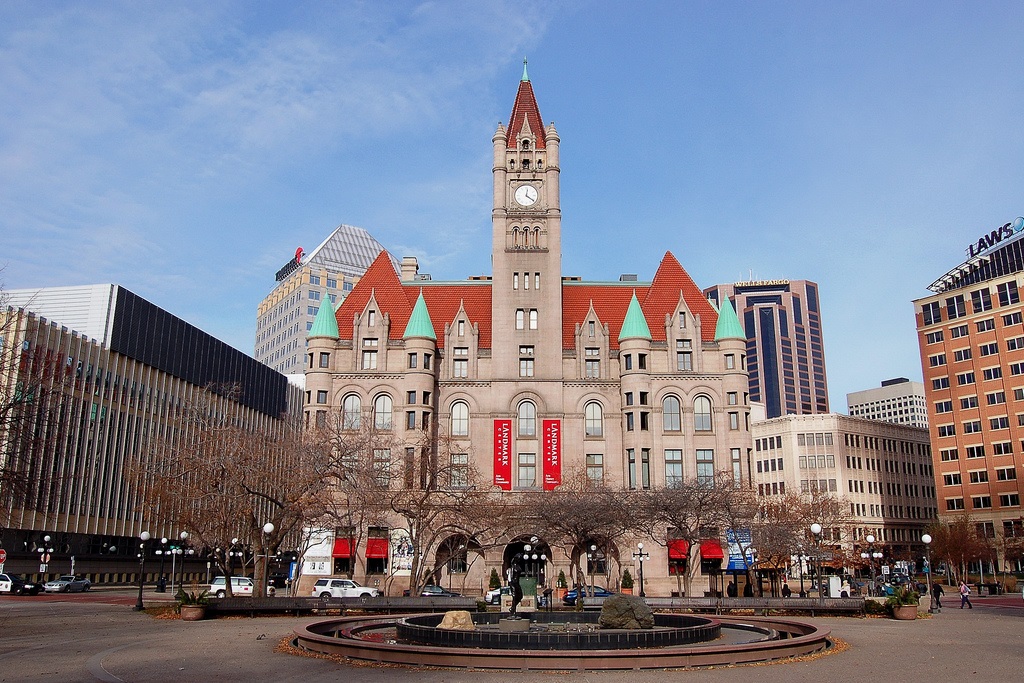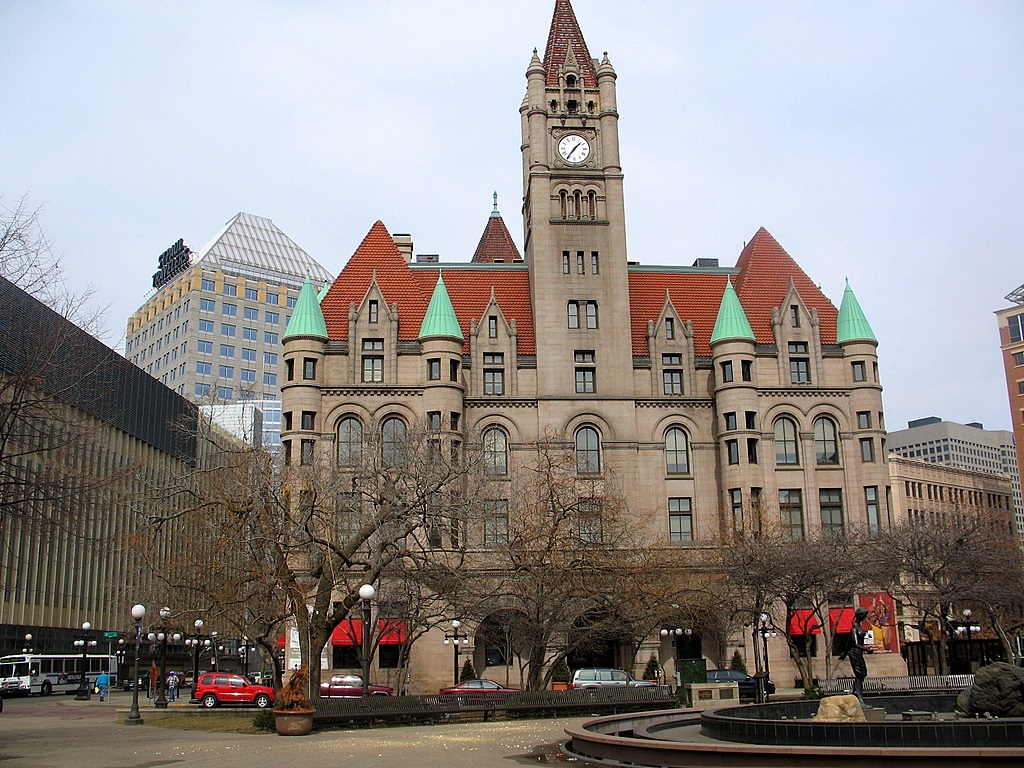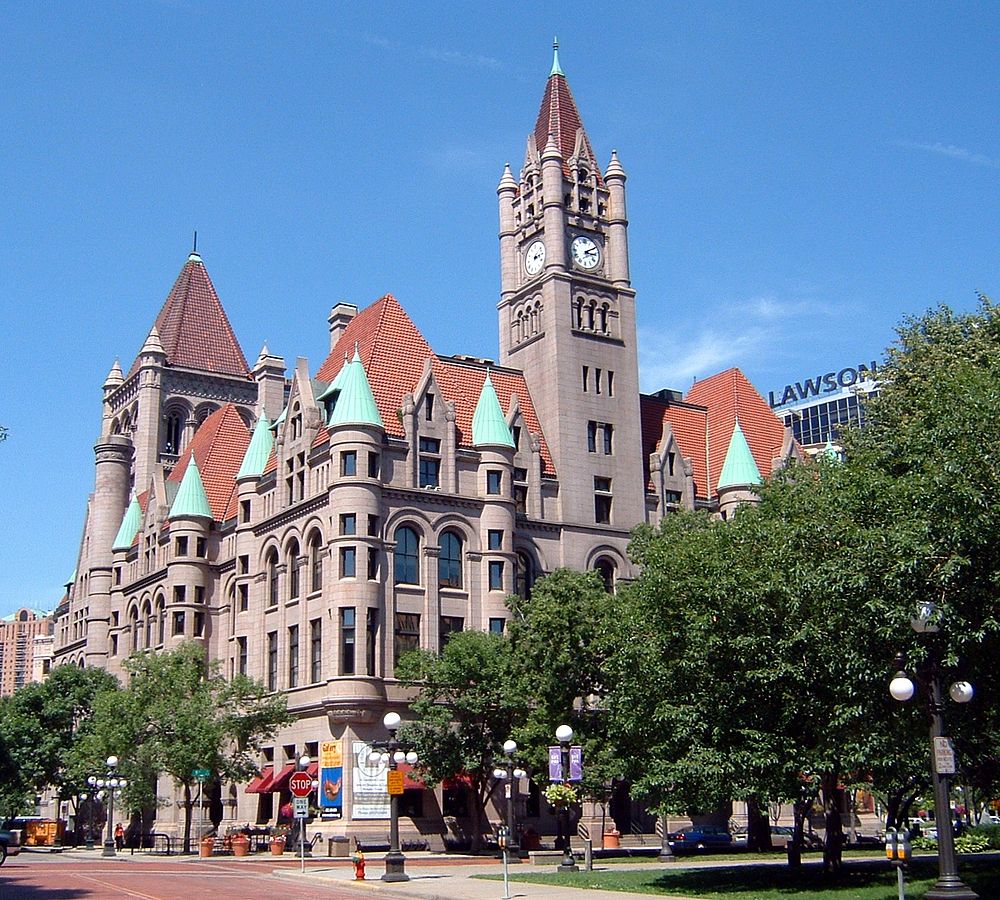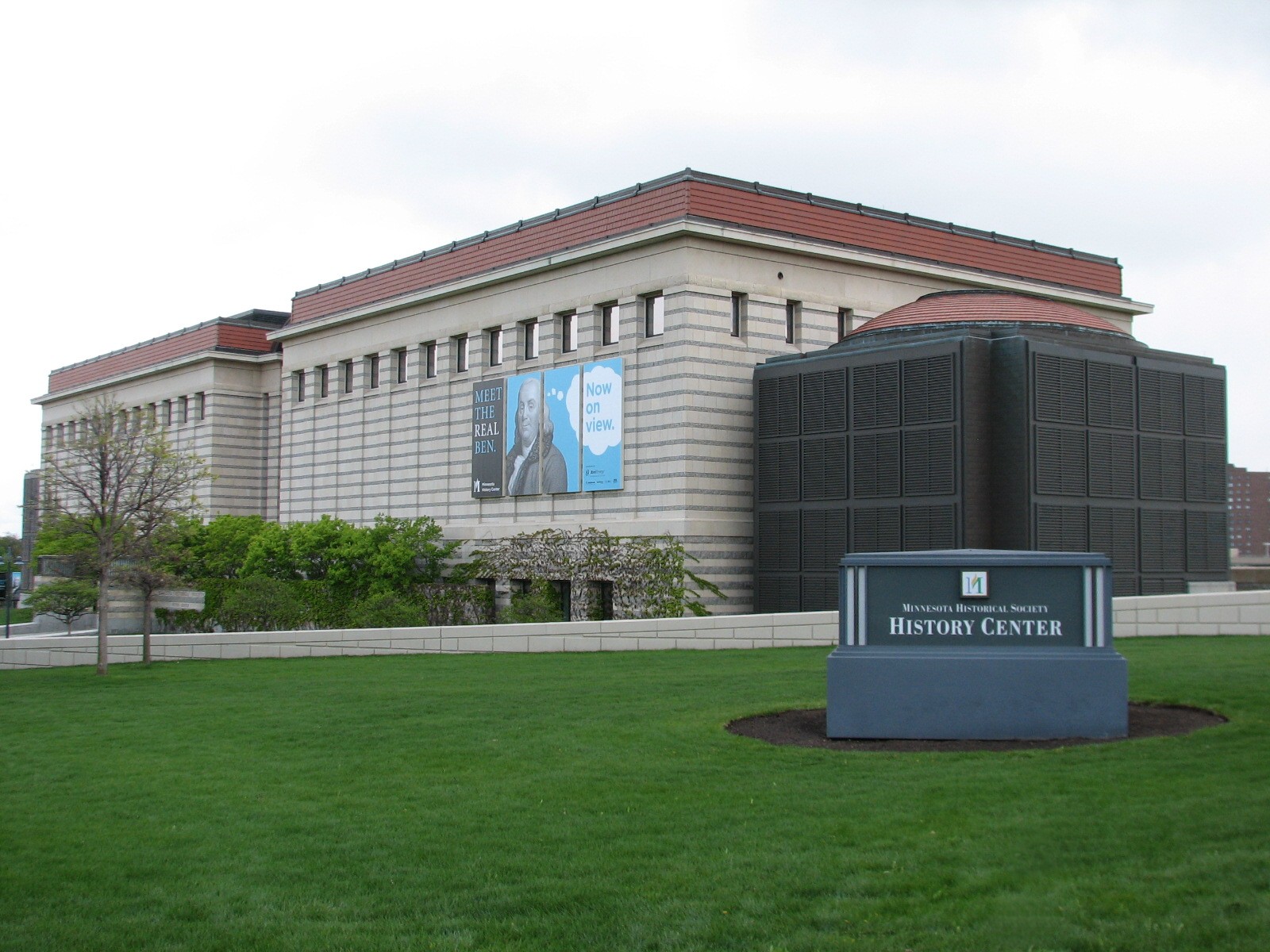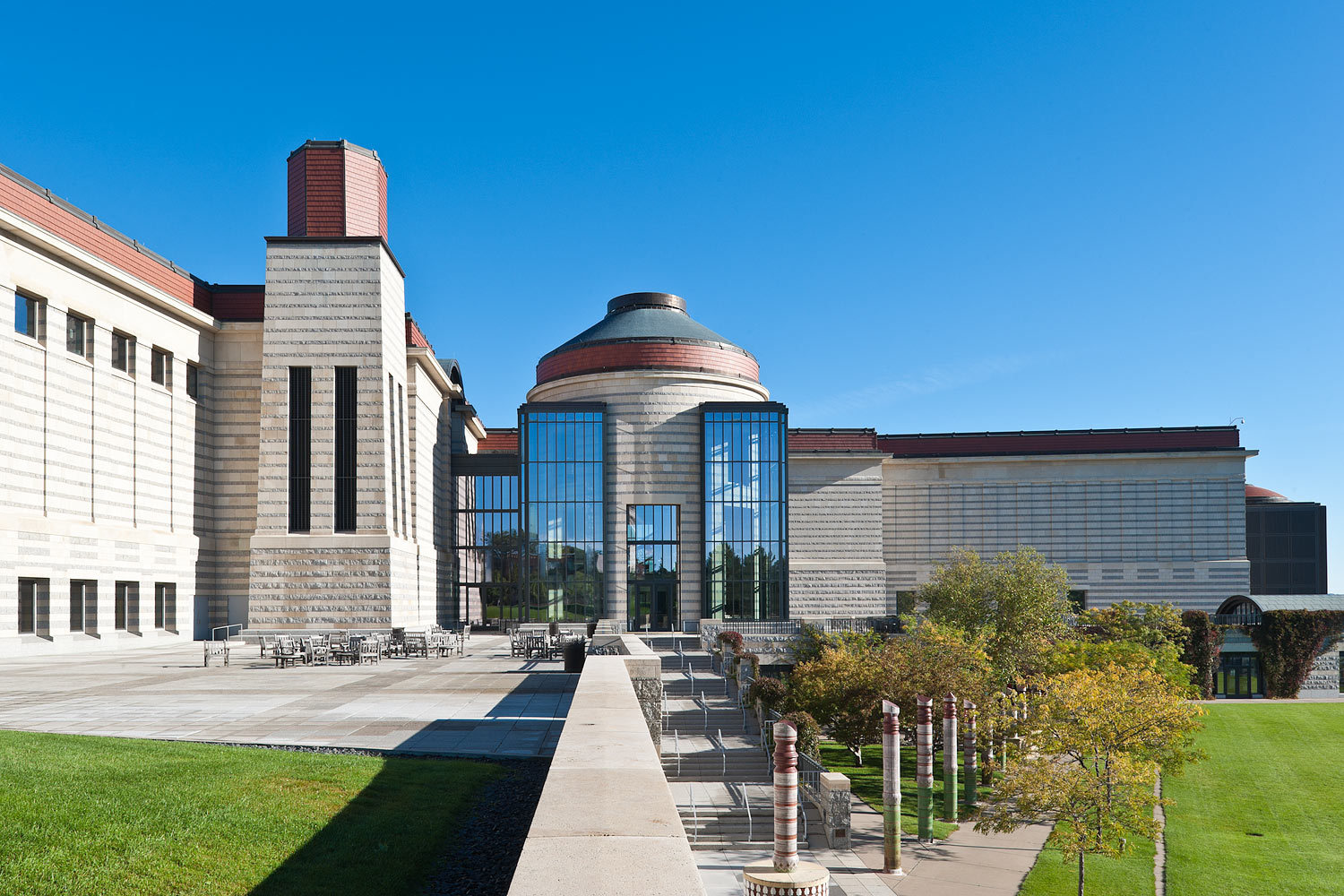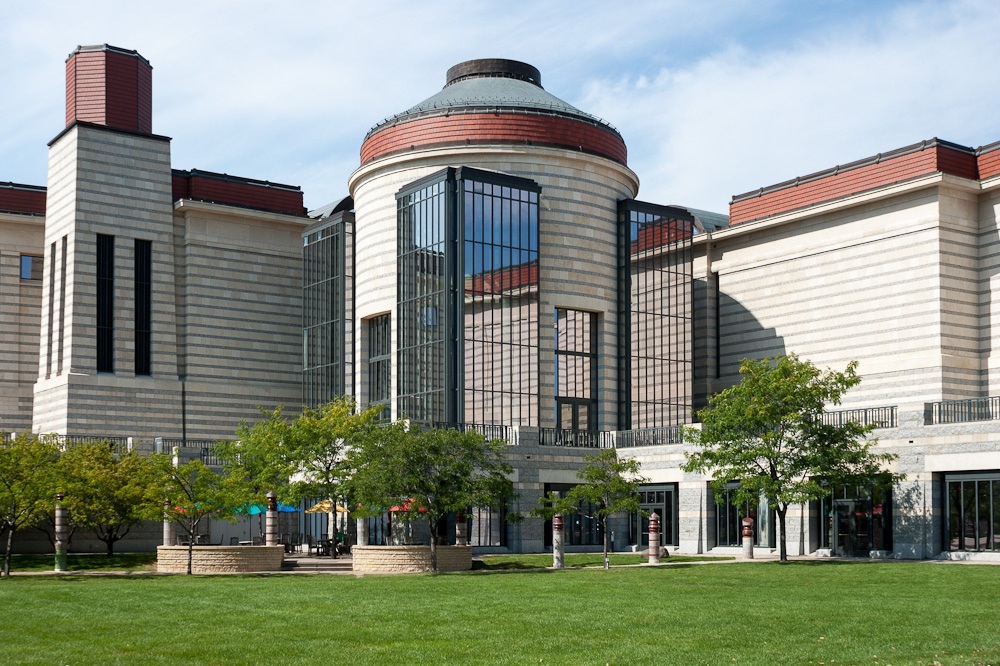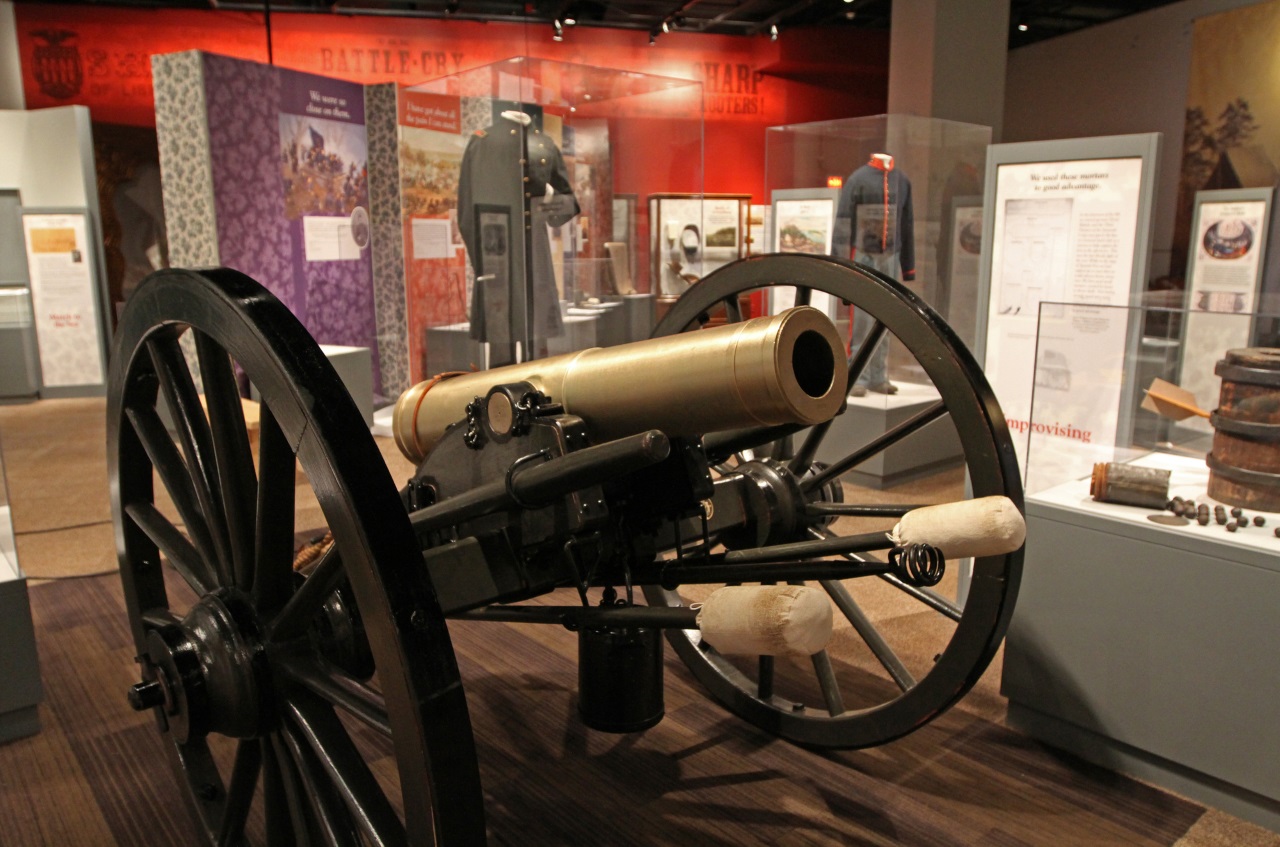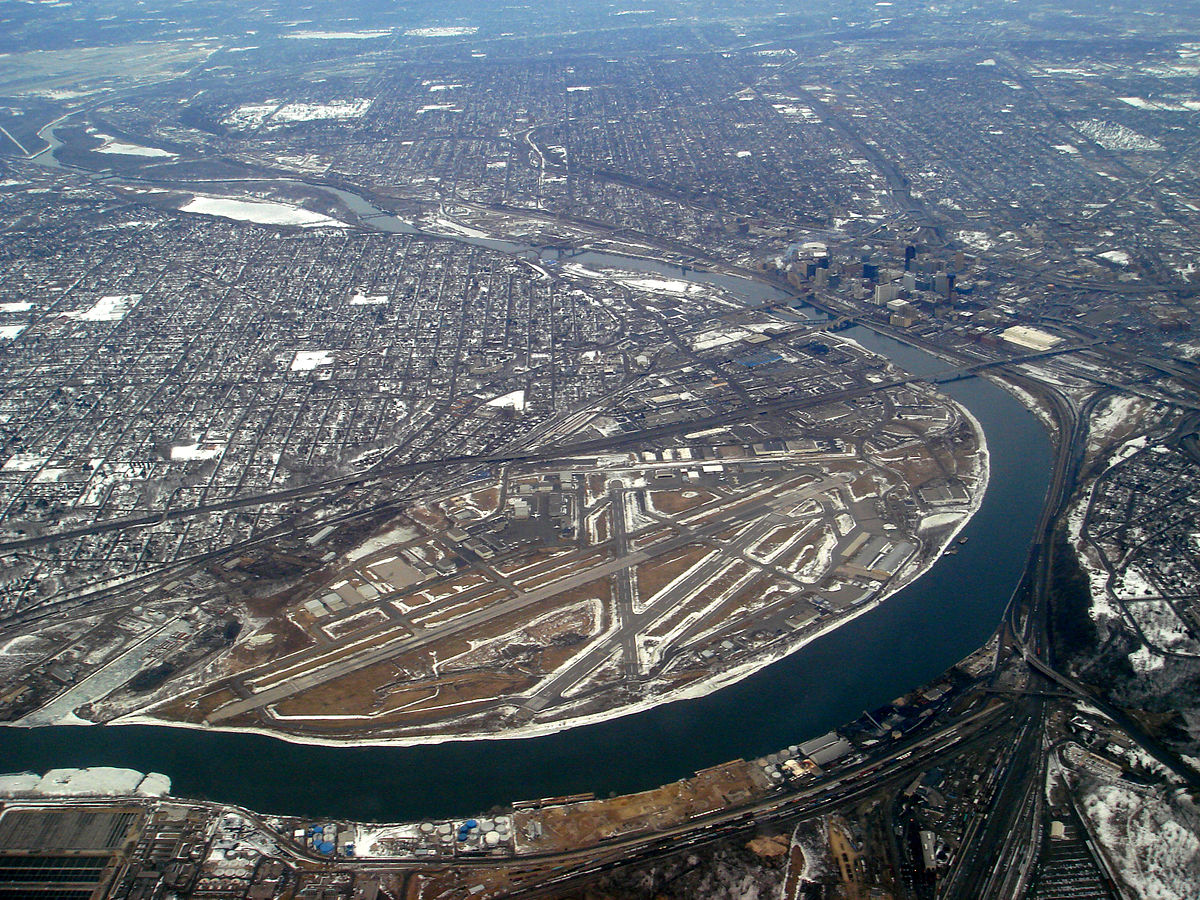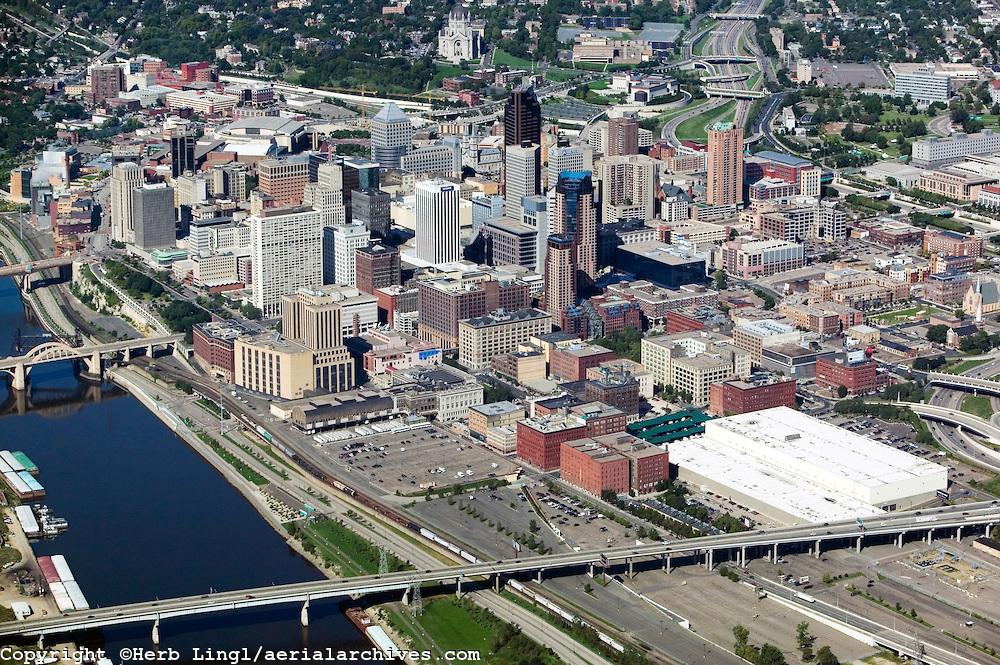 Wabasha Street Caves
The Wabasha Street Caves in downtown St. Paul contain an underground event hall; it once served as a popular meeting place for people of ill repute. Constructed in the 1840s, the caves have gone through several incarnations, including a food storage facility and an entertainment venue. In the 1920s and 1930s, it operated as a speakeasy where mobsters and gangsters gathered. Historic cave tours provide a timeline of events that shaped this St. Paul landmark. The two-hour St. Paul Gangster Tour explores areas where gun battles and kidnappings attributed to John Dillinger, Ma Barker and Babyface Nelson took place. This tour starts at the caves and goes to locations that served as hideouts of these notorious criminals. As of February 2010, a cave tour costs $6 and a gangster tour costs $23.50 per person, and visitors must make advanced reservations.
Wabasha Street Caves
215 Wabasha St. S.
St. Paul, MN 55107
651-292-1220
wabashastreetcaves.com
Fort Snelling
Located in the Upper Mississippi River Valley, historic Fort Snelling is Minnesota's first U.S. Department of the Interior National Historic Landmark, according to the Minnesota Historical Society. This area represents a cross section of Minnesota's history—early Native American life, military and civilian life, slavery and commerce. The Fort Snelling History Center plays an orientation film and features exhibits about Minnesota history. You can take self-guided tours of the area and watch living history presentations. One mile away, Fort Snelling State Park offers trails for hiking, biking, skiing and snowshoeing. Other activities include golfing, volleyball and boating. As of February 2010, admission to Historic Fort Snelling is $10 for adults and $5 for children 6 to 17 years old. Minnesota Historical Society members have free admission. This site is opened Tuesday through Saturday from 10 a.m. to 5 p.m. and Sunday from noon to 5 p.m.
Historic Fort Snelling
Fort Snelling History Center
200 Tower Ave.
St. Paul, MN 55111
612-726-1171
mnhs.org
Minnesota Centennial Showboat
The Minnesota Centennial Showboat is the primary venue of the University of Minnesota Showboat Players. This showboat is docked in Harriet Island Regional Park on the banks of the Mississippi River and seats 225 guests. The Showboat Players is a troupe of actors comprised of college students who put on live productions during the summer. These performances consist of vaudeville-style entertainment. Actors dress in period costumes and sing songs from the late 1800s and early 20th century. Audience participation is integrated into some of the performances. As of February 2010, ticket prices are between $5 and $30 per person.
Minnesota Centennial Showboat
Harriet Island Regional Park
St. Paul, MN 55107
651-227-1100
showboat.umn.edu
http://traveltips.usatoday.com/st-paul-minnesota-tourist-attractions-4848.html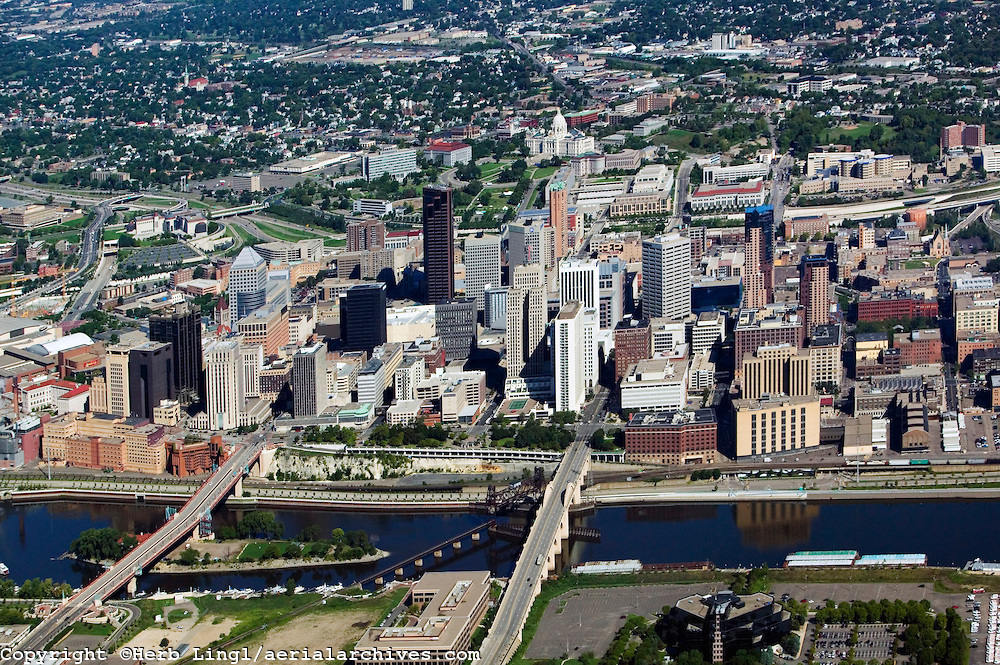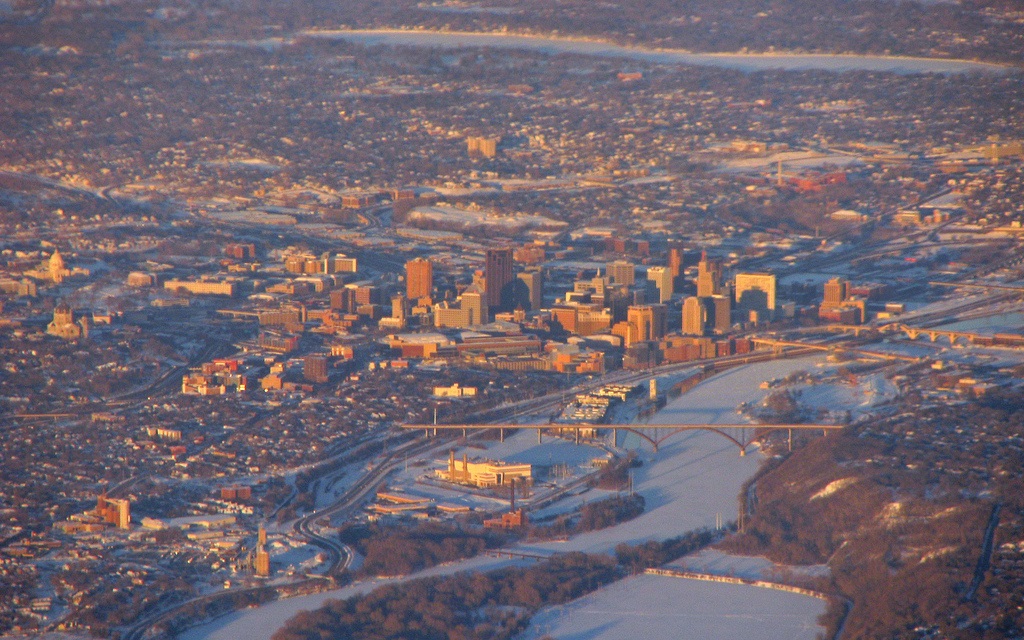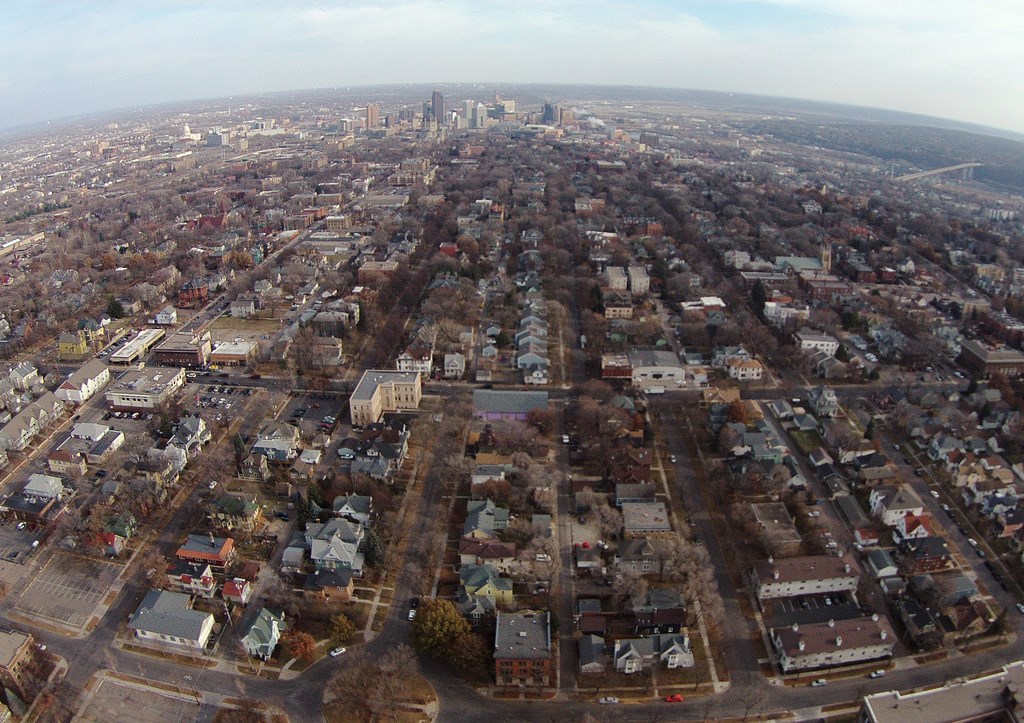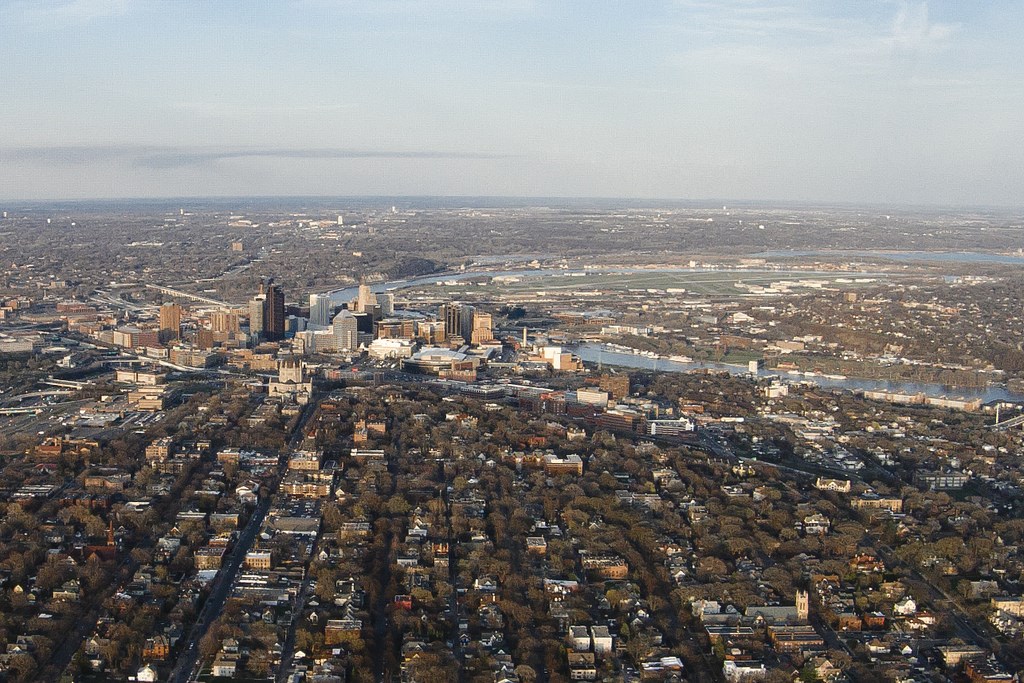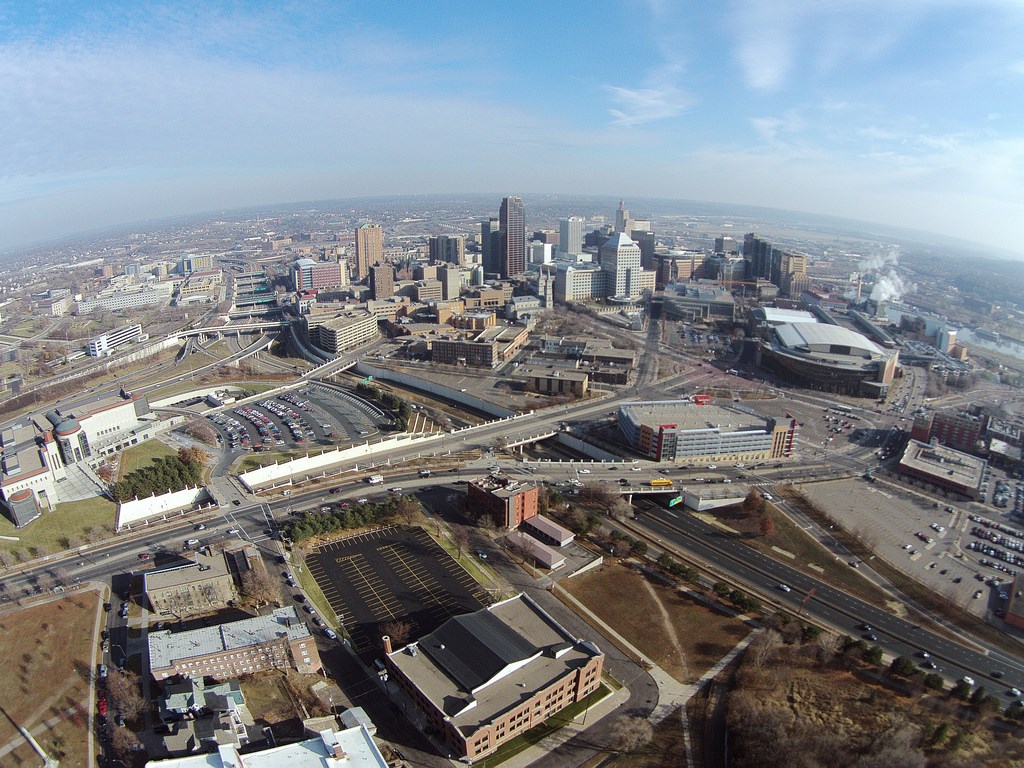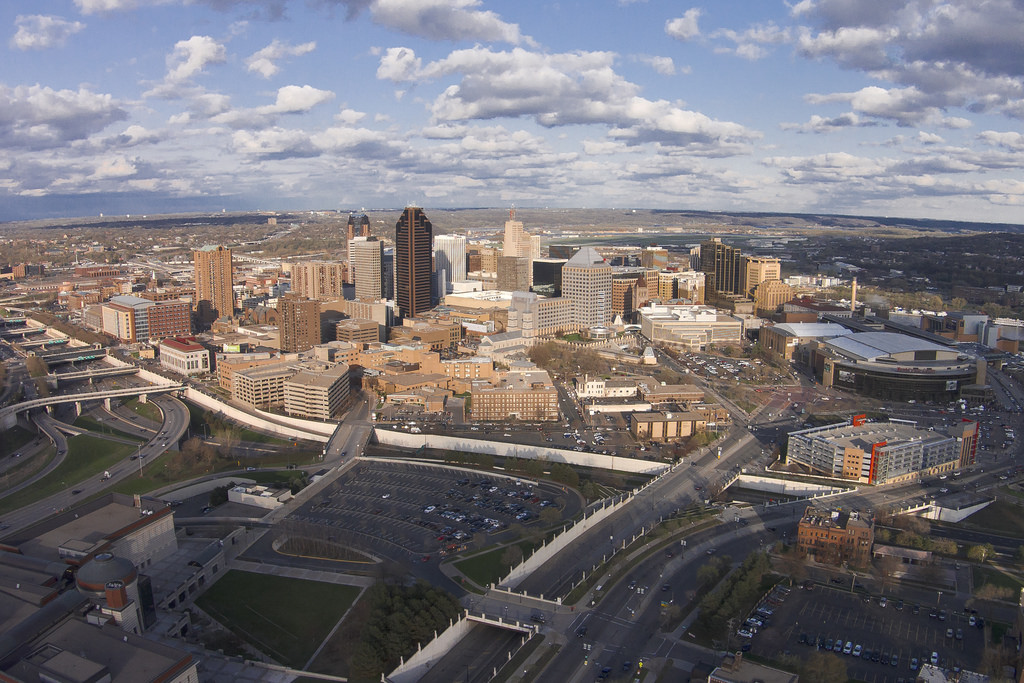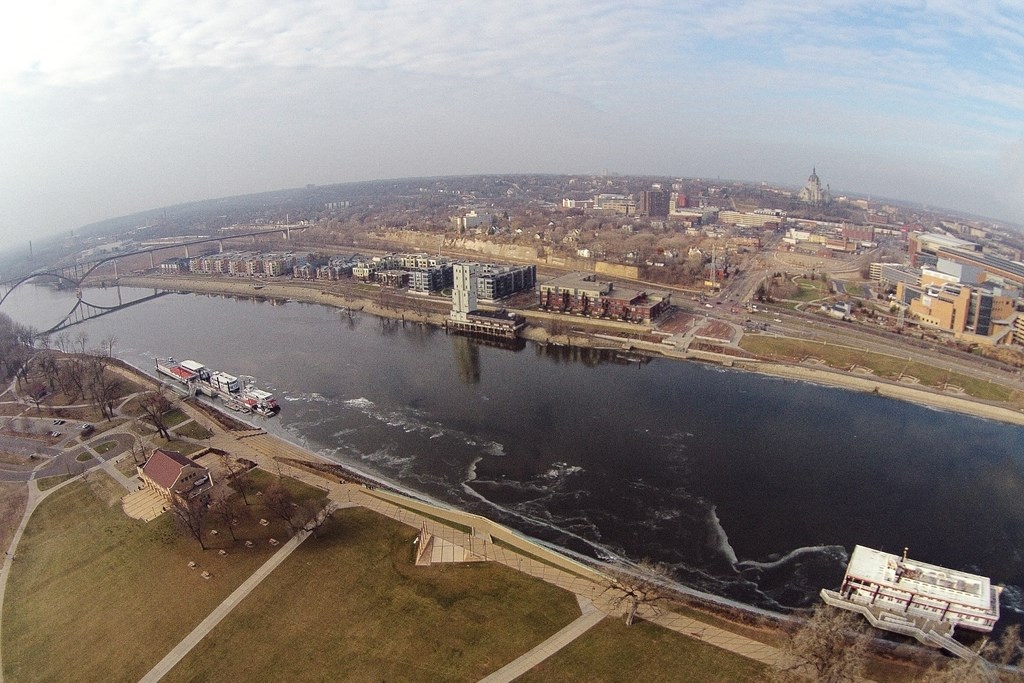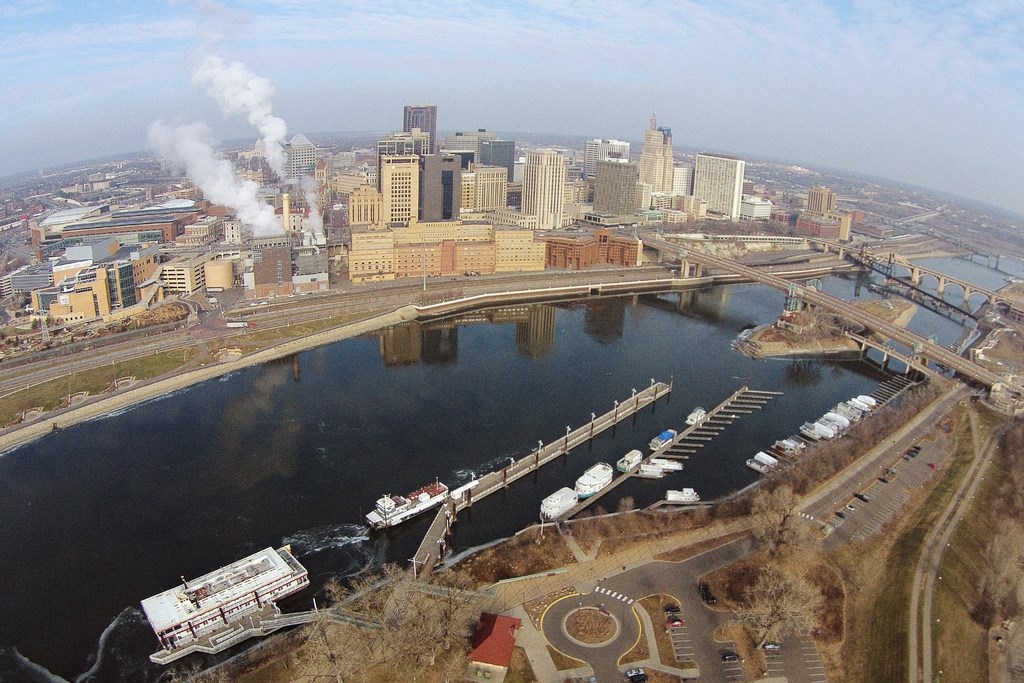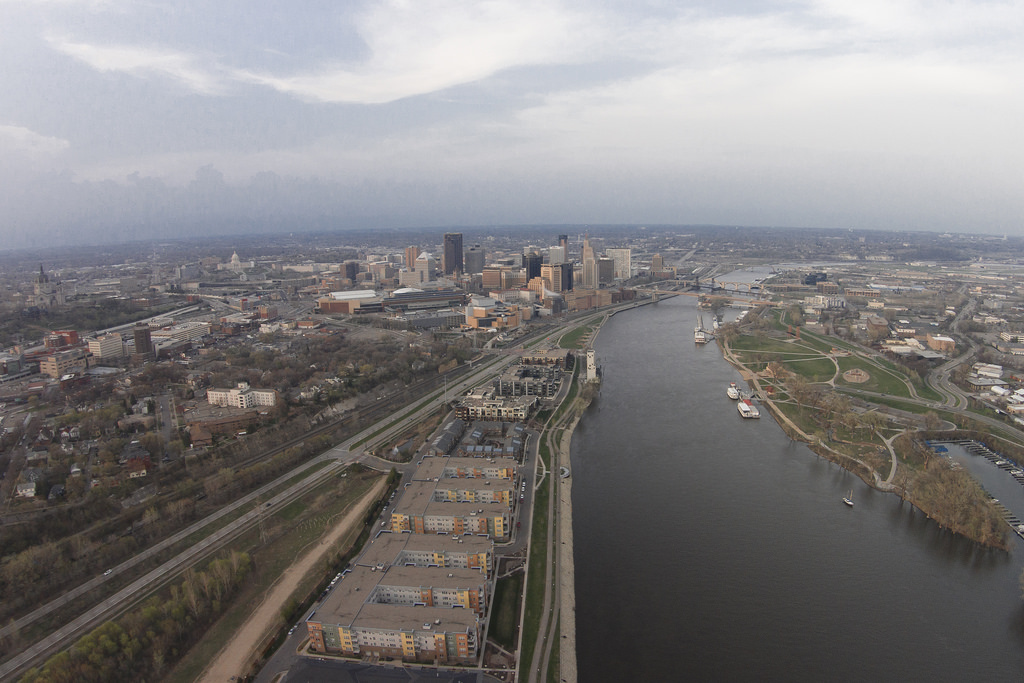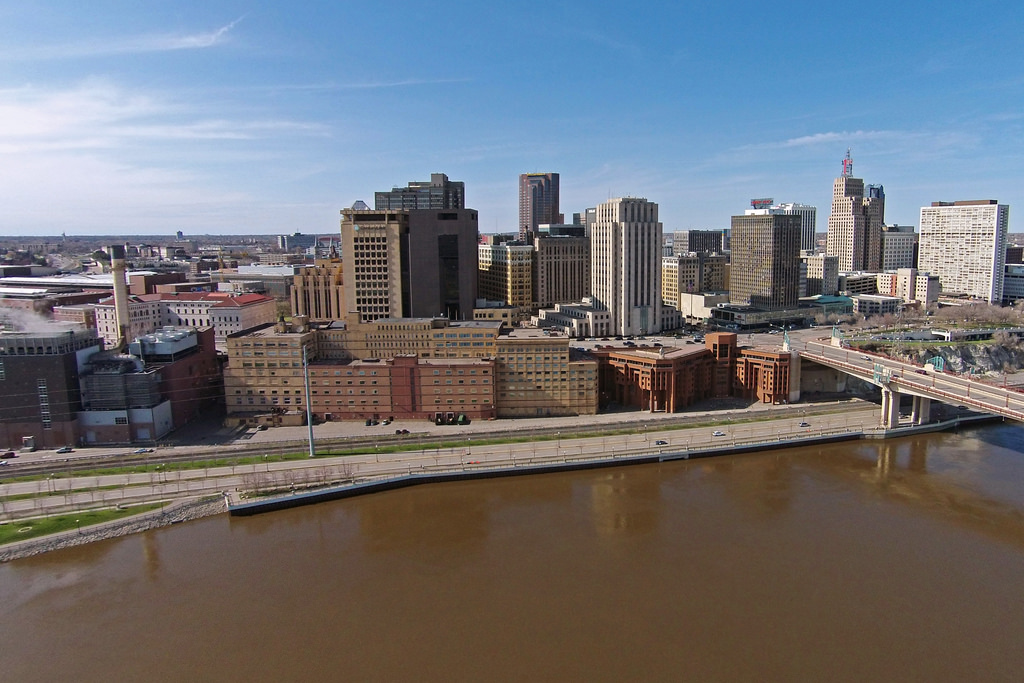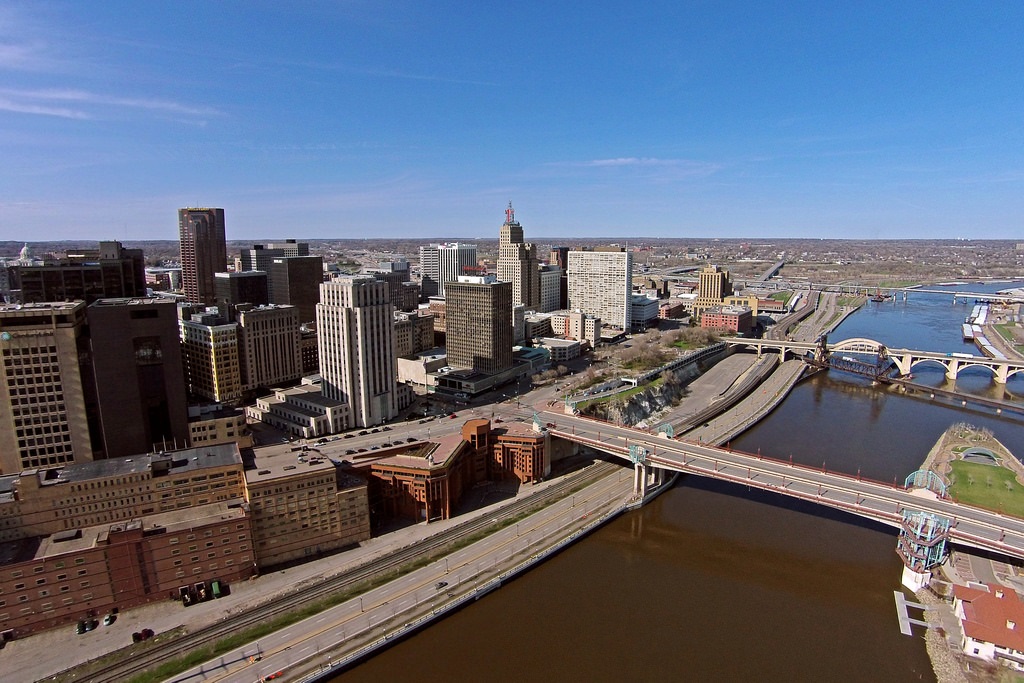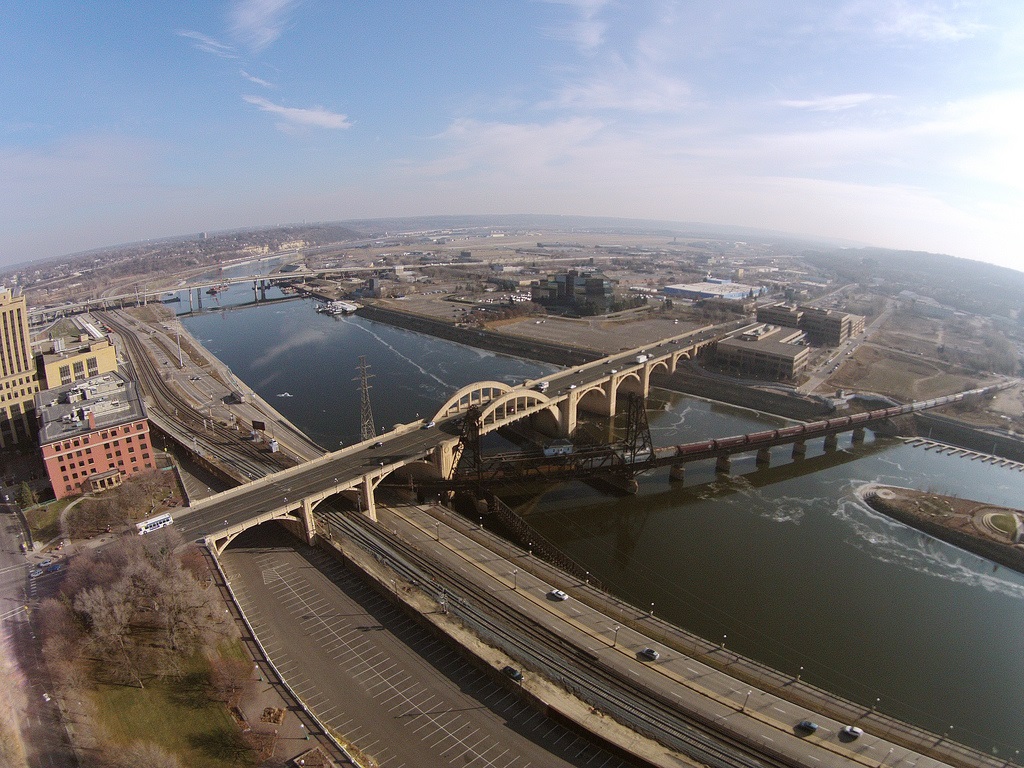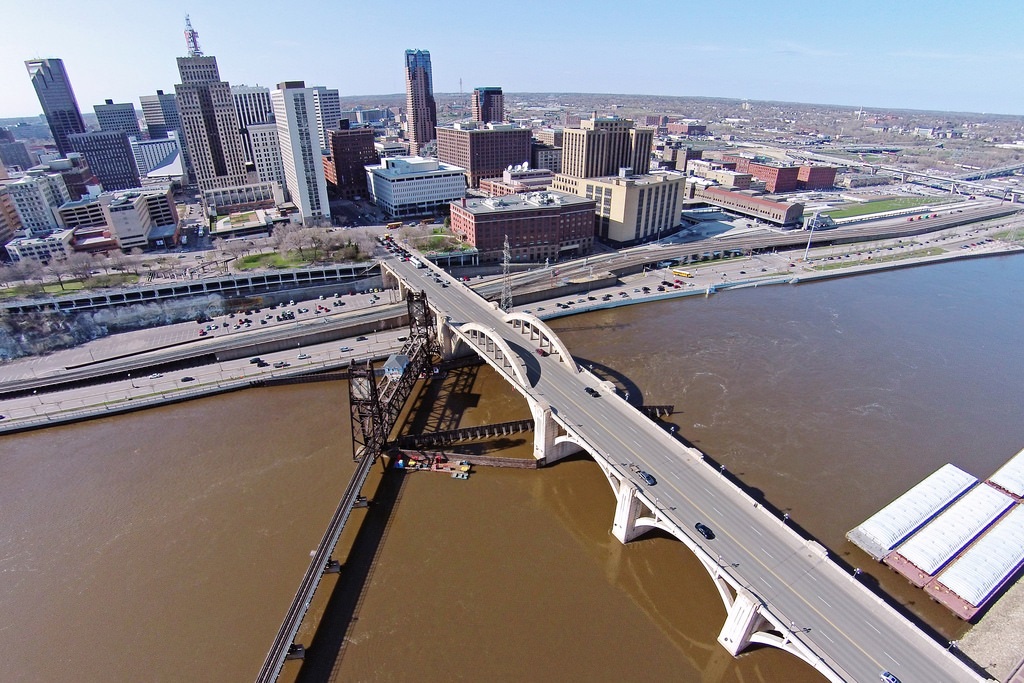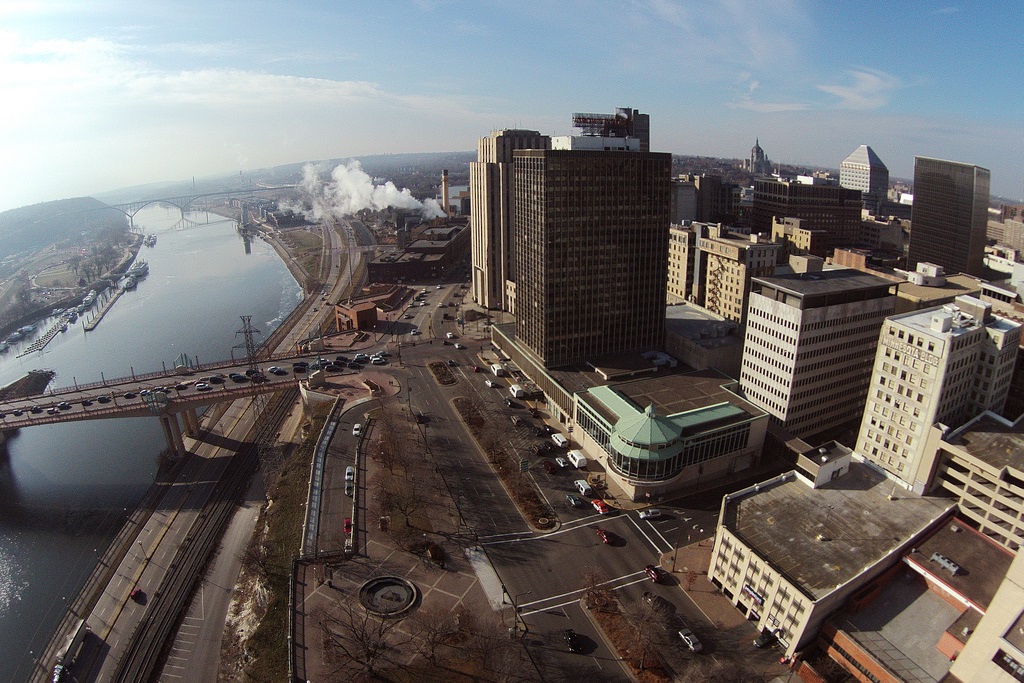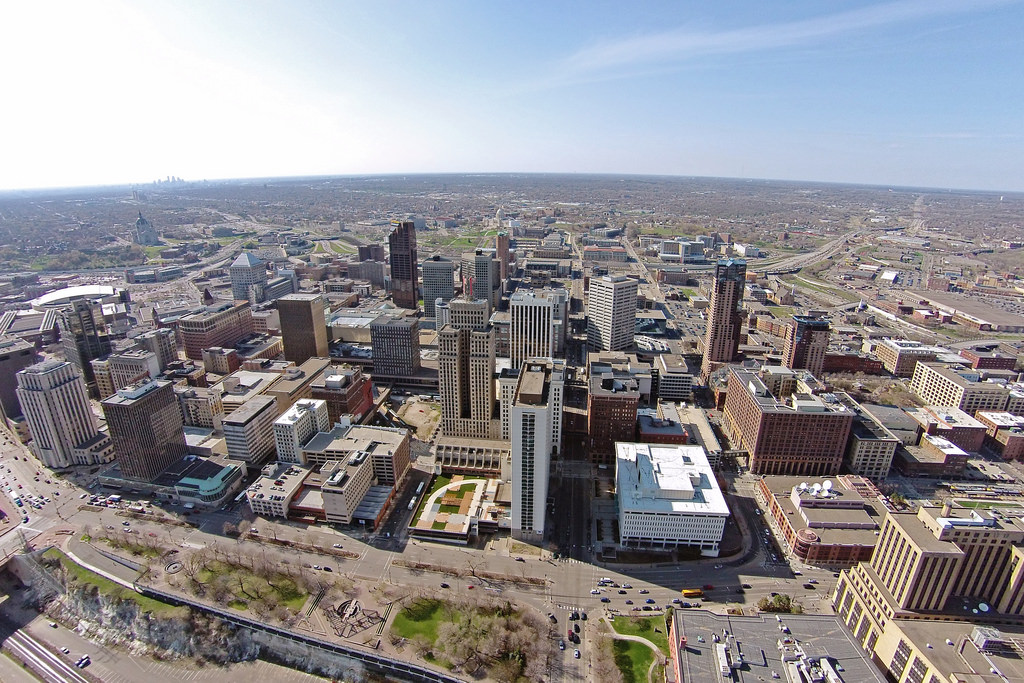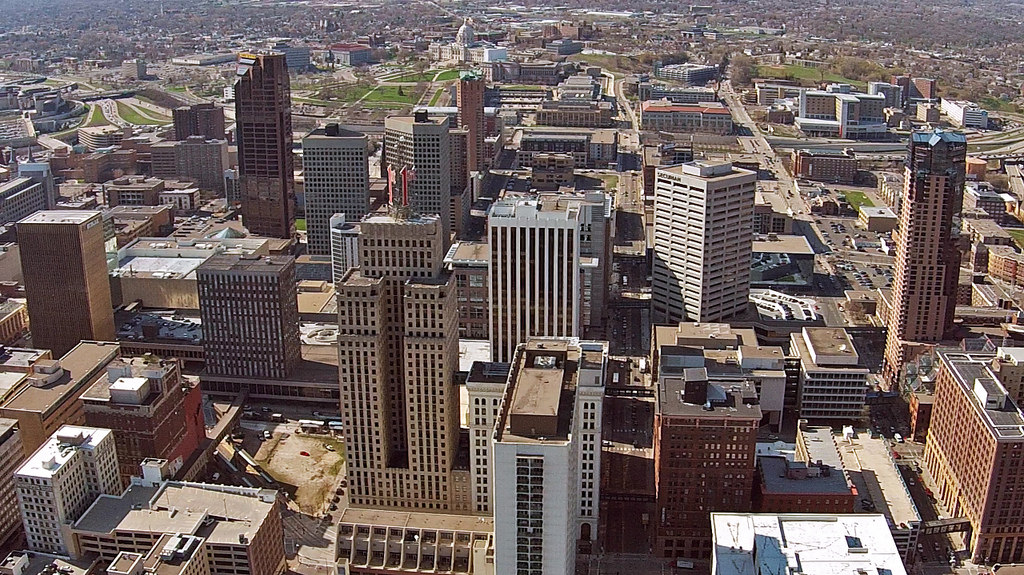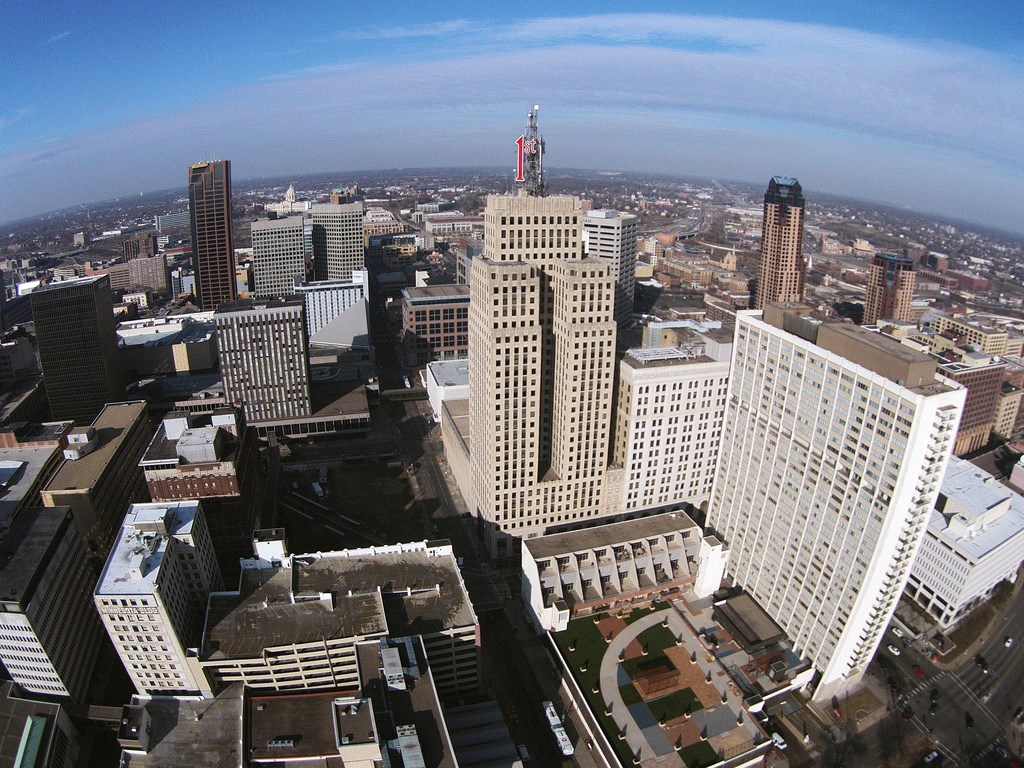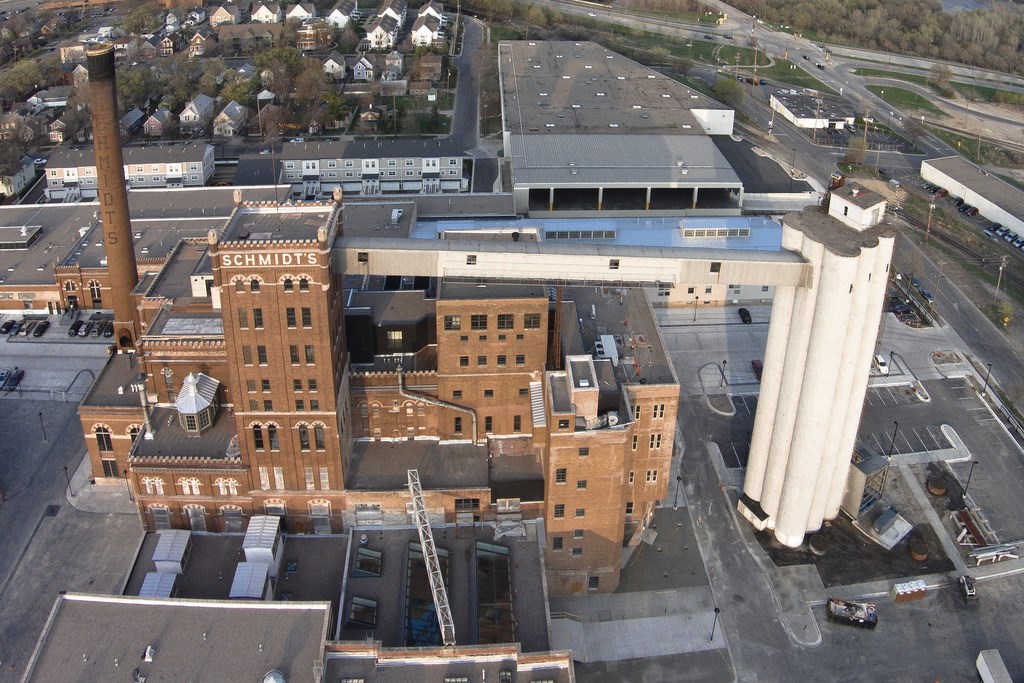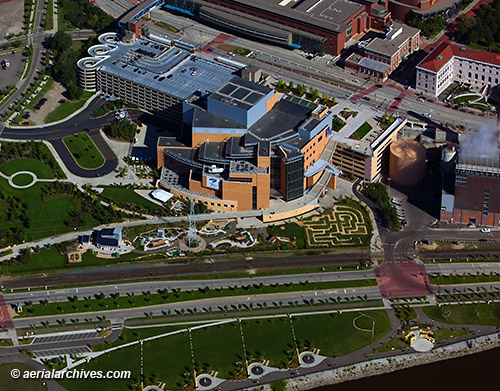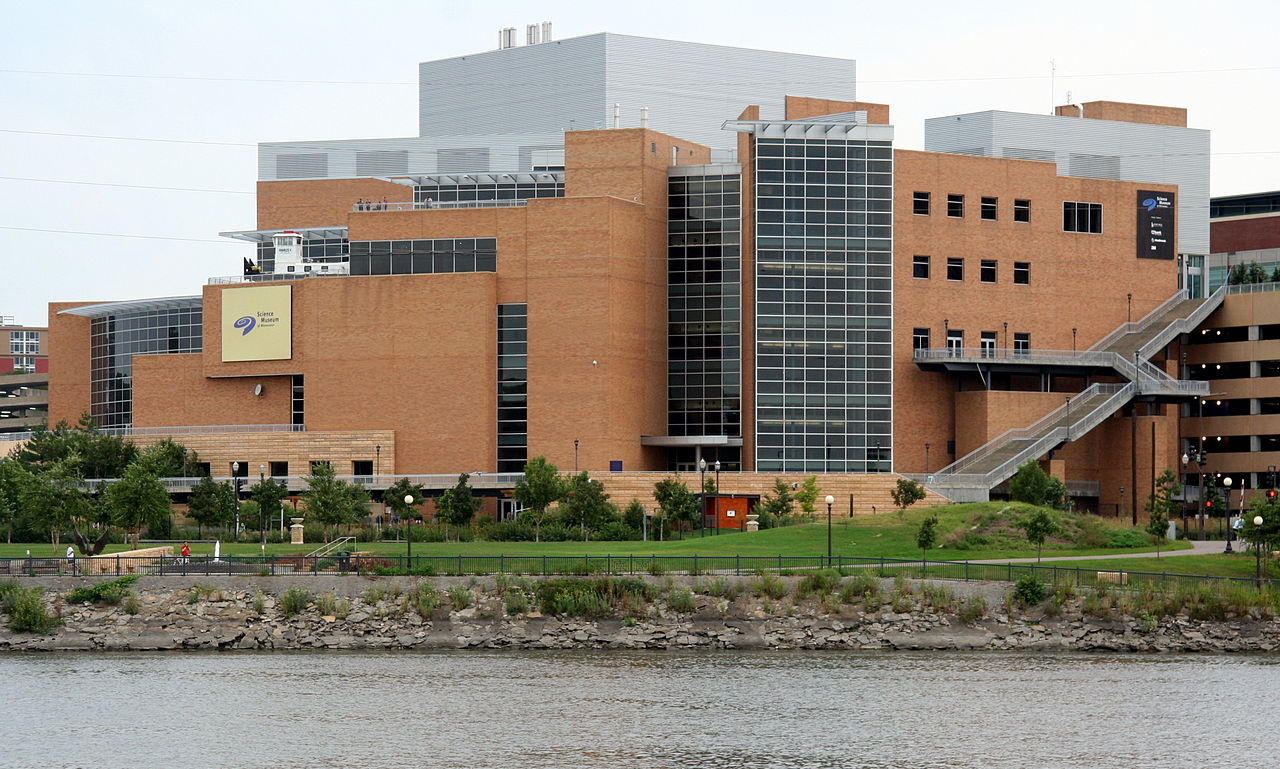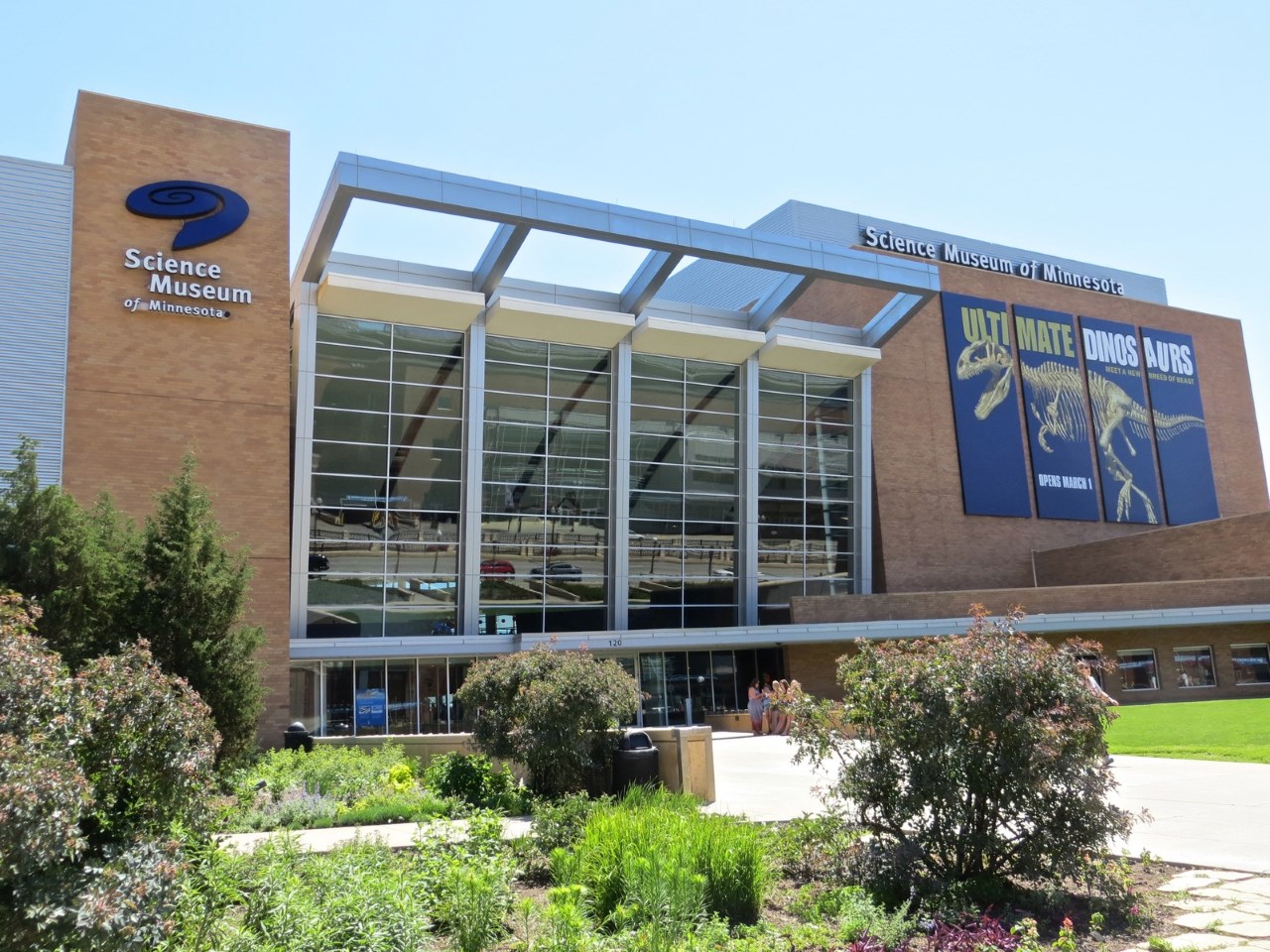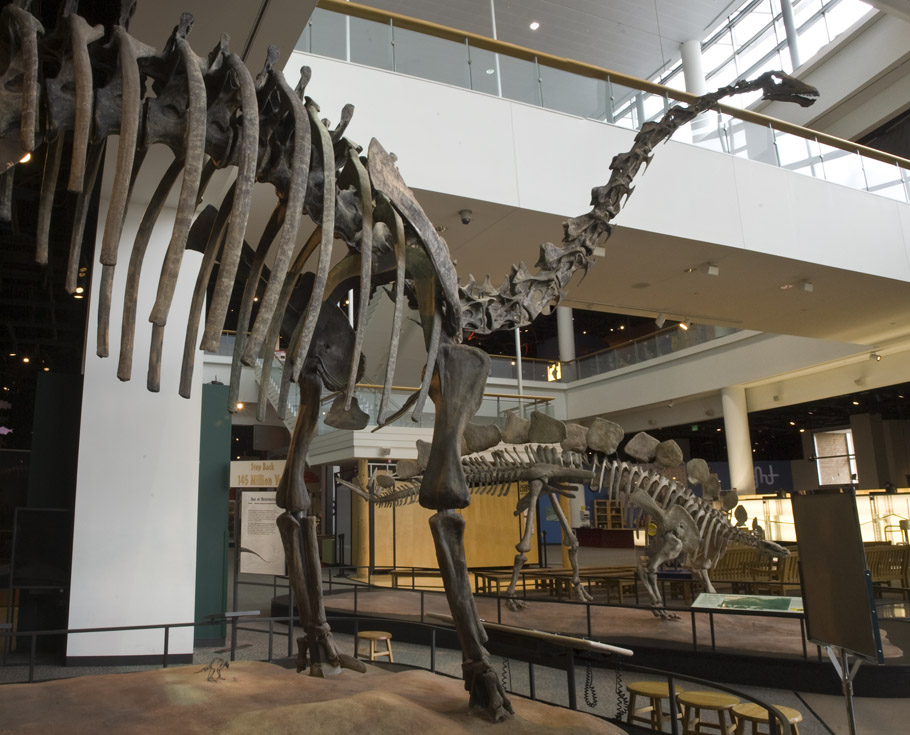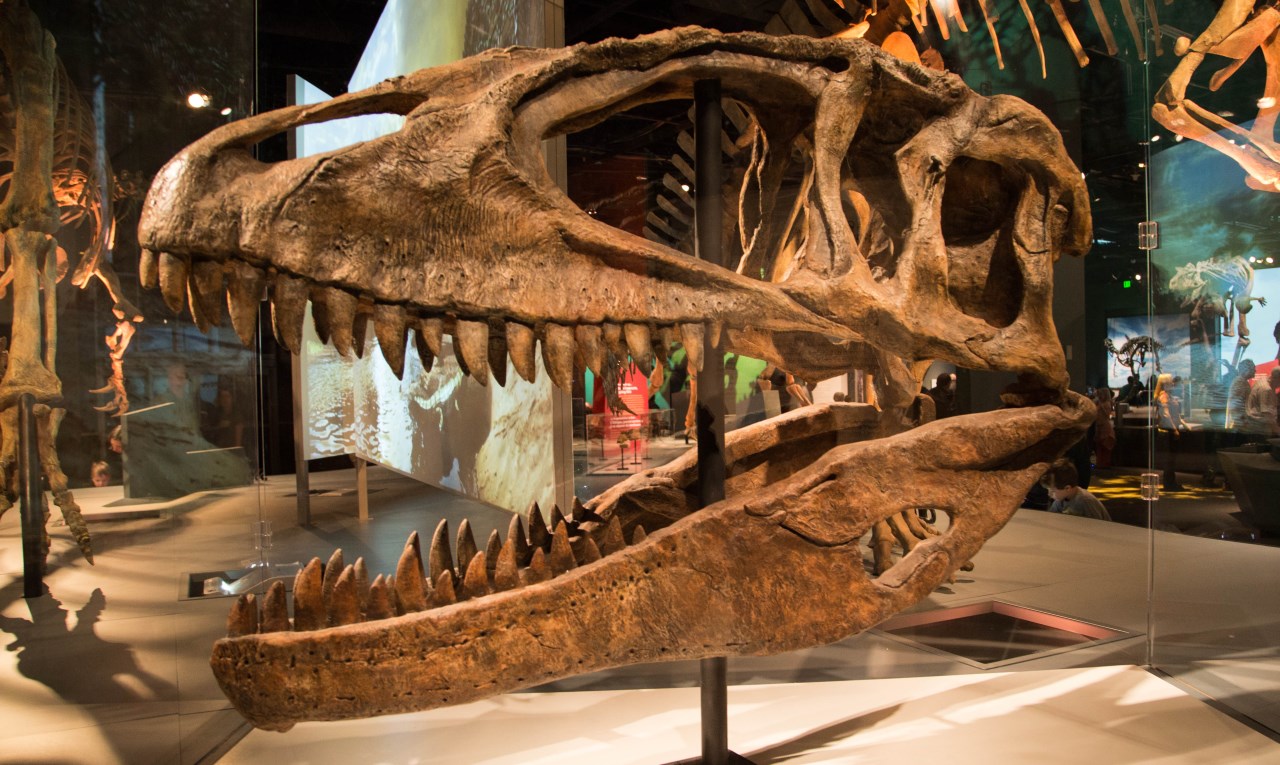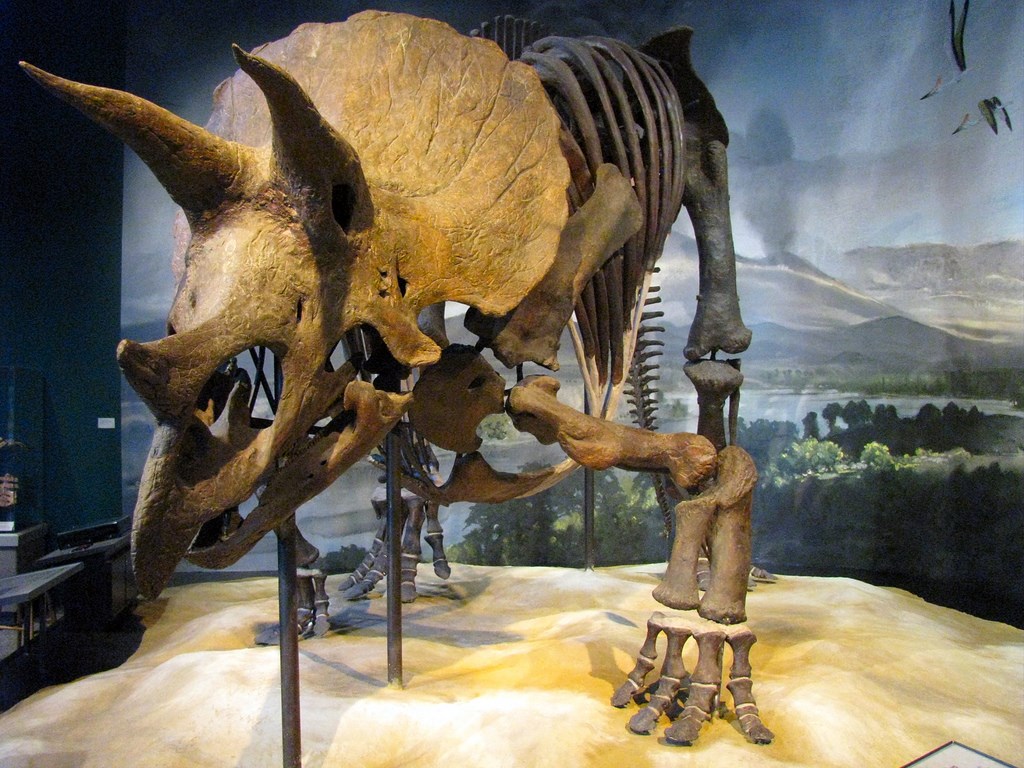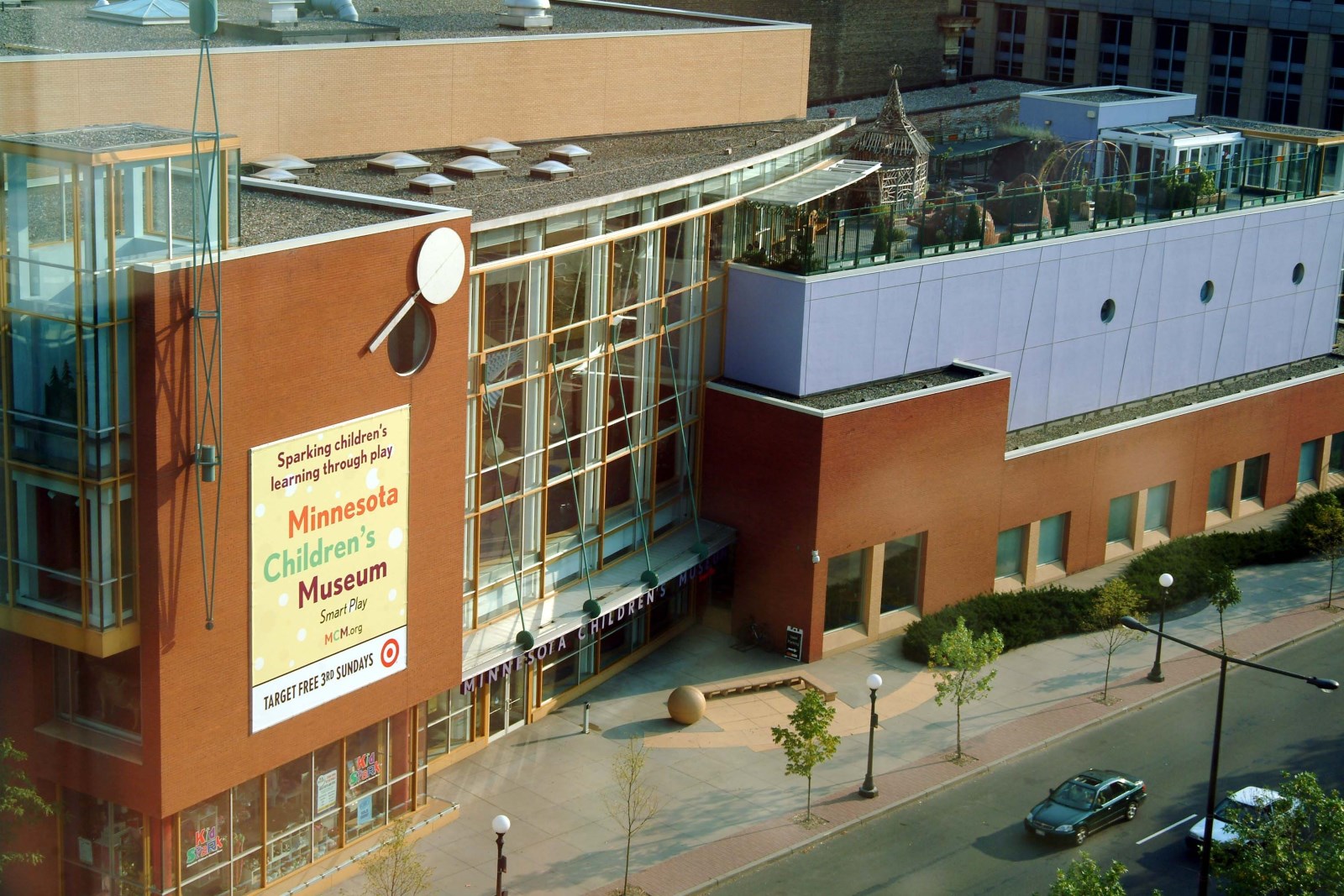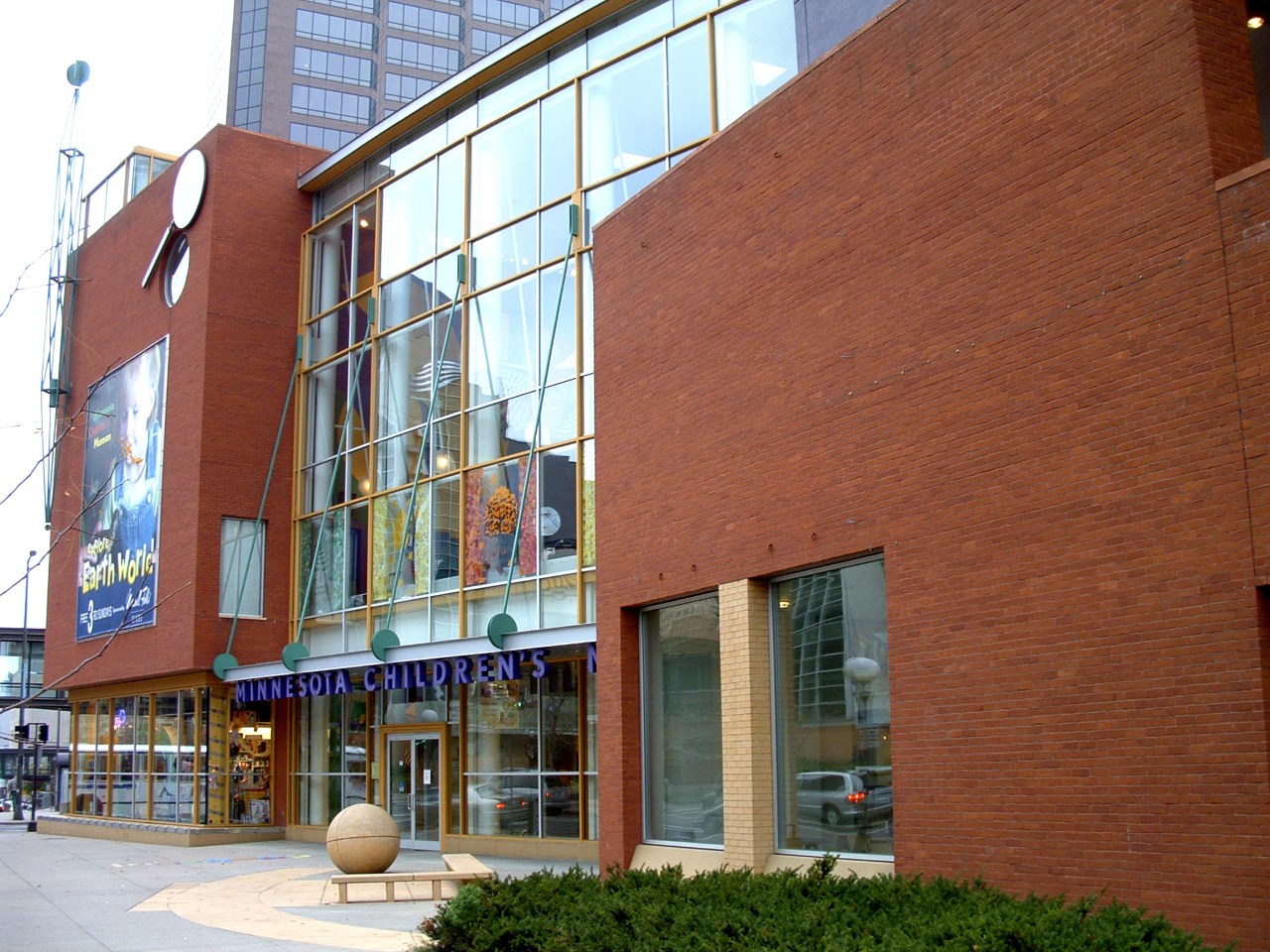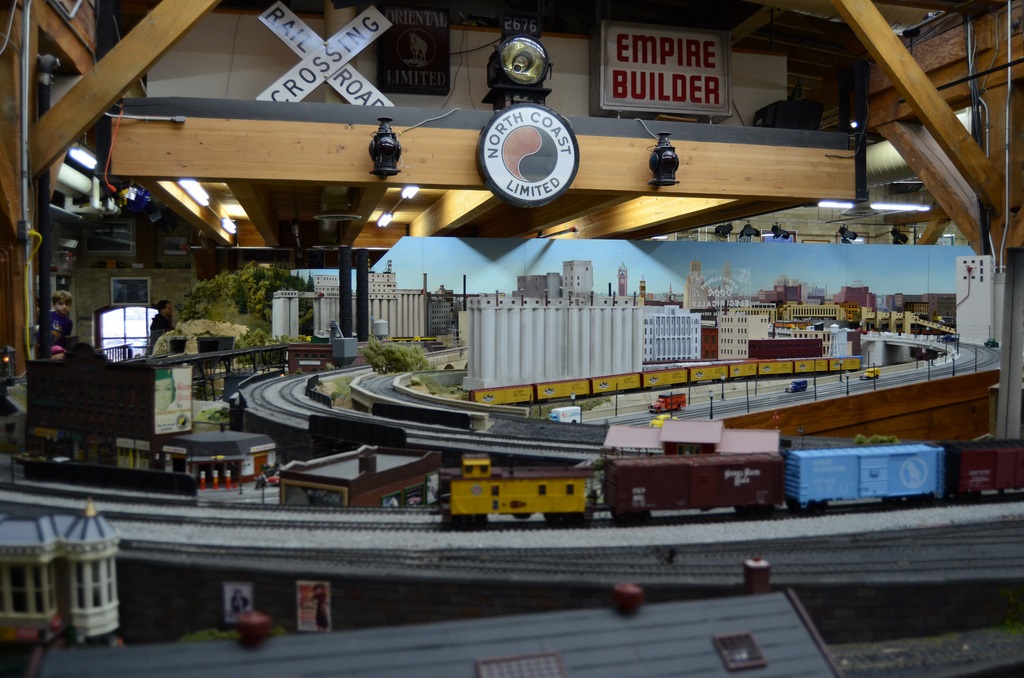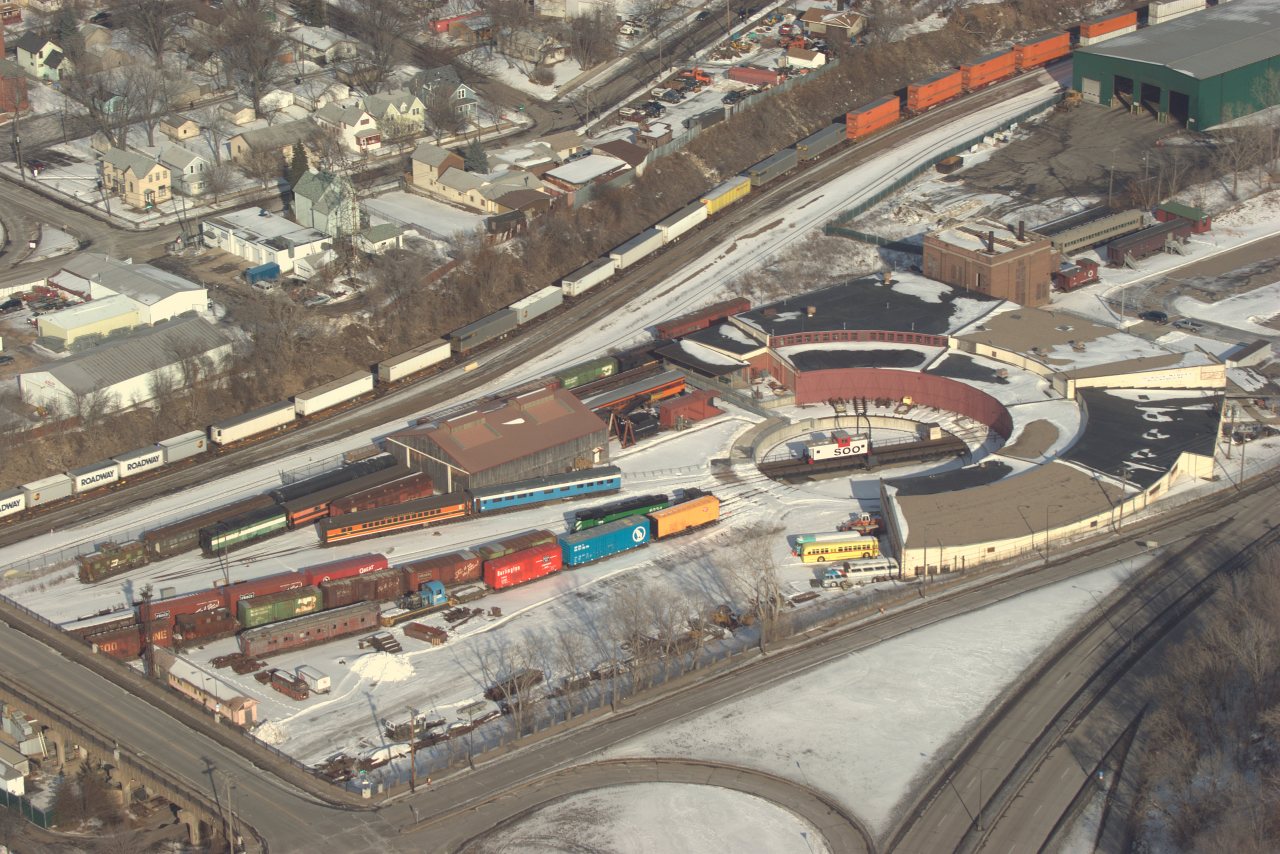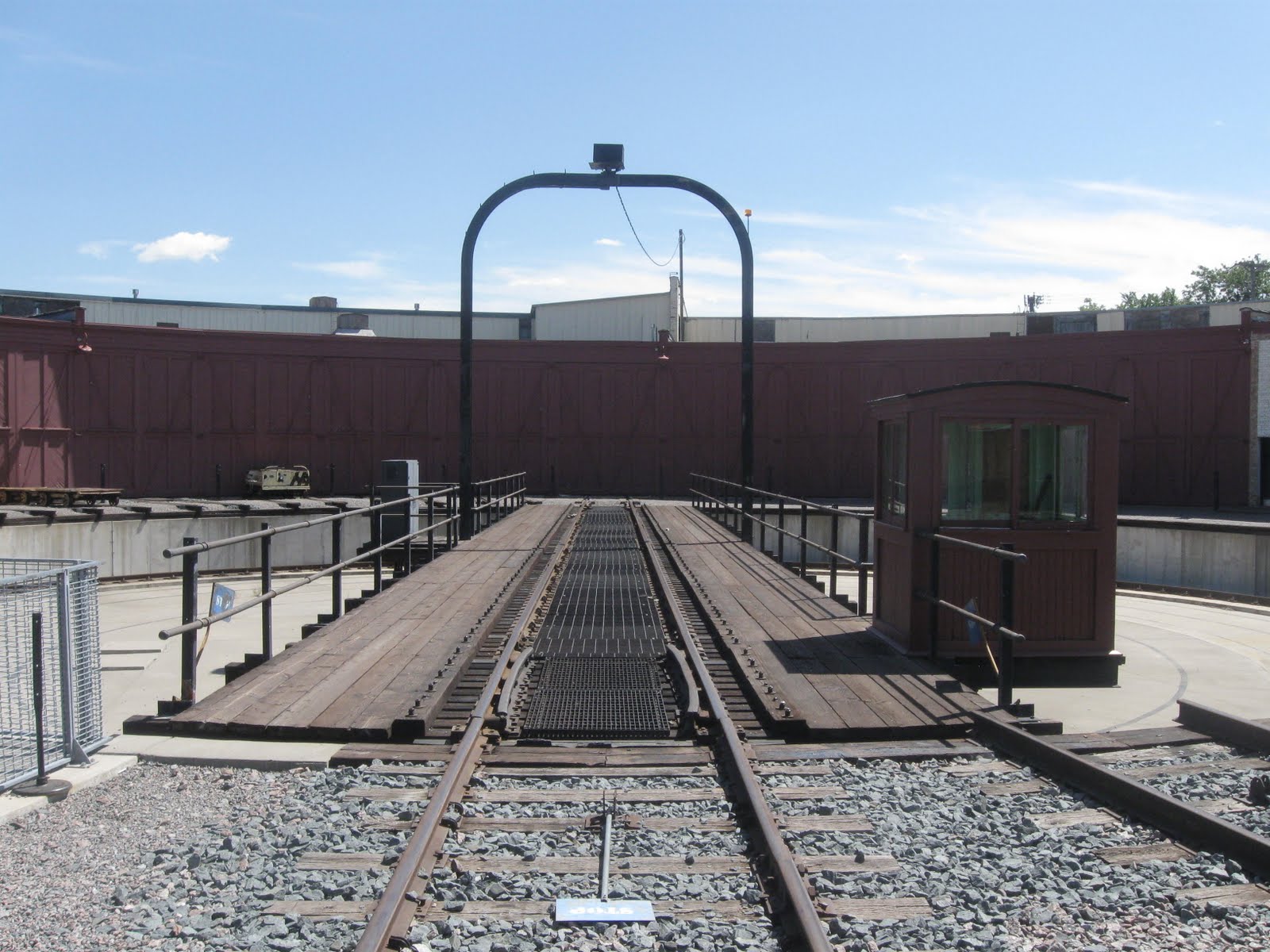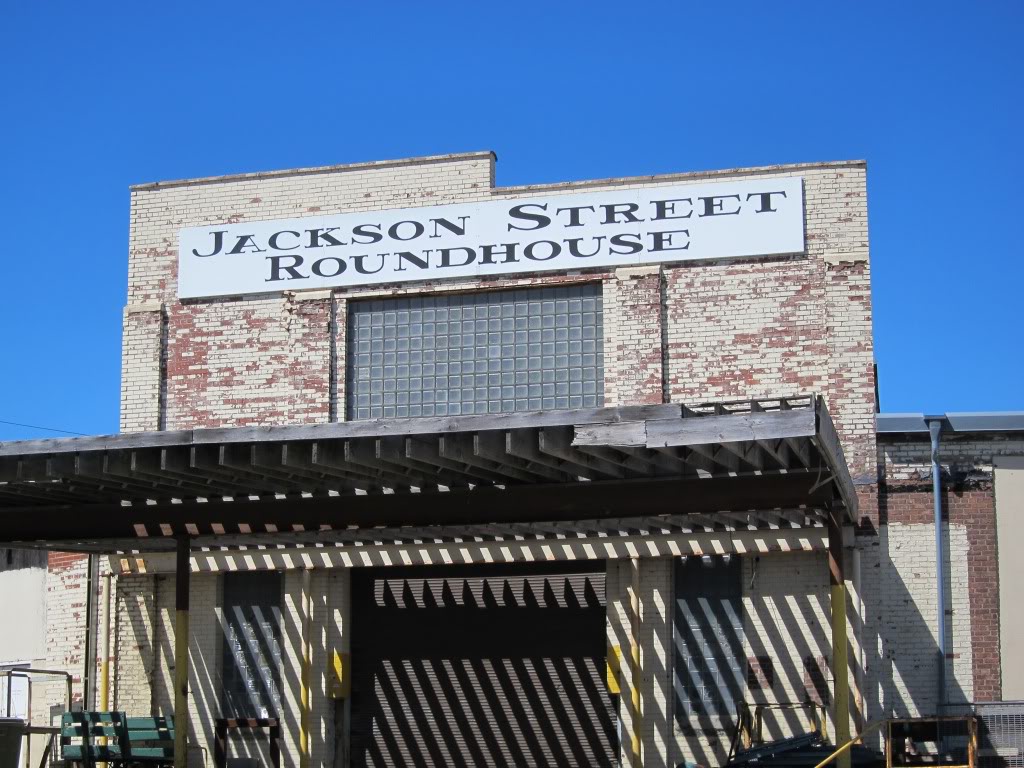 Attractions in St. Paul, Minnesota
Todd Roy, Demand Media
Overview
Minnesota's capital might take a back seat in notoriety to its larger twin metropolis on the west side of the river, but that doesn't mean St. Paul is any less interesting. While Minneapolis is comfortably the leader in "things to see" while visiting the Twin Cities Metro Area, plenty of opportunities exist for spending a satisfying day in St. Paul. Visitors to this historic river town will find a variety of worthy attractions.
Science Museum of Minnesota
Founded in 1807 by a cerebral group of visionaries, the Science Museum of Minnesota (smm.org) has grown into one of the most-visited Minnesota attractions annually. With a prominent perch on the scenic Mississippi River bluffs of downtown St. Paul, this 370,000-square-foot interactive museum has garnered plenty of thumbs-up accolades by those who explore its walls. Five permanent exhibit halls invite visitors to enjoy a hands-on experience with such activities as controlling life-size Tyrannosaurus Rex jaws or piloting a massive virtual river barge through the labyrinth of bridges. Brave curiosity-seekers can explore the living organisms on their skin with hand-held magnifying cameras and microscopes. The nine-story domed screen of the museum's IMAX Omnitheater, the only convertible IMAX theater in the United States, provides an astounding, immersive visual experience.
Como Park Zoo and Conservatory
Established in 1897, the Como Park Zoo and Conservatory (comozooconservatory.org) is St. Paul's most-treasured resource and attracts nearly 2 million visitors annually to its 384 acres of recreational escape. With its 25 animal habitats and a cozy setting, visitors can get an up-close experience with some of their favorite animal species. Feed the barking sea lions or watch the polar bears dive-bomb the waters. Sparky the Seal's water show is a park favorite. Stroll under the immense glass roof of the Marjorie McNeely Conservatory for an Eden-esque experience amid more than 1,500 botanical species. The park is open year-round, providing a perfect winter escape. Admission is always free, though small donation is voluntary and appreciated. The park also features an 18-hole golf course, mini-golf, an amusement park, a swimming pool, and disc-golf facilities. Grab a shaded picnic shelter or stretch out on the green grasses around Como Lake for some relaxation time. Canoes and paddle boats are available for rent for those wishing to venture onto the water in search of walleye and bass.
Wabasha Street Caves
Originally formed as natural silica mines for glass production in the 1840s, the caves of Wabasha Street (wabashastreetcaves.com) have also seen mushroom farms, Prohibition-era gangsters and even disco balls inhabit their shadows. Today, these landmark hideaways carved into the bluffs across the Mississippi River from downtown St. Paul provide guided historical tours and host public and private events. The sandstone caverns are reputed to be haunted by the ghosts of gangsters. John Dillinger and Ma Barker are rumored to have frequented their depths. Wabasha Street Caves also offer guided bus tours visiting famous haunts of St. Paul's gangster past. Regular tours of the caves run every Thursday and Saturday. No reservations are needed. Check with the venue for special events such as murder mystery dinners and live performances.
http://traveltips.usatoday.com/attractions-st-paul-minnesota-27790.html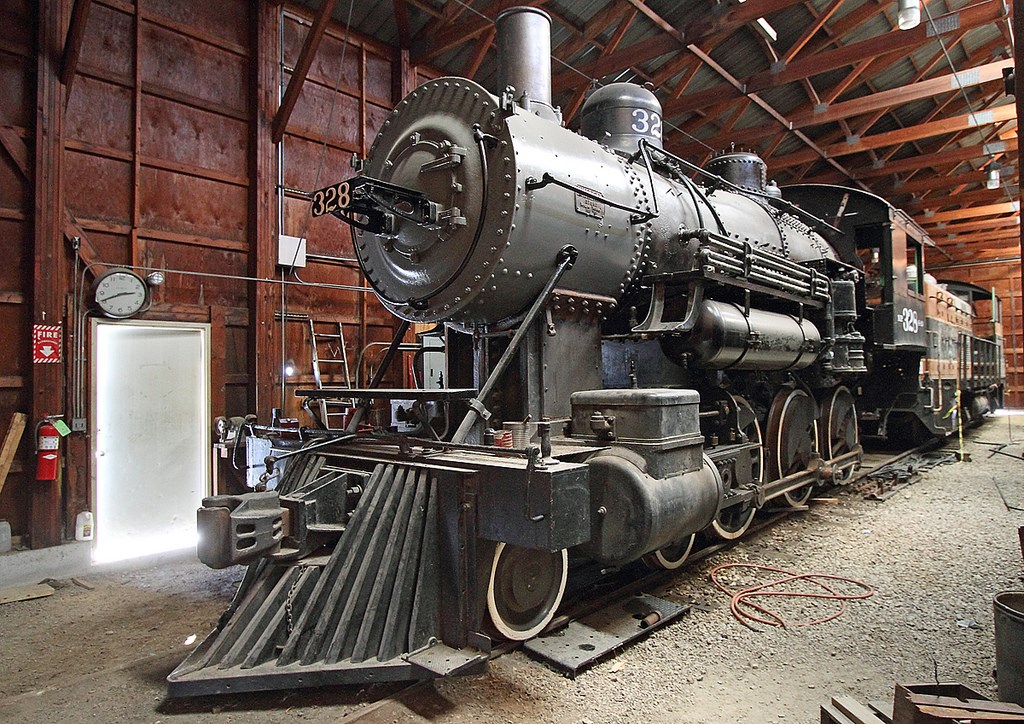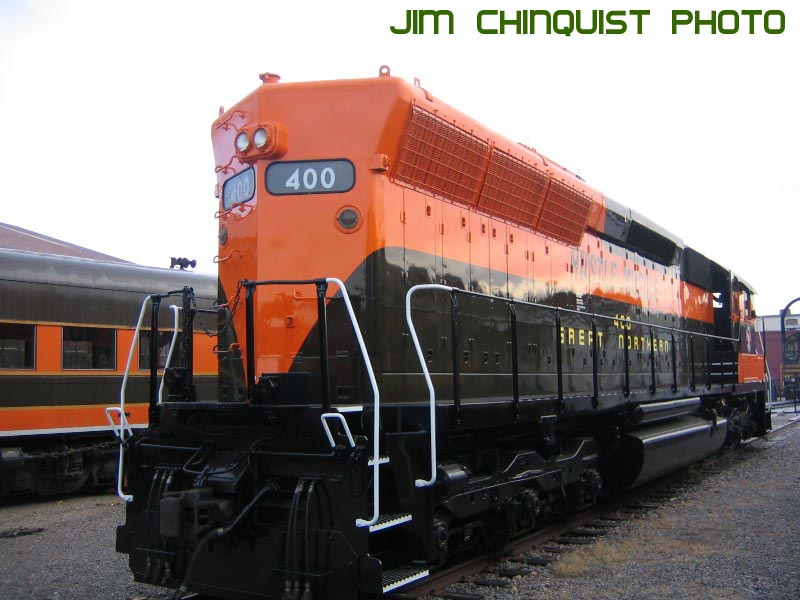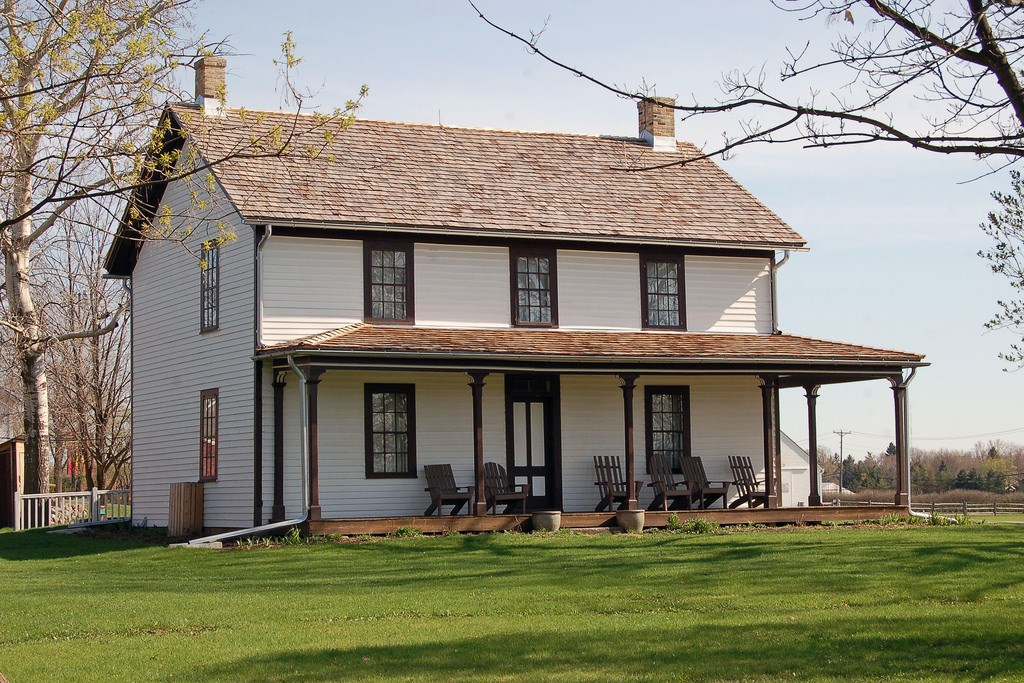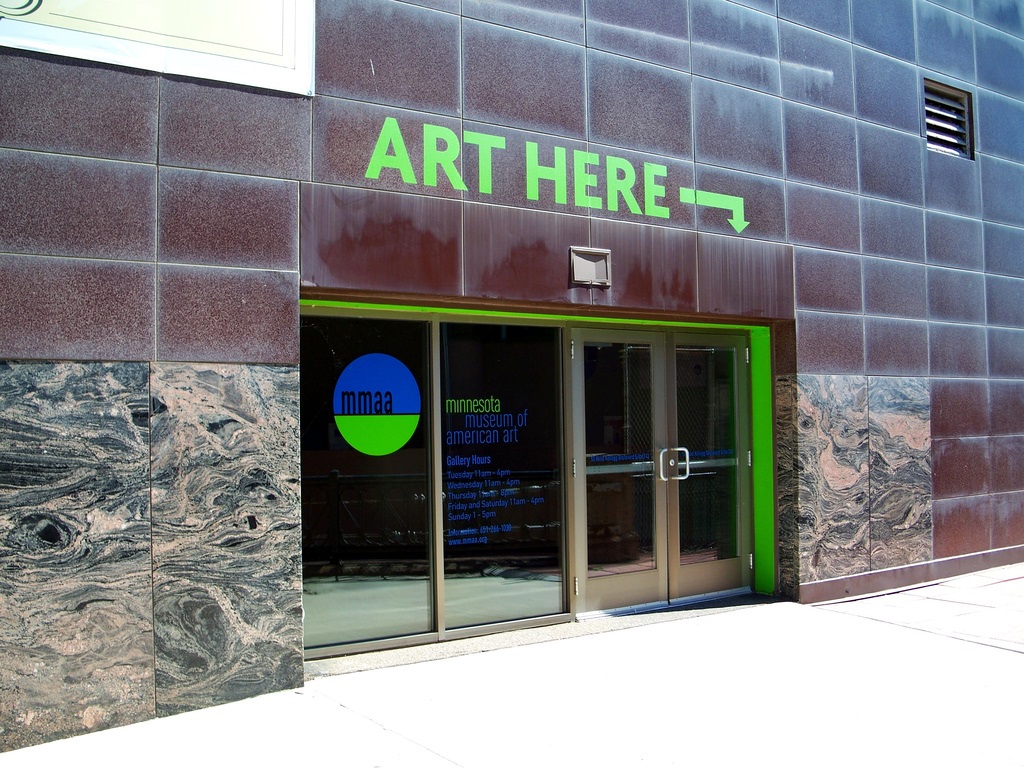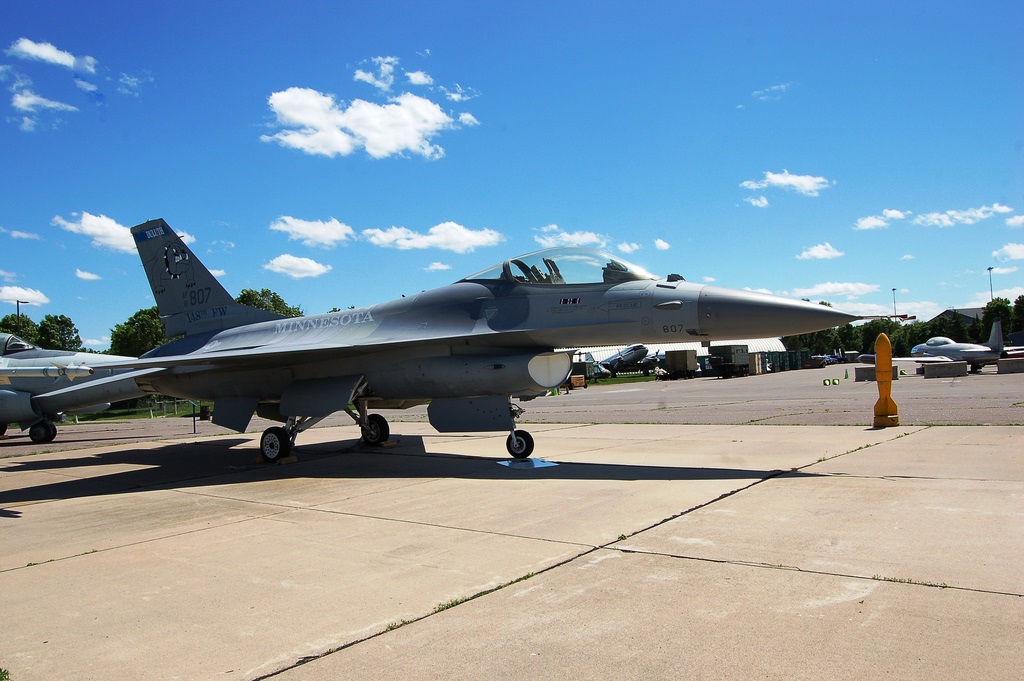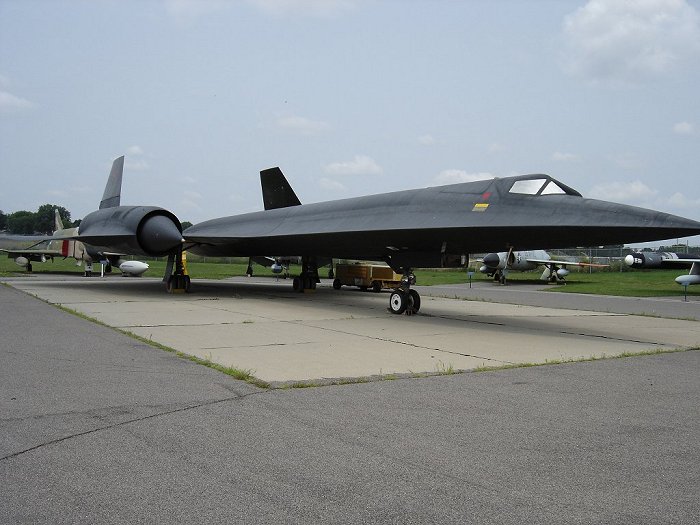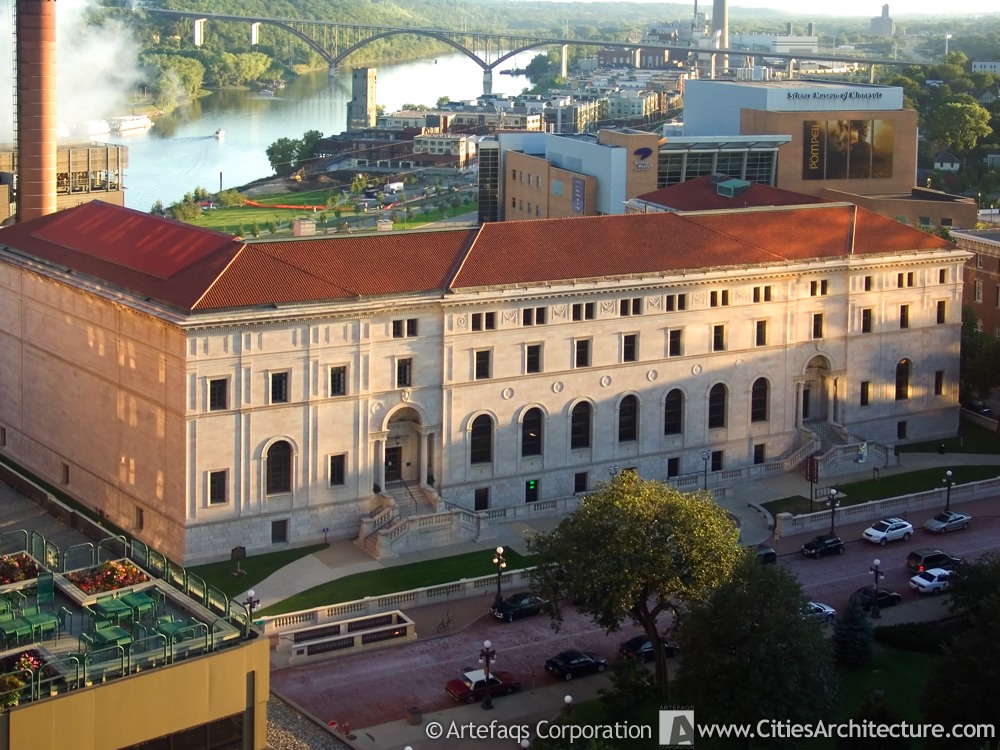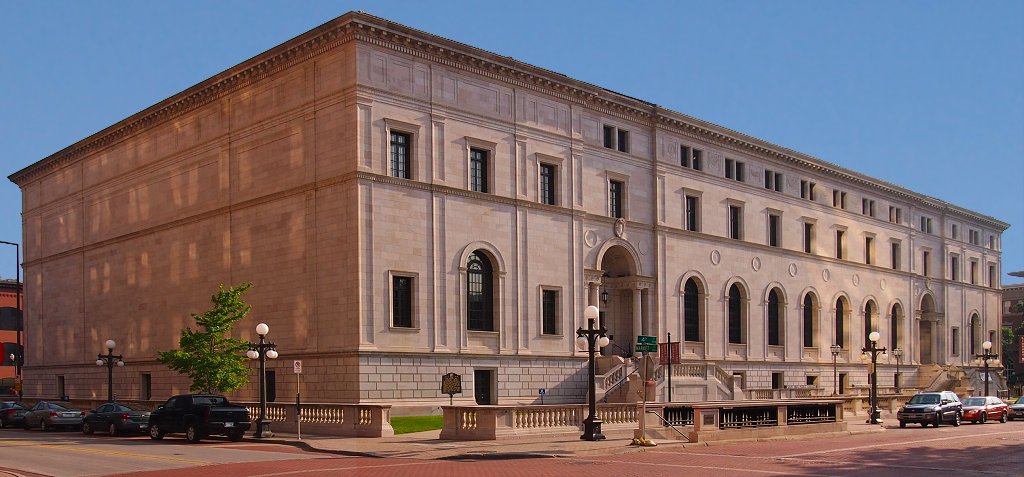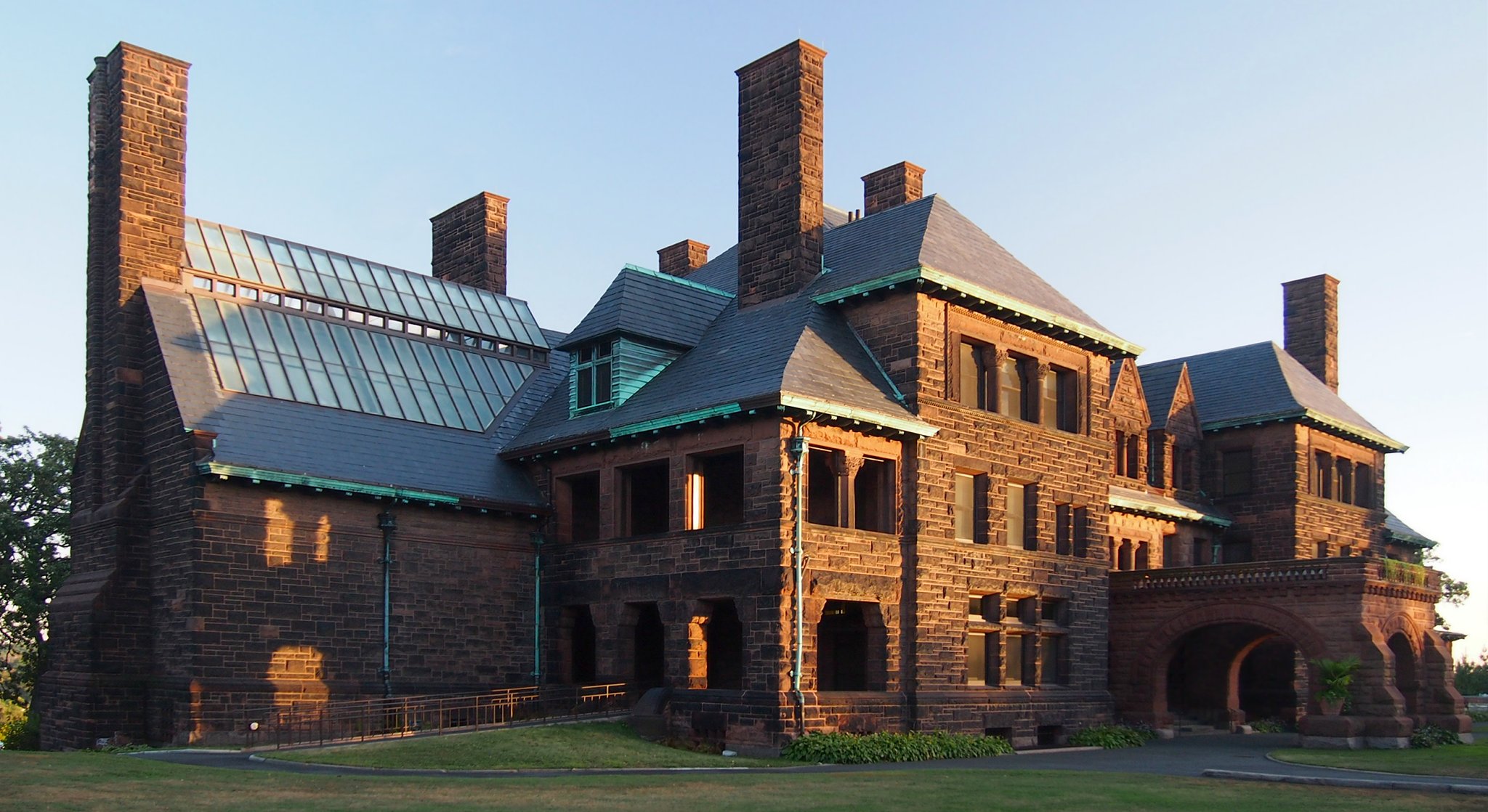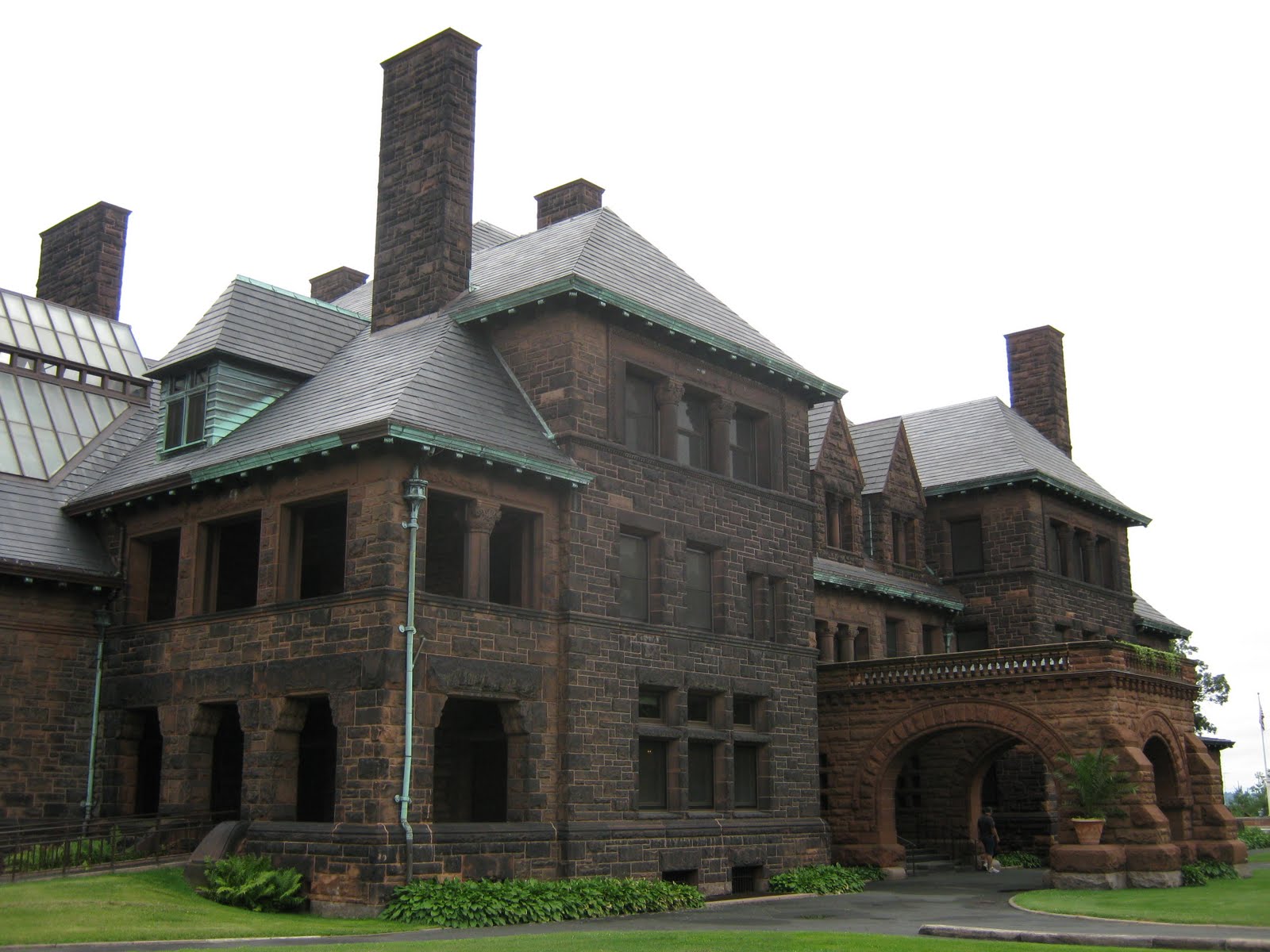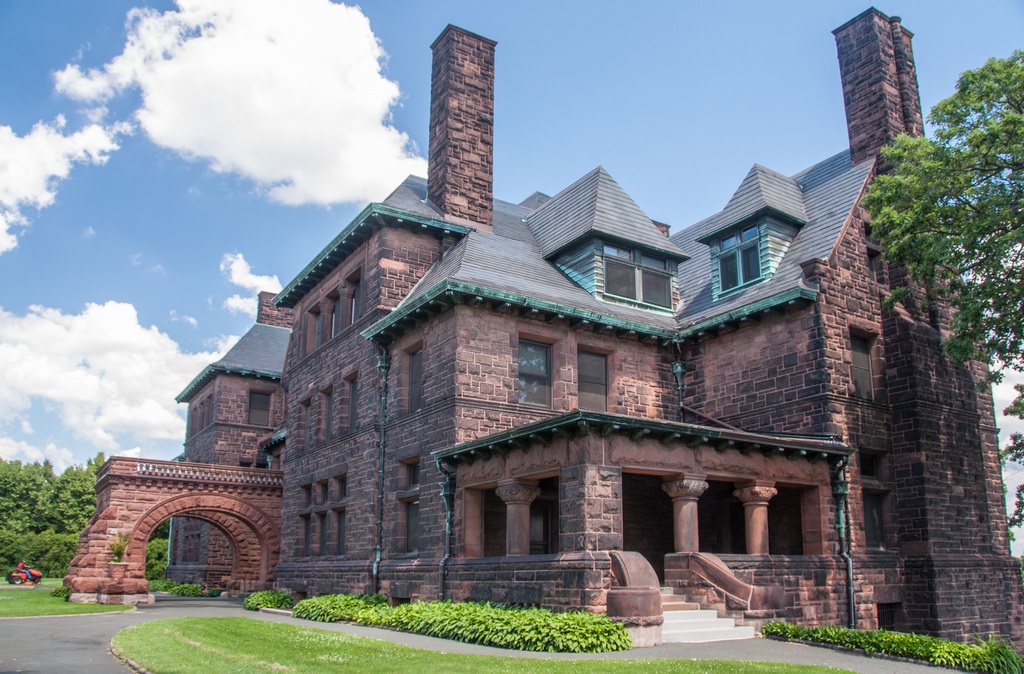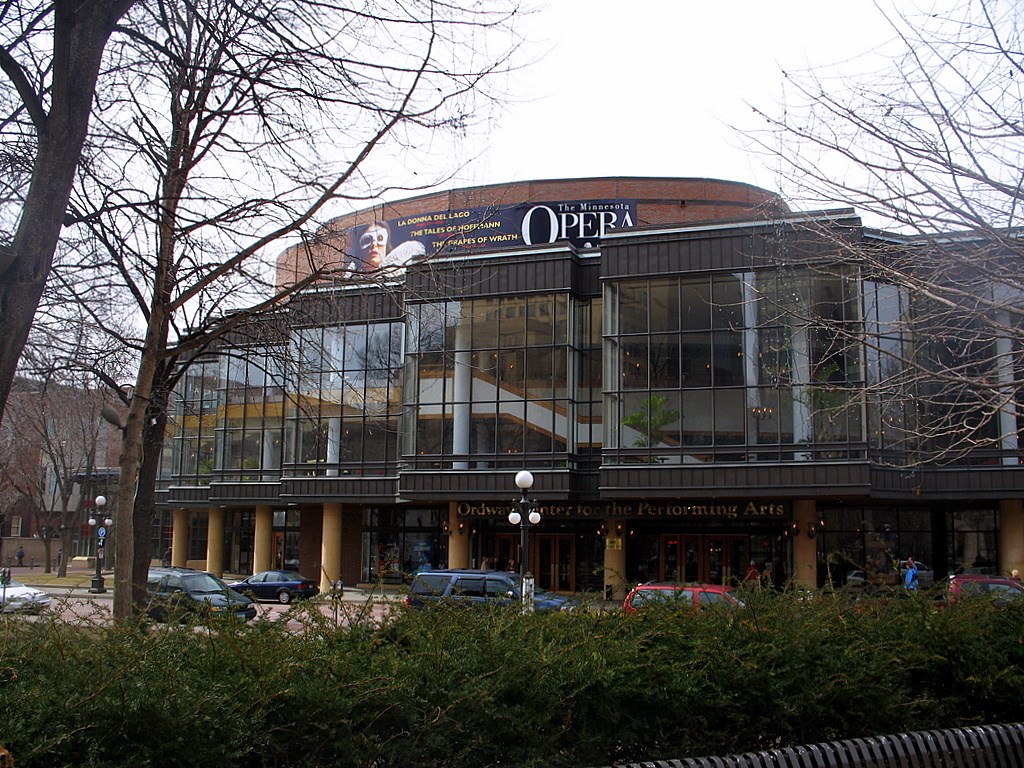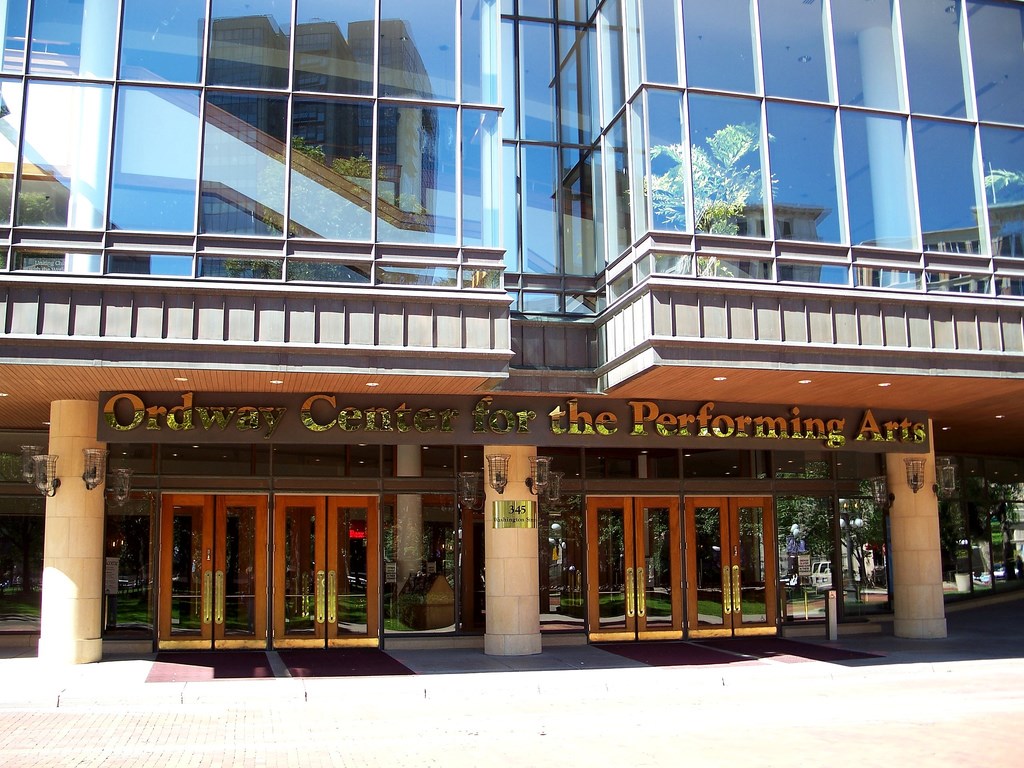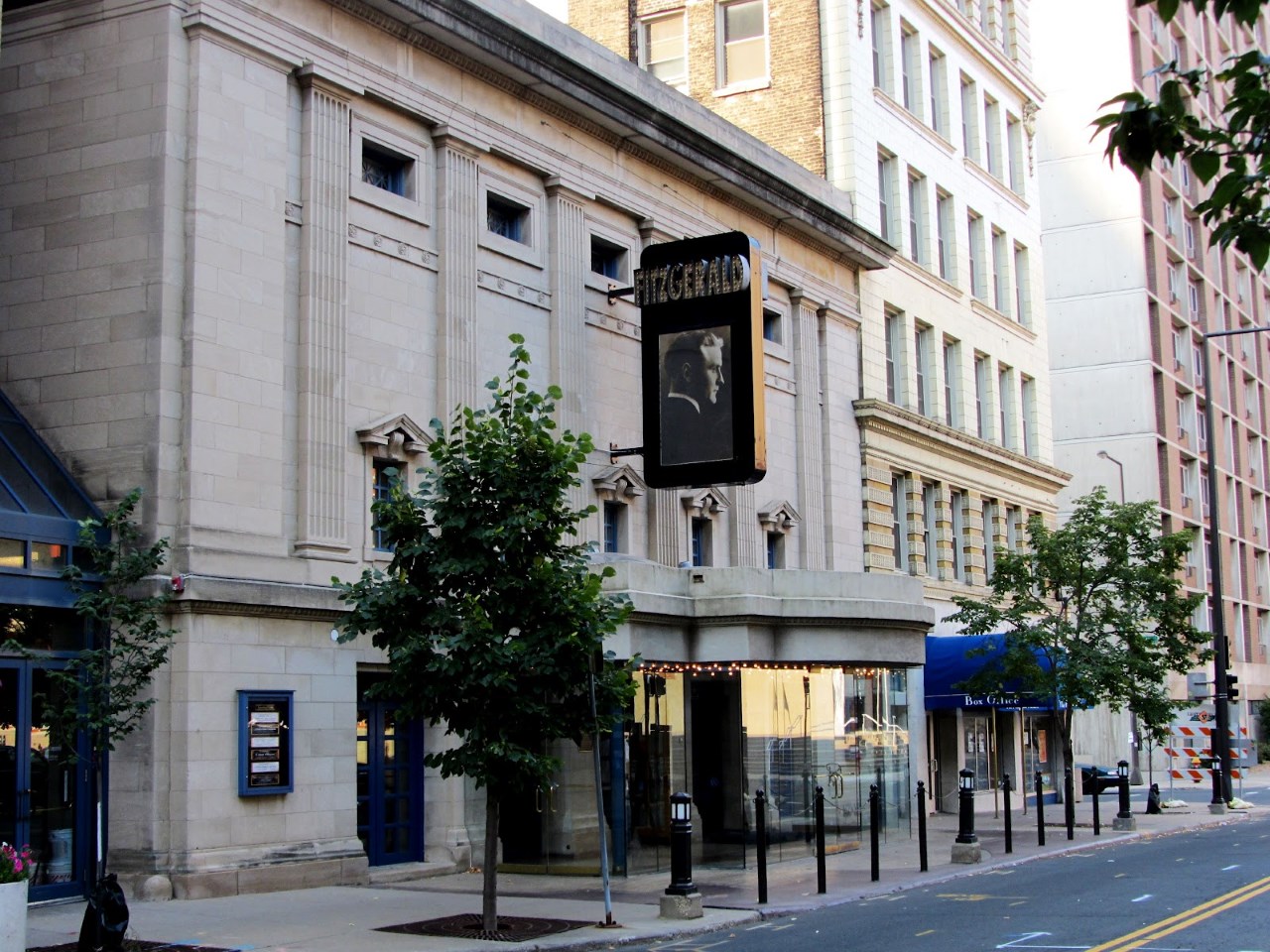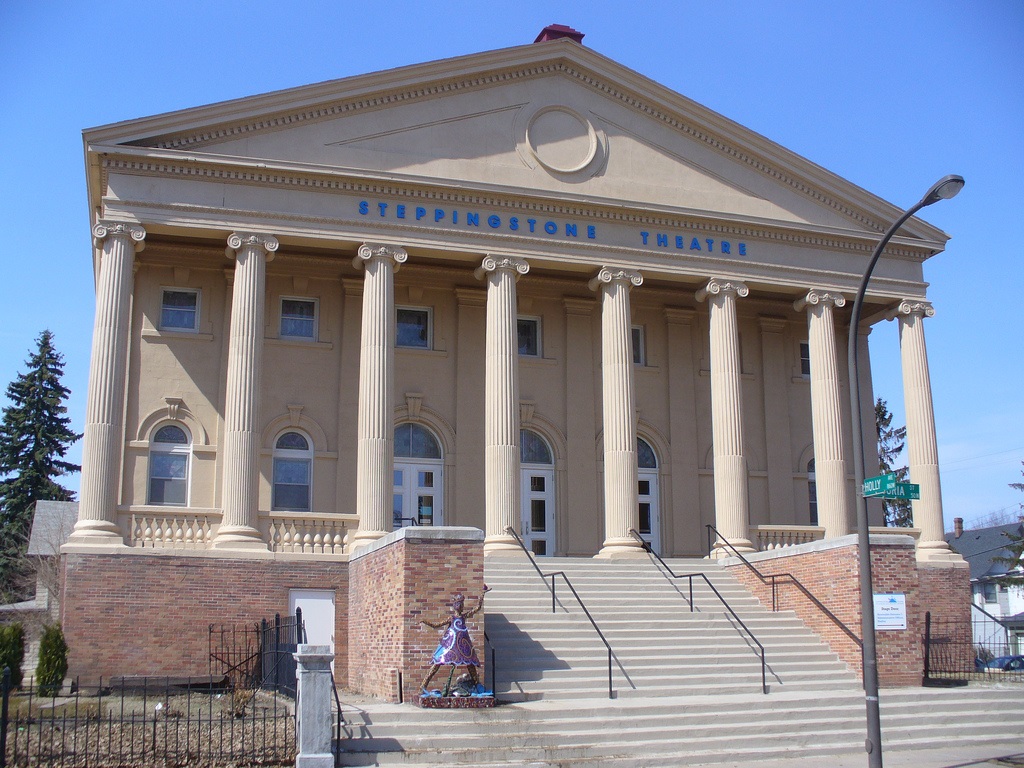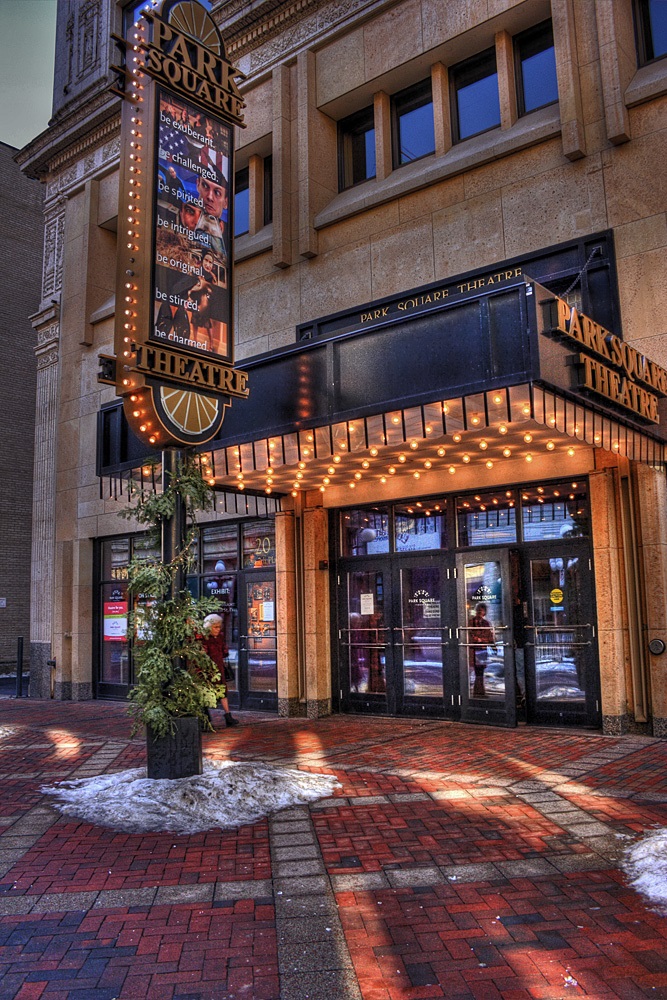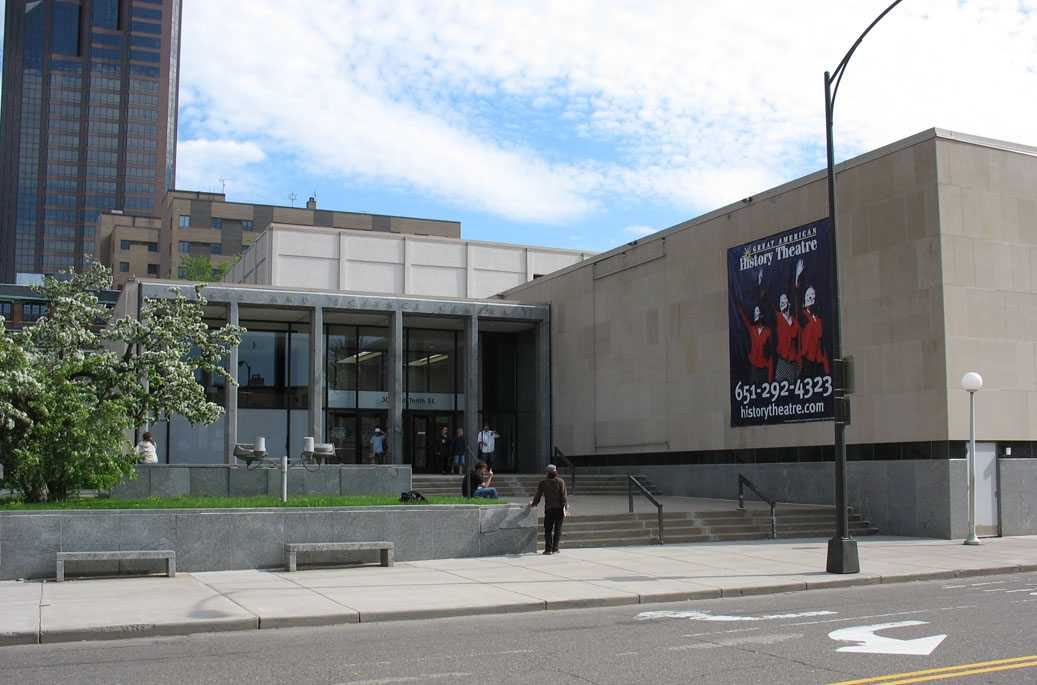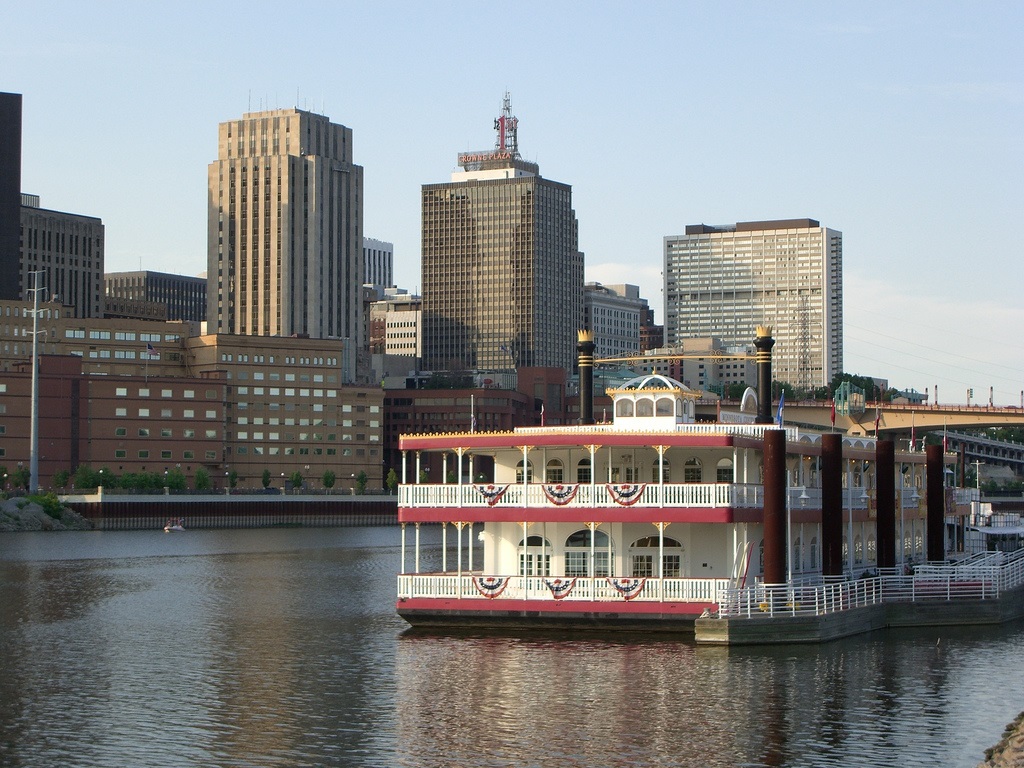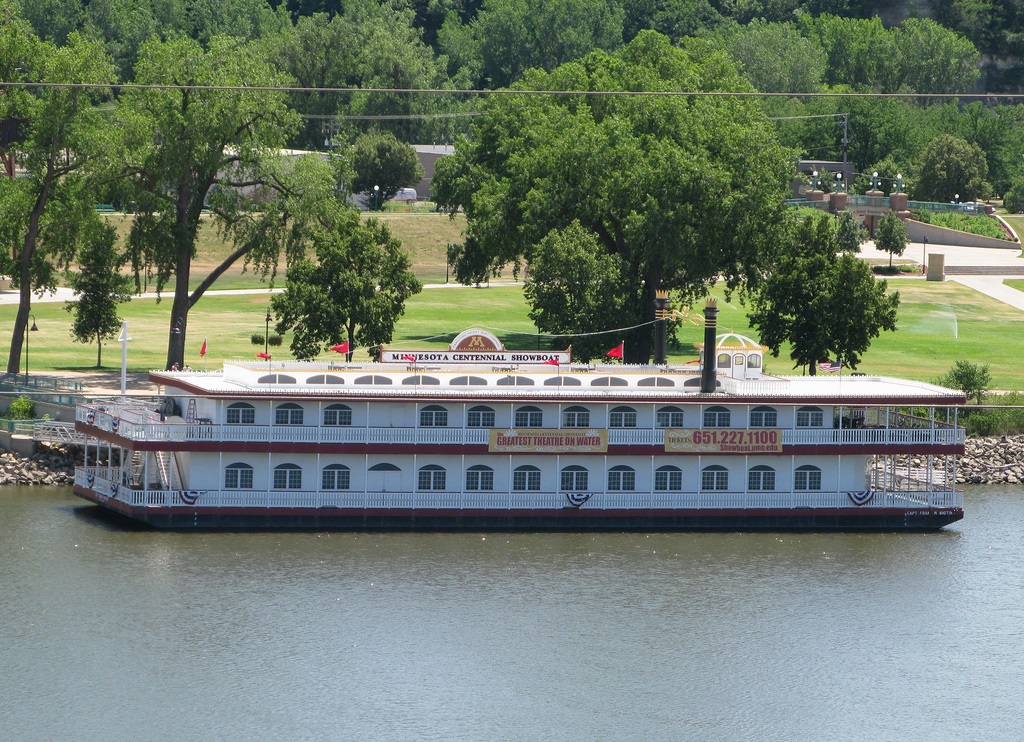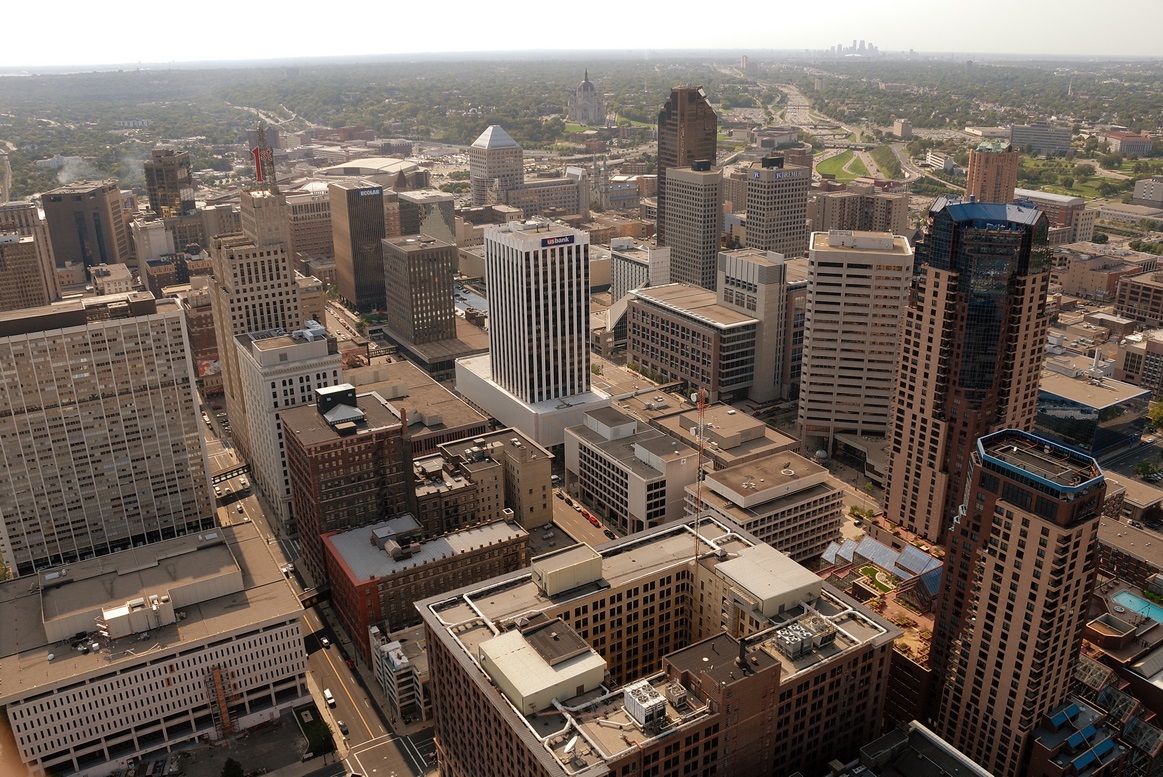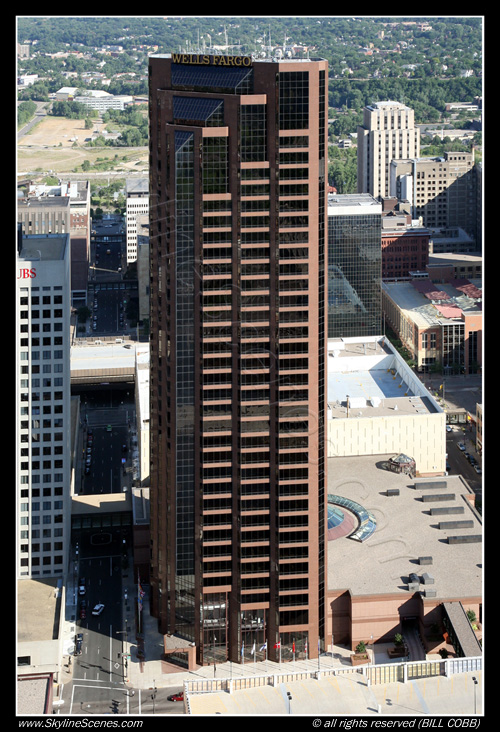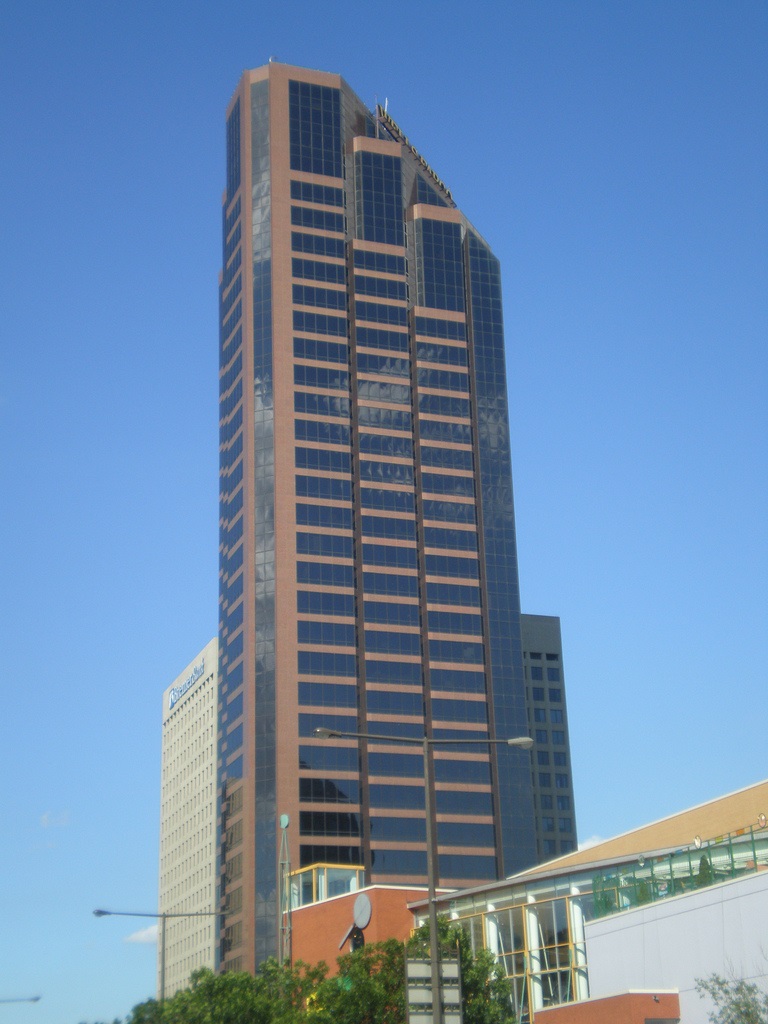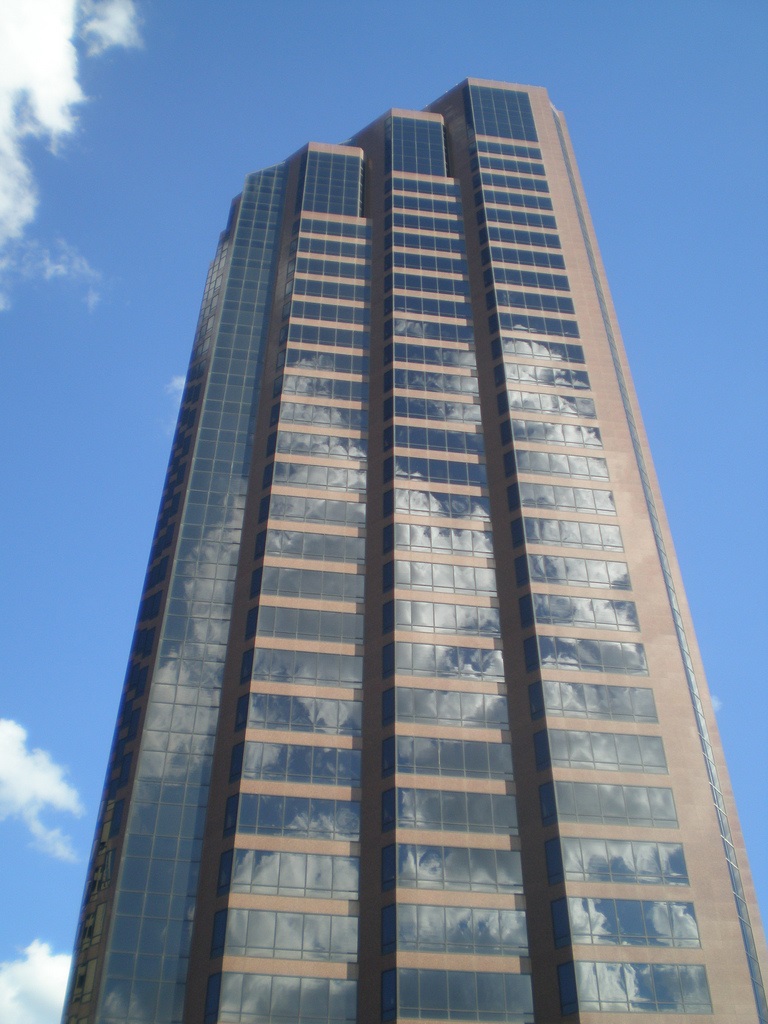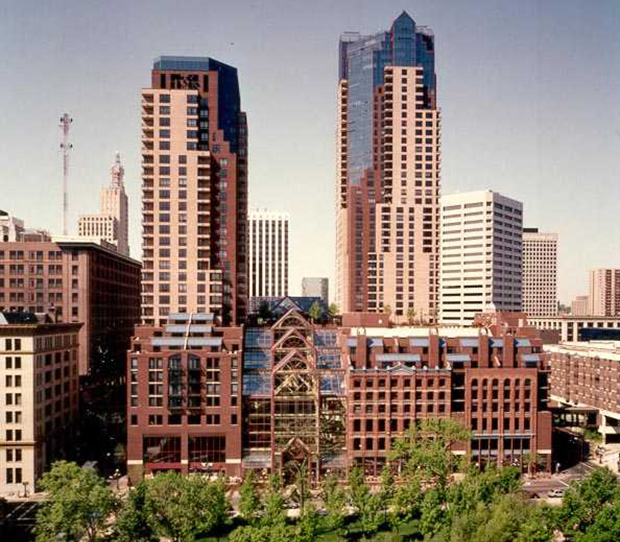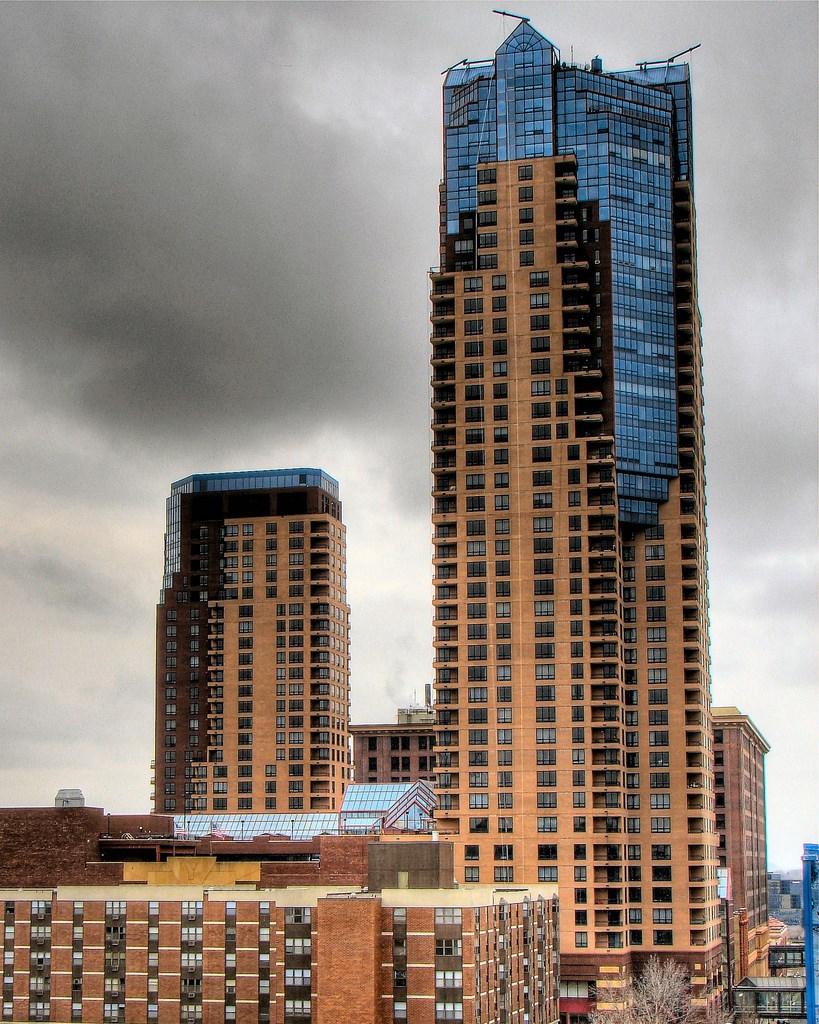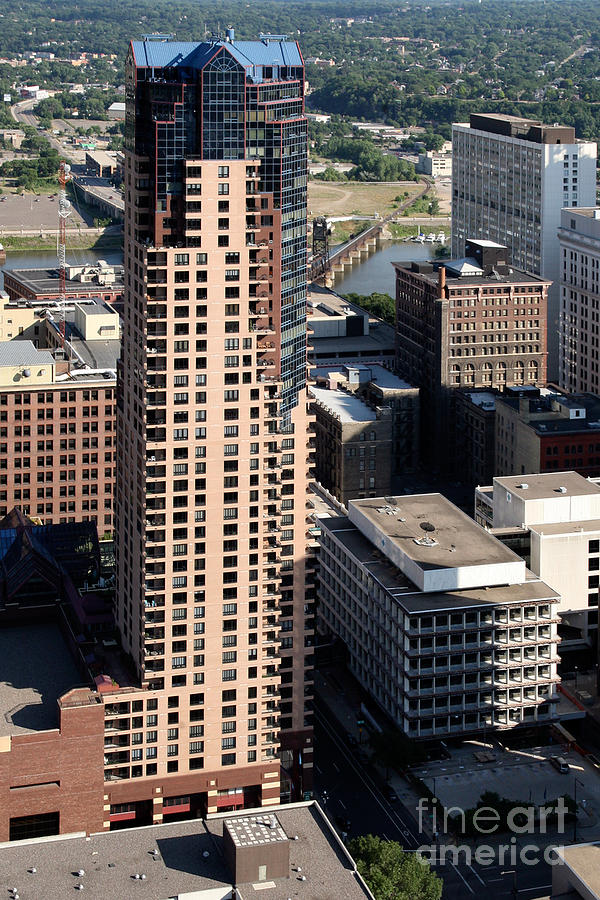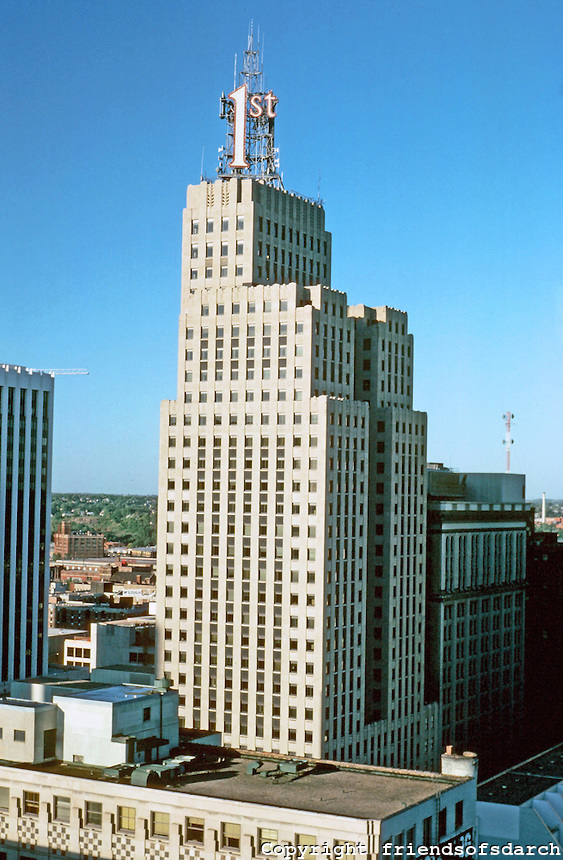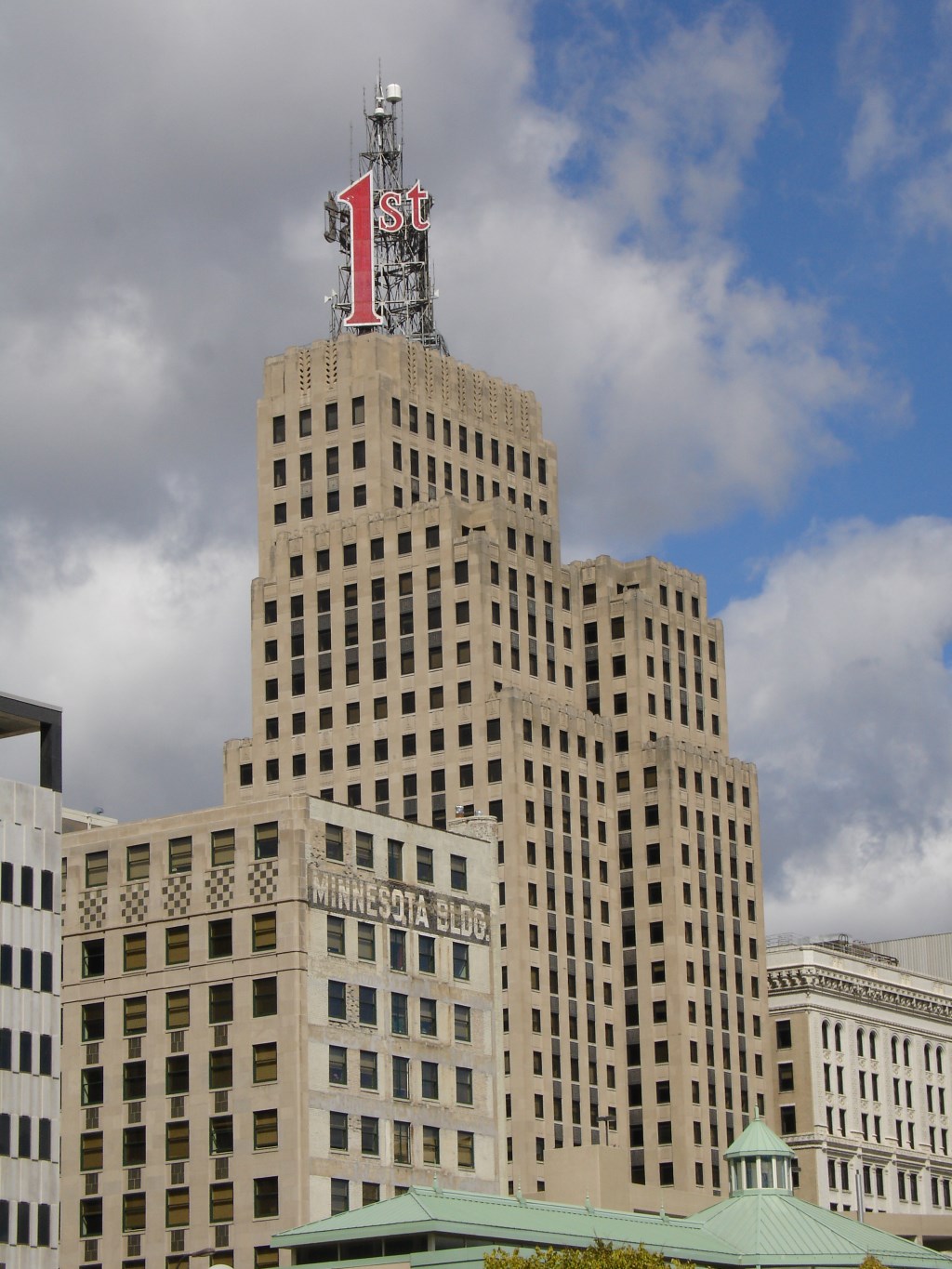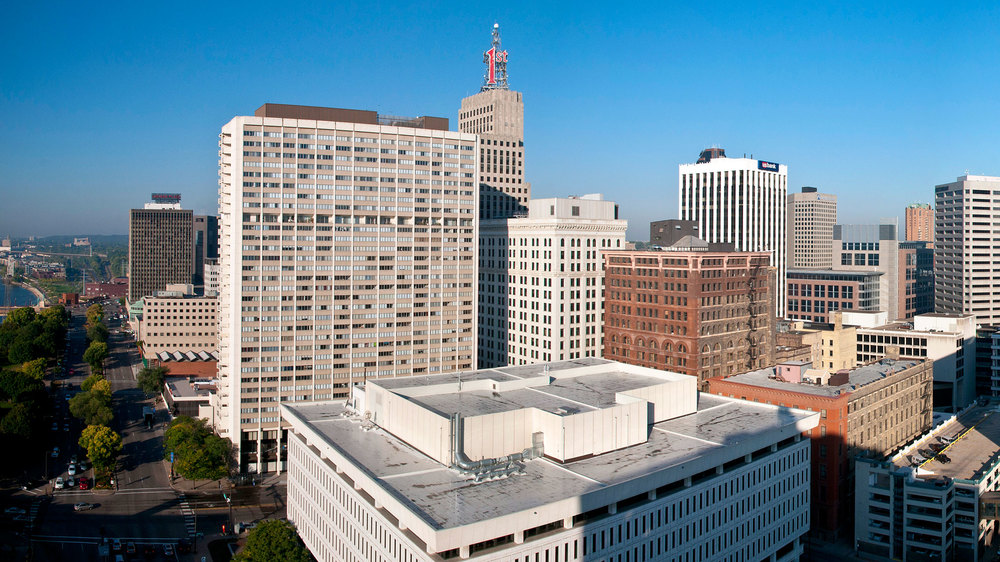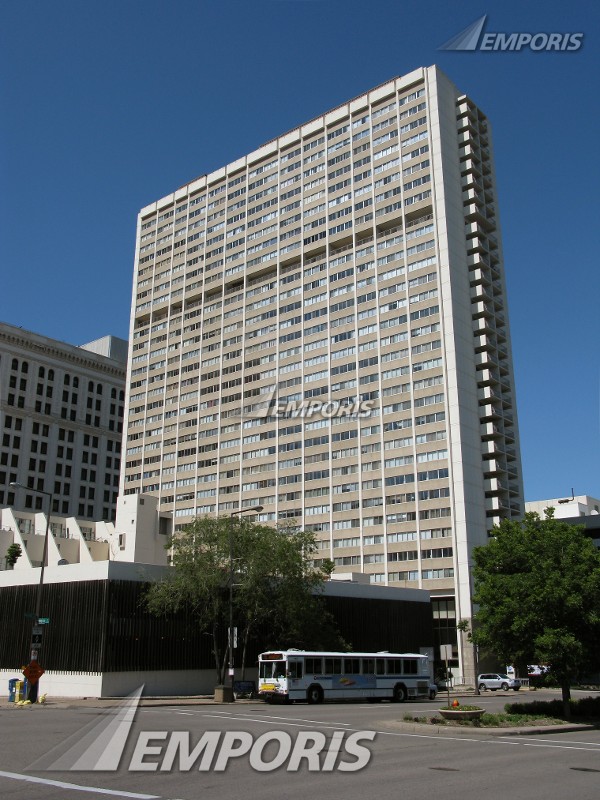 Tourist Attractions Near St. Paul, Minnesota
Mandi Rogier, Demand Media
Overview
Visitors to St. Paul, Minnesota, will find a historic riverside city composed of distinct neighborhoods, each with its own landmarks, heritage and story. St. Paul is at the head of navigation of the Mississippi River and has more shoreline on the river than any other city. Tourist attractions throughout the area highlight the city's well-preserved history and beckon visitors to imagine life in another time.
Alexander Ramsey House
Alexander Ramsey held positions as governor of the territory and later as governor of the state of Minnesota. His impressive Irvine Park house was home to his daughter and his granddaughters after him. It is now a museum owned by the Minnesota Historical Society. This well-preserved and carefully restored Victorian-era home offers visitors a glimpse into another time and way of life. Tours are offered from Wednesday through Sunday. During the holiday season, the home is decked out for an 1875 Christmas. Holiday-themed tours are available, and carriage rides through Irvine Park leave from the Ramsey House every 15 minutes from mid-November through early January.
Science Museum of Minnesota
The Science Museum of Minnesota focuses on anthropology, biology and paleontology. Permanent exhibits include the Mississippi River Gallery, Human Body Gallery, Dinosaurs & Fossils Gallery and Collectors' Corner. In the Experiment Gallery, visitors can interact with the exhibits and try their hand at controlling the water in the wave tank or operating a small steam engine. The museum's Omnitheater shows videos on a variety of topics ranging from art to wild animals. The Science Live theater gives regular performances for visitors of all ages that include demonstrations and interactive theater. The museum is closed on Mondays.
James J. Hill House
James J. Hill was the wealthy and successful builder of the Great Northern Railway. His impressive home reflects both his power and prosperity. Upon its completion in 1891, the Hill mansion was the most expensive home in Minnesota, with 22 fireplaces, 13 bathrooms and 16 crystal chandeliers. At 36,000 square feet, it was also the largest residence in the state. After the deaths of Mr. and Mrs. Hill, the home was presented to the Roman Catholic Archdiocese of St. Paul, which used it as a school, office building and church residence. In 1978, the home was purchased by the Minnesota Historical Society, and today it is open for tours and events. Tours of the home take 75 minutes. Visitors can also see rotating exhibits in front of the home. The house is open from Wednesday through Sunday.
http://traveltips.usatoday.com/tourist-attractions-near-st-paul-minnesota-4845.html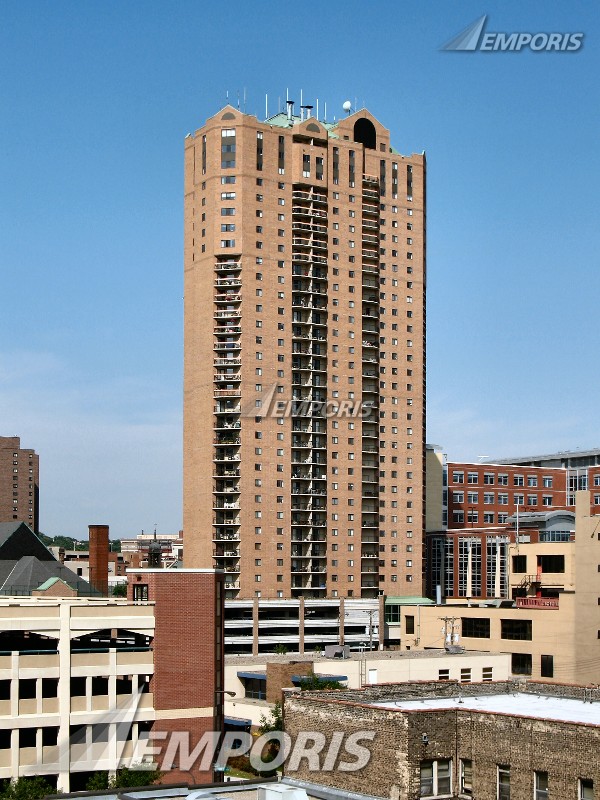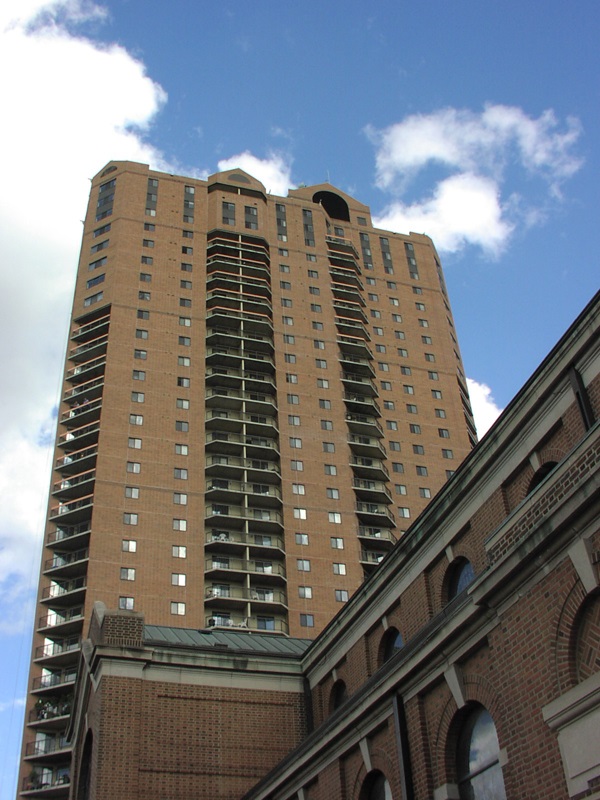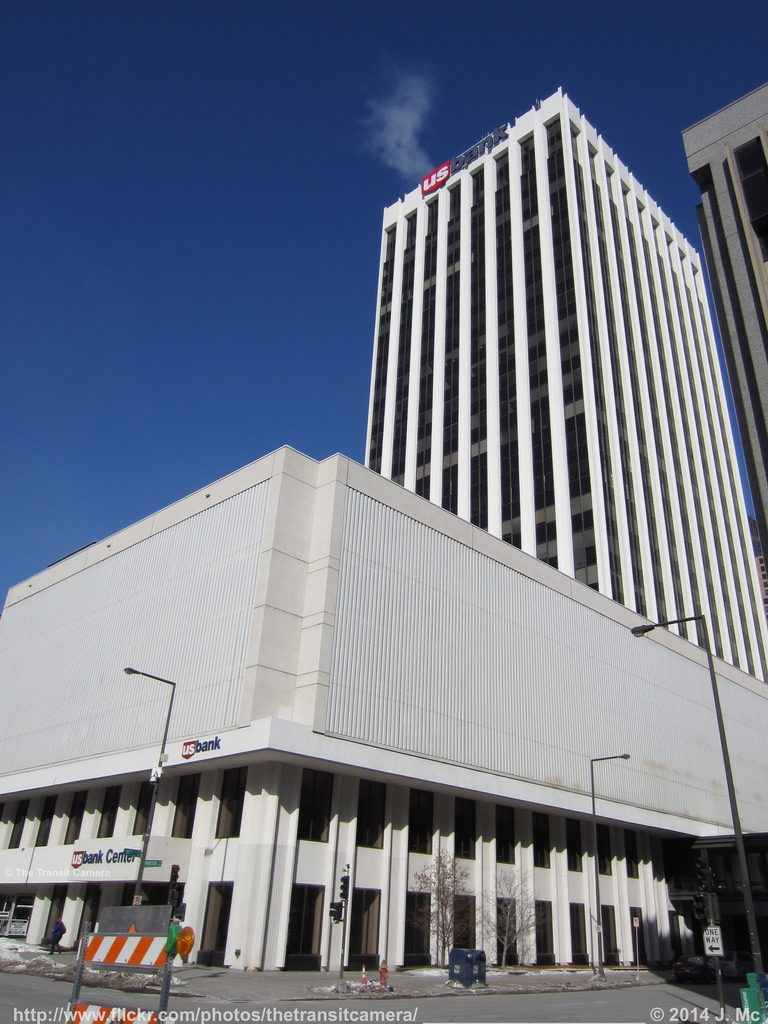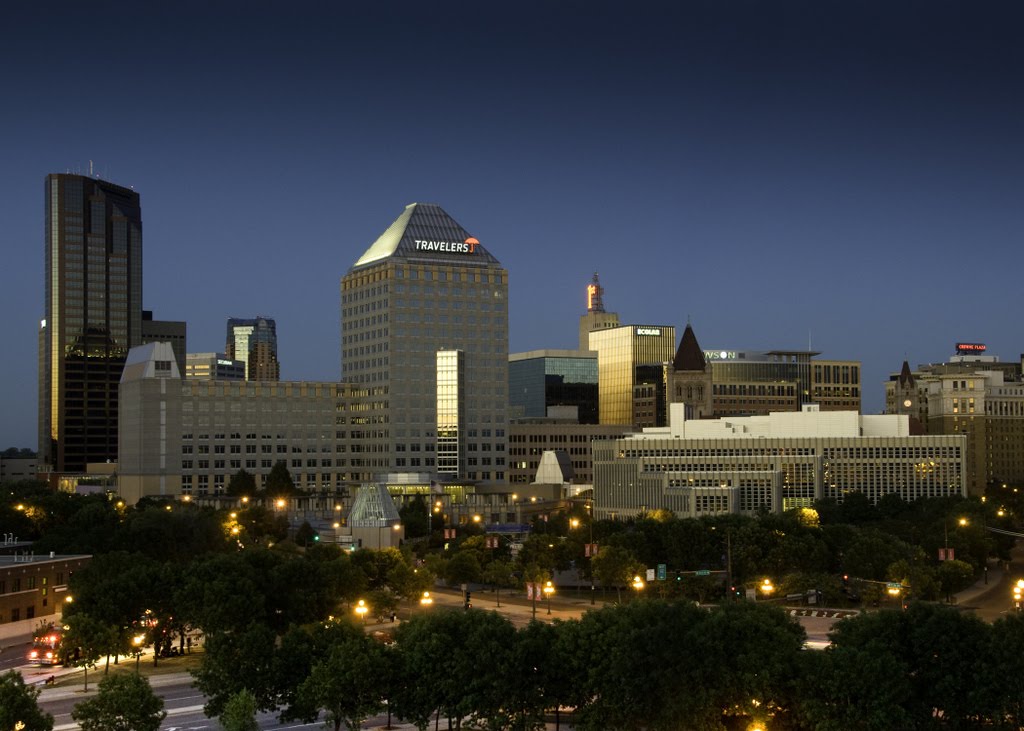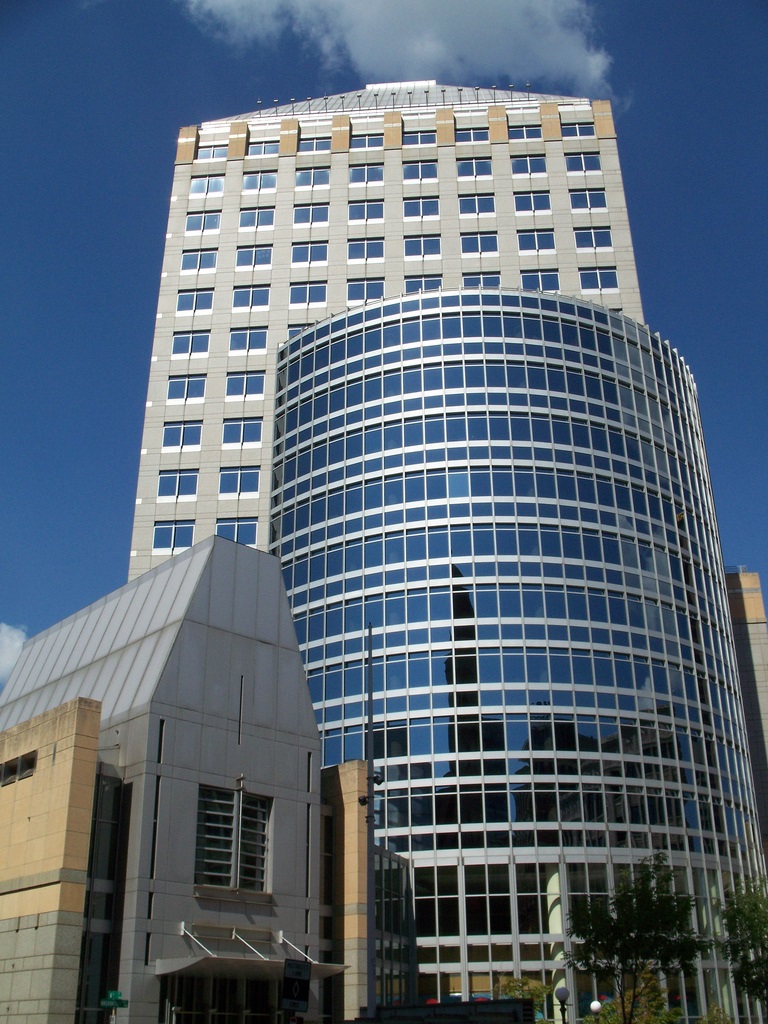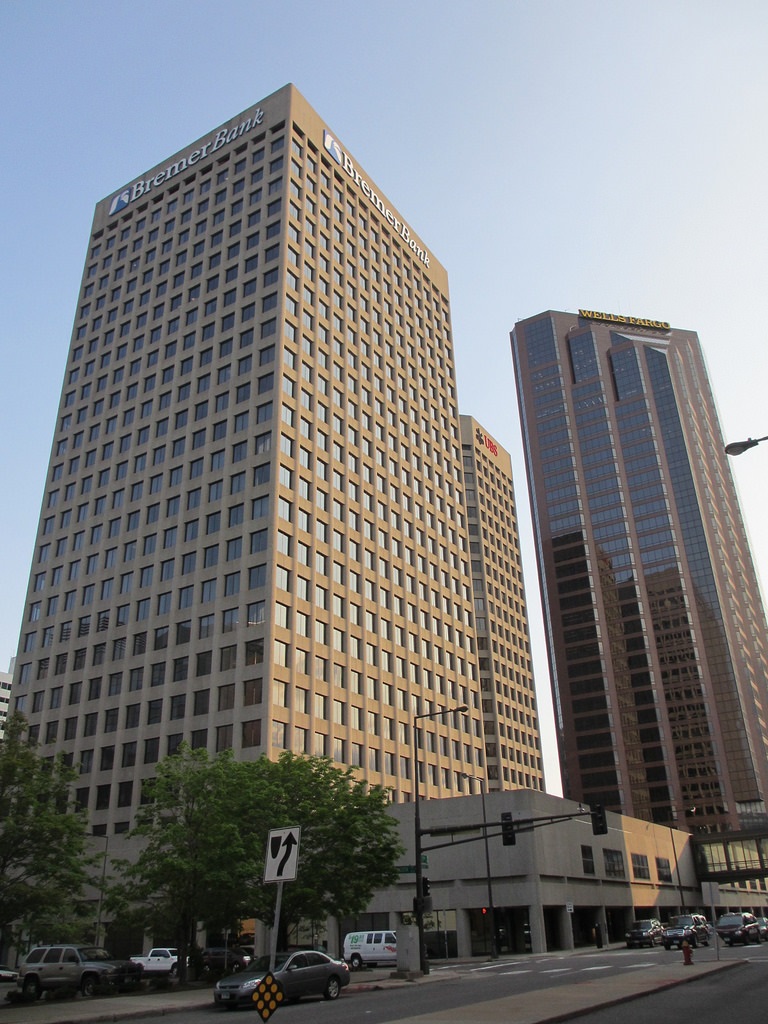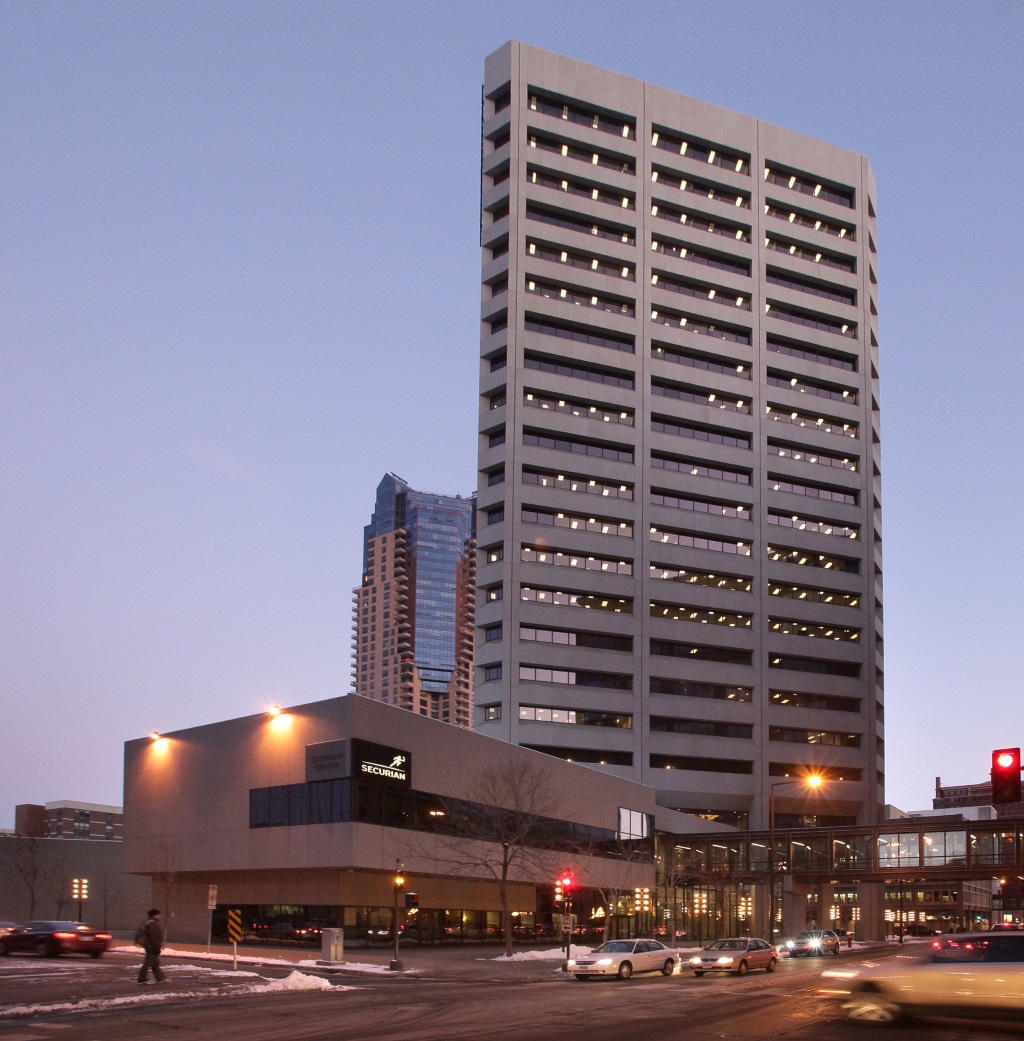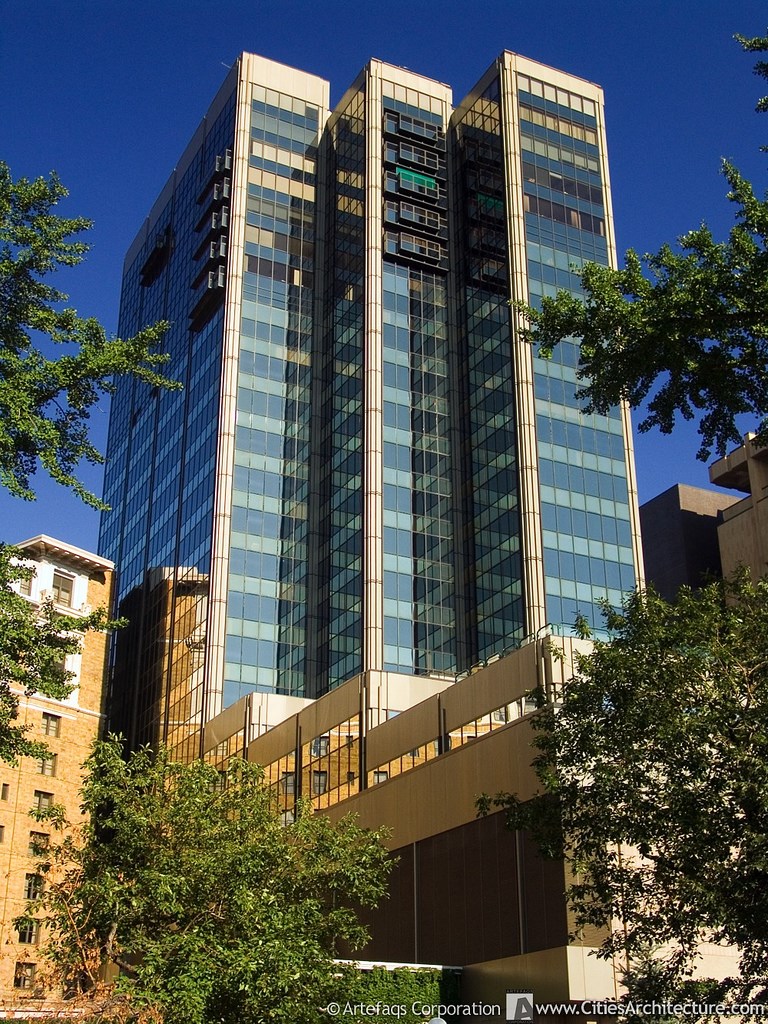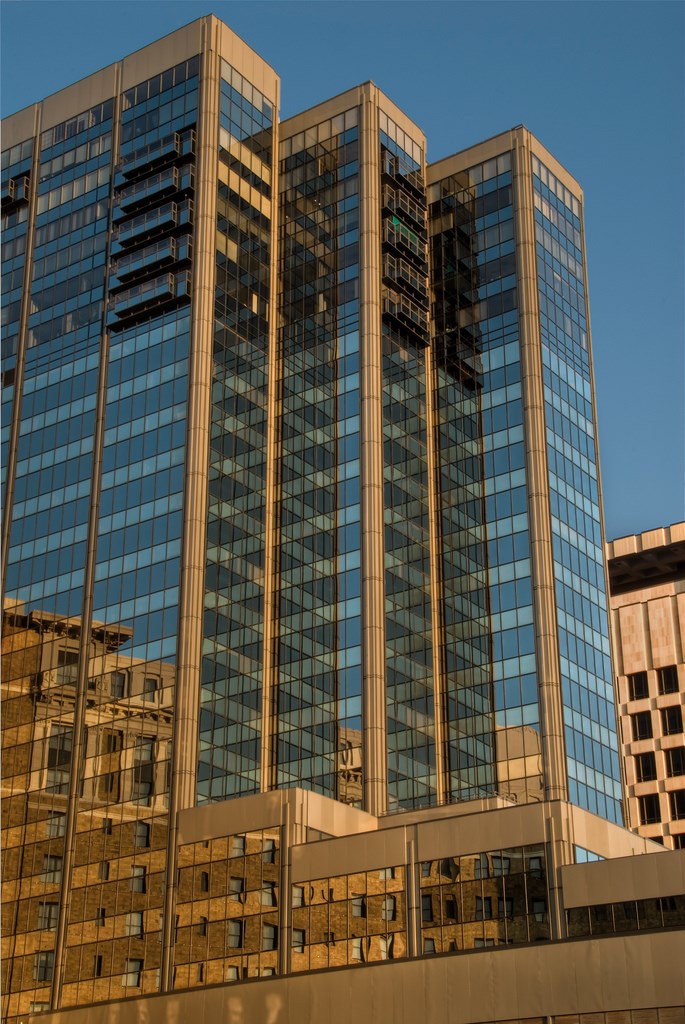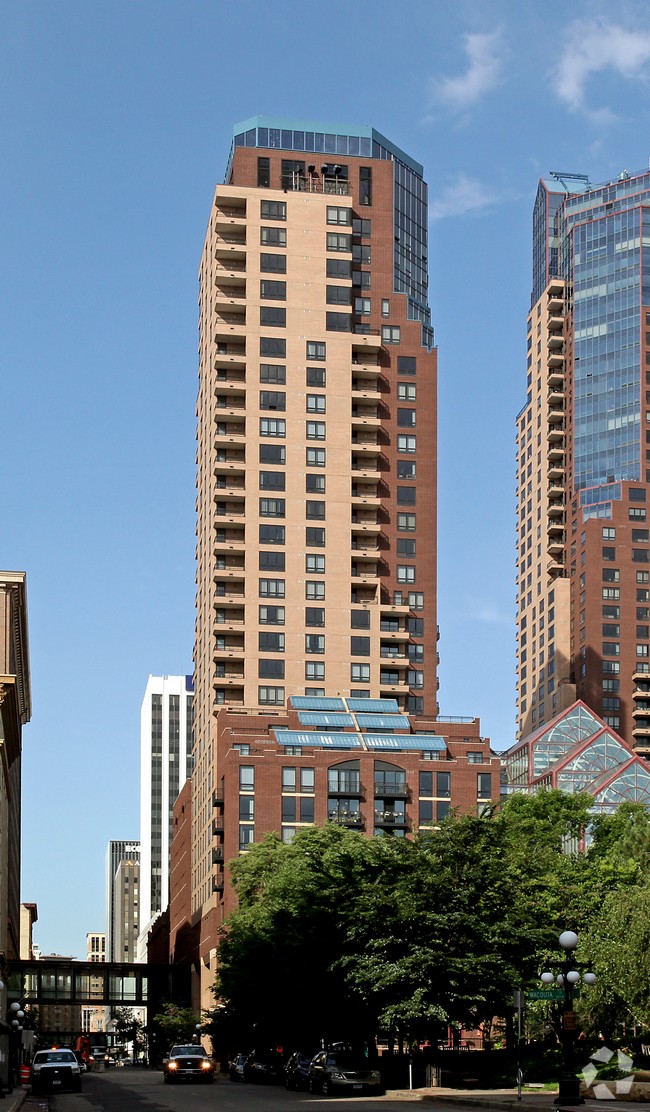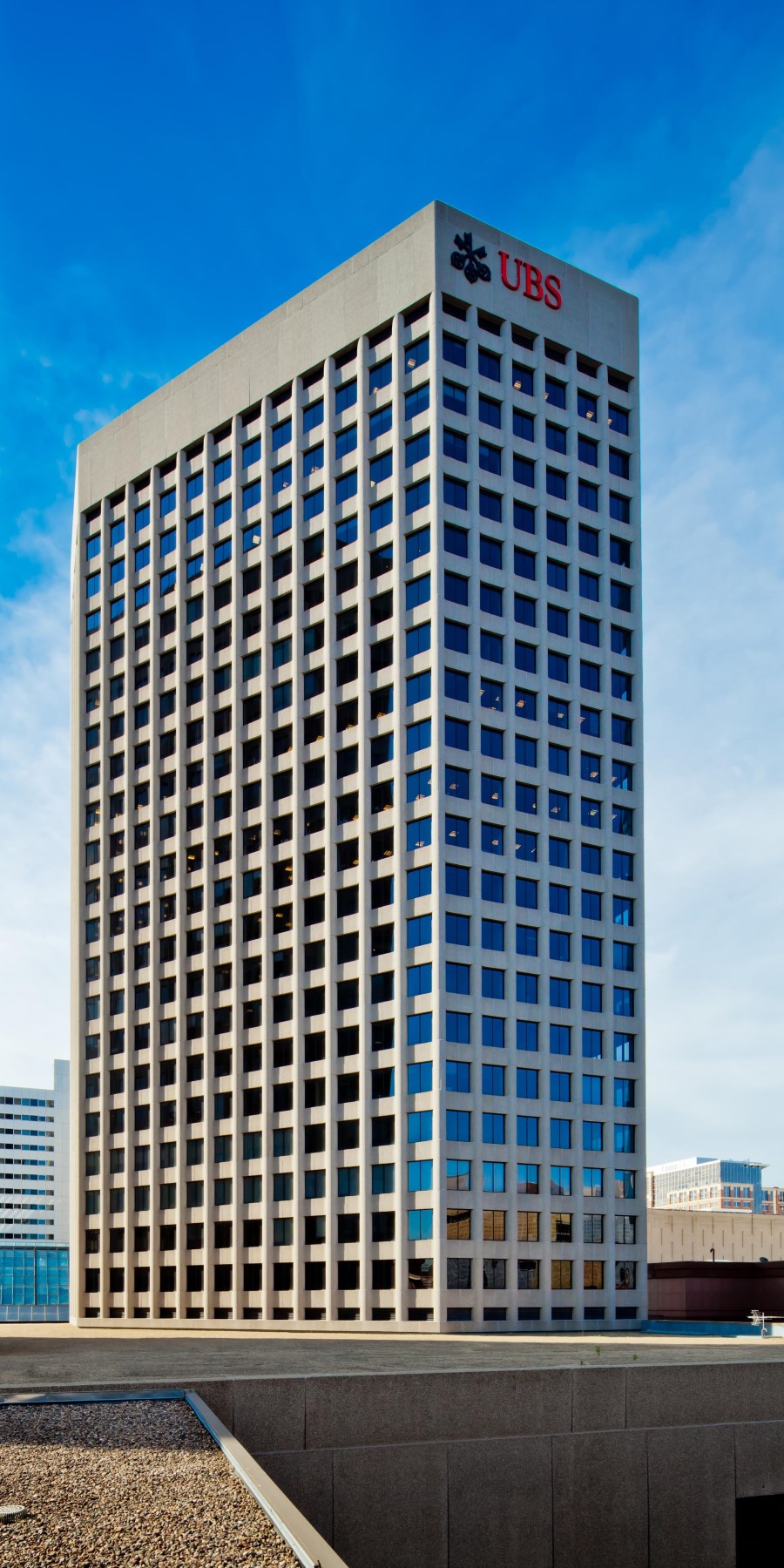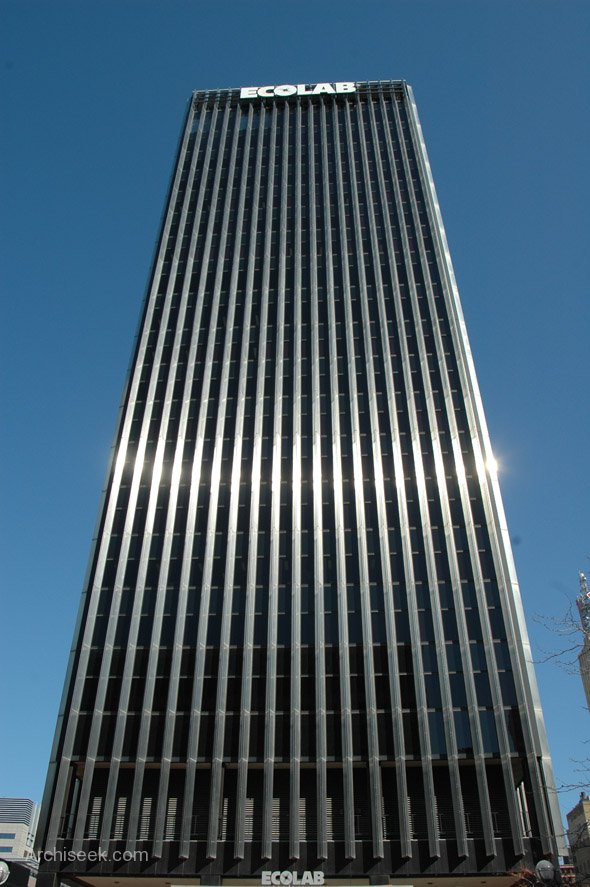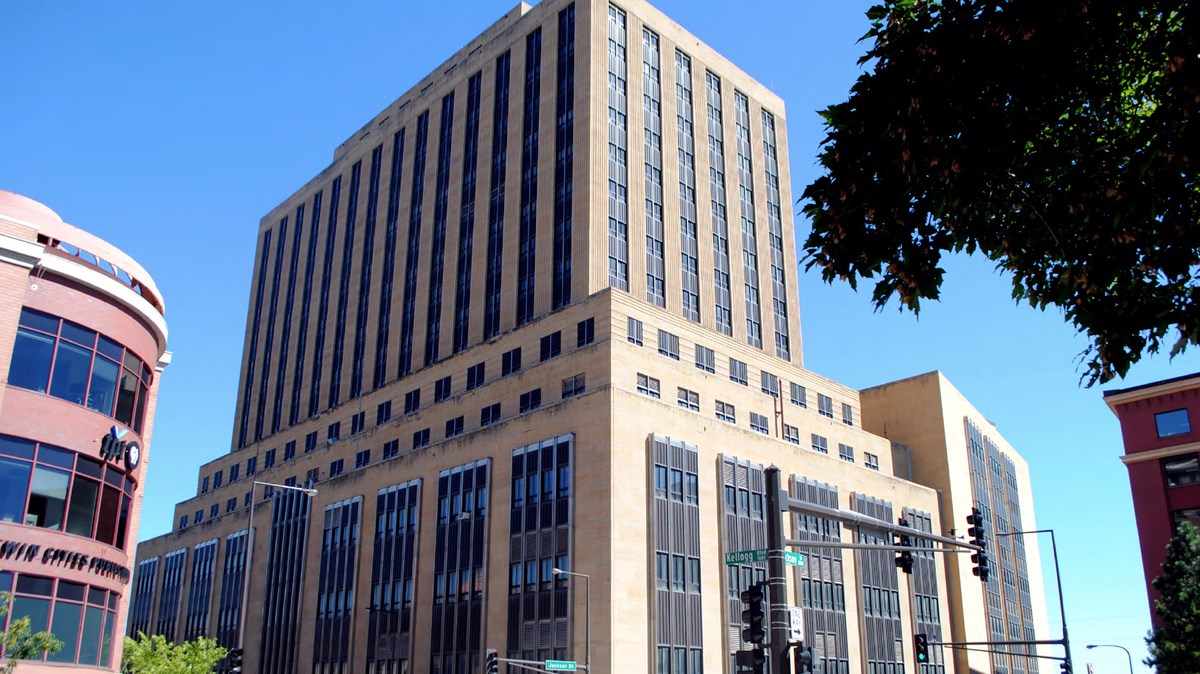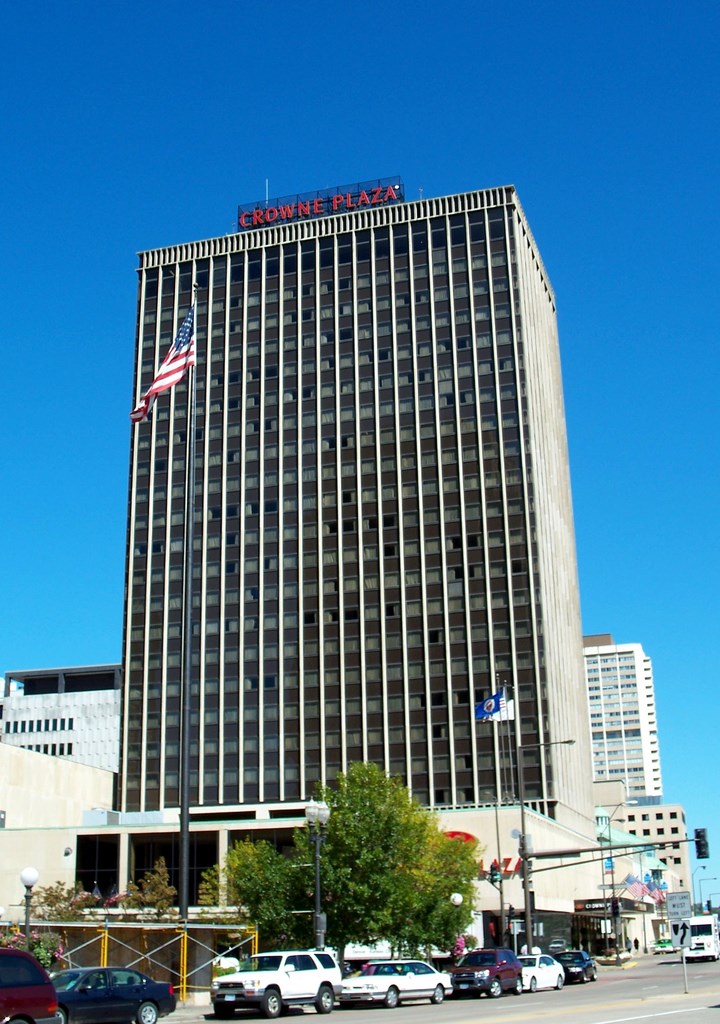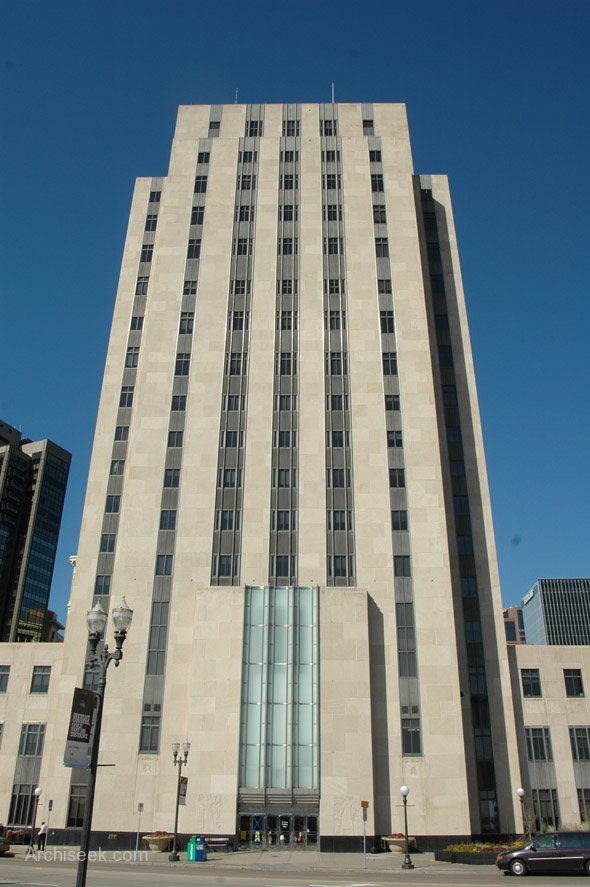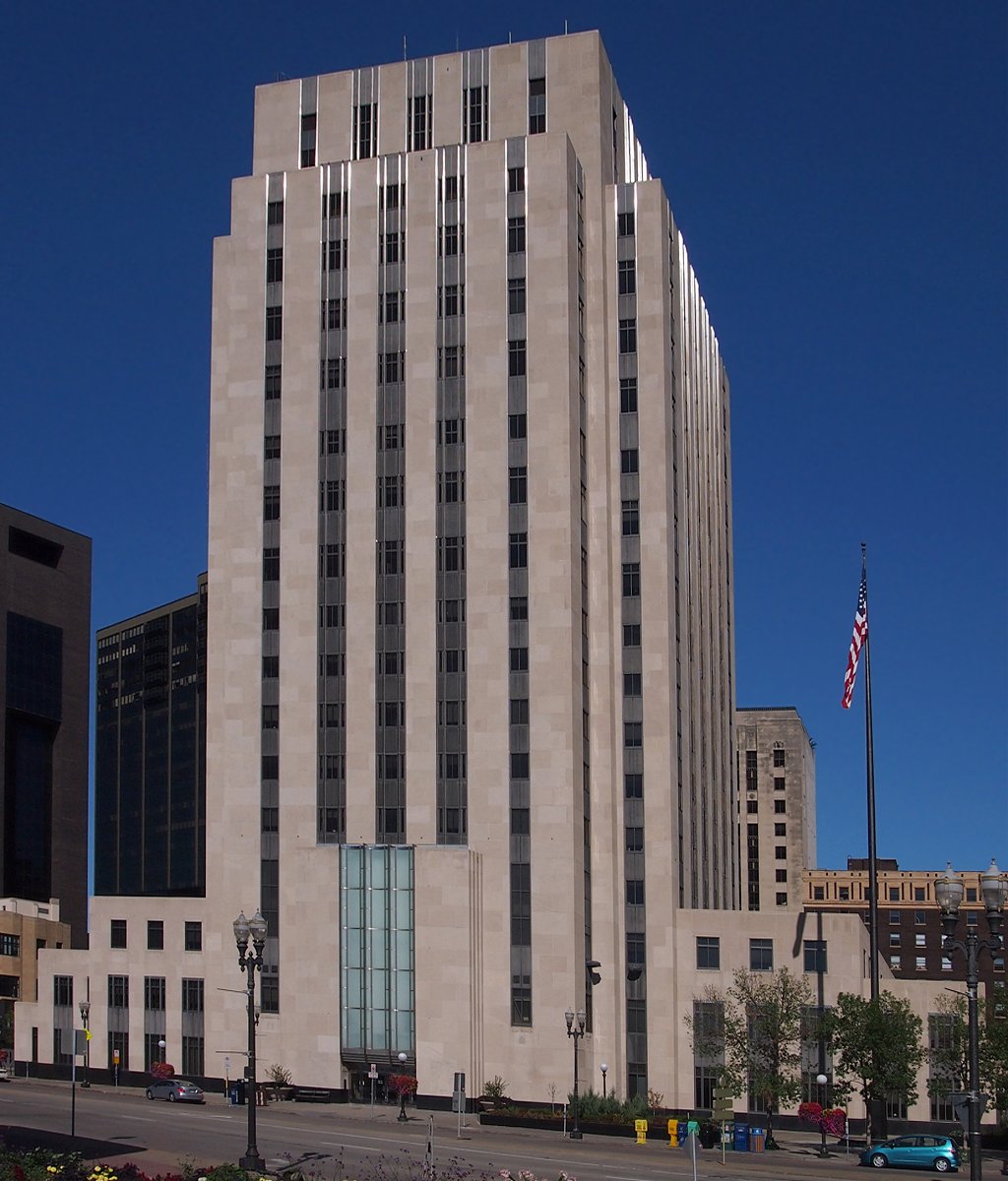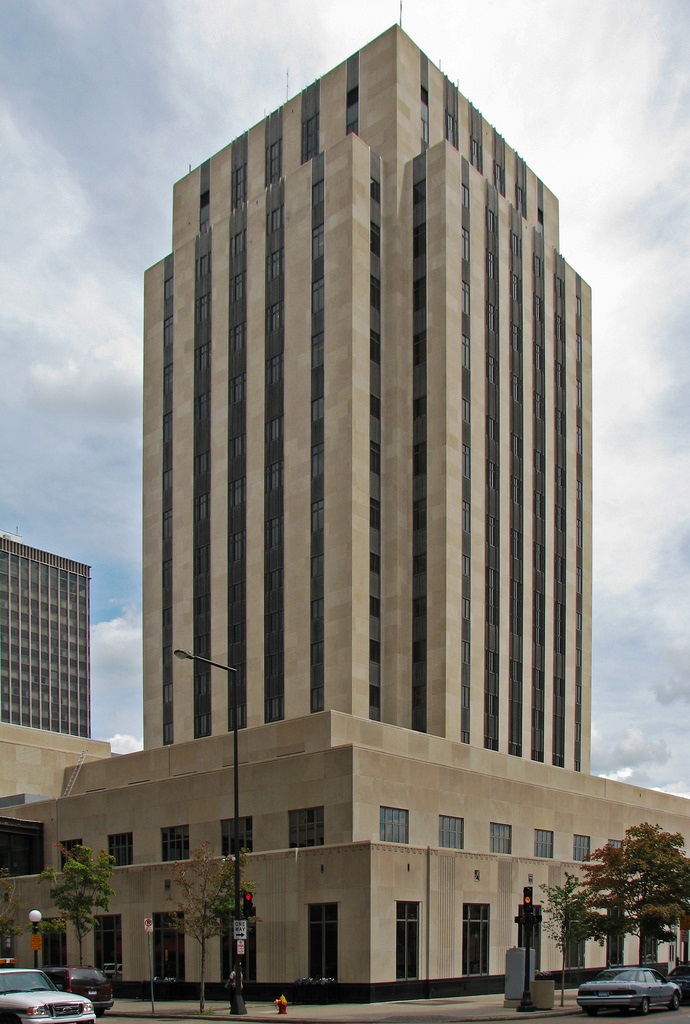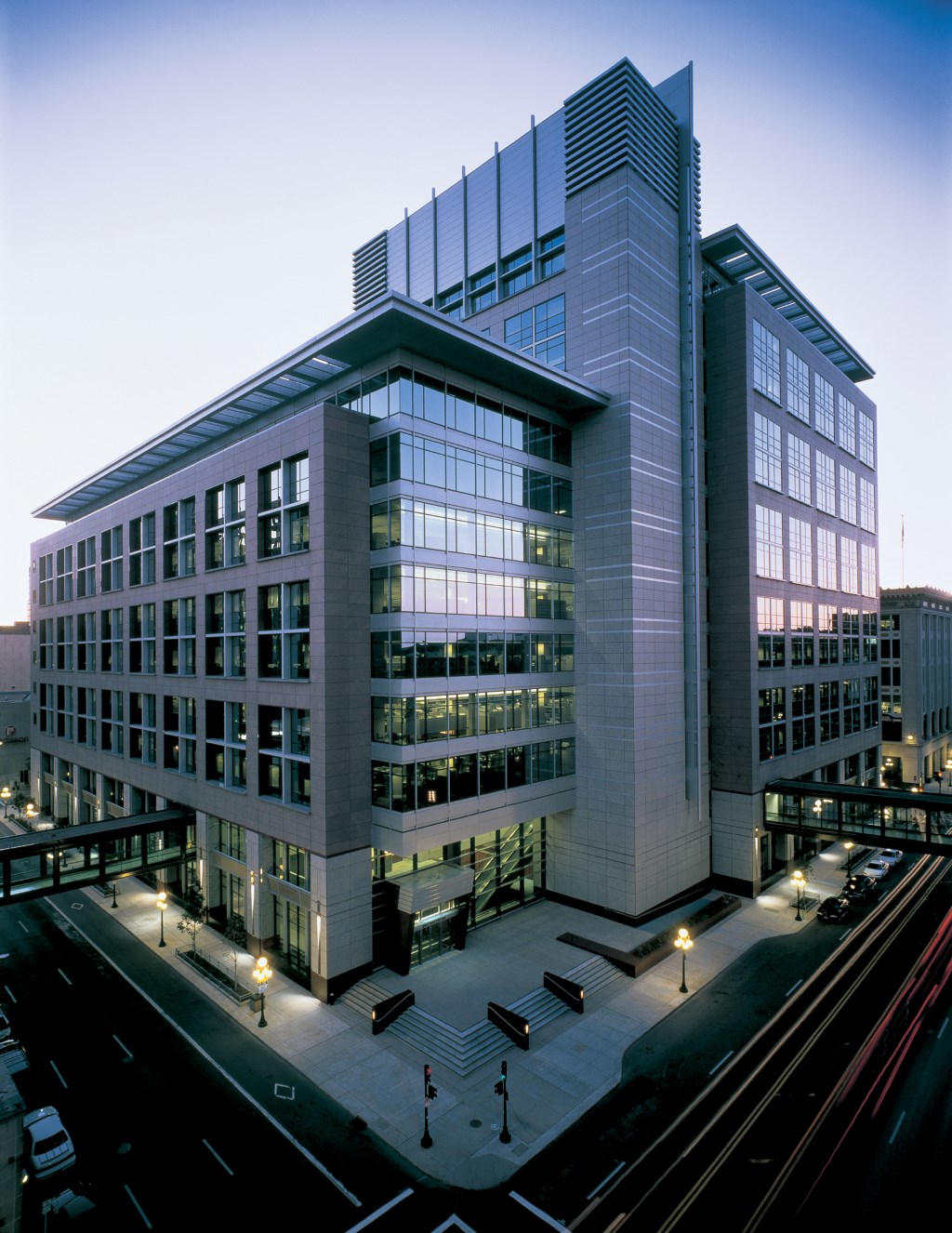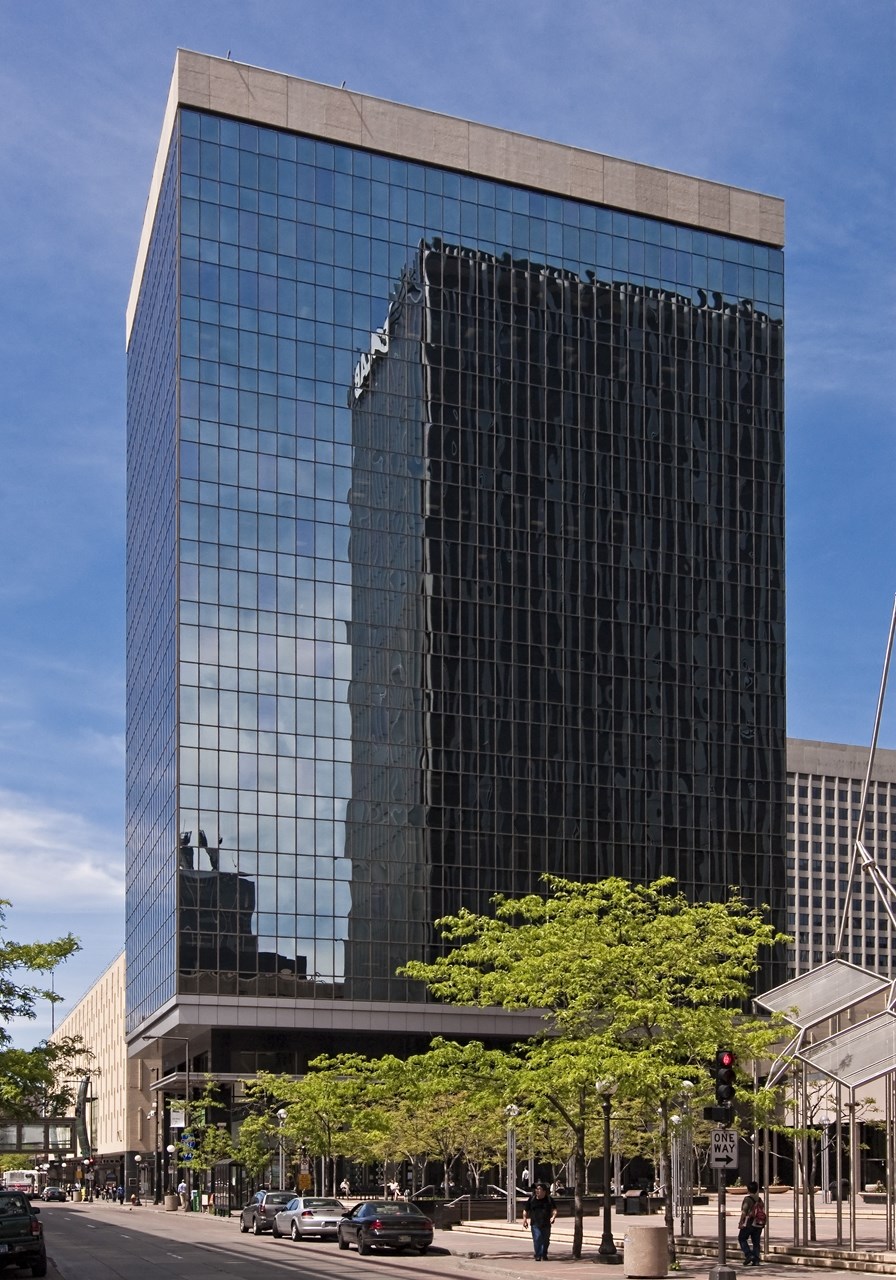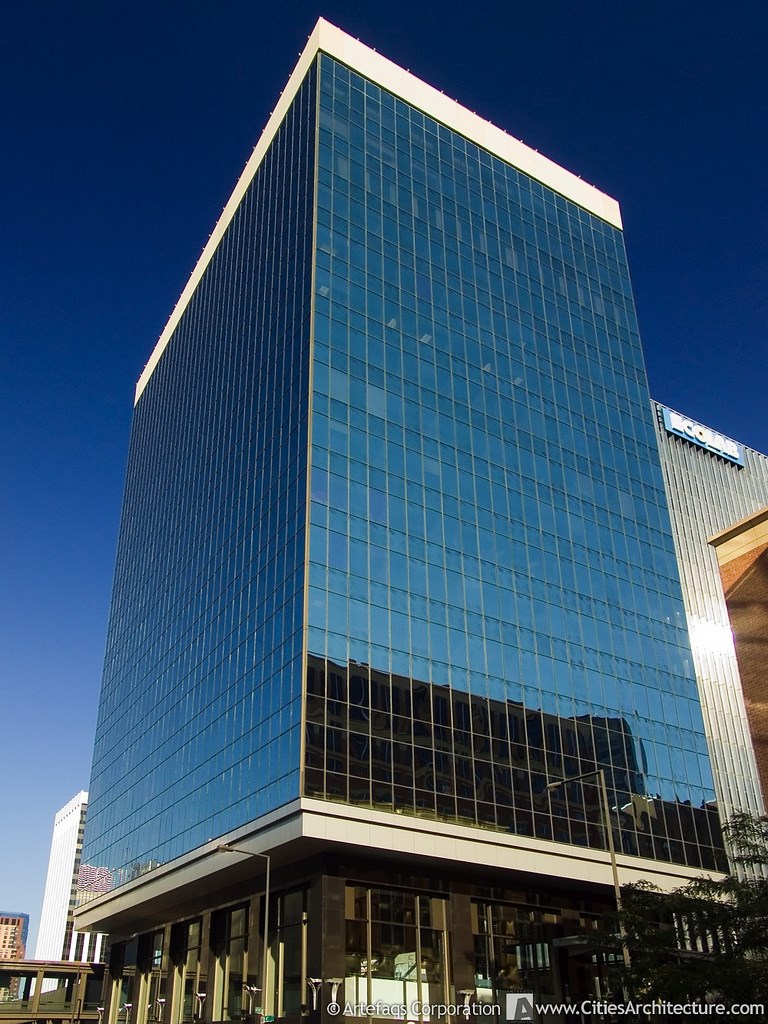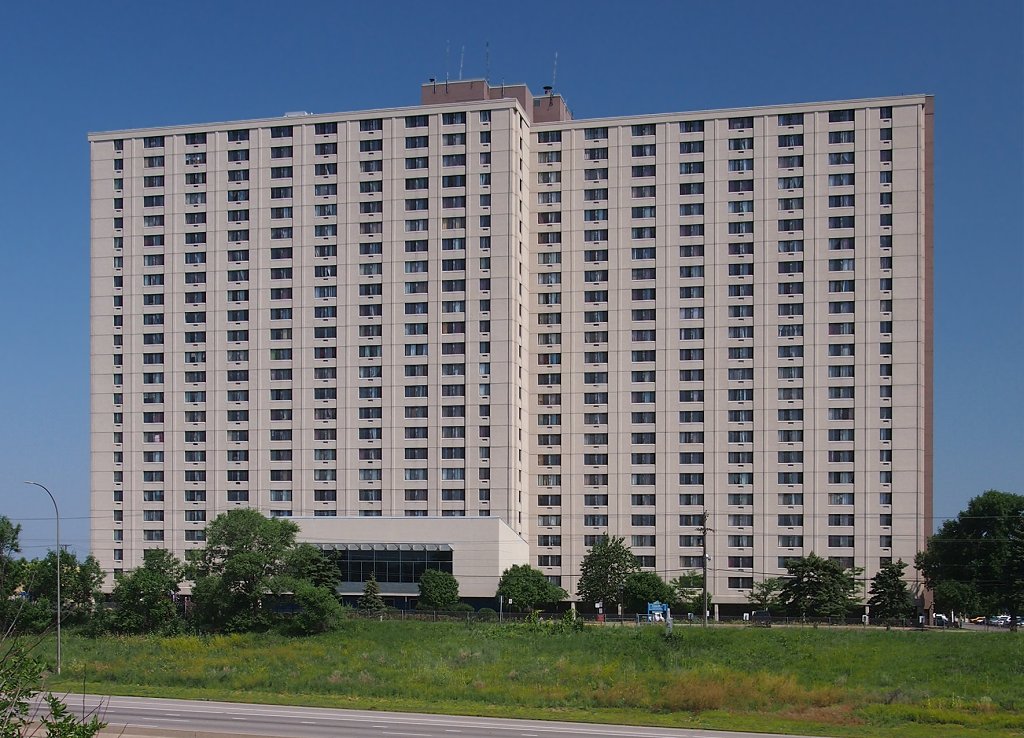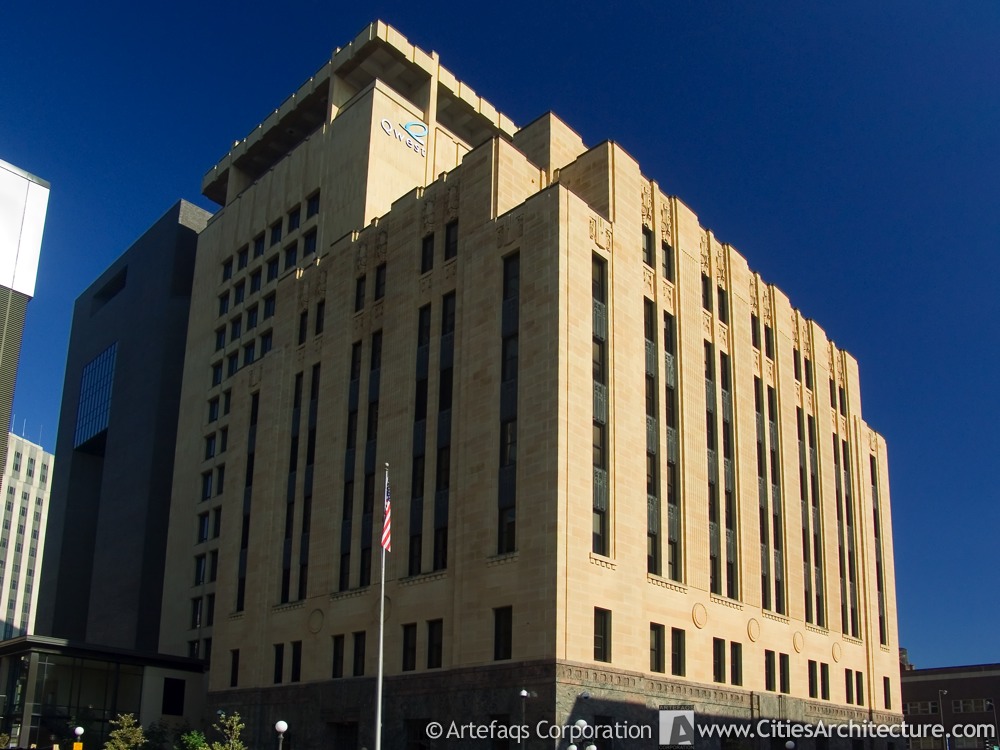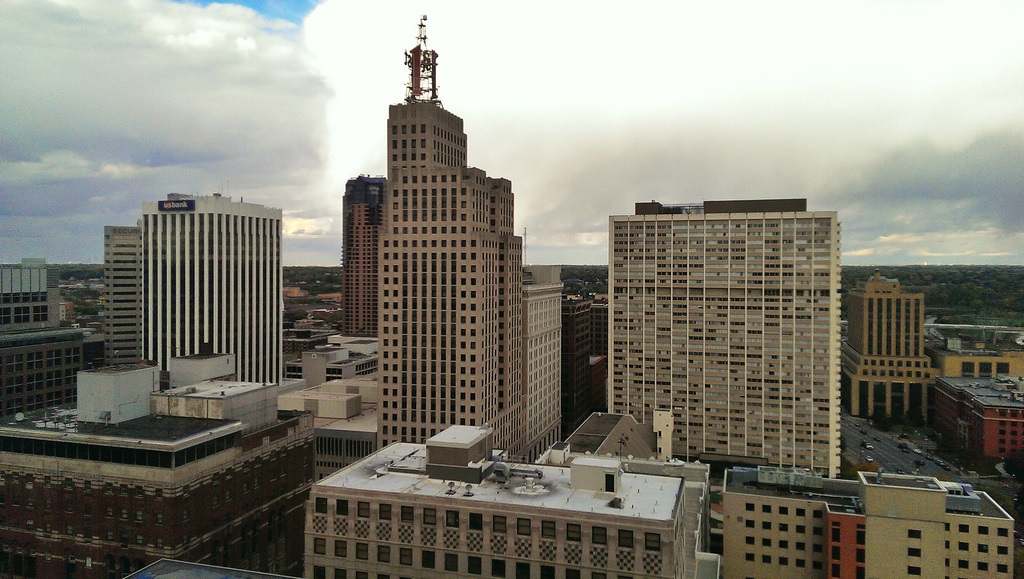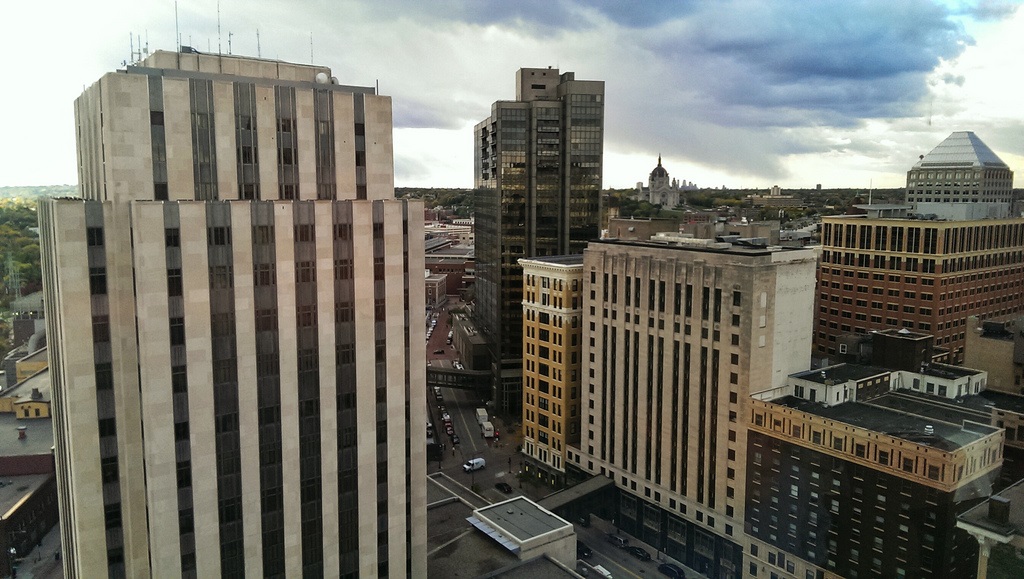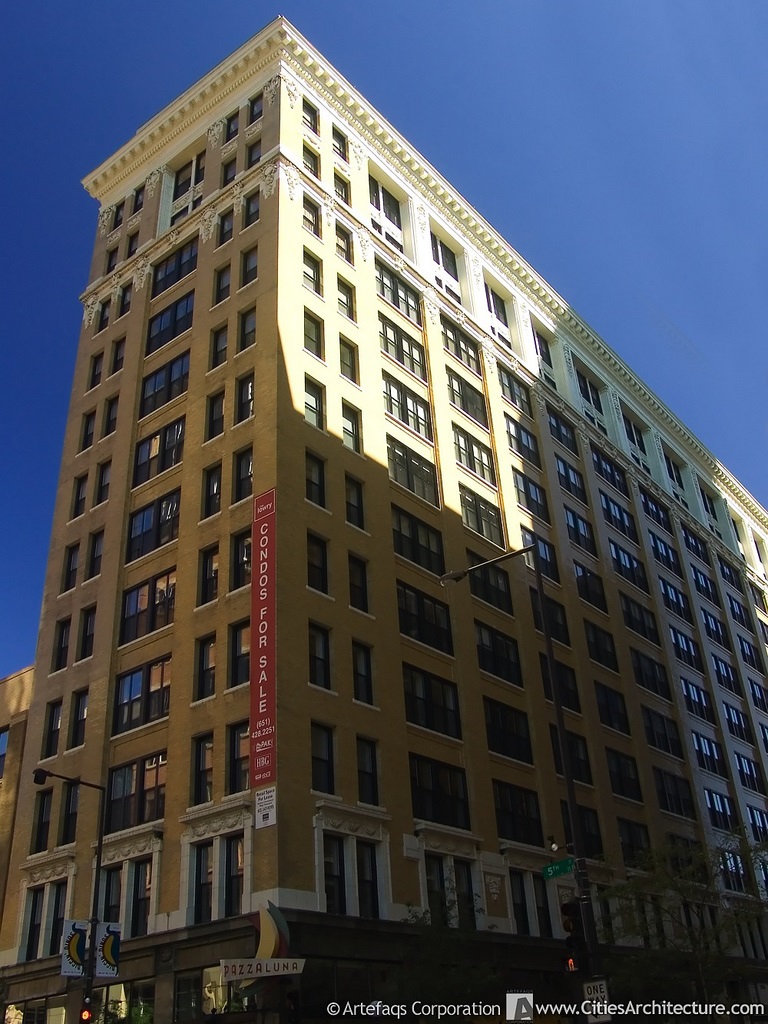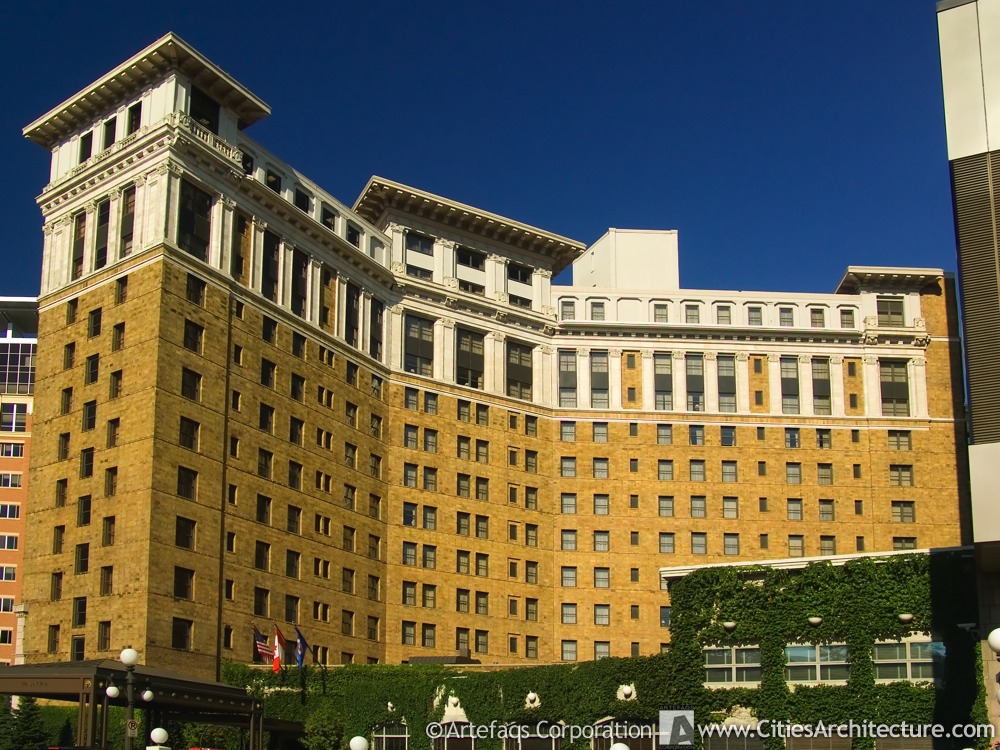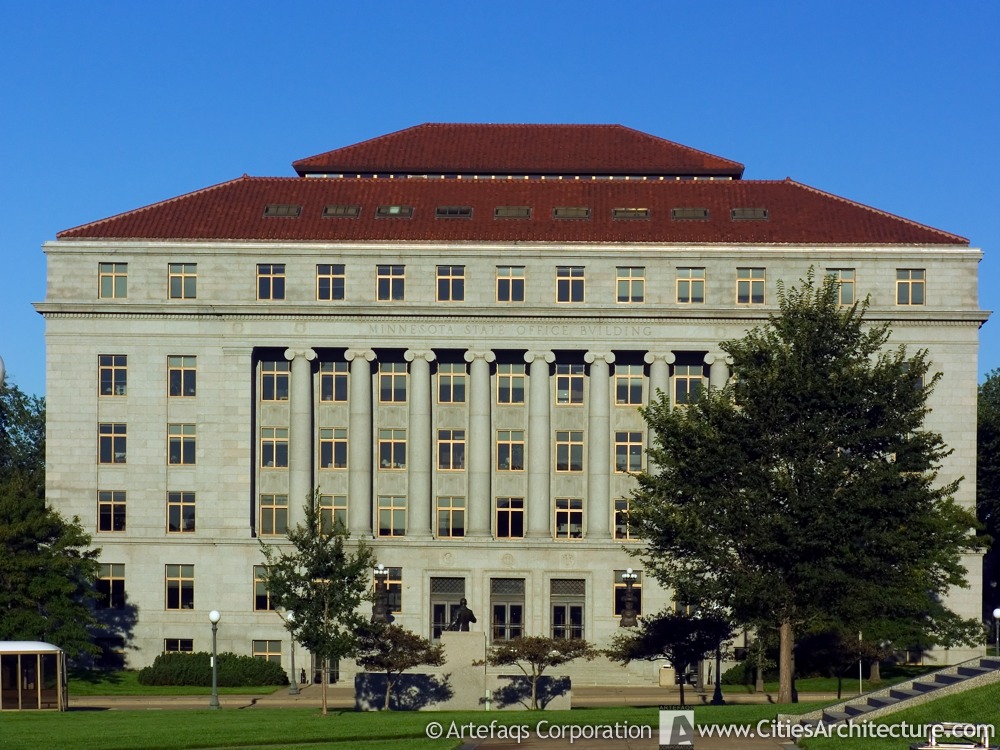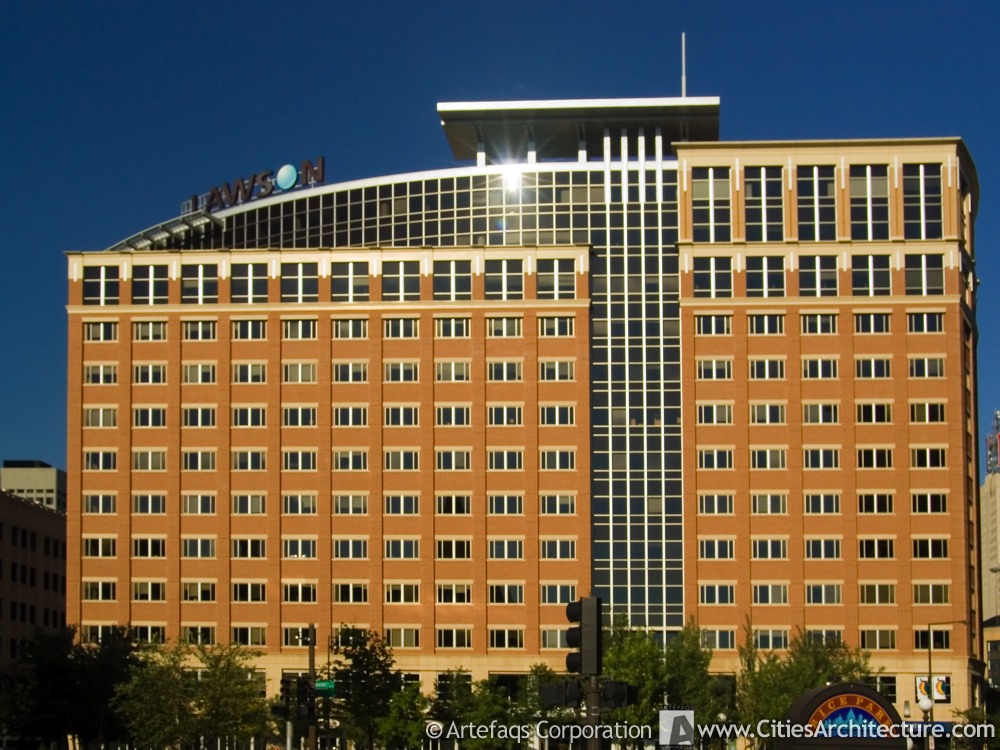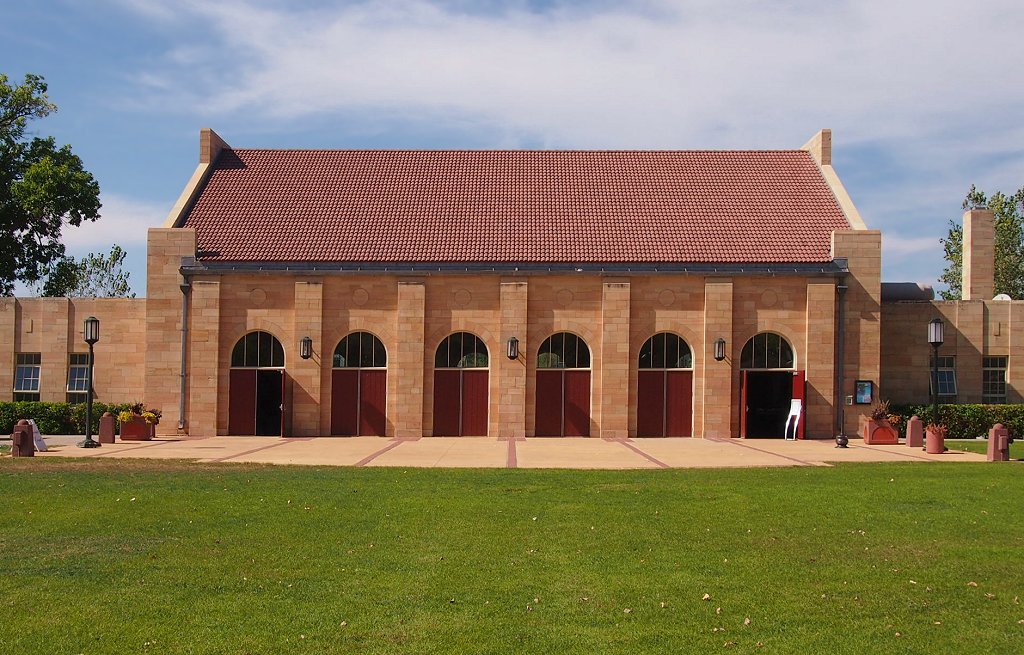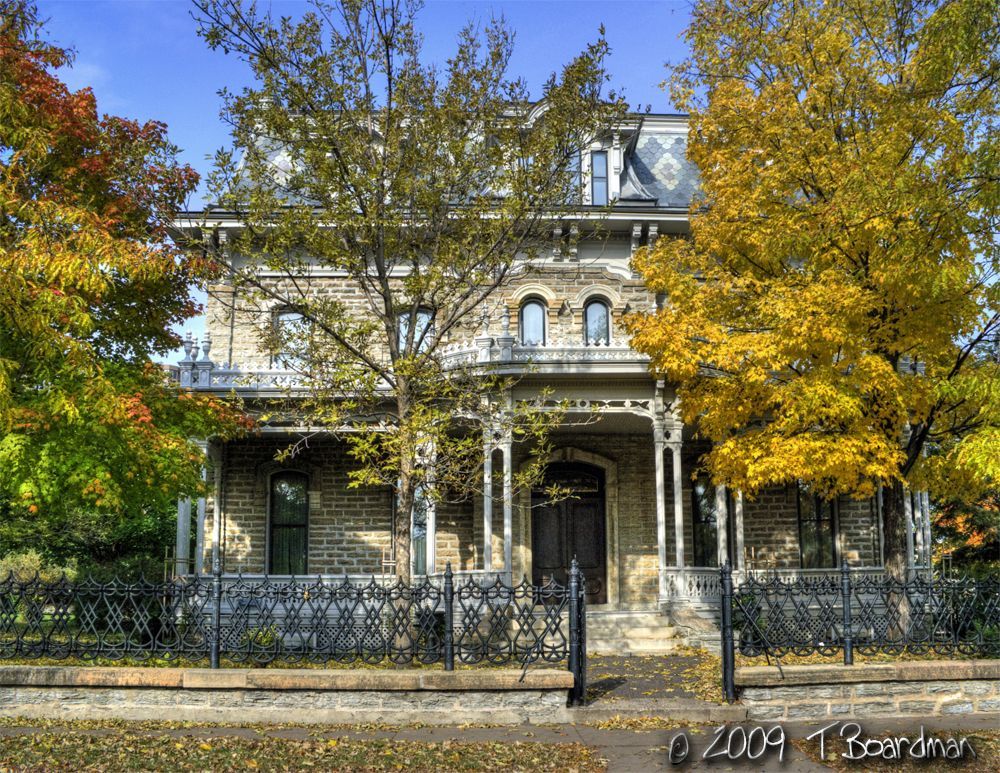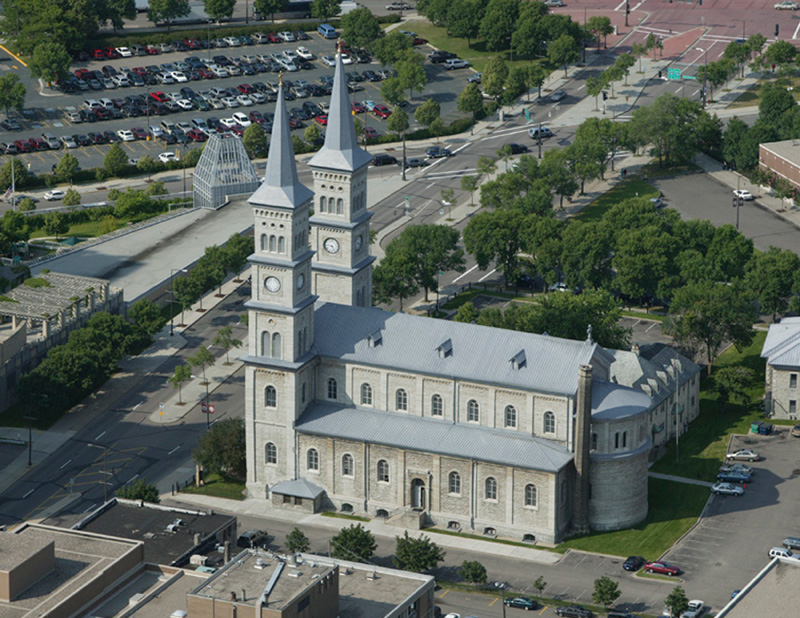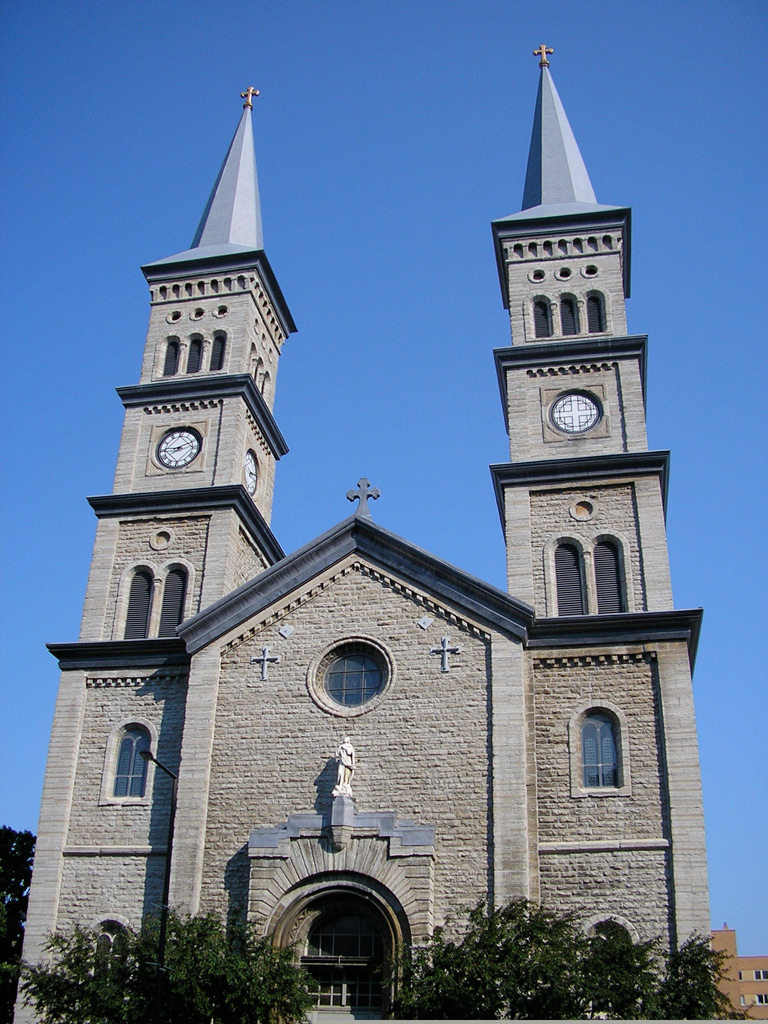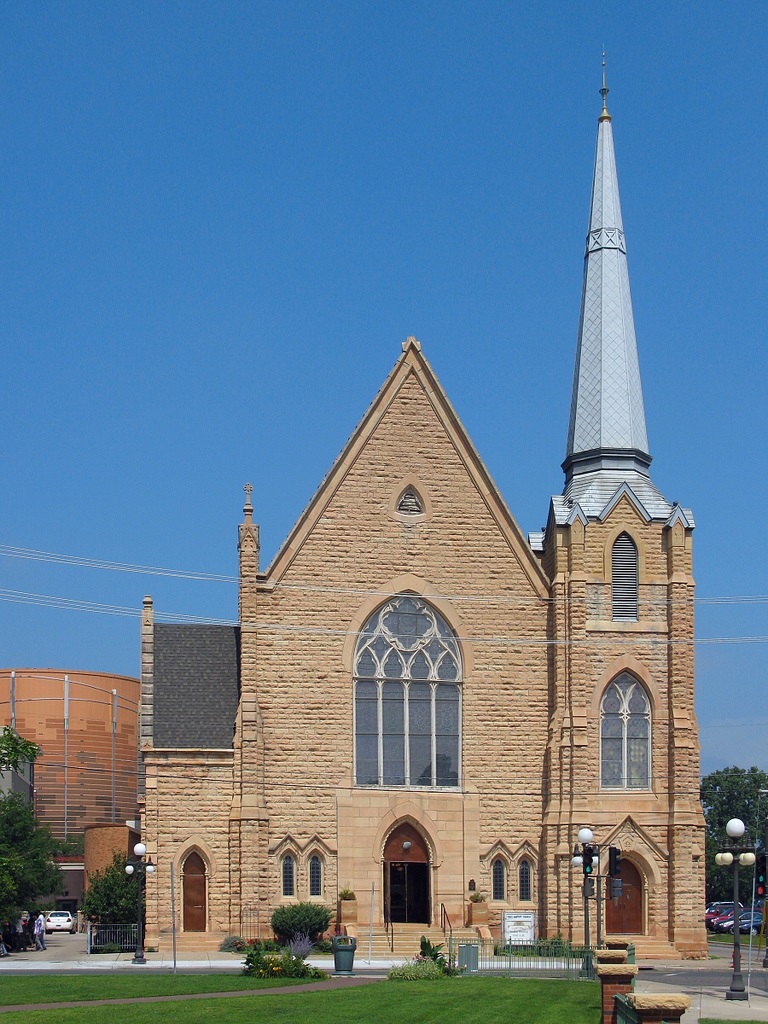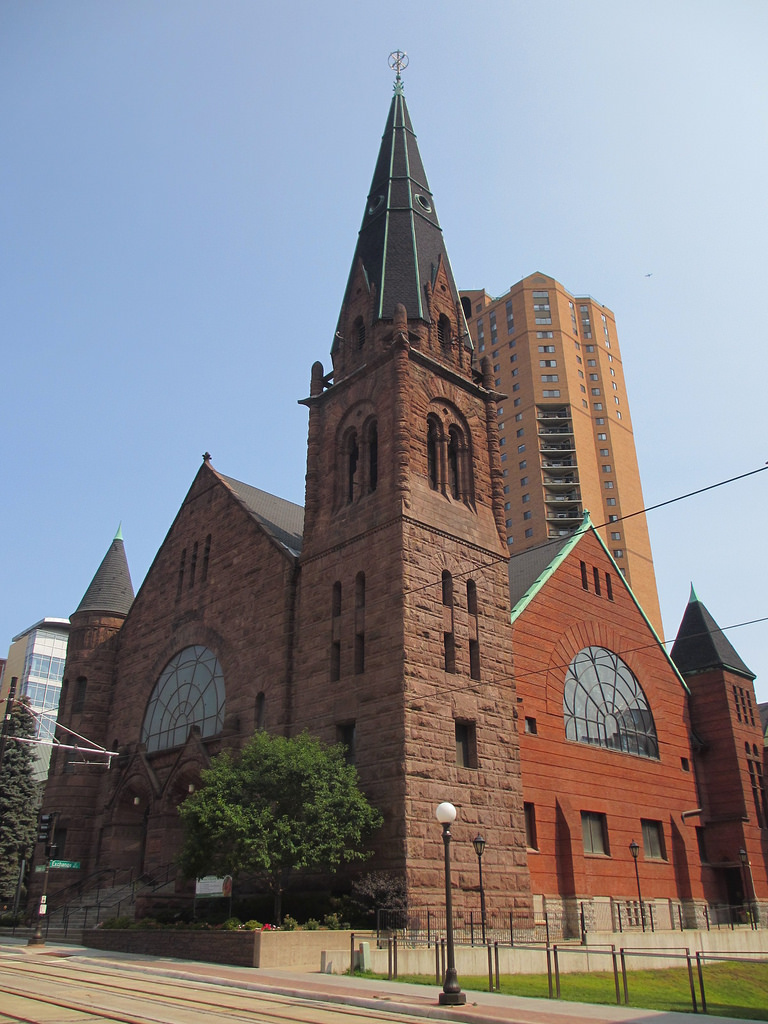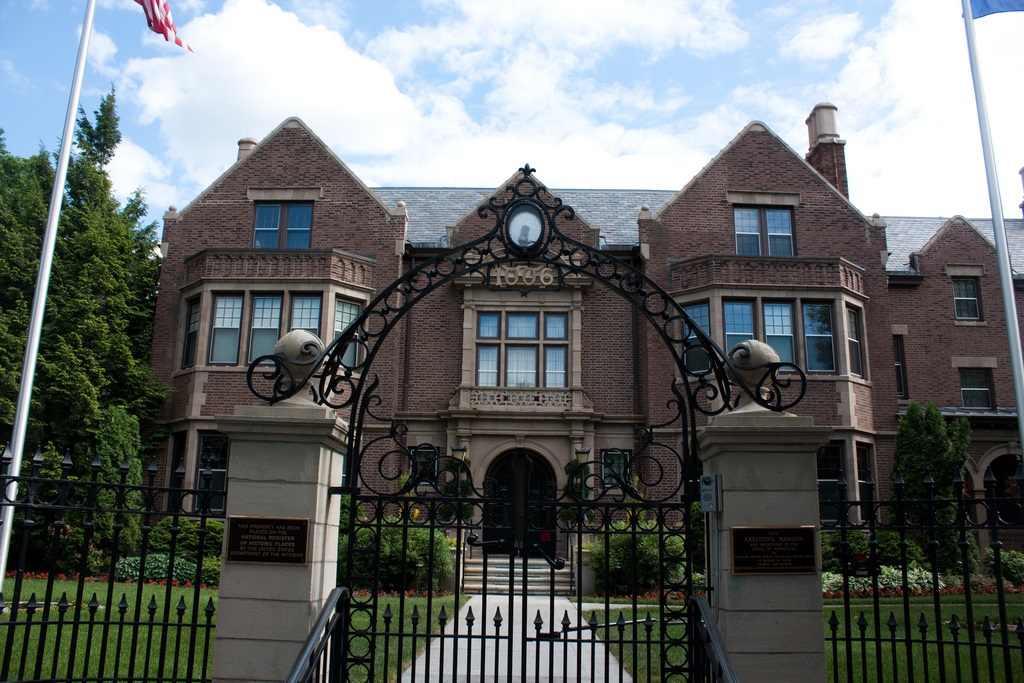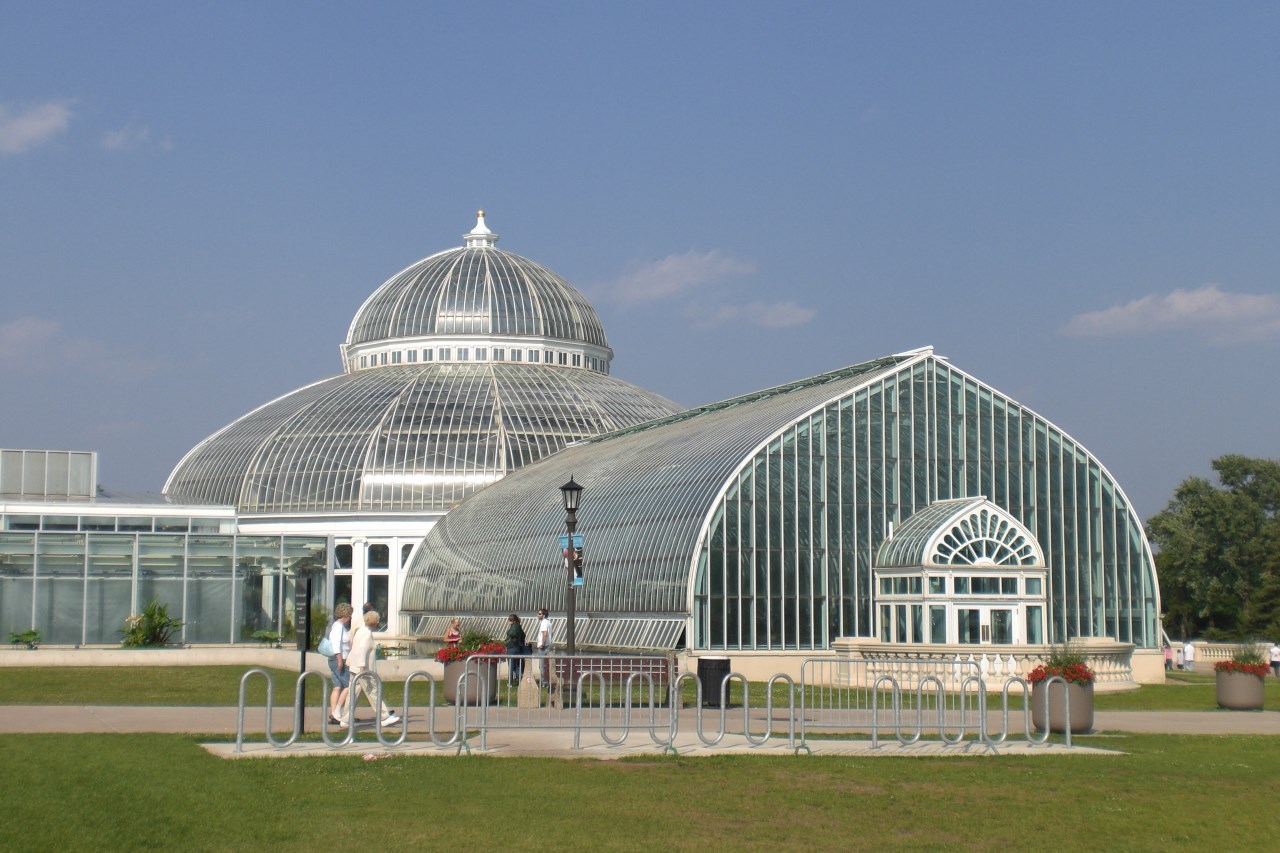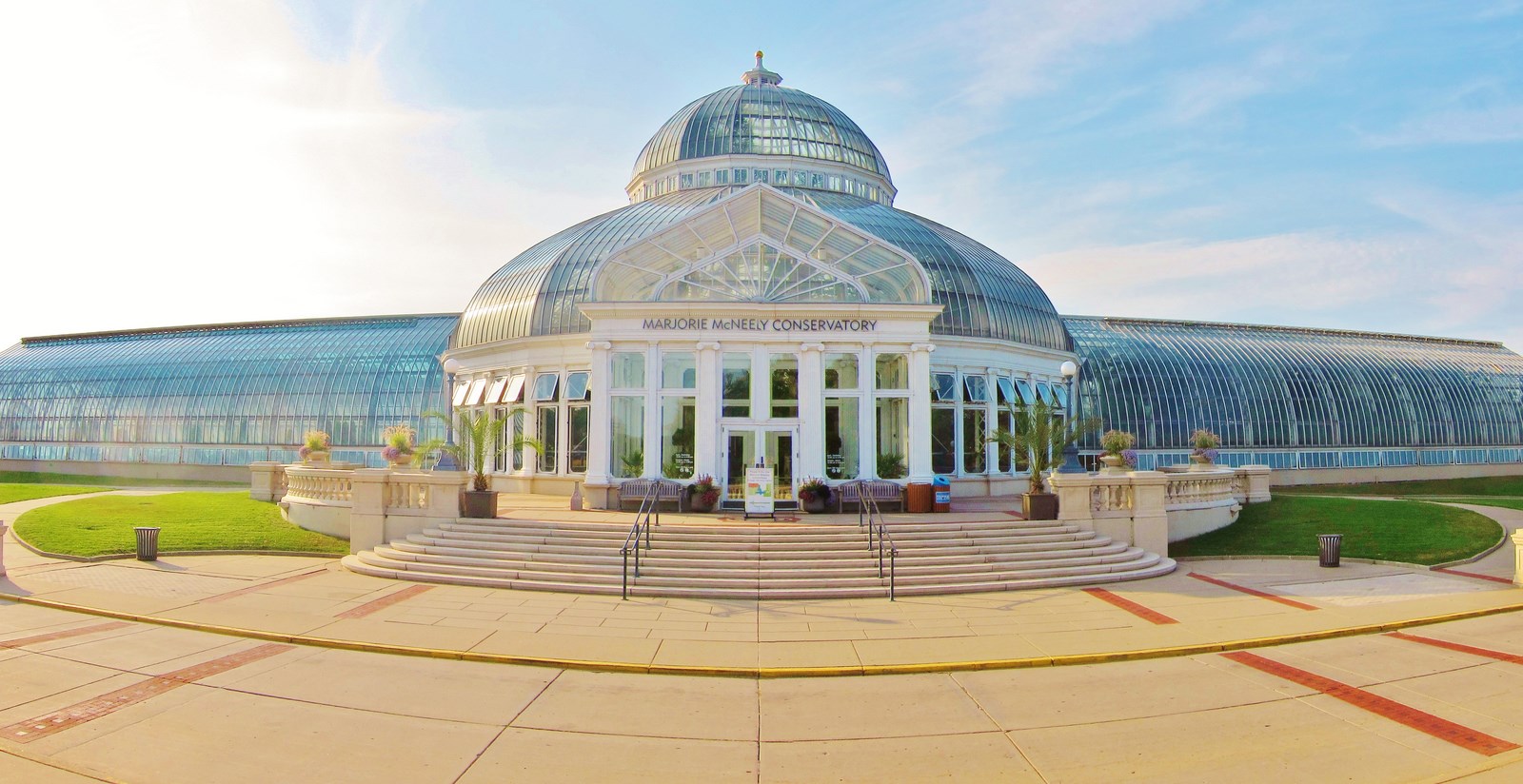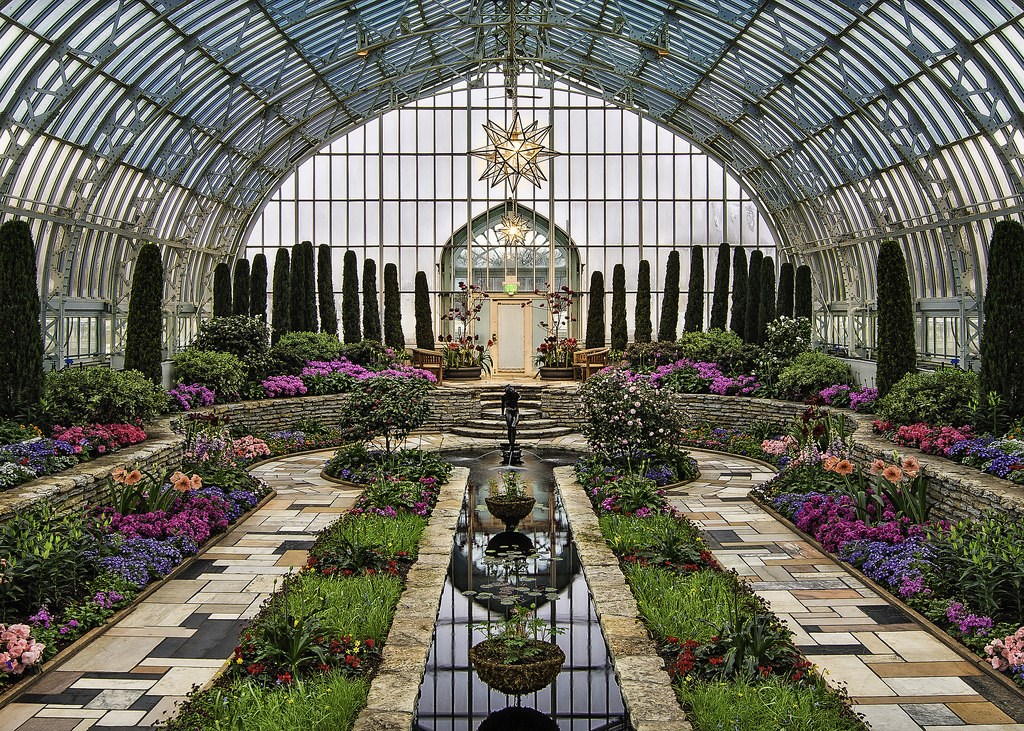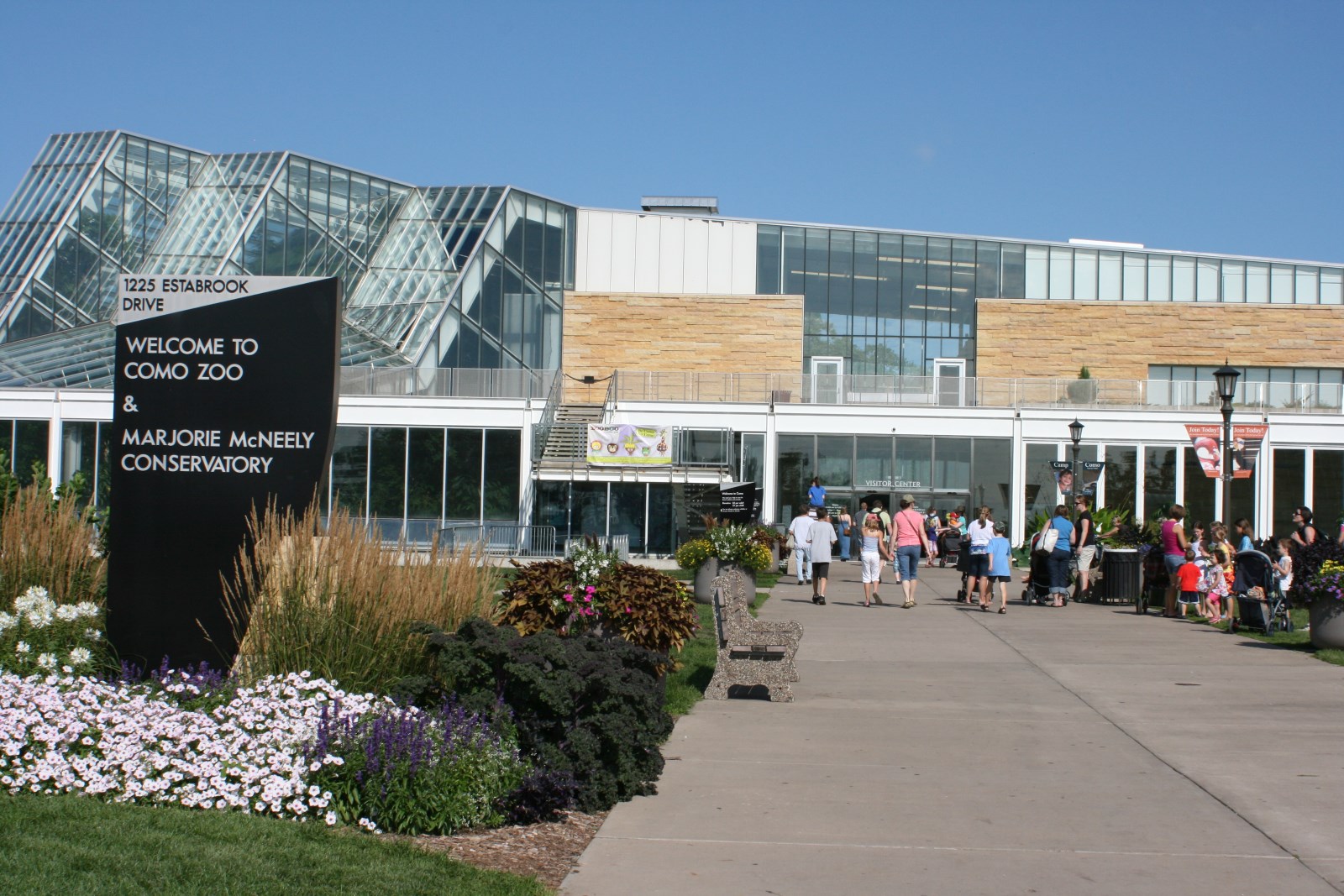 11 Top-Rated Tourist Attractions in St Paul
Written by Lana Law
St Paul and Minneapolis jointly form the Twin Cities, but St Paul is the state capital and very different in character from Minneapolis. St Paul is spaciously laid out, built on terraces above the Mississippi, with more of an old frontier town atmosphere. This can be seen most clearly along Summit Avenue.
St Paul, the older of the two cities, originated as a military post established at the junction of the Minnesota River with the Mississippi in 1807 that later became Fort Snelling. From 1823 it became a port of call for river boats. In 1840 fur traders and trappers established a settlement nearby, originally called Pig's Eye after the leader of the group, a Frenchman, but renamed St Paul in the following year. When Minnesota was incorporated as a town, St Paul was declared state capital.
1 Summit Avenue
The Cathedral of St Paul, a scale version of St Peter's in Rome, dominates the eastern part of Downtown. Here Summit Avenue begins, the largest and longest collection of Victorian buildings in the United States. Close to the cathedral stands James J. Hill House, built by the founder of the Great Northern Railroad. Summit Avenue runs 3 3/4 mi. down to the Mississippi; from that end of the street there is an impressive view of the river valley ravine.
2 Como Park Zoo and Conservatory
Como Park Conservatory in St Paul was built in 1915. One of the main features is the glass domed Marjorie McNeely Conservatory, containing the Ordway Gardens and the Charlotte Partridge Ordway Japanese Garden and the Bonsai Collection. The Zoo has natural habitats for large cats, polar bears, sea lions, diving birds, apes, African antelopes, giraffes and others.
Address: 1225 Estabrook Drive
Official site: http://www.comozooconservatory.org/
3 Minnesota History Center
The Minnesota History Center focuses on the history and features of the state. Permanent and changing exhibits cover topics from the Civil War to the historical effects of climate. In addition, the center also offers lectures, workshops, activities for families, and hosts various events. Also on site is a library and work space.
Address: 345 West Kellogg Boulevard
Official site: http://www.minnesotahistorycenter.org/
4 Cathedral of St Paul
The Classical Renaissance style Cathedral of St Paul began in 1906, with the first services held in 1915. It is the National Shrine of the Apostle Paul, so named by the Vatican in 2009, and a pilgrimage site. The cathedral can seat 3000 people. Of special note is the Shrine of the Nations surrounding the sanctuary, symbolizing the contributions of immigrants in the history of the cathedral.
Address: 239 Selby Avenue, Saint Paul, MN 55102, United States
Official site: http://www.cathedralsaintpaul.org/
5 Science Museum of Minnesota
The Science Museum of Minnesota offers hands-on exhibits that allow visitors to touch a tornado, walk under a dinosaur, board a Mississippi River towboat, learn about the human body, and participate in the Experiment Gallery. The museum is aimed at stimulating young minds and offers educational exhibits on a variety of topics. Temporary exhibit galleries keep things interesting.
Address: 120 West Kellogg Boulevard, St Paul, MN 55102-1208, United States
Official site: http://www.smm.org/
6 State Capitol
The marble dome of the State Capitol (1905) is a prominent feature of the district northwest of Downtown Minneapolis. The building was constructed in 1905 and is an architectural highlight of St Paul. The original furnishings can be found in the restored Senate, House, Supreme Court and Rathskeller cafe. Guided tours are available but visitors are also able to take a self guided tour.
Address: 75 Rev. Dr. Martin Luther King Jr. Boulevard
Official site: http://sites.mnhs.org/historic-sites/minnesota-state-capitol
7 James J Hill House
James J Hill was the founder of the Great Northern Railroad. His home was a symbol of his success. Completed in 1891, the red sandstone Richardsonian Romanesque style mansion was the largest home in the state when it was originally built, measuring 36,000 square feet. Today visitors can take a guided tour of the house or wander through the first floor art gallery which displays works of Minnesota artists. A number of events are held at the property each year, from concerts to an Easter egg hunt on the grounds.
Address: 240 Summit Avenue, St Paul, MN 55102-2121, United States
Official site: http://sites.mnhs.org/historic-sites/james-j-hill-house
8 Landmark Center
The Landmark Center is housed in the finely restored old Federal Courts Building of 1902, which now contains restaurants, galleries, function rooms and museums. The building generally serves as a cultural center but visitors can appreciate the building by taking a guided tour. Several different tours are offered.
Address: 75 West 5th Street
Official site: http://www.landmarkcenter.org/
9 Fort Snelling
Near the airport is Fort Snelling, which recalls the frontier days of around 1820. This is a restored limestone fort which was the northernmost military outpost of the United States in the early 19th century. There are 17 buildings on the grounds, which include the commandant's house, barracks, a sutler's house, and a hospital. On display are art, artifacts, maps, and illustrations pertaining to history of the 1800s and 1900s.
Address: Junction of Highway 5 and 55
Official site: http://www.historicfortsnelling.org/
10 Gibbs Museum of Pioneer and Dakotah Life
The Gibbs Museum a prosperous farm of the late 1800s. The owners were Jane and Heman Gibbs. She was missionary who worked with the Dakota prior to marrying. Together they built the farmhouse and the original white barn. Also on site is an 1880s schoolhouse and a traditional Dakota tioti or tepee.
Official site: http://www.rchs.com/gbbsfm2.htm
11 Alexander Ramsey House
Alexander Ramsey was the first governor of the Minnesota Territory. The Victorian home was built in 1872 of native limestone and contains portraits, furnishings and personal belongings of the Ramsey family. The home is extremely well preserved and offers insight into the lifestyle of the governor during this time period. The building is listed on the National Register of Historic Places.
Address: 265 South Exchange Street, St Paul, MN 55102-2416, United States
Official site: http://sites.mnhs.org/historic-sites/alexander-ramsey-house
http://www.planetware.com/tourist-attractions-/st-paul-us-mn-sp.htm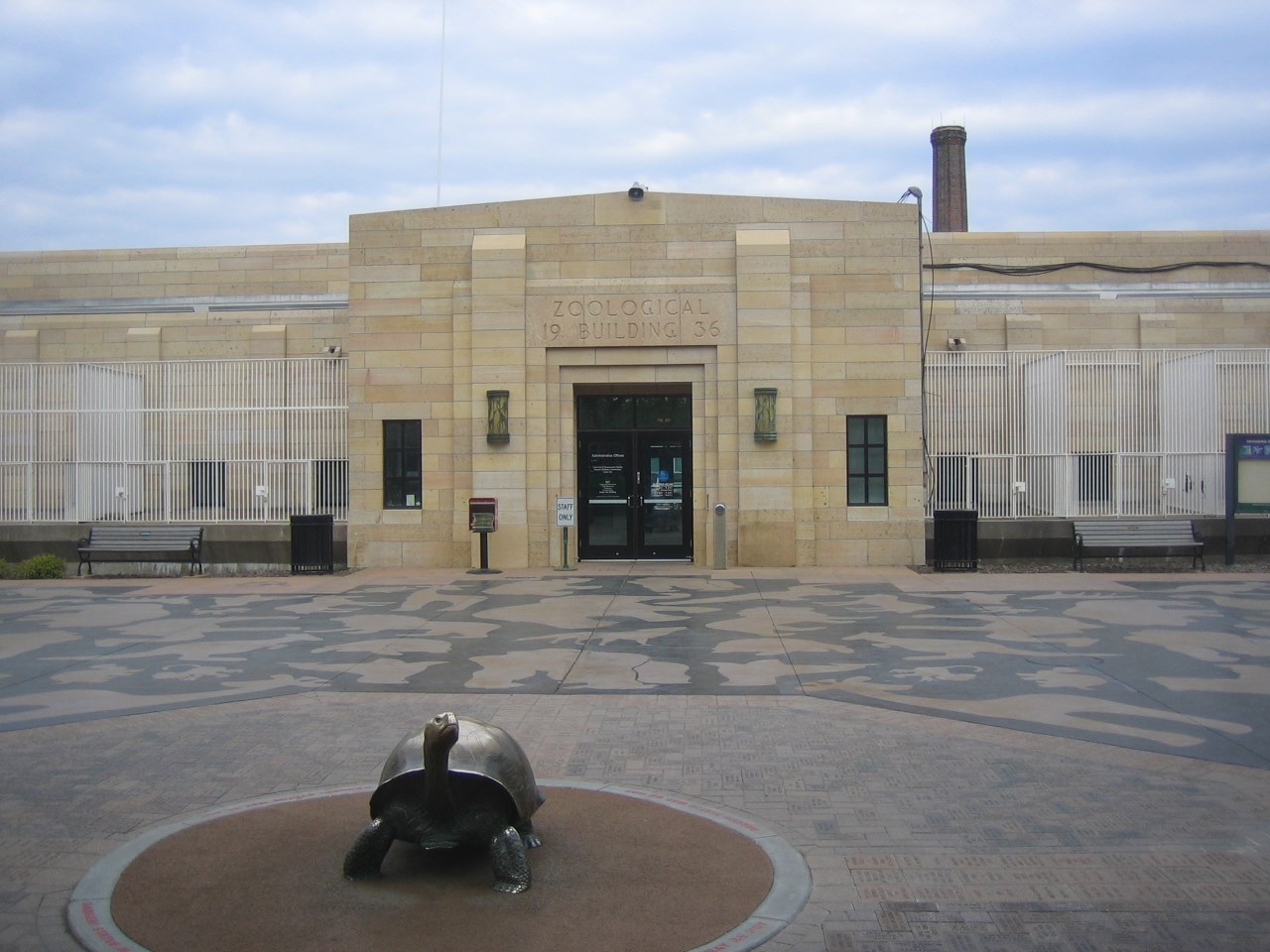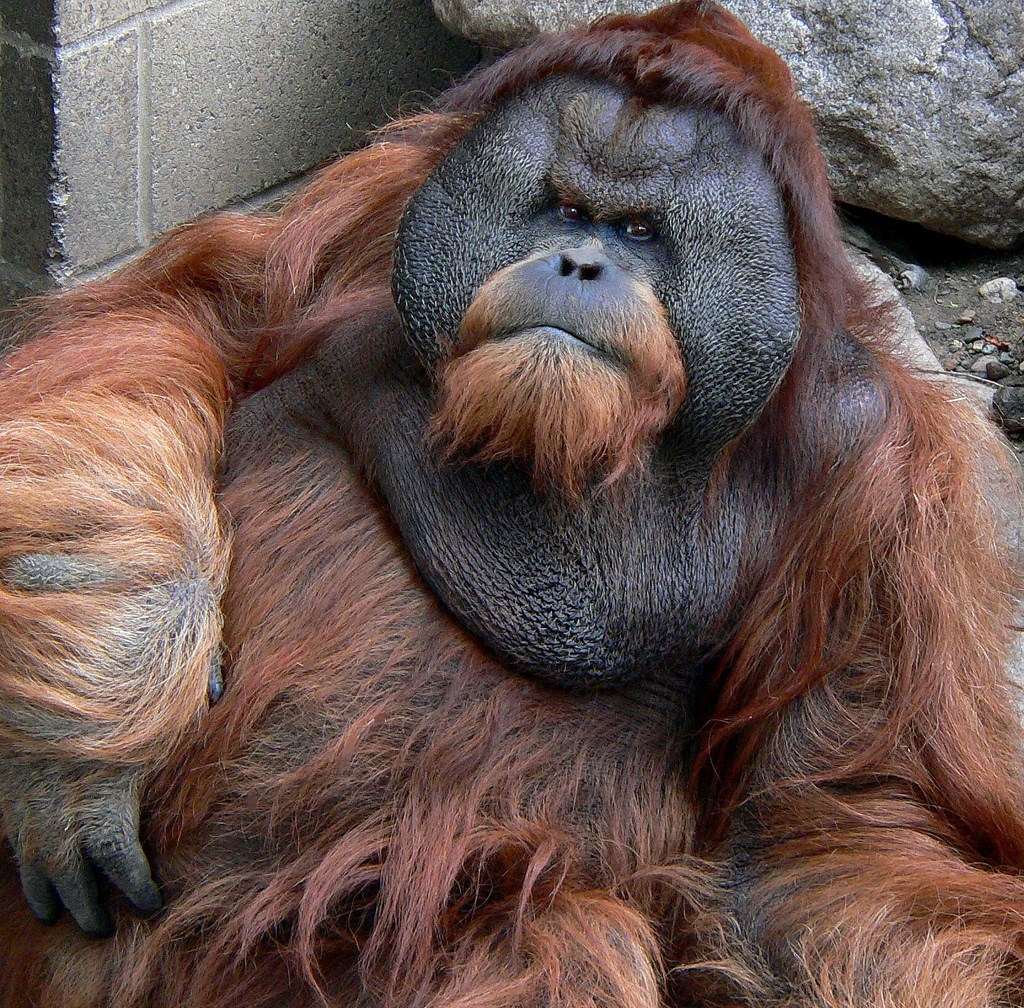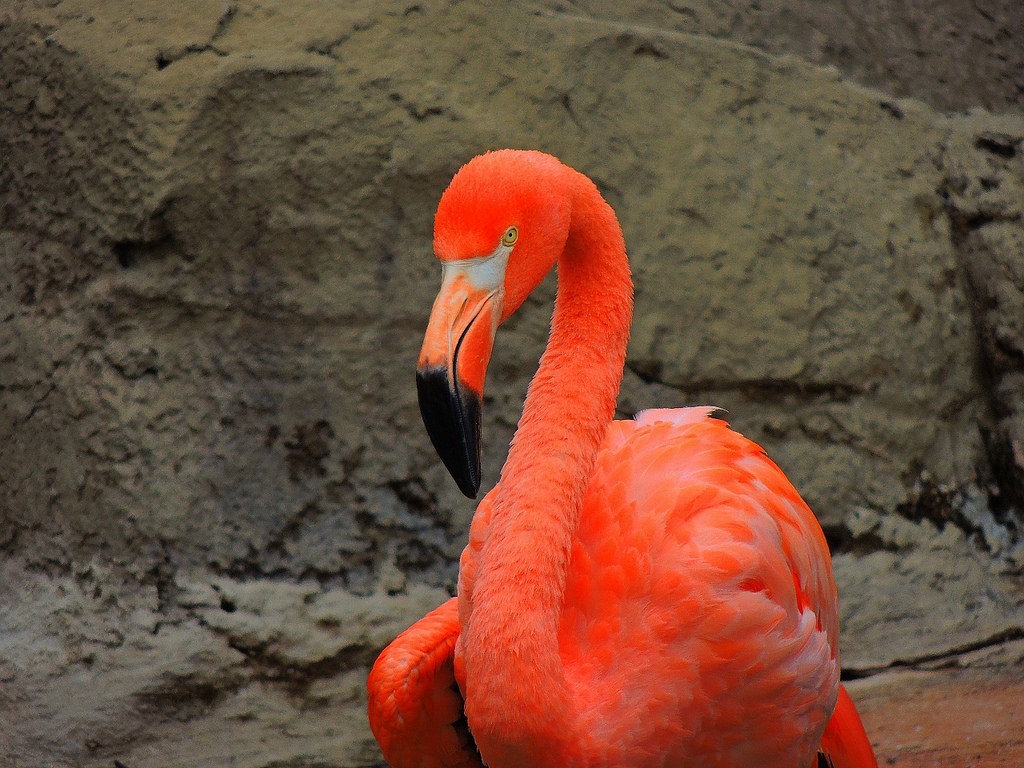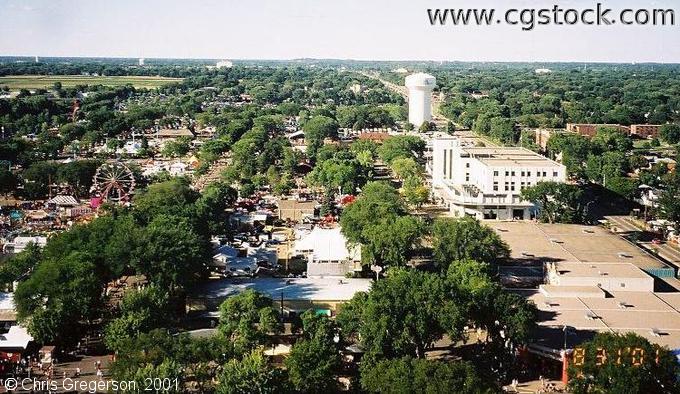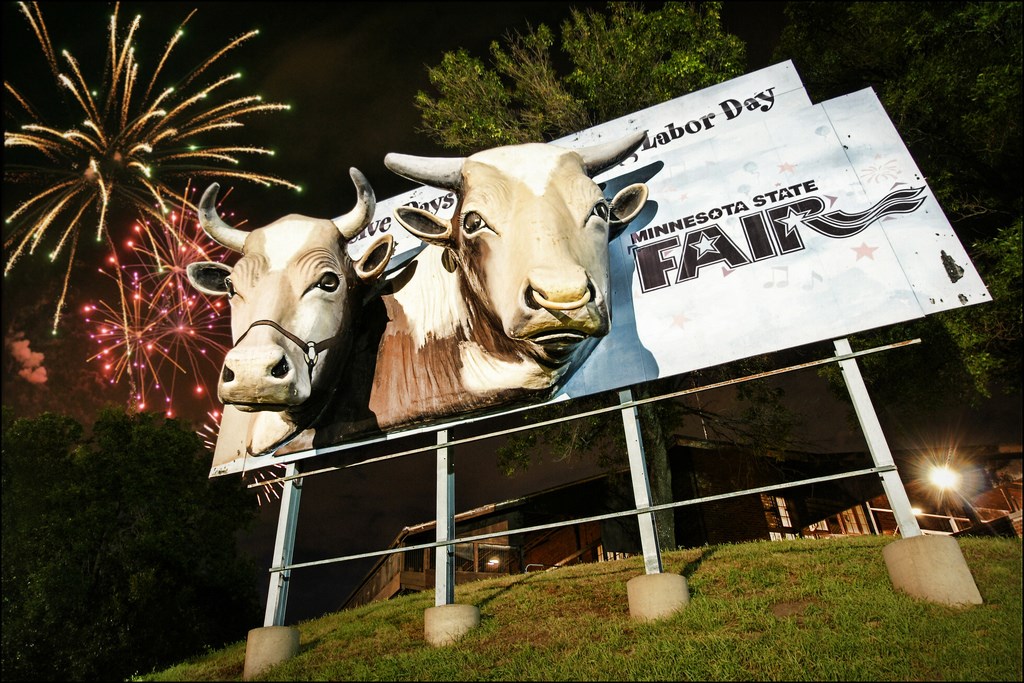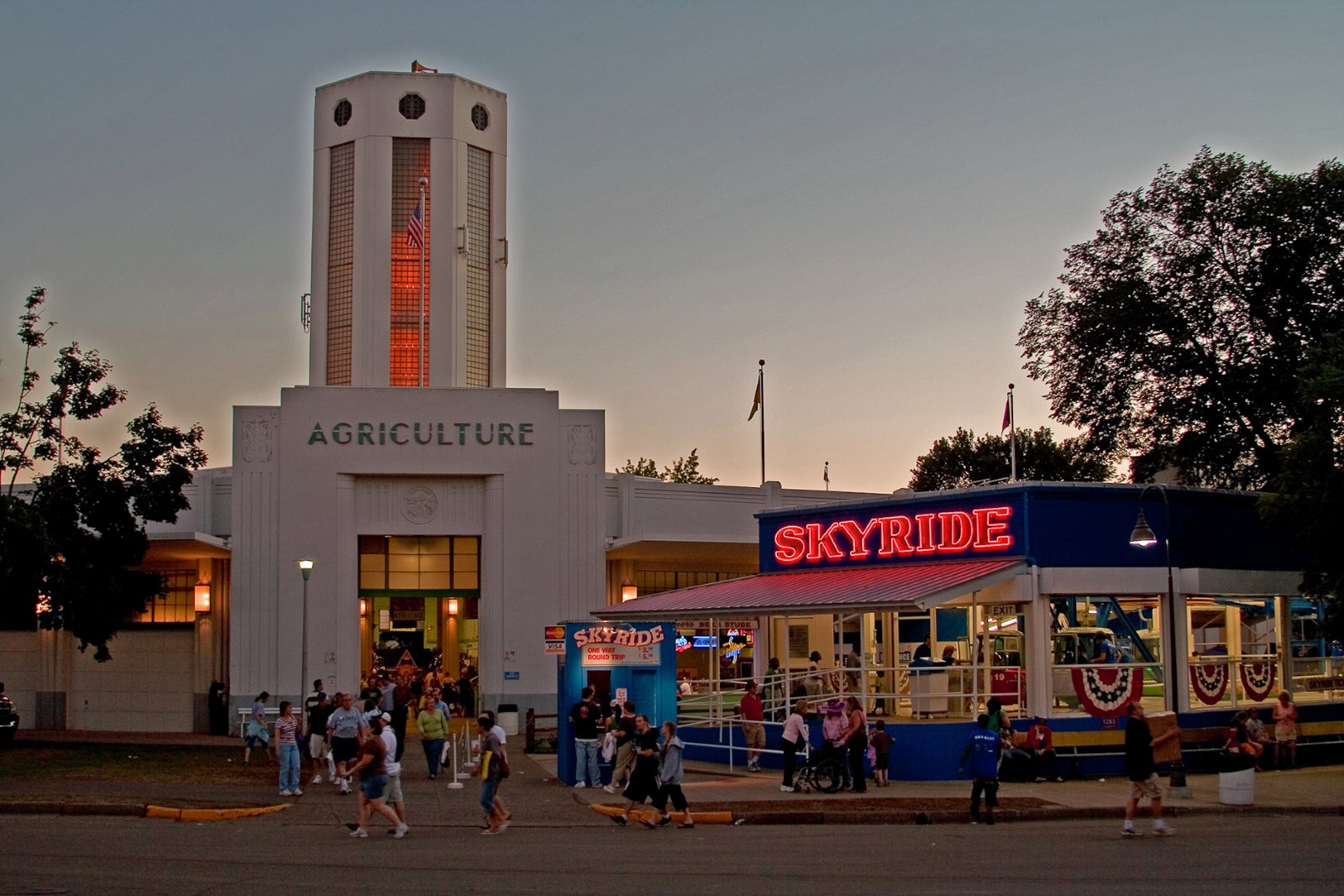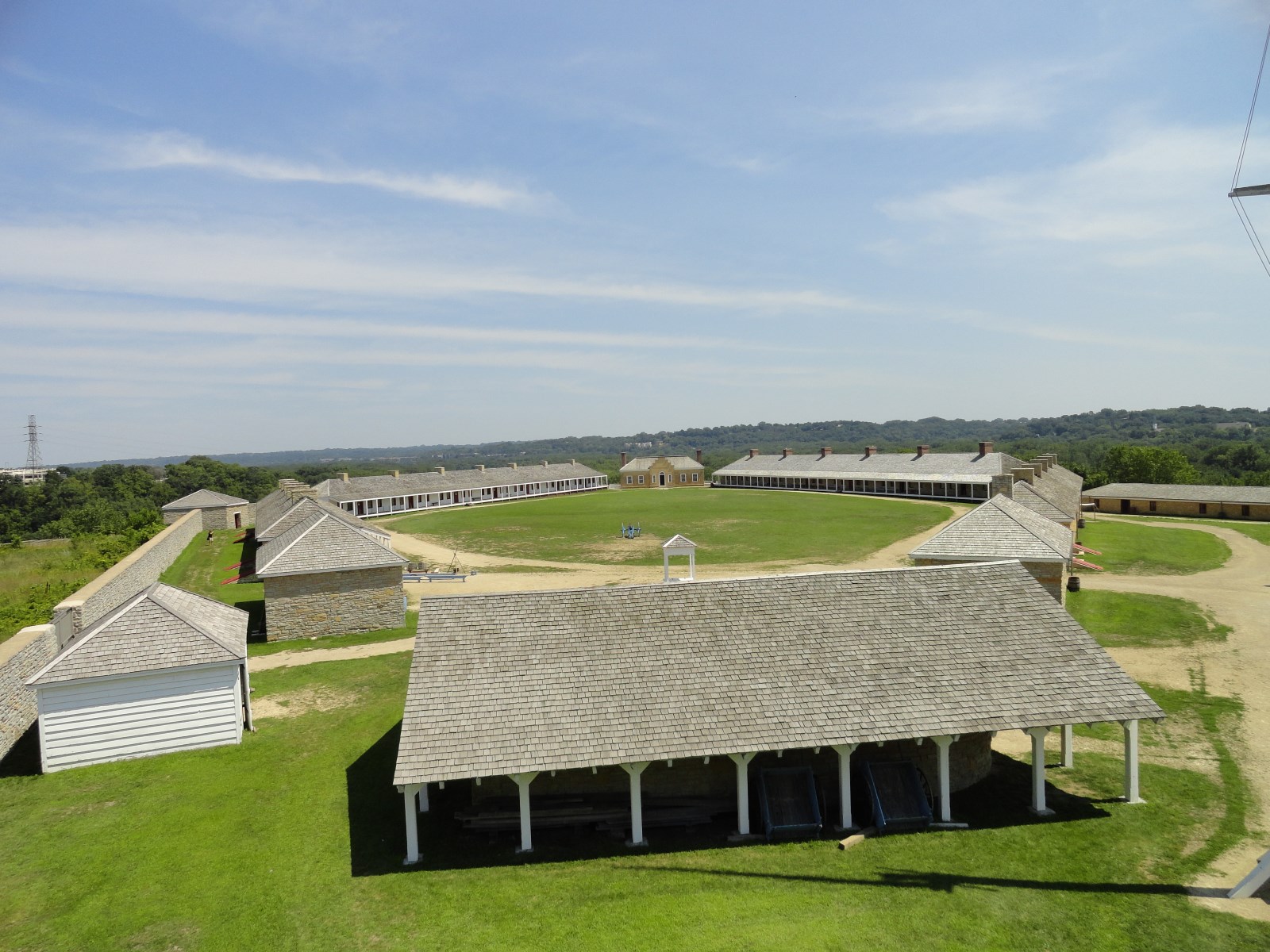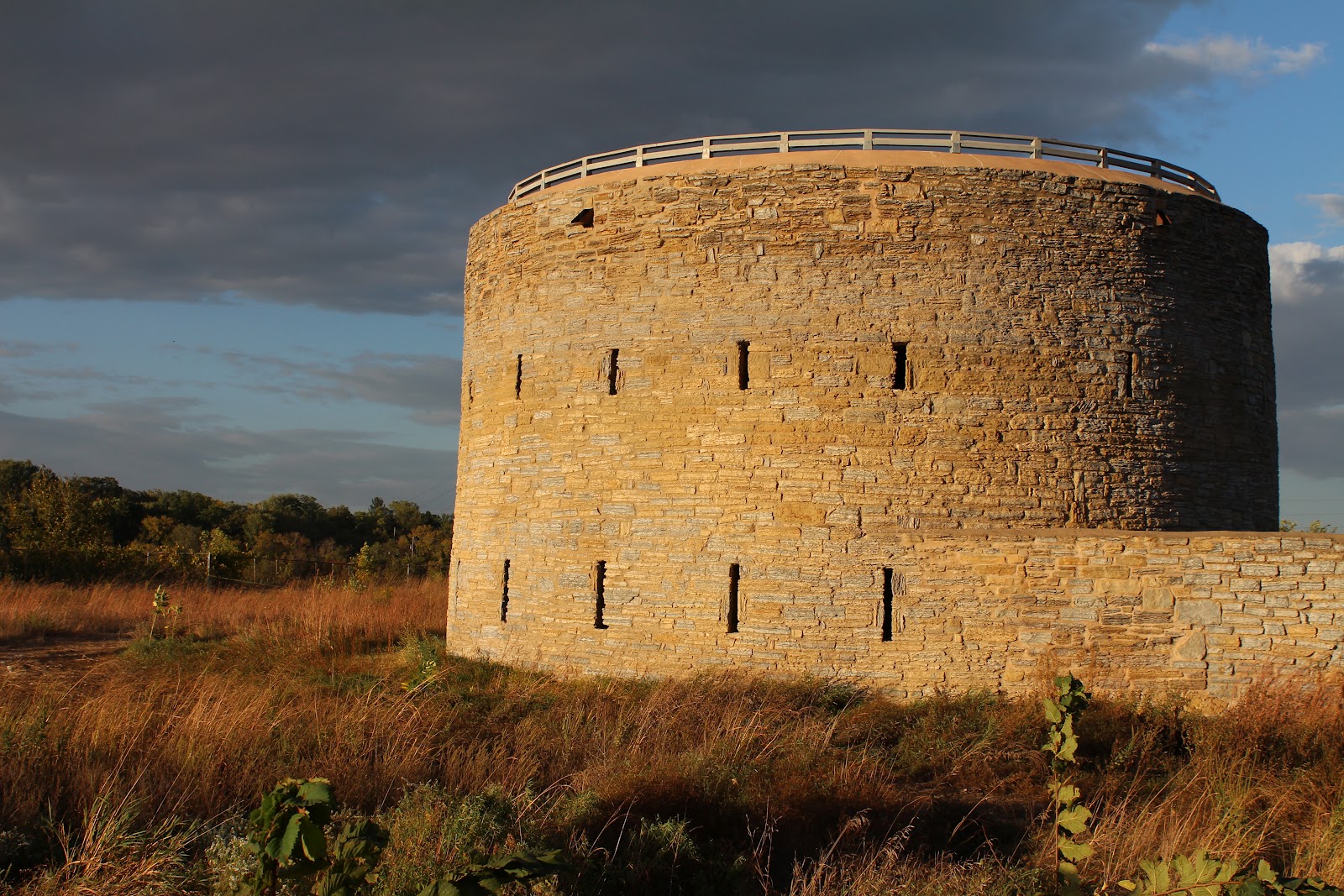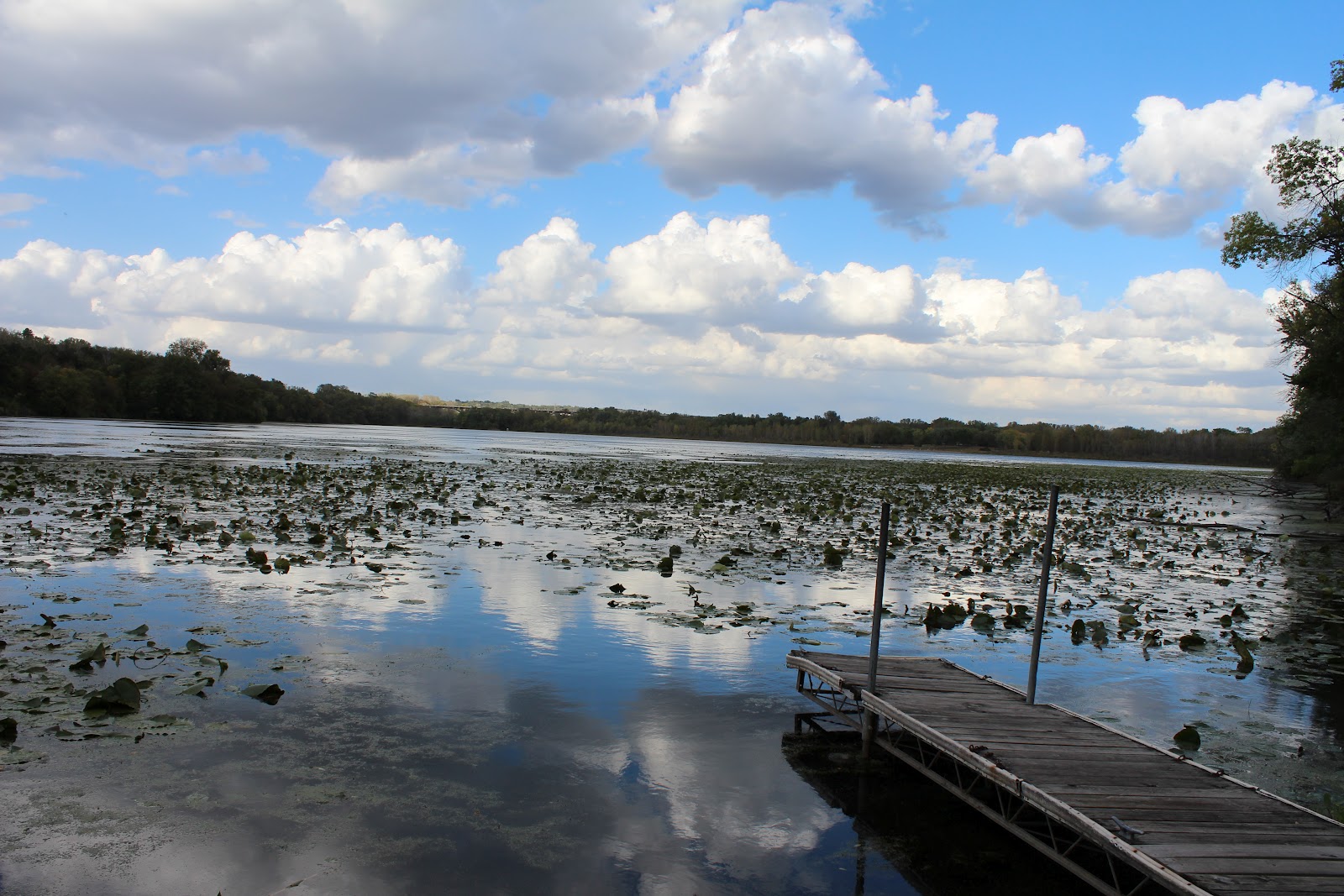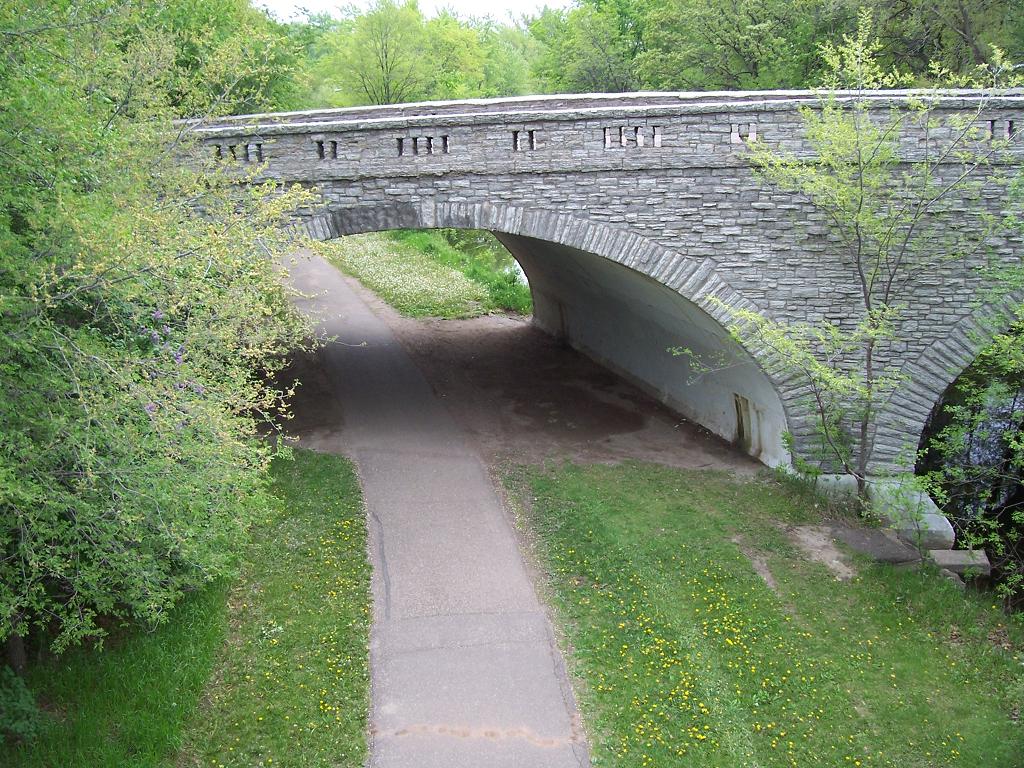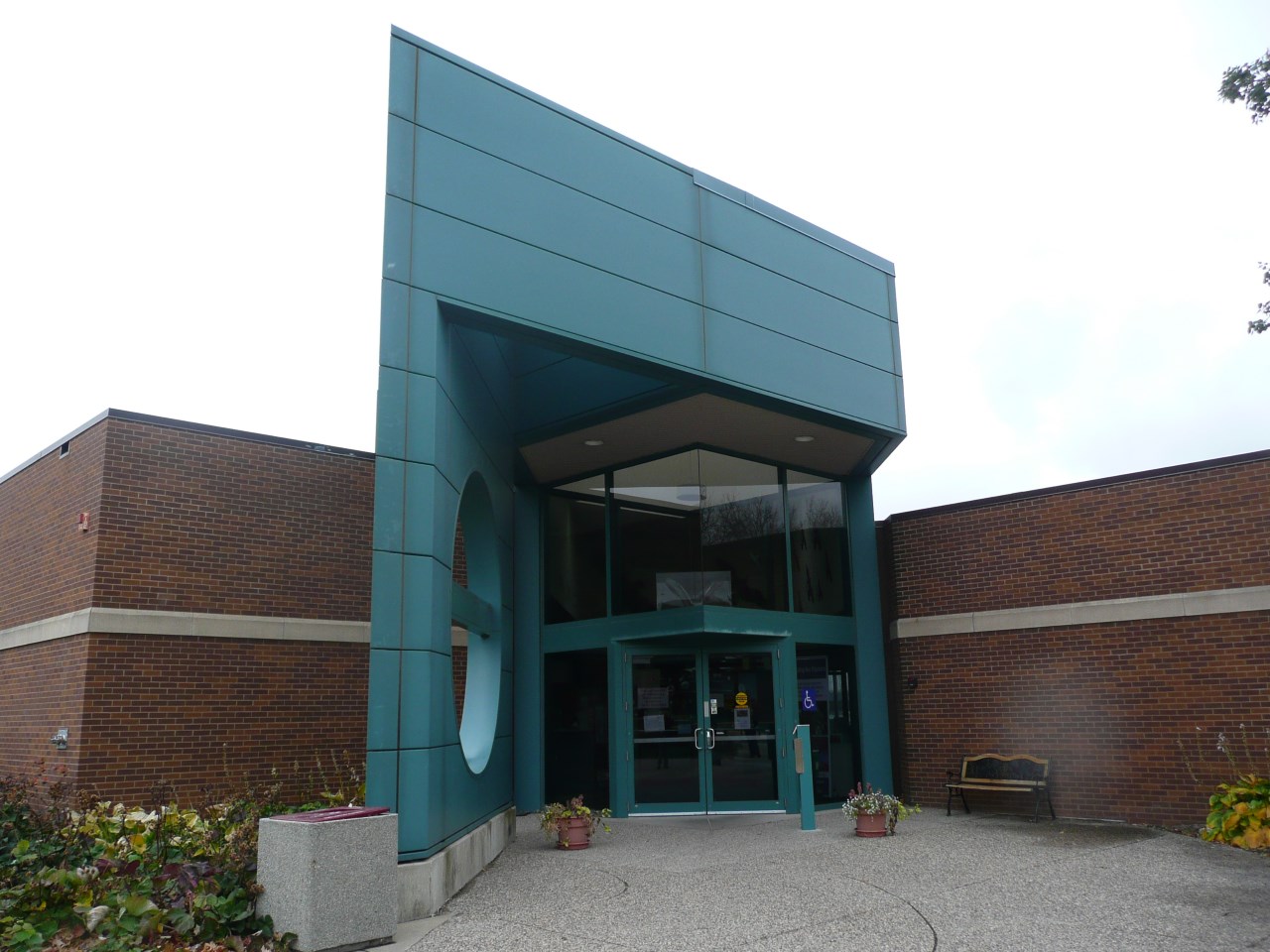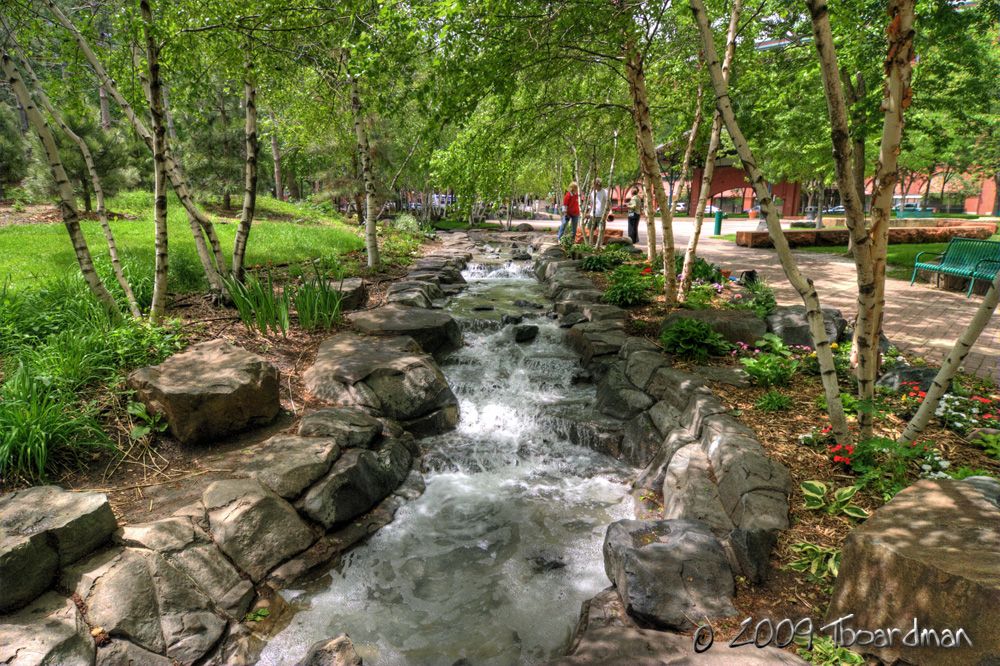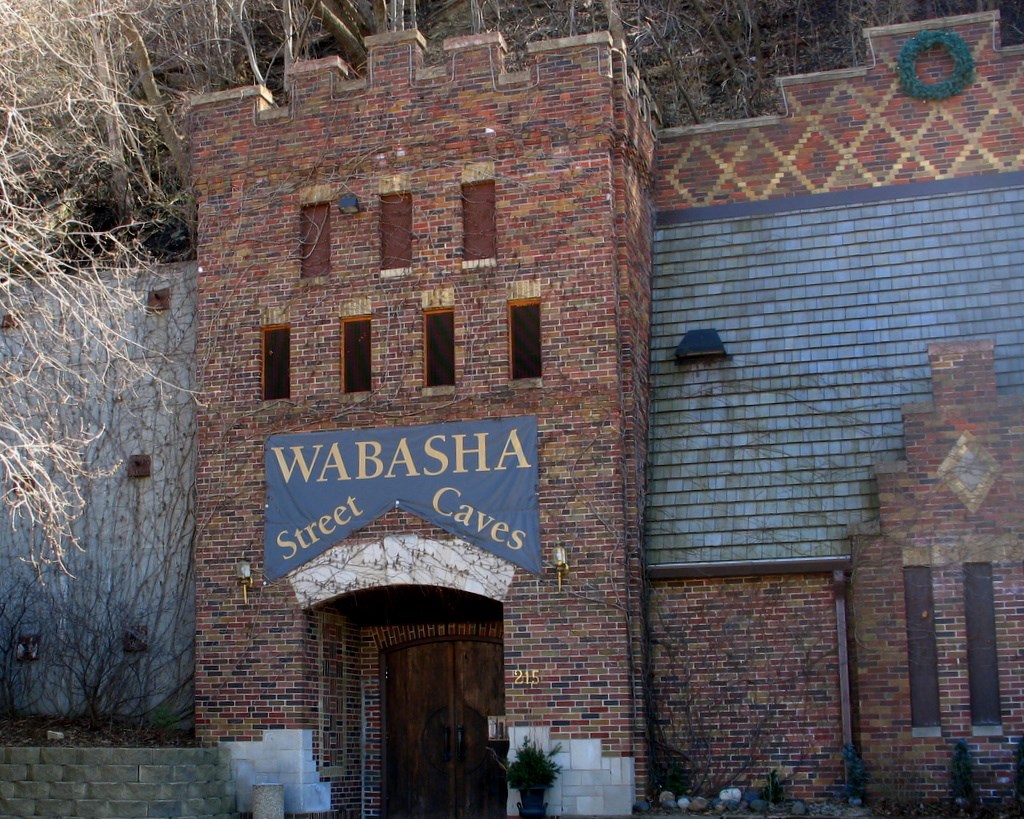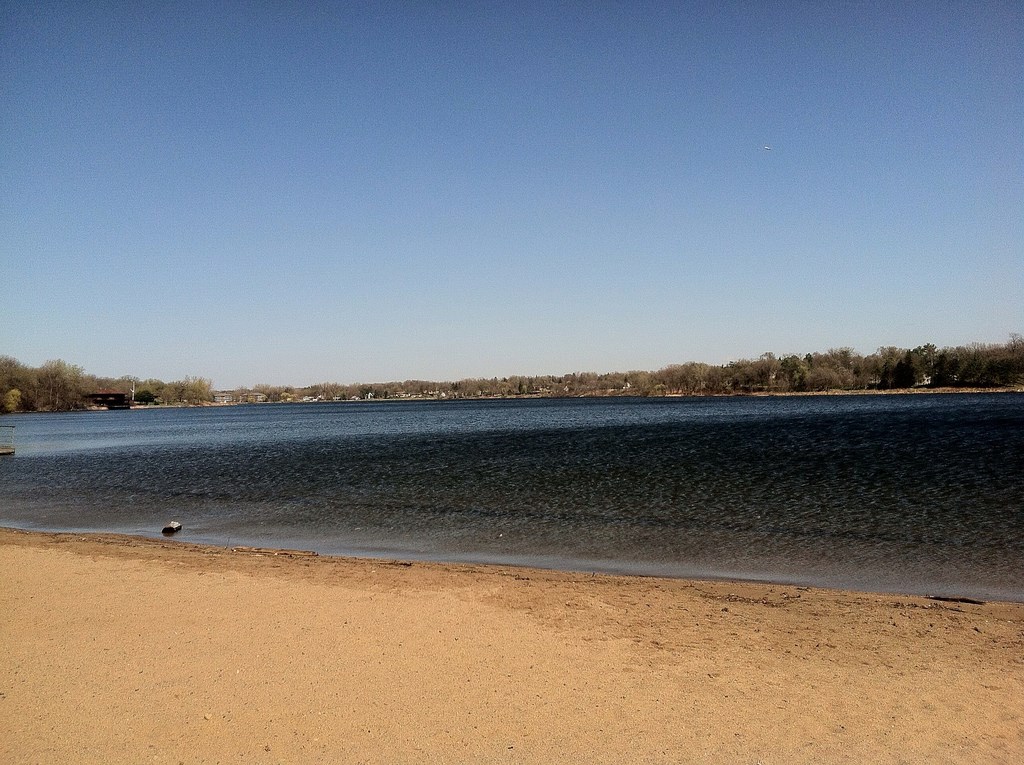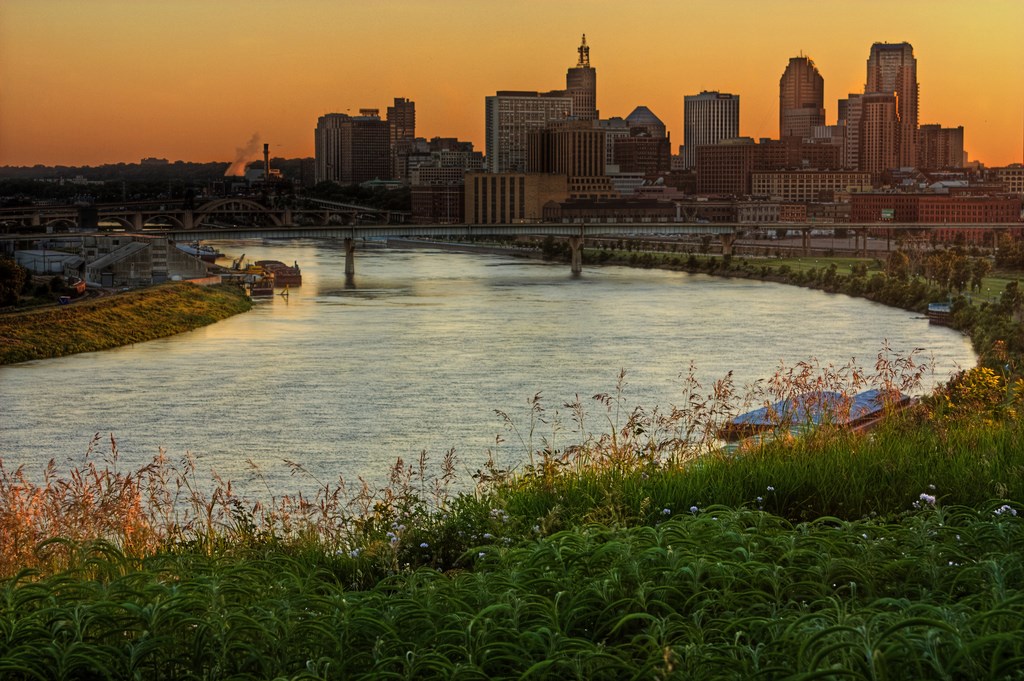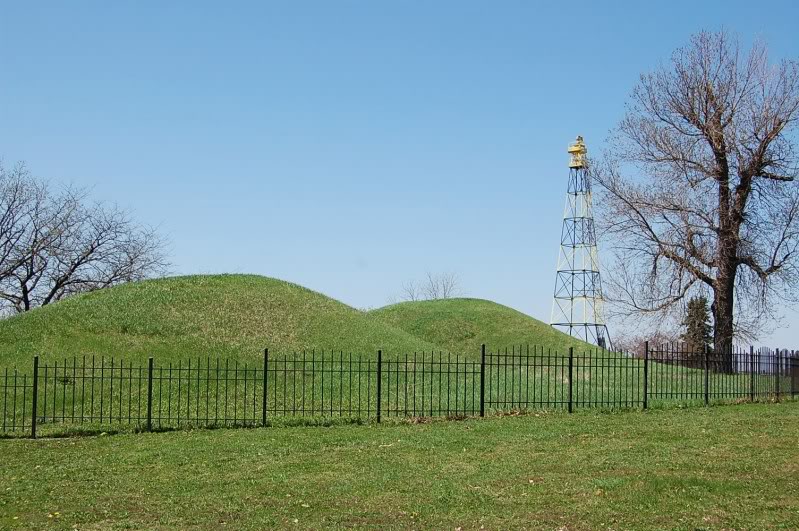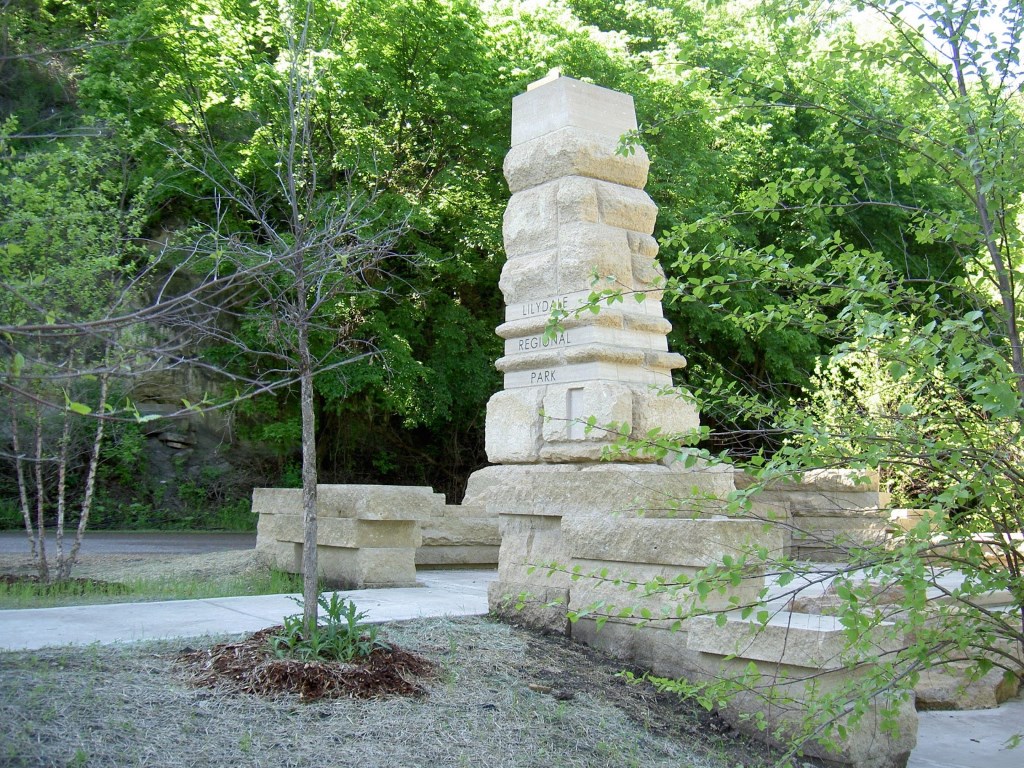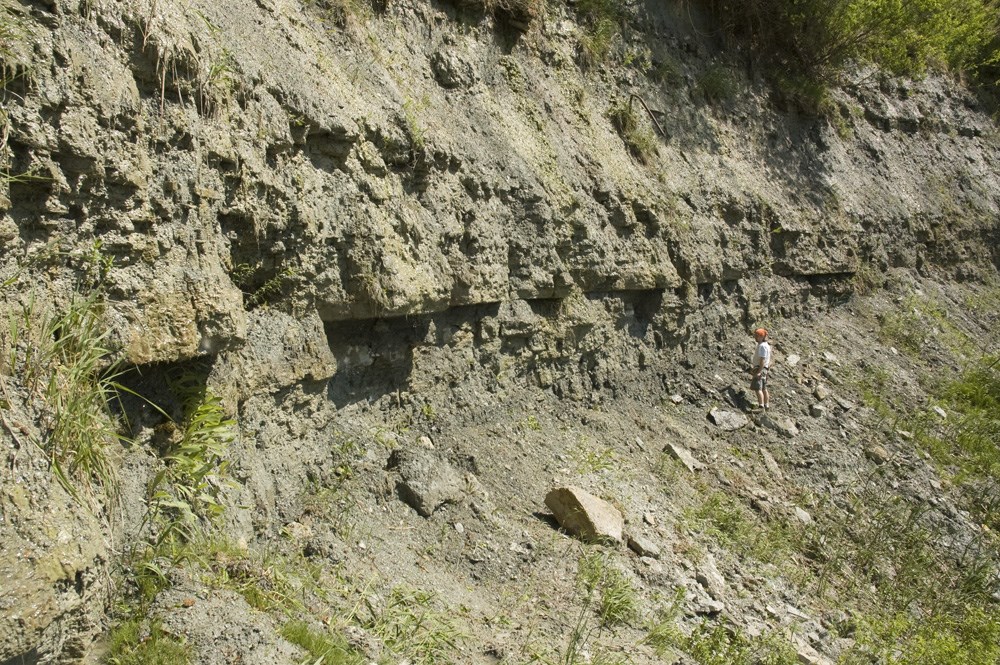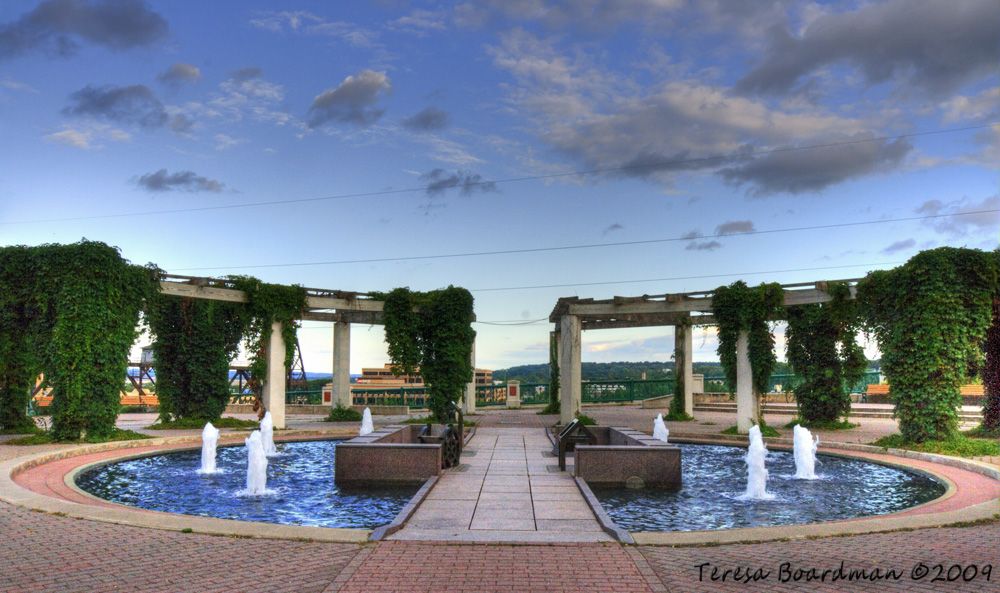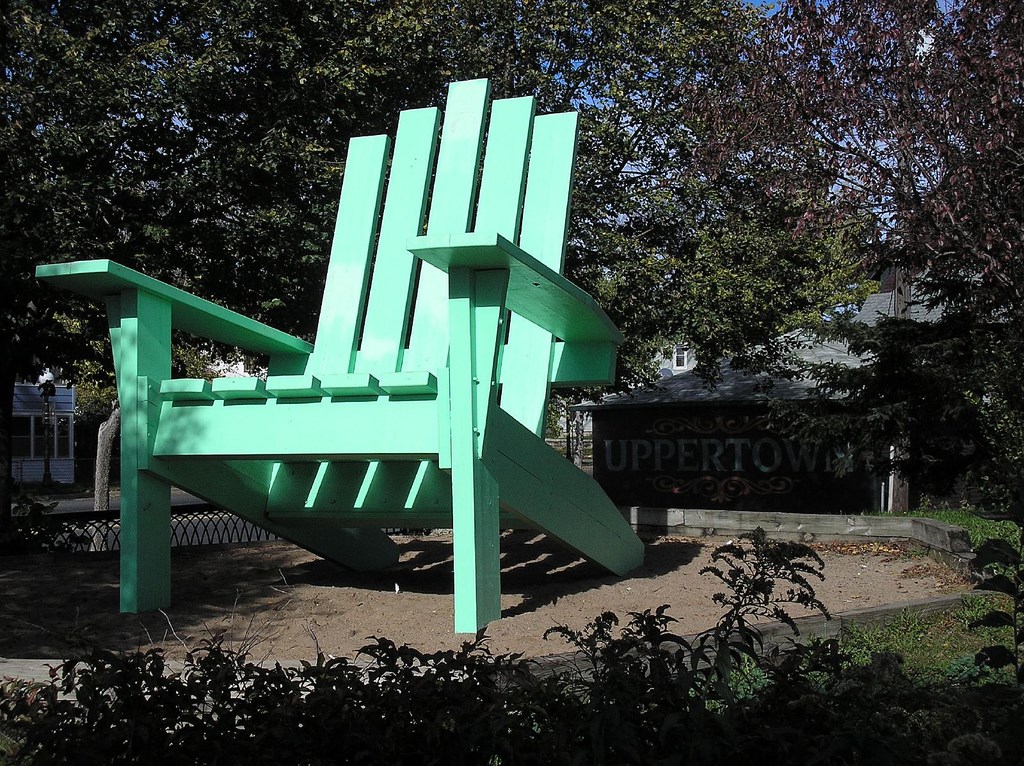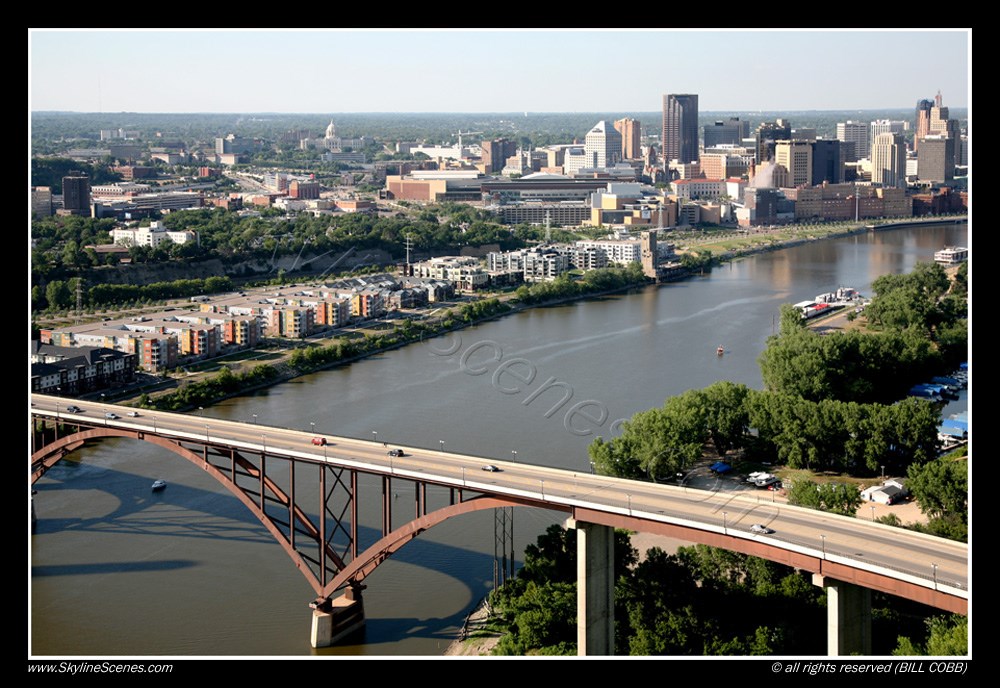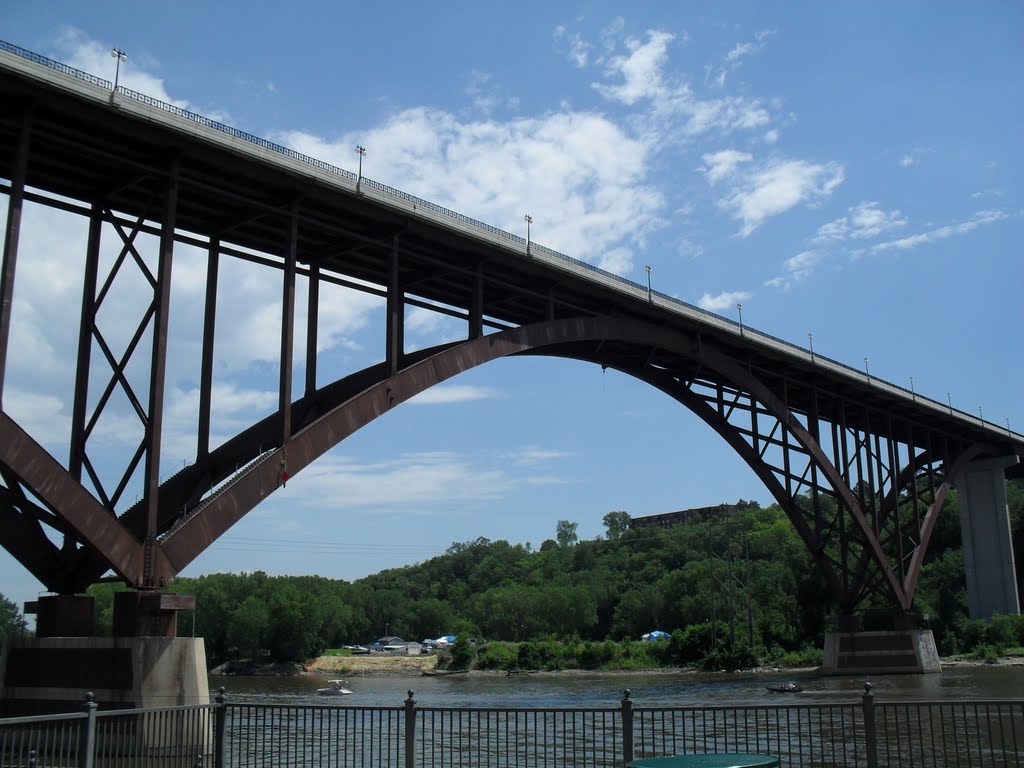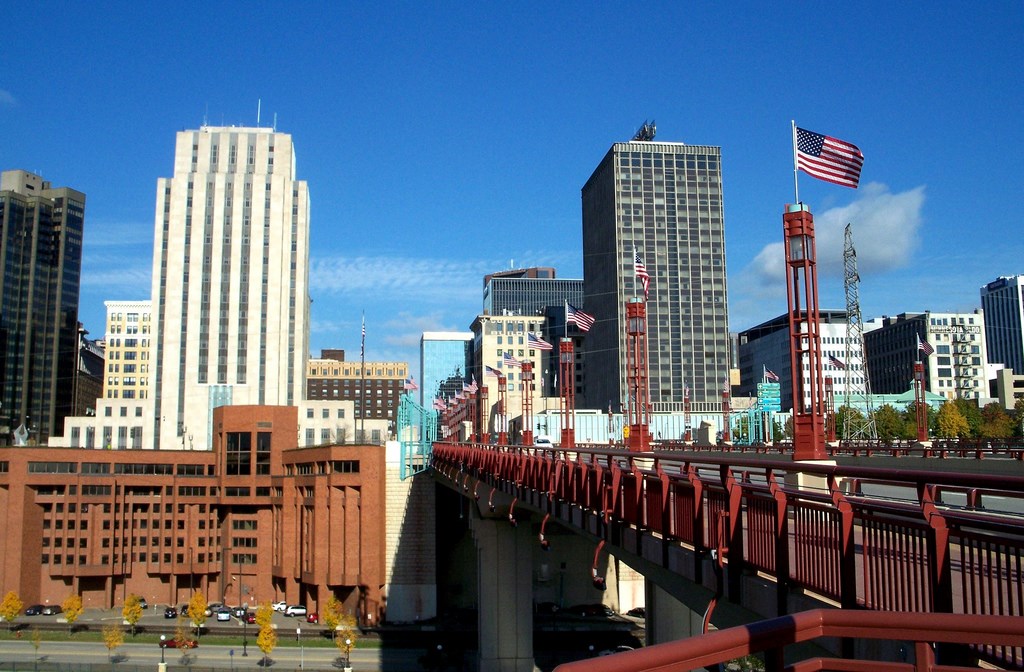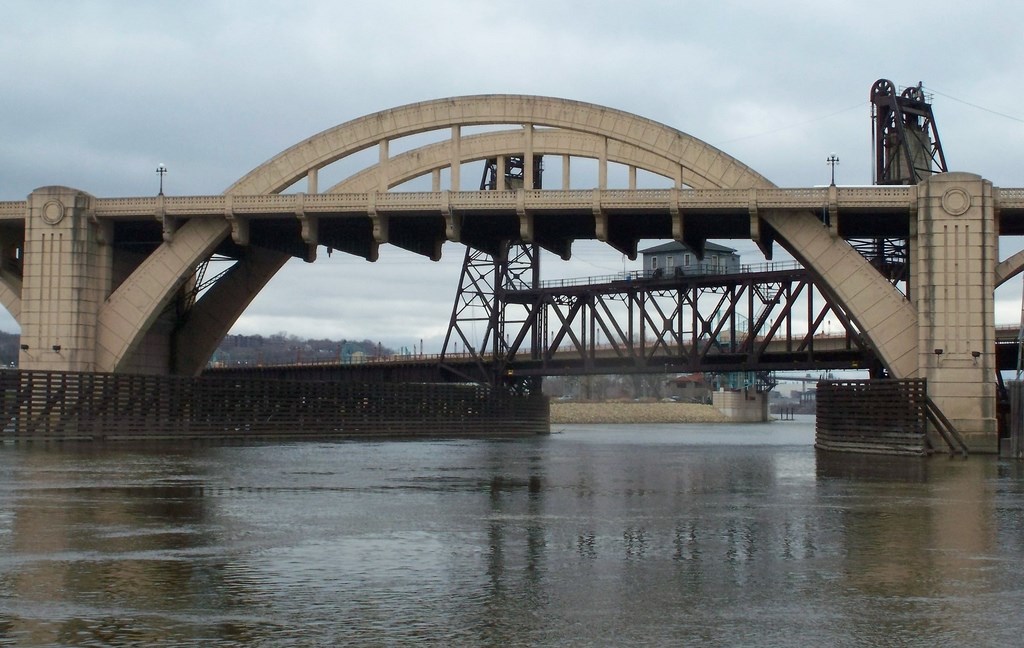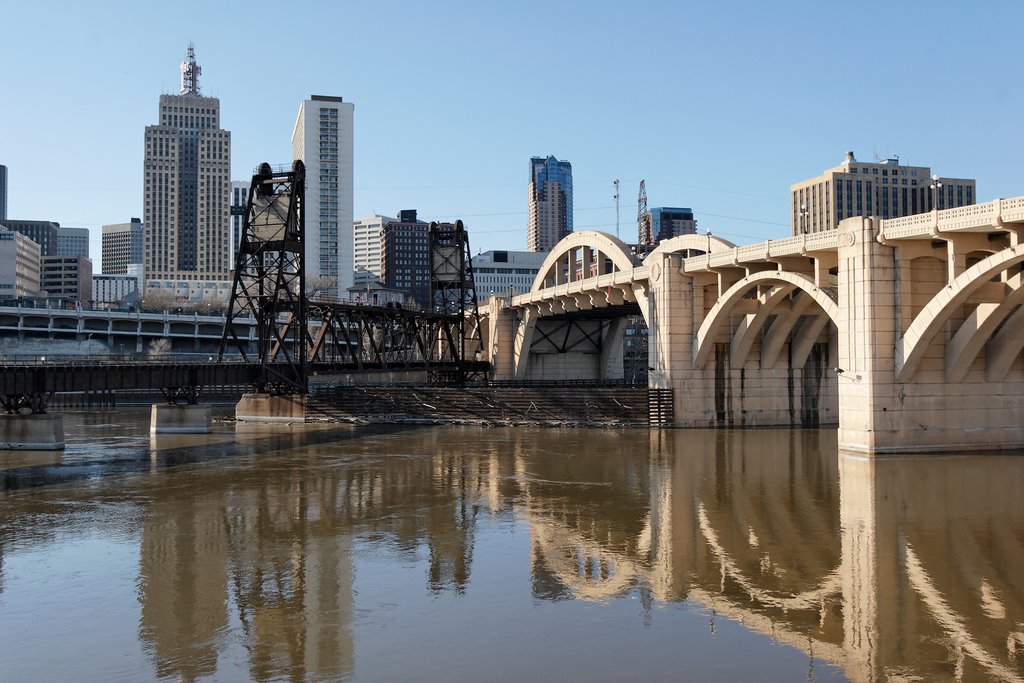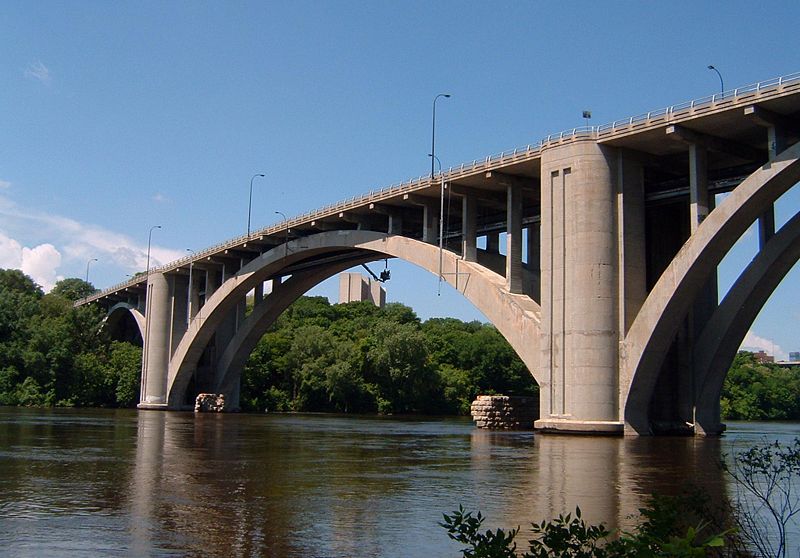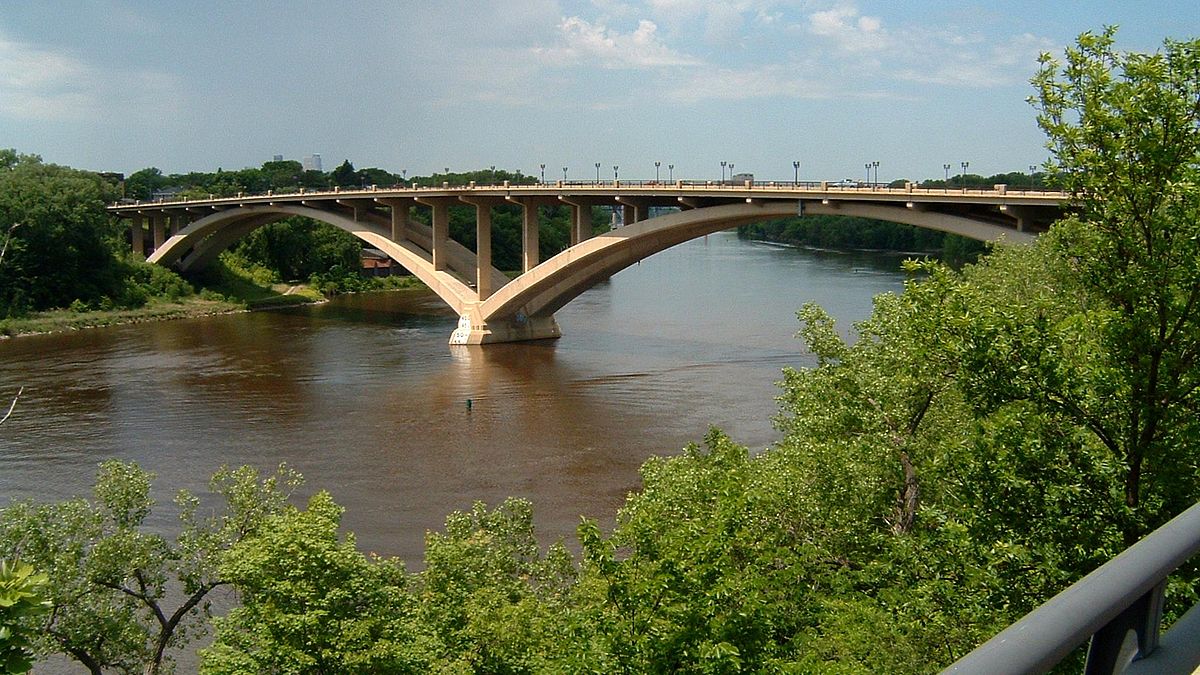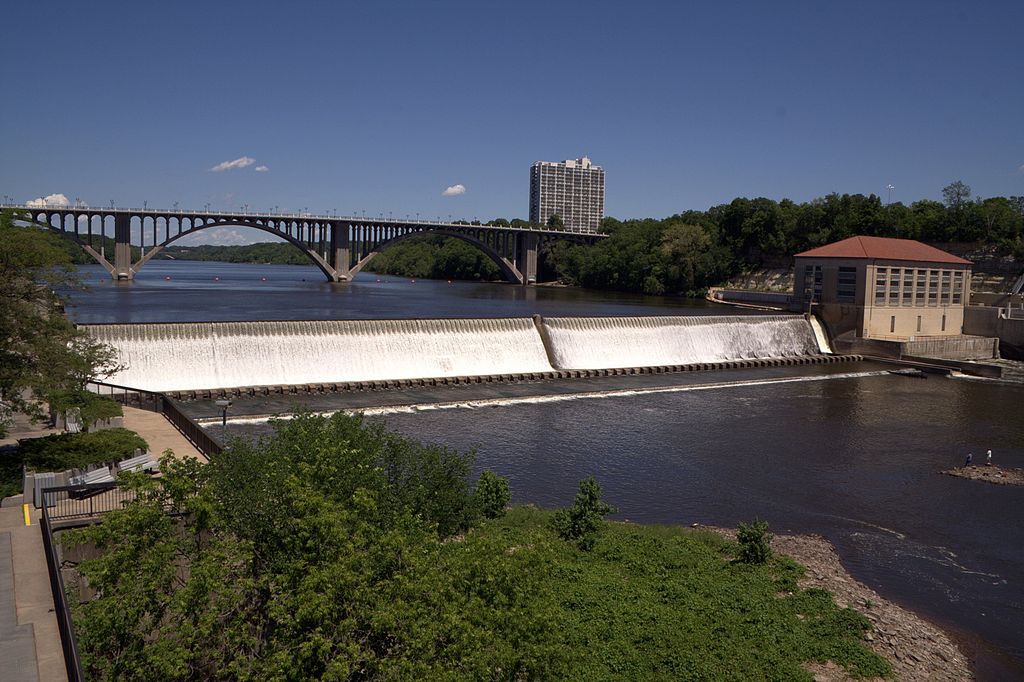 Saint Paul es la capital y segunda ciudad más poblada del estado de Minnesota, Estados Unidos. Es a su vez sede del condado de Ramsey, el más pequeño y más densamente poblado de Minnesota.2
La población de la ciudad en el censo de 2010 era de 285.068.3 La ciudad está situada en su mayoría en la orilla este del río Misisipi, en los alrededores de su punto de confluencia con el río Minnesota, colindando con Minneapolis, la ciudad más grande del estado. Conocidas como "Twin Cities", estas dos ciudades forman el núcleo de Minneapolis-Saint Paul, que con unos 3,3 millones de habitantes es la decimosexta área metropolitana más grande en los Estados Unidos.4
La ciudad fue fundada cerca de asentamientos indígenas estadounidenses como un centro de comercio y de transporte, la ciudad se dio a conocer en 1849 cuando fue nombrada capital del Territorio de Minnesota. A pesar de que Minneapolis es más conocida a nivel nacional, Saint Paul alberga importantes instituciones y es sede del gobierno estatal.5 Regionalmente la ciudad es conocida por el Xcel Energy Center, sede de los Minnesota Wild,6 y por el Museo de Ciencias de Minnesota.7 8 Saint Paul junto con Minneapolis, es conocida por su alta tasa de alfabetización.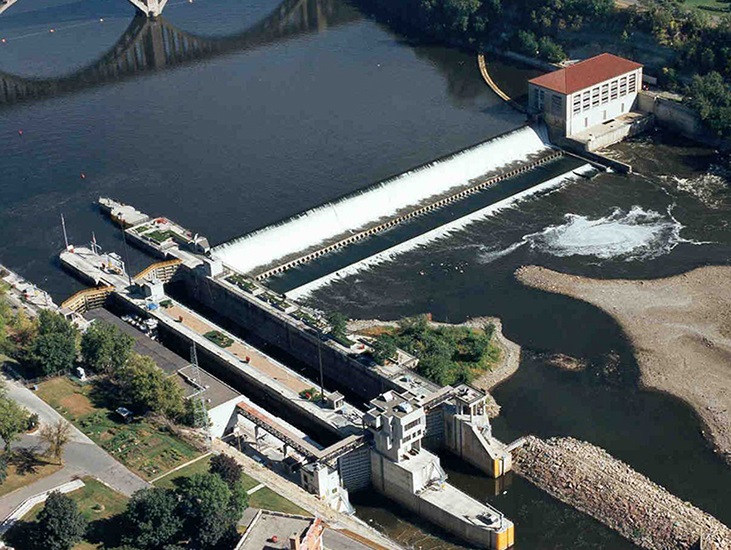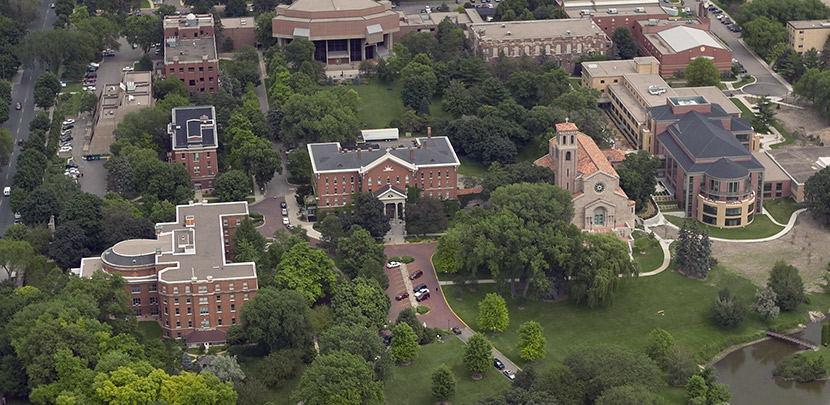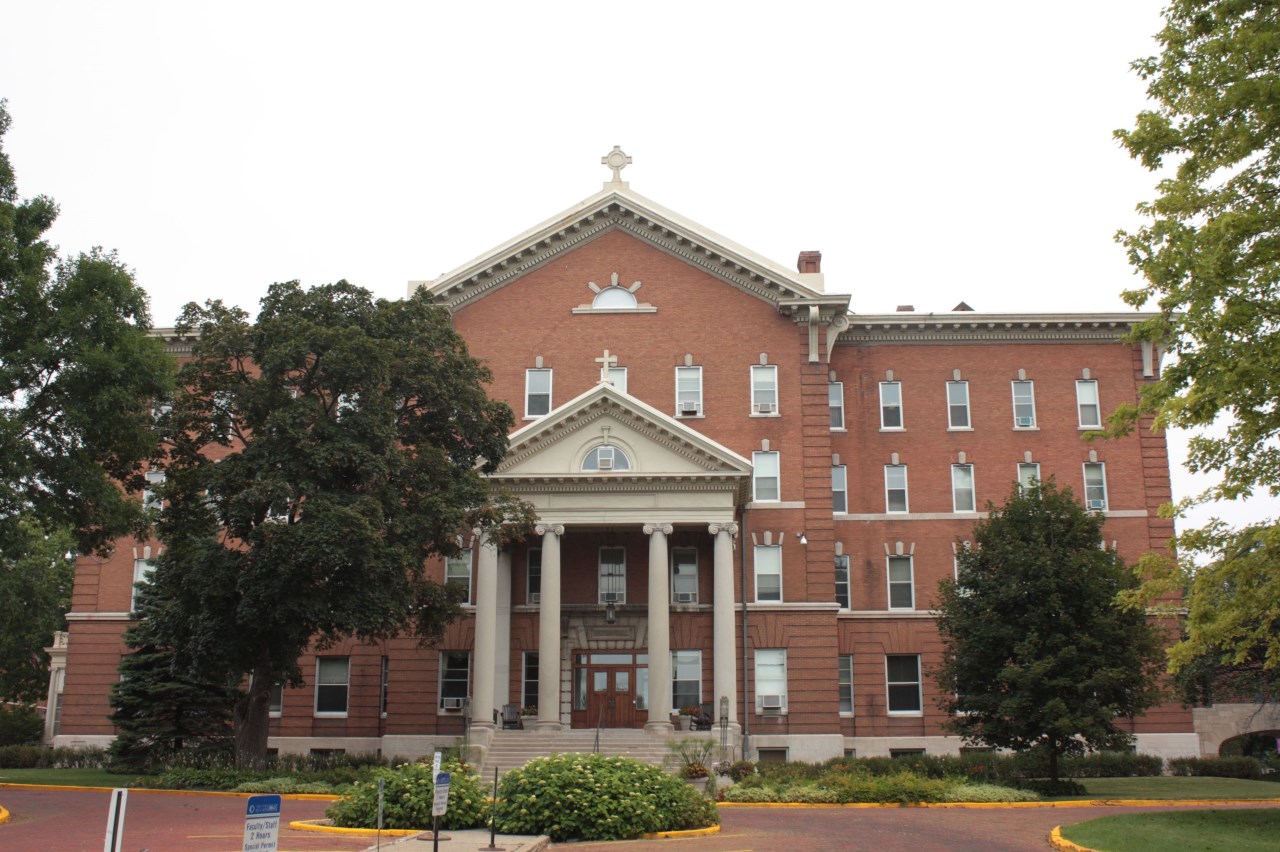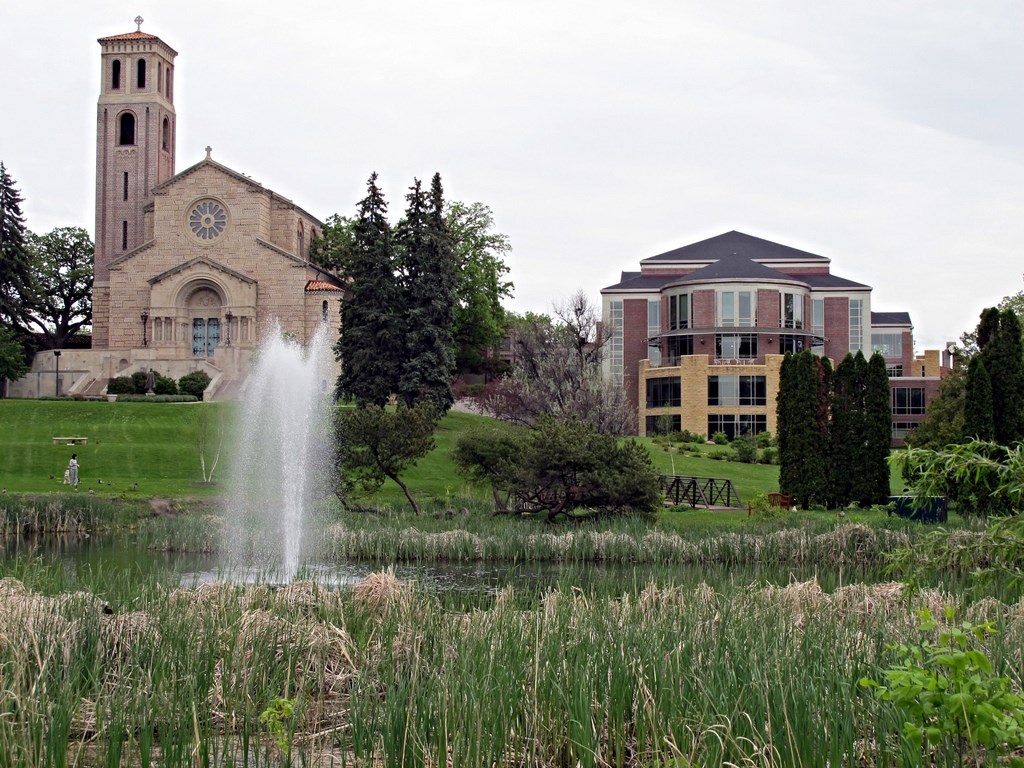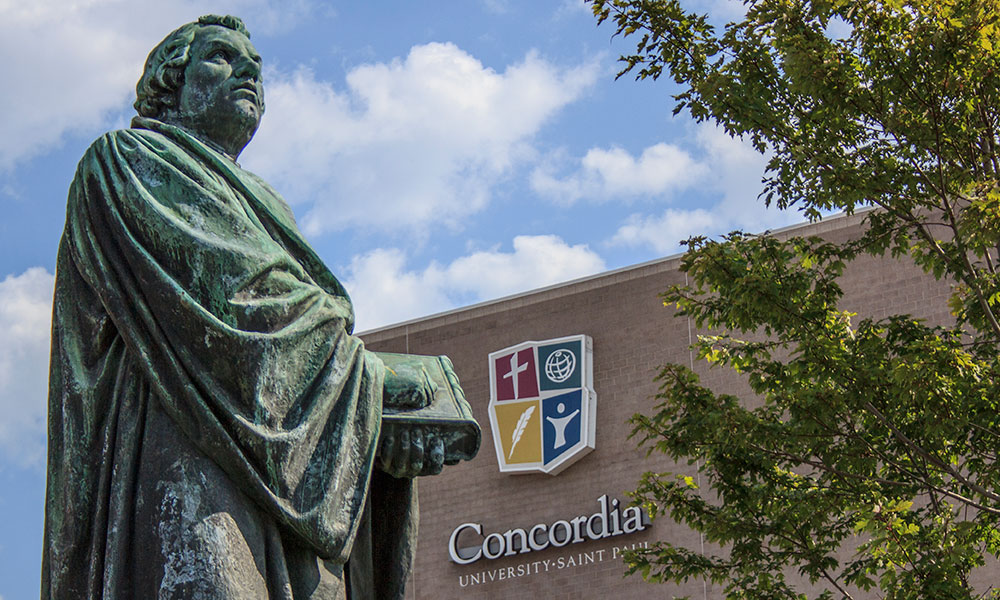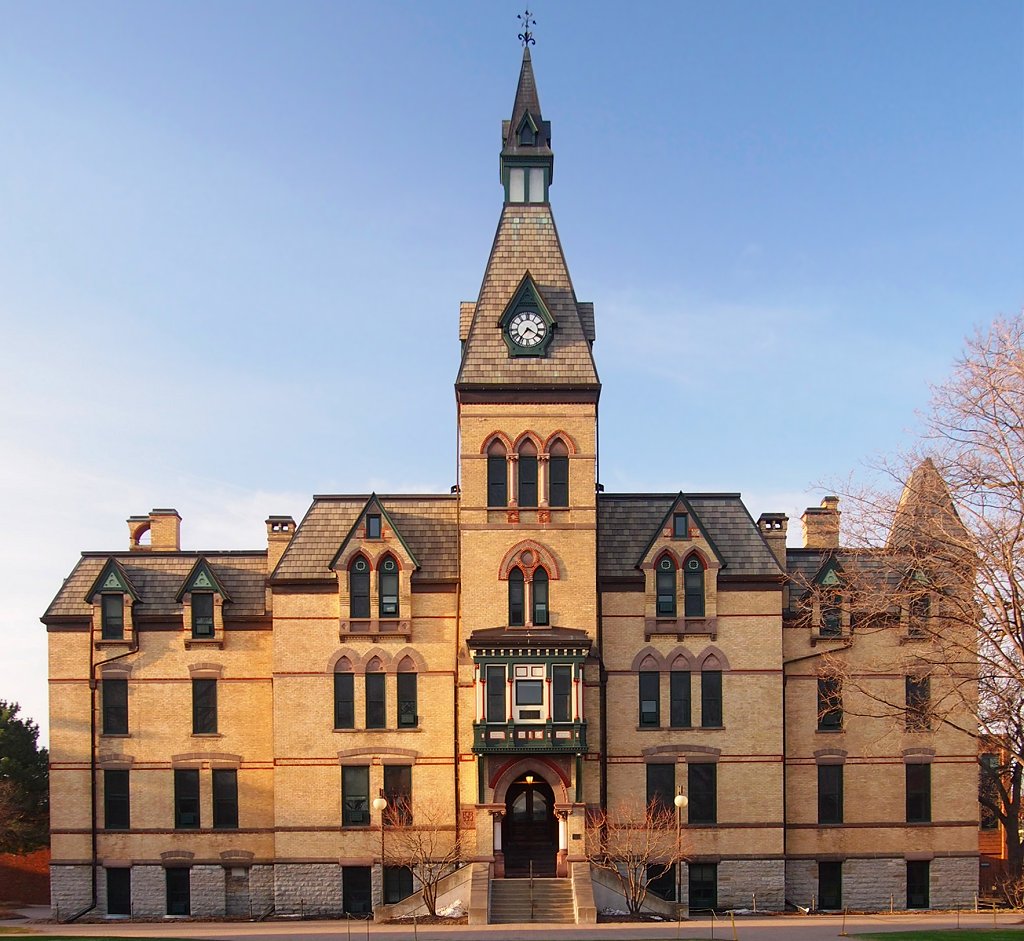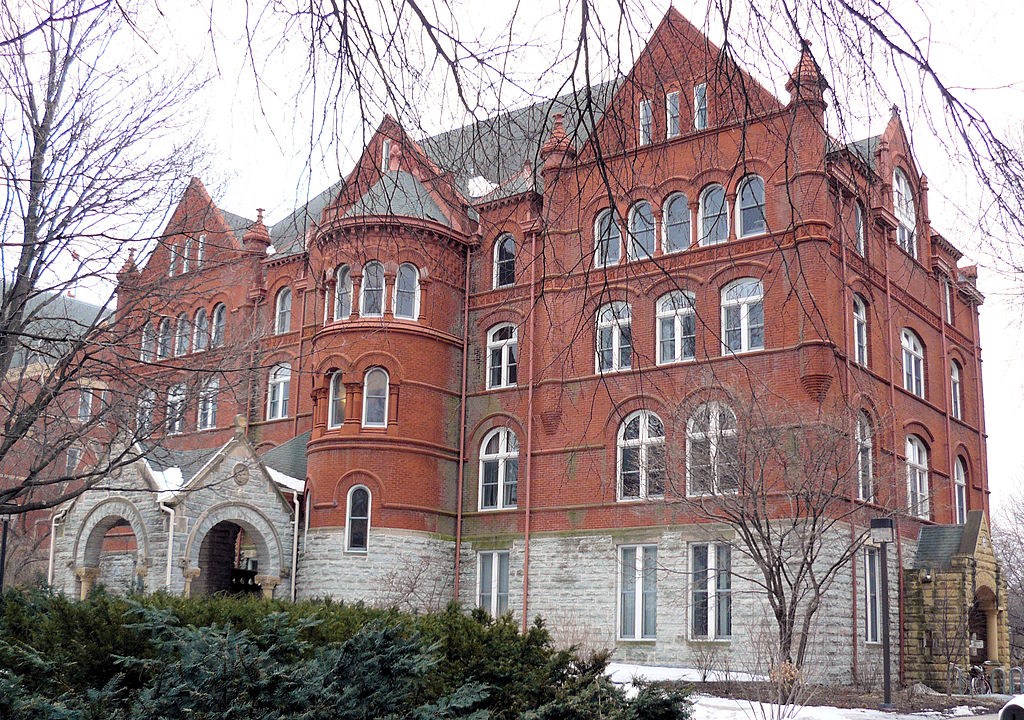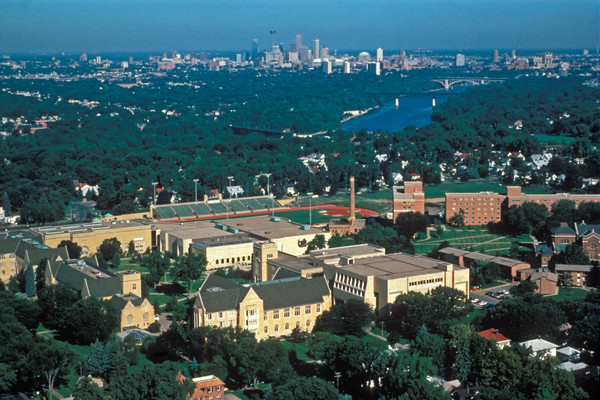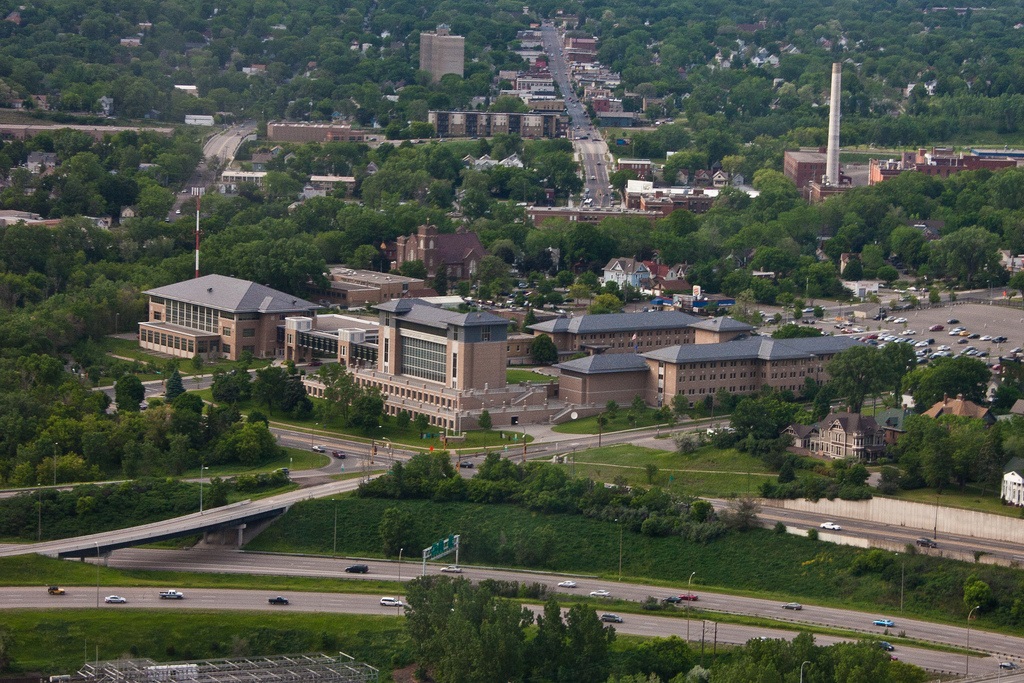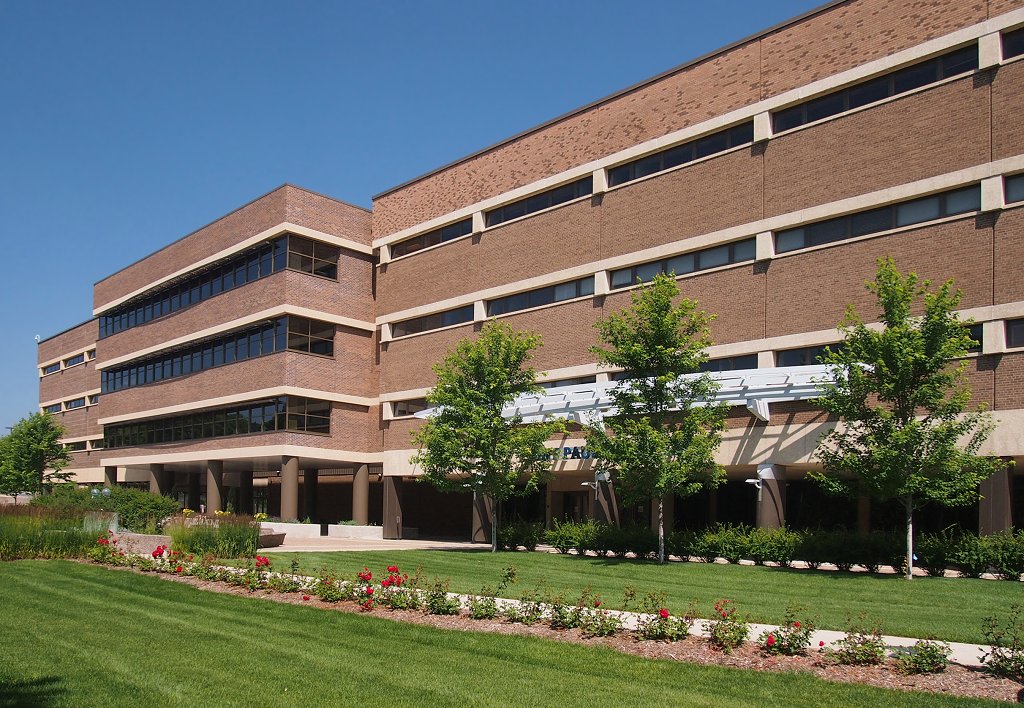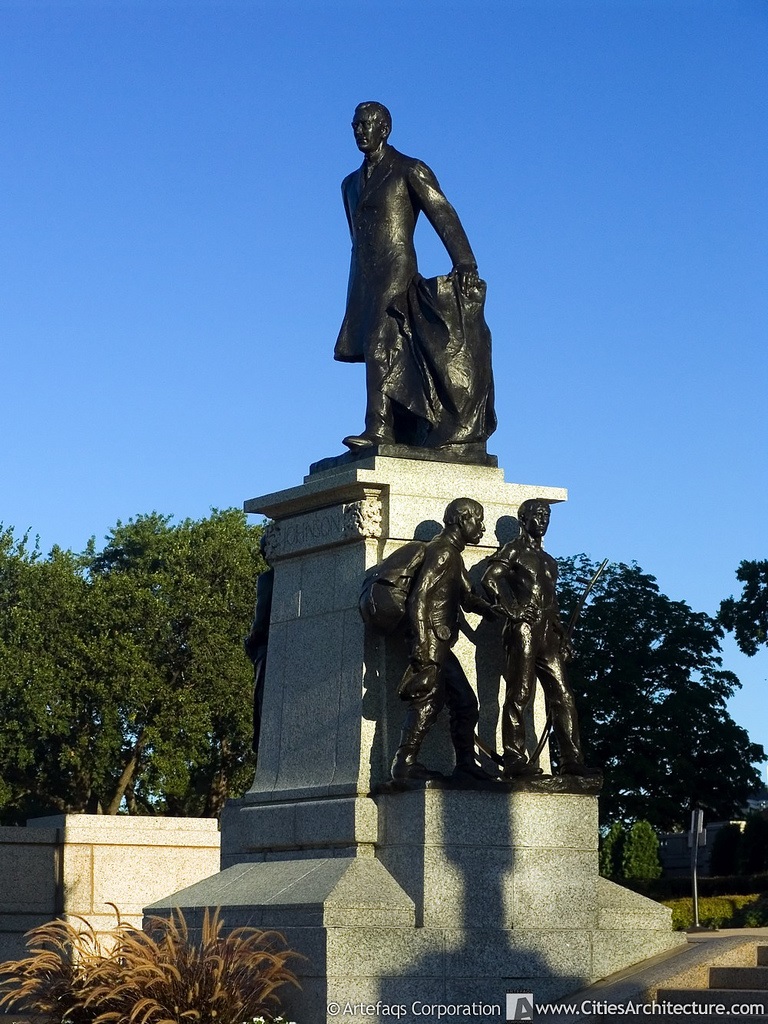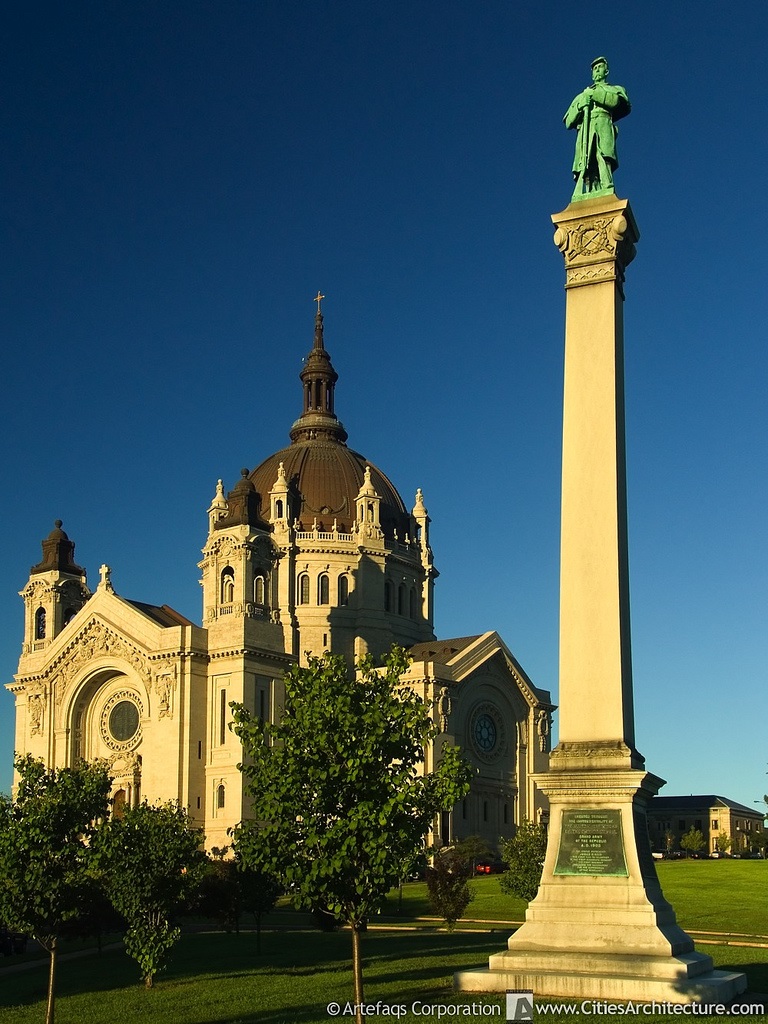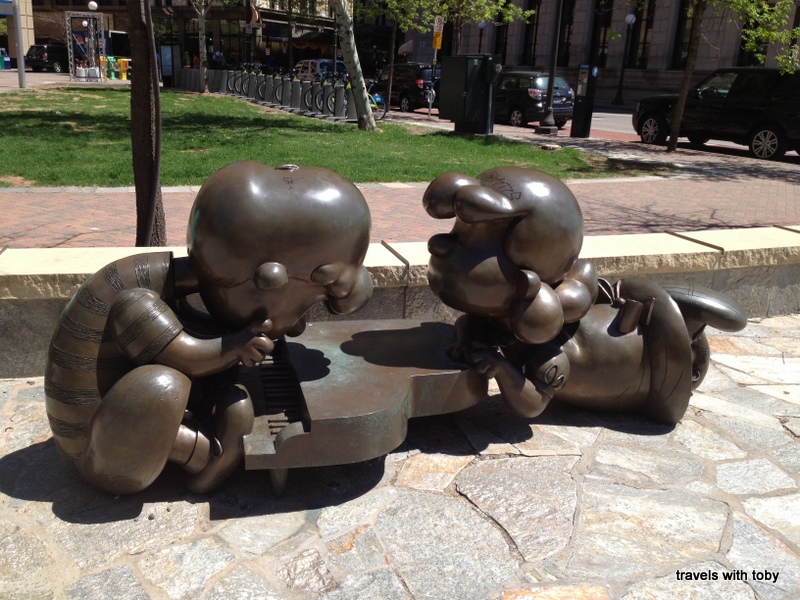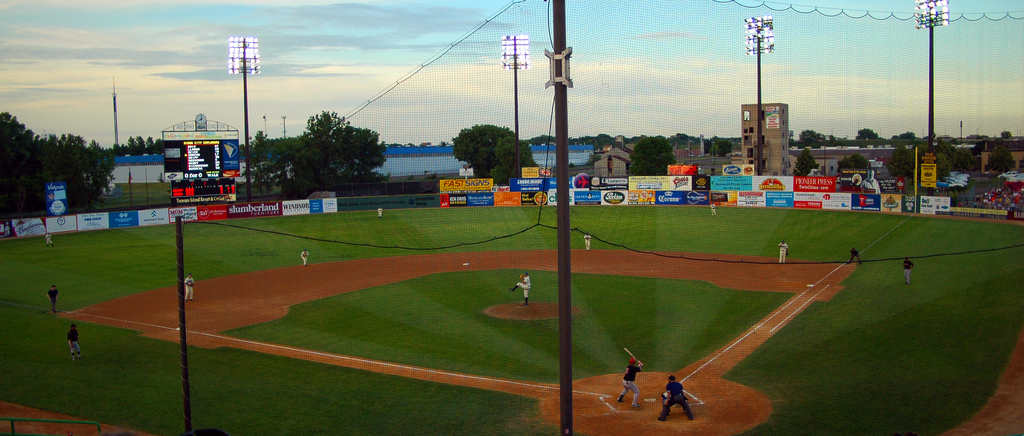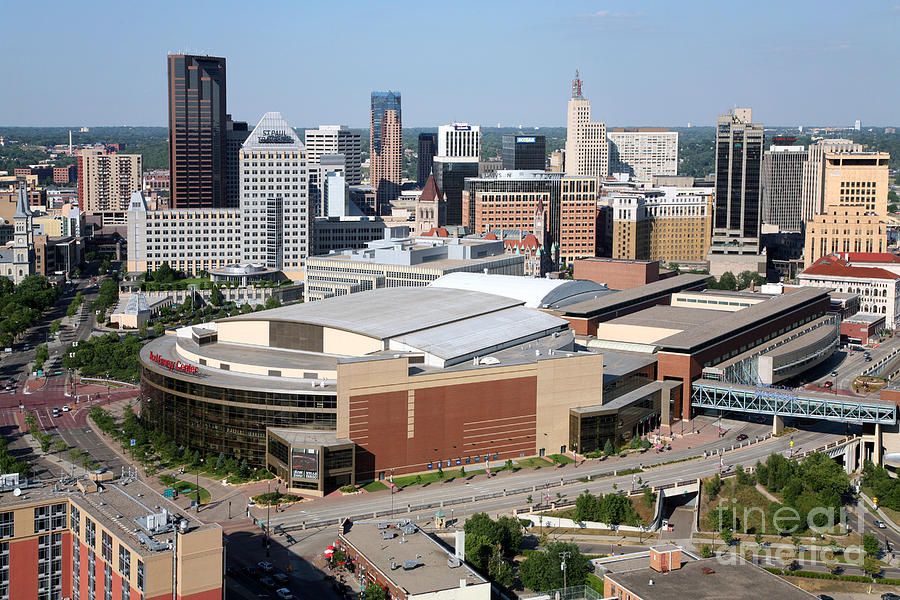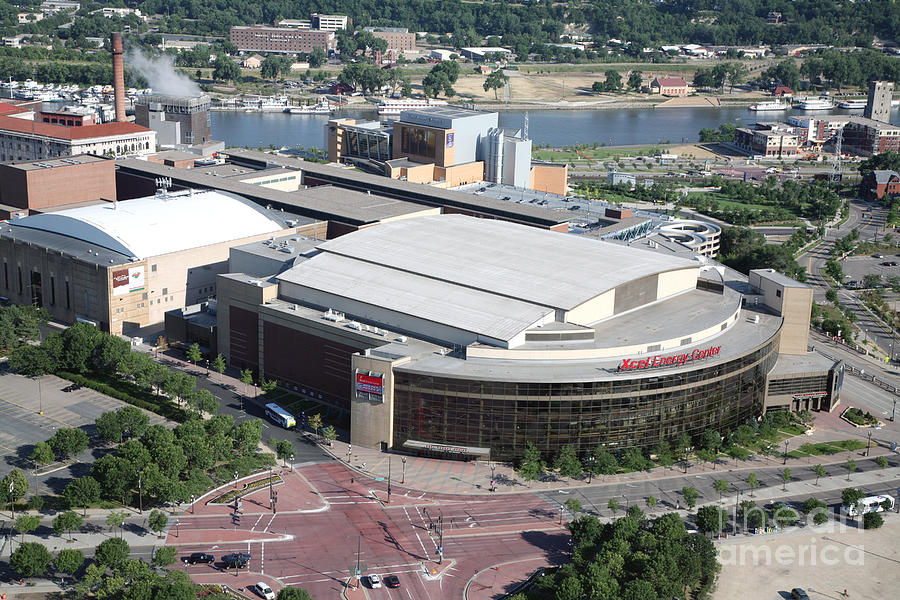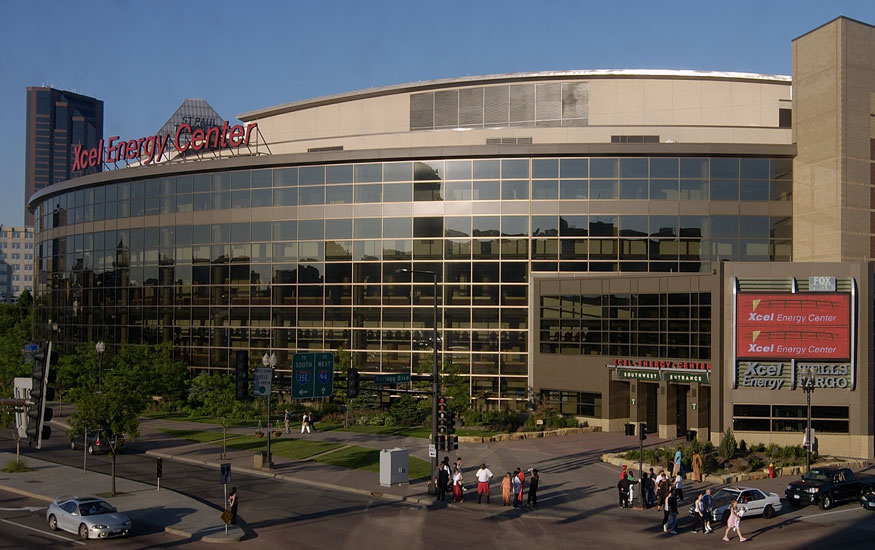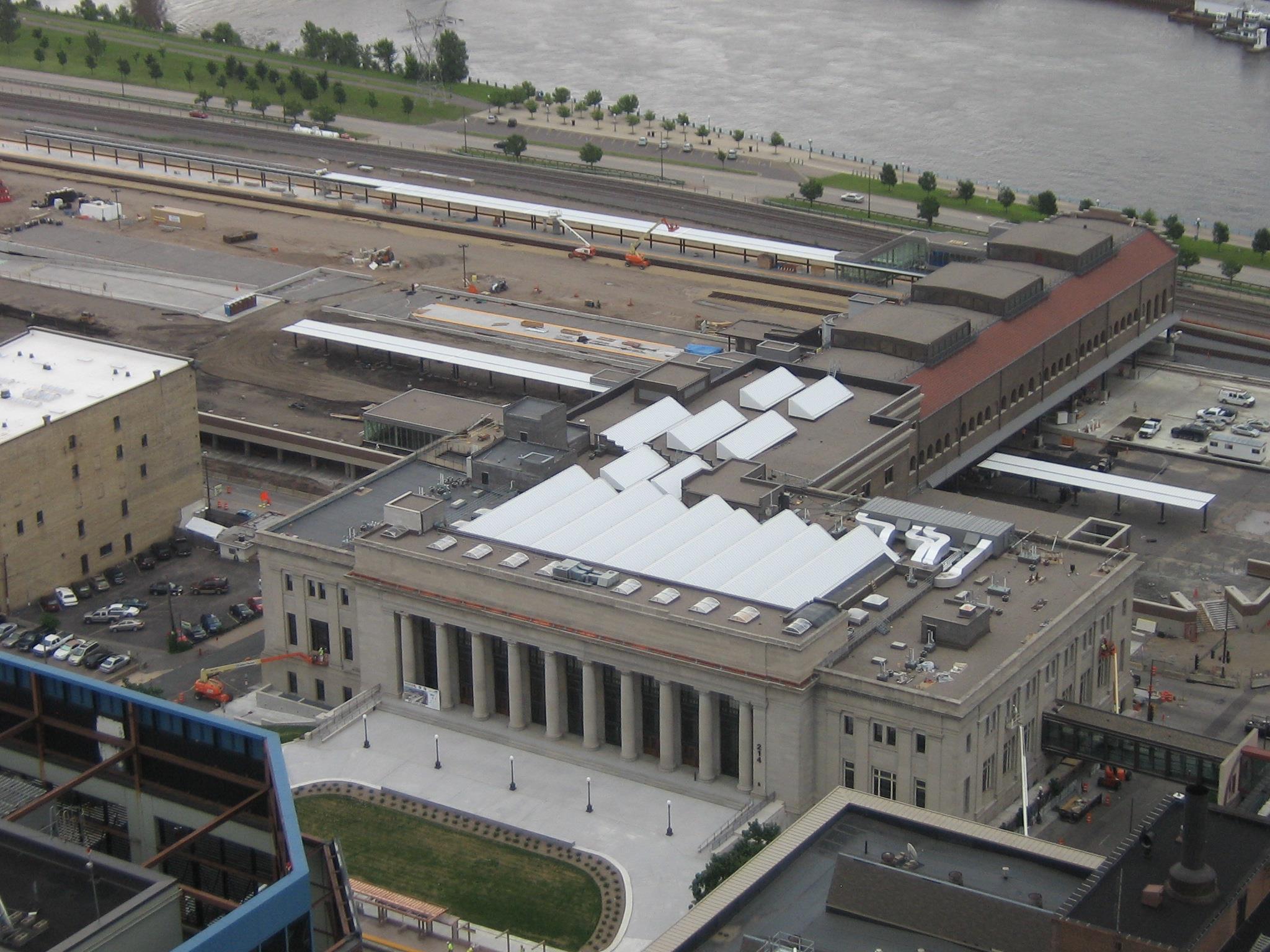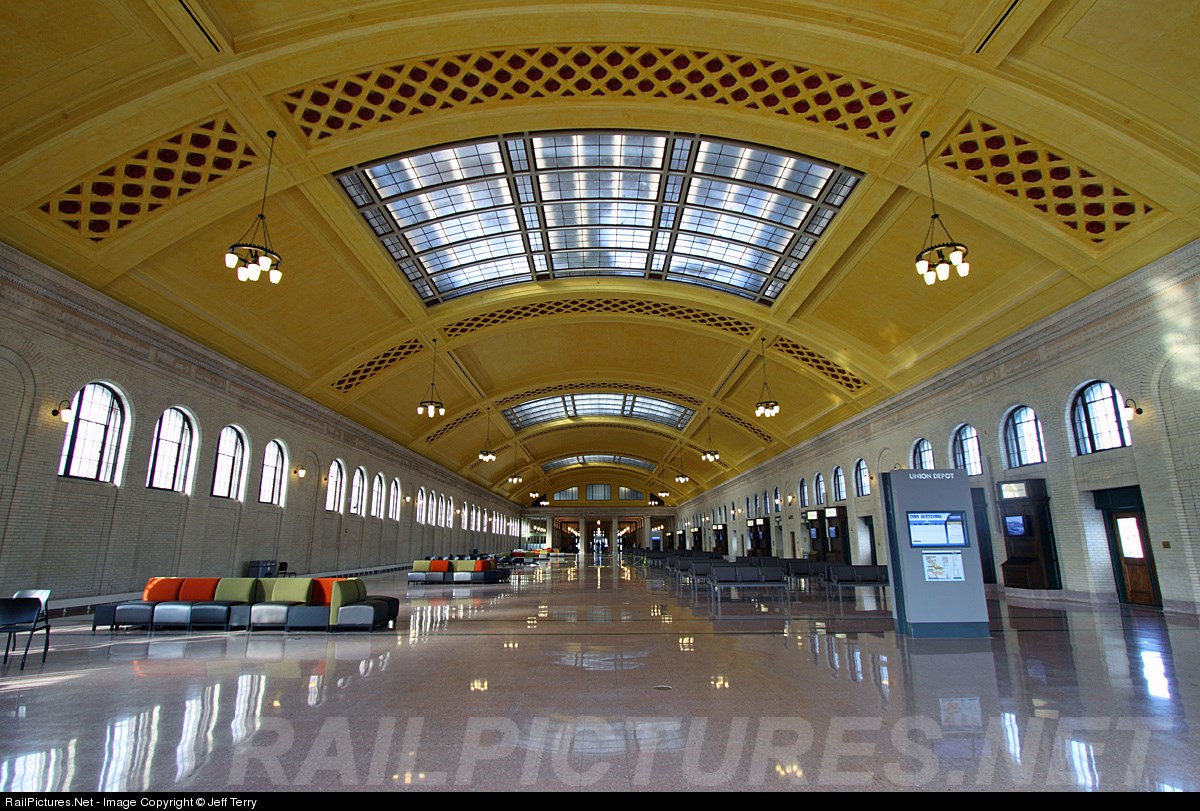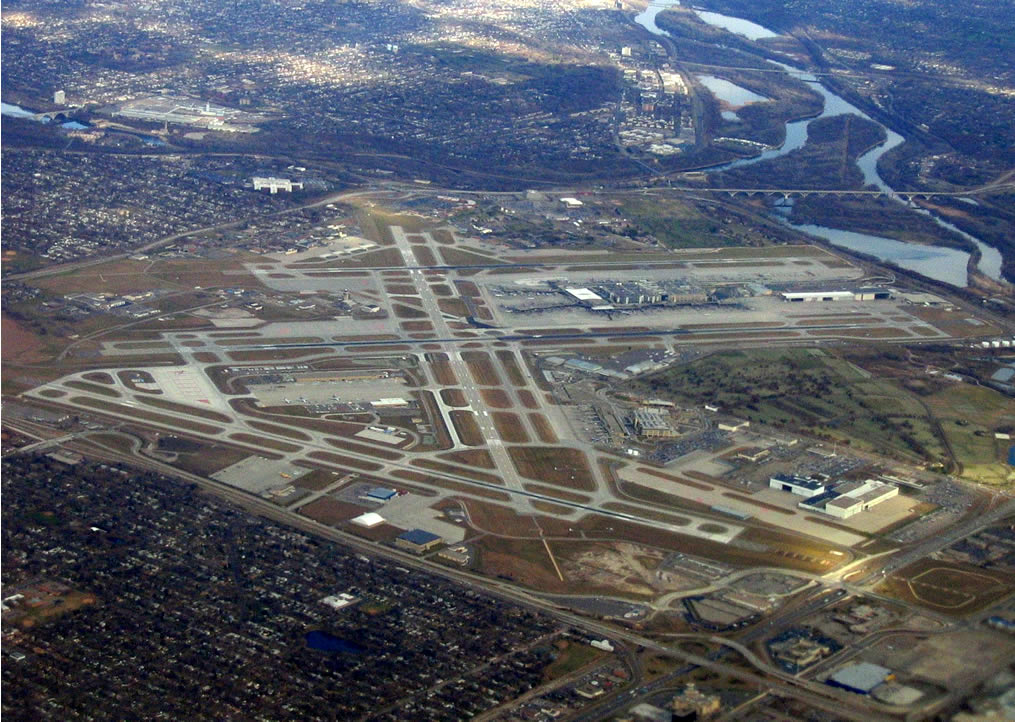 Historia
Montículos funerarios en lo que hoy es el Indian Mounds Park sugieren que el área fue habitada originalmente por los Hopewell hace unos dos mil años.9 10 Desde el siglo XVII hasta 1837, los dakota Mdewakanton — una tribu sioux — habitaron la zona cerca de los montículos, después de huir del avance Ojibwe de su hogar ancestral en el lago Mille Lacs.9 11 Ellos llamaron a la zona I-mni-za ska dan ("pequeña roca blanca") por los acantilados expuestos de arenisca blanca.12 13
Después de la compra de Luisiana, en 1805 un oficial del ejército de Estados Unidos llamado Zebulon Pike negoció aproximadamente 400 km² de tierras de las tribus dakota locales, con el fin de establecer un fuerte. El territorio se negoció ubicado en ambas márgenes del río Misisipi, a partir de las cataratas de San Antonio (Saint Anthony Falls), en la actual Minneapolis, hasta su confluencia con el río St. Croix.14 Fort Snelling fue construido en el territorio en 1819 en la confluencia de los ríos Misisipi y Minnesota.
El Tratado de 1837 con los sioux cedió todas las tierras tribales del este del Misisipi al gobierno de Estados Unidos.15 Taoyateduta (jefe Little Crow V) trasladó su tribu en Kaposia a través del río hacia el sur.16 17 Los comerciantes de pieles, exploradores y misioneros llegaron a la zona de protección de la fortaleza. Muchos de los colonos eran francocanadienses que vivían cerca. A principios de 1840 la comunidad se había convertido en un importante centro comercial y un destino para los colonos hacia el oeste.
http://es.wikipedia.org/wiki/Saint_Paul_(Minnesota)
http://en.wikipedia.org/wiki/Saint_Paul,_Minnesota
http://www.skylinescenes.com/saint-paul-minnesota/saint-paul-minnesota_a100p1.html
https://www.flickr.com/photos/skylinescenes/sets/72157627808050607
http://fineartamerica.com/art/all/st. paul/all/all/bill cobb
https://www.flickr.com/photos/52746562@N00/5008428158
https://www.flickr.com/groups/beautyofstpaul/pool/56465268@N04/
https://www.flickr.com/photos/artefaqscorporation/sets/72157612405141963/
http://www.emporis.com/statistics/tallest-buildings/city/102508/st-paul-mn-usa
http://en.wikipedia.org/wiki/List_of_tallest_buildings_in_Saint_Paul