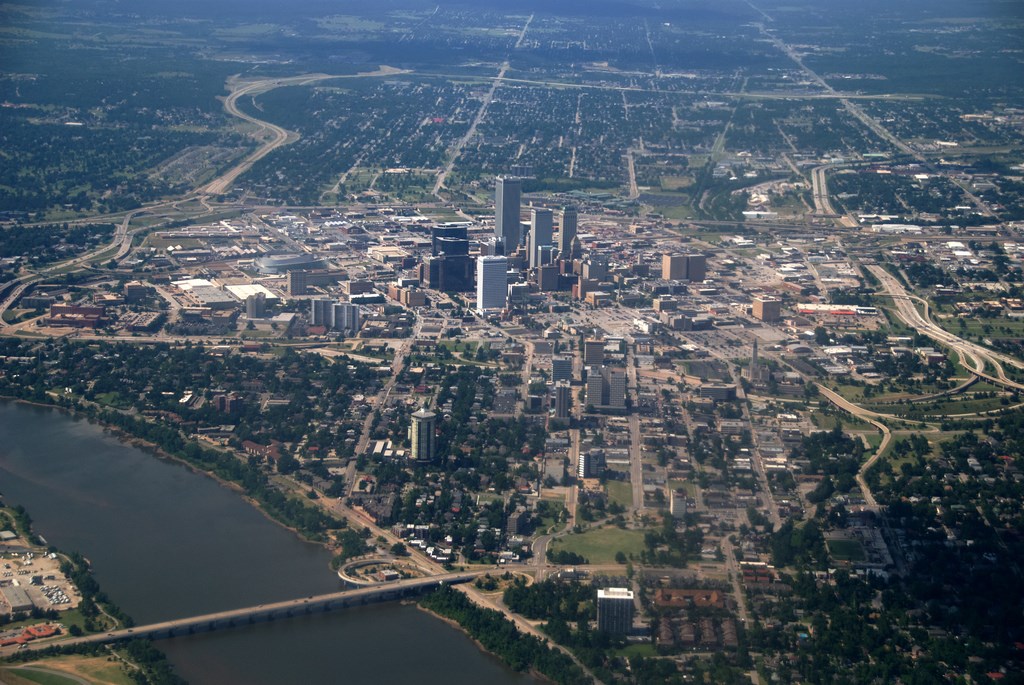 Voto:
Continente: América
País: Estados Unidos
Localización: Estado de Oklahoma
Año: 1898
Estado: Terminado
Descripción:Tulsa
Visit Tulsa, Oklahoma's second-largest city for a haven of Southern comfort and cosmopolitan style. A town enriched by its oil heritage, Tulsa boasts world-class cultural attractions, including the Philbrook and Gilcrease Museums, and plenty of interesting things to do. The city stands tall with its magnificent art deco treasures, Route 66 gems and the new Cesar Pelli-designed BOK Center, a state-of-the-art venue for national concerts and sporting events. Tulsa's lively entertainment districts feature eateries, shopping and gaming, while the Tulsa music scene is the star of the state. Family fun also prevails in T-Town, home of the highly-rated Tulsa Zoo, while the city's Arkansas River trails and outdoor recreation areas offer outdoor respites from all the urban excitement.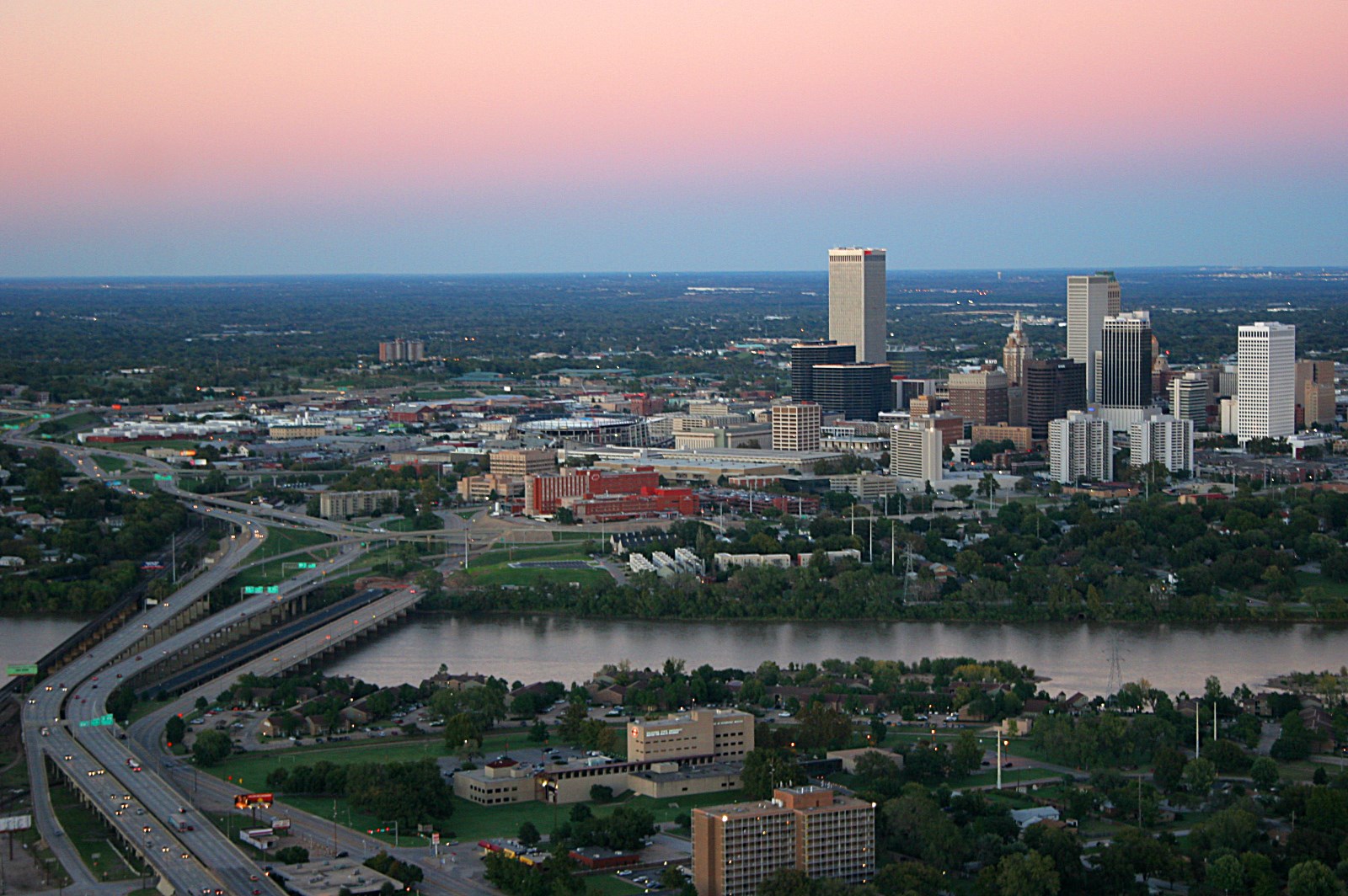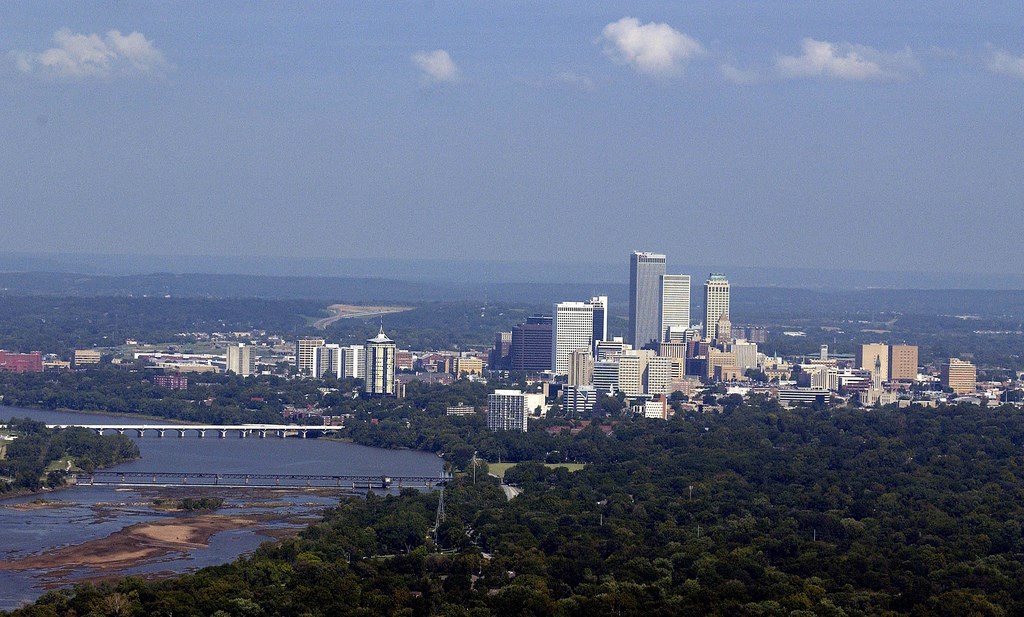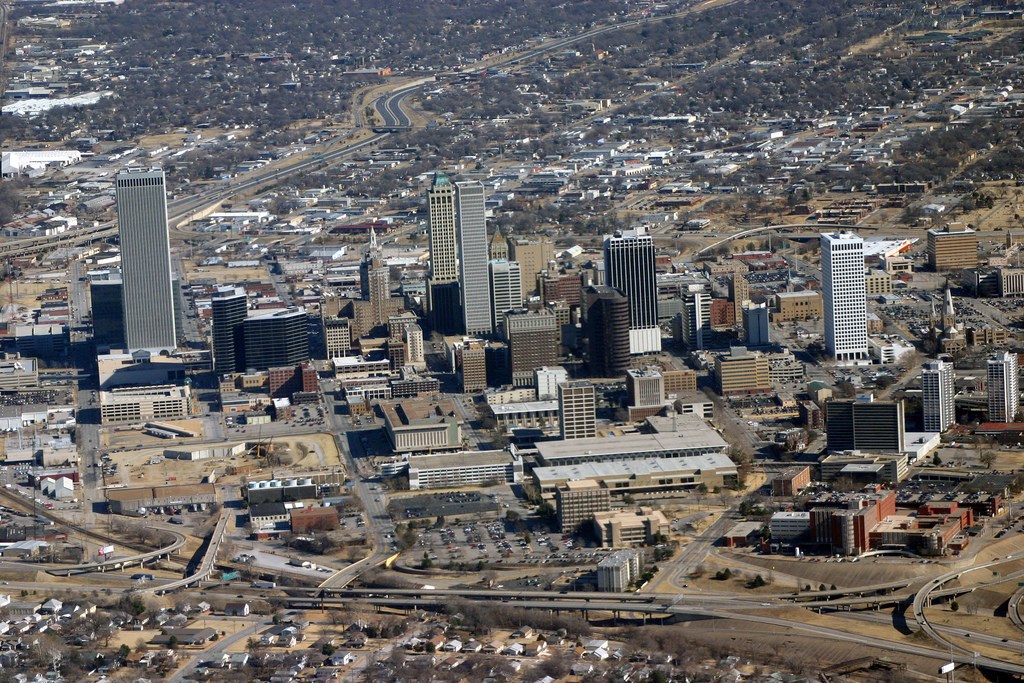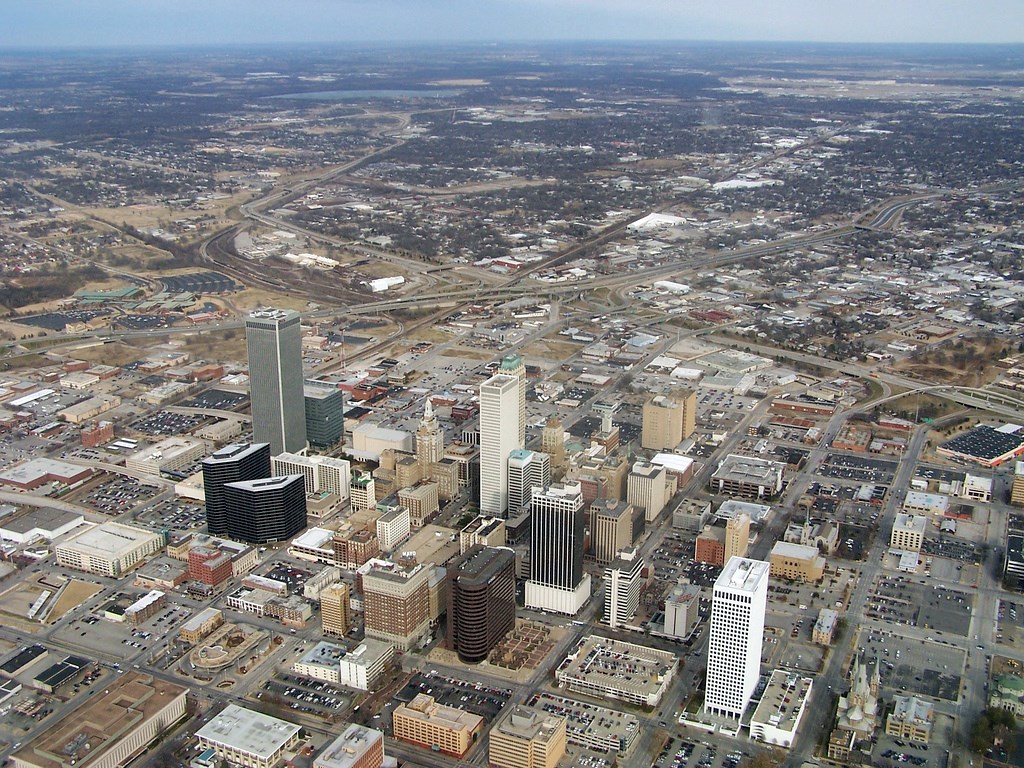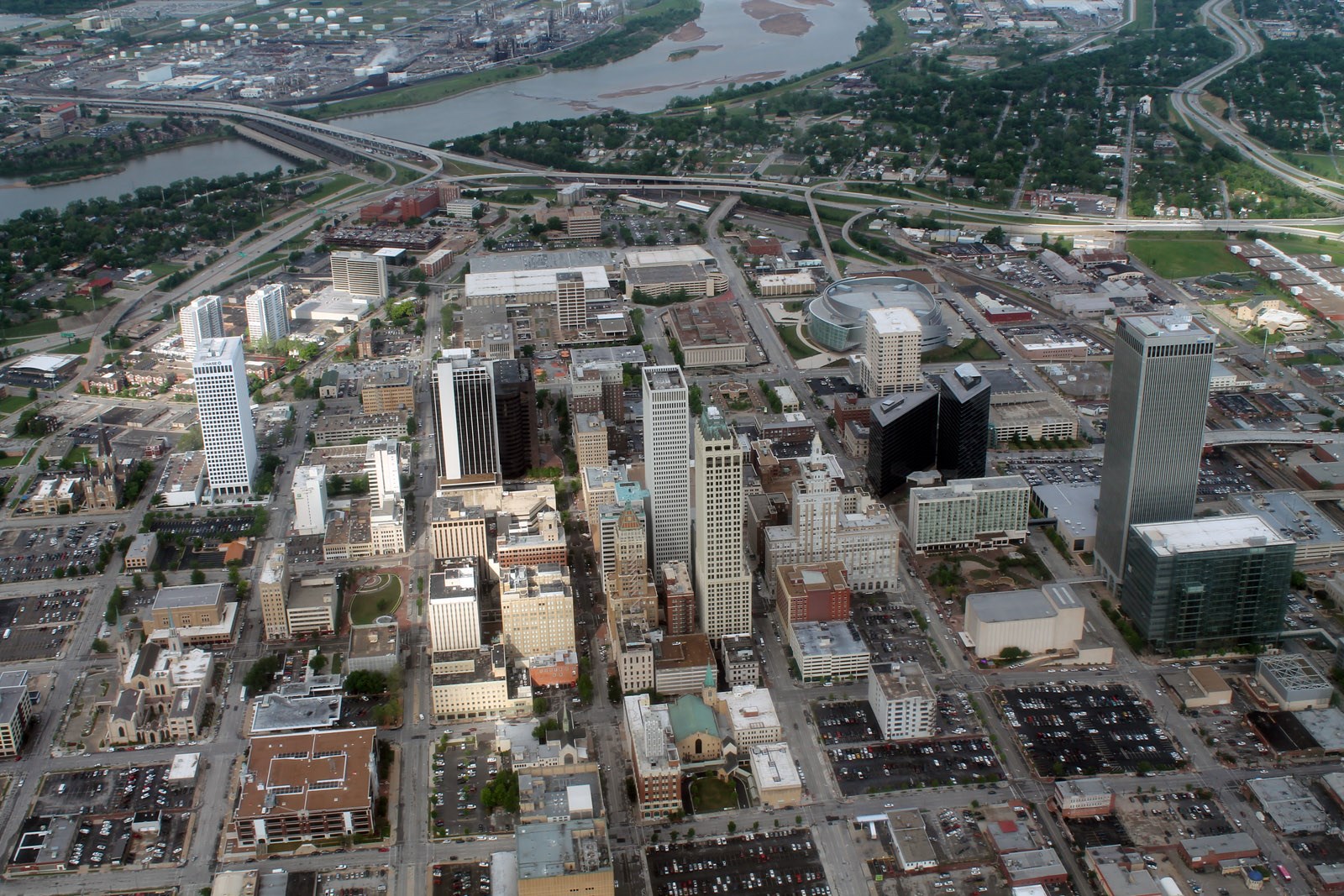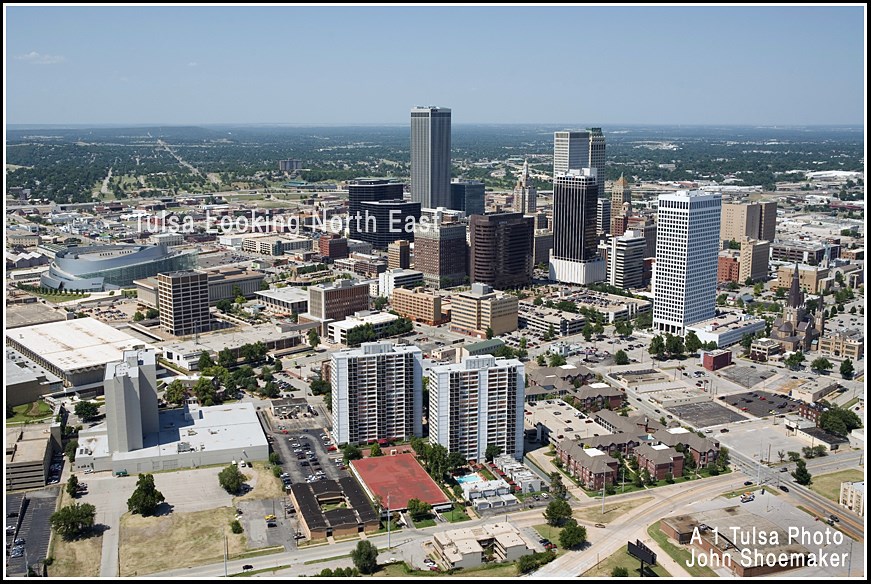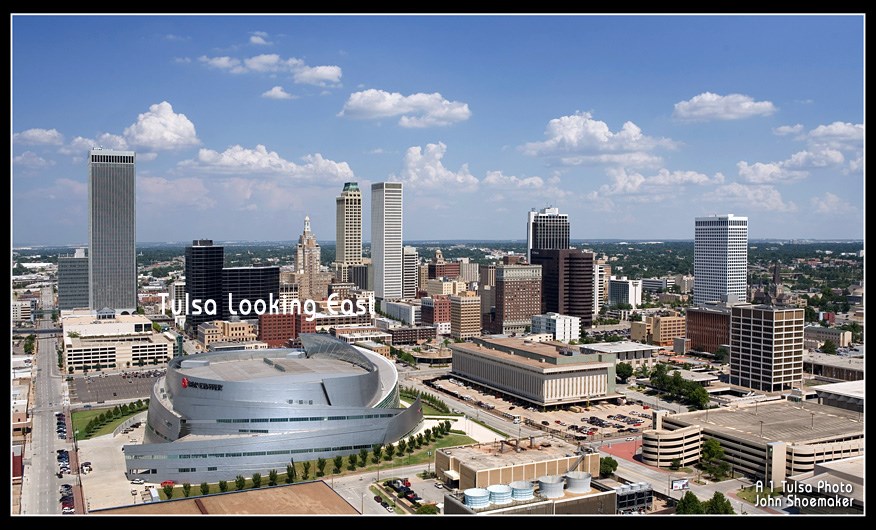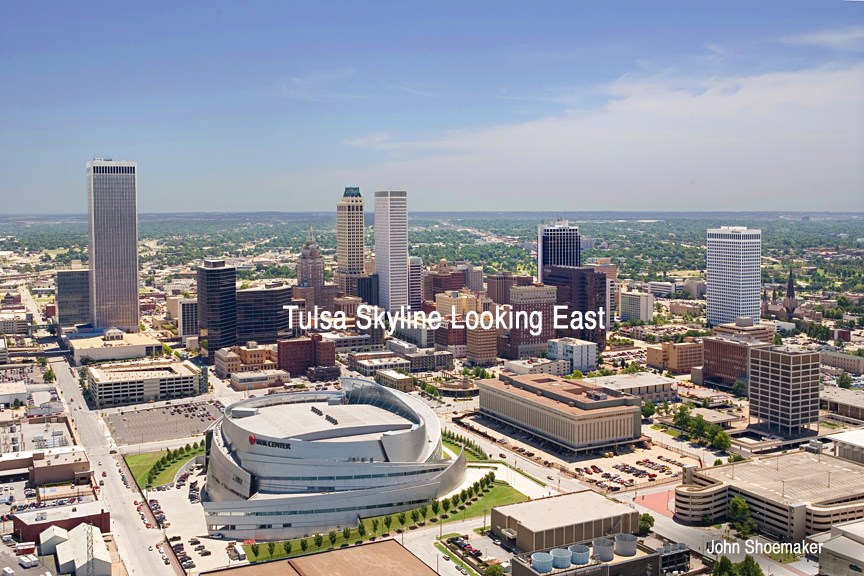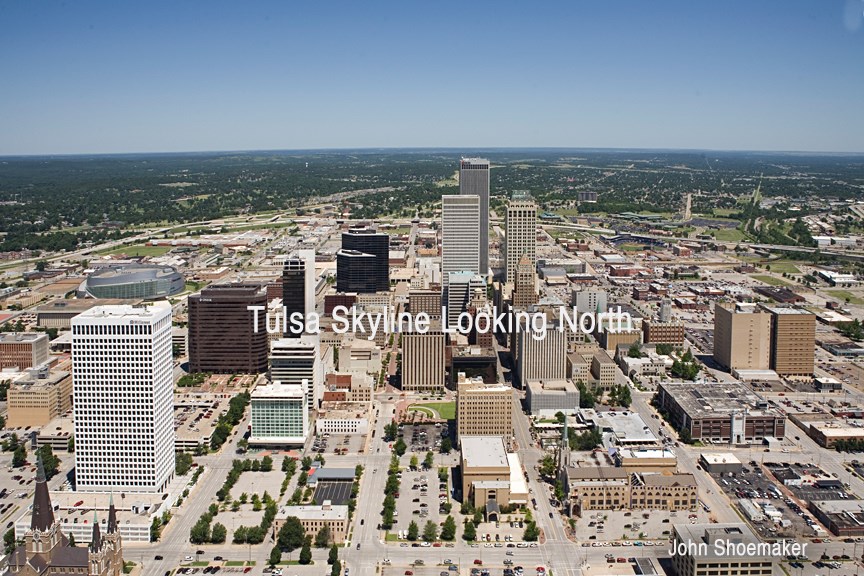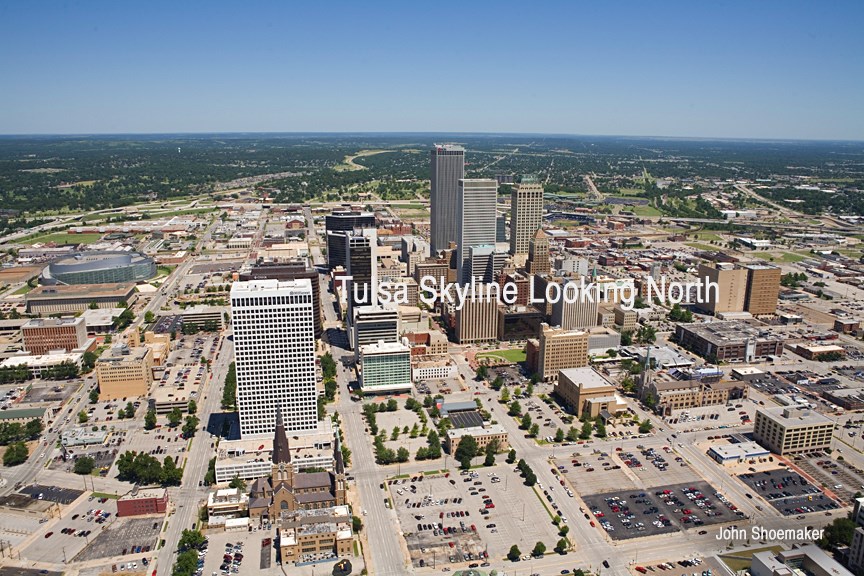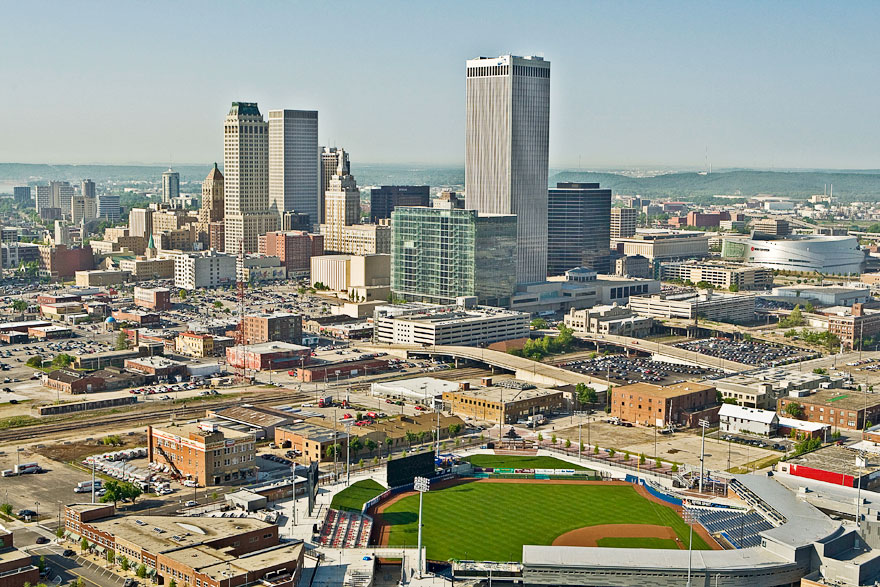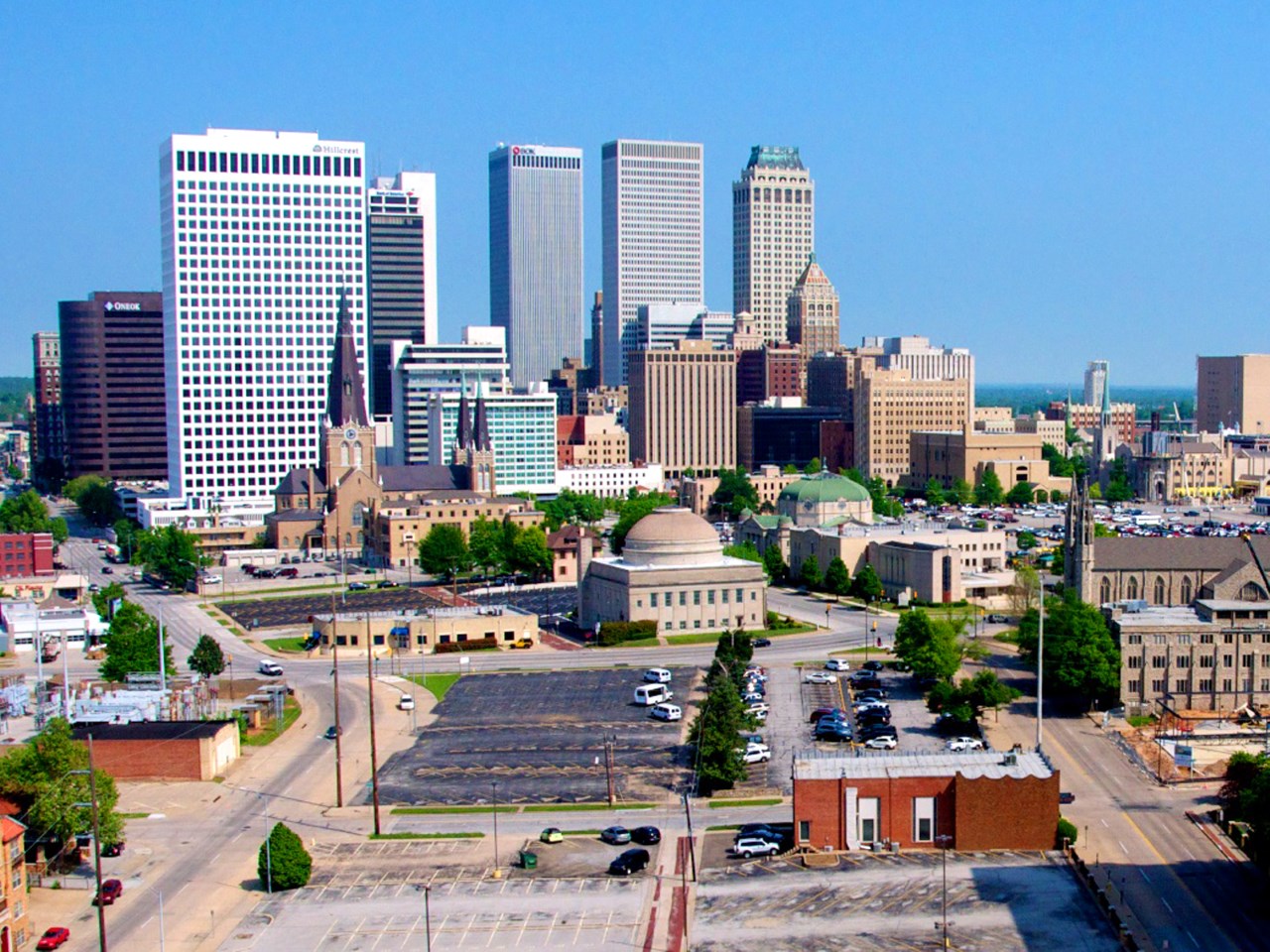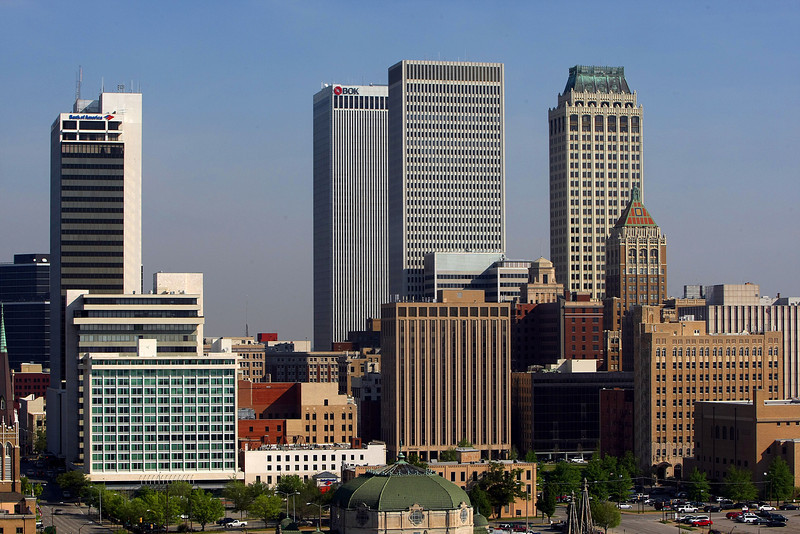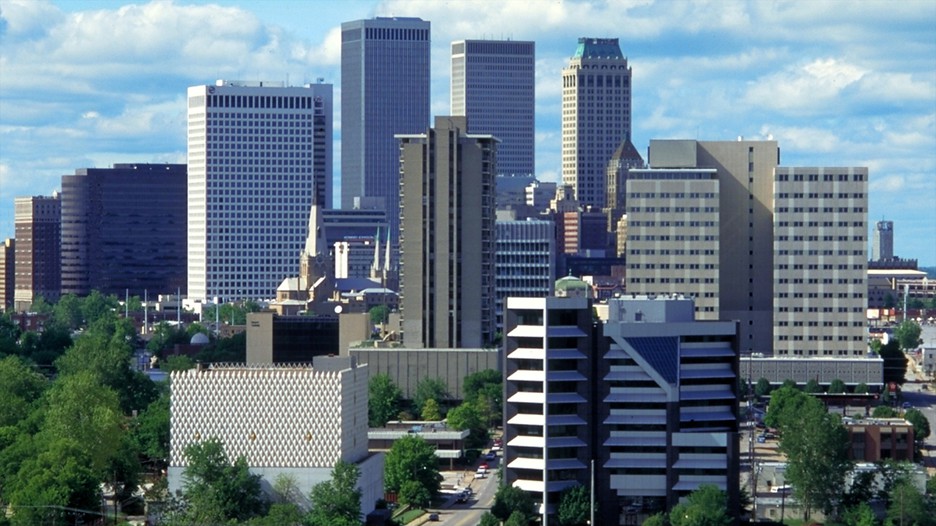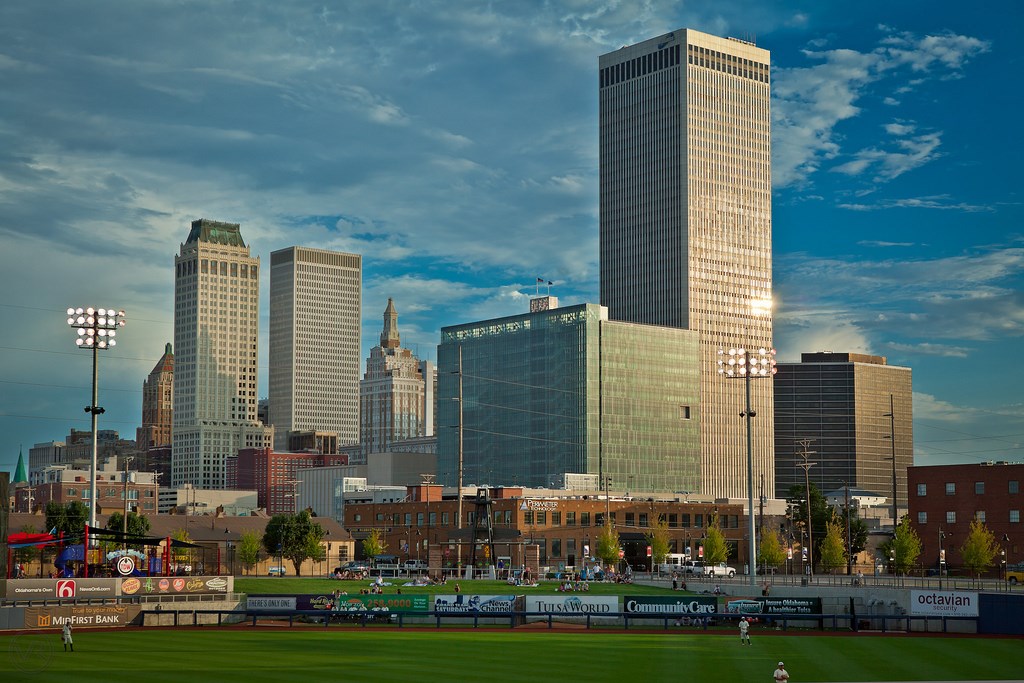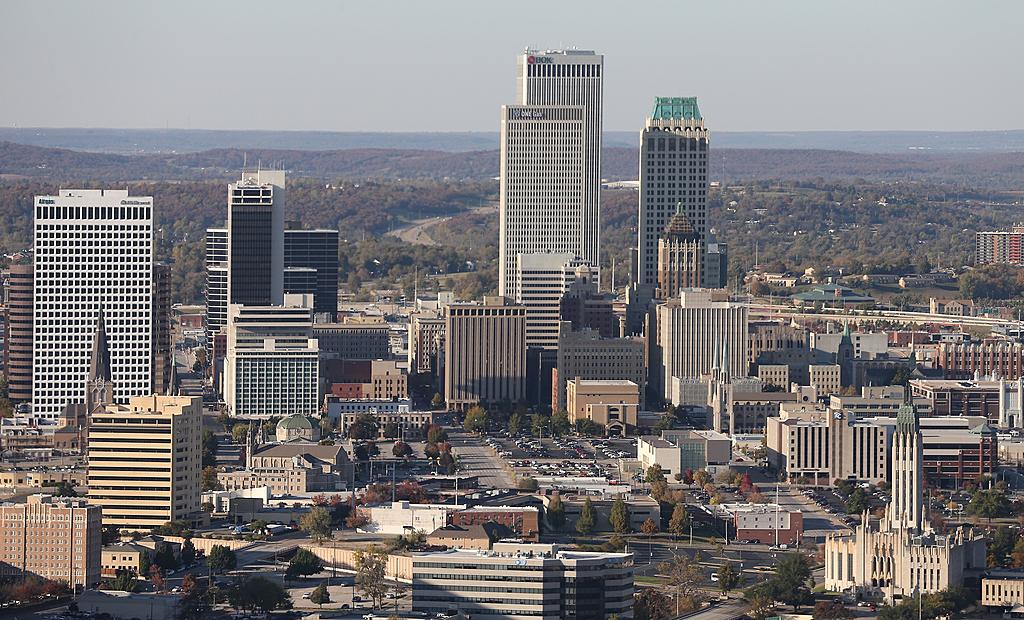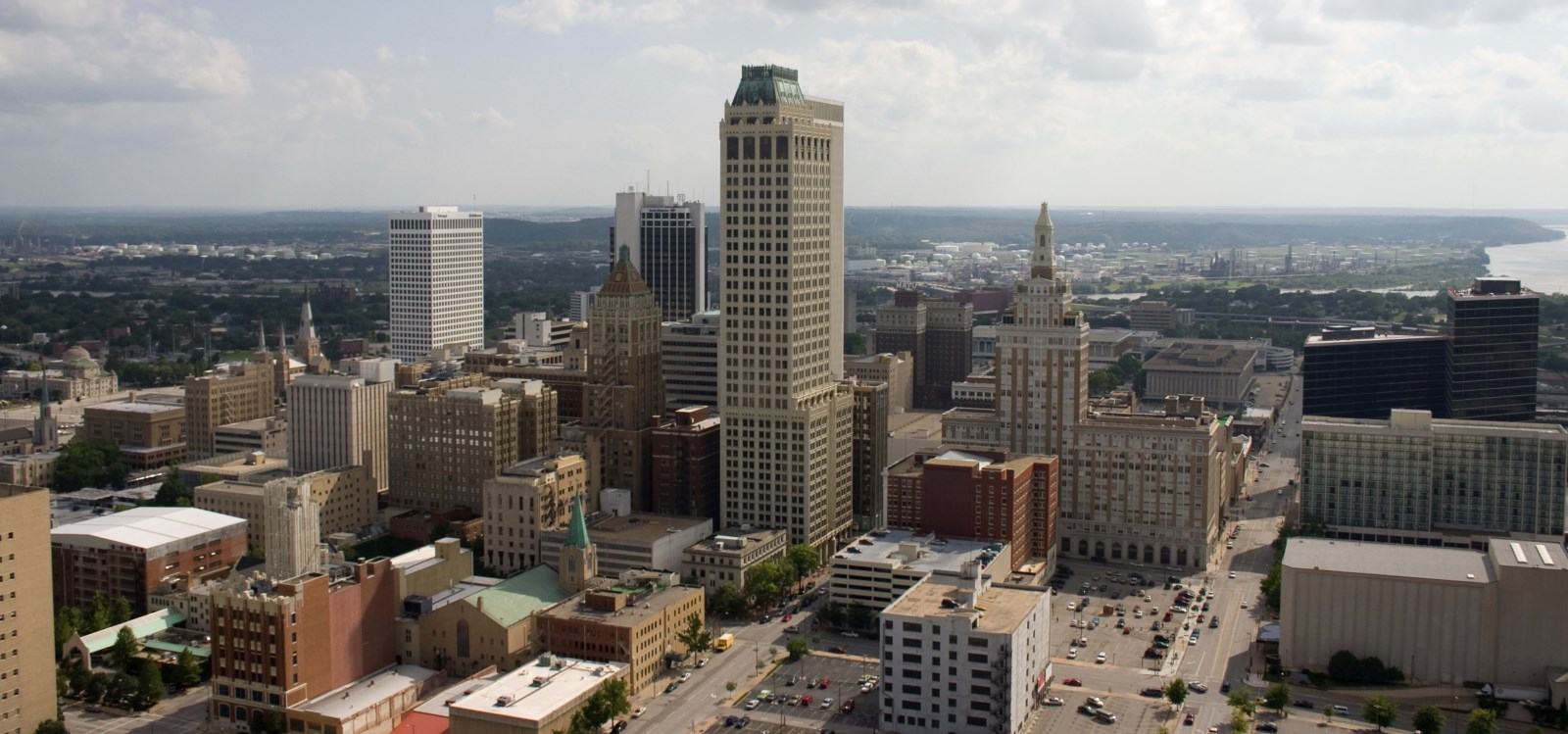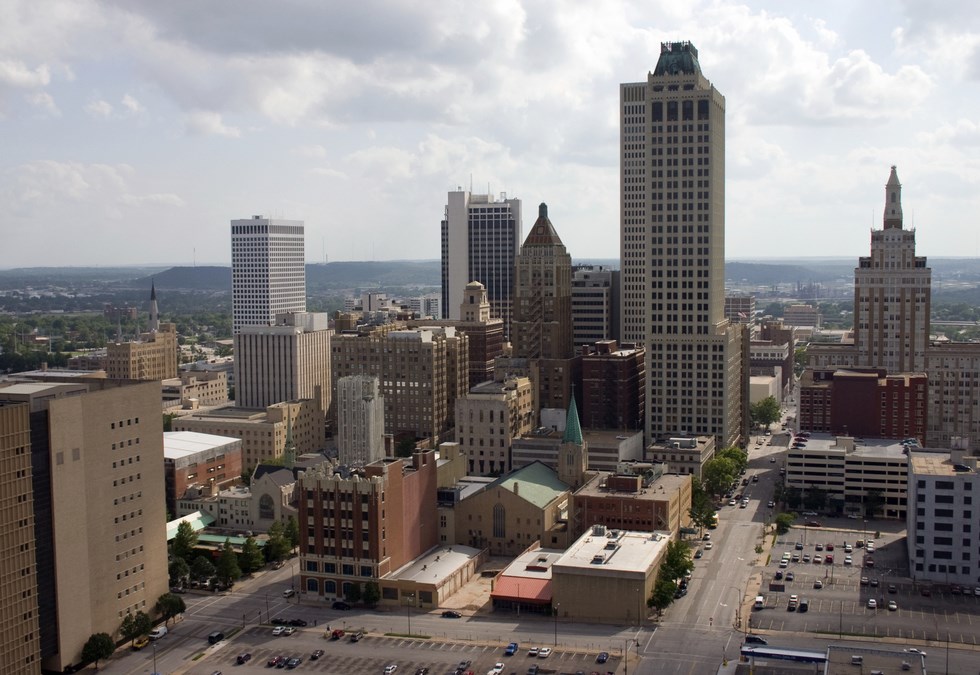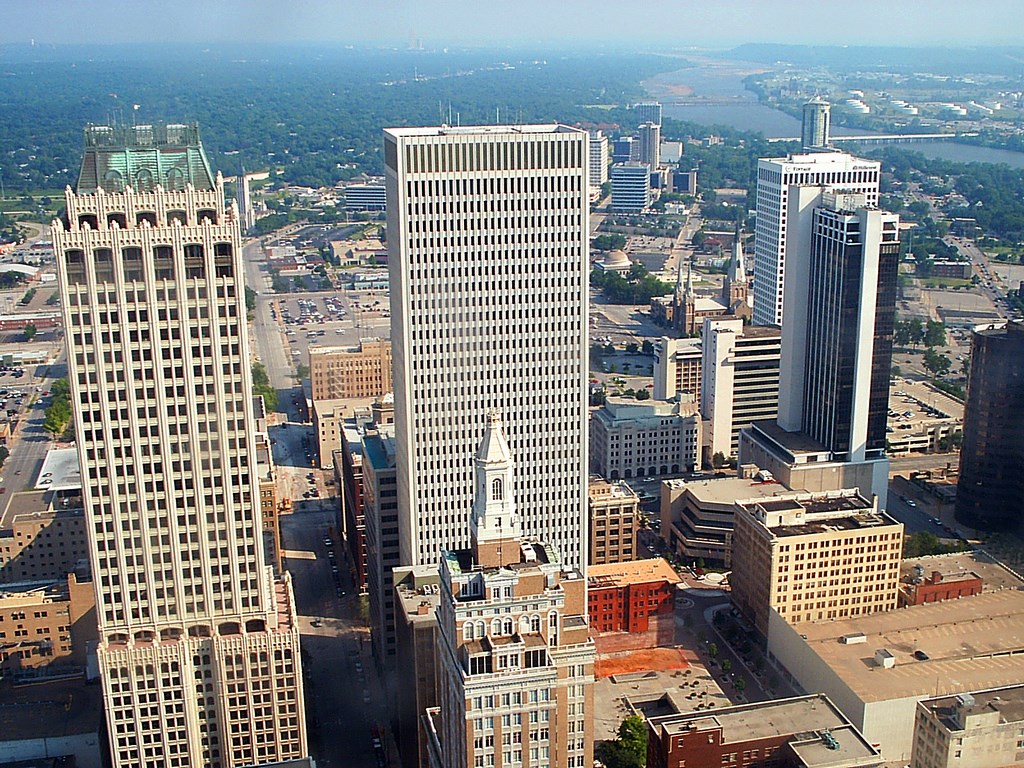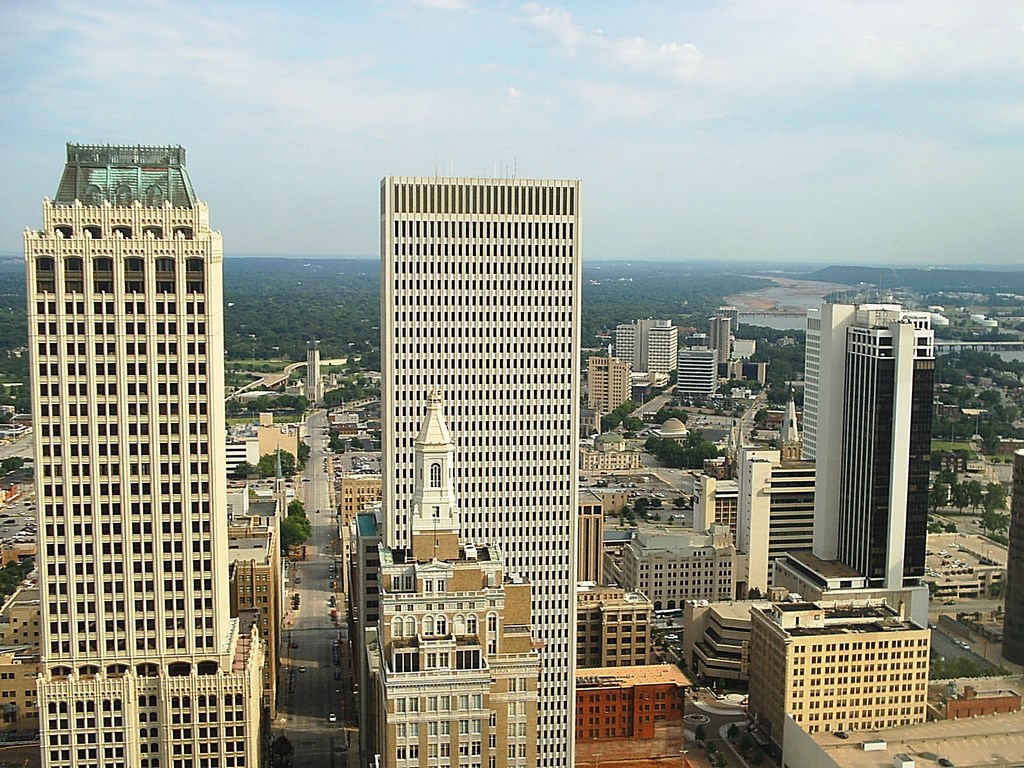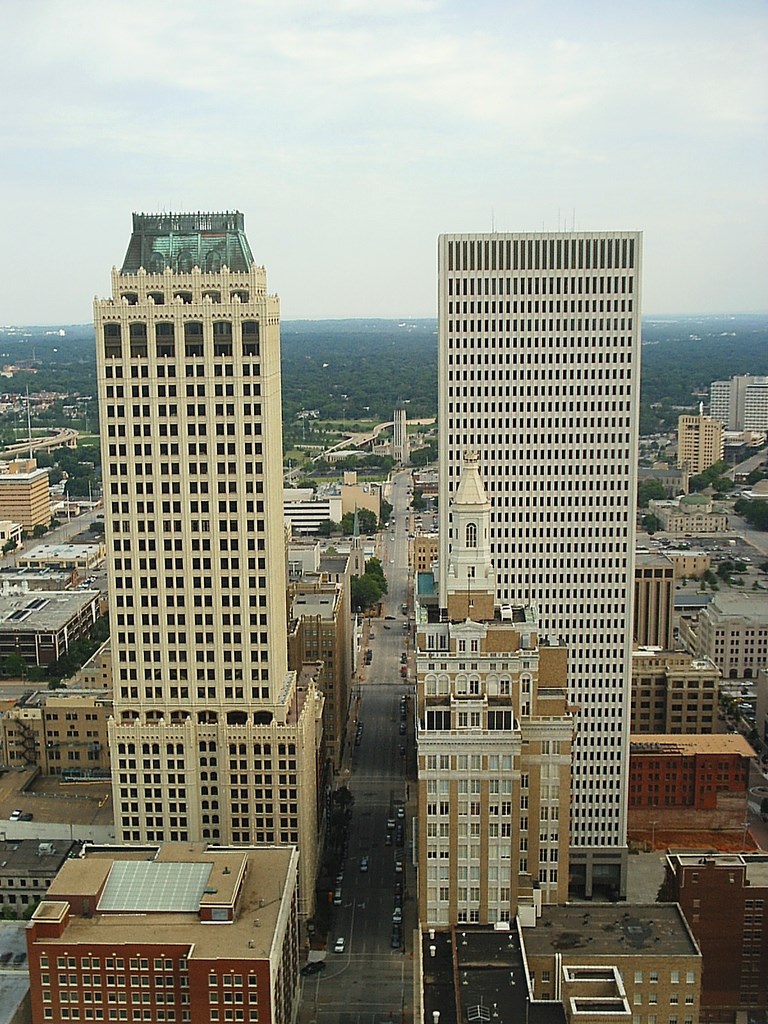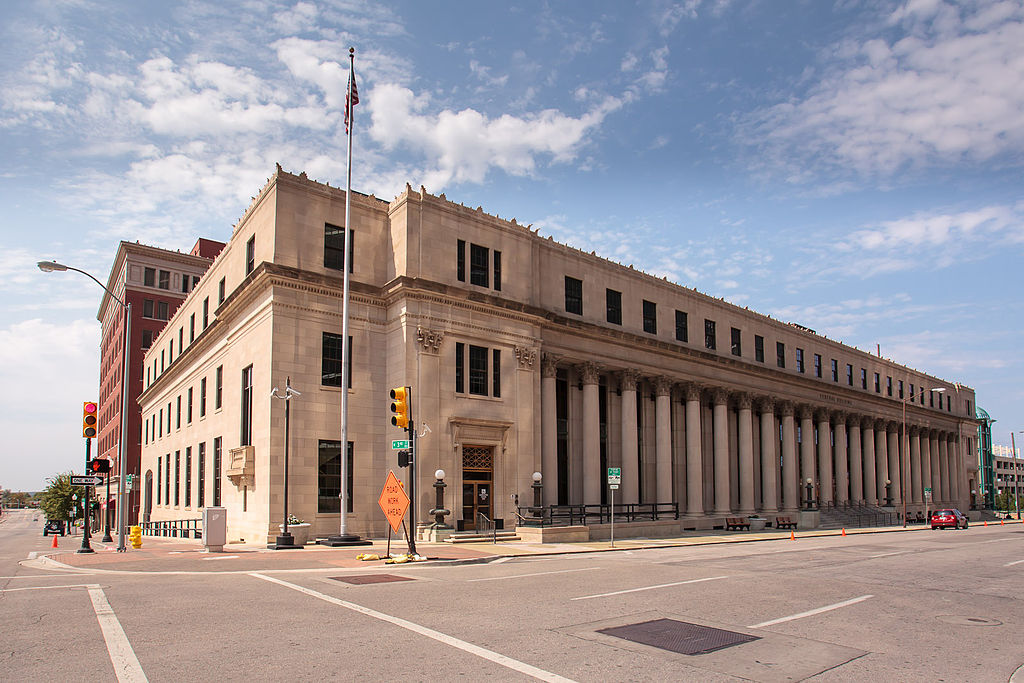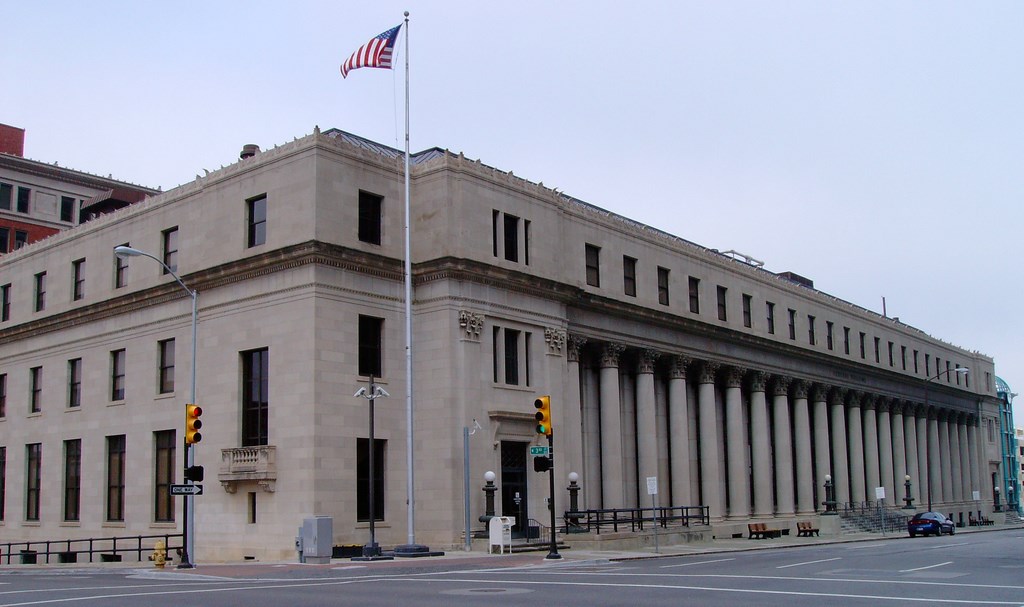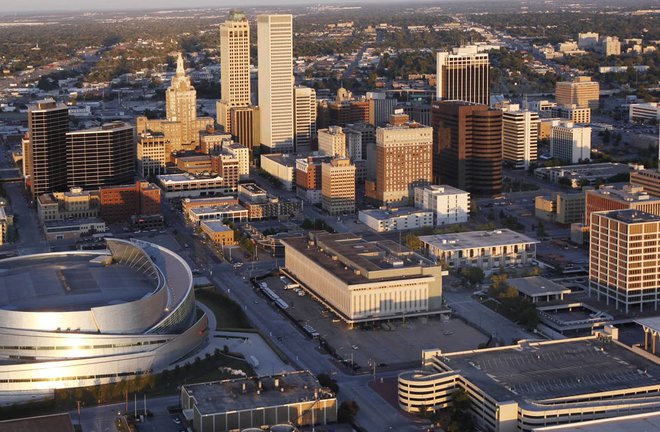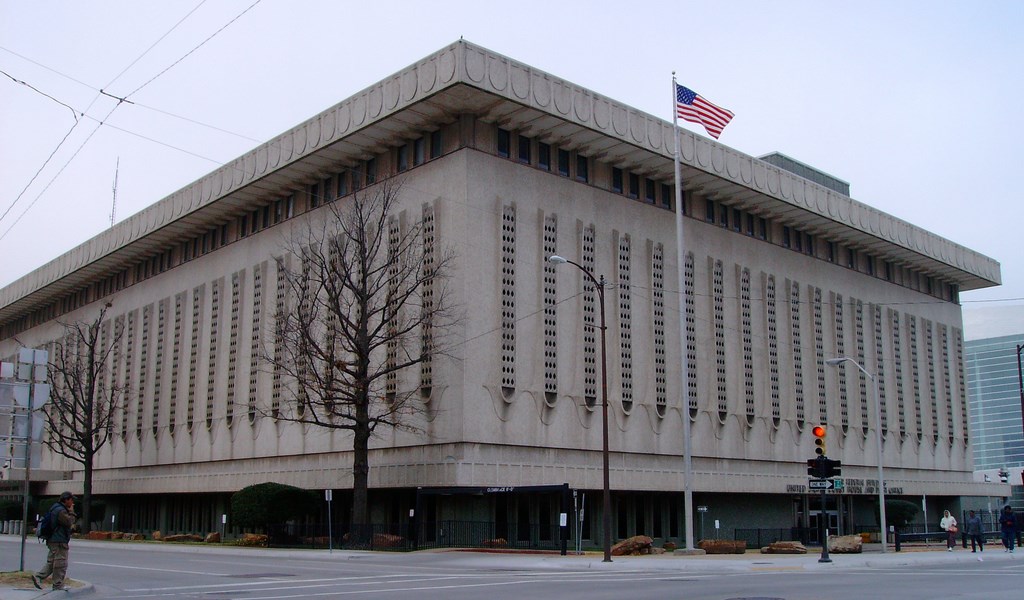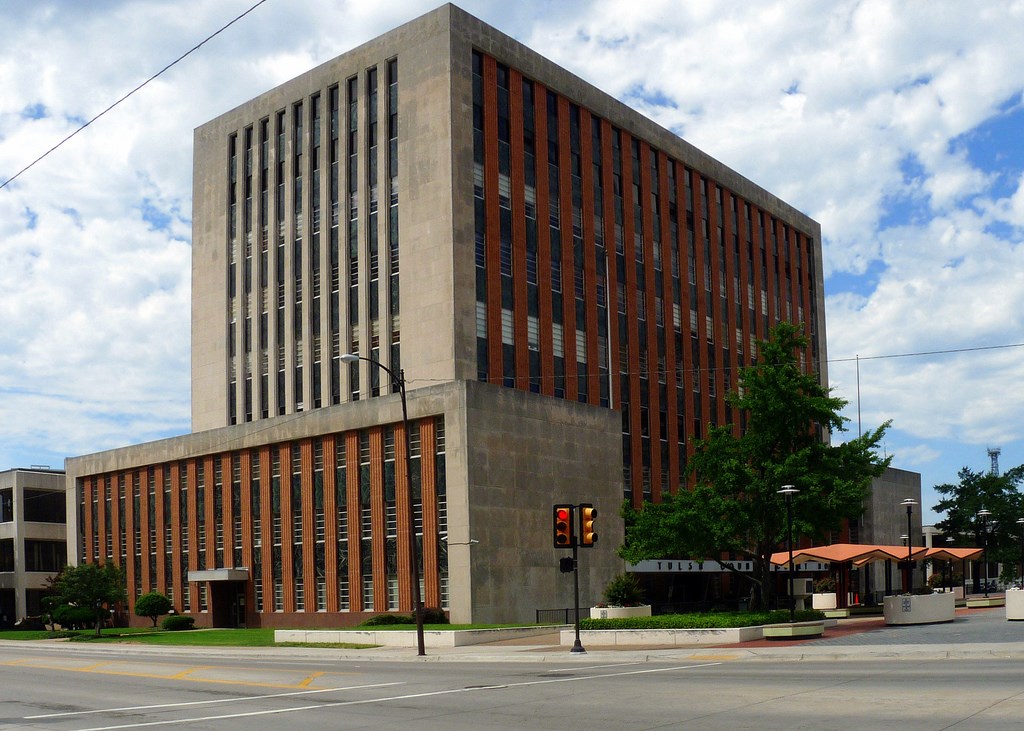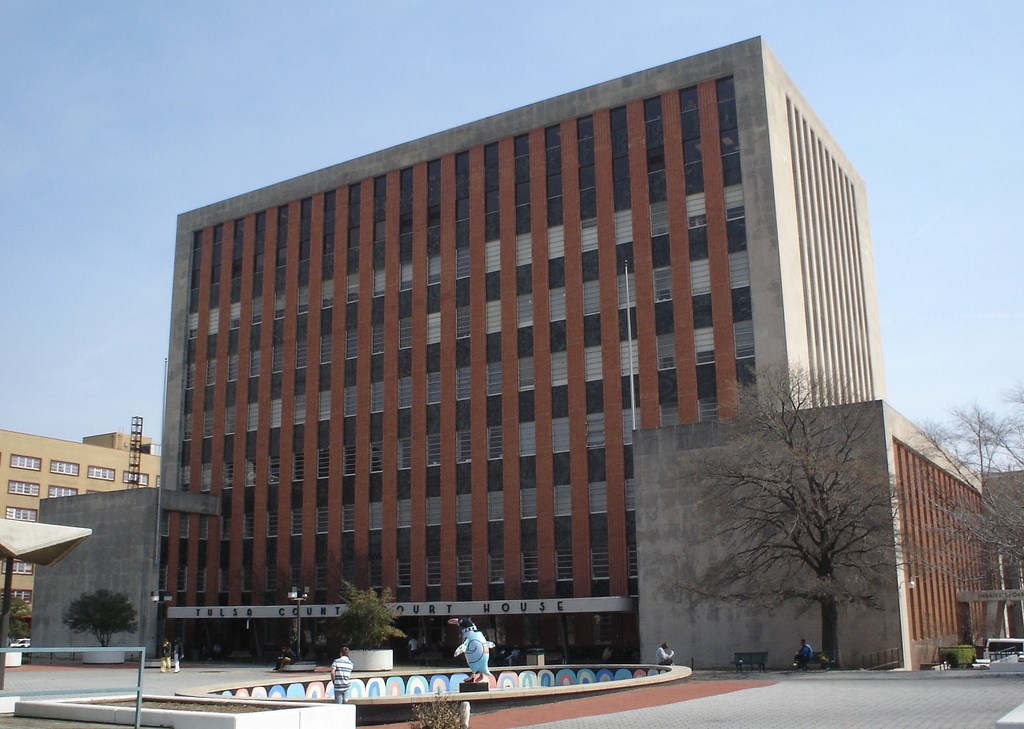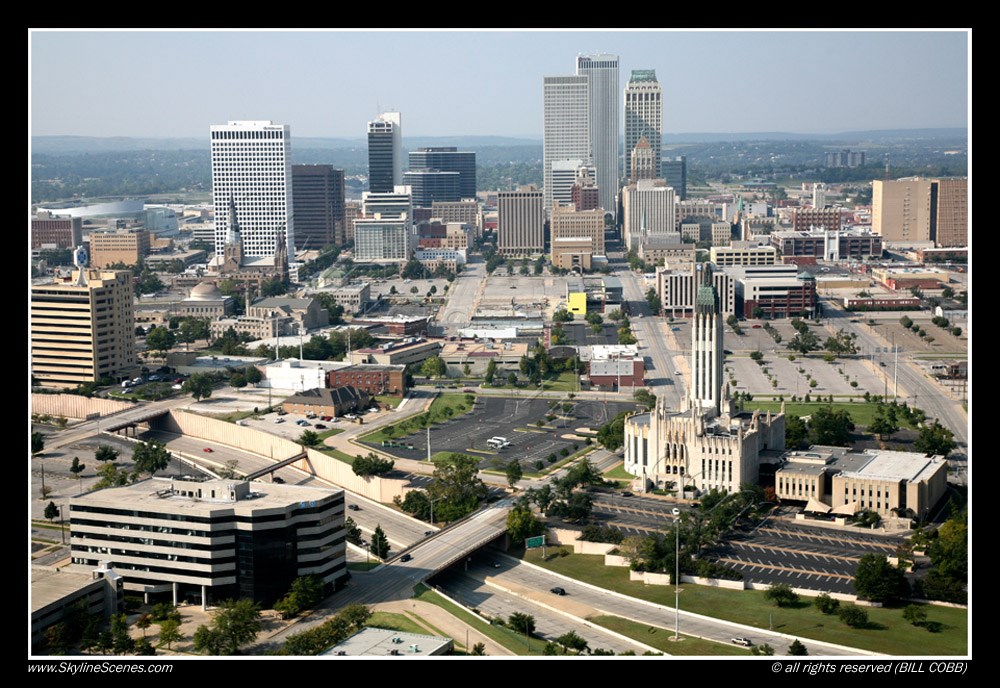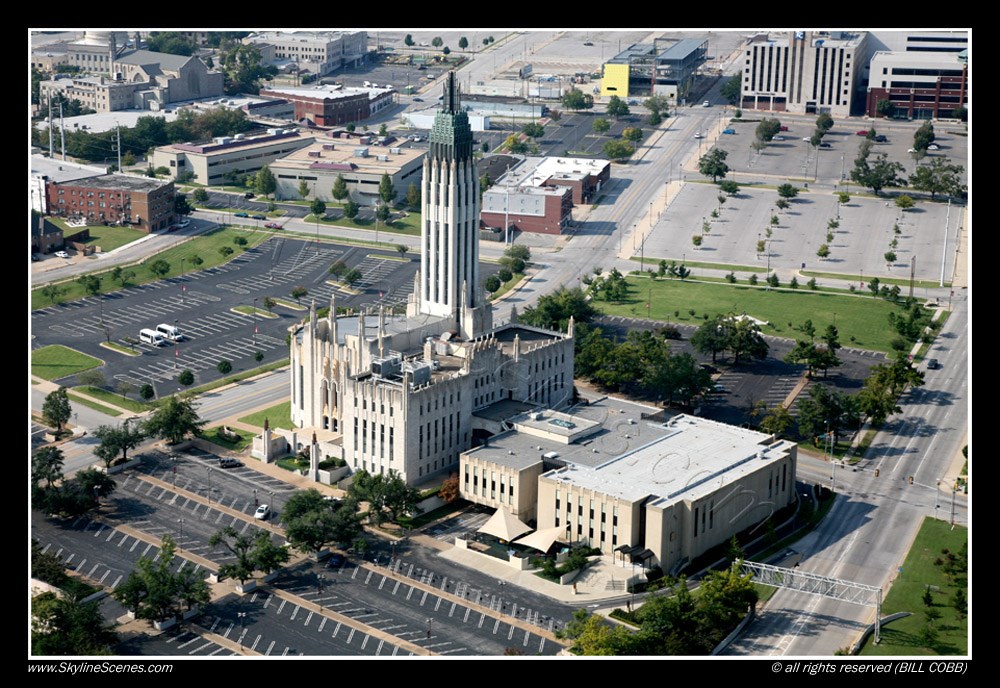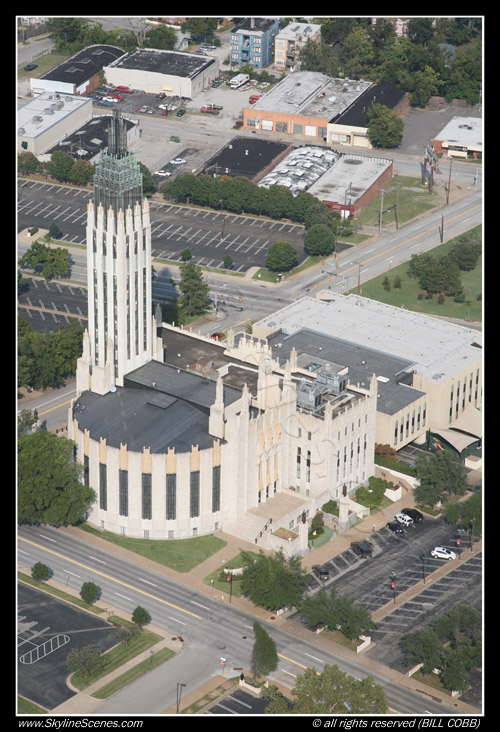 Tulsa offers a fabulous array of cultural amenities including the acclaimed Tulsa Ballet, Tulsa Opera, Tulsa Symphony Orchestra and other programs of the Tulsa Performing Arts Center. Theater-going opportunities abound around town and the music scene thrives with everything from country and western to indie rock and from local nightlife concerts to huge music festivals. Each year a multitude of festivals and events such as Tulsa International Mayfest, Tulsa Oktoberfest and the Oklahoma Scottish Festival celebrate Tulsa's culture and heritage and add to the long list of things to do in Tulsa.
Discover unique facets of Tulsa's personality by visiting the many vibrant districts within the city. The Blue Dome Entertainment District is resurging within downtown Tulsa. Anchored by the historic Blue Dome building, which once served as a gas station but now houses a trendy eatery, the Blue Dome Entertainment District is home to nightlife hot spots, hip restaurants and live entertainment. Visit the Brookside District of Tulsa for unique shopping experiences, upscale dining and plenty of nightlife options. The Brady Arts District features historic buildings that have been brought back to prominence hosting art galleries, theaters, restaurants, bars and dance clubs. Be sure to catch a concert at the famous Cain's Ballroom or Brady Theater. For antique shopping, local and regional art galleries and over 20 of the top local restaurants, visit the Cherry Street District in the northern midtown area of Tulsa.
Discover the top 10 things to do in Tulsa by reading the article below, or explore your options and plan your own visit using the icons below to research your interests. The photo and video galleries shown here will also help you choose things to do during your Tulsa vacation.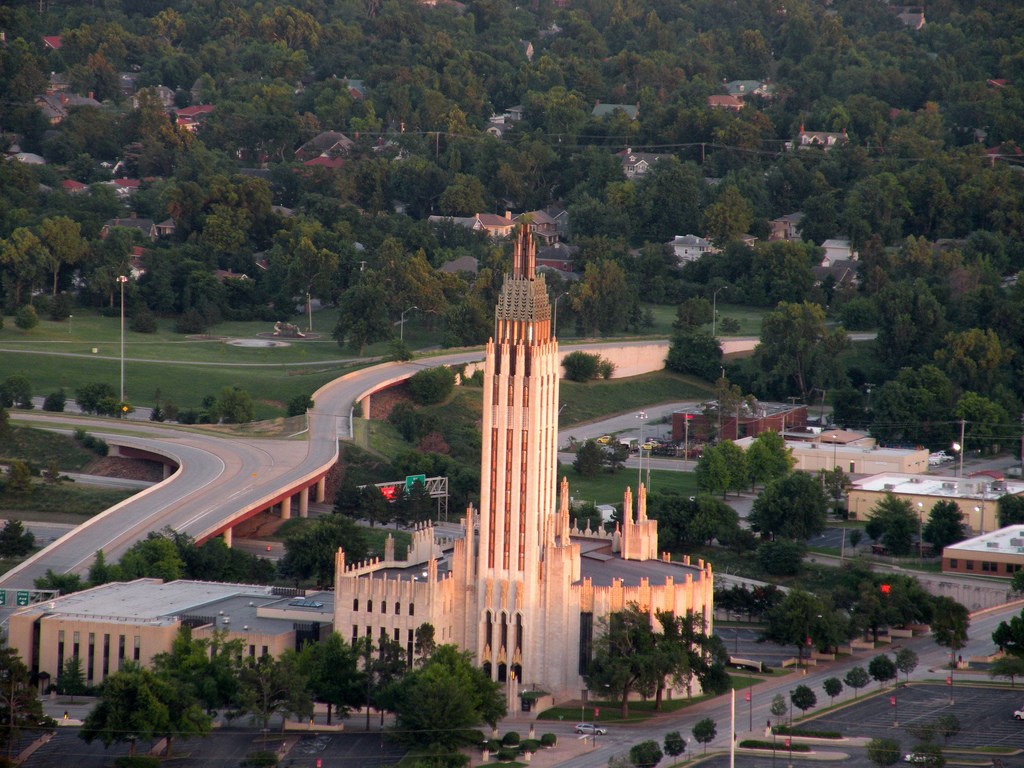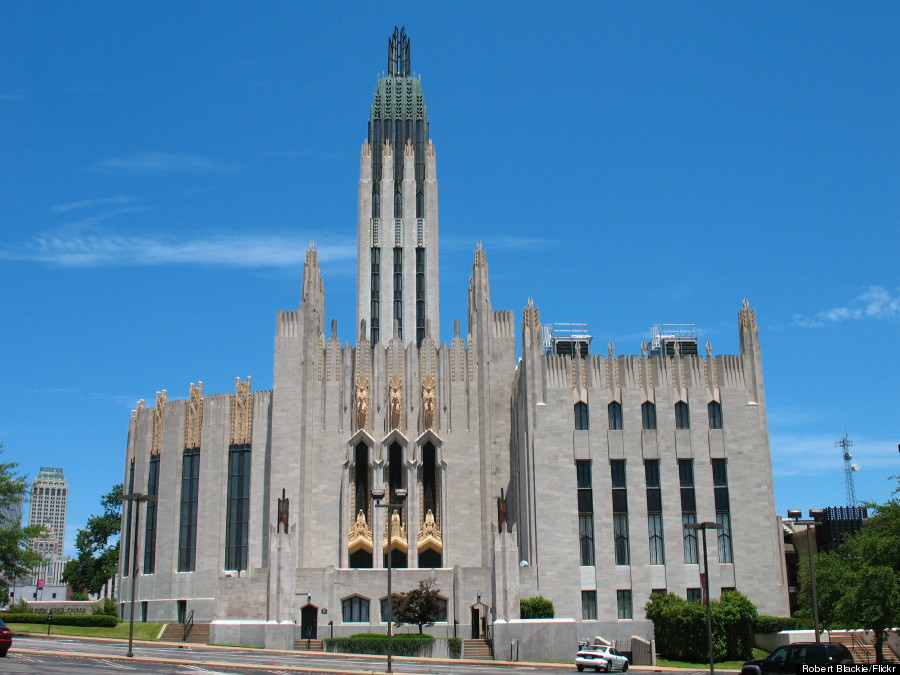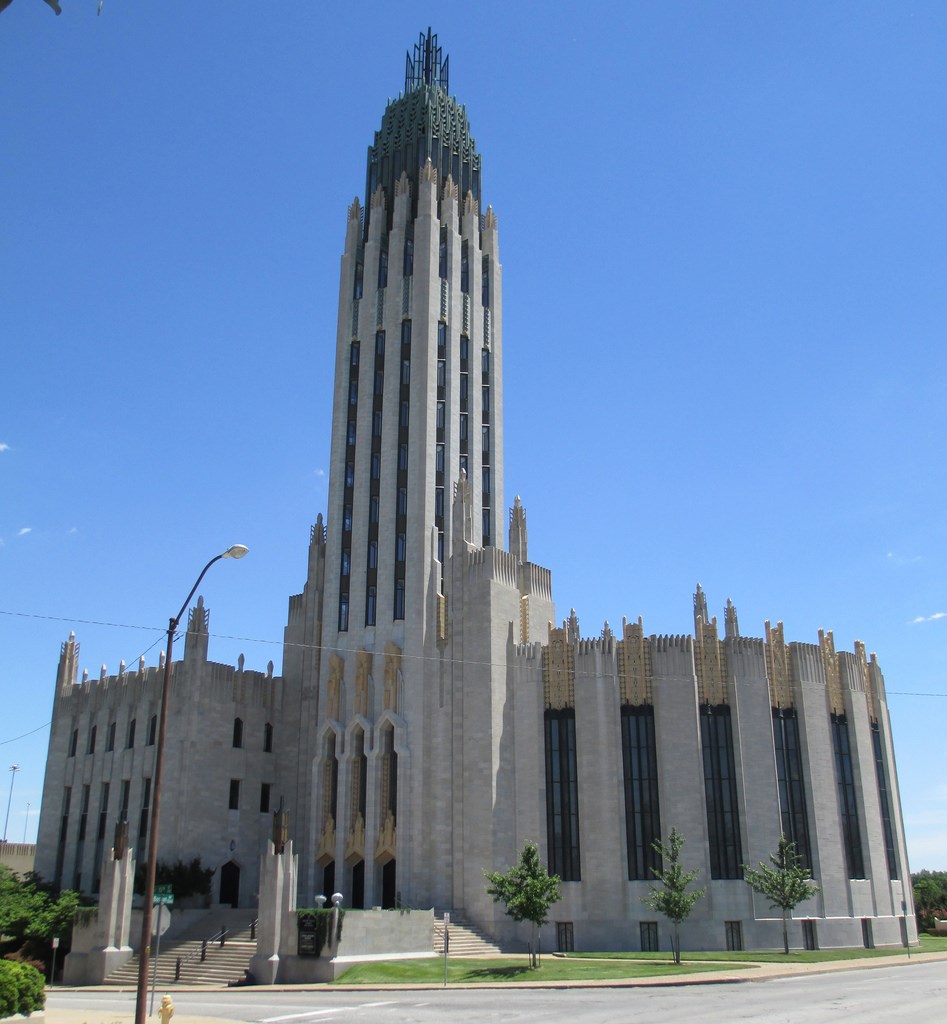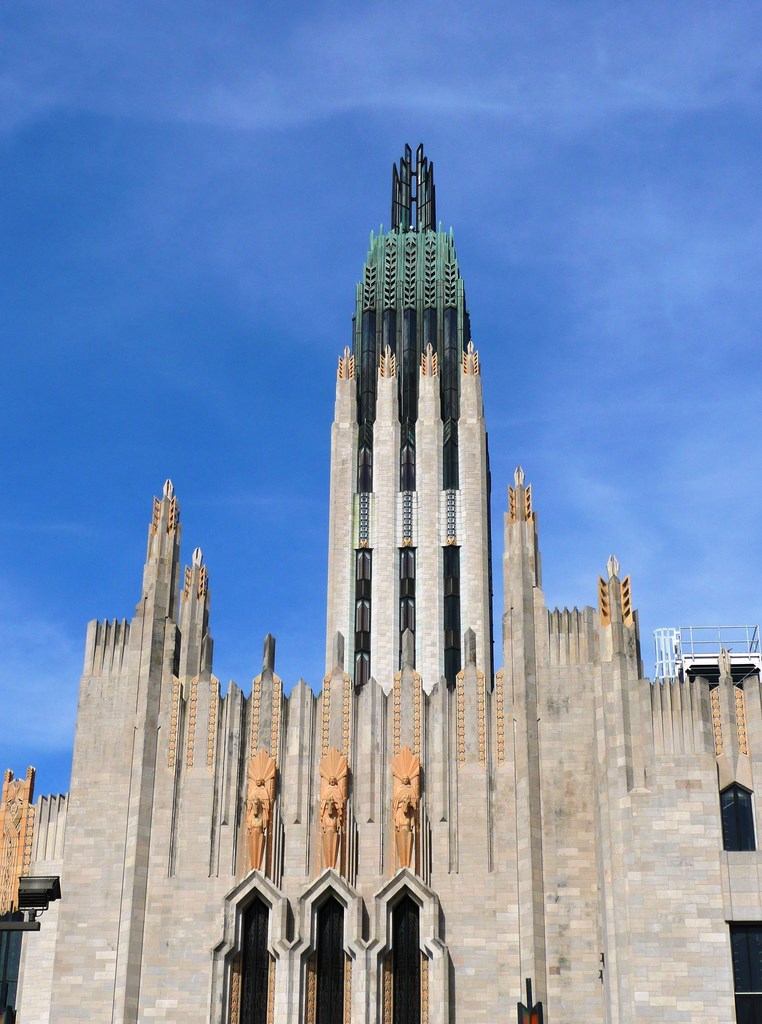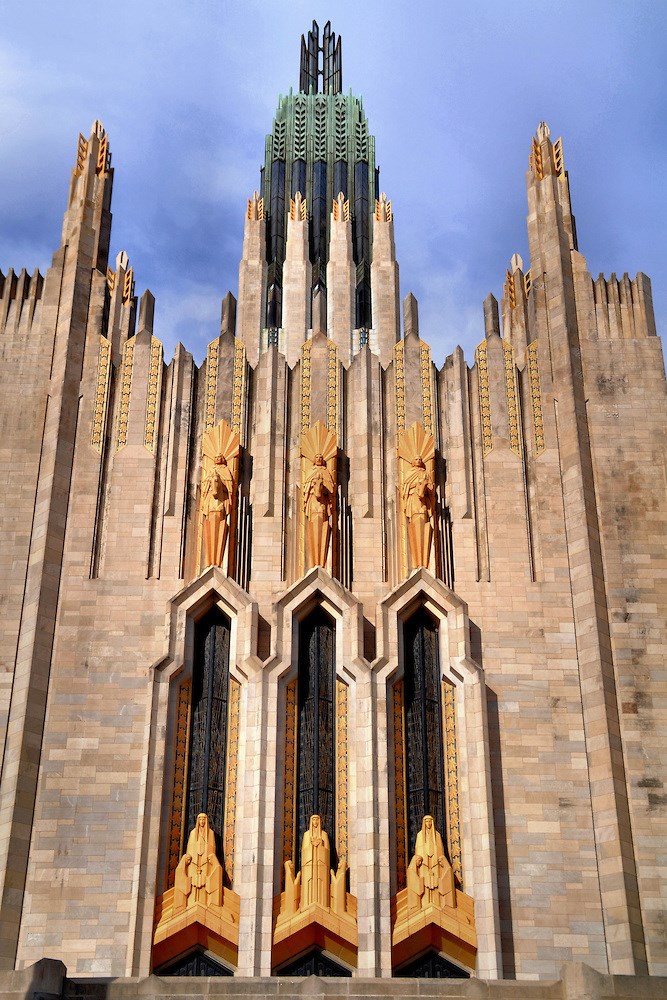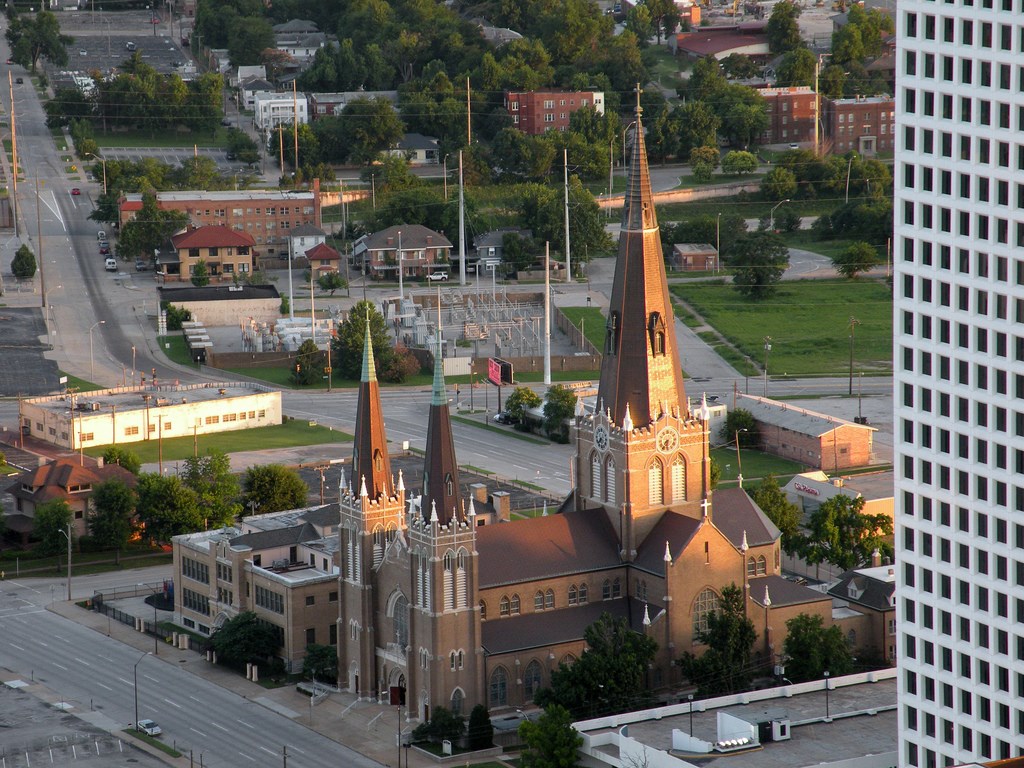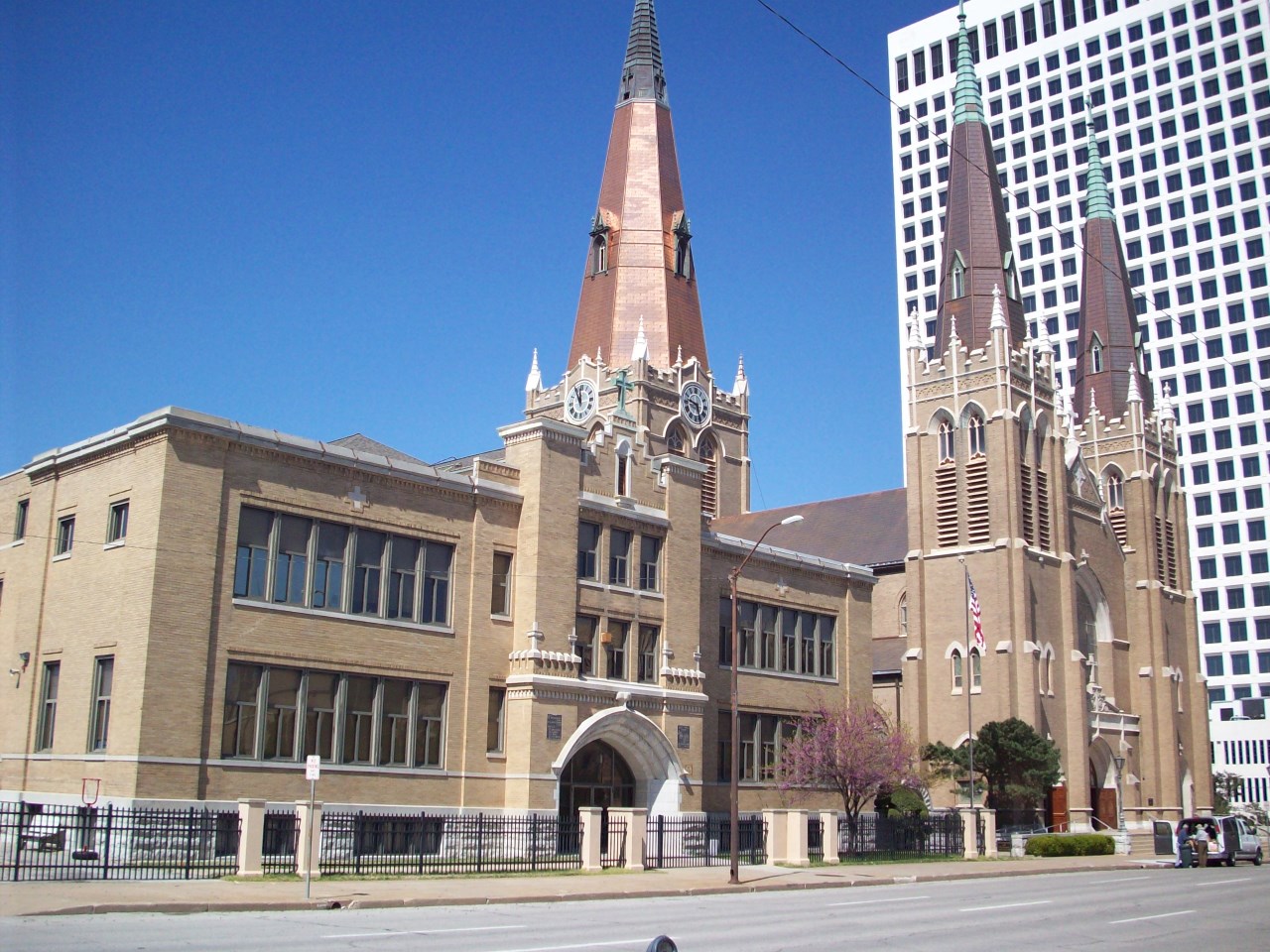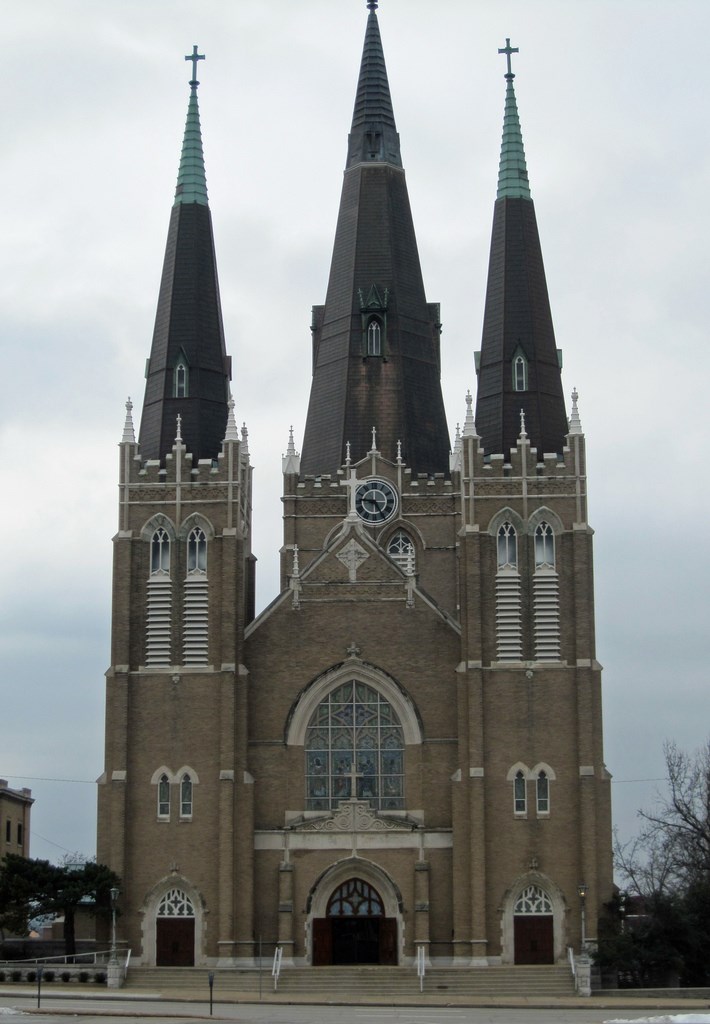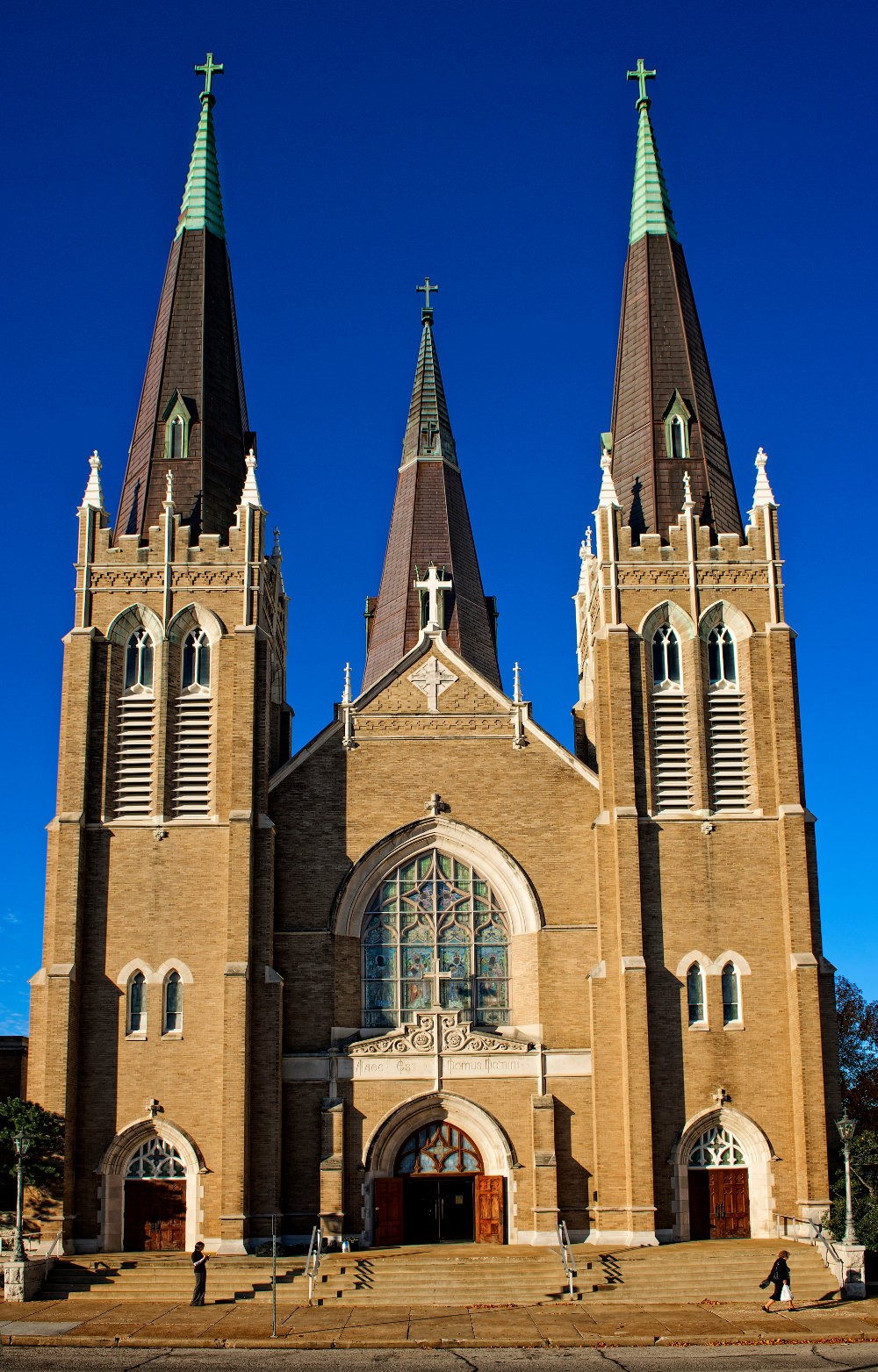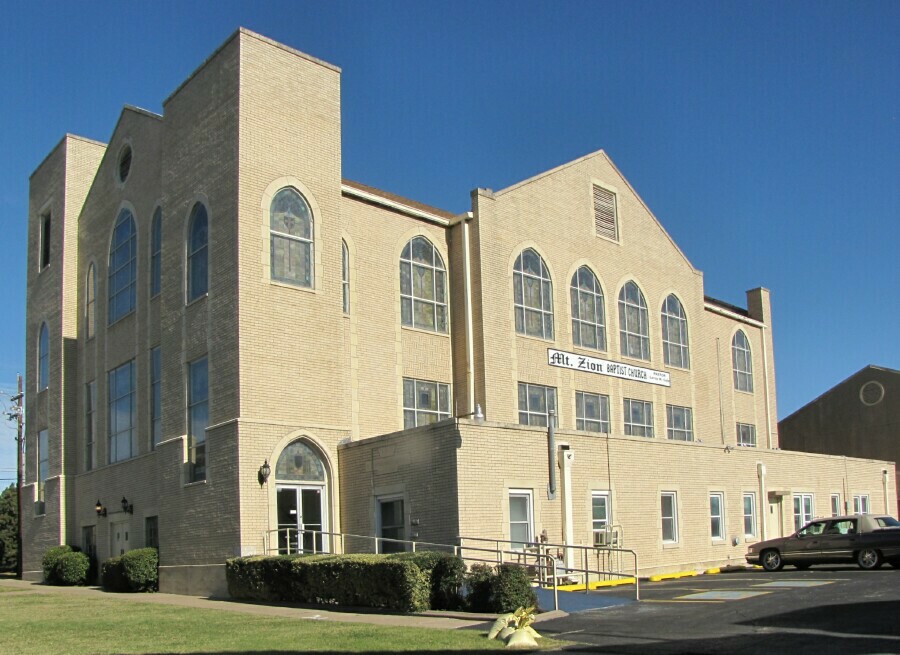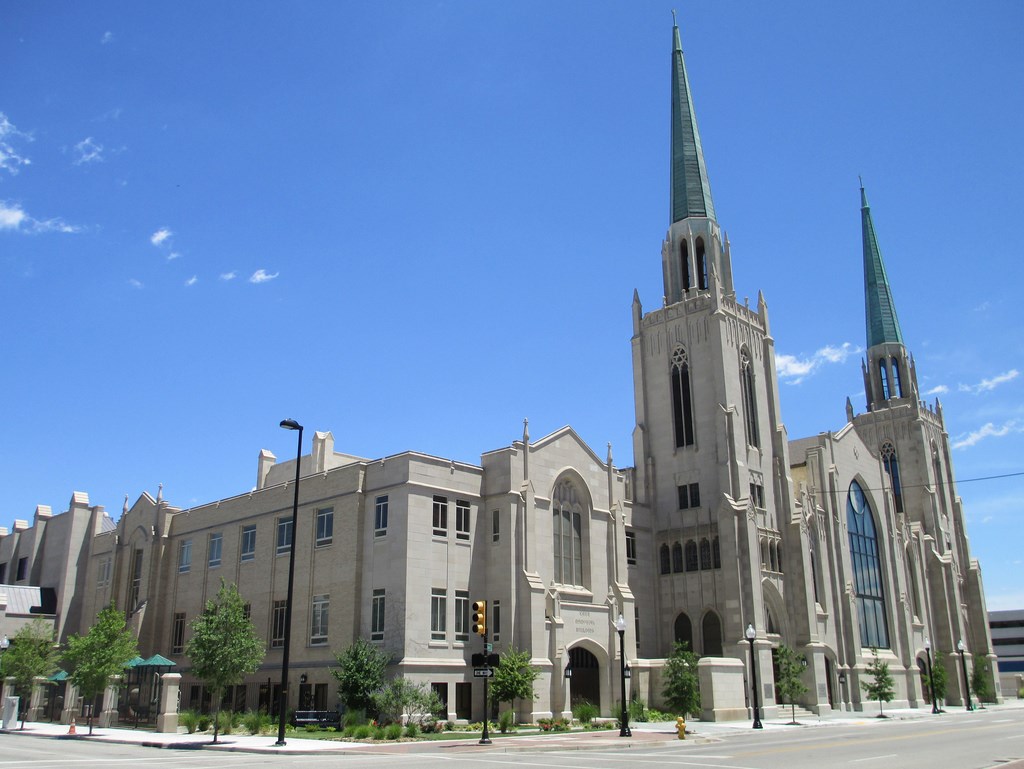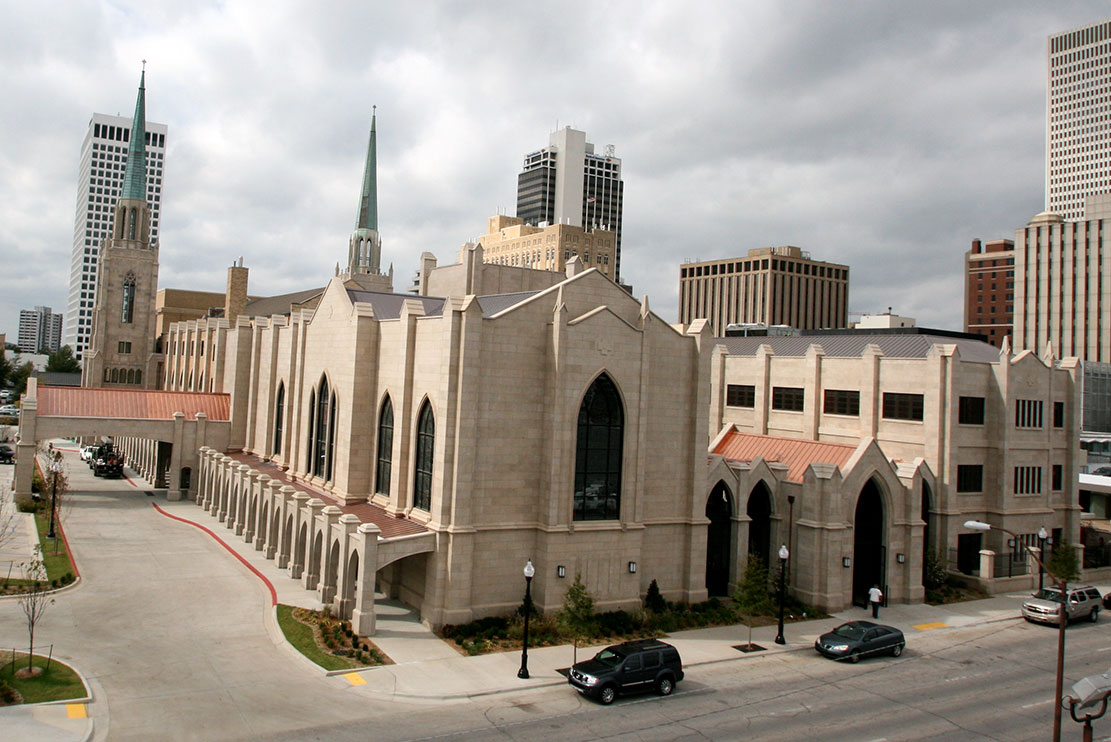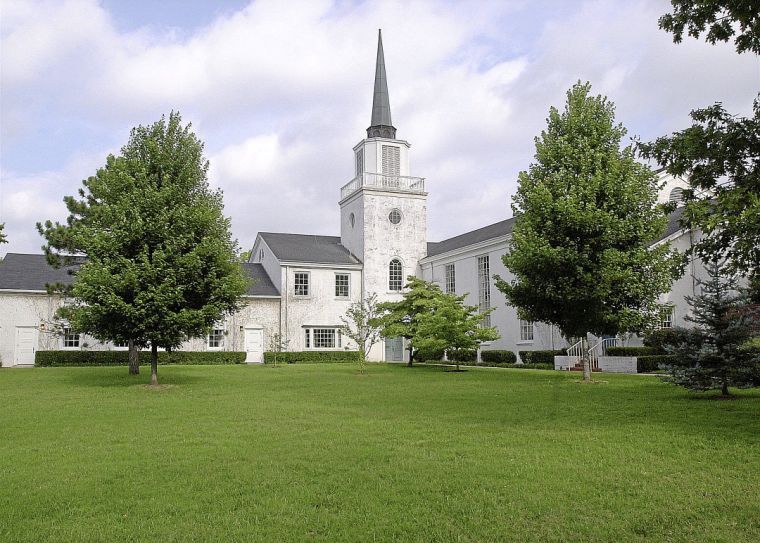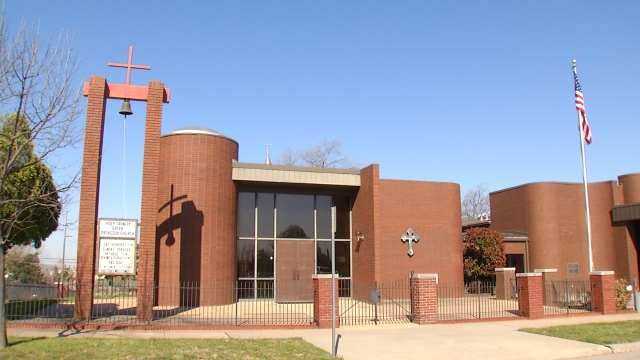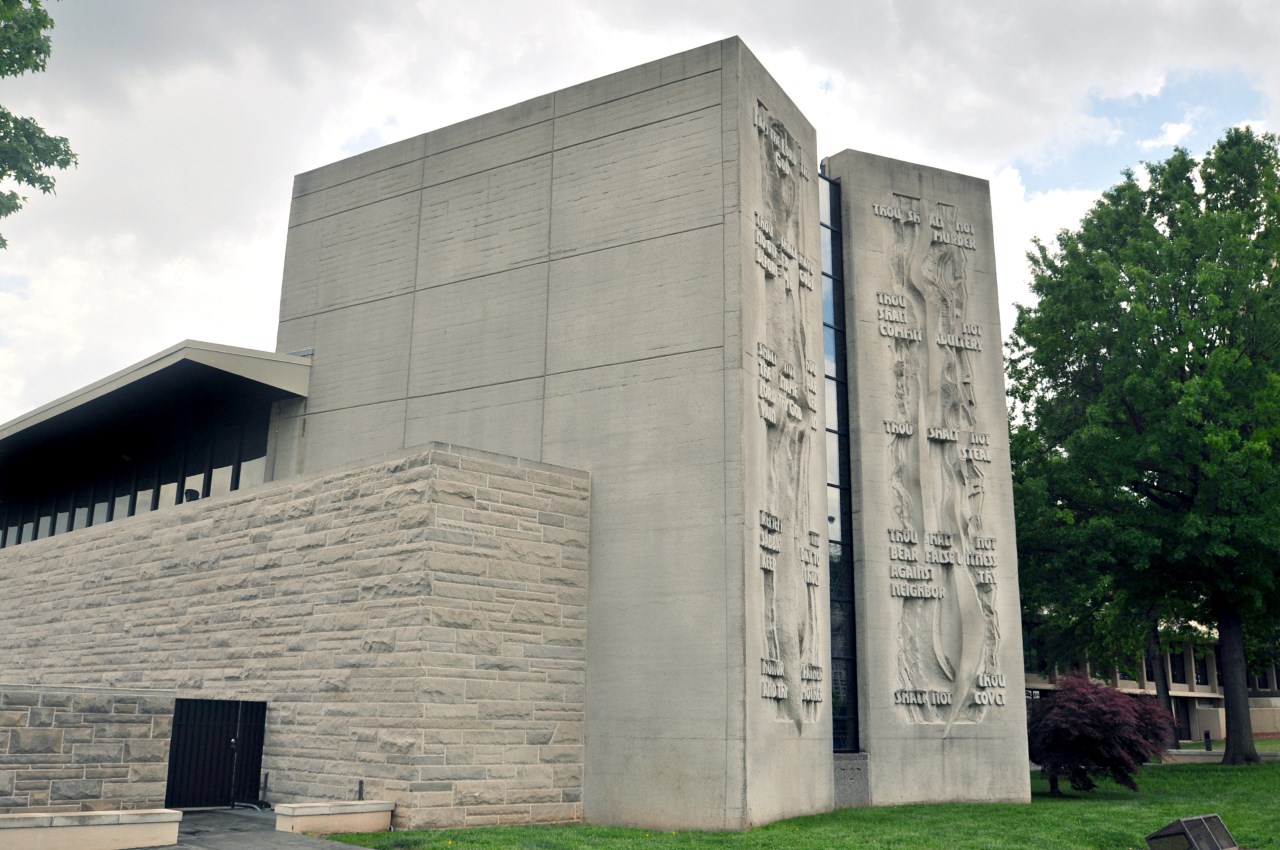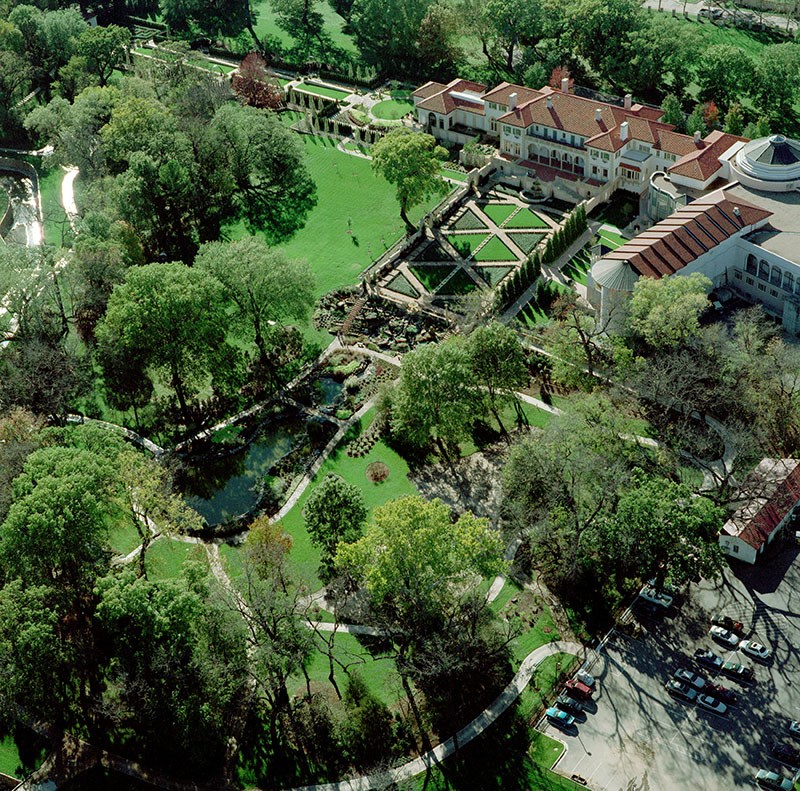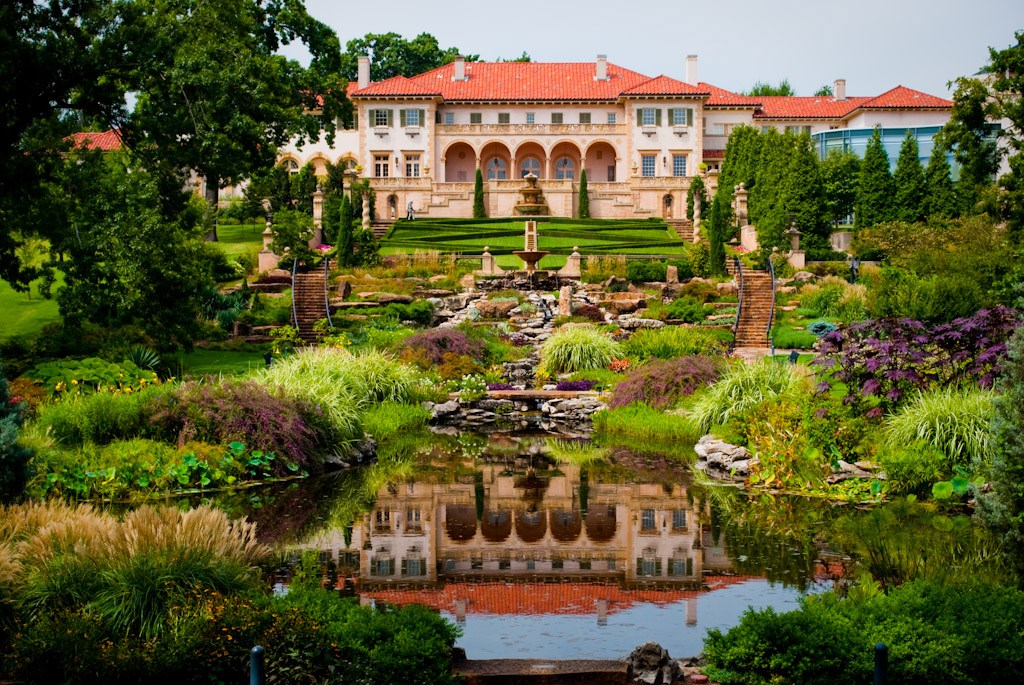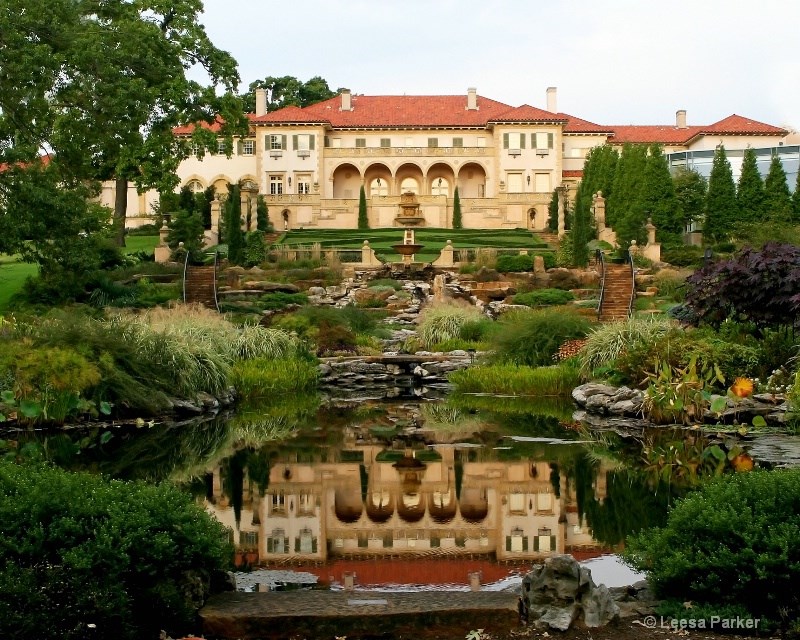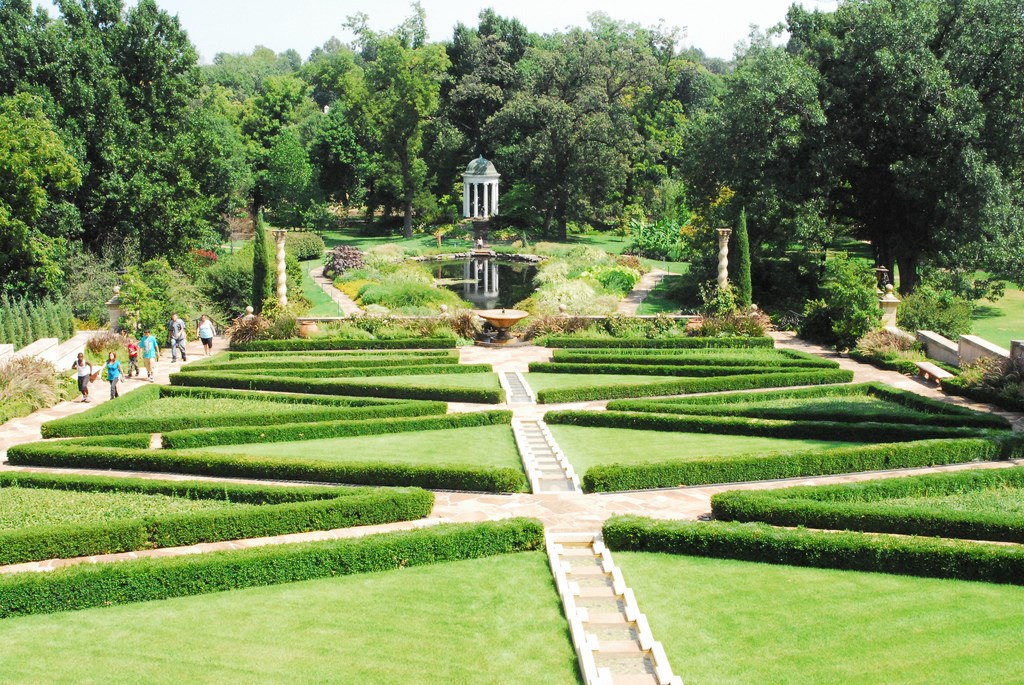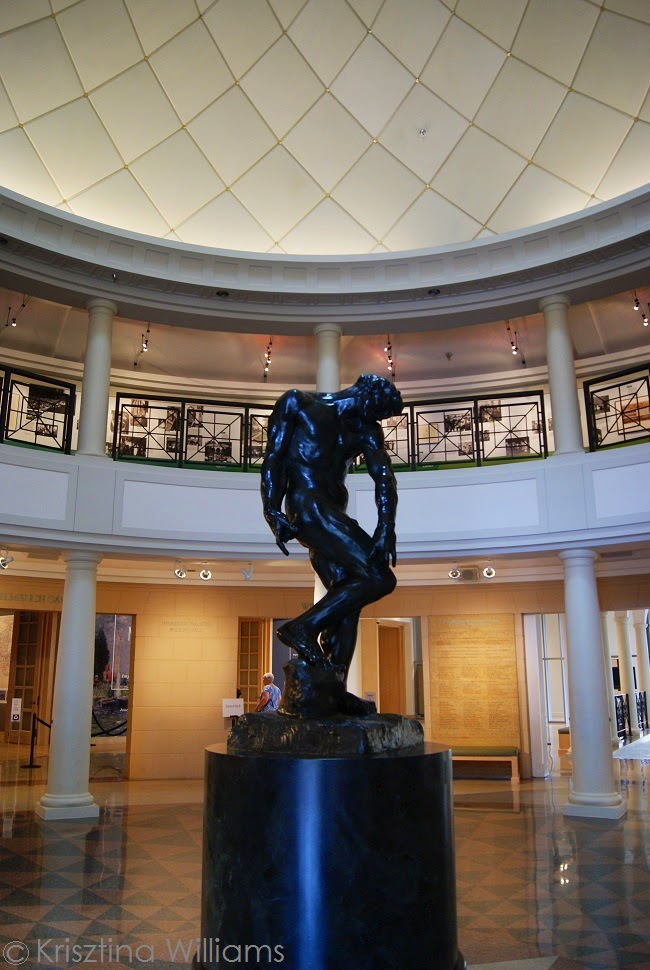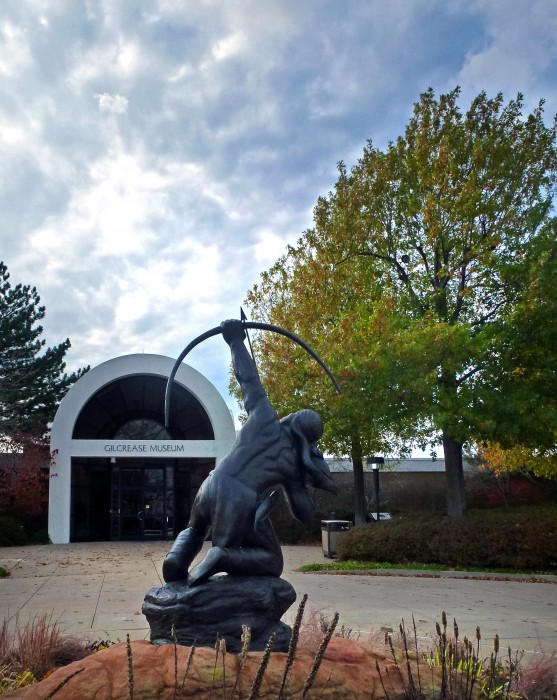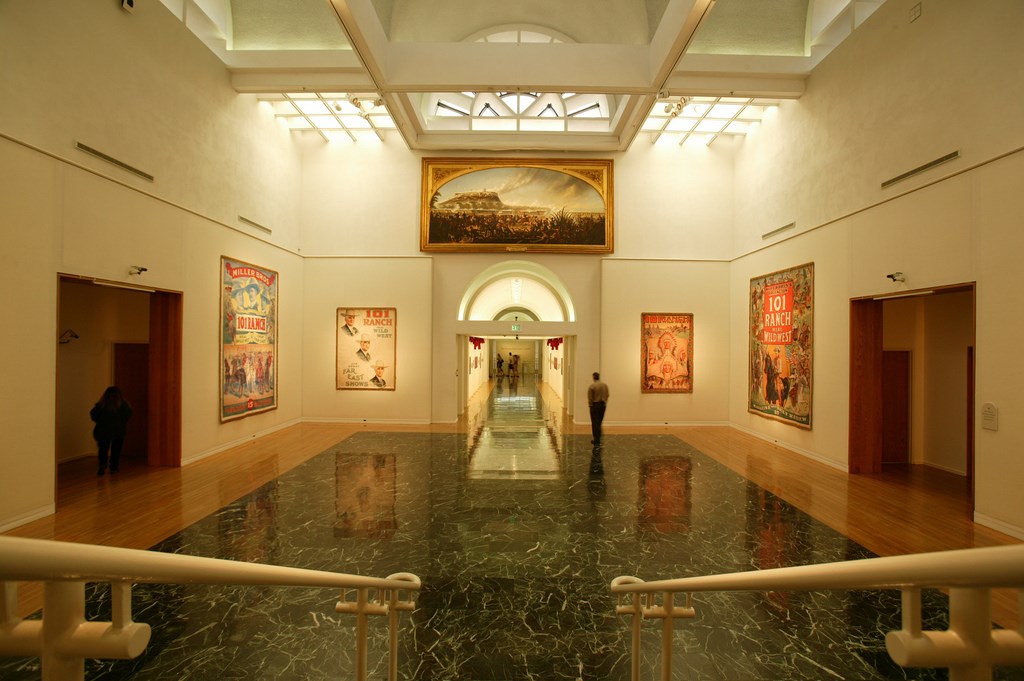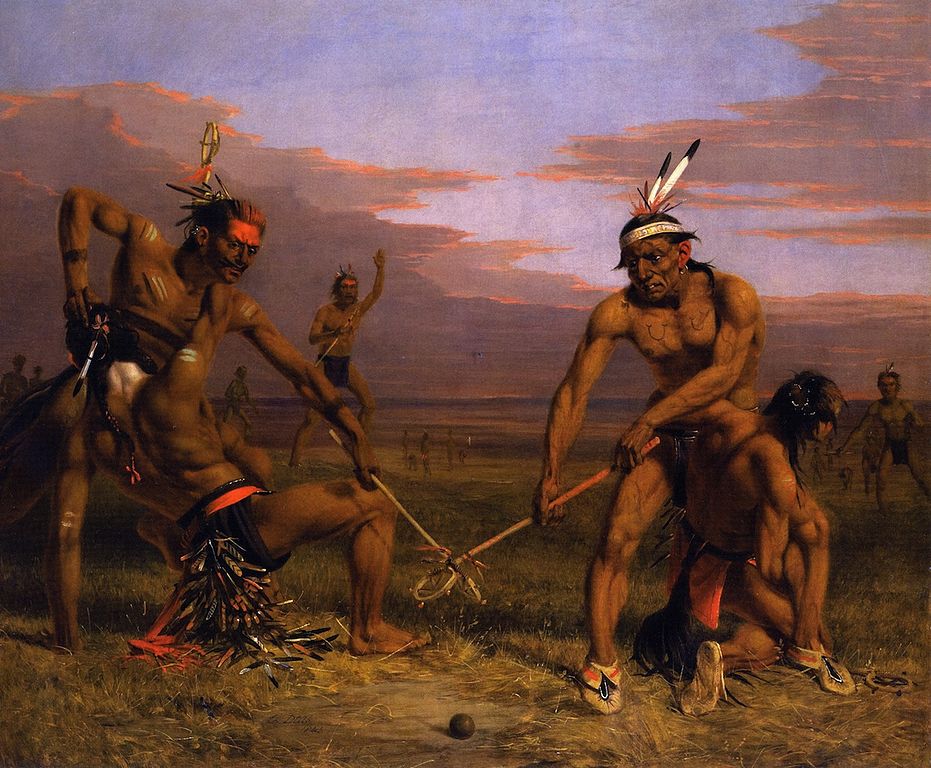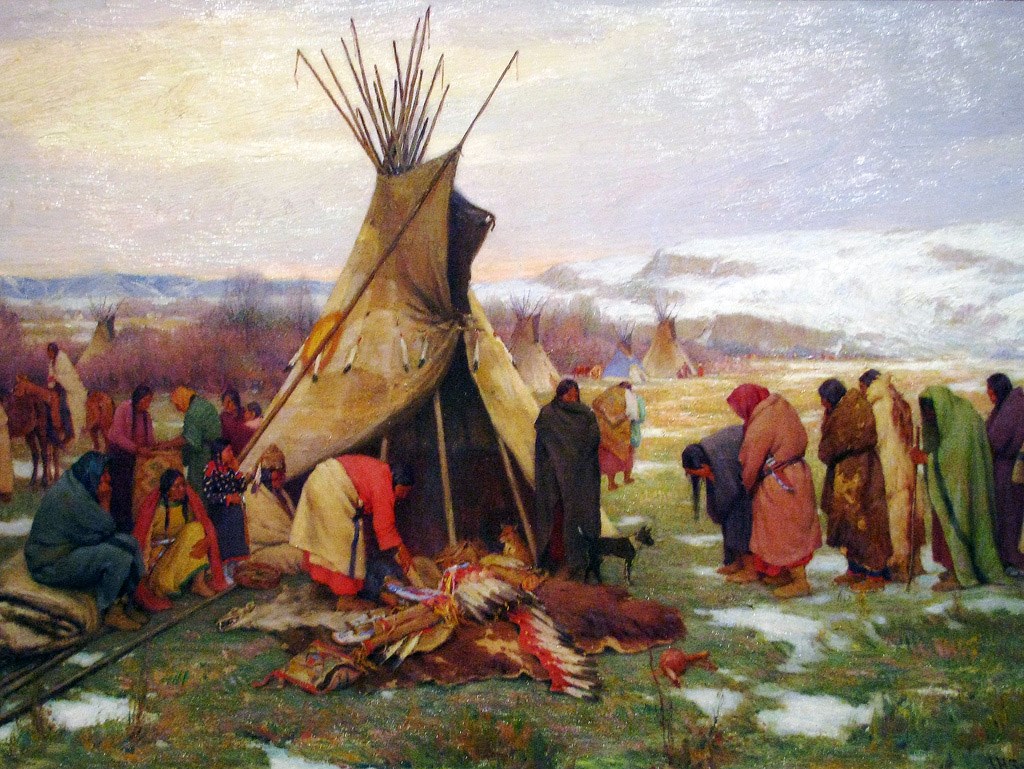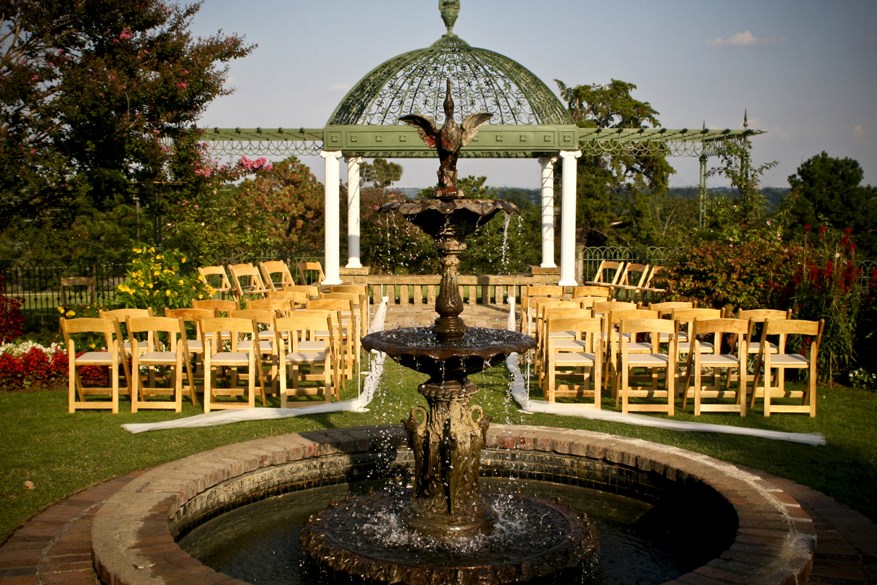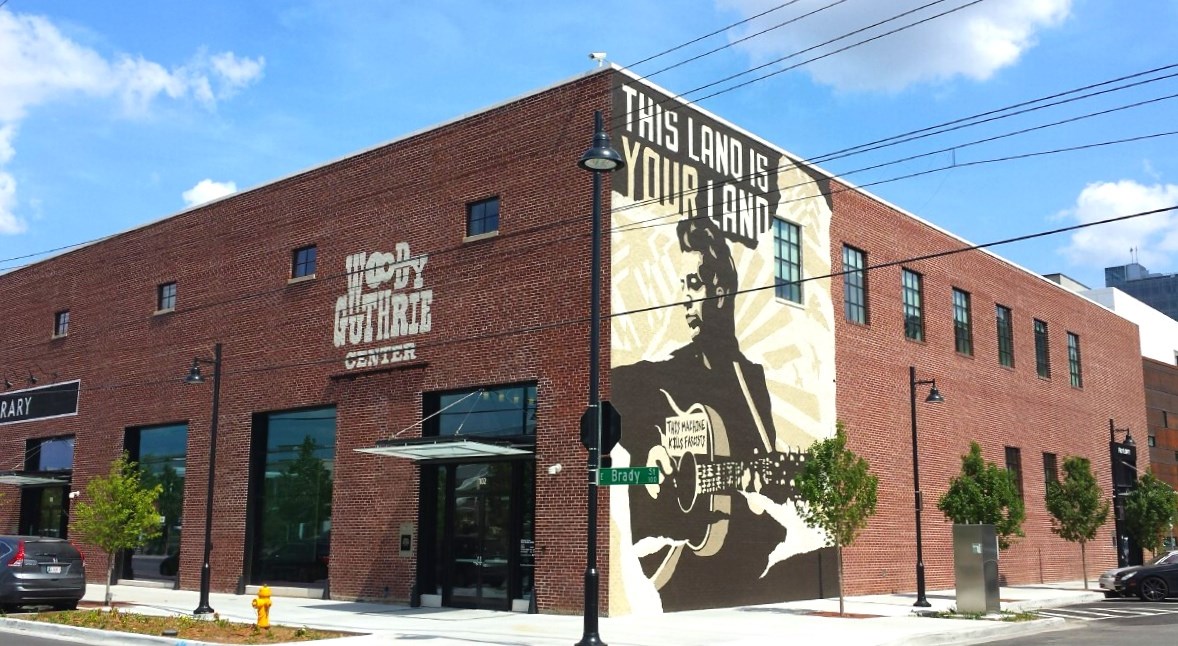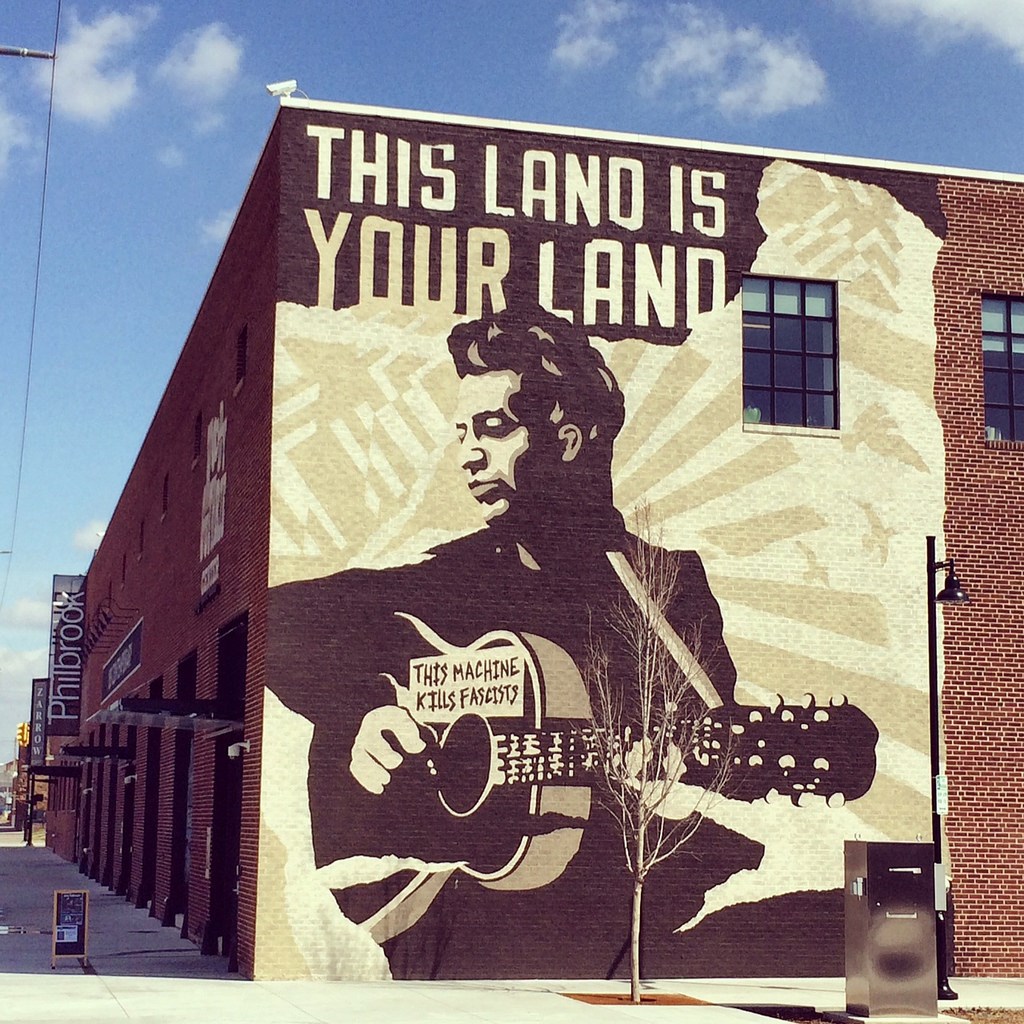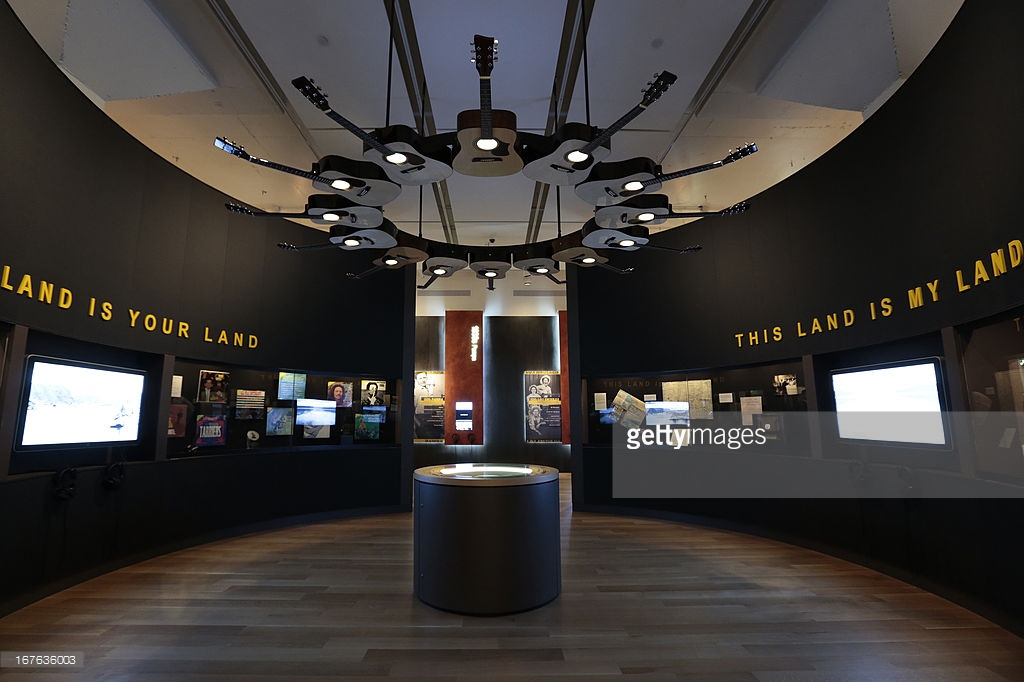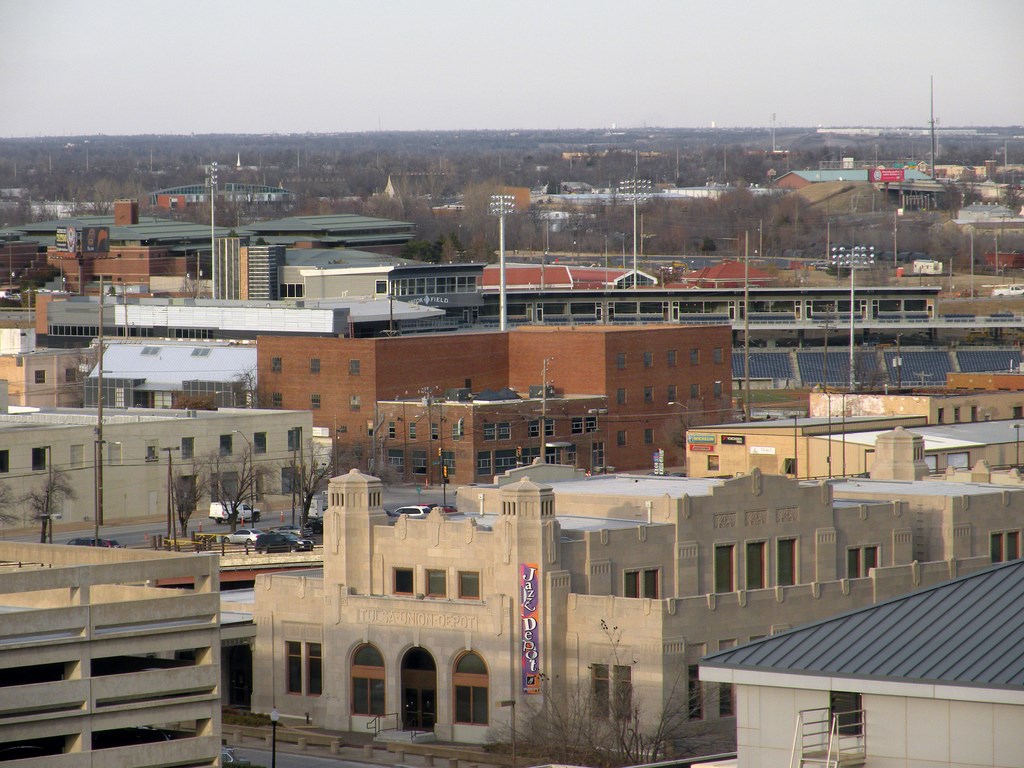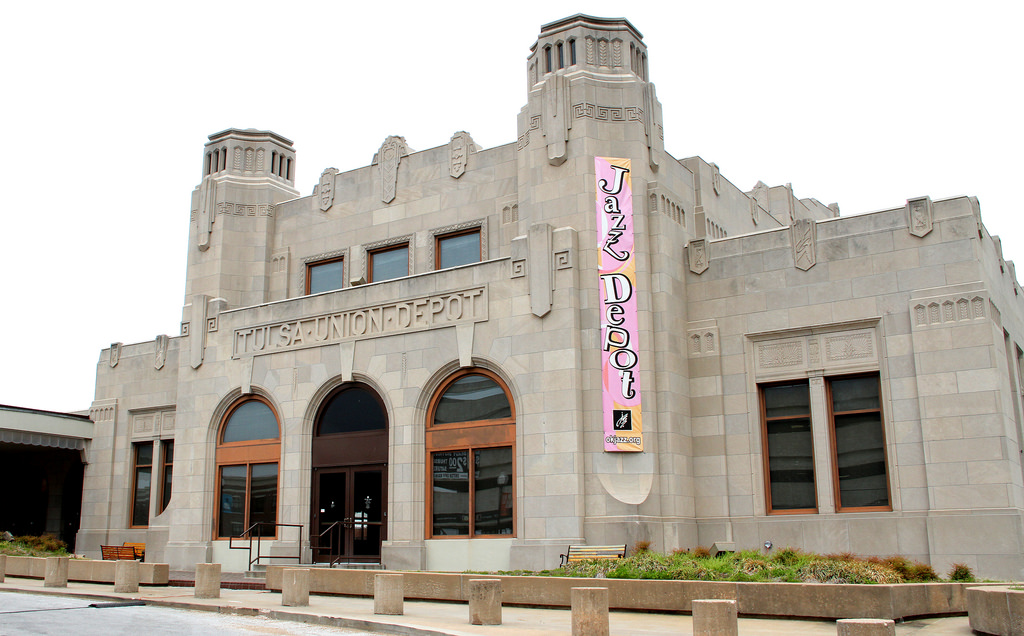 15 Best Things to Do in Tulsa, Oklahoma
Updated on January 5, 2016 by VacationIdea Staff
Visit Tulsa on your next weekend trip to get to know this unique city in Oklahoma. Art lovers can explore the Philbrook Museum of Art located in a beautiful Italian Renaissance villa surrounded by gardens, visit the Gilcrease Museum, the Tulsa Art Deco Museum or 108 Contemporary.
Couples can take a romantic walk through the Woodward Park arboretum and botanical garden, and shop for locally produced items at the Tulsa Farmers' Market.
»Philbrook Museum of Art
Located south of downtown Tulsa, the Philbrook Museum of Art is partly housed in a striking villa designed in 1927 by architect Edward Buehler Delk. Situated on 23 acres of land, the Italian Renaissance villa was built for Waite Phillips, a wealthy oilman. He gave the 72-room mansion to the city of Tulsa in 1938, and the museum opened a year later. Its impressive collection includes works by notable artists like Picasso and Andrew Wyeth. The museum offers tours of the exhibits and highlights of the collection every day, which are led by experienced docents. A stroll through the beautiful gardens is not to be missed. The museum is open from Tuesday to Sunday.
2727 South Rockford Road, 918-749-7941 (http://philbrook.org/)
Spring vacation ideas: Romantic Botanical Gardens
»Gilcrease Museum
Named for Thomas Gilcrease, an oilman and avid art collector, the Gilcrease Museum houses one of the world's largest collections of artwork of the American West, along with a number of artifacts from Central and South America. It is located on North Gilcrease Museum Road northwest of downtown Tulsa. The museum sits on 460 acres, 23 of which have been developed into themed gardens. The museum always strives to provide educational opportunities and therefore offers classes, events, programs, and workshops. There are public tours of the permanent collection led by trained docents, and the museum also offers special group tours. The museum is open from Tuesday to Sunday.
1400 North Gilcrease Museum Road, 918-596-2700 (http://gilcrease.utulsa.edu/)
Vacations for Couples: Best Romantic Getaways
»Tulsa Farmers' Market
Located on 15th Street in "The Cherry Street District" of Tulsa, the Tulsa Farmers' Market is a popular market that offers fresh locally produced items during the warmer months of the year. It first opened in 1998 and was initially called the Cherry Street Farmers' Market. The market's goal is to only sell products that are local, seasonal, and sustainable. Starting with just a small group of vendors, the market has since grown to include nearly 100 vendors, mostly thanks to community support. After experiencing, the market has expanded, opening several new markets in other locations. The market is open on Saturday mornings from April to October. A visit to the farmers' market is one of the best fun things to do in Tulsa on a romantic date - you can have delicious snacks and relax in a friendly setting.
Cherry Street Farmers Market, 15th Street between S. Rockford and S. Quaker (http://tulsafarmersmarket.org/)
»Woody Guthrie Center
Located in Tulsa's Brady Arts District, the Woody Guthrie Center is a museum dedicated to the life and works of Woody Guthrie, celebrated American folk musician, singer, and songwriter. It is an interactive museum that allows visitors to see Guthrie's instruments, artwork, lyrics, notebooks, photographs, and other notable pieces of historical memorabilia. The center also screens a biographical film and hosts folk music events. The Woody Guthrie Archives is a particularly interesting section of the museum, as it contains the world's largest collection of Guthrie-related material.
102 East Mathew B. Brady Street, 918-574-2710 (http://woodyguthriecenter.org/)
Fun places to visit last minute: Great Things to Do with Kids, including Free Activities
»The Woodward Park and Gardens Historic District
The Woodward Park and Gardens Historic District is an arboretum, botanical garden, and public park located on South Peoria Avenue. Named after Helen Woodward, the park was established in 1929. Woodward Park sits on 45 beautiful acres of land, and consists of several specialty gardens such as the Tulsa Rose Garden. These formal terraces were established in 1935 and contain more than 9,000 roses, representing 250 stunning varieties. Listed on the U.S. National Register of Historic Places, the park is also known for its Upper and Lower Rock Gardens. Other interesting features of the park include a glass conservatory and a sunken garden, among other delights.
2101 South Peoria Avenue, 918-746-5125 (http://www.nps.gov/nr/feature/places/14000054.htm)
»KEO Restaurant
KEO is not your typical Asian restaurant. When preparing food, the chefs and kitchen staff always keep in mind three incredibly important principles: good health, fresh produce and ingredients delivered daily, and a passion for Asian cuisine. The cuisine at KEO is highly influenced by Malaysian, Vietnamese, Thai, and Cambodian traditions. The kitchen even prepares gluten free or vegetarian versions of some of their delectable dishes. Naturally, the restaurant serves traditional sake and Asian cocktails with lemongrass or lychee, but they also offer selections from rich wine collections from Austria, Italy, France, and New Zealand.
3524 S. Peoria, 918-794-8200; 8921 S. Yale, 918-794-0090 (http://www.keorestaurant.com/)
»Tulsa Zoo
The Tulsa Zoo is located on 85 acres of land on East 36th Street in Mohawk Park, which is one of the largest city parks in the U.S. The zoo is a non-profit organization involved in conservation efforts. It also focuses heavily on education and each day, it offers a variety of talks and demonstrations at many of its exhibits. There is a petting zoo called the Children's Zoo where children are able to get close to a variety of animals such as emus, kangaroos, llamas, otters, prairie dogs, and others. Exhibits include species Africa, Asia, Oceans and Islands, Tropical American Rainforest, and many other fascinating locations. The zoo is open every day. A visit to the zoo is one of the best things to do in Tulsa with kids - you can have fun at the petting zoo and see many fascinating animals from around the world.
6421 East 36th Street N, 918-669-6600 (http://www.tulsazoo.org/)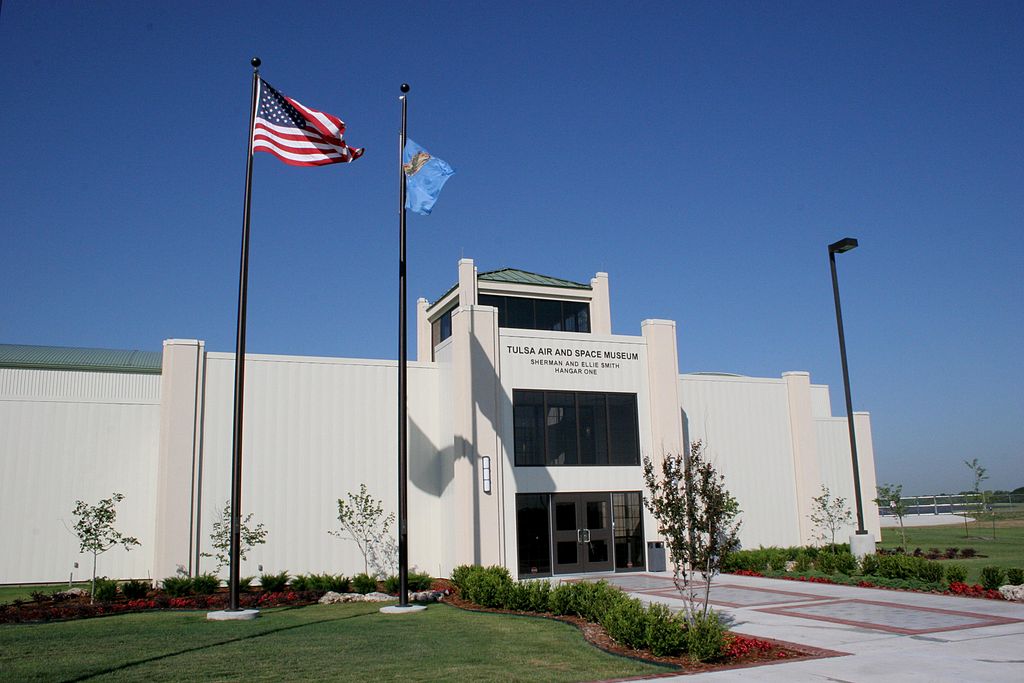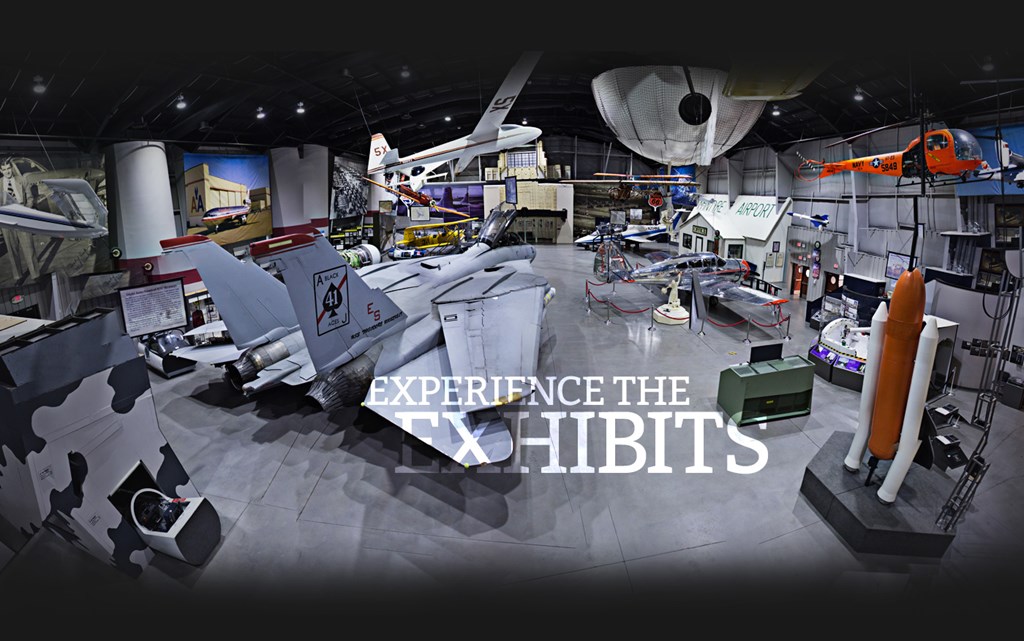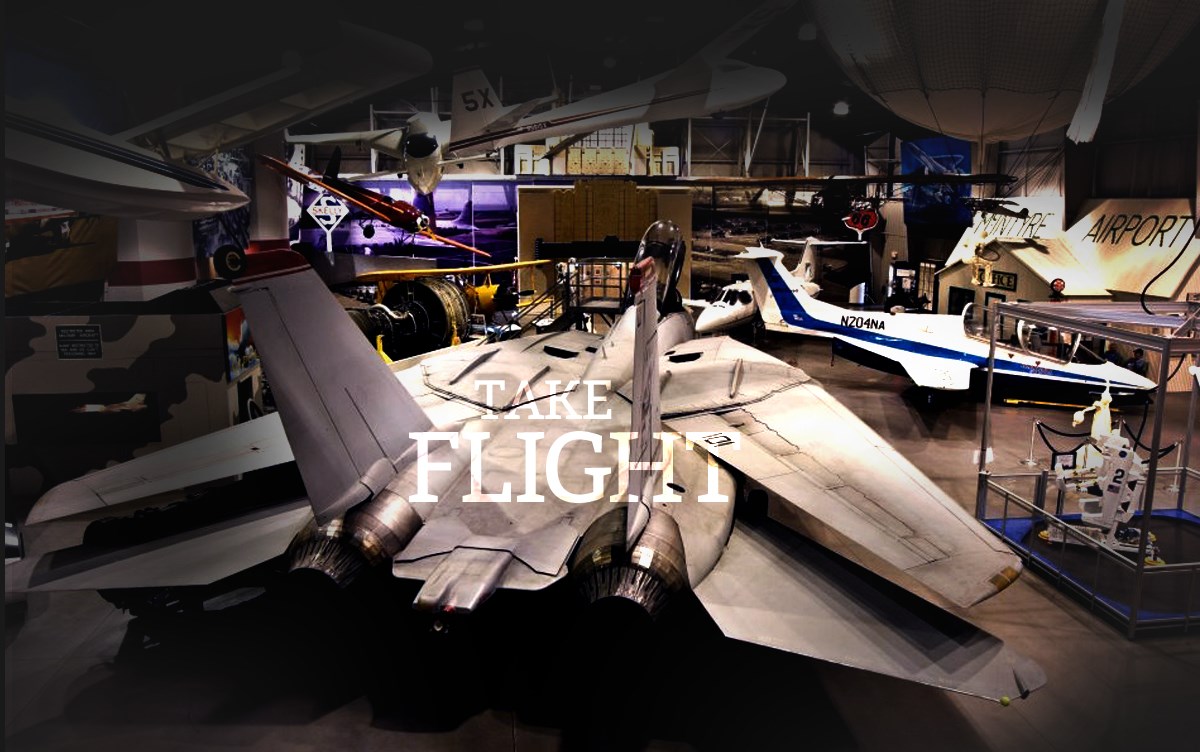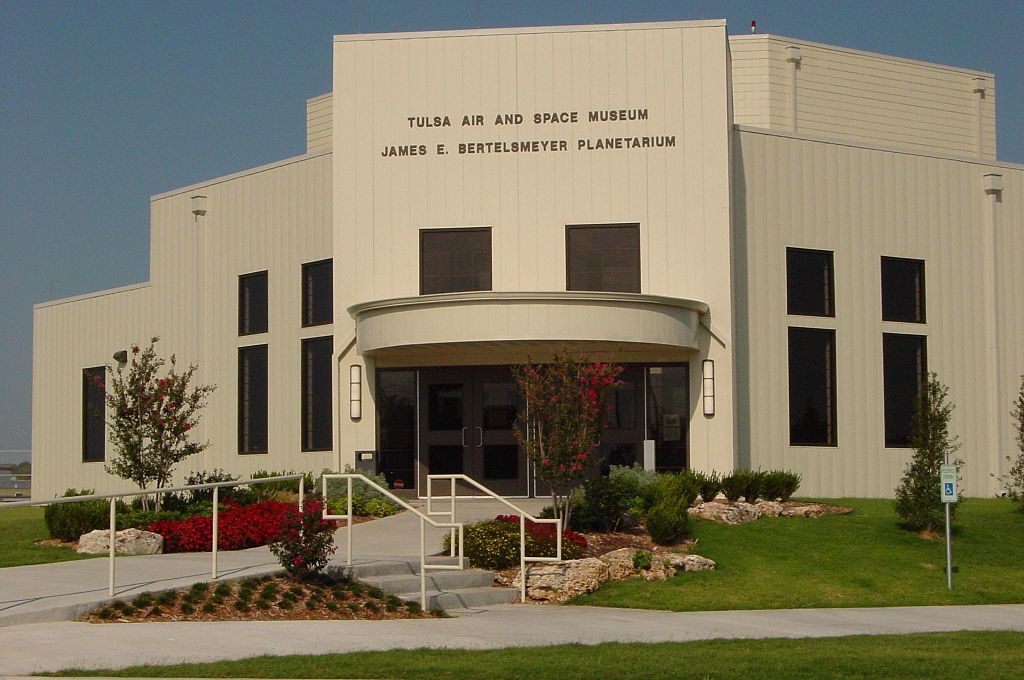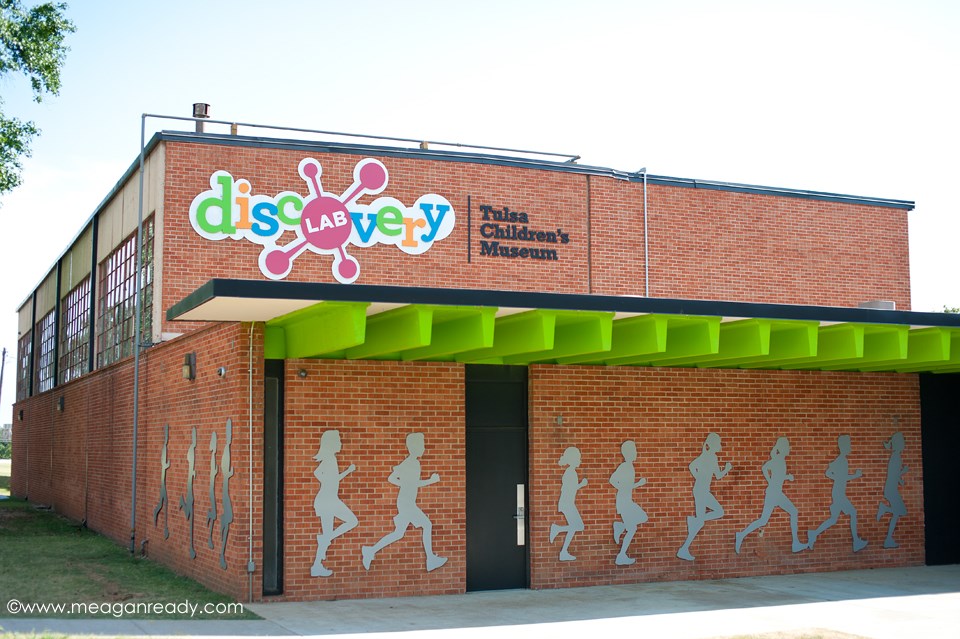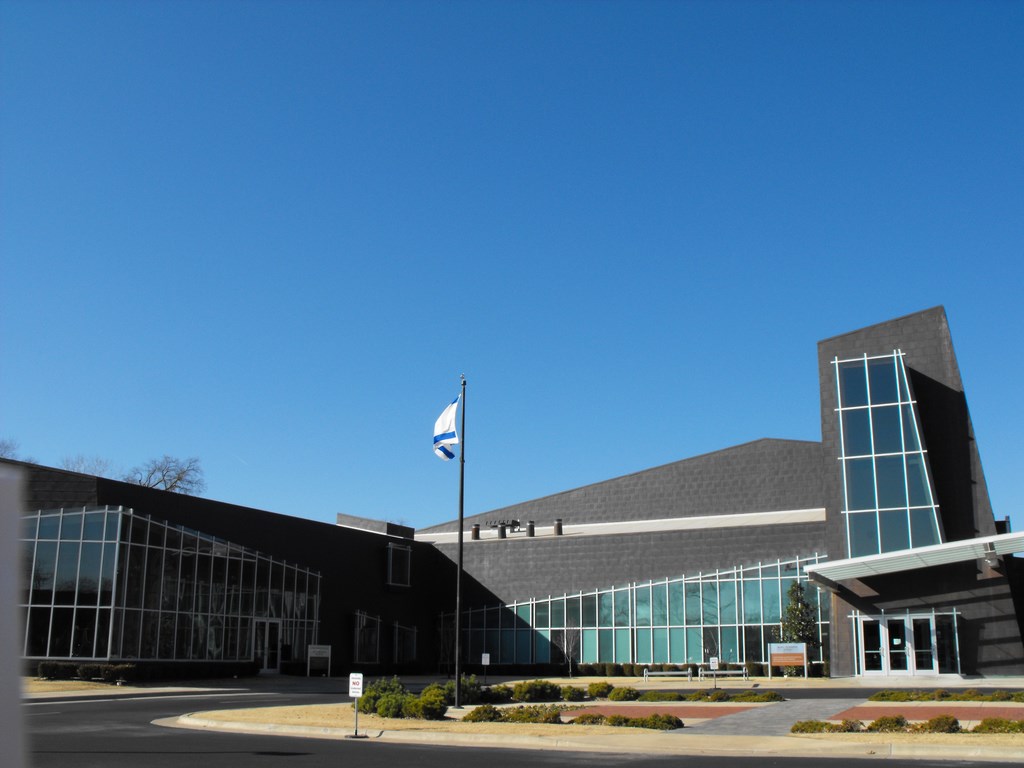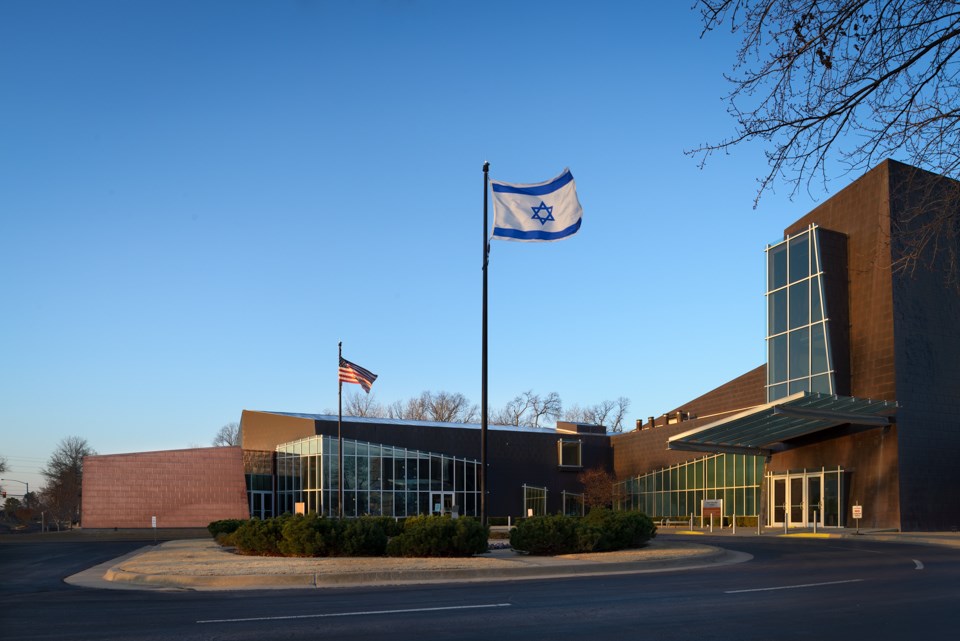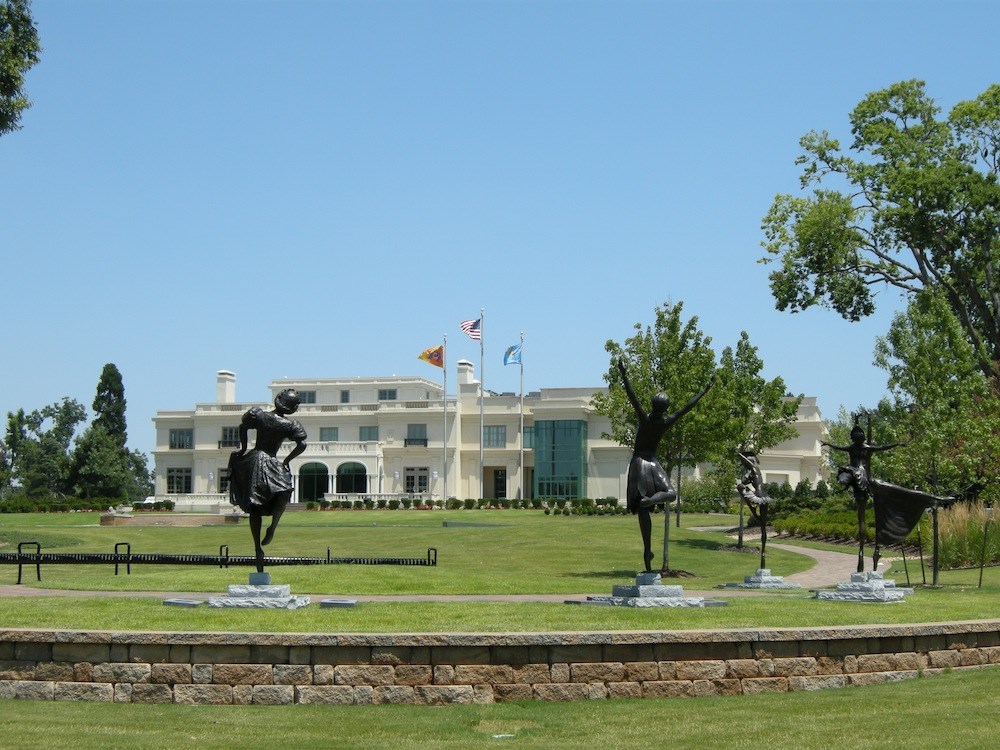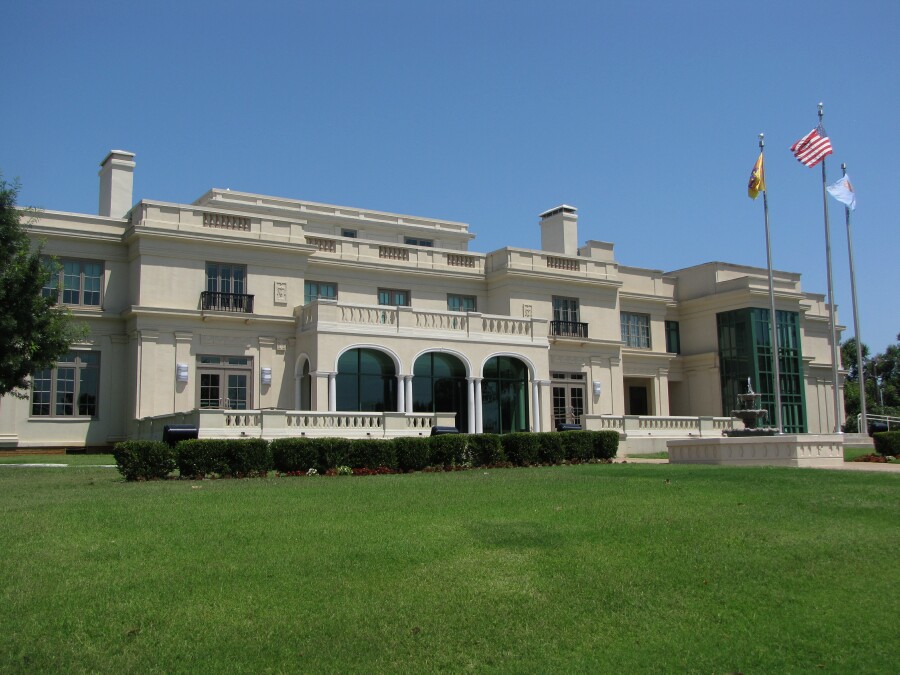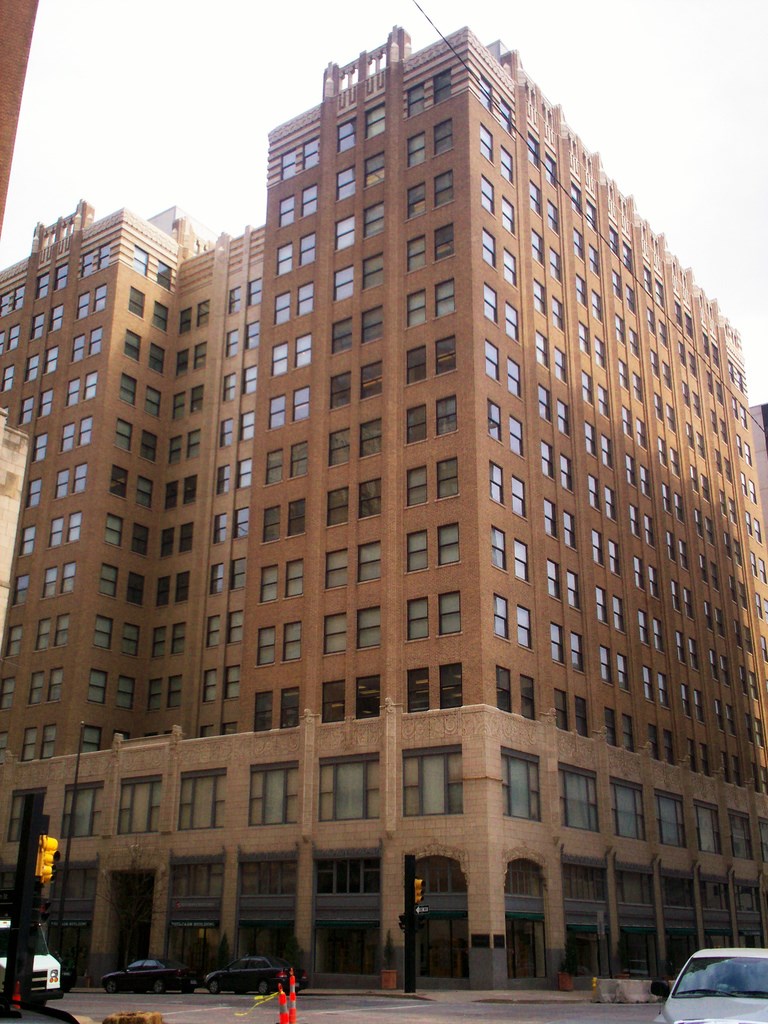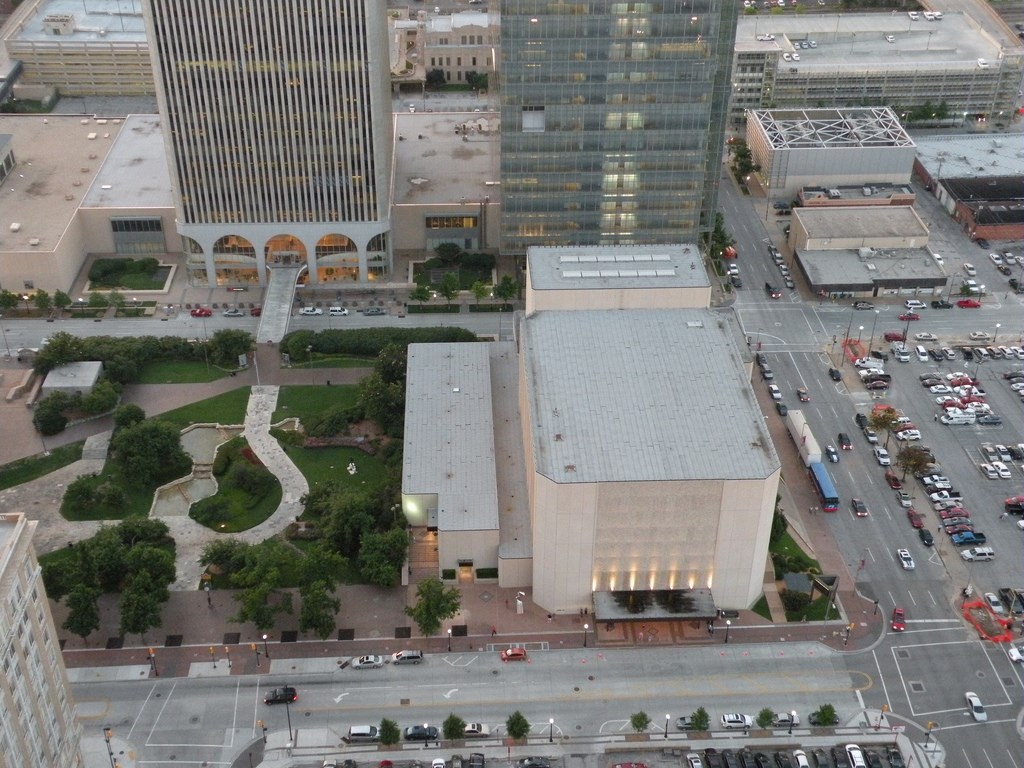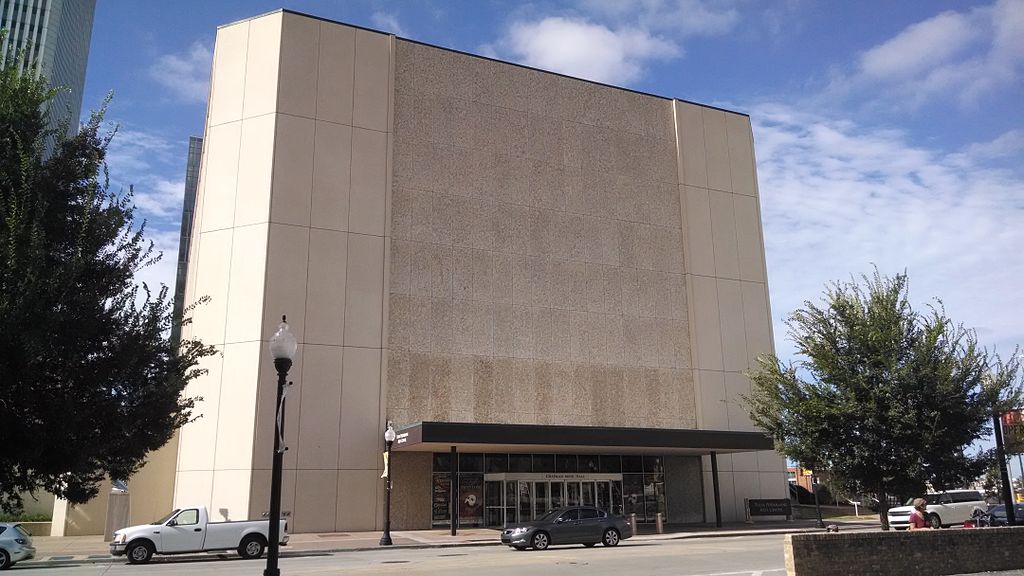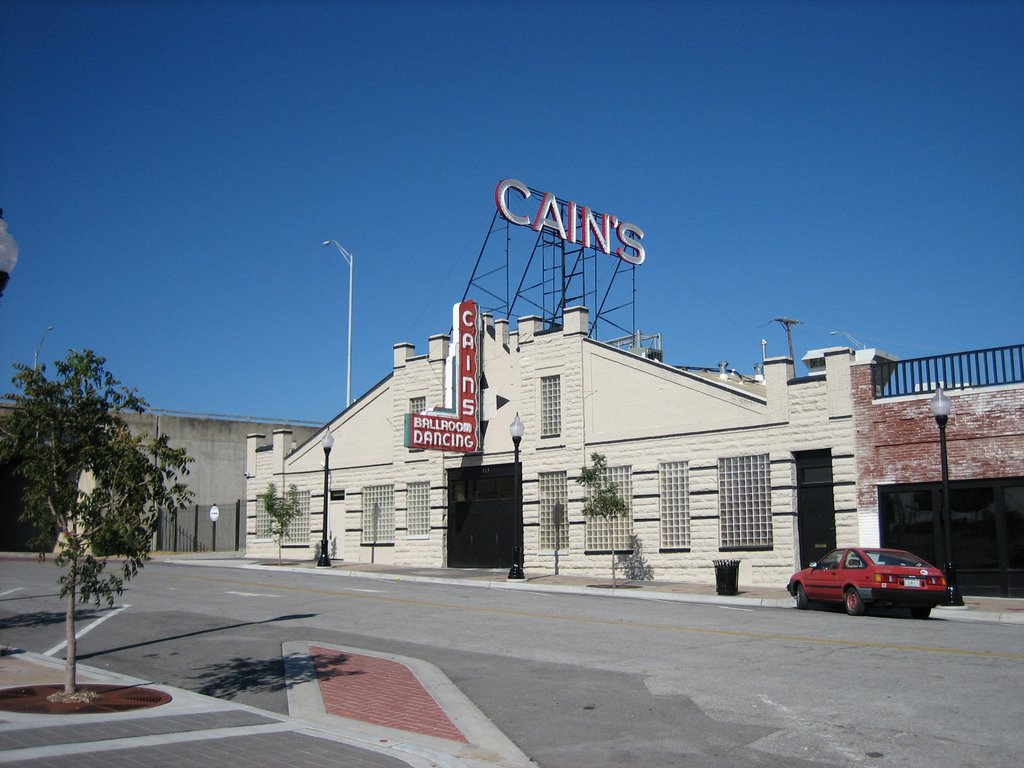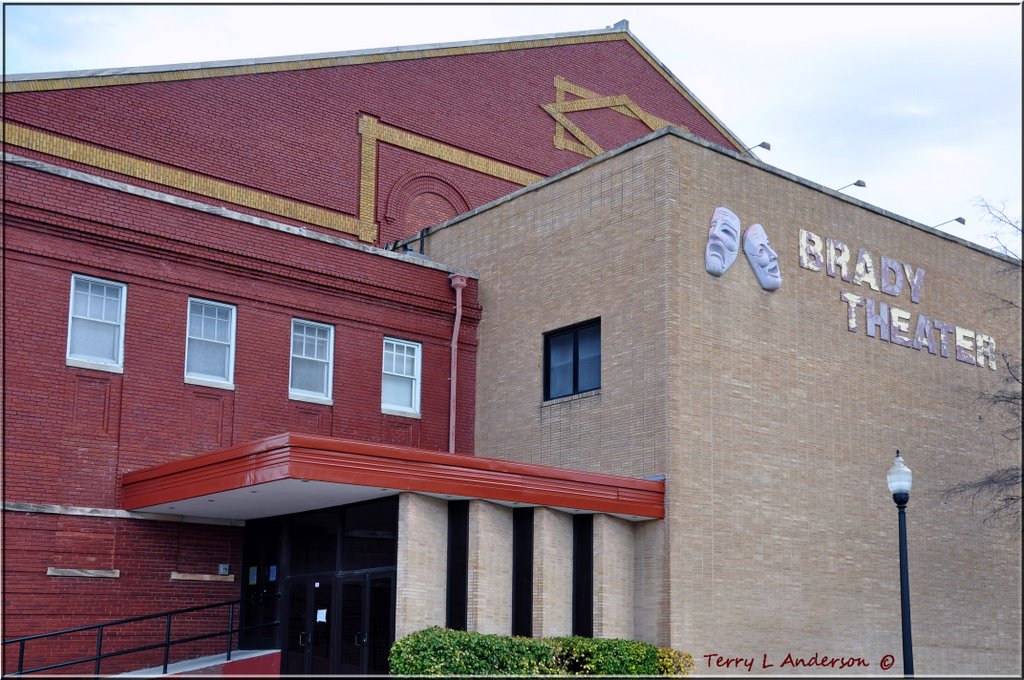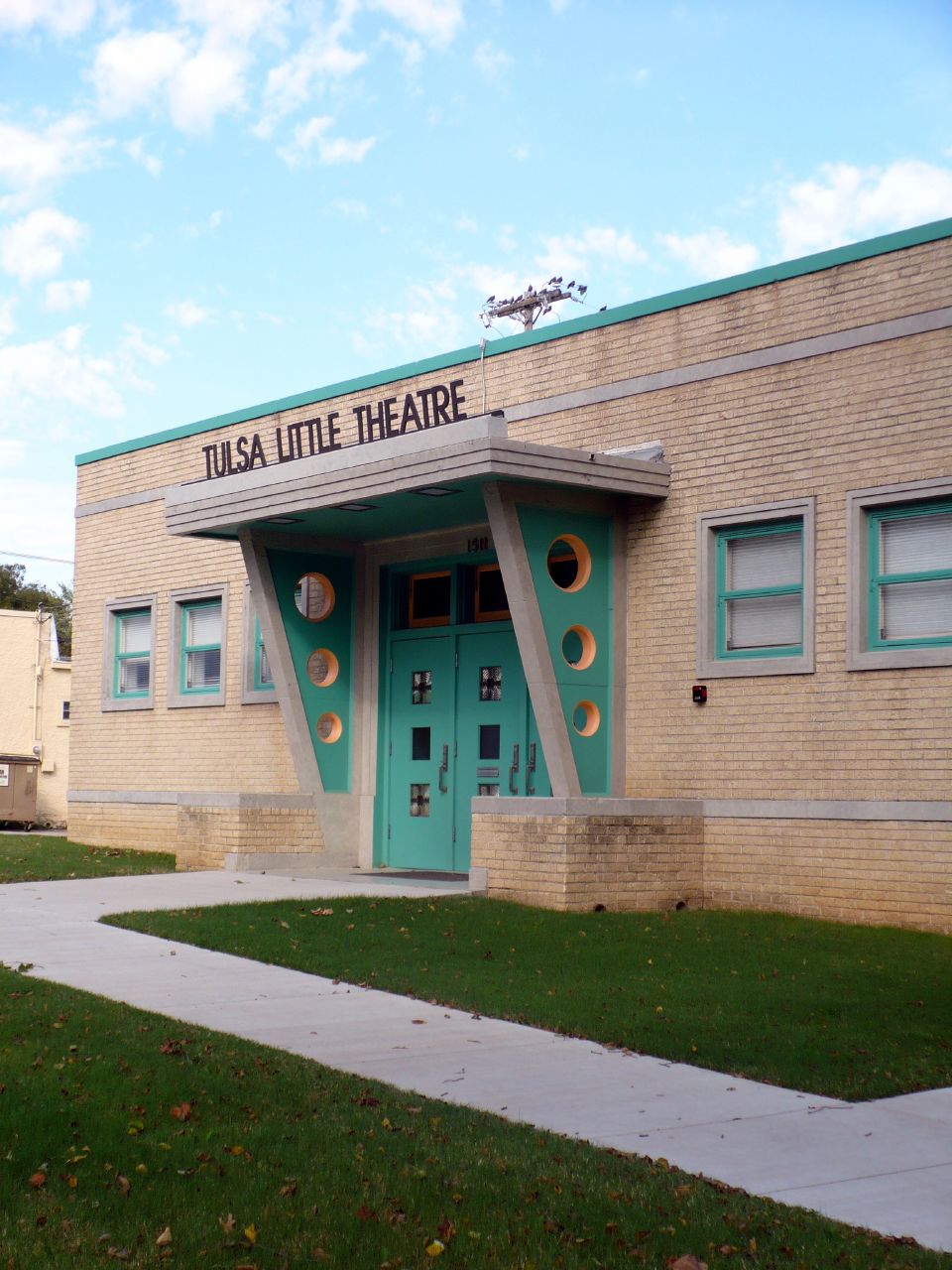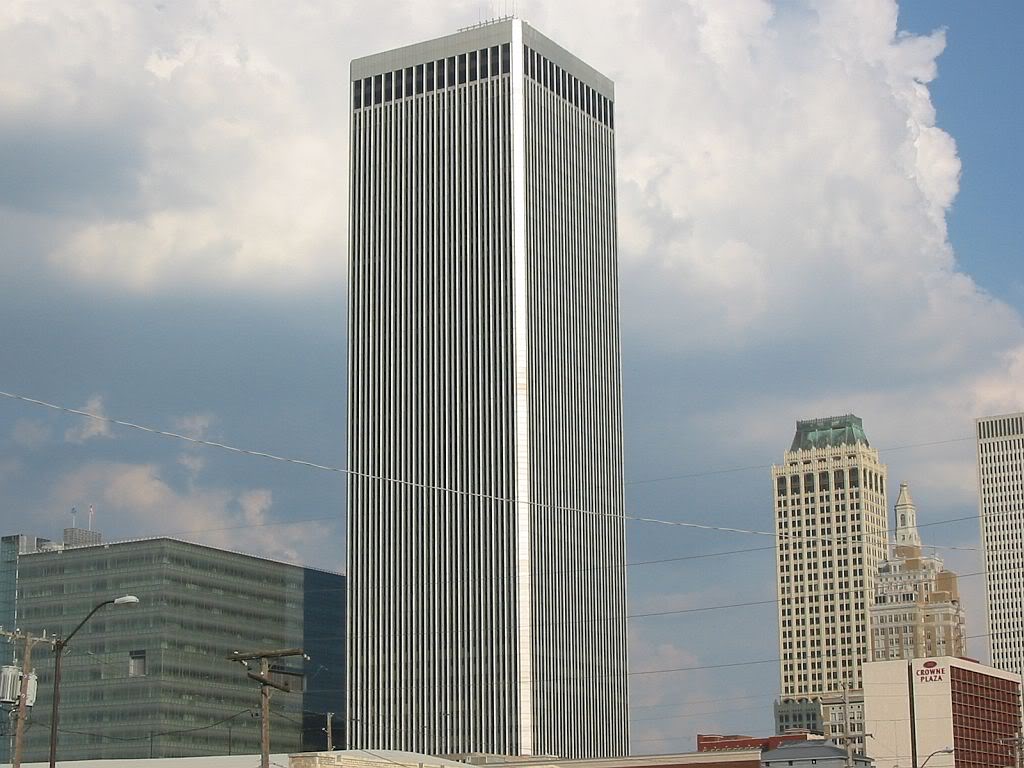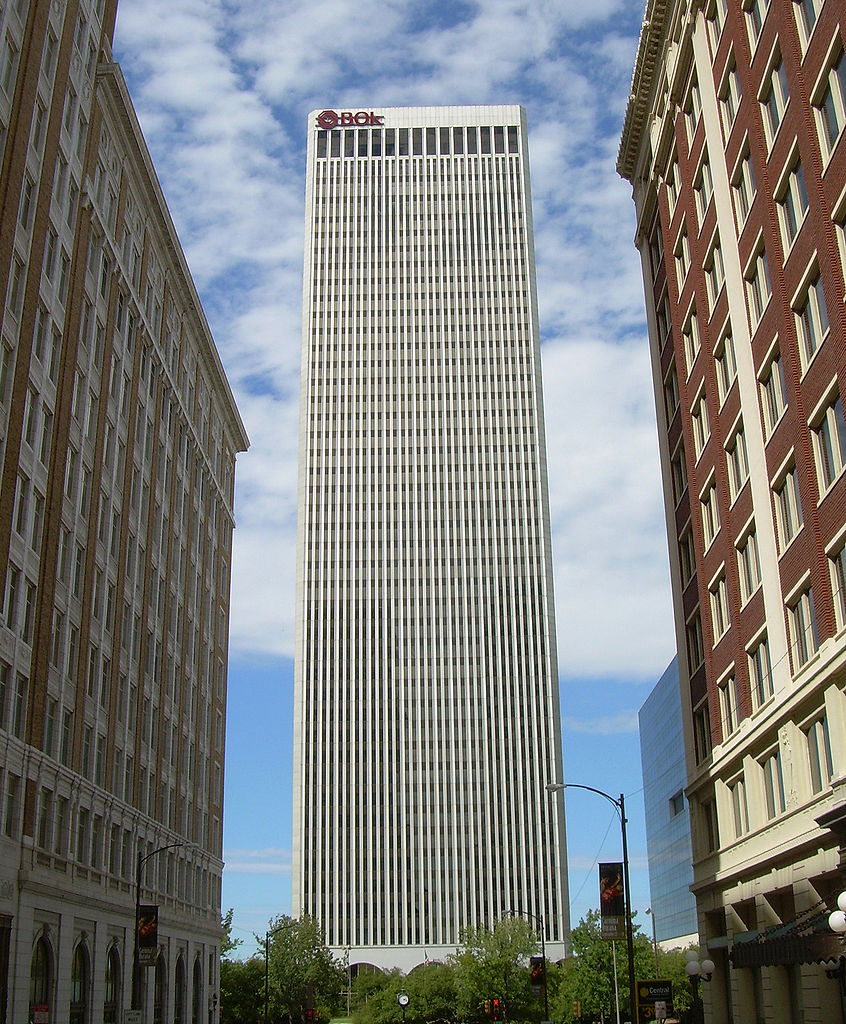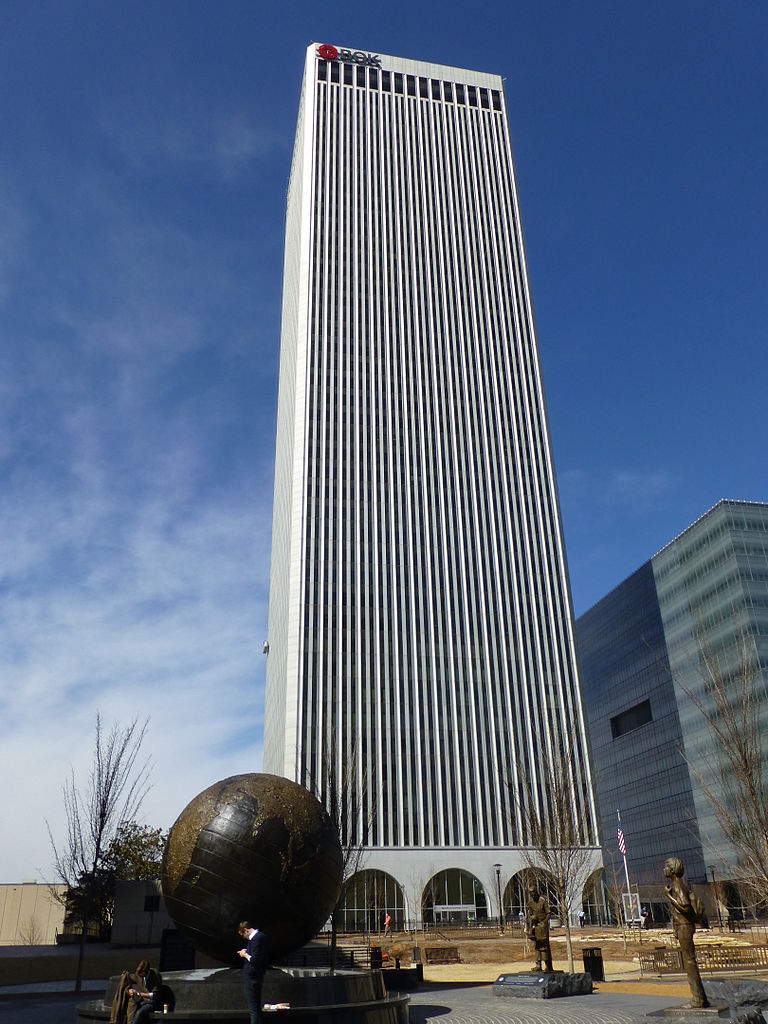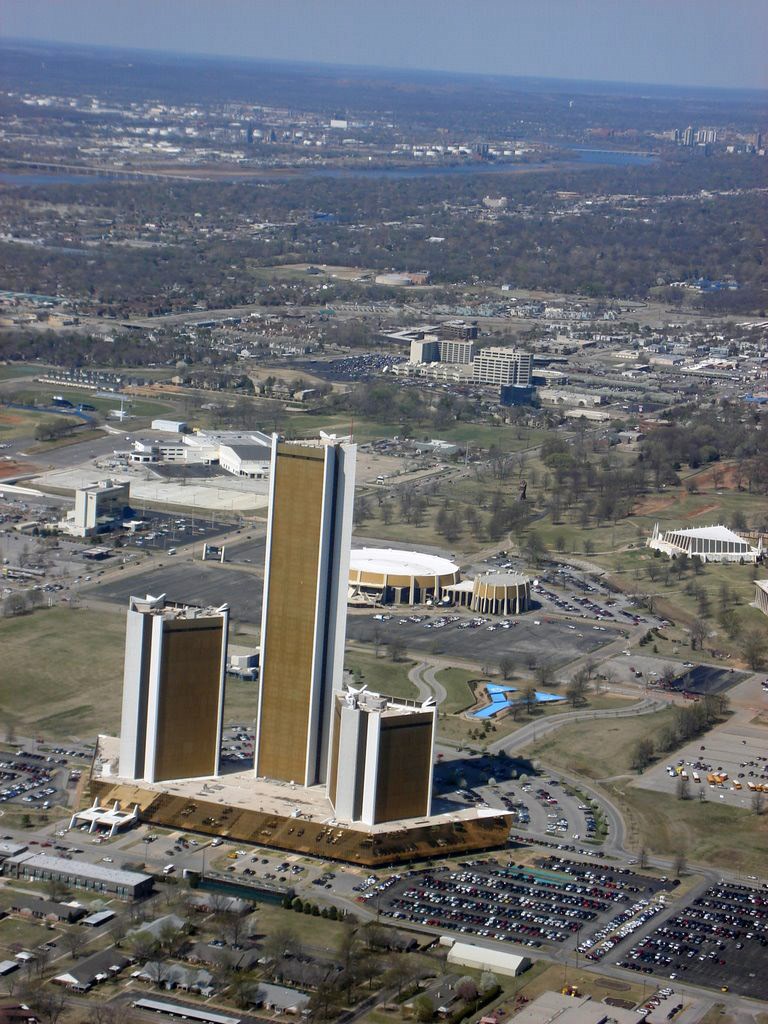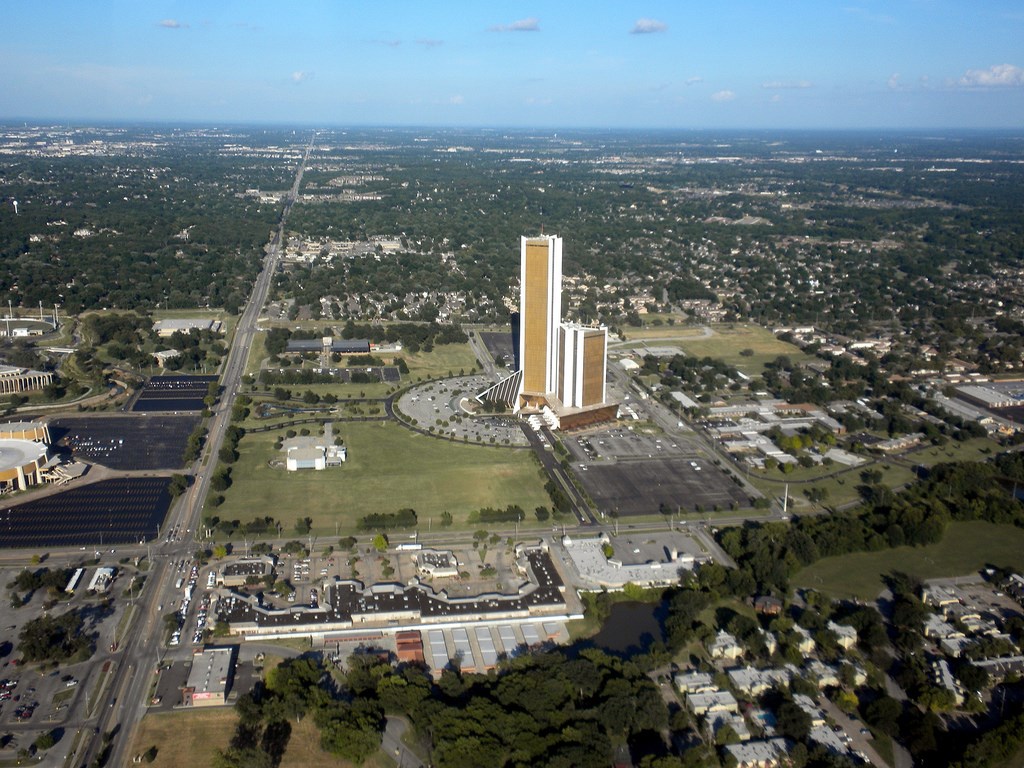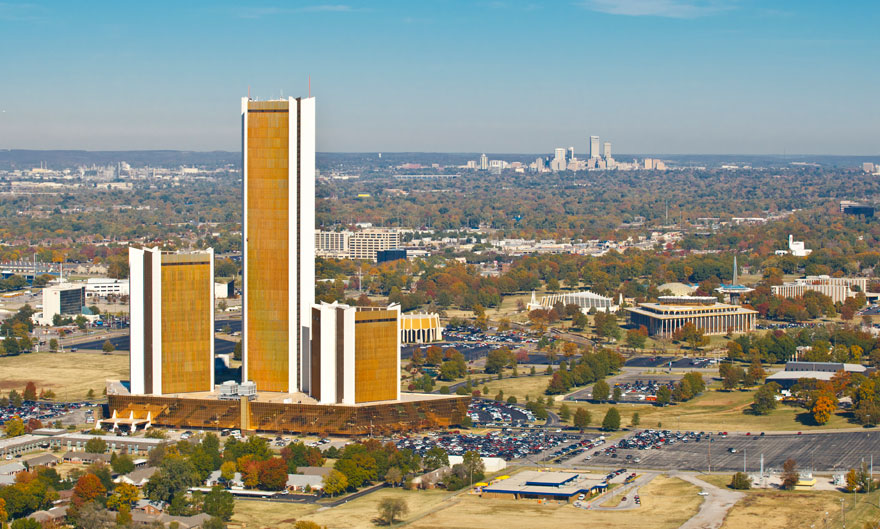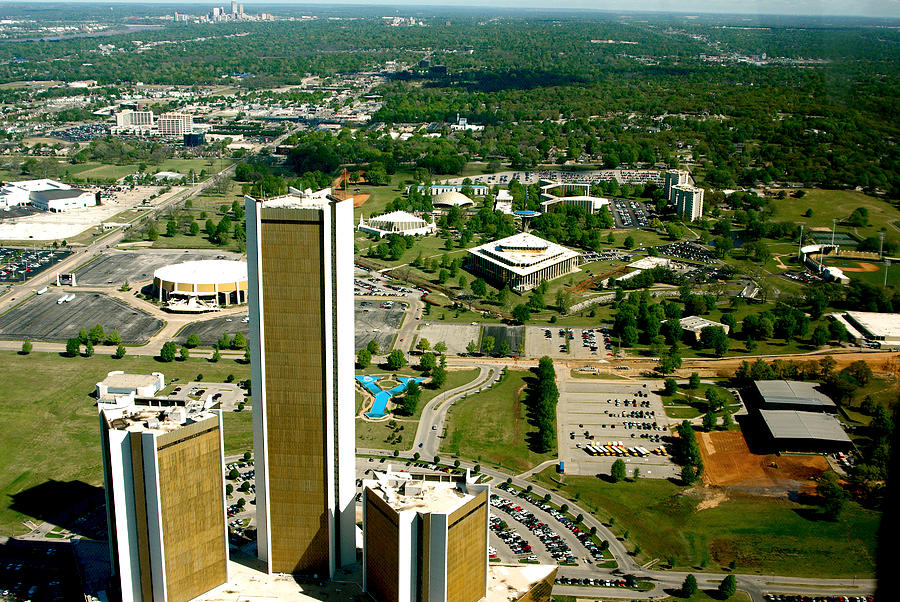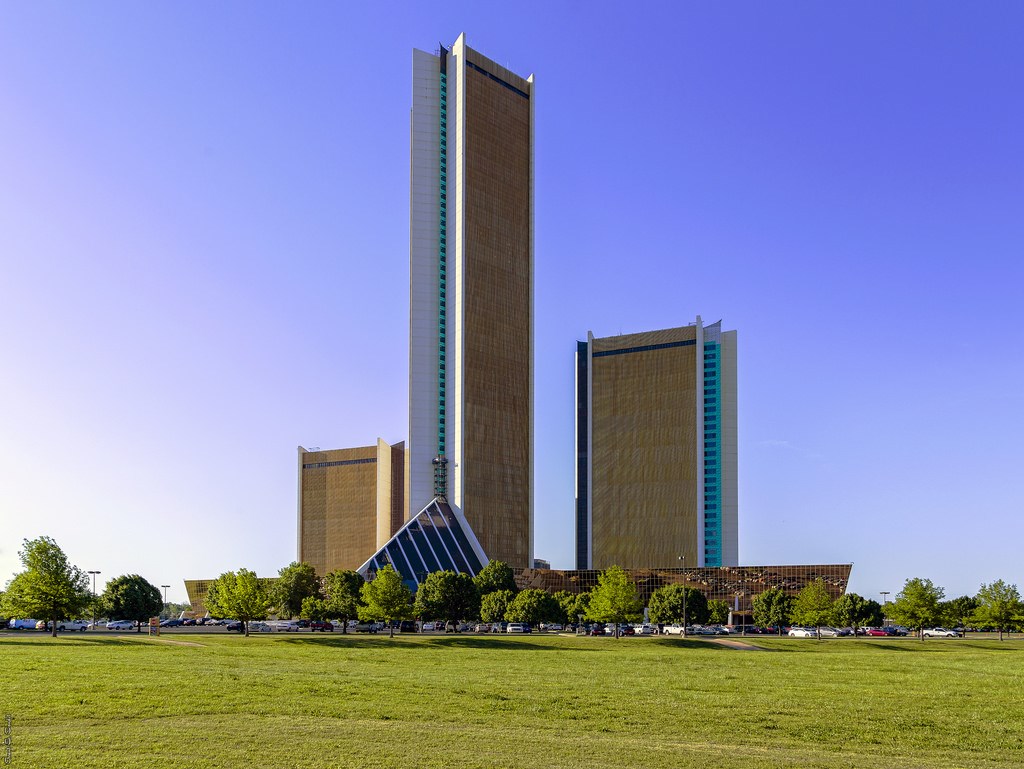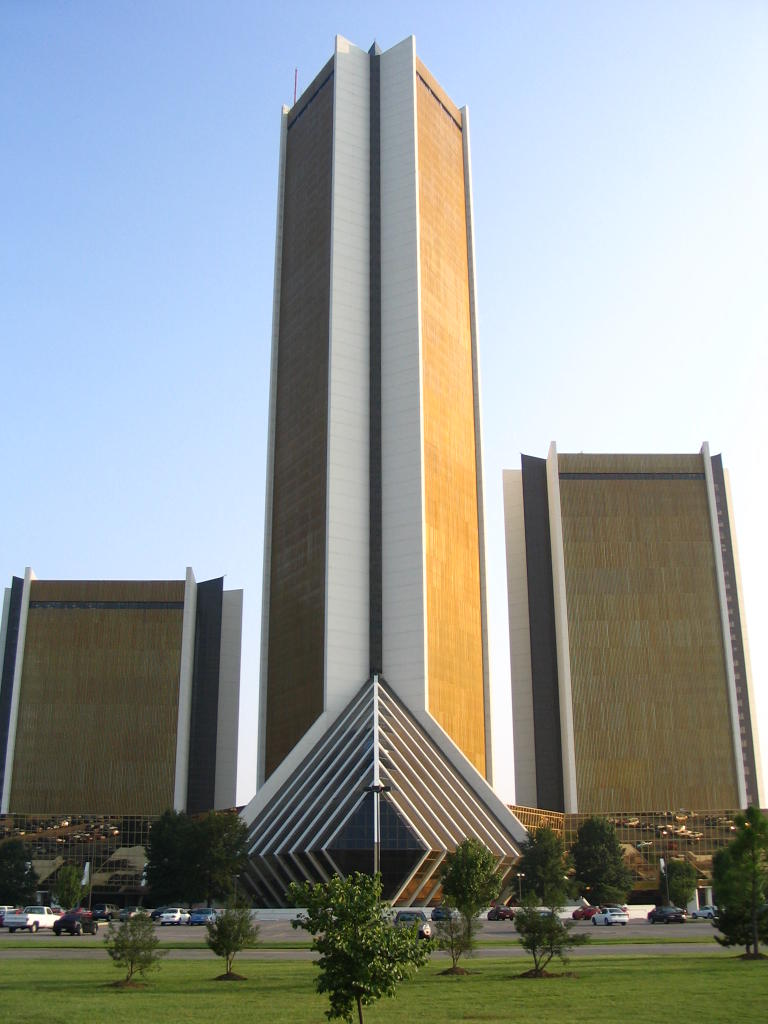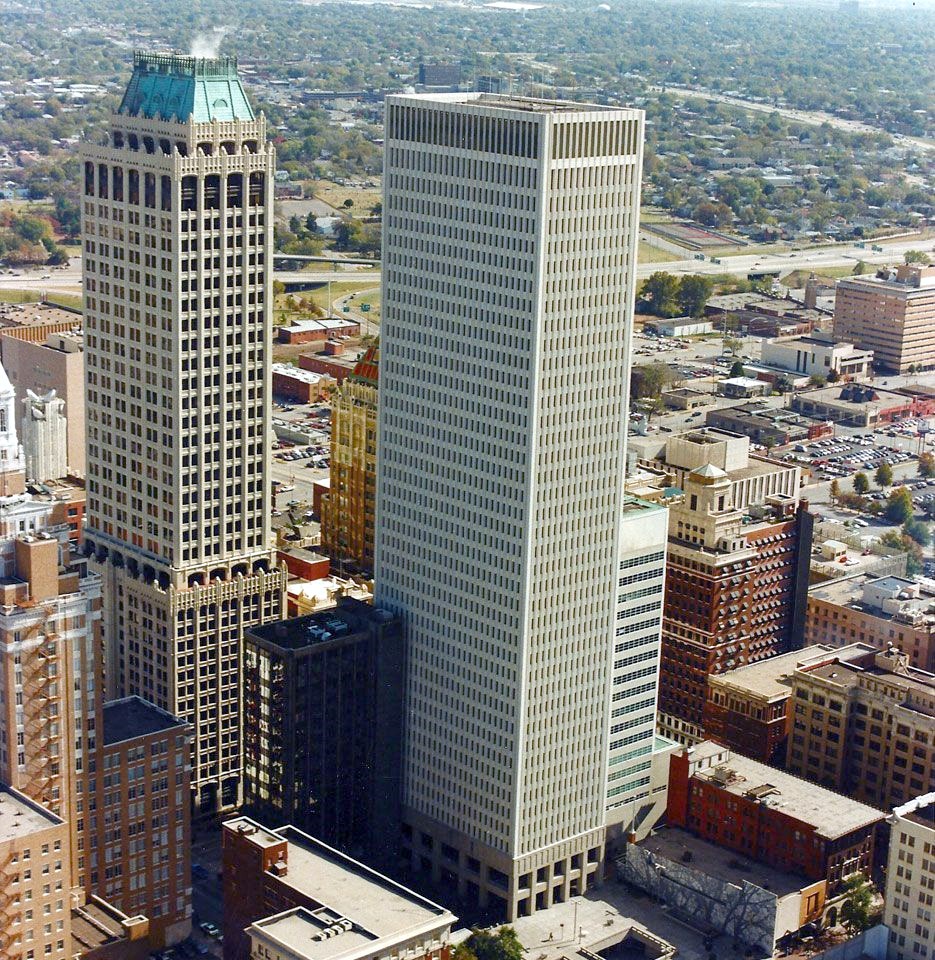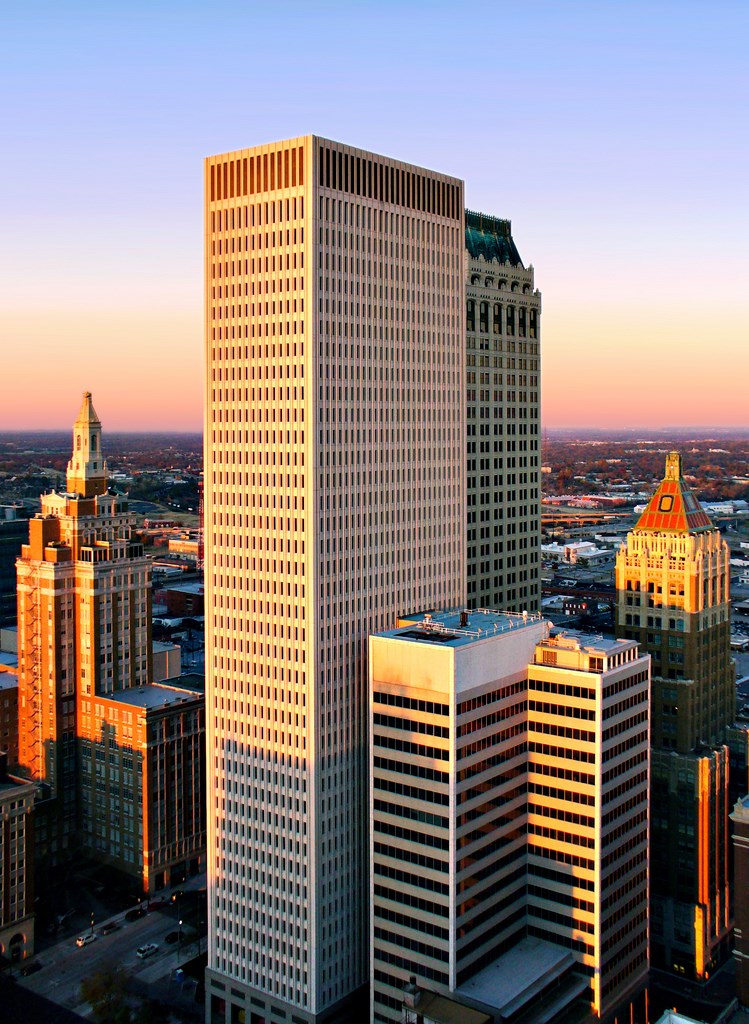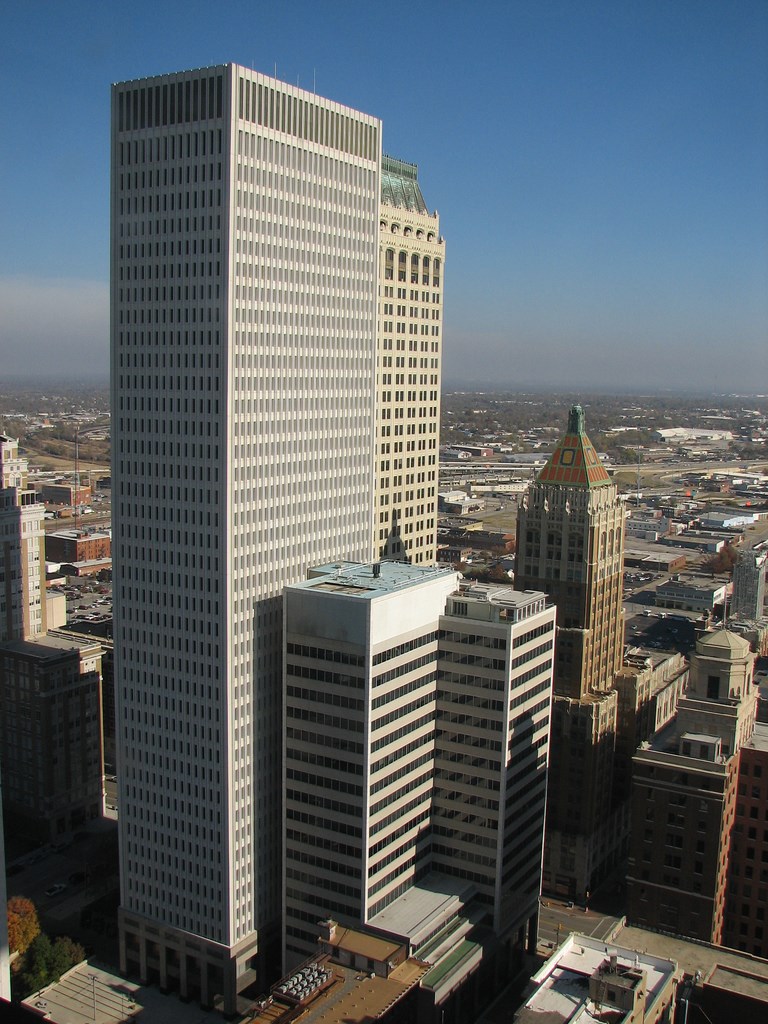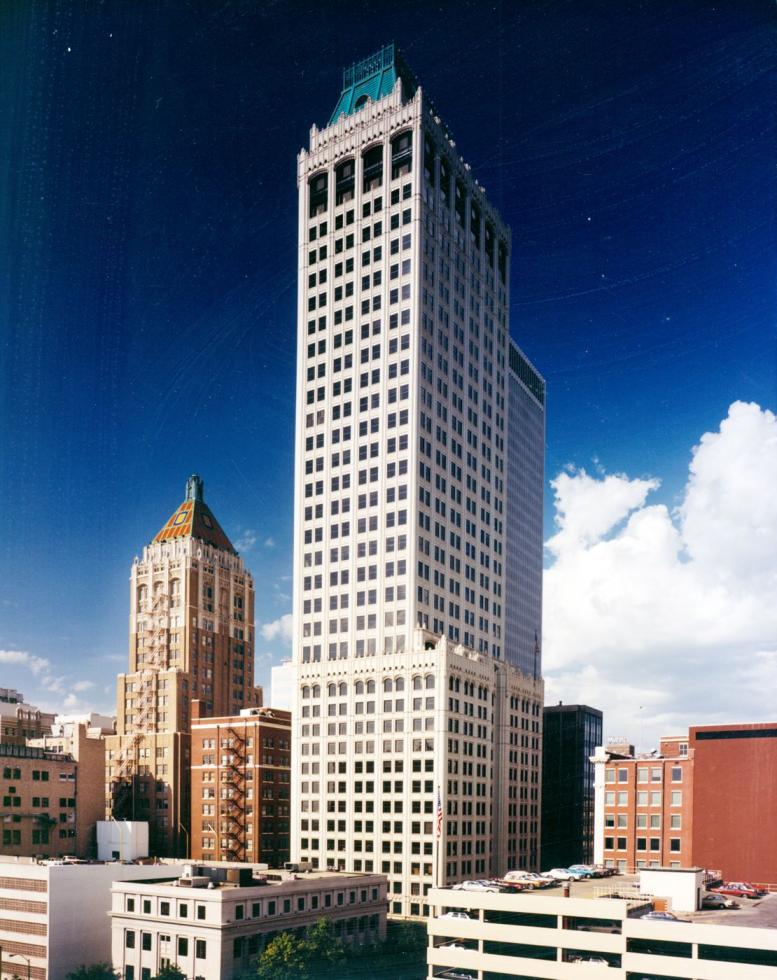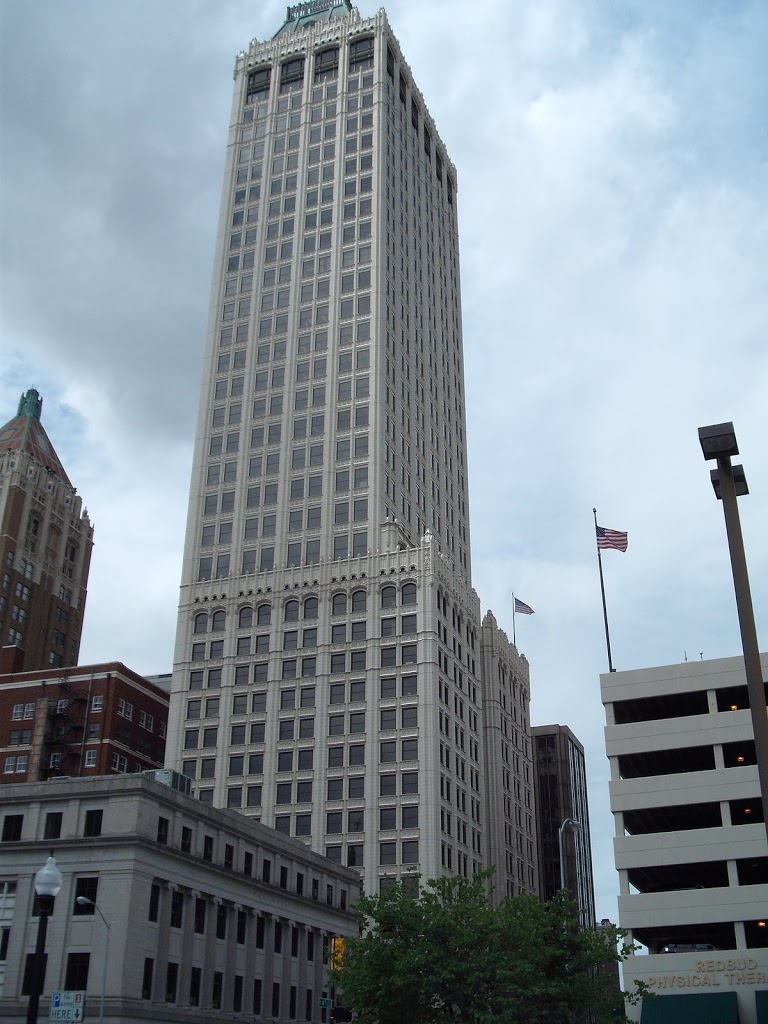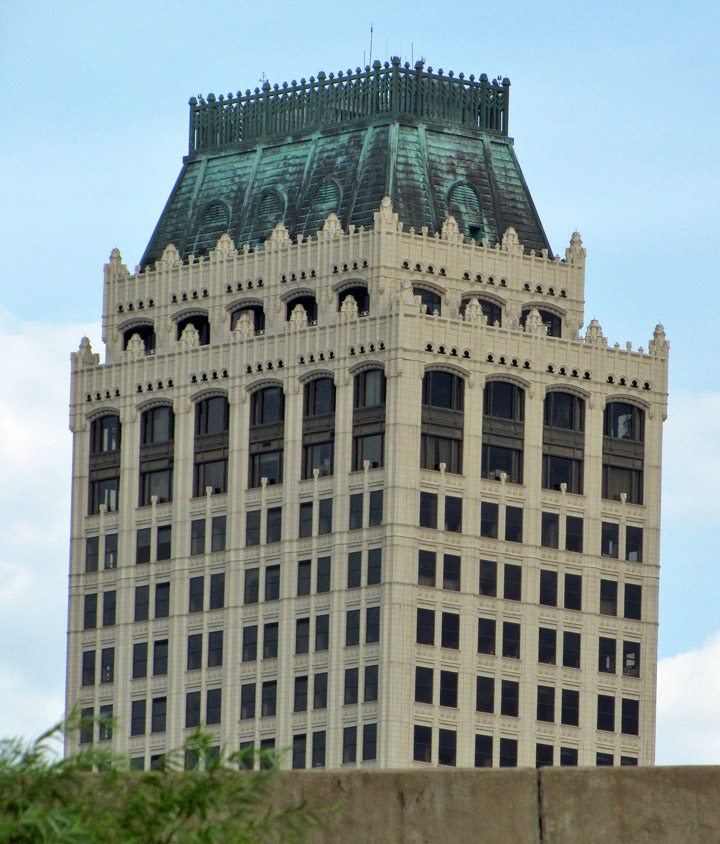 »Tallgrass Prairie Table
Tallgrass Prairie Table, an incredible restaurant driven by a farm-to-table principle, was founded in 2014. Since then, it has become a popular and beloved favorite around town. It has three inviting dining areas that are tastefully decorated in a rustic style. The crystal chandeliers made by a local artist add just the right amount of elegance. One of the dining spaces has a direct view of the open kitchen, allowing guests to get a direct view of all the action.
The bar is located in the second room, which also has a large communal table. To get to the back room, which accommodates up to fourteen people, you have to pass through charming wooden barn doors that enhance the character of the restaurant. Executive Chef Michelle Donaldson is passionate about sourcing the majority of her ingredients from local farms, making her famous Duck Confit Jambalaya and all the other dishes all the more delicious. Tallgrass Prairie Table also serves local beers on tap, craft cocktails, and several selections from a boutique wine list.
313 East 2nd Street, 918-933-4499 (http://www.tallgrasstulsa.com/)
Get away with kids: Best Family Vacations
»Tulsa Art Deco Museum
Located in the lobby of Tulsa's historic Philcade Building on South Boston Avenue, the Tulsa Art Deco Museum is a boutique museum with a remarkable collection from the age of Art Deco in Tulsa. The building in which the museum is located is in and of itself a masterpiece of Art Deco architecture. Conveniently situated in the heart of Tulsa's downtown Art Deco District, the Tulsa Art Deco Museum also hosts events like afternoon tea parties and the Deco Ball. The museum offers tours led by trained docents, which are available upon request. The museum is open from Monday to Saturday and there is also a gift shop.
511 South Boston Avenue, 918-417-6544 (http://tulsaartdecomuseum.com/)
»Sushi Hana
Sushi Hana is a trendy Japanese fusion restaurant. Owner Kenny Chan met three sushi masters in the Big Apple, and he invited them to join him to create something completely new and exciting in Tulsa. Each of the chefs has a different style of cooking, ensuring that your dining experience at Sushi Hana will be completely unique. The team is constantly coming up with new recipes and specials, and even the most seasoned connoisseur of sushi will be pleasantly surprised. Some of the favorites at Sushi Hana include the lobster mango roll, the tuna hut, and the peppercorn steak teriyaki.
9904 Riverside Pkwy, 918-528-668 (http://www.sushihanatulsa.com/)
Holiday ideas: Birthday, Anniversary, Girlfriend Getaways, Memorial Day
»Oklahoma Jazz Hall of Fame
The Oklahoma Jazz Hall of Fame is located in the former Tulsa Union Depot, a 1931 landmark Art Deco building that originally served as the central railway station in downtown Tulsa. After extensive renovations, the Oklahoma Jazz Hall of Fame began using the facility in 2007 to showcase individual blues, gospel, and jazz musicians as well as music groups from the state of Oklahoma. The building is now called the Jazz Depot: it is a museum with artifacts, memorabilia, and photographs related to Oklahoma musicians. It is also a venue for concerts, arts programs, and other events. Education programs include after school programs, a Performing Arts Academy for children, and much more.
111 East First Street, 918-928-5299 (http://www.okjazz.org/)
»STG
STG is a unique restaurant whose name stands for "Specialty and traditions, guaranteed." The philosophy STG uses to approach their culinary practice is simple – to be faithful to an authentic process. The pizzas here are baked at 900 degrees Fahrenheit for 90 seconds, the exact same process the chefs use in Naples, Italy. The chefs are meticulous in their cooking, and always insist on the best; only one kind of tomatoes is used at STG - La San Marzano La Regina tomatoes. Every tomato is inspected, ensuring each one is absolutely perfect. The kitchen imports a very particular kind of buffalo milk mozzarella and wheat flour directly from Naples. All other ingredients are sourced locally.
114 S Detroit Ave, 918-960-2011; 233 S. Sheridan Rd. 918-398-7000 (http://stgitalian.com/)
»108 Contemporary
Housed in the renovated Mathews Warehouse Building on East Brady Street, 108 Contemporary is a museum located in the Brady Arts District. The museum focuses on contemporary crafts and features works made of ceramic, fiber, glass, metal, paper, wood, and other materials. Preserving Oklahoma's Native American culture is also one of the museum's goals, and it showcases stunning baskets, beadwork, pottery, and rugs. The museum also recognizes the importance of education and offers a variety of lectures, videos, and workshops. Typical programs include subjects such as the "Statewide Knitting Project: The Unbearable Absence of Landscape," and "Art Badge for Scouts." The museum also has a gallery and shop and is open from Wednesday to Sunday.
East Mathew B. Brady Street, 918-895-6302 (http://108contemporary.org/)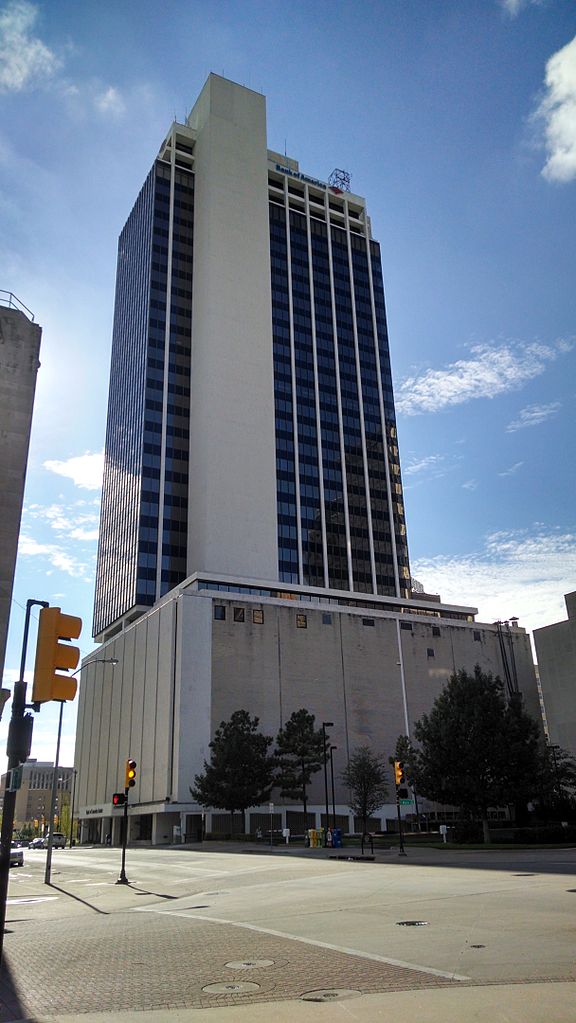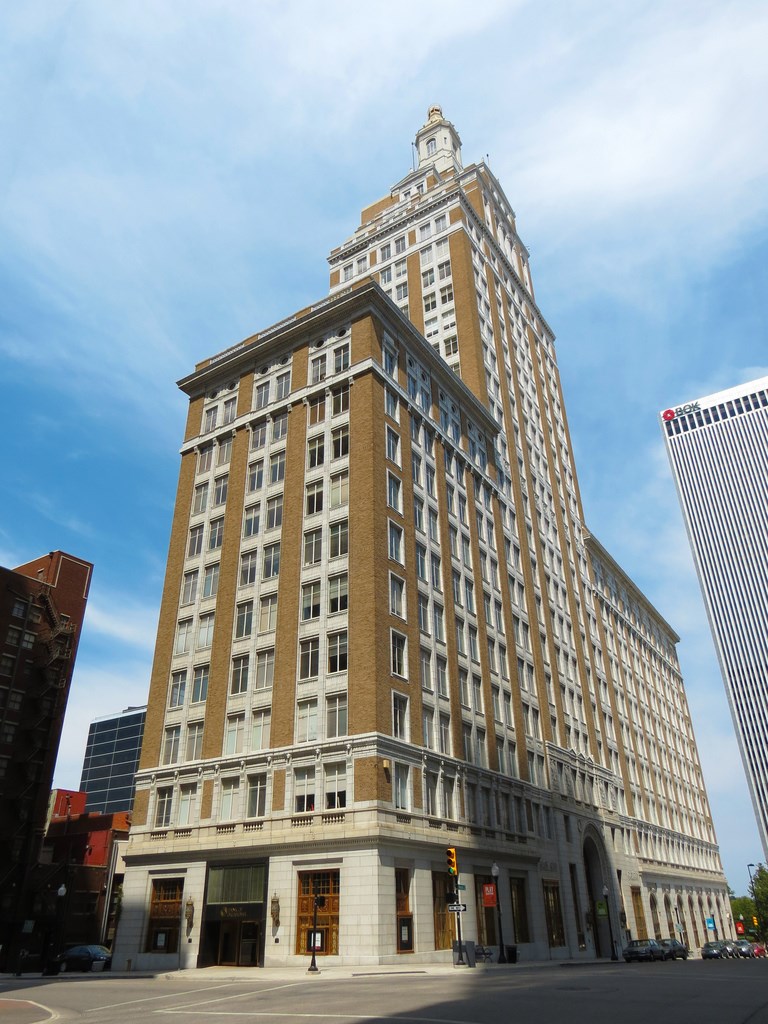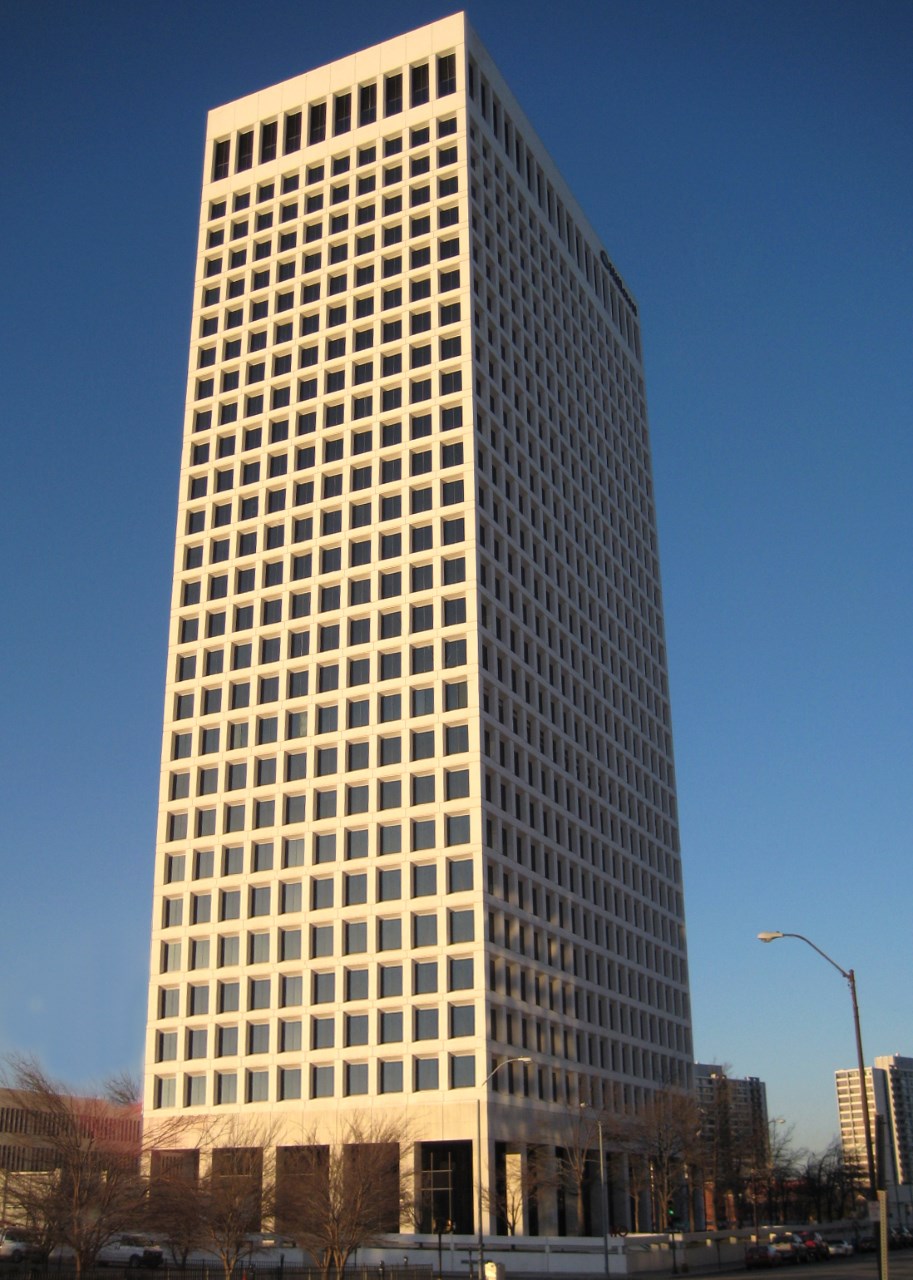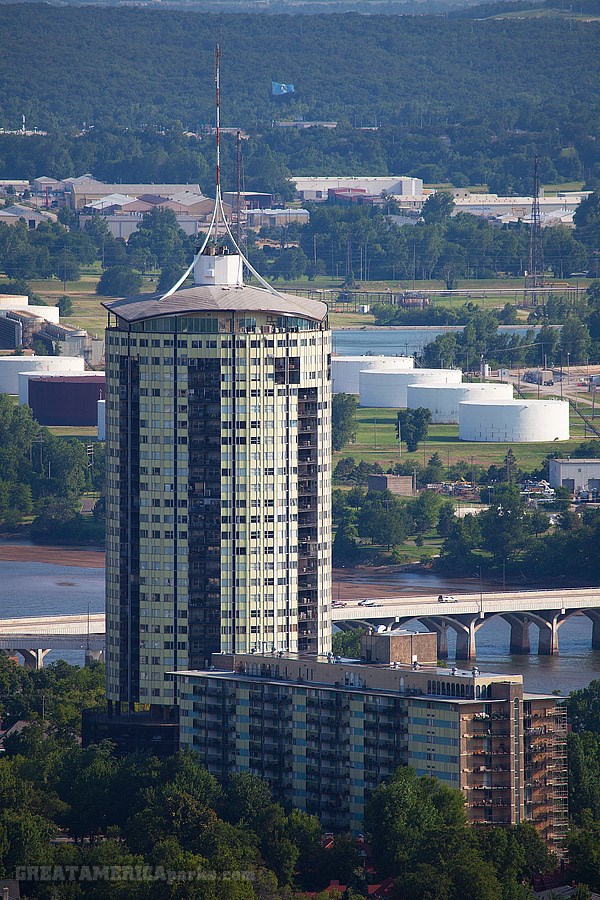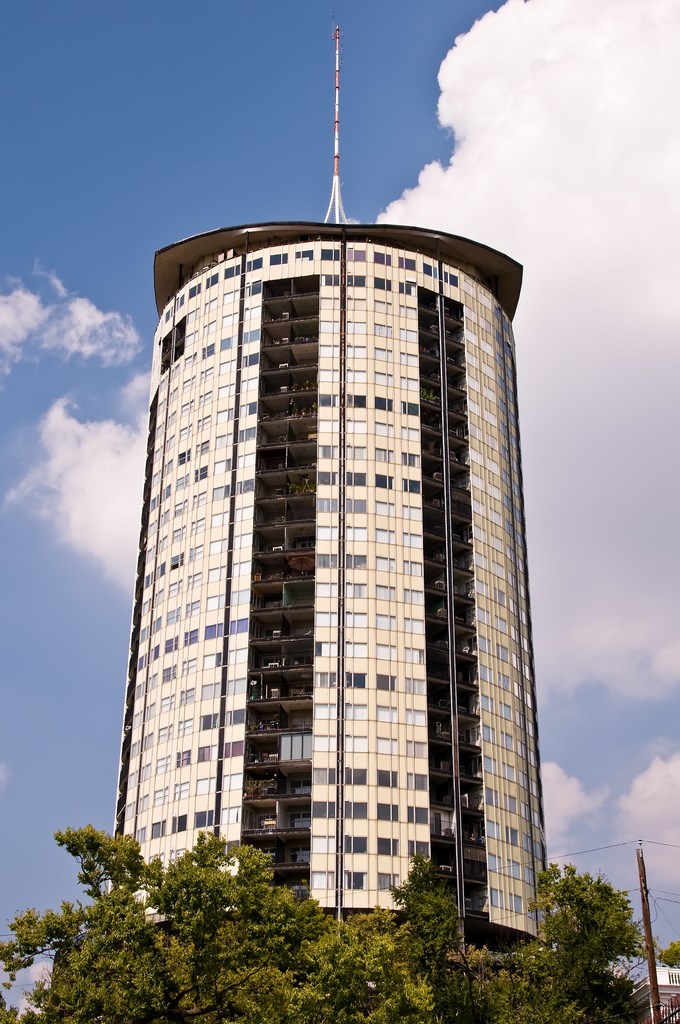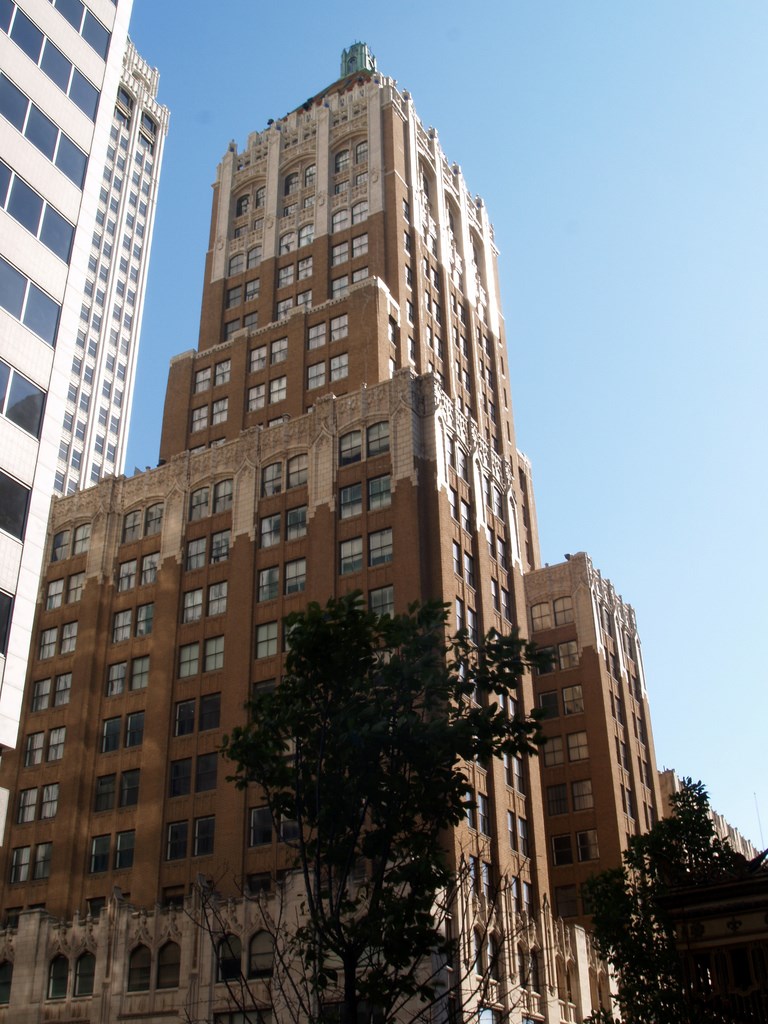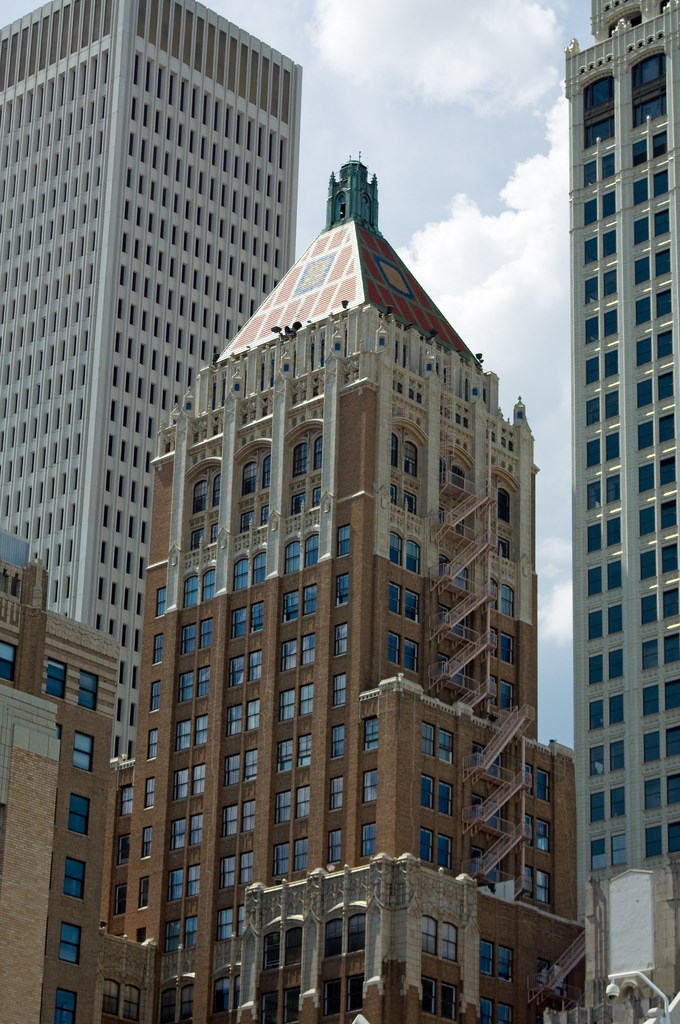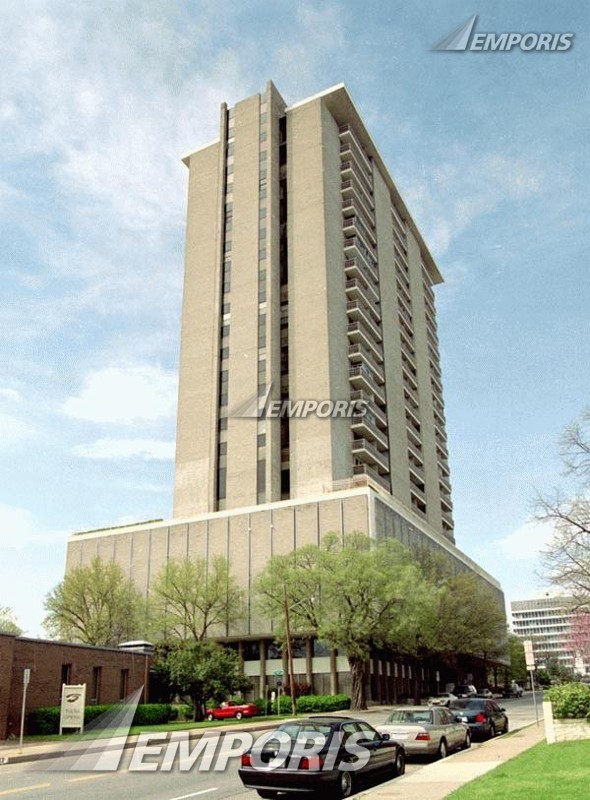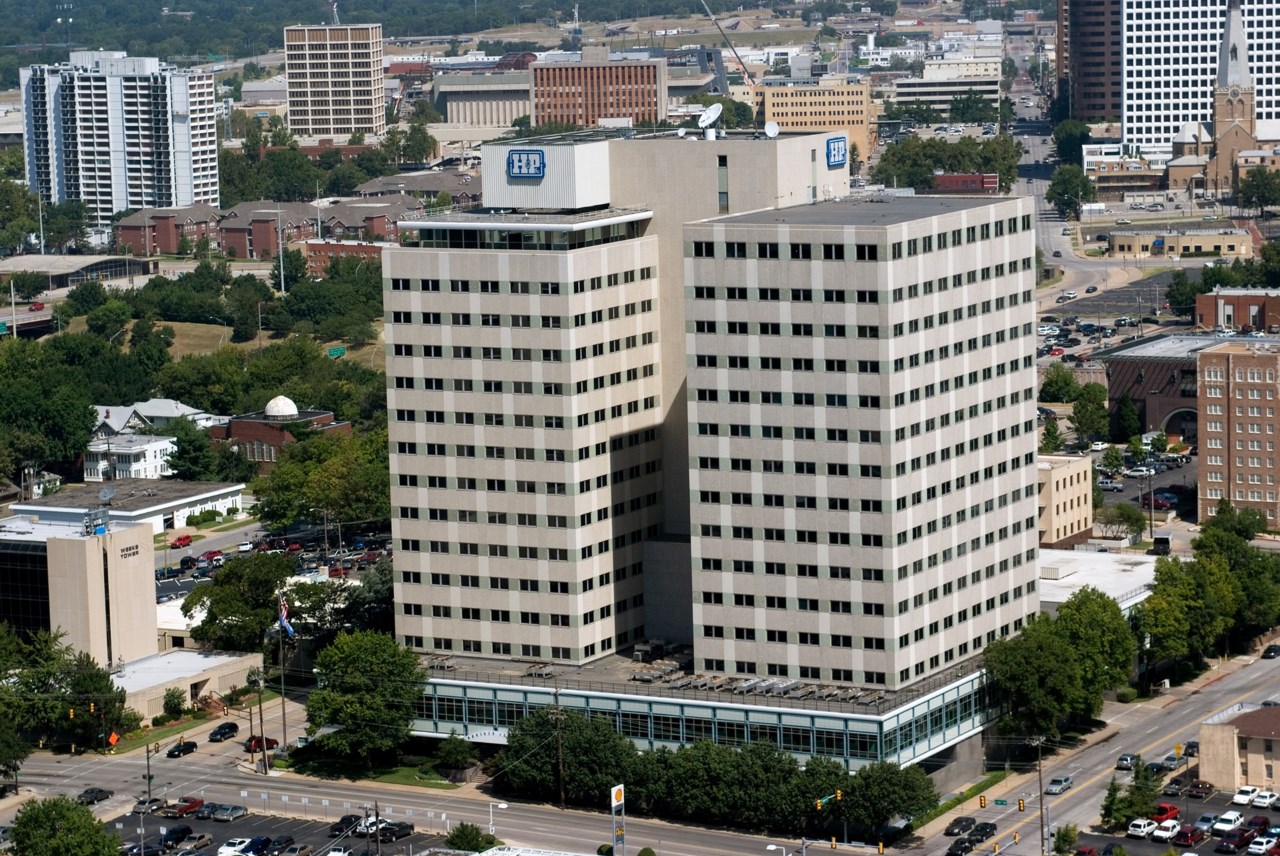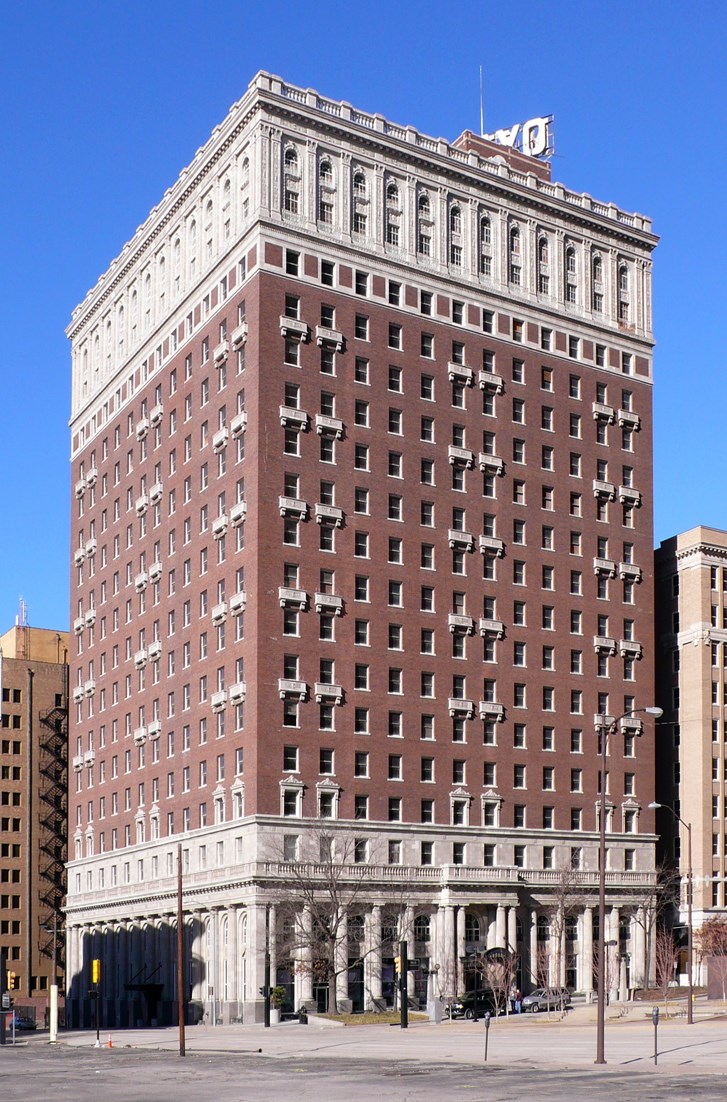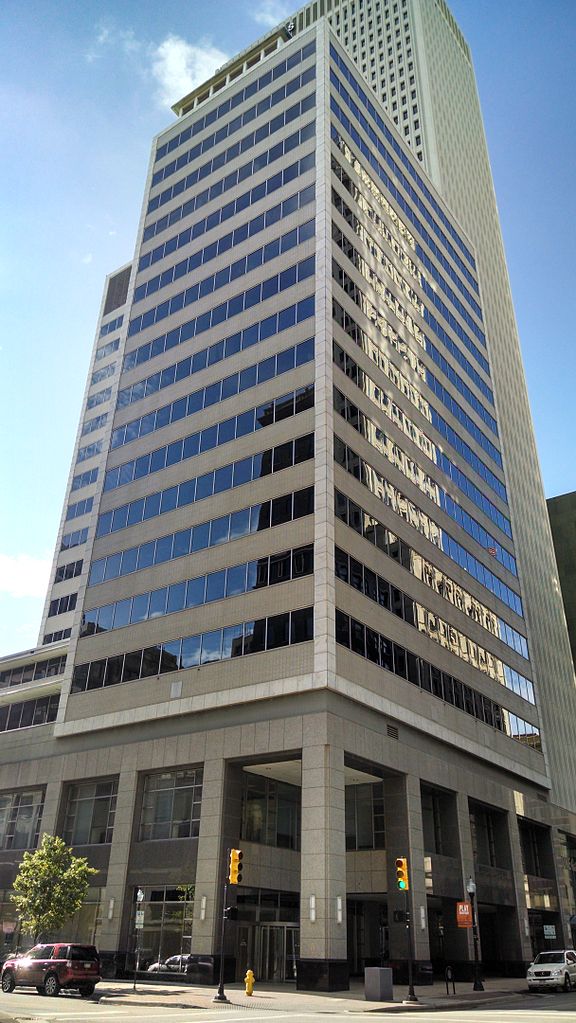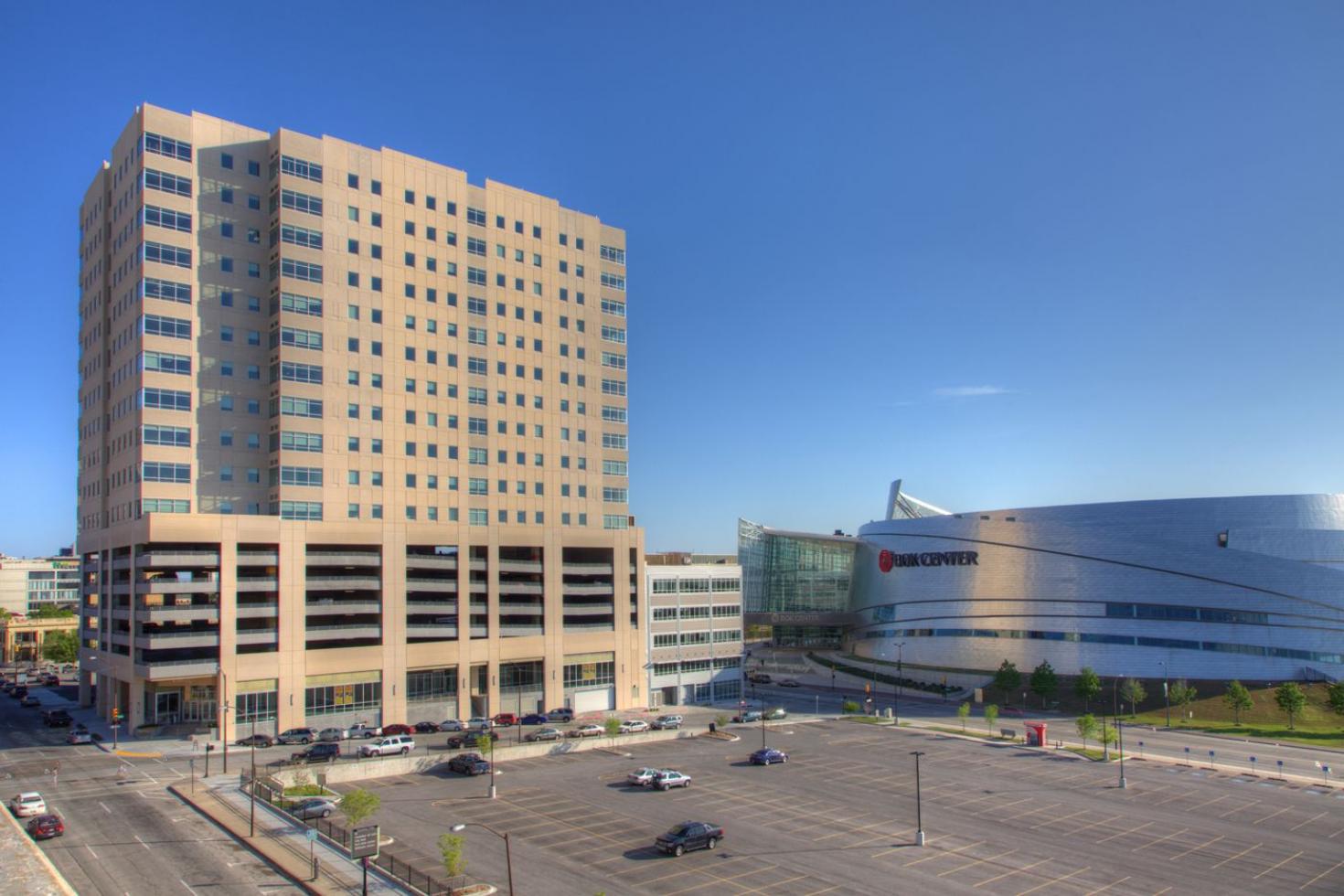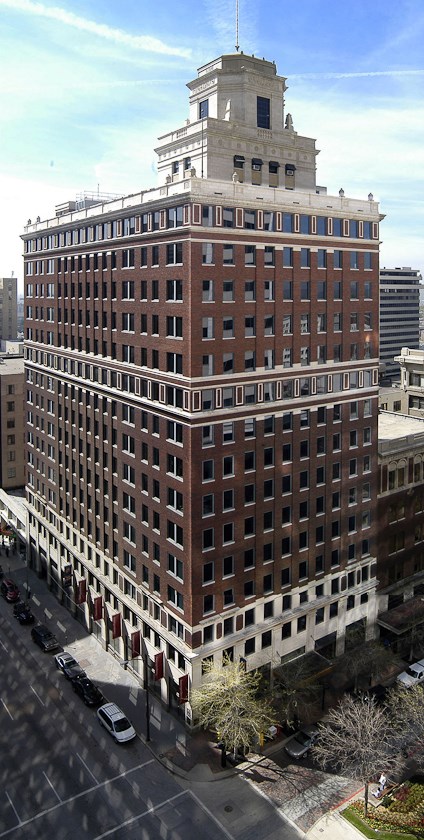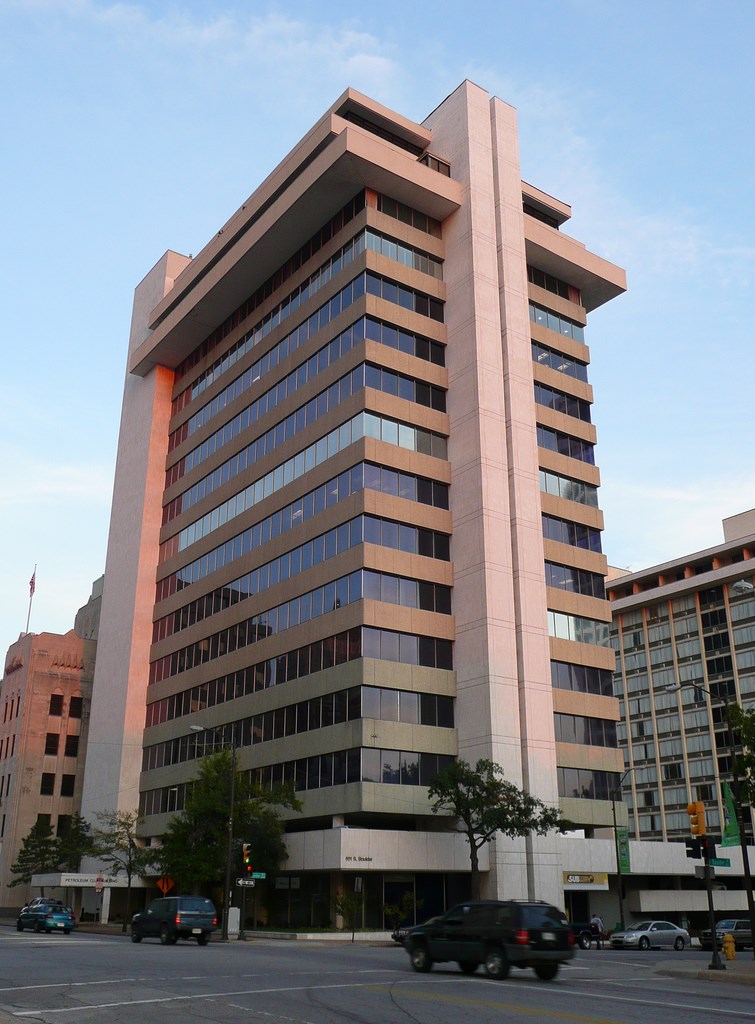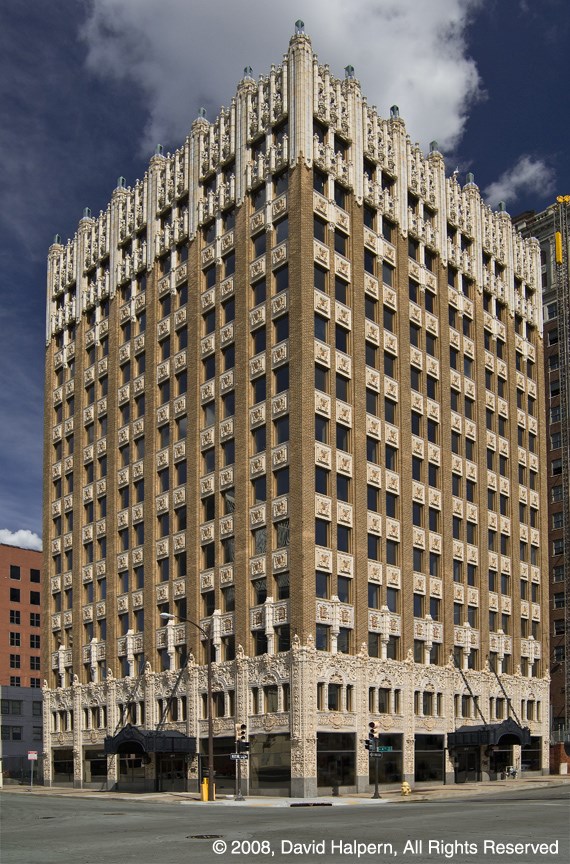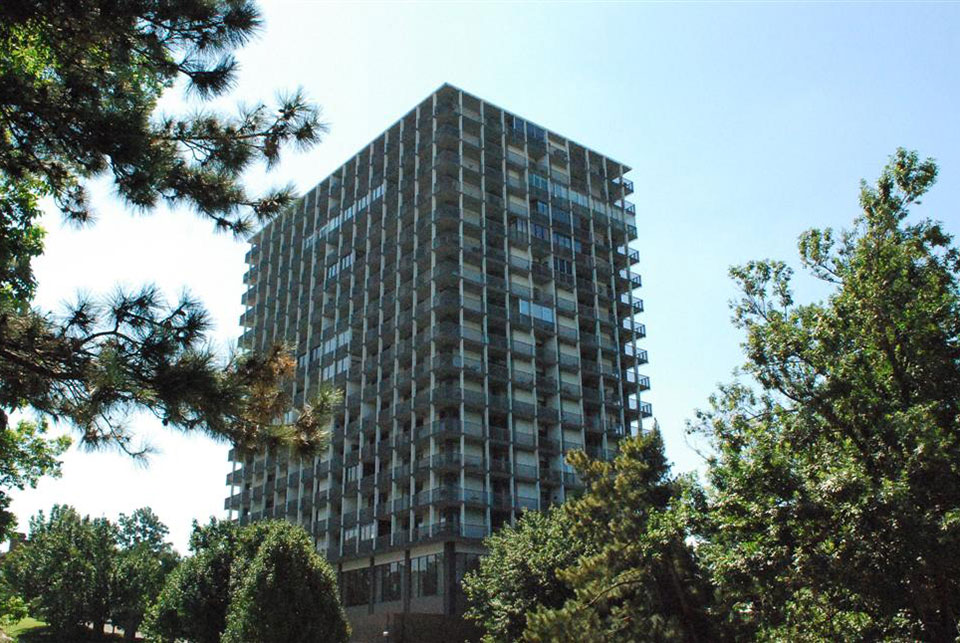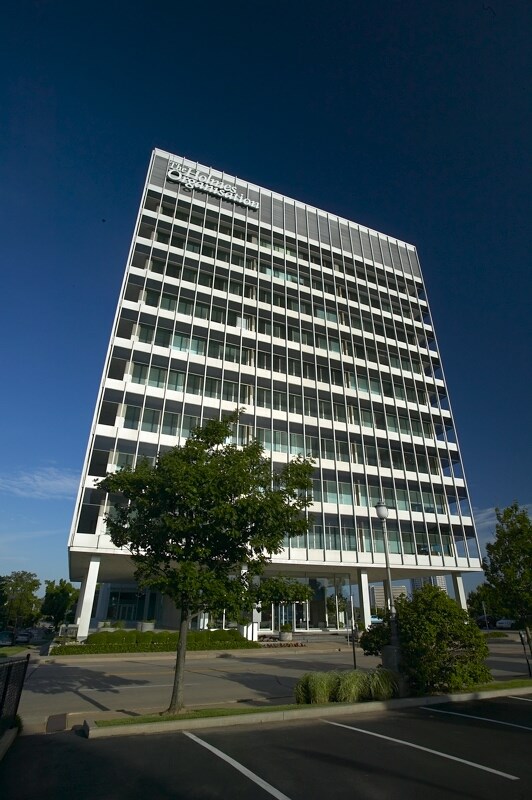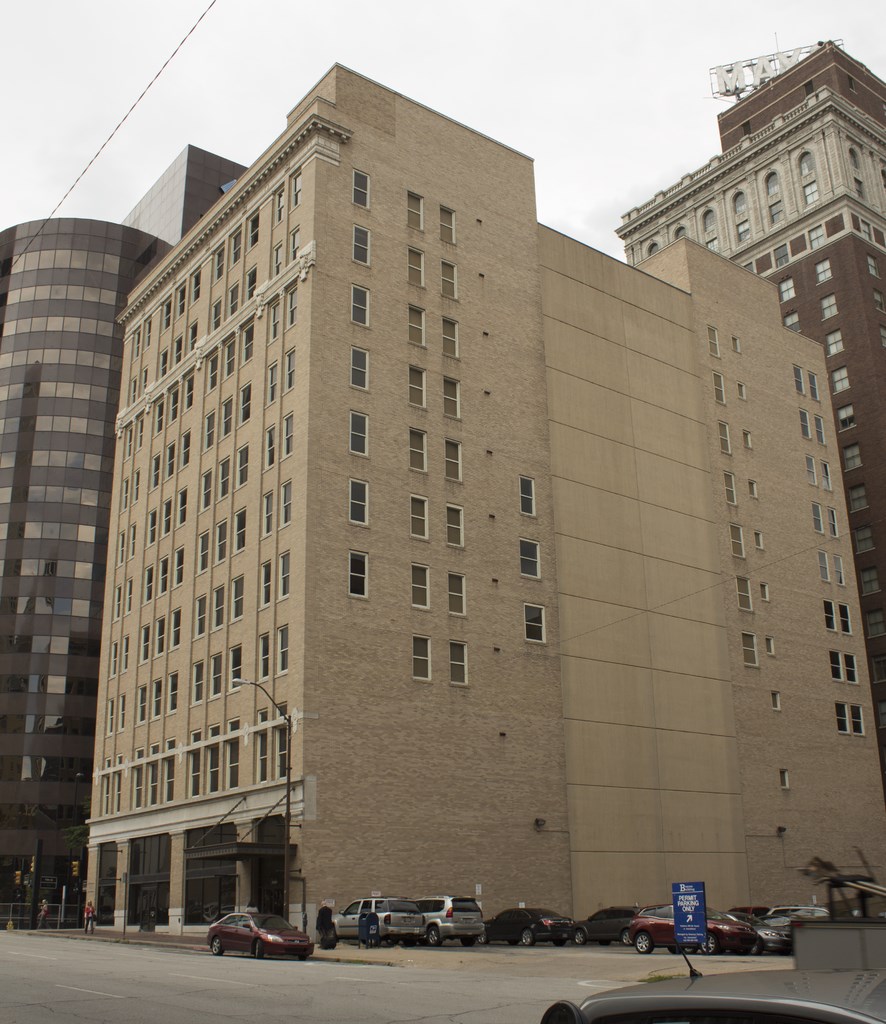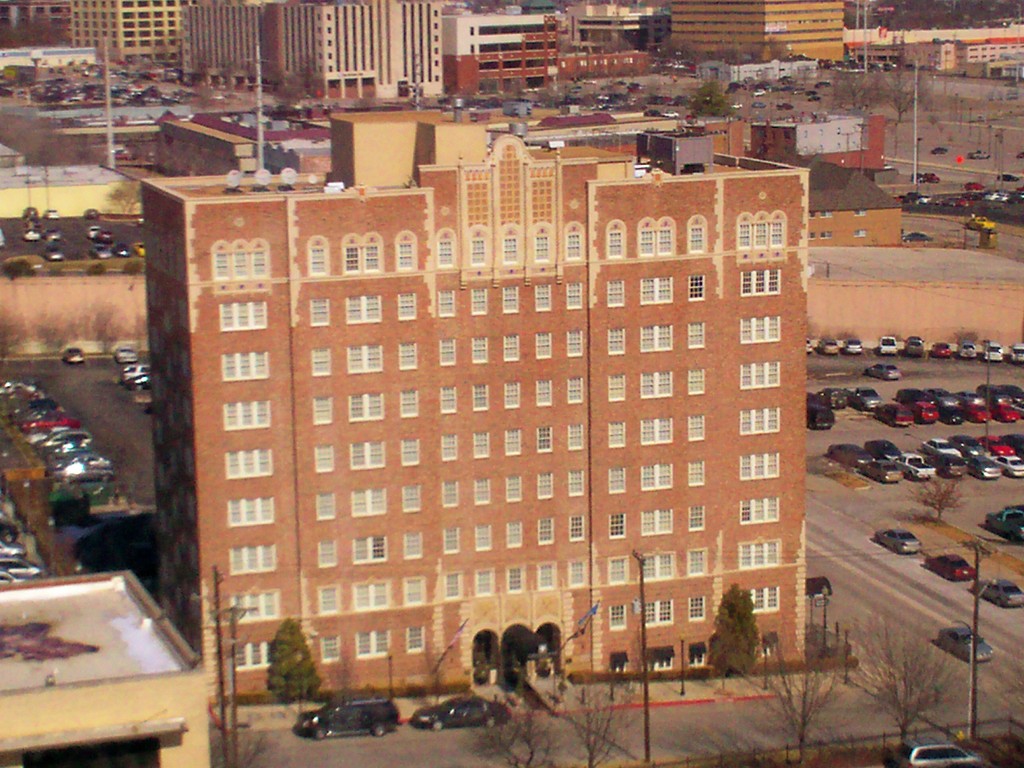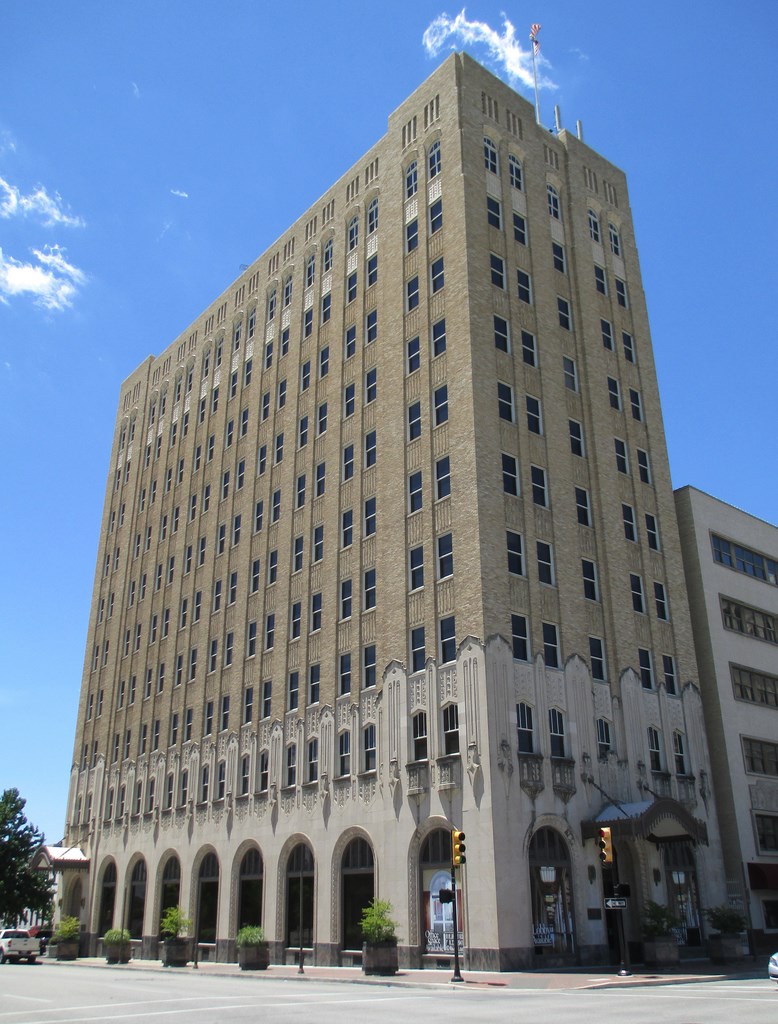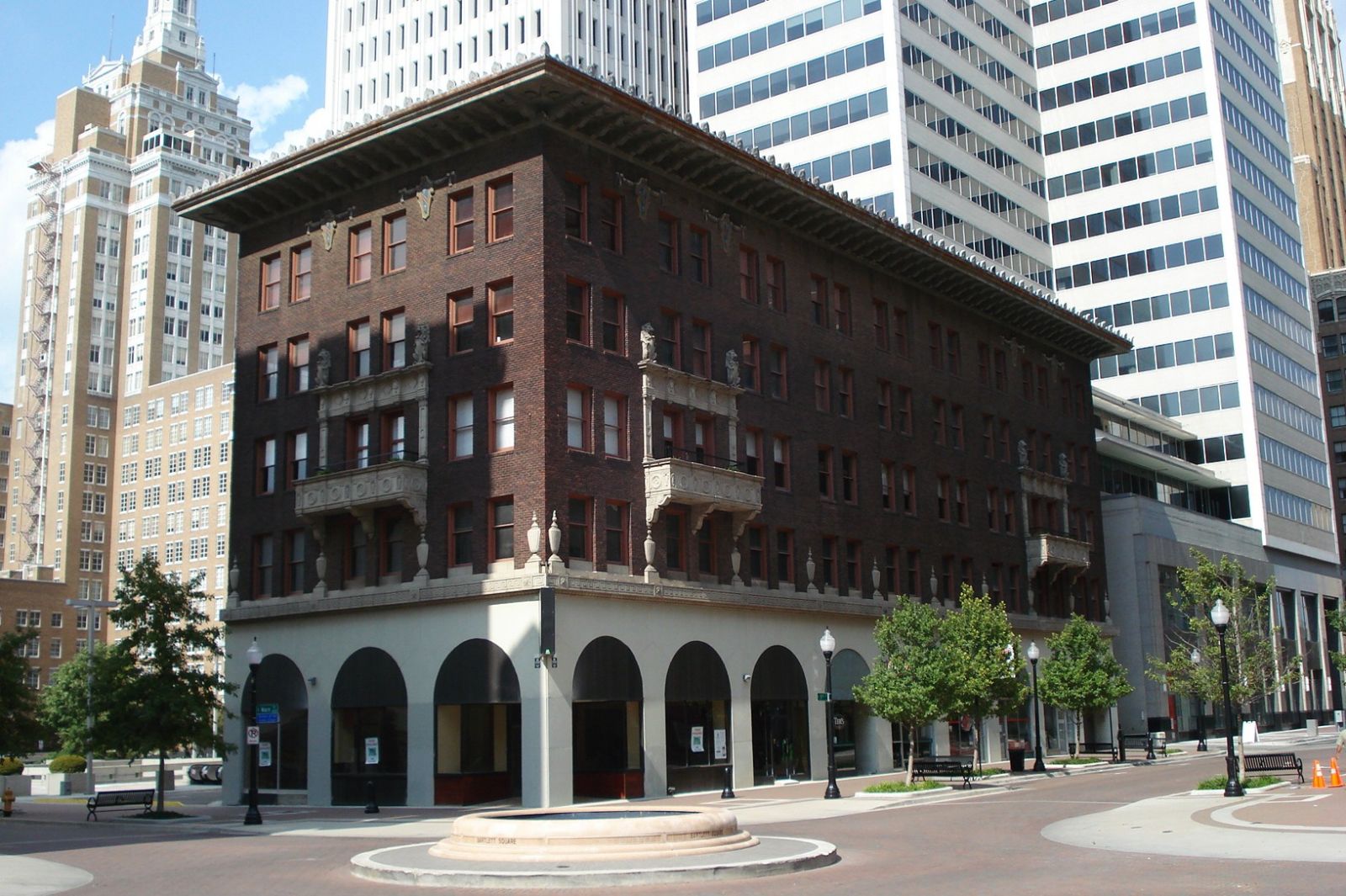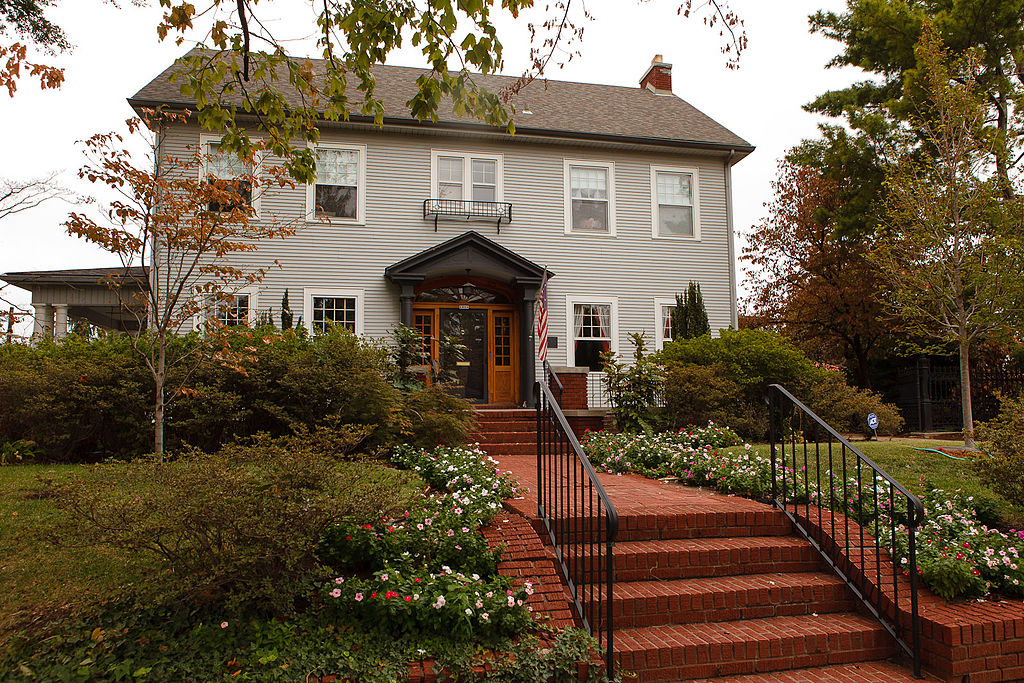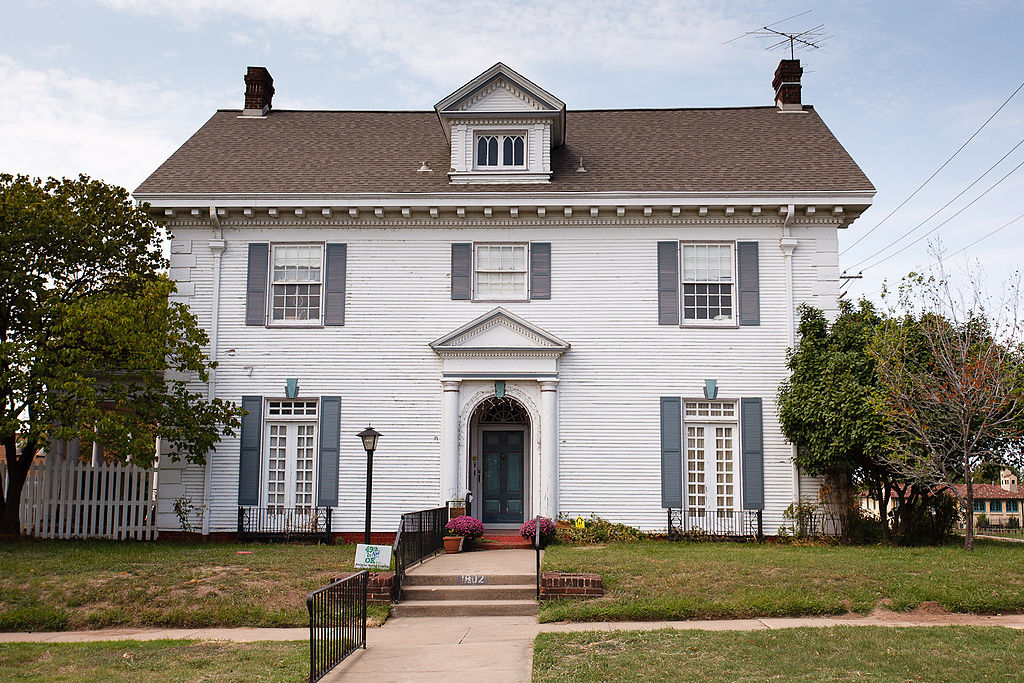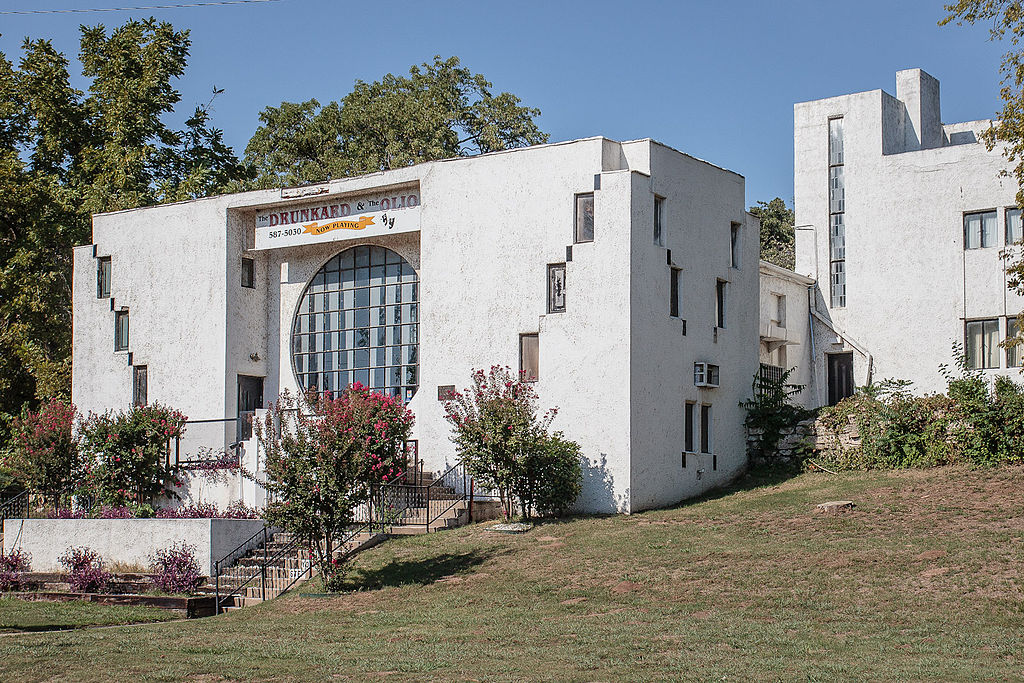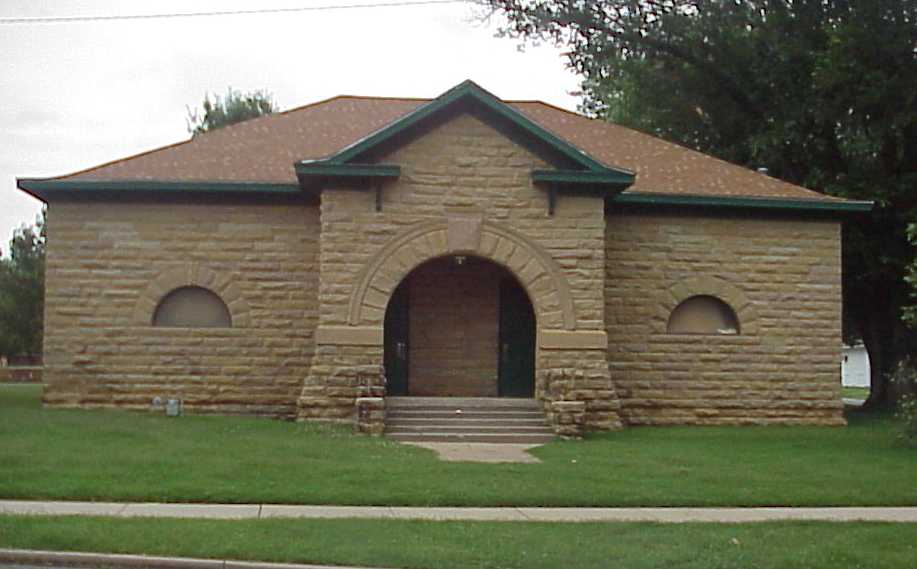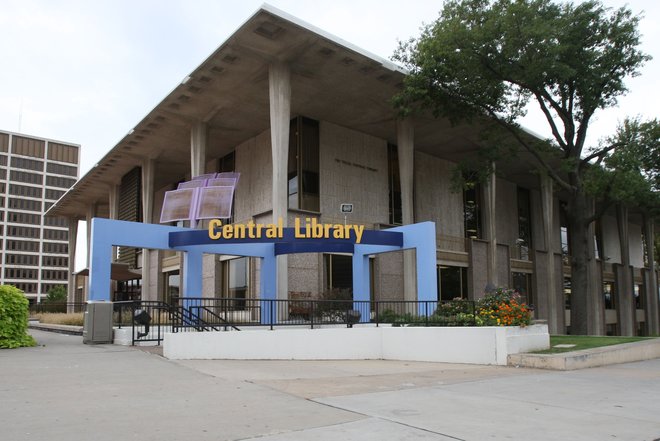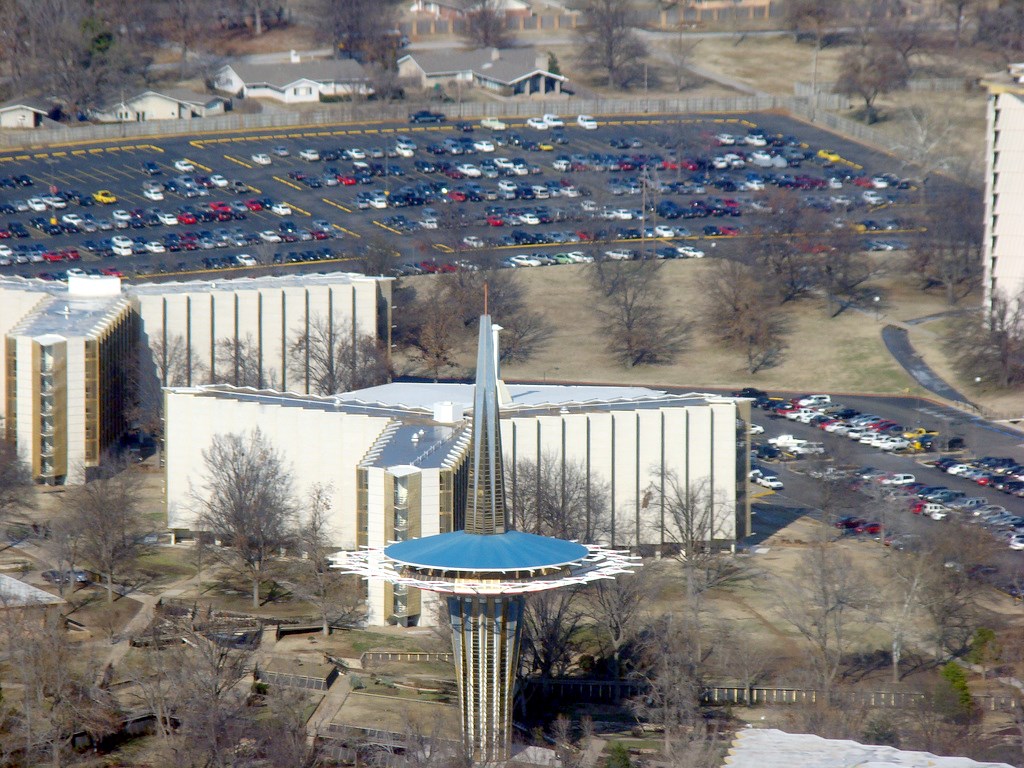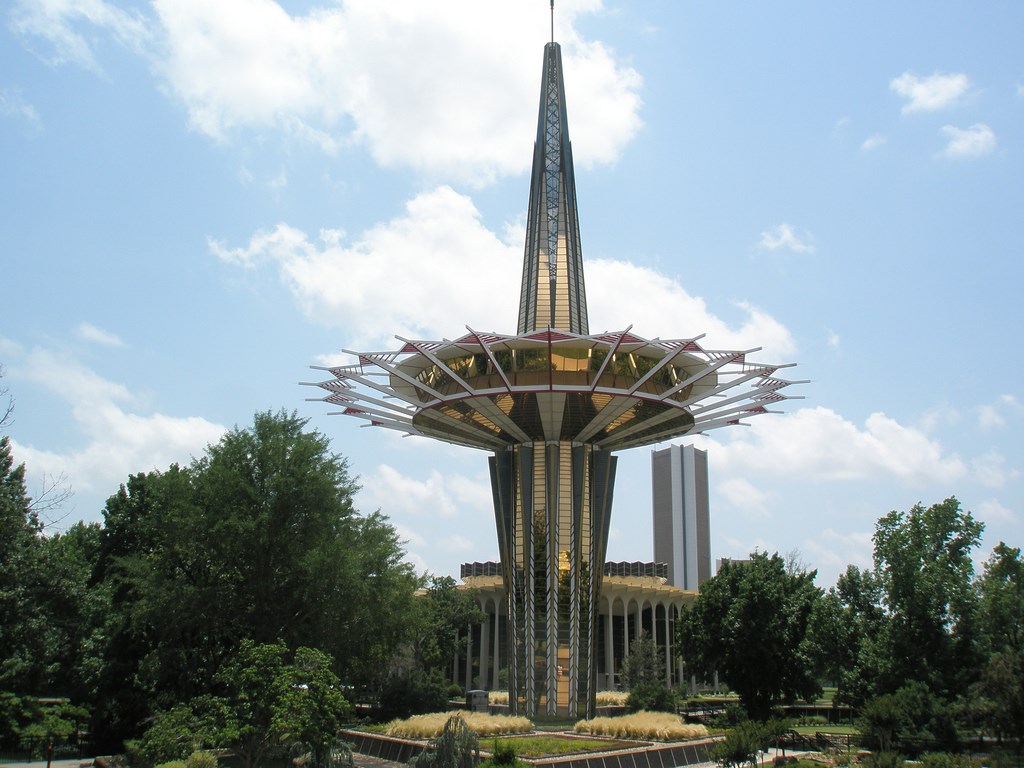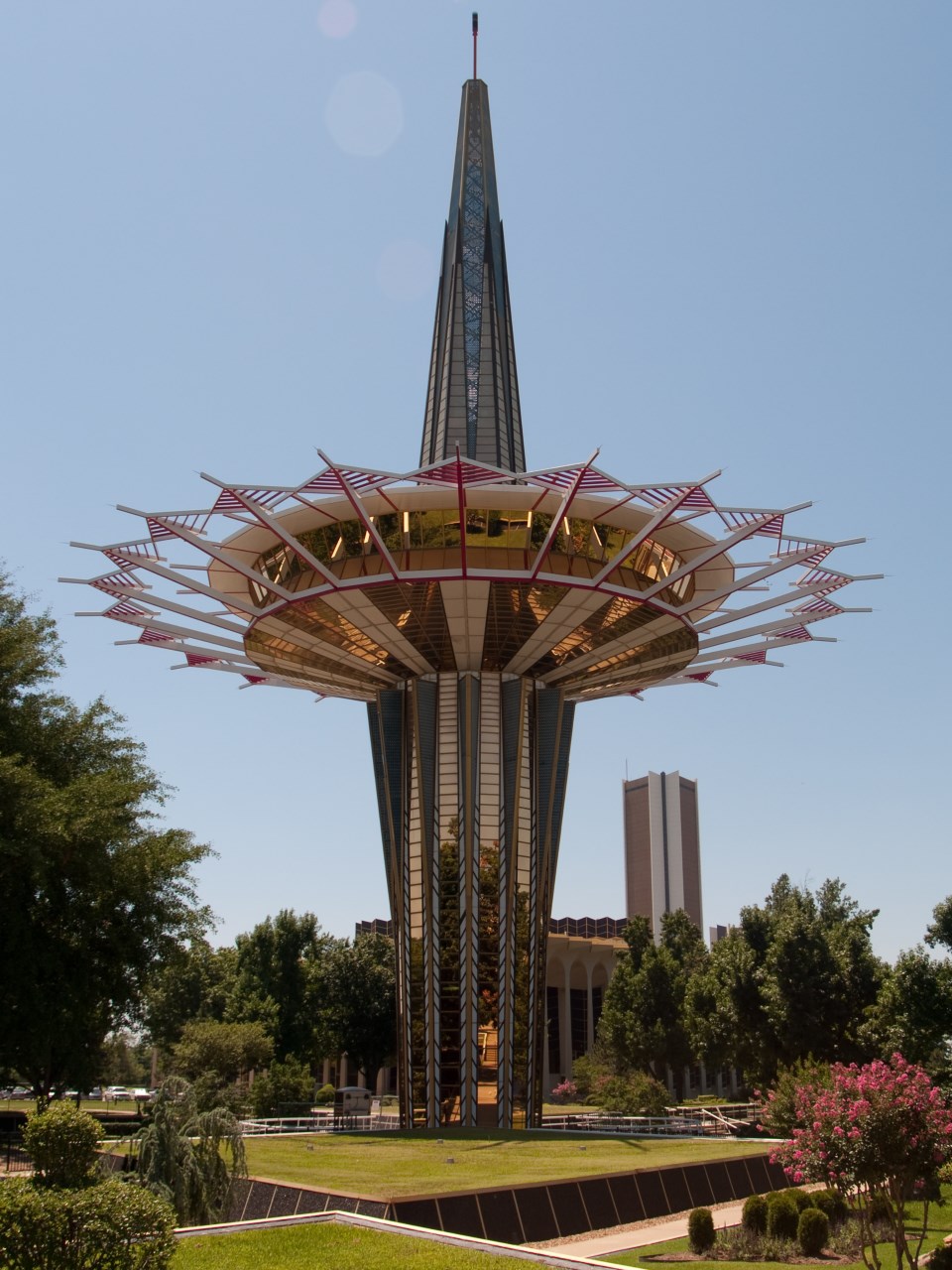 »Andolini Pizzeria
Andolini Pizzeria is operated by the Bausch brothers and their partner John Davey who own and manage some of the most authentic Italian eateries in Oklahoma. "This is not like Naples here, it is Naples," they say. The team is constantly improving its skills by travelling and seeking out new techniques, and the also frequently participate in various pizza competitions worldwide. Some of the favorite specialties include White Pizza, Vesuvio, and The Clemenza, and Andolini Pizzeria also offers a wide variety of craft beers to accompany your meal.
1552 E 15th St., 918-728-6111 (http://www.andopizza.com/)
»The Tulsa Garden Center
Located just south of Woodward Park, the Tulsa Garden Center, which is part of the Woodward Park and Gardens Historic District, is housed in the David R. Travis Mansion, a 21-room mansion built in 1919 that sits on 13 acres of land. The mission of the center is to provide the community with opportunities to learn about horticulture and the environment, and, at the same time, to preserve the historic mansion. Inside, you will find many photographs of the mansion taken at different times throughout its history. The center offers a variety of classes, events and shows, and boasts an extensive library of more than 5,000 books. The center is open from Tuesday to Saturday.
2435 South Peoria Avenue, 918-746-5125 (http://tulsagardencenter.com/about/tulsa-garden-center/)
http://vacationidea.com/destinations/best-things-to-do-in-tulsa-ok.html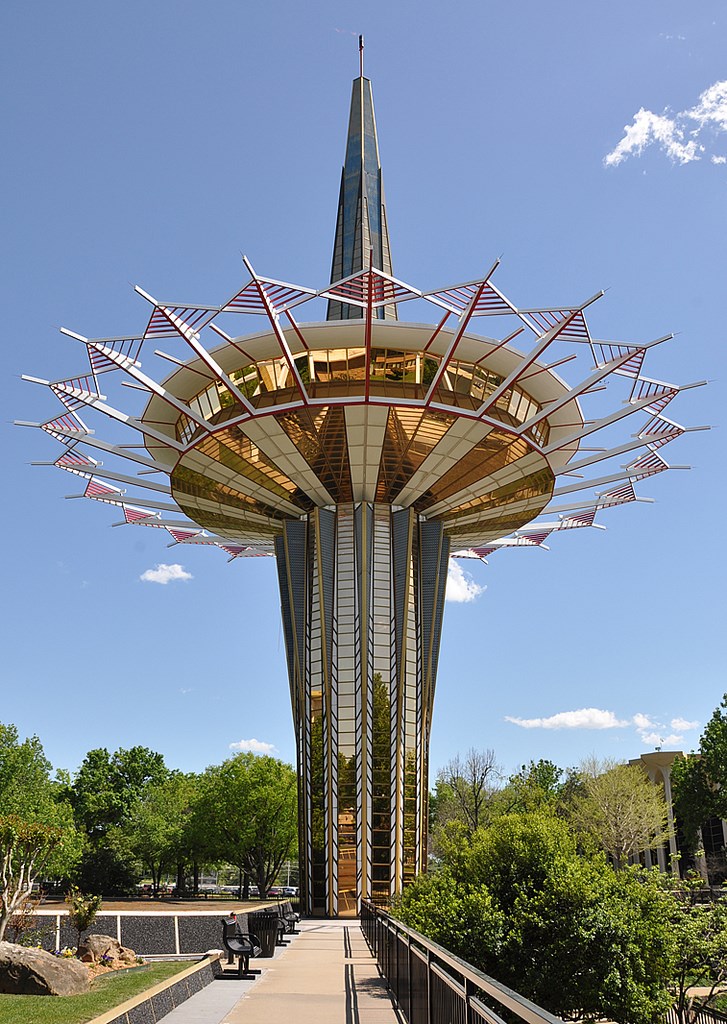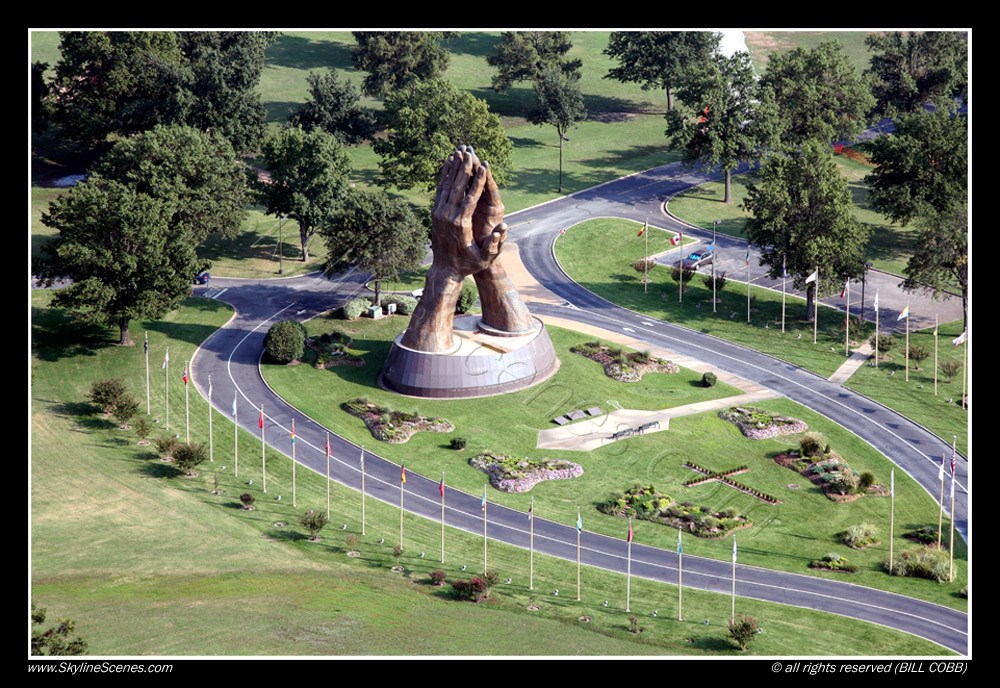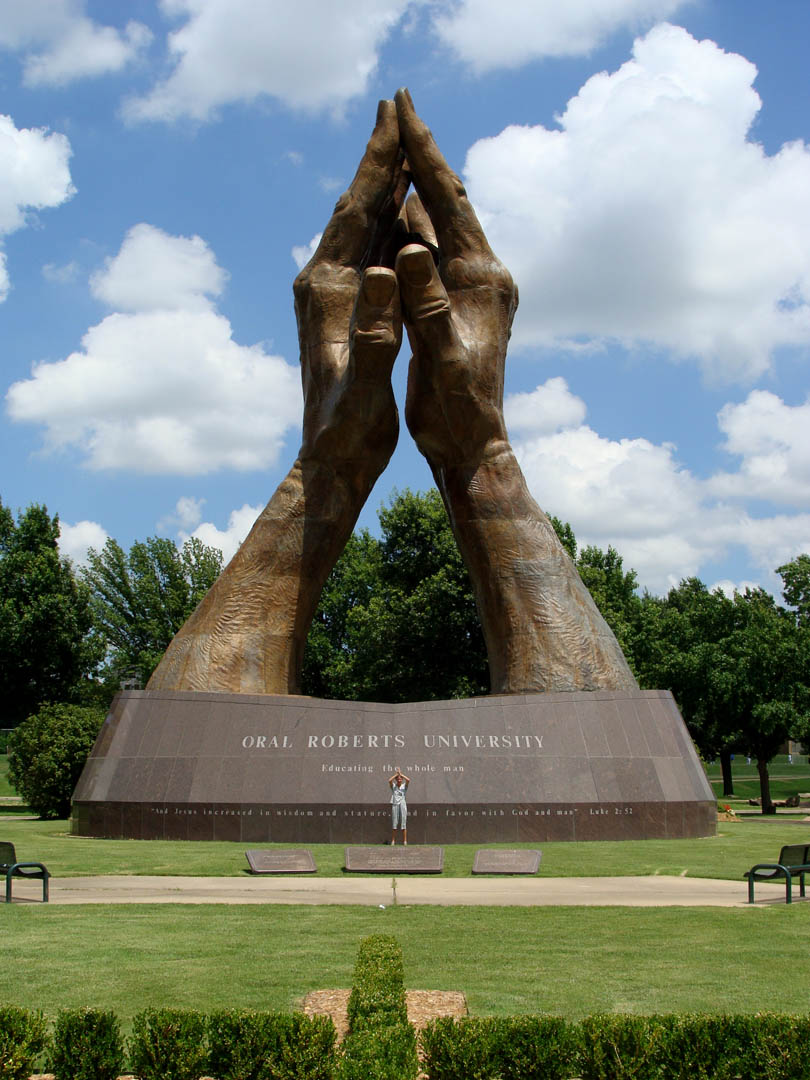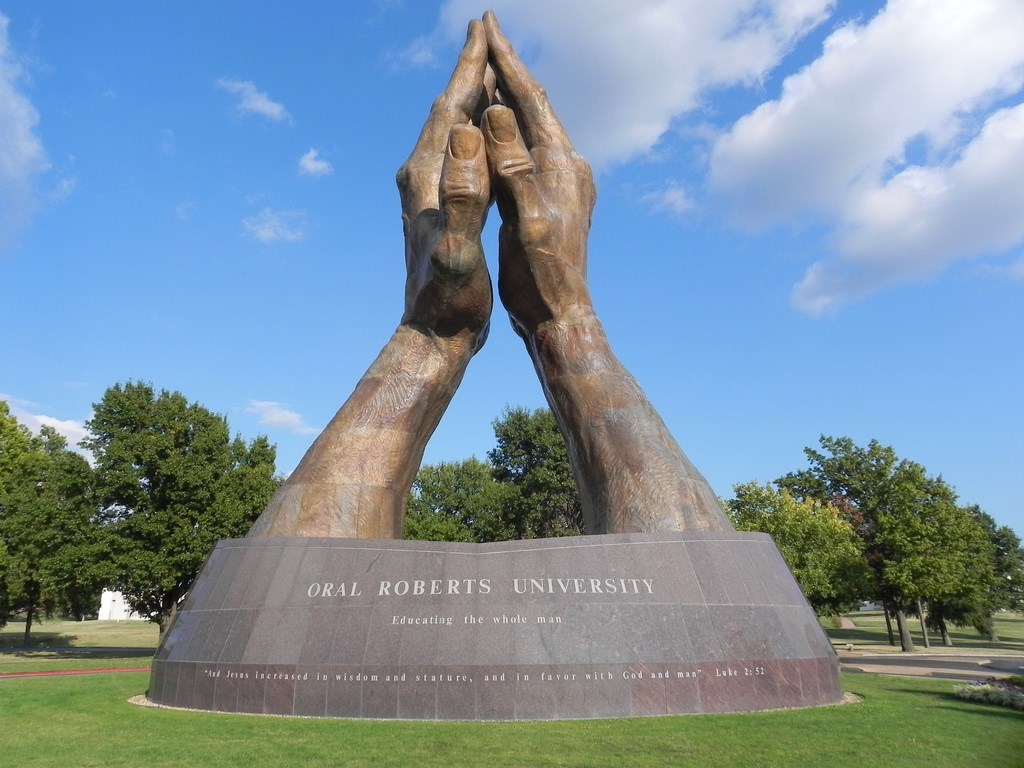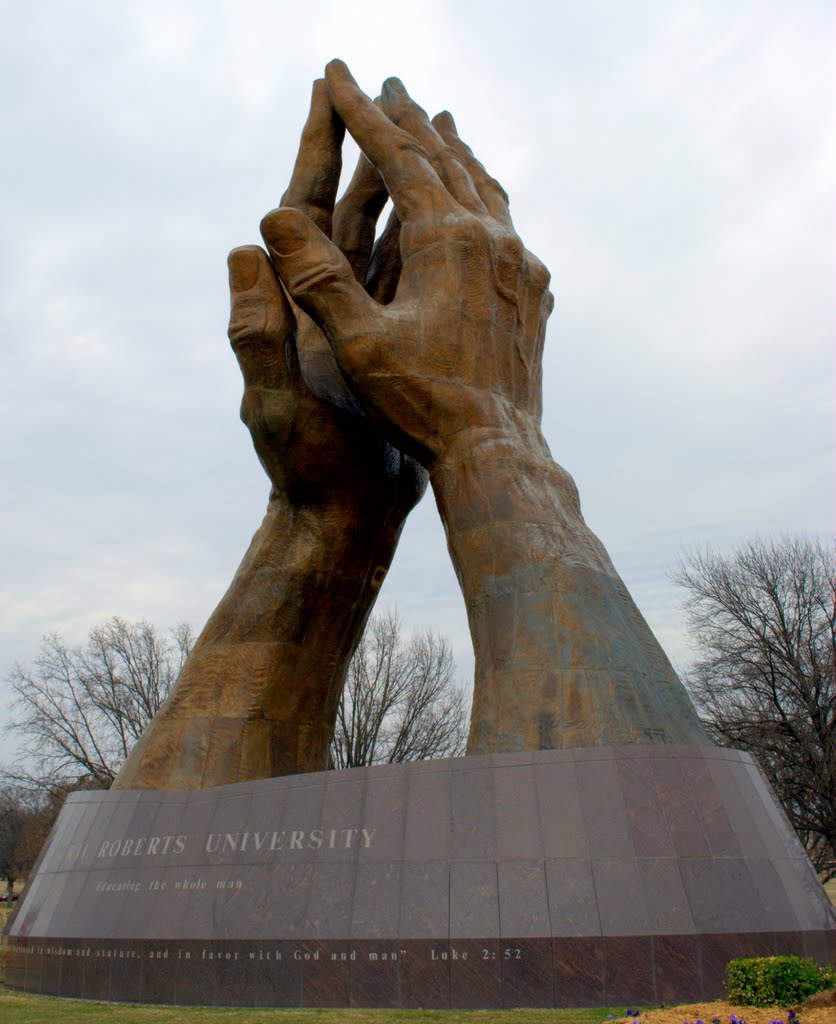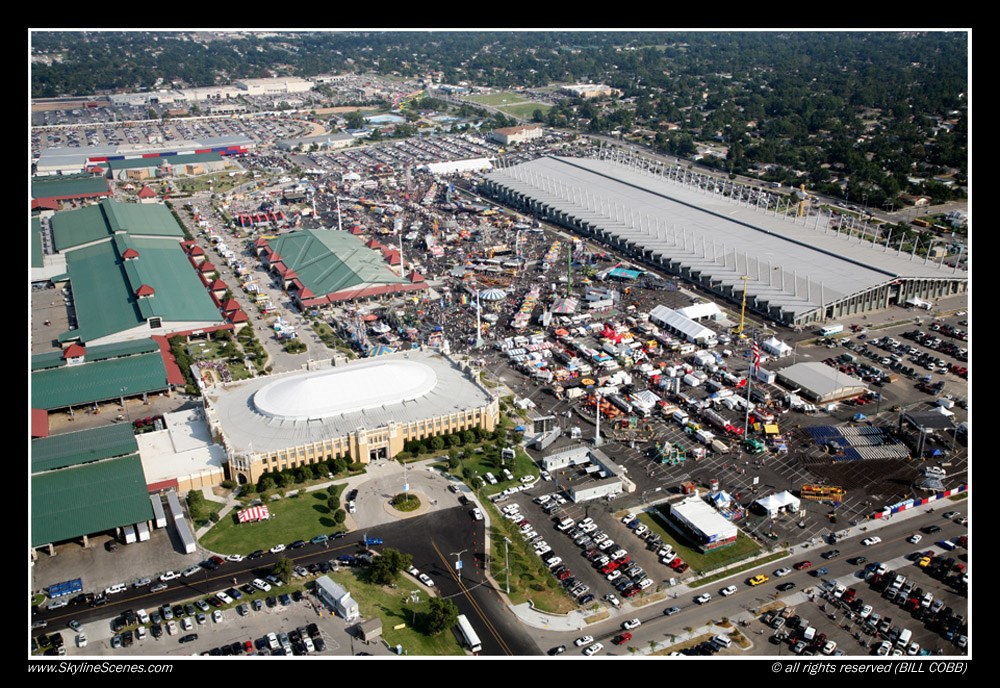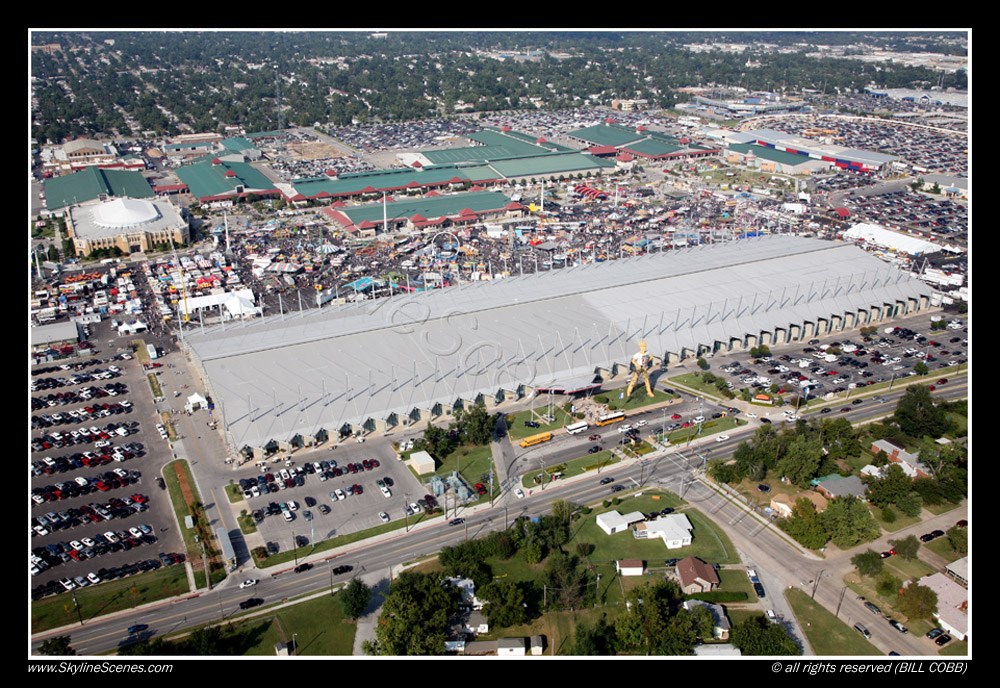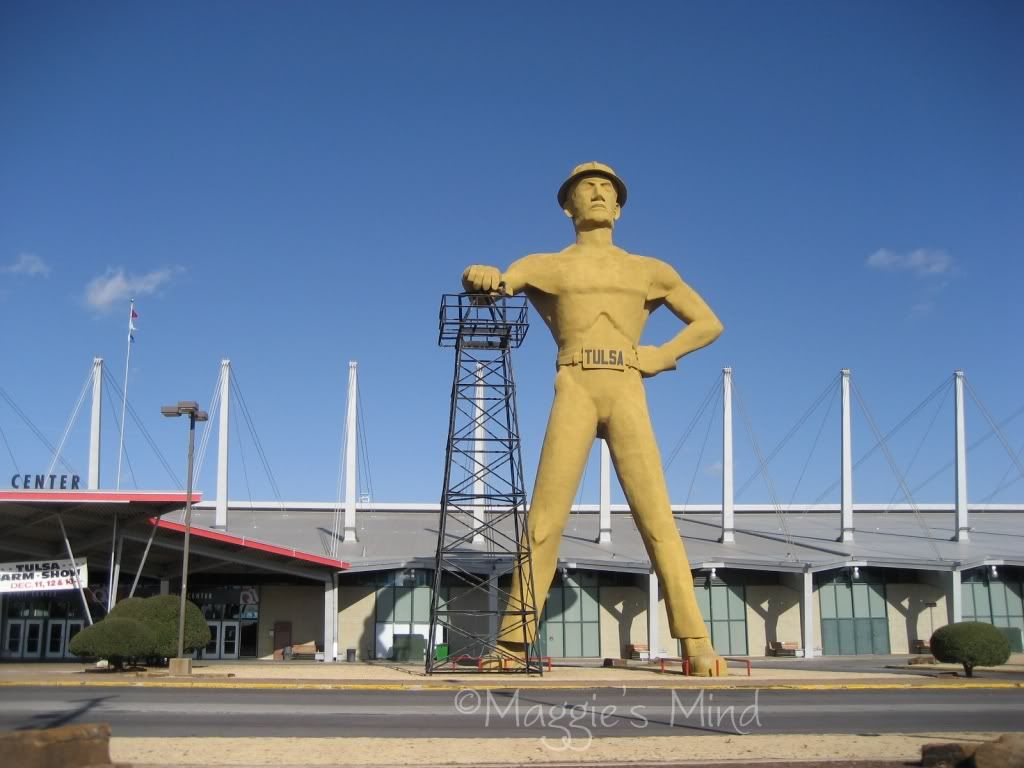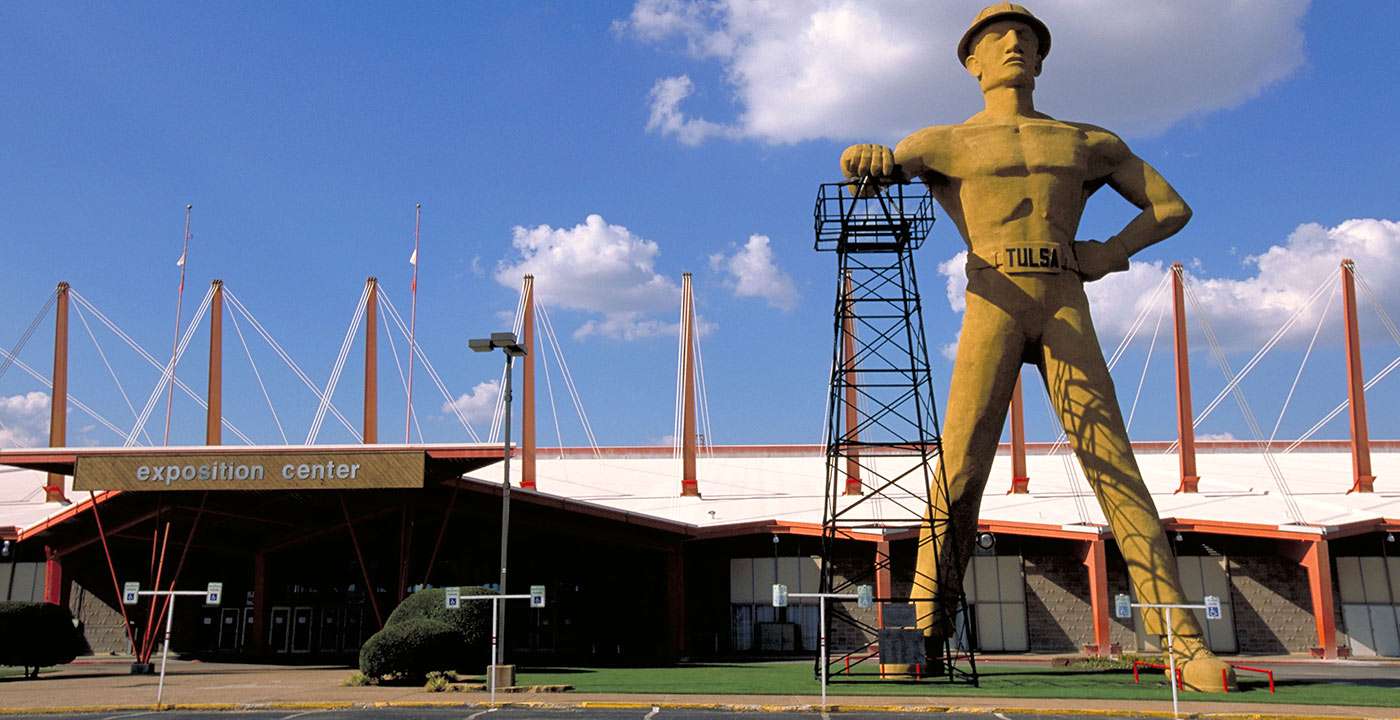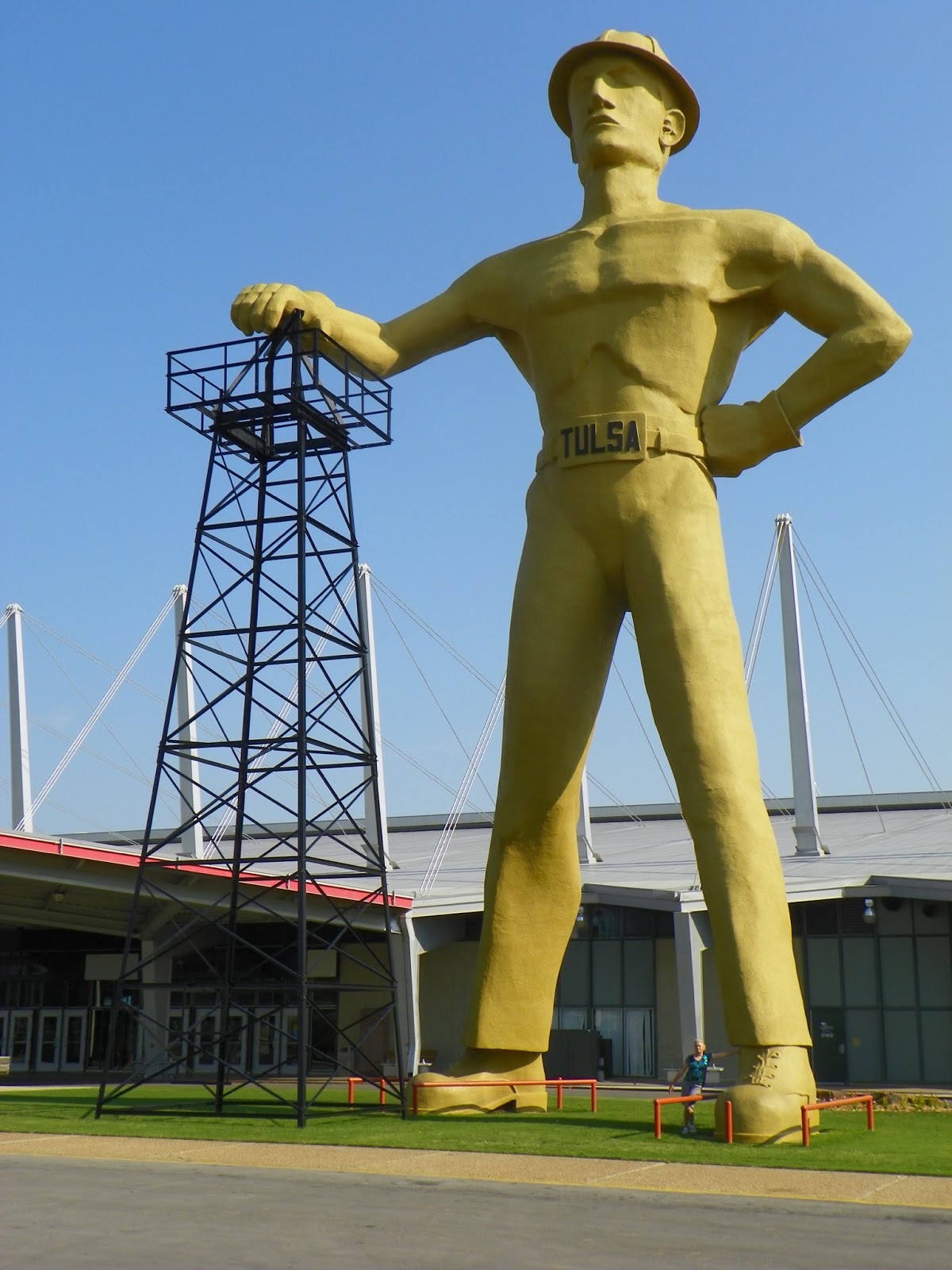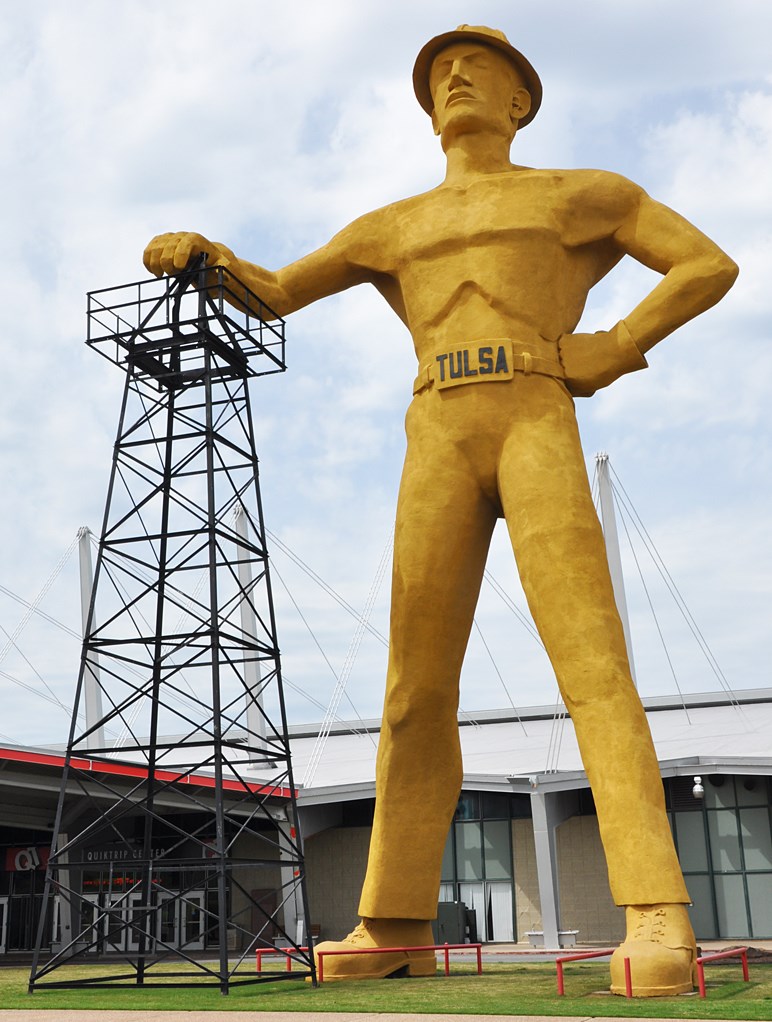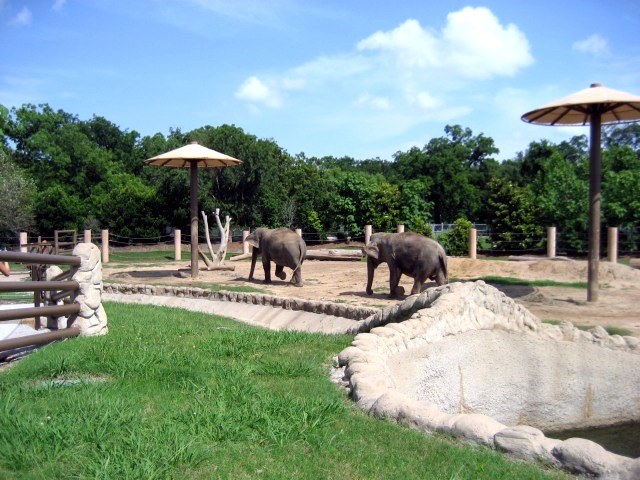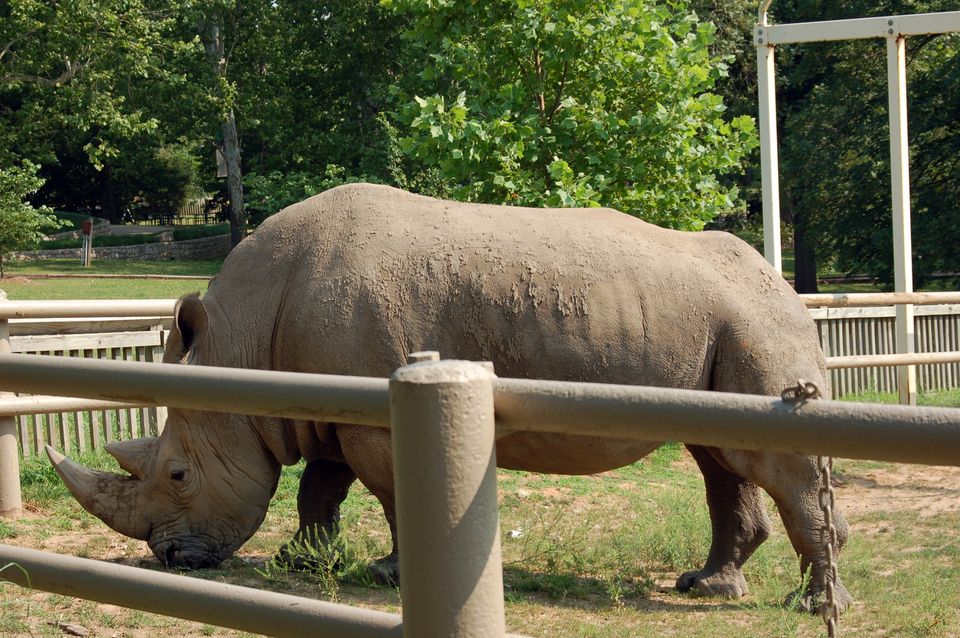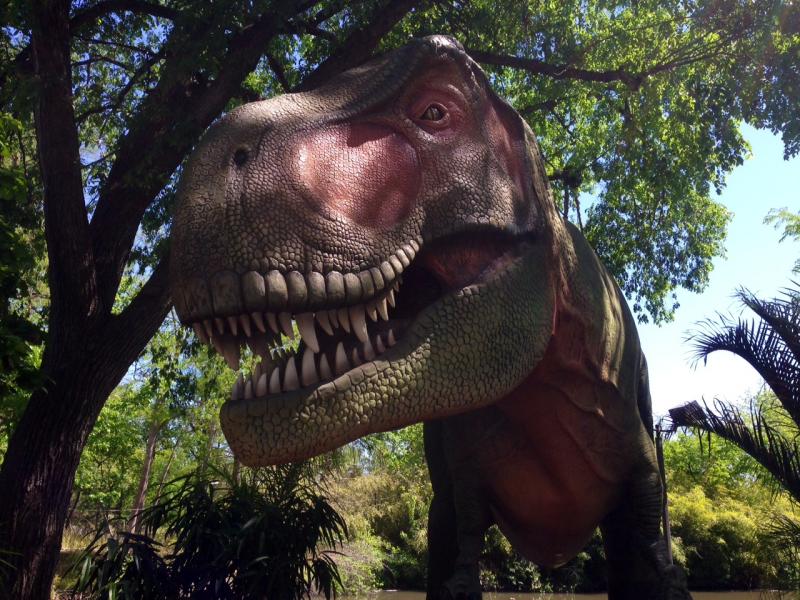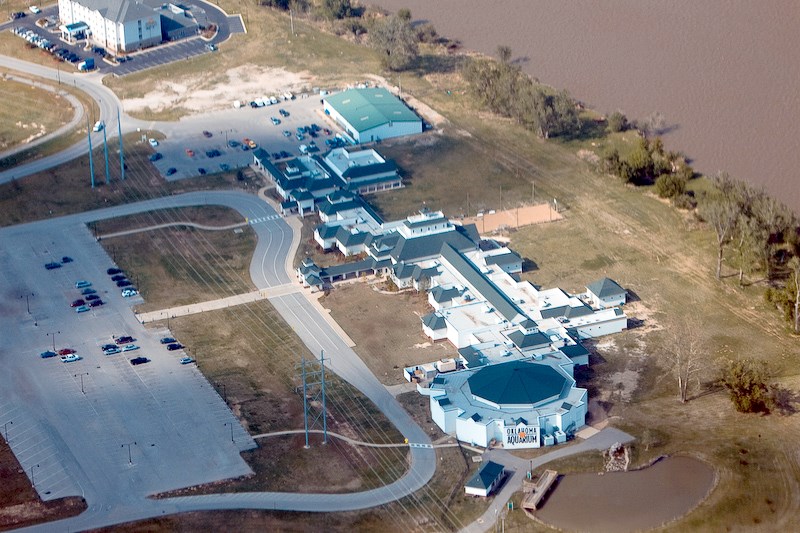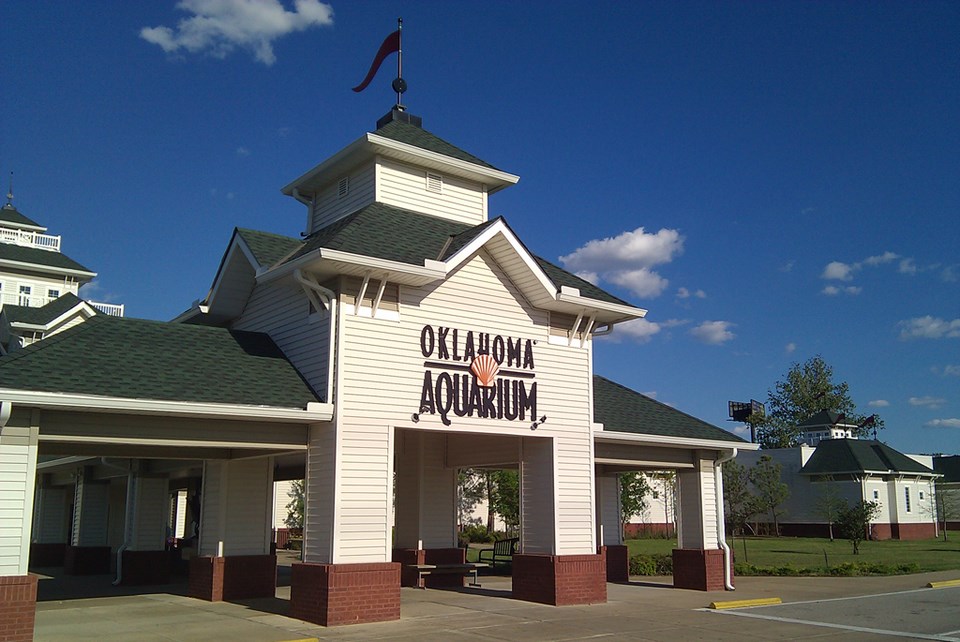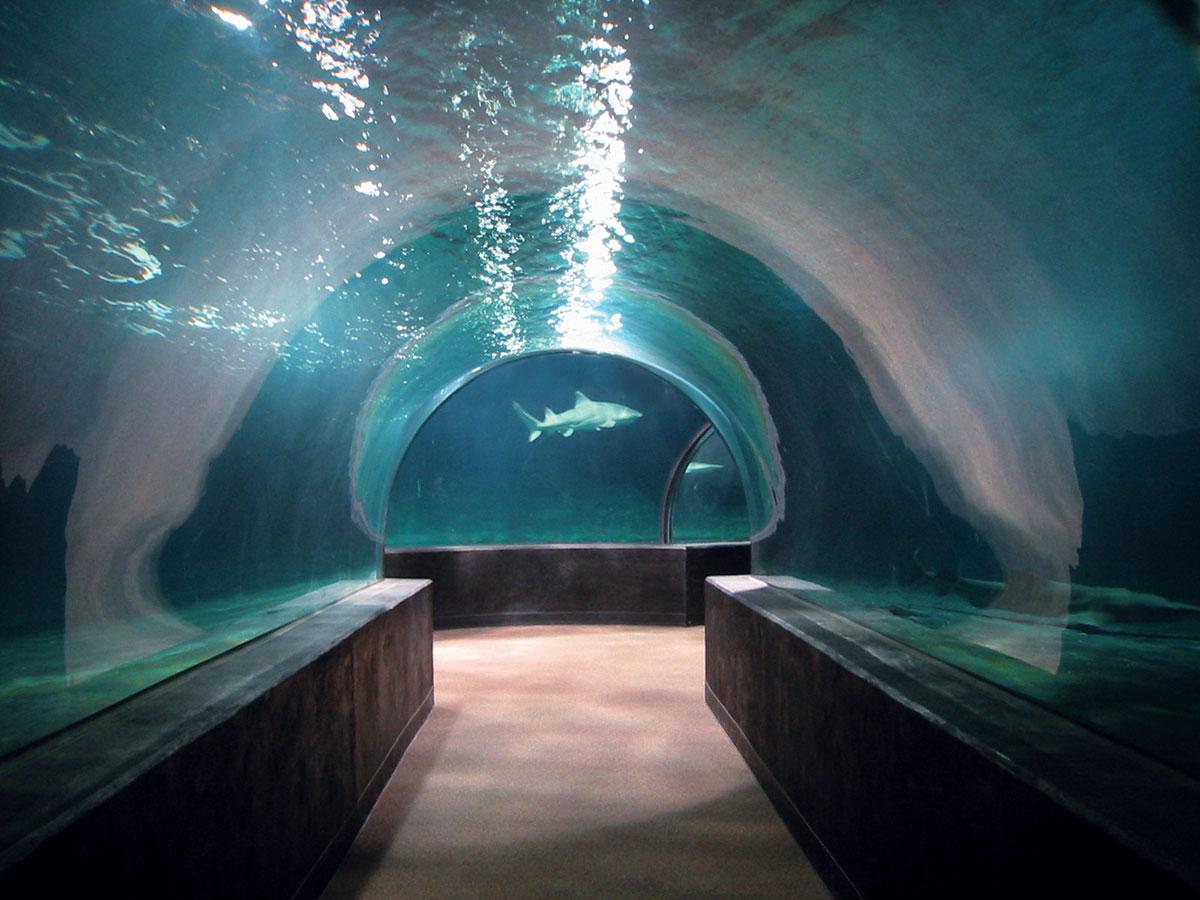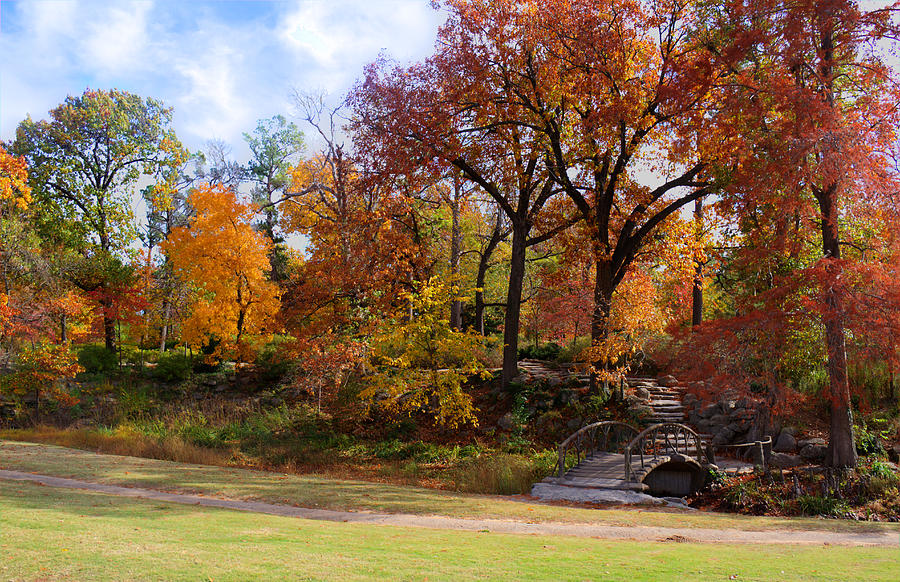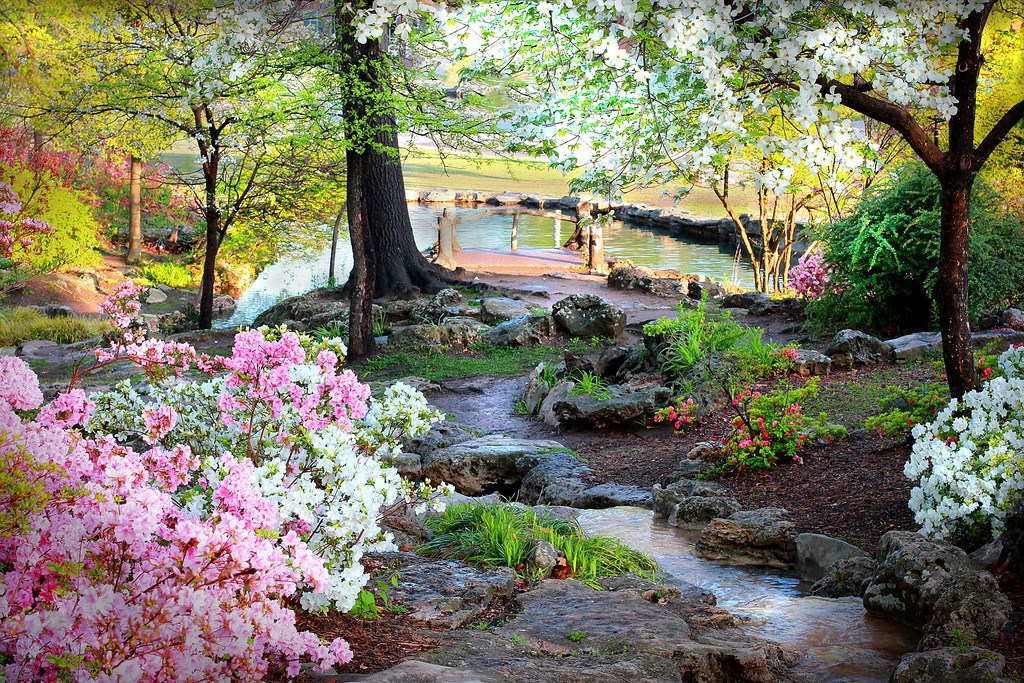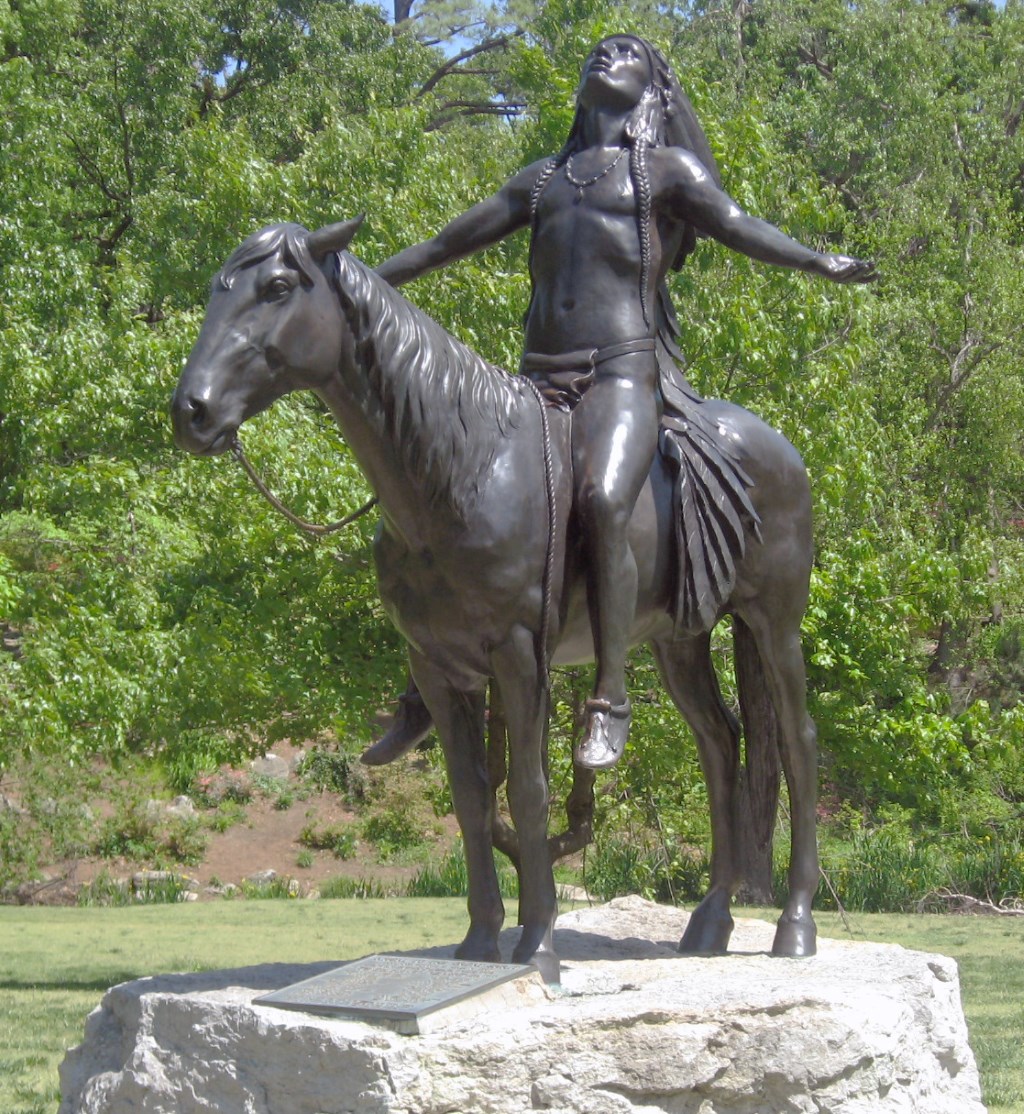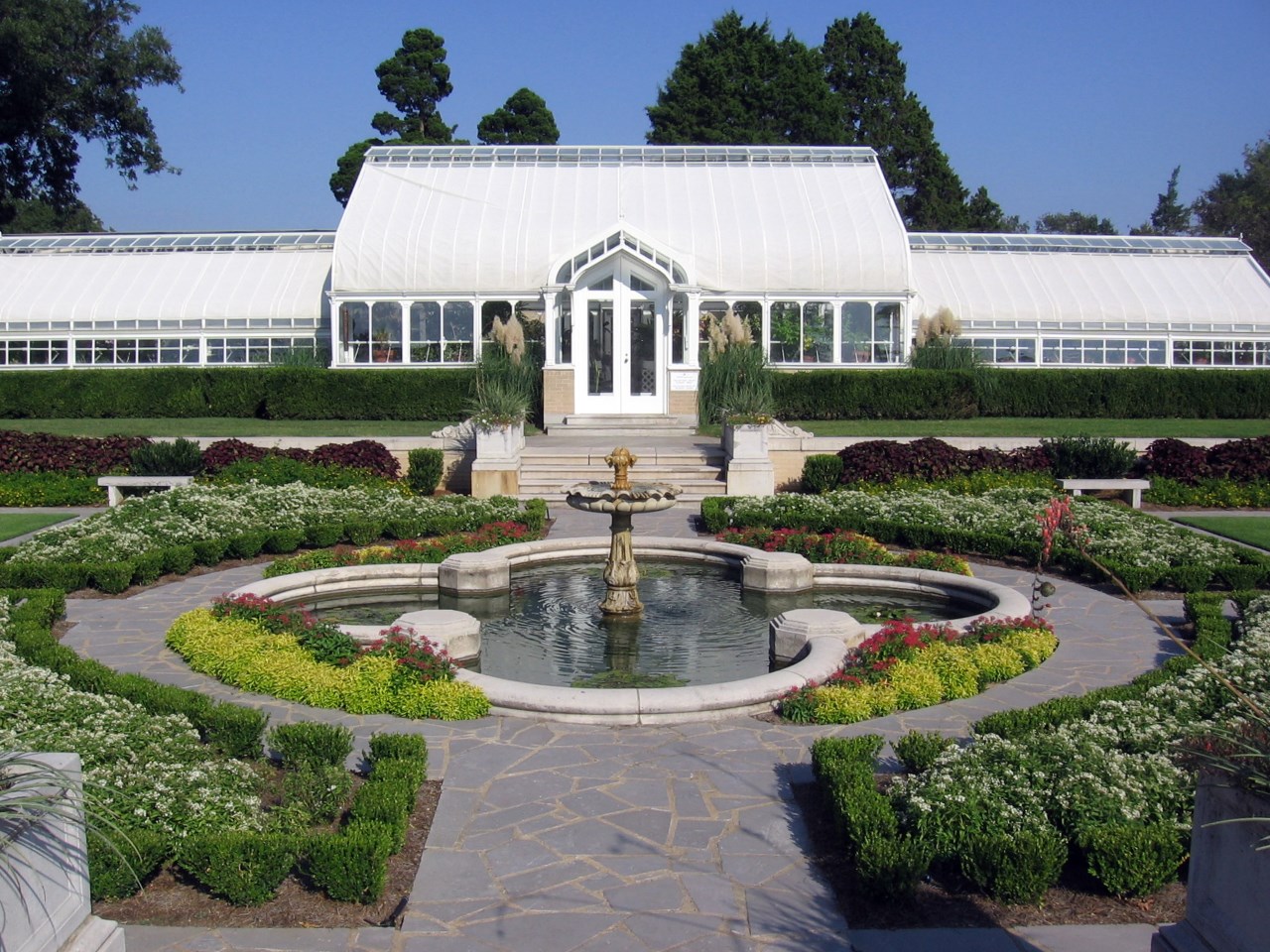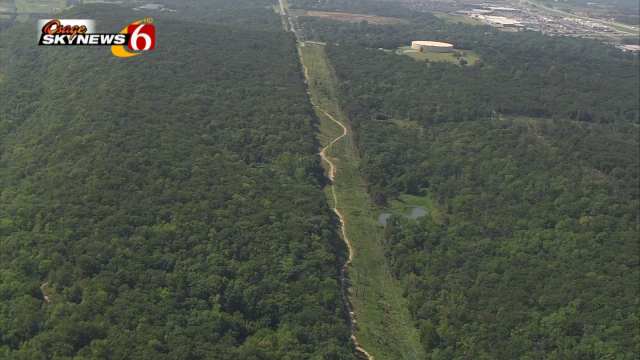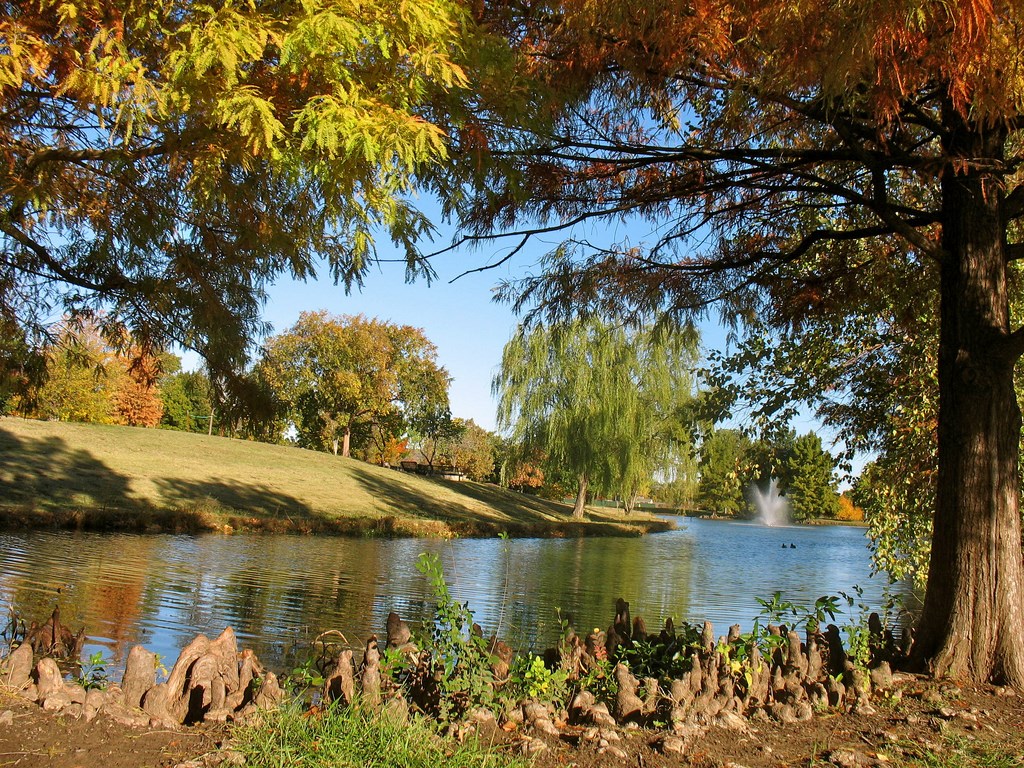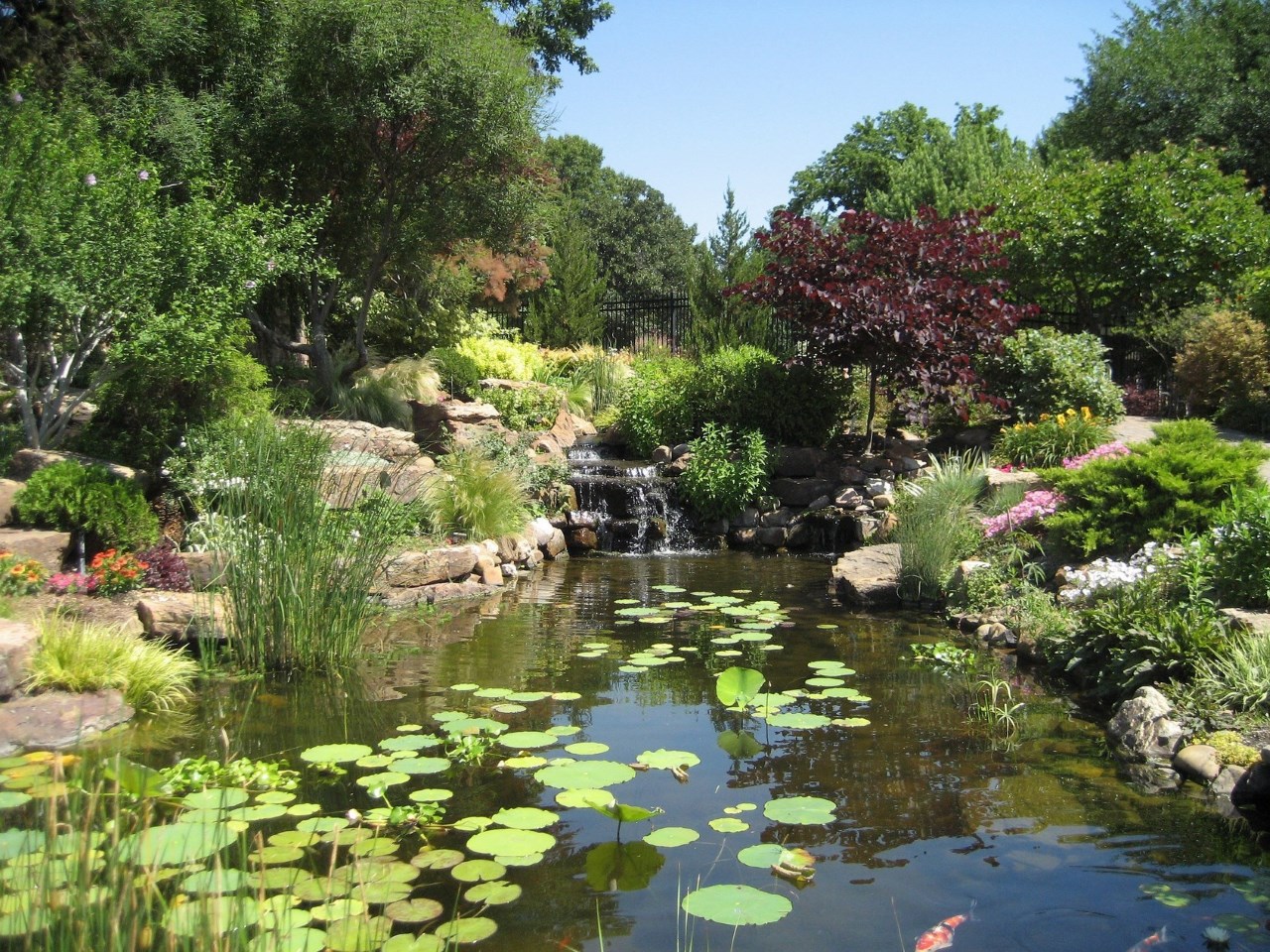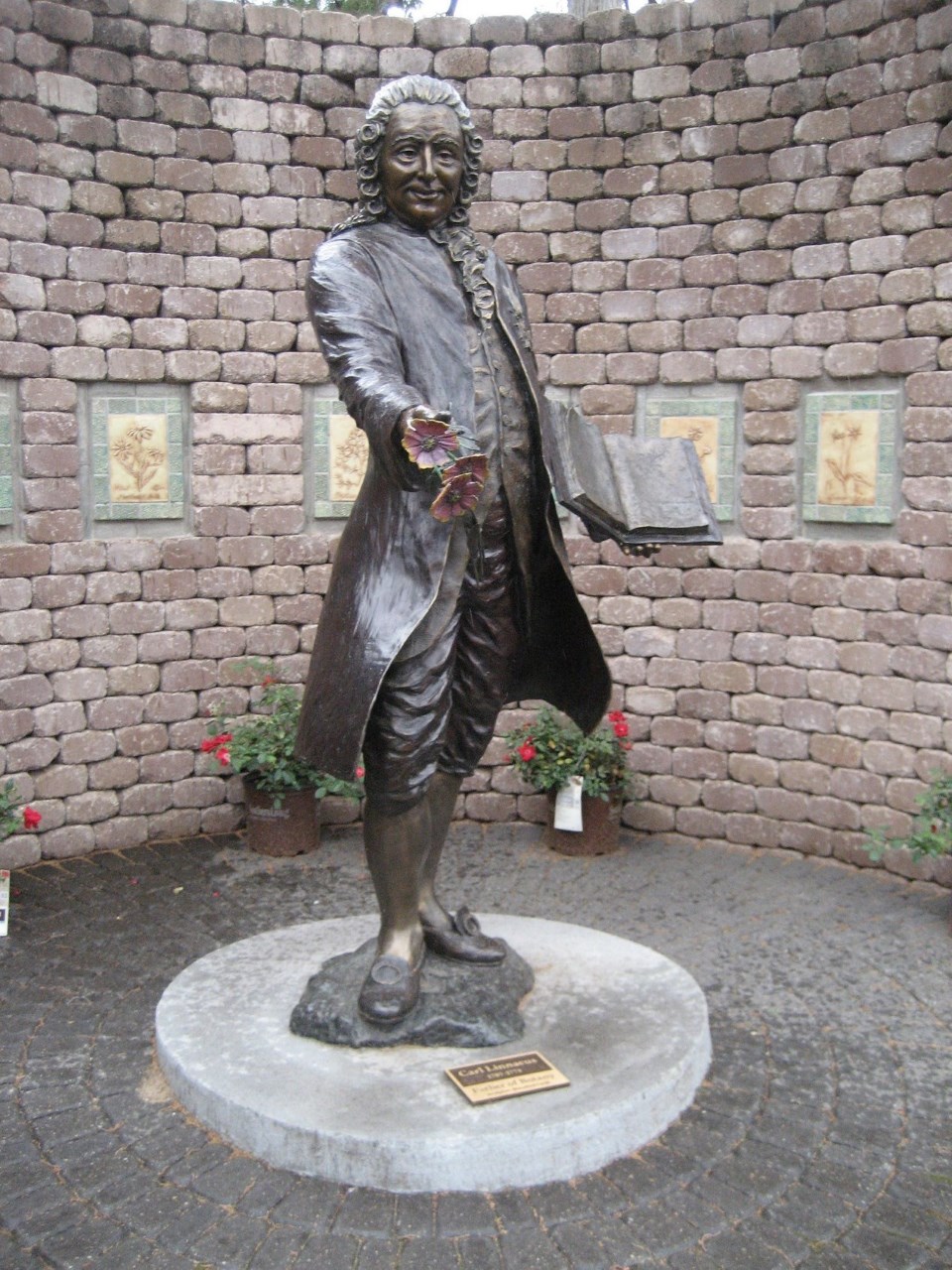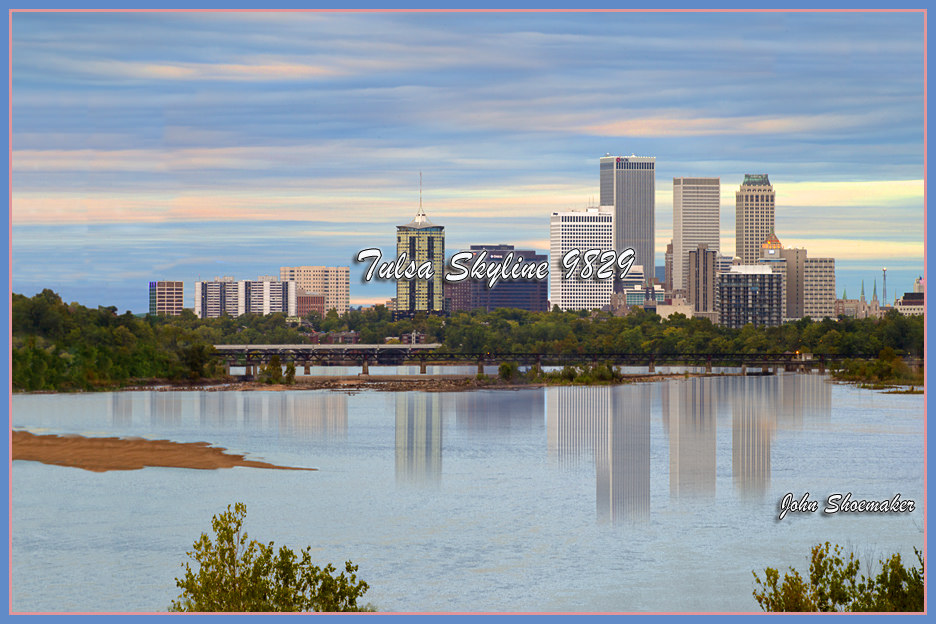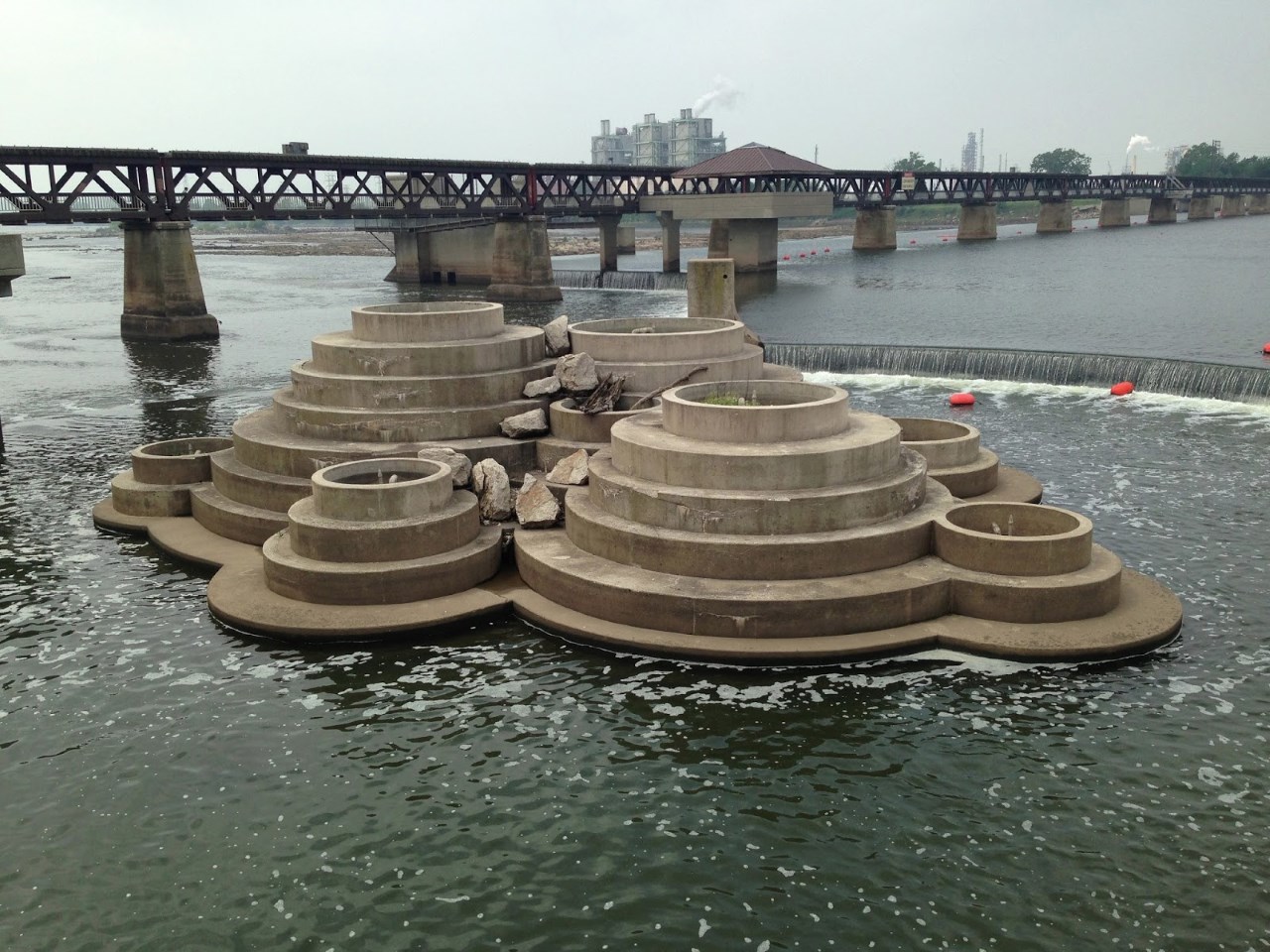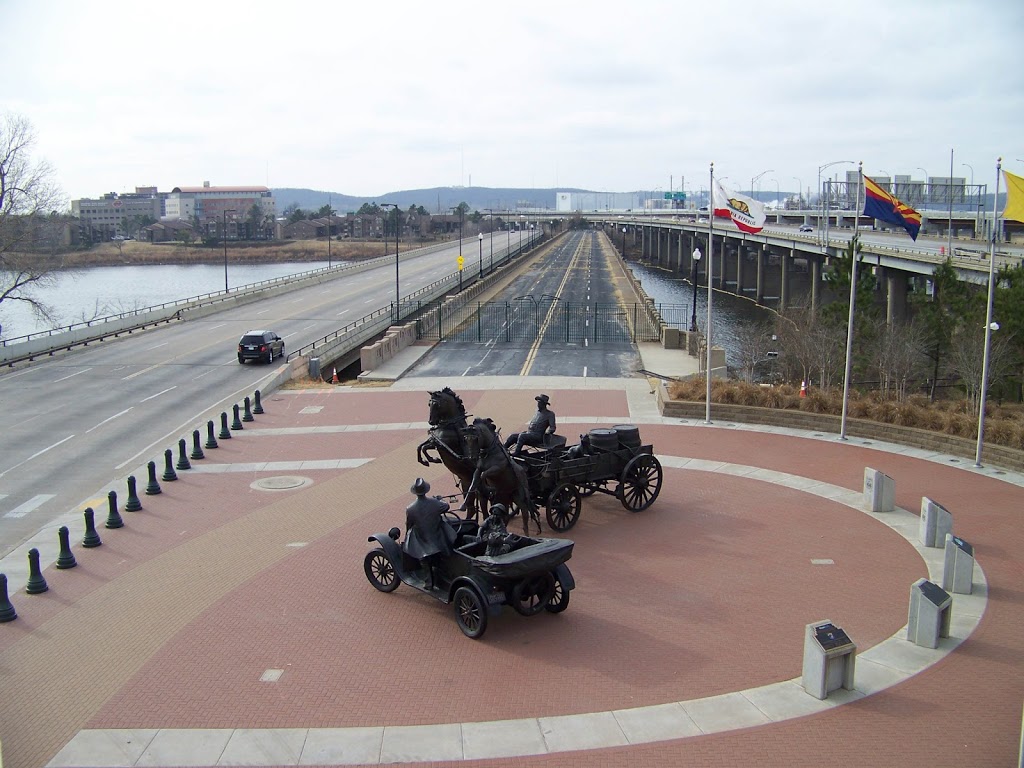 Tulsa es la segunda ciudad más grande del estado estadounidense de Oklahoma, y la número 46 de los Estados Unidos. Con una población de 391.906 habitantes, según el censo de 2010,6 es la principal aglomeración del área metropolitana de Tulsa, que cuenta con 937.478 (2010) habitantes en el área estadística metropolitana y 988.454 (2010) en el área estadística combinada,7 la cual se espera que llegue al millón de habitantes entre 2010 y 2012.8 Tulsa es la capital del condado de Tulsa, el más densamente poblado de Oklahoma,9 y se extiende hasta los condados de Osage, Rogers y Wagoner.
Tulsa fue fundada por el clan Lochapoka de la tribu creek de nativos americanos entre 1828 y 1836. En 1921, la ciudad sufrió una serie de disturbios que pasaron a la historia como uno de los más brutales actos de violencia racial de la historia de los Estados Unidos.10 Durante la mayor parte del siglo XX, Tulsa recibió el sobrenombre de capital mundial del petróleo, jugando un papel esencial como uno de los más importantes centros neurálgicos de la industria petrolera estadounidense.11 Por otro lado, Tulsa, junto con varias otras ciudades, afirma ser el punto de partida de la famosa Ruta 66 y es también conocida por su música western swing.
Otrora enormemente dependiente de la industria del petróleo, la crisis económica y los consiguientes esfuerzos de diversificación crearon un nuevo modelo productivo con bases en la energía, las finanzas, la aviación, las telecomunicaciones y los sectores tecnológicos.14 El puerto de Catoosa, situado al principio del sistema de navegación McClellan-Kerr del río Arkansas, es el puerto fluvial más interior de los Estados Unidos con acceso a las distintas vías fluviales.15 16 Dos universidades de Tulsa cuentan con equipos en la división I de la NCAA: la Universidad Oral Roberts y la Universidad de Tulsa.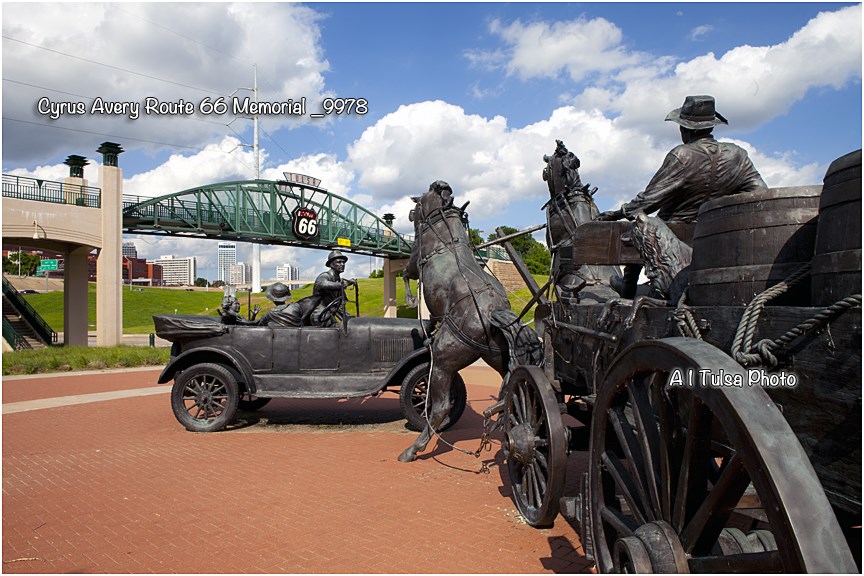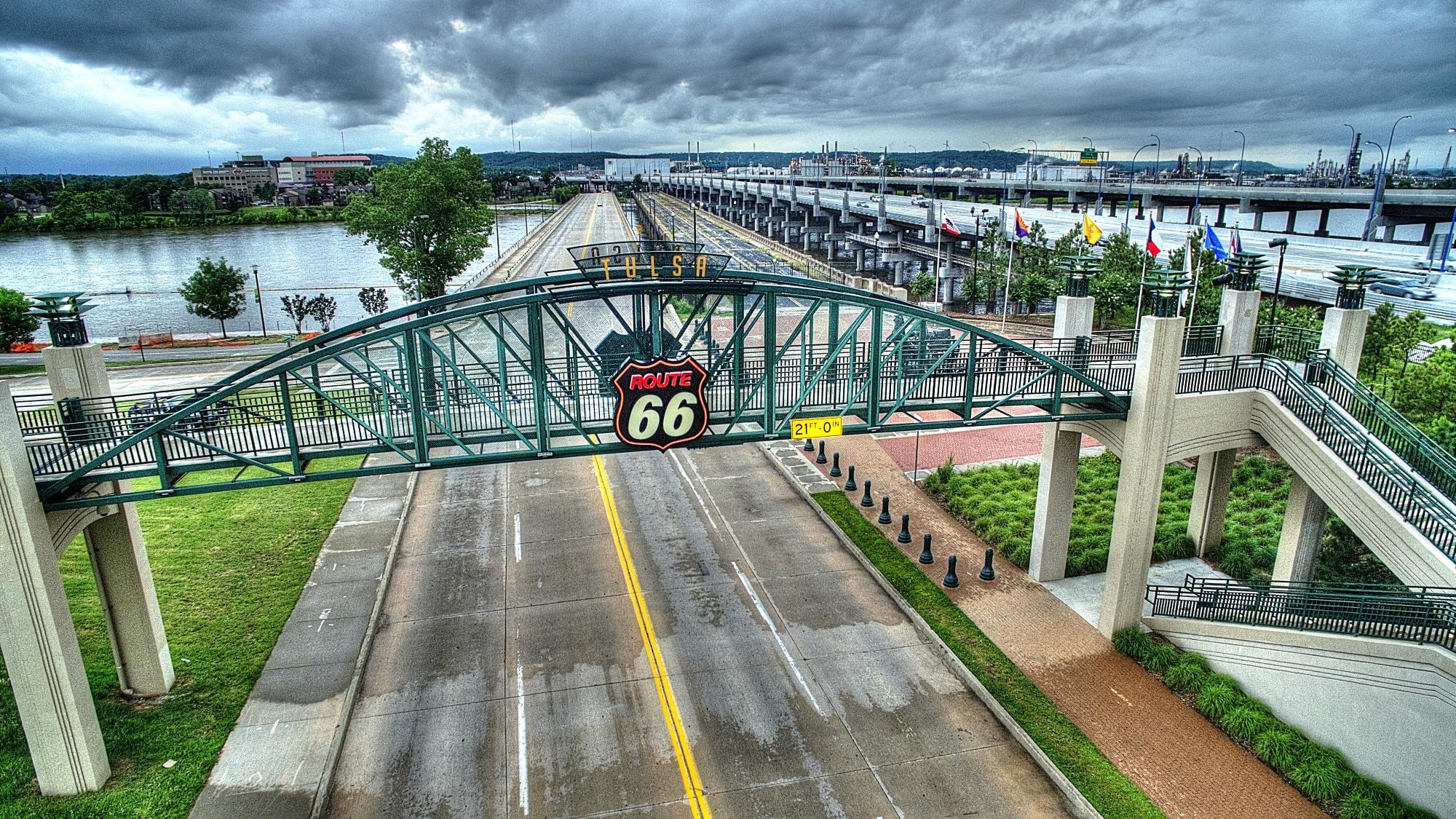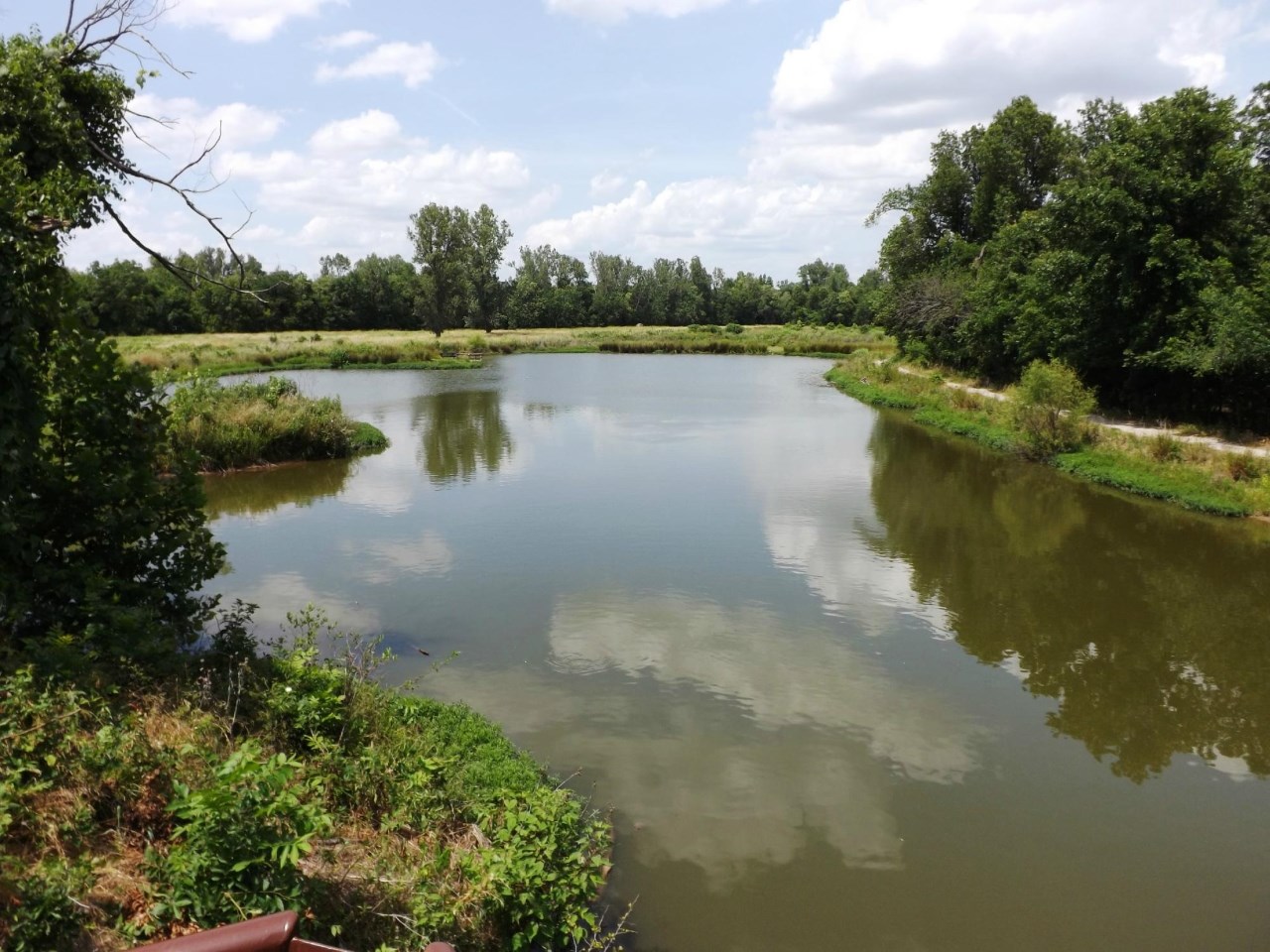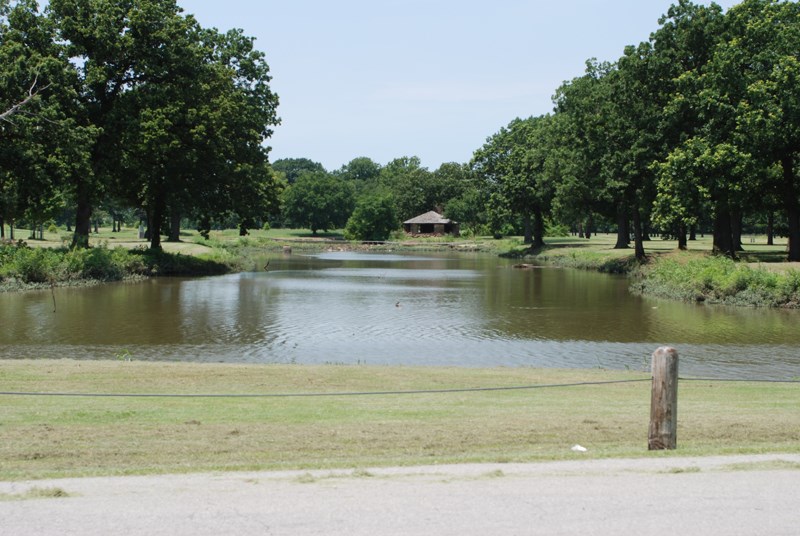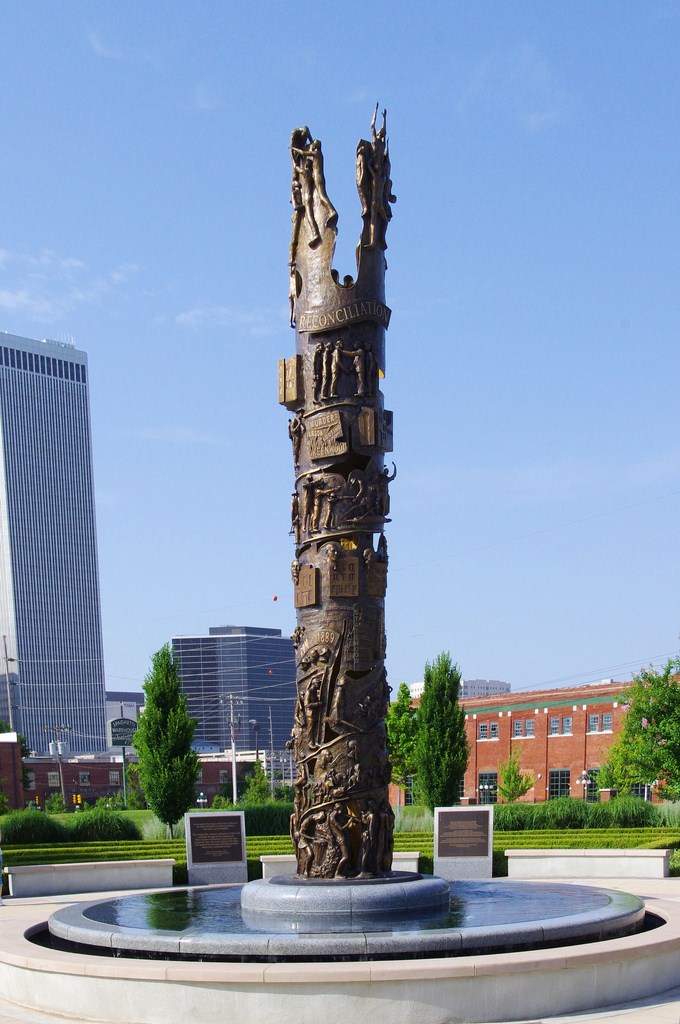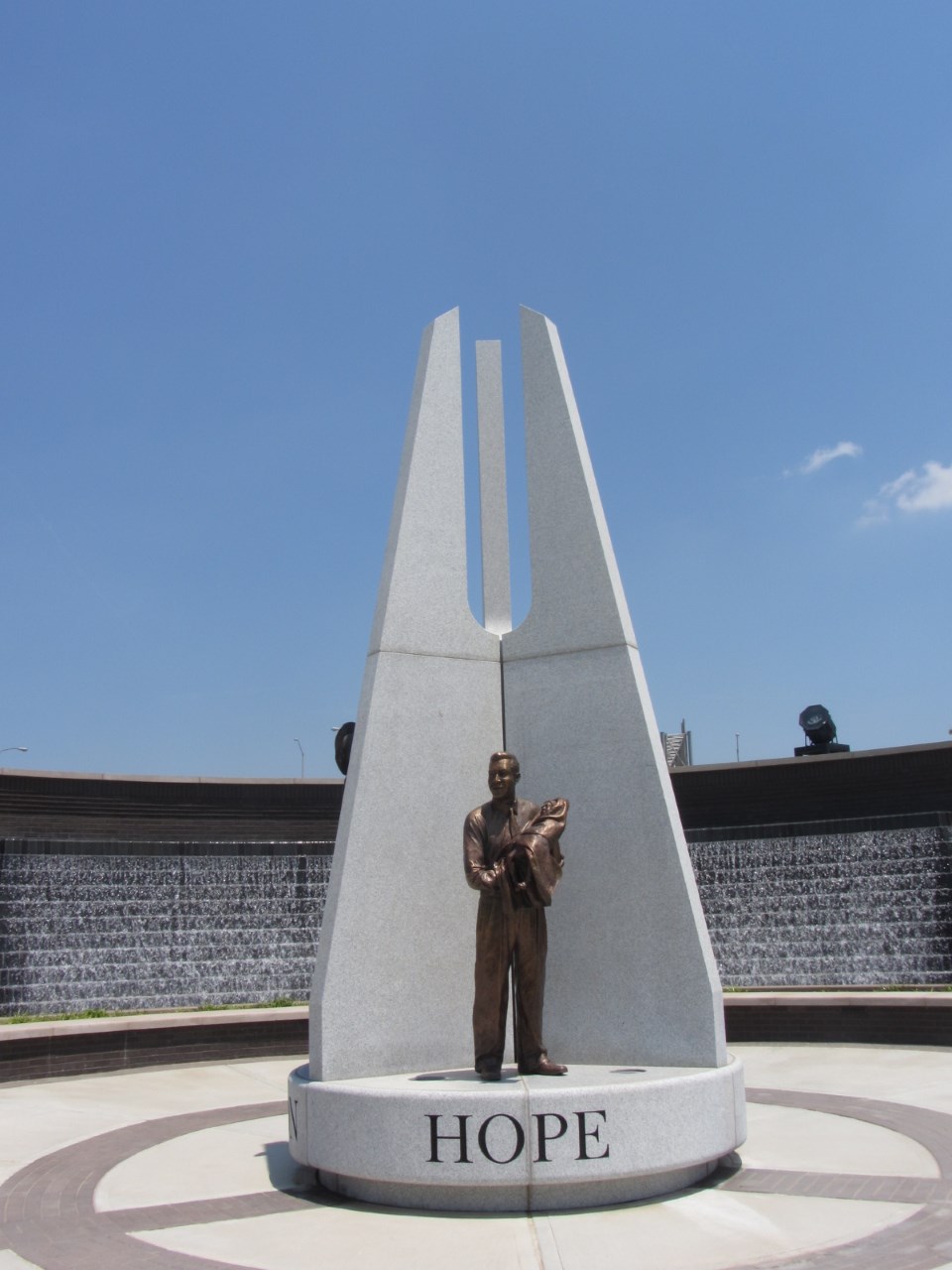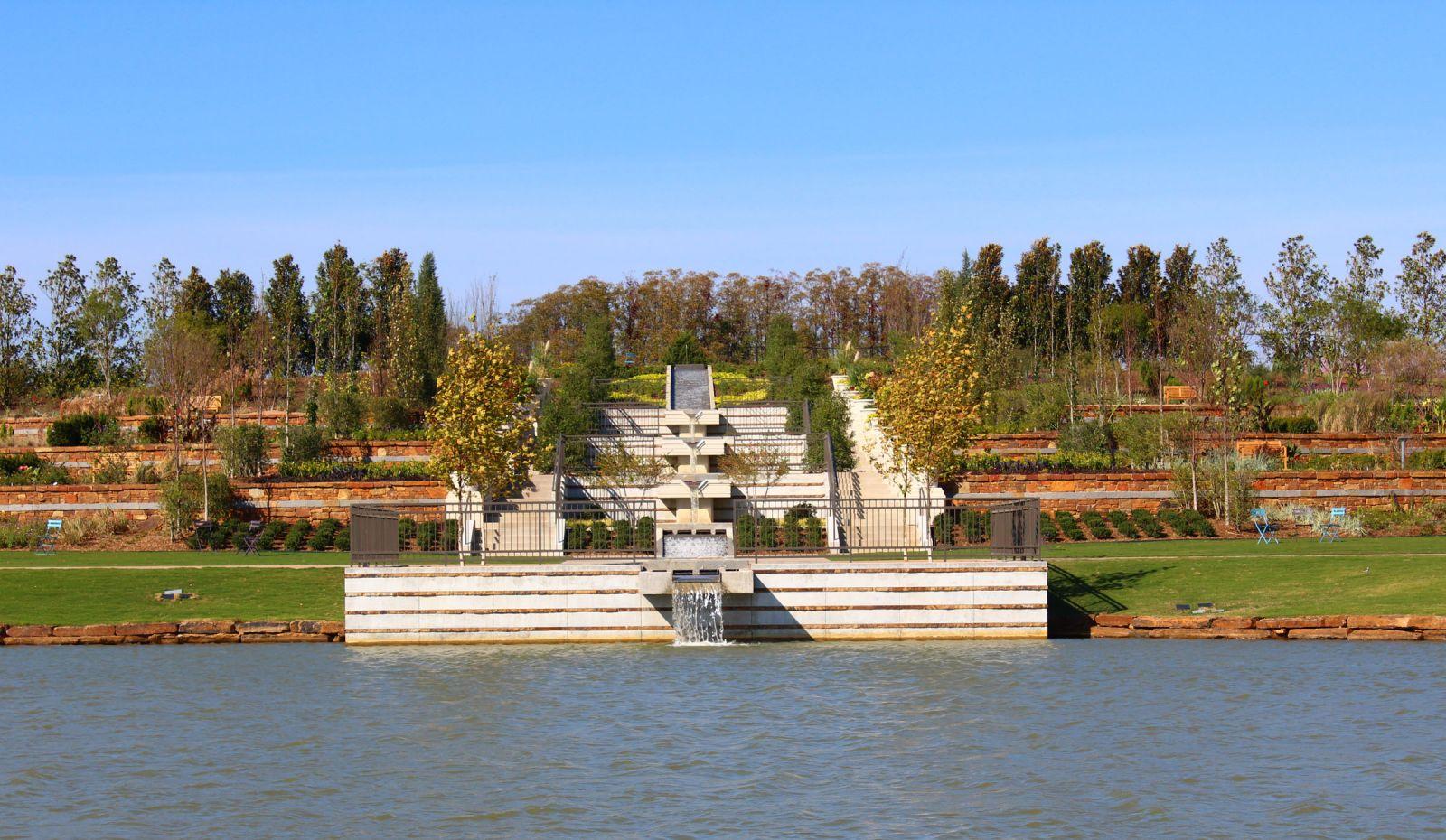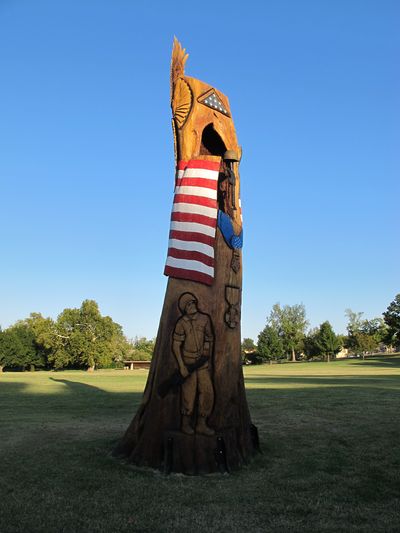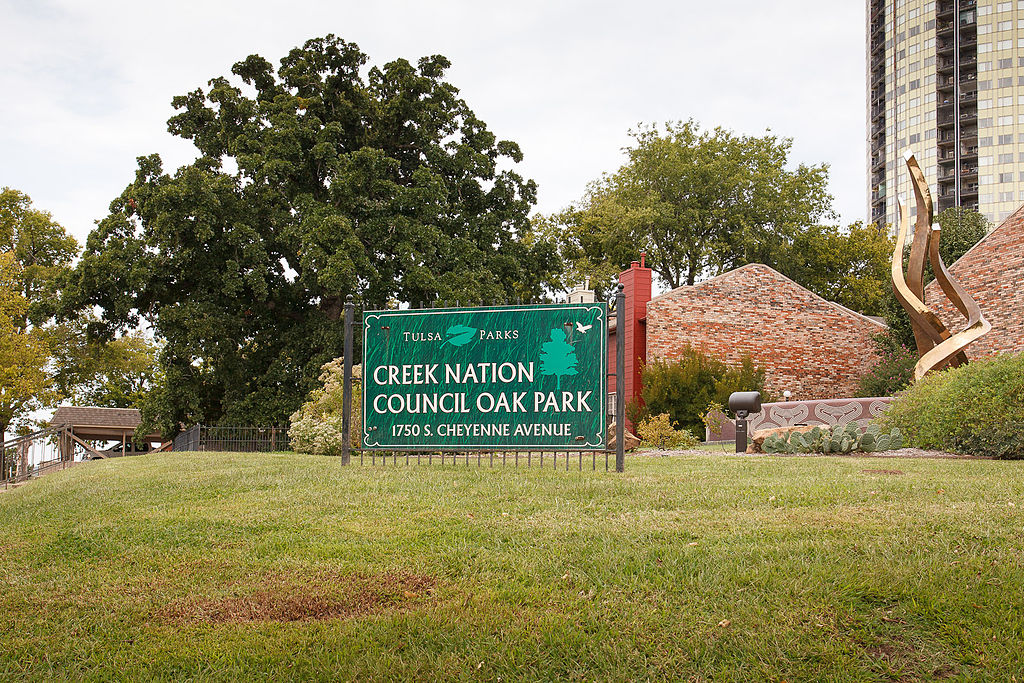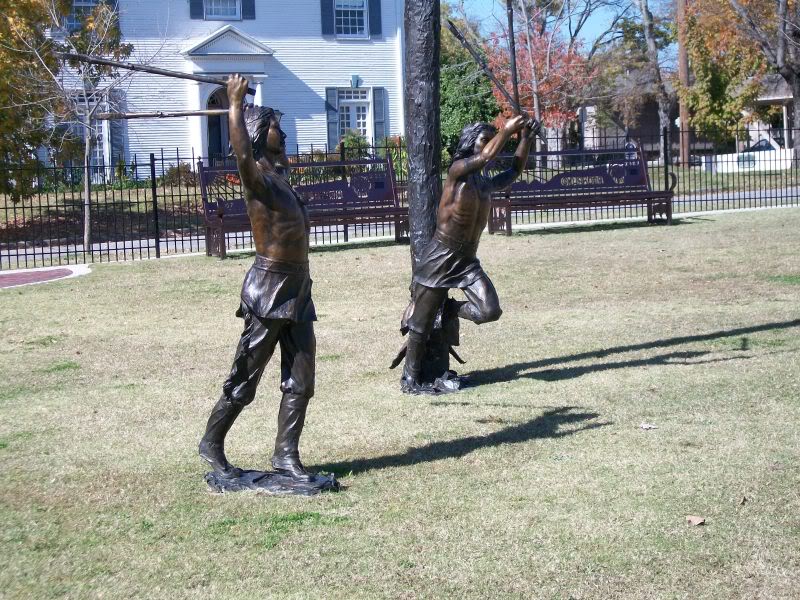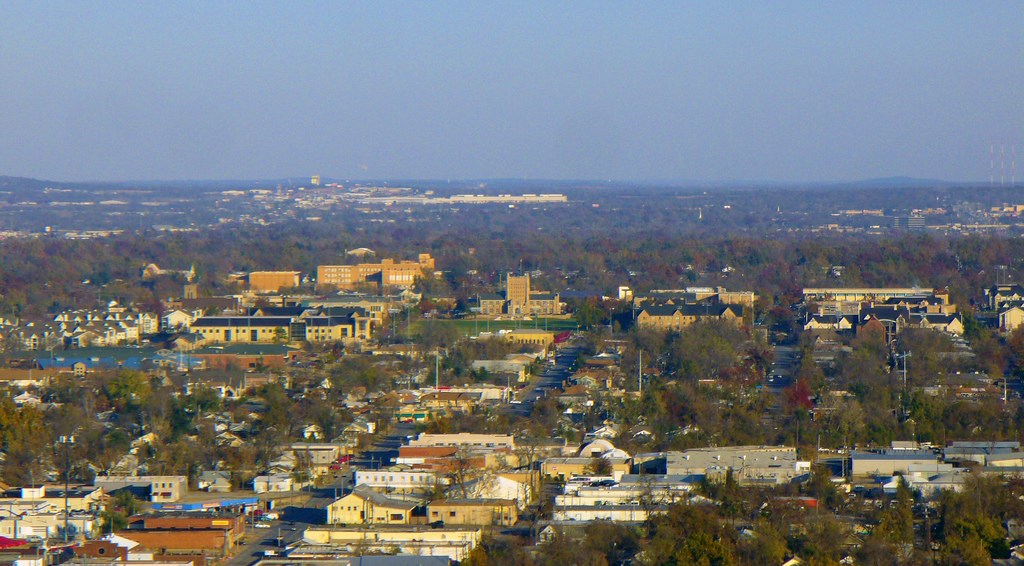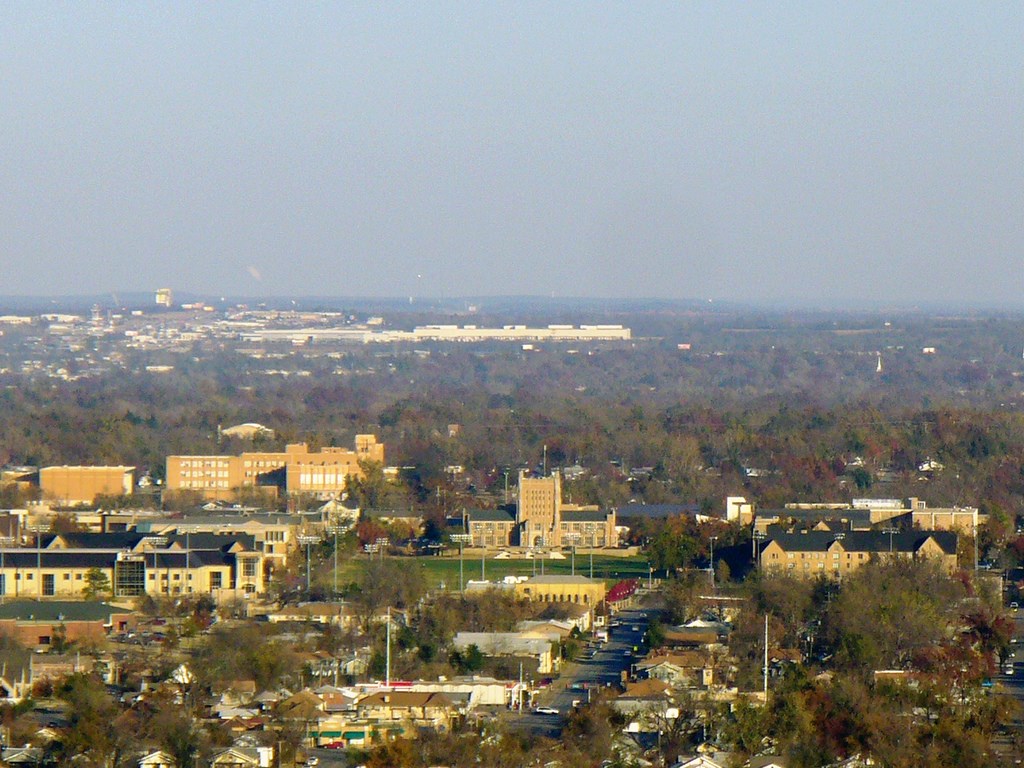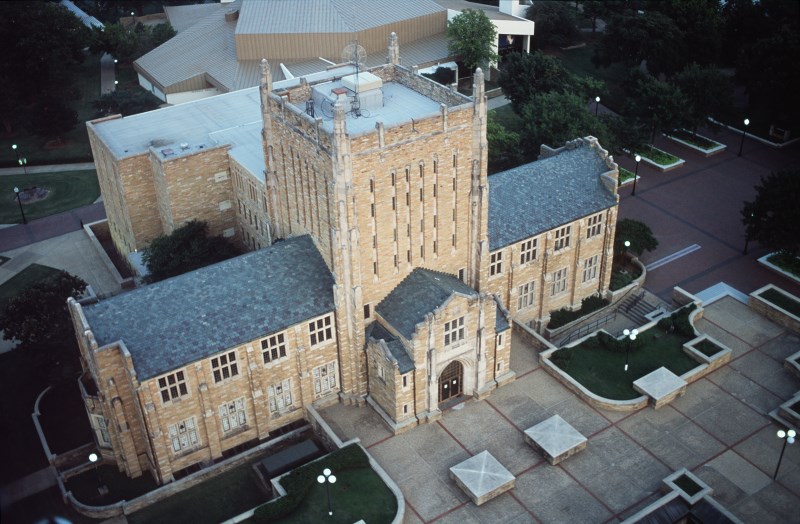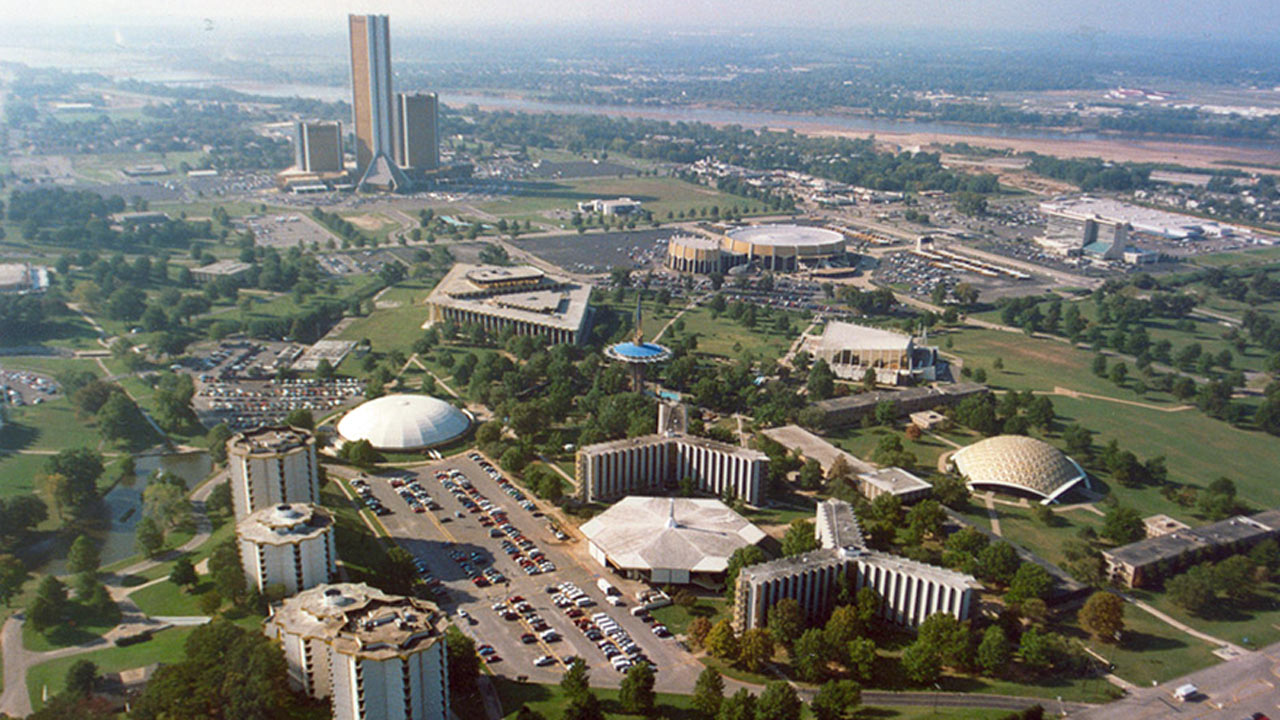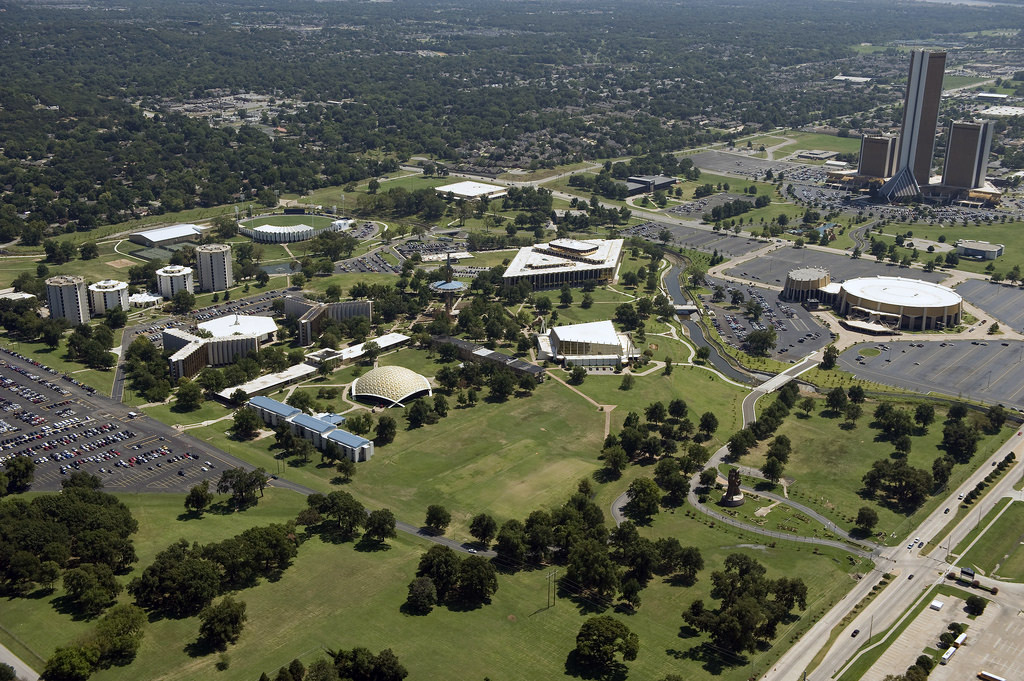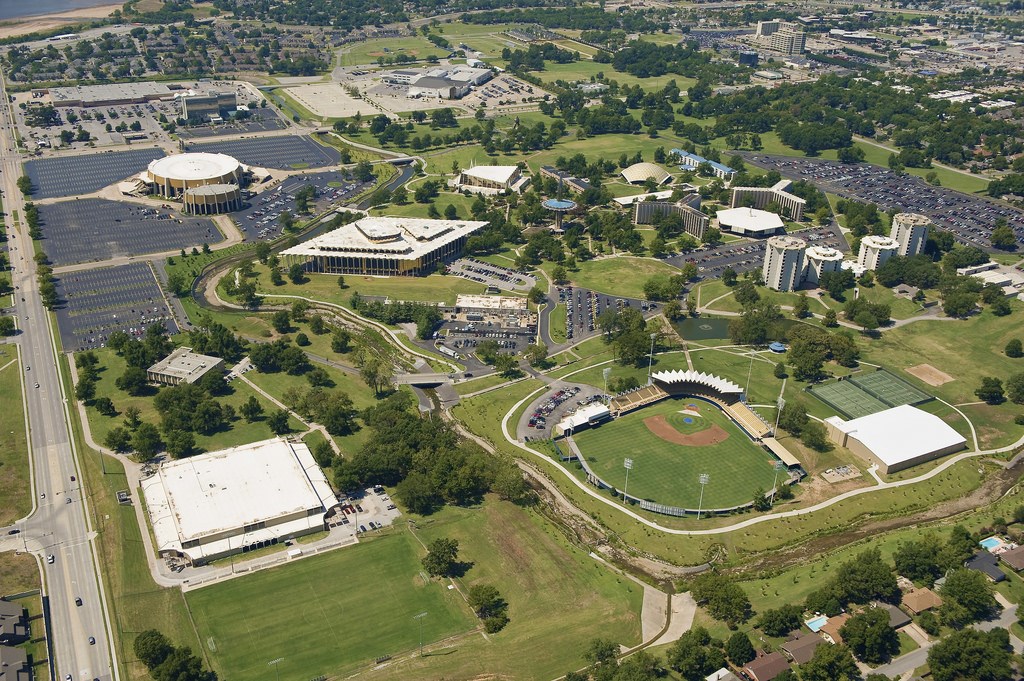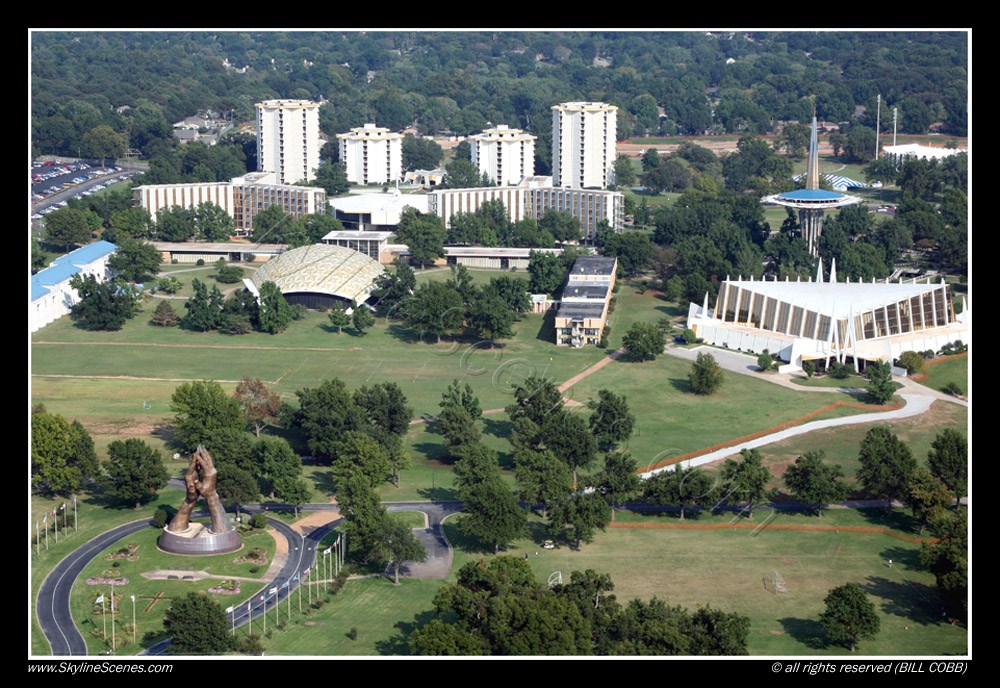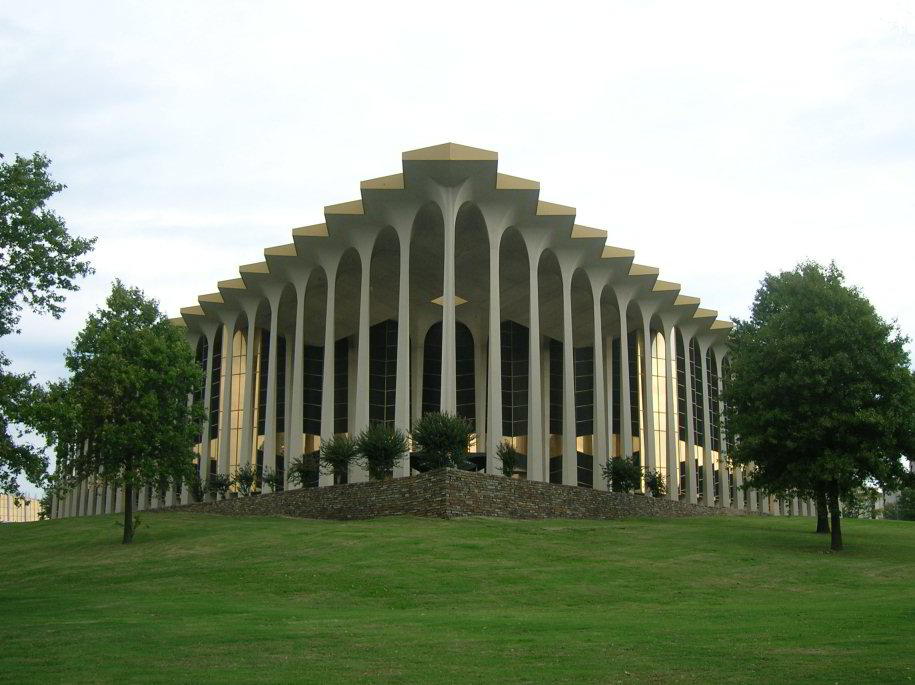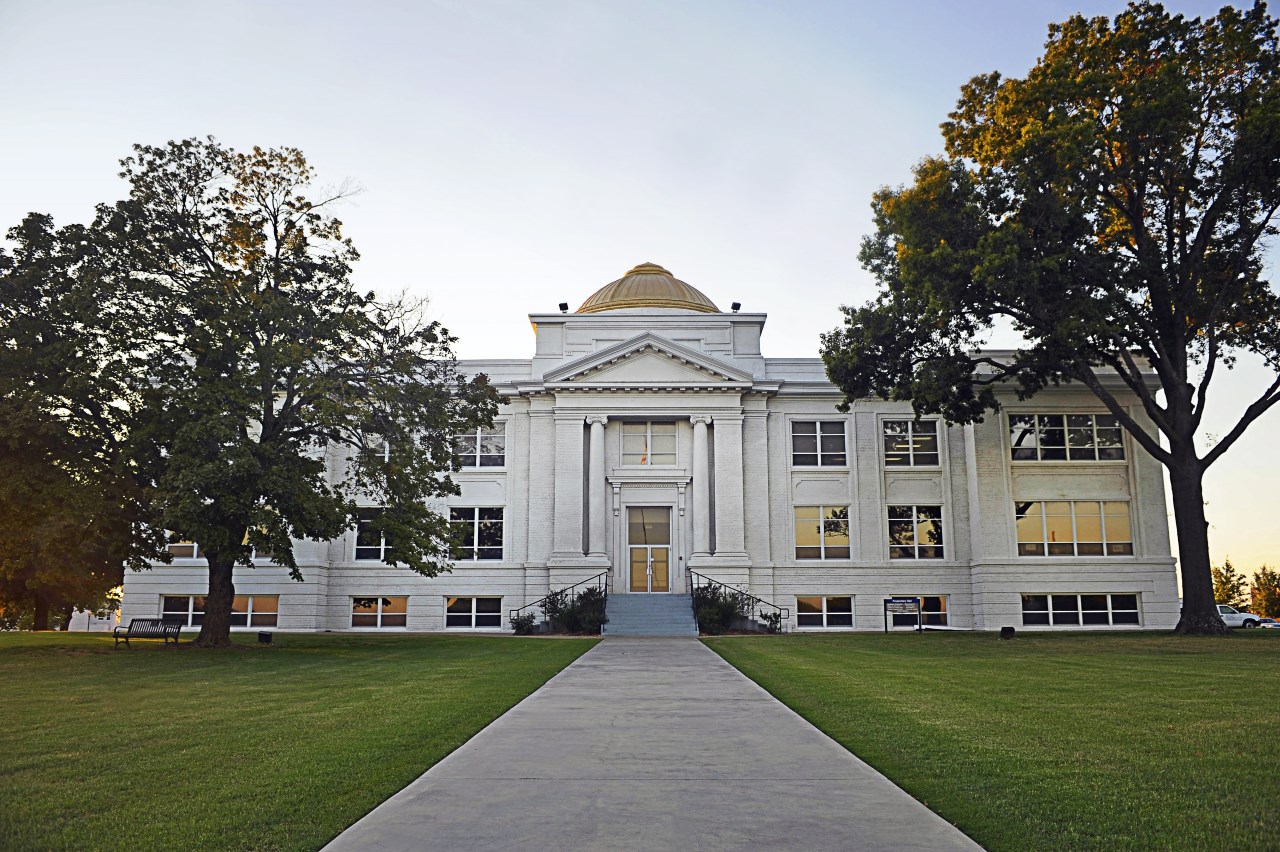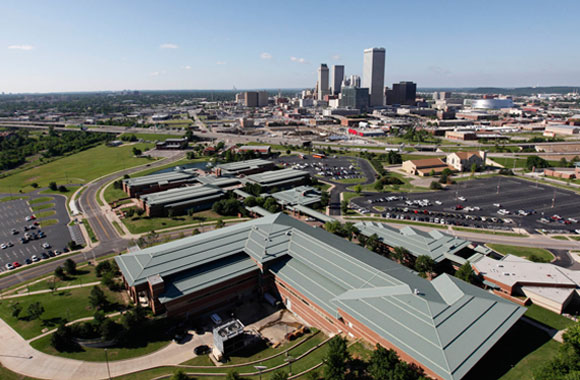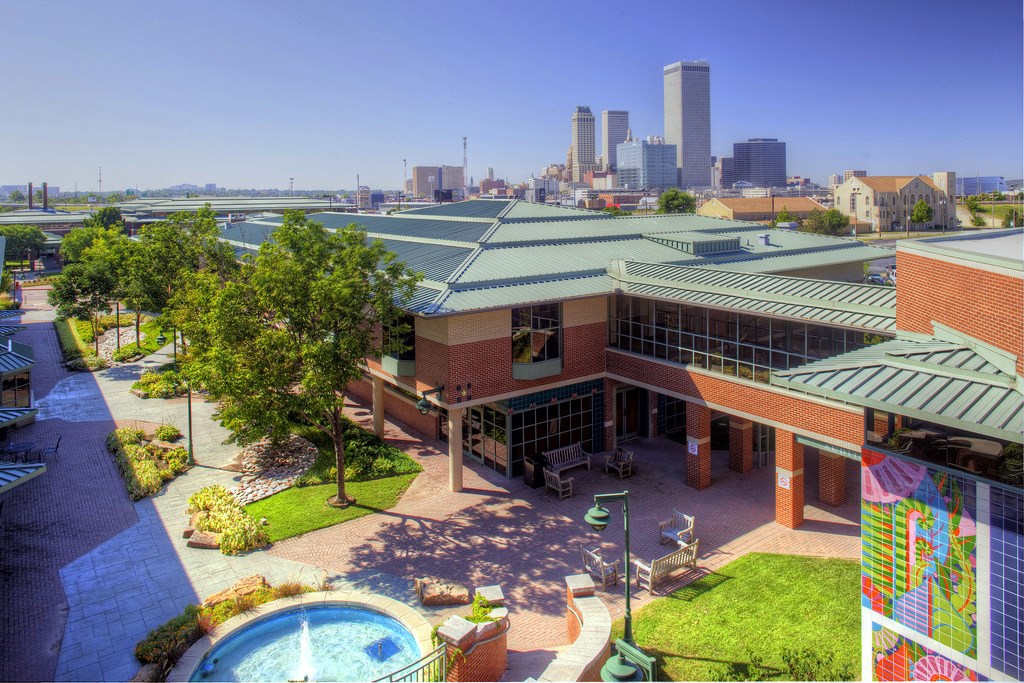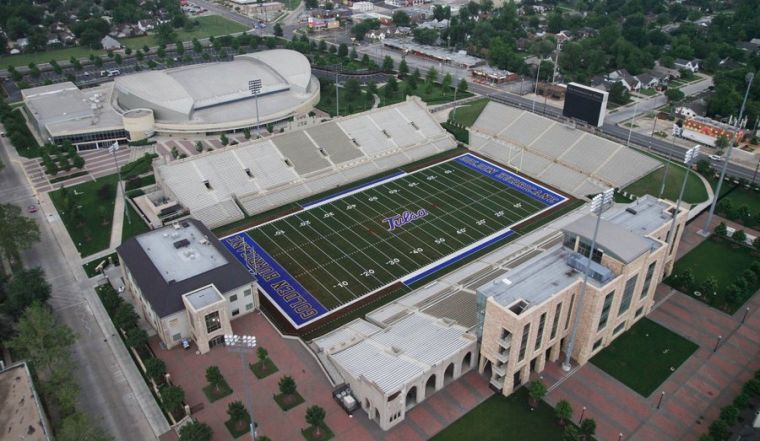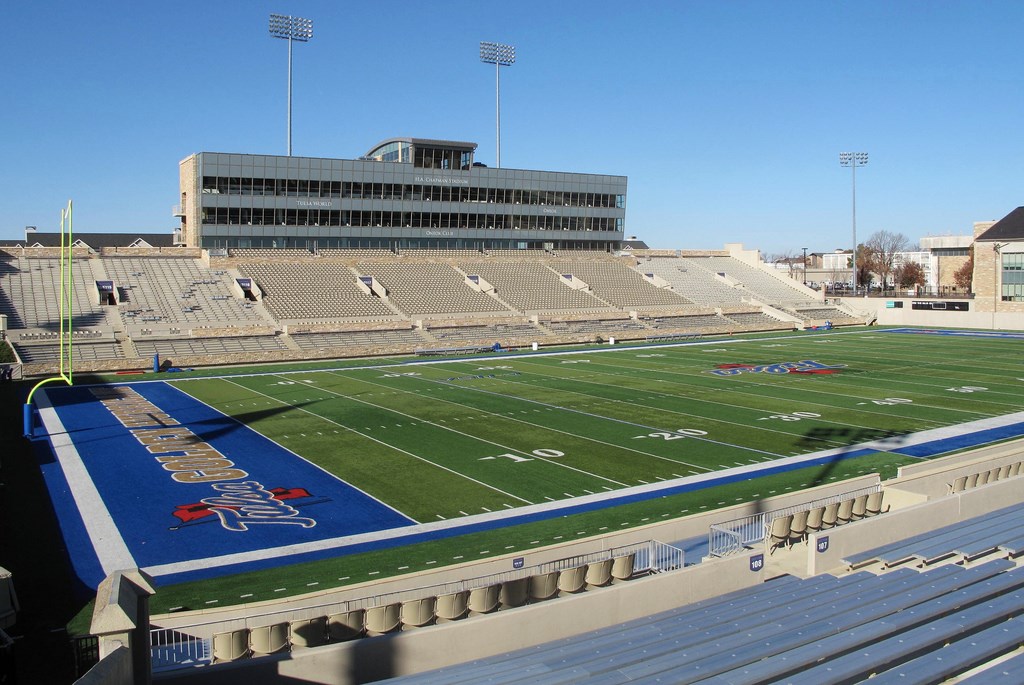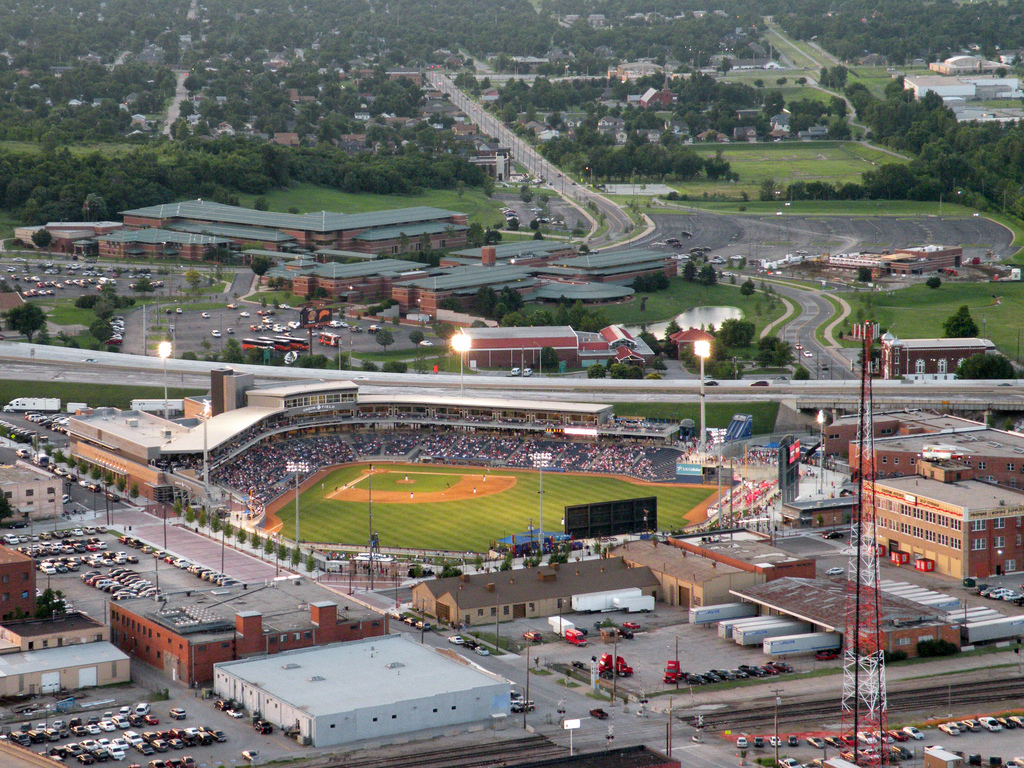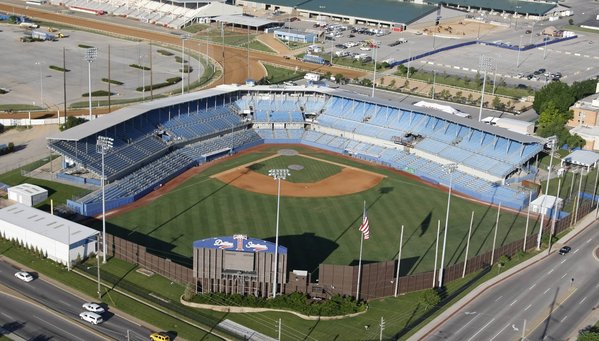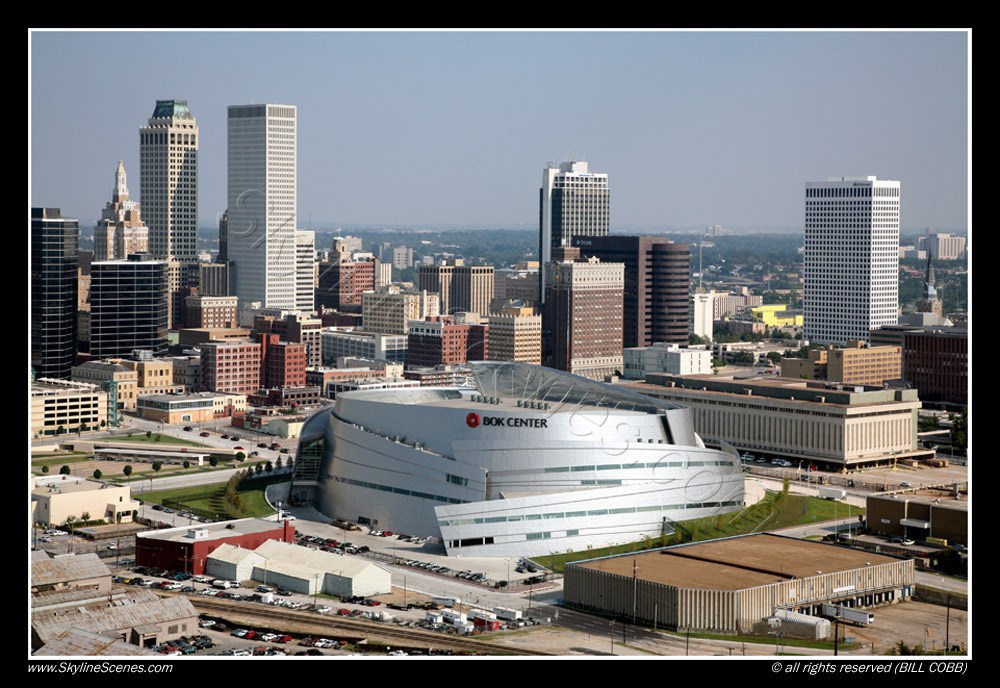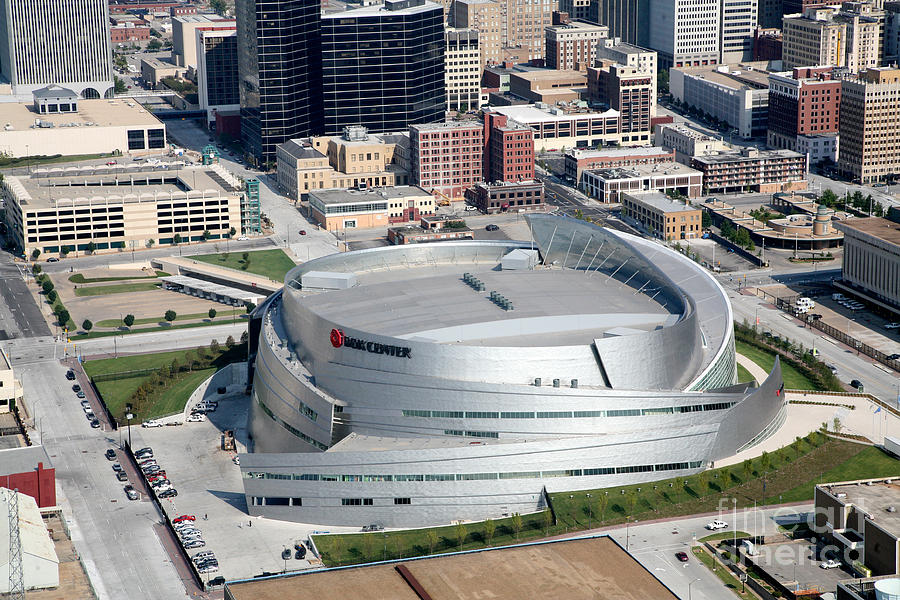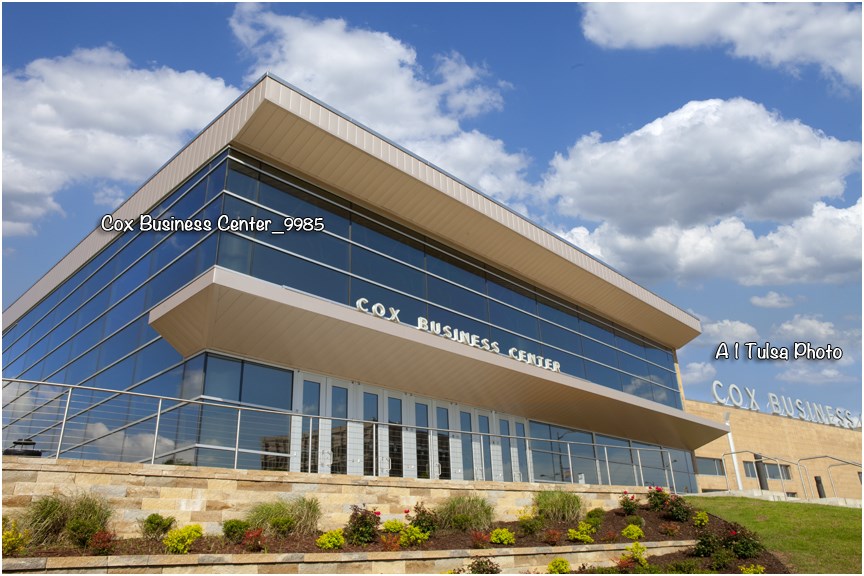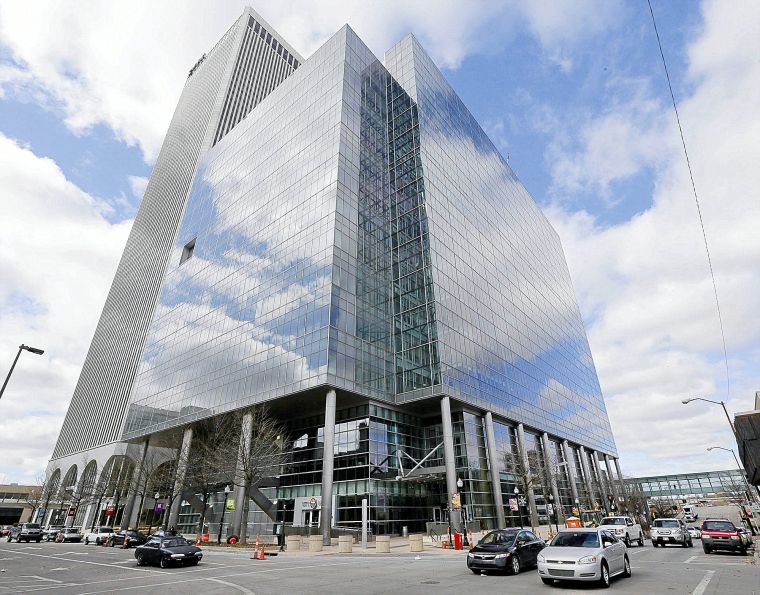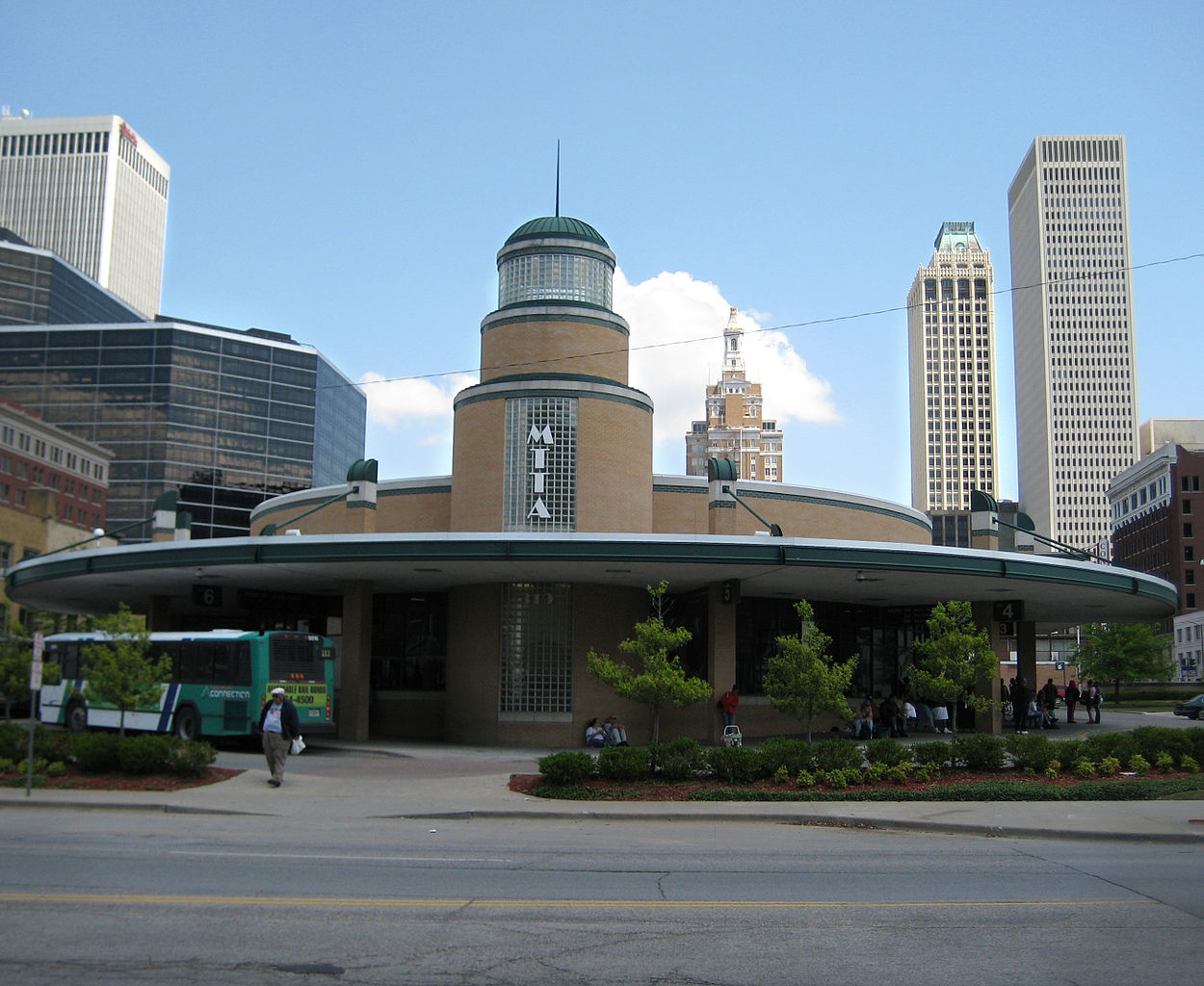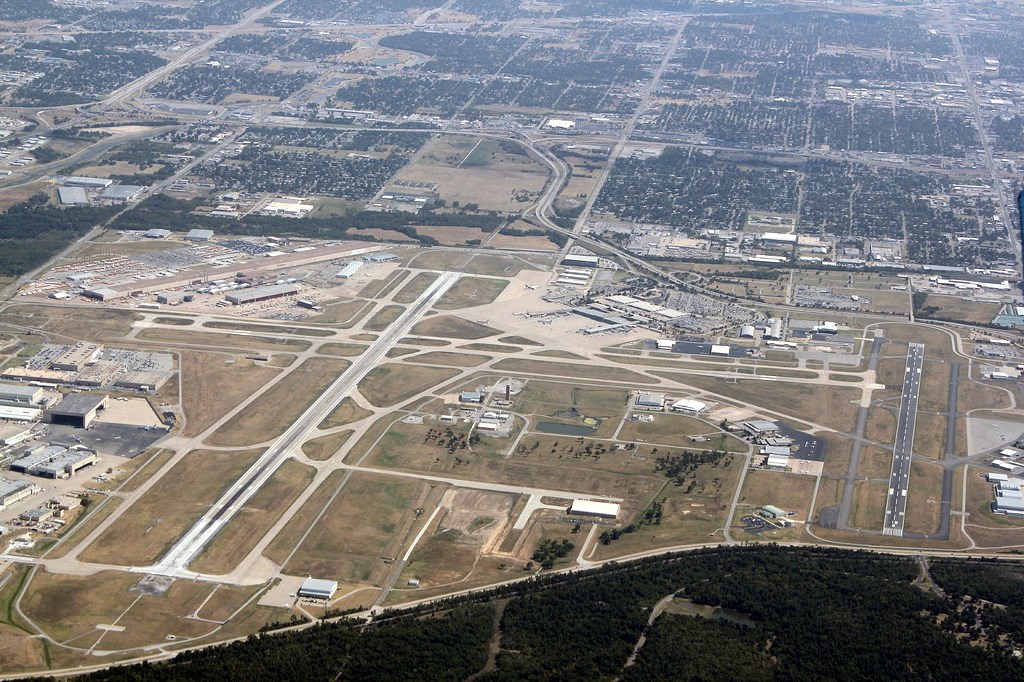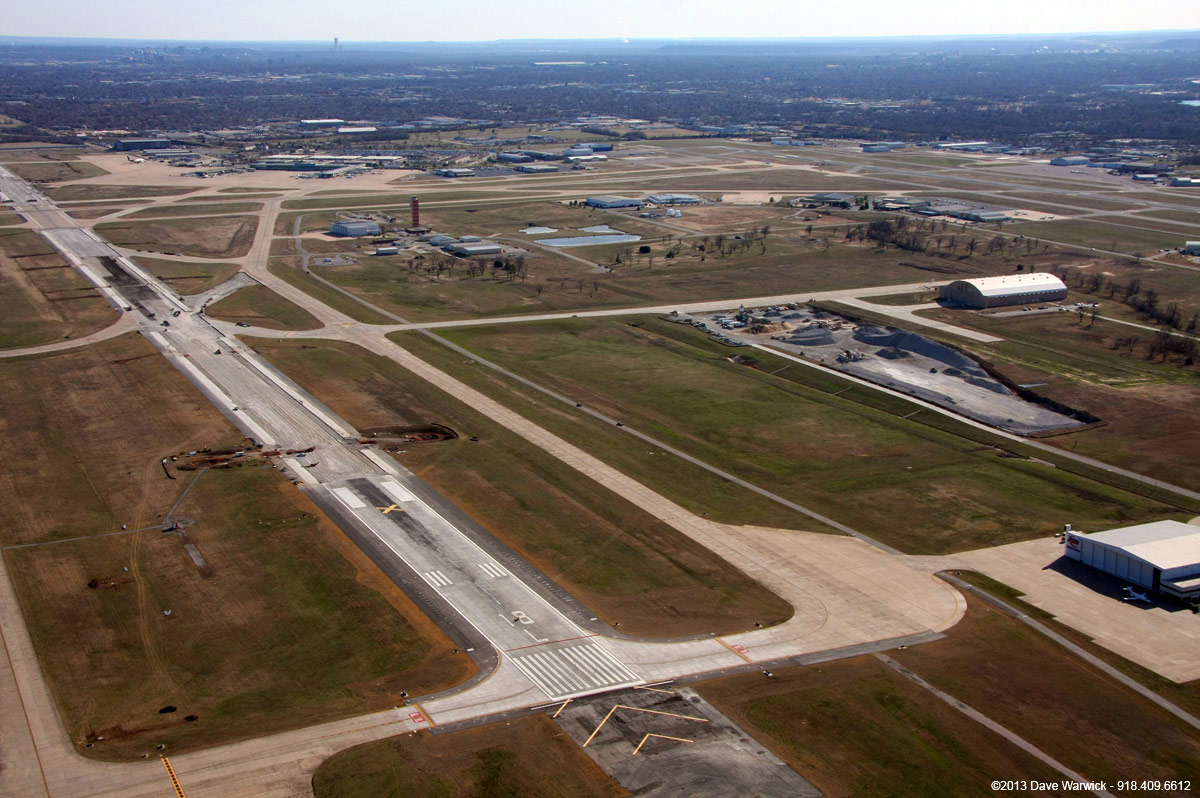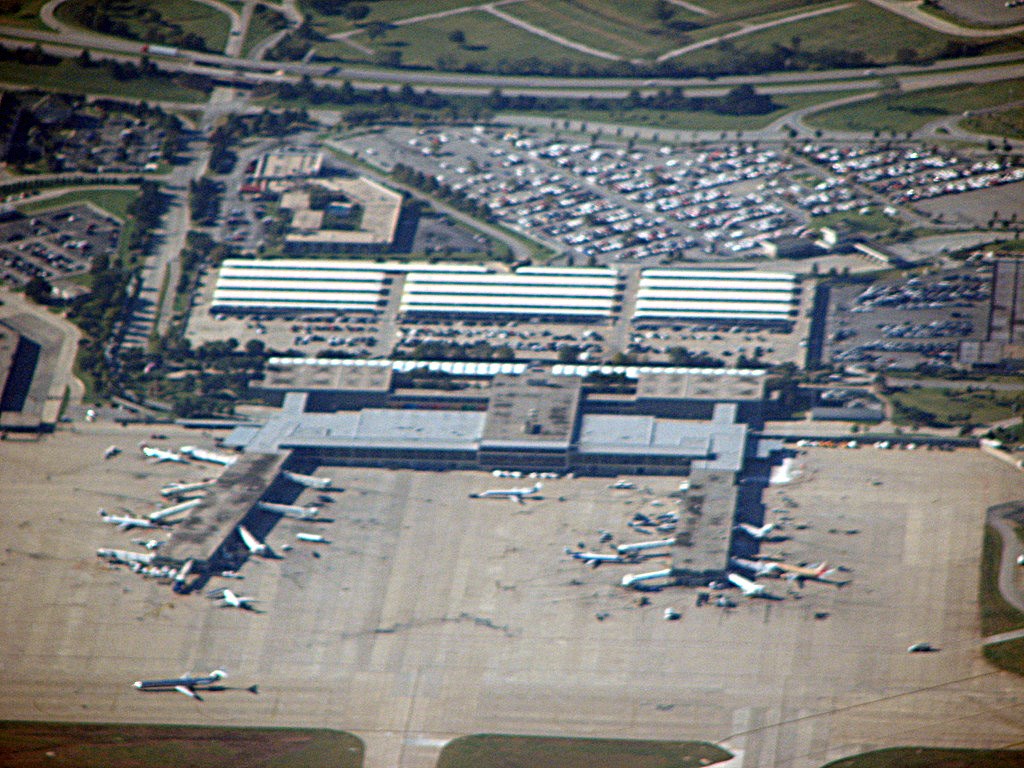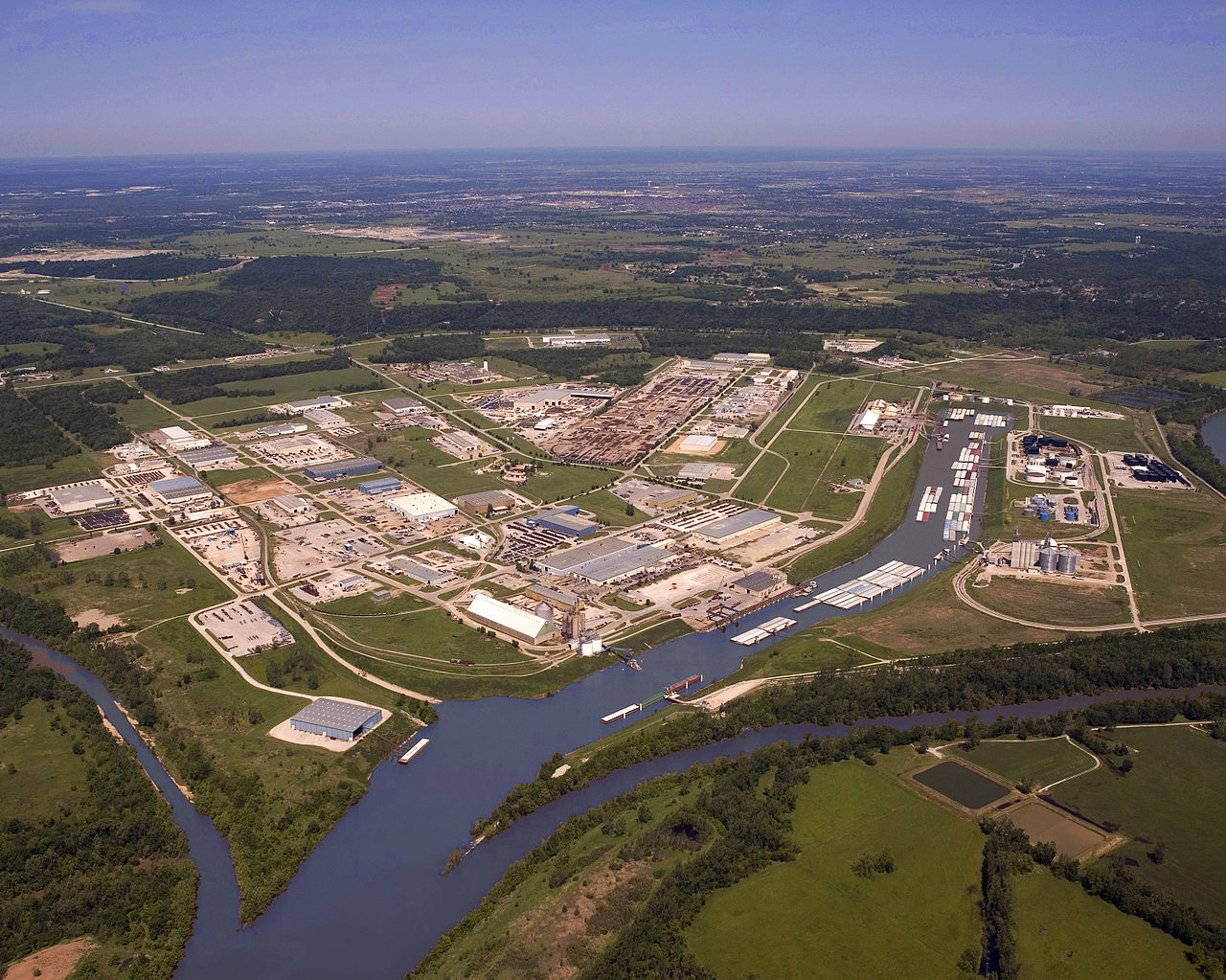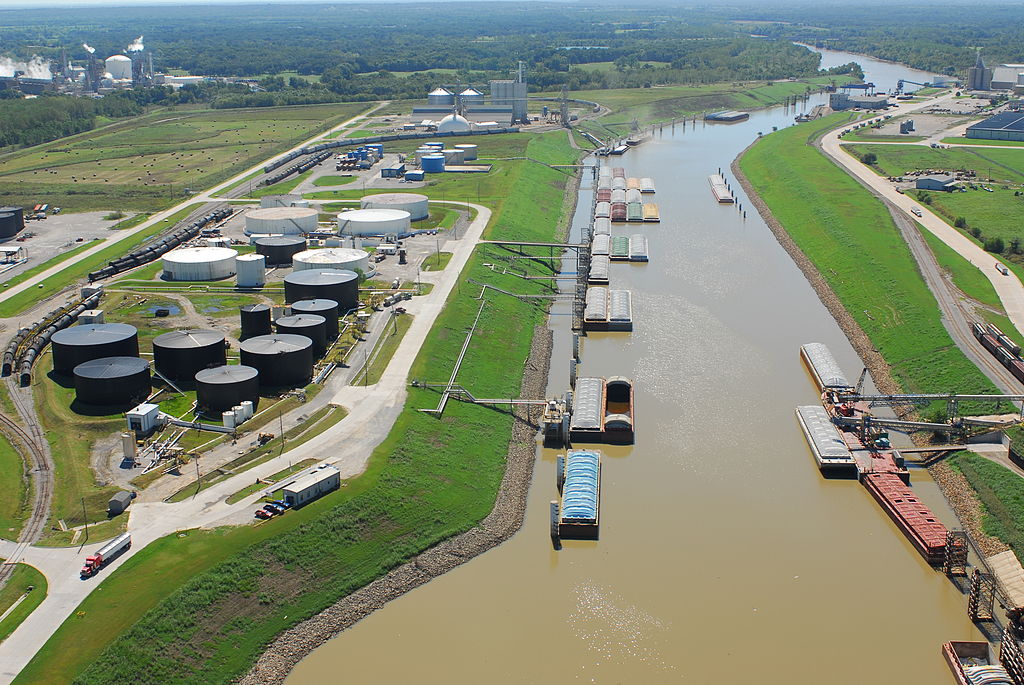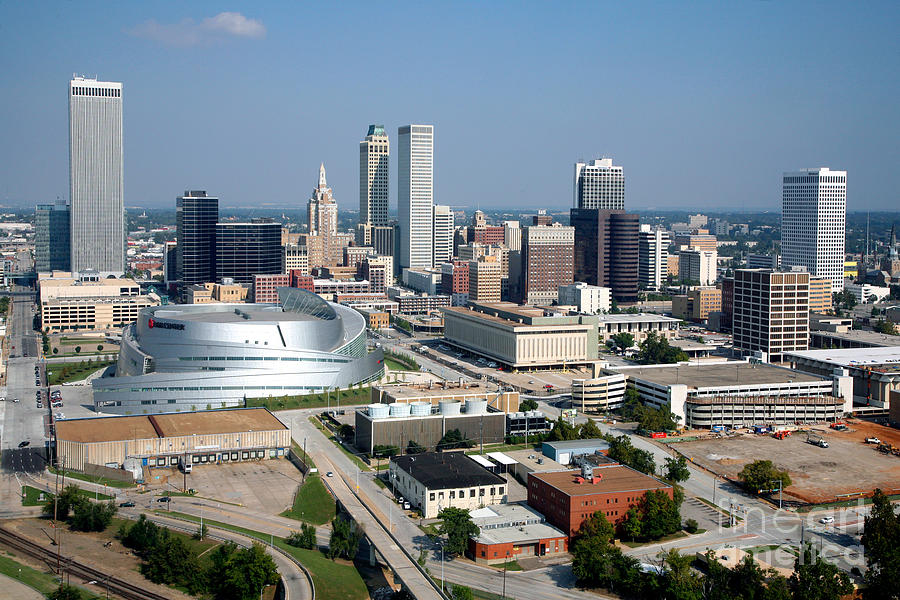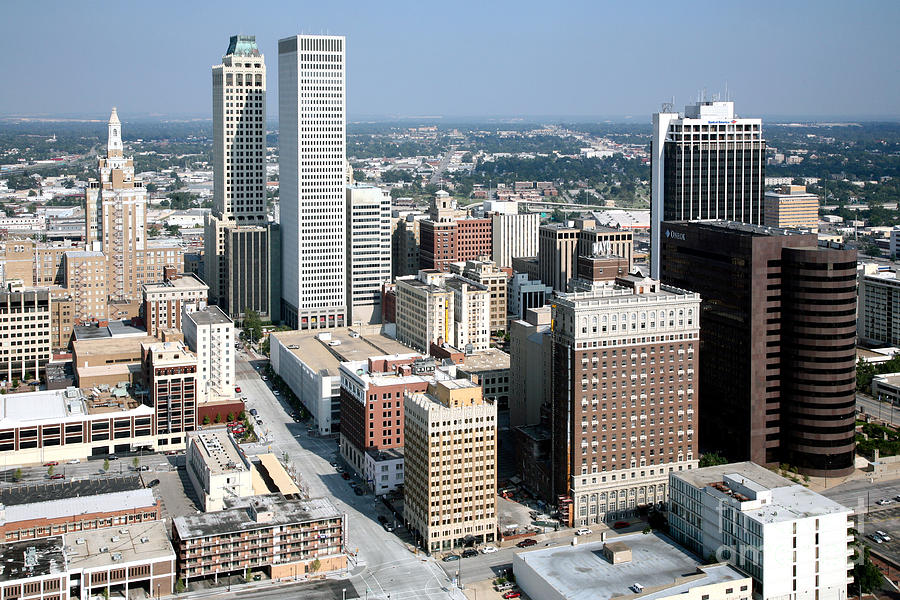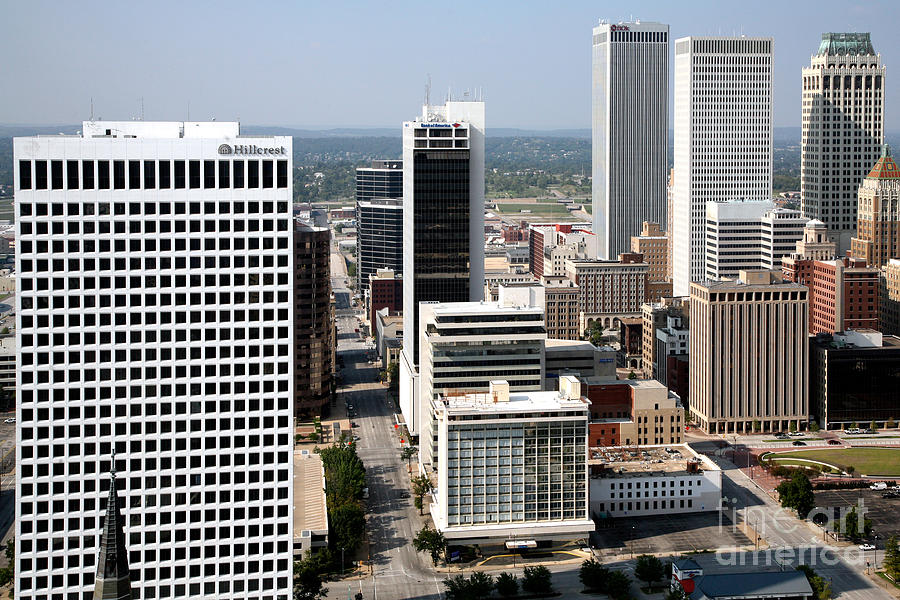 Situada en el Tornado Alley, la ciudad de Tulsa sufre frecuentemente condiciones climatológicas extremas. A su vez, se encuentra bañada por el río Arkansas y se localiza en las faldas de las montañas Ozark al noreste de Oklahoma, en una región que se conoce como Green County. Tulsa es el epicentro cultural y artístico de Oklahoma,17 18 albergando dos museos de fama mundial, una ópera, compañías de ballet, así como uno de los más importantes conjuntos de arquitectura art decó.19 La ciudad ha sido considerada como una de las mejores ciudades de gran tamaño de los Estados Unidos para vivir por Partners for Livable Communities,20 Forbes,21 y Relocate America.
https://es.wikipedia.org/wiki/Tulsa
https://en.wikipedia.org/wiki/Tulsa,_Oklahoma
Pinche para ver las Fuentes seleccionadas