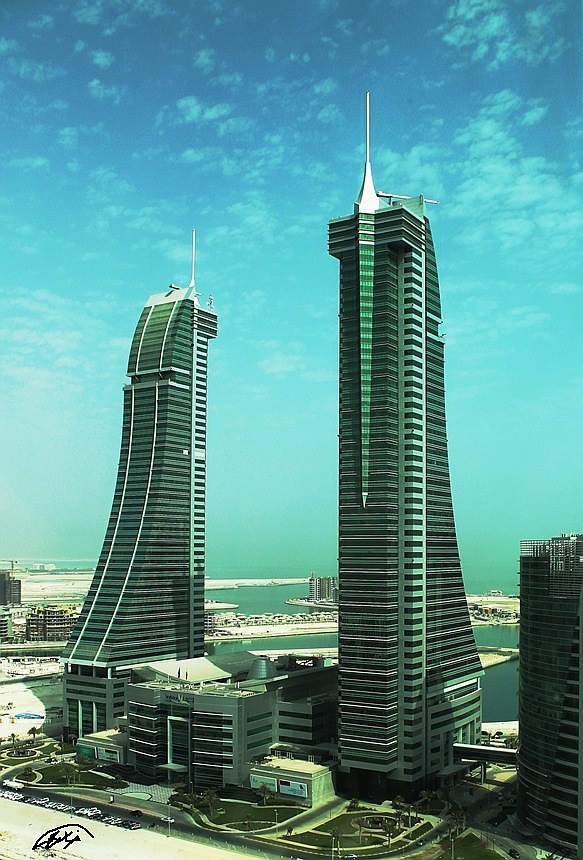 Voto:
Continente: Asia
País: Baréin
Localización: Manama
Año: 2009
Estado: Terminado
Descripción:Bahrain Financial Harbour
Tower Structure and Harbour House have been designed for a service life of 60 years without major maintenance or repairs being foreseen within this timescale.
The Bahrain Financial Harbour is an impressive development, which includes two 53-storey twin towers, a 12-storey Harbour House, and a seven-storey Financial Mall complex.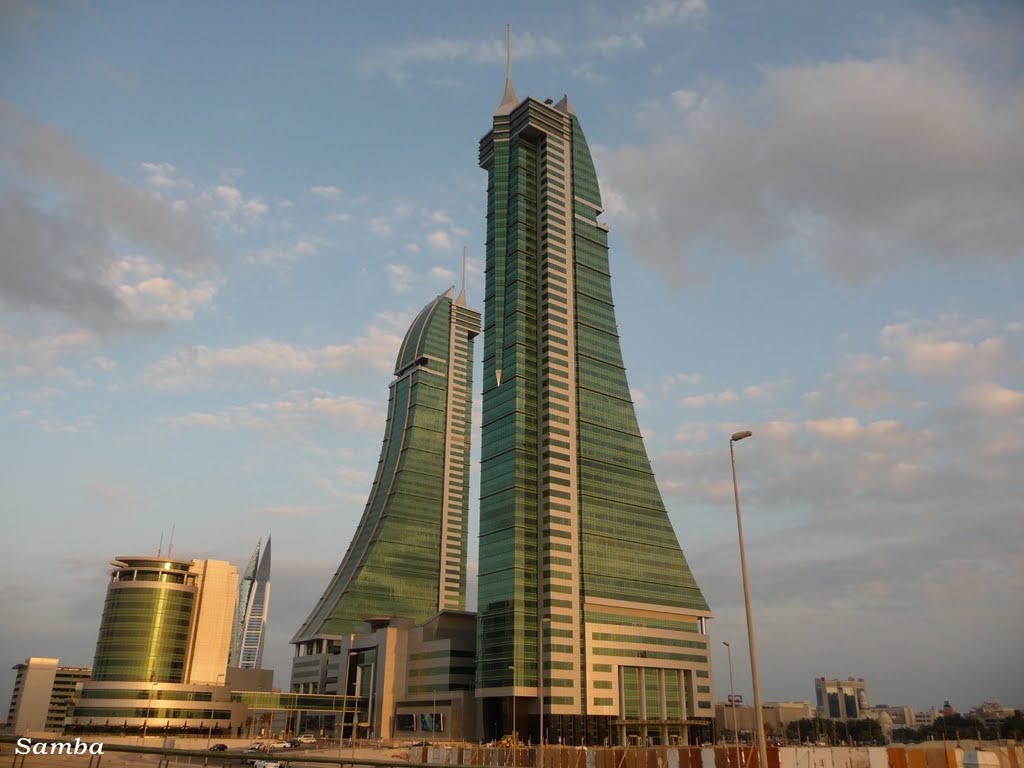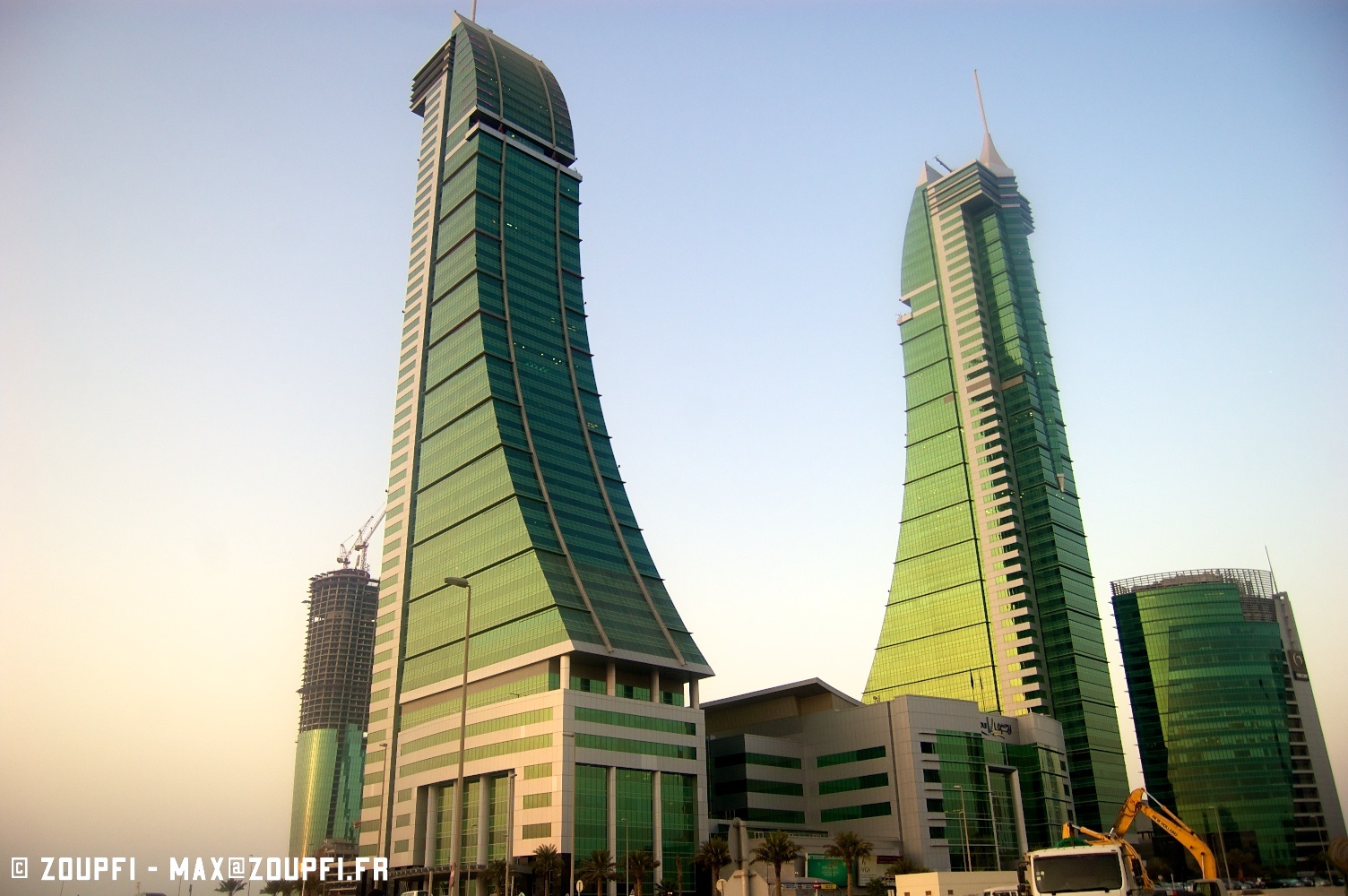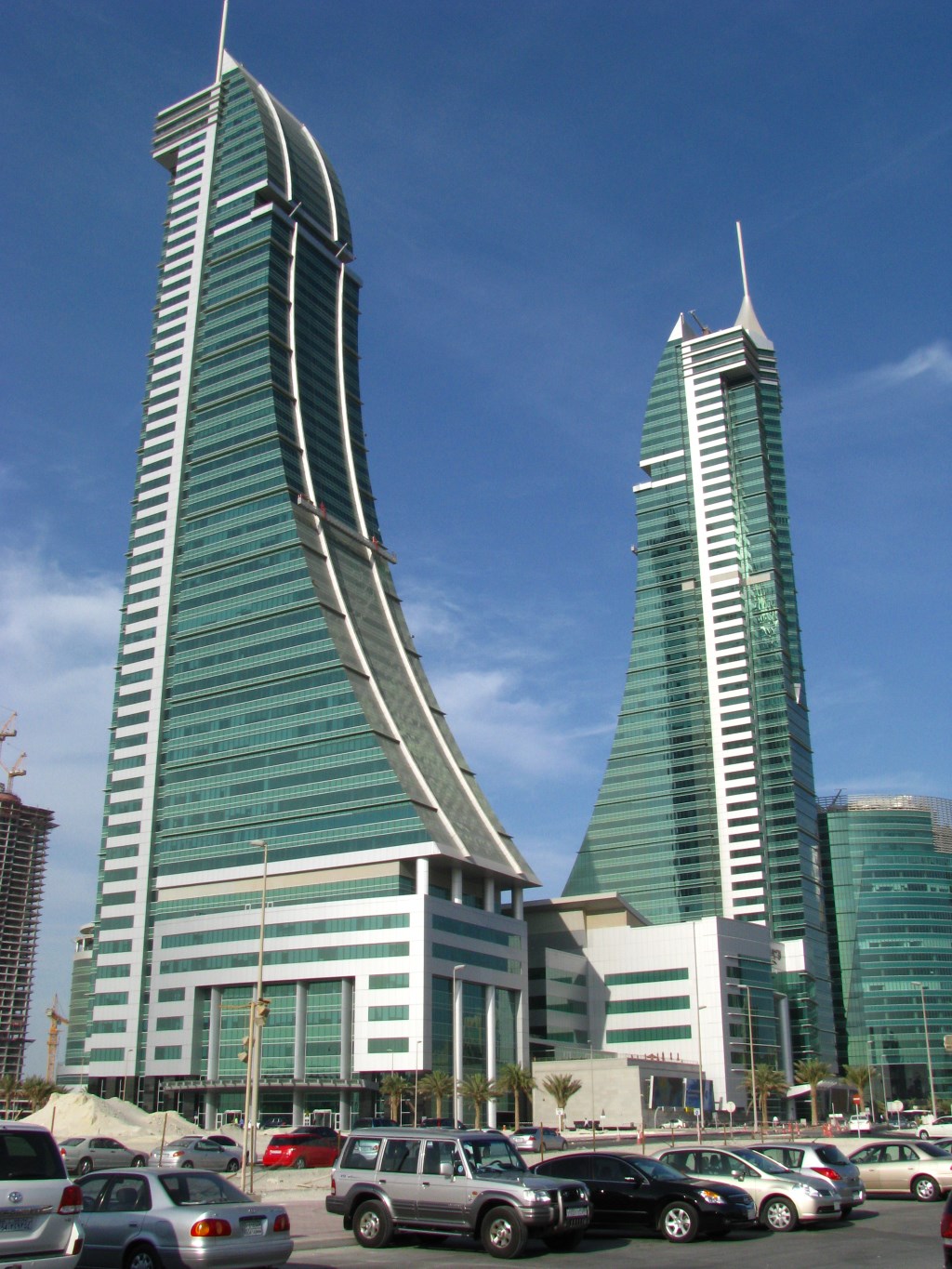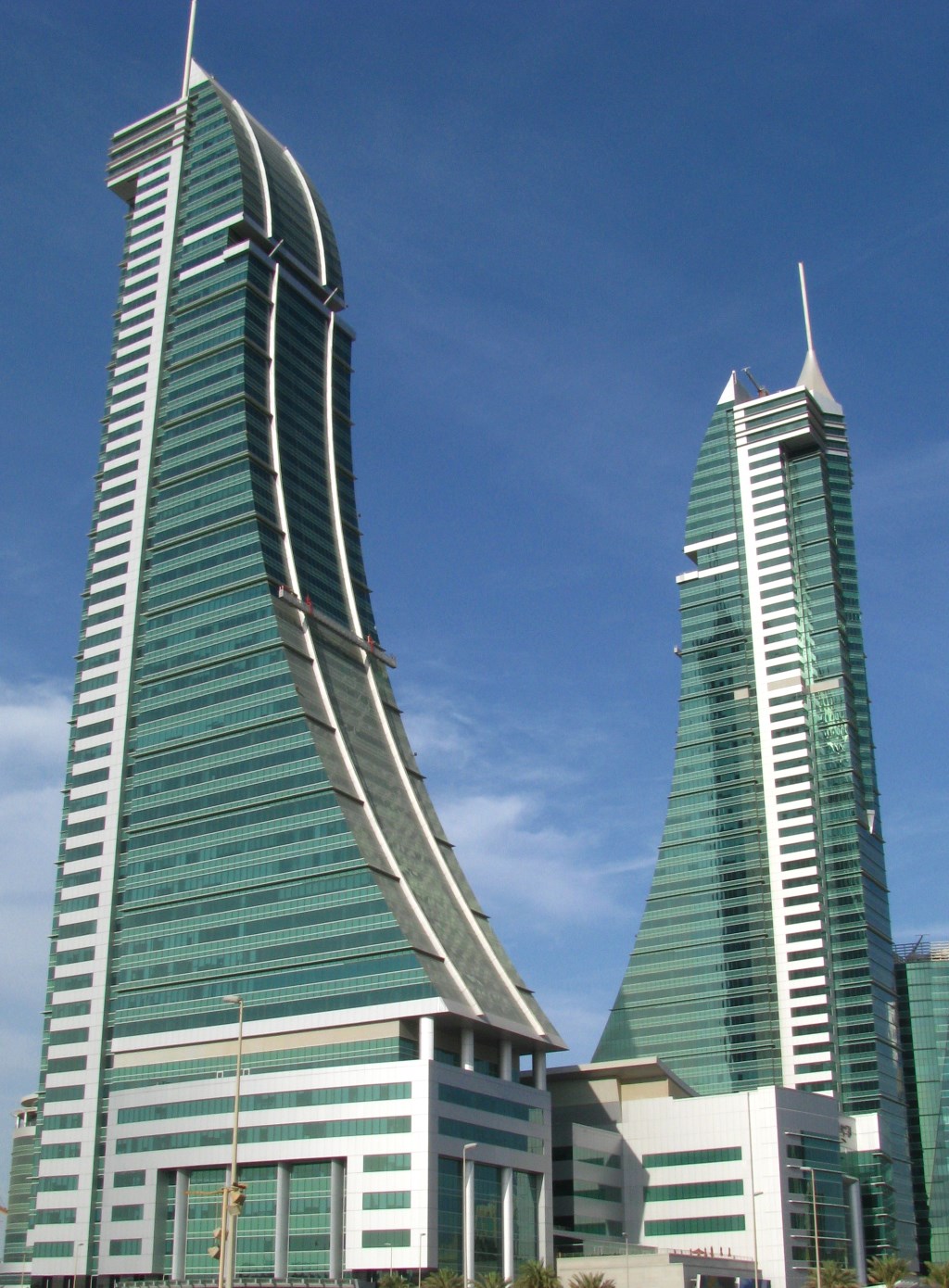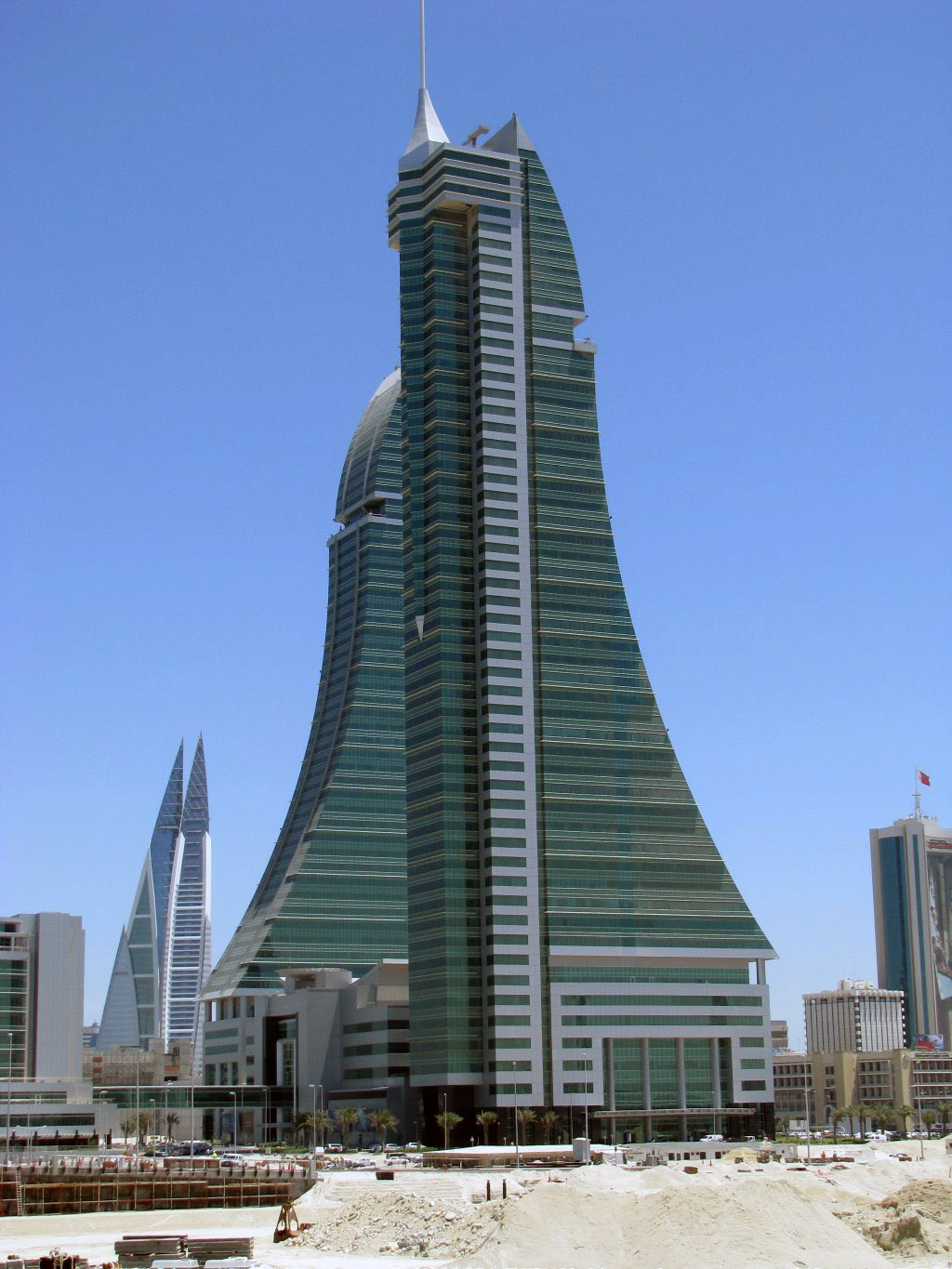 Bahrain Financial Harbour is an iconic development and has changed the Manama skyline dramatically.
Phase I of the Bahrain Financial Harbour development adds up to approximately 20 per cent of the eventual development, expected to cost about $1.3b.
COWI's role in making this happen included a full design review of the contractor's design as well as ongoing site super-vision for all structural work.
http://www.cowi.com/menu/project/Buildings/Highrise/Pages/BahrainFinancialHarbour.aspx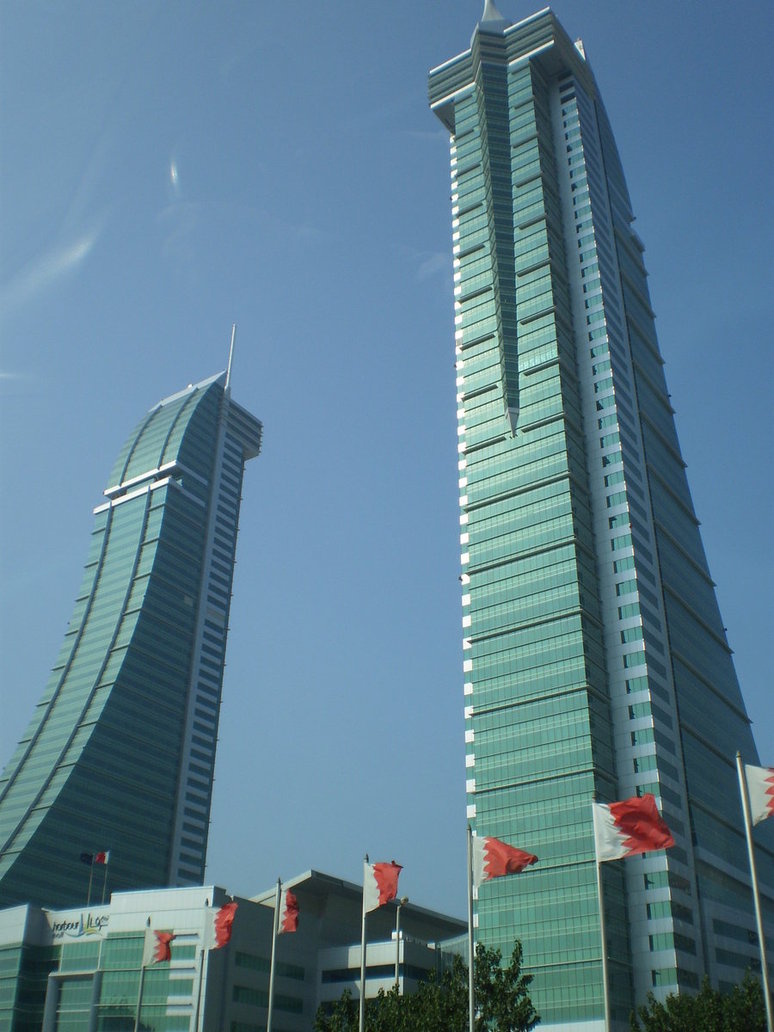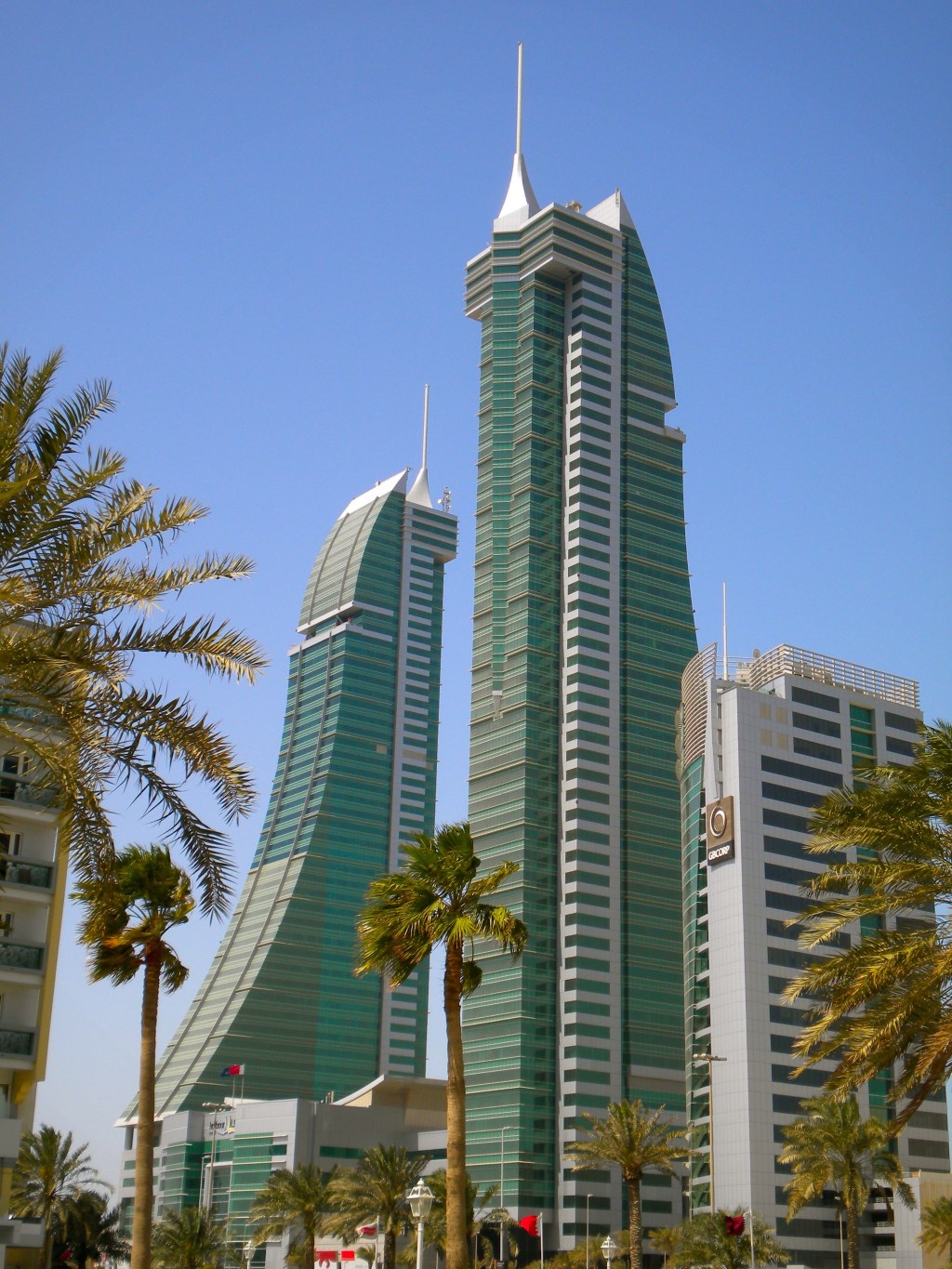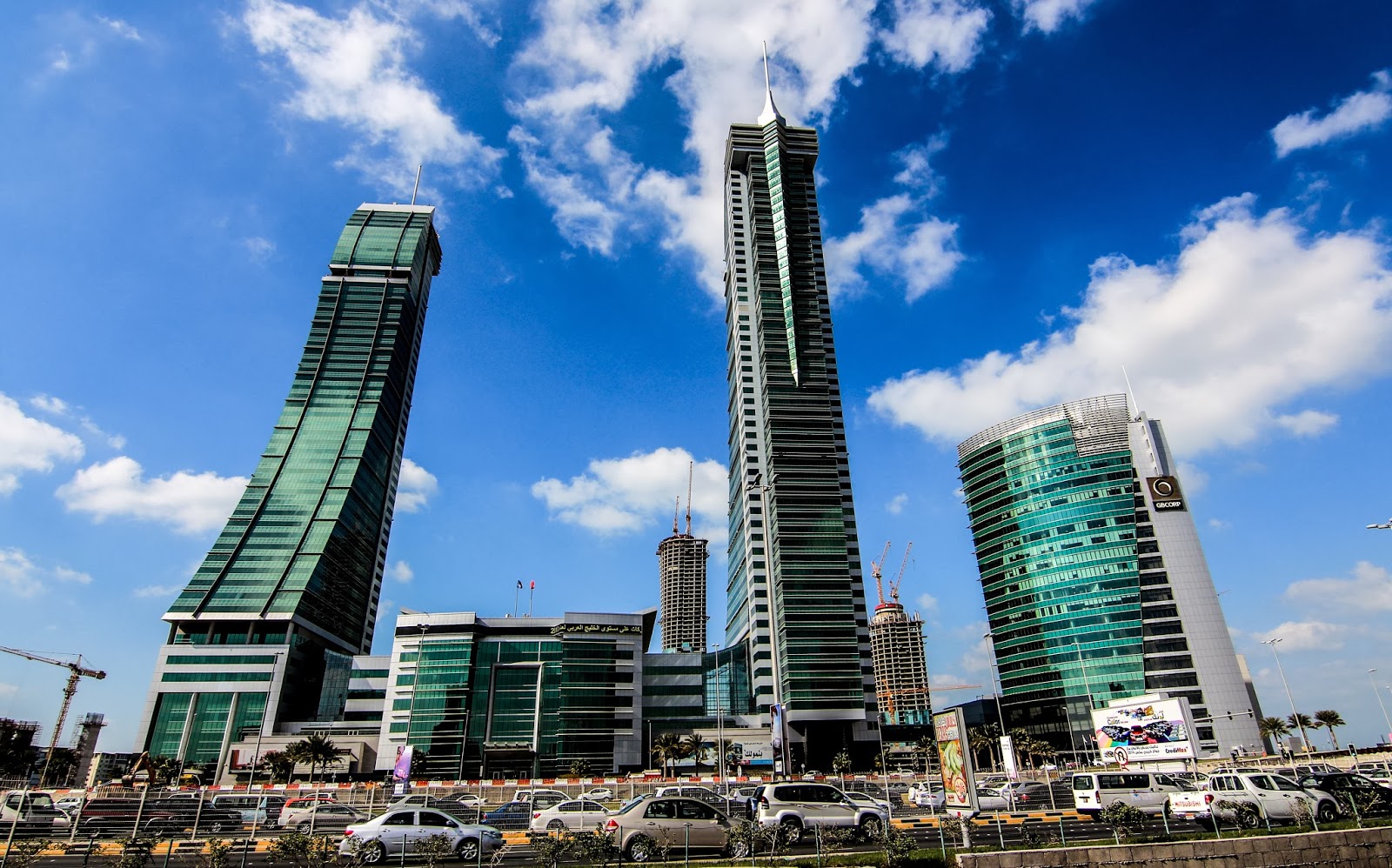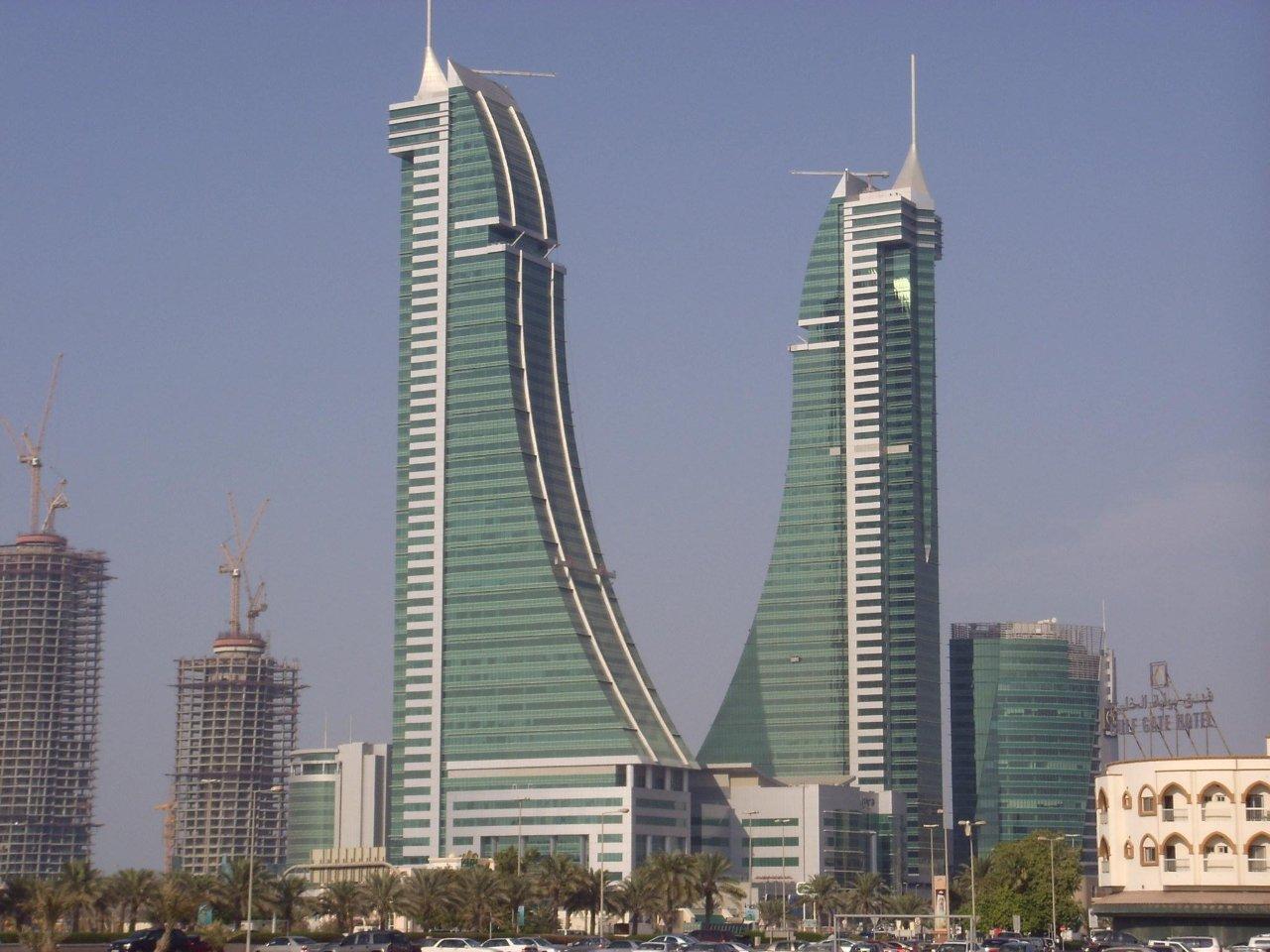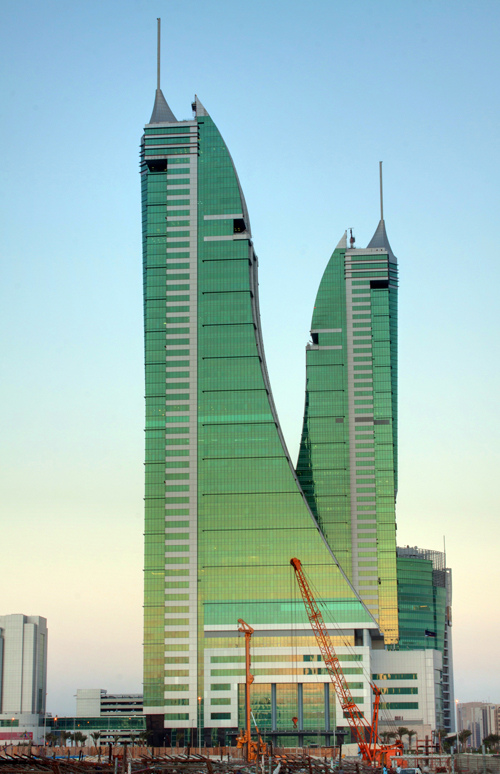 29 July 2013 Last updated at 09:24 GMT
Bahrain struggles to get economy back on track
By Bill Law Gulf analyst, BBC News
Bahrain Financial Harbour (BFH) is a striking landmark built on seafront reclaimed from the Gulf - two elegant towers in the capital, Manama, that leap into the sky, green clad and shimmering in the heat.
The Financial Harbour was supposed to kick-start a bid to locate Bahrain as a key hub for the multi-billion dollar regional banking industry.
The project, begun in 2004 and completed five years later, was controversial from the beginning. It was built at a cost of $1.5bn (£980m) on land that the Prime Minister Sheikh Khalifa bin Salman al-Khalifa had allegedly acquired for 1 Bahraini dinar.
Sheikh Khalifa is the world's longest serving prime minister. Unelected, he has been in place since 1971.
In return for the land, the prime minister was given a 50% stake in BFH. He took full control of the project in 2010.
Seen from a distance the towers seem to offer reassurance that Bahrain's economy, despite more than two years of unrest and frequently violent protest, remains strong.
Appearances, however, are deceptive. In a shopping centre between the two towers, only a mini-mart and a coffee shop are open.
The towers are mostly empty too. A senior Manama businessman told the BBC "rents were grossly mispriced and they have never been adjusted to reality".
He described BFH as a place where "the steel is rotting and the concrete falling off. It's a national disgrace."
The project's timing could not have been worse. Bahrain Financial Harbour was coming on stream just as the Gulf real estate bubble burst in spectacular fashion in 2008.
Overbuilt and oversold high-rise office towers around the region stood empty, but where other countries were able to ride the crash out and begin a slow recovery, Bahrain was hit by another crisis.
http://www.bbc.com/news/world-middle-east-23327048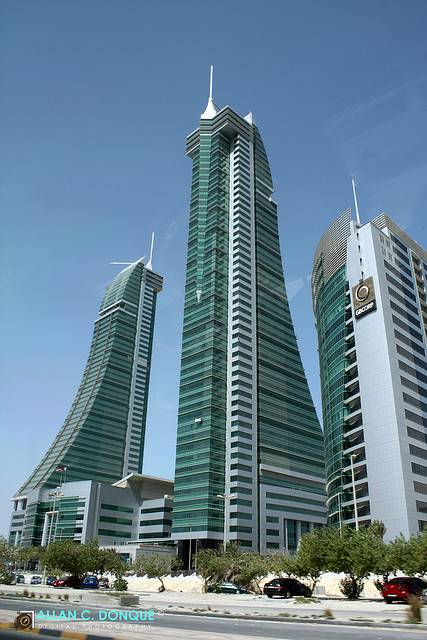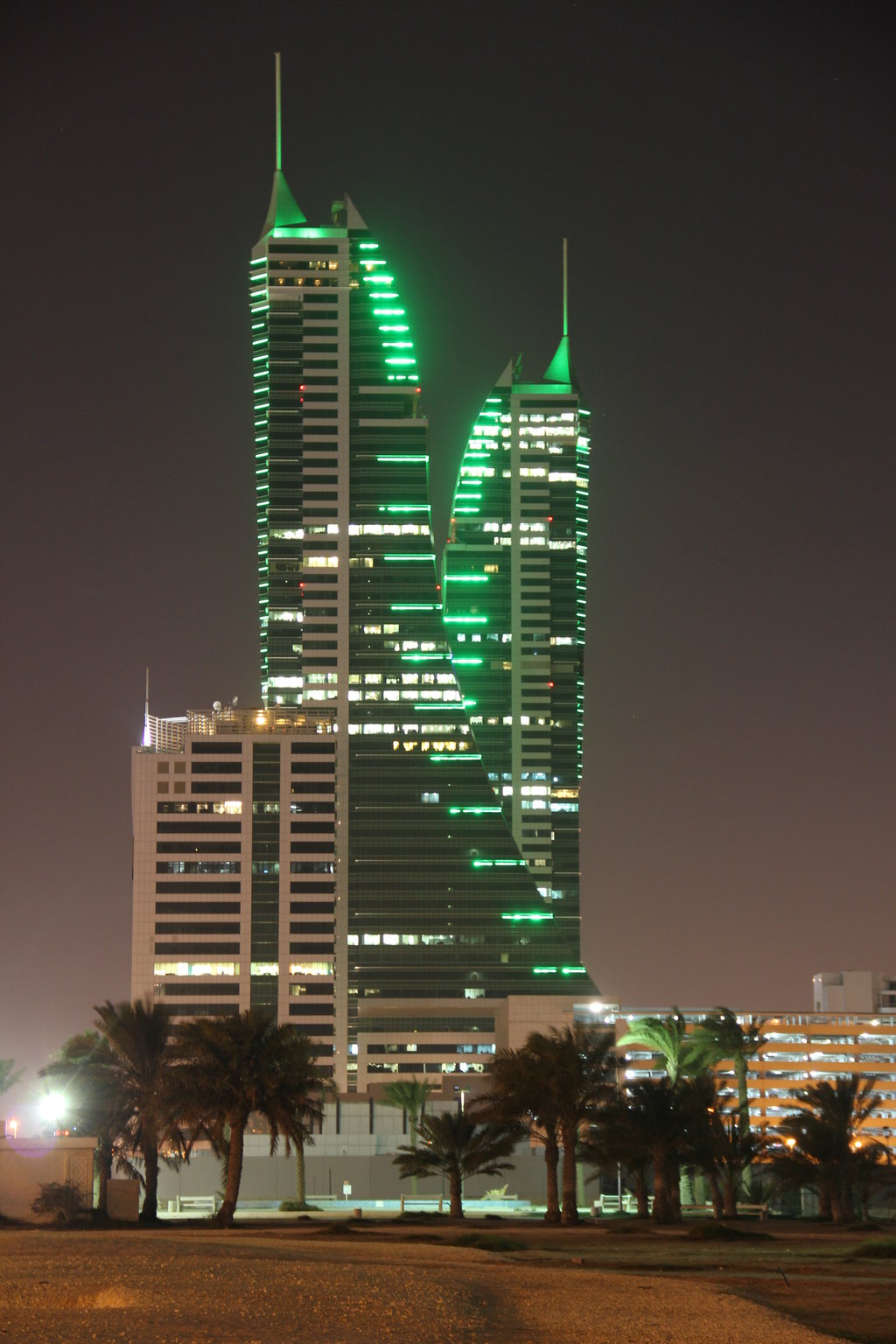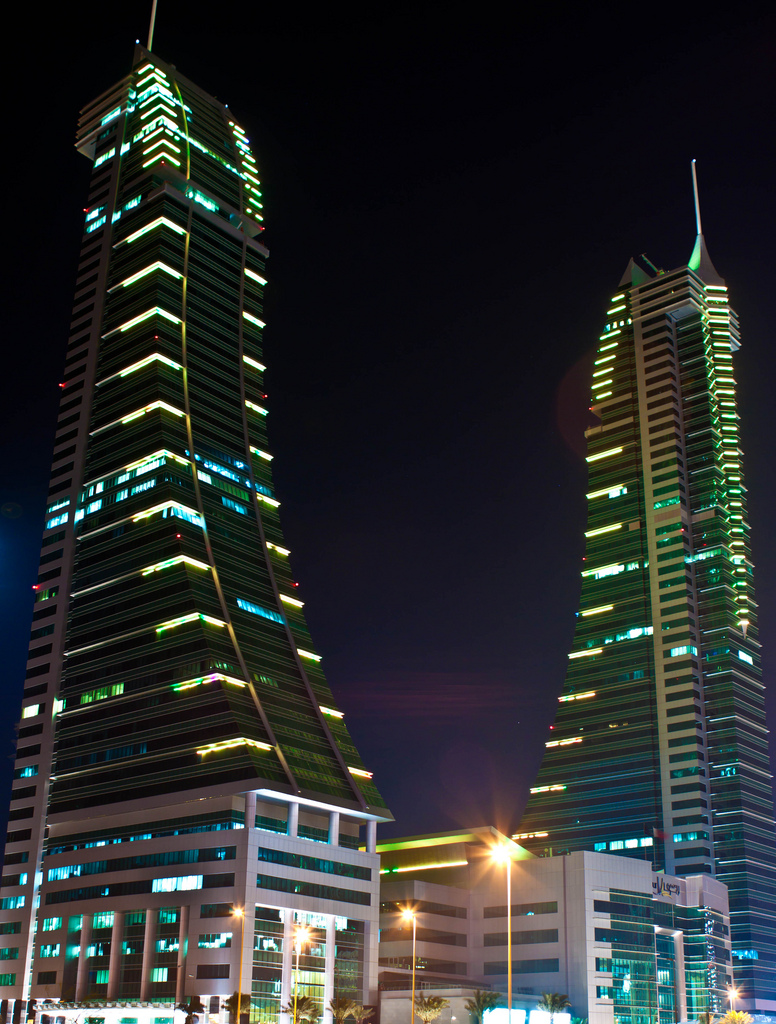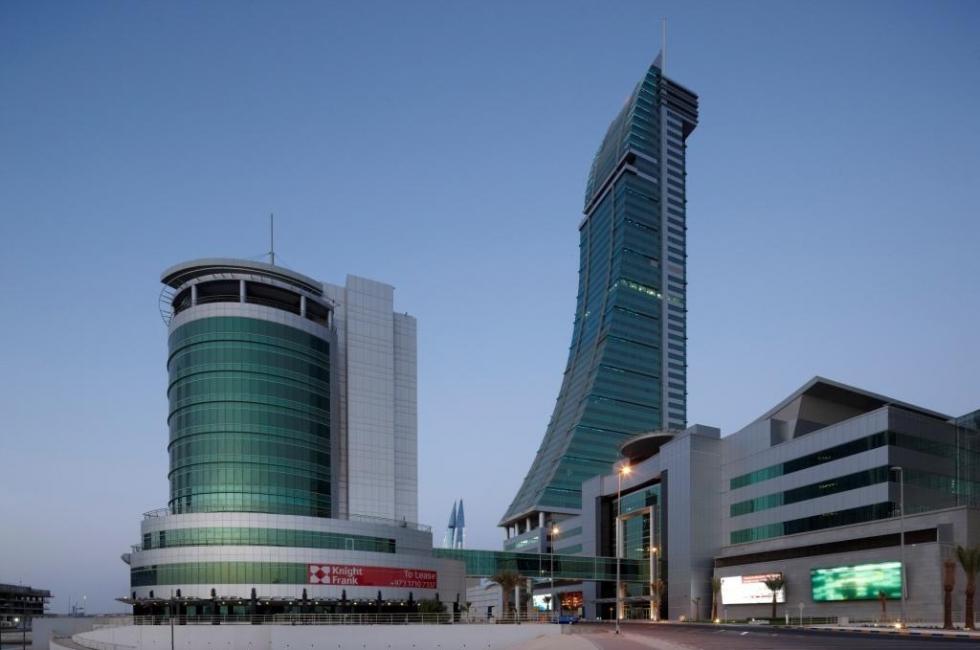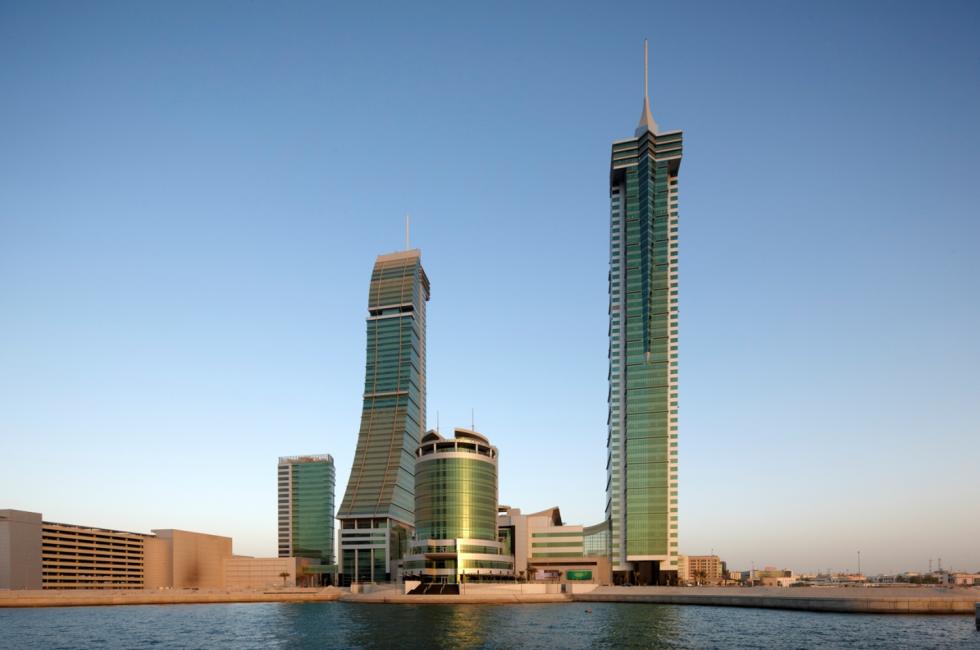 Bahrain Financial Harbour project set to restart
by CW Staff on Nov 11, 2013
Work on the $1bn (BHD 378m) Bahrain Financial Harbour project, which is still incomplete a decade after the project started, is expected to resume in the near future, according to a report from Bahrain Financial Harbour Holding Company (BFHHCO).
Bahrain Financial Harbour Holding Company (BFHHCO) corporate communications manager Lina Mubarak told Gulf Daily News they remain "optimistic" that the developers who have purchased these plots will start work soon.
"As there are clear signs of a recovery on the horizon, we expect more developers who had purchased plots at BFH will start to actually shift into implementation mode of their plans which had been on hold for quite a while," she said.
A multi-storey car park with rooftop food court called Commercial West Car Park is planned for completion next year and BFHHCO is also on track to buy a "substantial share" of the Capital Club, which occupies the top two floors of BFH's East Tower.
However, Mubarak added that the completion of the overall development was "contingent upon the recovery of the real estate market."
"As for commercial, office and retail space, it will take a bit longer to recover," she said.
Ground was first broken on the development in 2003 and although two landmark towers were completed in 2007, the rest of the project remains unfinished.
The Bahrain Performance Centre, residential Diamond Tower and long-stalled Villamar apartment buildings have yet to built.
BFHHCO would not comment on the occupancy rates at BFH although Mubarak said there had been "virtually no losses" of existing tenants and those who moved out have already been replaced by others.
Last year, CBRE real estate senior director Mike Williams estimated that occupancy rates in the towers could be as low as 25%.
Originally envisaged as an "eye-catching harbour scheme" covering 380,000m² of reclaimed land, BFH was designed to be a self-contained community in the centre of Manama comprising 10 distinct business, leisure and residential projects including Bahrain's two tallest towers.
http://www.constructionweekonline.com/article-25029-bahrain-financial-harbour-project-set-to-restart/
Bahrain Financial Harbour (abreviado comúnmente BFH) es un proyecto comercial de gran escala en Manama, la capital de Baréin.
El complejo comercial está situado al lado de la Autopista Rey Faisal, cerca de muchas atracciones populares como el Bahrain World Trade Center, Abraj Al Lulu, y el National Bank of Bahrain. La mayor parte del proyecto está siendo construido en tierra ganada al mar.
http://es.wikipedia.org/wiki/Bahrain_Financial_Harbour
http://en.wikipedia.org/wiki/Bahrain_Financial_Harbour