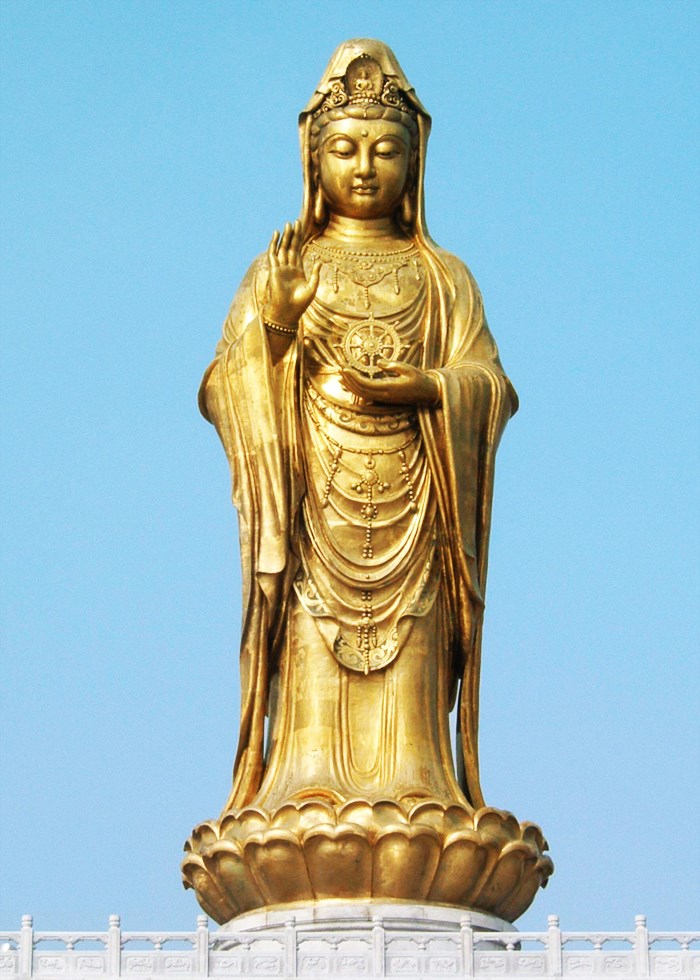 Voto:
Continente: Asia
País: China
Localización: Putuo Shan island, southeast of Shanghai, in Zhoushan prefecture of Zhejiang province
Año: 1997
Estado: Terminado
Descripción:El monte Putuo (chino simplificado: 普陀山, pinyin: Pǔtúo Shān, literalmente «monte Potalaka o Potala») se encuentra en una isla (la isla del monte Putuo) al sudeste de Shangai, en el mar de China Oriental, en la prefectura de Zhoushan, en la provincia de Zhejiang, en China.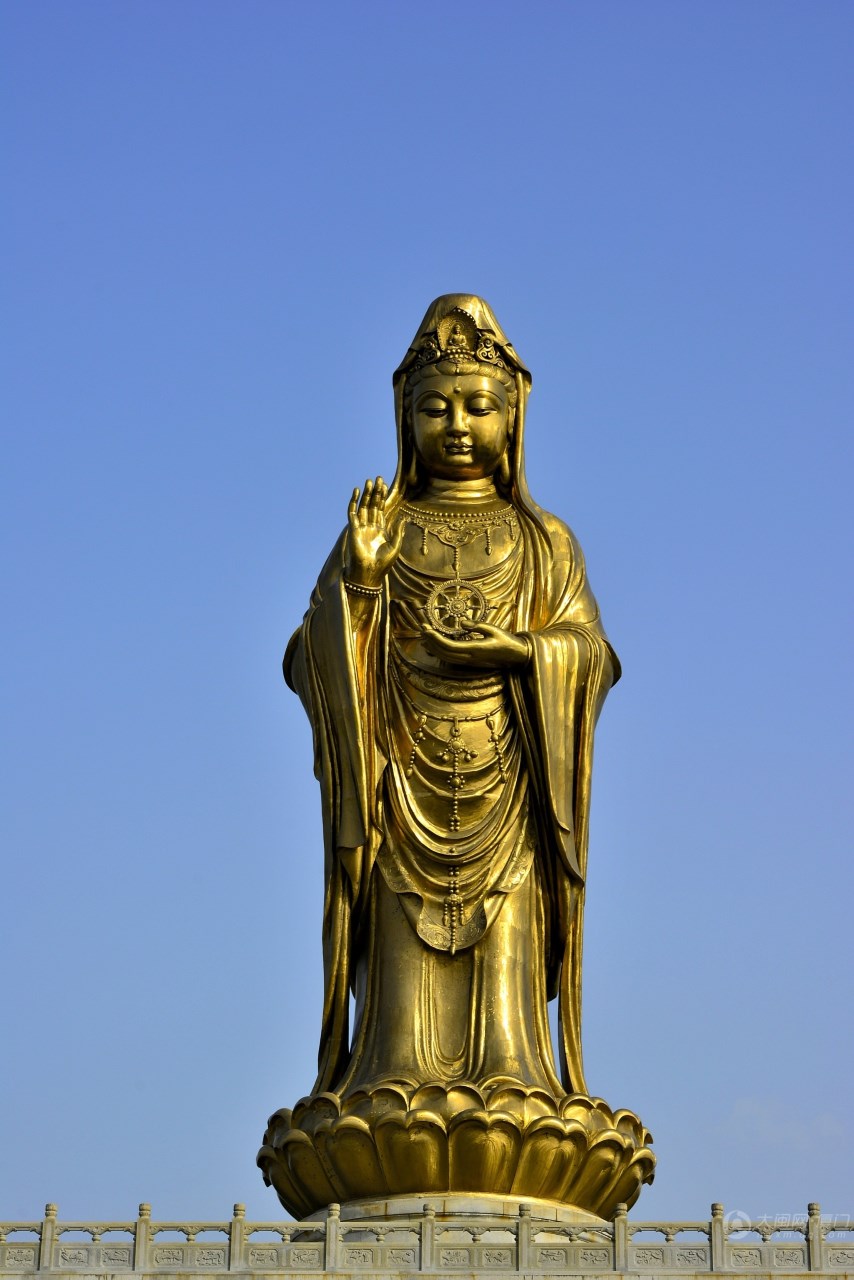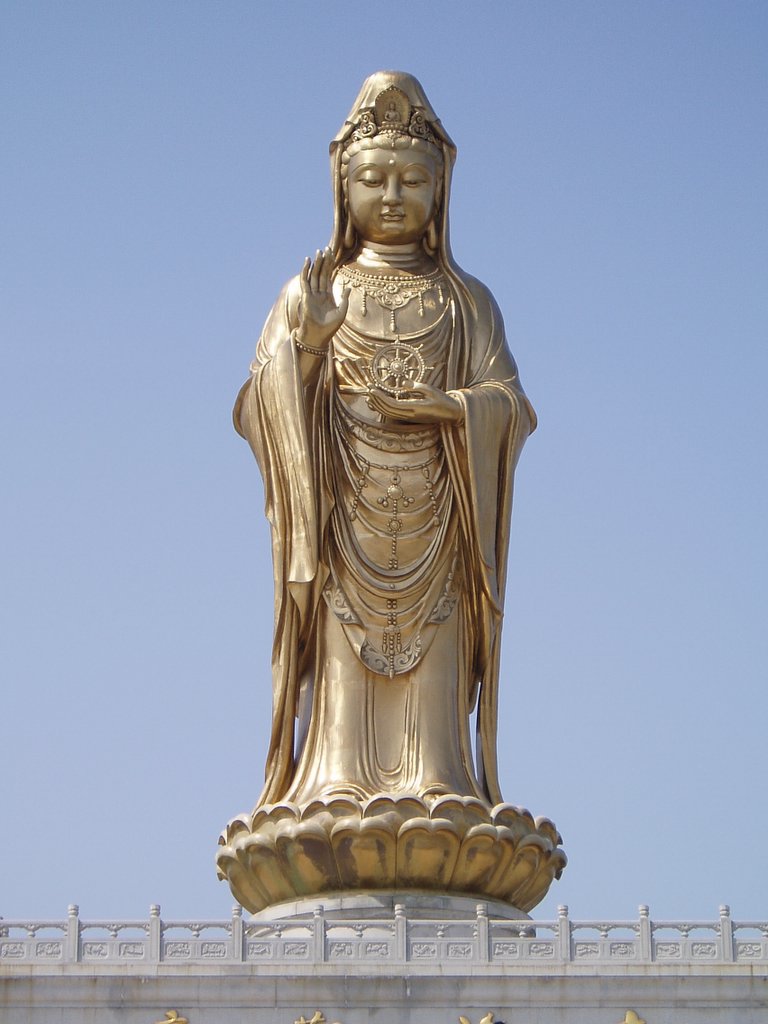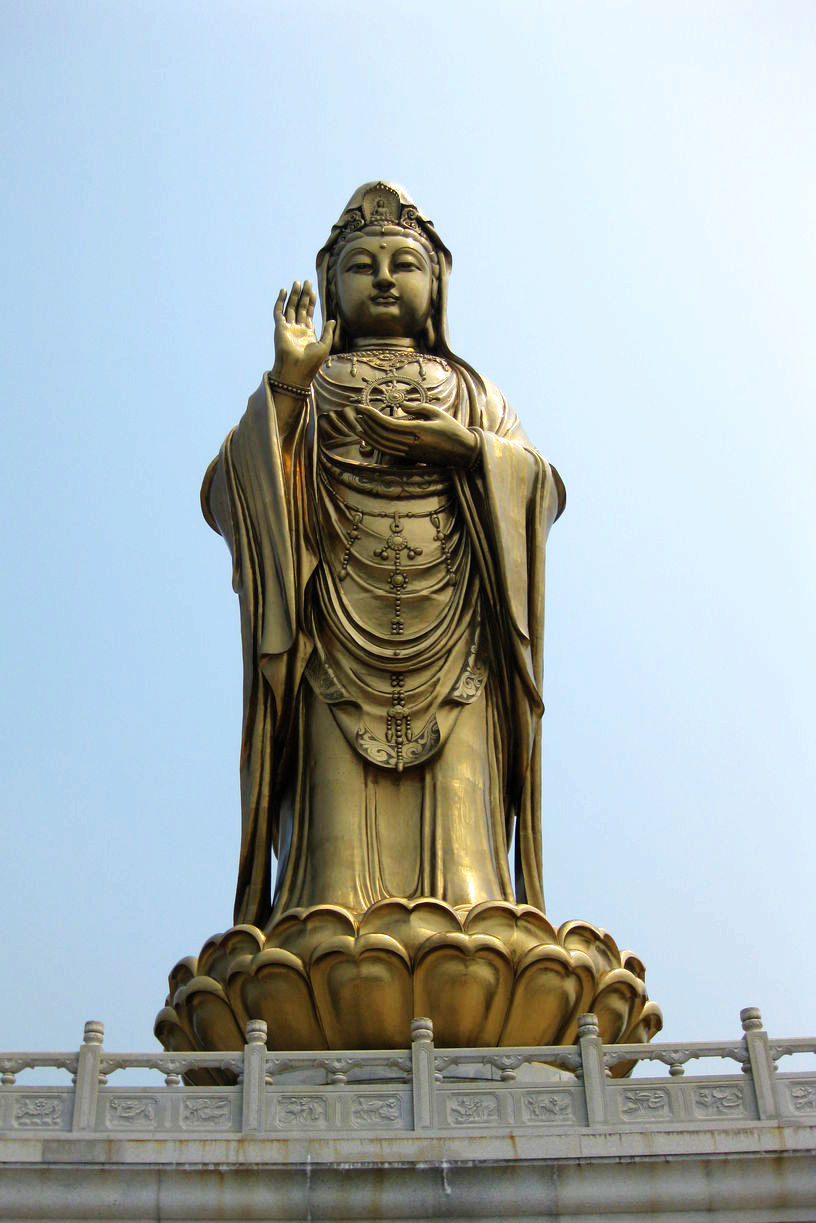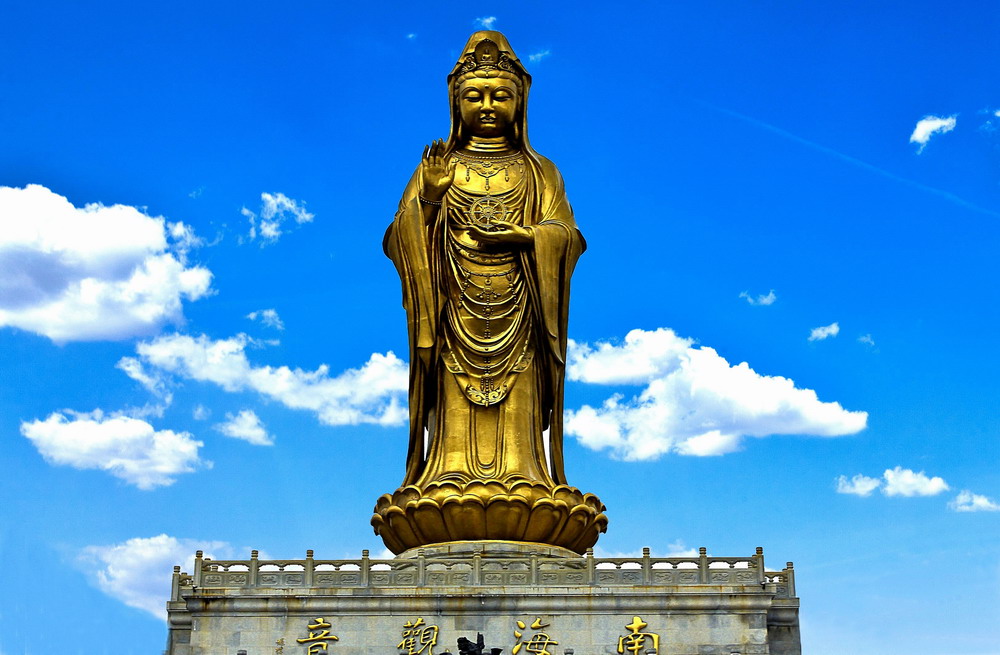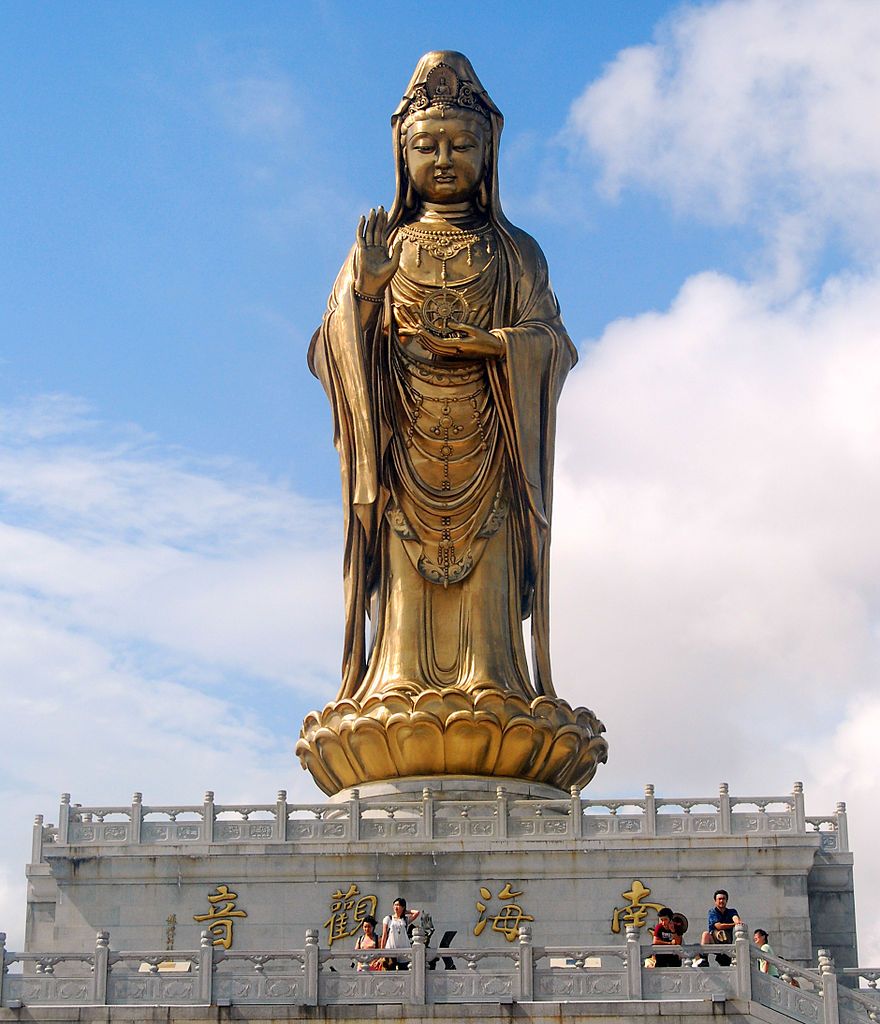 El monte Putuo está considerado el bodhimanda (residencia) de Avalokitesvara, en su versión femenina de Guan Yin, y es una de las cuatro montañas sagradas del budismo chino, junto con los montes Wutai, Emei y Jiuhua, bodhimandas respectivamente de Manjushri, Ksitigarbha y Samantabhadra. El área sagrada de la montaña tiene 12,5 kilómetros cuadrados y numerosos templos sagrados, entre los que destacan los templos Puji y Fayu. Cada año, los días 19 de febrero, junio y septiembre del calendario lunar, millones de personas se reúnen en este lugar para celebrar el nacimiento de Guan Yin, homóloga femenina de Avalokitsvara, diosa de la misericordia.
https://es.wikipedia.org/wiki/Monte_Putuo
https://en.wikipedia.org/wiki/Mount_Putuo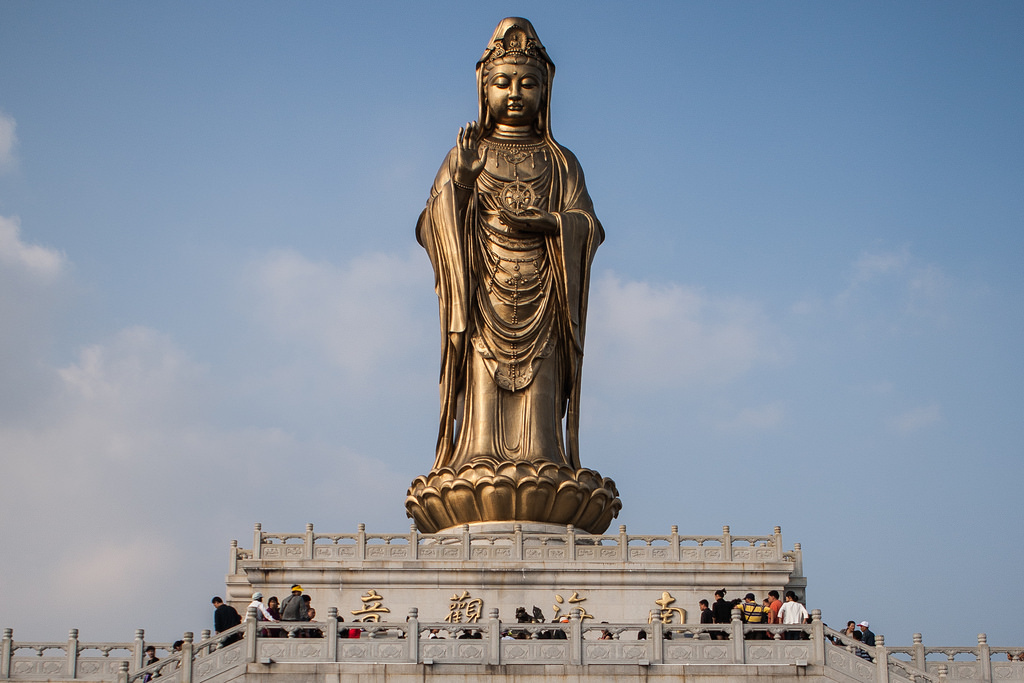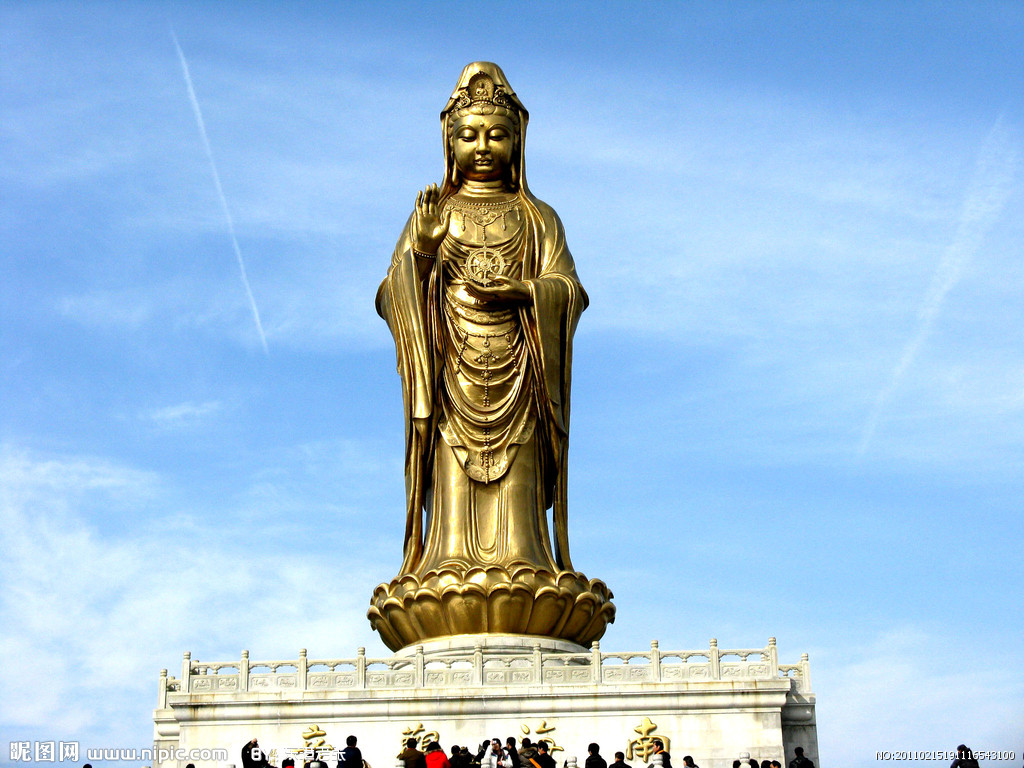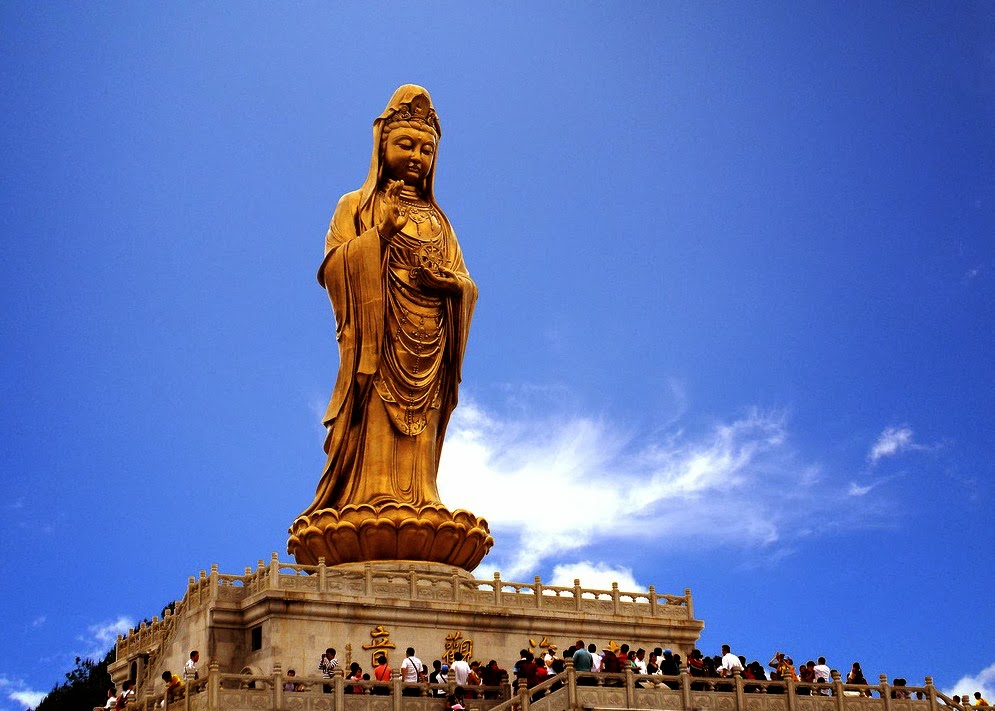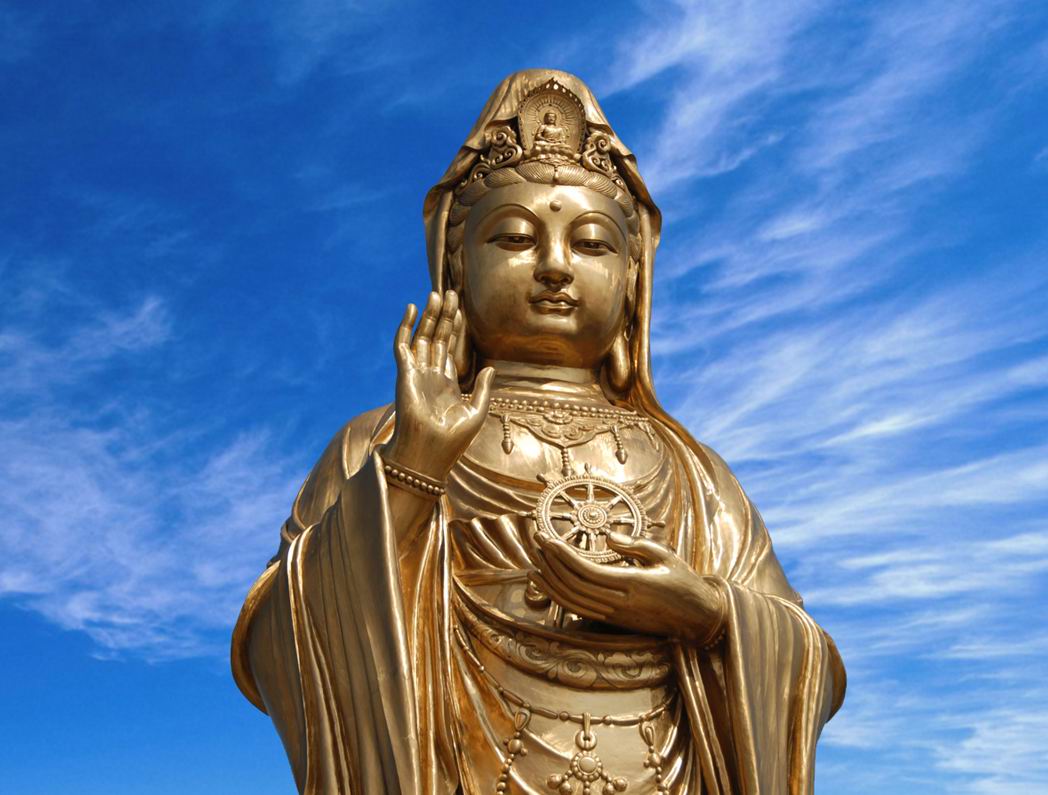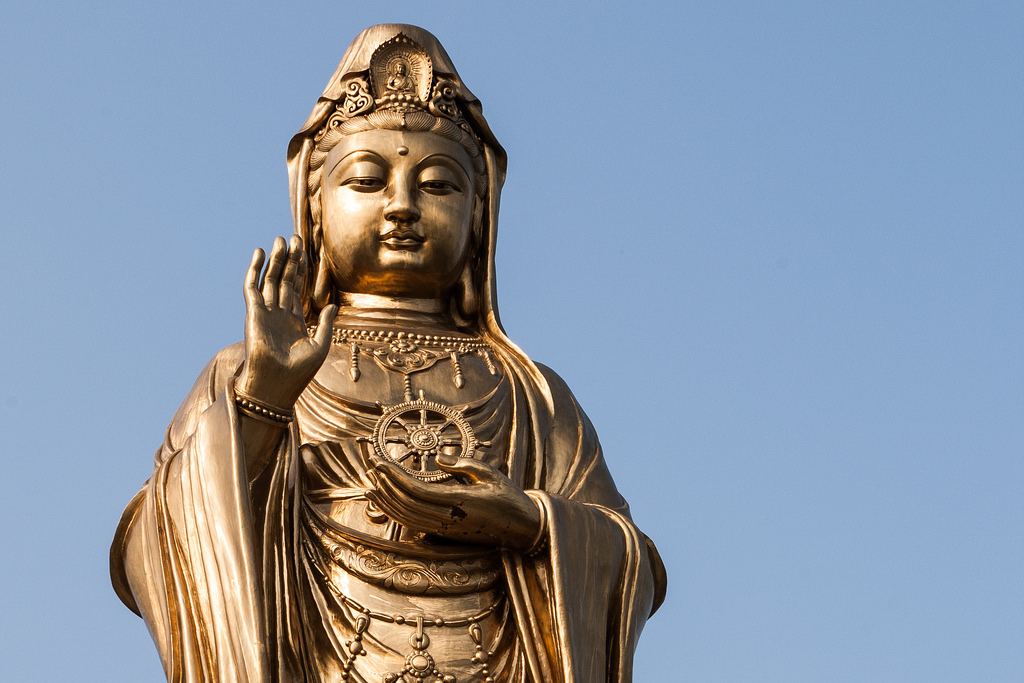 Putuoshan Island and Putuo Mountain
Overview
Putuoshan Island is one of the larger islands belonging to the Zhoushan Archipelago, a group of in all some 1400 islands located at the mouth of Hangzhou Bay, not far from the city of Ningbo, Zhejiang Province.
Putuoshan Island covers an area of some 12 square kilometers, most of which is pristine nature. There are fantastic vistas of the surrounding seascapes from Putuo Mountain, which is one of the Four Sacred Mountains of Chinese Buddhism. It is also home to the most famous Guanyin Temple in all of China (Guanyin is the Goddess of Mercy and the patron saint, as it were, of seafarers).
Features
1. It has many beaches among which Hundred Step Beach (600 meters long) and Thousand Step Beach (1700 meters long) are the two major ones with facilities such as deckchairs, parasols and water activities.
2. 33m tall statue of the Guan Yin at Zizhulin
3. Putuo Mountain is located on the island, one of the Four Sacred Mountains of Buddhism. There are a number of temples on Mount Putuo. During it heyday, there were 3 main temples, 88 monasteries, and 128 thatched houses for various other persons engaged in work in support of the temples and monasteries on the island, and more than 4000 monks were in active service on the mountain. Mount Putuo was understandably a place of great reverence, being referred to as the "First Buddhist Kingdom in Zhendan".
4. It is a tourist site for those in search of rare mountain beauty and tranquil walks among historical and religious relics. There are luxuriant trees everywhere on the island - especially a large number of ancient camphor trees - filled with a host of singing birds. The ground below is covered in season with fragrant flowers. Putuoshan Island has been aptly called "A Botanical Garden on a South Sea Island".
http://www.chinahighlights.com/hangzhou/attraction/mountain-putuo.htm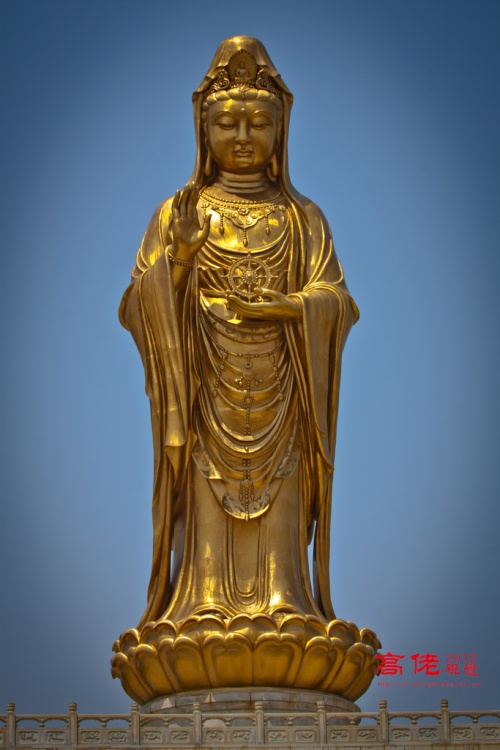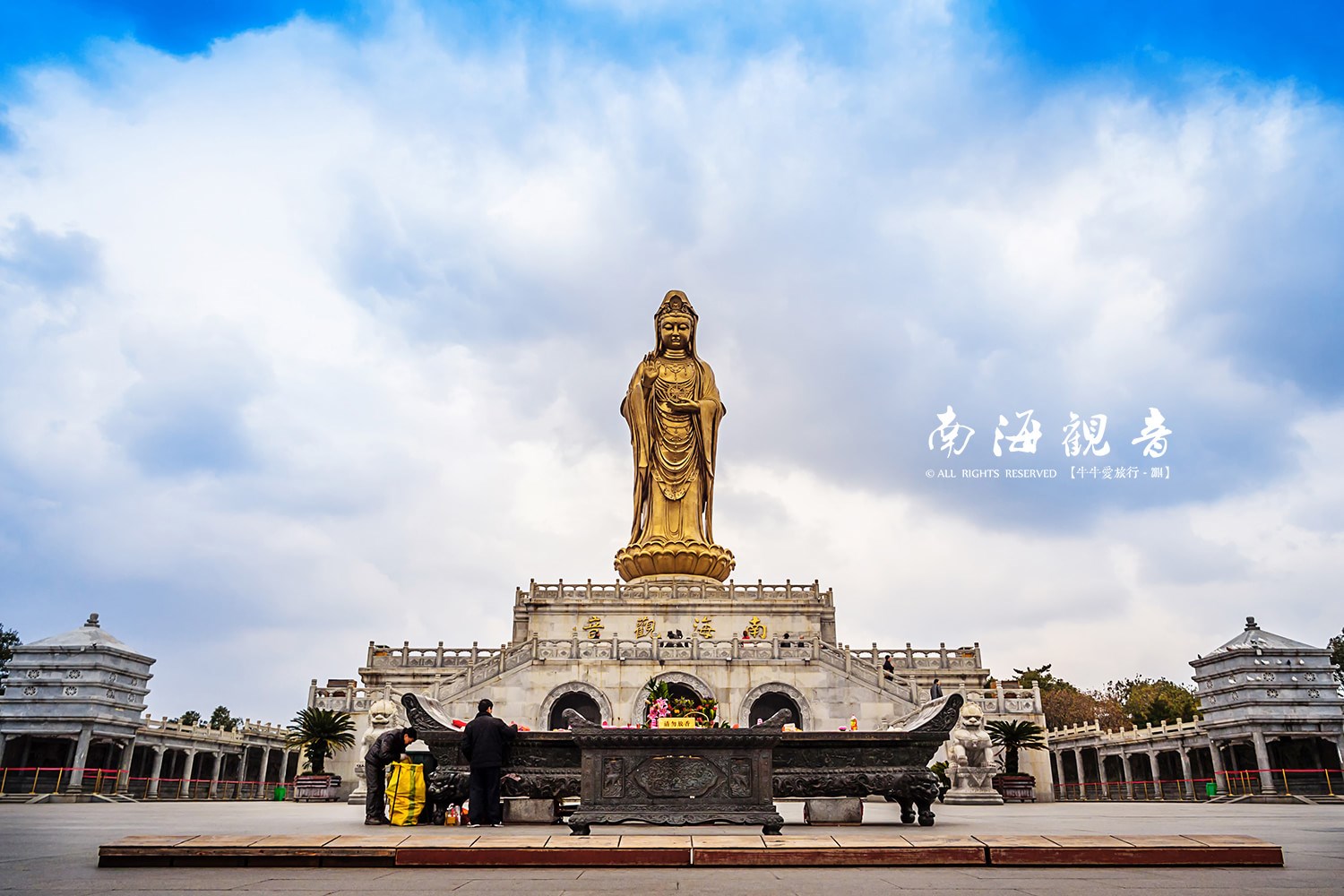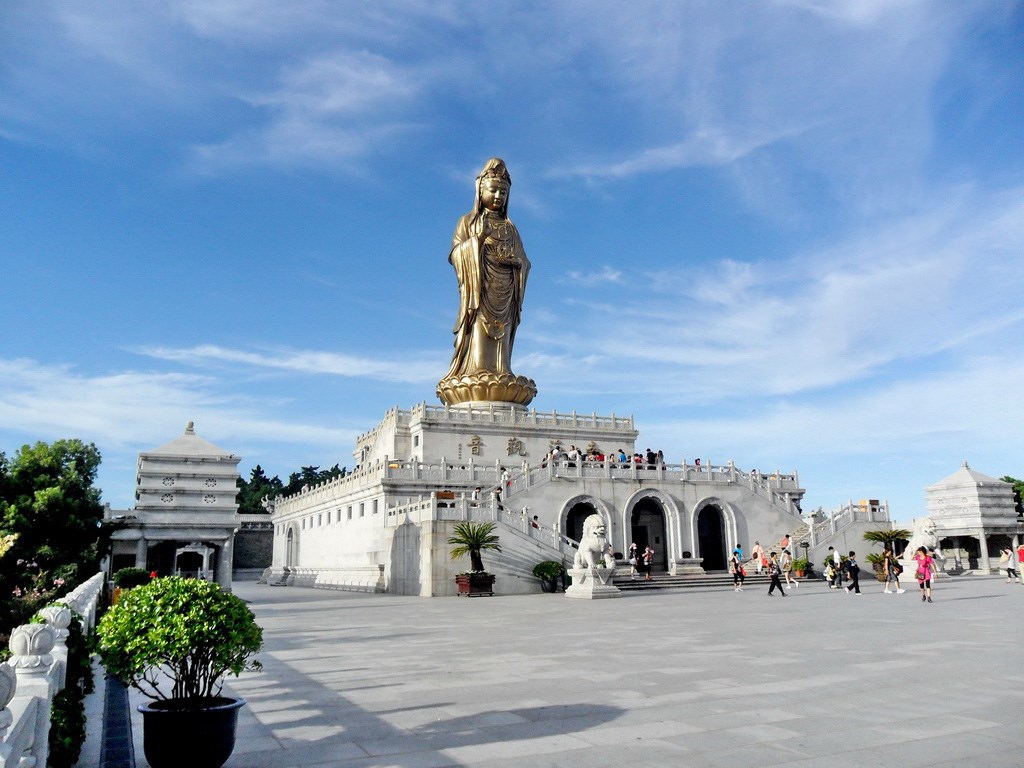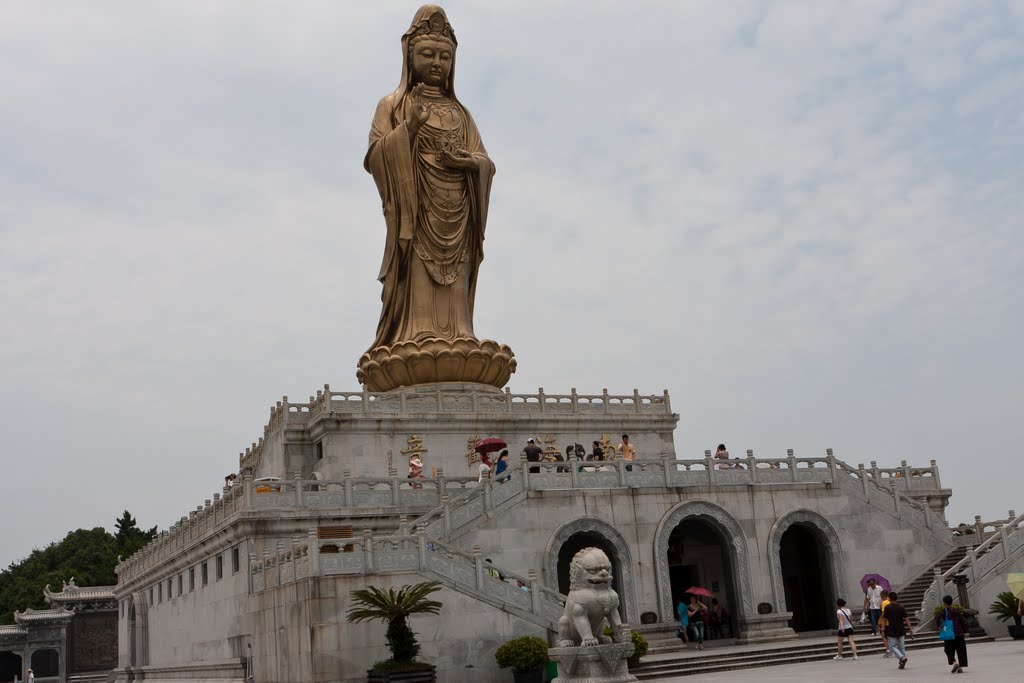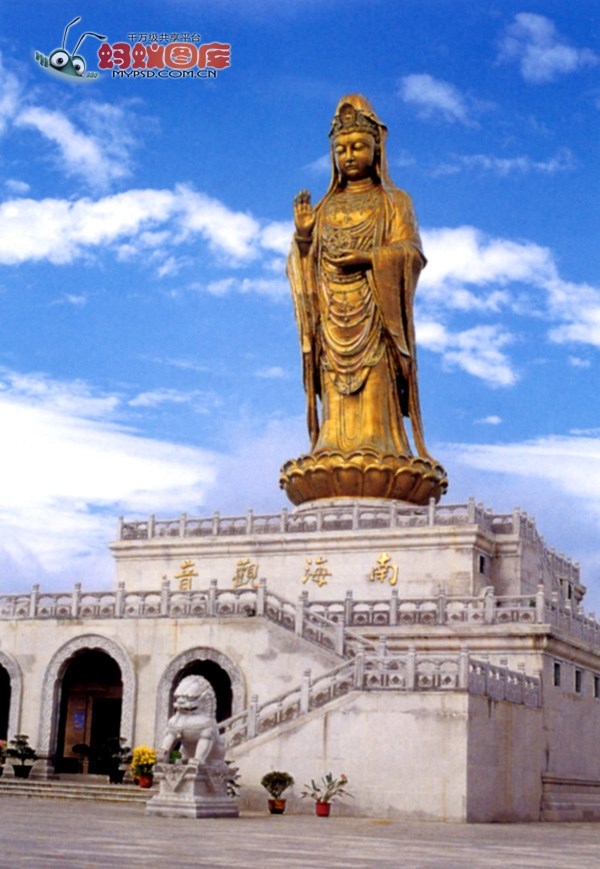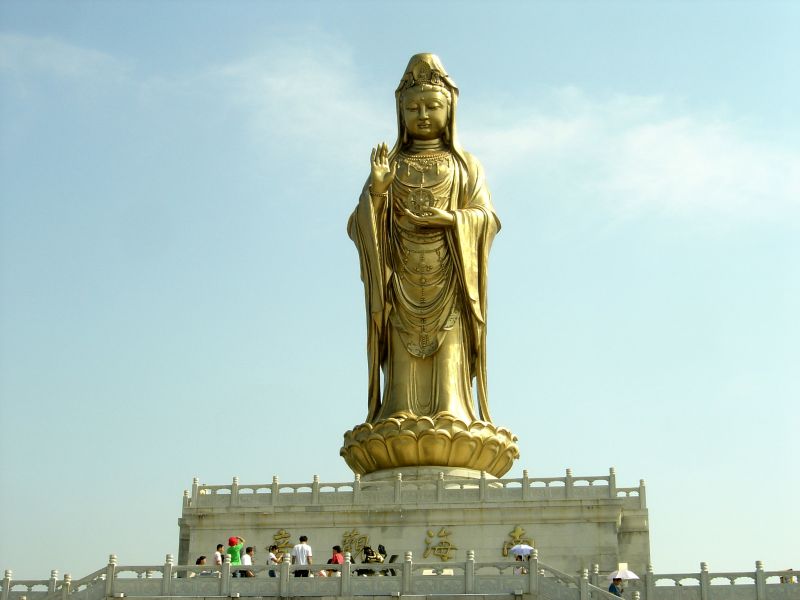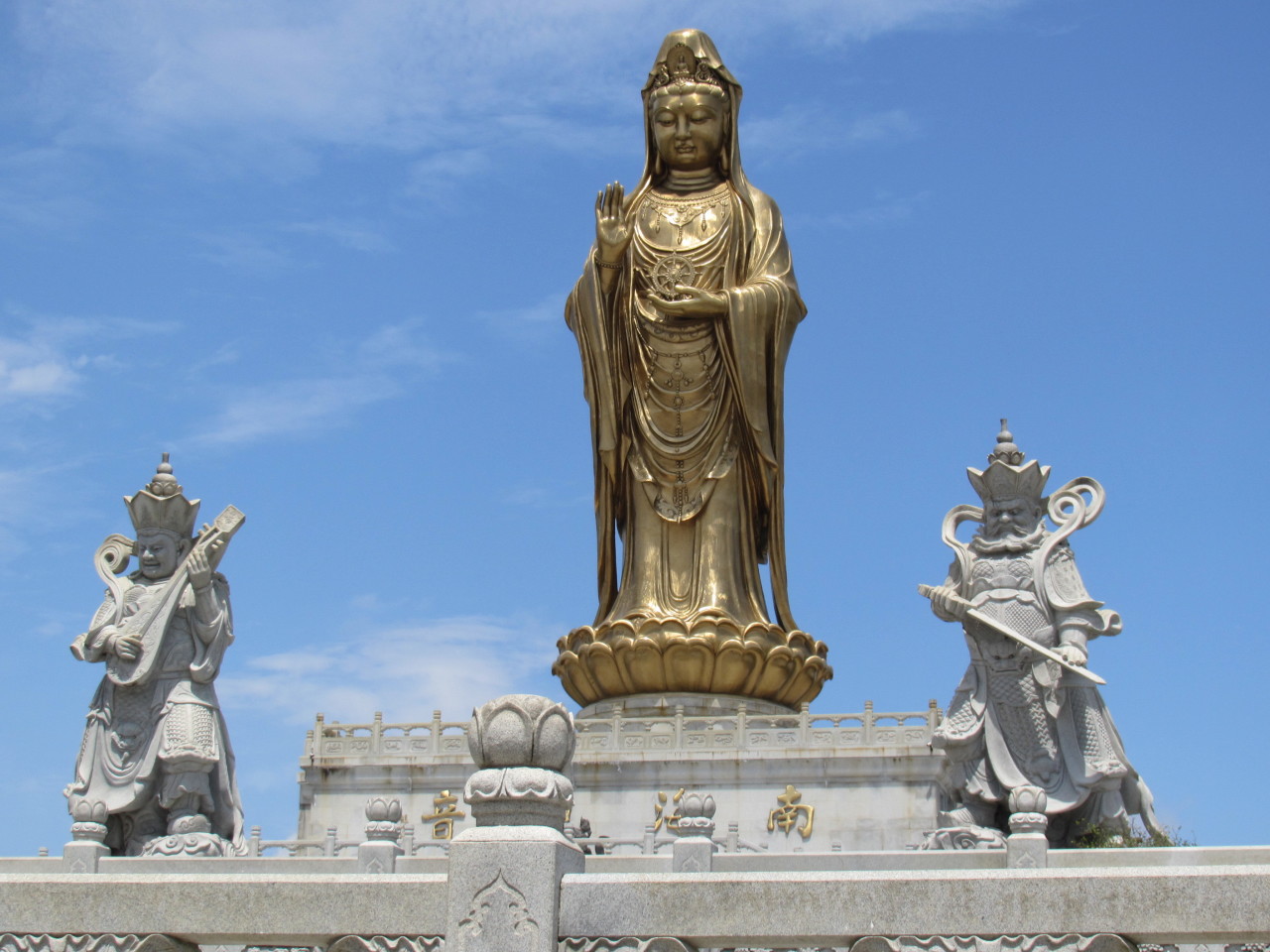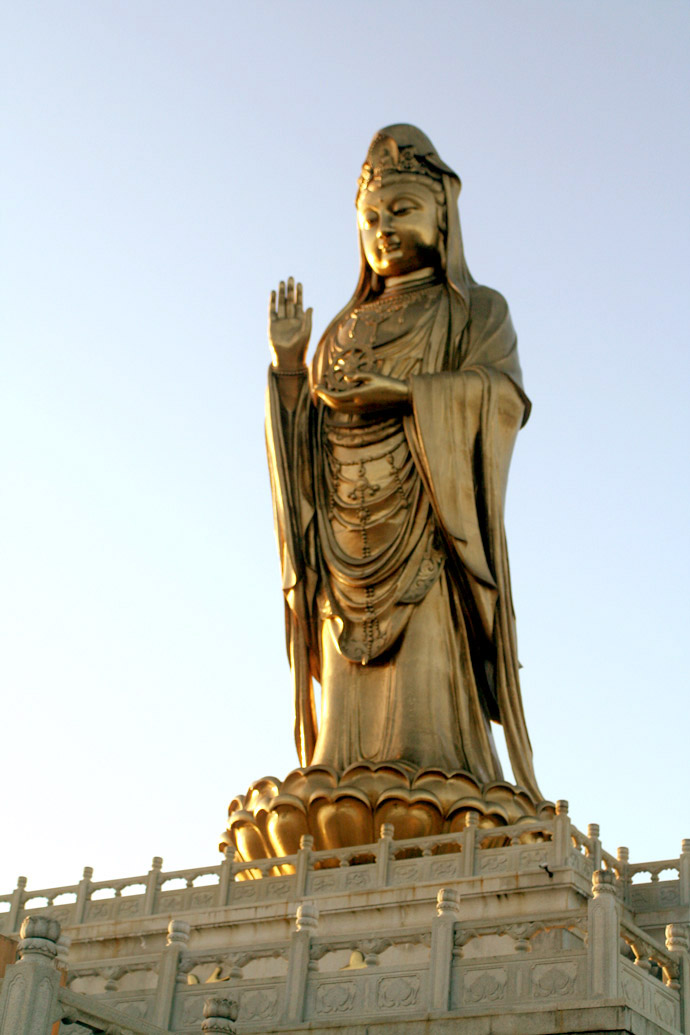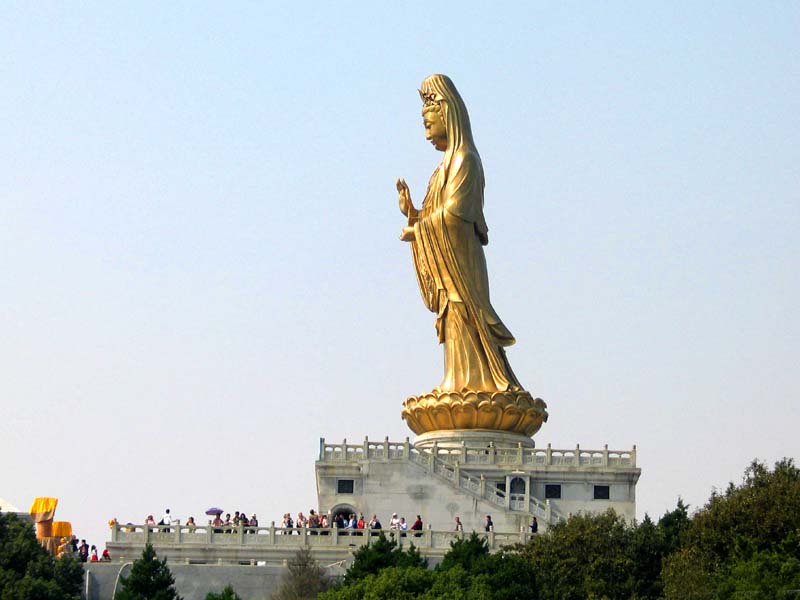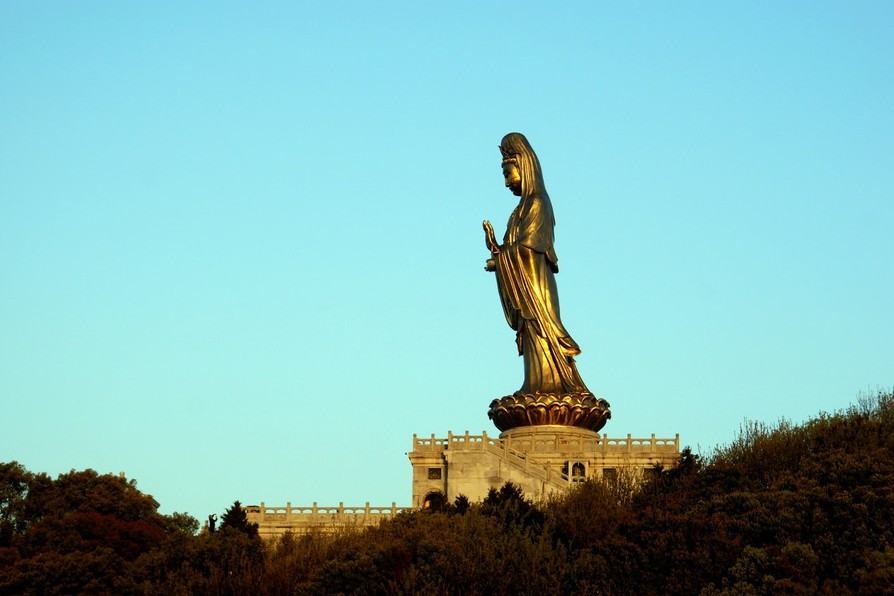 Mount Putuo (Putuoshan) is considered to be one of China's four sacred Mountains and as such is yearly visited by reverent followers, all here to pay their respects to Guanyin, Goddess of Mercy. This is a great place to come, littered with temples and shrines, and, at a mere 12 square km, is easily navigated and covered in a few relaxing days. Even for those not coming on a Buddhist pilgrimage, the island provides a peaceful atmosphere and some of Chinese premiere beaches that even the most atheists will be impressed.
Besides the many temples, the island is also lush in vegetation and a profusion of forests, all flourishing in the warm and humid climate. Amidst such an environment, a stroll around the mountain or an immobile day at the beach is equally attractive.
On top of all this, Mount Putuo has some of China's greatest seafood on offer. Sampling fresh seafood dishes has become an indispensable part of any trip to Putuoshan.
Despite the name, the trip to Mount Putuo does not involve any overly strenuous climbing. The highest peak here is a mere 300 meters above sea level and for most of the small peaks on the island cable cars are available (RMB30 for the round trip). Maps for the island can be brought for a small price beside the port. For those not wishing to track, the island also has a fairly comprehensive minibus transport system to all the main sights.
ATTRACTIONS:
The Thousand Step Beach and the Hundred Step Beach
Apart from the sacred Buddhist Mountain, the island of Putuo is known as a haven of blue sea, golden beachesand sun, ideal for a relaxing weekend. The island boasts a few excellent beaches on each of its corners, among these, the Thousand Steps Beach and the Hundred Steps Beach are the most famous and are regarded as the best beaches near Shanghai.
Both beaches lie along the coast on the eastern edge of the island, separated in the middle by a rocky hill (with the famous Chaoyang Pavilion on top), the best place to view the sunrise. The rocky hill also hides the famous Chaoyang cave (Chaoyang dong).
The sand of both beaches is fine, ideal for sunbathing. The facilities are also good, you can enjoy a leisurely afternoon of swimming and bathing without even leaving the beach for refreshment since restaurants and shops are adjacent to the beach. Various water sports activities can also be organized from here.
The Three Sacred Temples
As a Buddhist shrine, Mount Putuo boasts a lot of Buddhist temples. Among them the three temples below are most important for their religious significance, historic value and the great Buddhist art they boast. Each of these temples has imposing architecture and a large collection of art pieces on religious themes.
Puji Temple: This is the main Temple for worshipping the Guanyin Buddha, the Goddess of Mercy. The temple boasts a mighty bronze Pilu Guanyin Statue with harmonious expression.
Fayu Temple: This temple is famous for its ancient architecture, delicate woodcarvings and inscribed calligraphy by ancient emperors.
Huiji Temple: This Temple is ideally located on the peak of Foding Hill, commanding a excellent view of the rising sun in the morning. The temple is famous for its large collection of ancient brick carvings portraying the Guanyin Buddha.
The Grand Guanyin Statue
The four Chinese Buddhist Mountains are each believed to be dominated by a major Buddha; Mount Putuo is regarded as the sacred mountain of Guanyin, the Goddess of Mercy, and so statues of Guanyin are a dominant theme here. In Chinese Buddhism, Guanyin has been popular among ordinary worshipers for the belief that the Buddha is able to save people from poverty.
On the Peak of Longwui hill stands a 33m statue of the grand Buddha, erected in 1997 in bronze and gold. Since the completion of this imposing statue, the Buddha has been visited and worshipped by millions of pilgrims annually. The statue itself is a great piece of art, visable by boat far from the island. Today, the statue has become one of Mount Putuo's most symbolic sights.
http://www.shanghai.ws/mount-putuo
http://123travelguide.blogspot.com.es/2013/12/putuo-mountain-buddhist-mountain.html
http://www.mjjq.com/blog/archives/1987.html
http://www.shaolin.org.cn/templates/T_newS_list/index.aspx?nodeid=189&page=ContentPage&contentid=11812
http://myxm.qq.com/t-13850-1.htm