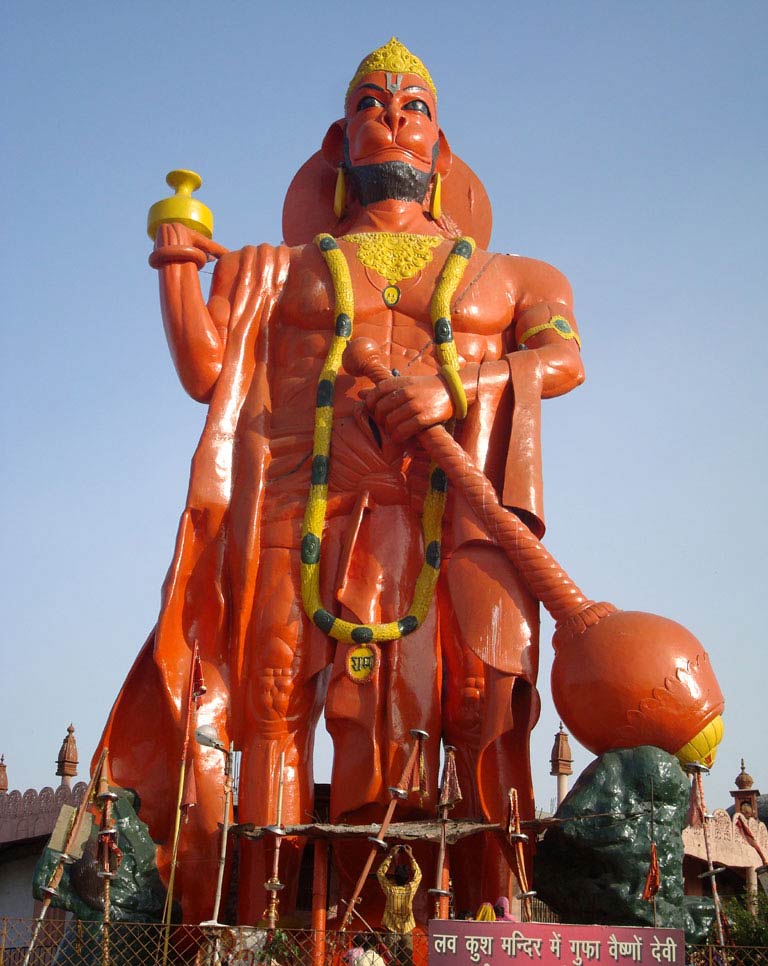 Voto:
Continente: Asia
País: India
Localización: Amritsar, Punjab
Año:
Estado: Terminado
Descripción:Ram Tirath Mandir is a Hindu religious site located in Amritsar. Just to highlight the importance, this temple is mentioned in Hindu epic "Ramayana". Ram Tirath Mandir used to be the Ashram of Saint Valmiki. At this very place he wrote 'Ramayana".
Later on, Goddess Sita came to this place after being deserted by her husband Lord Ram. And gave birth to her two sons named Lov and Kush who were later trained in warfare by Valmiki in the same temple compound as well. Temple complex also has a big pond which is said to dug by the Lord Hanuman himself. It's a common practice to circle the entire pond, which is around 3 KM, while chanting mantars.
One can still find Luv and Kush class room and Valmiki hut in the temple complex. One of the prime attraction of Ram Tirath Temple is the annual four day fair which is organized in the month of November at the time of full moon.
However, I don't know why beside being such a historical place it's not that well presented and maintained. Frankly speaking, Me and my wife didn't even know that the temple has such kind of history until we landed at its door step. Just to check whether we were ignorant, we asked our friends and family about this temple and to our surprise nobody knew! Checked tripadvisor only 4 people have something to say about this place. Government tourist website doesn't bother to give it proper recognition.
***
How To Go To Ram Tirath Temple
You can hire an auto from Golden Temple or elsewhere in Amritsar. It is situated around 12 KM from Golden Temple. There is a direct mini bus service from the main bus terminal to the Ram Mandir which is quite affordable also. But I would recommend using Auto instead of bus as the buses are small and tend to get really very crowded at times.
http://www.timepasstraveller.com/2014/09/ram-tirth-temple-amritsar-india.html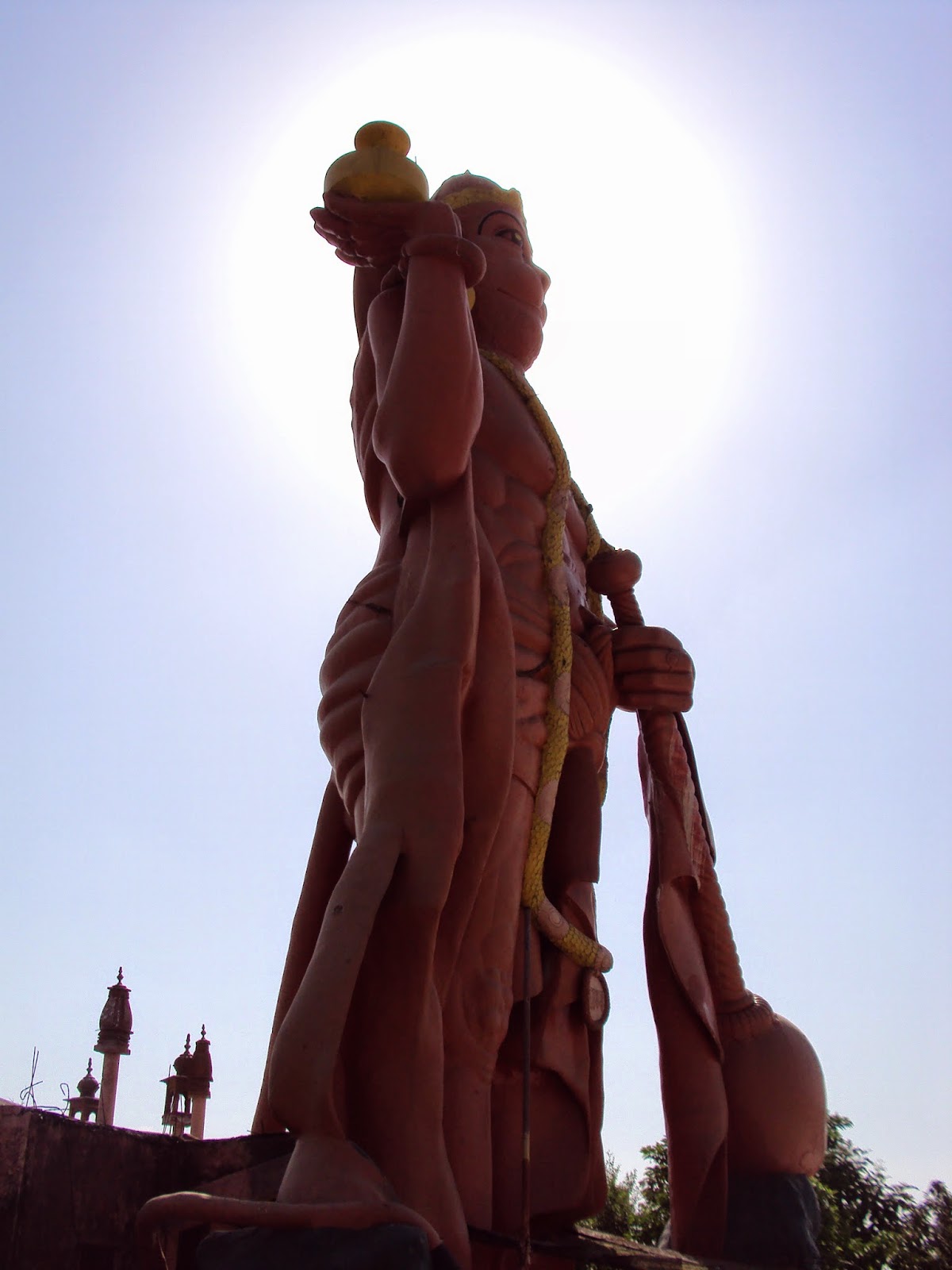 Hanuman Of The Ram Tirath Temple Amritsar
Hanuman of the Ram Tirath Temple is in the form of a huge 80 ft high (24.5 metres) statue, which give the visitors a spectacular view of this deity in a monkey faced form. Hanumanji is a great devotee of Shri Ram and known to be the avatar of Lord Vishnu. It is in Ram Tirath that Hanumanji had dug a water tank which is still in use. This temple is in about 12 km distance from Amritsar in the State of Punjab, India.
Ram Tirath is famous because of the fact that Sage Valmiki used to live in this place and his hermitage is maintained now in the form of a hut. It is here Mata Sitaji had come from Ayodhya after she had to prove her purity by giving agneepariksha upon insistence by Sri Ram as per epic Ramayana.
Sitaji had stayed here as a guest of Sage Valmiki, where she delivered Sri Ram's twin children Luv and Kush. Legends' conveying different stories like only one child was born and Sage Valmiki made it into two with the help of a grass called Kush. As per the epic, Luv and Kush had never seen Sri Ram and therefore, challenged him when he conducted a ritual called Ashwamedh Yagna to prove his supremacy as the Lord of the region. In later times, it was Kush who succeeded Sri Ram as the king of Ayodhya.
The Hanuman Statue in Ram Tirath temple is one of the tallest statues in the country, while there are a few others in various parts of the country, particularly in south having this tall and magnificent structure.
Origin
Ram Tirath is known to be the birth place of Luv and Kush, the twin sons of Sri Ram, the epic hero of Ramayan rendered by Sage Valmiki. While Ram is one of the successors in the Raghu Vamsa the clan emanating from the first human being who arose after the great deluge when Lord Vishnu saved human species from waters, during his avatar of a fish, tying the ark holding human species in His stout, and enabling Manu to land safely to protect the human generation. It is also a historical information that Kush succeed Ram in Raghu Vamsa as the Emperor of Ayodhya.
Ram Tirath temple gains importance because of the legend that Hanumanji dug a tank here for the benefit of Mata Sitaji and this tank is still maintained here.
The mammoth Hanuman Statue here in this temple is something every visitor admires during one's visit because of its size and workmanship with which it has been constructed.
There are a number of Temples are spread out in this particular area. In the temple site, there is a hut in which place supposedly Mata Sita had given birth to Luv and Kush. The Ram Tirath Temple also houses Maharishi Valmiki's hermitage and a well equipped water source with steps using which Mata Sita used to take her bath in the well.
There are impressive exhibits of Ramayana episodes in all these temples at Ram Tirath.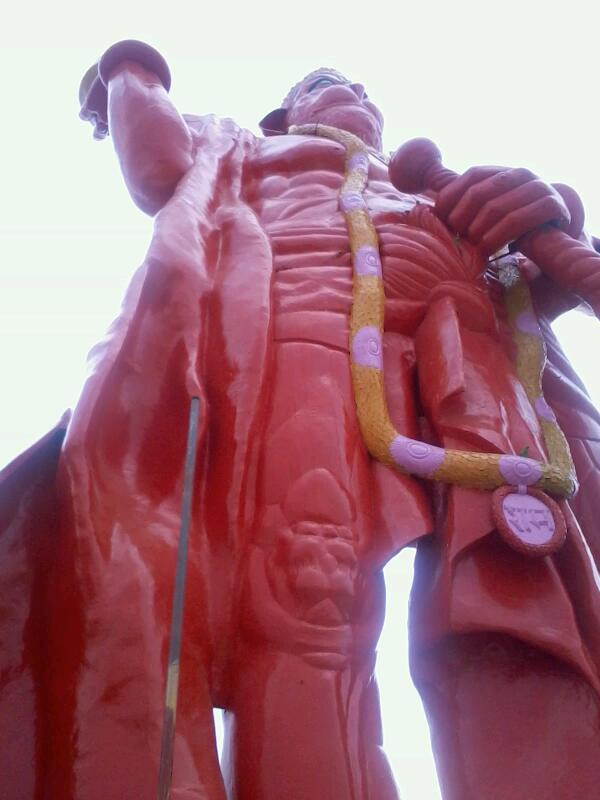 Annual Fair
Ram Tirth in Amritsar is also known for its four day long fair organized every year 15 days after Diwali since many years. Large number of tourists across the country visit this place during that occasion too. Devotees float lamps made out of kneaded flour lit with ghee poured in it during Full moon days during this fair.
People also take a holy dip in the water tank which is believed to have been dug by Hanumanji and going round the tank after their bath.
How to Reach
Raja Sansi International Airport is the nearest airport to reach Ram Tirath and this airport is well connected to other parts of the country.
One can reach by Rail, Amritsar has a Railway Station and it is directly connected to the rest of India with fast trains starting and terminating here.
By road, one can use the regular deluxe and non-deluxe buses run by different bus operators apart from State Transport corporations, which include Volvo type buses.
http://www.indiamapped.com/statues-in-india/hanuman-of-the-ram-tirath-temple-amritsar/
Ram Tirath Temple is located at a distance of 11 kilometers to the West of Chogawan road in Amritsar. The Ram Tirath Temple dates back top the period of Ramayana. There is a very good ancient tank near this temple.
History of Temple
A number of Temples are scattered in this particular area. At the site of the temple there is a hut where Mata Sita gave birth to Luv and Kush. The Ram Tirth Temple has Maharishi Valmiki's hermitage and a well with stairs where Mata Sita used to take her bath. The Temples exhibit scenes from Ramayana.
Even in the holy book of Hindus, The Ramayana, the place is mentioned. Sita Mata had come here after Lord Rama deserted her and got shelter in Maharishi Valmiki's hermitage. Sage Valmiki trained the children of Lord Ram, Luv and Kush and made them proficient in all fields, be it warfare or religious / social education. Annual Fair is held in Ram Tirth in the month of November on the full moon day. The fair lasts for four days.
Making a special place in the holy scripts of ancient religions, the place was once the ashrama of saint Balmiki. The saint is believed to have scripted many of his sacred manuscripts at this place. A hut of Rishi Balmiki is still found at Ram Tirth where he once lived. After giving birth to Luv and Kush, Devi Sita used to stay at this place for a considerable period of time. The evidence of her stay still exists in the form a well which, it is believed, was dug by Hanuman. Devotees of King Rama and Devi Sita flock to this place every year to offer their prayers to the respected deities. As the position of the Ram Tirth is facilitated by easy accessibility, the visitors conveniently reach this place of worship without any extra hassles.
http://www.indianmirror.com/temples/ram-tirth.html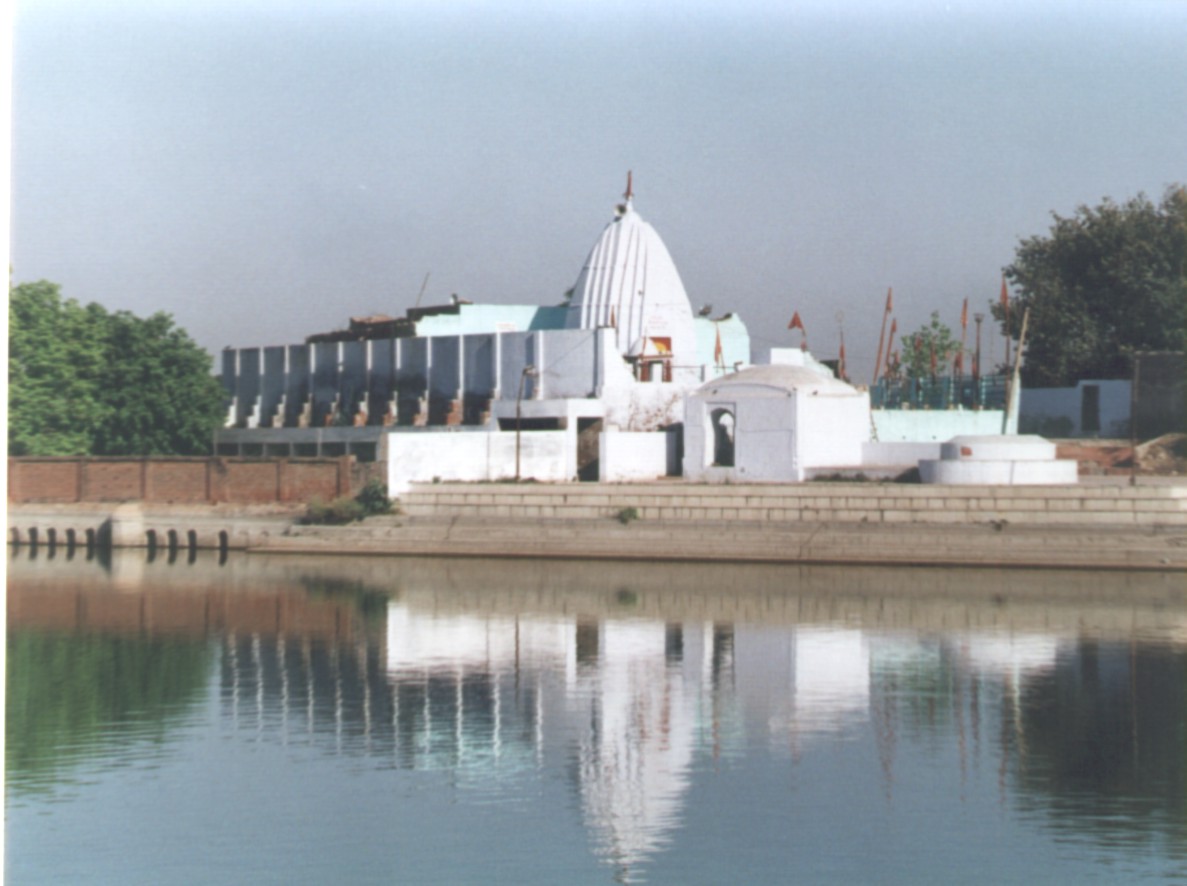 Ram Tirth is a holistic place of Devi Sita, where she spent a long time and gave birth to her twin sons, Luv and Kush in the 'Ashram' of Rishi Valmiki, who wrote Ramayan, the great Indian Epic. The Ashram still exists in Ram Tirth Amritsar and attracts lots of devotees, who flock to this place to offer prayers to the great deities like King Ram and Devi Sita. It lies at a short distance of 11 km in the outskirts of the city and on the western side of Chogawan road in Amritsar. The temple is as ancient as the period of Ramayana and depicts the pitied story of Devi Sita and her life at the Ashram. There is a small pond with a few stairs where Devi Sita used to take bath. She came into this ashram after being deserted by King Rama.
http://girlwithamap.jimdo.com/2014/05/01/ram-tirth-amritsar-the-ancient-abode-providing-soporific-mind/