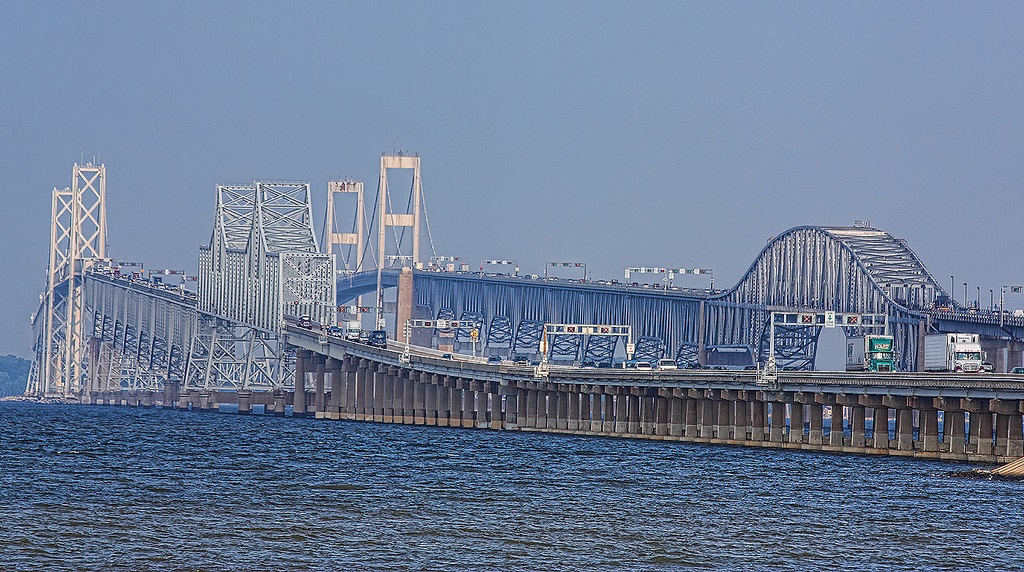 Voto:
Continente: América
País: Estados Unidos
Localización:
Año: 1952-1973
Estado: Terminado
Descripción:The Chesapeake Bay Bridge (commonly known as the Bay Bridge) is a major dual-span bridge in the U.S. state of Maryland. Spanning the Chesapeake Bay, it connects the state's rural Eastern Shore region with the more urban Western Shore. The original span opened in 1952 and, at the time, with a length of 4.3 miles (6.9 km), it was the world's longest continuous over-water steel structure. The parallel span was added in 1973. Officially, the bridge is named the William Preston Lane, Jr. Memorial Bridge after William Preston Lane, Jr. who, as governor of Maryland, initiated its construction.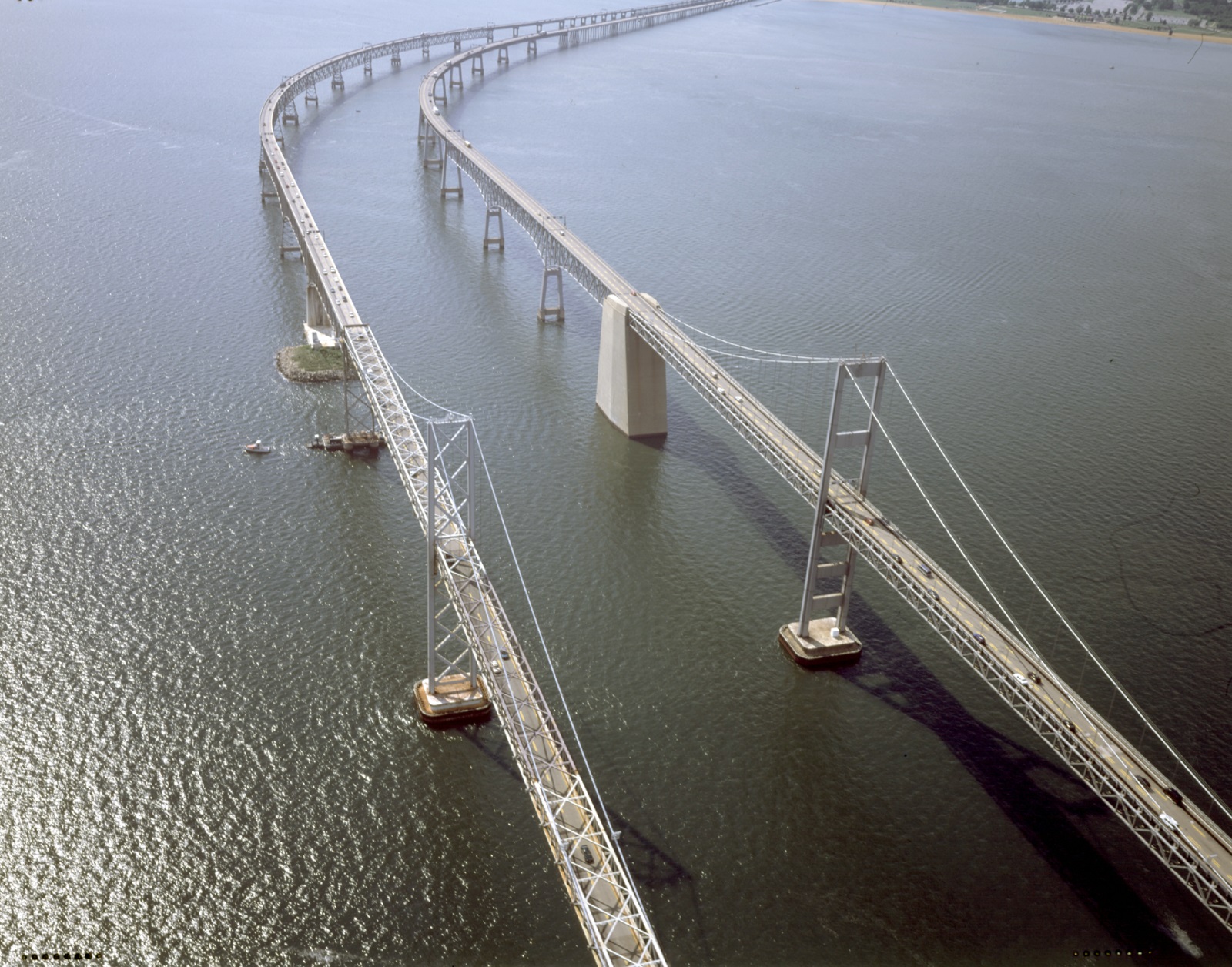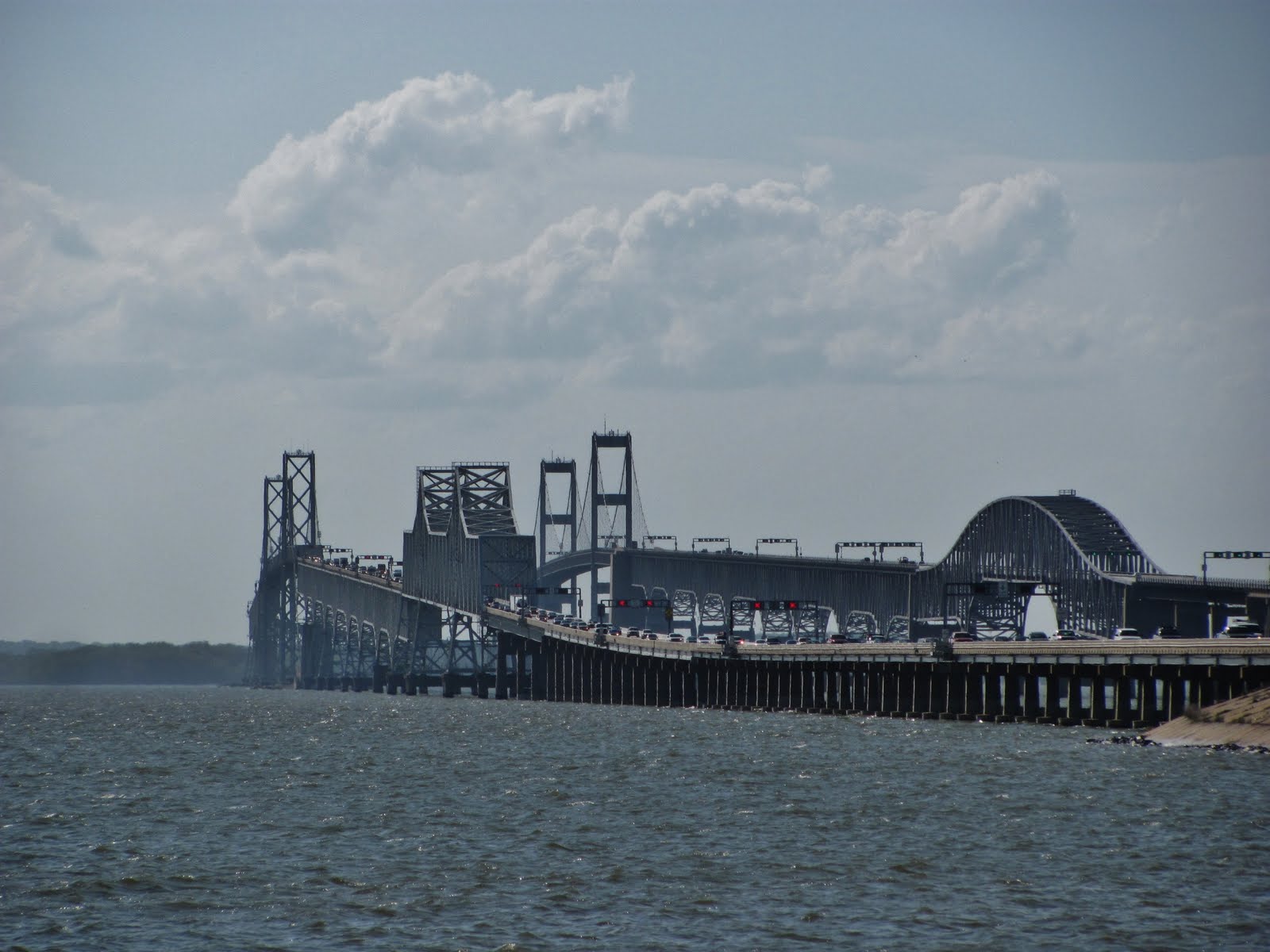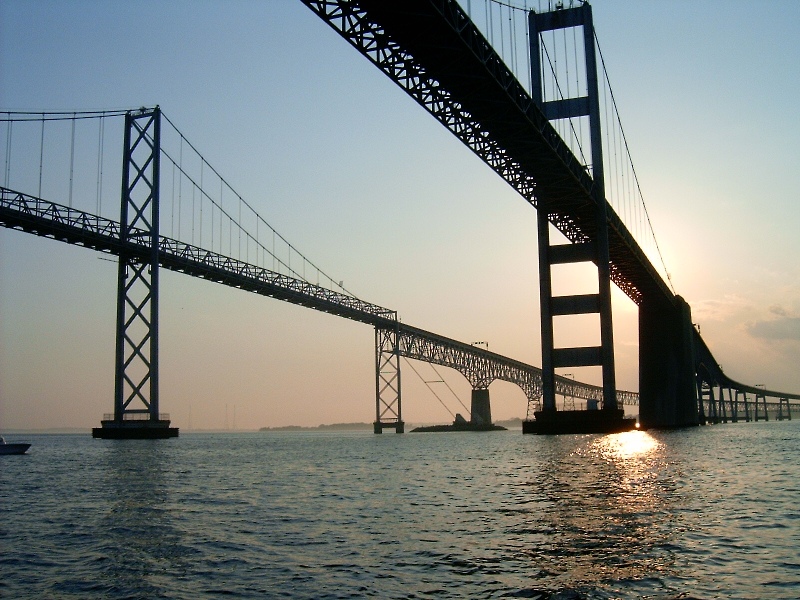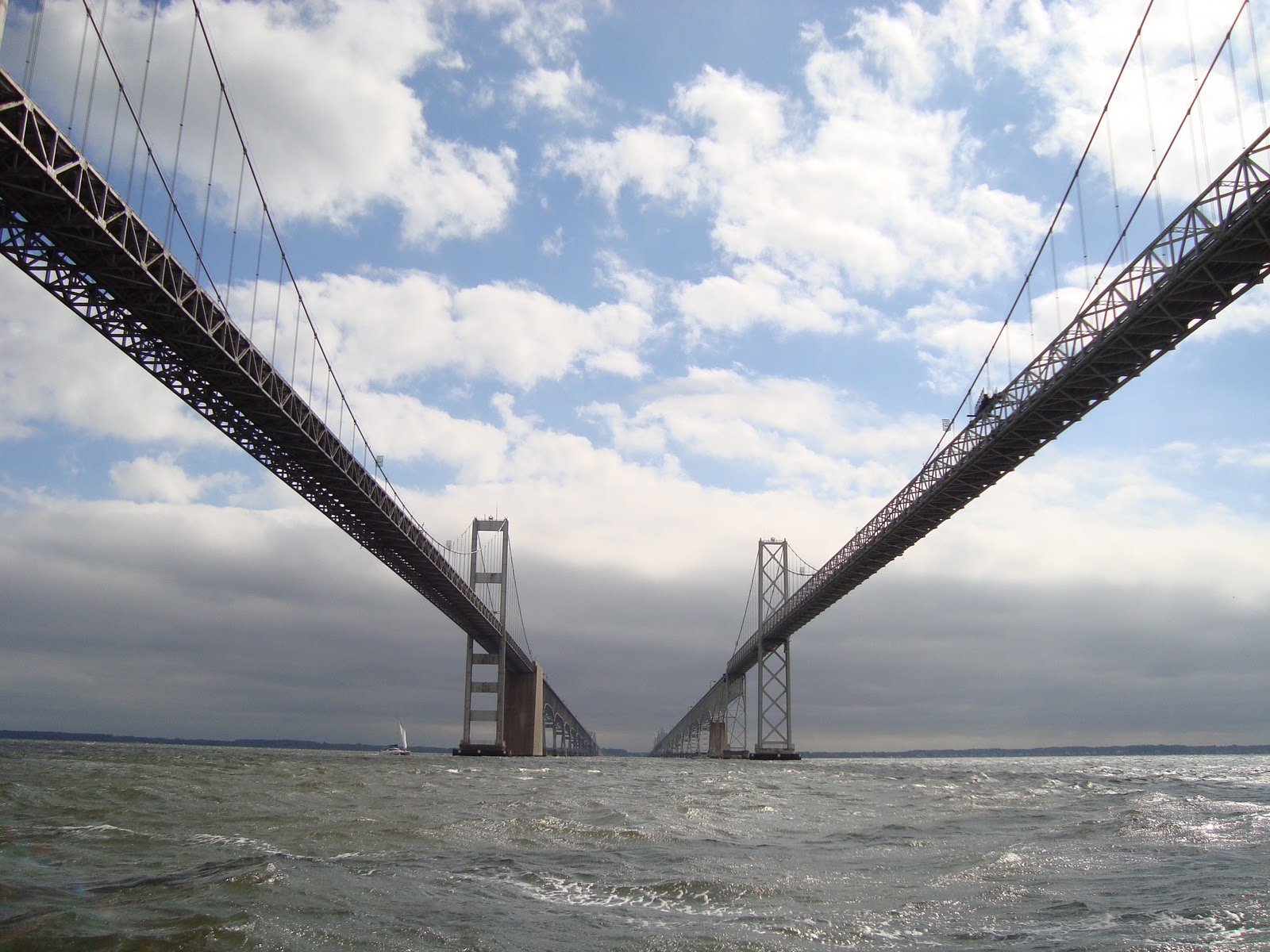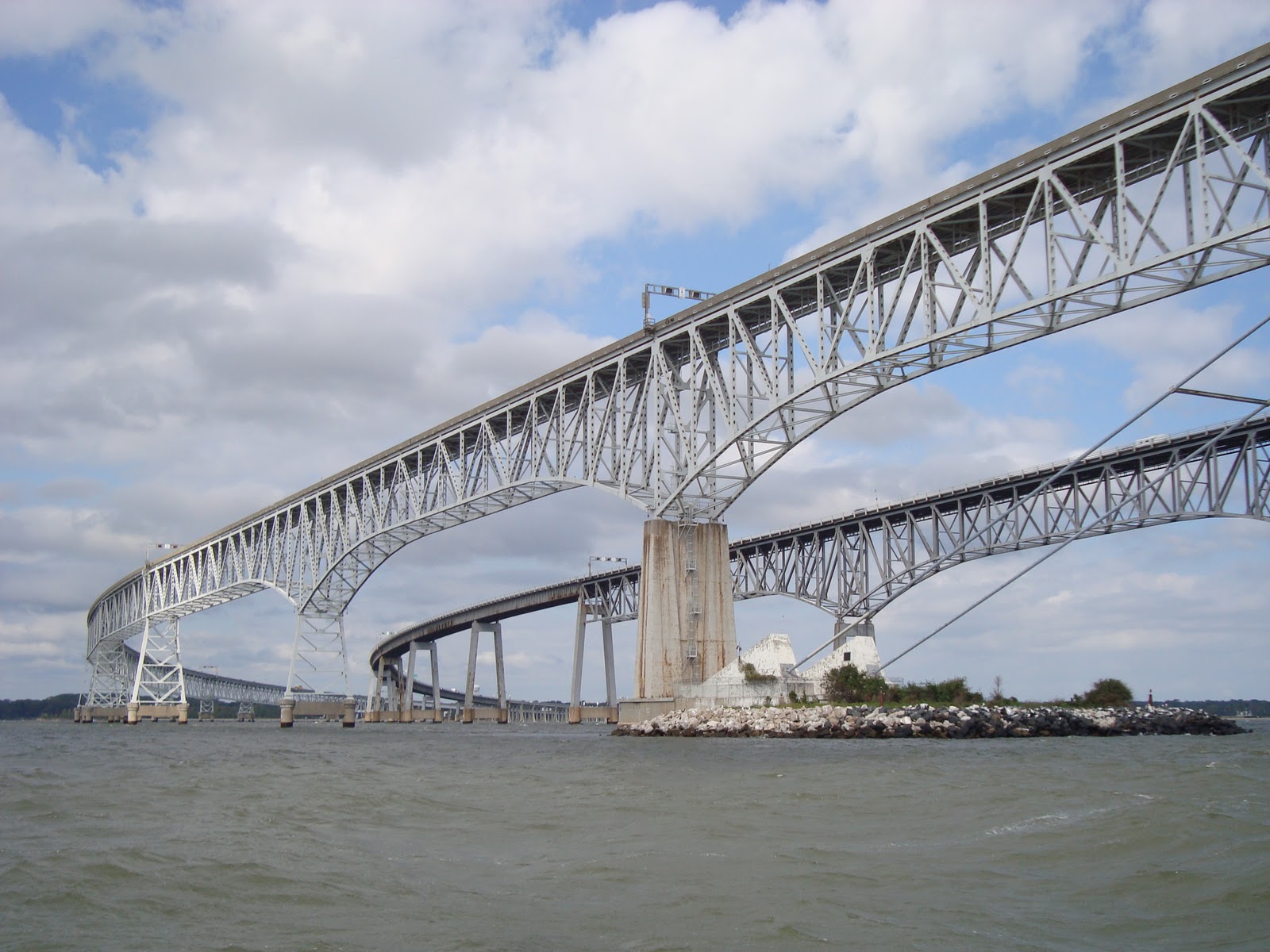 The bridge is part of U.S. Routes 50 and 301, and serves as a vital link in both routes. As part of U.S. Route 50, it connects the Baltimore-Washington Metropolitan Area with Ocean City, Maryland and other coastal tourist destinations. As part of U.S. Route 301, it serves as part of an alternate route for Interstate 95 travelers between northern Delaware and the Washington, D.C. area. Because of this linkage, the bridge is heavily traveled and has become known as a point of traffic congestion, particularly during peak hours and summer months.
http://en.wikipedia.org/wiki/Chesapeake_Bay_Bridge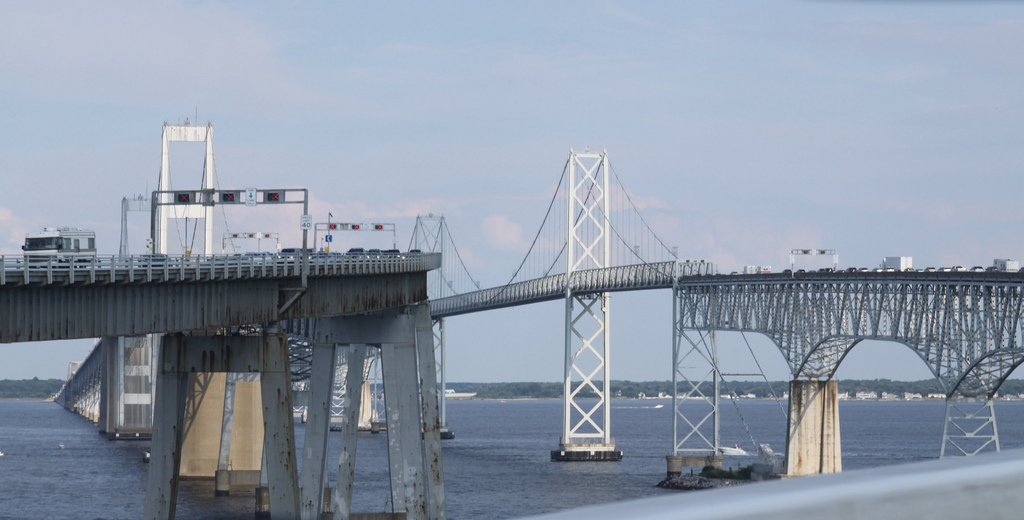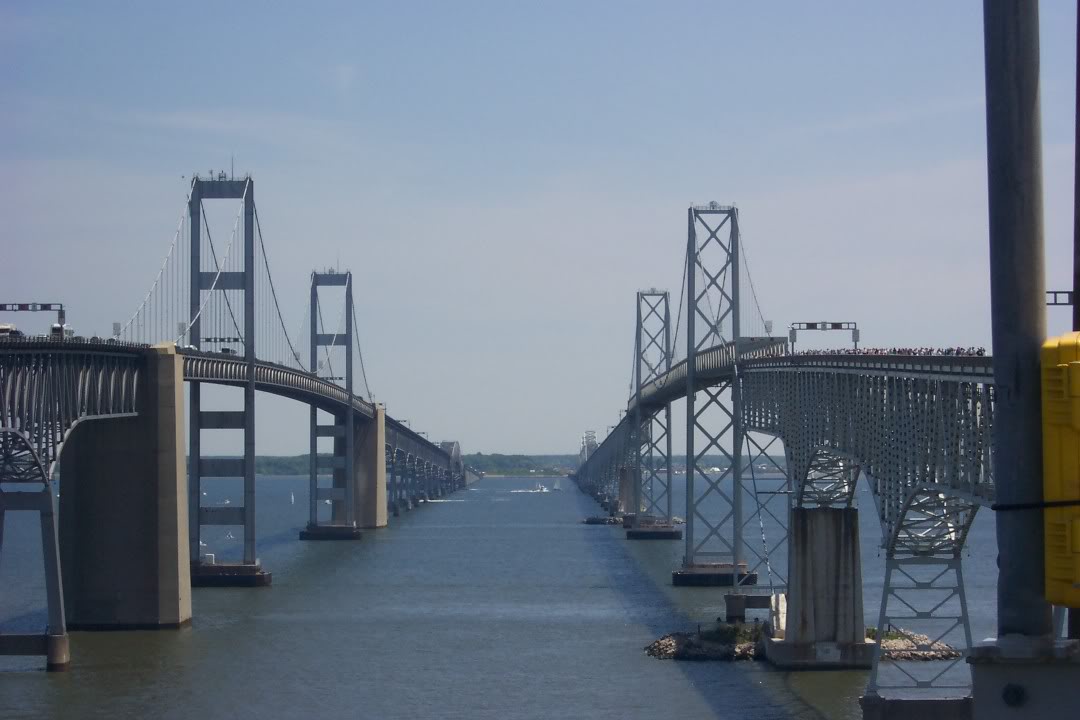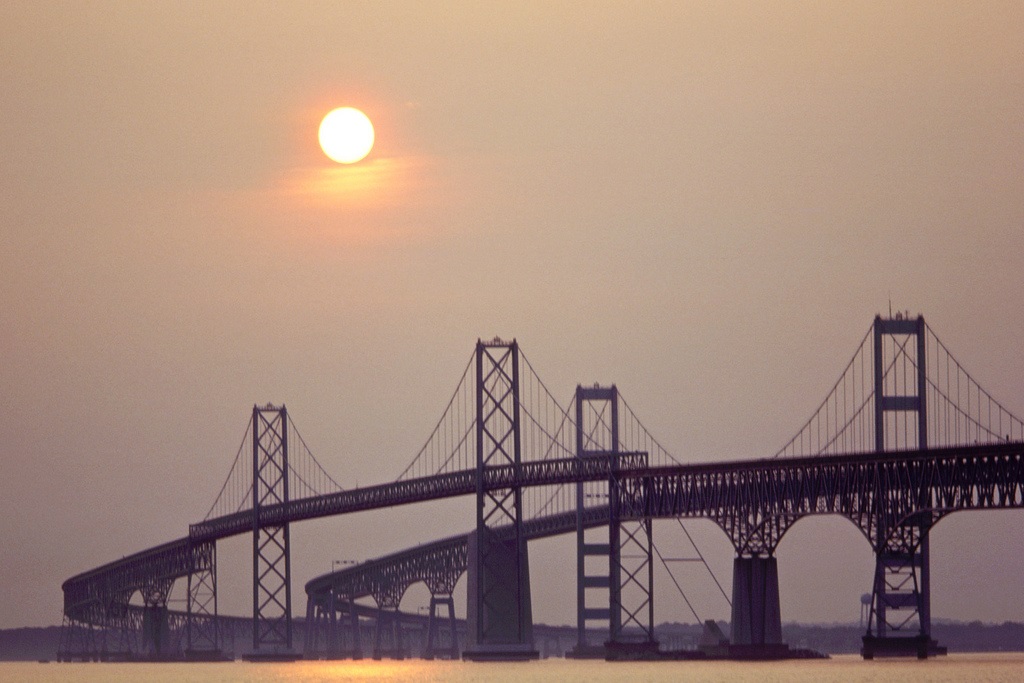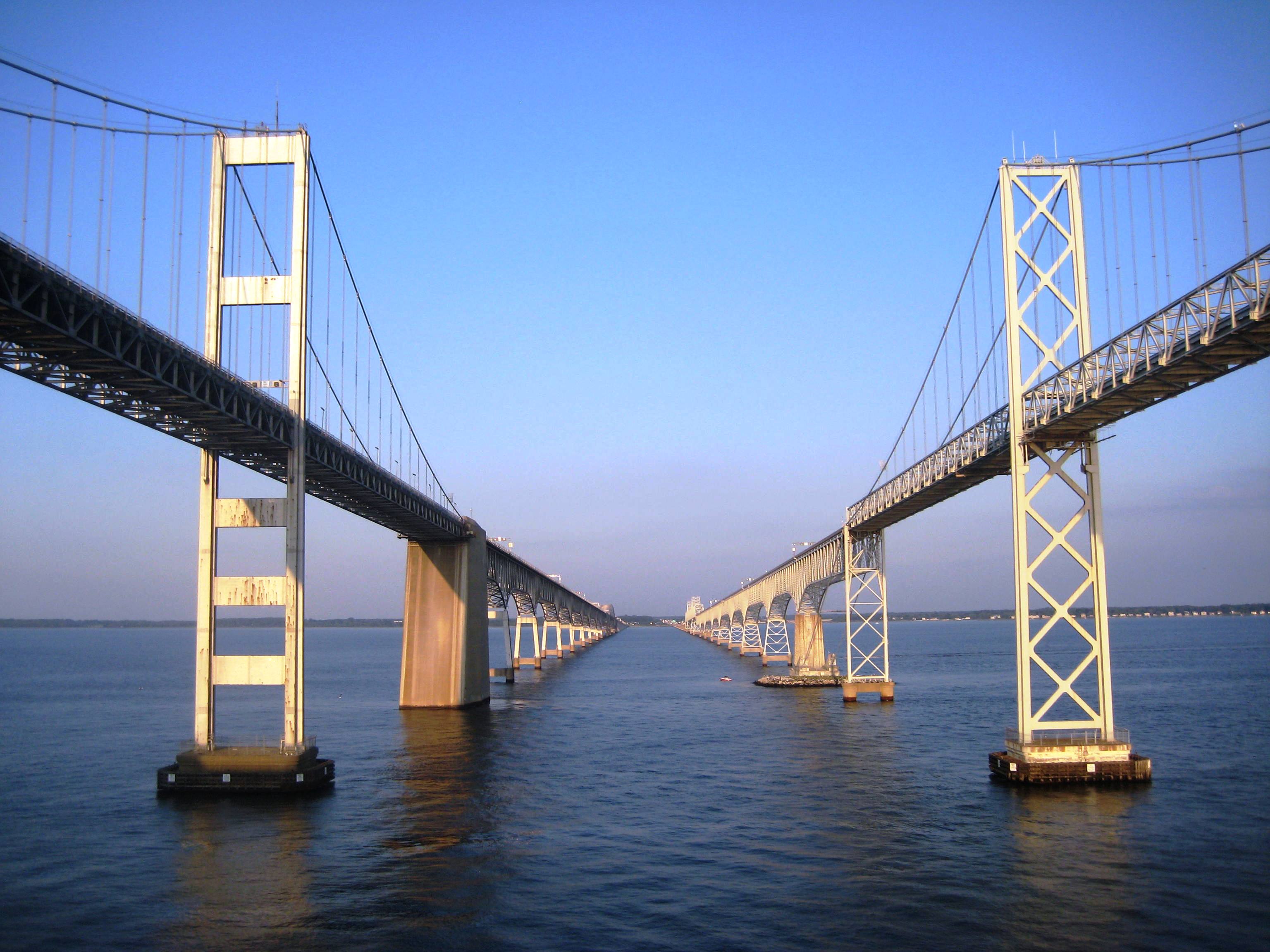 La bahía de Chesapeake (en inglés: Chesapeake Bay) es una bahía del océano Atlántico, ubicada al este de Estados Unidos. Tiene su parte más baja en Virginia y la sección más alta en Maryland, teniendo 311 km de largo y de 5 a 40 km de ancho, cubriendo un área de cerca de 8.365 km². Es el mayor estuario de los Estados Unidos de América. Desemboca en el océano Atlántico, y está rodeada por los estados estadounidenses de Maryland y Virginia.
La bahía de Chesapeake drena un área de 166.534 km² en el Distrito de Columbia, Nueva York, Pensilvania, Delaware, Maryland, Virginia y Virginia Occidental y en ella desaguan más de 150 ríos, siendo los más importantes:
río Susquehanna, con 715 km de longitud;
río Potomac, con 665 km;
río James, con 660 km (incluidas sus fuentes);
río Rappahannock, con 294 km;
río Patuxent, con 185 km;
río Patapsco;
río Chester, con unos 64 km;
río Choptank;
río Nanticoke, con 48 km;
río Pocomoke, con 117 km;
río York, un estuario de unos 64 km;
río Back;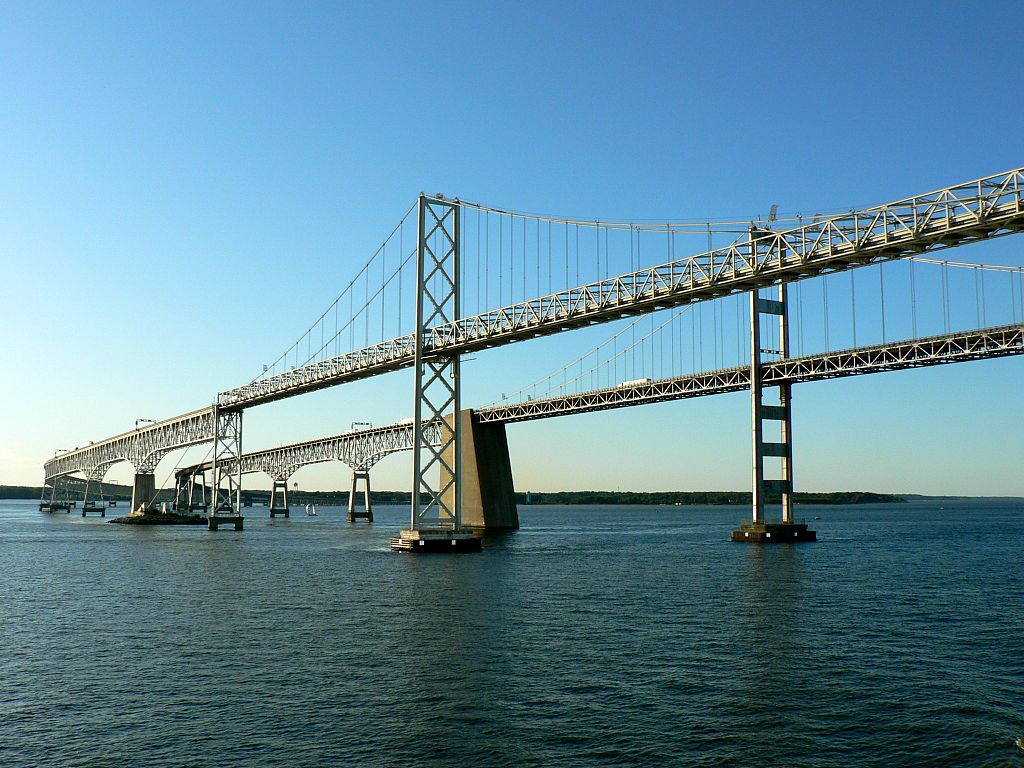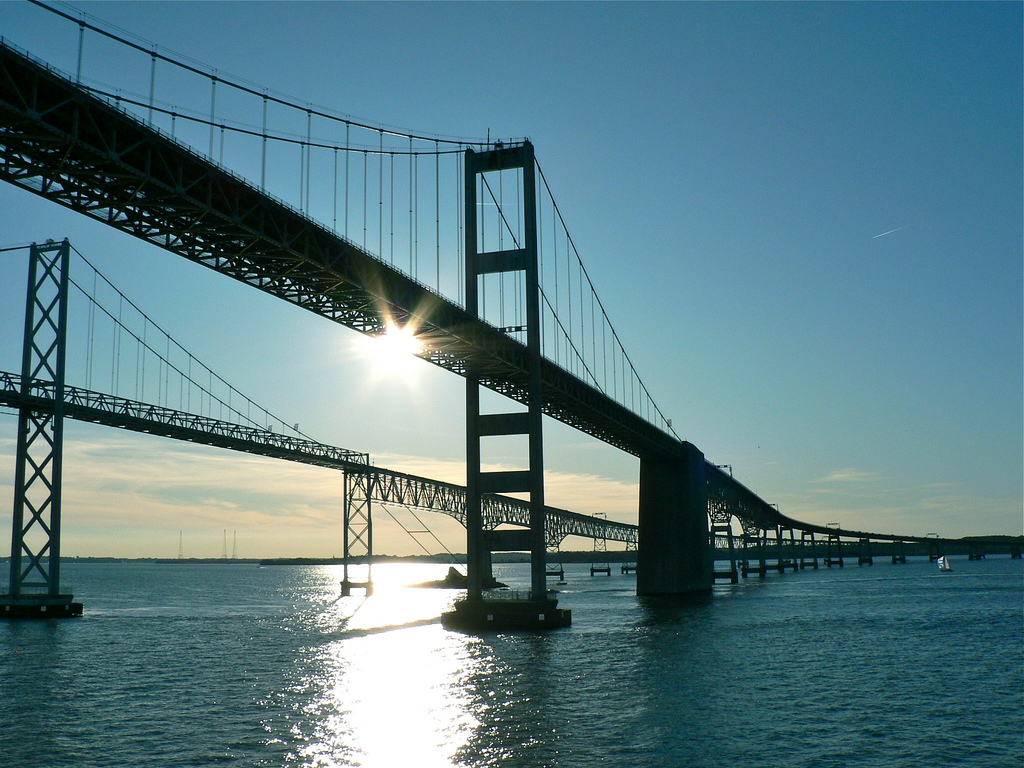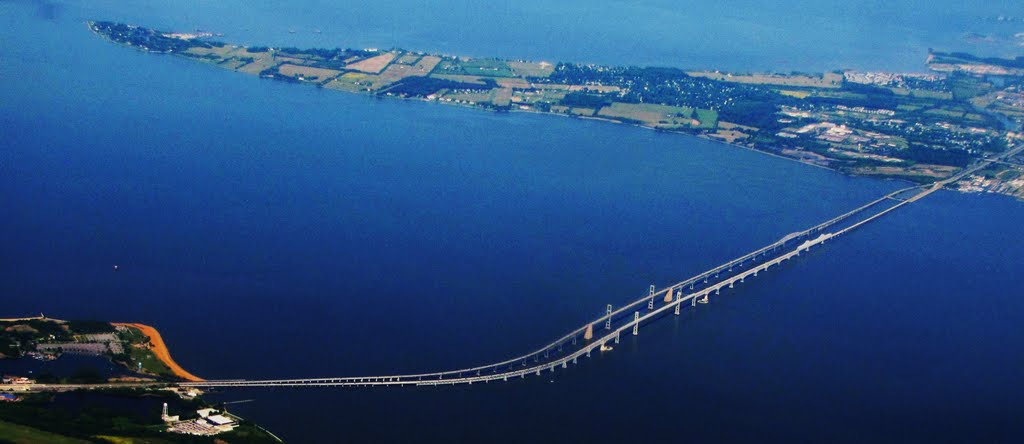 Las aguas de la bahía han albergado vastas cantidades de vida marina, pero ya en los años 1970 el desarrollo de los alrededores creó una alarmante contaminación; aminorándose la producción pesquera notablemente. Desde entonces se han hecho esfuerzos para revertir el daño.
La bahía de Chesapeake forma parte de la ruta de navegación del Canal Intracostero del Atlántico.
http://es.wikipedia.org/wiki/Bahía_de_Chesapeake
http://shannonandkristine.blogspot.com.es/2010/10/sassafras-river-to-annapolis.html