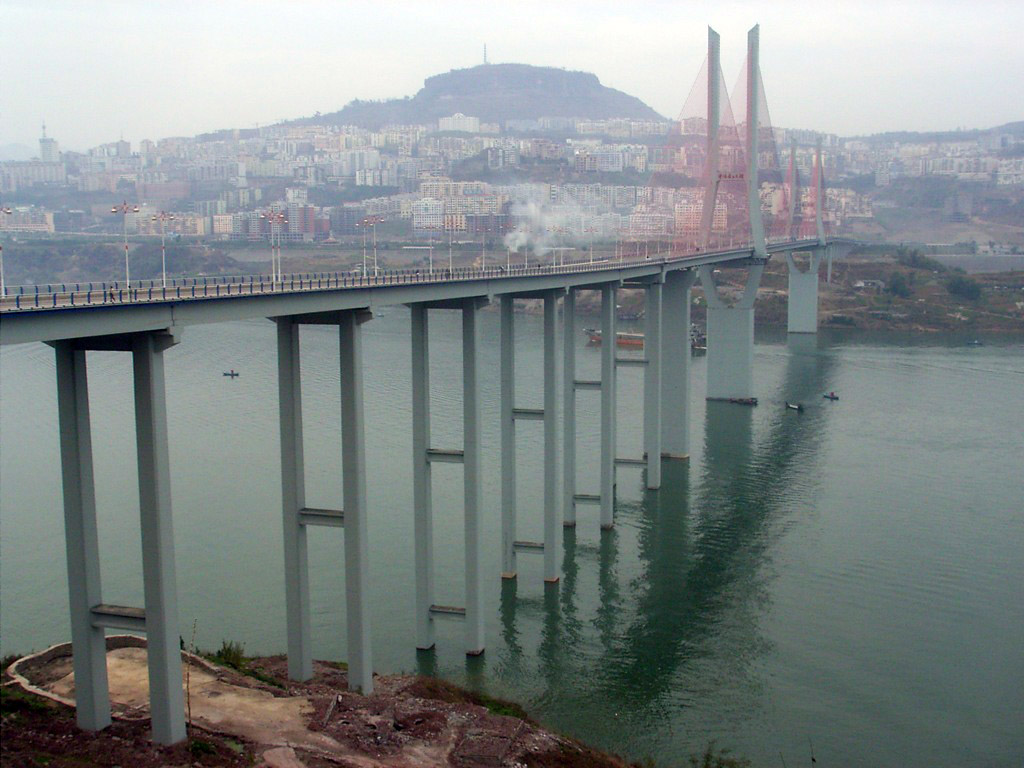 Voto:
Continente: Asia
País: China
Localización: Yunyang, Chongqing
Año: 2005
Estado: Terminado
Descripción:El puente de Yunyang sobre el río Yangtsé es un puente atirantado asimétrico a través del río Yangtsé en el condado de Yunyang, Chongqing, China. Terminado en 2005, el puente tiene una longitud total de 1.278 metros (4,193 pies) incluyendo los accesos en cada lado. El puente principal tiene 637 metros (2.090 pies) de largo, con el tramo más largo de 318 metros (1.043 pies). El puente se encuentra 104 metros (341 pies) por encima del río. El diseño asimétrico del puente es diferente de la mayoría de los puentes atirantados. La torre del sur es 26 metros (85 pies) más alta que la torre norteña.
https://en.wikipedia.org/wiki/Yunyang_Yangtze_River_Bridge
https://zh.wikipedia.org/wiki/云阳长江大桥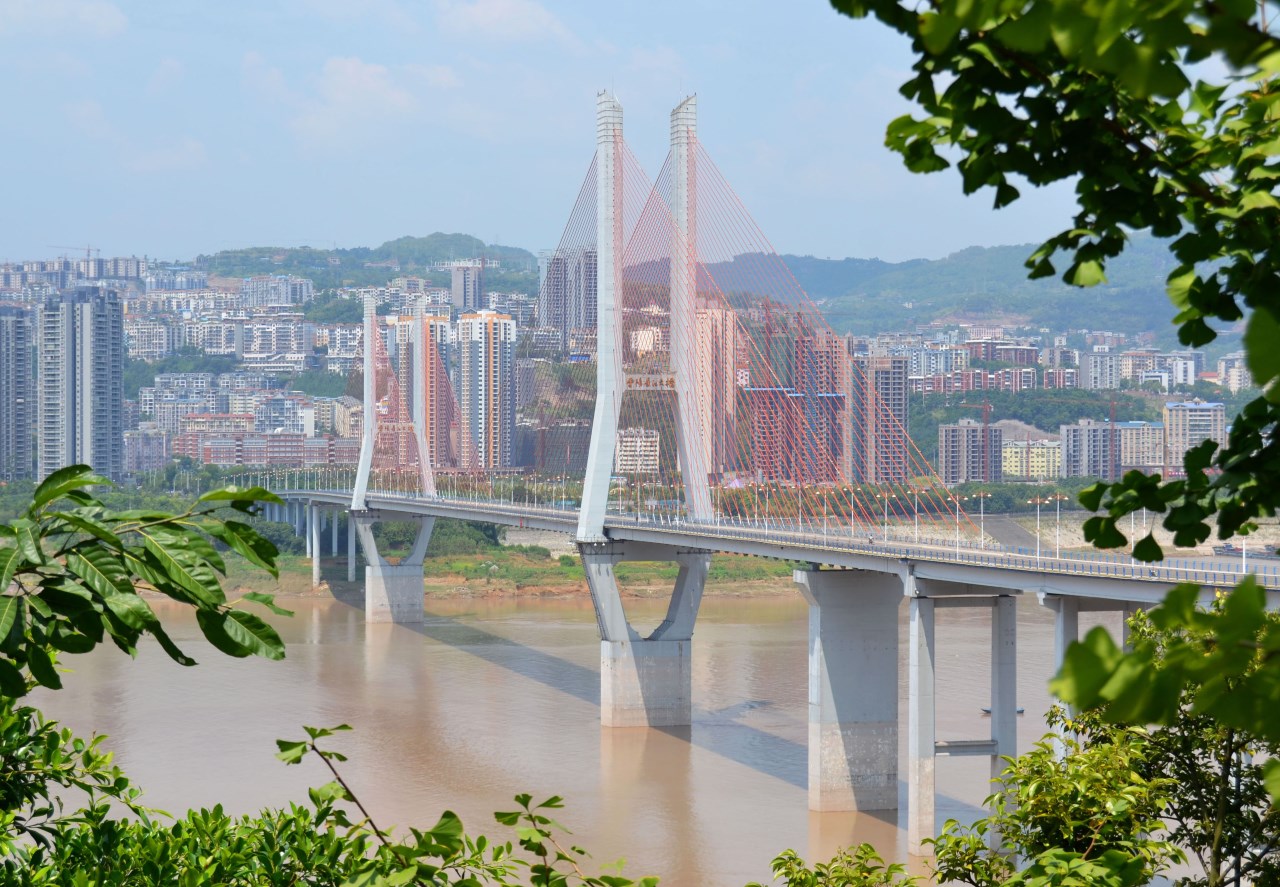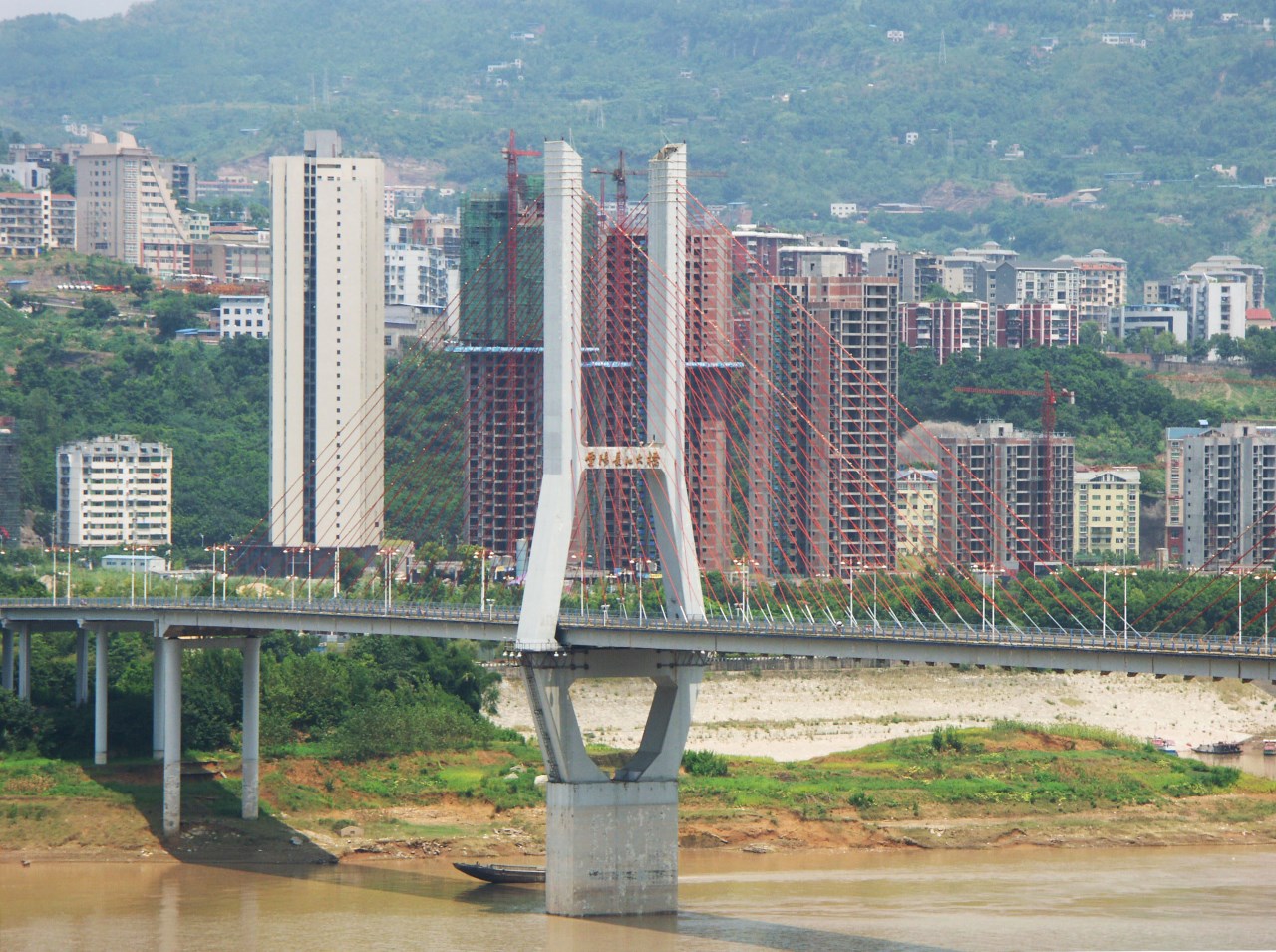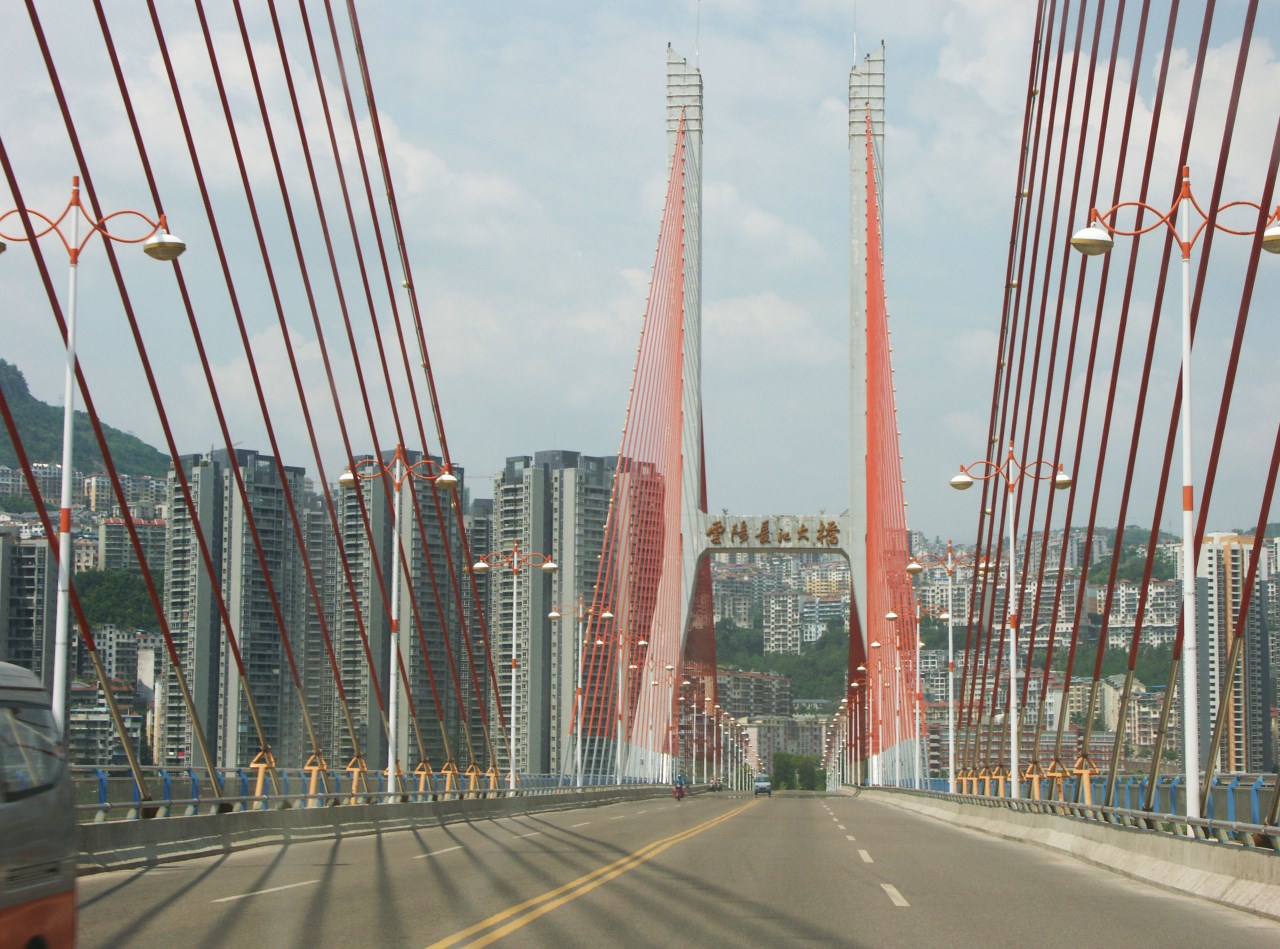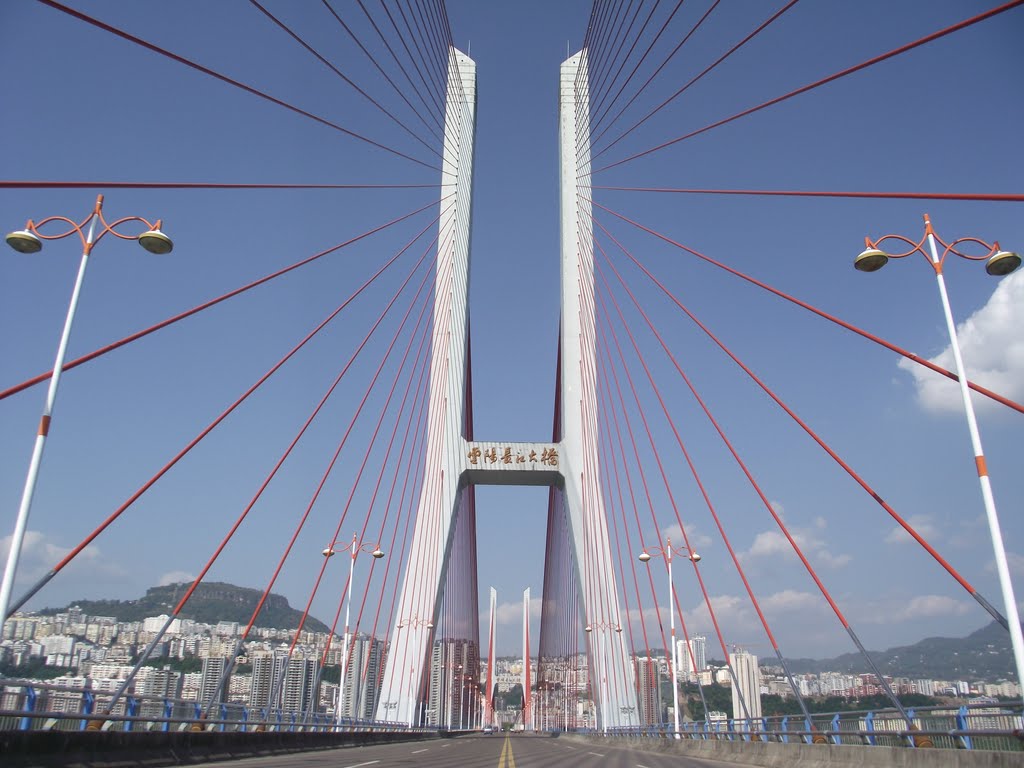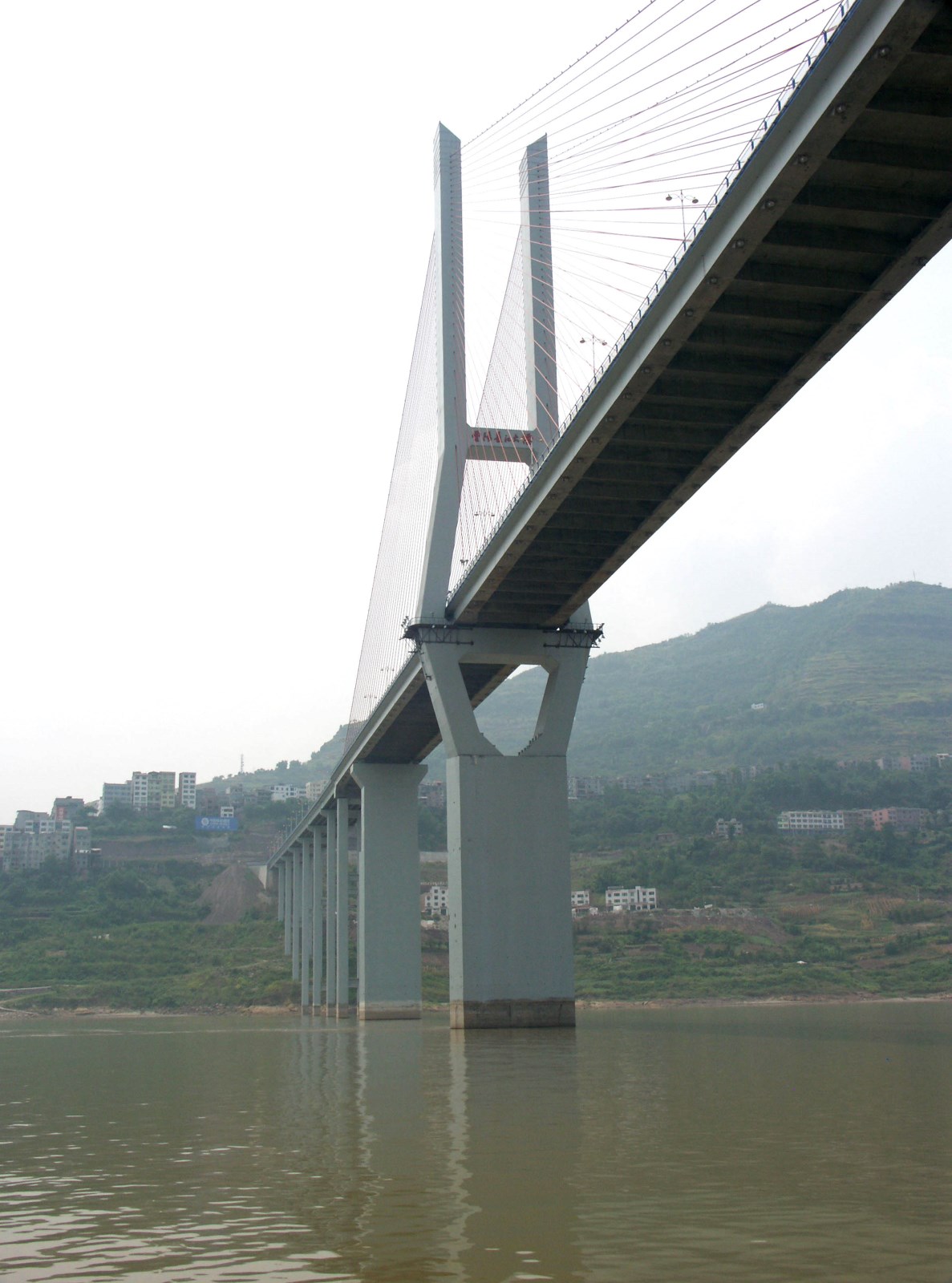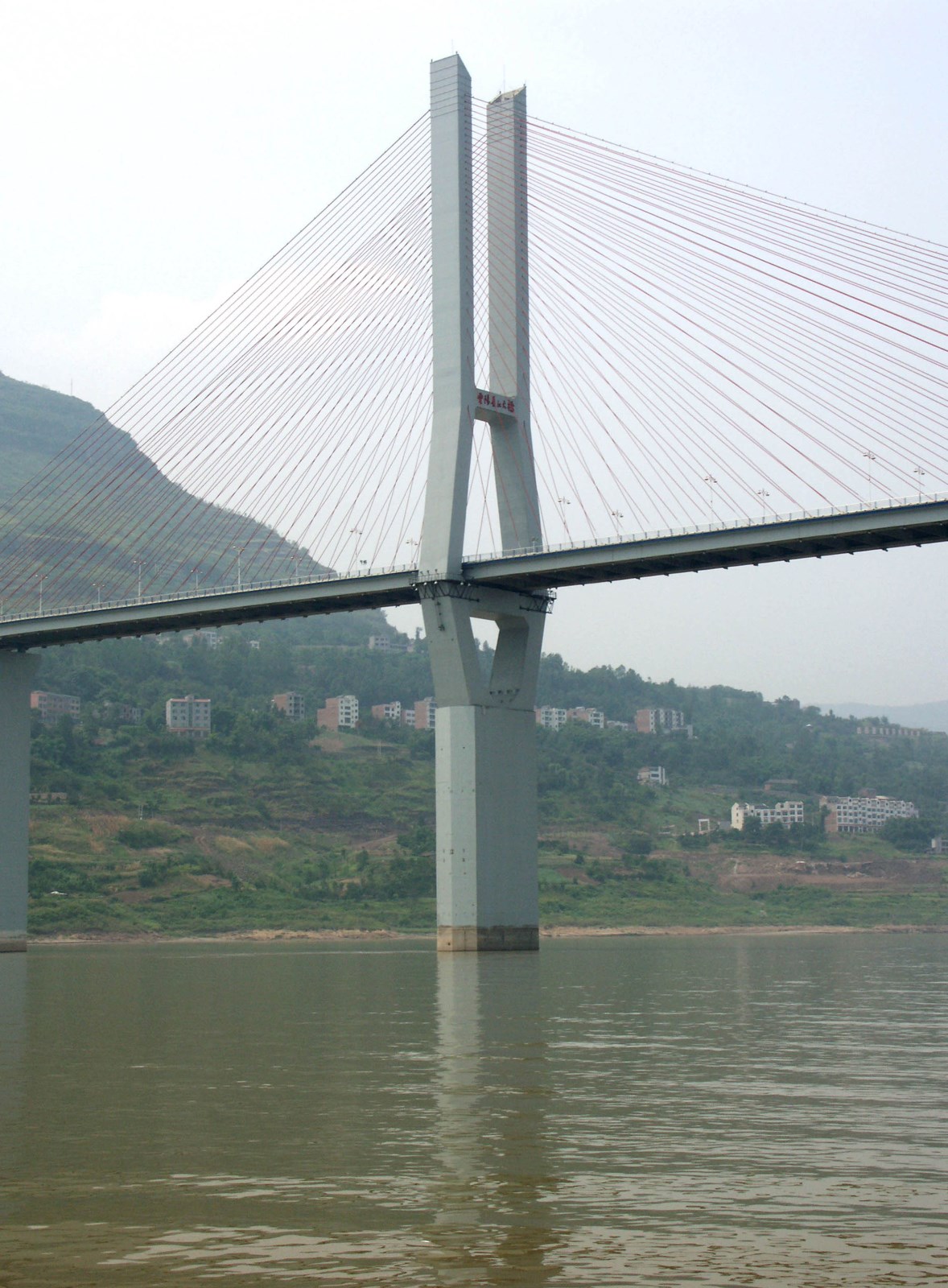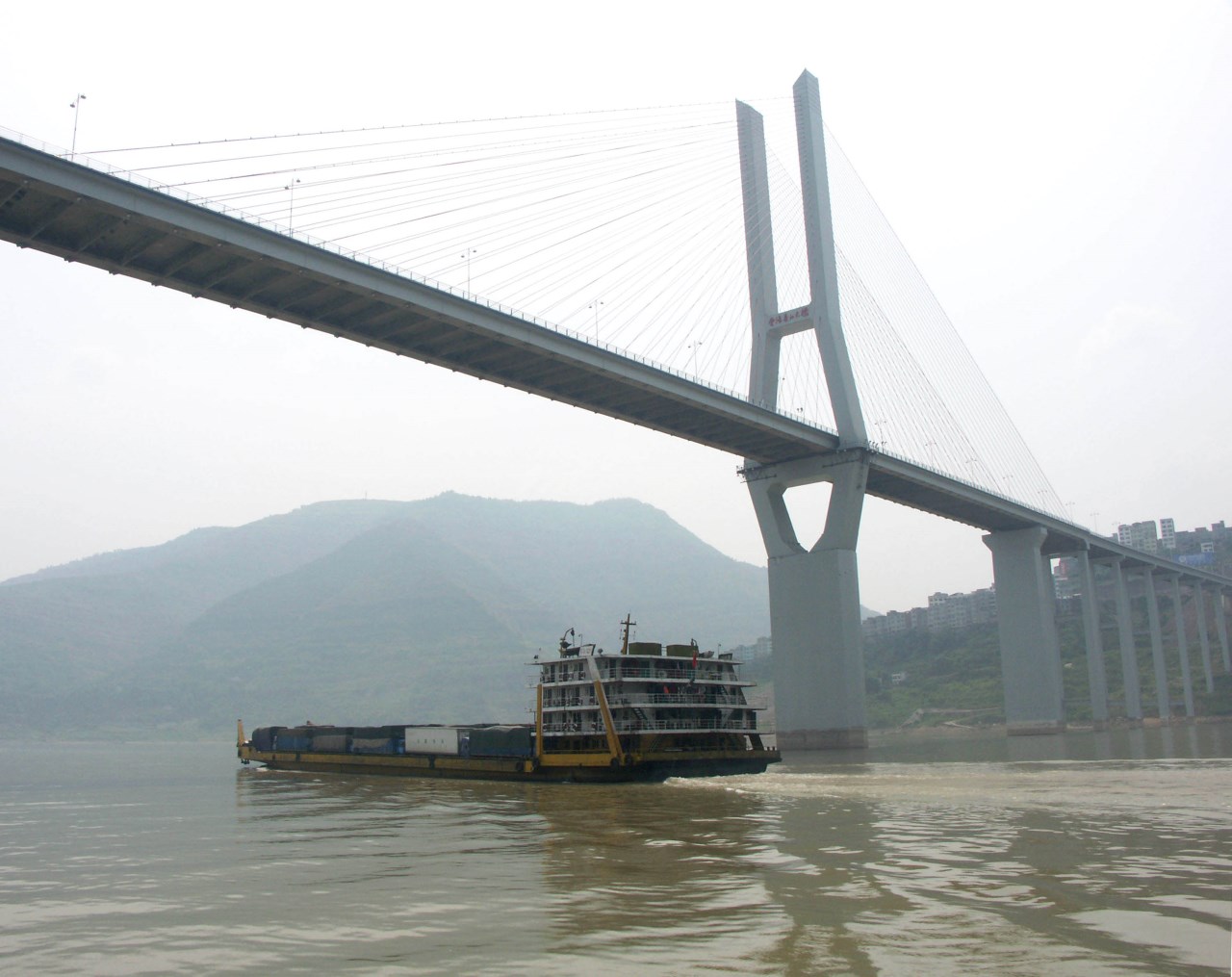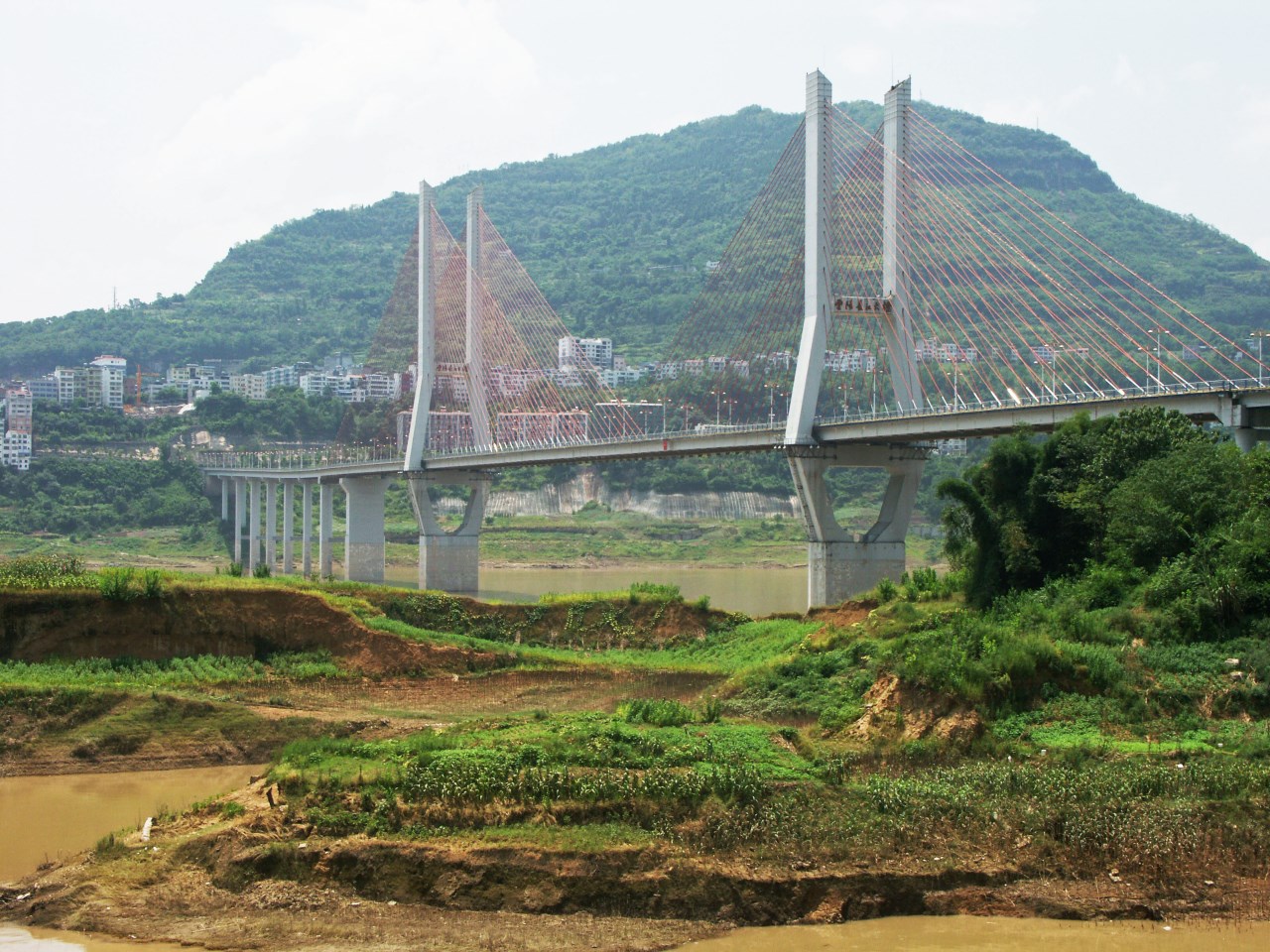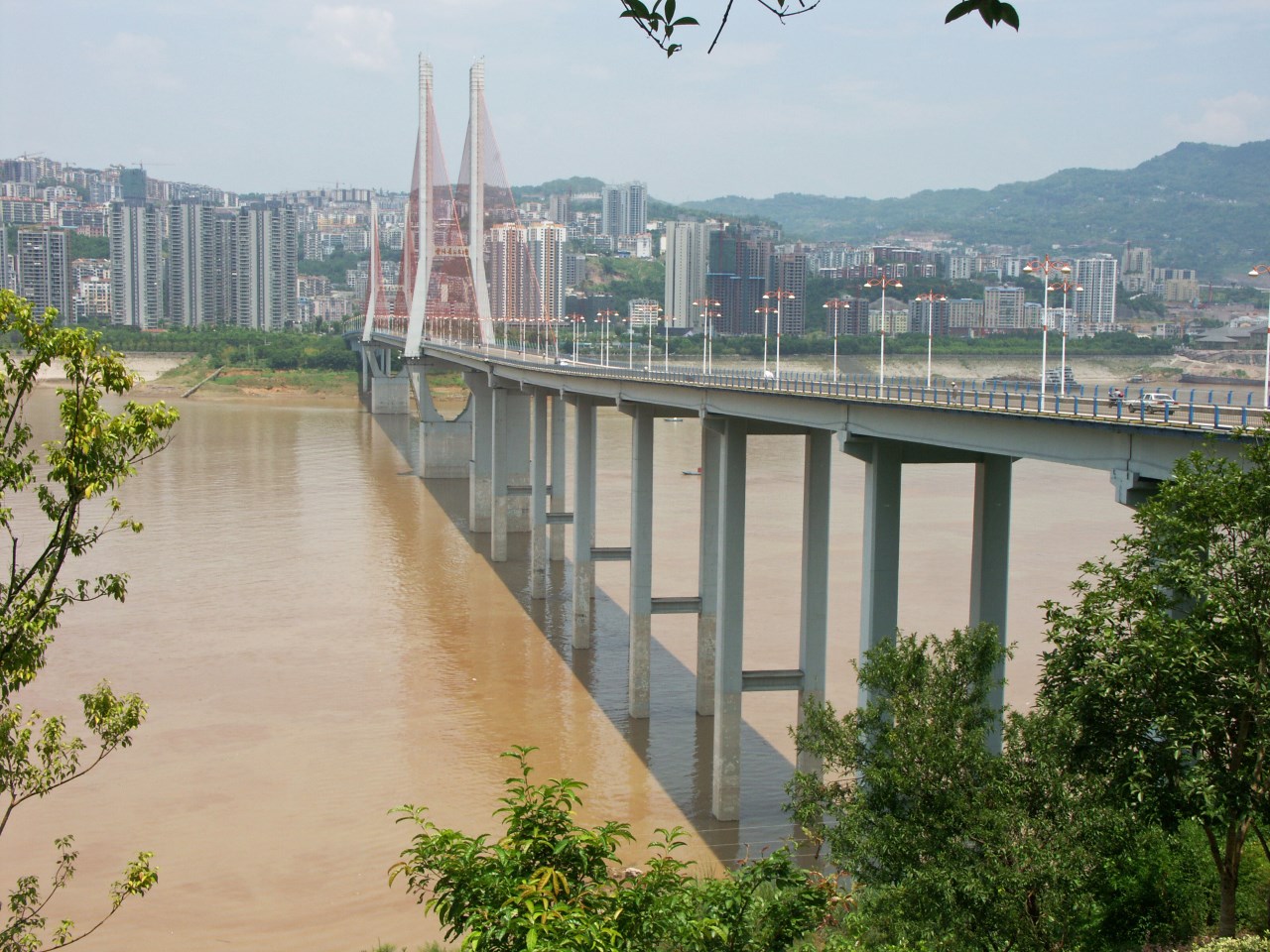 Yunyang Yangtze River Bridge
云阳长江大桥
Yunyang, Chongqing, China
341 feet high / 104 meters high
1,043 foot span / 318 meter span
2005
Yunyang is a rare cable stayed bridge with asymmetrical towers. The taller tower is 85 feet (26 meters) higher above the Yangtze River. The design was necessitated by a steep river bank on one side that would have required constructing a very tall tower with its foundation deep under the Yangtze River. Instead, a shorter tower was built closer to the shoreline where the foundation could be built at the edge of the old Yangtze River level. Like many other big bridges that are over the 3 Gorges reservoir, Yunyang's height of 341 feet (104 meters) is now only half visible with the water level having been raised 246 feet (75 meters) over the old level of the Yangtze River. Yunyang means "clouded sun" which is probably a good description of the weather when I visited the city.
http://www.highestbridges.com/wiki/index.php?title=Yunyang_Yangtze_River_Bridge