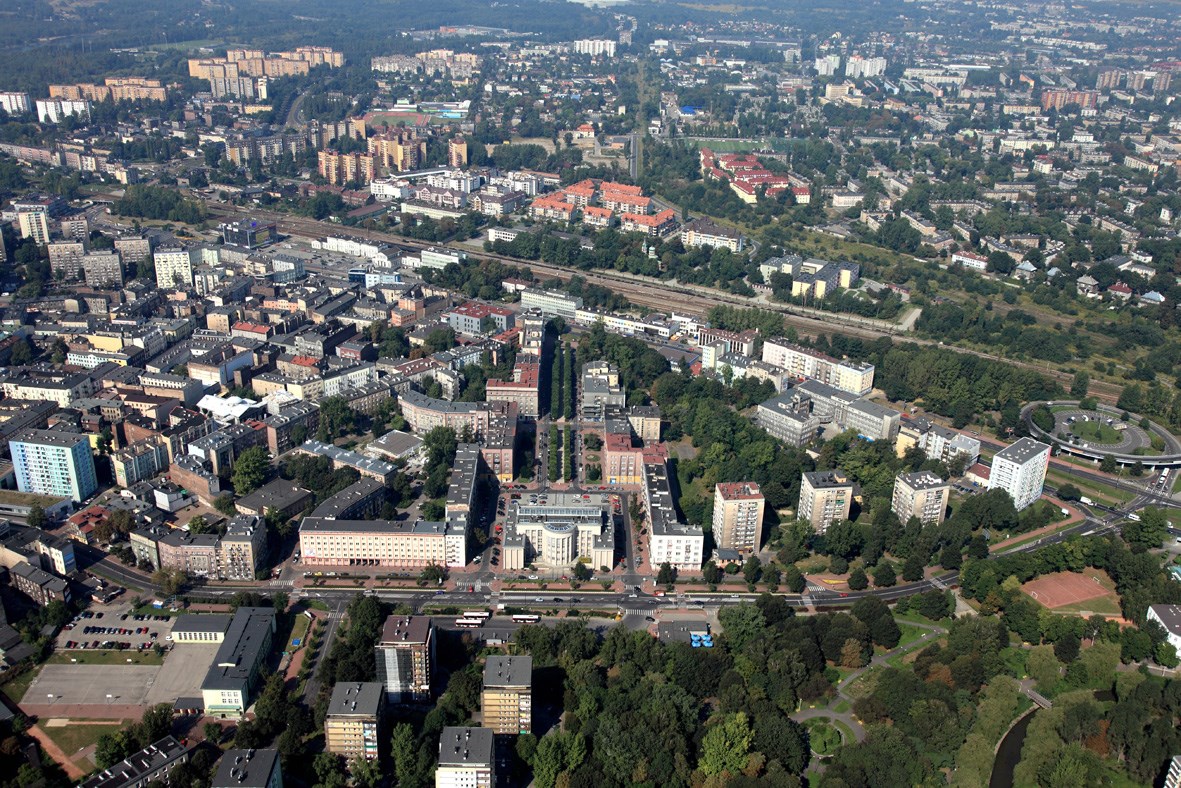 Voto:
Continente: Europa
País: Polonia
Localización: Voivodato de Silesia
Año:
Estado: Terminado
Descripción:Sosnowiec pertenece al grupo de las ciudades más importantes de la Alta Silesia, y está situado en su parte oriental. Típicamente, para las zonas urbanas de la región, Sosnowiec es un centro industrial con 4 minas y varias fábricas; Sin embargo, recientemente se ha esforzado por desarrollar su comercio y los servicios. Sosnowiec es visitado sobre todo por motivos de negocios, que atrae a la gente con su buena ubicación cerca de Katowice, Dabrowa Gornicza, Myslowice y otros pueblos de la zona Industrial de Silesia y su proximidad al aeropuerto internacional de Pyrzowice (20 km).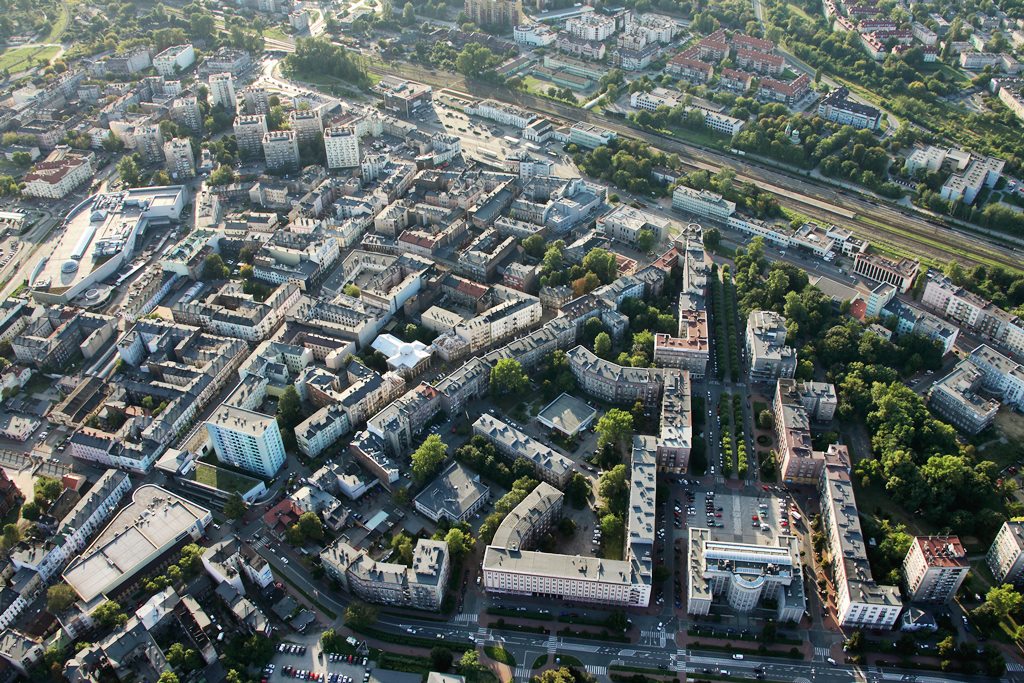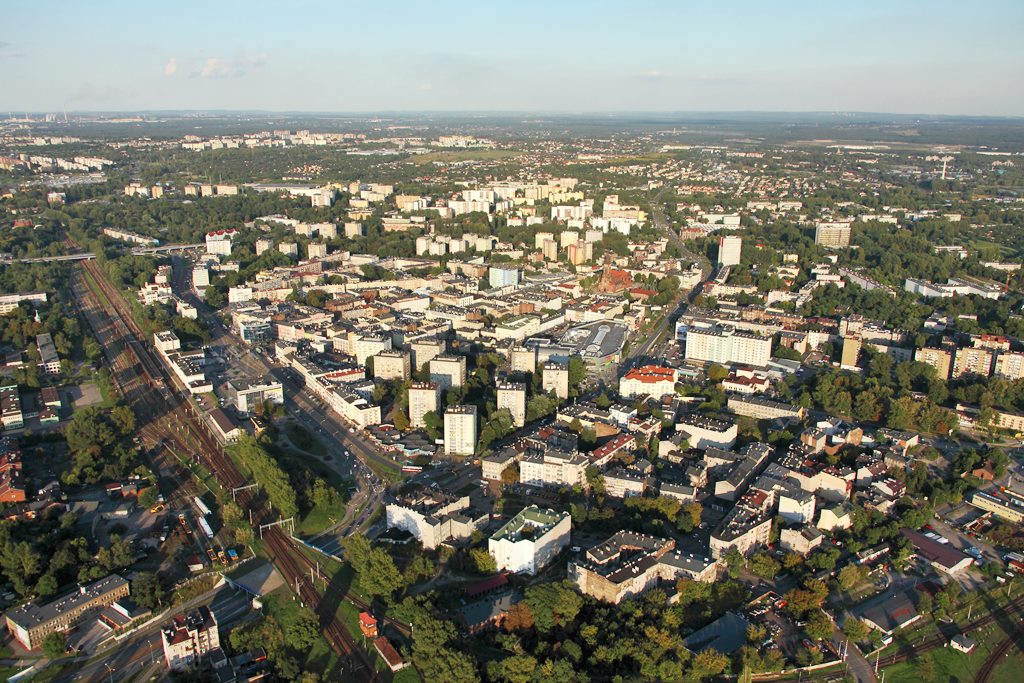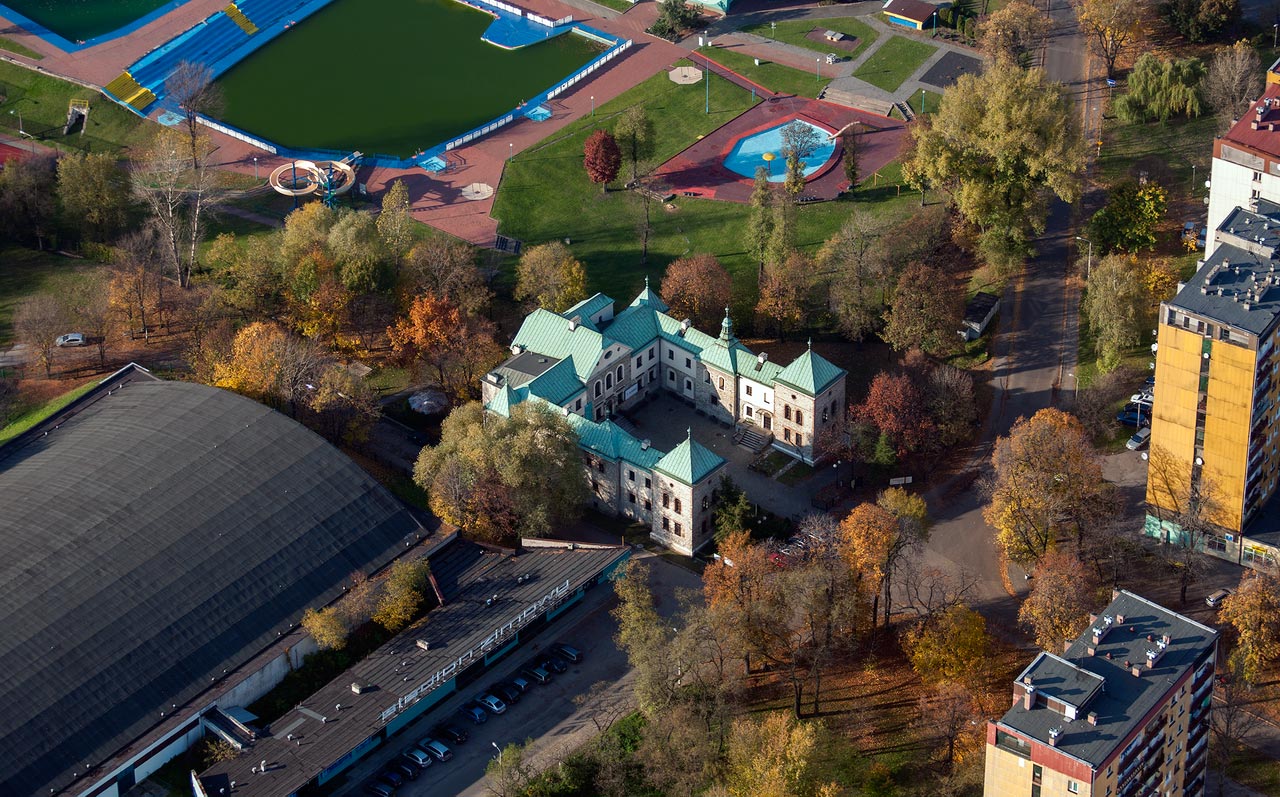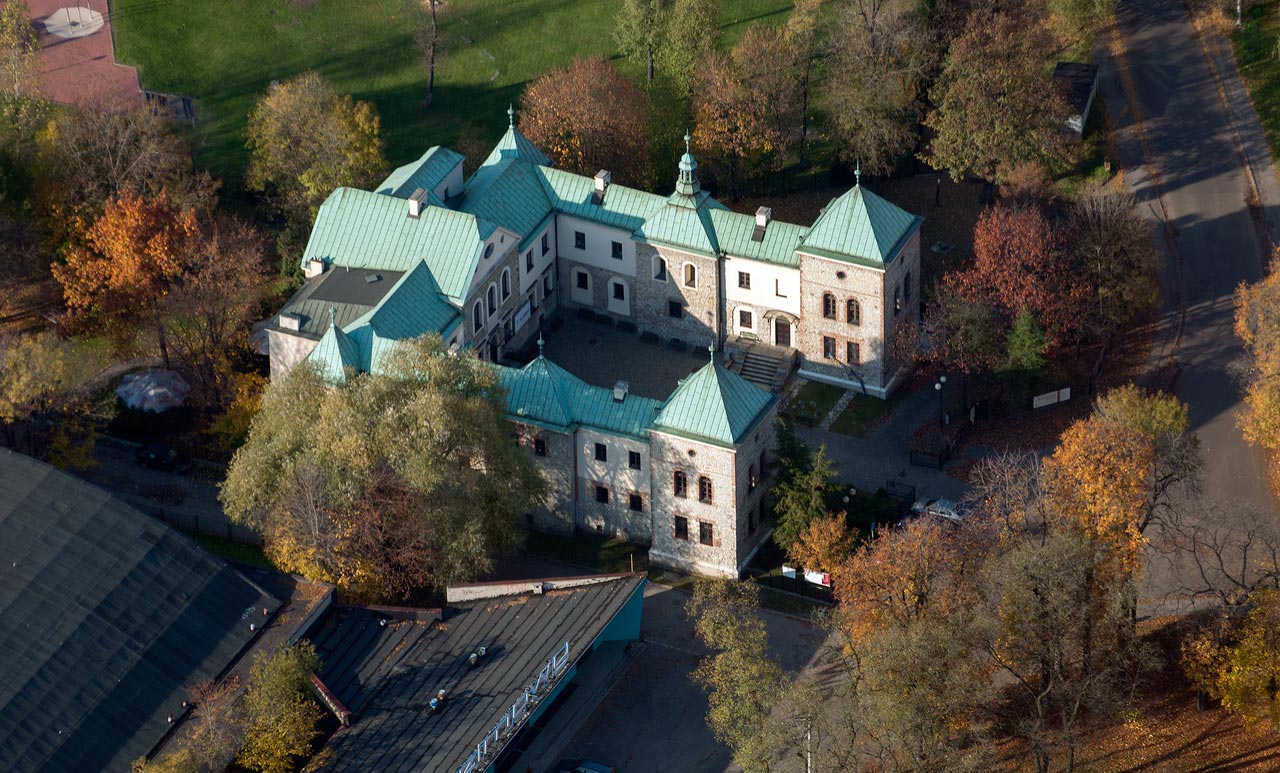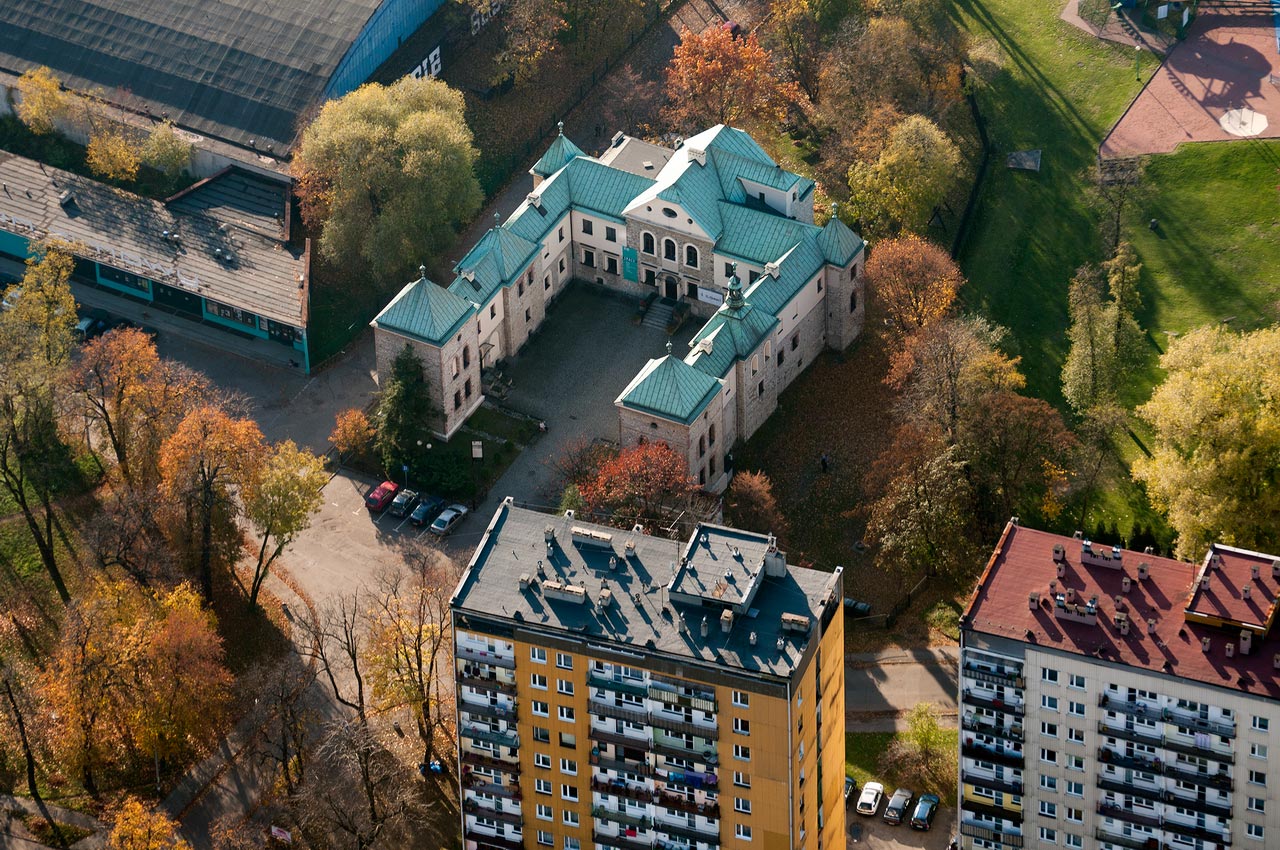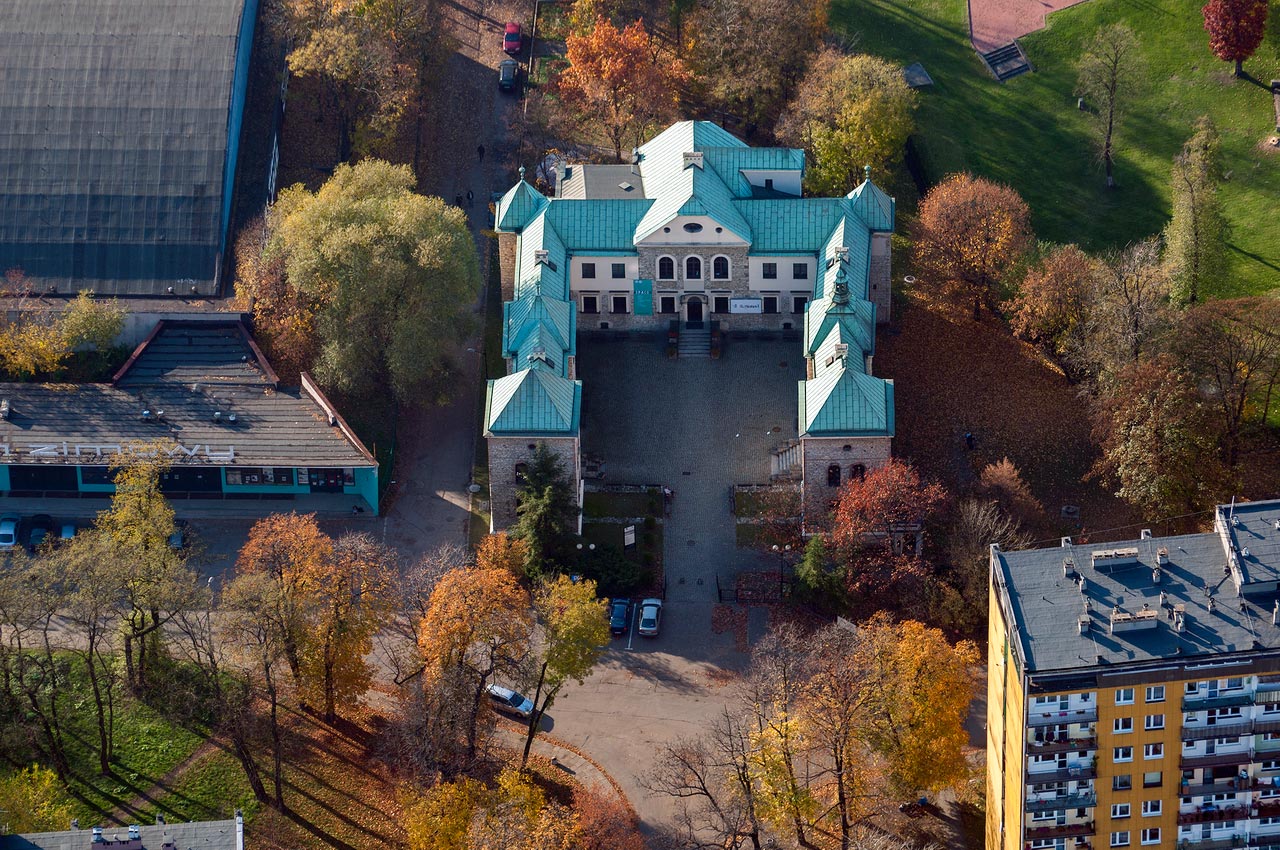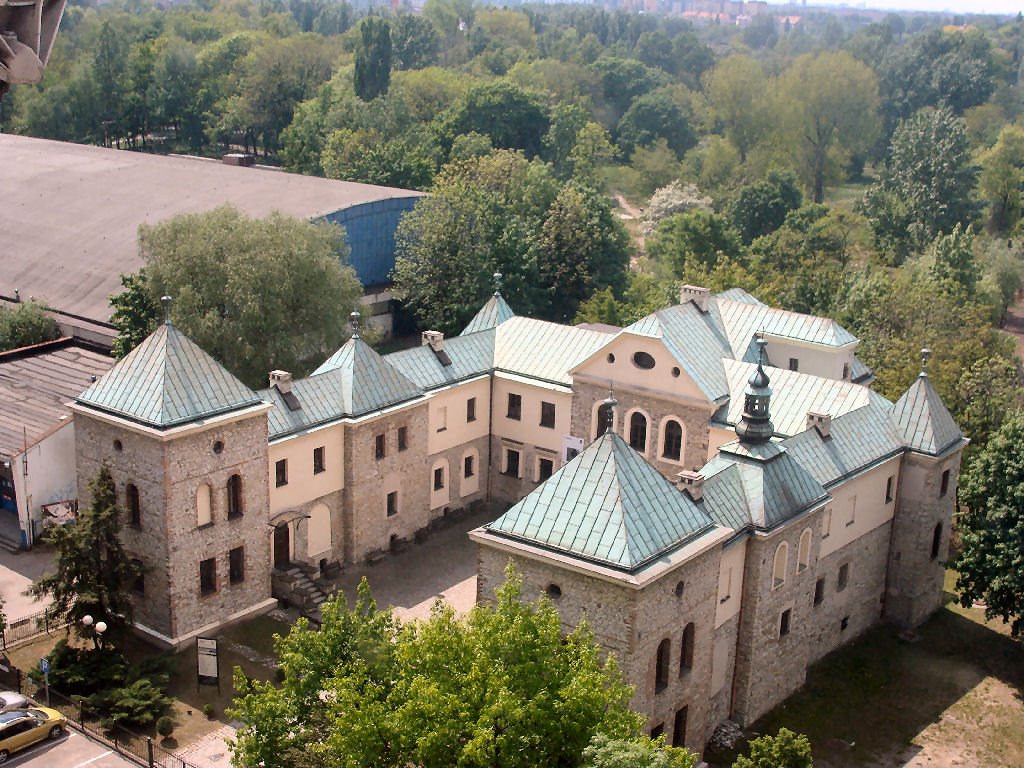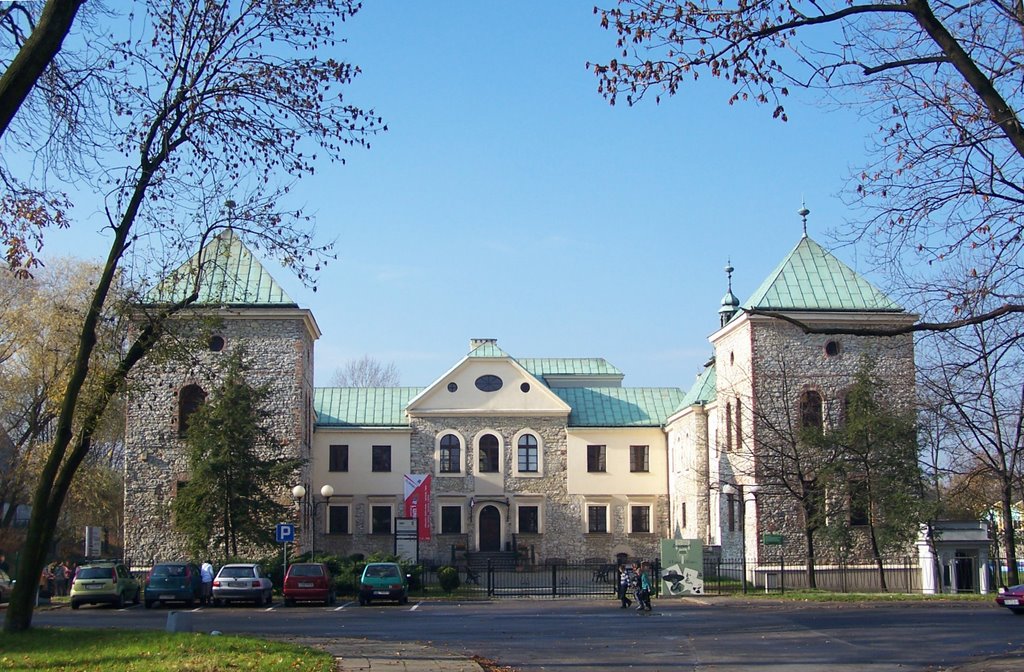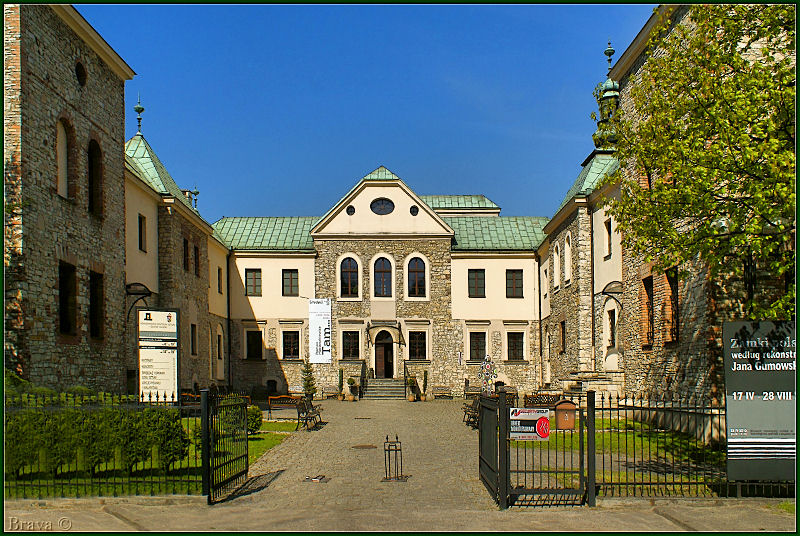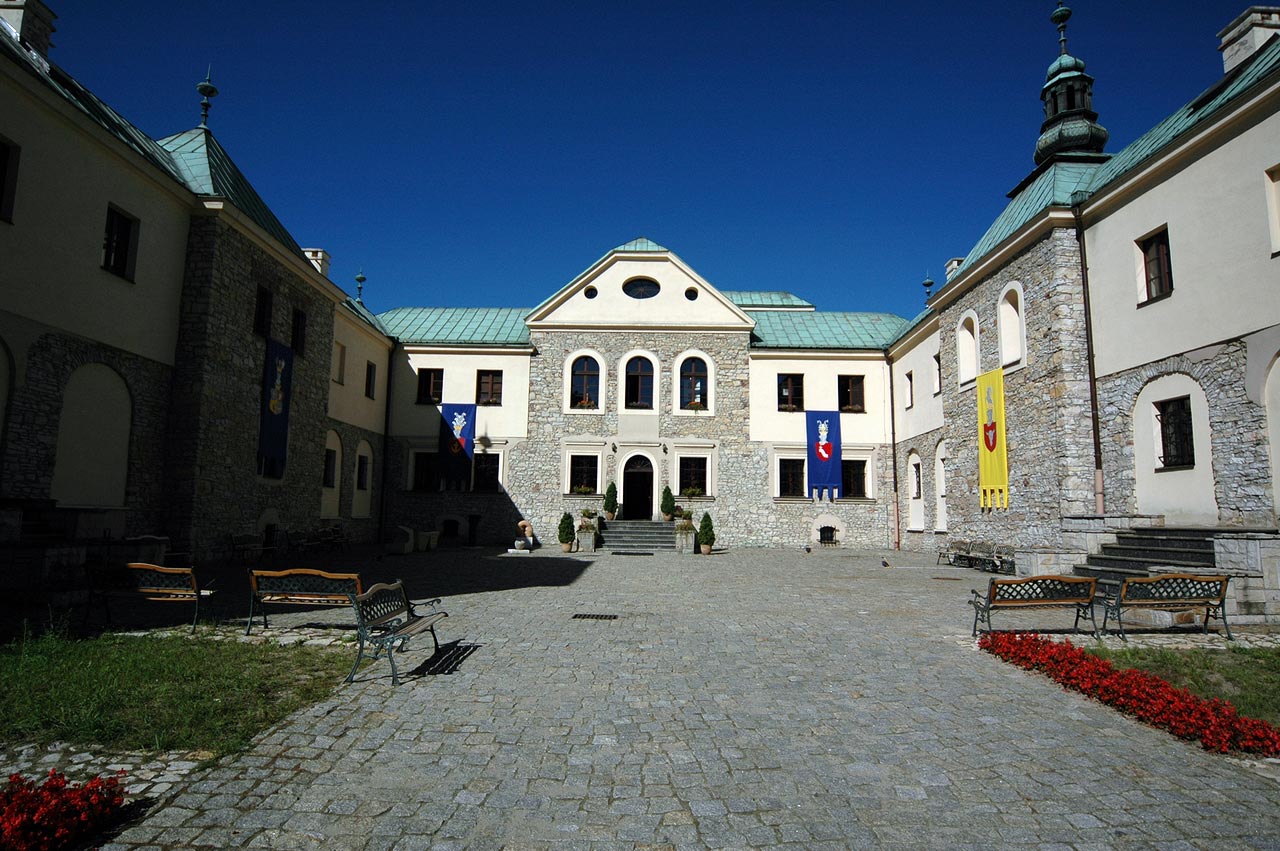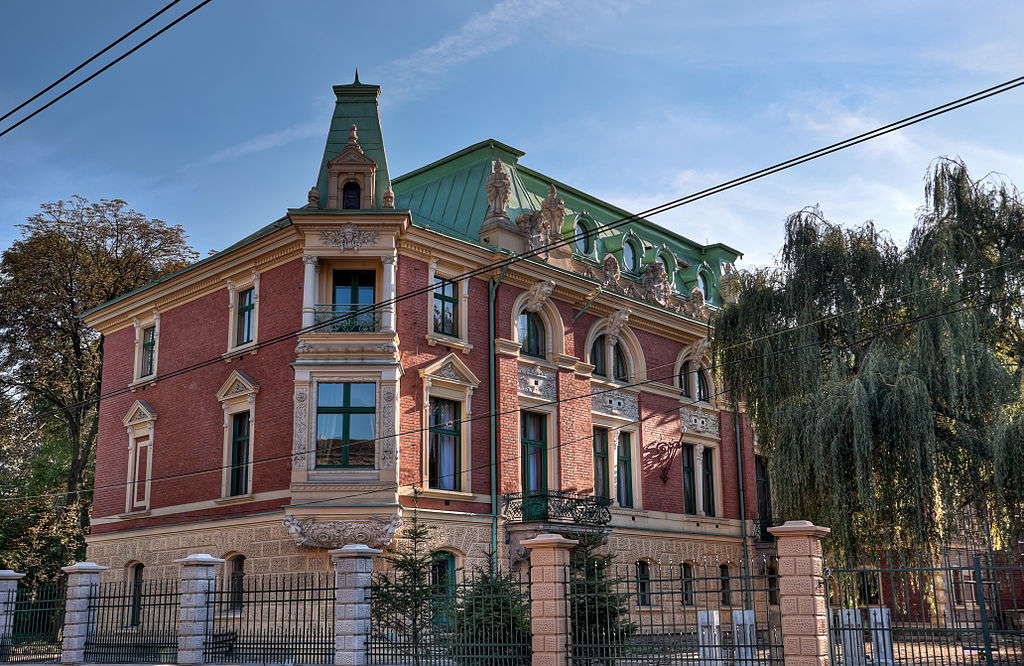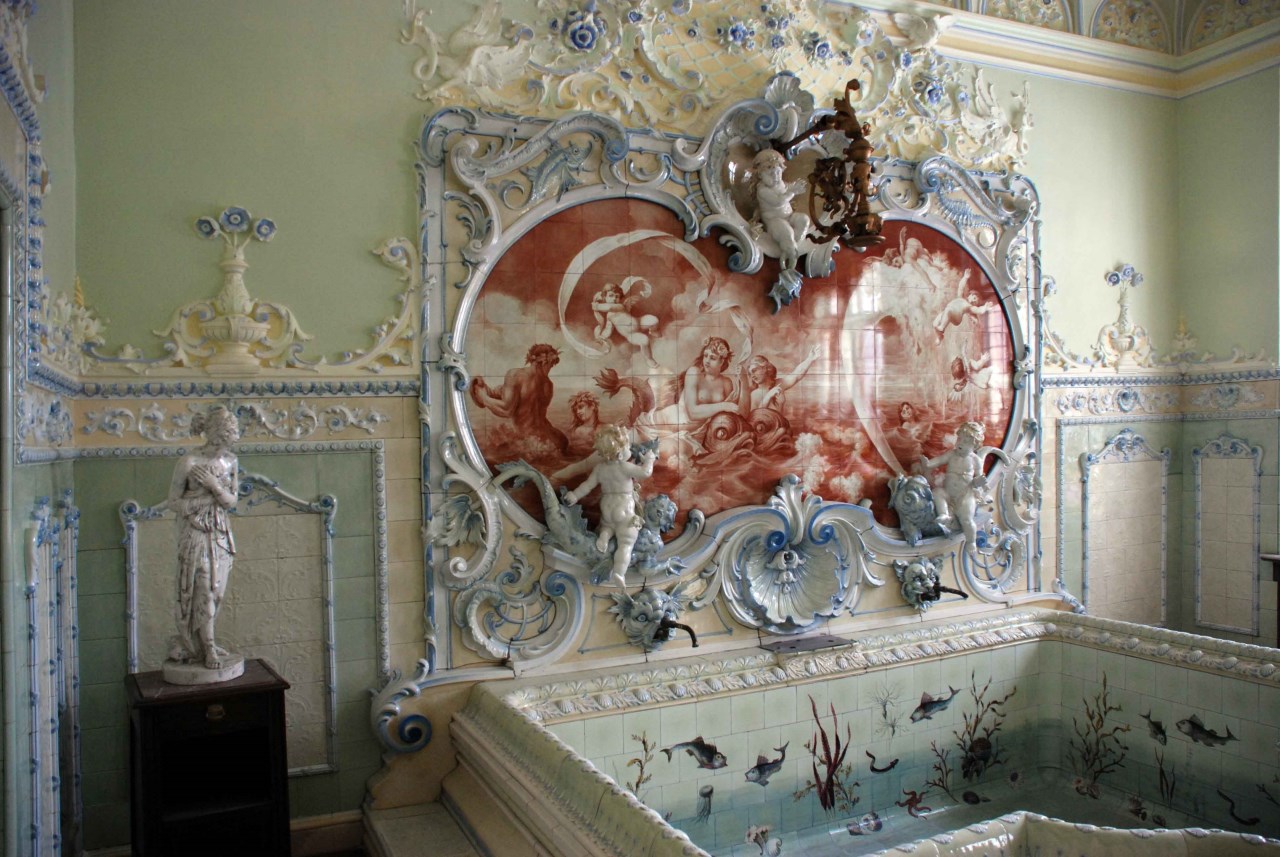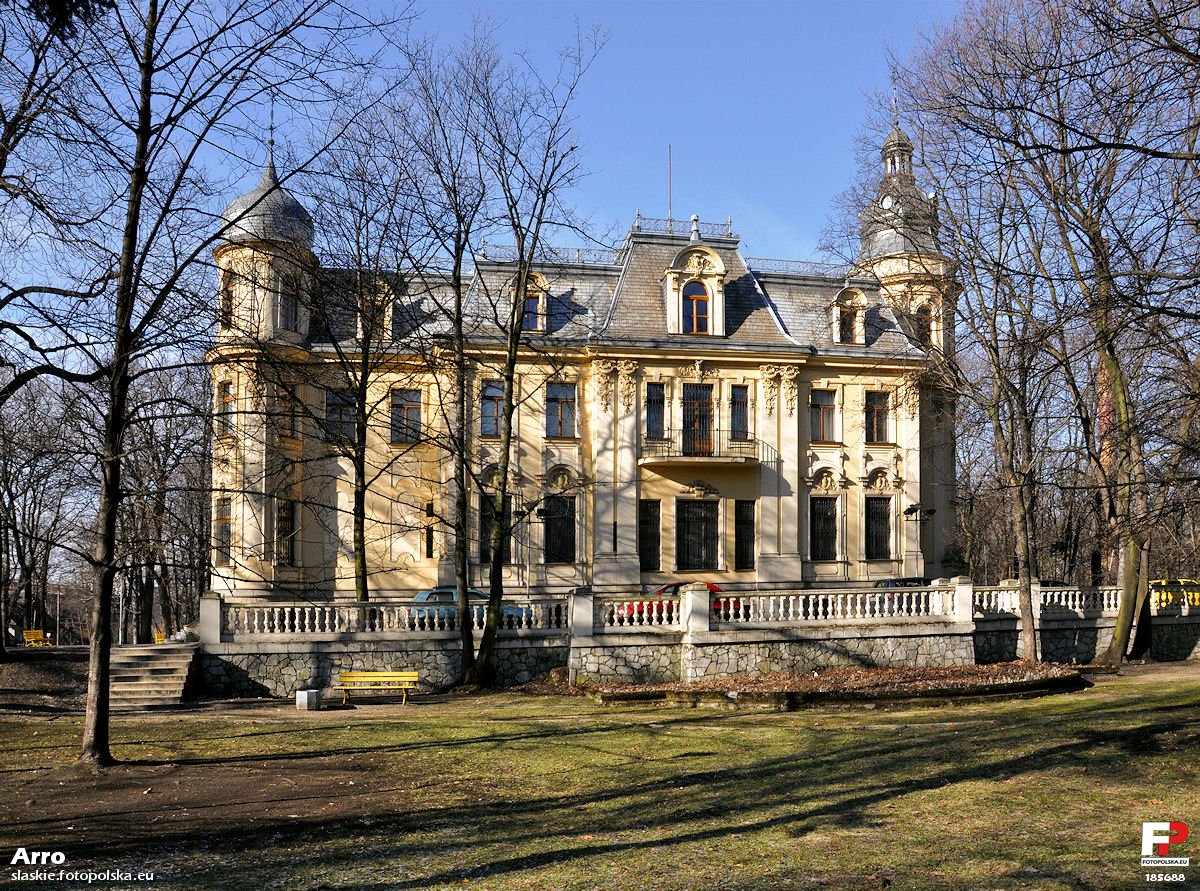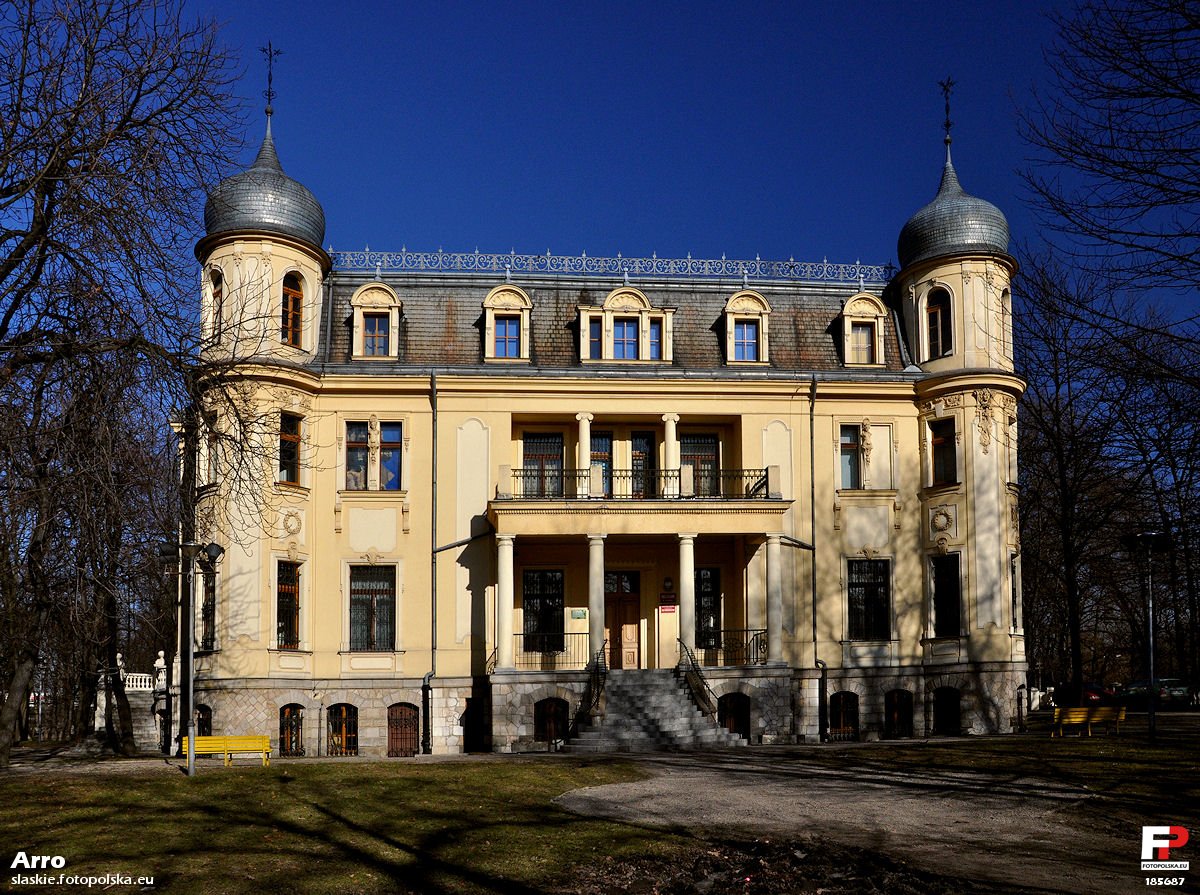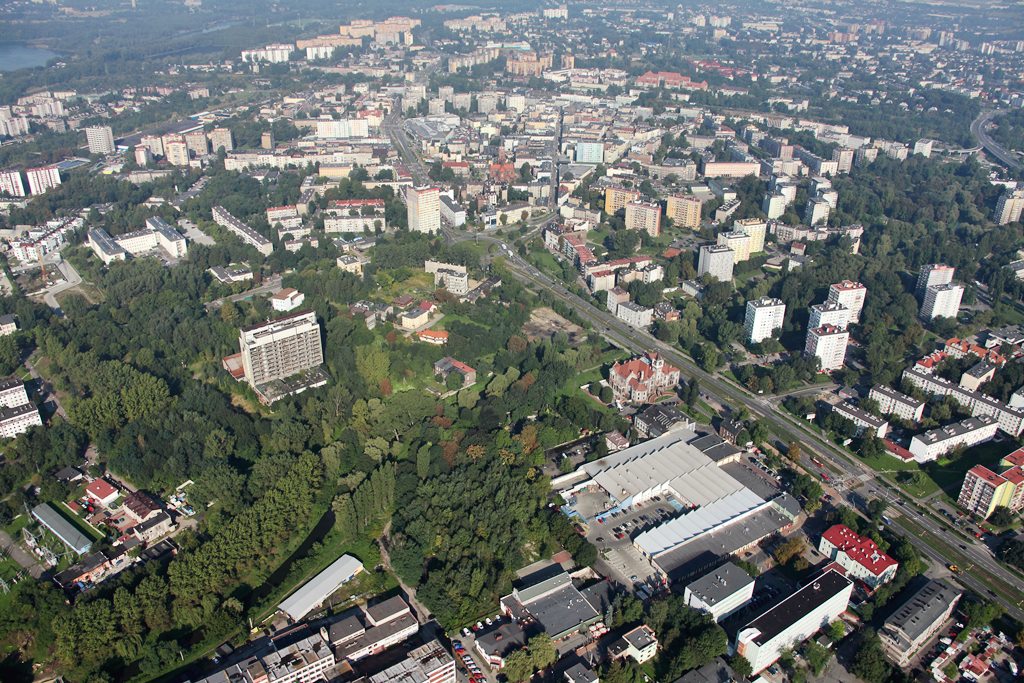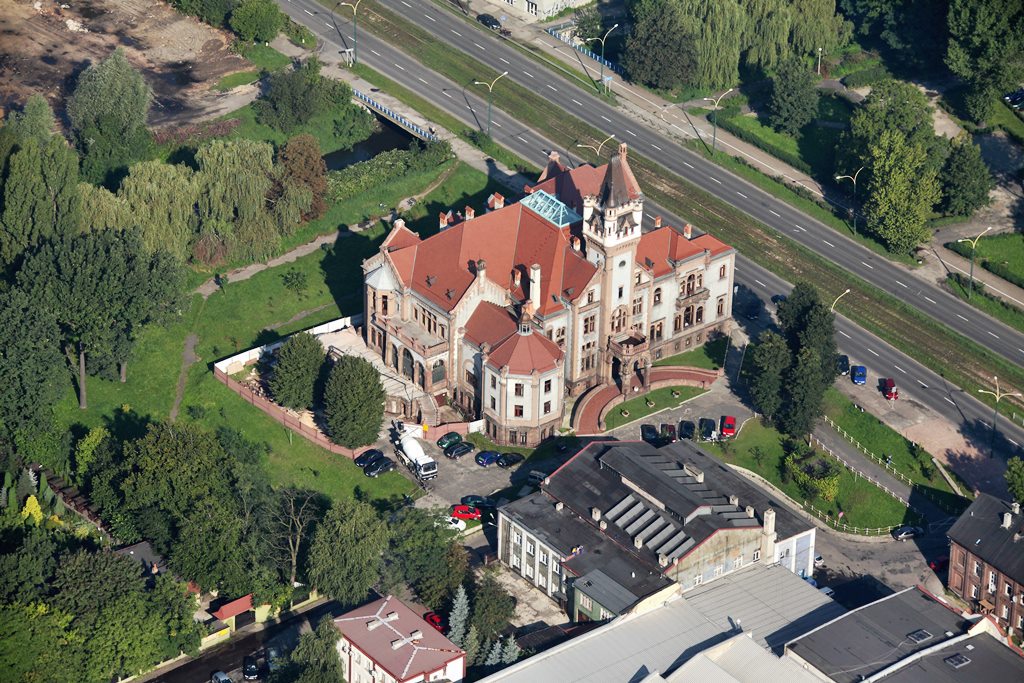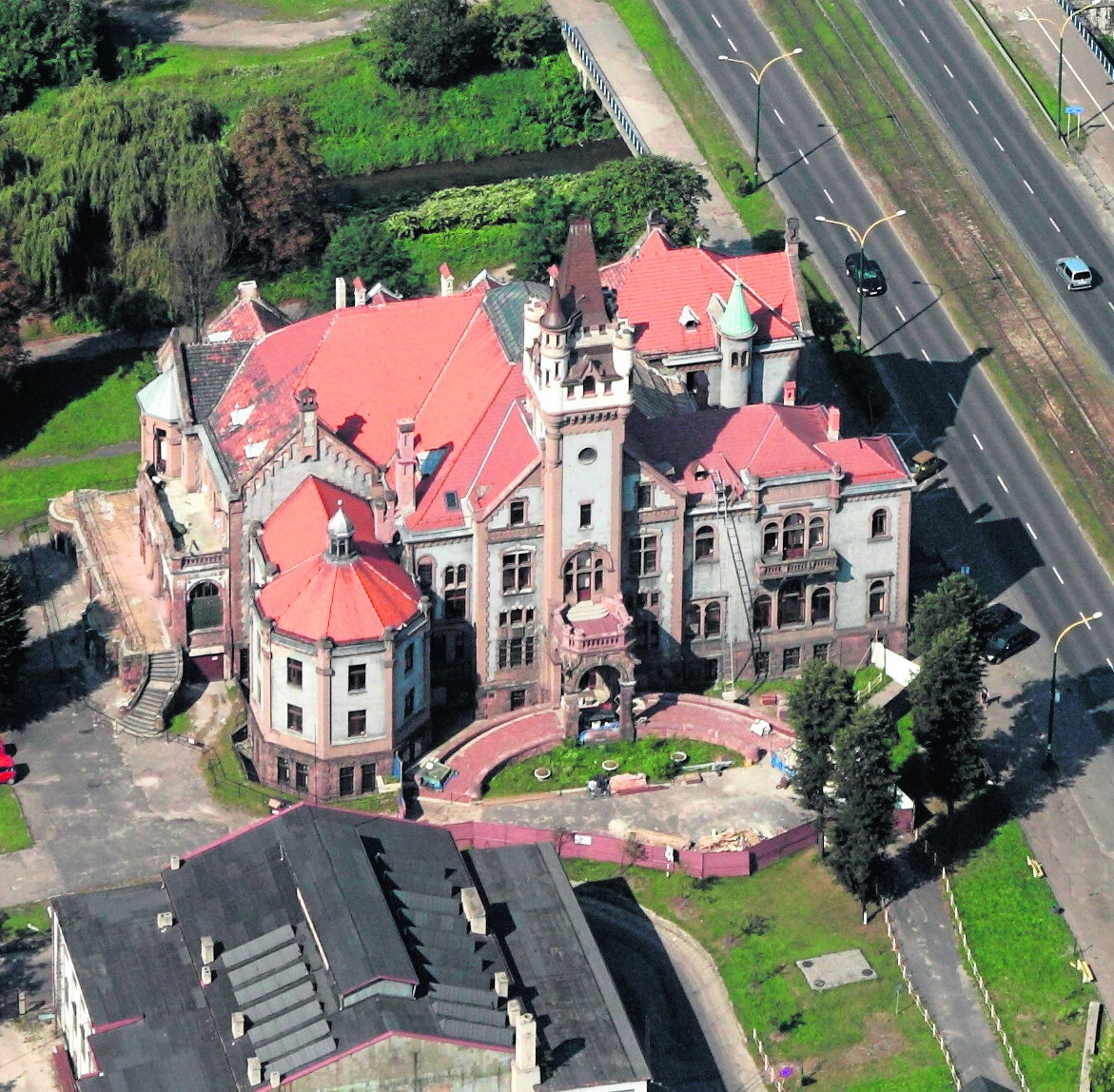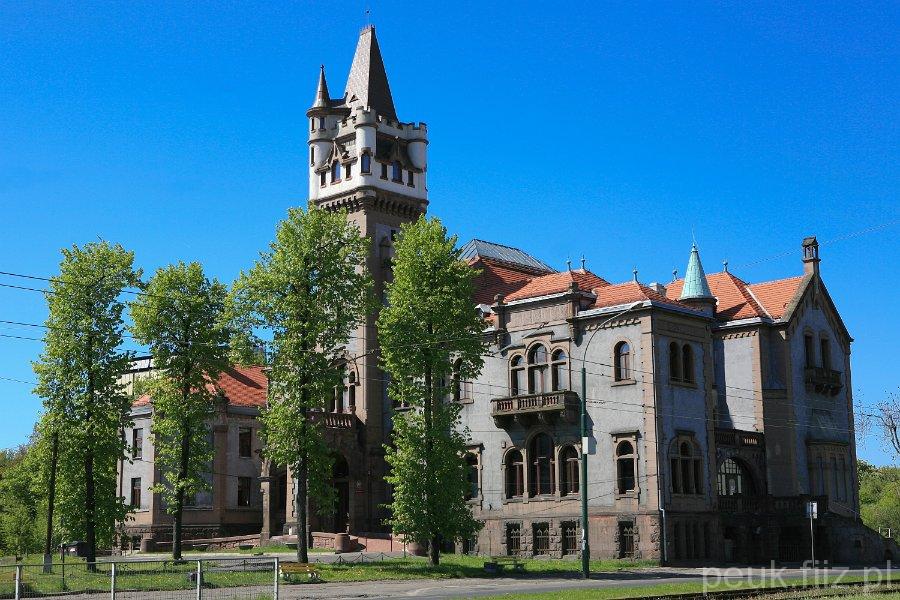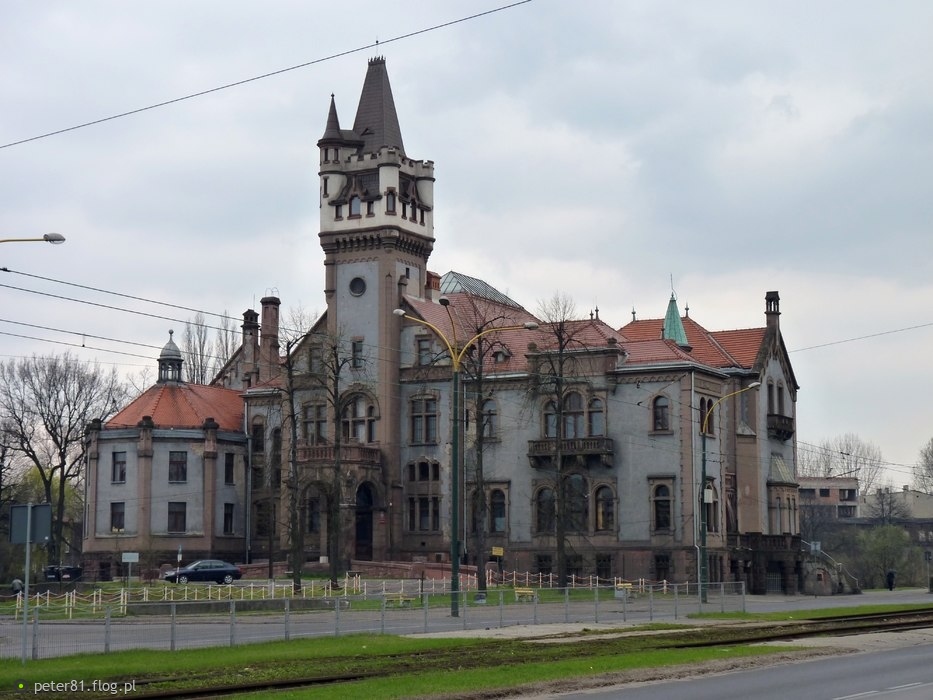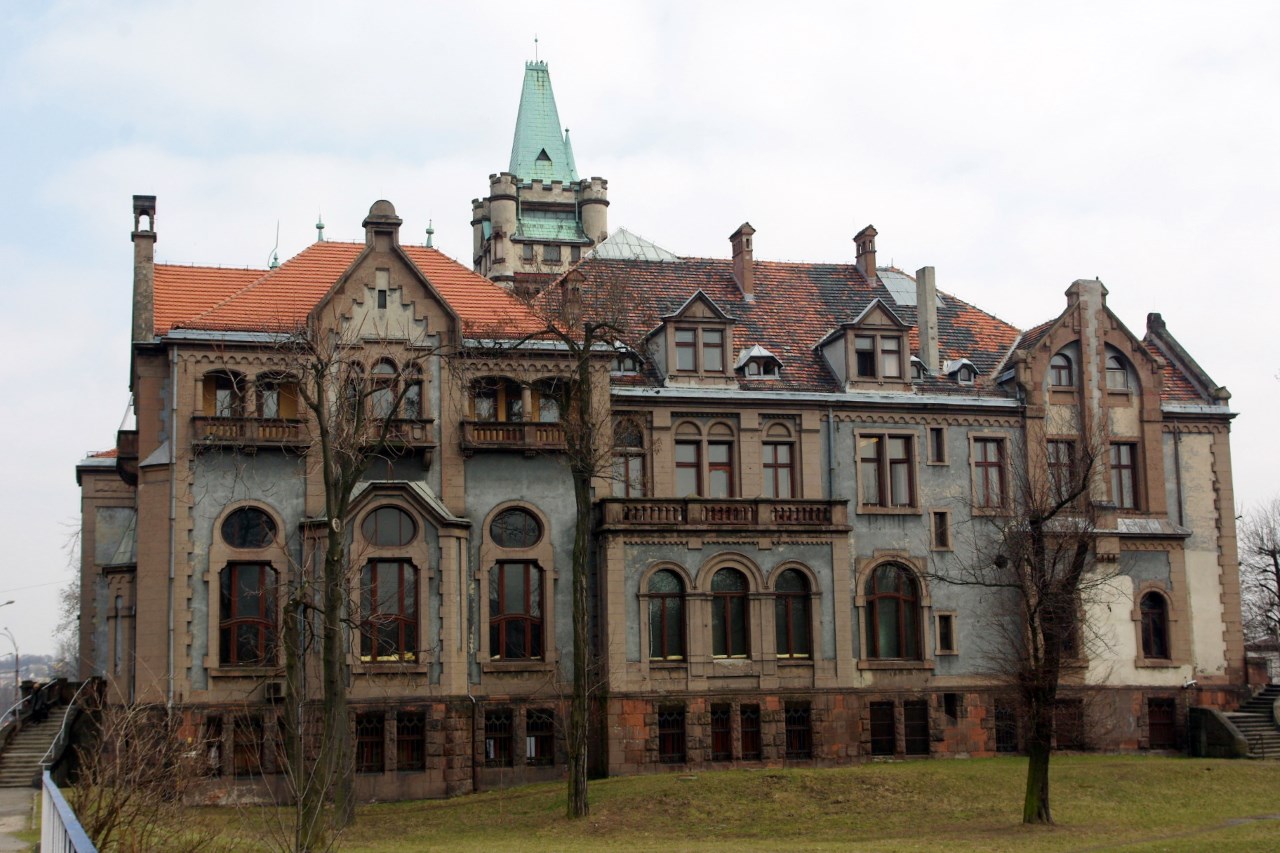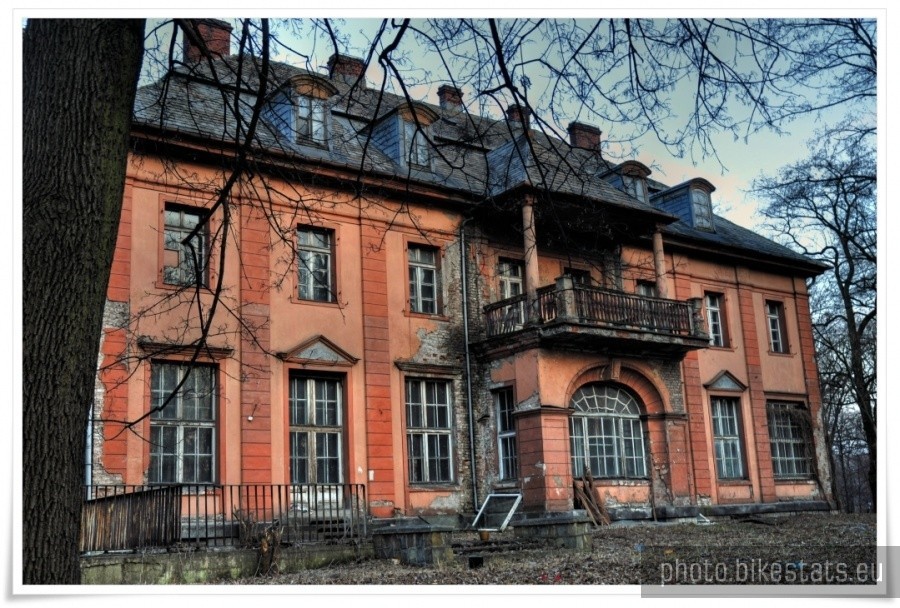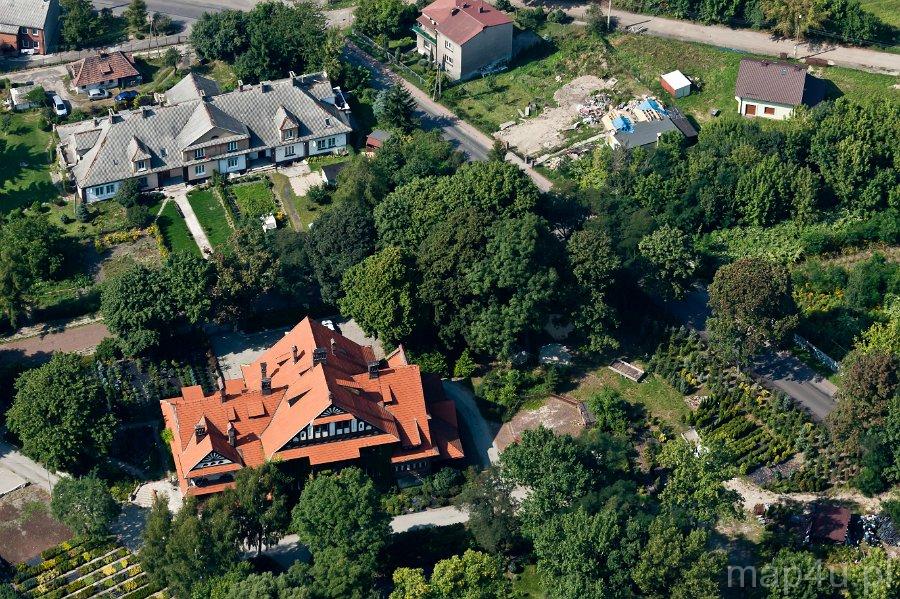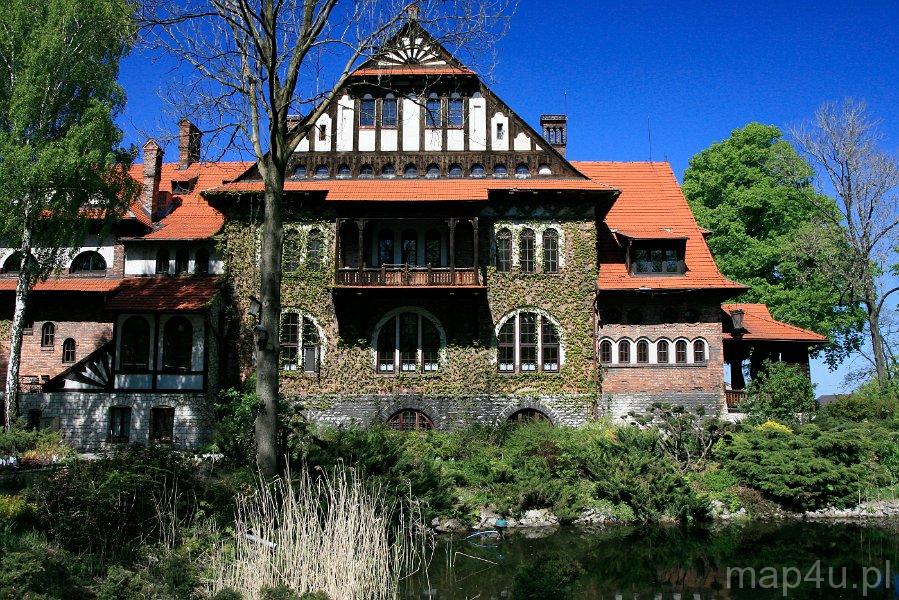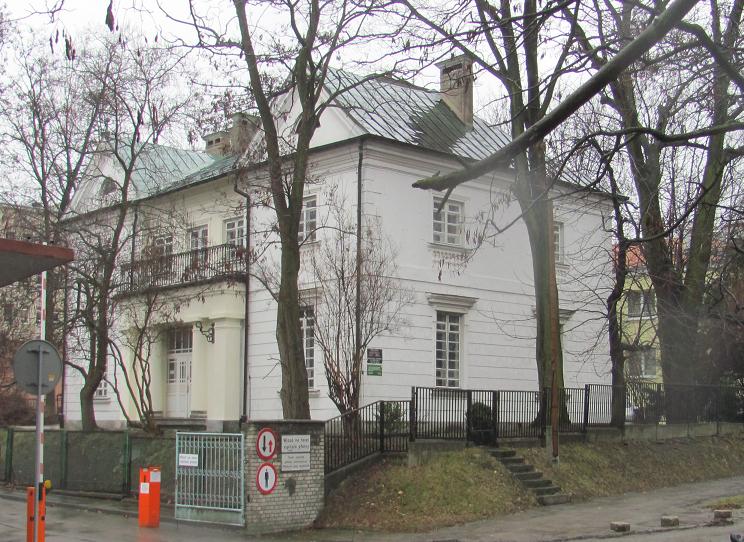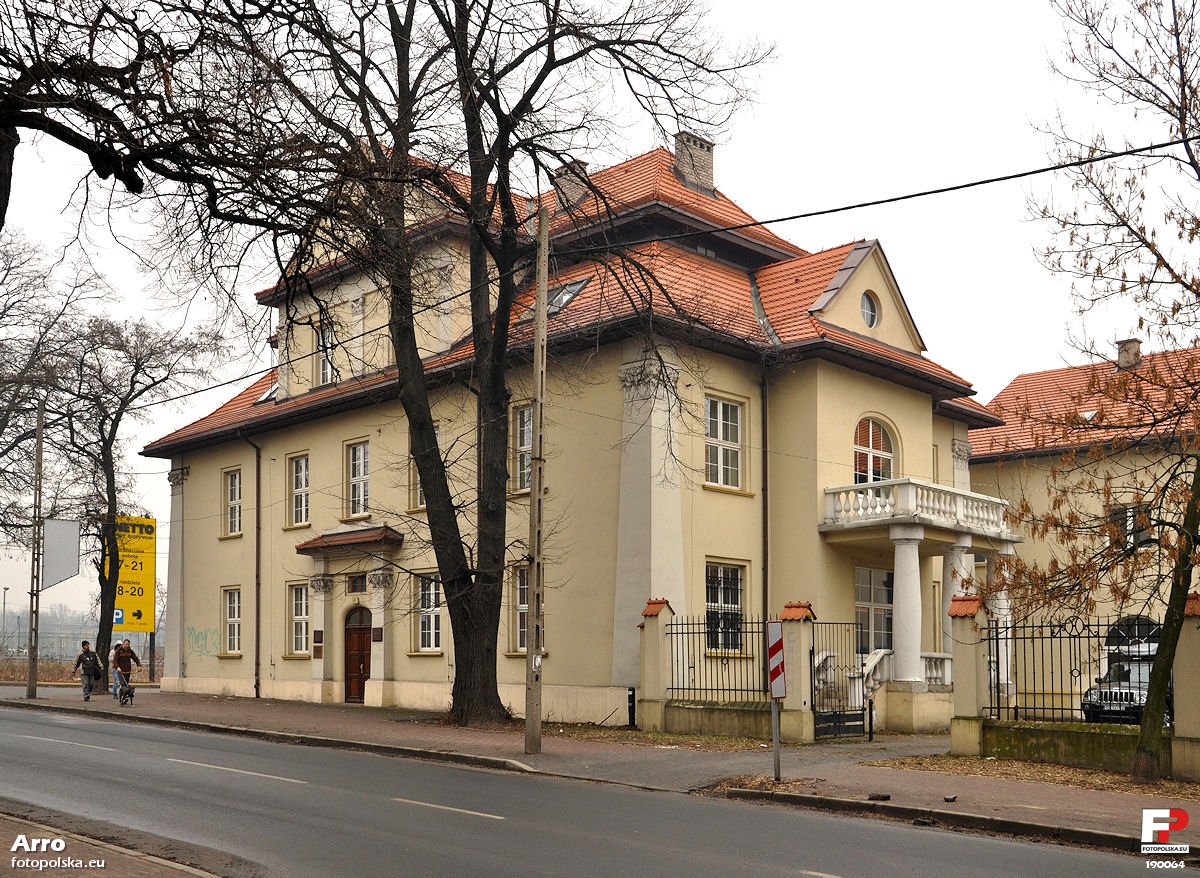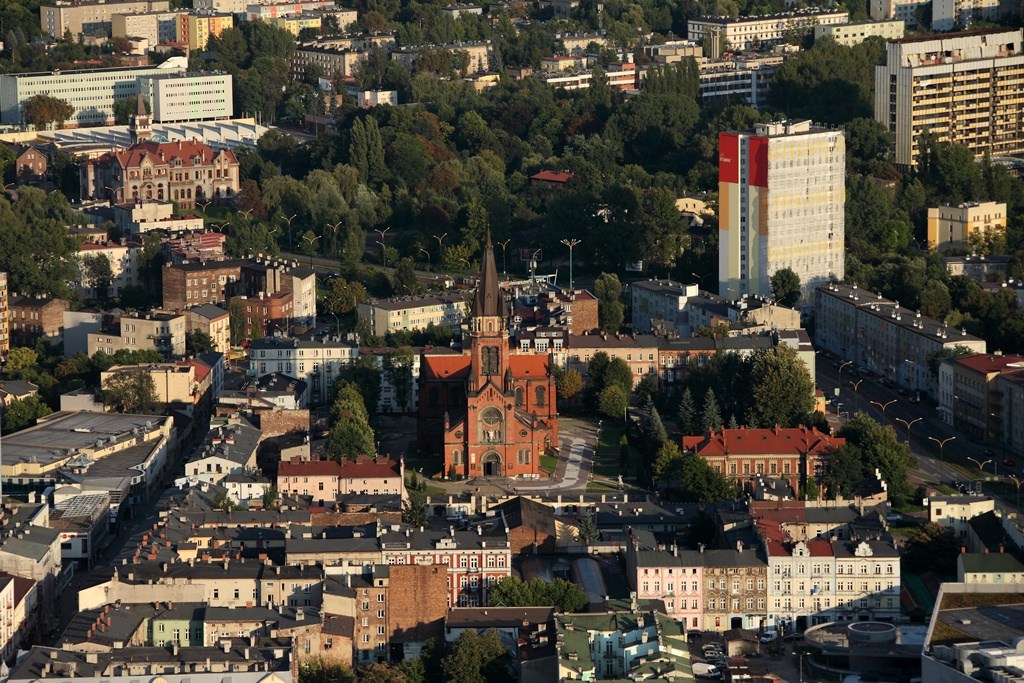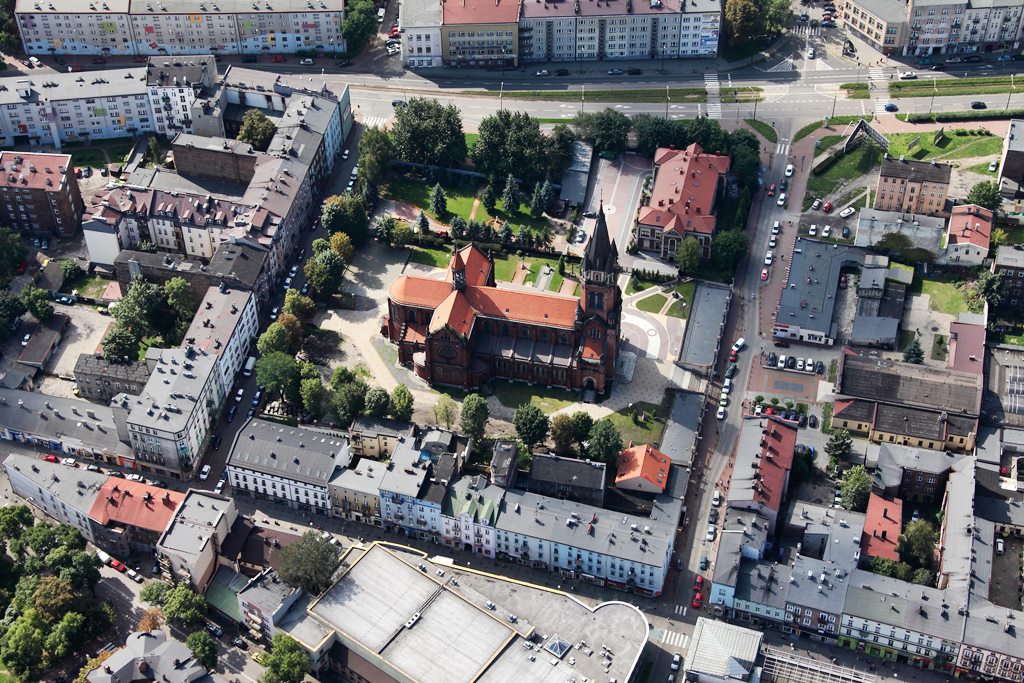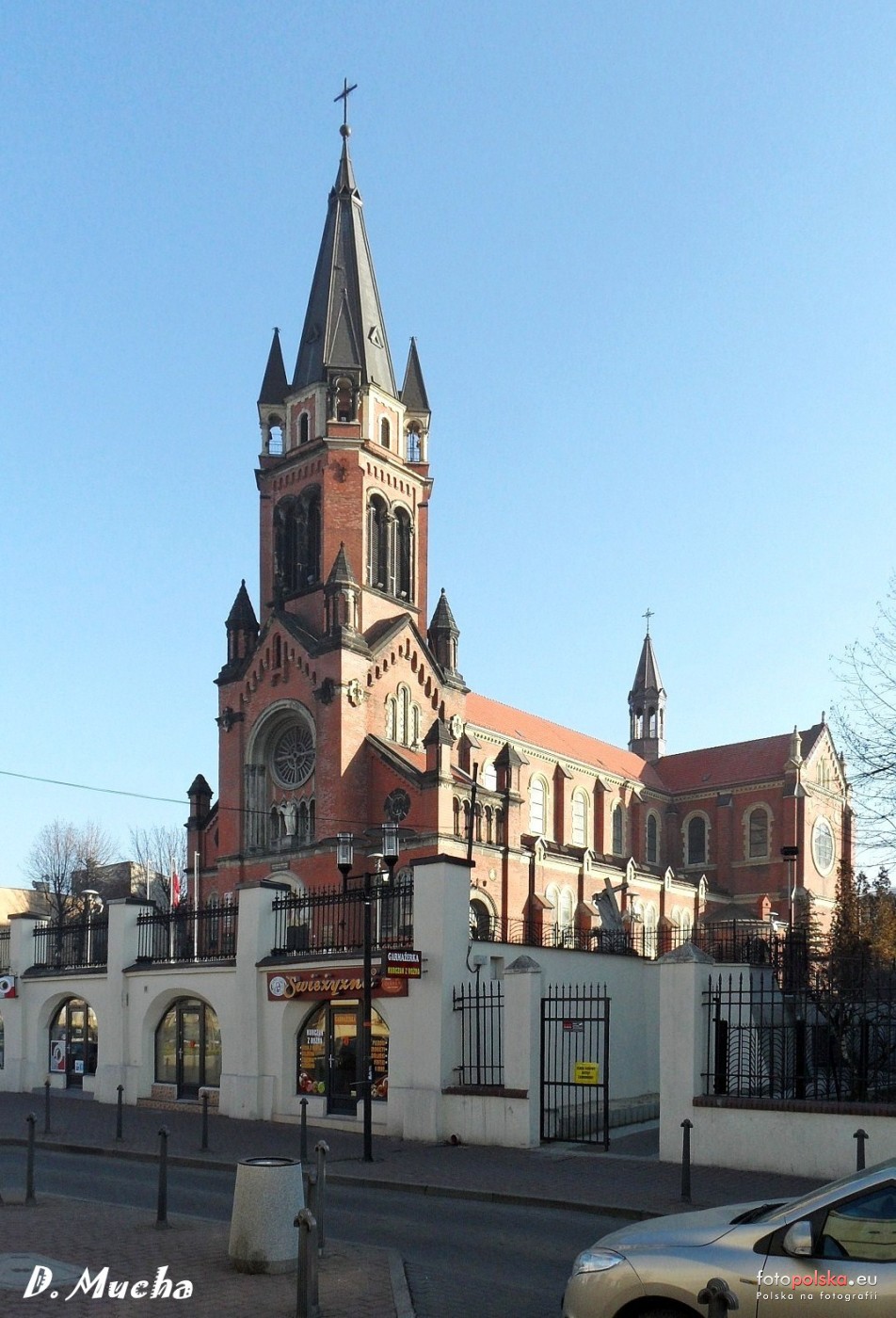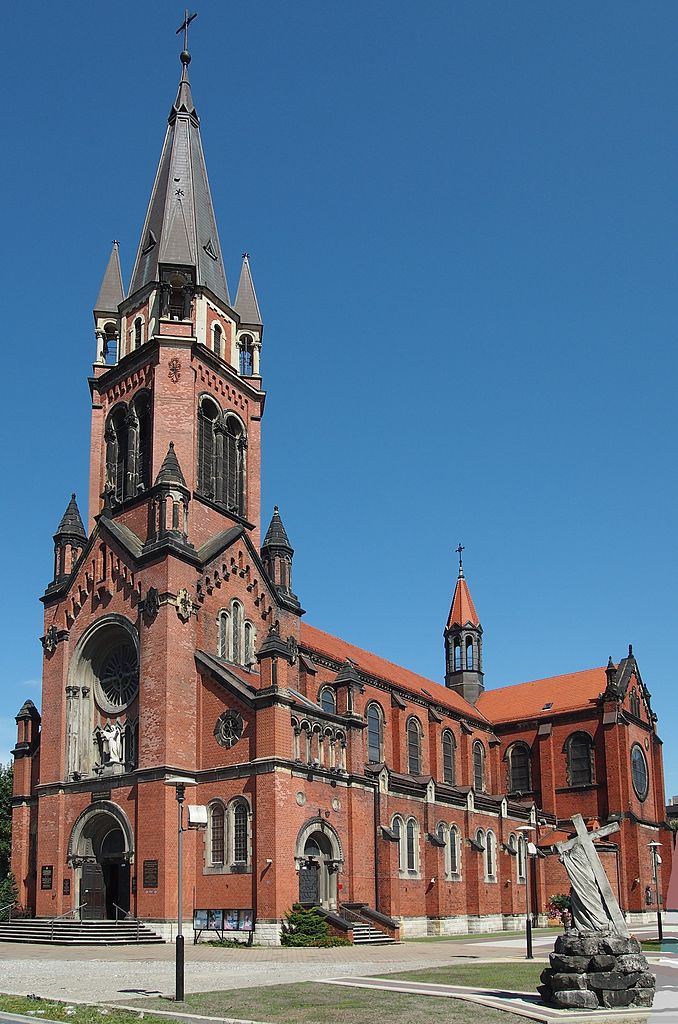 ***
Sosnowiec belongs to the group of most important towns of Upper Silesia, and is situated in its eastern part. Typically for the urban areas of the region, Sosnowiec is an industrial centre with 4 mines and several factories; however, recently it has striven to develop its trade and services. Sosnowiec is mostly visited for business purposes, attracting people with its good location close to Katowice, Dabrowa Gornicza, Myslowice and other towns of the Silesian Industrial Area and its proximity to the international airport in Pyrzowice (20 km).
Almost 220,000 people live in Sosnowiec, which is predominantly an economic centre that is developing successfully due to its Special Economic Zone, but if you expect only to see grey blocks of flats and factory chimneys then you may become confused. The neatly renovated downtown includes some very interesting historical sights, such as Sielecki Castle occupied by the Sosnowiec Centre of Art, the Schoen Palace and Dietl Palace or the Orthodox church of Faith, Hope and Love.
Among the several green areas in the town, the most recommendable is the Leon Kruczkowski Park with its Exotarium, designed to show everyone the diversity of flora and fauna from around the world. There are about 80 species of plants while the animal section has fish, reptiles and mammals.
Sosnowiec was home in 1920-30 to Jan Kiepura, a tenor of international fame. The town formerly had a significant population of Jews – and among the most famous citizen of Sosnowiec is Wladyslaw Szpilman, the composer and musician portrayed in Roman Polanski's The Pianist.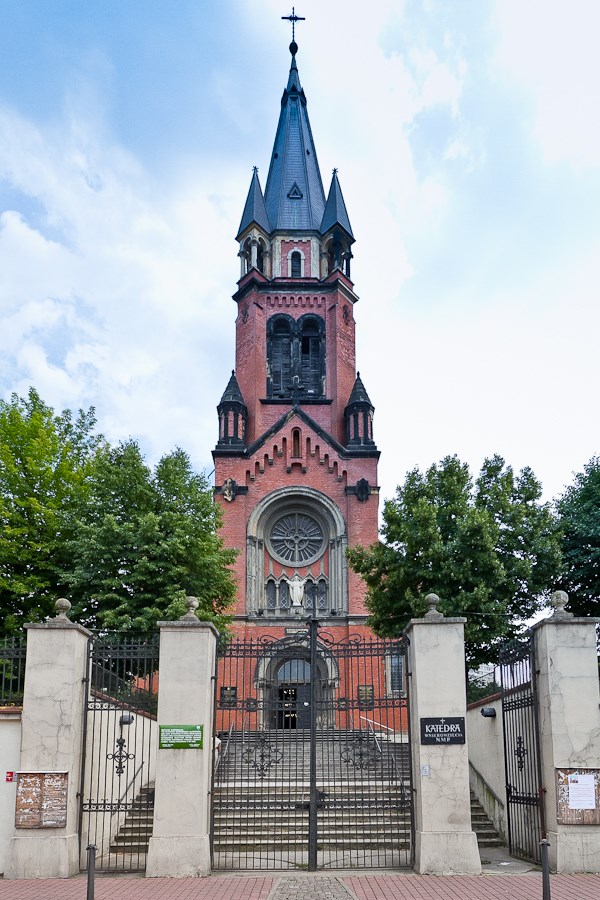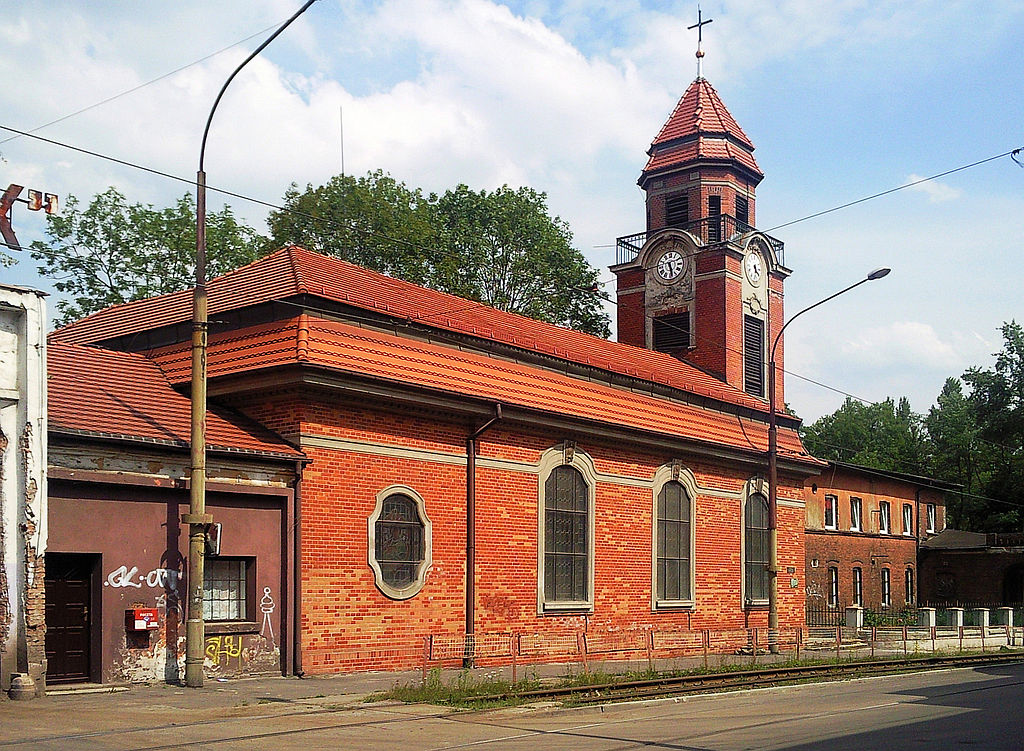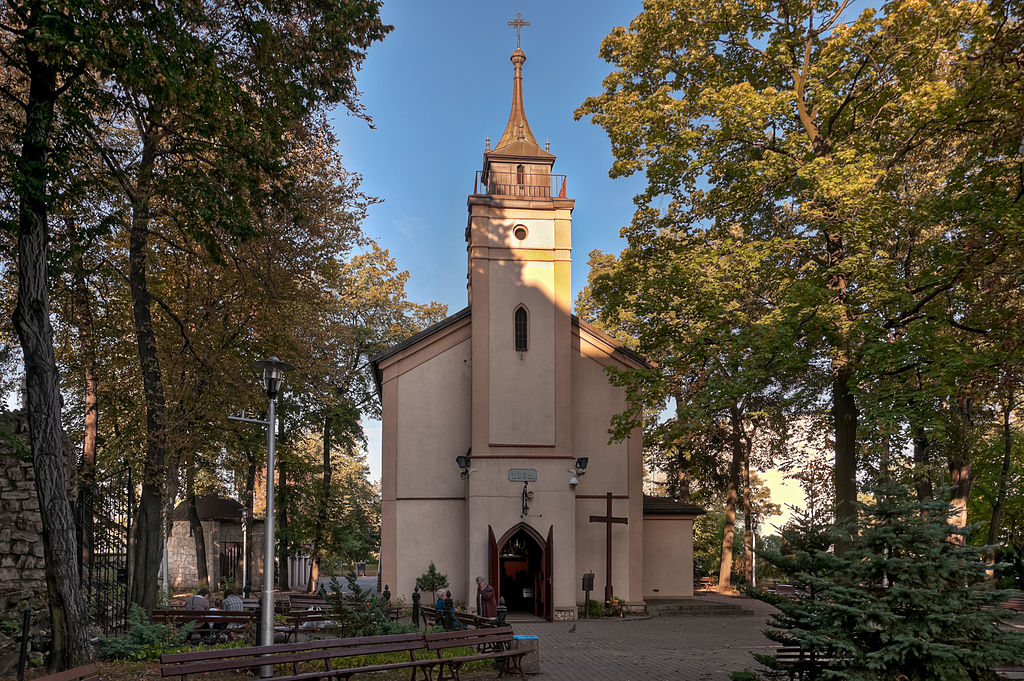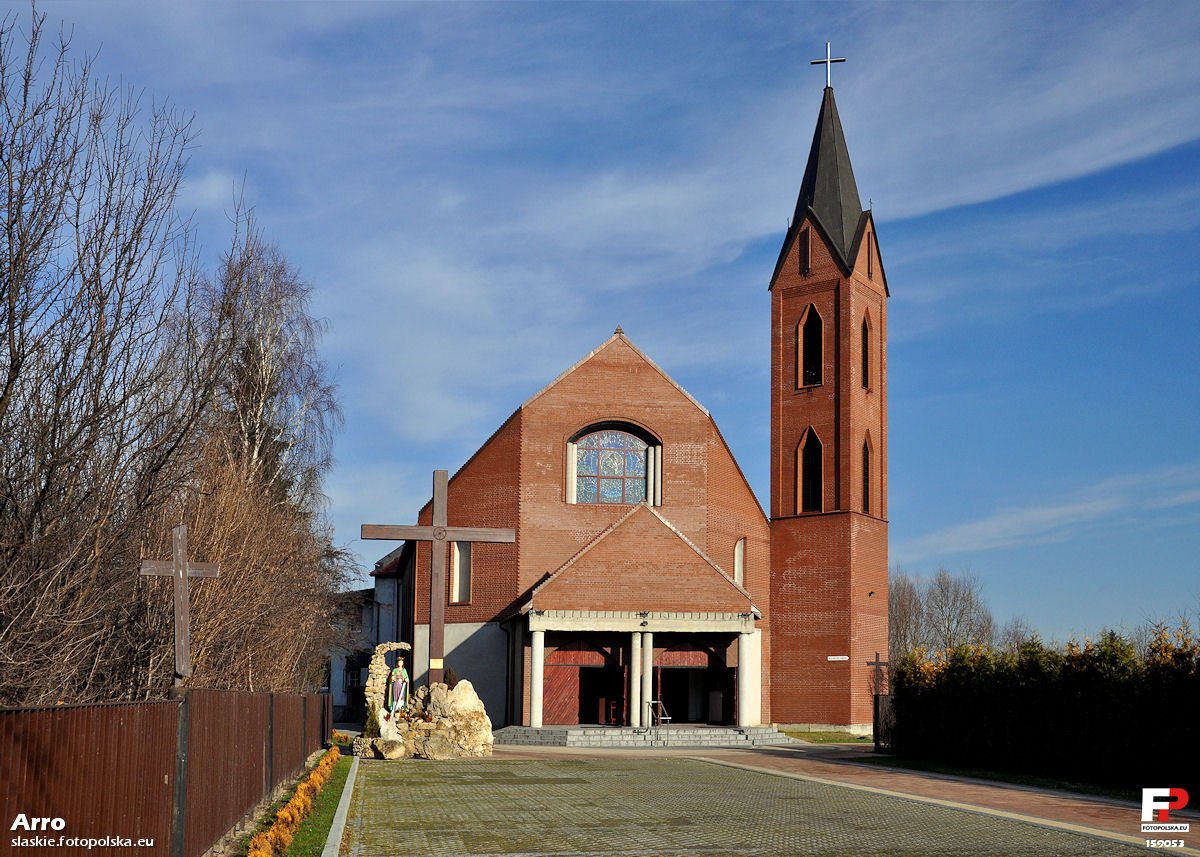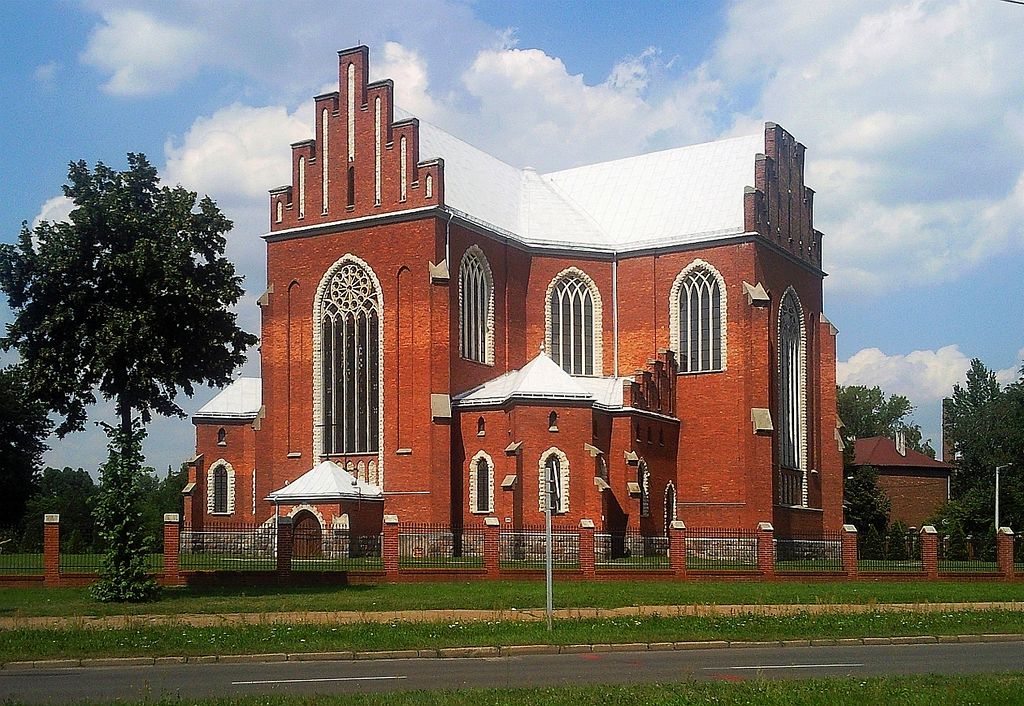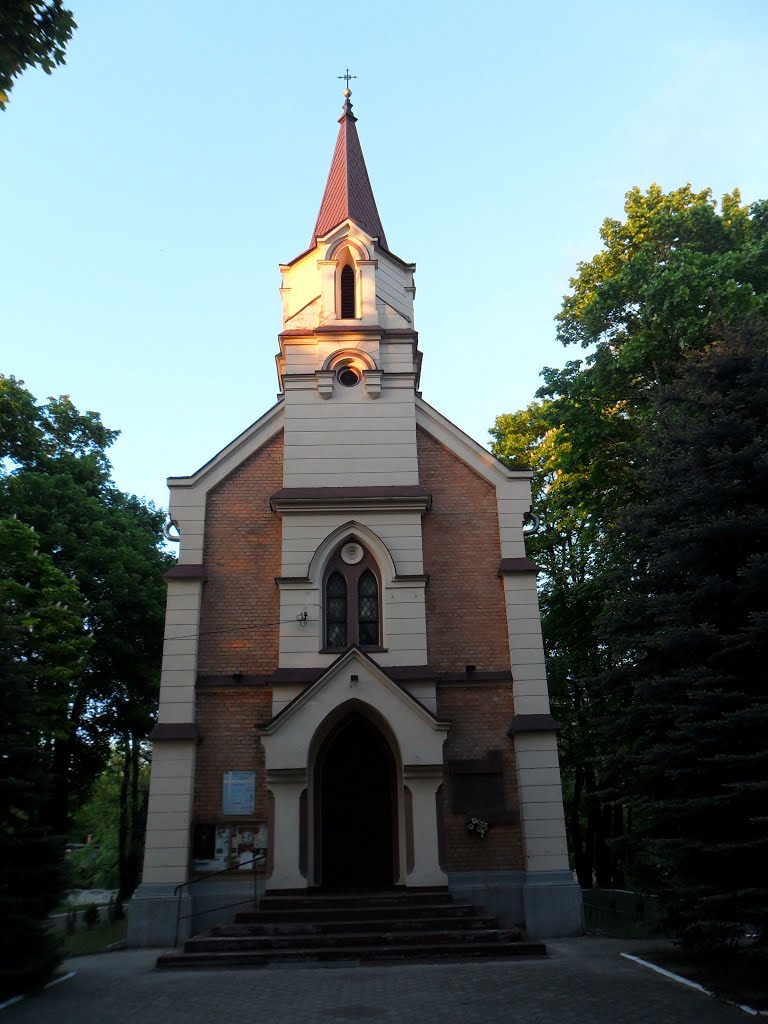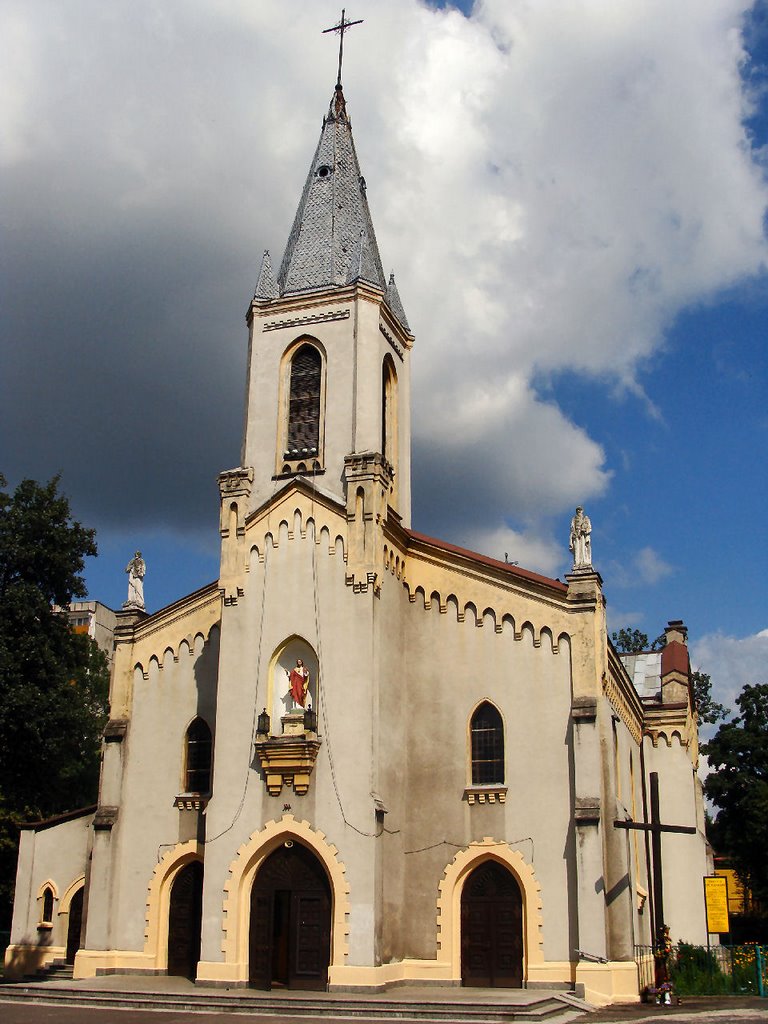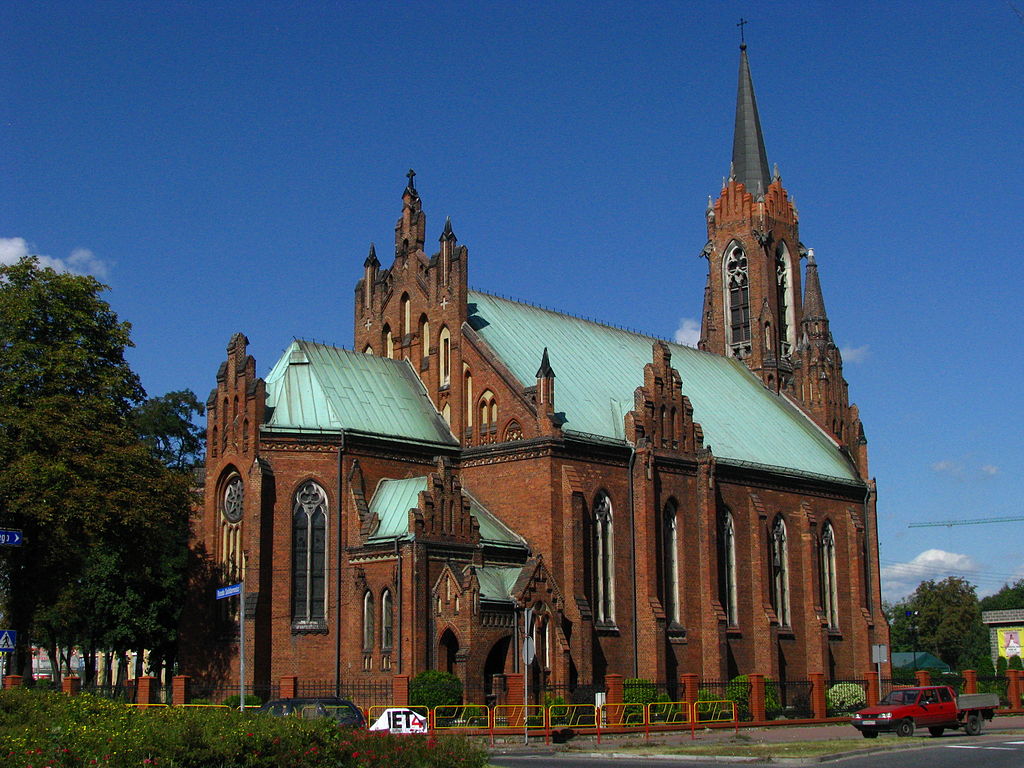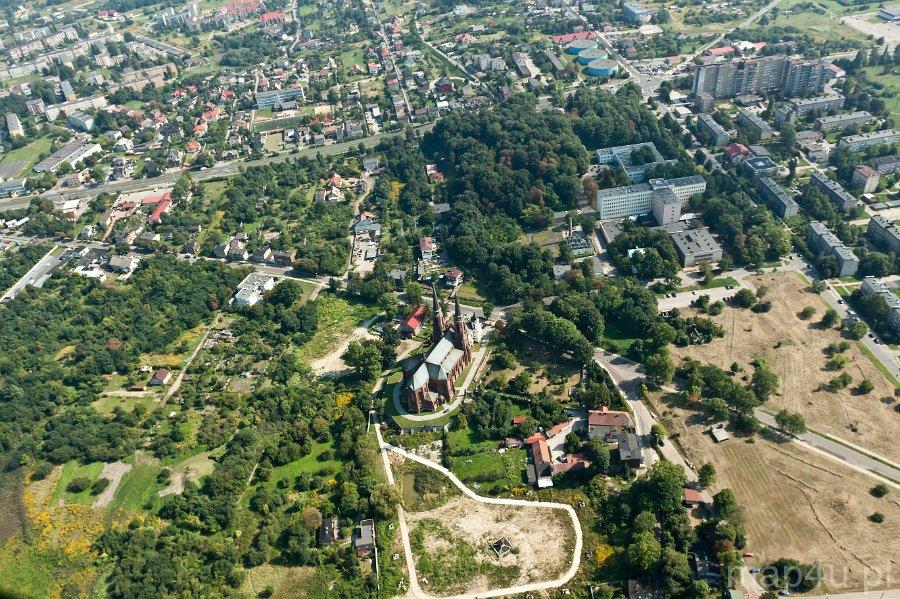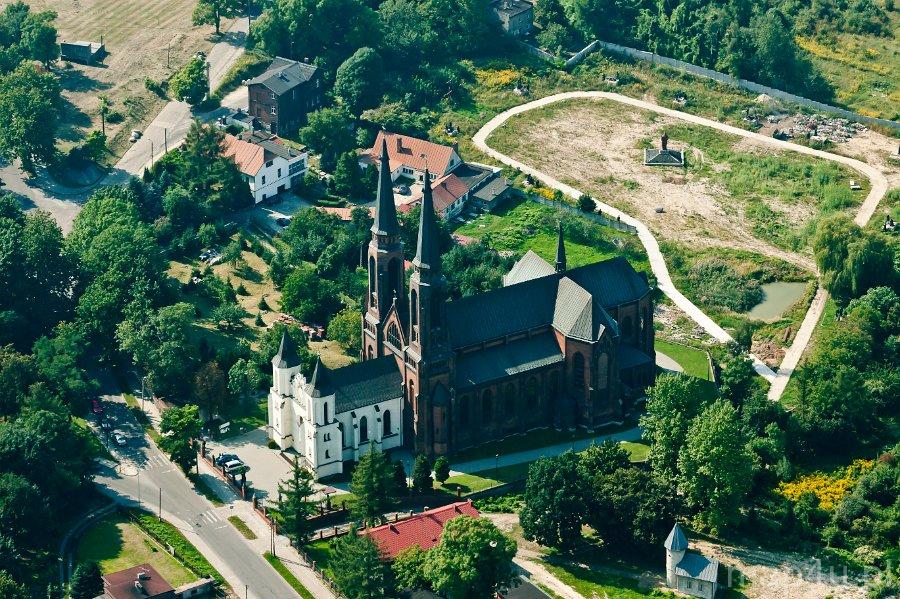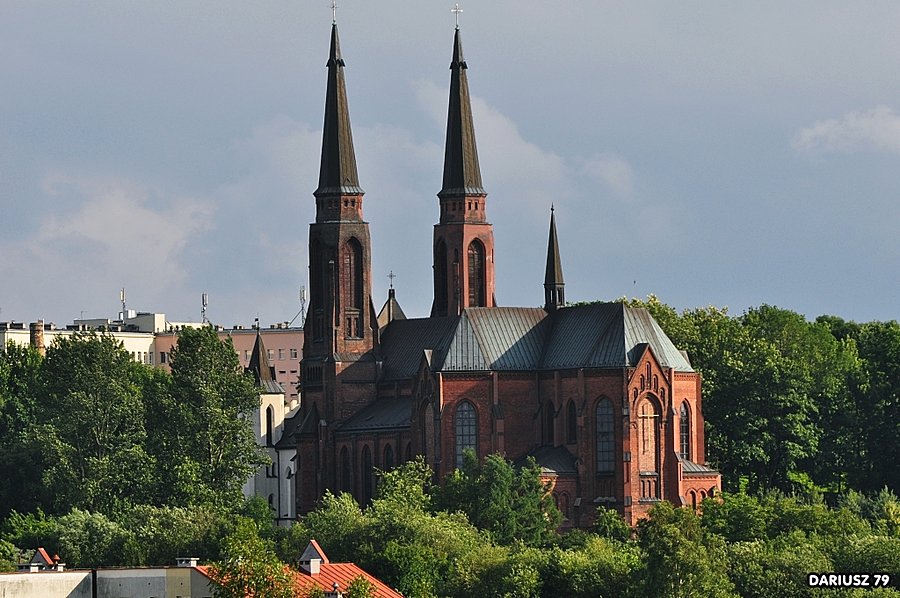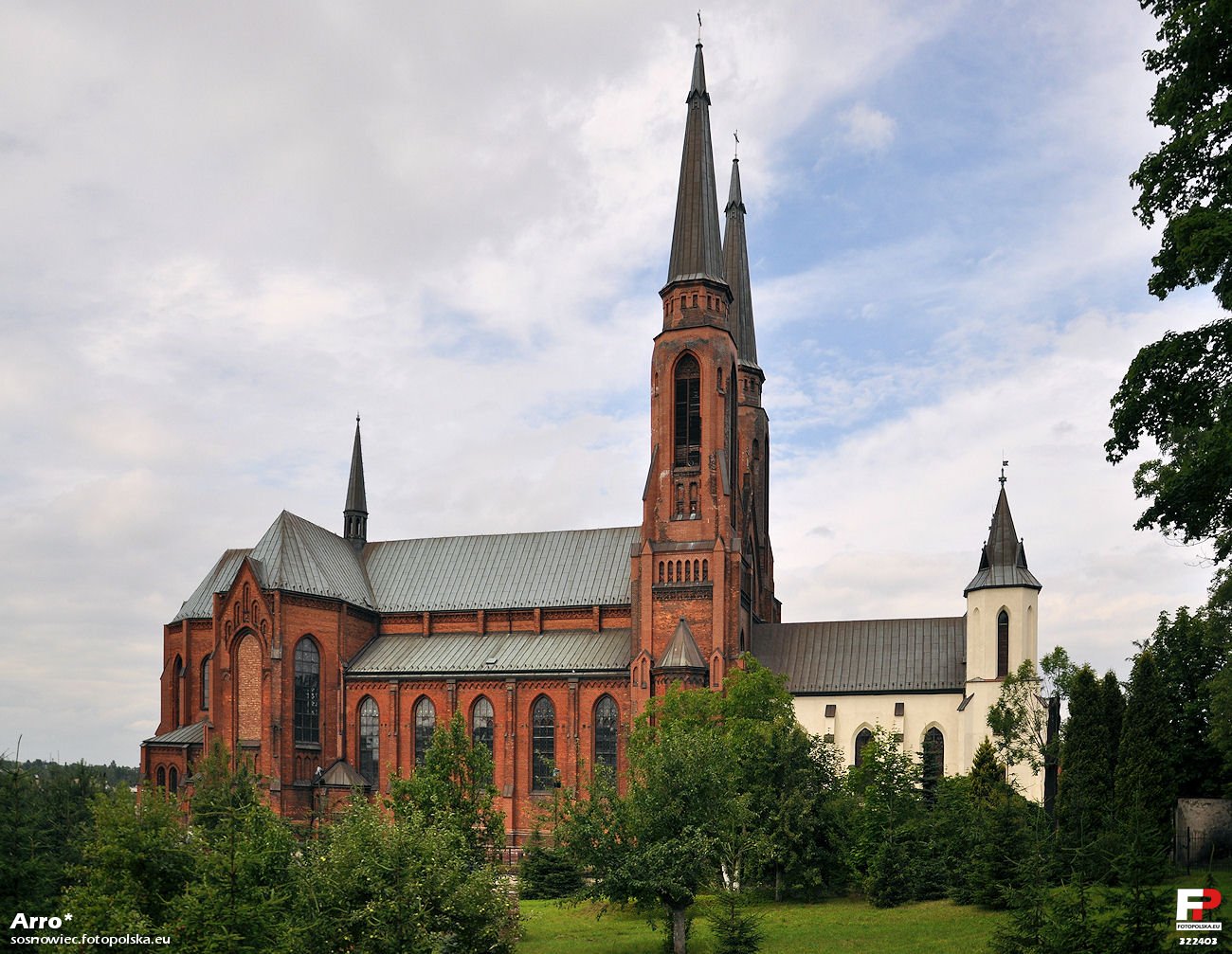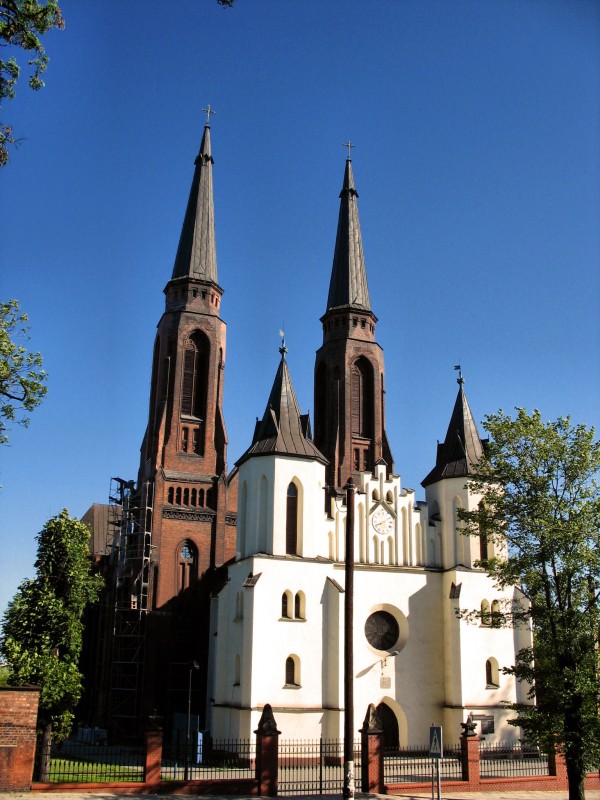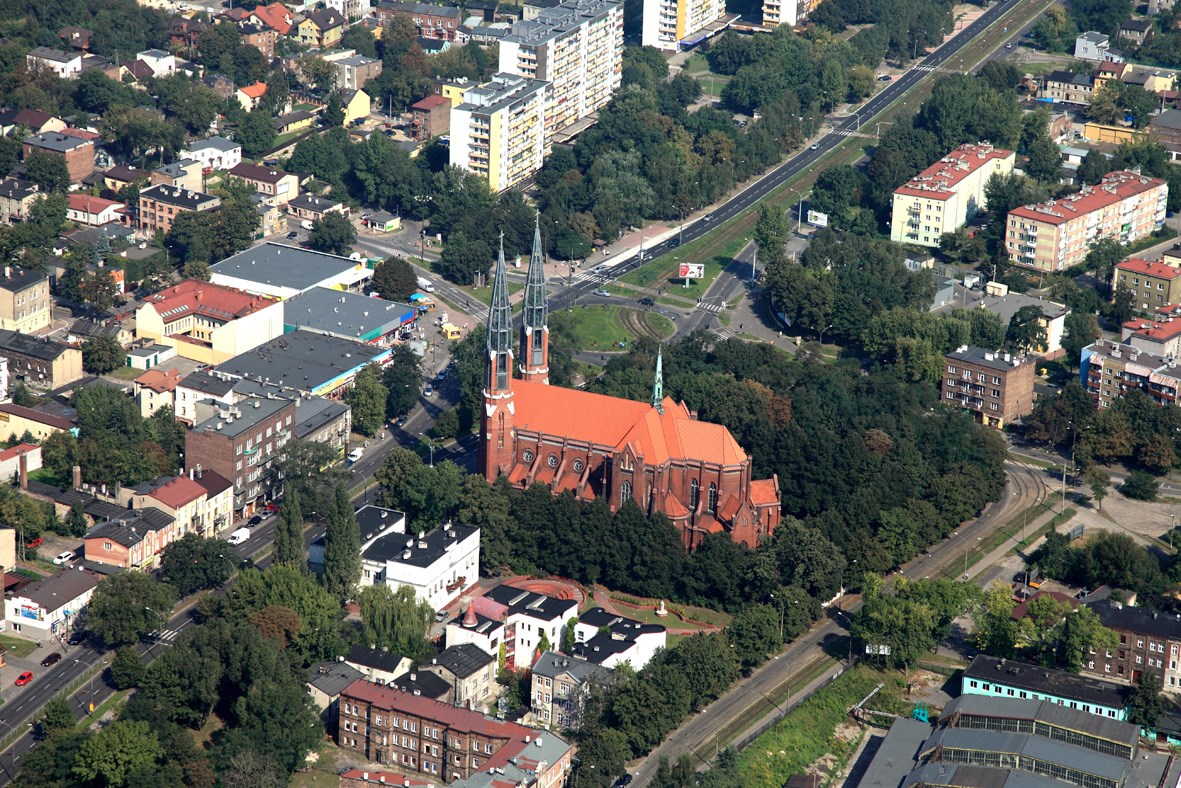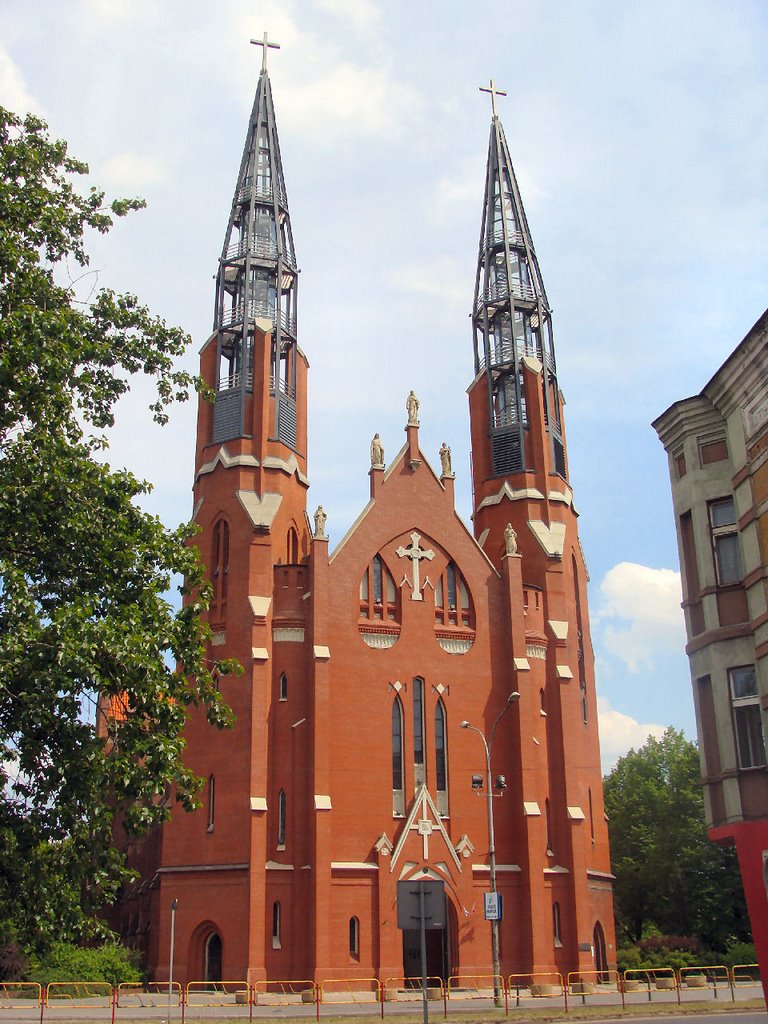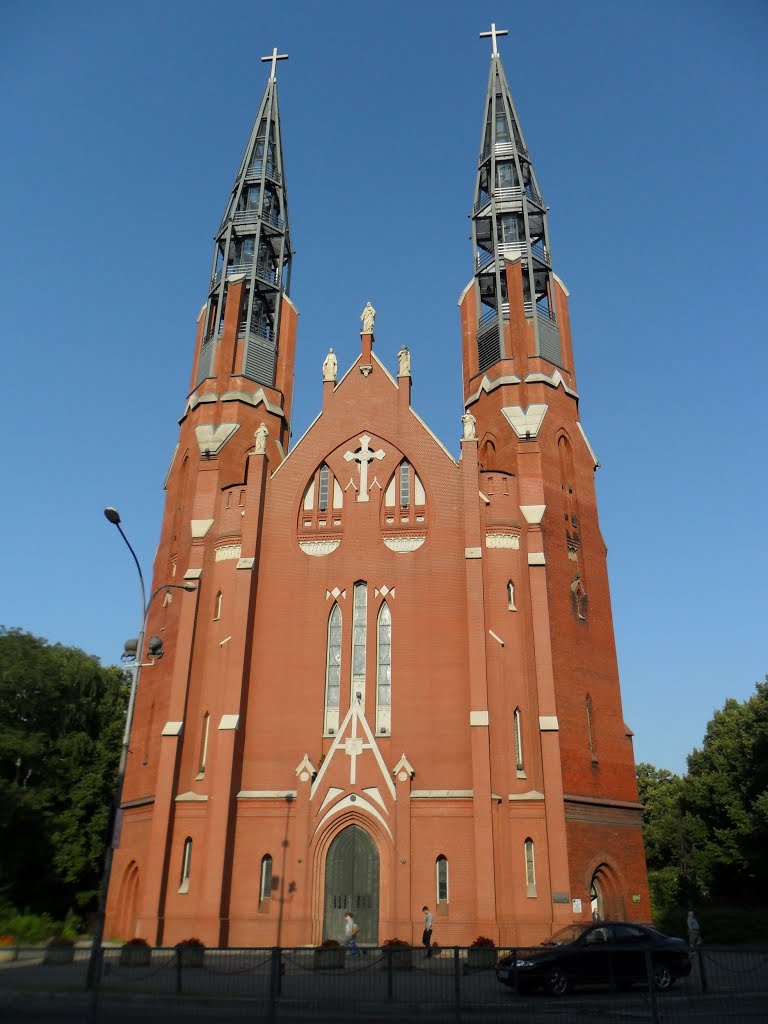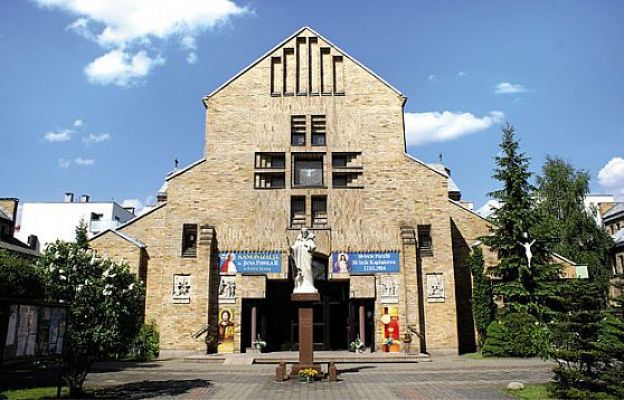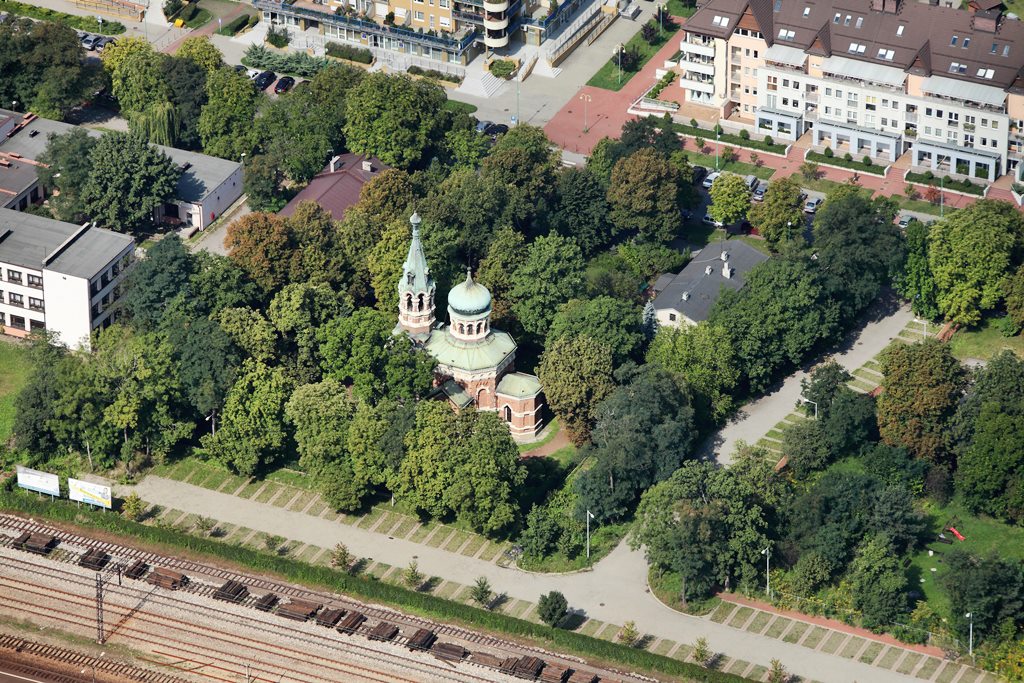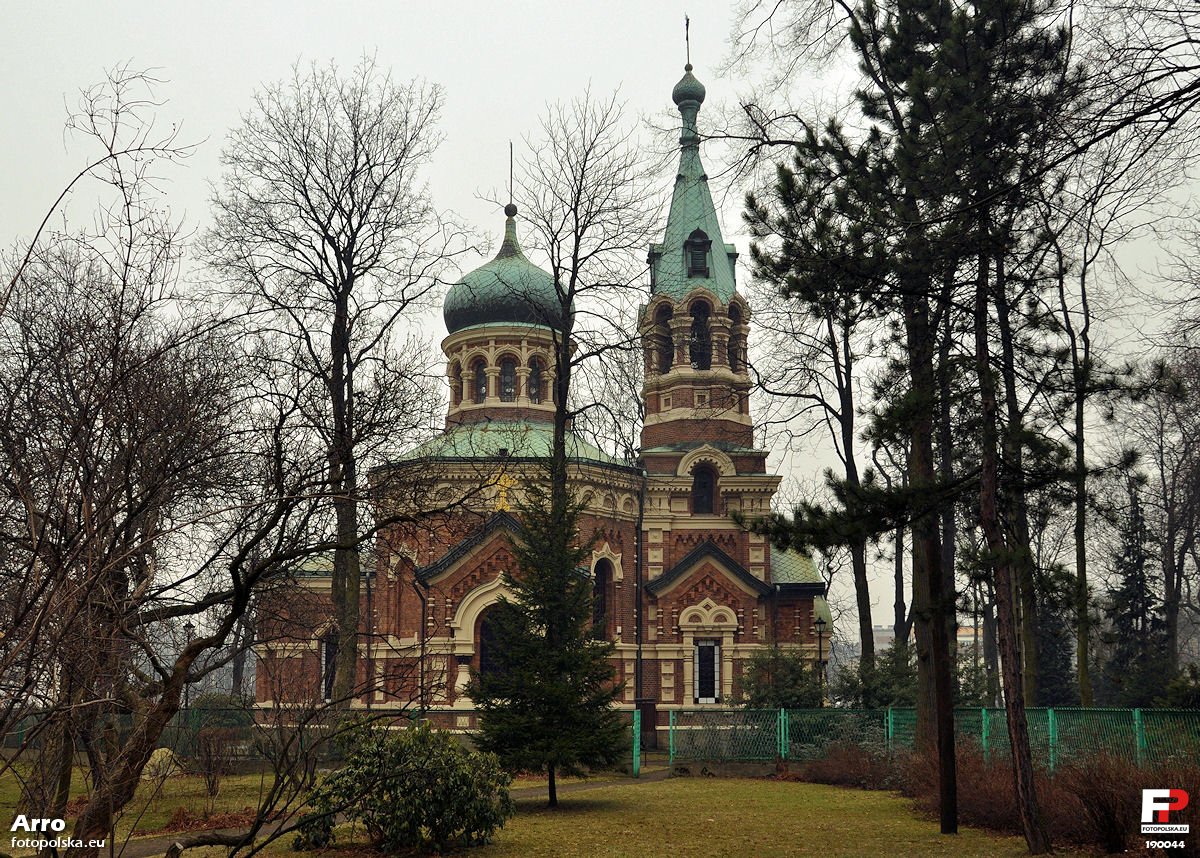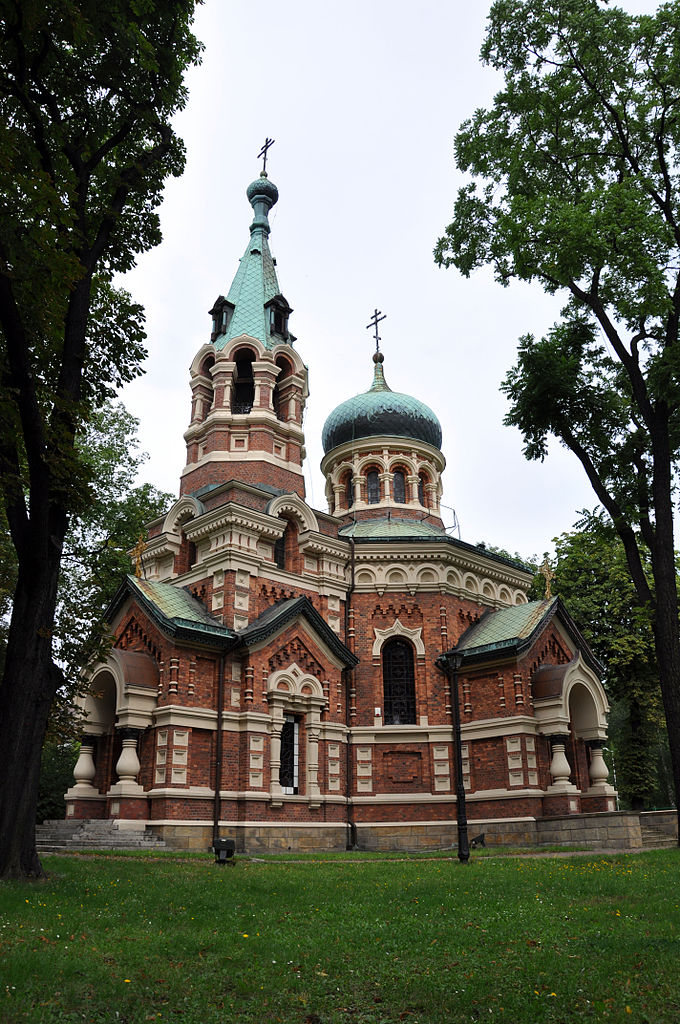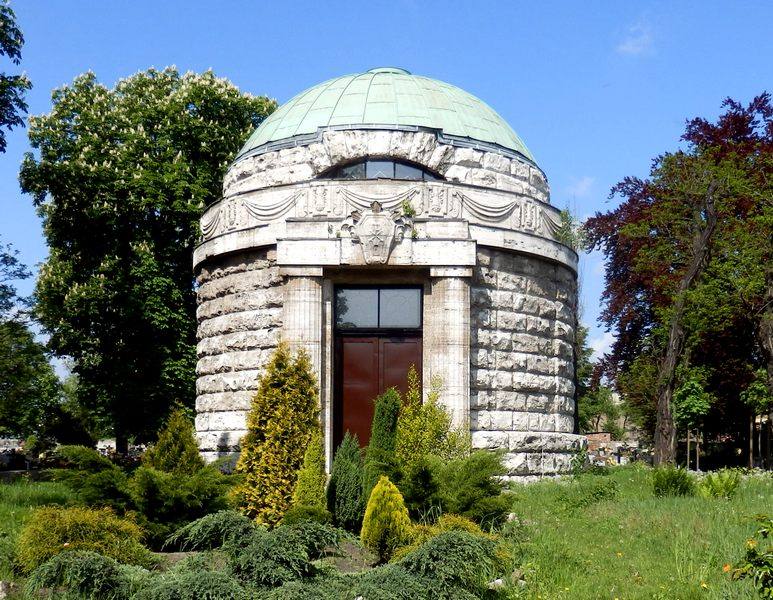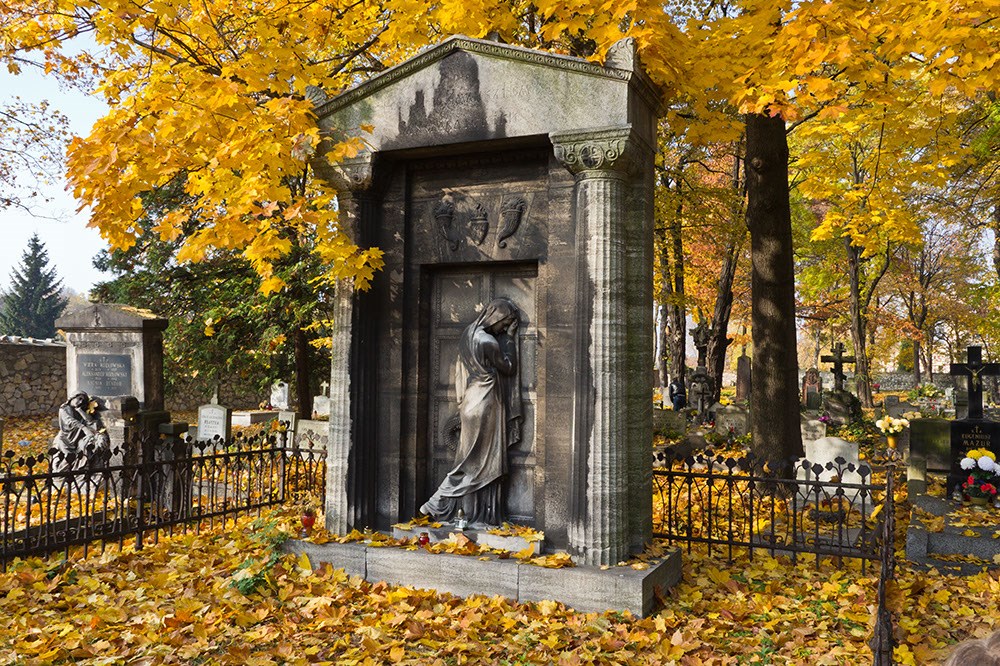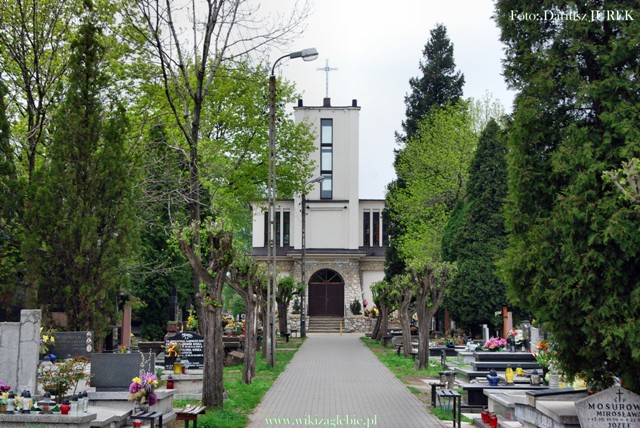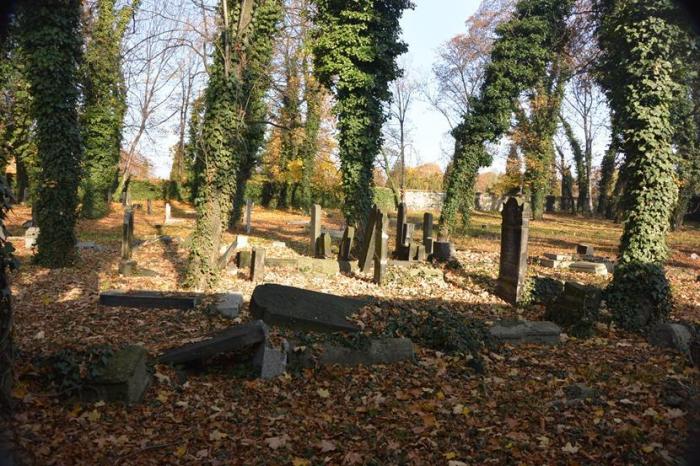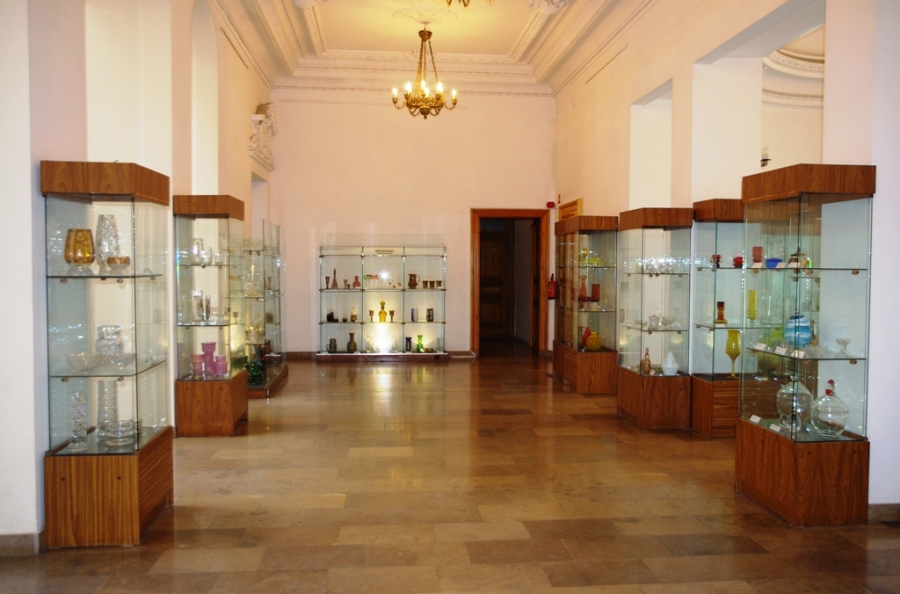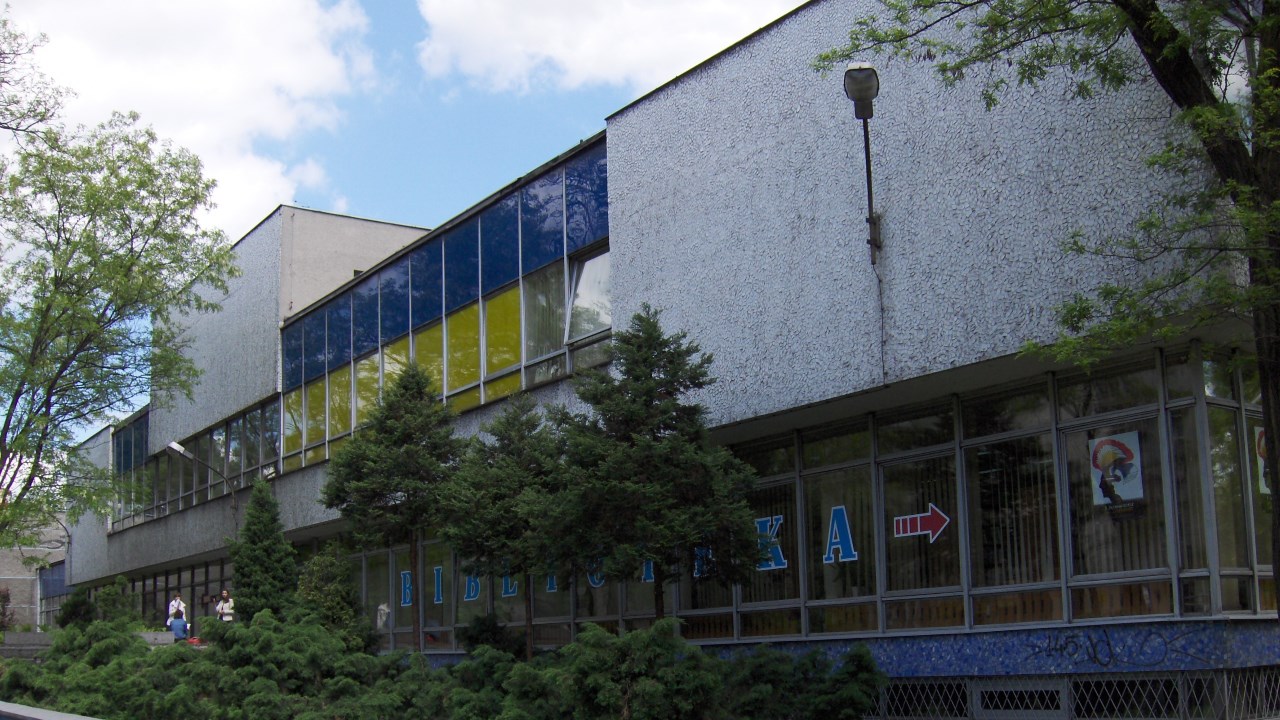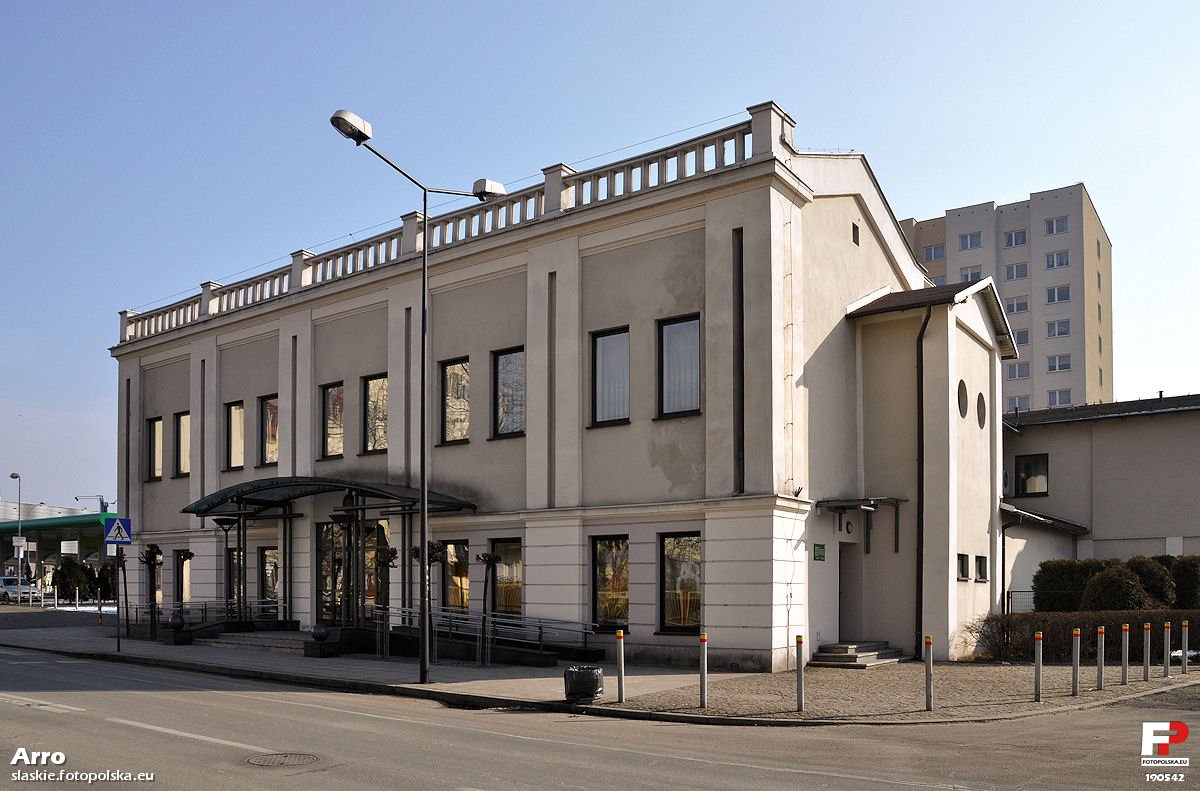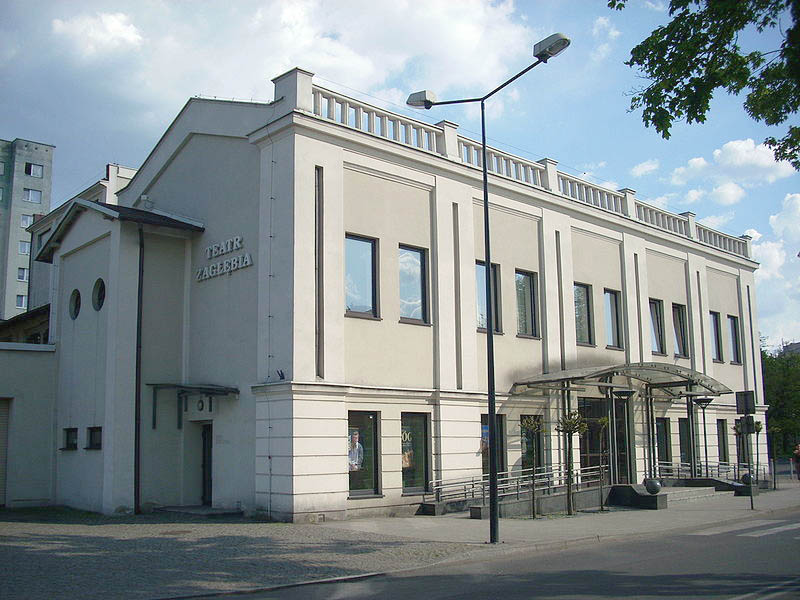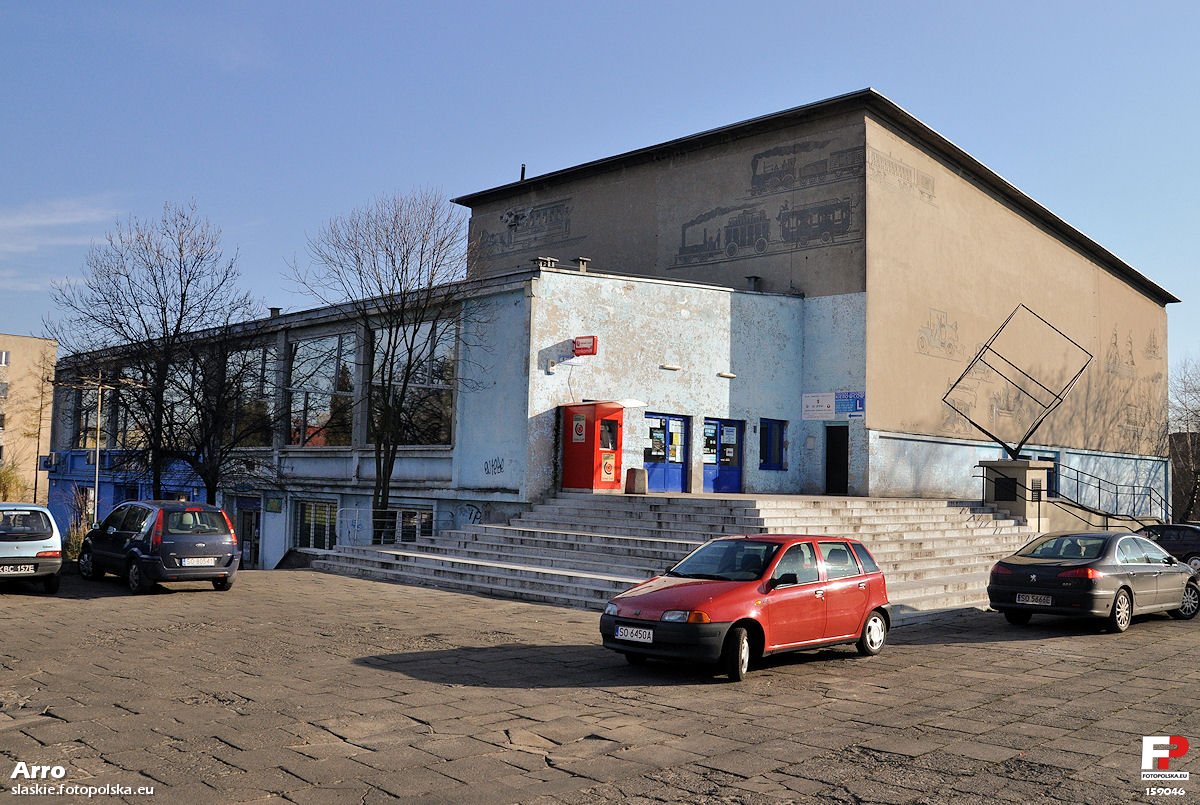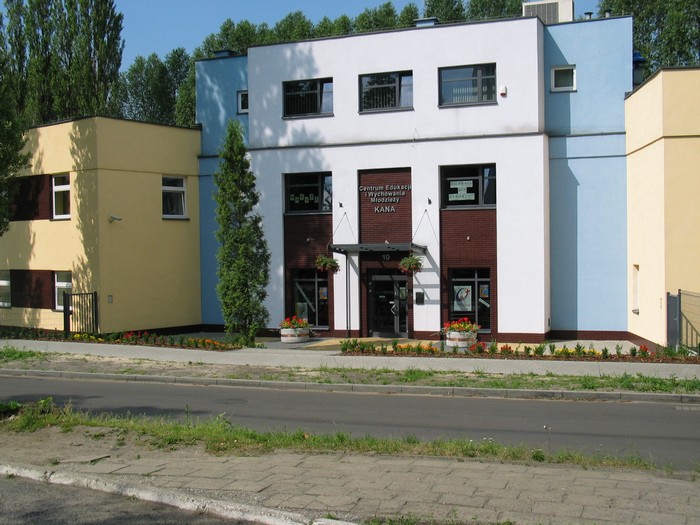 GEOGRAFIA
Sosnowiec is situated in the Silesian Upland, in the Black Przemsza River basin and on its confluence the Brynica River. Often associated with the Upper Silesian Industrial Area it actually belongs to Dabrowskie Coal Fields (Zaglebie Dabrowskie) rather than Silesia, and its history is different from Silesia's.
Within the territory of the town you can find three large lakes (the Balaton, Lesna and Stawiki) and several smaller ones.
STORIA
Sosnowiec grew from a number of smaller settlements, some of them dating back to the Middle Ages. The first mention of the town comes from the year 1727 when it was mentioned in the books of the Myslowice church, which described it as a milling and farming area. In the Middle Ages these lands belonged to Silesian Dukes.
The founding and development of Sosnowiec was directly connected with the richness of the land, which helped industry to grow rapidly.
It was annexed by Prussia in 1795 with the partitioning of Poland, but after the Napoleonic Wars it became a part of Warsaw Duchy and then the Polish Kingdom, a puppet state under Russian rule.
The 19th century was a period that saw rapid industrialization of the area. Development was speeded by the construction of the Vienna-Warsaw railway, which passed through Sosnowiec.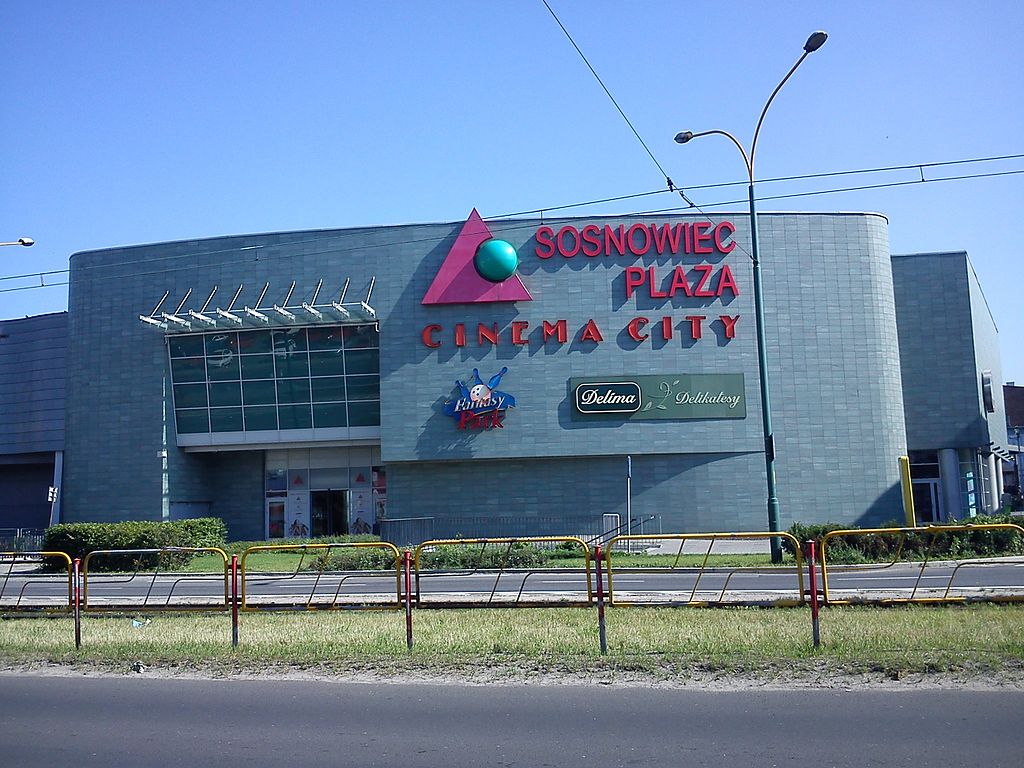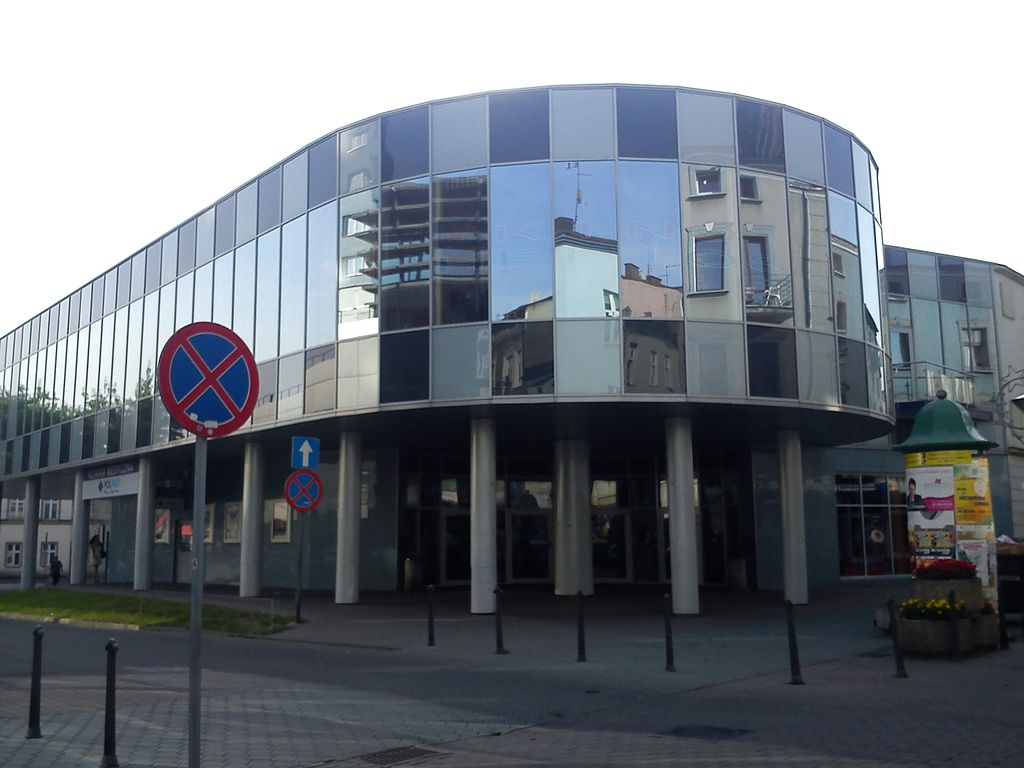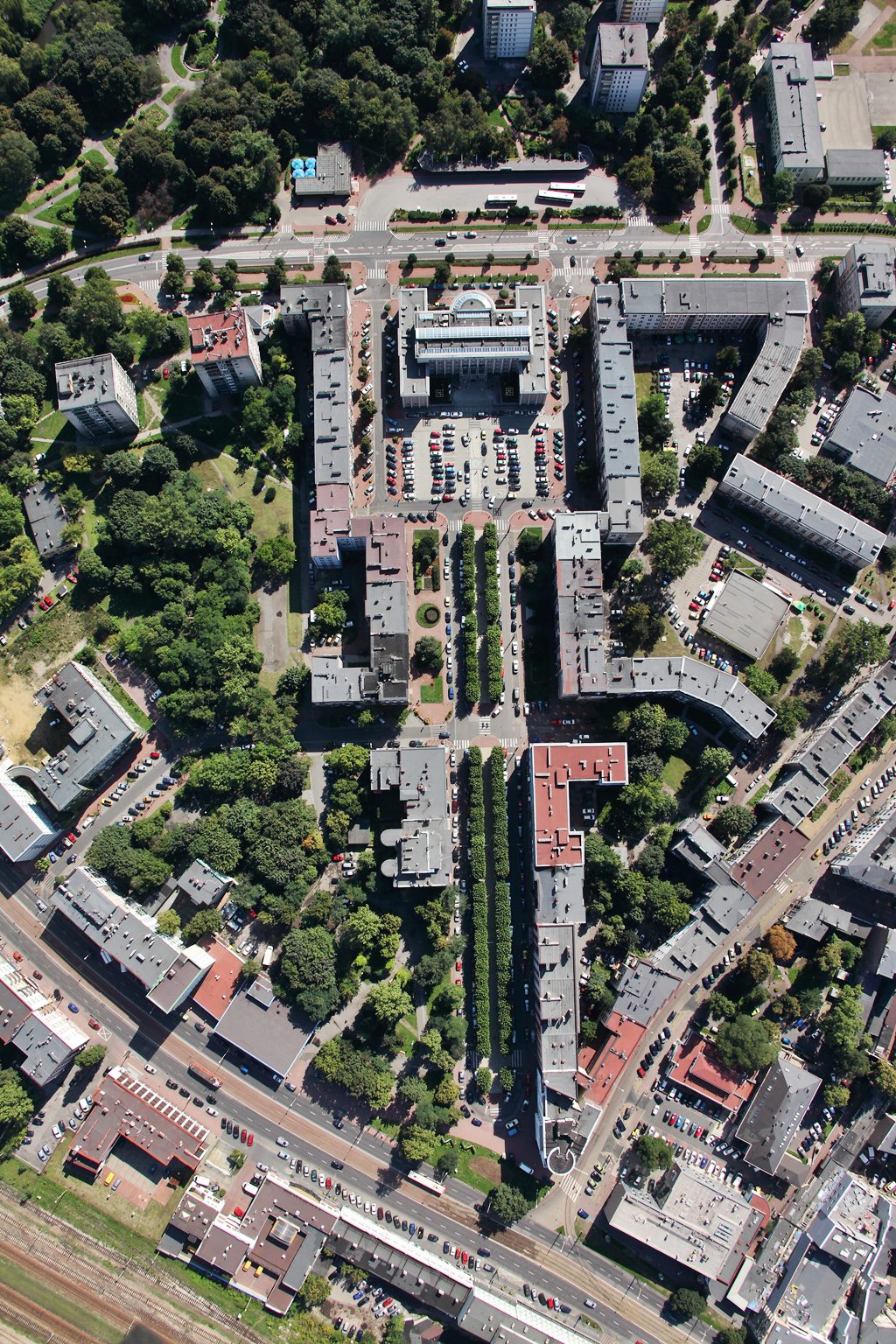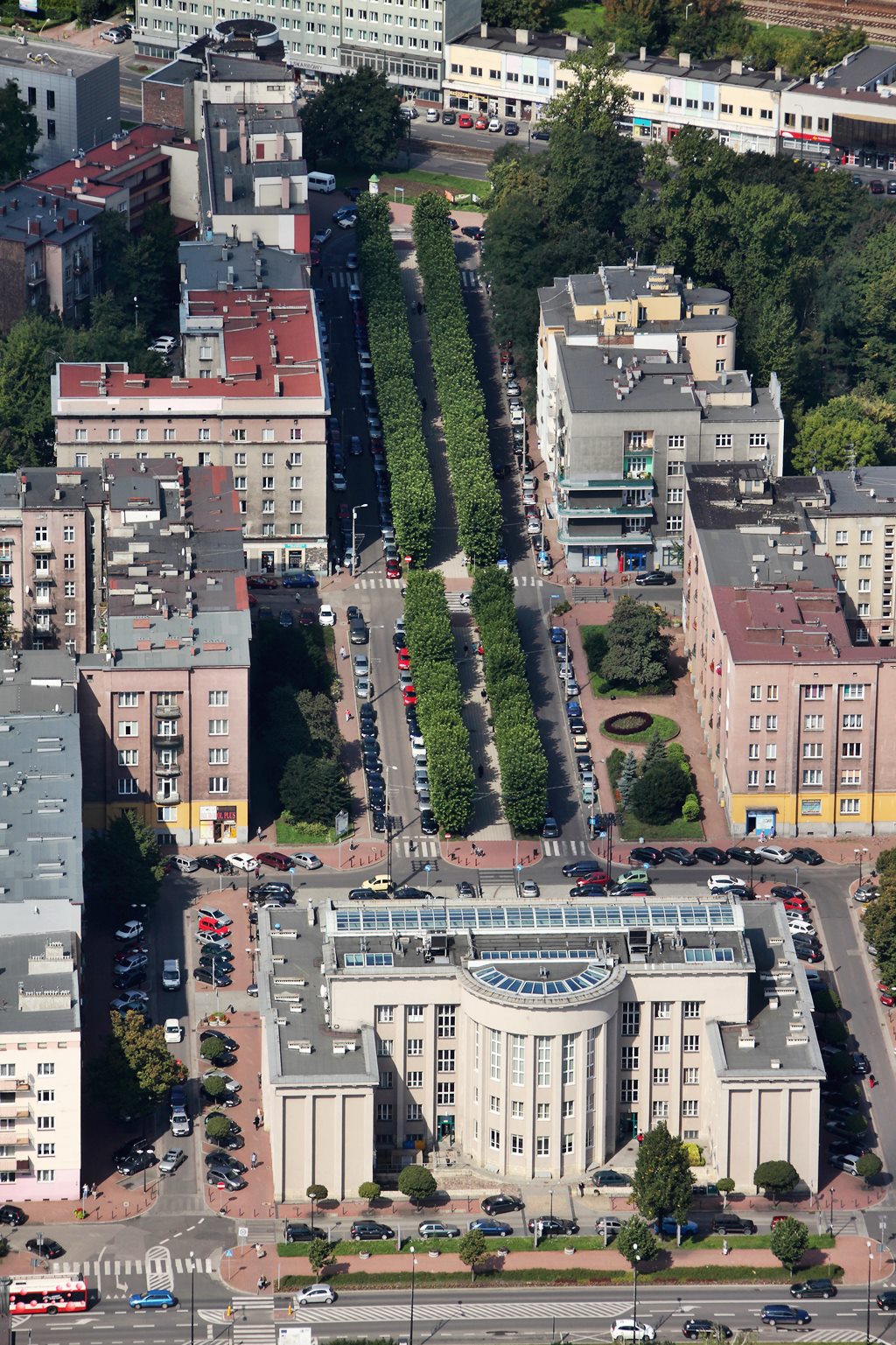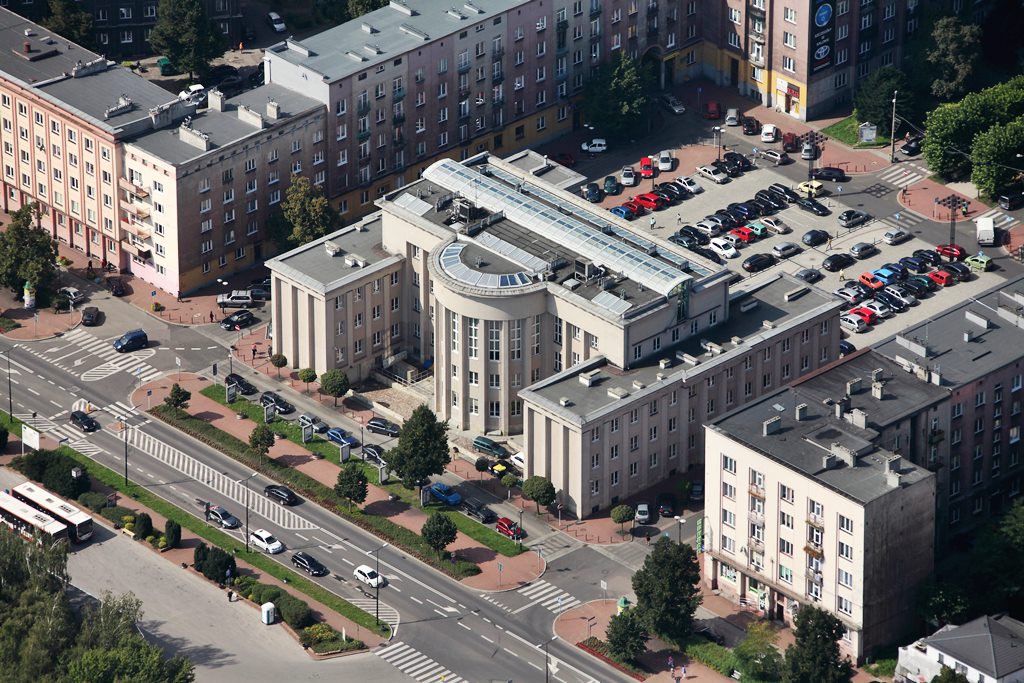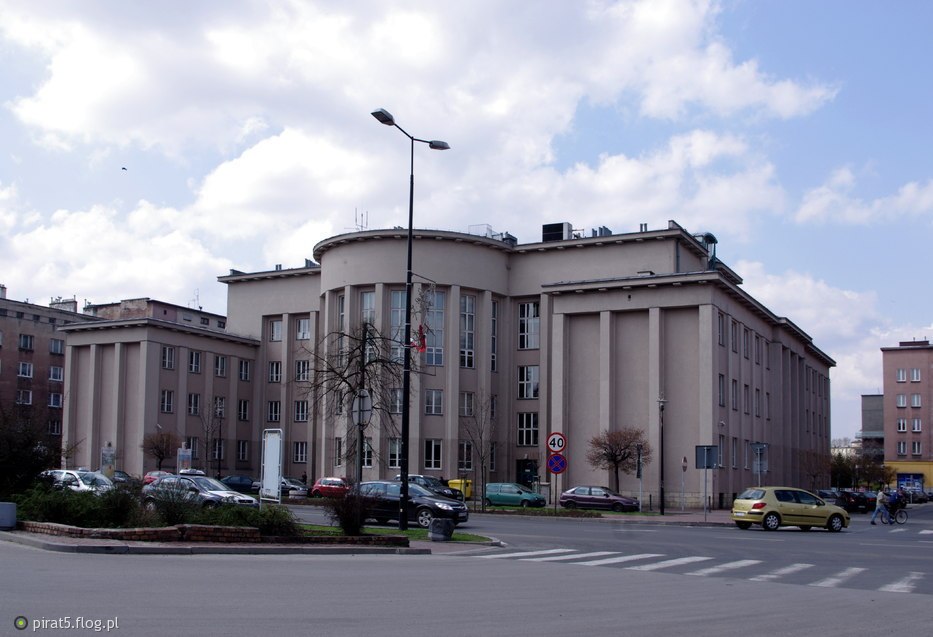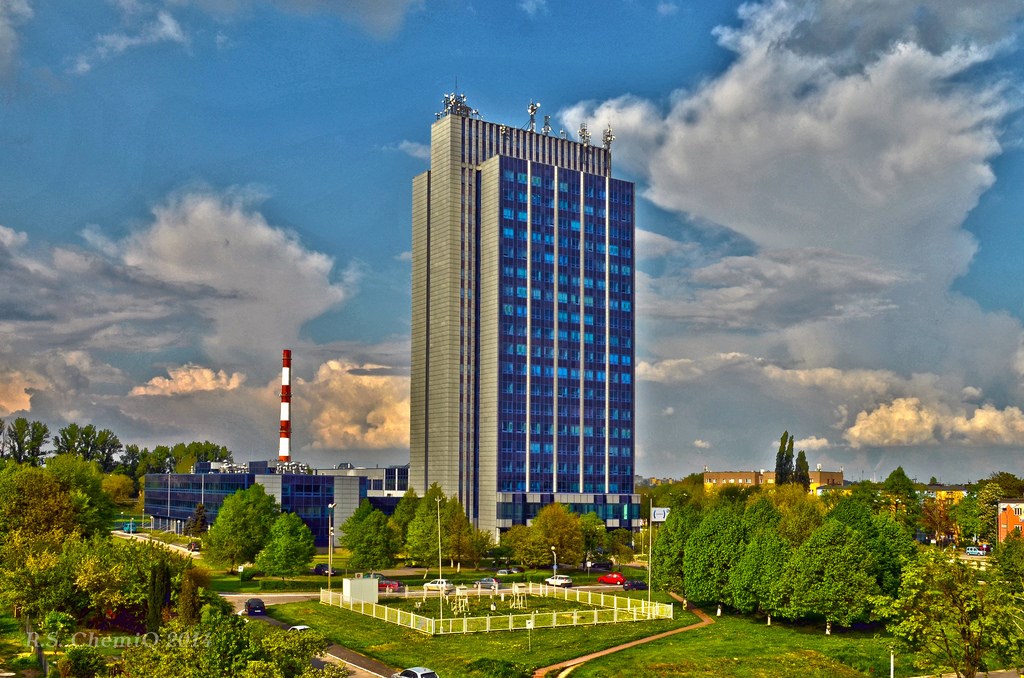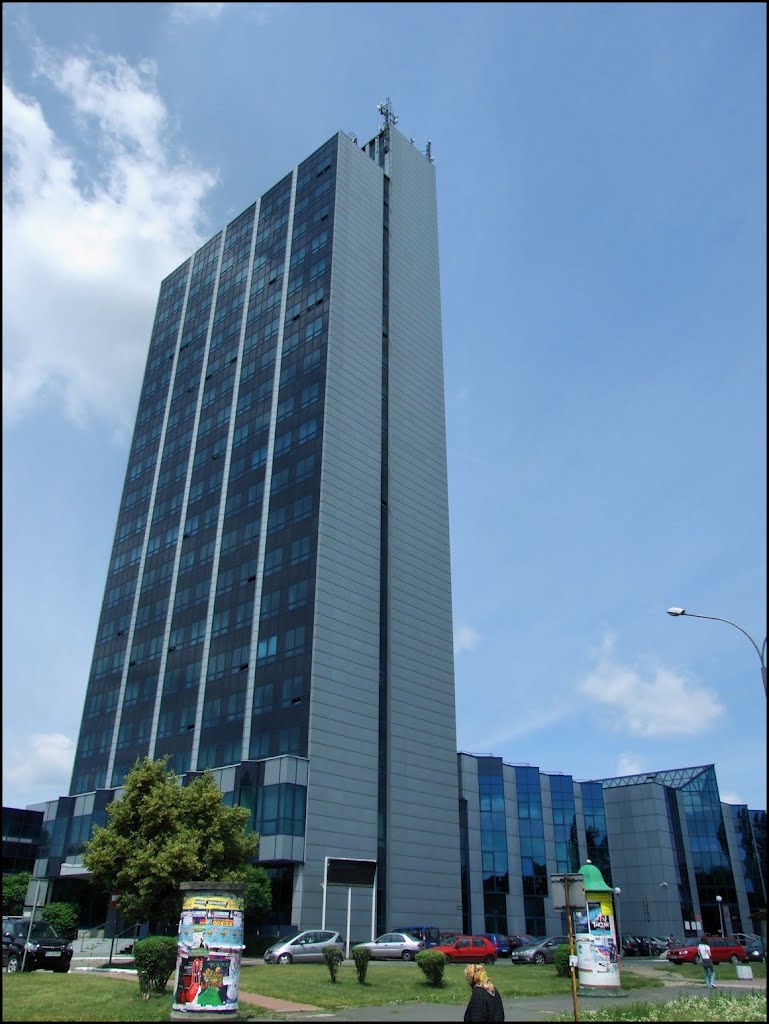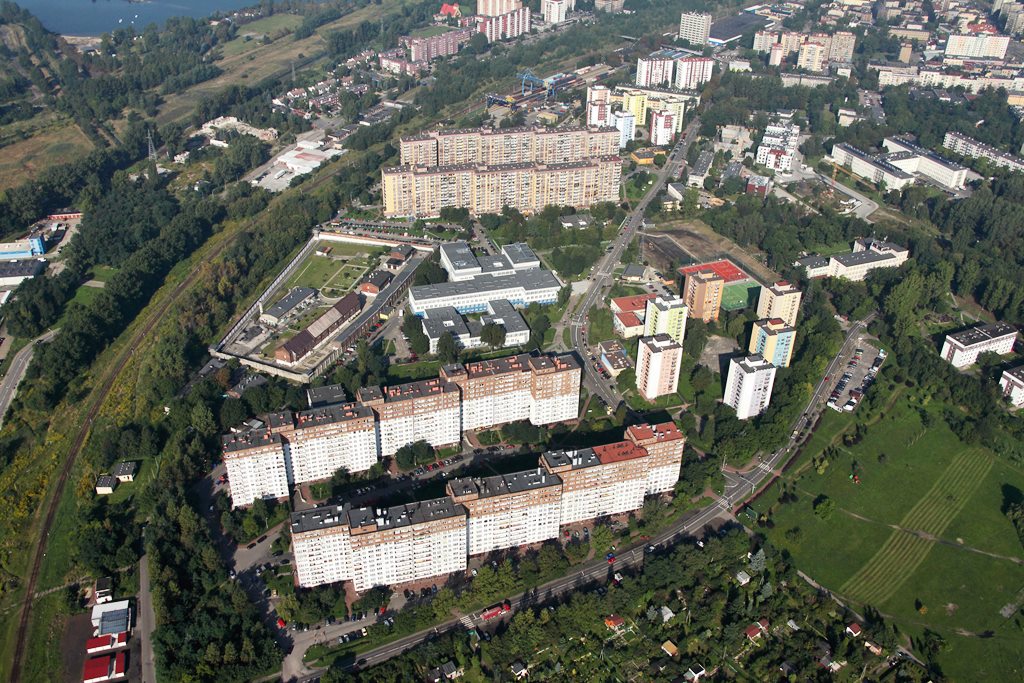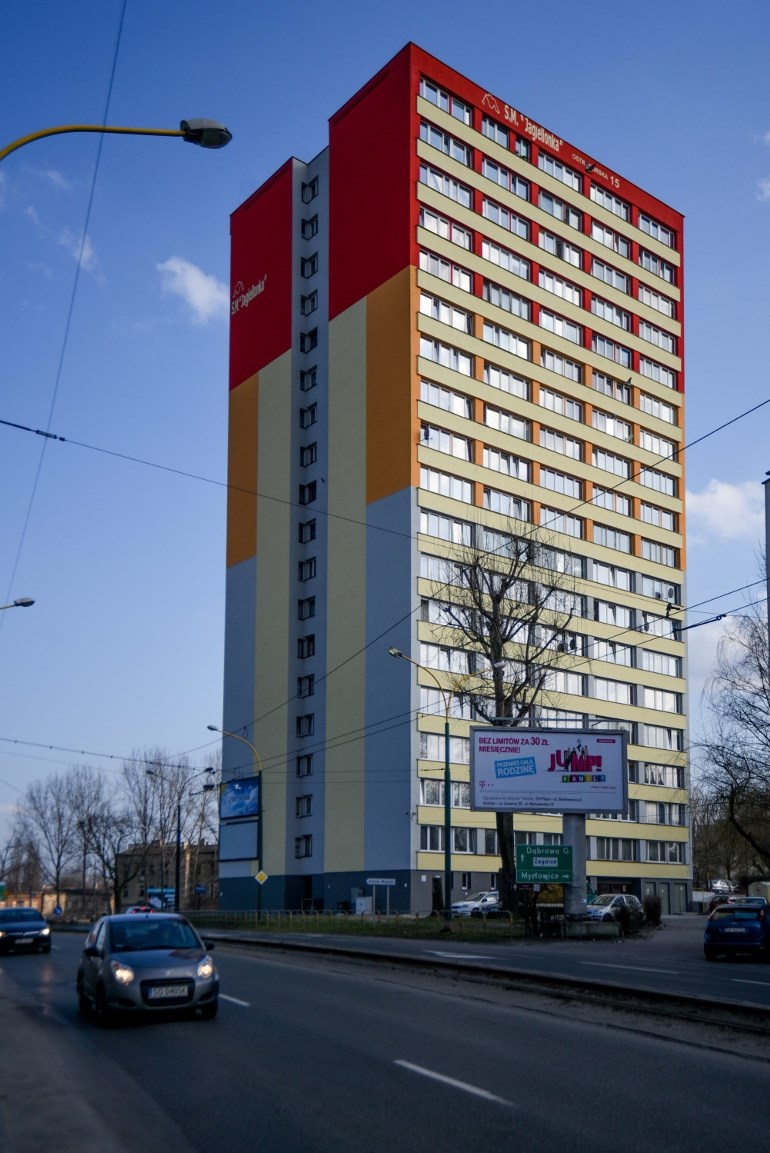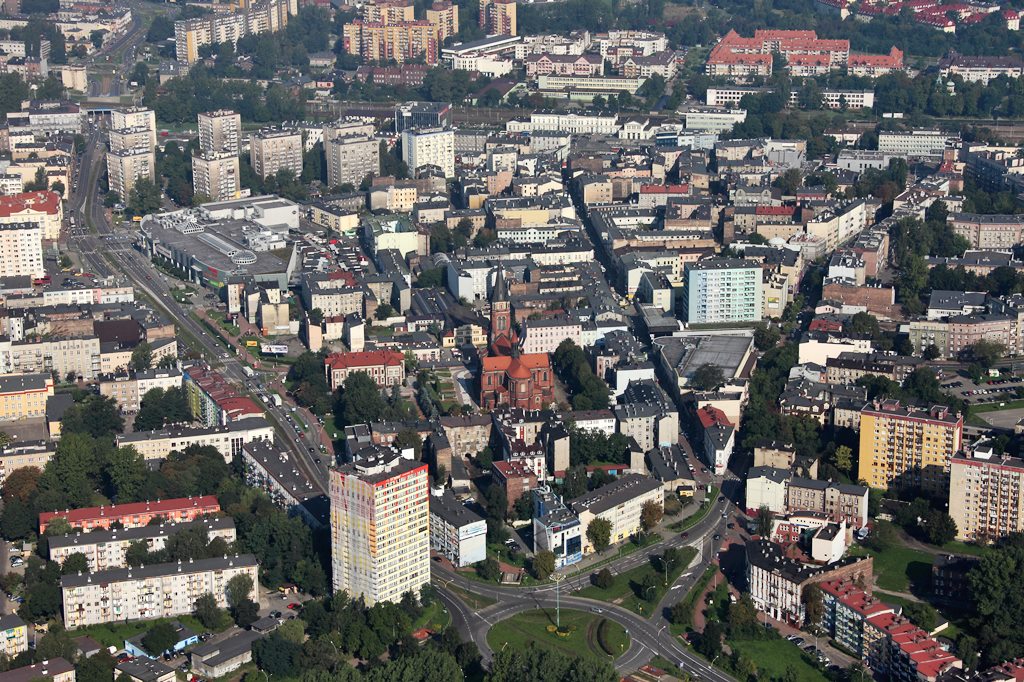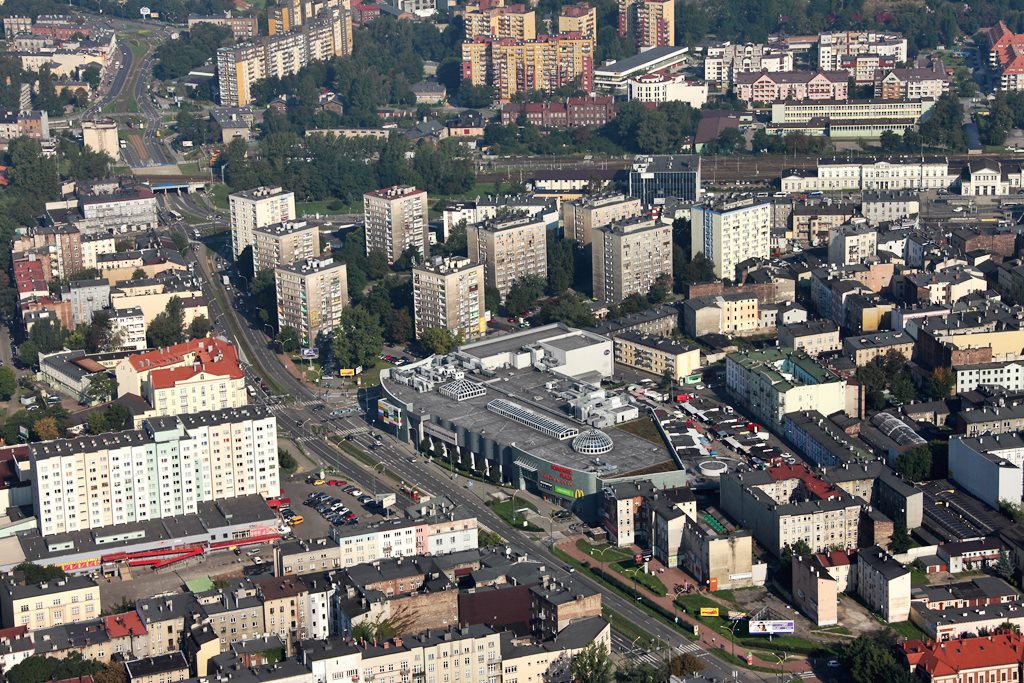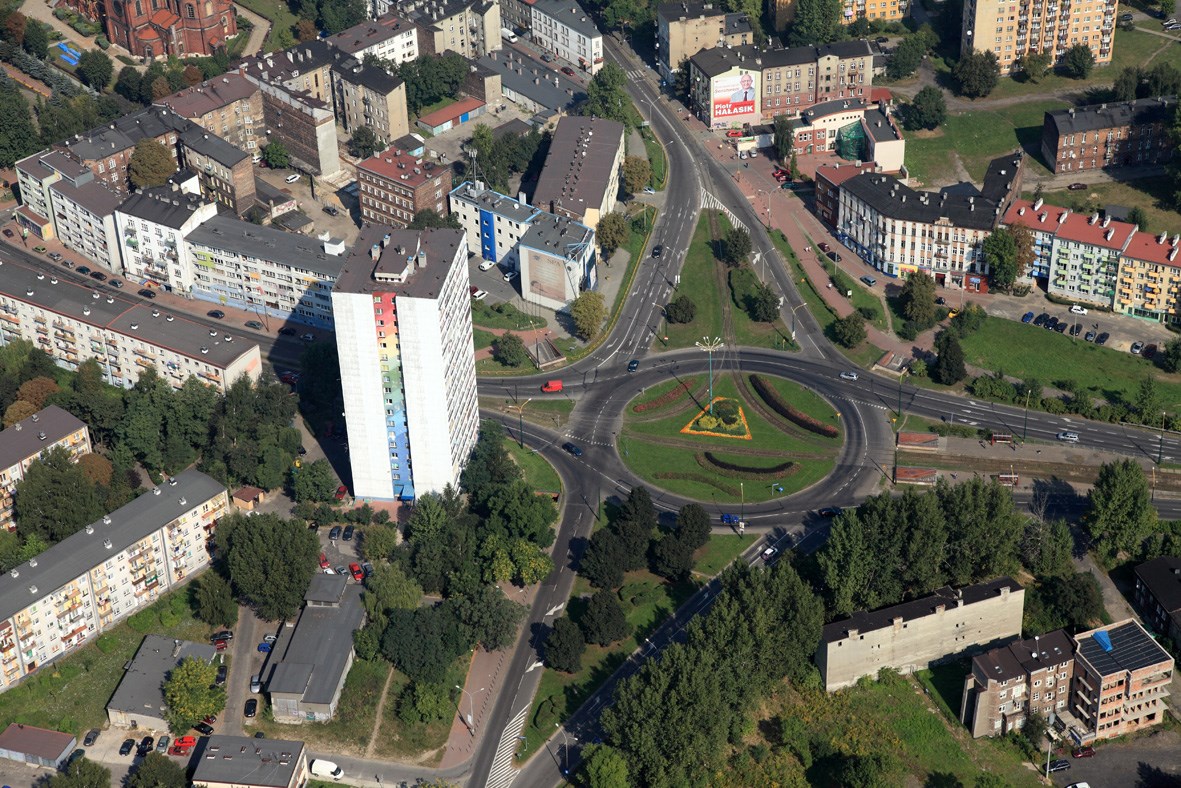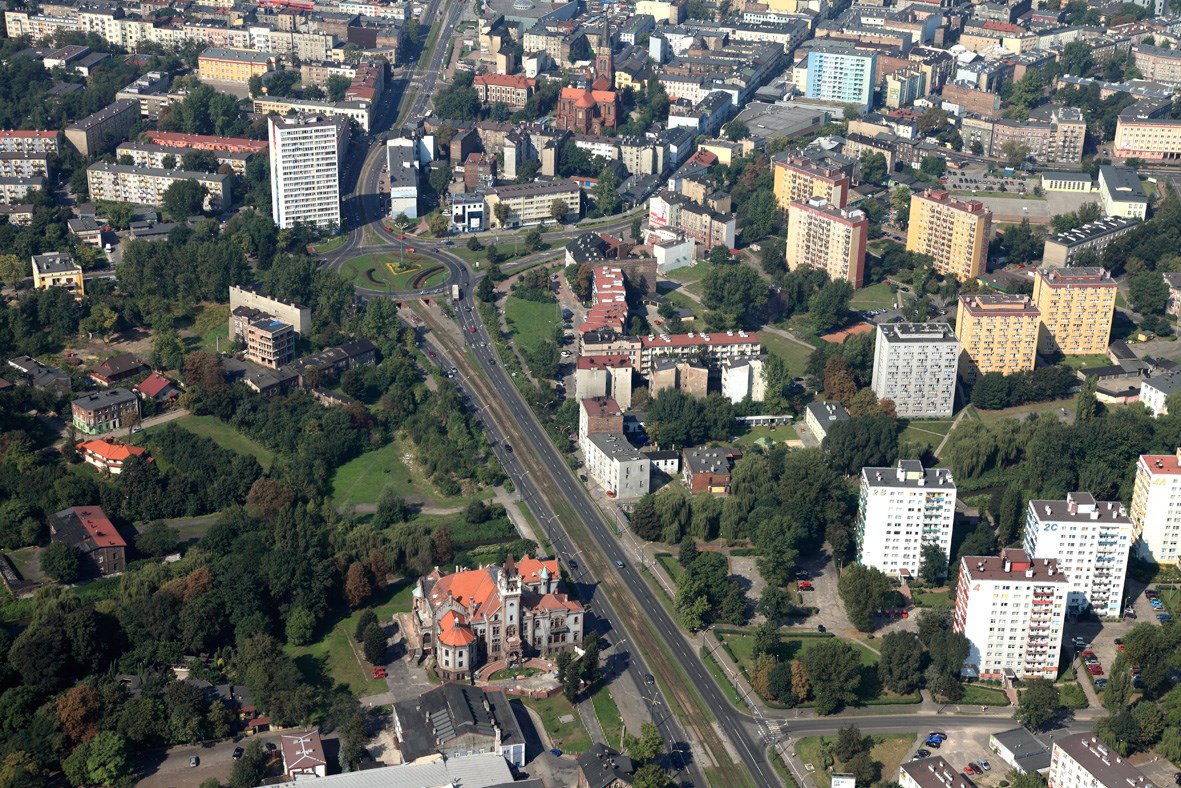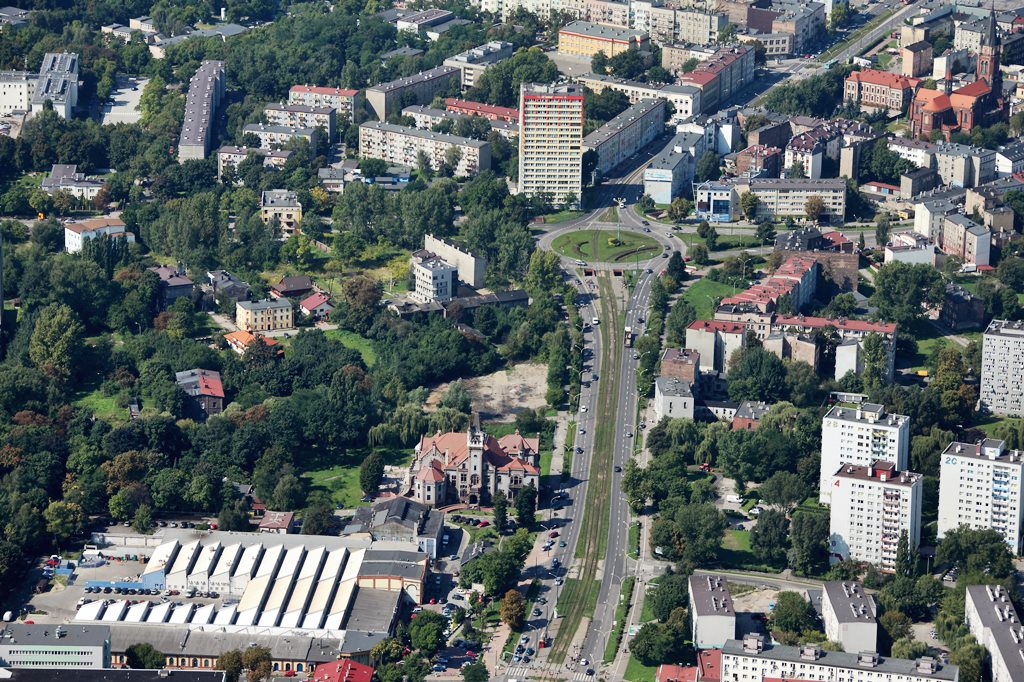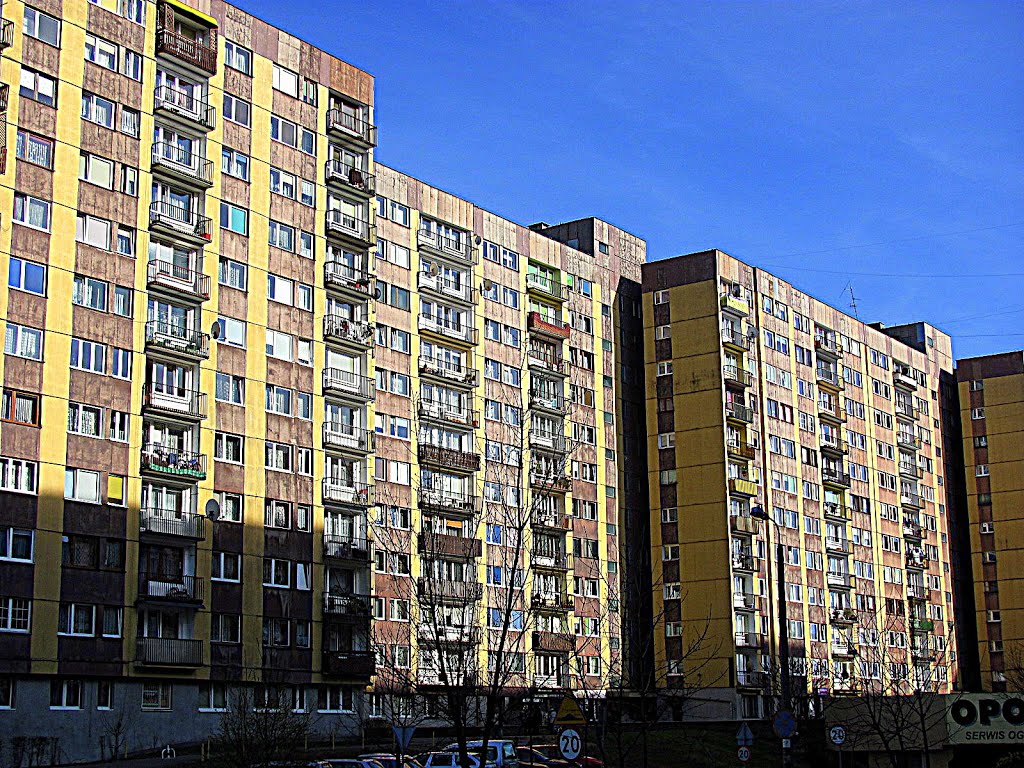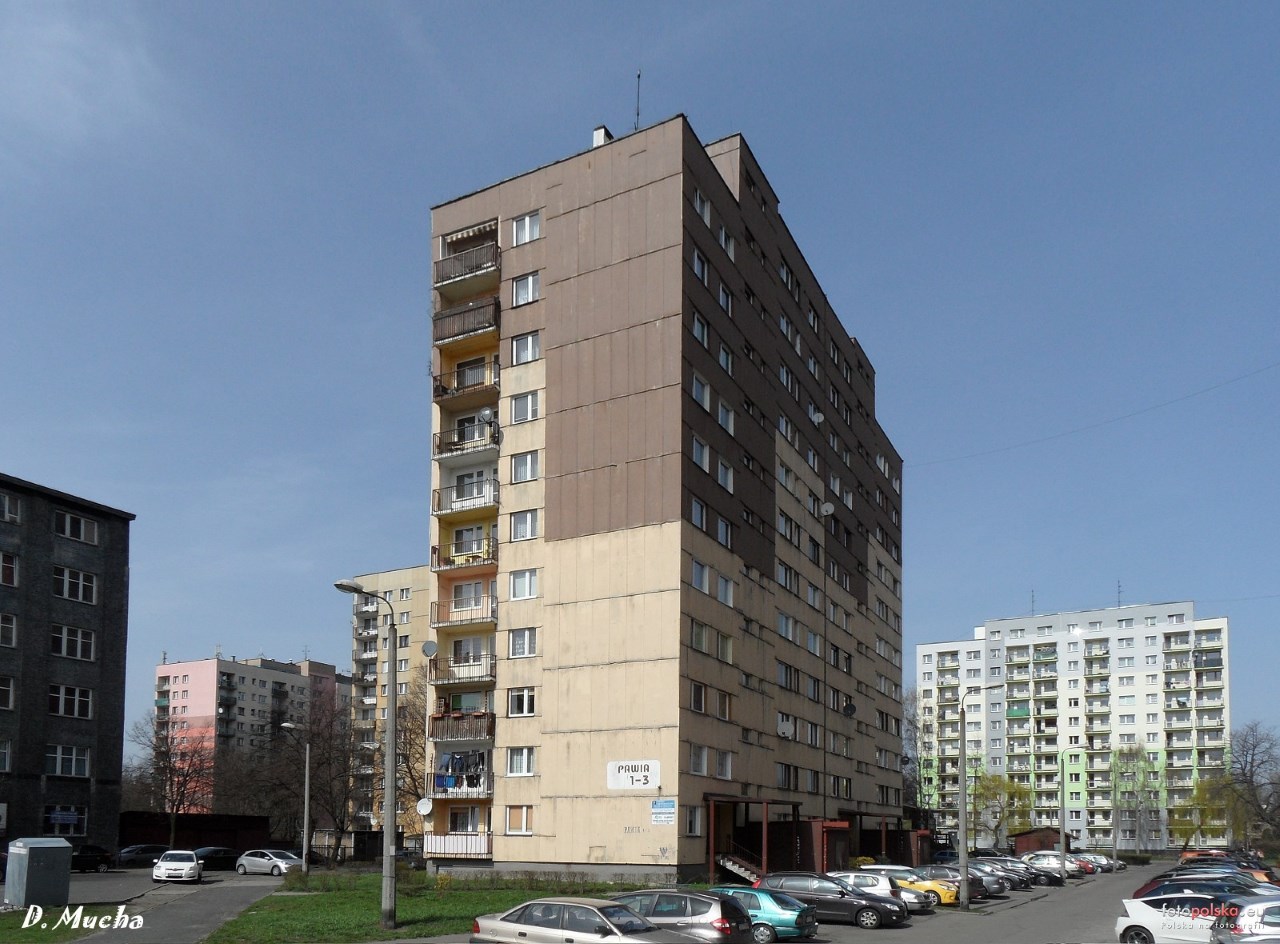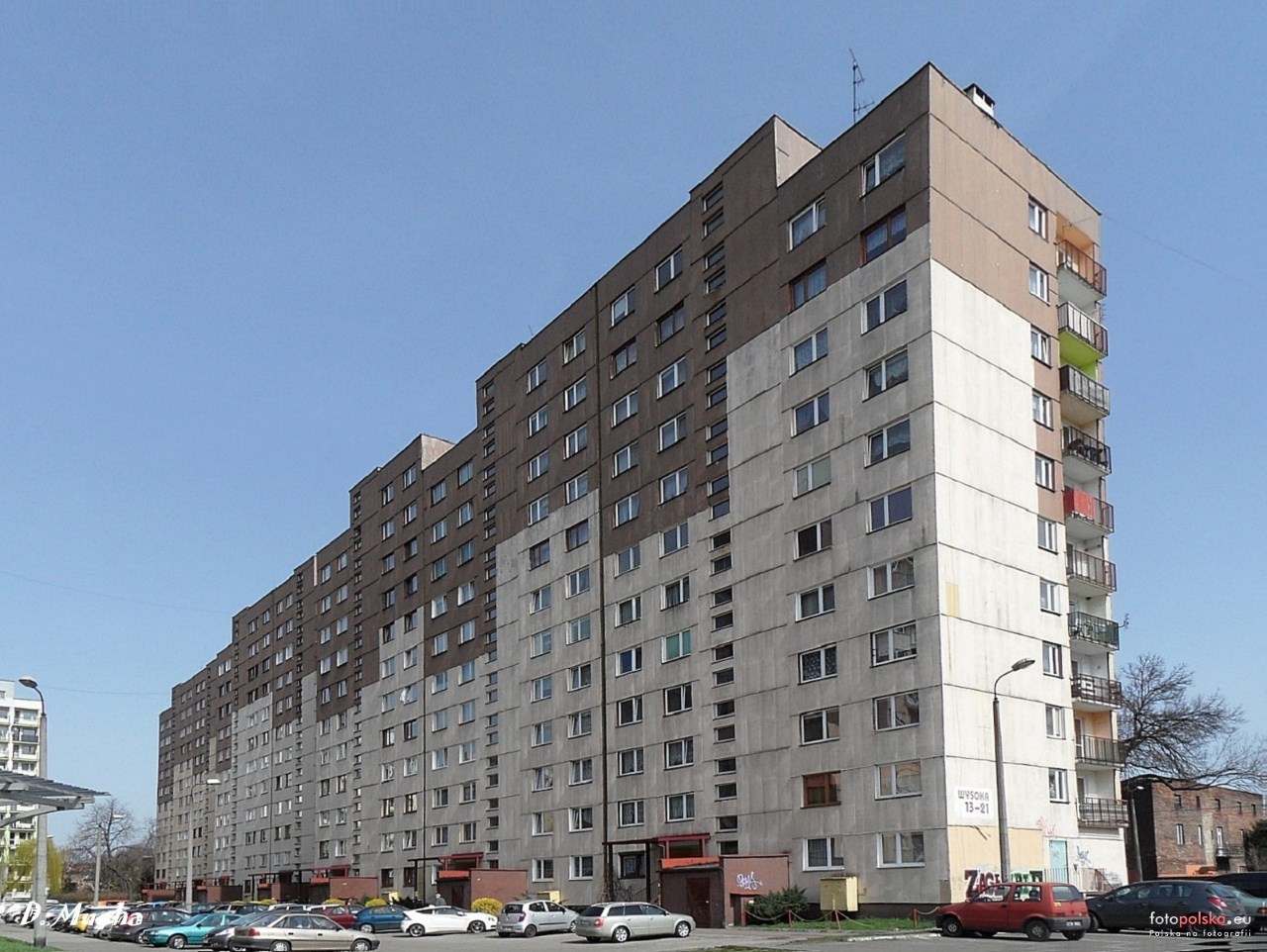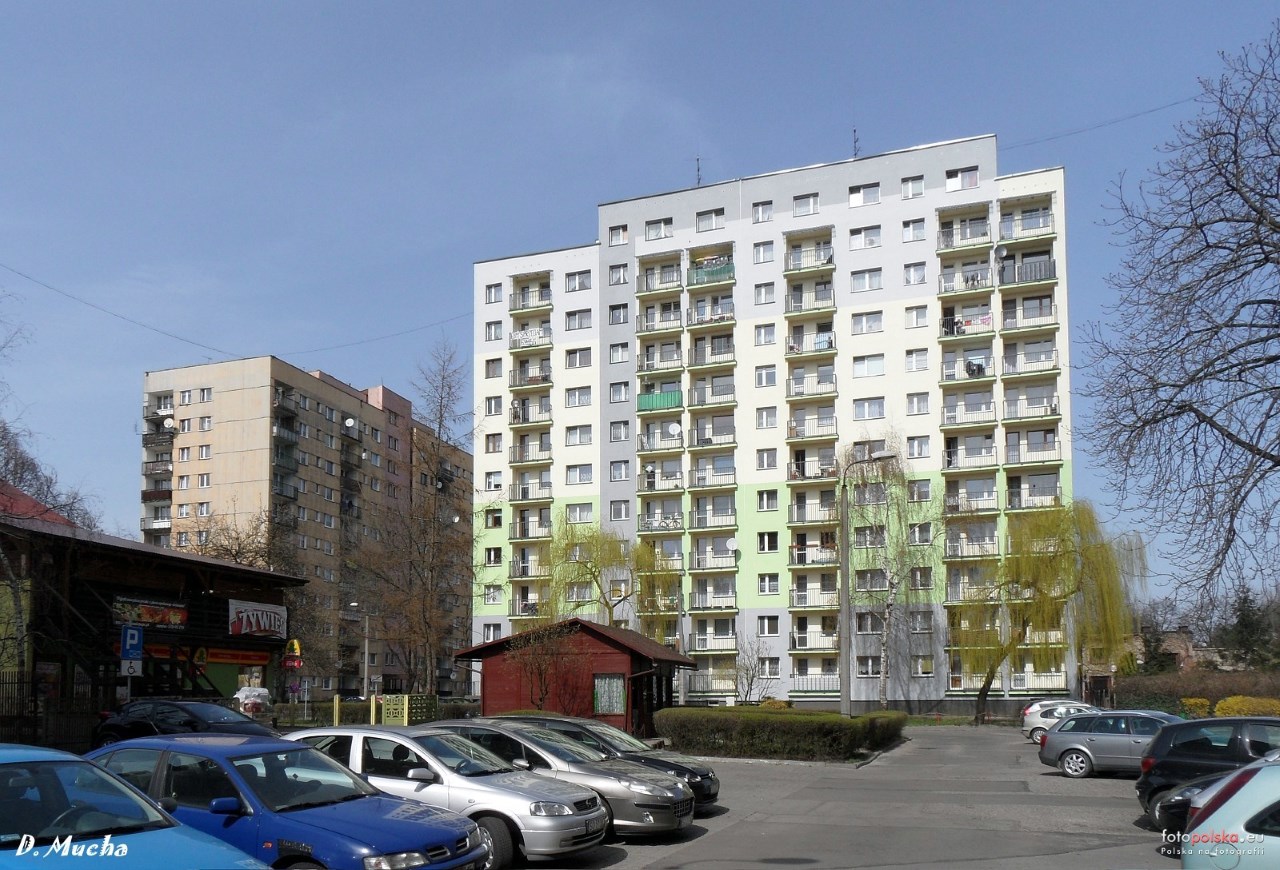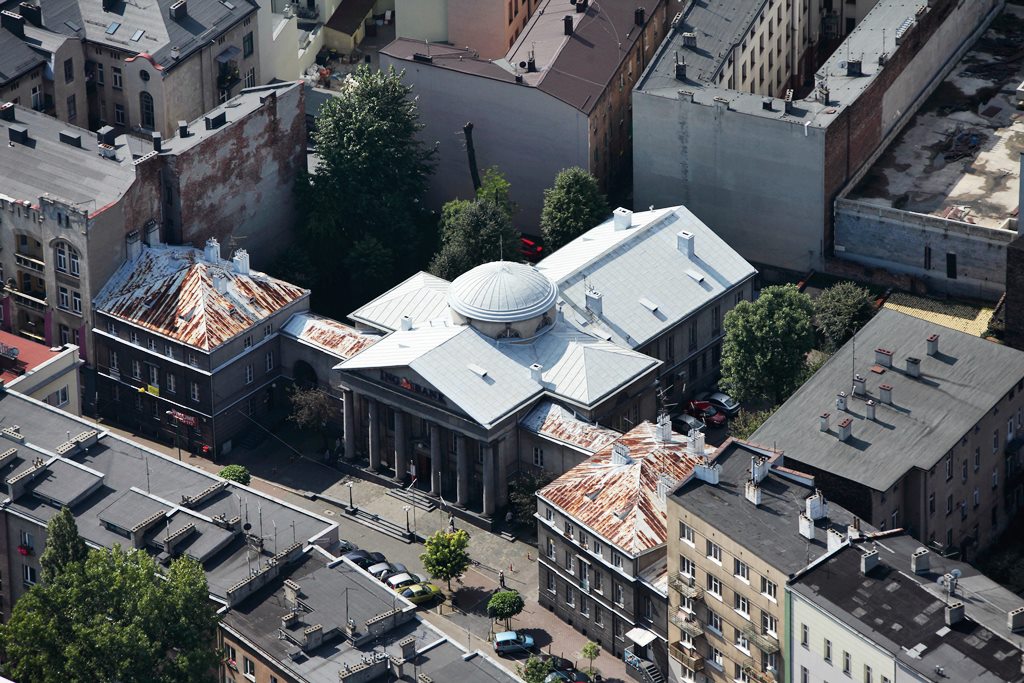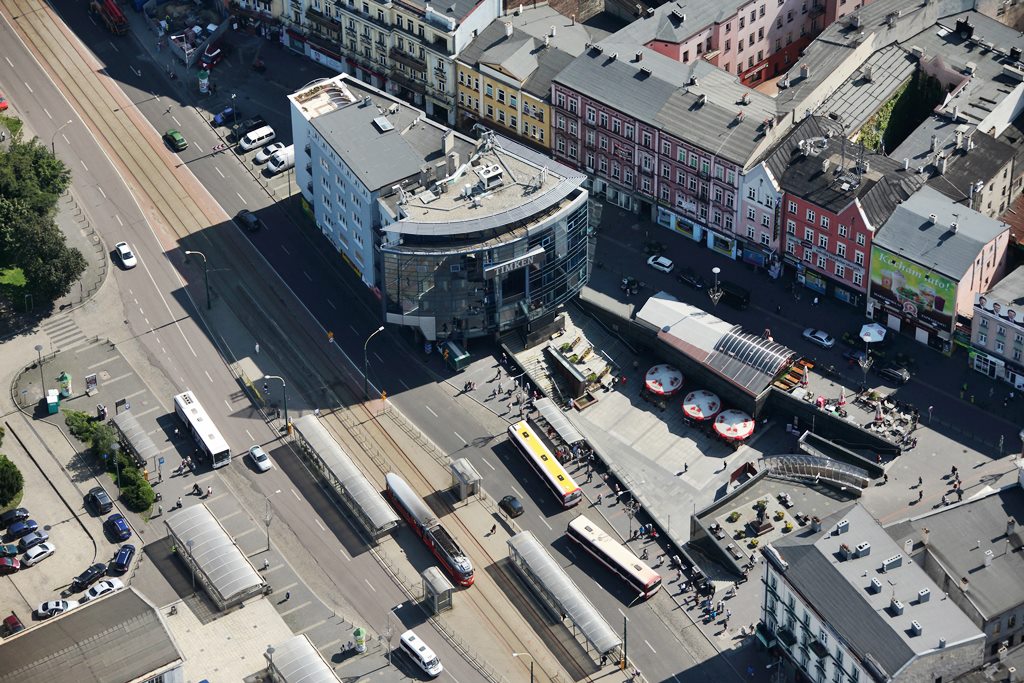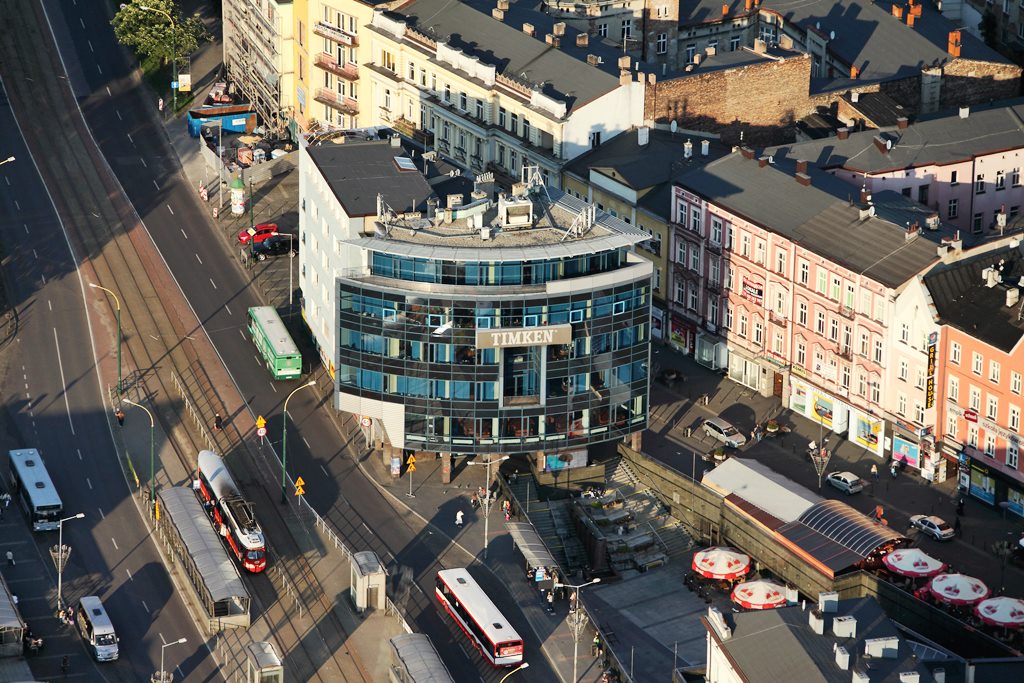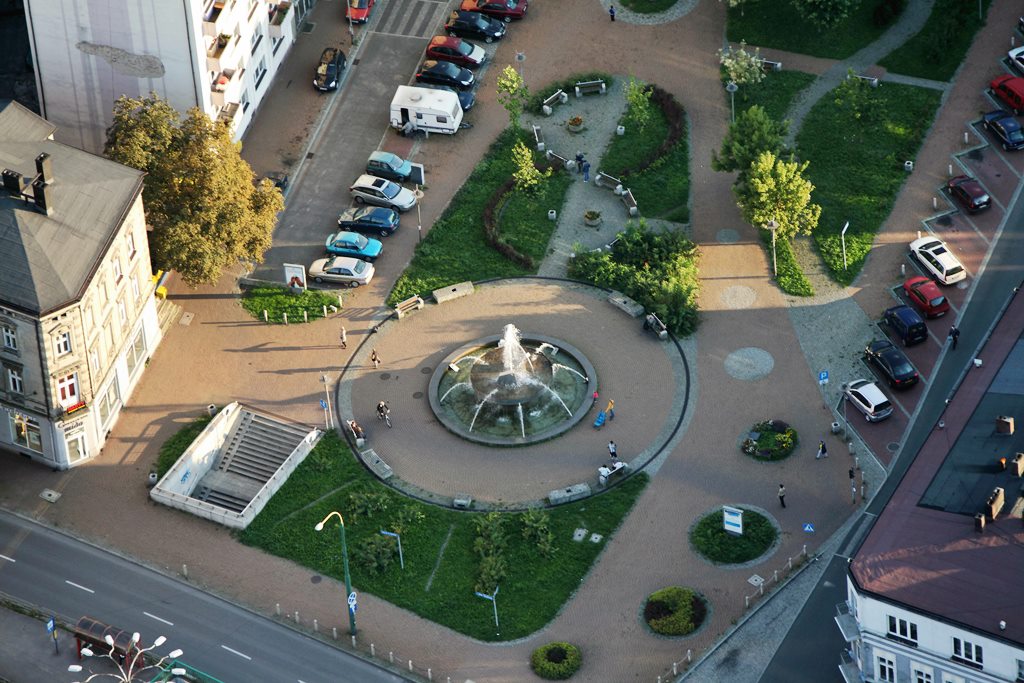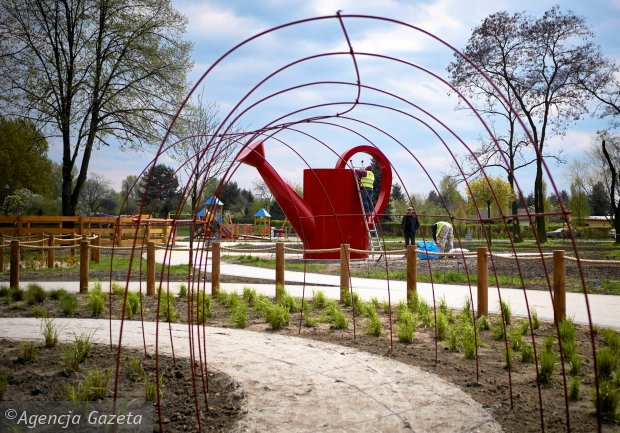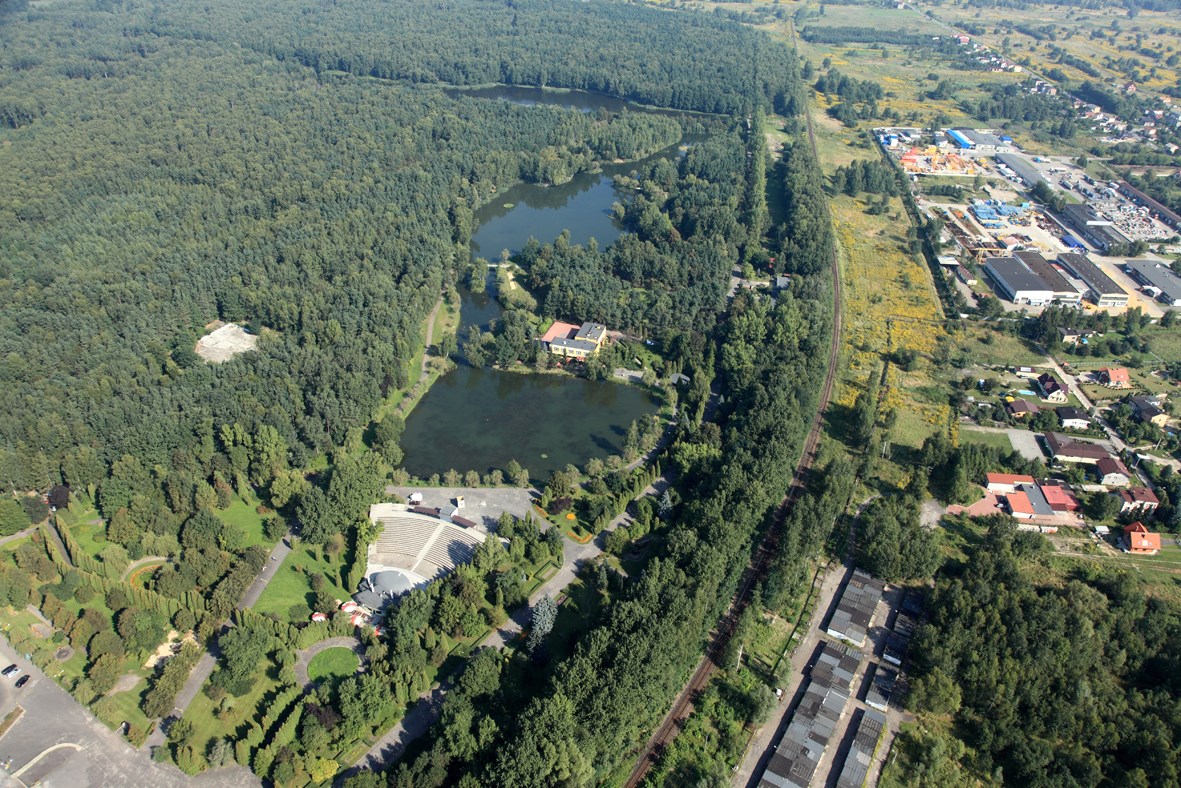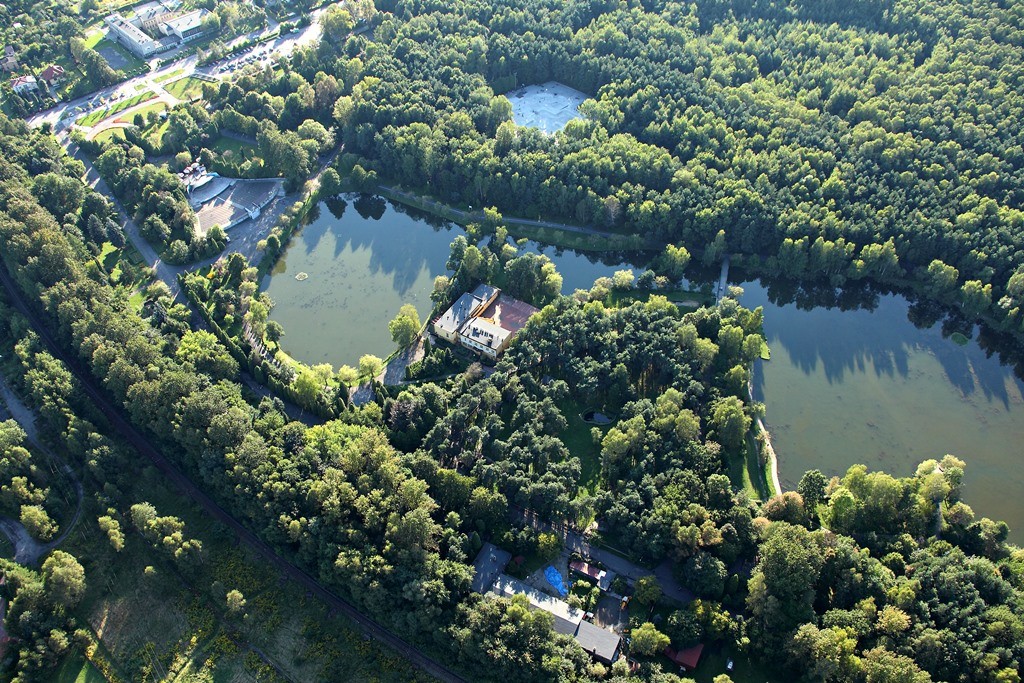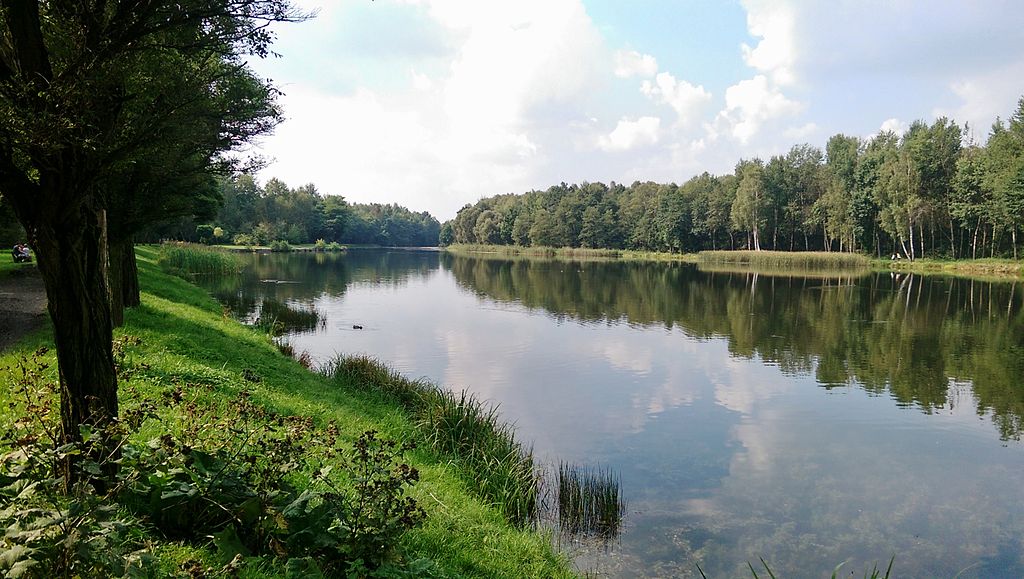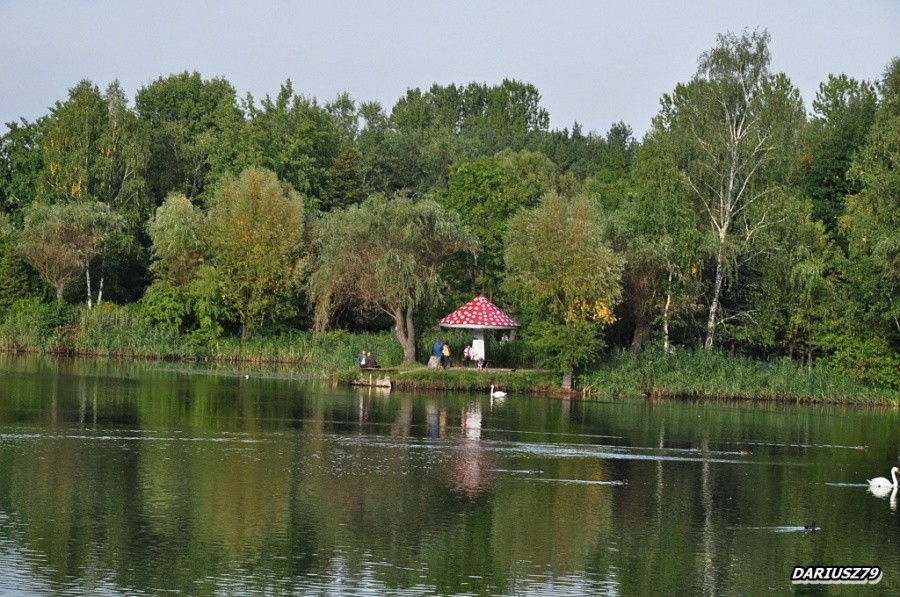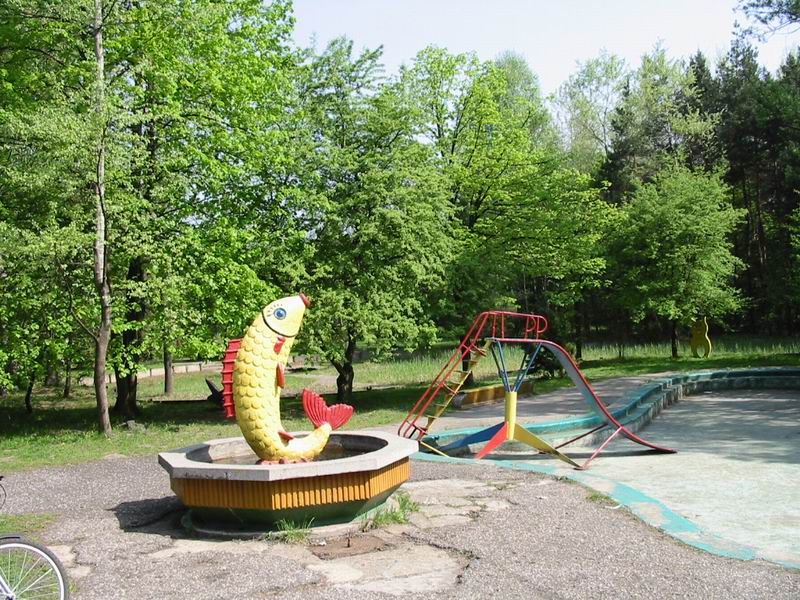 It officially became a city on the 24th of January 1903, appointed by Tsar Nicholas II after numerous efforts from the rich and powerful inhabitants of Sosnowiec. Interestingly, it was the first town chartered in the Polish Kingdom after the January Uprising against Russian rule in 1863 (at the time the "village" of Sosnowiec already had 60,000 inhabitants).
After World War II it belonged to Poland, and the 1920-30 period saw intense development of the mining and steel industries During World War II most of the Jewish population of Sosnowiec (which before the outbreak of war formed 22% of the whole population) found death in the extermination camps.
In recent decades, Sosnowiec's downtown has been painstakingly rebuilt and renovated. Local designers were awarded the Grand Prix for their project in a competition for the best public space in the Silesian Voivodship.
http://www.staypoland.com/cityHistory.aspx?TownId=45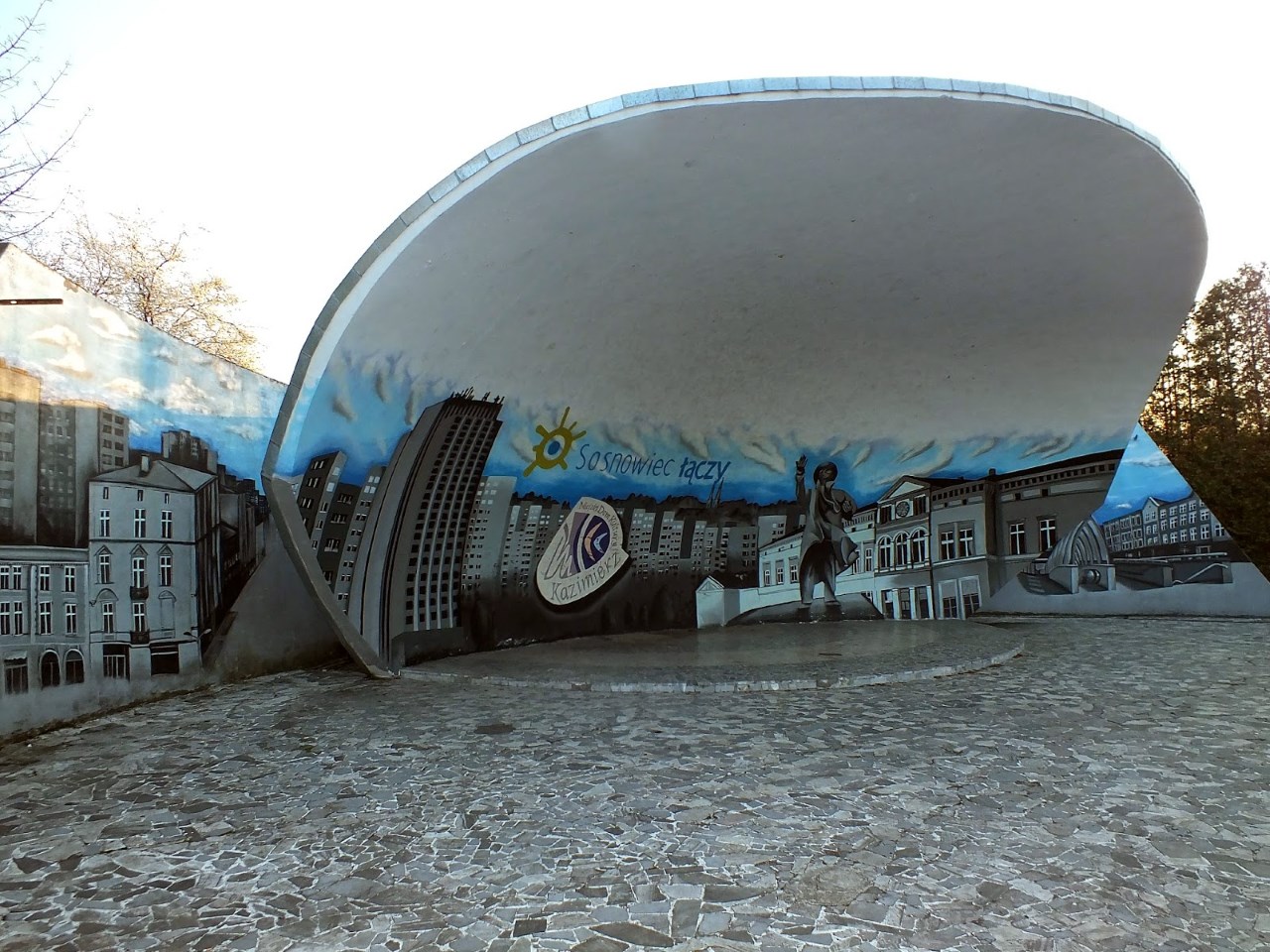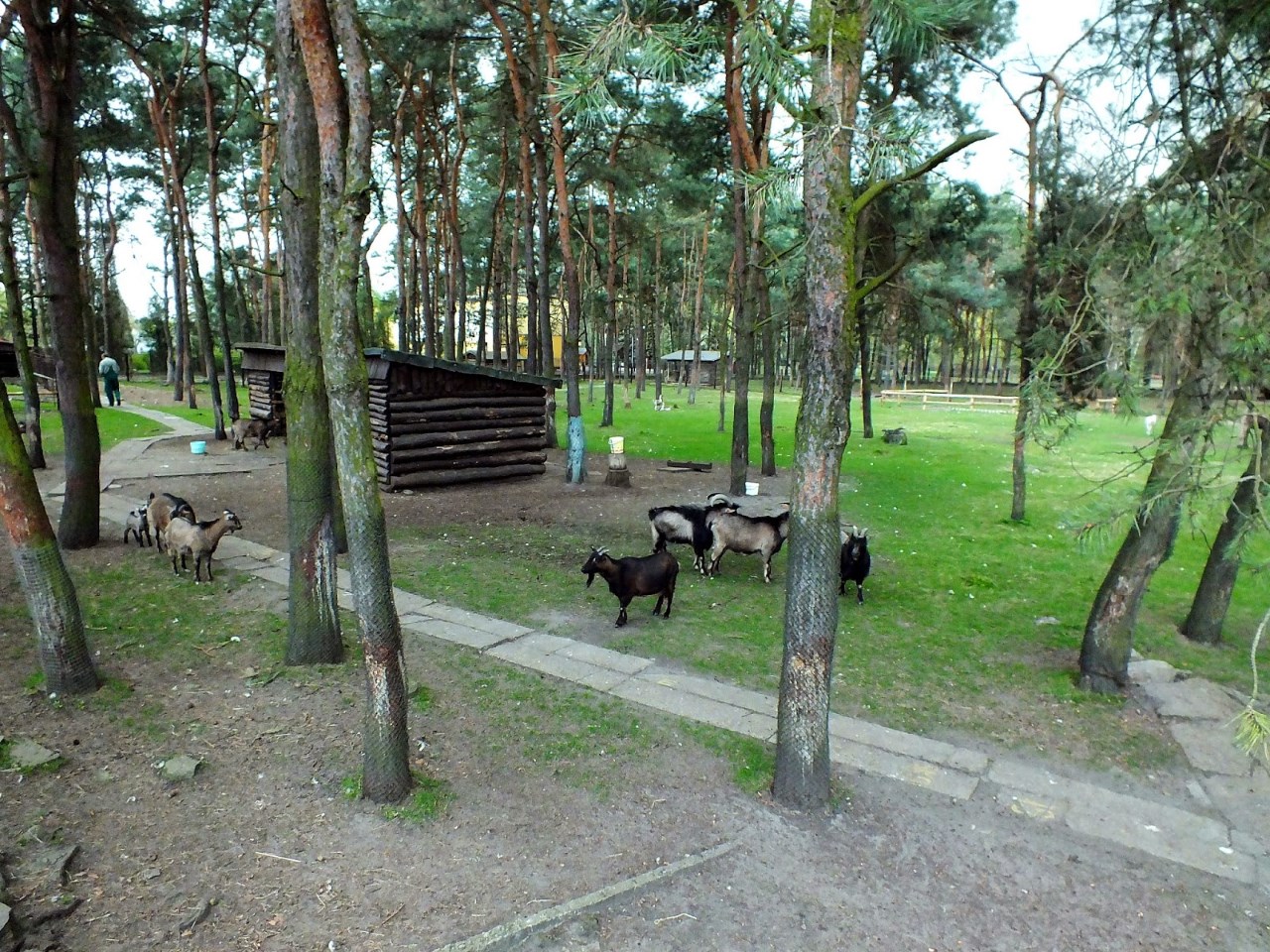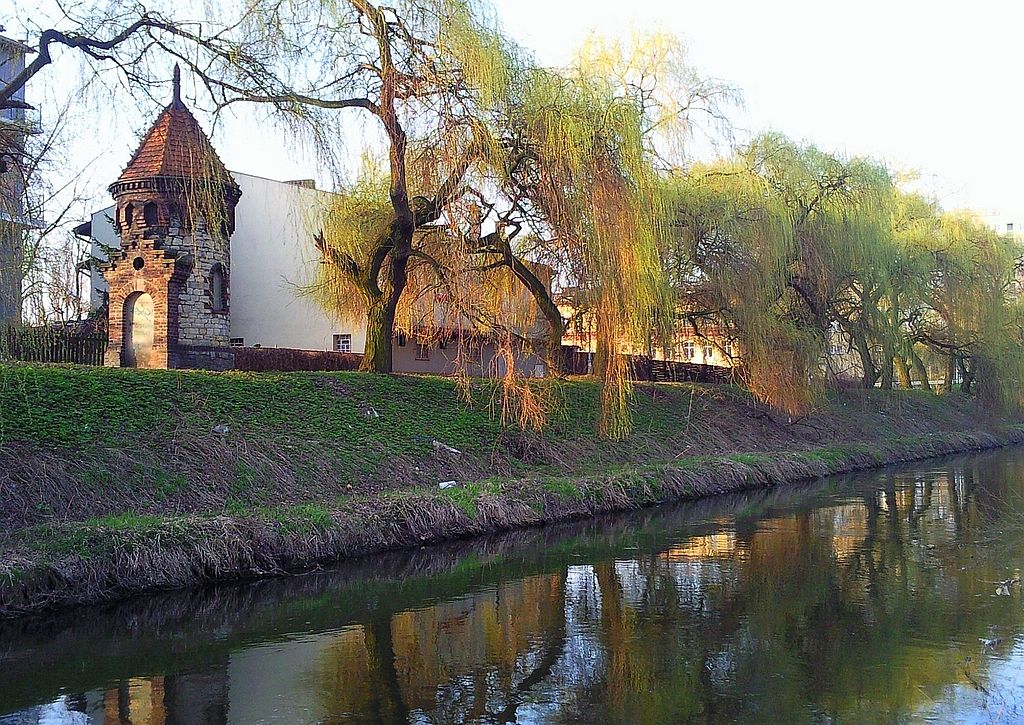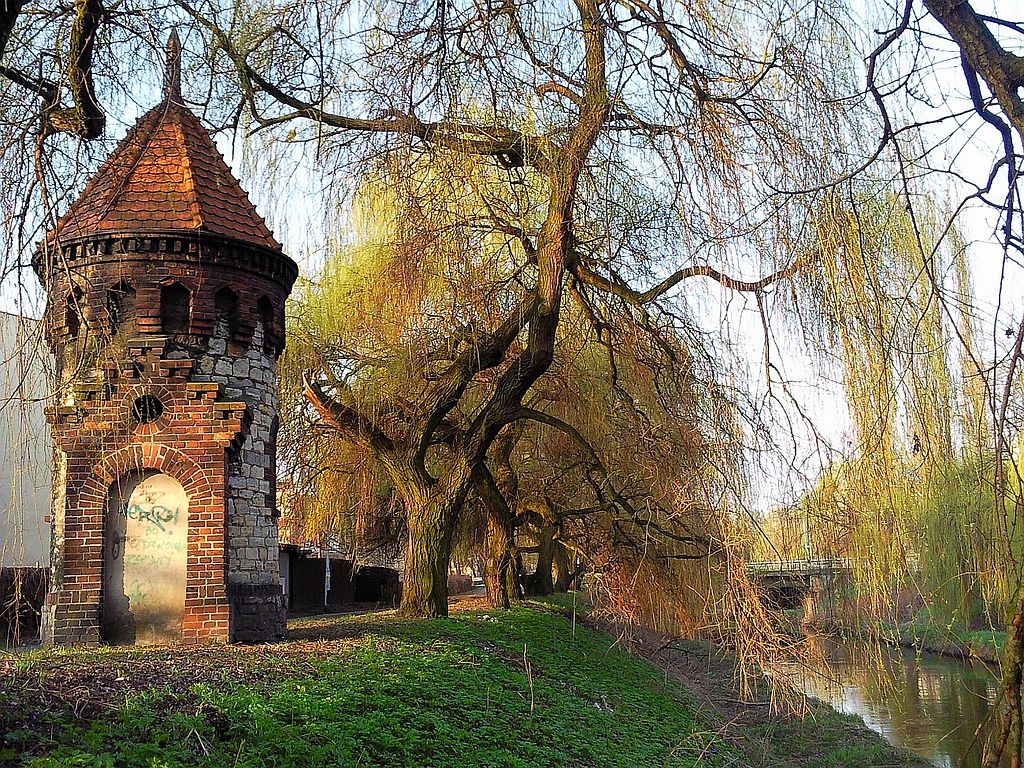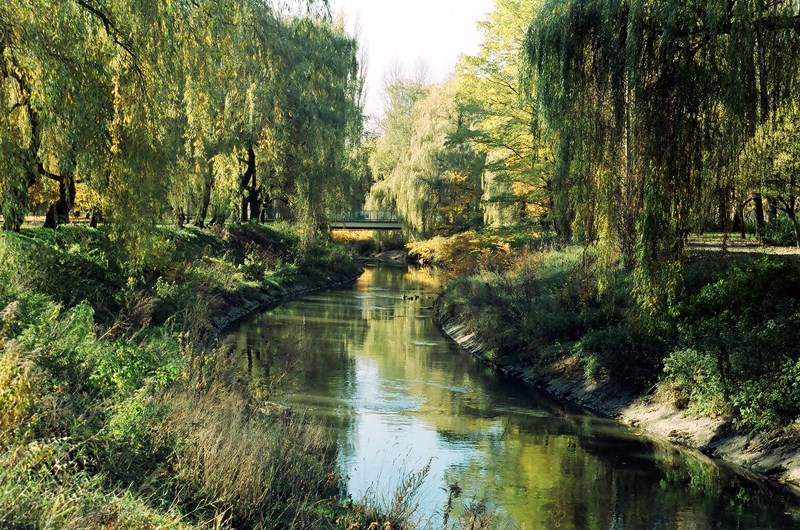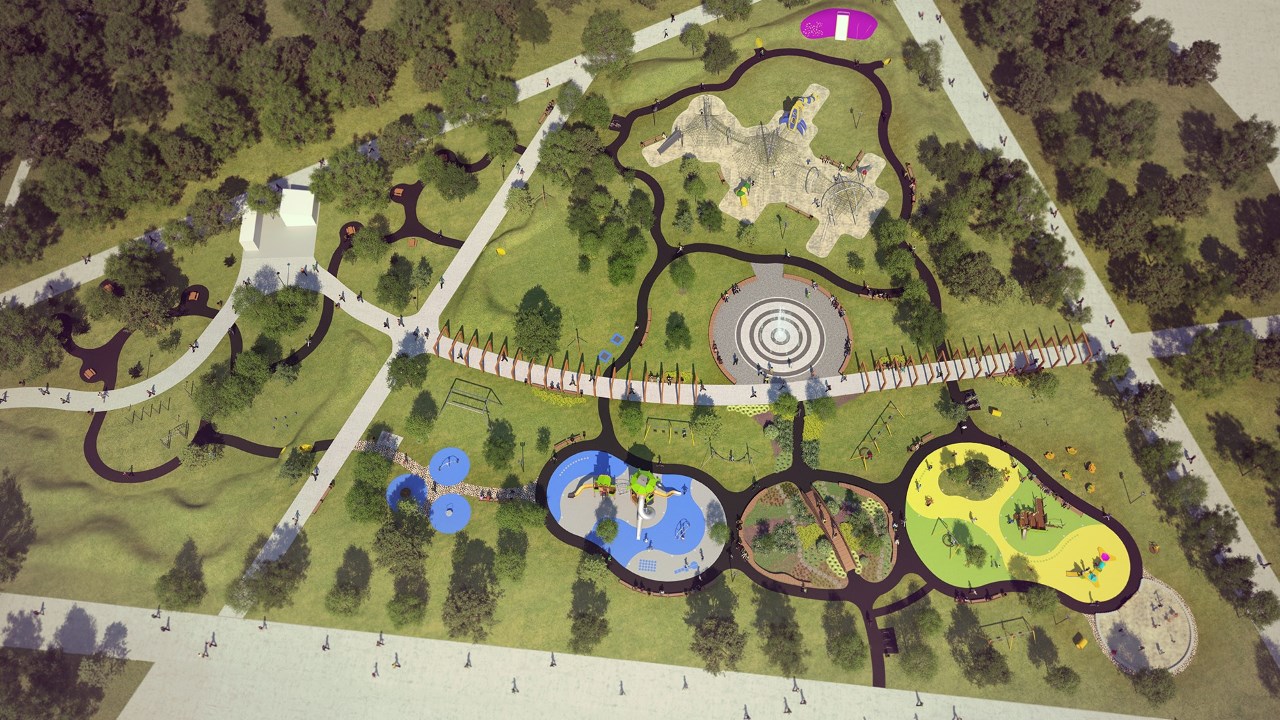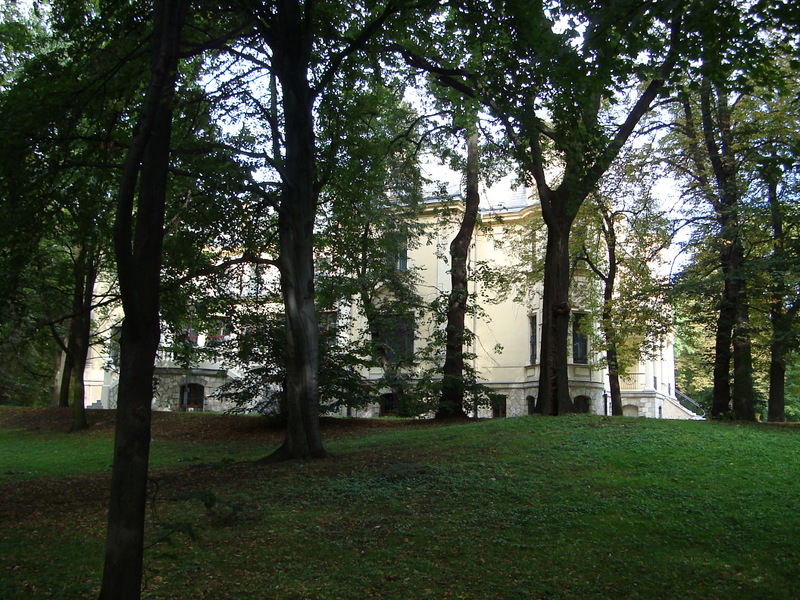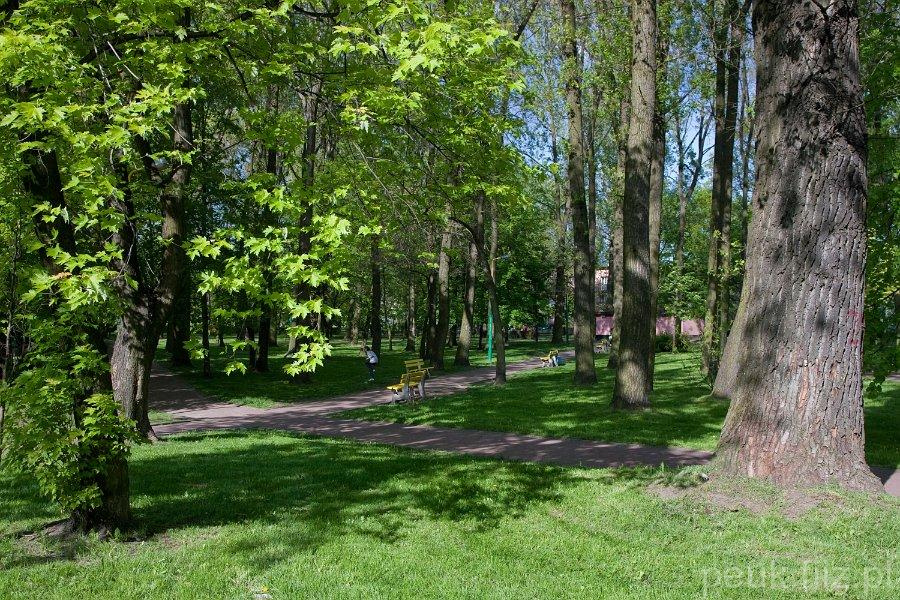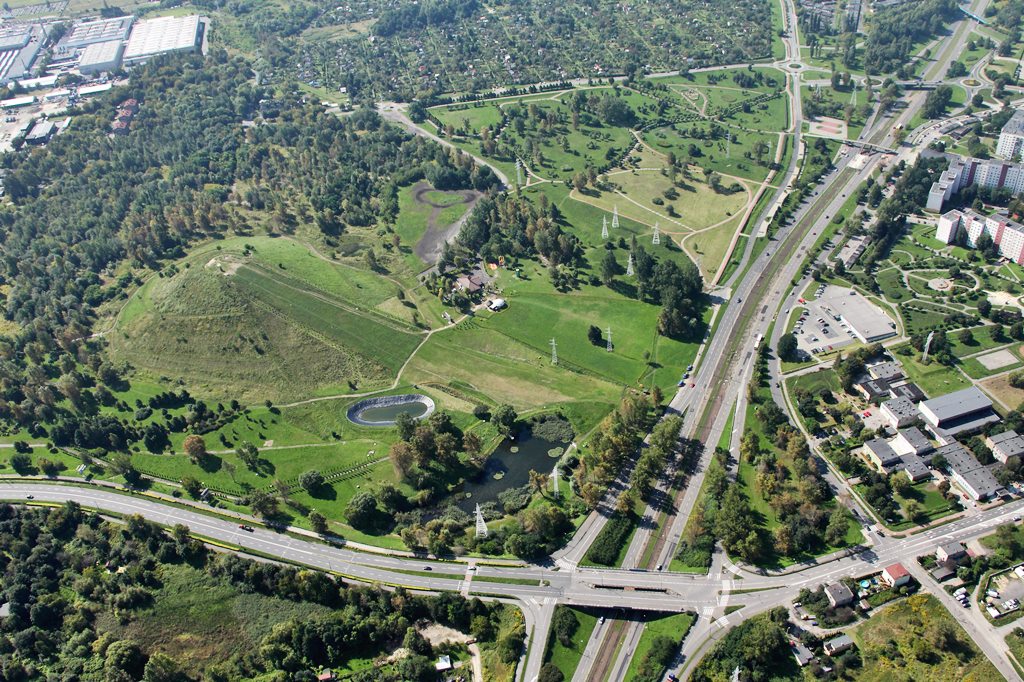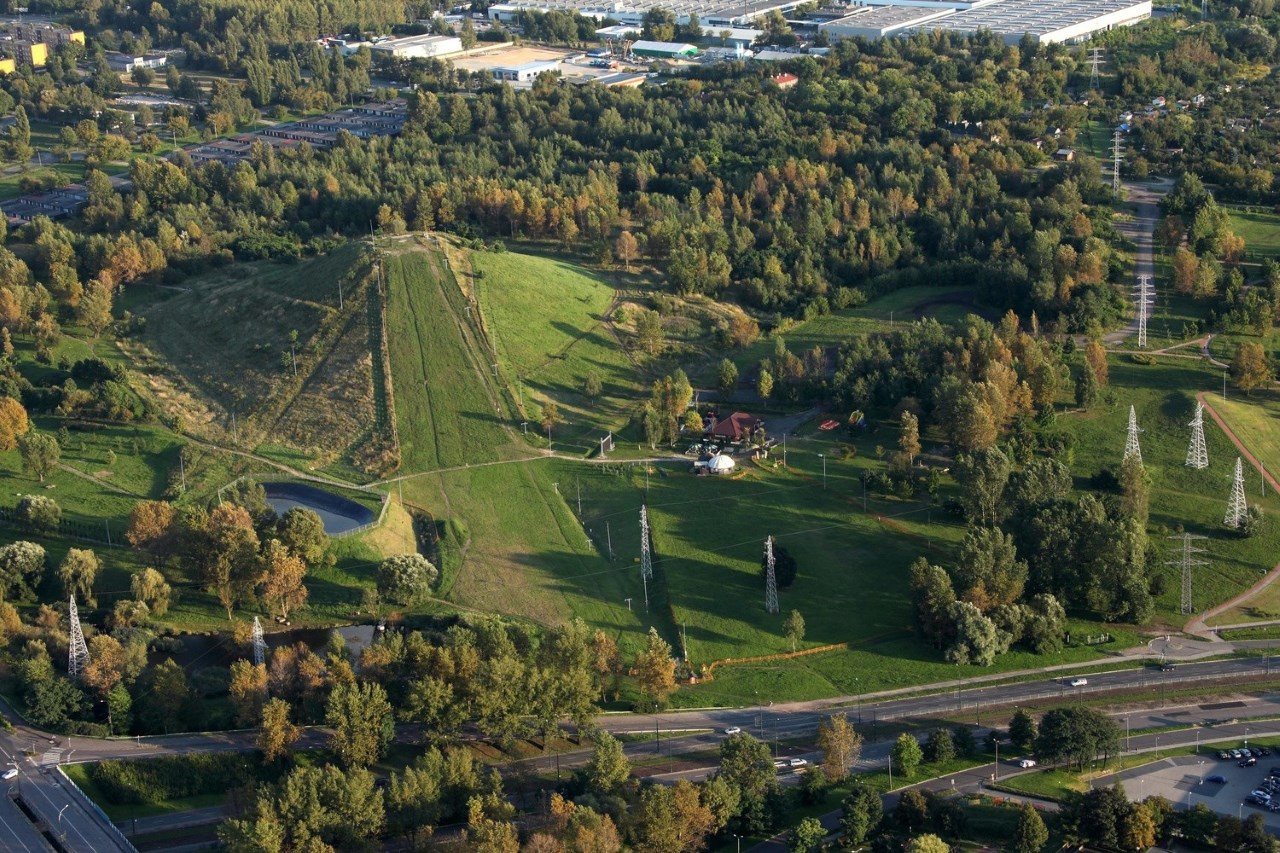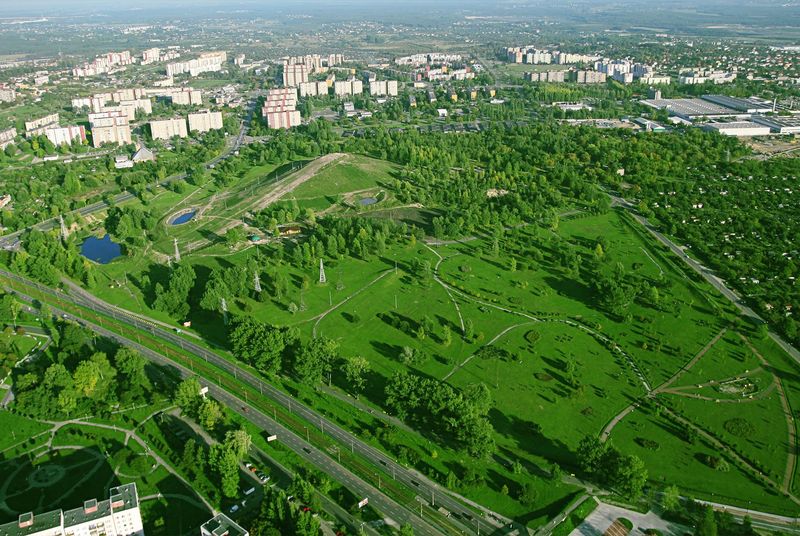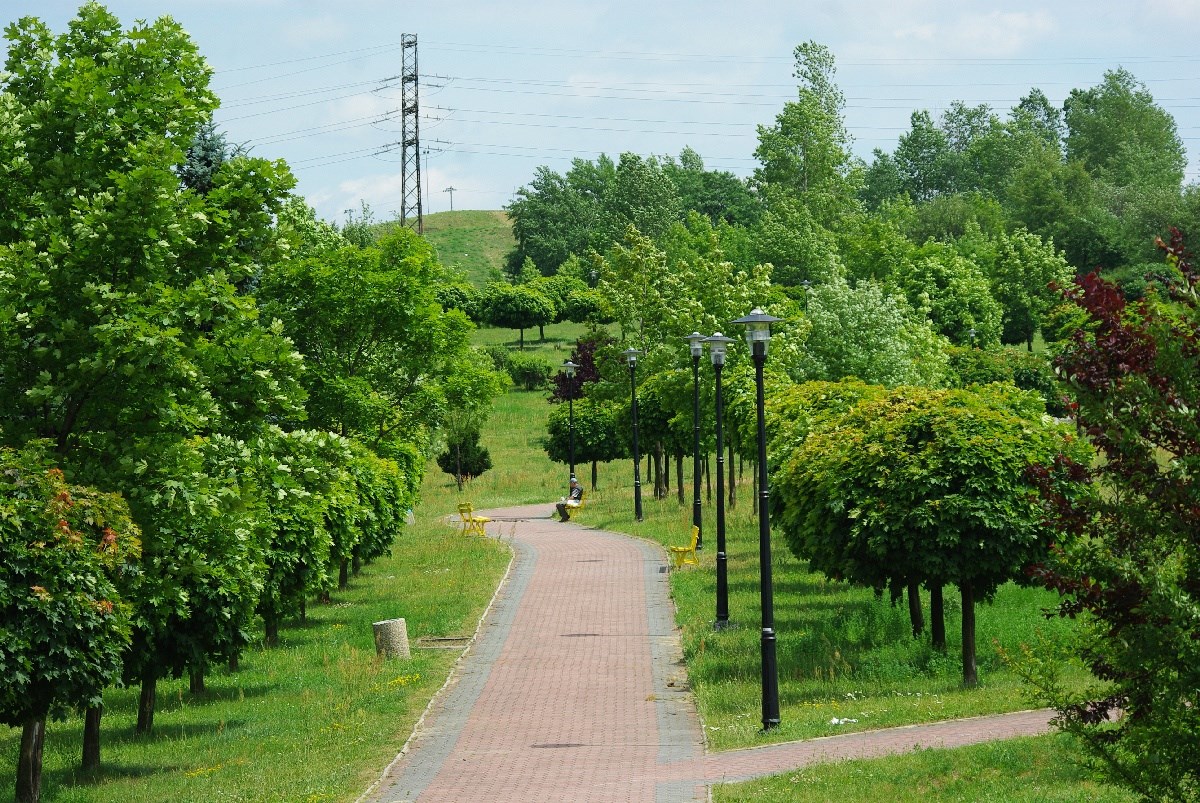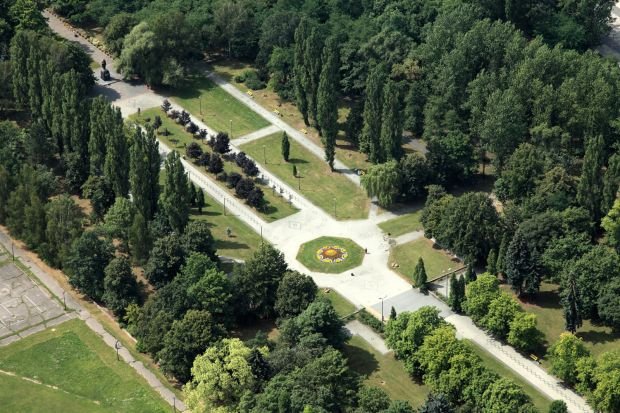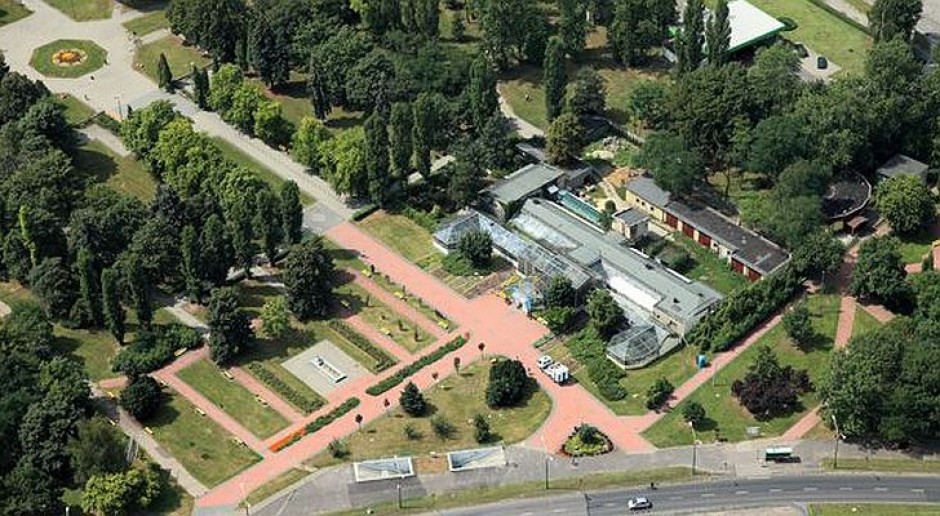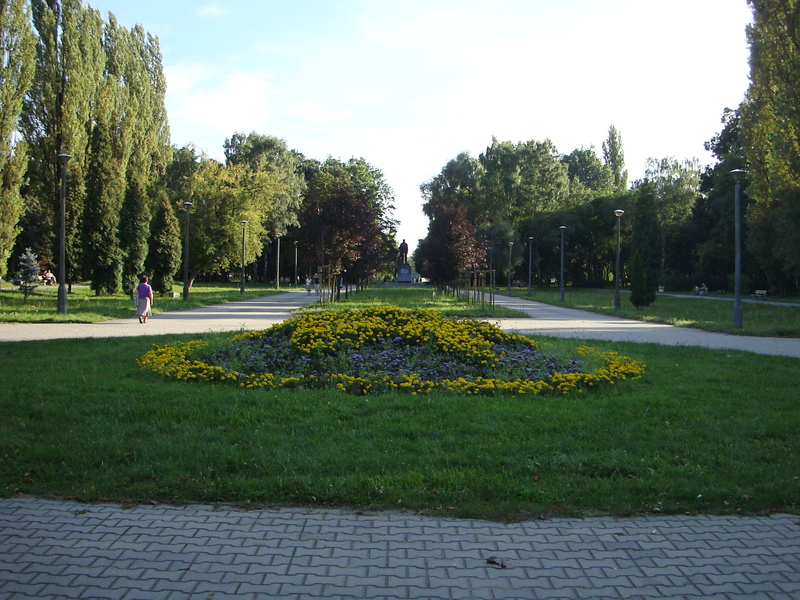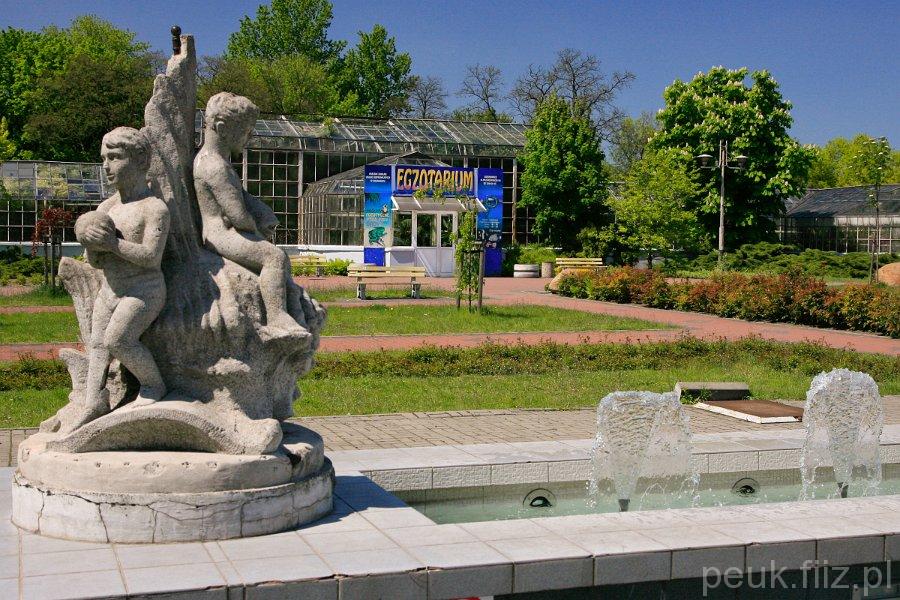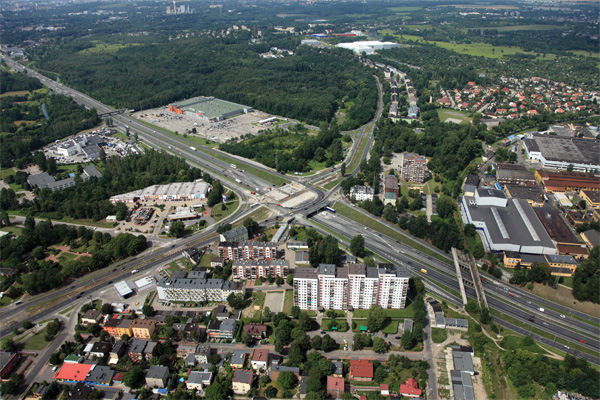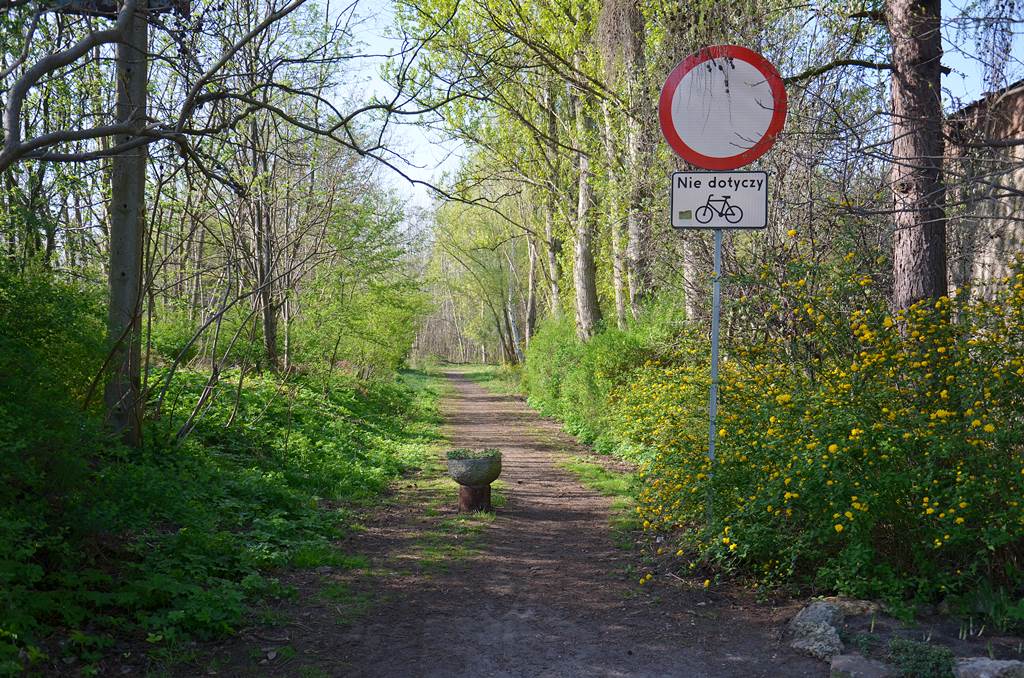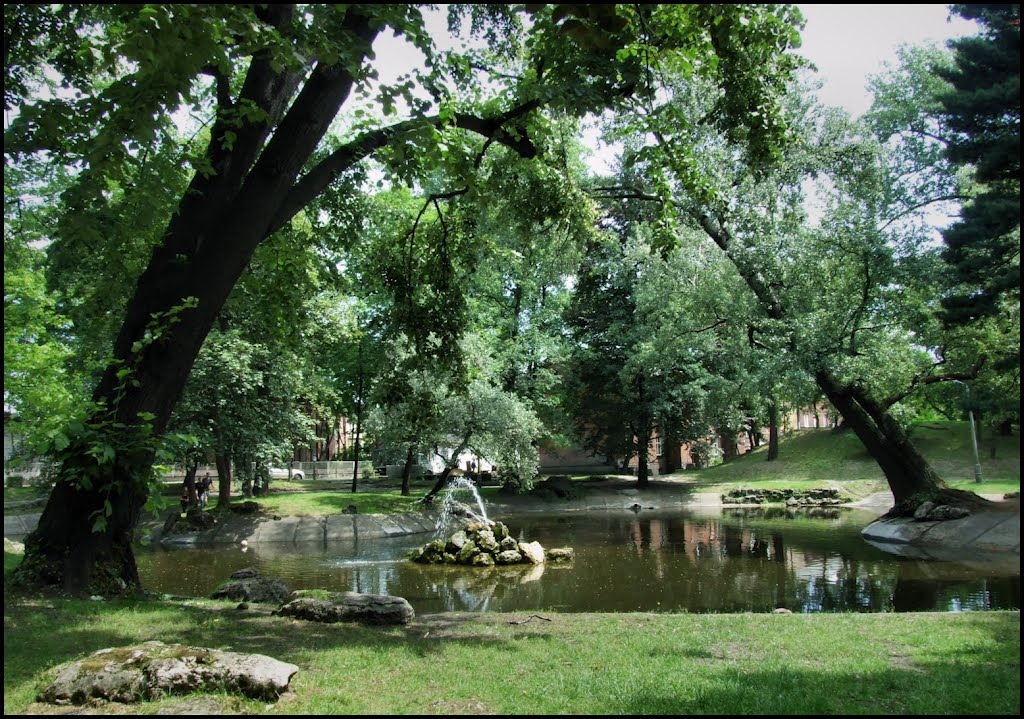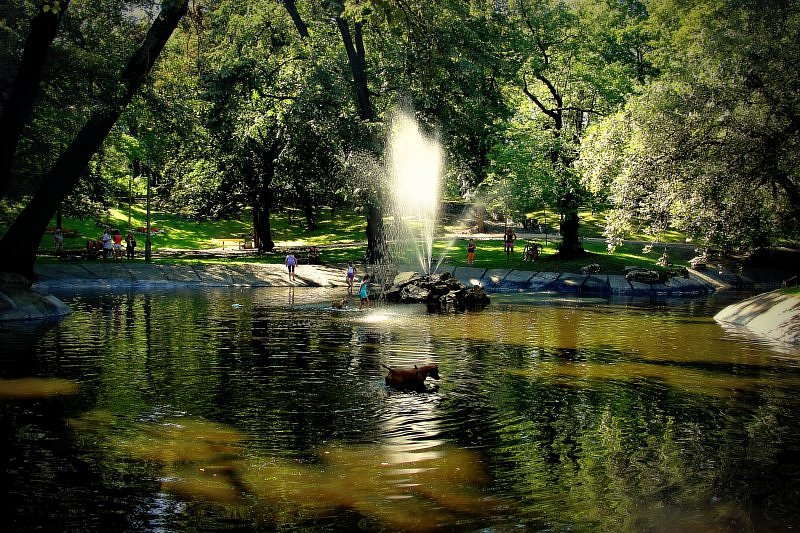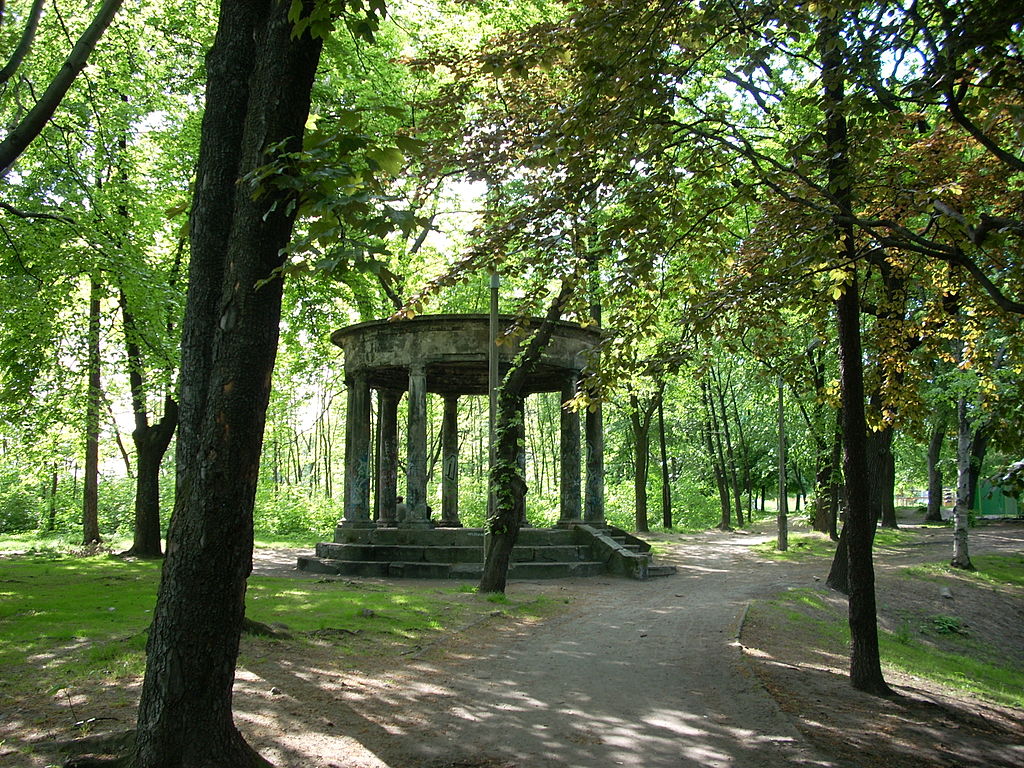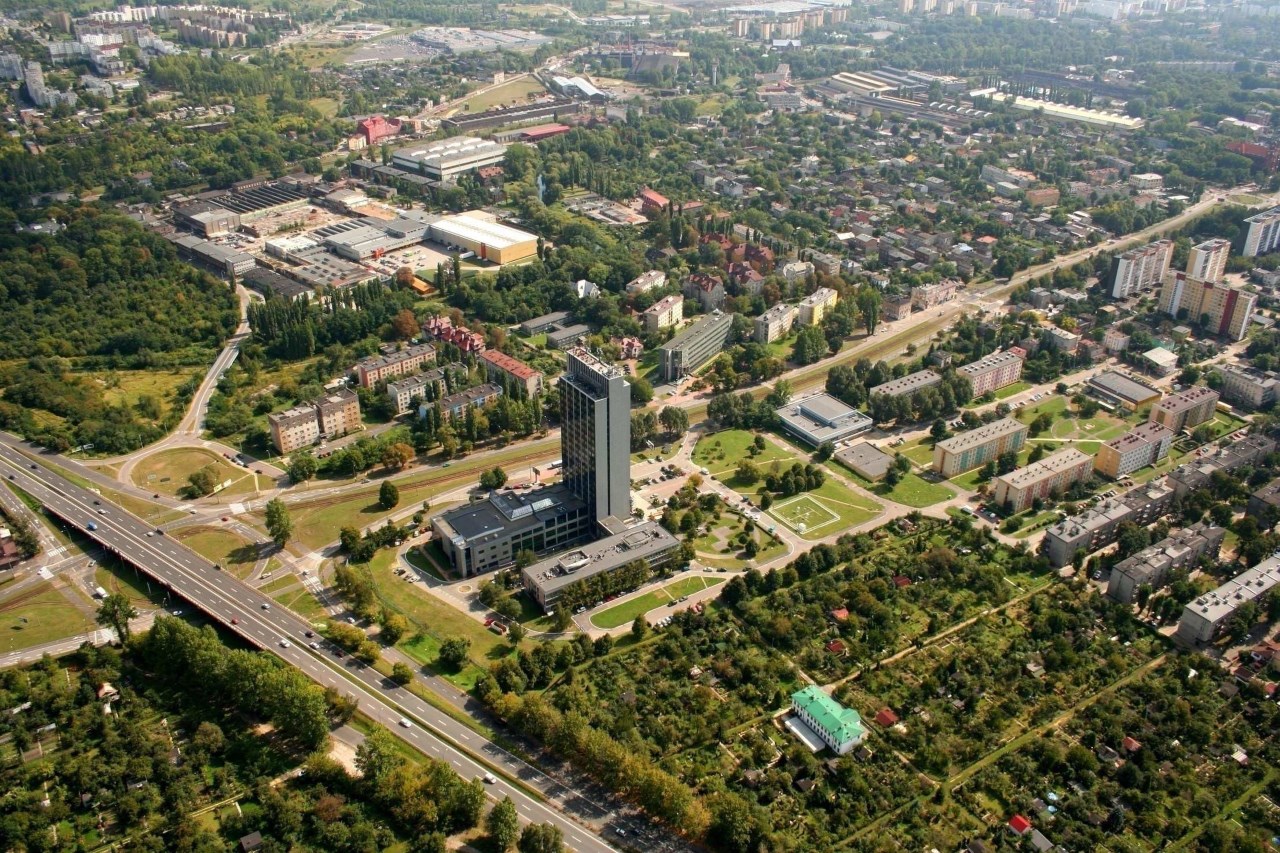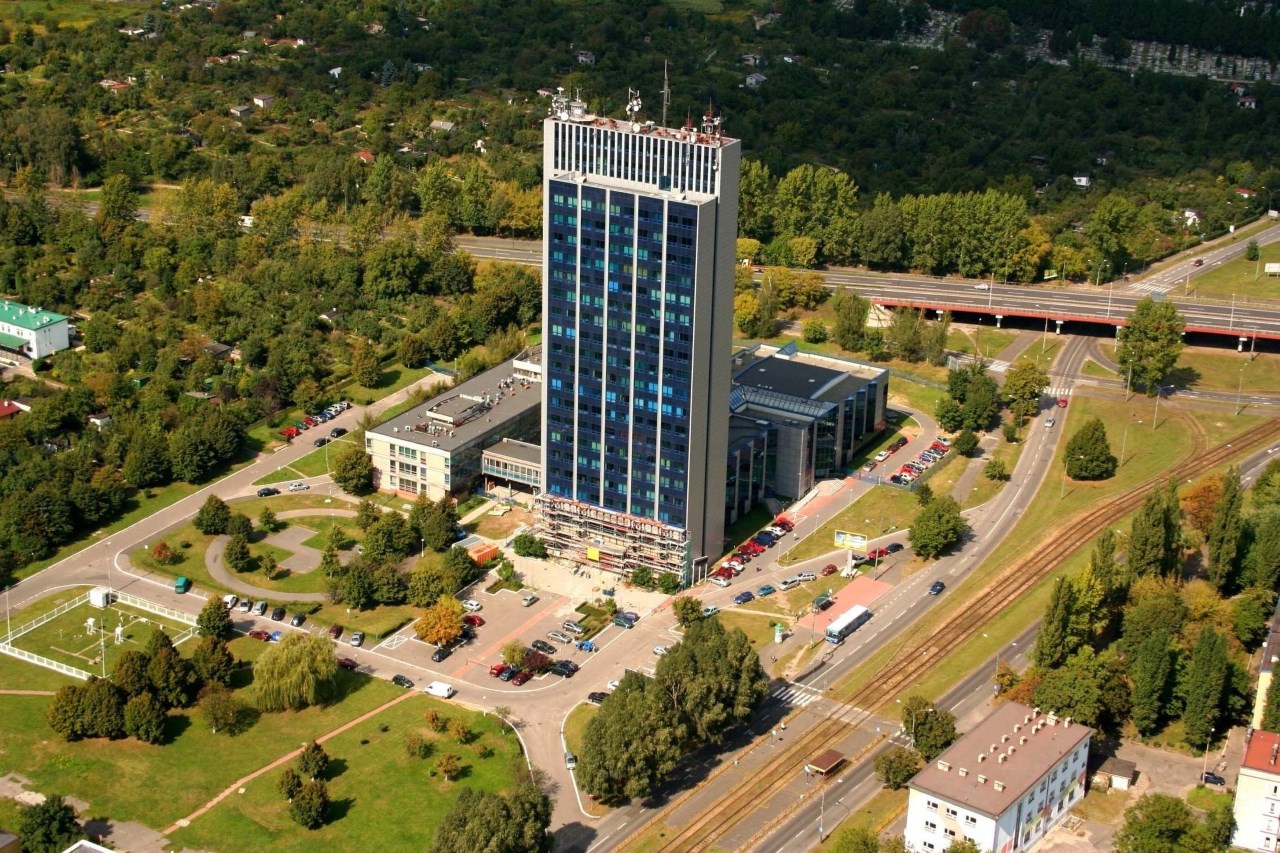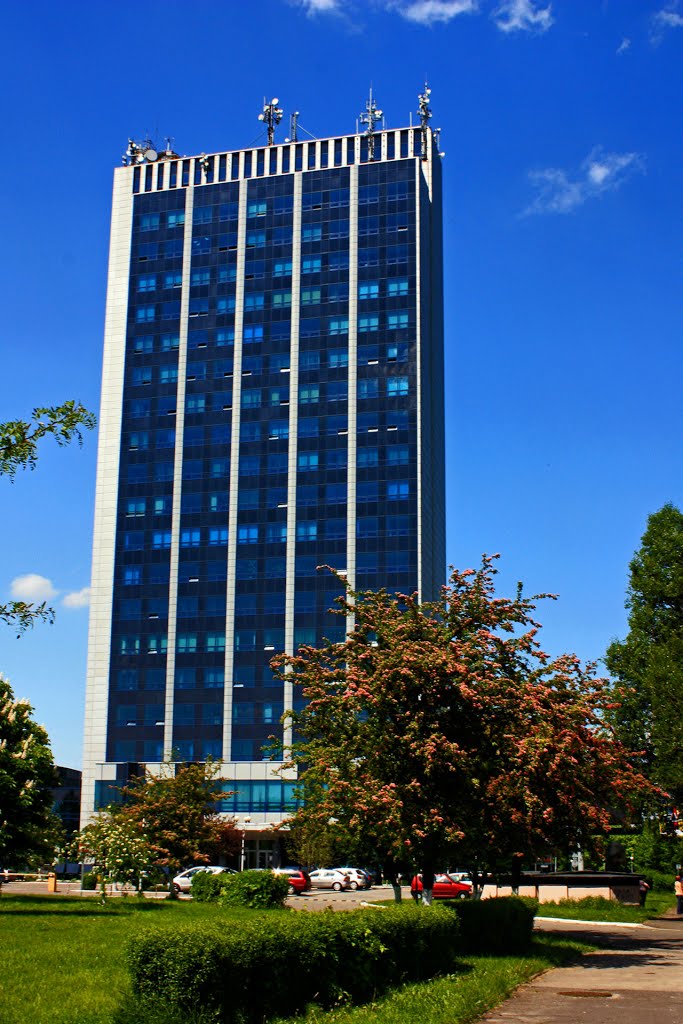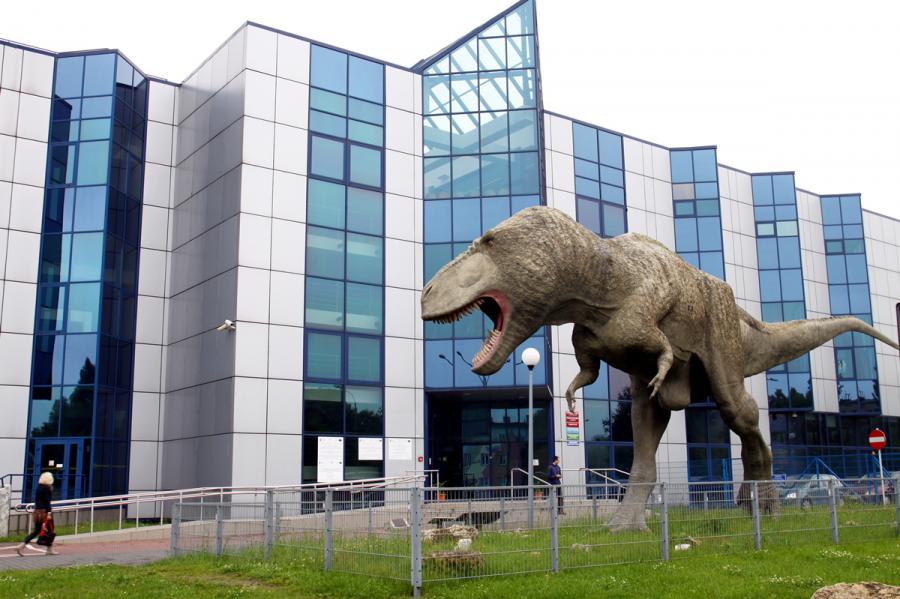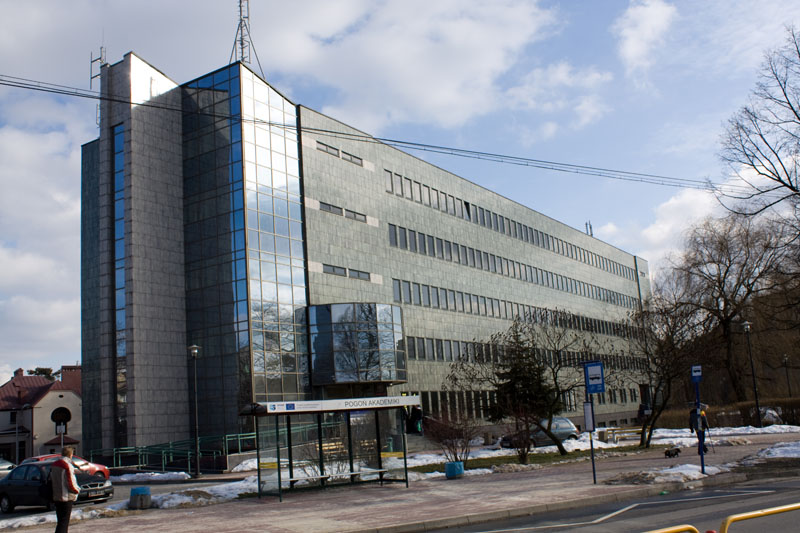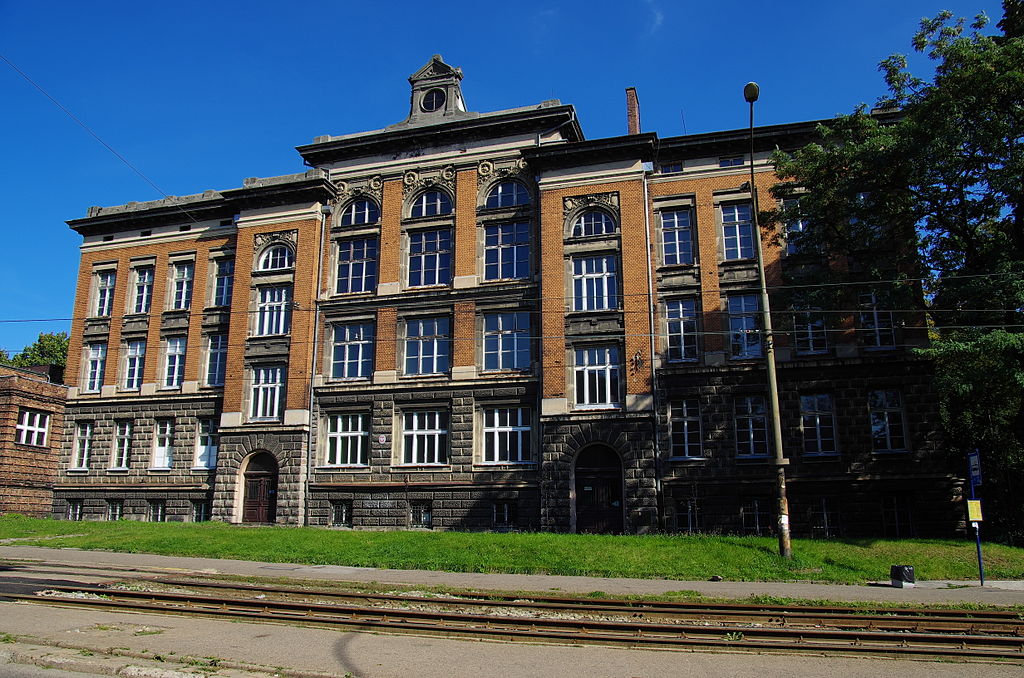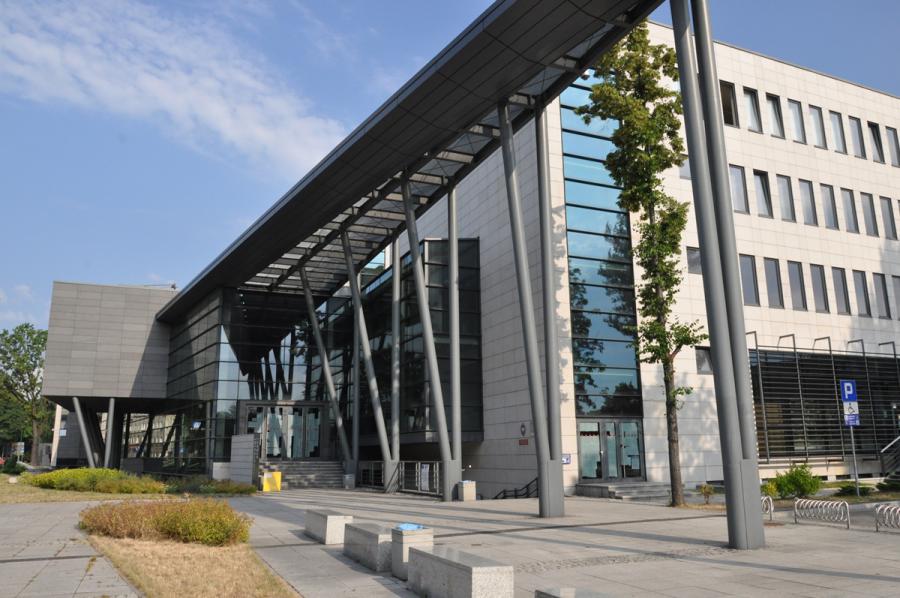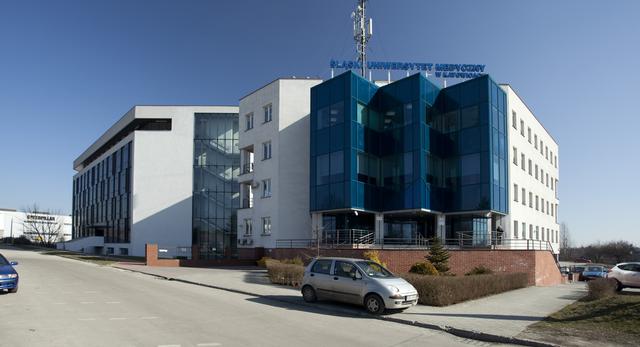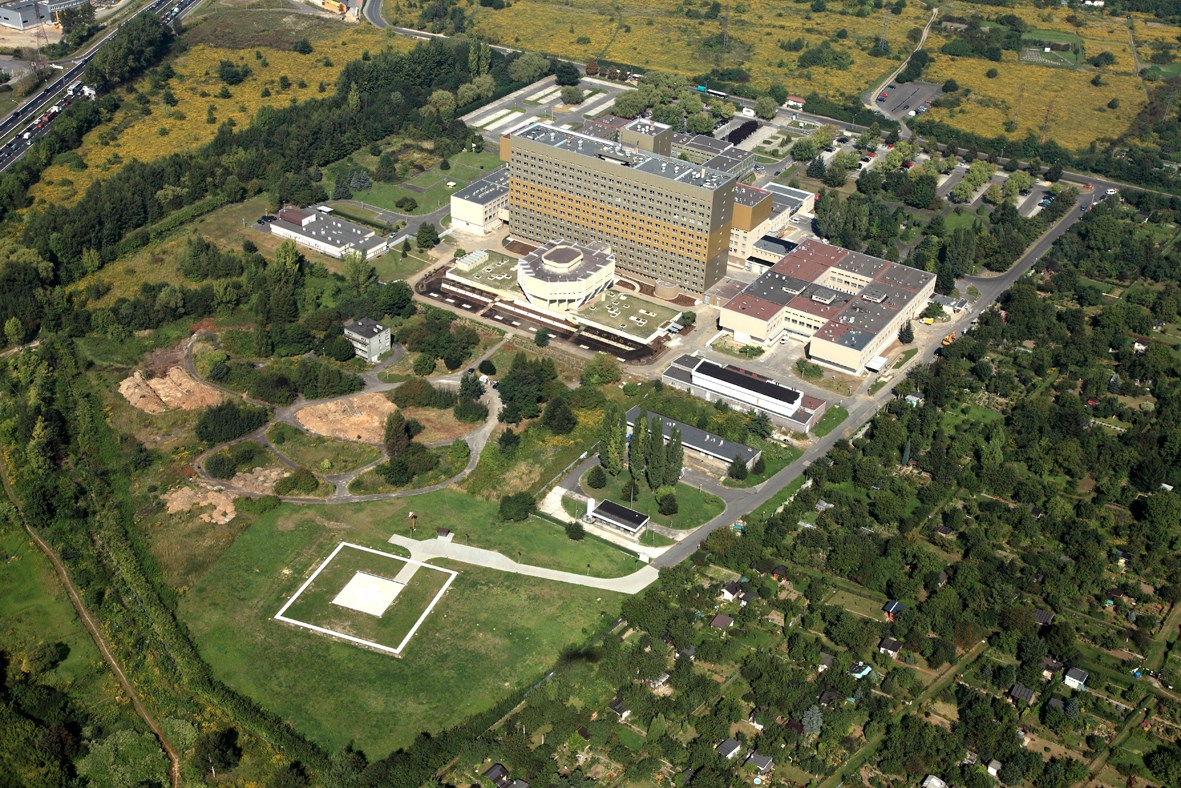 Sosnowiec es una ciudad industrial del sur de Polonia.
Historia
Sosnowiec, como parte de la región de Silesia, perteneció al Sacro Imperio Romano hasta su conquista por Prusia en 1742.
Posteriormente sufriría el paso de los ejércitos rusos en tiempos de Napoleón. La Primera Guerra Mundial significó una gran destrucción para la ciudad. Durante la Segunda Guerra Mundial la localidad fue invadida por el ejército nazi en 1939, causando un gran exterminio en la población judía (entonces de 28000 judíos, el 22 % de la población).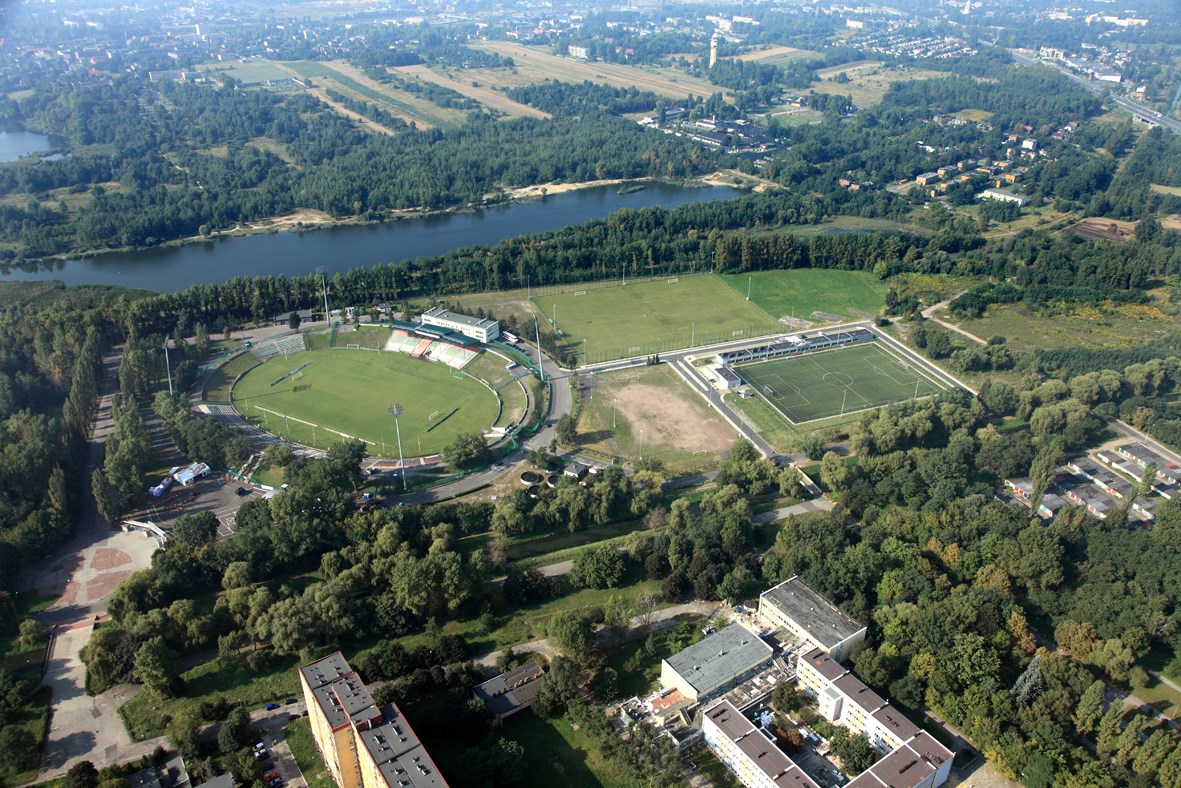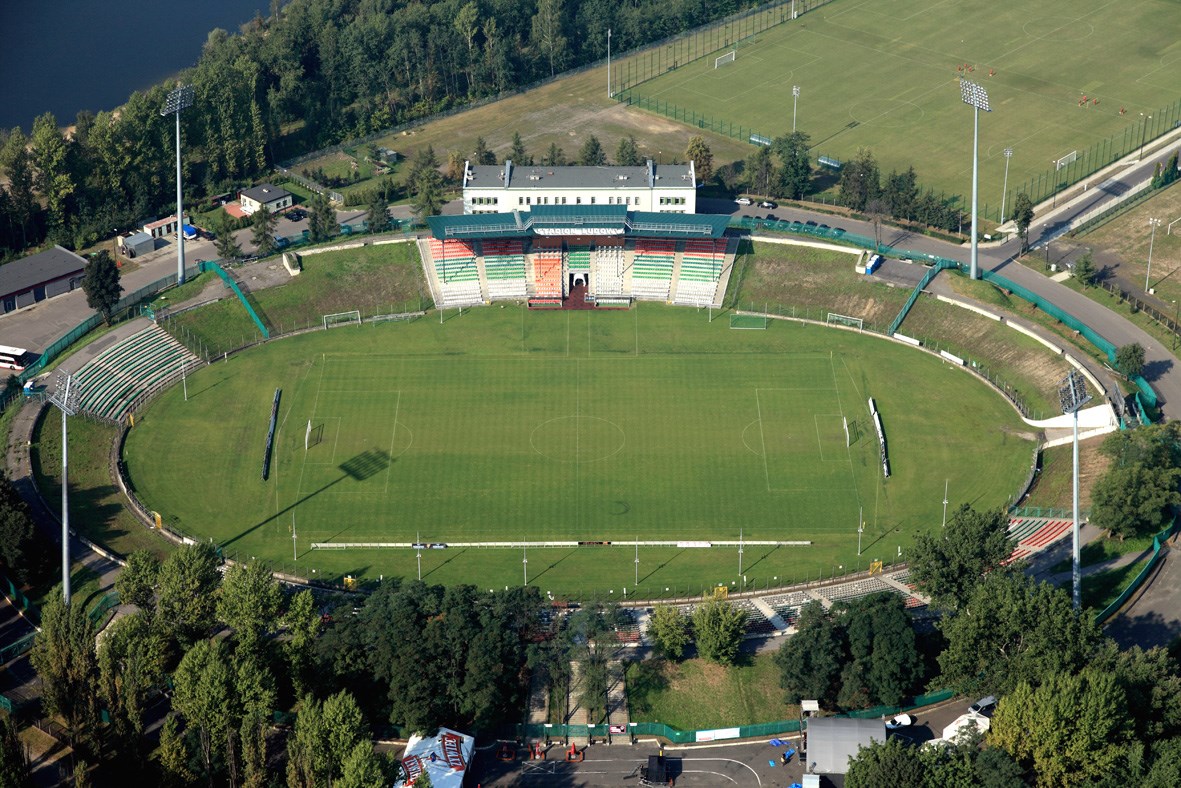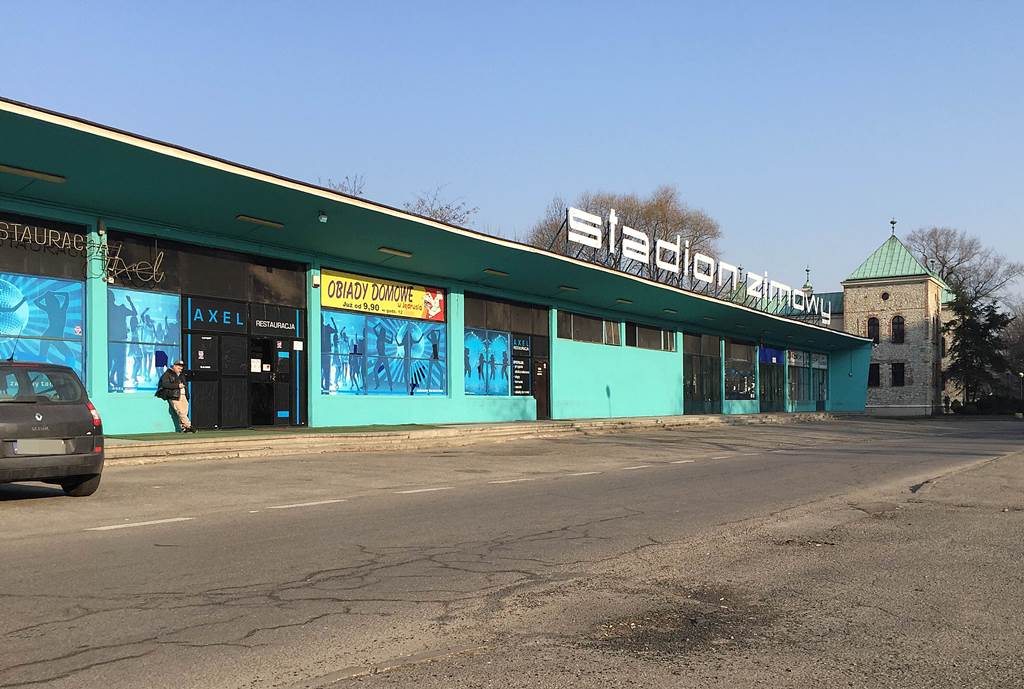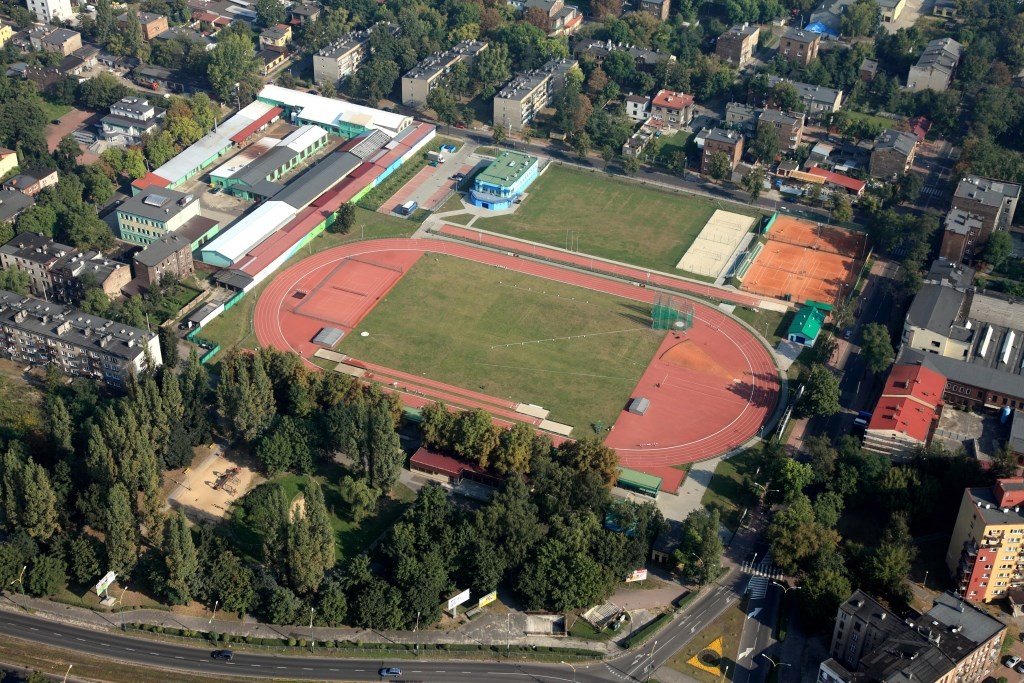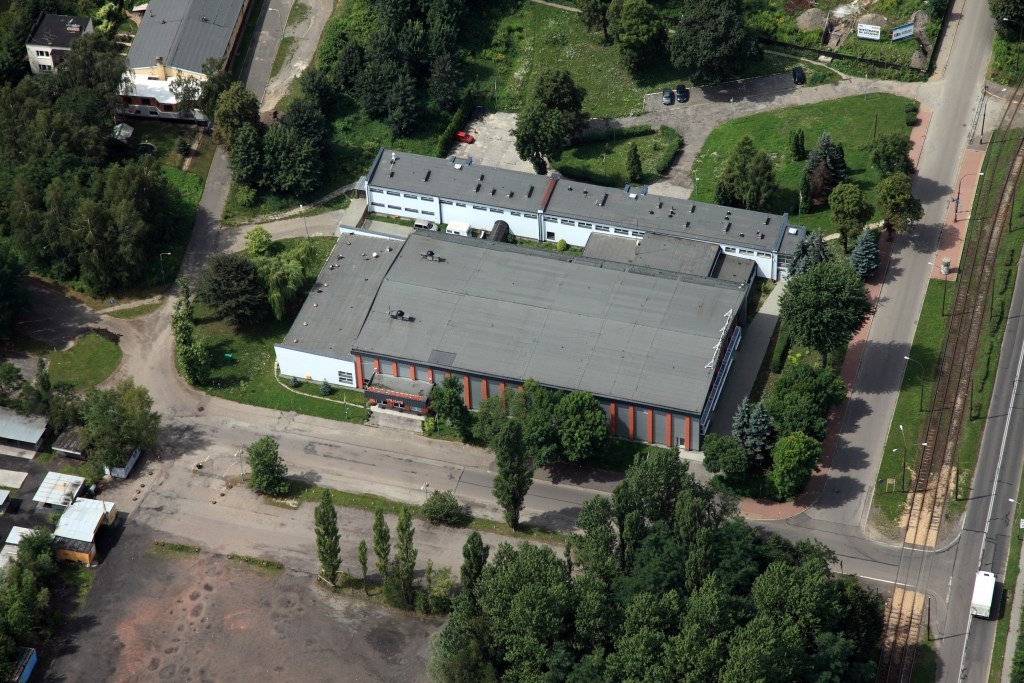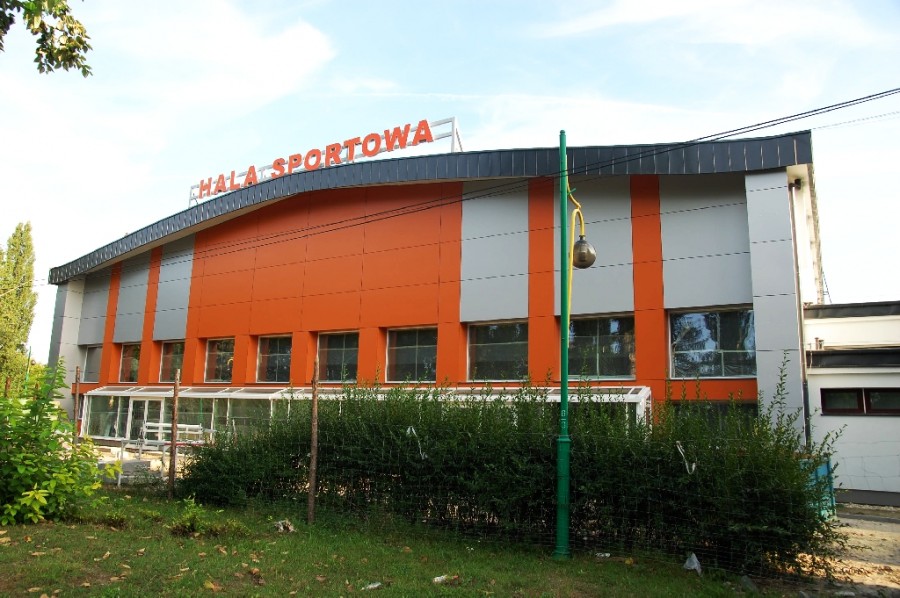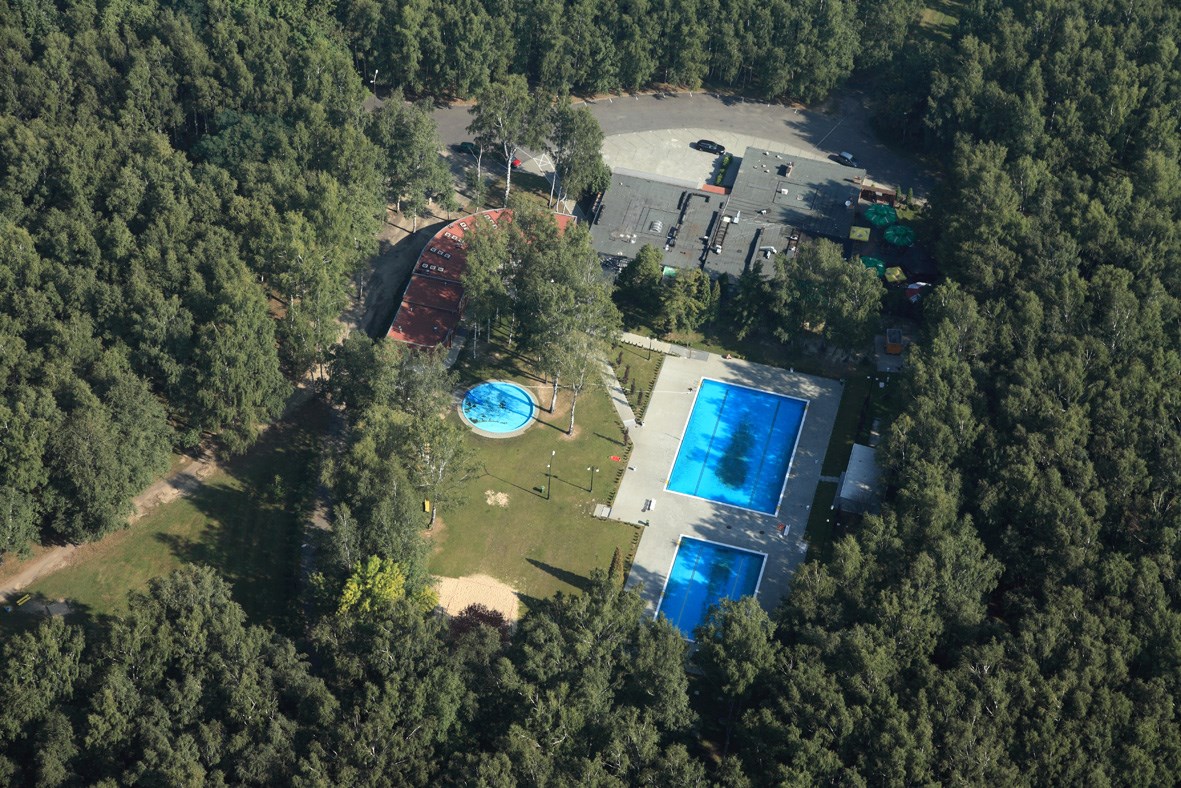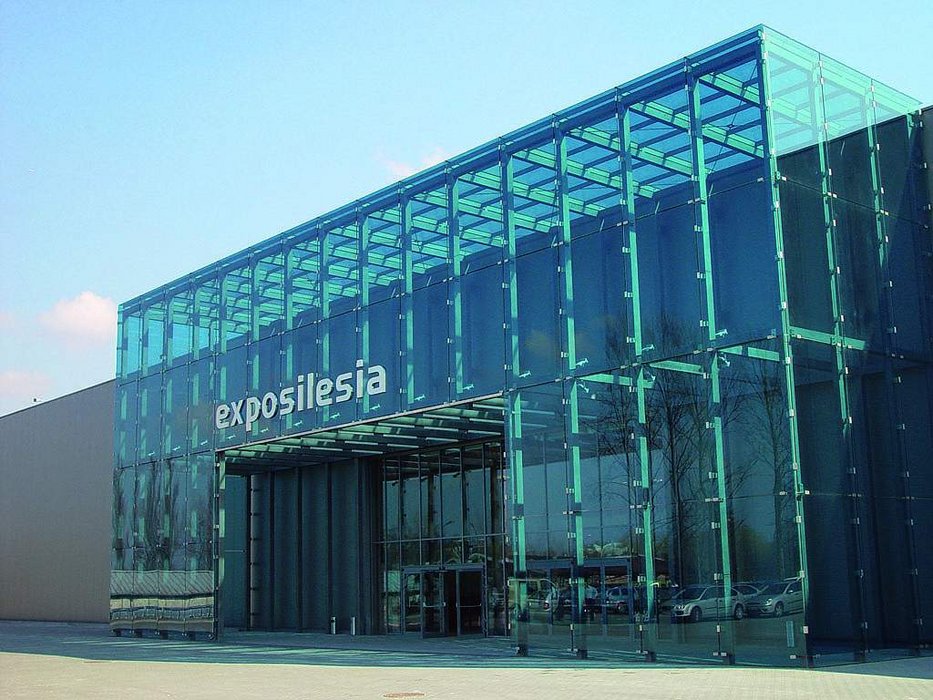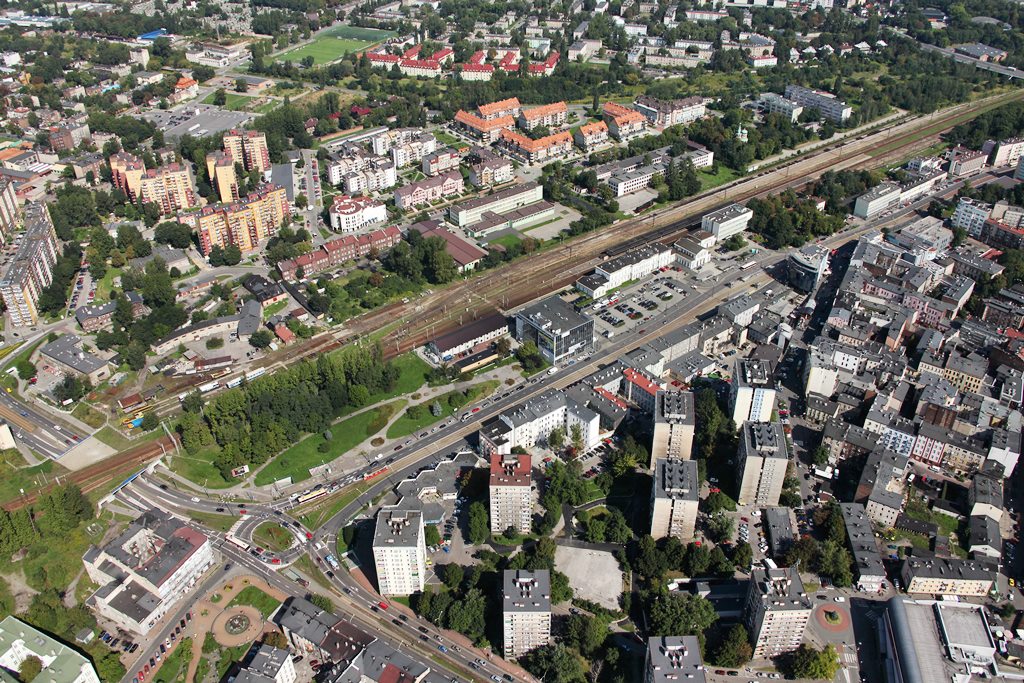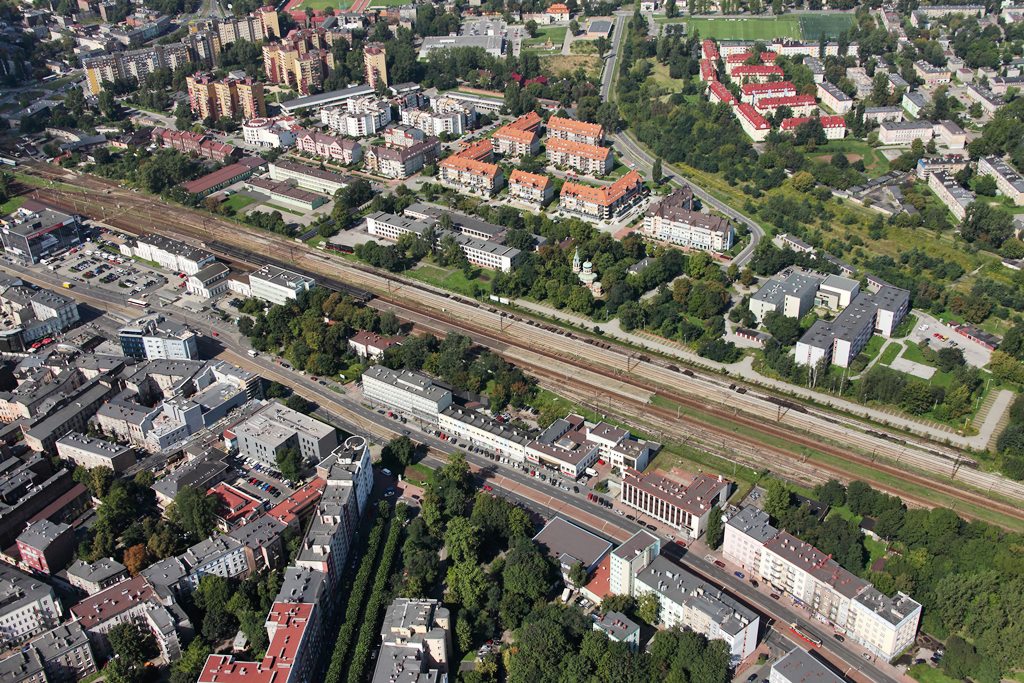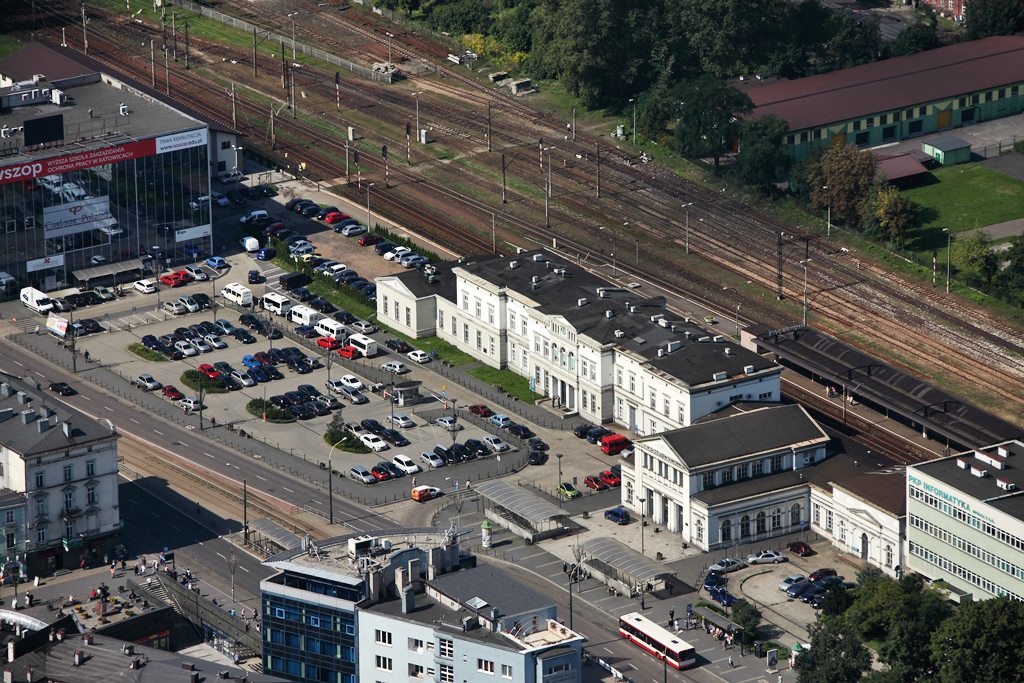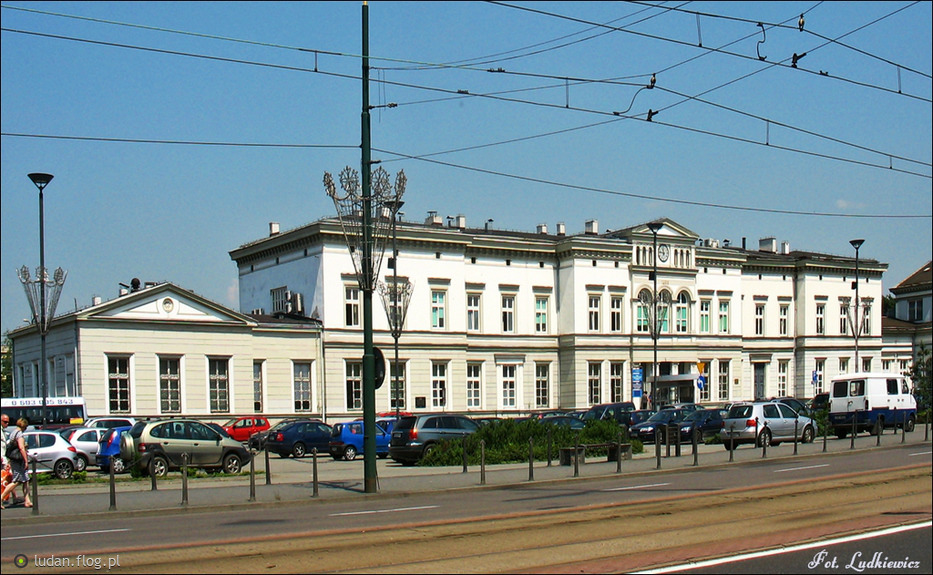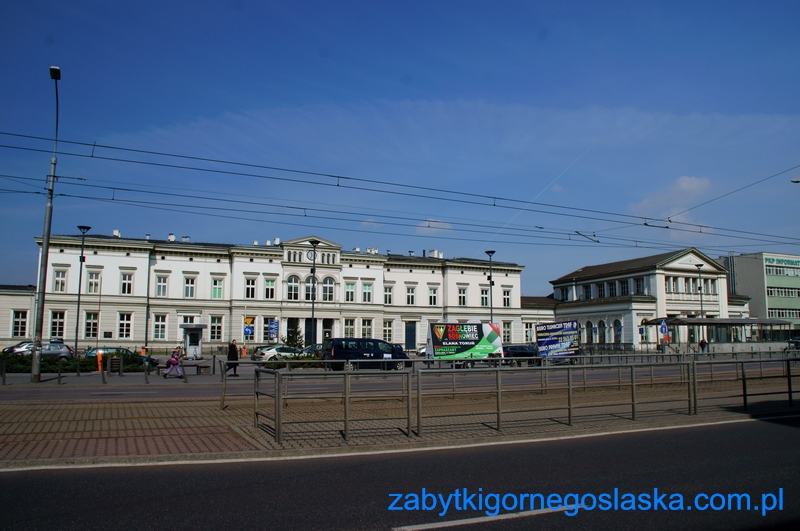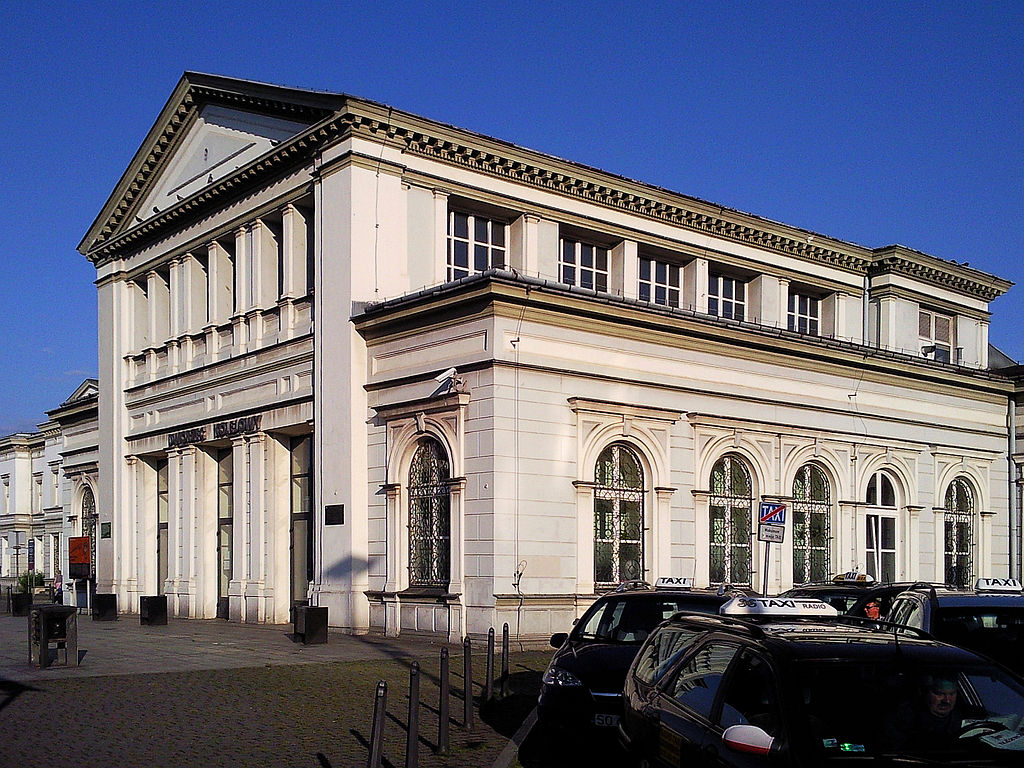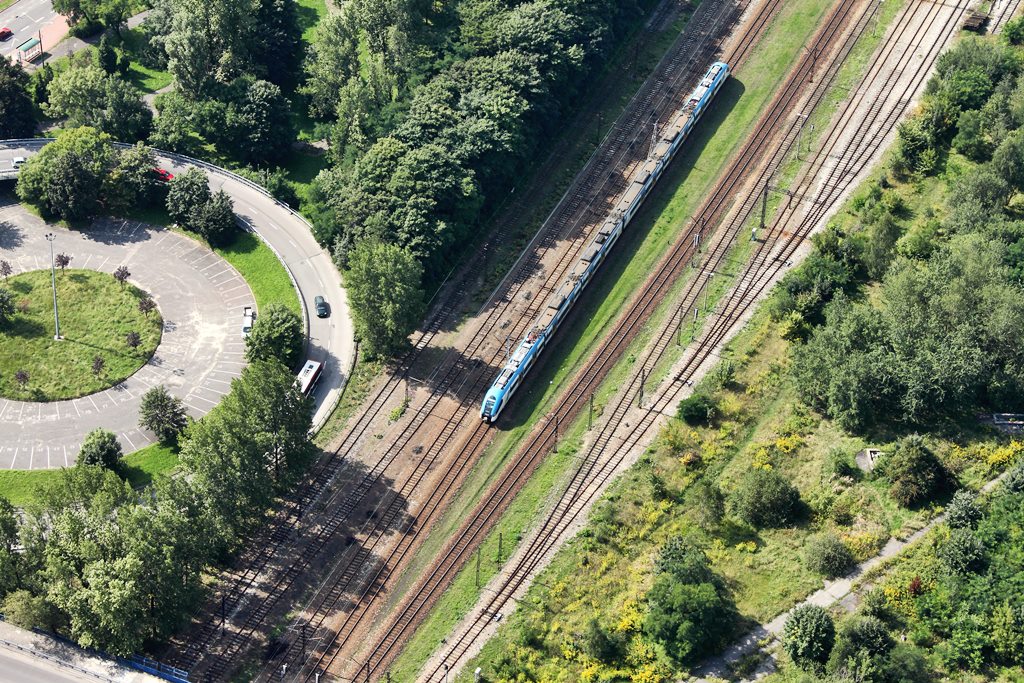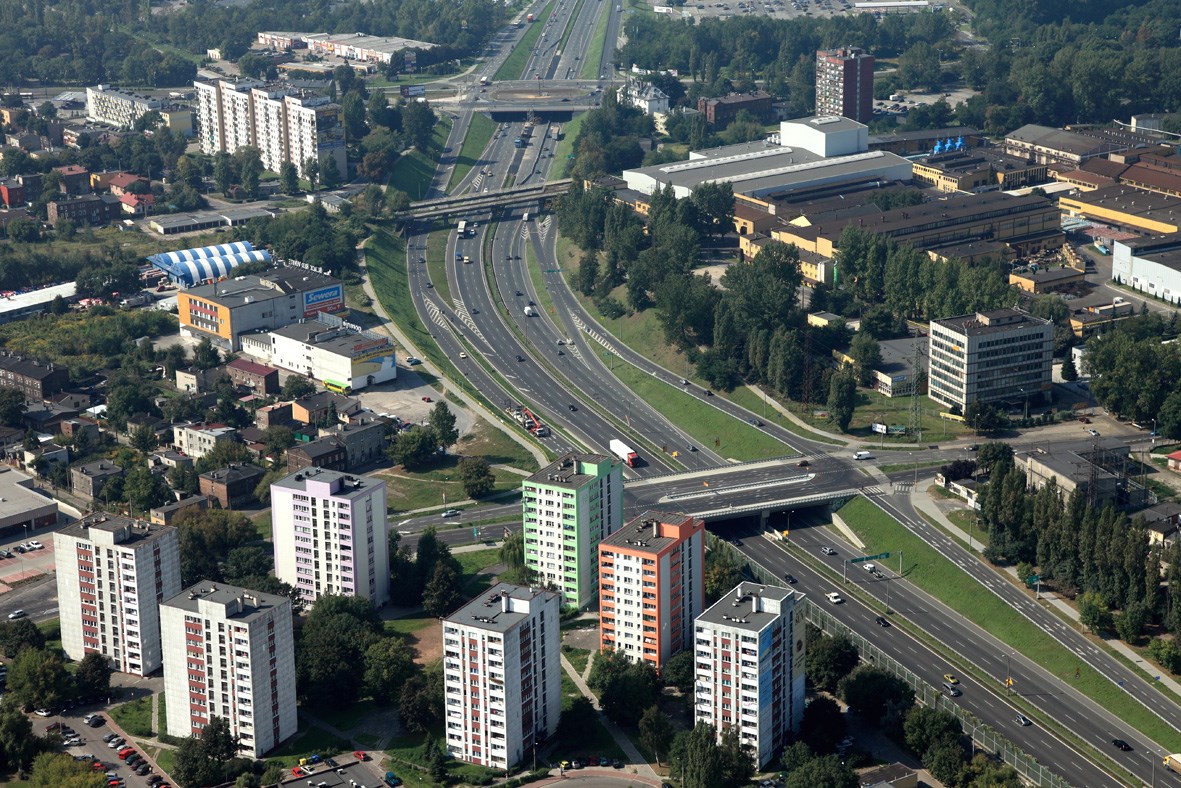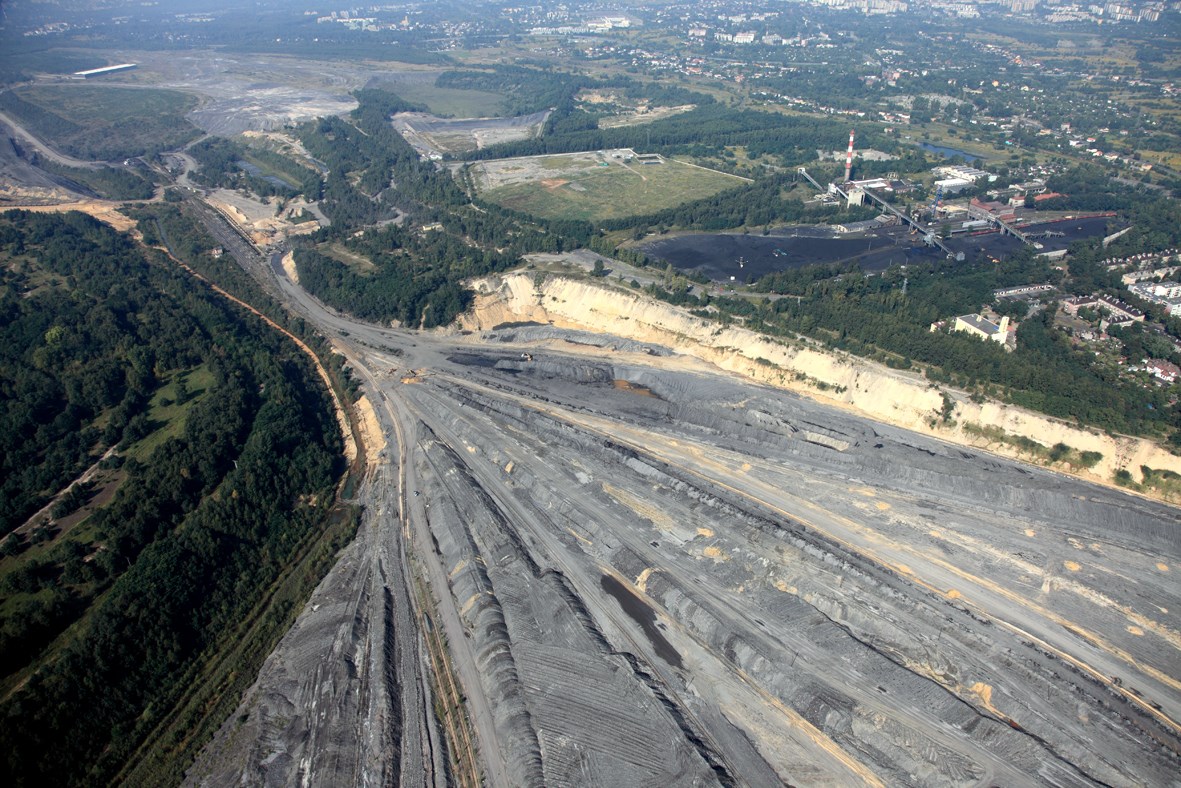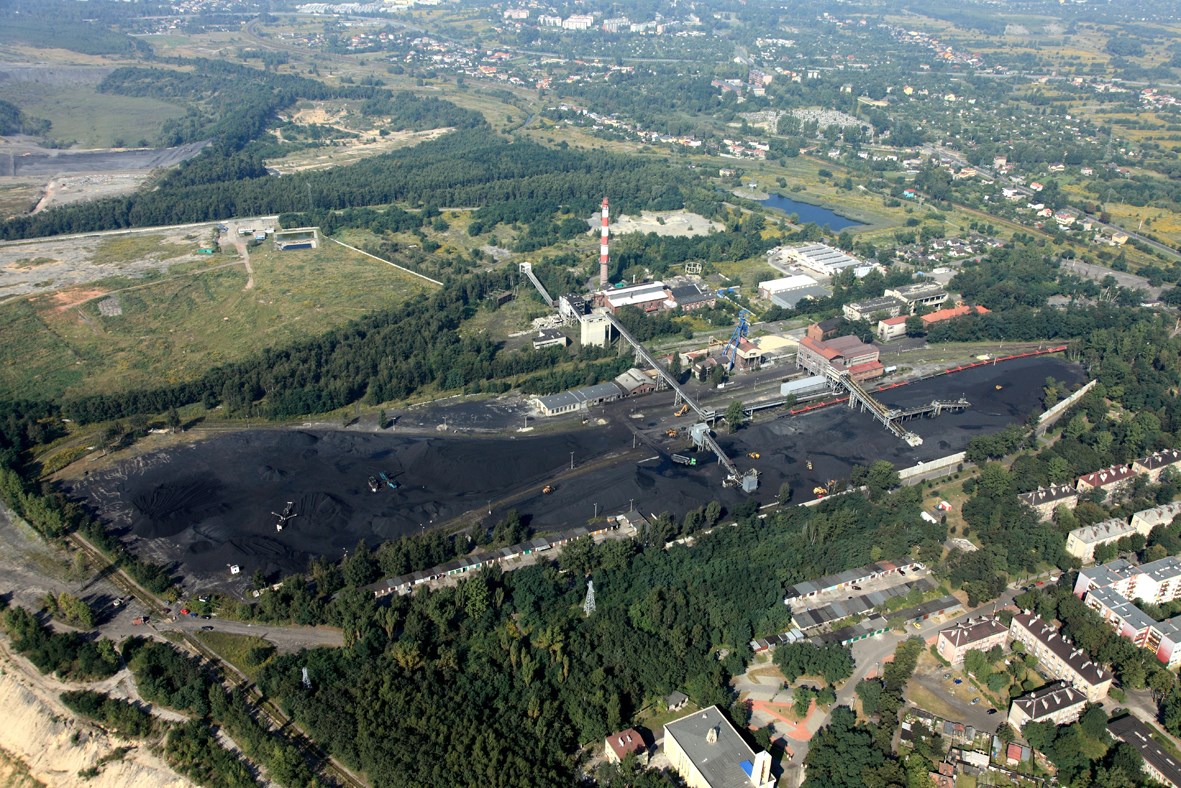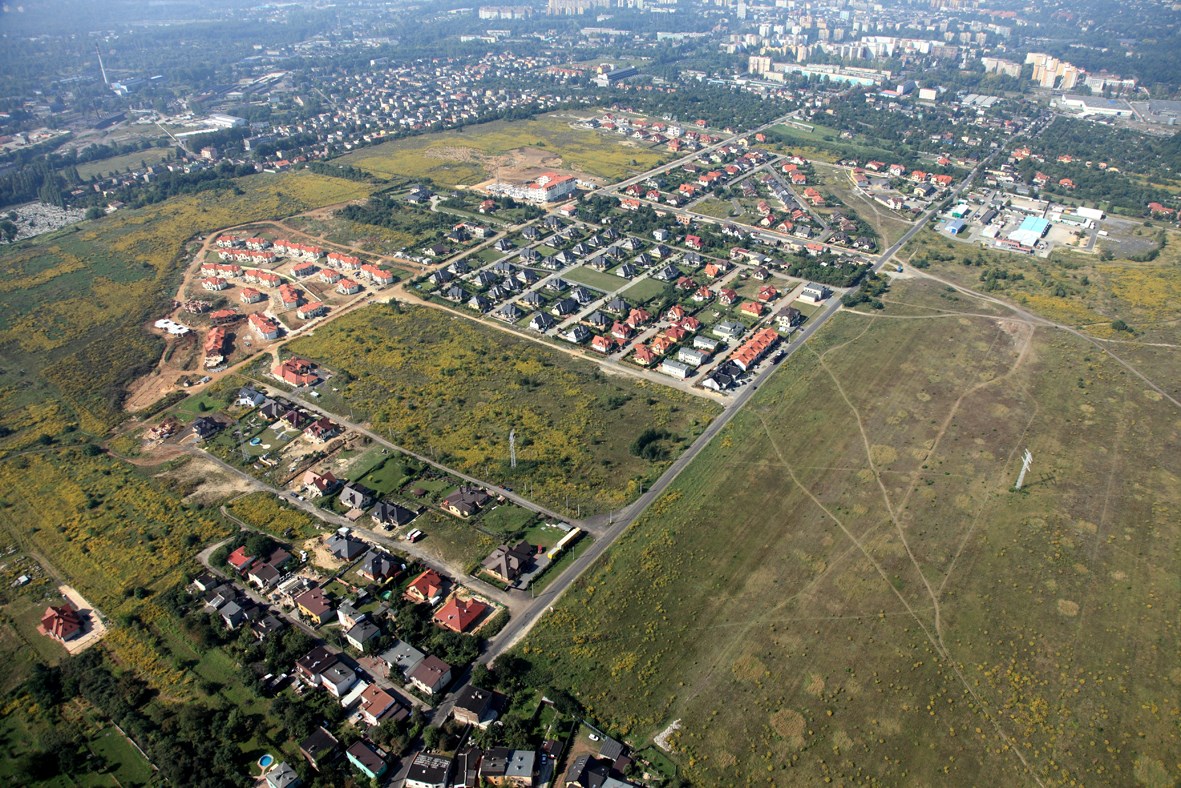 Población
Actualmente es la decimocuarta población más grande del país y la segunda en la provincia de Silesia tras Katowice. La ciudad es un importante centro industrial de Polonia. Es parte de la Unión Metropolitana de Alta Silesia, con una aglomeración urbana de 3.487.000 habitantes (2001).
La industria del acero y otros minerales, así como fábricas para múltiples actividades contribuyen al desarrollo económico de la ciudad.
https://es.wikipedia.org/wiki/Sosnowiec
https://pl.wikipedia.org/wiki/Sosnowiec
https://en.wikipedia.org/wiki/Sosnowiec
http://www.twojezaglebie.pl/tag/sosnowiec-z-lotu-ptaka
http://www.twojezaglebie.pl/sosnowiec-z-lotu-ptaka-6657
http://www.twojezaglebie.pl/tak-to-jest-sosnowiec-zobacz-centrum-miasta-na-niezwyklych-zdjeciach-z-lotu-ptaka-zdjecia-75808
http://www.twojezaglebie.pl/gorka-srodulska-i-okolice-z-lotu-ptaka-zobacz-niezwykle-fotografie-76495
http://www.zamki.pl/?idzamku=siedlec
http://www.scdk.pl/new/index.php?option=com_content&view=article&id=347:paac-dietla-w-sosnowcu-i-wybrane-elementy-jego-wystroju-&catid=7:sztuka&Itemid=12
http://www.emporis.com/statistics/tallest-buildings/city/100816/sosnowiec-poland
http://sosnowiec.fotopolska.eu/Pawia_1-3_Sosnowiec
http://foto-turystyczny.blogspot.com.es/2014/04/sosnowiec-kazimierz-park-imjacka-kuronia.html