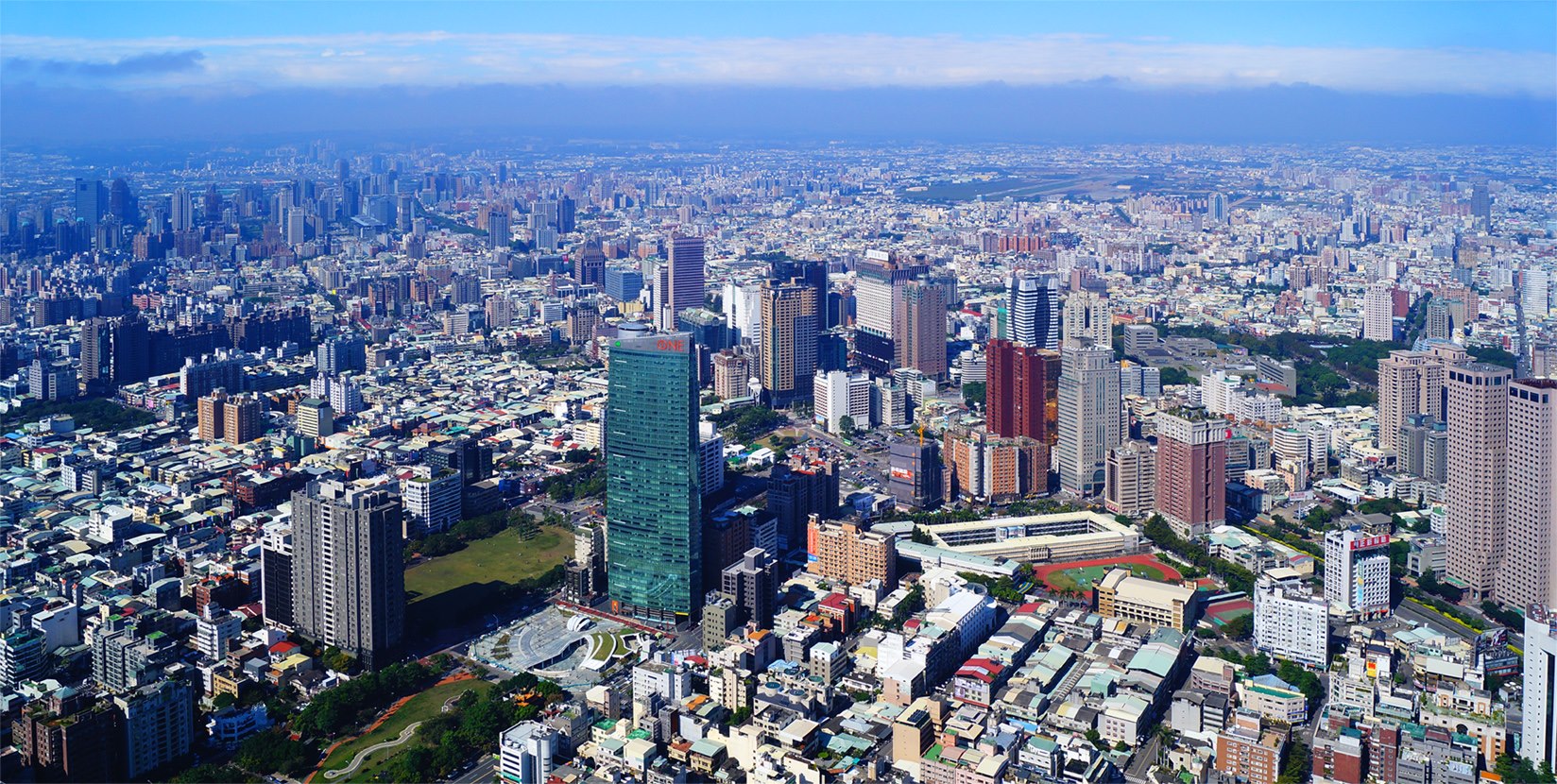 Voto:
Continente: Asia
País: Taiwan
Localización:
Año:
Estado: Terminado
Descripción:Poll reveals Taichung's top 20 visitor attractions
By Hsieh Feng-chiu and Jason Pan / Staff reporter, with staff writer
A recent public poll has helped identify Greater Taichung's top 20 attractions, with the city's bustling night markets, iconic historic temples and the natural beauty of central Taiwan's mountains all making the final list.
The poll was conducted by the city government's Tourism and Travel Bureau.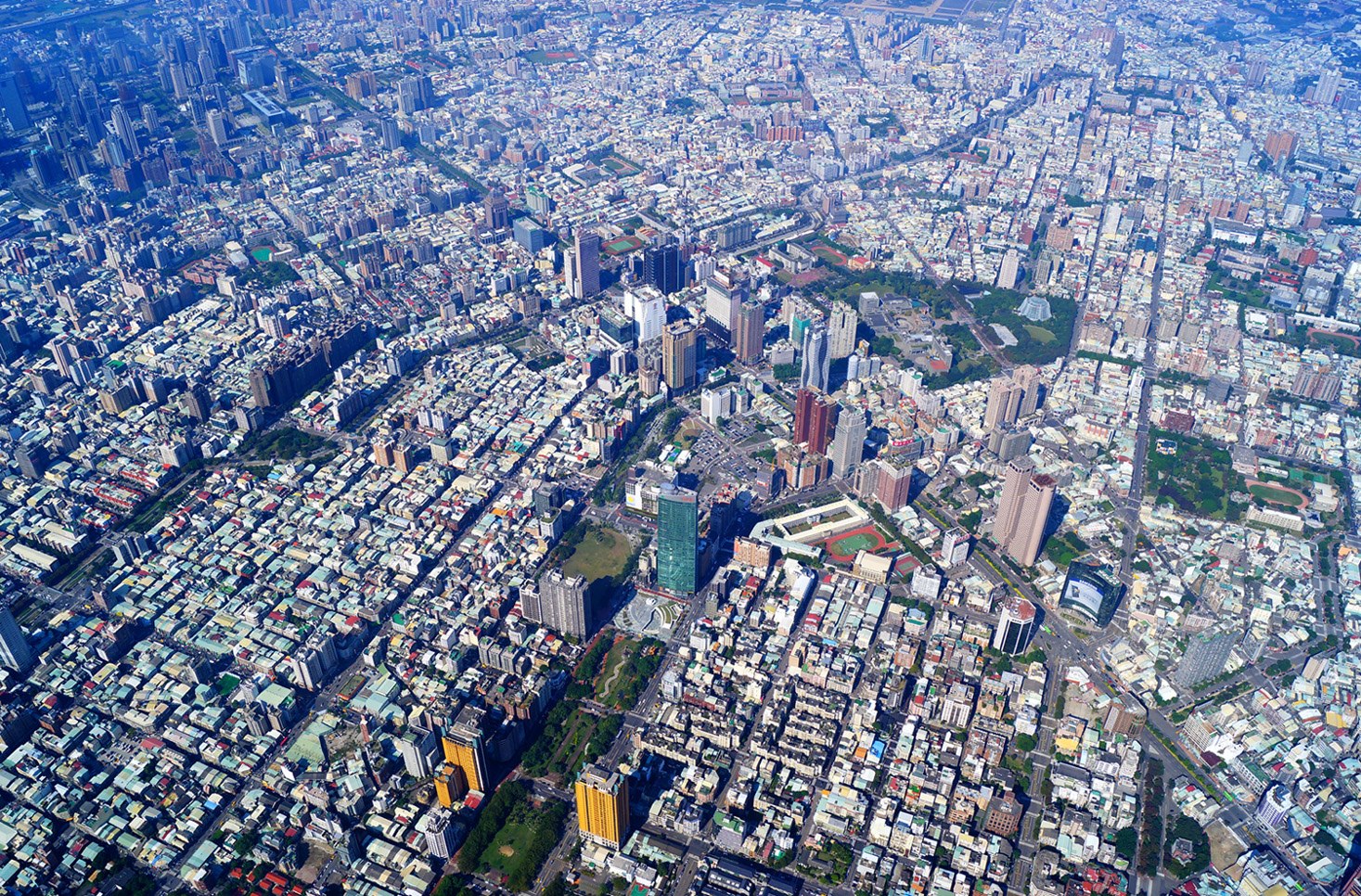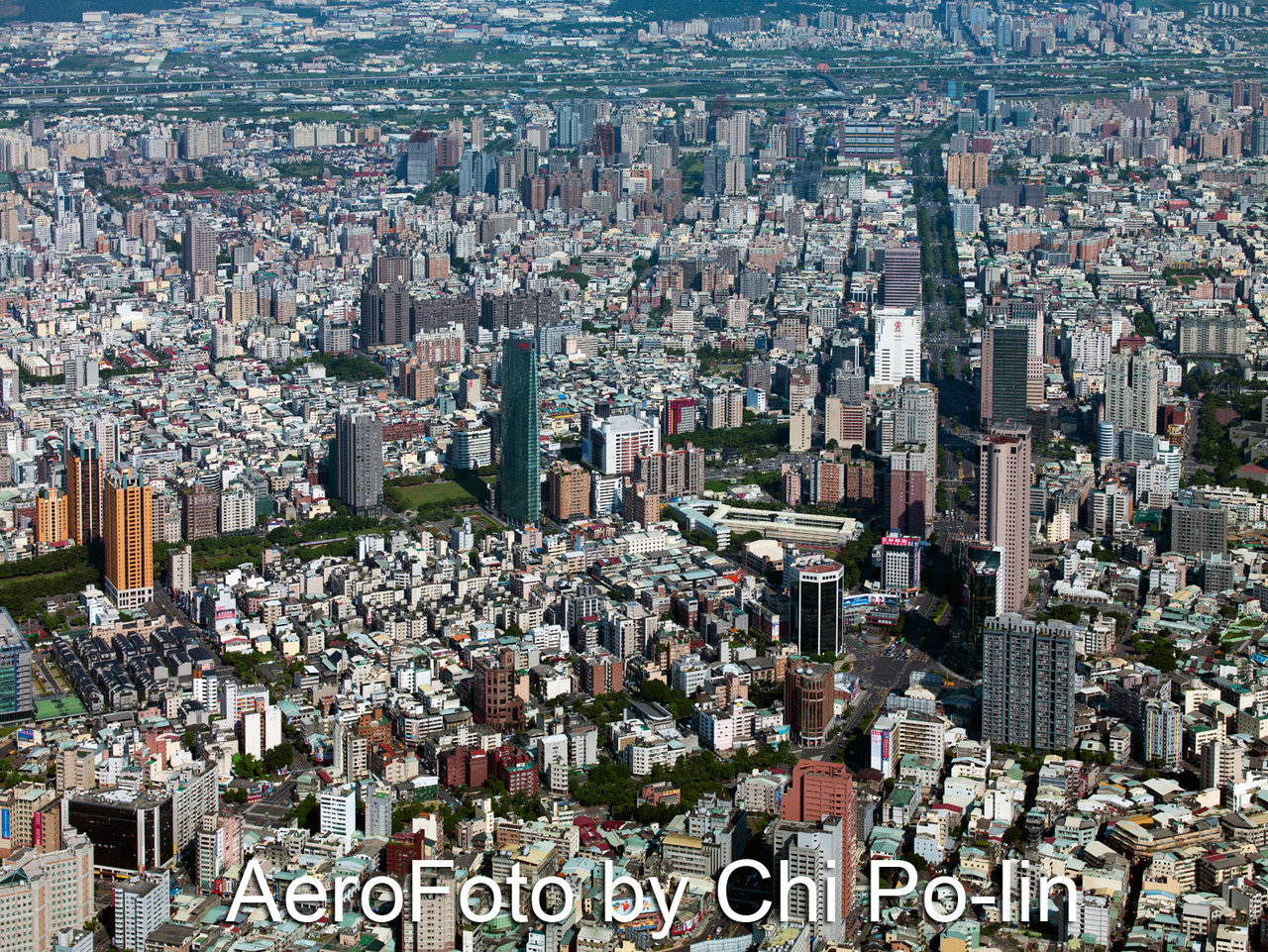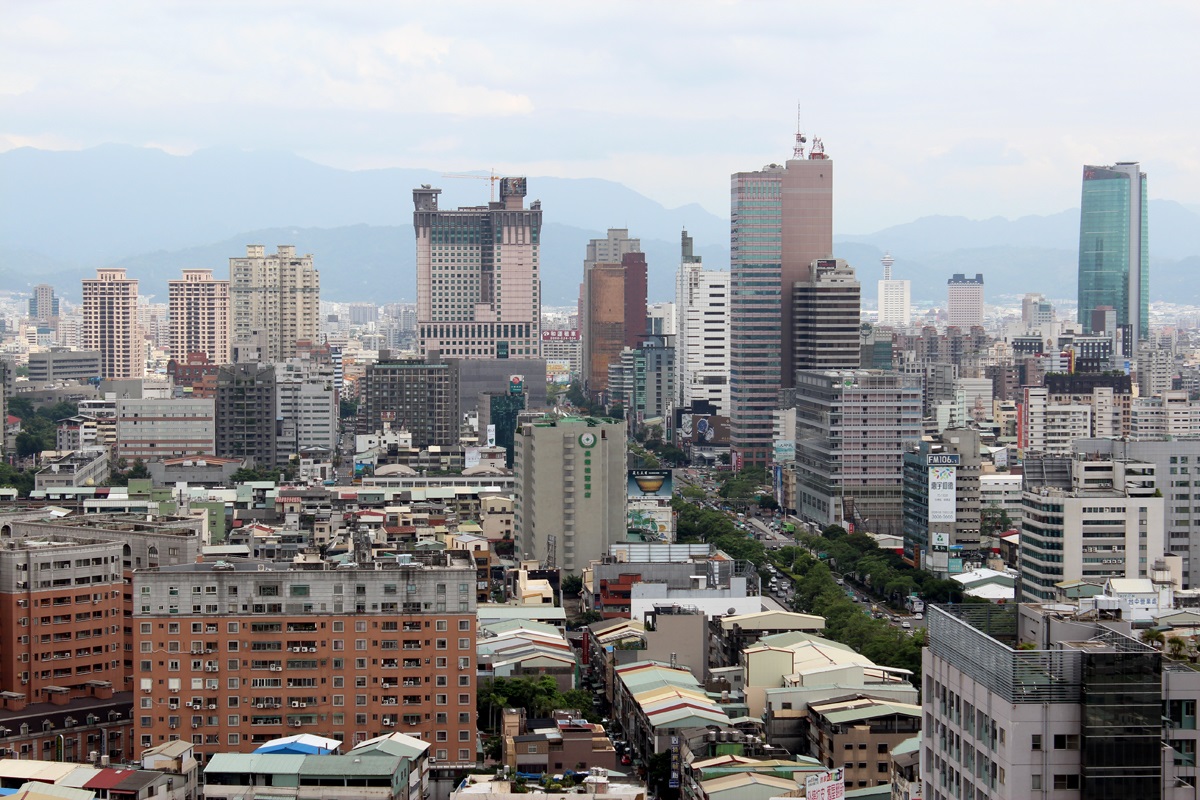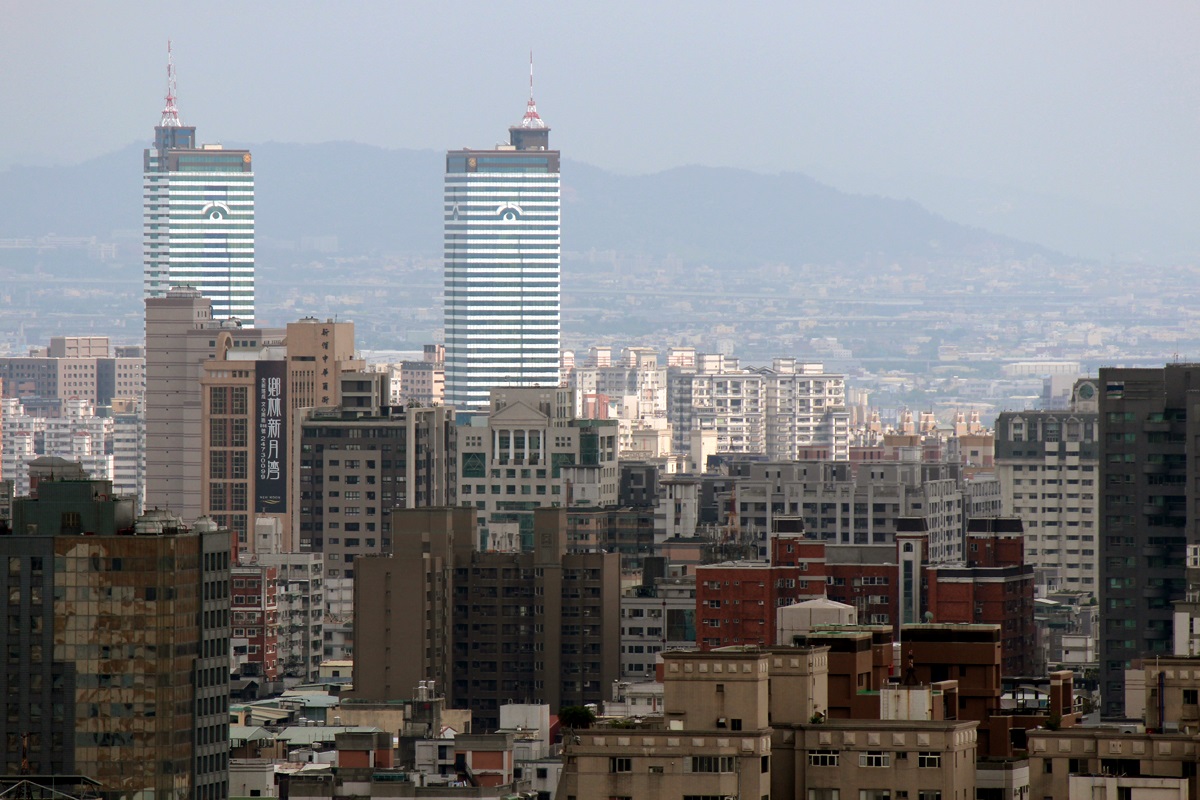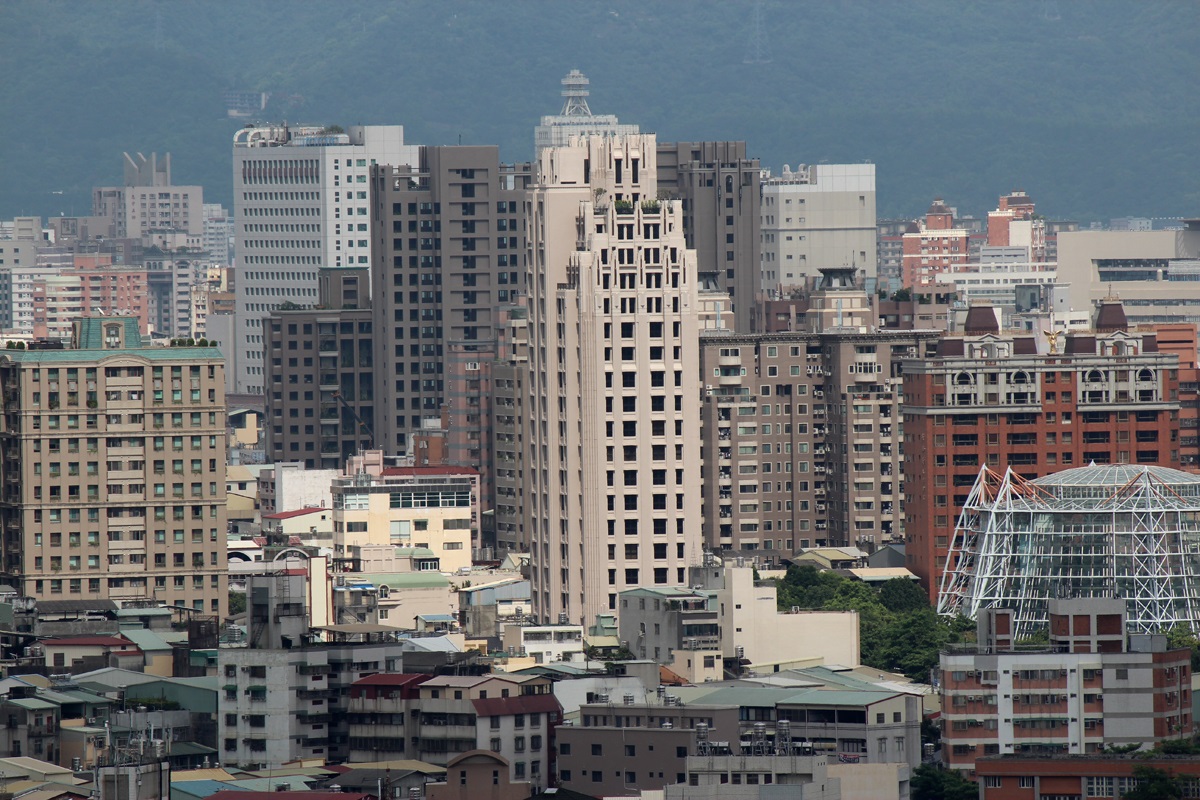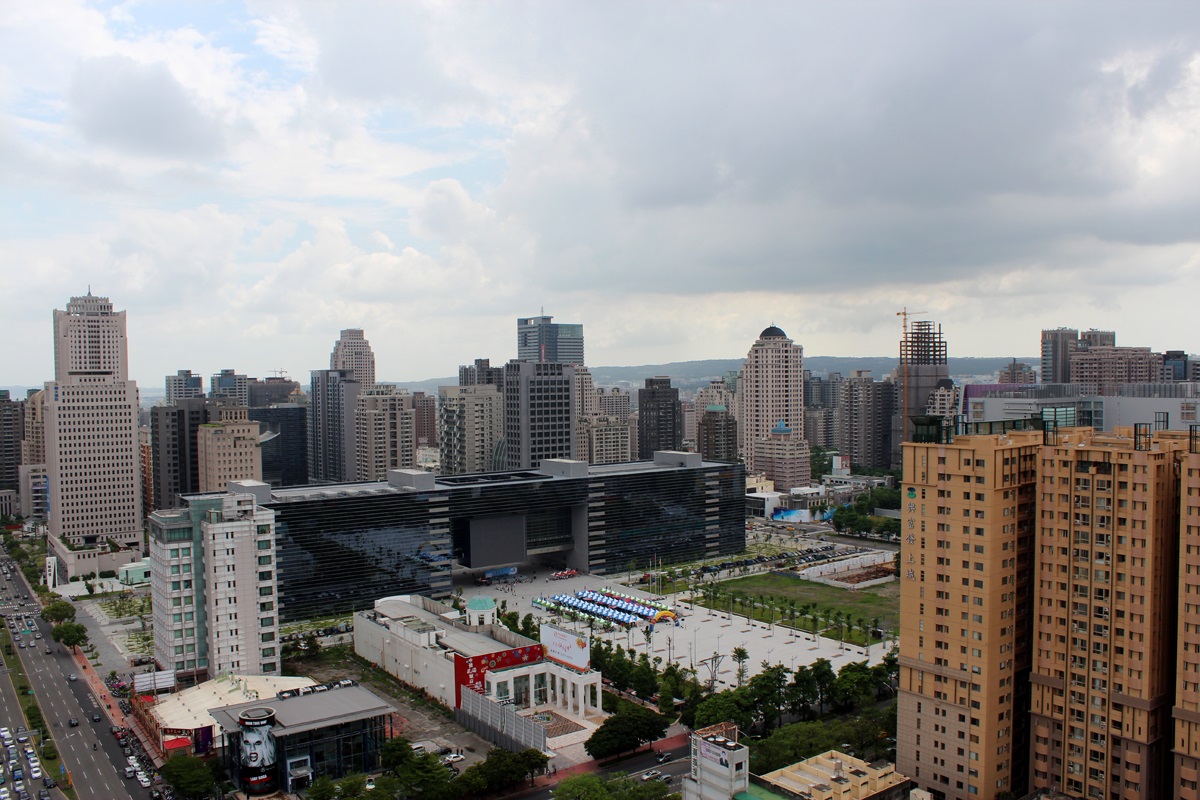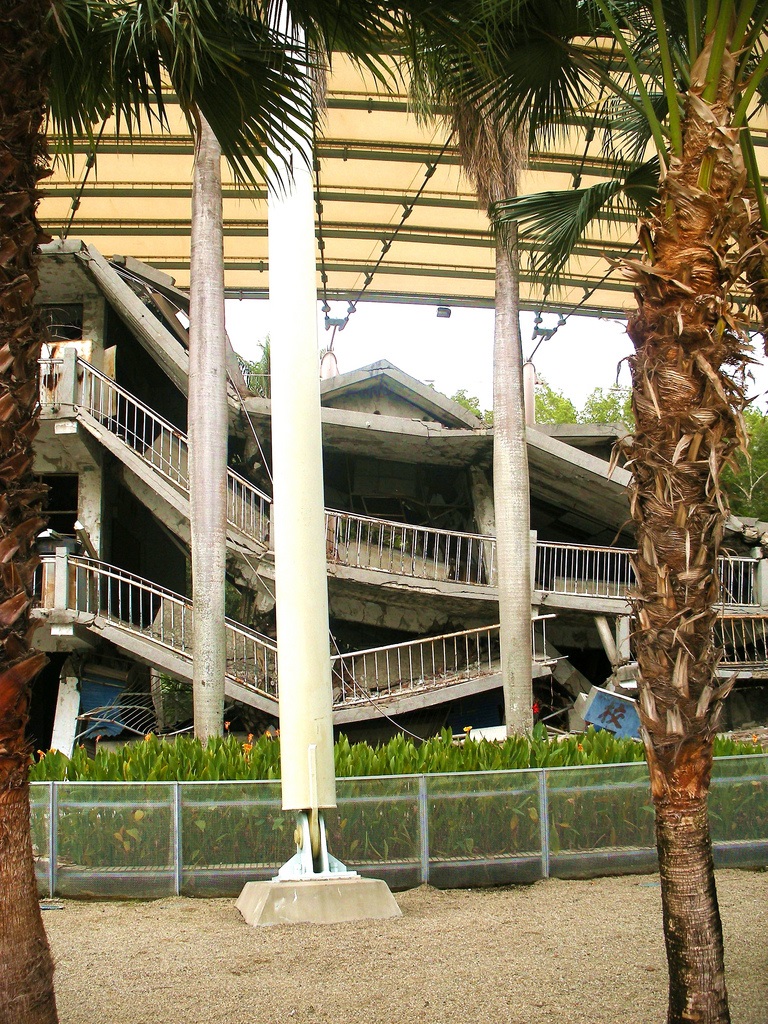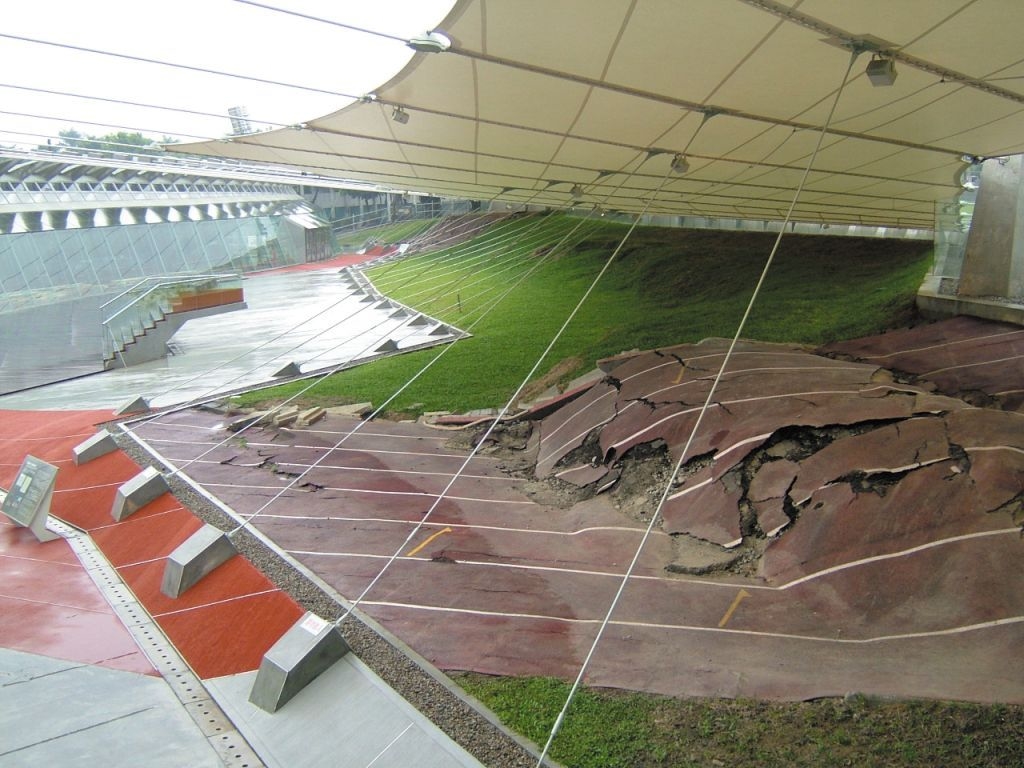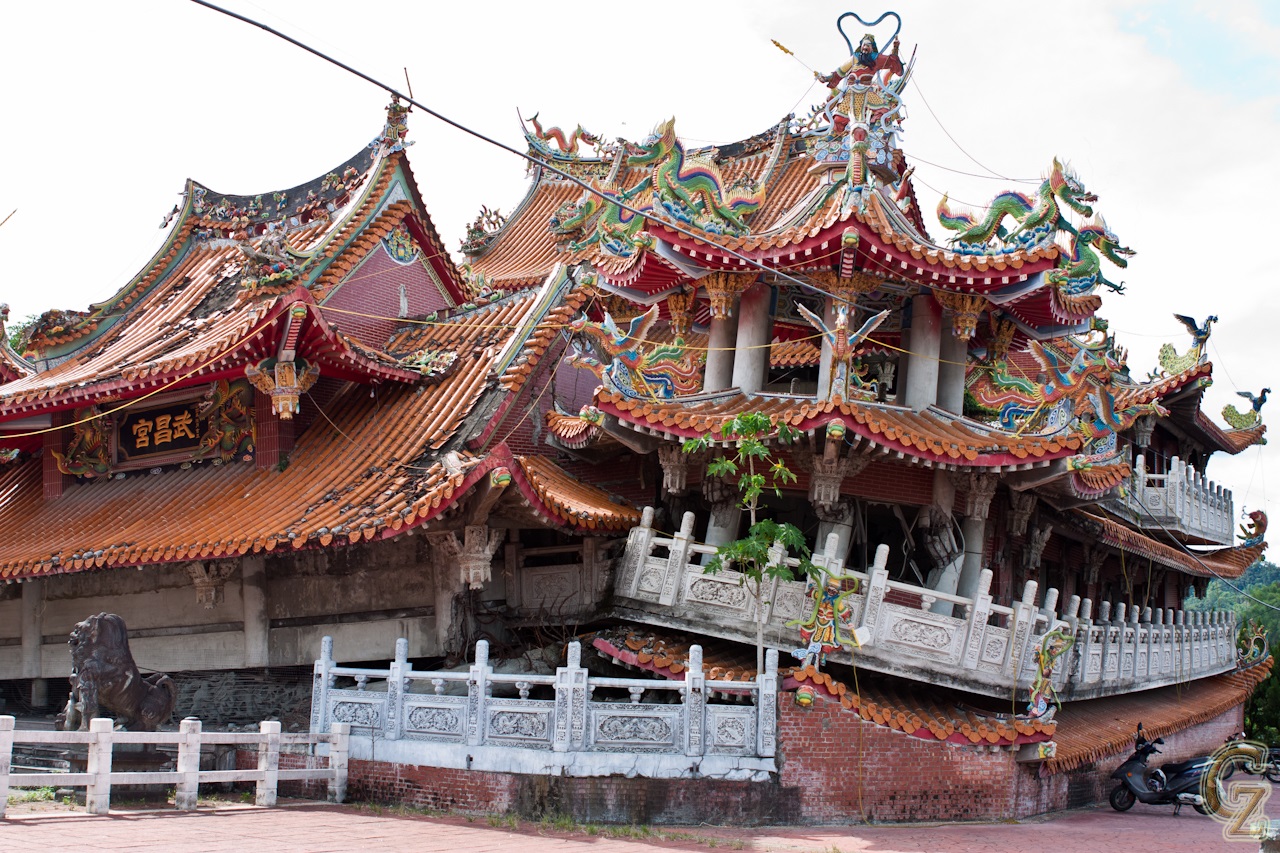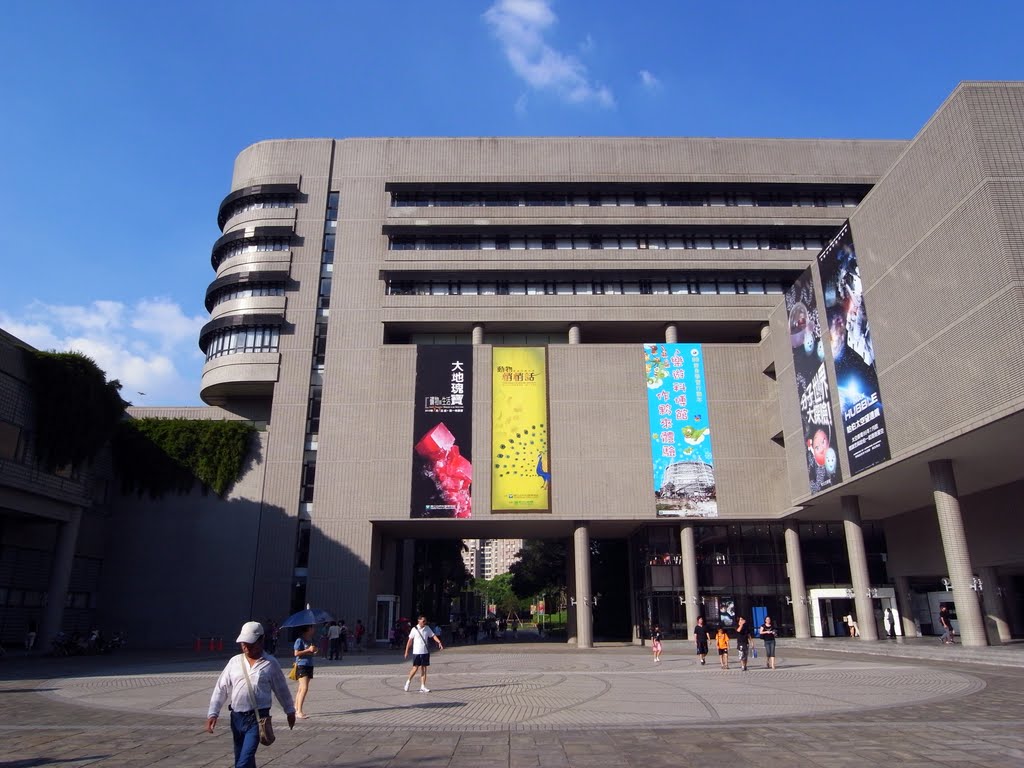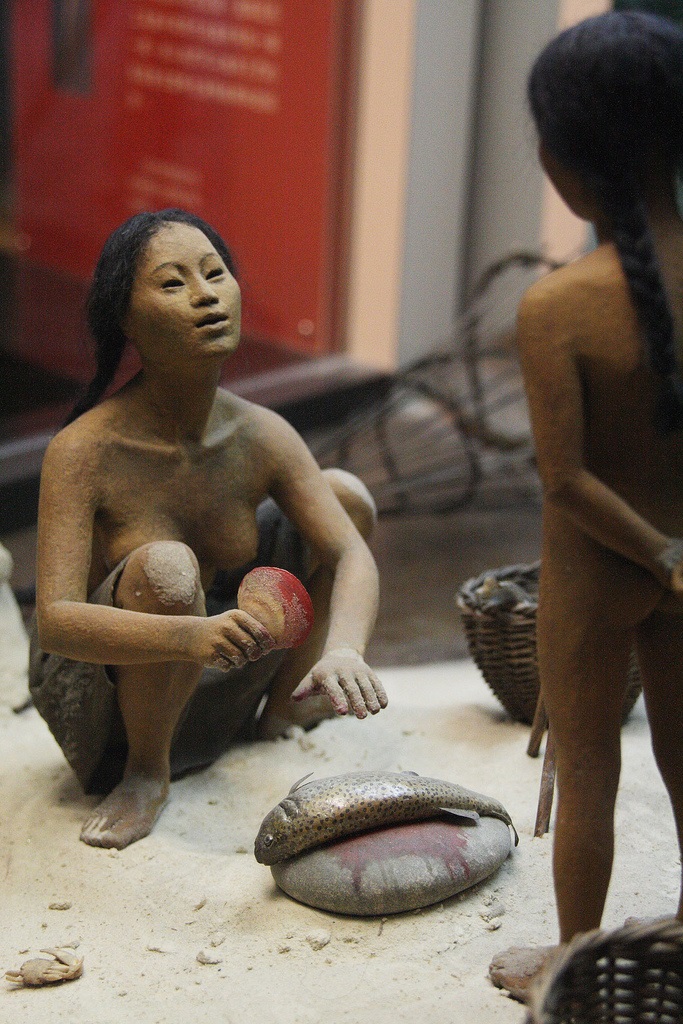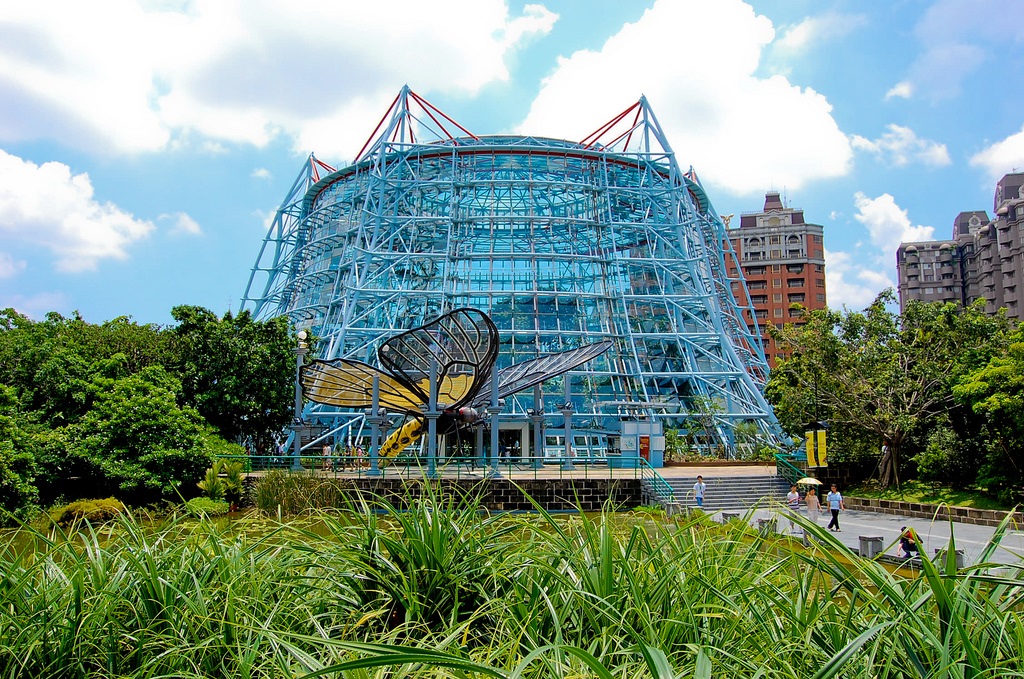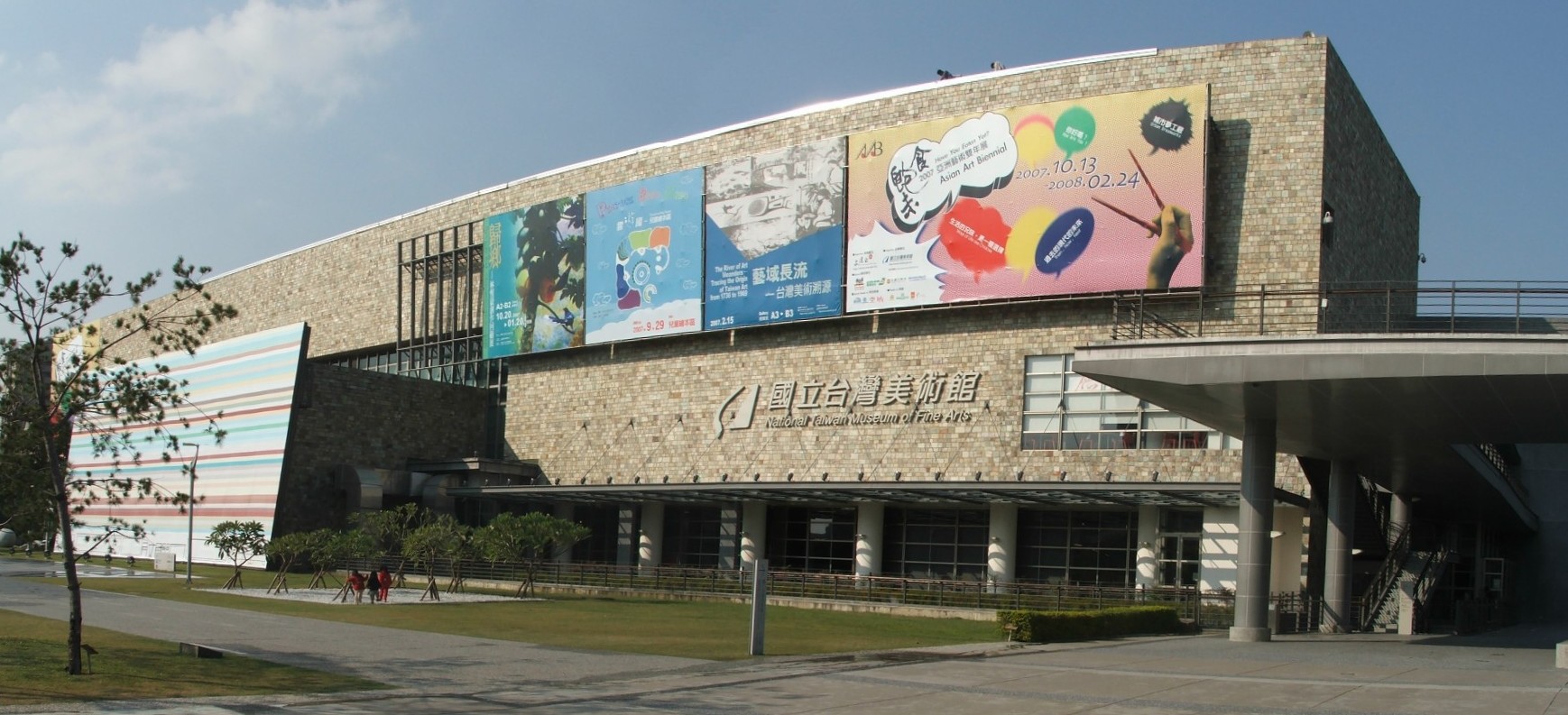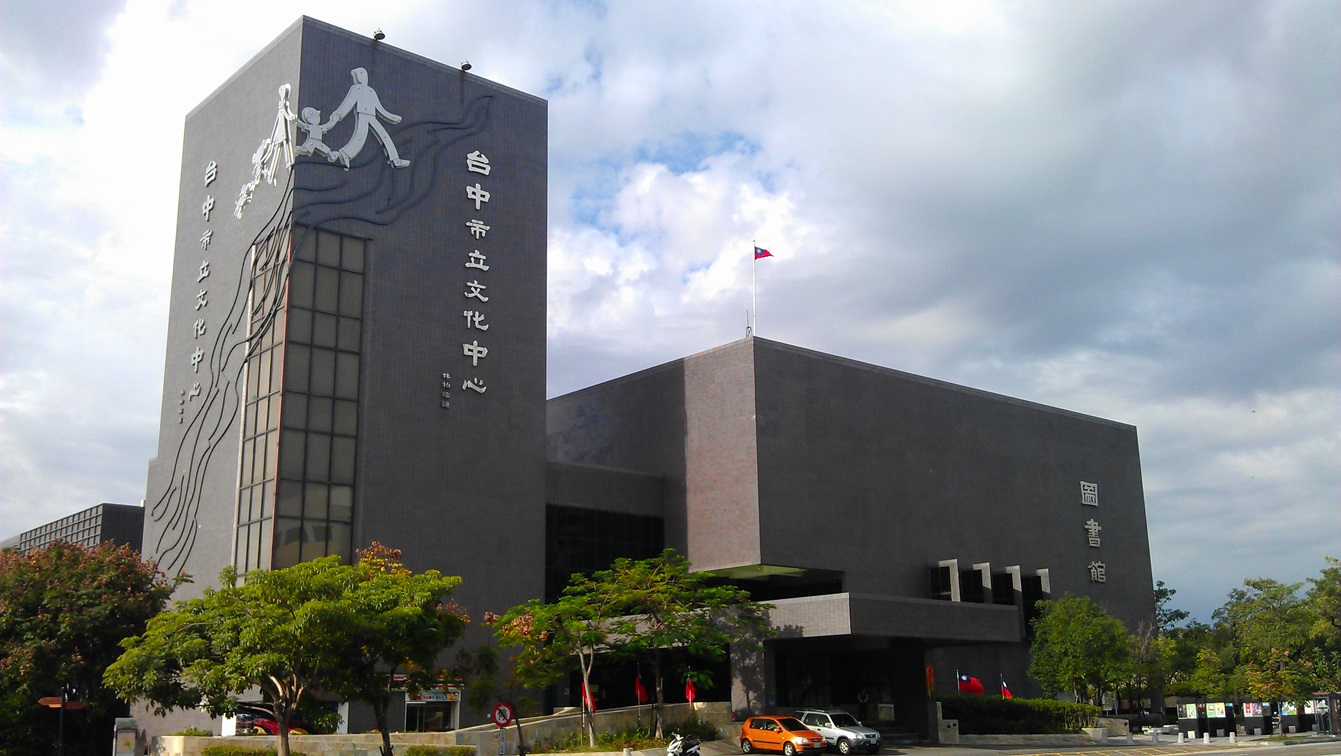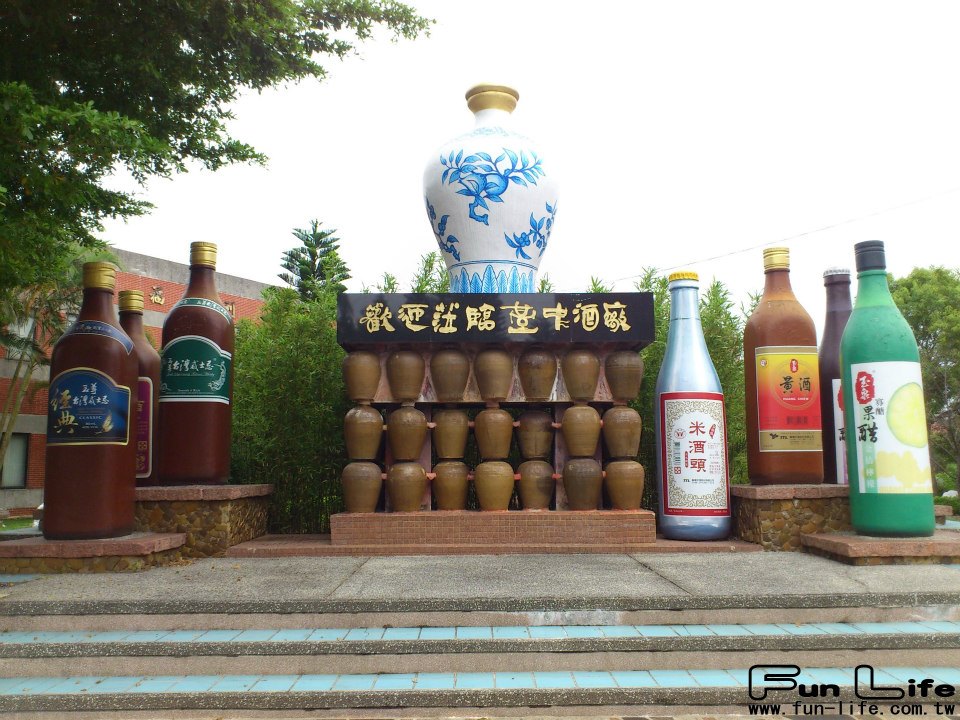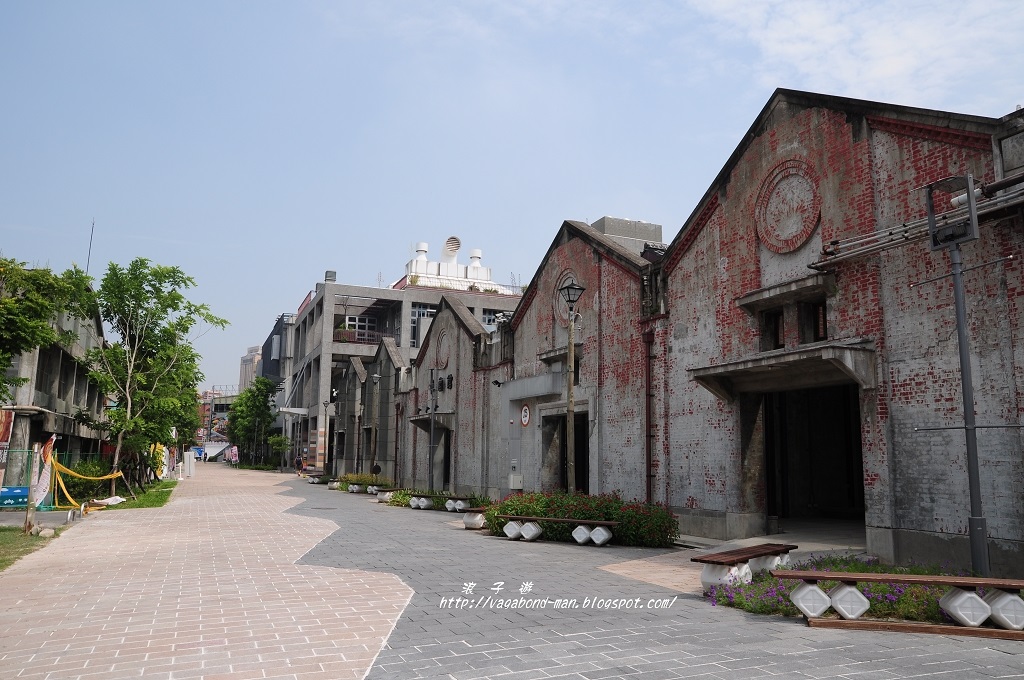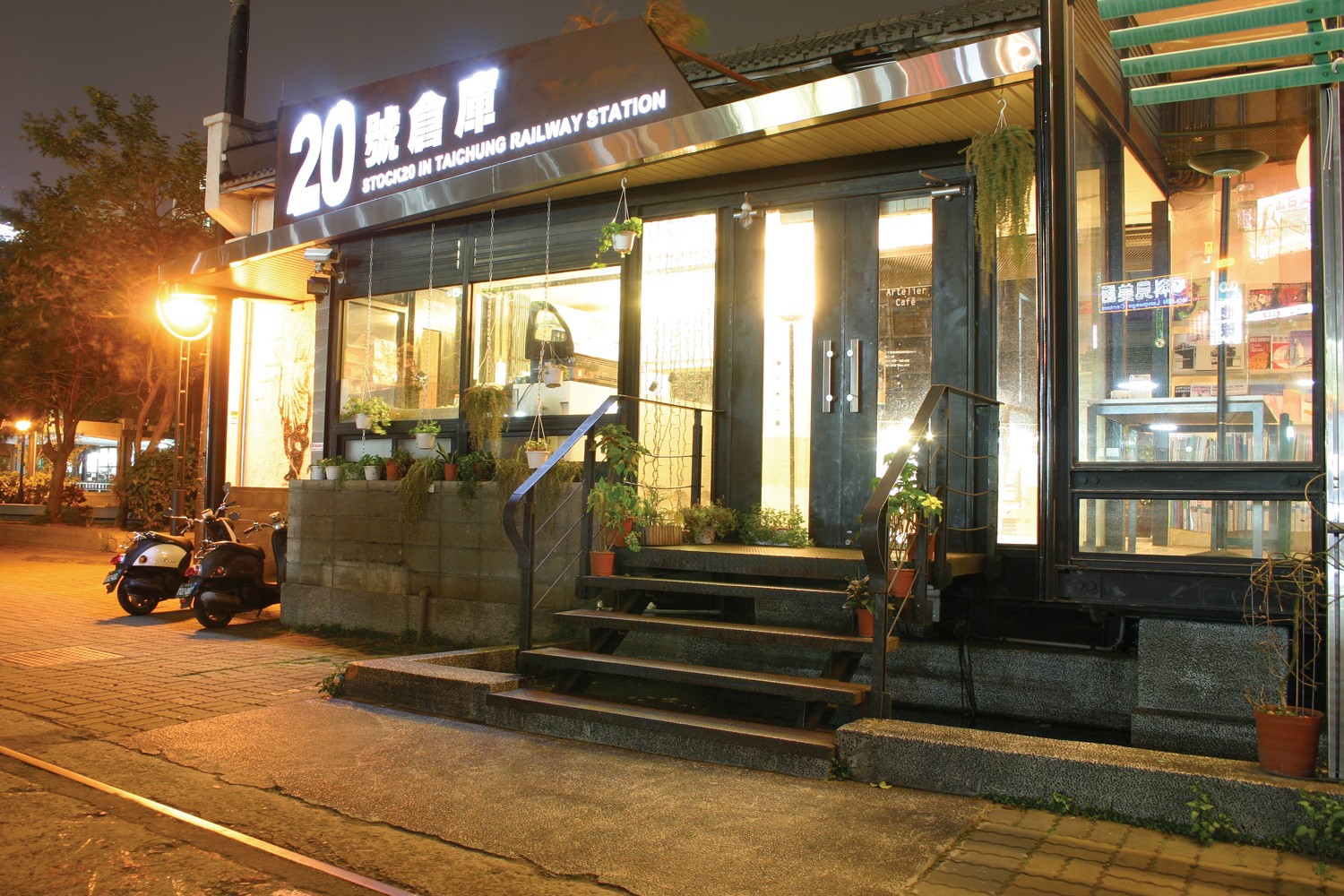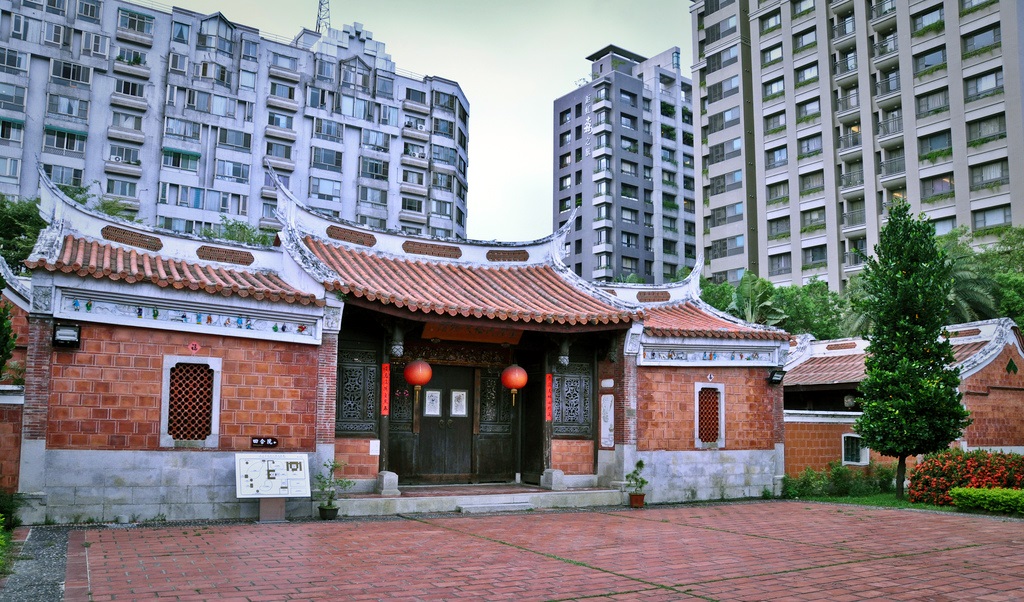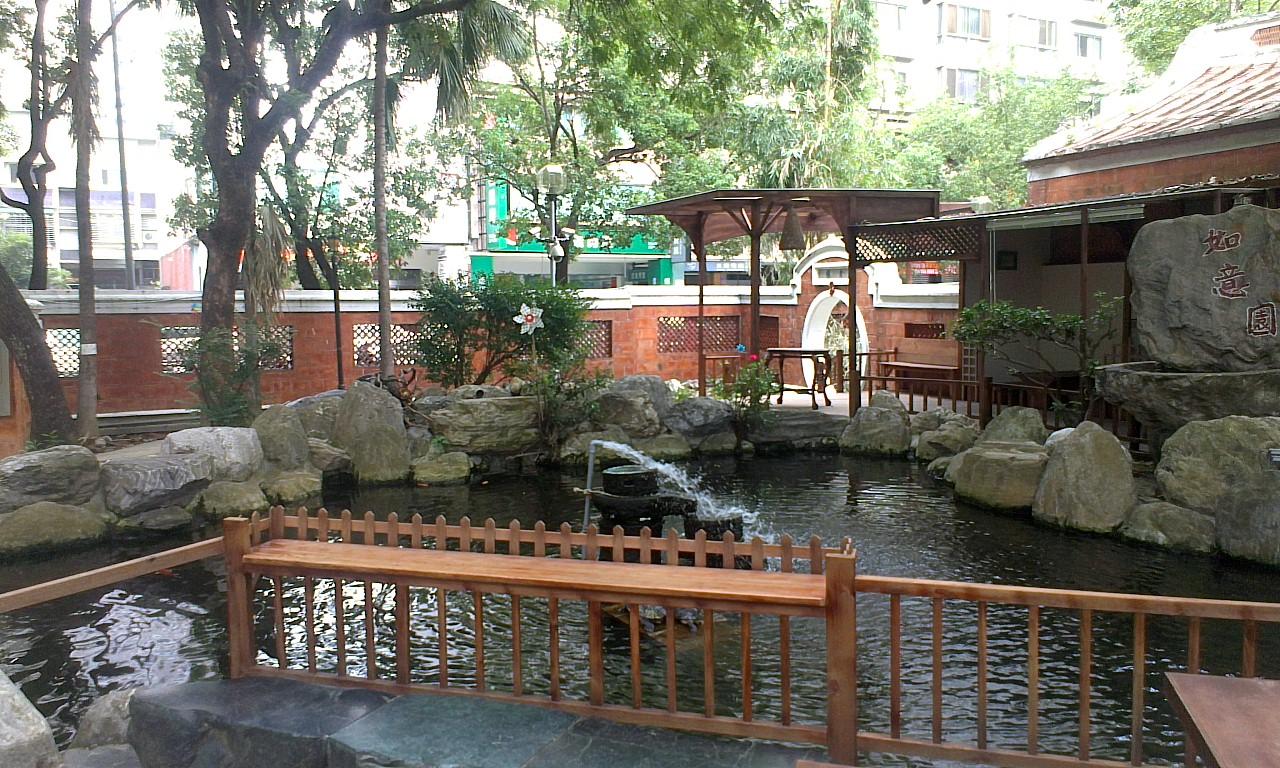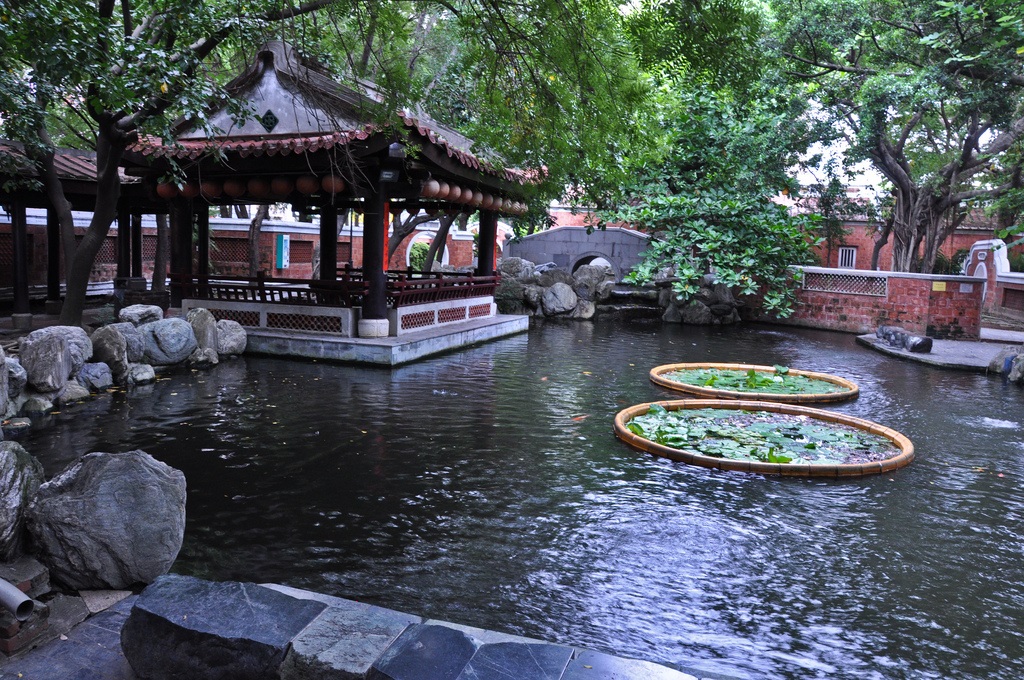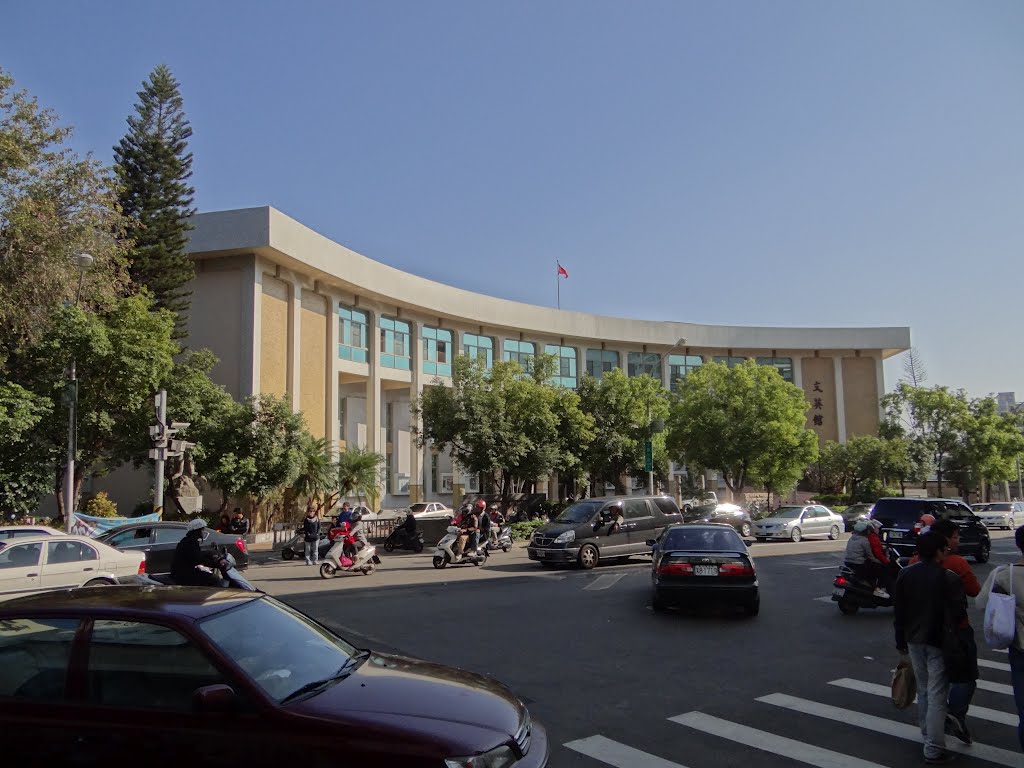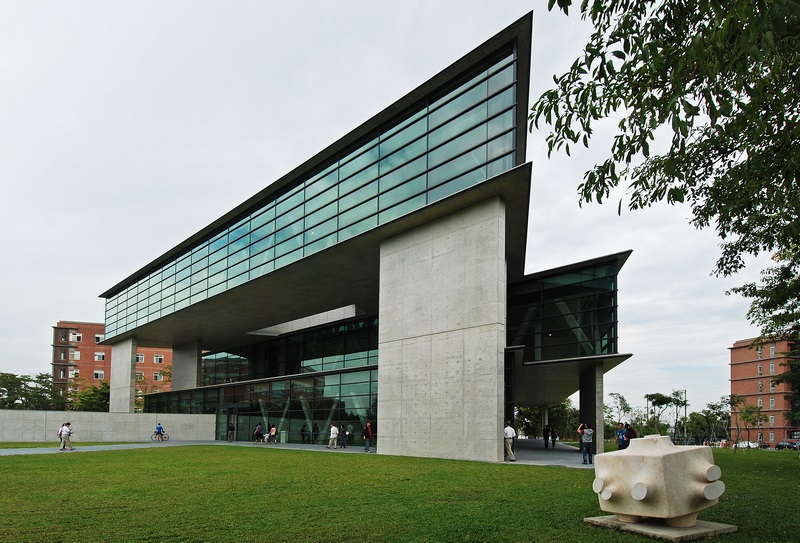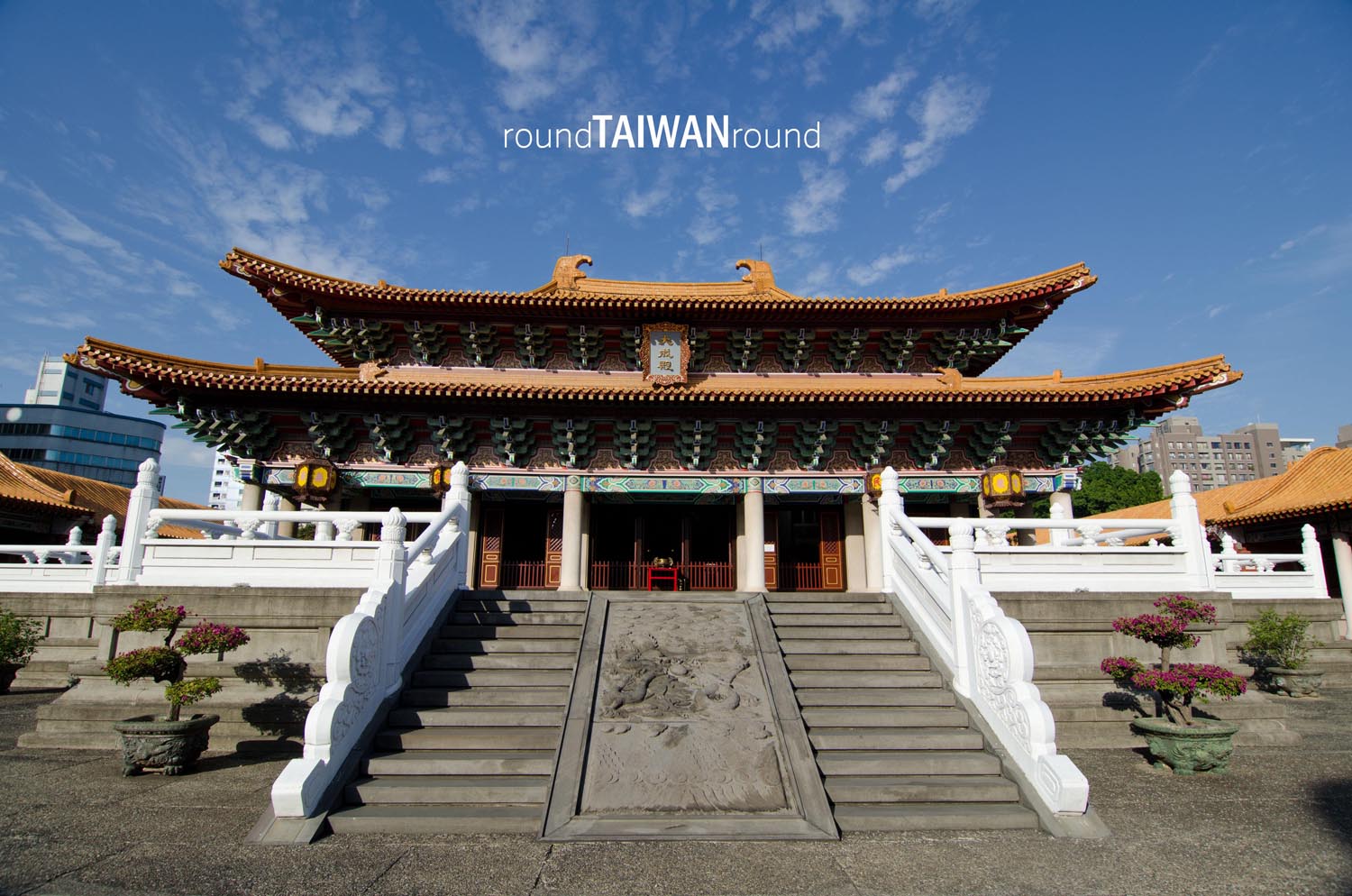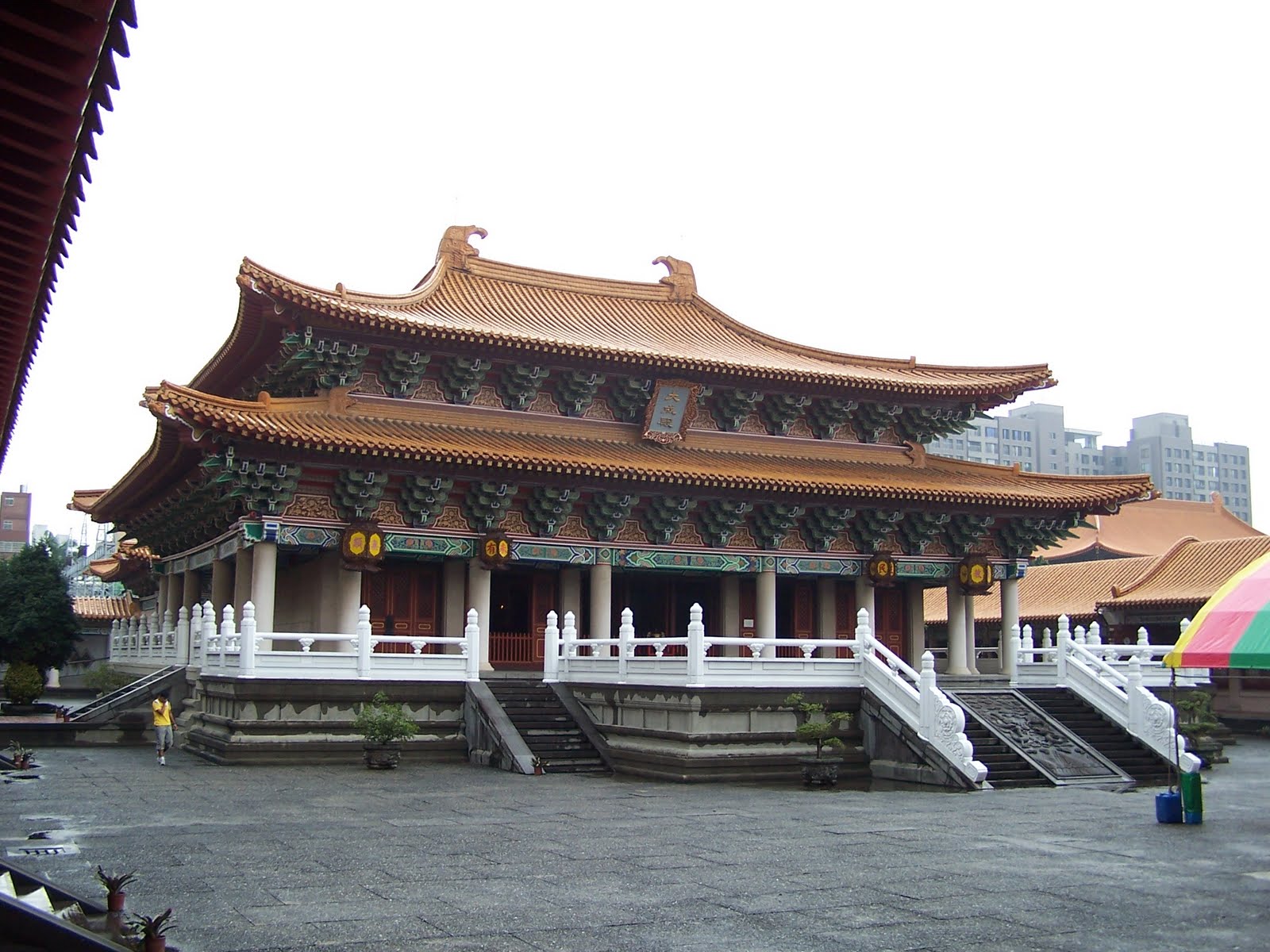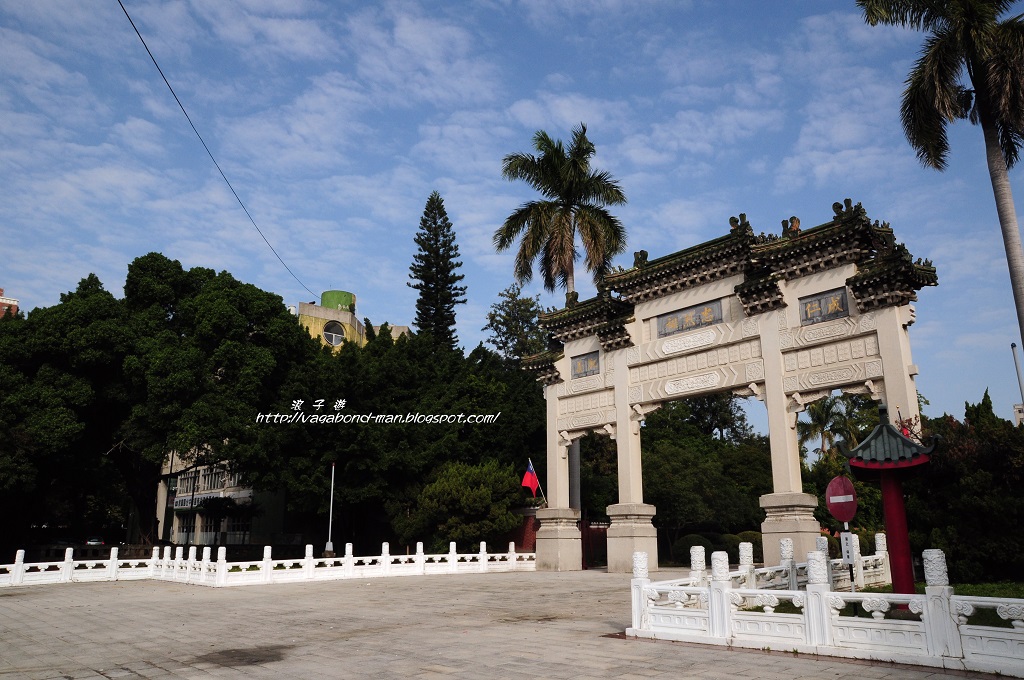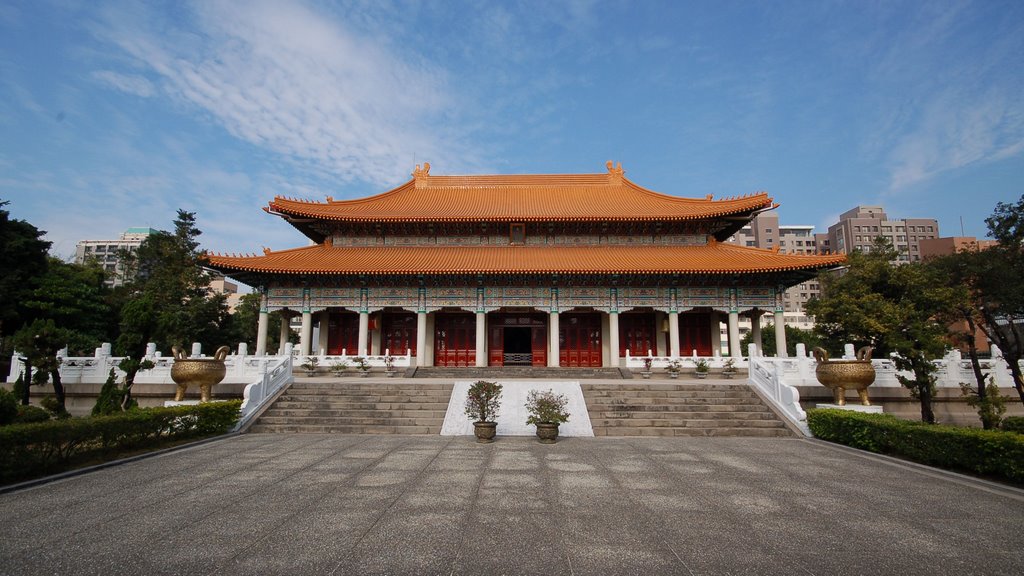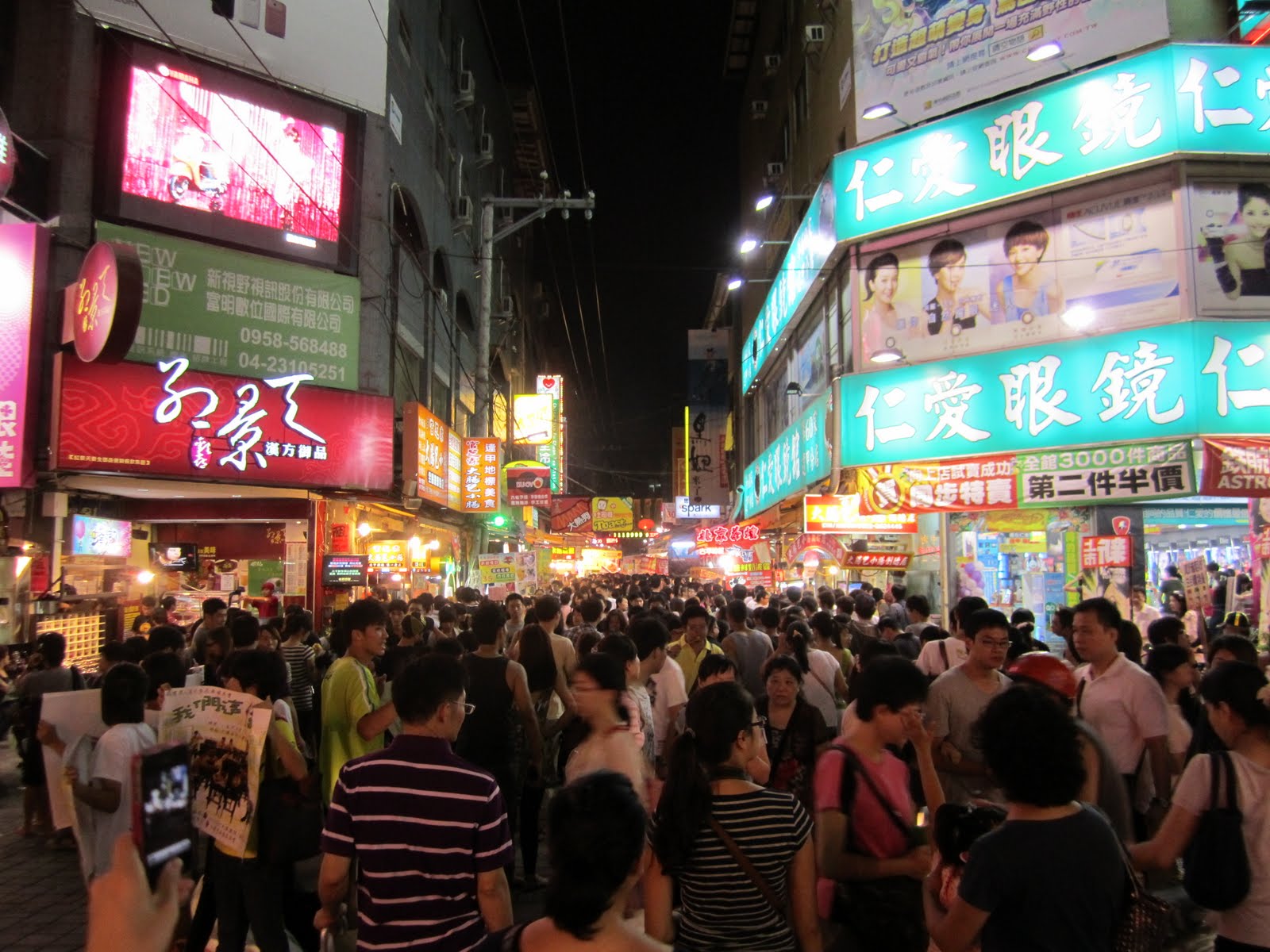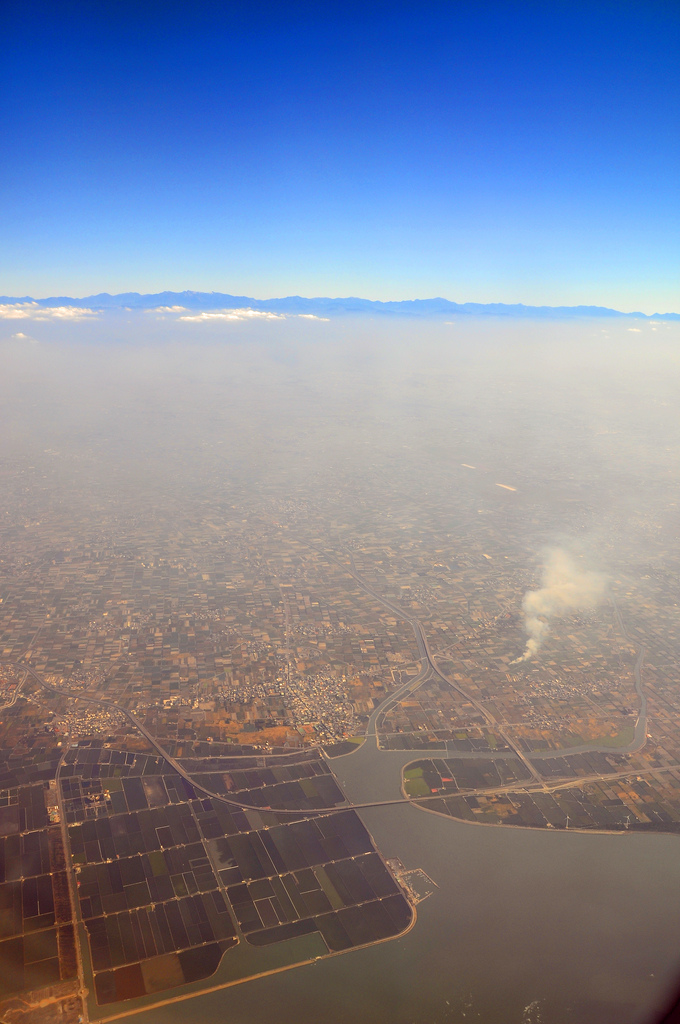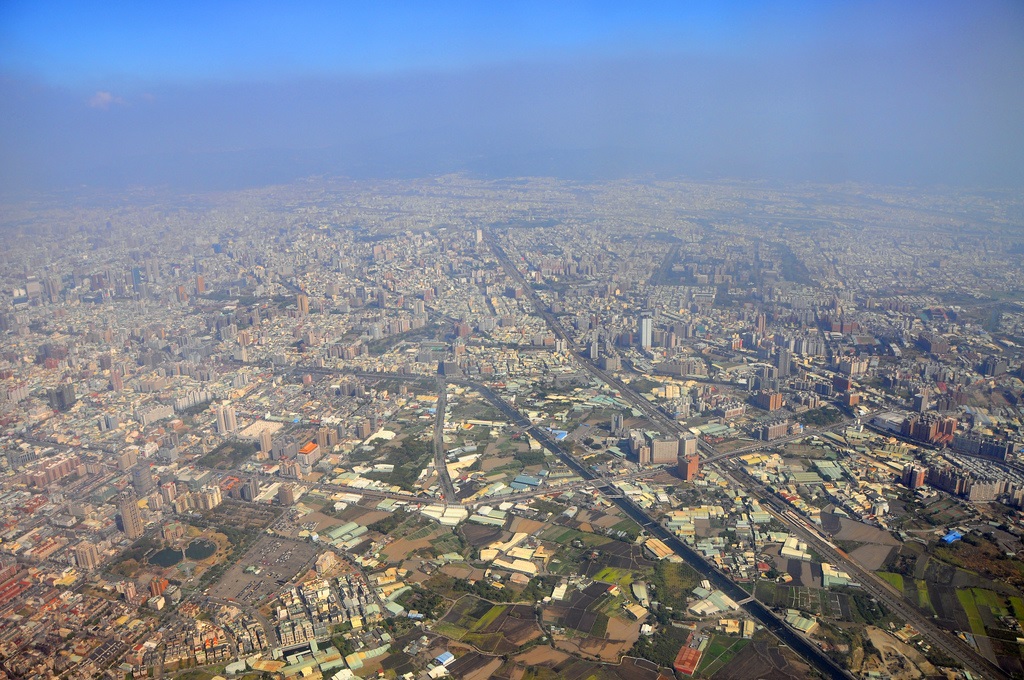 The list of "Top 20 Must-See Attractions of Greater Taichung," included local favorites and famous tourist sites in central Taiwan — Fengjia Business District and Night Market (逢甲商圈), Dajia Chenn Lann Temple (大甲鎮瀾宮), Lishan Mountain (梨山) and Dasyue Shan National Forest Recreation Area (大雪山遊樂區).
Others sites which made the list are: Houfeng and Dongfeng Green Bicycle Ways (后豐及東豐自行車道), Calligraphy Greenway Cultural District (草悟道), Wufeng Lin Family Gardens (霧峰林家花園), Gaomei Wetland (高美濕地), Xinshe Business District (新社商圈), Dakeng Scenic Area (大坑風景區), Taichung Park (台中公園), Guguang Hot Springs (古關溫泉), Yijhong Business District (一中商圈), Luce Memorial Chapel and surrounding cultural district (路思義教堂及藝術商圈), Wanhe Temple (萬和宮), Lecheng Temple (樂成宮), Dongshi Forest Park (東勢林場) Yuemei Tourism Sugar Factory (月眉觀光糖廠), Lihpao Land Park (麗寶樂園) and Taichung Rail Station Business District.
The bureau said visitors can find out more about these places through a free booklet "Greater Taichung is Fun — Top 20 Must-See Attractions" available around the city in city government offices and at four tourist information centers.
According to the bureau, Taichung district offices offered a preliminary list of 90 well-known sites as candidates for the poll, from which experts then selected 40 for the public to vote on. The voting accounted for 30 percent of the overall grading, while assessment by the experts accounted for 70 percent, the bureau said.
The poll was conducted from Sept. 4 through Oct. 31 and attracted several million votes nationwide, said Chang Ta-chun (張大春), head of the Tourism and Travel Bureau.
http://www.taipeitimes.com/News/taiwan/archives/2012/12/22/2003550746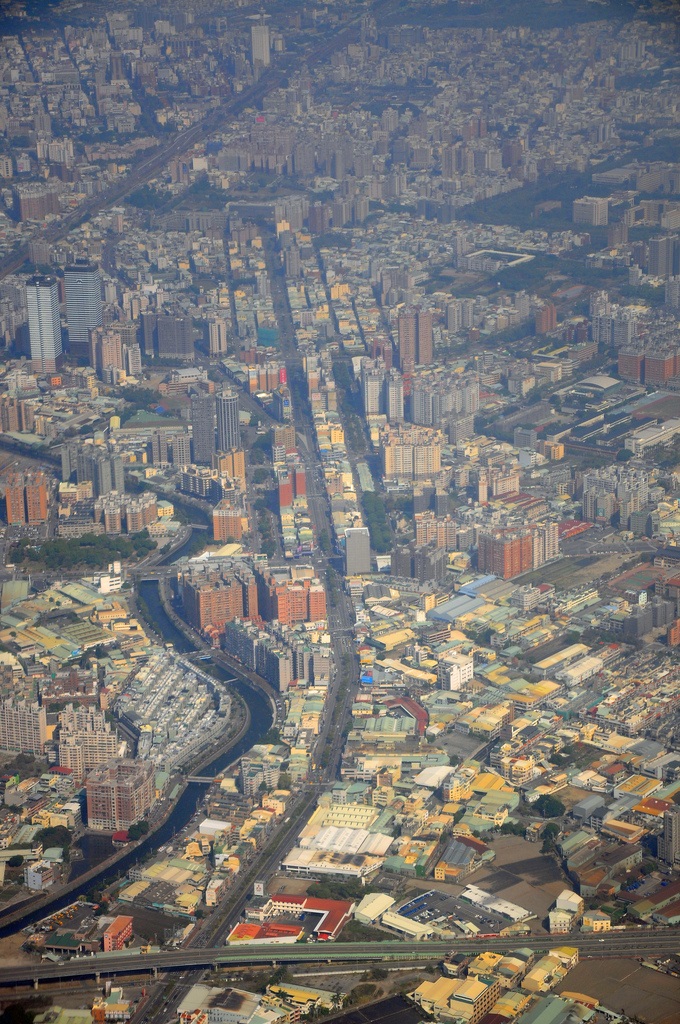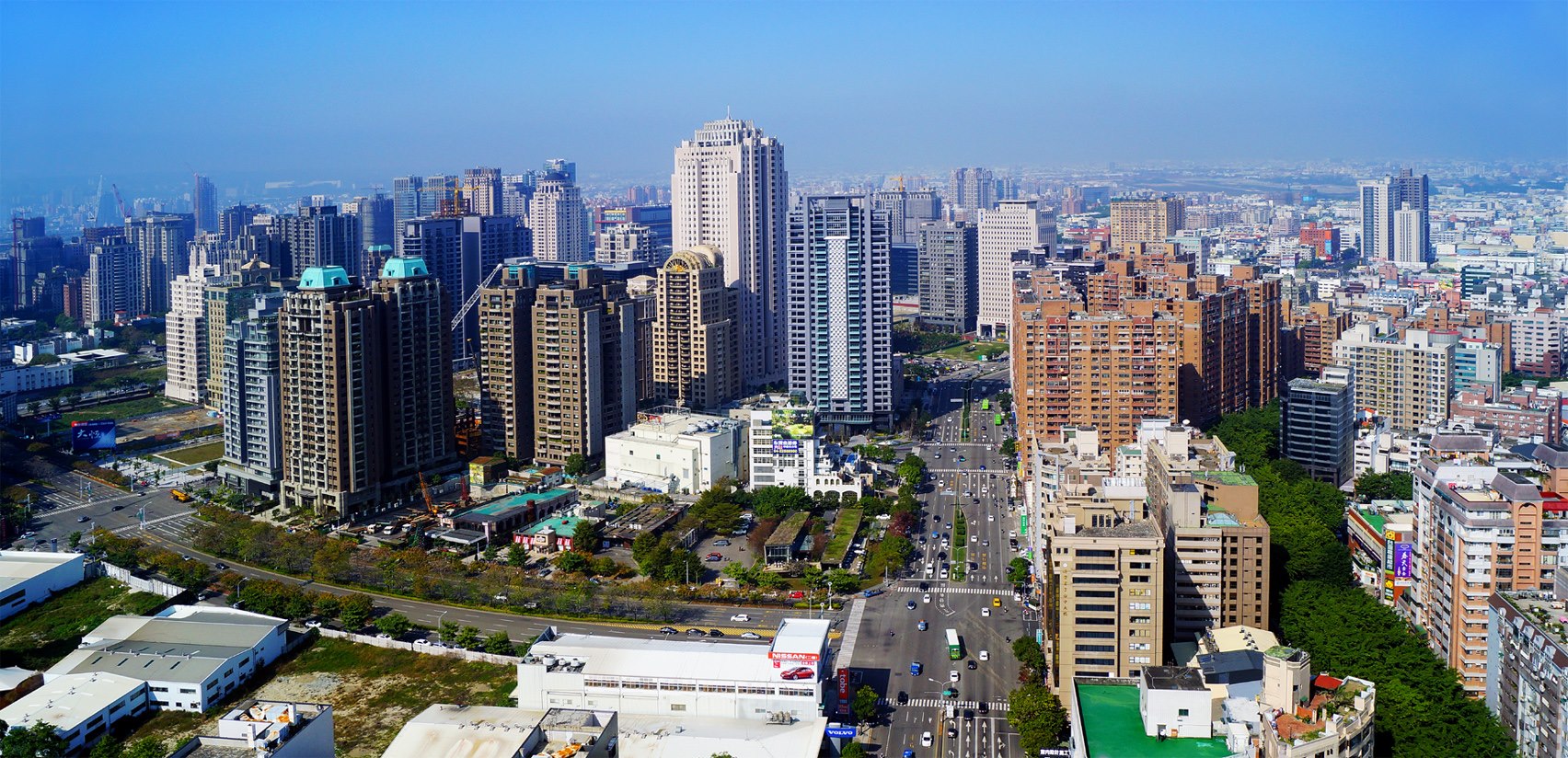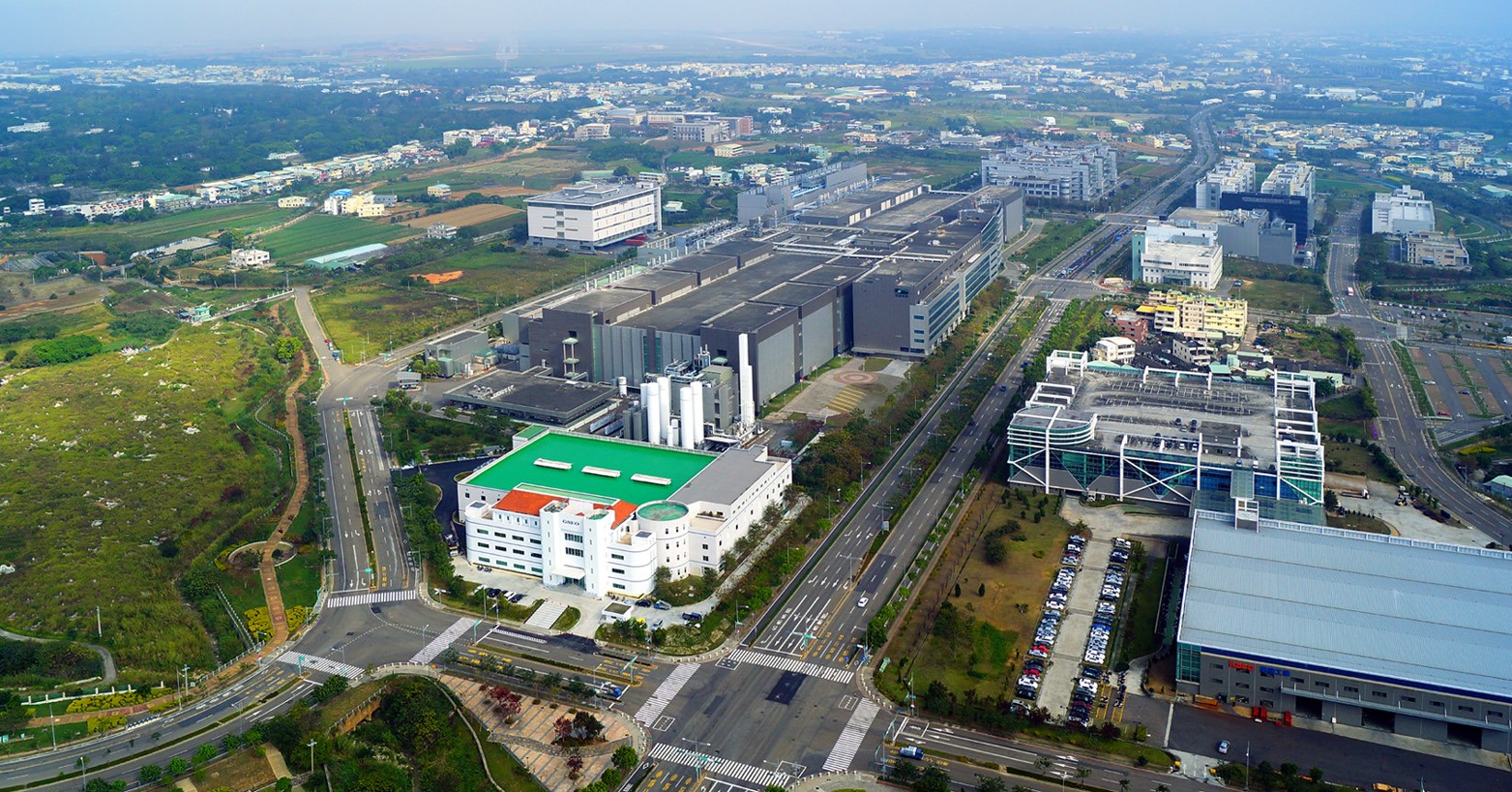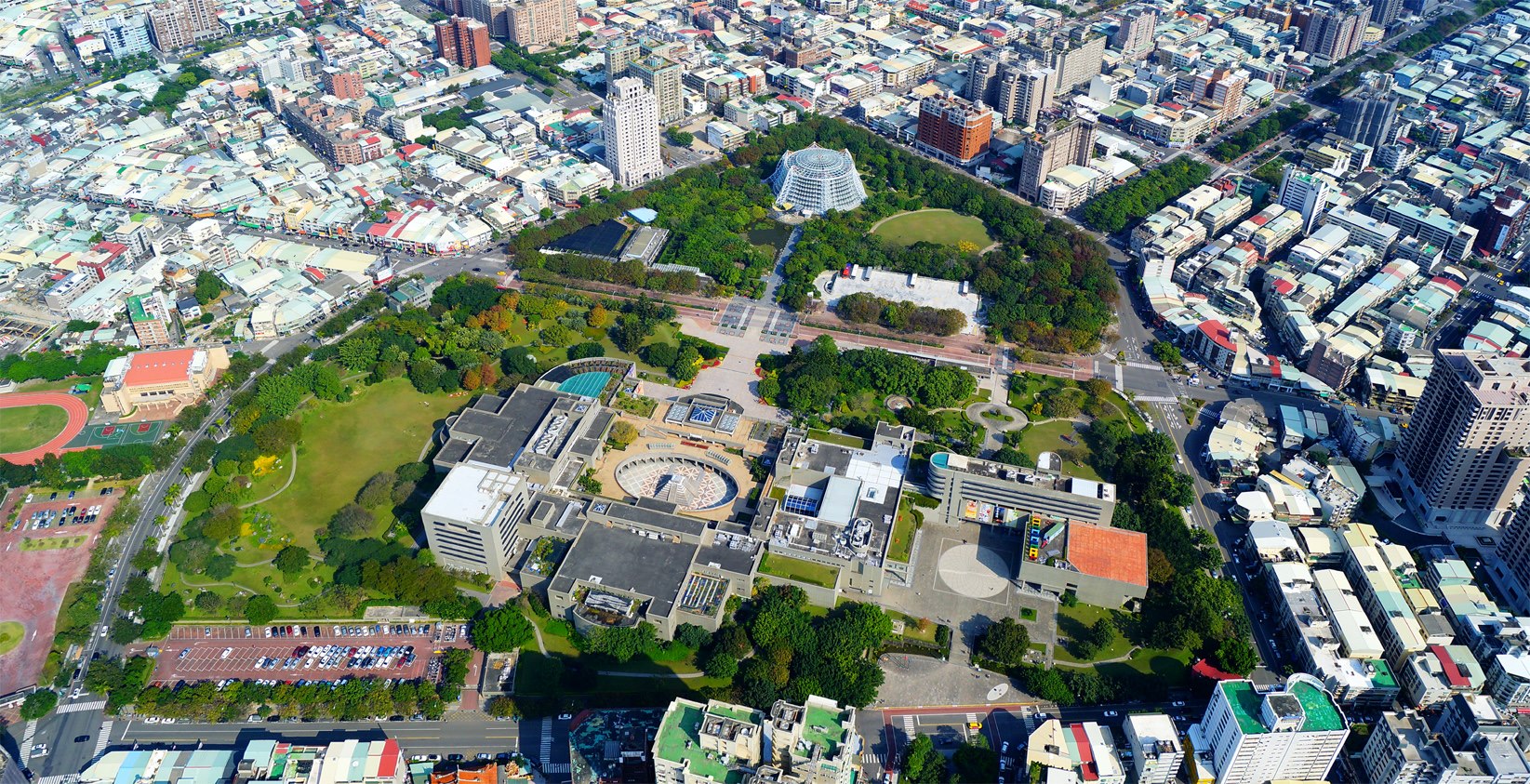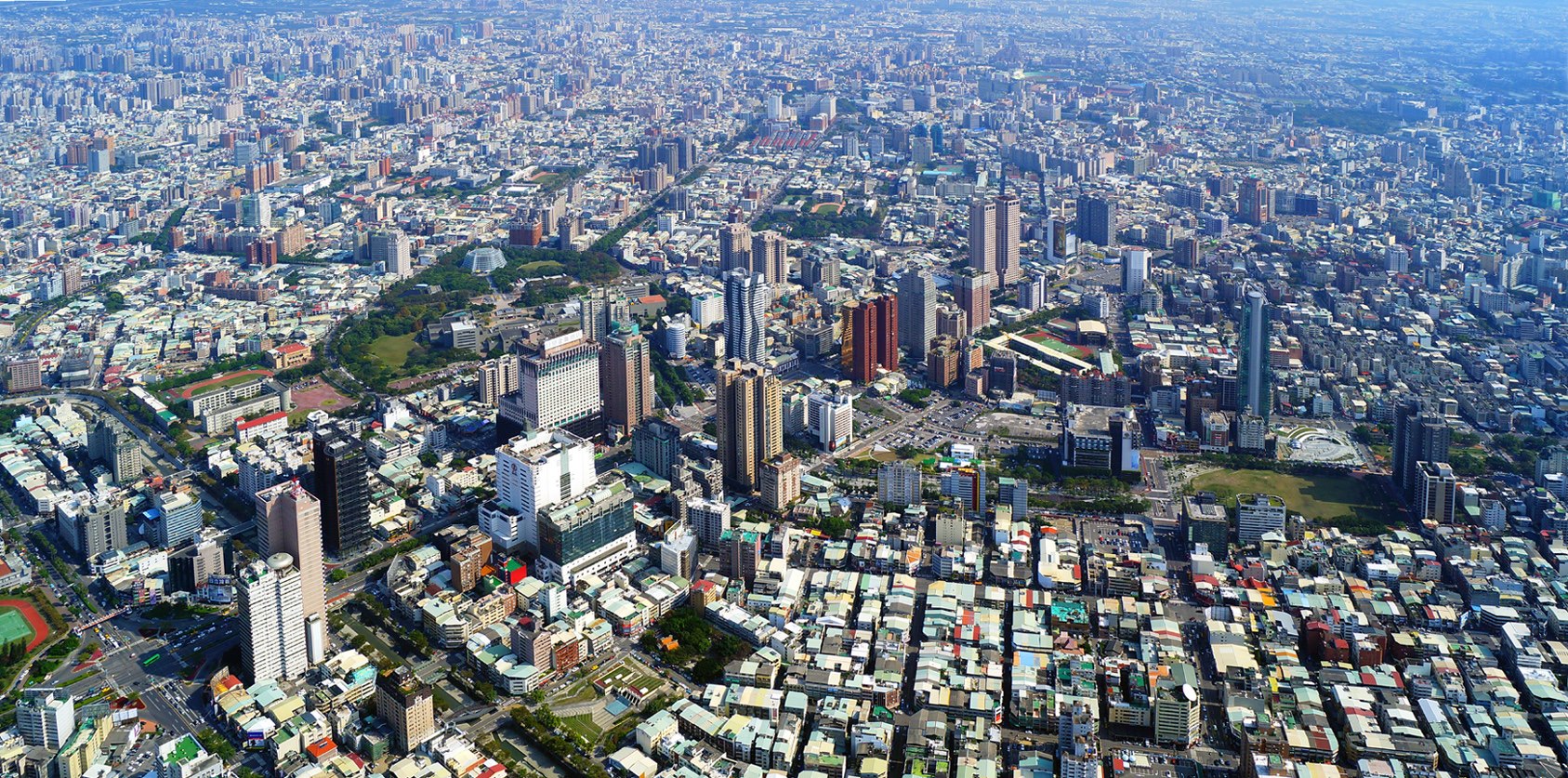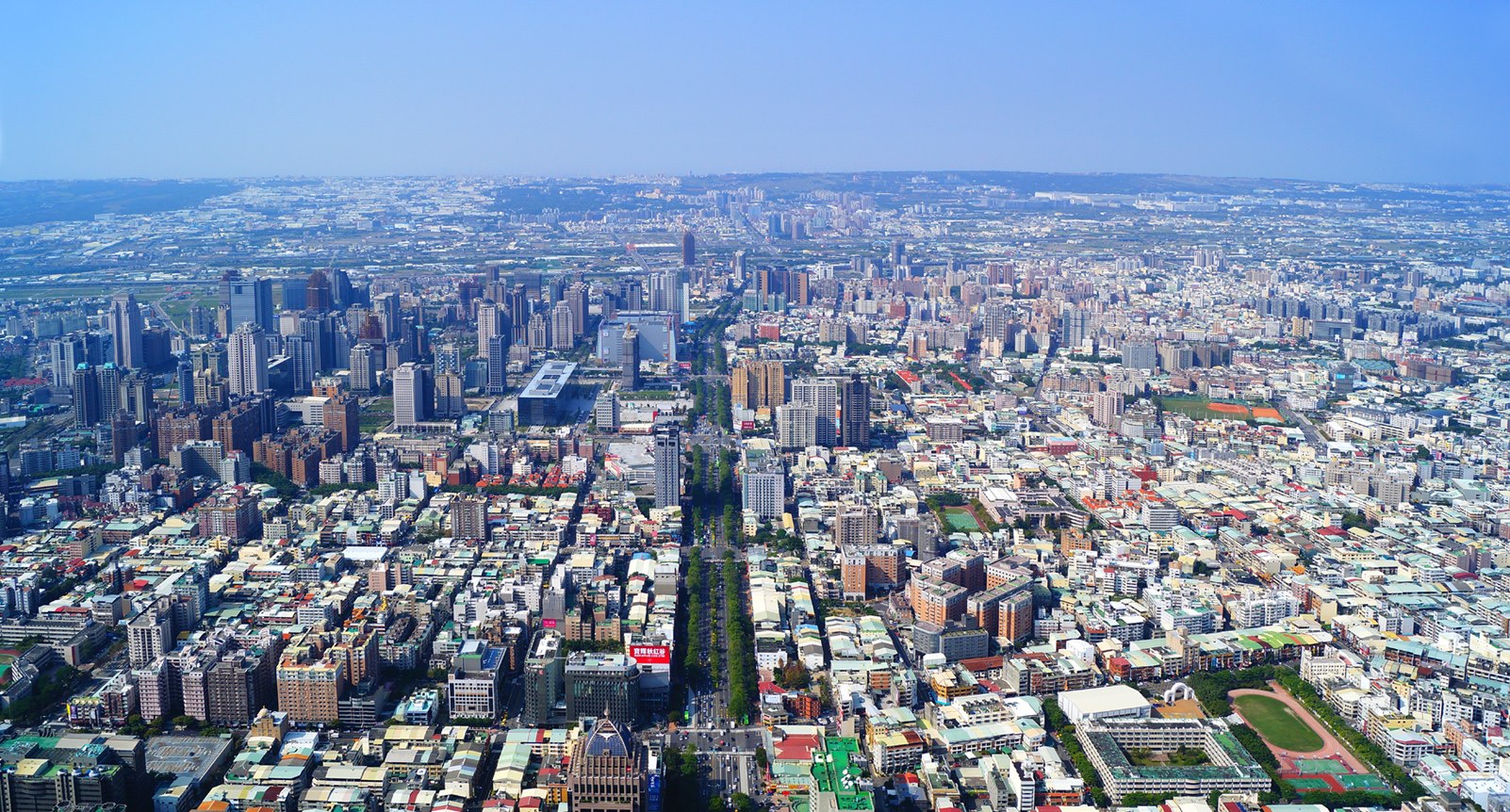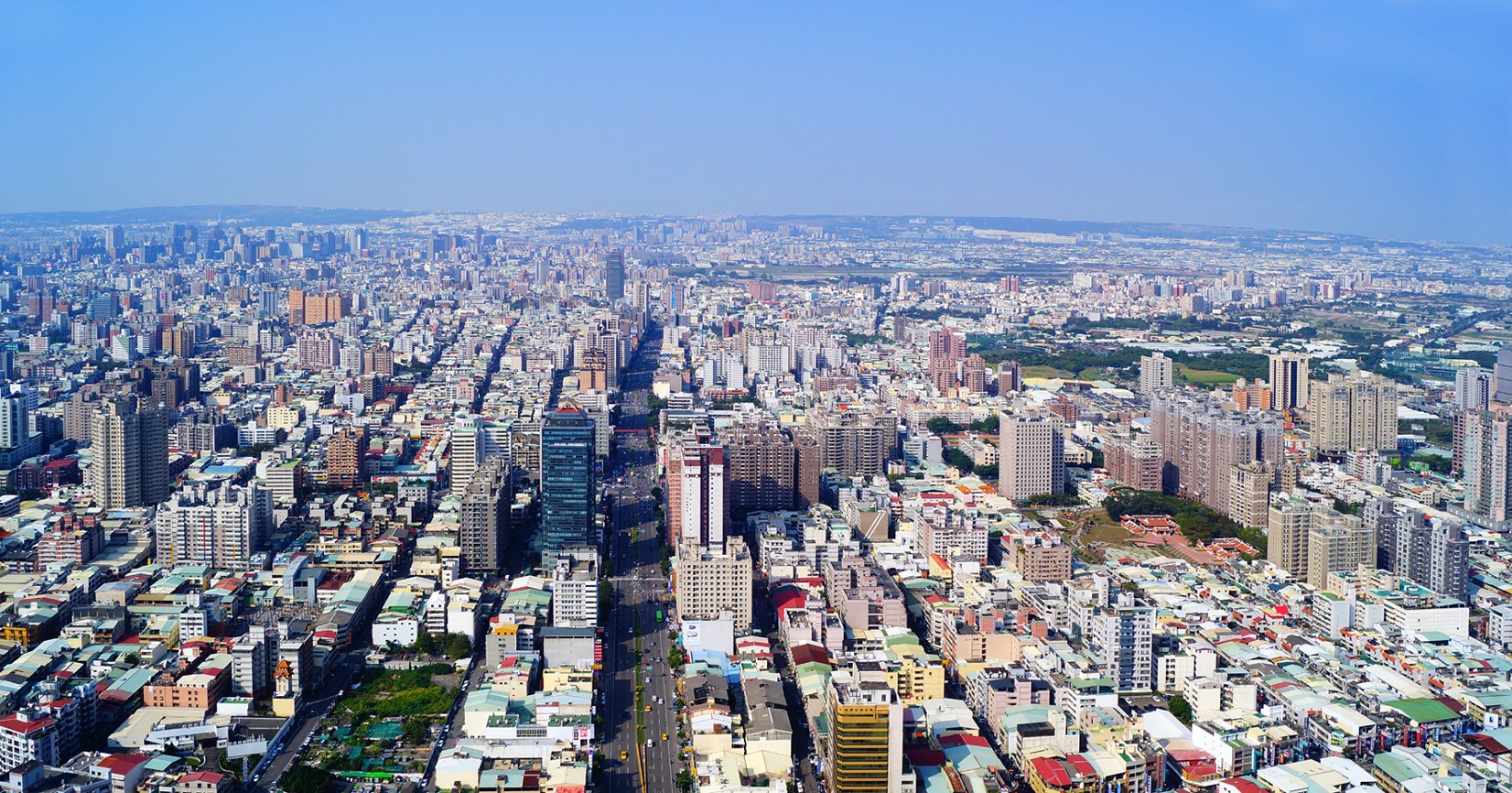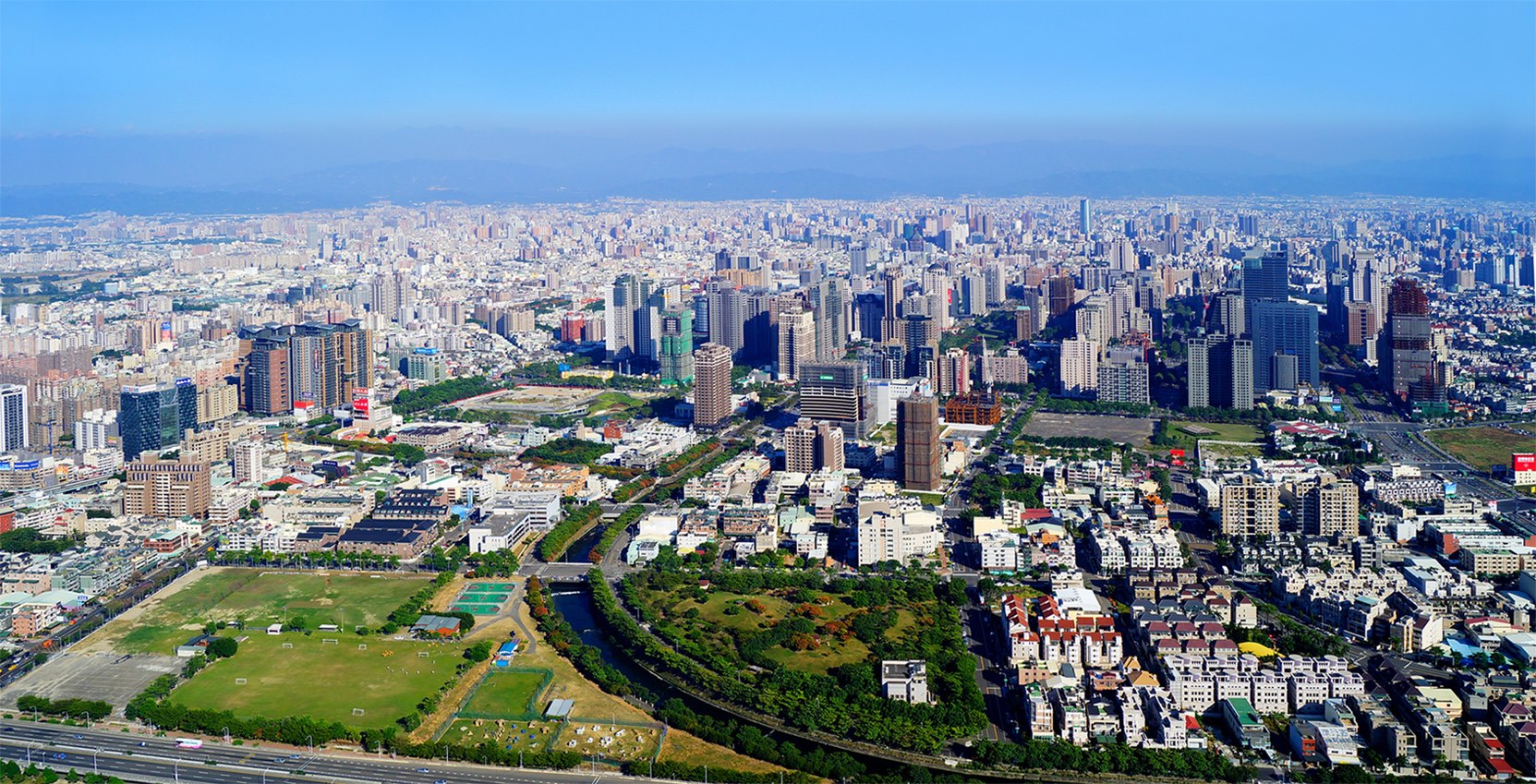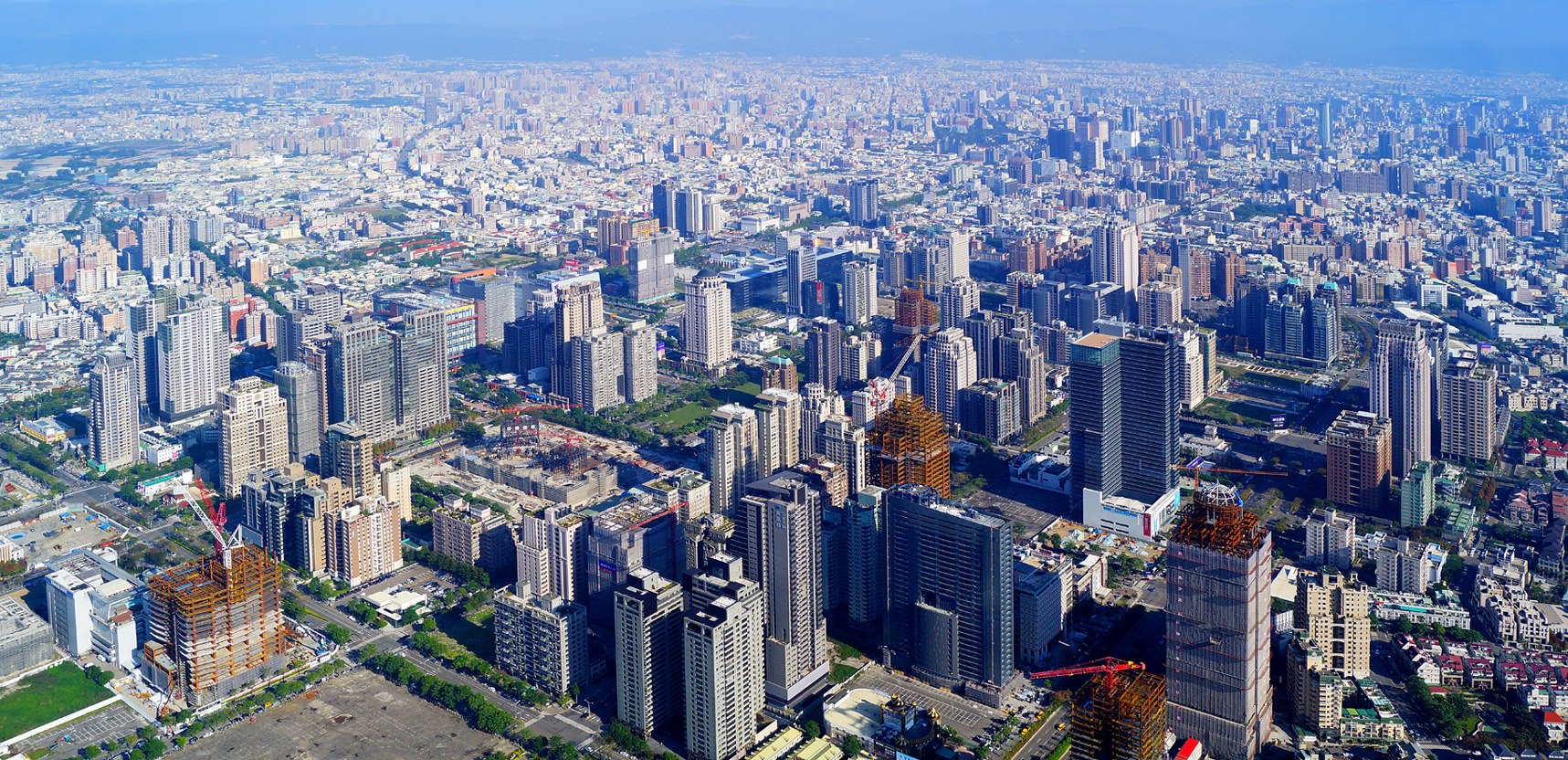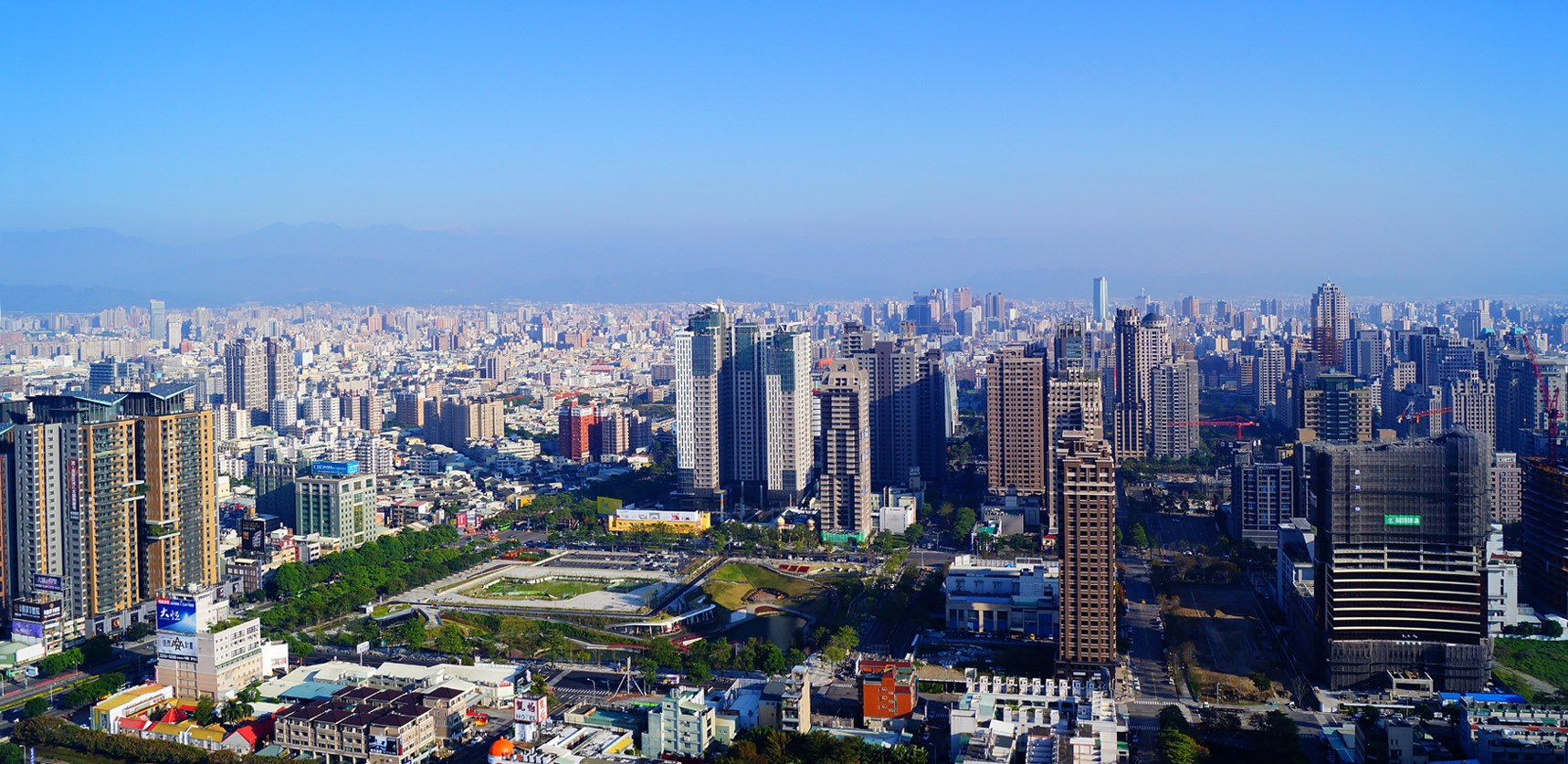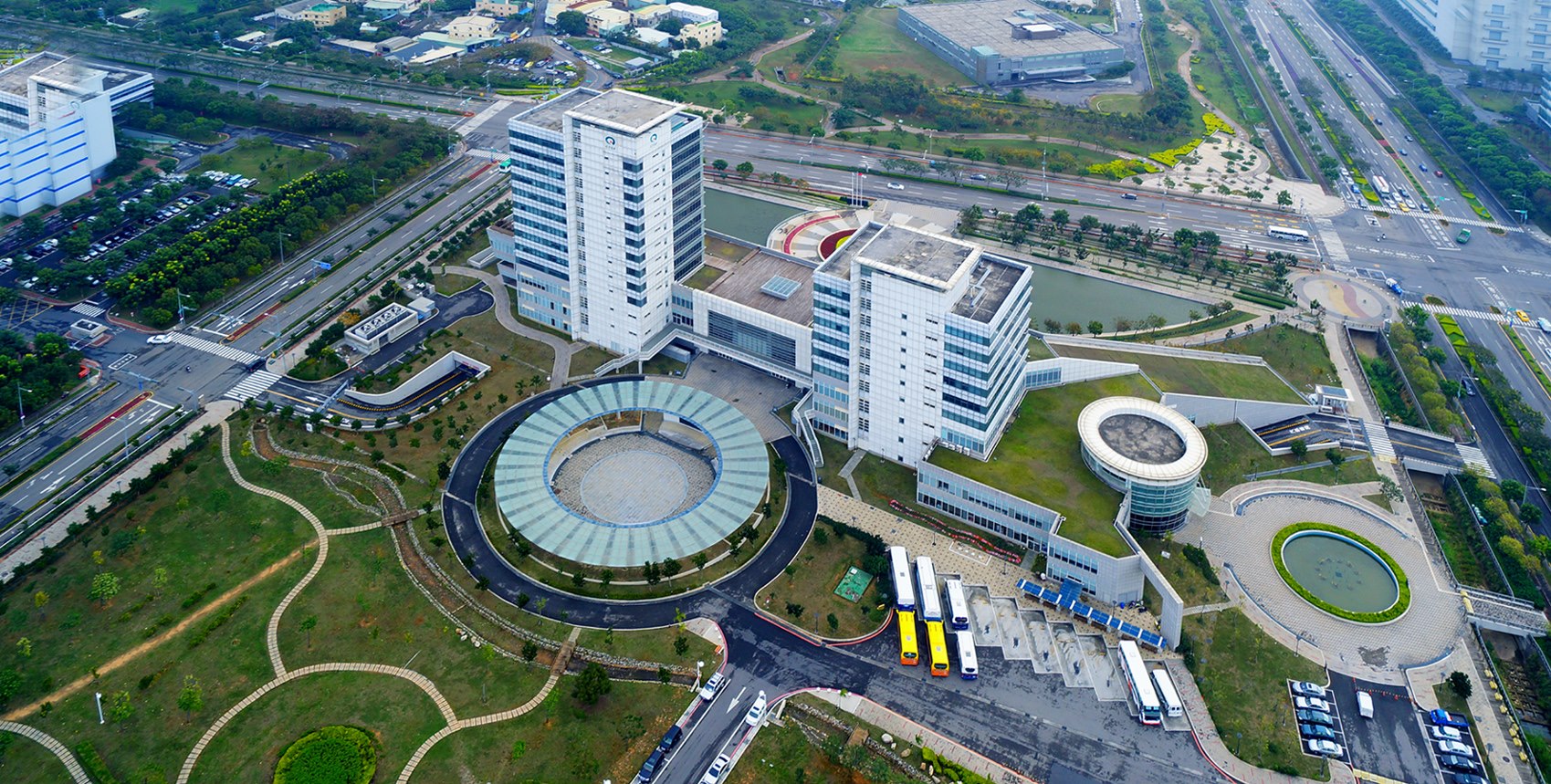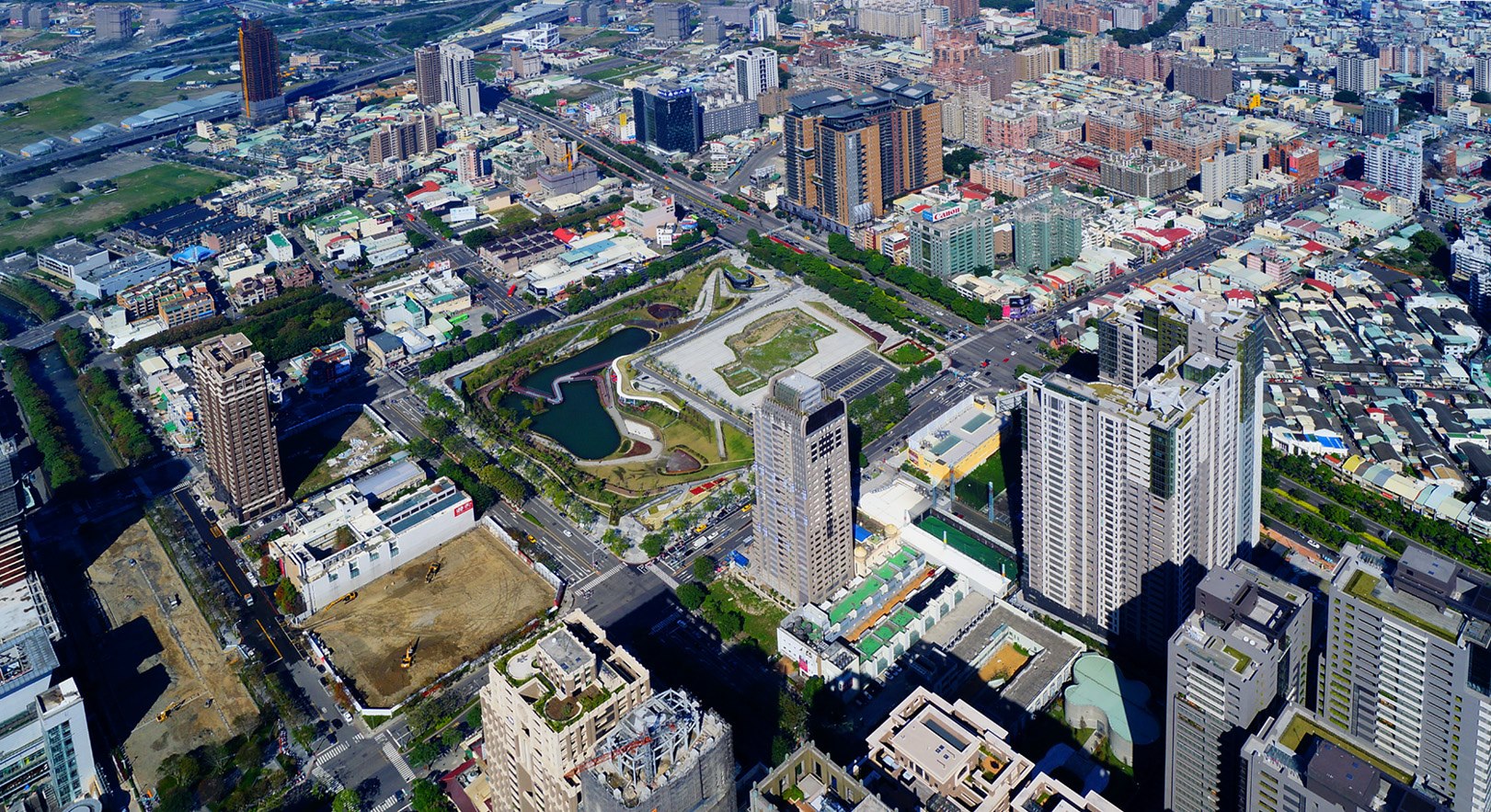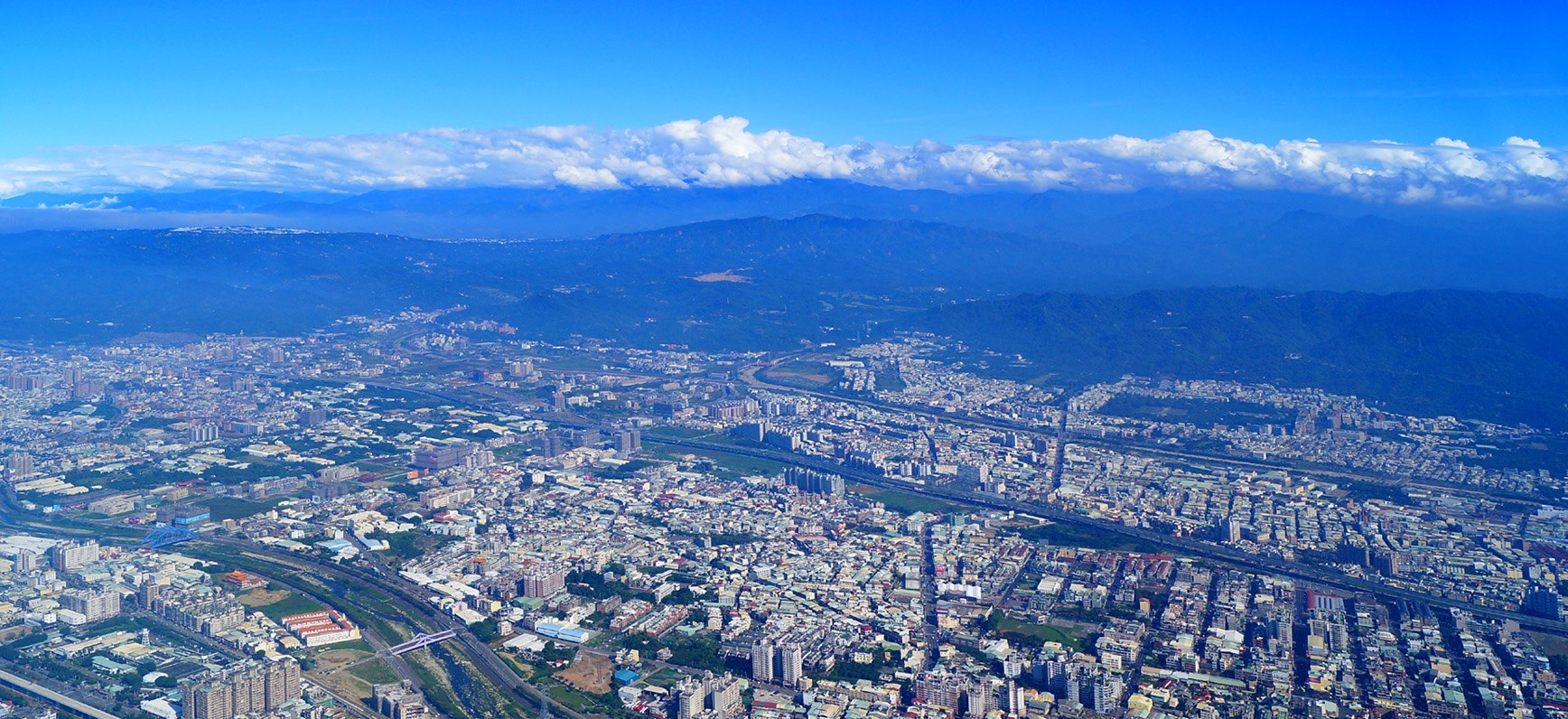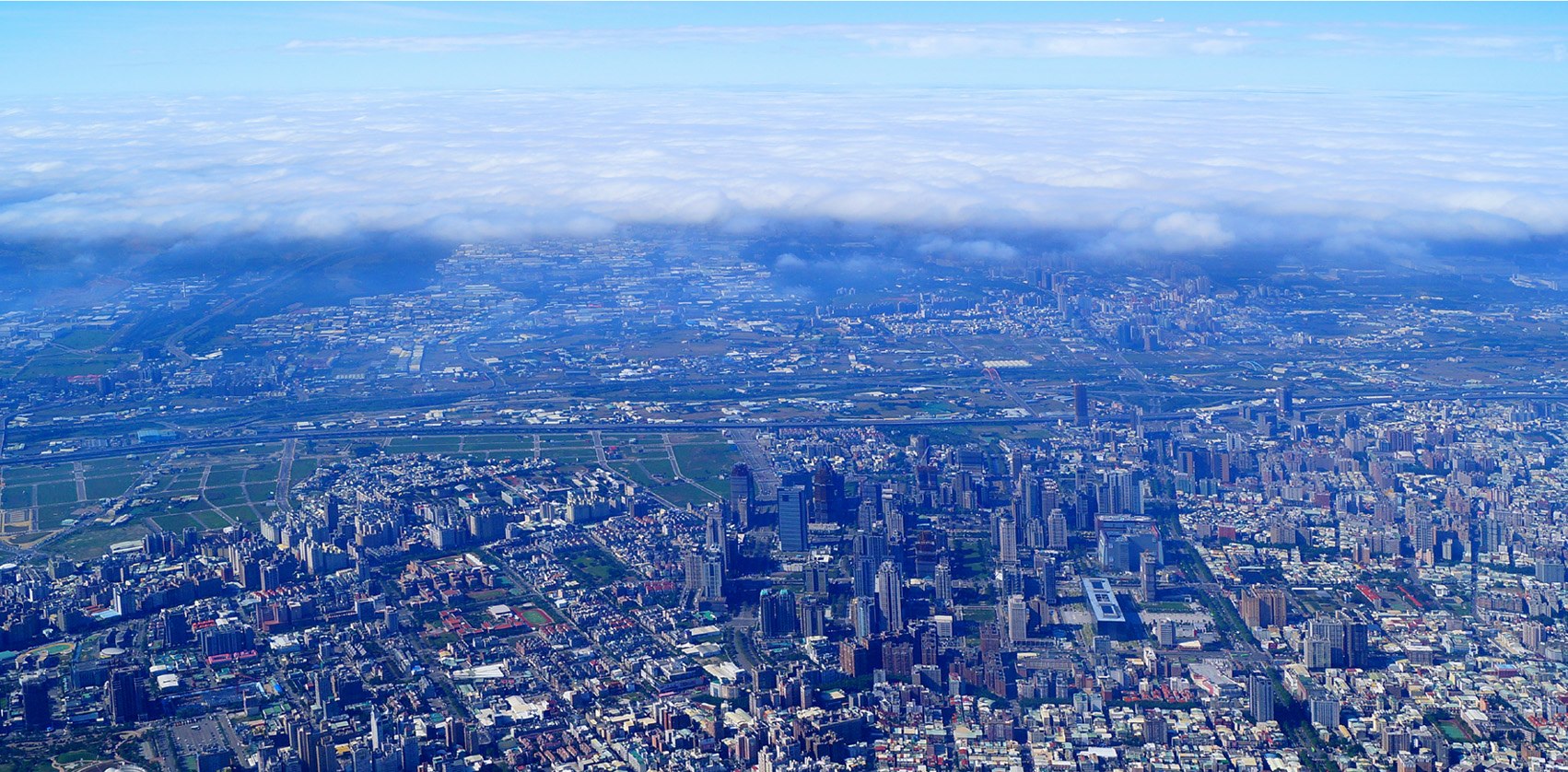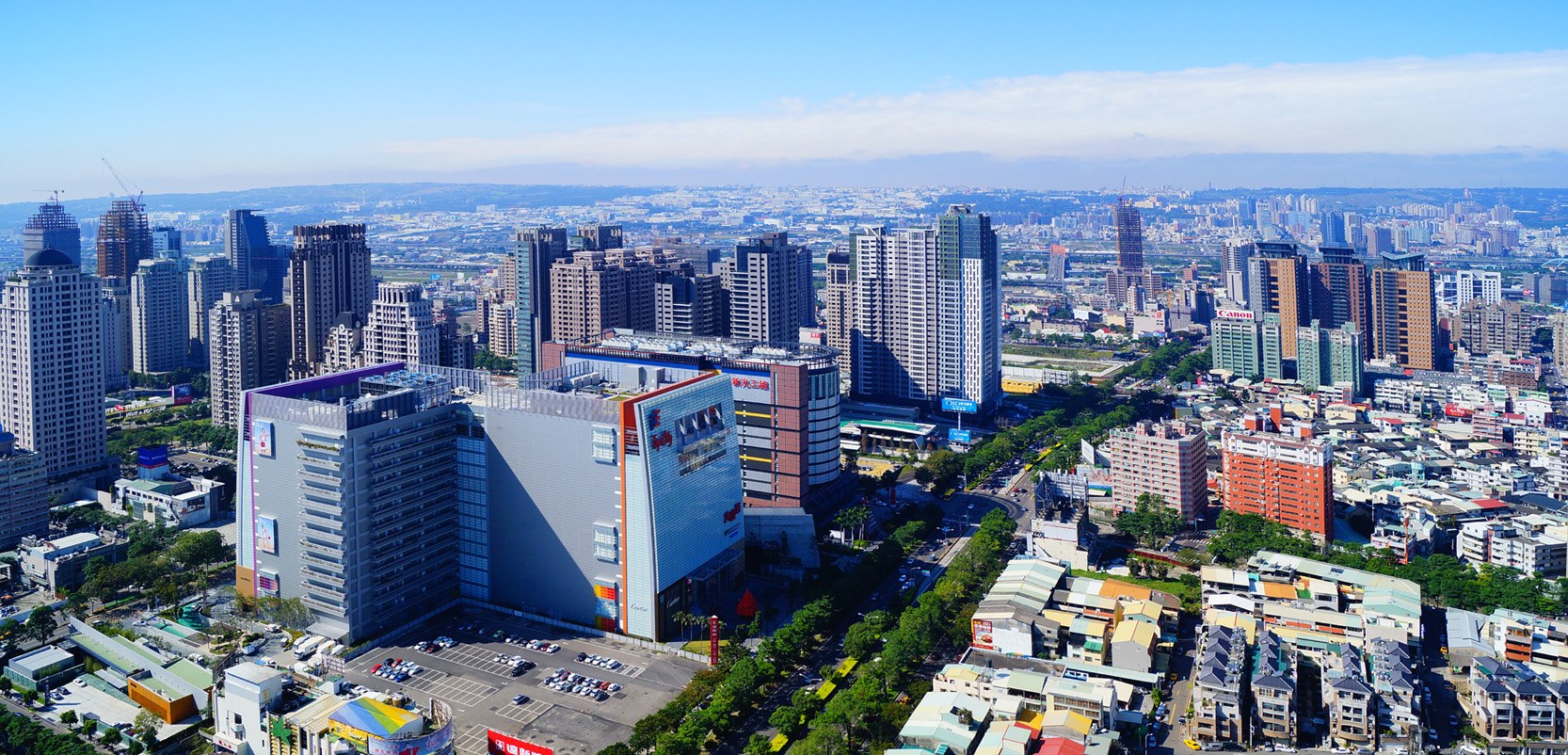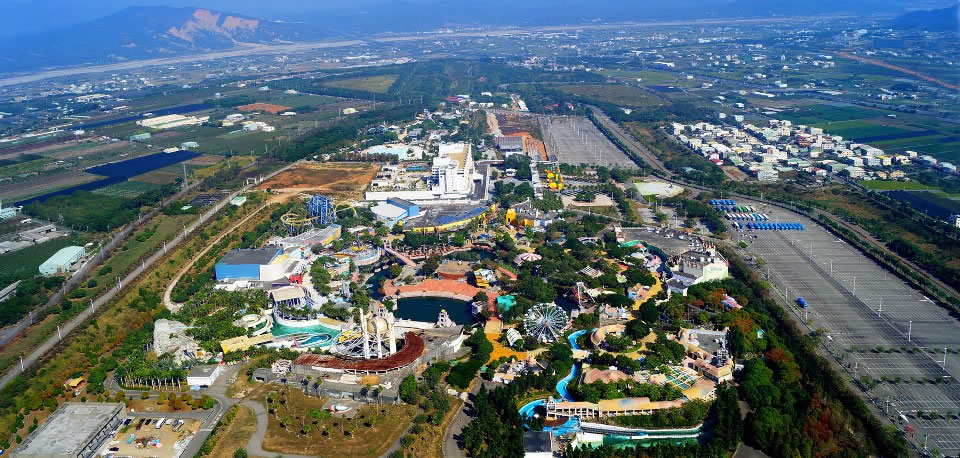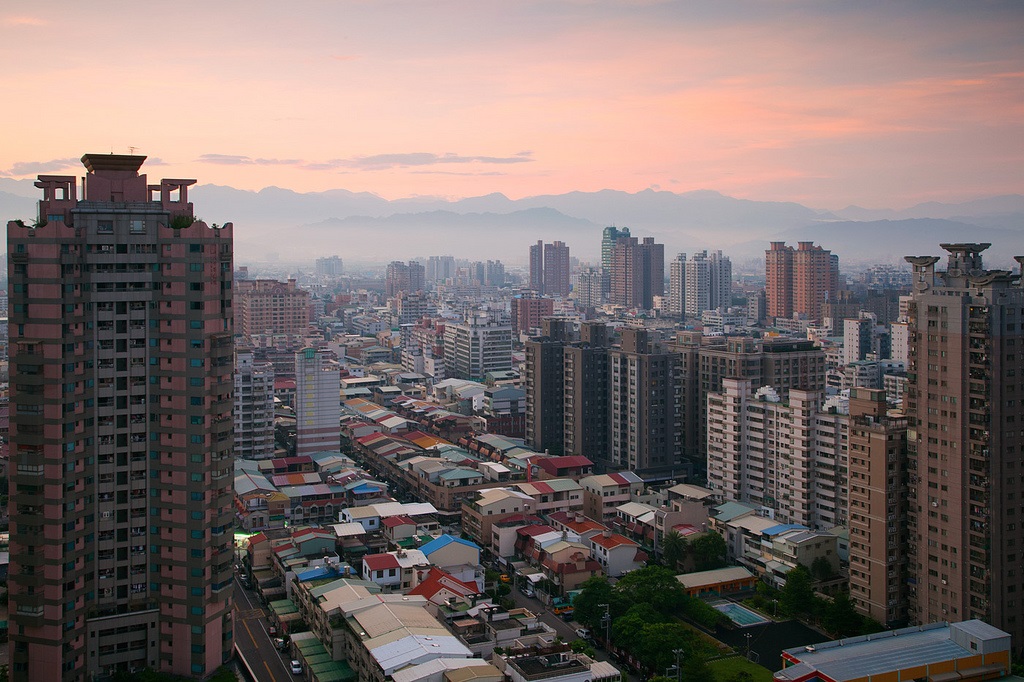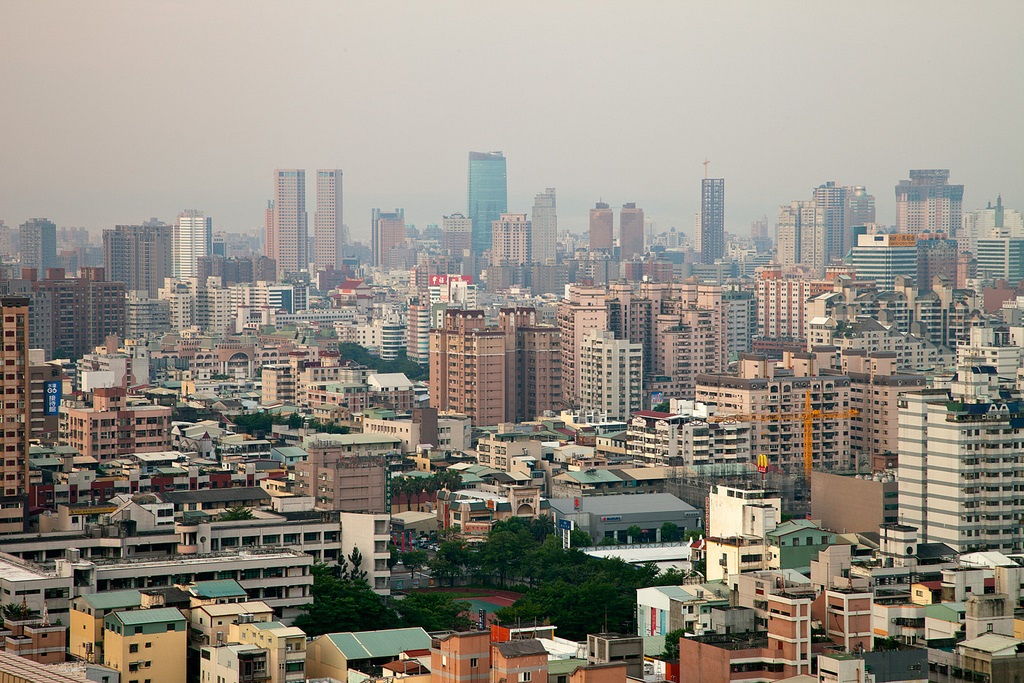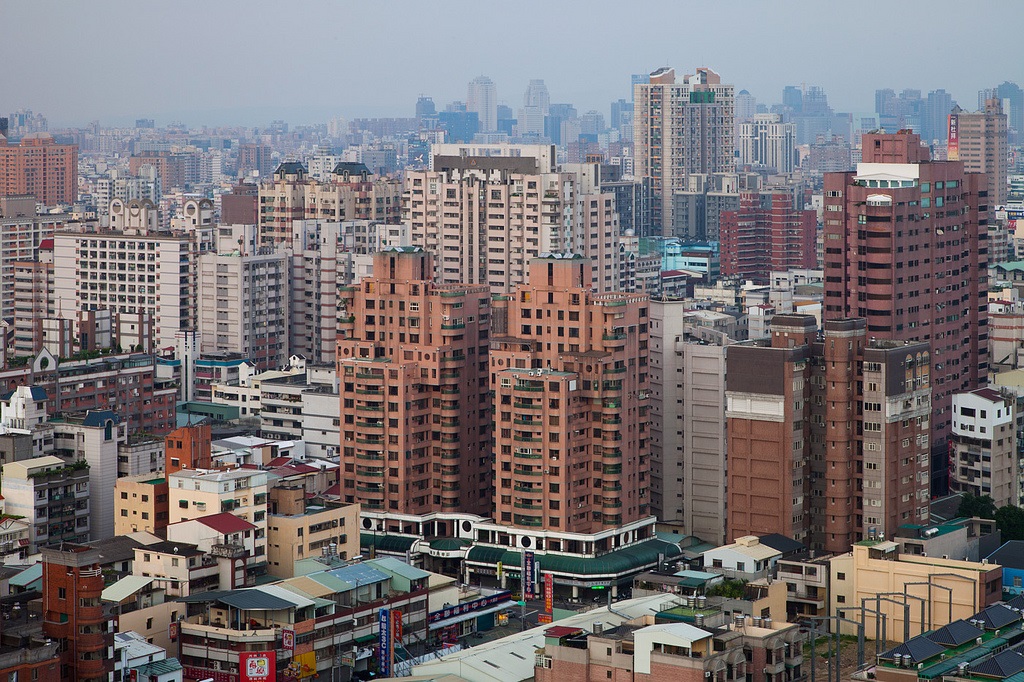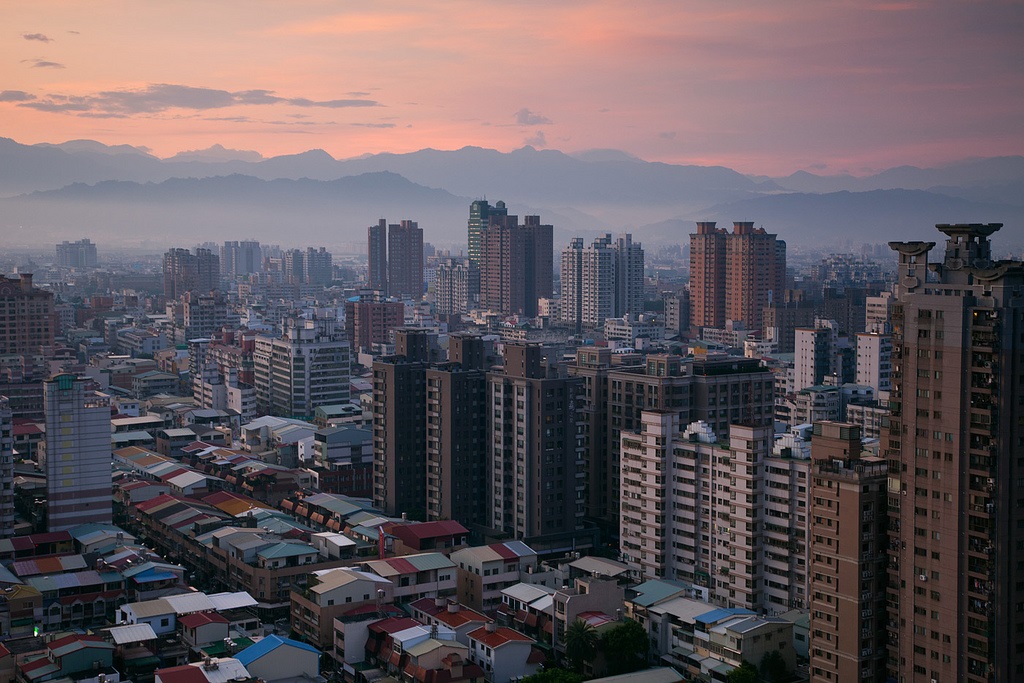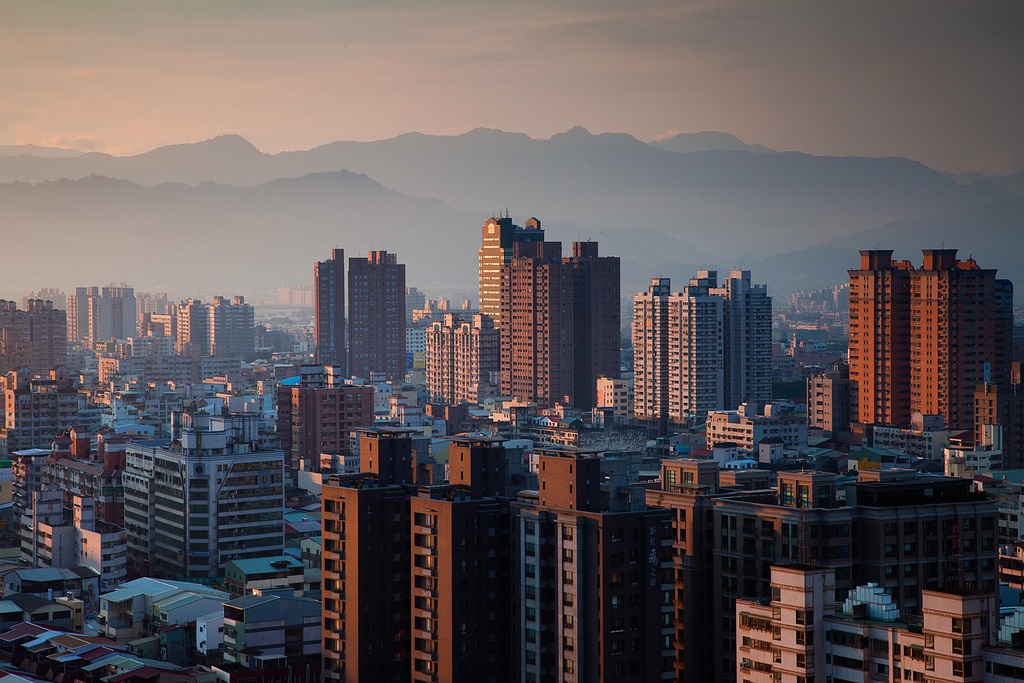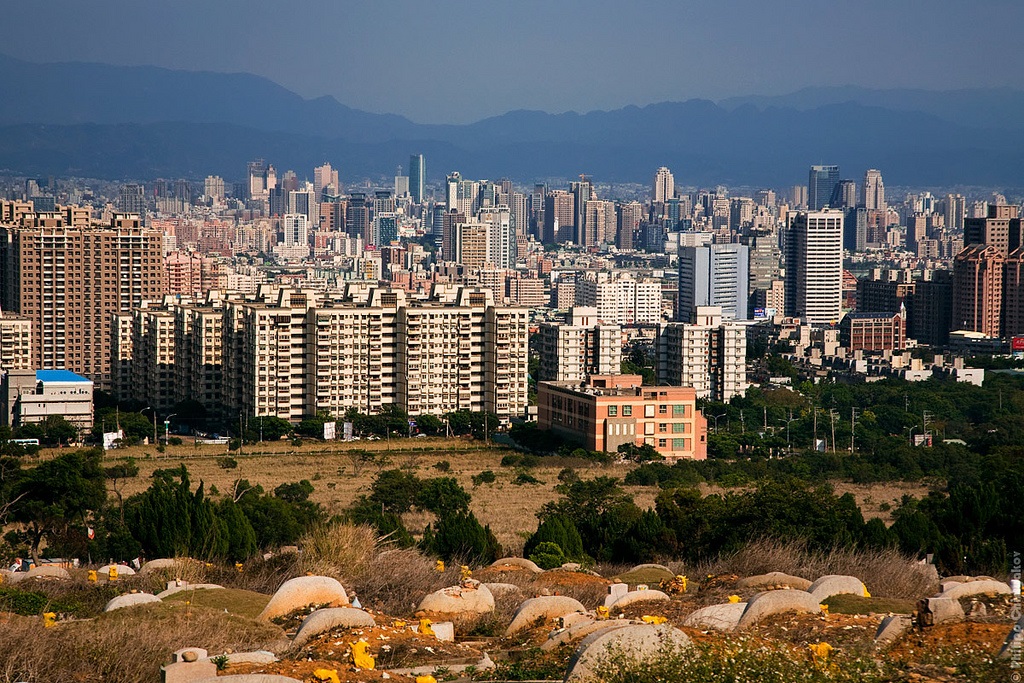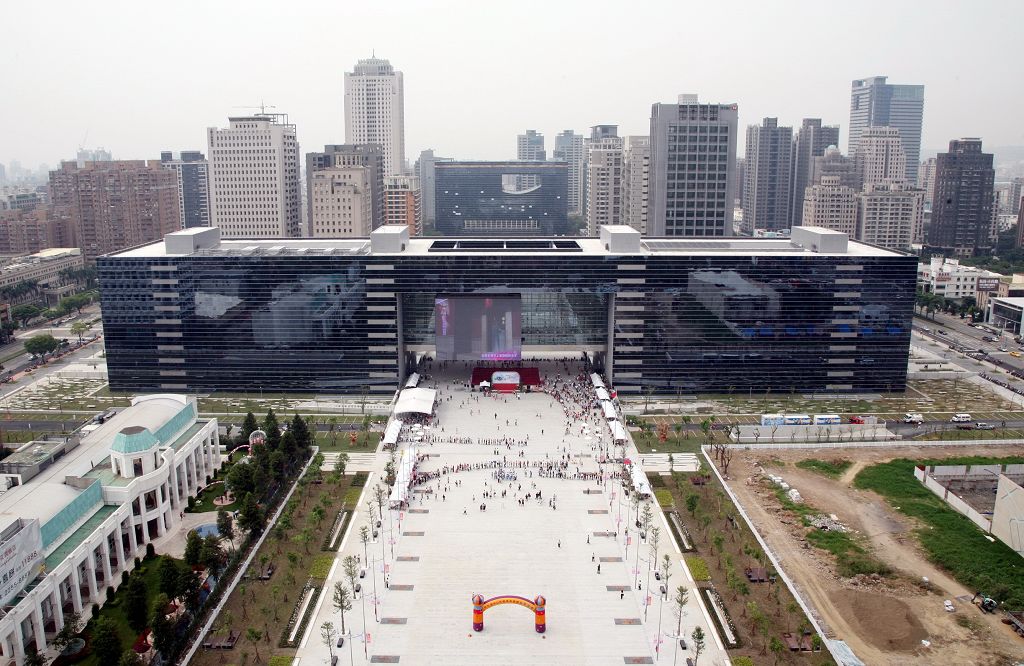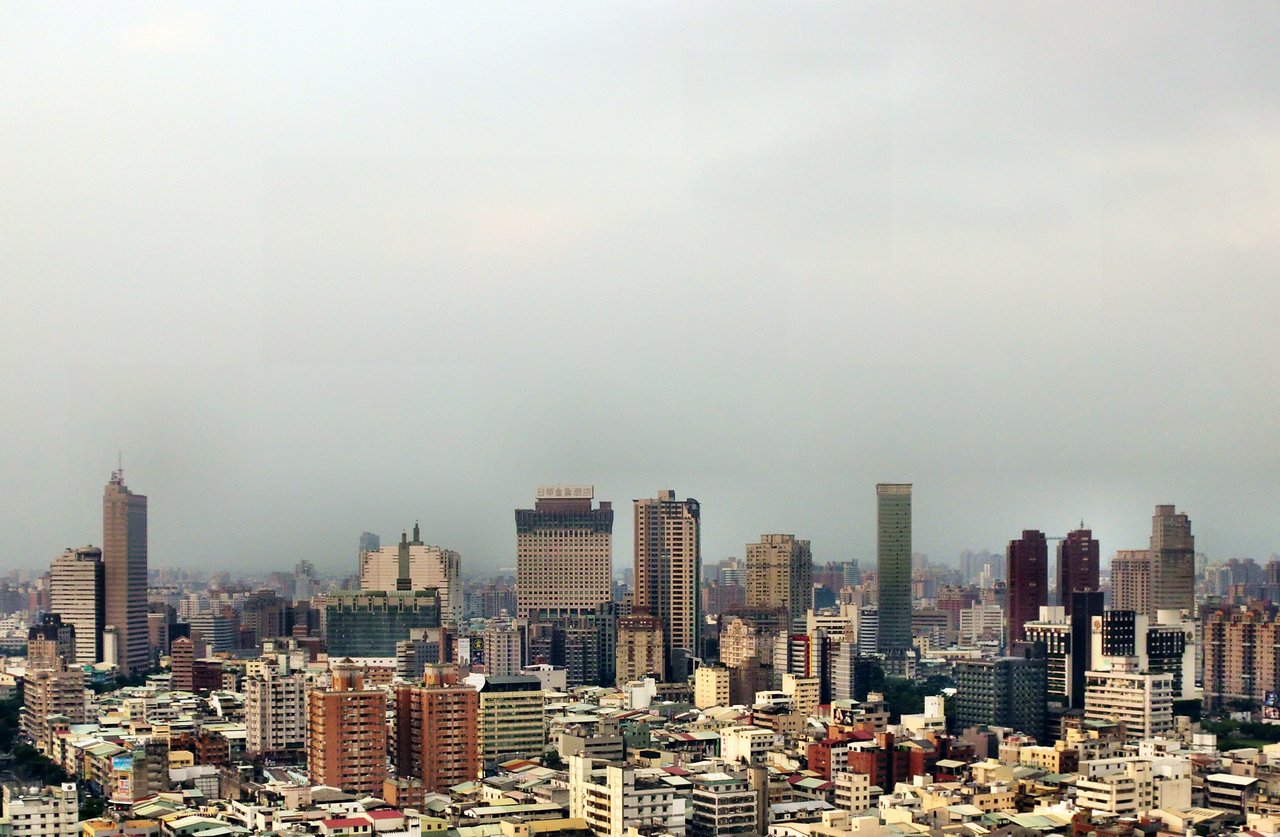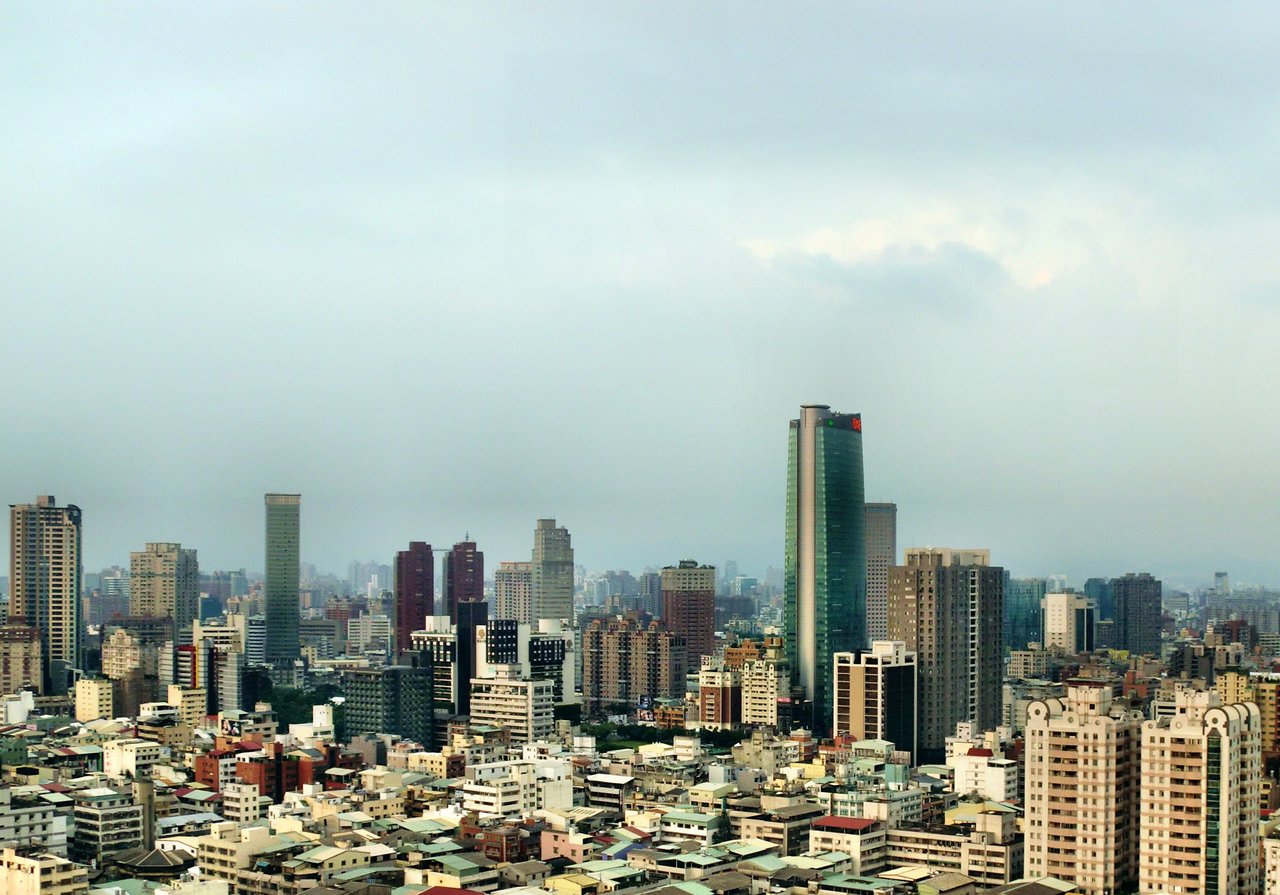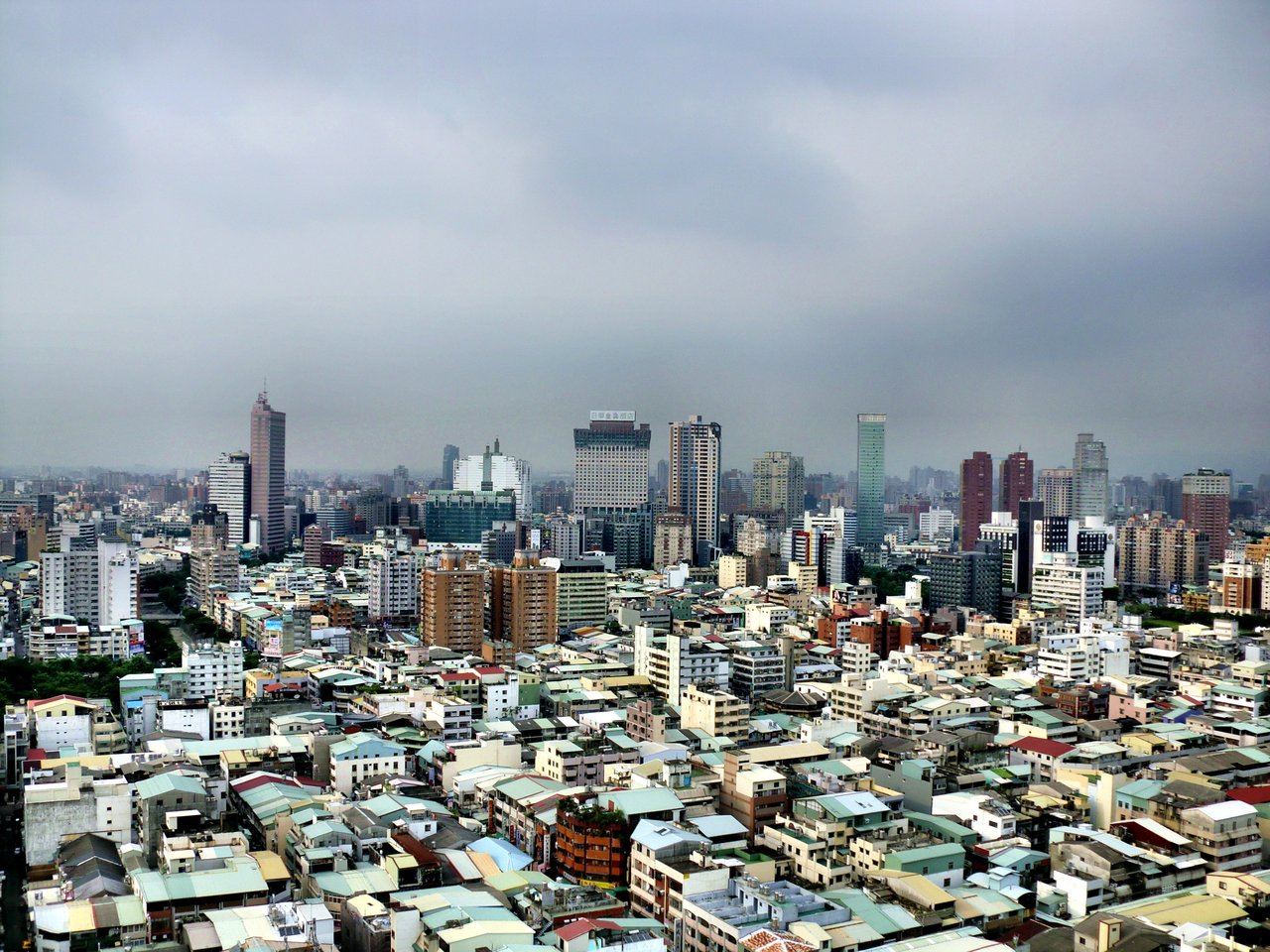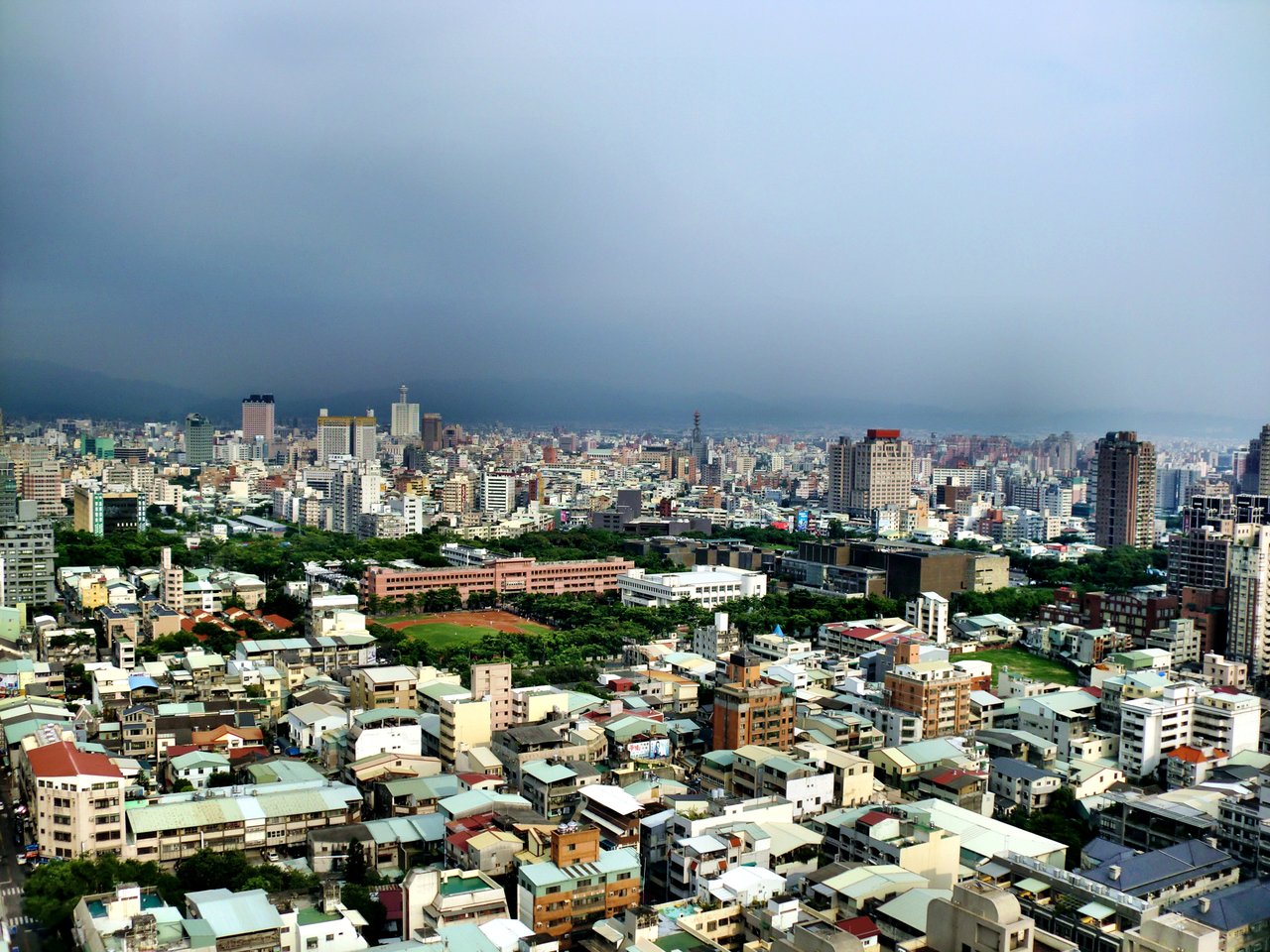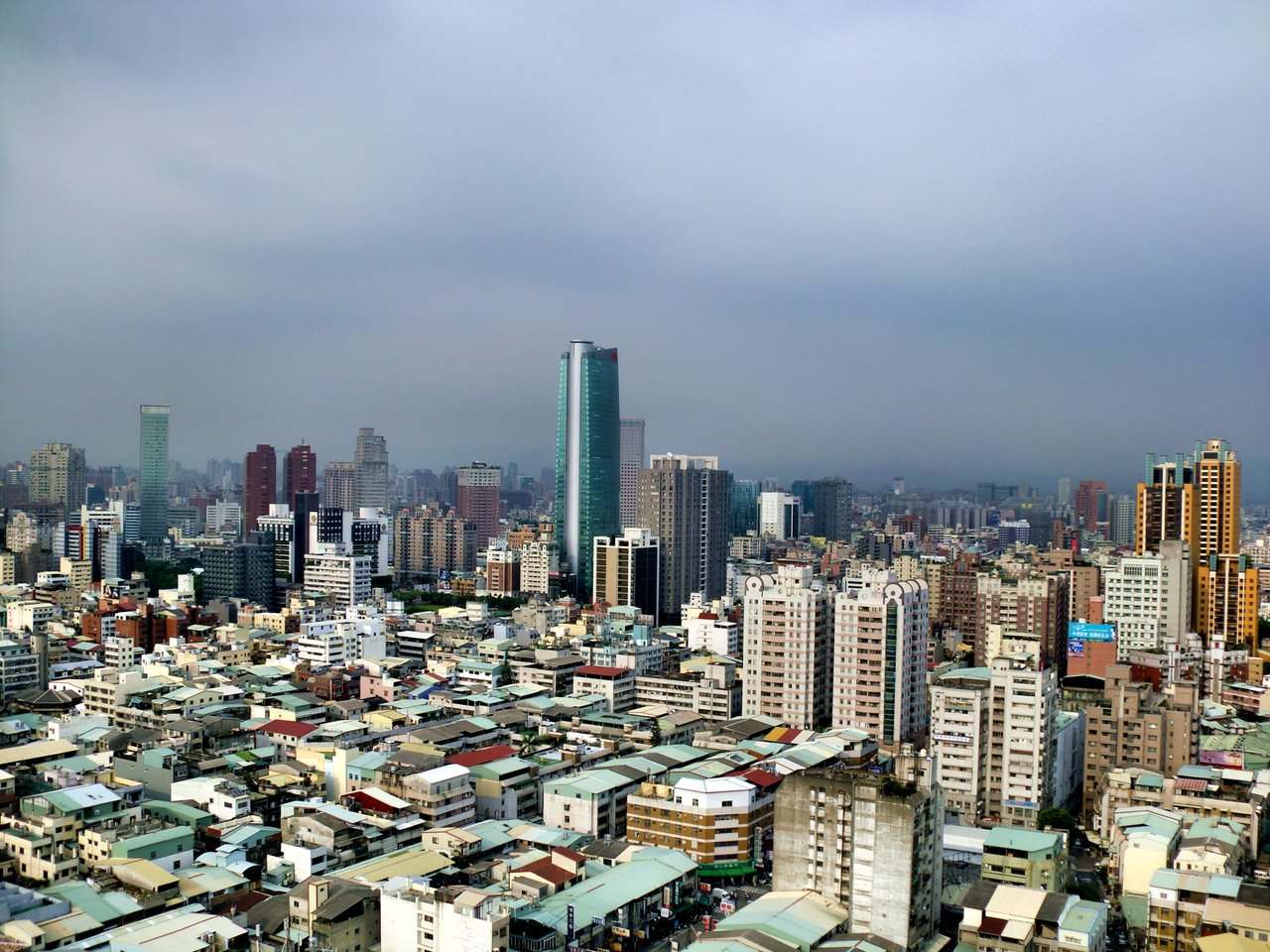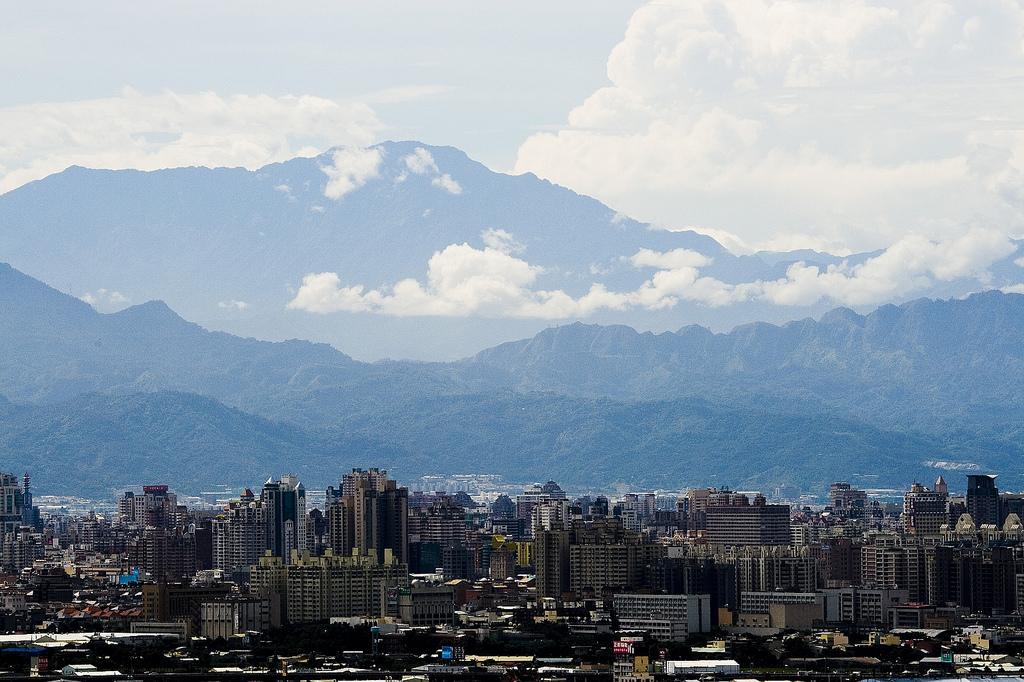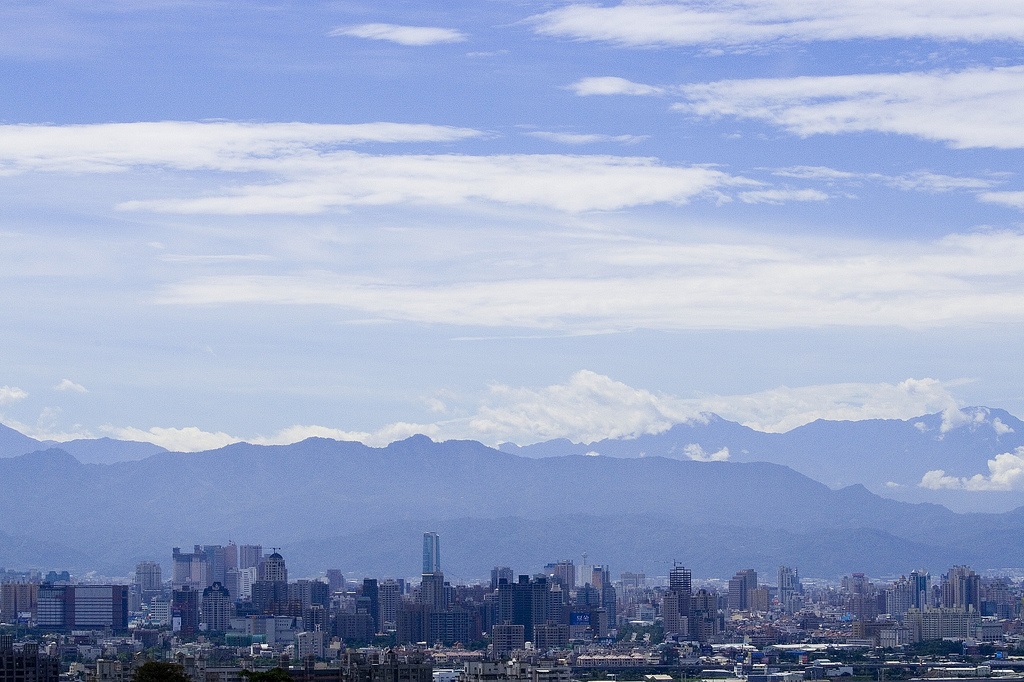 16 TaiChung Attractions
-National Museum of Natural Science and Botanical Gardens
1, GuanChien Rd.
(04) 2322-6940, 2328-5328 (Botanical Gardens)
Hours: 8:30 am-5 pm (closed Mondays)
General Admission: NT$100(National Museum of Natural Science) / NT$20(Botanical Gardens)
-National Taiwan Museum of Fine Arts
2, WuQuan W. Rd.
(04) 2372-3552
Hours: 8:30 am-5 pm (closed Mondays)
General Admission: free (till December)
This spacious museum is home to the world's largest collection of Taiwanese art, displayed via regular exhibitions. Frequent visiting exhibitions for local and international art are also held.
-Taichung Folklore Park
73, LuShun Rd., sec. 2
(04) 2245-1310
Hours: 8:30 am-5 pm (closed Mondays)
General Admission: NT$50/adult, NT$10/child
This attractive, quiet park includes a traditional, fully-furnished Fujian province home, traditional farmhouse, a basement exhibition hall of traditional household items, a recreated traditional shopping street selling folk products, and various pavilions.
-Taichung Park
37-1, GongYuan Rd.
(04) 2222-4174
Established during the Ching Dynasty, this park is located at the heart of old Taichung and is the city's most enduring landmark. Main features include a small row-boating lake, fronted by pavilions built during the Japanese colonial era, winding walkways and various pavilions.
-Feng Chia Night Market/Shopping District
Around intersection of FuXing and Feng Chia roads
The large area surrounding Feng Chia University has become one of Taichung's liveliest shopping districts and night markets. The main roads and side streets are packed with shops, vendors stalls, restaurants, cafes and teahouses catering to a younger crowd.
-International Art Street
GuoJi St.
This peaceful, quaint-looking neighborhood--located near Tunghai University and the Taichung Metro Park--is popular for its eclectic mix of cute cafes, teahouses, art shops and restaurants.
-Jing Ming First Street ("Cafe Street")
Long popular with residents and visitors, this pedestrian-only street creates a European atmosphere, with its sidewalk cafes and teahouses, attractive shops and street artists. It is conveniently located within the Taichung Gang Road business/shopping district.
-Taichung Electronics Street
Minzu Rd., Luchuan W. St., JungShan Rd., Central District
For over 20 years, this cross-shaped network of alleys, in old Taichung near the railroad station, has drawn technophiles with its many shops selling electronic products, including computer and hi-fi equipment.
-Confucius Temple & Martyr's Shrine
30, ShuangShr Rd., sec. 2
(04) 2233-2266 (temple), 2233-2264 (shrine)
Temple hours: 9 am-5 pm (closed Mondays)
Taichung's peaceful Confucian Temple features impressive, rectangular Sung Dynasty-style structures, surrounded by spacious courtyards and a garden. Next door, the Martyr's Shrine--edicated to patriotic heroes--includes a large gateway and cypress-lined walkway.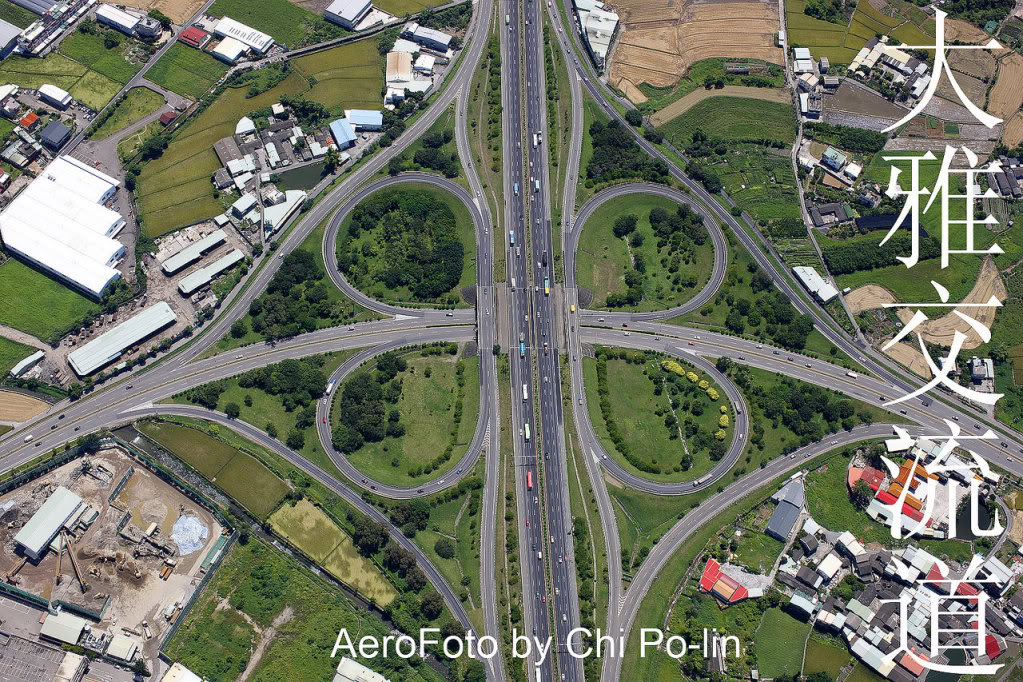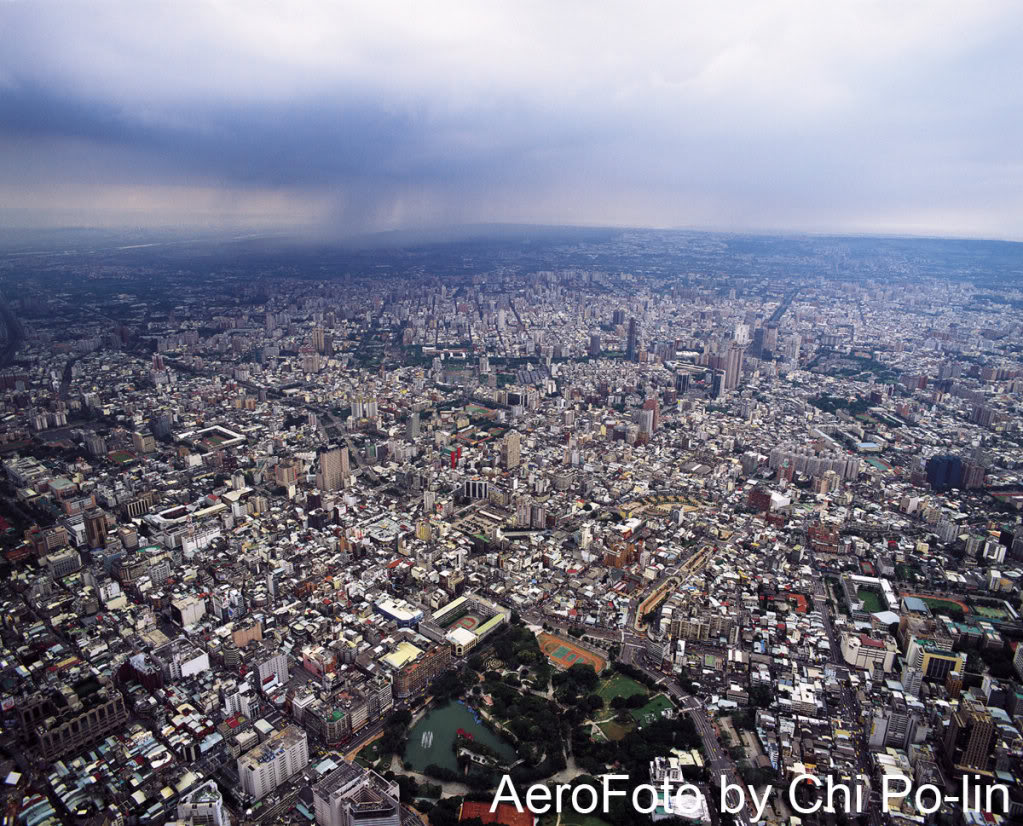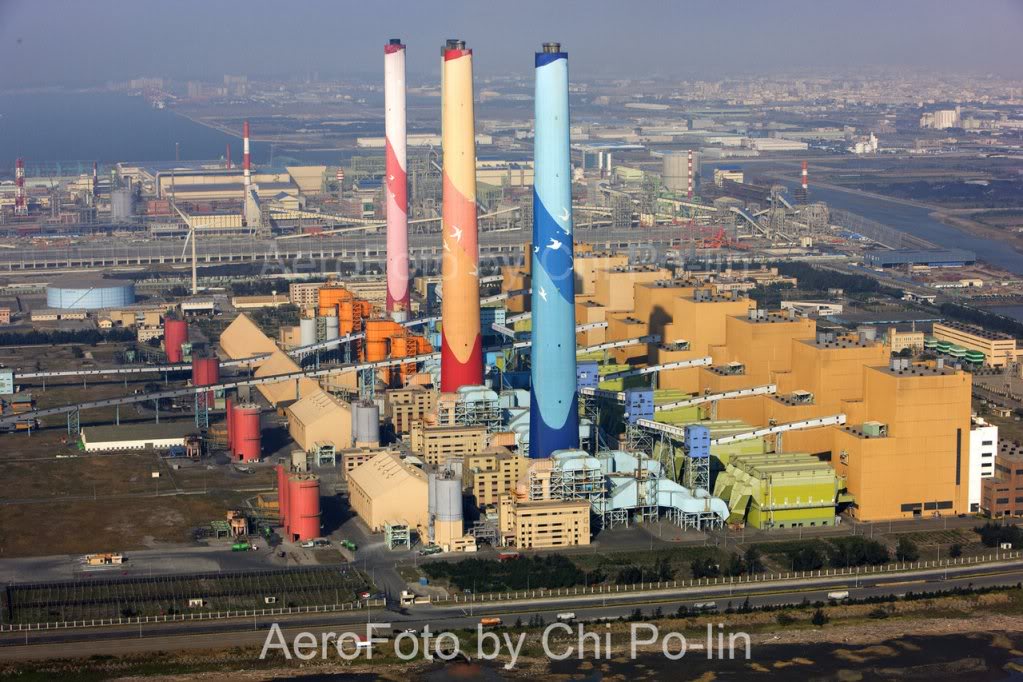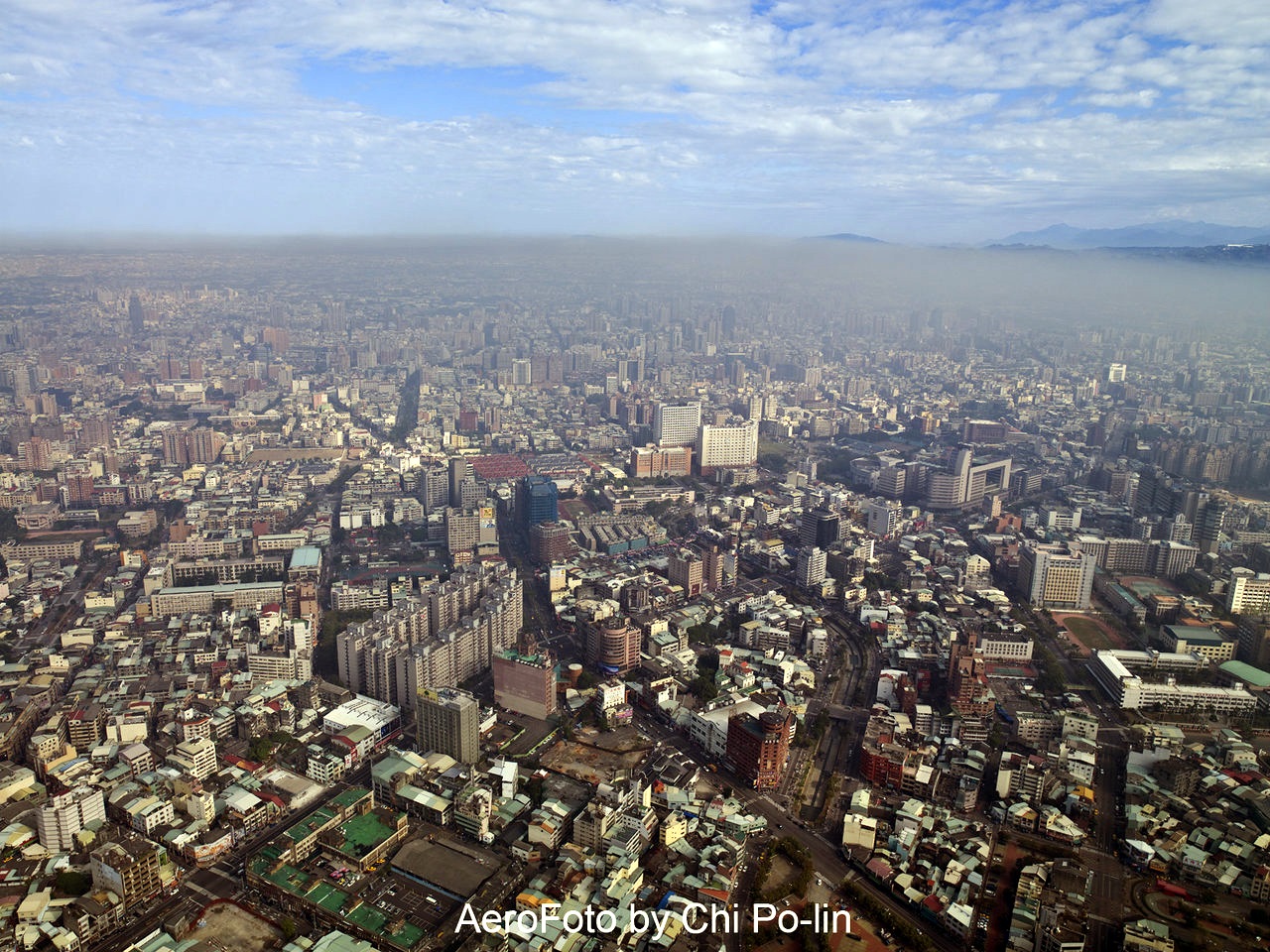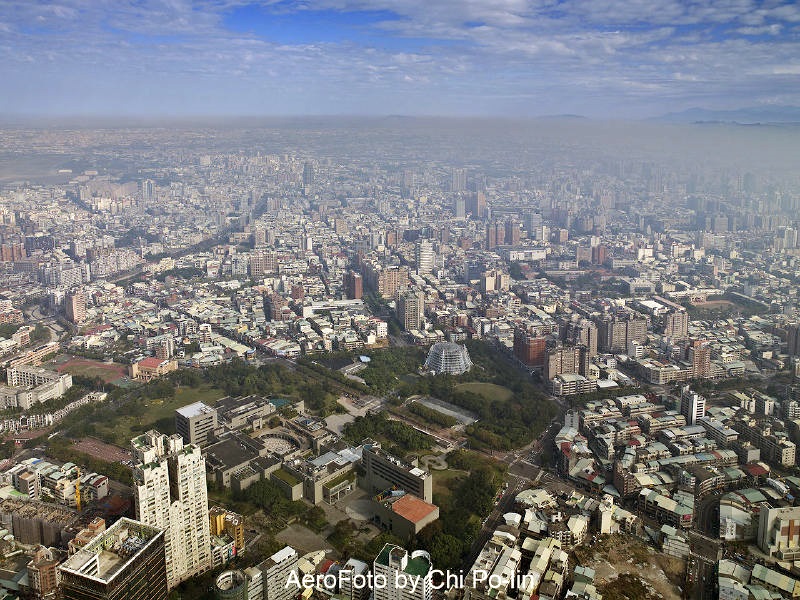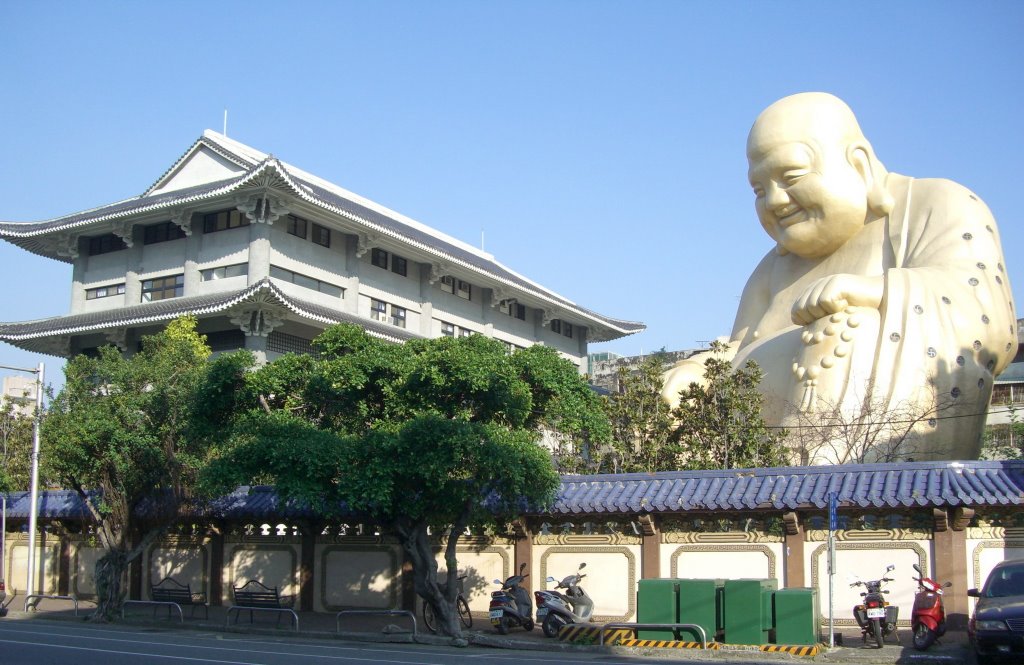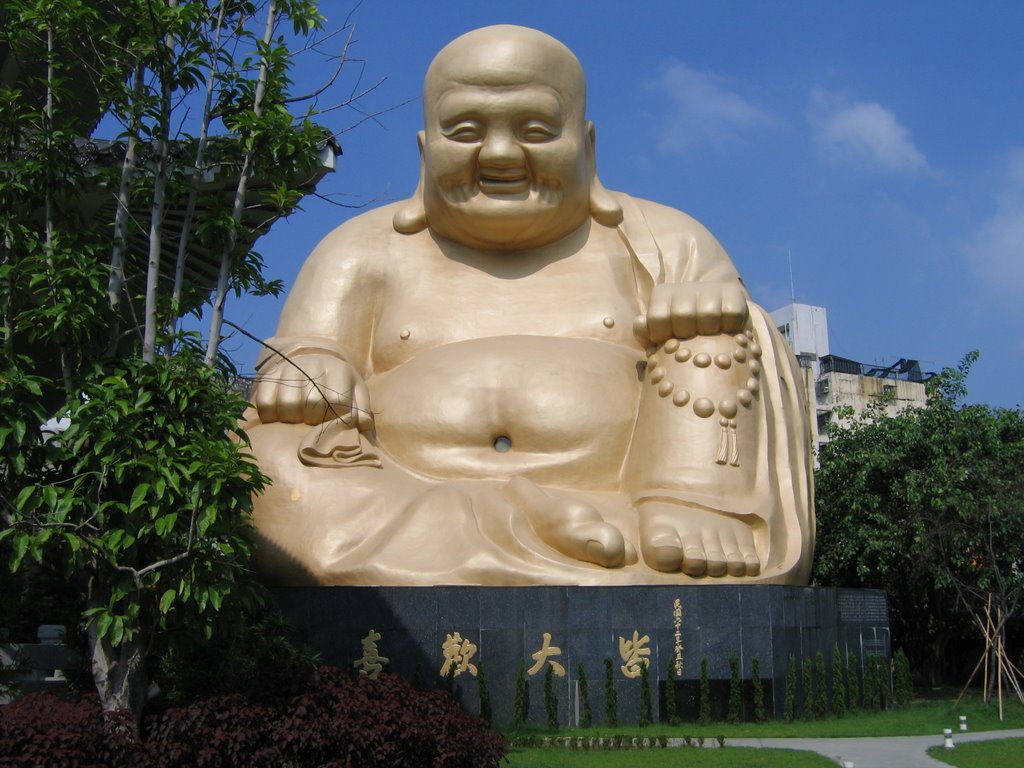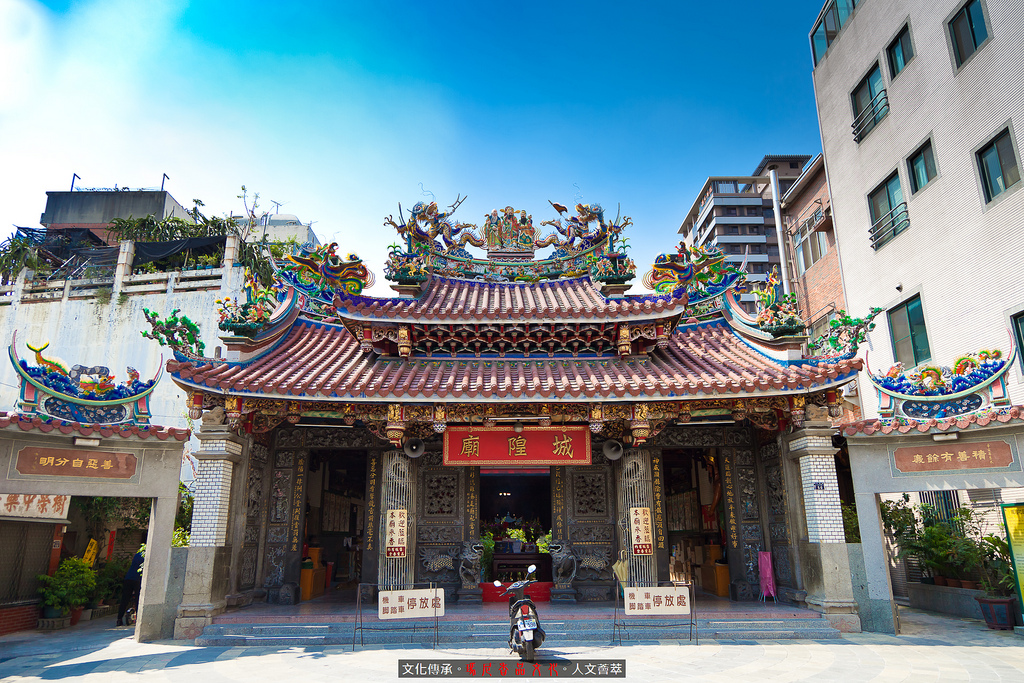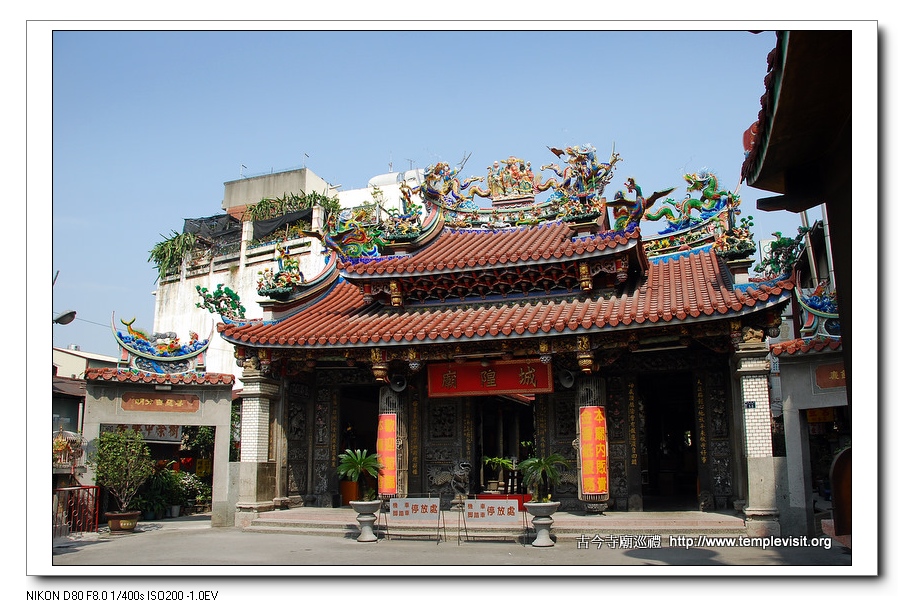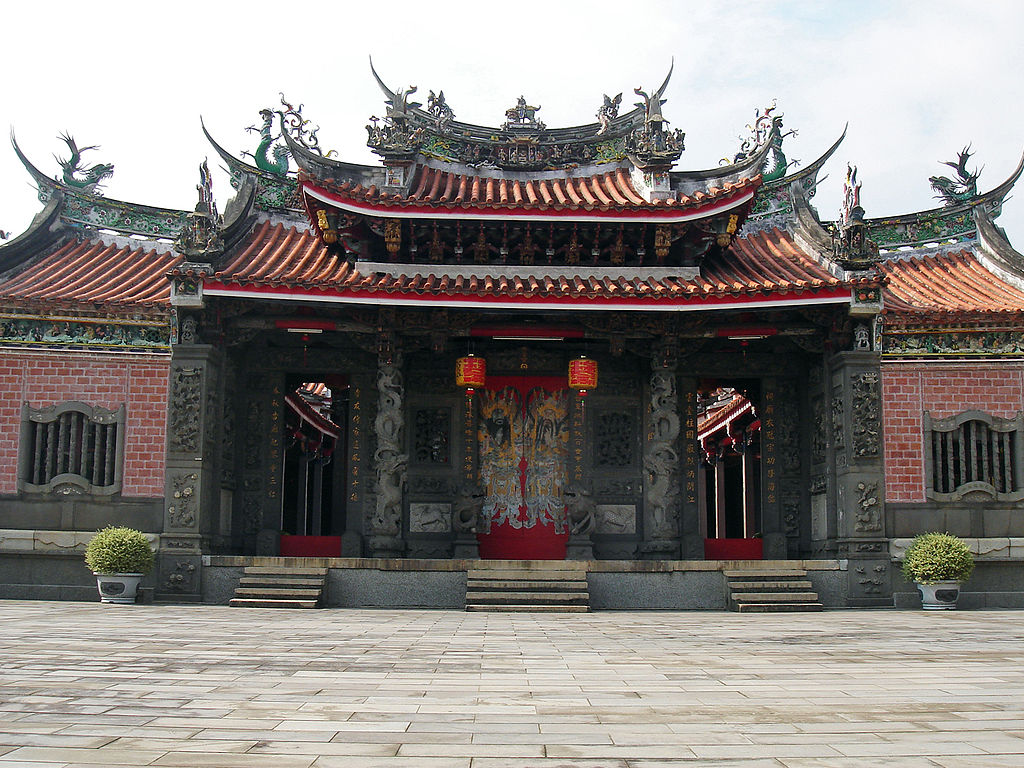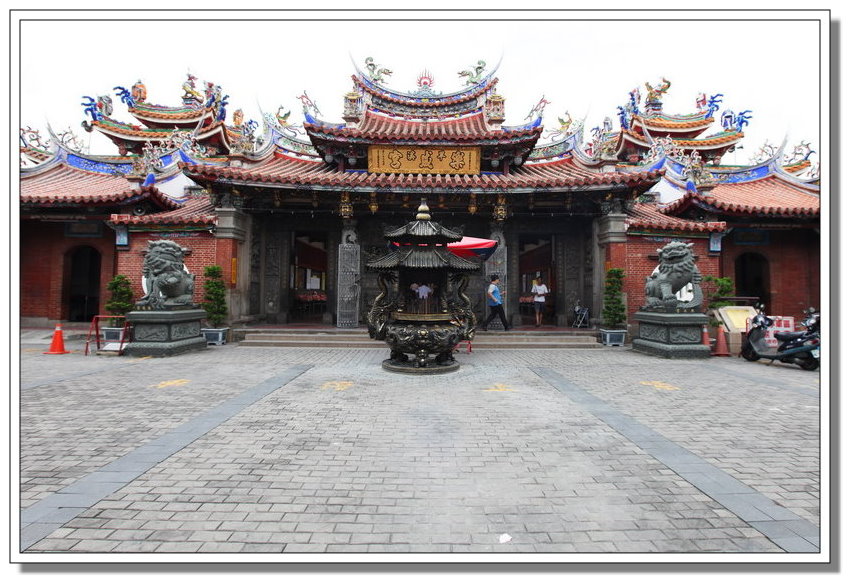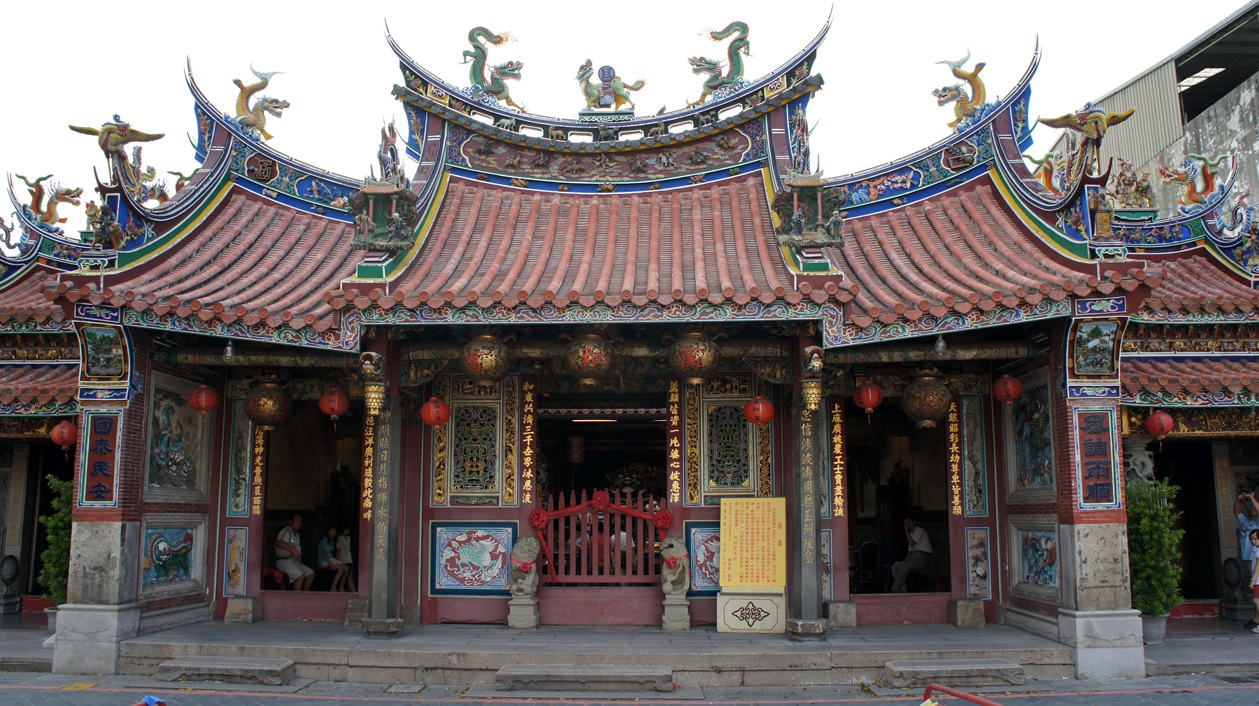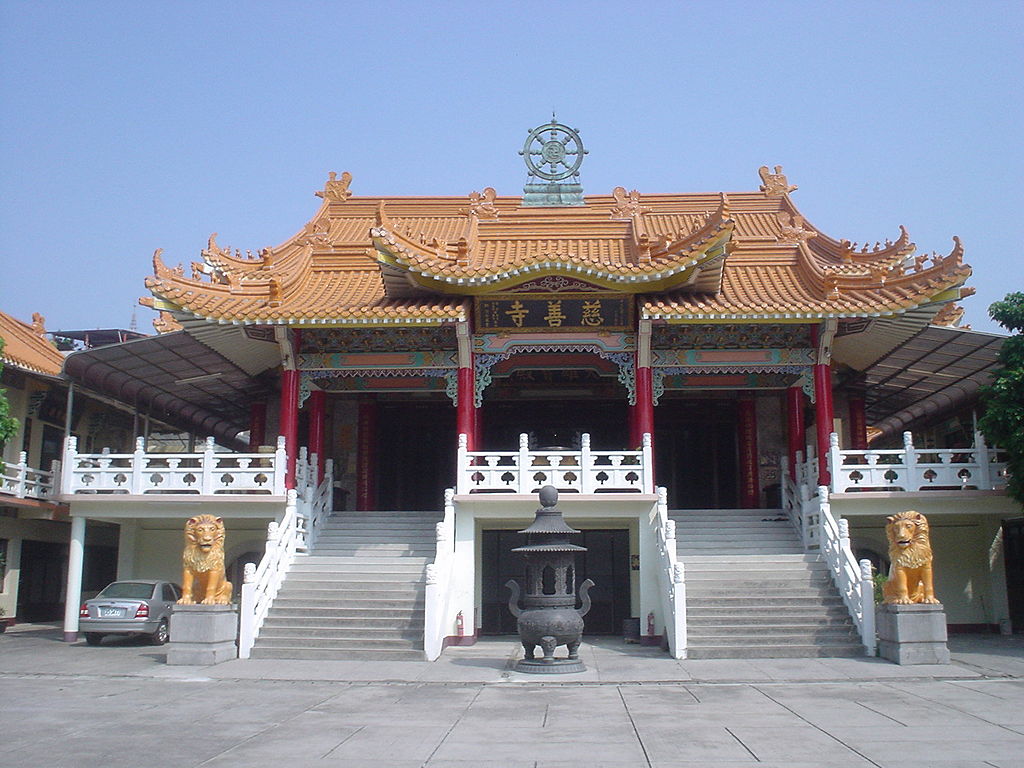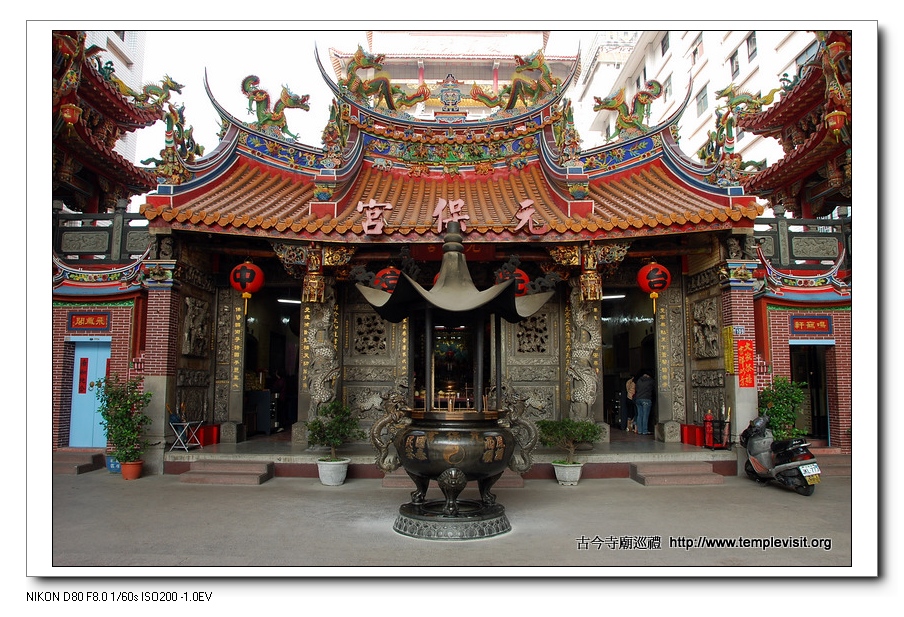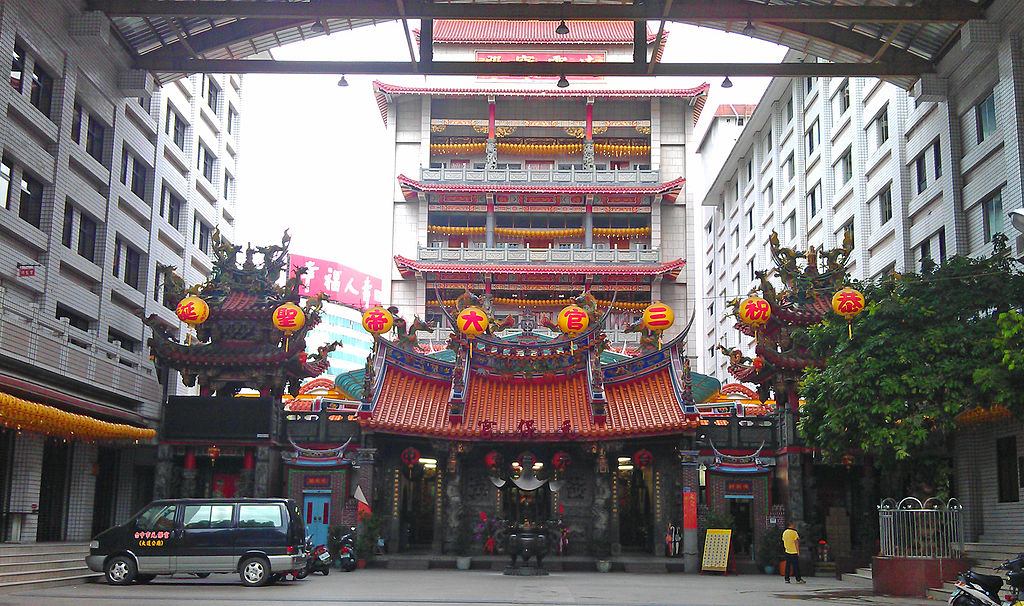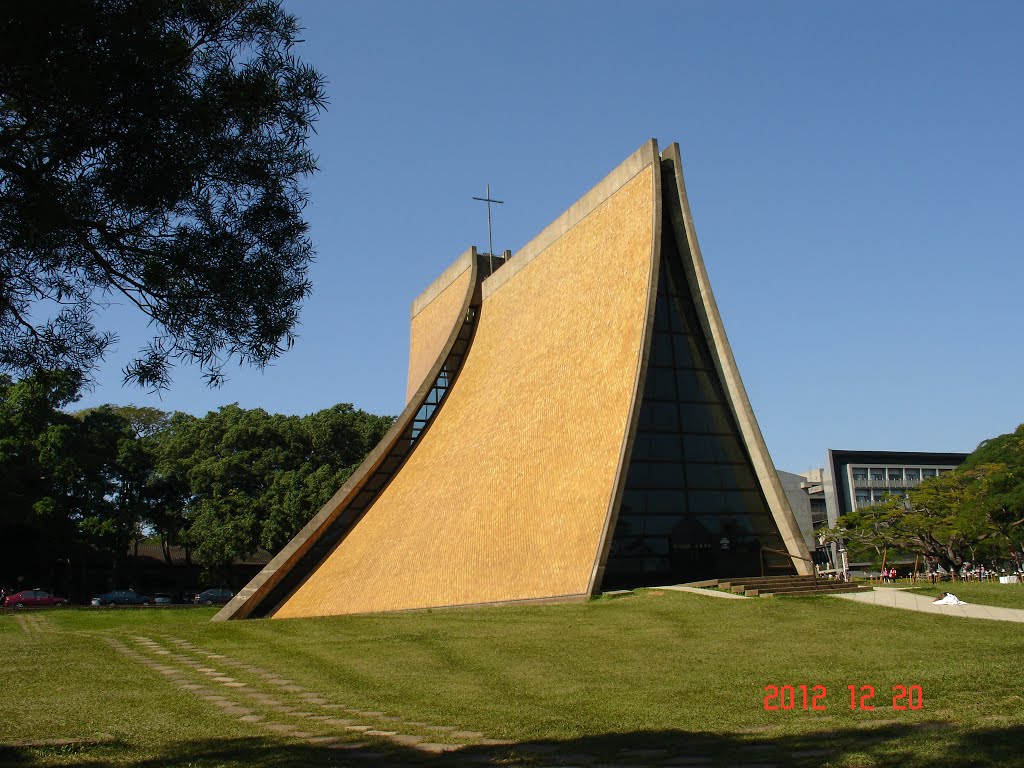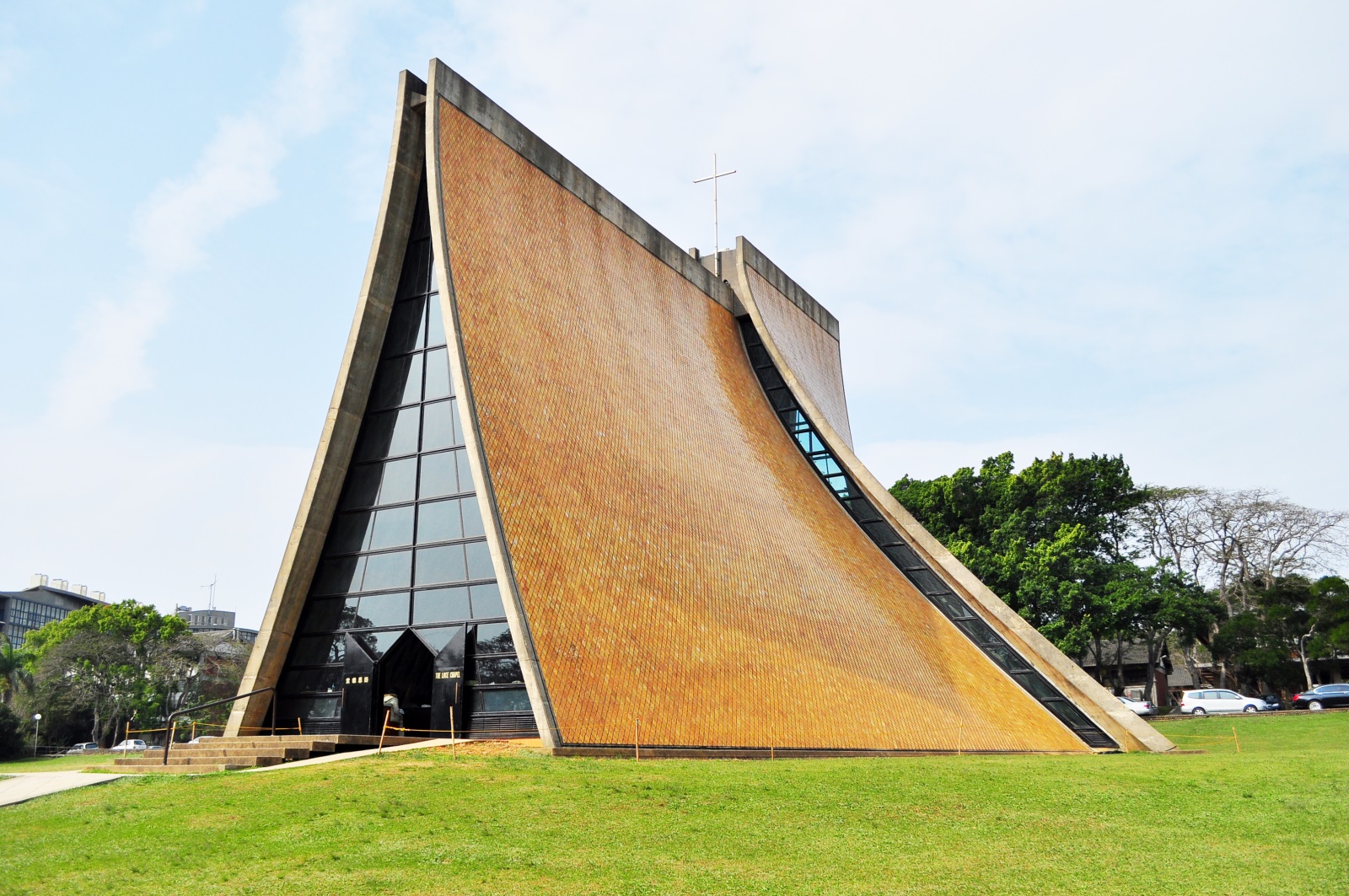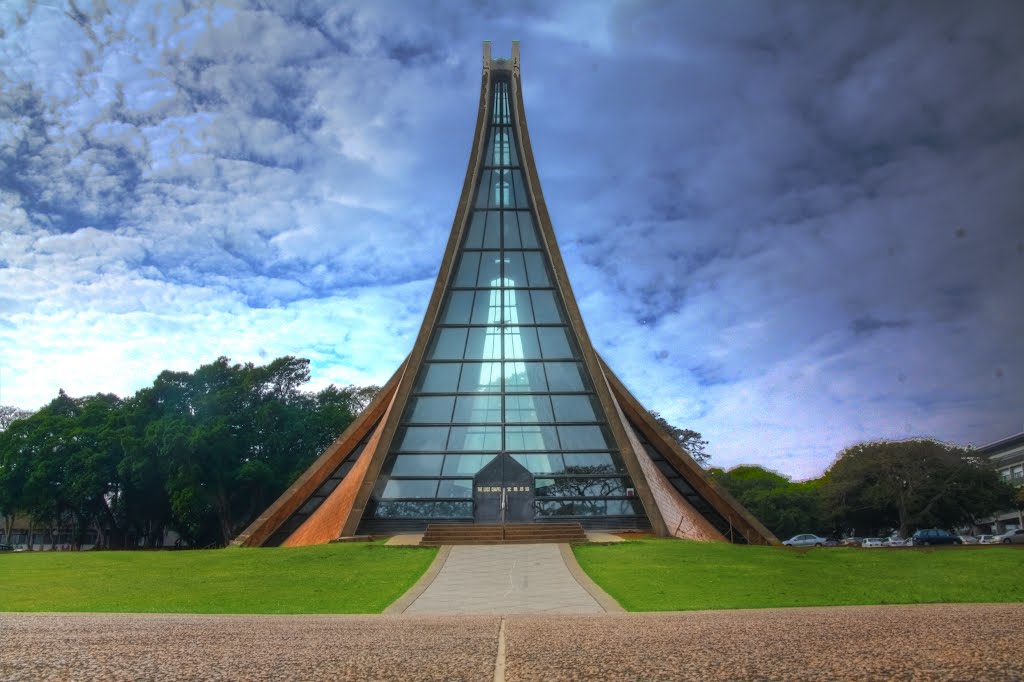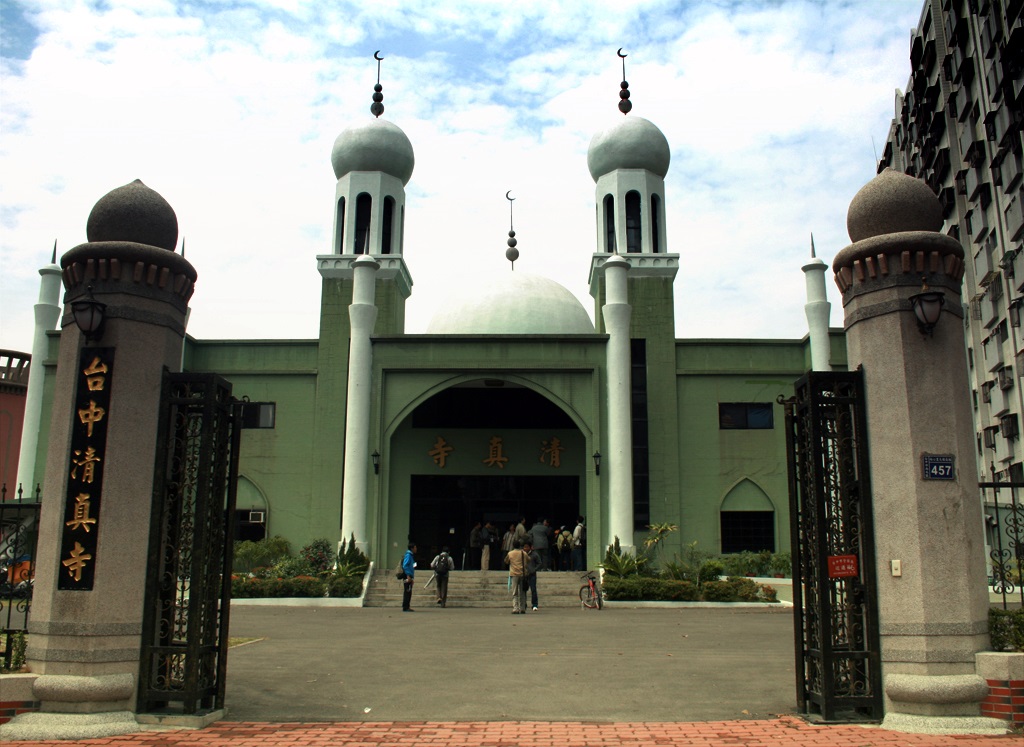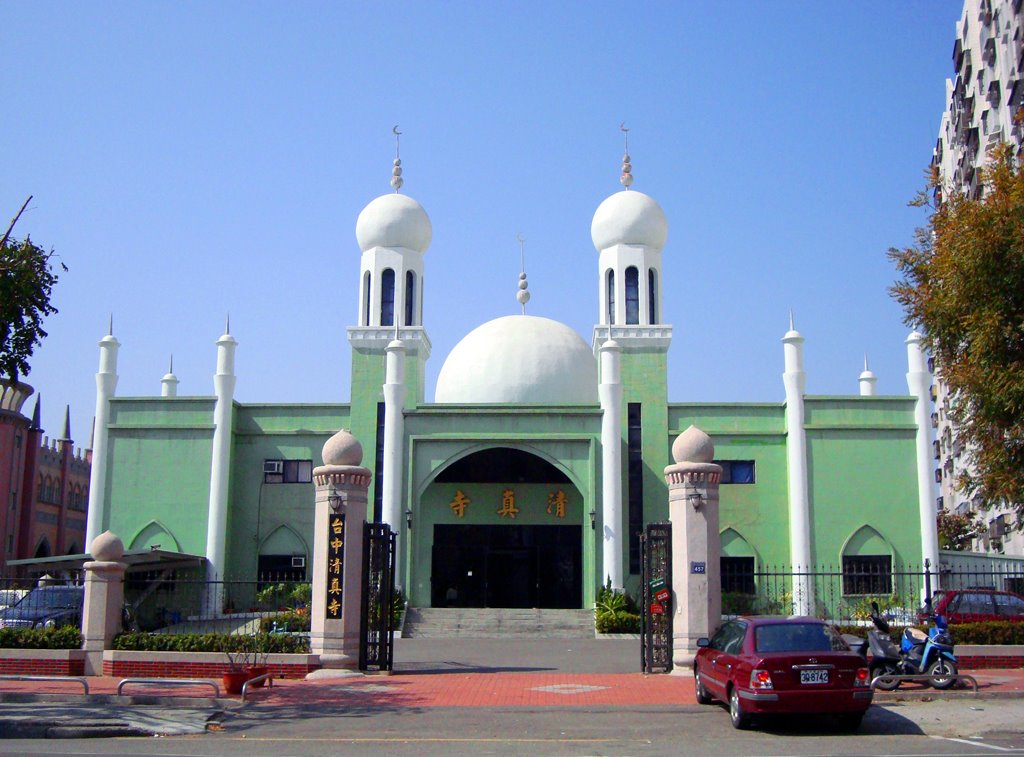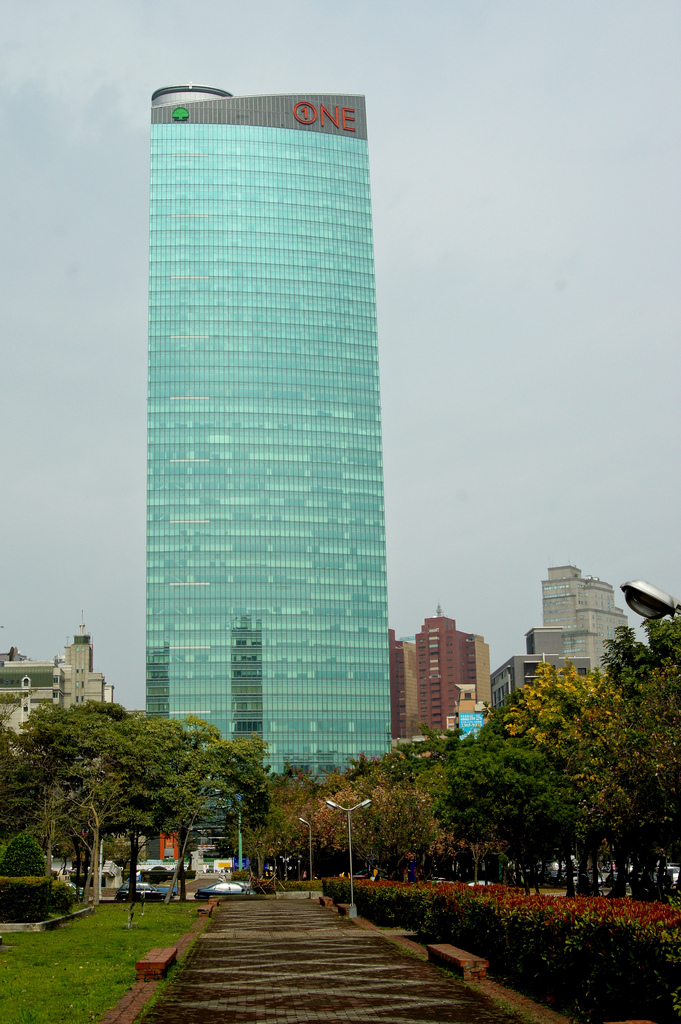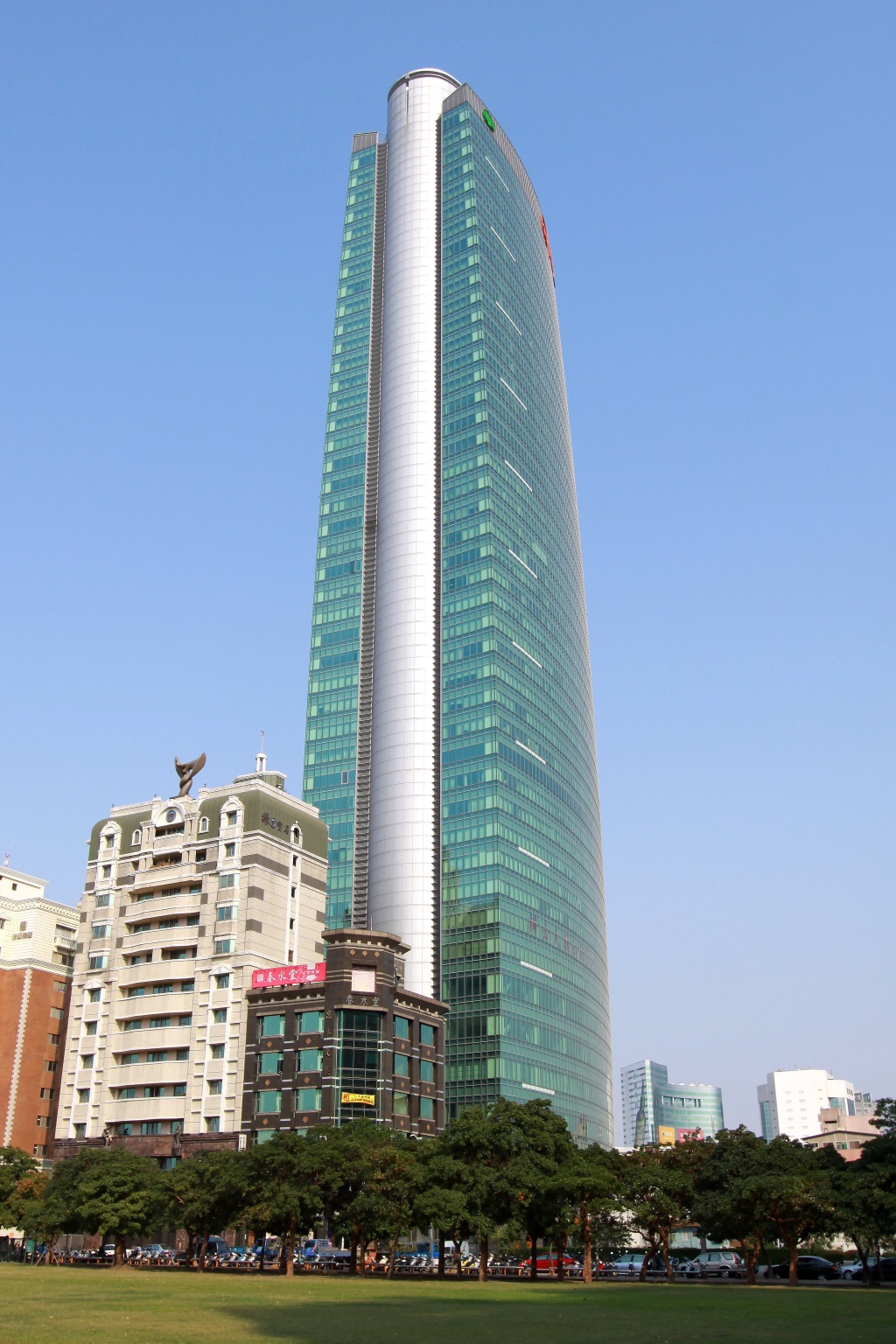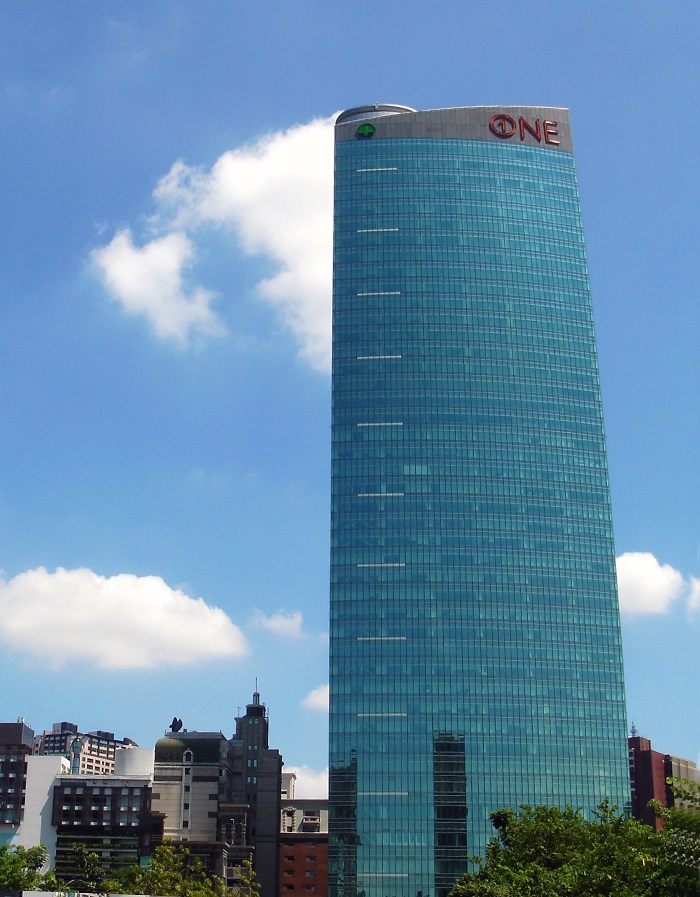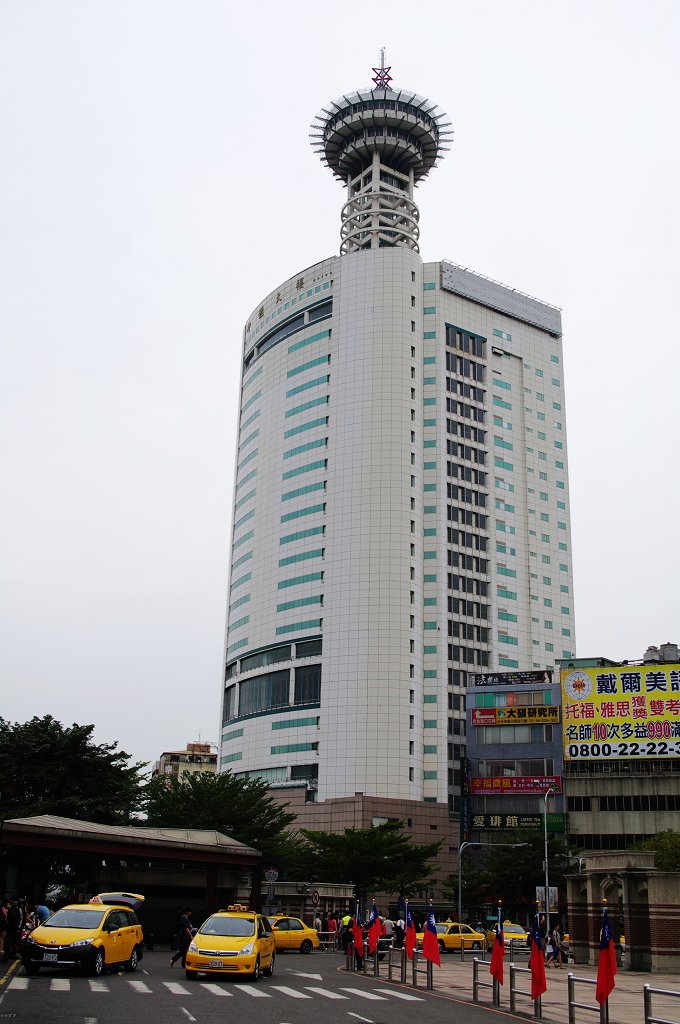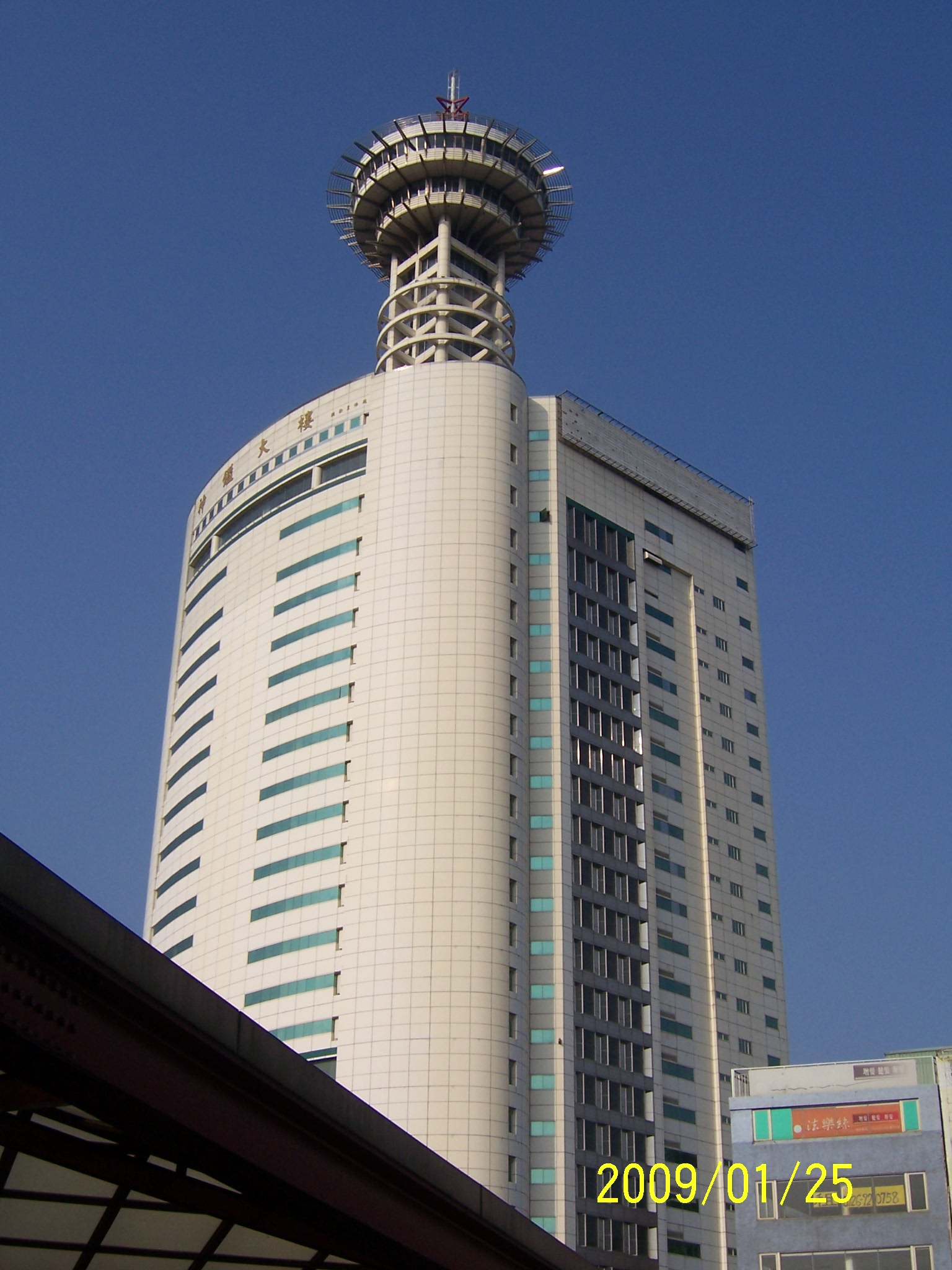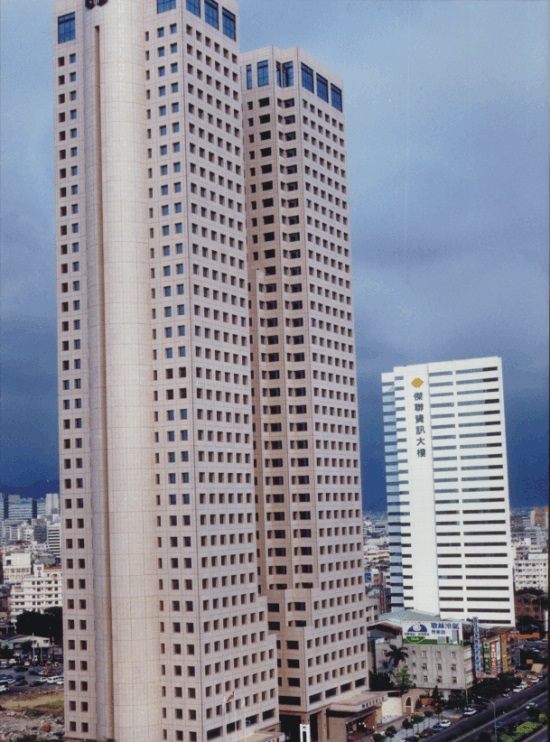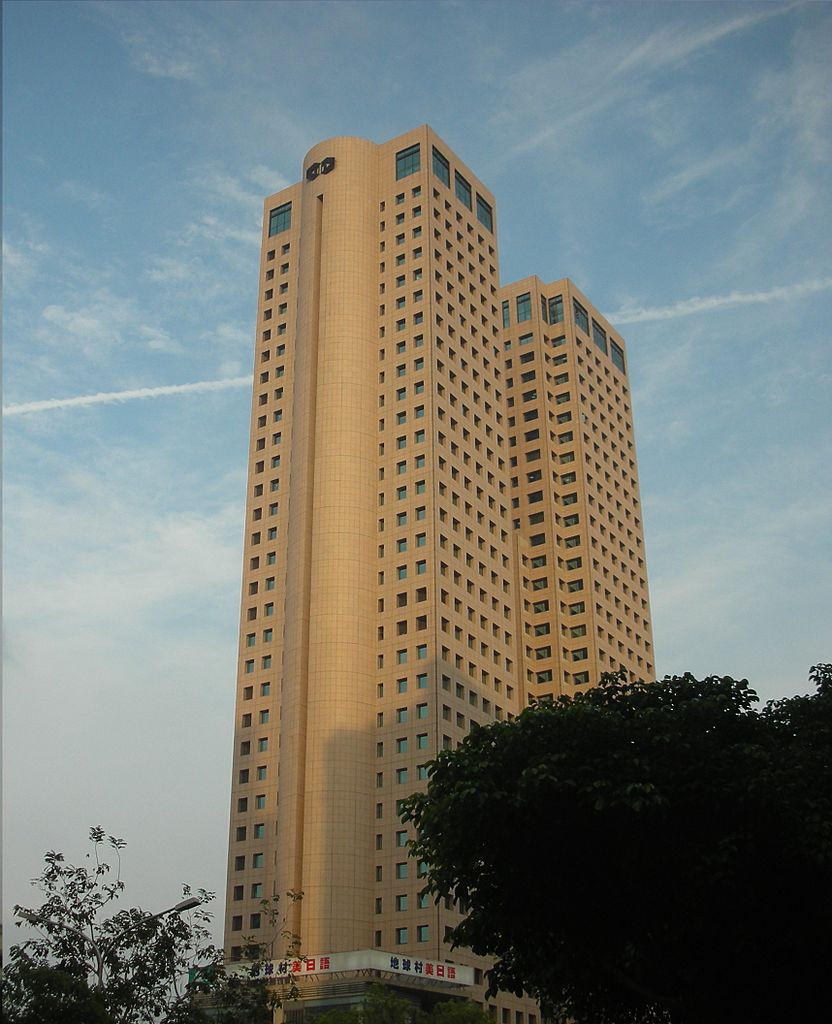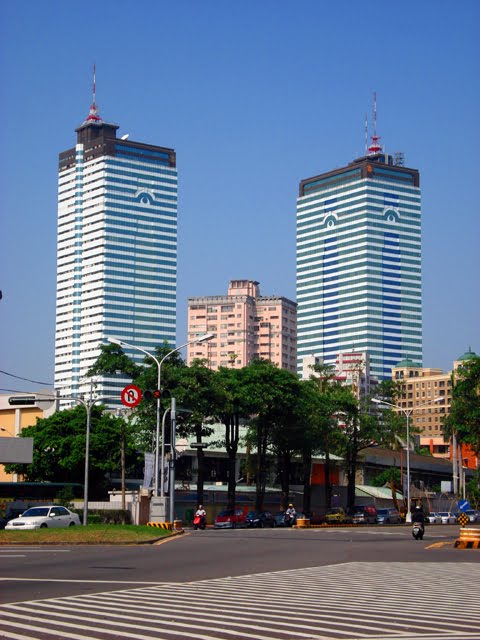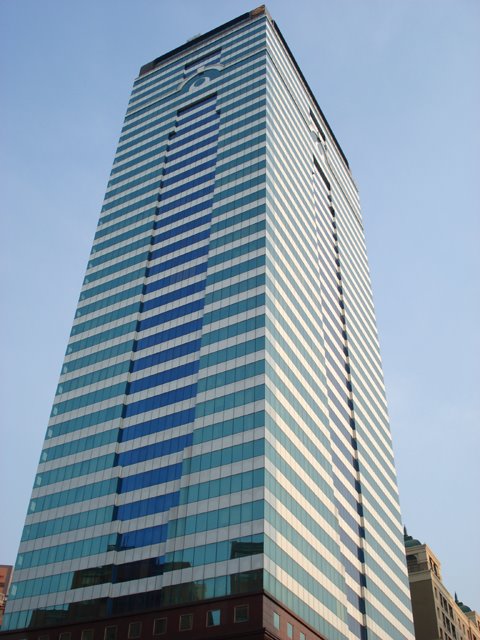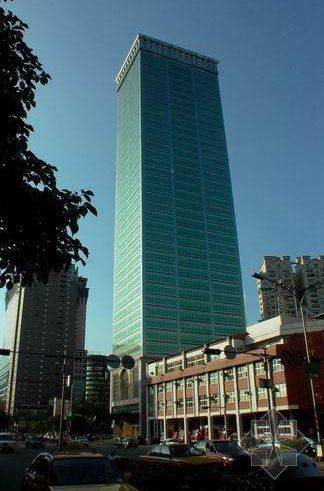 -Taichung Metropolitan Park
30-3 Hsiping Rd., Hsitun District (park admin. office)
(04) 2461-2483
Hours: 8 am-6 pm
Taiwan's largest metropolitan park sits astride the Taichung city/county line on top of Dadu Mountain, providing a panoramic eastward view of the entire city and westward view of the coast. The 88-hectare park includes a wide variety of walking paths, ponds, green areas and Tourist Service Center.
-Stock 20 Art Gallery
6-6, Lane 37, FuXing Rd., sec. 4
(04) 2220-9972
Hours: Tue-Sun10:00am – 6:00pm, Fri&Sat closed at 9:00pm
(closed Mondays)
Converted from old railroad warehouses at Taichung's train station, Stock 20 provides gallery areas for regular exhibitions of modern and installation art, plus a cafe. Adjacent ex-warehouses serve as artist studios, which are often open to the public.
-Jung Hua Night Market
Around intersection of JungHua and GongYuan roads
Active from dusk until about 2 a.m.
Taichung's oldest night market is located near the Taichung Park and includes a colorful assortment of roadside stands selling all manner of items, from local food to clothing.
-Taichung Cultural Center
The city's spacious cultural center--adjacent to the National Museum of Fine Arts--holds regular local art exhibitions and other events in its galleries and halls. Outside is a network of tree-lined walking paths.
-Jingkuo Boulevard-People's Square
This attractive tree and sculpture lined green belt stretches 1.3 kilometers through the heart of the Taichung Gang Road business district. It starts at the Museum of Natural Science and ends at the Museum of Fine Arts, passing People's Square along the way.
-Feng Le Sculpture Park
At intersection of Hsianghsin S. and WenXin S. 5th roads
(04) 2386-5500
Located in Taichung's Nantun district, this newer, six-hectare park is known for its 50 prize-winning outdoor sculptures and includes walking paths, a large pond and plenty of green areas.
-Taichung Jade Market
651, WenXin Rd., sec. 2
Hours: 9 am-7 pm Friday-Sunday
Open three days a week, the city's main jade market is conveniently located in a large building by the WenXin/TaichungGang roads intersection. Dozens of vendors sell all manner of jade, jewelry, antiques, pottery, paintings and other decorative and artistic products.
http://www.taiwanfun.com/central/taichung/recreation/0409/0409Attractions.htm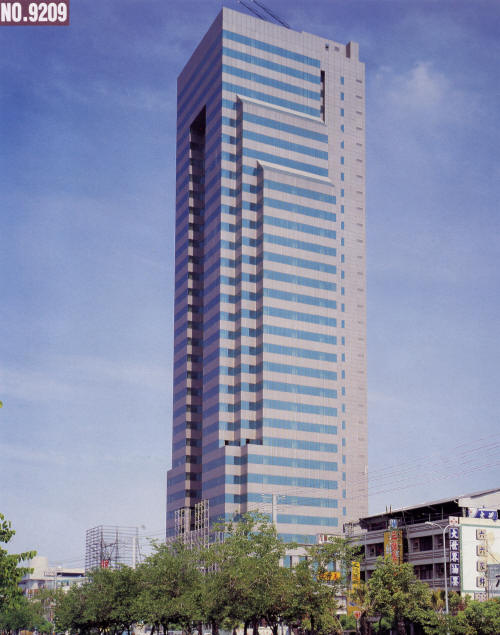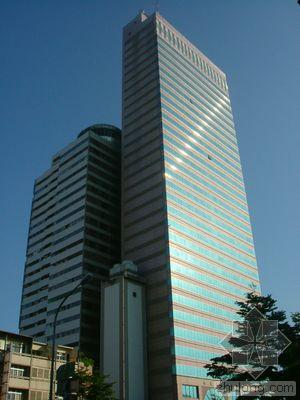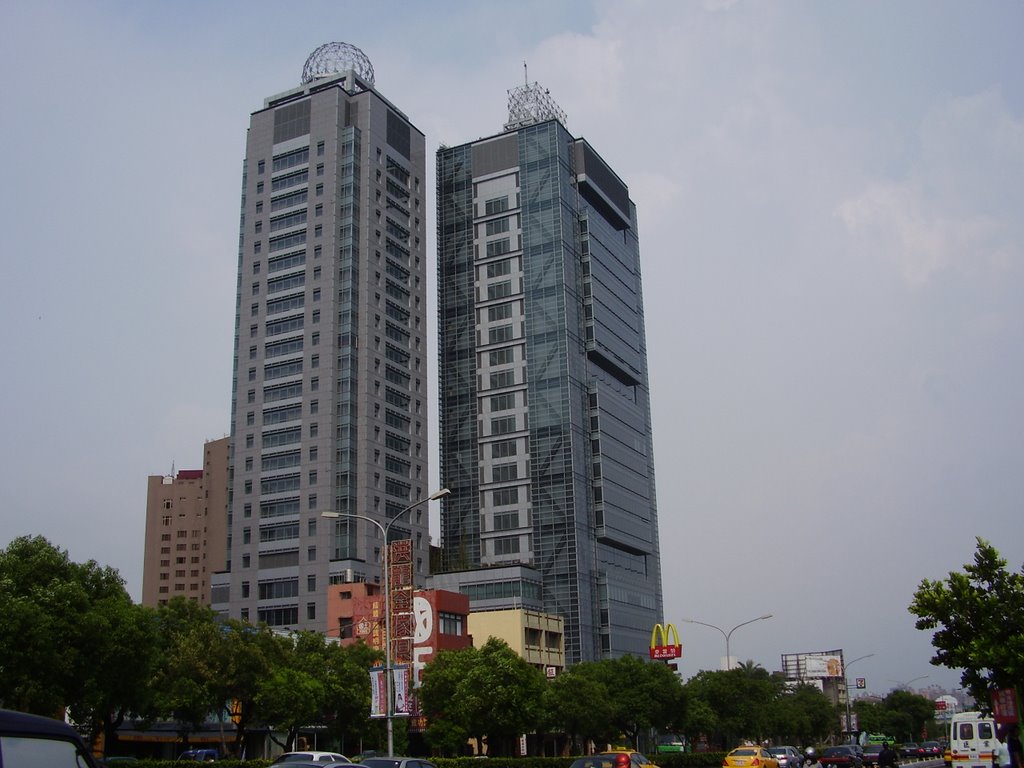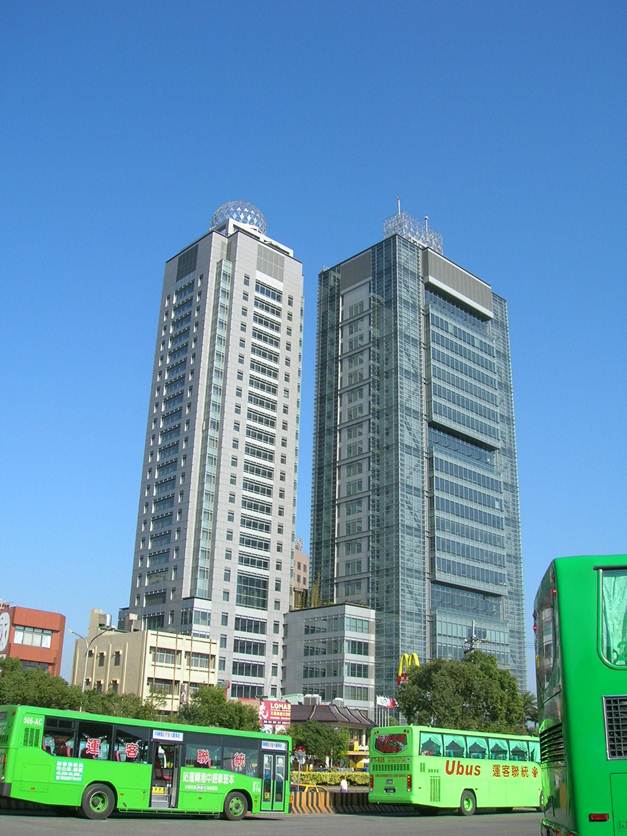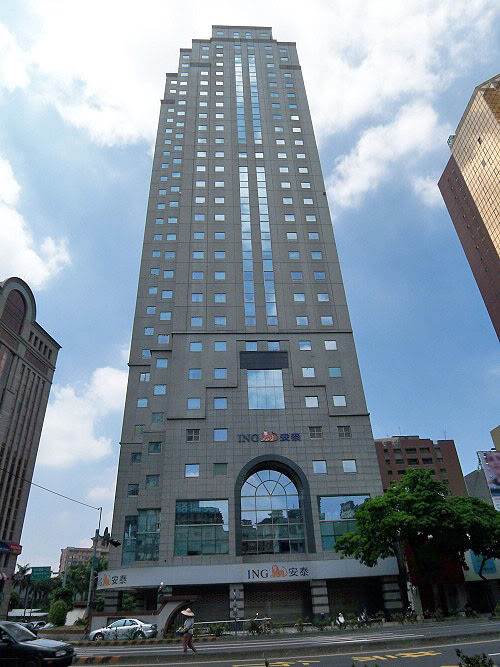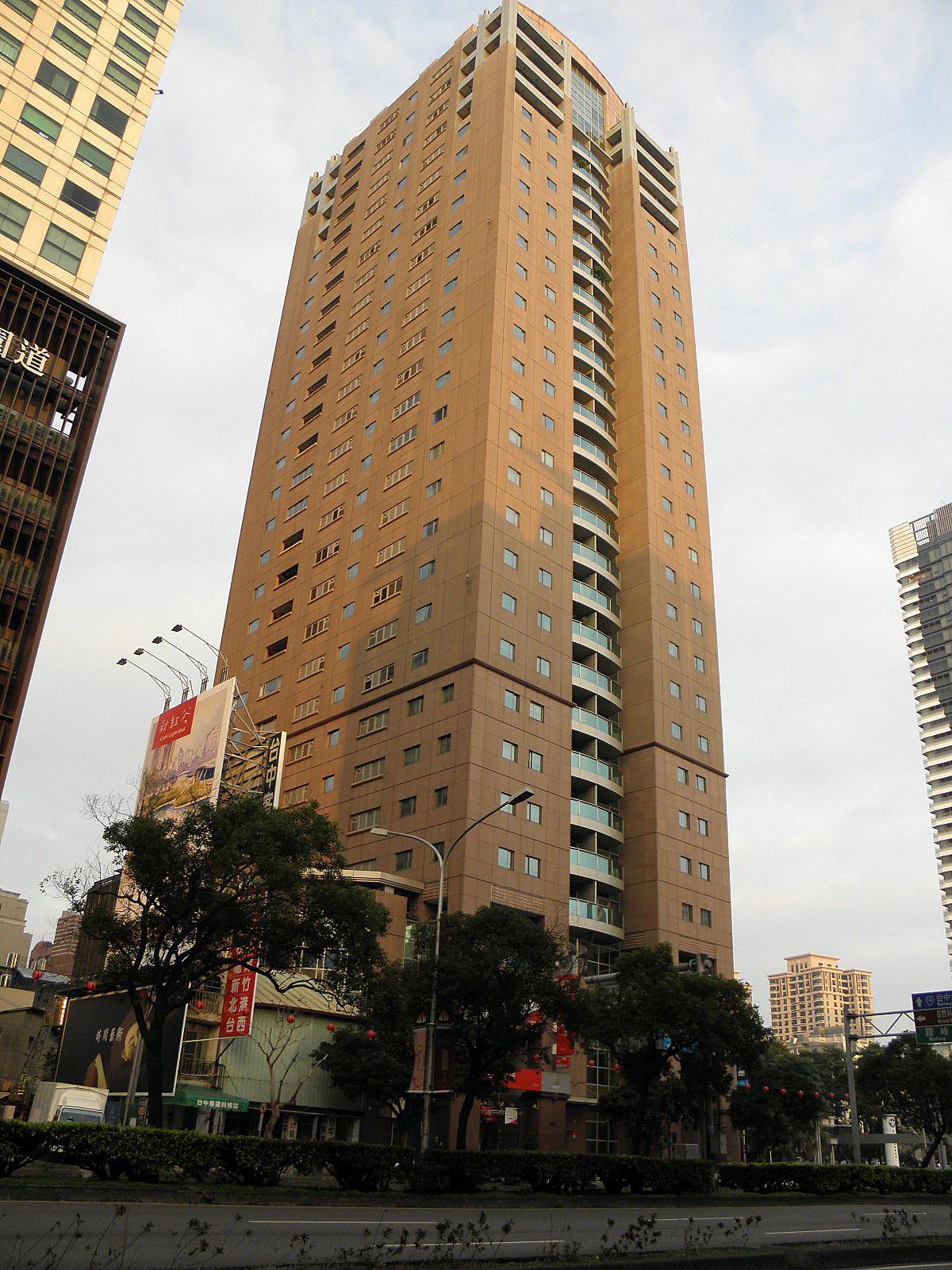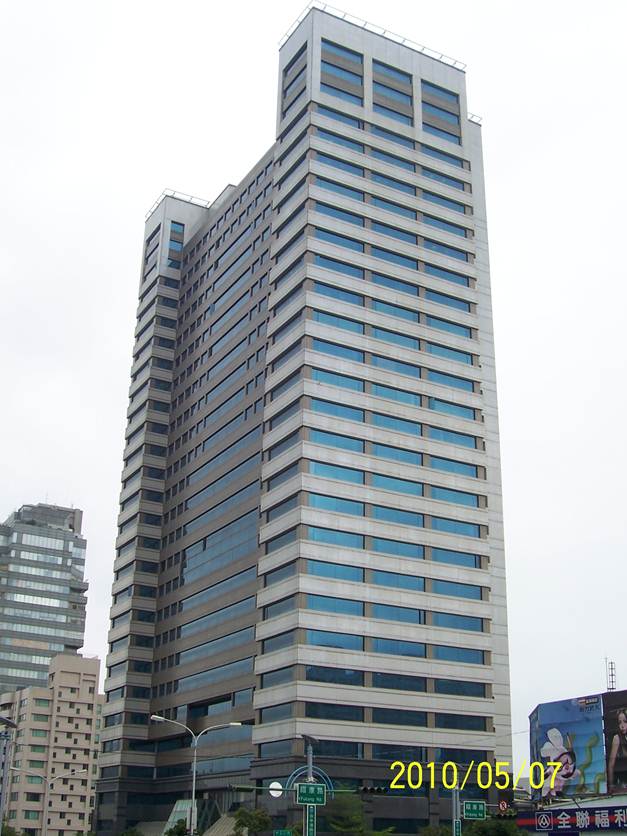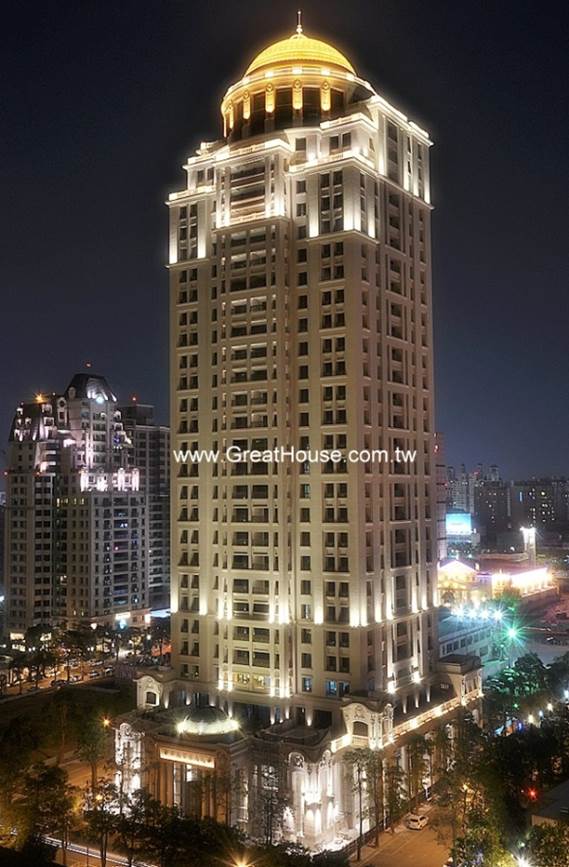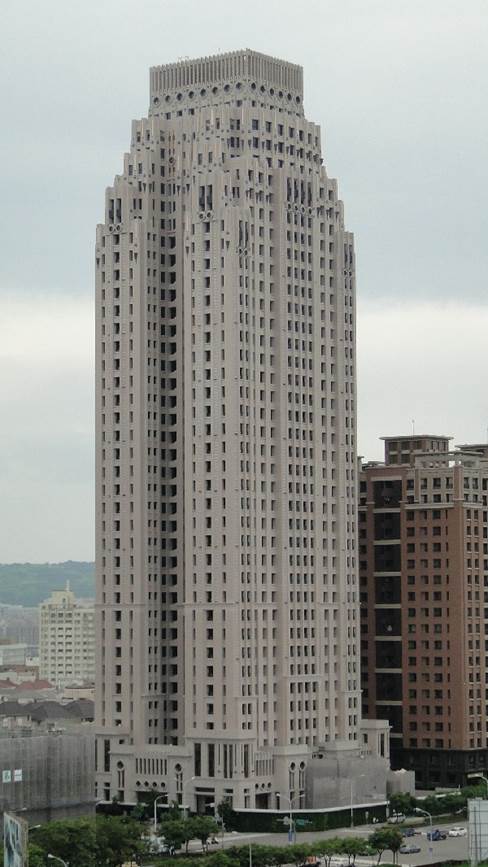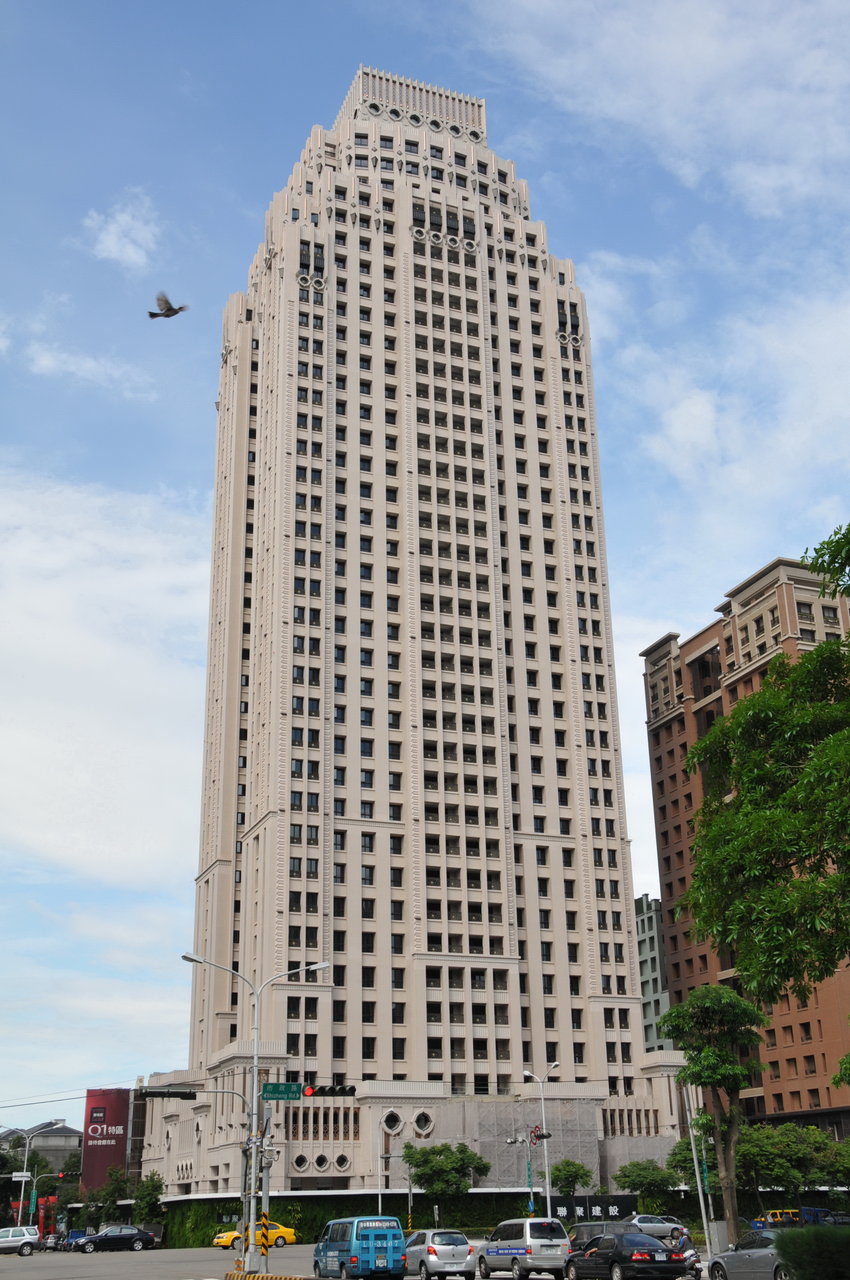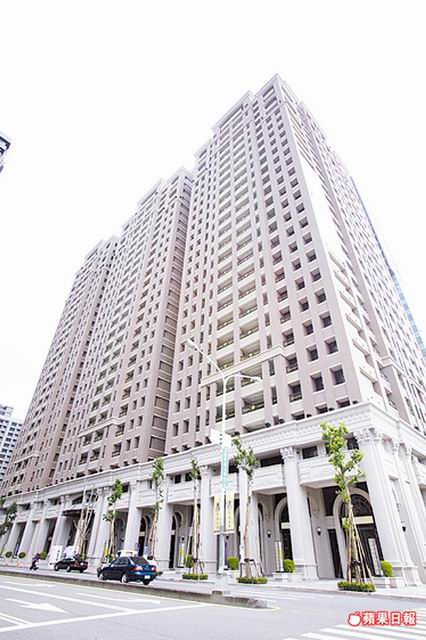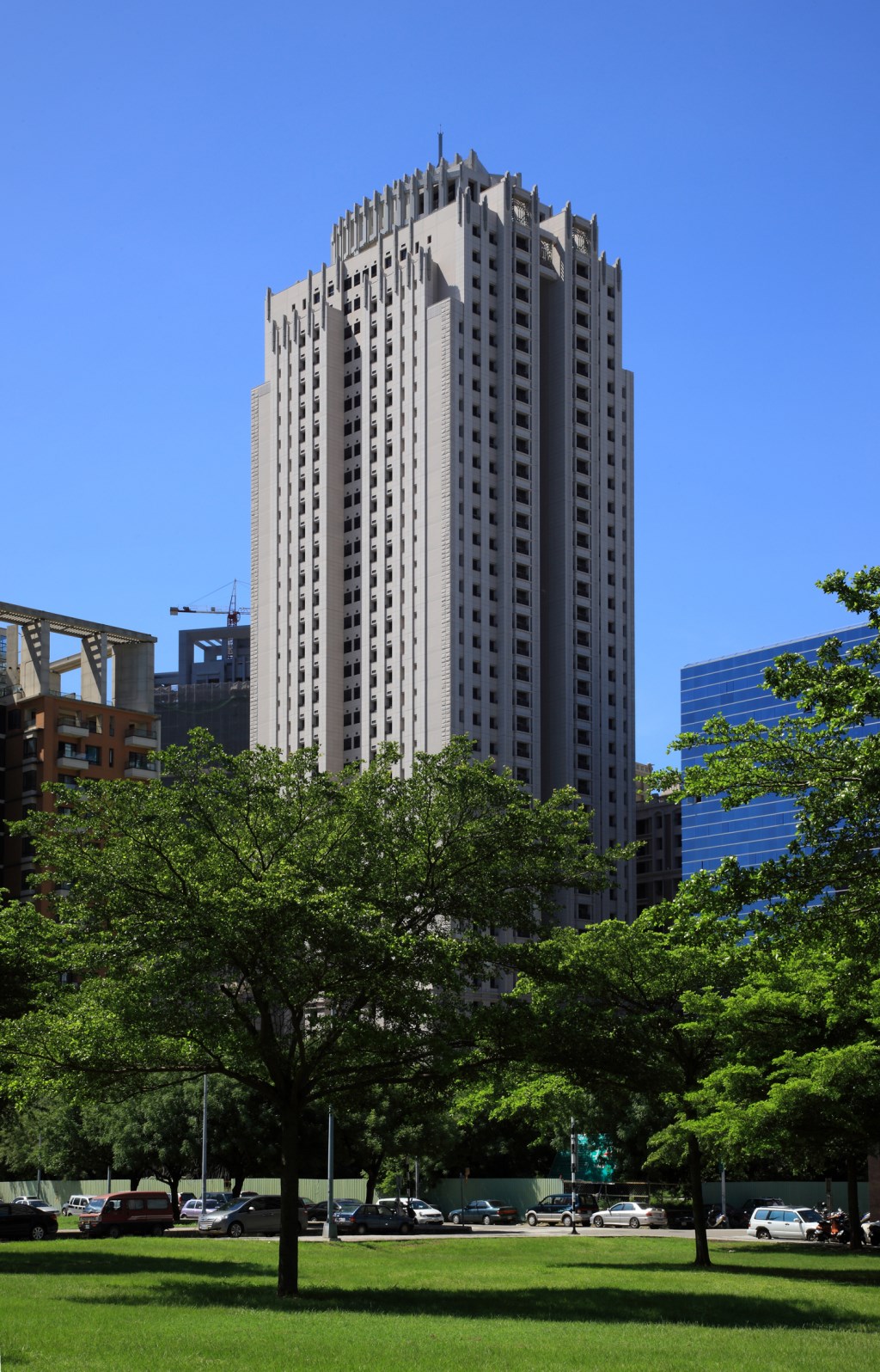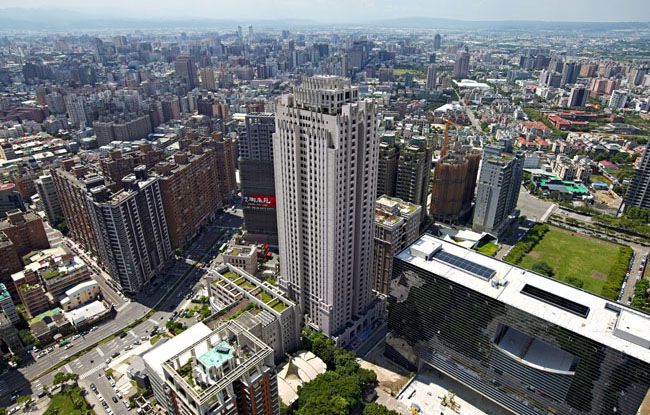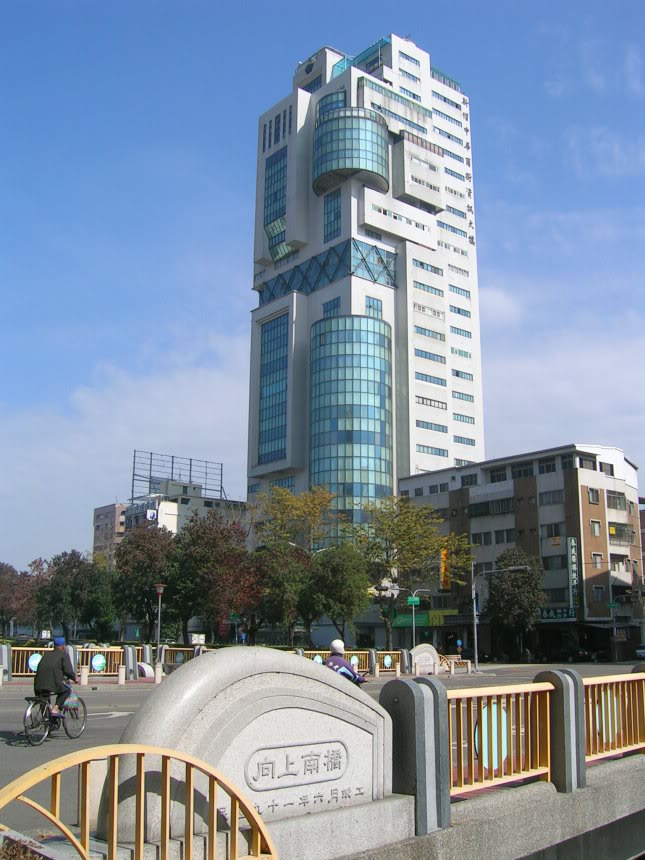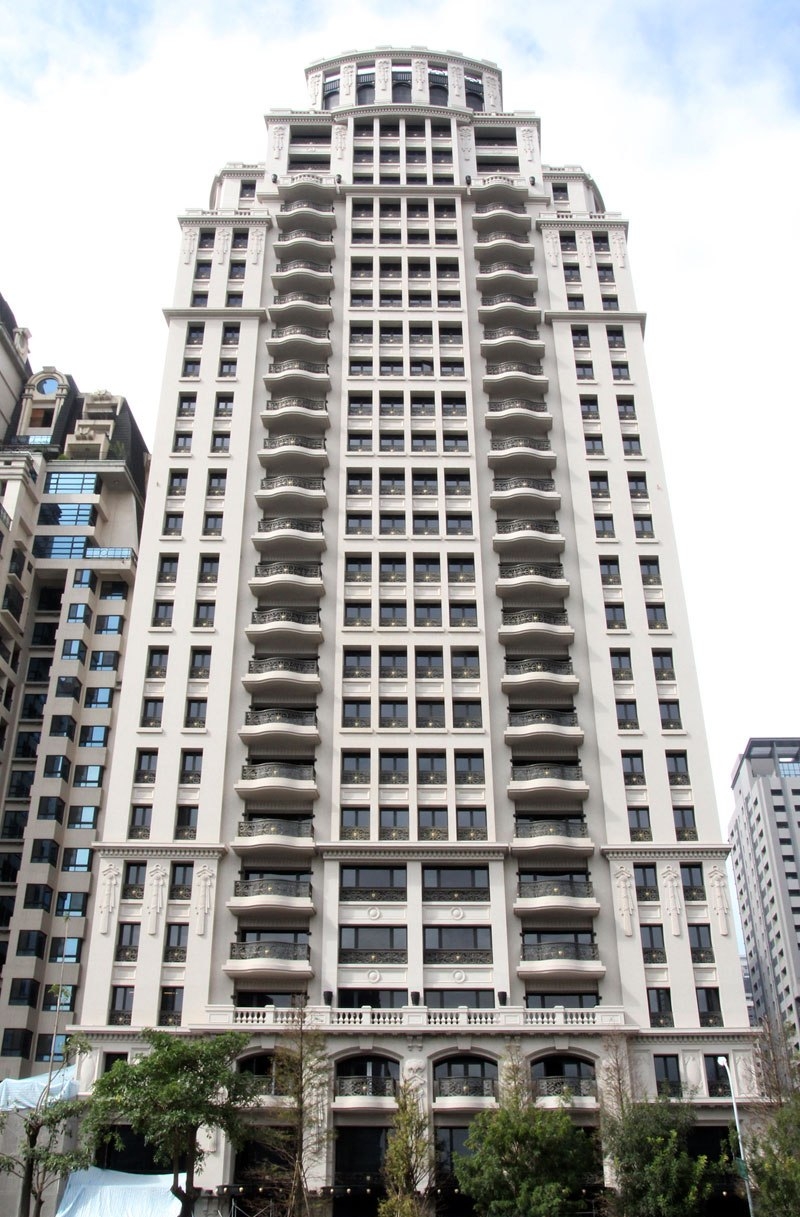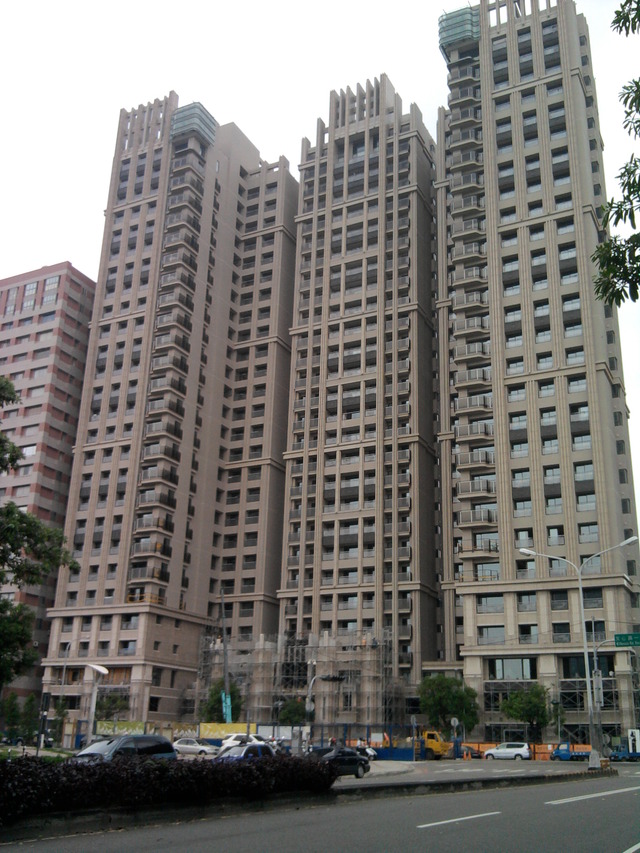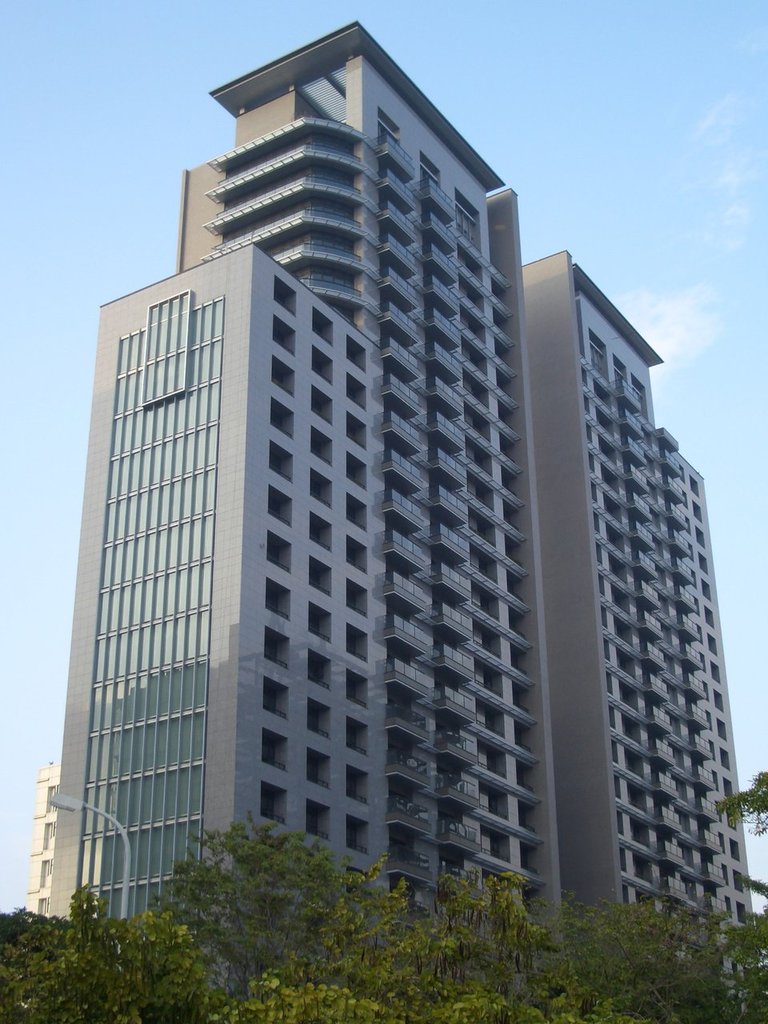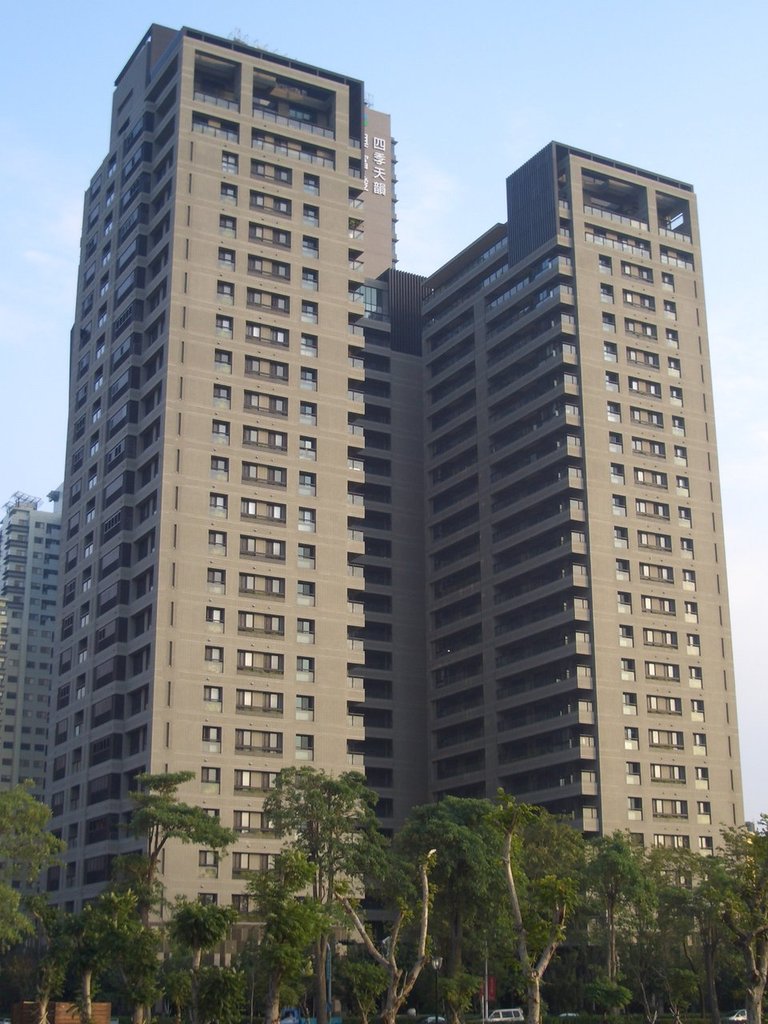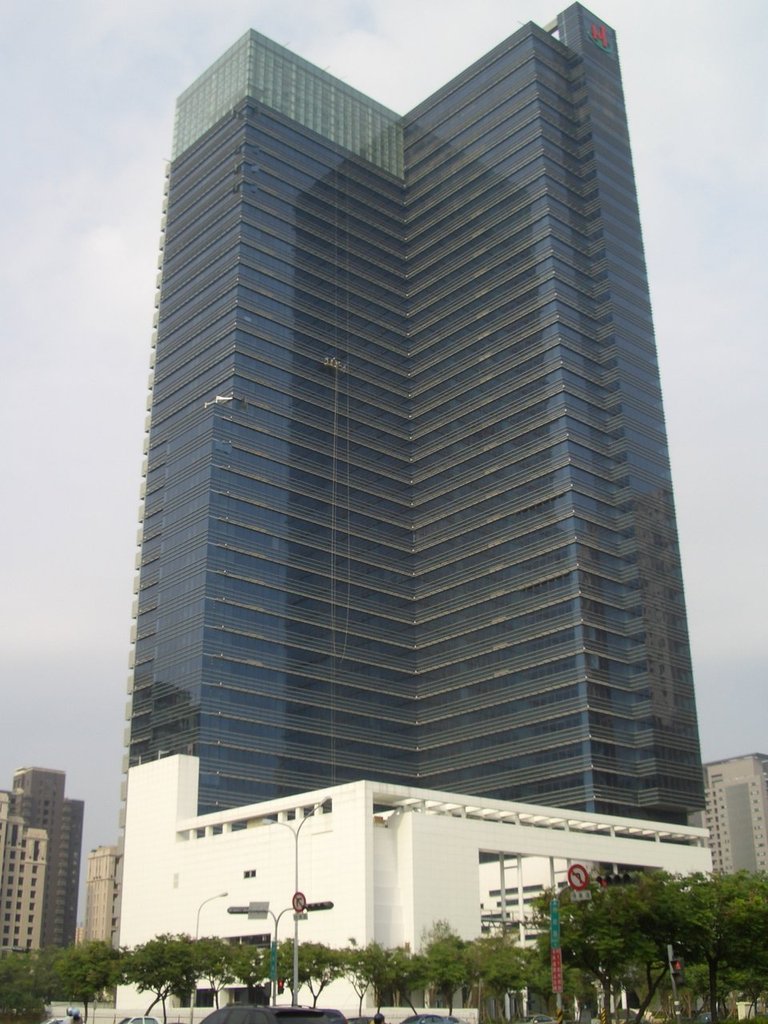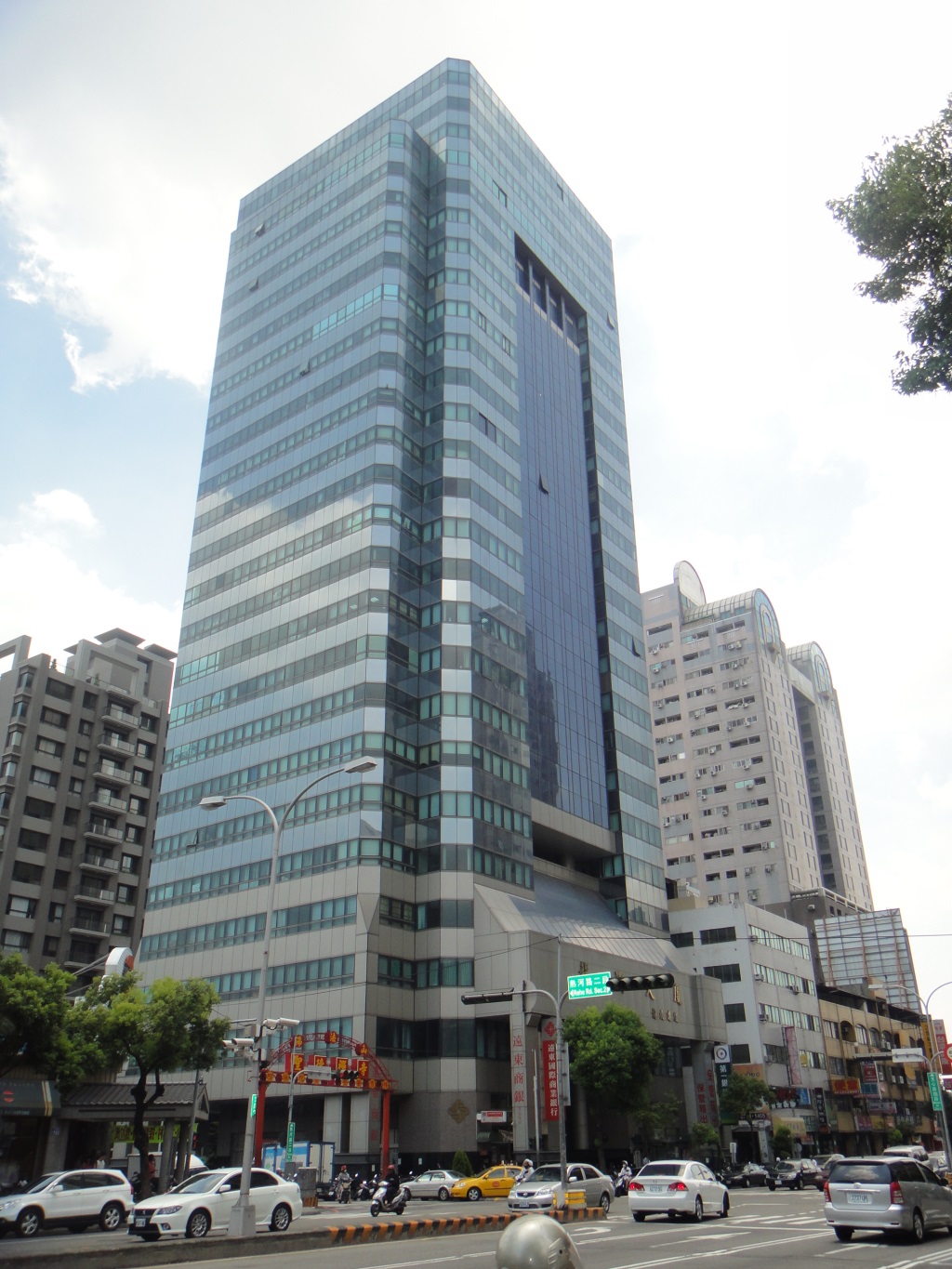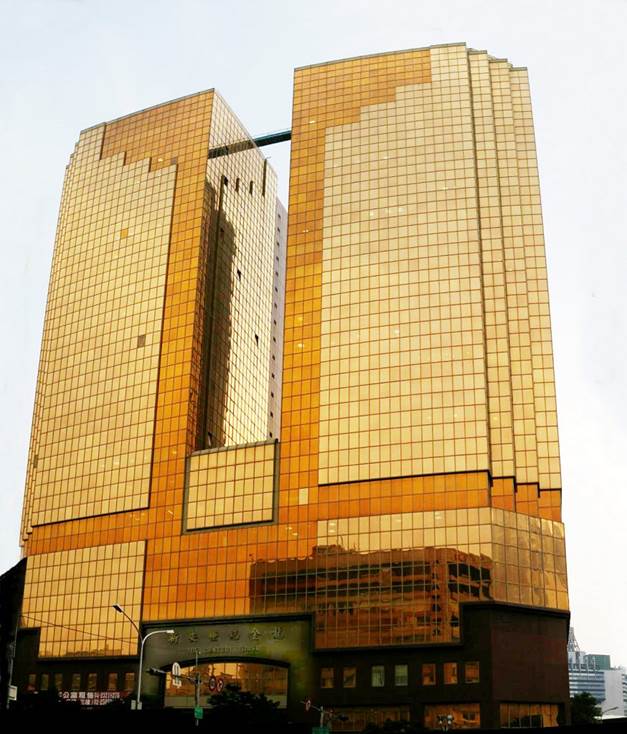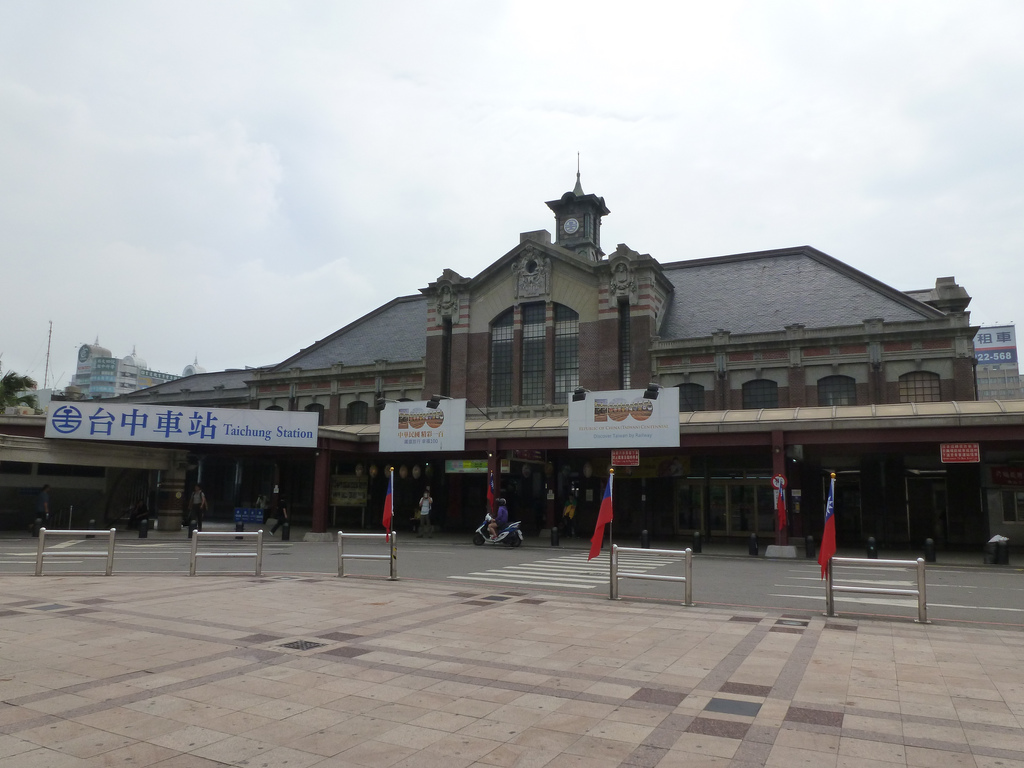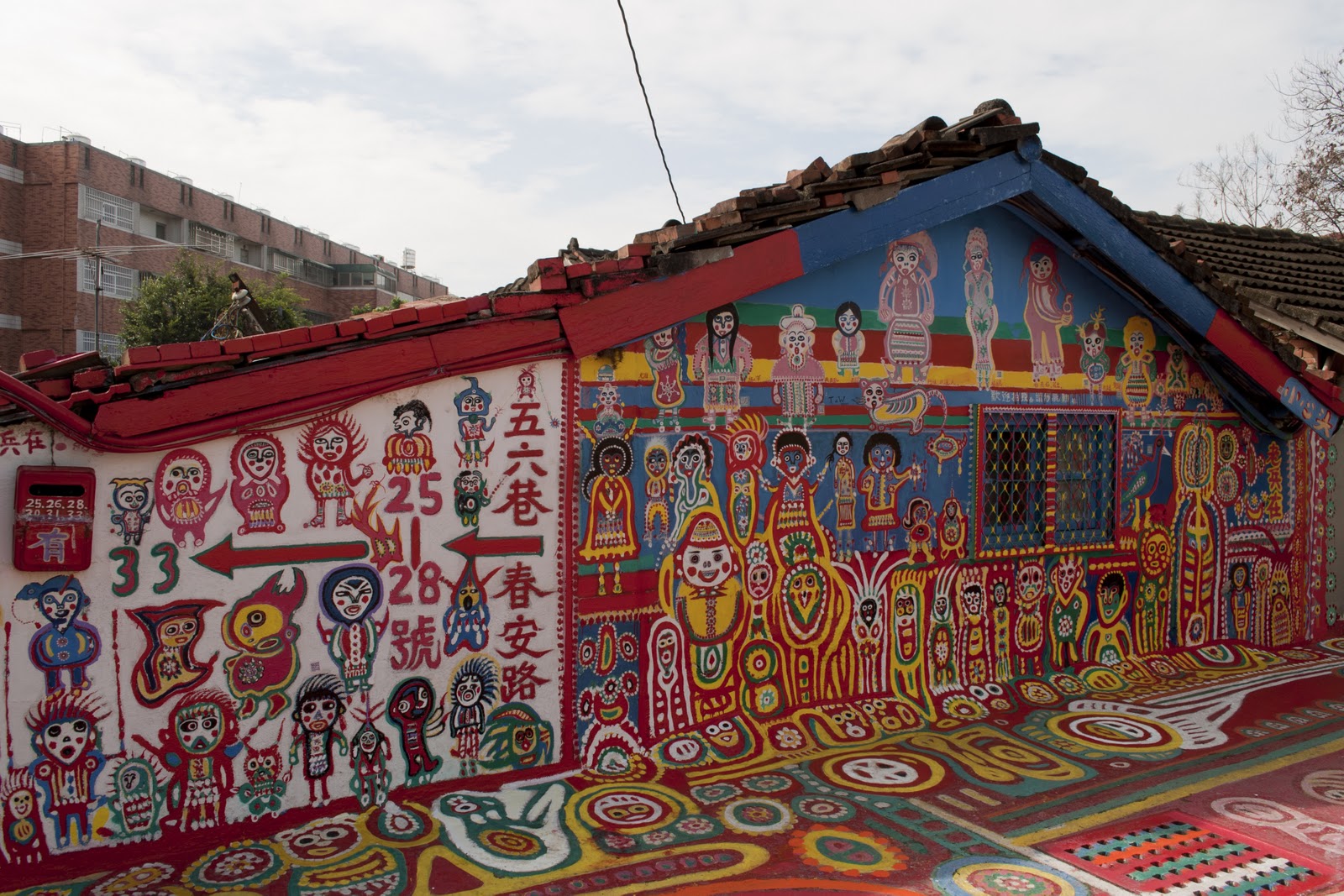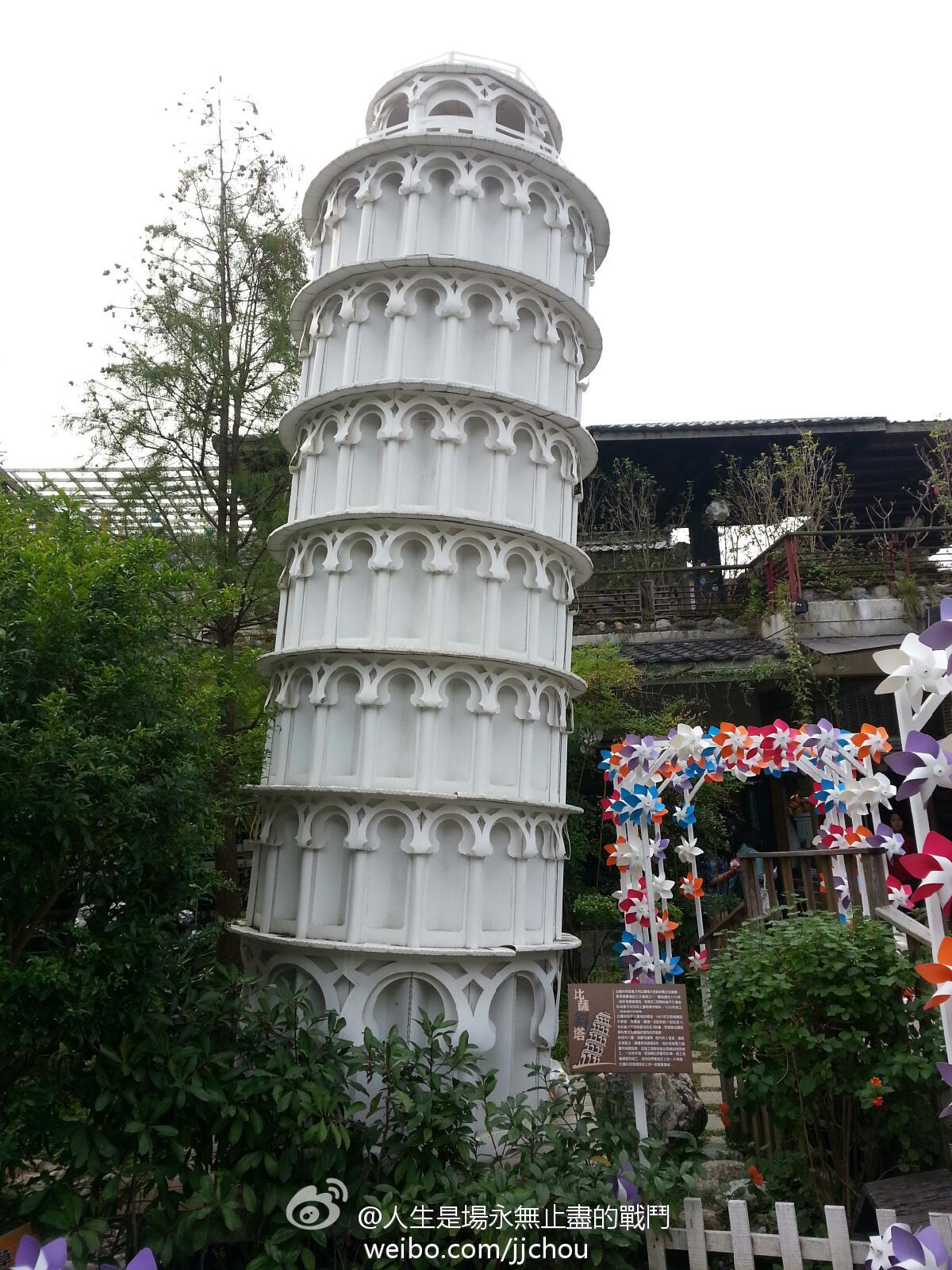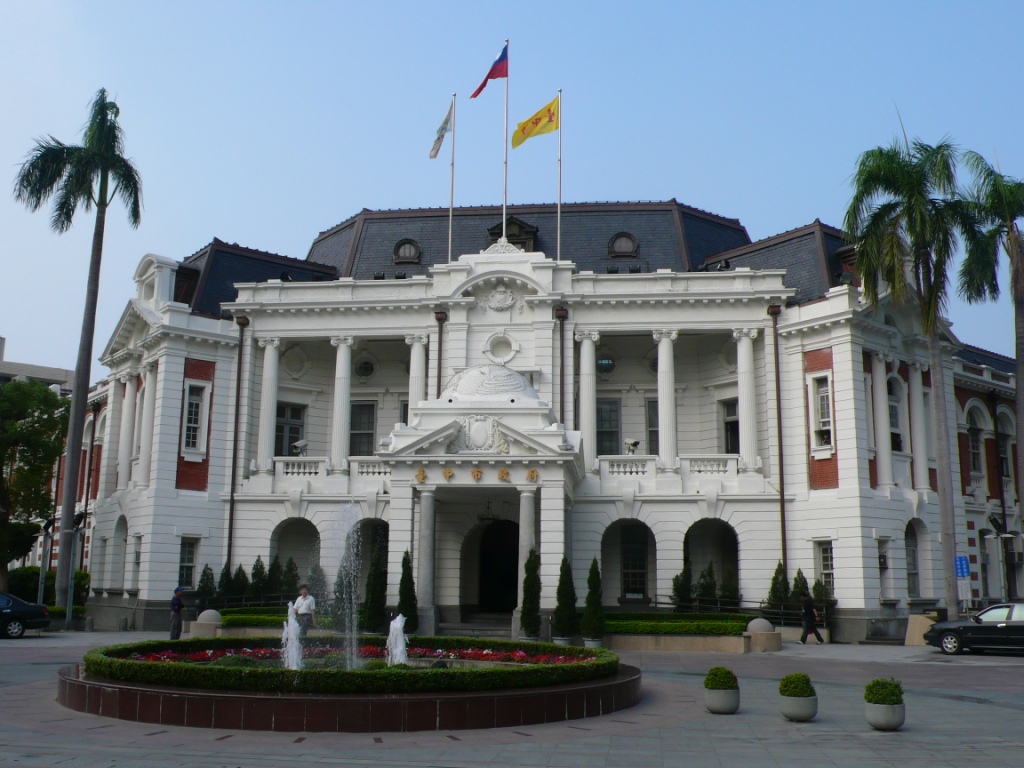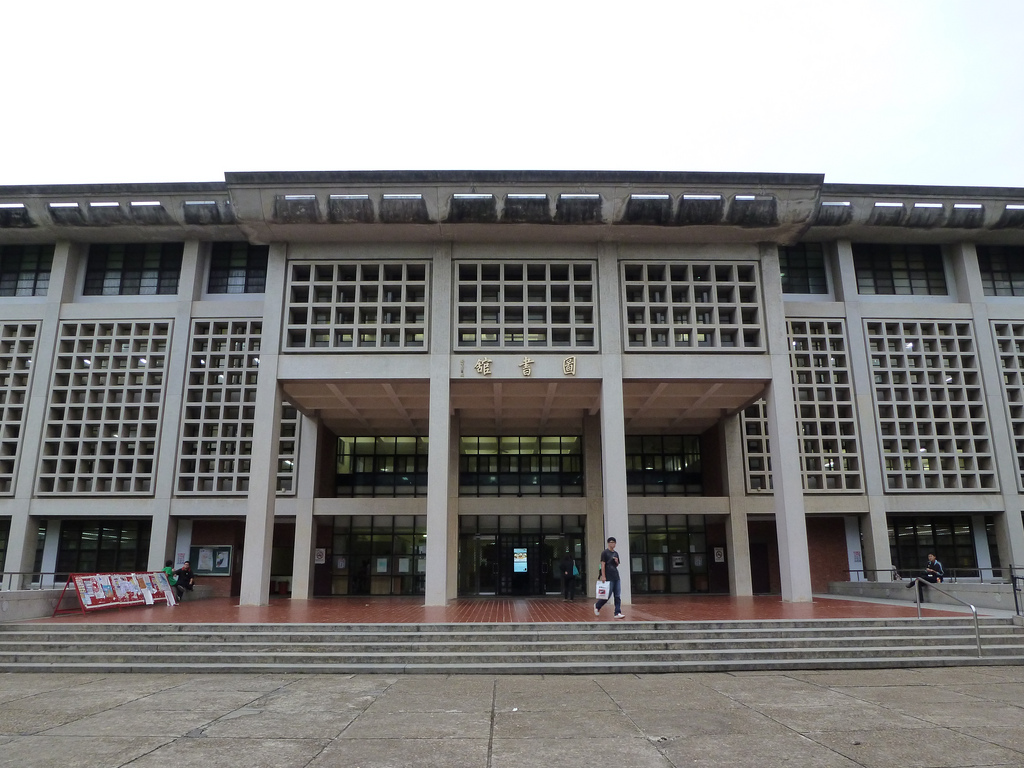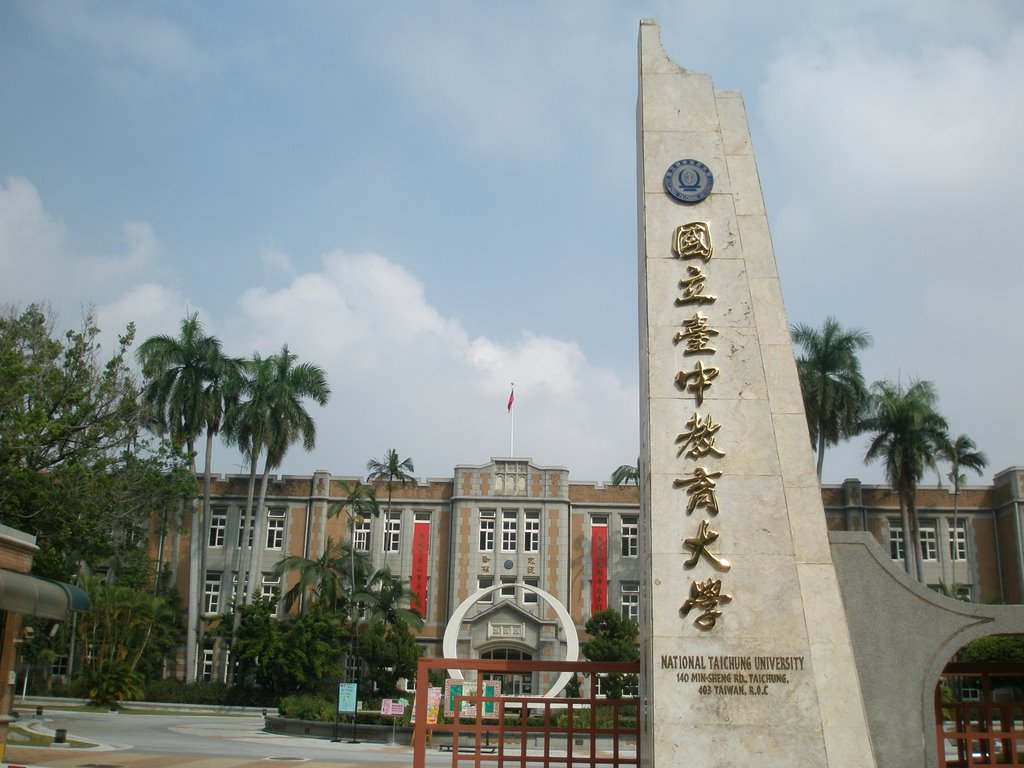 Taichung is located in the west-central part of the island of Taiwan. It has a pleasant climate with an average annual temperature of 23.0 degrees Celsius and a population of just over 2.6 million people.
There are many famous night markets that provide night-time excitement, including Fengjia Night Market to enjoy delicious food and drink, and find cheap and interesting items for sale. In addition to night markets, Taichung also offers plenty to satisfy one's thirst for the arts, culture and learning, including the National Taiwan Museum of Fine Arts, National Museum of Natural Science and Yizhong Street Business District, Da Keng Hot Spring,Yamay Theme Park and Jingming 1st Street. So what are you waiting for Book today for your ultimate Taichung travel!
http://sinotour.com/tourguide/taichung/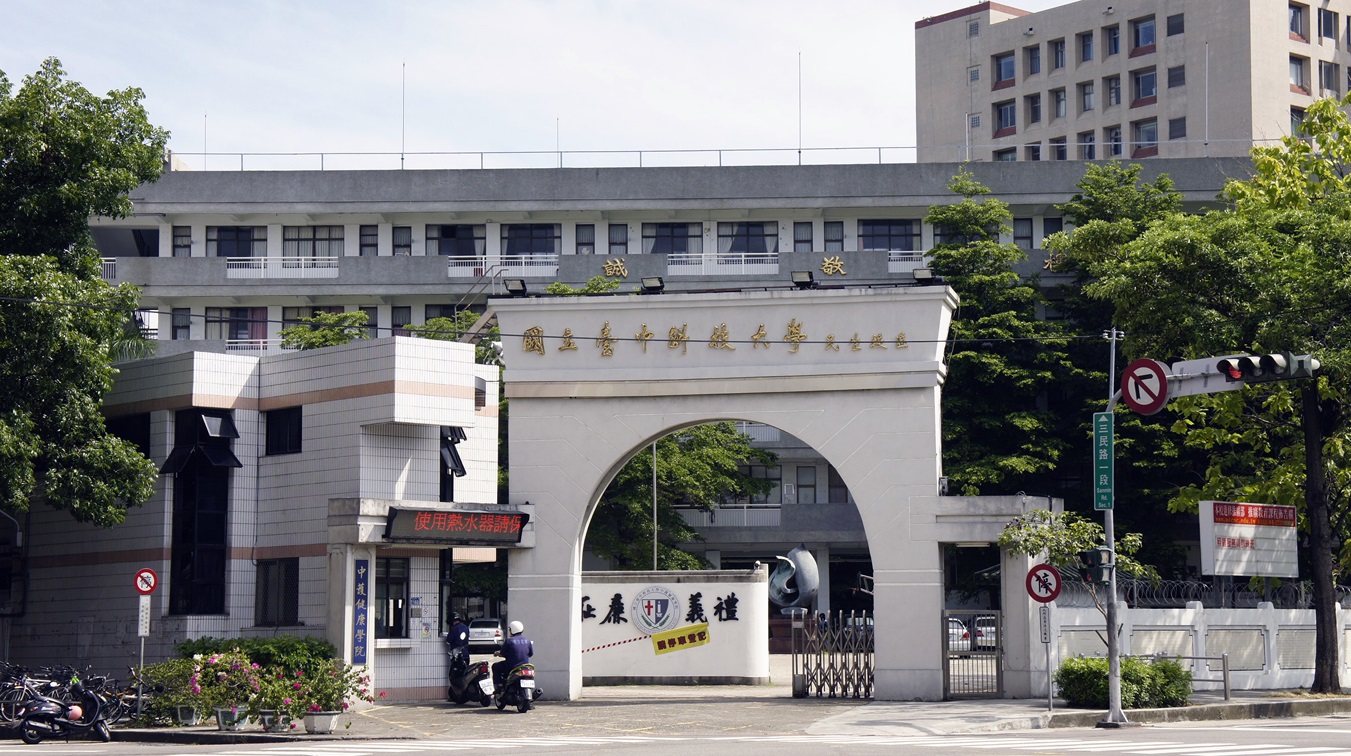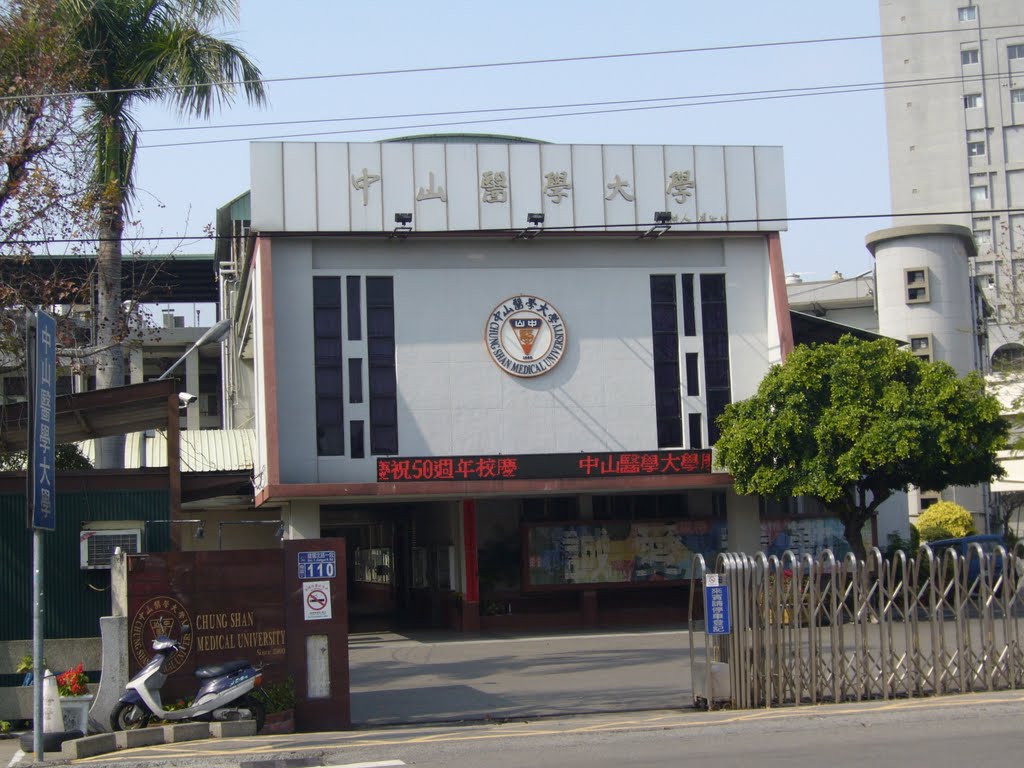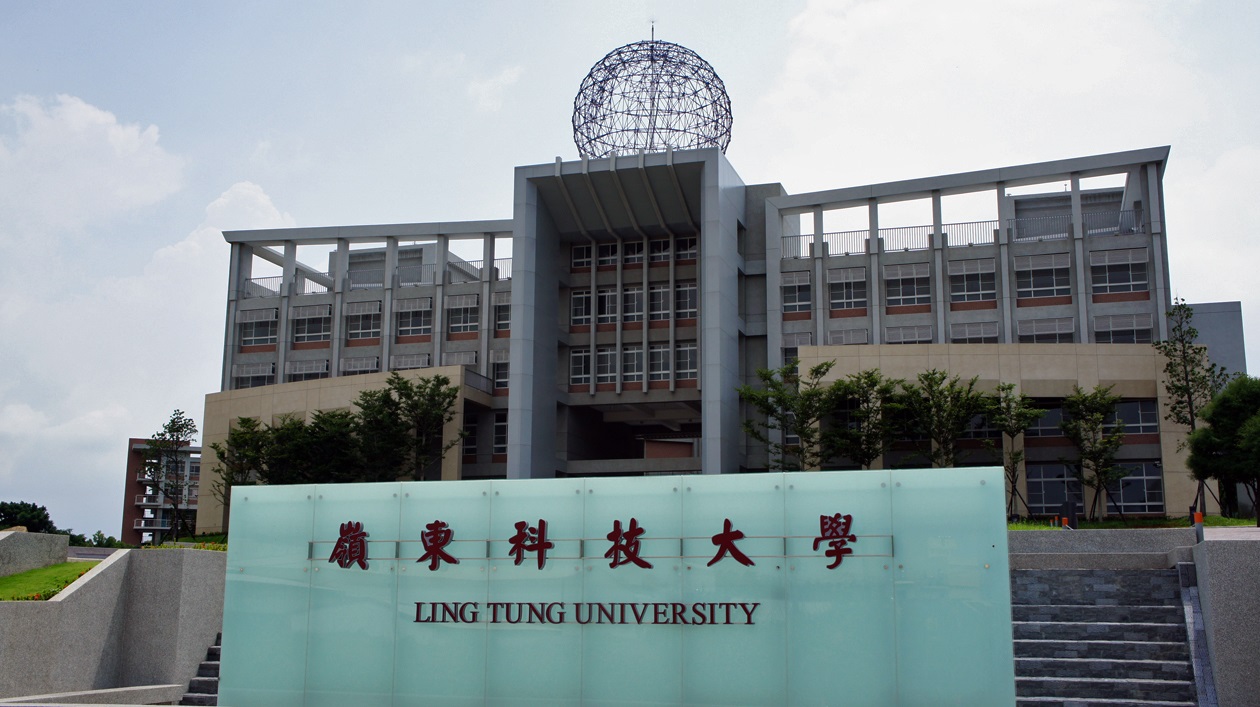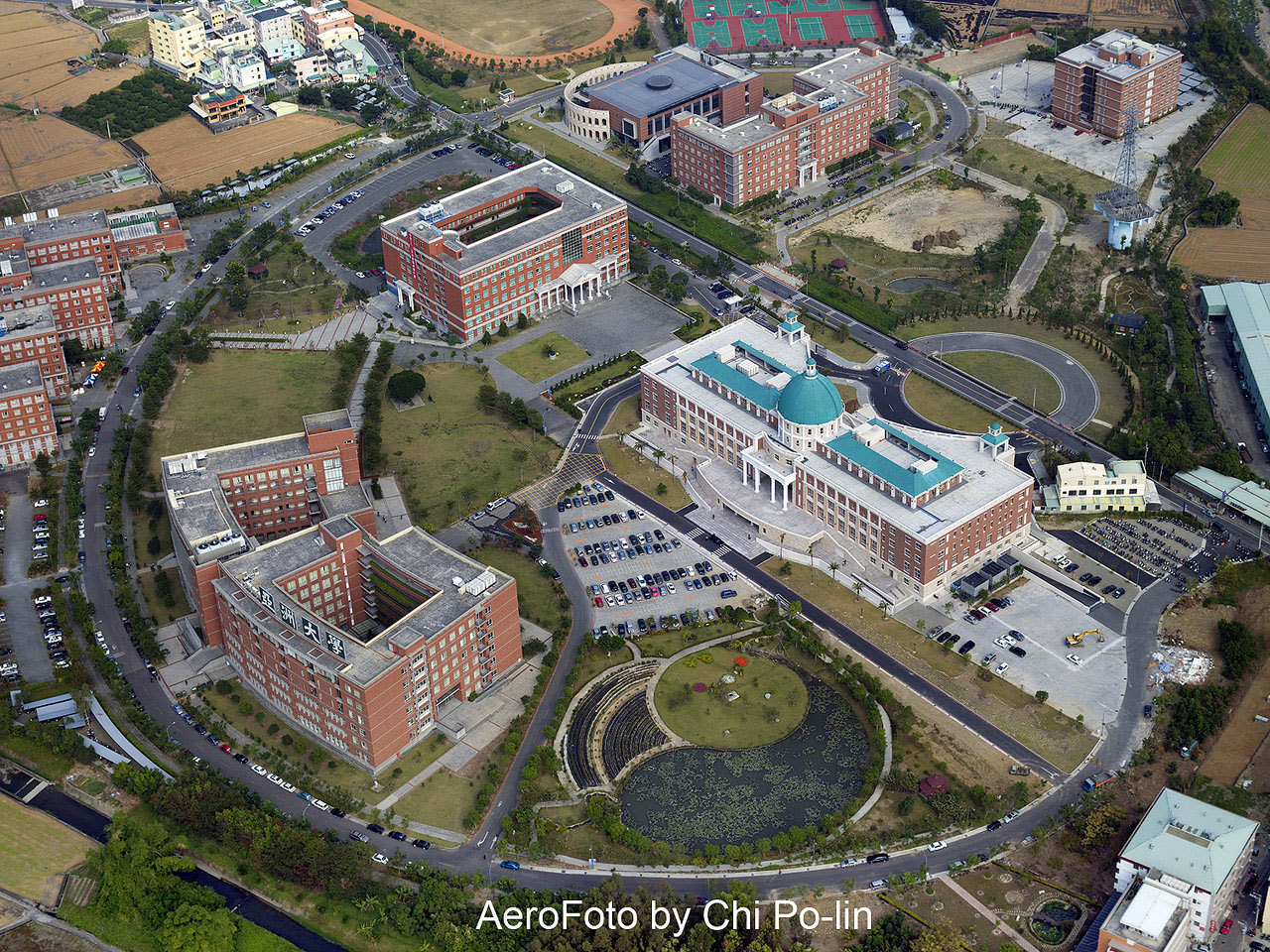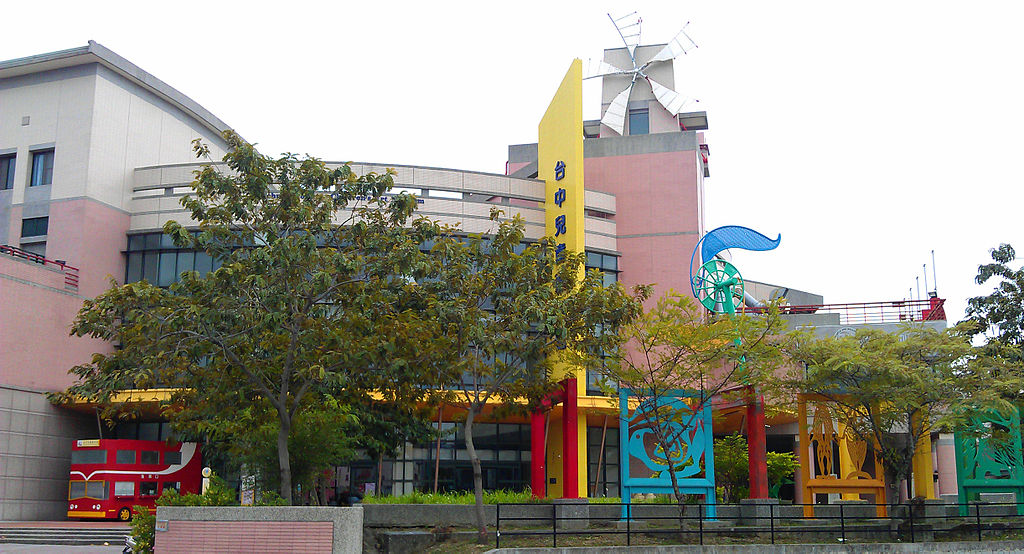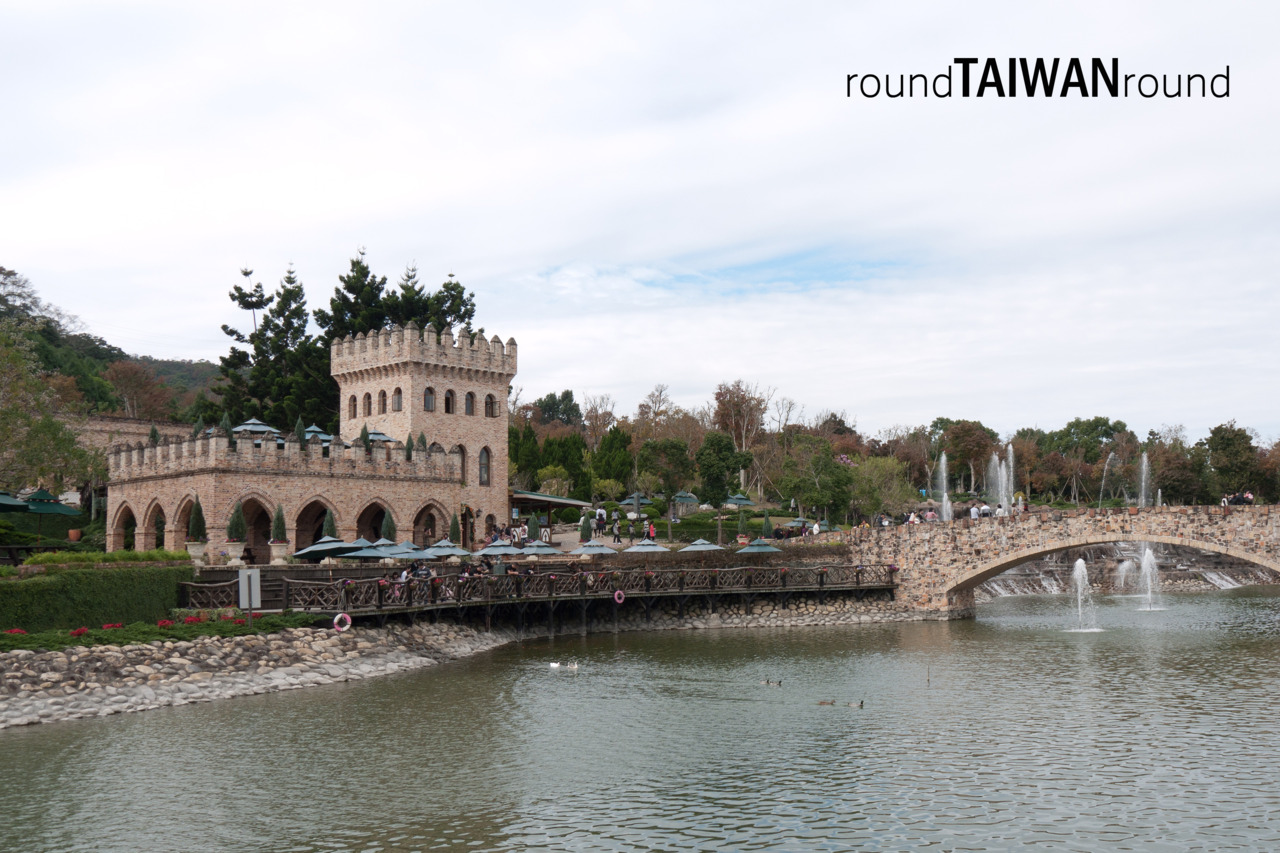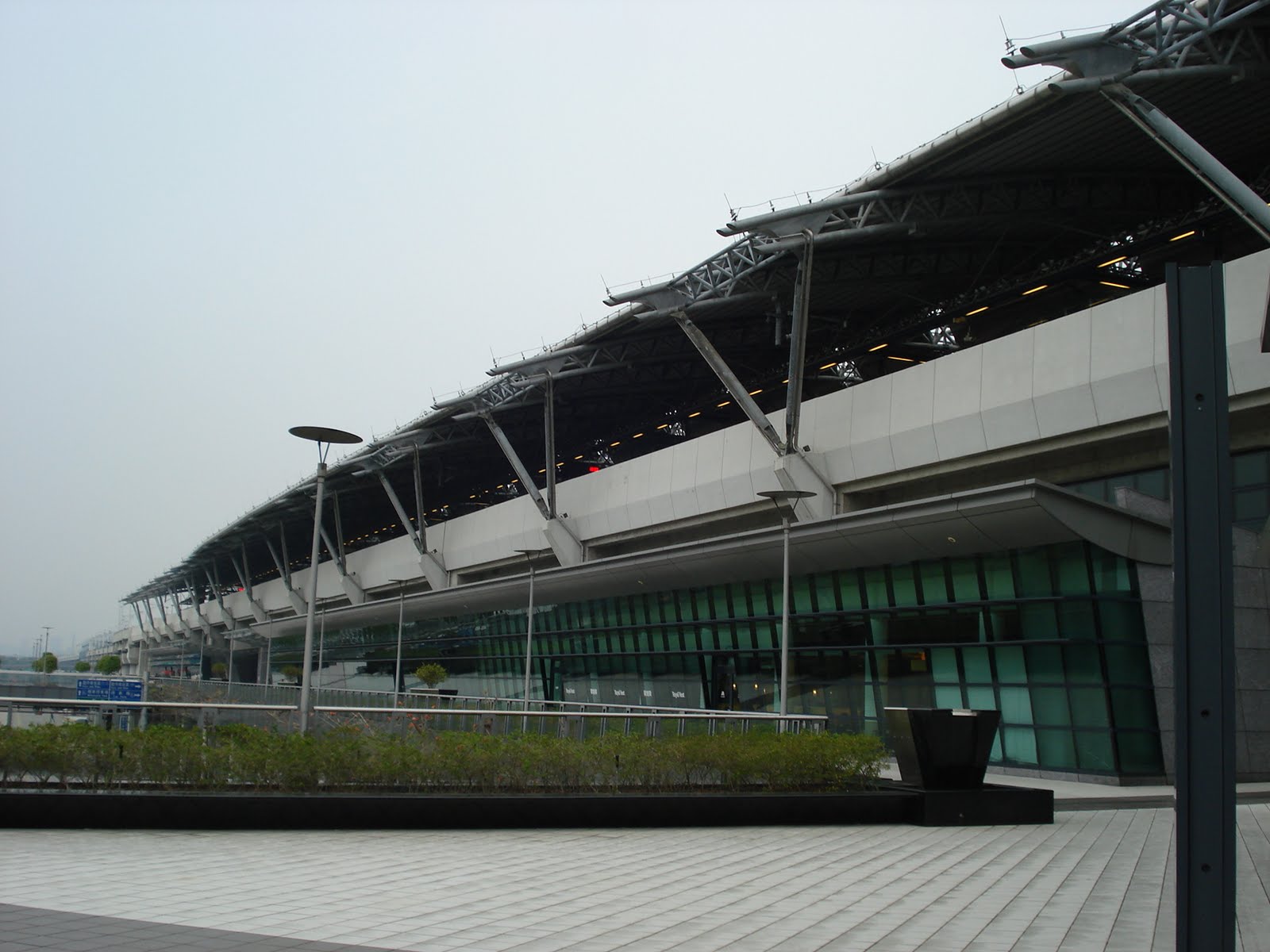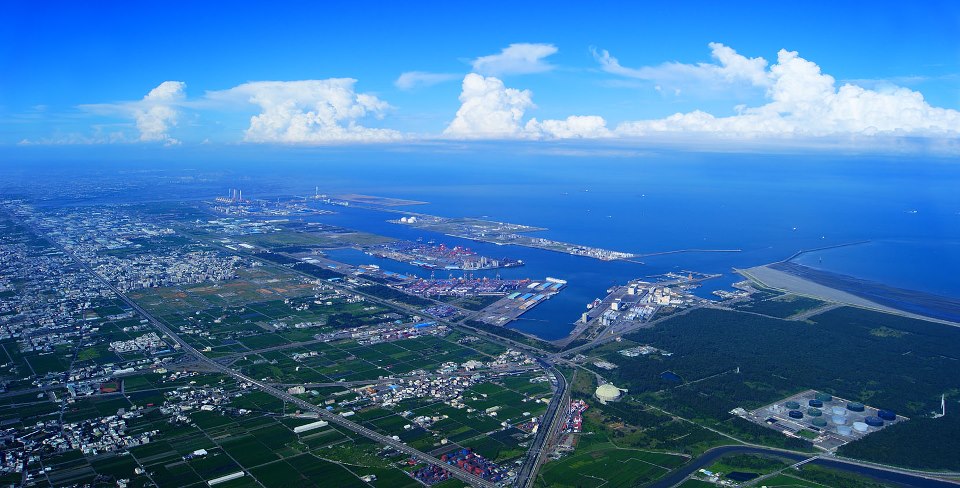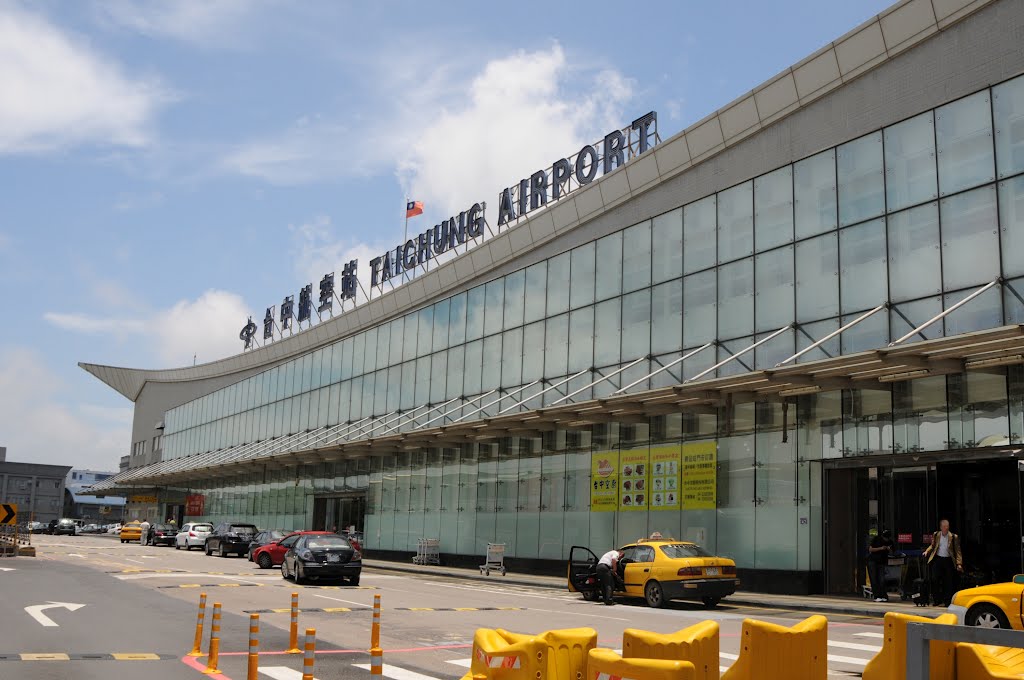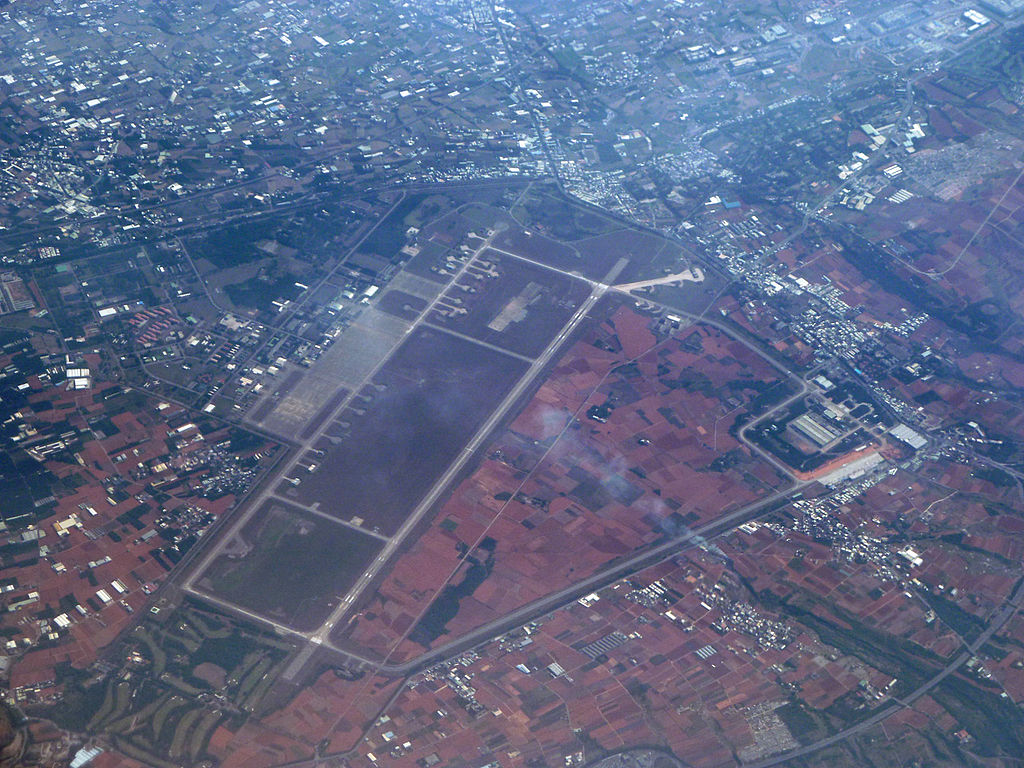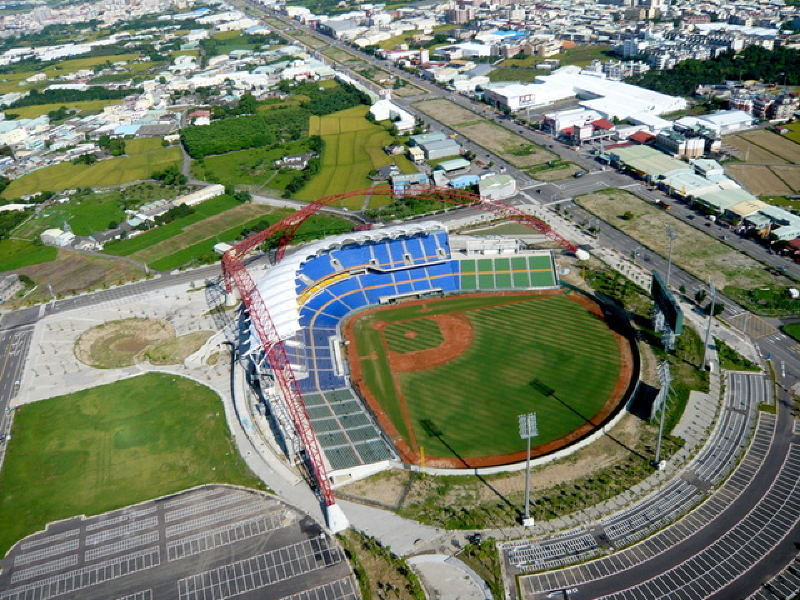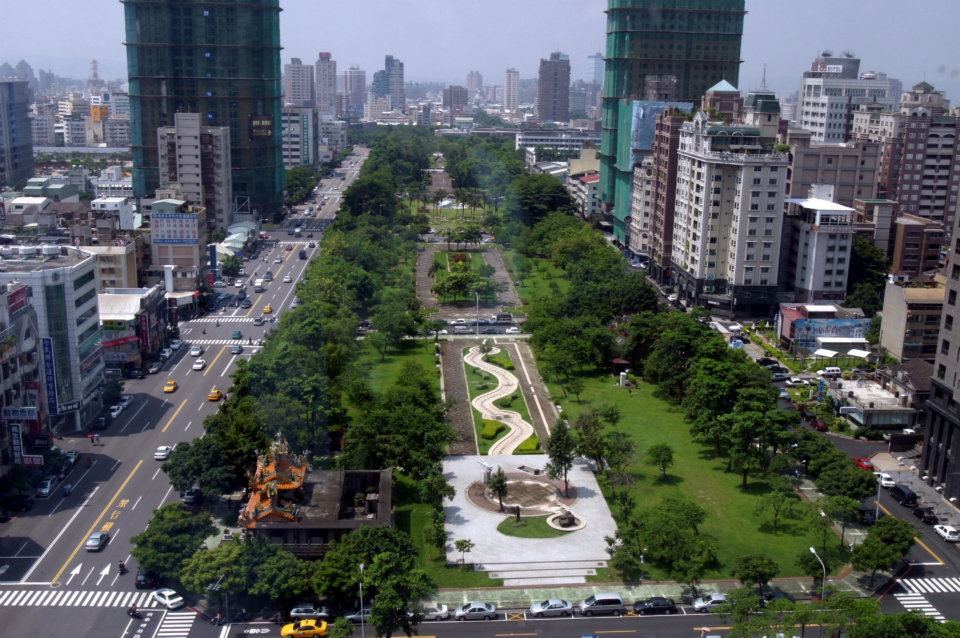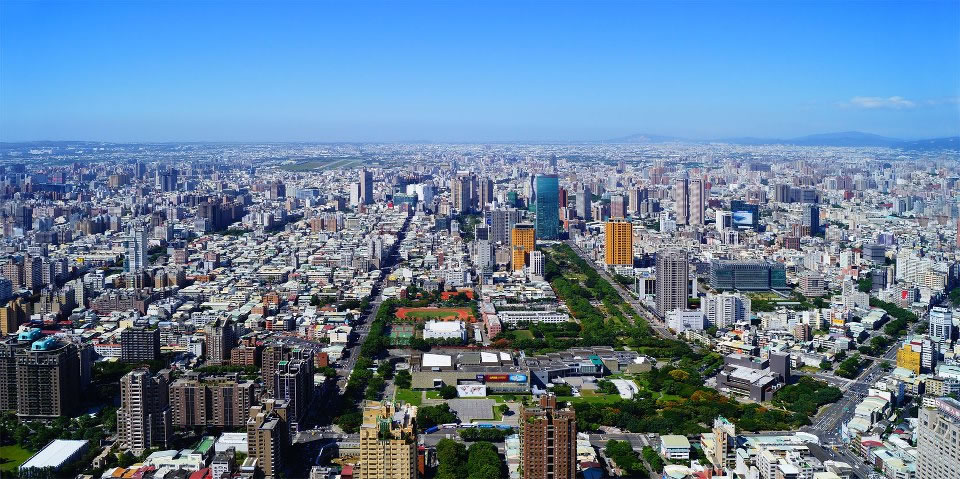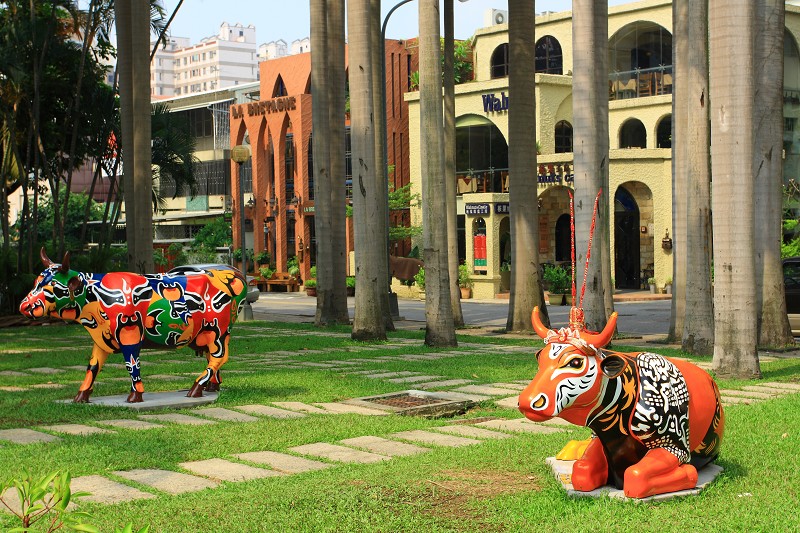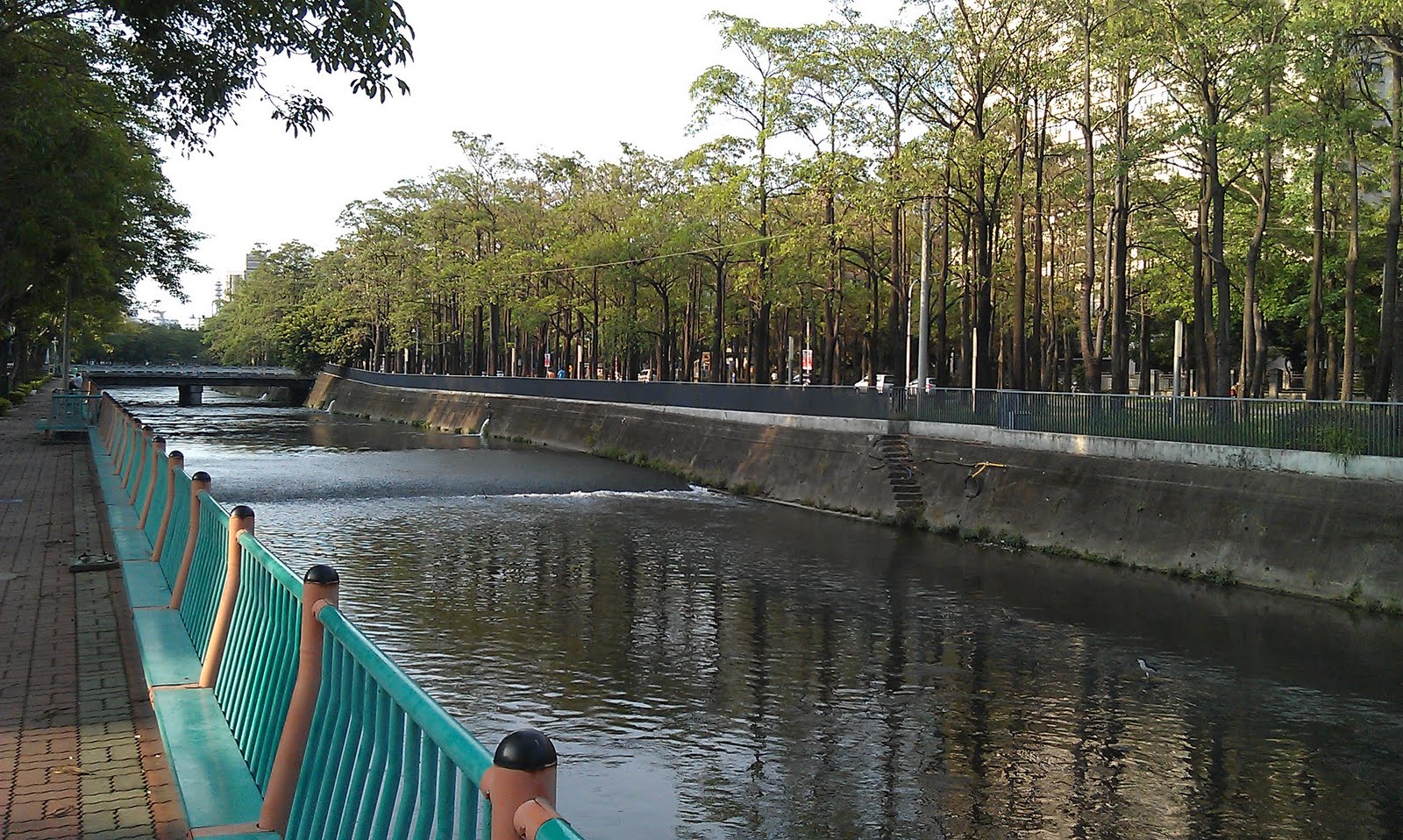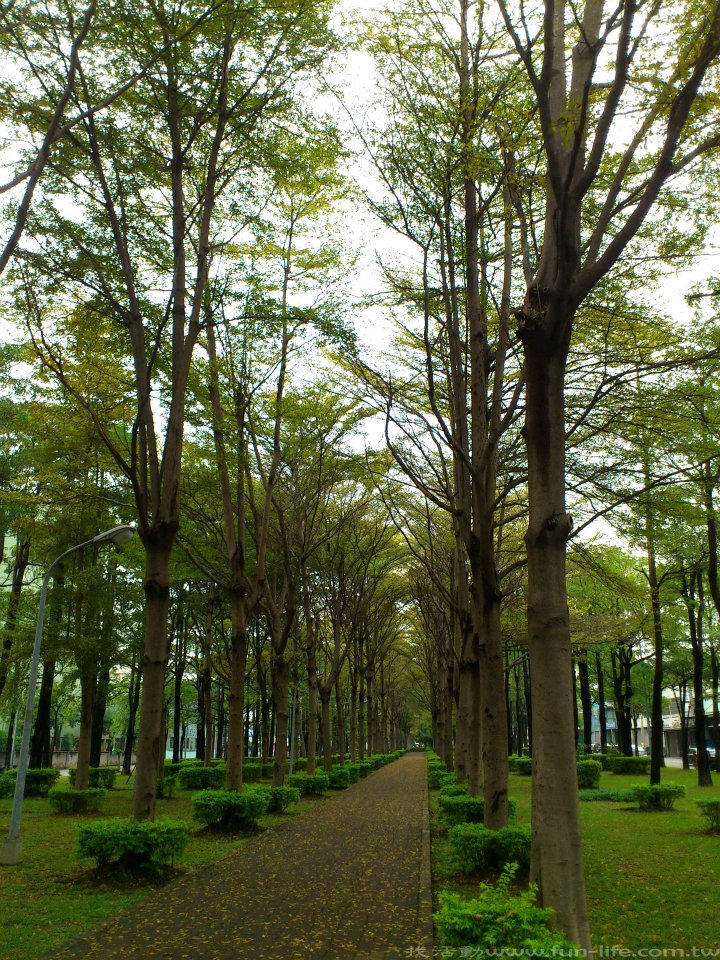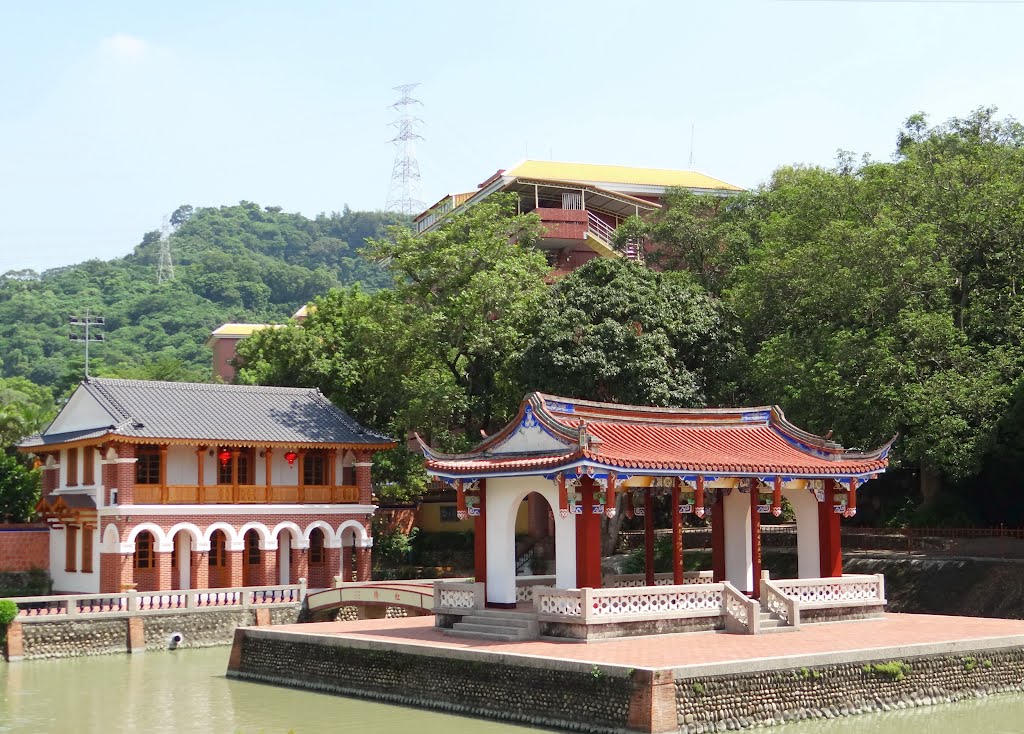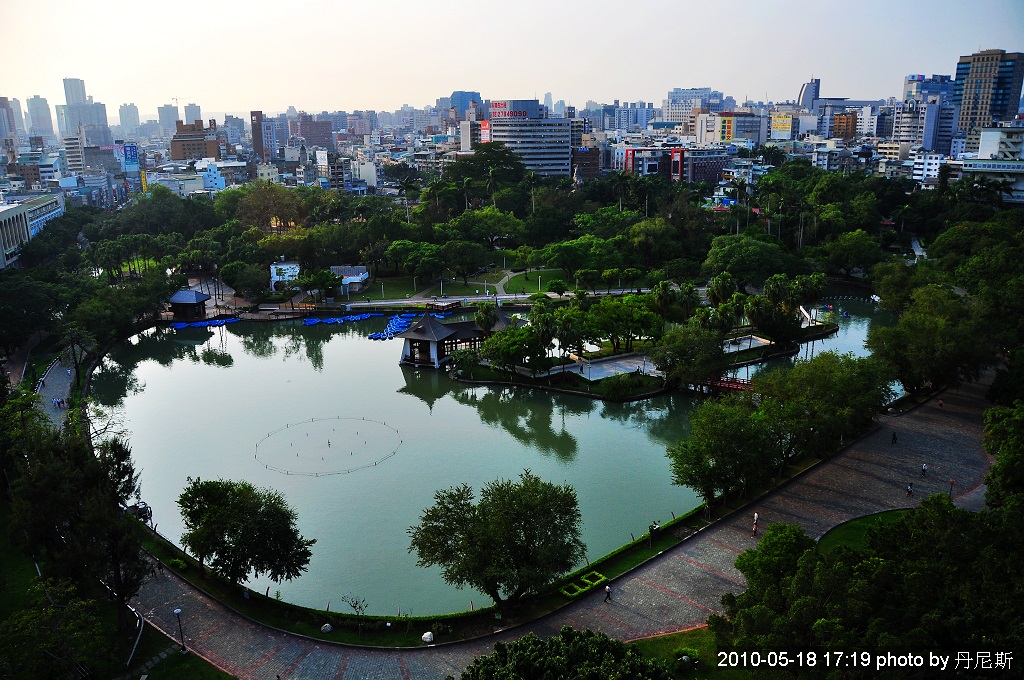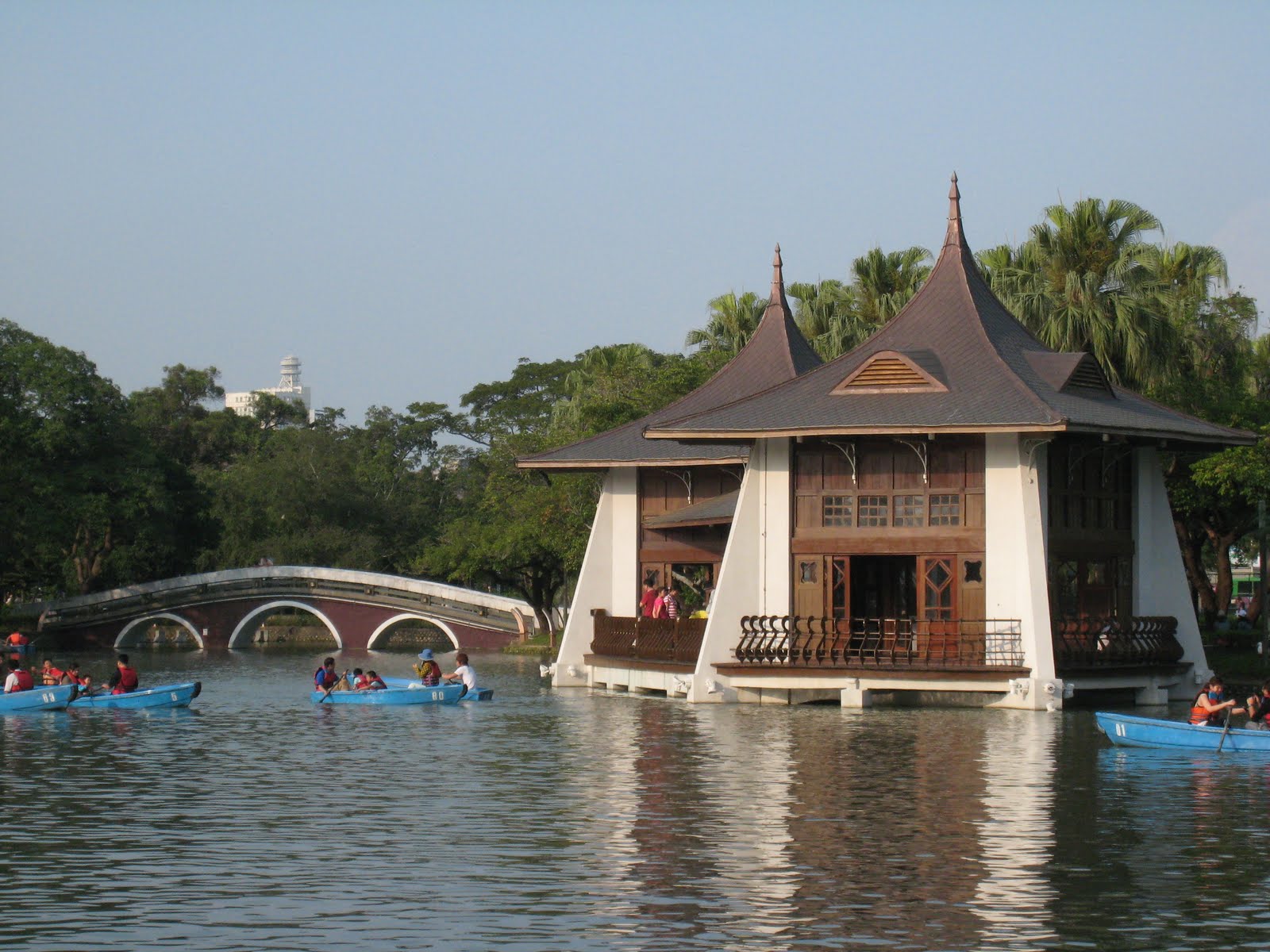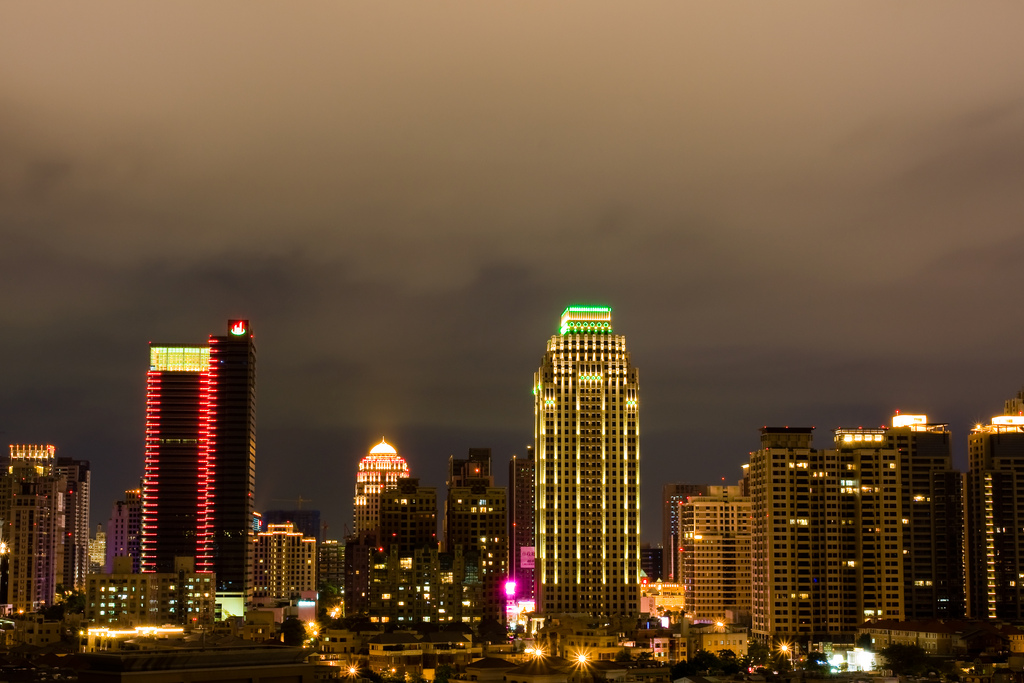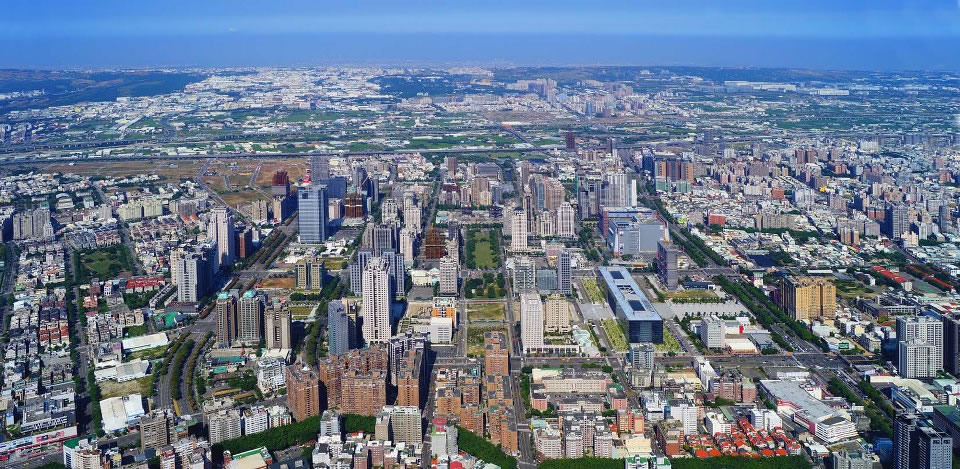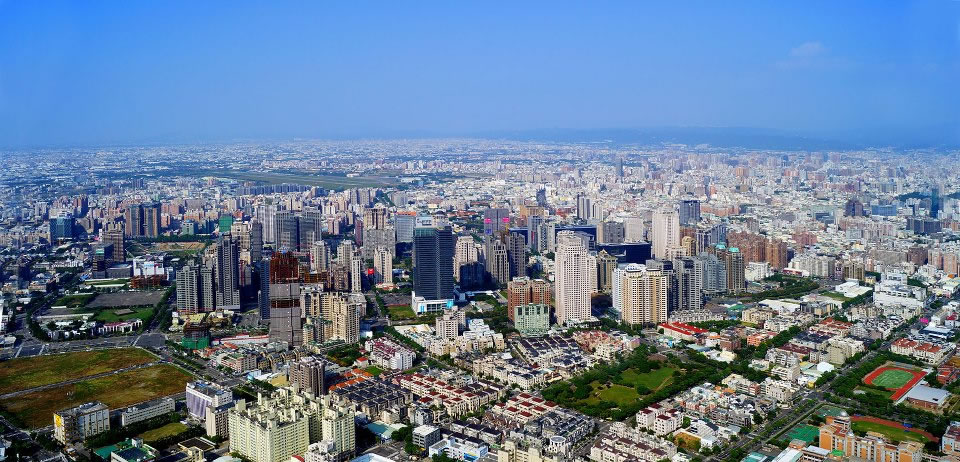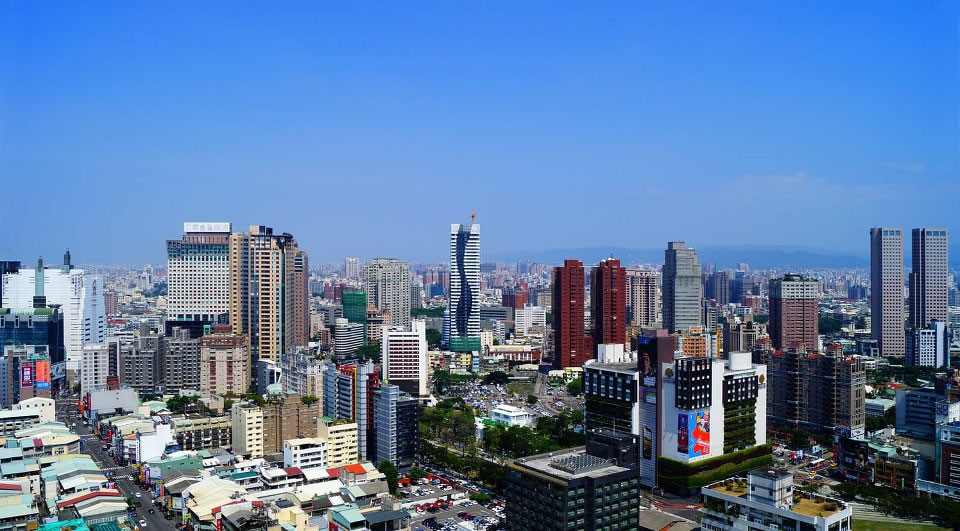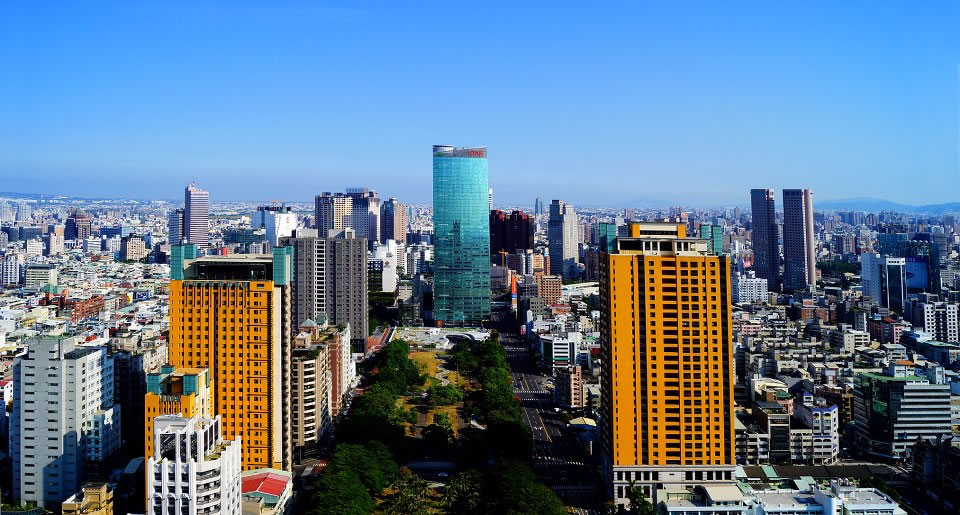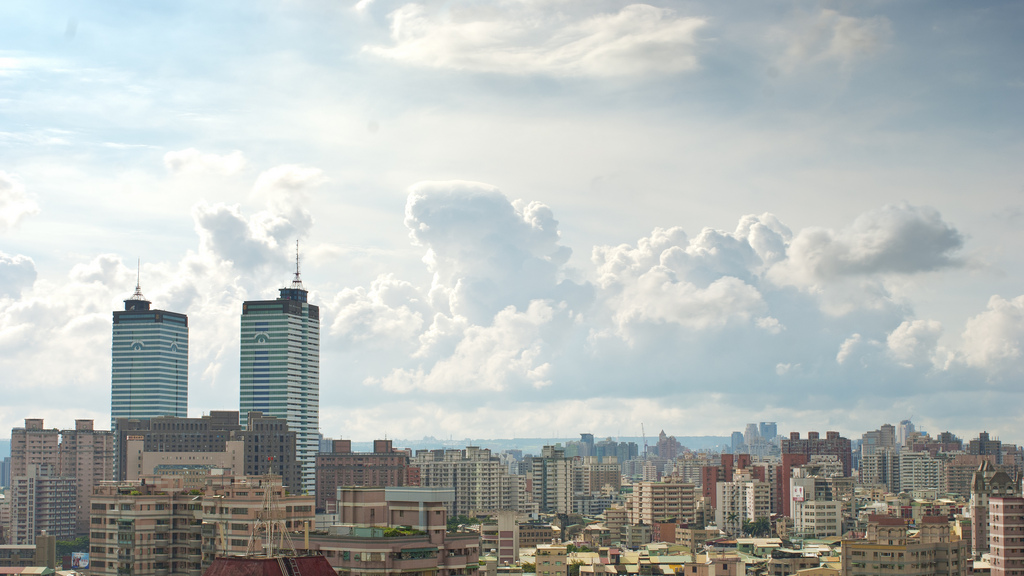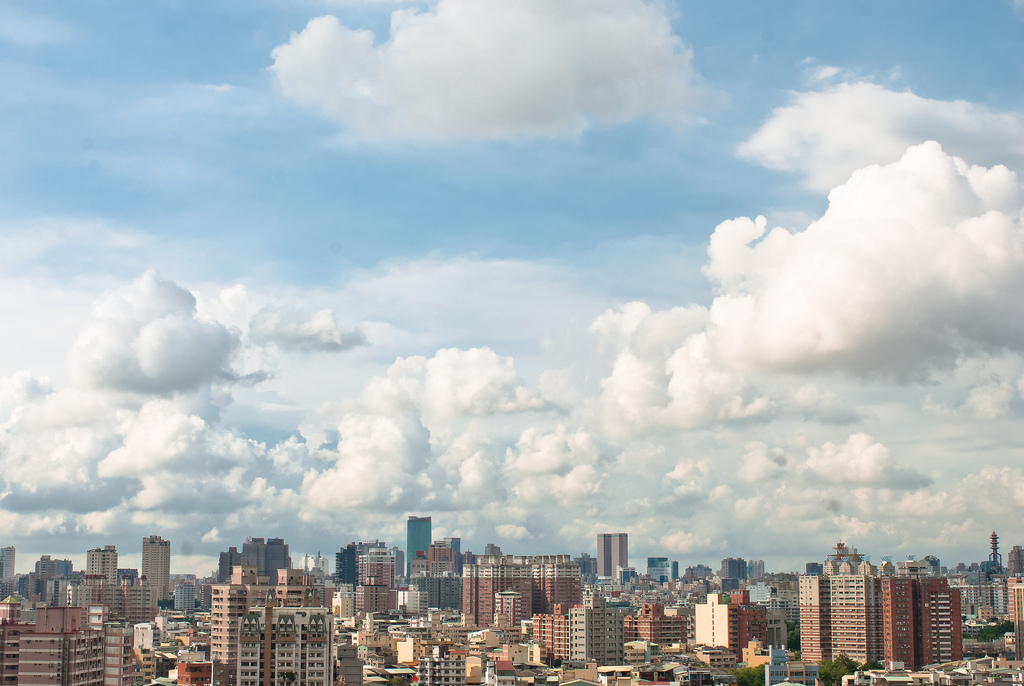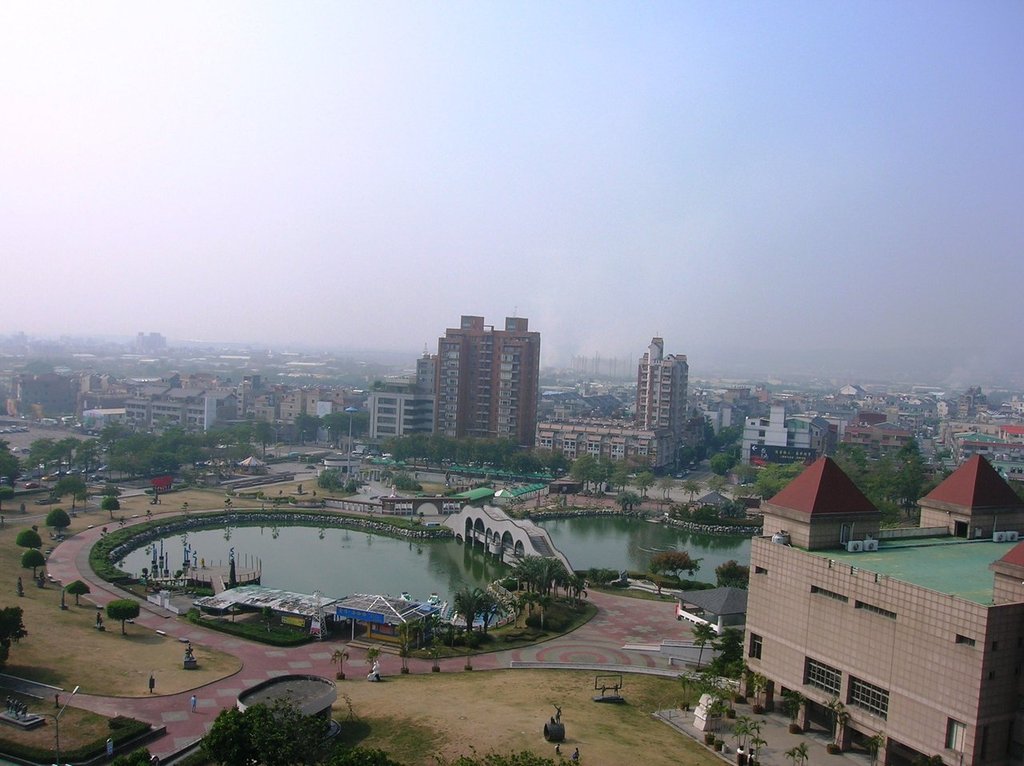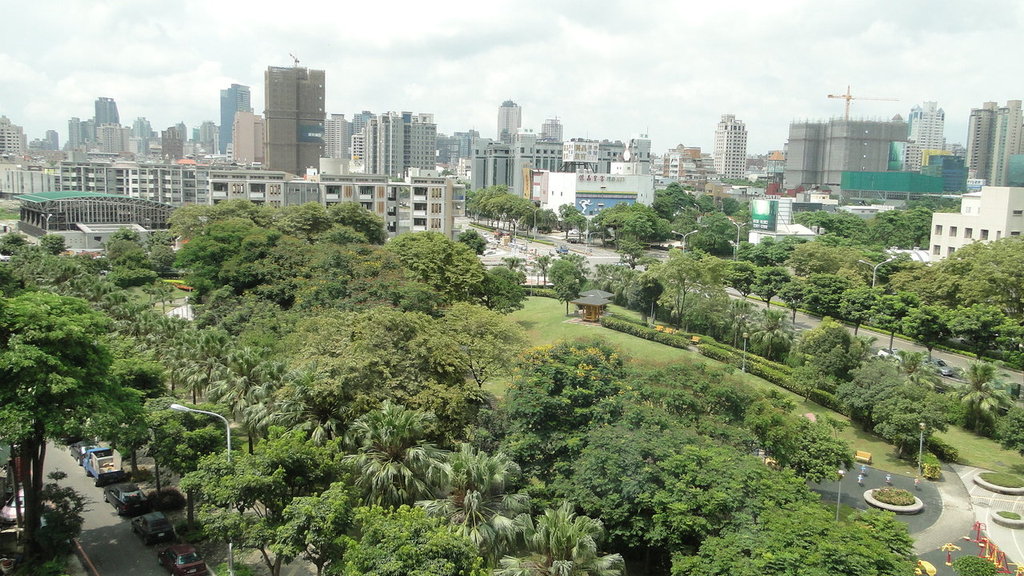 Taichung (chino tradicional: 臺中 o 台中, chino simplificado: 台中, pinyin: Táizhōng) es la tercera ciudad más grande de la República de China (Taiwán), después de Nuevo Taipéi y Kaohsiung respectivamente. Su población es de 2.629.323 habitantes (2010).
Características
Se localiza en el centro de la costa oeste de la isla de Taiwán.
Taichung (台中 , literalmente significa " el Centro de Taiwán") es una ciudad que está situada en el centro-oeste de Taiwán, con una población un poco más de 2,6 millones de personas, convirtiéndose en la tercera ciudad más grande en la isla después de Taipéi y Kaohsiung. El 25 de diciembre de 2010, fusionó con el distrito de Taichung para formar en un único municipio. El lema es ser una ciudad "económica, cultural e internacional".
Taichung City se encuentra en la cuenca de Taichung a lo largo de la principal plano costera occidental que se extiende desde el norte de Taiwán a lo largo de la costa occidental casi hasta el extremo sur. La Cordillera Central se encuentra justo en el este de la ciudad. Desde las colinas corre hacia al norte que conduce a Miaoli County. Las llanuras costeras dominan el paisaje hacia el sur que se dirige a Changhua y al costado del estrecho de Taiwán al oeste.
Taichung tiene un clima cálido subtropical húmedo, con una temperatura media anual de 23,0 ° C (73,4 ° F), y el promedio de precipitación anual es de 1.700 milímetros y tiene un promedio de humedad de 80%. Taichung tiene un clima más suave que otras grandes ciudades en Taiwán. Debido a la protección que ofrece la Cordillera Central hacia el este y las colinas de Miaoli del norte, Taichung rara vez se ve afectado por los tifones. Sin embargo, los tifones ocasionales que surgen del mar del sur de China representa una amenaza para la ciudad como se evidencia por el tifón Wayne en 1986 que azotó a Taiwan desde la costa oeste.
La población de Taichung se estimó en 1.040.725 en agosto de 2006. Hay un poco más mujeres en la ciudad (50,97%) que los hombres. 24,32% de niños, mientras los 16,63% son jóvenes, 52,68% son de mediana edad, y 6,73% de personas mayores.
Nivel de Educación Según el Ministerio del Interior, hay 846.863 residentes mayores de 15 años. De ellos, el nivel de instrucción es el siguiente: - 33,371 títulos de postgrado (3,9%), títulos universitarios o siguen en la universidad - 136.076 (16,1%); grados Junior College - 122.442 (14,5%), escuela secundaria - 55.432 (6,5%); profesionales de la escuela secundaria - 168.349 (19,9%), escuela secundaria - 78.729 (9,3%), escuela de formación profesional- 1949 (0,2%), escuela primaria - 80.004 (9,4%). El nivel de alfabetización oficial de la ciudad es de 99,04%.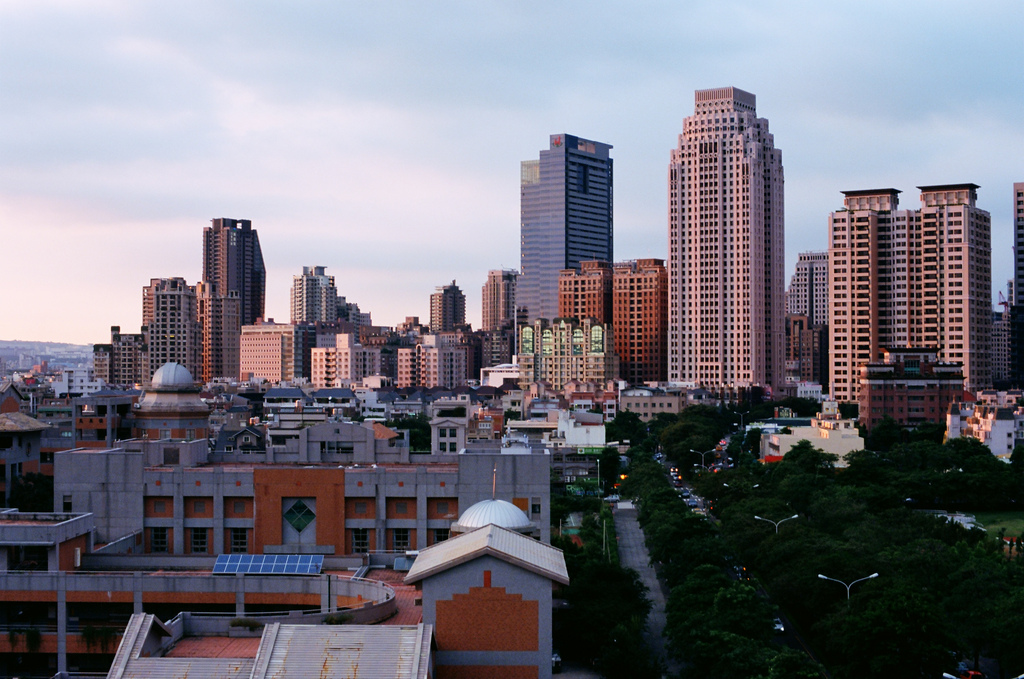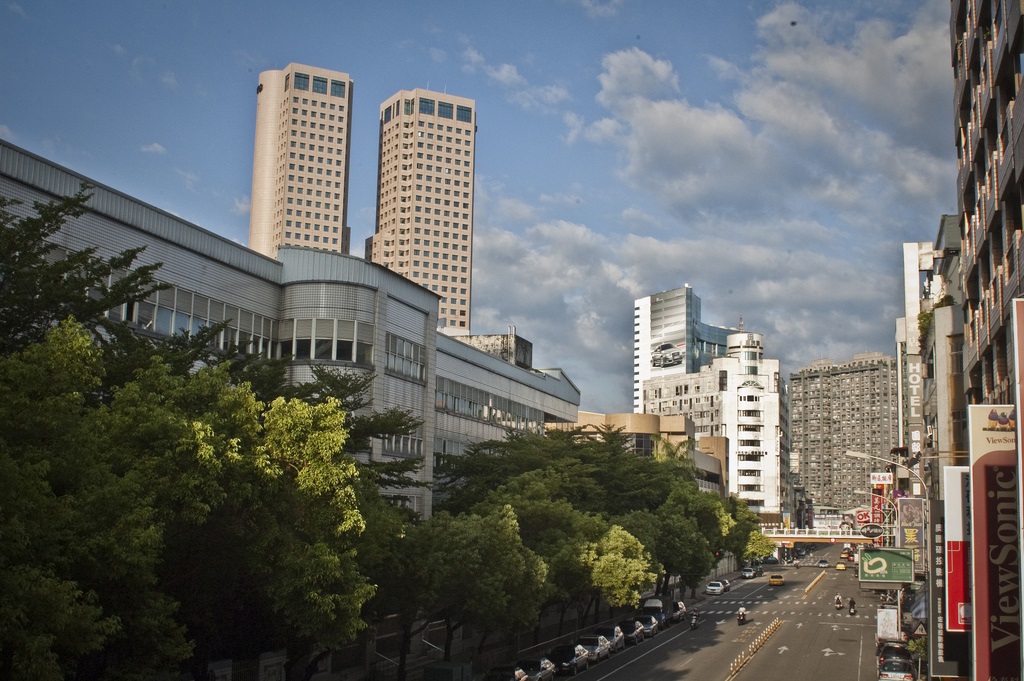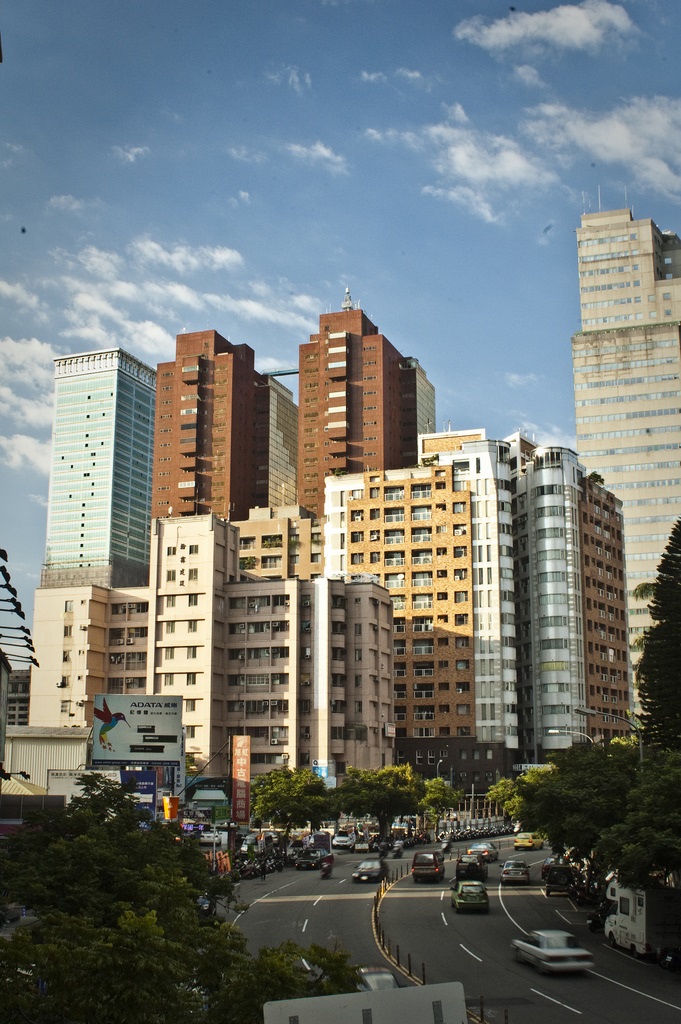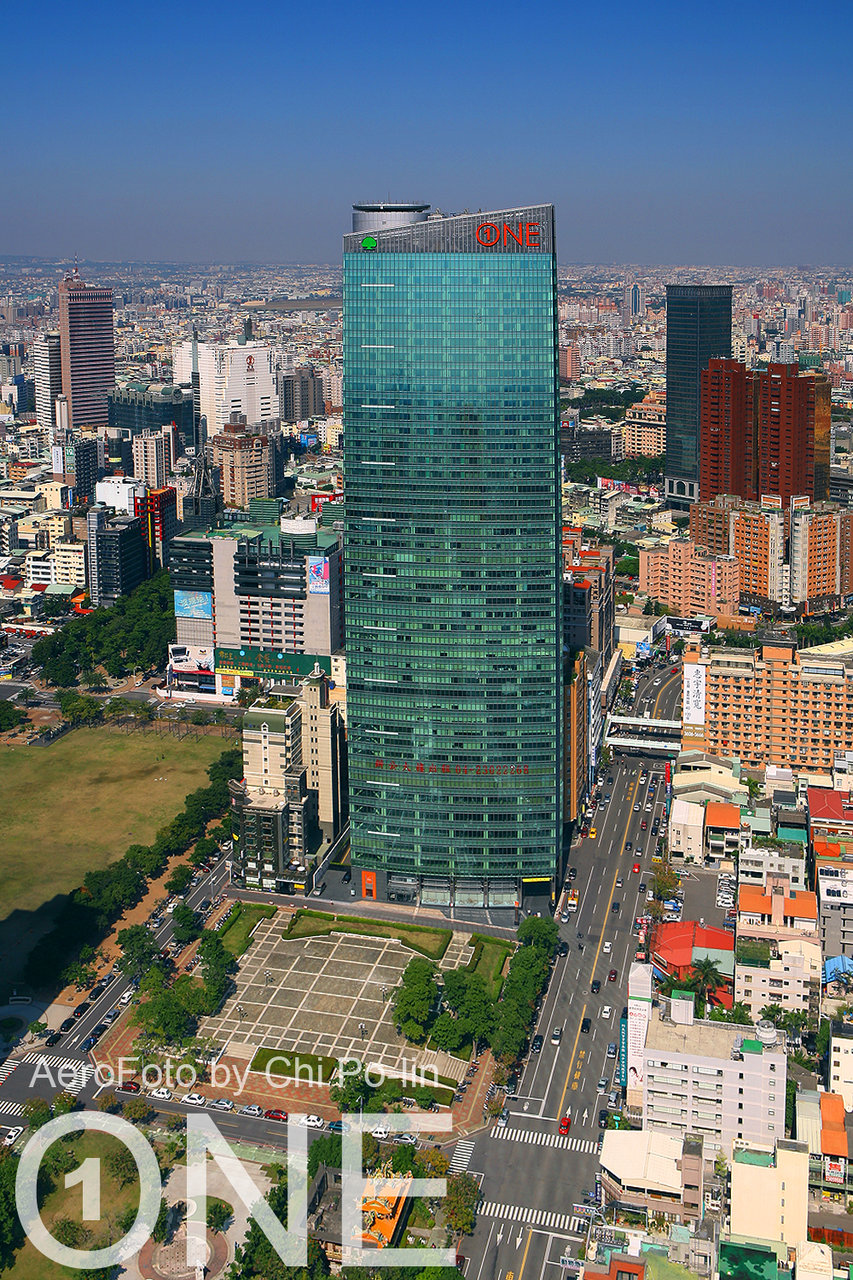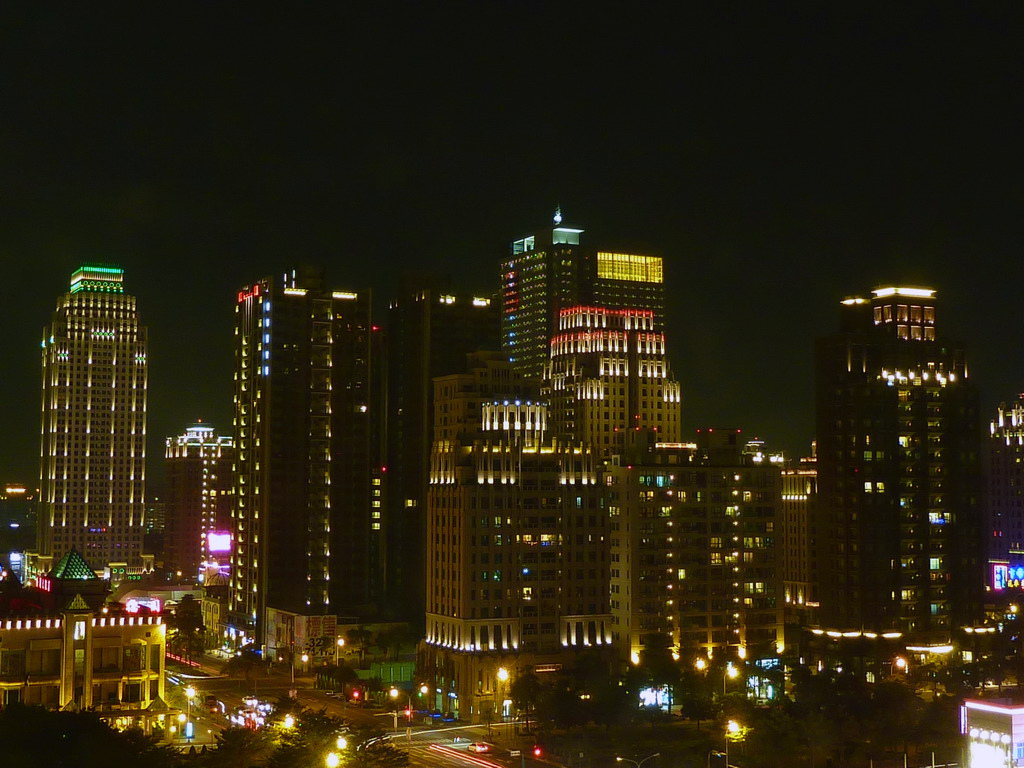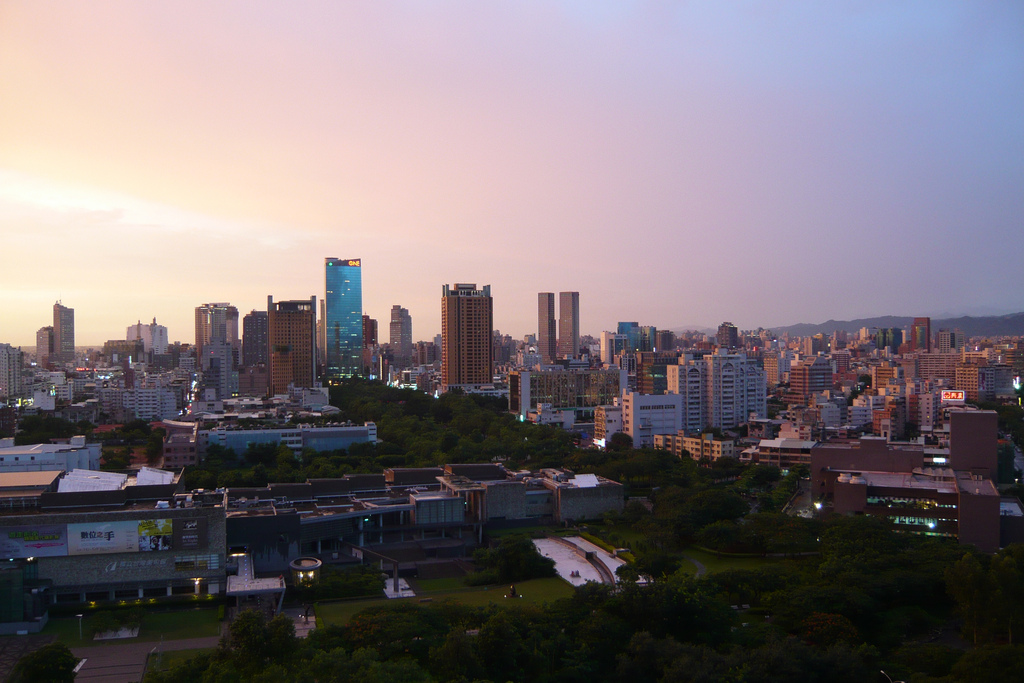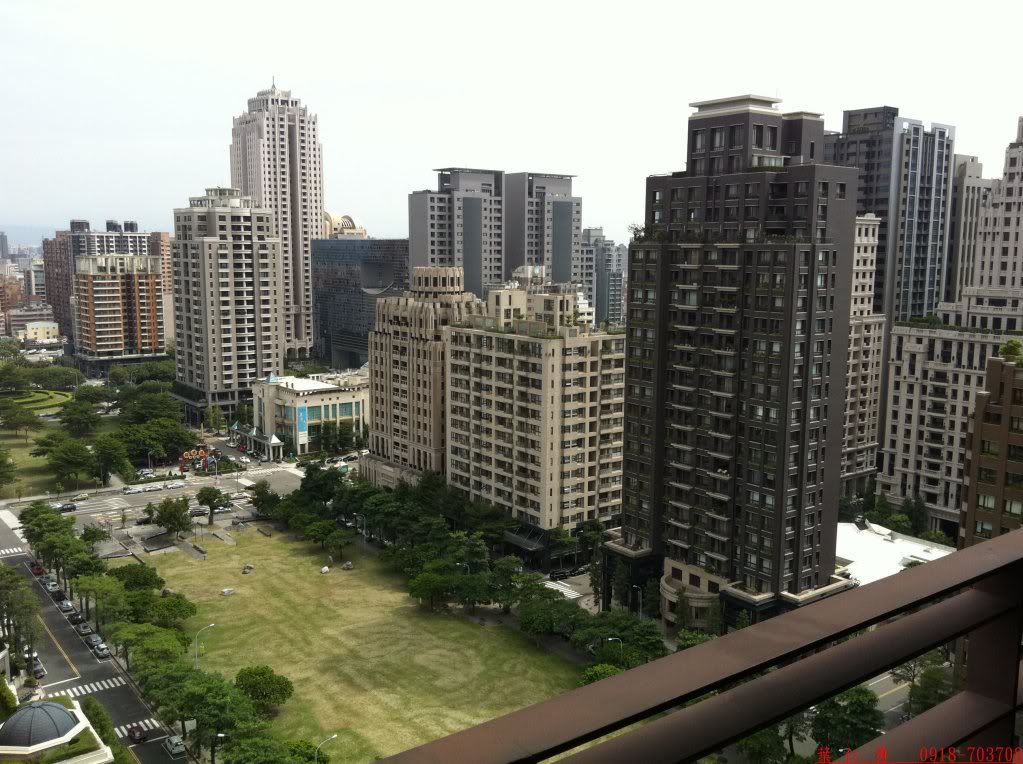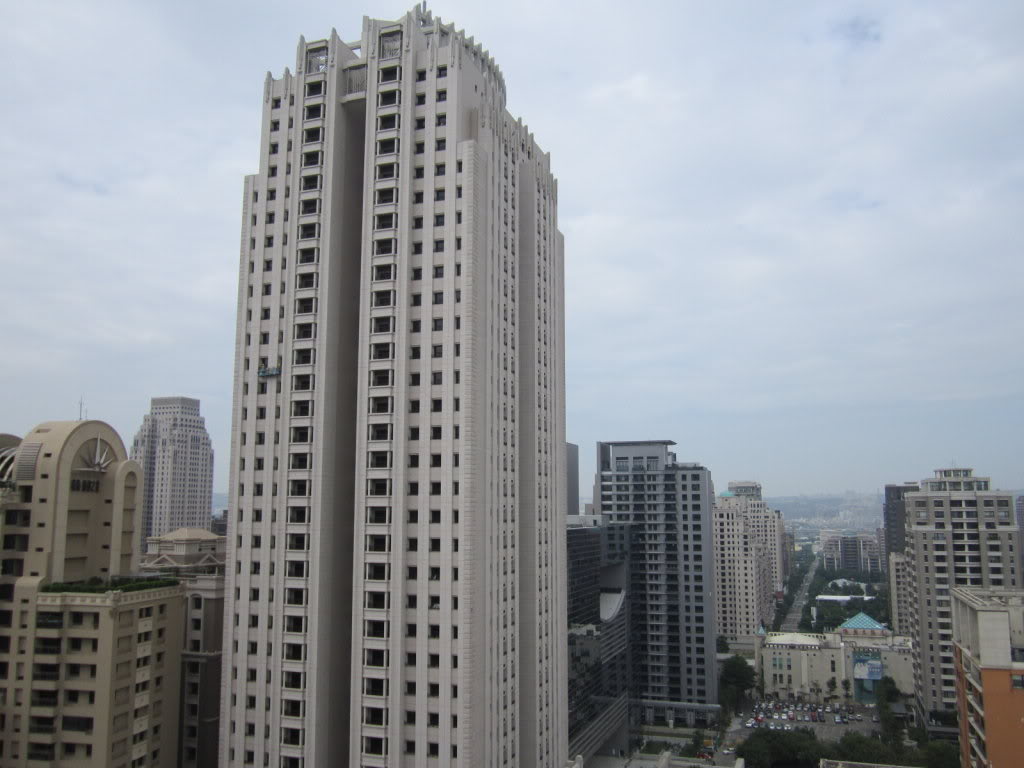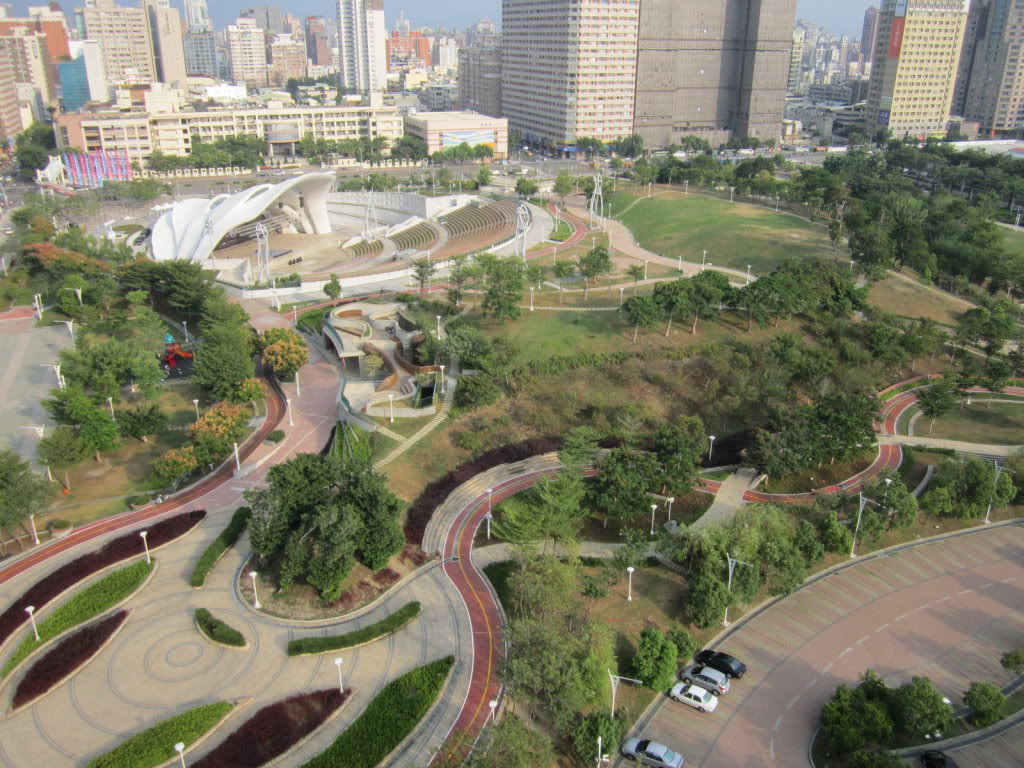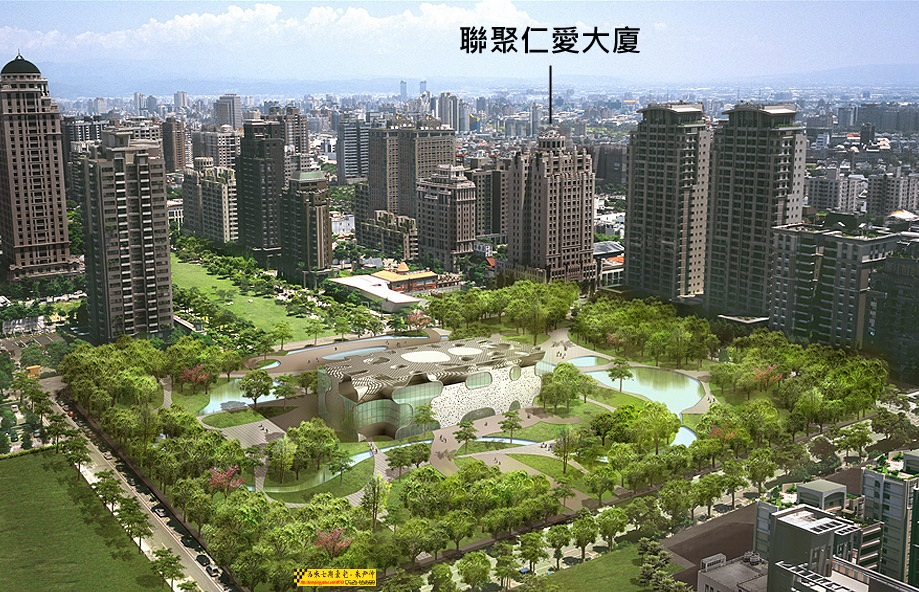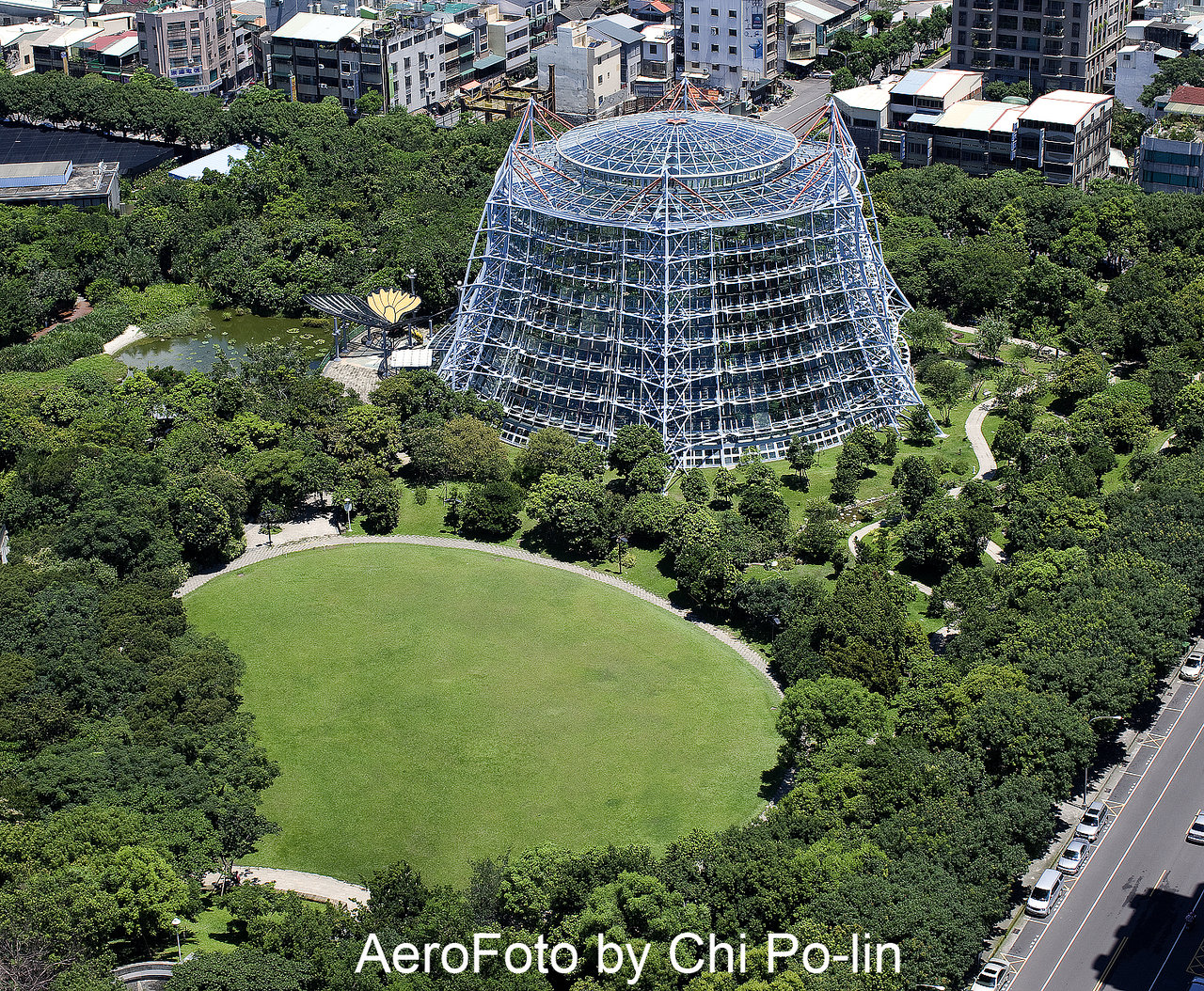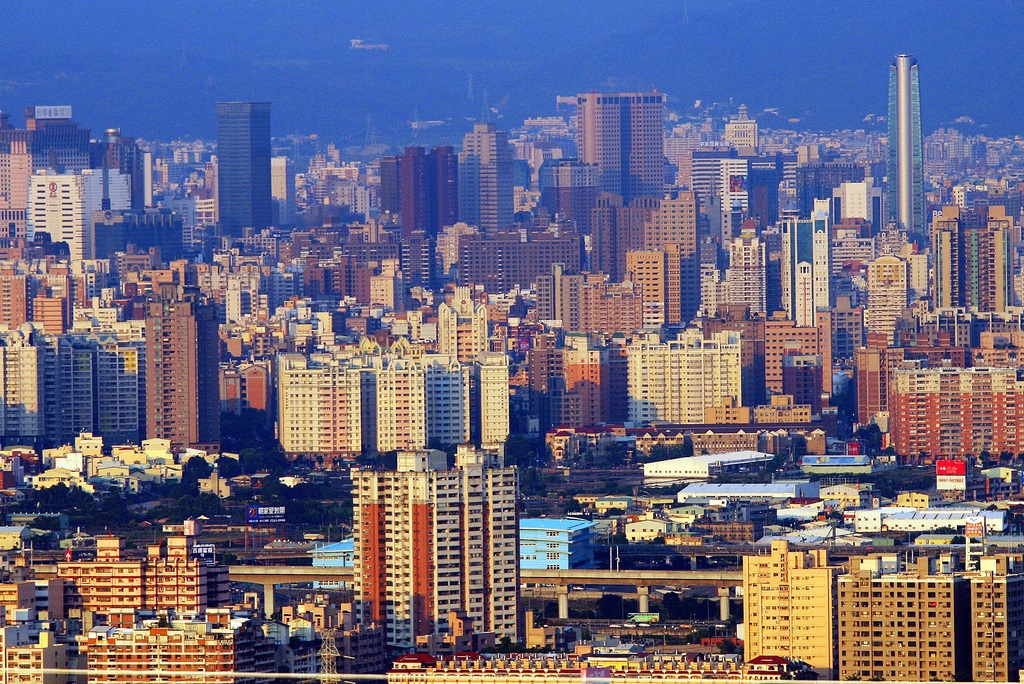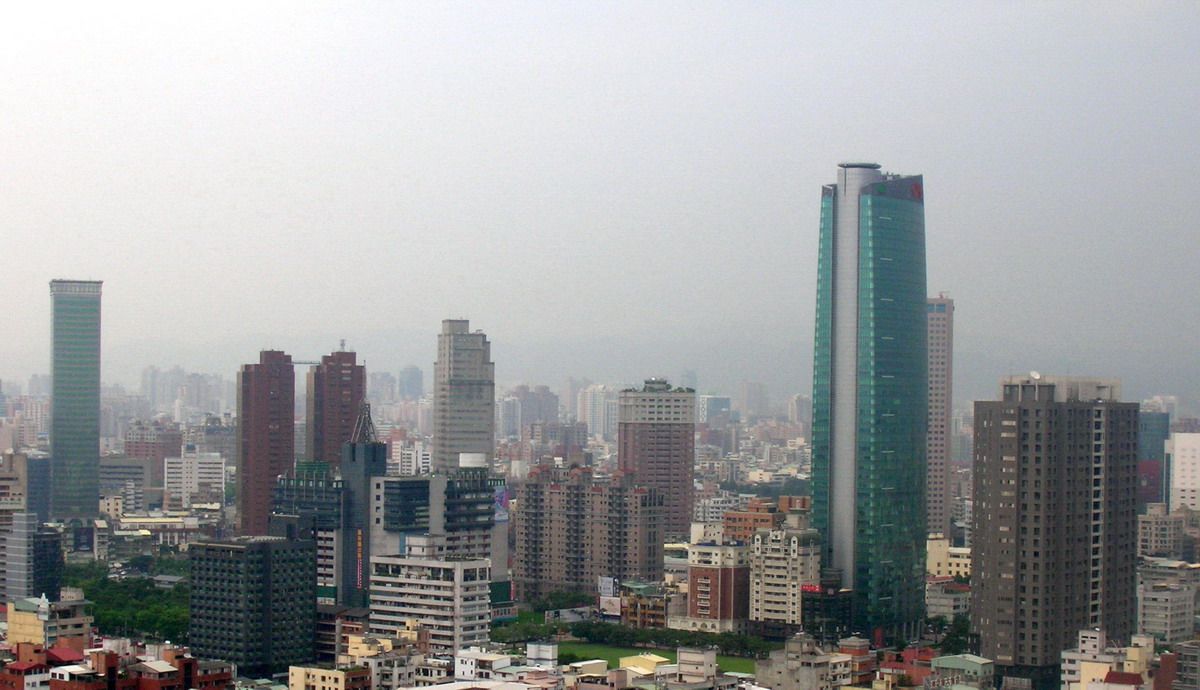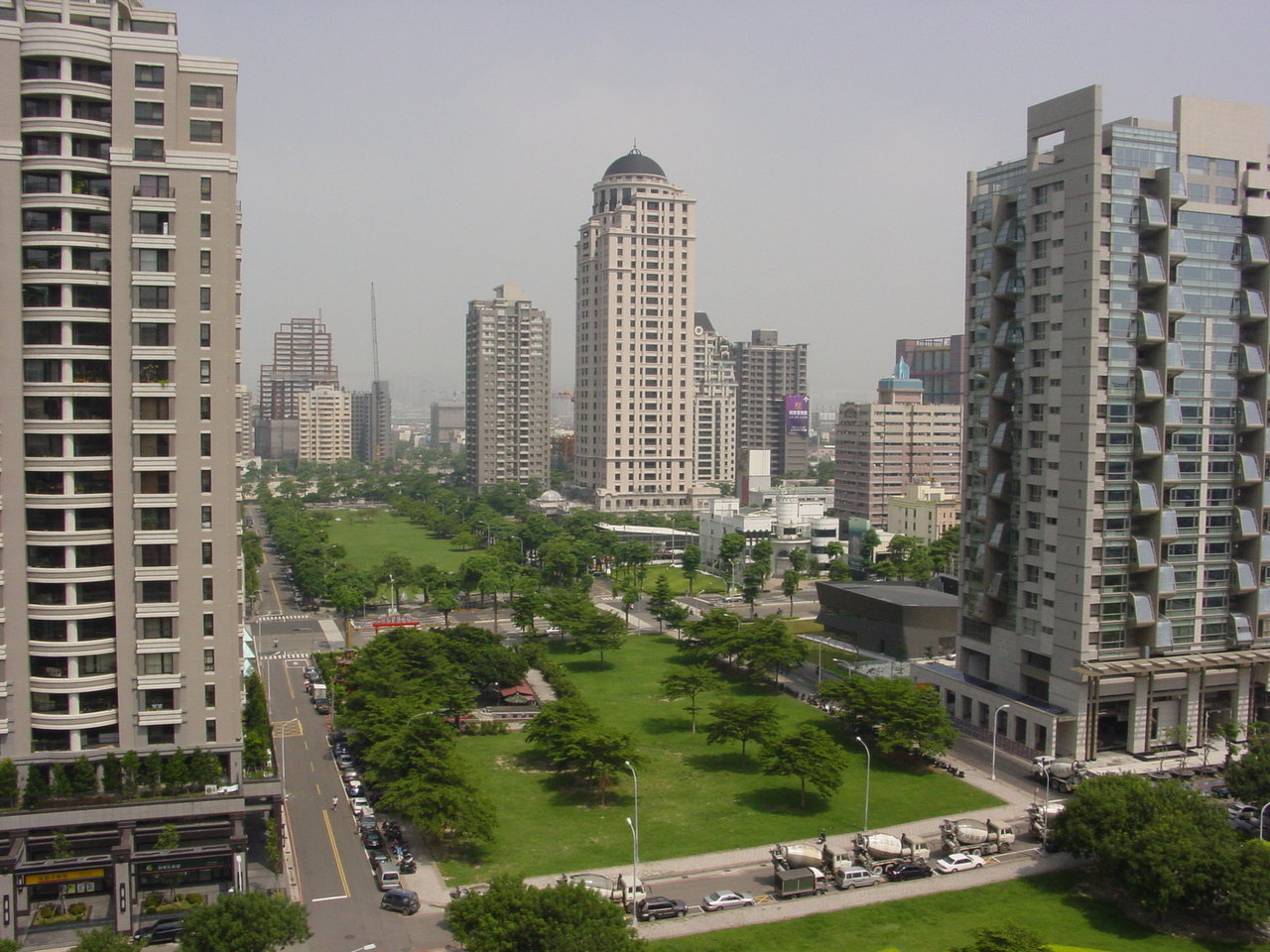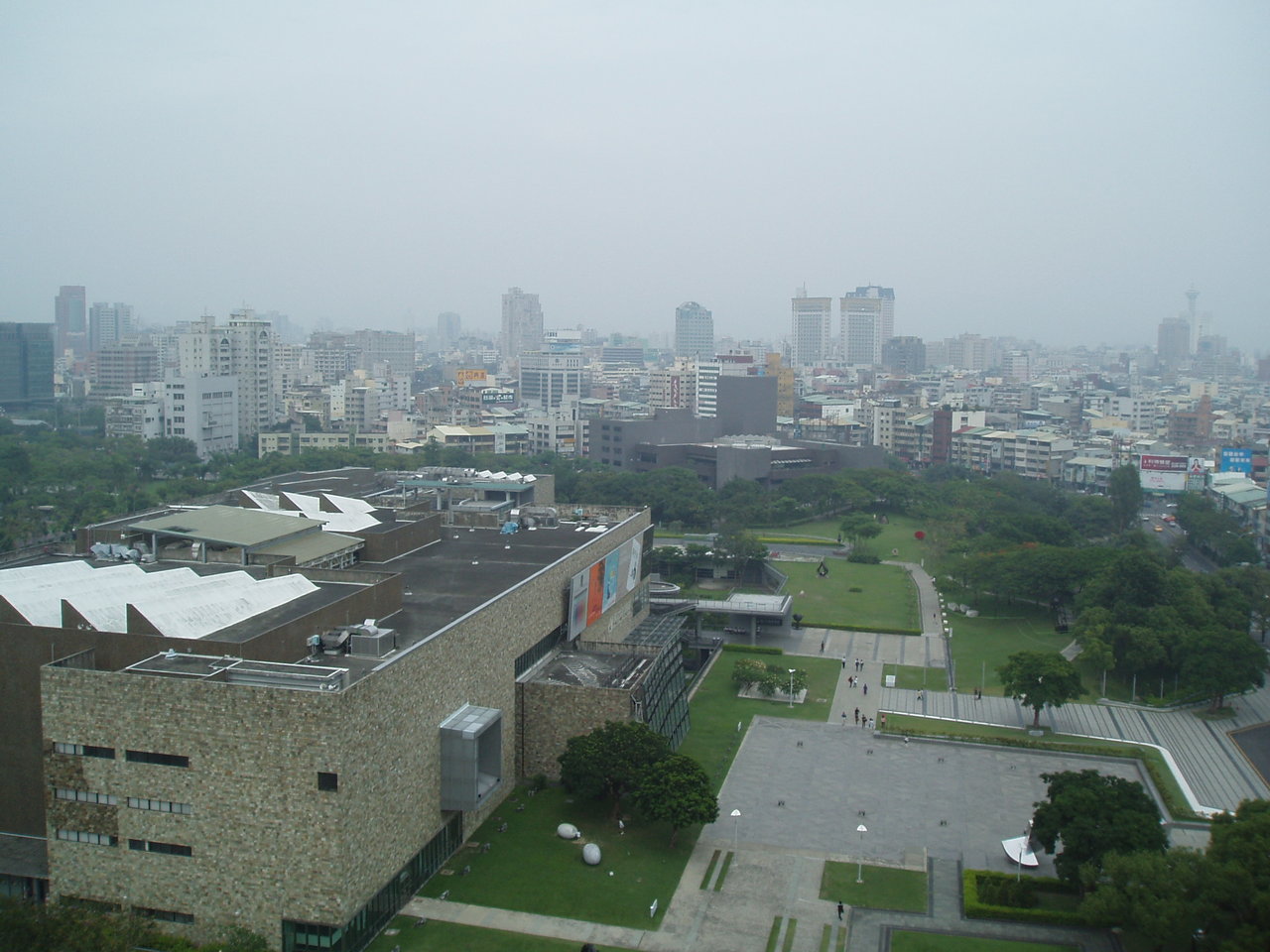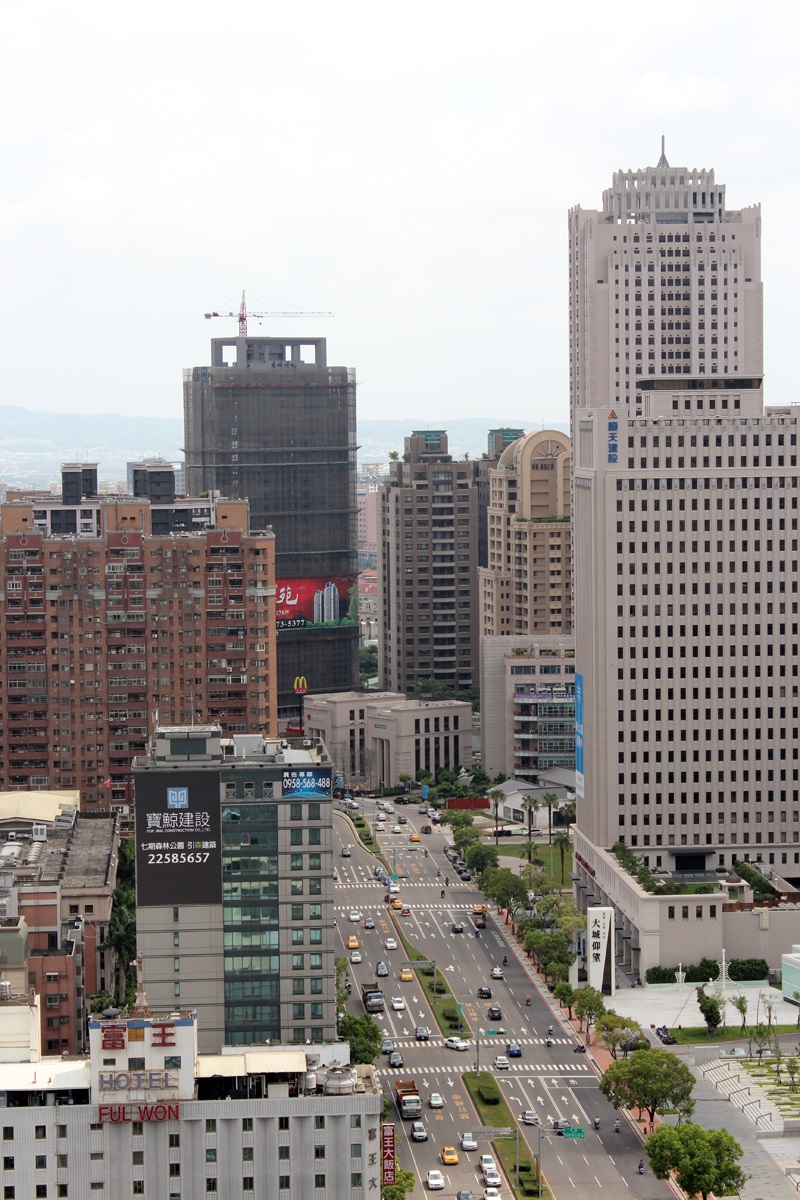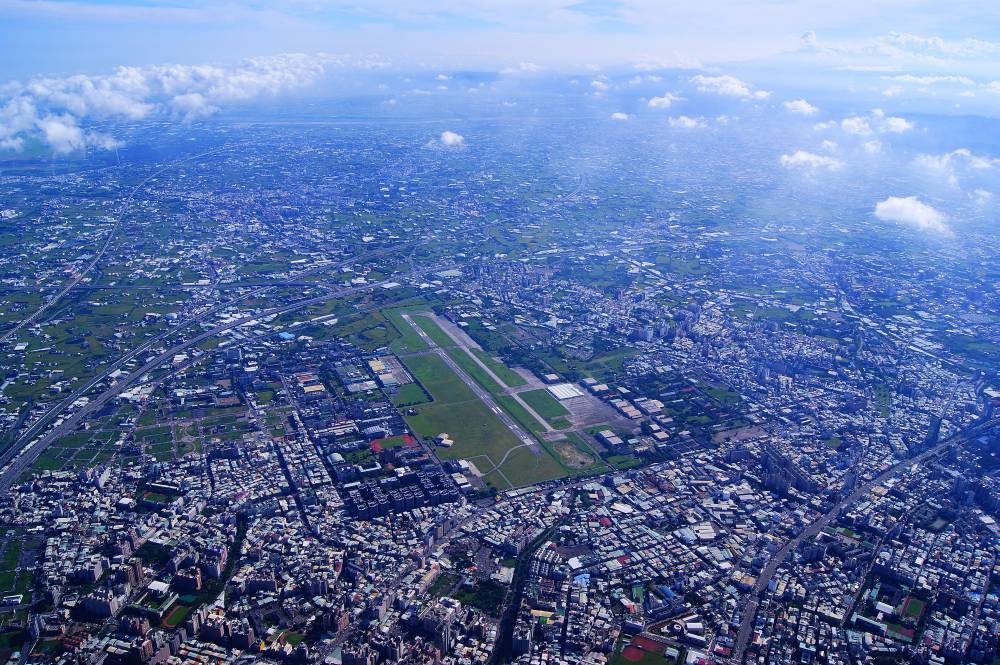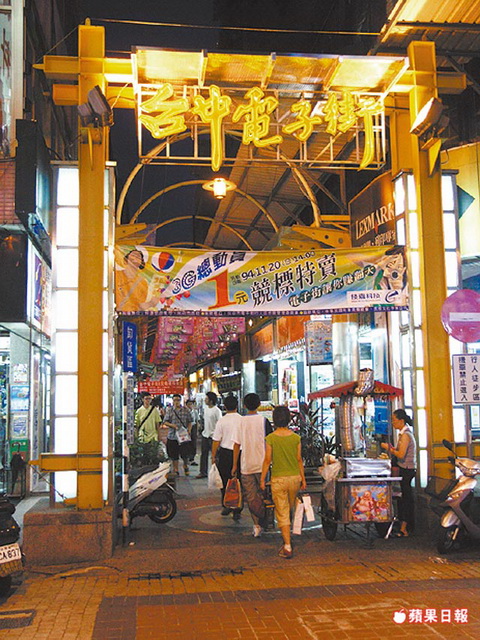 Historia
Historia temprana: Aborígenes taiwaneses, Babuza vivían en las llanuras que ahora es Taichung. Ellos vivían cultivando mijo y el taro; eran cazadores y recolectores.
Taichung fue fundada en 1705 como parte de Changhua con el nombre de Dadun (ch: 大墩, p: Dadun; w: Ta-tun, lit "gran montículo".). En la dinastía Qing, formado por los invasores manchúes en la década de 1640, se consolidaba en el oeste de Taiwán, que había arrancado la familia Cheng en 1682. Como parte del fortalecimiento de su control, un centro de control fue fundada en 1721 cerca del sitio de la actual Taichung Park por Lan Ting-chen. [15] No todo fue pacífico para los autoridades Qing que controlaban el centro de Taiwán. Al norte de la ciudad, en el Río Dajia, una revuelta indígena que se estalló en 1731. Después otros tríbues de aborígenes se dirigieron hacia el sur hasta la capital del condado de Changhua en el mayo de 1732, que antes eran perseguidos por las fuerzas de Qing en las montañas . En 1786, otra rebelión contra las autoridades de Qing tenía sus raíces en Dali. Dirigido por Lin Shuang-wen, comenzó como un intento de derrotar al gobierno manchú y restaurar la dinastía Ming. Desafortunadamente, a medida que avanzaban hacia el norte que se dirigieron por el masacre y el saqueo que fueron derrotados por una coalición de Hakka, los descendientes de Quanzhou Fujian y los voluntarios indígenas que se unieron con el gobierno para derrotar a los rebeldes.
Taiwán se convirtió en una provincia de China en la dinastía Qing, en 1885, y la ciudad se llamaba Dadun en ese momento, fue designada una de las tres prefecturas de la provincia de Taiwán. Sin embargo, cuatro años más tarde, Liu se vio obligado a "retirarse" por la emperatriz viuda Cixi, y la capital provincial se trasladó a lo que hoy se conoce como Taipei.
Época del colonial japonesa China perdió la guerra chino-japonesa en 1895. Como consecuencia de ello, la dinastía Qing se vio obligado a renunciar a Taiwan a los japoneses en el Tratado de Shimonoseki. Los japoneses cambiaron el nombre de la ciudad de Dadun a 台中 (Taichu en japonés), y comenzó los primeros desarrollos de la ciudad.
El Parque de Taichung fue construido en 1903 que está situado en La antigua puerta del norte es uno de los pocas obras de Liu que sobrevivió de la reconstrucción japonesa de la ciudad. A día de hoy, El Parque de Taichung es uno de los lugares más populares de la ciudad. El primer mercado en Taichu fue construido en 1908 por las Calle Jiguang, Zhongzheng y Chenggong que todavía se utiliza hoy en día, y es un lugar popular para hacer la compra en el centro de Taichung. Taichung Middle School (ahora conocido como Taichung Primera Escuela Secundaria Superior) fue fundada en 1913 por Lin Hsien-tang y su hermano Lin Lie-tang, dos taiwaneses ricos de la época. Esto se hizo para enseñar a los niños la cultura de Taiwán. La estación de tren de Taichung se completó y comenzó a funcionar en 1917 y hoy todavía funcionando.
Los japoneses se vieron obligados a rendirse a la República de China (ROC) que llegaron a través del estrecho en barcos estadounidenses y aceptaron su rendición en el nombre de las Potencias Aliadas. Los principios de la posguerra fue una época de transición y confusión para Taiwán. Los nacionalistas taiwaneses se habían dividido en tres grupos importantes, uno de ellos era conocido como la camarilla de Taichung. Estos fueron los hombres con posición social alta durante la era japonesa, tales como Lin Hsien-t'ang, Yang Chao-chia, Yeh Jung-chung, y otros. Estos hombres intentaron tomar lugar como los líderes políticos de la isla. Sin embargo, el administrador de la isla, Chen Yi, se opuso, ya que aliaba con los comerciantes y los guerrilleros, quienes se habían opuesto a esa política. Según las autoridades de la República de China, Taichung había convertido en el centro de la delincuencia organizada y las empresas asociadas. El Kuomintang conocido como el Partido Nacionalista Chino, se trasladó el gobierno de la República de China a Taiwán al perder la guerra civil china a los comunistas. Taichung fue declarado municipio especial en 1949 por el gobierno de la República de China.
http://es.wikipedia.org/wiki/Taichung
http://en.wikipedia.org/wiki/Taichung
http://zh.wikipedia.org/wiki/臺中市
Pinche para ver las Fuentes seleccionadas