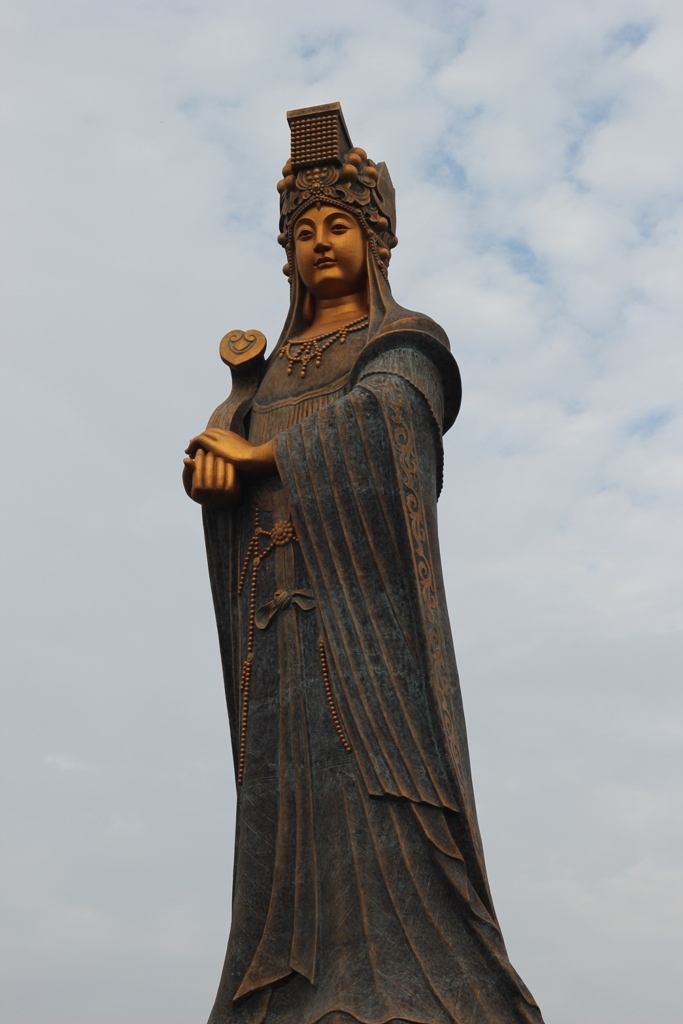 Voto:
Continente: Asia
País: Taiwan
Localización: Sinwu, Taoyuan
Año: 2001
Estado: Terminado
Descripción:2002.01.30 (2002) January 3, uterine Mazu like dotting the completion of the opening. This bronze cast statue of Mazu in the original construction, first designer went to Fujian Meizhou Mazu treasure like shooting, and then refer back to Taiwan, after calculating the size of the computer 3D technology, molded tenth the size of the model for the temple confirmation, and then scaled, cast entity. Its internal structure is steel, weighs 65 tons appearance then, imports from Japan bronze collage combinations. Production process, including wind resistance, loading capacity are carefully calculated. Opening day, the temple also held fire and Wealth Act like Gordon Rd niches ceremony. This statue overlooking the harbor Matsu like Wing, with base up to 100 feet, handheld Aquarius, wears a solemn, standing uterine days, a large scale, to become new home village landmark.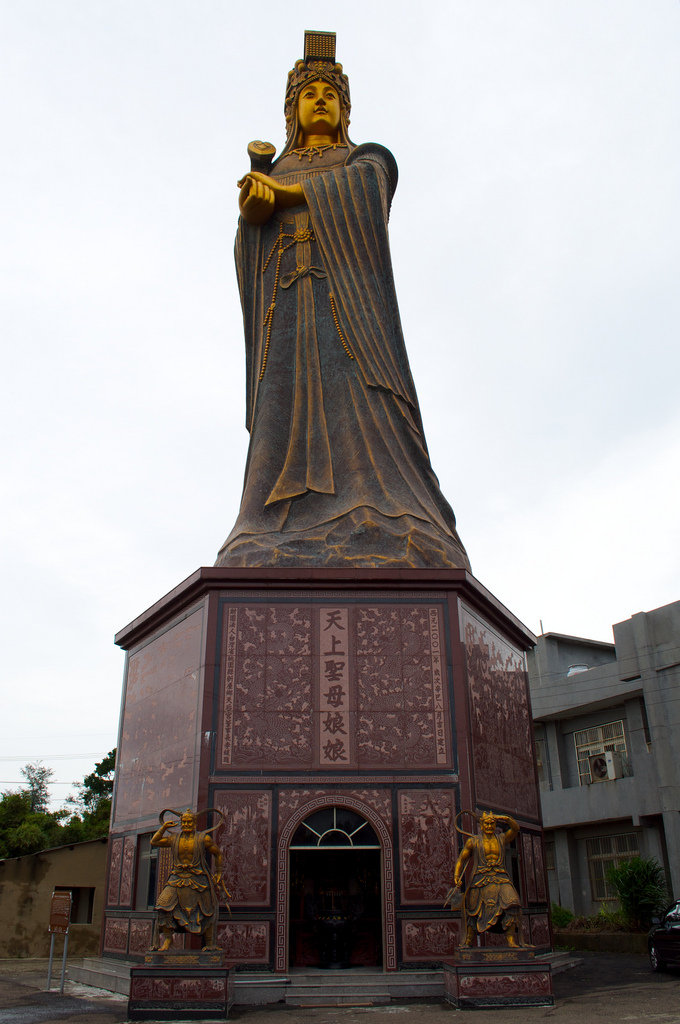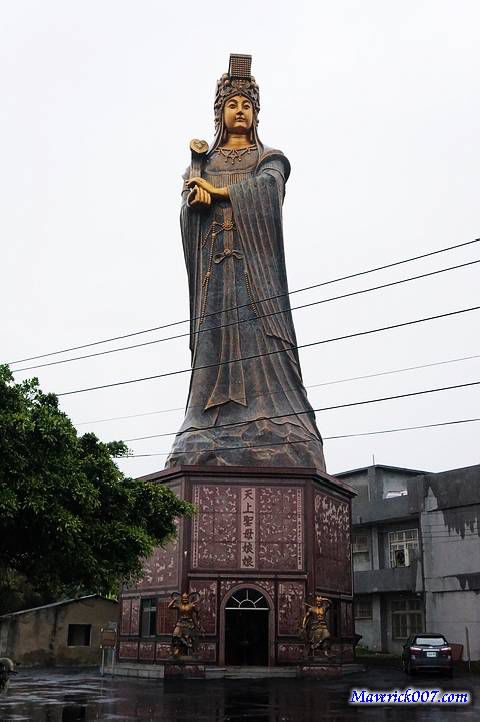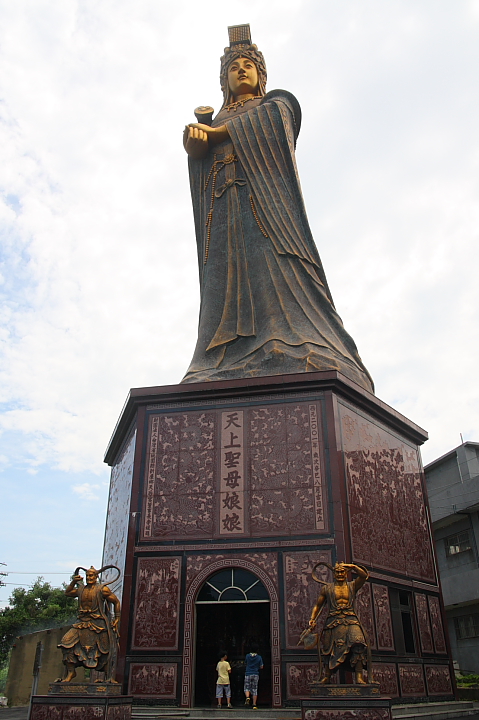 https://sites.google.com/site/swmazu/statue
Mazu (traditional Chinese: 媽祖; simplified Chinese: 妈祖; pinyin: Māzǔ), also spelt Matsu and Ma-tsu, is the Chinese goddess of the sea who is said to protect fishermen and sailors. The worship of Mazu began in the Song Dynasty. Mazu is widely worshiped in the southeastern coastal regions of China, especially in Zhejiang, Fujian, Guangdong and Hainan. She is also an important deity in Taiwan. Mazu is also worshiped in East and Southeast Asia.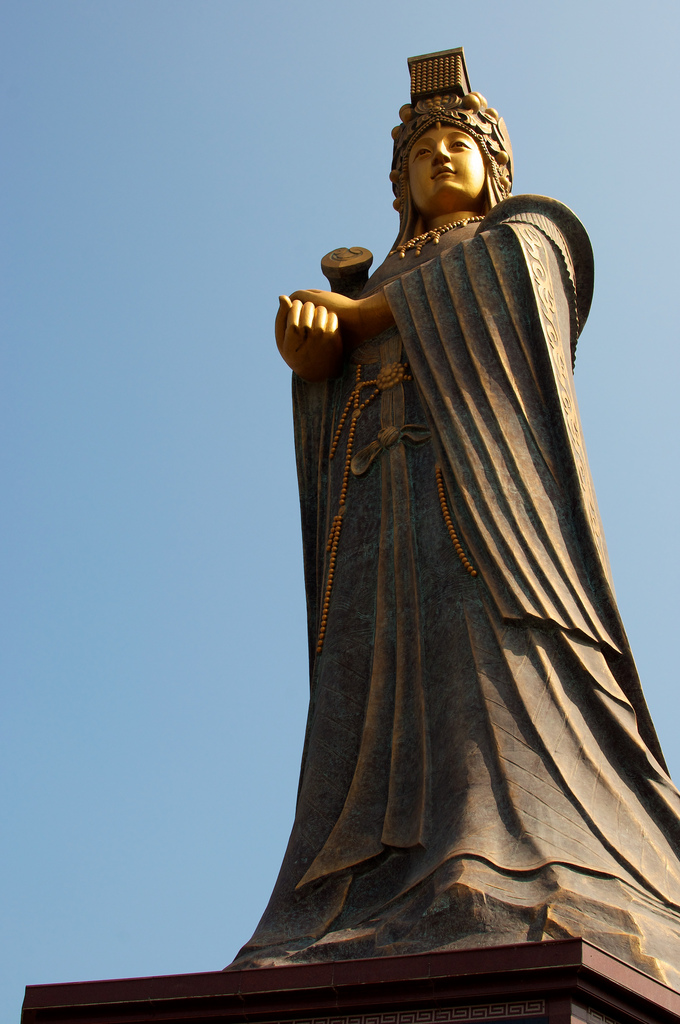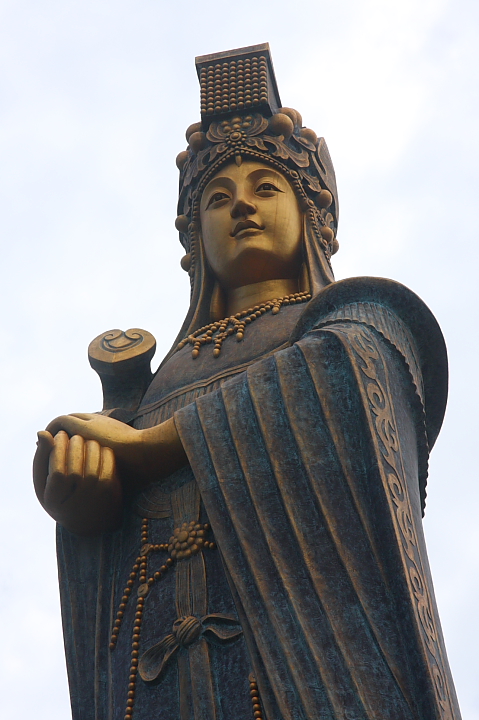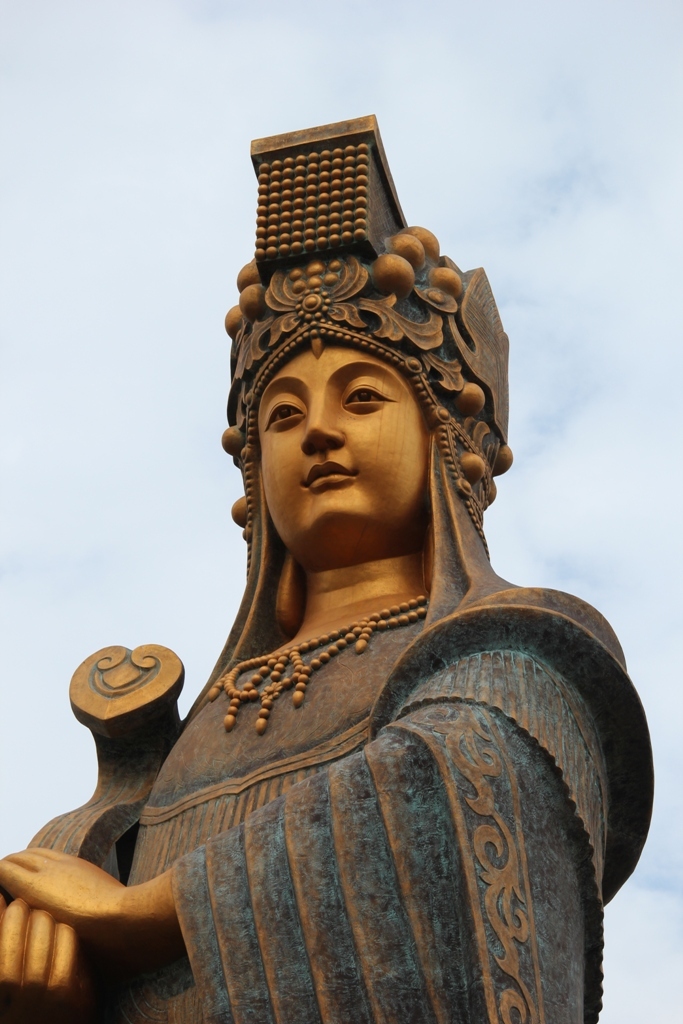 Her birthplace was Meizhou (湄州) in Putian County (莆田縣), Fujian Province.[1] She was born in the year 960.[1] Her family had the surname Lin (林).[1][2] She had the name Lin Moniang (Chinese: 林默娘). She died on 4 October 987.[1] After her death, she was remembered as a young lady in a red dress, who would forever roam over the seas.[1]
http://en.wikipedia.org/wiki/Mazu_(goddess)
http://zh.wikipedia.org/wiki/台灣媽祖信仰
http://www.flickr.com/search/?w=27480267@N07&q=Mazu Statue
http://joshintaiwan.com/tag/mazu/page/2/
http://blog.udn.com/showdin/8597910
http://blog.xuite.net/xalekd/940109/61113942-【桃園新屋】天后宮~「號稱」世界最高青銅媽祖神像