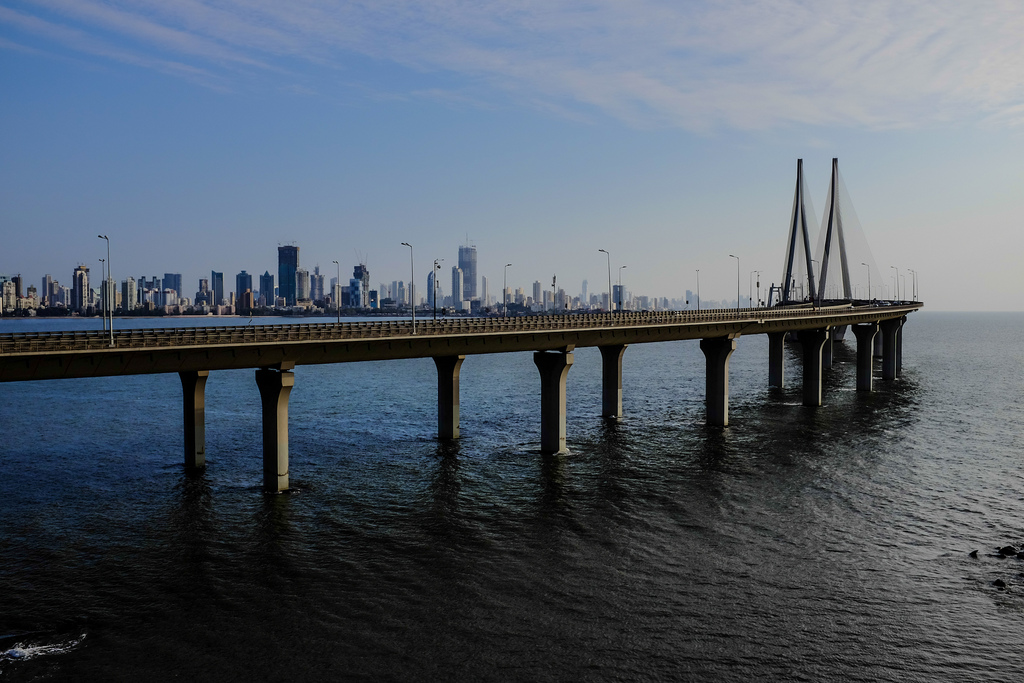 Voto:
Continente: Asia
País: India
Localización: Mumbai
Año: 2010
Estado: Terminado
Descripción:About Bandra Worli Sea Link Project
Project Background
Bandra Worli Sea Link Project has been one of the most highly recommended project of all the transport studies done for the metropolitan region during the last forty years. At present, Mahim causeway is the only link connecting western suburbs to island city of Mumbai. The existing north south western corridor is highly congested and during the peak hours results in a bottleneck at Mahim Causeway. Vehicular traffic admeasuring about 1,20,000 PCU travels on the Mahim causeway everyday and during peak hours and it takes about forty minutes to travel from Mahim causeway to Worli, a distance of about 8 km.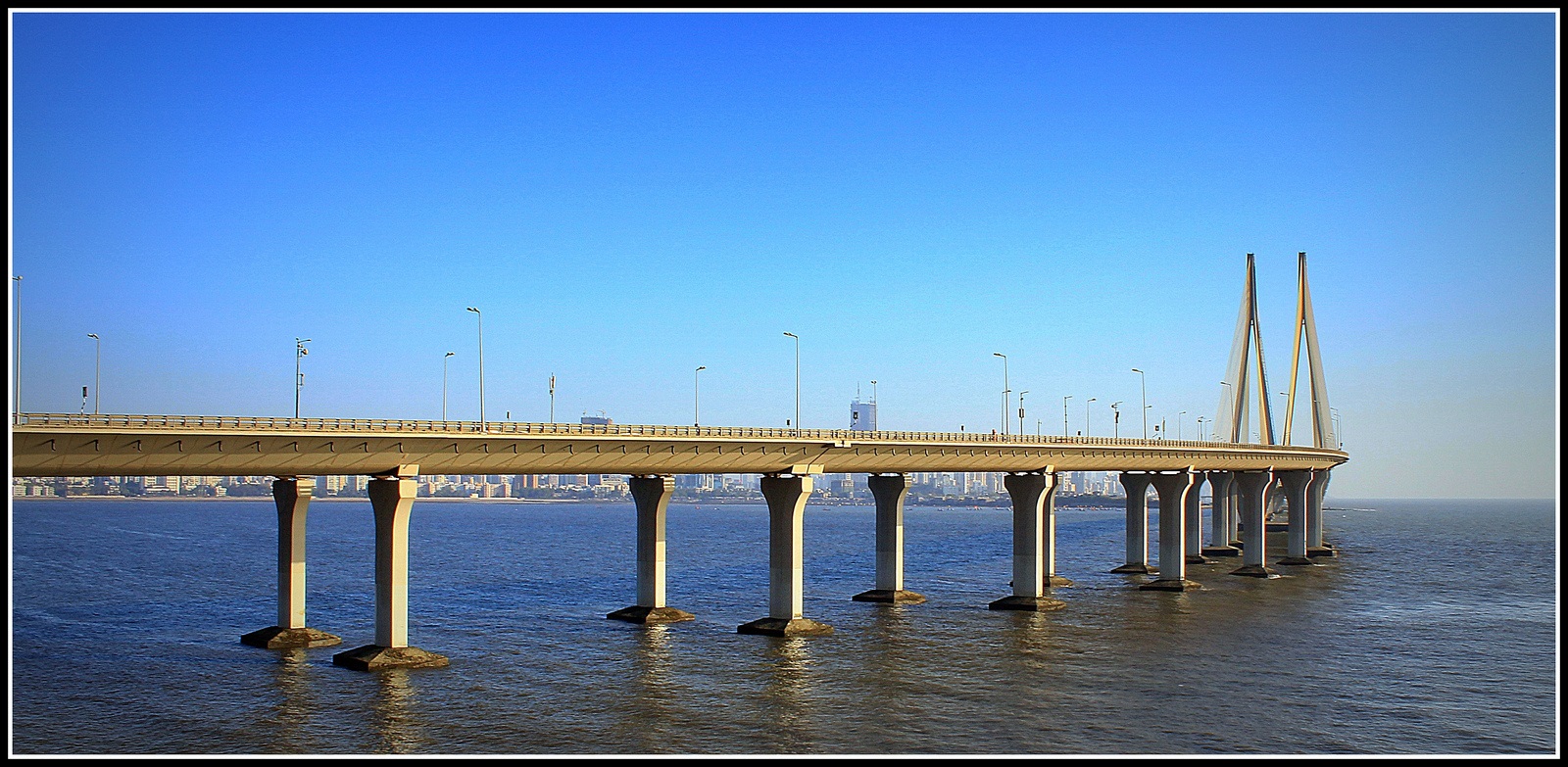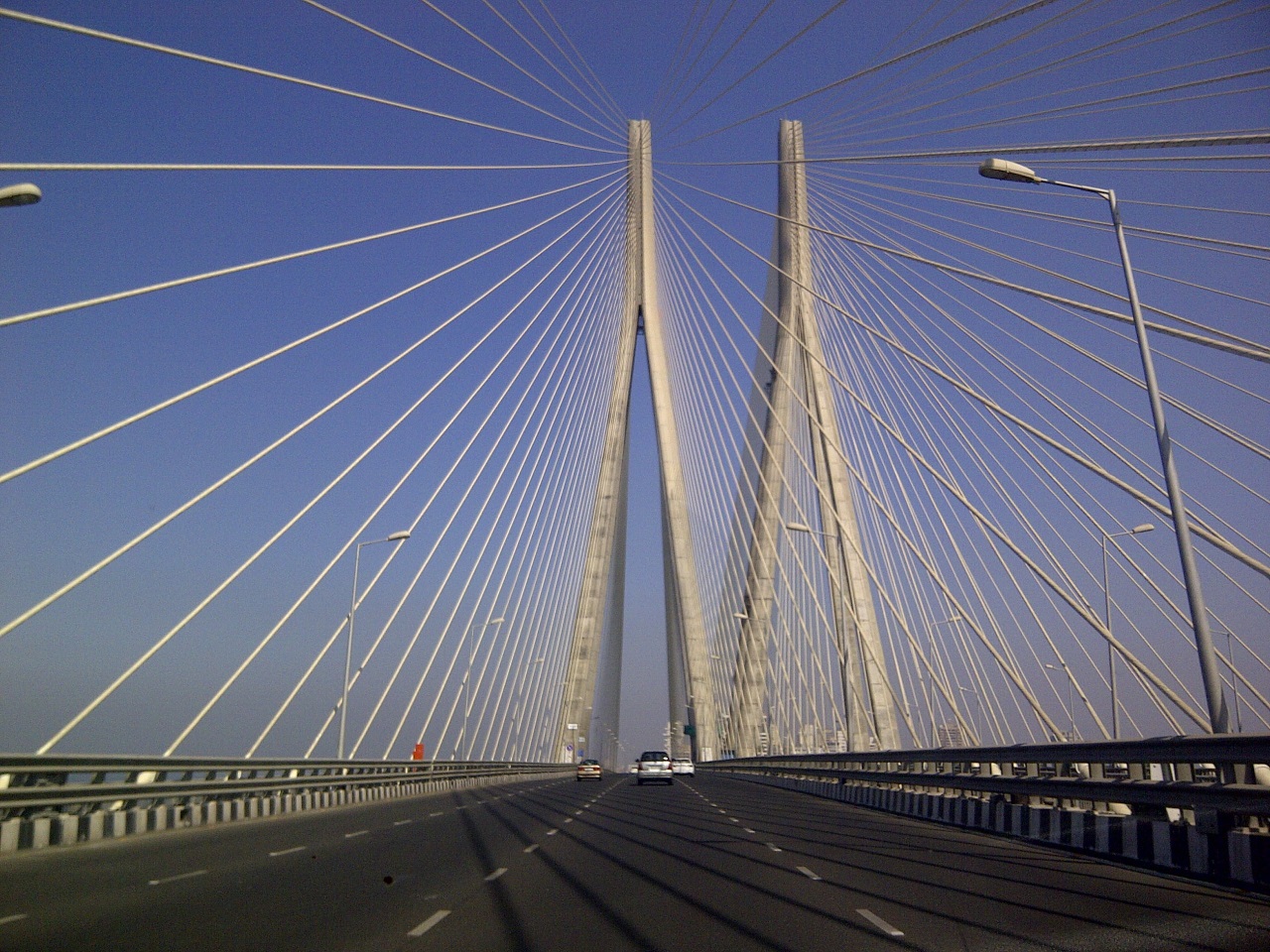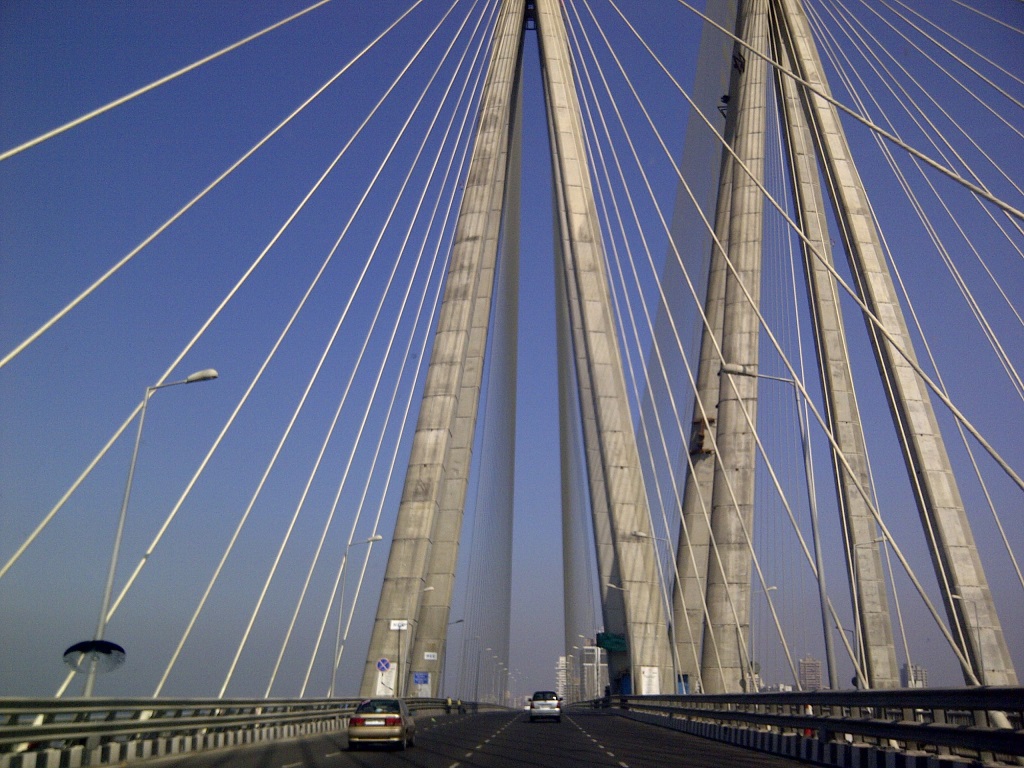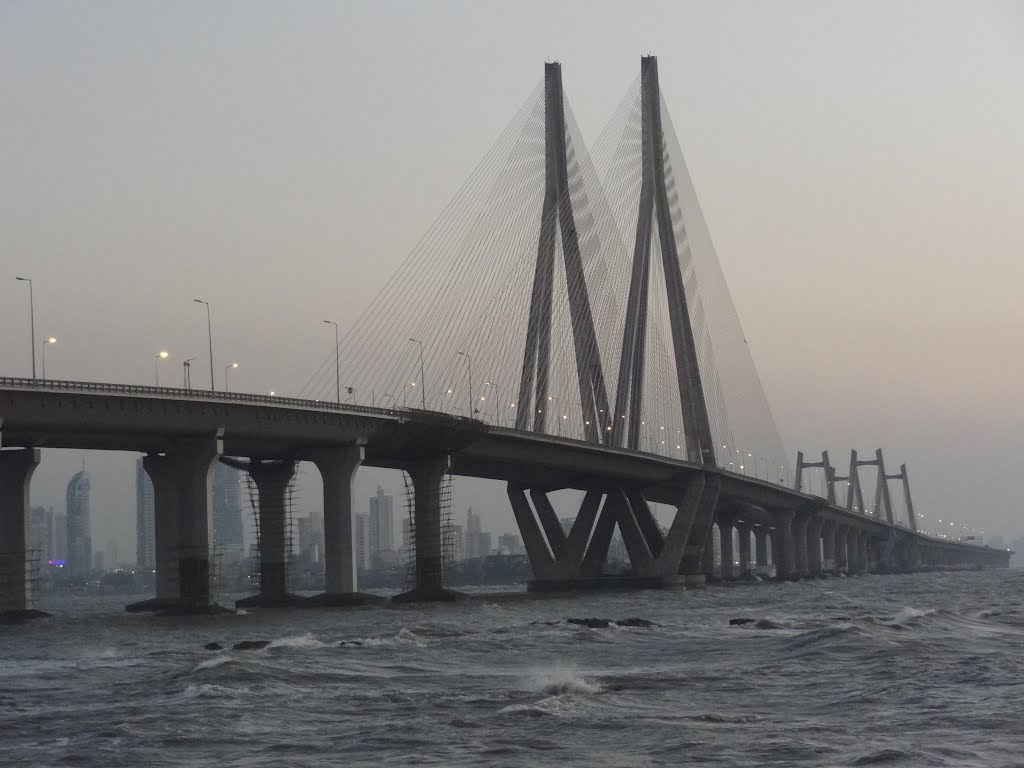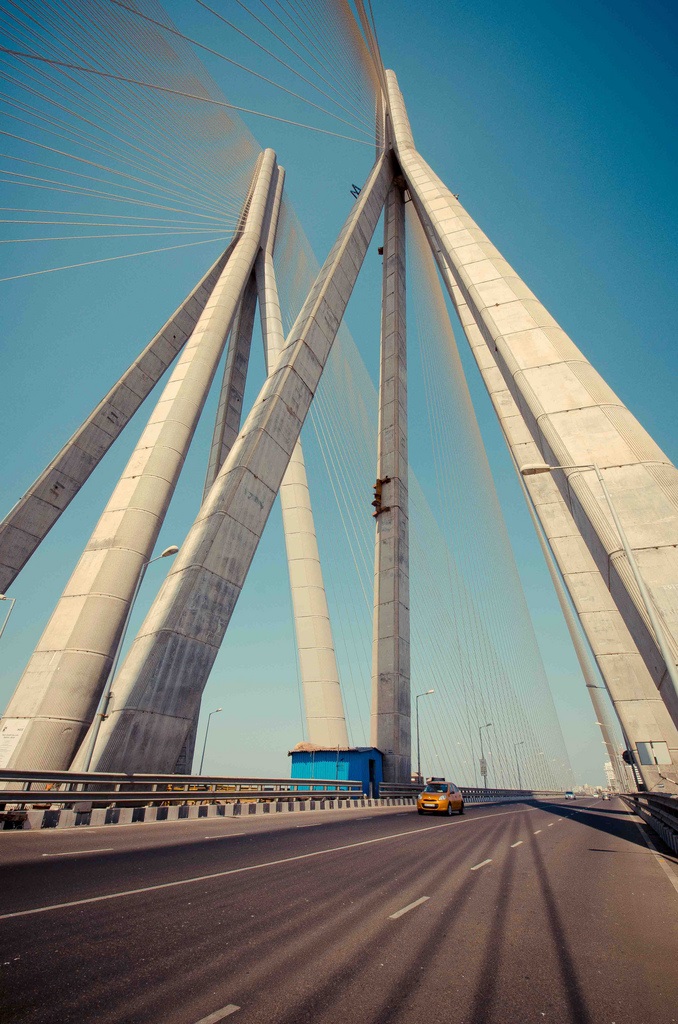 Project Location
Express Highway and Swami Vivekanand road at Bandra and connects to Worli at Worli end with overall length of 5.6 kms for the entire project.
A cloverleaf interchange at Mahim intersection and a flyover at the Lovegrove intersection have been proposed as part of this project to enhance the faster and safe traffic dispersal.
http://www.bandraworlisealink.com/
Bandra-Worli sea link toll booth vandalized
IANS | Jan 28, 2014, 08.24PM IST
MUMBAI: Continuing their anti-toll agitation for the second day, Maharashtra Navnirman Sena (MNS) activists on Tuesday vandalized a toll booth at the Rajiv Gandhi Bandra-Worli sea link here.
Mumbai police detained at least 25 MNS activists who tried to flee after vandalizing the toll booth.
The attacks on toll booths run by the government or authorized private agencies were launched on Sunday night in at least eight cities across the state.
Over the past two days, more than 70 political activists have been taken into custody even as chief minister Prithviraj Chavan and home minister R R Patil appealed against violence and targeting of toll booths.
The latest attack came after a speech by MNS president Raj Thackeray, who called upon people to refuse to pay toll and oppose any force by toll collectors and not bother about traffic jams resulting from their protests.
Stressing that hooliganism will not be tolerated, deputy chief minister Ajit Pawar on Monday warned that if the vandals did not end their activities, police "will not handle the situation softly".
He also said the government will study Thackeray's speech and initiate legal action against him if he was found instigating people to resort to violence.
There are 145 toll booths in the state, including 28 run by the National Highways Authority of India, 61 by the Maharashtra State Roads Development Corporation and 56 by the Maharashtra Public Works Department.
Initiated during the Shiv Sena-Bharatiya Janata Party regime in 1995, the daily average collection at each toll booth is around Rs 9-10 million, contributing significantly to the state exchequer.
http://timesofindia.indiatimes.com/city/mumbai/Bandra-Worli-sea-link-toll-booth-vandalized/articleshow/29509051.cms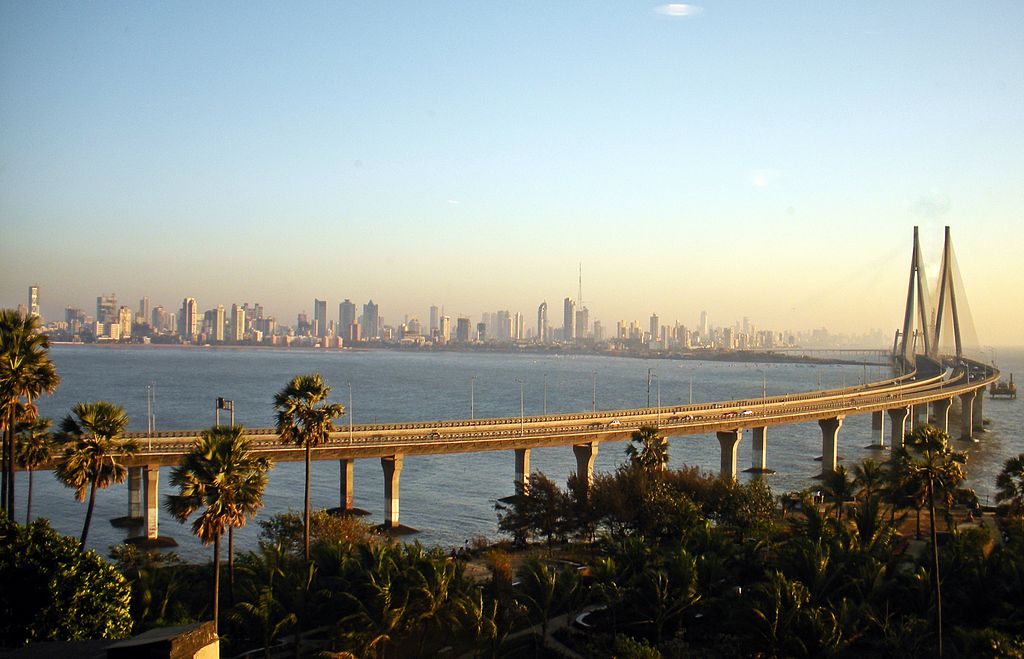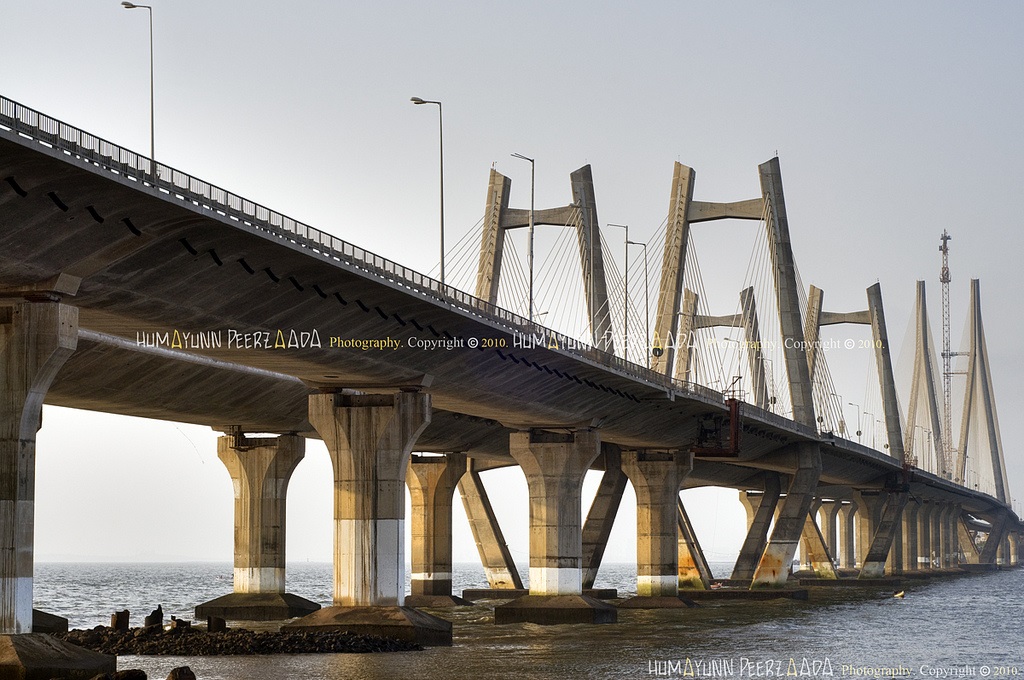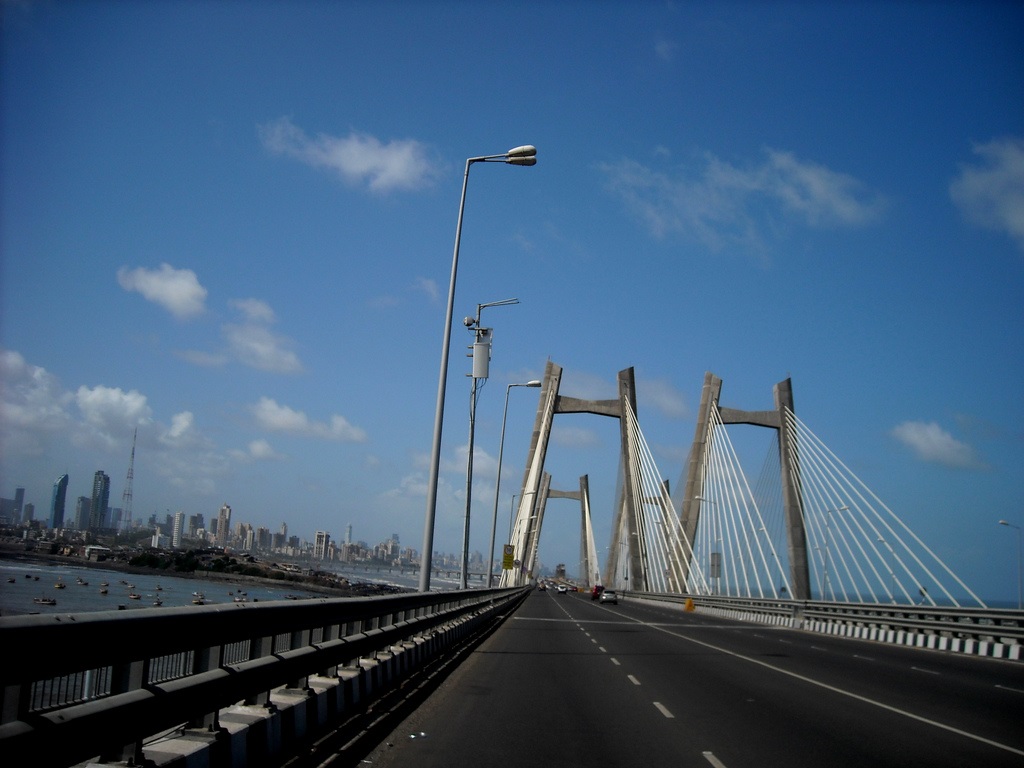 The Bandra–Worli Sea Link, officially called Rajiv Gandhi Sea Link, is a cable-stayed bridge with pre-stressed concrete-steel viaducts on either side that links Bandra in the Western Suburbs of Mumbai with Worli in South Mumbai.[1] The bridge is a part of the proposed Western Freeway that will link the Western Suburbs to Nariman Point in Mumbai's main business district.
The INR16 billion (US$260 million) bridge was commissioned by the Maharashtra State Road Development Corporation (MSRDC), and built by the Hindustan Construction Company. The first four of the eight lanes of the bridge were opened to the public on 30 June 2009.[8] All eight lanes were opened on 24 March 2010.
The sea-link reduces travel time between Bandra and Worli during peak hours from 60–90 minutes to 20–30 minutes.[9] As of October 2009, BWSL had an average daily traffic of around 37,500 vehicles.[10]
http://en.wikipedia.org/wiki/Bandra-Worli_Sea_Link
https://forthepubliceye.wordpress.com/2012/02/02/bandra-worli-sea-link/
https://www.flickr.com/photos/nehasingh7/tags/bandraworlisealink/