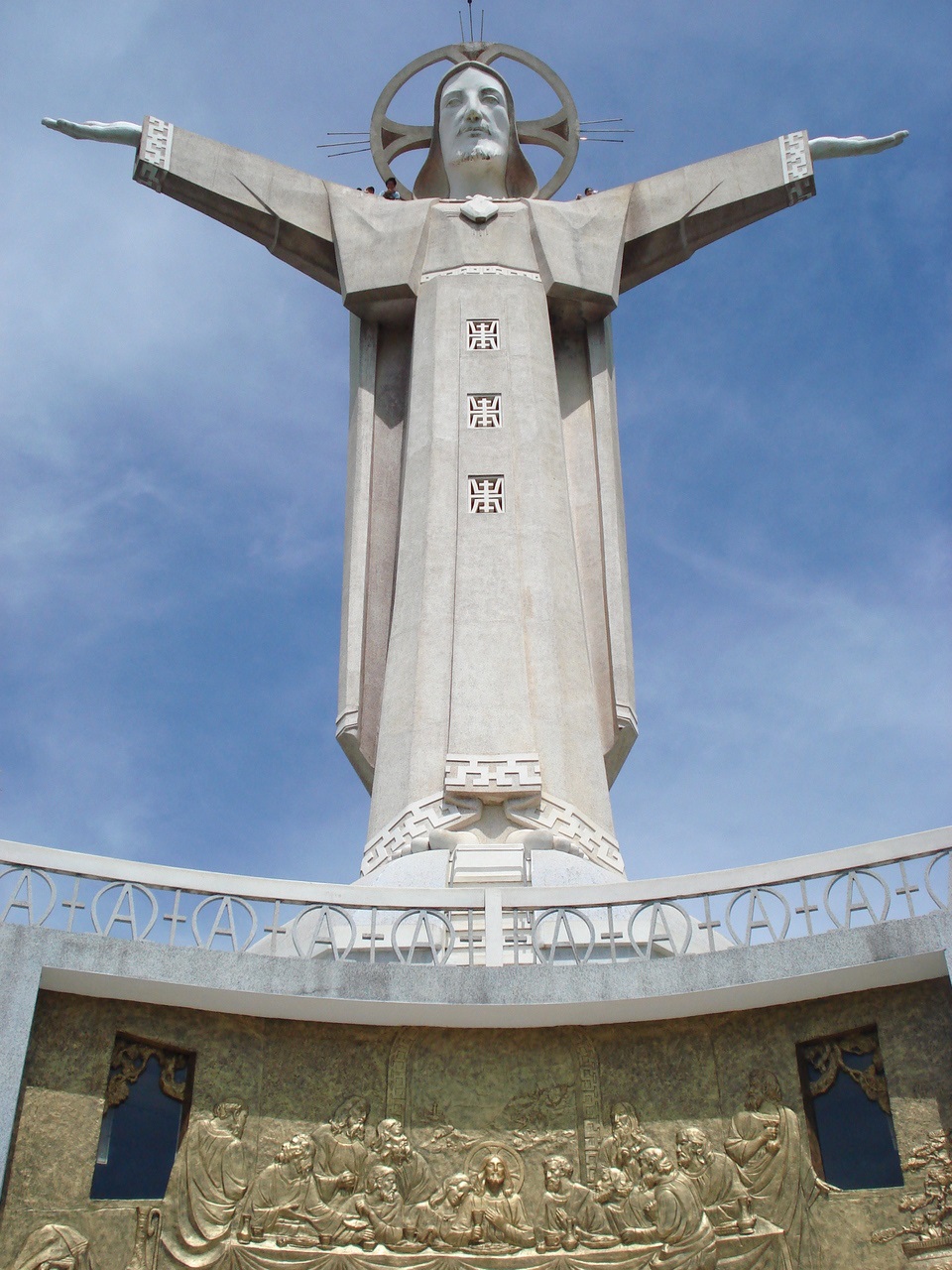 Voto:
Continente: Asia
País: Vietnam
Localización: Vũng Tàu, Provincia Bà Rịa–Vũng Tàu
Año: 1993
Estado: Terminado
Descripción:Cristo de Vung Tau1 (en vietnamita: Tượng Chúa Kitô Vua, literalmente en español: Estatua de Cristo Rey) es una estatua de Jesús, de pie sobre el monte Nho en Vung Tau, en la provincia de Ba Ria-Vung Tau, Vietnam. La Asociación Católica local construyo la estatua desde 1974 y fue terminada en 1993.
Se trata de una estatua de 32 metros (105 pies) de alto, de pie en una plataforma alta de 4 metros (13 pies), para un monumento que en total alcanza los 36 metros (118 pies) de altura con dos brazos extendidos que tienen unos 18,3 metros (60 pies). Hay una escalera de 133 pasos dentro de la estatua.
http://es.wikipedia.org/wiki/Cristo_de_Vung_Tau
http://en.wikipedia.org/wiki/Christ_of_Vũng_Tàu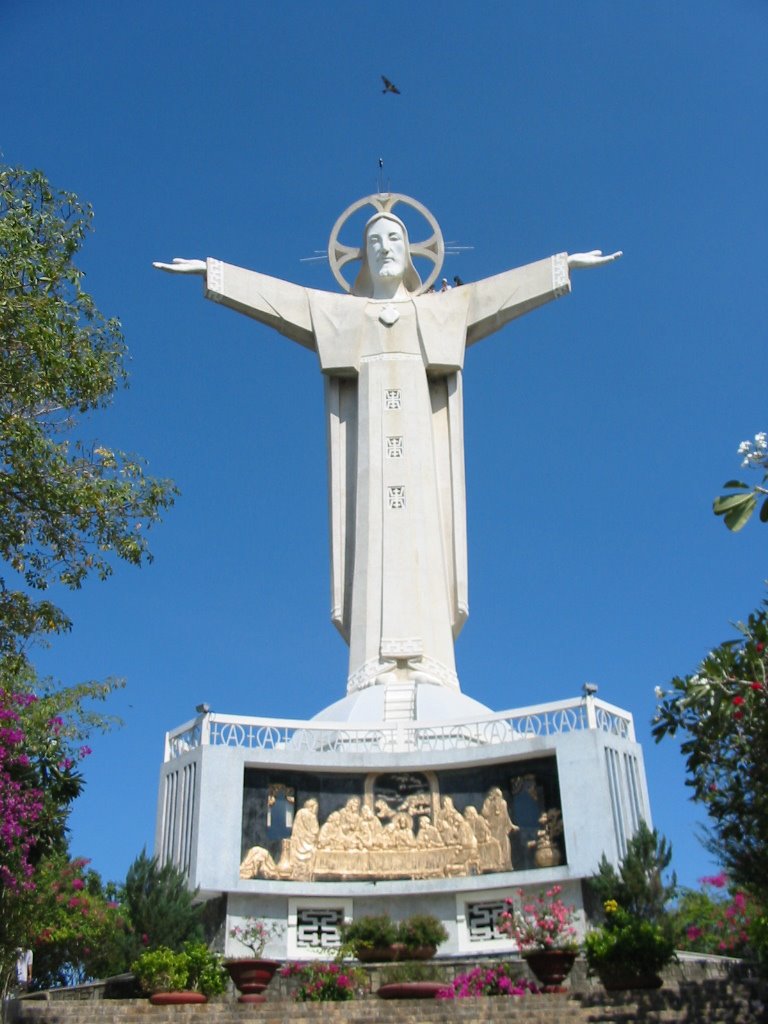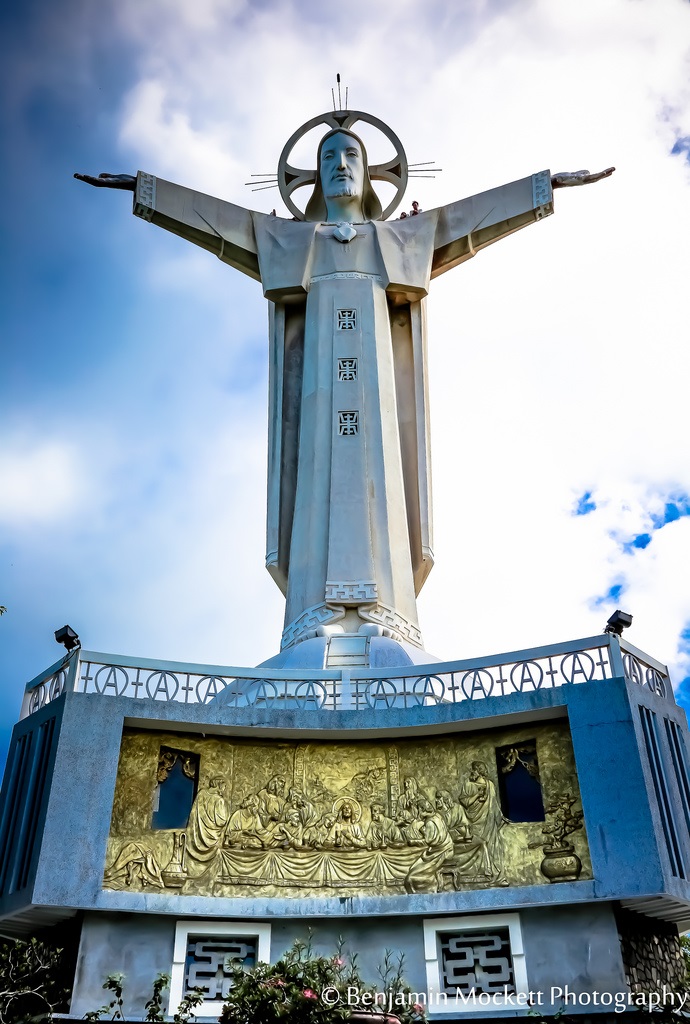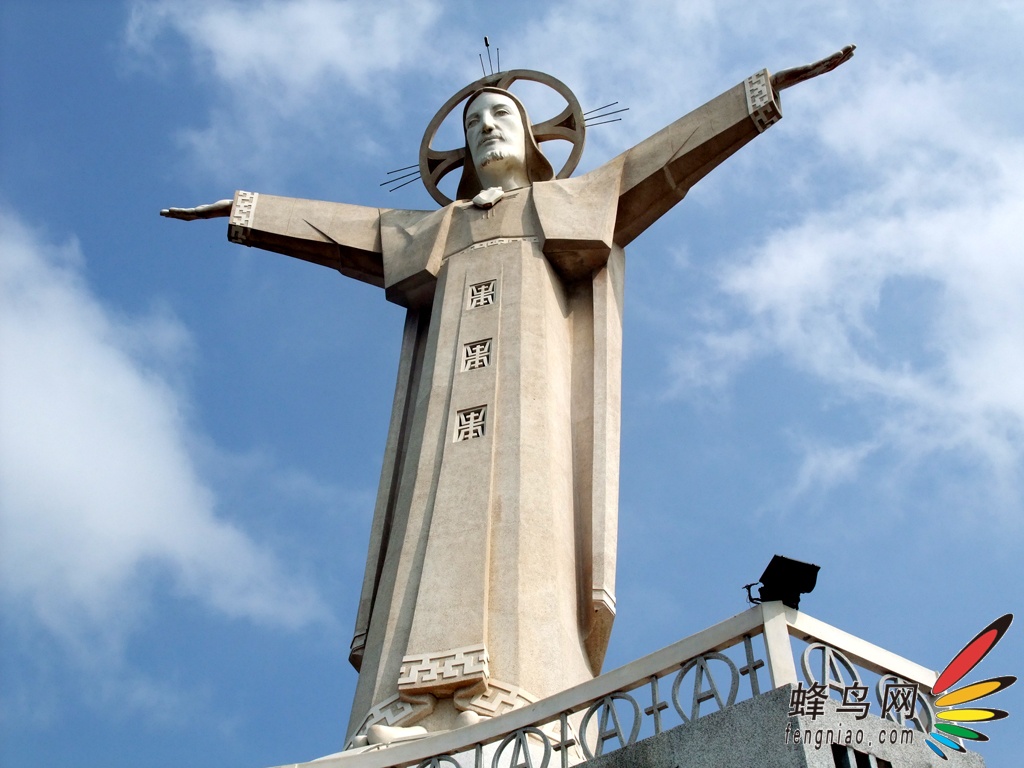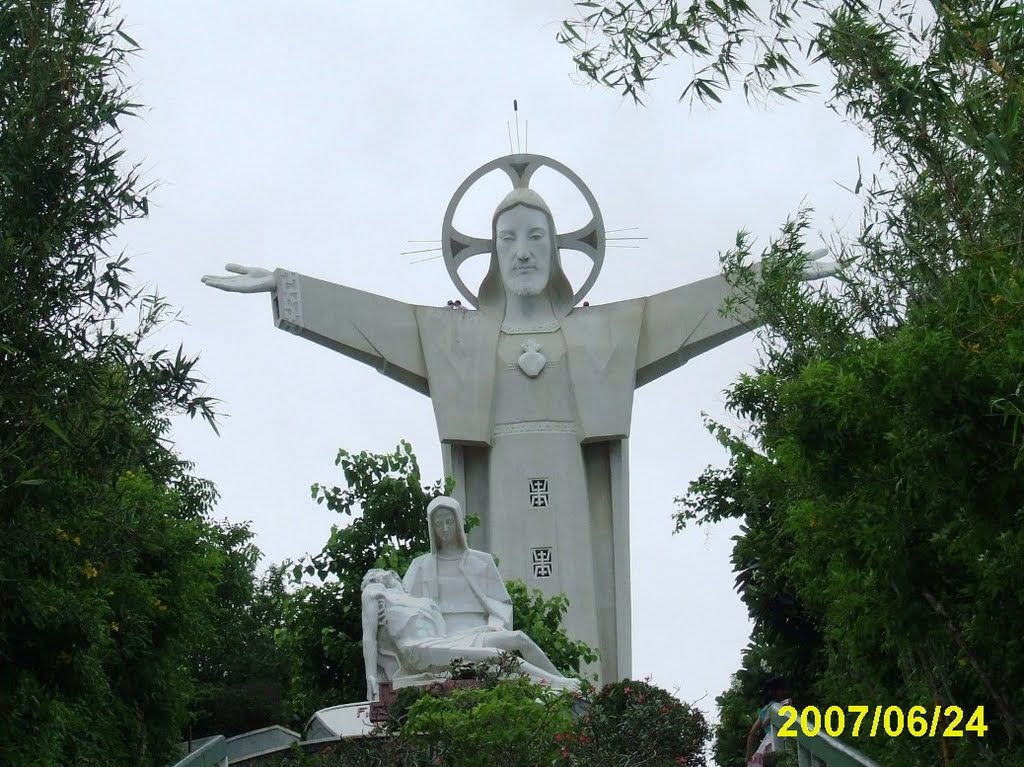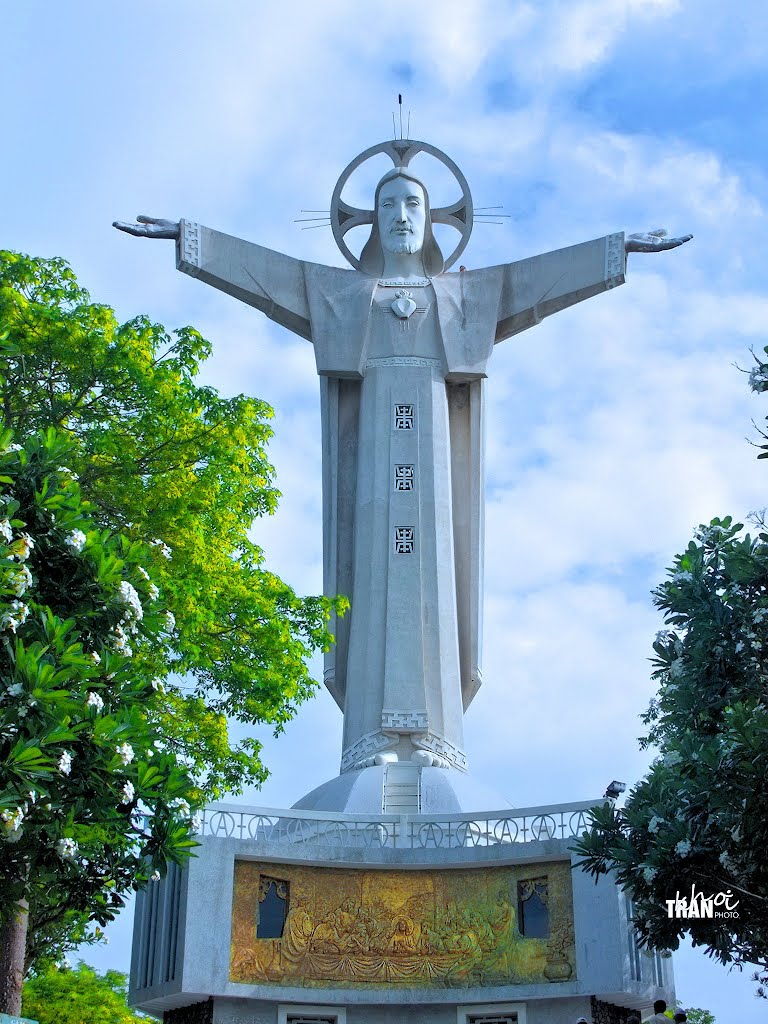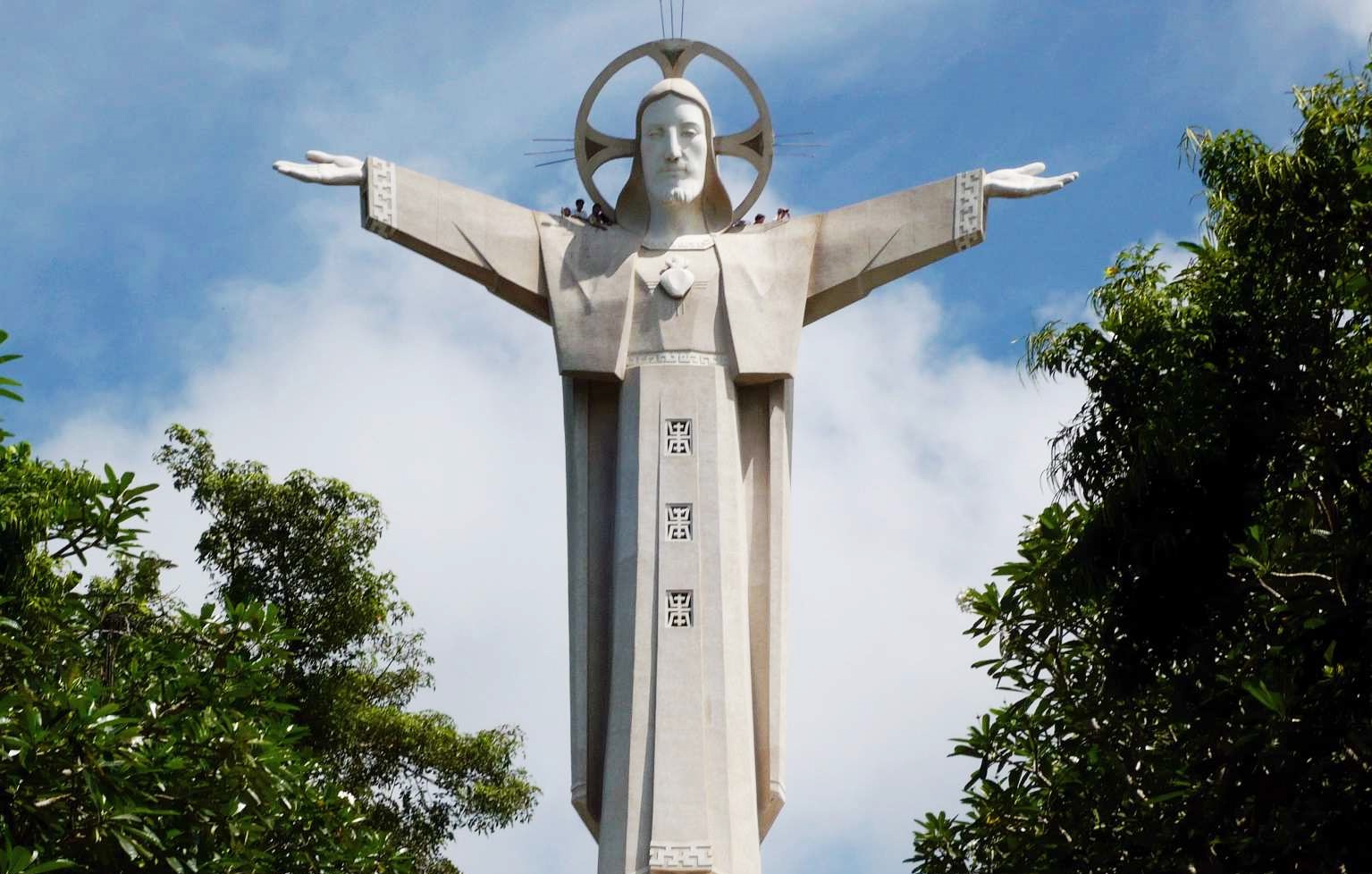 Tao Phung Mountain and The Statue of Christ
02/10/2012 - 12:10:06
Tao Phung Moutain (Nui Nho-Small Moutain) is one of the two beautiful mountains on the city of Vung Tau. The moutain is not very high, around 170m from the sea level. The moutain with two mounts is flattened from North to South: one end is Cau Da; another is a windy Nghinh Phong cape. 800 steps will lead you to the statue of Christ and an artillery point with two old big canons from the 19th century. The place has been recognized as a national historical-cultural relic.
Tao Phung is a beautiful mountain of Vung Tau city. The name Tao Phung – Getting back together- comes from an old story. A daughter of the King of the Sea was trapped in a net of a young fisherman when she was hanging out in form of a gold fish. Attracted by the beauty of the fish, he kept it in a small pond dug into the mountain. Once getting back from the fishing trip, he was surprised to see the mountain being covered with trees, and flowers. And he became even more surprised to see a young girl coming out and talked to him about their marriage. And they became husband and wife. They were living a happy life until there came a day when a stranger appeared with a box of pearl shining and trapped his wife inside. Inside the box, the wife now returned to the form of a gold fish while her husband was crying in vain. And then, they could get back together every 5 years and the mountain – Nui Nho – became their gathering place.
The statue of Christ on the mountain started its construction in 1974 by the Catholic Church. The first phase was finished in 1974. And for many reasons, the construction was put off for many years. And then, it was finished in 1994 in a elaborate inauguration ceremony and it has soon became a tourist attraction in Vung Tau. Standing in harmony with the surrounding nature, the statue is indeed a piece of art with national and religious identity.
The 32-meter statue was put in a bow-shape pedestal, his face facing the vast sea and his hand outstretching as a protection gesture to people. Although it was made of stone, its details show great delicacy and creation. In front of the pedestal is a bas-relief of "The Last Supper" – the famous painting by Leonard de Vinci. Behind of it is another bas-relief depicting "Jesus gives Saint Peter the keys". And other 130 winding steps will bring you to the outstretching arms, where you are welcomed by cool sea breezes and can have a 3600- degree view of the beautiful coast.
Tourists can also find two big old canons nearby. The guns are put on a 10.5-meter-base that can turn 360 or adjusted the fire range by a cog system. The artillery point is one of the three ones that made the defensive line of Vung Tau by the French at the end of the 19th century.
It can be said the statue of Christ of Vung Tau on Tao Phung Mountain is another version of that in Rio de Janiero, Brazil – the biggest statue of Christ all over the world. According to the Vietnam Guinness Book Center, of 30 profiles nominated as Asia Records, 10 from Vietnam were chosen by Asian Record Organization, and the statue of Christ of Vung Tau is one of them, which was announced on May 26th, 2012.
Tao Phung Mountain and the statue of Christ should be a must-do in the itinerary of those who are interested in the art of sculpture and who are in love with the beautiful seaside city of Vung Tau.
http://www.vlr.vn/en/news/travel/travel/1204/tao-phung-mountain-and-the-statue-of-christ.vlr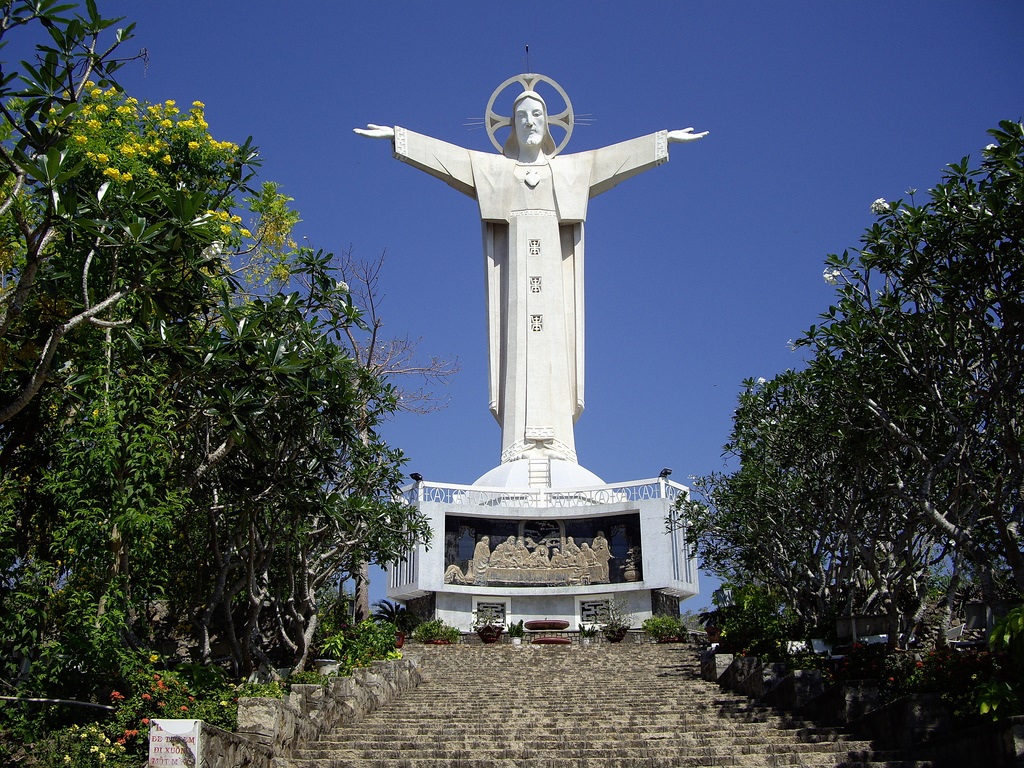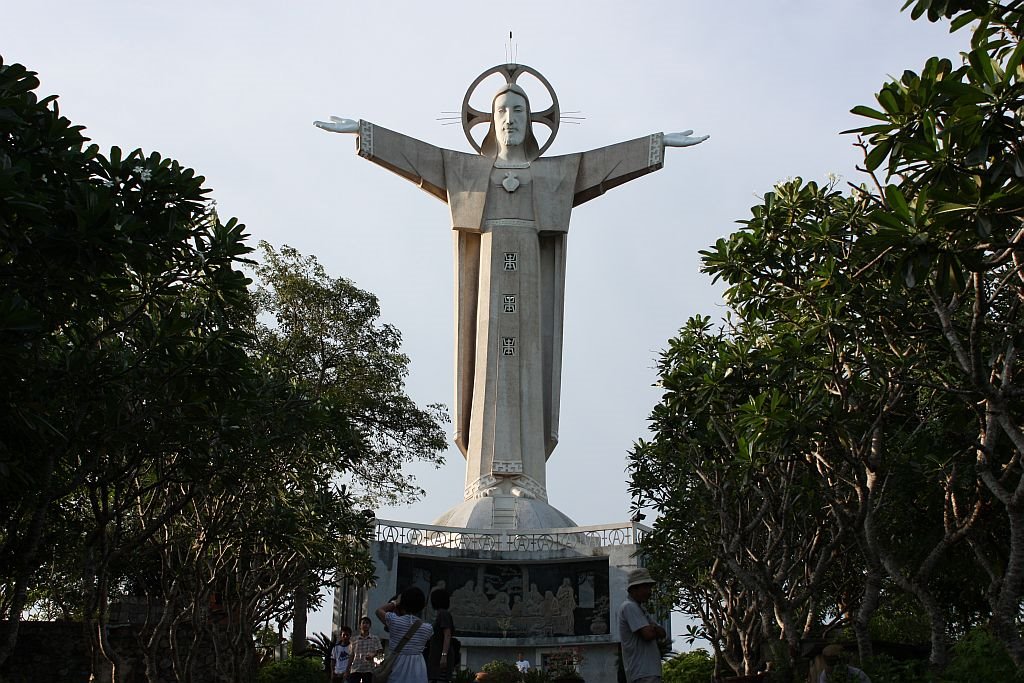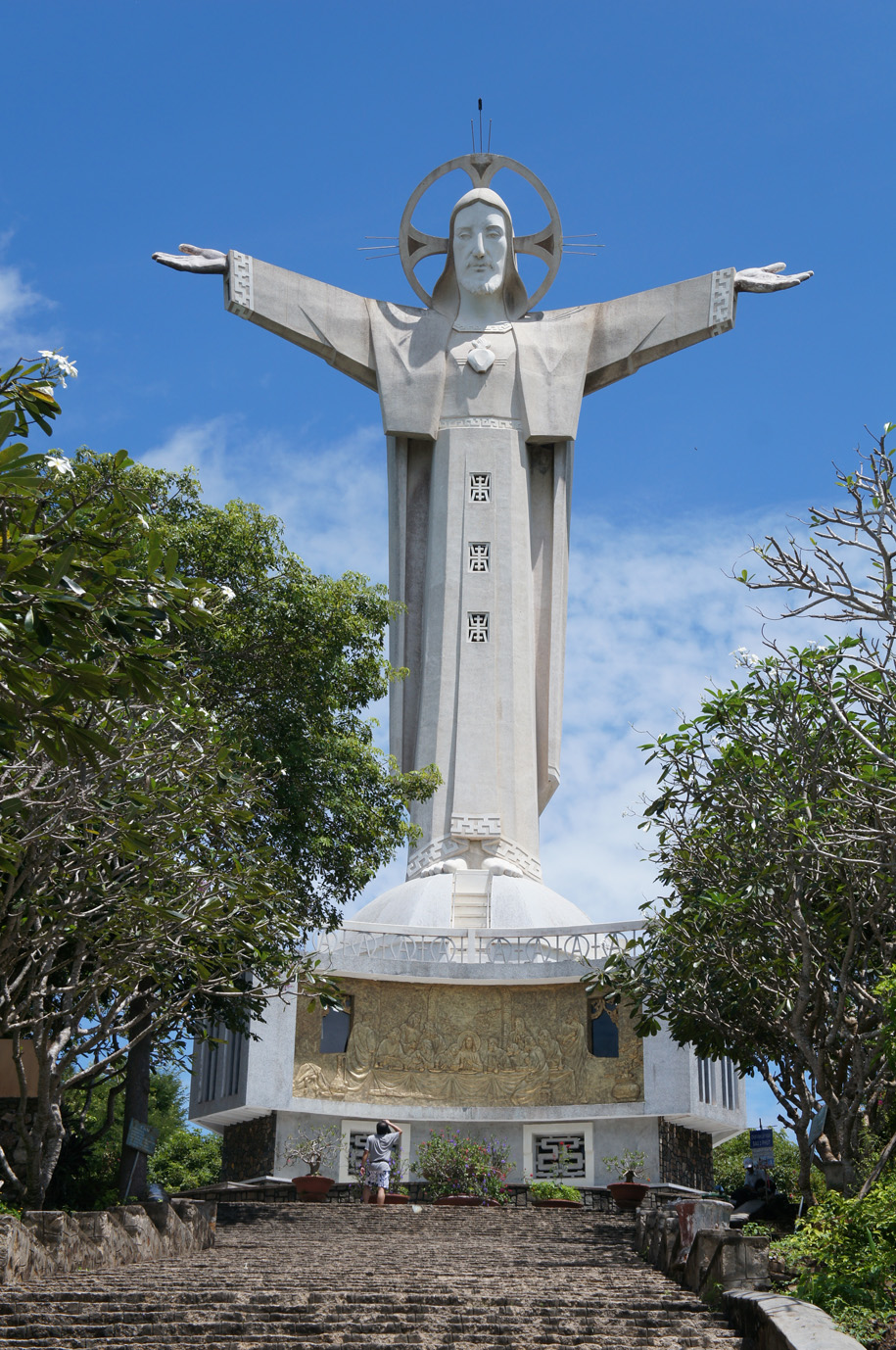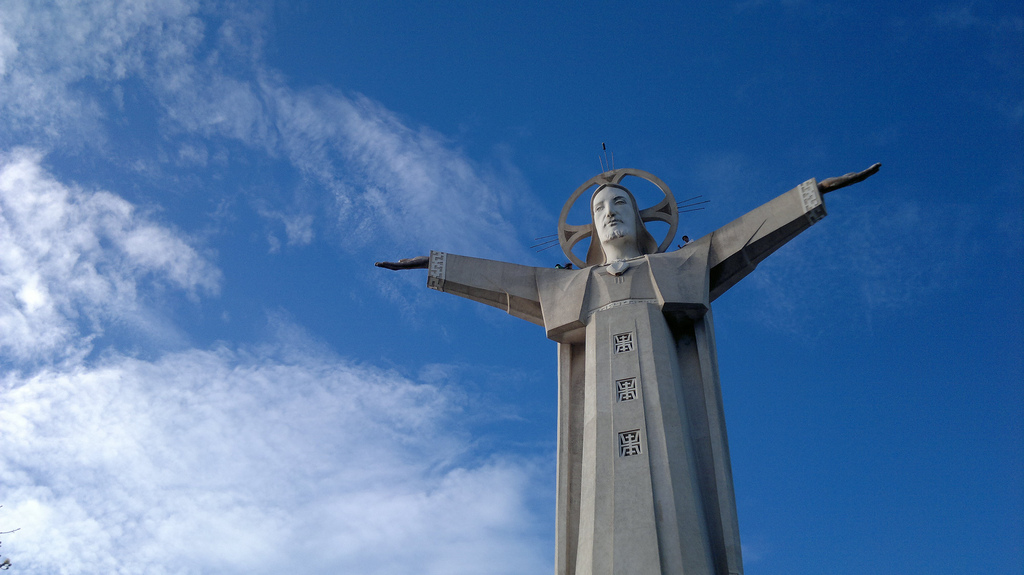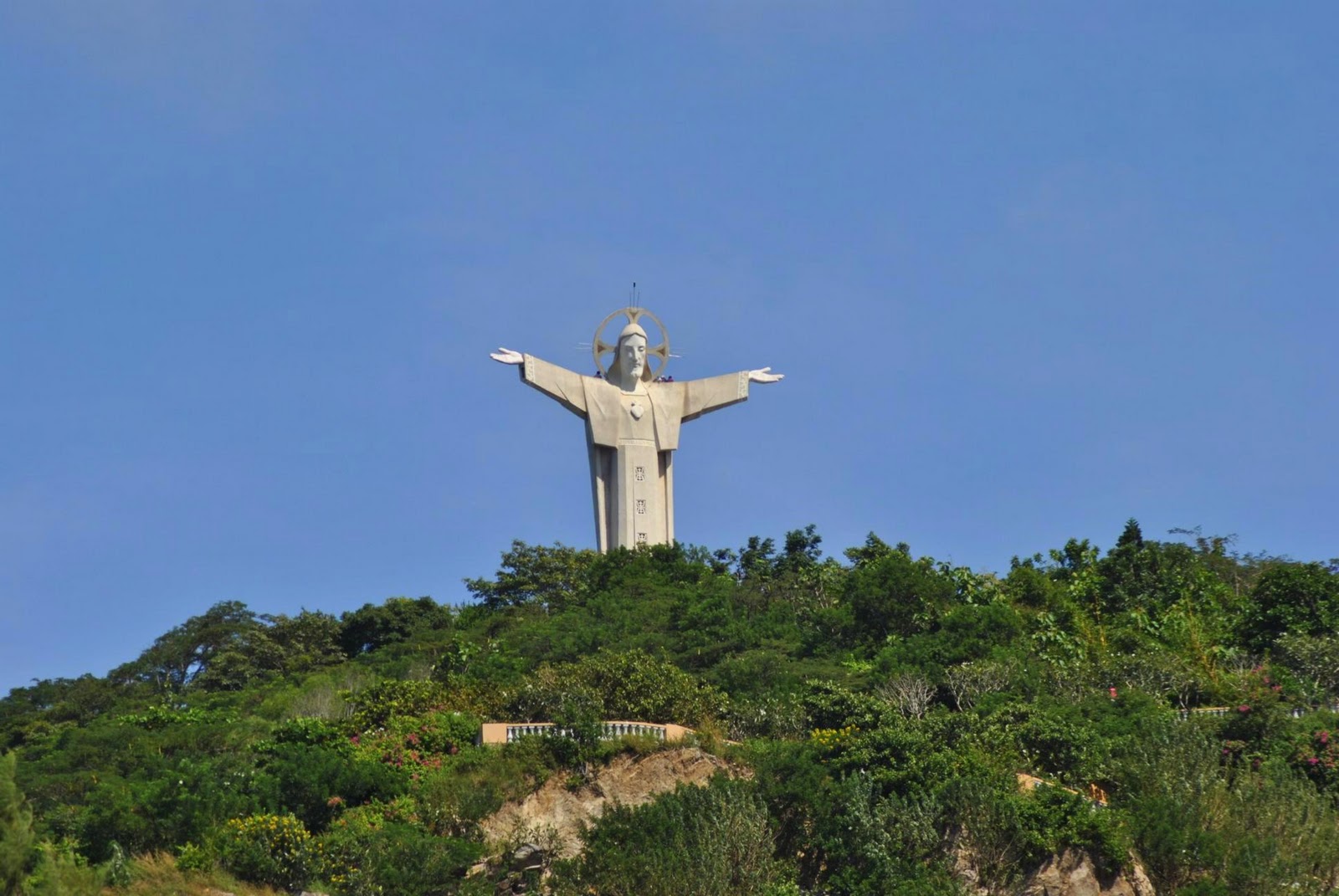 Christ the King, of Vung Tau is a statue of Jesus, standing on Mount Nho in Vung Tau, Ba Ria-Vung Tau Province, Dong Nam Bo, Vietnam. The Vietnam Catholic Association built the statue in 1974 and it was completed in 1993. It is 32 metres (105 ft) high, standing on a 4 metres (13 ft) high platform, for a 36 metres (118 ft) total monument height with two outstretched arms spanning 18.3 metres (60 ft). There is a 133-step staircase inside the statue.
http://www.giganticstatues.com/vung-tau/
http://www.thejakartapost.com/news/2011/04/24/the-christ-vung-tau.html
http://www.skyscrapercity.com/showthread.php?t=134152&page=10
https://www.flickr.com/photos/benjaminmockett/tags/statueofchrist/
http://www.panoramio.com/photo/72093678
http://www.panoramio.com/photo/33301553