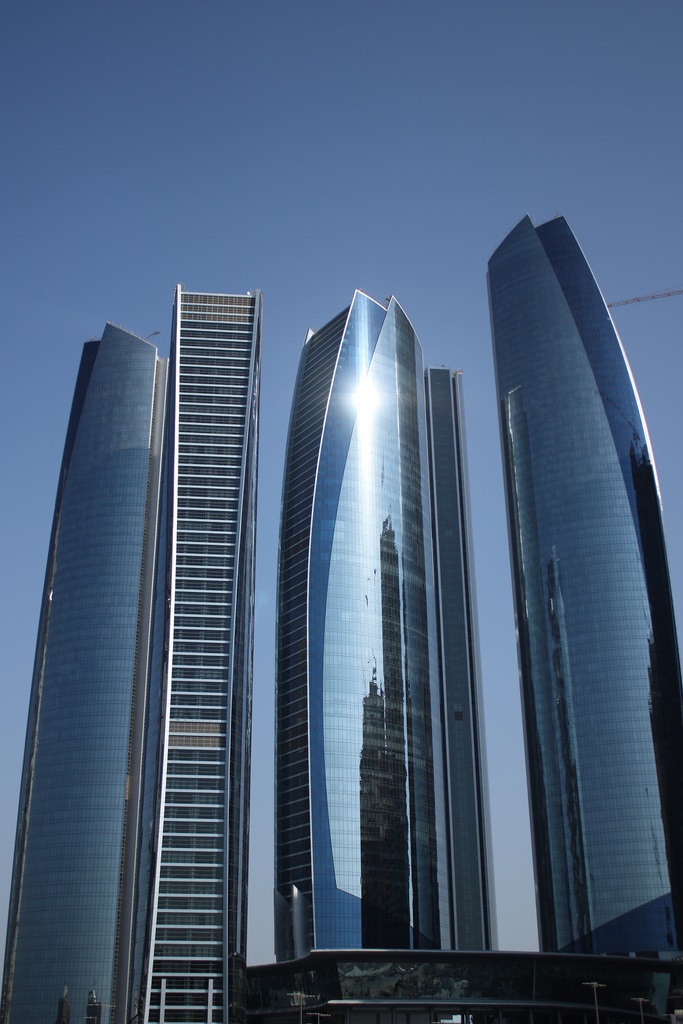 Voto:
Continente: Asia
País: Emiratos Árabes Unidos
Localización: Abu Dabi
Año: 2011
Estado: Terminado
Descripción:Etihad towers
Start living like you have only ever dreamed possible…
Etihad Towers is the epitome of world-class luxury living
in exquisite and tasteful surroundings.
Situated in Abu Dhabi's exclusive district of Ras Al Akhdar, your apartment is set in beautifully landscaped gardens and a moment from golden sandy beaches, the Corniche, and the City's largest shopping mall.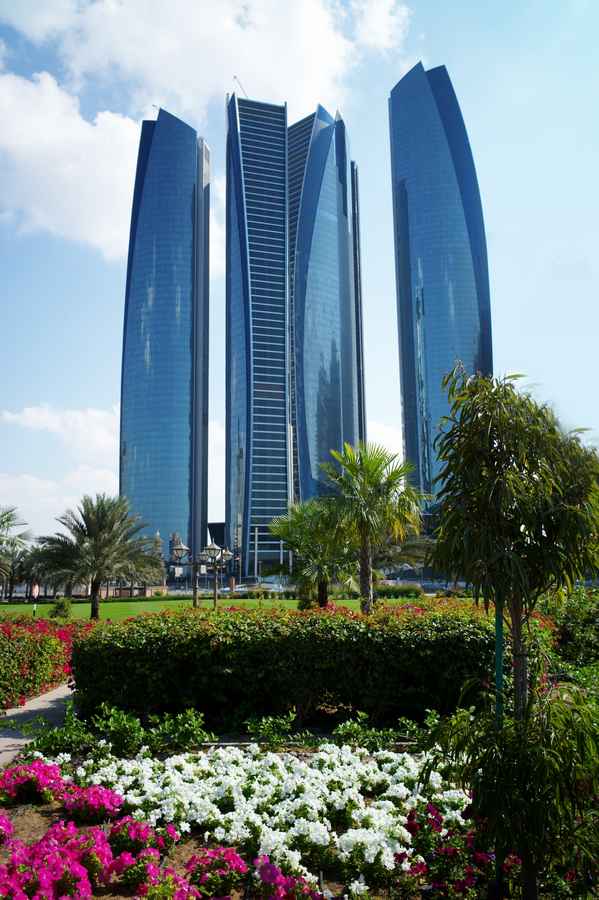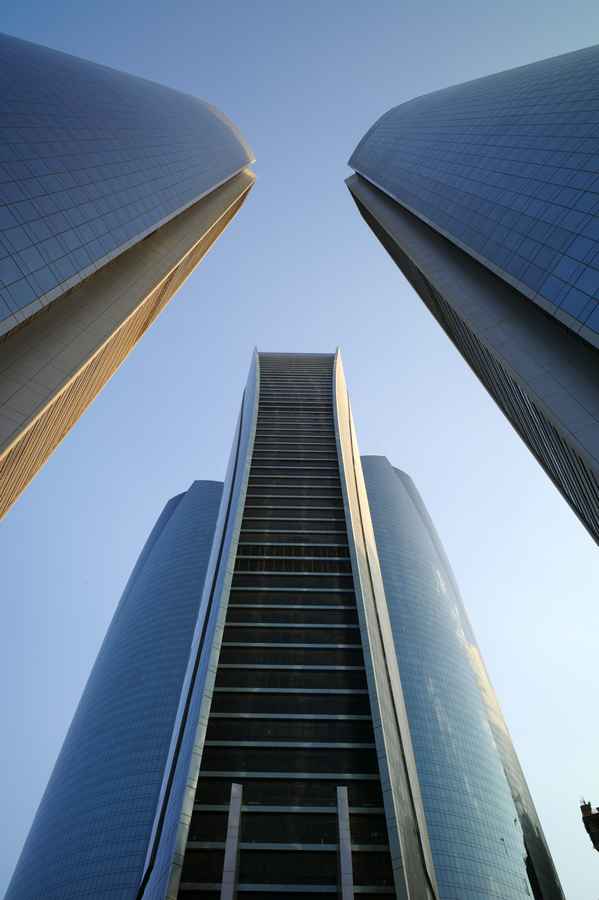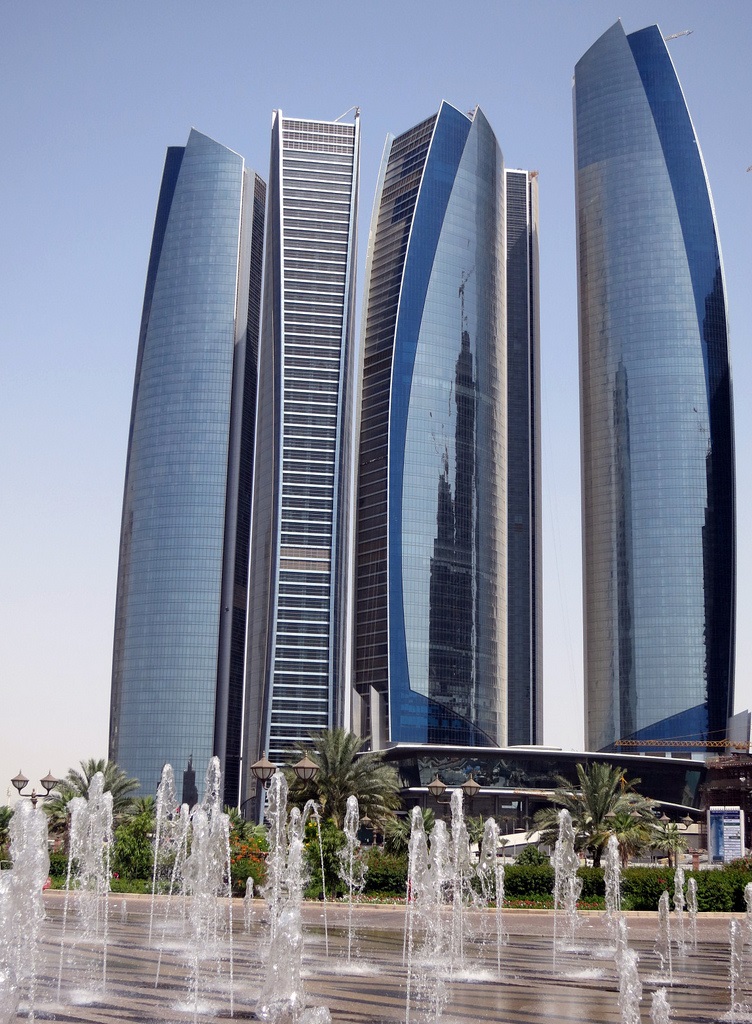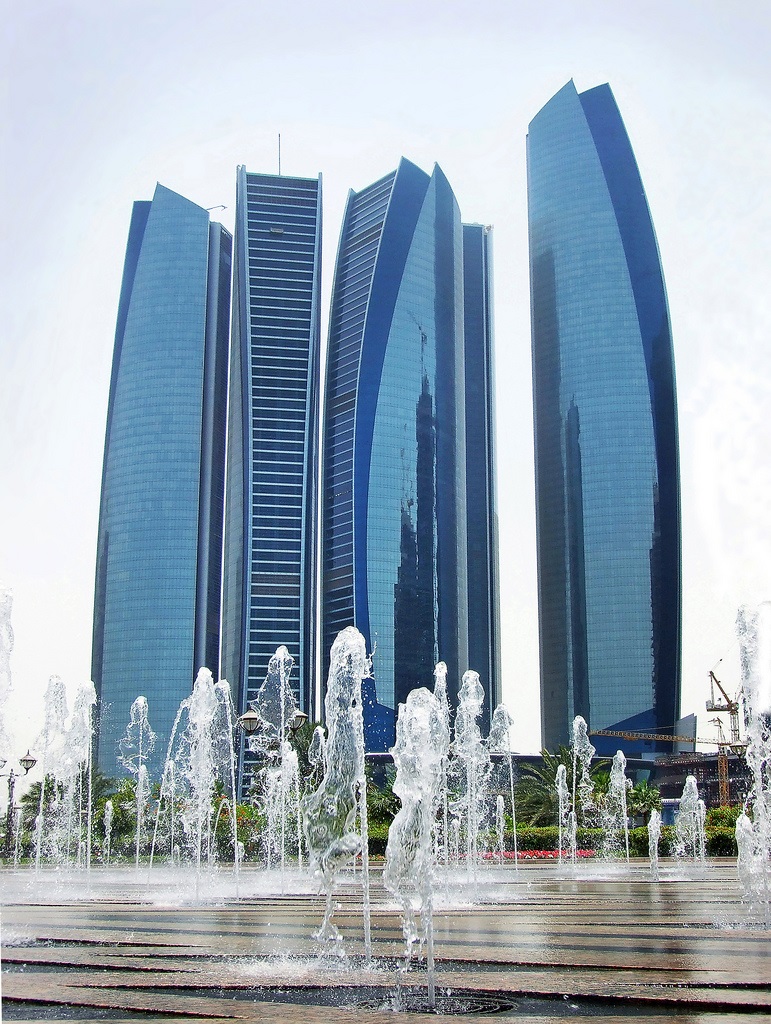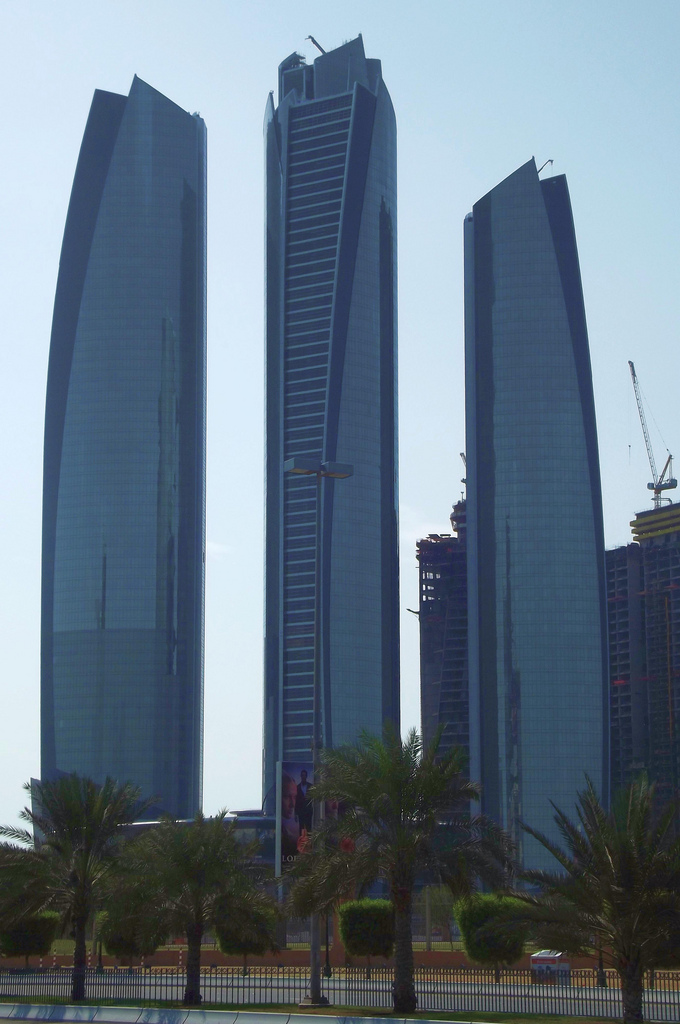 Offering a selection of 885 contemporary and affordable residences including penthouses and apartments (1-5 bedrooms), each residential tower provides a dedicated gymnasium, sauna and decked pool area.
The three residential towers are part of a signature development that will leave you wanting for nothing. There are stylish bars, cafés and restaurants, two levels of desirable boutique shops, health club and spa, concierge service and more.
Once you step into your apartment you will be immersed in a tranquil, secure environment, fully equipped with the highest standard of fixtures and fittings implemented by master-craftsmen.
Start living at Etihad Towers, along the glorious waterfront of Abu dhabi
Taking center stage within the five Etihad Towers, the impressive Office Tower makes more than just a landmark statement. Its superior design and technology features are designed to make a positive impact on your business and the city.
For day-to-day business, holding meetings and entertaining clients, the Tower is beautiful inside and out. The interior craftsmanship, landscaped gardens and location along the Corniche confirm this, while there is no doubt that this is the most prestigious business location in Abu Dhabi. You will have quick and easy access to the international airport and local transport links, and be in close proximity to the Central Bank, Foreign Ministry, ADNOC HQ, Emirates Palace and the central business district.
Commercial tenants benefit from the superbly equipped conference center, which is among the largest in Abu Dhabi. The center can host up to 2,200 guests for a function, and with 13 meeting rooms on one level, live conferencing facilities and HD quality projection, all types of events, meetings and seminars can be organized and accommodated with ease.
The sense of enjoyment and ease of working at Etihad Towers also extends to the enjoyment of living, with a fine array of restaurants, shopping, and leisure facilities that are readily available. And for pure inspiration, just look out your window for stunning views over the city and the Arabian Sea. You can see that the opportunity to become an integral part of this expansive, inspiring, and evolving space will be more than just a good business decision
With two entire floors of the Podium dedicated to luxury, you'll find that the most elegant and exclusive shopping is more than just a retail experience. You'll enter a world of designer boutiques that expand your tastes and complement your lifestyle.
Here you can immerse yourself in the exciting world of haute couture, discover the finest jewelry and watch selection, and indulge yourself at a world-famous gourmet food store.
About Abu Dhabi
The Emirate of Abu Dhabi houses Abu Dhabi, the capital city of the UAE. The city of Abu Dhabi is the second largest in the UAE in terms of population, and is a residential, trade, commerce and hospitality powerhouse.
http://www.propertyfinder.ae/en/rent/apartment-for-rent-abu-dhabi-al-bateen-935973.html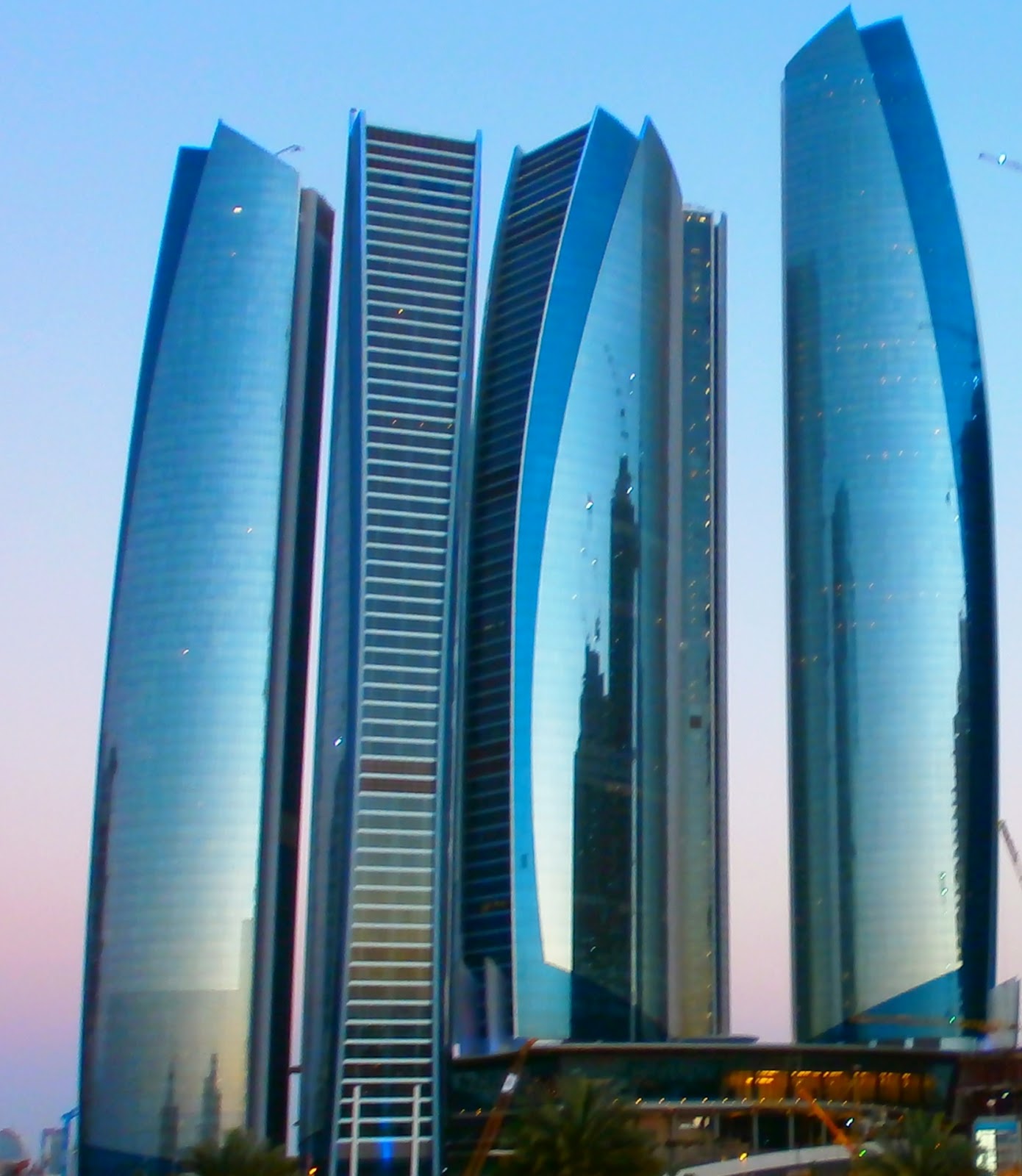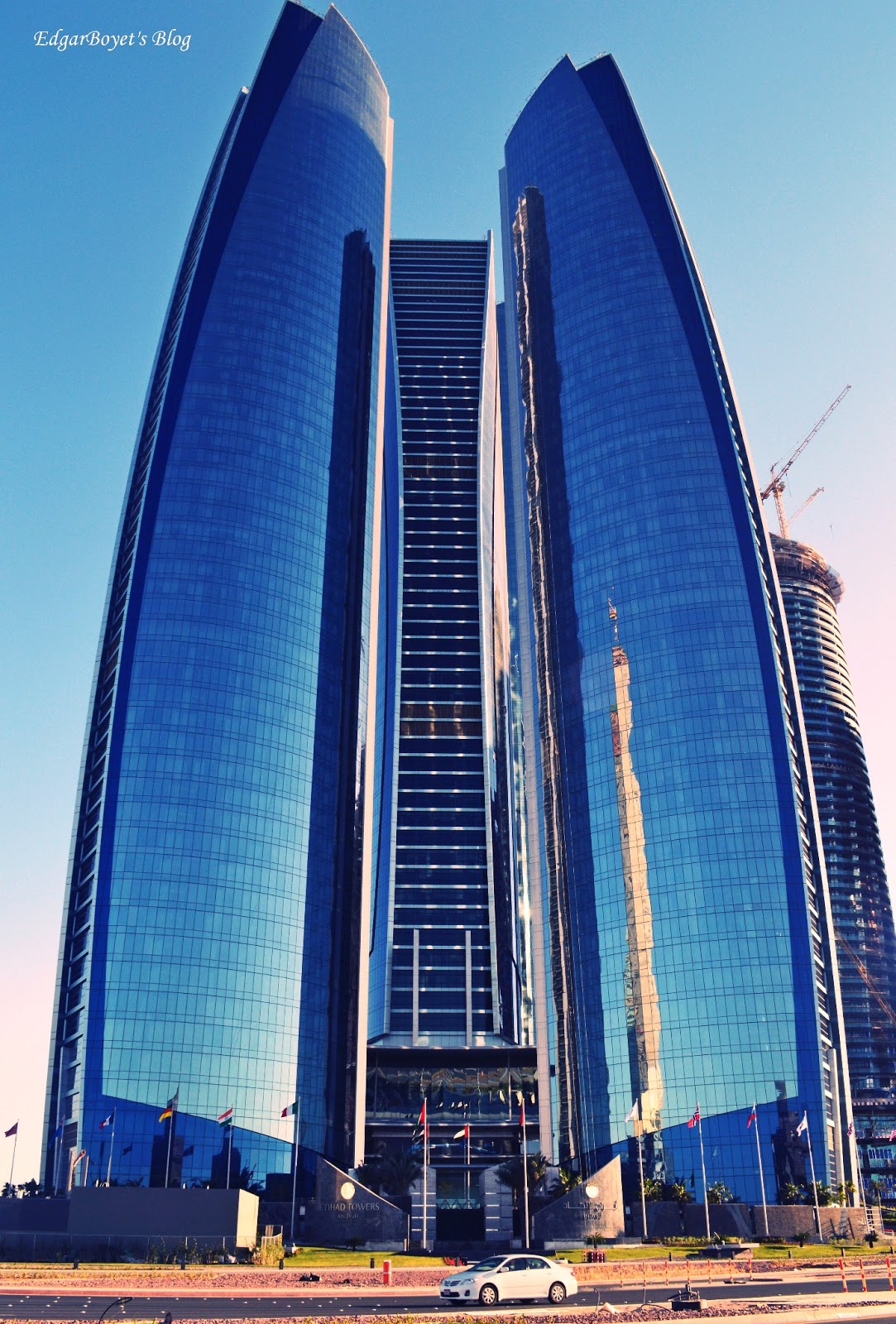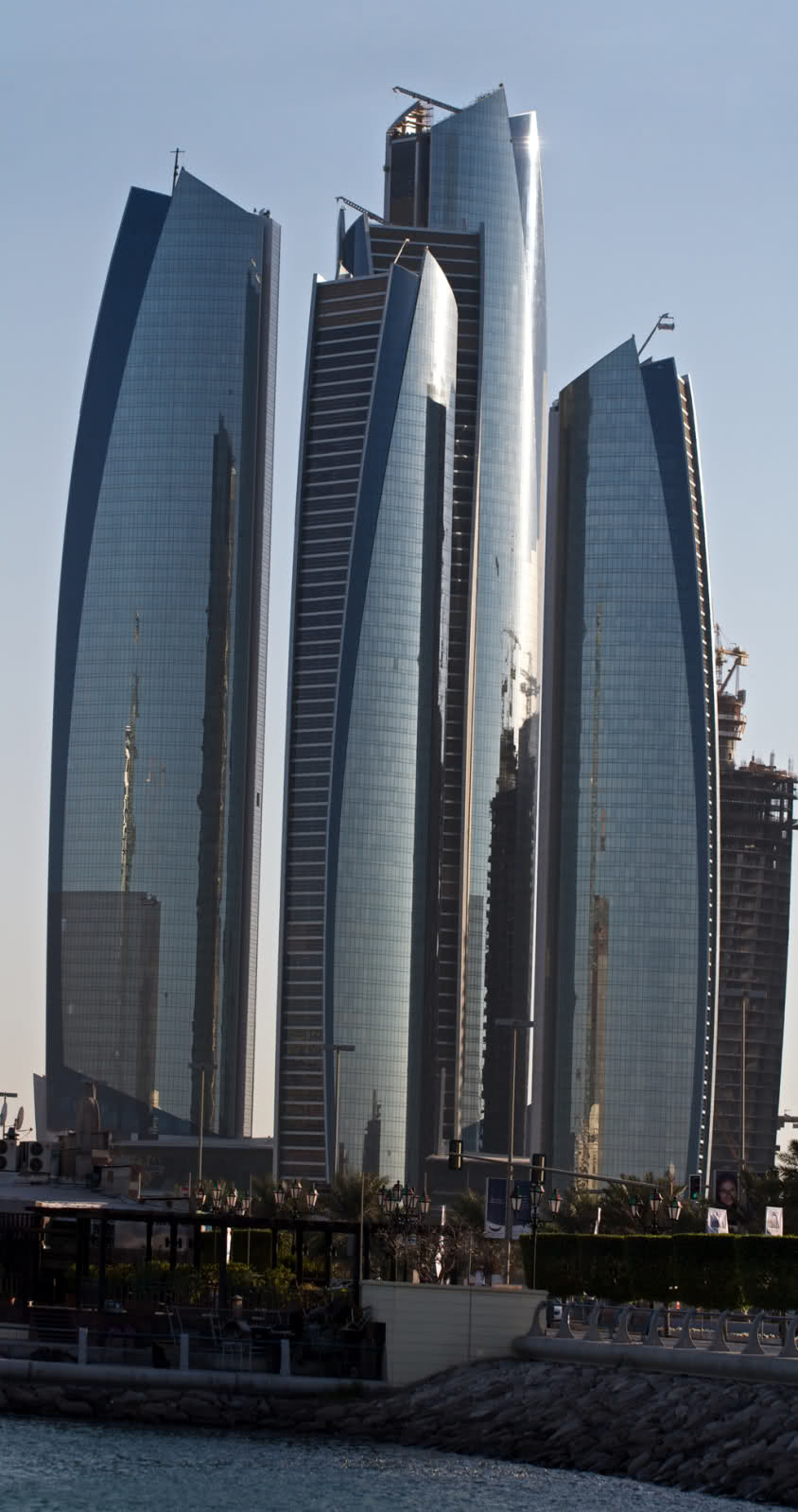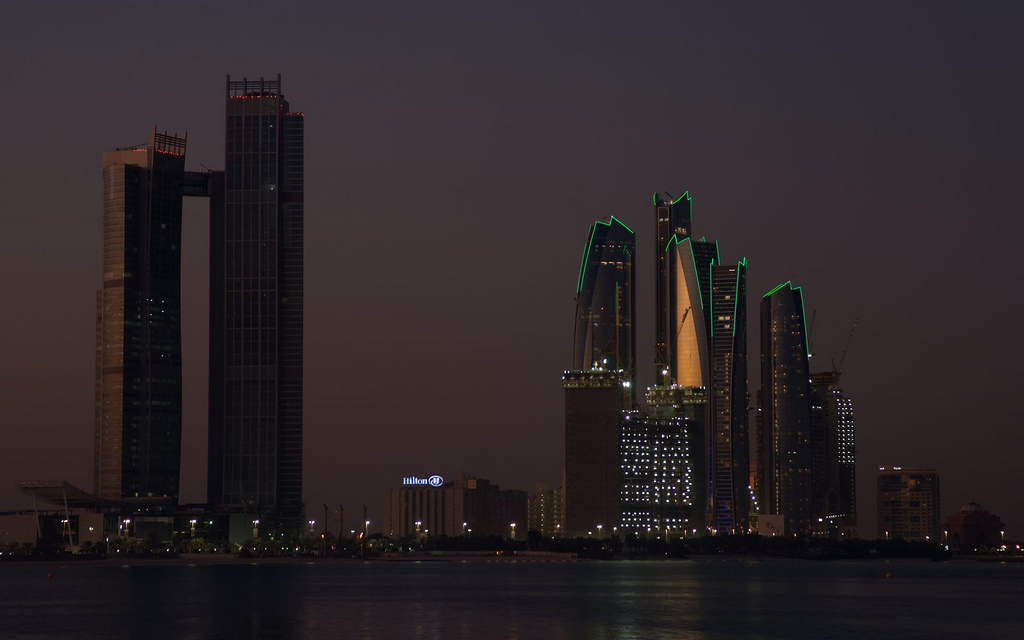 Etihad Towers es el nombre de un complejo de edificios con cinco torres situado en Abu Dhabi, la capital de Emiratos Árabes Unidos.
Uso
Un año más tarde, en noviembre de 2011, se abrió en la torre 2 el Jumeirah Etihad Towers Hotel, que pertenece al Grupo Jumeirah. El edificio posee también una plataforma de observación en la planta 75 que está conectado directamente al hotel.1
Torre 1: 70 plantas, 277 metros
Torre 2: 79 plantas, 305 metros
Torre 3: 62 plantas, 260 metros
Torre 4: 61 plantas, 234 metros
Torre 5: 56 plantas, 217 metros
http://es.wikipedia.org/wiki/Etihad_Towers
http://en.wikipedia.org/wiki/Etihad_Towers
http://www.e-architect.co.uk/dubai/etihad_towers_abu_dhabi.htm